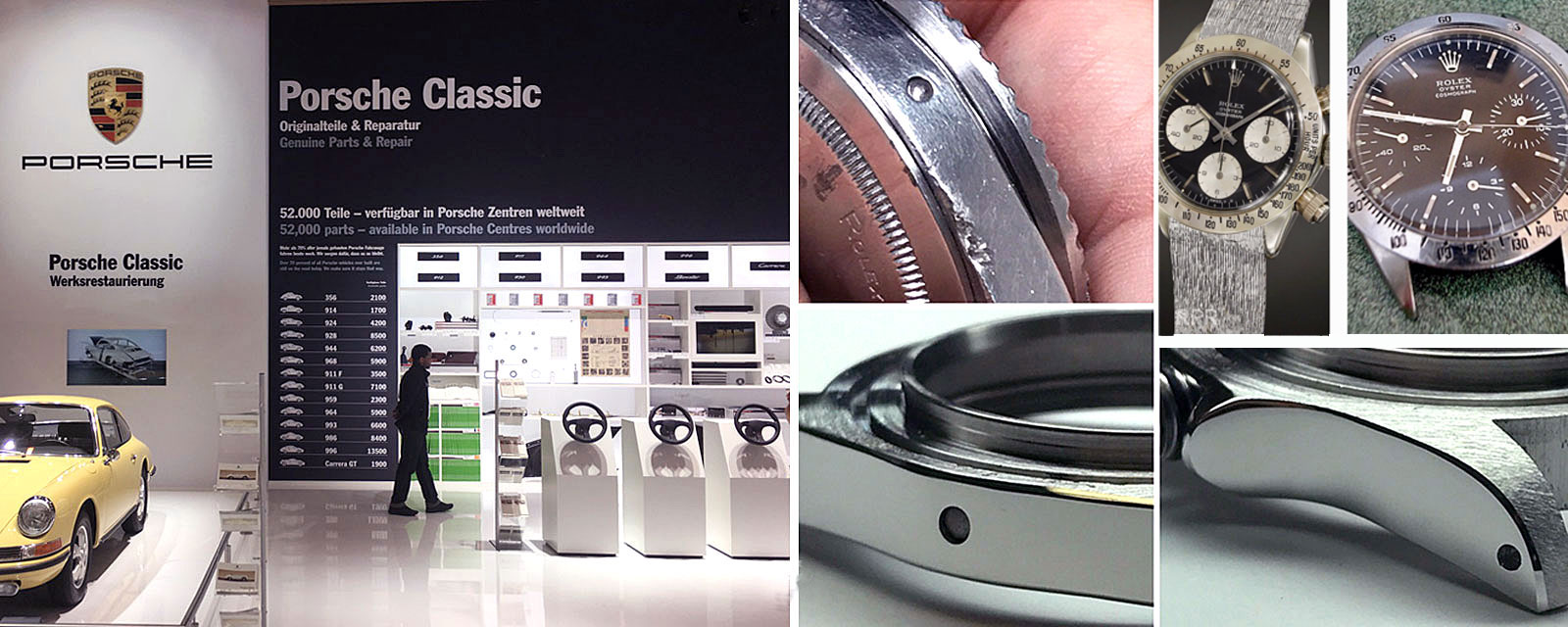 Rolex restorations, are they allowed and accepted or not?
So why does the classic car market allow restorations and with vintage watches it's not? Specially since the watch world is well aware today if a watch has been restored or not. In  the past at auctions this was always a kind of a secret and buyers had to find out by them selves. Today due to social media as much as possible information is openly shared and mentioned in the catalogues. But let me be clear for once and for all, you will NOT be able to 100 % judge about a watch when you haven't had an opportunity to study it up close. Faking and perfect restoration has come to a point where you've to examine it yourself.
Porsche has 52.000 classic car parts available…
Above you see the restoration of case corrosion by using a laser welder.
Cheers,
Philipp