Update 26-11-2019 with some of the results. All achieved results are available on the Phillips website here..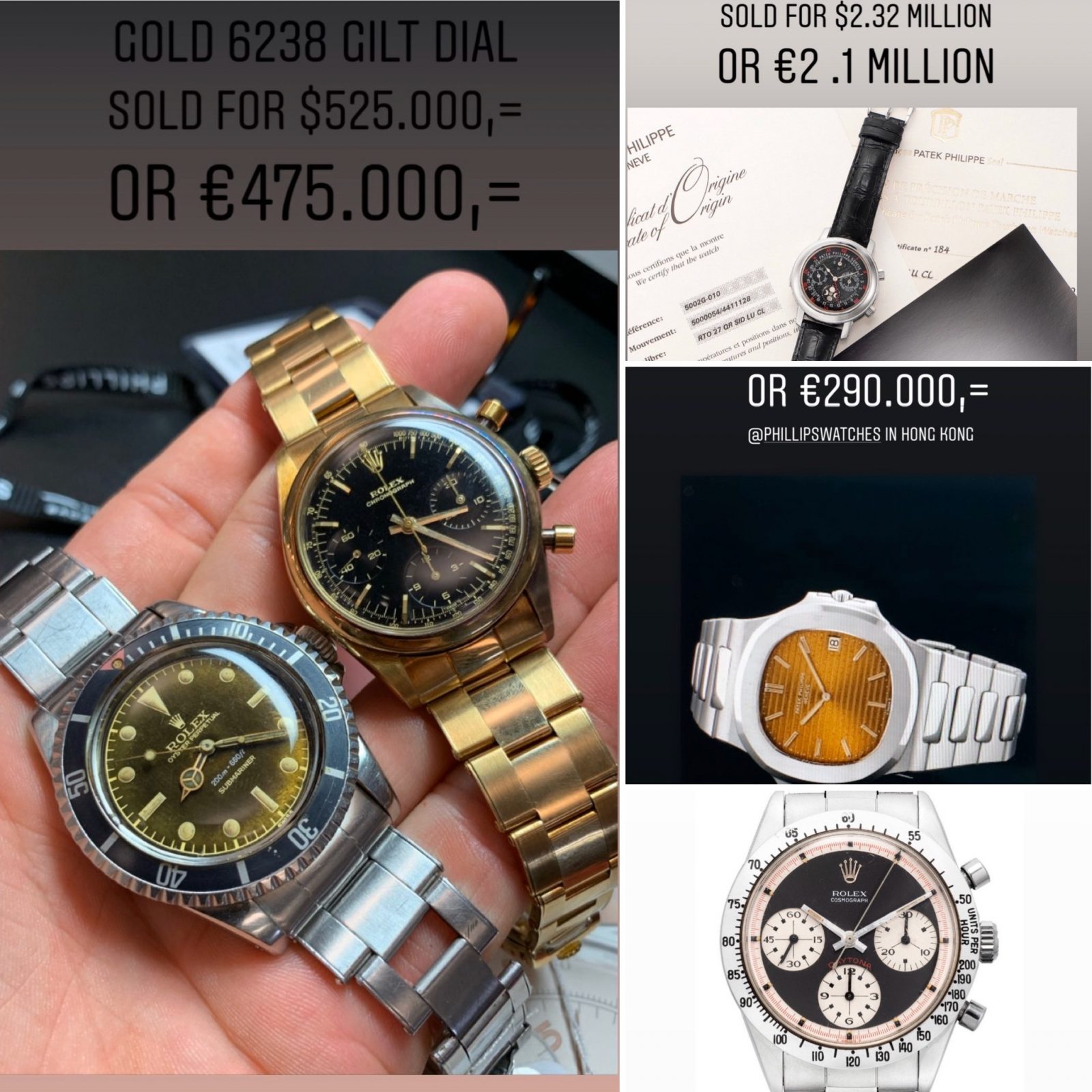 Ref 6241 achieved $ 240.000,= all in.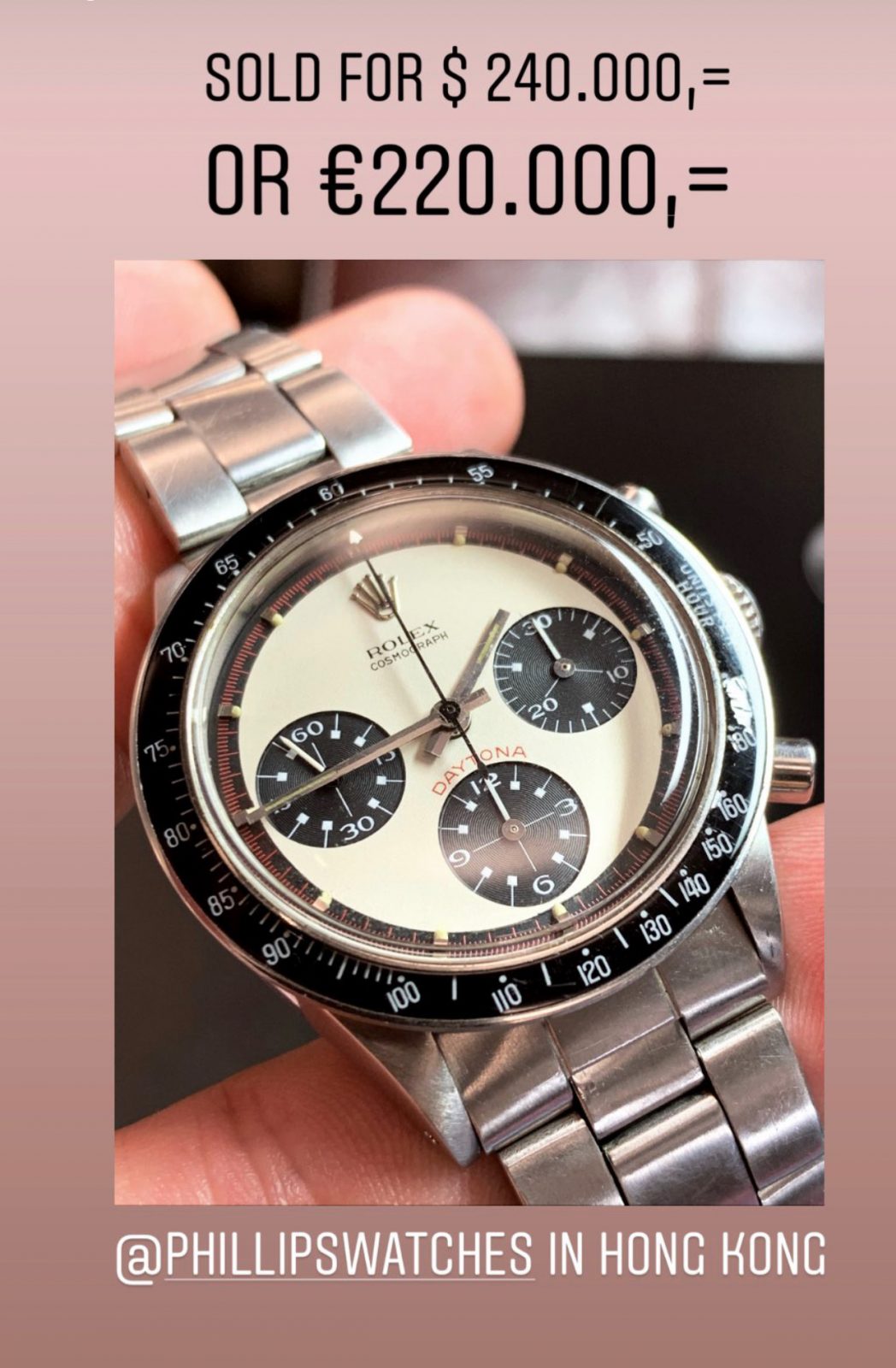 The tropical Nautilus achieved an astonishing $ 320.000,=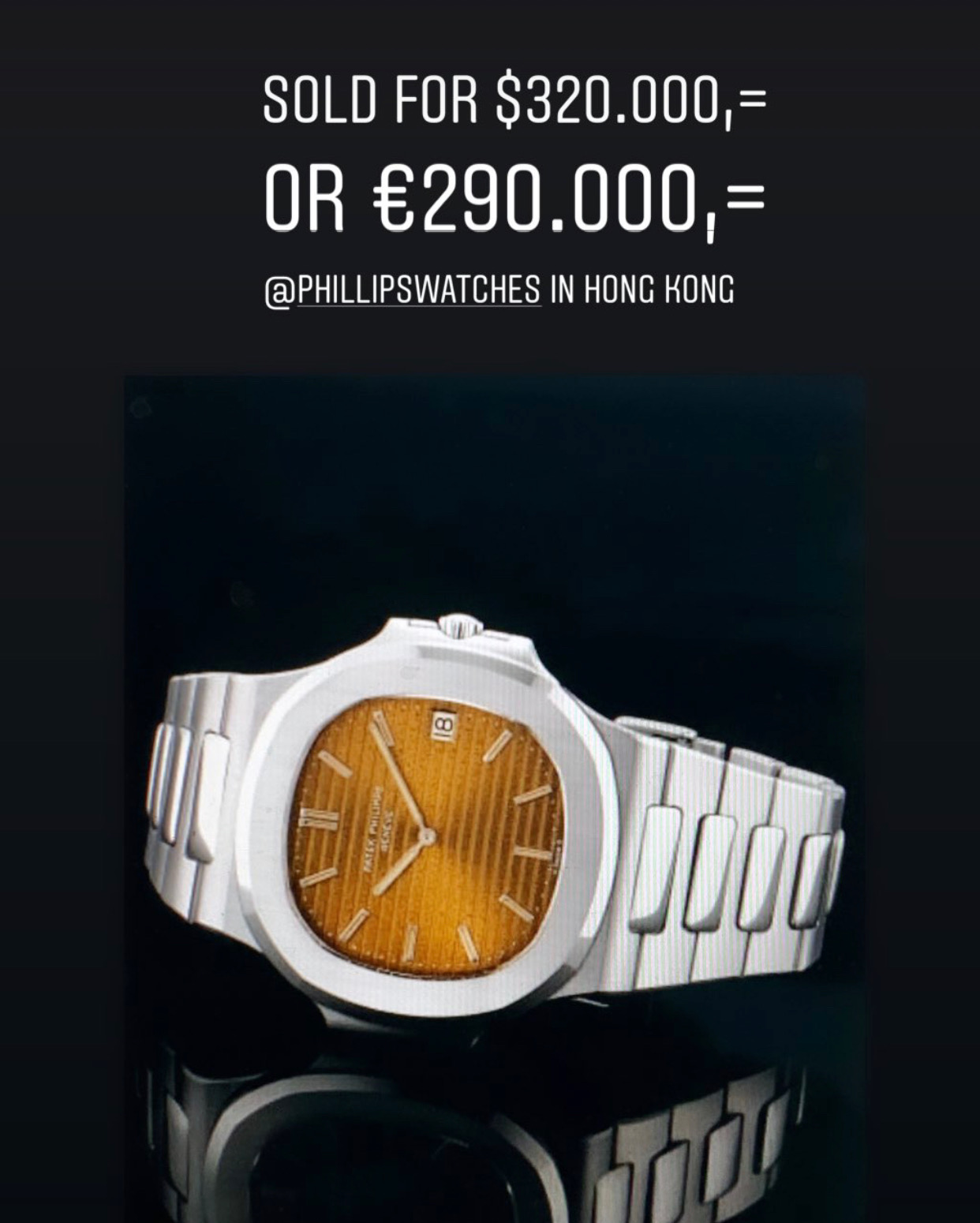 The 6265 with tropical minute track hit $ 415.000,= all in…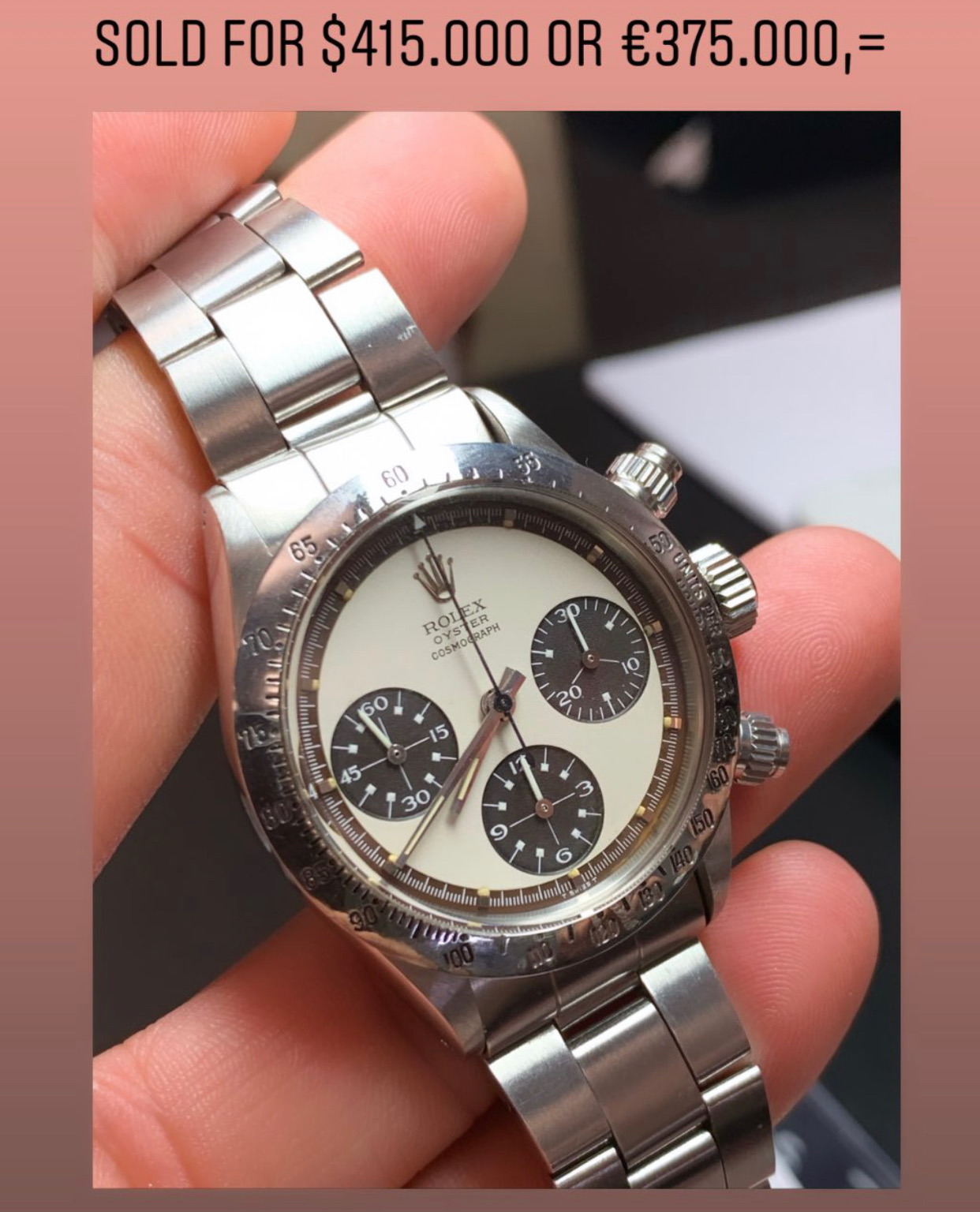 The PPC ref 5002 with special dial sold for $ 2.23 million all in.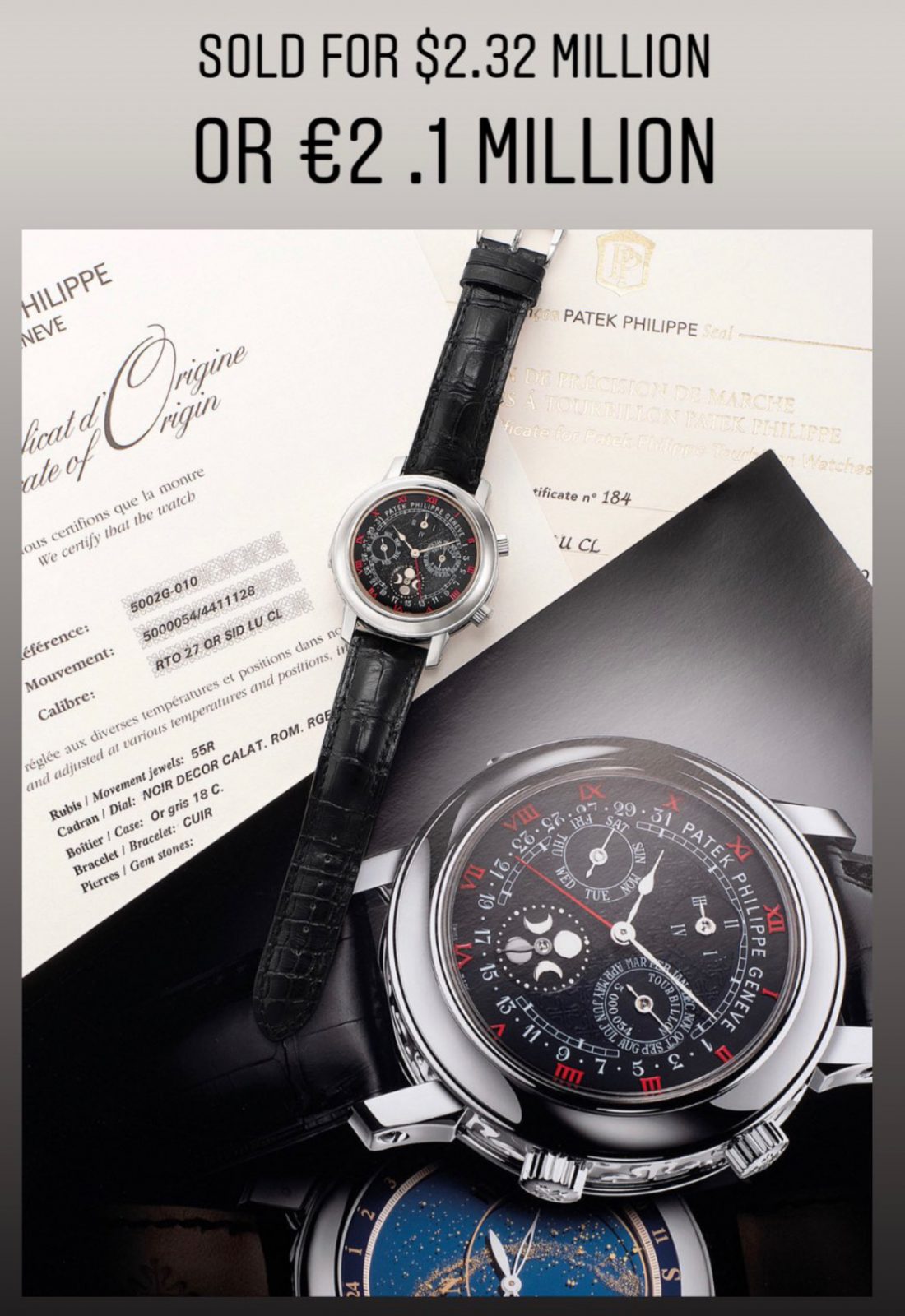 This tropical brown Ref 5512 eagle beck from 1959 sold for $ 250.000,=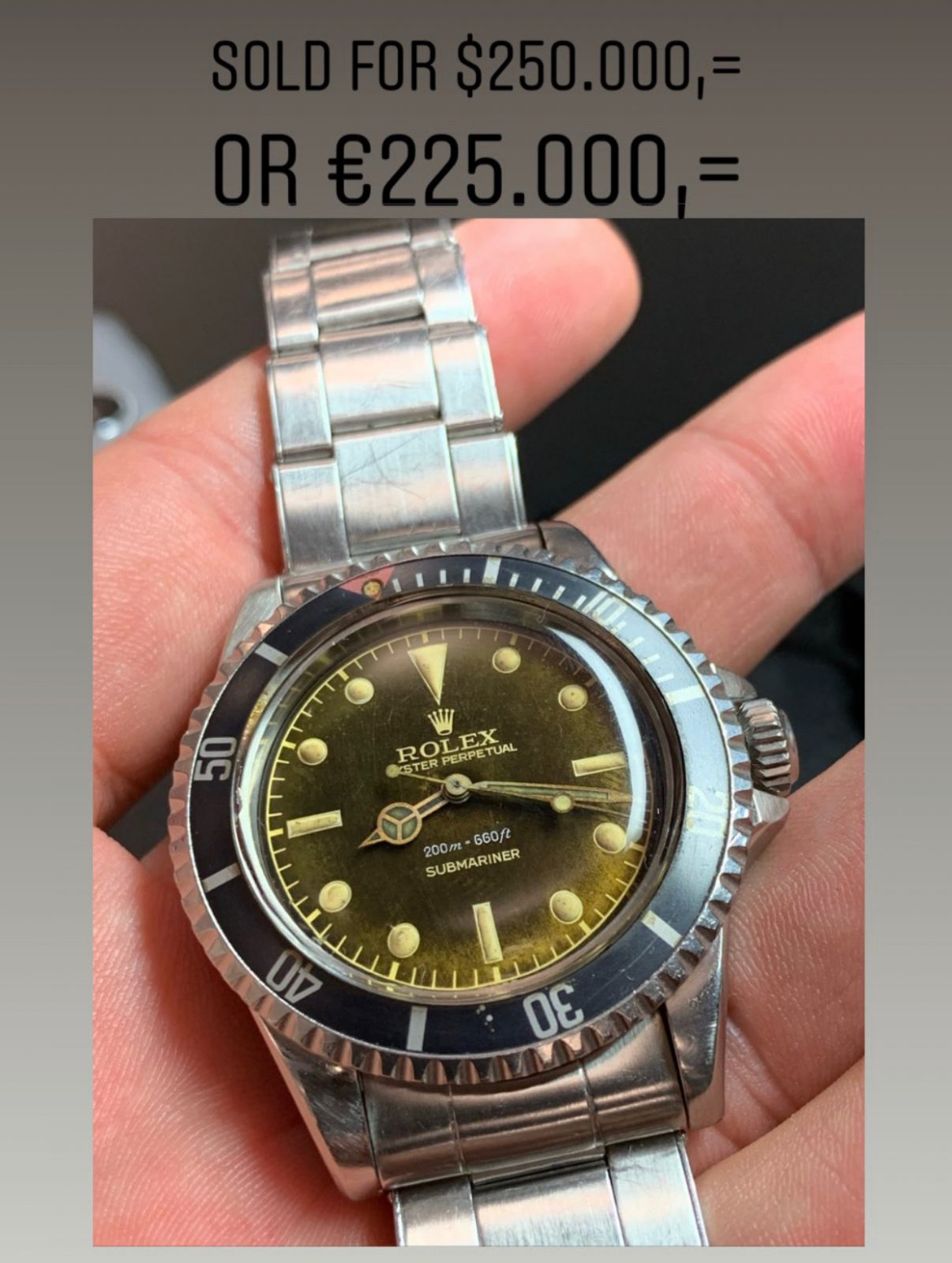 GMT Masters asre still going upwards..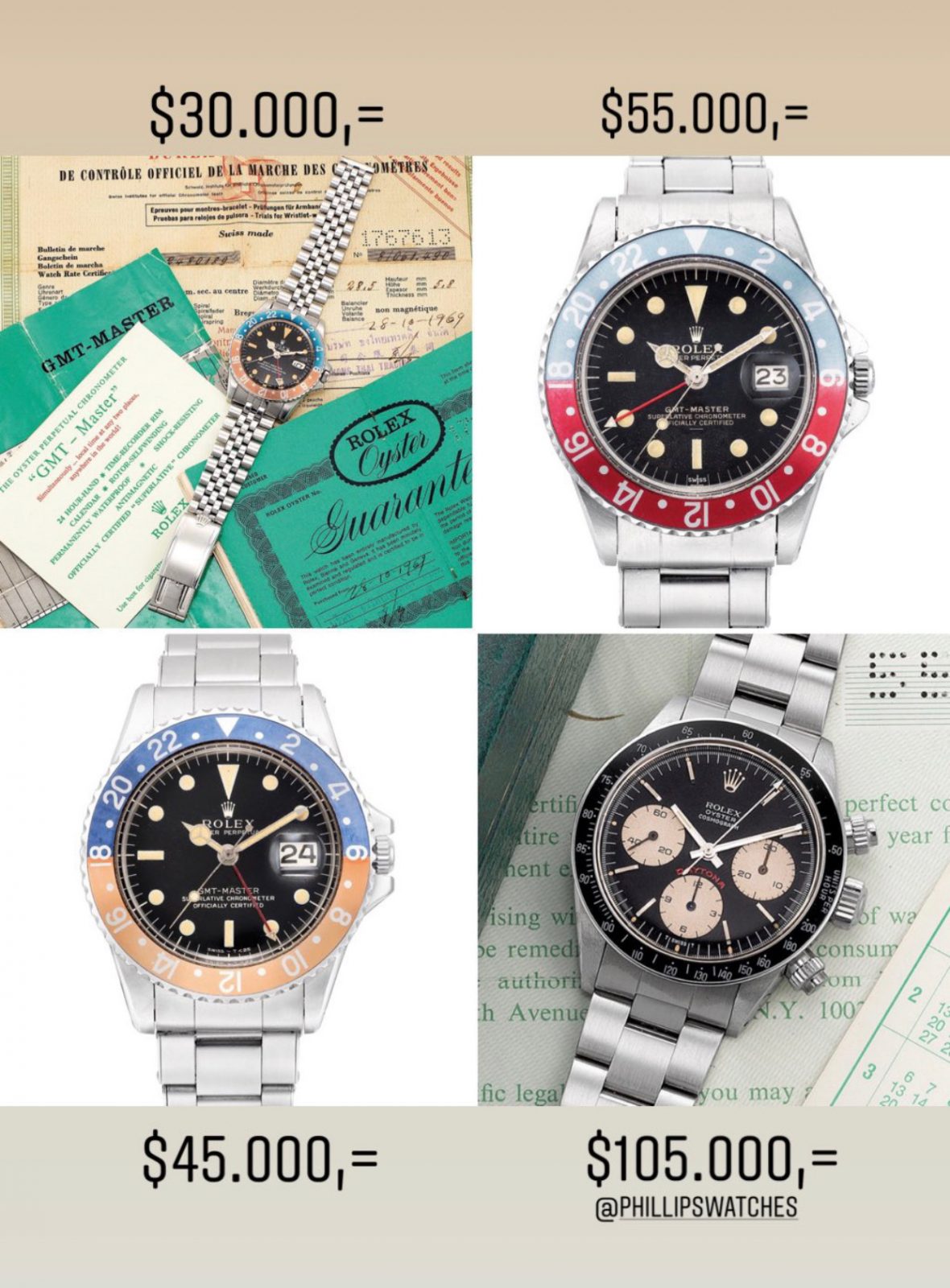 This Paul Newman Daytona Ref 6239 sold for a strong $ 207.500,=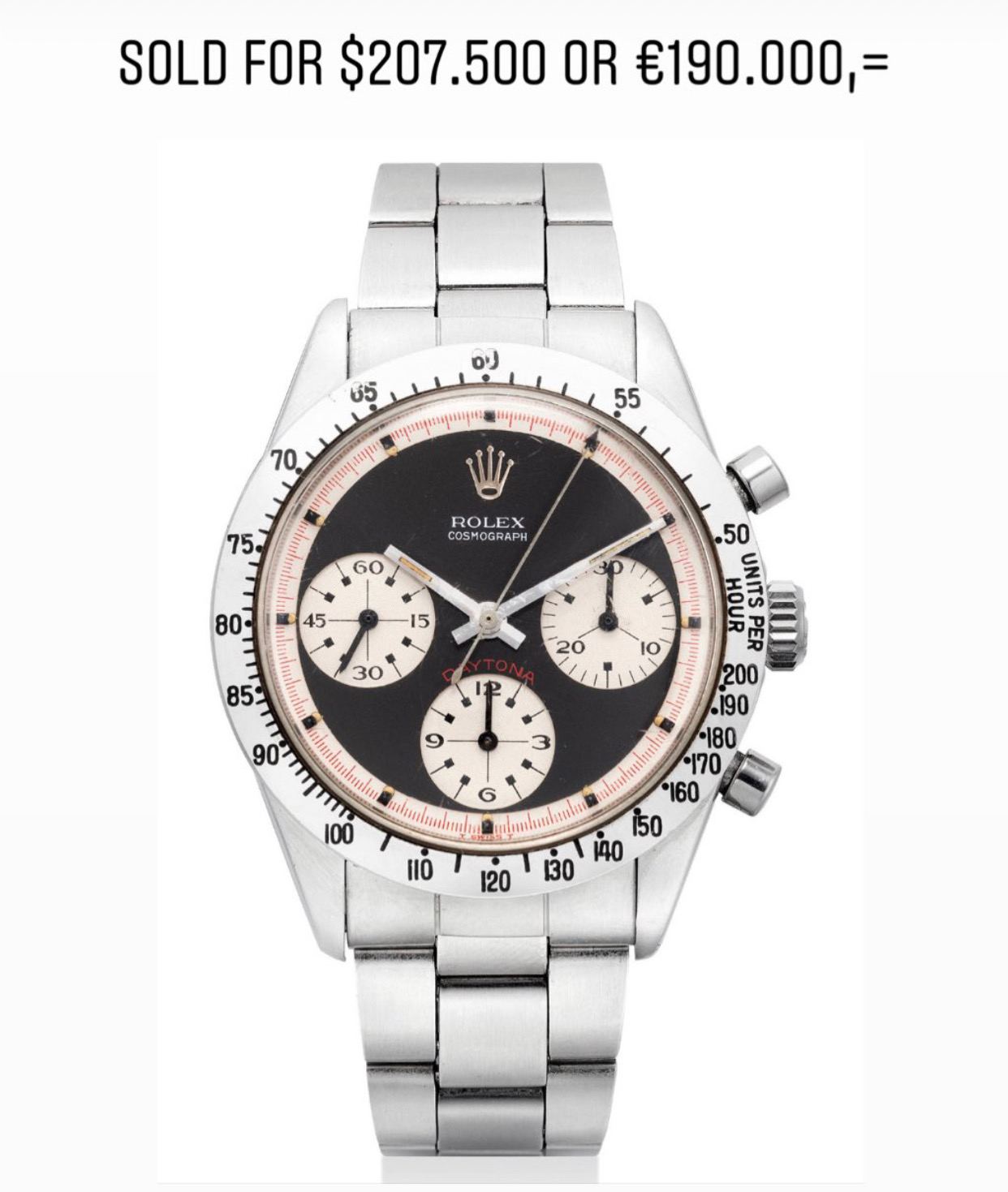 The gold Pre Daytona Ref 6238 with rarely seen glossy black dial sold for $ 525.000,= all in.
The Hong Kong & New York Phillips, Sotheby's & Christie's Watch Auctions.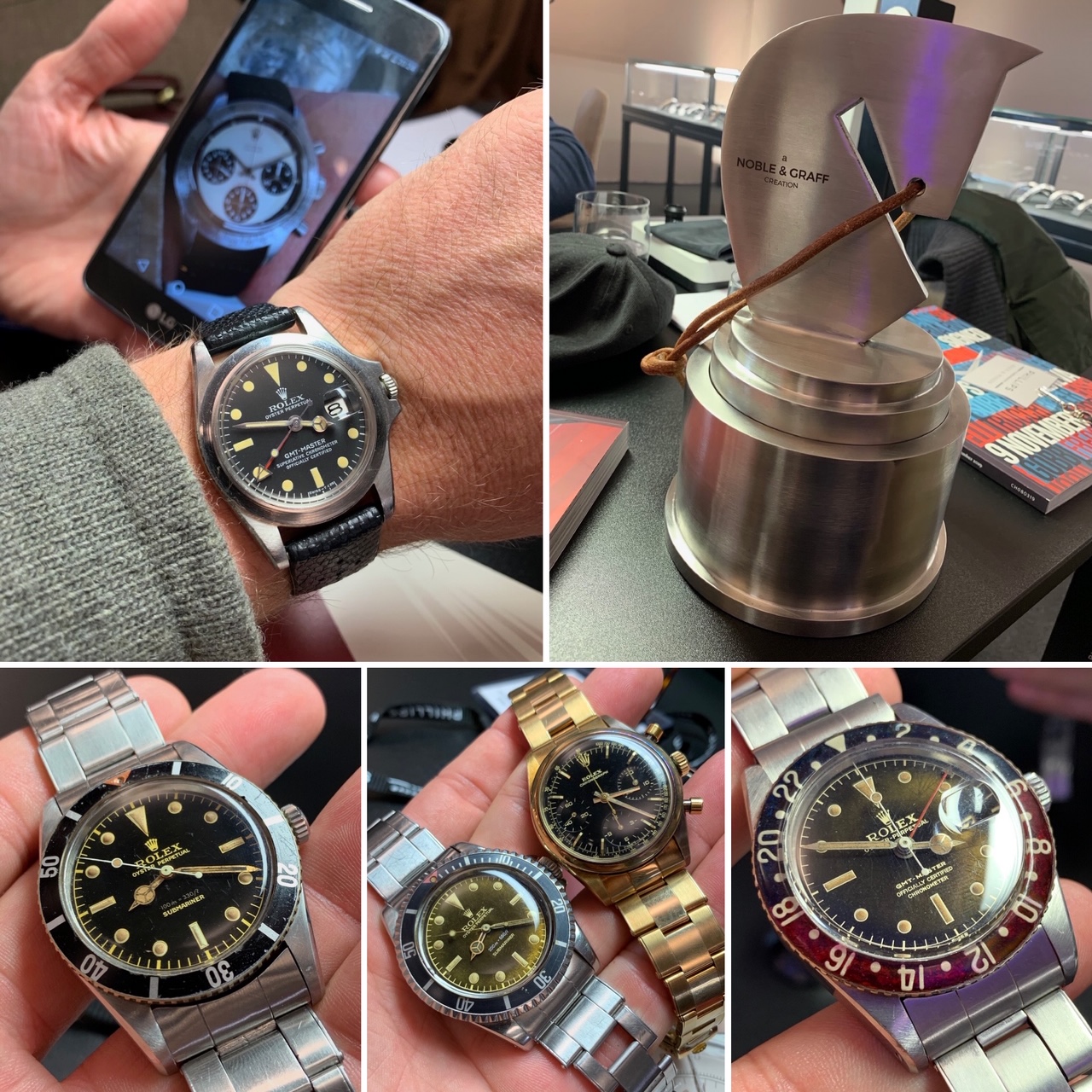 A lot of more important vintage watches are coming up for sale during the upcoming Hong Kong & New York watch auctions.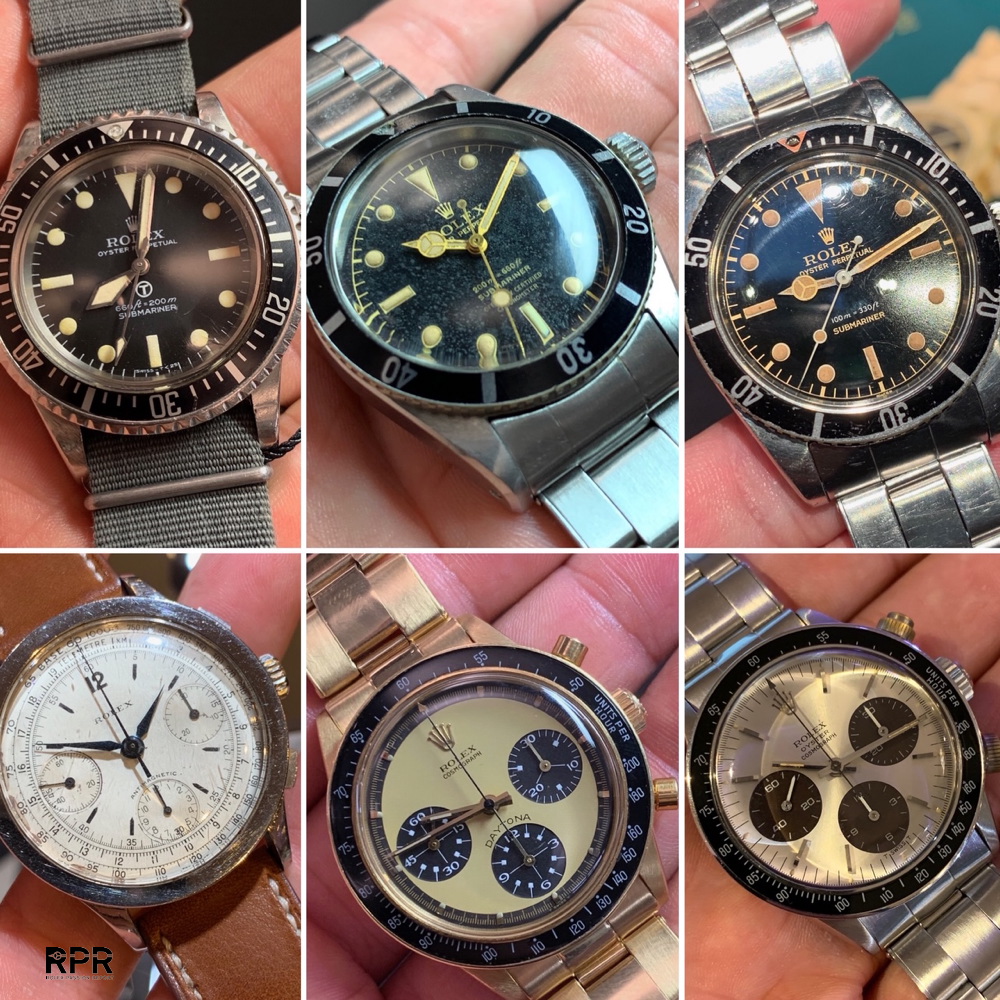 Phillips Watches will be having their last 2 sales of this season in Hong Kong & New York.Christie's & Sothebys will have their last auction in New York only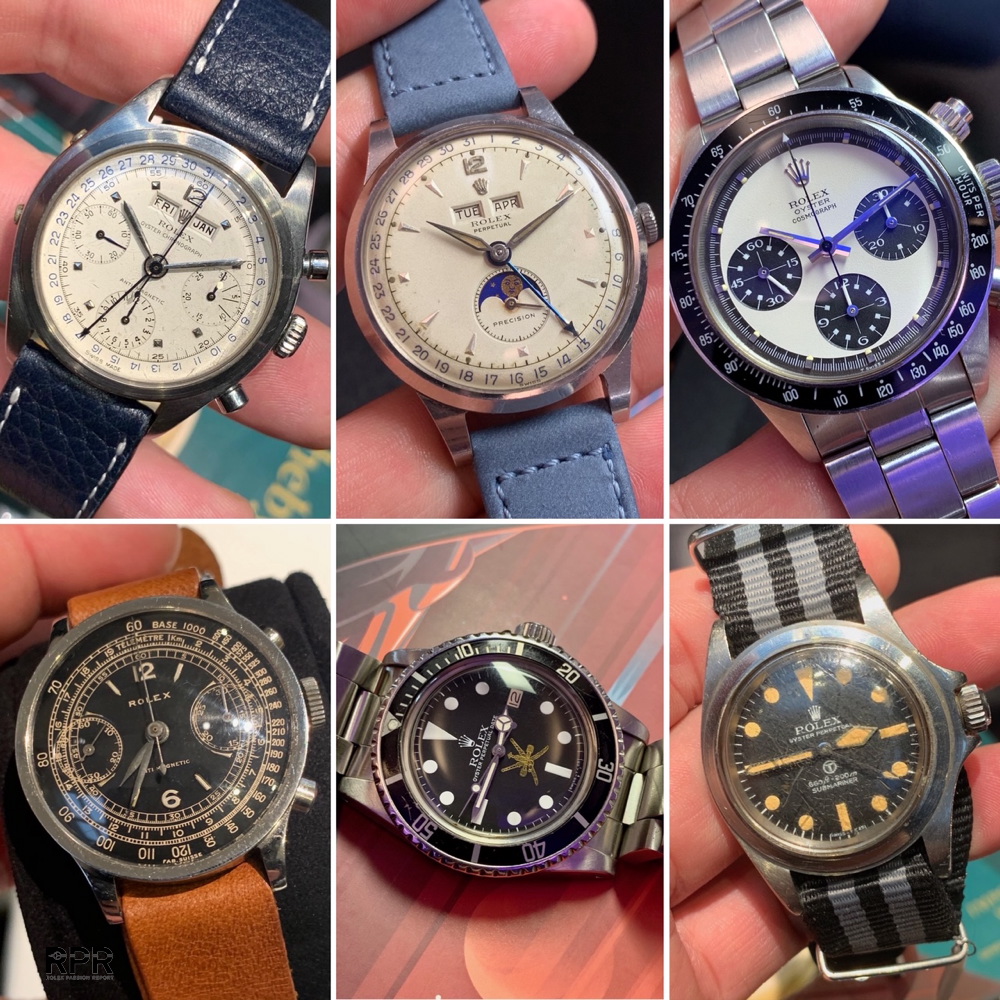 First up is Phillips on 25-26 November 2019 in Hong Kong, see their catalogue by following this link…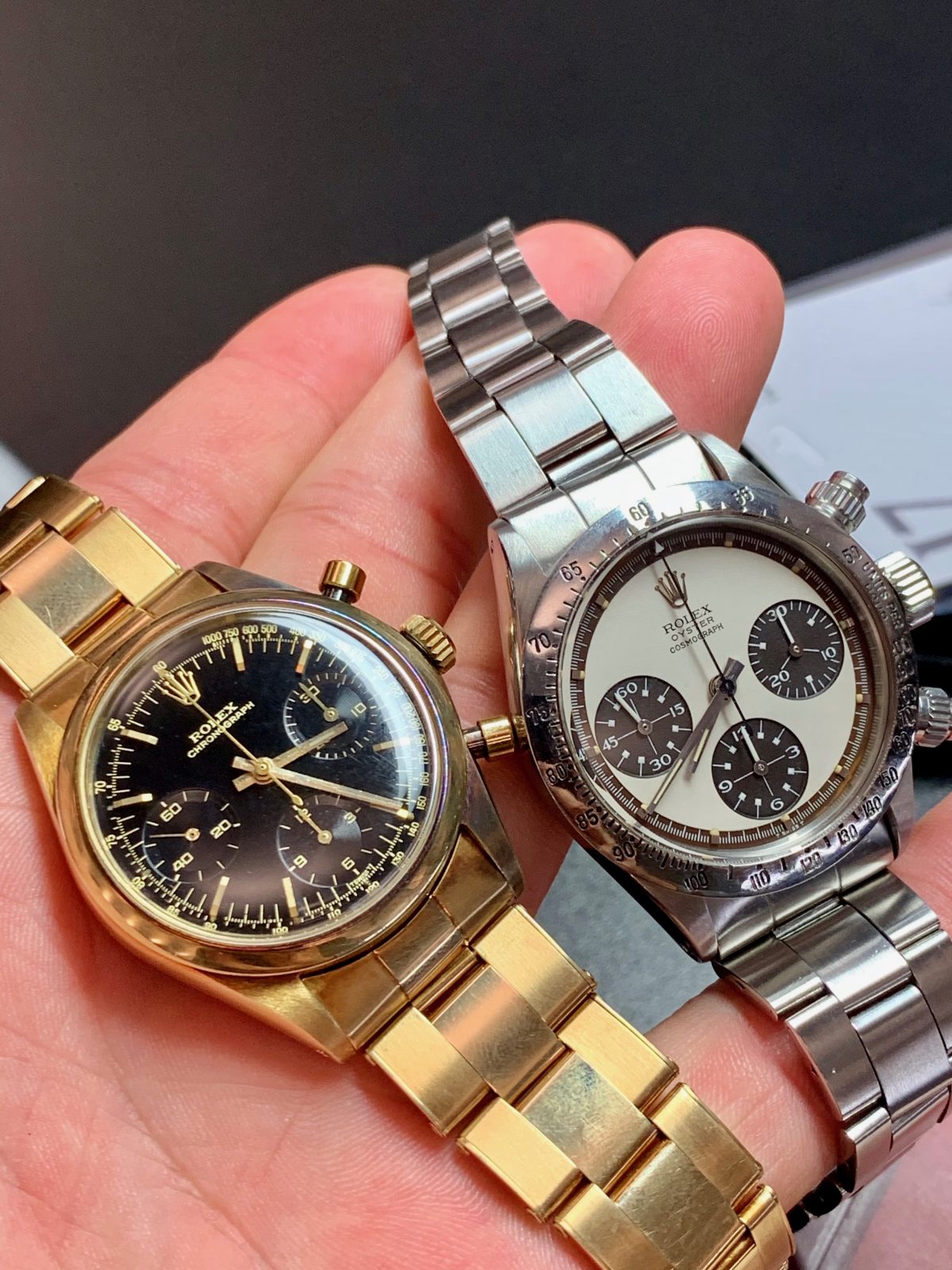 18K yellow gold Rolex Pre Daytona Ref 6238 with glossy black dial.
Estimate
HK$3,200,000 – 5,000,000
€366,000-571,000
$410,000-641,000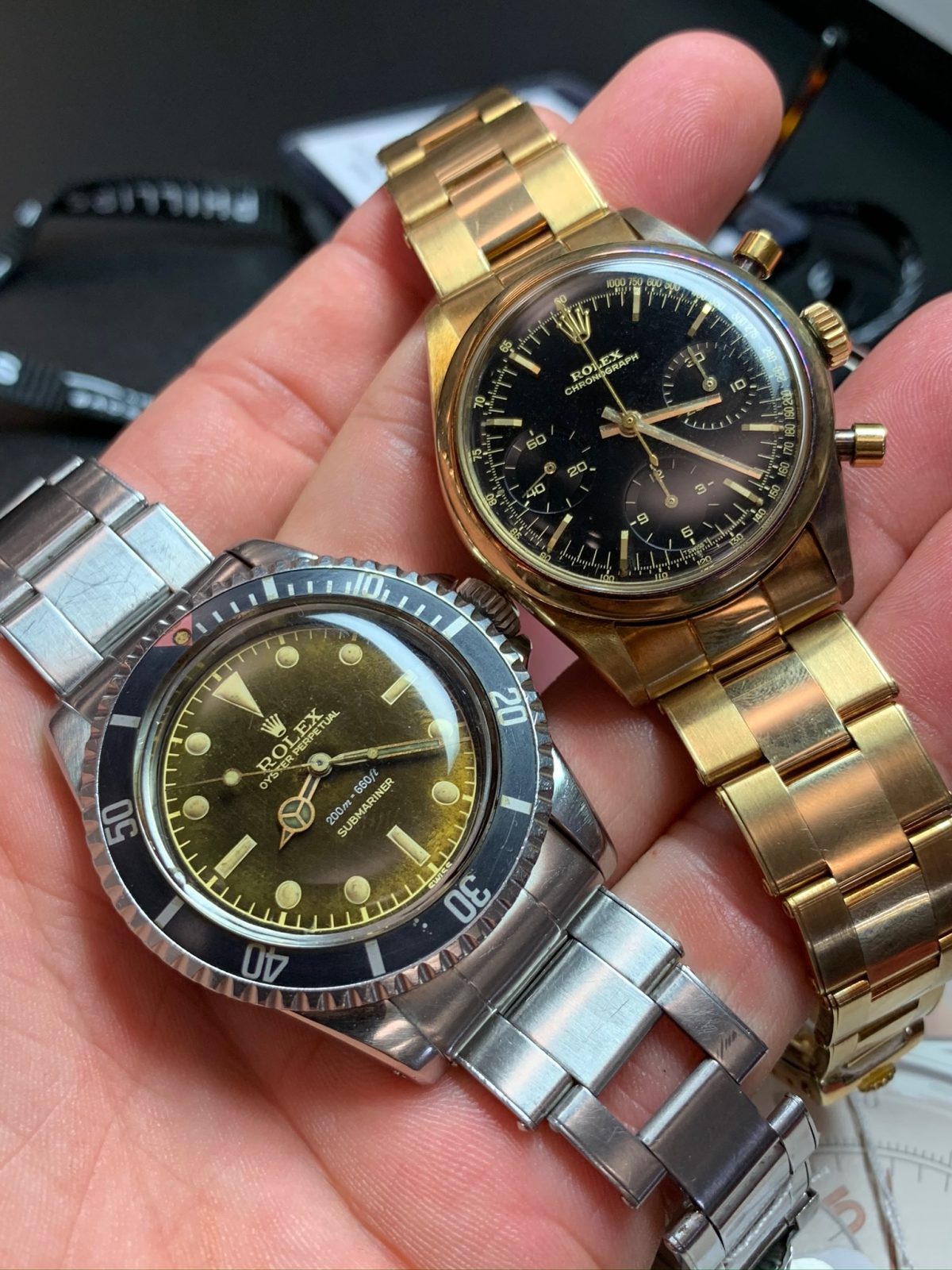 Rolex Oyster Paul Newman Ref 6265 with tropical minute track.
Estimate
HK$2,200,000 – 4,000,000
€252,000-459,000
$282,000-513,000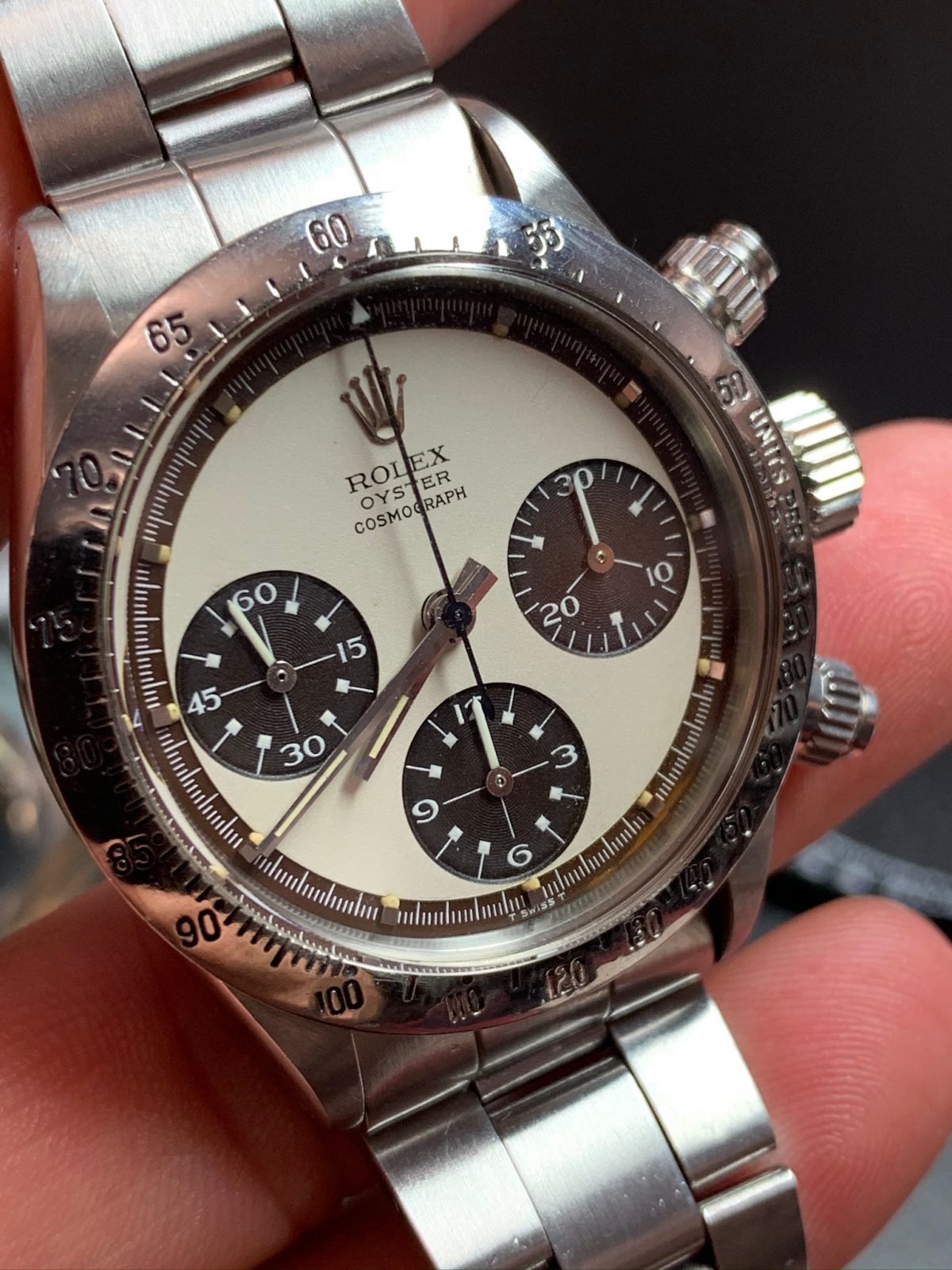 Rolex Big Crown Submariner Ref 6538 MK1 from 1956.
Estimate
HK$2,800,000 – 5,000,000
€325,000-580,000
$359,000-641,000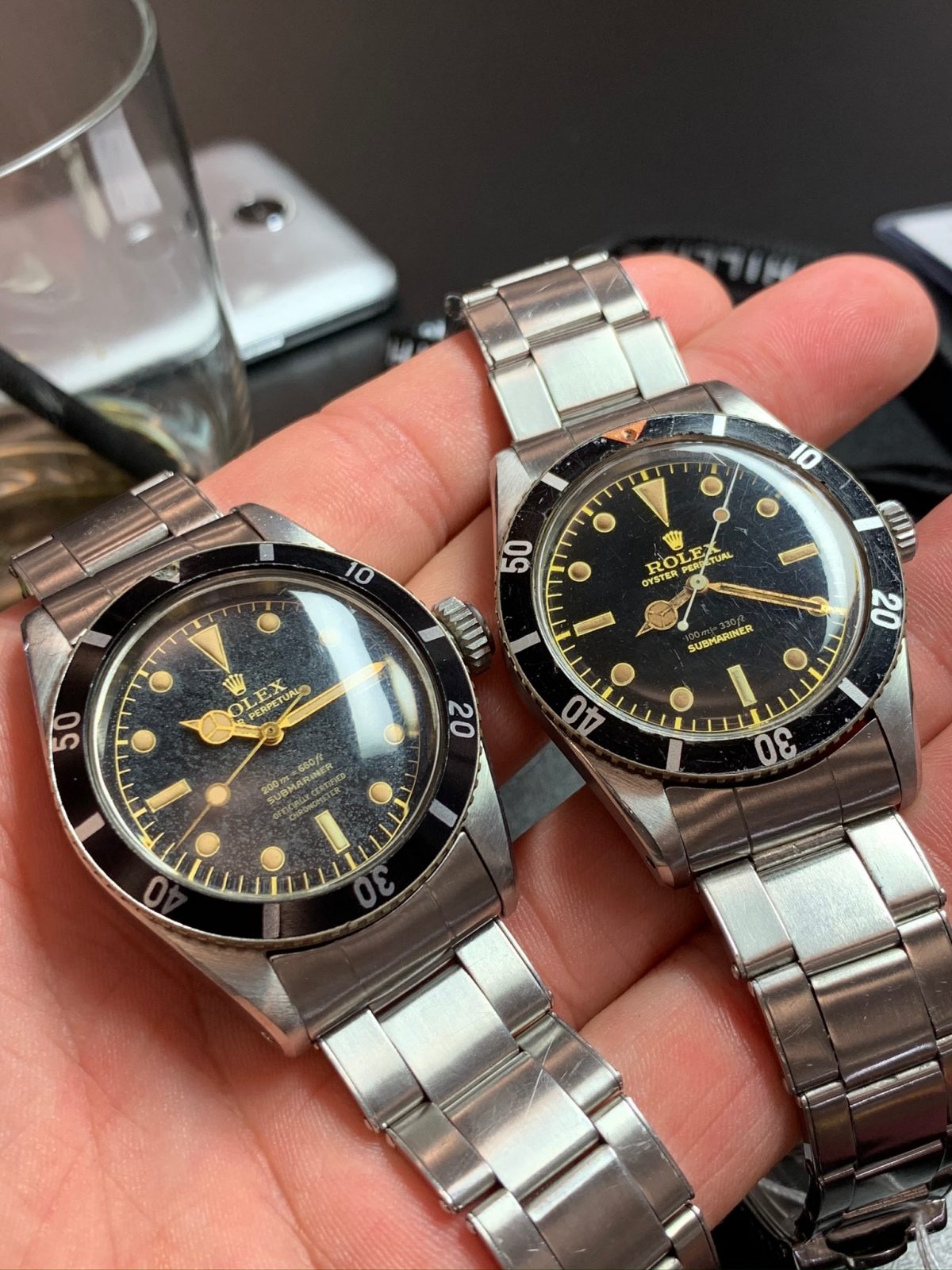 Rolex Small Crown Submariner Ref 6536/1 from 1957.
Estimate
HK$620,000 – 1,250,000
€71,000-143,000
$79,500-160,000
Rolex Submariner Ref 5512 Eagle Beck from 1959 tropical dial.
Estimate
HK$470,000 – 785,000
€54,300-90,700
$60,300-101,000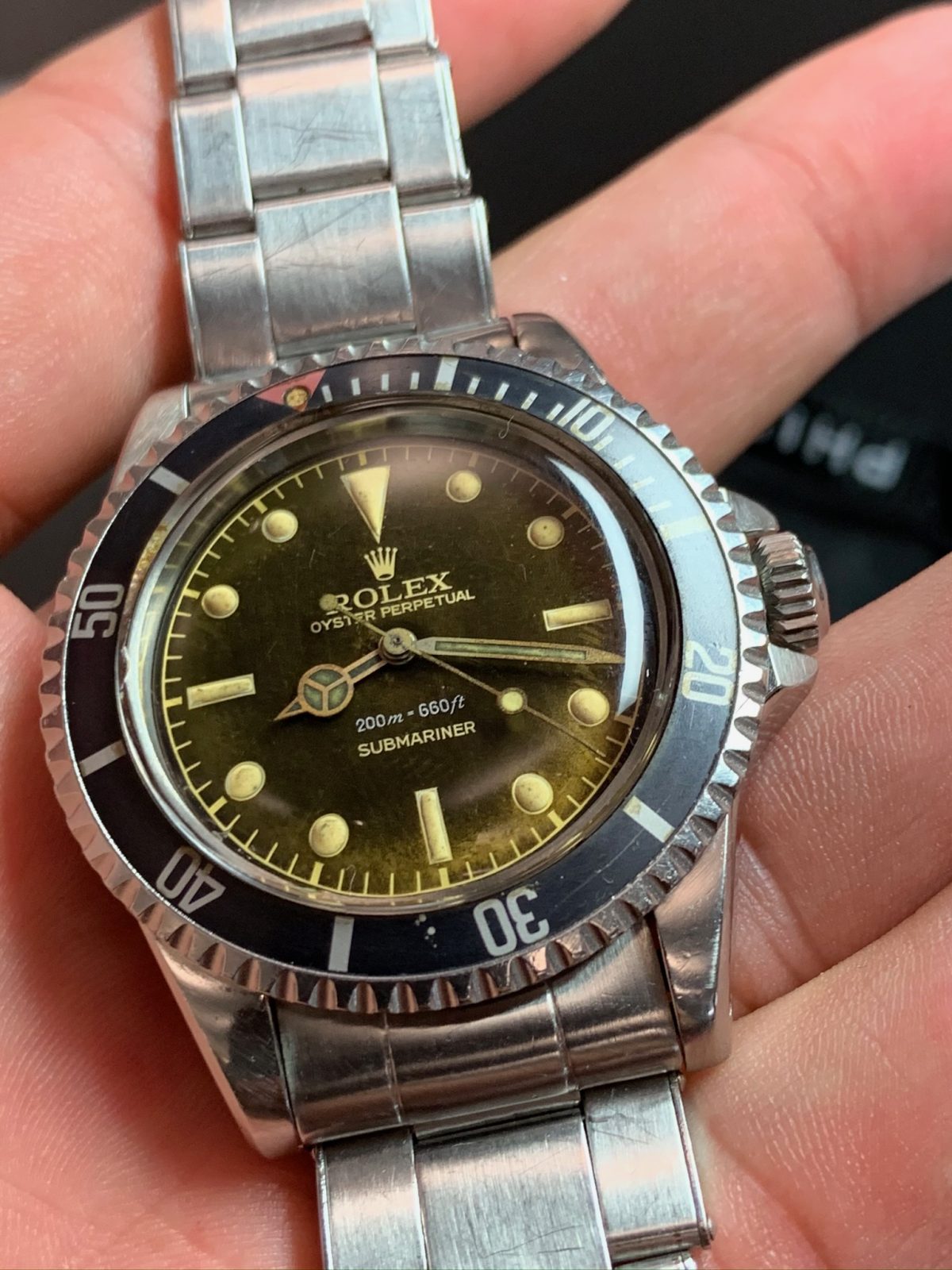 Some of the highlights I could examine up close. Many are first owner fresh to the market, so far the Sothebys catalogue is not online so we have to wait and see the estimates and condition rapports. Find below some promising examples coming up for sale.
Crispy stainless steel Rolex Killy Ref 6036 estimated at $ 150 – 250.000,=
For those that have a spare 60 min dash military bezel lying around, this lot is certainly interesting, a Double Ref Submariner.
Bicolor Patek Philippe Ref 530
December 12th at Christie's New York a fine collection of watches will be offered for sale.
Ref 6240 estimated at $100-150.000,=
This historical important Rolex could go very high price wise. It's rumored to start at $ 7-800.000,= but m might go higher.
Rolex Daytona Ref 6264 Lemon, which should sell near high estimate.
First owner Rolex Sea Dweller Ref 1665 MK2 version with gold khanjar signing
The Jack Nicklaus Rolex Day Date that will come up for charity sale. I do hope it brings a super high price!
Military Rolex Submariner Ref 5513/5517
Rolex Oyster Daytona Paul Newman MK2
Lets see if this Ref 6238 sells…
Ref 6205 Submariner Estimated ar $100-200.000,=
I wish all the bidders good luck during these auctions! Hopefully you get what you want.