Missing Link in Rolex Tool Watch History
I came across a very rare bird and new reference in Rolex Tool Watch History that started right after Sir Edmund Hillary & Tenzing Norgay conquered Mt. Everest, 1953 & Jacques Piccard &  US Lt. Don Walsh dived to the deepest place on earth, this year 2013 it's exactly  60 years ago, Rolex introduced their legendary new concept called; "Rolex Tool Watch". Rolex calls them "Professional Watches"-These watches were intended for new professional activities, such as deep-sea diving, aviation, mountain climbing and scientific exploration" …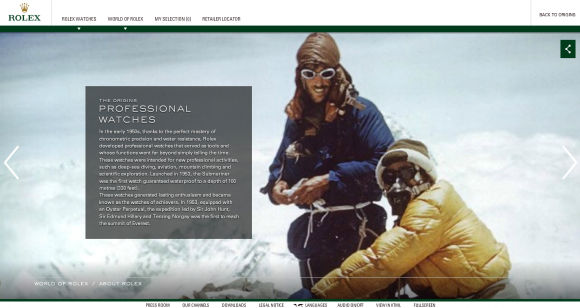 These tool watches generated lasting enthusiasm and became known as the watches of achievers. So here the Missing Link, also having it's 60-ies Anniversary;  Rolex Ref 6206 with Albino texture radium OCC dial, Milgauss hands, Turn O Graph case, Flat bezel & + Crown from last quarter (V) 1953….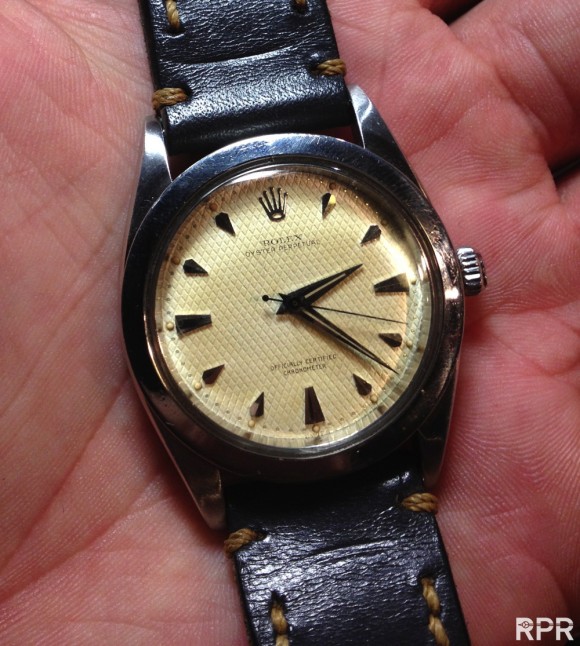 Besides the in Basel 1953 introduced Ref 6202 ( Turn o Graph) the Ref 6204 & Ref 6205 for their first Submariner ( Including  Ref 6200 for 200 meter) Rolex had yet another references ready to explorer the world as being part of Rolex tool watch introduction of chronometric precision & water resistance, Rolex developed professional watches that served as tools and whose function went far beyond simply telling the time….The 'Missing Link TOG' From left Ref 6202 – to middle Ref 6206 – and on the right the ref 6609 Turn O Graph "Thunderbirds"  history…..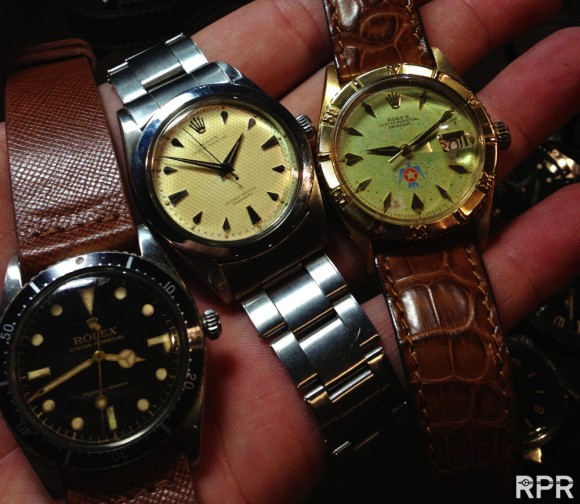 The double flat bezel of 1953 was inspiration for adding later the typical  TOG bezel with engraved numeral…
Rolex Sport Evolution: Submariner Spilt Honeycomb Dial Ref 6204 from 2.1953, having not the later mercedes hands but early straight hands and big lollipop & Ref 6206 Albino TOG from last quarter, IV.1953 & Ref 6202 Turn-O-Graph from 1-1954…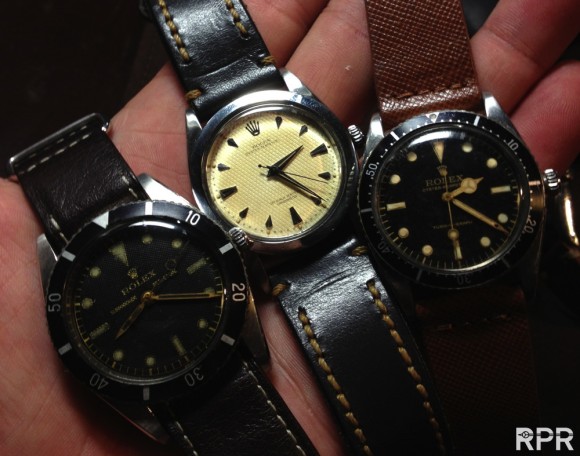 A littler wider shot with in the back ground later tool watch inspirations with early Explorer & Milgauss..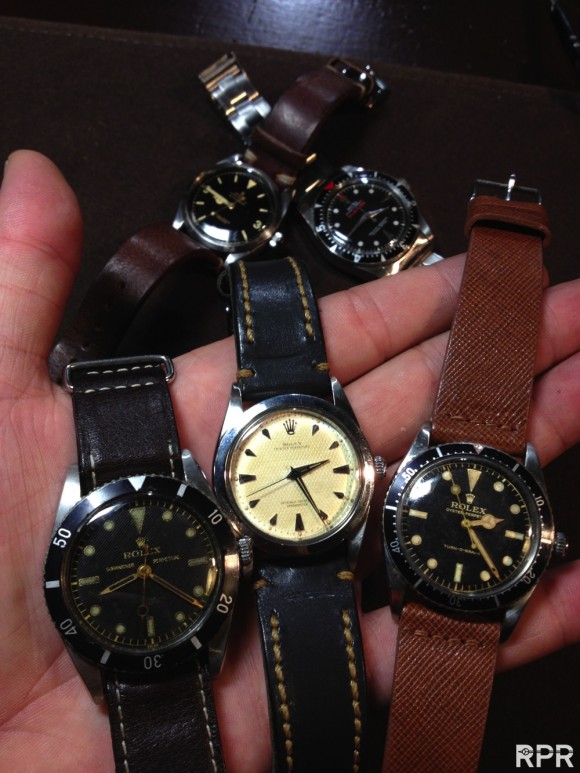 Super interesting Highest & Deepest Rolex design with this rare early Rolex DeepSea Ref 6352 from 1959  in style as 6206…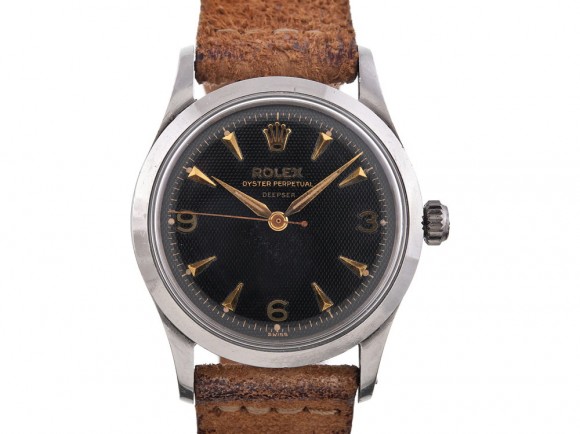 Rolex Tool Watch Heritage Oyster Case Evolution…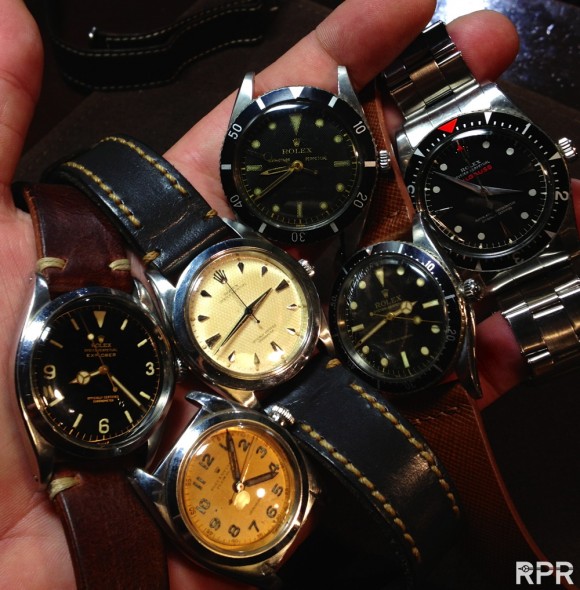 The crossed ref 6202 & added ref 6206 of IV 1953…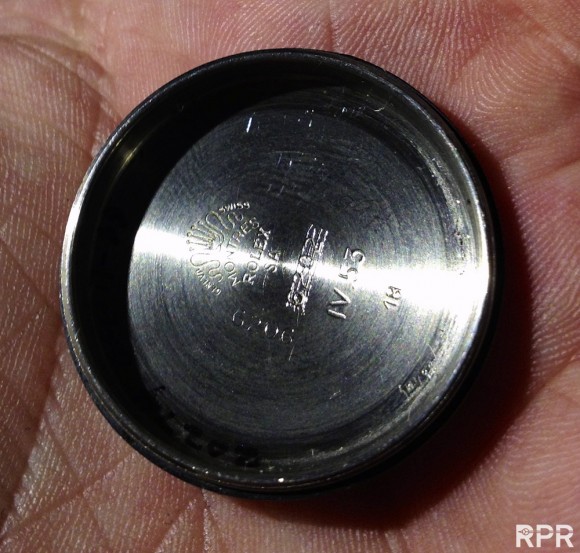 What a super elegant Sport historic Sport Rolex! The 'silver pearling' as minute track, the radium dots and hands, cool markers and blue secondhand..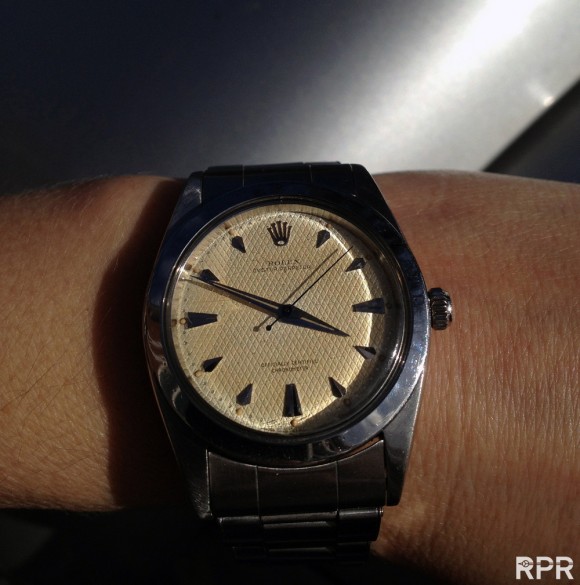 Here's a very interesting link to Stefano Mazzariol's Explorer 1 Story… See the Missing link to the Explorer..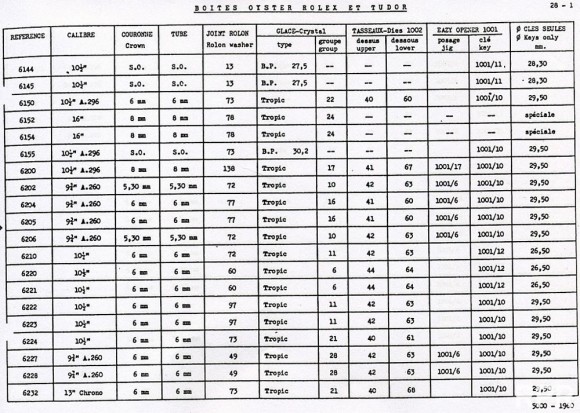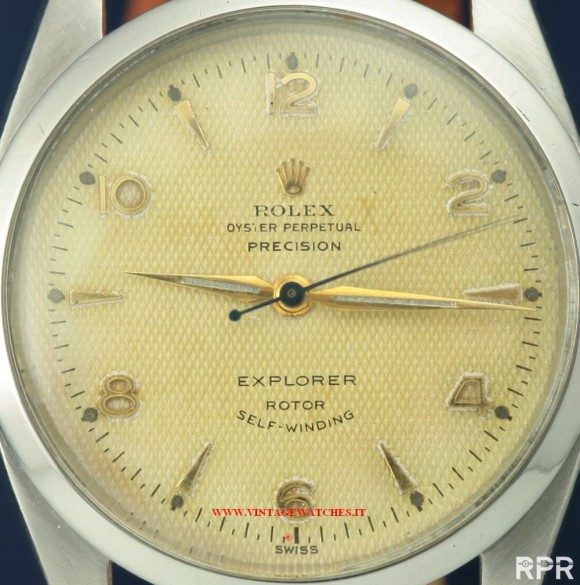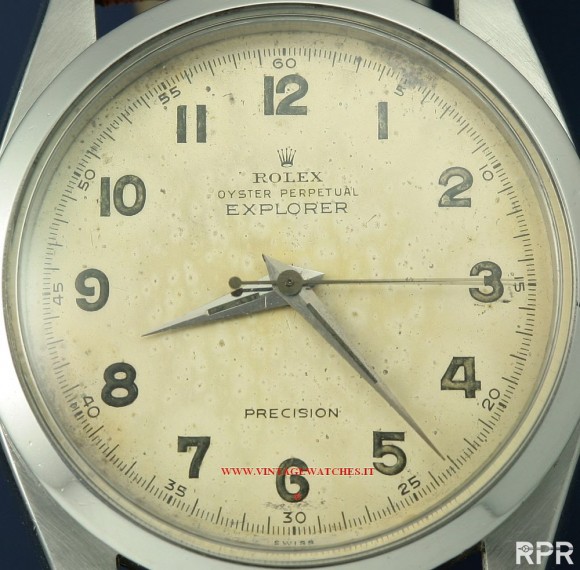 With my wifes Rolex Explorer Ref 1016 Underline from 1963… And no, she's not from 1963! 😉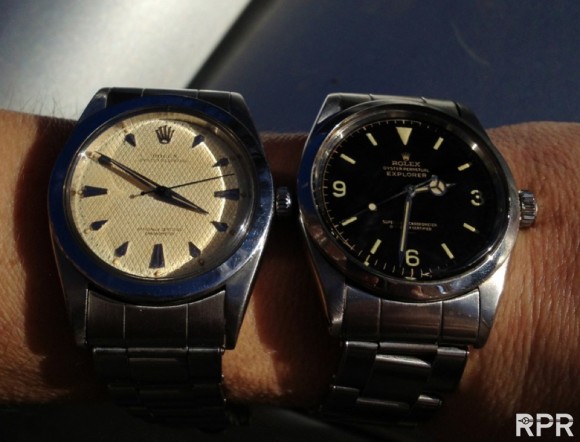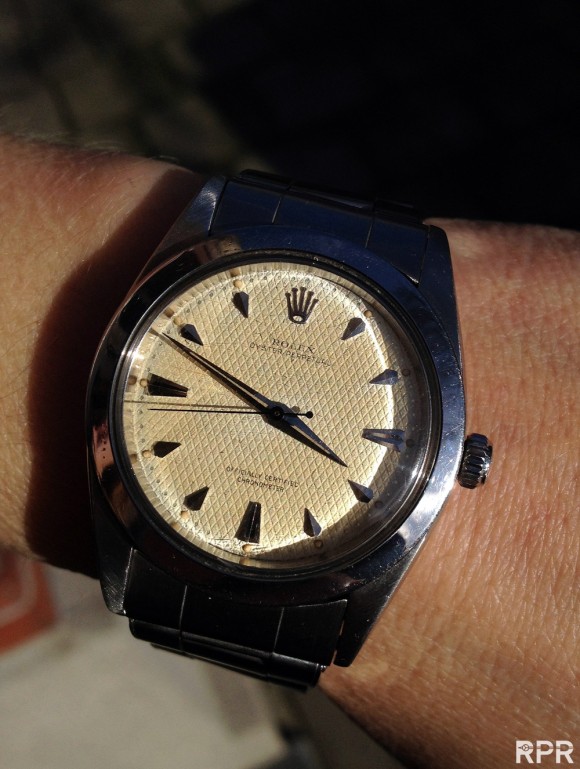 Black Everest..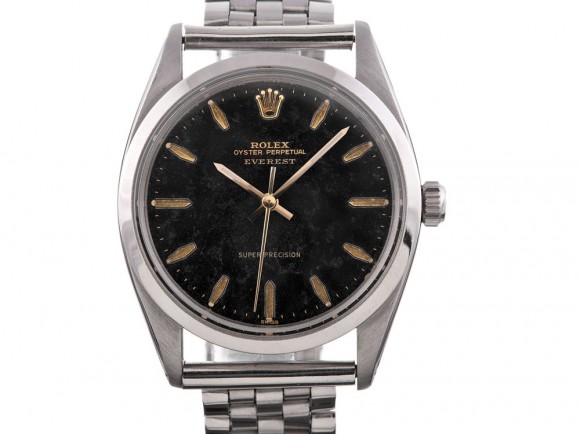 A early 1953 split dial, honeycomb Rolex ref 6202 Turn-O-Graph…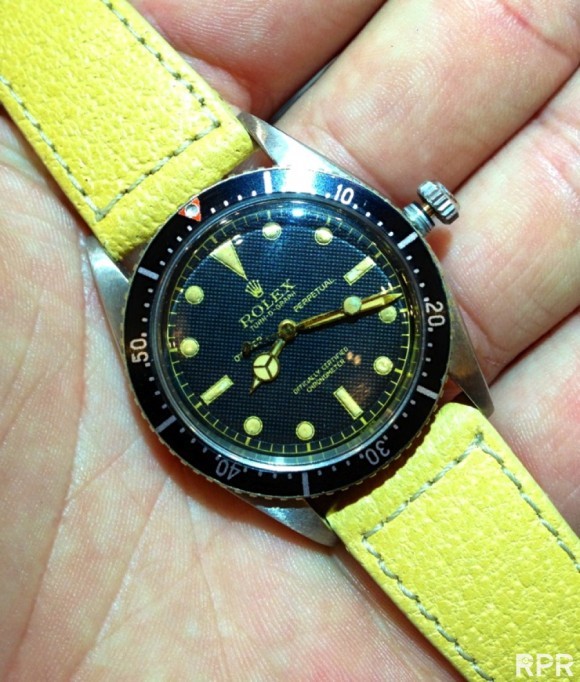 Together with Rolex Milgauss ref 6541..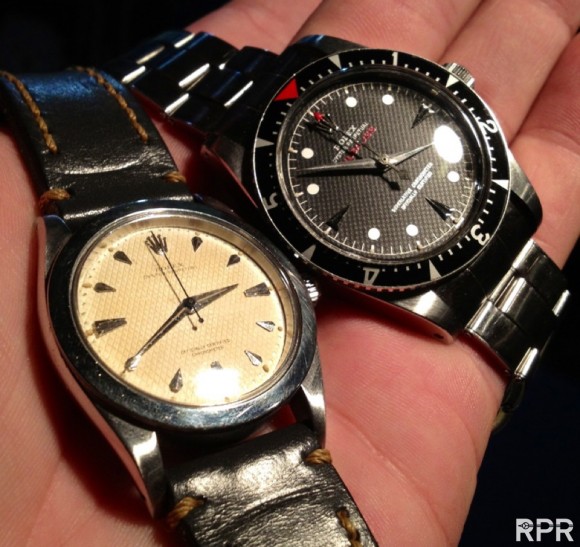 Inspiration for US version, Flat bezel Milgauss Ref 6541 from 1958?…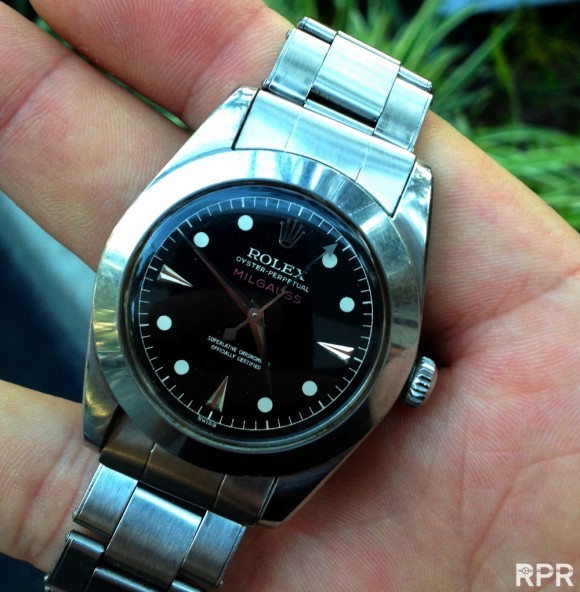 1953 case backs of ref 6204, Ref 6350, ref 6206, Ref 6202 and a 1957 Ref 6610..
Rolex Tool Watch Evolution…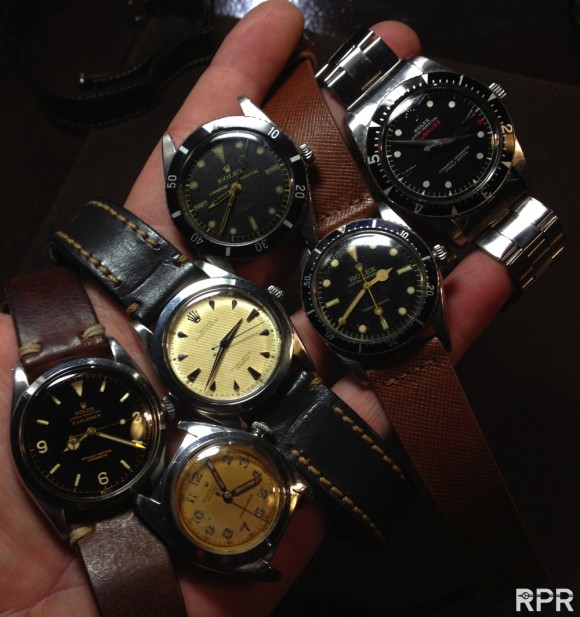 On the left, Ref 6610 Explorer from 1957 & ref 6206 from 1953..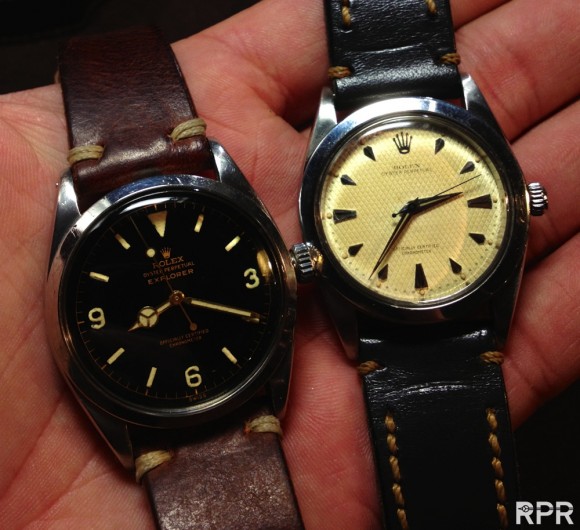 The same..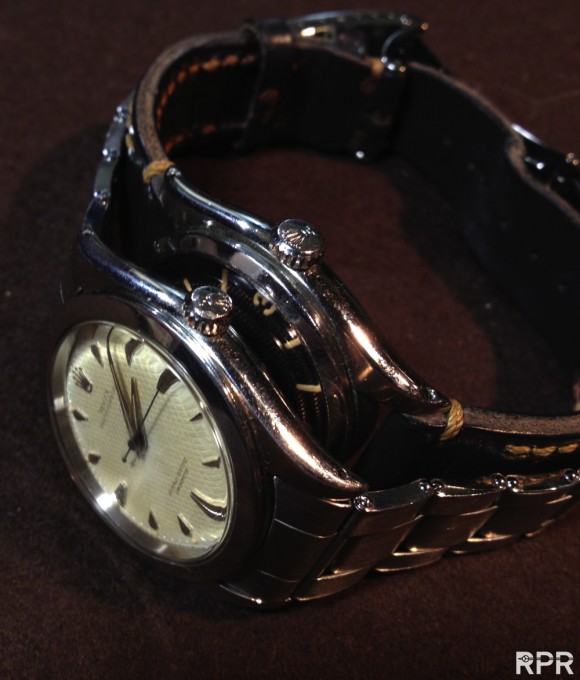 Ying & Yang together..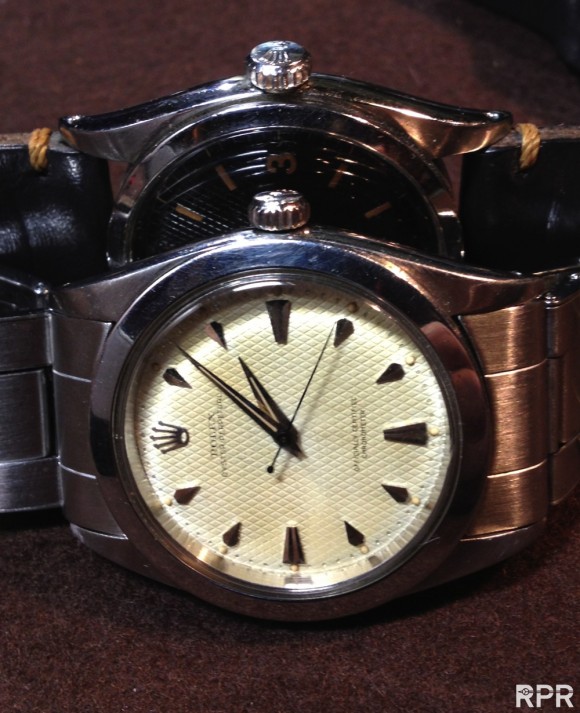 Here's the link to the Explorer, after doing some more research I found 2 other Ref 6206, having a later dial, non textured in France. We see the Ref. 6202 being crossed out and added Ref 6206 and additional / 84…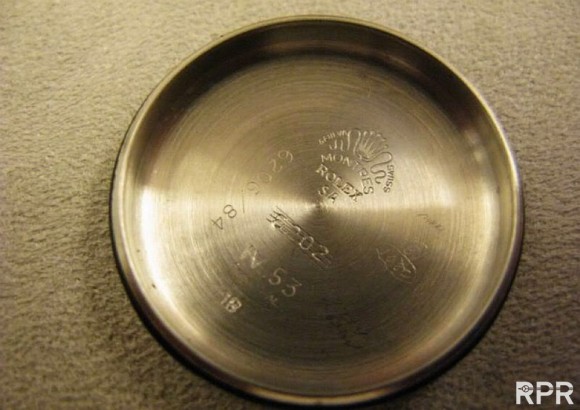 Even between the lugs it says Ref 6206 with added 84. I asked my buddy D what he thought and he came up with a very logic answer, the 84 stands for later Ref 6284, Rolex also used for early Explorers..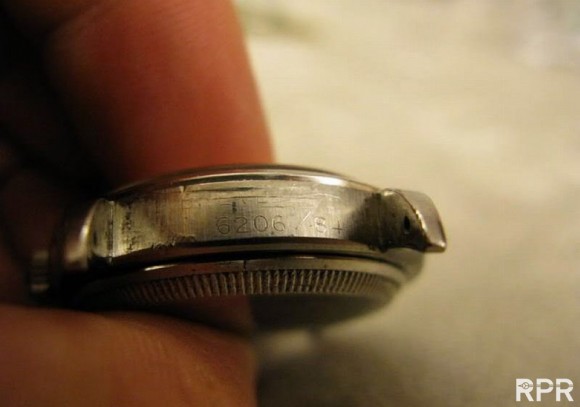 Yet another important discovery, A ref 6202 with crossed out ref 6284 from 2.53 !!!! Thanks Solealtoo!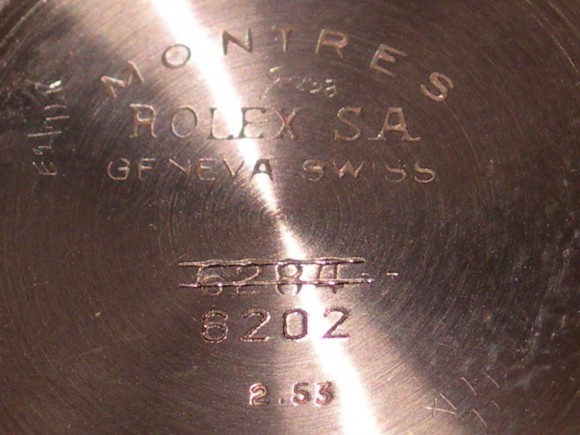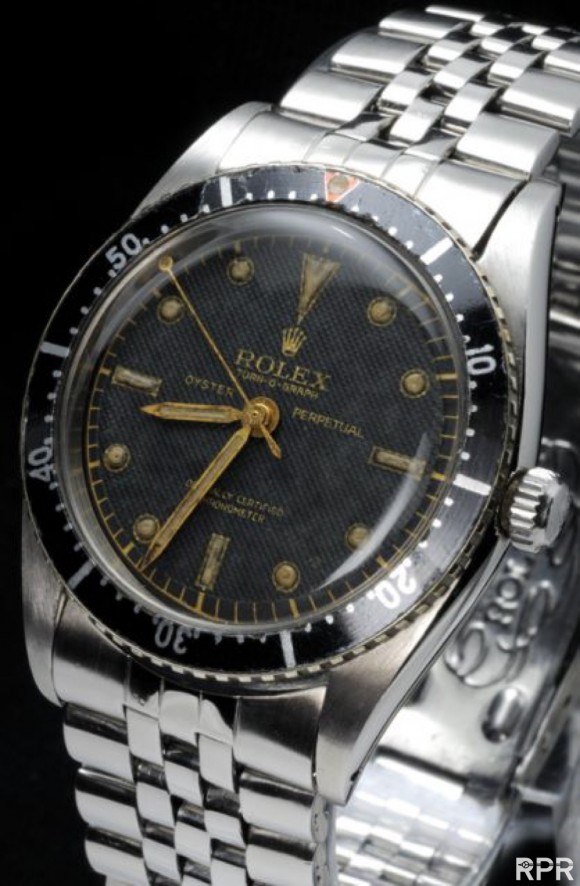 Here's a Ref 6285 crossed into Ref 6284 from II 1954… Thanks Buddy Roberto!
Evolution from right to left of the Oyster Case & their movements starting on the right in small with the Bubbleback ref 2940, to 1953 ref 6204 Sub, ref 6350 Explorer,  ref 6206 Albino, ref 6202 TOG, ref 6610 Military Explorer from 1957…
A Buddy on  VRF ( Vintage Rolex Forum ) just posted another later version of the Ref 6206 he had many years back, thanks O.C.!!
And I just came across a later Ref 6202 sold by Antiquorum for Sfr 44.400 in 2008 Revolution Sale… Index are different!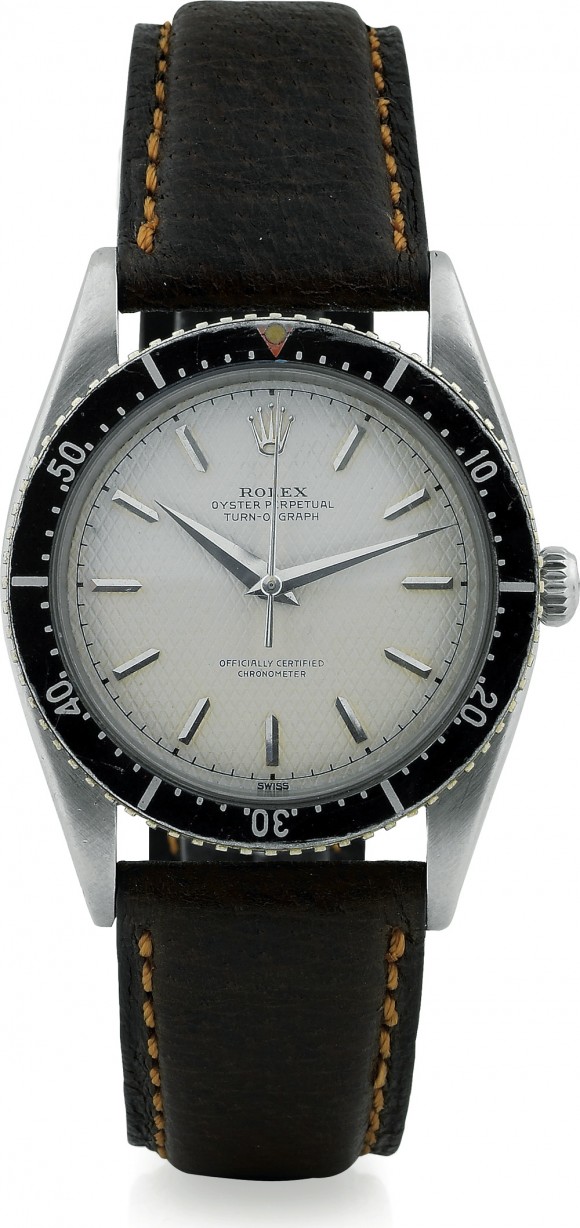 And another later version with bezel where Turn-O-Graph was added on the dial…