Rolex Jacques Piccard Deep Sea Sold For SFR 40.000,=
Back from Christie's auction Geneva, the limited edition Rolex Piccard Deepsea sold for SFR 40.000,=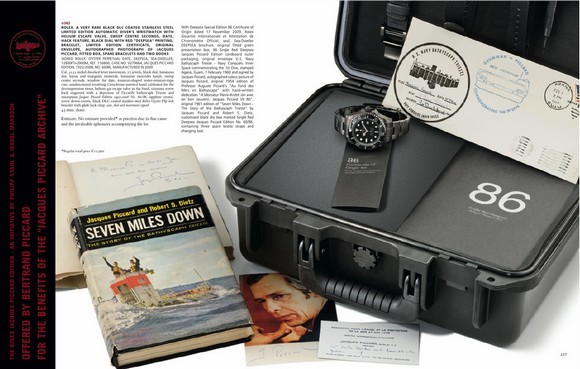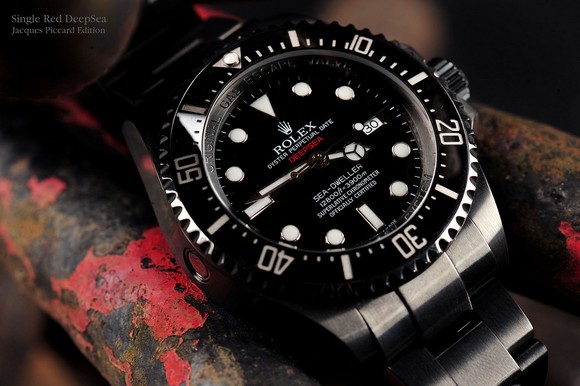 The last Single Red Deepsea Jacques Piccard edition, auctioned at Christie's in Geneva November 2009 was sold for 40,000 Swiss Francs! The revenue will be used by Bertrand Piccard, son of the legendary explorer, to build up and maintain a proper archive of his father and grandfather.
Prior to the auction, Bertrand gave a lecture on his family's achievements. According to Bertrand, our initiative to honour his father came at the right moment. "When Philipp contacted me, I took the courage to go through my father's archives for the first time since his death, to look for suitable material for this special watch project. In a way, this project has also served as a period of mourning for me", said Bertrand. Amazing to see how fast everything went, from my first email to Bertrand in February 2009 until the auction in November. For the first time, Christie's auctioned a customised watch, so truly a unique project.
All 86 editions of the Jacques Piccard Single Red Deepsea are sold out!!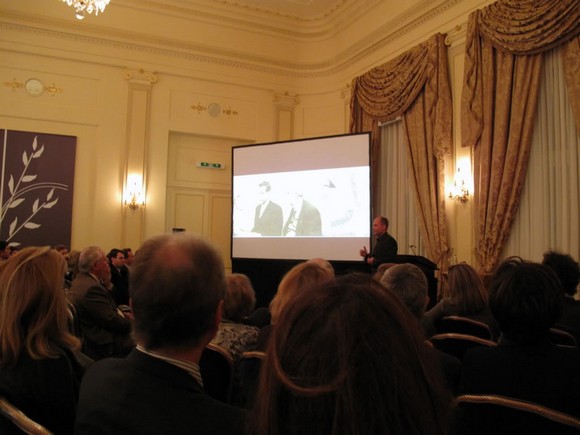 From the Bottum of the Sea – To the Top of the World!! Sir Edmund Hillary & Jacques Piccard did it, both wore a Rolex!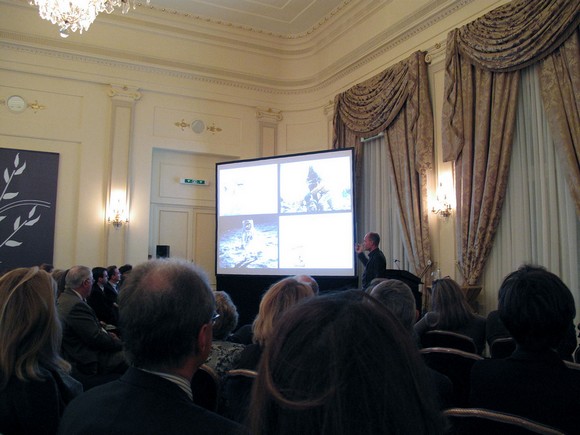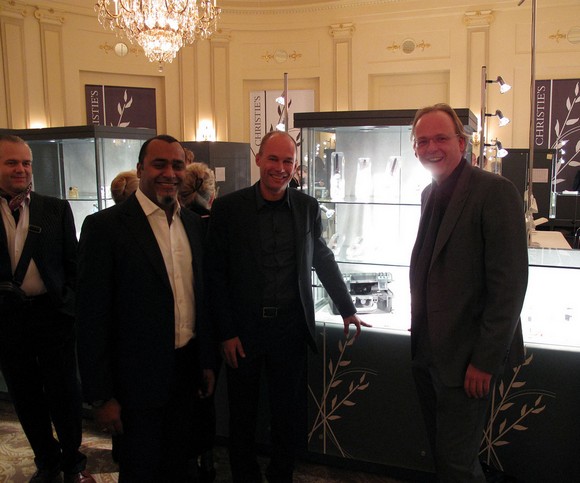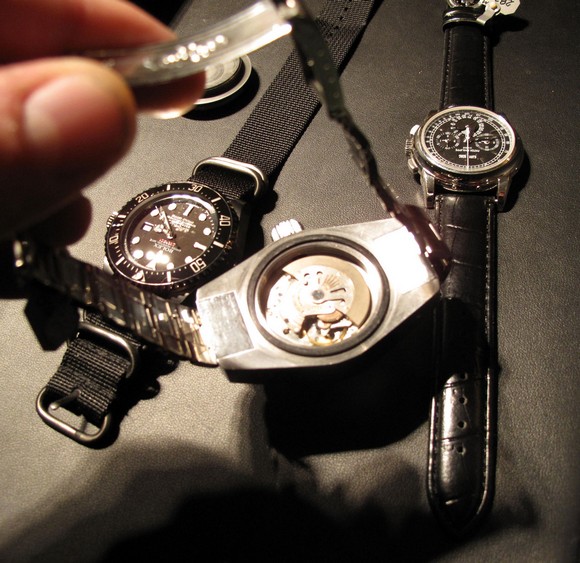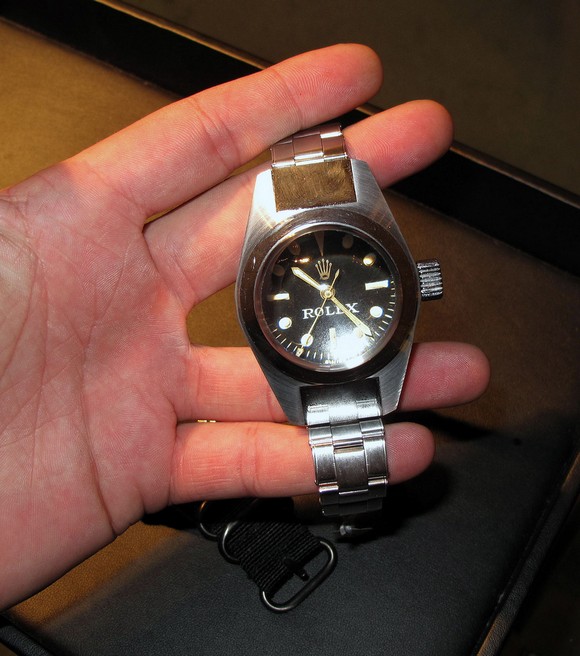 But, there was more to see at the auction. Best quality is very hard to find thus sells for topprices even when the market is recovering. Instantly when I saw the stunning stainless steel 8171 Padelone, I fell deeply in love with it!!
What a fantastic unpolished condition it has and at first i thought it went to a very nice collector
but as i was standing outside for a smoke to calm down my nerves as the Piccard came up for auction,
another Rolex collector was standing next to me, he looked very happy and satisfied and when i grapped
all my courage, i asked him to give me his signature…
So Mr. Jean Claude Killy signed my Christies catalogue on the lot of 'his' newcomer as he told me…
It was imho the 'best' vintage Rolex to buy this Geneva auctions…
BIG respect as he told me he's since almost 40 years at the board of directors from Rolex Geneva S.A.
making him the oldest member on the top of the company since Mr. Patrick Heiniger step out the company recently…
I had a amazing long weekend with lots of great (new)friends!!
Best to you all, many thanks!
Rgrds.
Philipp