My Passion Rolex Parma watch show Report: Mille grazie to my Italian friends!!
I was really impressed by the warm welcome from all the great Rolex collectors that come to Parma every edition. I also got so many nice remarks about our previous Passion Meeting and many asked me to arrange an 'italian' version…maybe in the future guys, thanks for the compliment!!
What can I say about the fair, besides that the accomodation was much better this time, the weather outside was 30+ degrees, the prosciutto was as delicious as always and everybody was prepared for second part of the season… the booths where very full with Sports models in all kinds of versions but the focus was again on quality…difference in price between nice and perfect is getting bigger and bigger…those couple of super interesting examples where sold high in a second, looks like there's still plenty of $$ around to buy a perfect vintage Rolex. Too many buyers!
We had a great dinner on Friday night with excellent food & wine and it's was super to see everybody again after the holidays. I was more more impressed from this time show compared to previous Parma edition.
To be honest, I did so much talking that I forgot about making pictures. Besides that, it's getting more and more difficult for me to share all special Rolex that pass by my hands because of privacy reasons, but I can assure you all that many exceptional rare ones are still around to discover.
So here's a short impression of my trip…
I started at L'orologio in Bologna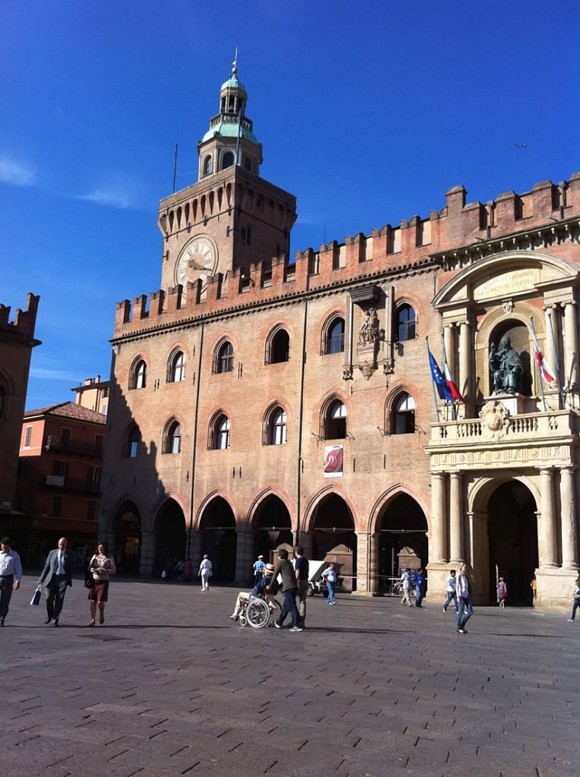 We see in this spread from Davide Parmigiani ( Hora Milano) early Rolex Submariners, bakelite GMT 6542, Milgauss 6541, a rare steel Stelline ref 6062, tropical Daytona and gilt tropical pre Daytona…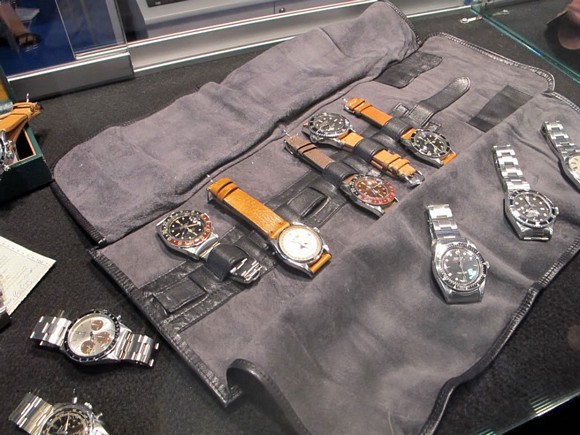 One of the most important Rolex models made, ref 6062 in ultra rare steel version, oyster case with automatic moon phase and calendarium.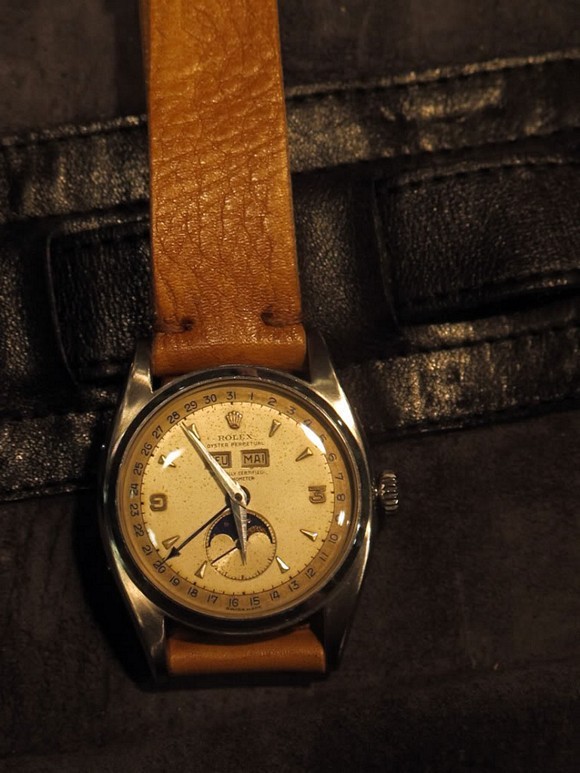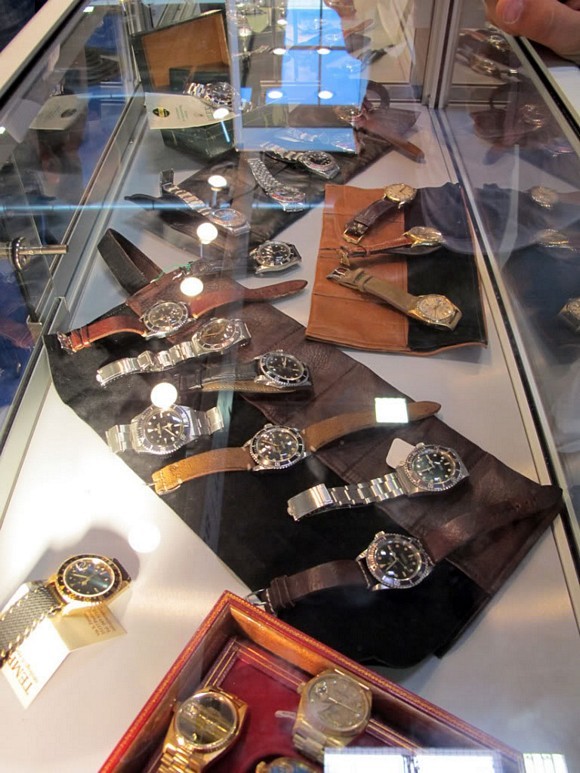 Rare Submariner ref 6200 with early MK1 small logo rolex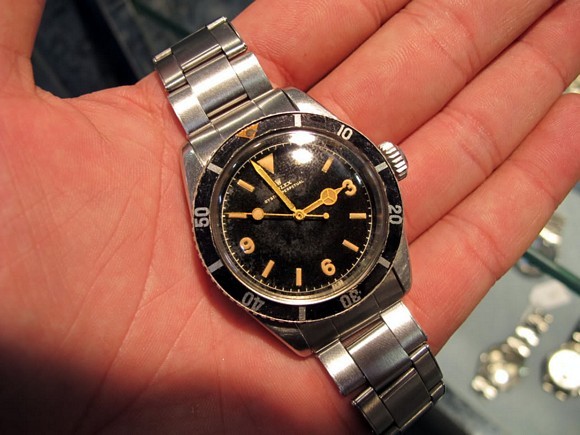 Selection of early Cosmograph & Daytona in steel and in gold, plenty to choose for..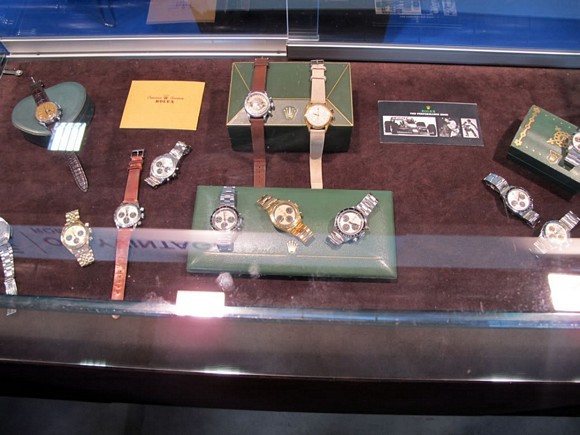 Rolex 'Padellone' reference 8171 in rare stainless steel case and ditto index & hands..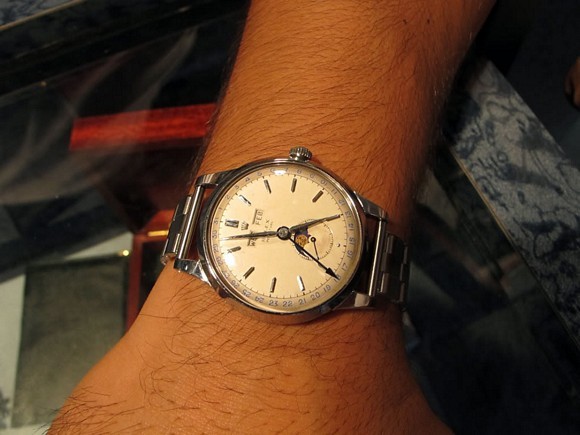 Very interesting and unusual Rolex DayDate..
Corrado Mattarelli ( www.onlyvintage.it) showcase of rare vintage Rolex Corrado Mattarelli
White gold DayDate with orange/ red 'Stella' dial…
Tudor Big Crown ref 7924, Brown tropical Daytona ref 6265, mint Heuer Silverstone, whitegold green 'Stella' DayDate..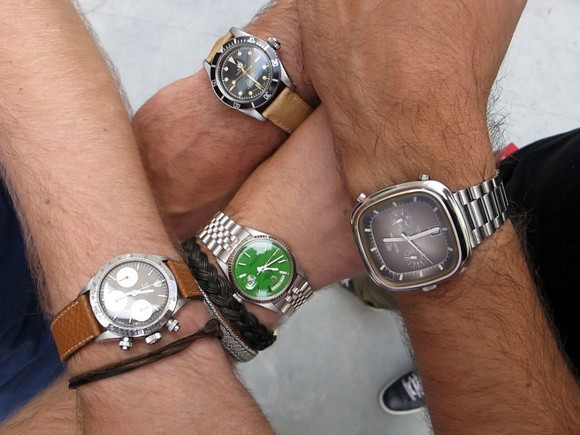 Patek Philippe Split Second in yellow gold..
Back in Bologna, time to party, thanks Peppo!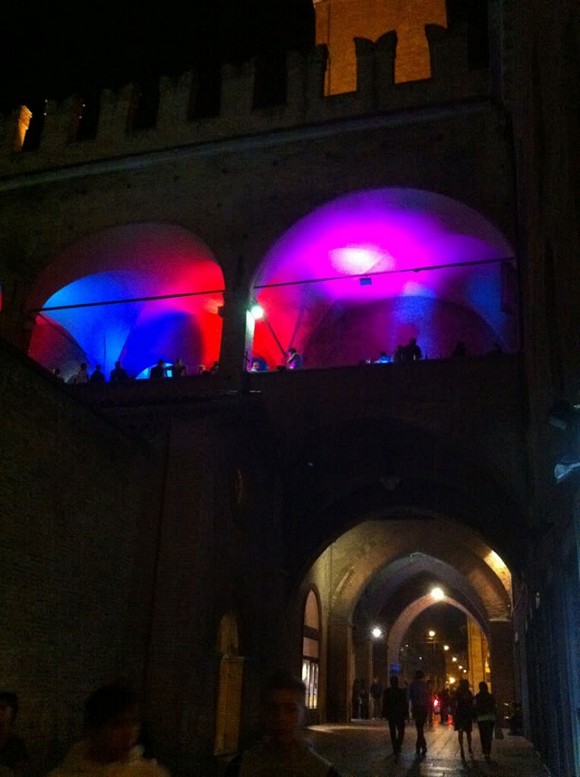 Ohh, I almost forgot, a quick picture of my new addition, tropical brown Rolex Daytona ref 6240:-)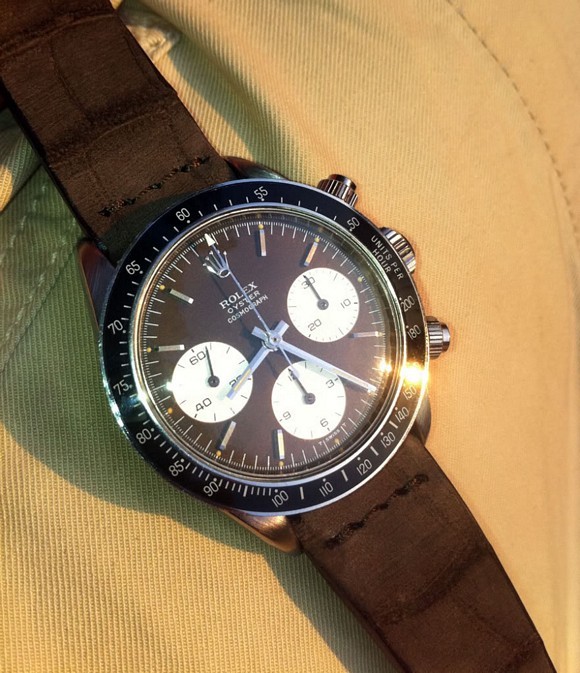 So MANY thanks again for giving me the possibility to share our passion with each other & BIGGEST respect to all you guys out there!! See you next time!!
Regards to you ALL!
Philipp