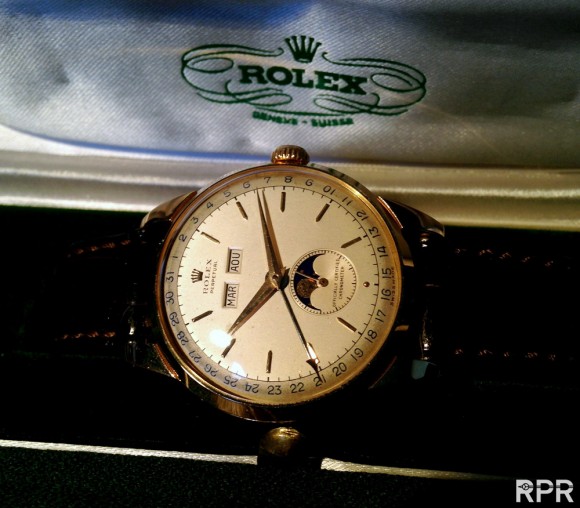 To find a Pink Gold Padellone Ref 8171 is rare..The giant Rolex automatic MoonPhase & Triple Kalender hardly any of us has the chance to obtain one. To find it as a safe keeper, New Old Stock and unpolished, making the gold even more pink due to the long rest it had in the dark, is just spectacular moment…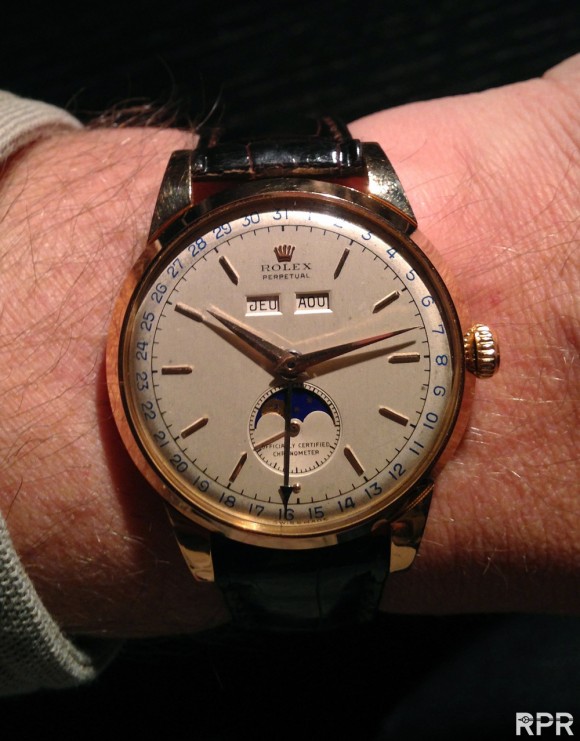 The very unusual dial version immediately pops up, Rolex & Perpetual all the way up and OCC all the way down. Next the big waterproof pink gold Super Oyster Crown is also very unusual as normally we see a sleek thin winding crown. Maybe this waterproof crown was fitted because of the waterproof updated little later Oyster model, the Stelline Ref 6062 had it standard…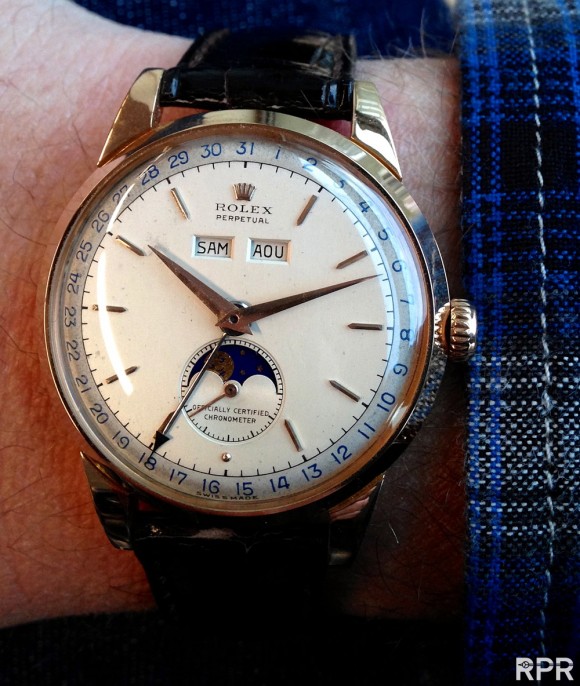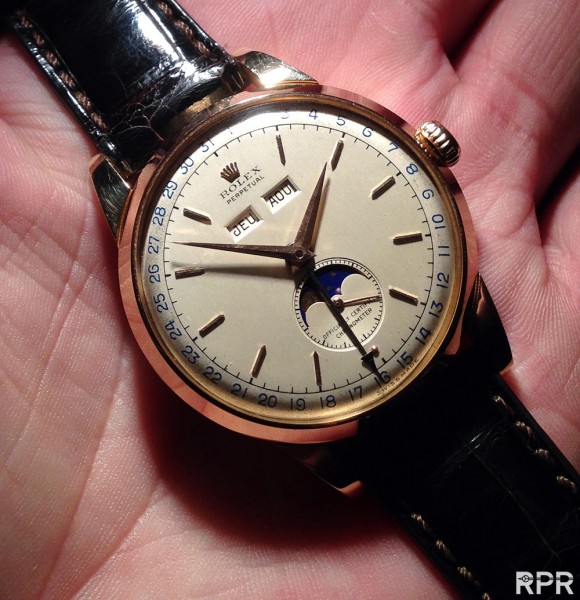 Just amazing to wear a spectacular important 50 year old pink gold, new Rolex! 😉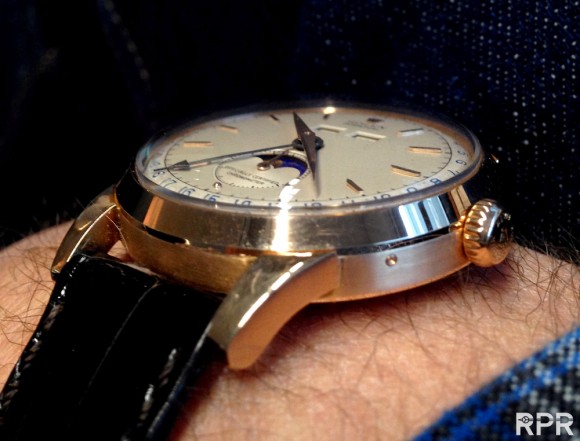 Two Red Iconic Historical Rolex…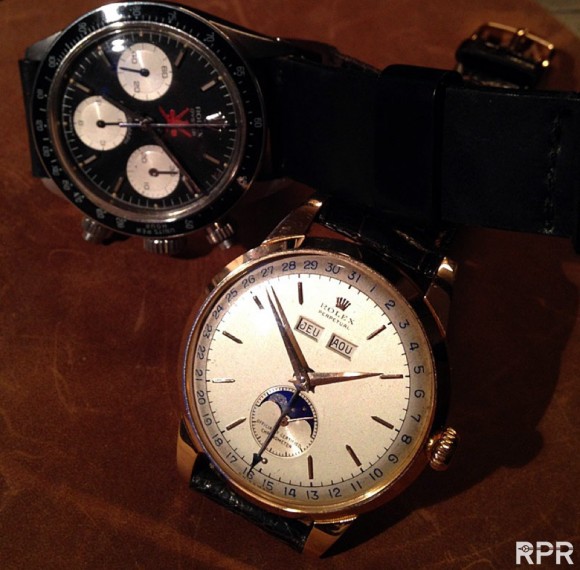 The giant 38mm pink gold case compared to the Everest Rolex from 1953 & Oman Asprey Daytona…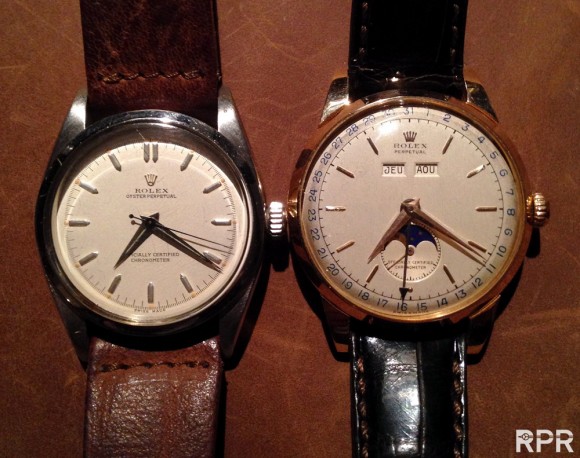 In detail, Ref 8171 Padellone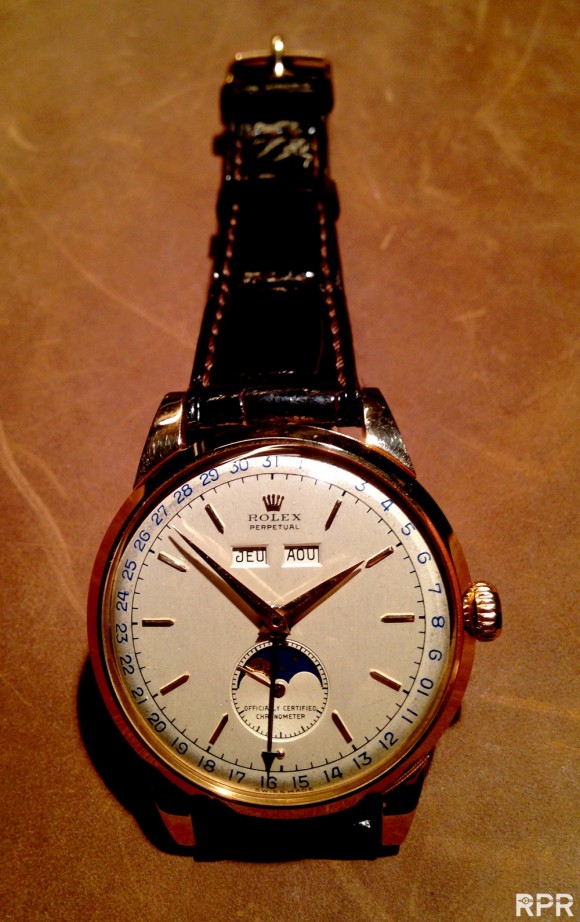 Clearly visible gold hallmark, the untouched condition, the original Rolex polished in all it's refined detail and razor sharp edges..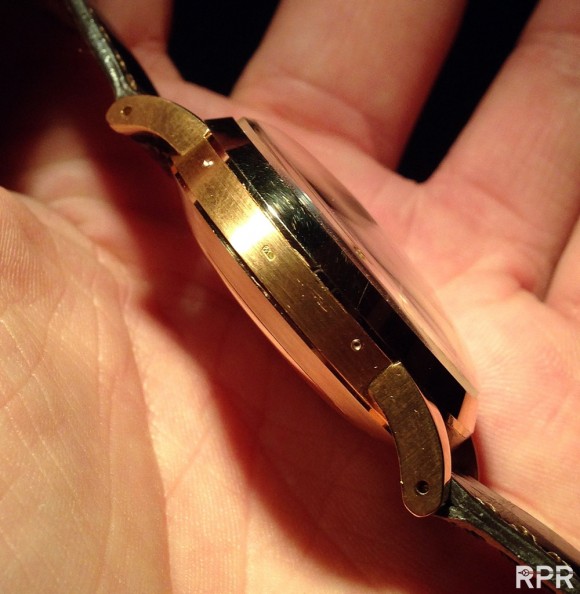 The dial has nicely aged patina and it's a wonder that such a important Rolex watch was bought back in the days, gifted and never worn!..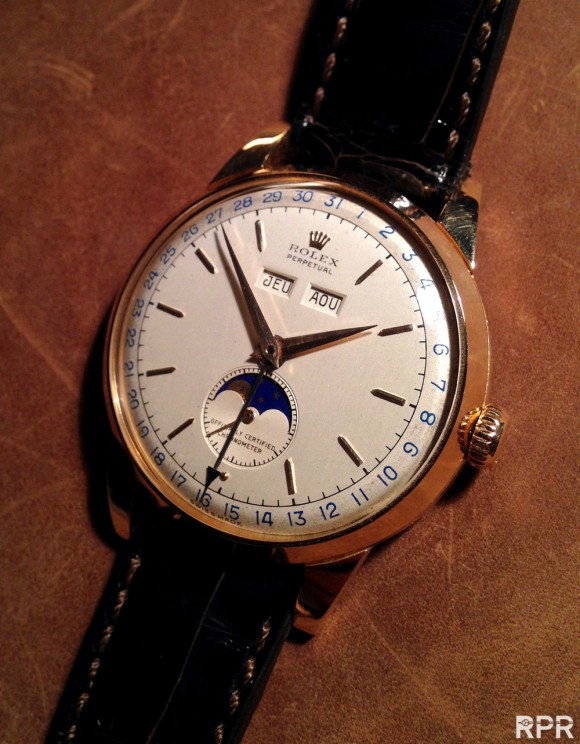 Two magical Red Rolex.. Oman Asprey Red Daytona & 8171 Padellone in pink gold…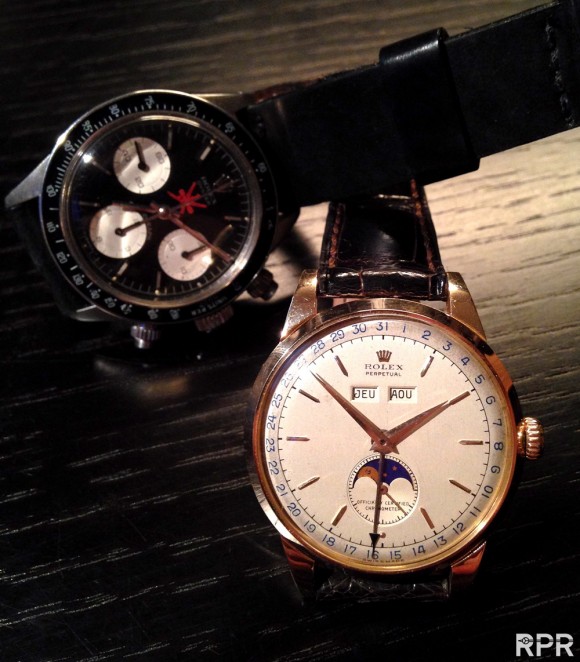 I like it much much with the bigger & better Rolex Super Oyster Crown..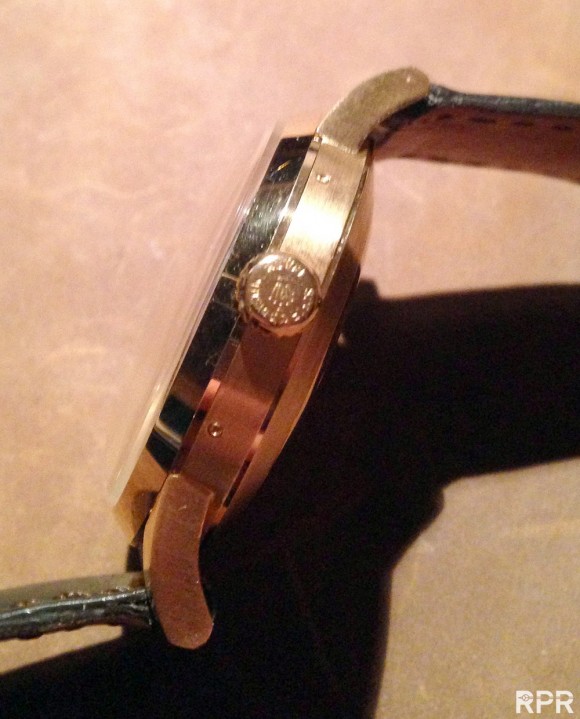 Unspoiled Rolex History in my hand palm..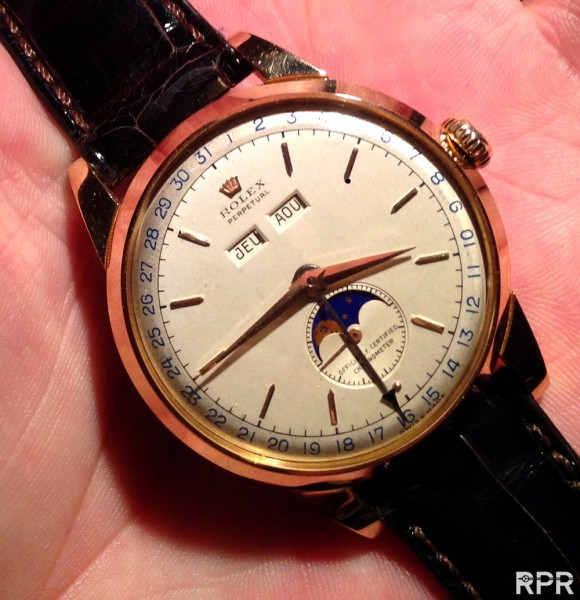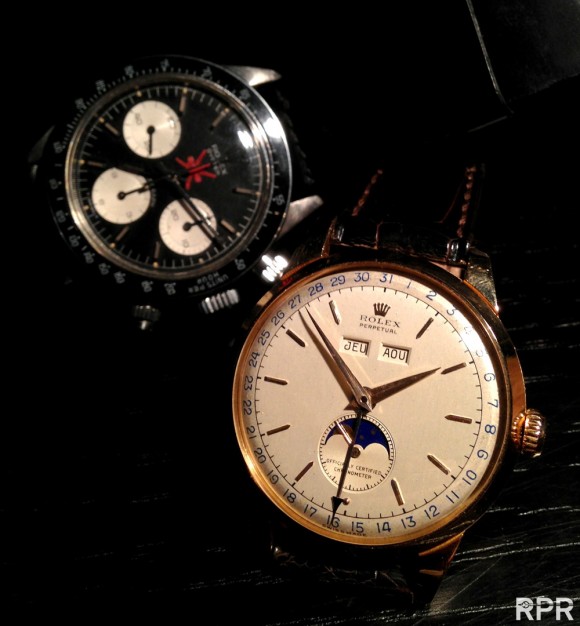 I still believe i'm too young from the inside to wear a gold Rolex but for this one I make a exception! 😉
Some years ago, I as a groupie getting Mr. Rolex Killy's signature on a steel Padellone he just got at Christie's auction..
Together with my hero, the one and only passionated vintage Rolex collector @Rolex…
Did you know that Rolex already applied patent for a Annual Calendar in 2004! And got it approved 20 April 2005!!.. They should be ready by now making a waterproof, 40 maybe even 42 mm Padelone Annual Calendar & Moonphase case, having a display back showing the brilliant manufacture automatic. I bet even when they ask like 75K euro for it, it will become a instant hit! Imagine a steel, white gold or platinum version besides the pink & yellow, LOL heaven!!
The Best of 2 World.. Patek Philippe versus Rolex automatic MoonPhase + Triple Calendar …
Historical Rolex Heritage Trio… 1952 Everest Explorer, Pink 8171 & 1953 Everest Rolex of Dr. Charles Evans..
Above group added with some special Rolex from Middle East.. UAE GMT 1675 & Oman Cosmograph 6263..