Join us May 28 & 29th 2013 in London for vintage Rolex Passion Meeting & 60th Anniversary of the British Conquest of Mt.Everest May 29th 1953 by Sir Edmund Hillary & Tenzing Norgay!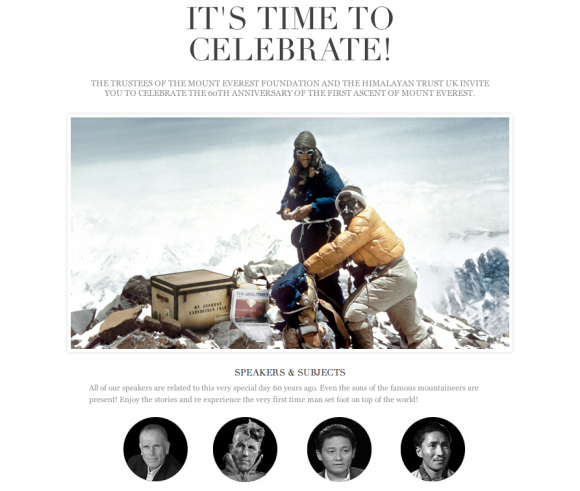 Celebrate the 60th Anniversary of the first Ascent, May 29th 1953, by British expedition members Sir Edmund Hillary & Tenzing Norgay at the RGS in London. Together with my dear friend  and legendary Rolex collector, Mike Wood, from the Old Watch Shop I will organize a vintage Rolex Meeting the day prior, May 28th 2013 downtown London. Join us for some serious Vintage Rolex Passion including a special exhibition of original Rolex Everest watches and other iconic Rolex on May 28th. Maybe you even wanna stay another day off win London nd join us @RGS Everest celebration May 29th 2013 for a full day of special lectures, exhibition and spectacular evening session at the ballroom of the Royal Geographic Society in London, UK. Send me a message from here.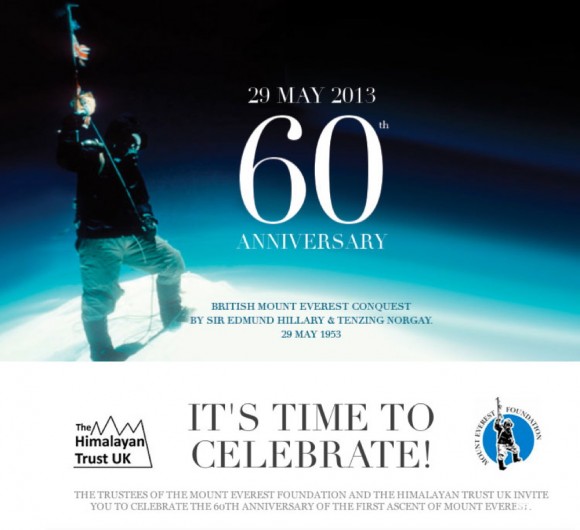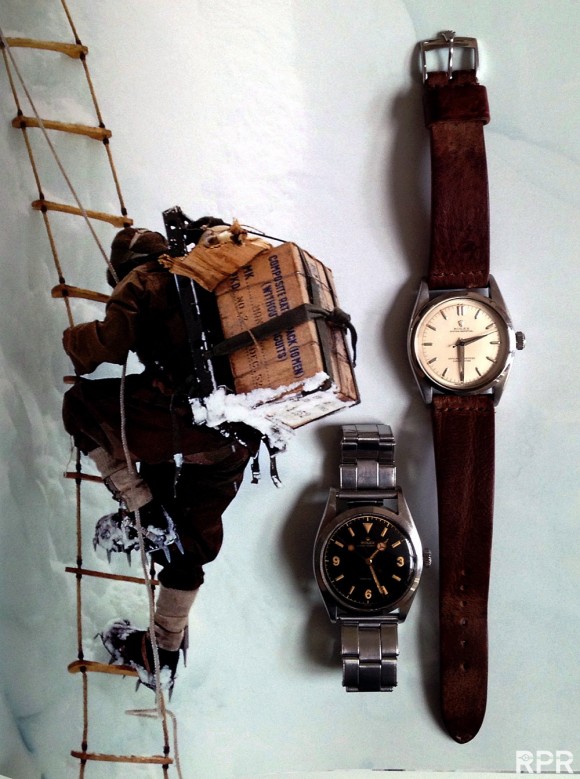 1953 British Everest Expedition with Band, Hillary, Boullion and with pipe, Dr Evans & his Rolex..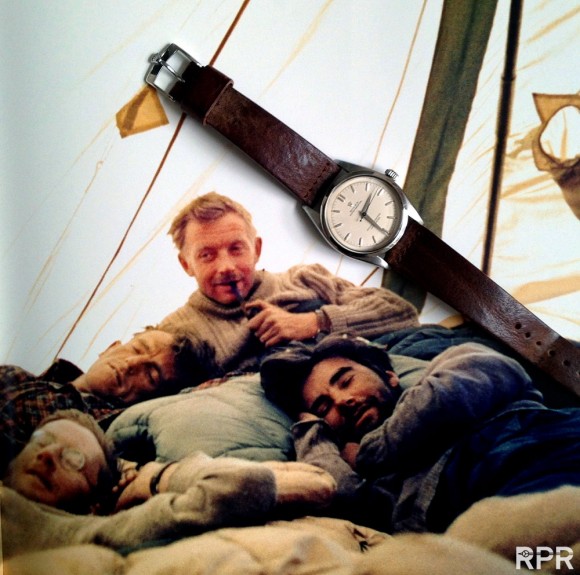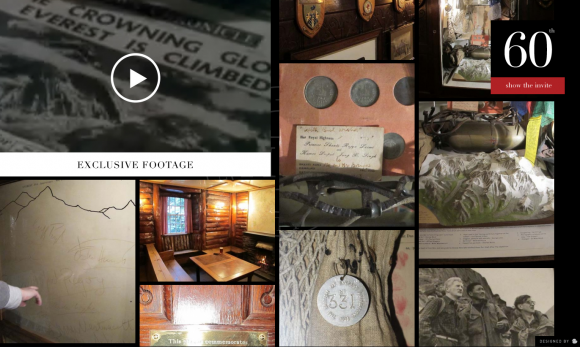 Dr. Charles Evans & his Everest Rolex he wore up to 50 meter from Mt.Everest top on May 26th 1953.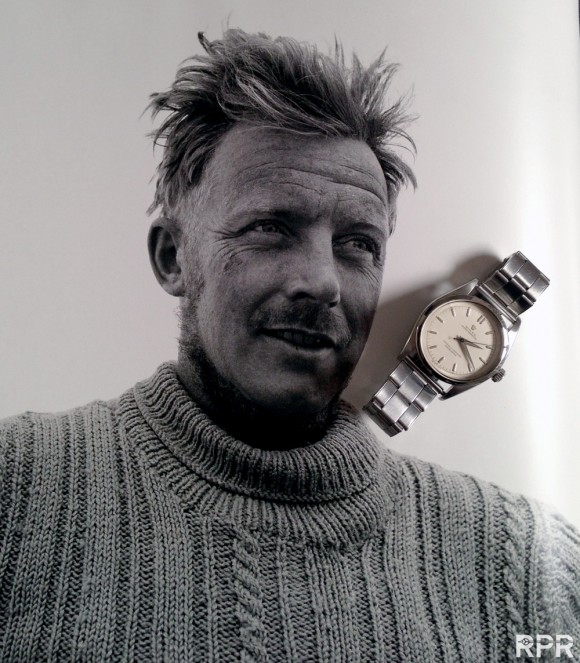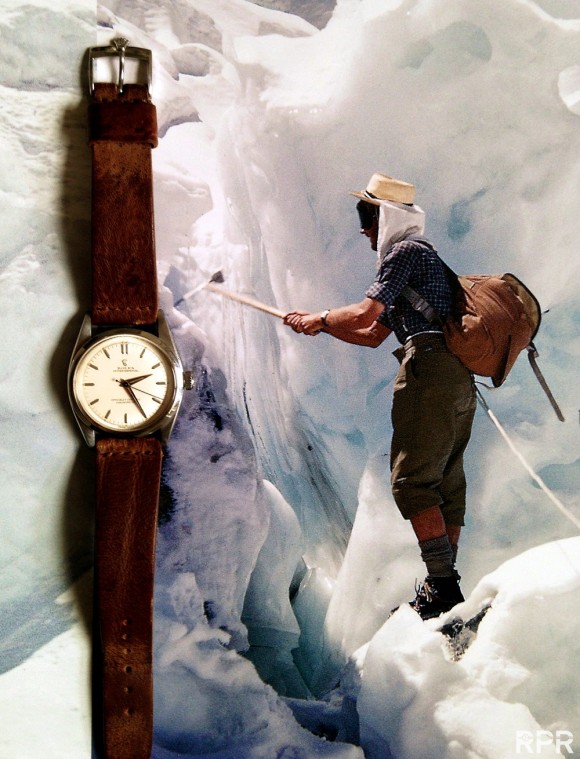 Memorable George Band, HTE endorser and great legendary UK mountaineer..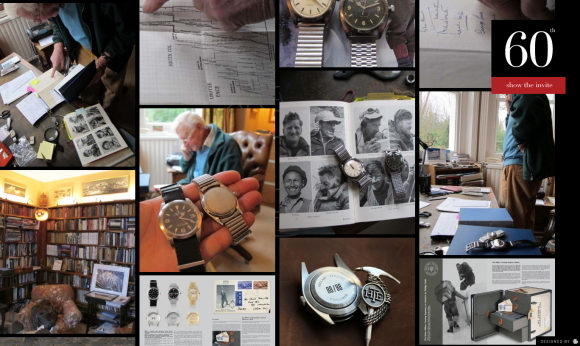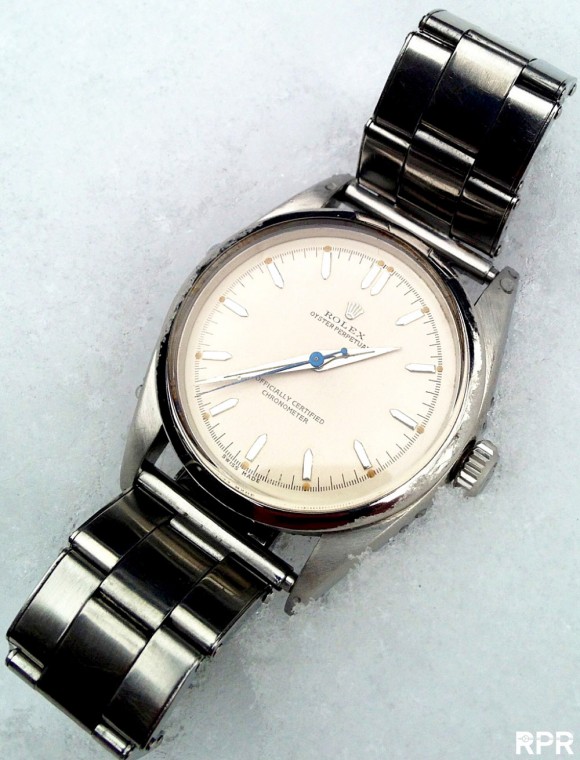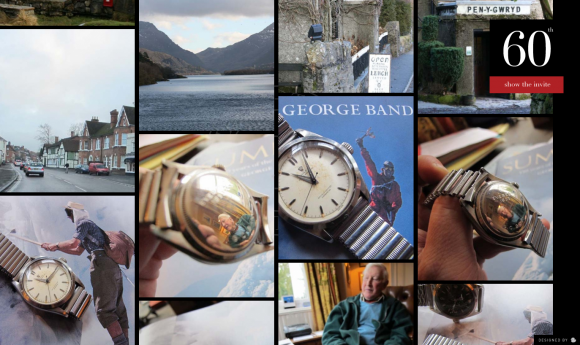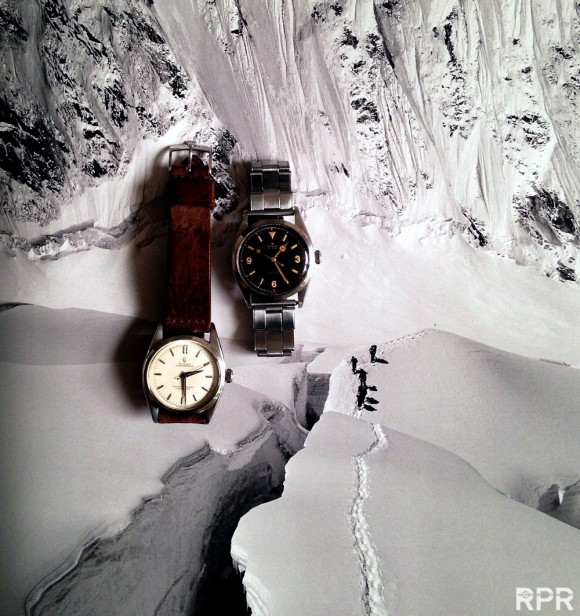 Pure Passionated Rolex ambassadeurs … Mike Gill, Jamling Tenzing Norgay, Jan Morris, Peter Hillary, George Band, Bertrand Piccard..
Unique & Legendary Everest Expedition 1953 Rolex of Dr. RC Evans…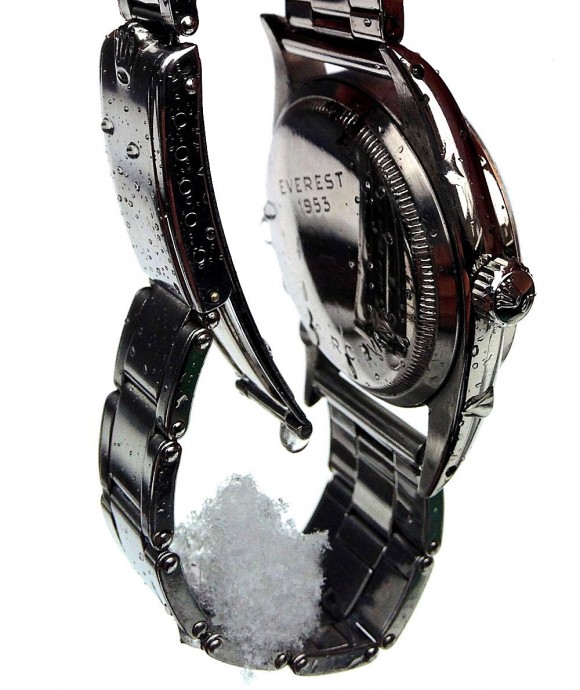 Icon pillar in Rolex History, The Tenzing Datejust I discovered at Norbu Tenzing in US. So COOL!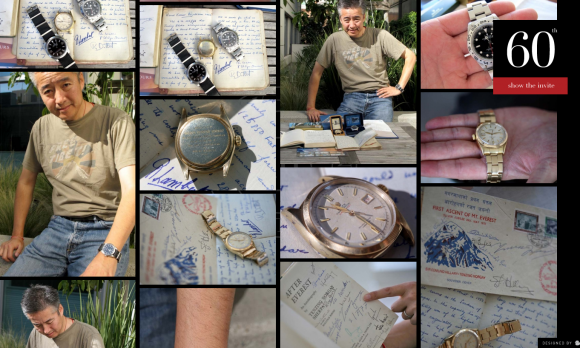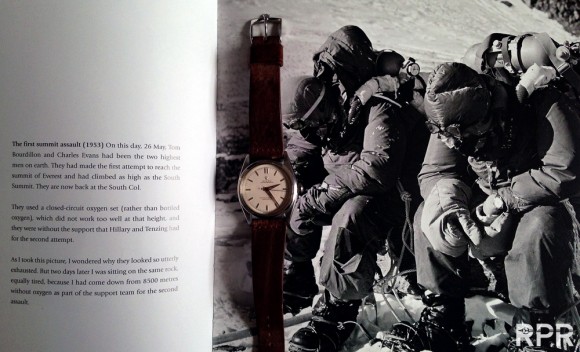 After events in Maastricht, NL to Charity Sale in Geneva, CH over to Hong Kong to top it off during 60th Everest Anniversary in London. It was a long way of pure Rolex Passion!!..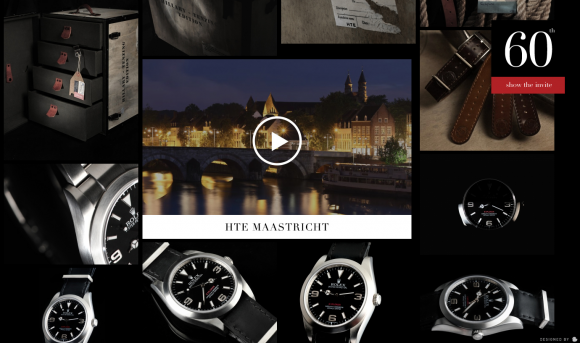 The history of Rolex Tool Watch right in front of you!!.. together with my wifes classic 1016 underline making Rolex become Iconic!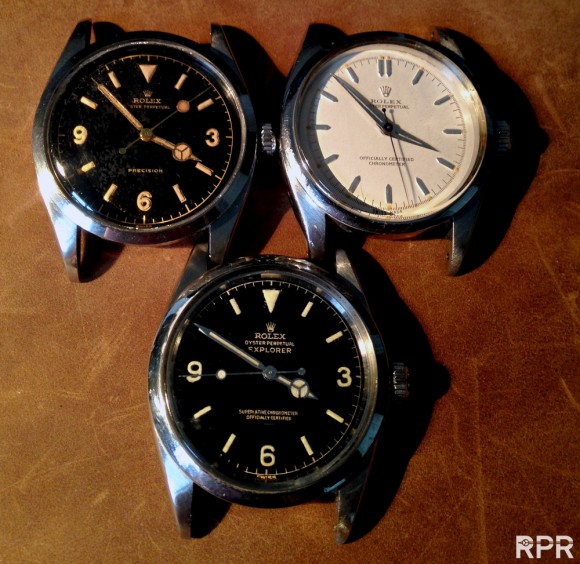 Check our update HTE website: www.HillaryTenzingEdition.com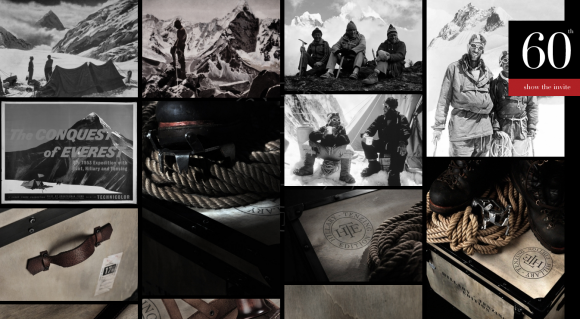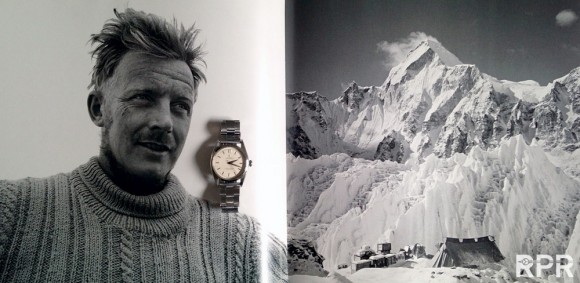 Preparing the Upcoming Vintage Rolex Passion Meeting in London on May 28th & celebration the 60th anniversary of the conquest of Mt. Everest by the British 1953 Expedition, made me cross the channel to meet up with the great people at RGS.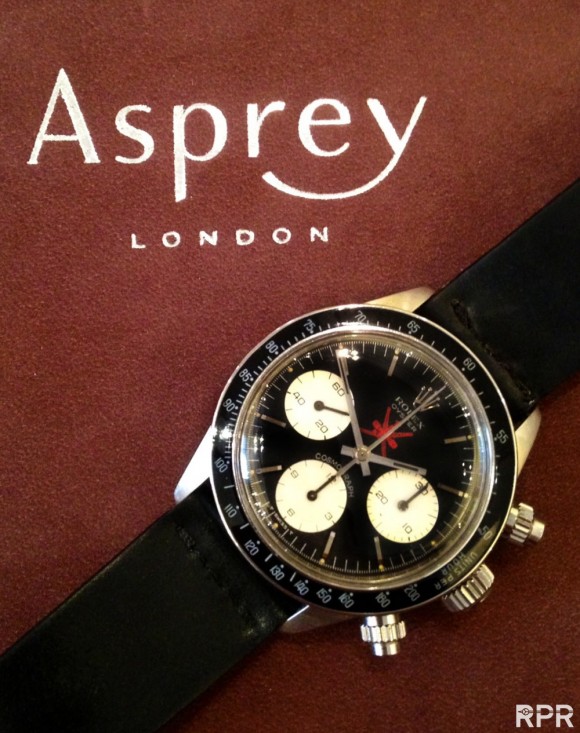 @ Asprey London. Very nice & friendly guys there! Looking forward Behzad 😉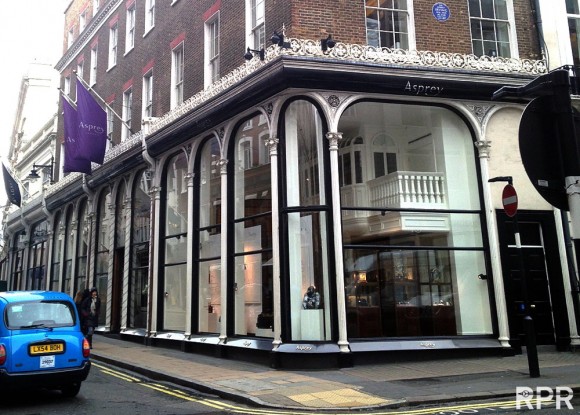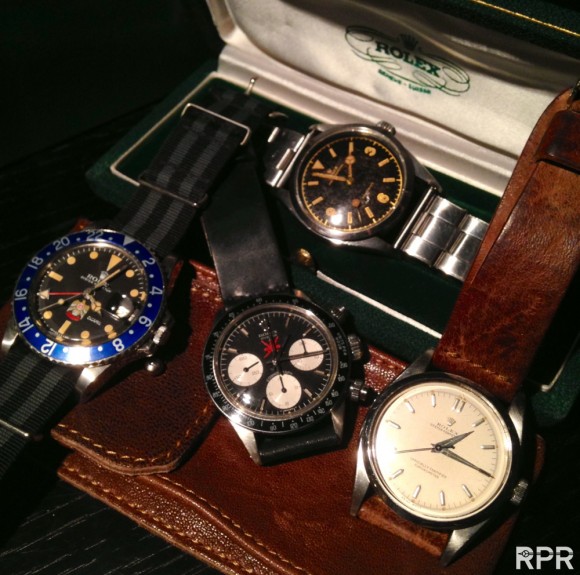 RGS posing the New Rolex National Geographic 125th Anniversary Explorer campaign… Nice! 😉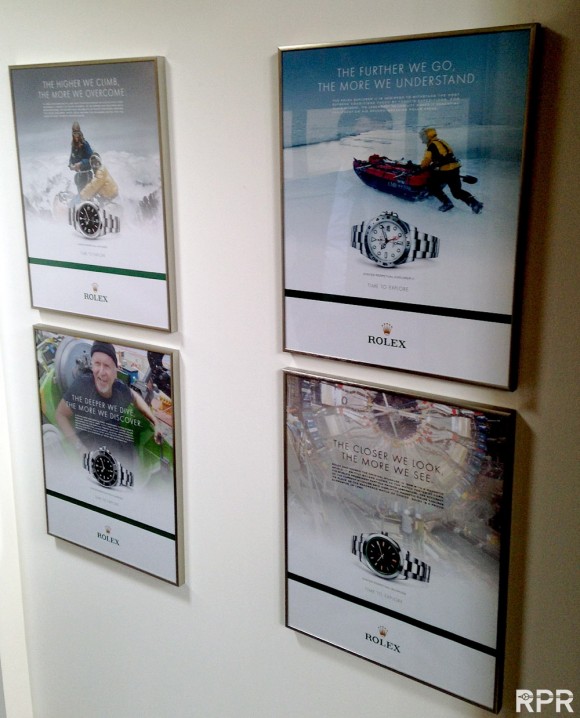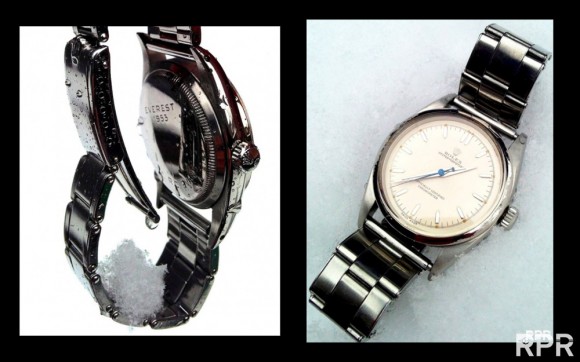 Charles Evans 1953 Everest Rolex above & below a picture of him in the RGS gallery of legends, British Hero Explorers!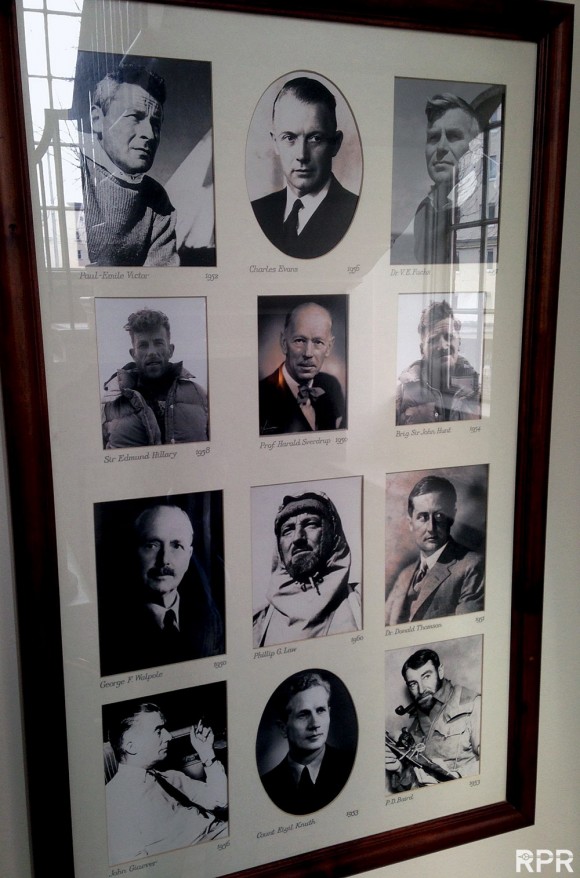 Evolution of the Rolex Explorer, on the left a very early Pre-Explorer Ref 6150 without explorer stamp on the dial & 52 engraving in the case back and the 1953 British Everest Rolex who made it almost to the top on the arm of Dr Charles Evans. The 1952 Swiss Expedition where Hans Wilsdorf aimed for the Everest Conquest by supporting them. Mr Wilsdorf also sponsored the British 1953 Expedition as you could have read in my earlier reports.
At Royal Geographical Society in London, UK…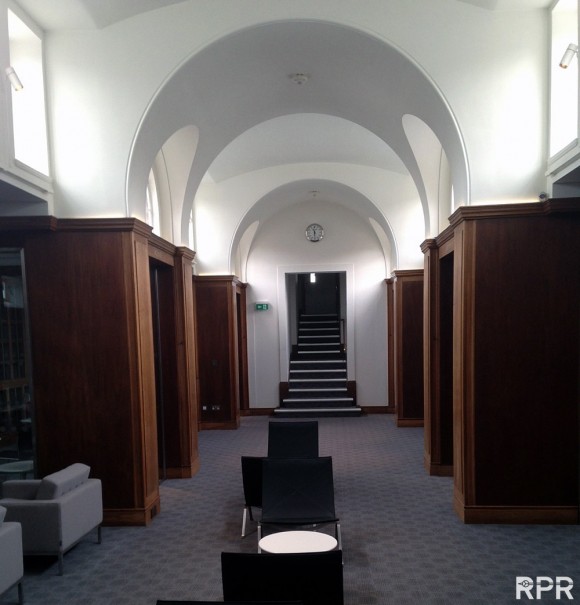 Rolex Tool Watch History.. 1 ( ref 6150) + 1 ( Ref 6098) on the top =  makes 2, the final result that got a classic Icon, the Ref 1016 Explorer that has been produced for more then 25 years!..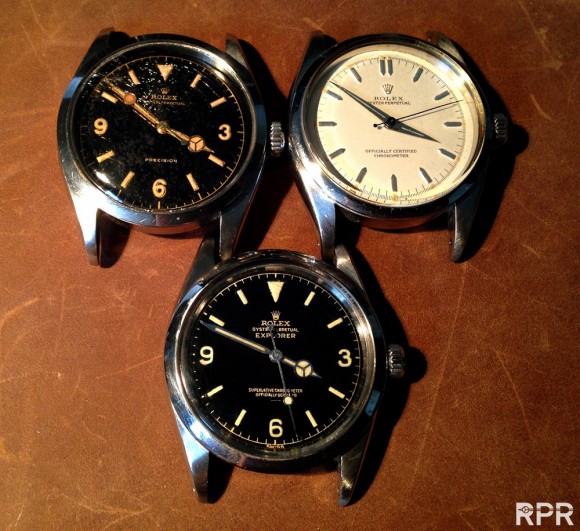 The 1952 Pre-Explorer versus 1953 Everest Rolex..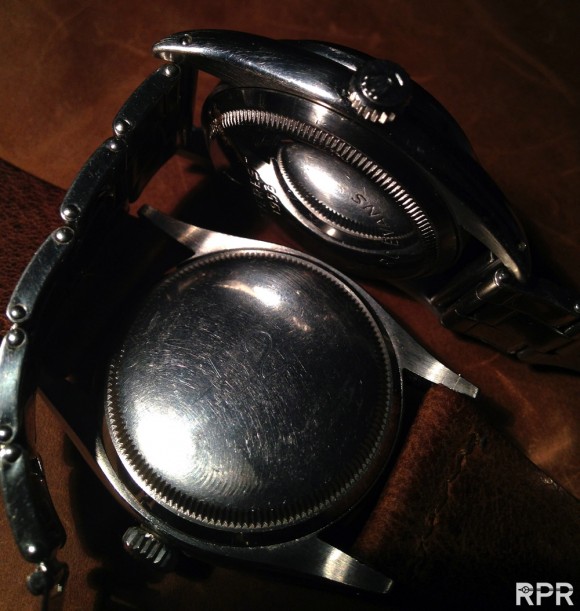 '52' Case back gravure in detail…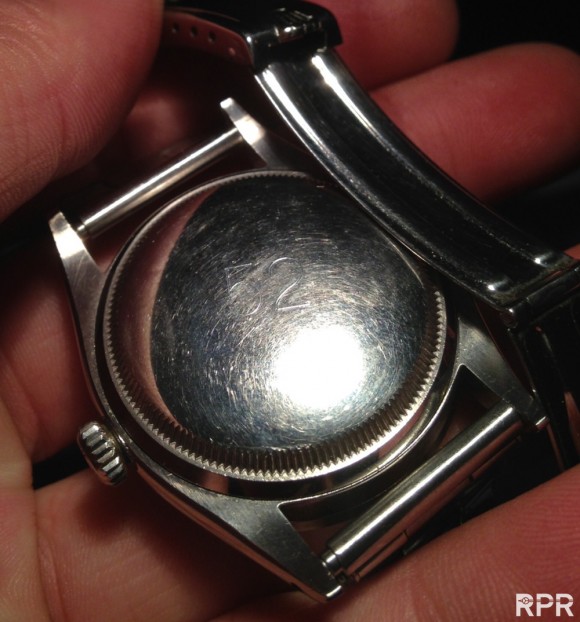 On steel stretch oyster rivet of 2.53…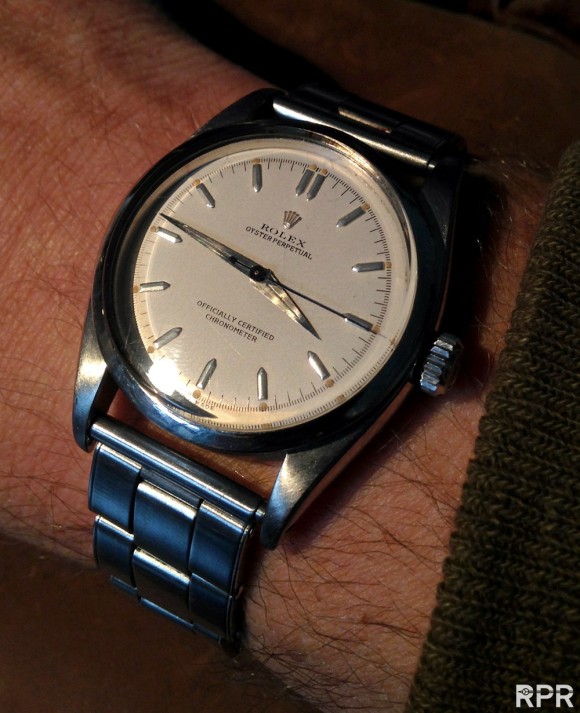 The Black & White Rolex, Ying & Yang.. The start of Rolex ToolWatch history right in front of you!..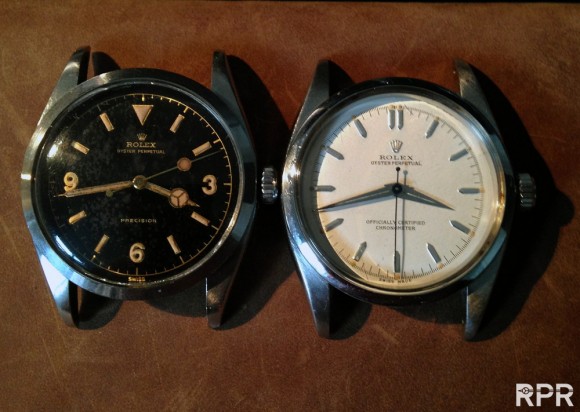 The Evolution on Luminous…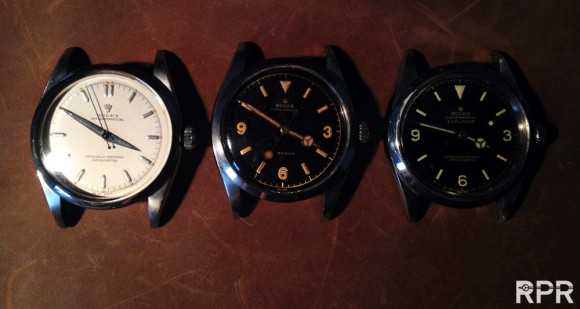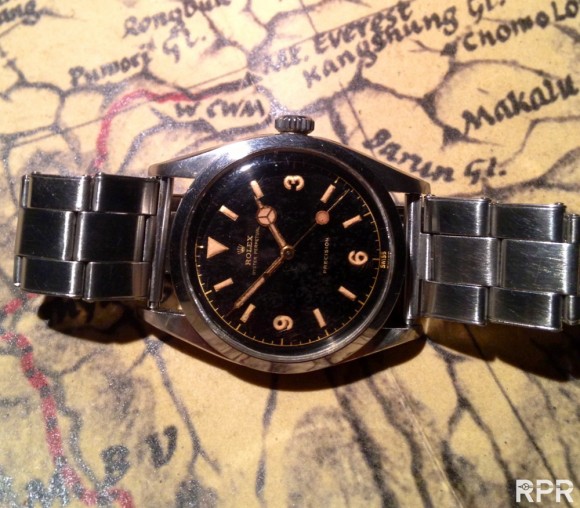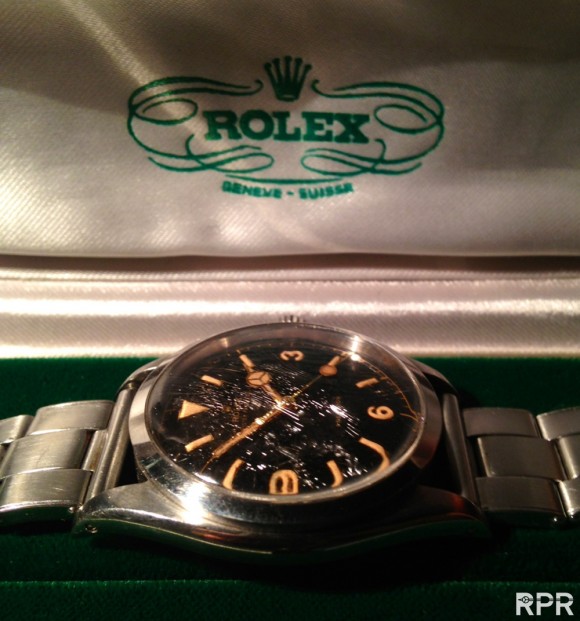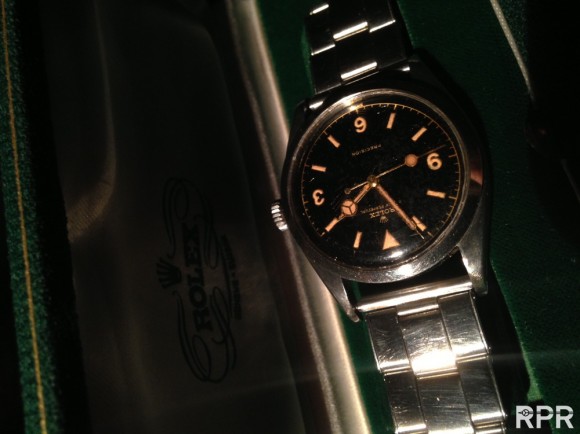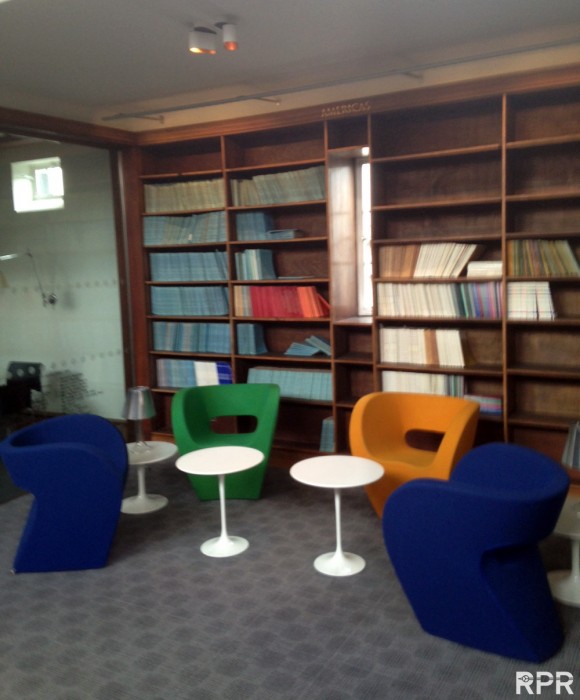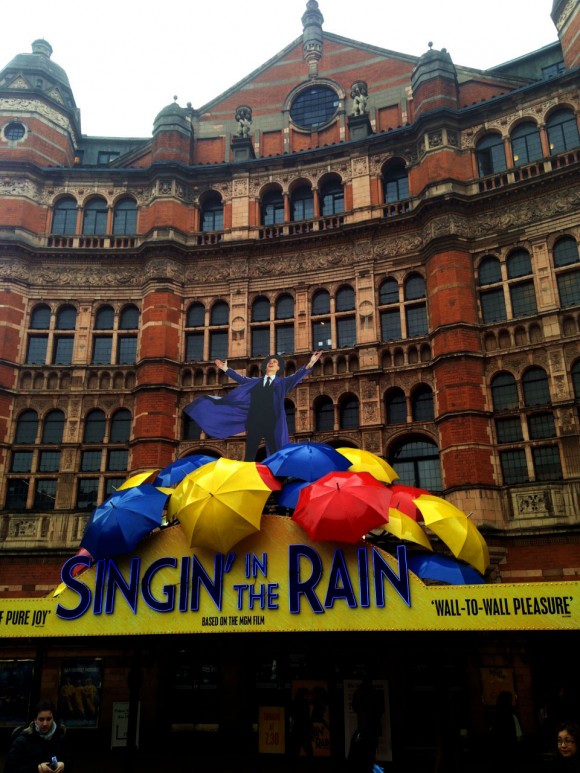 I'm sining in the rain with a well patinated GMT all Blue Ref 1675 UAE..so I don't care getting wet  😉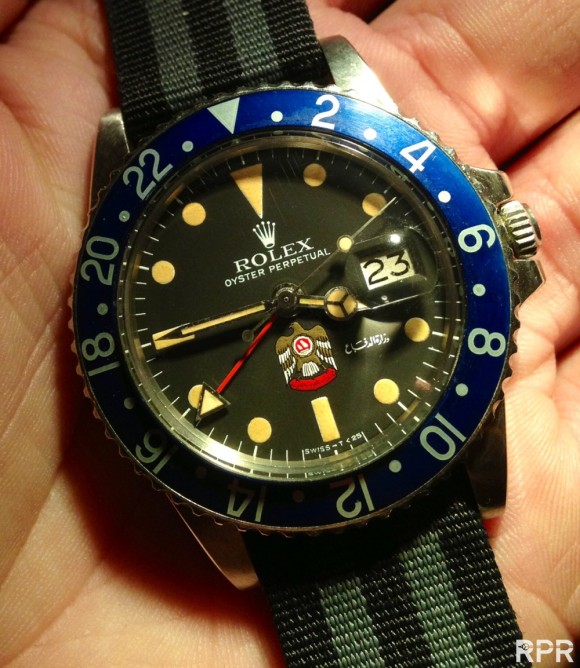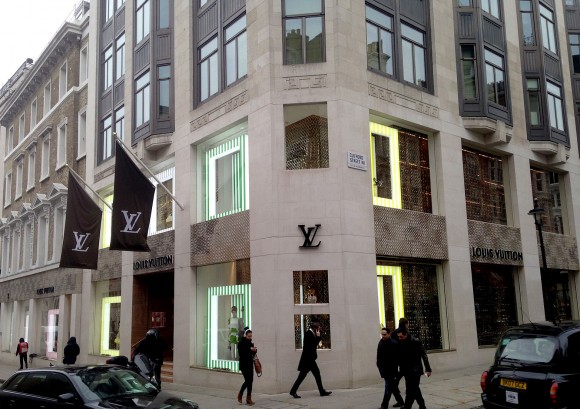 Back home after 20 hour pure Rolex Passion in London. MANY thanks my dear friends! I'm really looking forward to our GTG on MAy 28th!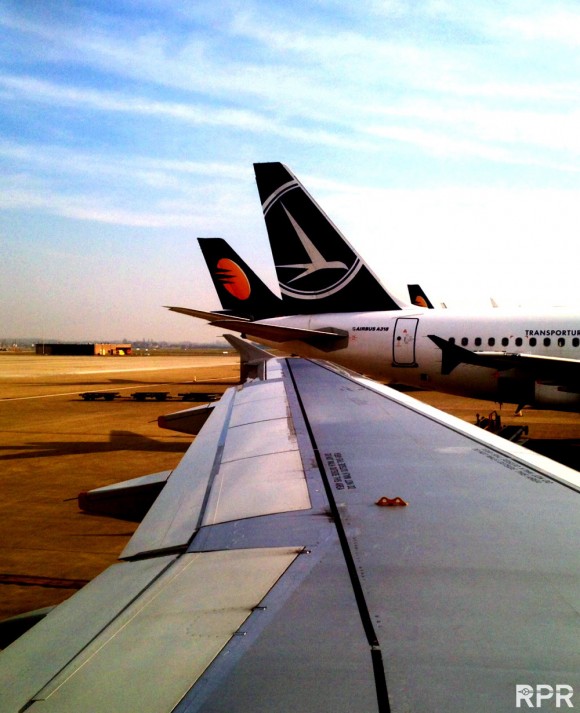 Rolex London Everest Passion Meeting May 28th celebrating 60th Anniversary of the Everest Conquest by the British 1953 Expedition on May 29th 2013!!..