Vintage Passion Rolex Daytrip to Rome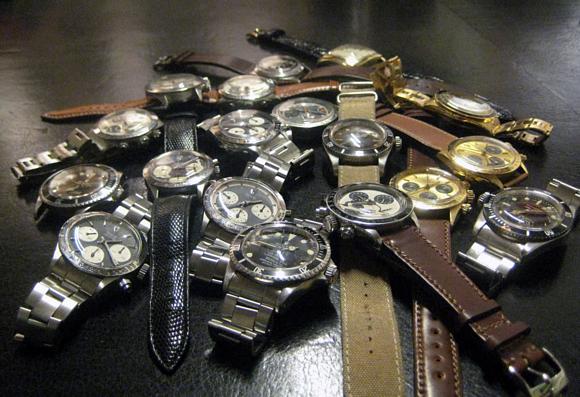 Last December, I was on a daytrip to Roma to meet up with a very passionated Rolex collector. The 6 hours I had left for this meeting to see Roma the first time were well spent. He showed me a couple of nice watchshops and we ended up at Ciani's place. Magnificent watches showed in a relaxed athmosphere by Allesandro, Gilberto & Lorenzo…I made some scans but the quality is not perfect, anyway, good enough to enjoy and to see that Roma is more than a reason to visit!
We see below a impressive tableshot full of rare vintage Rolex. Steel or gold Daytona's, pump or pusher oysters, black & tropical brown Submariner big crown, small crown, pointed crown..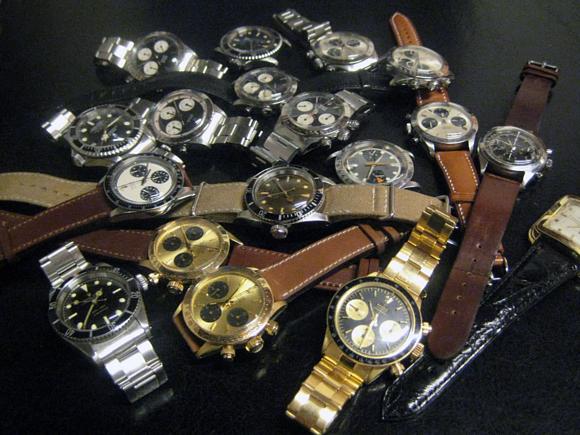 Spectacular Rolex Oyster Tropical Gilt Silver ref 6034..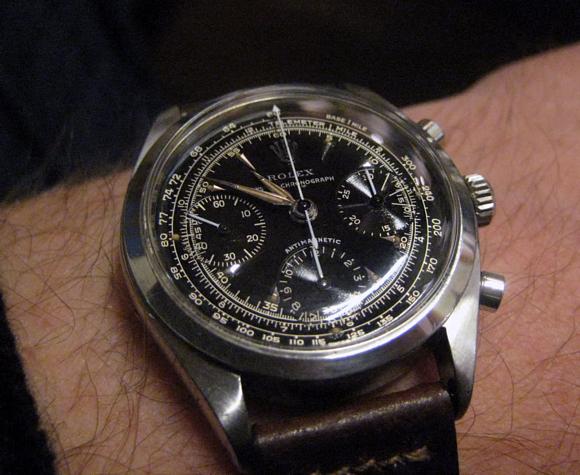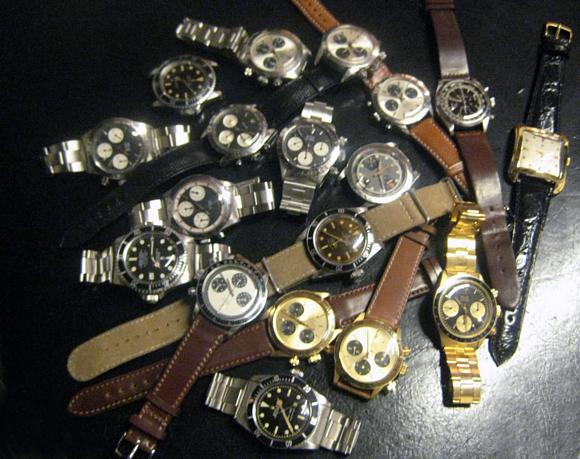 mint first edition GMT Master ref 6542 with bakelite bezel…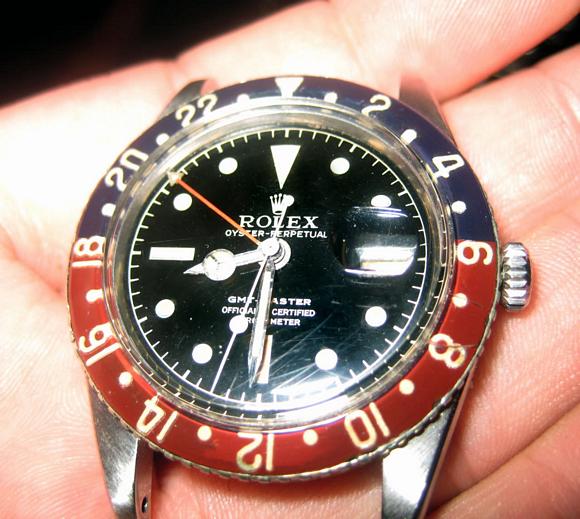 @ WatchesinRome  Marlon showed us some more beauty's….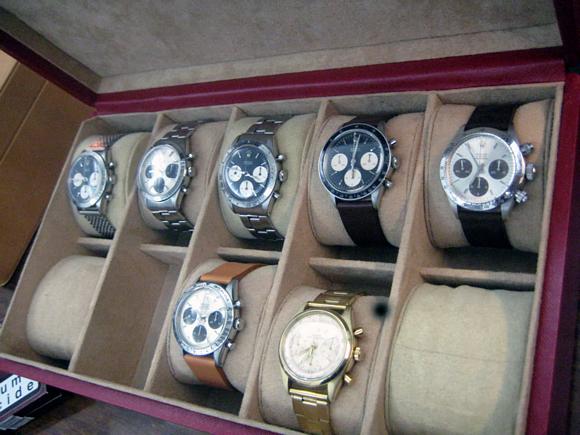 Rolex Millgauss ref 6541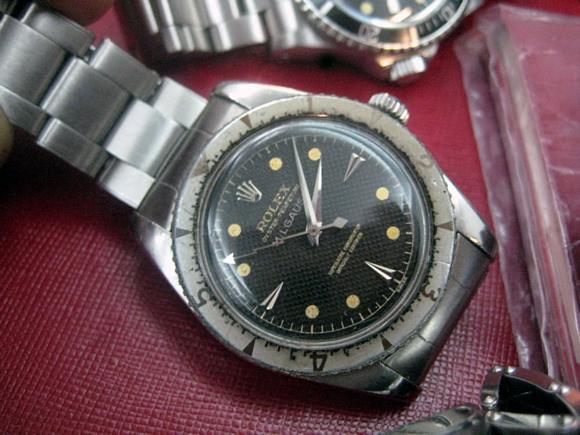 Syrian Sea Dweller ref 1665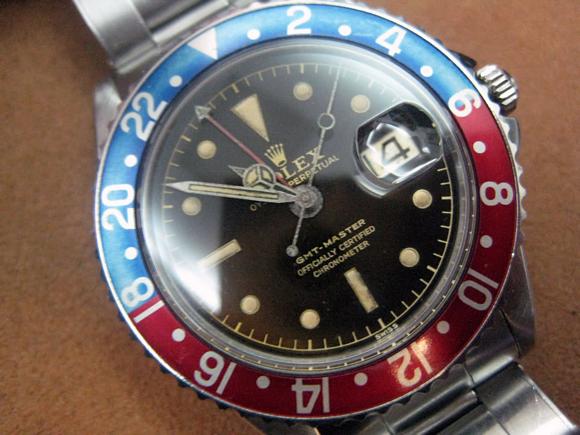 Gold Rolex GMT Master ref 1675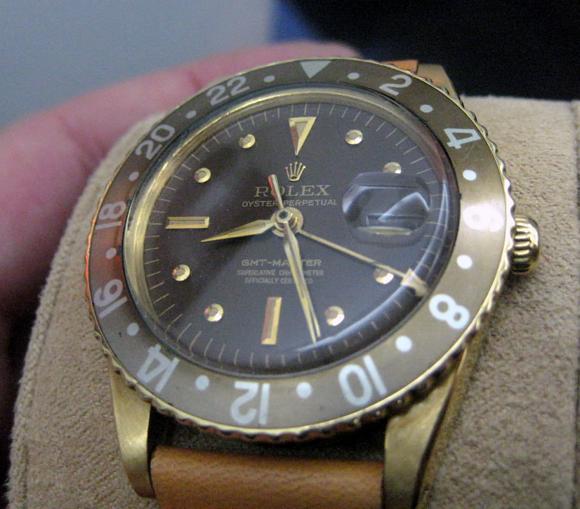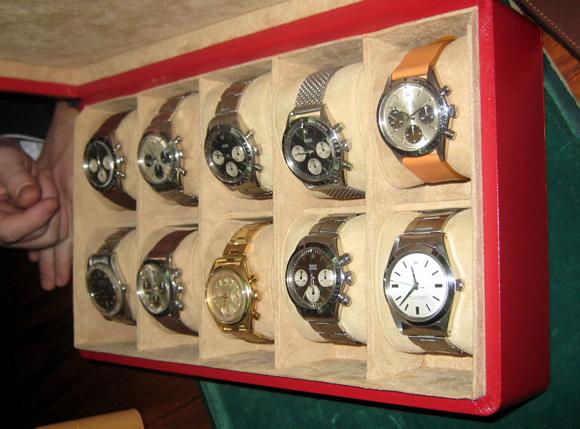 Everybody is having problems in the sales…except Roma!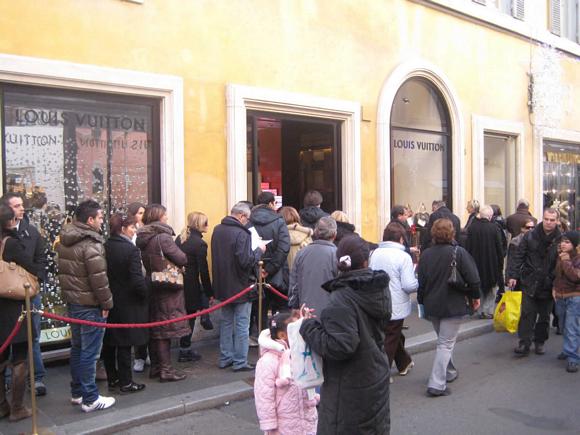 Recession goes there around the corner )))))))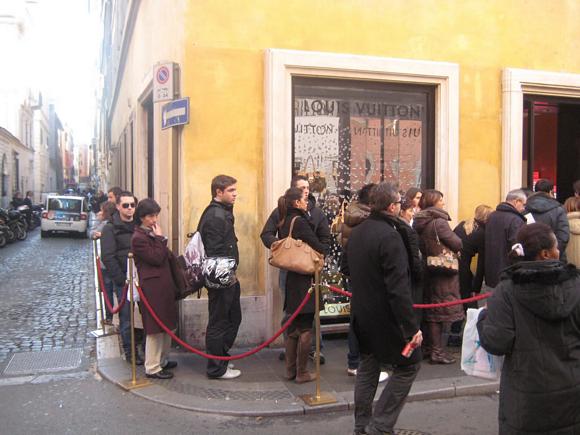 Special thanks for the hospitality to Eduardo!
Regards Philipp