My Middle East – Dubai and Abu Dhabi – Rolex Experience
This year we wanted a warm New Years party, so up to Dubai to meet up with some old friends.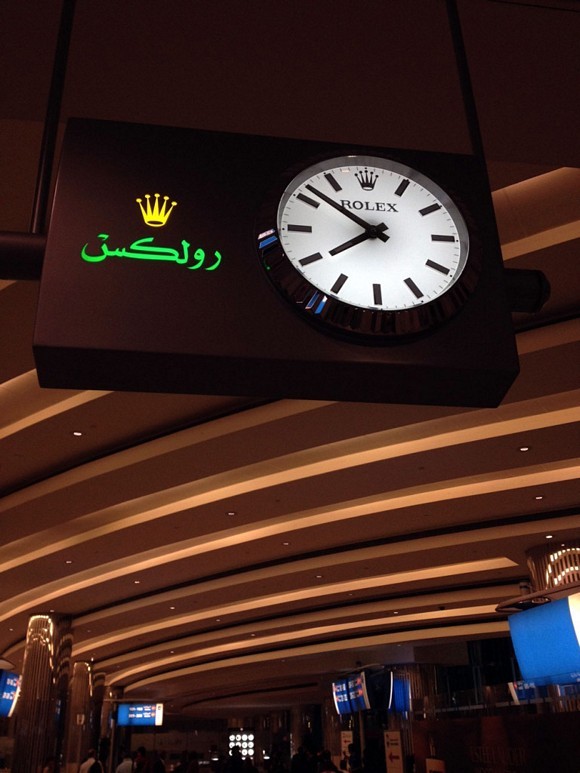 I also met up with a very nice collector from Jakarta. Here we see a Rolex Daytona UAE, specially made for the ruler of Dubai, a Submariner ref 5513 specially made for syrian leader, Hafez al Assad and last but not least, a tropical brown ref 6541 first serie Milgauss.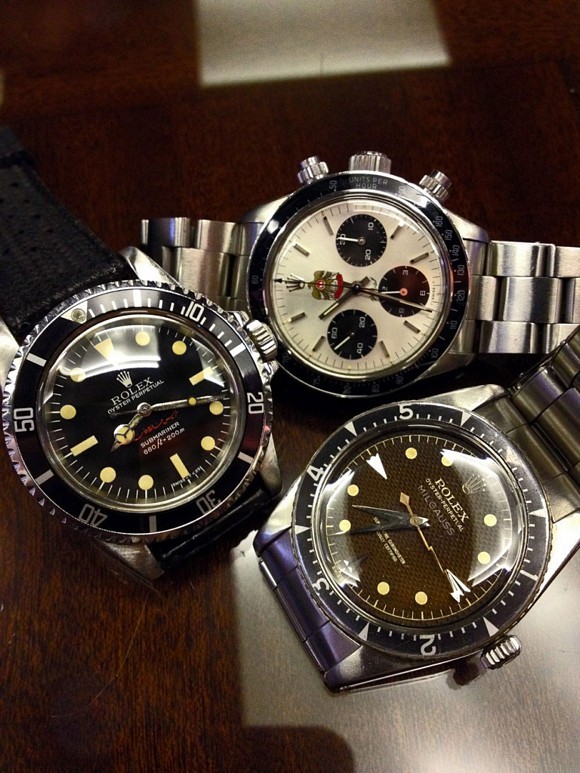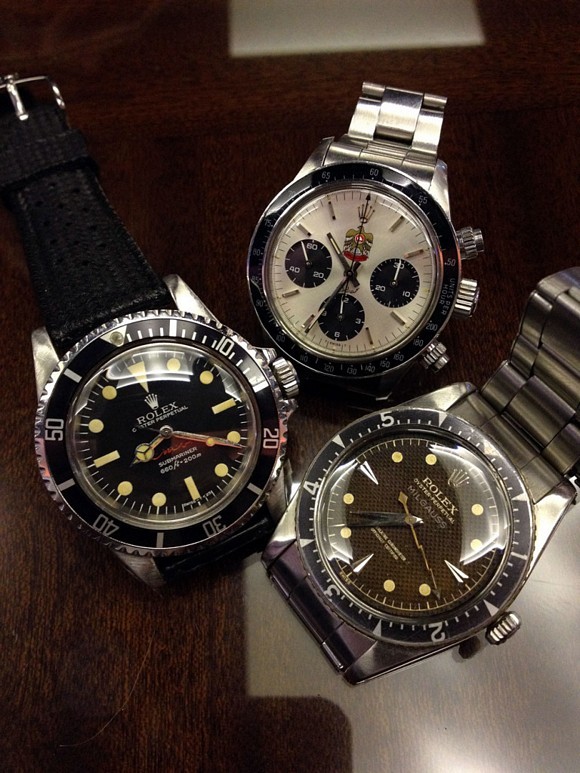 Honestly, there's no vintage Rolex in Dubai / Aby Dhabi, at least I haven't found it. I did the gold souks but hardly anyone could show a vintage Rolex between the enormous outlet of modern new Rolex, heavily discounted. Cash is king.
Only 2 pieces that came up after I asked everywhere for vintage…
Up to Burj Khalifa & Dubai Mall….
No steel new Explorer 1 or 2, green sub, milgauss, daytona, gmt but gold & bling orientated stock ;-(
Up to Abu Dhabi Ferrari World, on new years eve we went to see Coldplay at the island what is also used for the Volvo Ocean race that just arrived in the harbor…
Off course my son had to drive, and off course he was faster then me 🙂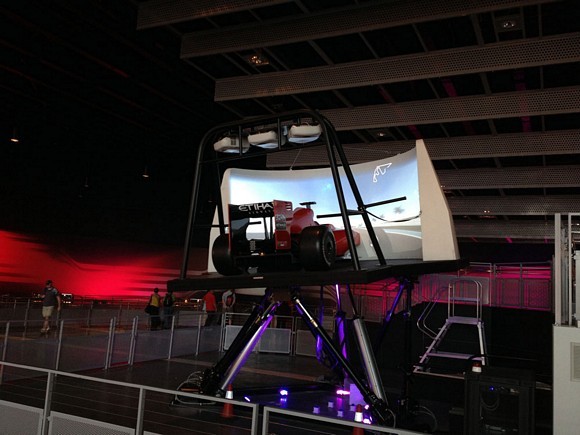 0 to 240 kmh in 5 less then 5 seconds…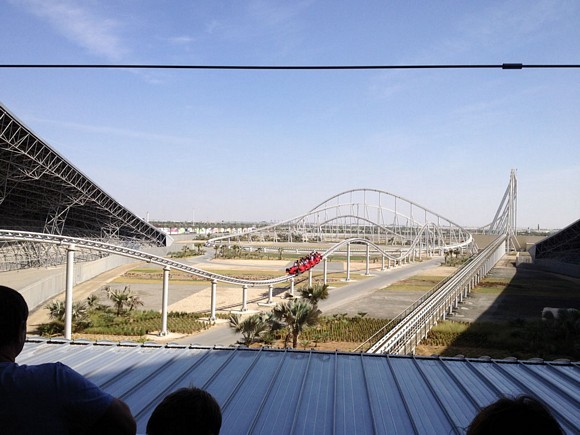 Check Alonso's face here on youtube to get a idea how fast it is…
http://www.youtube.com/watch?v=_DV6fkfVhgU
Time to relax in Dubai Marina, with famous Barasti bar 🙂 Not easy to get used to the fact there's no alcohol
lol, i had to make a picture of these wal-rus 🙂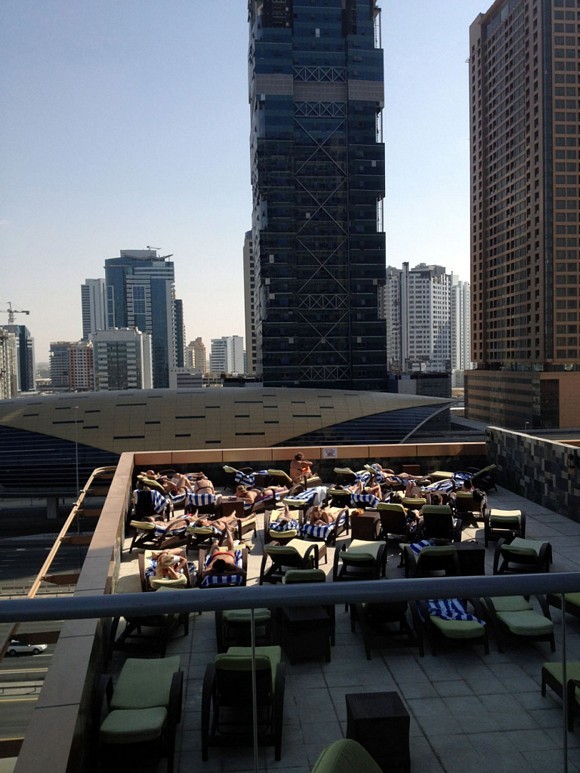 The party boat 🙂
Preparing for the night…
Coldplay…Paradise, Paradise…:-)