[new_royalslider id="9″]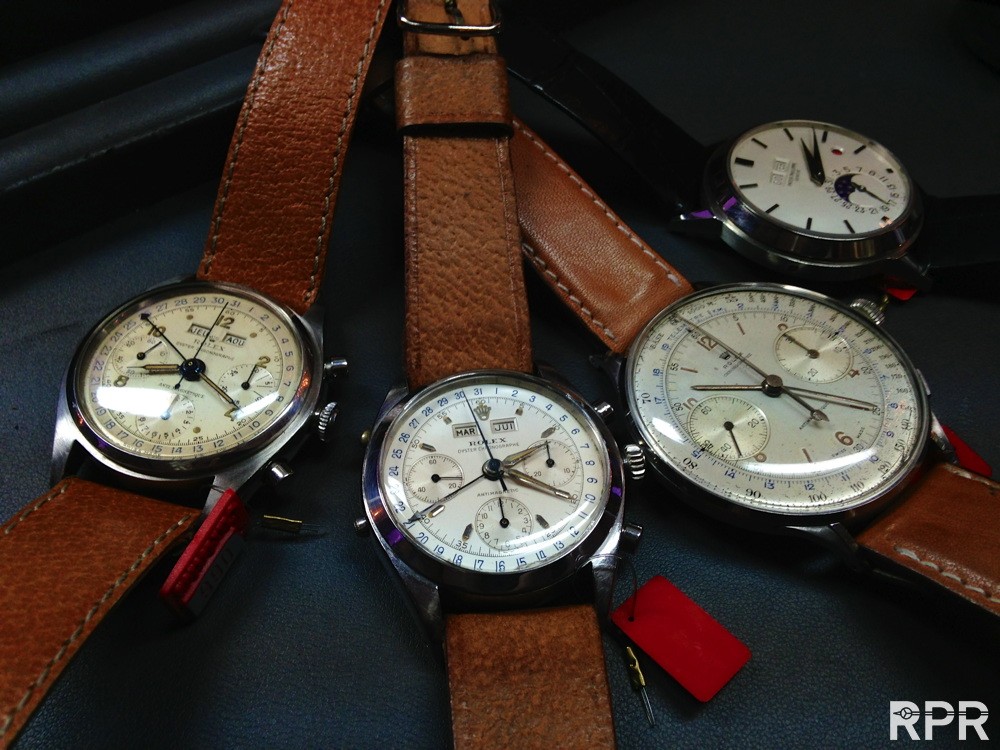 I'm speechless! And as many of you know me a bit, that's very unusual! I'll explain you why i'm a bit confused. You see when last year the vintage Rolex market started to explode with Christie's de Bethune auction we finally saw that mint- NOS- best quality is the only way forward. Next to finding a honest vintage Rolex that has not had any micro surgeon operation to prepare it for auction, collectors worldwide go crazy on unpolished bevels, still matte polished sides, fresh serial and reference numbers, and all over original patina that makes sense and not fools those that only check the (photoshopped) auction catalogues.I choose the right unique Proto Black Piano Submariner above the 4113 Split! I made the right choose… Unique Sub versus 12 examples of a pocket_watch imho…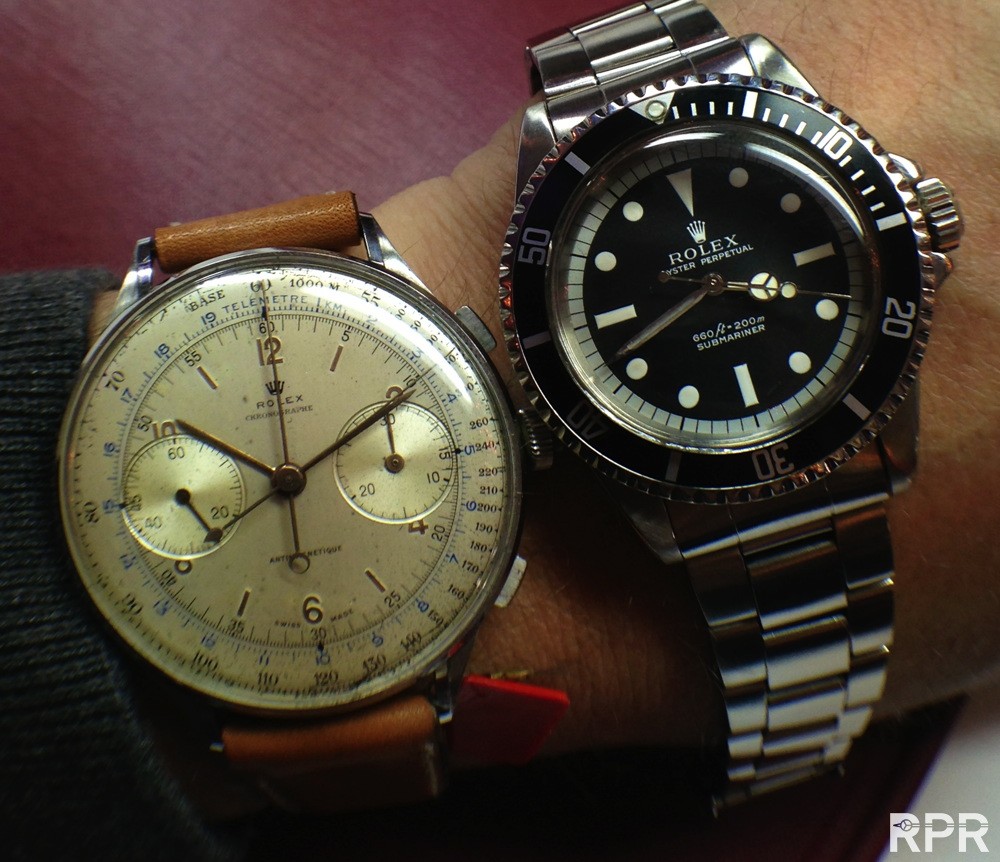 No, with a result of more then 200K euro for a bakelite GMT 6542 that I would not even buy for 1/3 of the auction result, we've come to the point that the correct information and close up analysis, with other words, the real truth, have become magic. Knowing that these ultra rare virgin vintage watches are extremely rare to find, specially at the open market, it's become impossible for the auction houses to fill their catalogues. The result is that even Christie's, market leader  for top quality, sometimes looks away when they consign a Rolex. The 6240 with a MK2 dial, the non matching case back on another, minor mistakes that didn't even got noticed by old school traders, who bought it for crazy prices. We've come to the cross road where the results have become so extremely high, that the passion is far to look for, sadly money rules the world!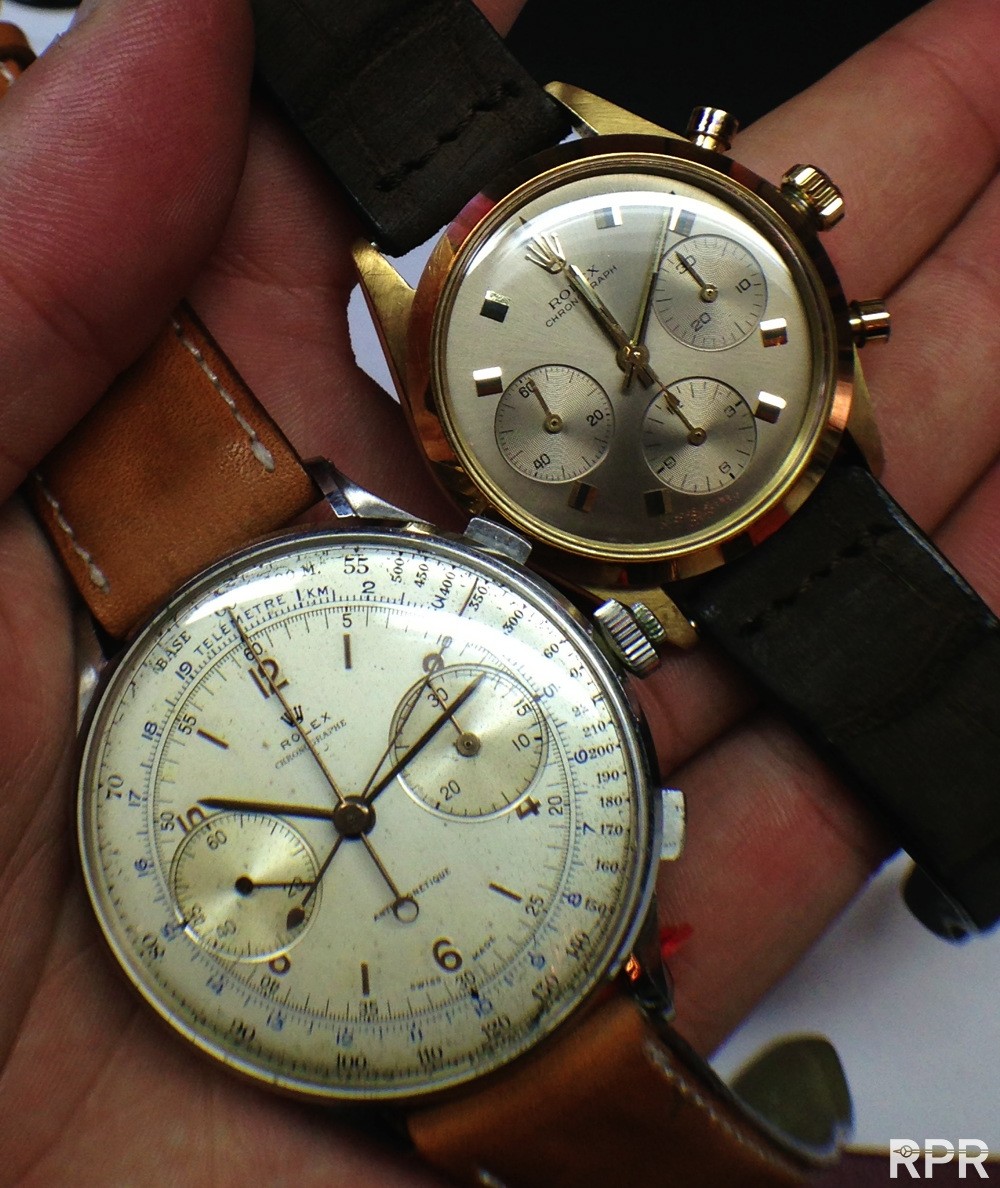 A lot, maybe everybody in the watch community have thought at least once, that I am crazy. Paying 100+ euro for a brown 4 line when all 'friends' told me it was maximum 75-85. Now look what happened yesterday, a less adorable example went for over 400k euro, that like 4 times more then i paid 3 years ago!! I wonder that what would happen if AQ would offer the Christie's lots and vice versa. The current market leader hammers down prices others wouldn't even come close to in their dreams, specially for those that aren't like I described above, the most wanted, fine virgin quality. This worries me because the hype on Stella's of last year I explain because those colored dials are bringing in a new group of buyers, non collectors, trendy hip young people, women, that just buy it to have fun. Now this year a blind bought a GMT bakelite for like 5 times the market value, this worries me a lot as I wonder who convinced him to bid even higher then 100€?! Like: For me….. it's OK!!  Right –> So here you go, I present you the unique Rolex Ref 6263 Oyster Blue Paul Newman…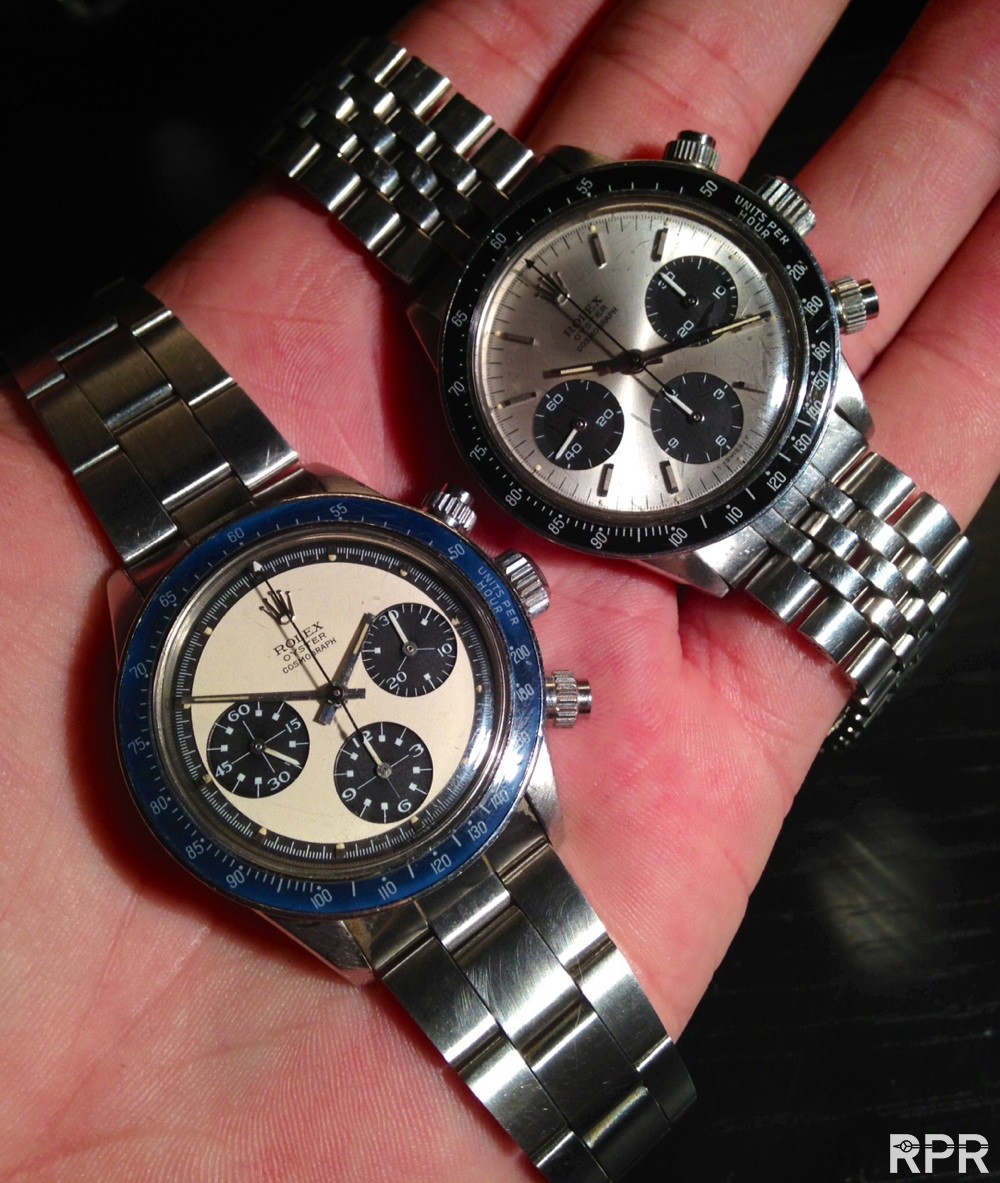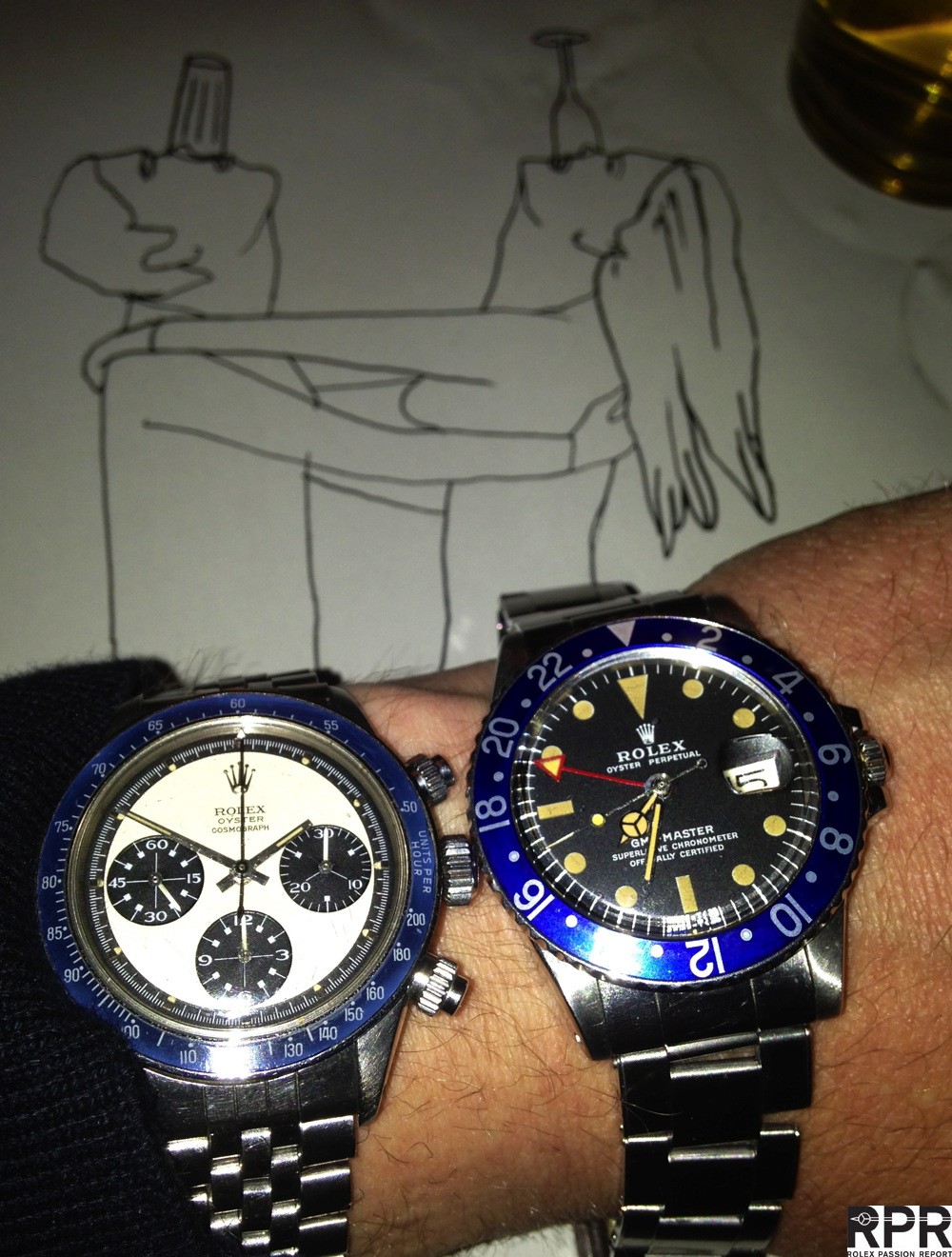 Blue Paul Newman next to it's brother, just a couple of numbers away by serial… So tell me, how much is it worth? Have we ever seen one? Is it impossible, no, it's period correct but has it been born it this, hmmm for me it's ok, you hear so often around..you see, what does all original really mean?? If I didnt had show the in spain found blue Daytona Panda and had waited 2 more days to wait for the Newman, pop of the bezel and create a look most will die for. Is this wrong? No, as long you keep the brother, together as a set, I see it as ultimate perfection, the RPReboot i'm after, it's just freaking super cool! So 2013 😉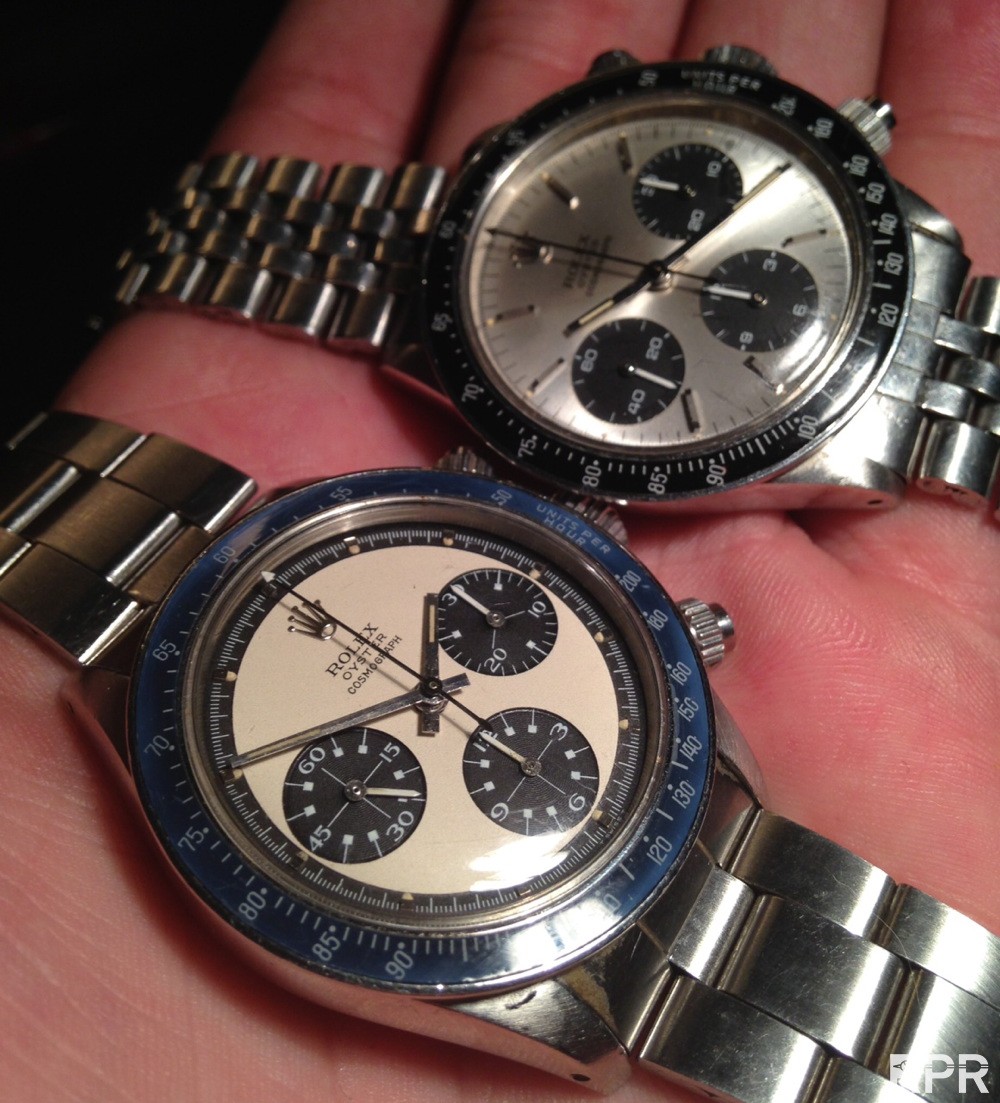 The patina is so rich, it amazes you from every angle..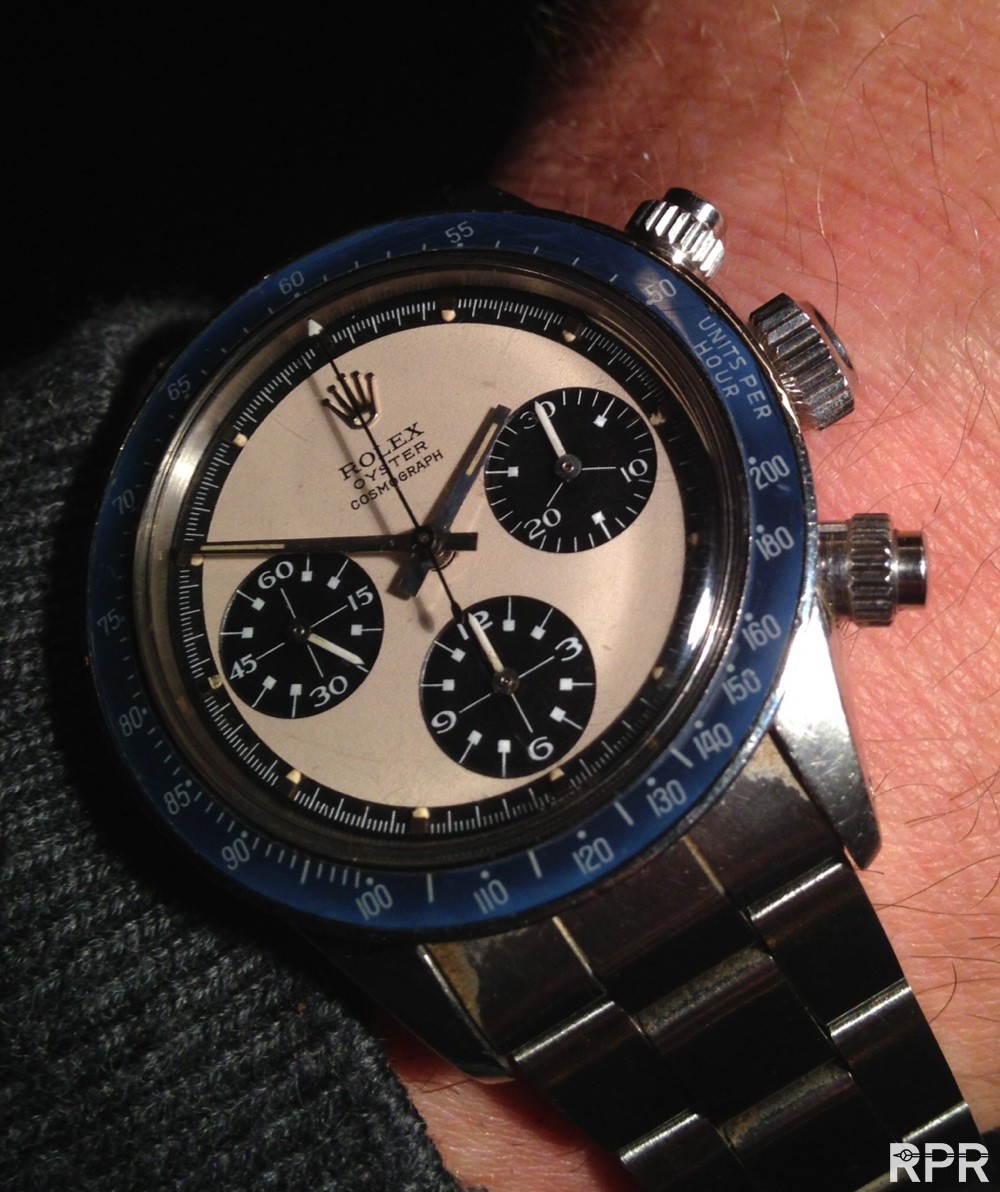 Just before it's reboot, for the first time naked after 43 years, which is my age too by the way…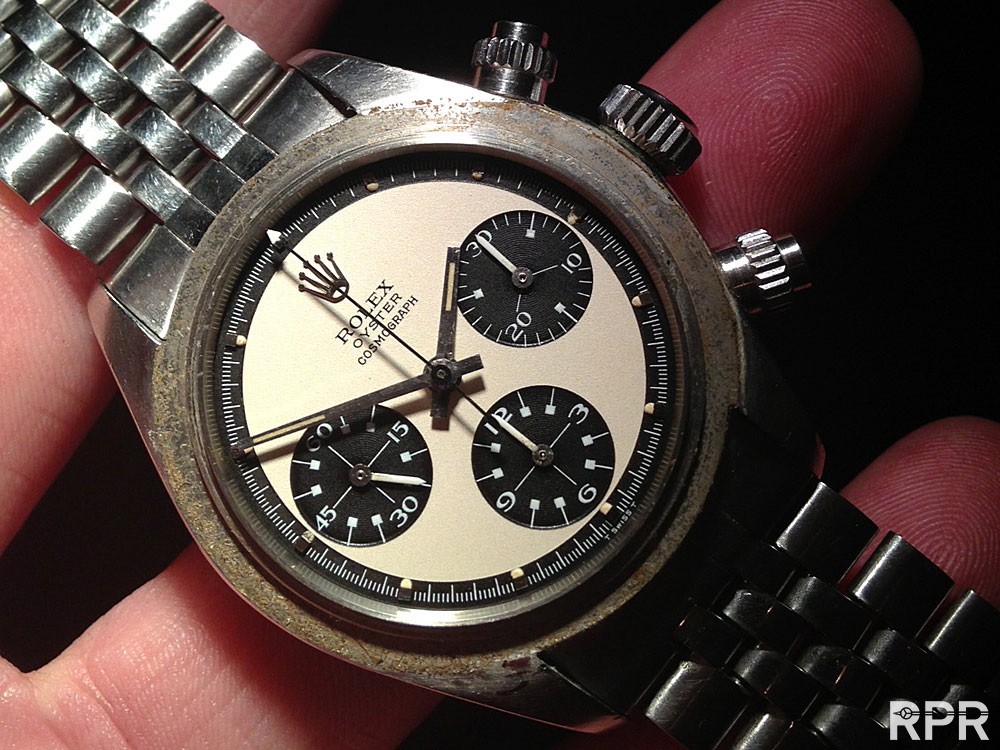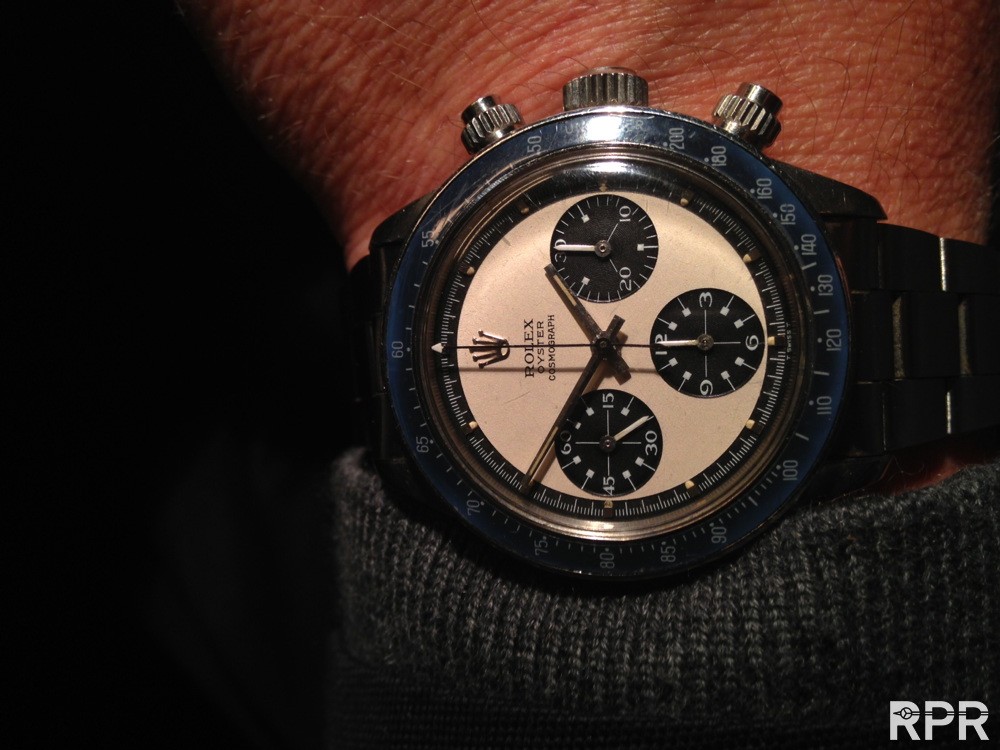 You see, what is the real truth? For me it's ok, because I know my friends, that are dearly passionated and which i've always have really a great time with! Eating fresh oysters they serve greatly in Geneva, make your forget every thing, the fun together is making it for me worthwhile visiting, seeing buddies is best reason to travel. So back to Blue PN, here as I found them, a stunning duo of Icon Daytona Rolex family members, early legendary first owner Ref 6263 Newman & stunning patinated Blue Panda from Spain..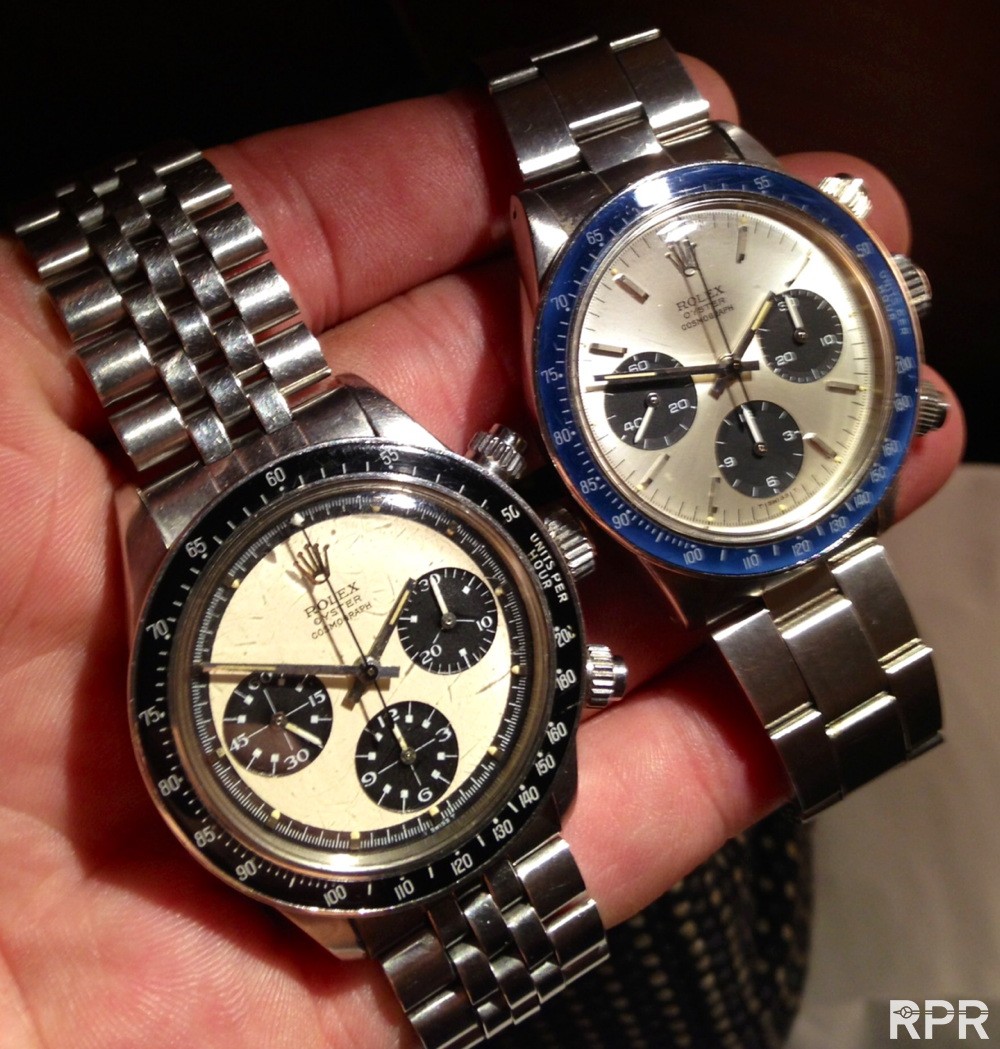 Honeslty, some results shake up the market dramatically! Not only for the good but also for the bad, if that gmt buyer wants to sell or even trade in at the auction houses, they will tell him he overdid himself, logically. I wonder what they tell him today when they send him the invoice..congrates? with what??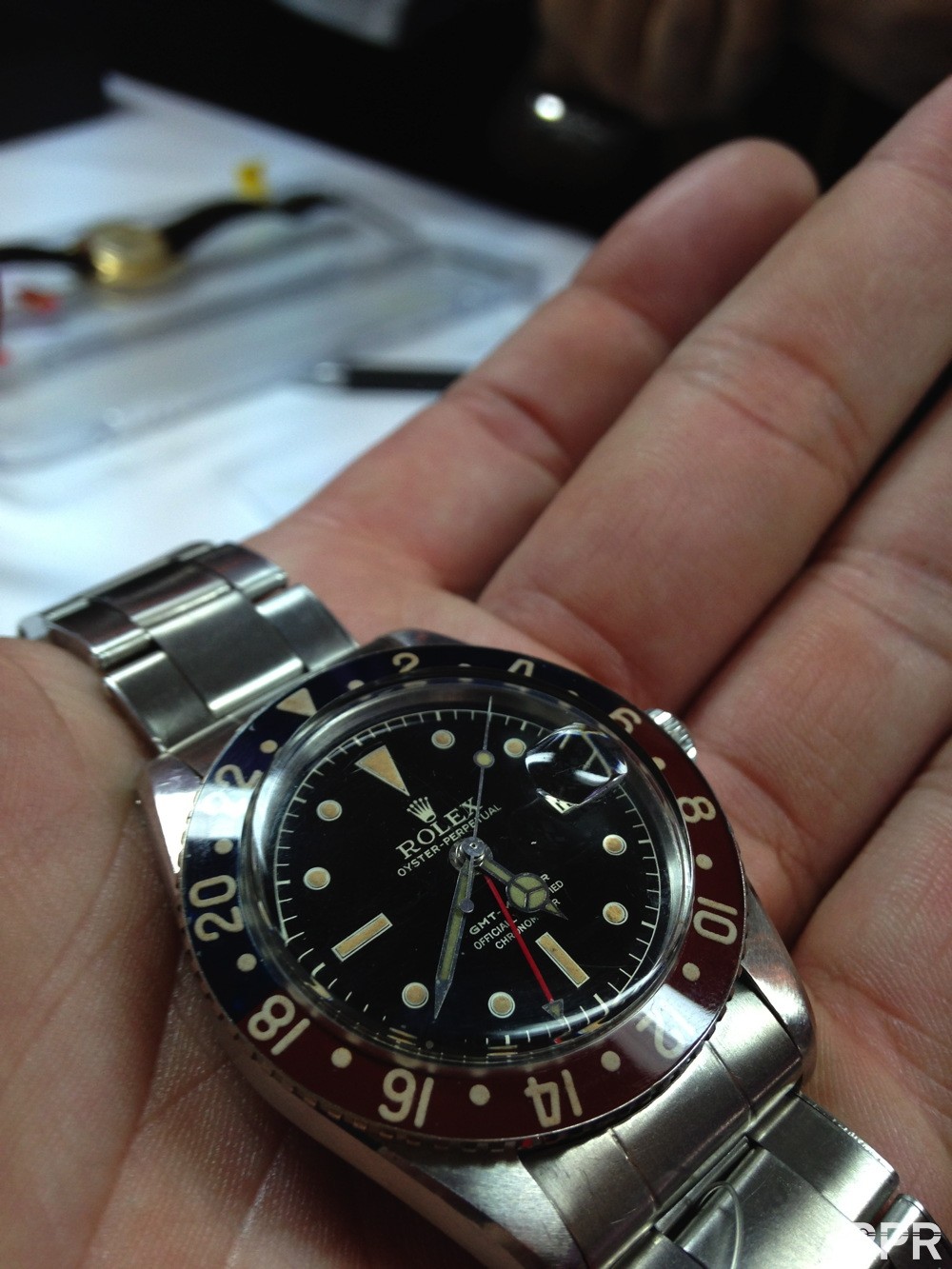 Anyway, the good point is that the new, mostly asian buyers, have learned the market prepared by Patek Philippe. Those people their ( great friends!) did us Rolex nuts a HUGE favor! They prepared the market, invested in education to bring the market their where it is now, crazy! Crazy because these new collectors have contacted all big dealers in the world with a wish list, and most of them are simply not for sale in true condition. This i'm happy about, very very happy!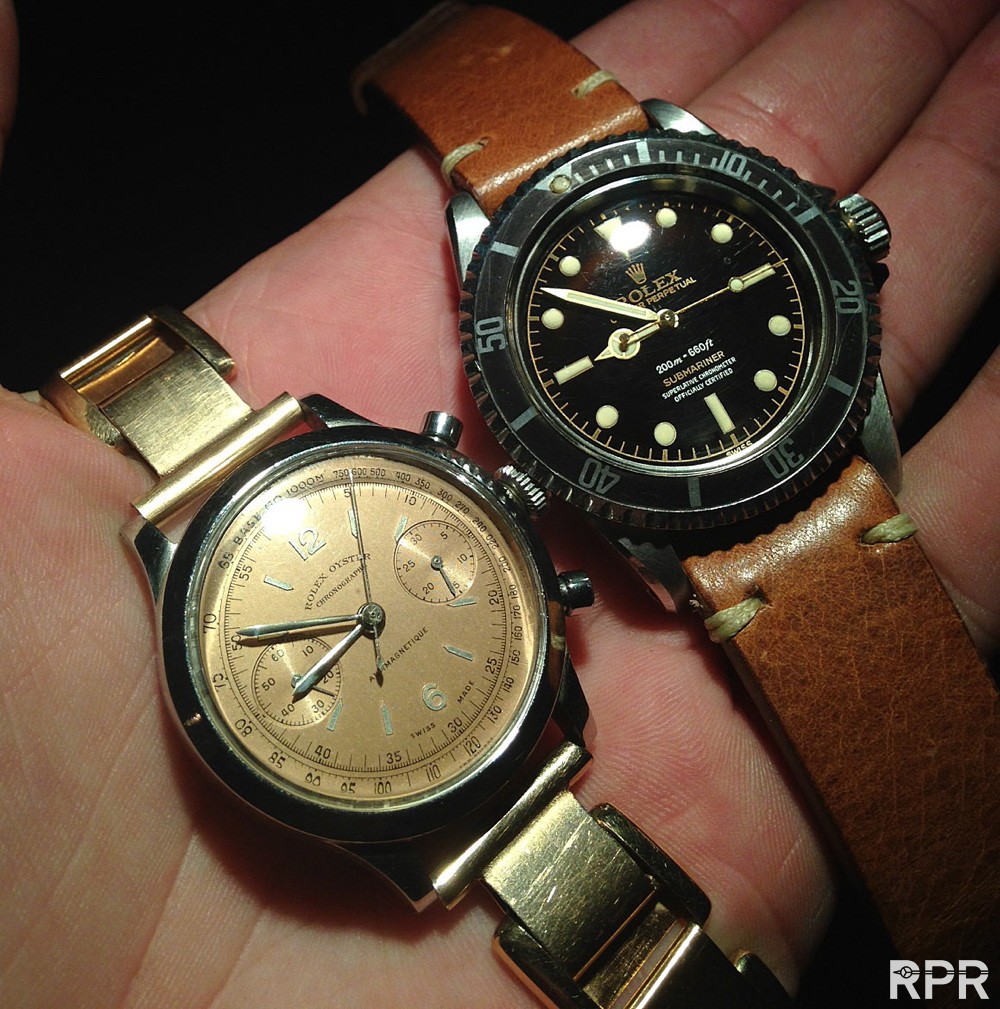 The very Tropical Ref 6541 is besides breath taking also very interesting as the owner actually as so little finally did, needed it to construct power plants for 30 years in South Africa! Imagine where this stunning honeycomb dial has been to over the years, the sun burned down the black paint to mega elegant brown and faded the bezel that much, it's become ghost… Besides that, in detail it's unique! I've never seen rectangular luminous on the 3-6-9-12 marker of the minute track! Super cool and beautiful detail i'm so chasing after  & Next to it, one of only 2 known, precious metal, white gold Ovettone Ref 6605 from 1956 with it's rare unique white gold jubilee bracelet dated 1956, the waffle dial with gilt track and Rolex print and silver SCOC… ART!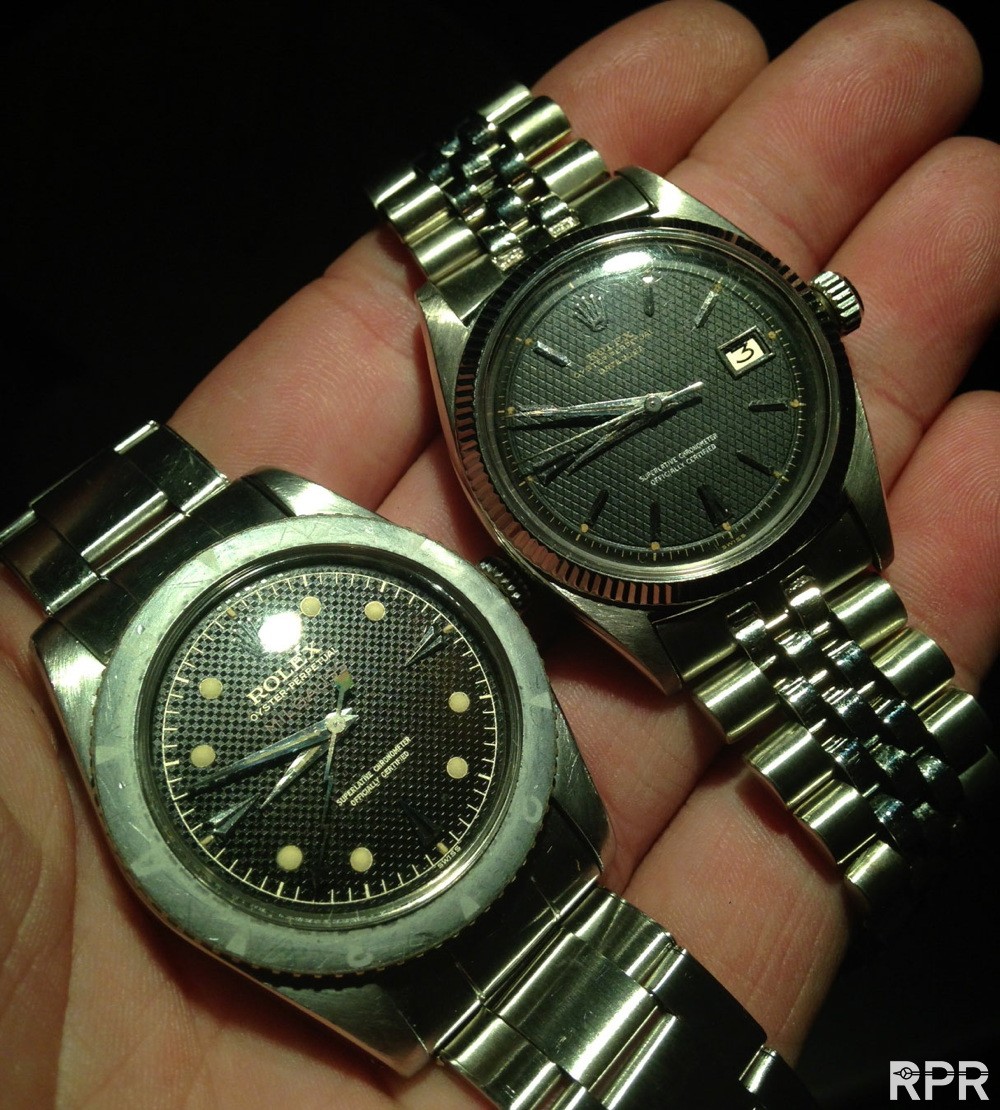 Update with some mega bombs while I was not melting in the over heated auction rooms…Monobloc salmon PPC-ish with pinkgold stretch bracelet & 1959 tropical 4 line crisps & both unpolished time capluses…Unique Rolex Submariner 1967 Proto Type: Black Piano Submariner…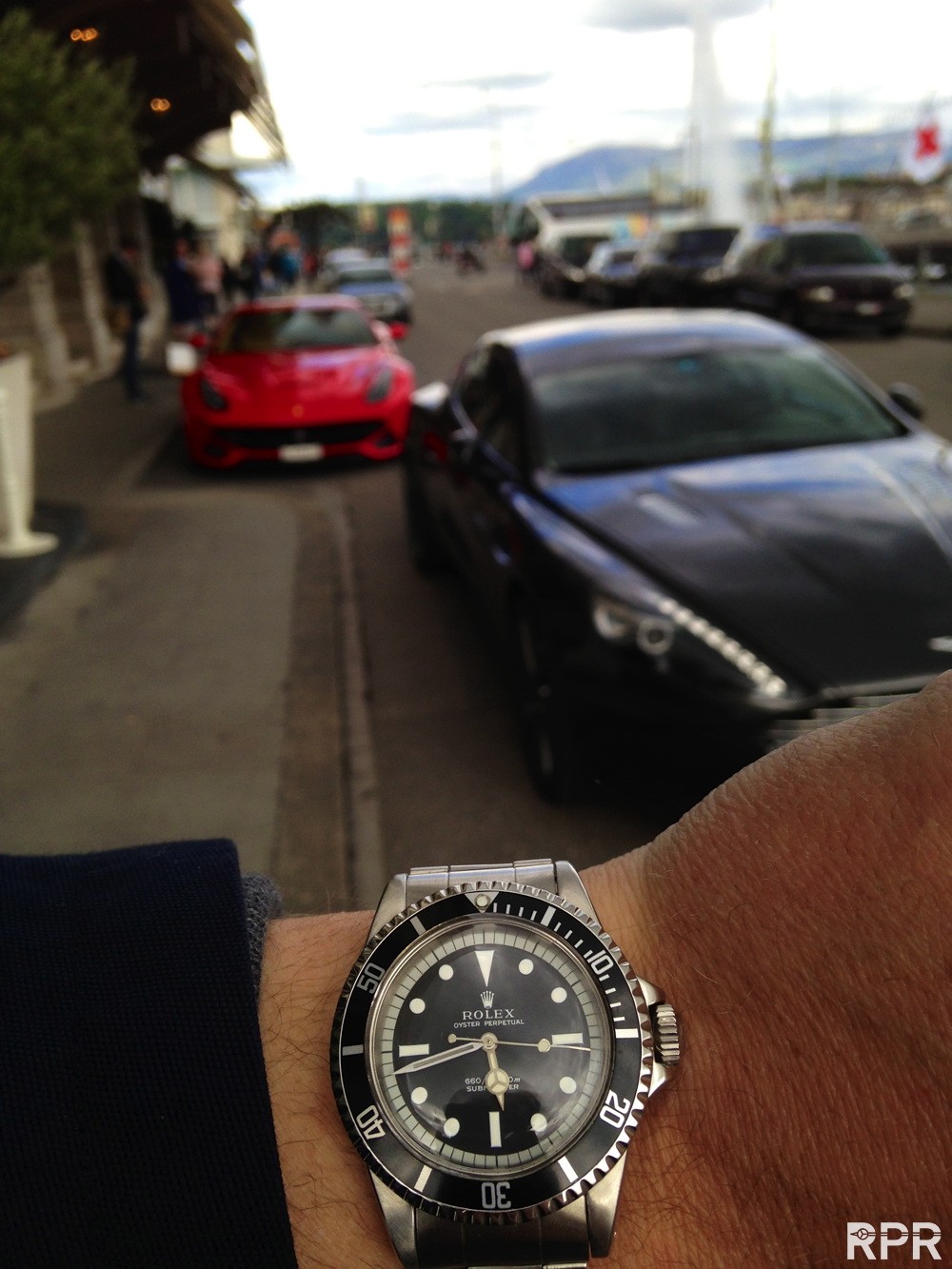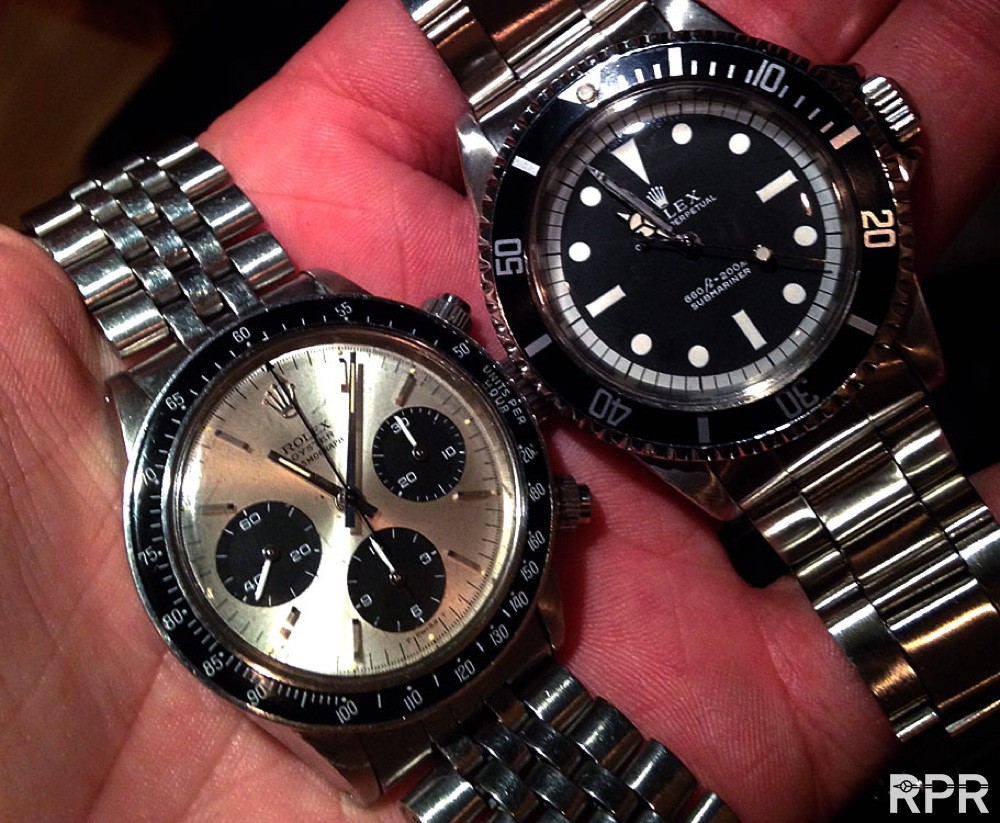 Gold Proto type that made the people at PPC boutique go wild…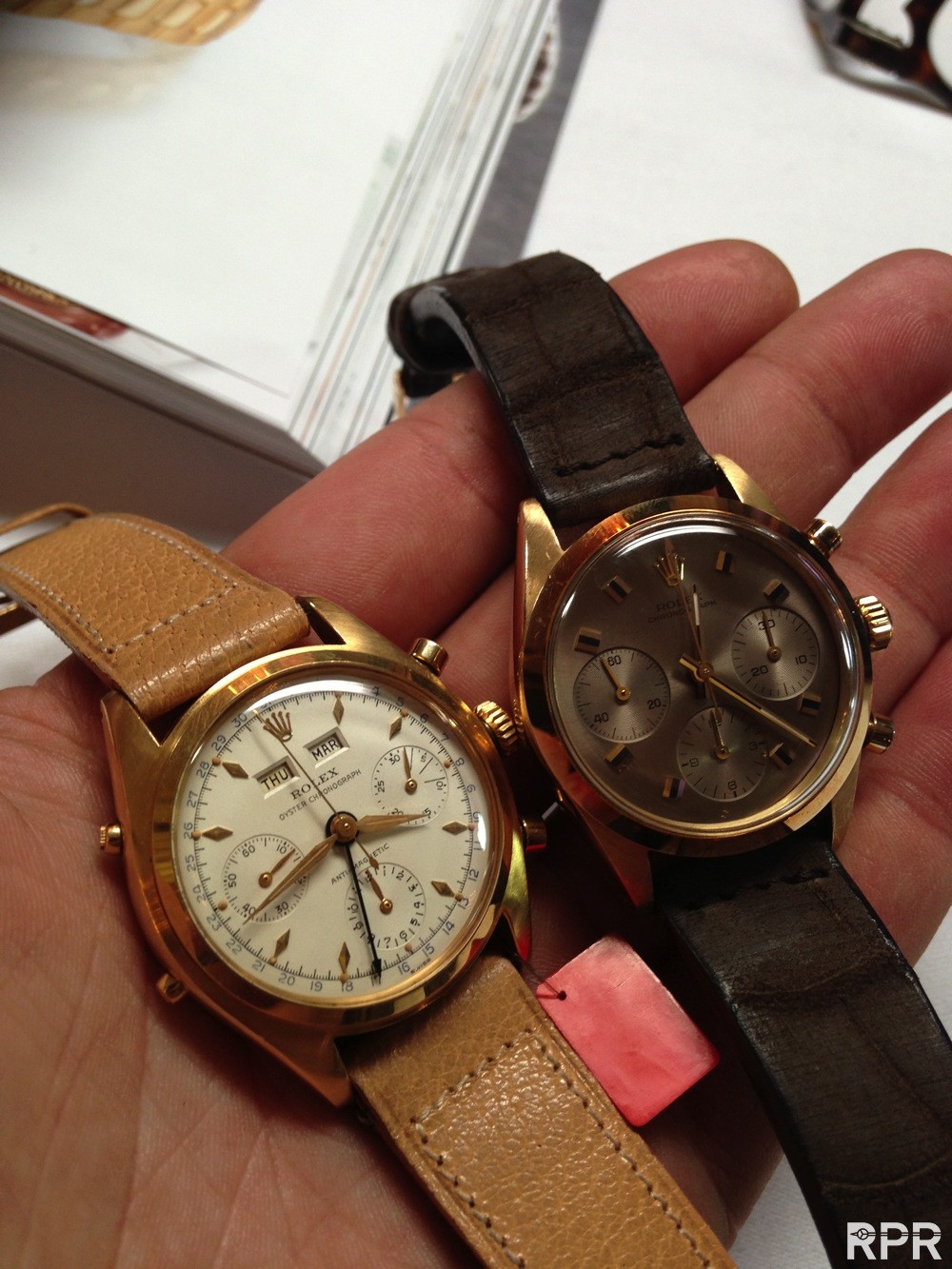 430.000…. right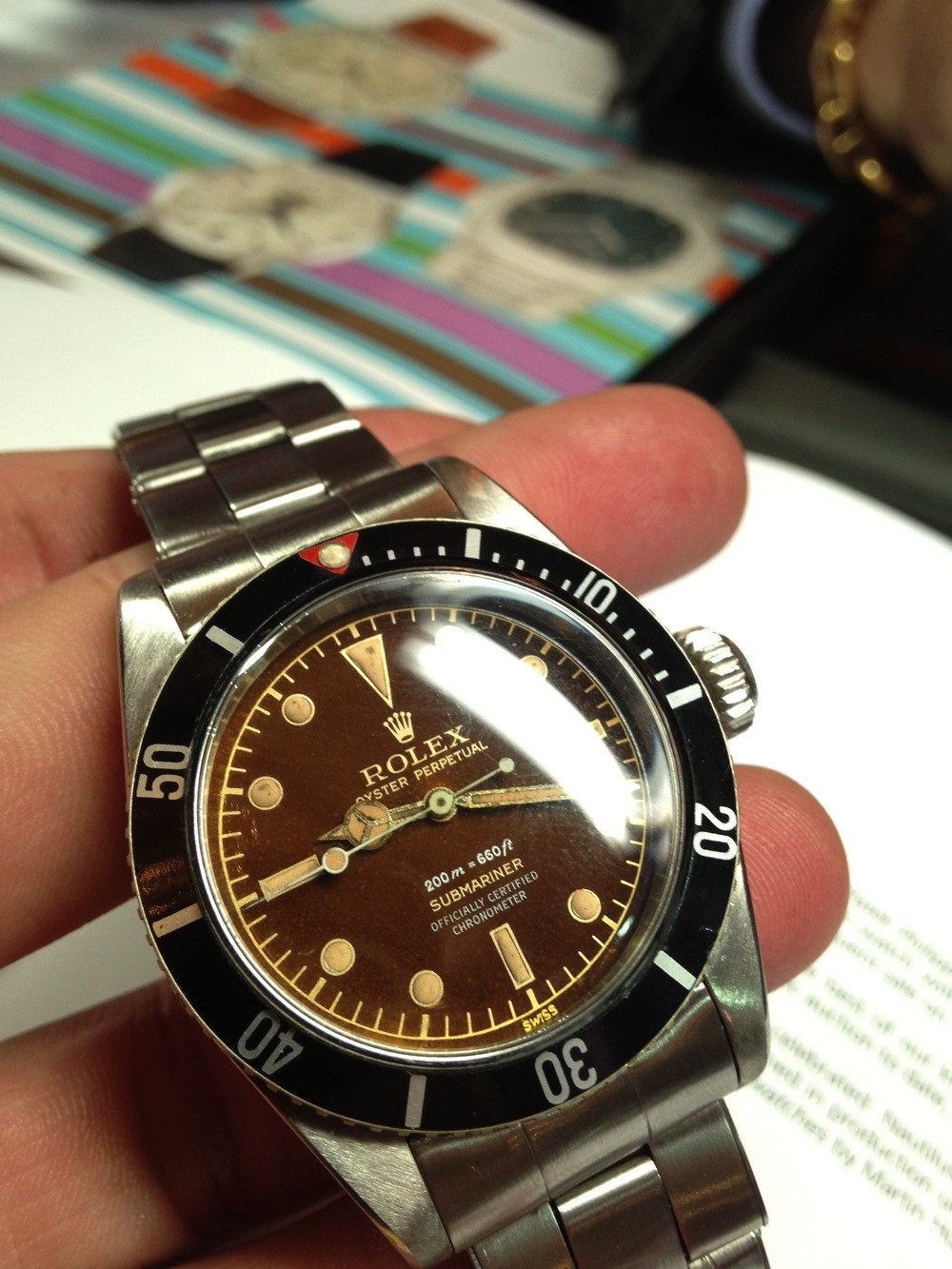 Cool! 300.000…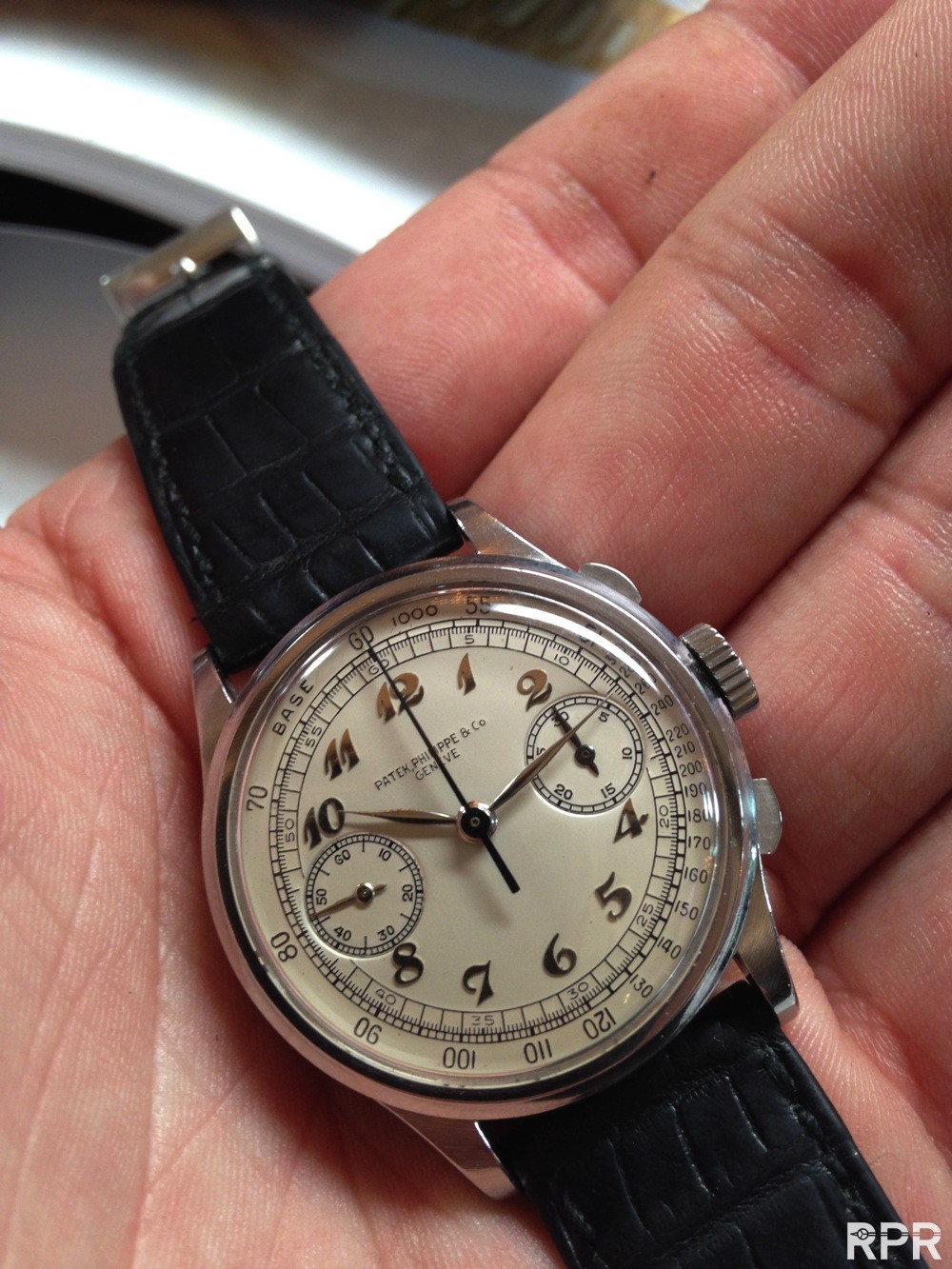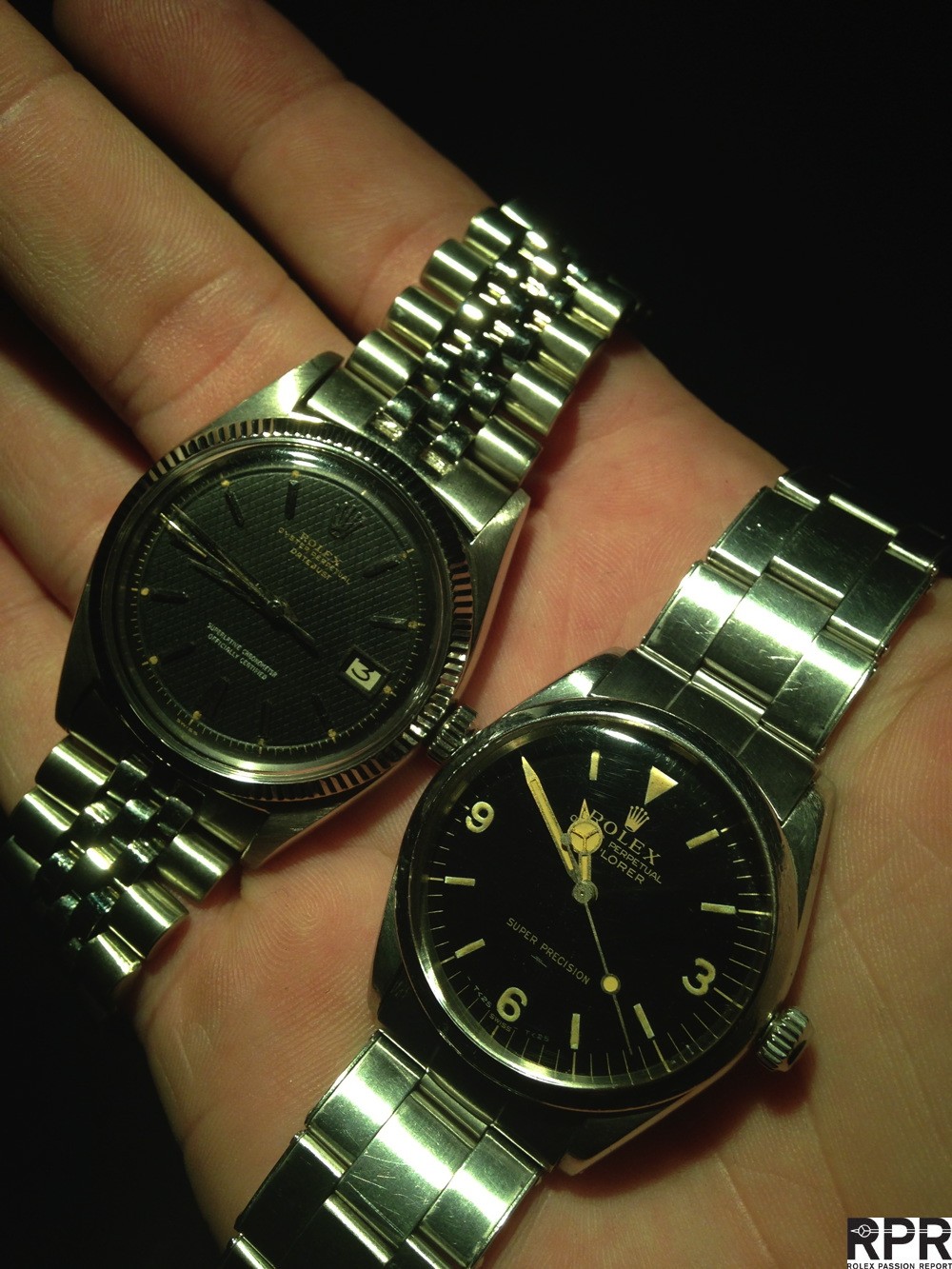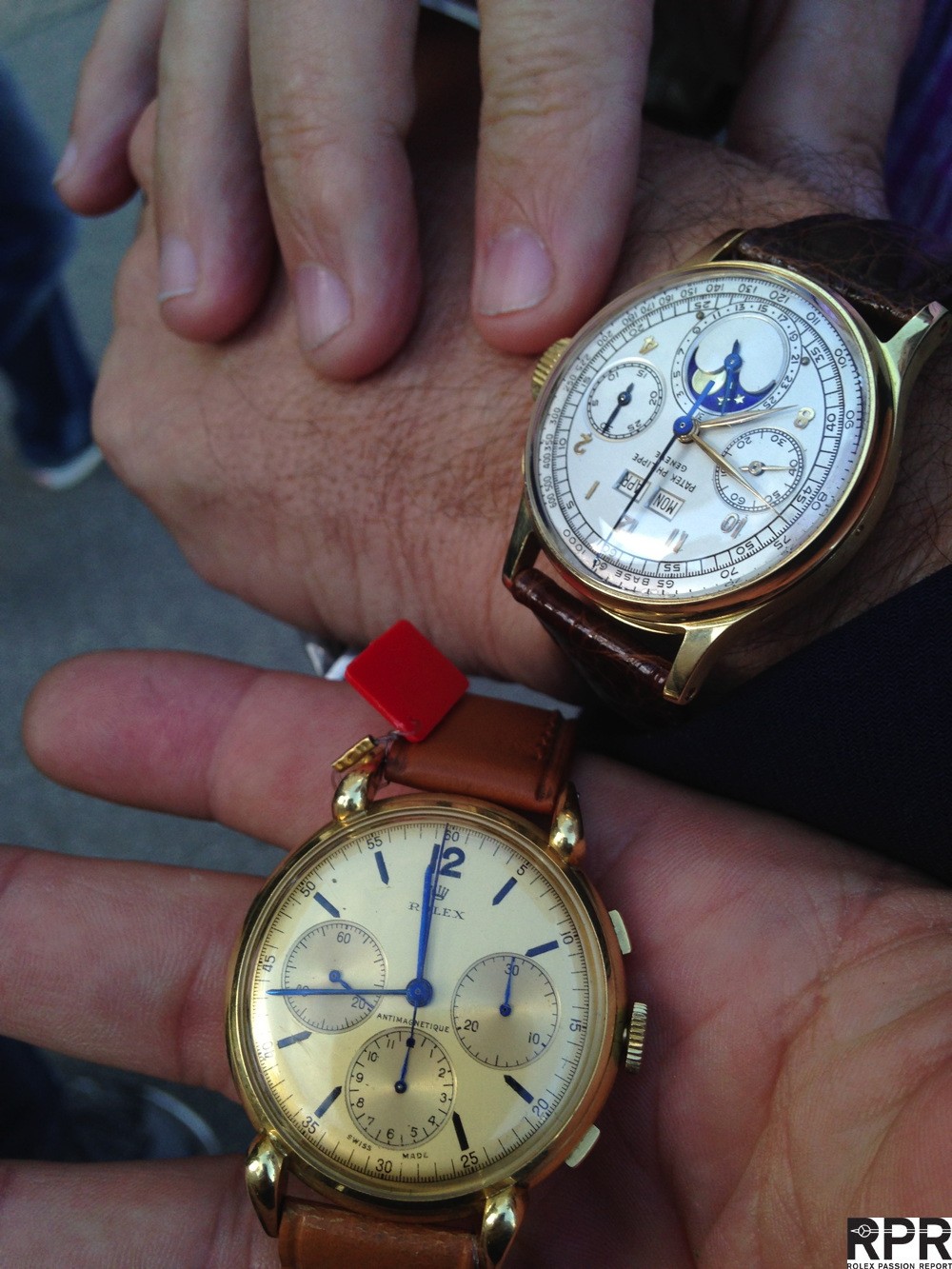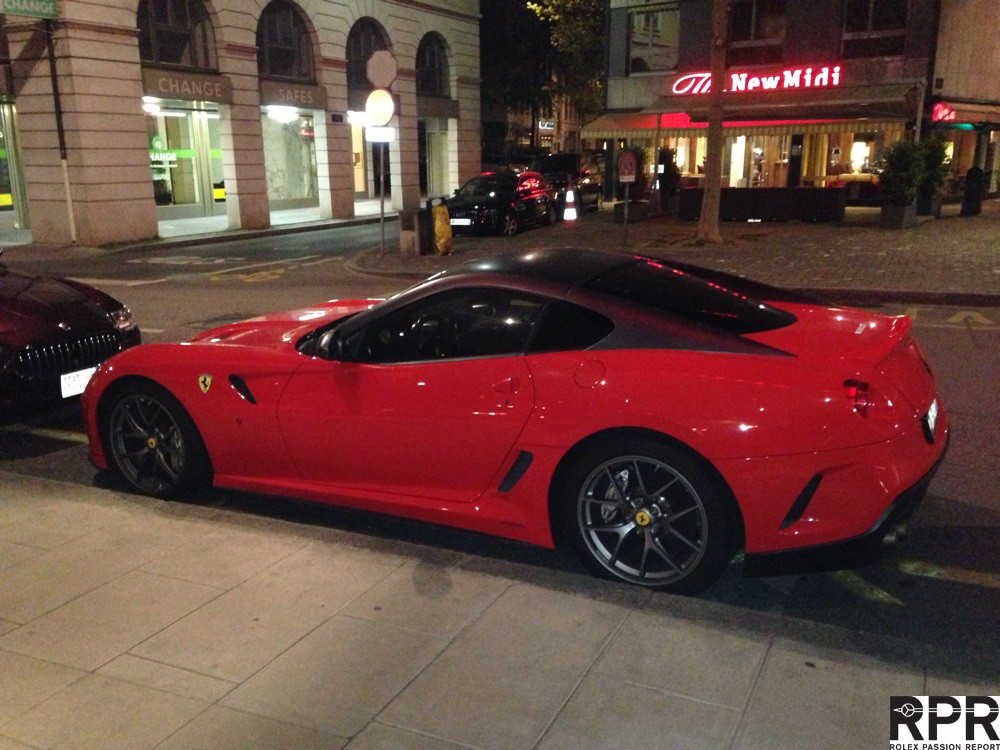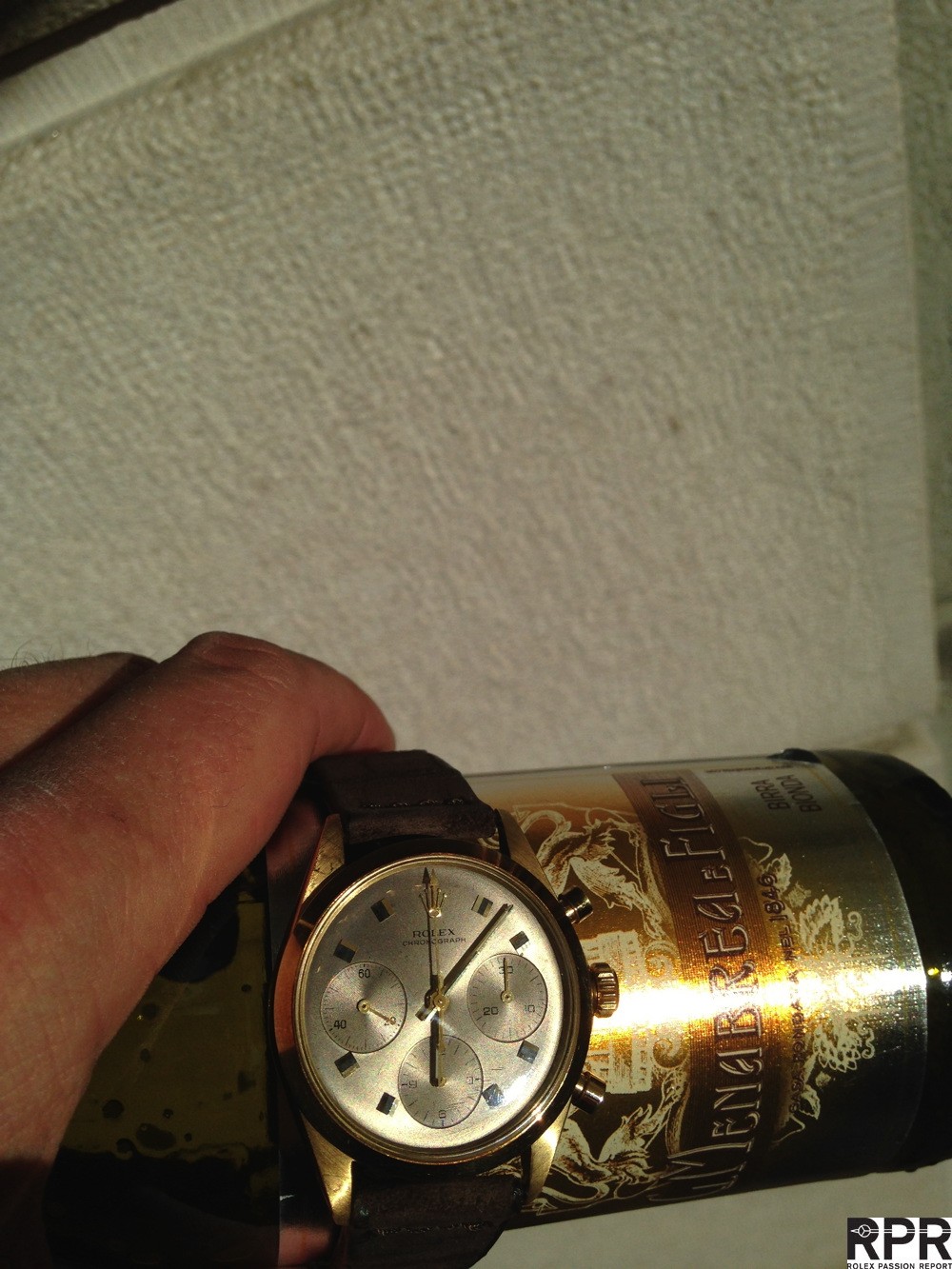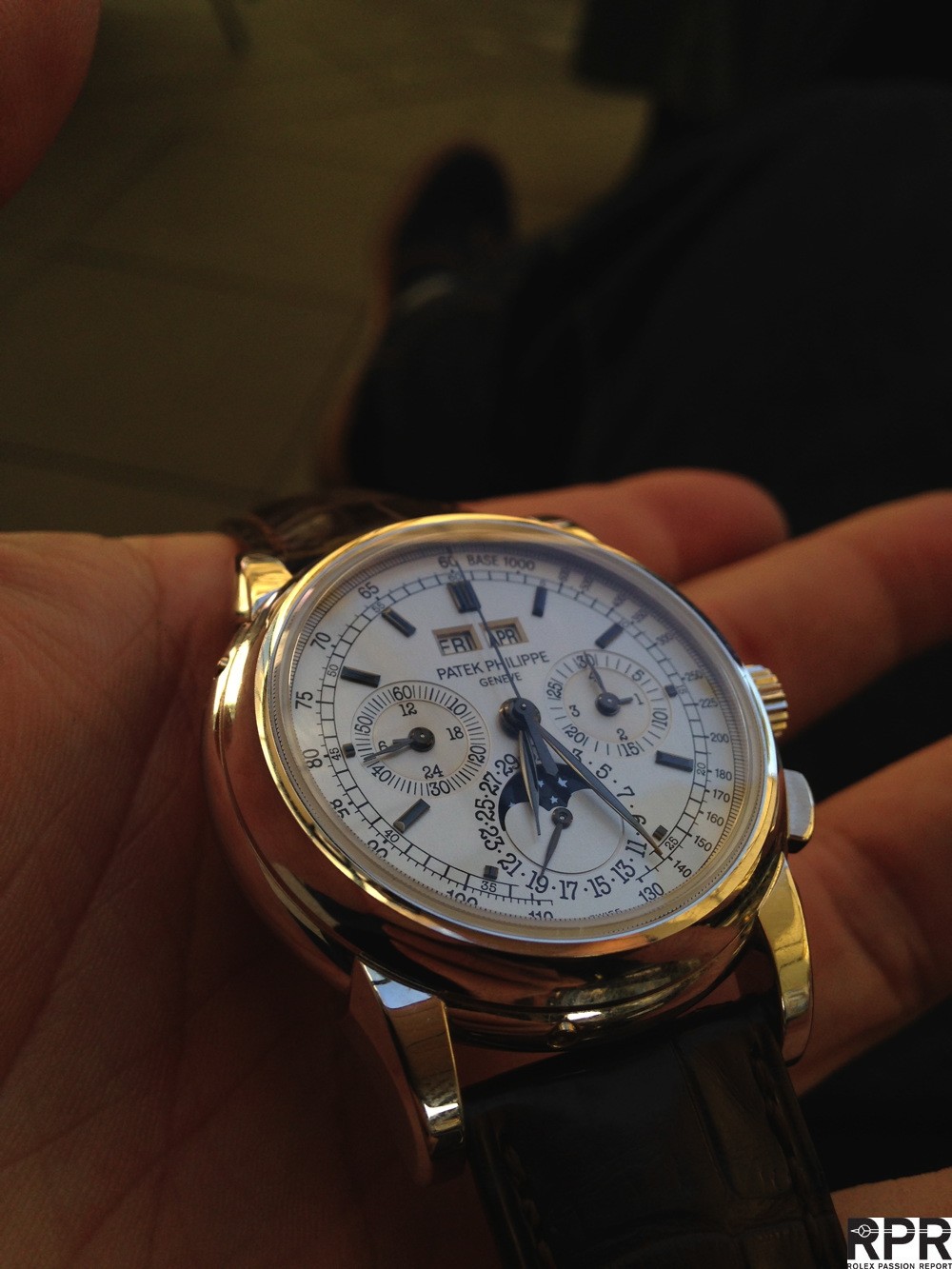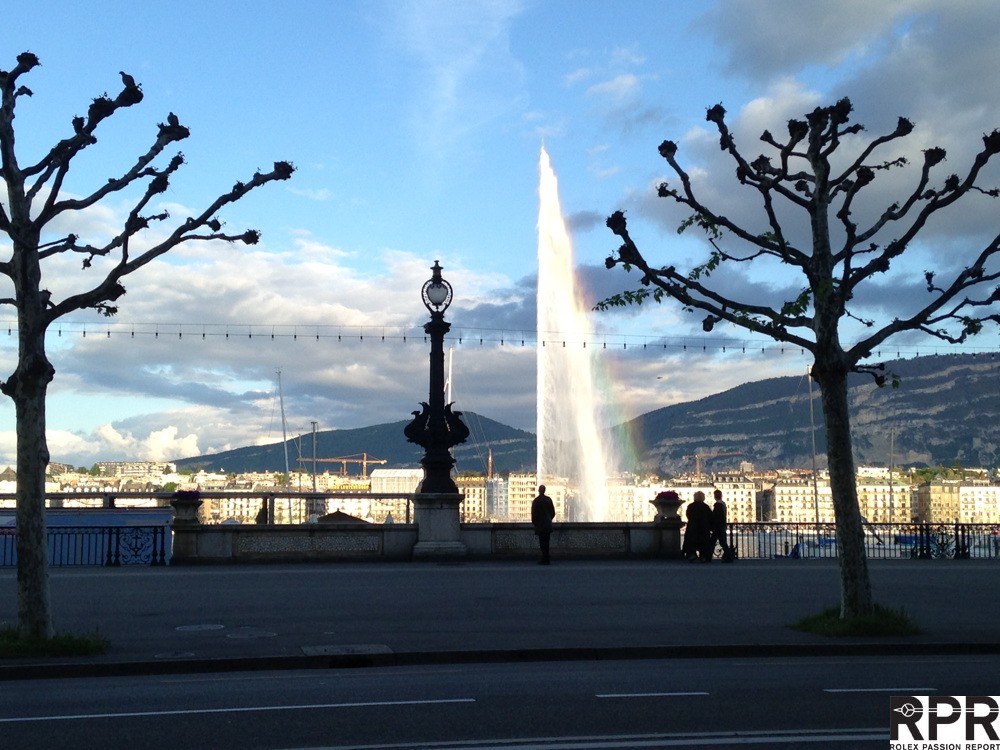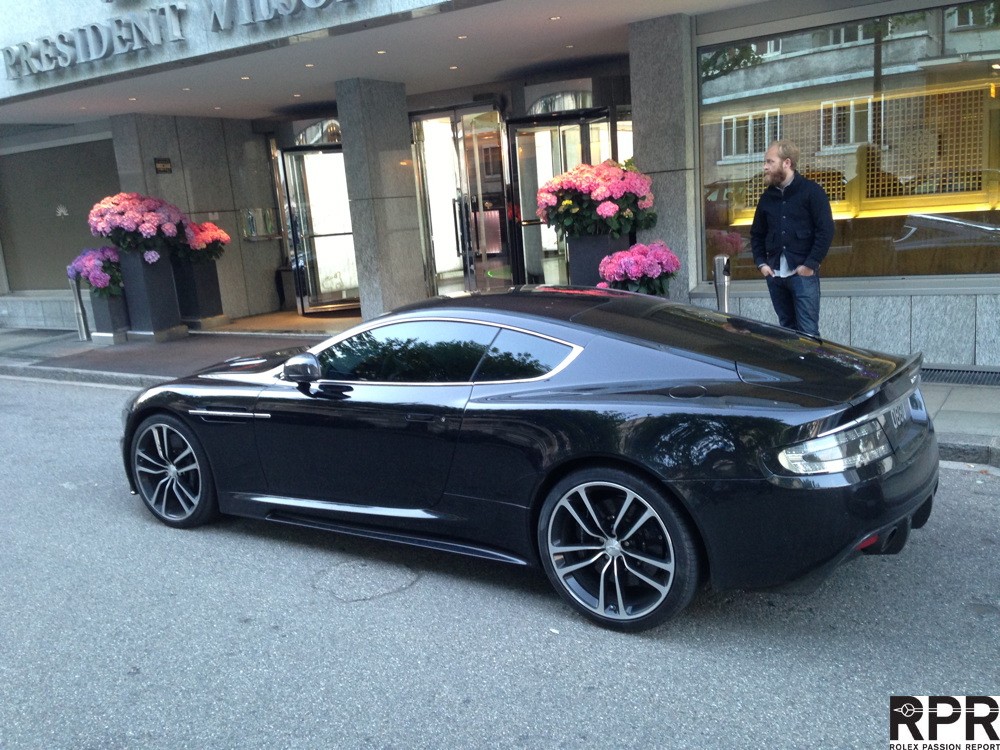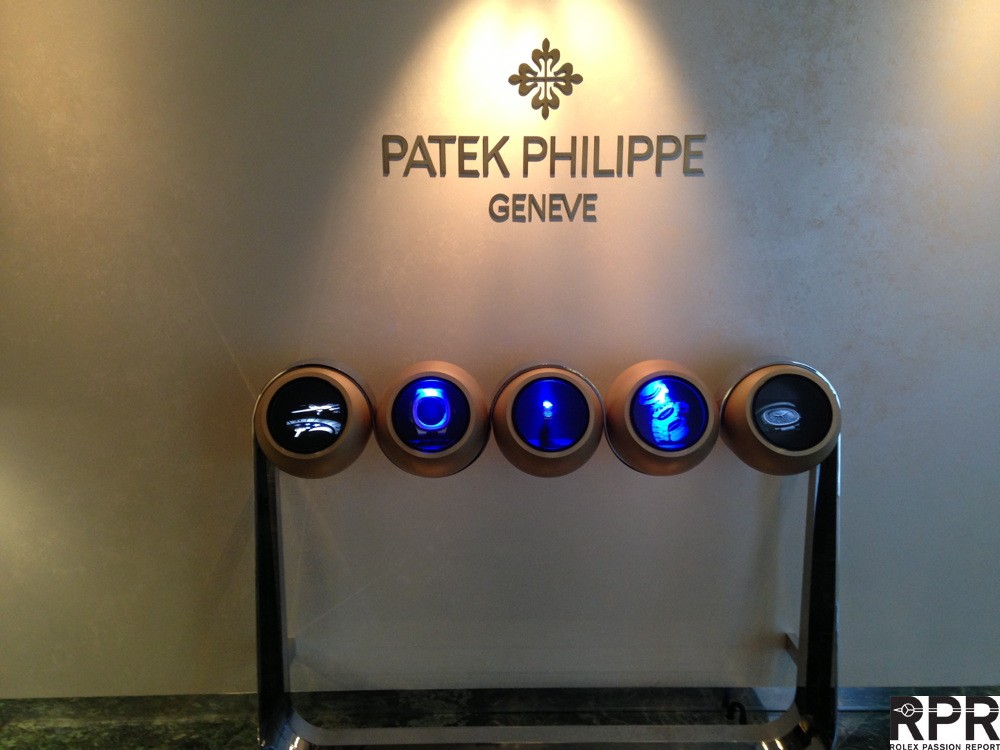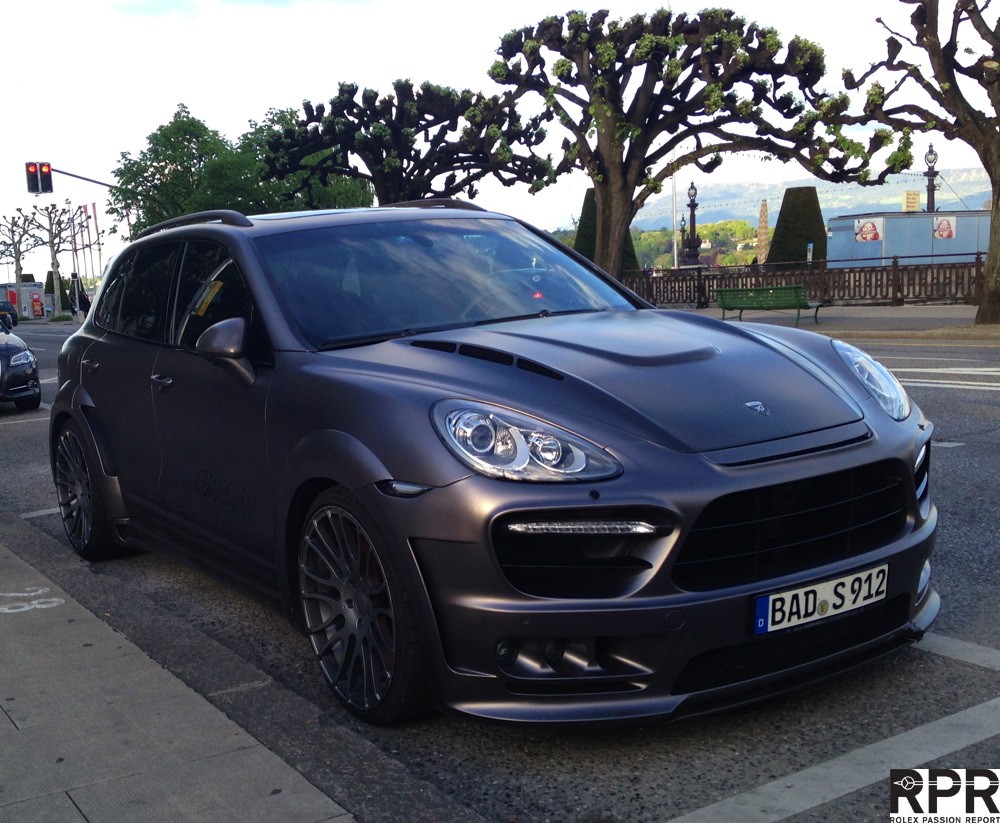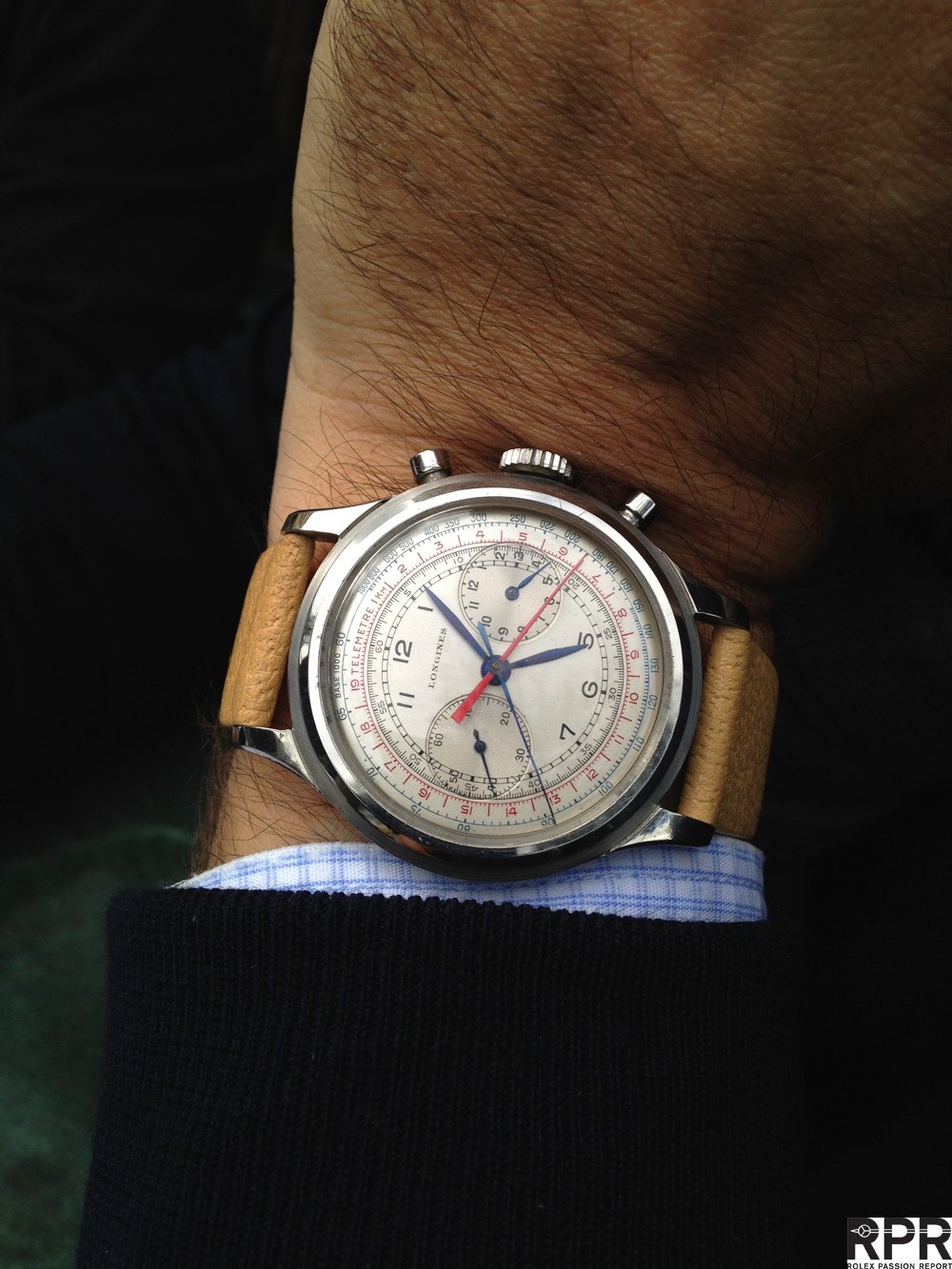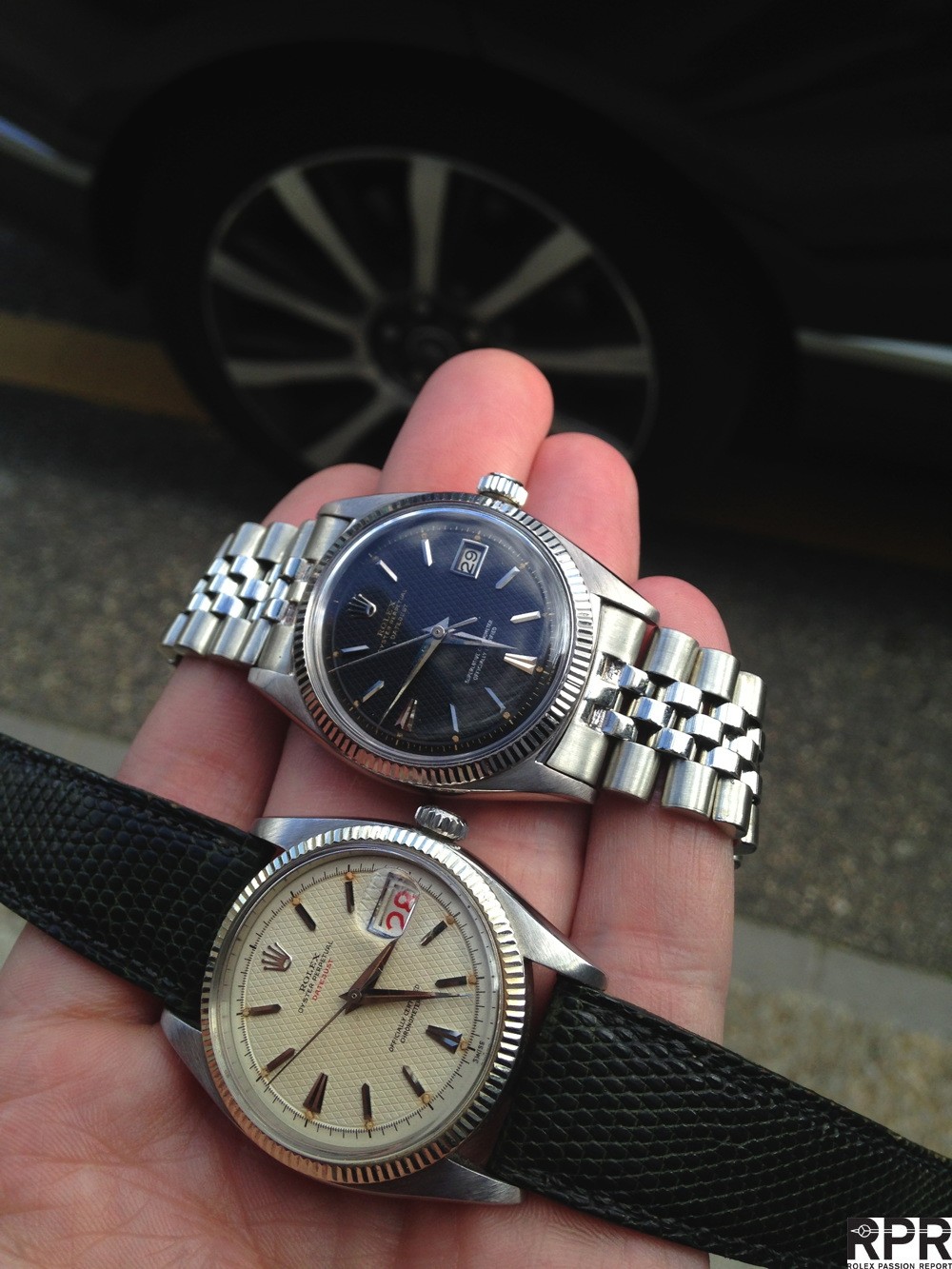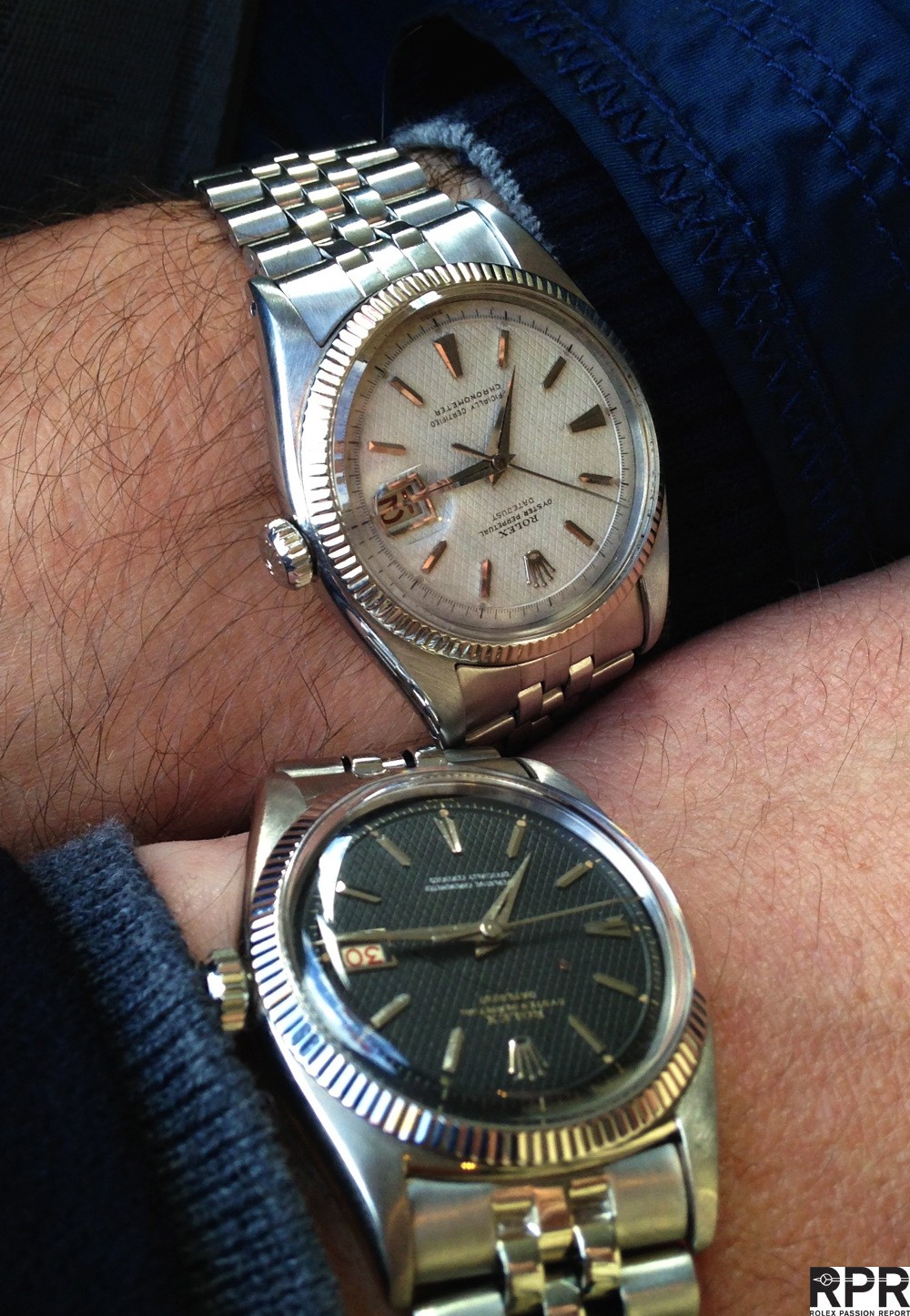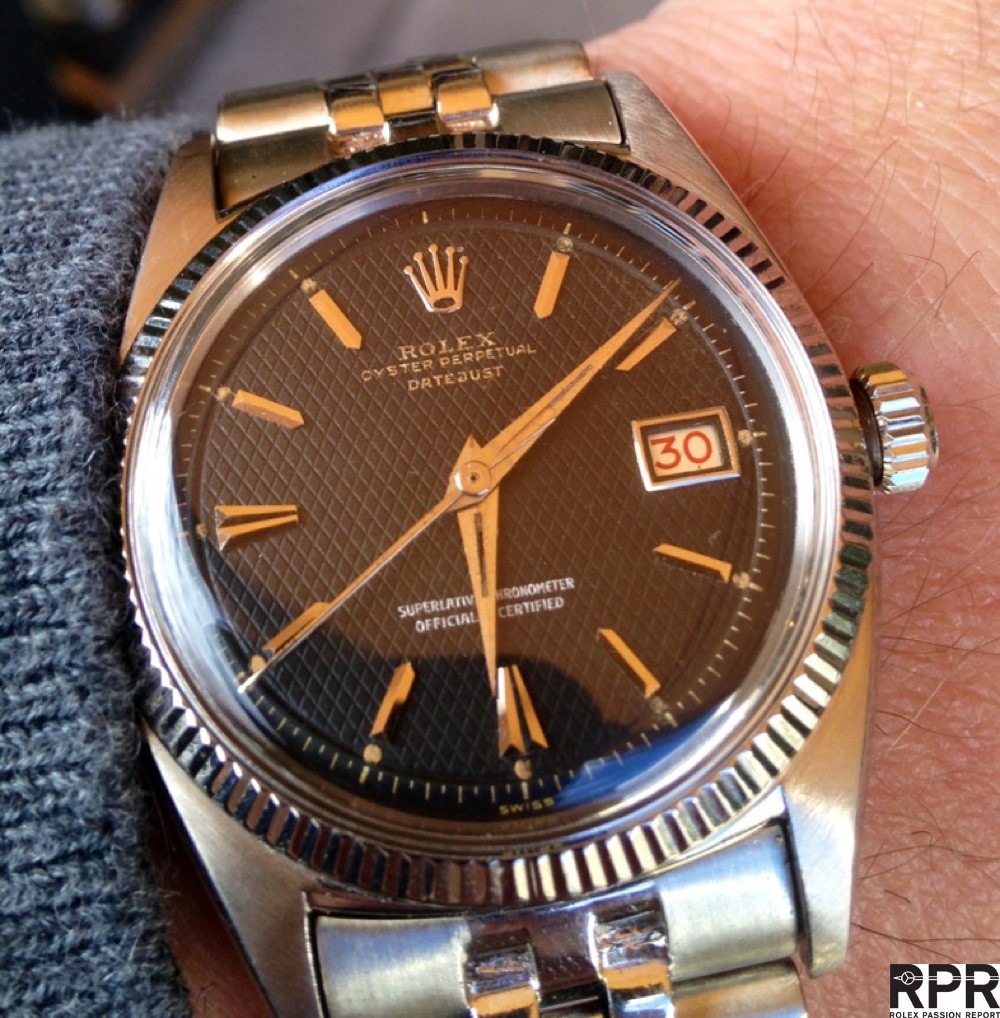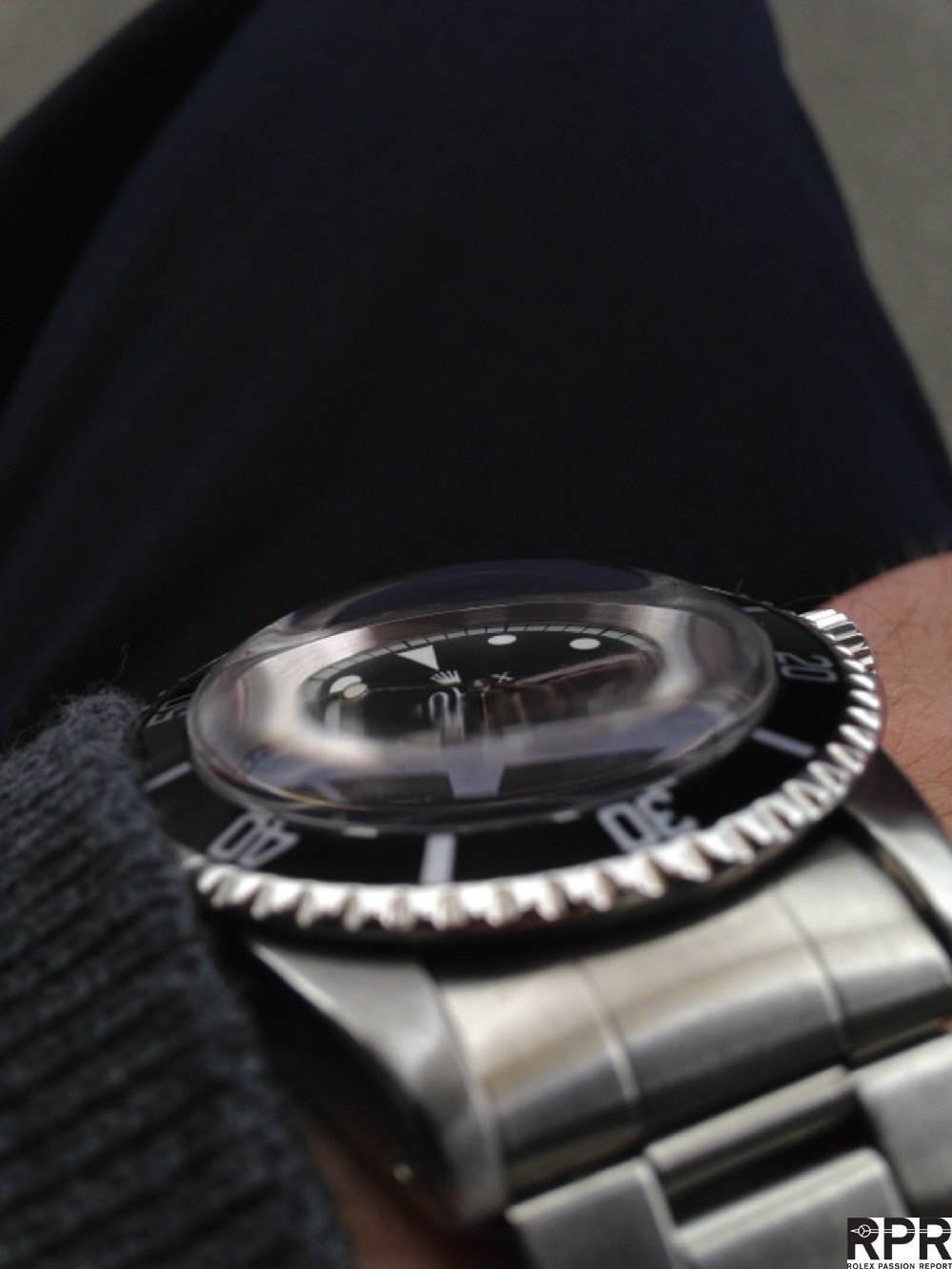 White Explorer & Piano Proto Type unique Submariner 5513…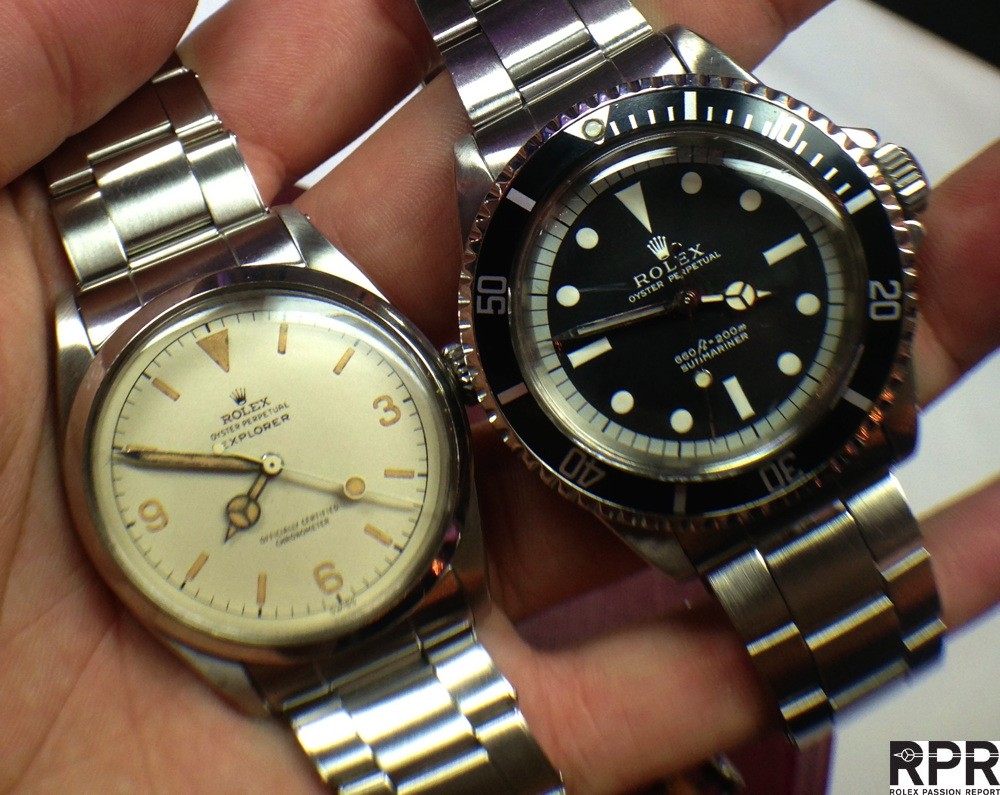 Unpolished Salmon dialed ( very PPC-ish) Monobloc Ref 3525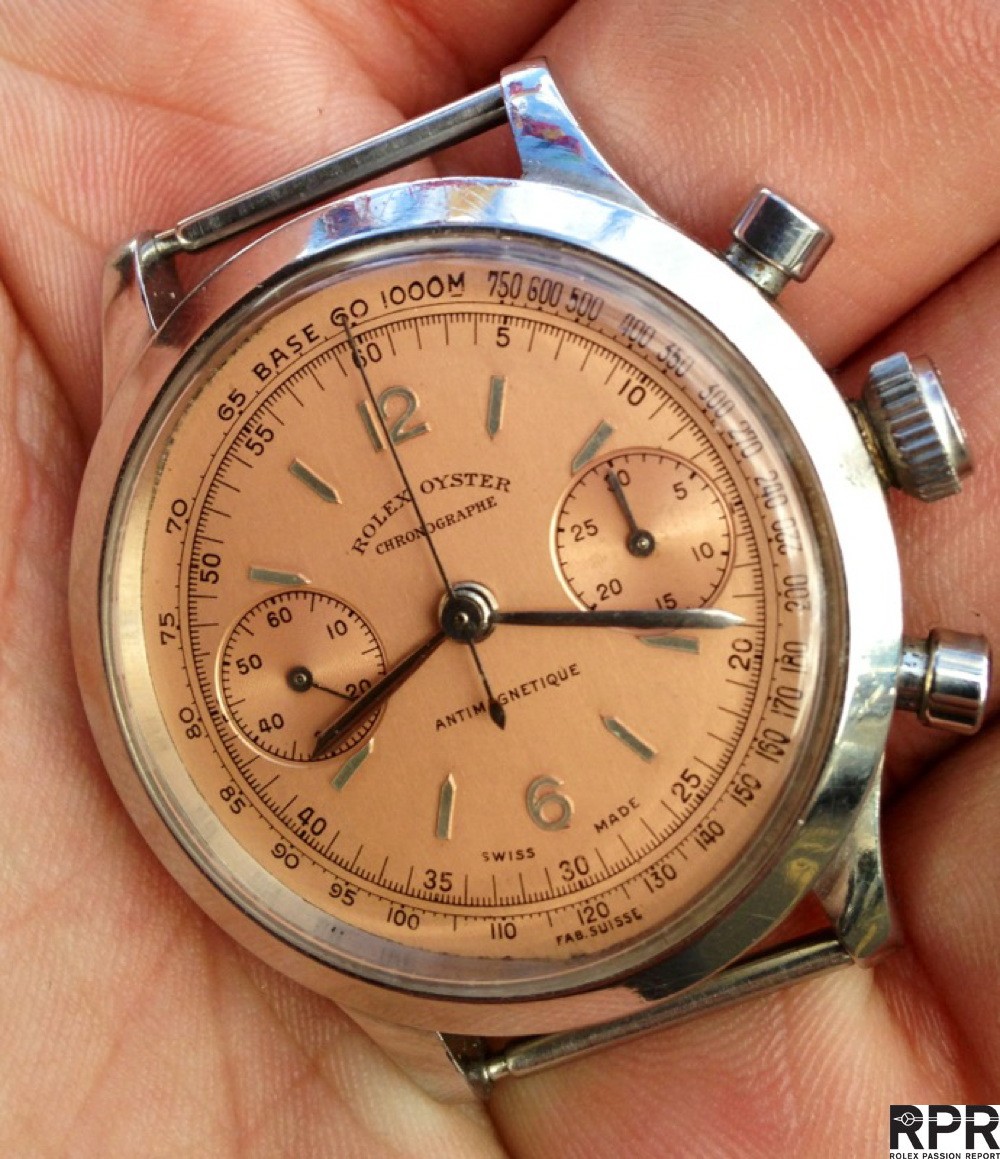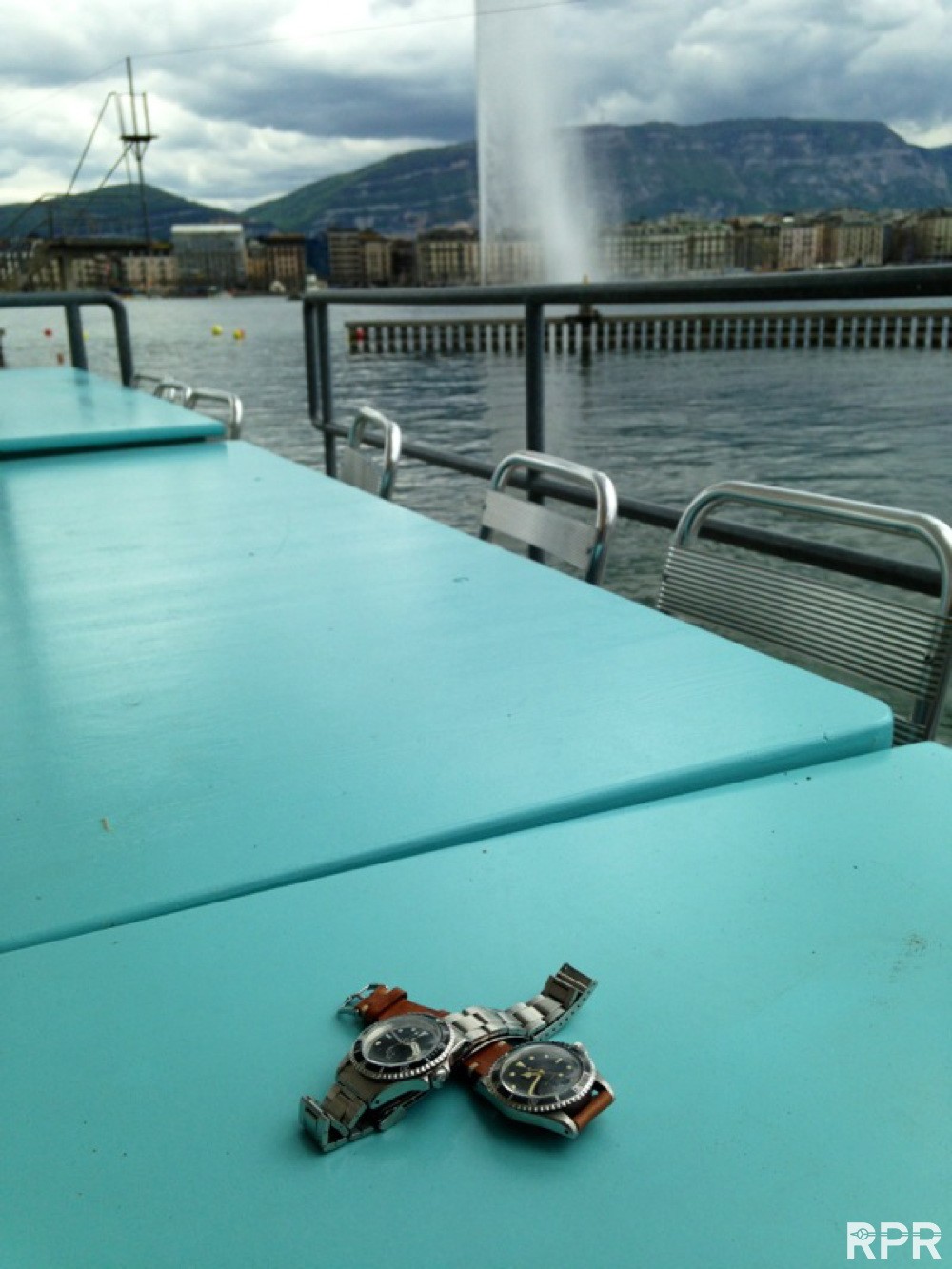 Ganja Daytona 😉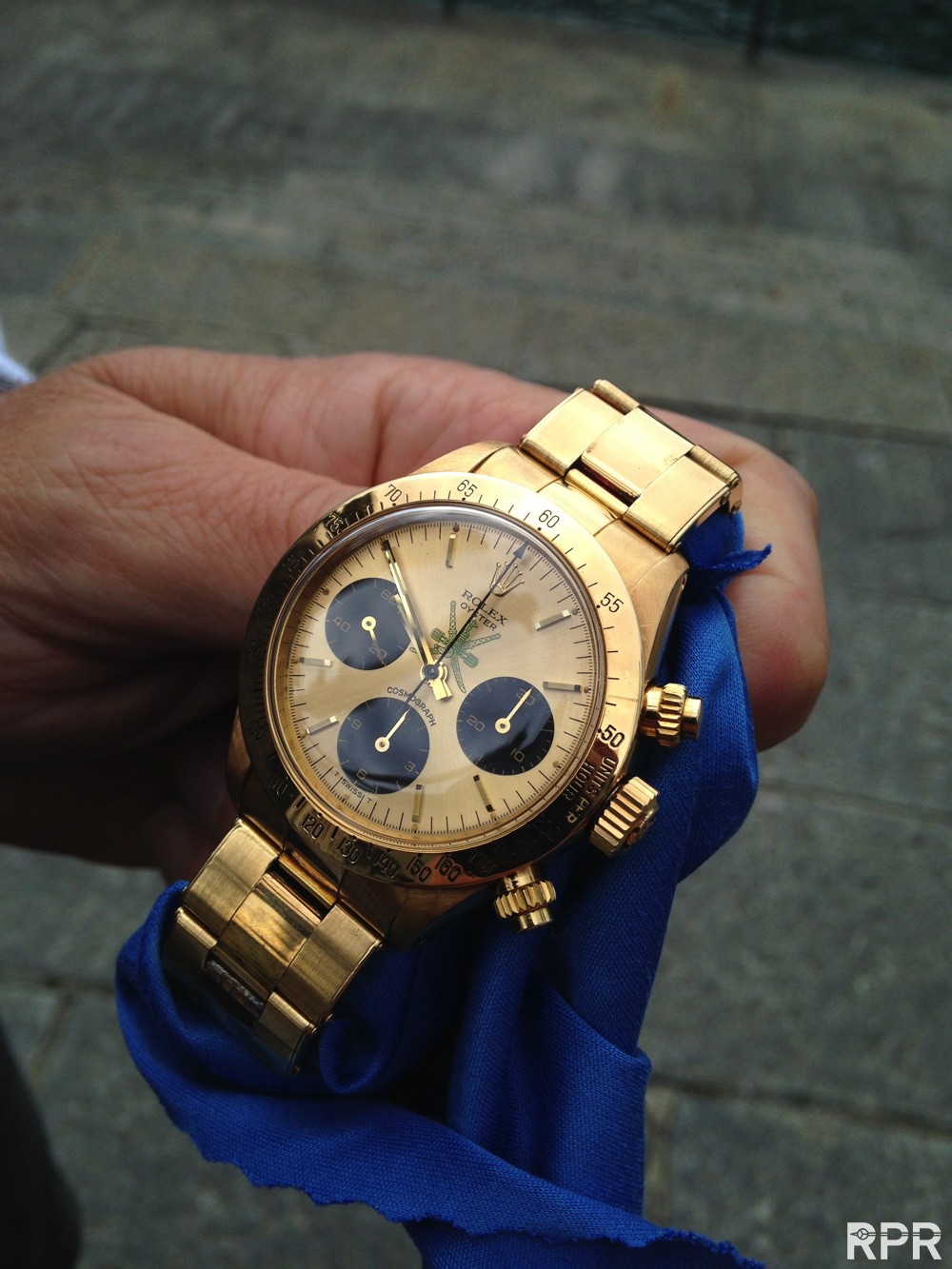 16520 first automatic Proto type test dial..as seconds are not at 6 o'clock as with later rolex manufacture, the zenith based had the the 2 black markers for fixing the camera that measures time, is at 9 o'clock…very pure!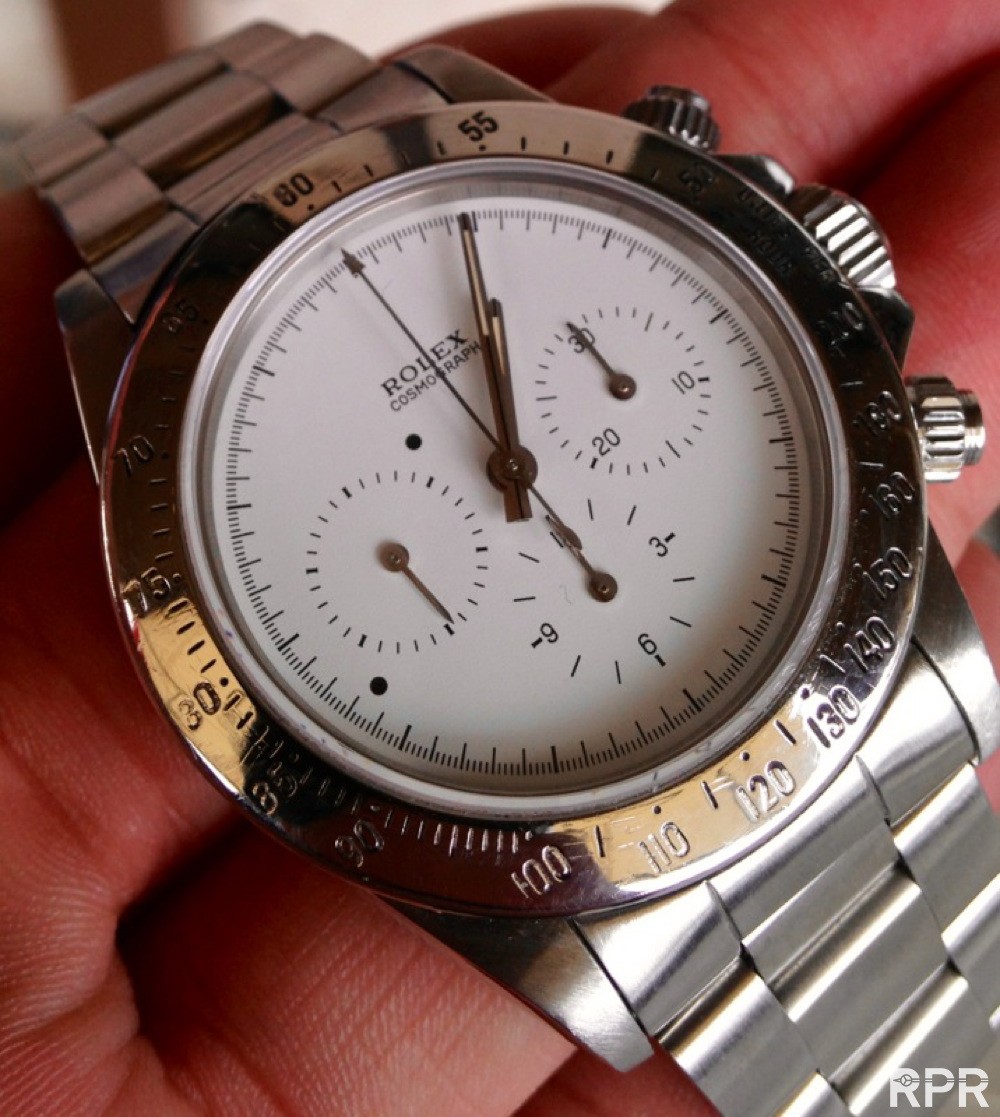 Fine small crown in virgin condition…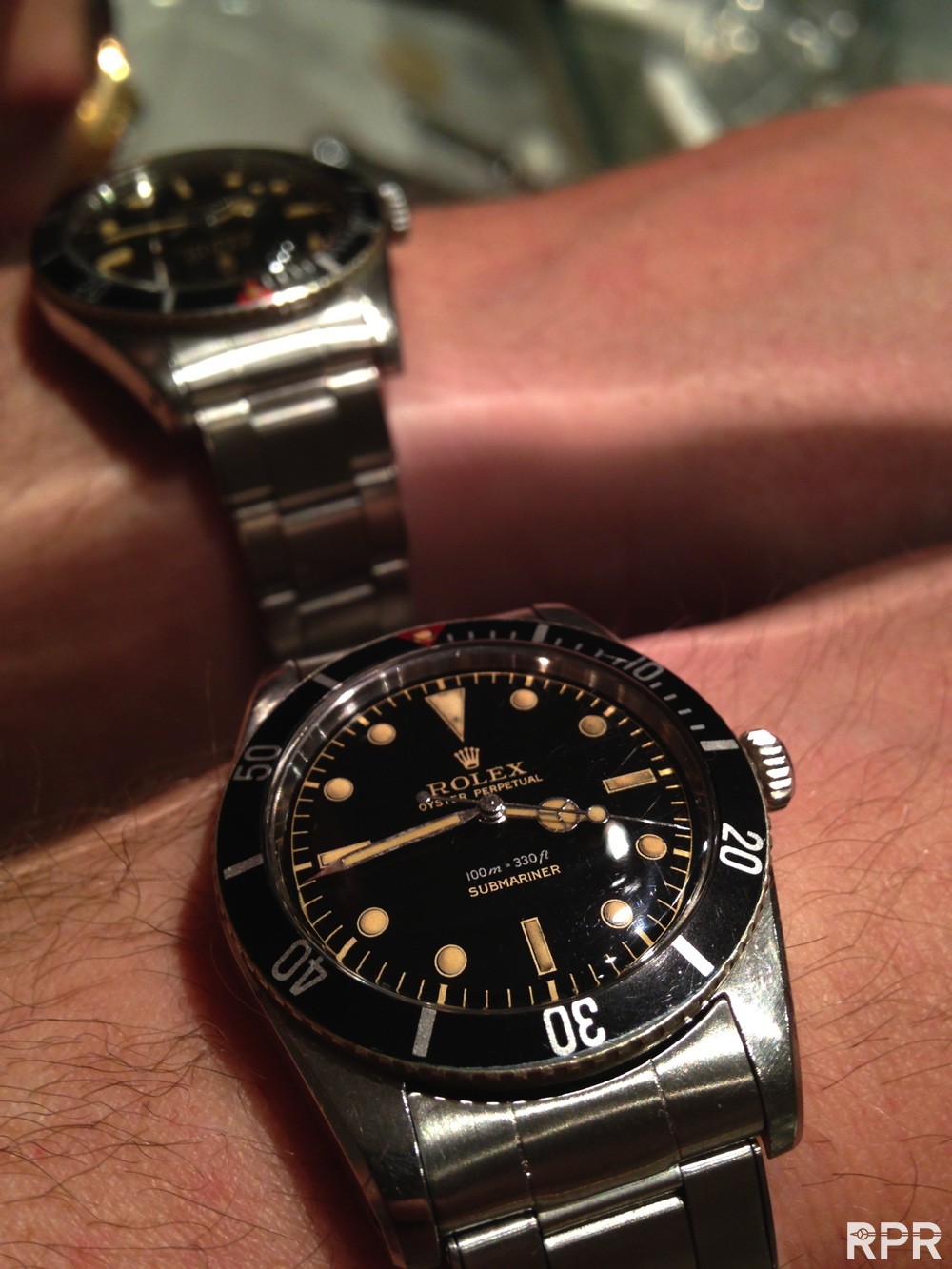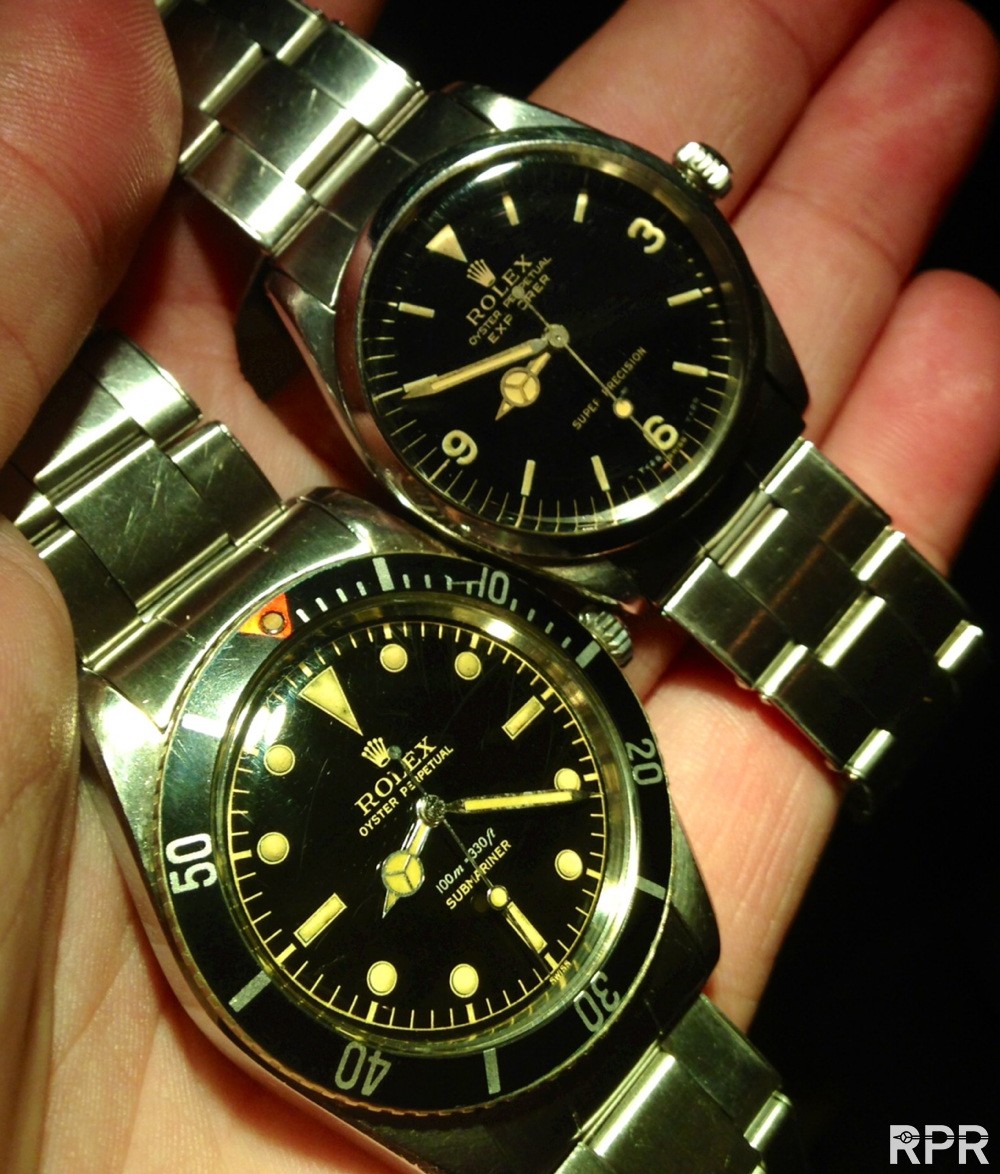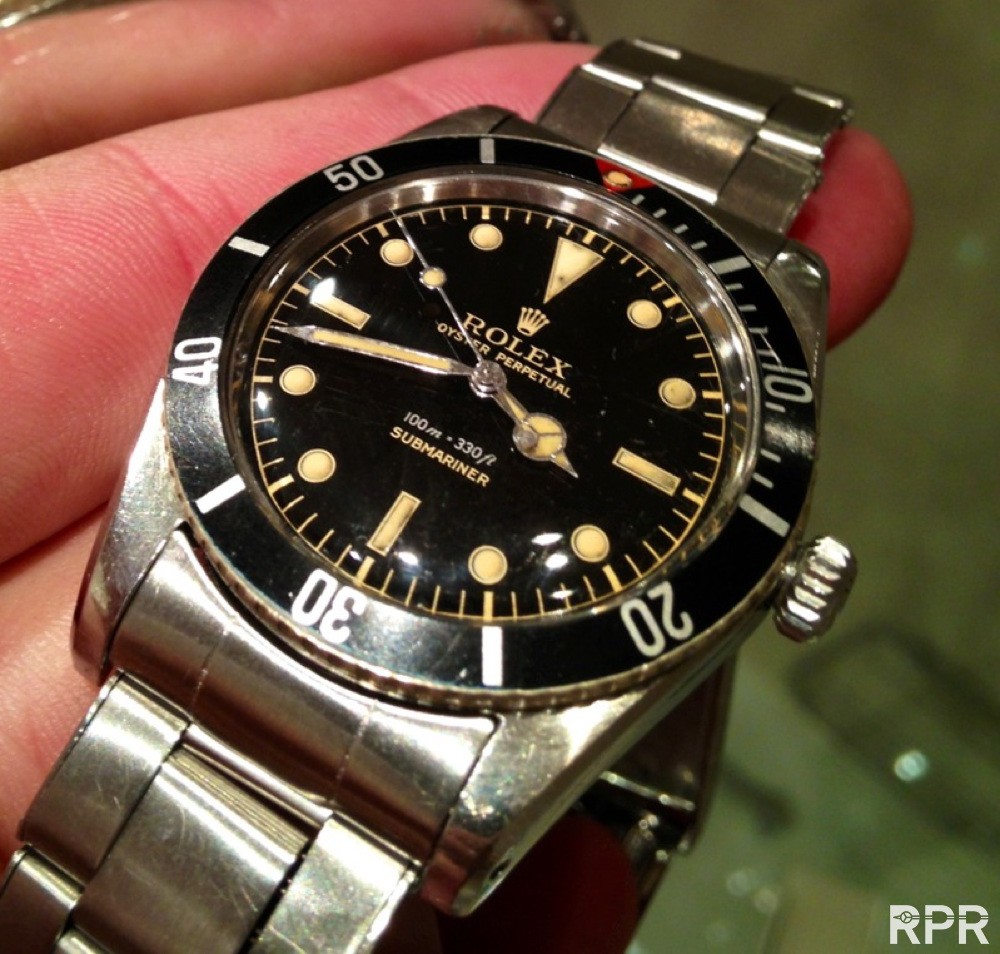 I adore these Monobloc big Longines! It gave me a really great idea i'll work out and tell you soon about!…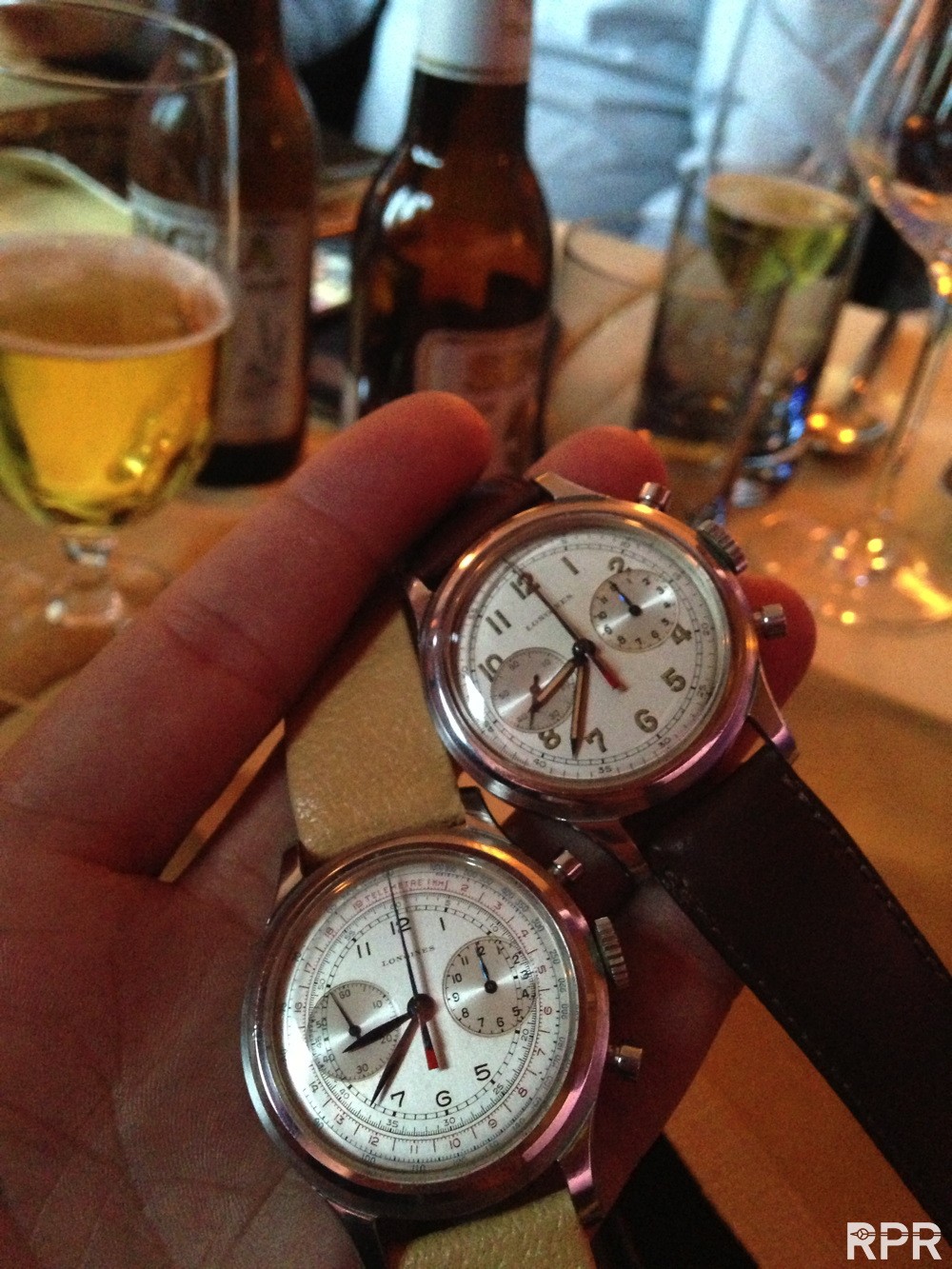 Dutch Daytona… 😉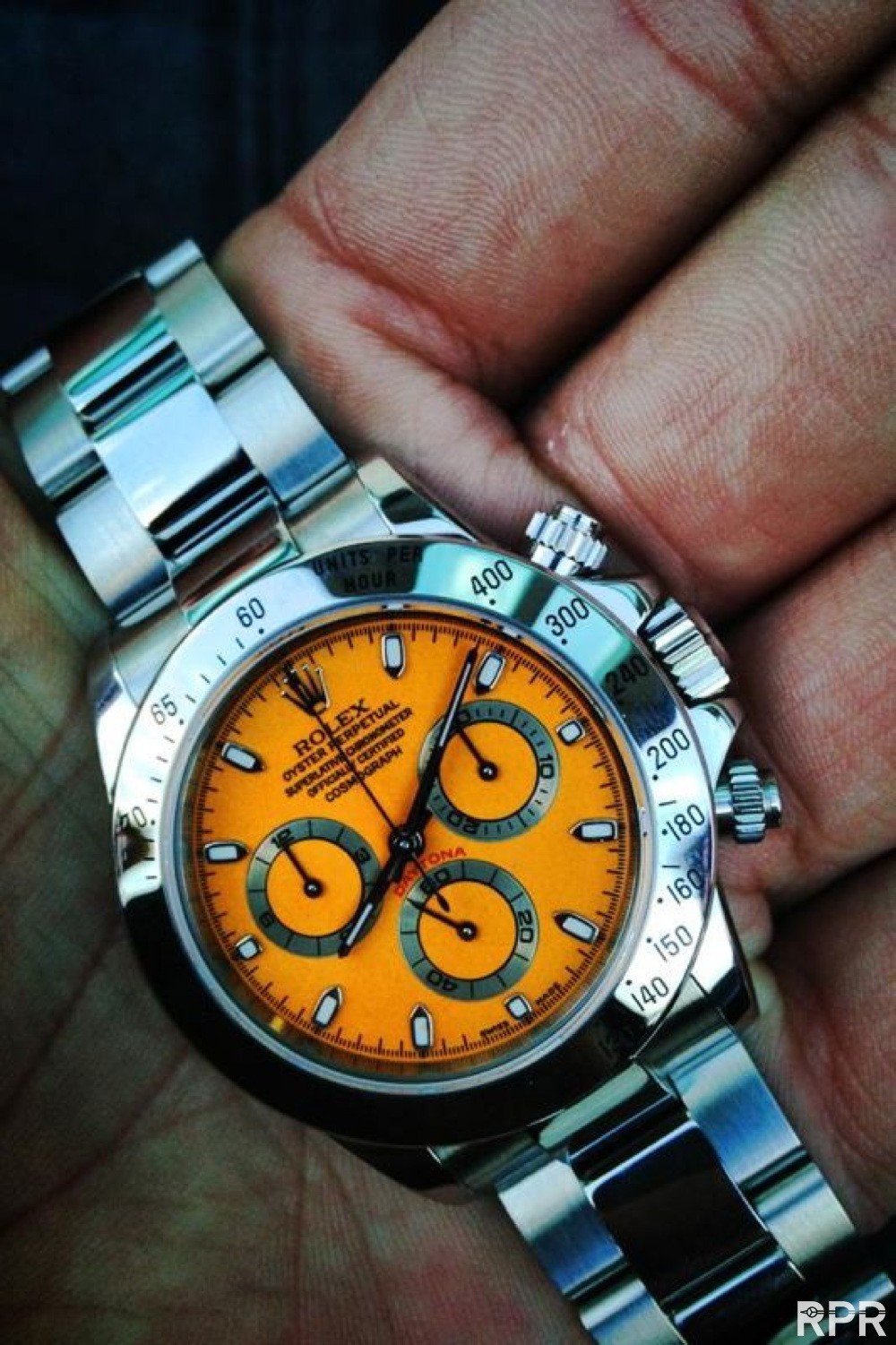 Marvelous 6605 in divine condition!! the red is almost bleeding, that fresh and unmolested it's found in NL!!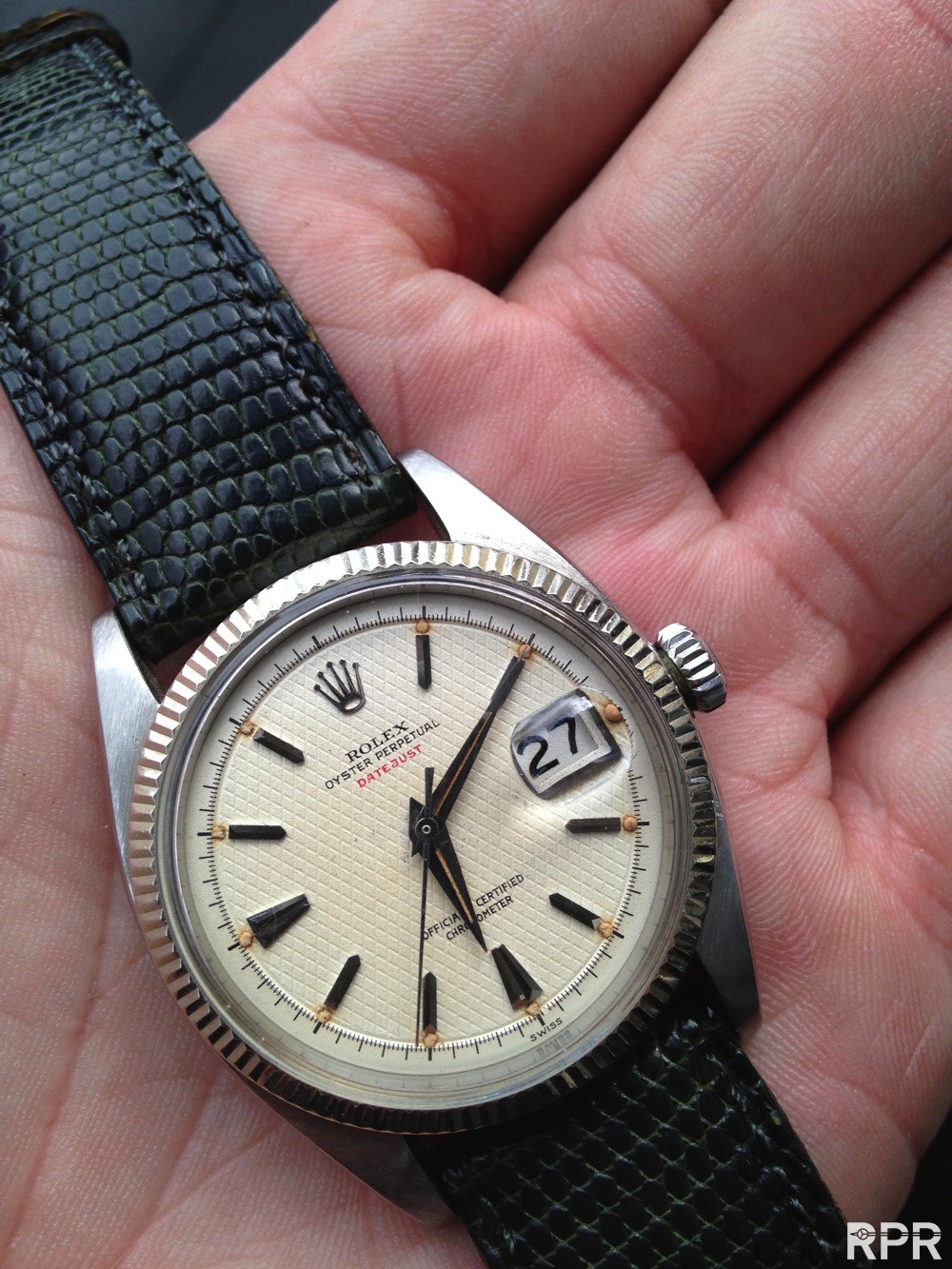 It was tough…but I choose the Piano 😉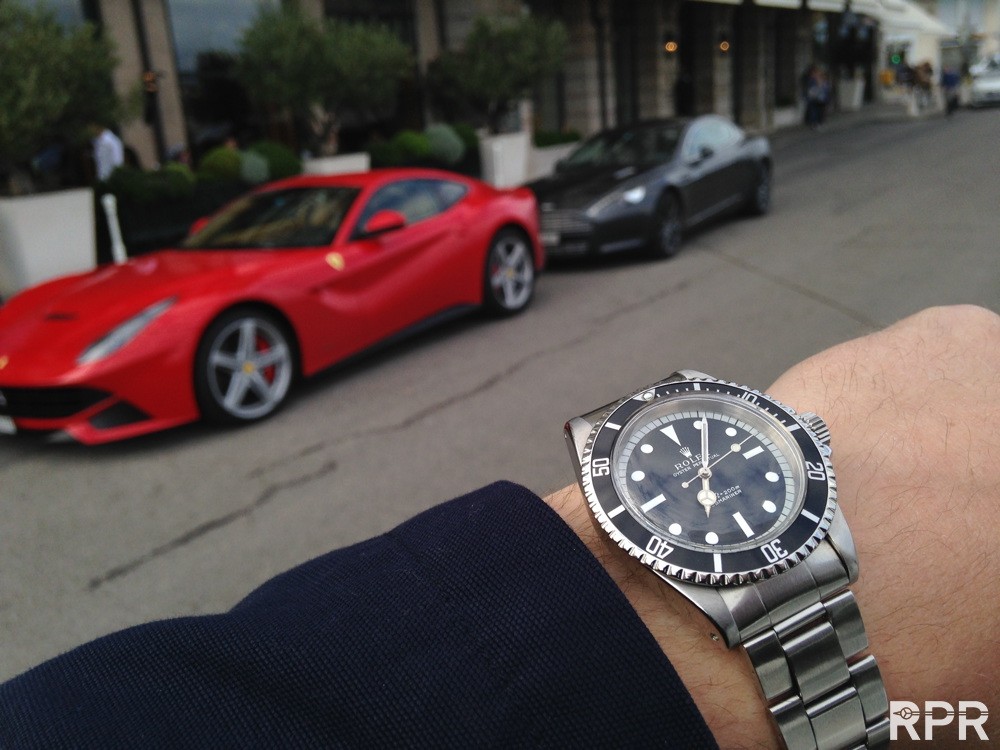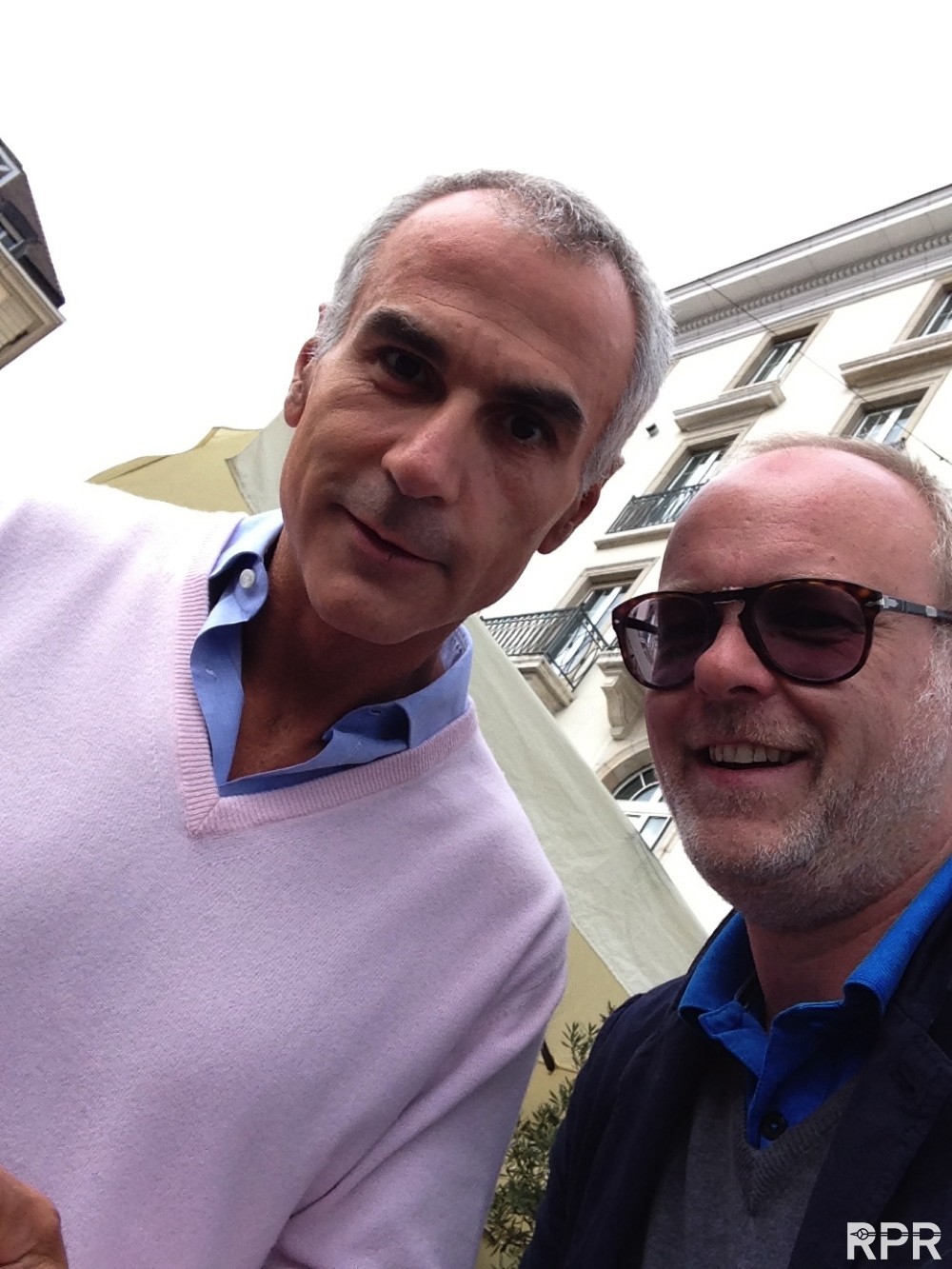 Omega Grail next to Antimagnetic tropical..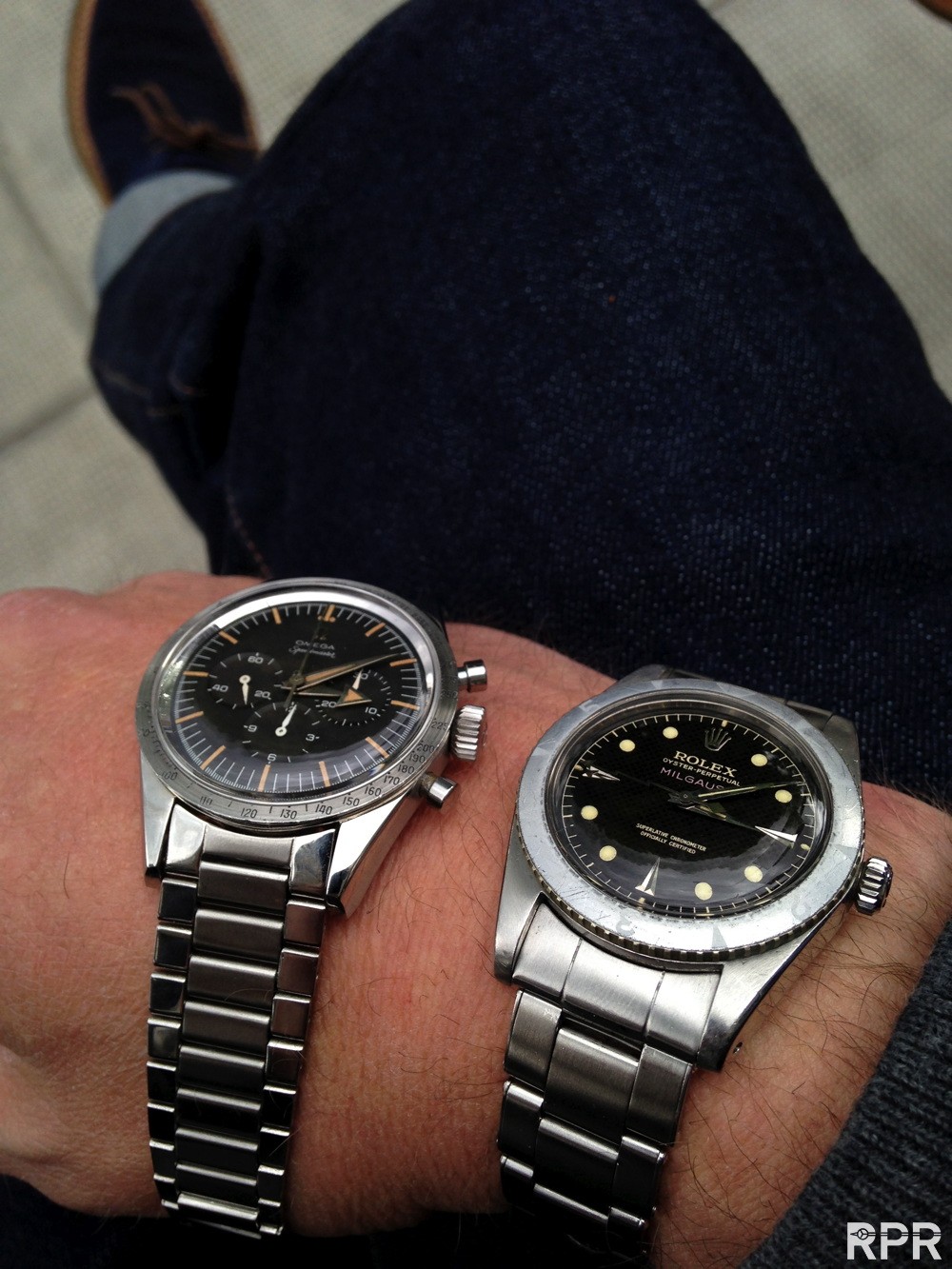 Another brainkiller hit me hard! to die for glossy dial with rare 3 line silver tropical gilt with so called typical 1959, greenish, due to new mix to reduce radium..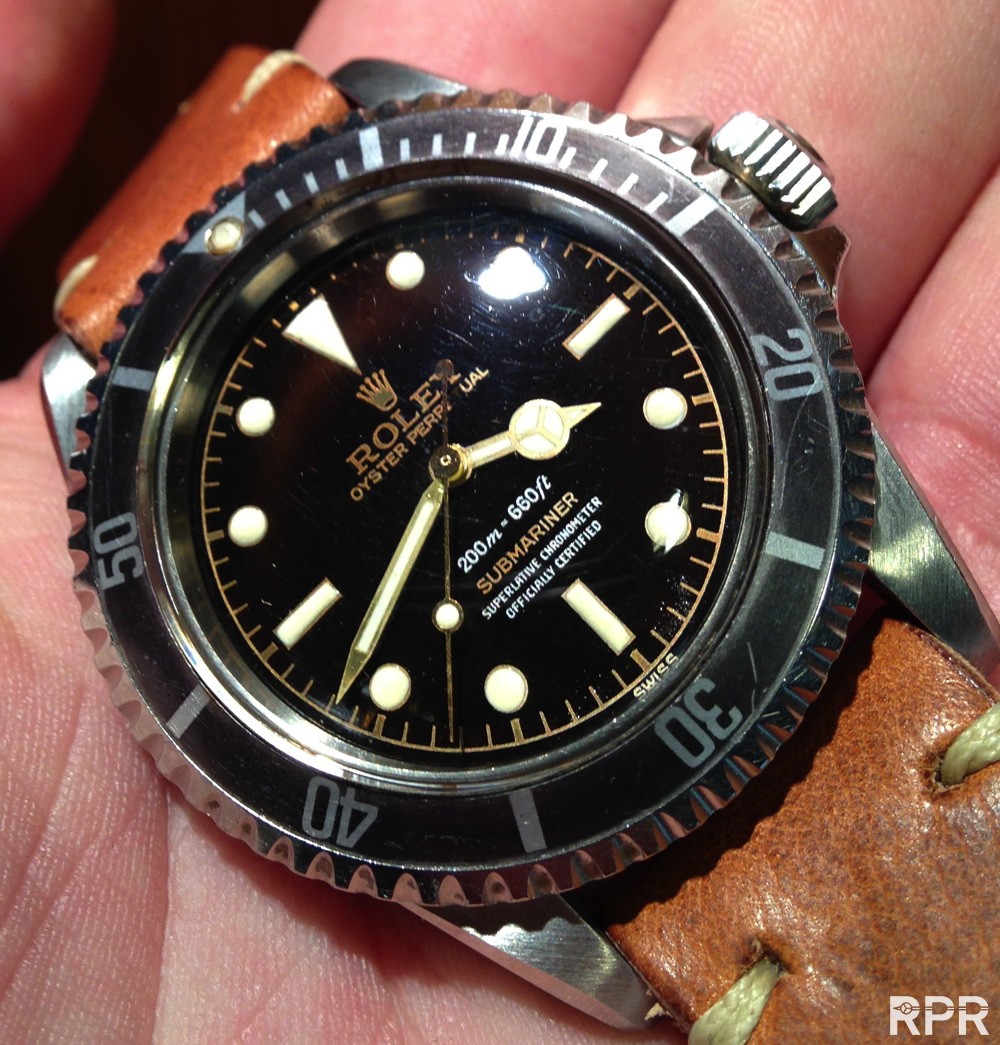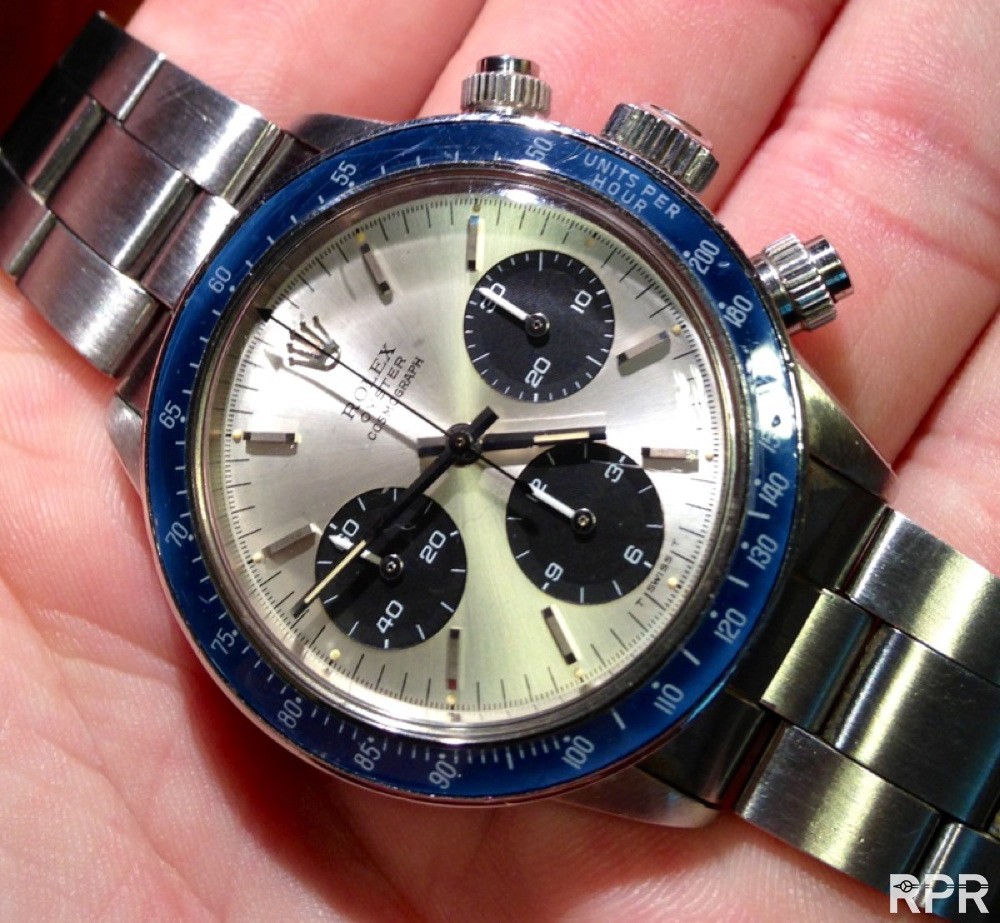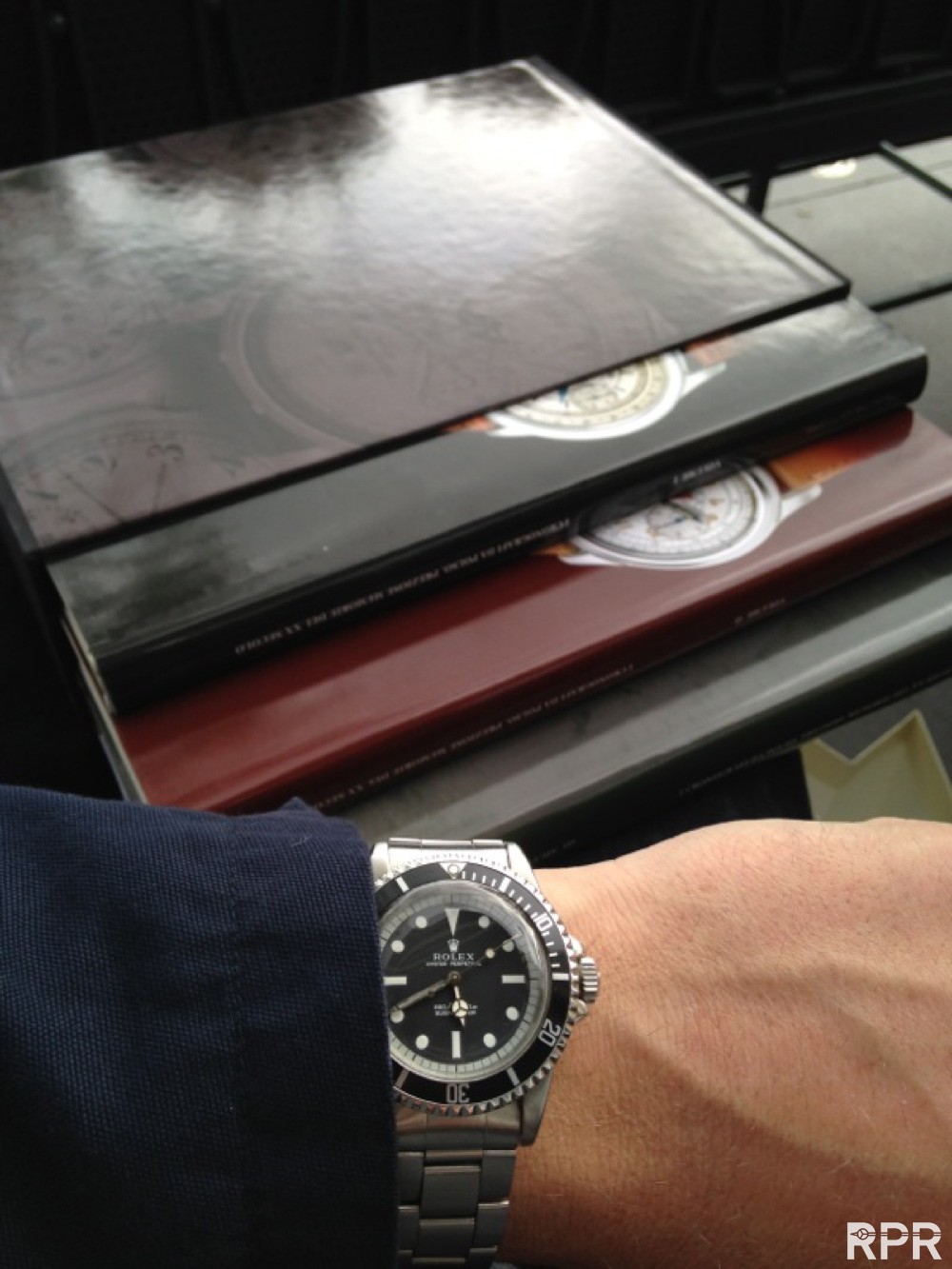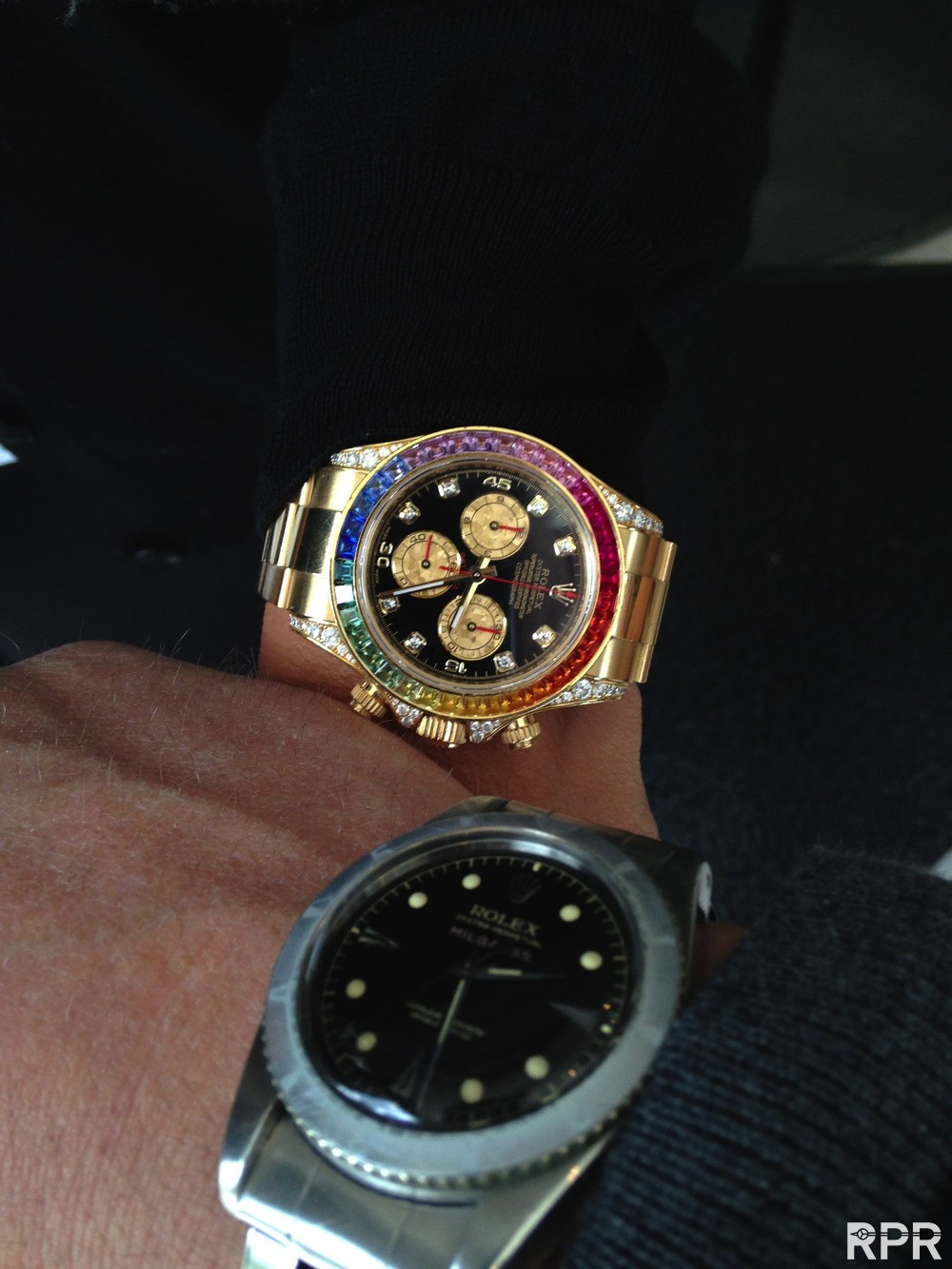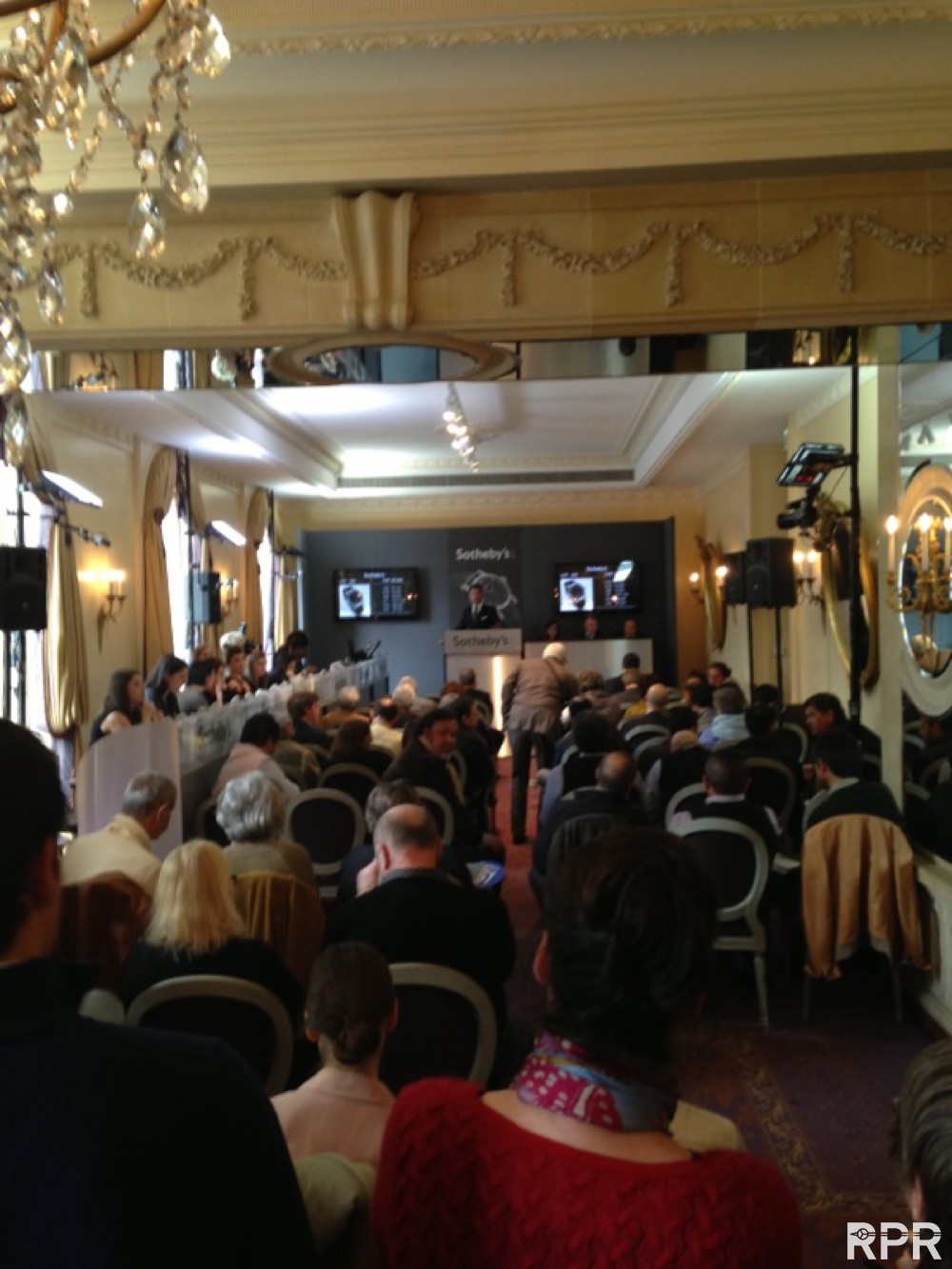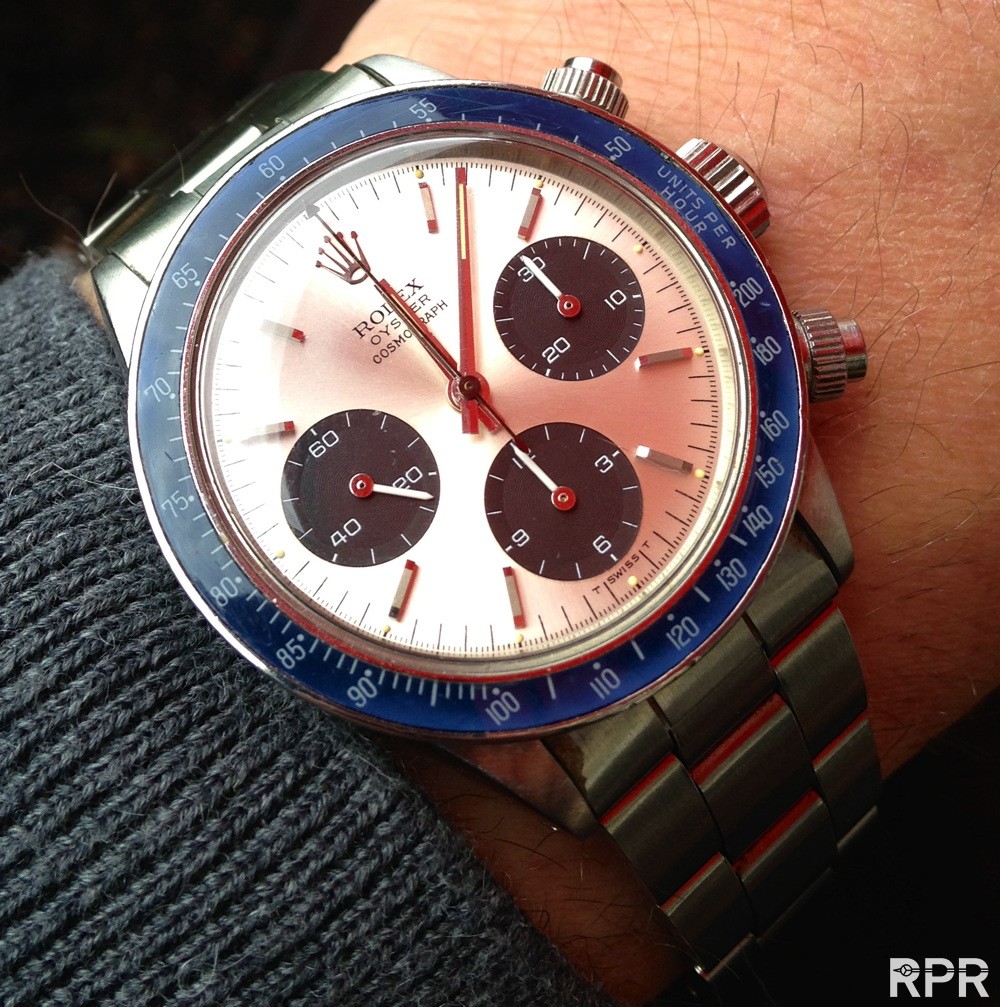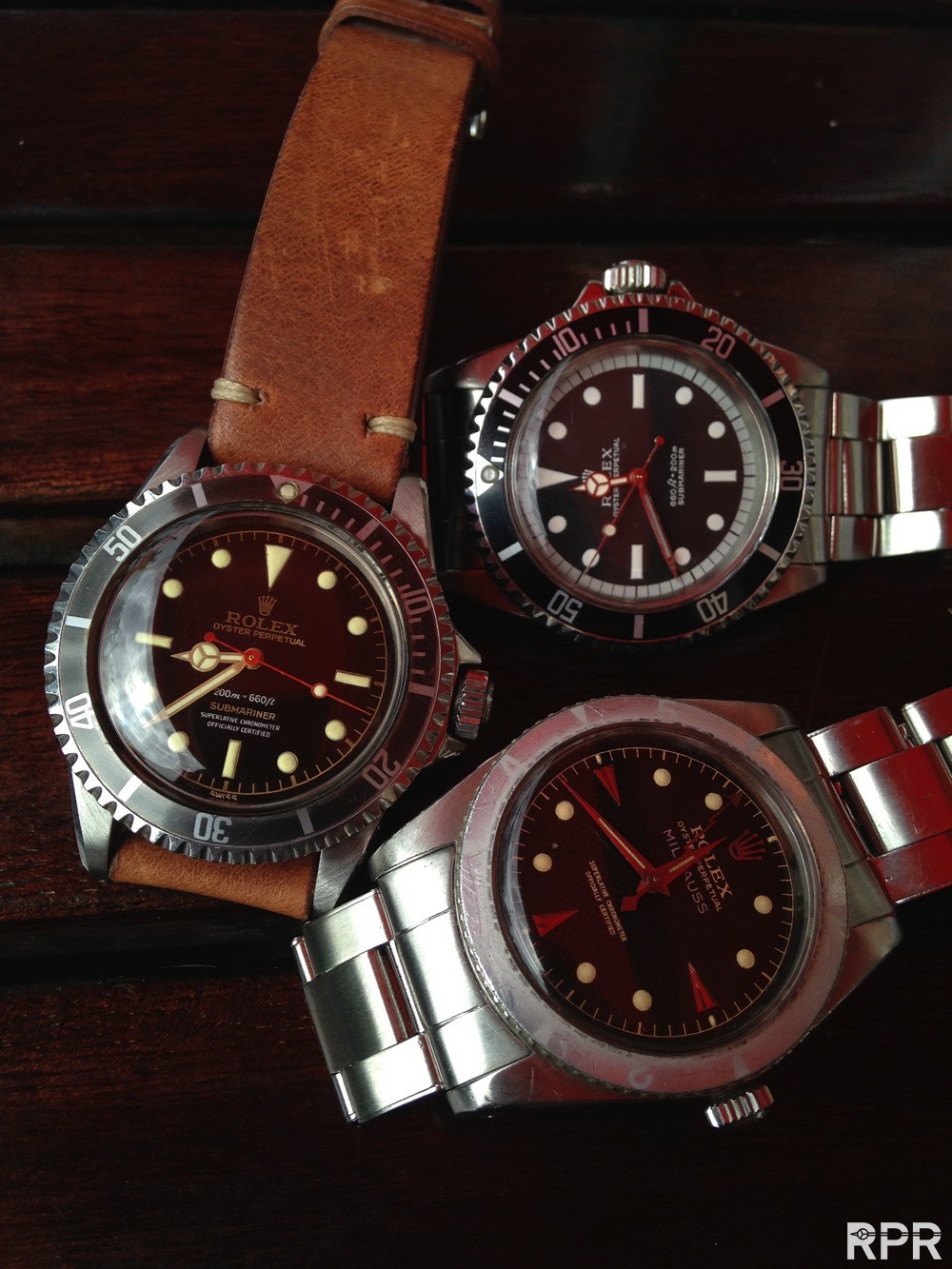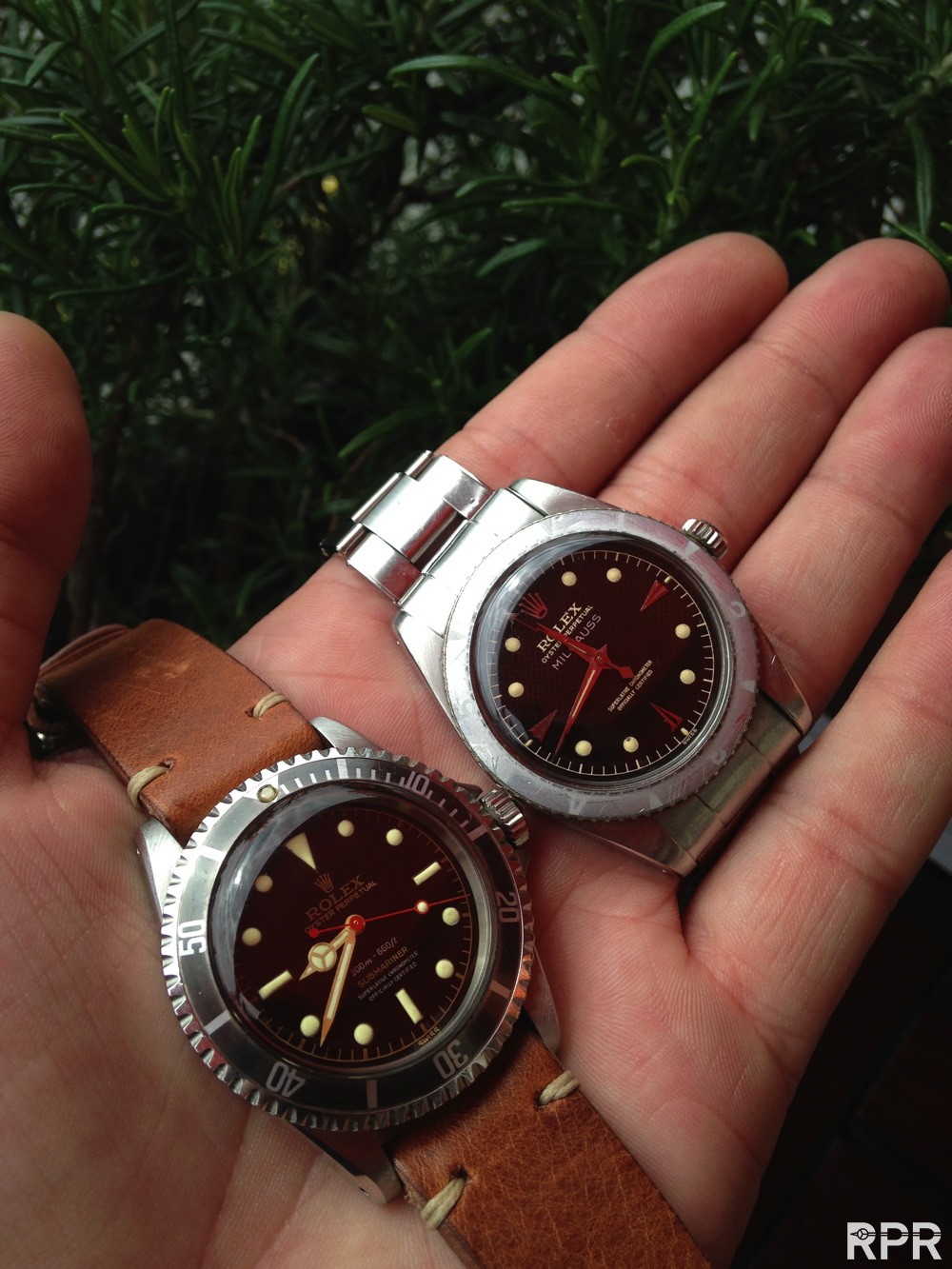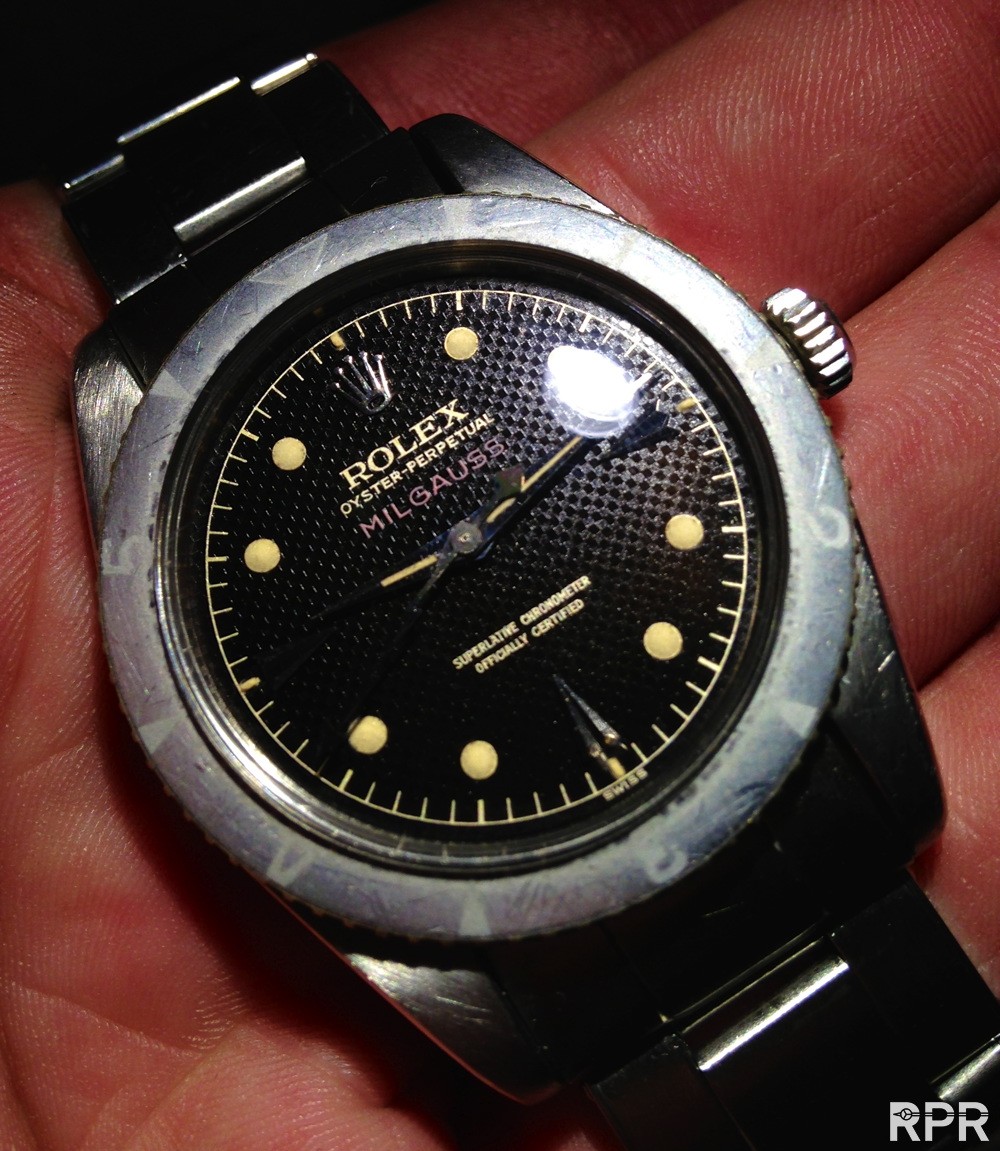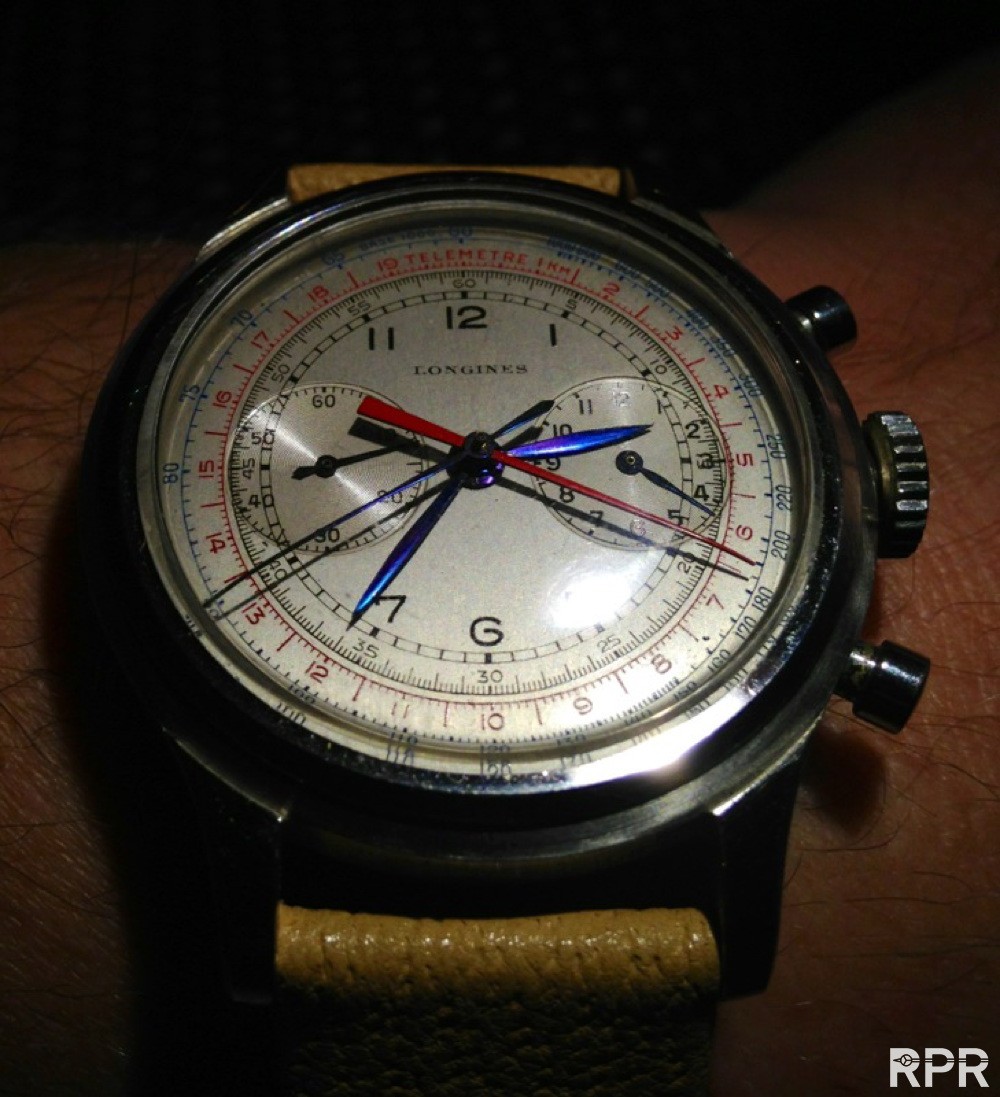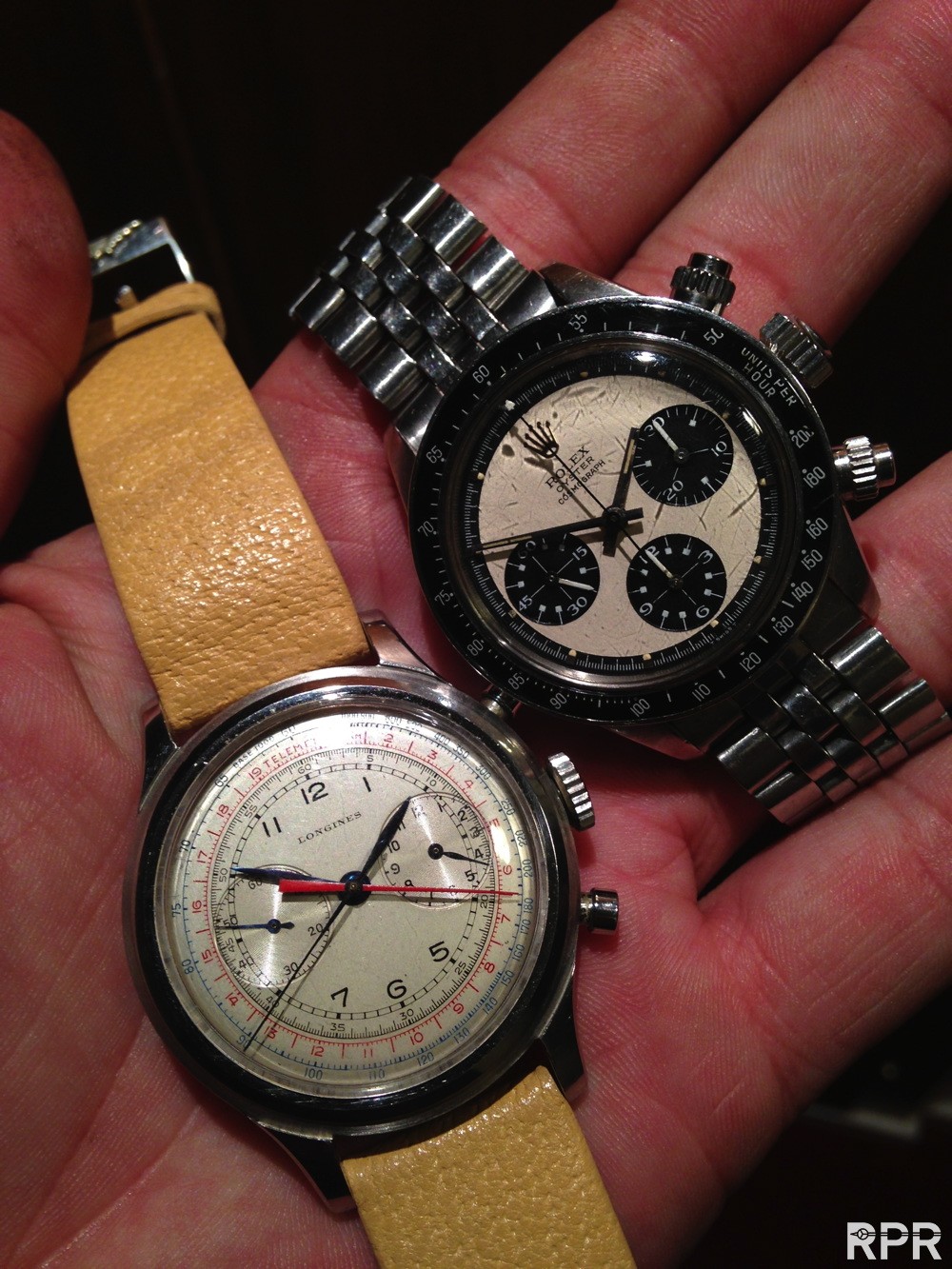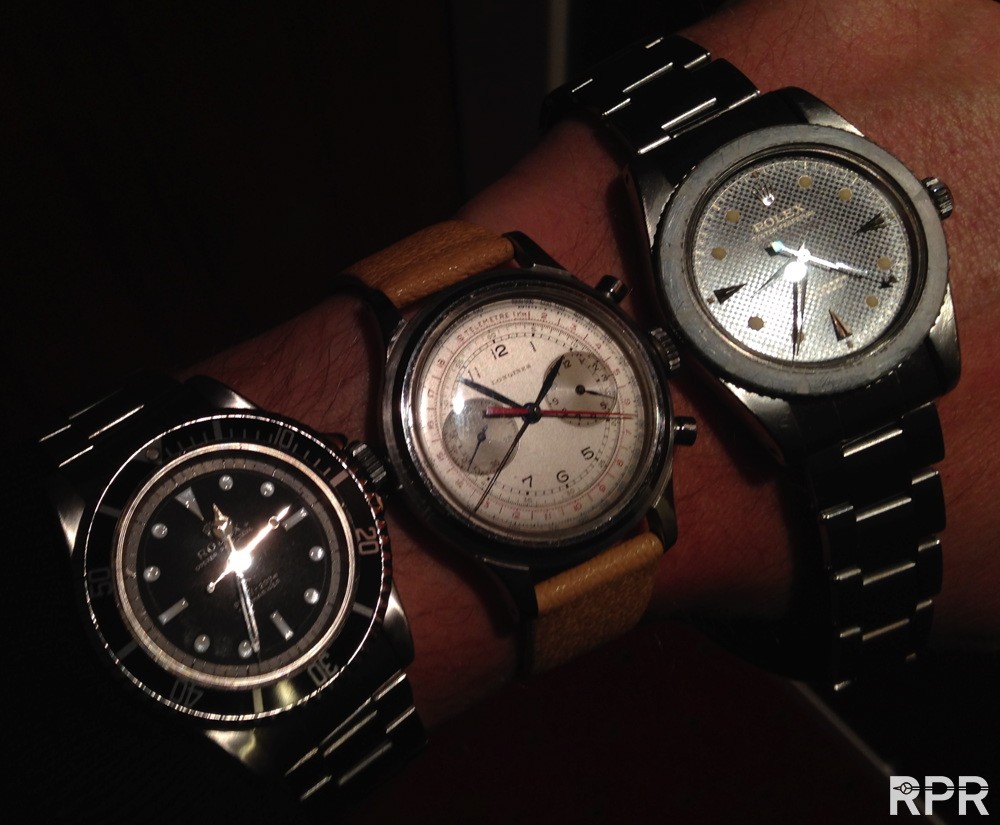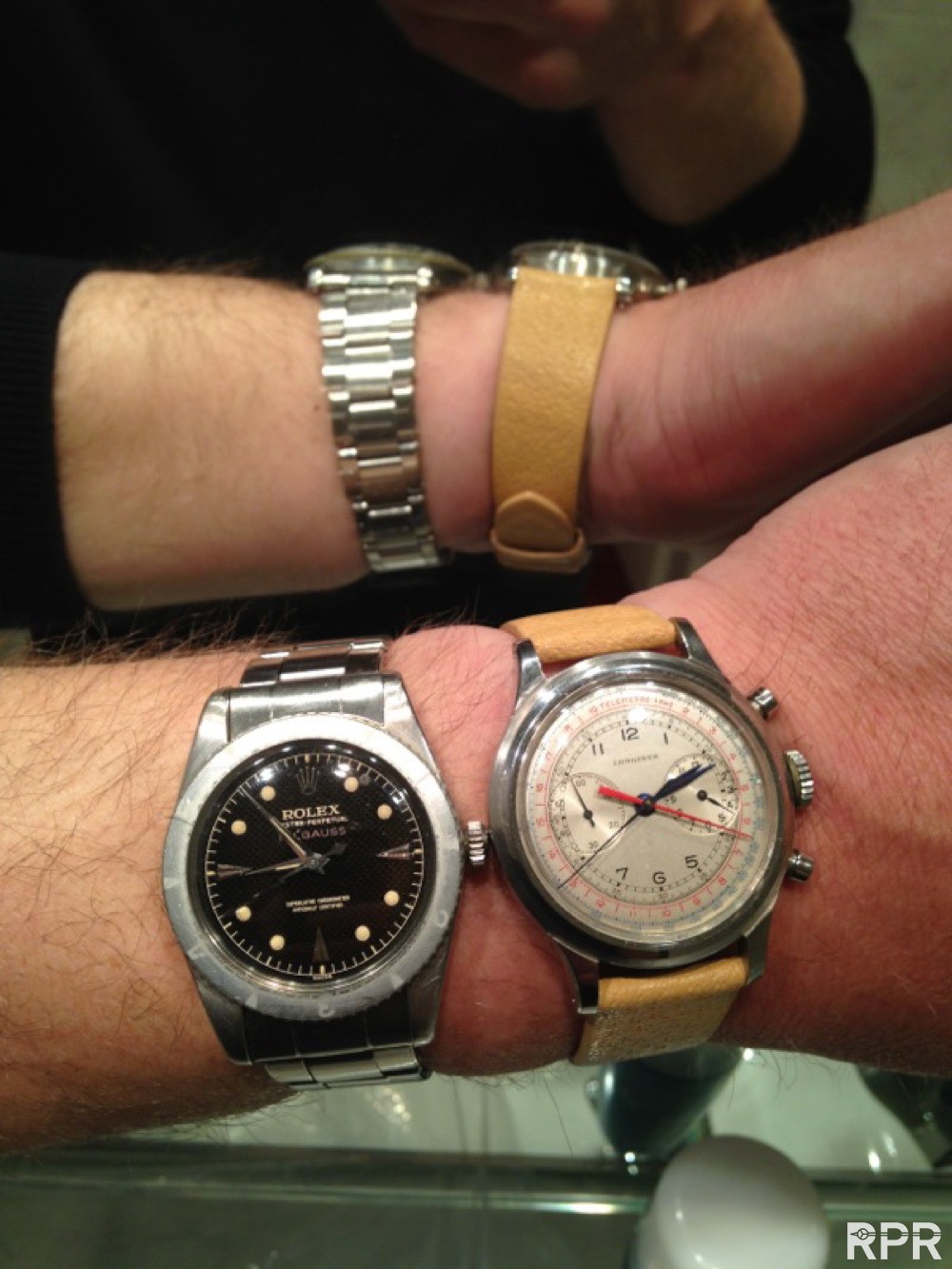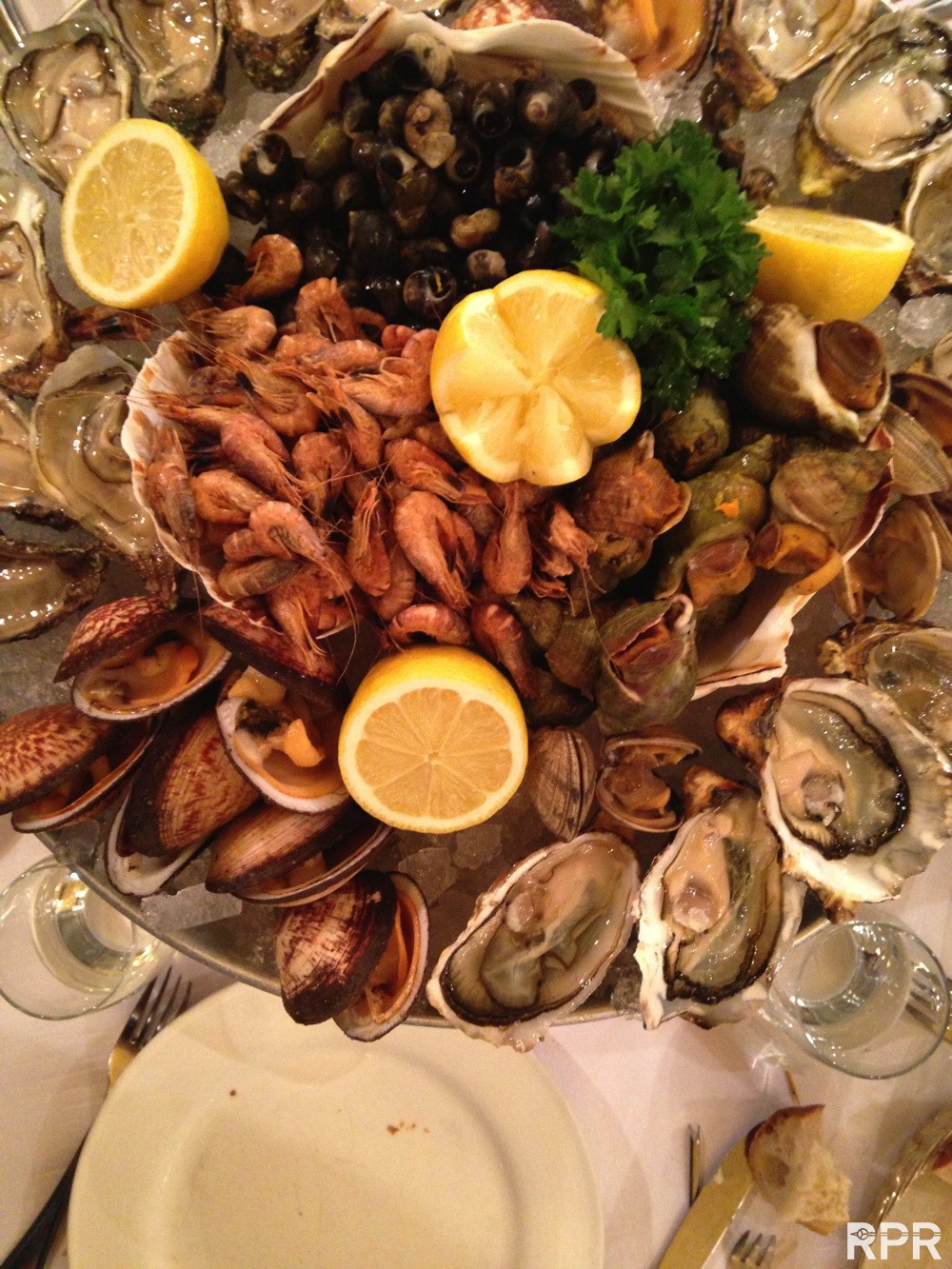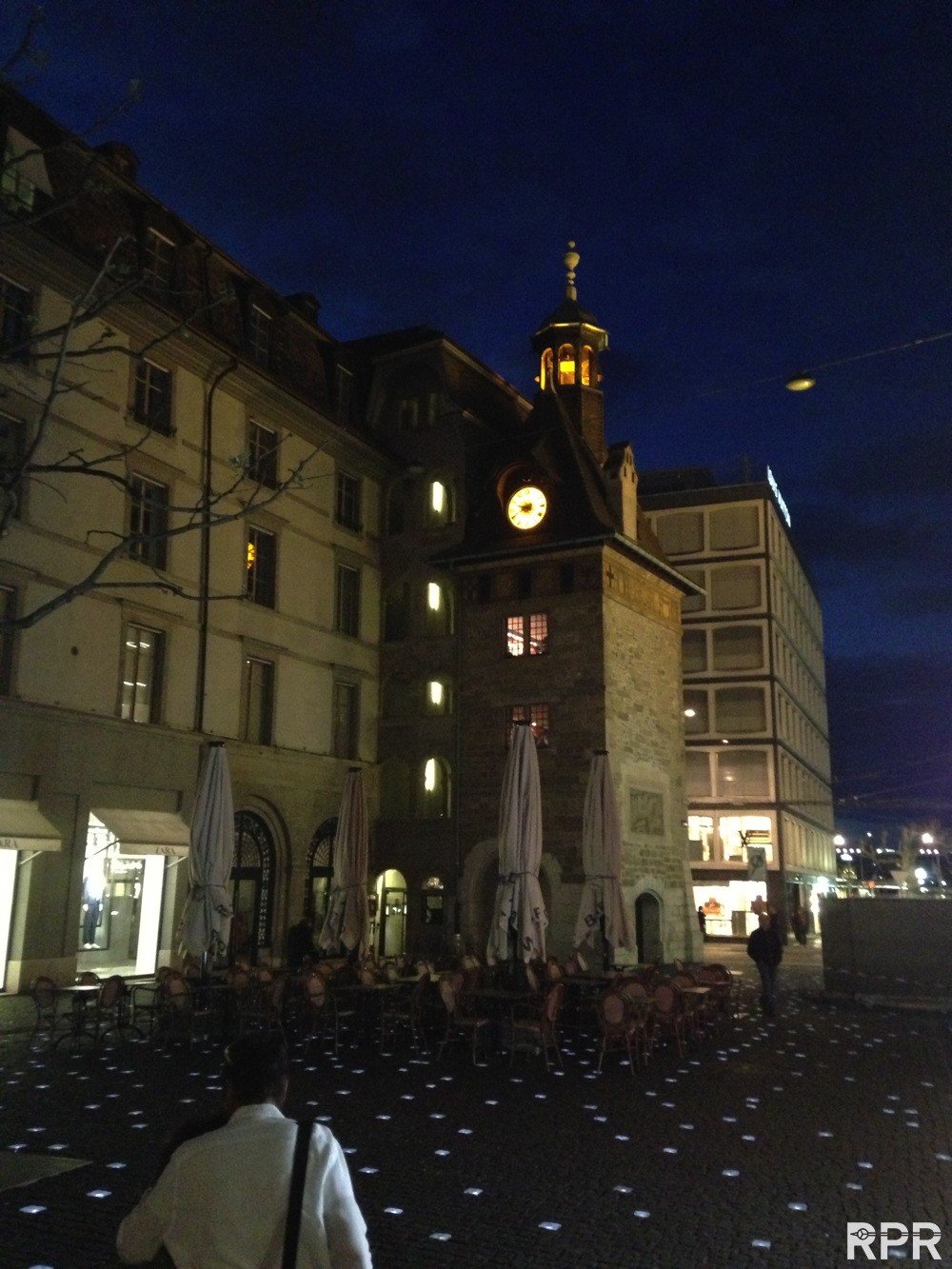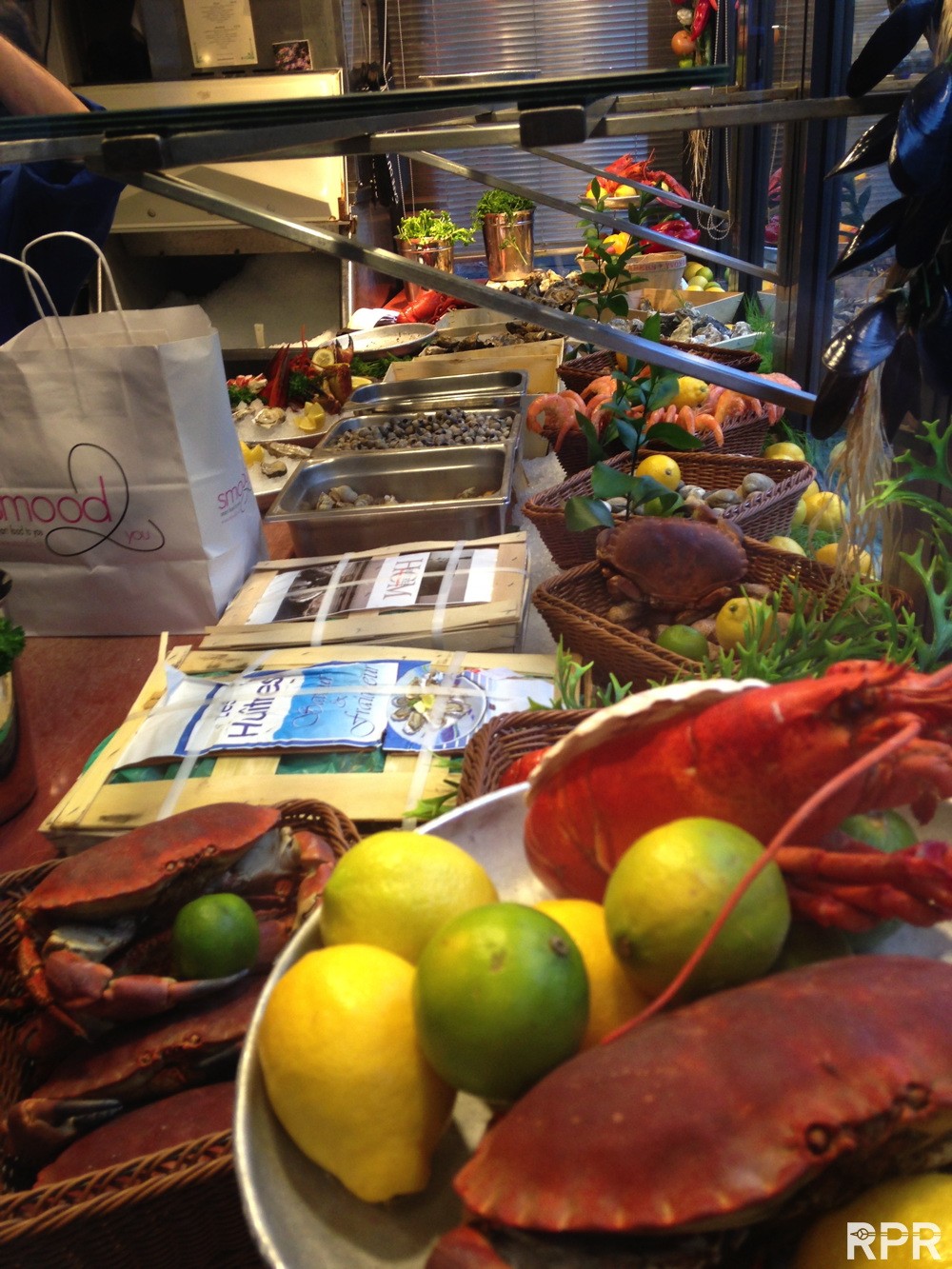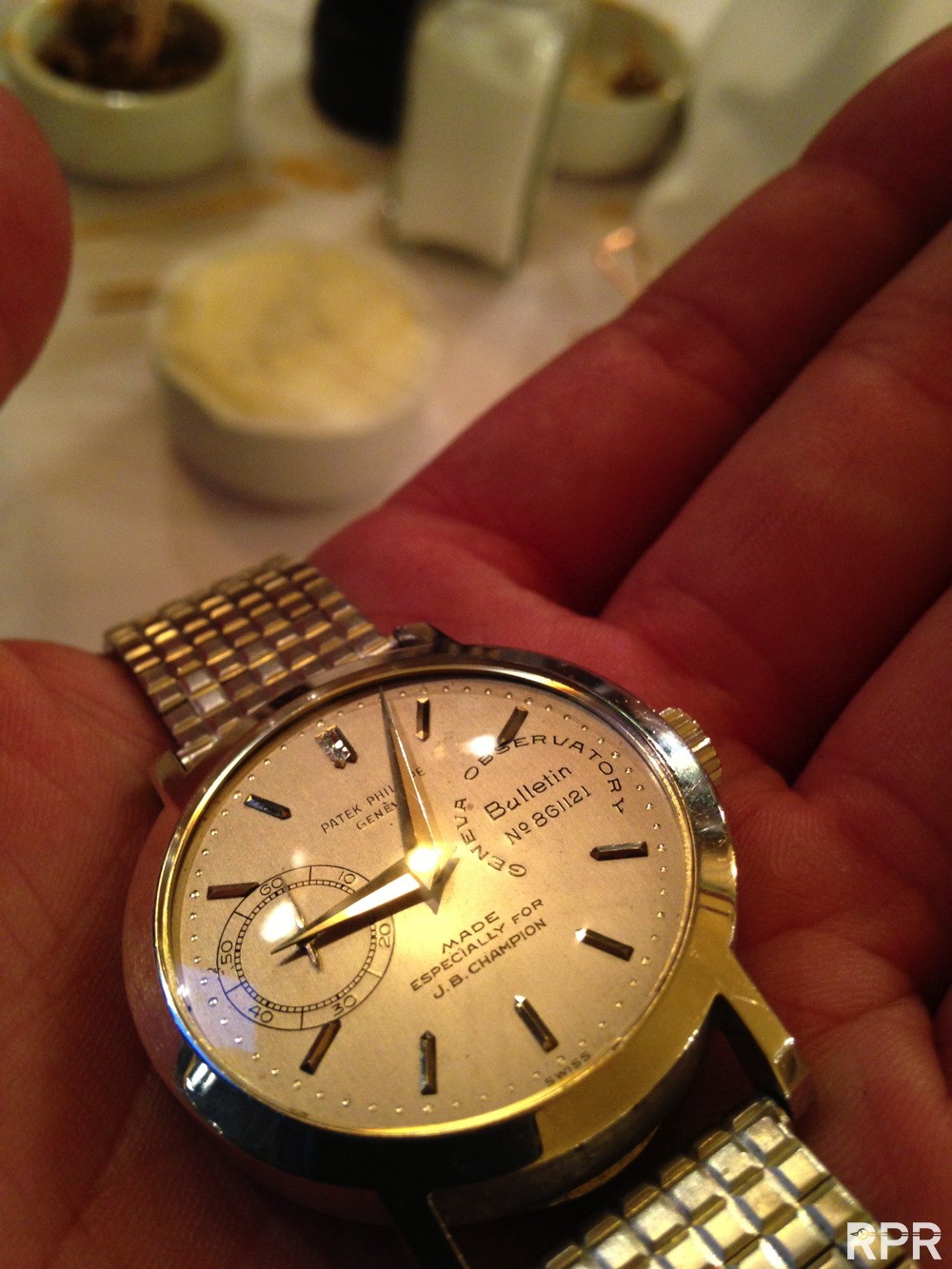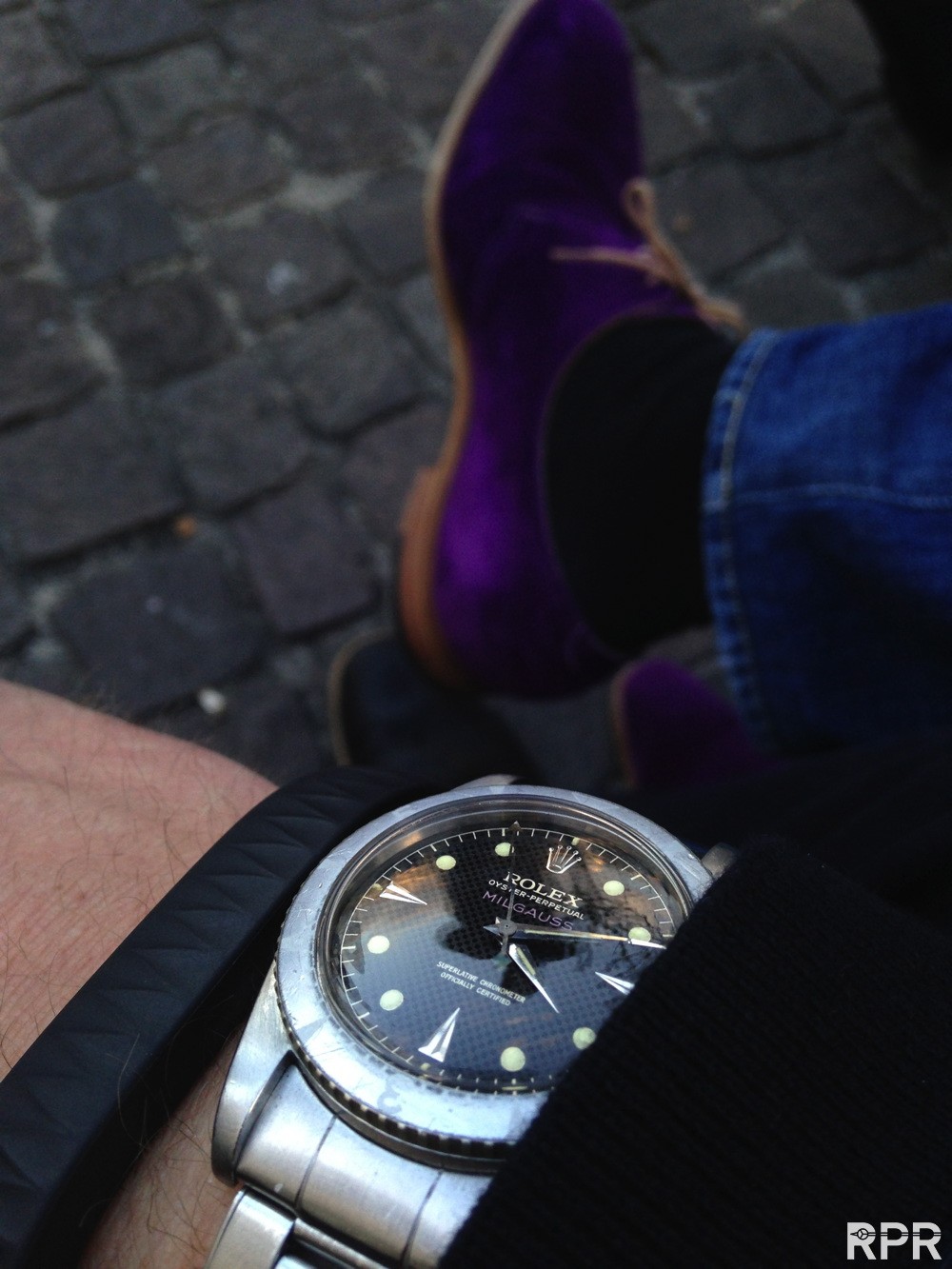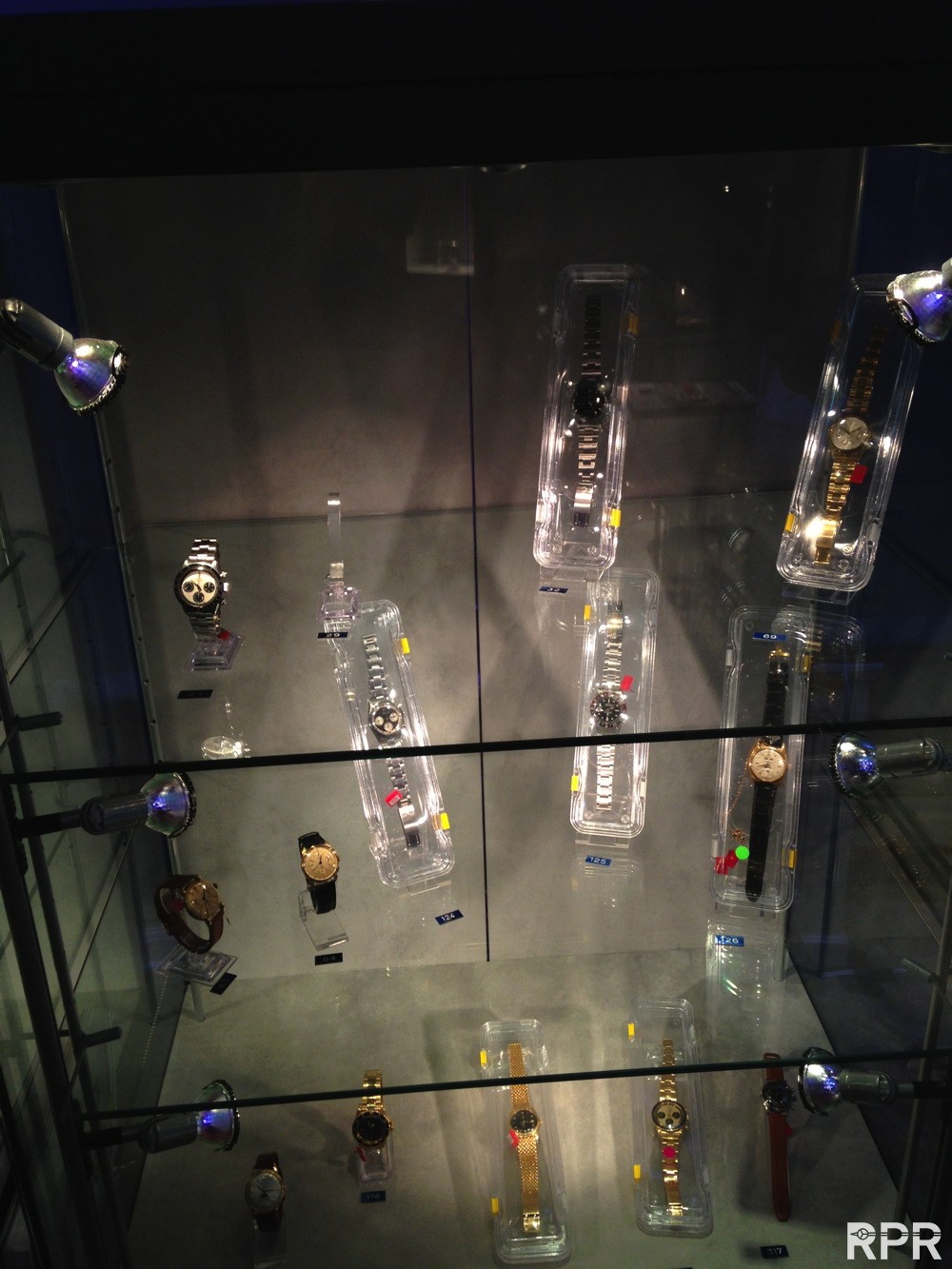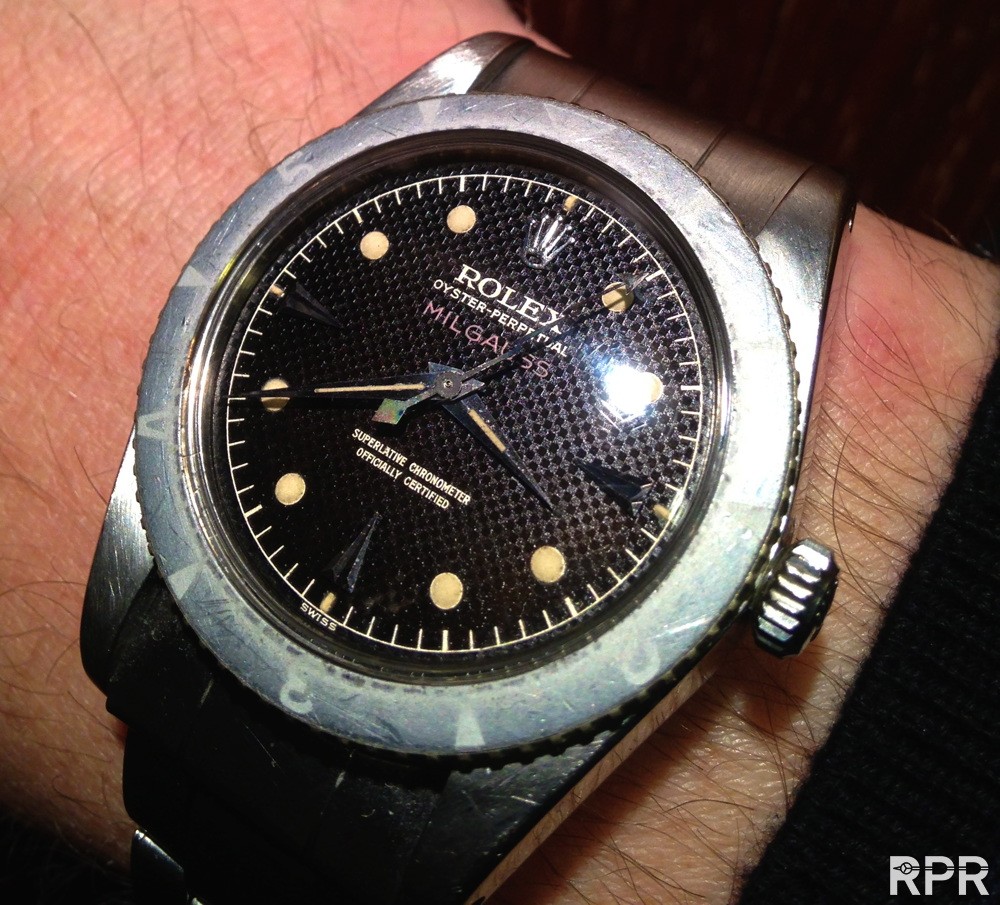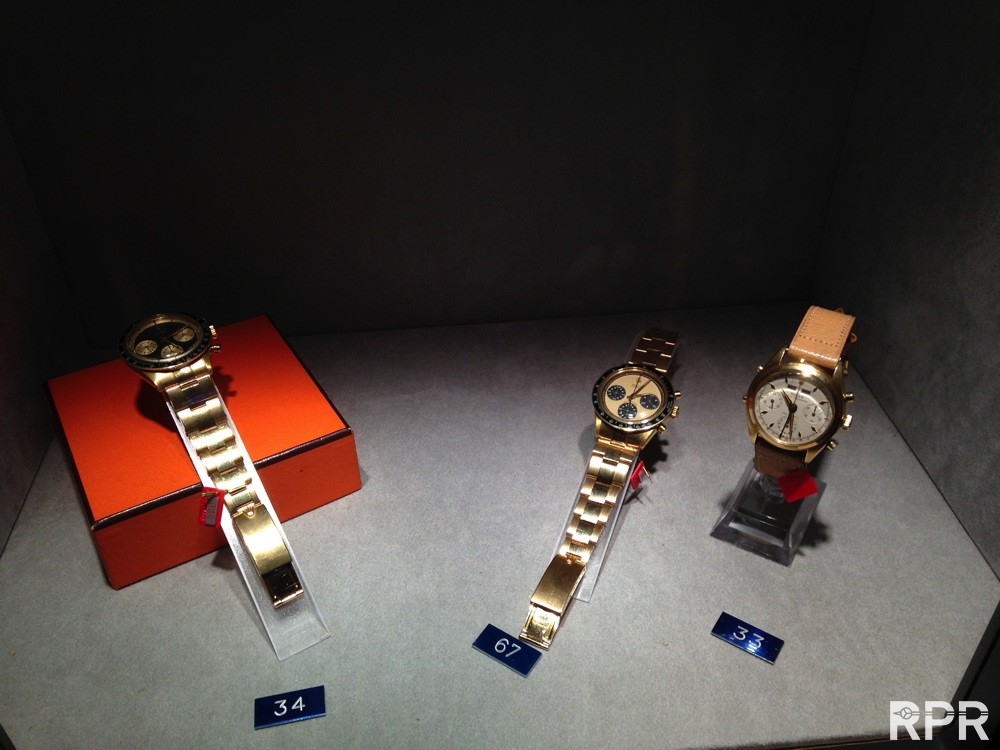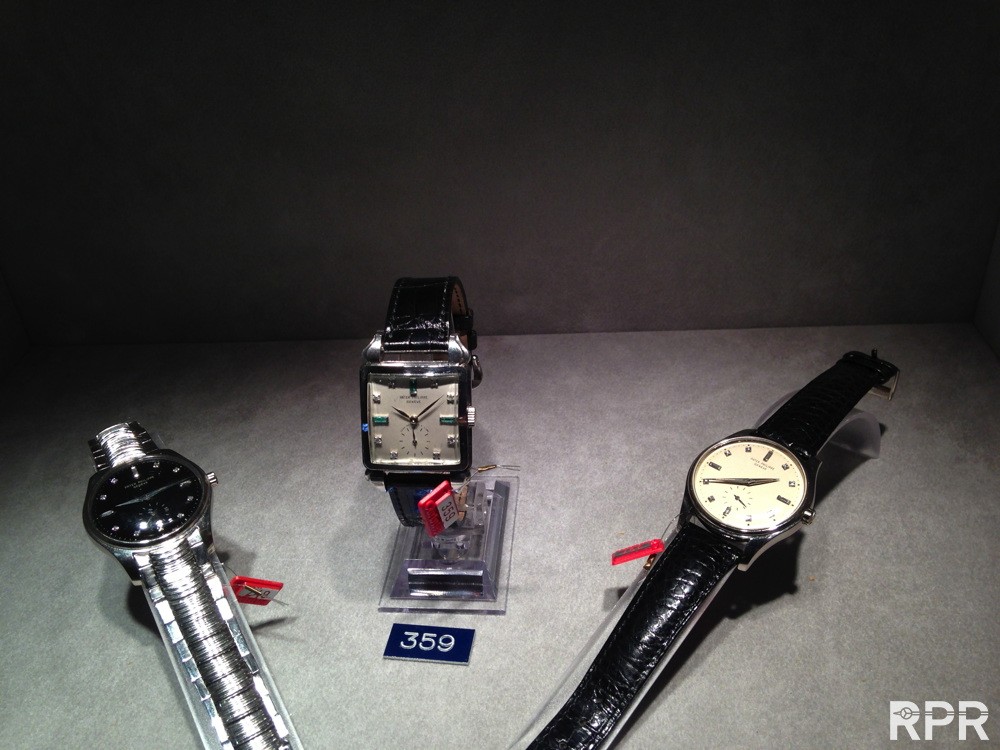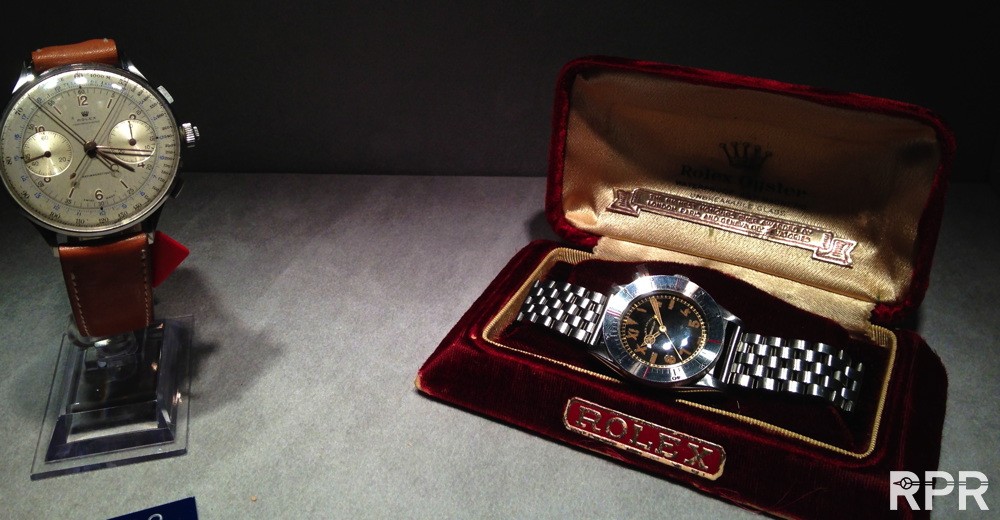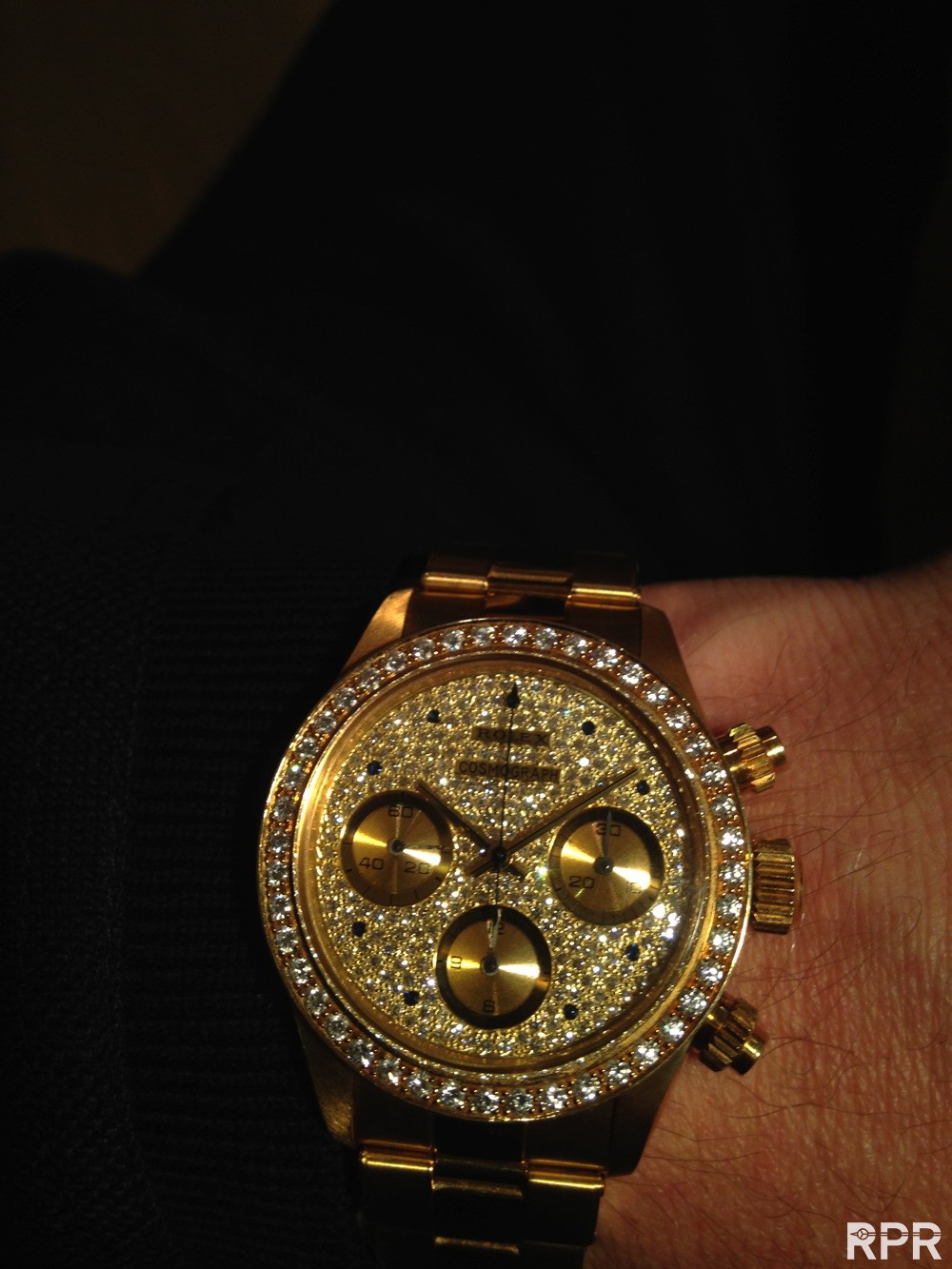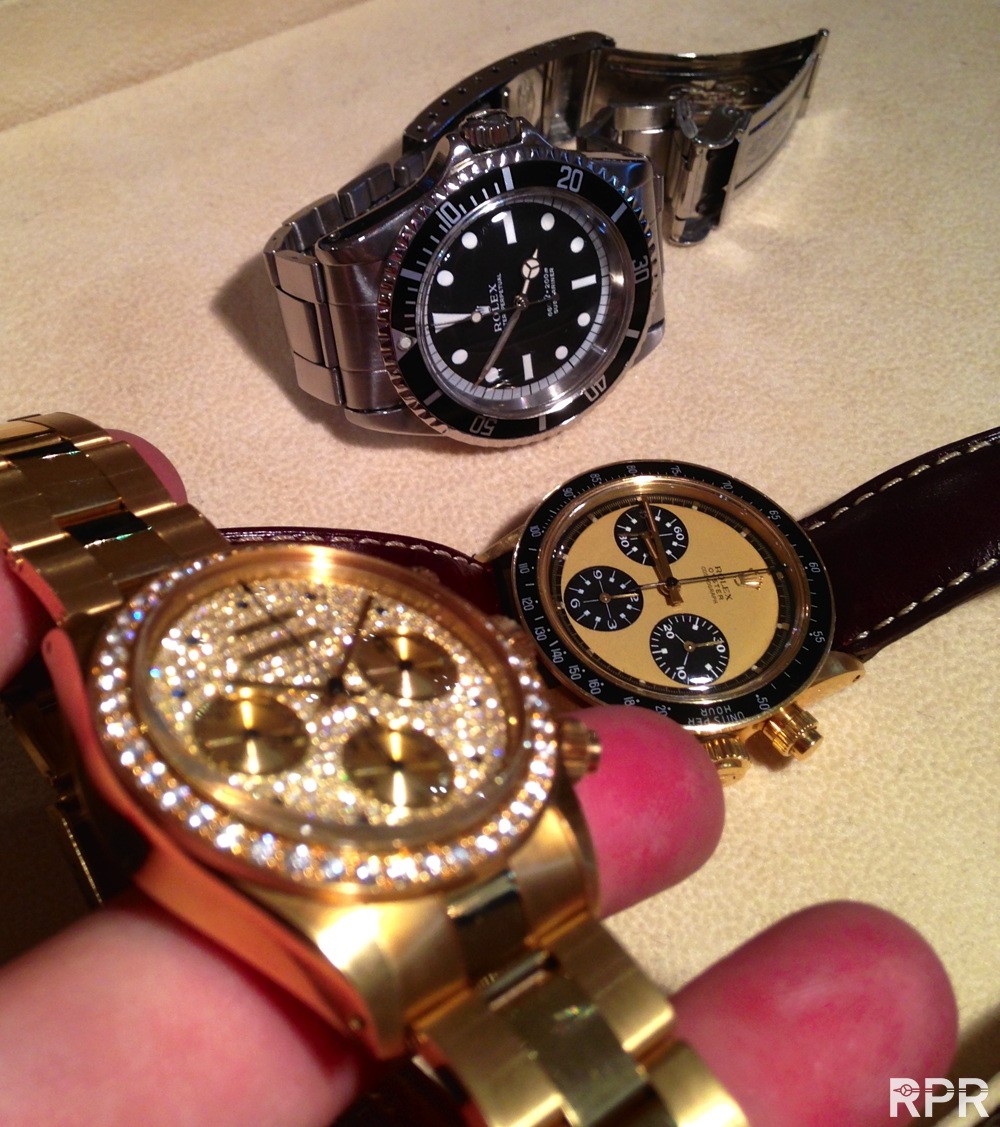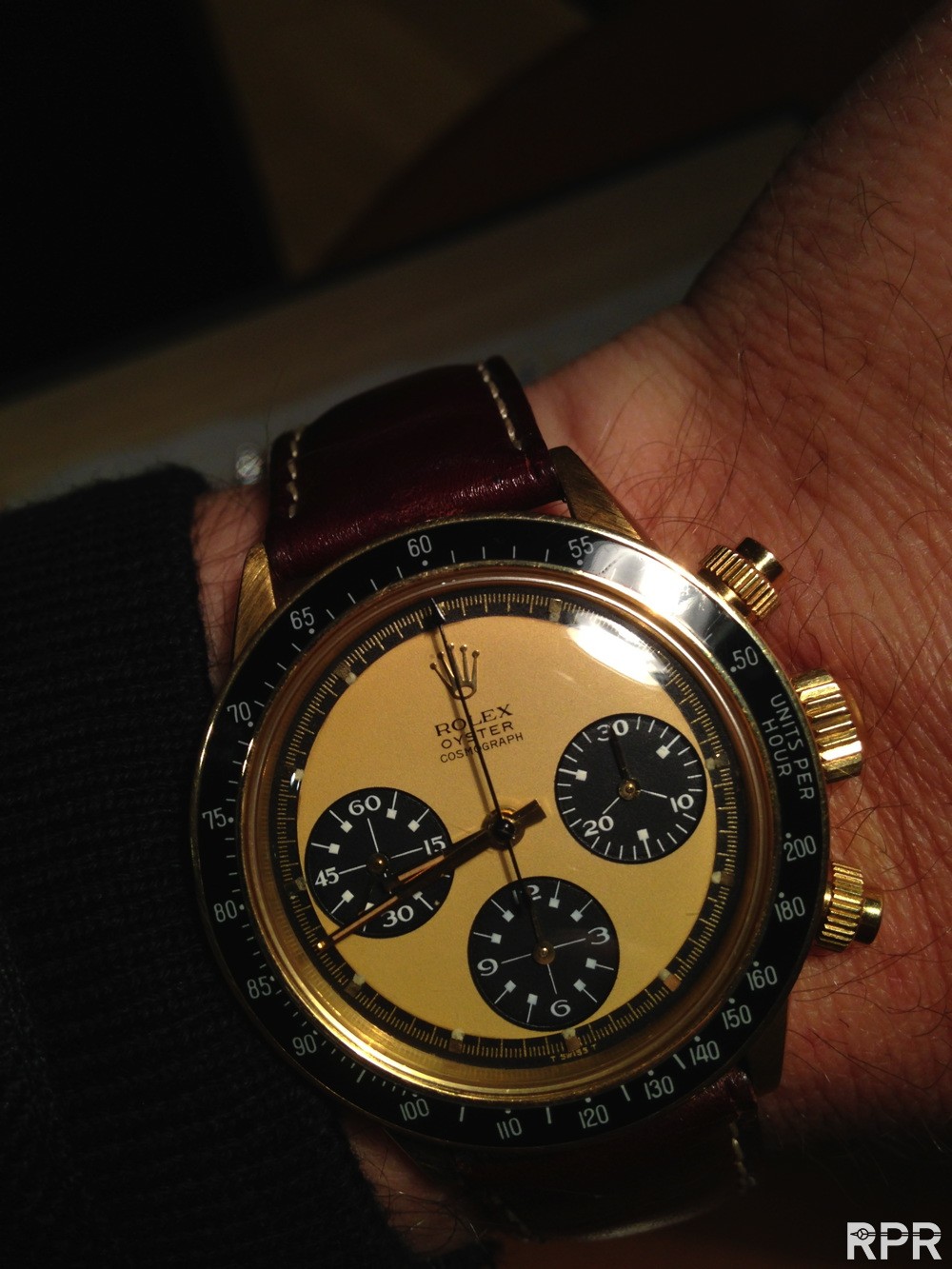 Finally made this one out of 2 known Gold Rolex Oyster Paul Newmans almost $ 1 million!! Coool!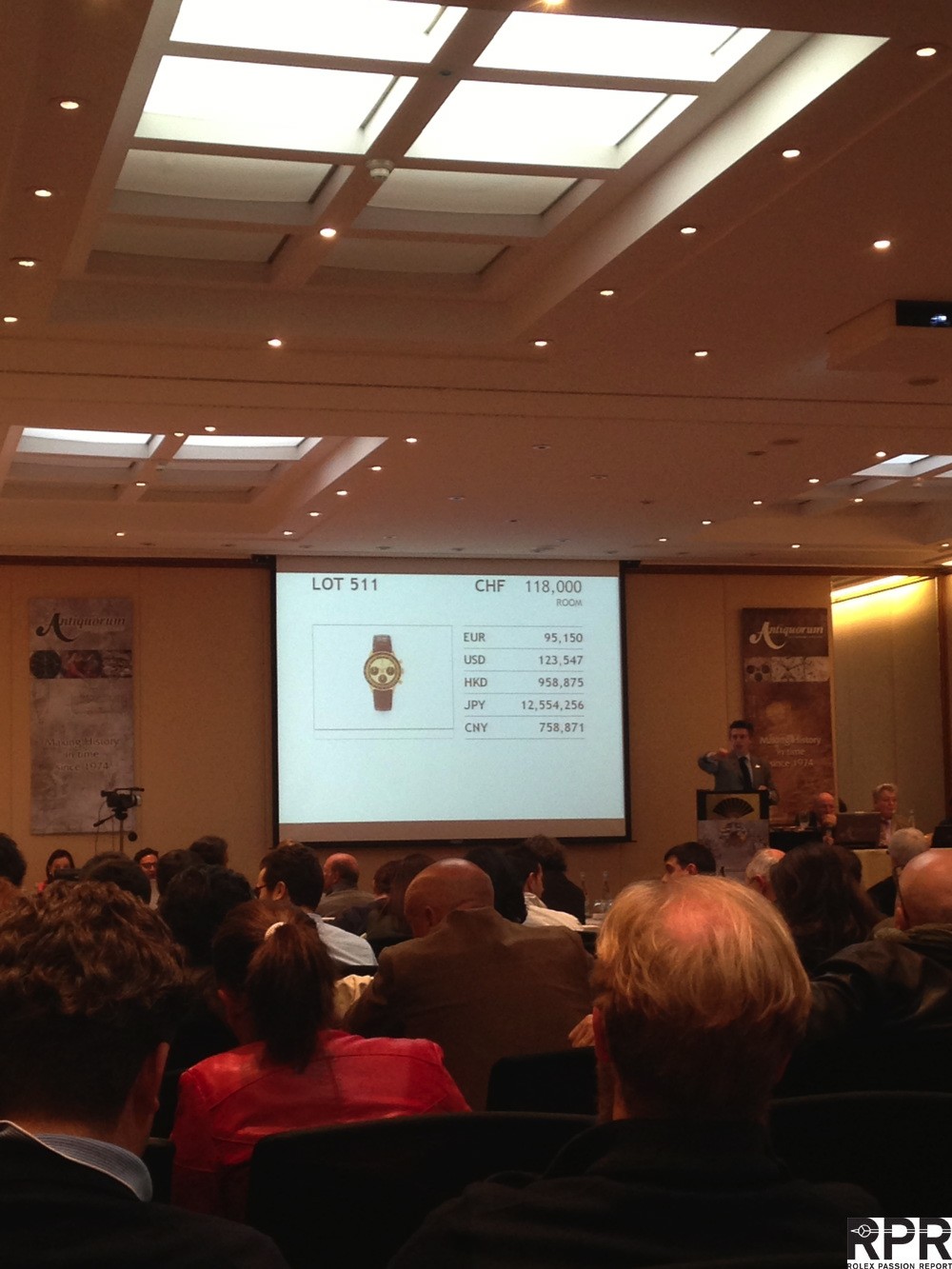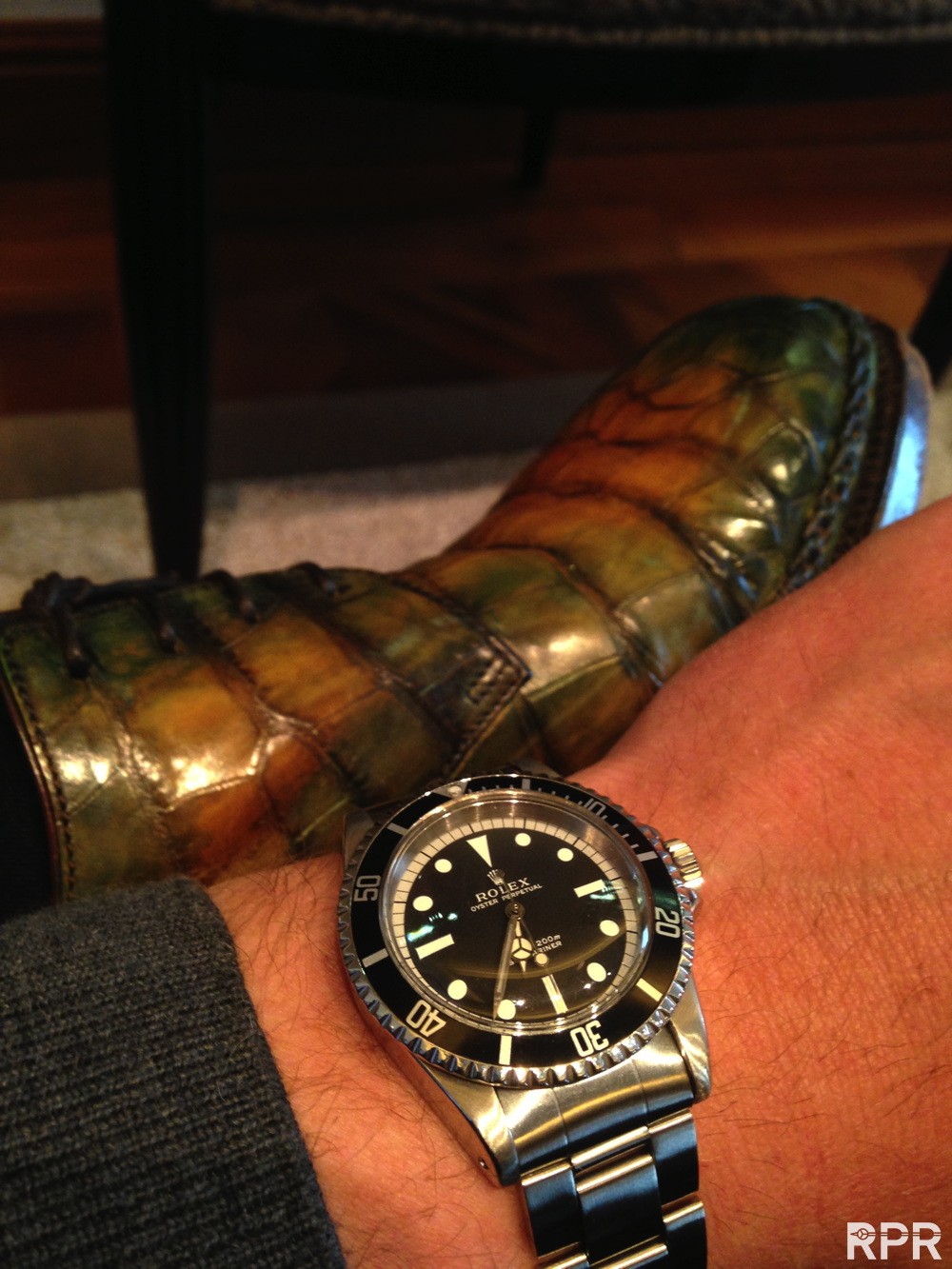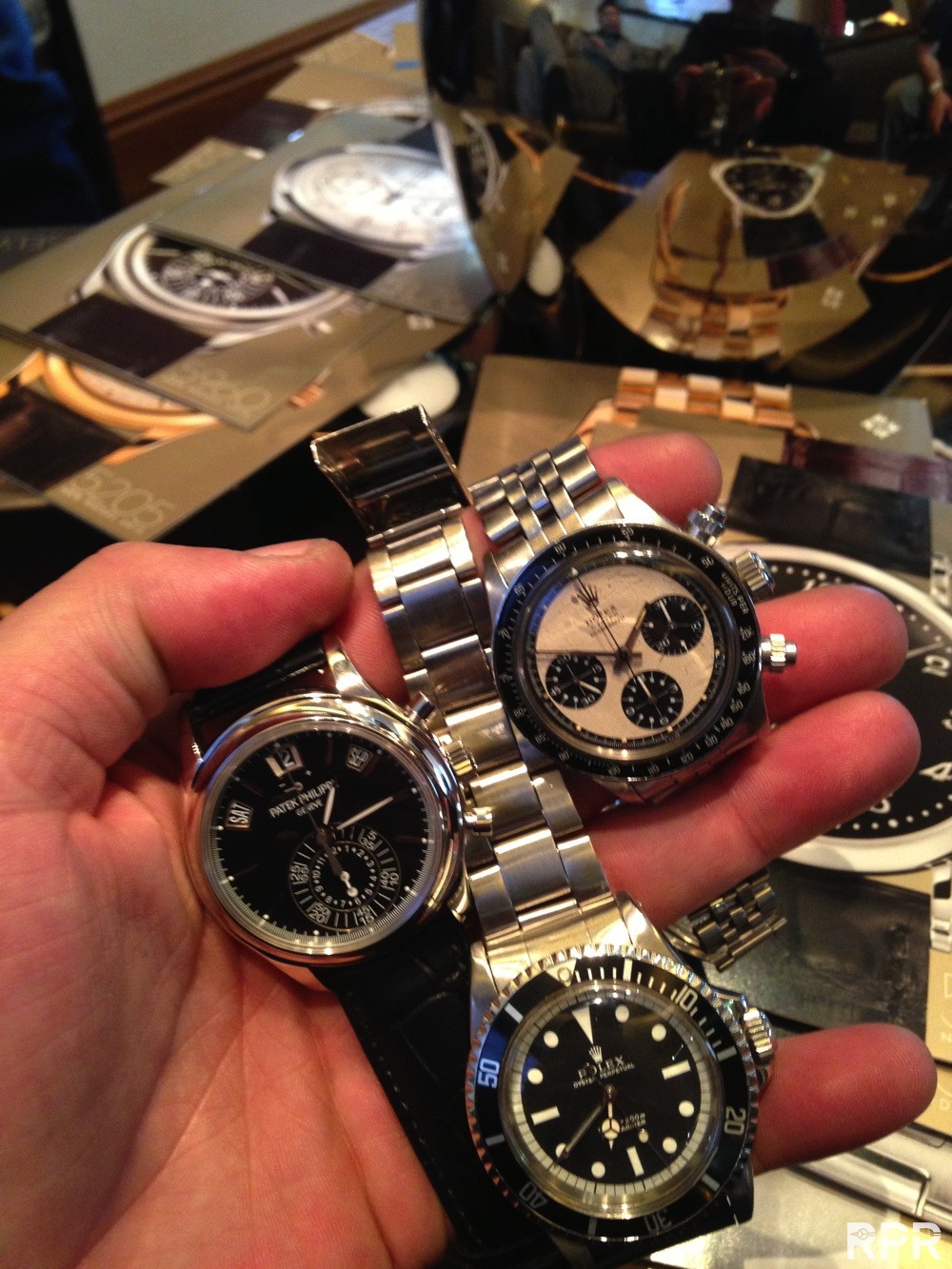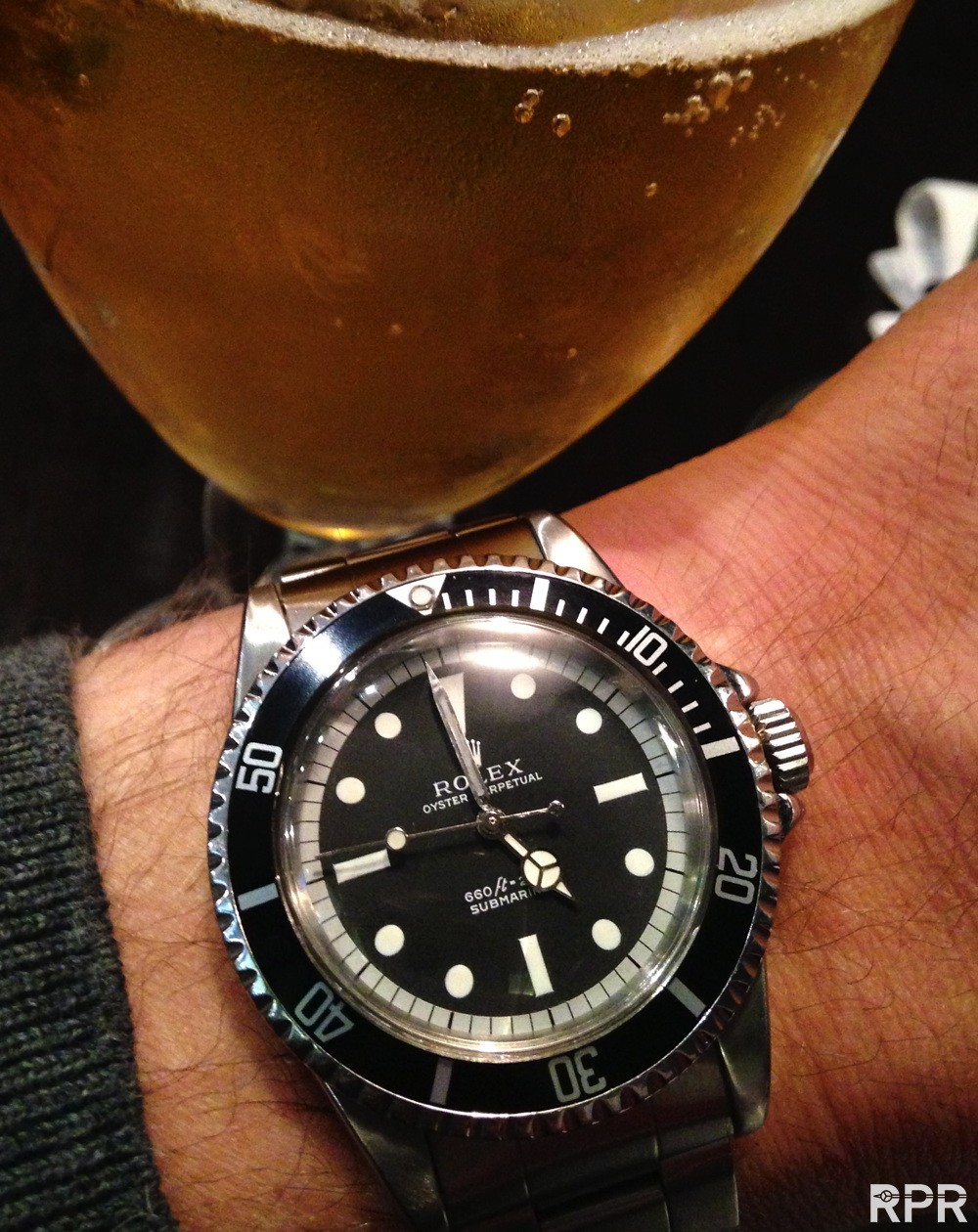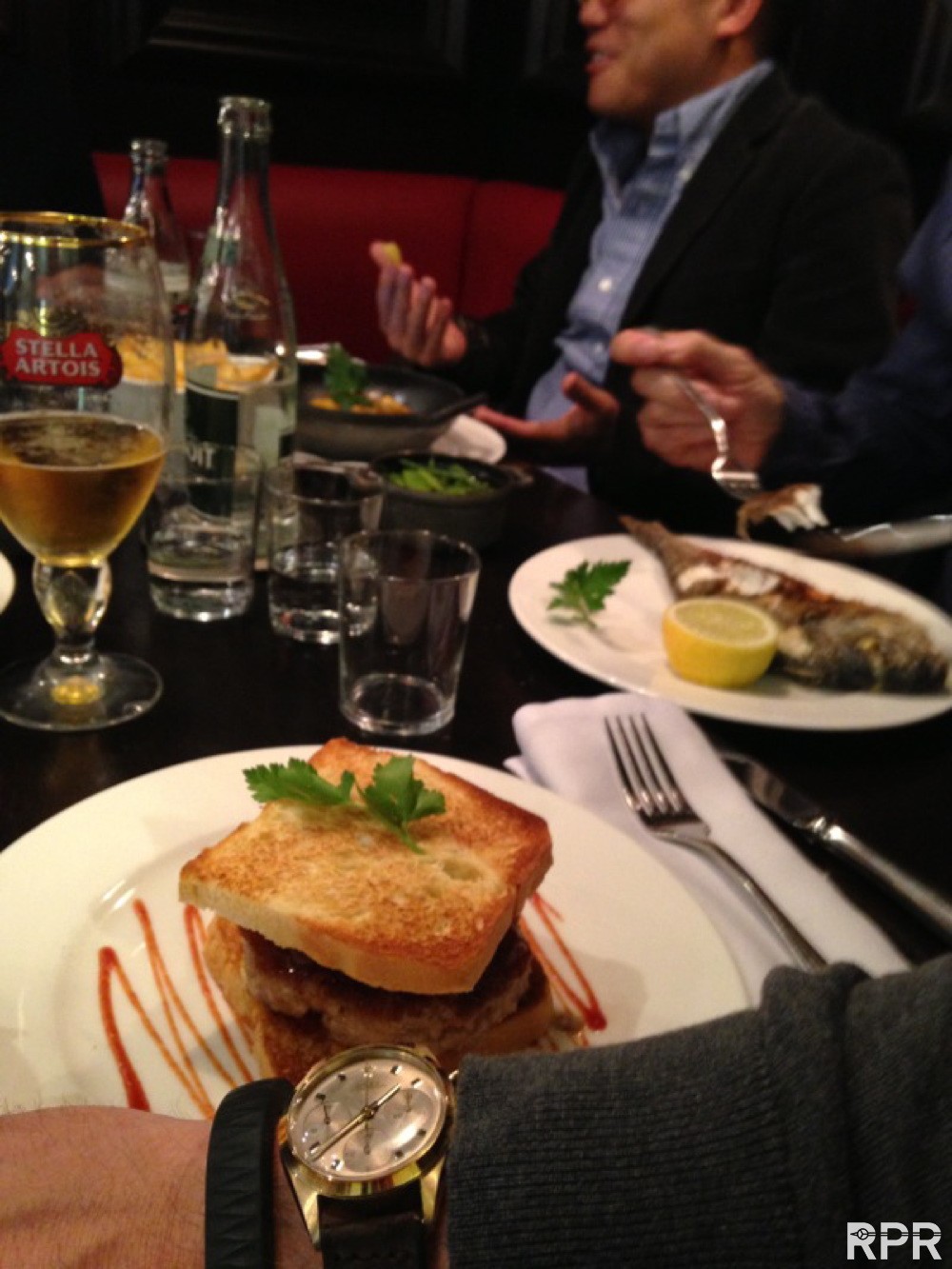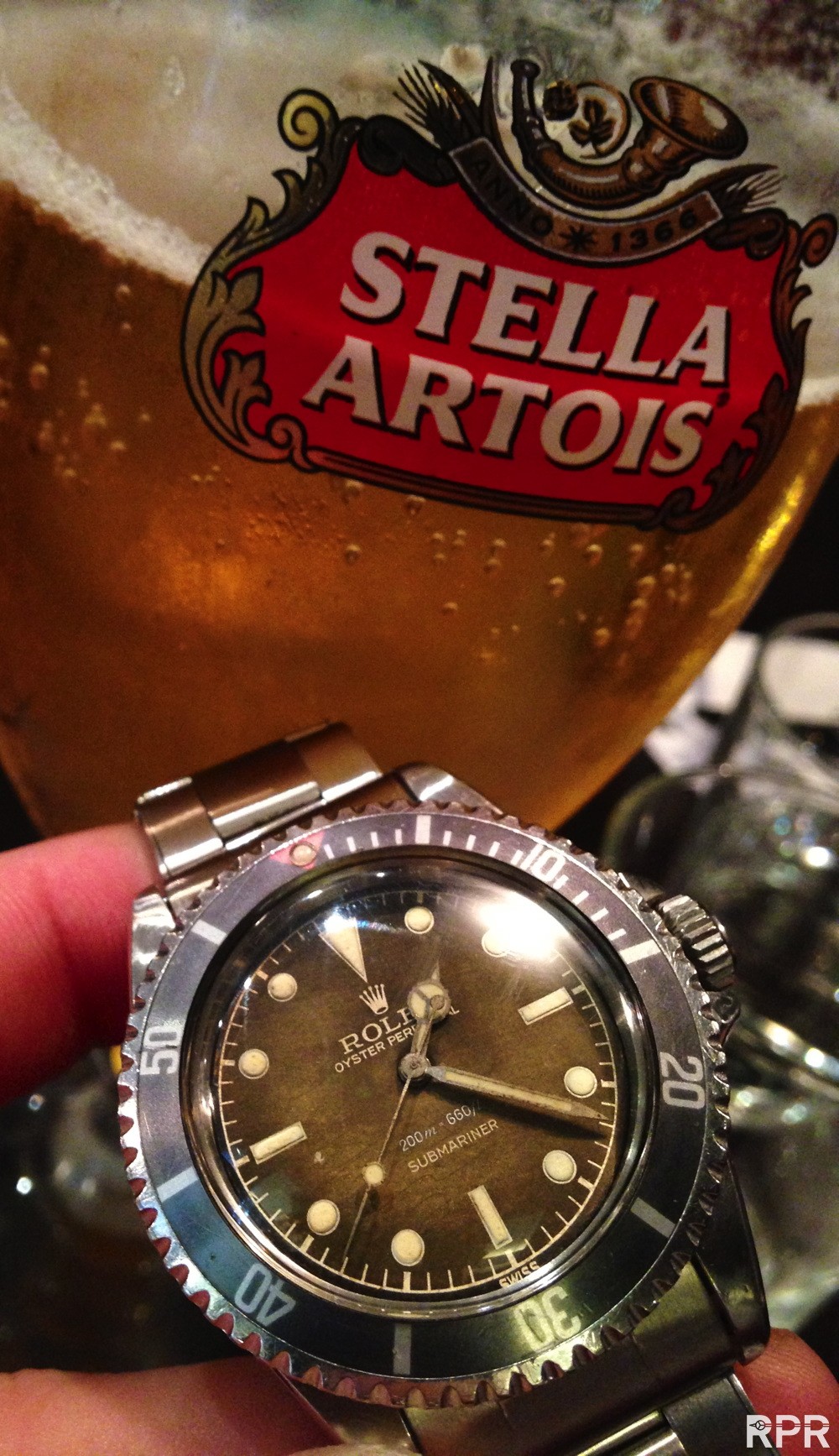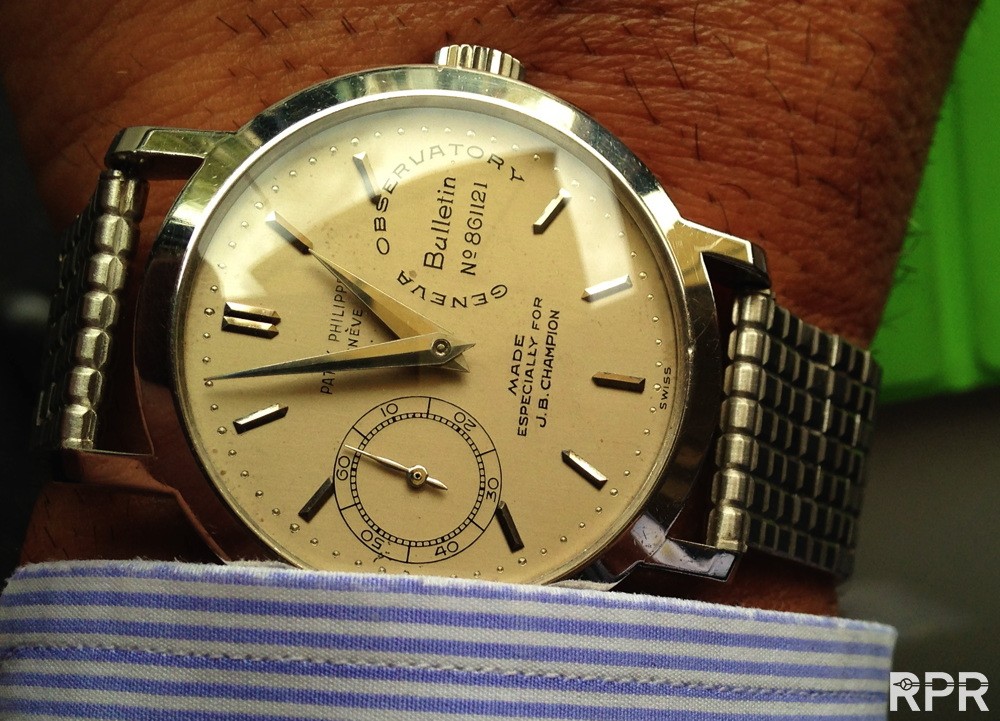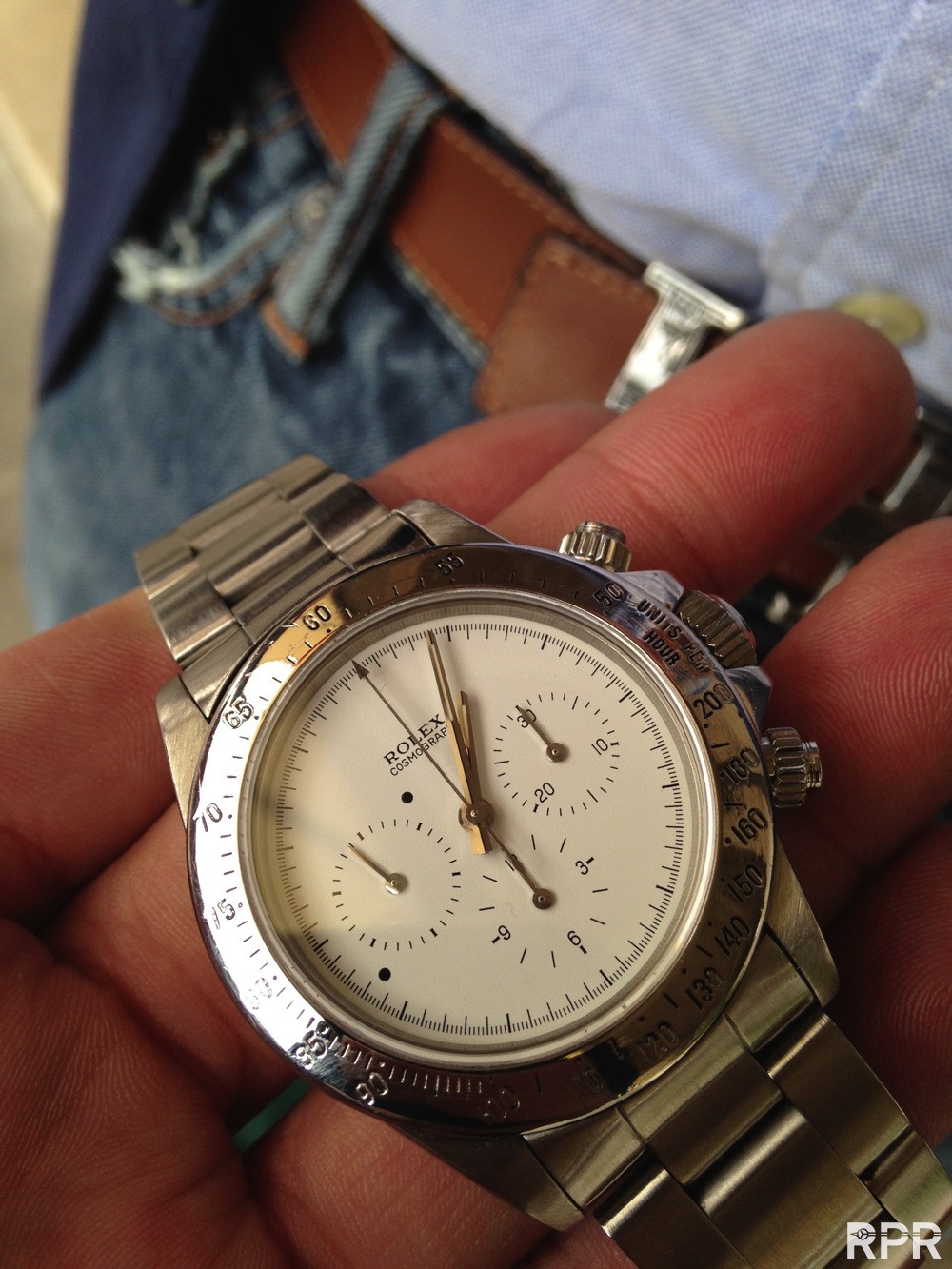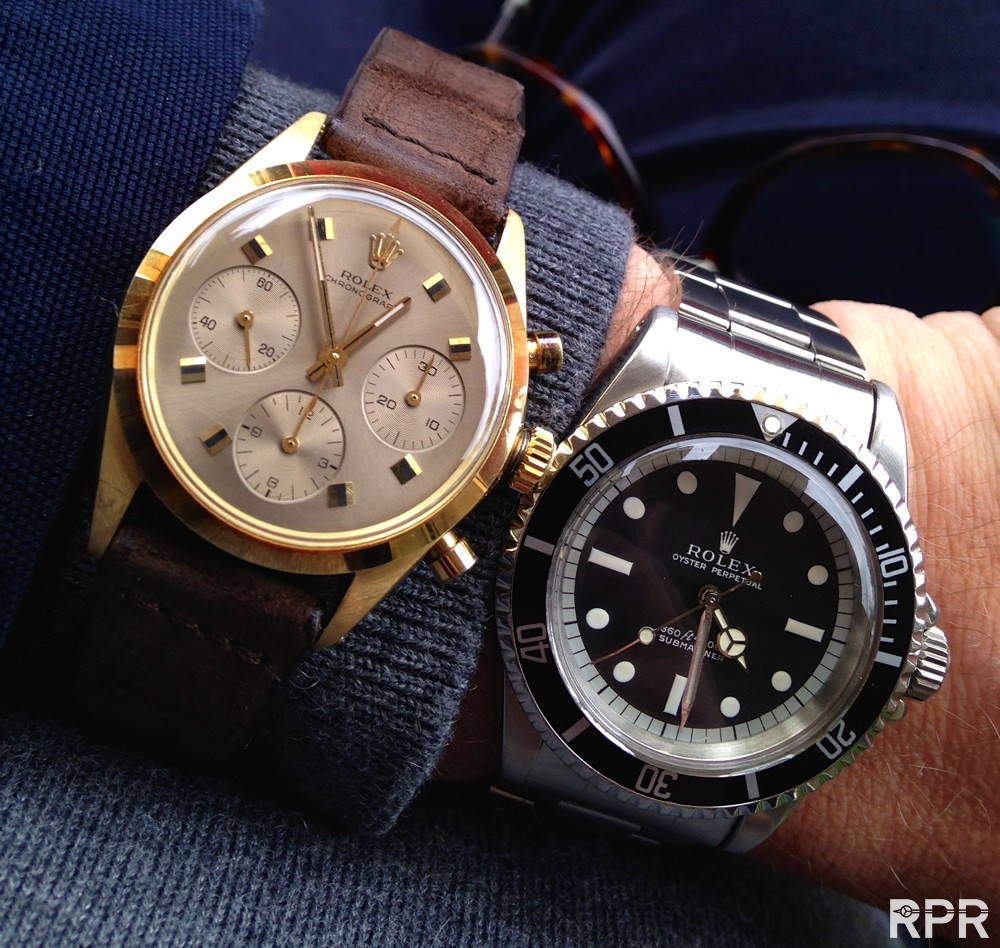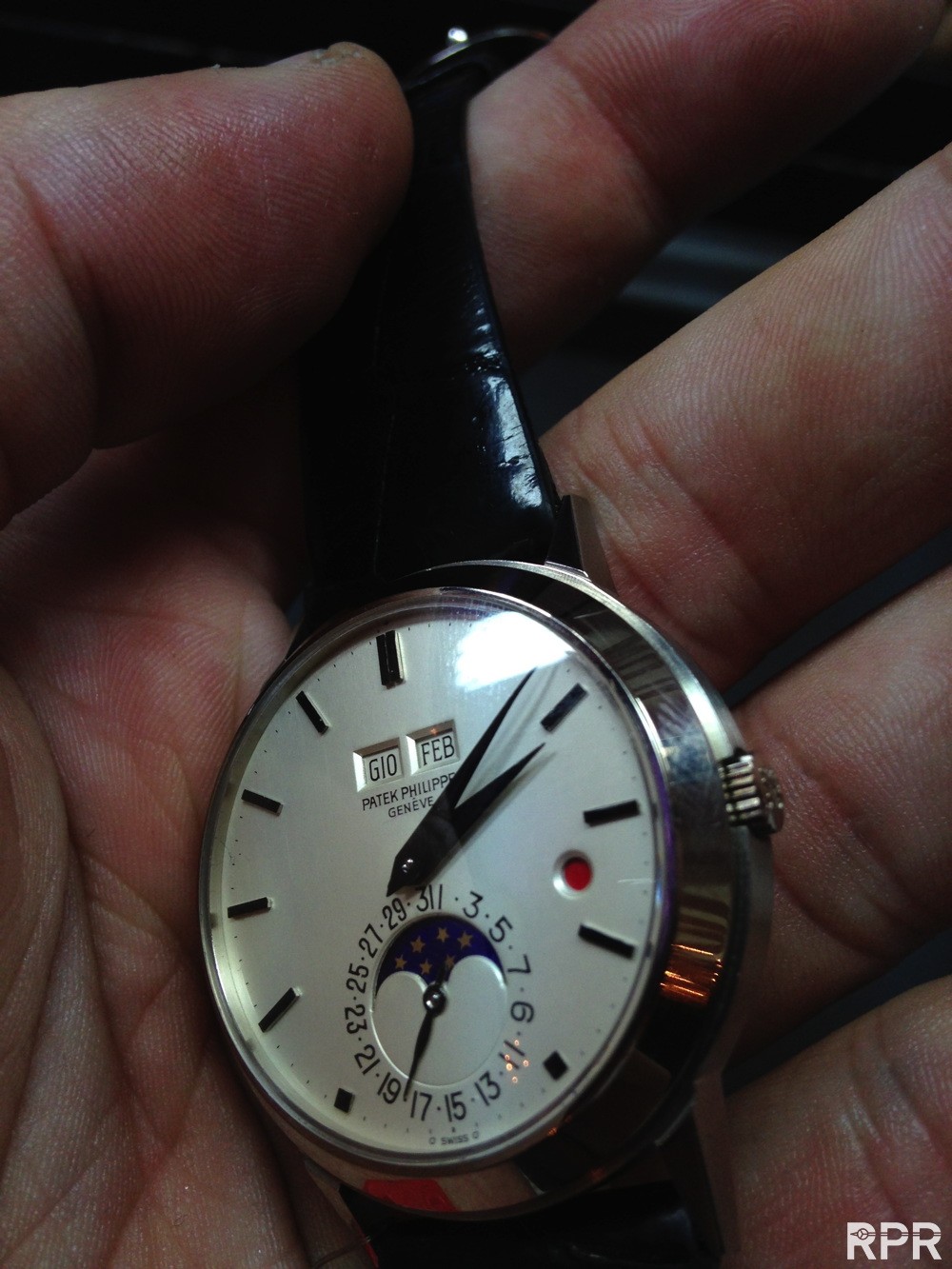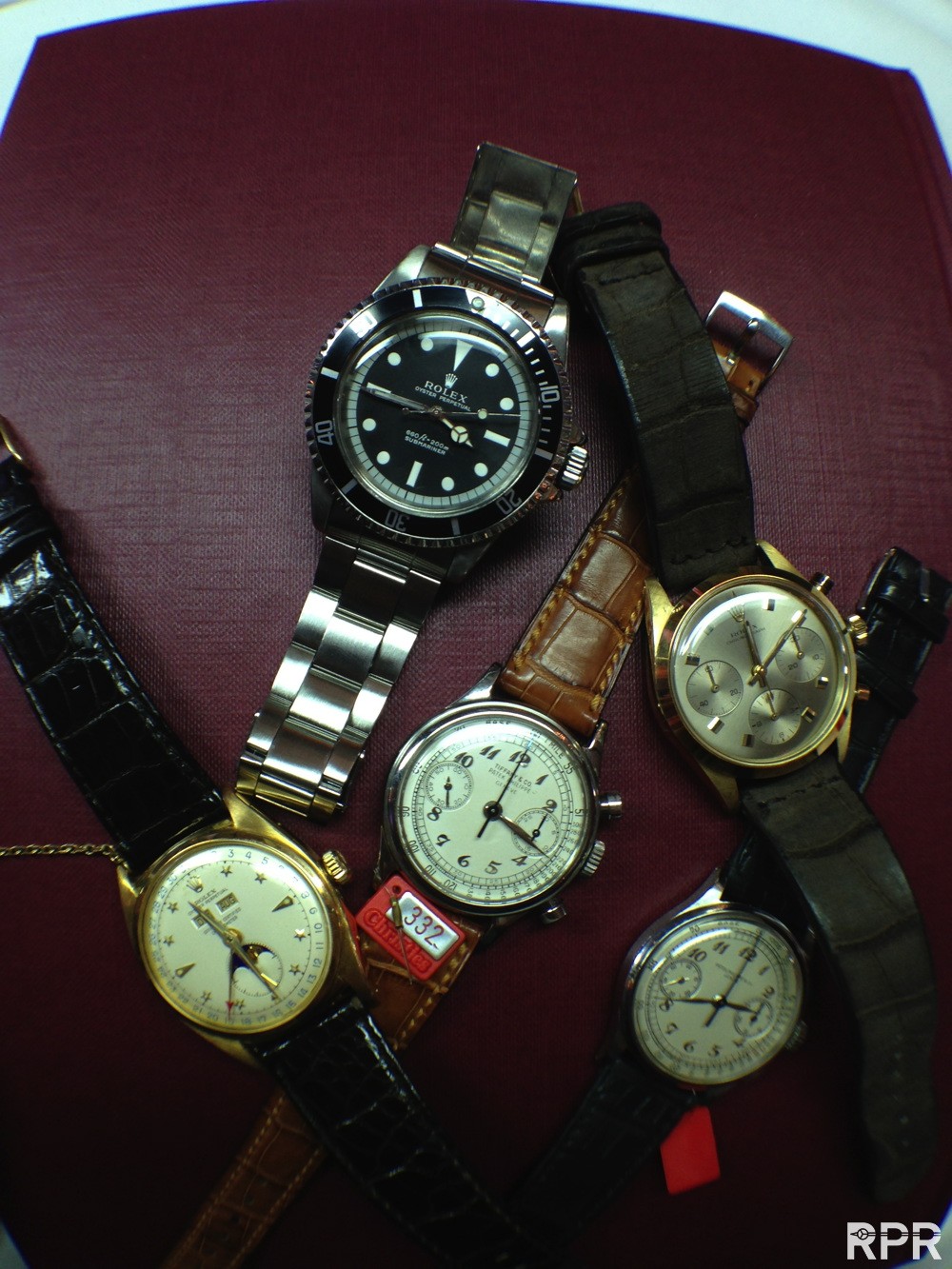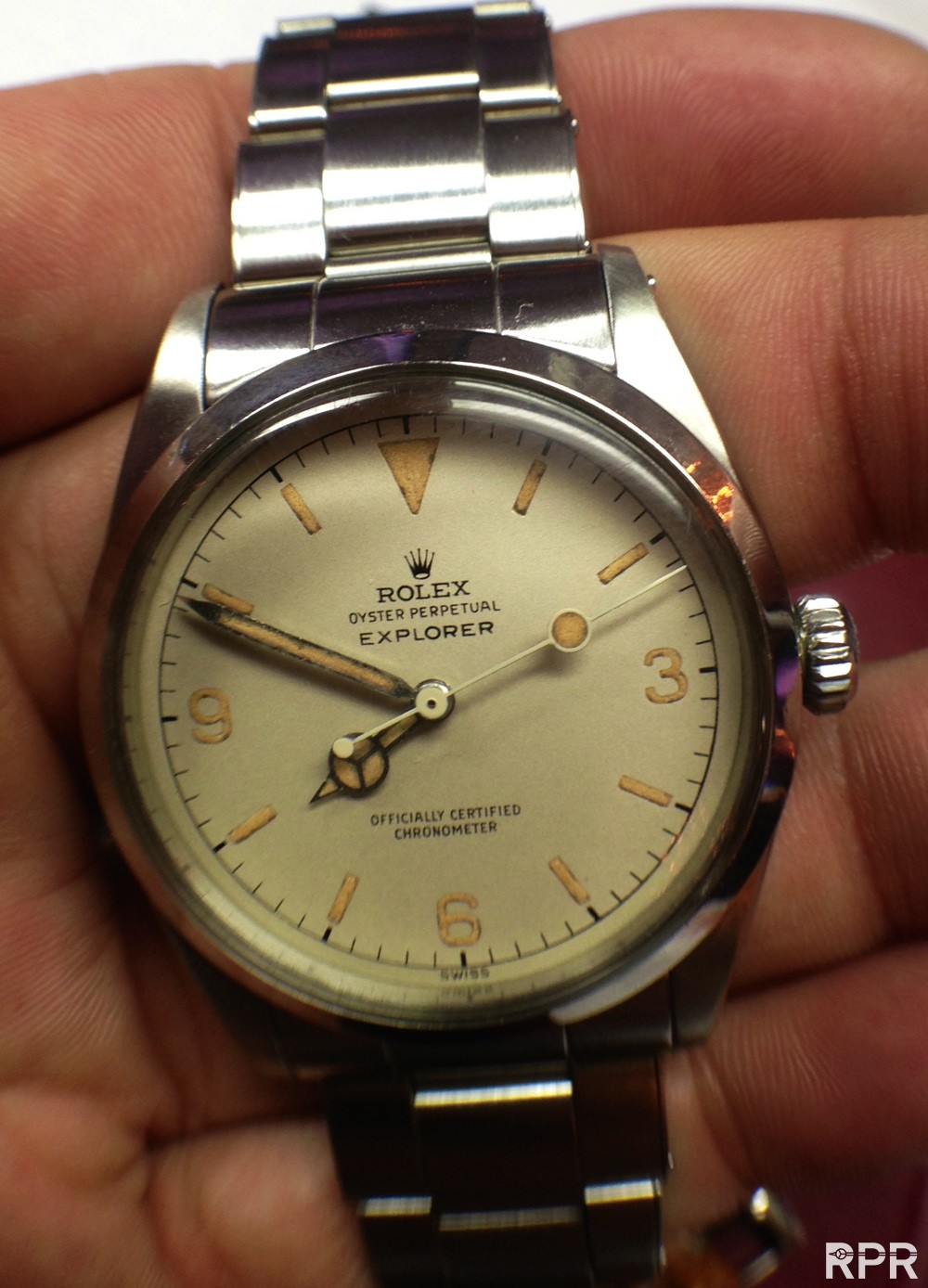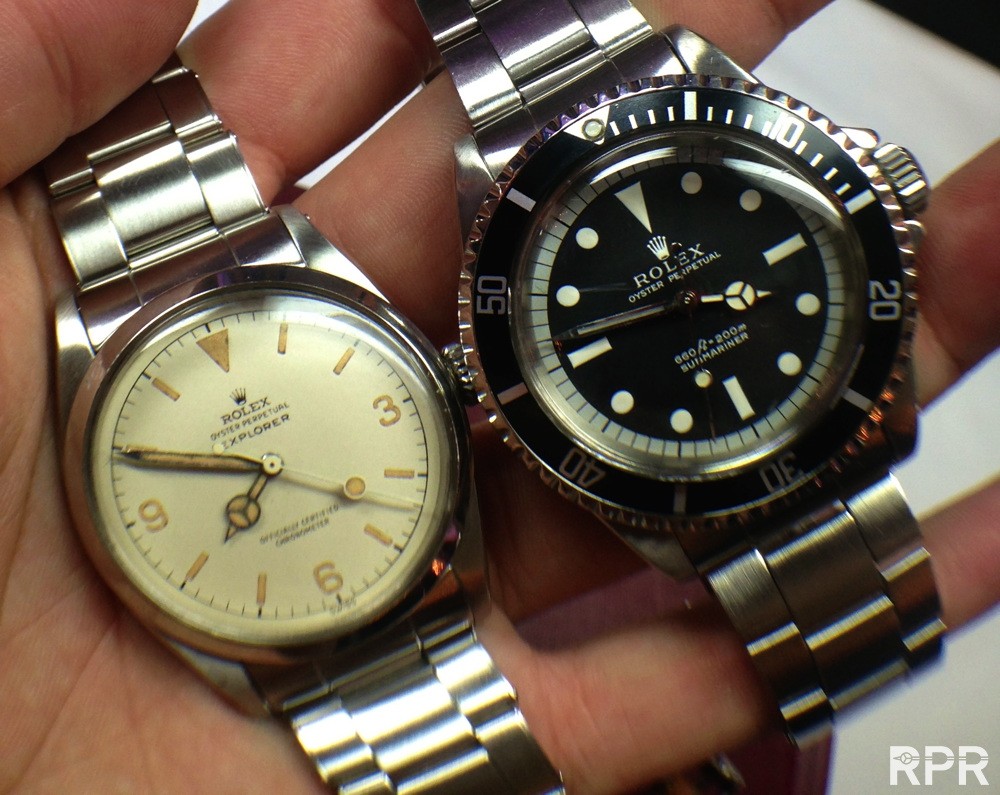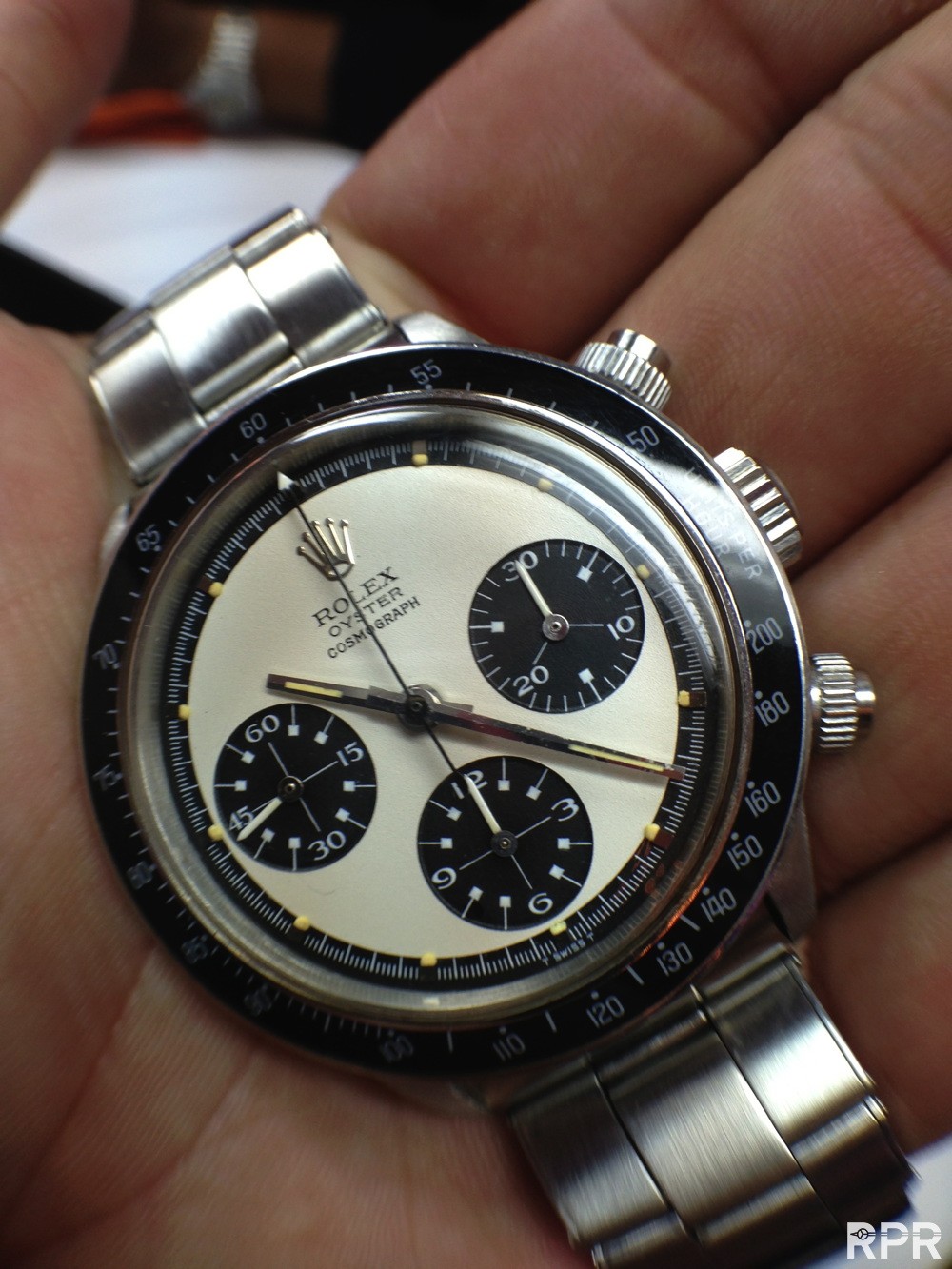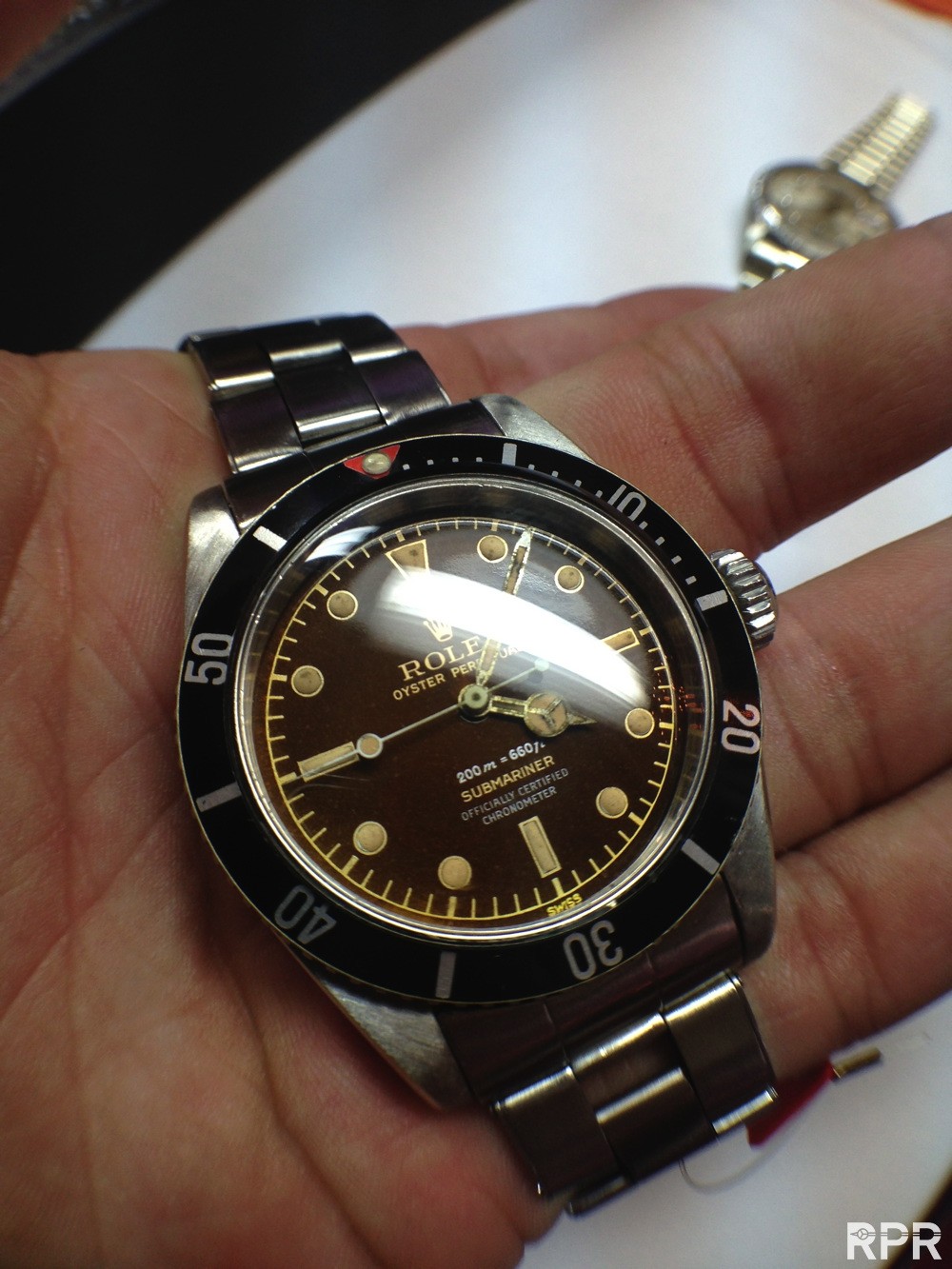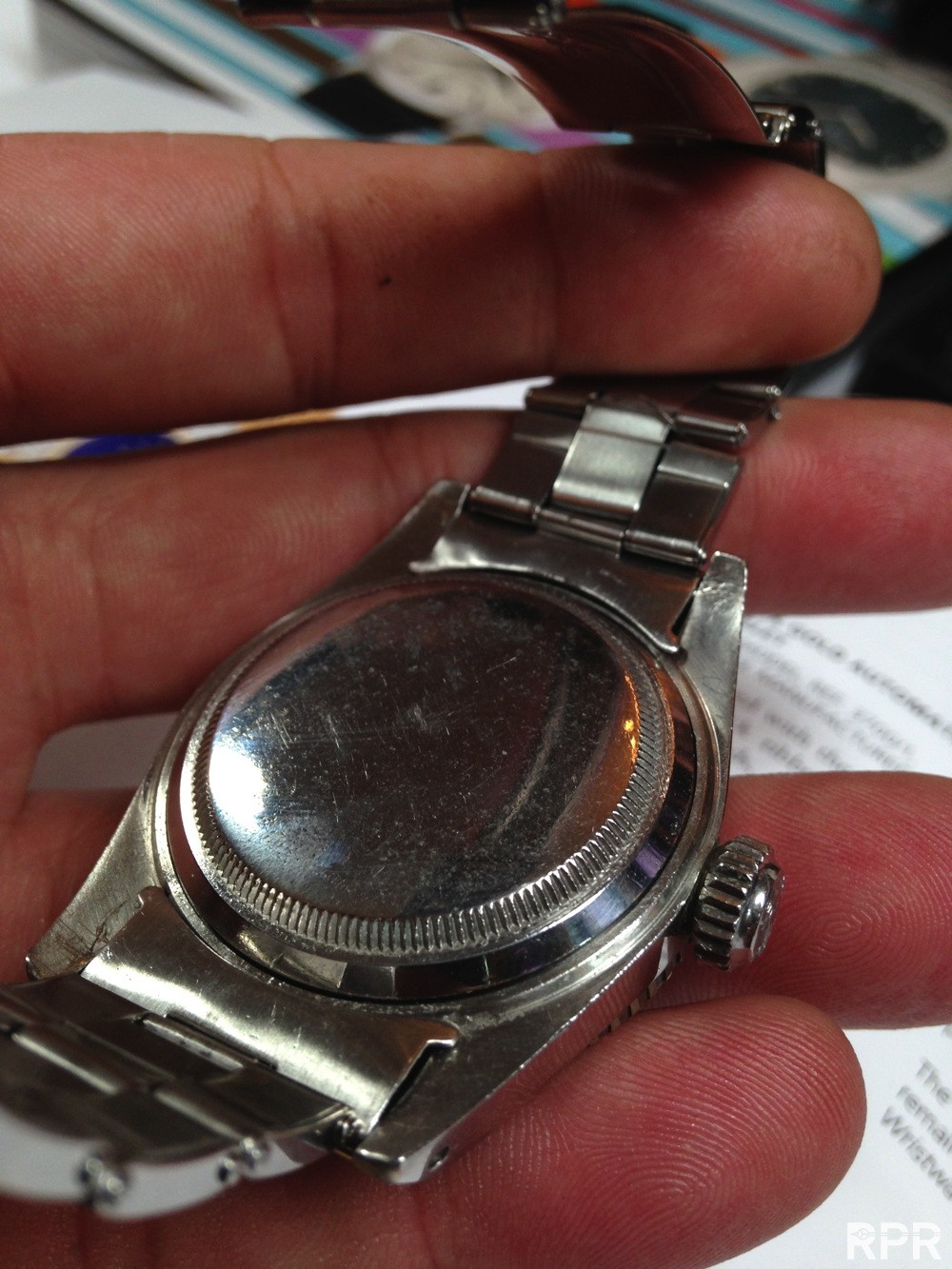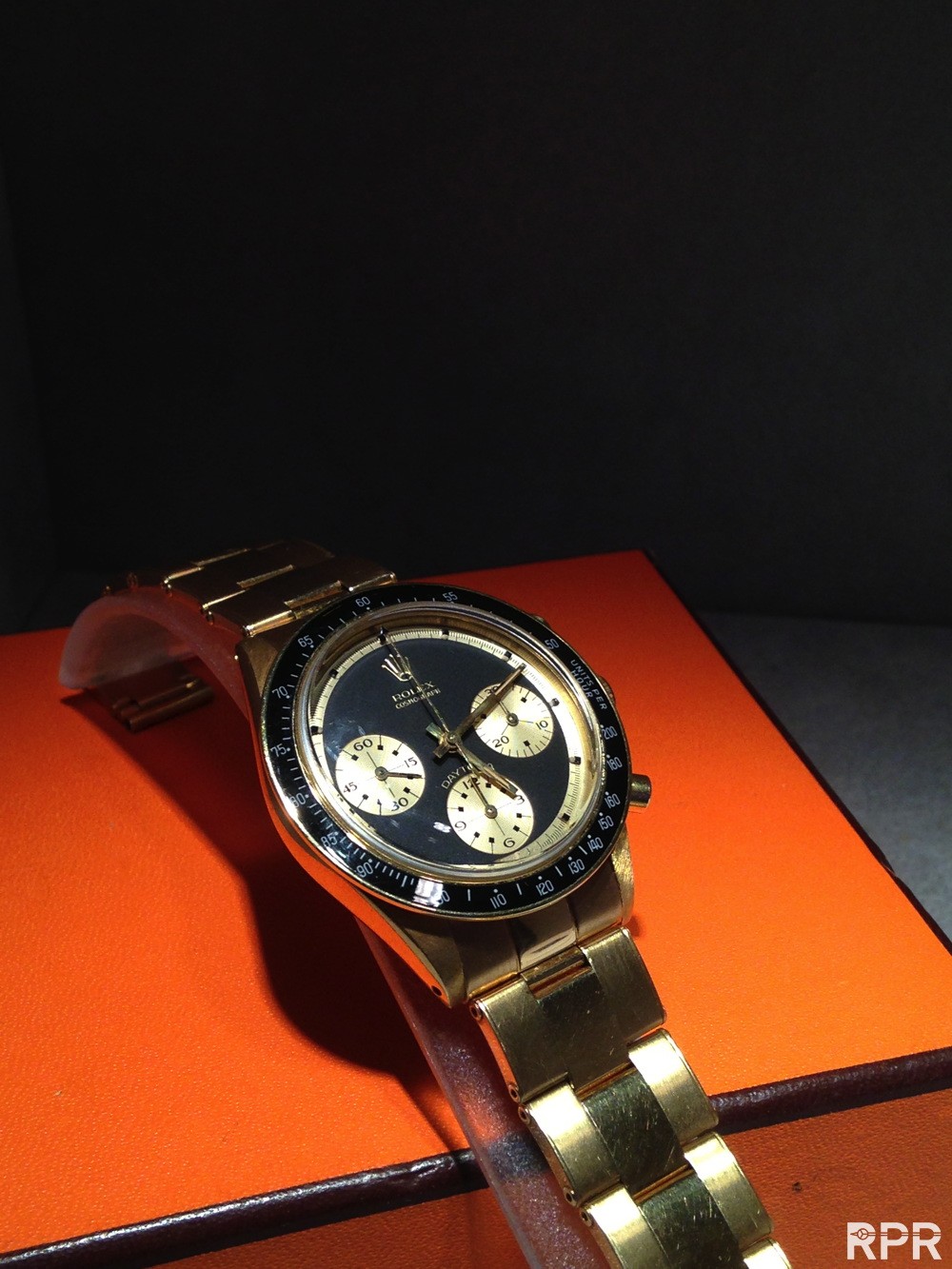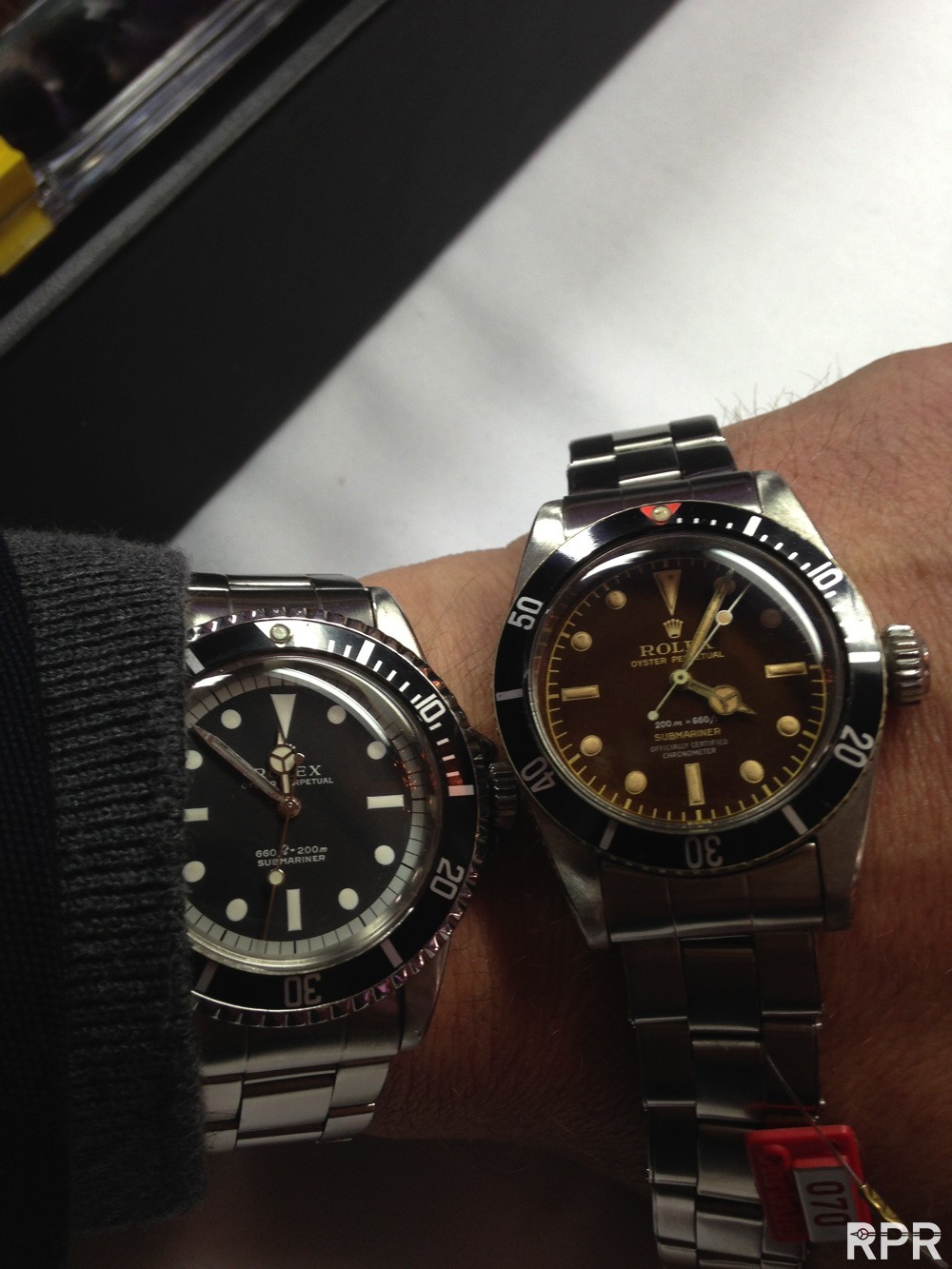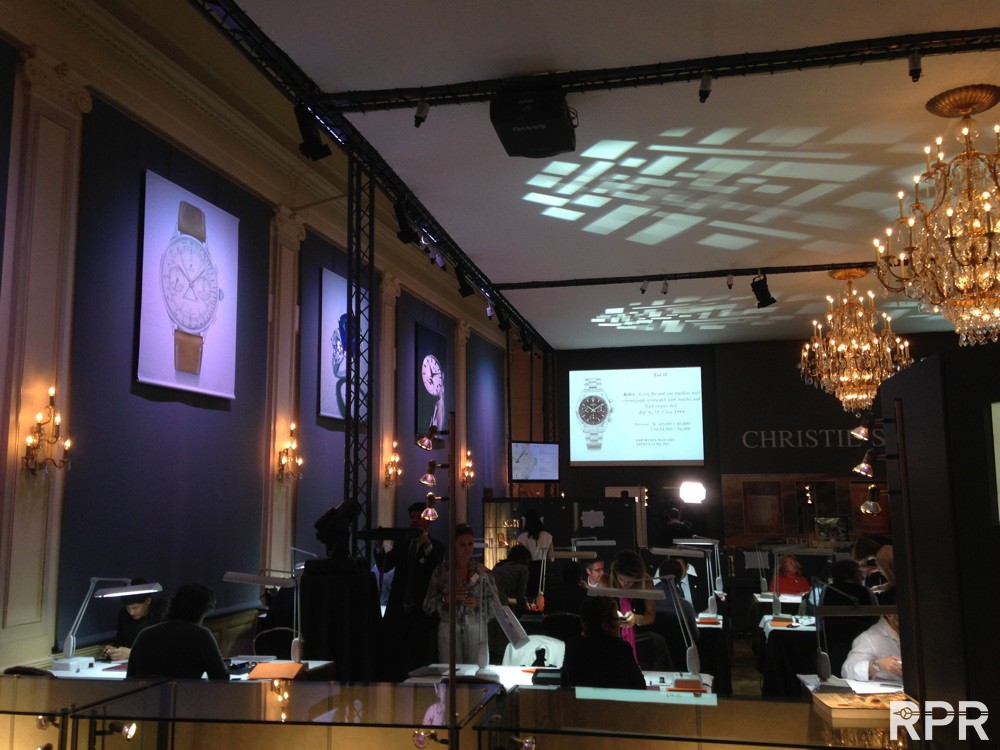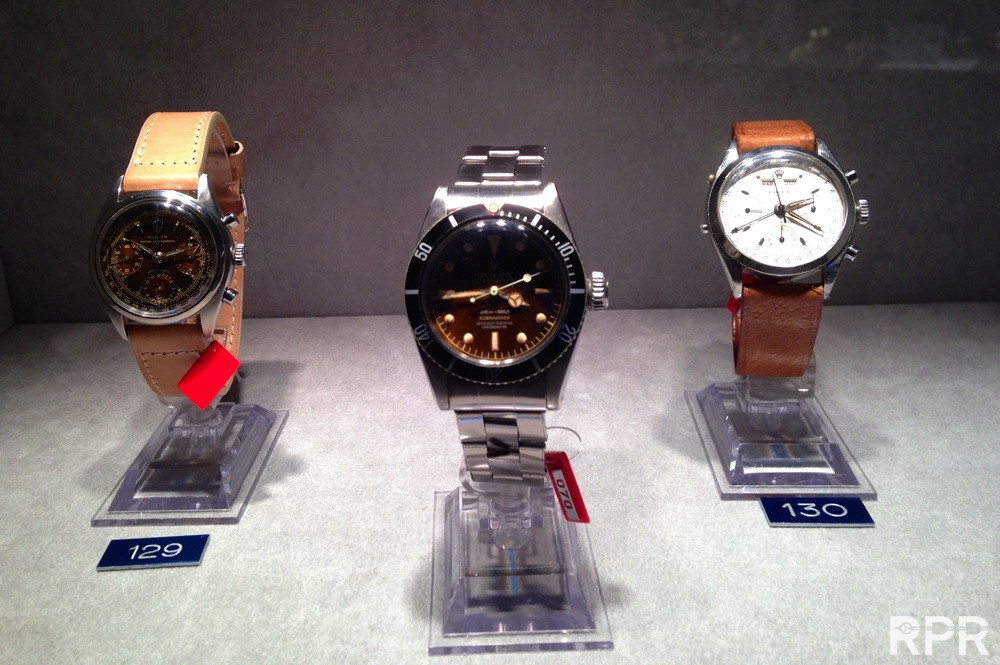 November 2013 will be a spectacle, let's see and wait what the auction houses will come up with then. Logically some long term collectors that stepped in at 1/100 of current price levels, will decide to sell their collection. I'm off, see you soon Geneva, you've been good for me and my friends again! THANKS! X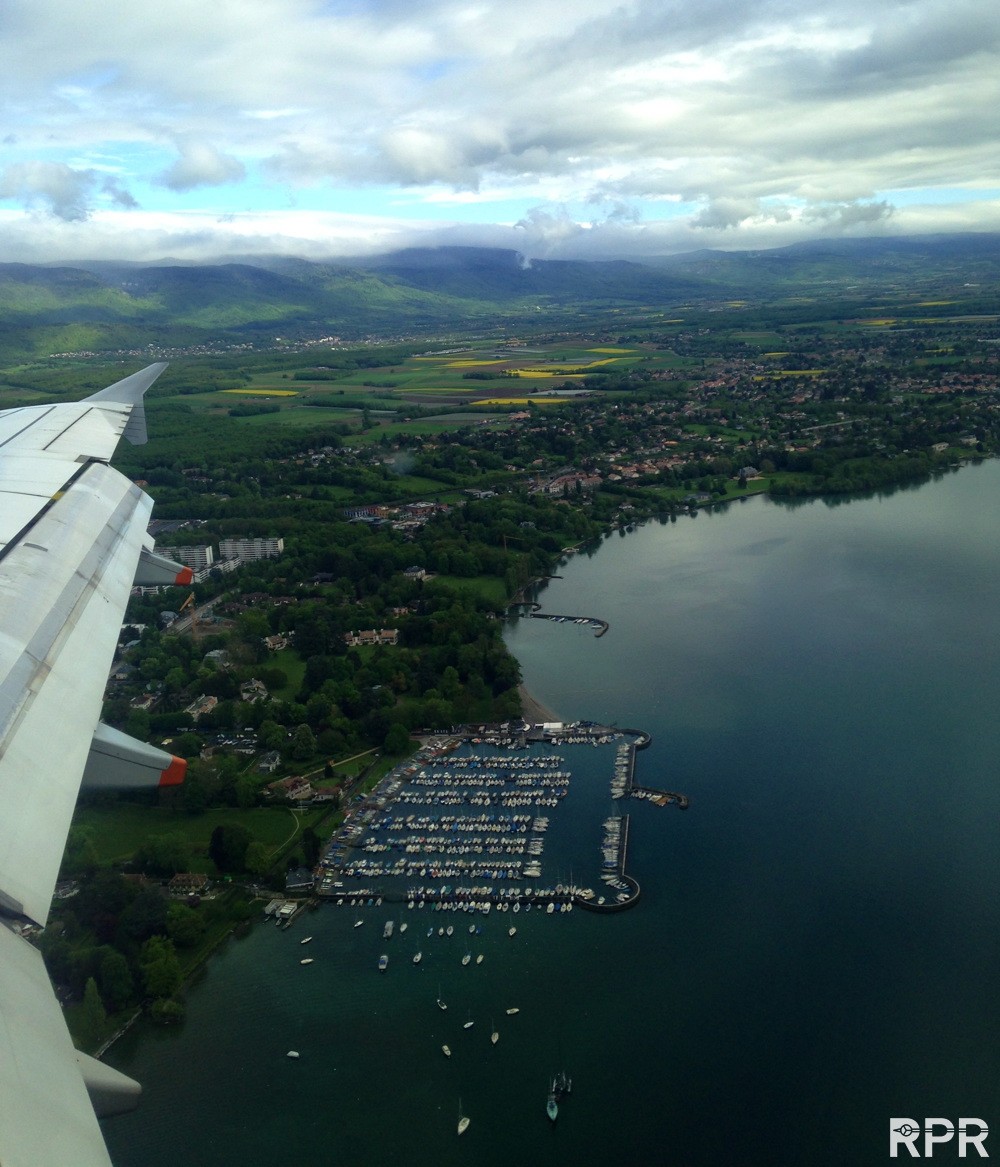 Tomorrow I'll upload some more pictures for all of you that didn't make it to Geneva. I feel great!