My impressive Asian Vintage Rolex Passion Report… Thanks YOU guy's!
What a amazing impressive trip it was indeed !!! I was overwhelmed from the hospitality of my new Rolex friends from Asia. Thanks YOU very much guys!!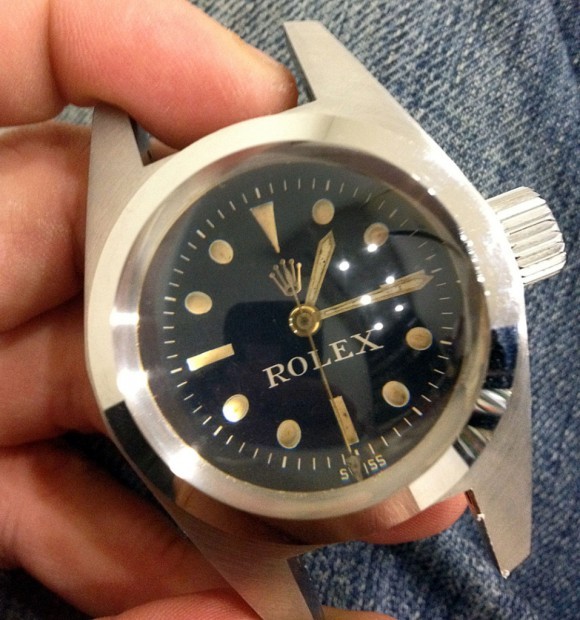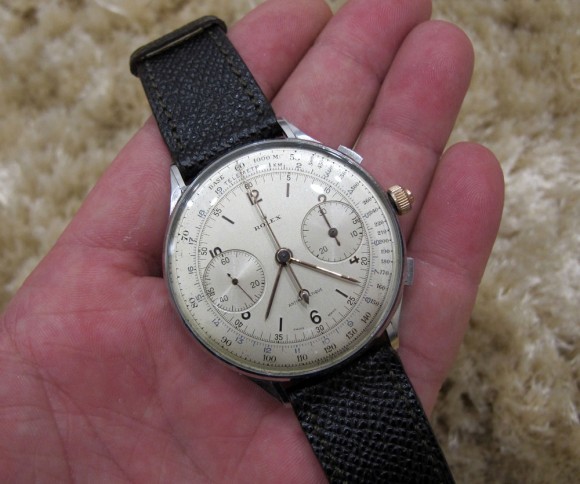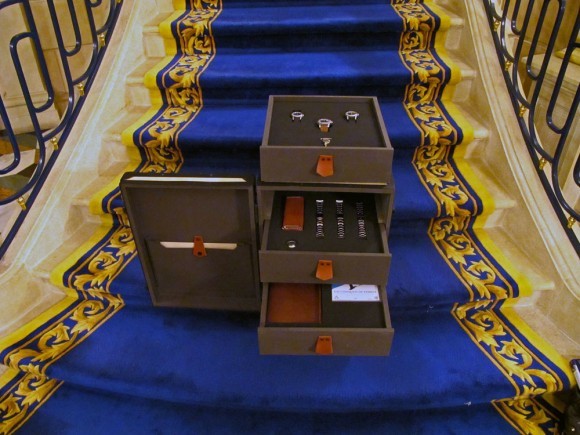 One of the reasons I came to HK was because a great Rolex collector with a mindblowing collection and really fun guy got the first number of the Rolex Hillary Tenzing Edition: No 01/88, personally delivered at home 🙂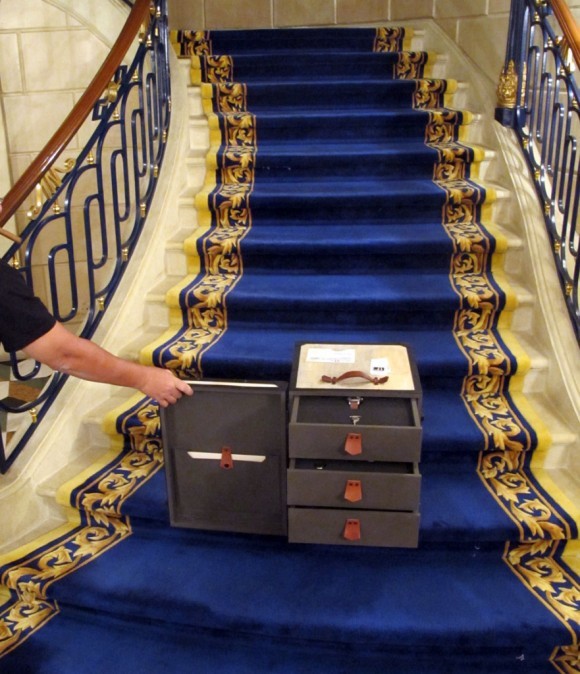 His vintage Rolex collection deserves to be published, I found it really interesting. Unfortunately, I can't share any pictures with you, as always for the obvious reasons. One day I will mix it all in 1 big book 🙂 Until then, this pic isn't bad either…early Panerai prototypes.
HTE crate ready for it's delivery…
Allthough I tried to arrange a much bigger meeting it ended up with most old friends that came by having some drinks at the skybar of Upper House Hotel. Not easy to get everybody together in a short time but for next my next visit, I really like a GTG with you Asian guys!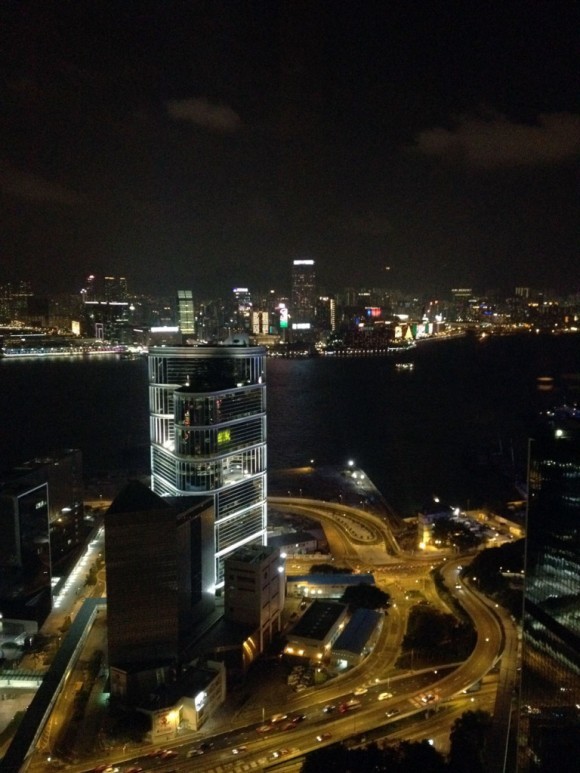 We see below, between the beer, Rolex Submariner ref 5513 with ultra rare UK explorer 369 dial, black dialed Daytona Paul Newman pump pusher, a white dialed oyster Paul Newman Daytona, 3 times ref 1665 Comex, blacked dialed cosmograph 6238 and a tropical brown first serie 1680 Submariner.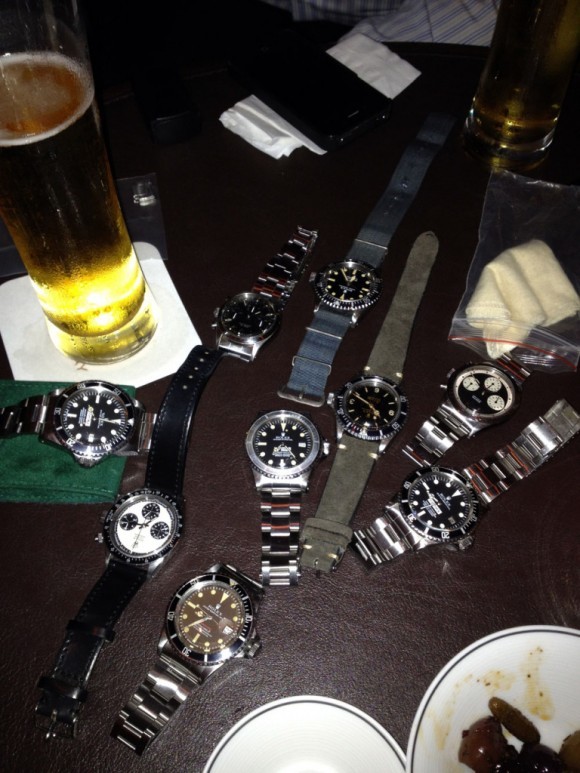 Prototype 00/88 of Hillary Tenzing Edition versus original Orange Hand Ref 1655…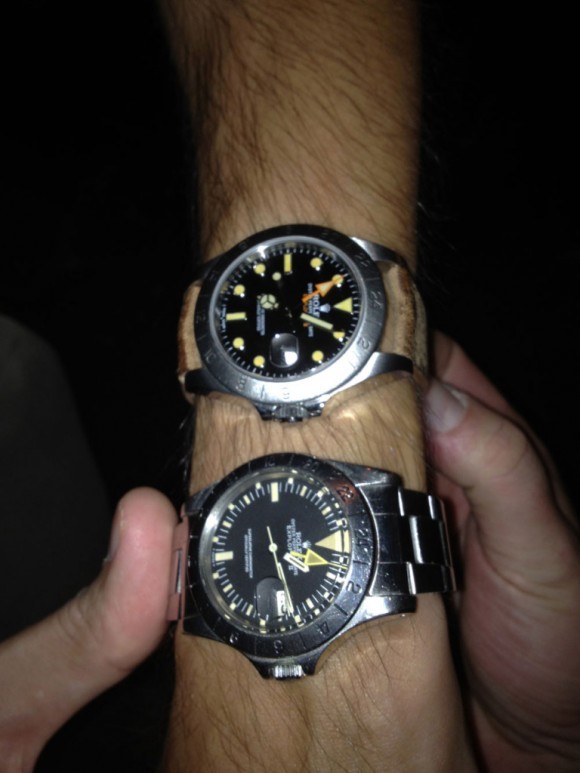 Spectacular mint Rolex Milgauss 6541 with probably unique small logo dial…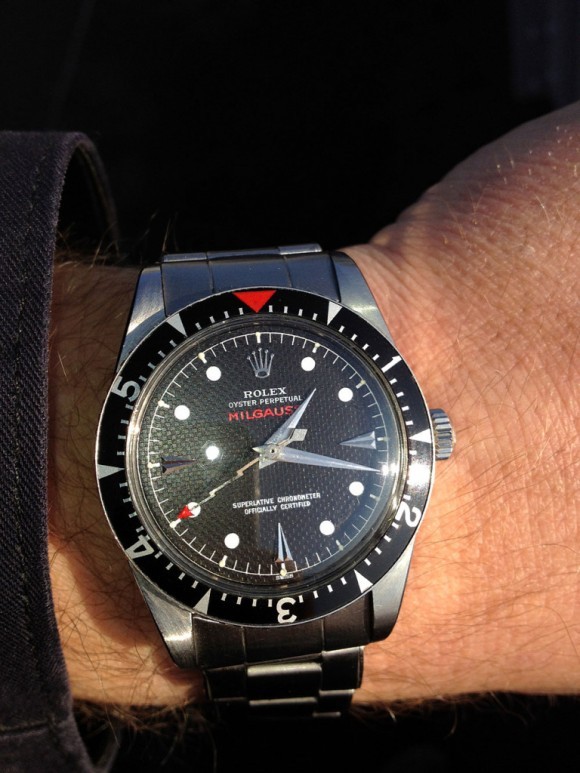 Paul and his team where taking care of me perfectly once I arrived in HK, many thanks to you guys! specially Patrick;-)
Honestly, i'm still surprised that all auctionhouses don't offer more of their vintage Rolex at their HK sale…the time I gained after a quick look I spend on checking out and studying the new & old PPC's at Christie's, who sold again very strong with $ 18mil.
Rolex ref 2508 made for Bucherer
Just getting used to the ritme of HK, It was already time to move on. Next stop was Macao for only 22 hours !! where my good friend Eric Ku attended the DFS – Master of Time show with a stunning area full of perfect vintage Rolex…
DFS ( Duty Free Shop ) super party 'Masterpieces of Time' in Macao…
Eric Ku from 10pastten.com is ready to rumble 😉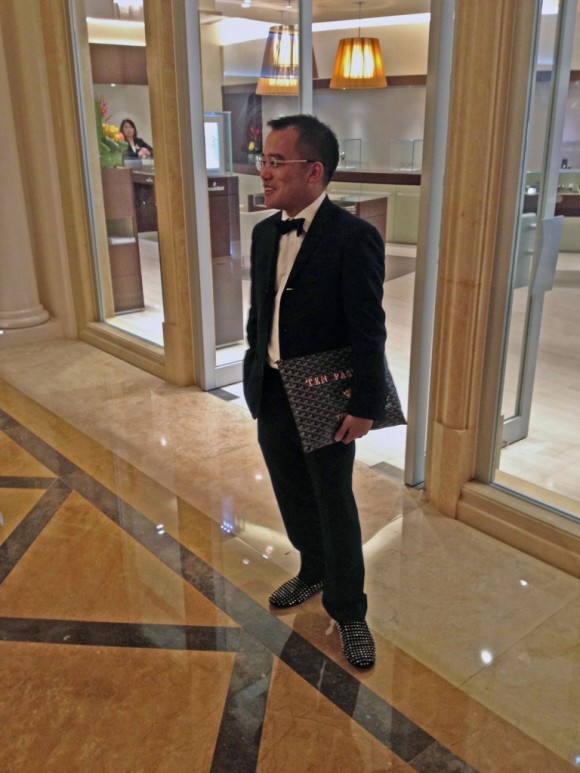 Ultra rare complete set of Rolex Militarys; ref 5513, double ref and ref 5517 …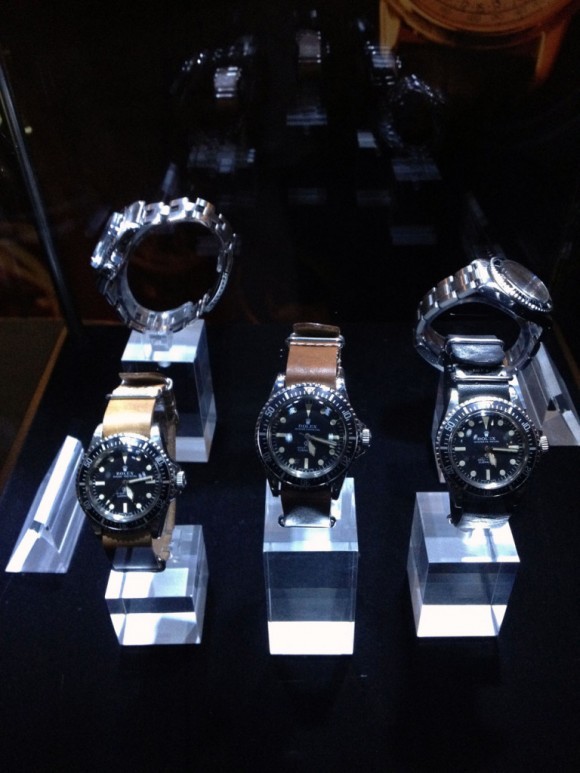 Colourful Rolex Day Date with so called 'Stella' dials…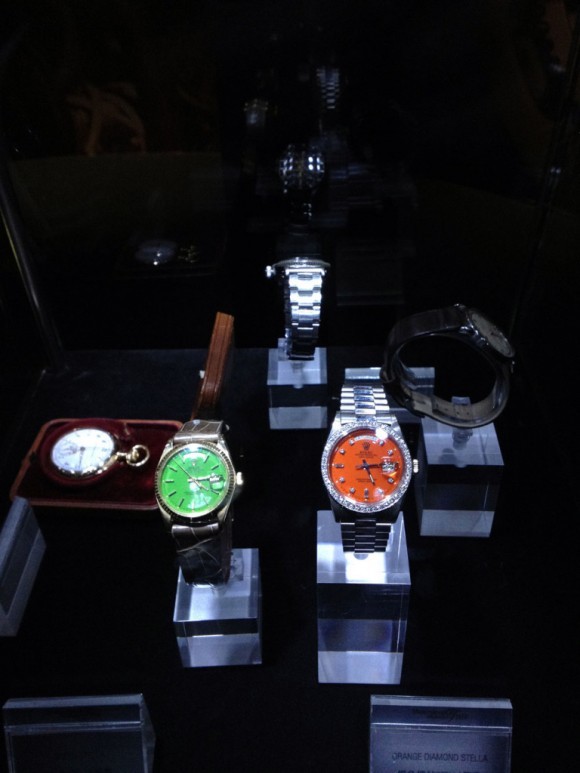 Rolex James Bond Big Crown Ref 6538…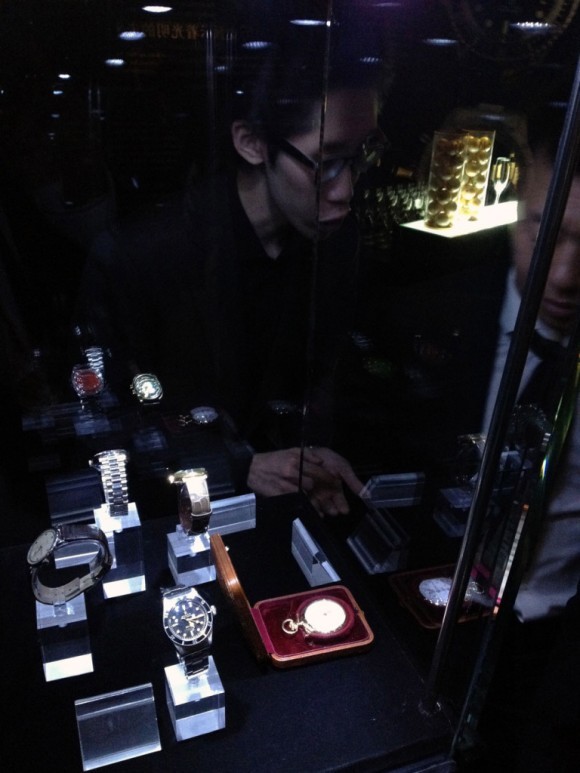 Mint Rolex ref 6542, first serie GMT-master in mint condition with bakelite insert…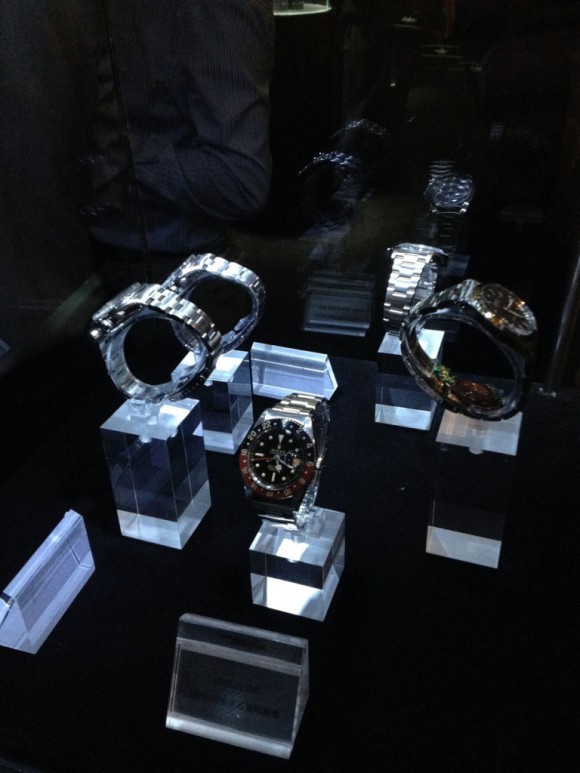 Matthew, Eric and me…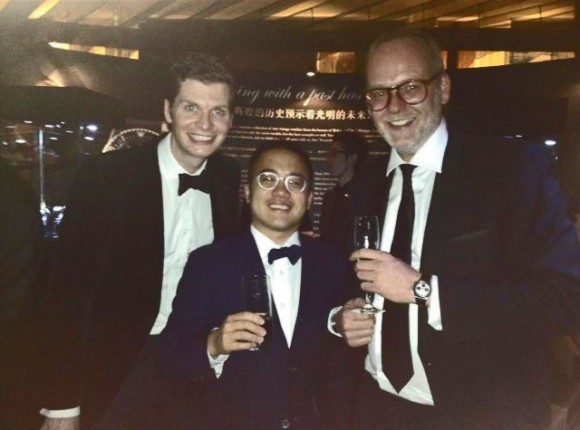 Evolution of the Orange hand as I see it 😉
My friend Corrado eating his oysters..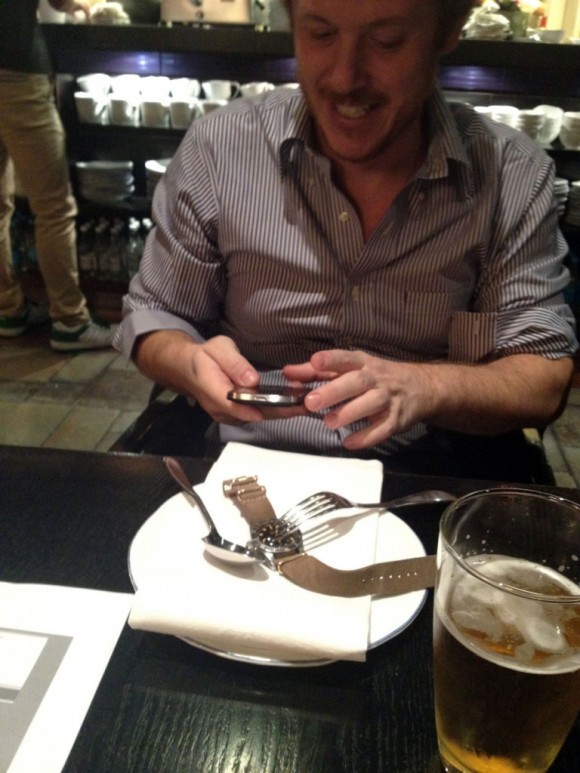 Rolex Big Crown ref 5510…
Kind of dizzy from all the dancing moves, I left Macao back to HK to fly to Malaysia and meet a great friend in Borneo … And No, before you start, it was not Orchi, lol! Instead it was the best eye candy Orgie ever for me!! 🙂 I'm happy at least I can share following 2 super rare vintage Rolex with you guys!! Enjoy the pictures….
Extremely rare Rolex DeepSea Special showcase model specially made by Rolex to honor the Piccard – Trieste deepest dive in 1960
Maybe one of the best ever Rolex big split seconds, ref 4113 i've ever seen. Only made in 12 examples!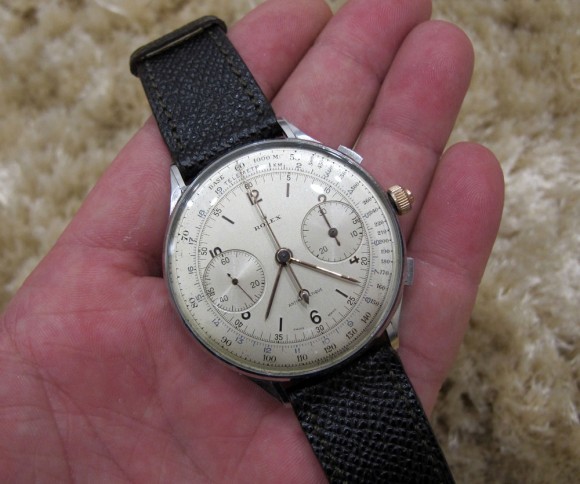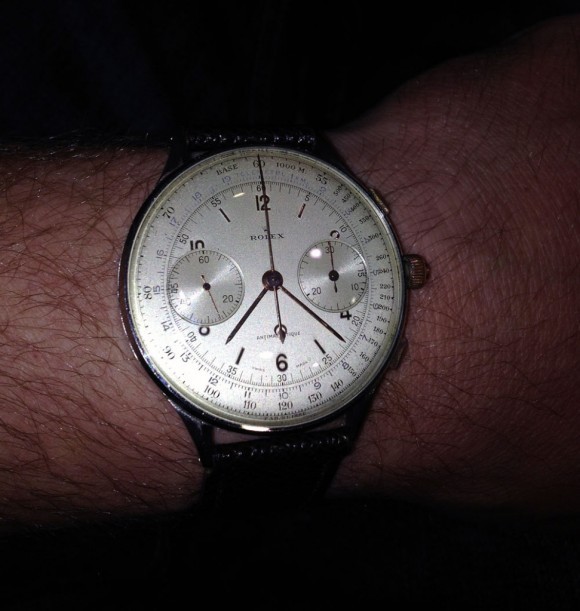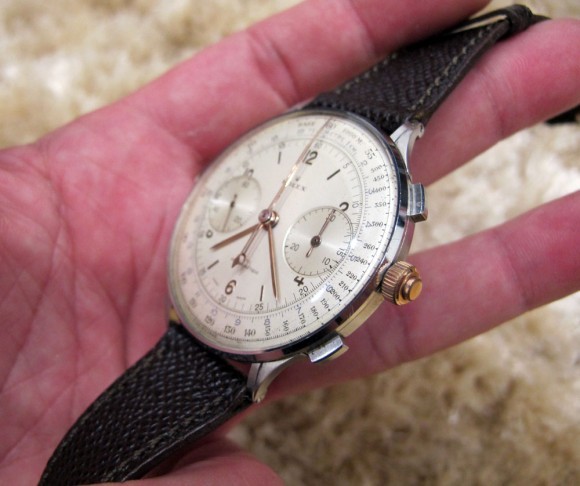 Go to Vintage Rolex Discussion Forum:
http://www.network54.com/Forum/207593/message/1322919074/My+Asia+Passion+Rolex+Report———————-