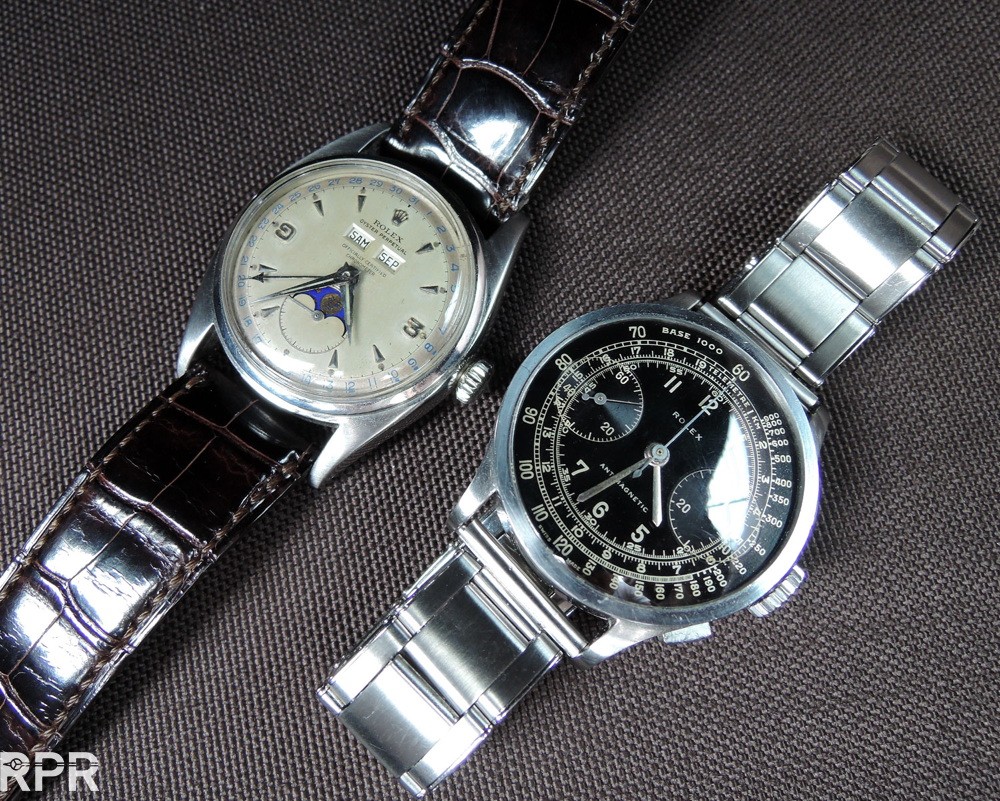 Steel – steel 6062 and brillant black Ref 2508 above, photographed by my friend Auro, John Goldberger, many thanks for the great picture!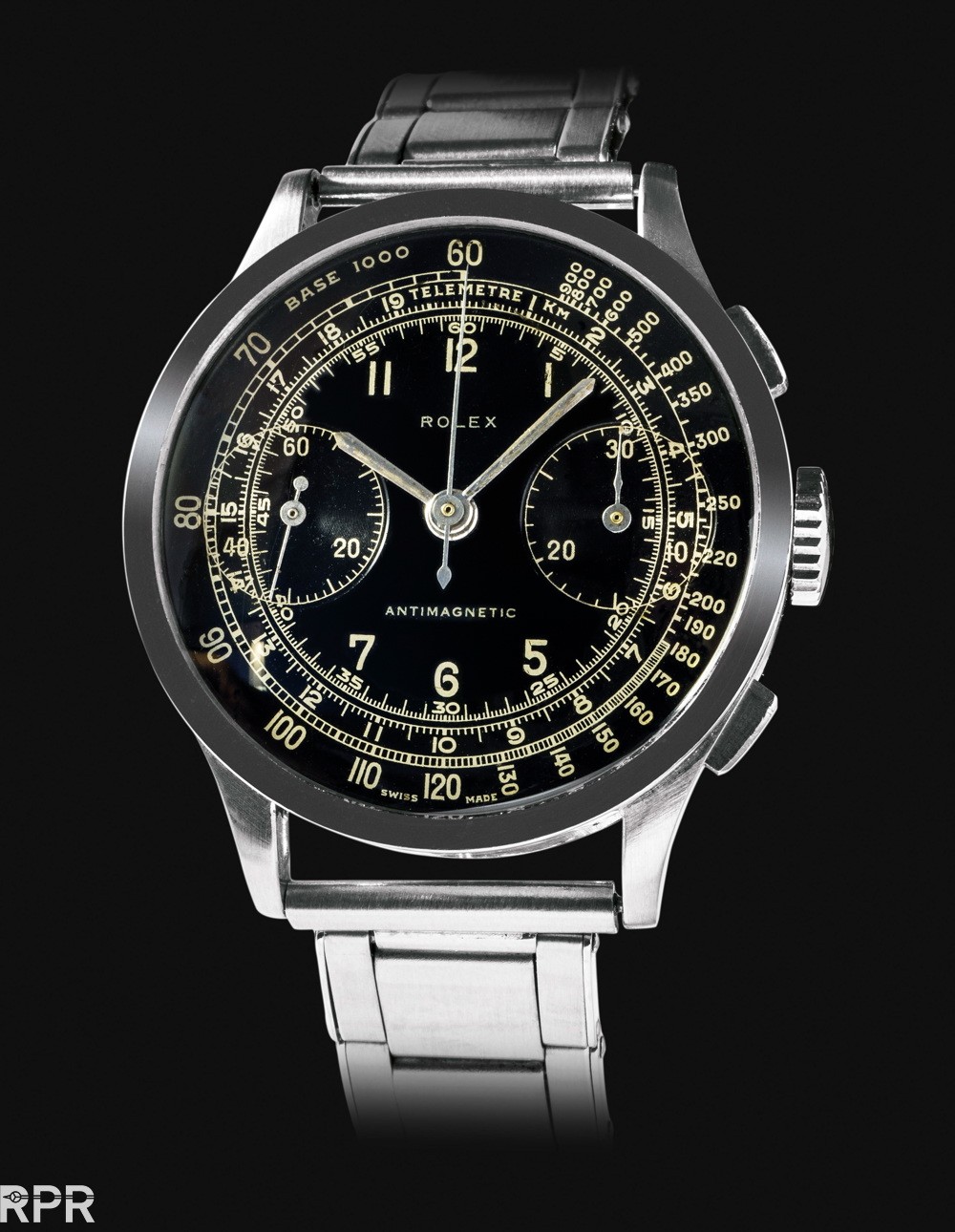 Pure and fresh to the market, untouched Rolex Oyster Moonphase Calendar legend in the most rarest and purest version, all stainless steel, the ref 6062 below..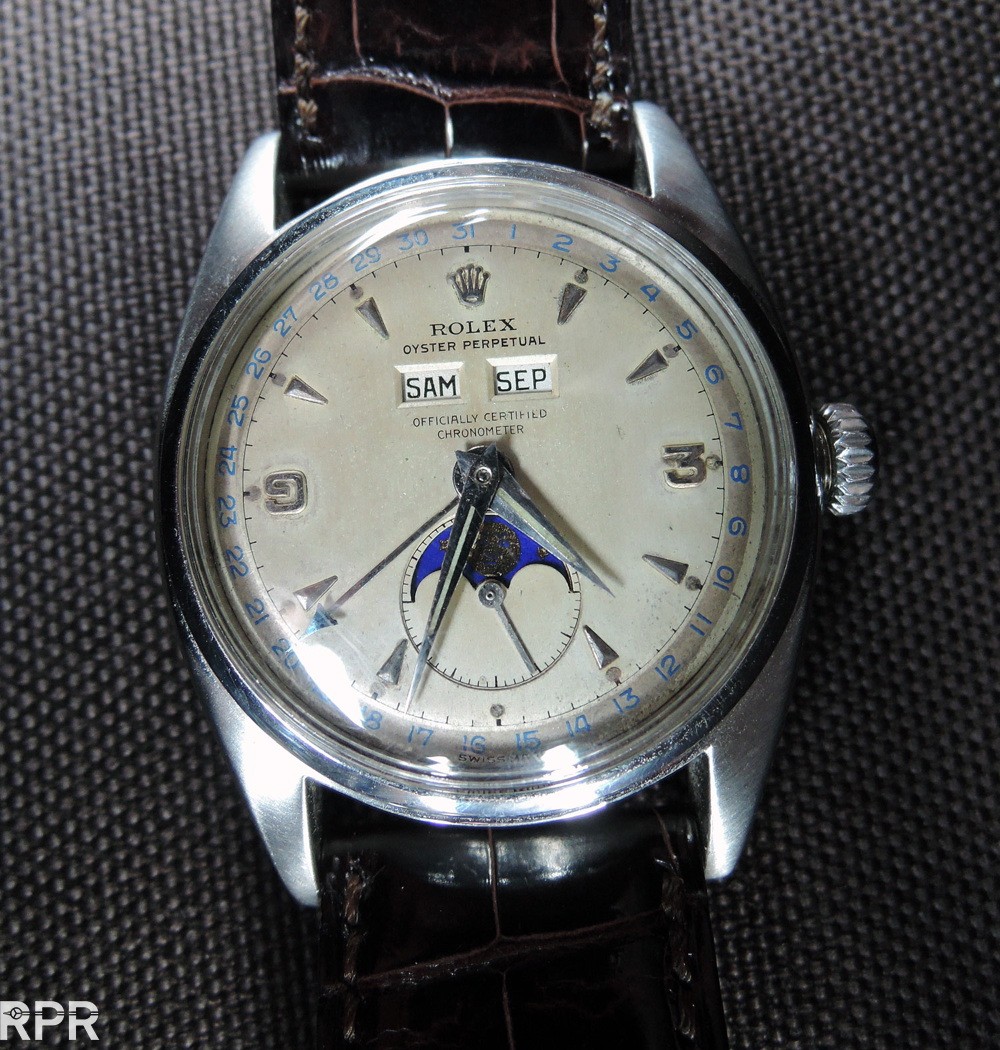 Back home from yet another crazy Asia trip, I realize that i'm in a very fortunate position of having some close friends around me. Besides the mutual interest we have in vintage Rolex, it's secrets and the stories behind a great reference, hanging out with great friends is always cool! Thank you very much again! I stumbled upon some exceptional rare stainless steel grail Rolex, legends from the past, icons of Rolex history.Up here you see 2 of these so called once in a lifetime opportunities, both ultra rare and both untouched, unrestored, the Stelline ref 6062 still having it's original patina it got by the radium luminous of the index and hands. The dials is not cleaned afterwards, as most others we've seen around, but therefor it's pure and honest, safe to enjoy and store it for many years to come from now. Next to it, a wonderful patekish ref 2508 with glossy black gilt dial in razor sharp condition, something that's extremely rare to find as it comes in a non oyster case.
Also non Oyster and also extremely rare to find in pink gold or in stainless steel, a set of ref 8171 Padellone, Rolex biggest automatic moonphase calendar icon!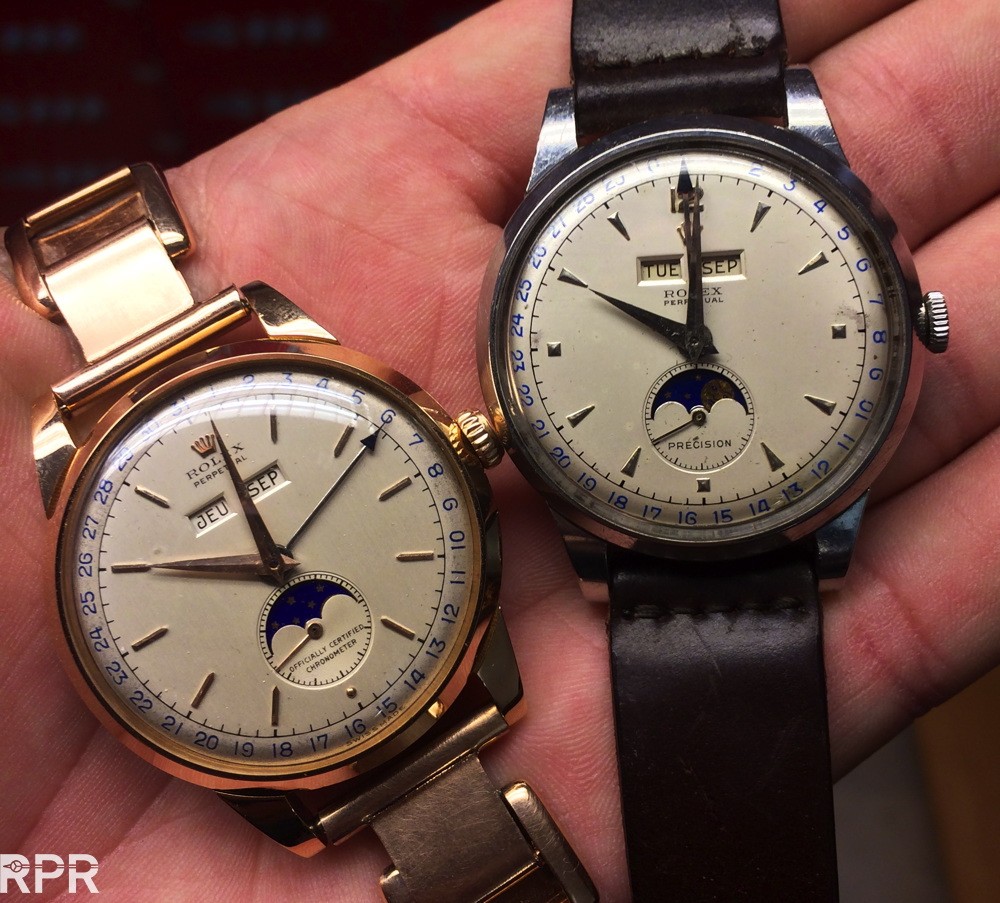 Below some tropical Rolex Submariner & Daytona, a black gilt Monoblock 3525 and a spectacular 4 line minute track Submariner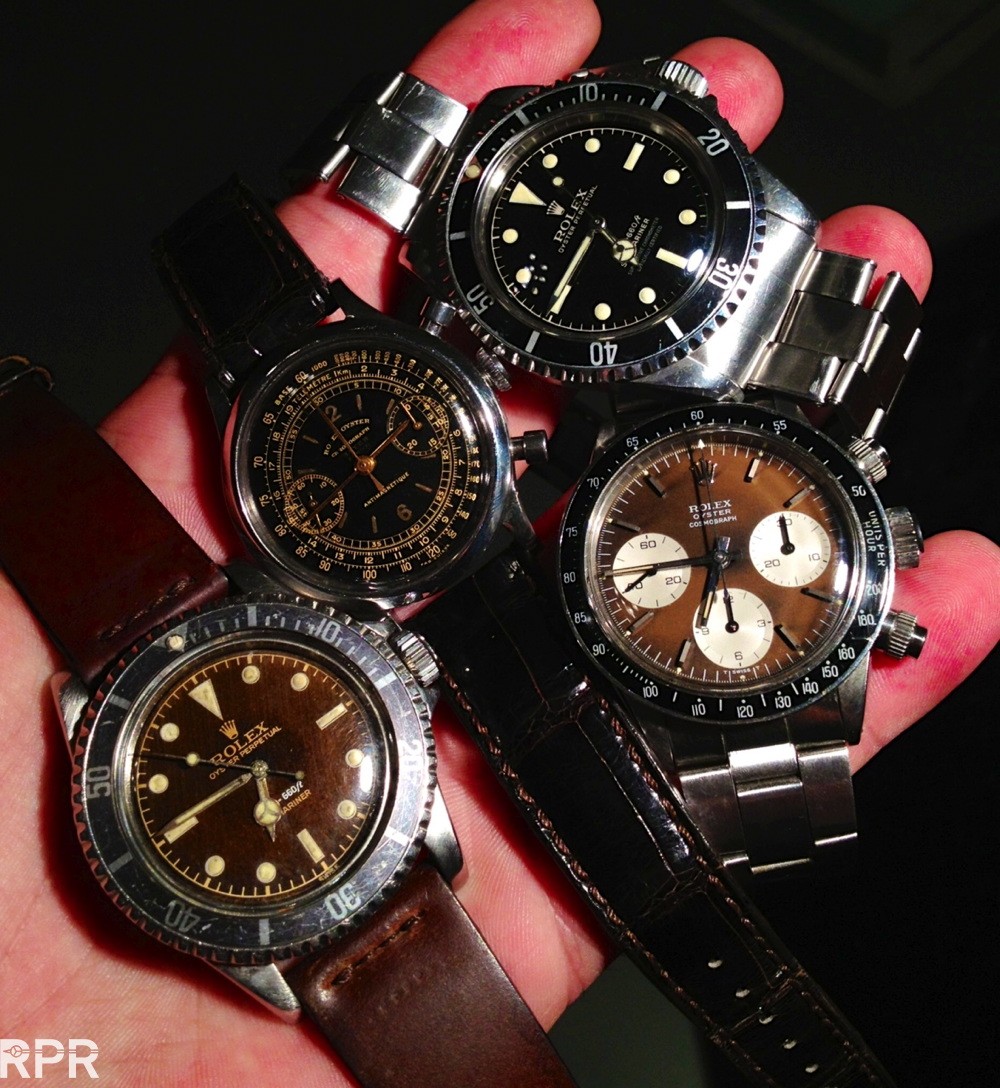 Below we see The KING of all Seadwellers, the mythical prototype Single Red Sea Dweller ref 1665 having a depth rate of 500M=1650FT, it's best one around.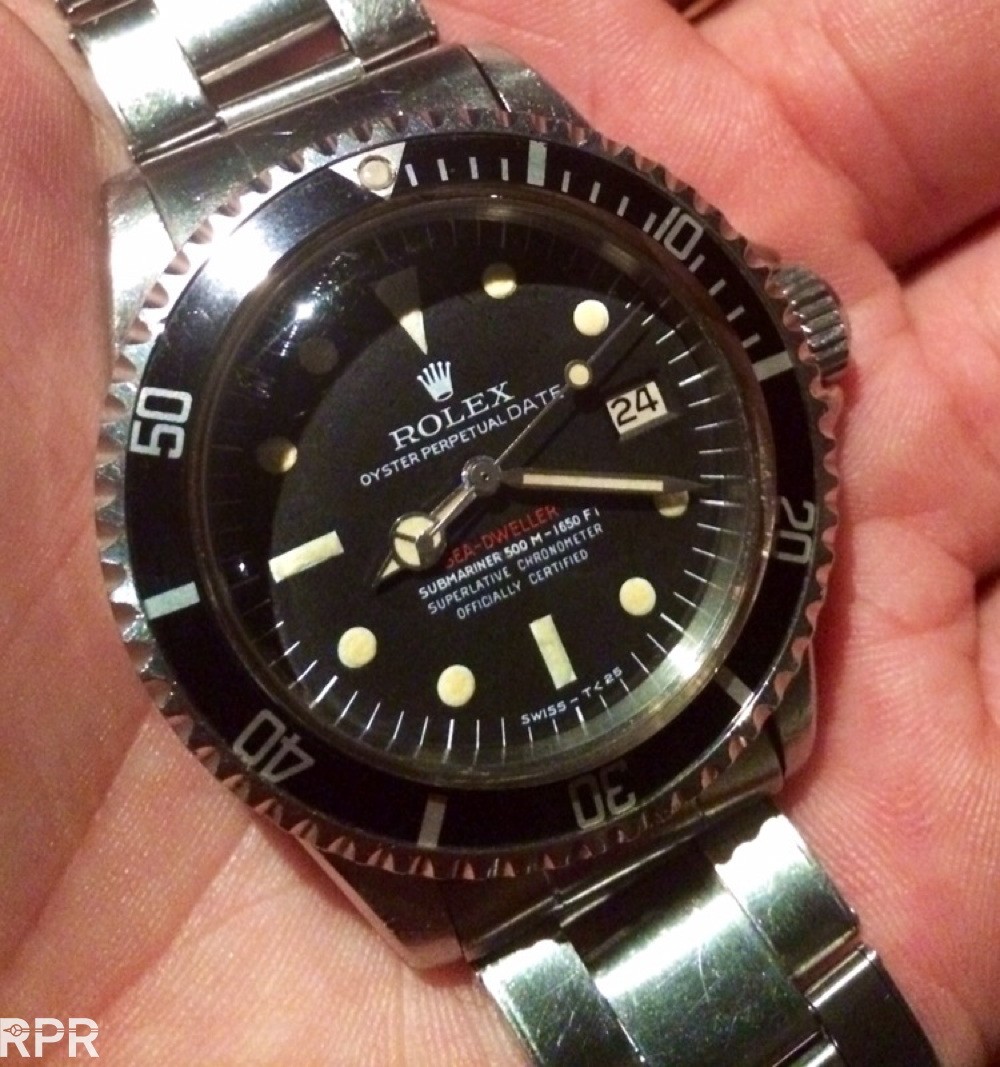 Steel trio of rare vintage Rolex: Ref 6062, Ref 2508 and Ref 6036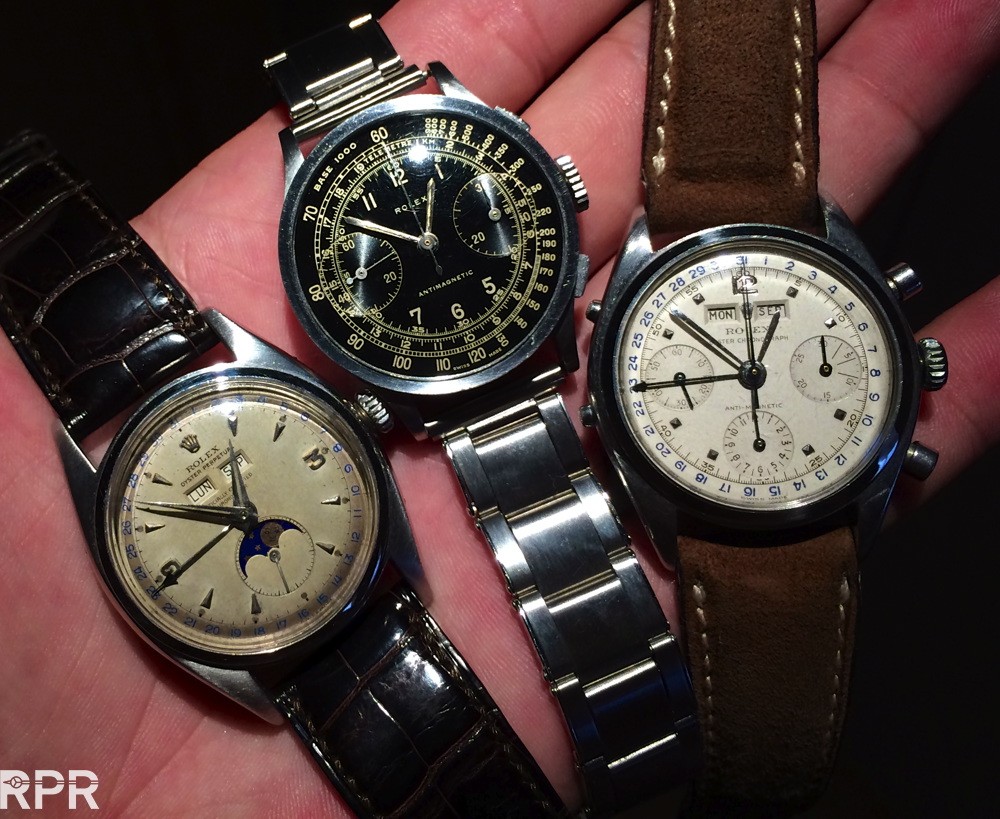 Below we see the Rolex evolution of it's  Tachymeter, from on the dial of Ref 2508 to Ref 6238 to the bezel on Ref 6262..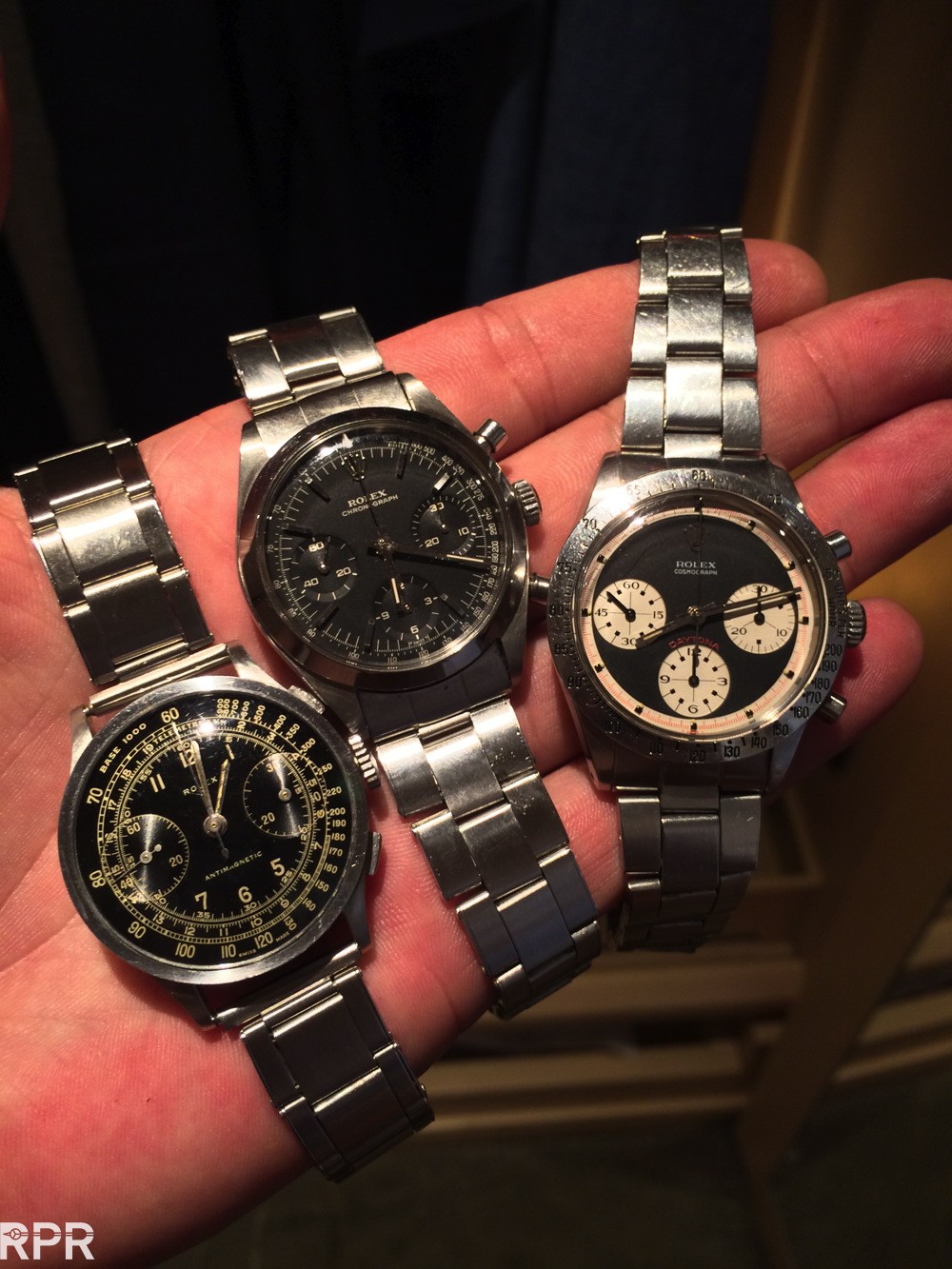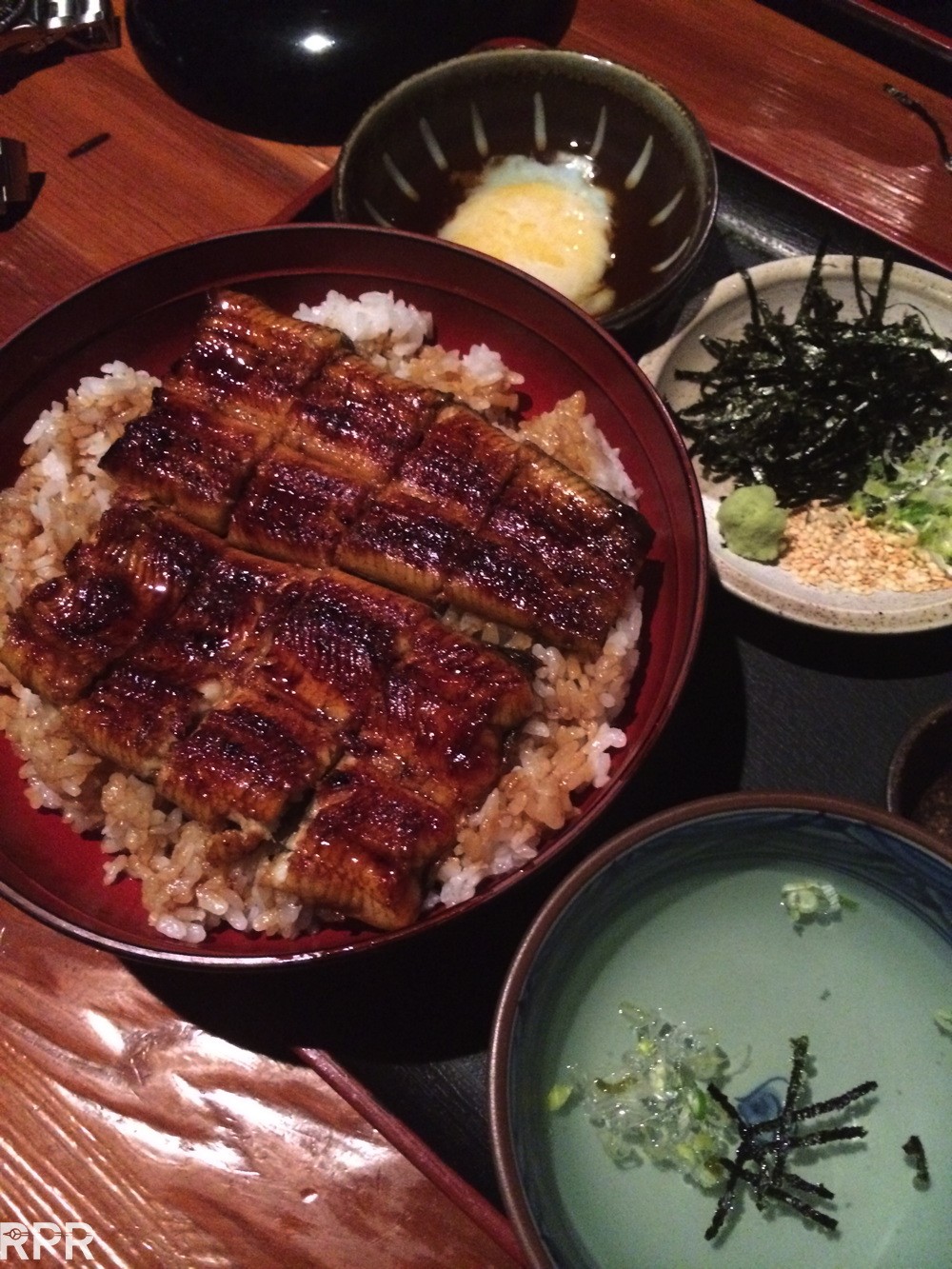 2 x 3-6-9 Explorer Submariners…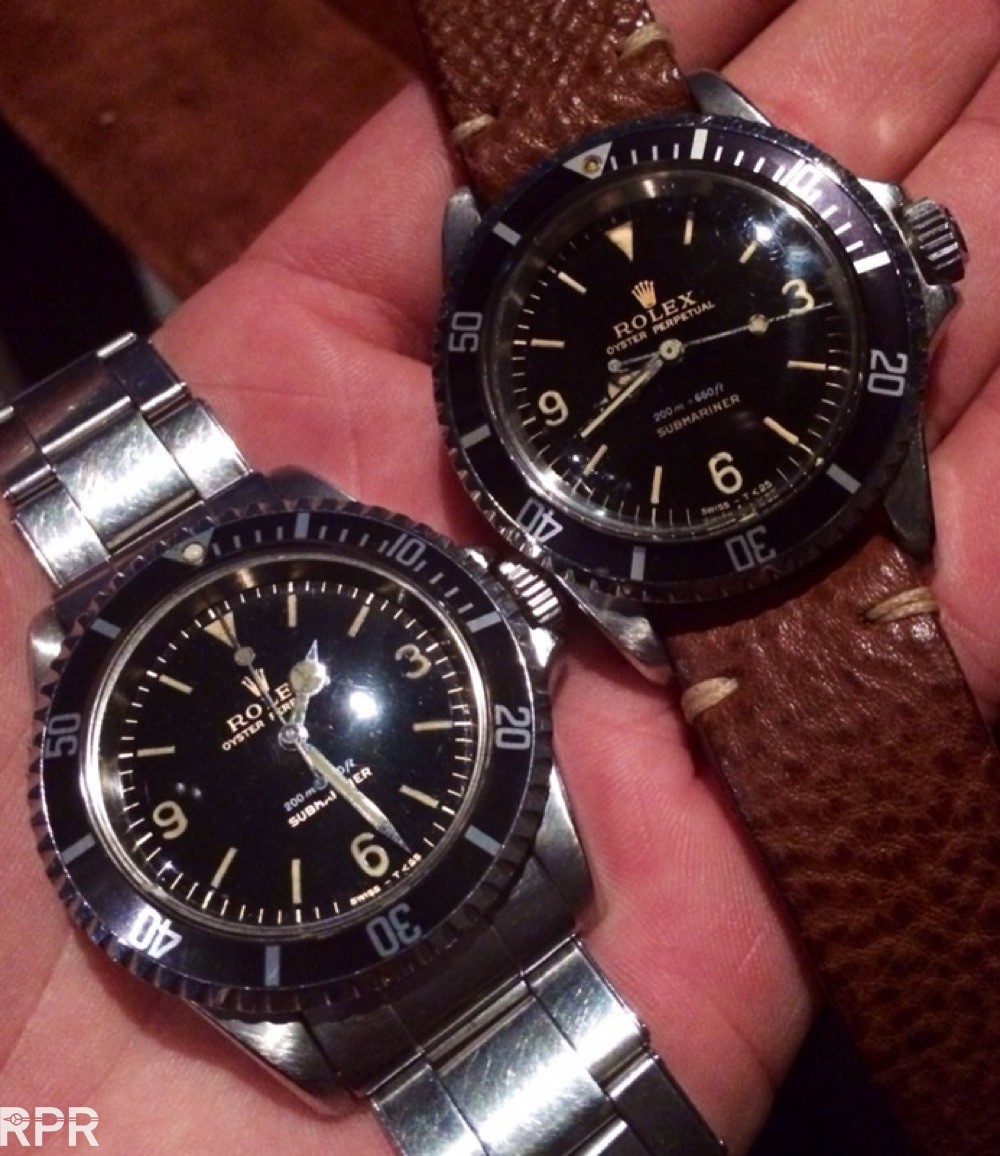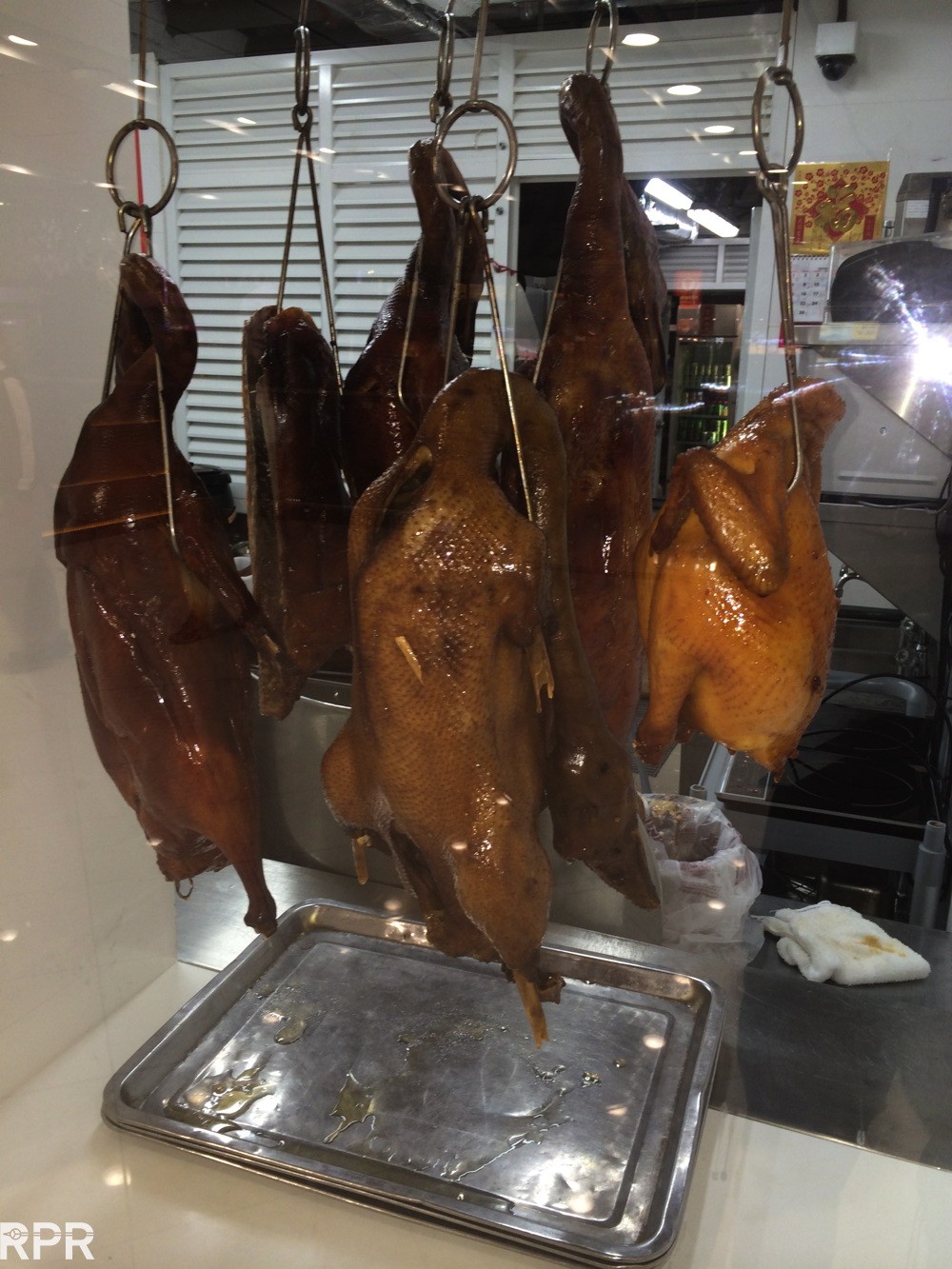 New Rolex Flagship Store @HongKong Airport…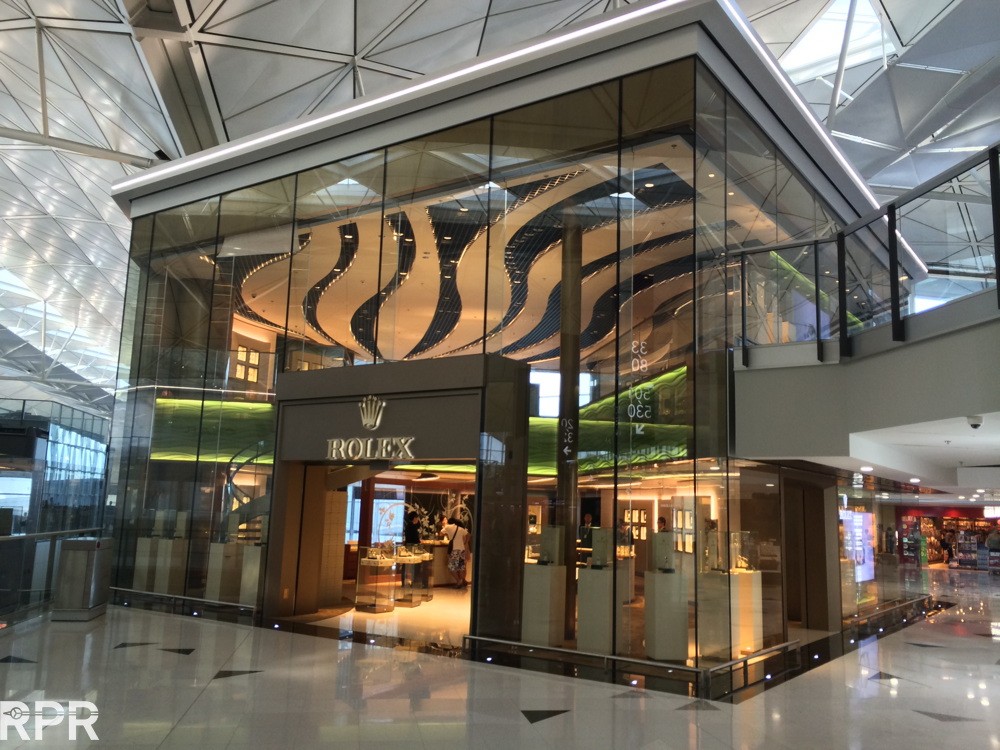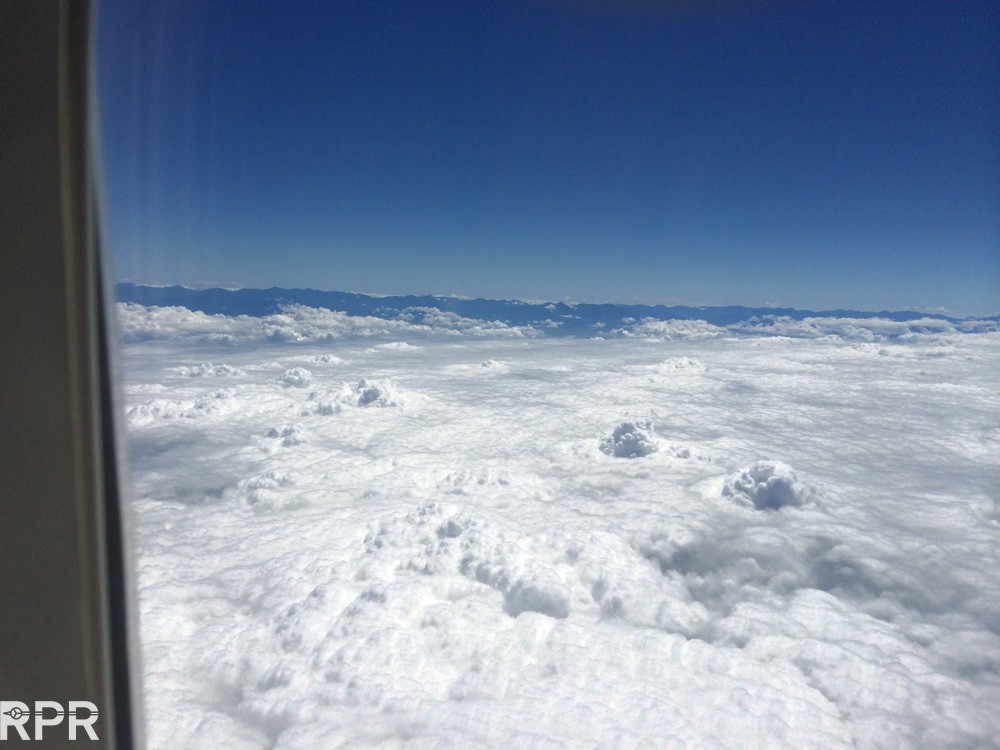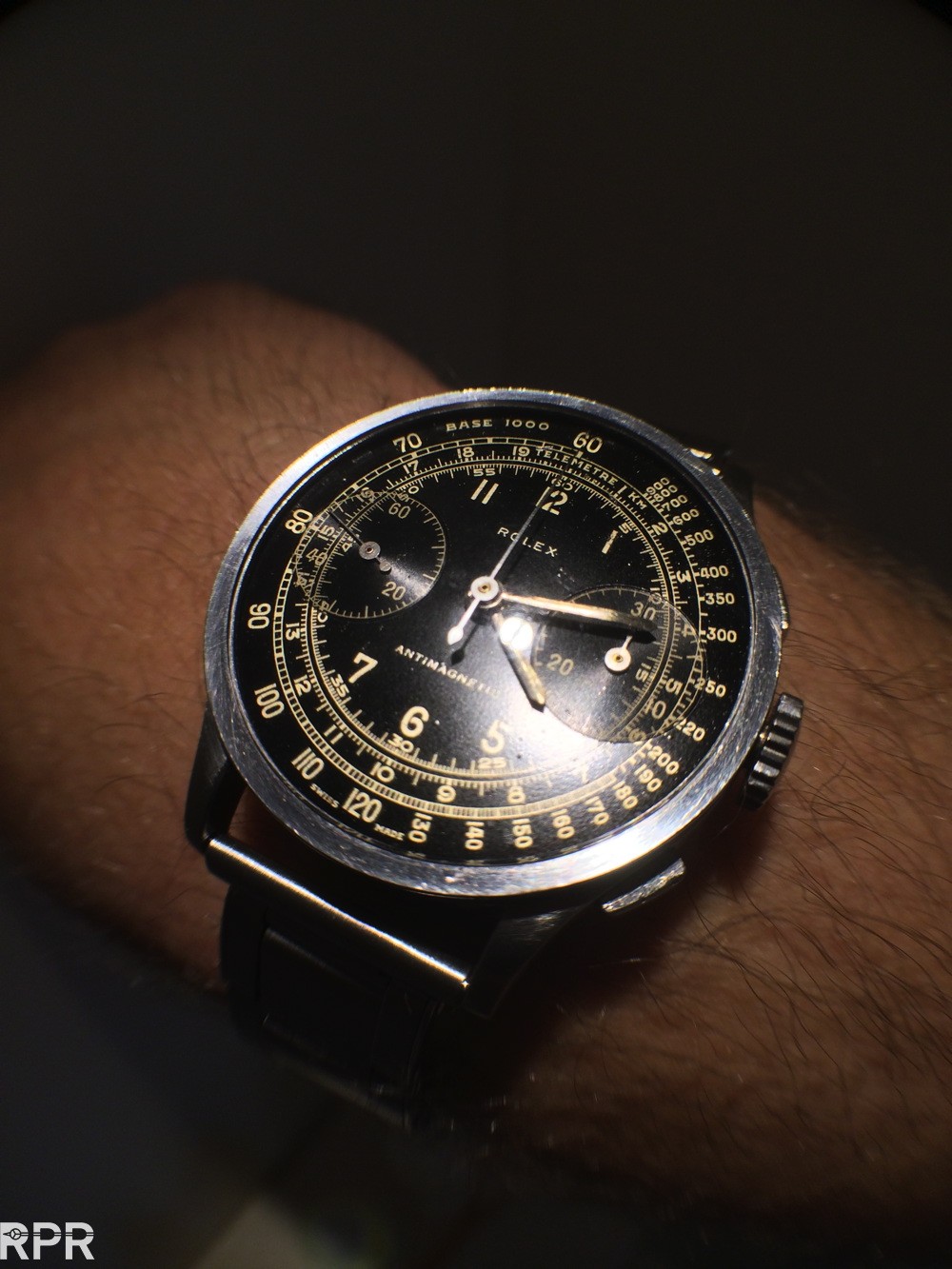 Simple black Rolex, perfect in every detail…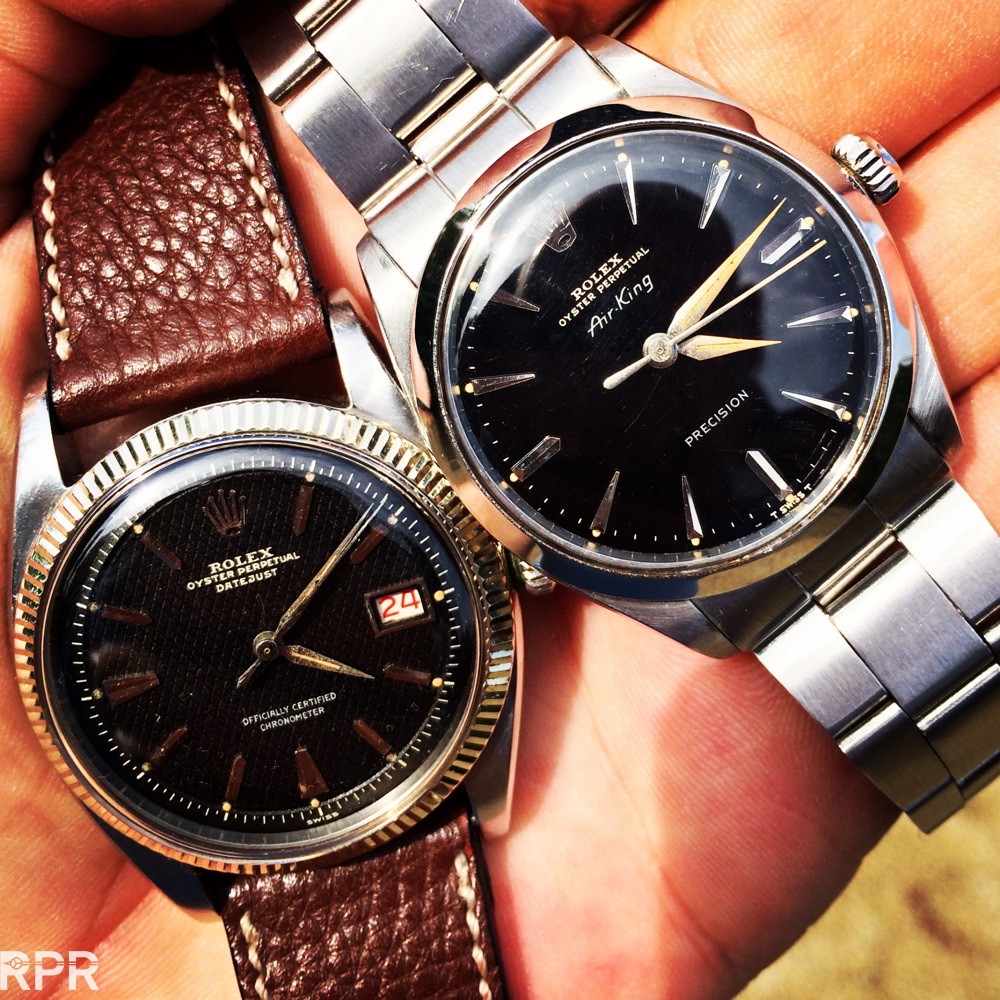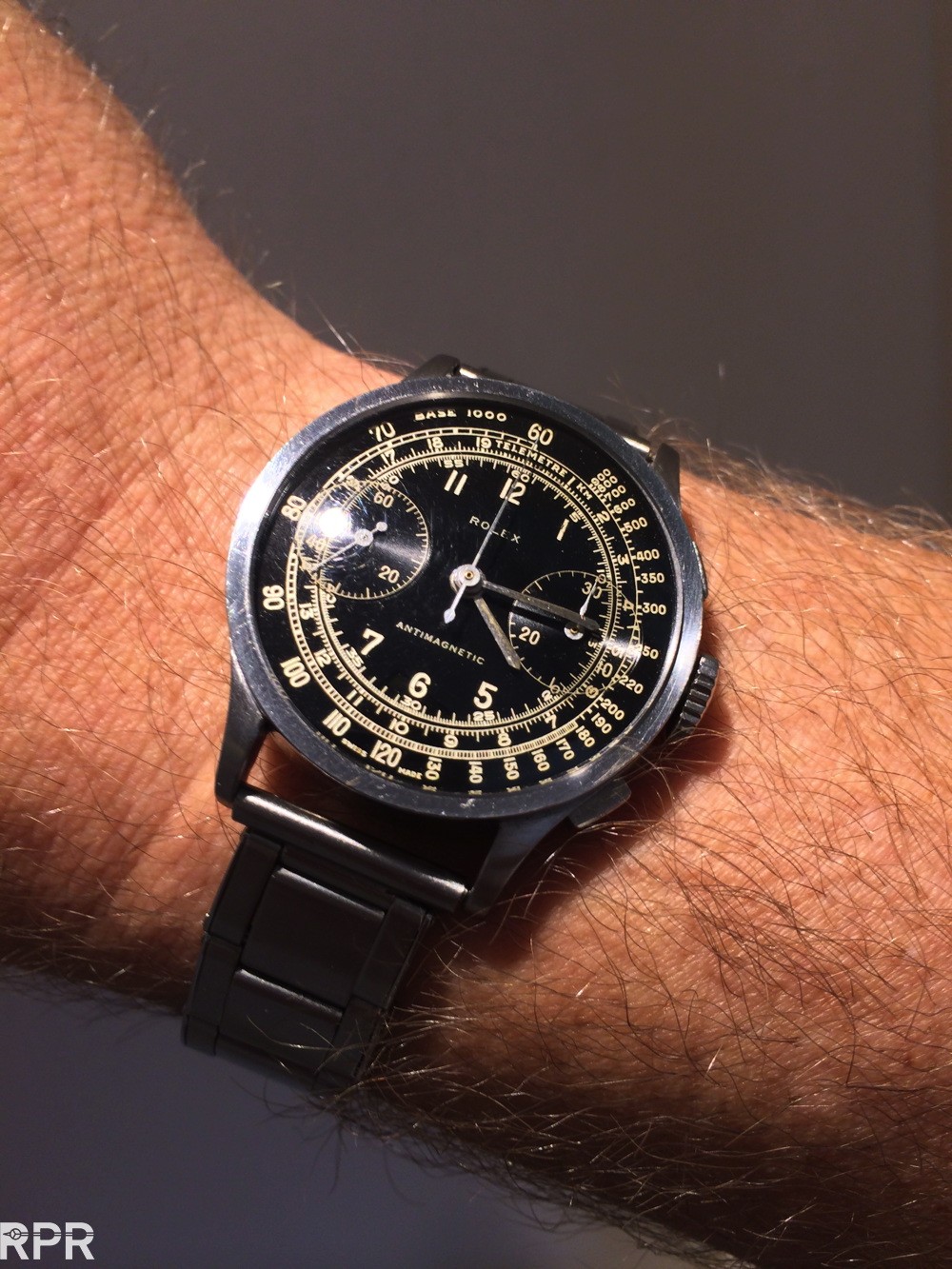 Stainless steel Killy & Stelline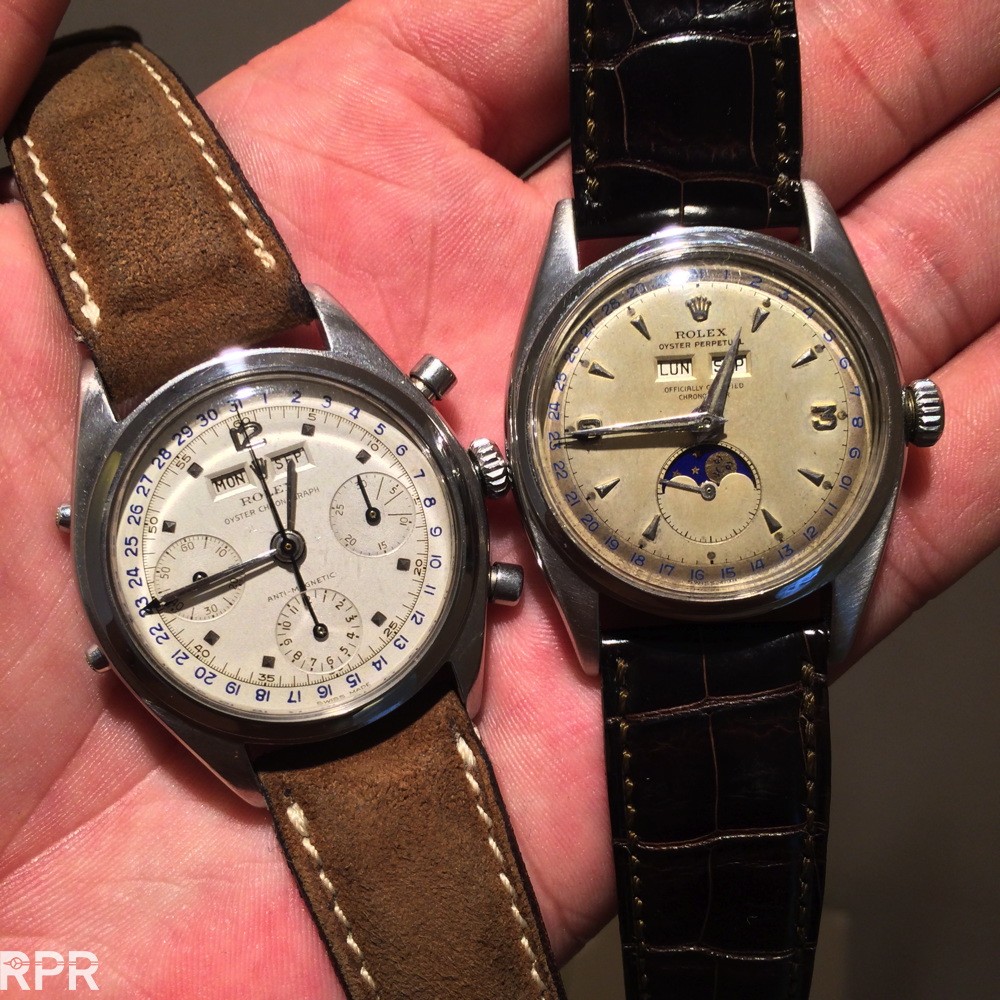 Every time I look at the dial of this black 2508, I wonder why Rolex is not adding something spectacular as this to their current collection, a non Daytona, elegant chronograph would definitely boost their brand values.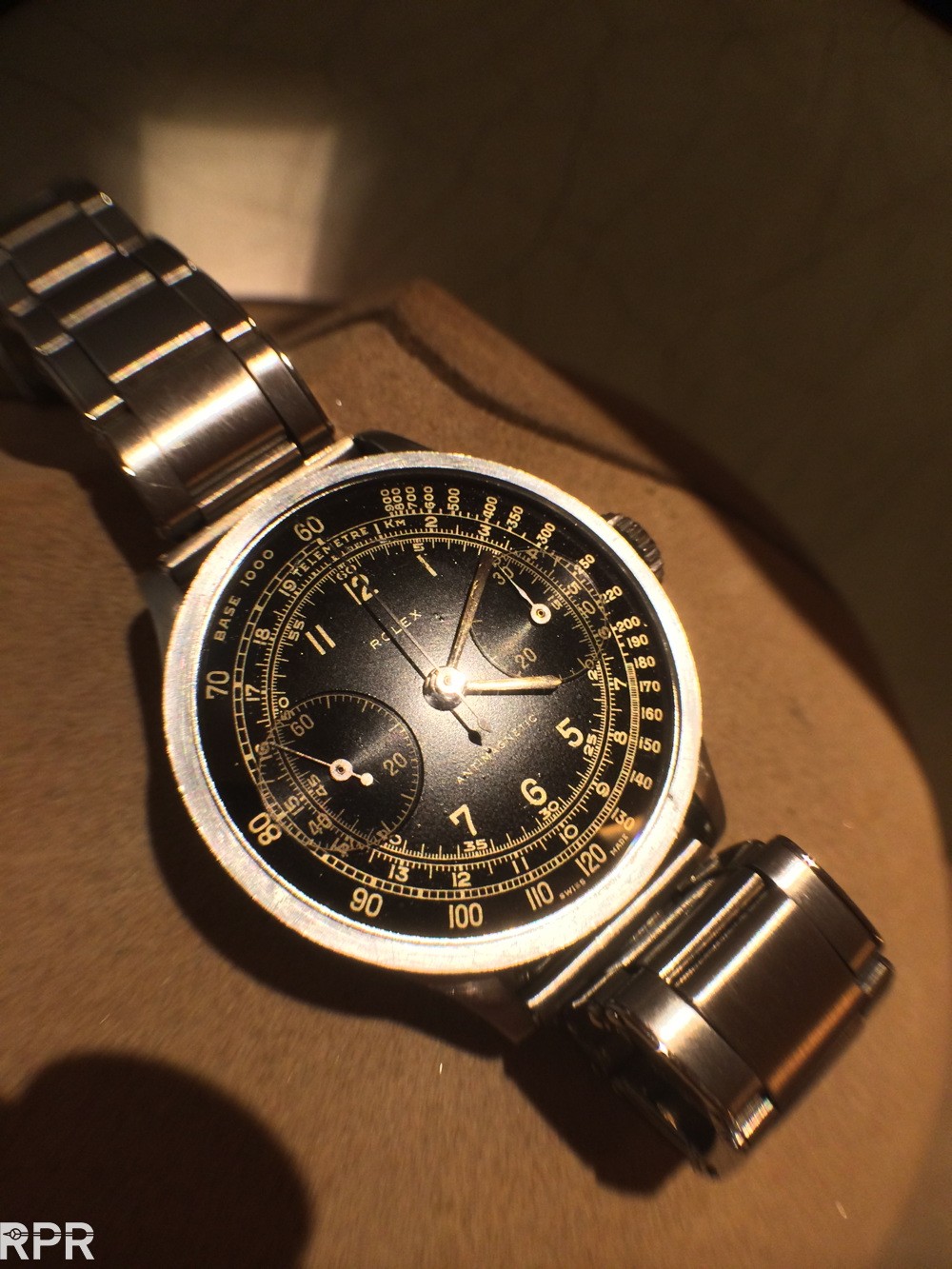 Wrist shot, the blue of the date and moon phase matches my jeans and shoes perfectly 😉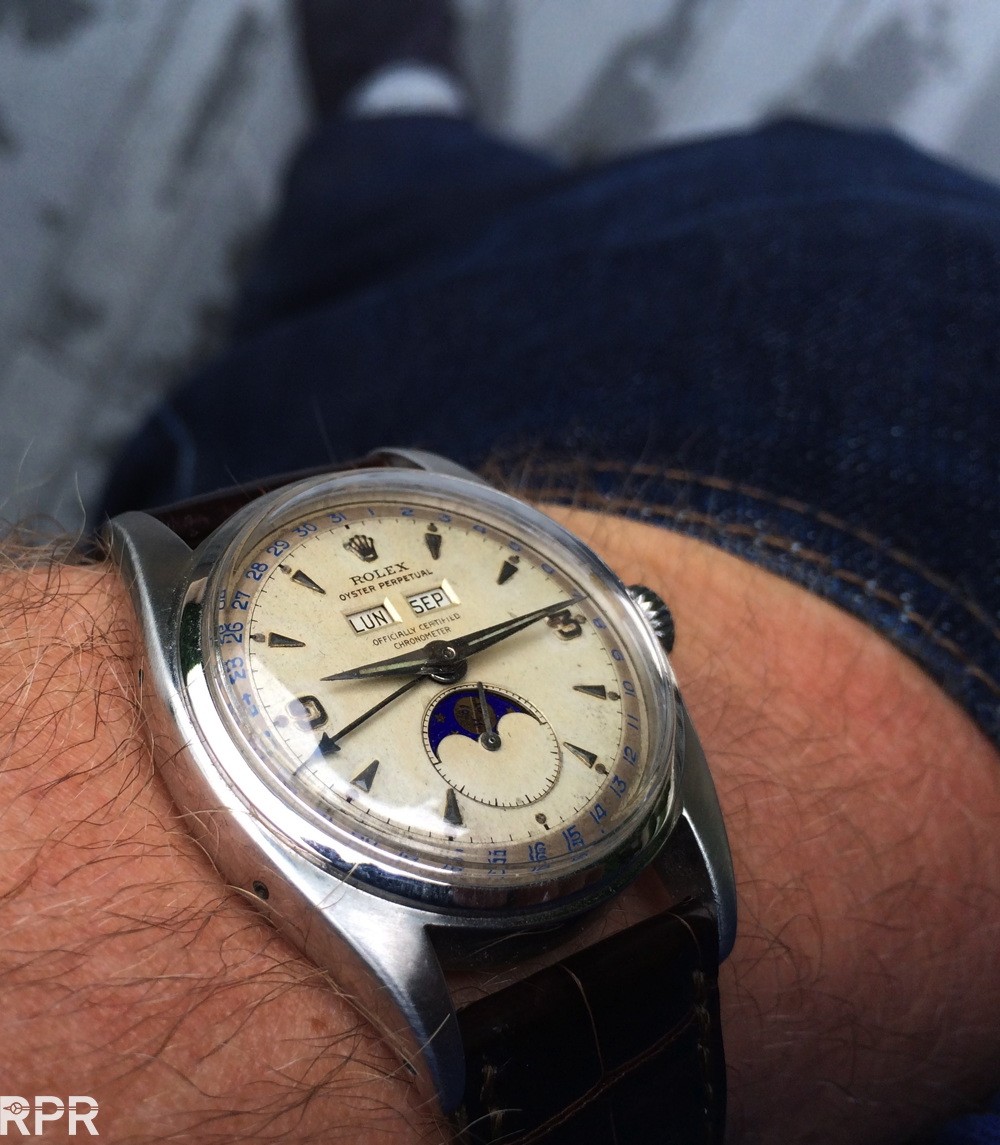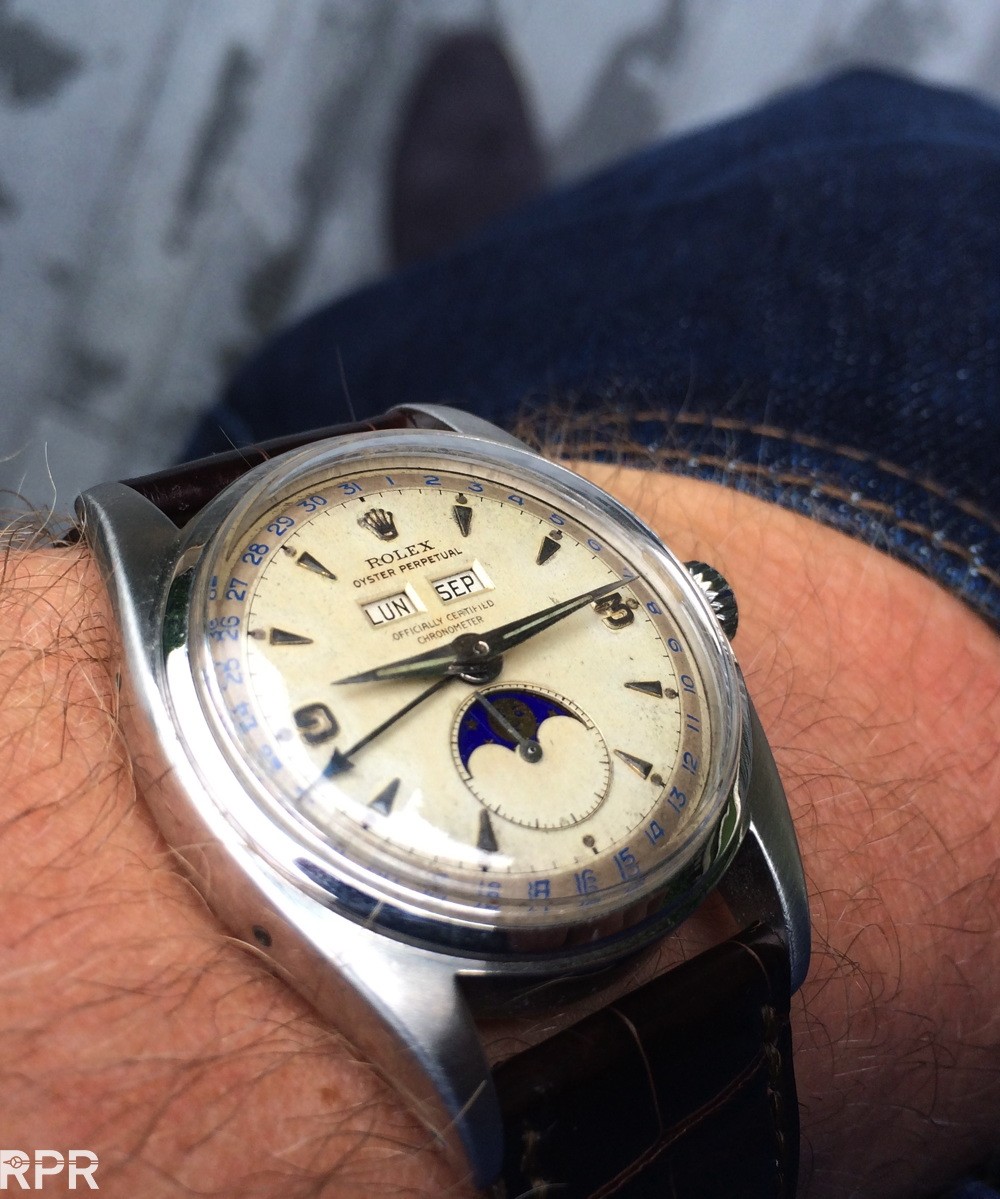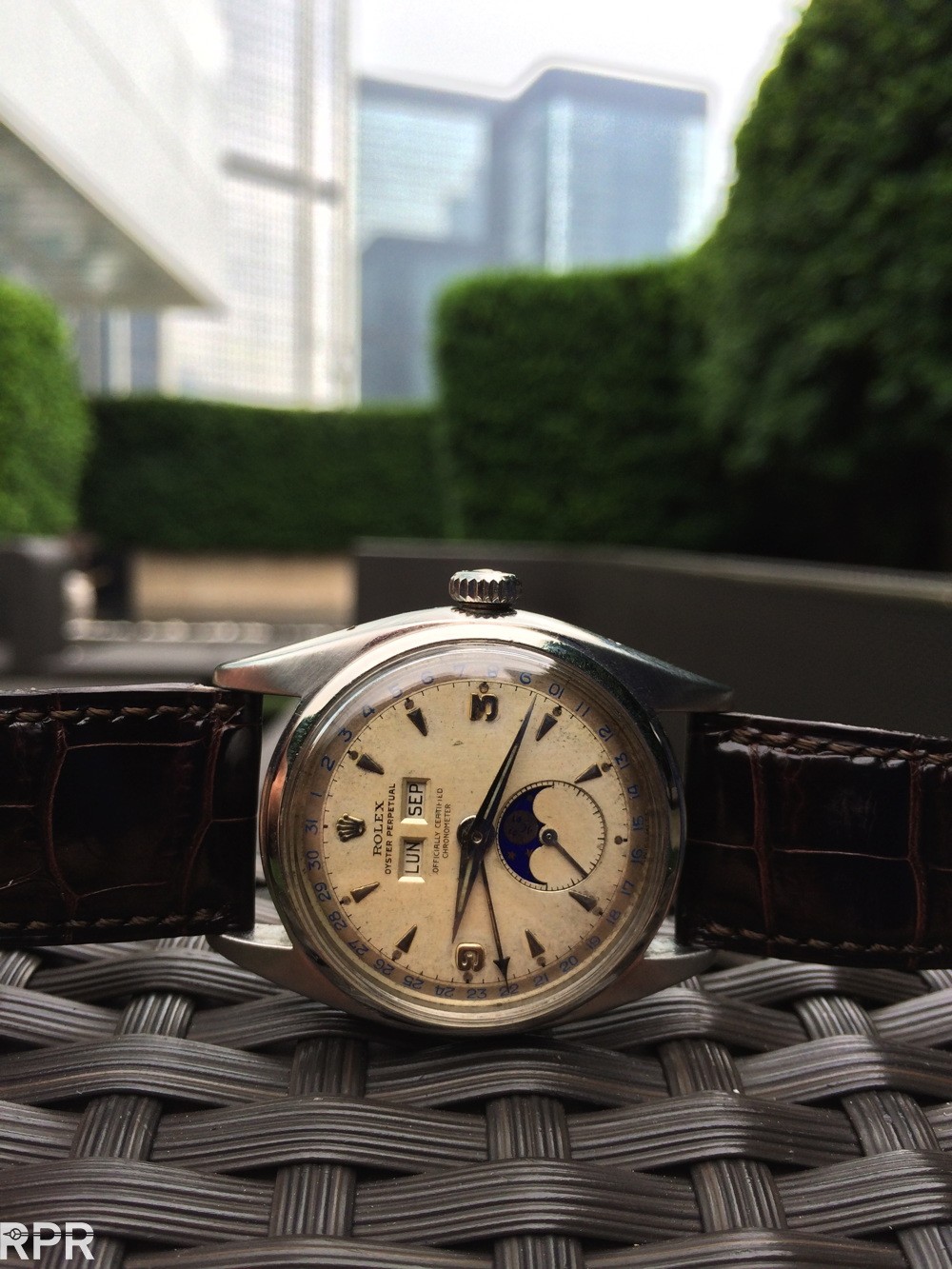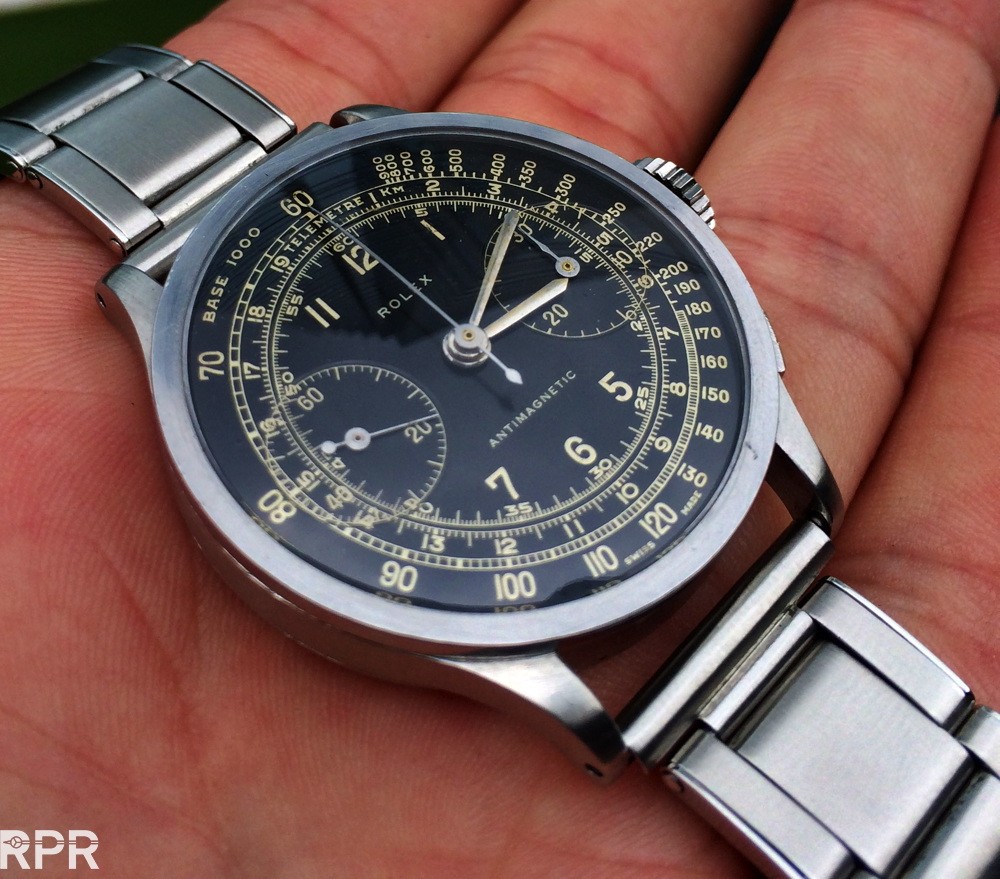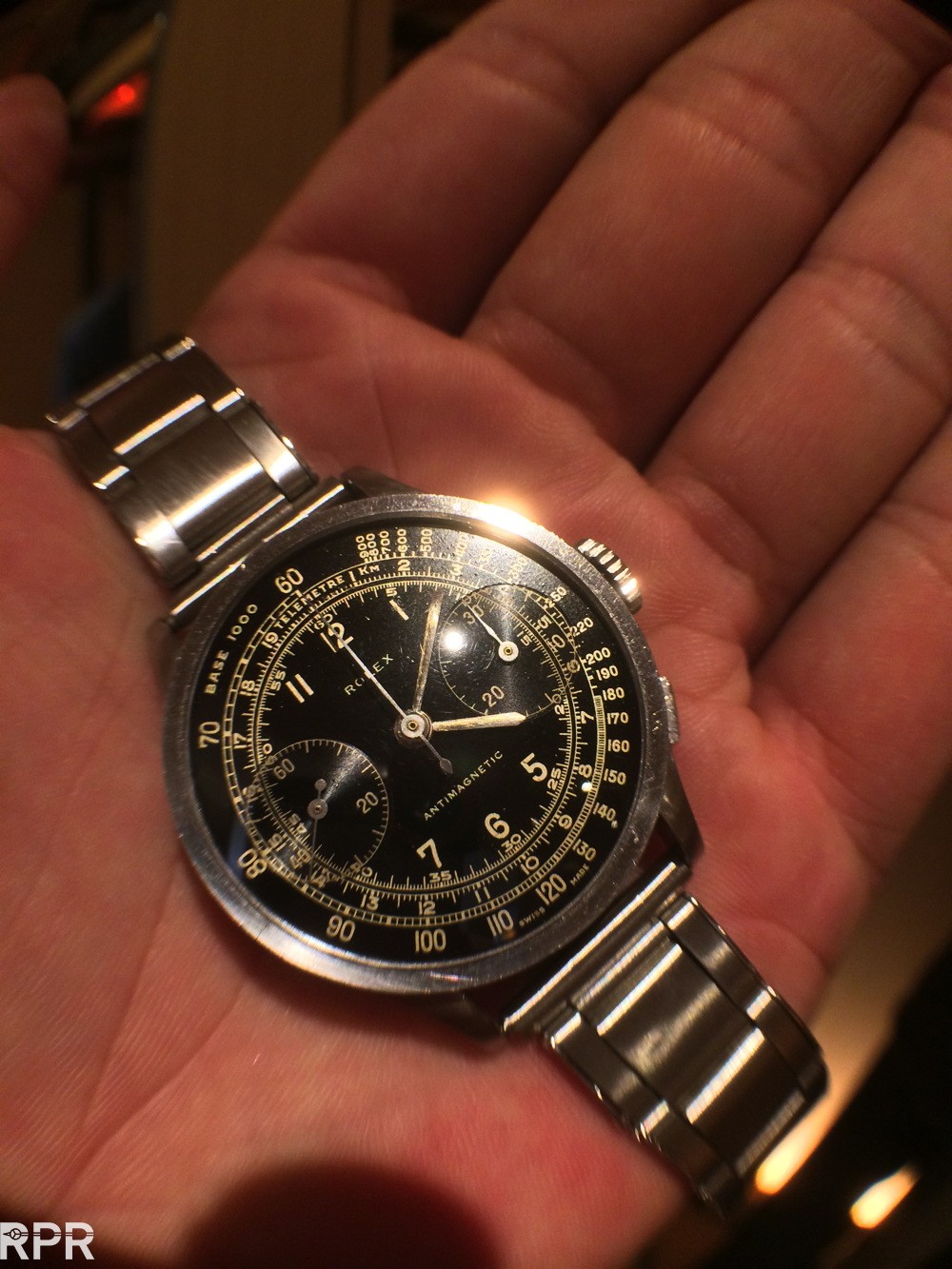 Quickly made some daylight pictures before the storm Usagi was about to come and hit Hong Kong hard but then as you see below, 2 hours before it would reach HK, it changed direction to China. The whole city was empty and abandoned, no one out there and that is for Hong Hong something rarely special.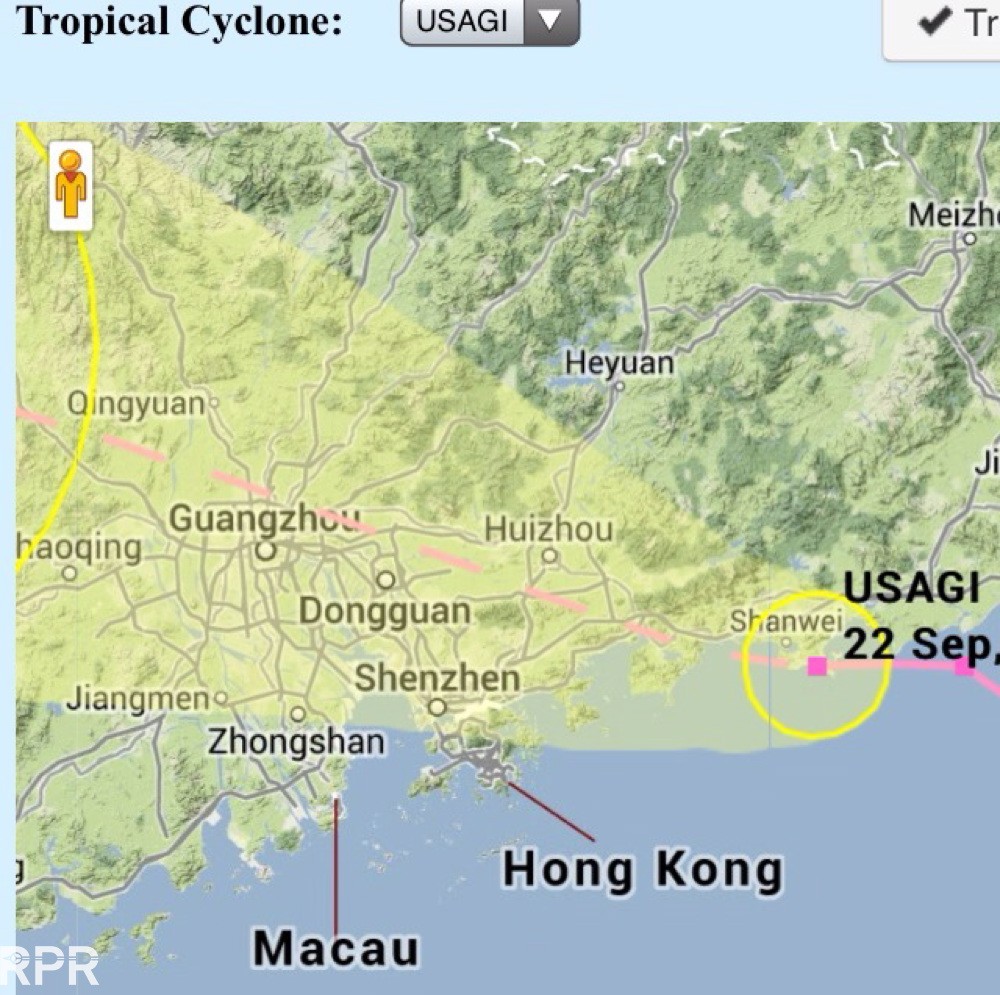 Aventador & Heritage Submariner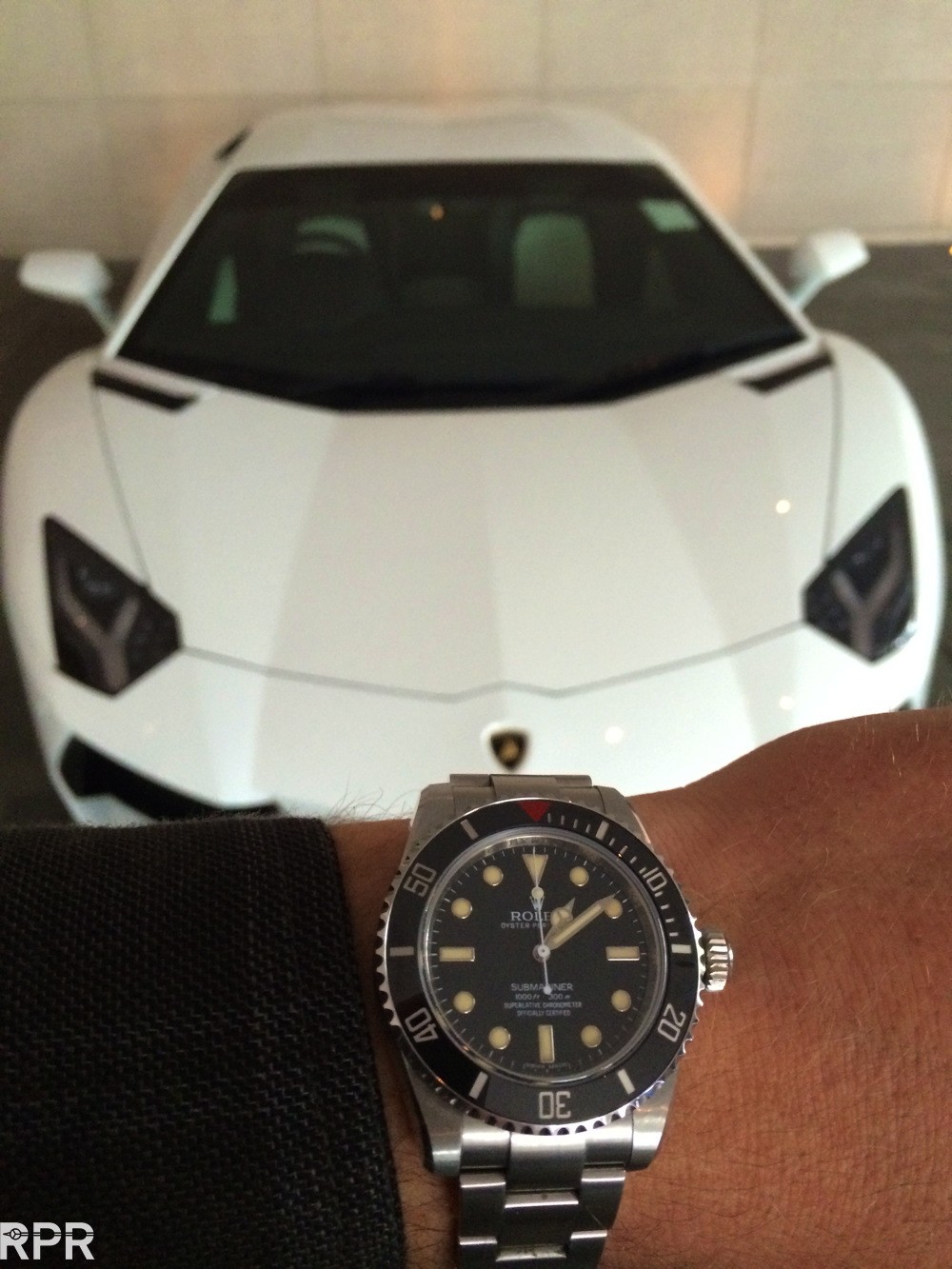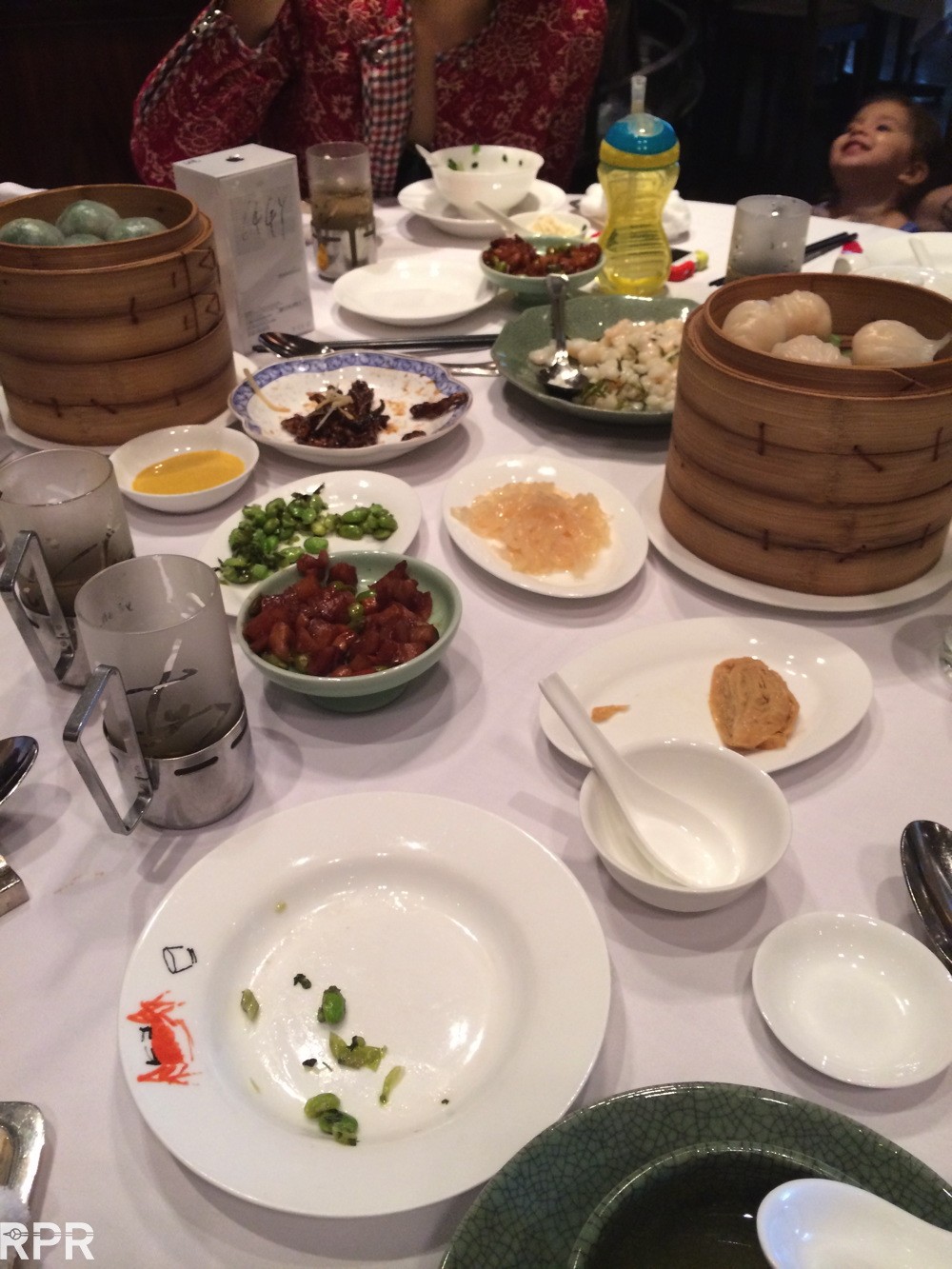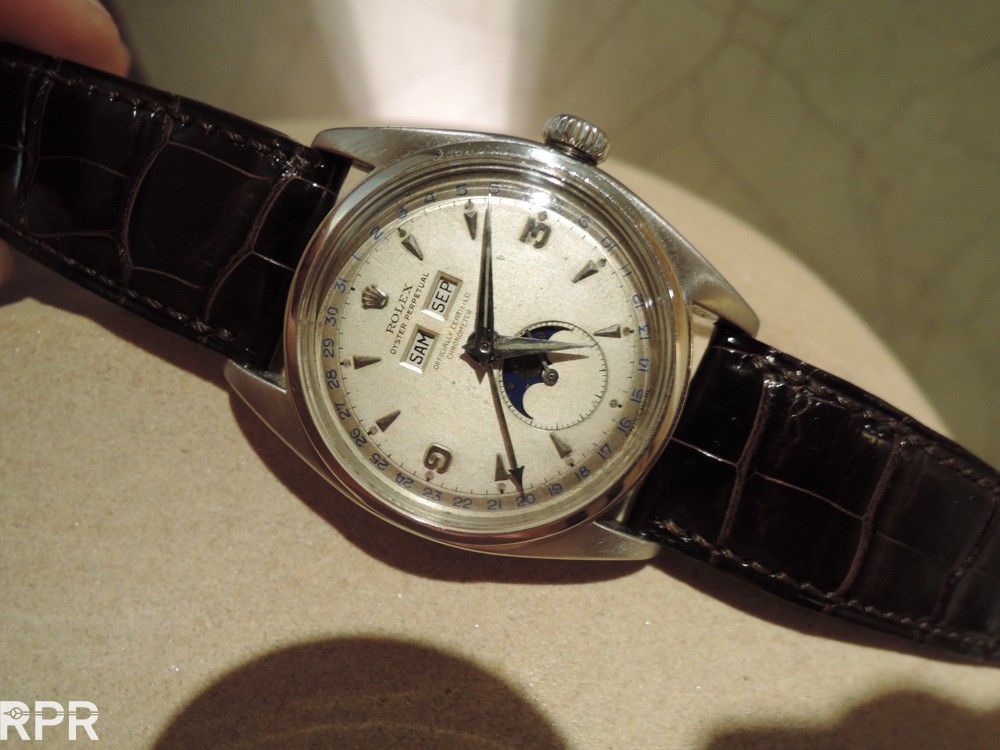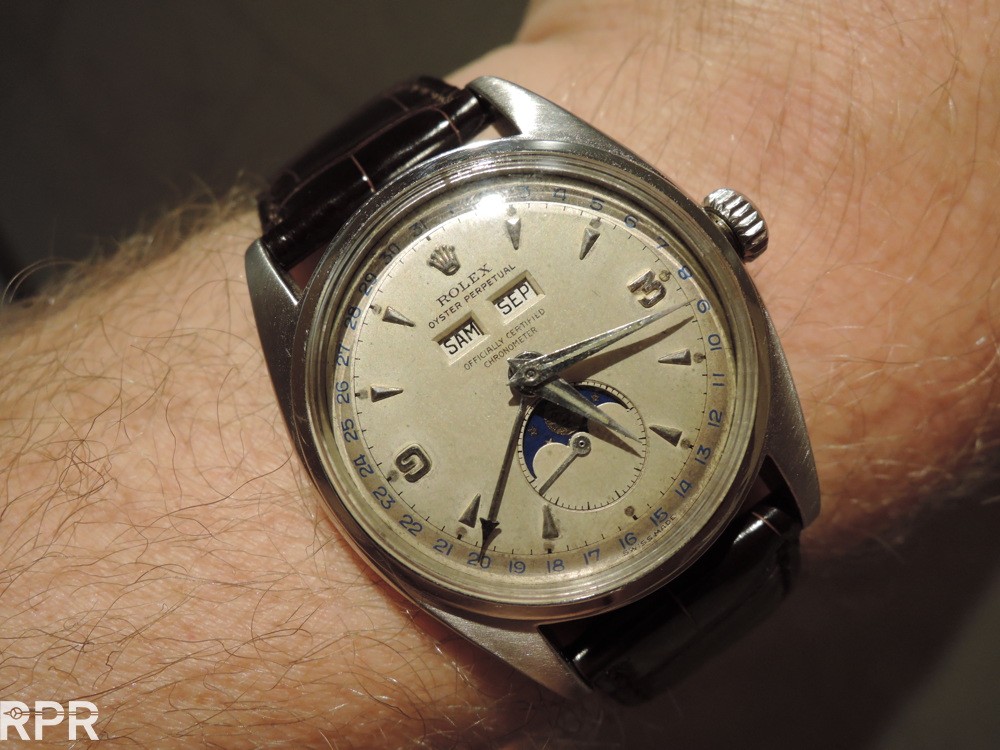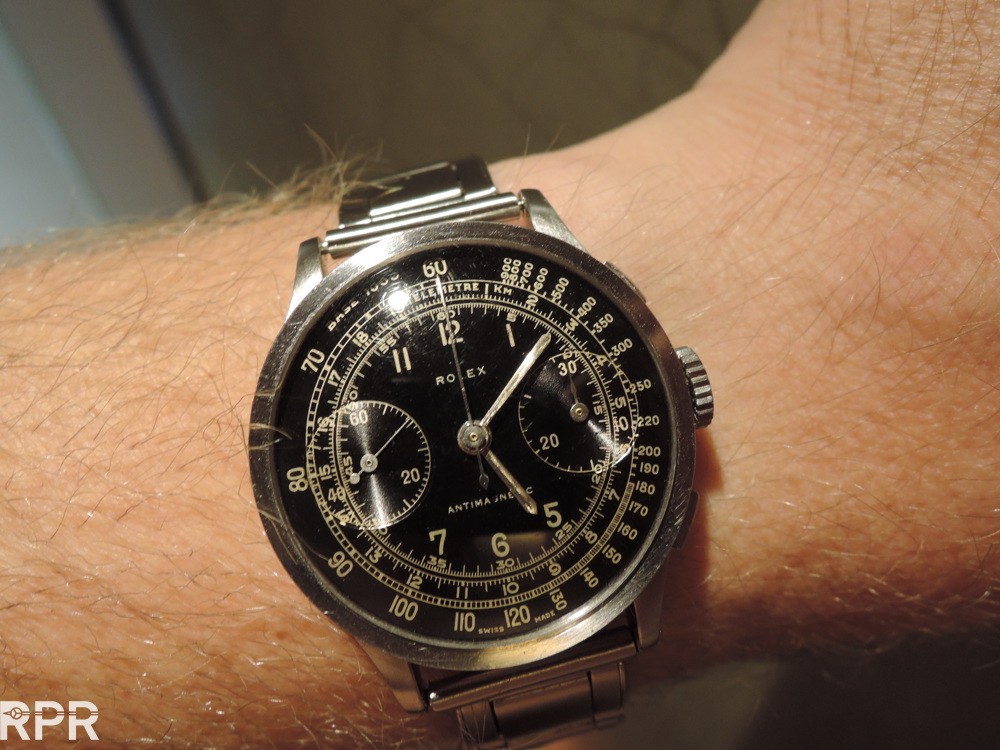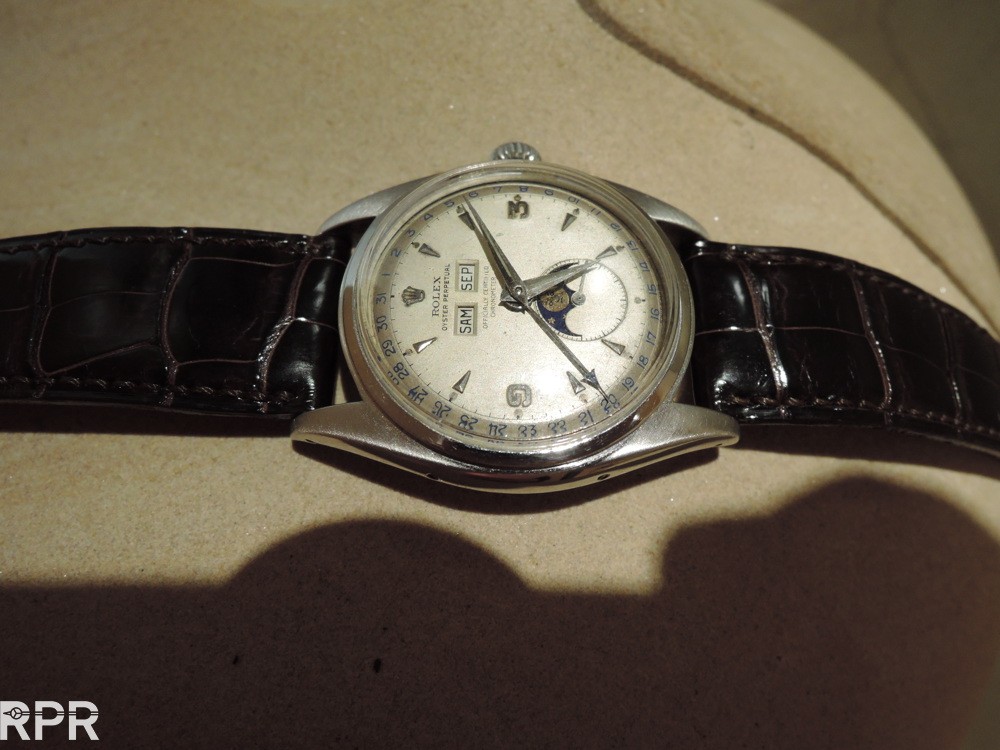 I had a quick stop to see a new Vintage Store in Hong Kong Central by Milan based Max Bernadini working together with some powerful locals, nice result!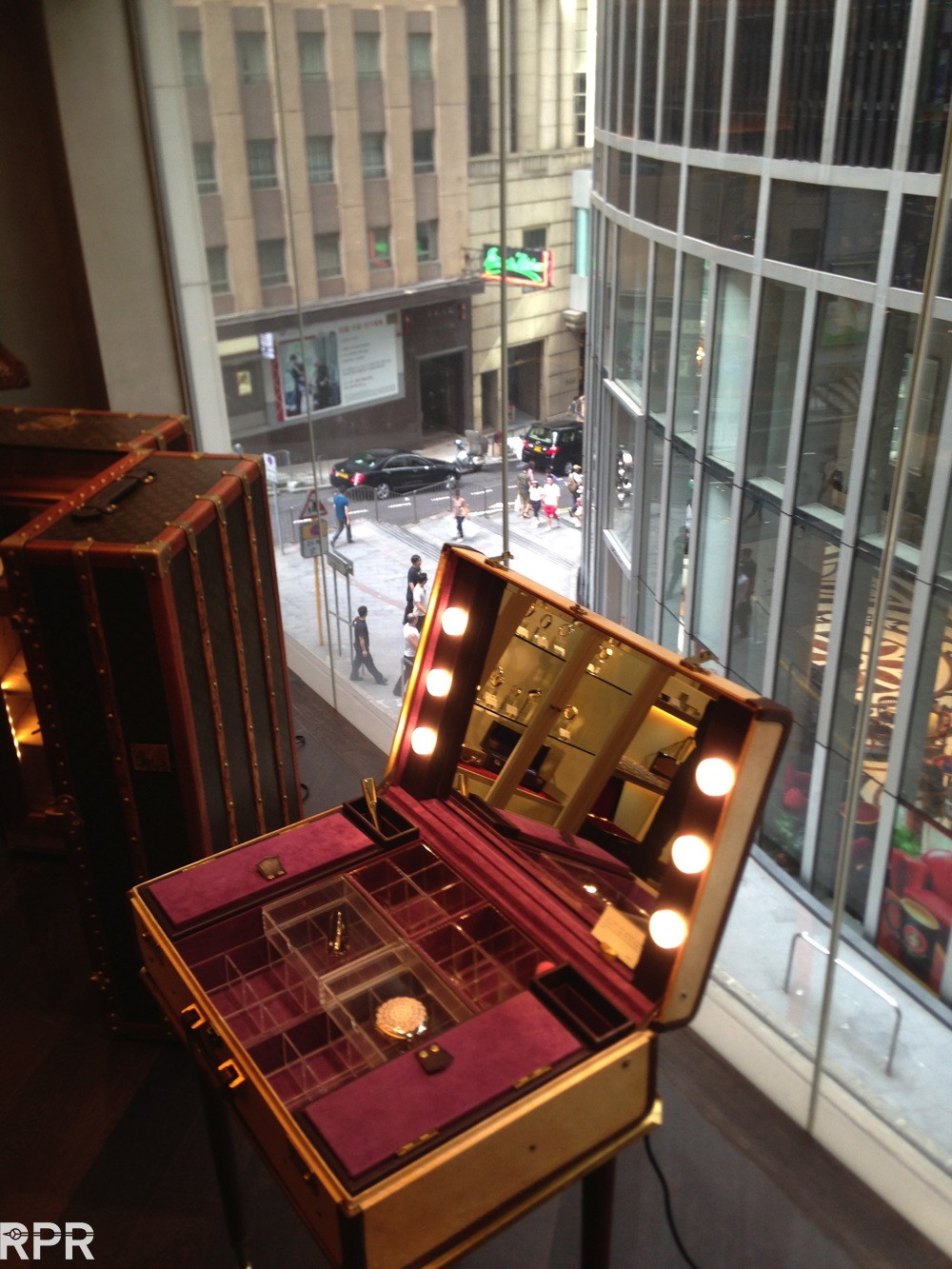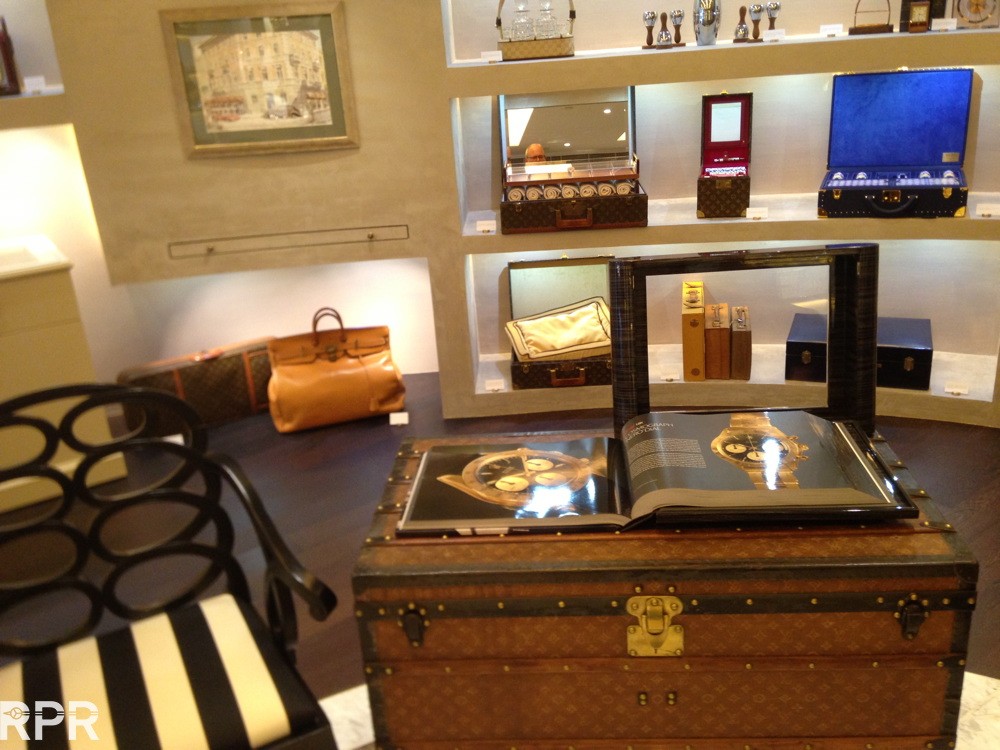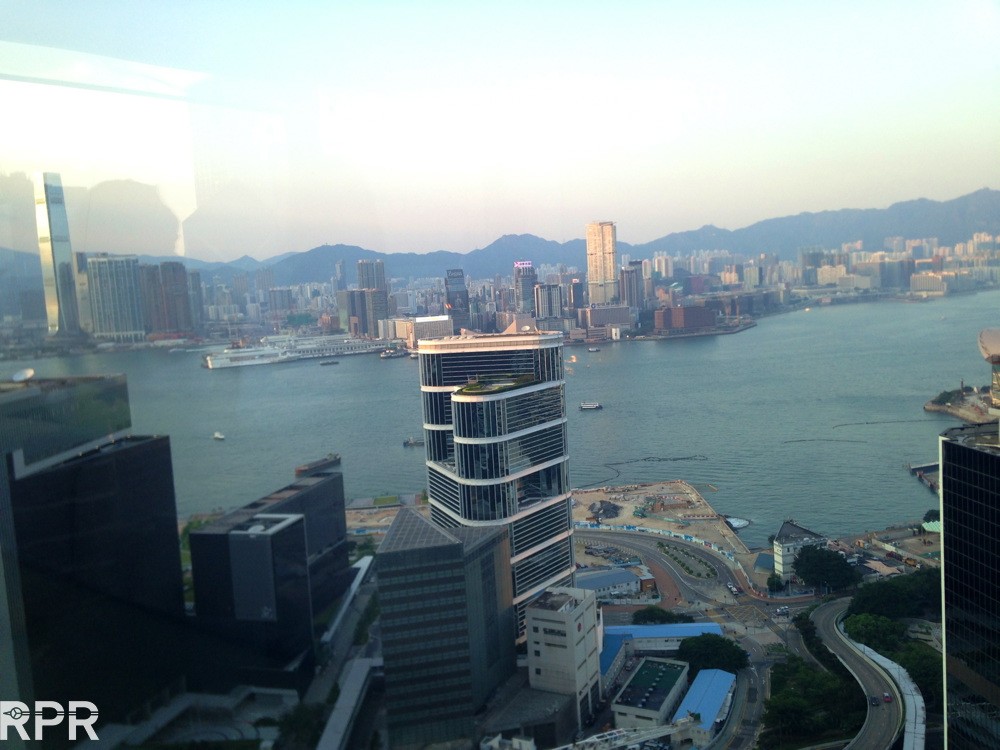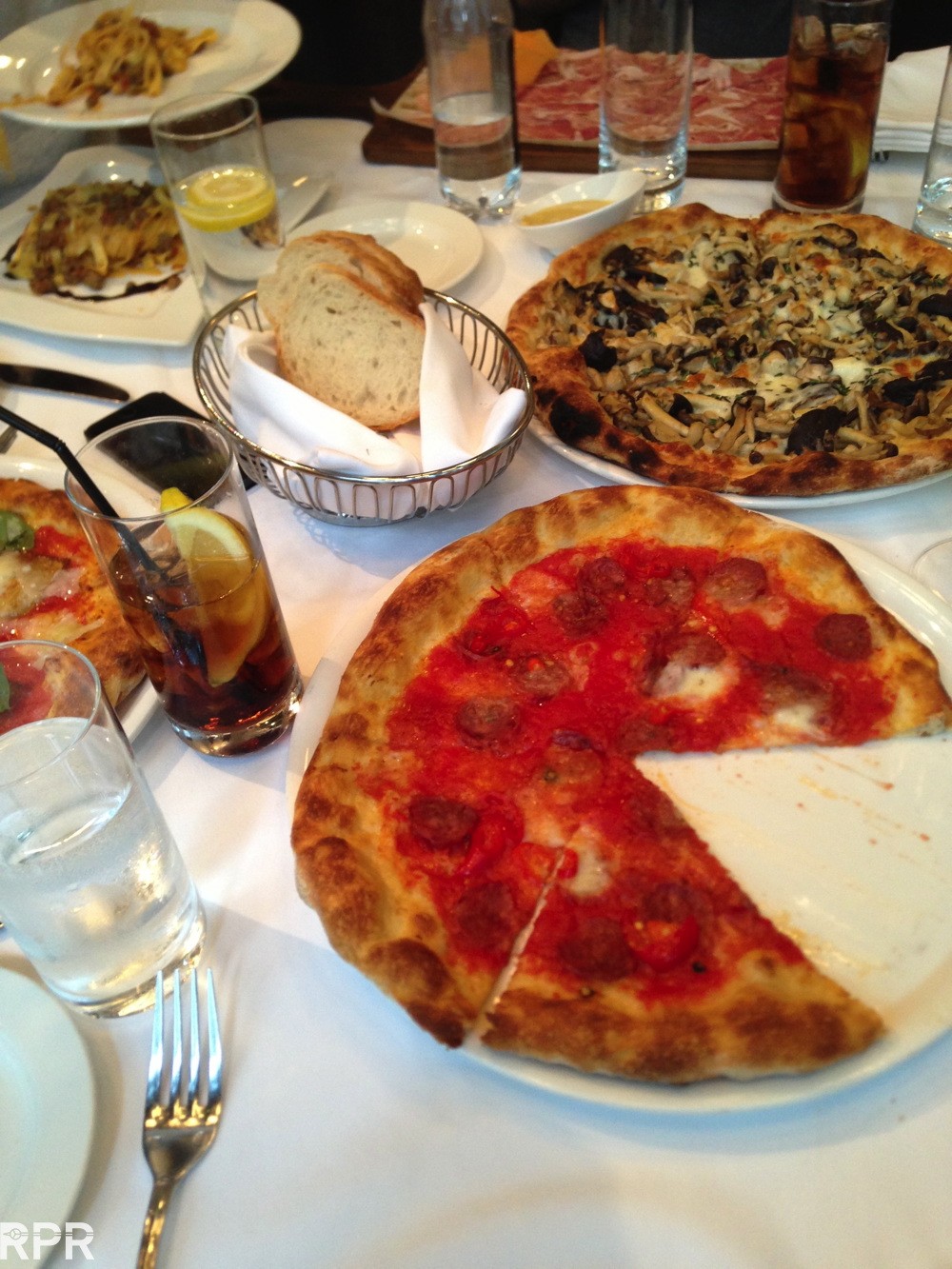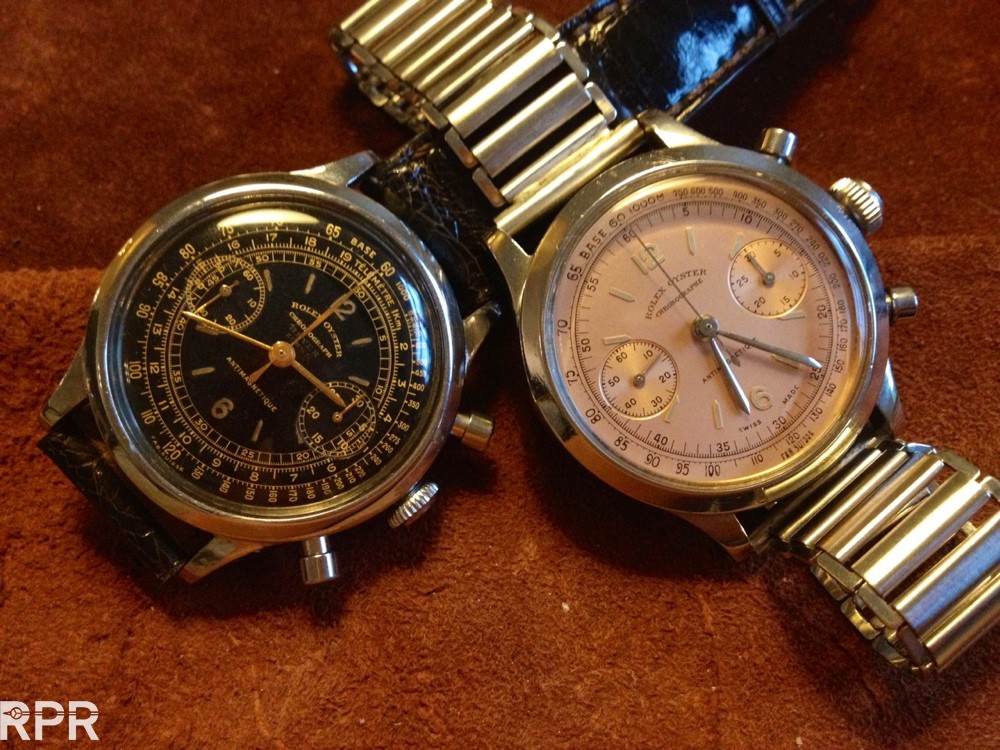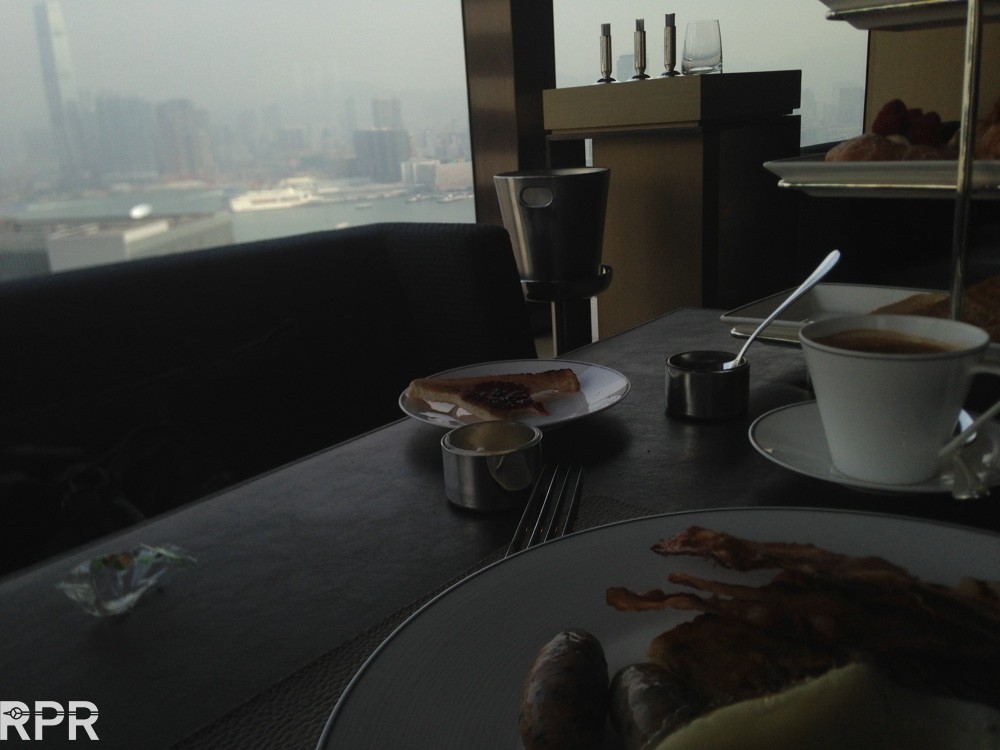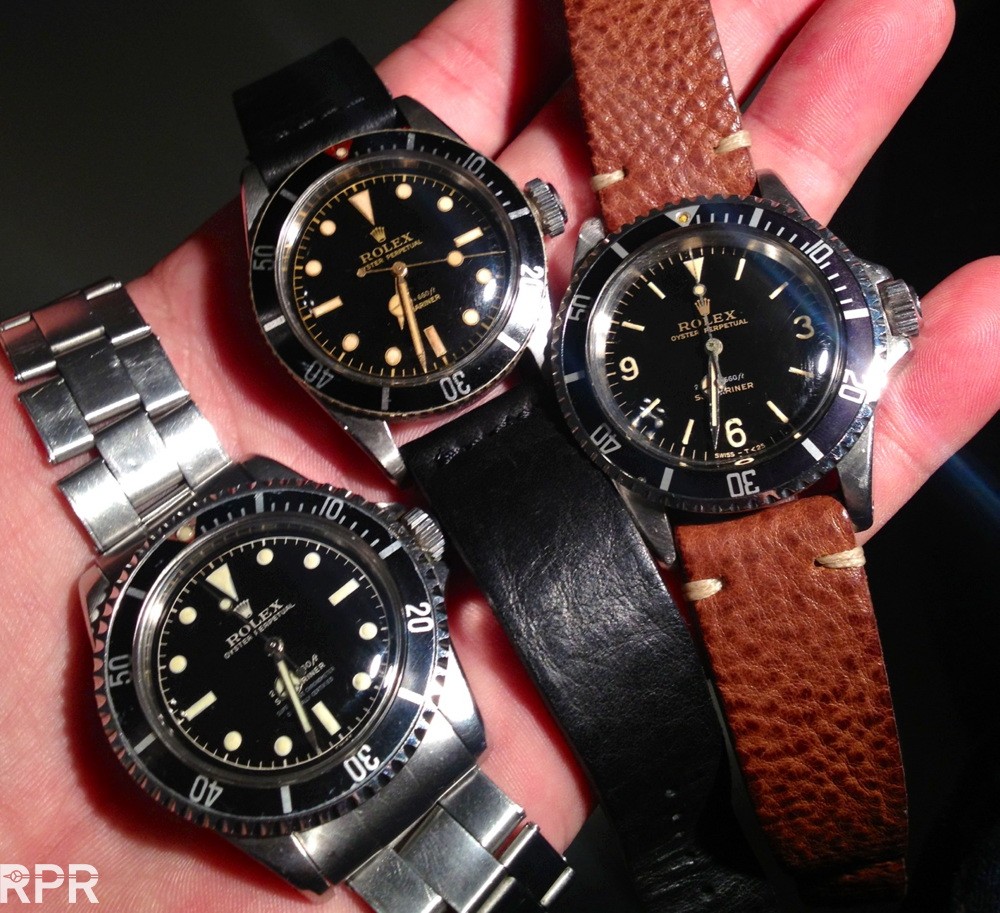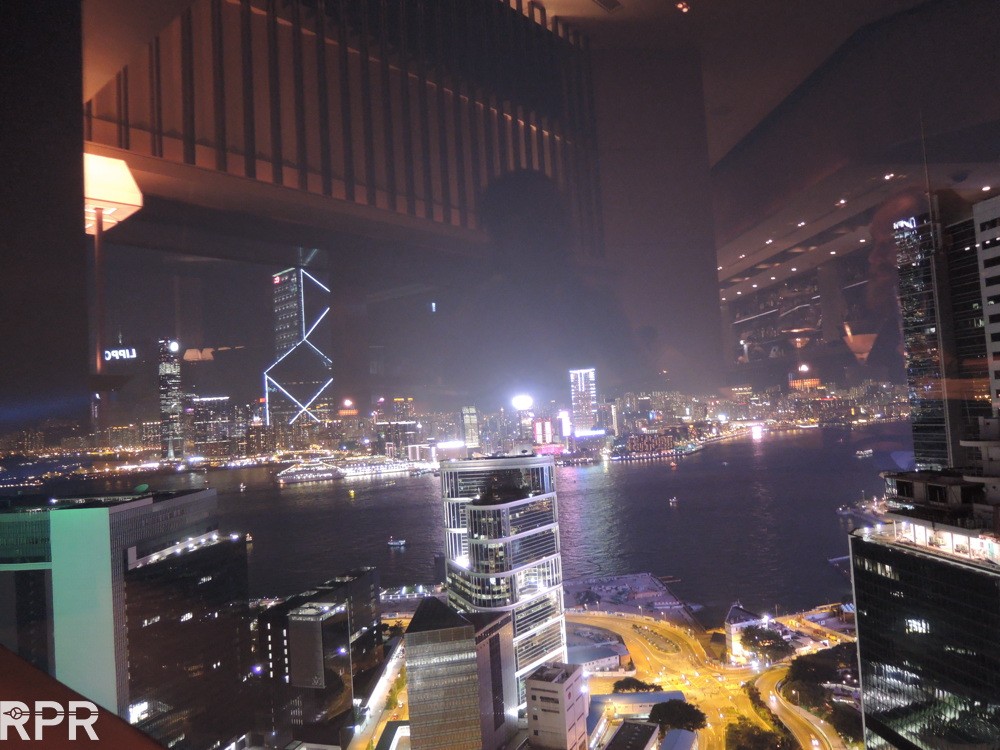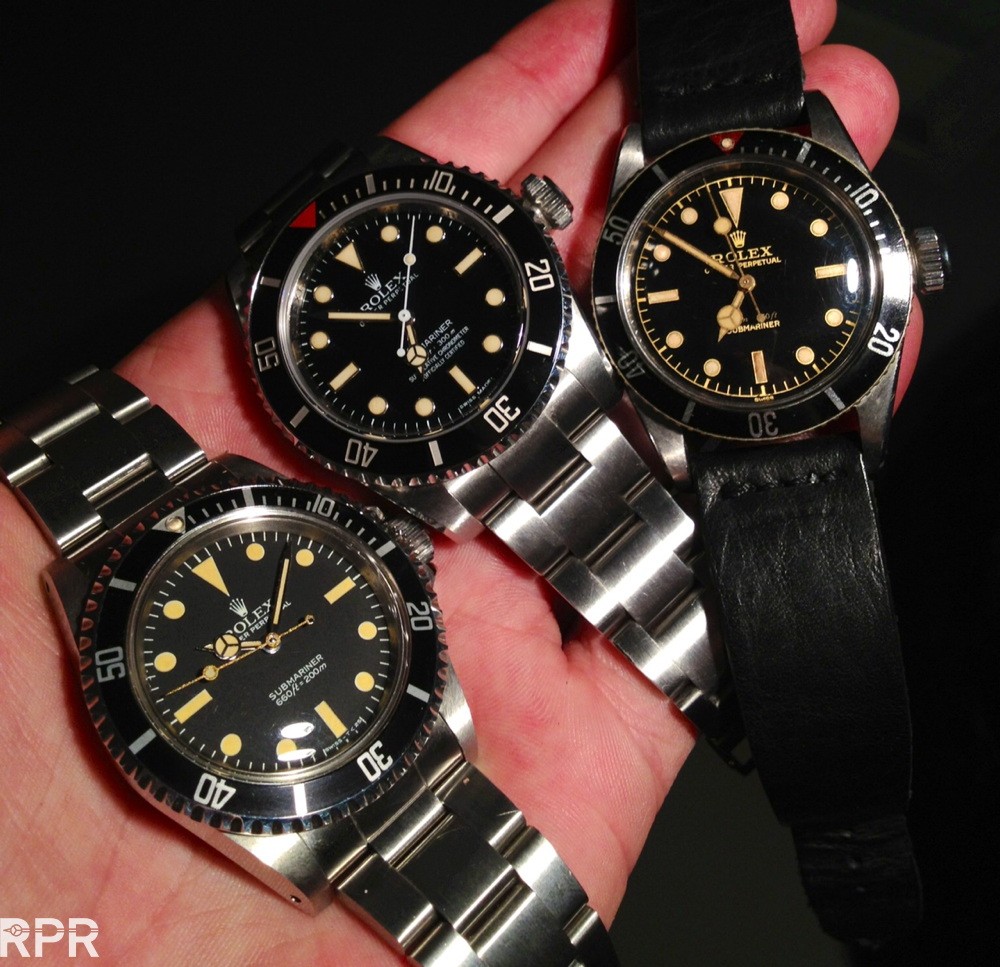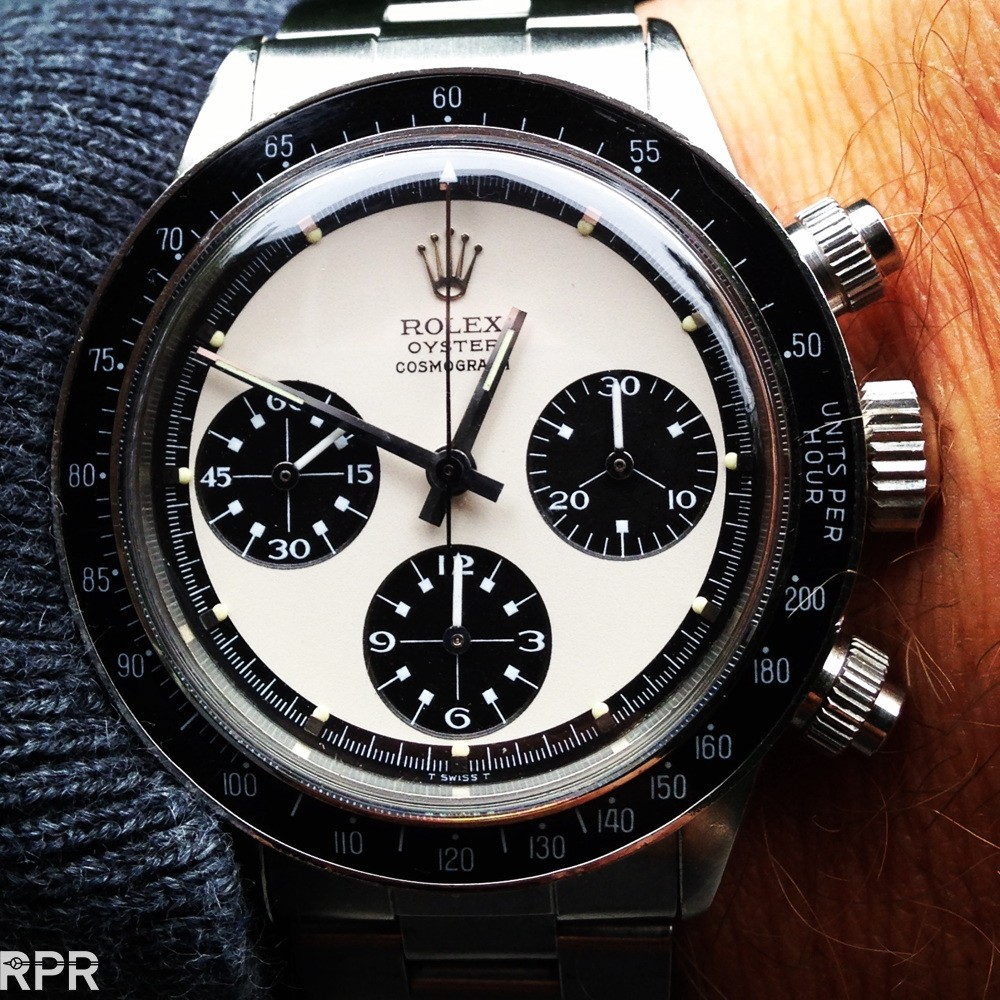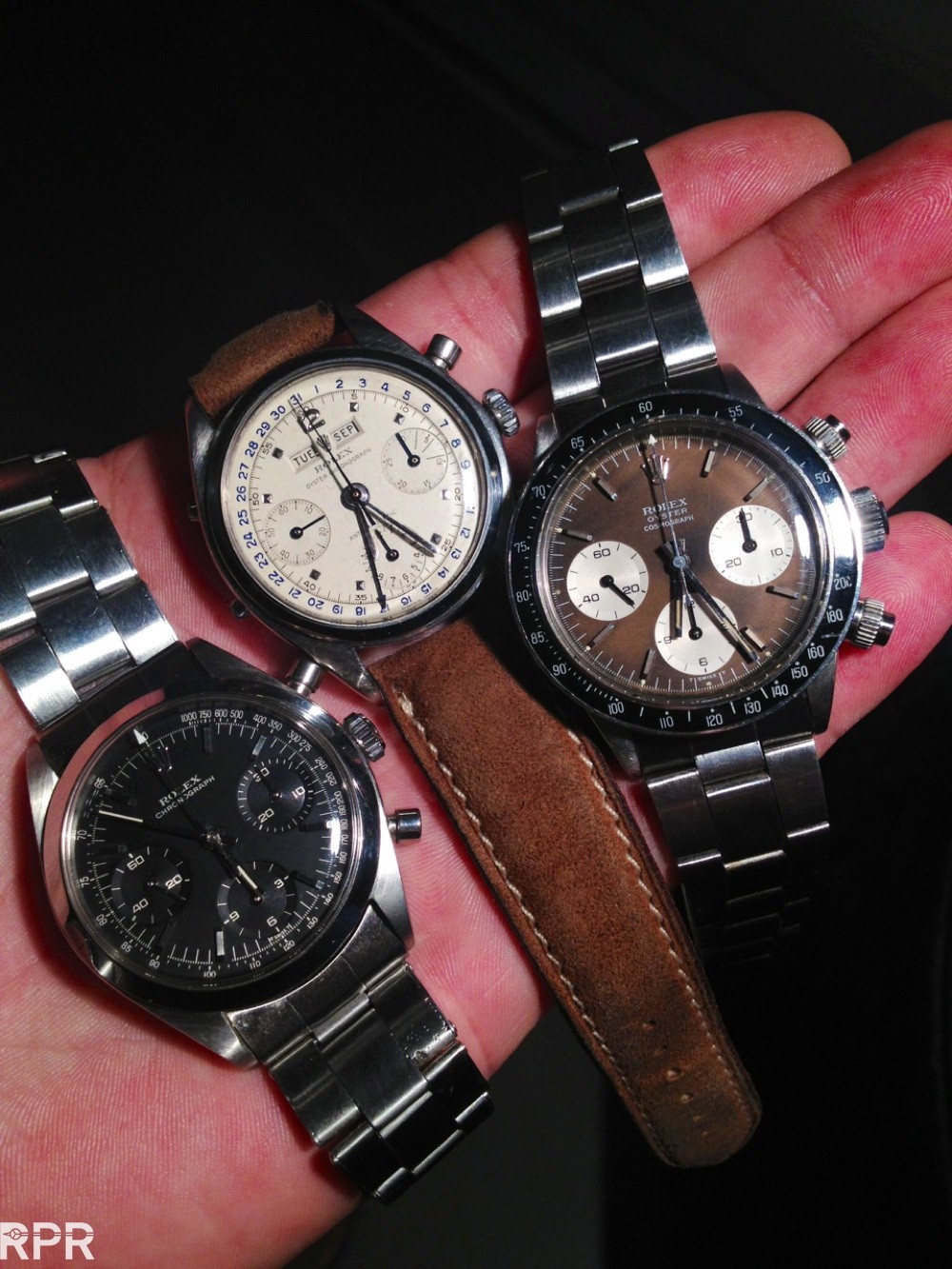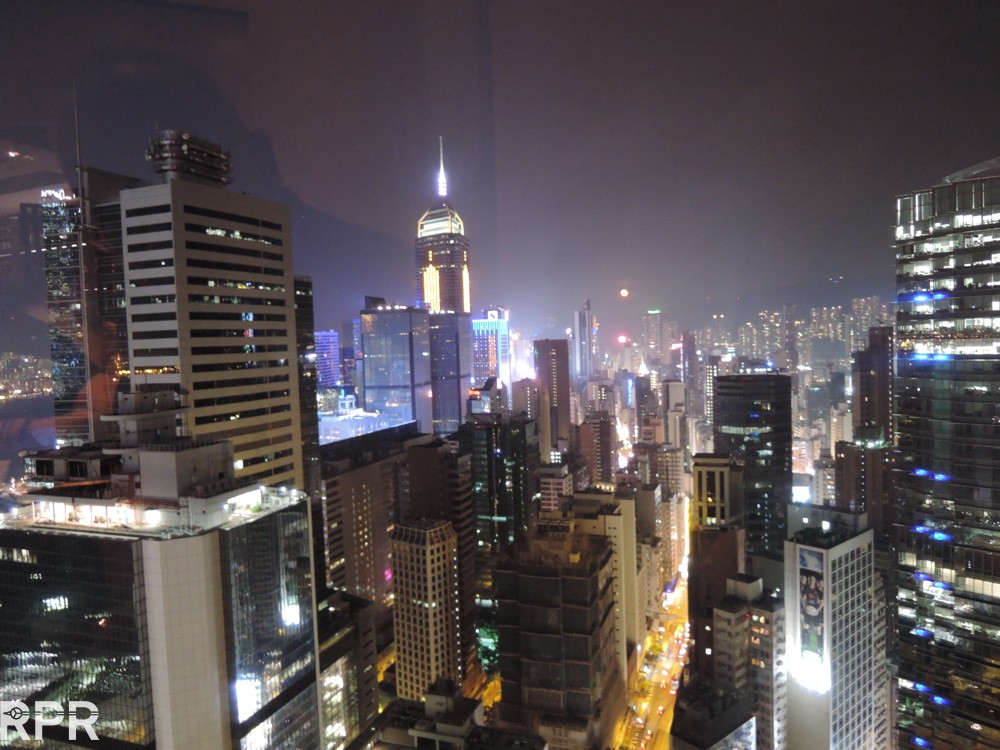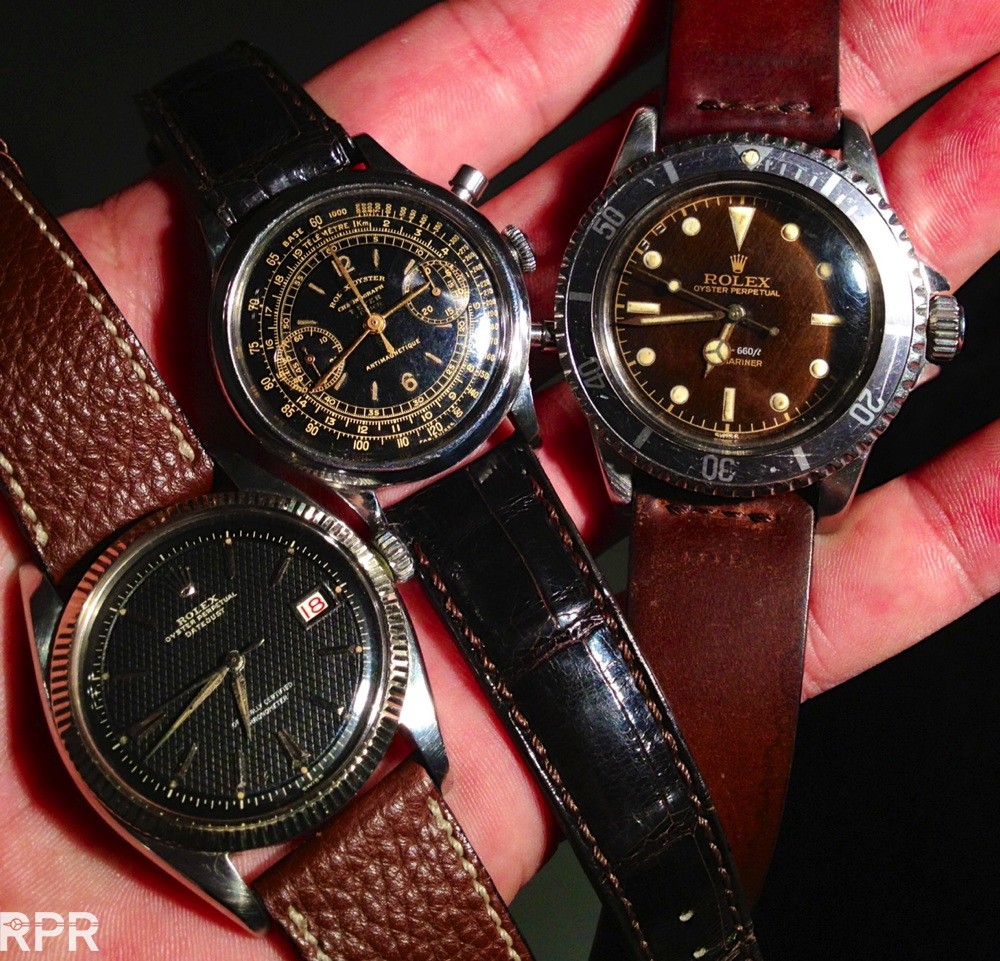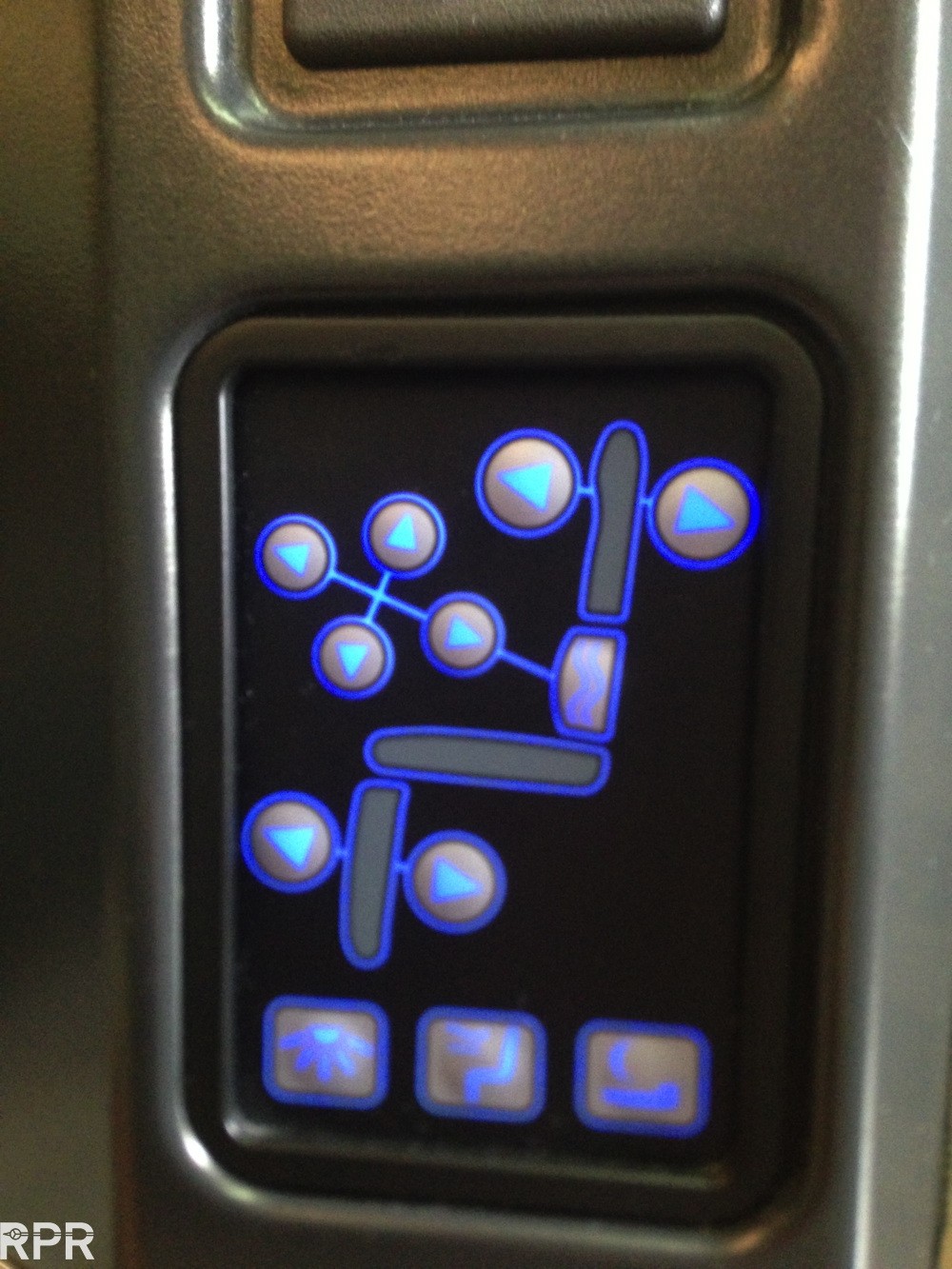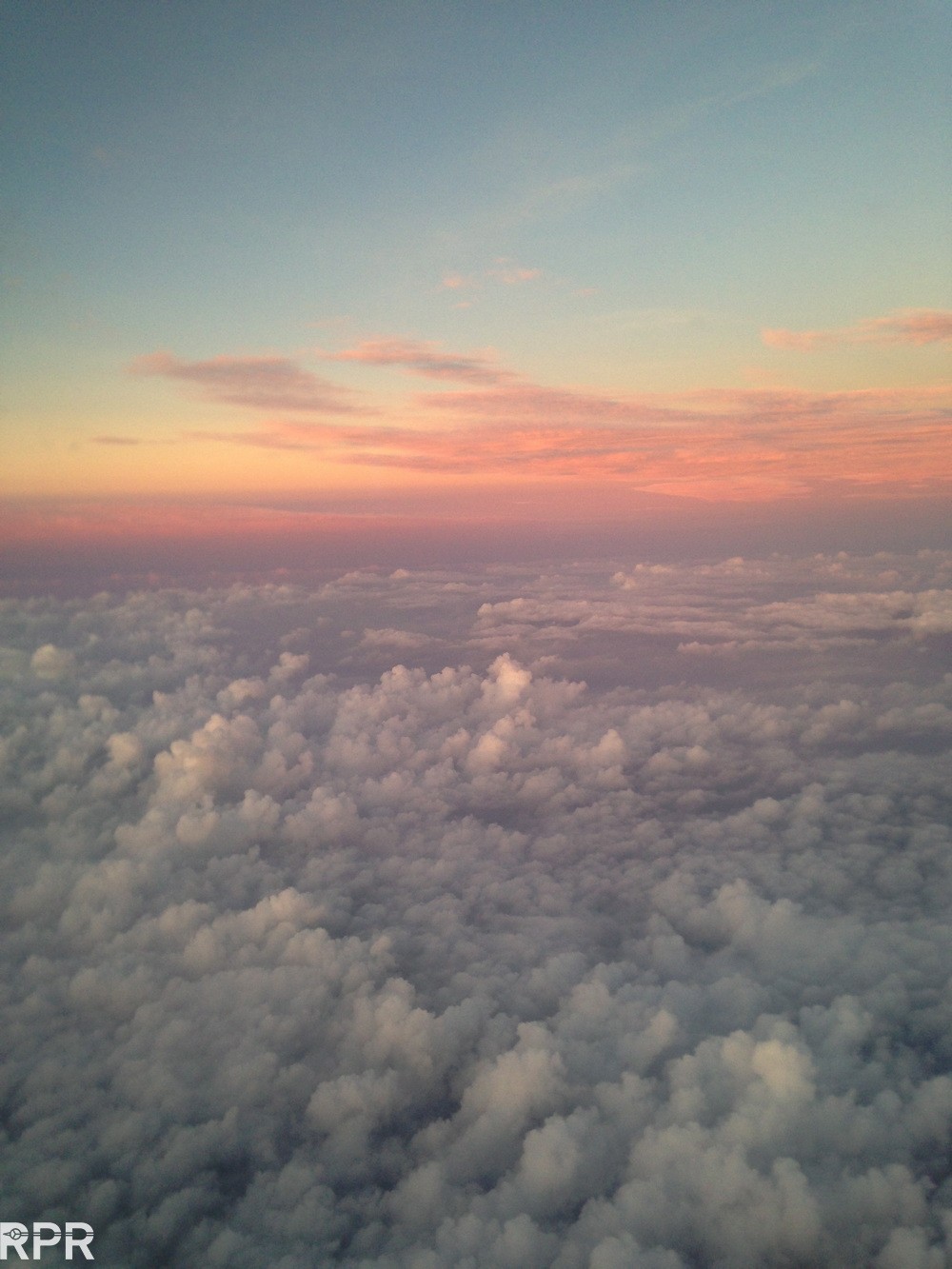 Back home with some presents for my wife, I got the Loupe System, also very cool 😉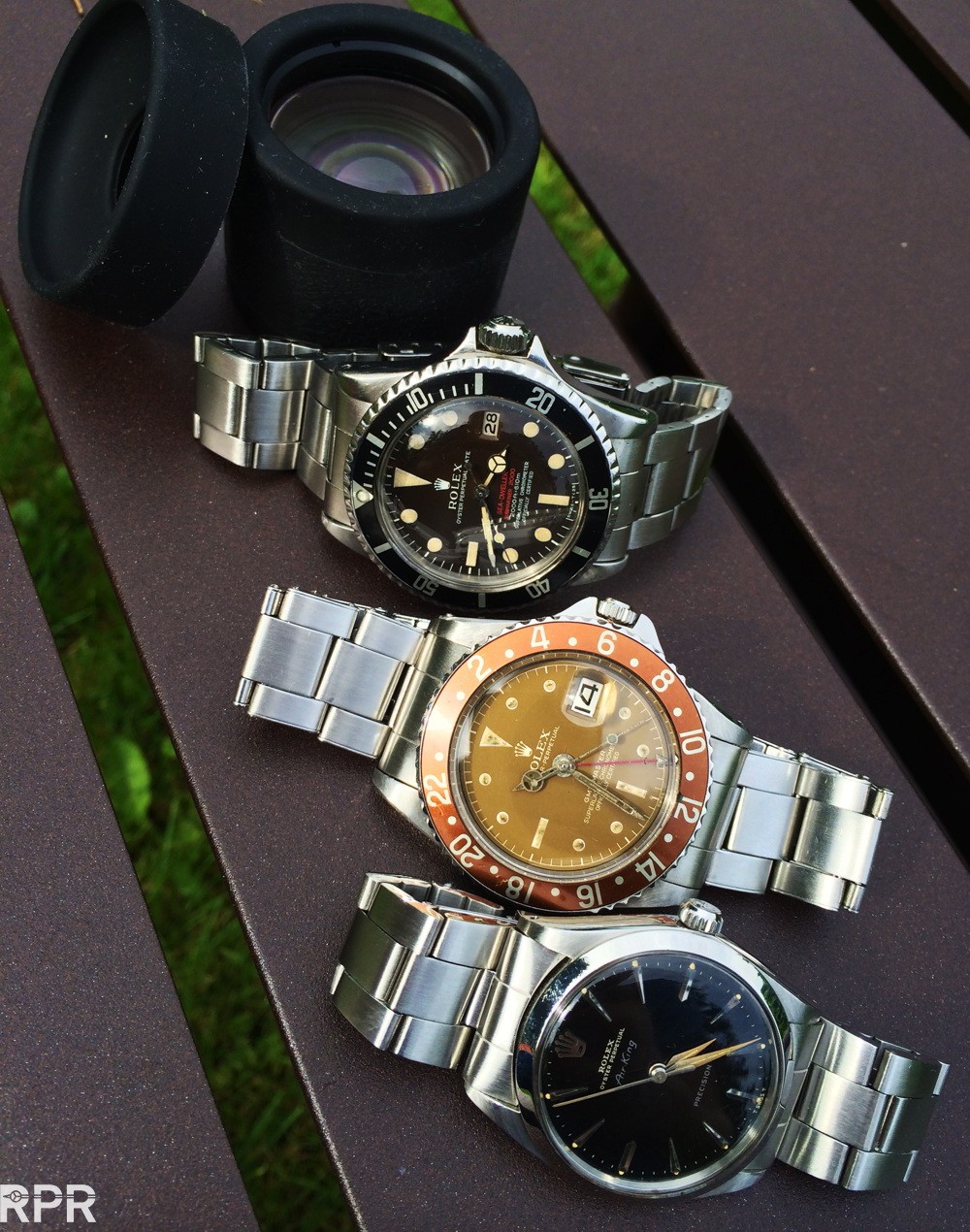 Hopefully I see you guys and girls soon again as it's always a great pleasure to be around with you! Have fun & enjoy life the fullest.