A Vintage Rolex Report about the Geneva Auctions
I love lake Geneva… and the Geneva auctions.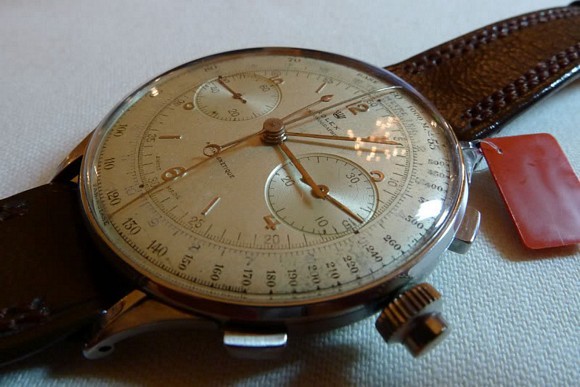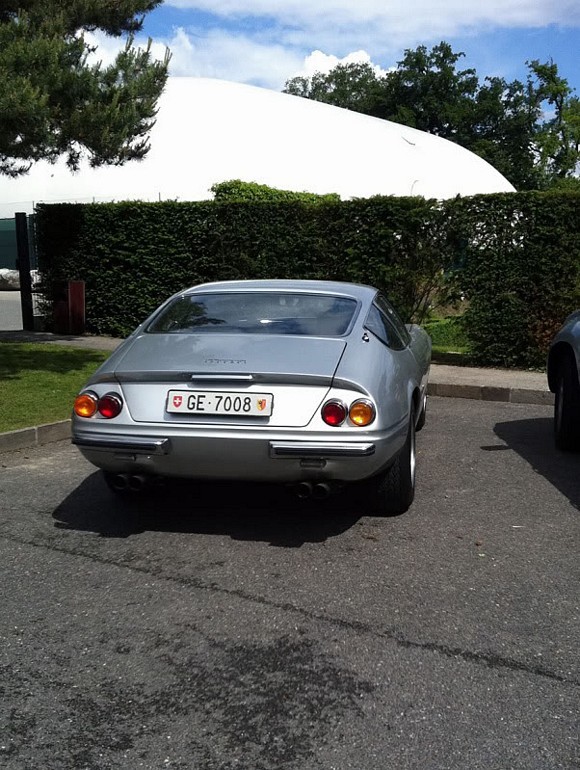 Well it was a blast last weekend. Geneva auctions at Christies, Sotheby and Antiquorum. And for me mainly an event to meet friends from all over the world. Meet new passionate collectors and dealers. Well it is one big social event. Running from one hotel to the next. Having some great talks. Viewing the watches. And mostly having also a look on what is on the wrist of the people. This year… there was the most 'porn'. The quality of the watches in auction was not that great. A lot of watches with issues. Or just not that smiling to me. To be honest. I felt… i am really happy with the quality of watches i own 🙂
But…. in a big discussion we had among drinks some new vision on it all comes to mind. But i will do a separate post on that later.
I have seen about maybe 1000 watches… so it's also maybe a overkill 🙂
Looking at the quality of a lot of watches when you had them in your hand. I was surprised by the results of the auctions.
Prices are UP this weekend. Newmans are back in the game. With reaching prices of 75-90 k euro for pump-pushers Newmans at AQ.
Here are the images of the weekend. The welcome was still sunny and we started the tour along the auctions…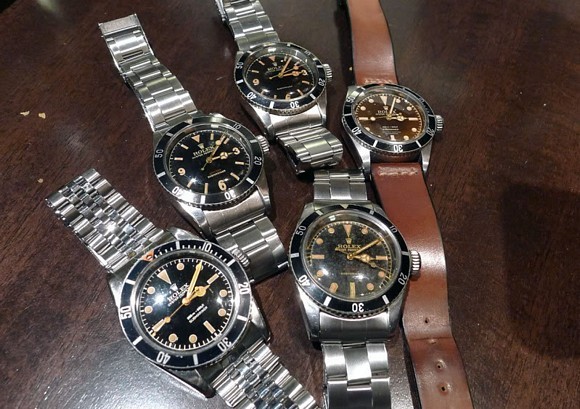 Sotheby: Panerai ref 3646 California dial..
Patek Philippe perpetual moonphases, ref 2499..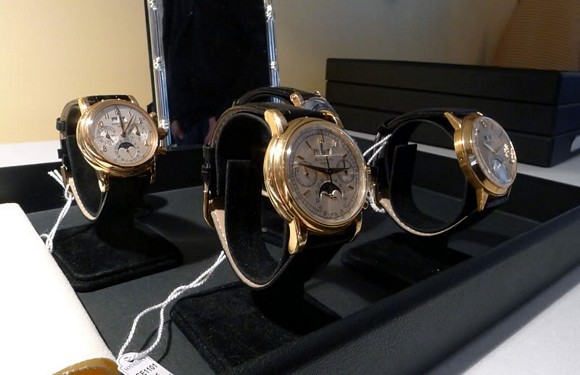 In real life this one was not great… Rolex RCO Daytona Paul Newman
The critical audience… 🙂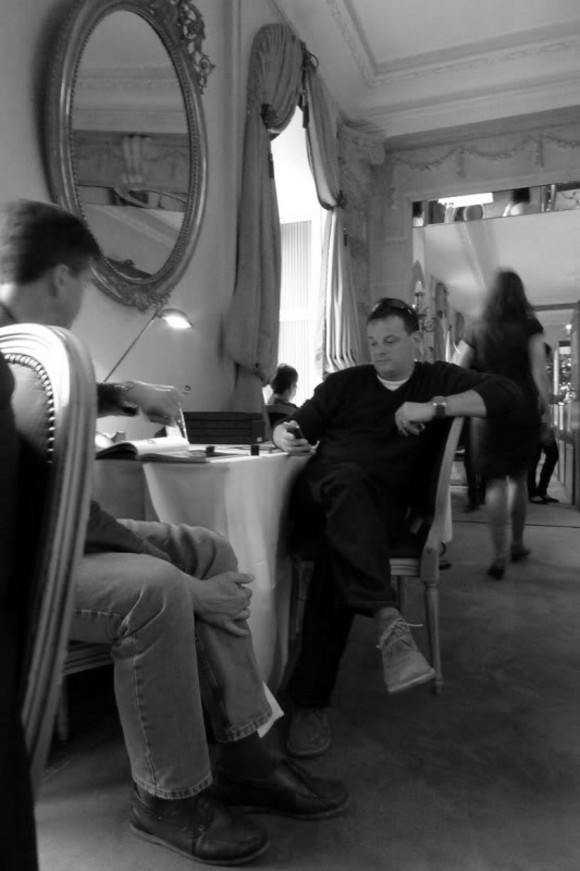 See the quality….
This one had some mhhhhhhhhhhhh…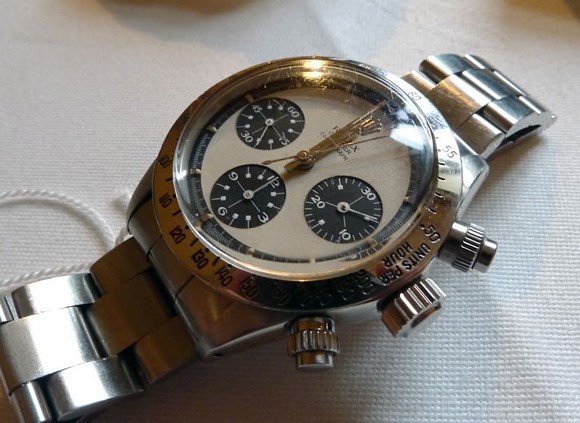 And out to the next. ANd as often… great watches are on the wrist of the people you meet along 🙂
This one is from a friend. Killer!!!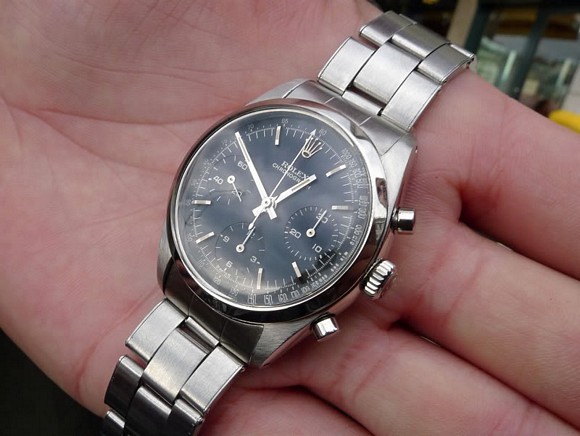 We went to Antiquorum.
Also this one was not a stunner to me..
The Comex ref 5514 (701) non helium valve went real, real high… over 140K euro…
Some break at a great place.
And on we went to Christies… at the great hotel along the lake.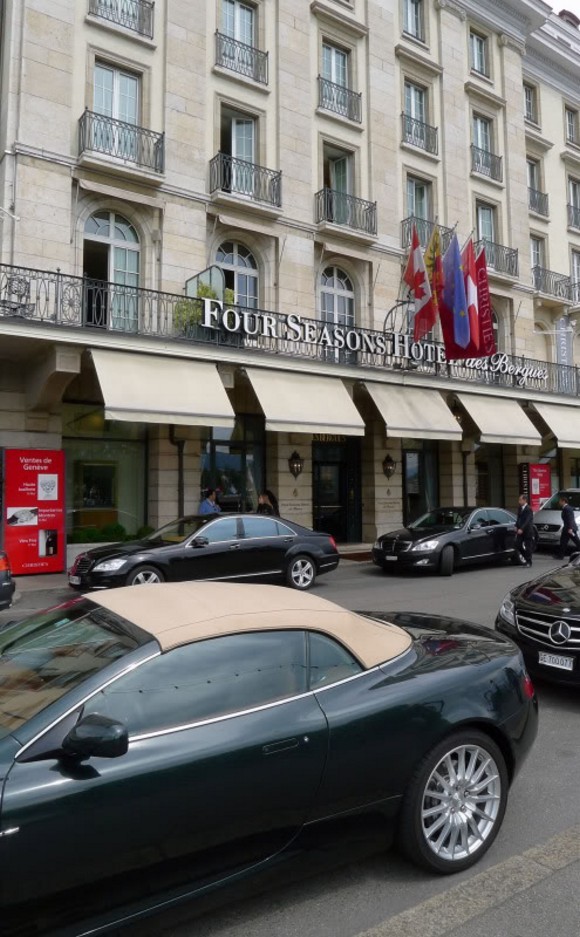 A lot of interest there. And some good space and friendly people to help you to have a good look at the pieces.
The highlights for me of the auctions where at Christies this year. Rolex Daytona 6269 and gold GMT Master 6542
It went much higher then i expected… Rolex ref 4113 Big Split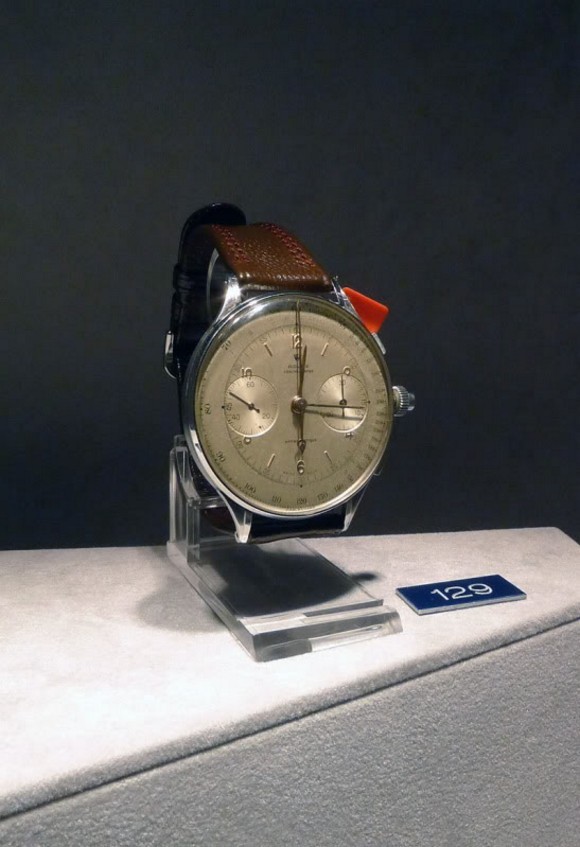 1.16 million USD! But then it is a rare bird… only 8 known yet of the 12 made. But i have seen 2 of them last weekend 🙂
Cool Longines Lindberg…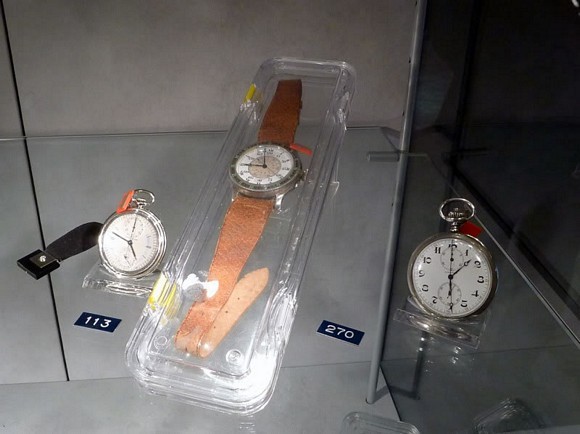 Hillary Tenzing Edition No. 88/88 sold for $104.568,=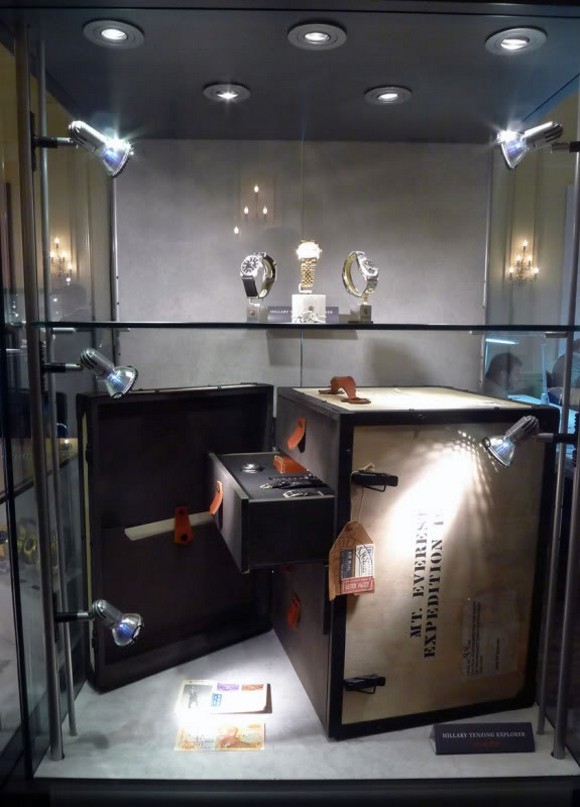 The HTE went wild…. 105K USD for the Hillary & Tenzing Foundations!!! amazing!
Personally i liked this one most out of the auctions. Real cool tropical dial, Rolex ref 6538 Big Crown.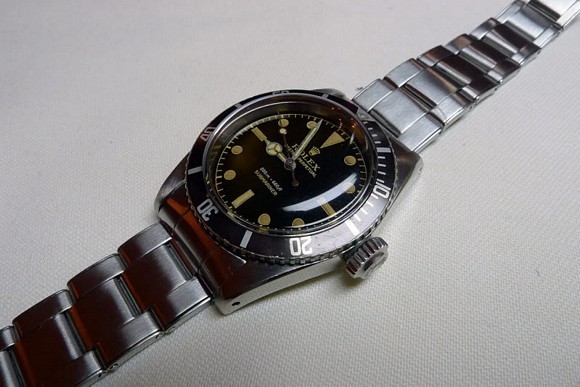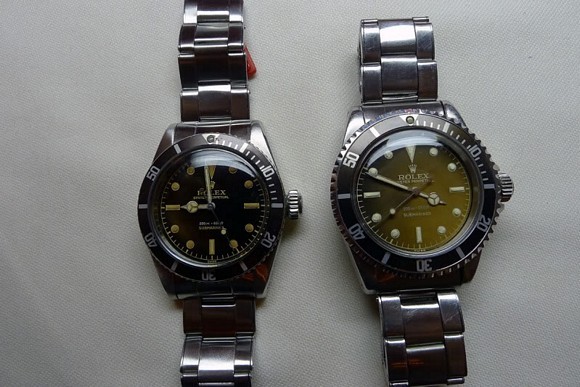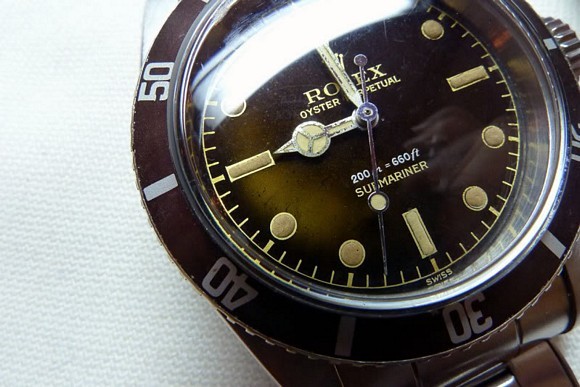 This one was heavy! Ultra rare.. Platin.
And this Rolex Killy ref 6036 was nice.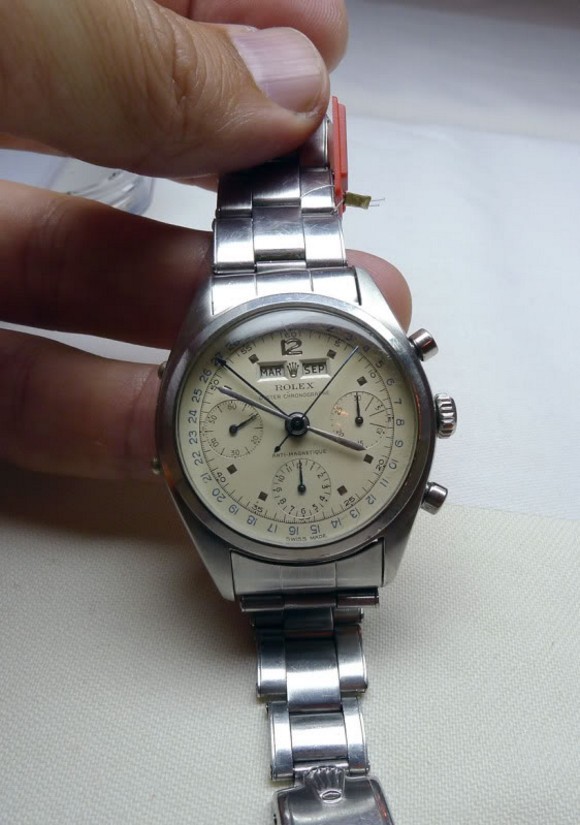 Just more talks, drinks, food….. and the HTE event was ready to start.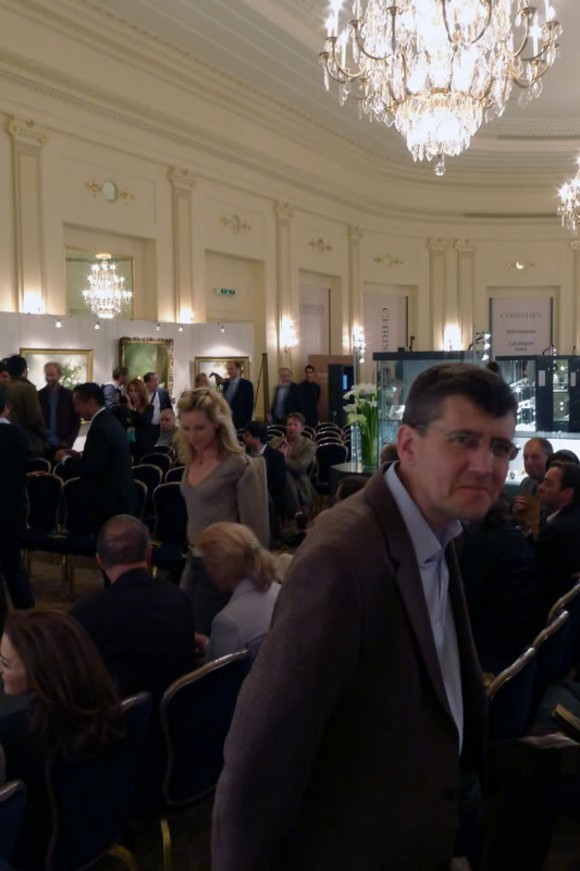 Jed strapped on the watch for the occasion.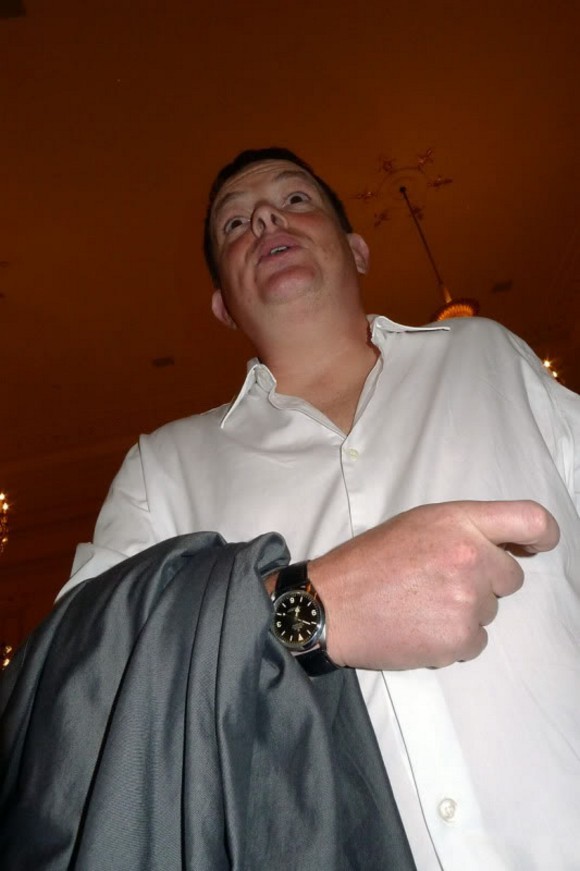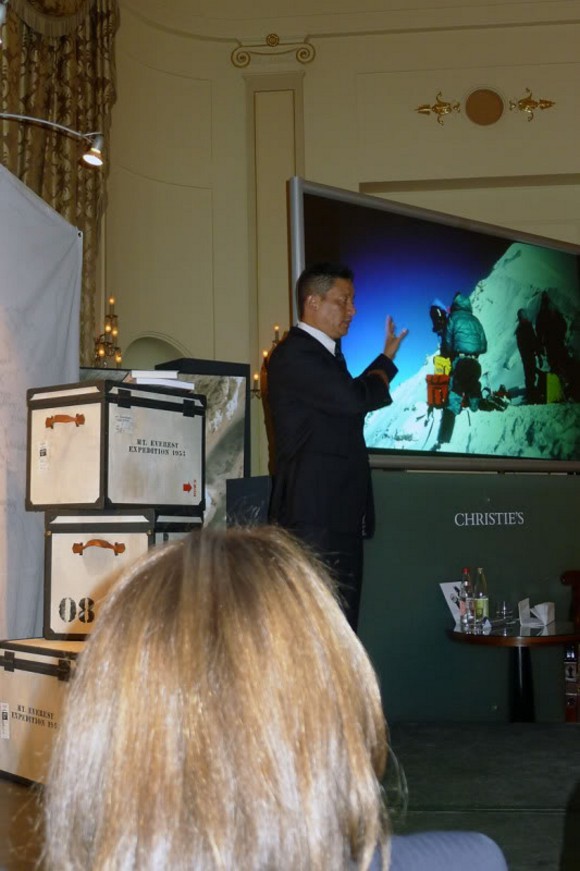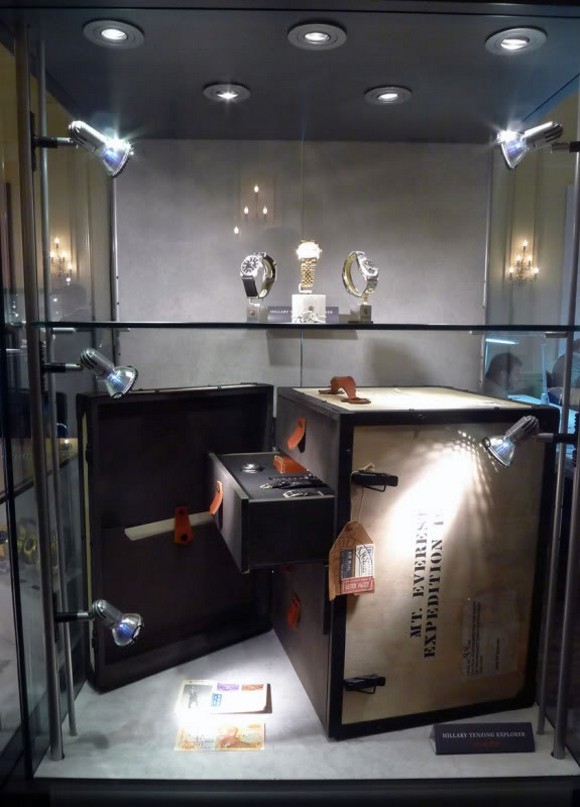 It was a great presentation again. Room fully packed.. about 150-200 people. With some champagne after that.
And we had some more drinks in the bar. Mojito at last.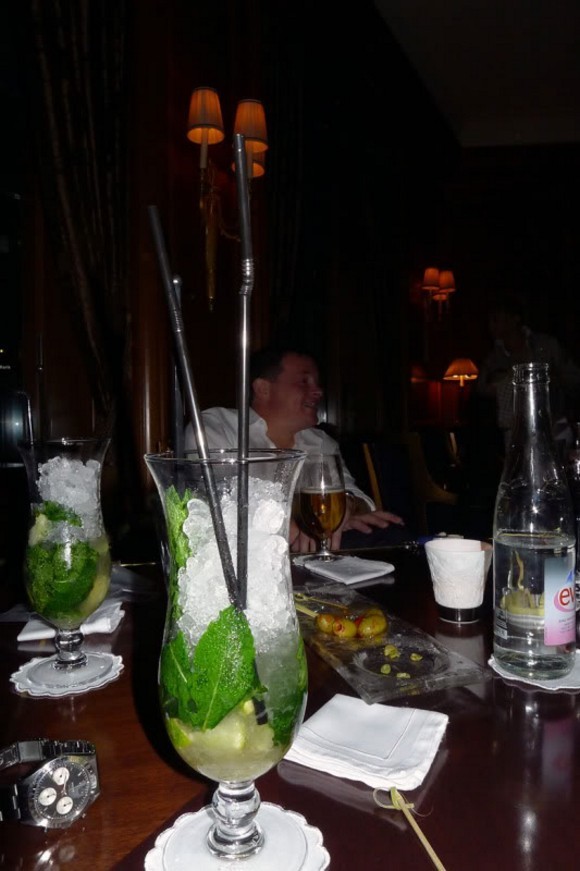 Mojito with crazy Mike.
Well… Mike, Jed and i had the same hotel. We tried cheap… 🙂
So this was the view…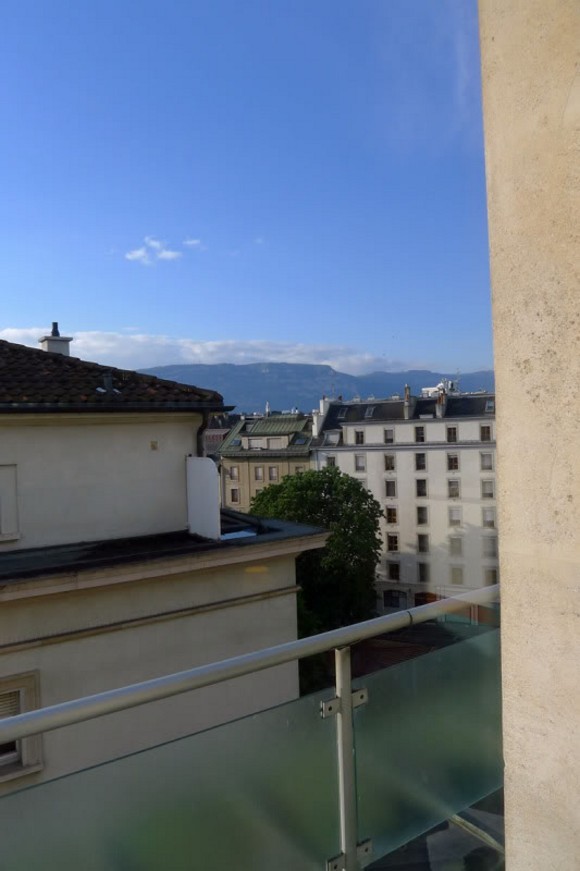 And the breakfast… LOOL
Well just to start with.. as my pick-up arrived and took me to have more breakfast to a great place along the lake. La Reserve.
Different view… different food LOOL. Sorry Mike and Jed.
Well back to the auction. Sunday daytime was the Antiquorum auction. But first coffee again with the gang.
And i spend all day in the lobby just in front of the auction room. Where the people meet. And again the nicest watches popped up from the wrists.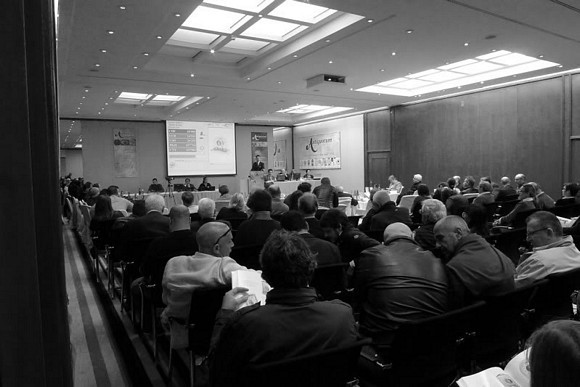 ahhhh what a couple of rare Submariners.. ref 6200 and very rare 3-6-9 red depth ref 6538.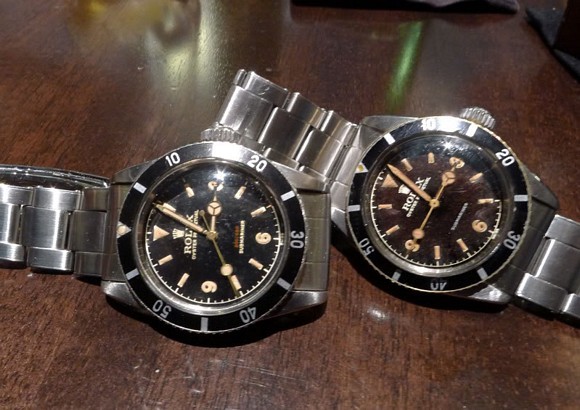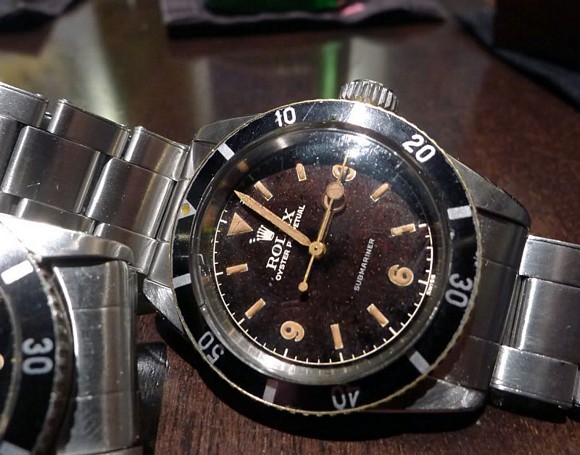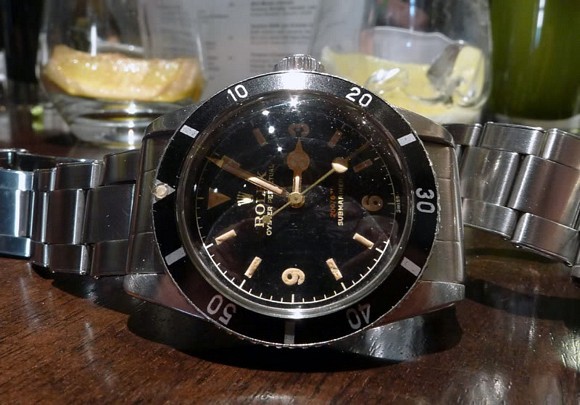 ahh another one arrived…
and more rare, rare pieces…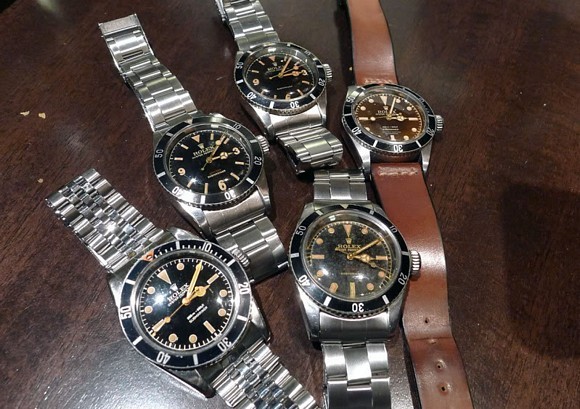 A ultra rare red depth 6538. A 6538 underline. Well and suddenly 20 people where around that table. So fun to see their eyes pop out wink.gif
And the phones going wild..
And more brown on the table..
The great new watch Steven bought. Brown GMT. Mine and one from an italian collector.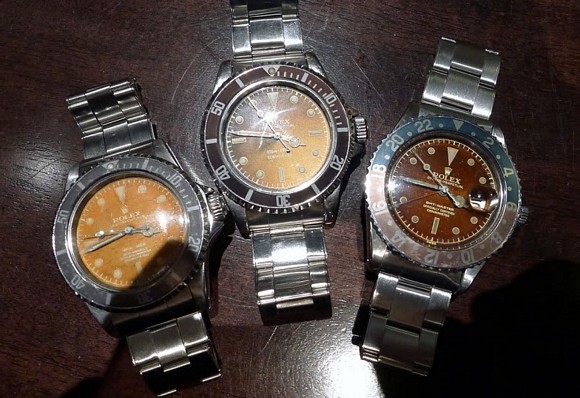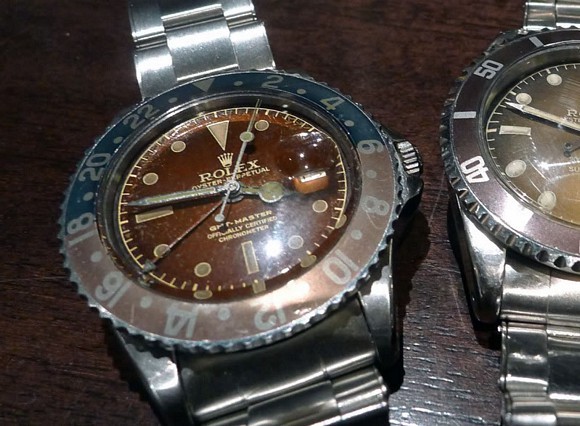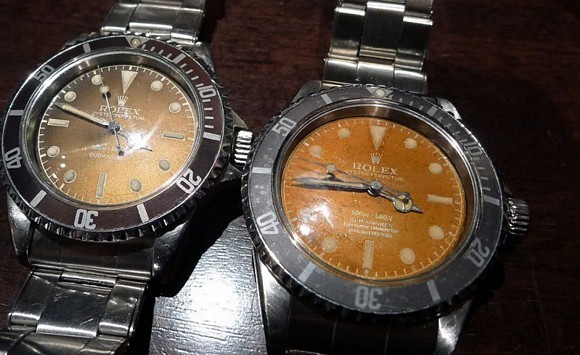 I had to go back Sunday afternoon. But was kept up-dated on my phone. The results were strong….
It was another great trip.
And thanks for all the fun my friends!!!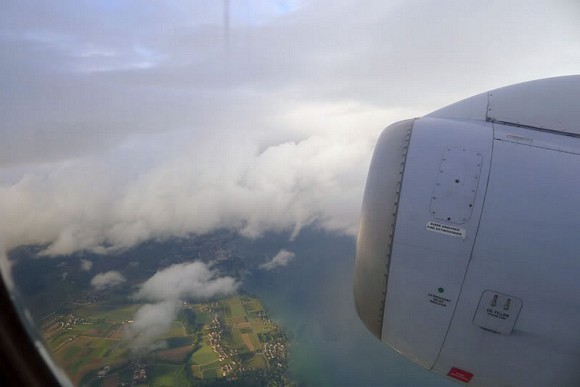 Go to Vintage Rolex Discussion forum:
http://www.network54.com/Forum/207593/message/1305618485/Geneva+auctions—+my+report—–