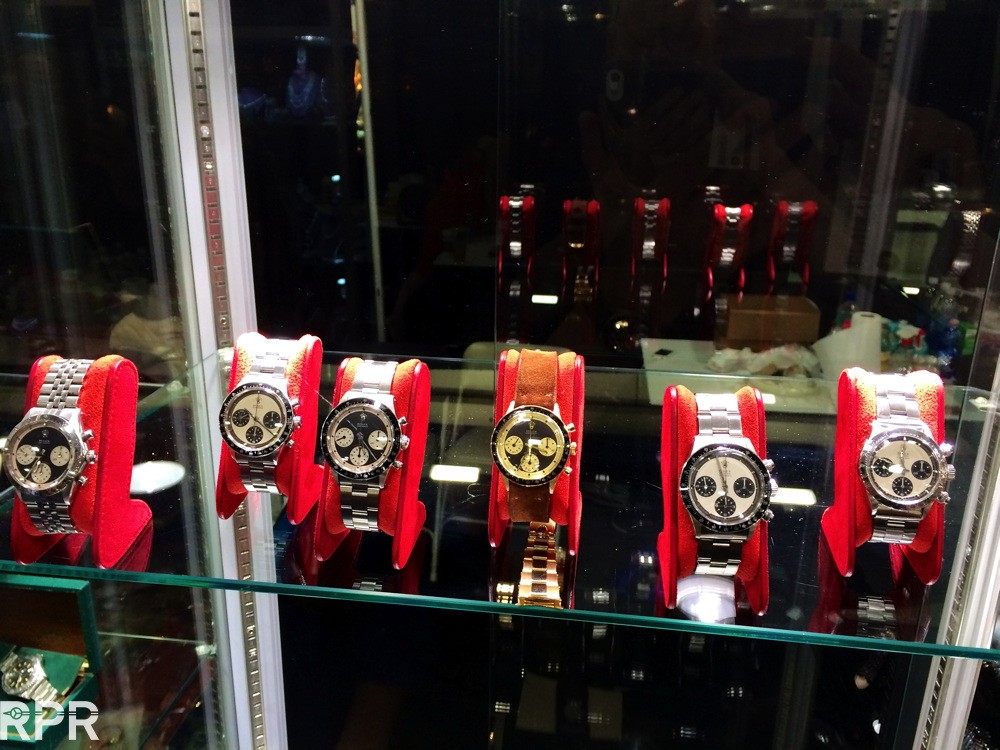 Great line up of vintage Rolex pump and screw down Cosmograph 'Paul Newman' Daytona's for sale at the Art & Antique Show above and delicious stone crab meeting up with friends @Garcia's below..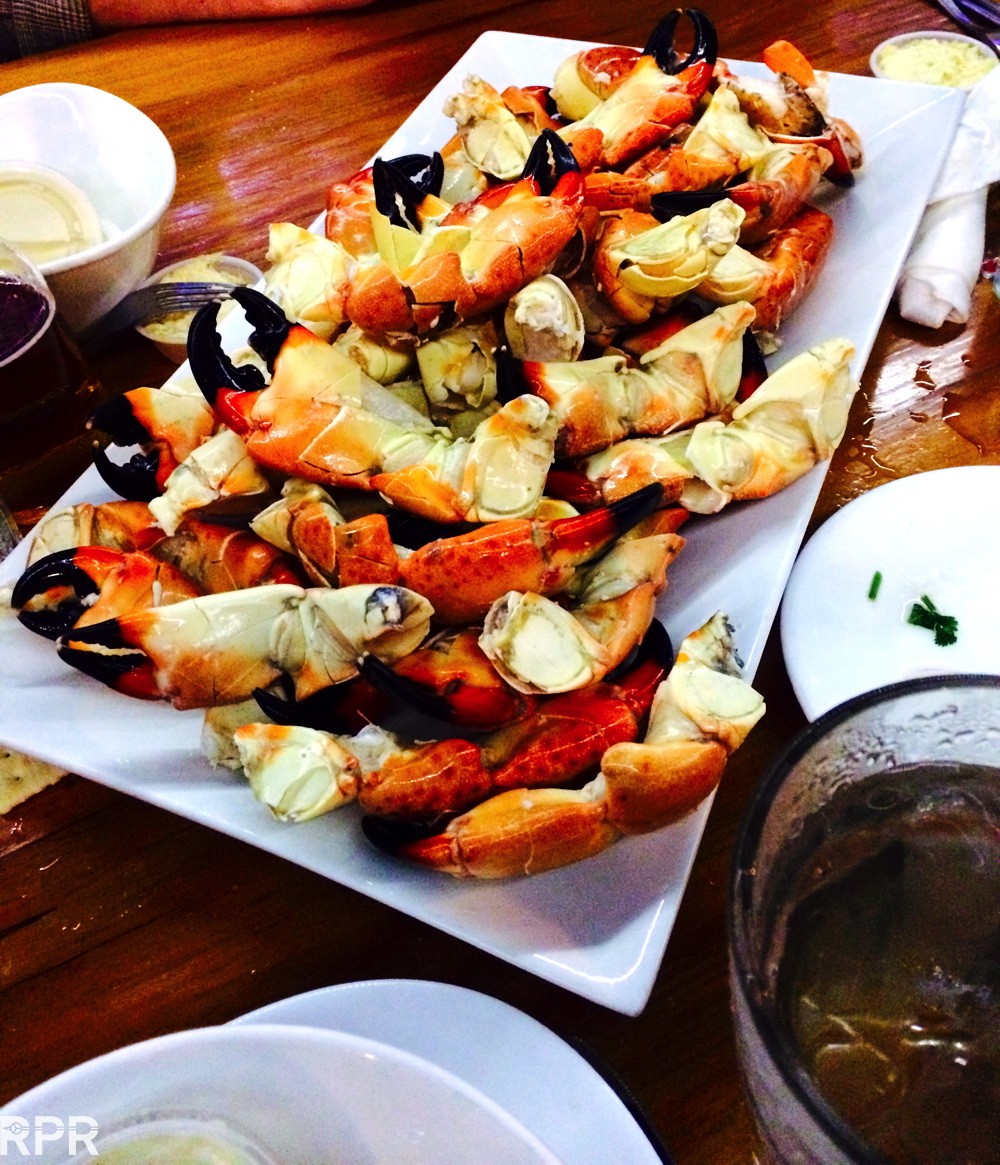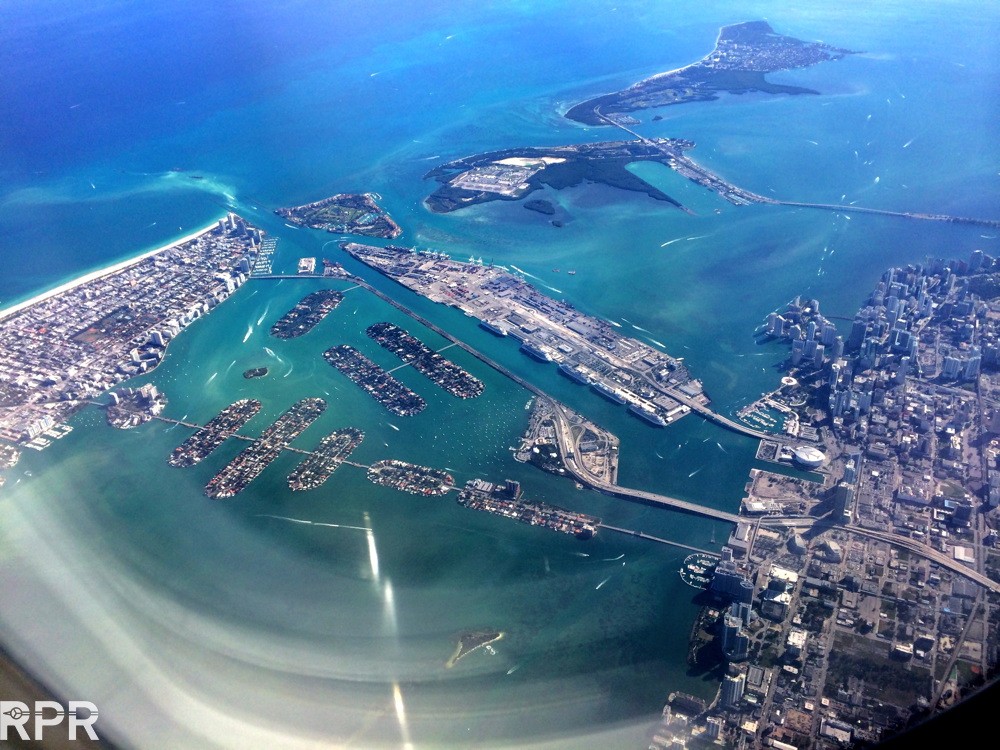 Approaching Miami from the sky above and excellent stainless steel Patek Philippe ref 1463 water resistant chronograph with rarely seen Breguet numerals on the flawless dial below..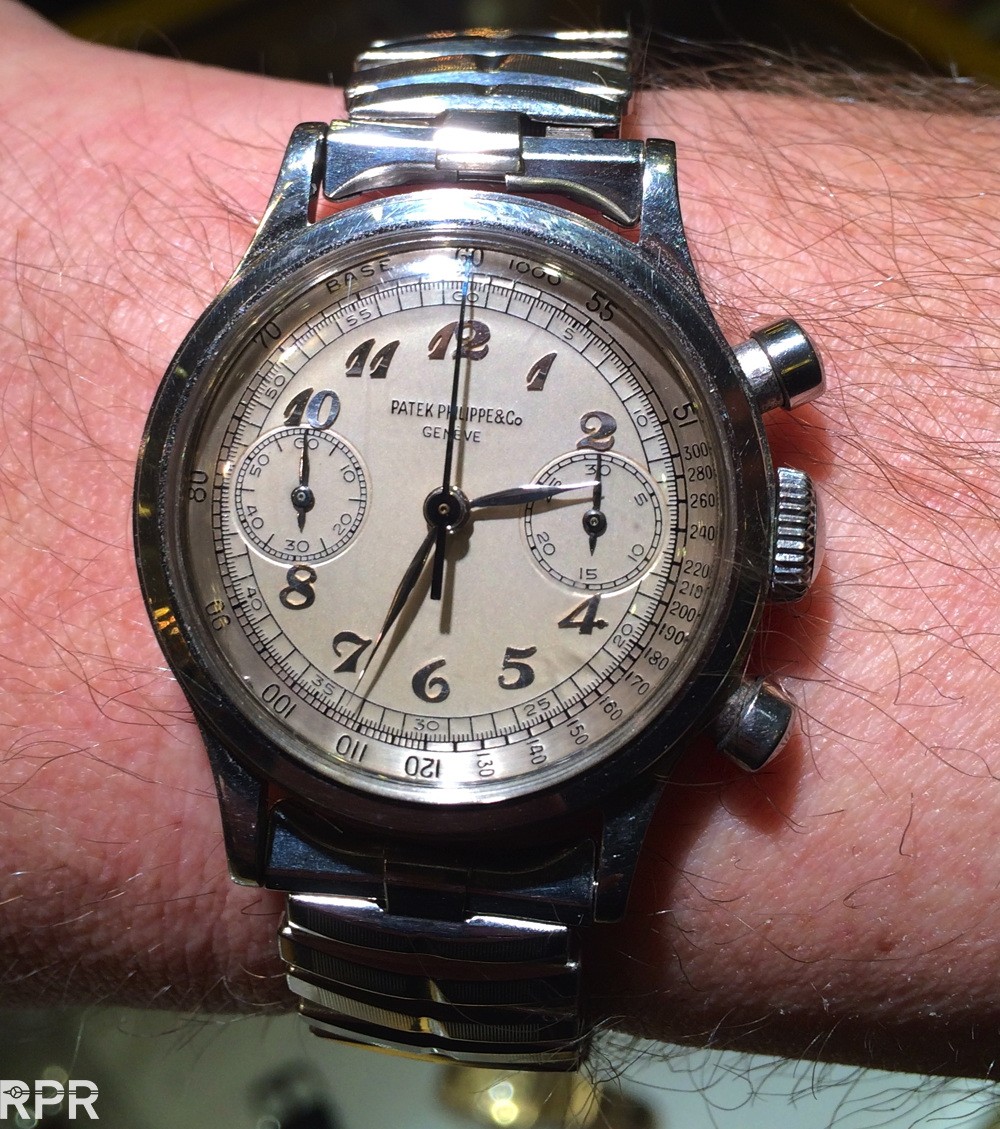 Stone crab and meeting friends, thats what I liked the most during my last visit to Miami! And off course browsing all the for sale watches at the IWJG show and little later in the week the annual Art & Antique Show at the convention center in Miami Beach. It's become even harder to find regular pieces in outstanding original condition then we saw last year. Not to mention the big and most sought after references, it seems like all have been disappeared from the regular trading floors, kept away from the public to offer directly to the 'end consumer'. For those reading my Rolex reports, please do realize that the original unpolished quality we all adore and like to add to our collection will become much more valuable in the next years! I see prices climb so hard for good stuff as hardly nothing is around that is flawless. The exploding record prices during Christie's & Pucci's marvelous marketing Daytona sale ending of last year, seem not to become an exception, slowly they become reality for at least the most wanted models.
I therefor urgently advise everybody to jump in the market and look for any honest, unpolished vintage Rolex and secure them before non will be for sale for reasonable prices. We now see that average compared to mint condition can me 2-5 times more valuable. This gap will logically only become bigger as new collectors entering our hobby understand what they need to buy next. The need for quality was very obvious by the many dealers I met during the 2 shows. Their spending power has not quite been fulfilled so i imagine many will approach their clients by asking to sell them high end pieces back what they sold last years once they got home. Meanwhile at the medium price range there where several pieces around and if you looked really hard and lucky to spot it as first, some where defintily worthwhile buying. In general I saw in Miami more vintage Patek Philippe for sale then last years edition, if that due to the fact vintage Rolex is so much in demand, I dunno but i noticed the great references where all there for sale…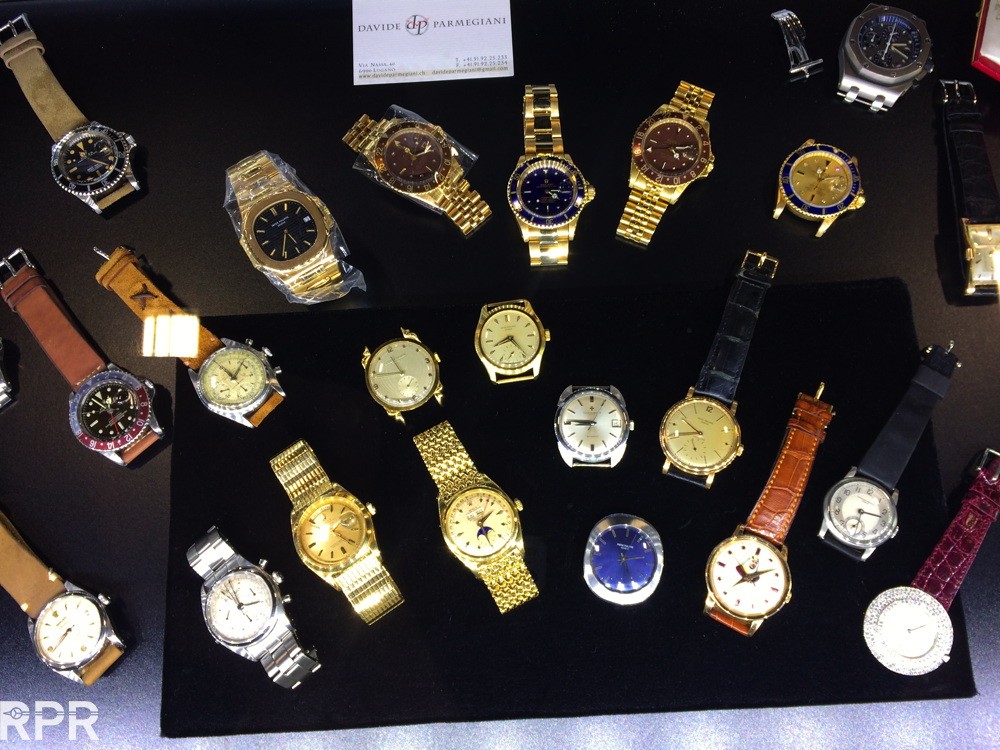 Enjoy the following pictures i've taken during my stay and as usual, I can only show you those of which the owners approve me to share them with you online. I want to thank all my friends who where around for the great time we had together, of most I will see in Parma again soon….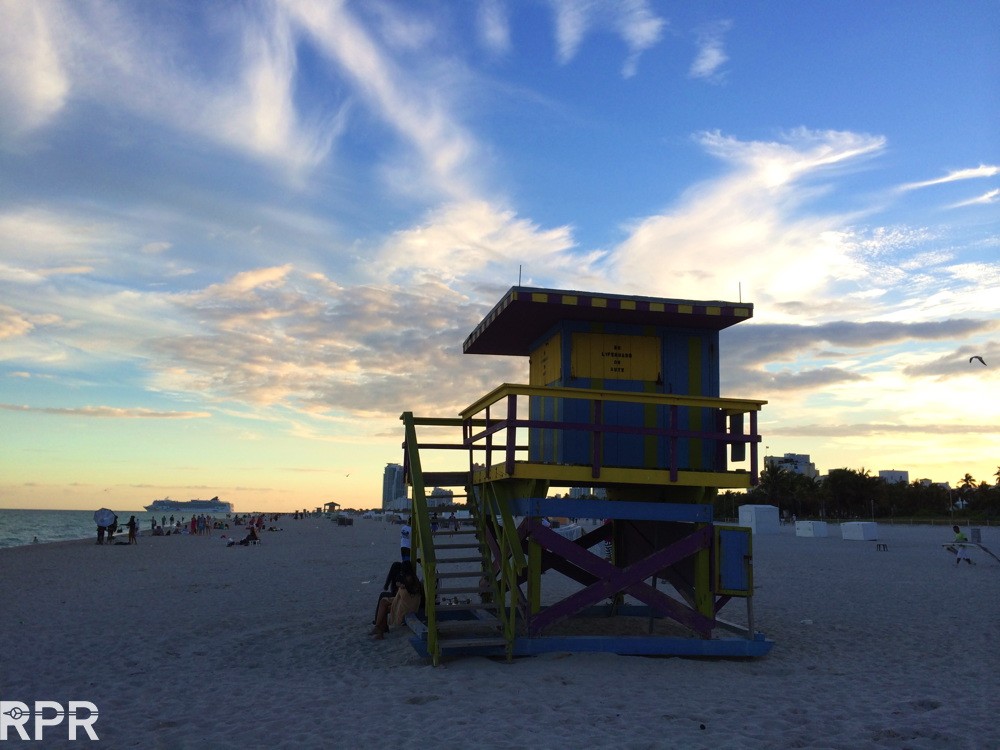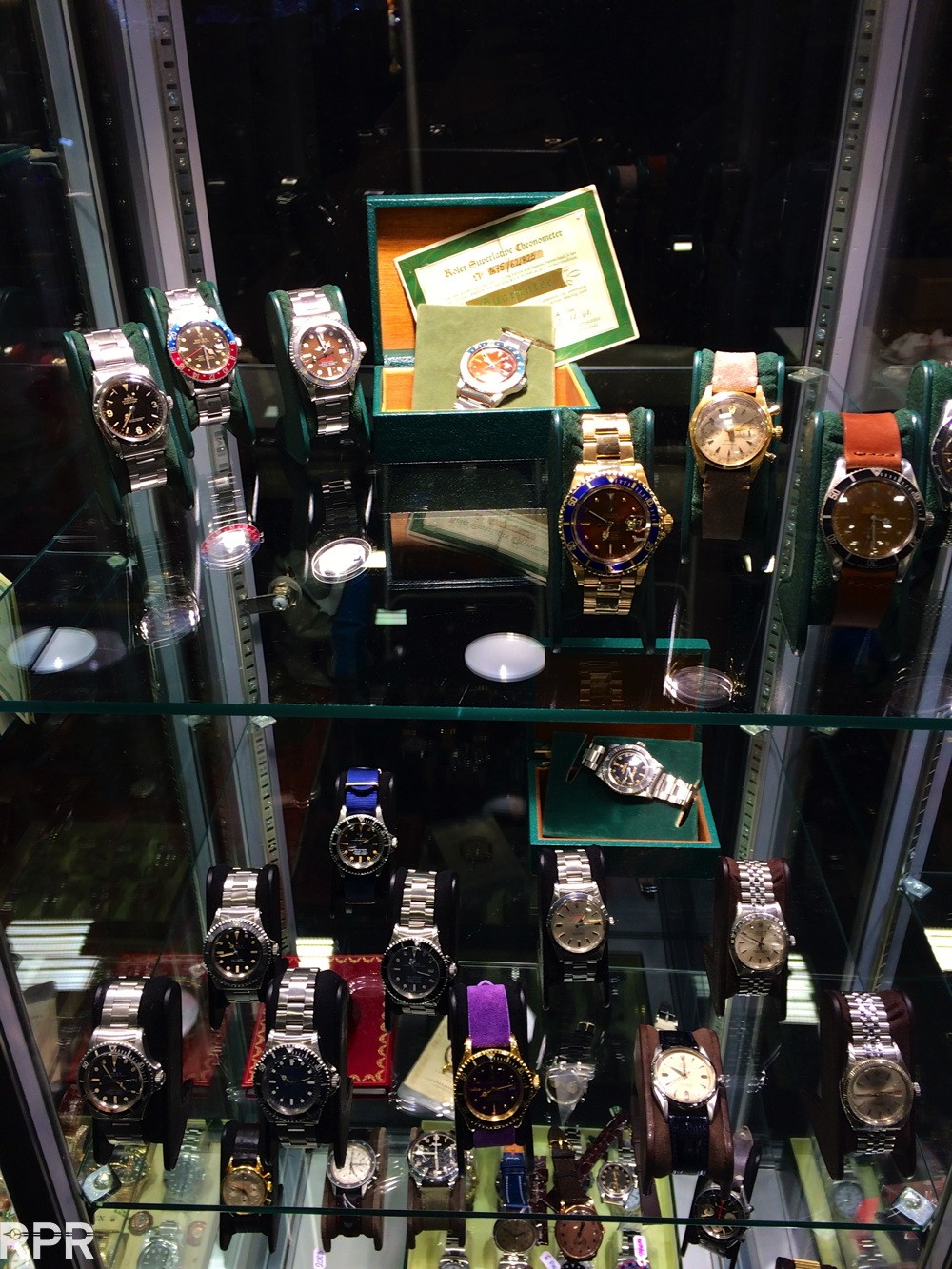 The above and following group shot of vintage Rolex and Patek Philippe come from dealers like Davide Parmegiani, Matt Bain, Massimo Barraka, Allesandro Ciani, Corrado Mattarelli,  Robert Maron and probably some others I forgot.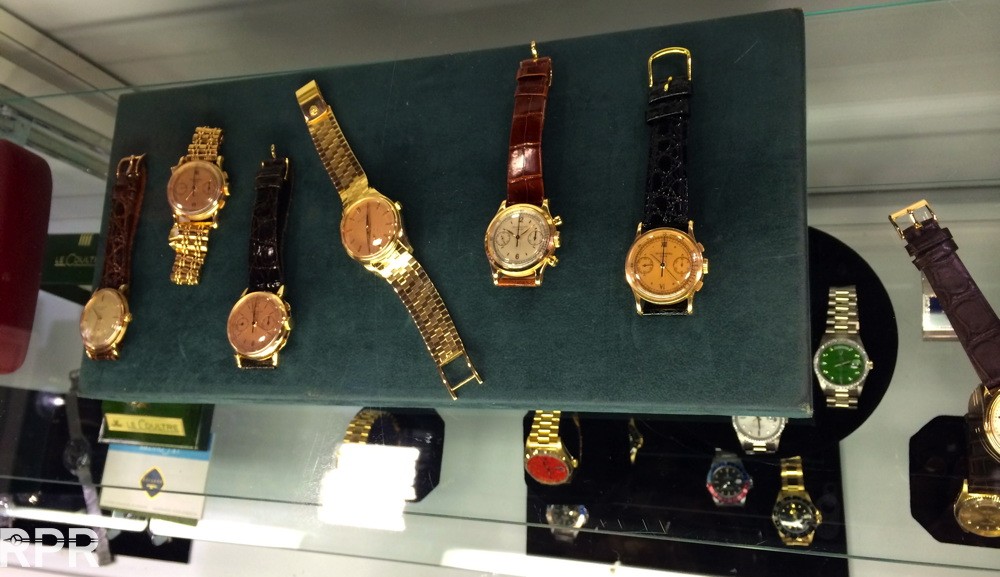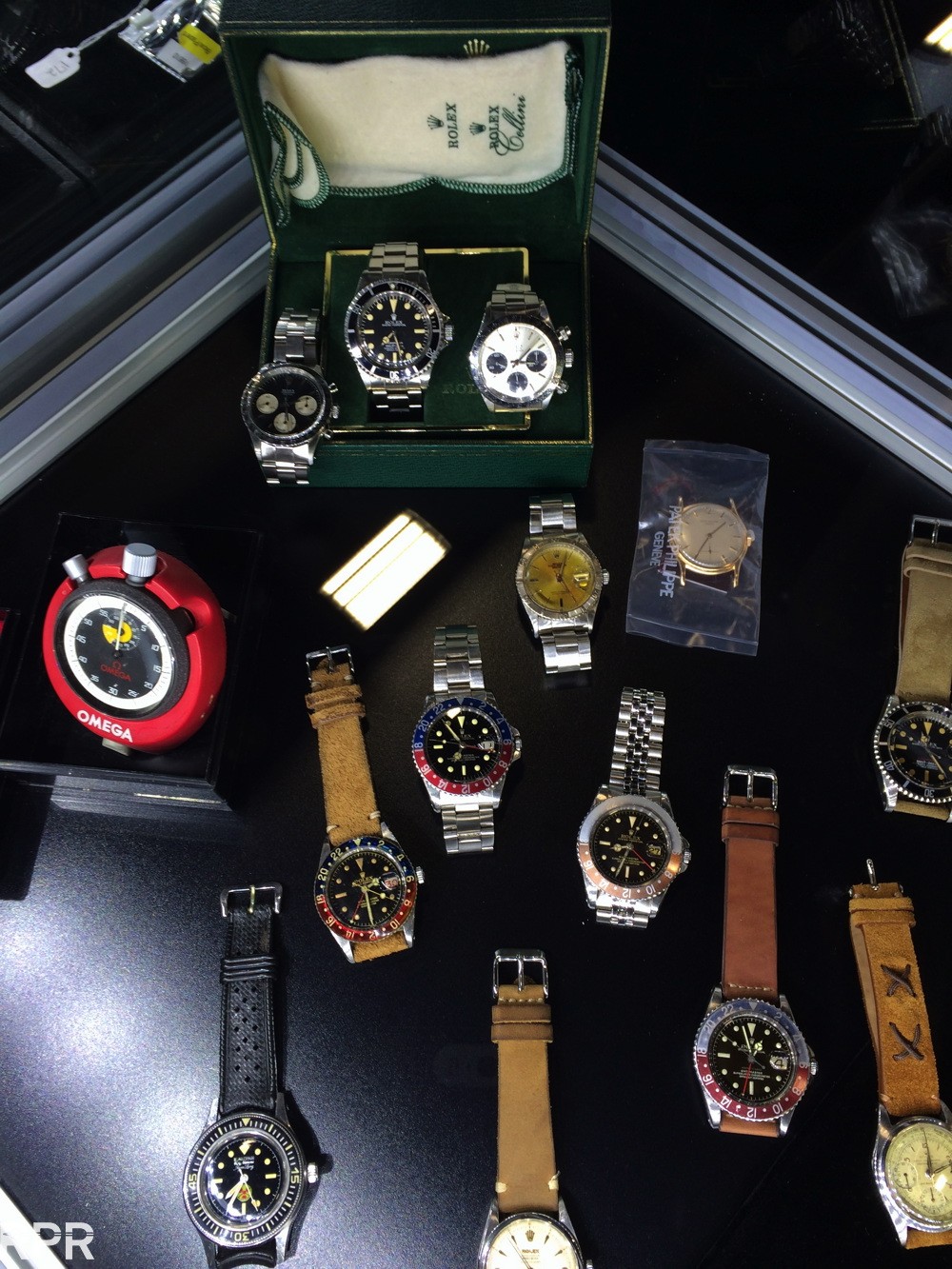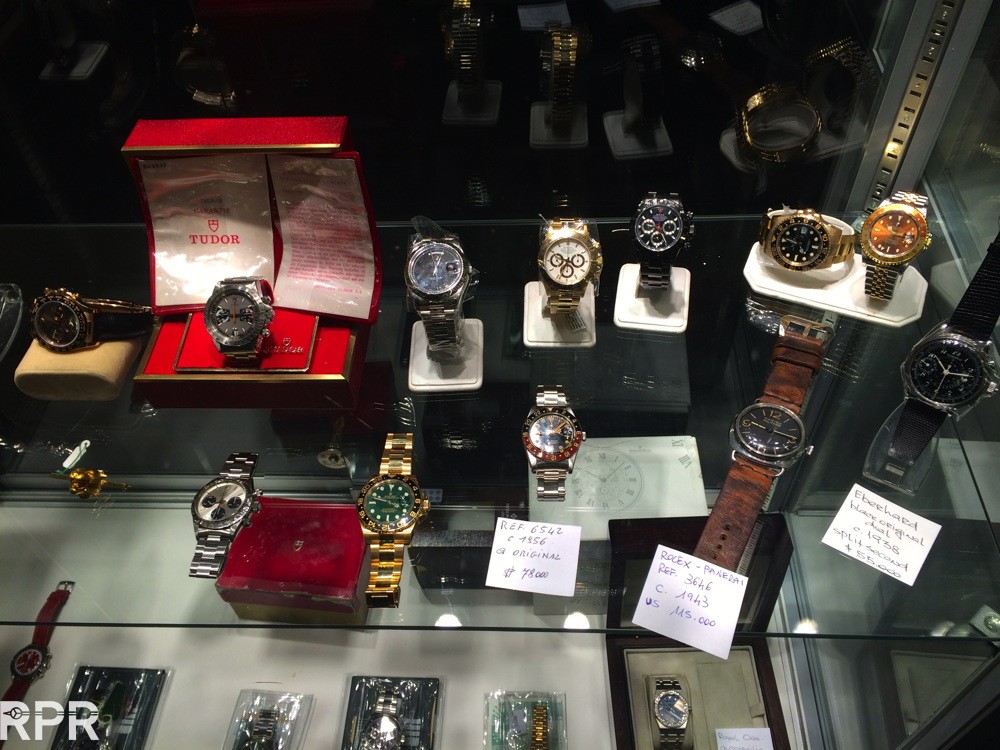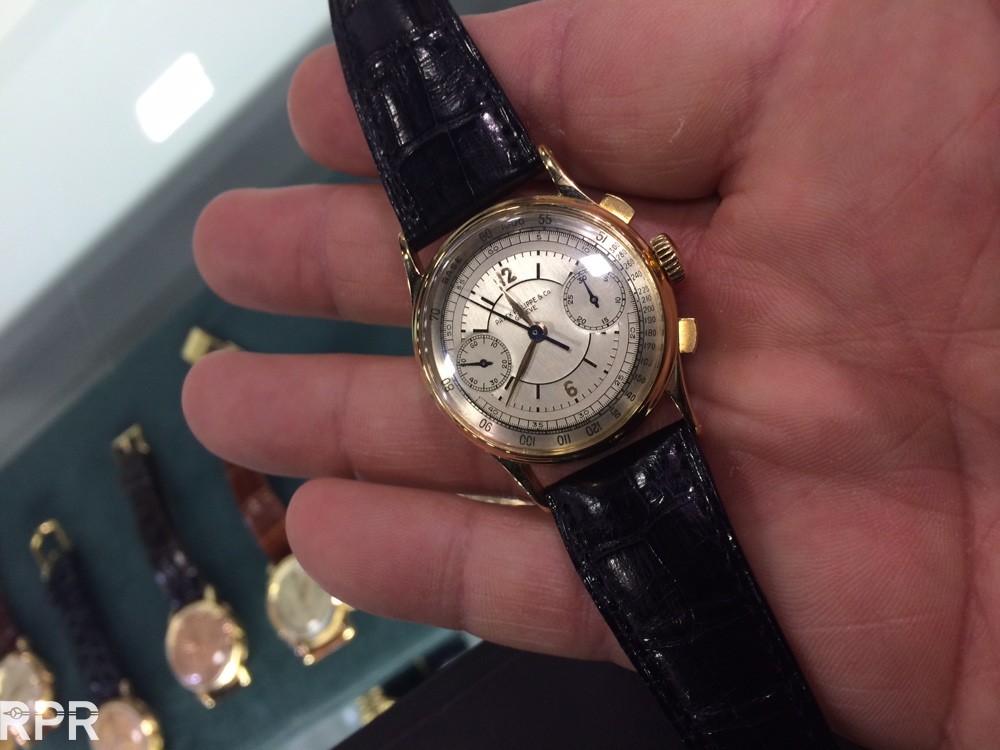 From a crazy passionated collector, after he got like all Cartier's, he's cornering the market on Rolex King Midas since some while now, ciao!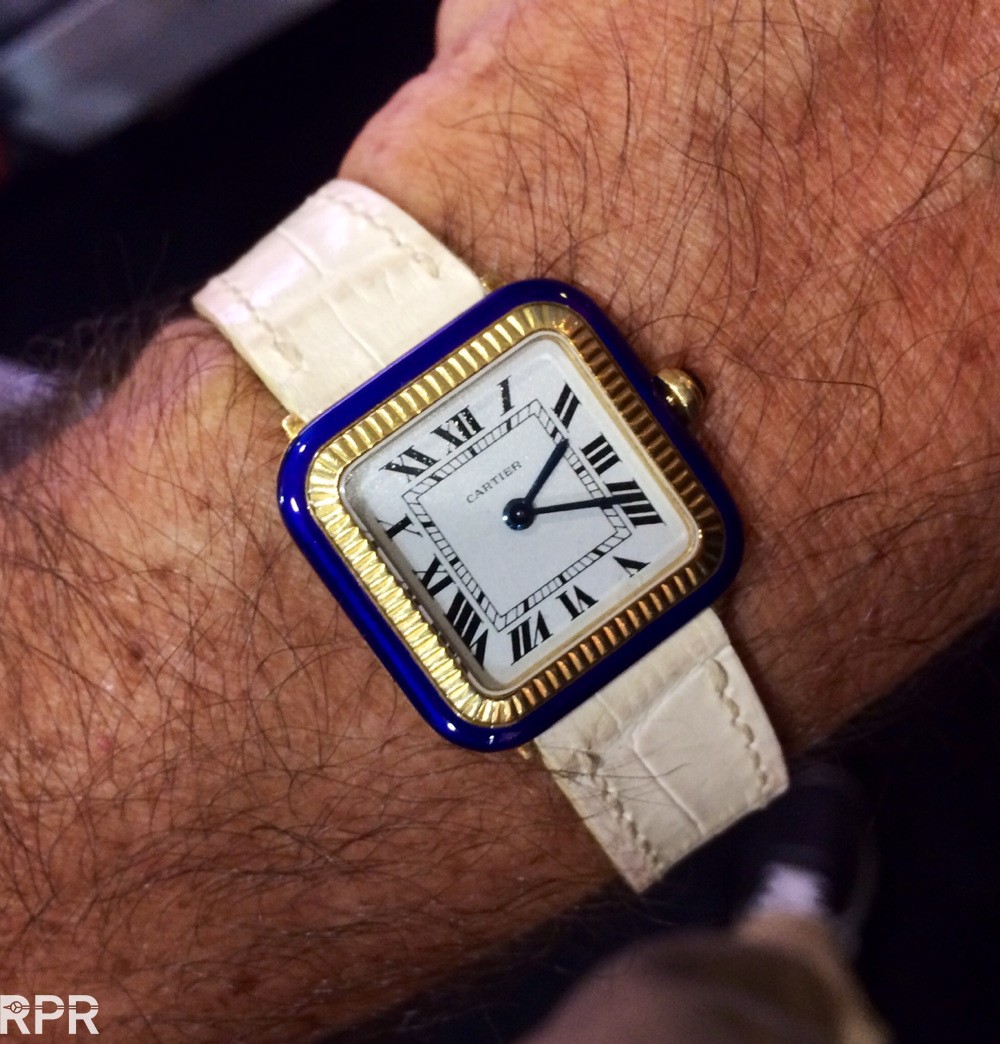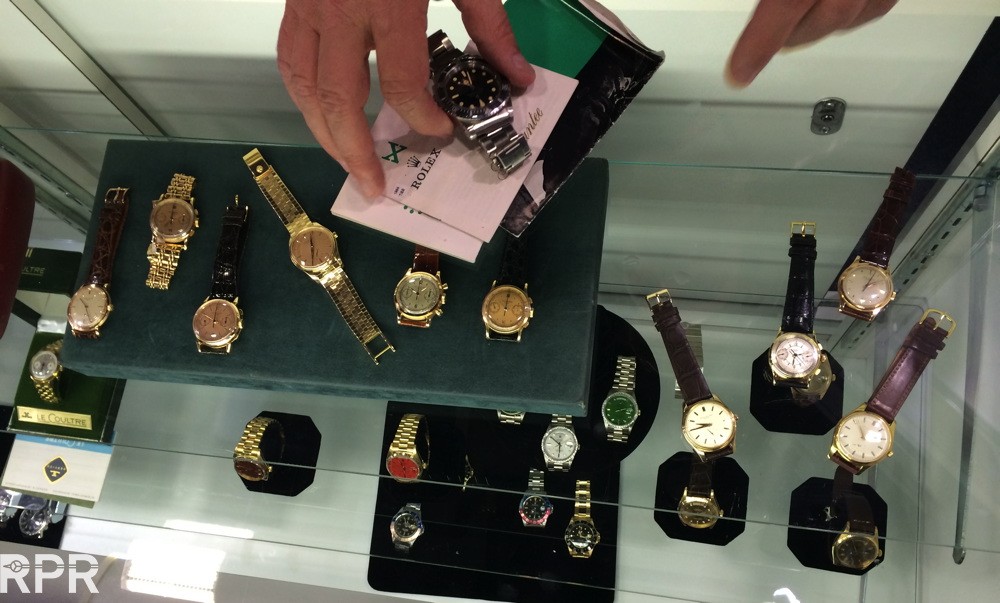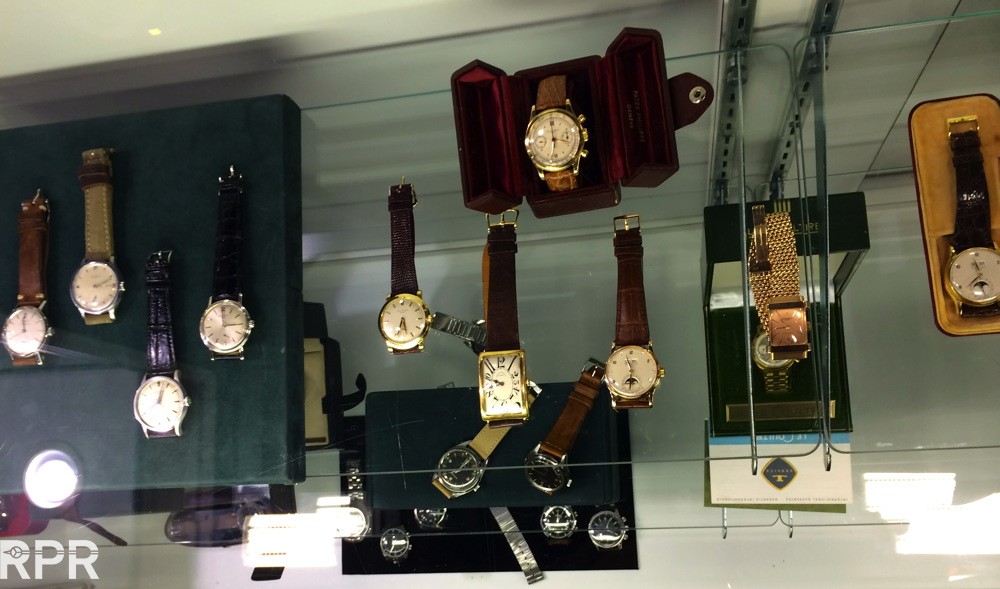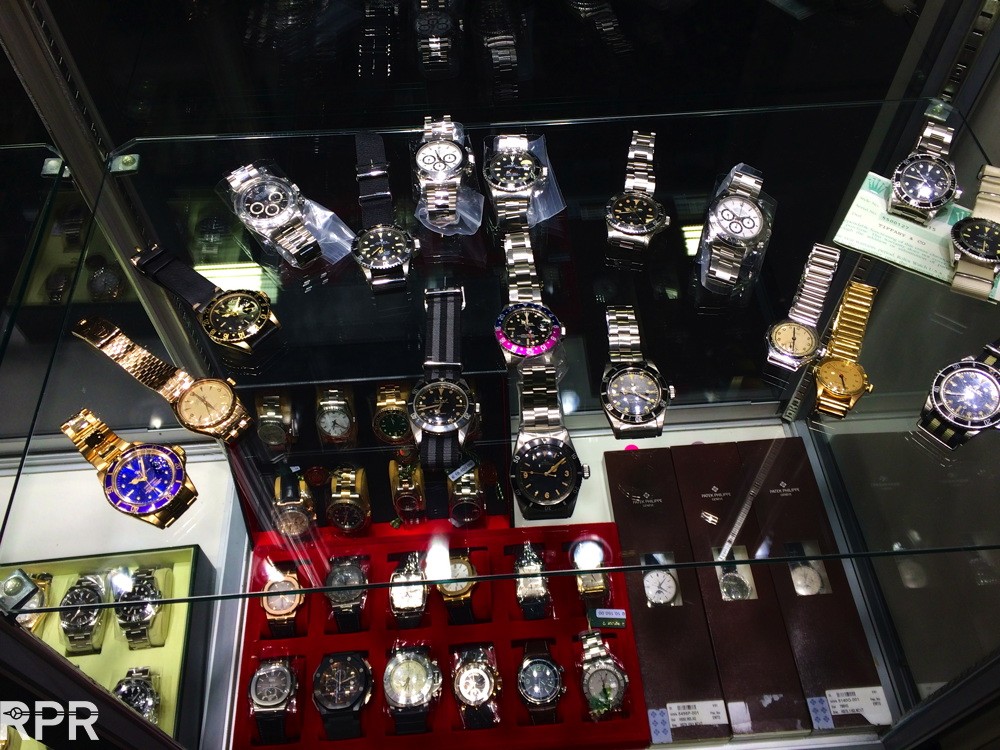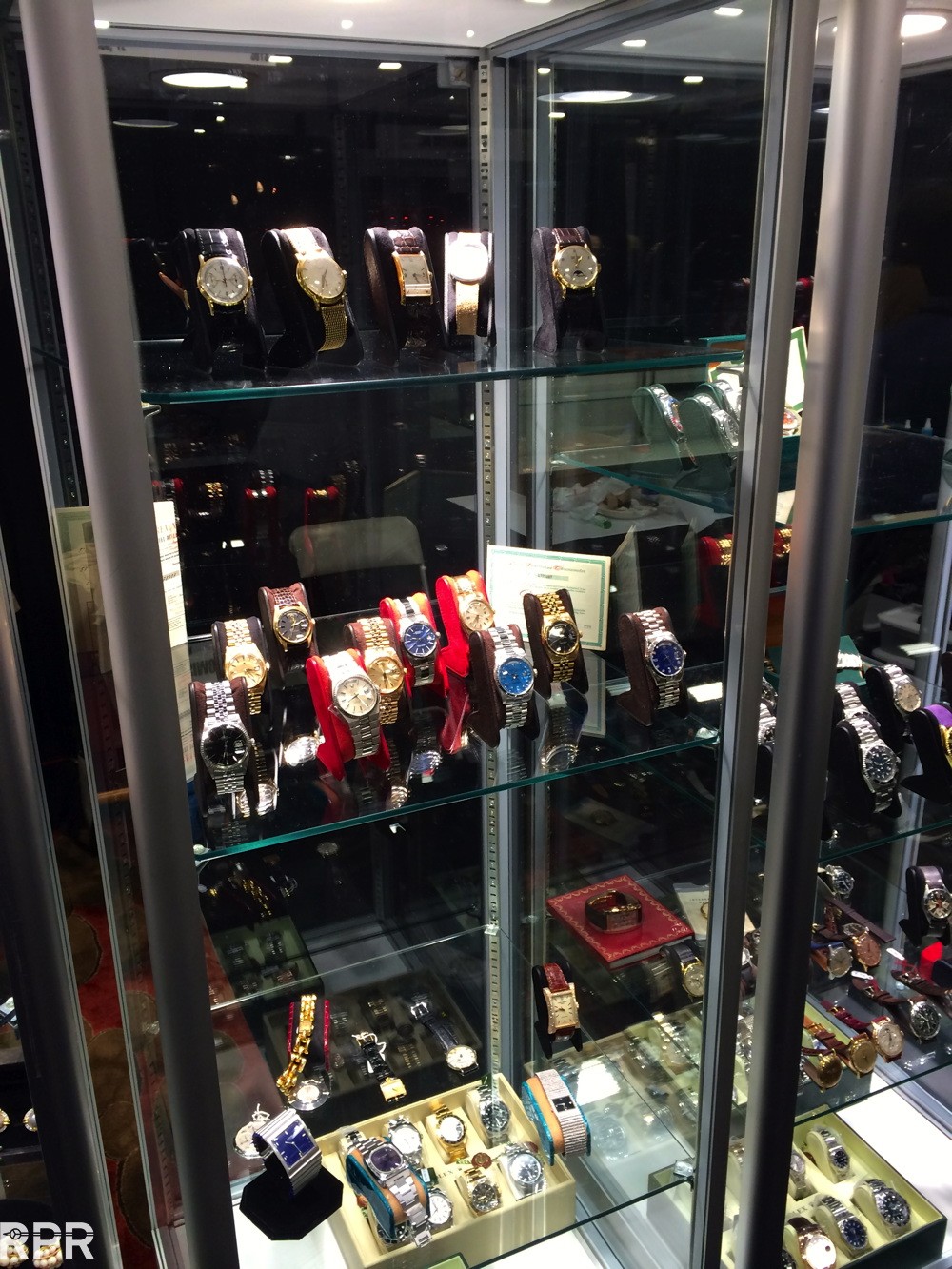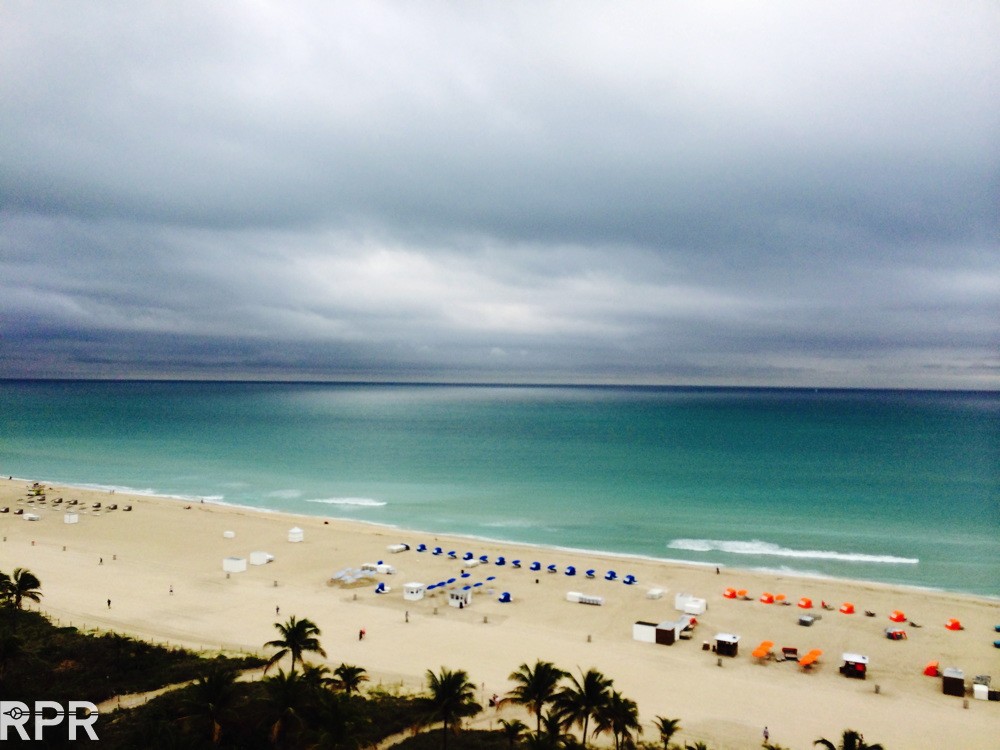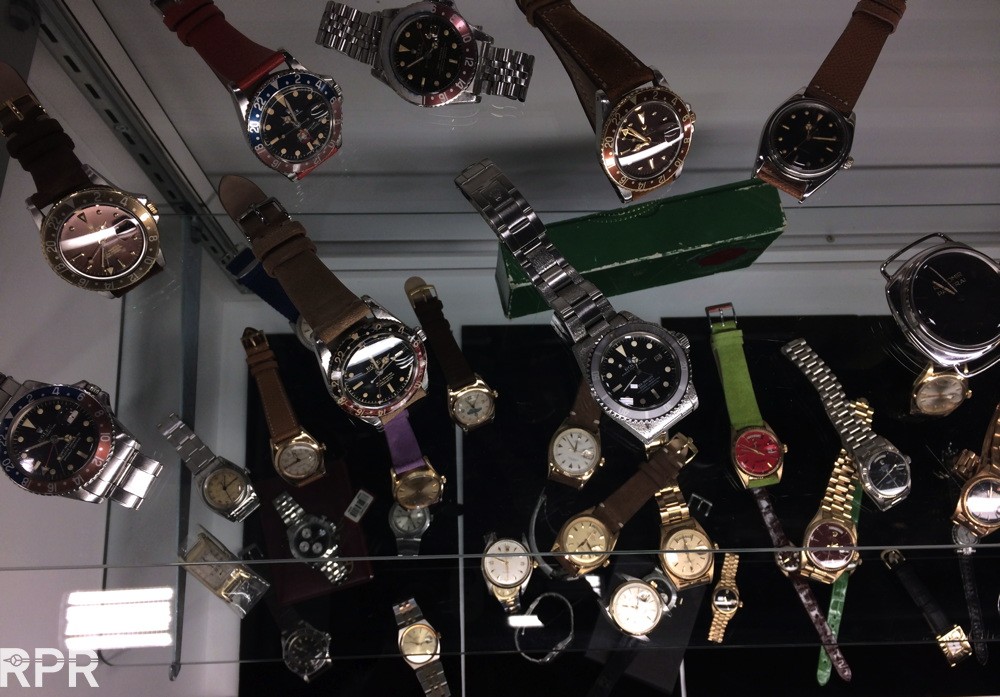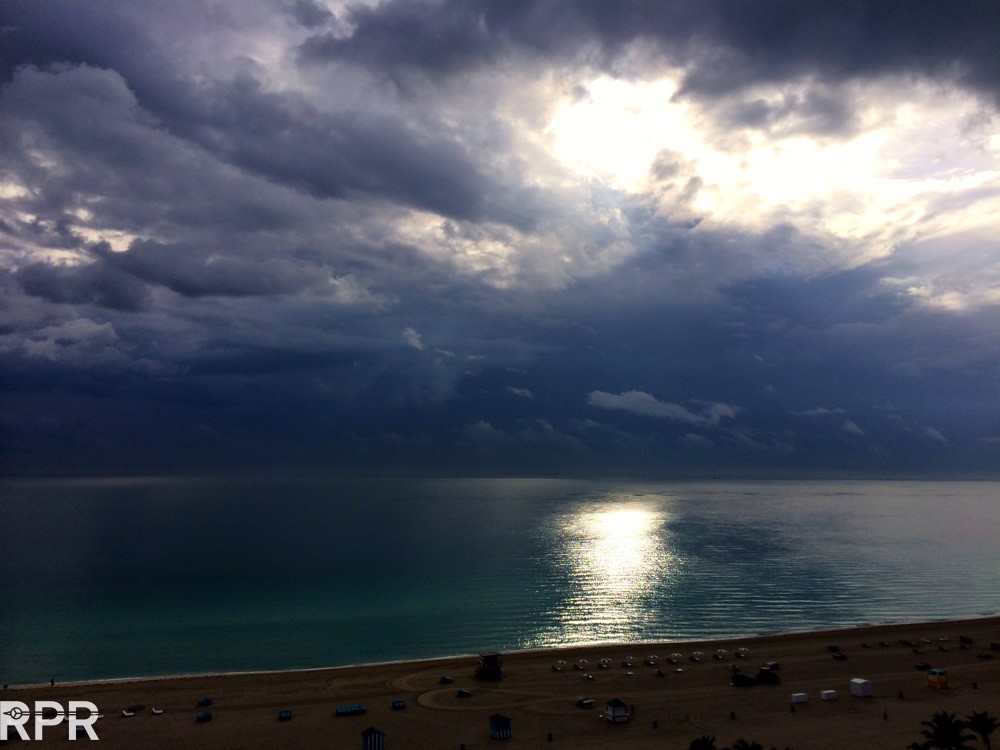 Shack Shack..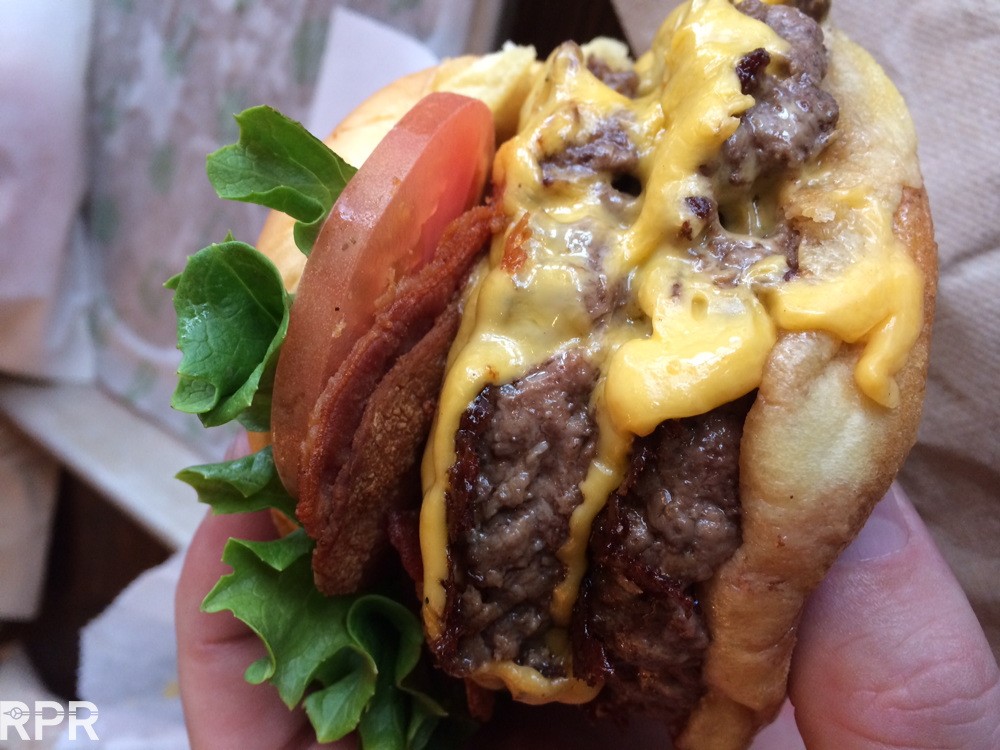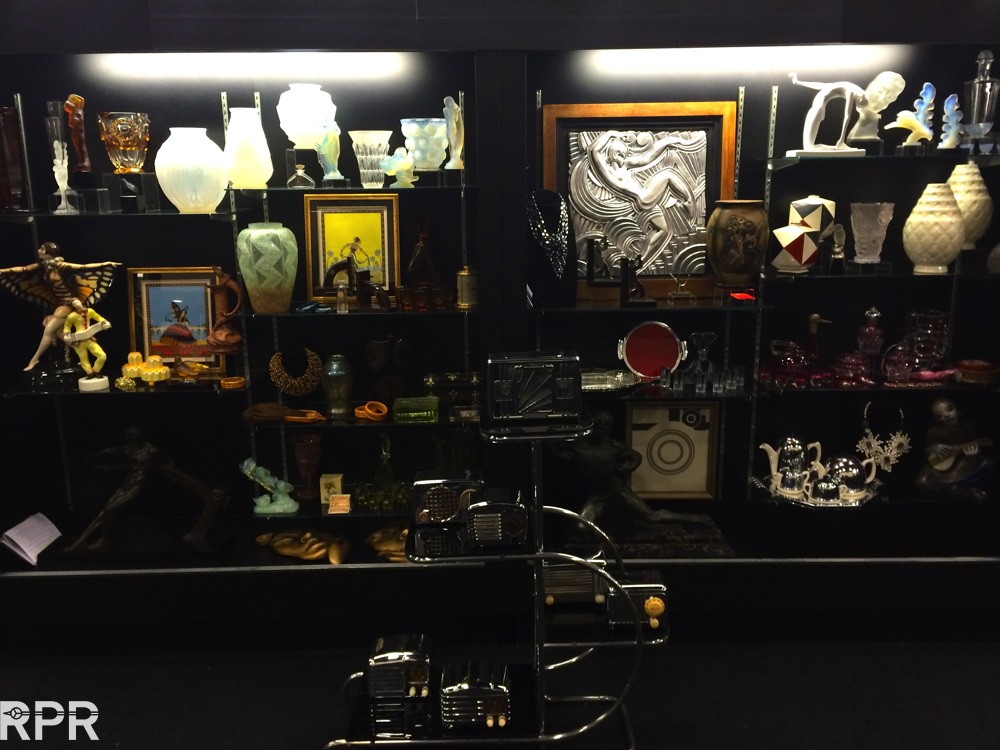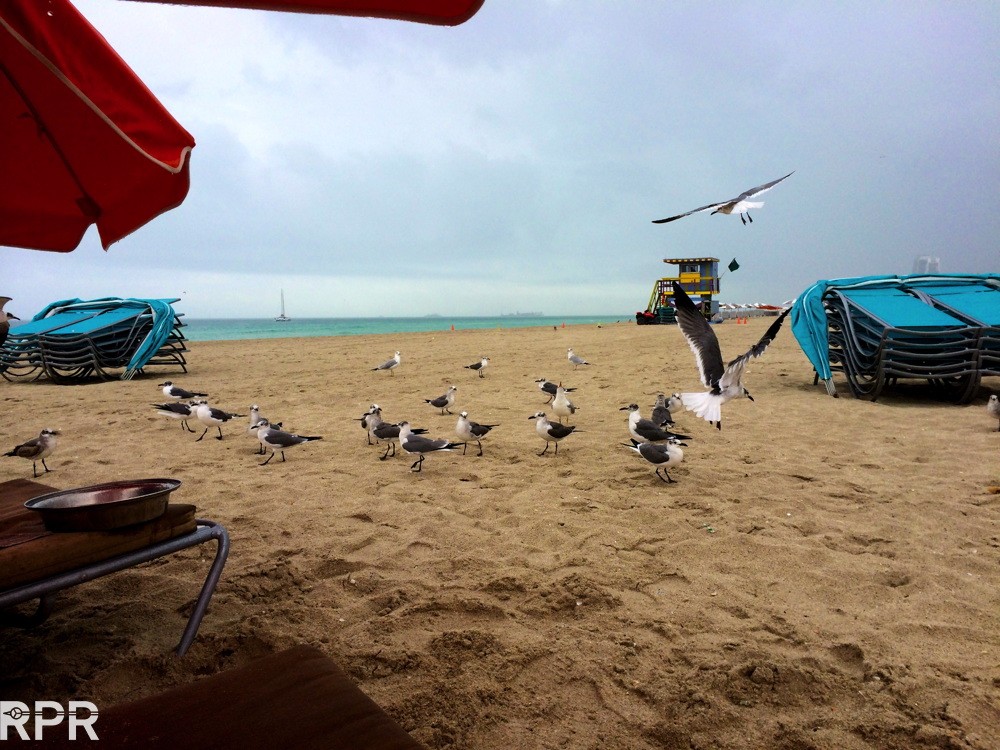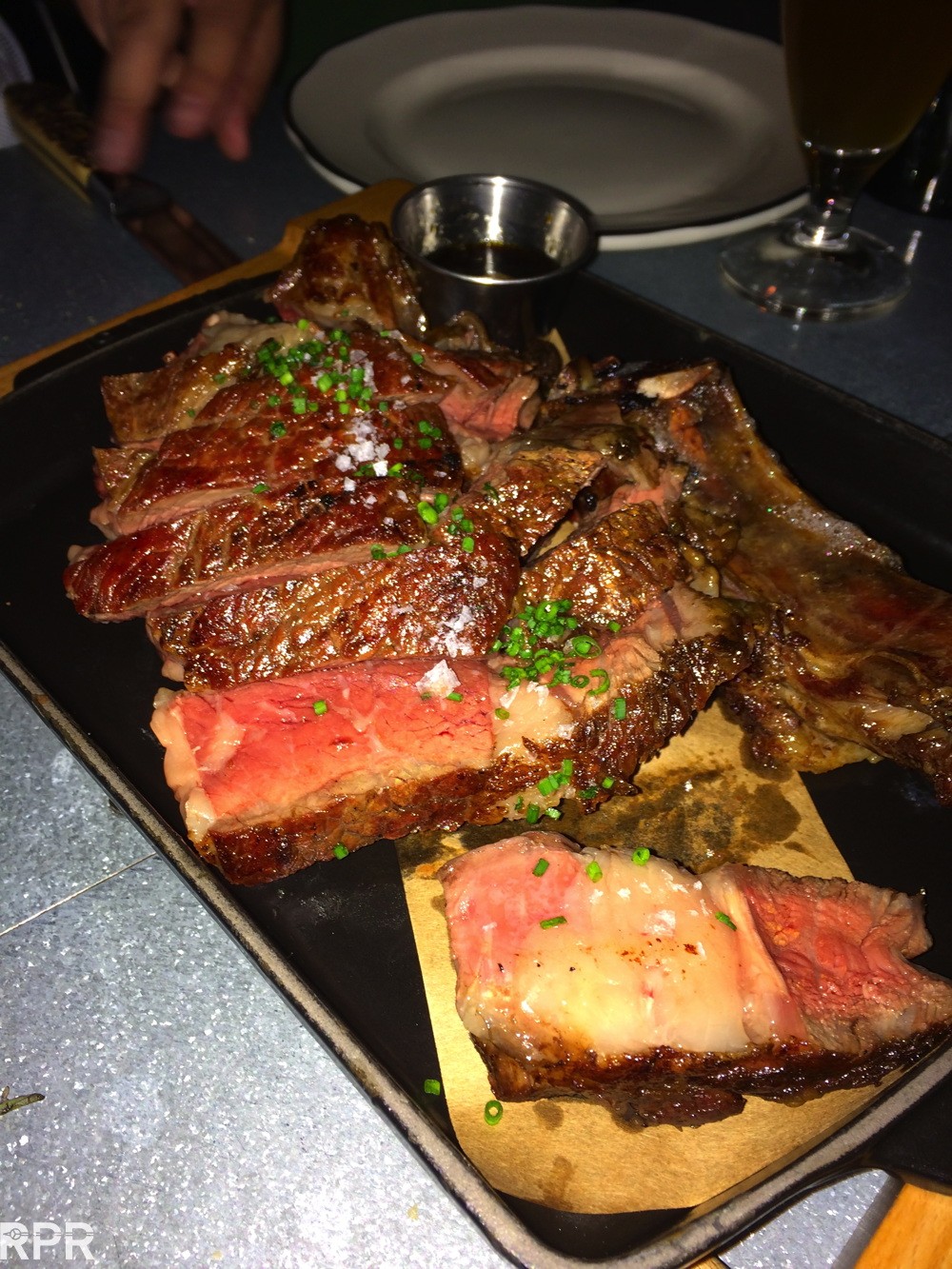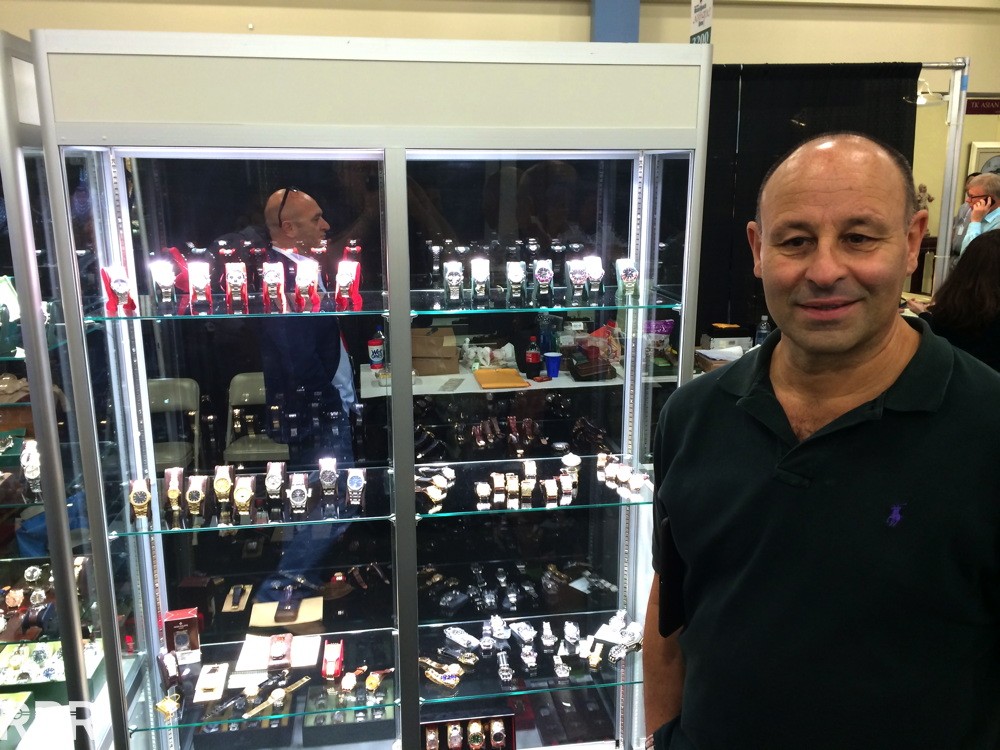 MK2 Seadweller, thin case 1.7 million tropical brown, cherry red printing..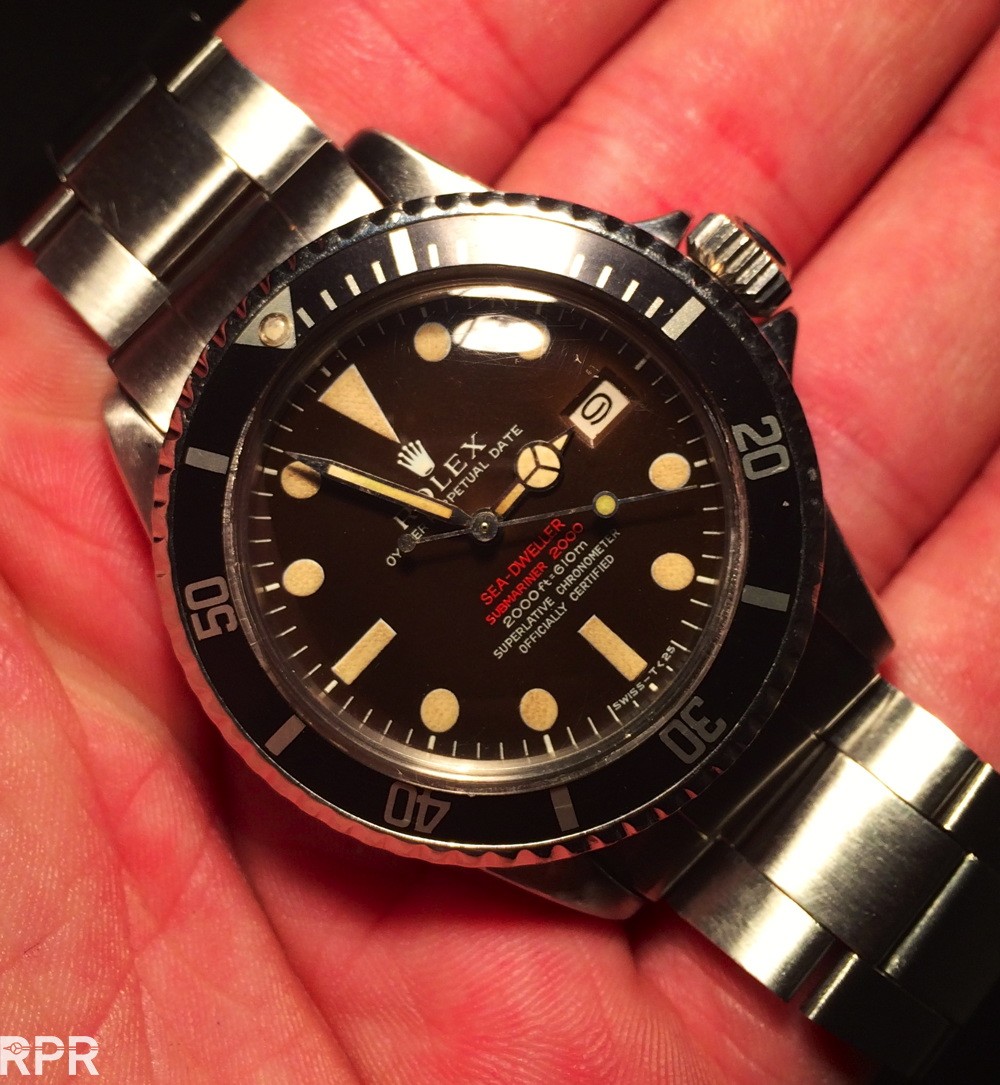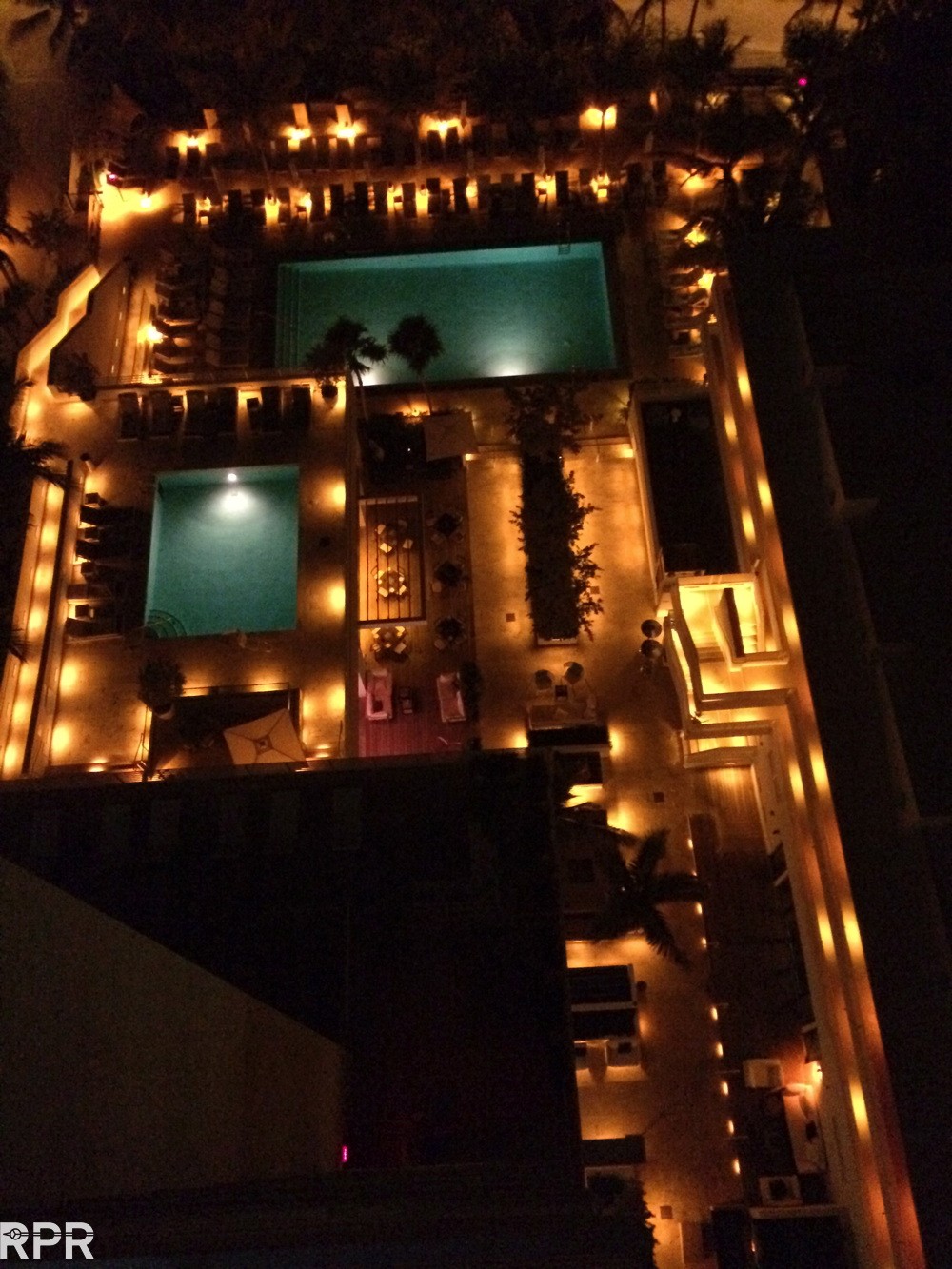 Below, both references are rare in general but in detail this duo is having the transitional 'Underline' you see under the Rolex logo on the dial, meaning the luminous was already from the new era, from '63-64, having tritium instead of the much higher radium thats been used by Rolex prior 1963..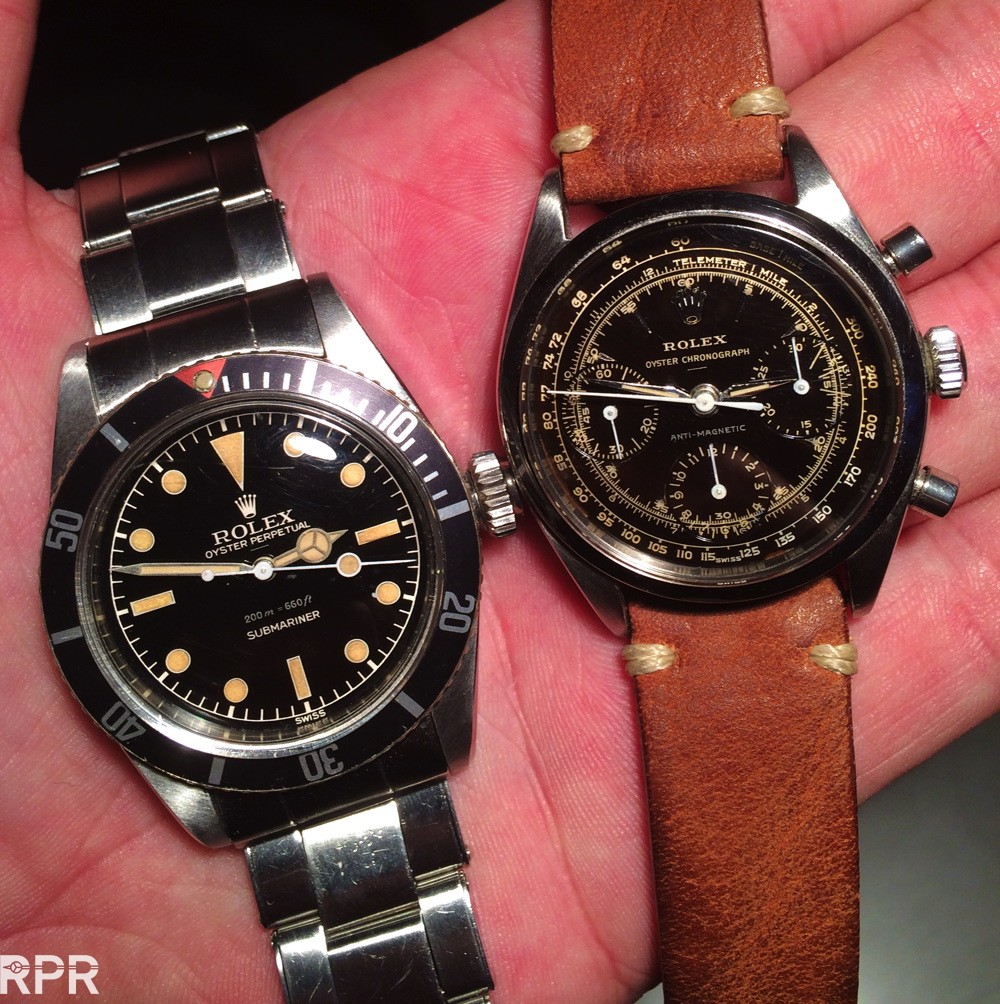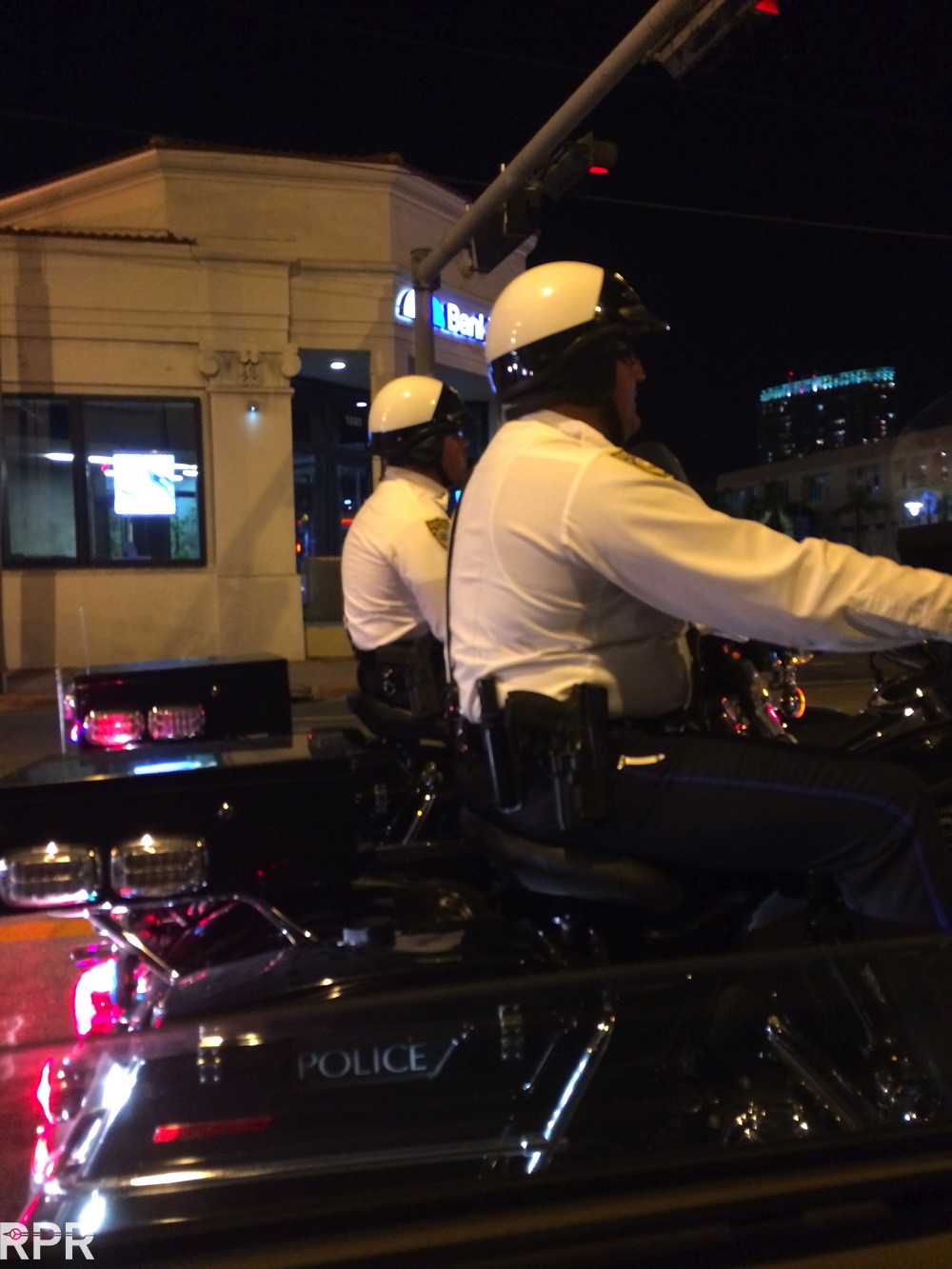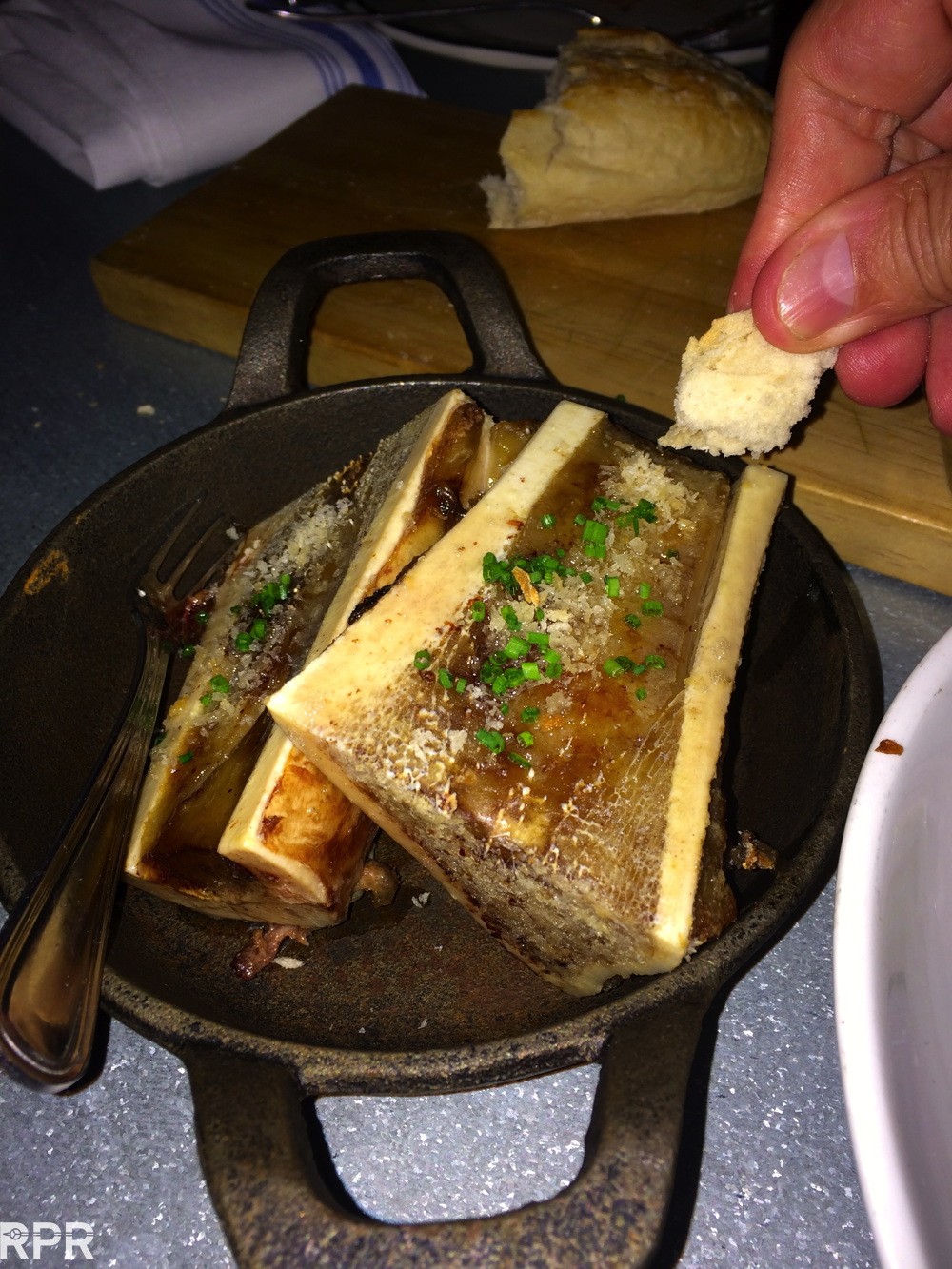 At Matt Bains cool retro filled office room downtown Miami, thanks for the hospitality!..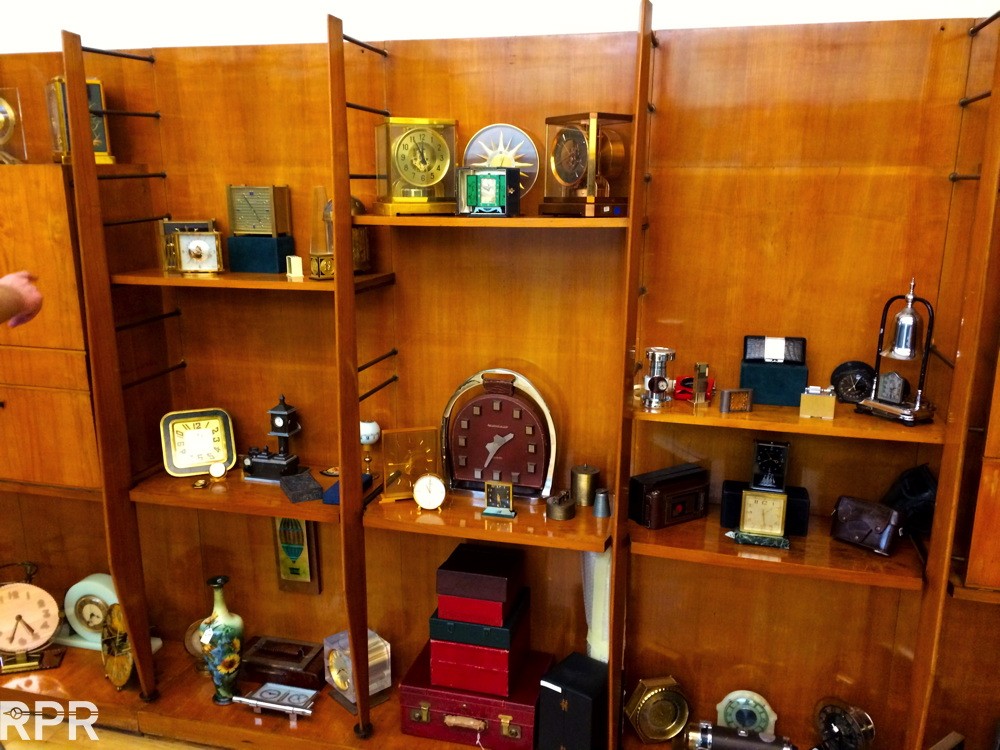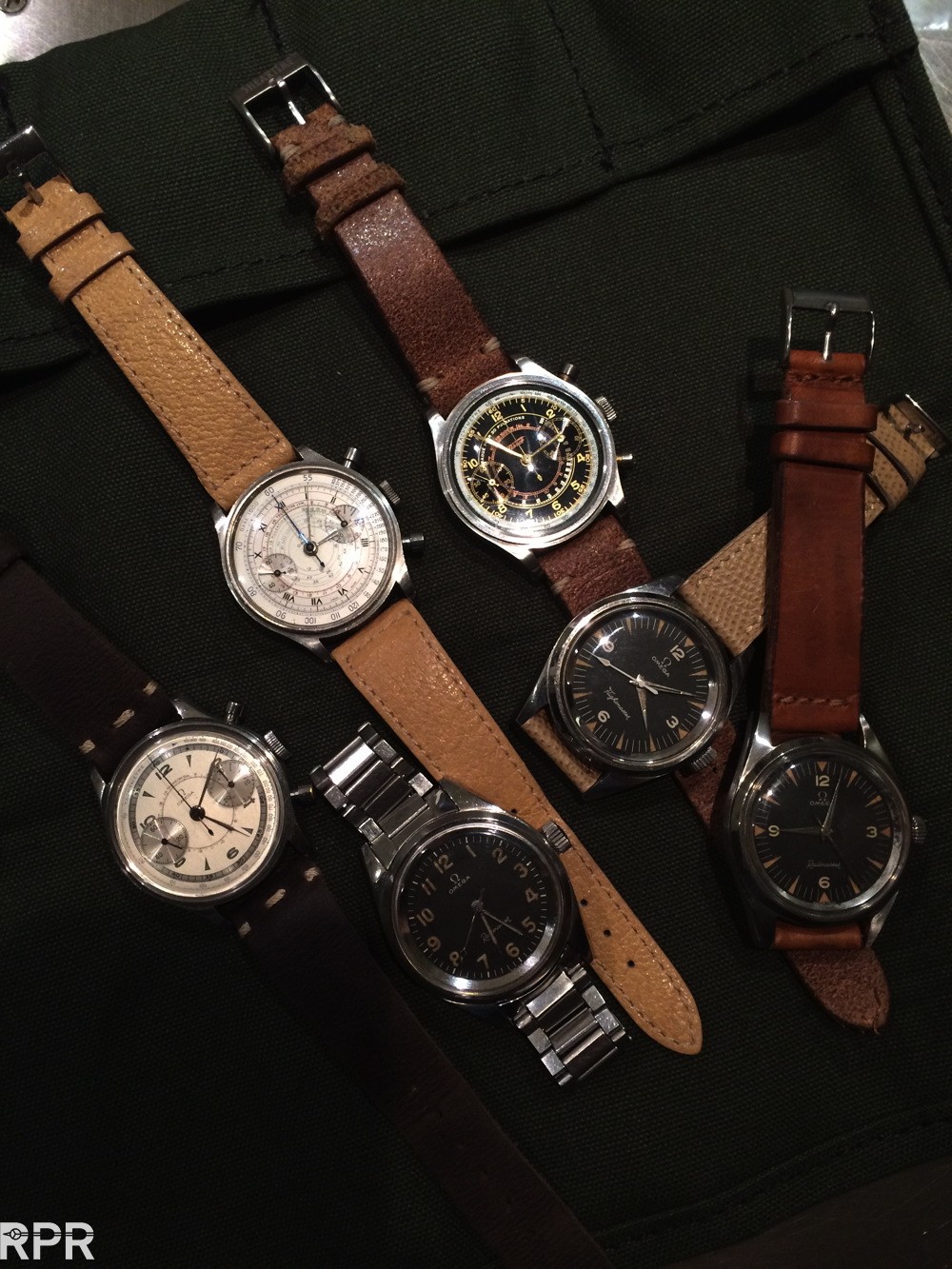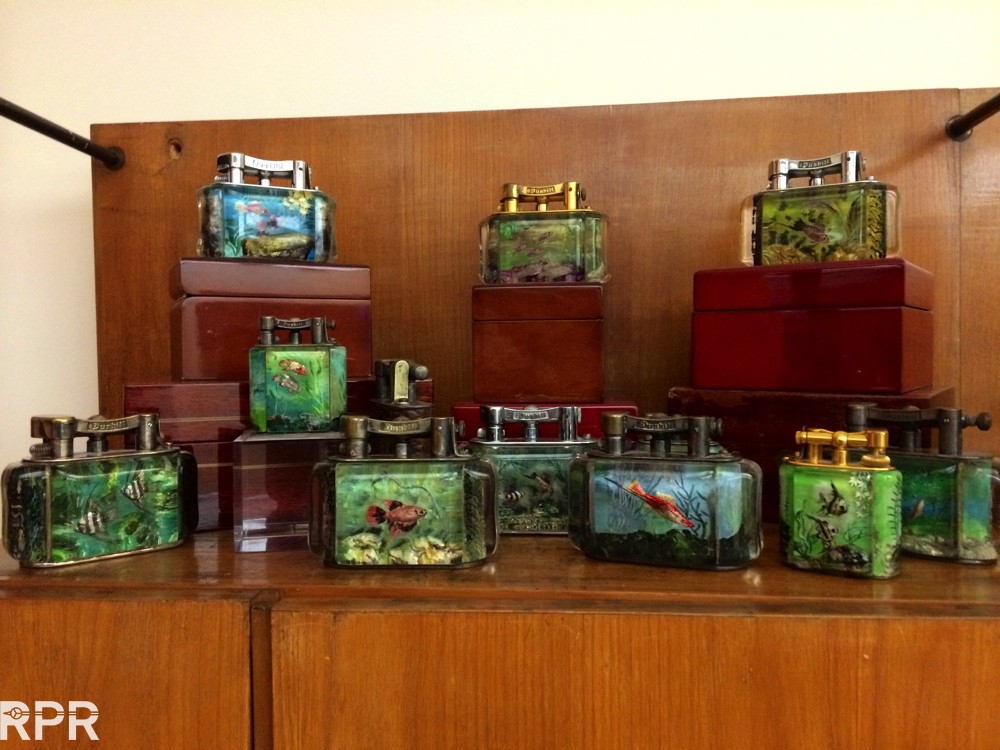 Exceptional nice Tissot having besides a stunning giant monobloc case also a very interesting dial with white emaille on the outside printed a green tachymeter..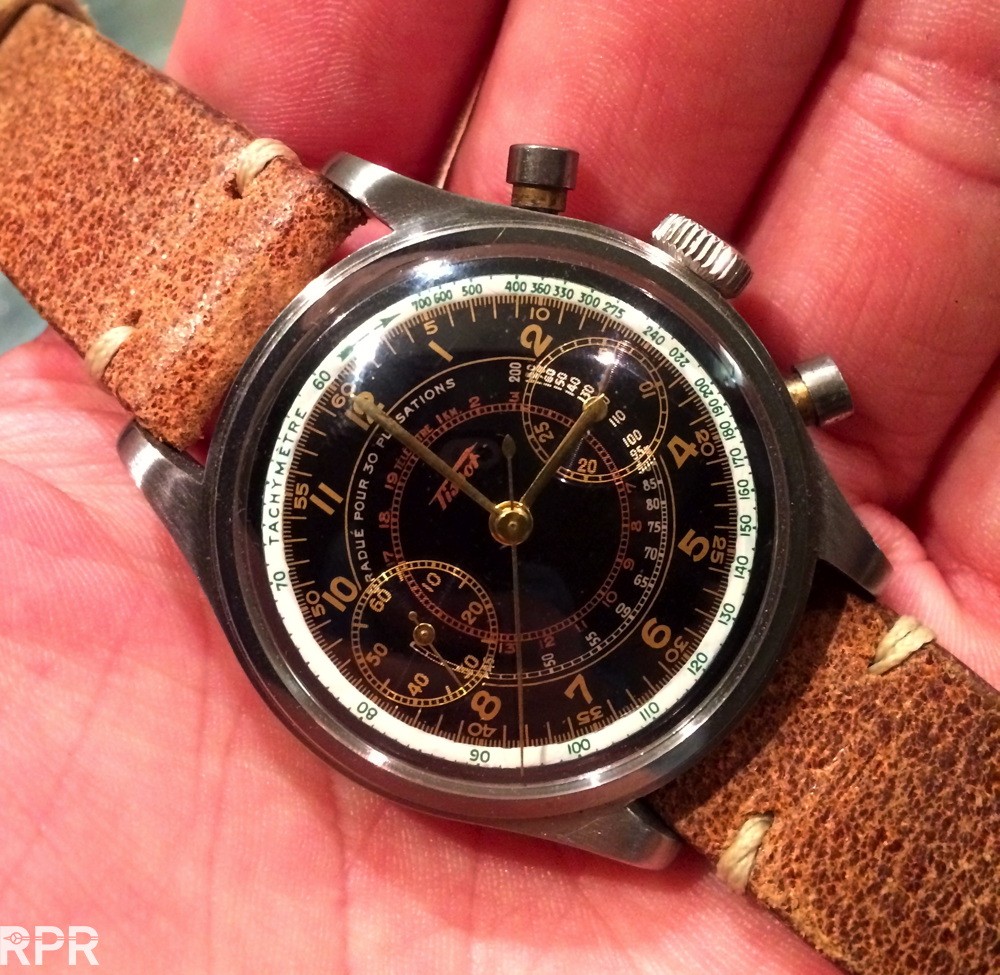 Vintage Omega Railmaster + Flightmaster & spectacular Ulysse Nardin big calatrava..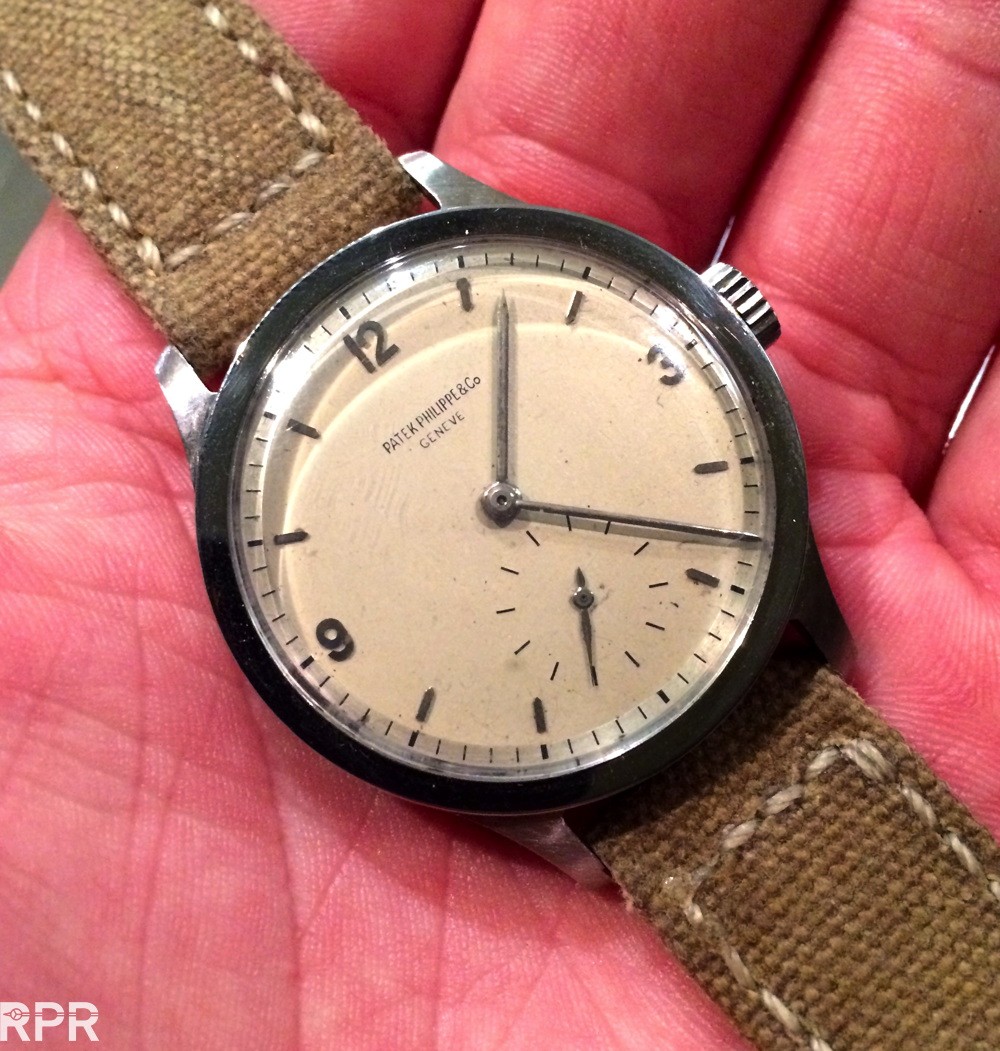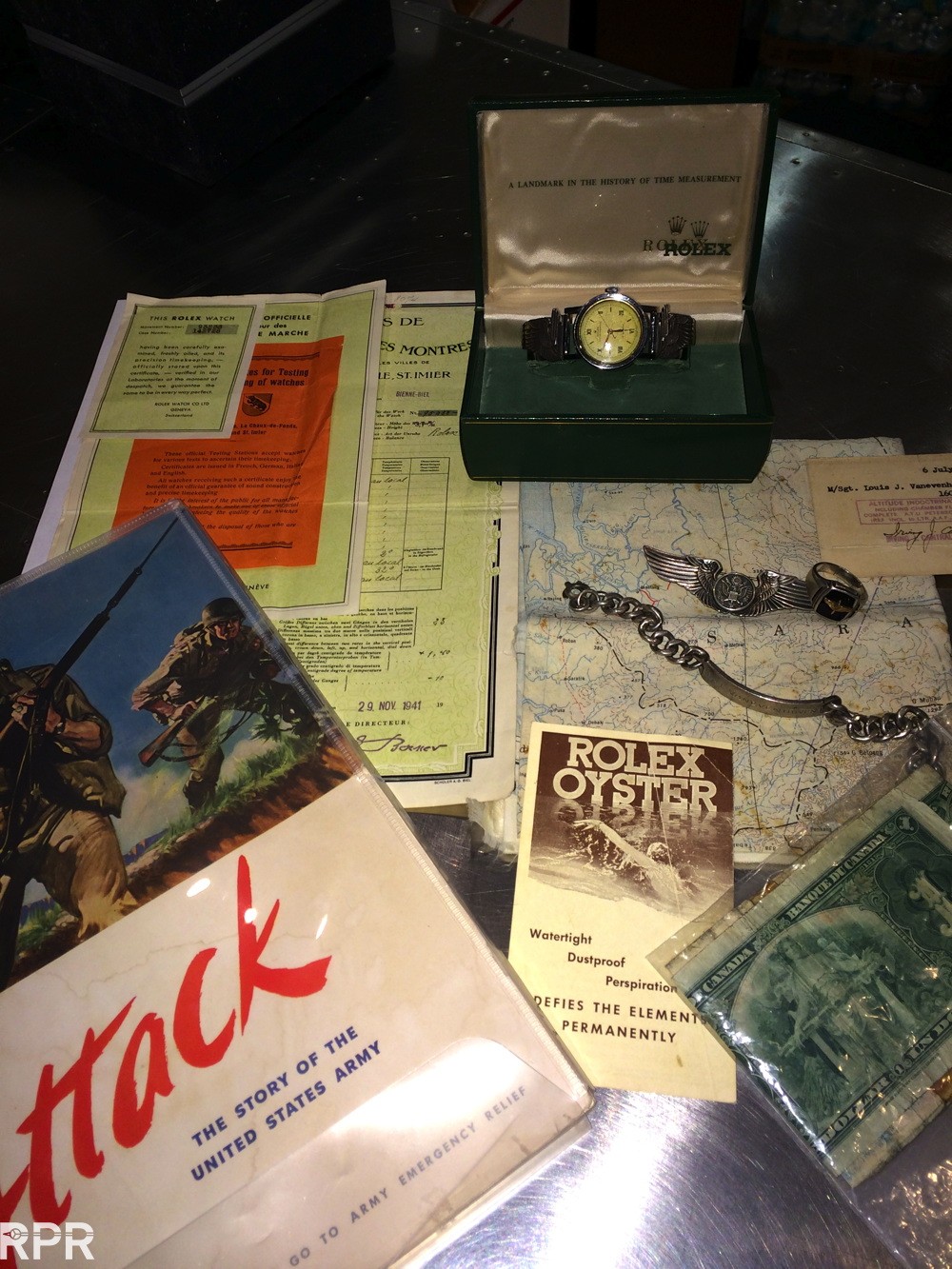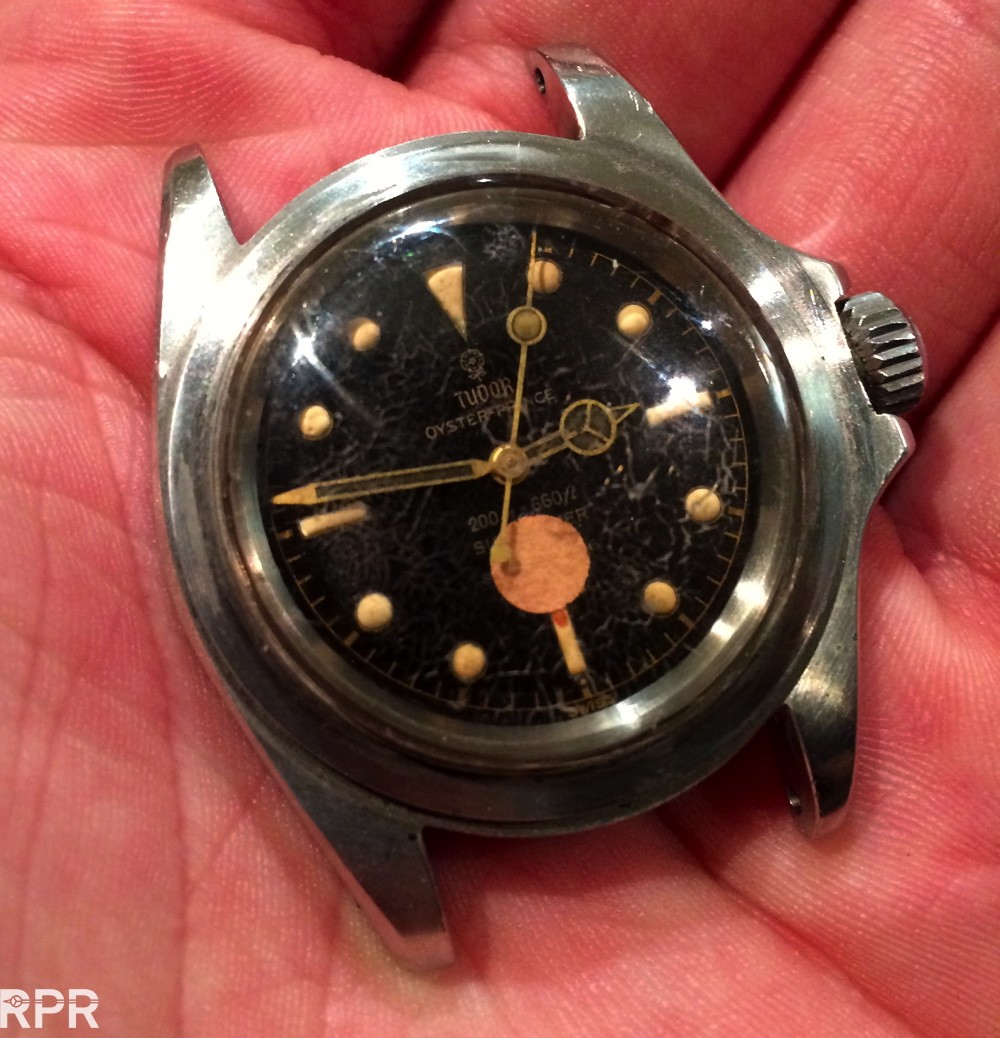 Vintage Pink gold Vacheron Constatin Toledo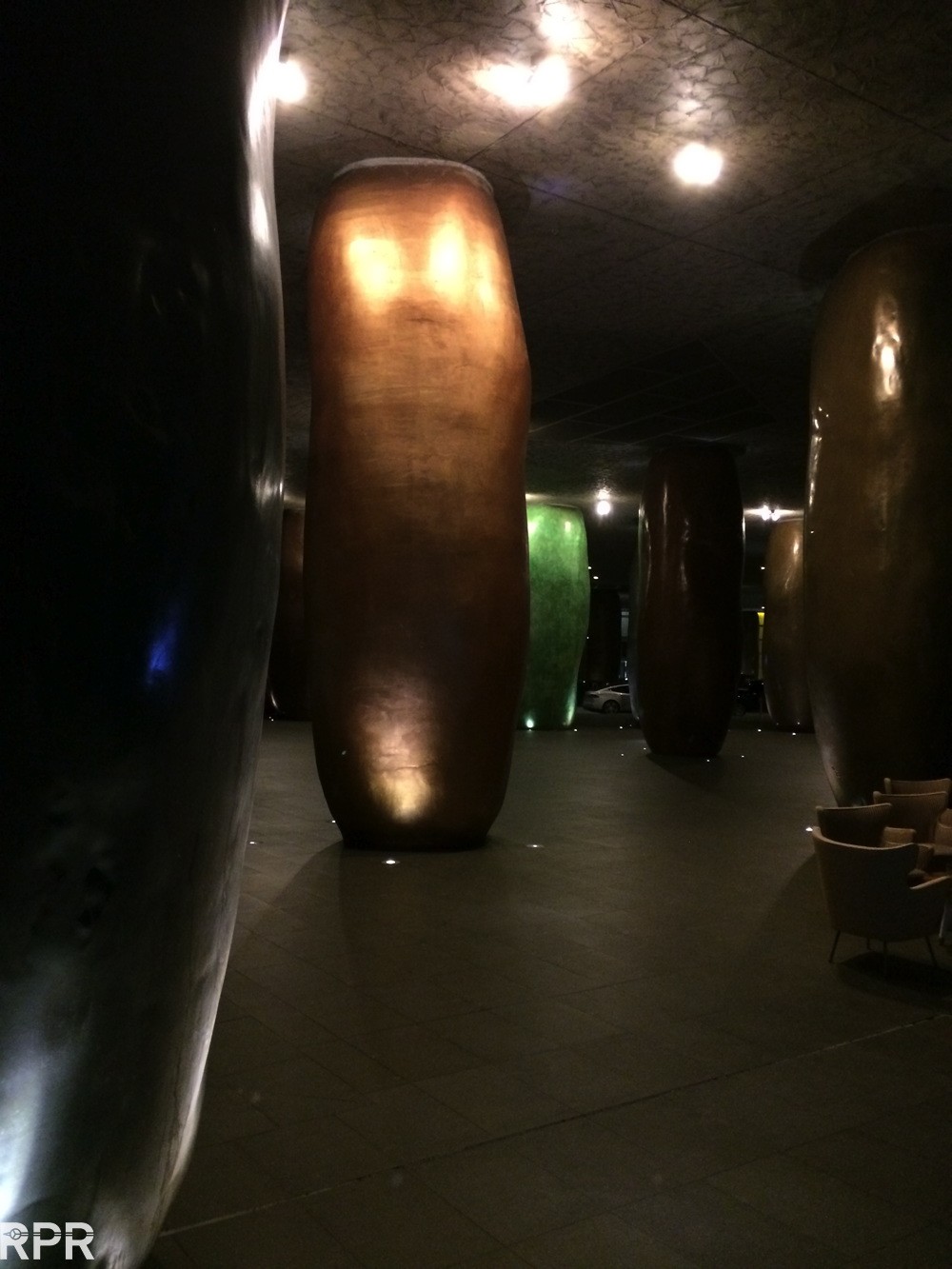 Early steel Datekust ref 6305/1 with white gold bezel, on the left black waffle dial and on the right a cream white one, having Datejust & Depth rate in red..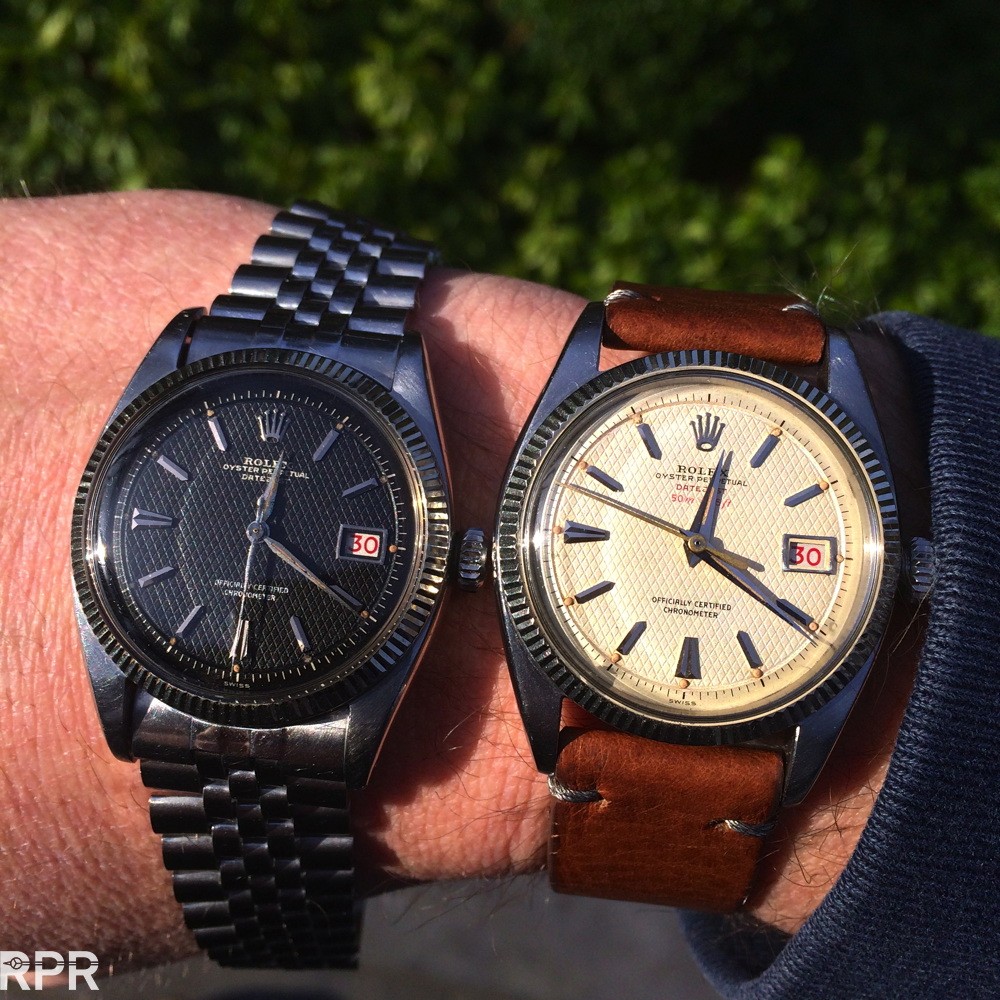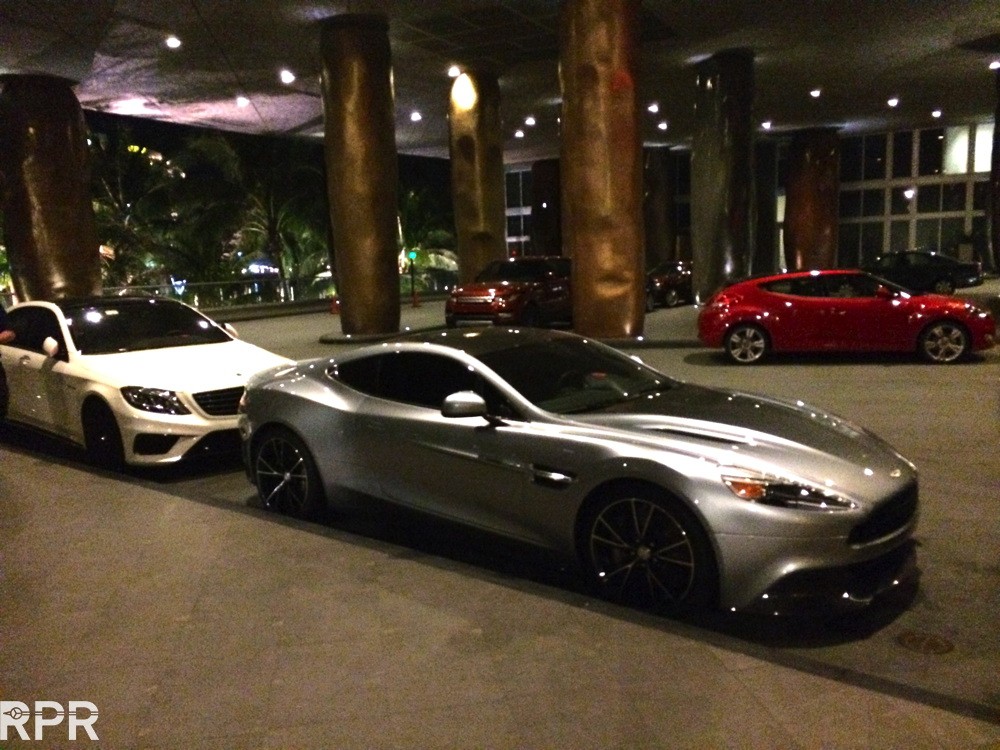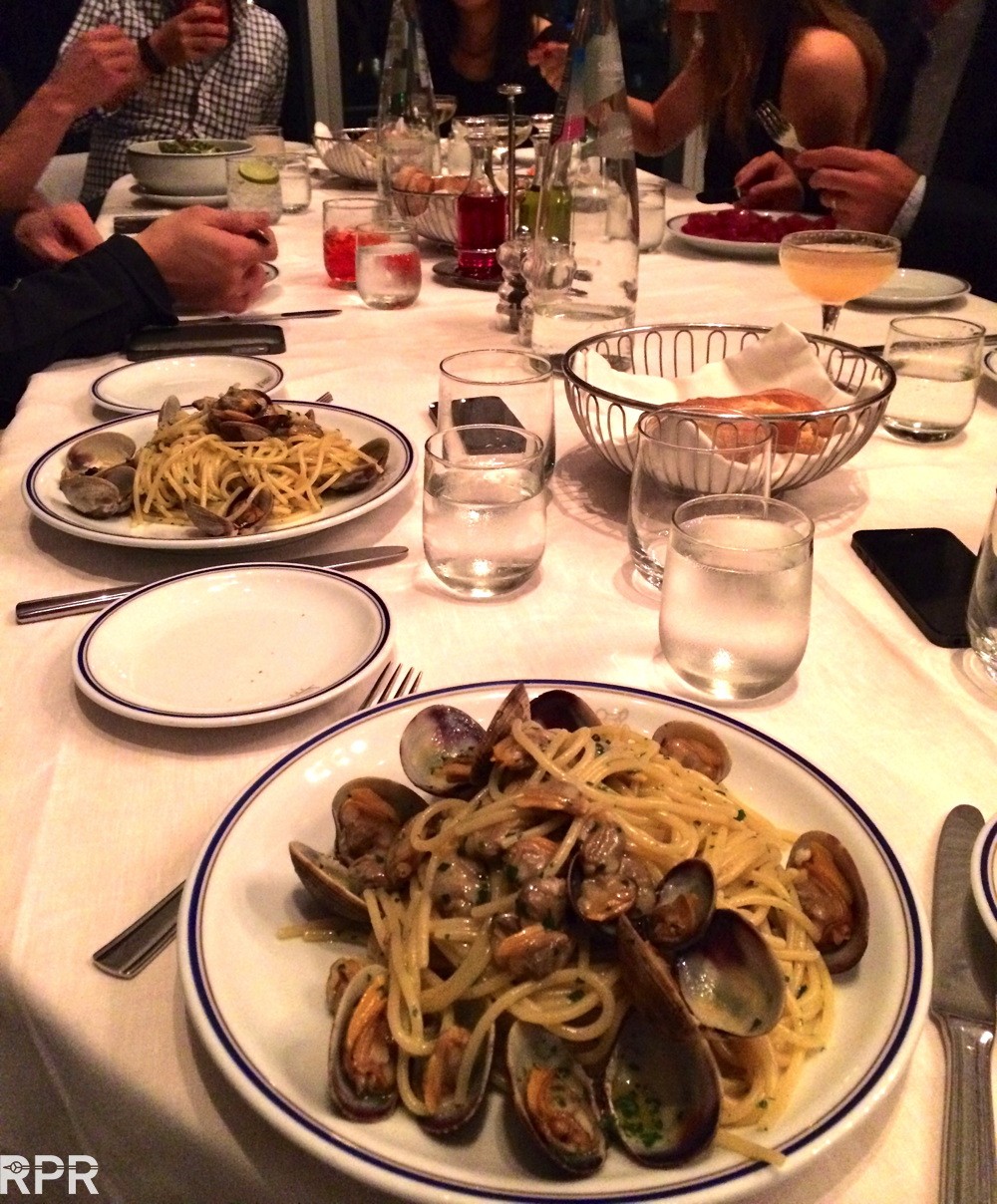 Rolex versus Longines, Pre Daytona ref 6238 in rarely seen black dial versus gilt black early monobloc Longines chronograph big size..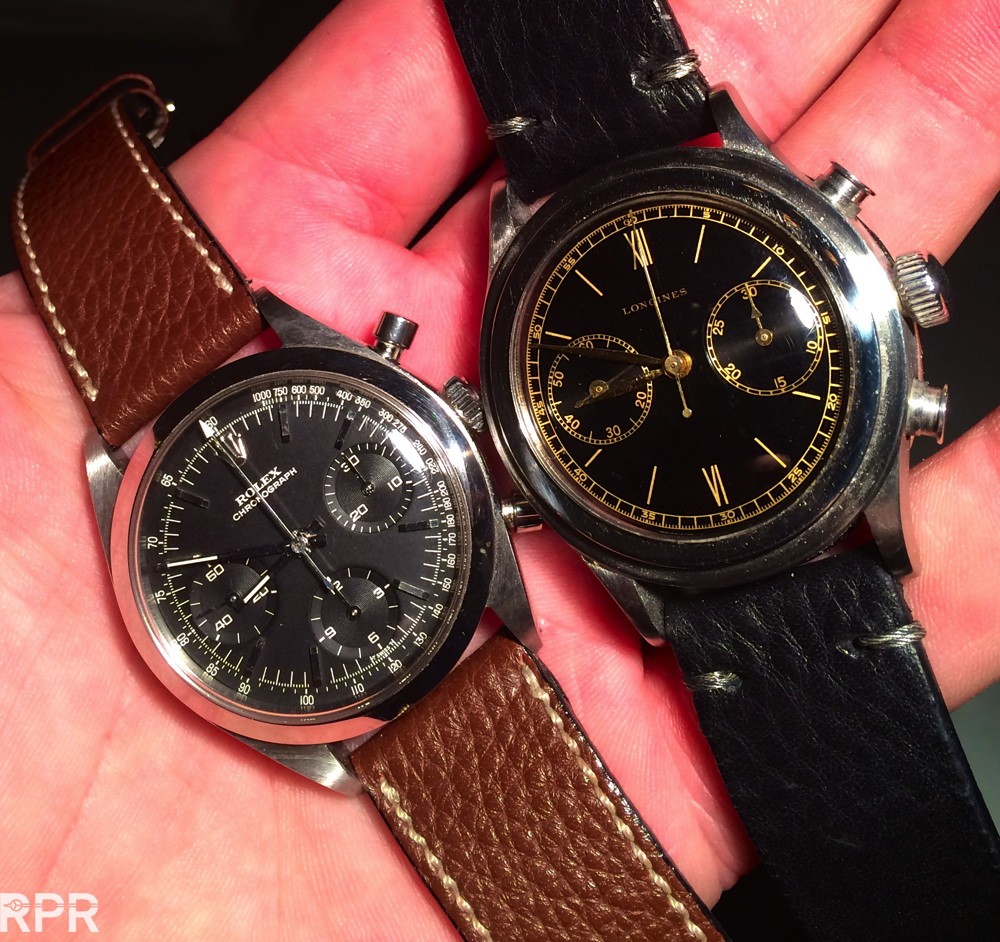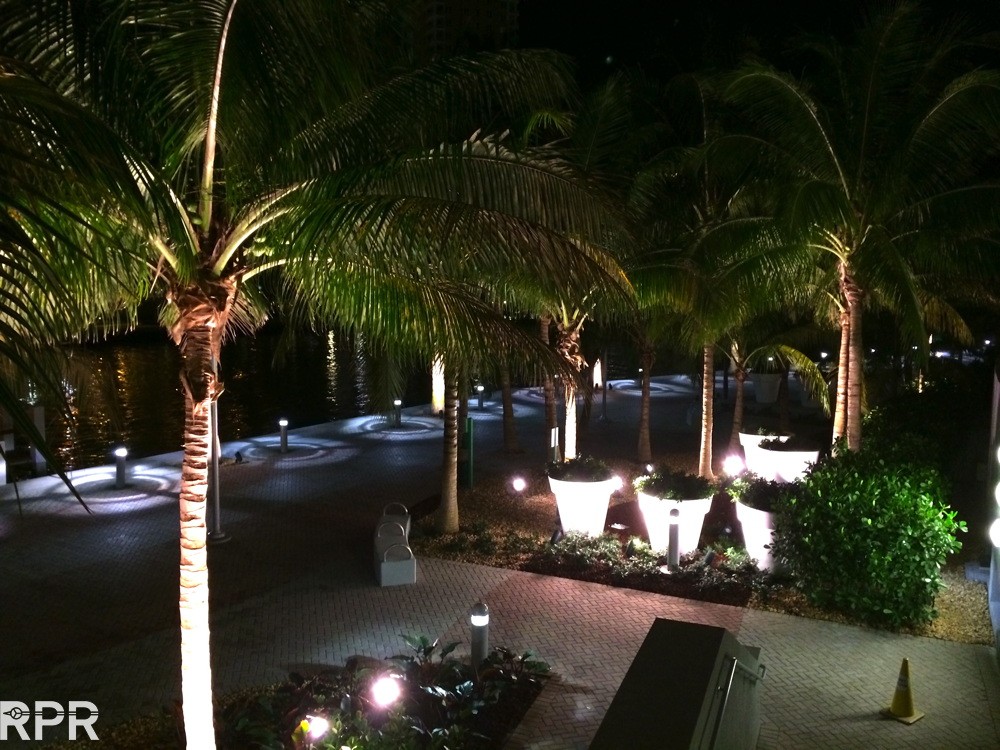 Datejust ref 6305/1 cream waffle dial with red Datejust and red & black date wheel..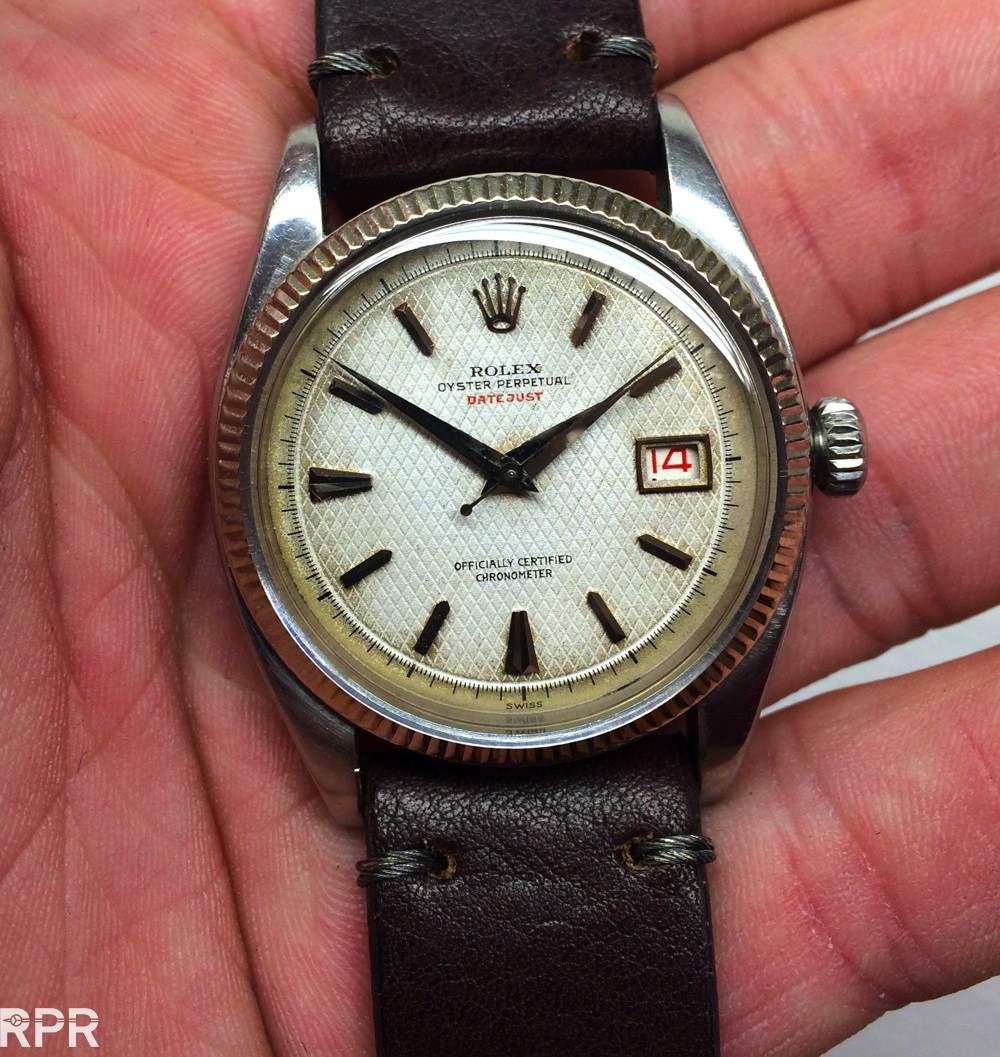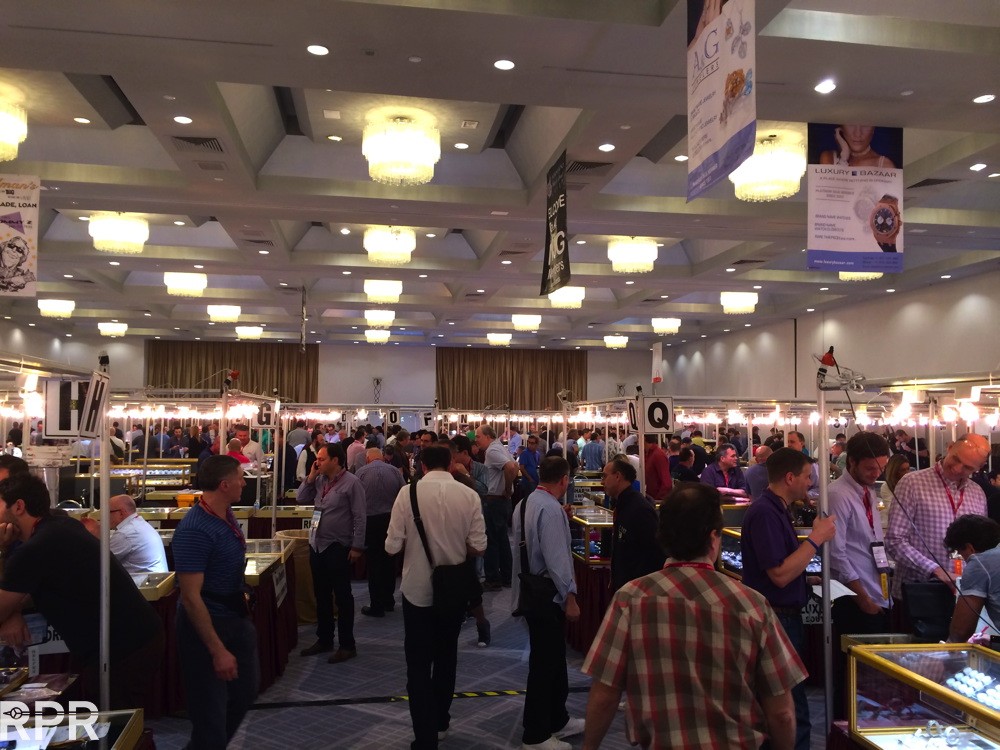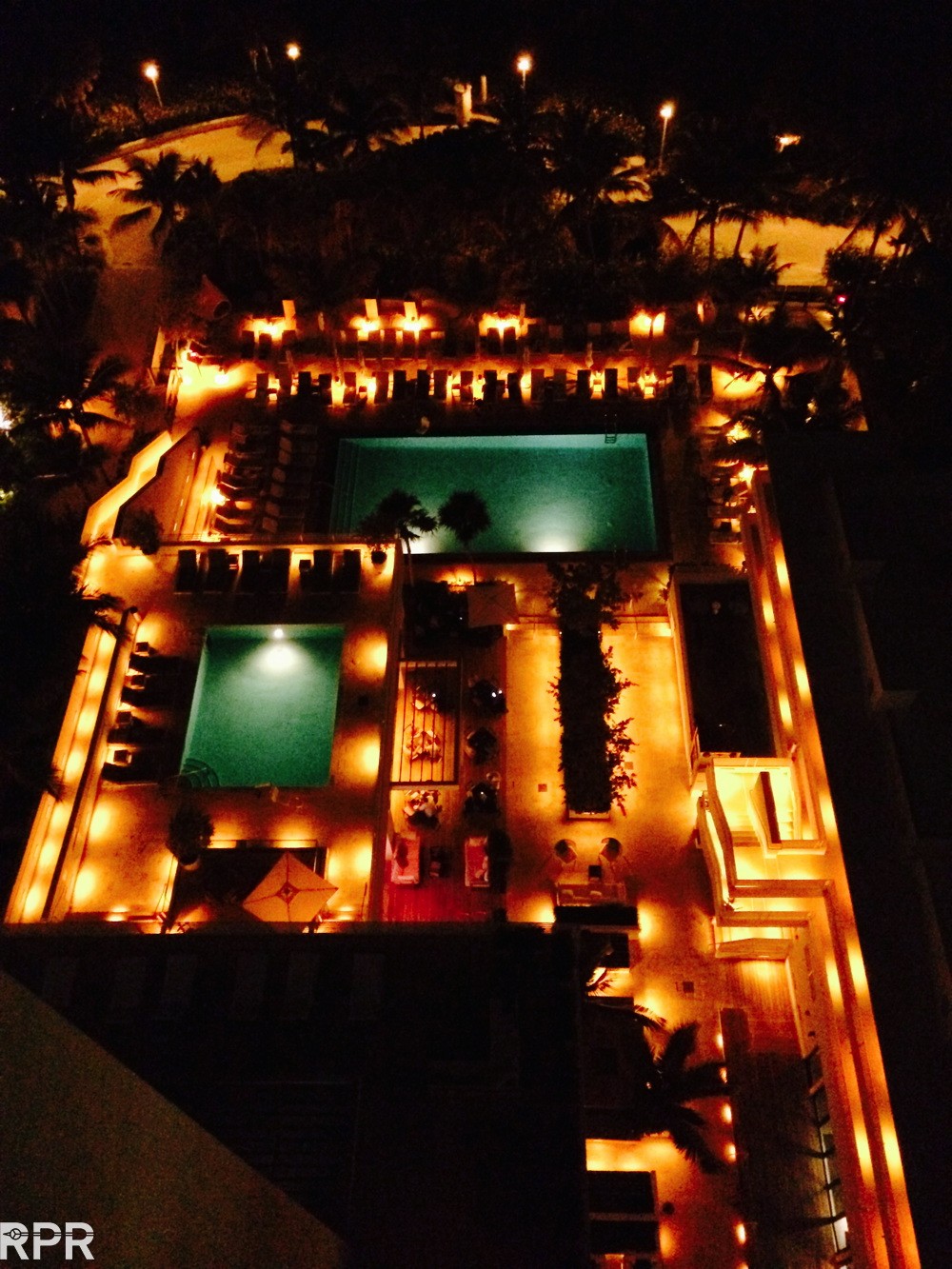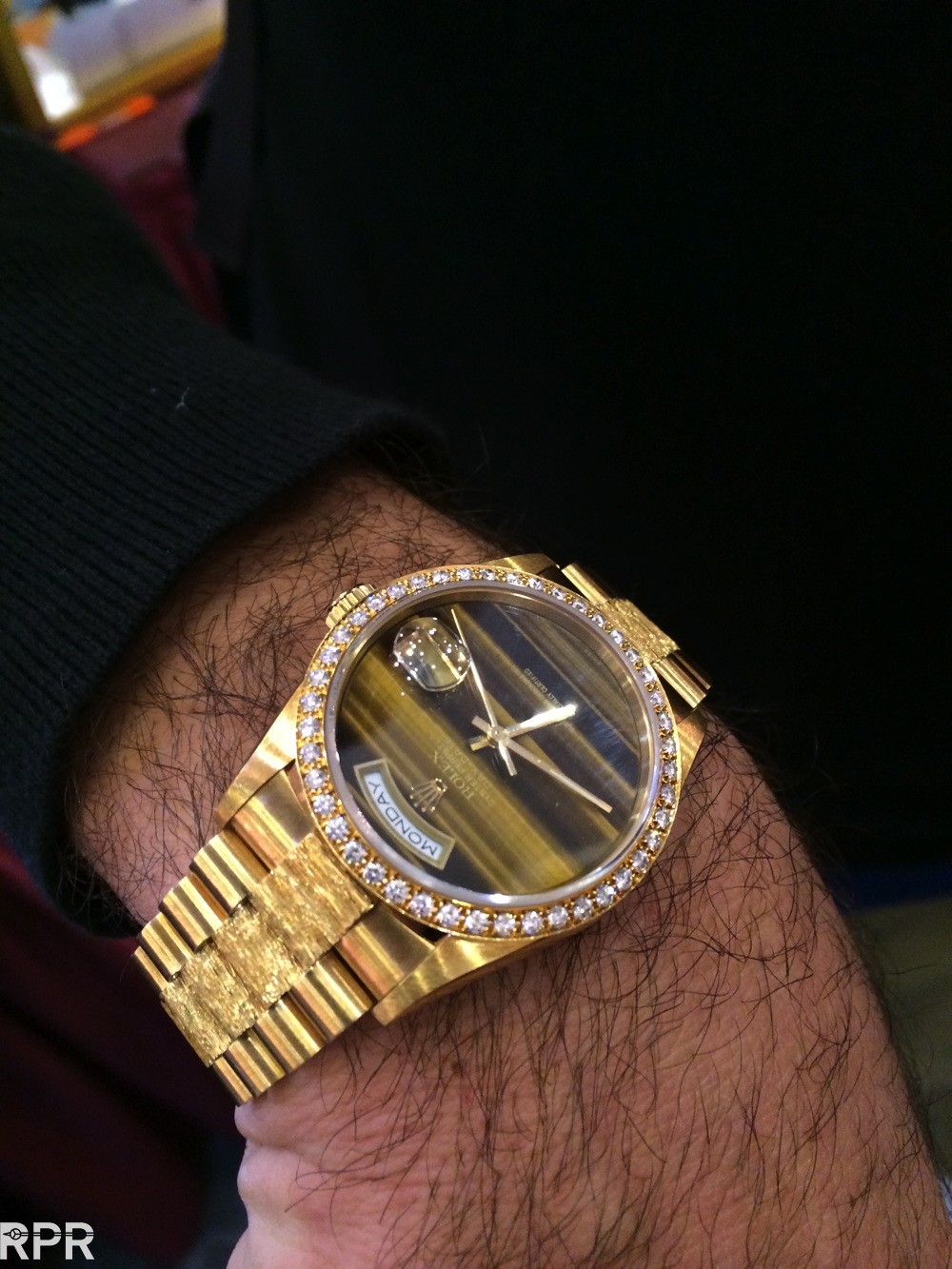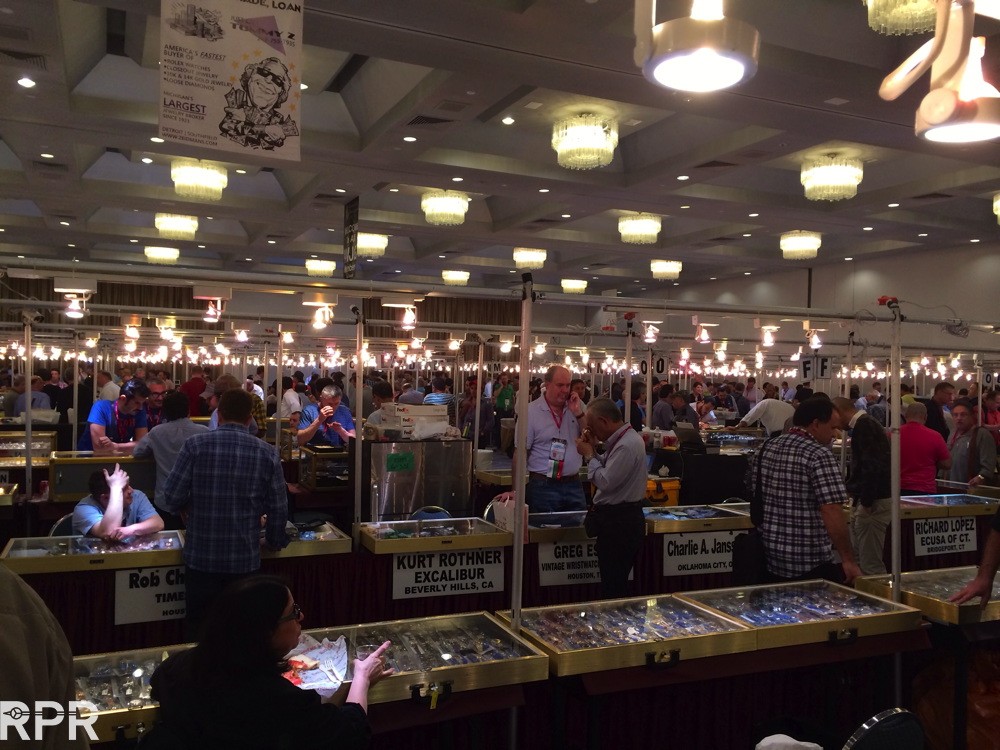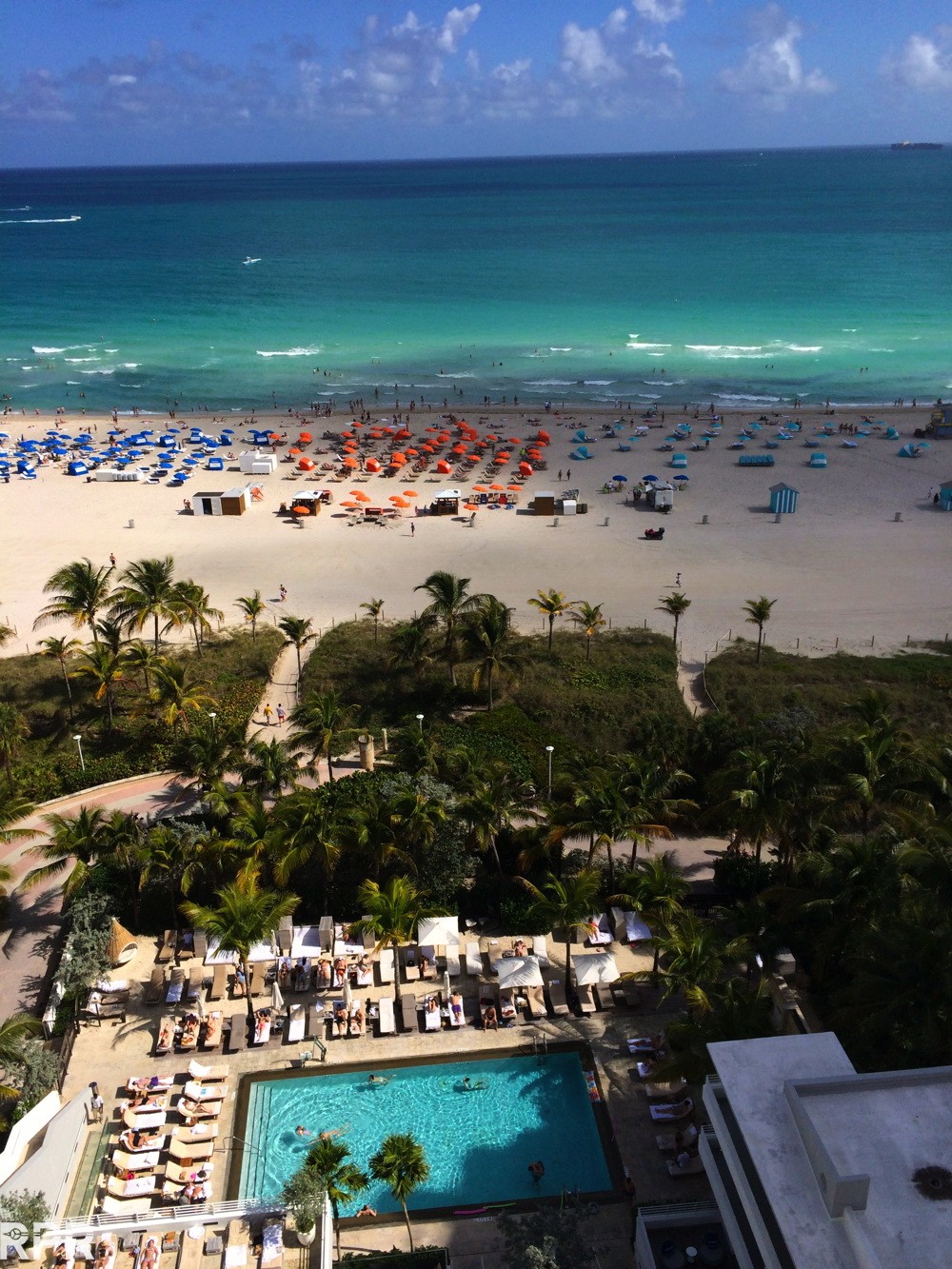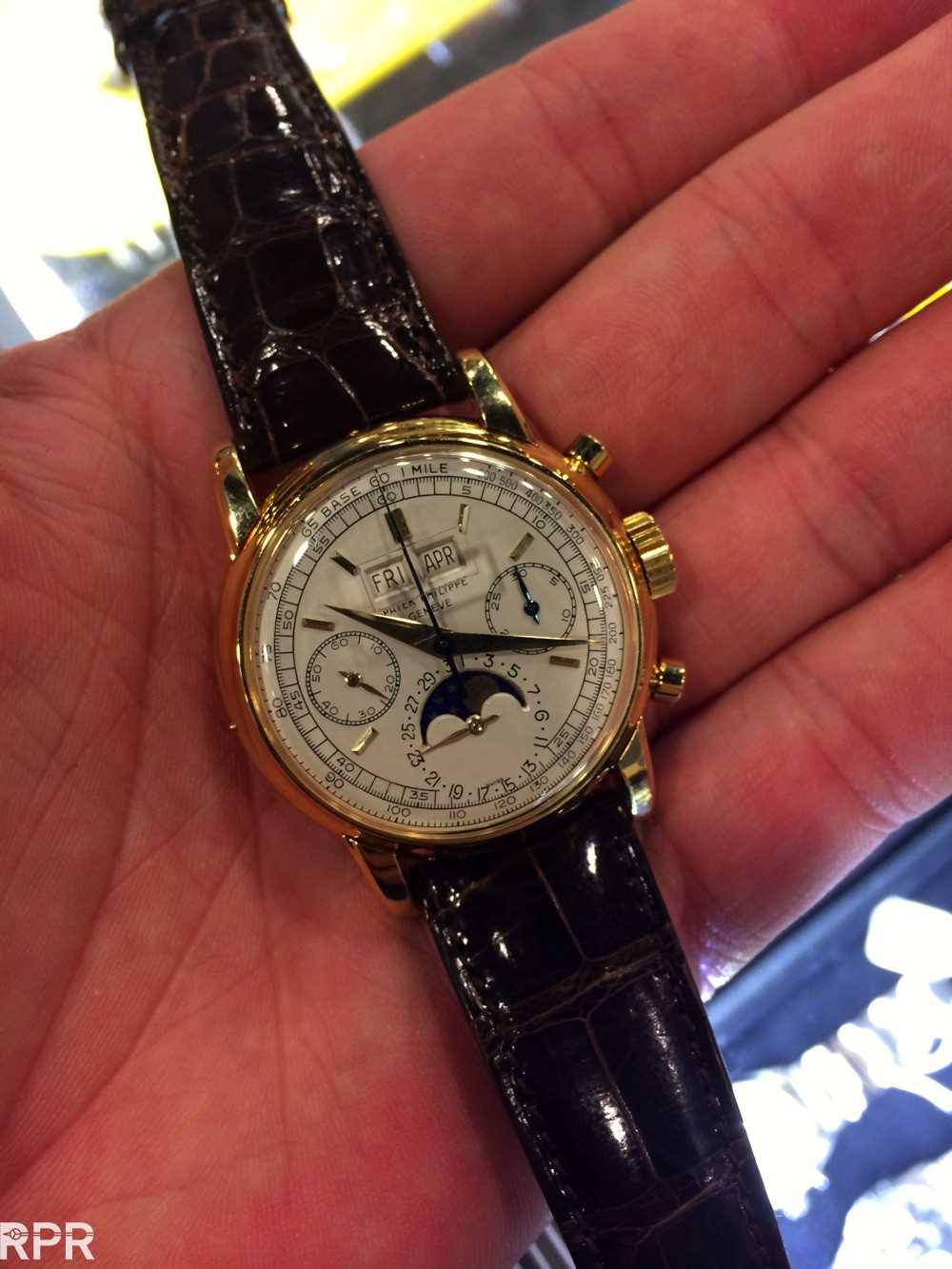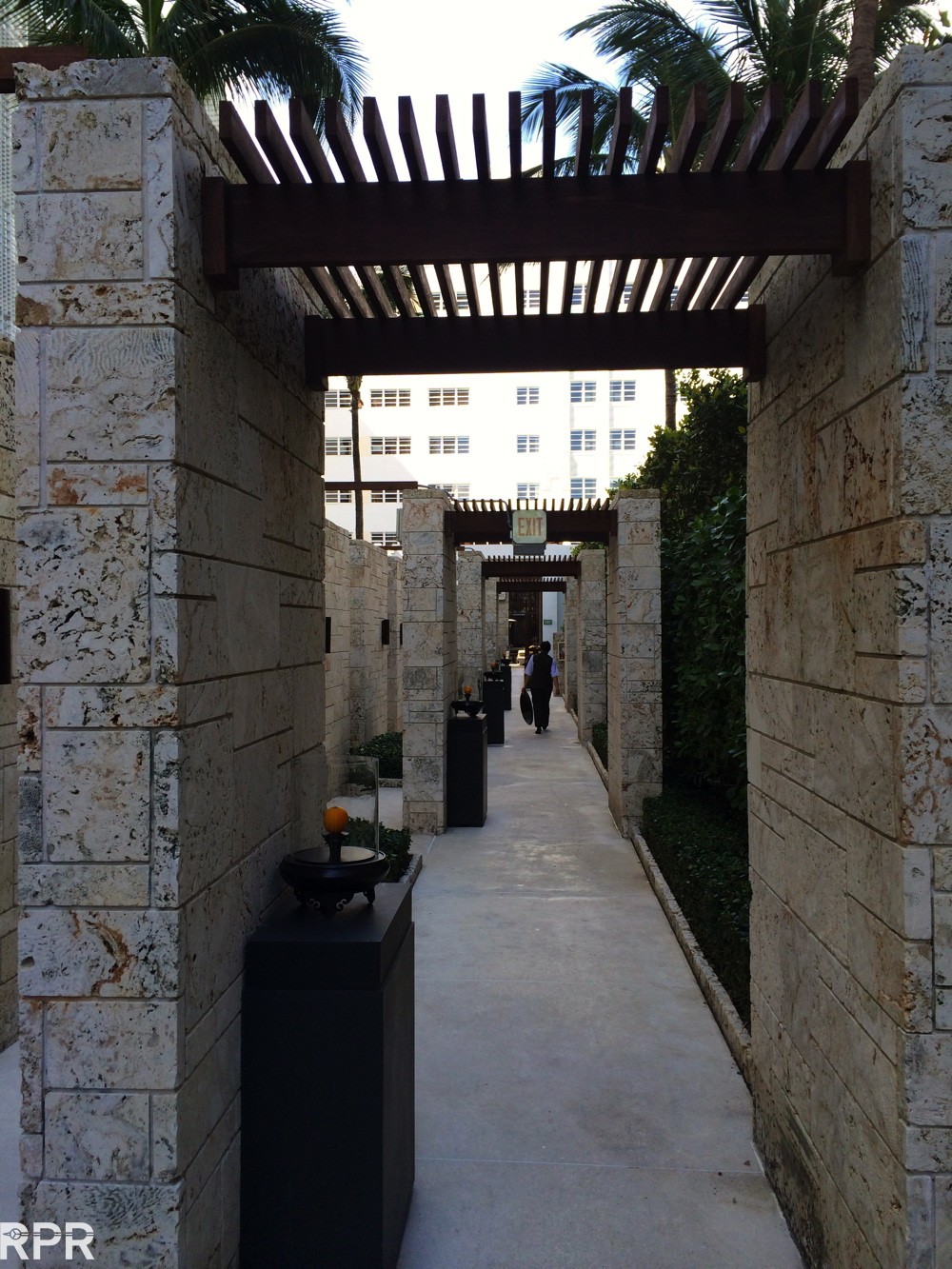 Heritage Submariner on custom leather strap that makes the fat polished bevels even more come out..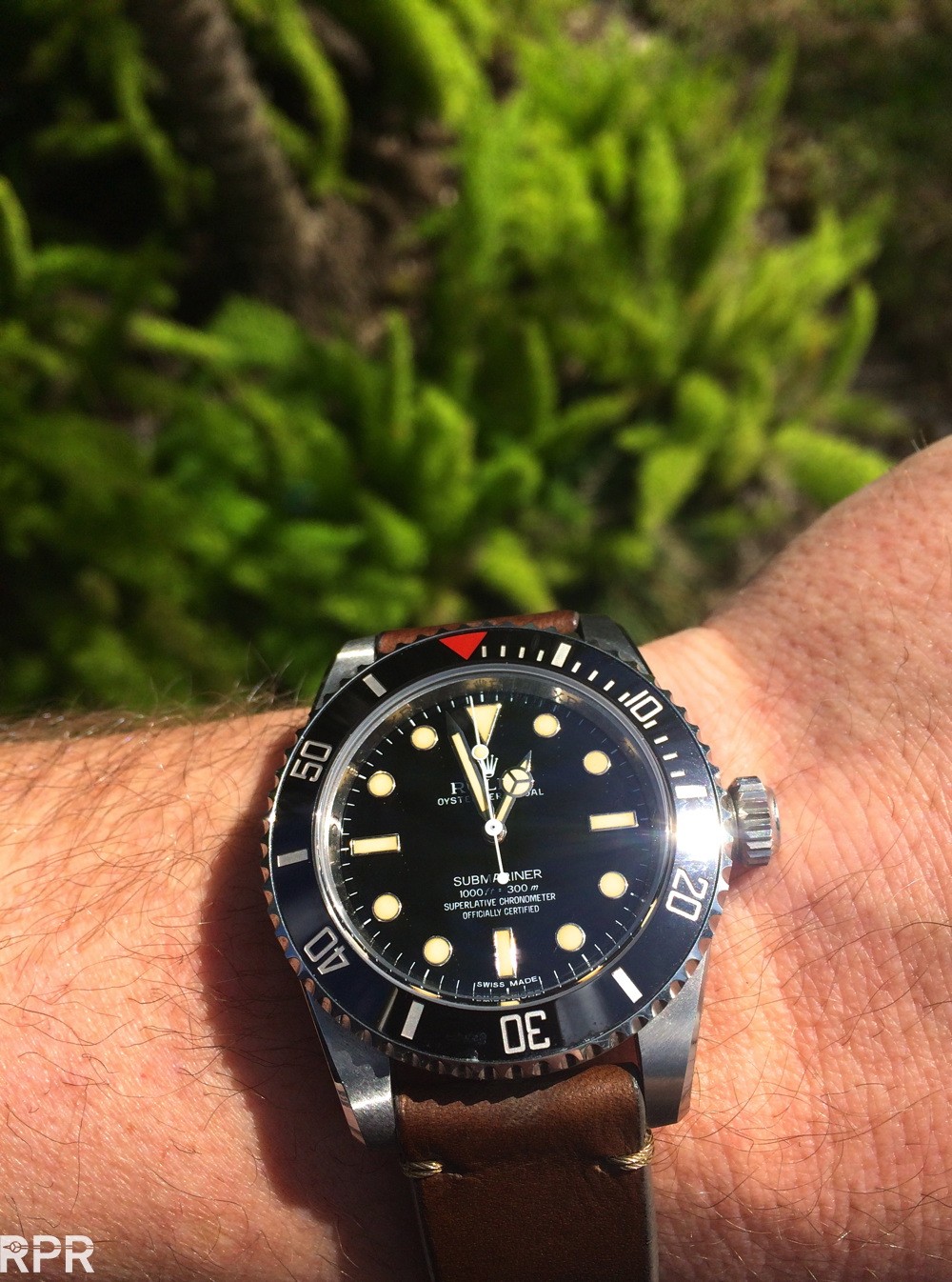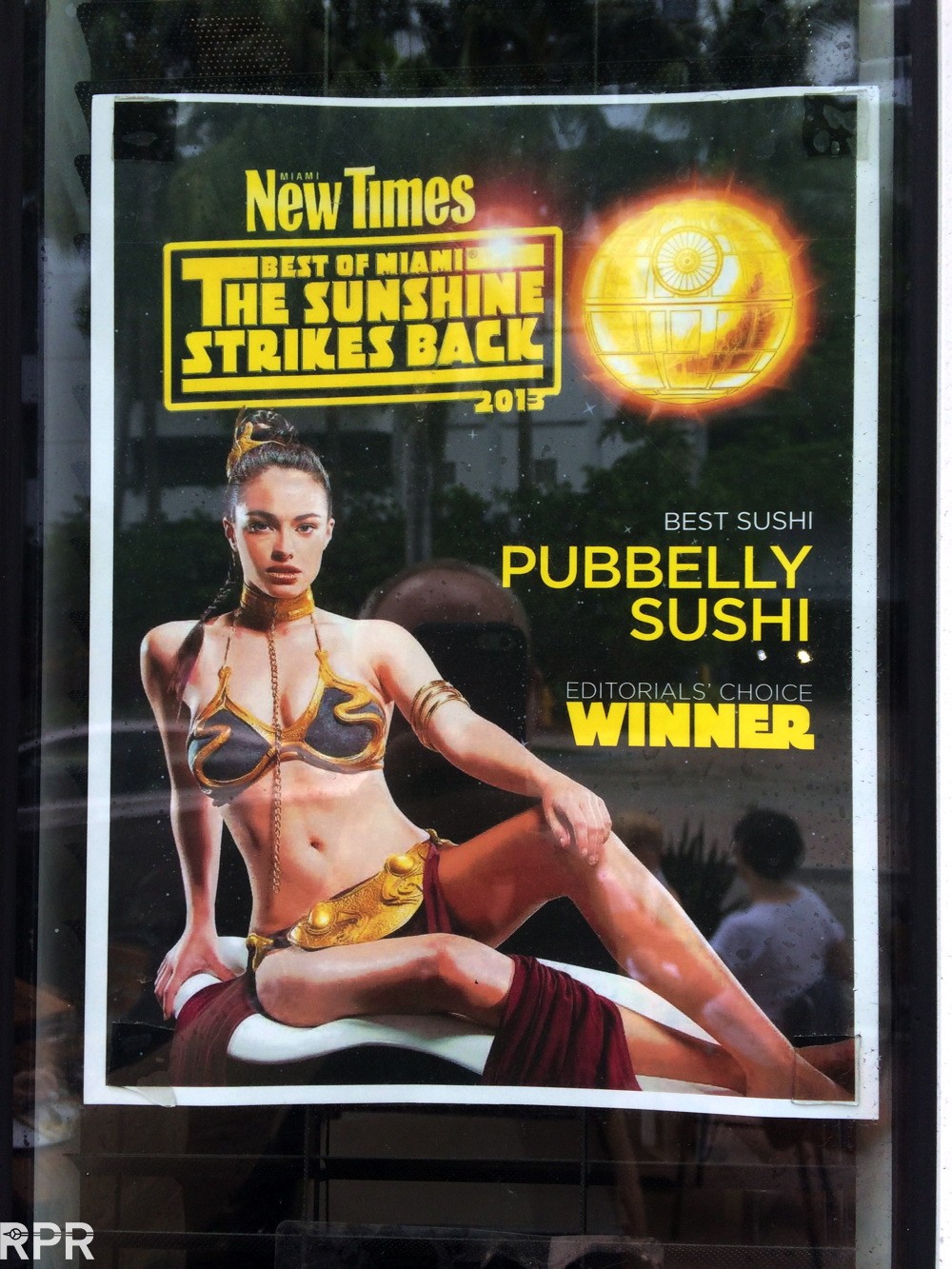 Fresh honeycomb Rolex Turn O Graph ref 6202 from Eric Ku. I would't be surprised when Rolex @Baselworld 2014 is gonna reintroduce this legendary reference..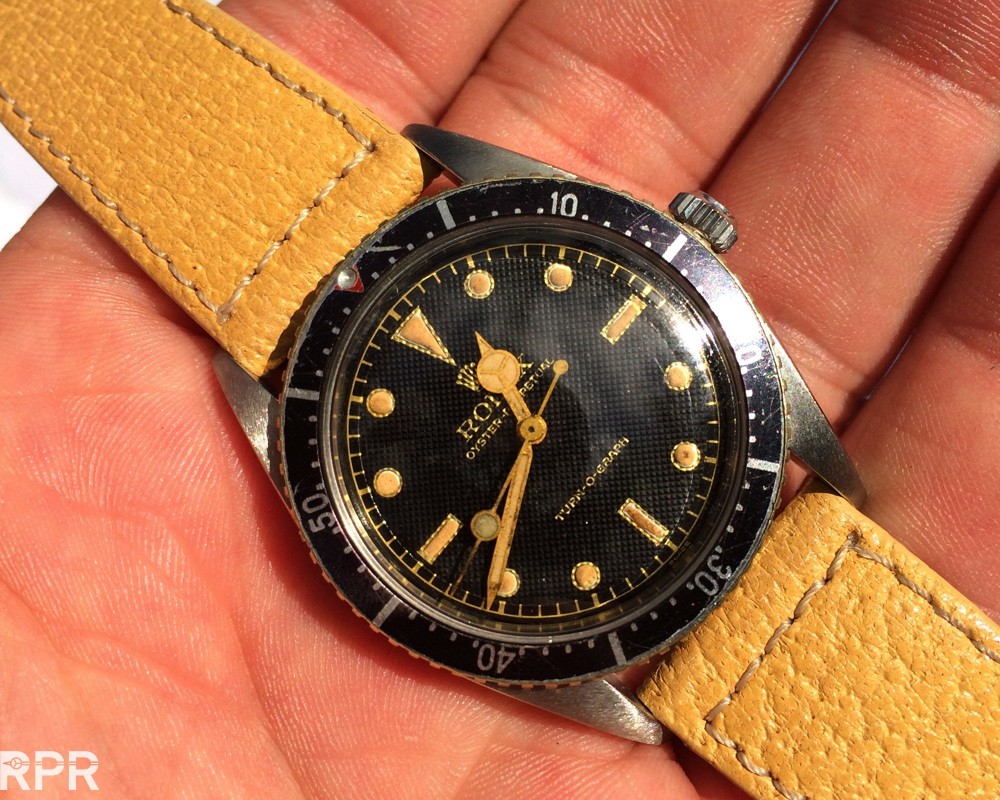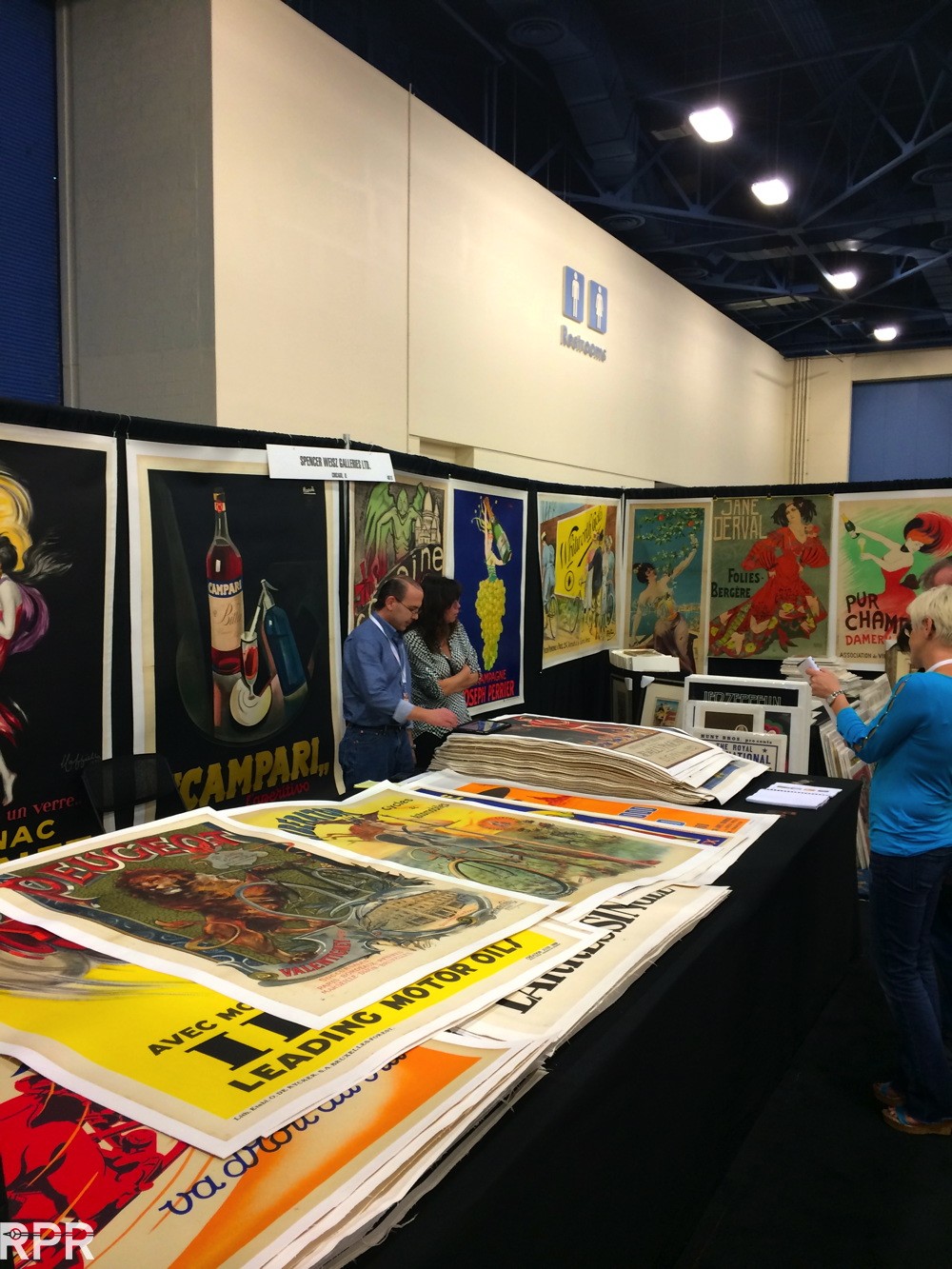 Vintage LV, Louis Vuitton traveling cases in all different sizes and interiors..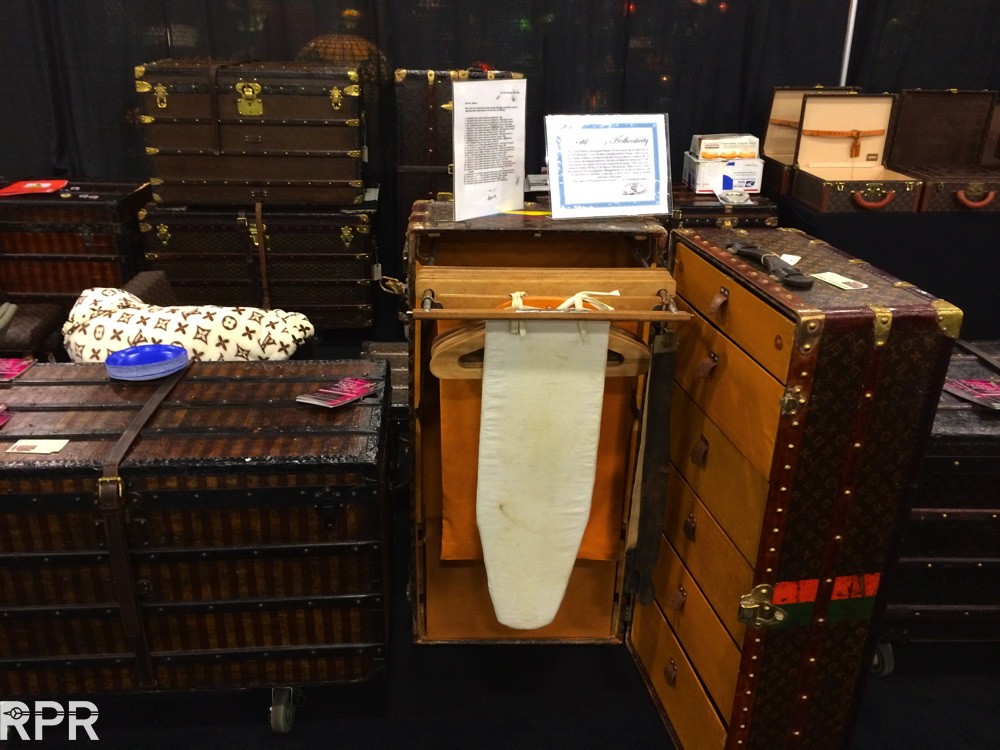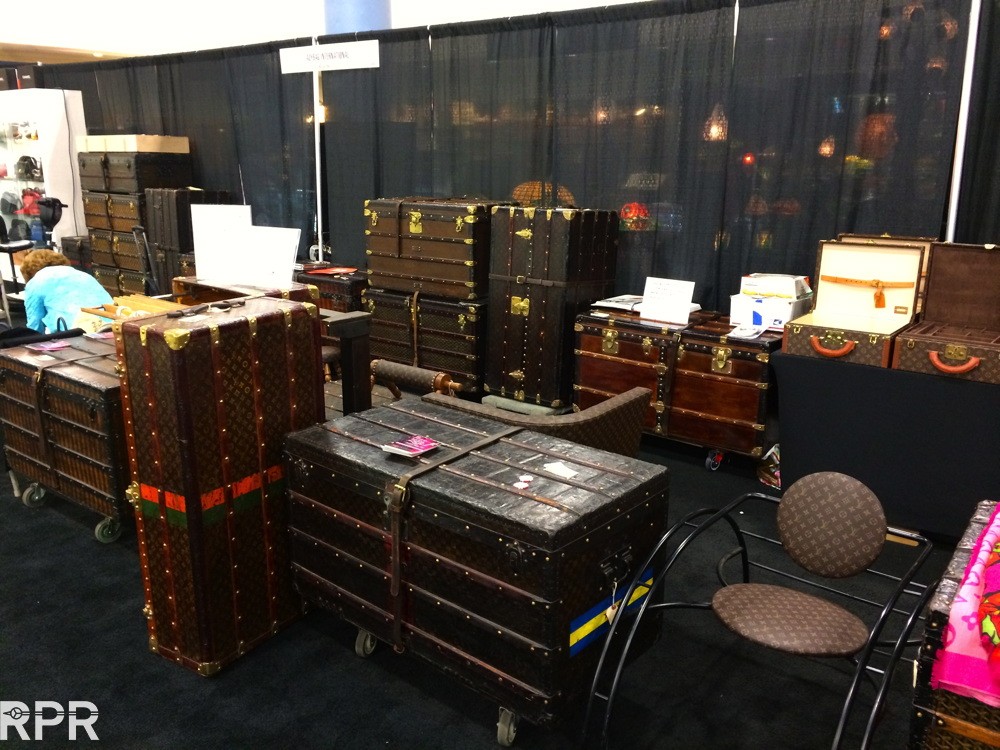 Peppo's all over patinated MK2 Seadweller, by Rolex off course!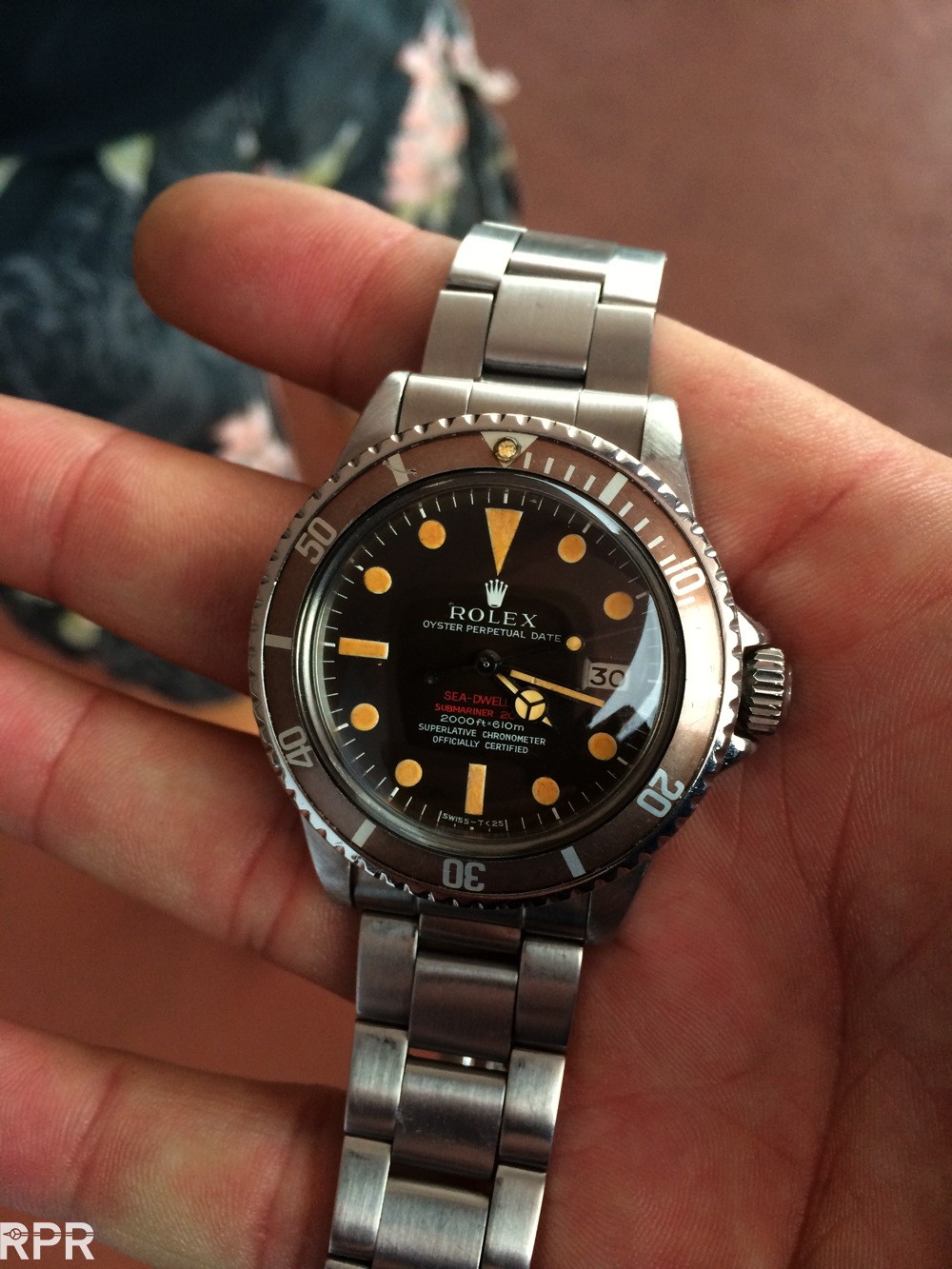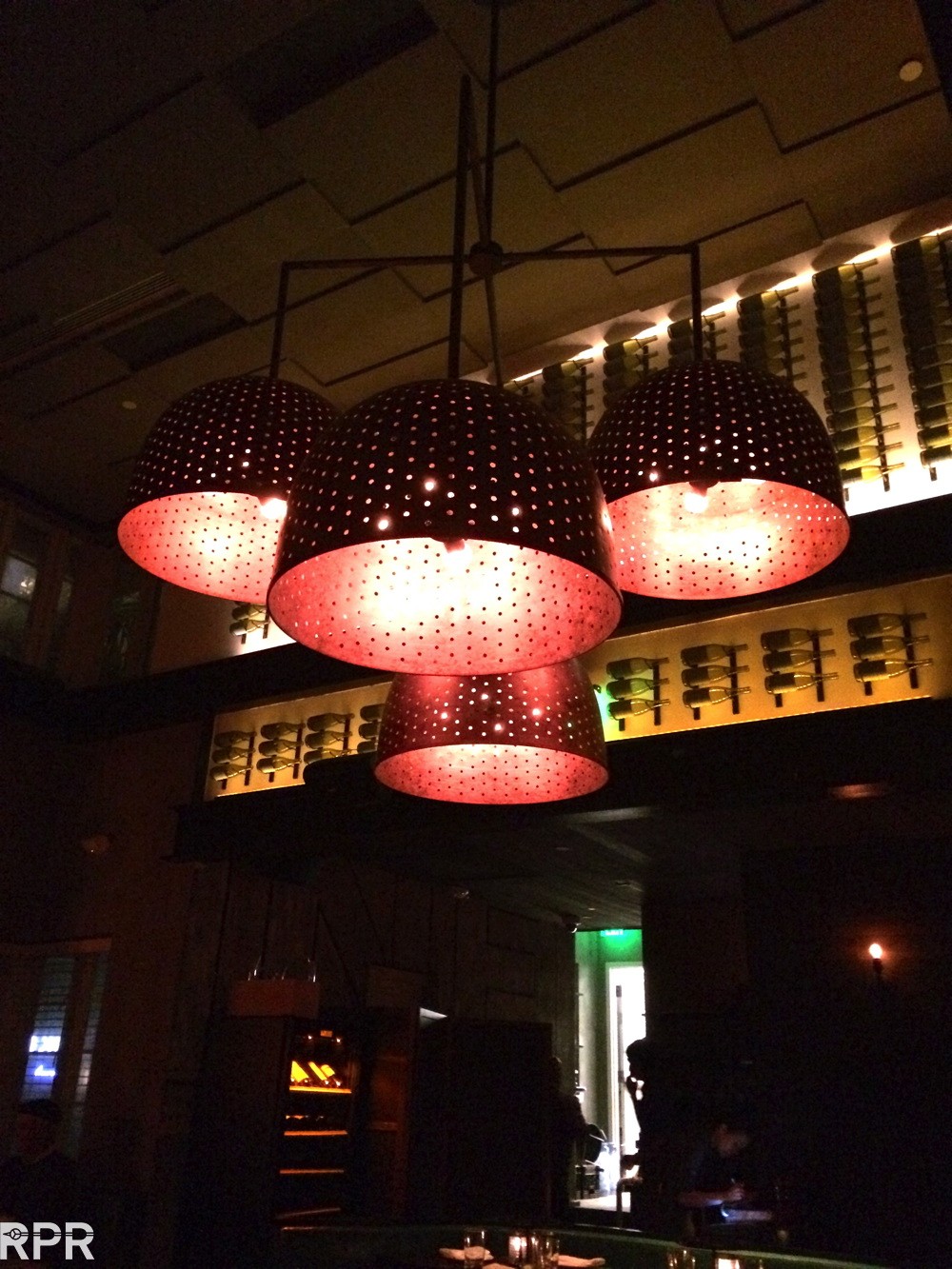 It seems that I begin to like other brands besides Rolex also, specially when they are in like new old stock condition as this marvelous vintage DeepSea Alarm of buddy Ku!..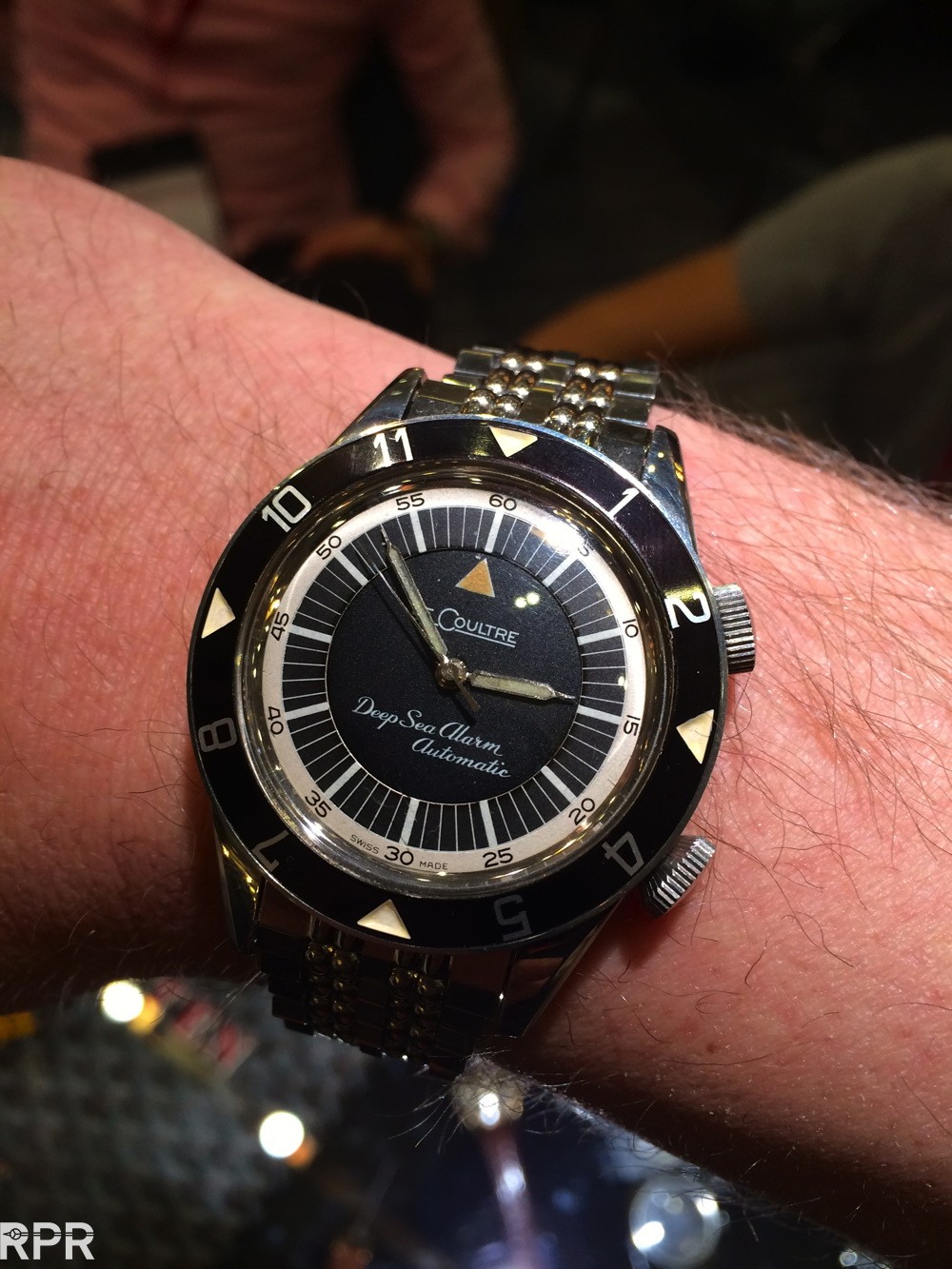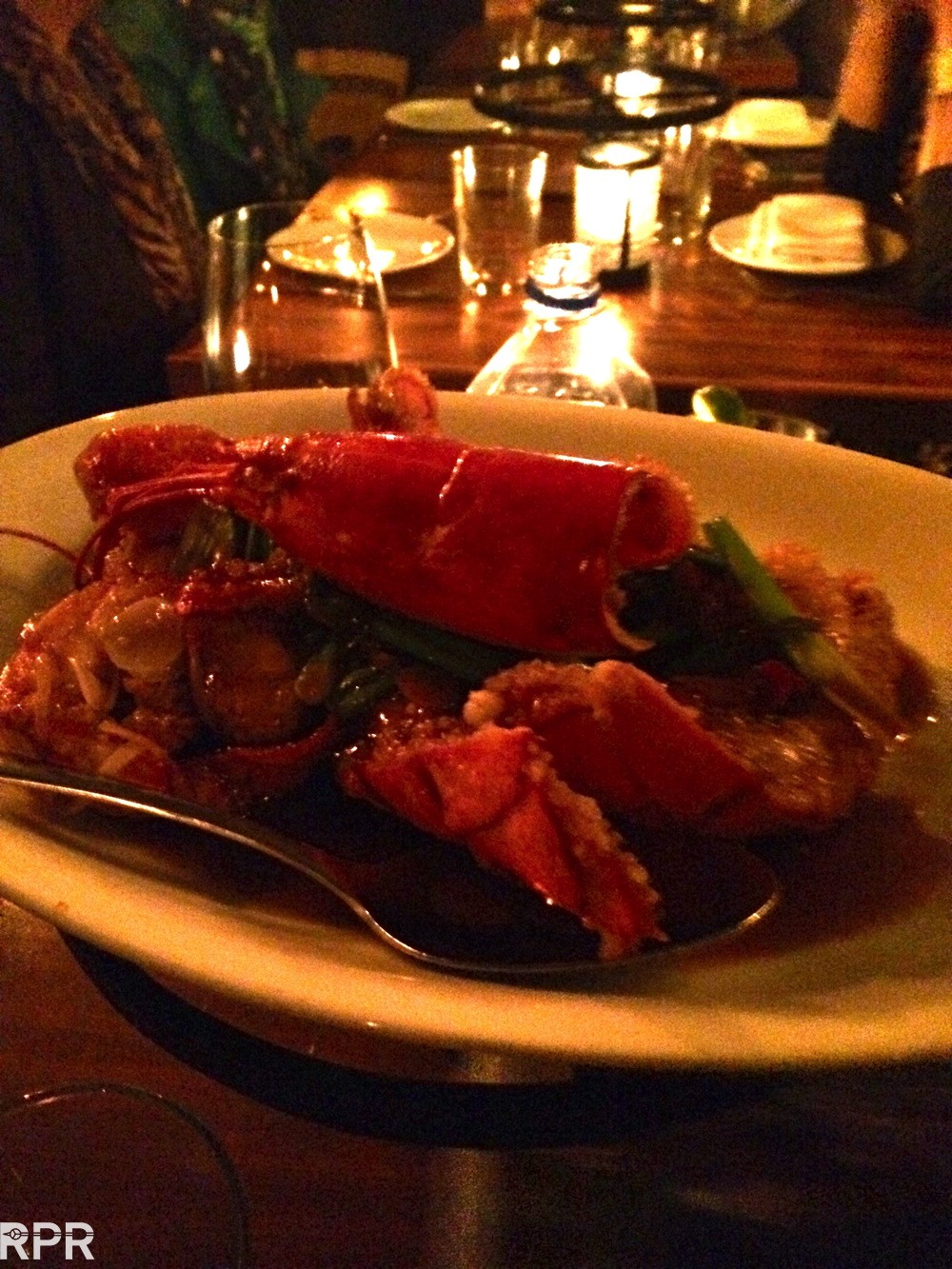 Mr. Cianni with one of his vintage Rolex filled up vintage Rolex variety..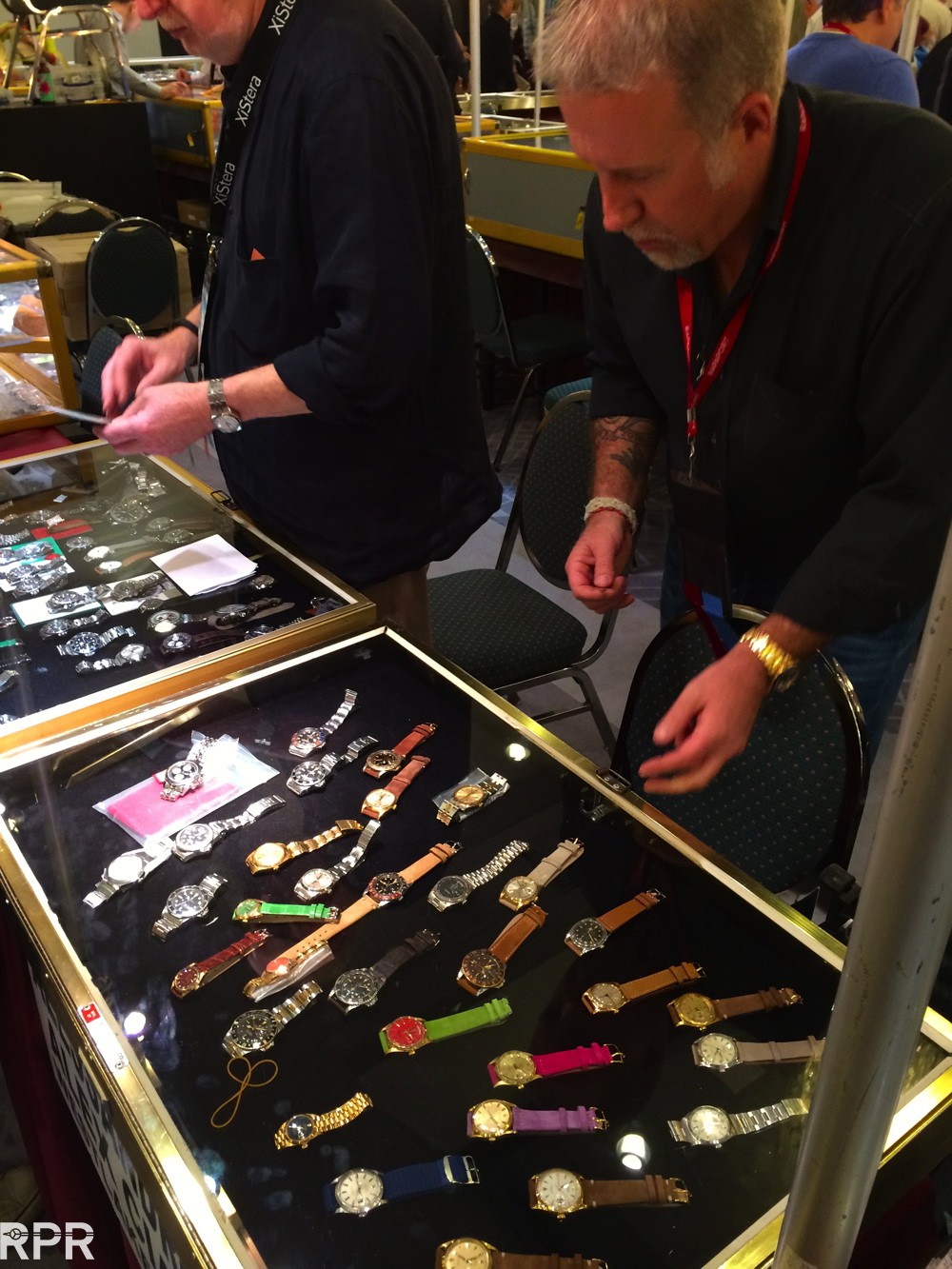 Rapide S with Miami Heat number plate, i like!..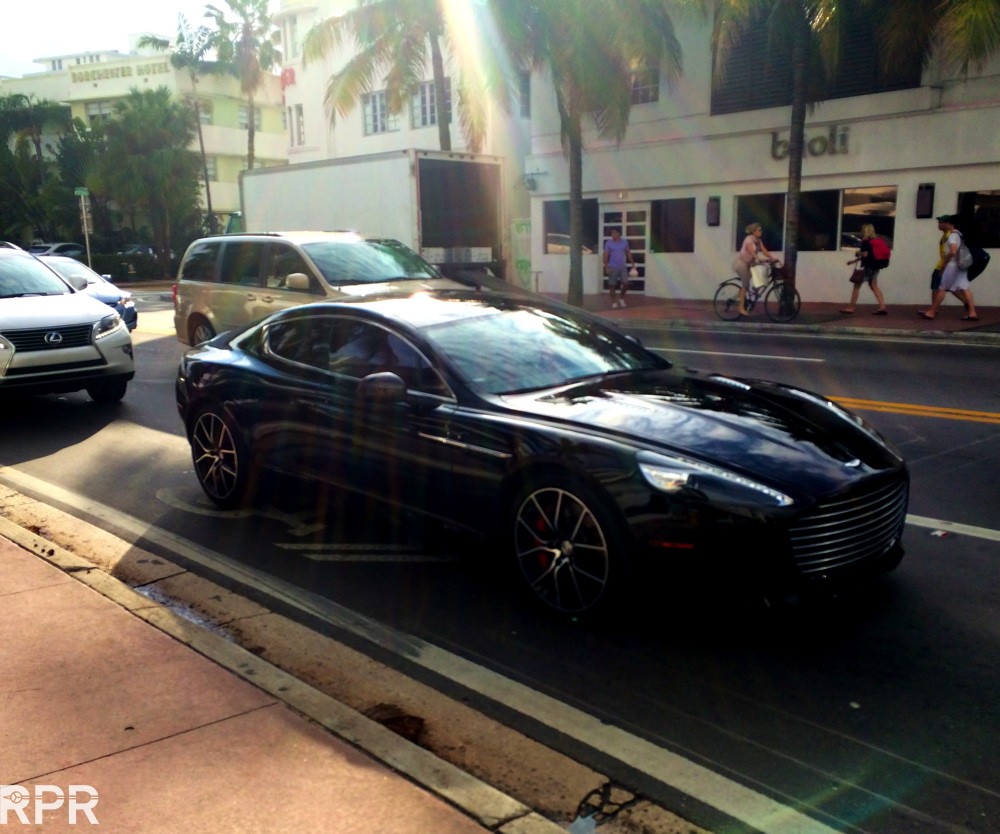 Some never seem to retire 😉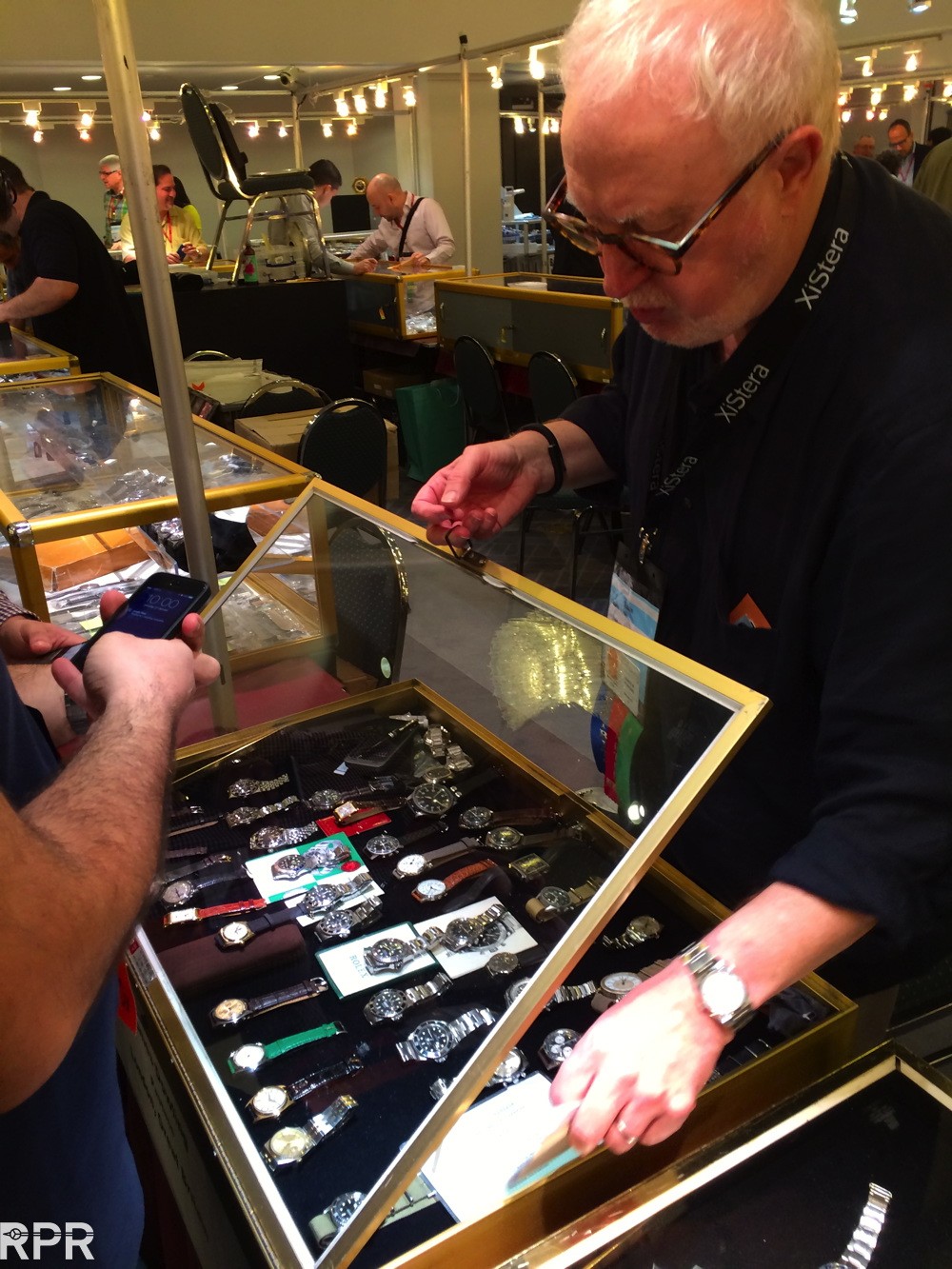 Jean Paul Menicucci at work with his watch essentials he makes in Italia..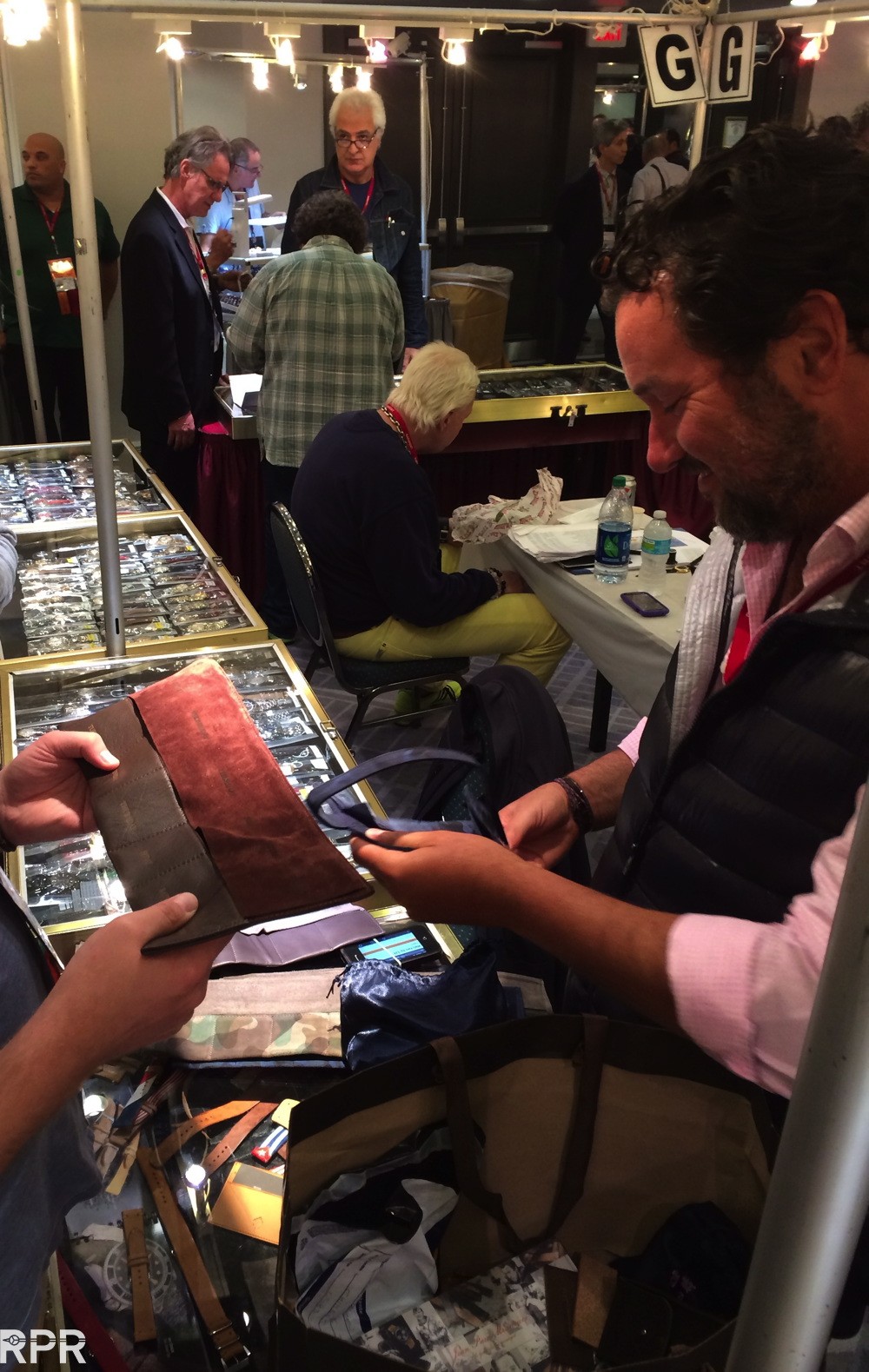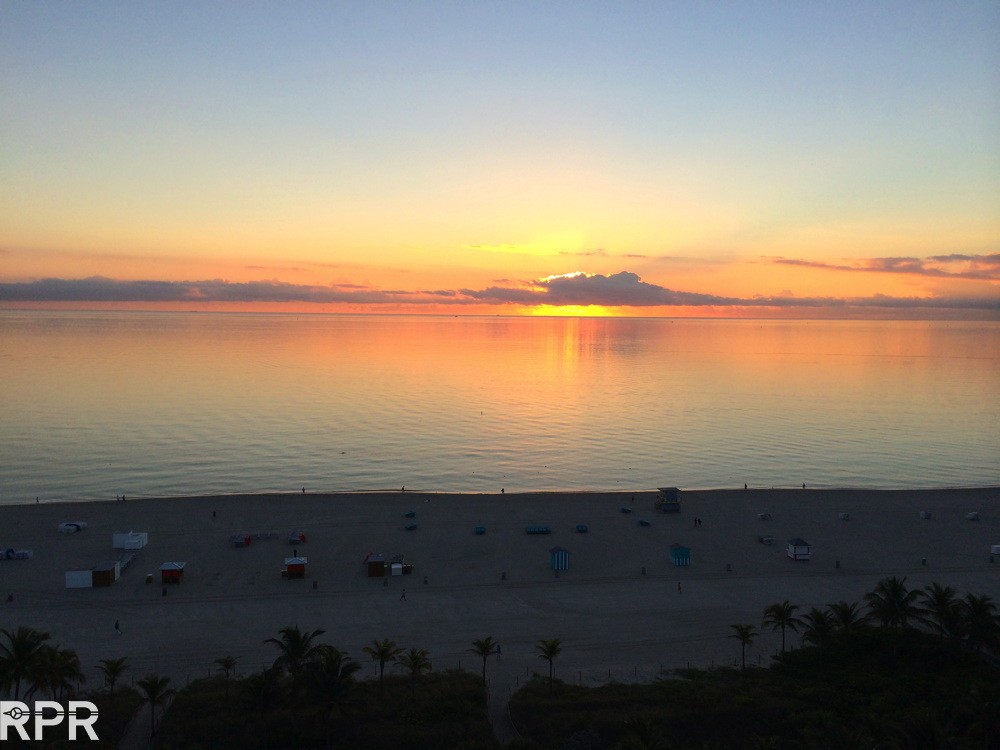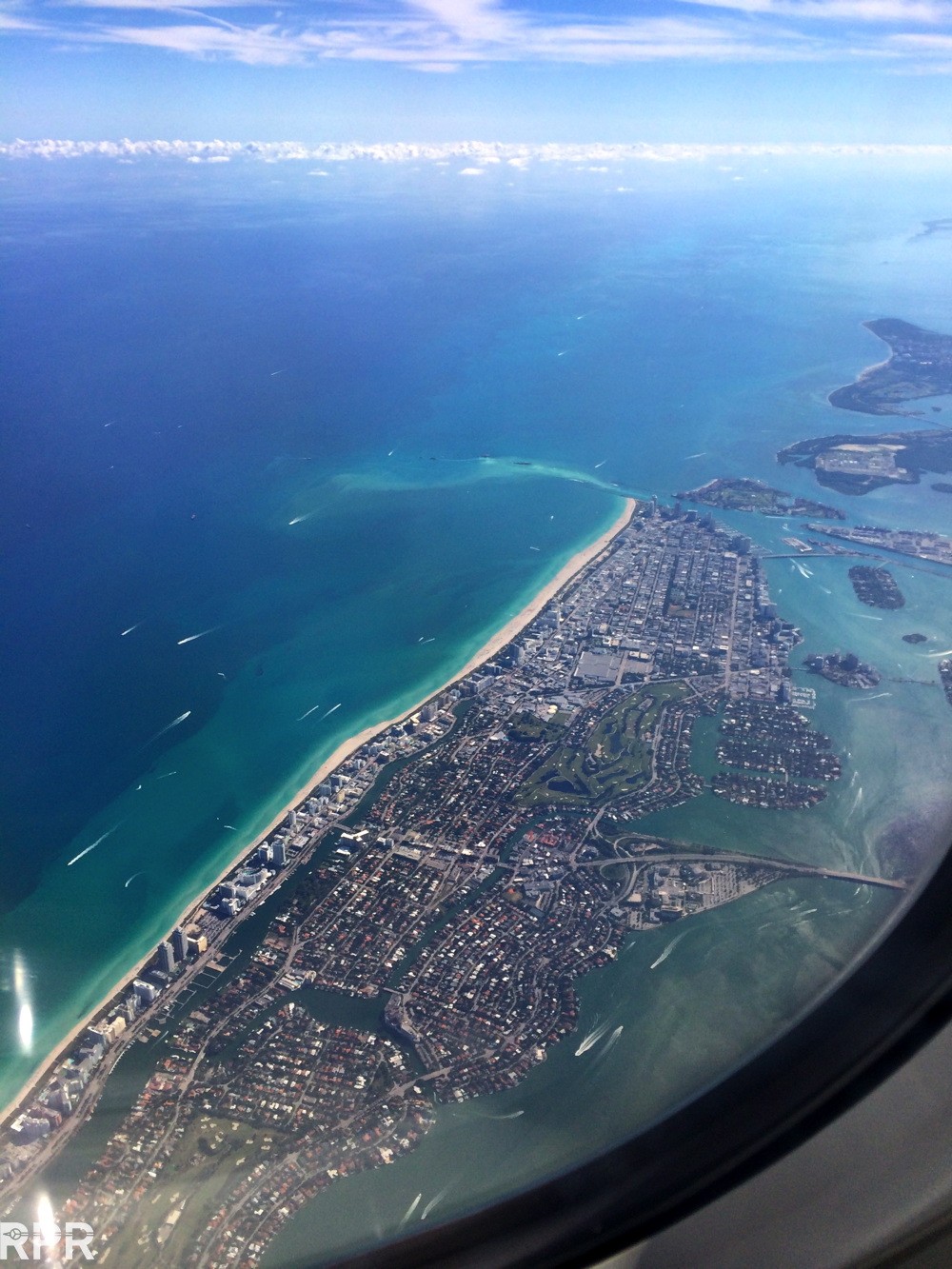 Glossy gilt Longines monobloc with so called 'mushroom' pusher, ref 2191 made in 1936 and sold in Peru in 1939.. I love it!