New 2014 Rolex DeepSea 
UPDATE III: From my earlier reports, you can read over here and here, it seems I was close. Rolex just launched their new DeepSea with a new dial design, from blue to black and regular black ceramic bezel insert. Honestly, I'm a bit surprised by the strange color combination, specially the bright green isn't matching at all with the elegant blue & black. I seriously wonder what happend wrong at the Genevan Design Department. Except that Rolex choose the most easy way by only chancing the dial to revival their DeepSea after the successful launch of their Seadweller at last Basel show, the appearance is far from Rolex like. It's a mix of emotions, the blue from the white gold Submariner and a new green, we've not seen before. It's a color green one suspect with a electric car, the Porsche 918 has this bright green but is also revolutionair and that I miss with the new 2014 DeepSea..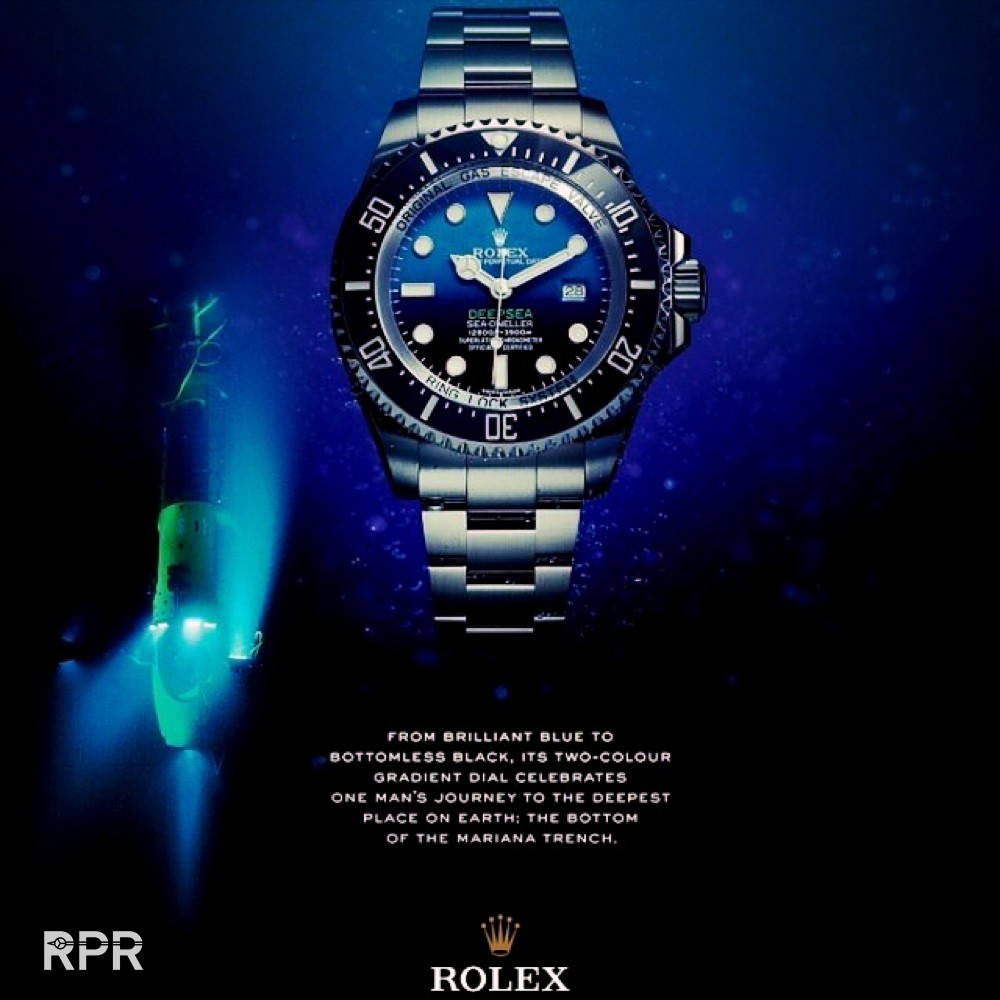 UPDATE II: As Rolex did not act globally on August 4th, in the important Asian market it's already August 5th, the rumors are spreading around what happened at Genevan Marketing Department. So far what I hear is that the new DeepSea will be at several official Rolex dealers available from tomorrow on! Then I came across a post where small part of the dial had been revealed, DeepSea written in bright green ( Like the color of Cameron's Submariner ) with a blue dial what is discolering to black near the edge. Apparently Rolex choose the easy way if rumor is true by changing only the dial to revival the DeepSea…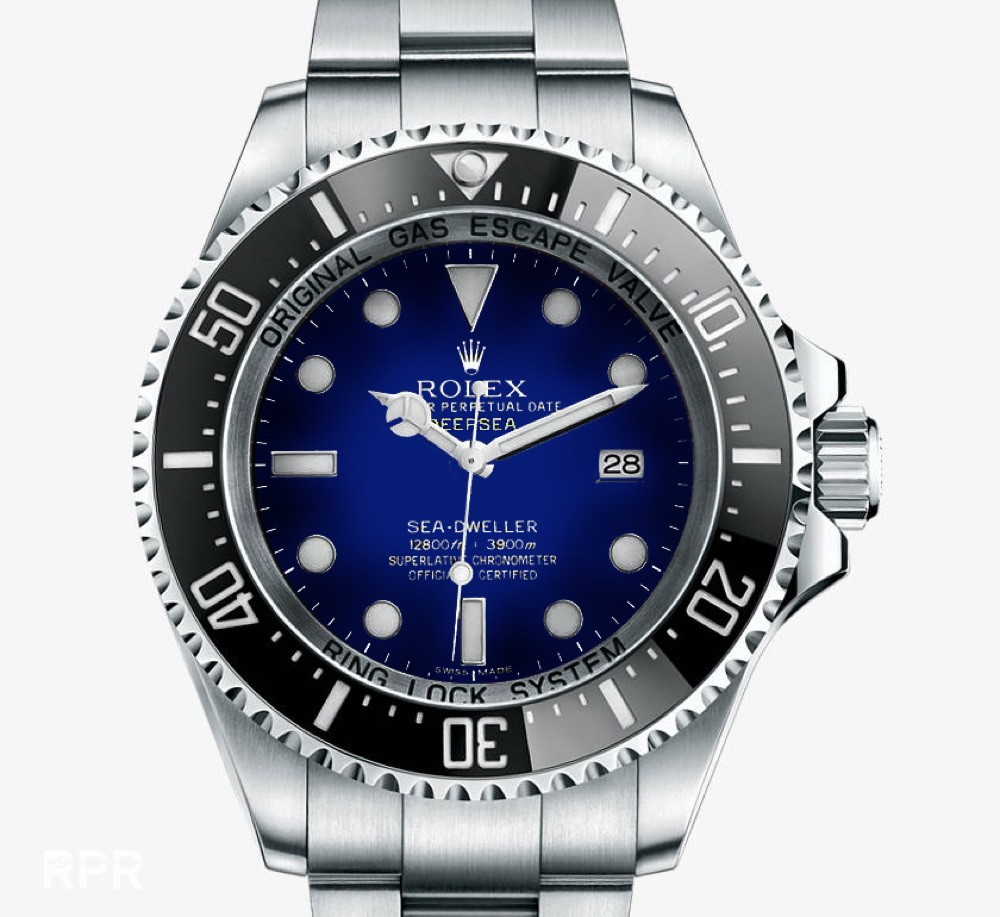 For the first time ever, Rolex introduce a new model not at BaselWorld! The old traditional way of once a year informing your dealers and costumers what will be the news in Rolex collection, seems to have comes to a end. Finally the leading luxury watchmaker from Geneva introduces a new model on a different moment during the year, not at Basel but more marketing adjusted, just before James Cameron introduces the 3D film of his successful deepest dive, later this week. Honestly to me it's become time that Rolex shows us on a frequent basis, more exciting news. Today Rolex updated their DeepSea model, in all blue, the DeepSea Blue Sea-Dweller..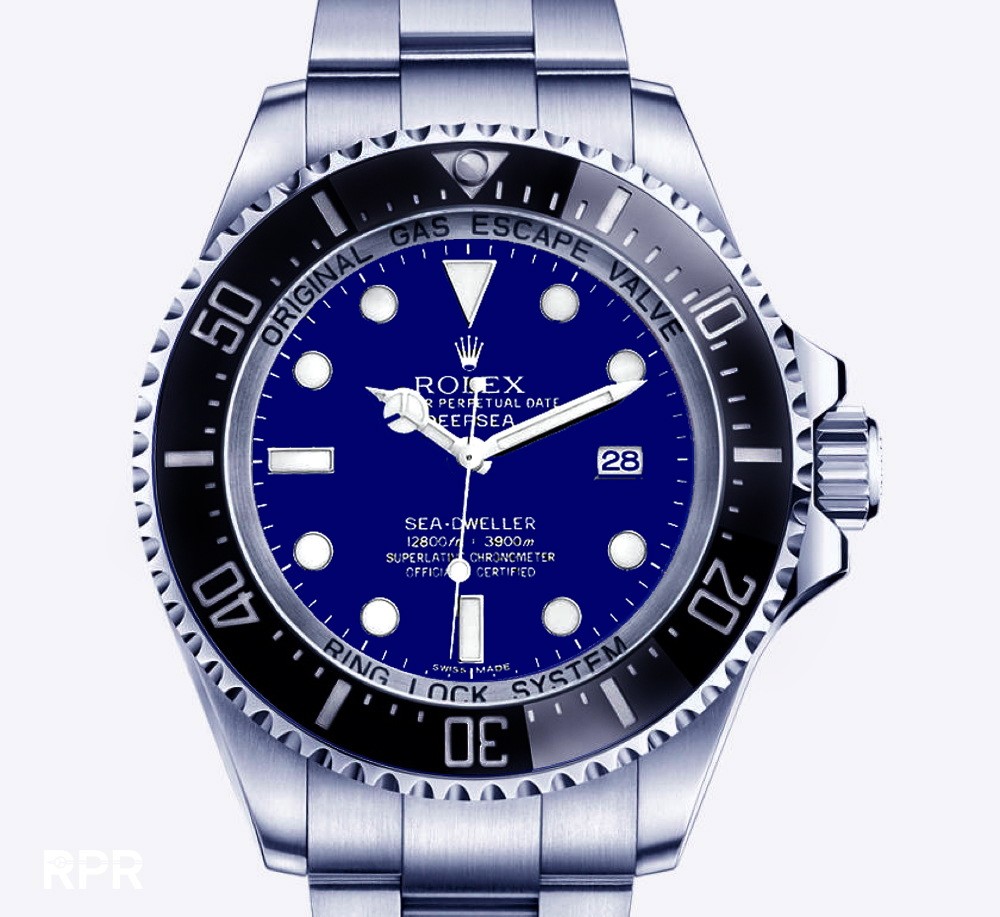 An innovative new Blue Persistent Phosphorescent Ceramic case and bracelet is my guess for the new DeepSea honoring James Cameron's deepest dive that will be introduced by Rolex later today and could look like this below. Somehow I think the dial will only be blue, bezel black and case and bracelet also blue-ish. With other words, the new case and bracelet will glow blue constantly, once diving in the dark it will become more visible. The DeepSea Blue Sea Dweller…