Many Rolex and Patek Philippe at the Geneva Auctions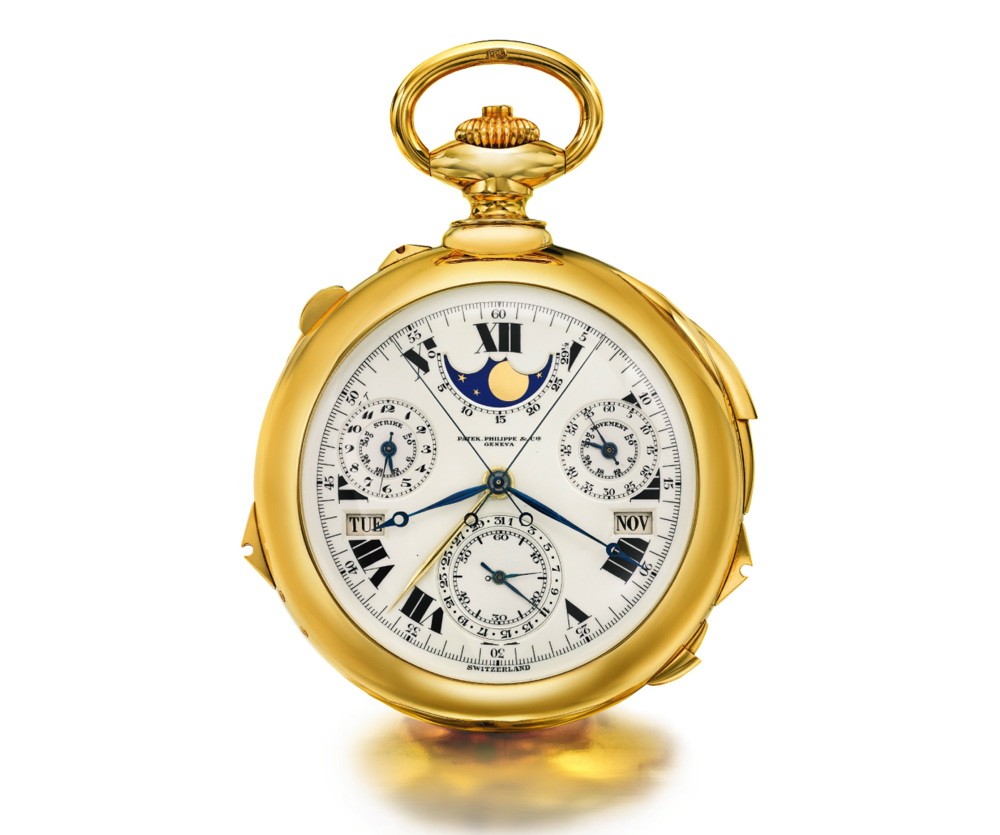 Top lot of upcoming Geneva watch auction is definitely the "Graves" Patek Philippe pocket watch with an estimate of some $ 15 million. Hopefully Sothebys finds somebody to bid against Mr. Stern, the owner of Patek Philippe who most probably wants this super complicated masterpiece from their heritage in his museum. As we have had a special dedicated Daytona sale where iconic Rolex went crazy, Christie's now made a special 175 years Patek Philippe sale on Sunday evening. We notice clearly that the auction houses have 2 brands to offer; Patek Philippe and Rolex. For the rest there are more early chronographs from Longines, Eberhard, Omega, Universal which are definitely lifting up awareness under collectors since that the 2 mayor brands are exploding price wise.
My favorite, the Ref 2497 in white gold, estimated: CHF1,000,000 – CHF2,000,000($1,065,963 – $2,131,926)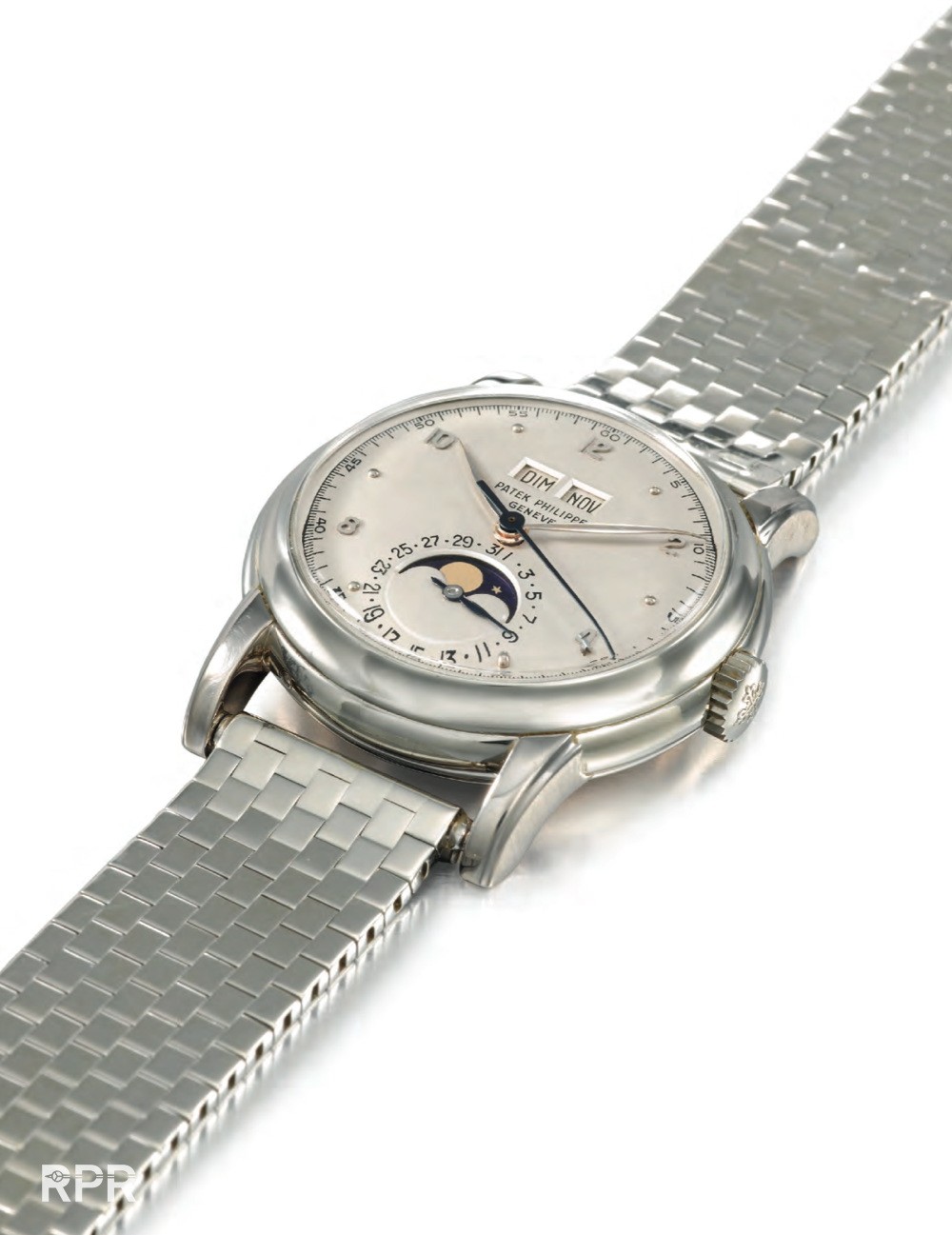 Ref 2523 with estimate of : CHF1,500,000 – CHF2,500,000($1,598,945 – $2,664,908)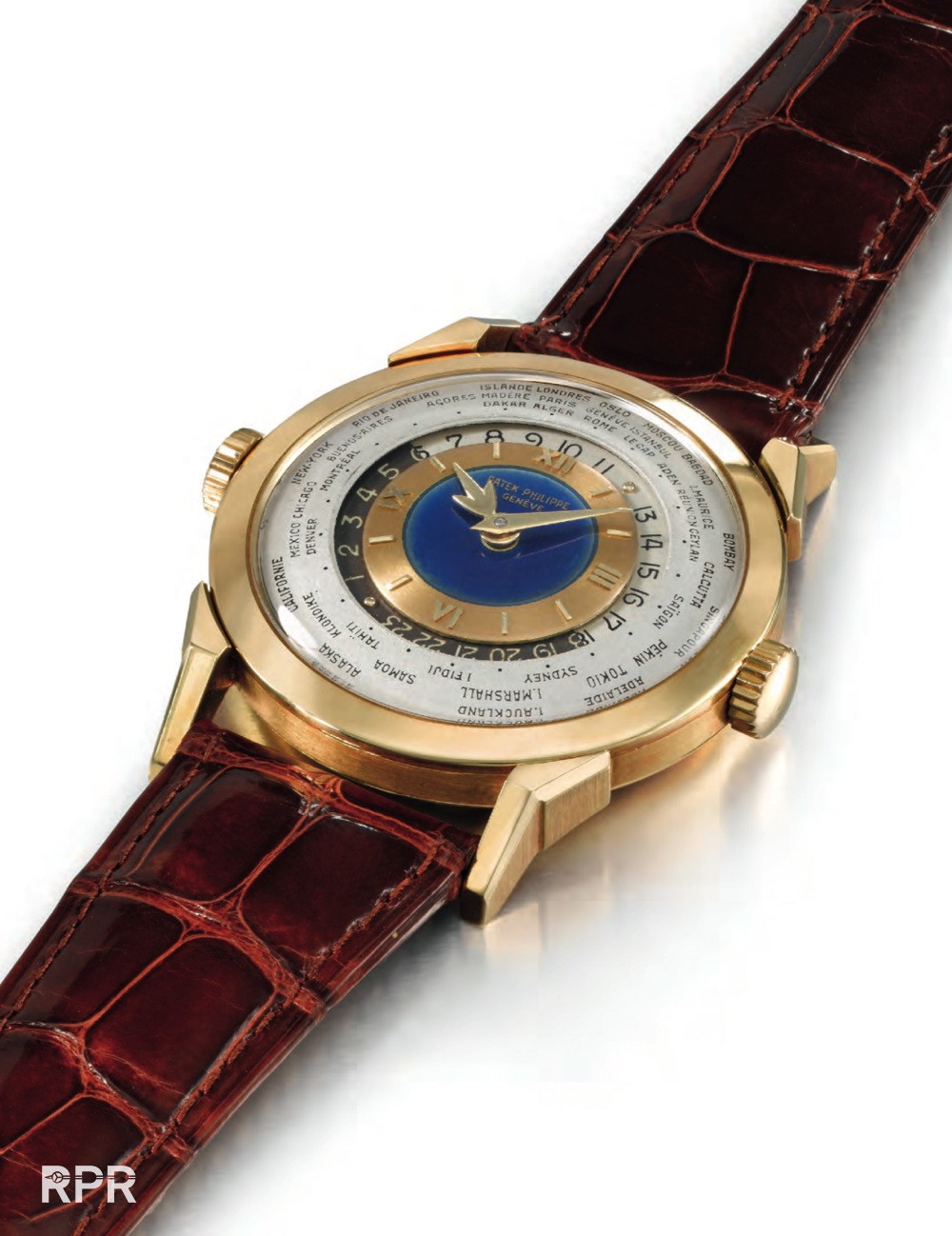 Ref 2499 first serie in pink gold, estimated: CHF1,600,000 – CHF2,600,000($1,705,541 – $2,771,504)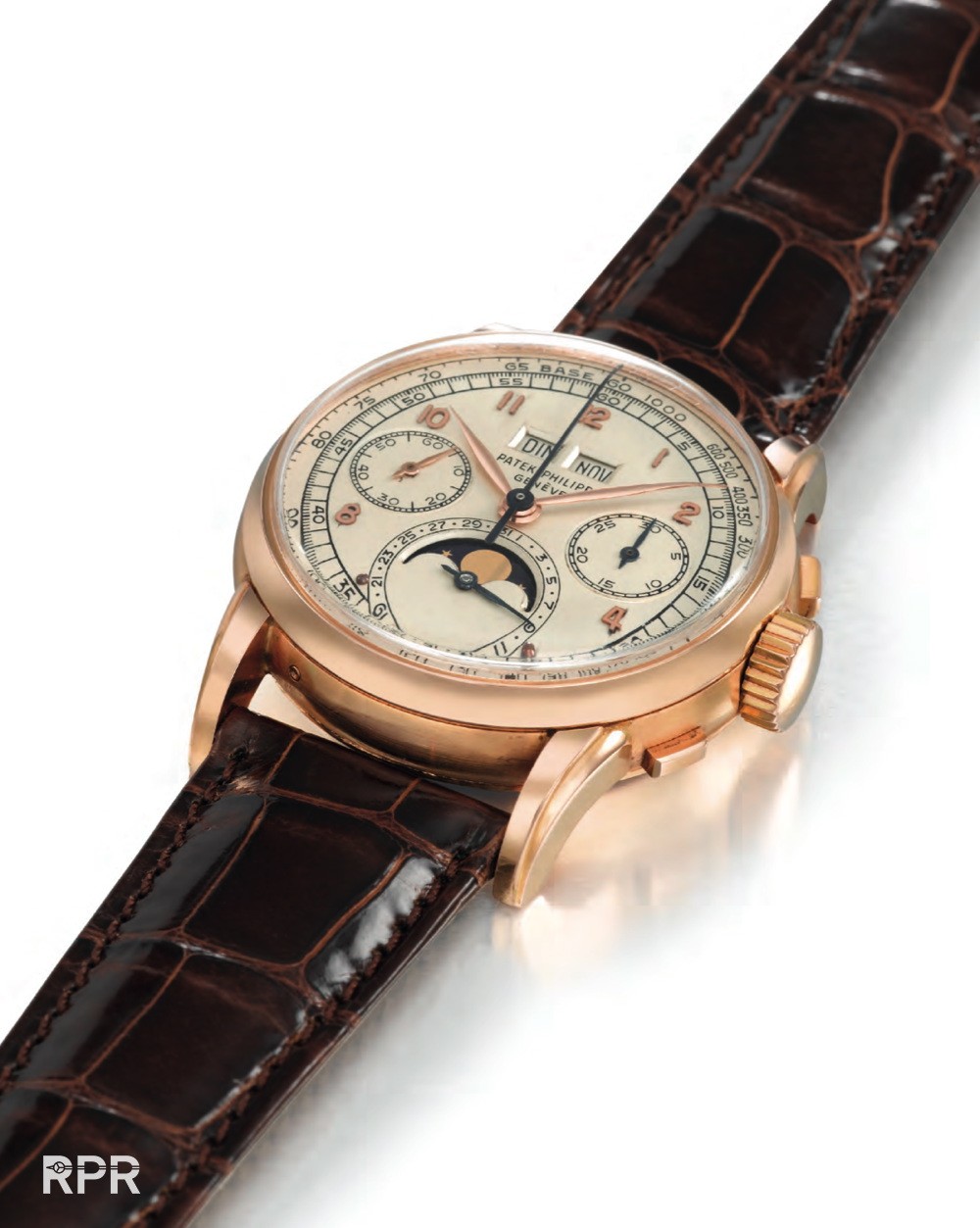 Ref 1563 waterproof split second, ex Biver, estimated: CHF800,000 – CHF1,600,000($852,770 – $1,705,541)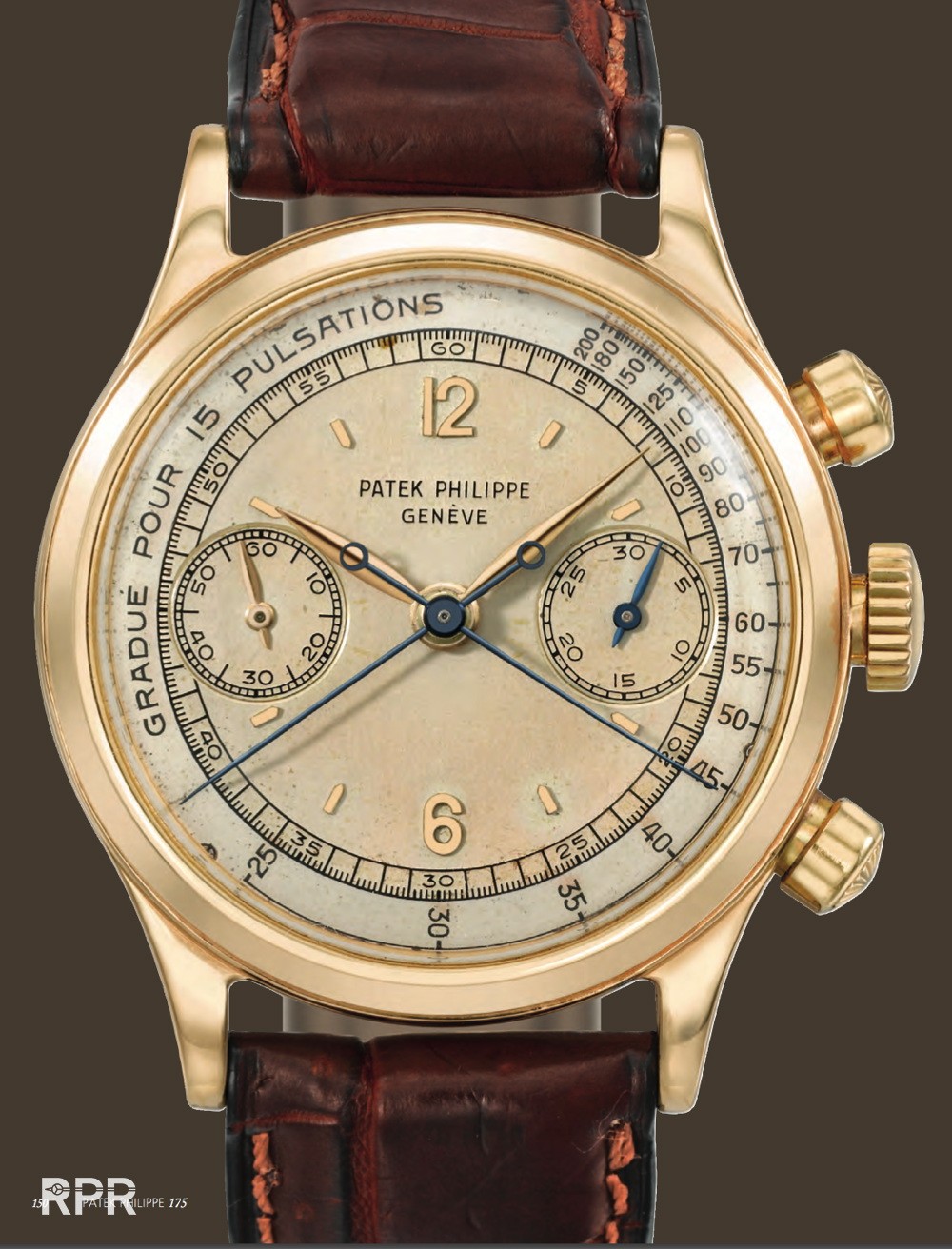 Ref2499, Second Serie estimated: CHF600,000 – CHF1,000,000($639,578 – $1,065,963)
Ref 1518 of King Farouk of Egypt, estimated: CHF300,000 – CHF500,000($319,789 – $532,982)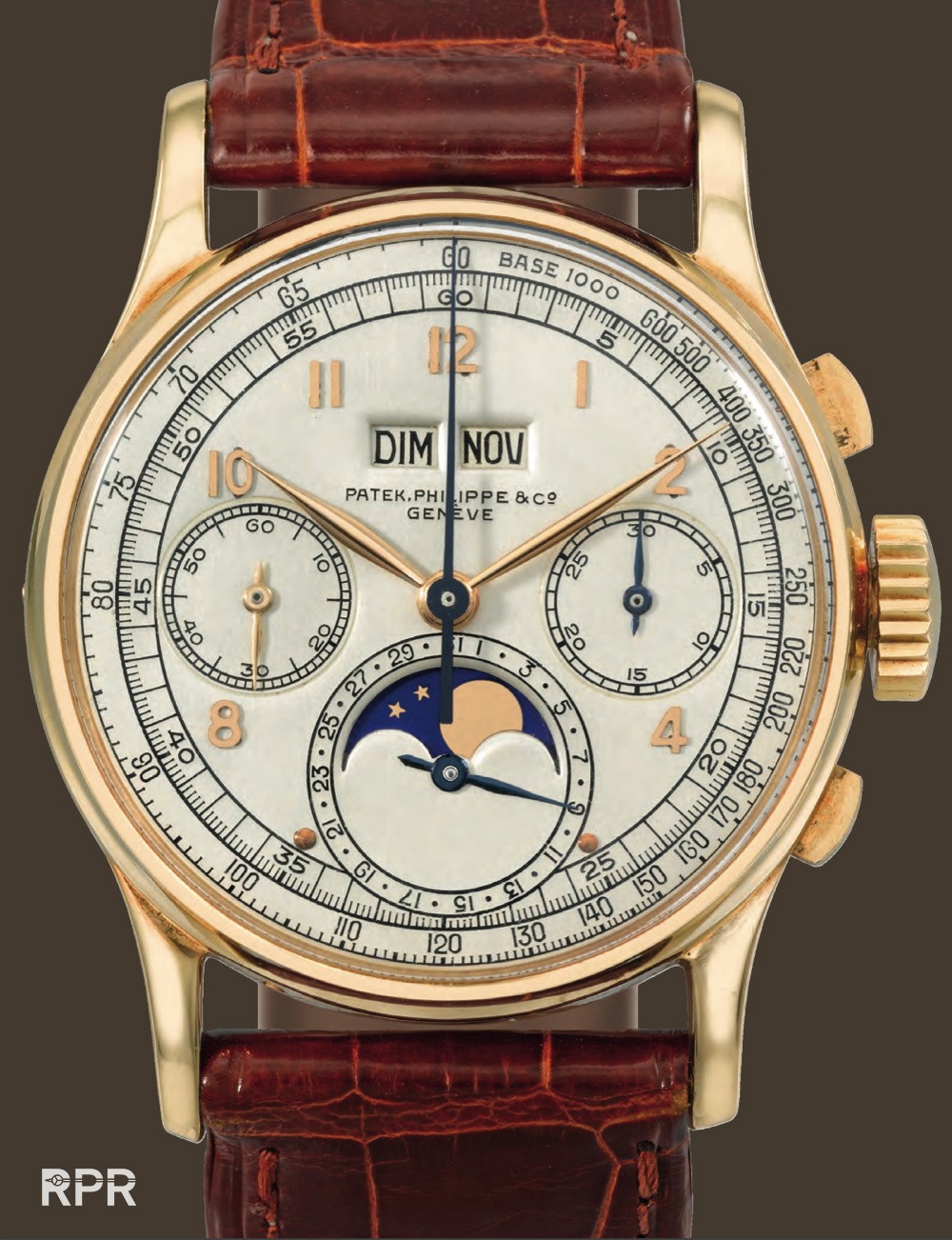 Ref 3449 in yellow gold, estimated: CHF1,000,000 – CHF2,000,000($1,065,963 – $2,131,926)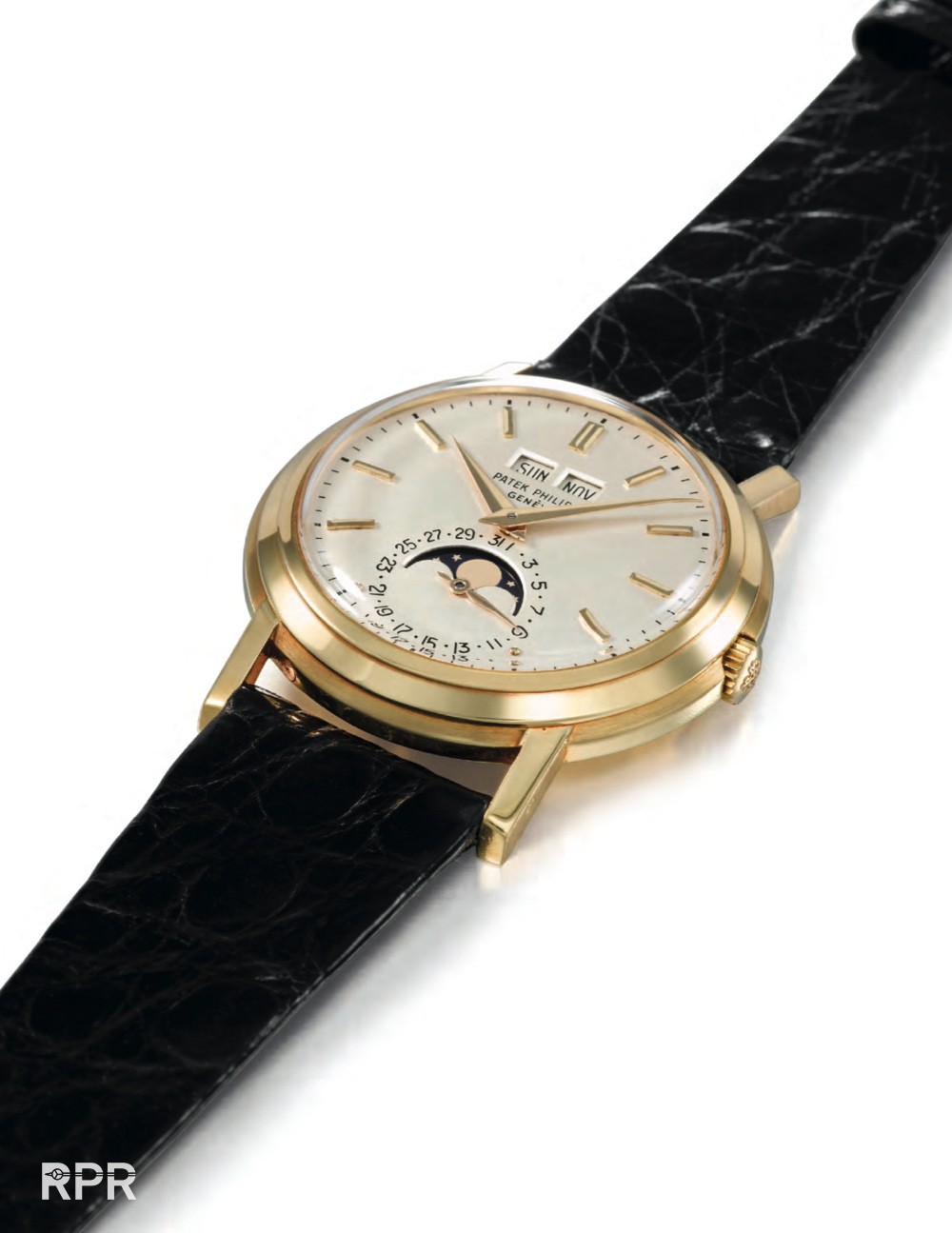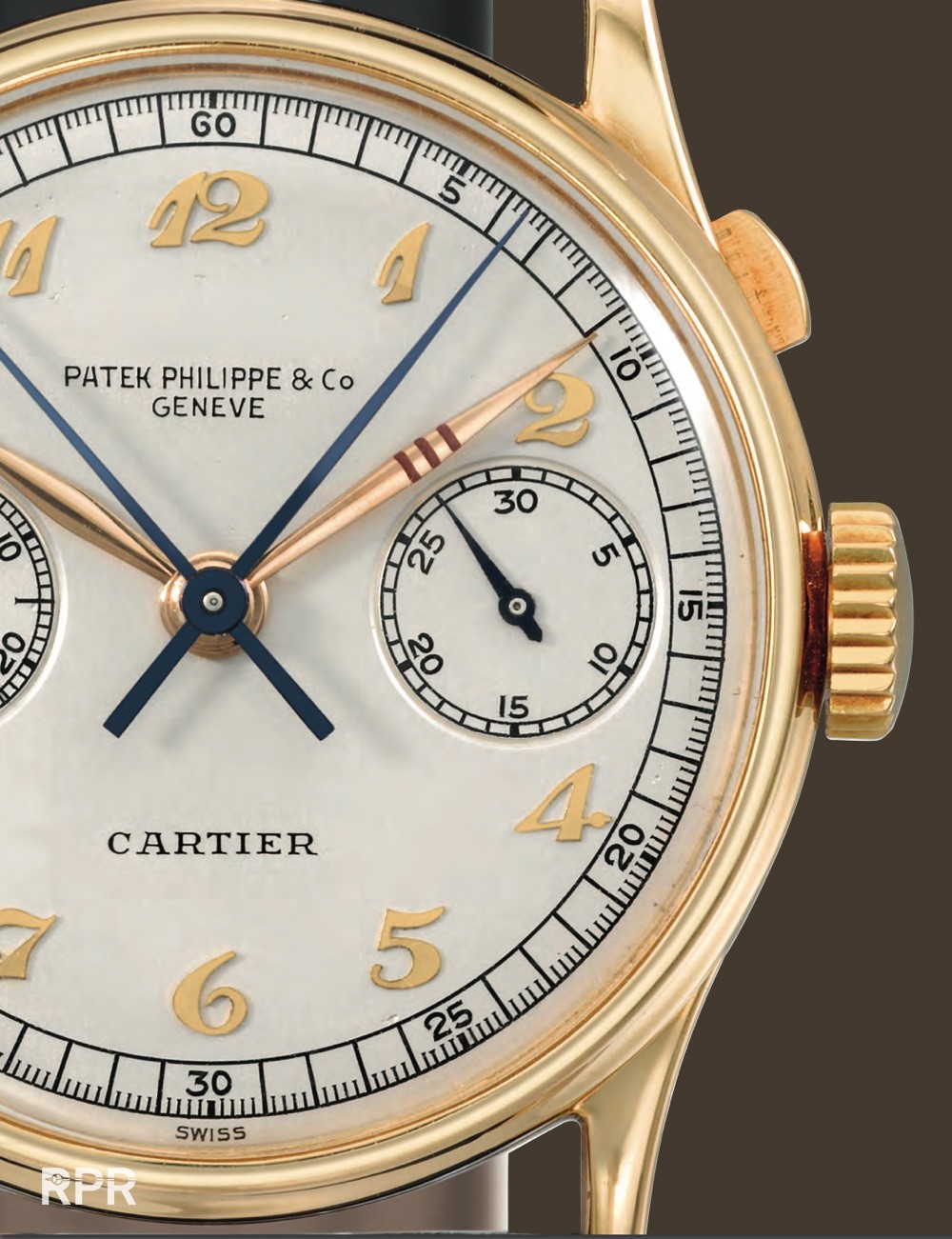 Ref 130, Single button split seconde,  Cartier, owners by Mr. Boeing, estimated: CHF400,000 – CHF800,000($426,385 – $852,770)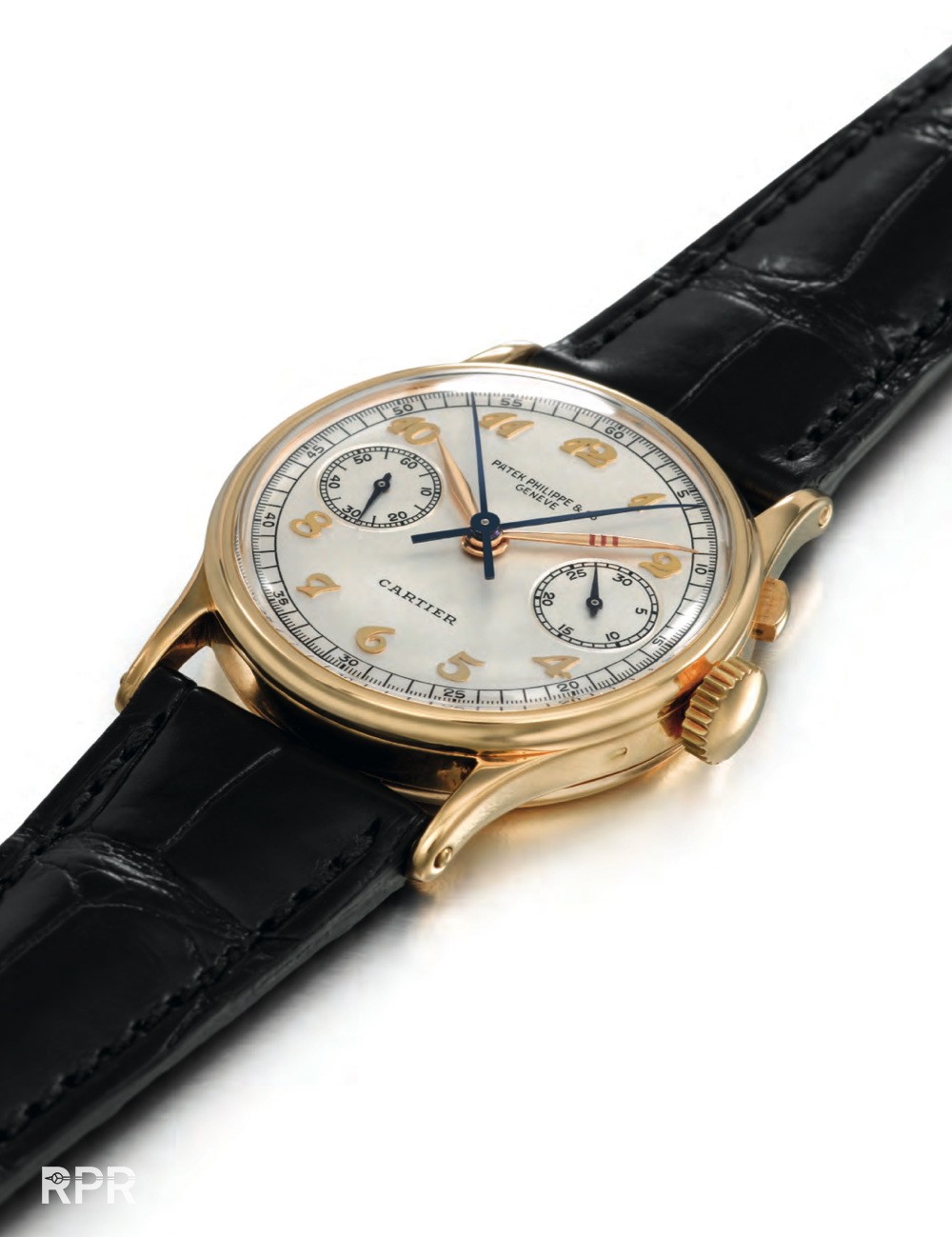 Ref 3651 in yellow gold, estimated: CHF120,000 – CHF220,000($127,916 – $234,512)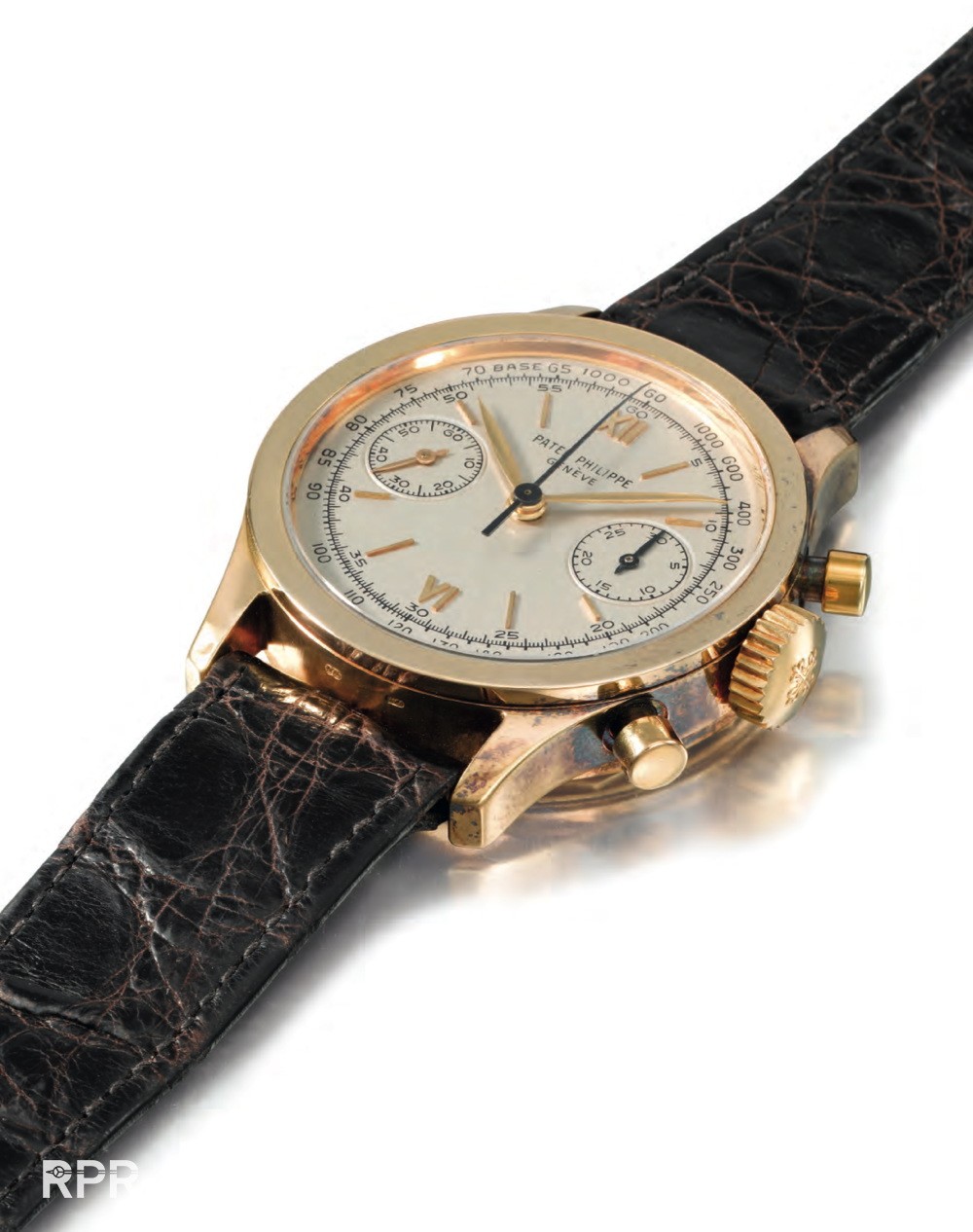 Ref 530 in stainless steel, estimated: CHF200,000 – CHF400,000($213,193 – $426,385)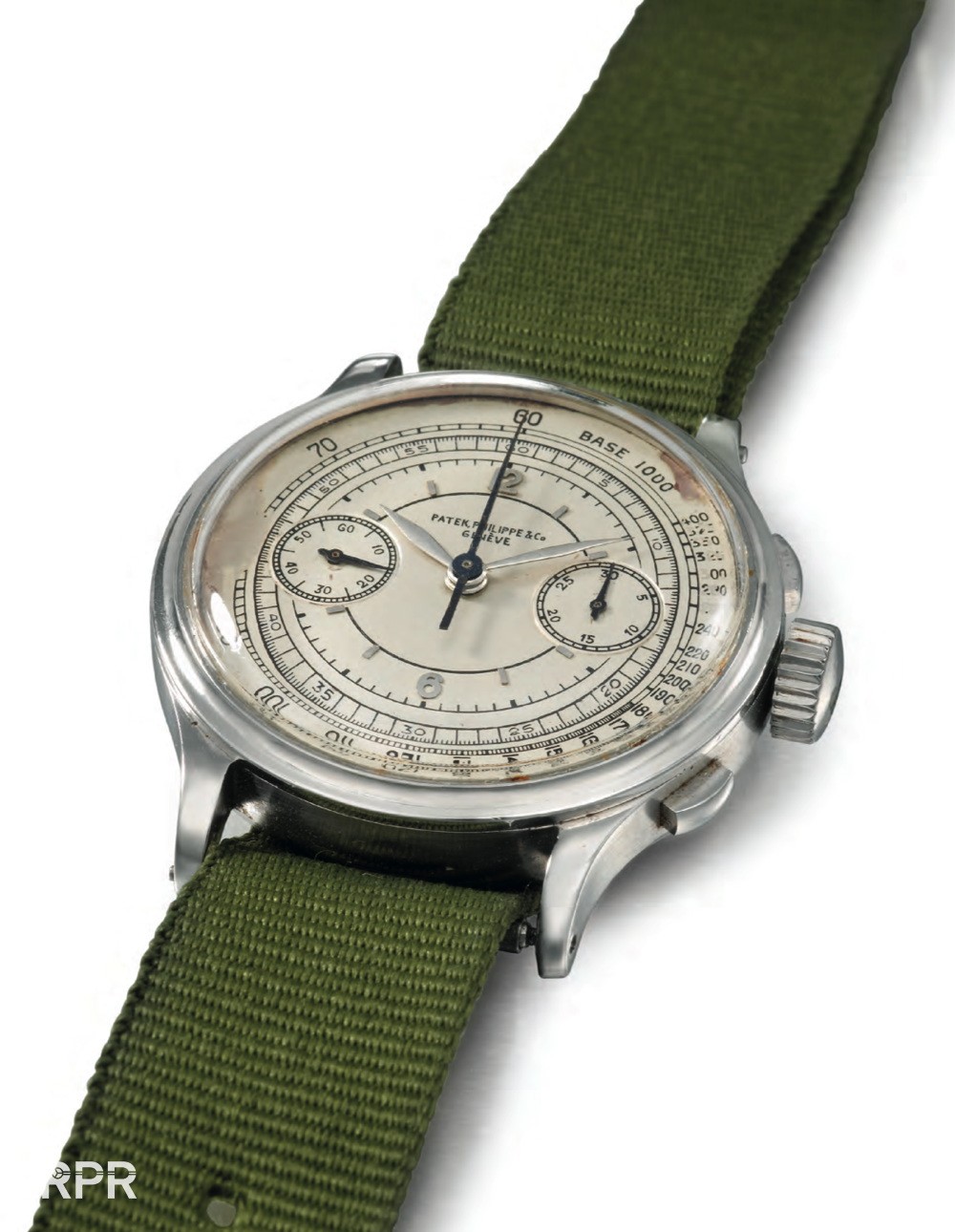 Check out the entire 100 Patek Philippe lots thats being offered by Christie's over here
Next is Christie's regular Monday sale, with plenty of Rolex and others, their catalogue you find over here We see the Paul Newmans, which are still highly sought after in all different versions, as pump and Oyster screw down, in steel and some in gold, the Submariner small and big crowns, Comex, Milgauss, GMT Master, some early interesting chrono's, the Killy in steel and in gold, many day dates etc. All over a 173 examples so plenty of choice to pick your next one.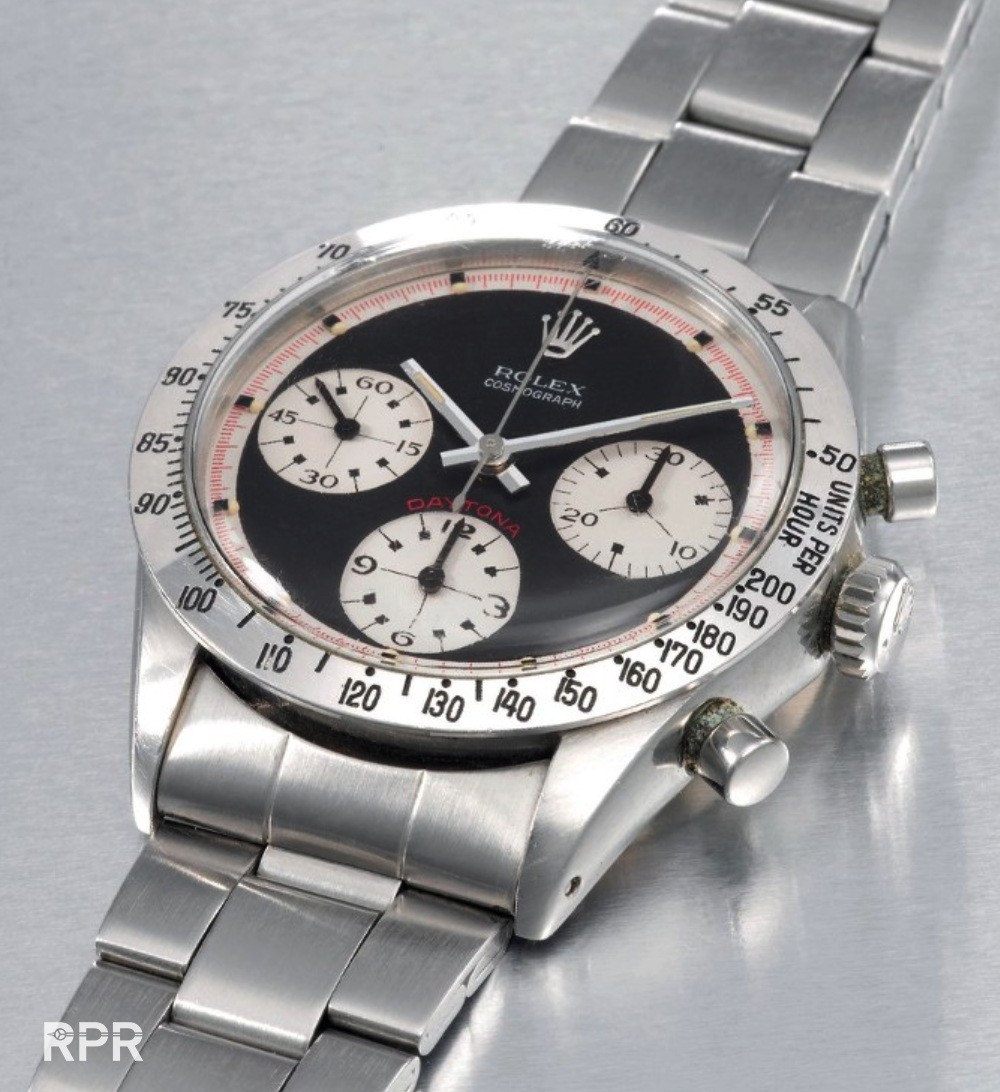 The pump Paul Newman as we see above are estimated, as usual, around 60-100 Sfr but at the end they will go higher, the Oyster PN below is 150-250 sfr and honestly I also think it will go higher..
Milgauss ref 6541 for estimated SFR. 80-120.000 and isn't as crisp as previous examples been sold by Christie's..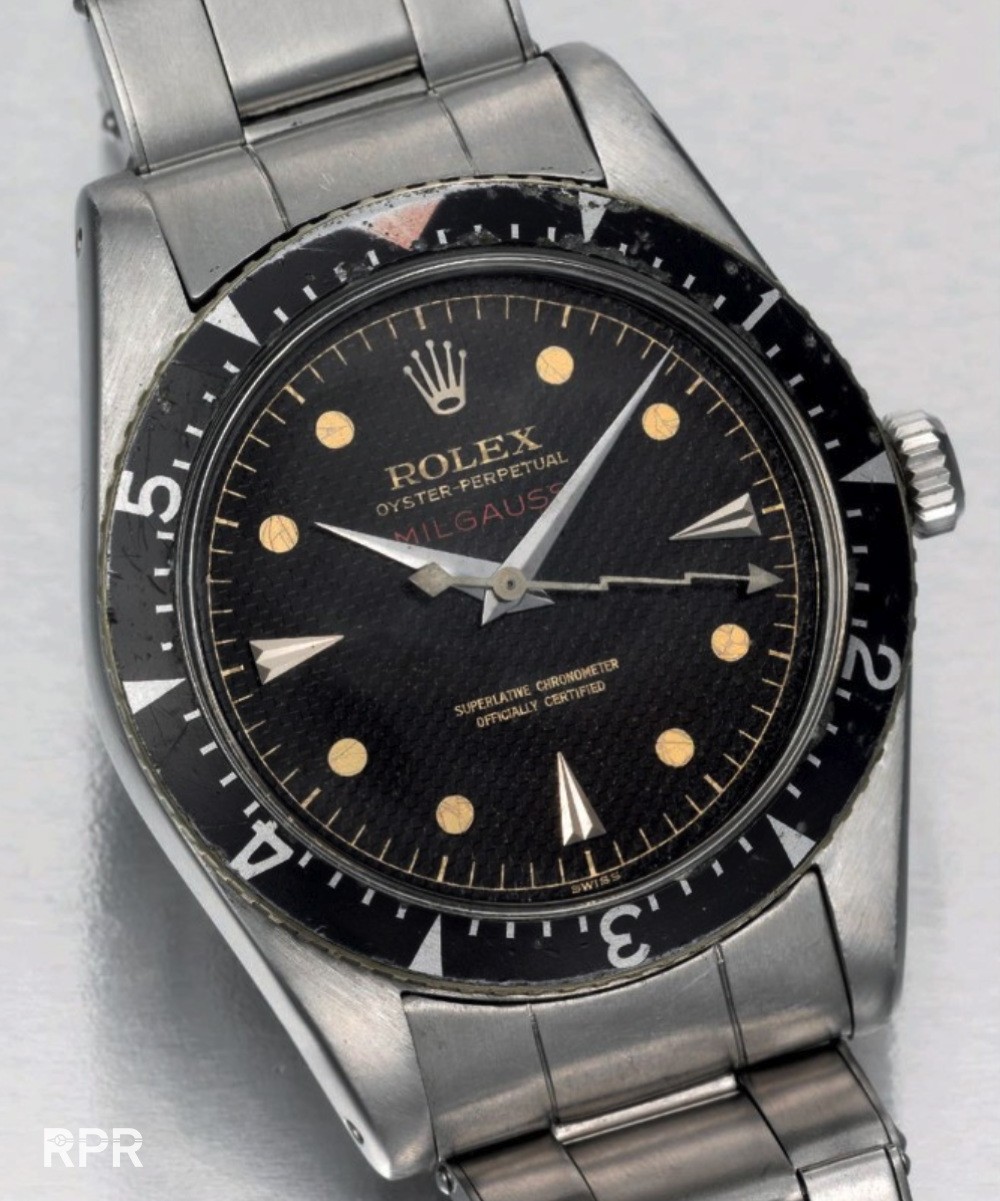 Tropical GMT Master ref 6542 with strong estimate: CHF120,000 – CHF160,000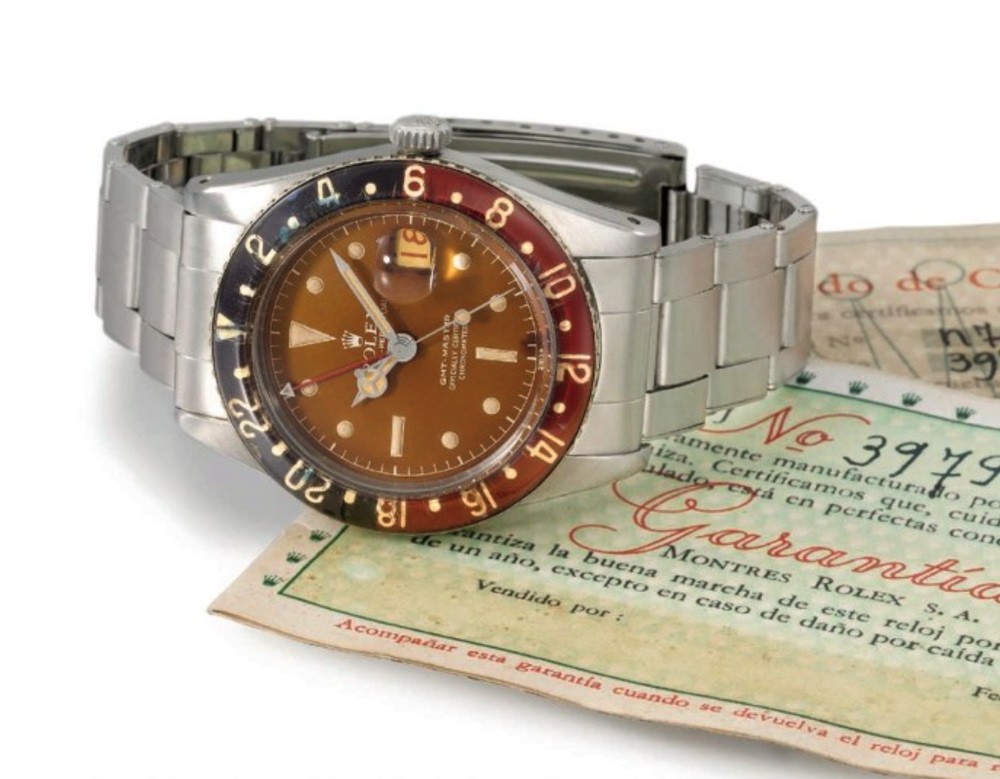 Prototype Panerai: CHF80,000 – CHF120,000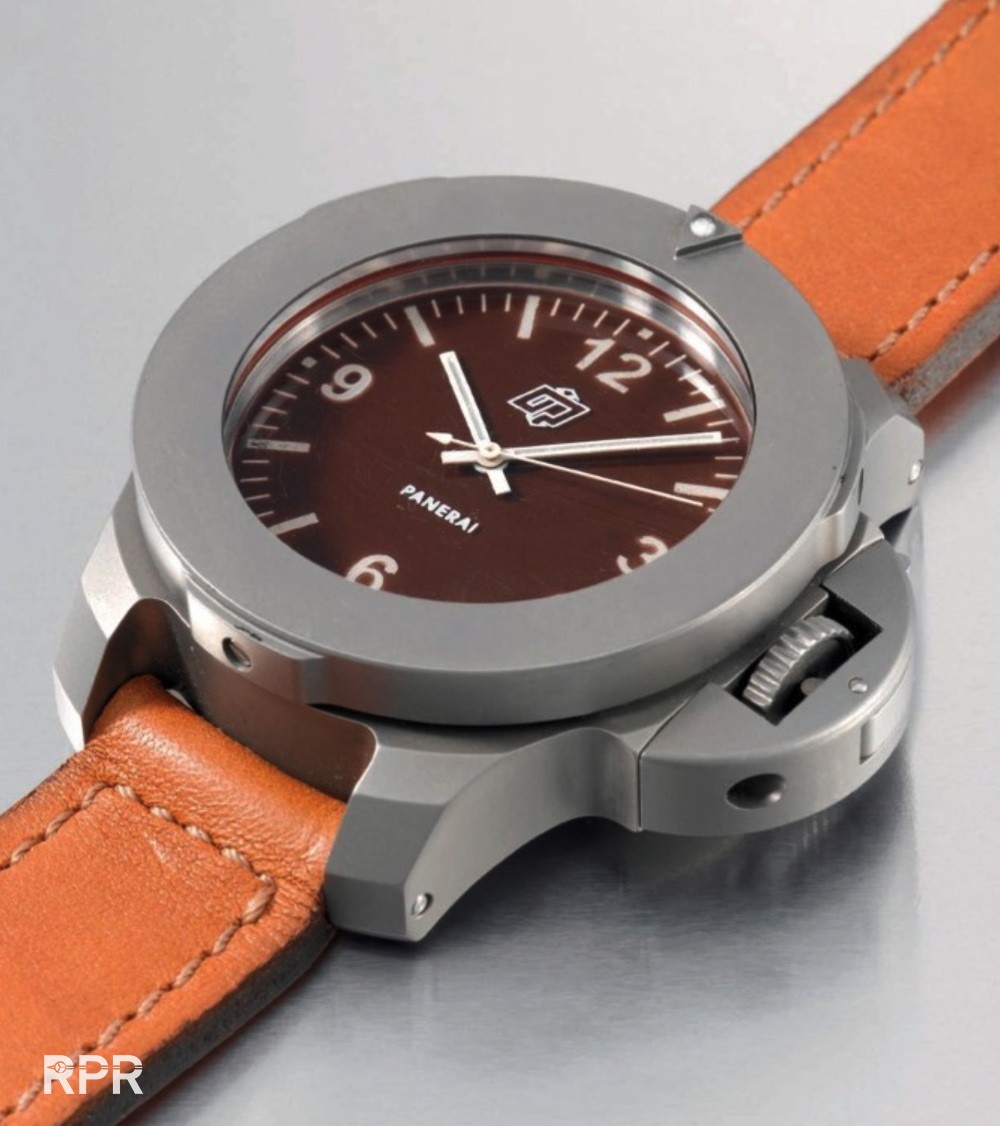 14 krt Ref 6241 with strong estimate due to white index color: CHF300,000 – CHF500,000
And regular Ref 6241 for : CHF100,000 – CHF200,000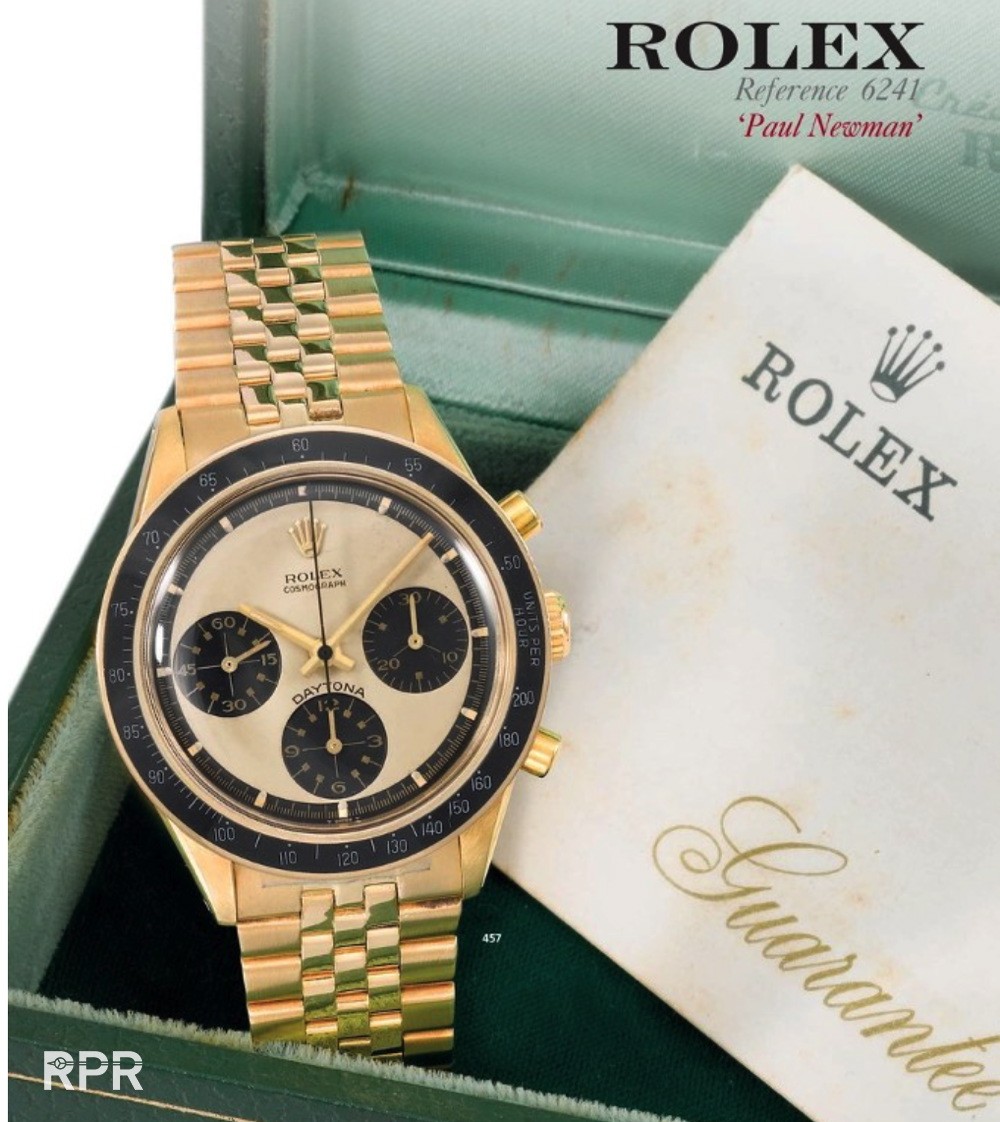 A rare black Ref 6241 in gold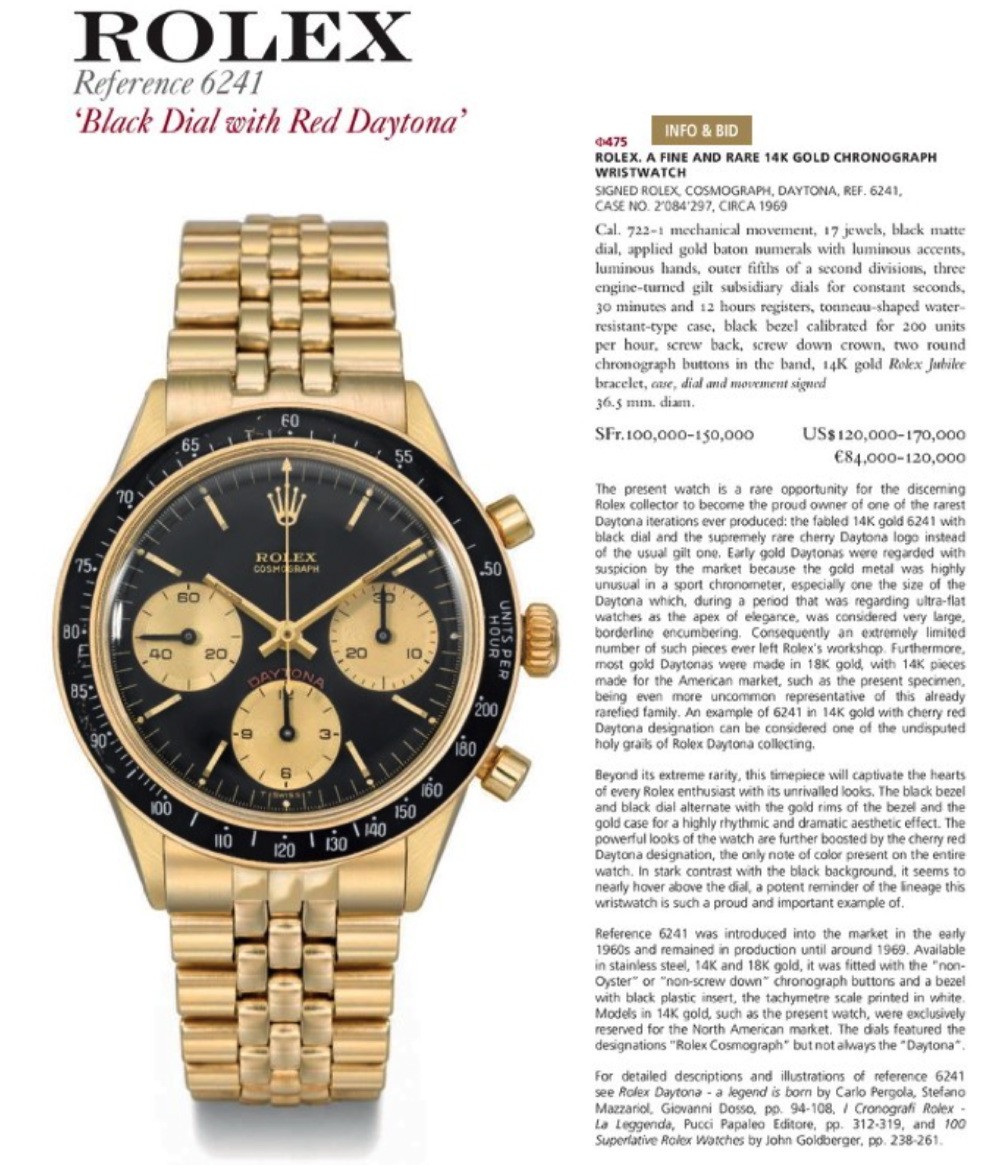 The star dialed ref 6062 is estimated: CHF150,000 – CHF200,000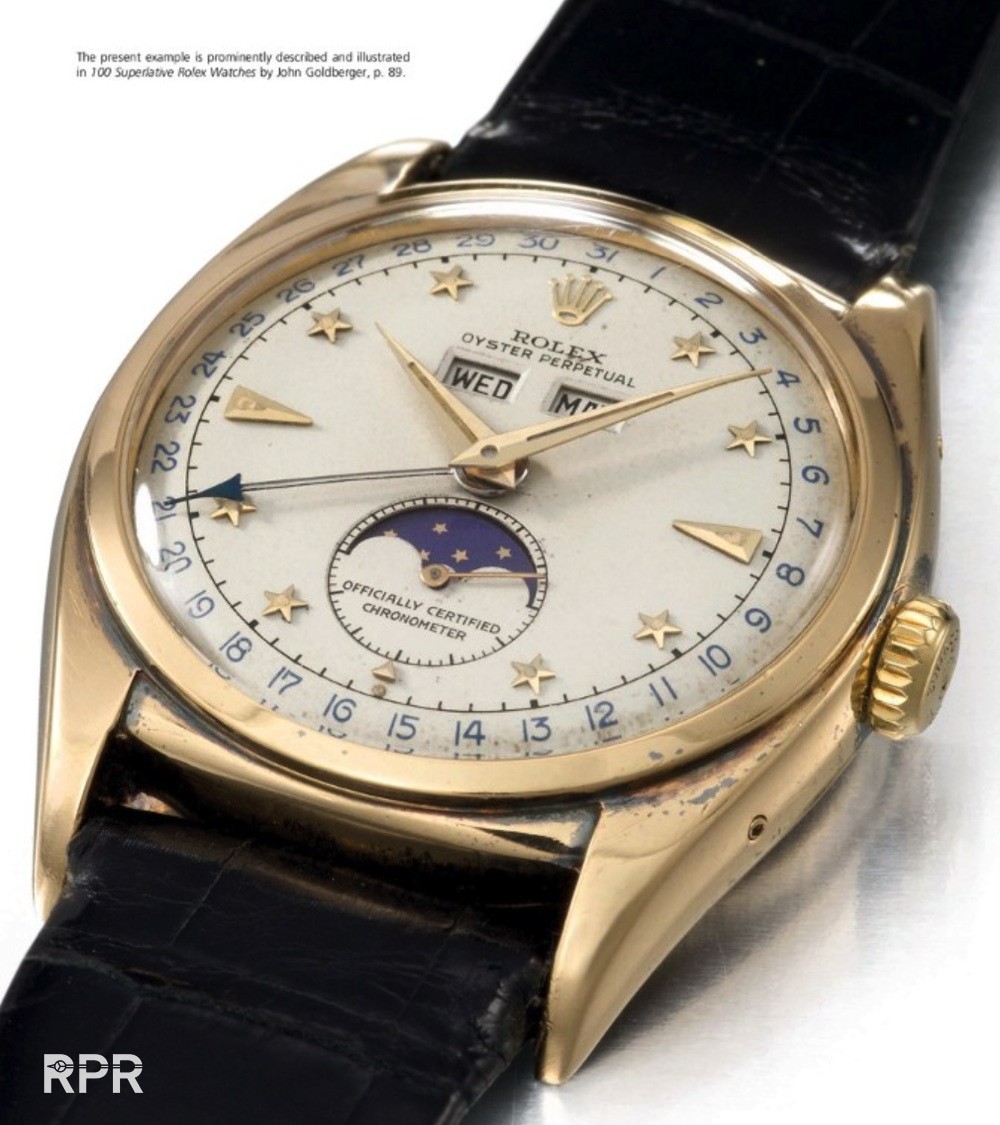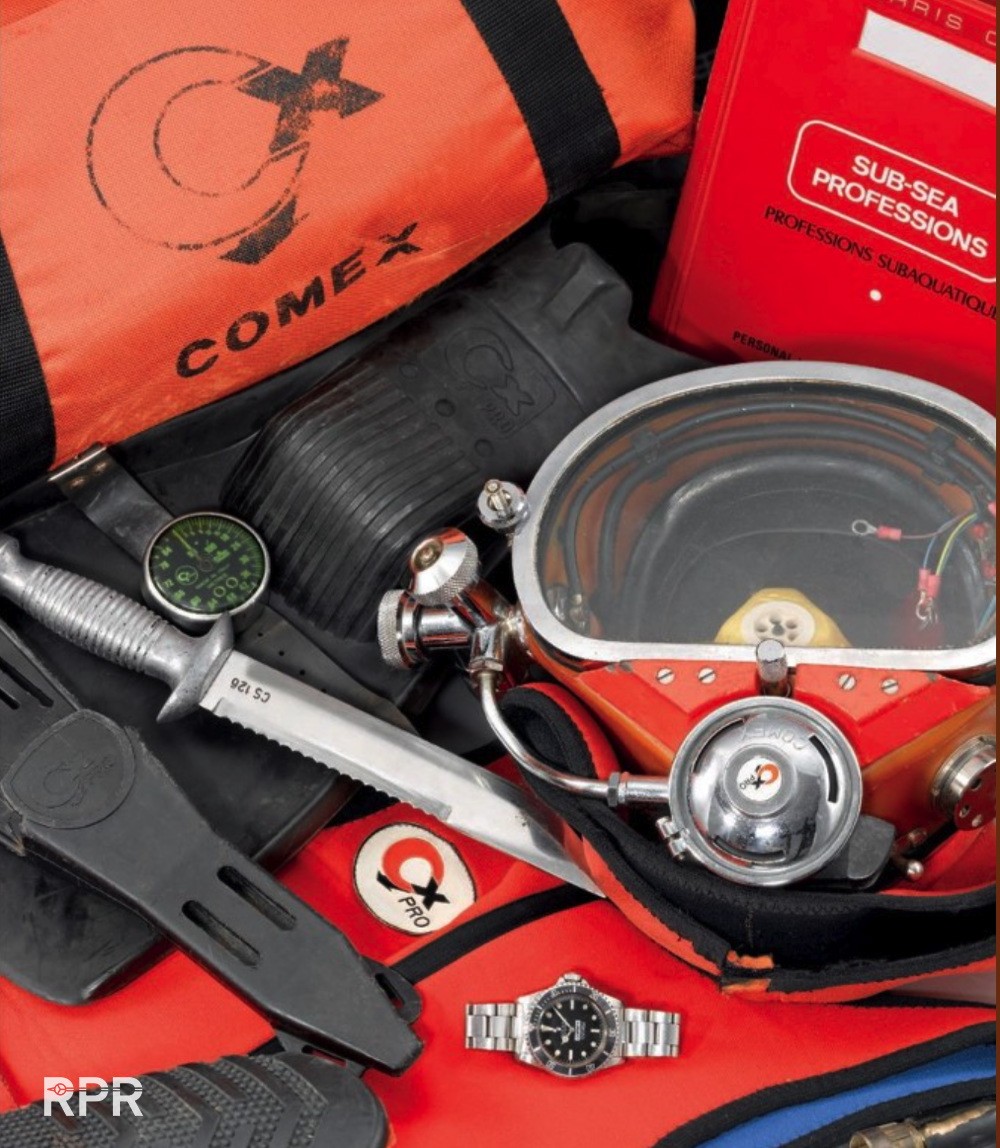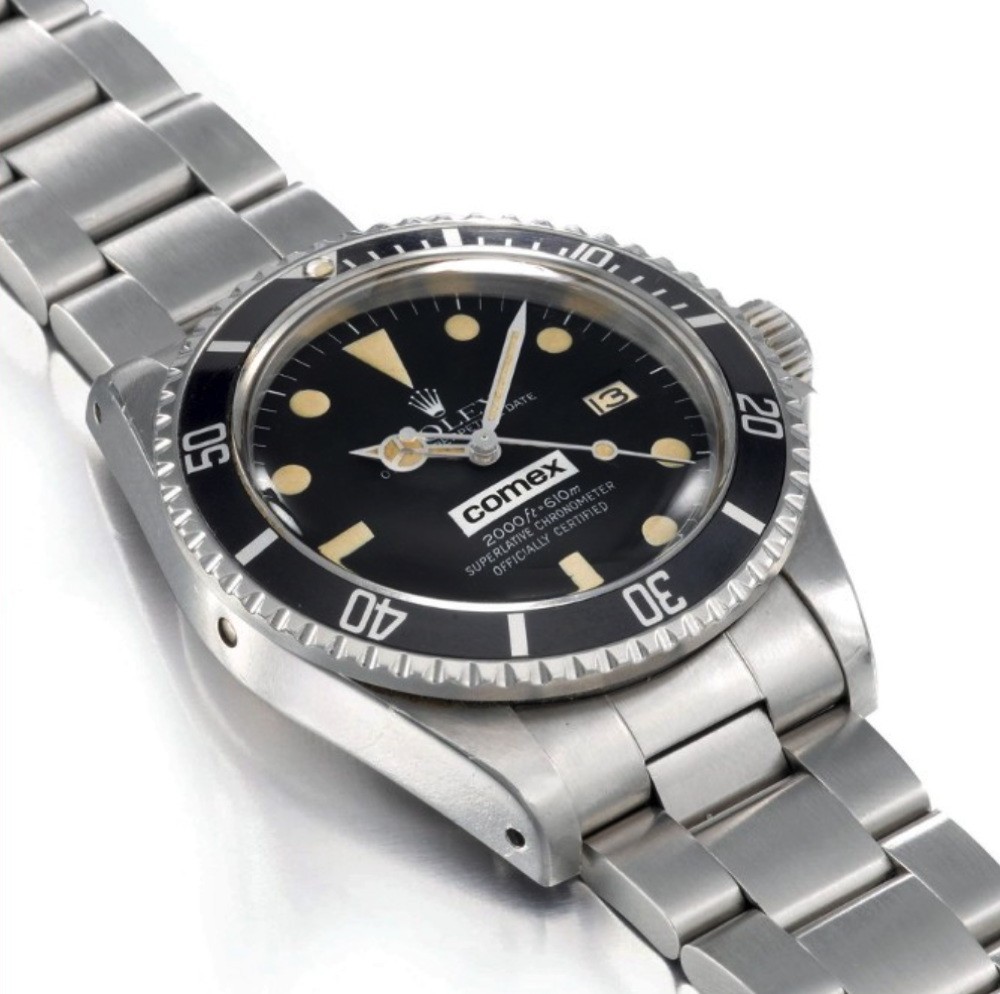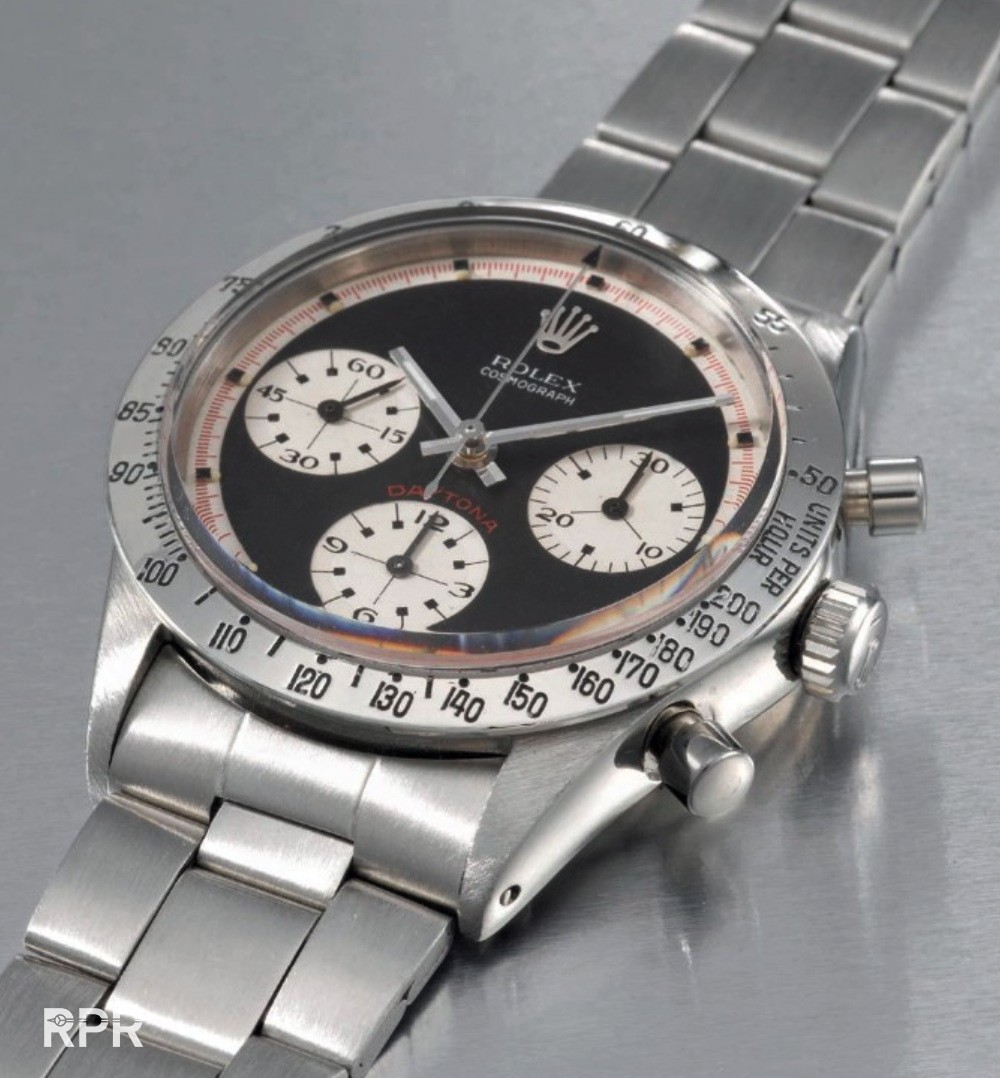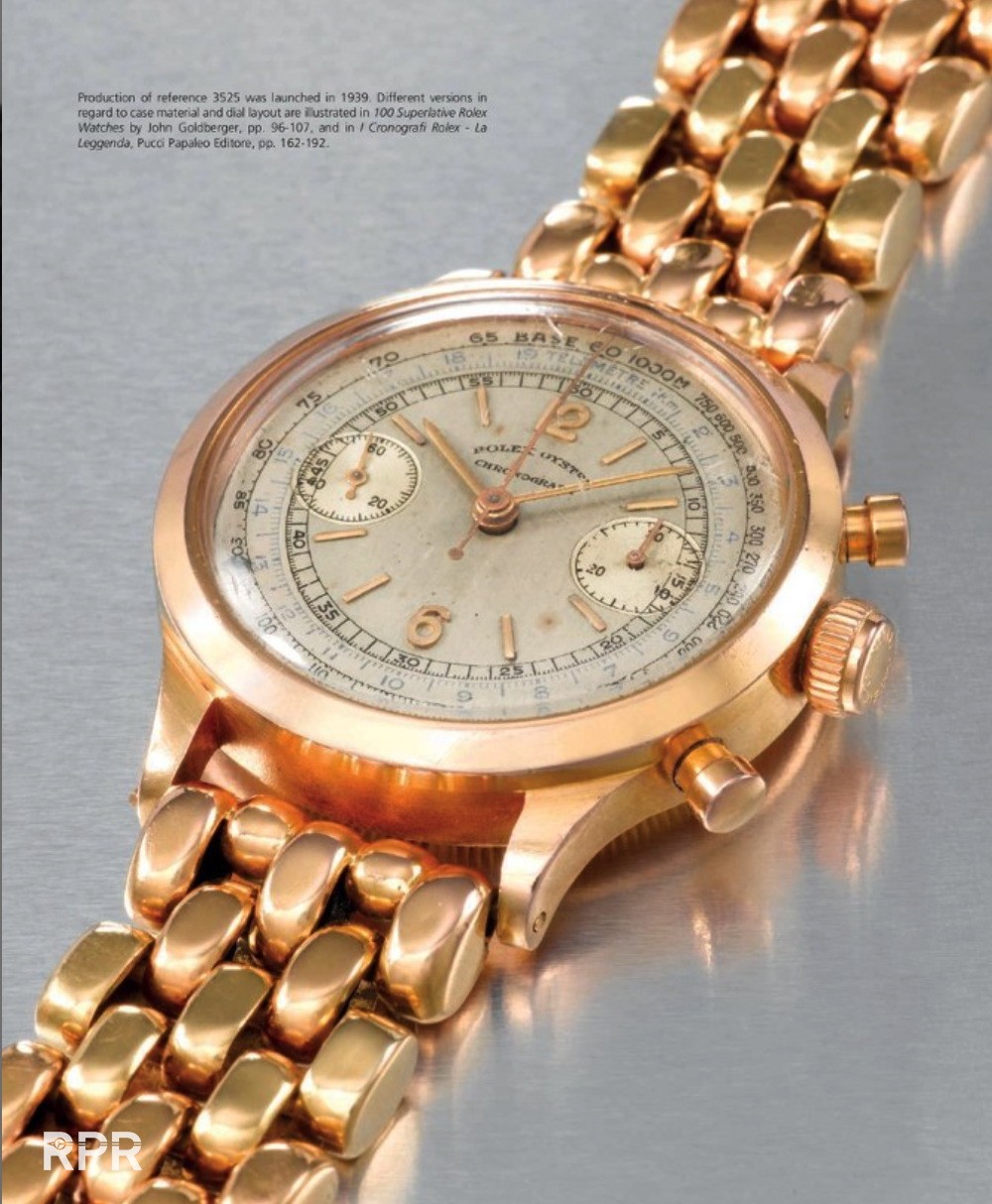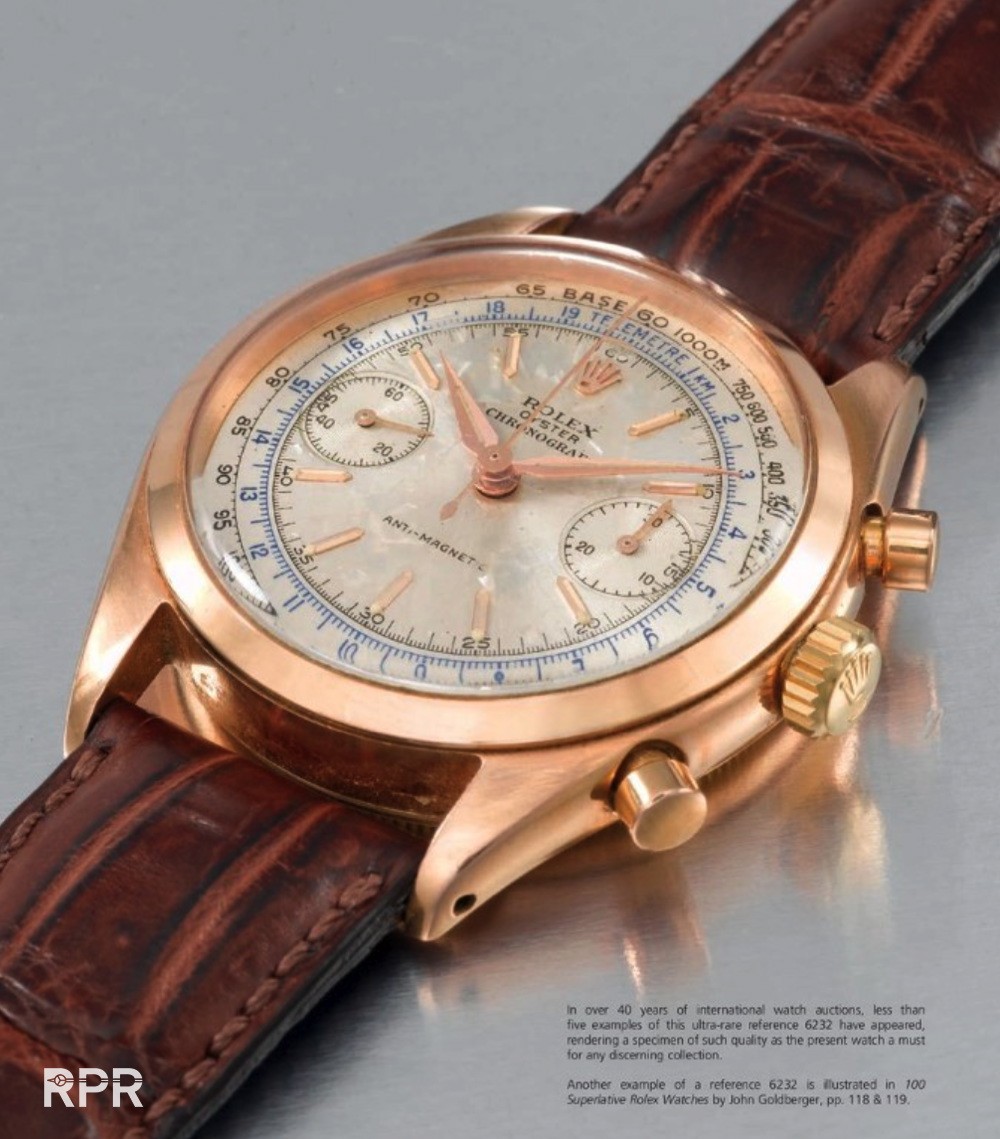 Pink Killy Ref 6036, estimated: CHF180,000 – CHF280,000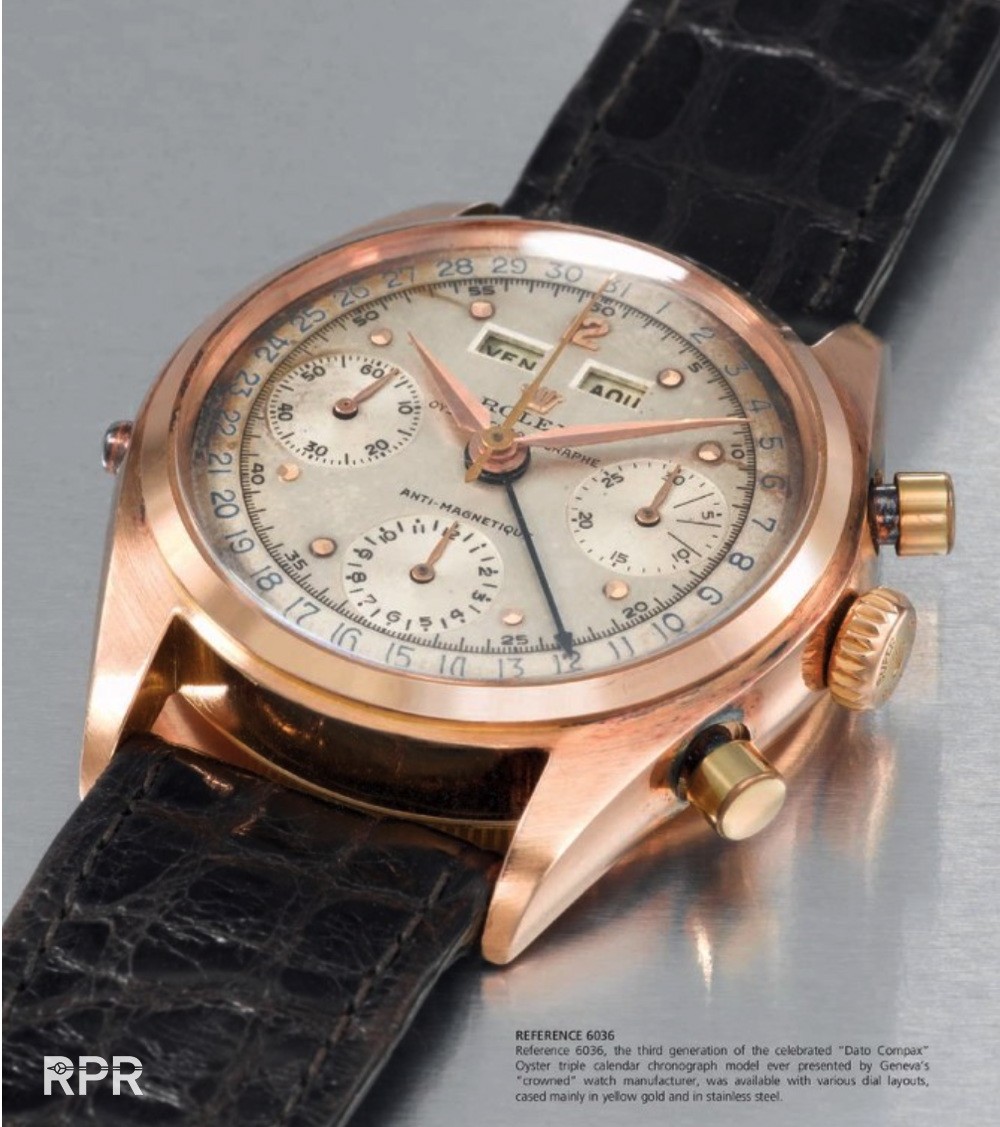 Ref 6264 estimated: CHF100,000 – CHF150,000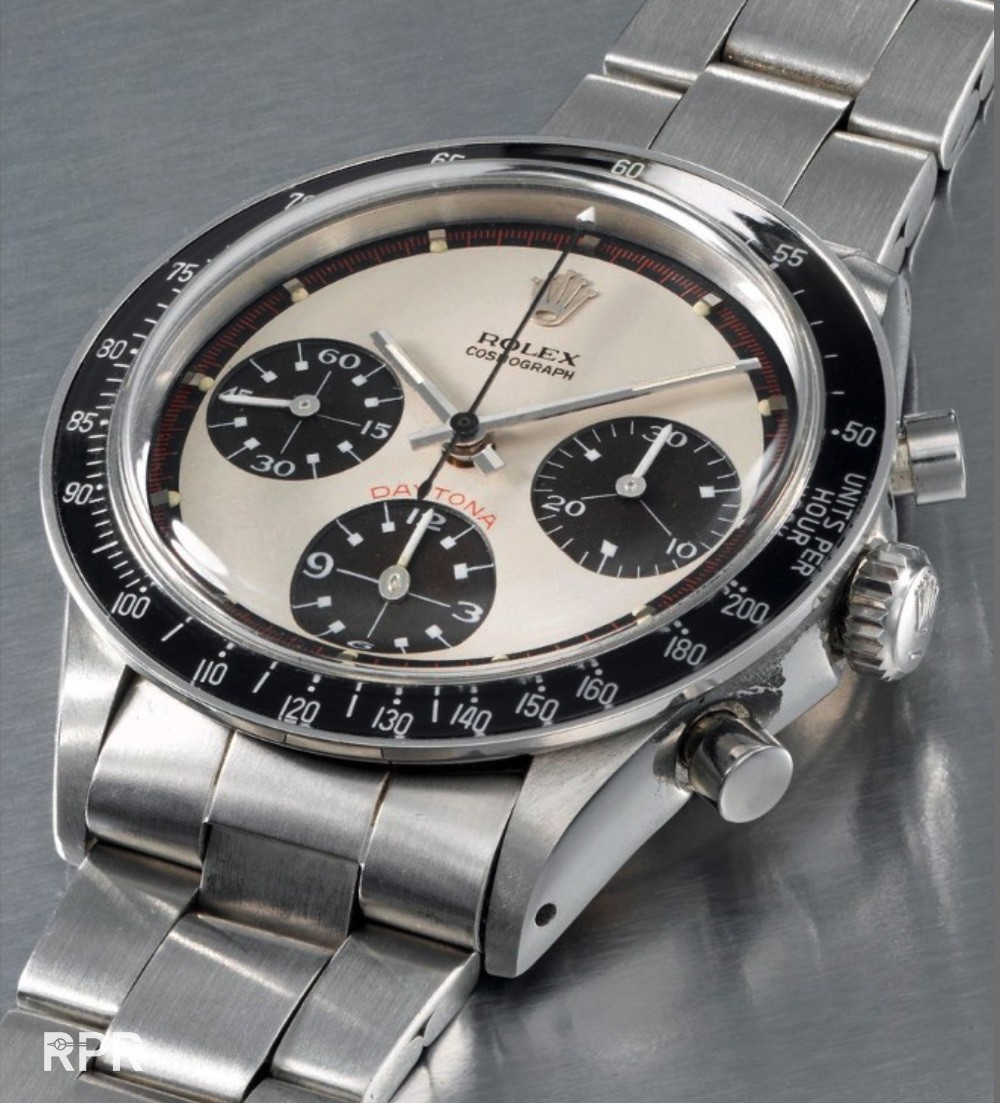 The same estimated you find at Sothebys Rolex offers… Sfr 60-100.000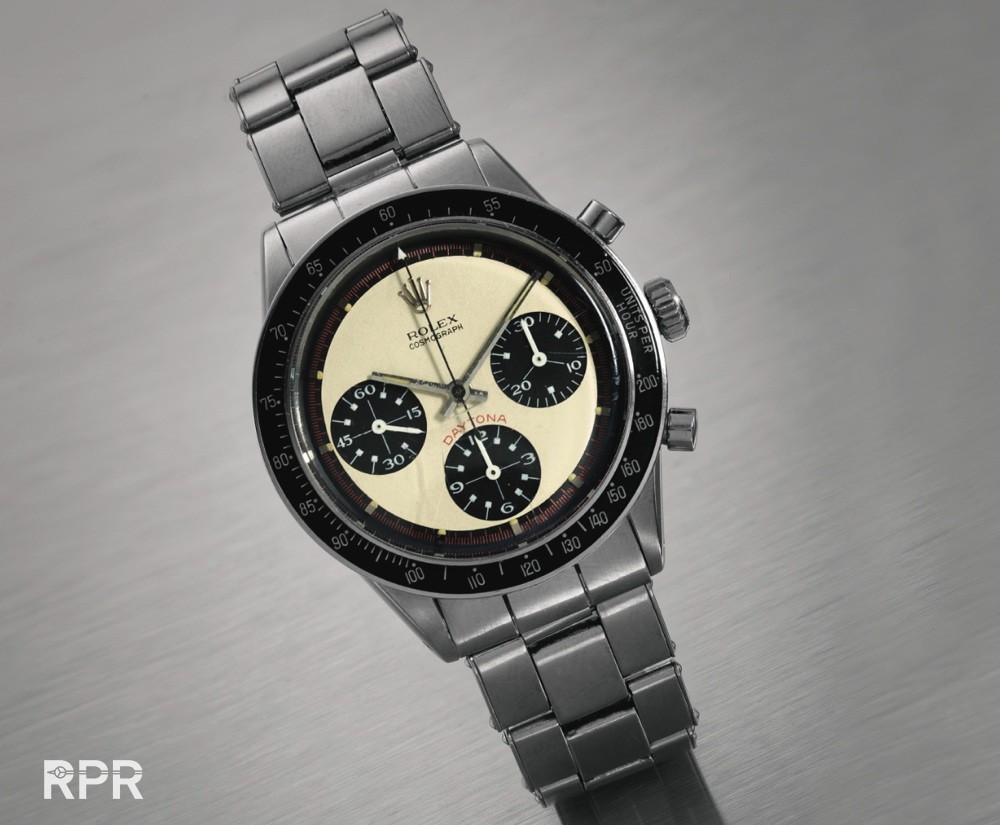 Military 5513/5517 estimated for sfr. 70-120.000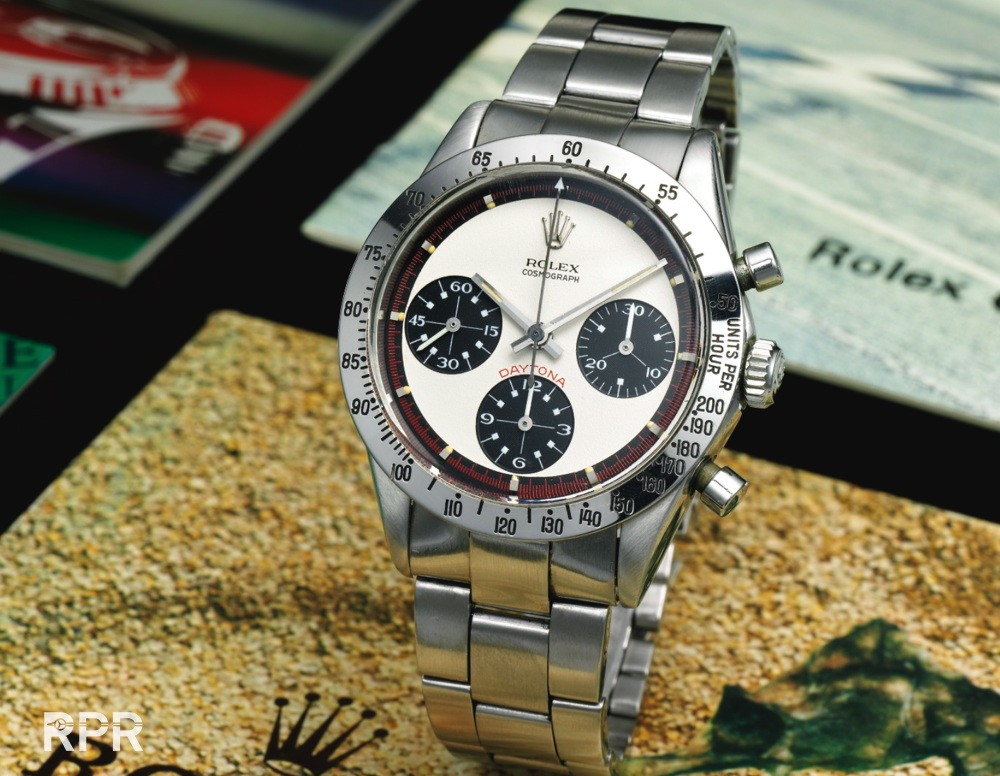 The gold 6241 is estimated at Sotheby's for Sfr. 80-120.000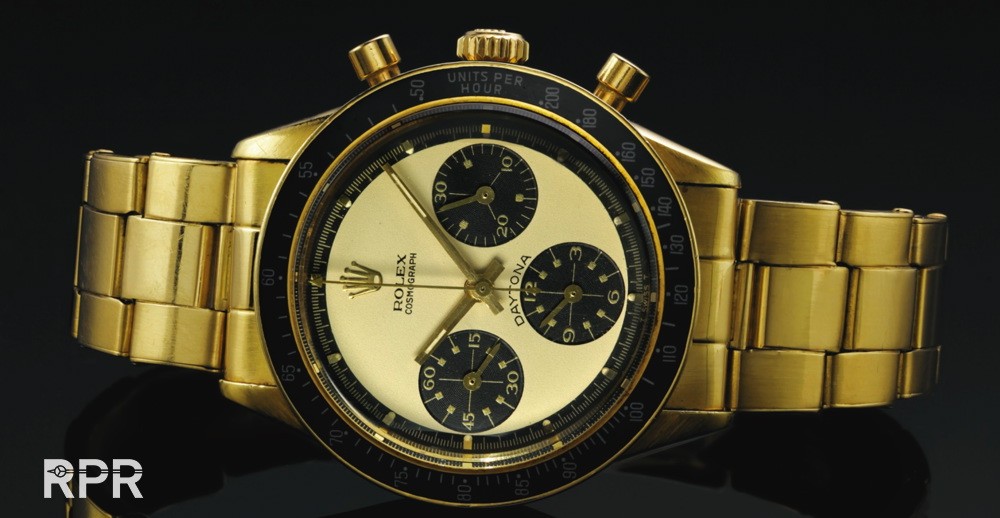 A later dialed yellow gold Killy, estimated: sfr 100-150.000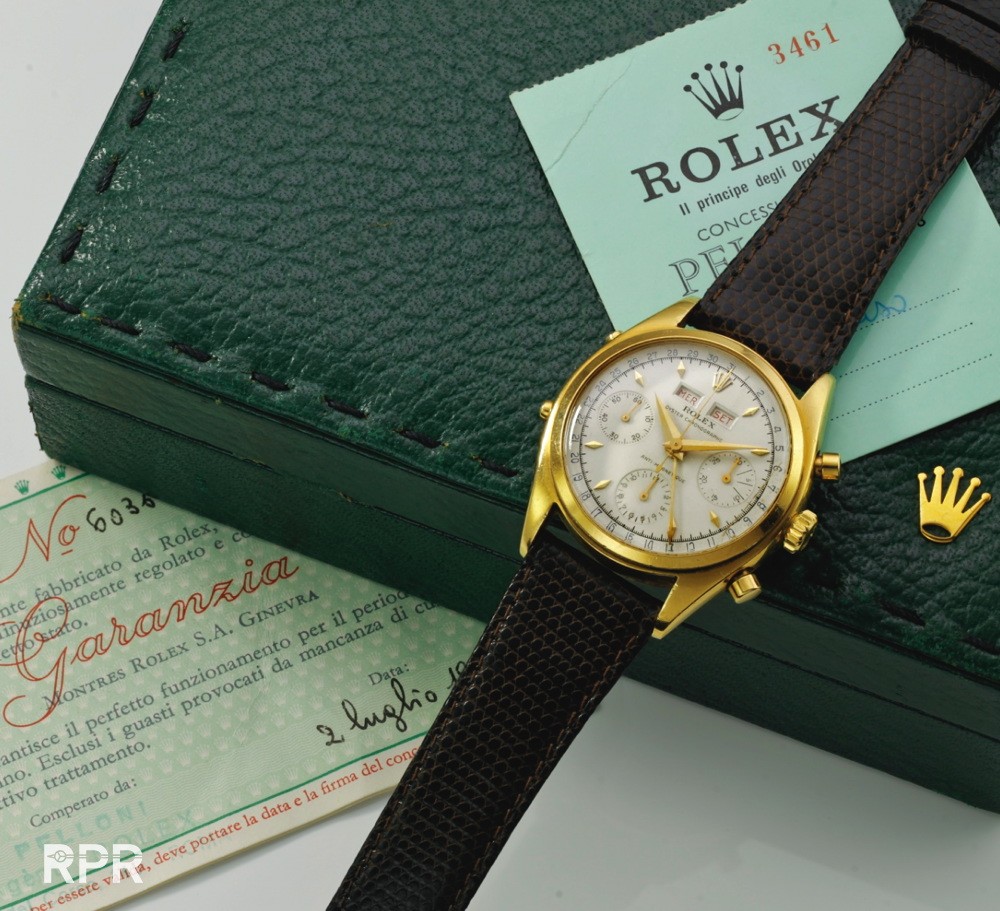 Then we come to that part where nobody wishes to commend on, before the auction, as some are totally new to the collectors world, some questionable and others just fake. Luckily a collector started a very interesting post on the Vintage Rolex Forum about below black ROC ( Rolex Oyster Cosmograph) A version in graphic we only know so far as so called fake "Texas Dials" but in detail has a, so far my eyes and that of many others reach, correct ROC print. The by the community excepted real ones where so called RCO or "Oyster Sotto". Go to VRF to read all about opinions over here    and over here where it started. Let's wait and see what the outcome will be but my guess is that now it's discussed, it's gonna go even higher then the estimate of Sfr 350-550.000…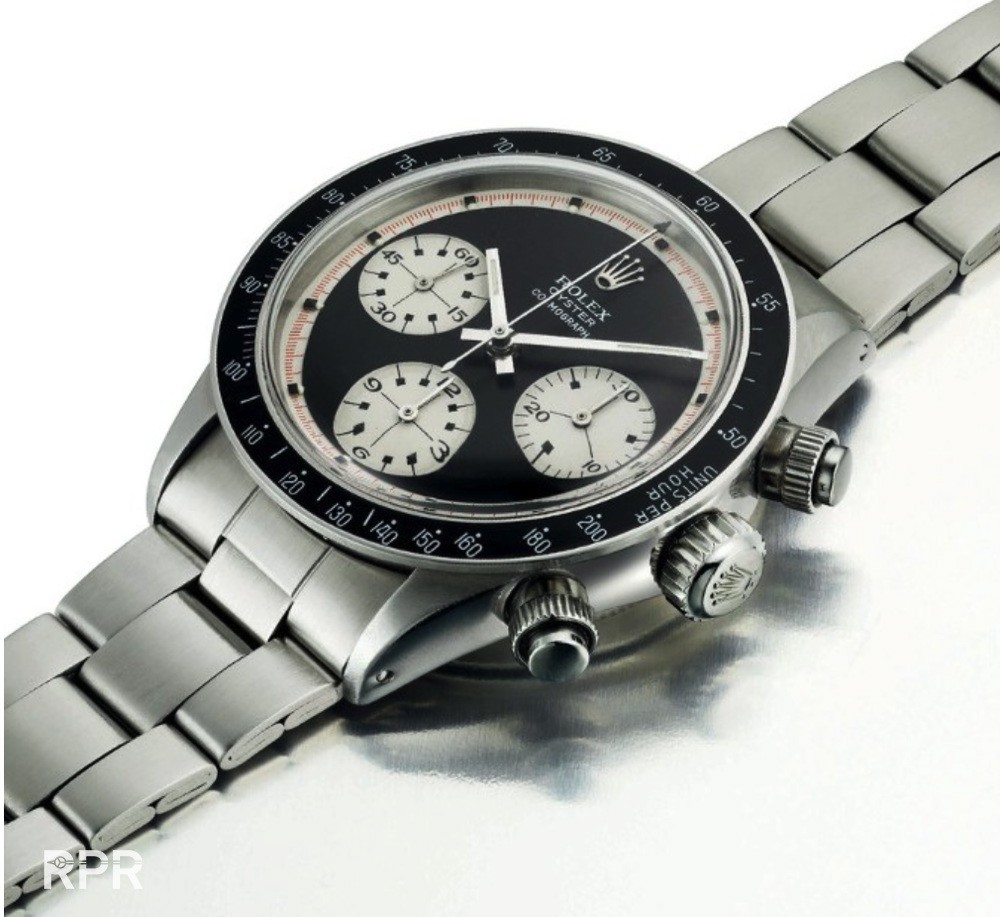 Some random further examples that caught my eye. We see a newly by Rolex Geneva made 3-6-9 Submariner dial on left corner, of which I still wonder why in god sake Rolex is doing this to the collectors market?! A white sub which clearly has been relumed and further I'm not gonna commend on it again, the black and red ROC on the wrist and ARA Sub, 4 watches of which I personally would not put my money in..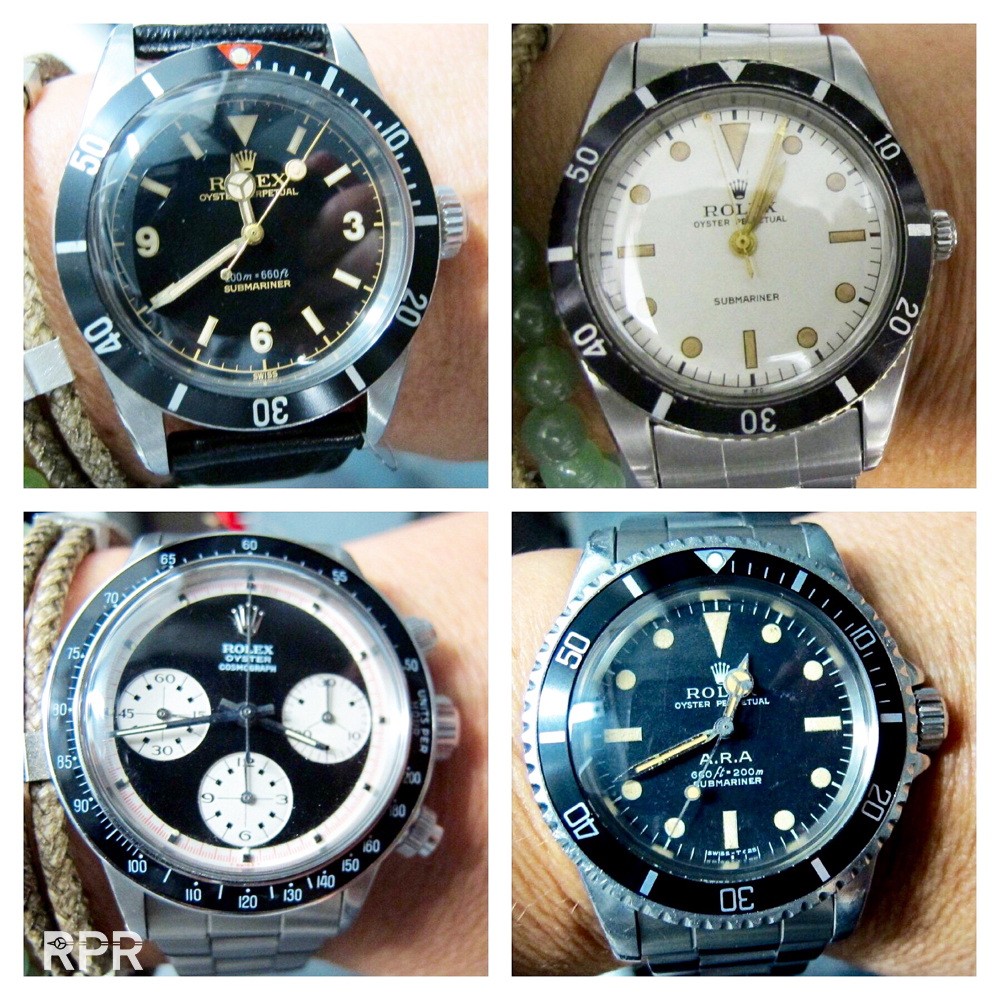 To end this summery of Rolex & Patek Philippe explosion been held 9-11 November in Geneva, 2 fake dials been offered at Sothebys, one of higher quality which I warned you already here on RPR before …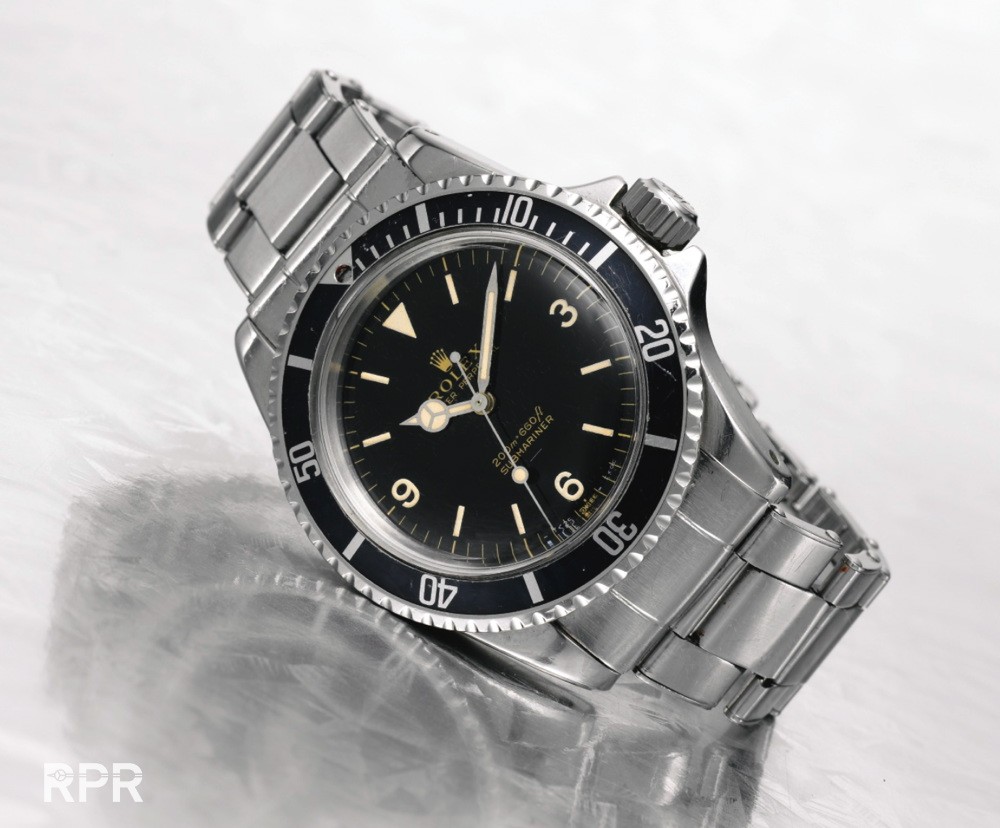 and one below where all graphics are off and easily to spot the difference with a correct one..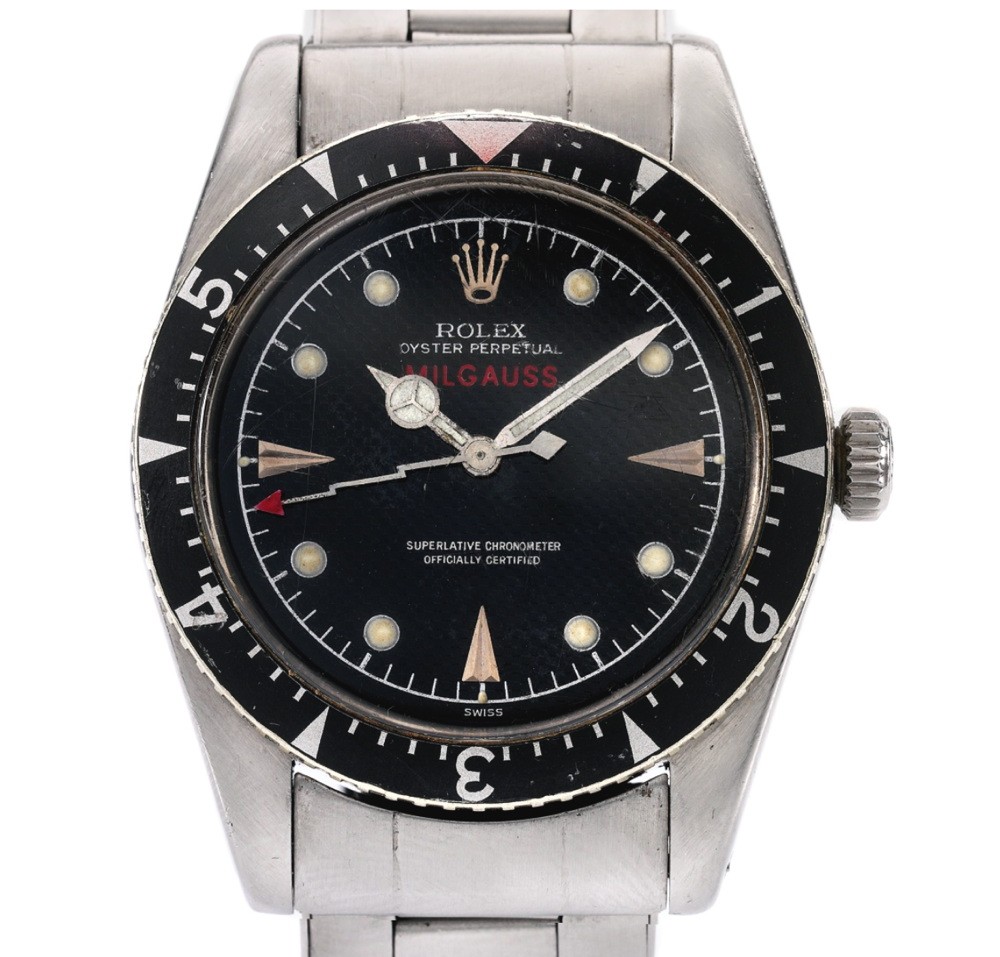 Christie's: 09 November Patek Philippe Sale & 10 November 2014 regular sale
Sotheby's : | | GENEVA
Senior Director, China and Southeast Asia, Worldwide Head of Watches
+852 2822 5501
Senior Vice President, Chairman, International Watch Division, Watches
+1 212 606 7184
UPDATE: To see the auction results and my report about the Geneva auctions, click here