Rolex New York – Vintage Rolex Impressions
Very inspiring short trip it was to see some great friends and met some new ones! Believe it or not, I hugged Arthur & Bob 🙂 The show began wild, checking out all new finds offered for sale. As always super interesting to check and discuss it's rarity among us.
Here some quick impressions i can share with you guys… Rolex NY head office on 5th avenue.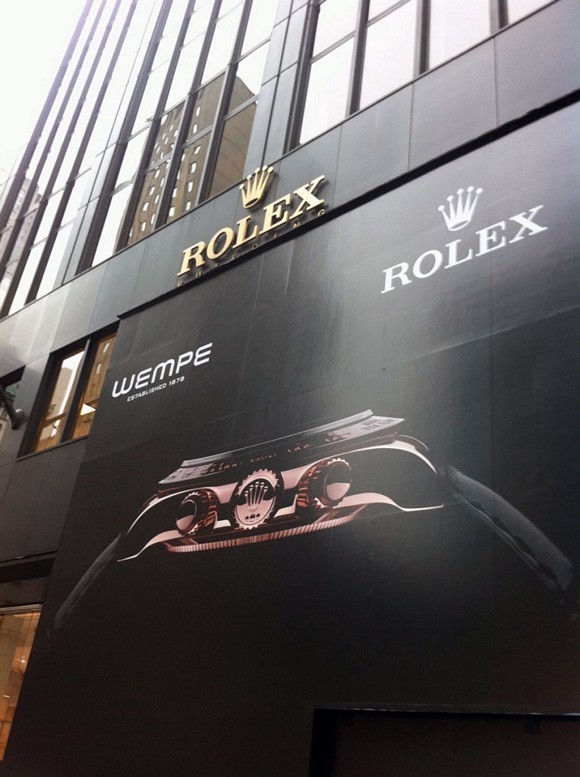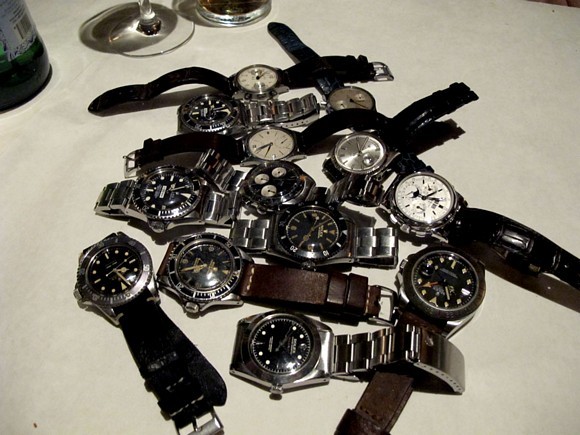 Stunning rolex Milgauss flat bezel ref 6541 & my next baby ……..soon I hope!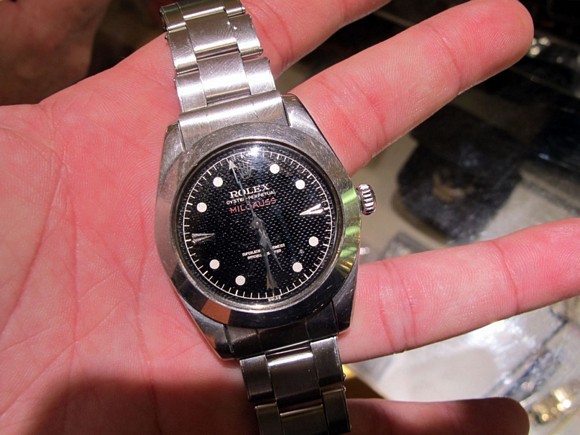 Nice collection of tropicals by AG, Tudor 7928 in caramel color and Explorer I…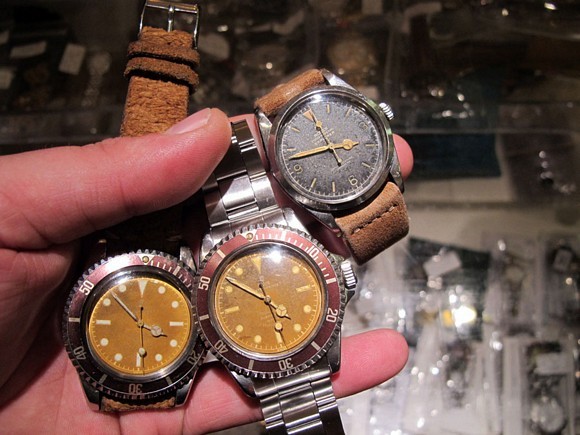 Rolex Prince jumping hours…as pocketwatch;)
Very rare orange/yellow 'Stella' dialed Day Date…
Tropical Seadweller with matching bracelet…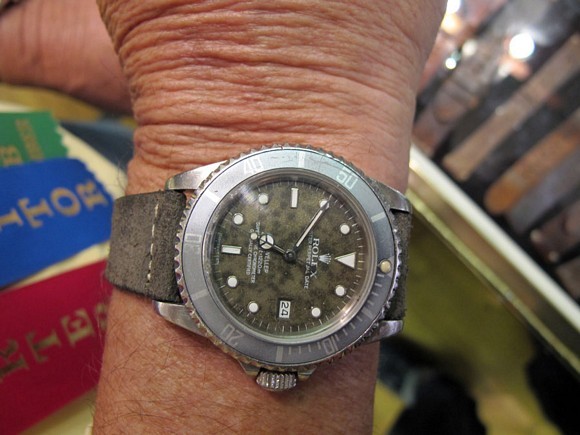 For Ivan 🙂 White gold Day Date ref 1803 with extremely rare blue diamond dial…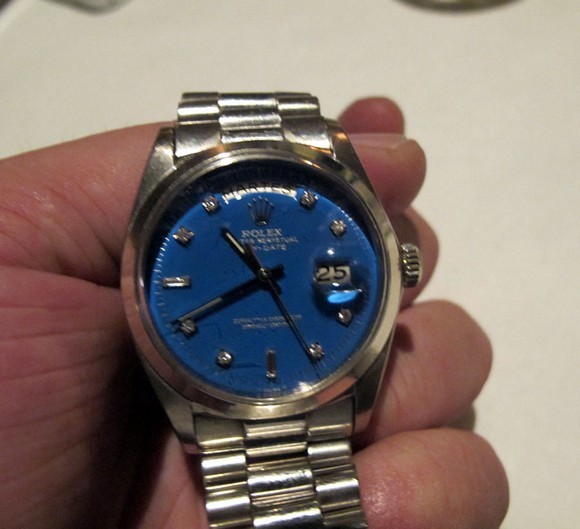 Tropical Pre-Daytona…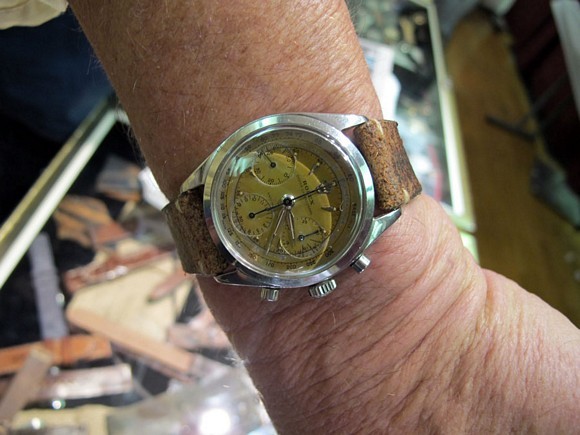 Rolex Cosmograph ref 6238 with matt gilt printed rare black dial, nice!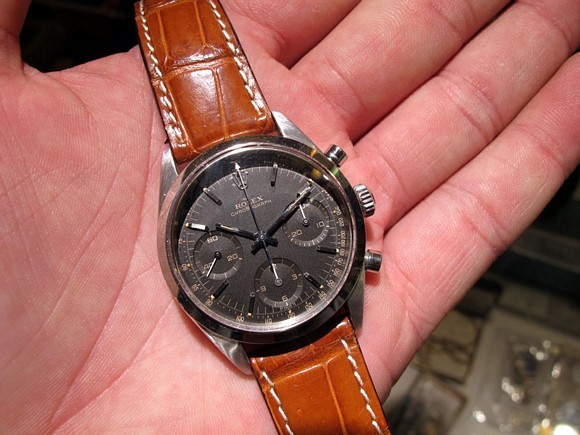 Non Rolex… Tropical Omega Speedmaster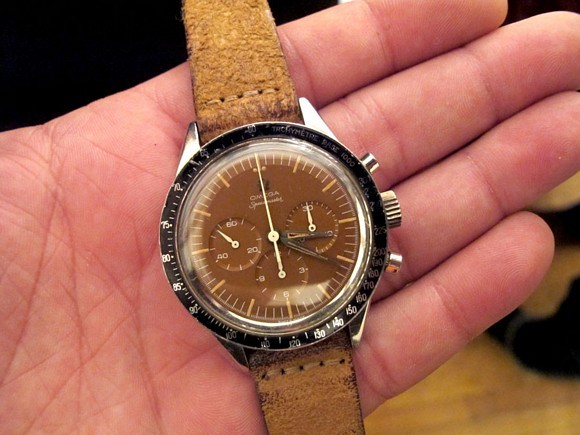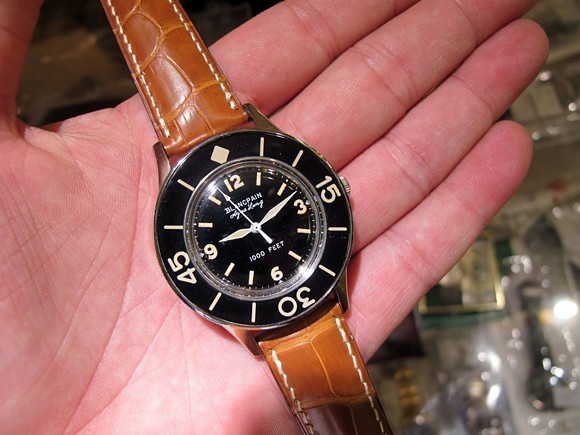 No 1 shop for me in NY…. Graham Fowler, where we had a small GTG, thanks Graham!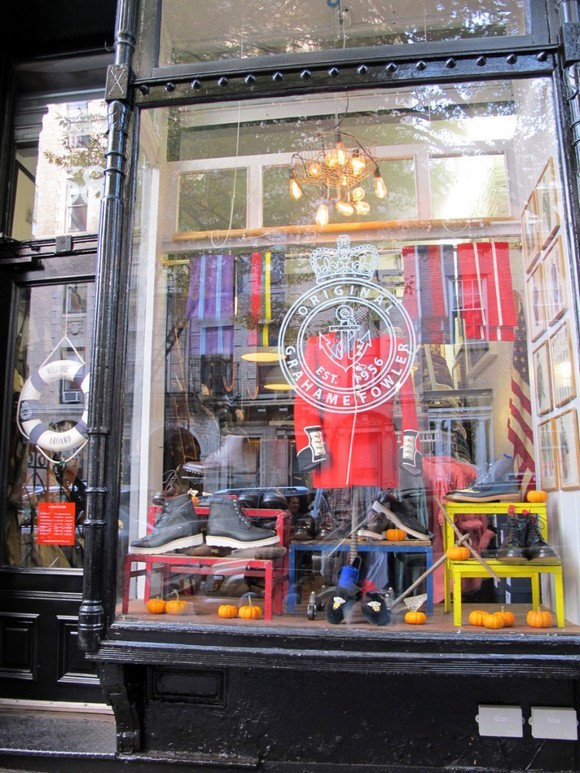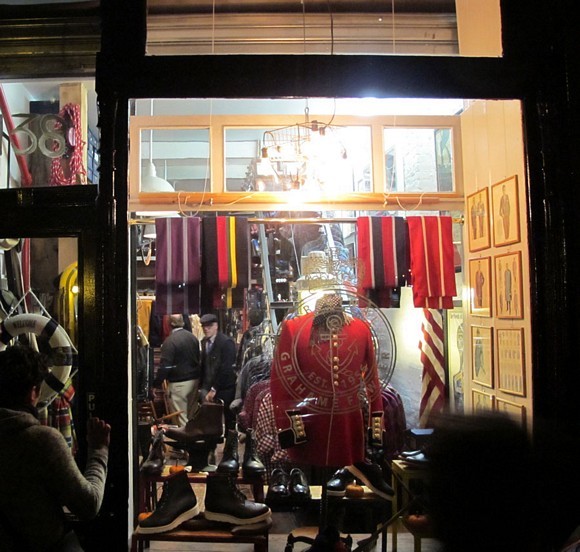 We see Rolex Comex, Daytona, Submariner ref 6200, Milgauss 6541, Submariner 5513 Explorer dial, white gold DayDate, new Explorer HTE and Patek Philippe ref 5970 in white gold…
Already back home after powertrip & was REALLY great seeing you guys!!
Rg.Philipp
Go to Vintage Rolex Discussion Forum:
http://www.network54.com/Forum/207593/message/1319804774/My+NY+Rolex+impressions—–