All new Rolex & Tudor News from Basel World 2015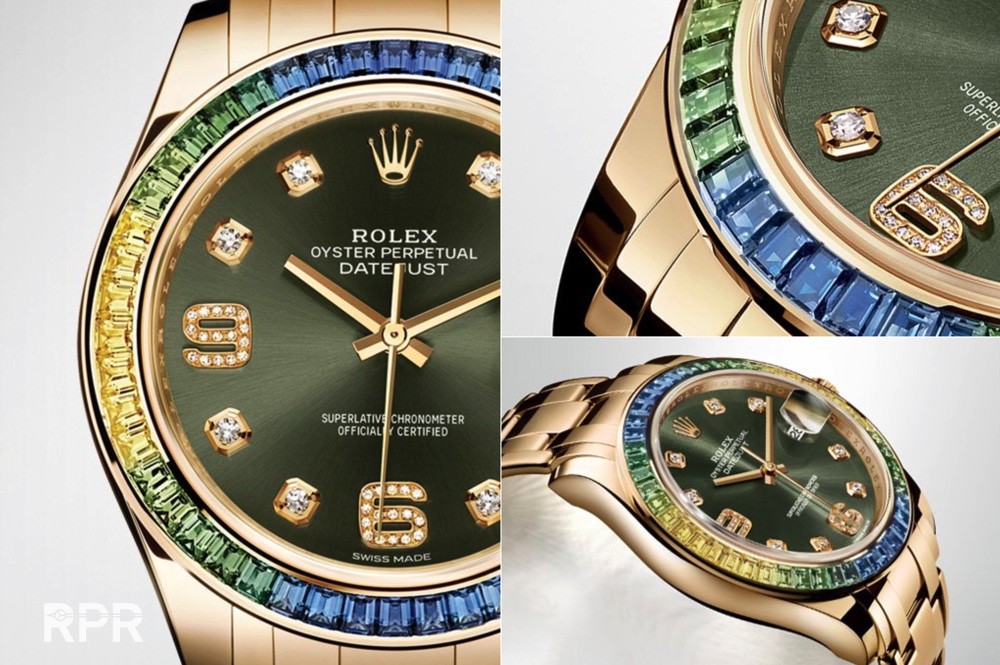 New 39 mm Rainbow Ladies Datejust Pearlmaster … More info about it you find over here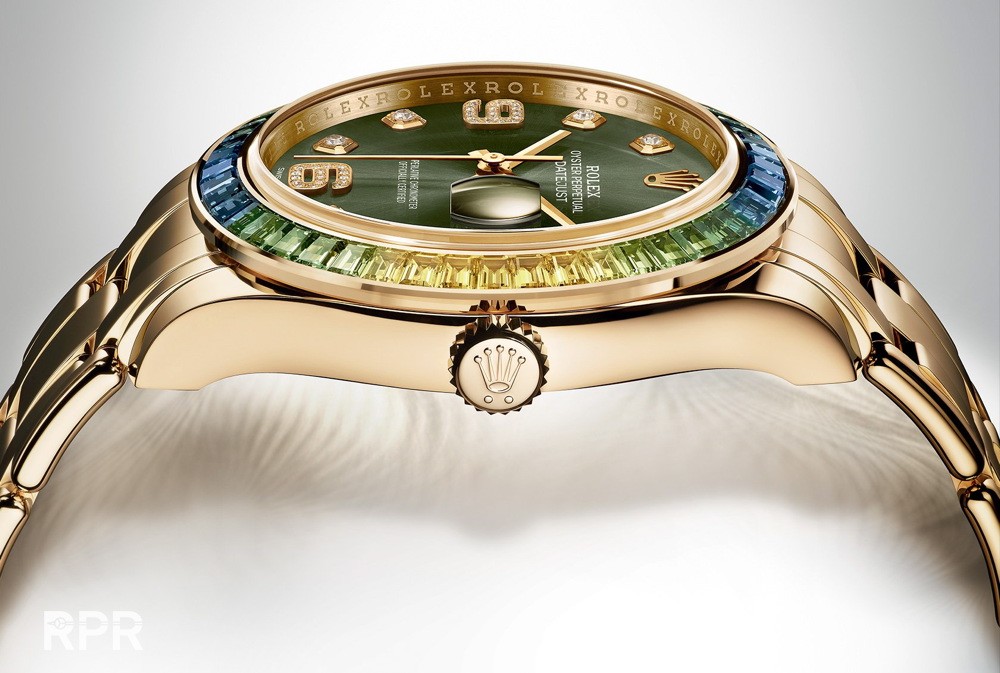 New platinum Day Date in 40mm… More info about new dial you find here..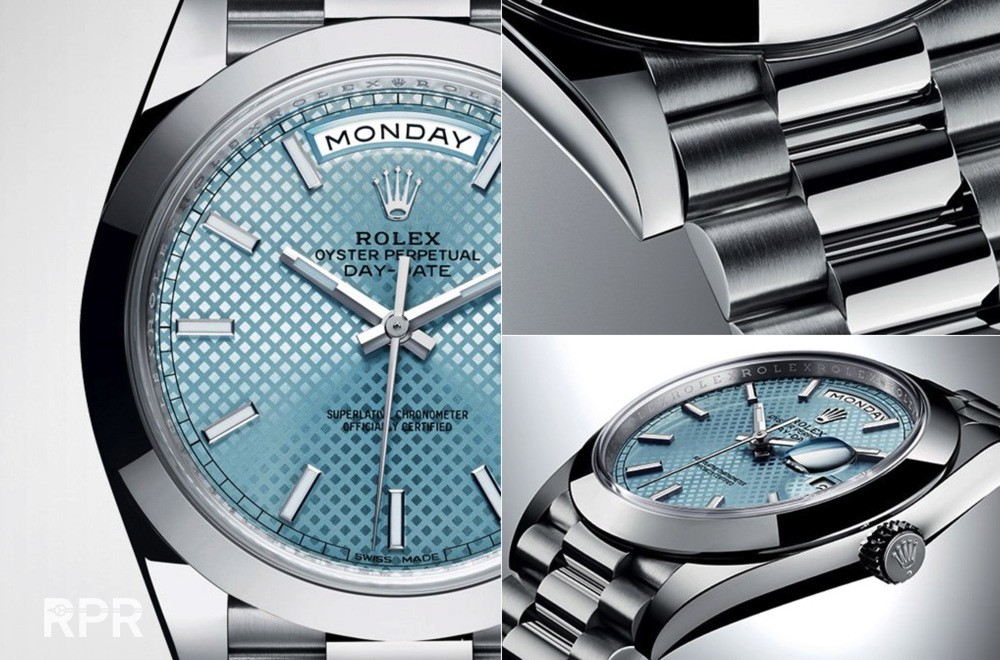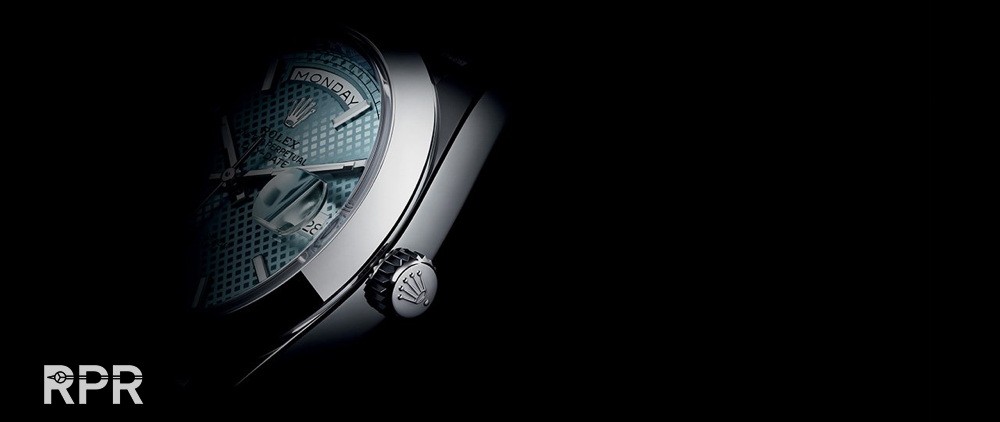 New Yachtmaster in pink gold with, yes a rubber strap..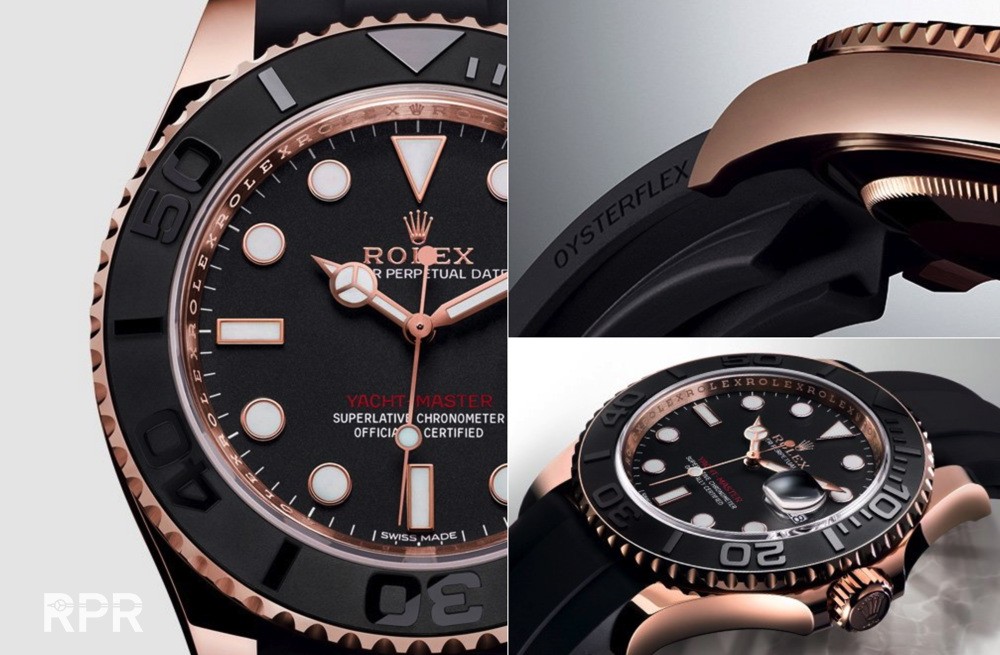 Check all Rolex news directly at their website here… The new patented "OysterFlex" rubber bracelet. More info about the Yachtmaster you find here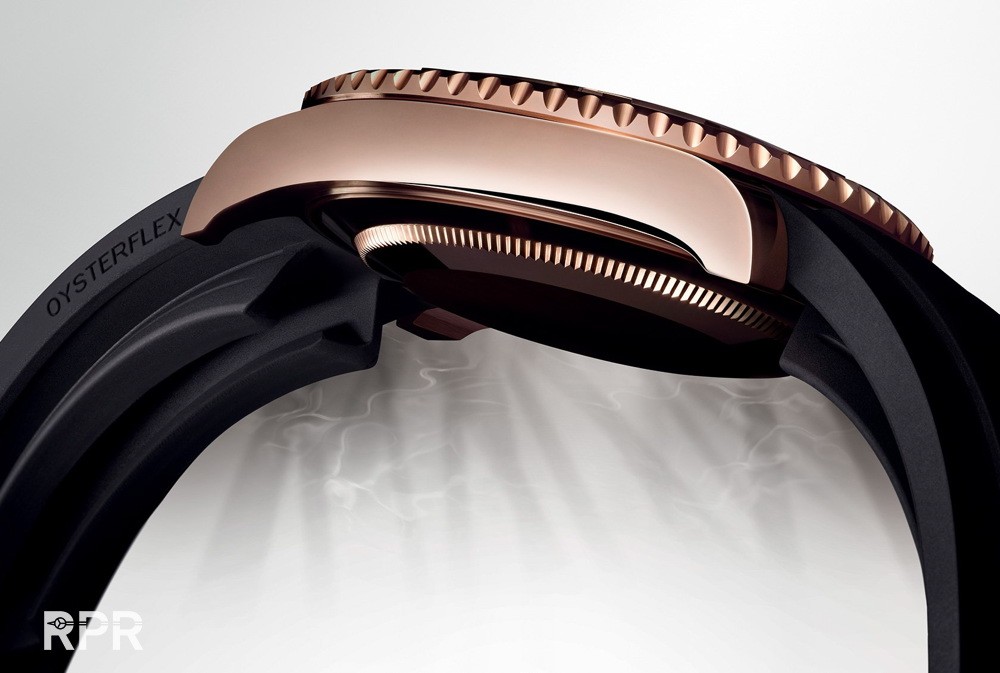 New diamond Cellini, more info about the new Cellini you find here..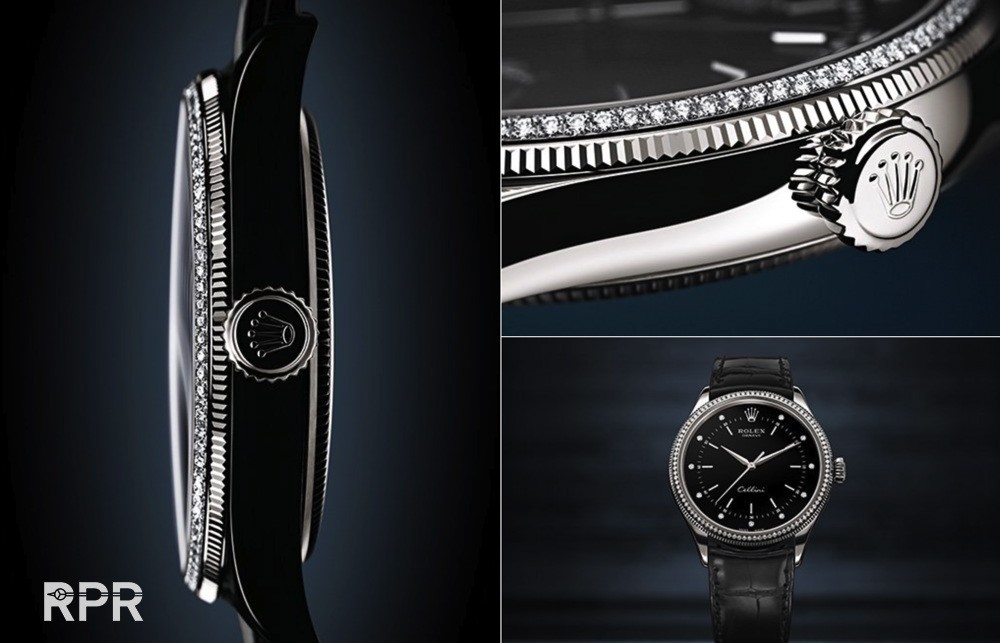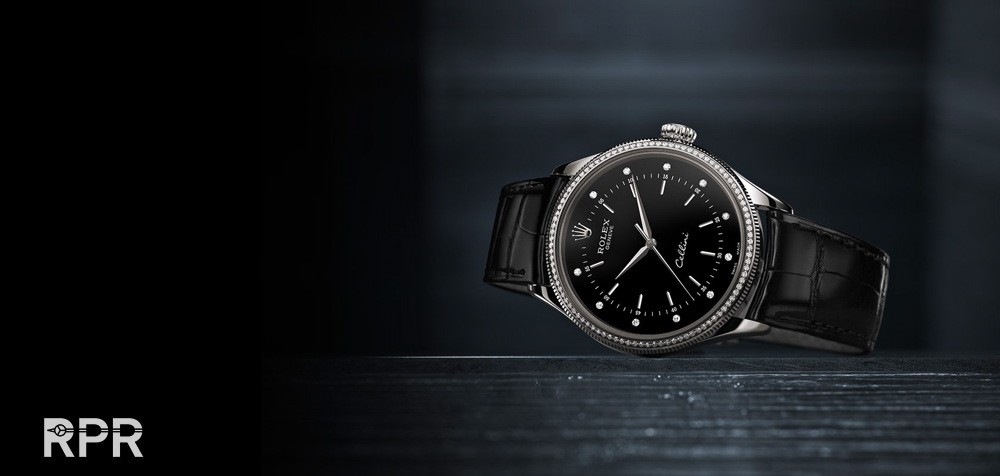 And yes, new Rolex caliber! Read all about the brand new Rolex movement 3255 over here..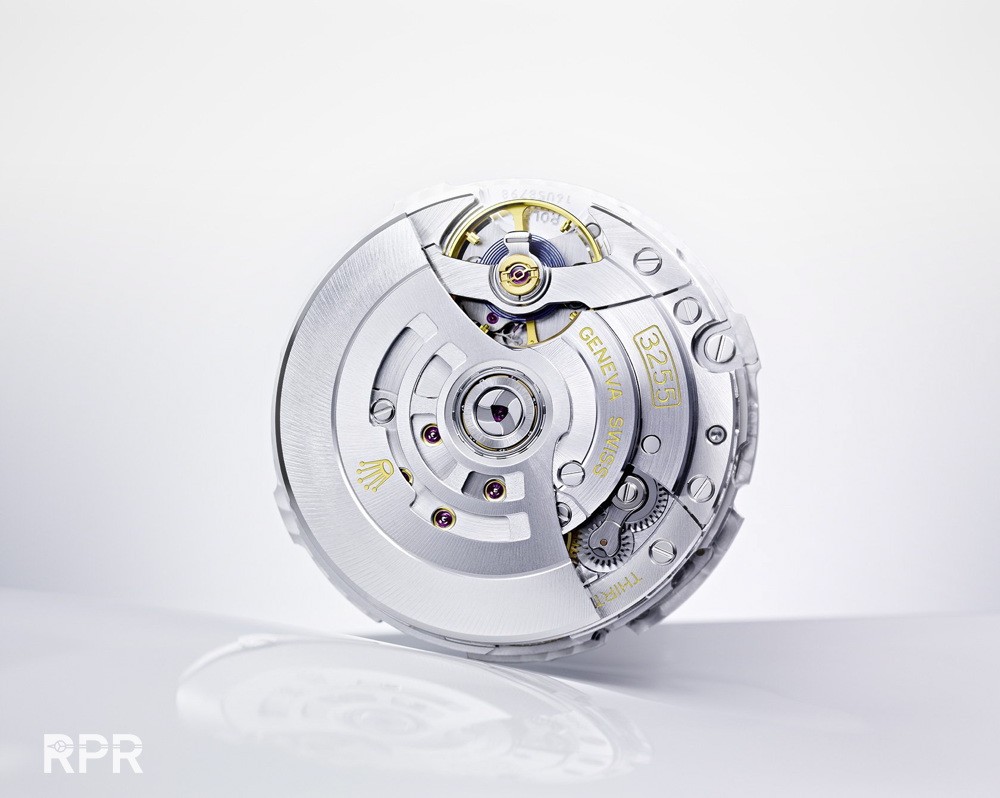 New 2015 Rolex colors..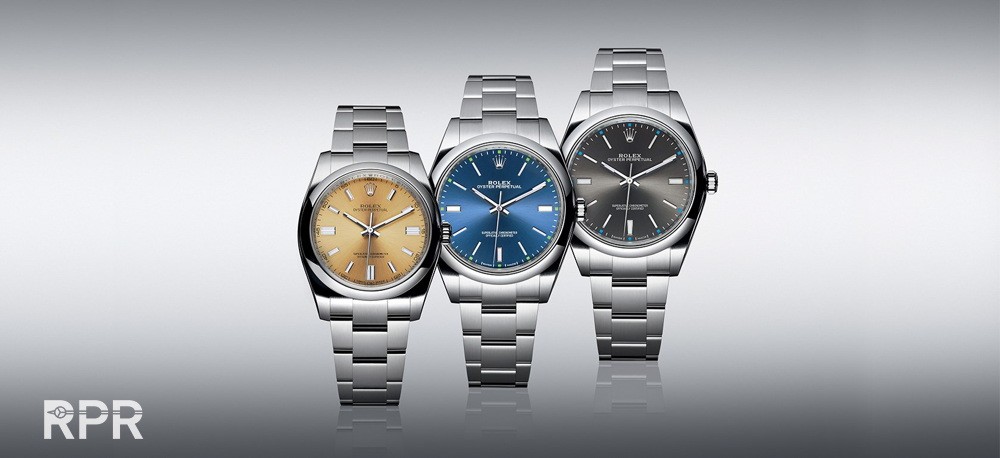 New Day Date..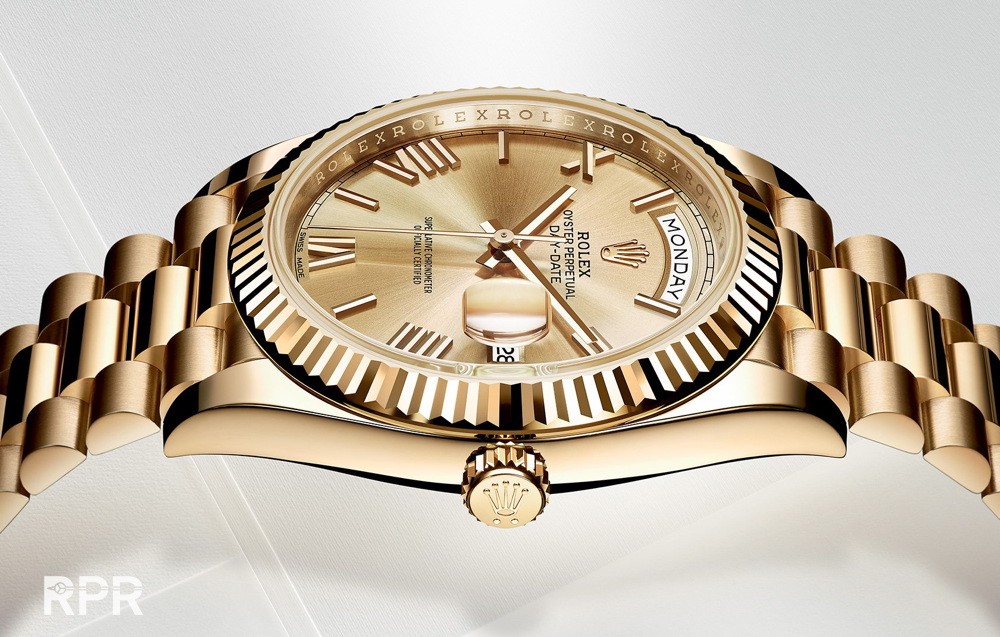 Rolex has just introduced their new 2015 models at the Basel World watch show. Have a look at their website: www.Rolex.com for more detailed information. They where so kind not to invite me to see their updated collection. I wonder why? Geneva wrote tactfully: "We wish we could have accommodated your request for a presentation of our new models during Baselworld but due to scheduling constraints, we regret not being able to receive you on this occasion." LOL! I'll help my beloved watch brand anyway with extra promotion by posting their news online and reach out to some 15.000 unique RPR visitors that will tune in today! Let's focus what Rolex has worked on for at least 1 year to surprise us..
NO steel Daytona ;-(((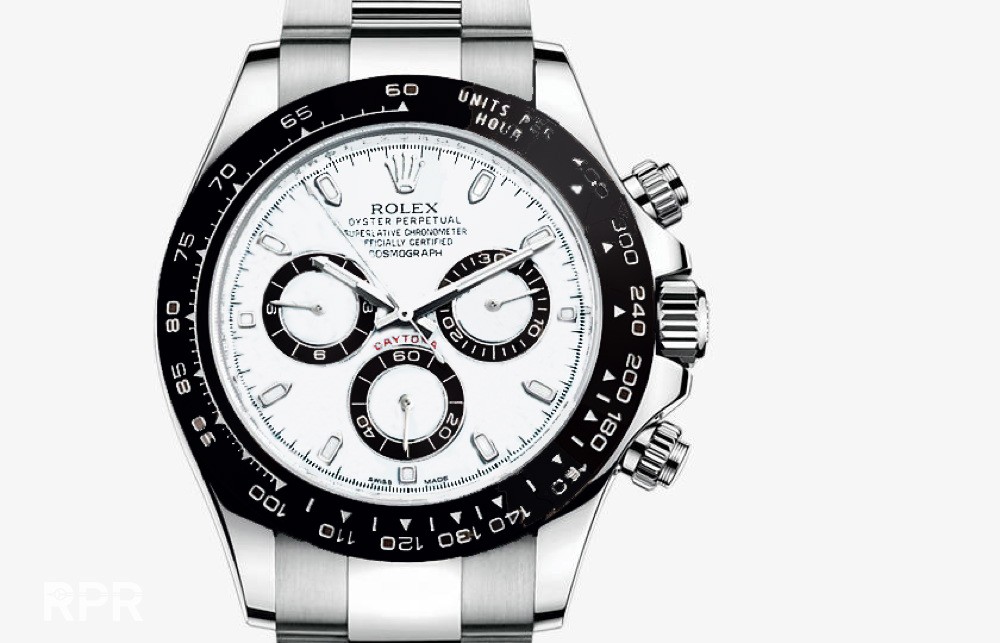 The Rolex "Teaser" is online now! Is this a part of the new Rolex movement that will be introduced at Basel 2015?!? It almost looks like a flat automatic rotor in gold, visible true a sapphire crystal case back for the new Cellini collection?

New Rolex Teaser… Perhaps a rubber -caoutchouc strap with new clasp design for the sports models ?

YES, new rubber bracelet!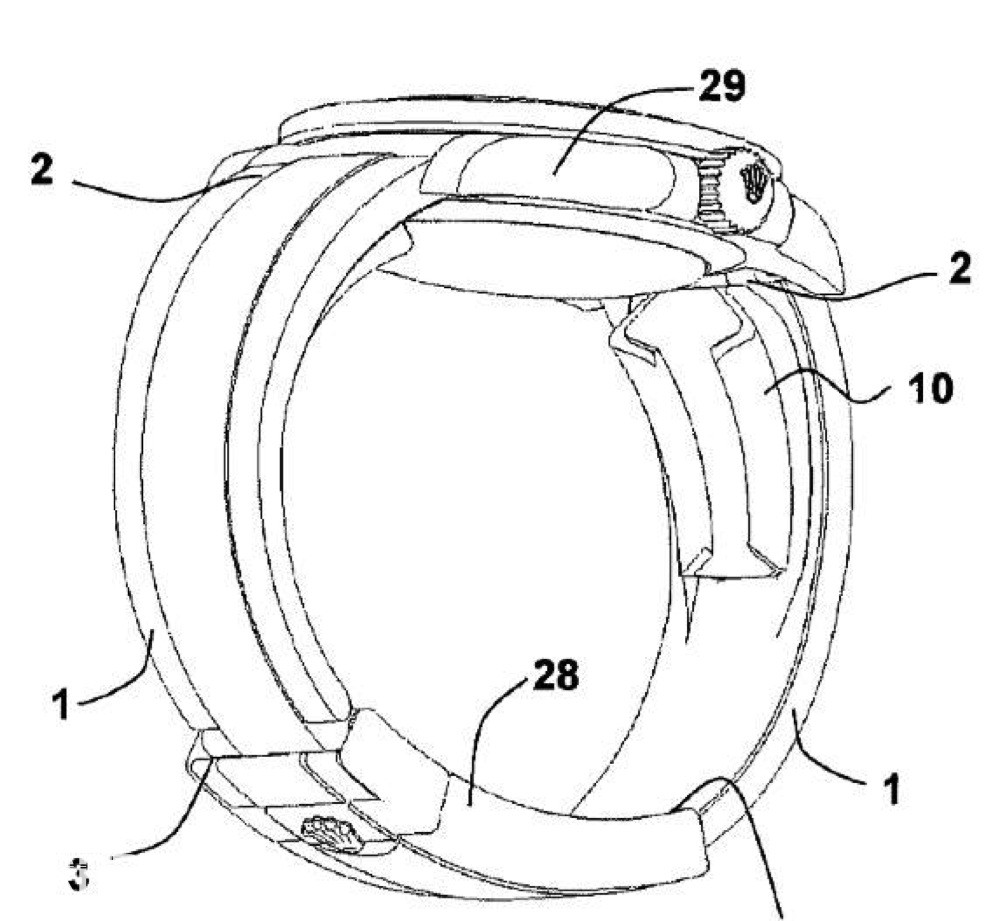 Next one below looks so not Rolex, almost a solar cell.. I'm getting afraid Geneva will bring us a smart watch, the I-Oyster, lol 😉 Probably it will be something in platinum judging from the color, let's hope its beautifull!!..

Less then 1 week to go and then BaselWorld 2015 will start. Next week wednesday March 18th the press will hear what Rolex will bring us this year. Then from Thursday March 19th till 26th everybody can visit the watch show in Basel, more info you find over here. Last year 2014 Rolex was active at Basel with some great news. The whitegold Pepsi GMT, the steel Seadweller and the new reincarnation of the Cellini line. What will Geneva add this year? So far I hear there will be a Rolex Submariner in two tone with brown dial and brown bezel, which could look like this (quick photo shot impression).
NO pinkgold & steel brown Submariner, apparently it's all about the Yachtmaster this years news.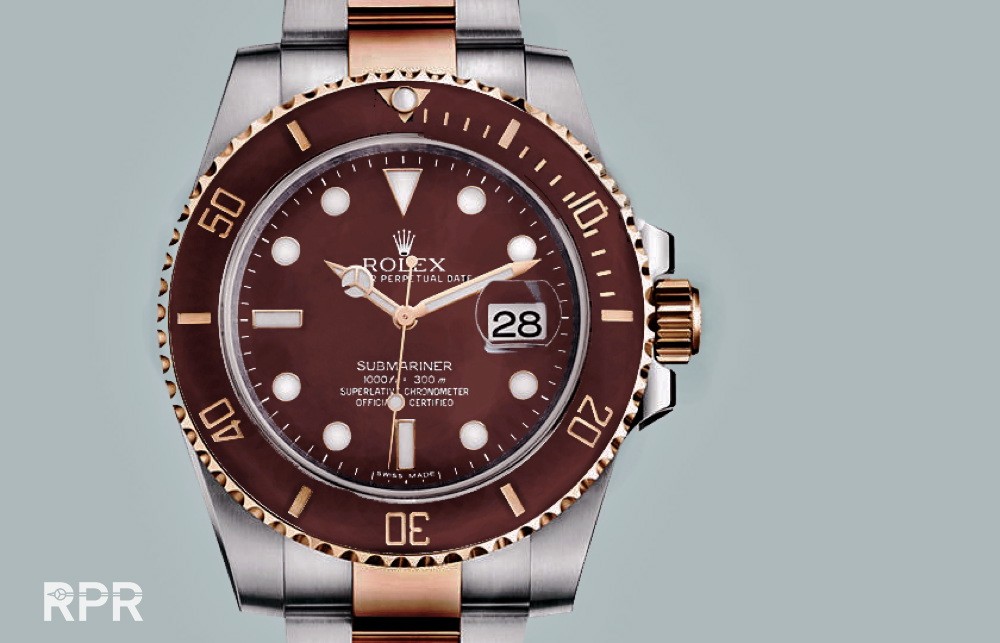 And not in yellow gold and steel with brown / brown but as you see above in pink gold. Is brown the new blue???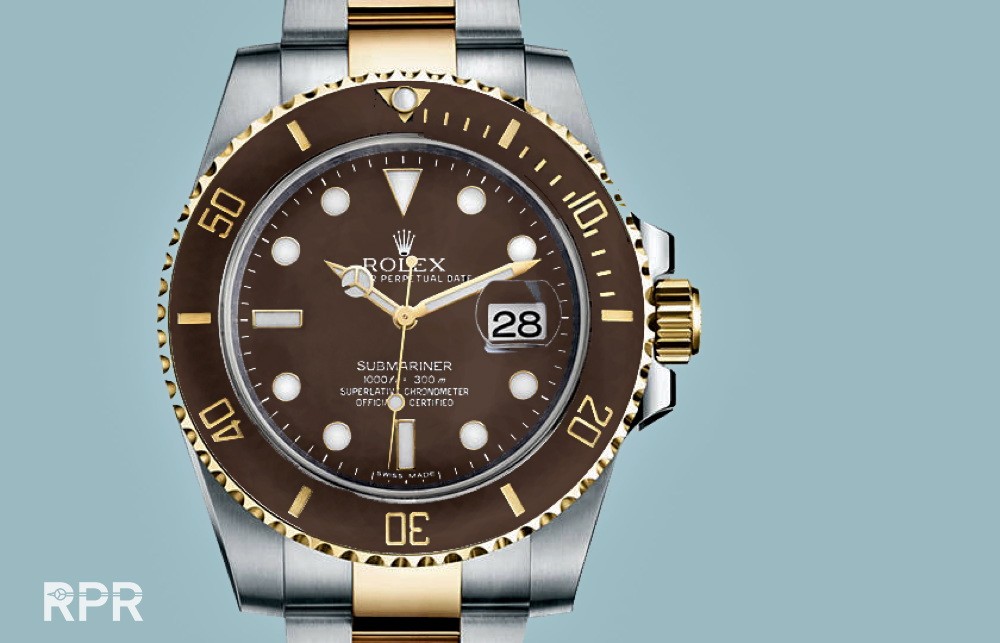 Then a possible all Rolex movement could be introduced. One that is having a much higher frequency then they use now and could be integrated in all models. As recent patent below somehow states: "a timepiece mechanism for indicating and storing time information and a mechanism for correcting a device for displaying time information"  Could it be Rolex will introduce us the Daytona II, with split second or retrograde second?? I doubt, why ruin a proven design,  this would rather be something for Cellini to add to the collection…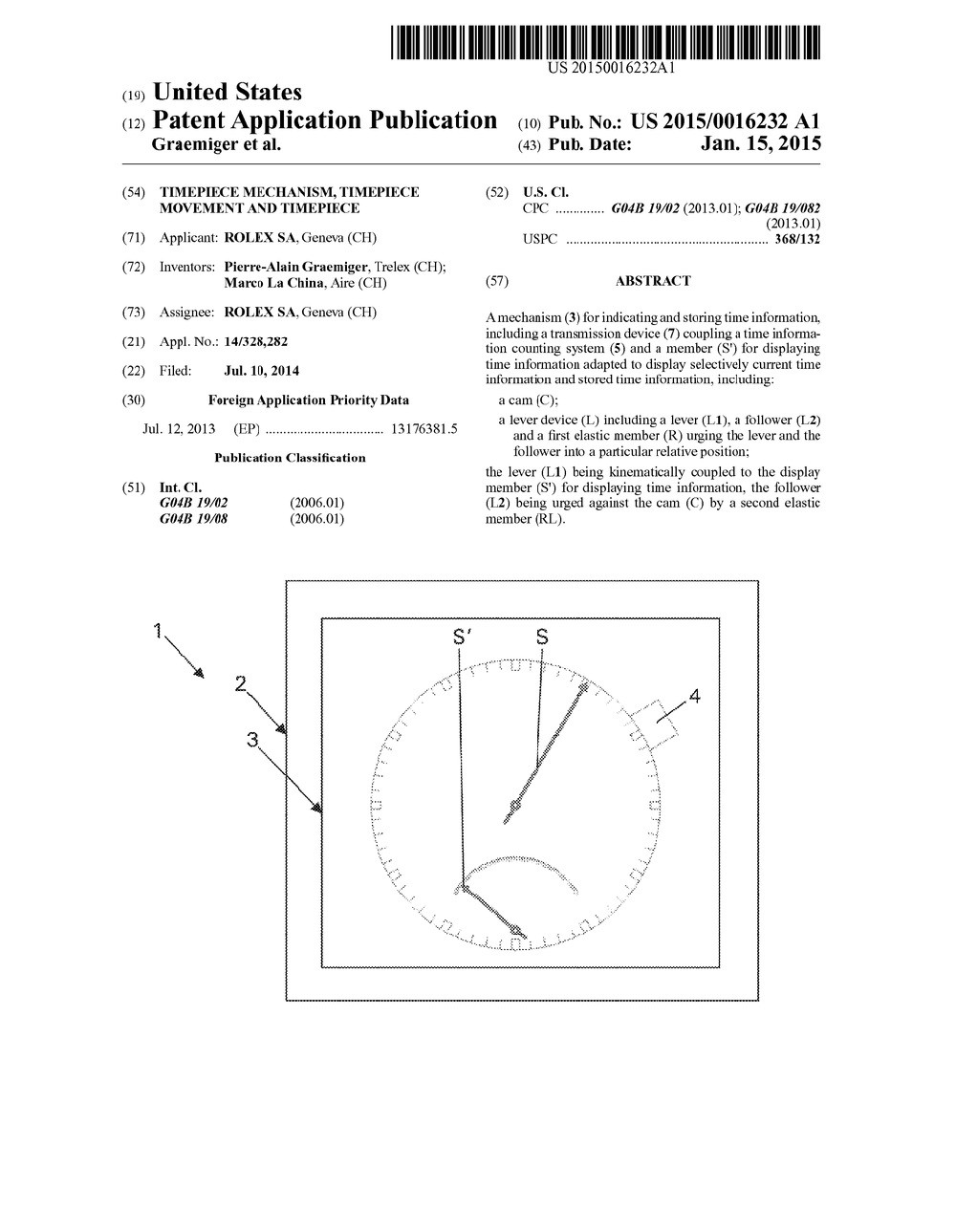 The new 2015 Daytona movement with updated Rolex manufacture caliber?… –> Yes, new movement, ref 3255 is out!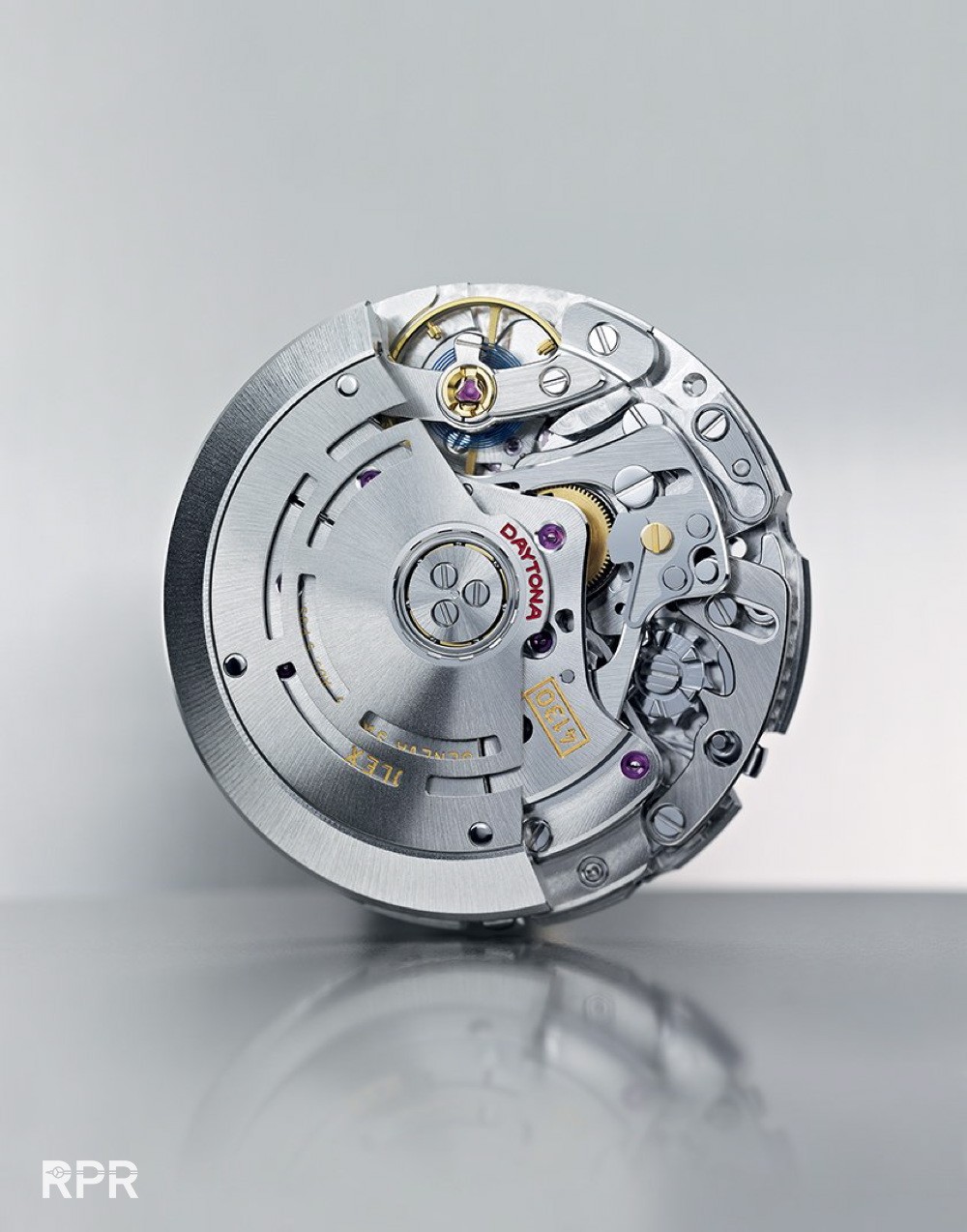 With a newly added patented shock absorbing system …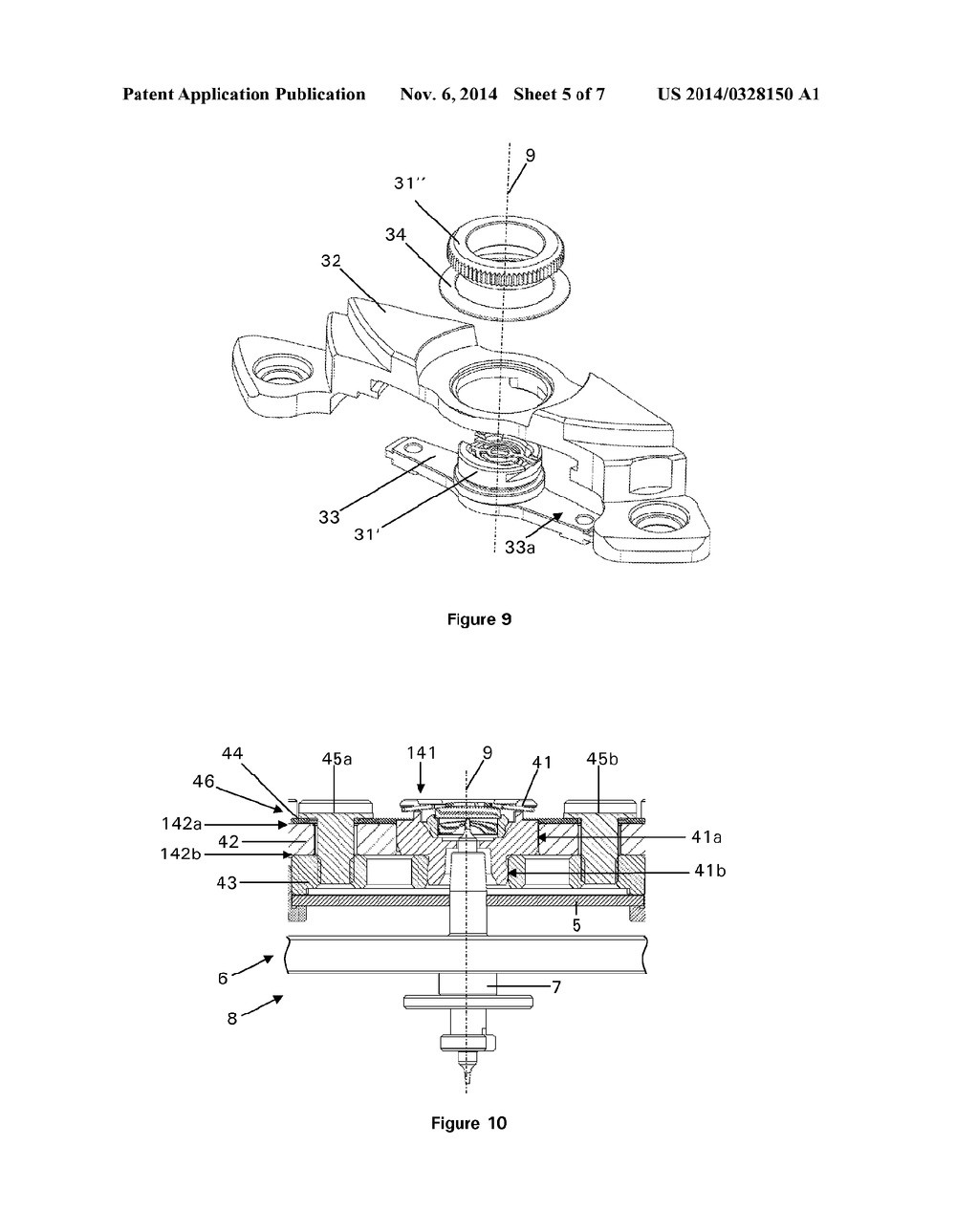 From last year the option of a annual calendar Day Date is still open… –> NO Annual calendar Day Date ;-((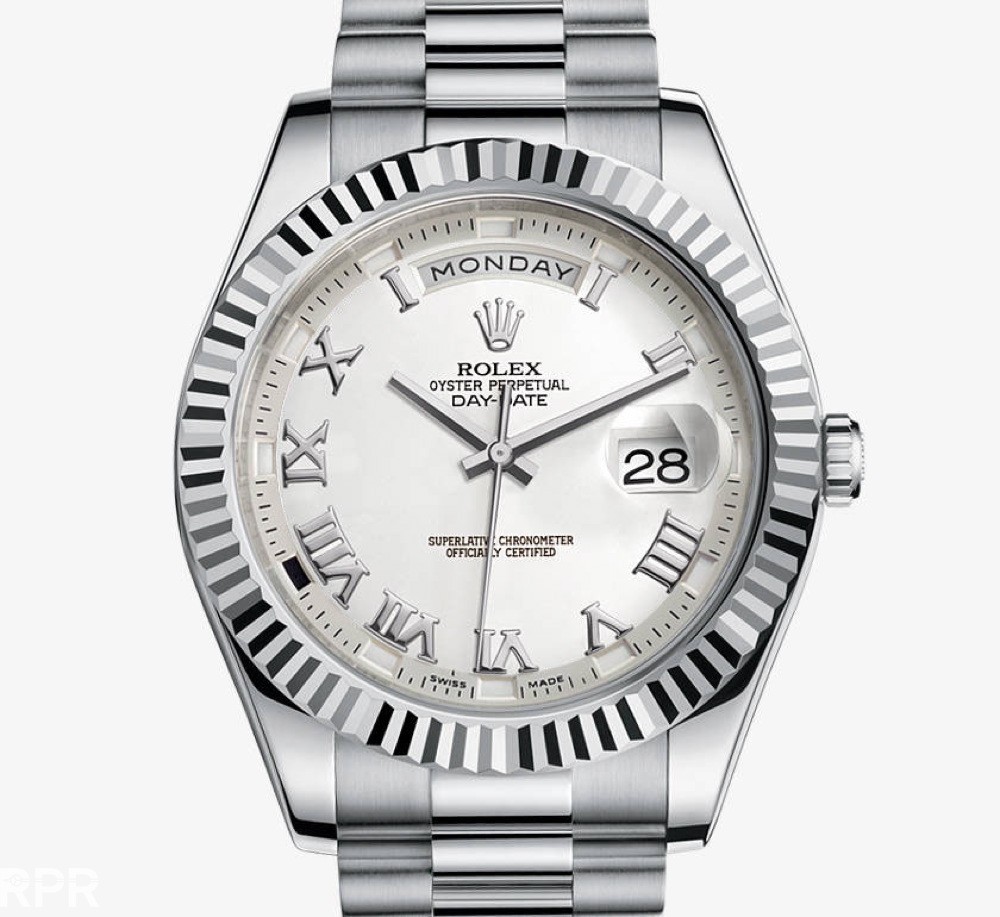 And in more retro look without crown protection but with ceramic bezel.. –> And NO new steel Daytona ;-((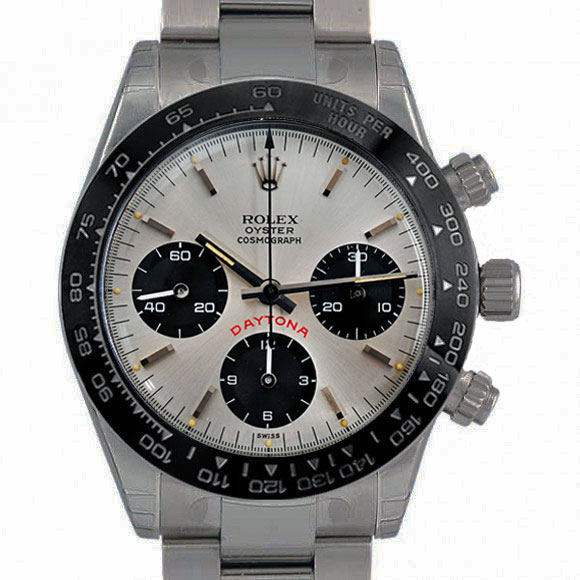 In all black below and in as Panda above, both with magical Red Daytona and ceramic bezels…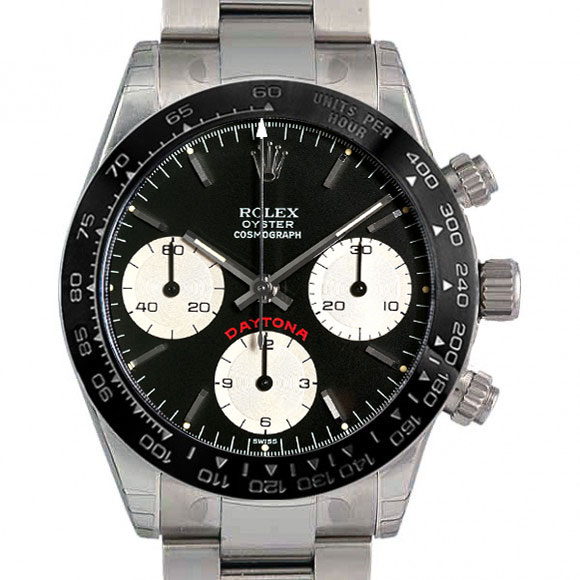 Rolex Collection…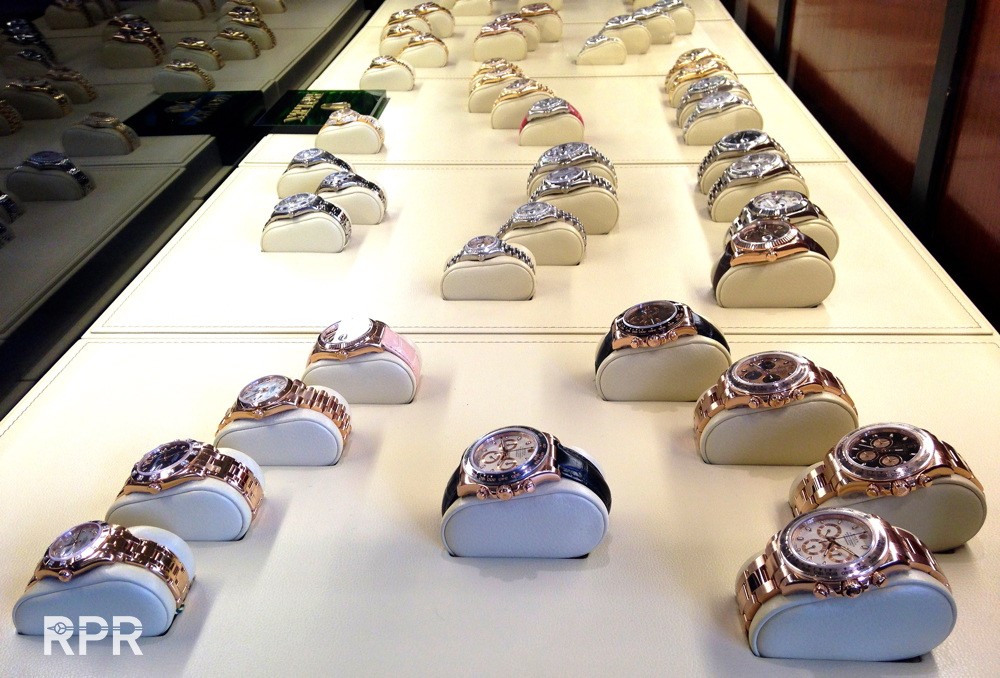 Soon we will now what Rolex will bring us at Basel World 2015. Then about Tudor, will they finally get their own manufacture caliber?? Something we all think this great brand deserves so badly. Honestly, I think the only way forward for Tudor is that Rolex takes it serious and provides them with unique manufacture movements. An automatic time only with a chronometer certificate, plenty of power reserve and perhaps a non magnetic silicon spring in a new case design.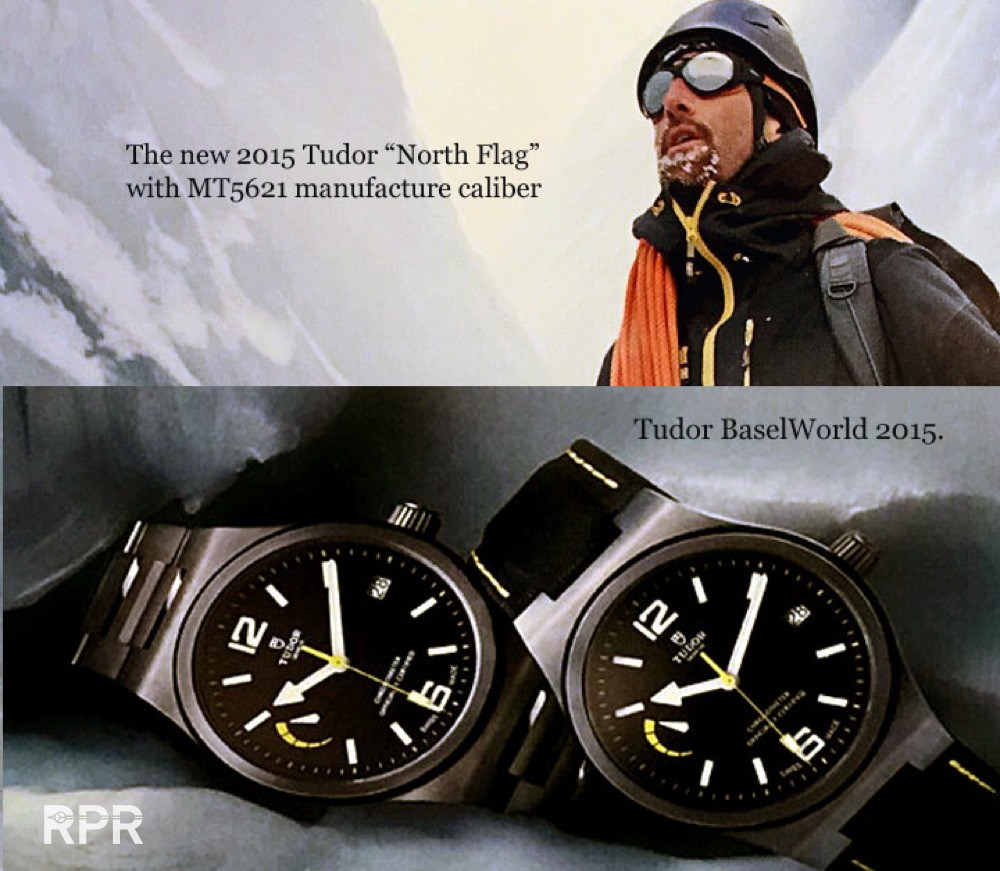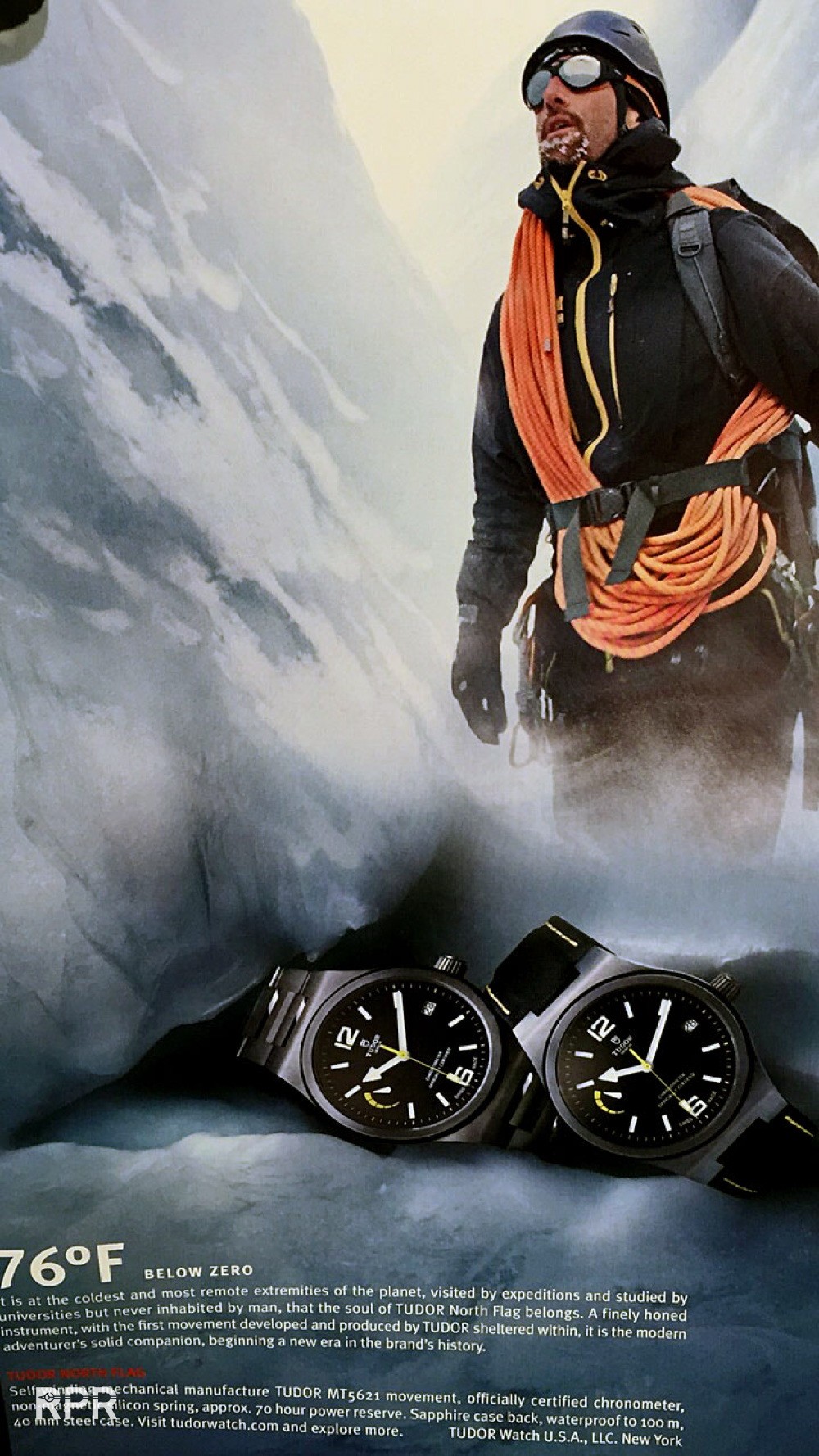 So here it is, the news leaked out already, the new Tudor North Flag in 40 mm with it's own manufacture movement is called: MT5621 and is having a official certified chronometer, a non magnetic silicon spring with approx. 70 hours of power reserve. The new ceramic case design is in 40 mm, sapphire case back and waterproof till 100 meter. GREAT way forward for Tudor Watches!! I'm really happy with this development!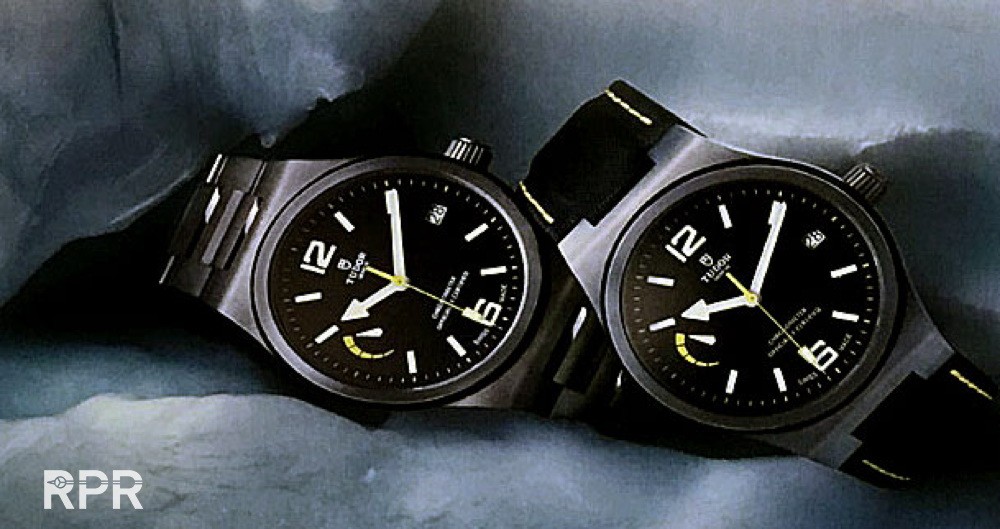 And here it is…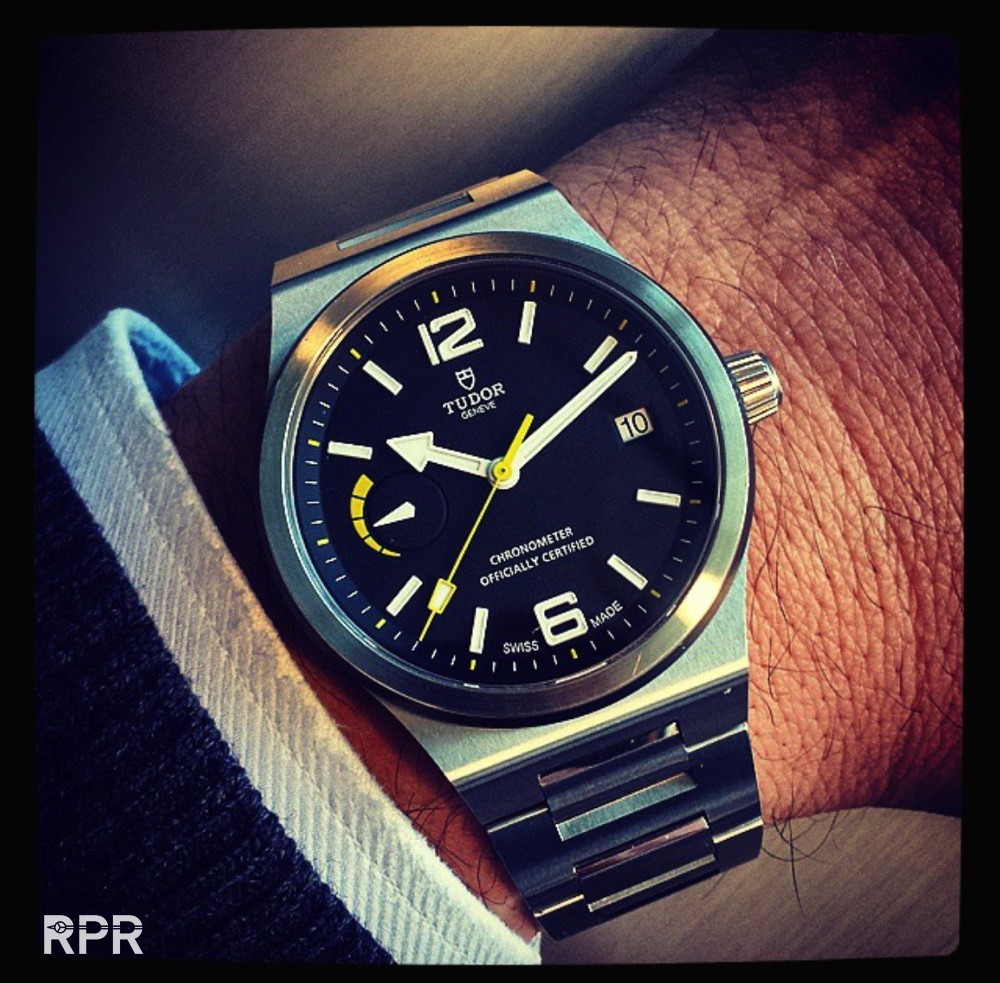 Manufacture Tudor Caliber up close…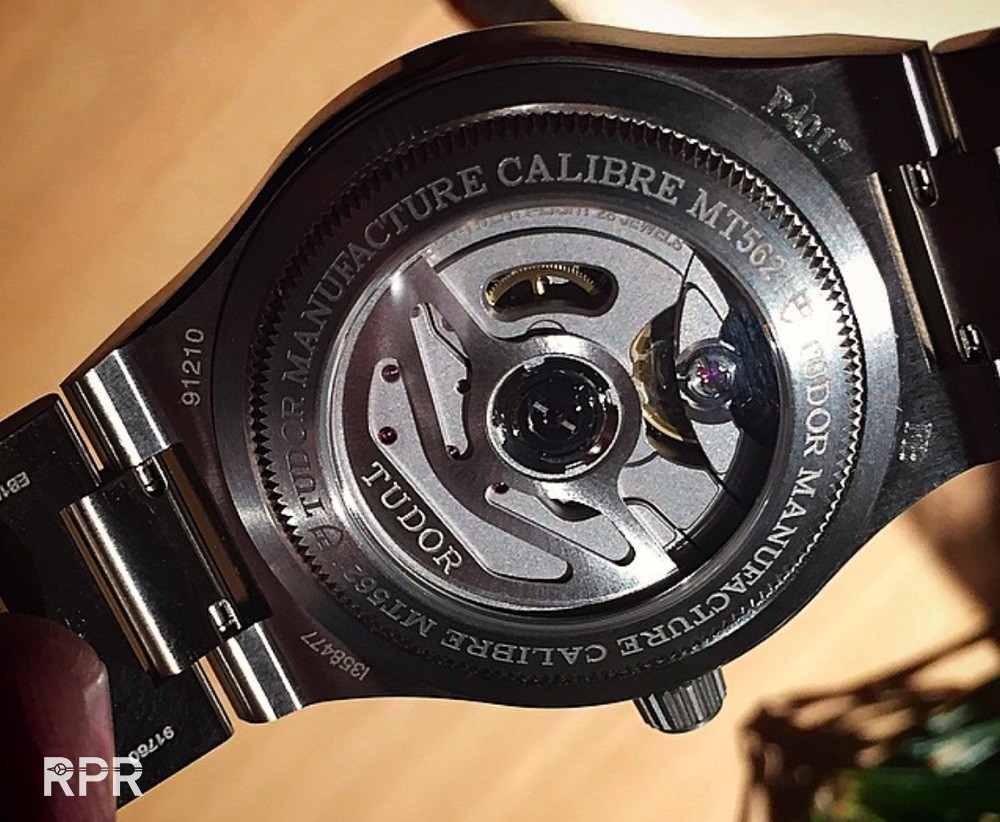 And the new Blue Pelagos…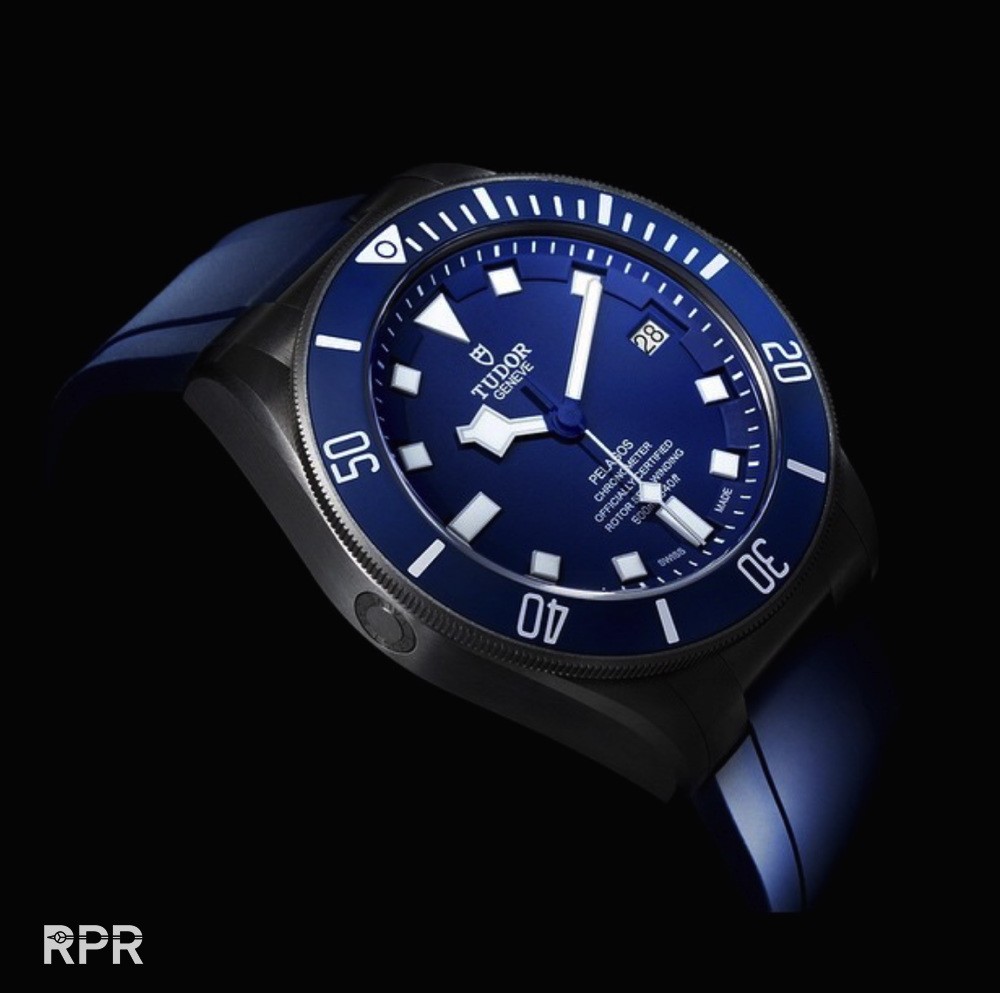 Tudor Teaser is still online: check www.tudorwatch.com  & Rolex teaser will probably be online from this monday on: www.rolex.com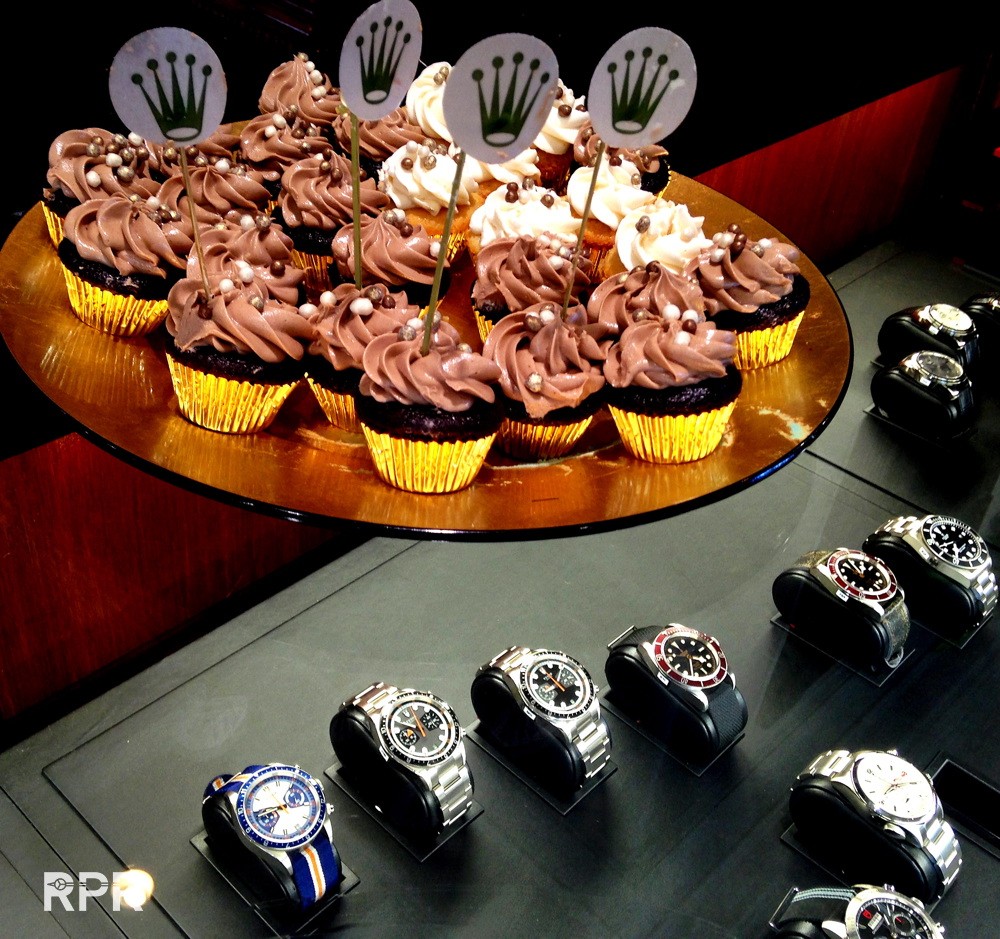 Tudor Pre BaselWorld 2015 Teaser…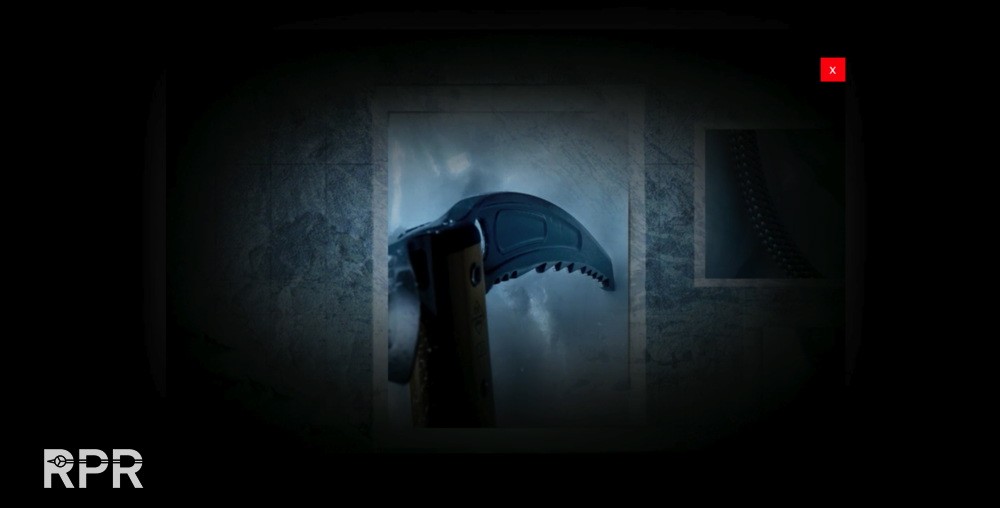 Check out the great Tudor watch collection on their website over here.. Well done passionated people at Tudor!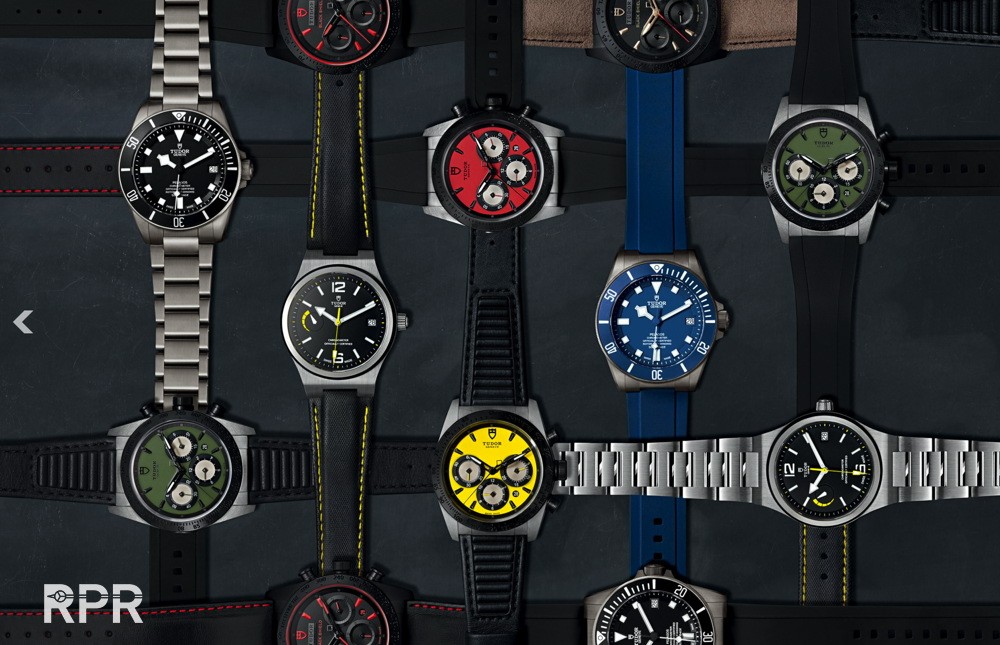 And honestly after all these years of Basel News, I wish that Rolex would "only" come back with "Camfers" or " Beveled edges" at their sports cases, which IMHO would bring much more detail, harmony and refinement as you can see below on a special "Heritage HS01" project I did to convince my dear friends in Geneva. Stay tuned as I will report about it. Whatever news it is from Rolex & Tudor, it will be MUCH better then the Apple watch 😉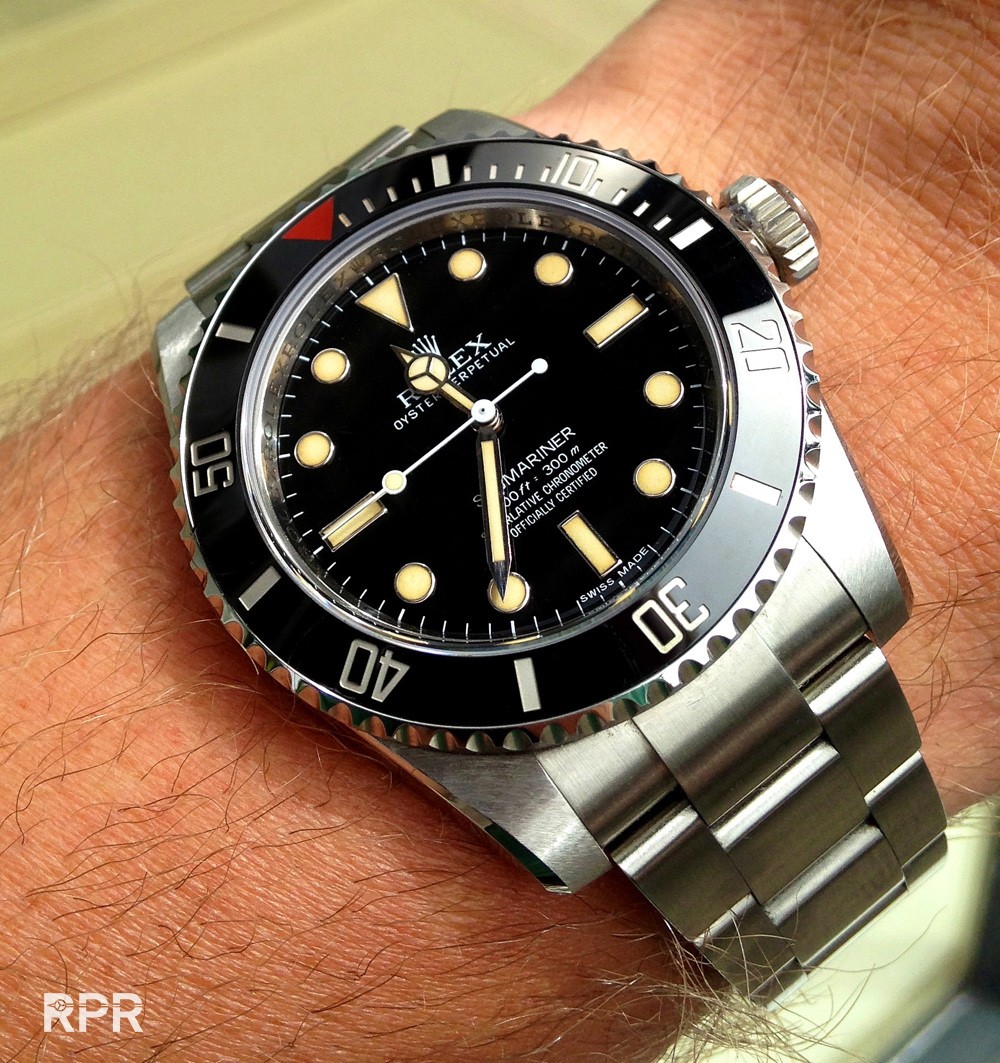 Here are my Rolex 2016 predictions for you online now follow this link toy our latest RPReport….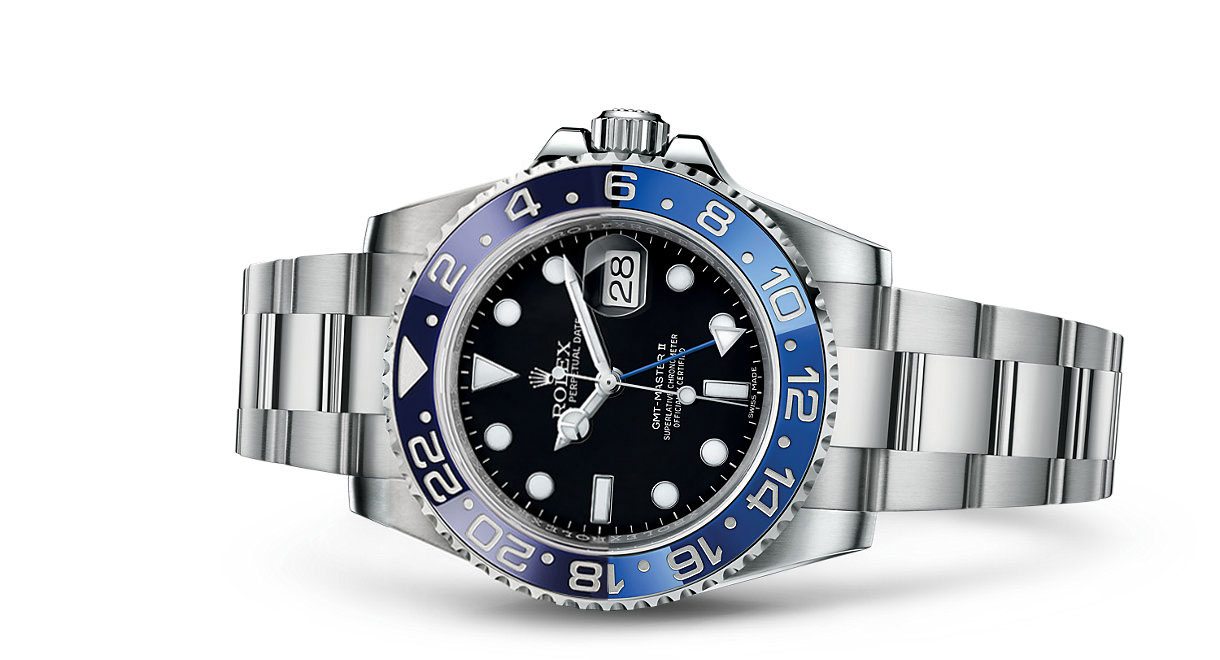 NEW Rolex "Blueberry" GMT Master II Ref. 116710LB and new black & white 2016 Daytona Ref 116520LN..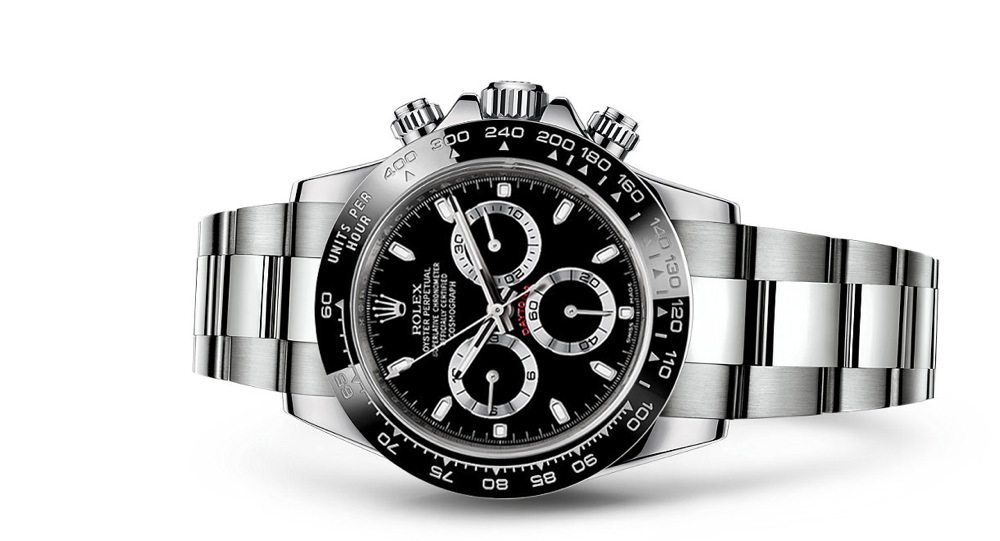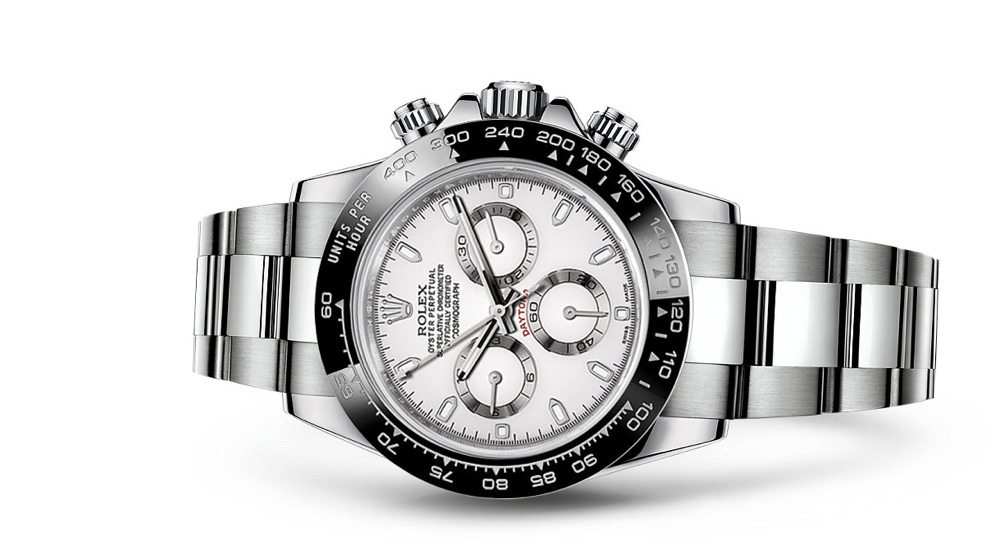 Then the all black Ref 116710LN could get an RED 24 hour hand instead of the old fashioned green…
New updated Cellini with moon phase a la Rolex Padellone Ref 8171..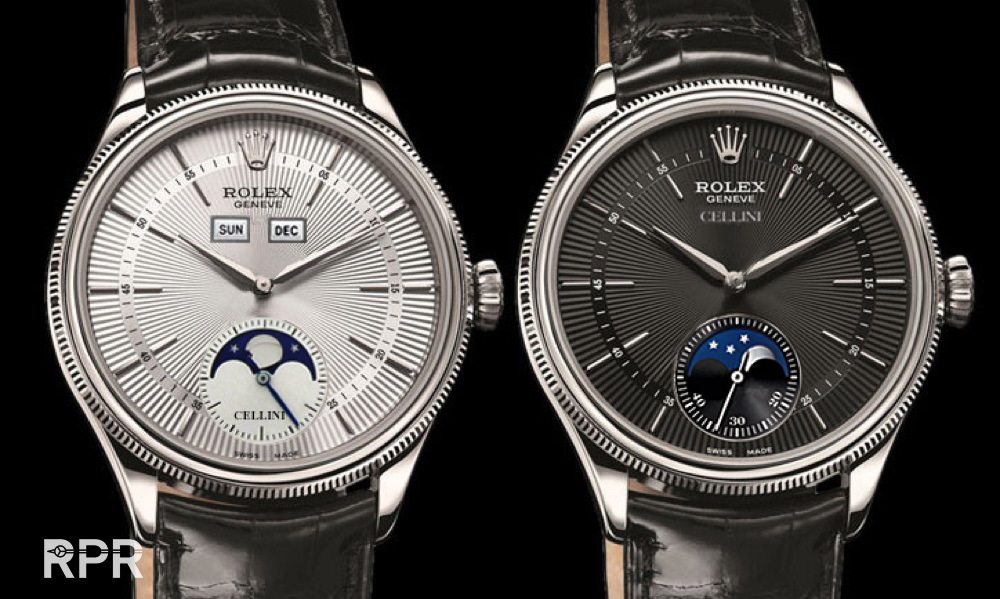 See the whole Basel World 2016 Rolex News Report over here…. Thanks for tuning in!