New Rolex & Tudor Collections from Basel World 2015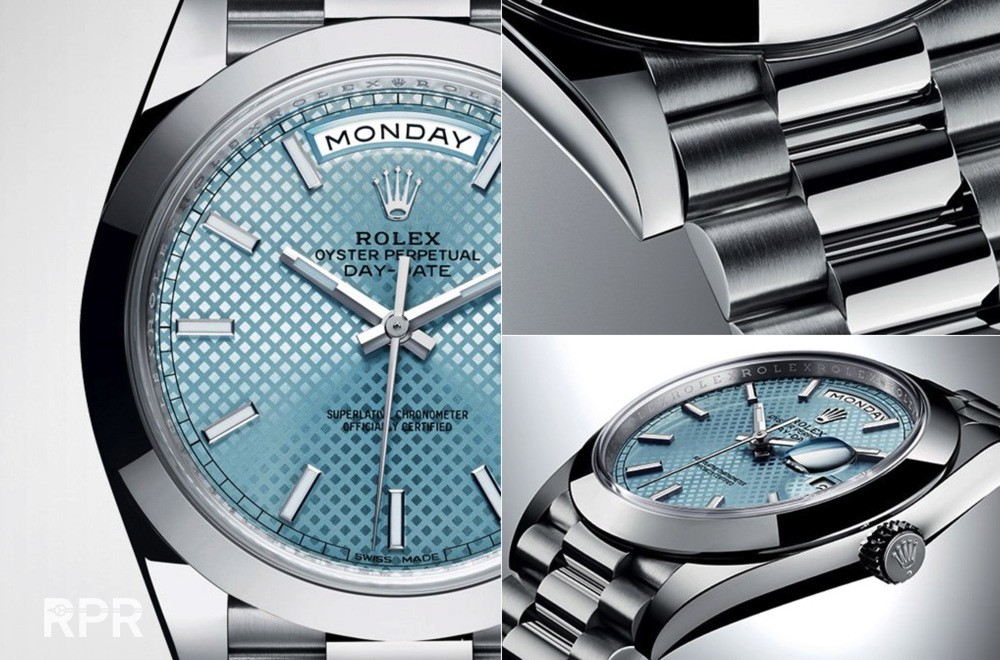 New platinum Day Date in 40mm… More info about new dial you find here..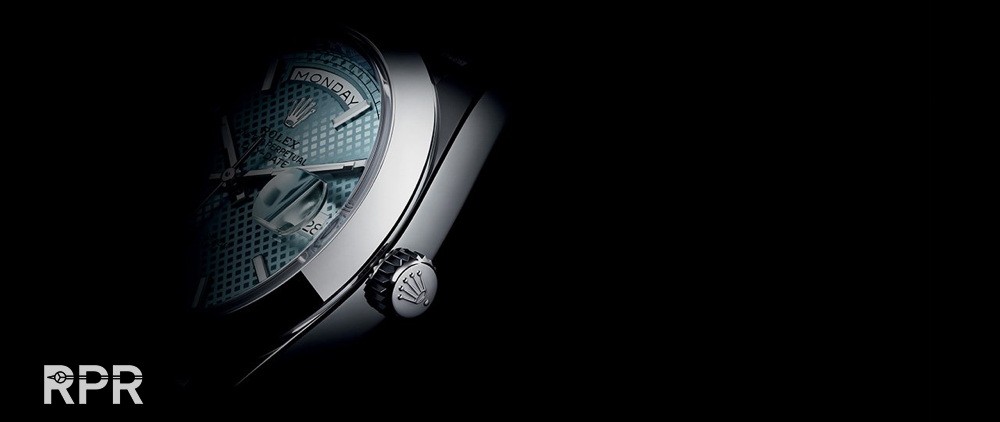 New Yachtmaster in pink gold with, yes a rubber strap..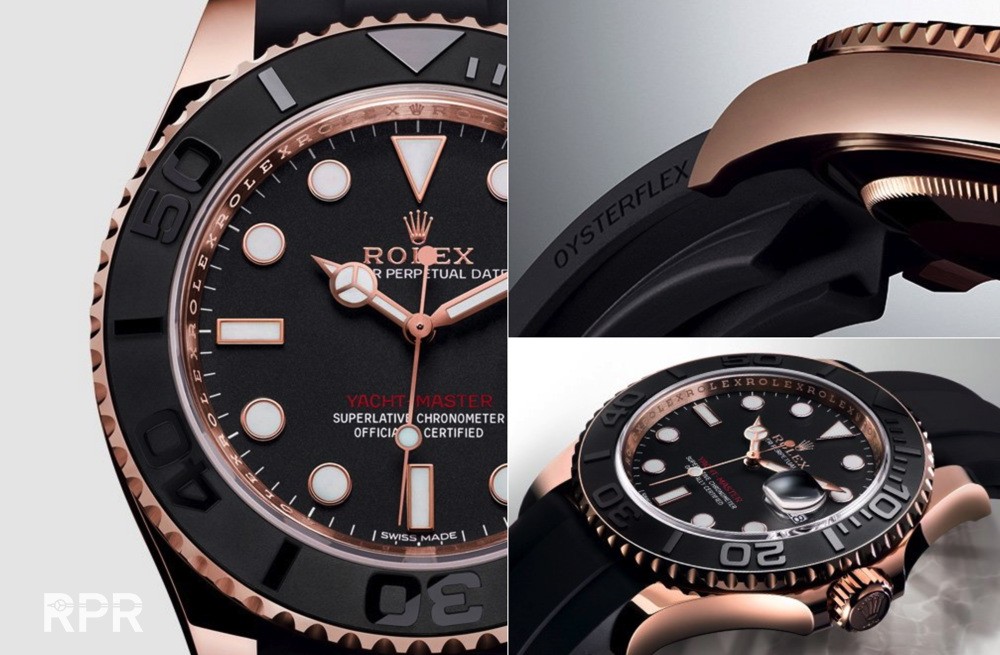 Check all Rolex news directly at their website here… The new patented "OysterFlex" rubber bracelet. More info about the Yachtmaster you find here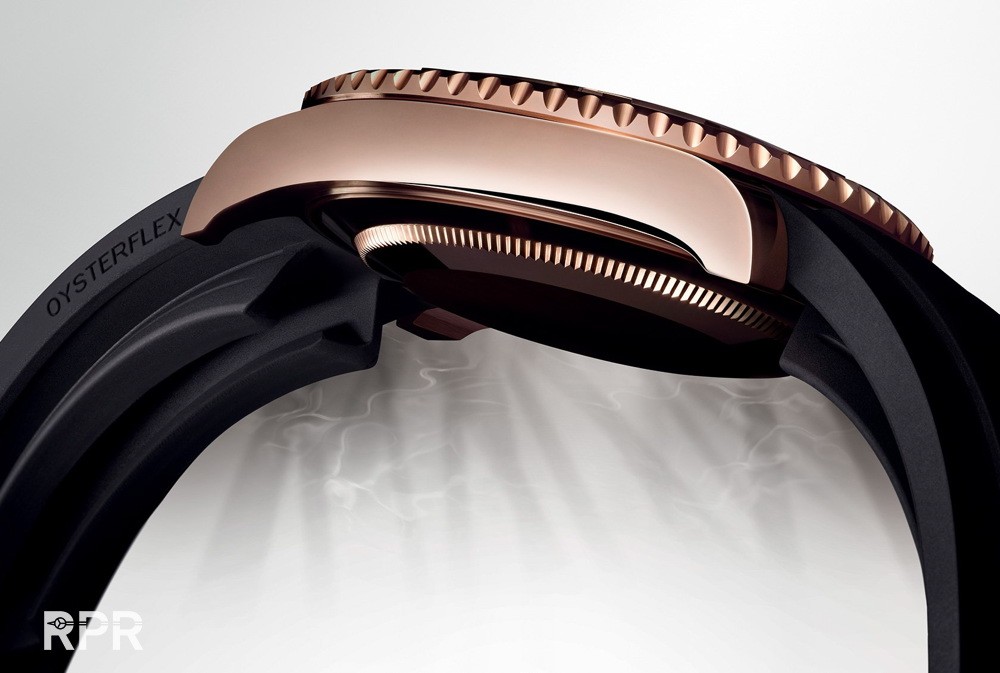 New diamond Cellini, more info about the new Cellini you find here..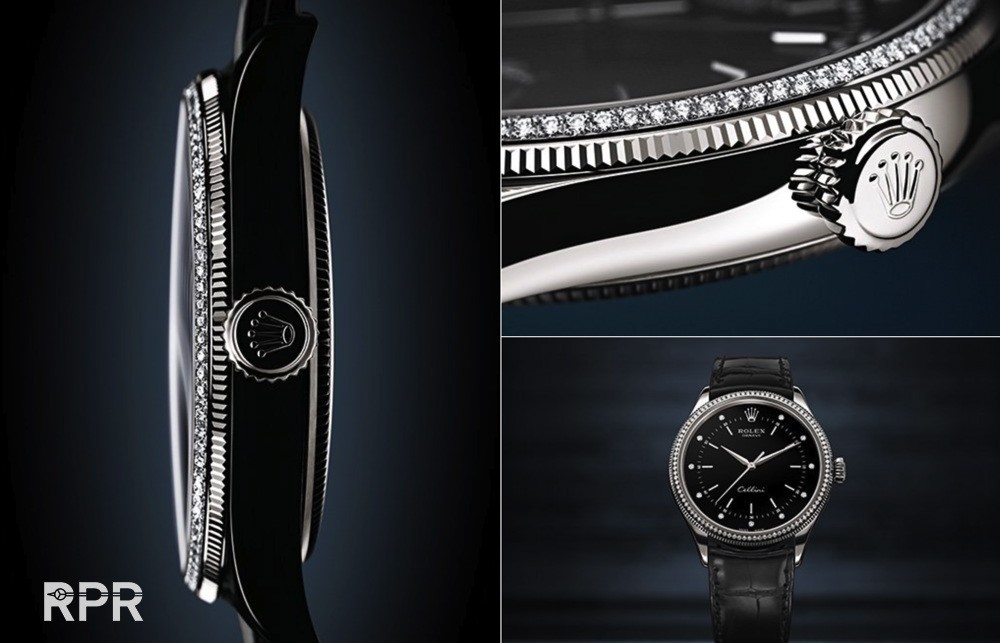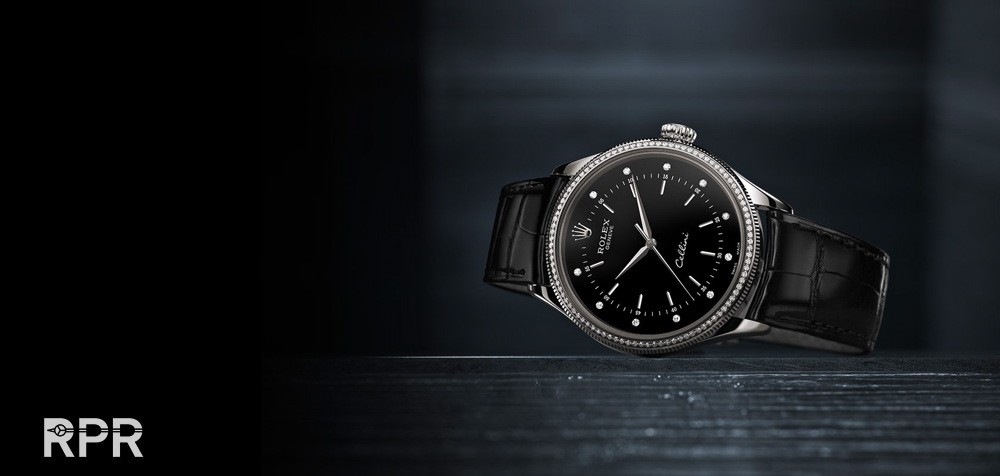 New 39 mm Rainbow Ladies Datejust Pearlmaster … More info about it you find over here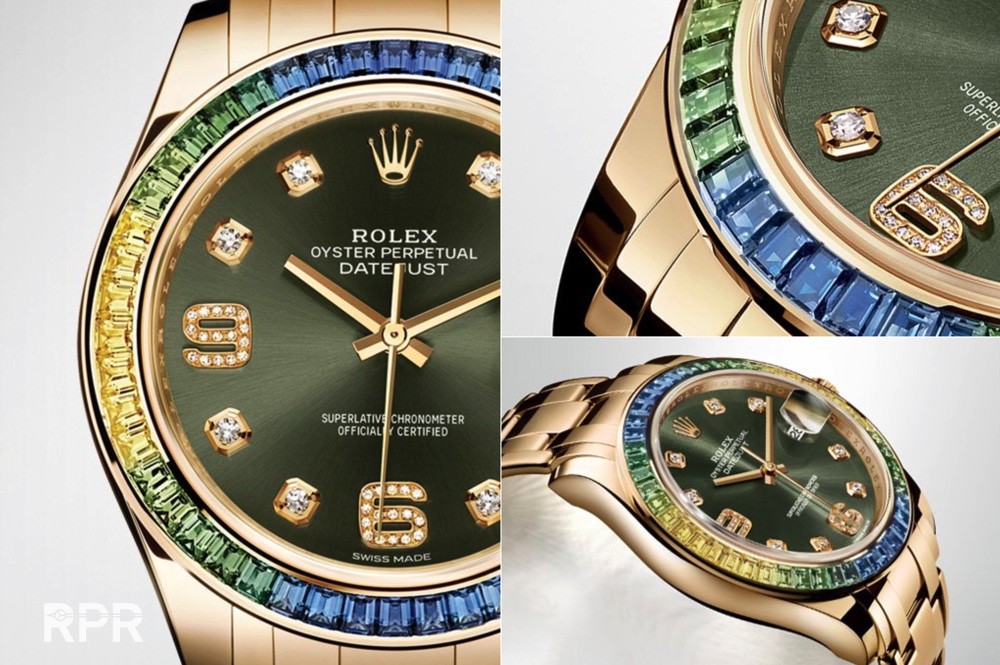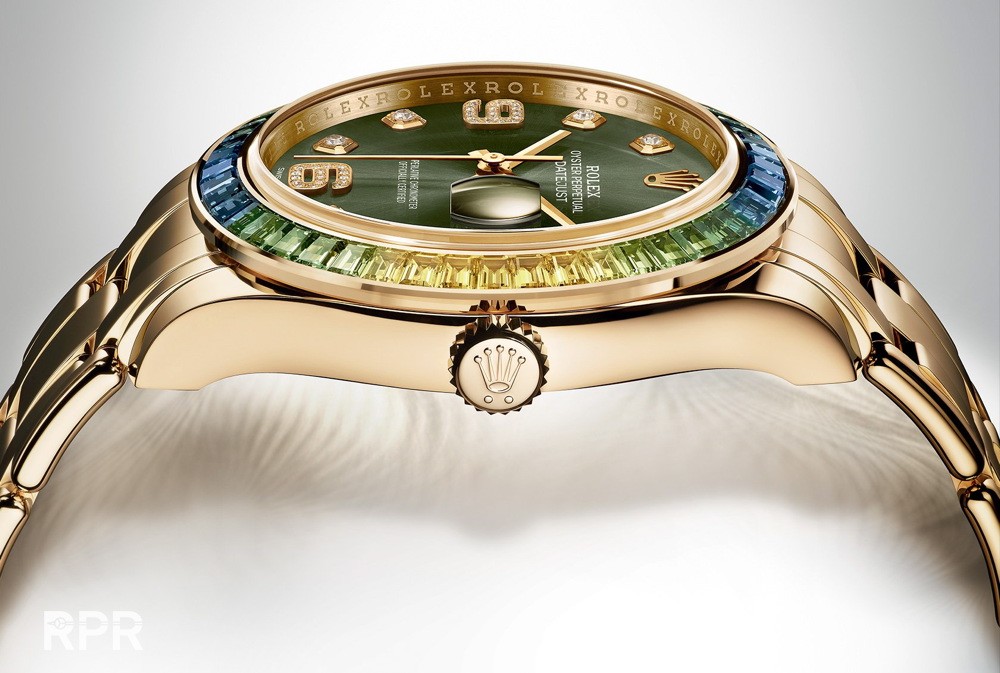 And yes, new Rolex caliber! Read all about the brand new Rolex movement 3255 over here..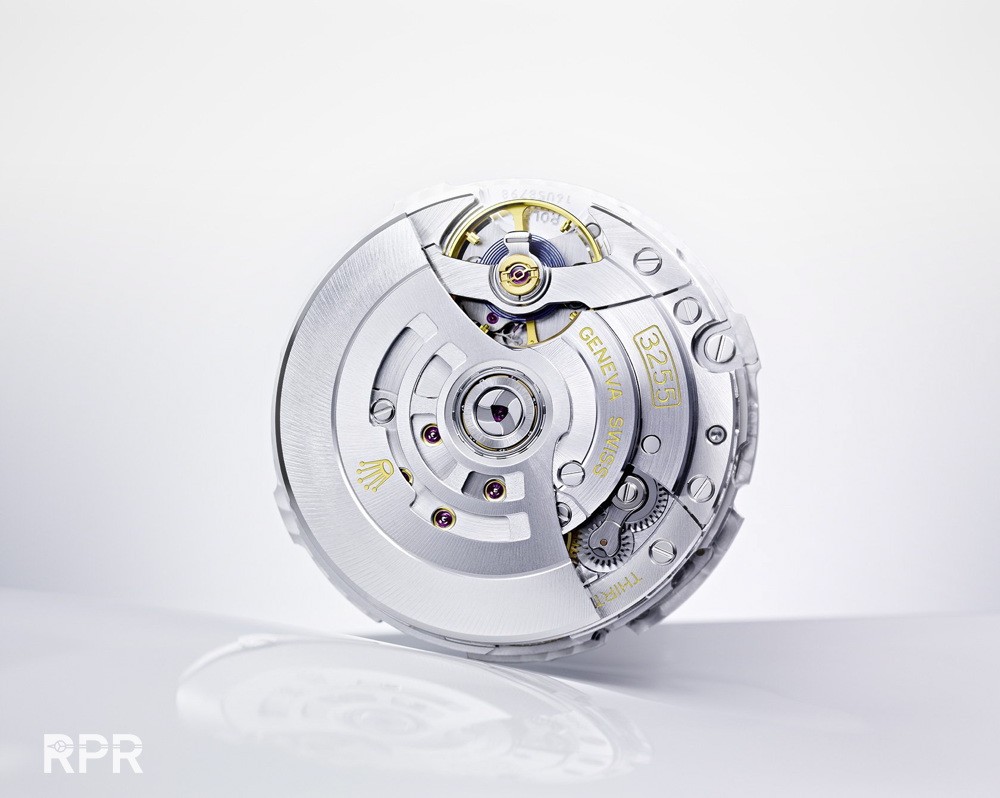 New 2015 Rolex colors..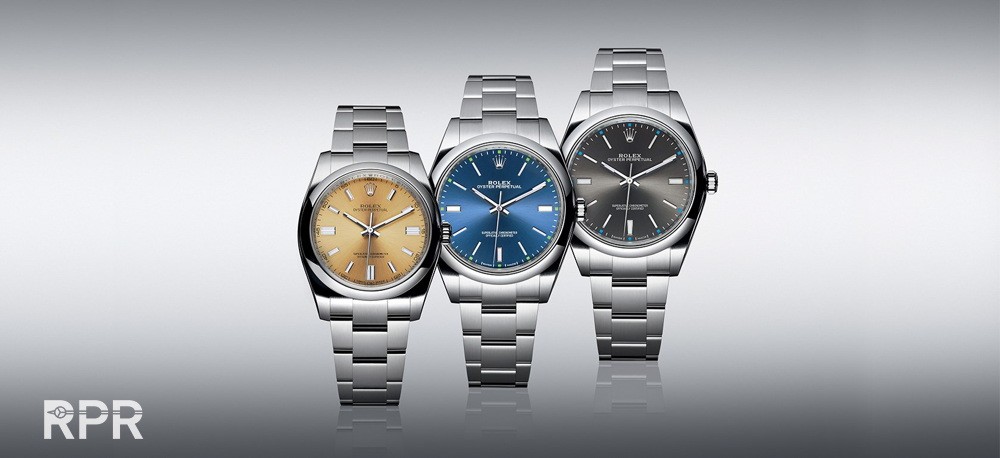 New Day Date..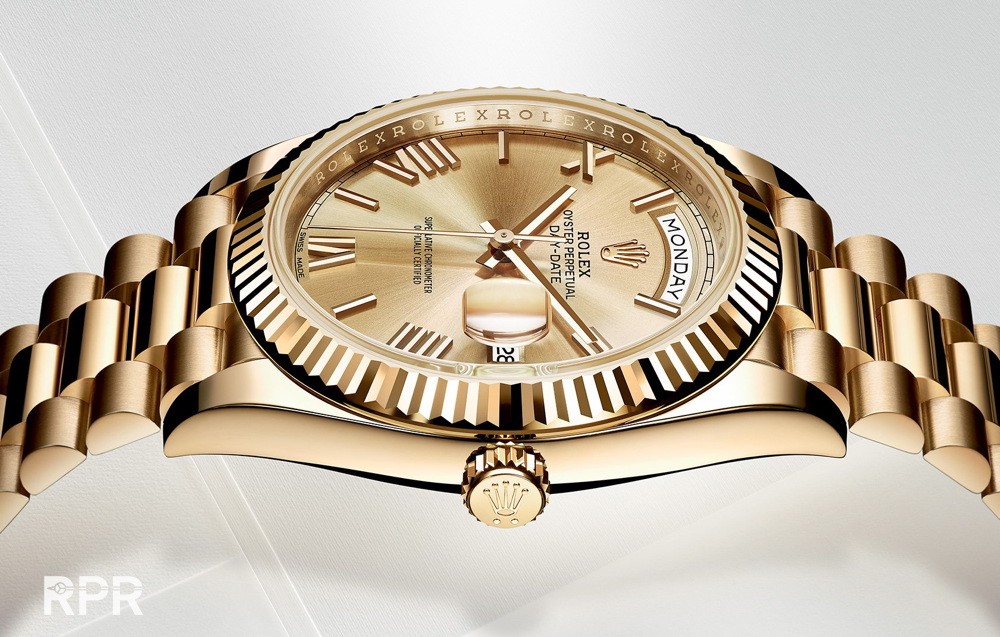 Rolex has just introduced their new 2015 models at the Basel World watch show. Have a look at their website: www.Rolex.com for more detailed information. They where so kind not to invite me to see their updated collection. I wonder why? Geneva wrote tactfully: "We wish we could have accommodated your request for a presentation of our new models during Baselworld but due to scheduling constraints, we regret not being able to receive you on this occasion." LOL! I'll help my beloved watch brand anyway with extra promotion by posting their news online and reach out to some 15.000 unique RPR visitors that will tune in today! Let's focus what Rolex has worked on for at least 1 year to surprise us..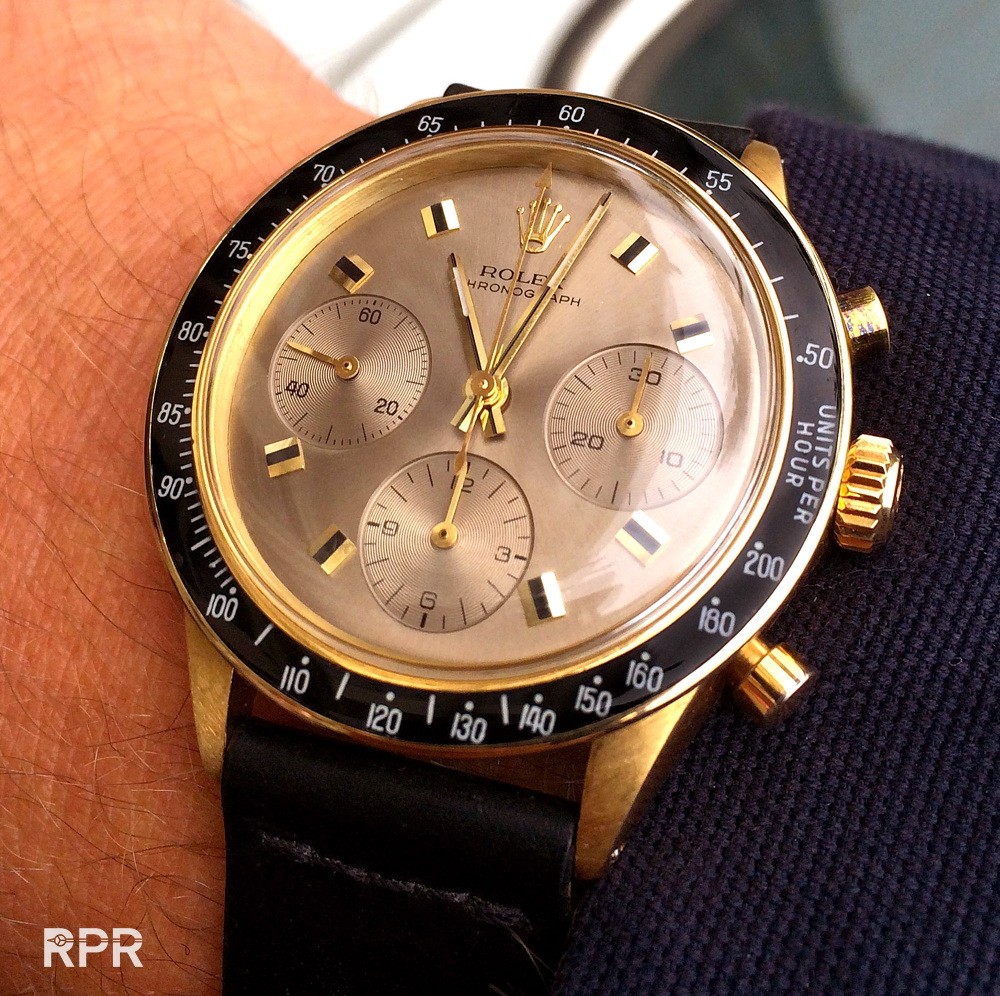 I wouldn't mind if Rolex tomorrow introduces another "chronograph" more elegant next to their sporty Daytona. Maybe inspired by the unique design study – proto type dealmaker Singer made for Rolex end of the 60-ies as we see above..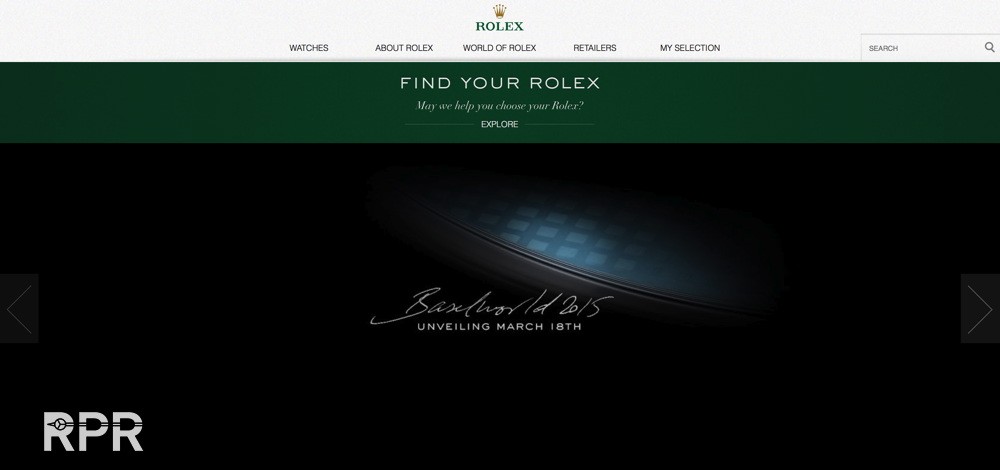 Tune in from tomorrow 12:00 to see all the new collection of Rolex & Tudor, live from Basel World 2015!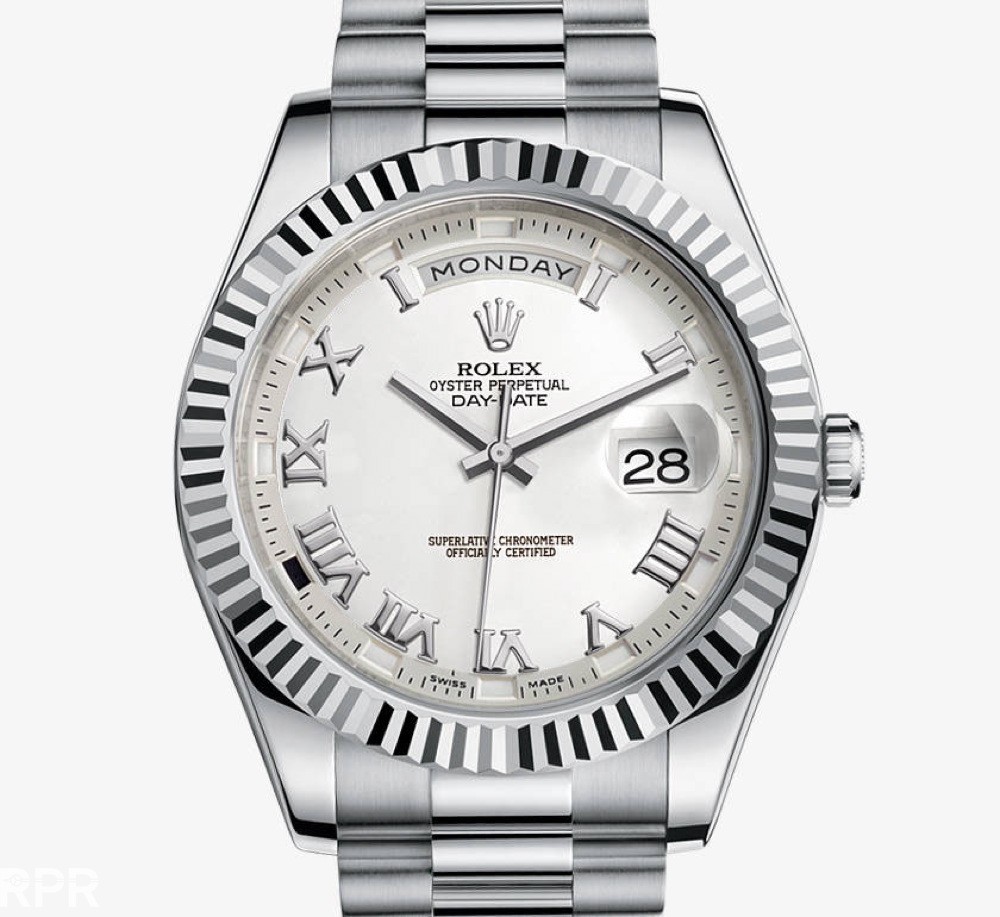 So far only predictions and rumors are known and reported before, tomorrow we will know. Is it a Datejust or annual calendar Day Date? And / or a new Daytona, or more Cellini's??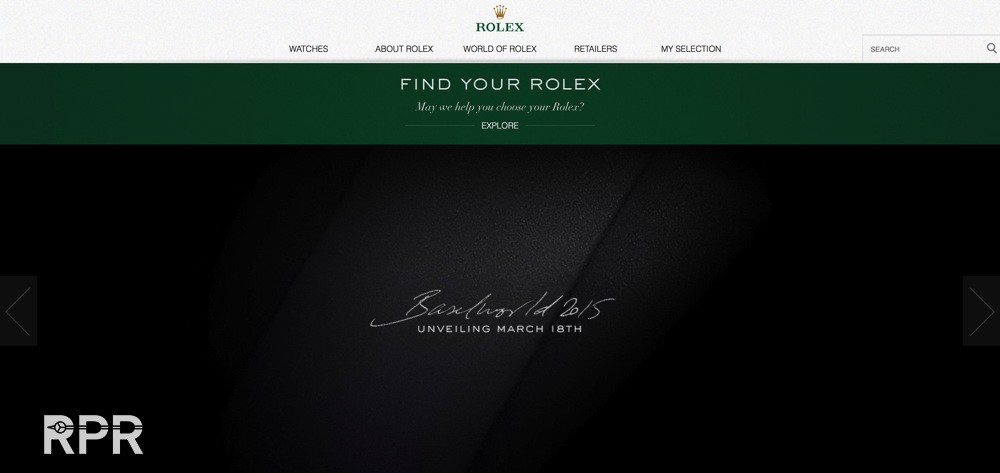 The news of Tudor leaked from the US, the new manufacture caliber will be introduced in the North Flag models. And here it is, Alexander Friedman from Watchonista just uploaded the nicest picture of the new 40 mm ceramic Tudor, it looks kind of  old school "Porsche Design" to me. Price is around € 3100,=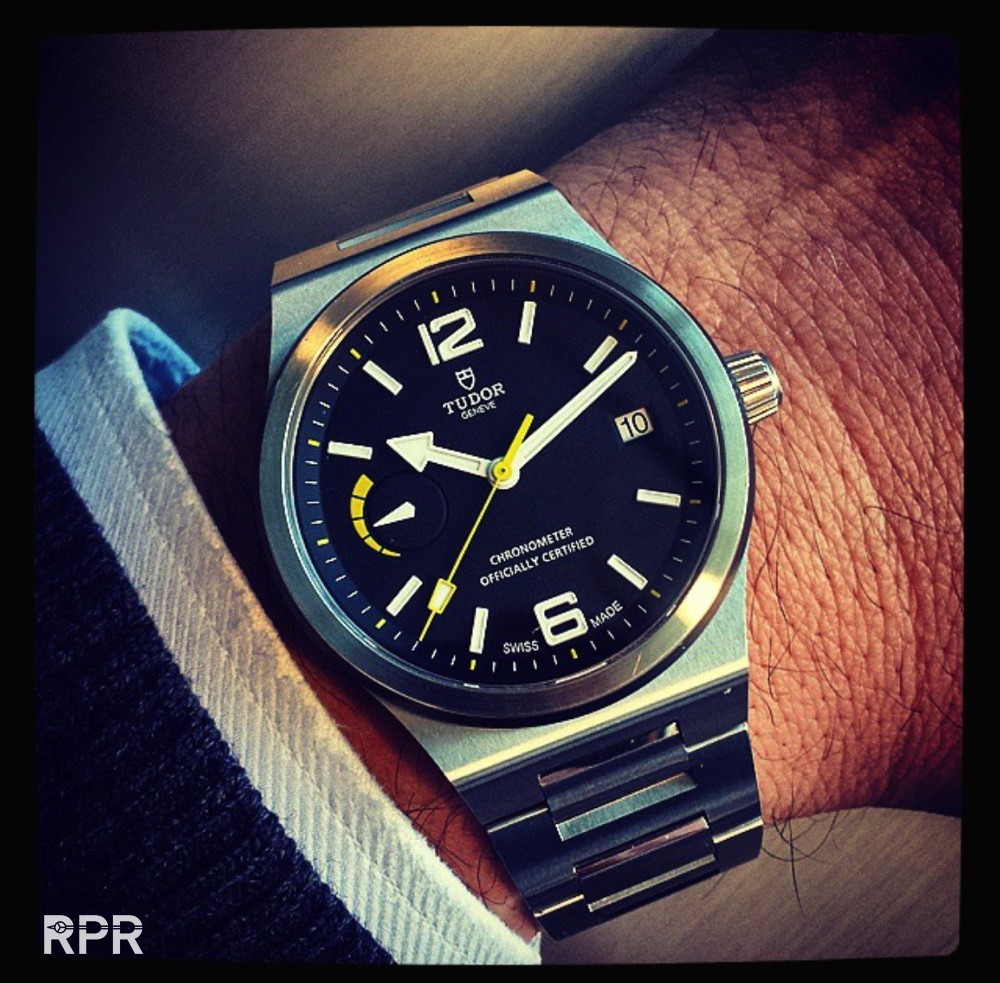 As Bernhards picture show us below, it seems Rolex forgot to finish Tudors their own movement plates or just decided the give it a totally non Rolex look by sandblast to to match the rugged Tudor look..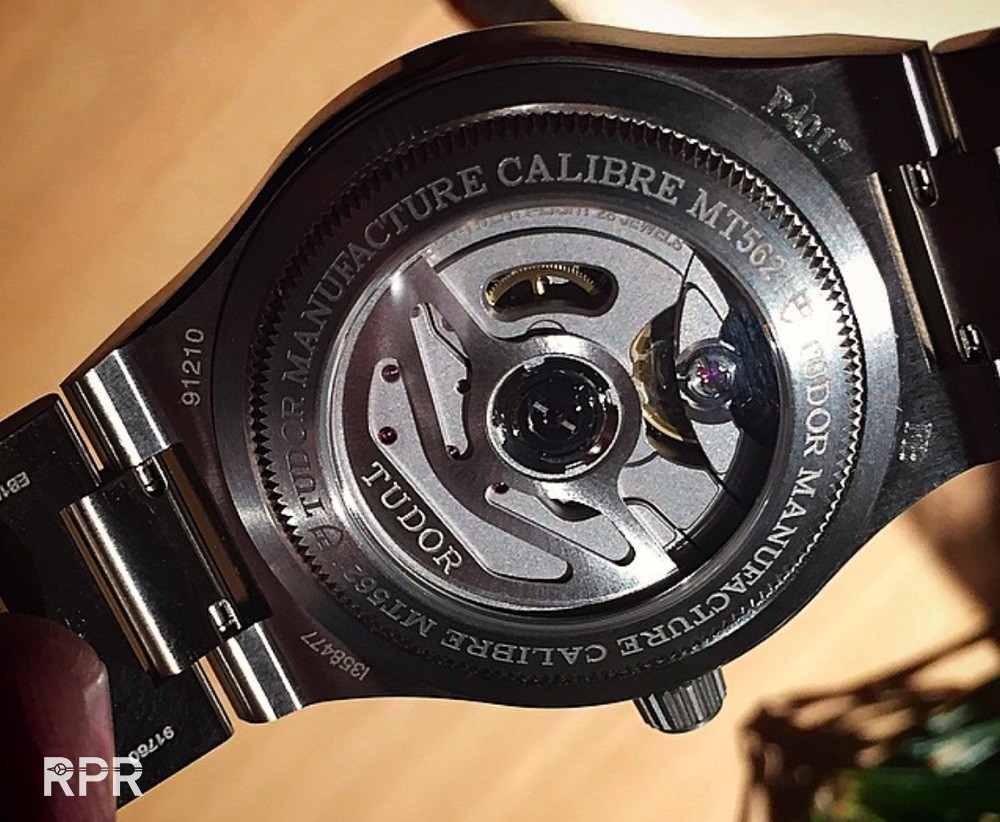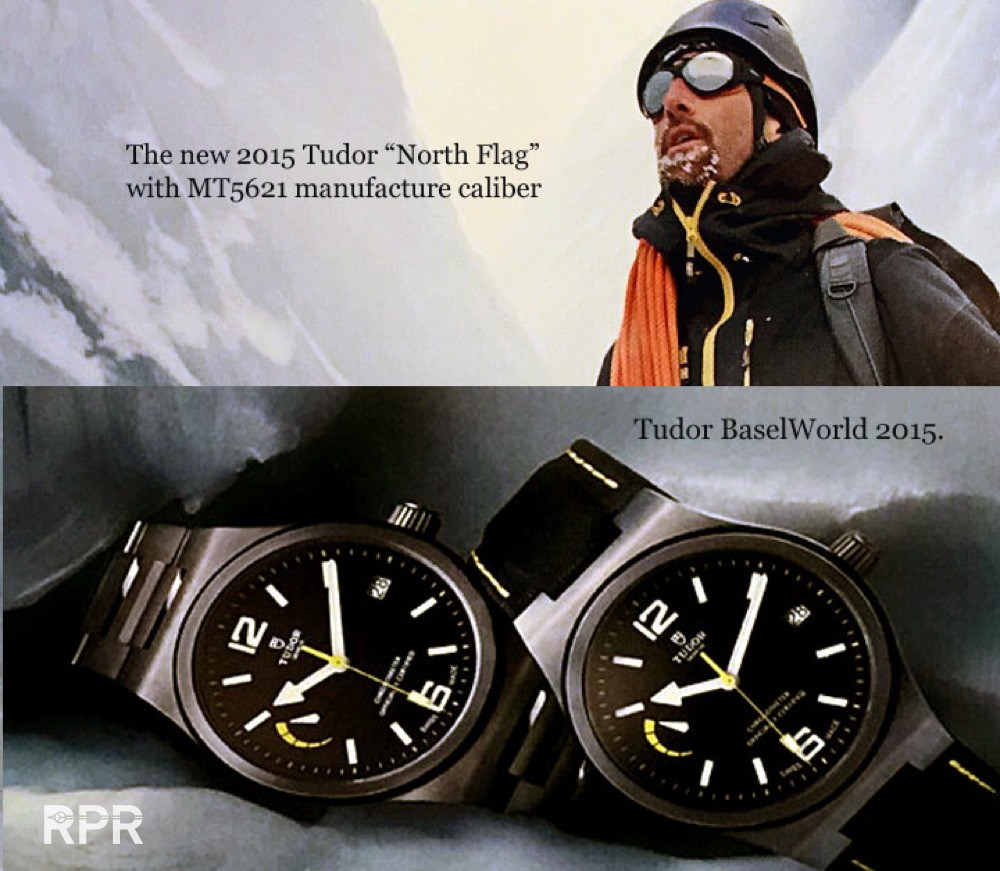 Check out the great Tudor watch collection on their website over here.. Well done passionated people at Tudor!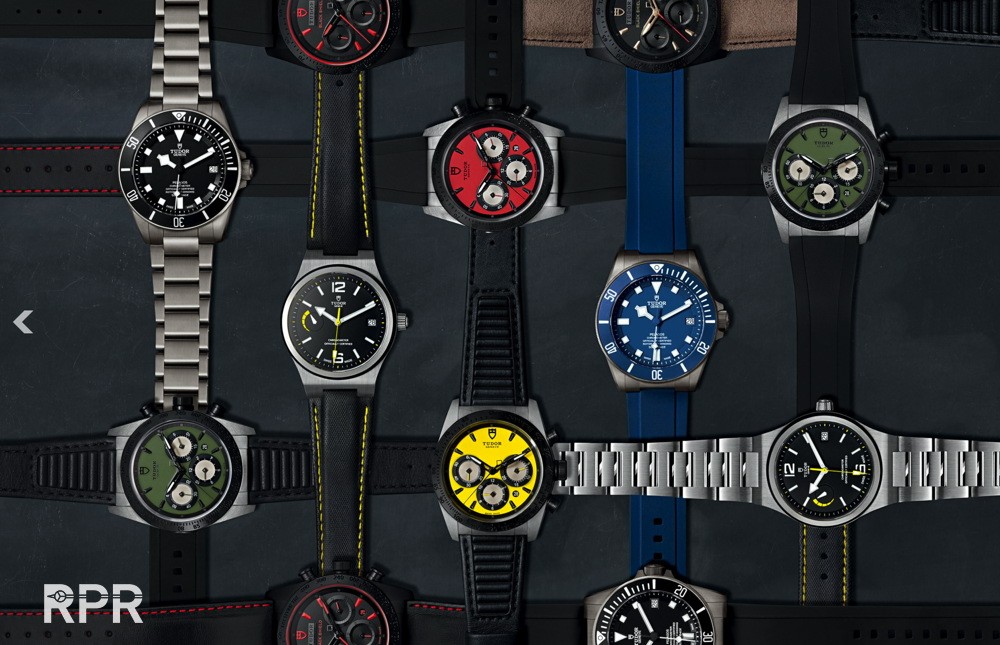 And new Blue Pelagos news is out…very nice!!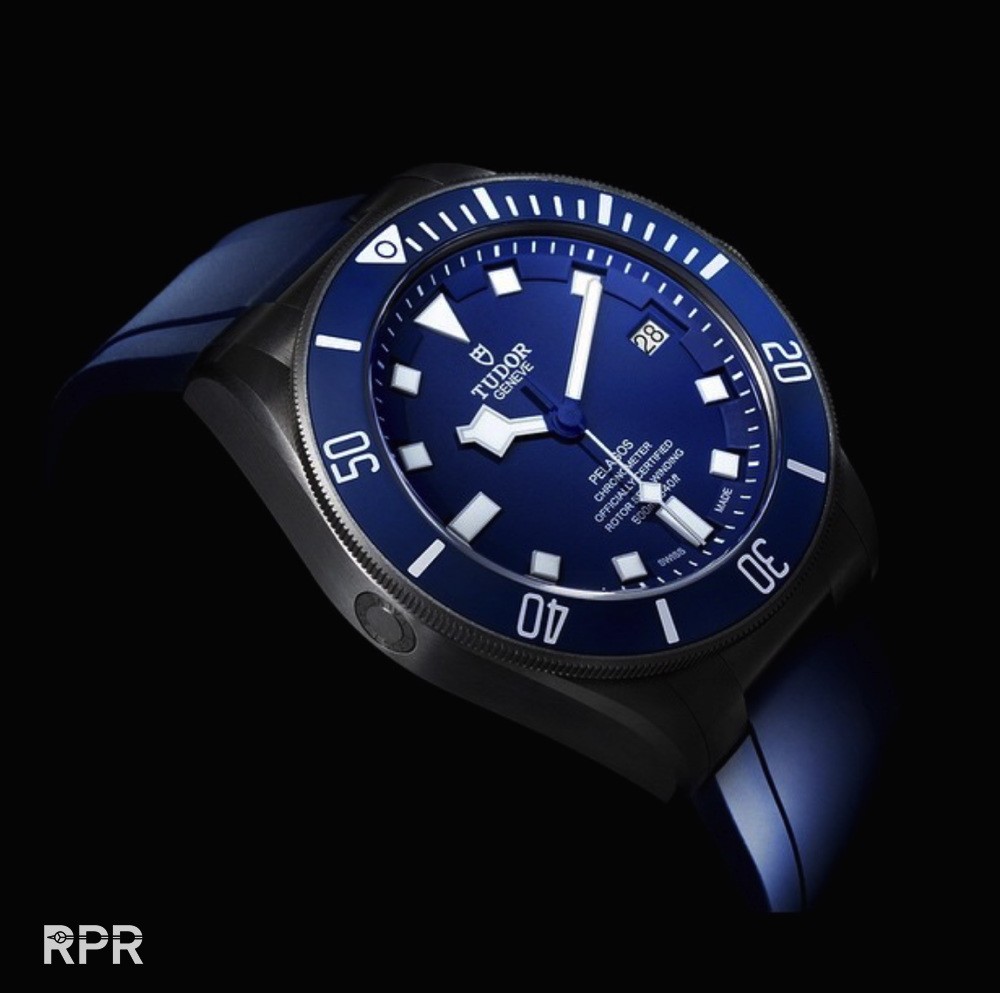 Nice green isn't ugly, check Bernhards picture…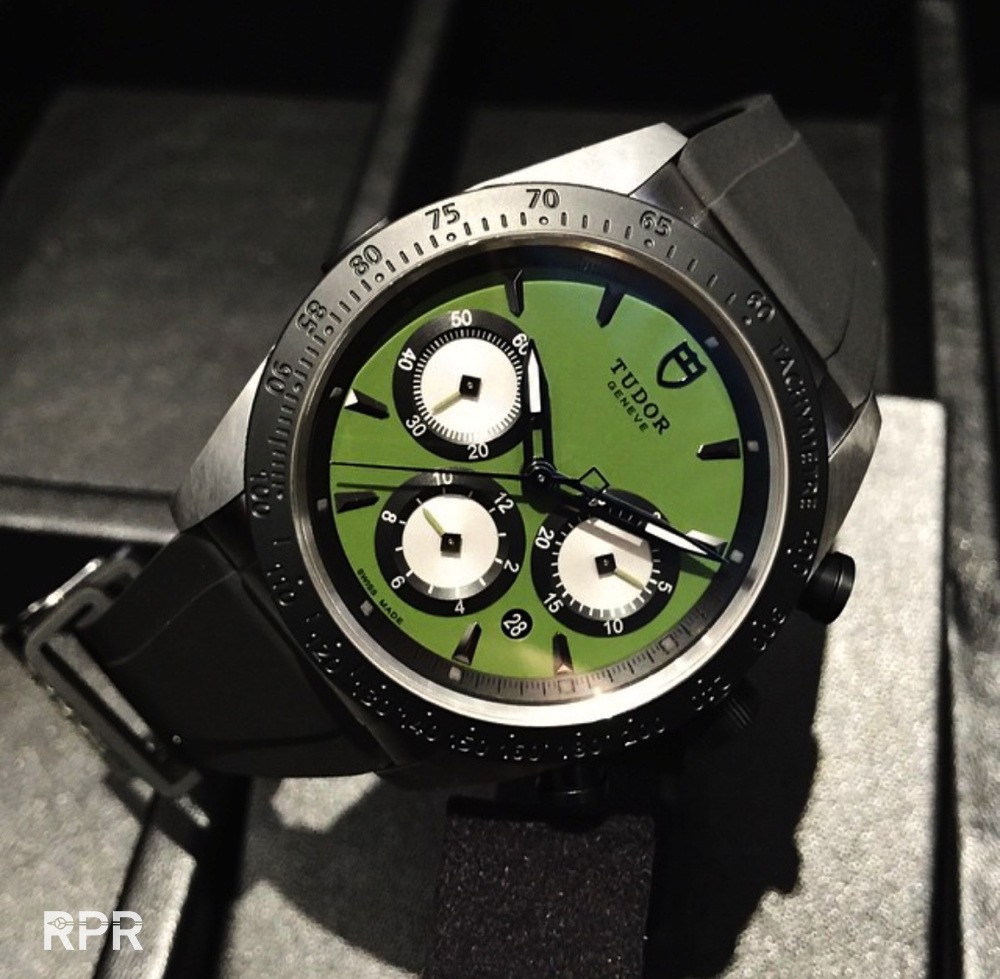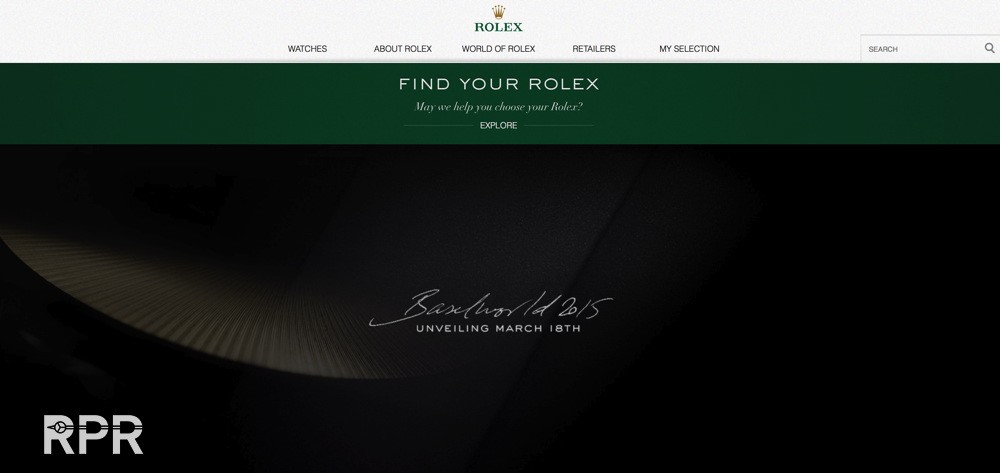 Then the news of Patek Philippe also leaked and is posted on IG earlier by Patekaholic. A horrible looking duo time kind of Big Pilot IWC / Zenith rip off !?!
Price 42,000 CHF …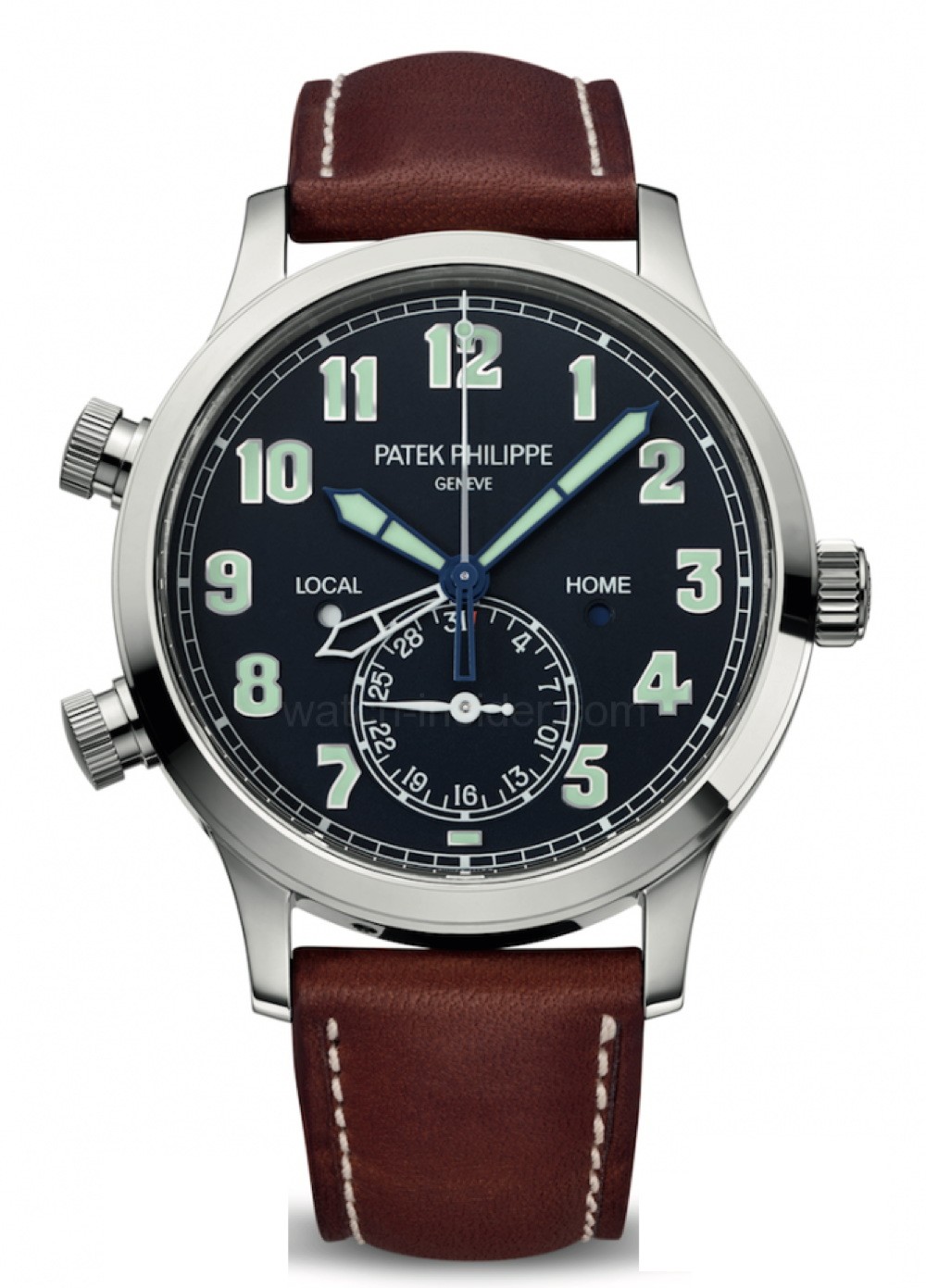 Platinum Ref 5370 split seconde with black dial which is imho nice!! photo credit: Watch-Insider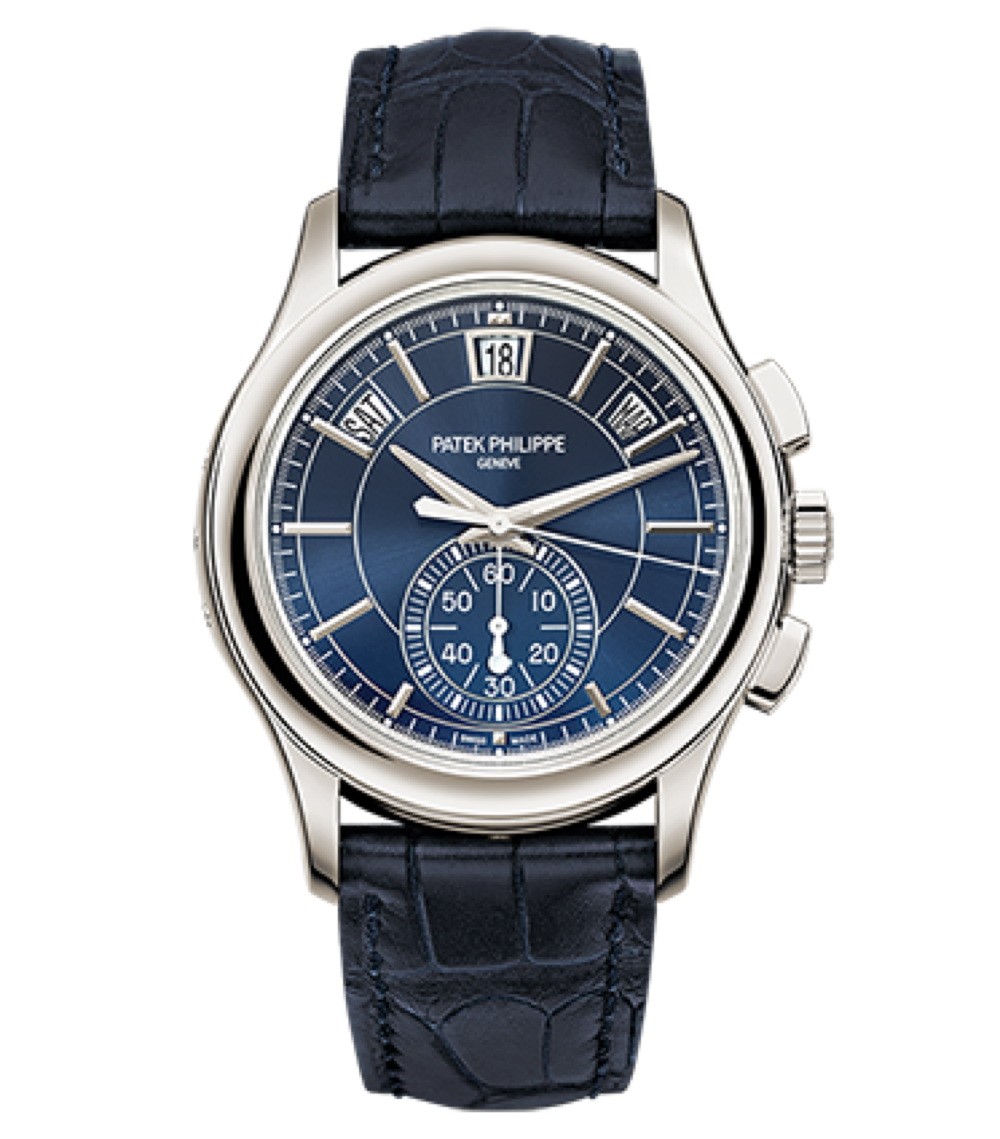 Omega came with yet another dark side of their designer team..They should have stopped after the 50 shades of grayish porn they try to sell, now in virgin white, lol!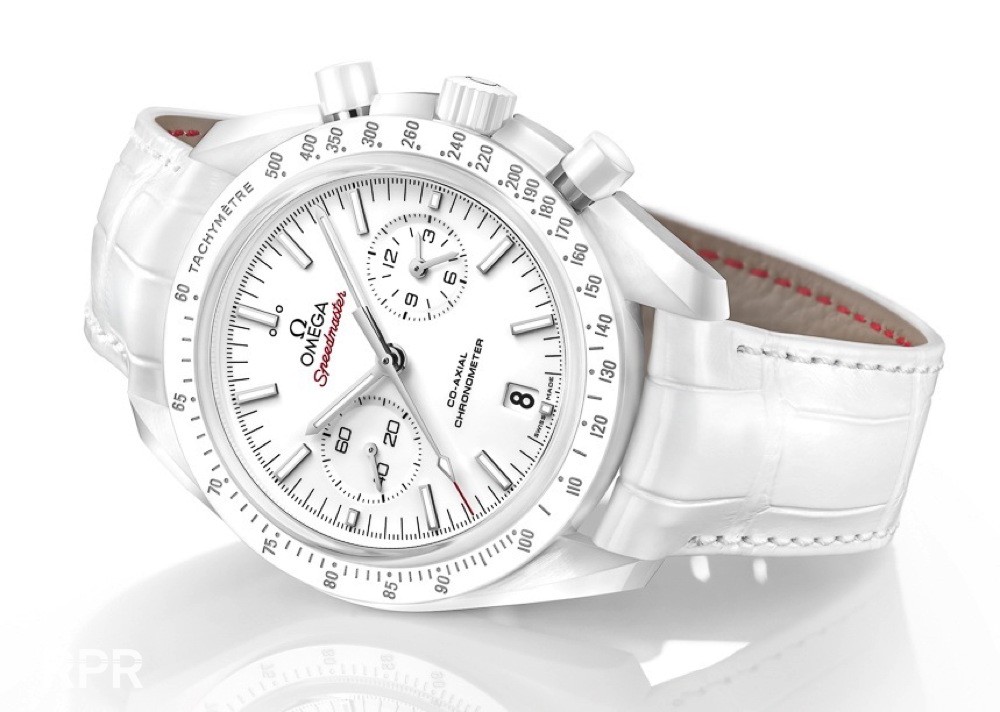 Omega is competing Tudor instead of Rolex with yet another retro edition of their moon watch..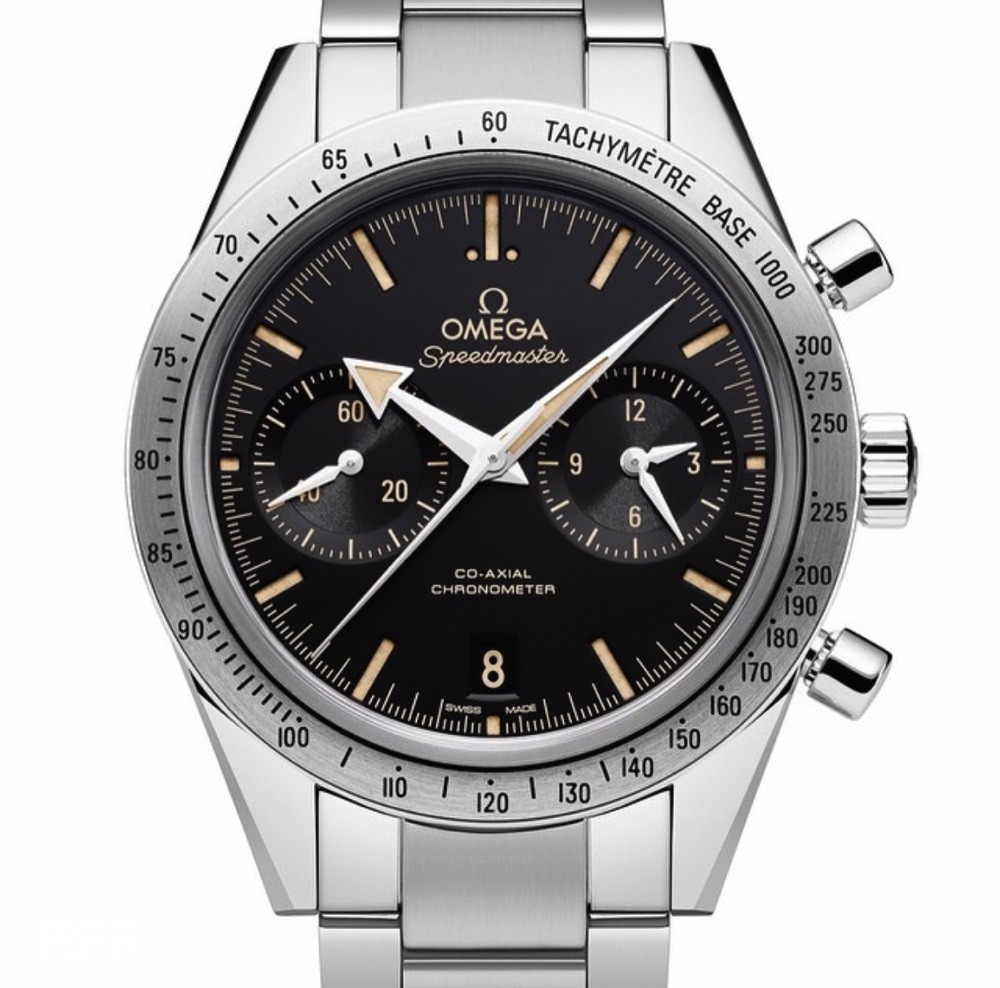 What a joke…Sorry, I don't get it!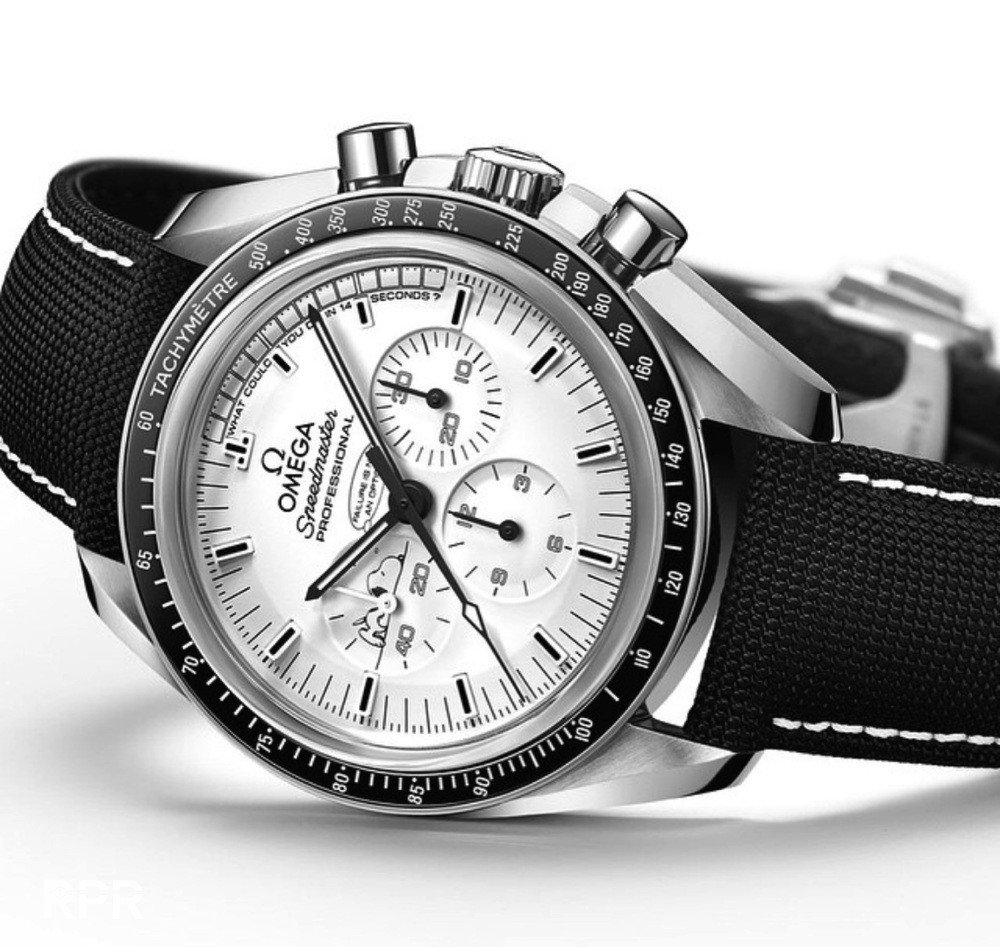 and here their direct attack against Rolex, the Globemaster with fluted bezel..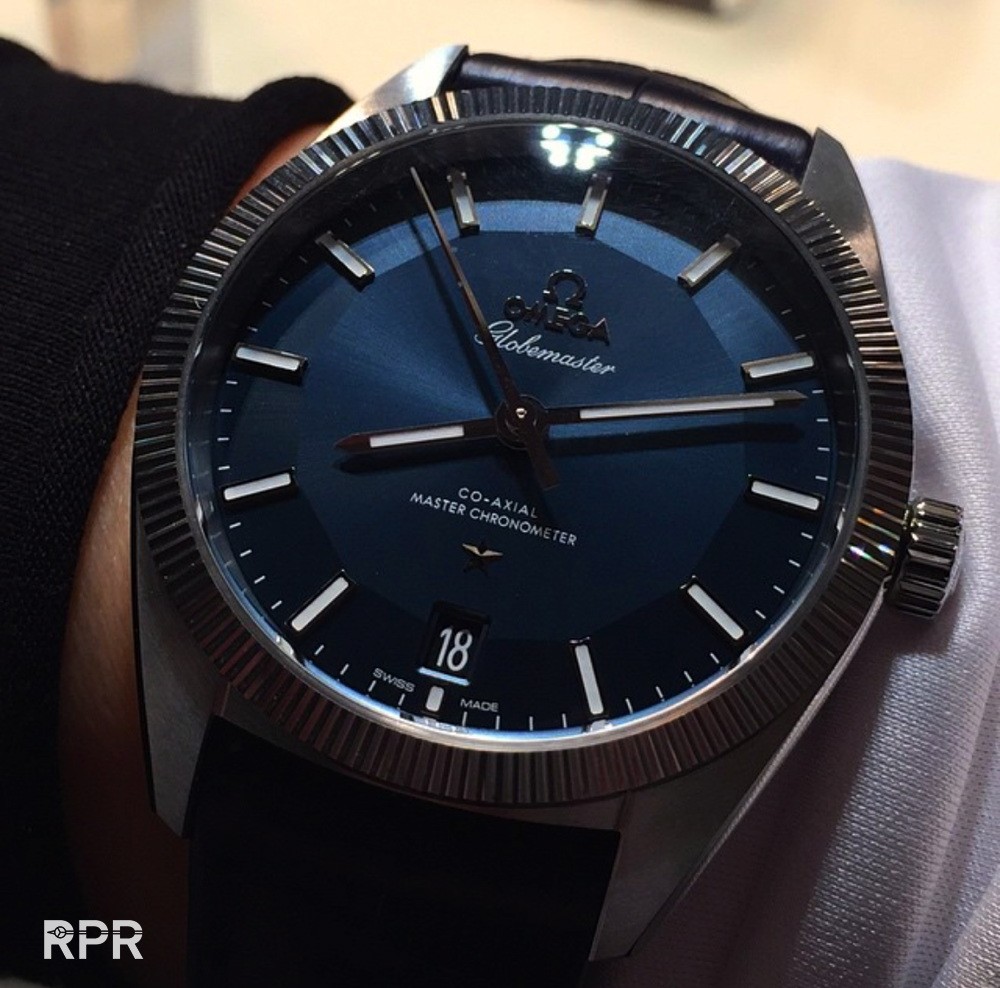 Retro Longines…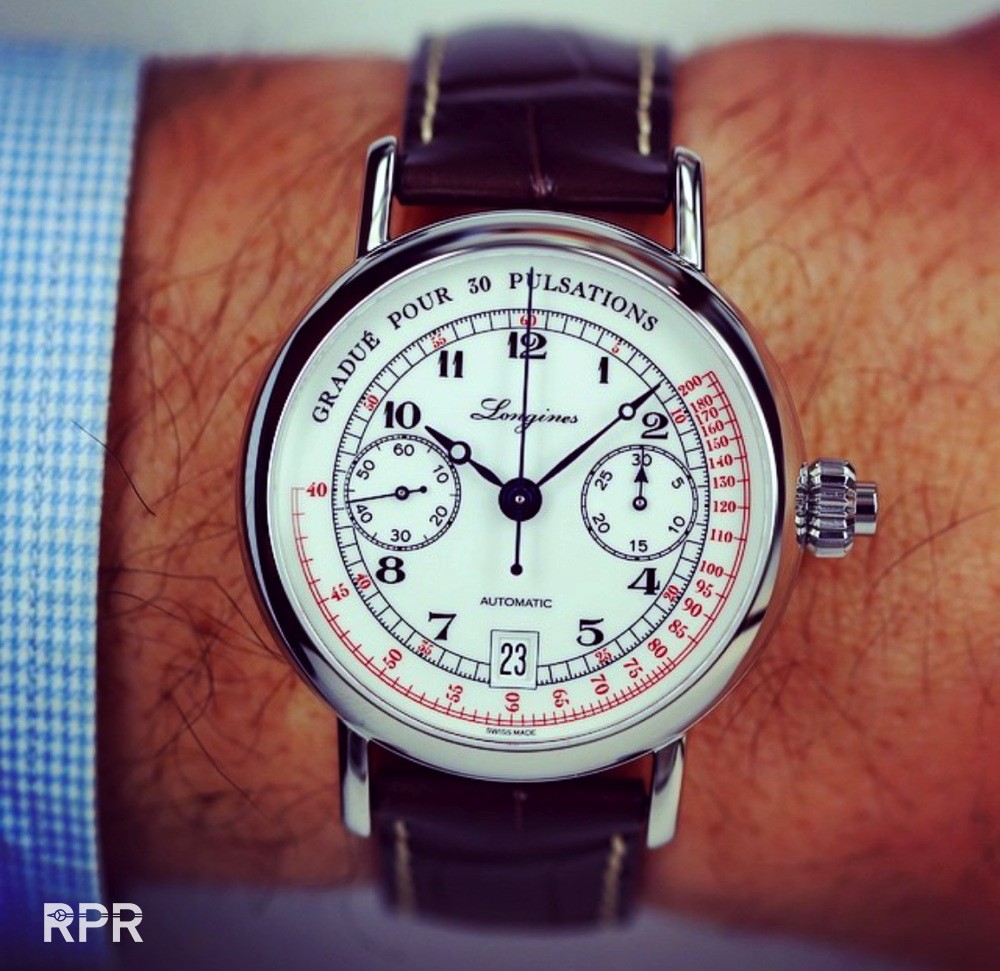 Here are my Rolex 2016 predictions for you online now follow this link toy our latest RPReport….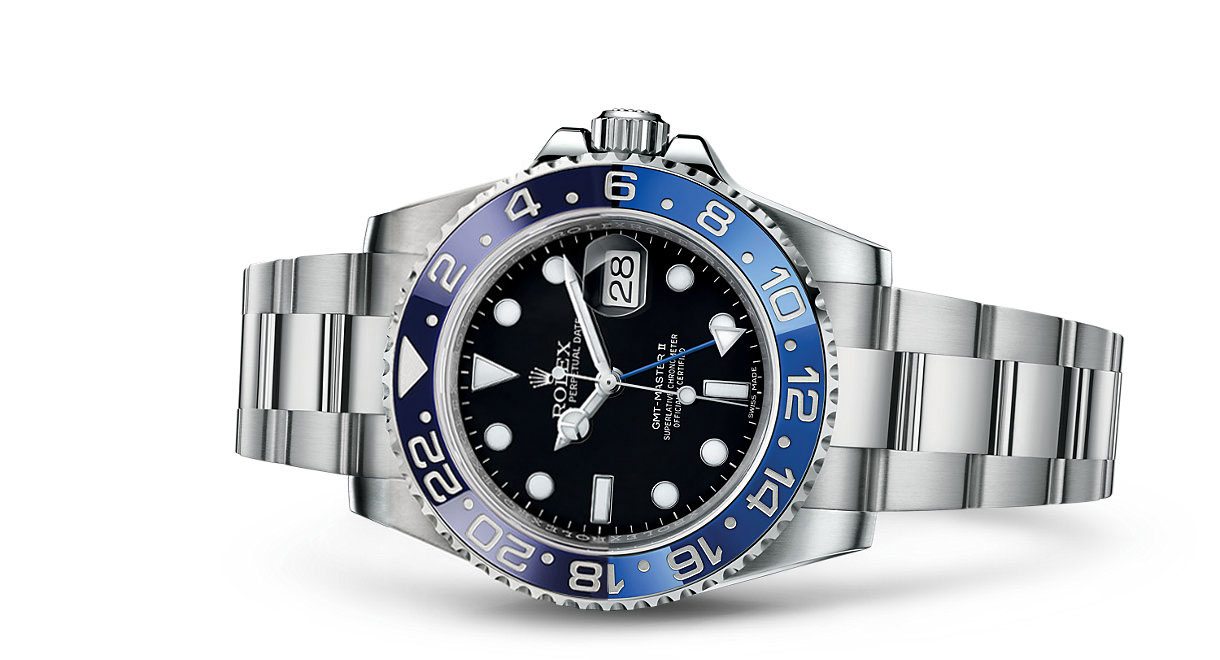 NEW Rolex "Blueberry" GMT Master II Ref. 116710LB and new black & white 2016 Daytona Ref 116520LN..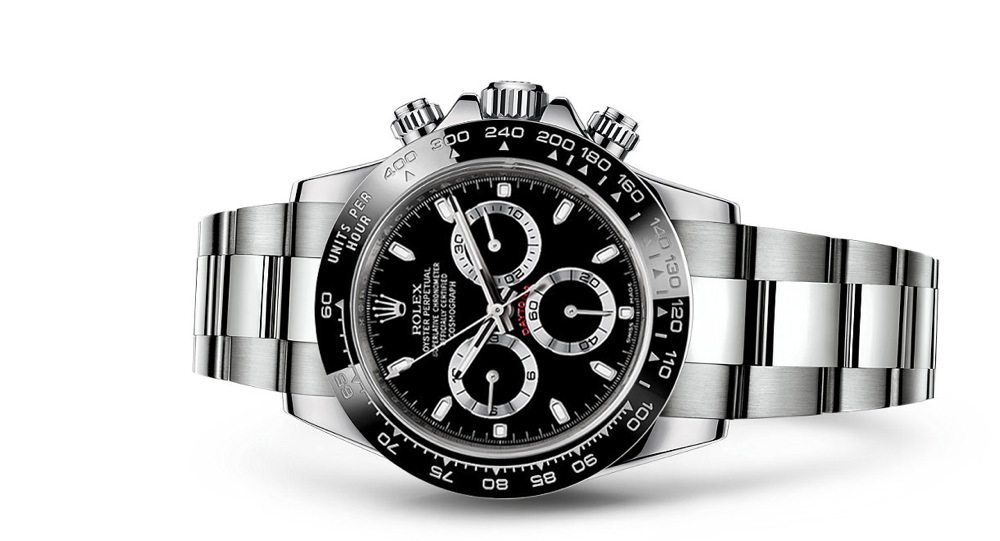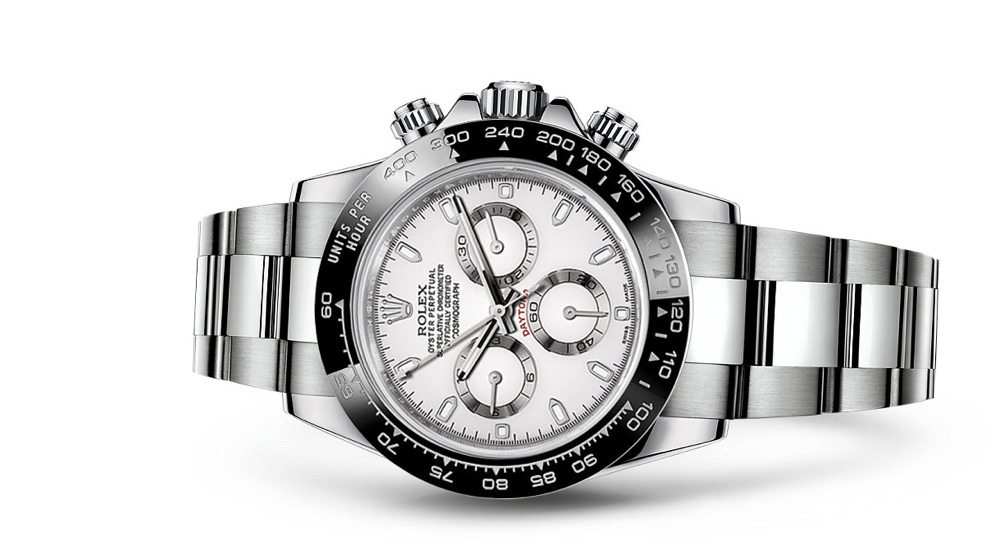 Then the all black Ref 116710LN could get an RED 24 hour hand instead of the old fashioned green…
New updated Cellini with moon phase a la Rolex Padellone Ref 8171..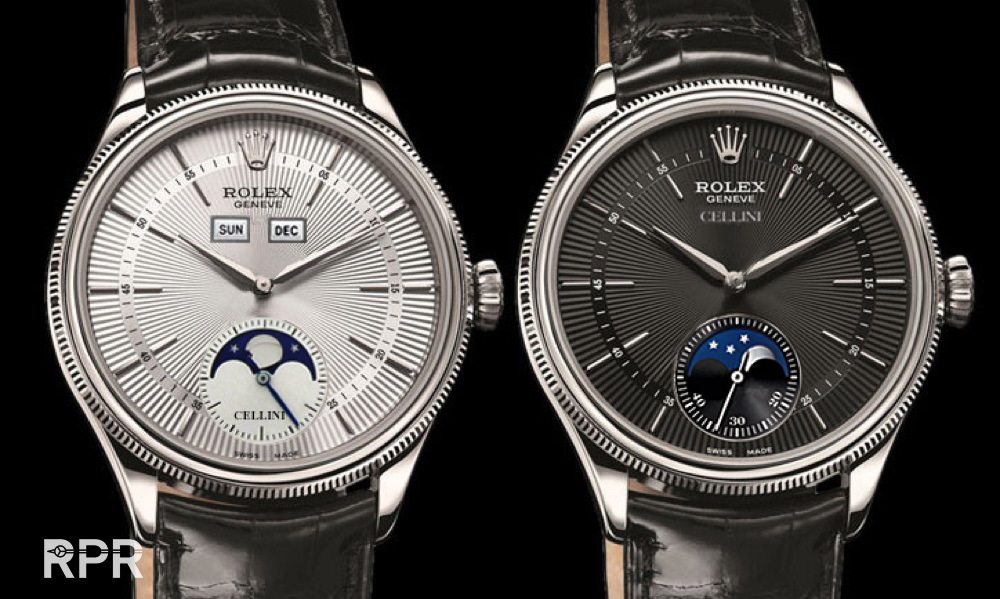 See the whole Basel World 2016 Rolex News Report over here…. Thanks for tuning in!