The New 2015 Rolex and Tudor Collection. The best Rolex gave us this year, their new 3255 movement IMHO!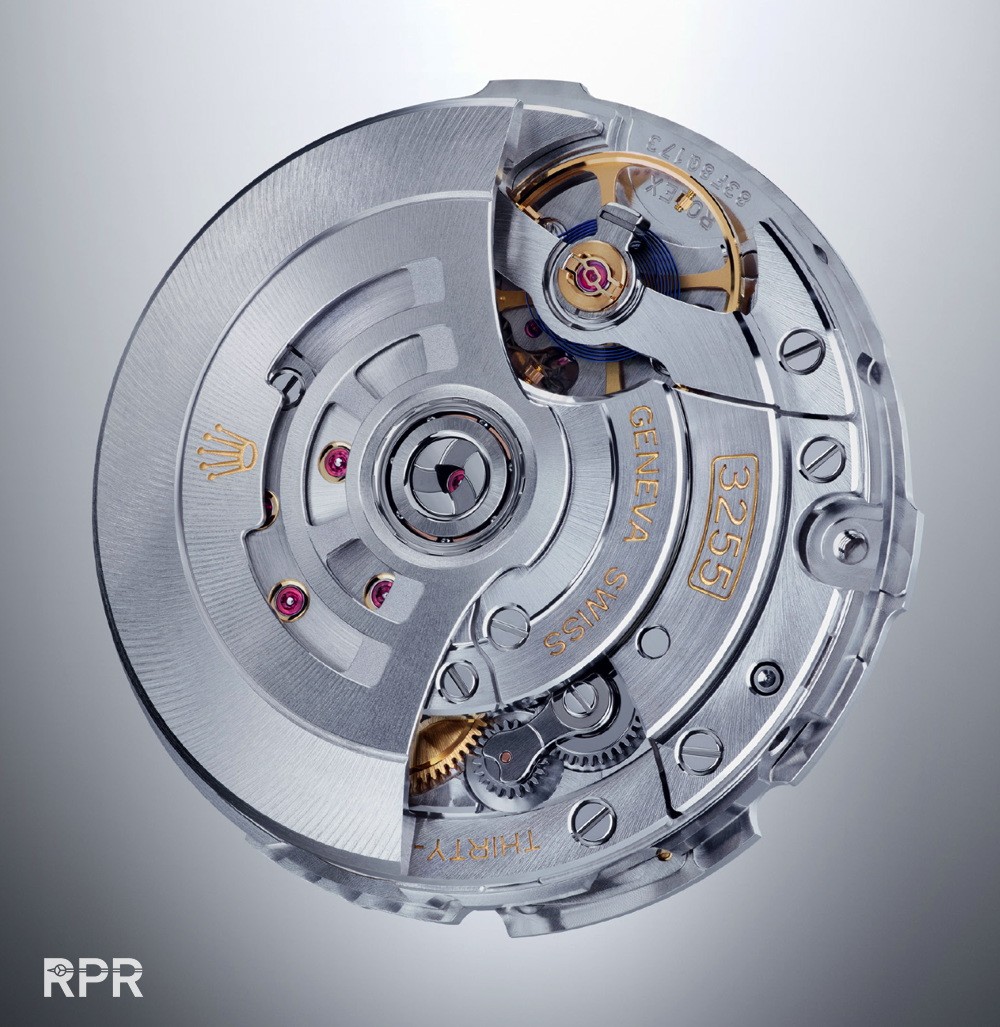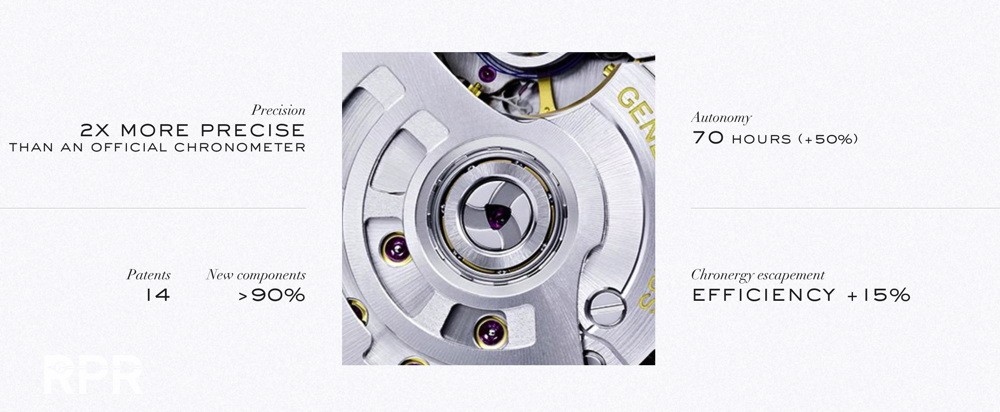 Rolex has just introduced their new 2015 models at the Basel World watch show. Have a look at their website: www.Rolex.com for more detailed information. They where so kind not to invite me to see their updated collection. Geneva wrote me diplomatic : "We wish we could have accommodated your request for a presentation of our new models during Baselworld but due to scheduling constraints, we regret not being able to receive you on this occasion." Seems Geneva is still afraid of honest and correct reporting. But i'll help my beloved watch brand with extra promotion anyway by posting their news online and reach out to some 15.000 unique RPR visitors that will tune in here today.
I still mostly read that all the journalist & watch bloggers are automatically positively writing what Rolex wants to hear and not necessary what Rolex really deserves. Nobody is critical, I assume this is because all these writers have to life from what they write  and once being negative they'll be put on the blacklist not being invited for next years. Anyway, this is how Baselworld works so now let's focus what Rolex has prepared for 1 year to surprise us and honestly it's not that much I can report about. A rubber strap on the Yacht Master and a updated movement is their biggest news for 2015, no new model introduction, no long awaited steel Daytona,  no complicated movements, no mayor news and no groundbreaking improvements but also no price decreasing as many others did; a safe bet only Rolex can do!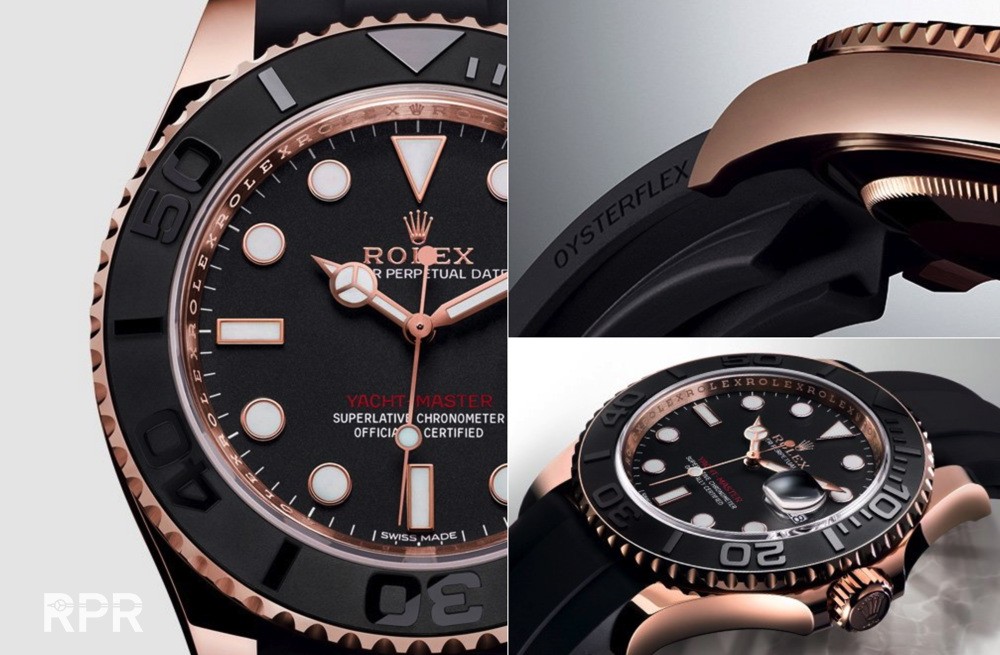 Check all Rolex news directly at their website here… The new patented "OysterFlex" rubber bracelet. More info about the Yachtmaster you find here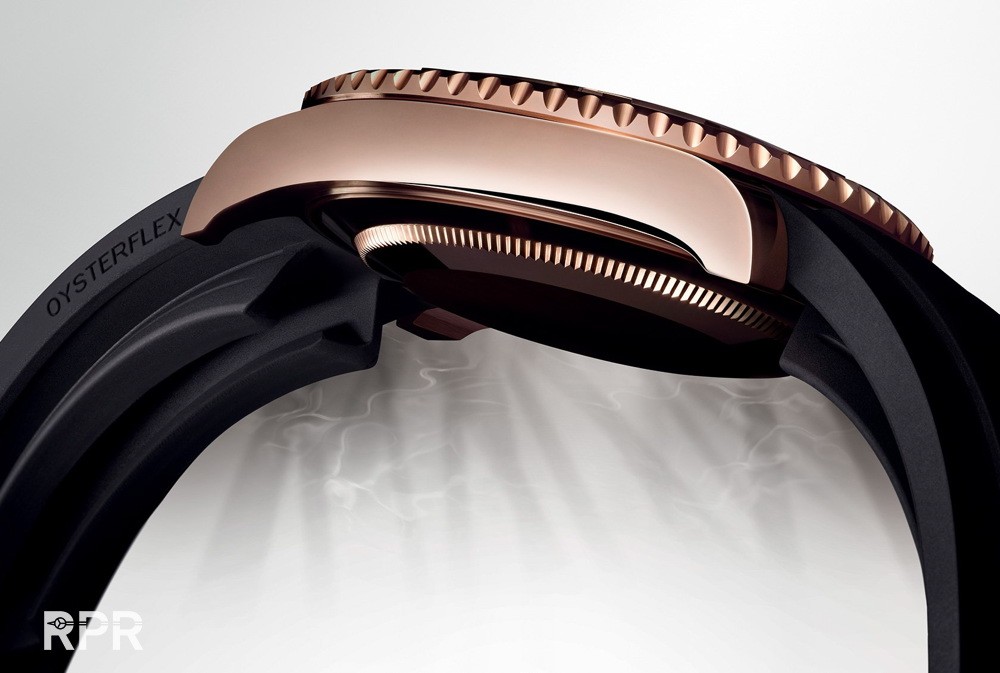 New platinum Day Date in 40mm… More info about new dial you find here..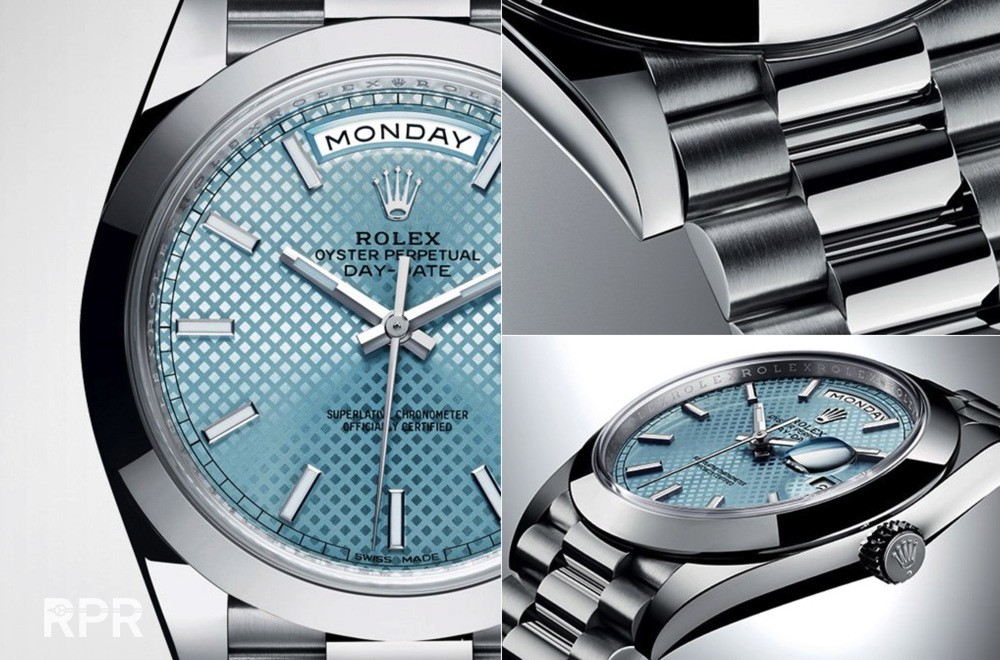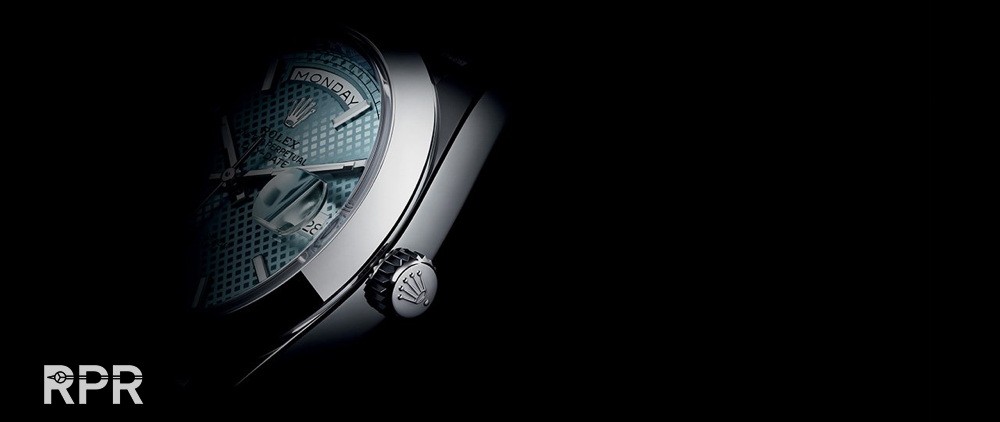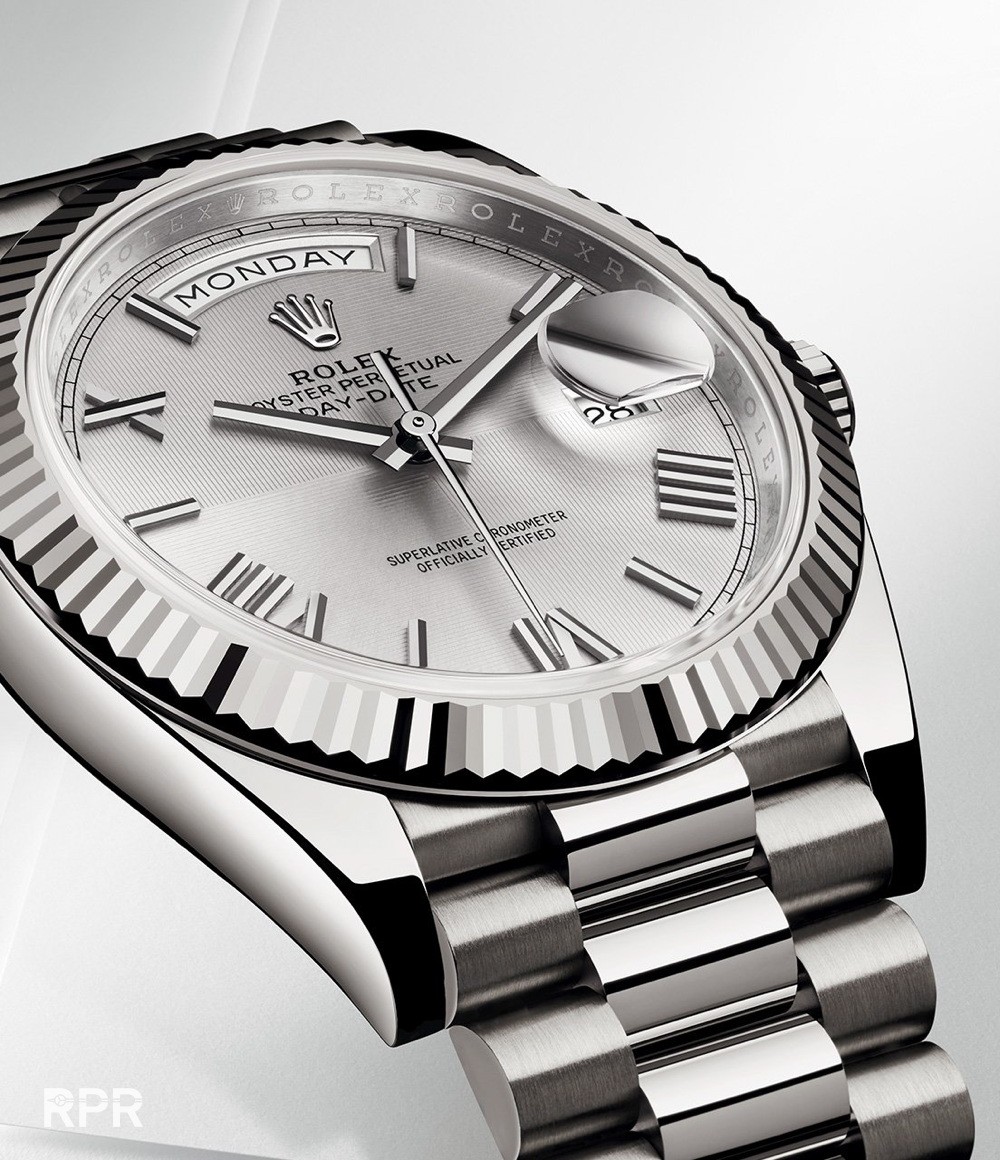 New diamond Cellini, more info about the new Cellini you find here..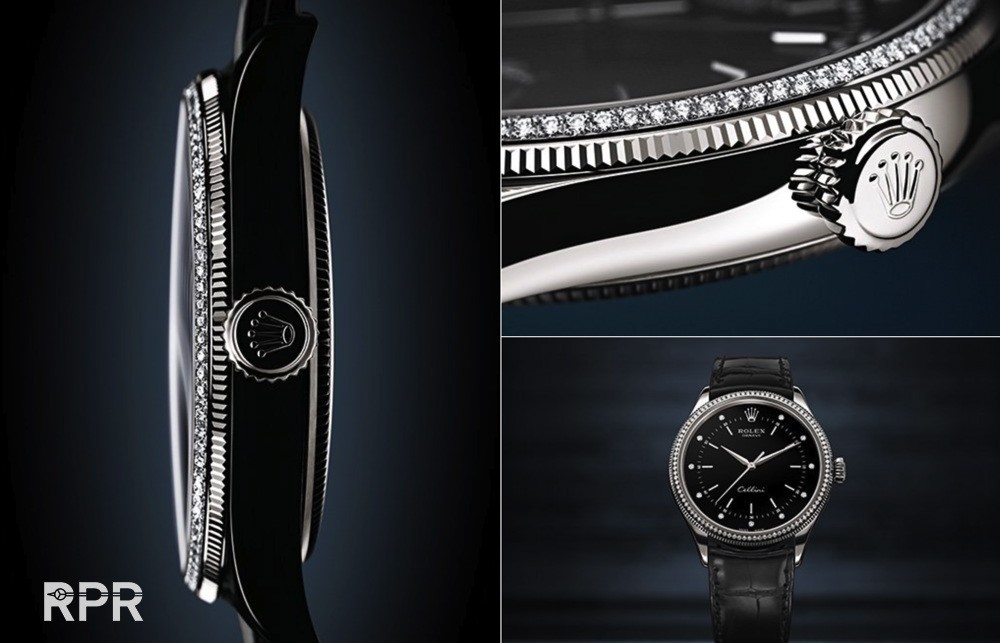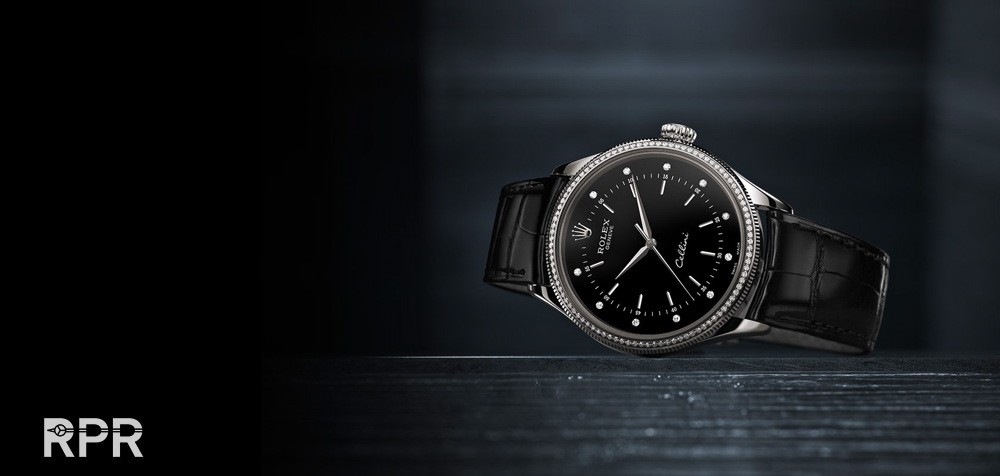 New 39 mm Rainbow Ladies Datejust Pearlmaster … More info about it you find over here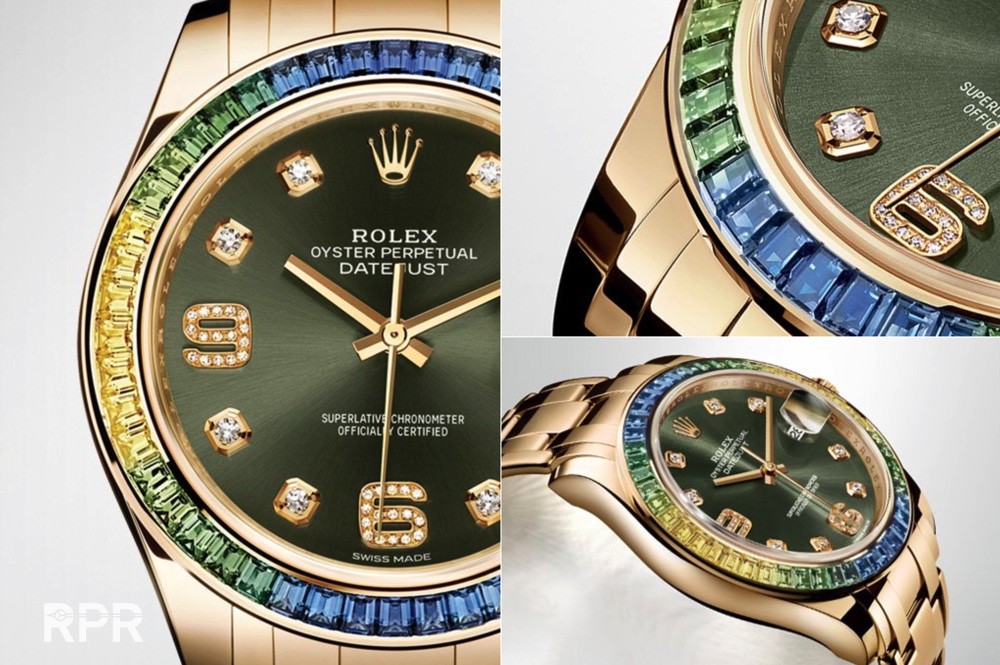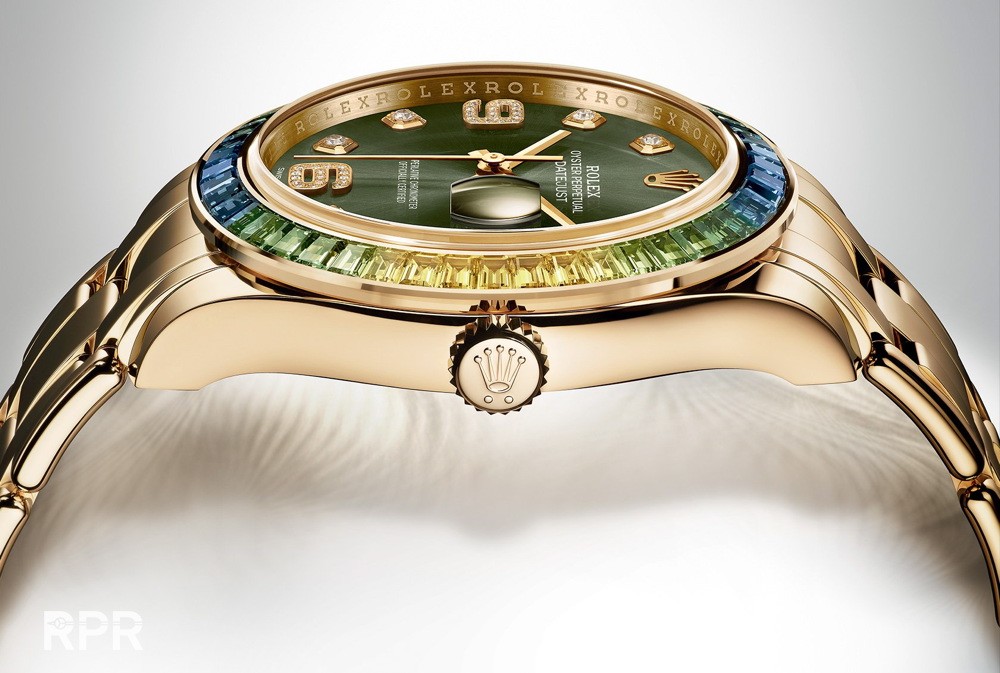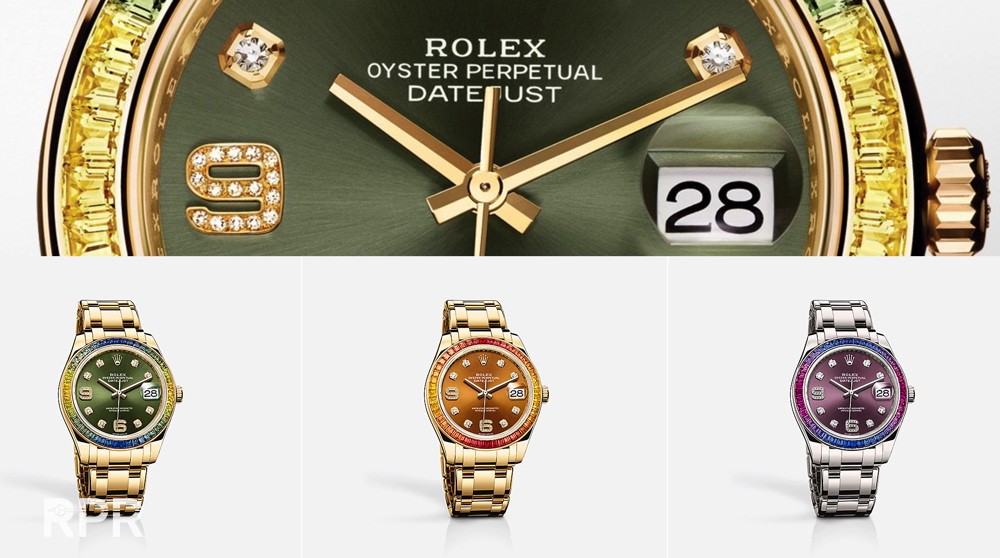 And yes, new Rolex caliber! Read all about the brand new Rolex movement 3255 over here.  Rolex is introducing calibre 3255, a new-generation mechanical movement with 14 patents, which sets new standards of performance for the core characteristics of a watch movement: precision, power reserve, reliability, resistance to shocks and magnetism, as well as the ease and convenience of its adjustment. The oscillator, the true heart of the watch, has an optimized blue Parachrom hairspring, which is also up to 10 times more precise than a traditional hairspring in case of shocks. Thanks to a new barrel architecture and the escapement's superior efficiency, the power reserve of calibre 3255 extends to three days. This means the watch will easily continue to run from Friday evening into Monday afternoon even if not worn or wound.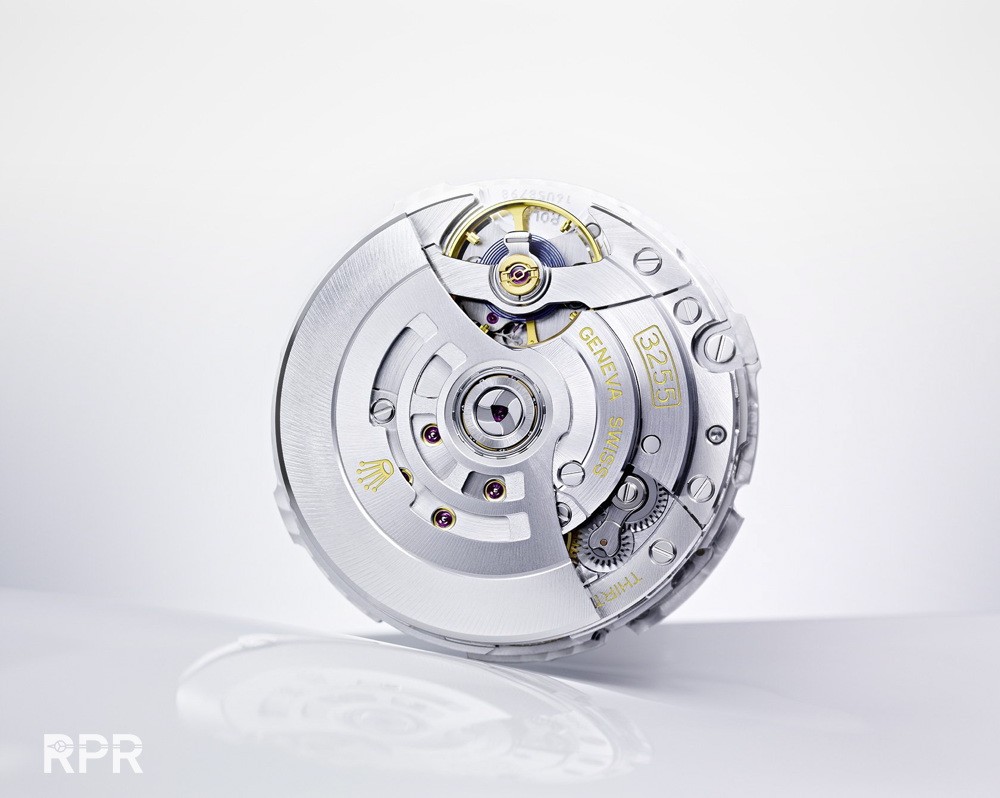 New 2015 Rolex colors..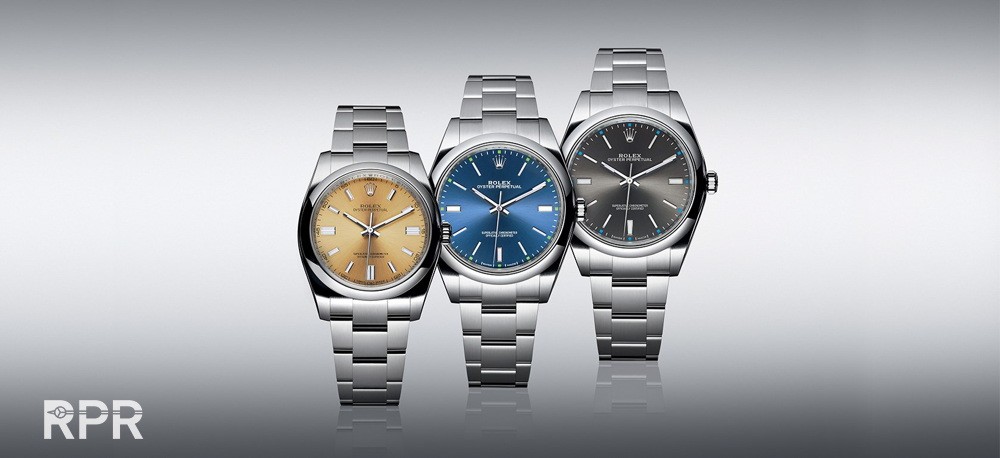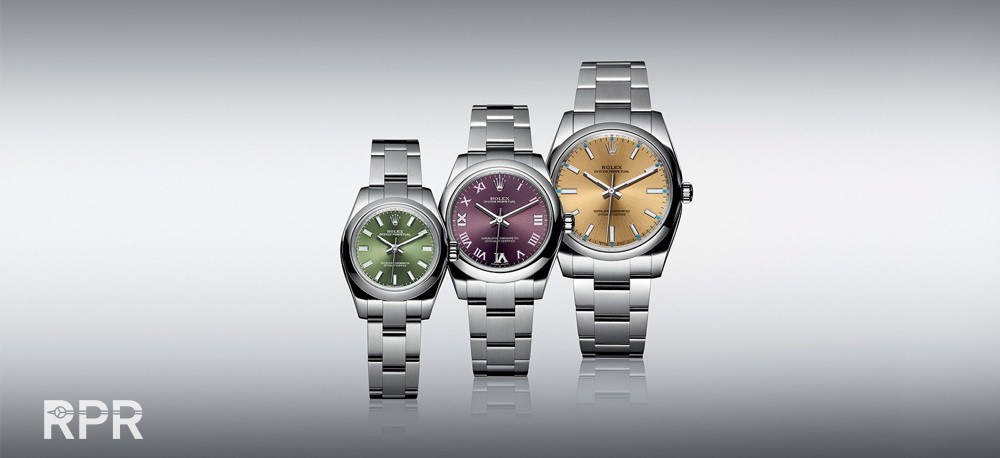 New Day Date..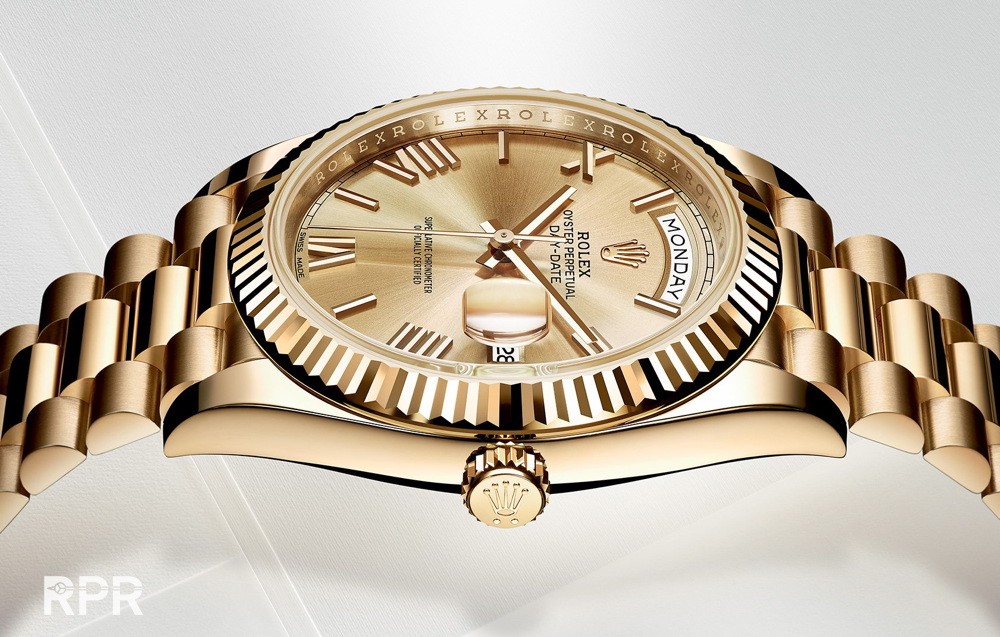 If I now summarize all Basel Watch News, from Rolex & Tudor, Patek Philippe and Omega, Breitling and Tag Heuer it all is kind of boring. It's amazing to see how out of touch the watch industry is at the moment. Even Patek wants to be young and sporty, not close to collectors anymore. To me it seems like the watch industry is becoming exactly like the car industry, everything looks the same and every bigger brand will offer the same idea, it all looks kind of boring missing individual character imho..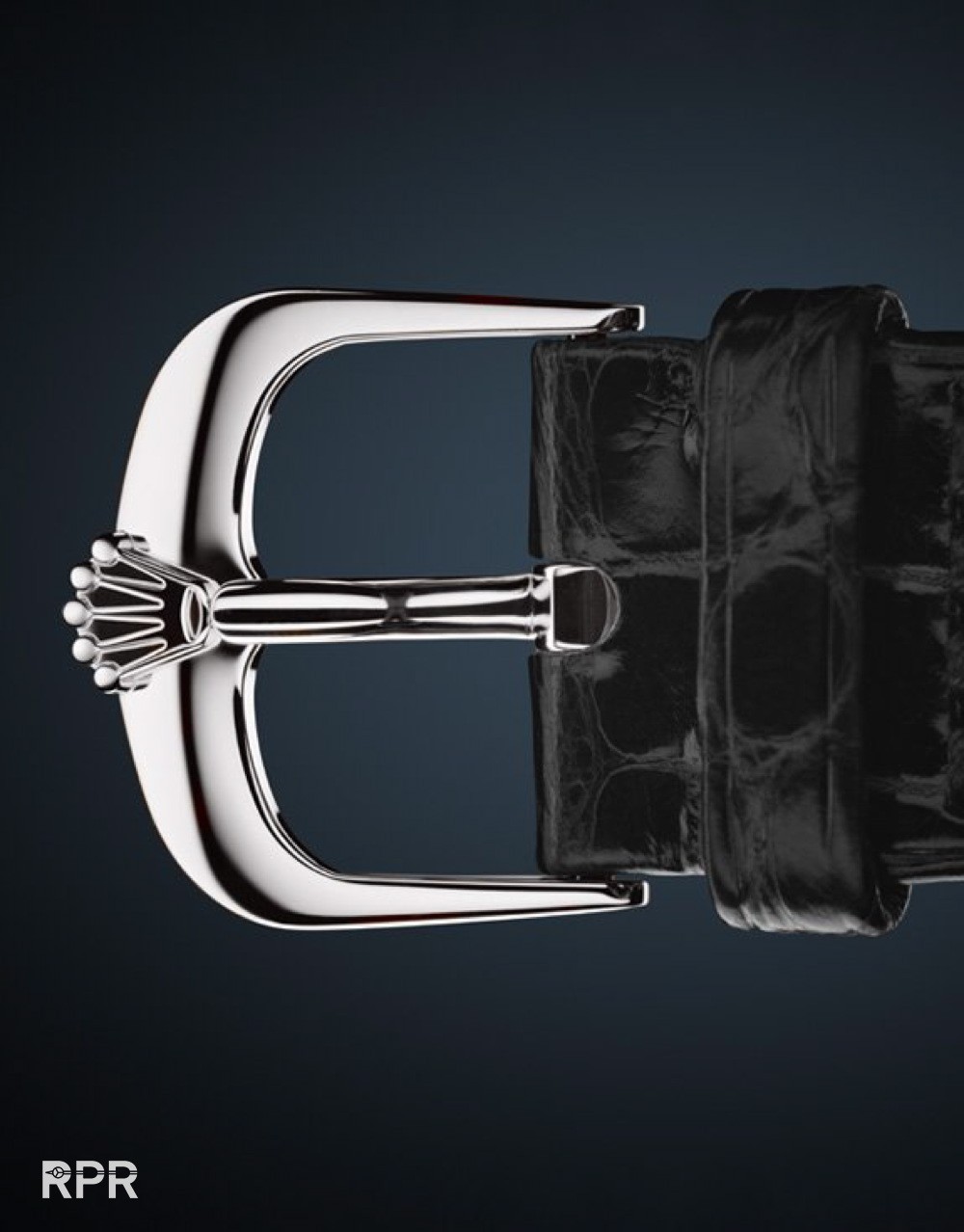 Check out the great Tudor watch collection on their website over here.. Well done passionated people at Tudor!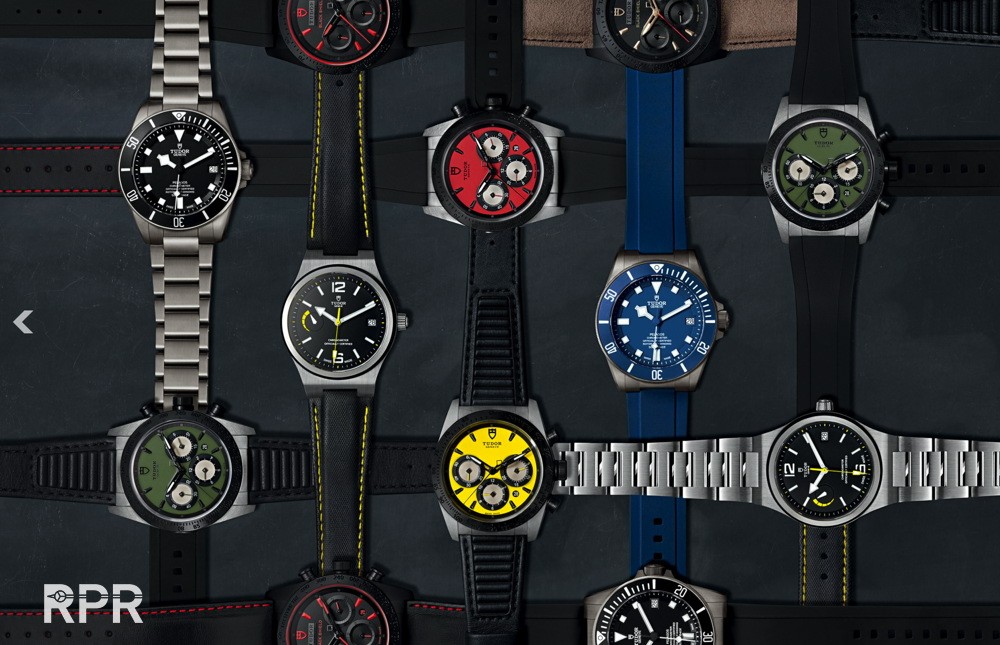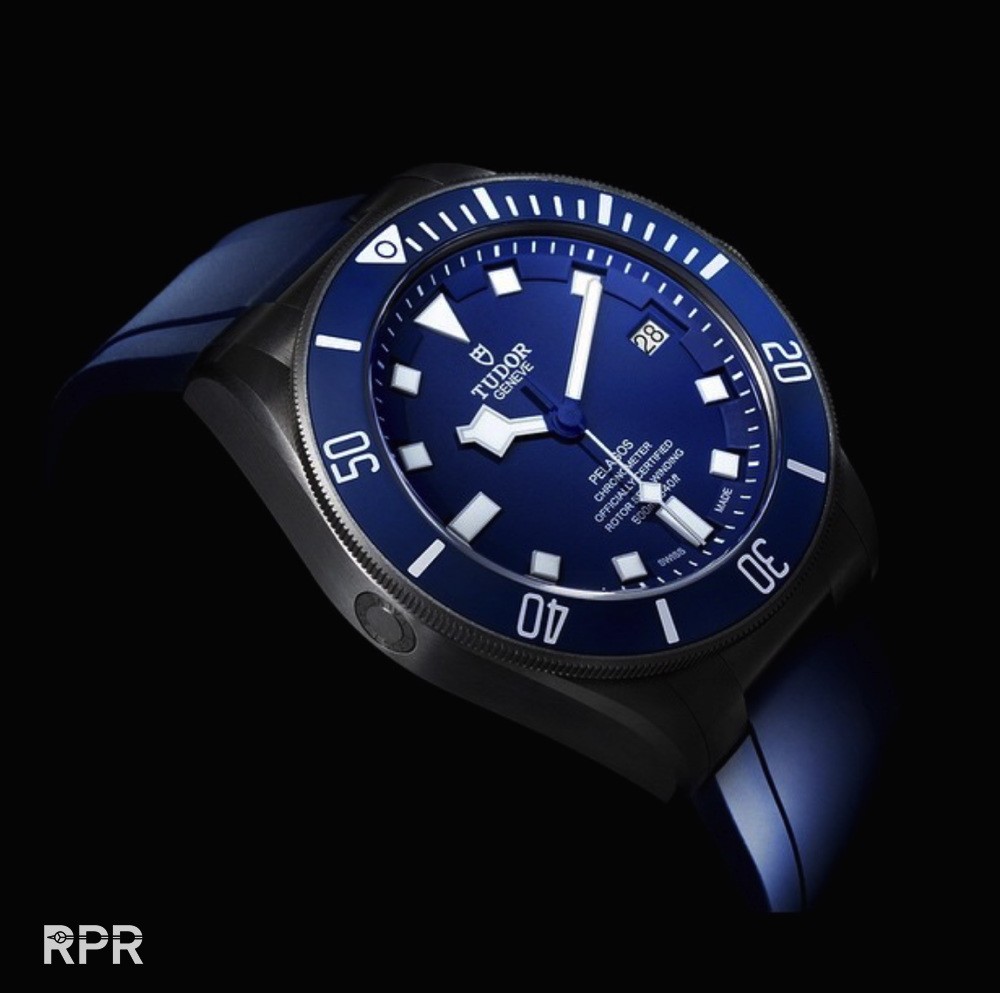 Above the new Pelagos up by Tudor with their in-house manufacture movement in blue, VERY nice! Below, black beauties with character!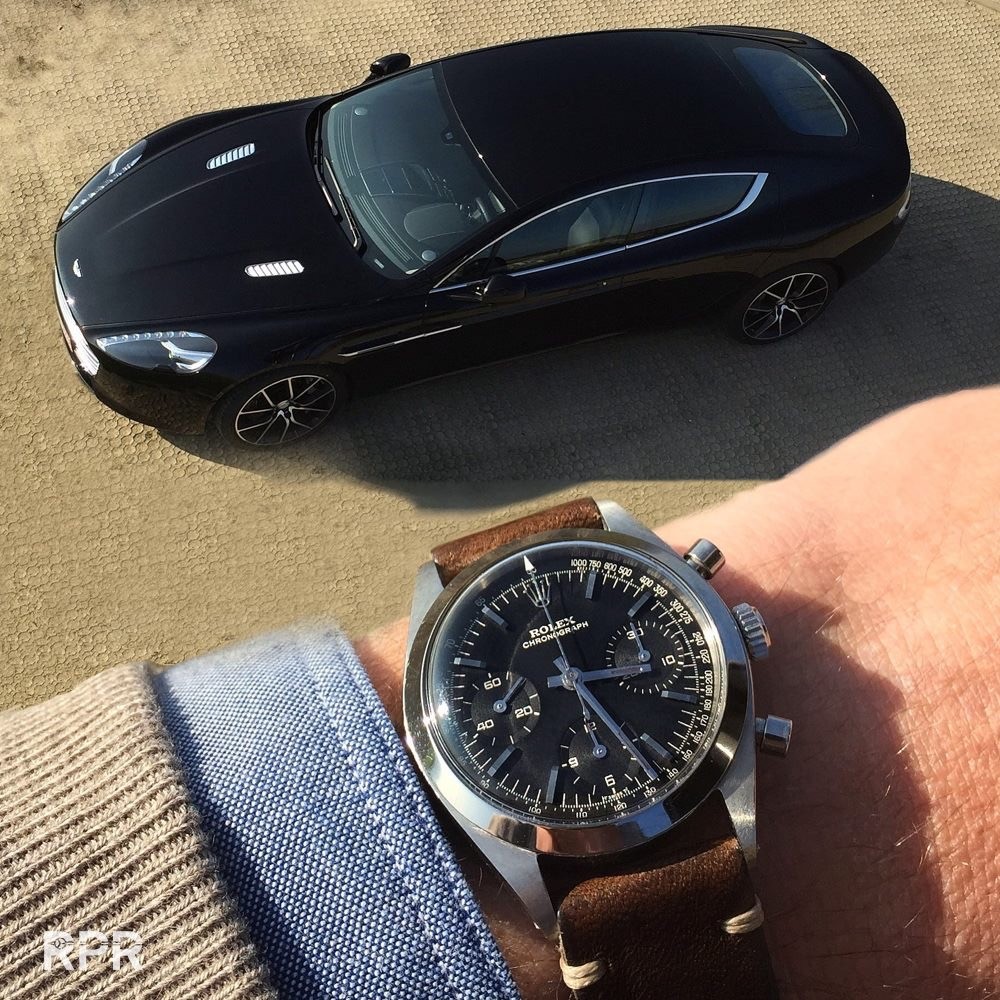 Here some LIVE pictures from Hannes & Percy of the R-L-X Forum, thanks guys!!
More unexpected Rolex news for today?!?! I always love the speculation which already started on the german Rolex forum RLX about what we will see in 2016, nice work of Corniche! The new Yacht Master now also in yellow gold and whitegold..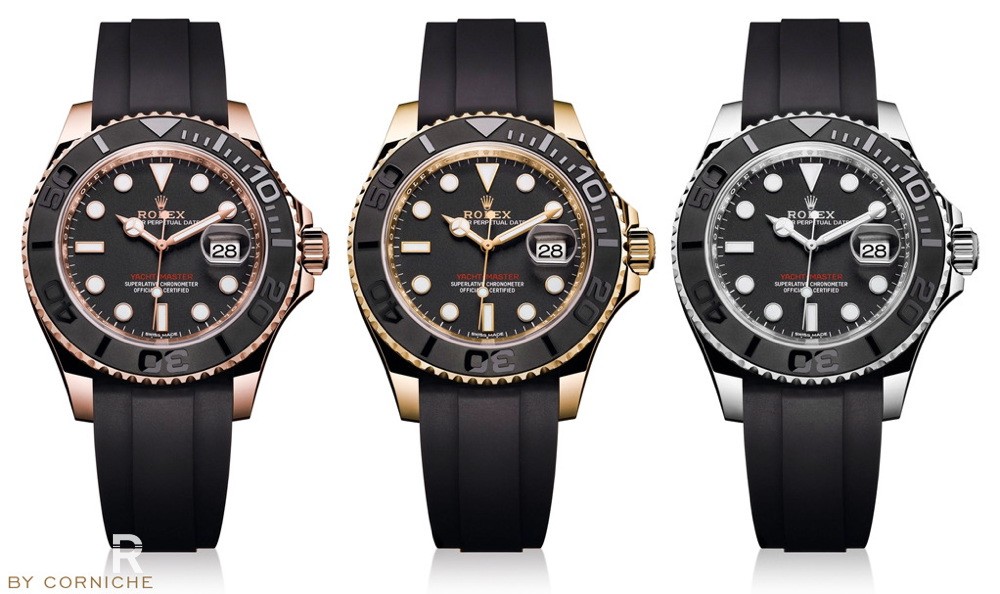 Here are my Rolex 2016 NEWS predictions for you online now follow this link toy our latest RPReport….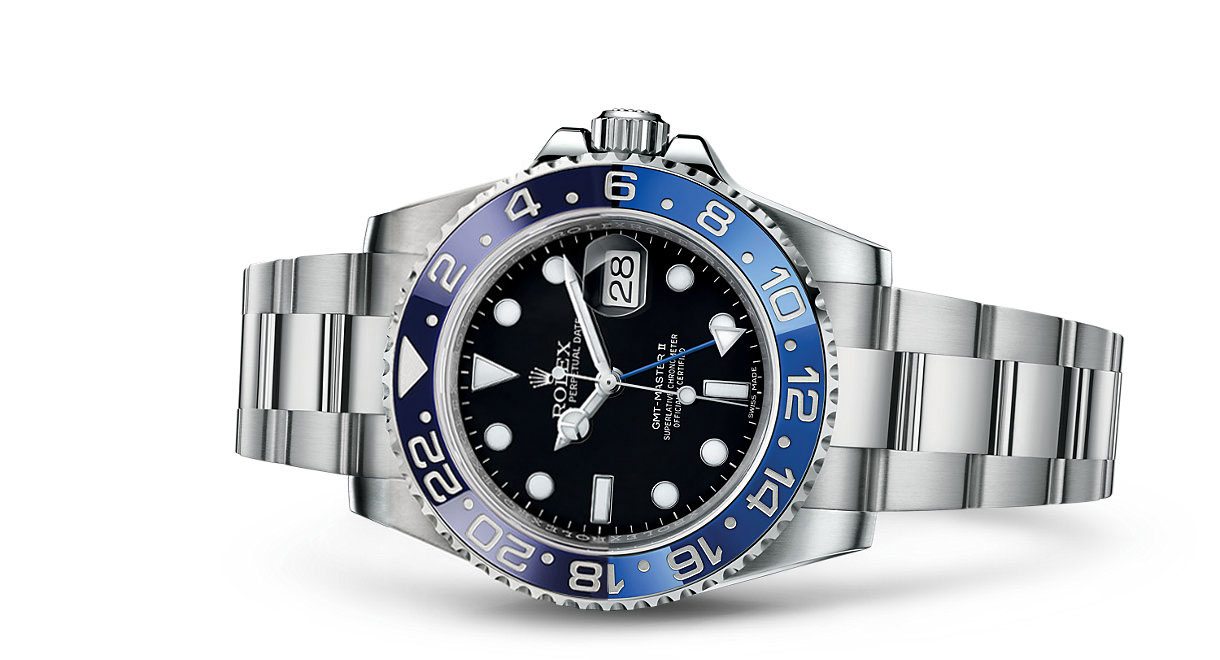 NEW Rolex "Blueberry" GMT Master II Ref. 116710LB and new black & white 2016 Daytona Ref 116520LN..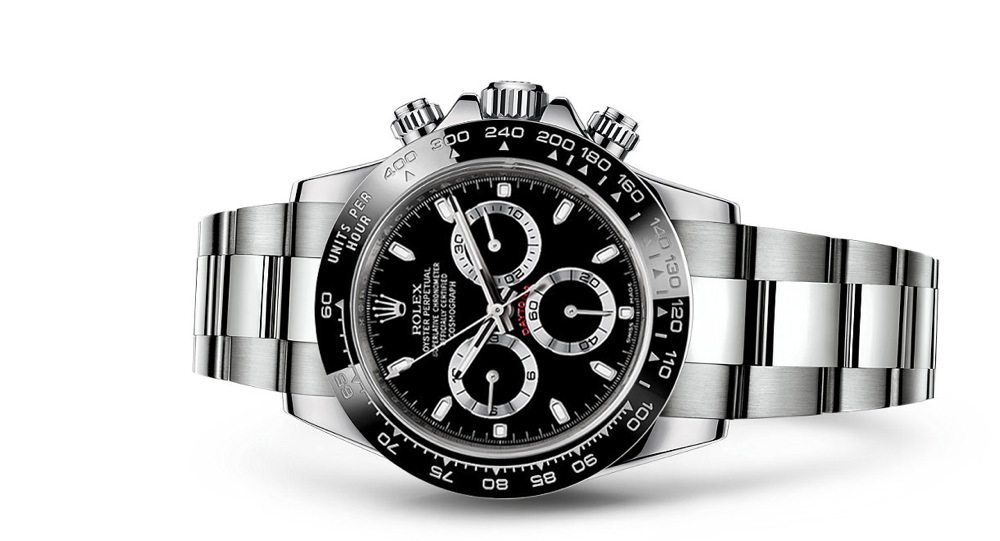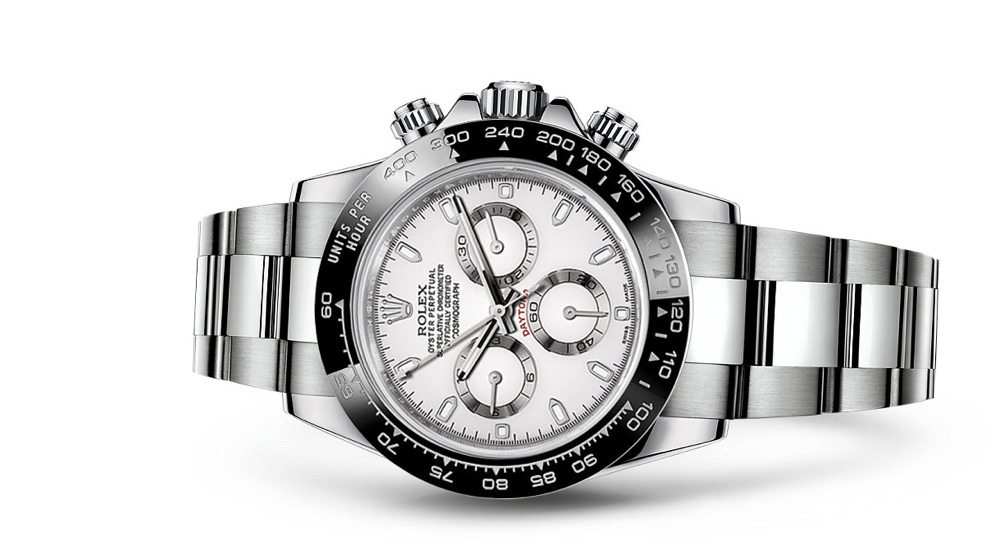 Then the all black Ref 116710LN could get an RED 24 hour hand instead of the old fashioned green…
New updated Cellini with moon phase a la Rolex Padellone Ref 8171..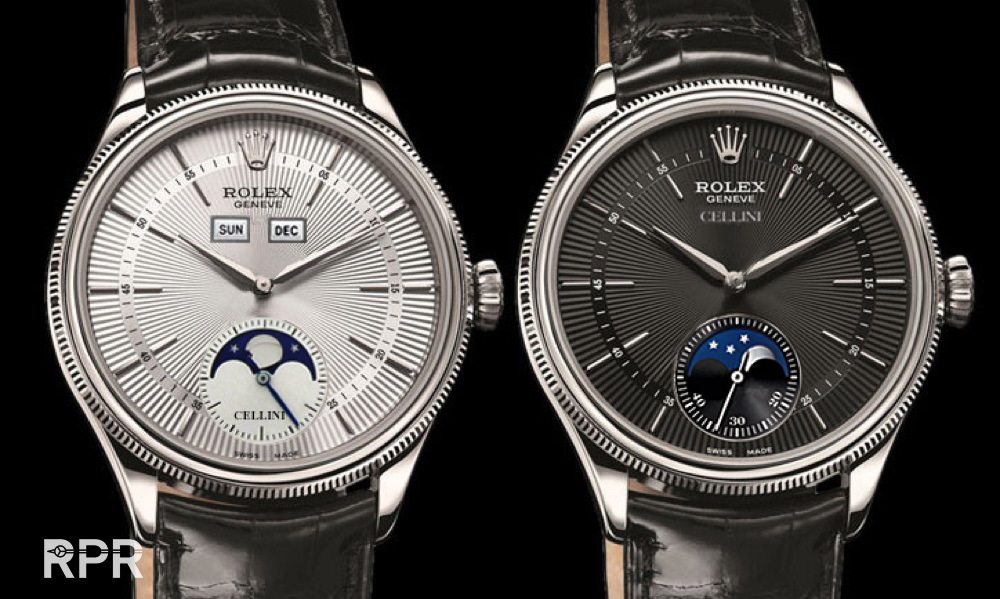 See the whole Basel World 2016 Rolex News Report over here…. Thanks for tuning in!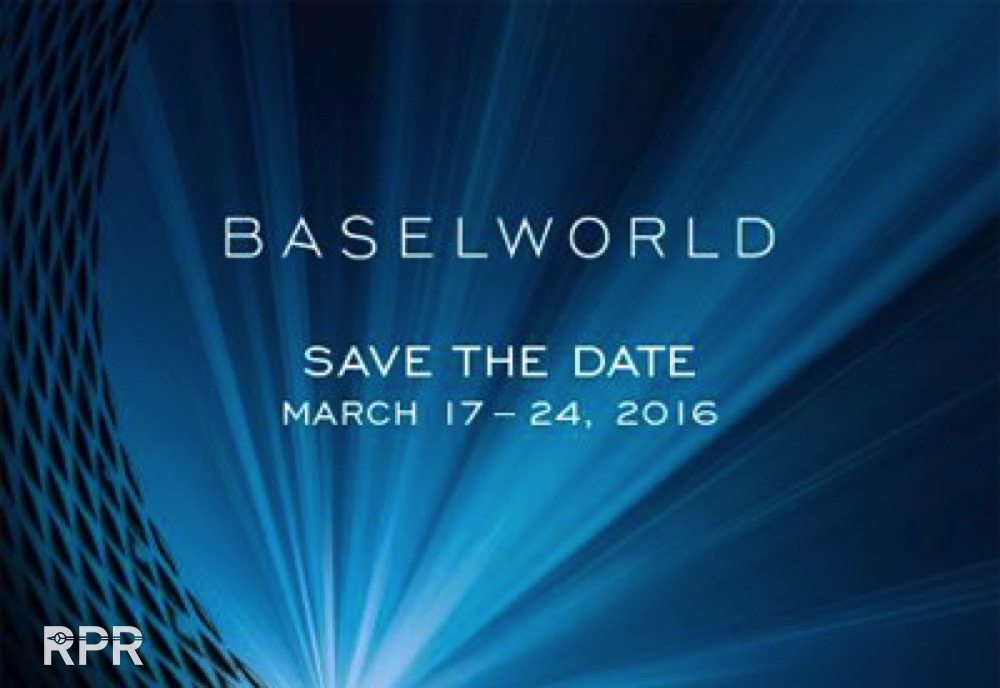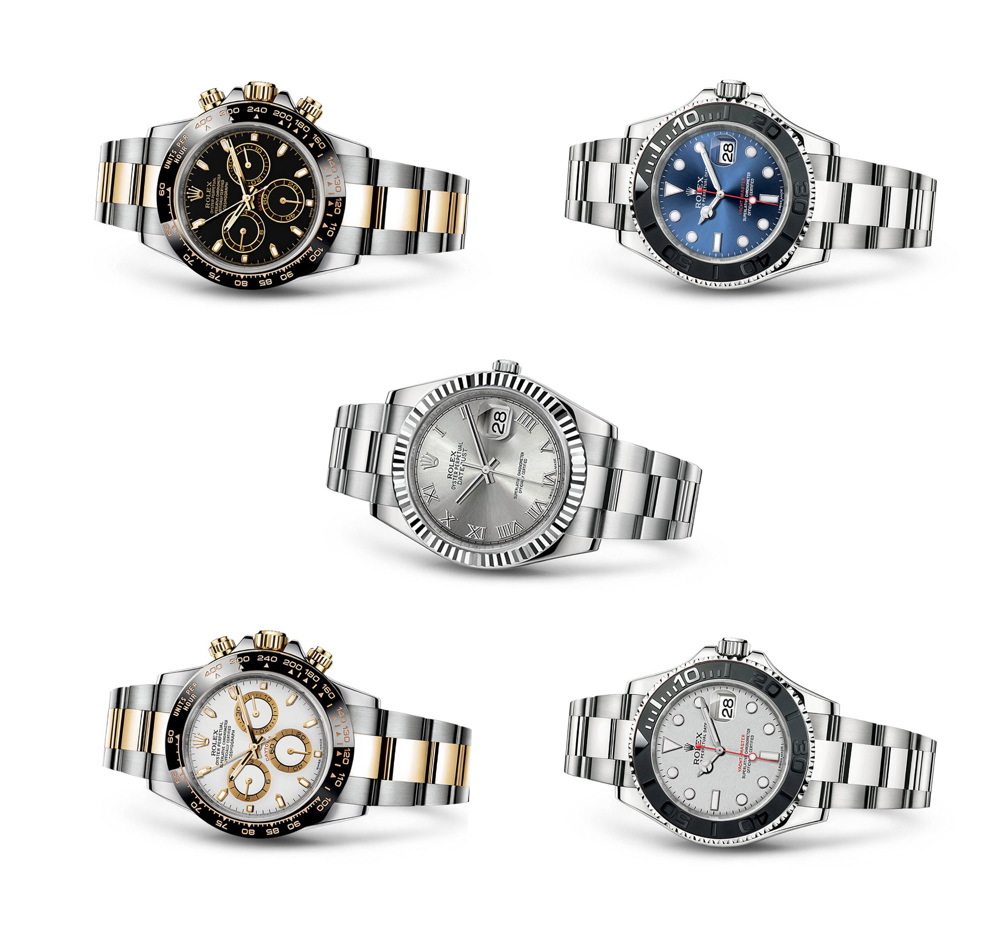 What Rolex really is going to introduce at BaselWorld 2016
Lets be rational, my previous Rolex Basel Report you all got so excited about was more wishful thinking then logic argumentation. Every year before the BaselWorld Show starts we wish Rolex would come with something super special. Something that's totally new and surprises us Rolex lovers. For some this something is a historical incarnation of an iconic reference for others a new invention of a perpetual calendar. With other words, the Pre Basel gossips is for Rolex an easy tool to build up the tension and a free to hear what the market wants, this so they can adjust the popularity of their collection by adding small details & new colors in the future.
So what will we see Rolex brings us this year for Basel World 2016?  Rolex is absolutely not in a hurry making full use of its iconic racing reference in all different versions. So no all stainless steel Daytona, that will be the news for next year. For this years it's time for the steel and gold ceramic Daytona.
The New Daytona Ceramic will be introduced in steel and gold – Ref 116523LN.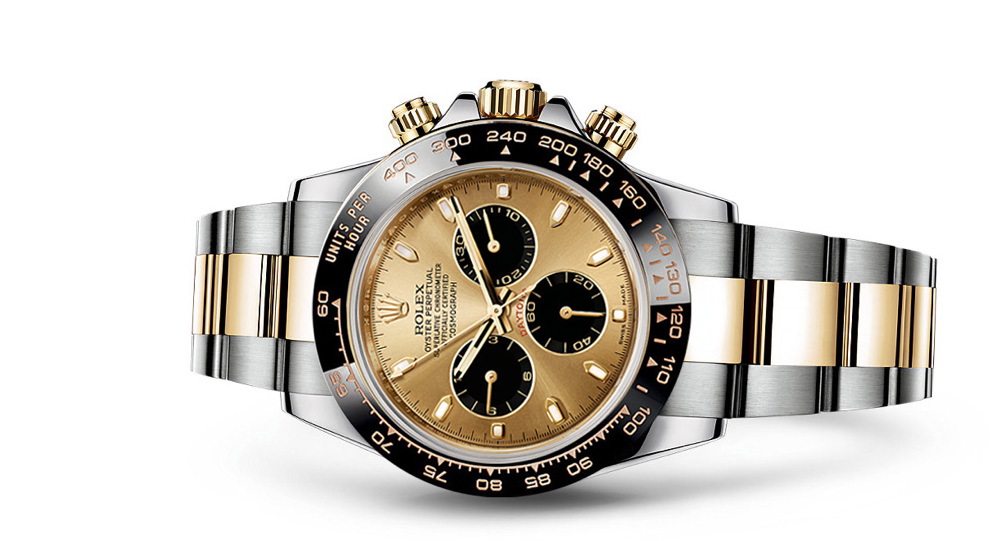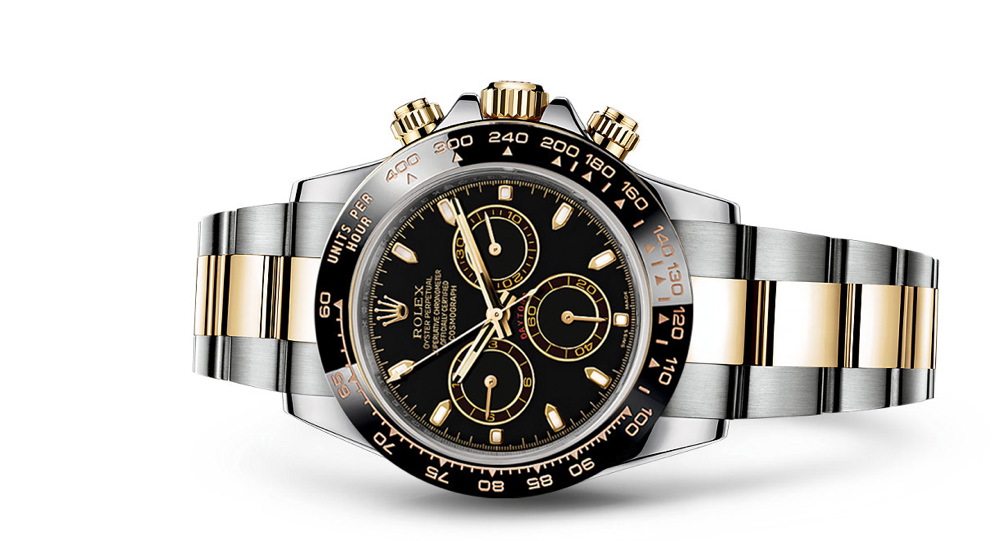 Above & below, the steel and gold ceramic Daytona- Ref 116523LN with black & white dial. Hopefully new designs are made.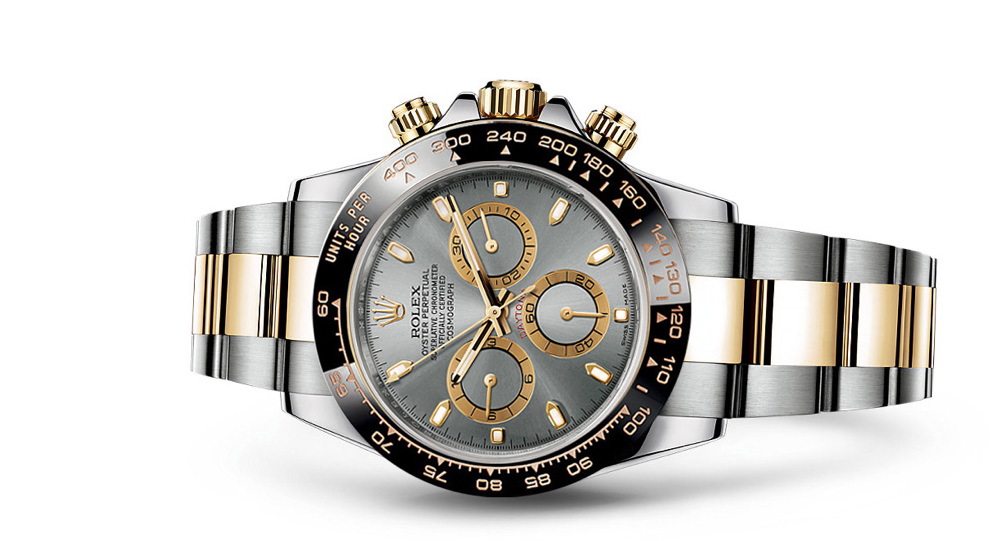 All different Daytona versions next to each other. Which one do you like the most?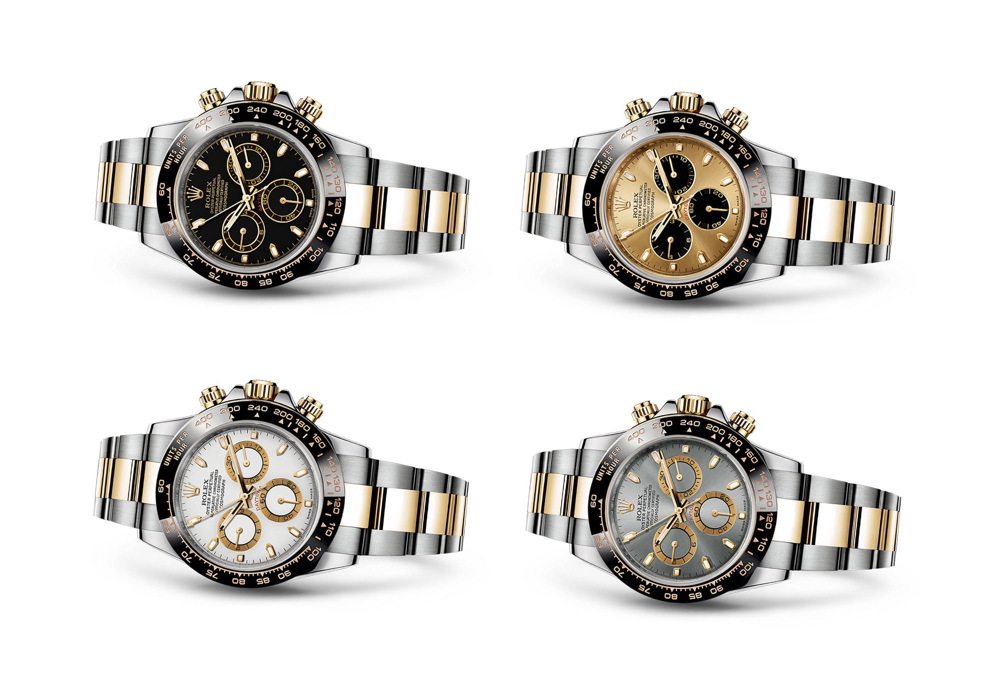 Then after the succes the Gold Yachtmaster had with rubber strap and matt black Cerachrom insert in ceramic, will be continued for other Yachtmaster models. The outdated regular 35 & 40 mm steel Ref 116622 & 168622 will get the updated new black bezel..
The steel Yachtmaster 40 mm will get an ceramic bezel as well – Ref 116622LN.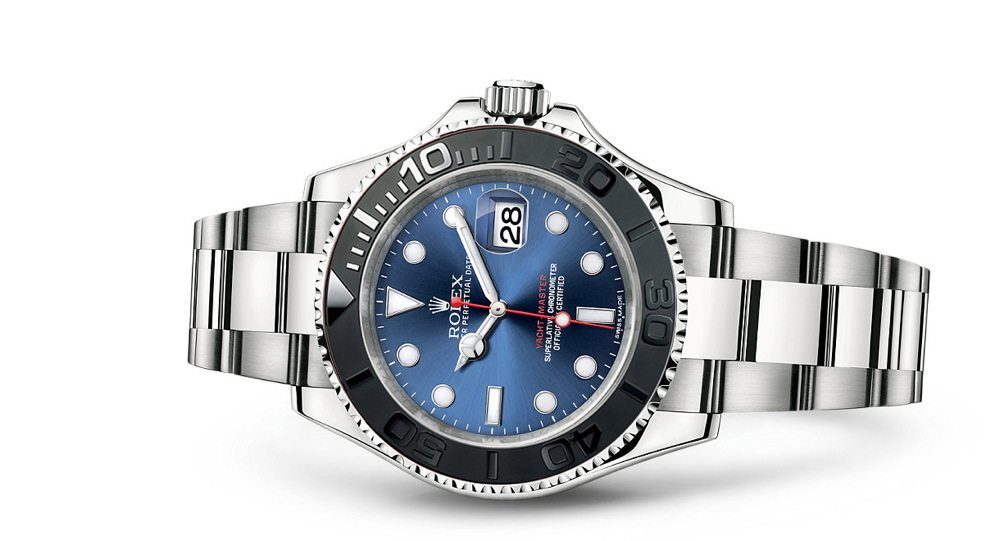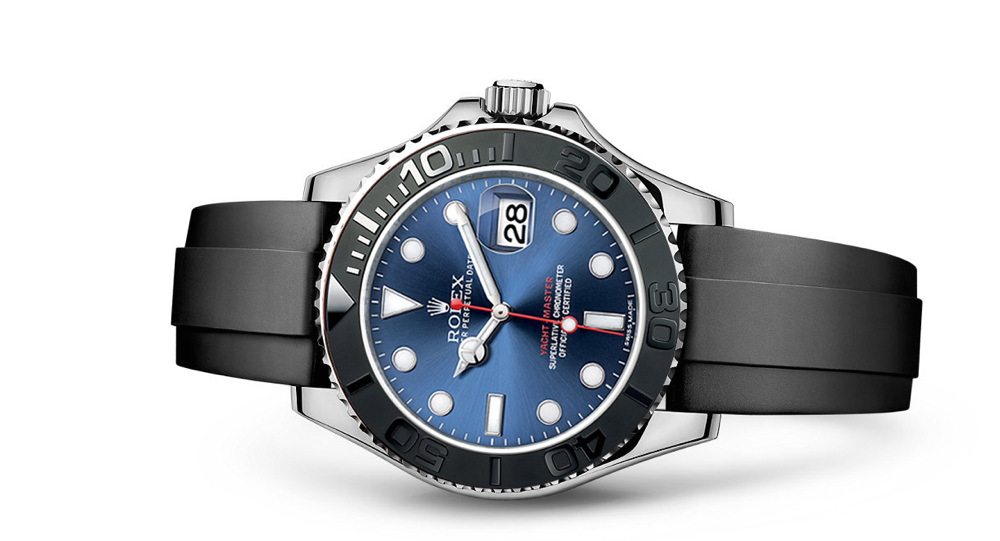 Above with new Blue dial and black ceramic bezel is a hot combination! Below with silver dial it also looks much better then before.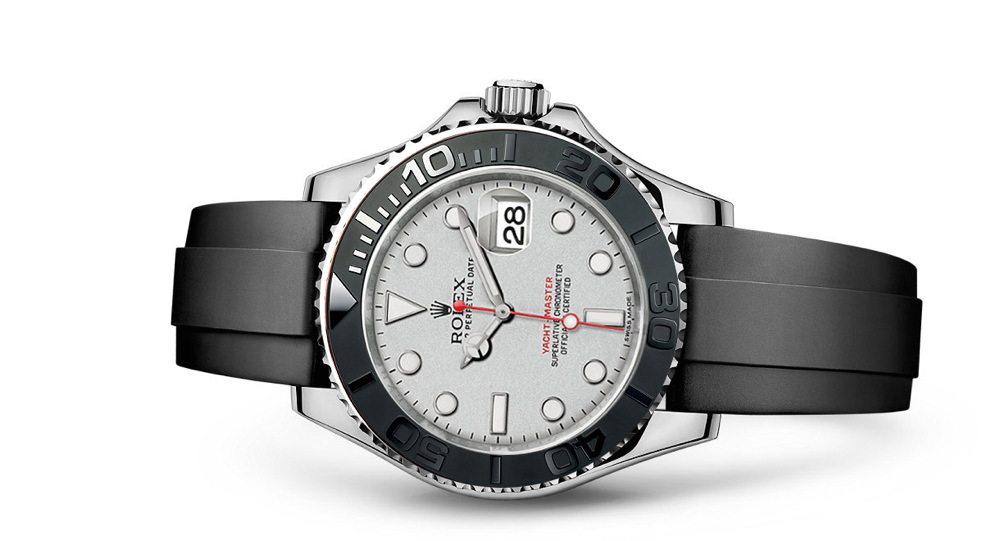 With "oyster flex" bracelet and with steel bracelet…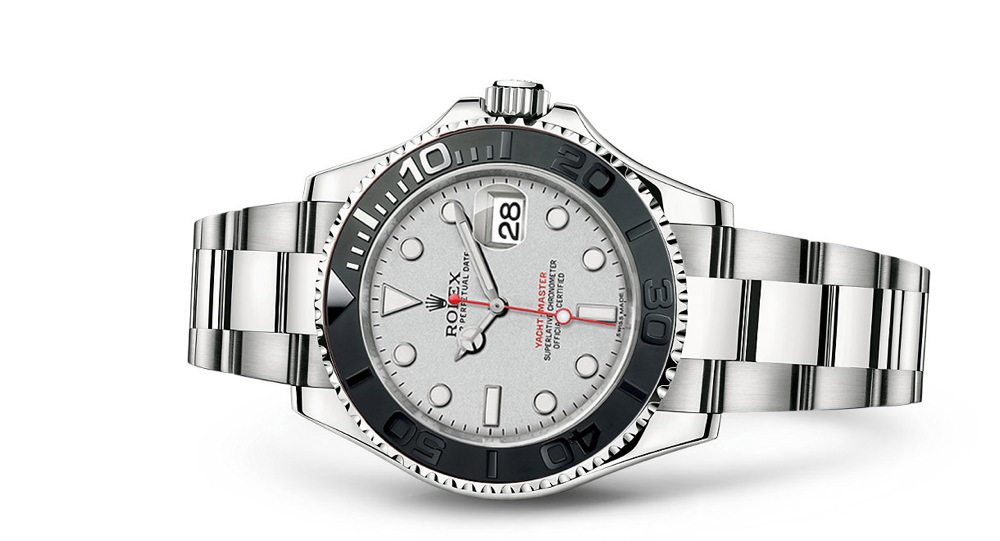 The "Oyster Flex" bracelet, which I personally don't think fits perfectly to the case, the public likes a lot. After introducing it last year on the gold Yachtmaster it's time now to get the production up and offer it for the highly in need of an update, steel Yachtmasters..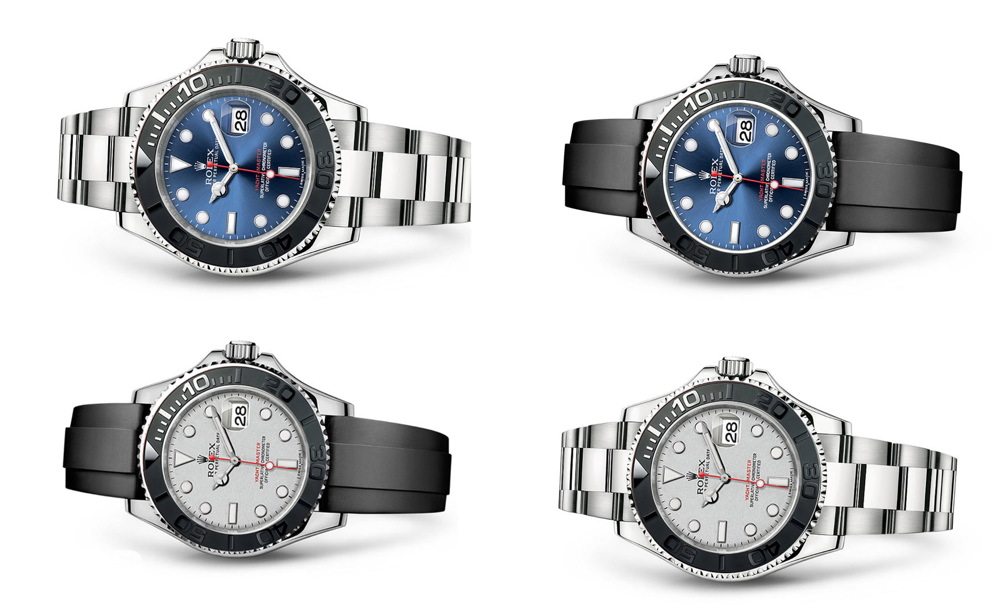 The logically after the resized Day Date from last year, the Datejust will also decrease from 41 to 40 mm, getting back to better historic propositions. I bet you that person who came up with they idea to enlarge the Day Date, Datejust to disproportional 41 mm is fired. The whole production process has to be reprogrammed and besides that, the inefficiency of this action costs serious money. Not often Rolex made a important decision about one of their most popular models to get this rectify within short period. It's almost like when Porsche came out with the ugly 996 and shortly after the negative responds chanced the front looks to a more accustomed design. I think back then Rolex was sounder pressure of about making bigger watches, the design department & board of directors totally forgot the roots of Rolex. Something they seemed to have found back
The Datejust will be 40mm instead of 41mm.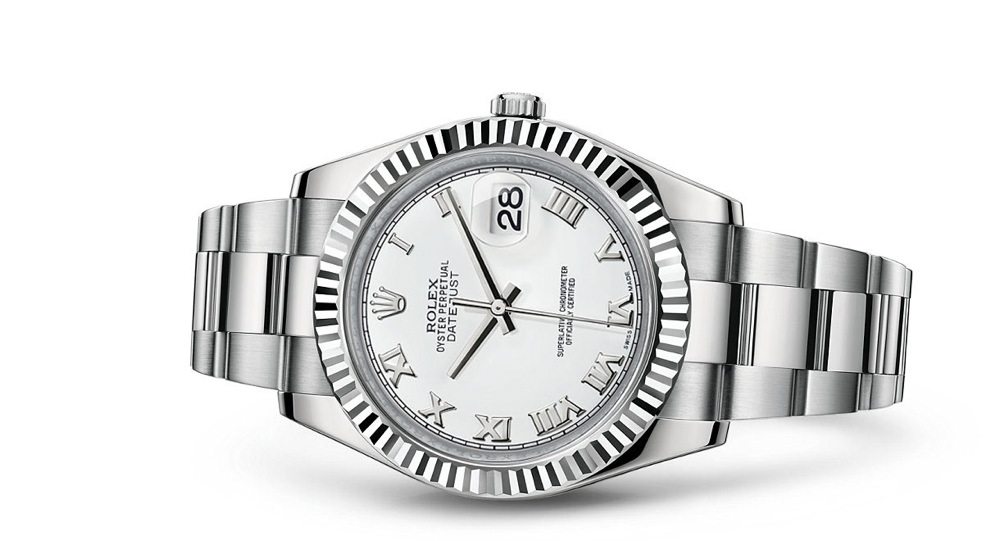 It looses 1mm to become symmetric and historical correct again.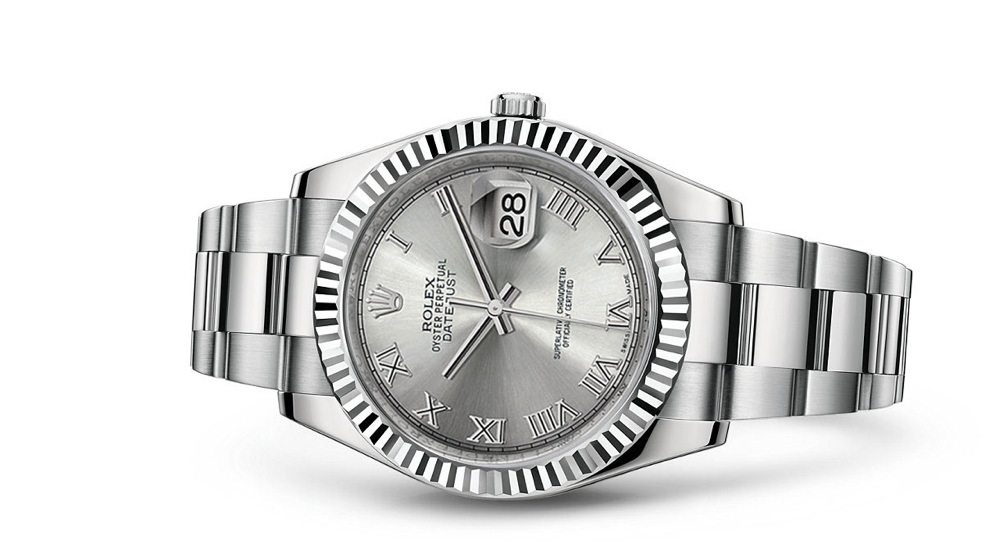 Personally I'm hoping Rolex is ready with testing their "High Frequency" movement and get it into production.

The high frequency will let the second hand run continuously, no ticking anymore! Rumor is that Rolex is working on this new movement since 5-7 years already. This new generation movement will have 10 year warranty as they hardly need any servicing.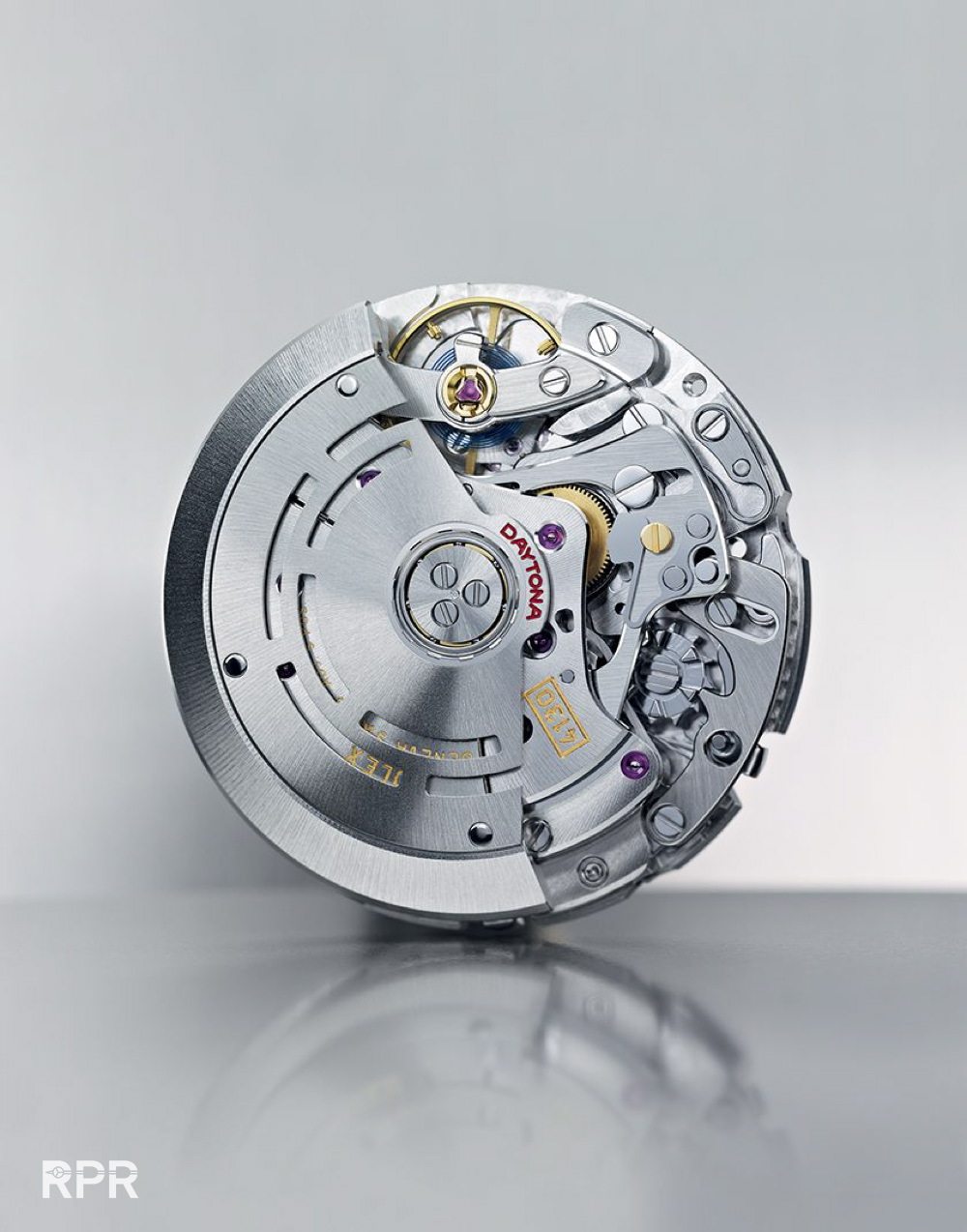 Then the DeepSea will be discontinued. After the left over stock in the factory got redesigned with a new dial D- Blue dial, it's time to close the chapter of this un proportional, clumsiest sport Rolex ever produced. Personally I don't think a new 43mm Sport Rolex will replace the DeepSea in the future. This size has proved to be too big for Rolex wearers around the world. Issue closed.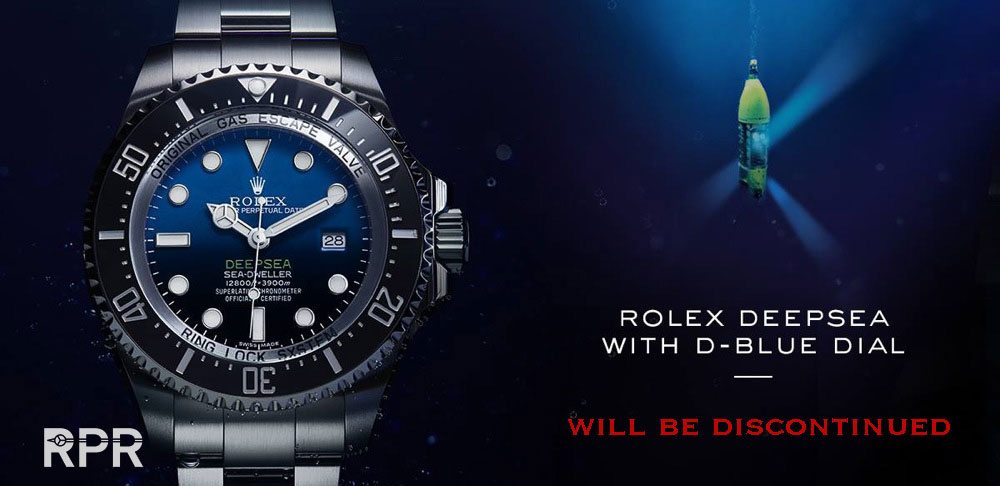 The mass production of a luxury watch brand like Rolex is quite an impressive proces. Due to the high production numbers of nearly 1 million watches each year, it's impossible for Rolex to present us something totally new every year. Even much smaller manufactories like Hublot, Patek, Tag Heuer, Omega, Panerai etc have problems of entertaining their clients on such a regular basis. It takes years of research and development to come up with something new that is working in all conditions.
Thats why we had so little great news in recent years, which will also be the case at the upcoming Basel World that will be from 17 – 24 March. Find all info on their website: http://www.baselworld.com. Lets wait and see what Jean-Frederic Dufour will bring us at his first Basel Show being the Rolex CEO. I wish you all the best!!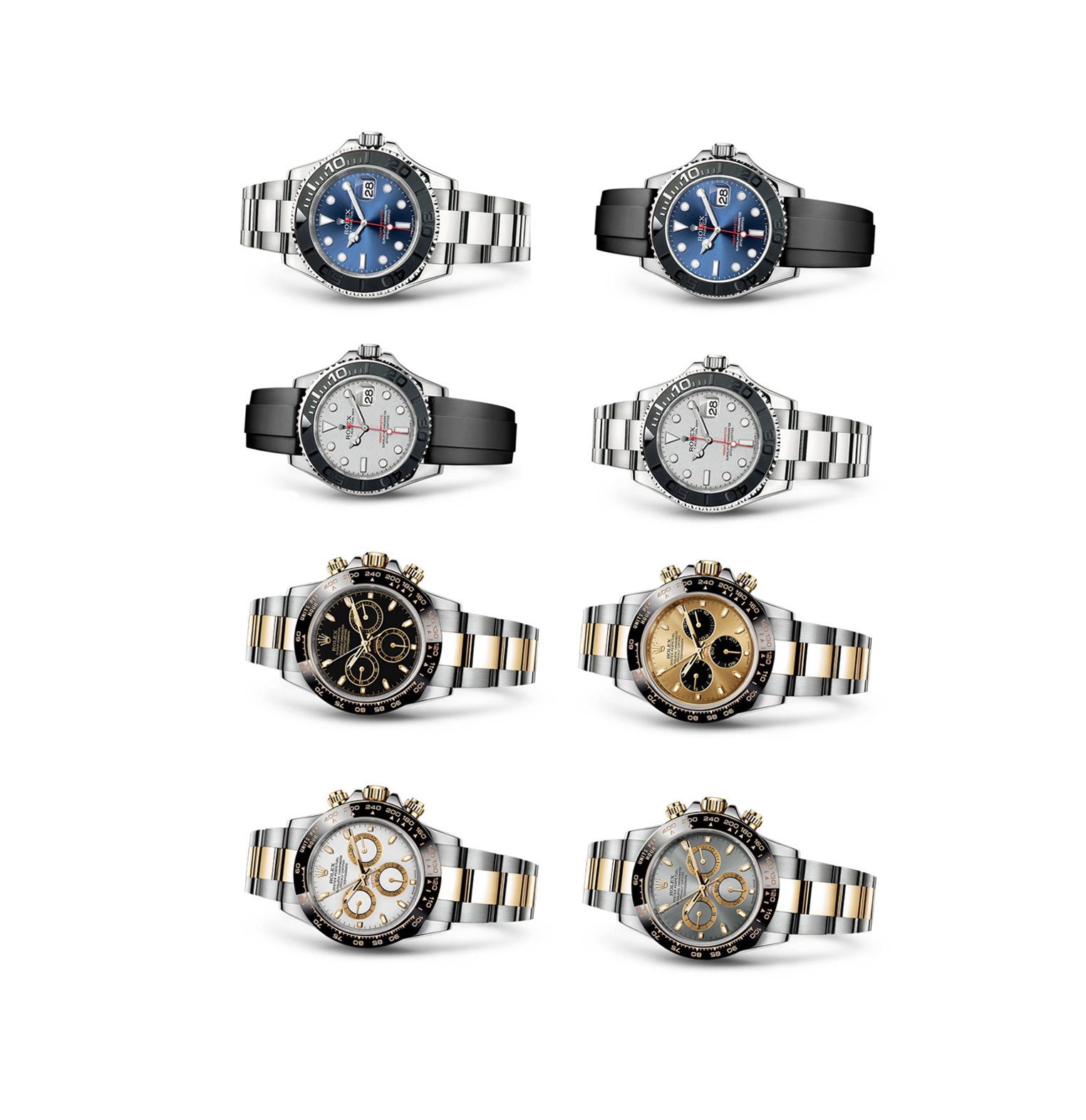 See also my earlier 2016 Basel World wish list for the newcomers from Rolex over here……