Vintage Rolex Passion trip to NY – Christies stunning 6541 tropical Milgauss!
Today I was at Christie's NY for their preview of their upcoming watch auction. As always, I focused on the rare Rolexes but there where also many nice less $$.
The star for me personally is definitely the tropical brown 6541 with smooth bezel with correct serial batch, movement numbers & caliber, still having a good bevel on the case. Only remark I could make is the scratches on the tropic as due to this, it's more difficult to capture the beauty of the dial but i tried and here's the result… Believe me, in real daylight it's much nicer!!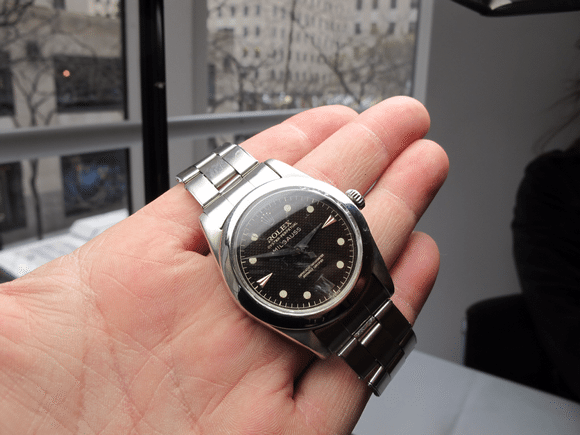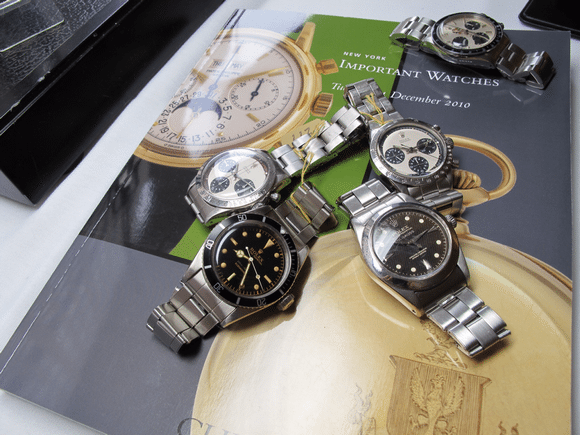 Further, the 5510 got my attention…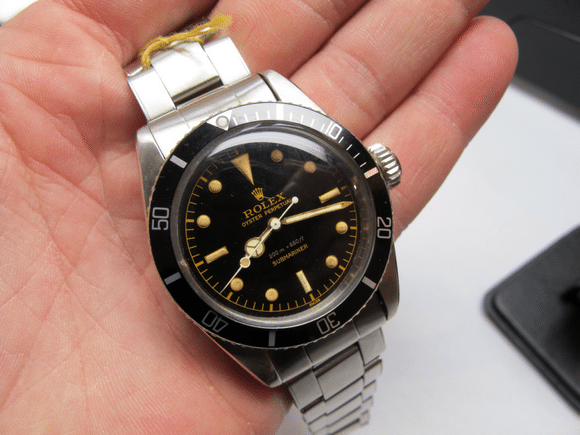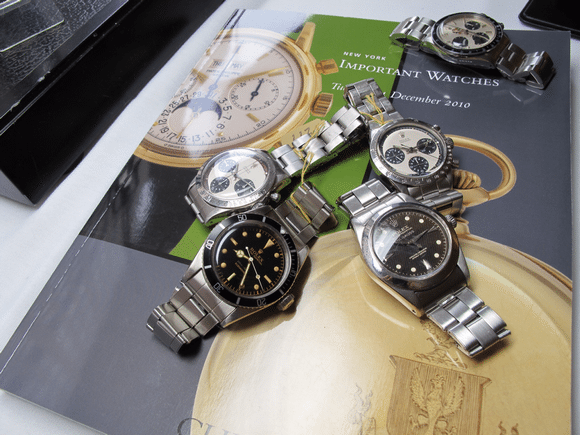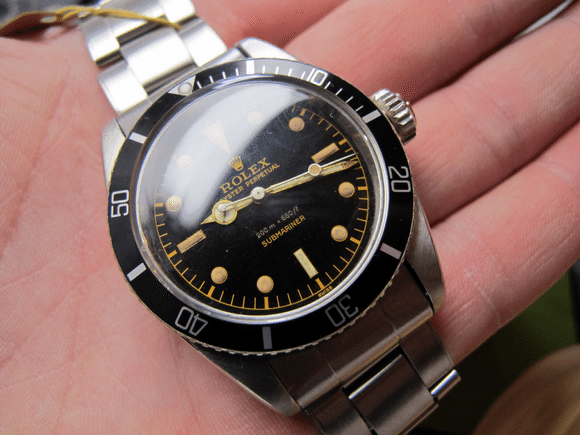 I saw 2 honest pump PN's, one in 2 colour and one in 3 colour, both with original lume…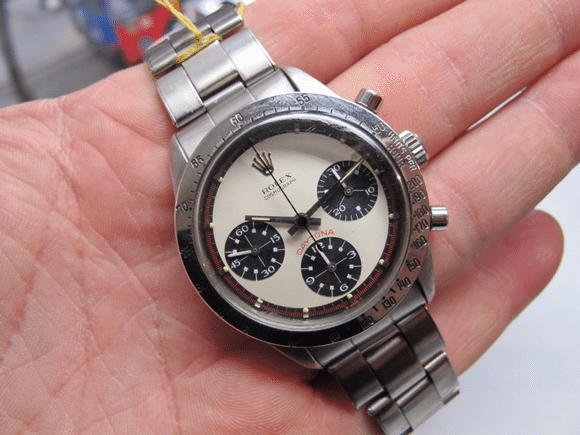 A gold 1675…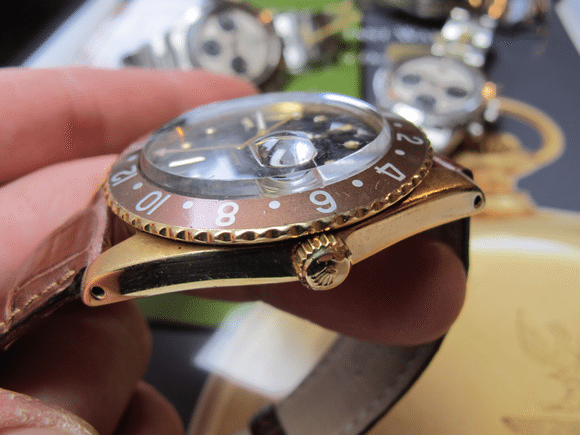 A Commando…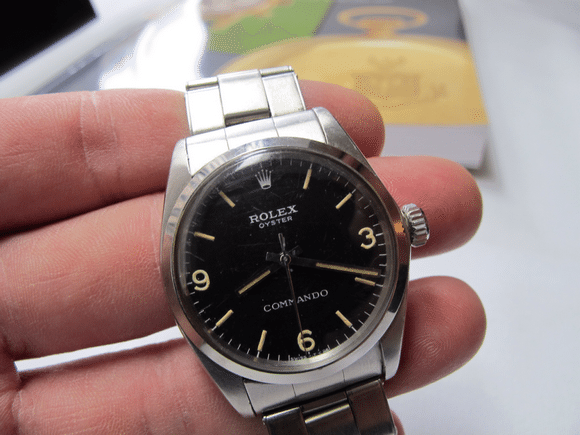 and a steel 8171 from original owner with OCC text ( maybe some where delivered like this by Rolex as I was told it was never serviced and came directy from the son of the initial buyer)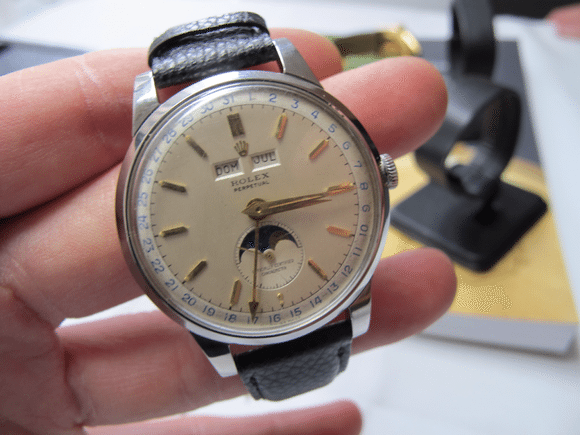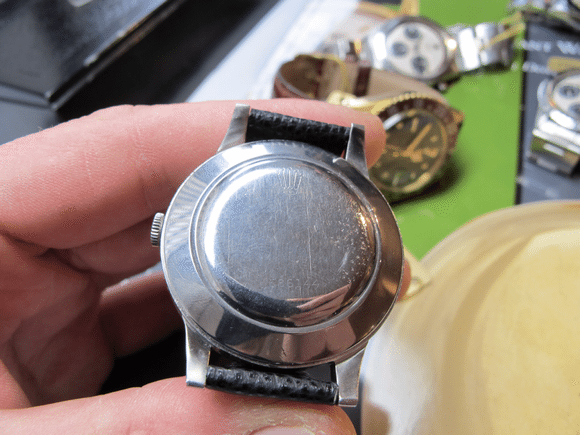 And to end for today's preview, a Tudor…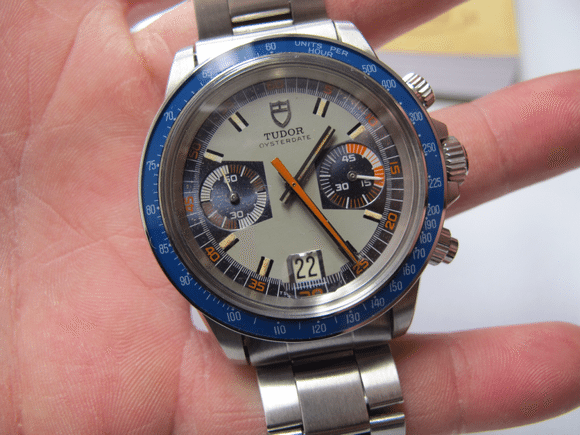 Now it's Steak time…again 🙂
Philipp from NY
Go to Vintage Rolex Discusssion forum:
http://www.network54.com/Forum/207593/message/1292025980/Christie%27s+NY+preview+%26amp%3B+stunning+6541+tropical+Milgauss+!!——%28more%29