Christie's Geneva Watch Auction May 2015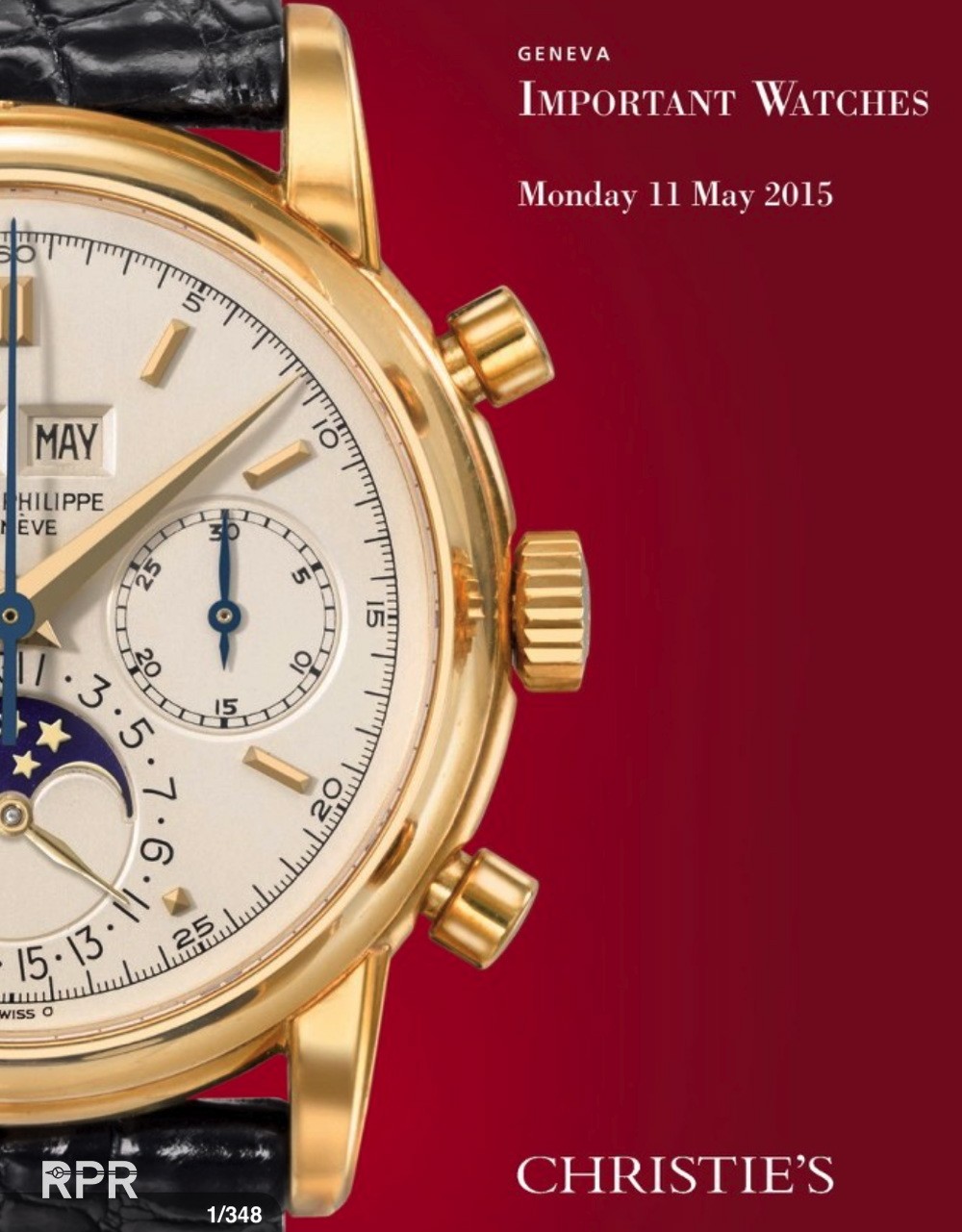 Dear Sabine Kegel just emailed me to inform all of you that the Christie's Geneva Watch Auction for May 11th 2015 is online now. You can view all offered lots in detail over here. To start with Patek Philippe this time, there is a great White gold 3448, a NOS ( New Old Stock) ref 2499/100 and a probably unique platinum with diamond Nautilus. Then from the modern pieces, a white dialed Sky Moon with an estimate around 1 million euro. Then the top lots on vintage Rolex are the steel Oyster Paul Newman 6263, the crisp gold monobloc 3525, the Qaboos Seadweller 1665, Kampfschimmer 3646, several Comex and Military, a tropical bakelite GMT Master 6542 and many more you can see already down here. I'm looking forward as always to examine the offered lots in detail during the preview and meeting up with the many watch friends that are always in Geneva during the auctions!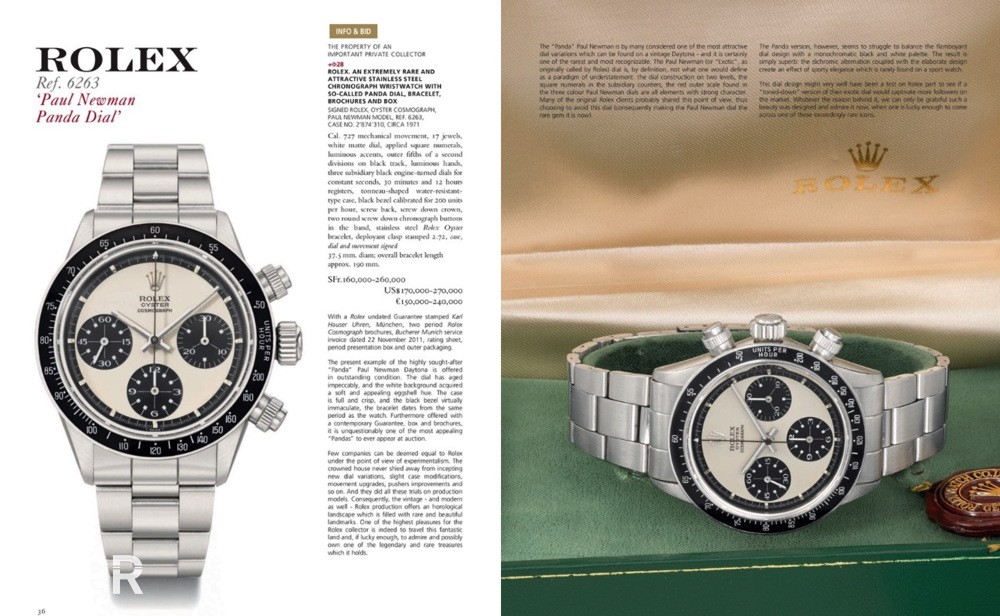 Estimated euro 150-240.000 for the Christie's Oyster Paul Newman and below euro 94-190.000 for the gold monobloc ref 3525.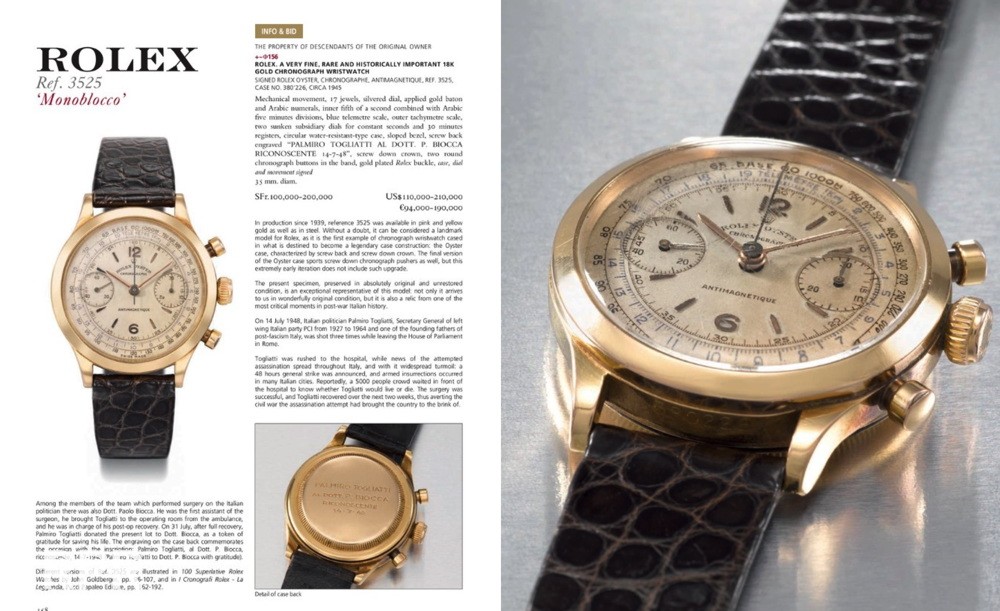 The Qaboos with Asprey engraved in the case back is estimated euro 150-230.000,-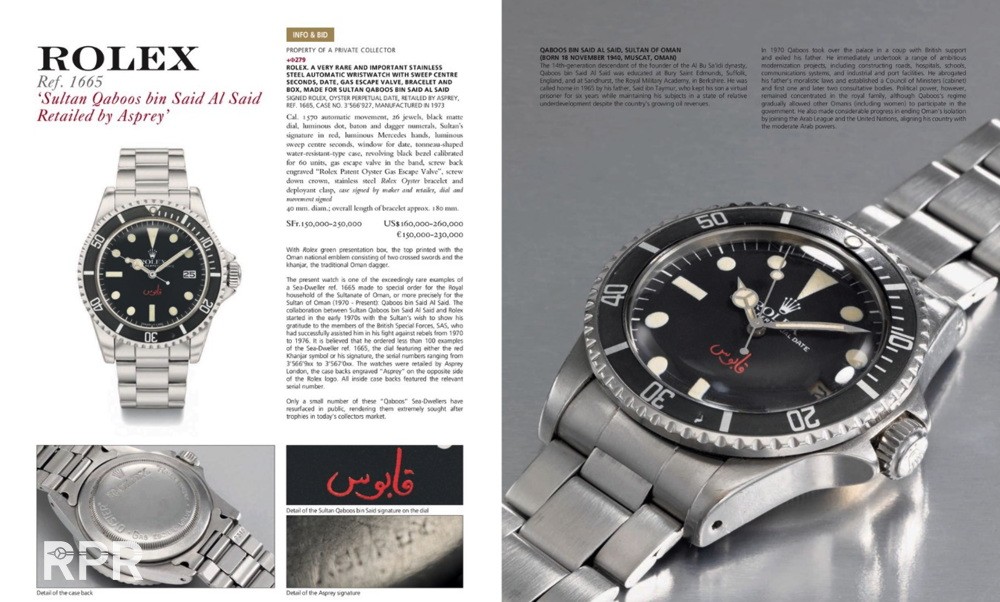 The engraved "Kampfschwimmer" ref 3646 is estimated 66-130.000,-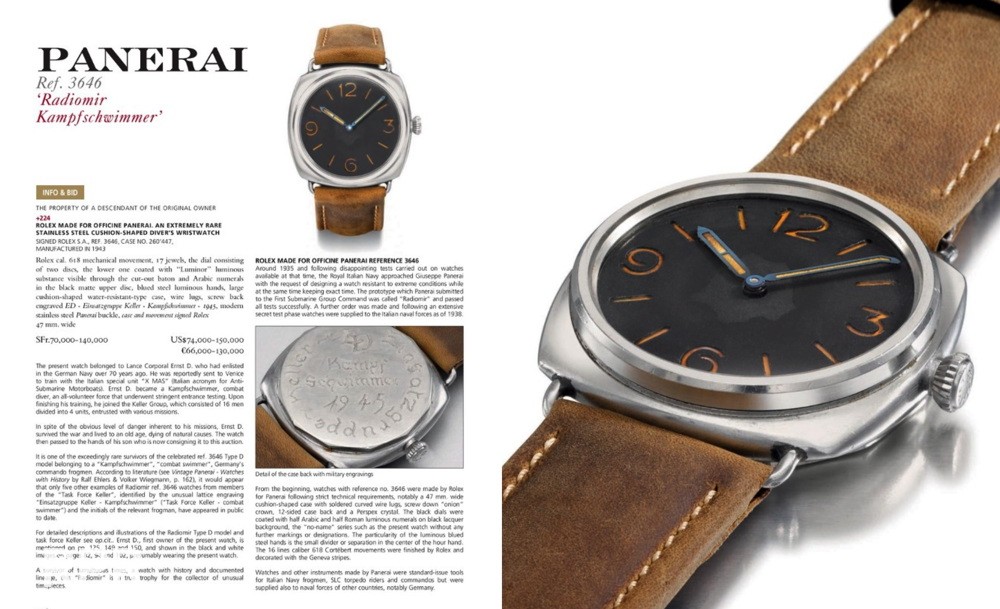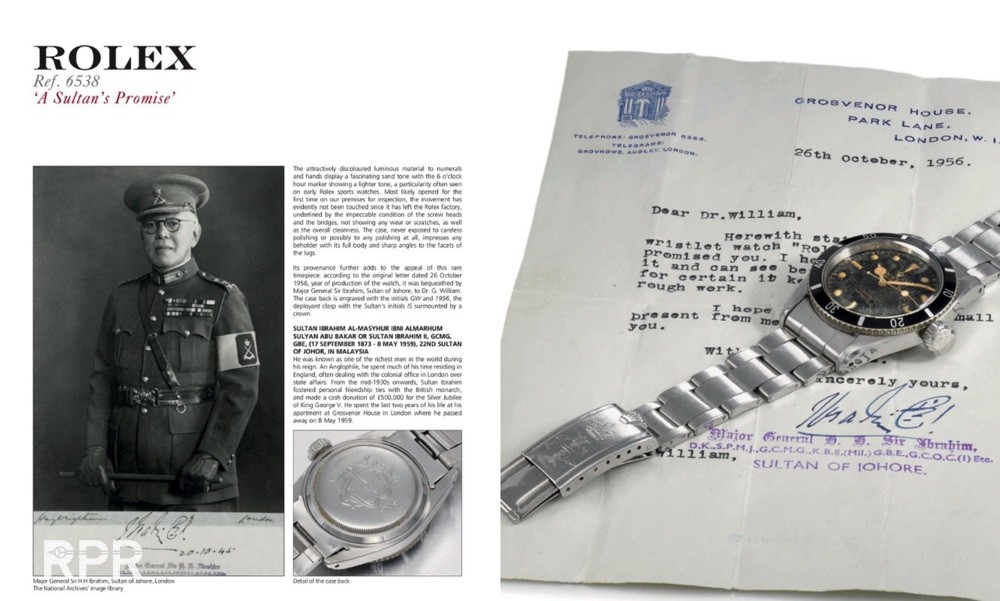 Comex Seadweller looks kind of cheap with euro 38-56.000,- Maybe i'm missing something here..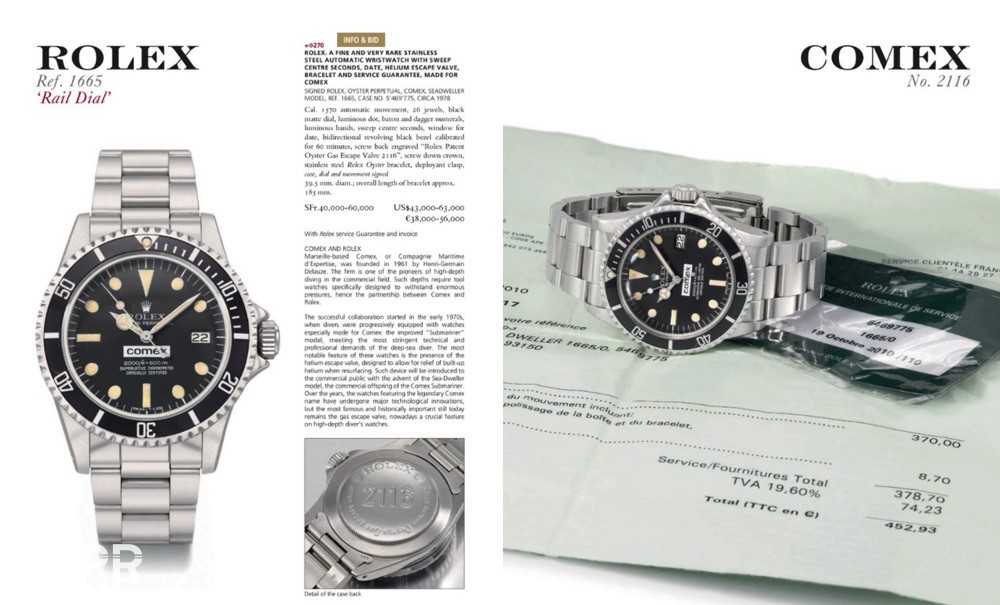 There where the steel Killy in this condition looks kind of high with euro 94-190.000,-
The tropical bakelite GMT Master ref 6542 is estimated euro 66 – 130.000,-
Military Ref 5513 is strongly estimated euro 85-130.000. These references have gotten a boast during last auctions, something we don't see in the open market imho. Let's wait and see what this one will go for.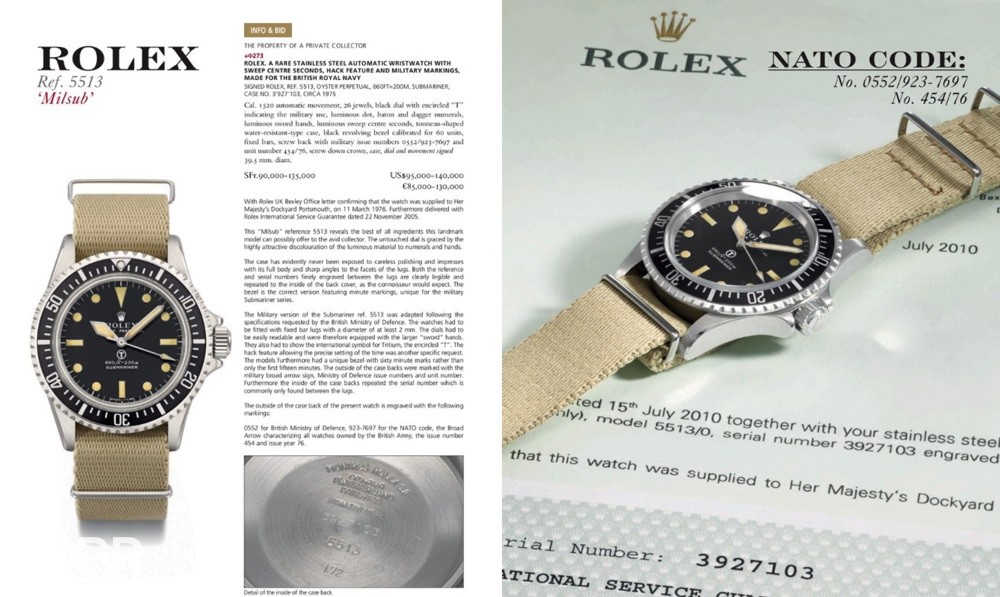 The pump Daytona Ref 6241 with Paul Newman dial is estimated euro 75-110.000 which will probably sell higher.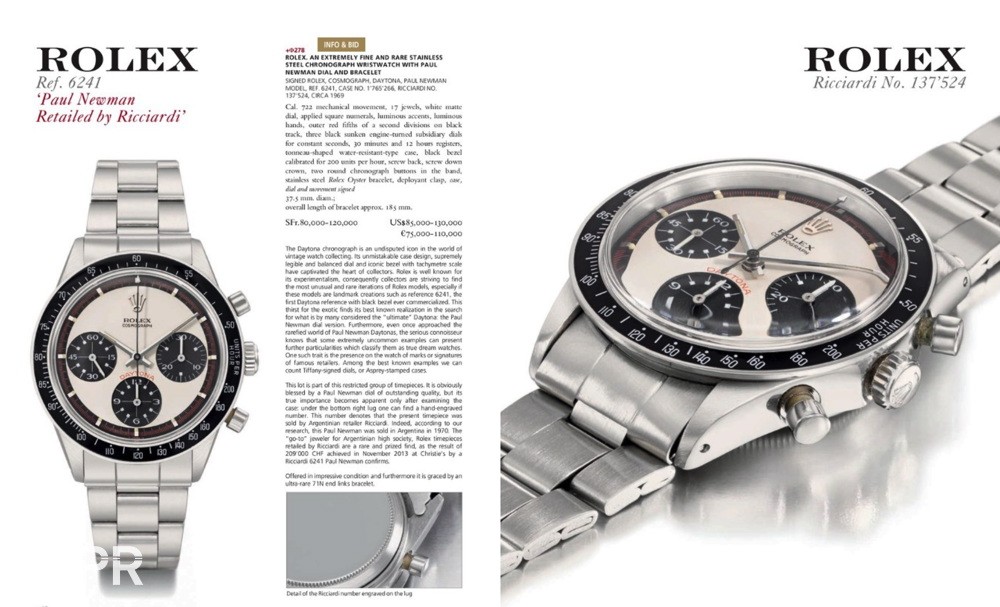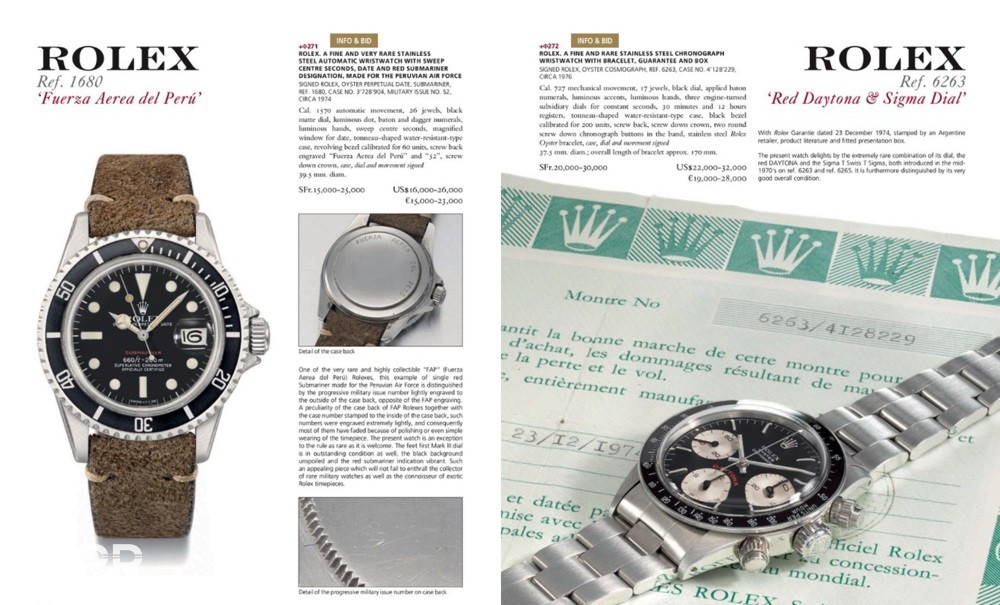 Another Seadweller Comex but this is from second serie and strangely estimated higher ( 57-75.000,-) then previous example.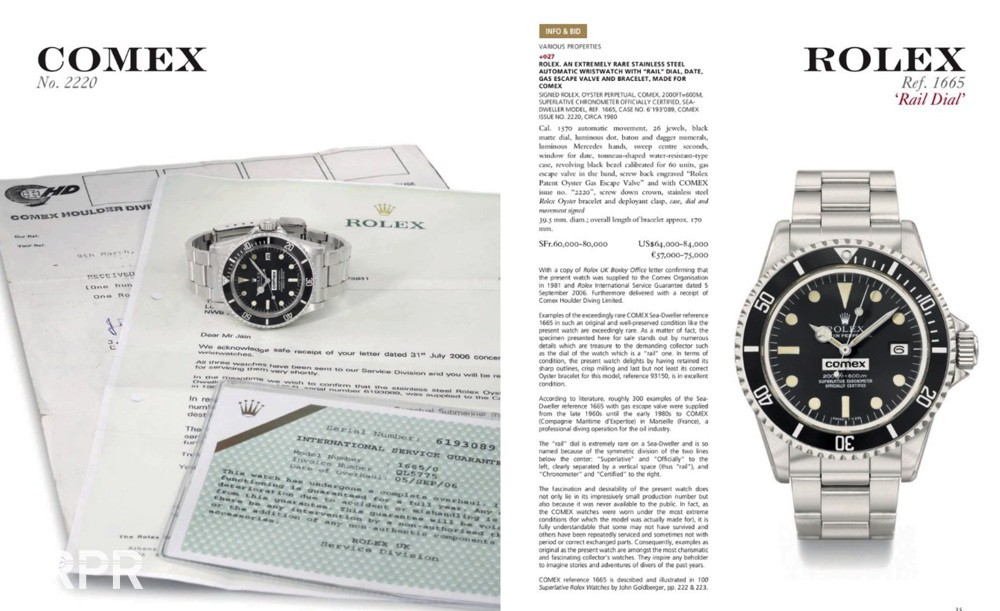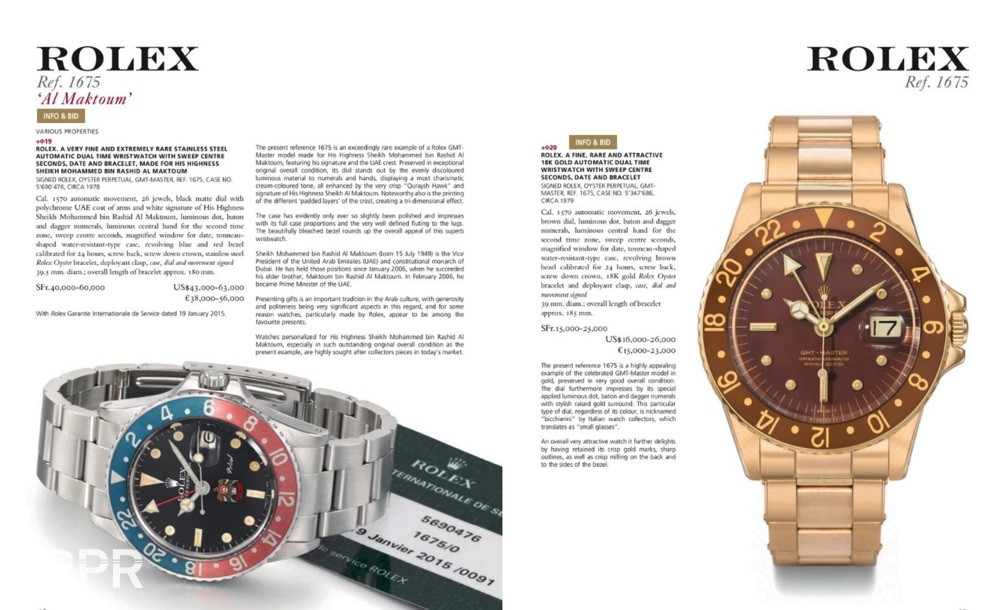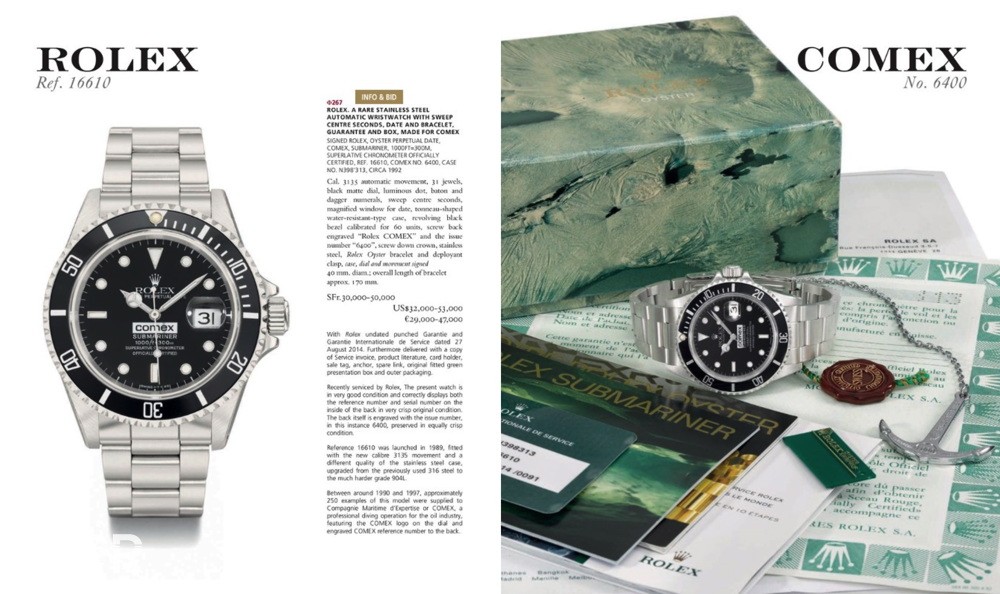 Some vintage Tudor in the sale as well..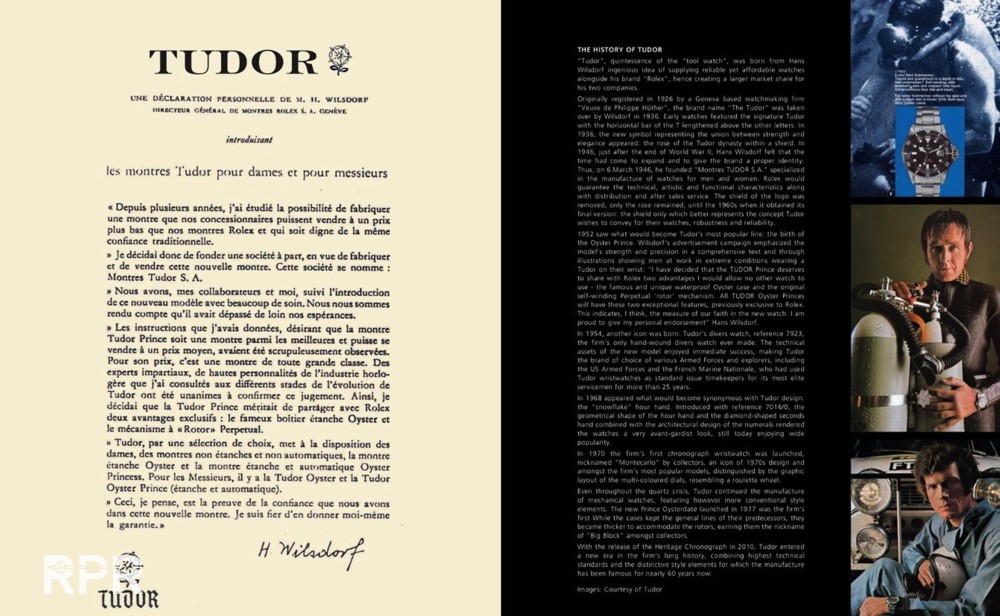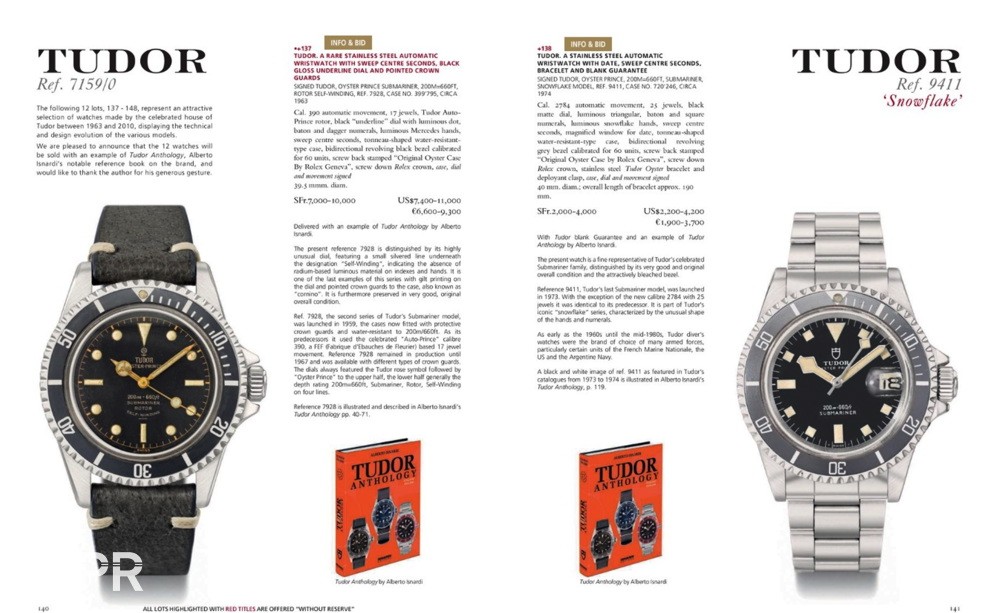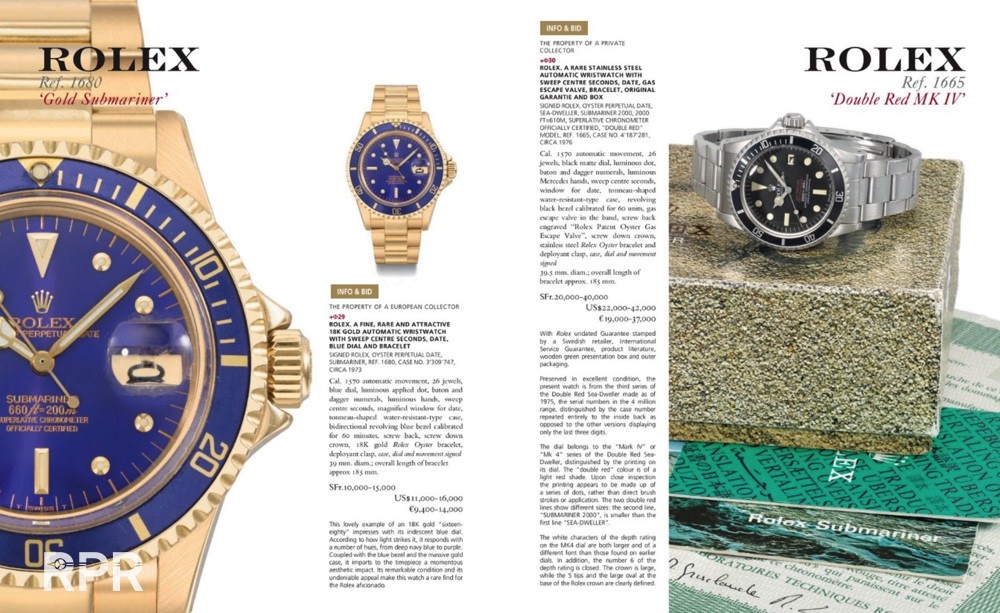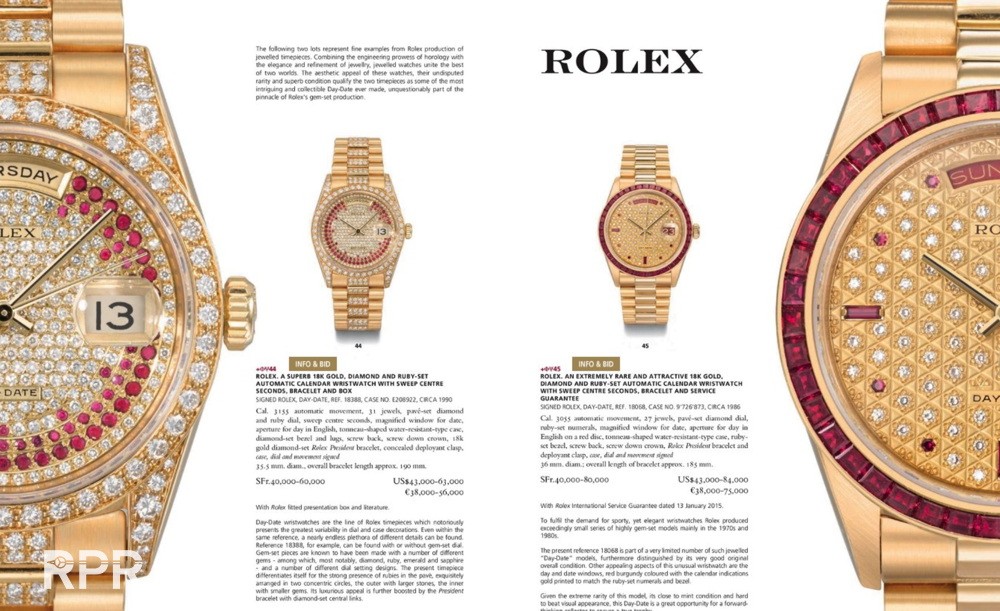 Interesting steel ref 2508 with black dial and steel index and handset, estimate 29-56.000,=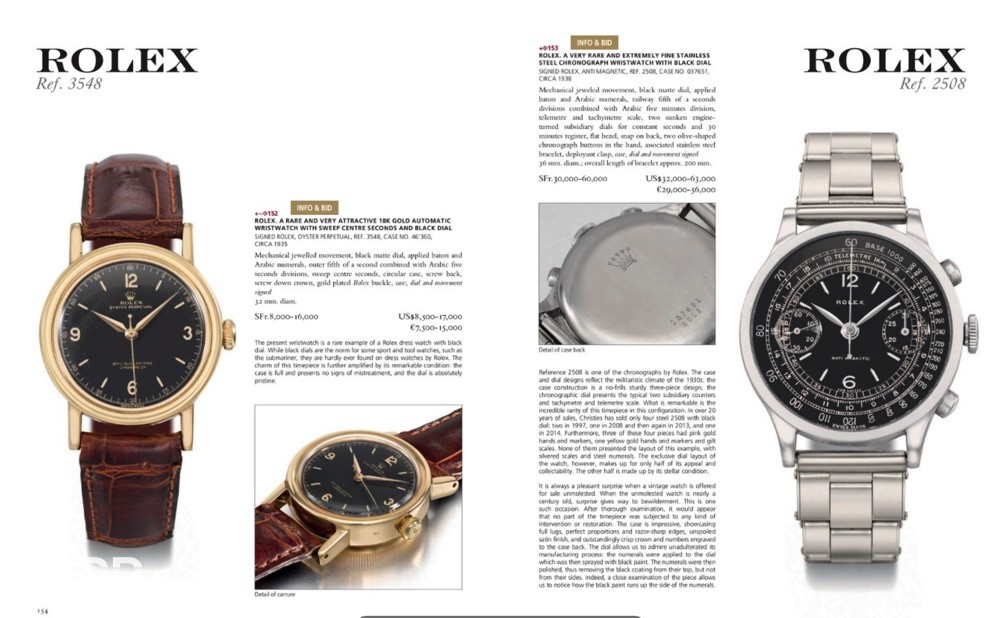 Matching Rolex GMT Master ref 6542 estimated euro 38-56.000,=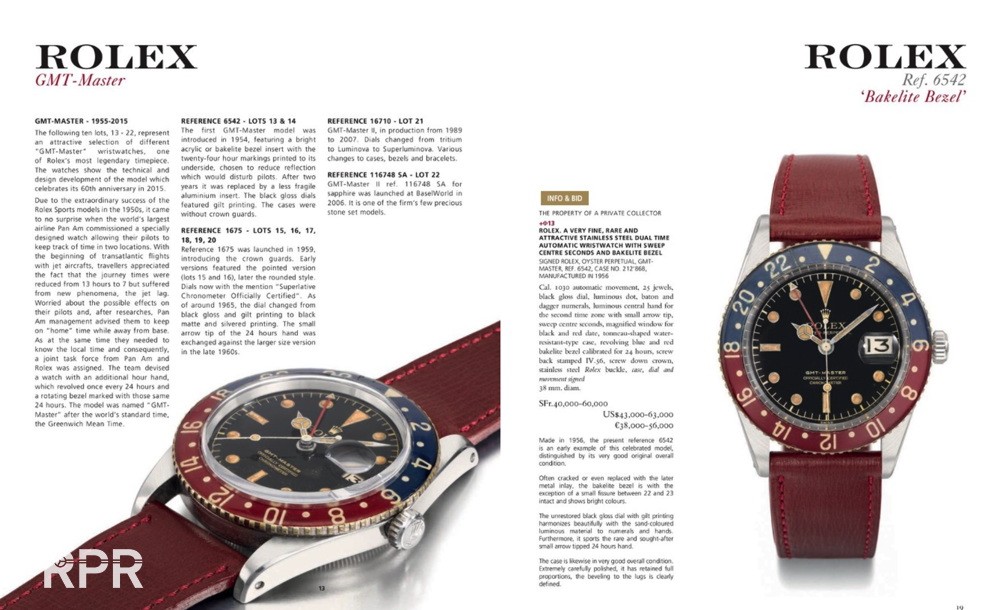 Possibly unique Platinum with diamond Patek Philippe Nautilus estimated euro 190-370.000,=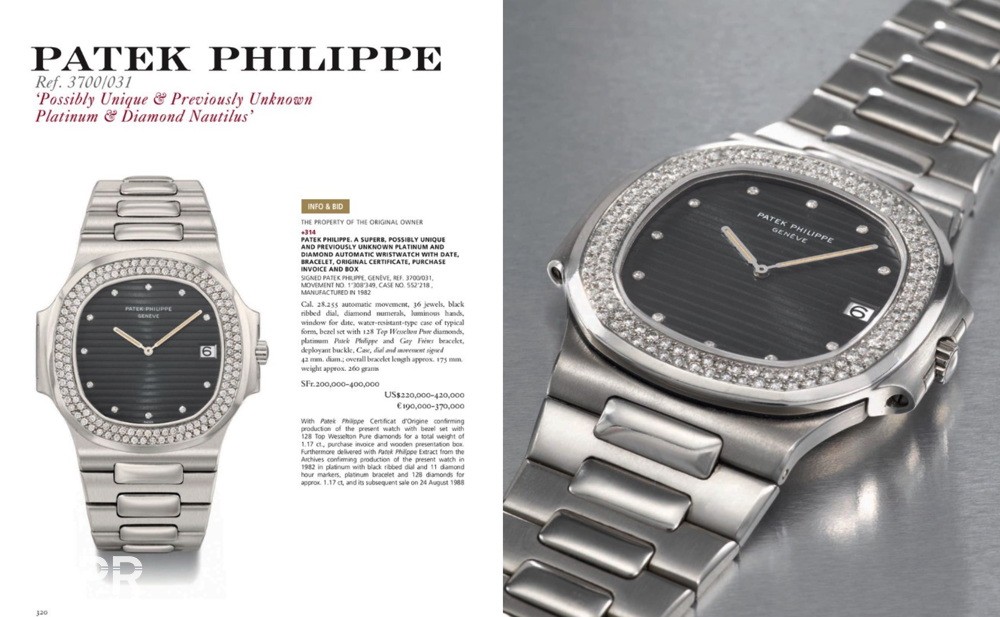 Estimated with 750-1.250.000 euro it will probably sell, the Sky Moon Tourbillon white dialed platinum..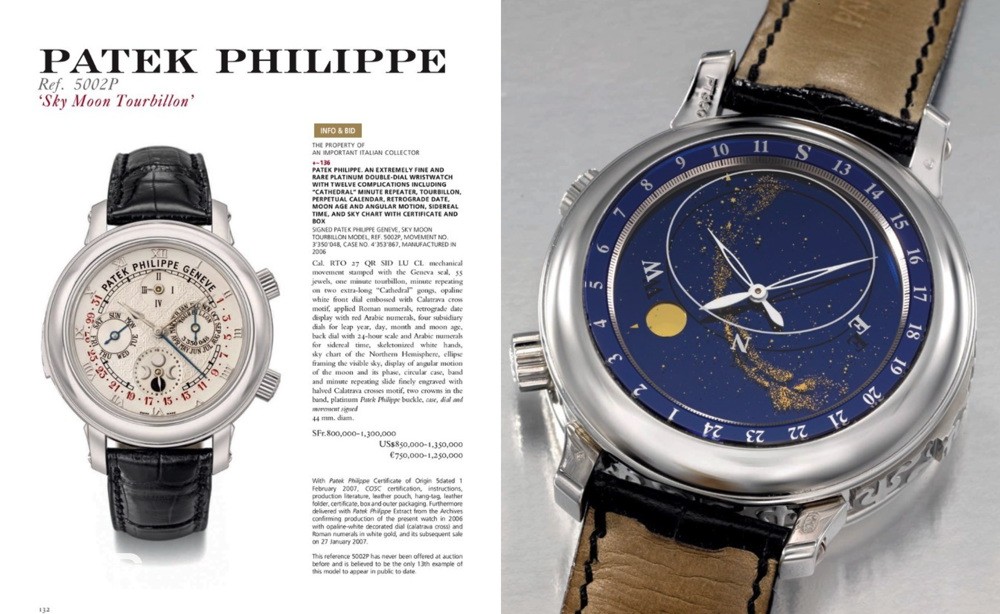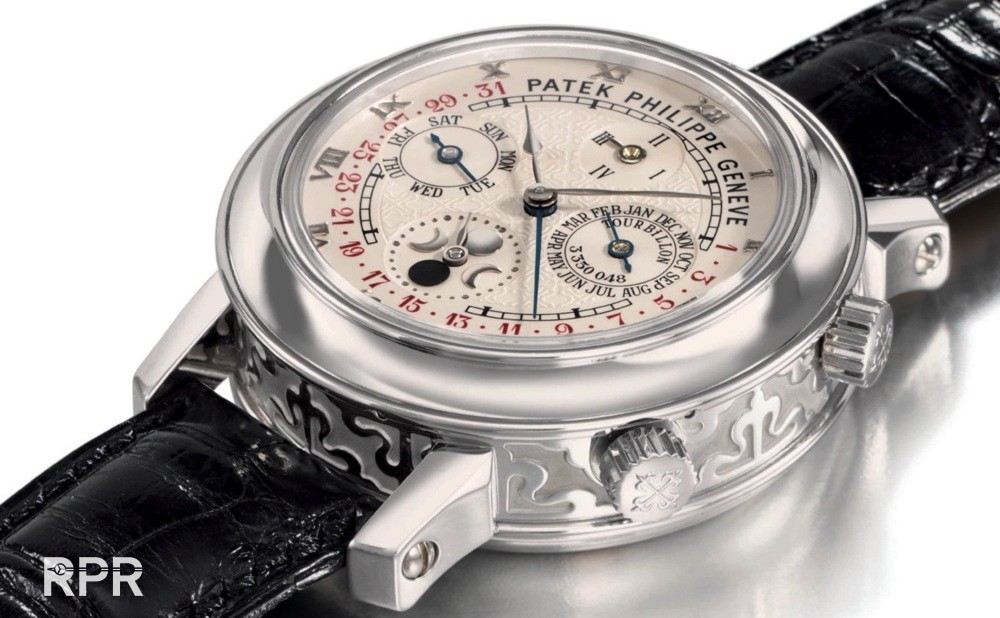 The white gold ref 3448 is estimated euro 290-470.000,-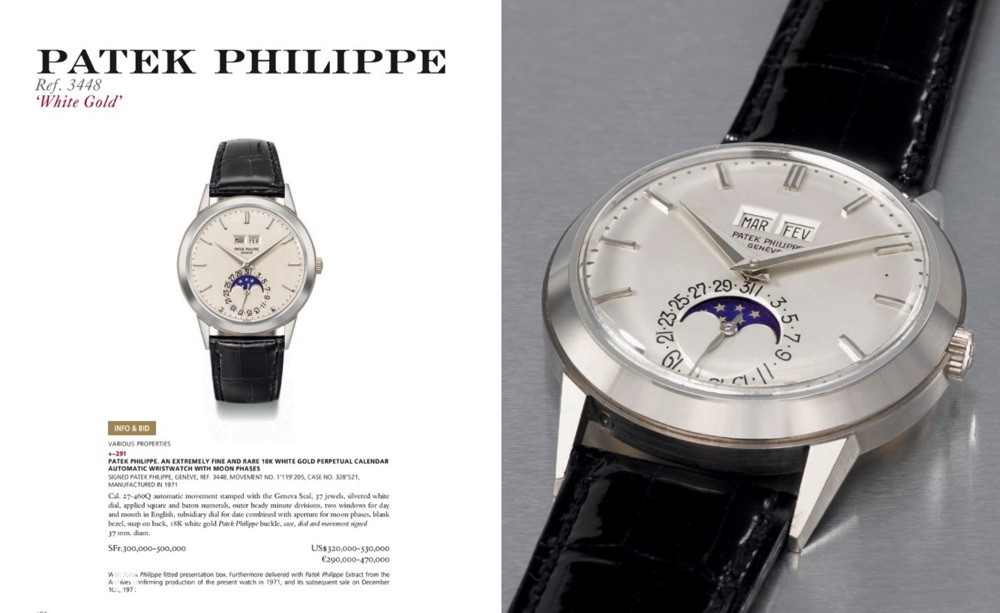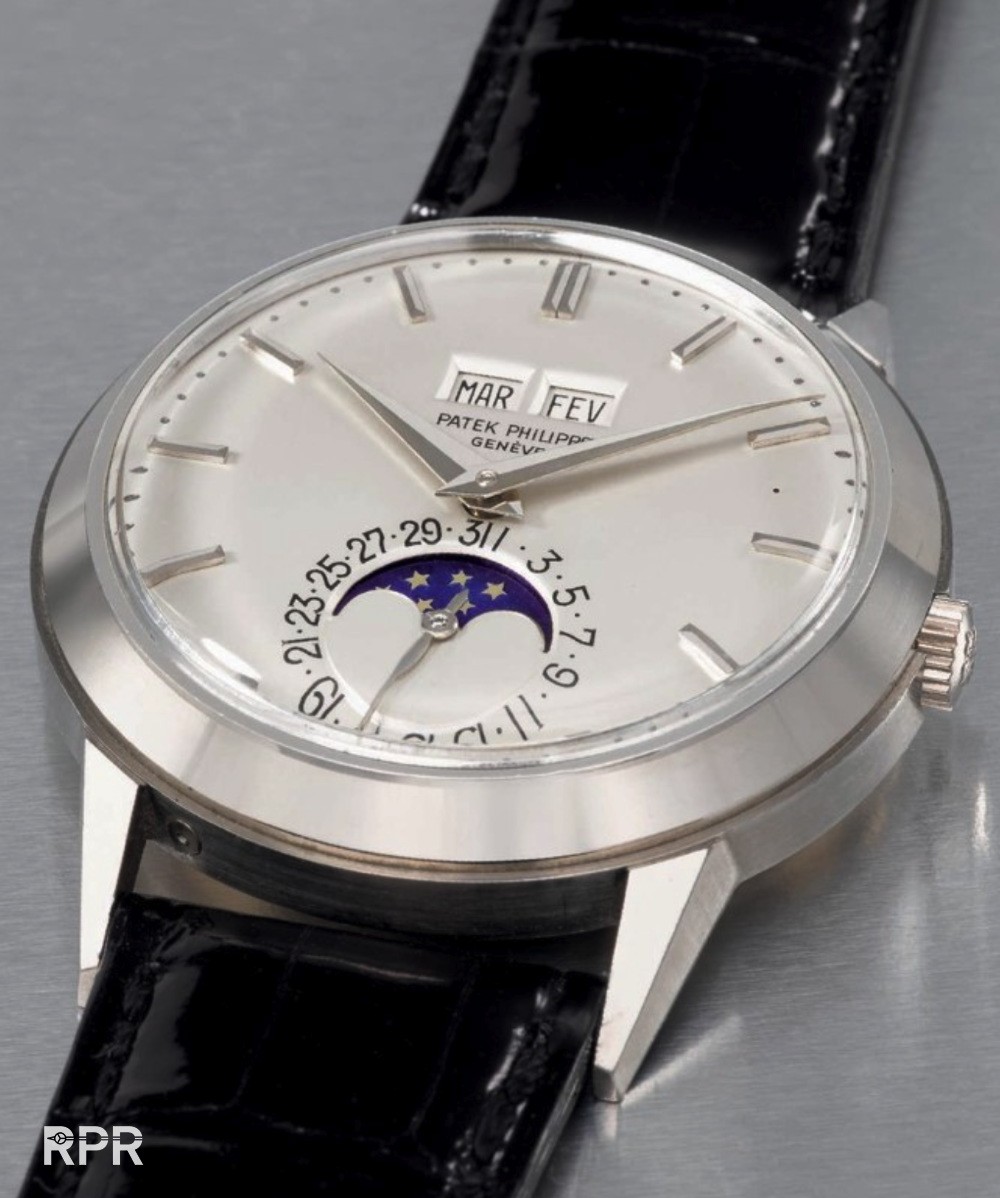 The NOS Patek Philippe Ref 2499/100 is estimated 380-750.000,- and i'm curious to see the end result!
Some other branded vintage watches except Rolex and Patek Philippe from the sale, some interesting Longines…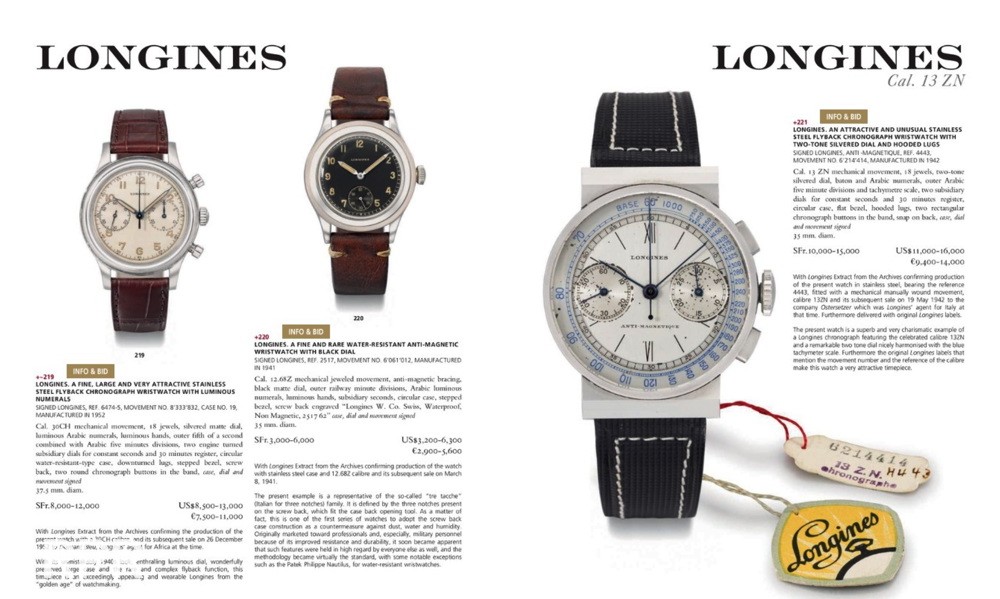 Or the iconic Polaris from JLC..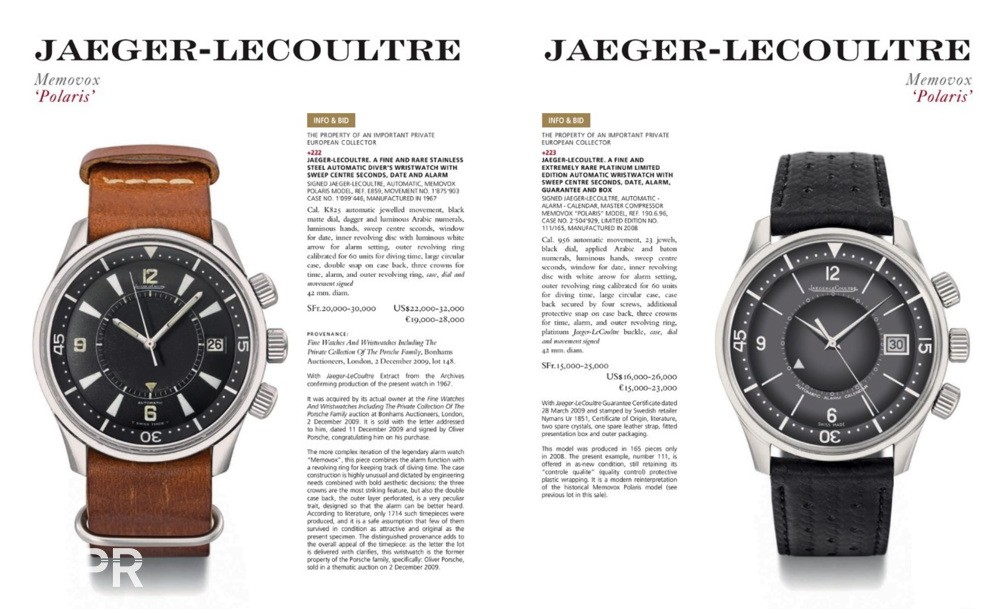 Brequet featuring a rare sports model that since 1-2 years nobody had ever seen before and since one had been discovered and verified by Brequet, this is the 3th one coming to the market…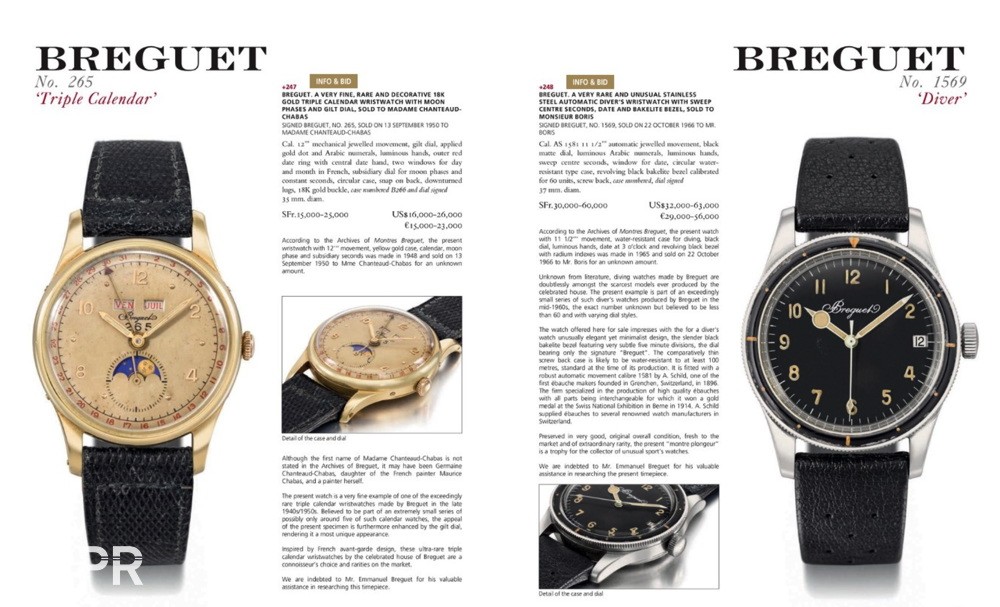 The only known example of a wonderful minute repeating Audemars Piquet ref 5528, estimated euro 150-230.000,=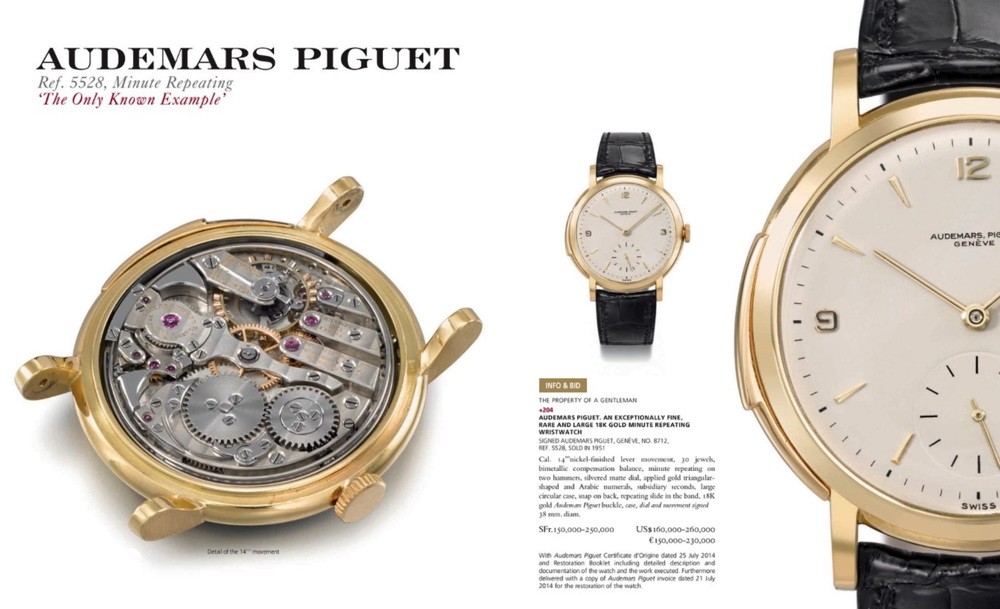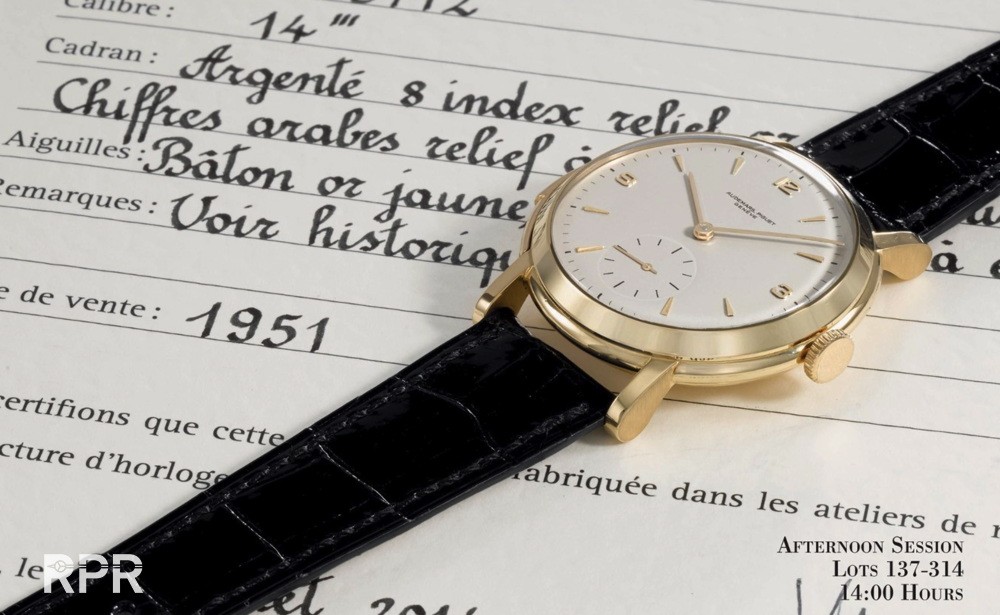 A rare platinum ref 3428 PPC with diamond index, estimated euro 94 – 190.000,=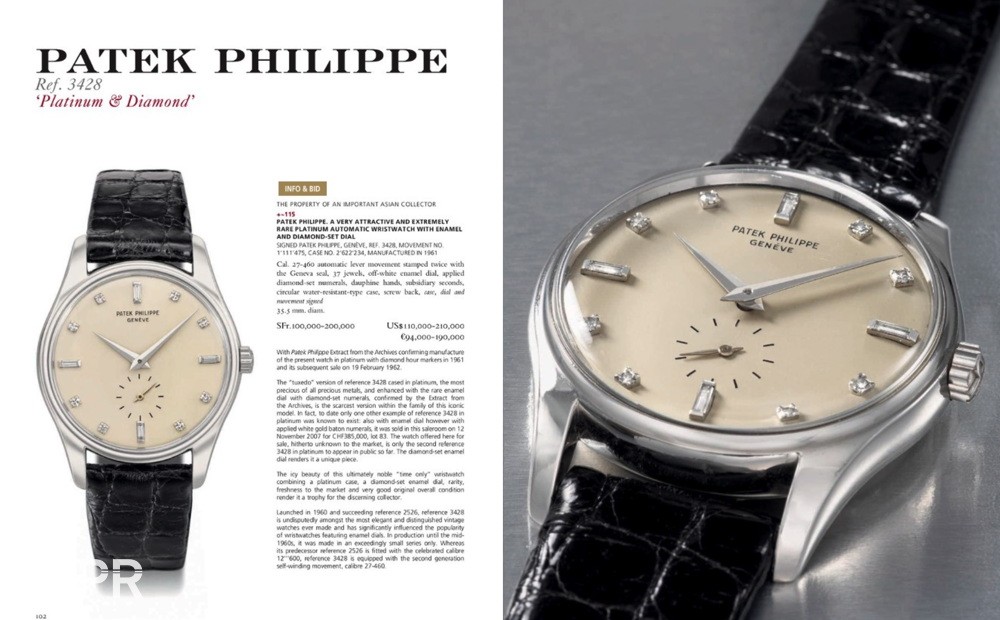 A possible unique Ref 5016/P with white dial and gold handset and breguet index, estimated 430 -930.000,=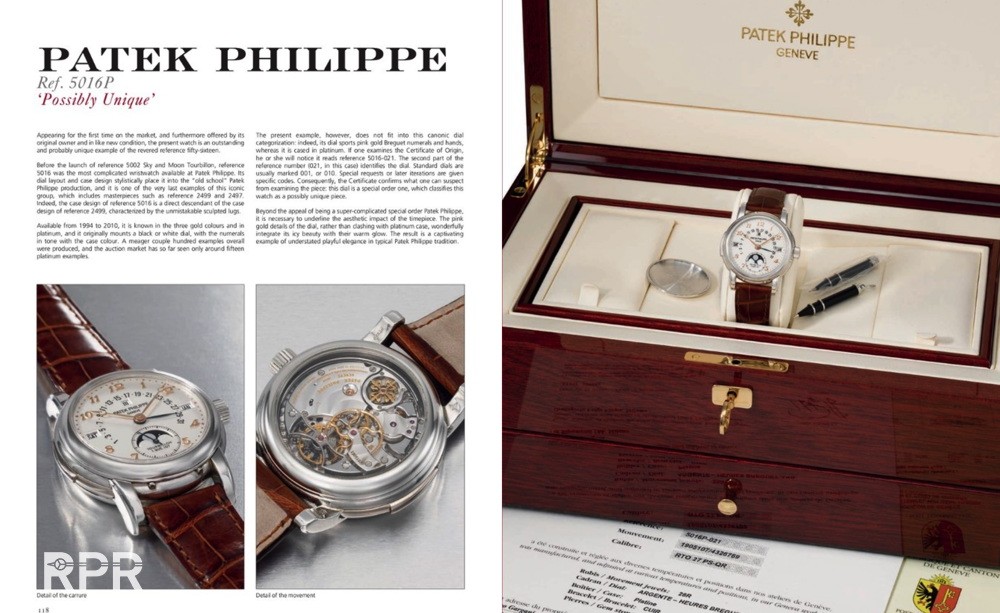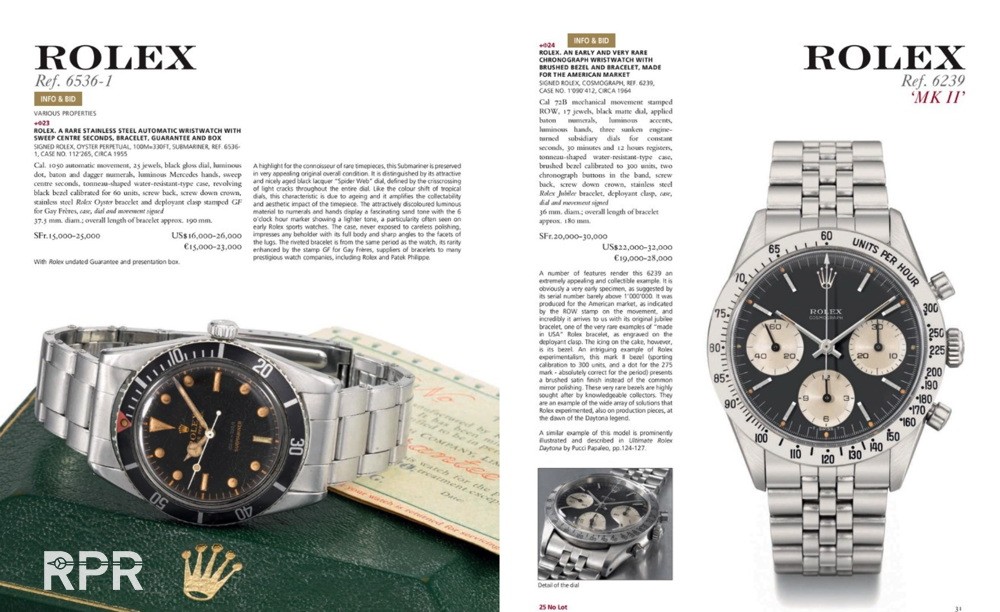 Comex Rolex Submariner ref 5513, number 39, estimated euro 47-93.000,=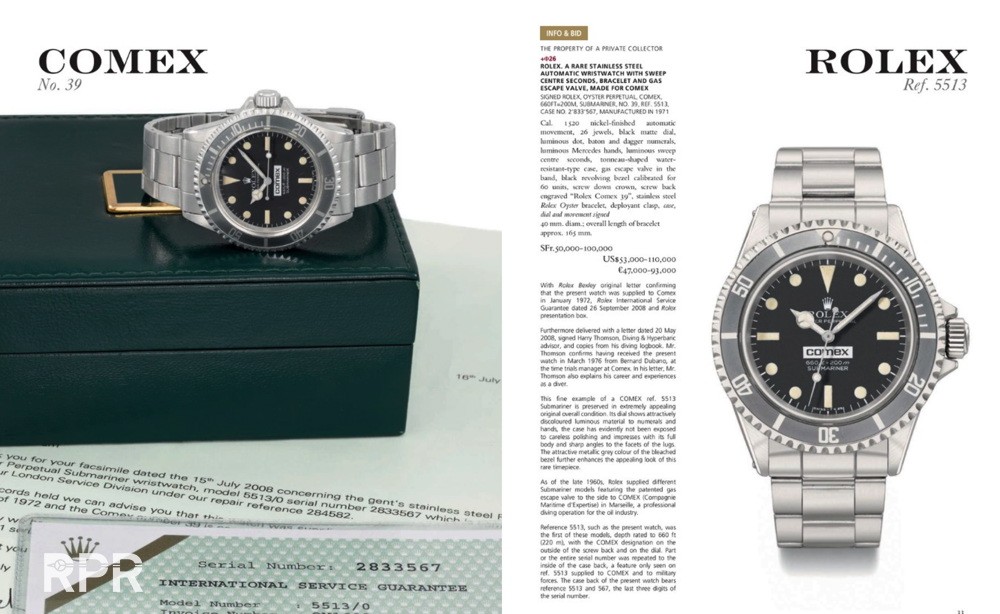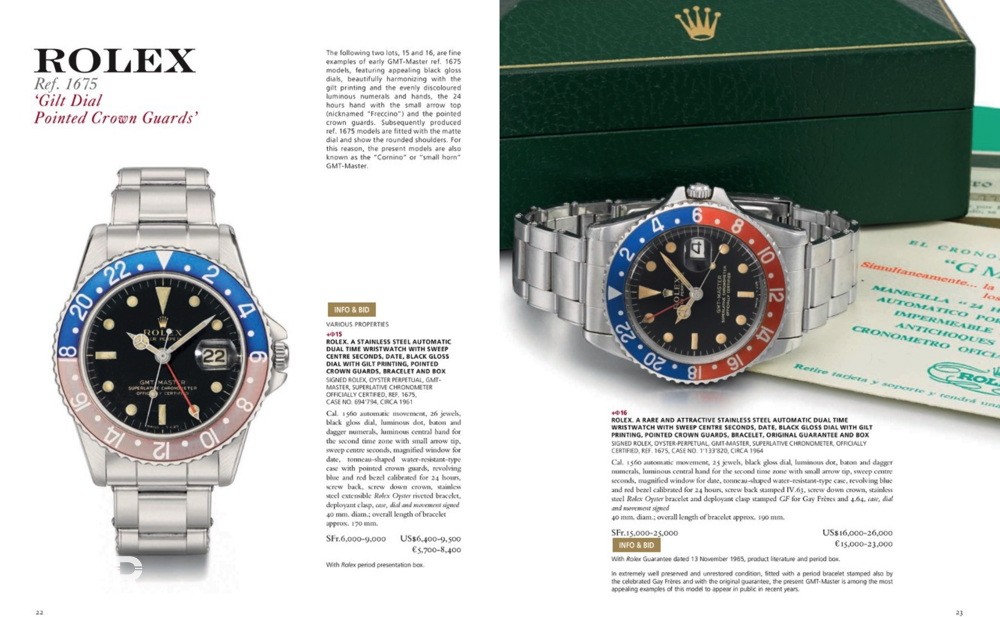 Blue bezeled Rolex GMT master ref 1675 estimated euro 9 -14.000 and I think it will go higher then this…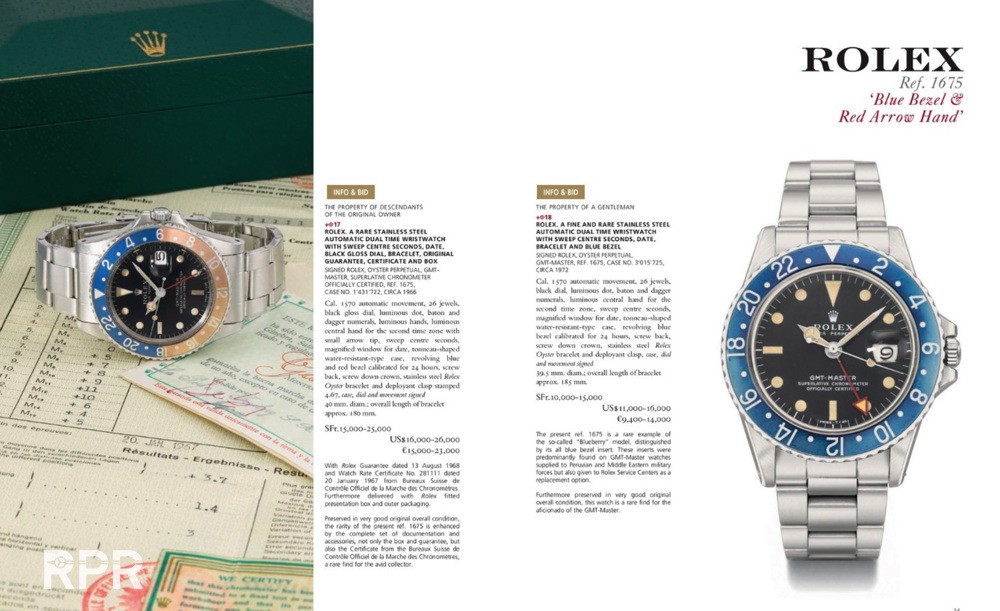 If you have any further questions, please contact Sabine Kegel (skegel@christies.com) directly, she will help you with all your questions. The sale will take place in Hotel Des Bergues monday may 11th starting at 10.00. More detailed info you find below: