What did I tell you 😉 Here it is, the 43 mm new Single Red Rolex Sea Dweller for 50 anniversary with cyclops!..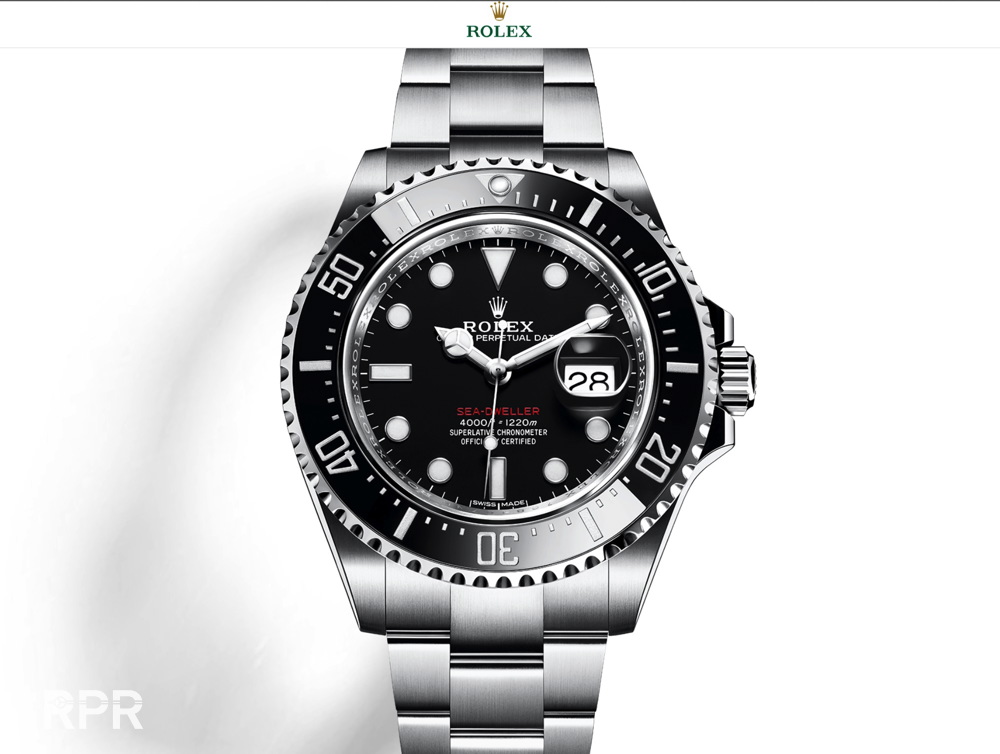 It's called the Ref 126600 and priced at CHF 10.800,= ($10.800) ask your dealer to reserve one for you!…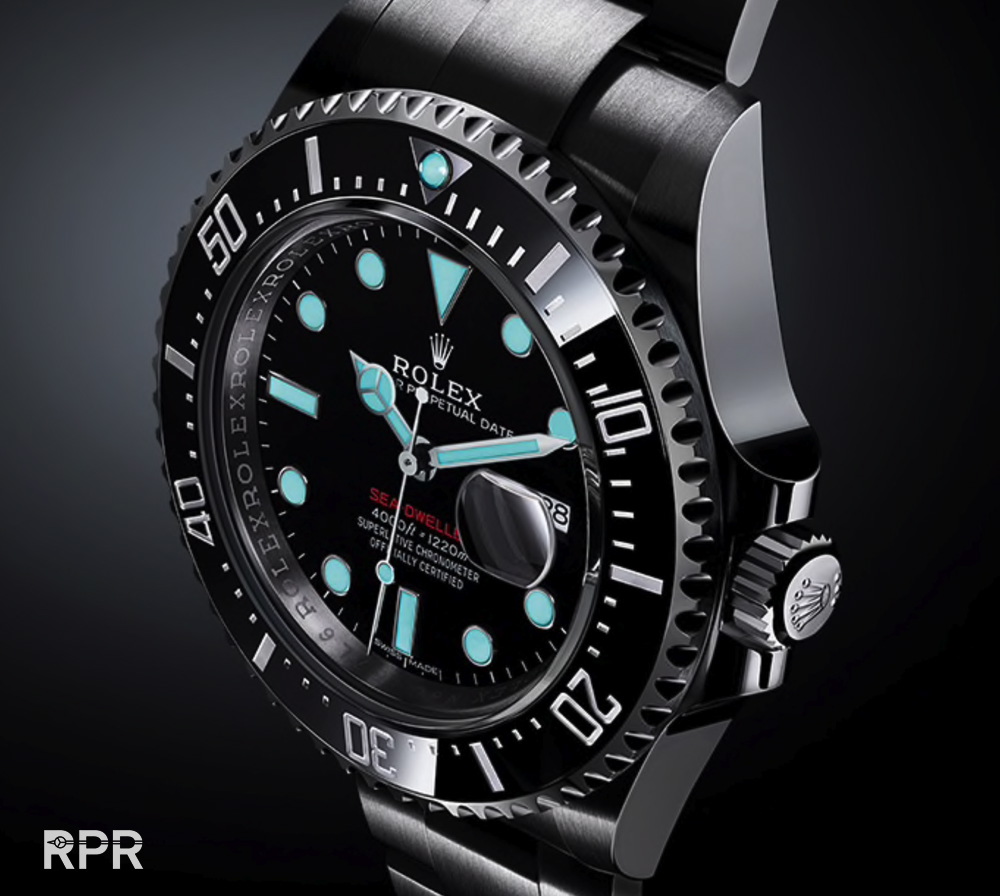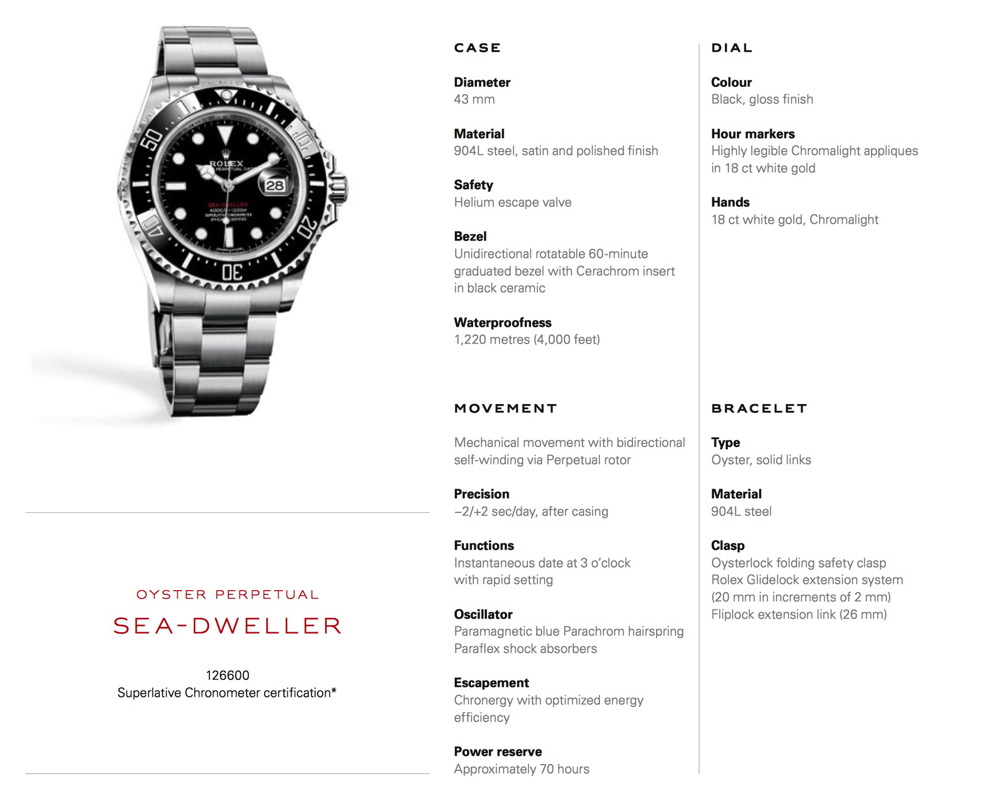 In my humble opinion, the following new models will be the 2017 Rolex News at Basel World…
UPDATE 10 March 2017:
Is this the NEW 2017 Rolex Sea Dweller? Now in a bigger 43 mm diameter, Single Red writing of Sea Dweller and don't ask my why but yes you see it correctly, it's got a cyclops for it's 50th anniversary 1967 – 2017 ….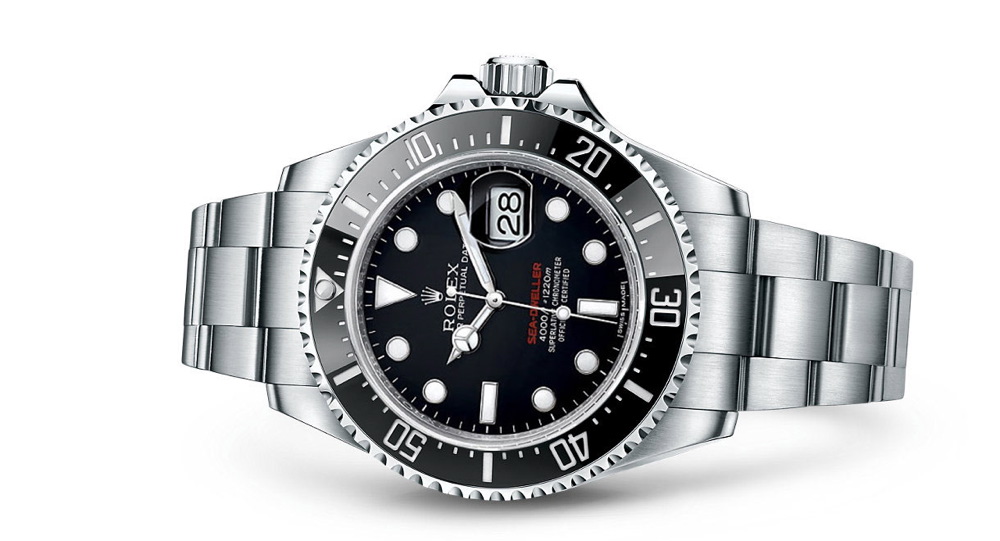 I can imagine that my South American source, who's whispering this news in my ear, is correct as from what I heard the old size Sea Dweller was not selling very well. People rather buy the Submariner, as those look have become much more iconic then the old size lookalike Sea Dweller ref 116600. They're now indeed looking to much the same. I could life with a bigger size of 43 mm diameter but not with the cyclops. The Sea Dweller never had a cyclops because it could not withstand the bigger pressure and loosen from the crystal. Maybe Rolex found a solution to this problem and integrated a cyclops inside the crystal?
But apparently selling Rolex has become more important then being historical correct thus the Rolex marketing department decided differently by adding the cyclops as most probably some study showed that the modern Rolex buyer wants the cyclops. Anyways, at least the Sea Dweller is single red again for it's 60th anniversary!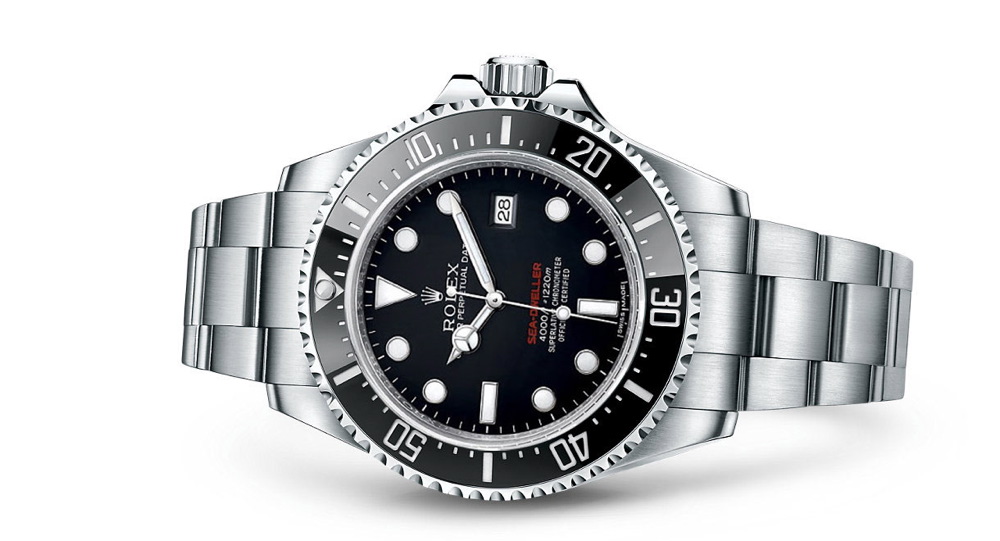 When Rolex adds the 43 mm instead of the old 40 mm Sea Dweller you will see new diameters of 43  & 44 mm. Which will make the Sea Dweller different again then the Submariner. But not to much, because Submariner is the sales king, thus we add the cyclops no matter what. Better sales has become the motto, bring "affordable" entre level pieces up to € 10-15K…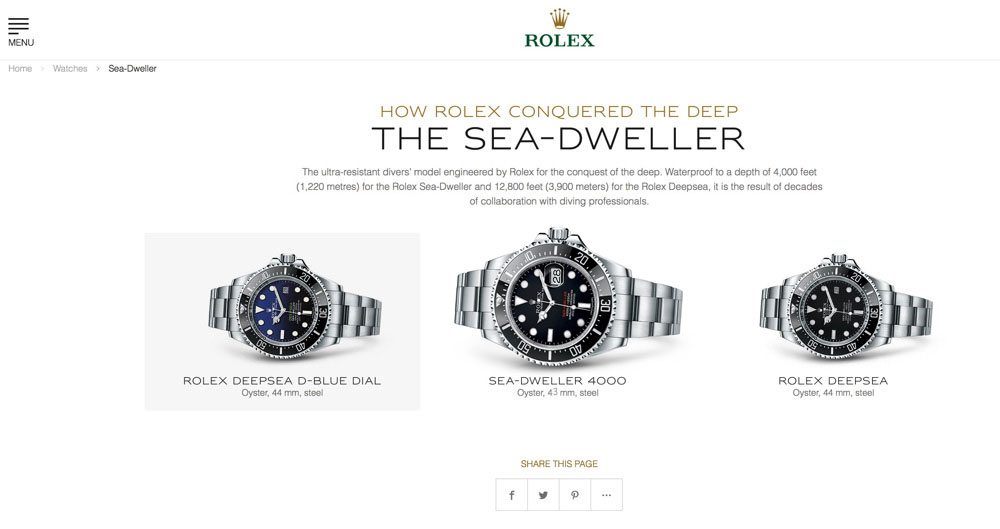 By bringing the 43 mm, add some iconic red and a cyclops, you have a Big Sub that doesn't "bite" the other 8 basic versions..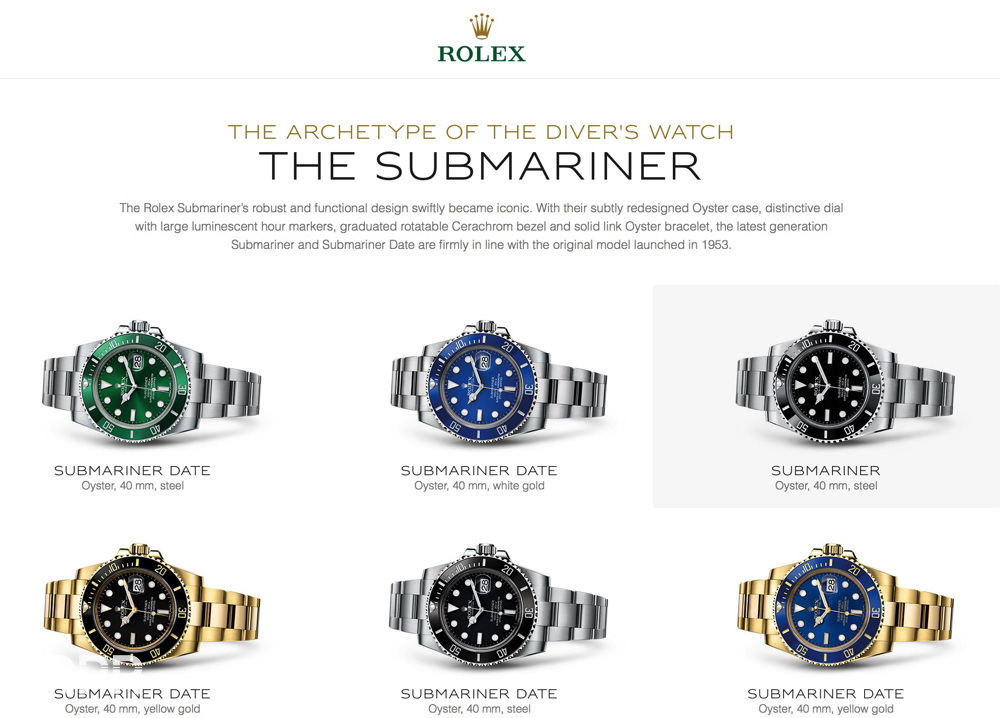 The enormous production of a luxury watch brand like Rolex is quite an impressive proces. Due to the high production numbers of nearly 800.000 watches each year, it's impossible for Rolex to present us something totally new every year. Even much smaller manufactories like Hublot, Patek Philippe, Tag Heuer, Omega, Panerai etc. have problems of entertaining their clients on such a regular basis. It takes years (6-8 yrs) of research and development to come up with something completely new that is working like Rolex standards in all conditions.
So what we often see at Basel World is that Rolex brings subtile adjustments, minor differences by using new colors on the dials or bezels, updated bracelets or new case diameters. All with all Basel World show has become more of an important marketing show instead of introducing spectacular watch news and new models.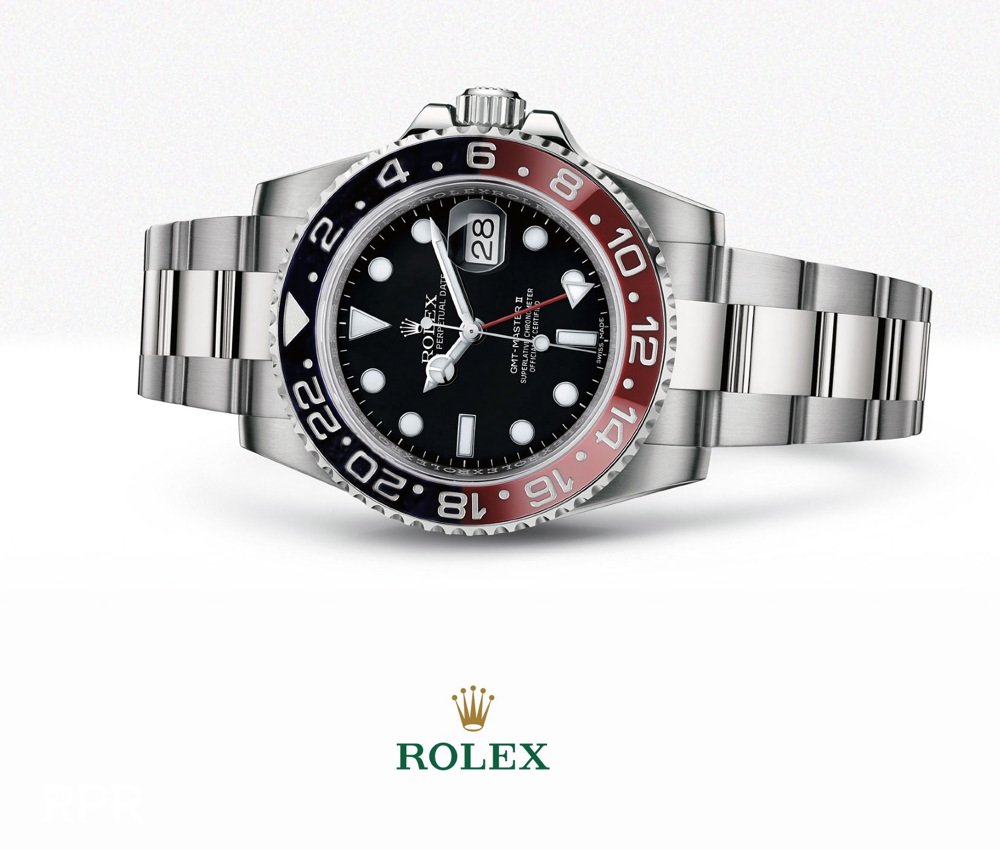 The "Coca Cola" Black & Red Rolex GMT Master is getting back in ceramic bezel and stainless steel case. The past is important to master the future!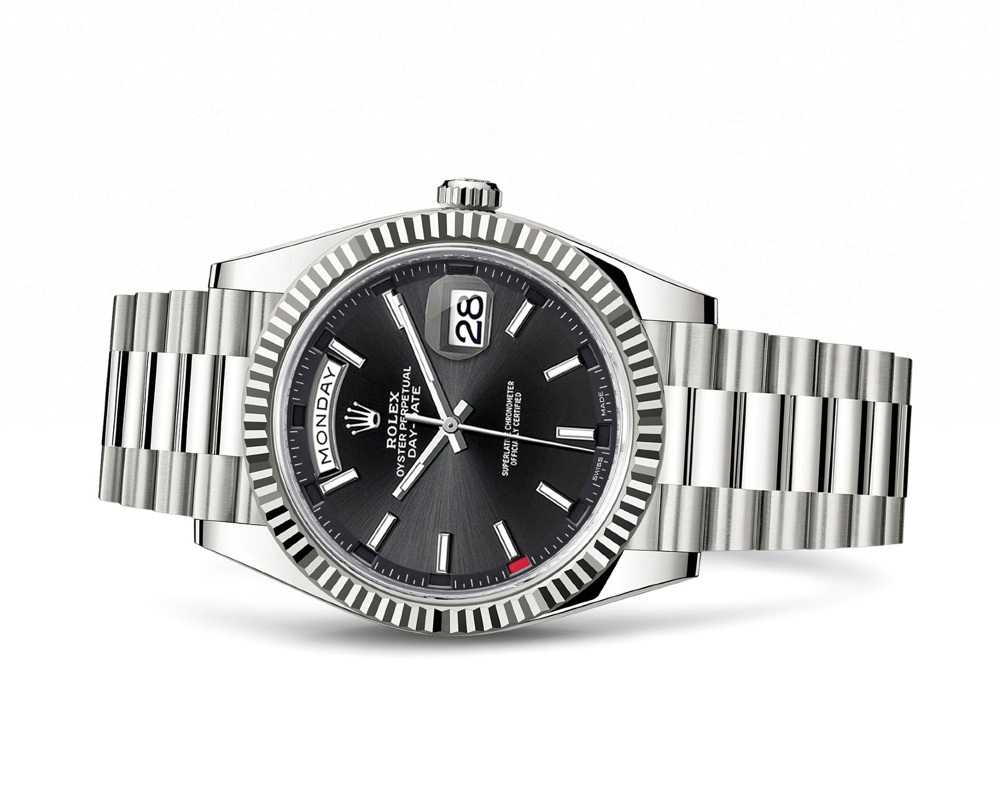 The new annual calendar Day Date based on the YachtMaster II & Sky Dweller movement is going to be introduced. In the near future there will be a "Family of Rolex watches" based on this new caliber!….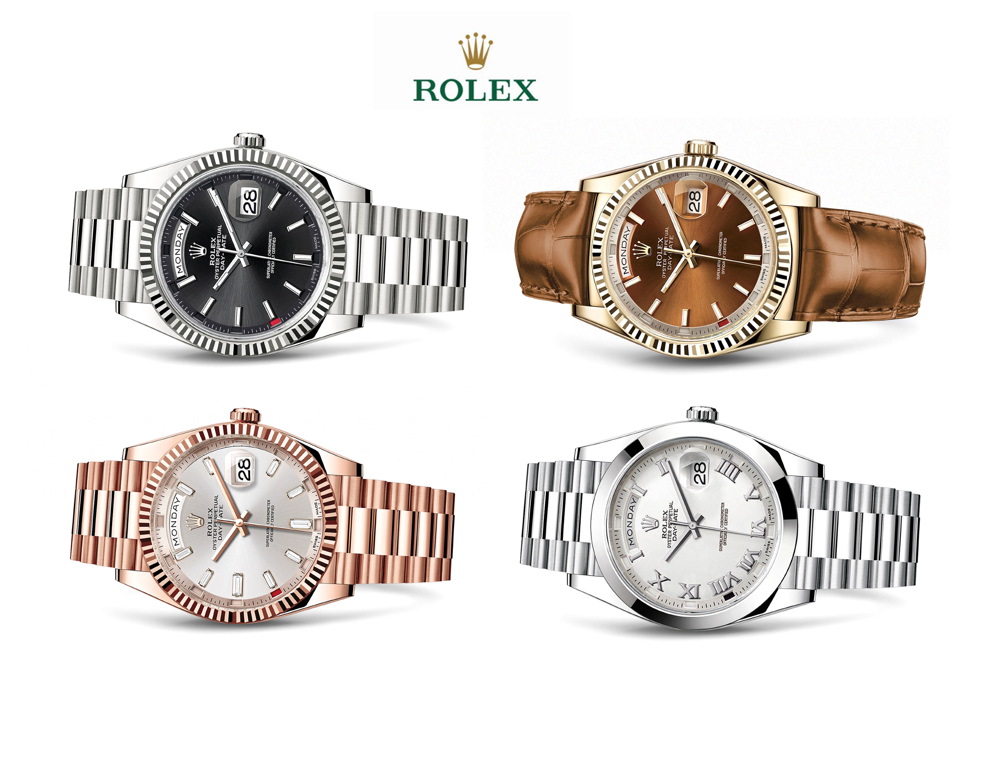 Above, the new Annual Calendar Rolex Day Date in white with black dial and below in pink gold and diamond index…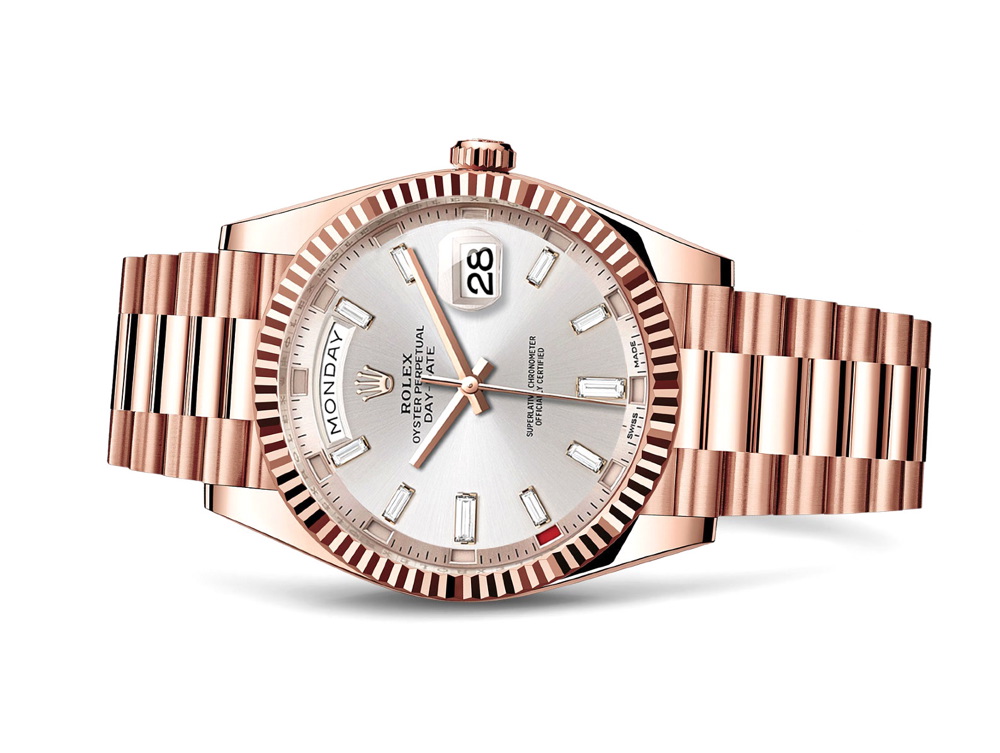 The new Annual Calendar Day Date in white gold with silver dial…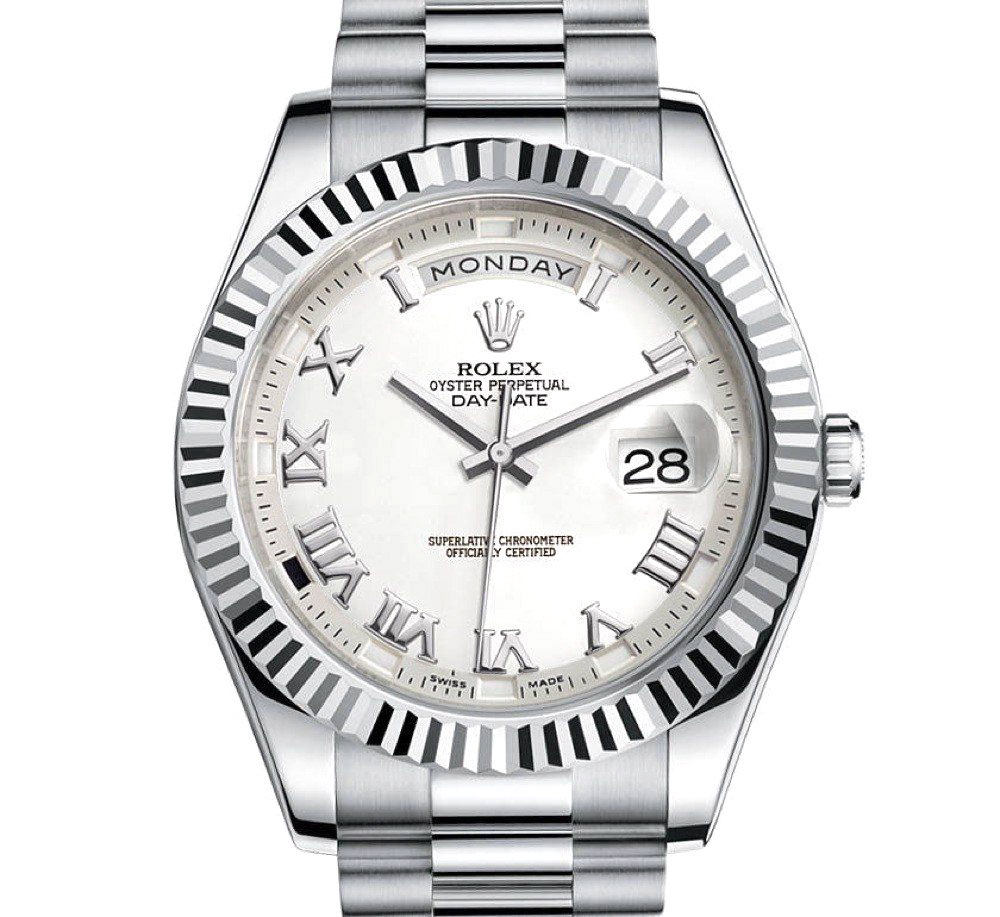 The new yellow gold Annual Calendar Day Date with brown dial and leather strap bringing back the 2-tone dial effect…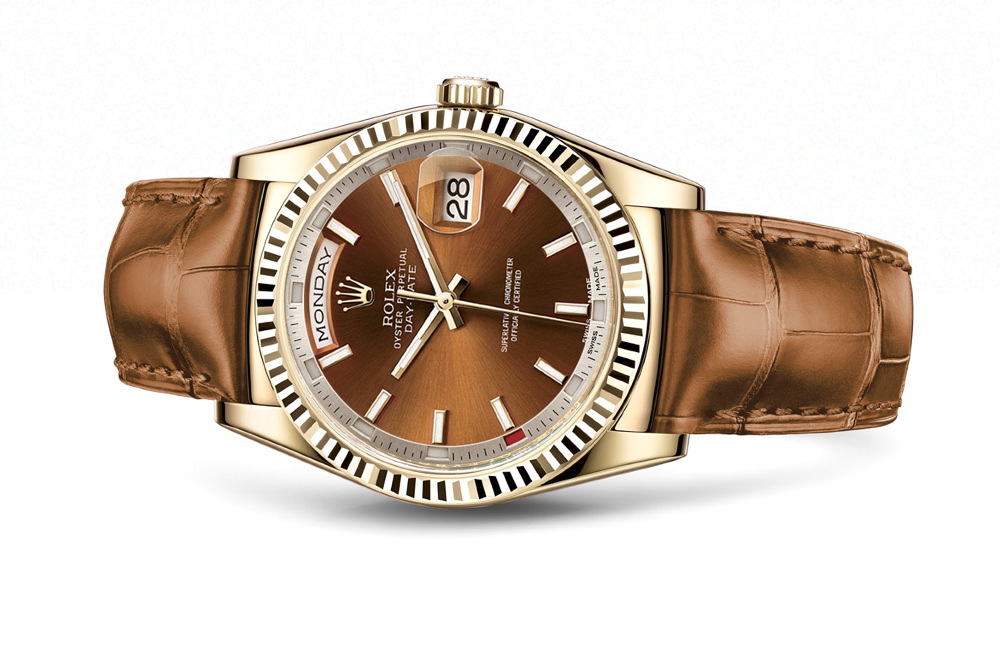 The legendary "Sea-Dweller" is having has been introduced in 1967…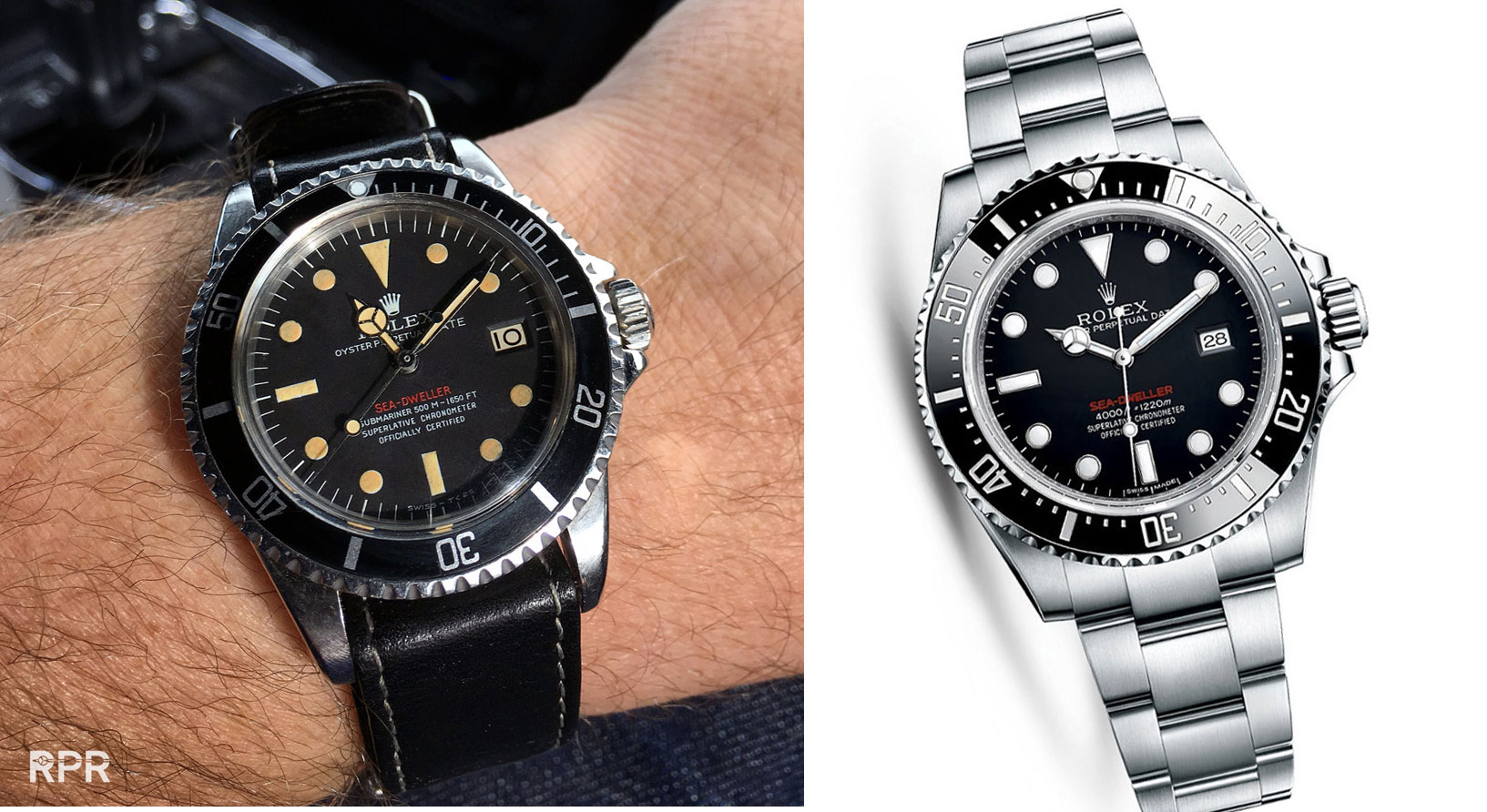 Then the stainless steel 50- anniversary Sea Dweller will be having a red line, finally, RED is back after 50 years!!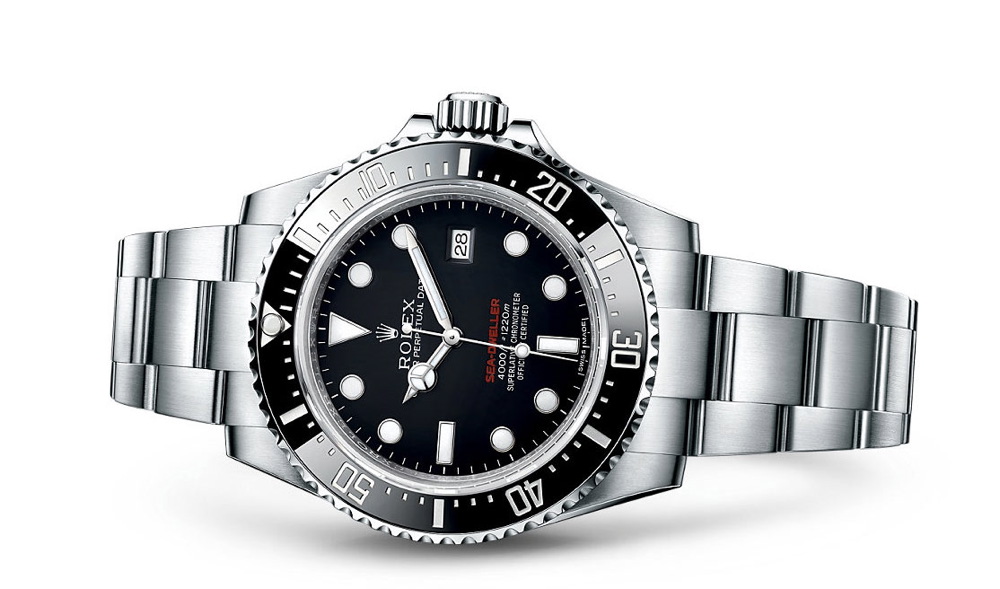 But it also grew in size, now in 43mm deep sea proportions & Rolex added a cyclops…So compared to one of the best selling Rolex, the Submariner this new Sea Dweller is having correct case proportions ( Sub has chunky lugs and almost square by size)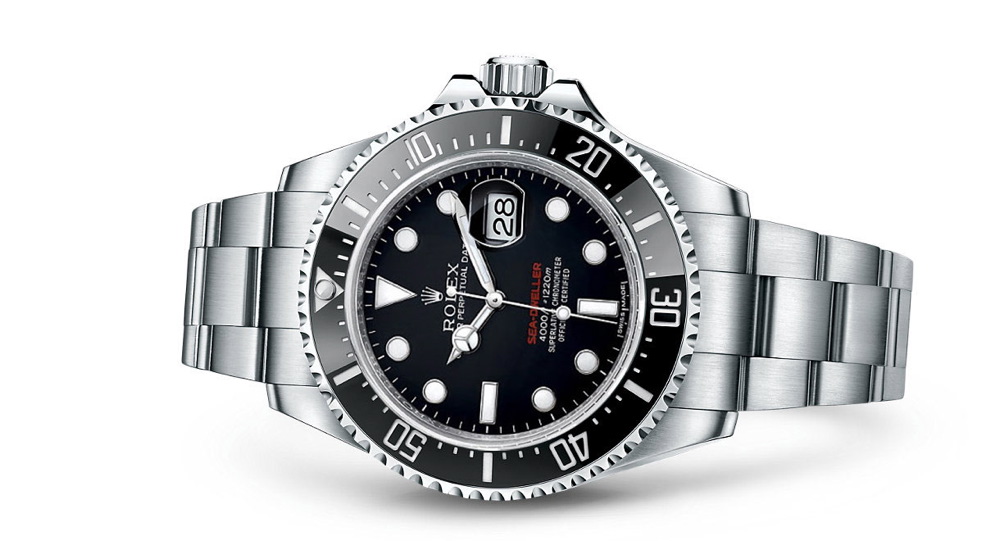 Here is the 1967 version of the Sea Dweller, the legendary "Single Red Sea Dweller" prototype with 500m = 1650 FT depth print on the dial and the very first versions where having a non valve case. Little later Rolex added the helium valve to handle the depth. –>> Check out the whole story about one of the very first Sea Dweller ever made…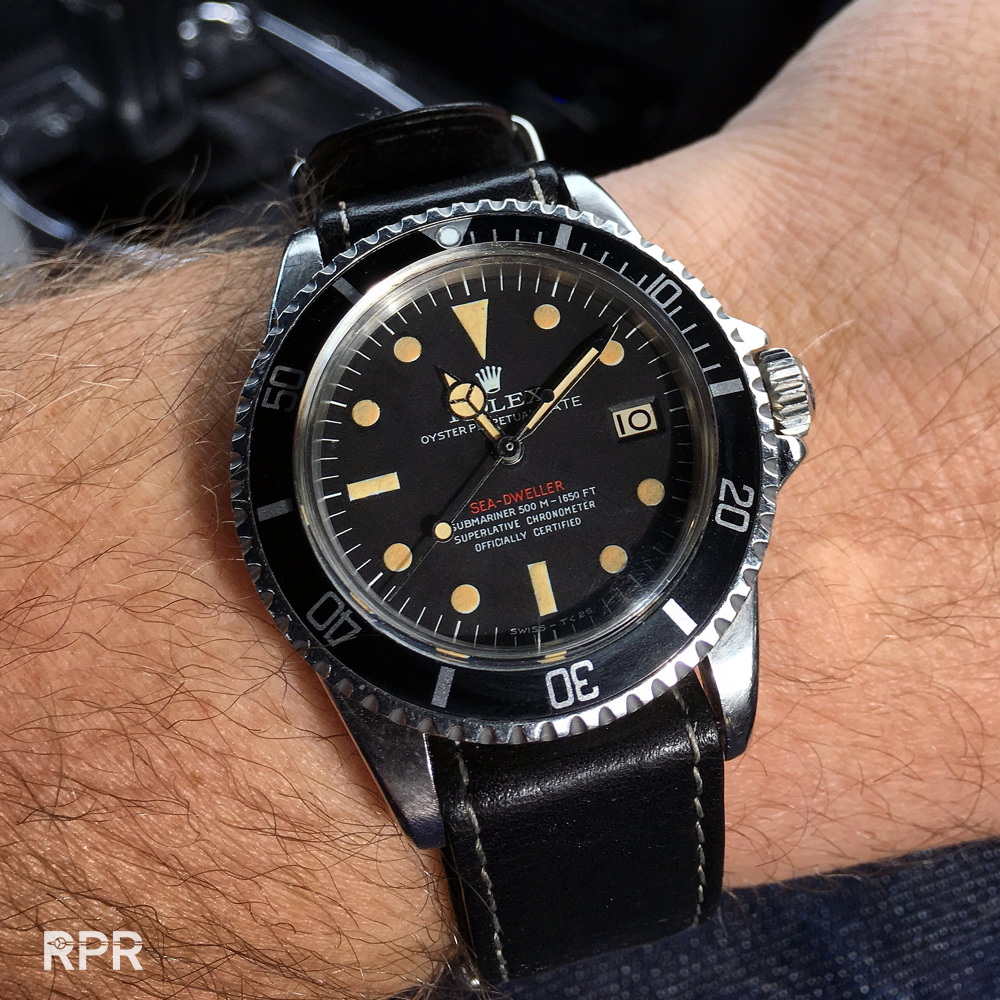 The white gold Sea-Dweller 50th anniversary 1967-2017. Blue has become the new green for this precious metal anniversary model.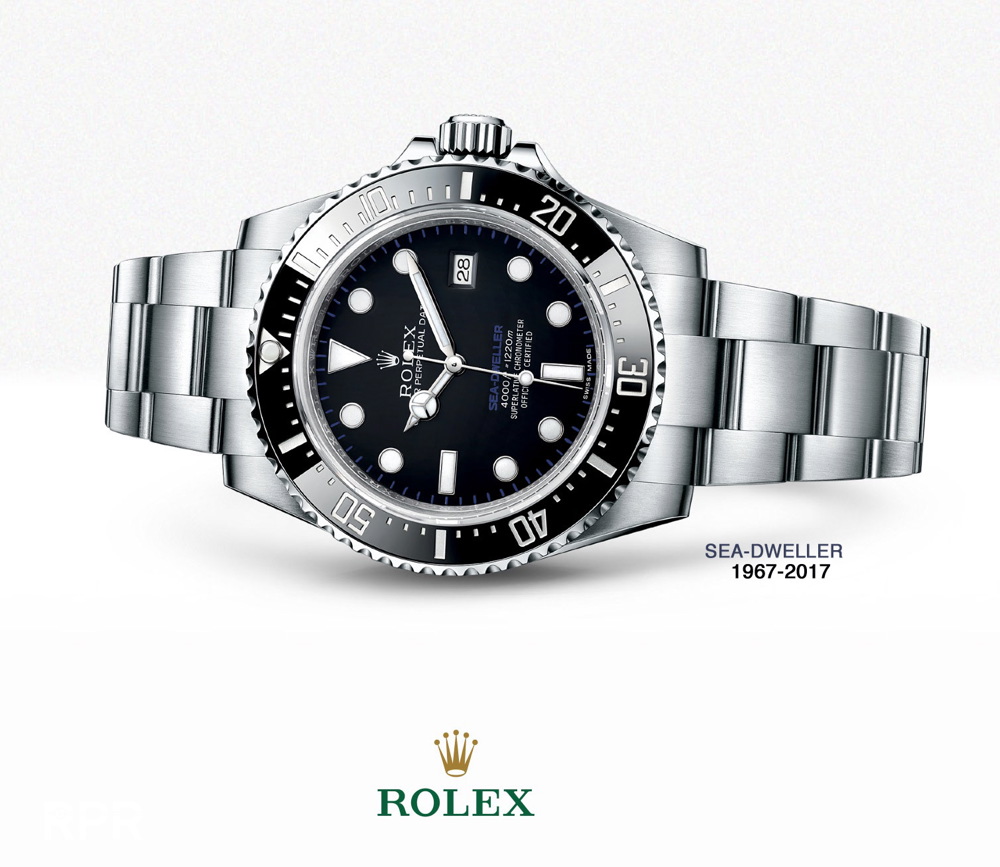 The "Sea-Dweller" and the "Minute Track" are in elegant blue for this anniversary Ref 116609….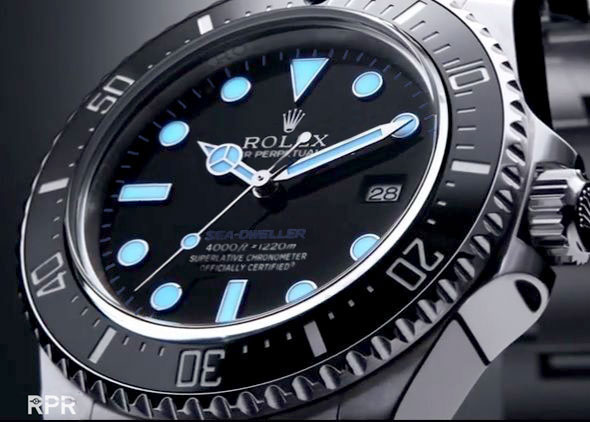 Every year before the BaselWorld Show starts we wish Rolex would come with something super special. Something that's totally new and surprises us Rolex lovers. For some this something is a historical incarnation of an iconic reference for others a new invention of a perpetual calendar. With other words, the Pre Basel gossips is for Rolex an easy tool to build up the tension and a free to hear what the market wants, this so they can adjust the popularity of their collection by adding small details & new colors in the future. The Rolex Basel World 2017 News.
The new updated ceramic bezel Rolex Explorer II will be introduced. To make this reference even stronger to survive in expeditions, Rolex changed the steel bezel to a black ceramic one. At the same time the whole look becomes more appealing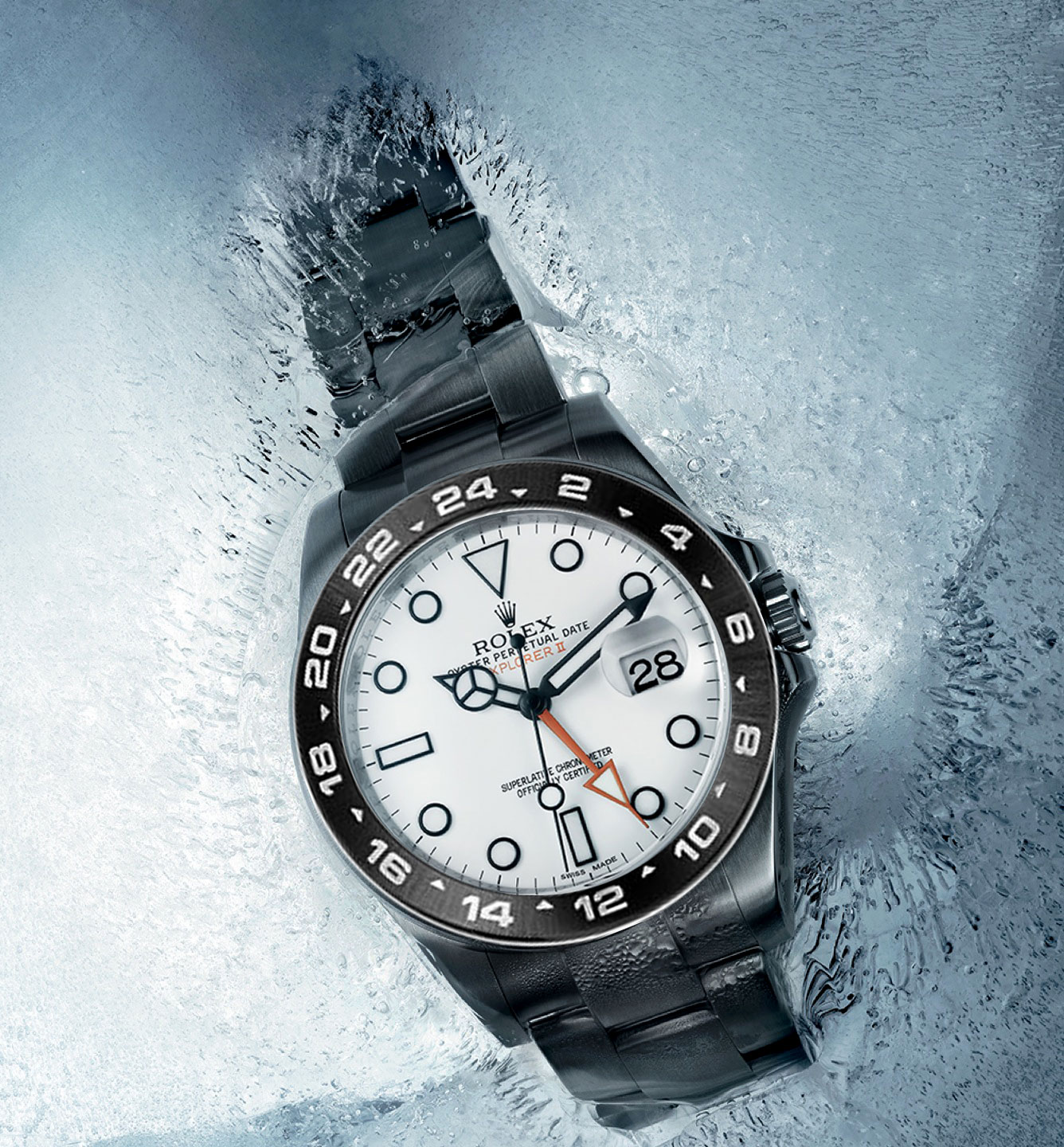 Black & White Explorer II Ref 216570 LN…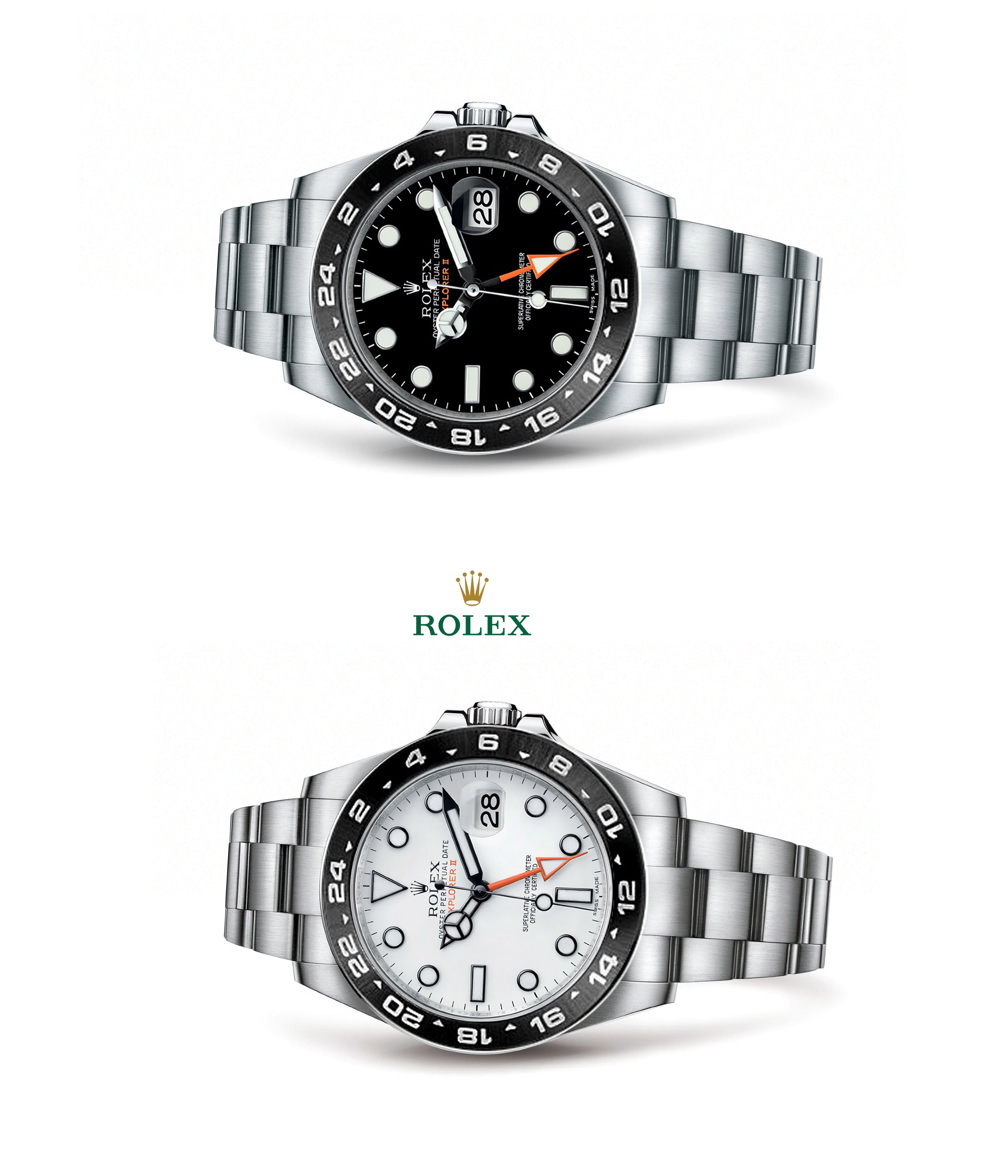 And with the black dial, it's looks even more evil 😉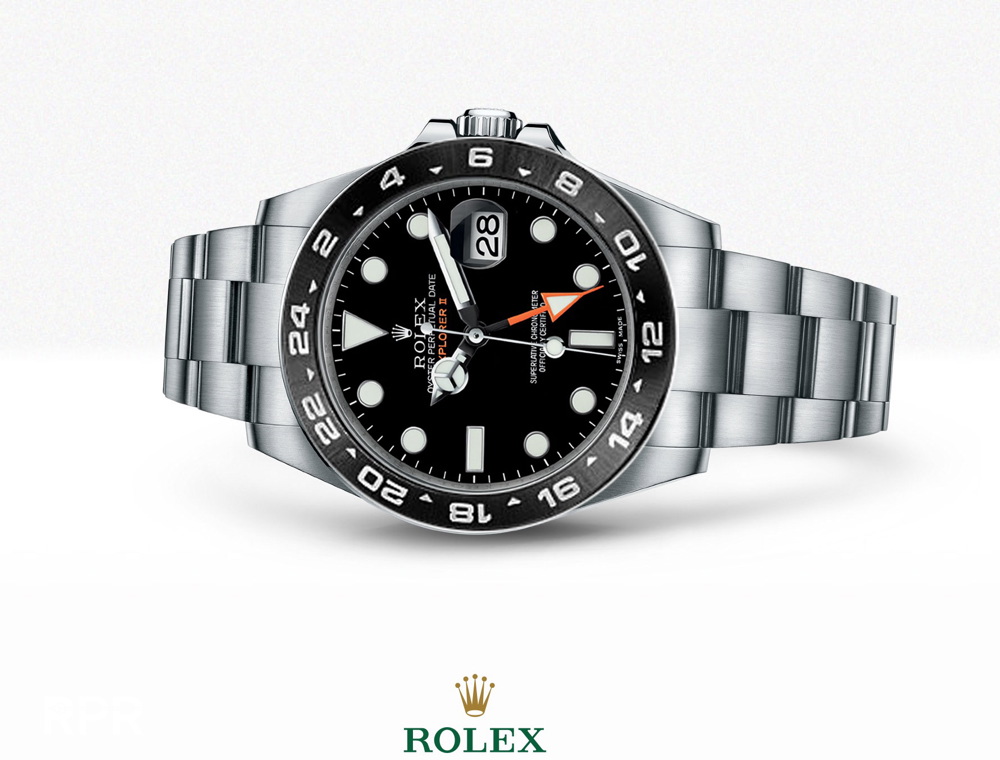 The New Daytona Ceramic will be introduced in steel and gold – Ref 116523LN.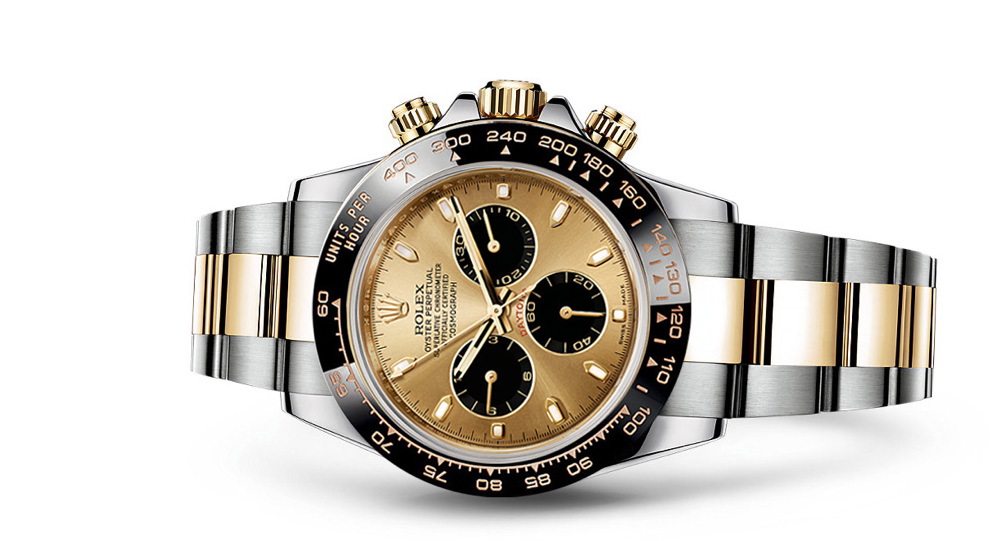 With black dial…
Above & below, the steel and gold ceramic Daytona- Ref 116523LN with black & white dial. Hopefully new designs are made.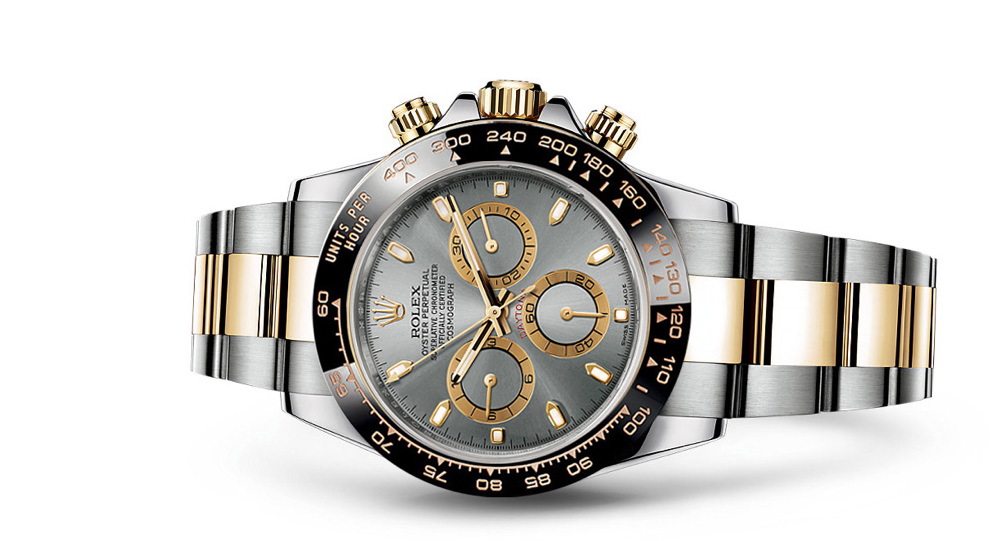 Here are all different Daytona versions next to each other. Which one do you like the most? I think I go for the black one.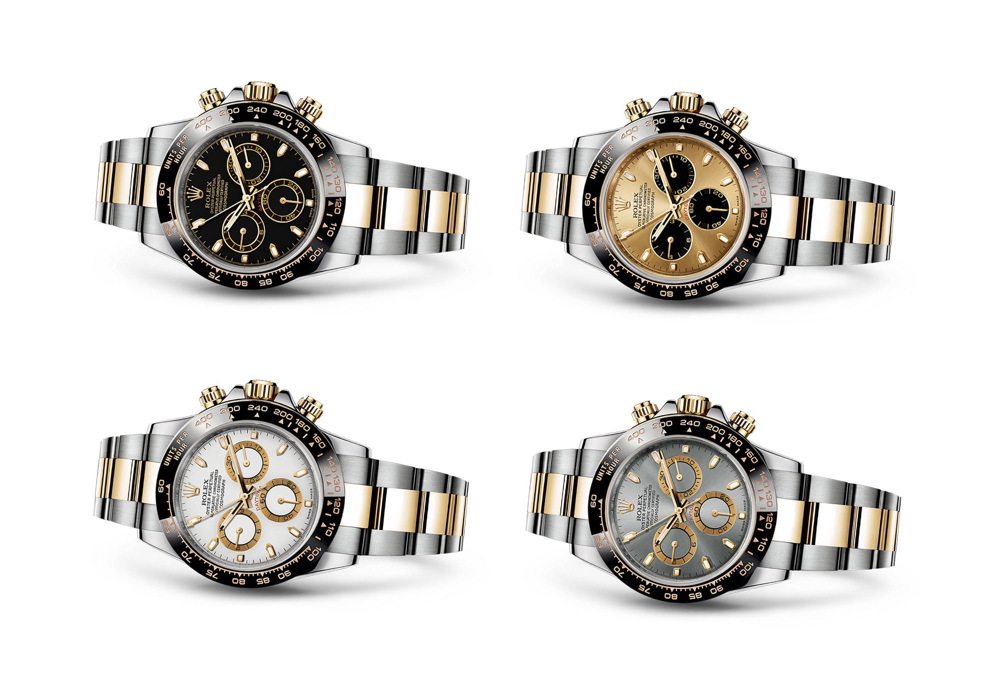 Then after the succes the Gold Yachtmaster had with rubber strap and matt black Cerachrom insert in ceramic, will be continued for other Yachtmaster models. The outdated regular 35 & 40 mm steel Ref 116622 & 168622 will get the updated new black bezel..
The steel Yachtmaster 40 mm will get an ceramic bezel as well – Ref 116622LN.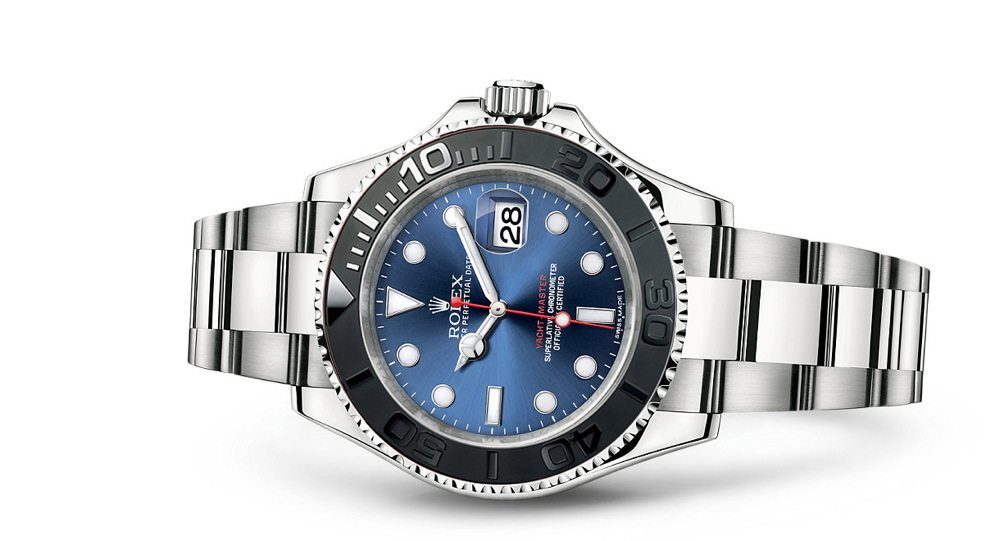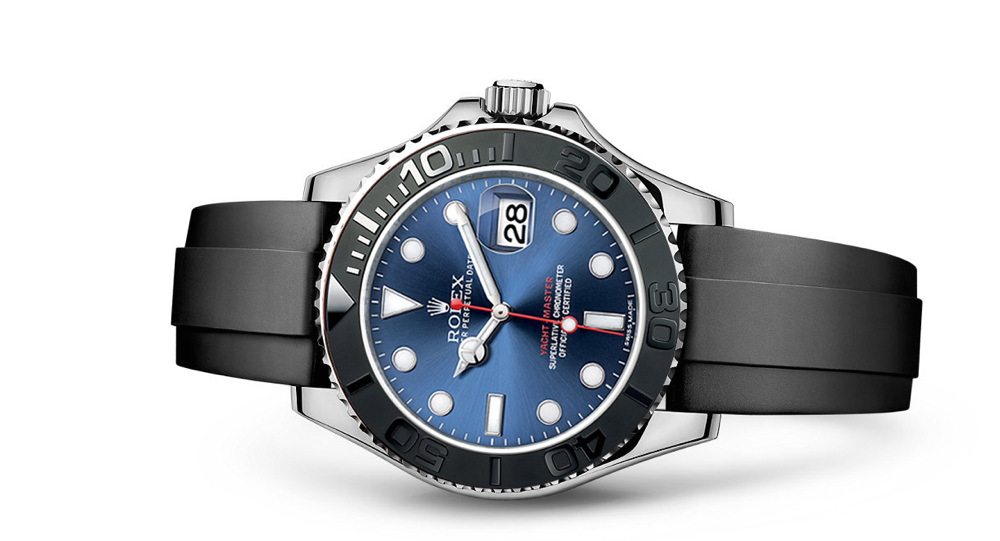 Above with new Blue dial and black ceramic bezel is a hot combination and below with new 2016 Yacht Master dial…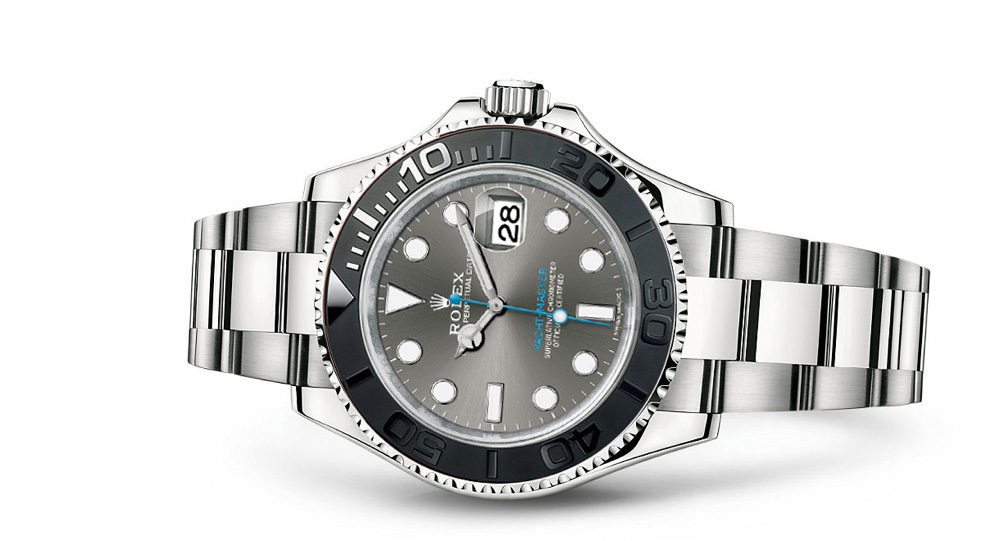 Below with old school platinum dial and kautschuk is a great combi…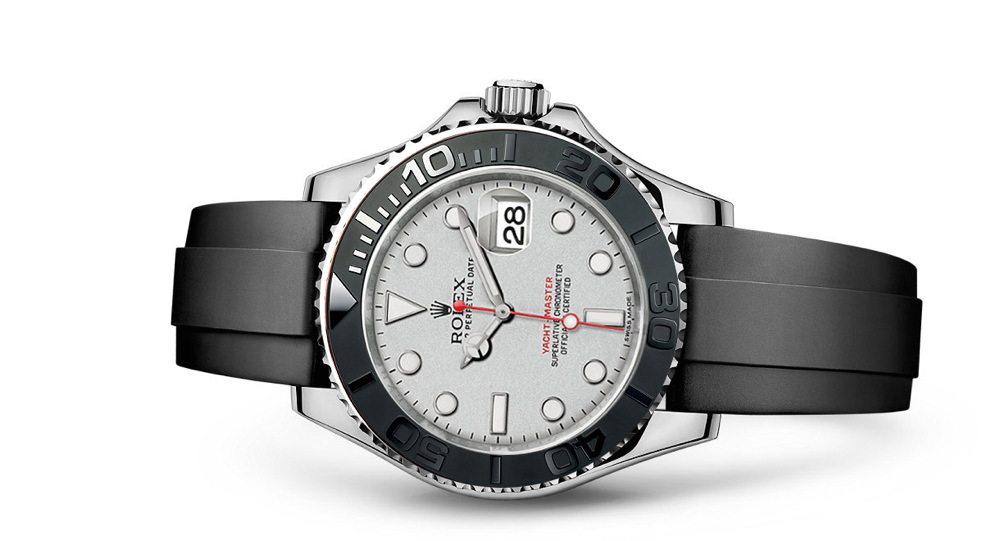 The "Oyster Flex" bracelet, which I personally don't think fits perfectly to the case, the public likes a lot. After introducing it last year on the gold Yachtmaster it's time now to get the production up and offer it for the highly in need of an update, steel Yachtmasters..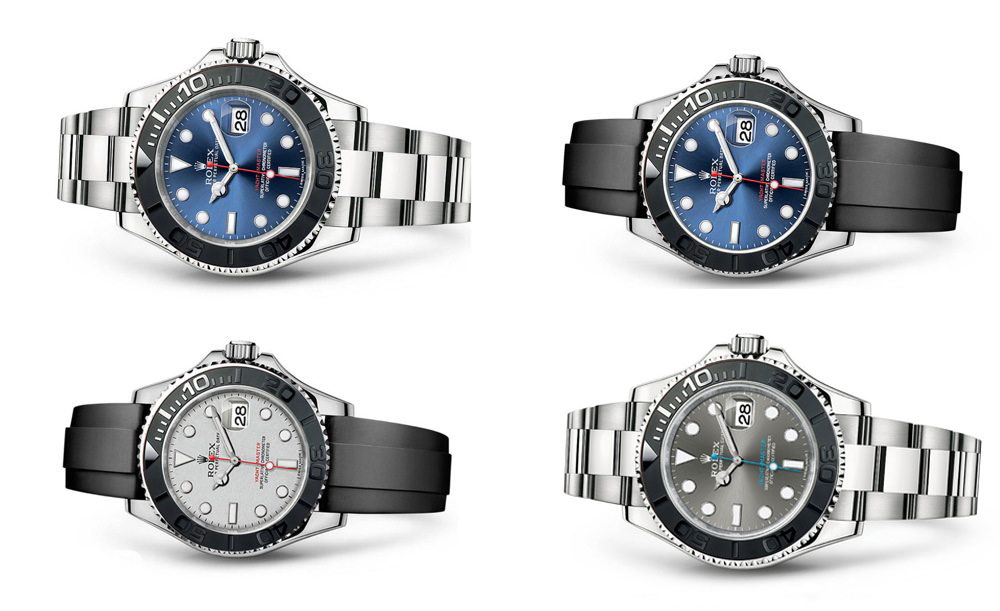 New Rolex patent. A Big Date?? perhaps in the new "Turn O Graph Traveler"??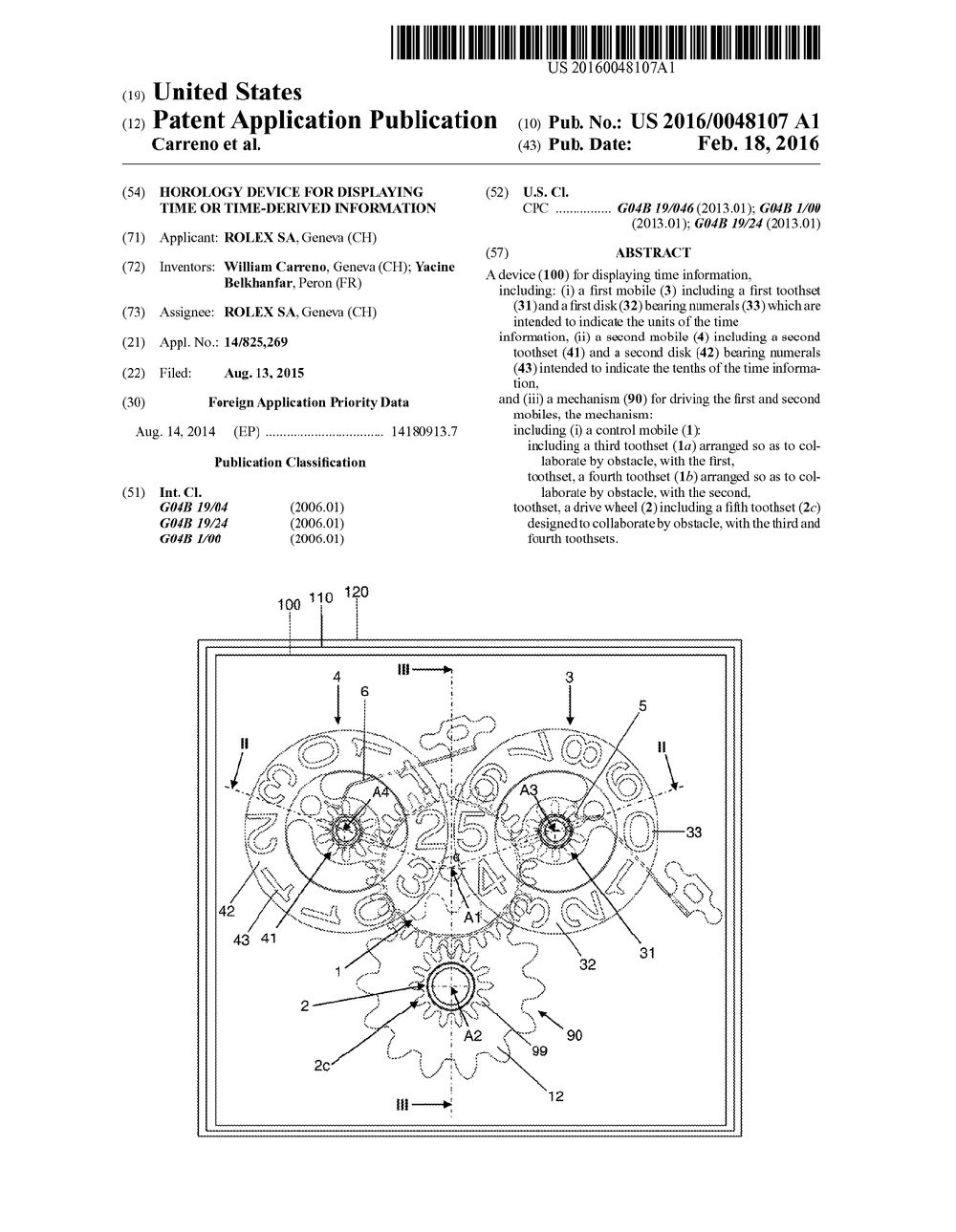 Rolex most recent patent is one for a turning bezel, possibly to chance the 2nd timezone on a Oyster case. Could this be a new "Turn O Graph Traveler" model being in the make?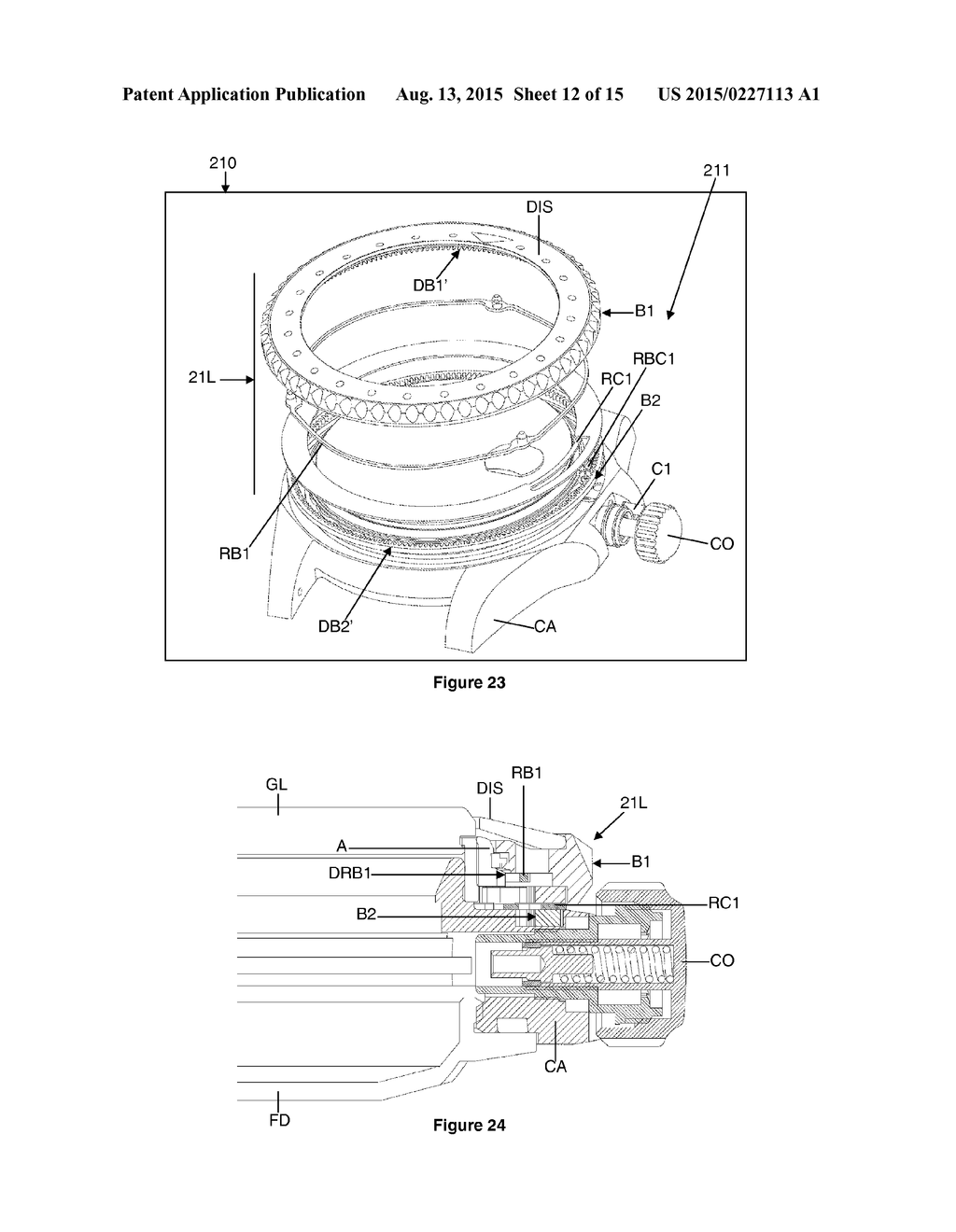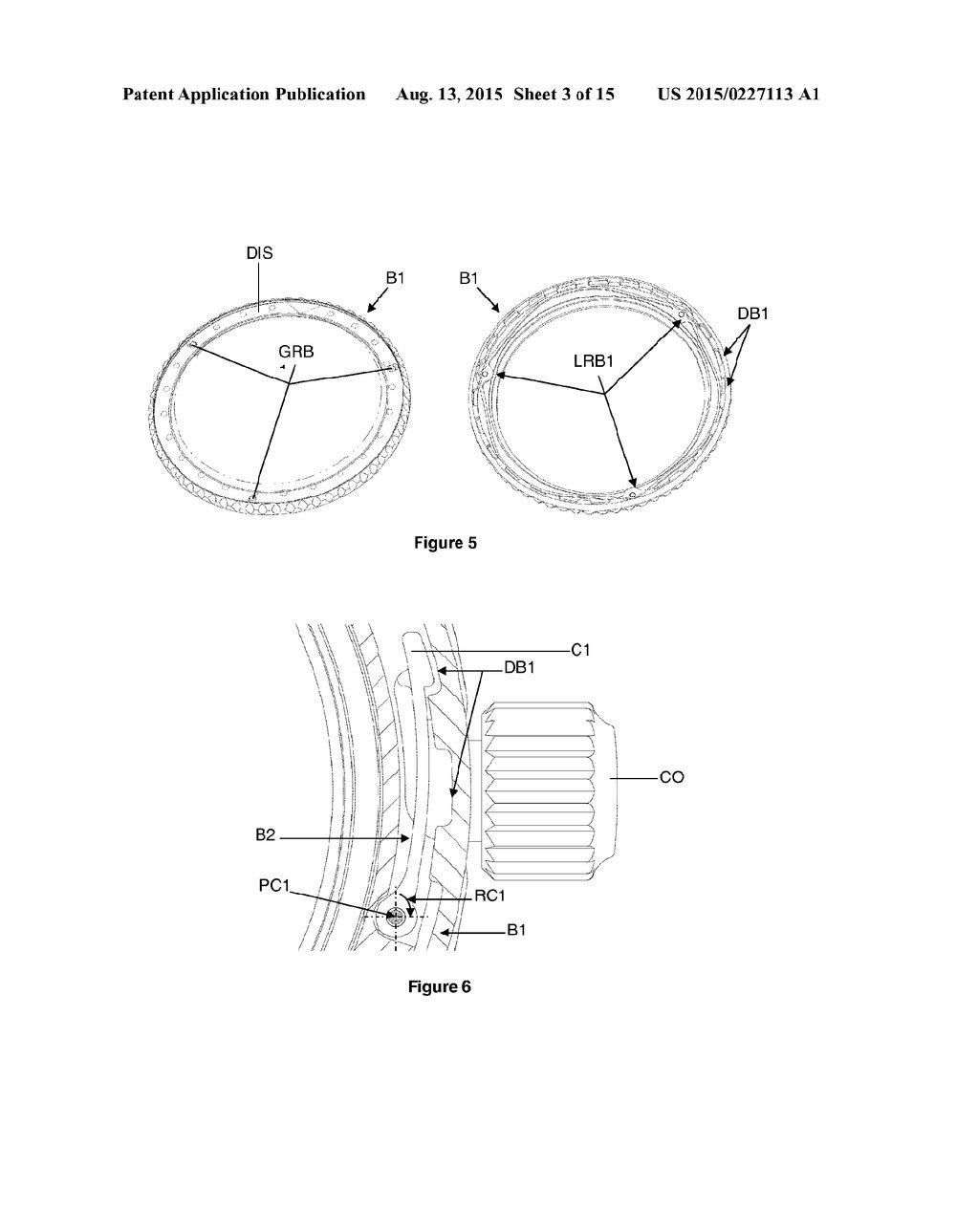 Then, logically after the resized Day Date from last year, the Datejust will also decrease from 41 to 40 mm, getting back to better historic propositions. I bet you that person who came up with they idea to enlarge the Day Date, Datejust to disproportional 41 mm is fired. The whole production process has to be reprogrammed and besides that, the inefficiency of this action costs serious money. Not often Rolex made a important decision about one of their most popular models to get this rectify within short period. It's almost like when Porsche came out with the ugly 996 and shortly after the negative responds chanced the front looks to a more accustomed design. I think back then Rolex was under pressure following the trend by making bigger watches, the design department & board of directors totally forgot the roots of Rolex. Something the new CEO JF Dufour revitalizes now…
The Datejust will be 40mm instead of 41mm.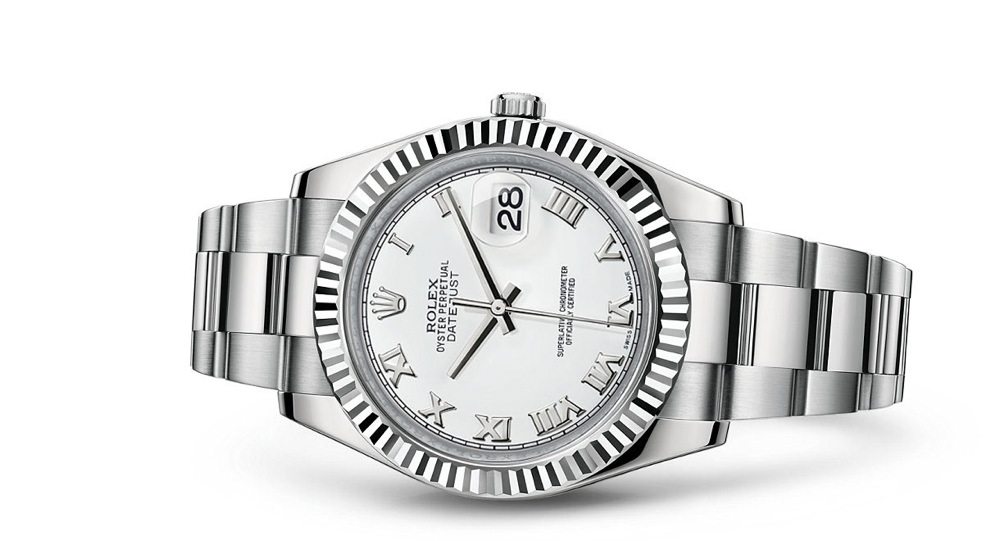 It looses 1mm to become symmetric and historical correct again.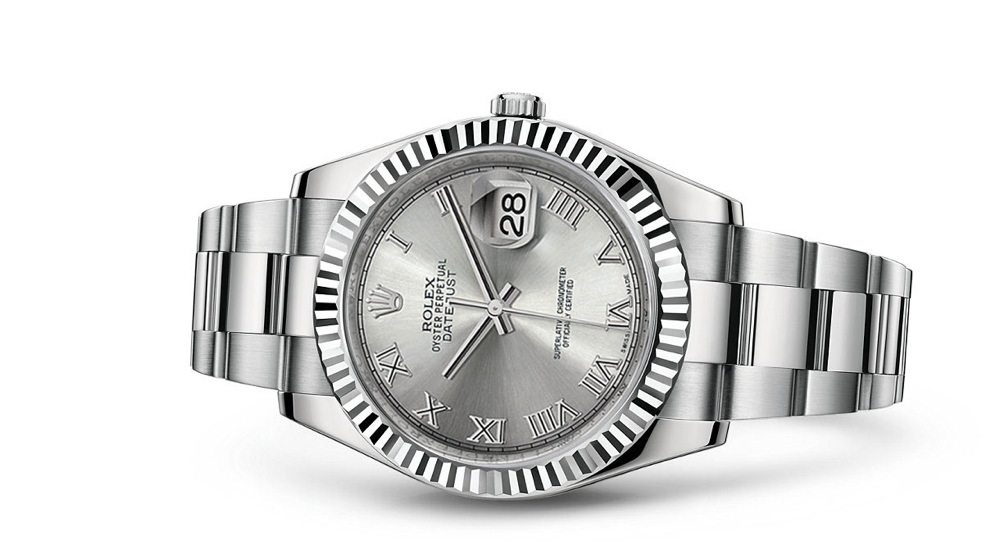 Personally I'm hoping Rolex is ready with testing their "High Frequency" movement and get it into production.

The new high frequency Rolex movement will let the second hand run continuously, no ticking anymore! Rumor is that Rolex is working on this new movement since 5-7 years already. This new generation movement will have 10 year warranty as they hardly need any servicing anymore. New Rolex caliber: 3255 below…
Thats why we had so little great news in recent years, which will also be the case at the upcoming Basel World that will be from 23 – 30 March 2017. Find all info on their website: http://www.baselworld.com. Lets wait and see what Jean-Frederic Dufour will bring us at his second Basel Show being the Rolex CEO. I wish you all the best!!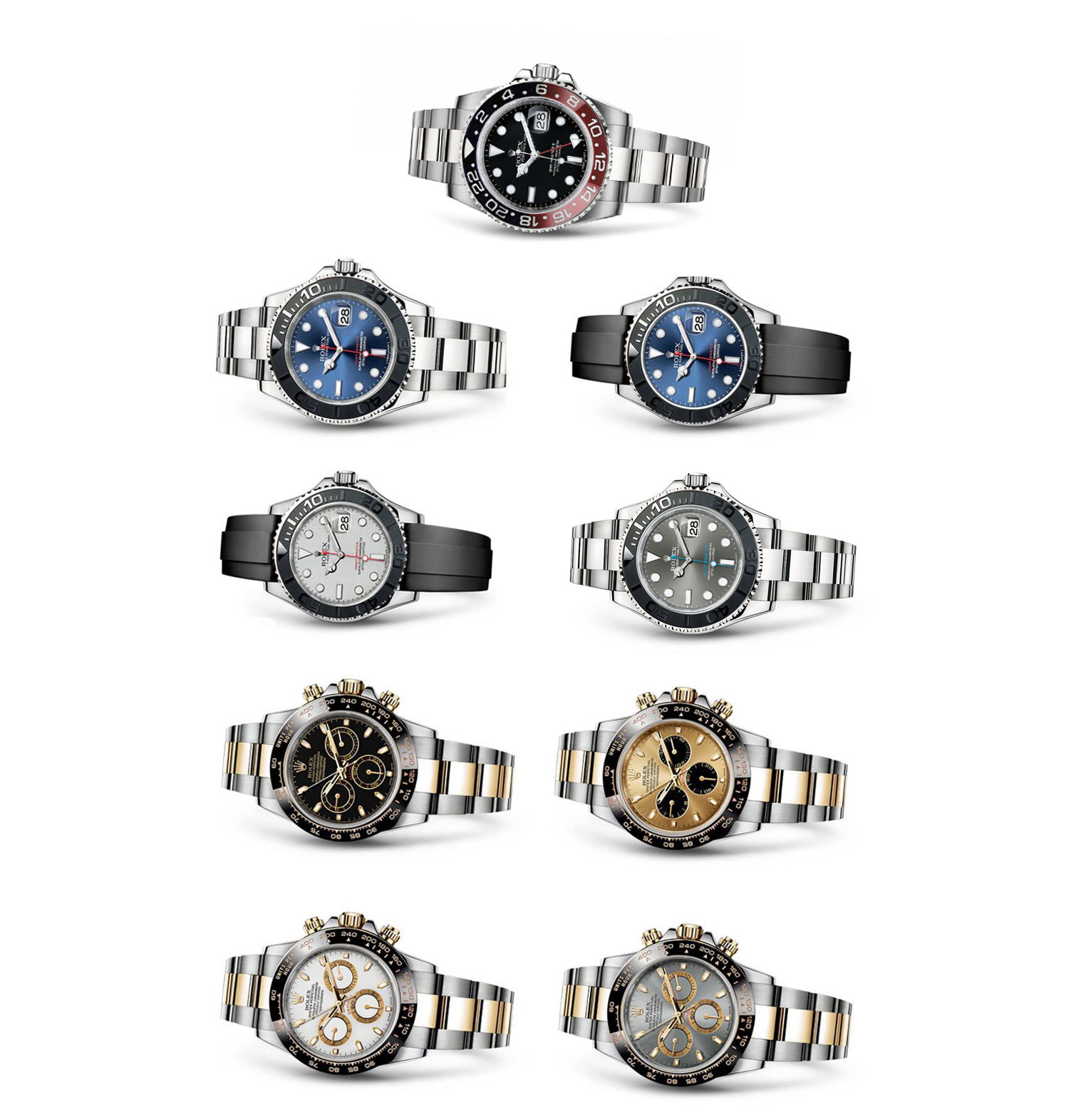 Summarizing I would recommend Rolex to adjust their collection towards more affordable (steel) models that have those little details from the past we collectors love so much. Once we love it, everybody will buy it. Don't try to make an old design look modern like Rolex did with the Milgauss as it turns out that this model hardly sell. Instead make a thorough analyse of the past and focus on the logic additions to the core Rolex collection. Downsize all those Datejust & Day Date models nobody even knows they exist.
Then, where are the legendary references like Turn-O Graph, Killy, Padellone 8171 Moonphase or 6062 StarDial models? A classic oyster chronograph collection on leather strap would sell much better then the whole Cellini line. And last but not least, bring back the super elegant rectangular Prince! Even the design of the Quartz ref 17000, with it's chunky case and integrated bracelet, would sell greatly nowadays. There's plenty to reinvent but it start with the people that are  in charge, the board of directors, they have to approve.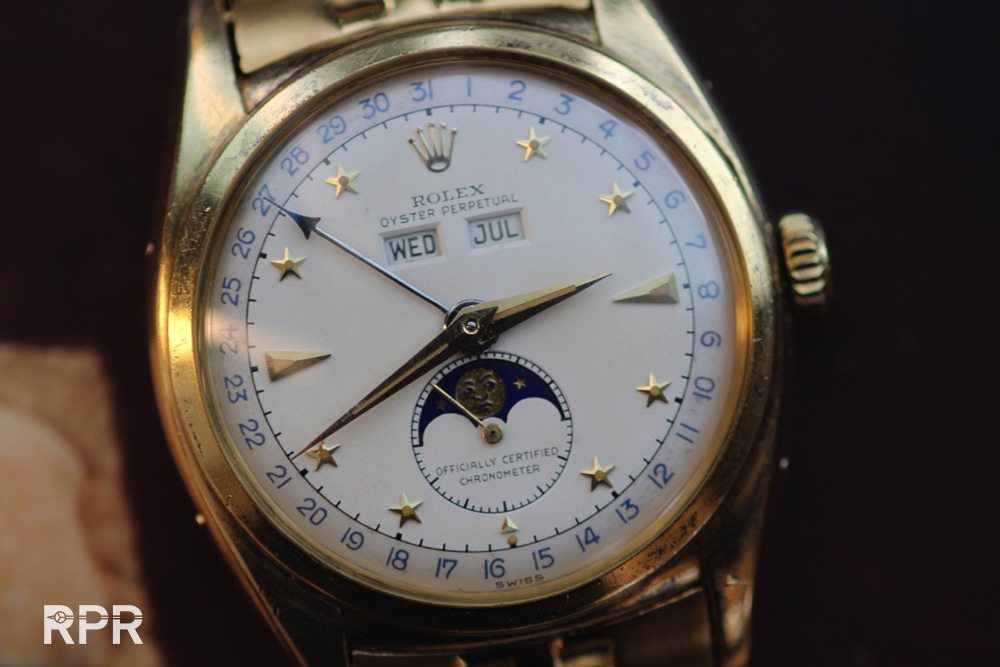 Rolex most iconic reference, the 6062, here in yellow gold with rare "star dial". The Oyster Case where partly hand made and their robust perpetual movements got moon phase and calendar module added. All in-house manufacture calibers. We need something like this new in modern collection! Imagine every couple of years a different dial version, like this black below…Bring them back Rolex!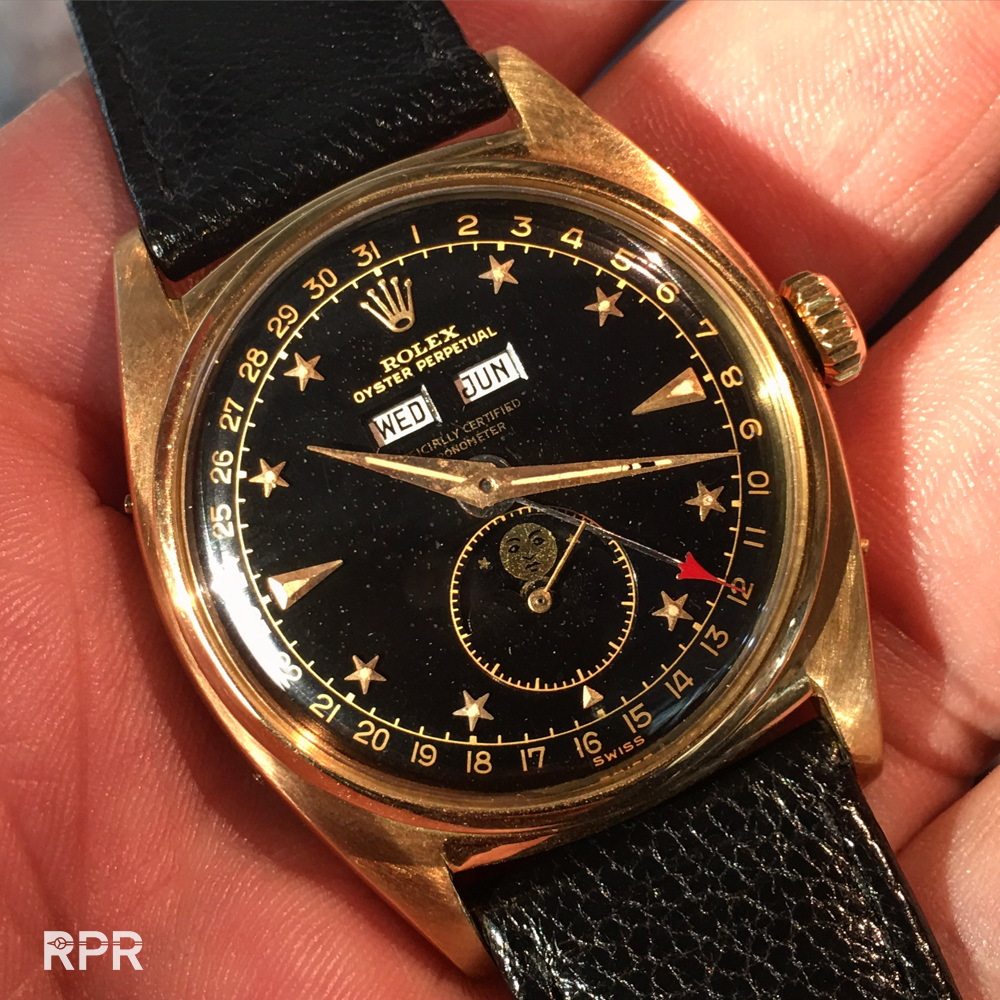 Yet another important Rolex reference that should revive in modern collection is the big size steel 8171 perpetual calendar and moon phase. The elegant curves and sleek bigger size makes it the perfect dress watch a man could have…Bring them back Rolex!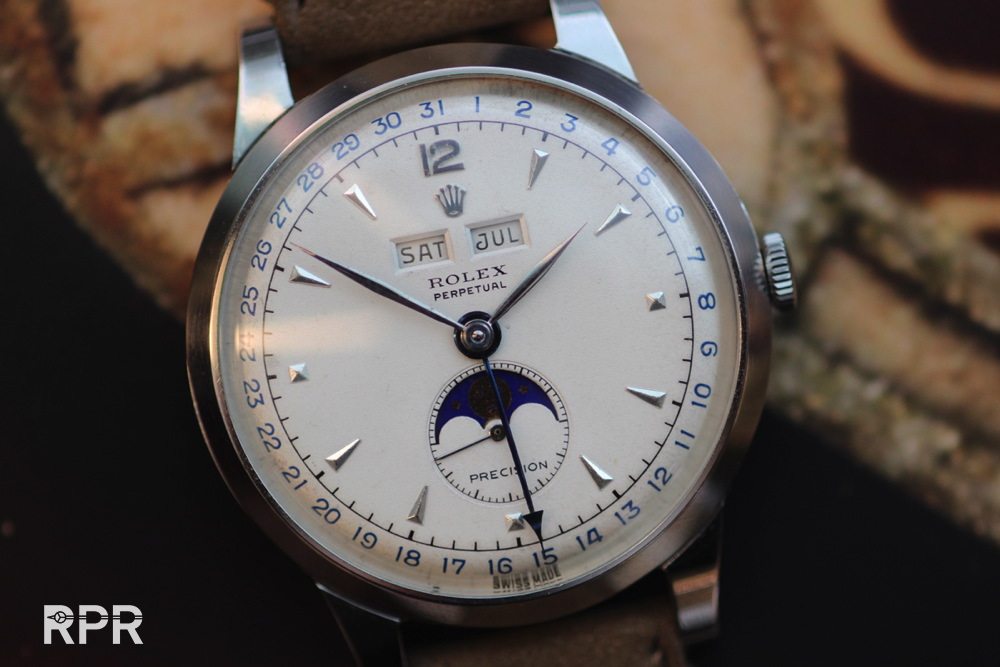 Actual Rolex Oyster Perpetual worn at the Everest conquest in 1953 stood as inspiration for the Padellone 8171 with perpetual calendar and moon phase…A logic addition to the modern Rolex collection!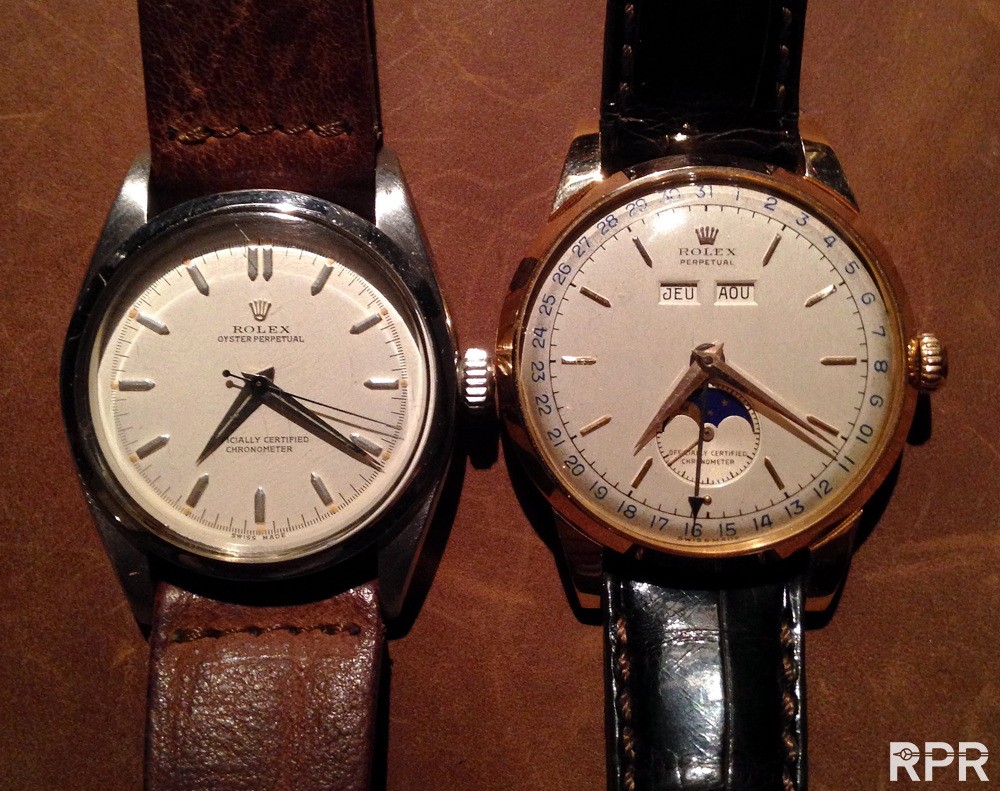 Last but not least, the Jean Claude Killy Rolex Oyster Dato Compax. All these complications could be added to a special serie Rolex should make. Maybe even called the "Heritage Collection" I bet you it will become an hit as long you do it delicate and historical correct. A modern reinterpretation of what Rolex used to offer back in the 50-ies…. Bring them back Rolex!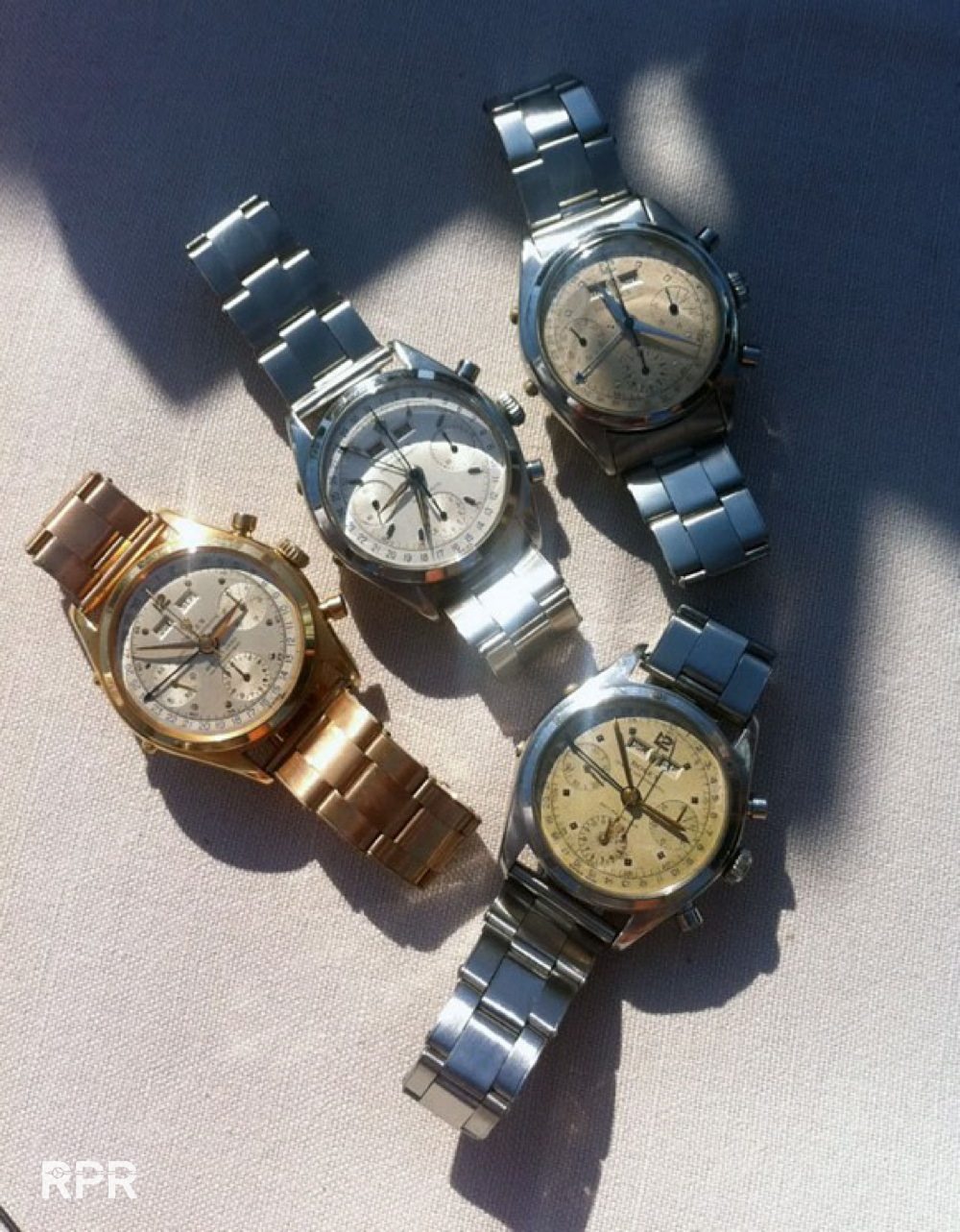 Then simple and elegant time only big size Precision….Bring them back Rolex!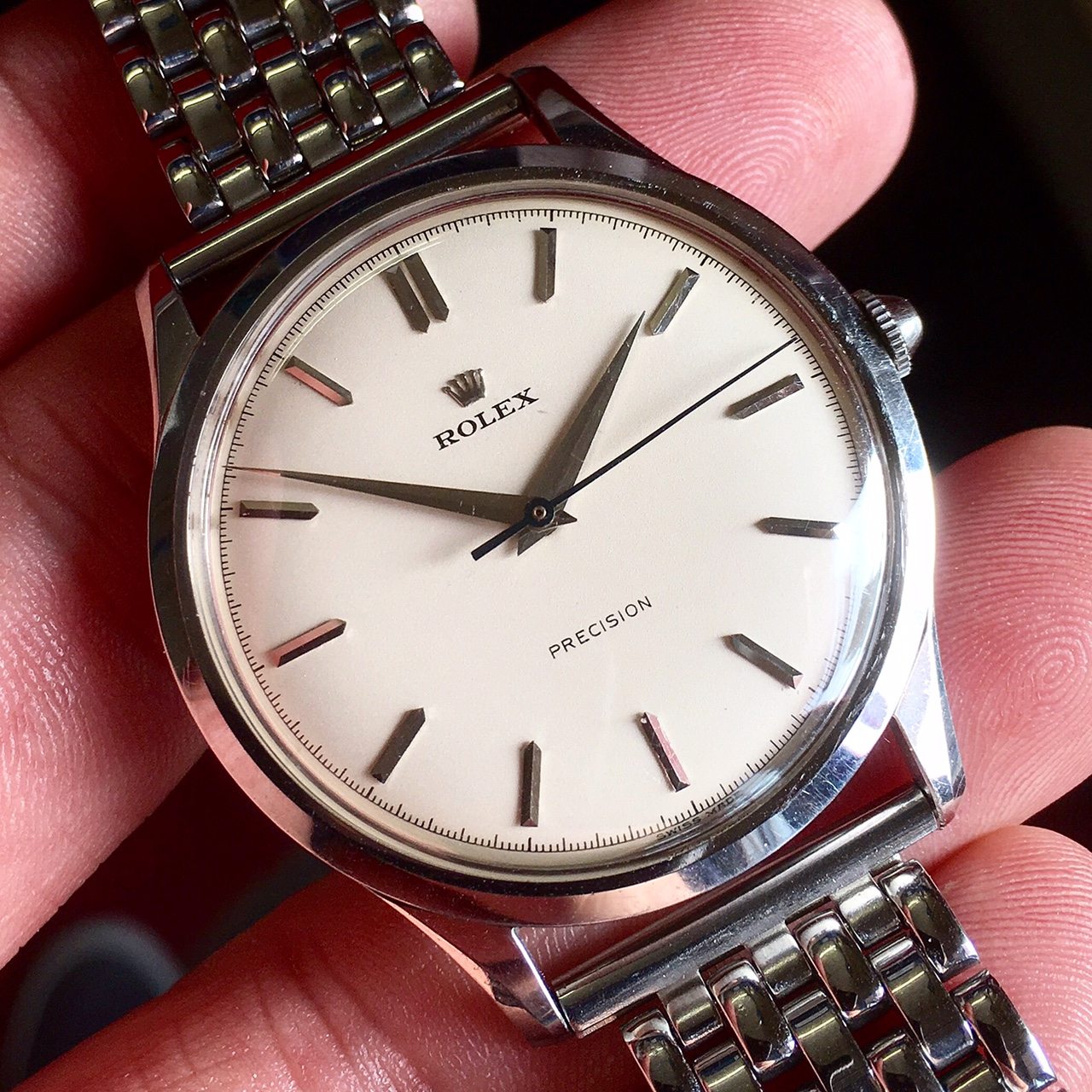 Simple, non Daytona Chronograph's in different materials and dial colors and designs have been great business for Rolex for many years so bring them back Rolex!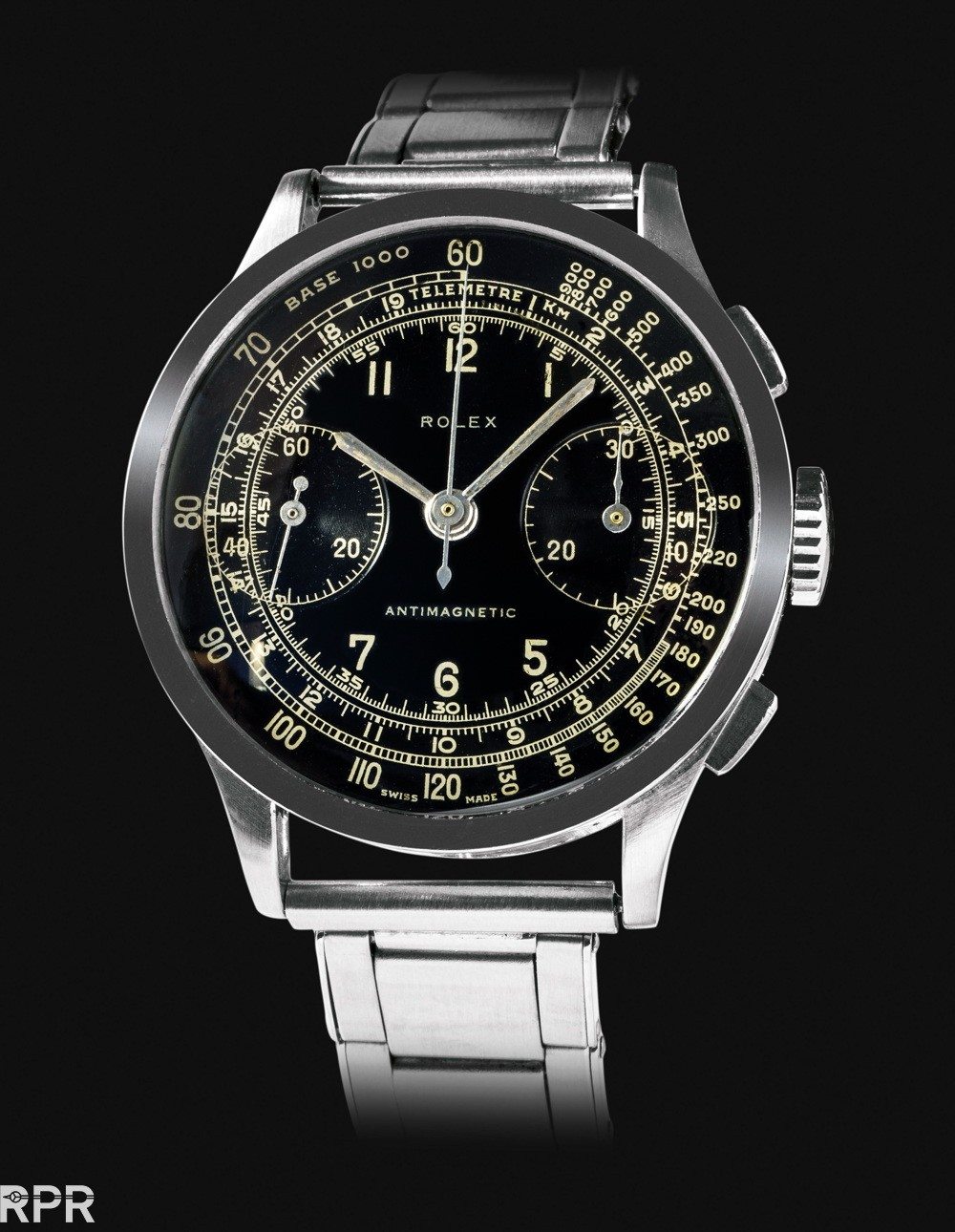 Pink, pink gold can be so elegant…Please consider them back in your collection Rolex!
Pink dials can become irresistible… Bring them back Rolex!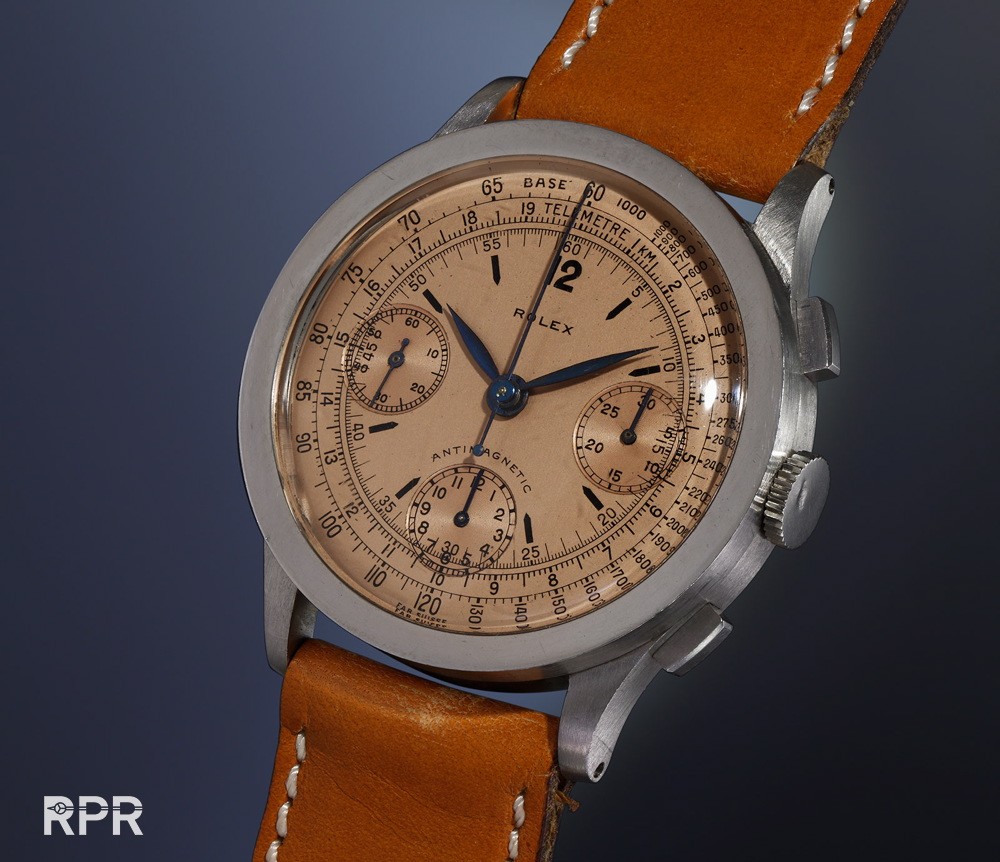 Or like this unique prototype dial Singer made for Rolex end of the 60-ies to show there's room for non Daytona chrono's instead of yet another Daytona version…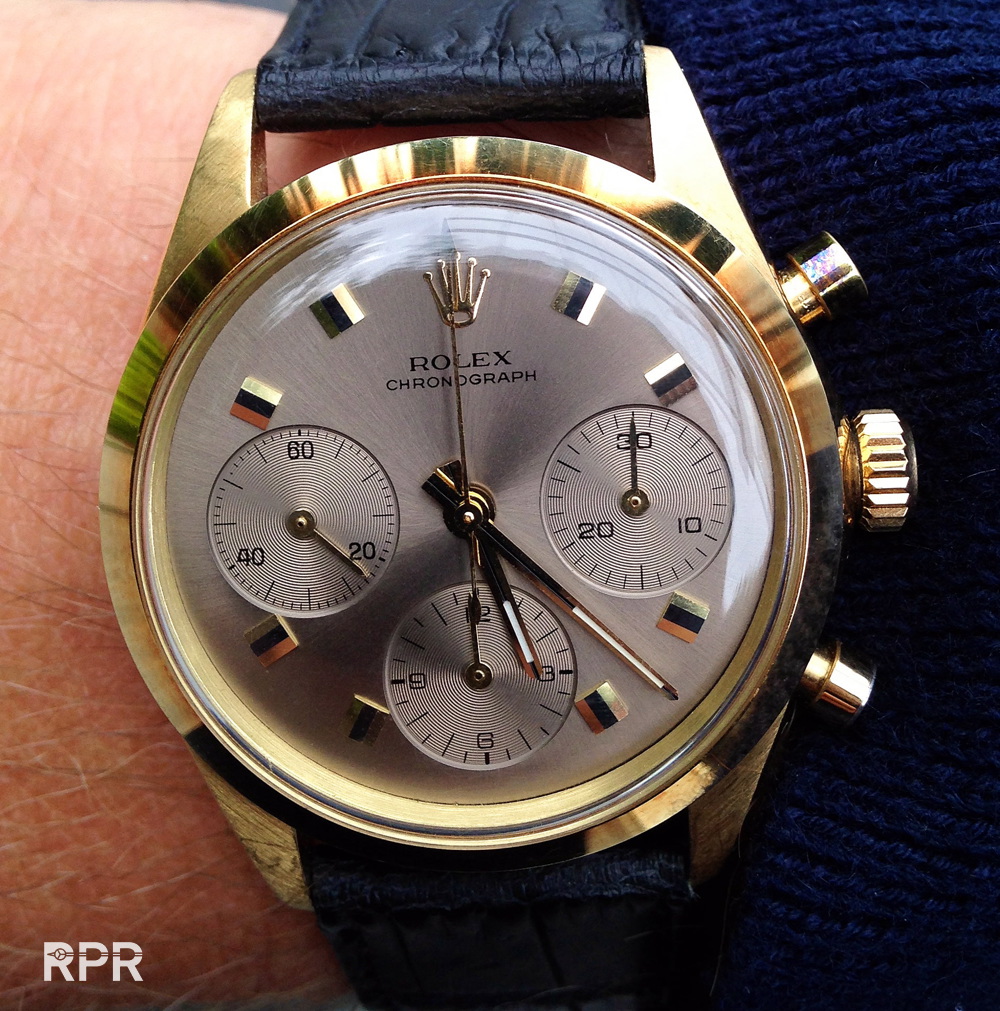 Then I noticed why is it the entire luxury watch market down whilst the Financial Times reports this weekend in their article below that there's a "green light for robust luxury sector recovery"?? It says, "Traditional luxury brands have also responded by adding cheaper entry-level lines that are more affordable, teaming up with tech companies – as Hermès did with Apple's watches – and trying to harness the power of social media, "influencers" and online communities. -> Thats what i'm saying 😉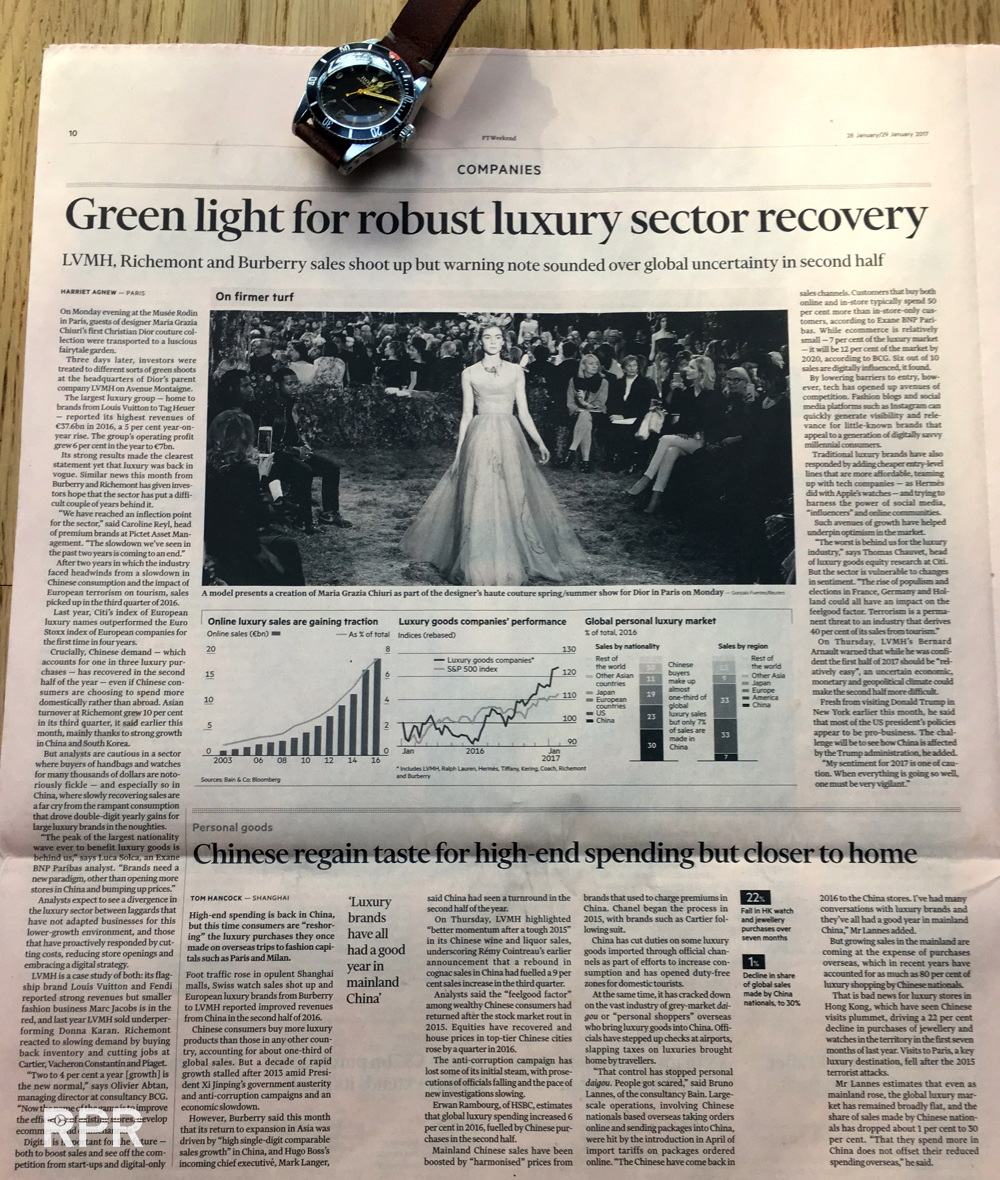 So we have to wait till March 22th 2017 before we know whatRolex will bring us this year. In the meantime see also my earlier RPR 2016 Basel World wish list for the newcomers from Rolex over here……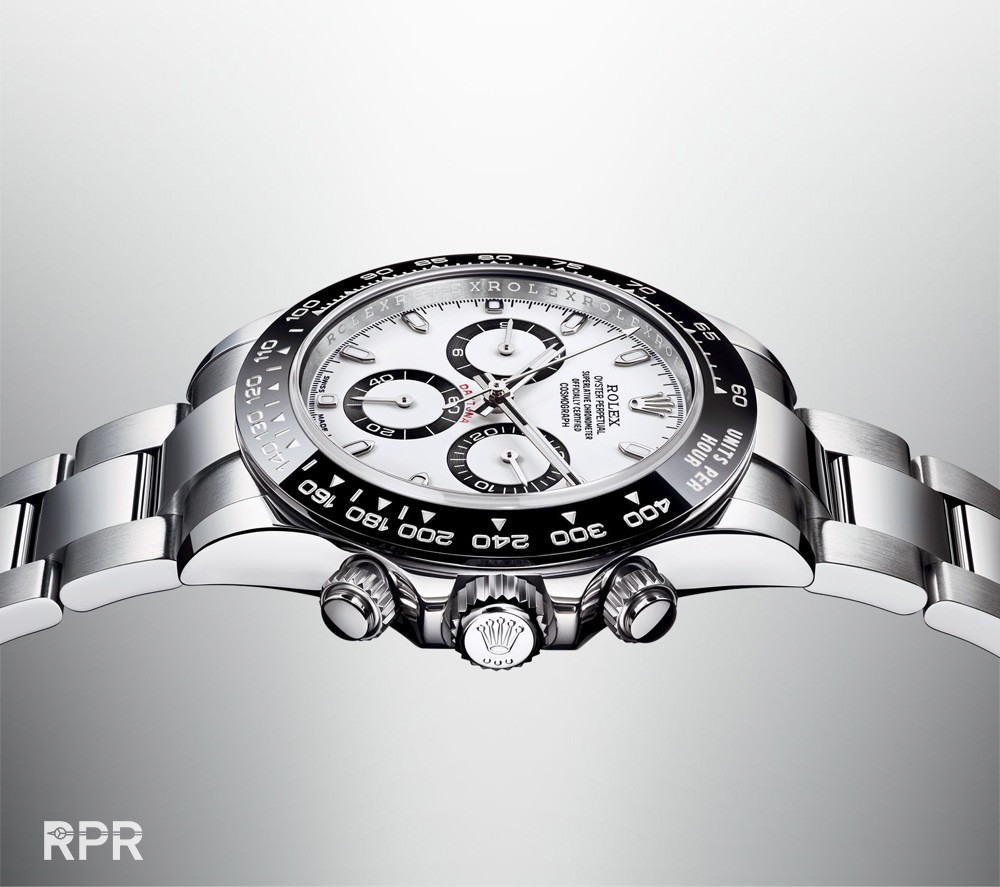 As I predicted some 2 months before the Basel World 2016 the big news was the new stainless steel Daytona with black ceramic bezel. Specially the white with black sub-dials is a subtitle honor to the rich history of Rolex.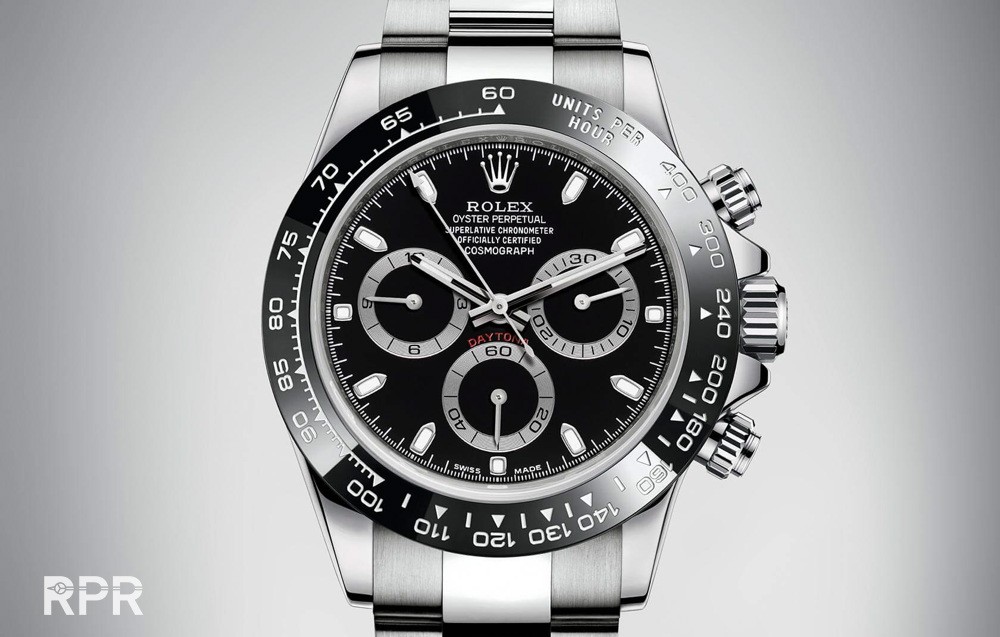 See also the RPR article about the "Evolution of the Oyster Rolex Daytona"…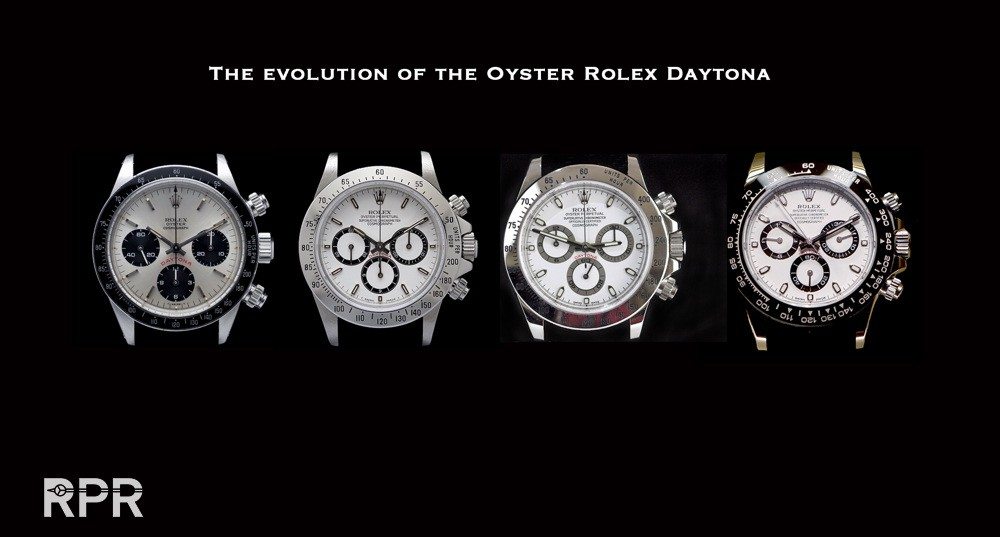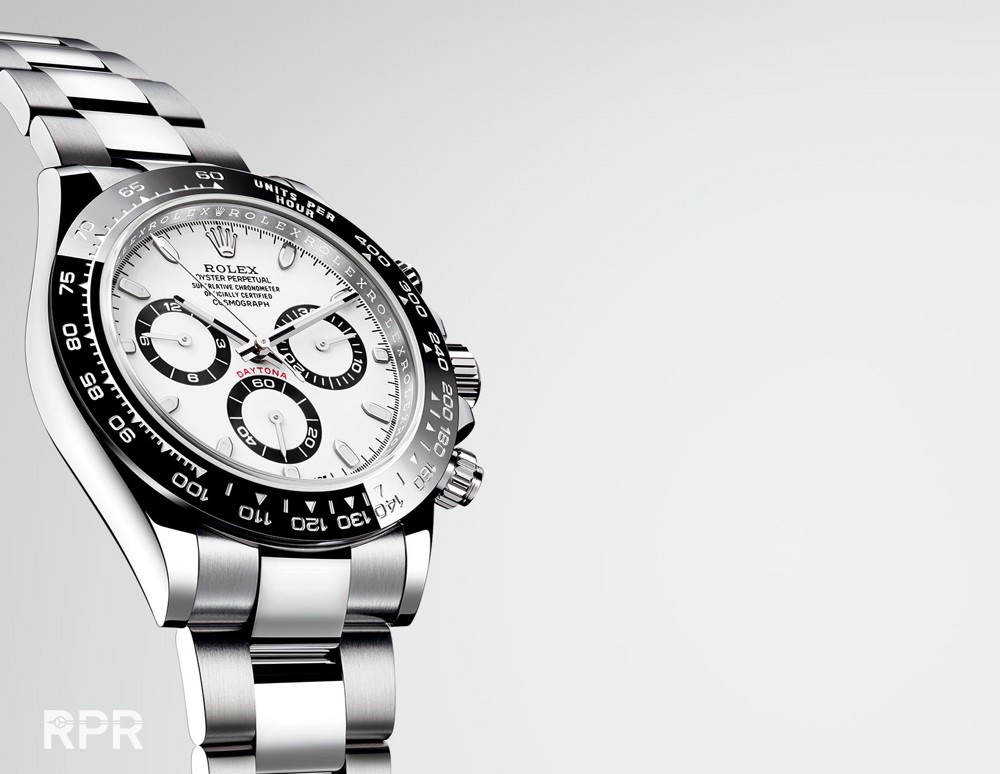 Check out all the Rolex Basel World 2016 news on their website: www.Rolex.com !!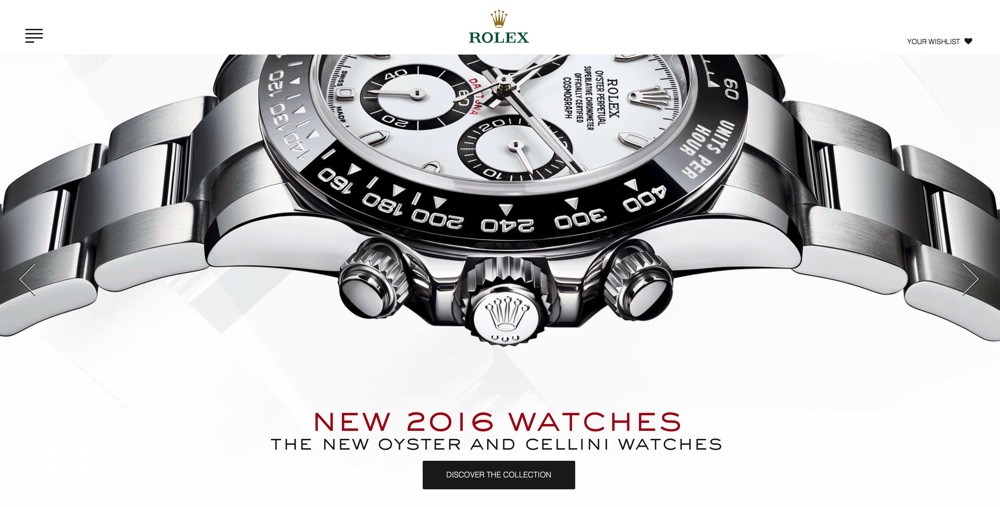 Here's Roger Federer wearing the new steel Daytona. An instant classic!!