The Rolex White SWISS and Underline Explanation. Transitional radium to tritium 1963 to 1964 White SWISS.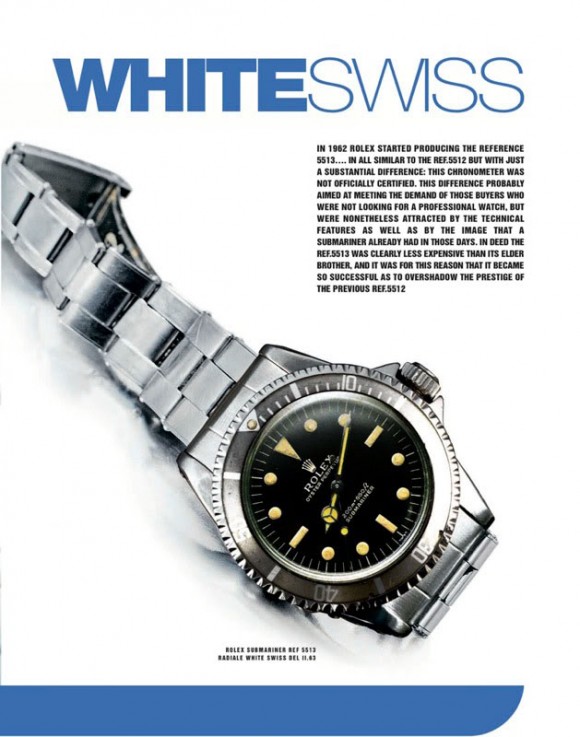 White Swiss Submariner by Marco & Marco…. Nicely written guys, thanks !!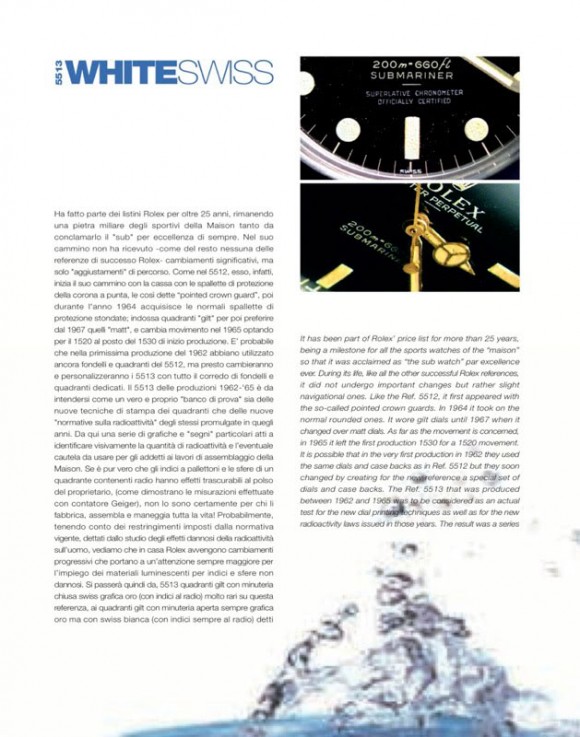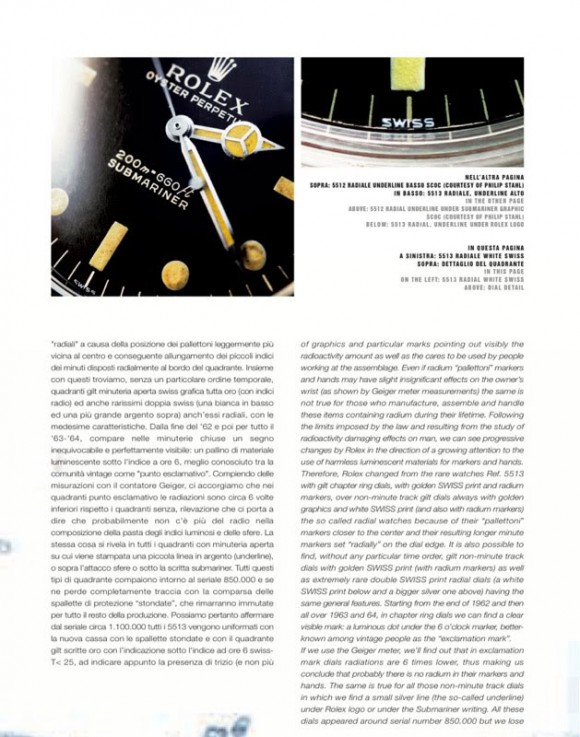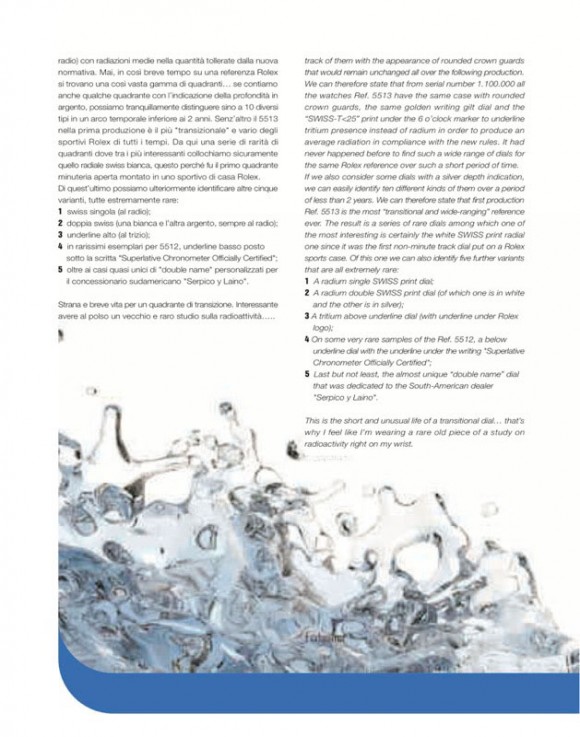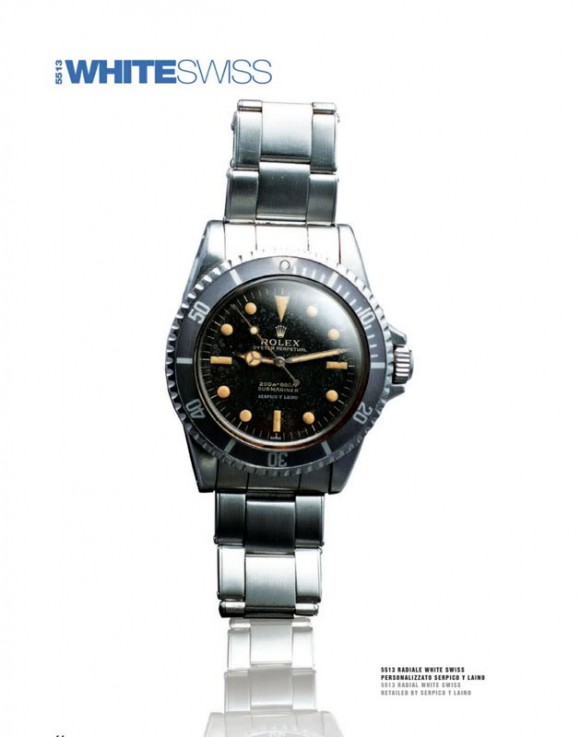 -> The only remark I have to this article is that "Exclamation dials" are seen originally ONLY in end'61 & '62 and NOT in underline period '62-'63!!
Underline up & down on the dial, everything is possible with Rolex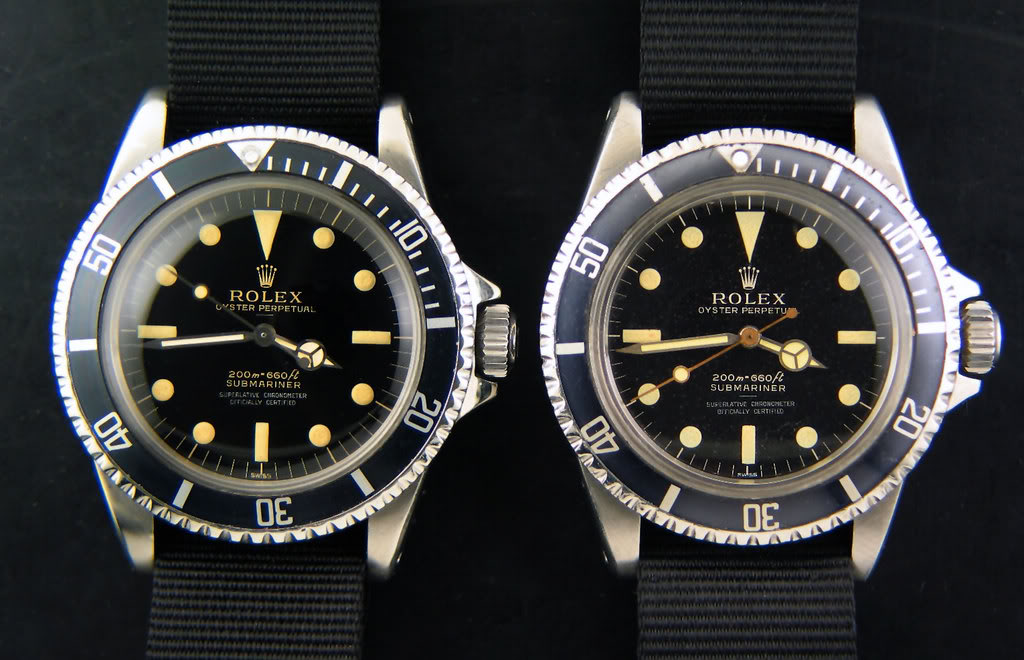 Here a earlier post of mine on VRF I posted some time ago :
http://www.network54.com/Forum/207593/message/1228917174/Let%27s+talk+about+the+rare+%27White+SWISS%27+print+on+Subs+from+%2763—-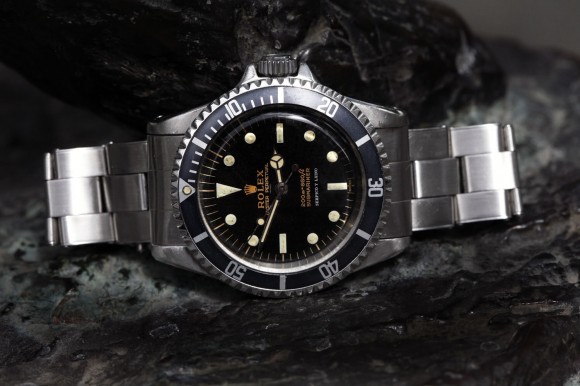 Rolex Submariner Ref 5512, pointed crownguards, Serpico Y Laino dealer stamp and underline from '63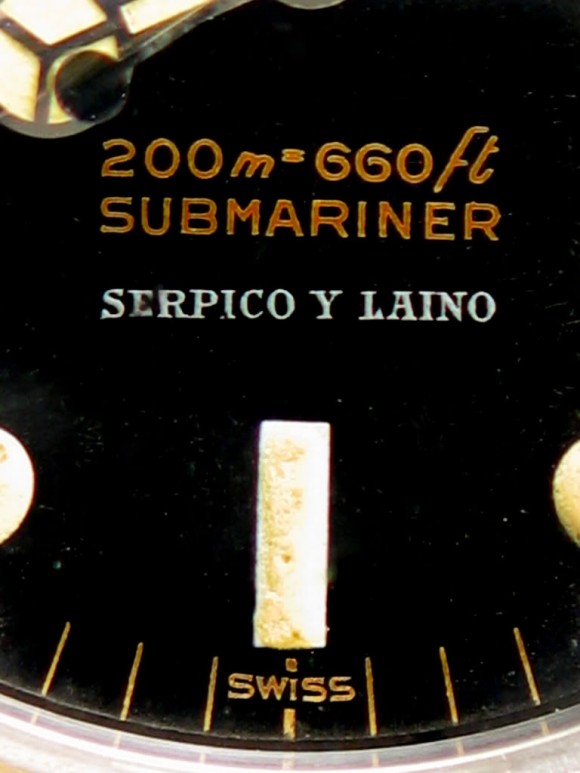 Ref 5512 gold swiss, upperline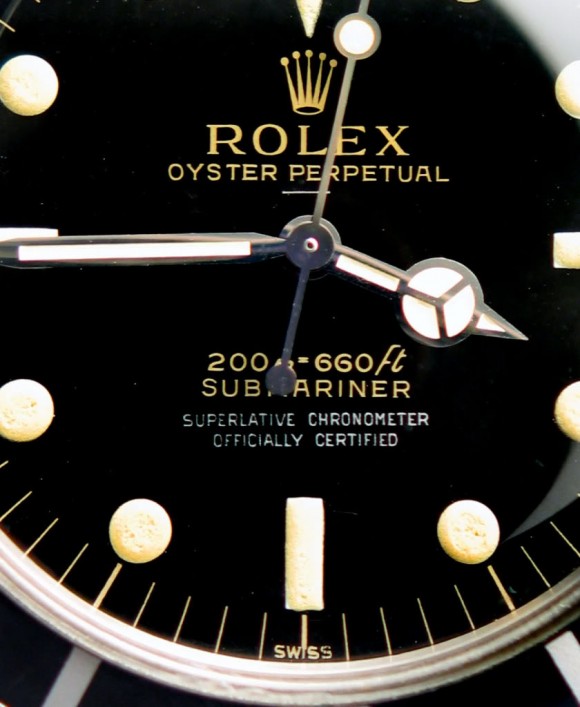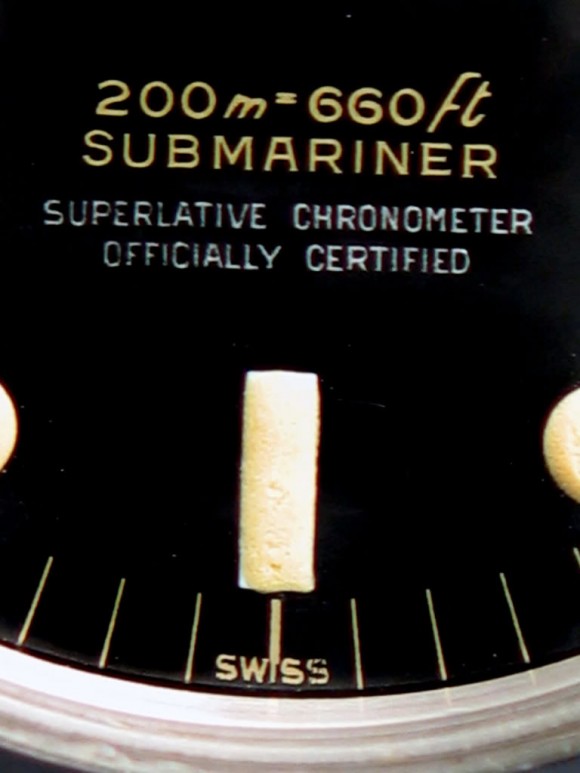 White Swiss ref 5513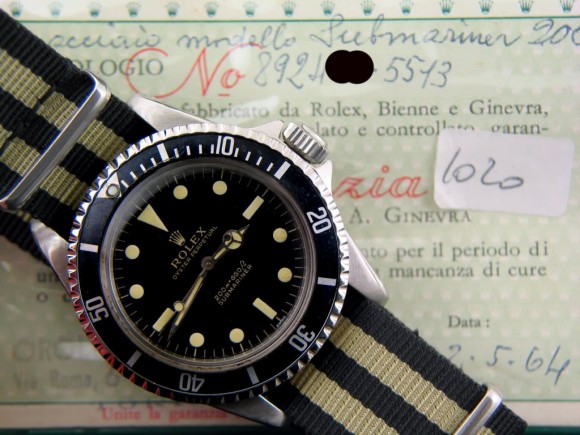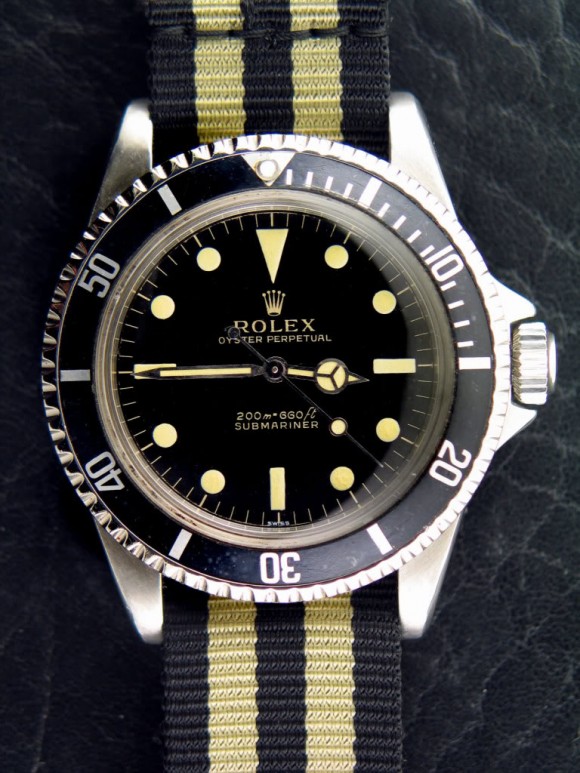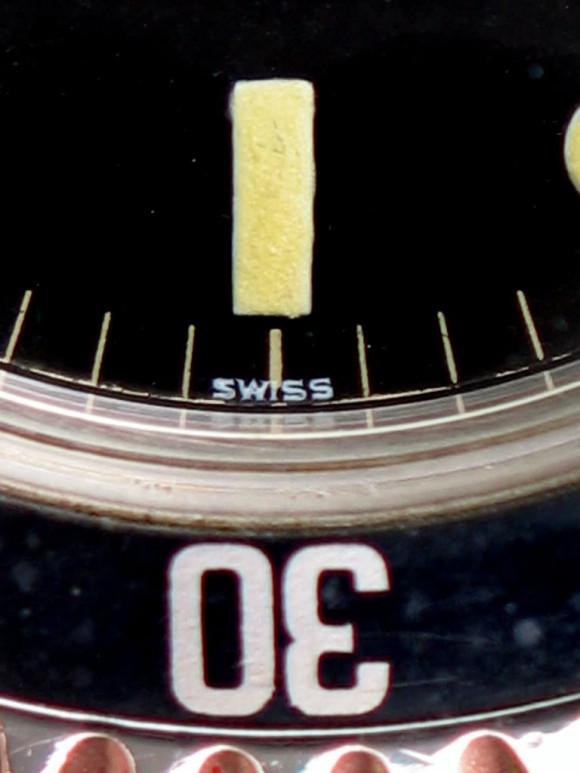 Upperline & underline 5512's Submariner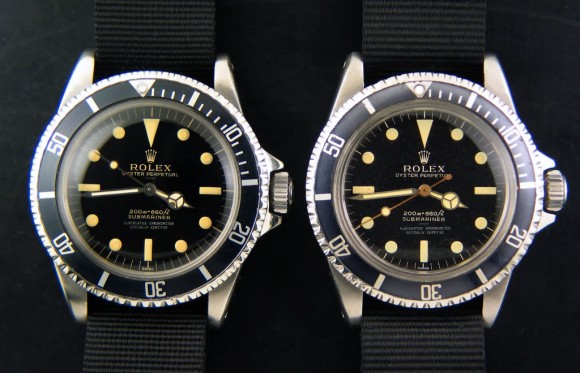 Underline 'pushed' the SCOC text further down, as both underline and SCOC are printed on top of the lacquer, it shows us that the SCOC print and the underline where added LATER on top of this transitional example. Note the second 'orange' secondhand and white swiss printed on TOP of open minute track.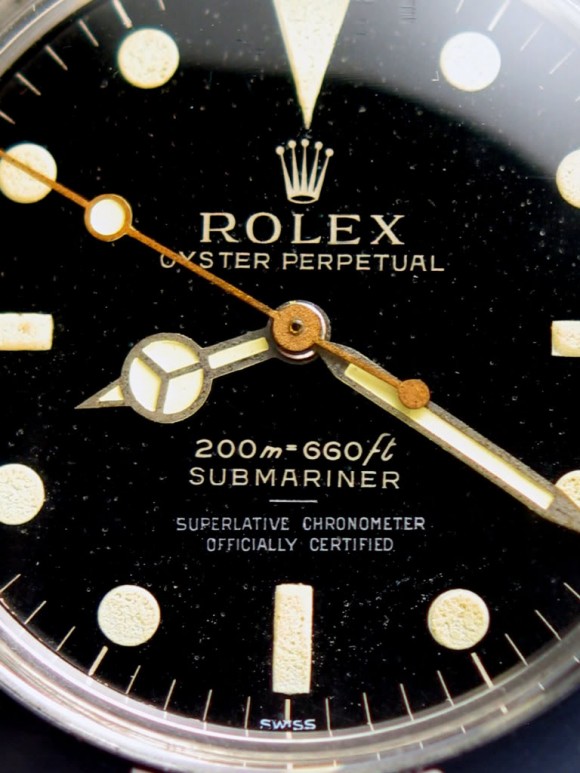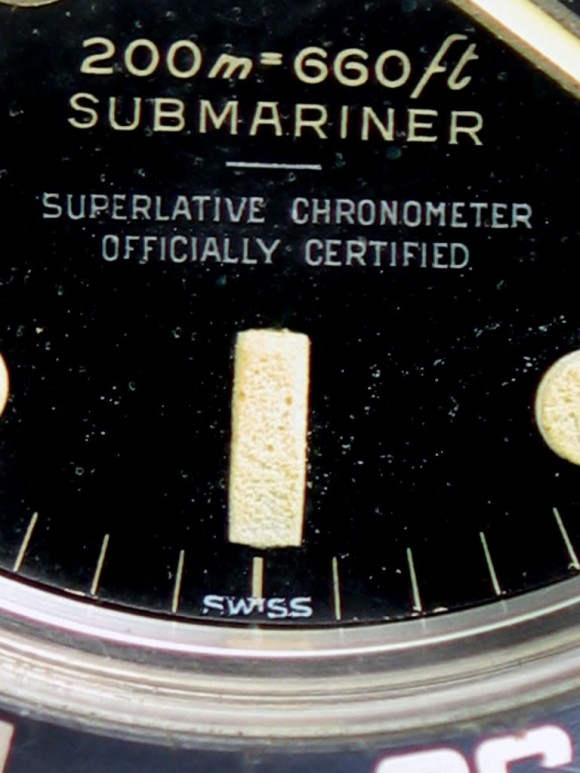 A trio of rare "underline" dialed Subamriners with gold and white swiss…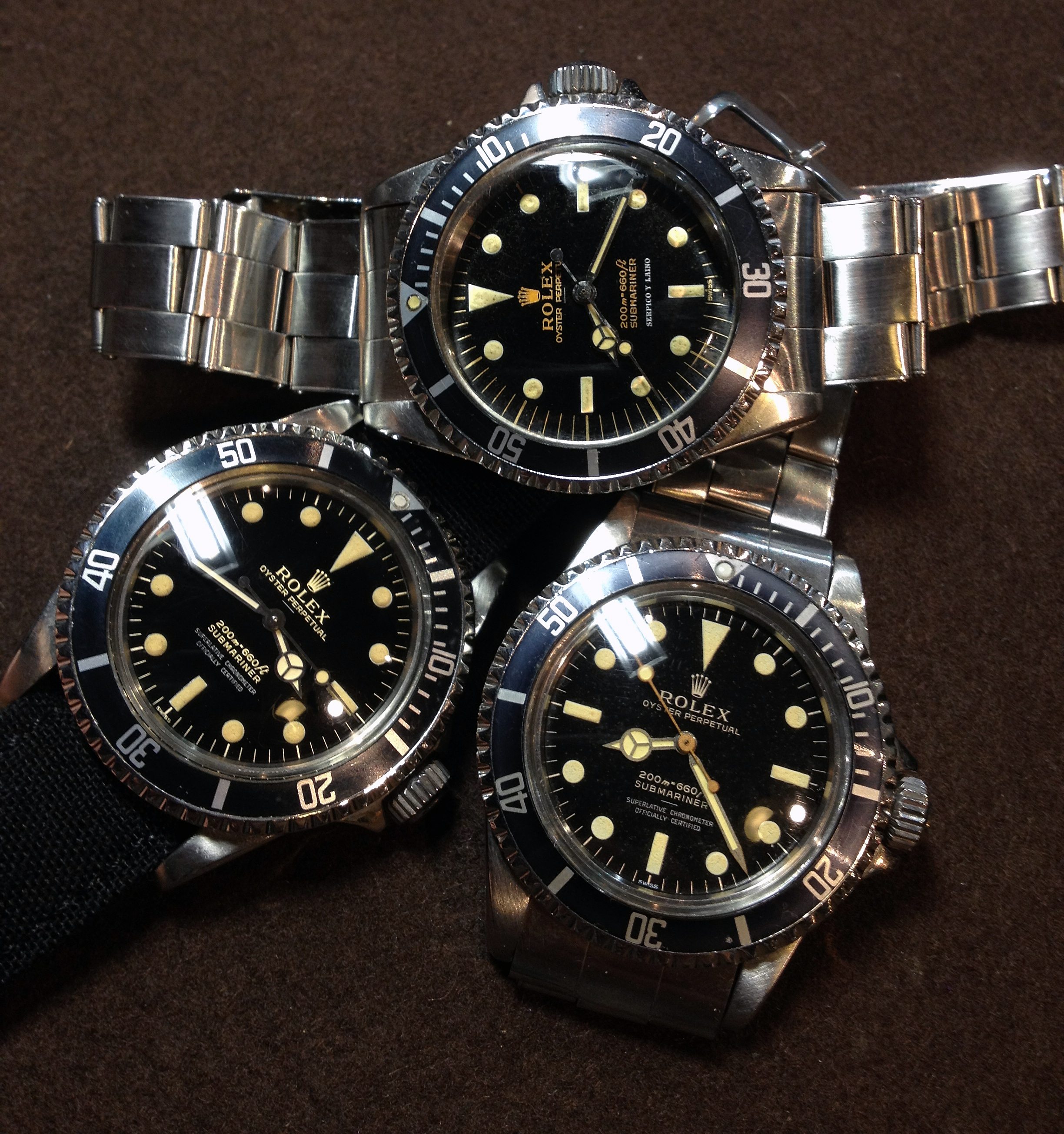 Tropcial brown Ref 6034 with underline…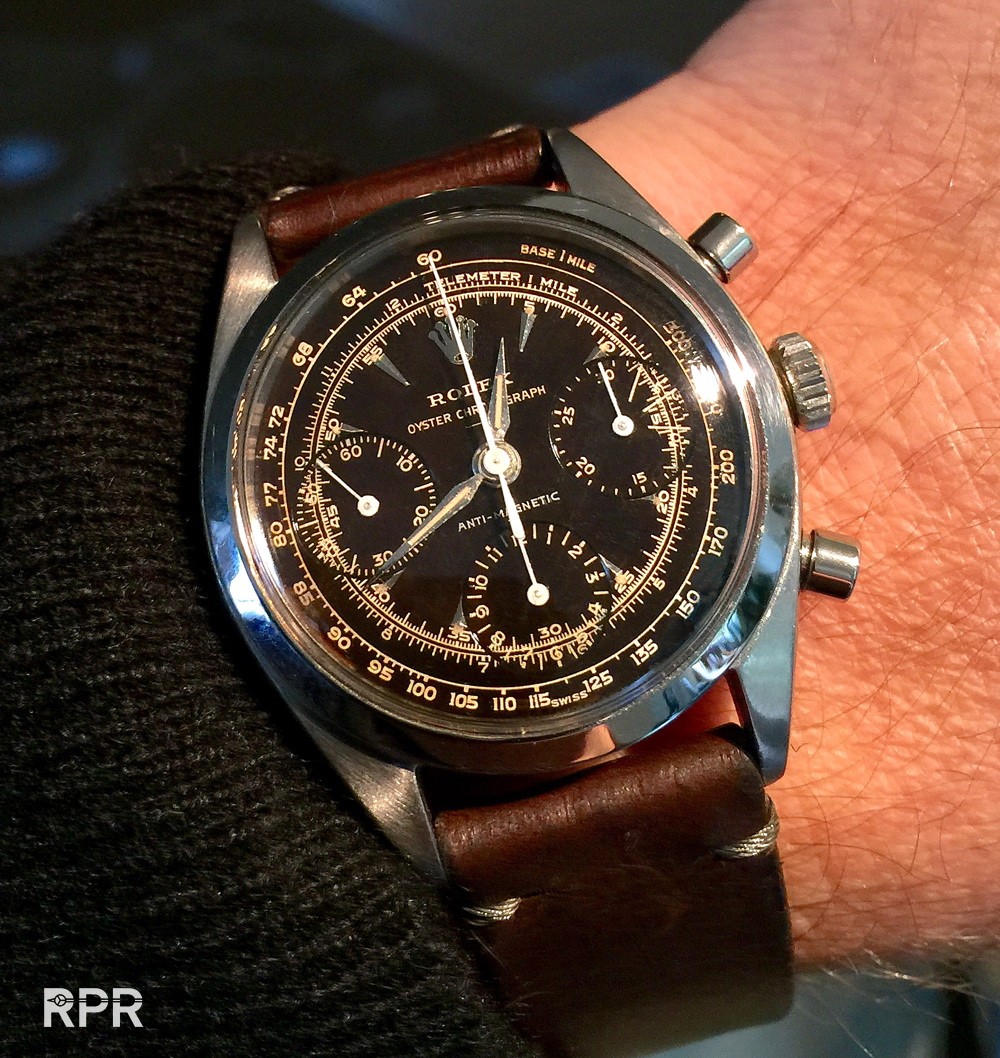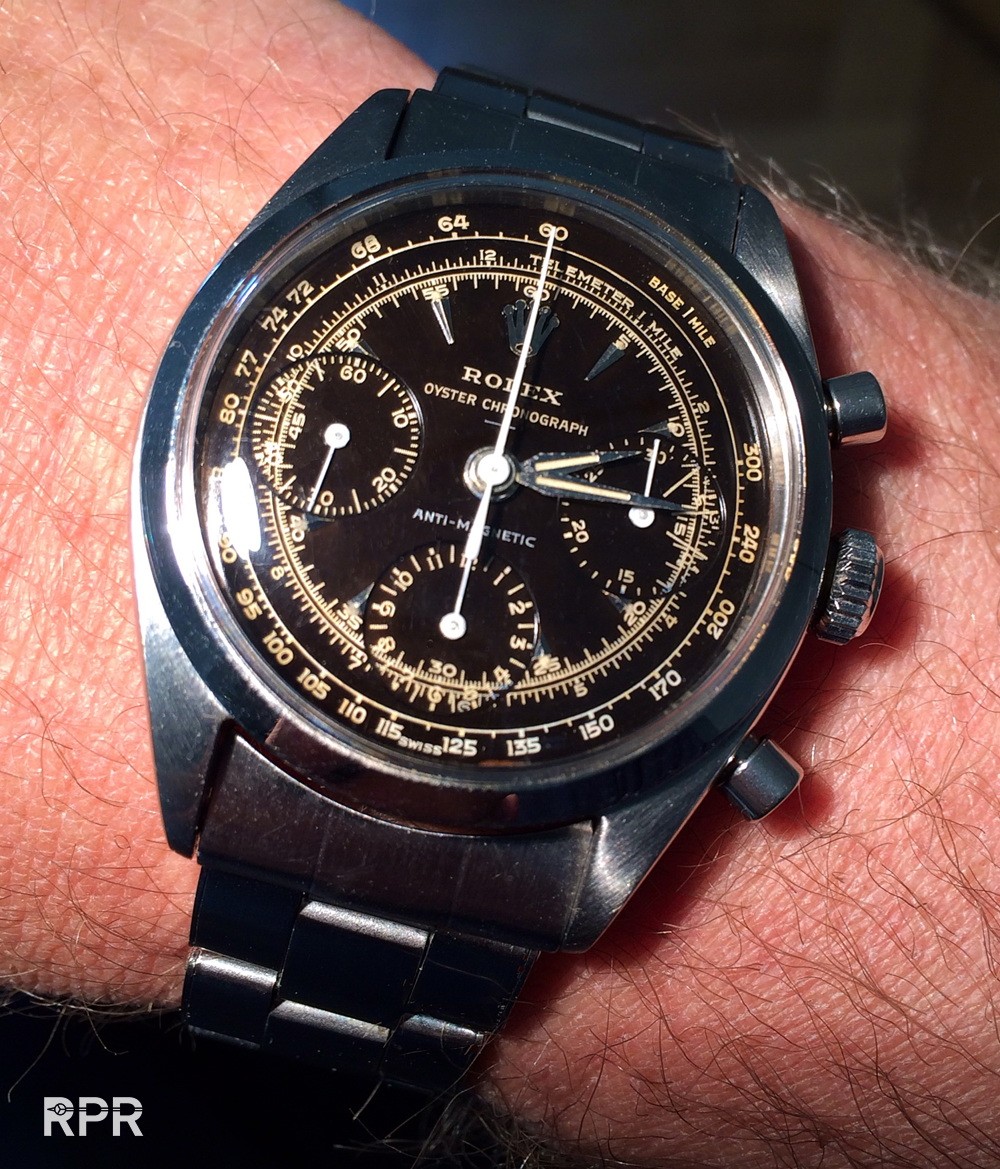 Yet another rare 4 line, minute track, last version SCOC and underline dialed Submariner ref 5512..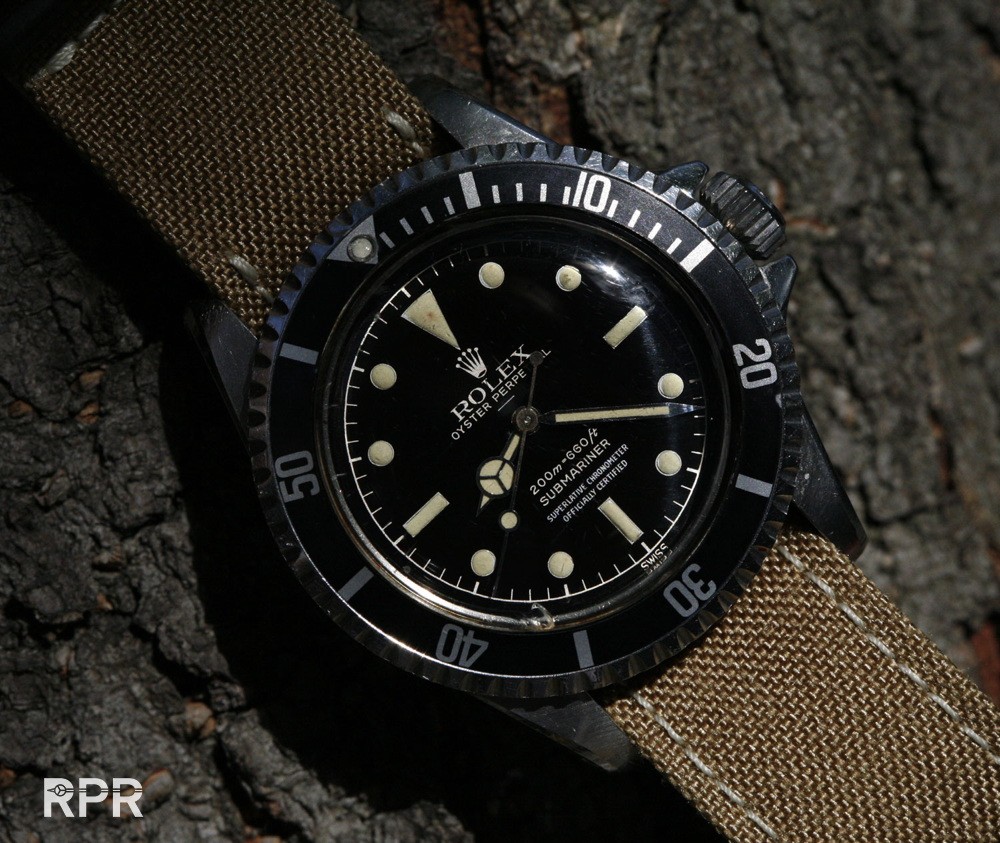 The "Hopkins Daytona". One of the VERY first Rolex Daytona Geneva had made, read the article over here….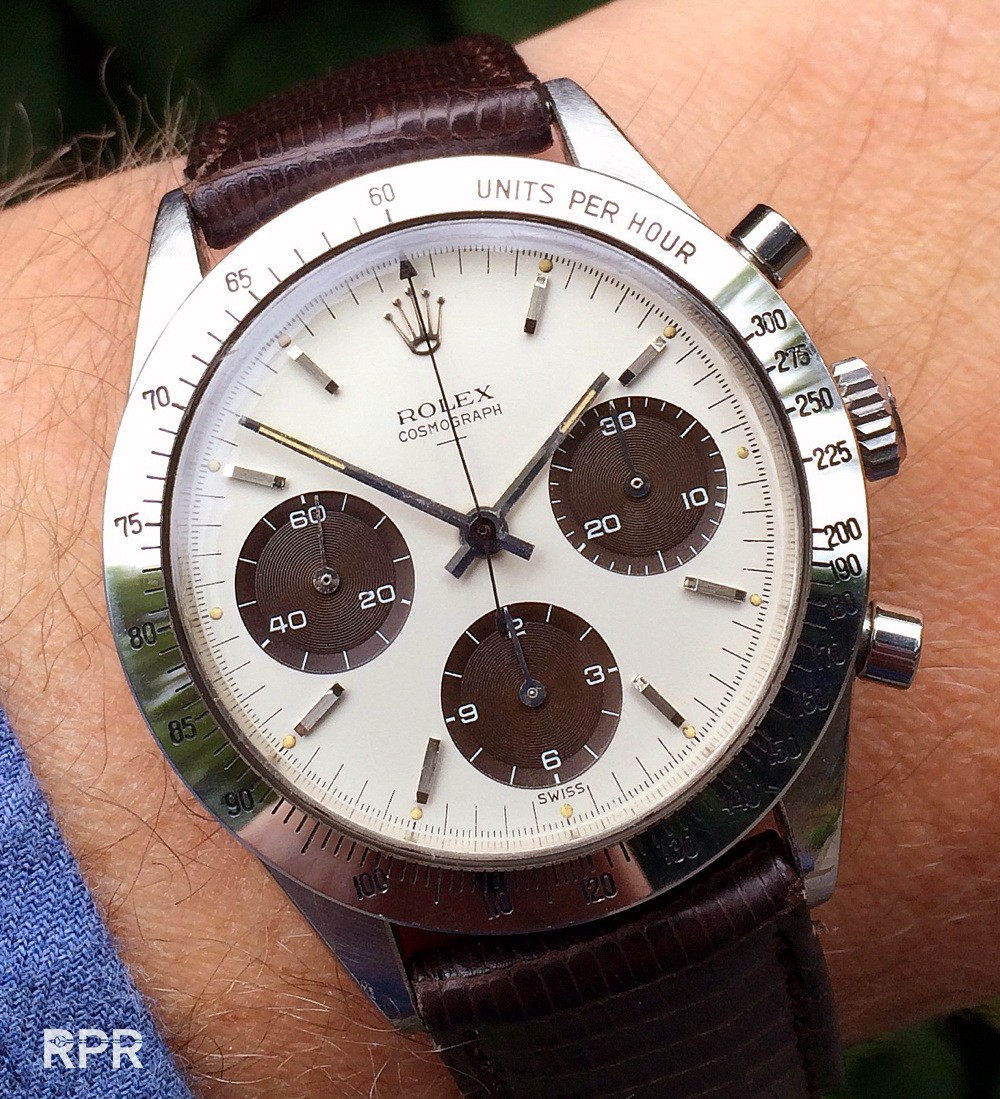 From a different angle…