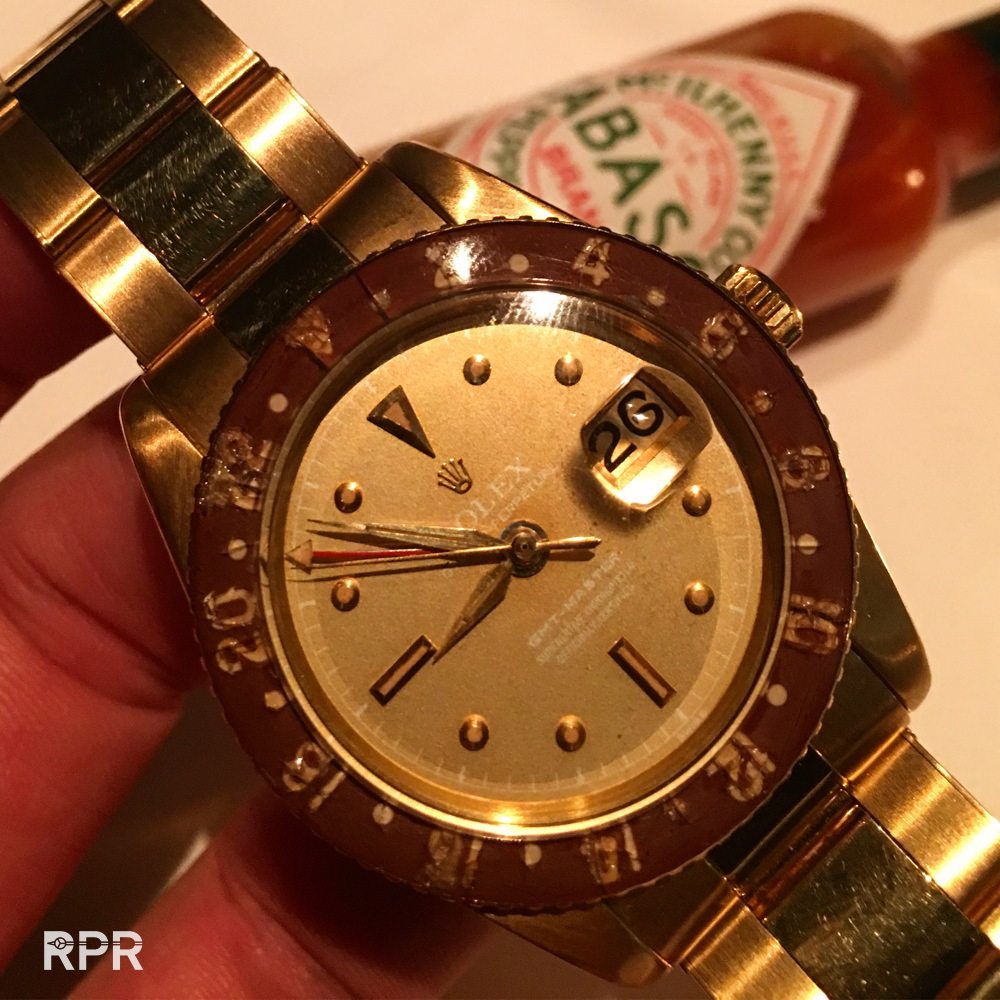 After attending the Parma Watch Show for so many times already, I never get tired flying down to Italy to see my buddies. We are getting older there where the watches are getting younger. It's become almost impossible to find something really really rare. Or let me put it differently, the market has become so mayor that you won't find any cheap(er) Rolex offers anymore in Parma. Everybody has become international and is aware about what the correct price should be. The dealers are traveling to the U.S. and Hong Kong now and are up to date what every collector wants. Nevertheless there are more then plenty of other watch brands around in Parma so indeed it makes total sense to go and let you impress by the numerous watch stands. It almost looked like there where more stands then previous edition. The hallways where full with people, many known faces from a round the world.
In the past we hardcore watch guys where going to Parma to discover a rare Rolex treasure that was still reasonable priced. Nowadays with Instagram this is totally over. If something pops up, one doesn't need to wait till Parma or any other show but simple uploads it to his IG feed, add some #'s of populair guys and the info and offers are coming in immediately. The vintage watch world has changed dramatically. Back in the days italian collectors who didn't even speak english where coming up to me showing their best Rolex, sometimes asking for my opinion and sometimes offering them for sale. But lets be honest, nobody 'needs' me anymore and although this sounds kind of negative, I see things differently. We have come to a point where everybody has the same amount of information available throughout the internet, every question about odd details has been asked and discussed in lengths. There are no secrets anymore and thats really positive to me!
The vintage Rolex market is mature and doesn't need to be guided anymore. Although I see plenty of people tuning in on my "Vintage Rolex Buyers Guide" I believe that all the dealers are well aware about the ins and outs. I also believe that the majority of the collectors are well aware what to buy and what not. Exactly this is making it so hard for dealers to find any fine Rolex for sale. Anything thats honest and nice and not overpriced so they still can make some money on it. Our market is now open and educated. Foreign dealers that go to Parma have huge problems finding stuff to offer their clients back home. Logically this means that the dealers will spend their money at the upcoming auctions. Resulting in stronger sales prices and yet again a boost for the market.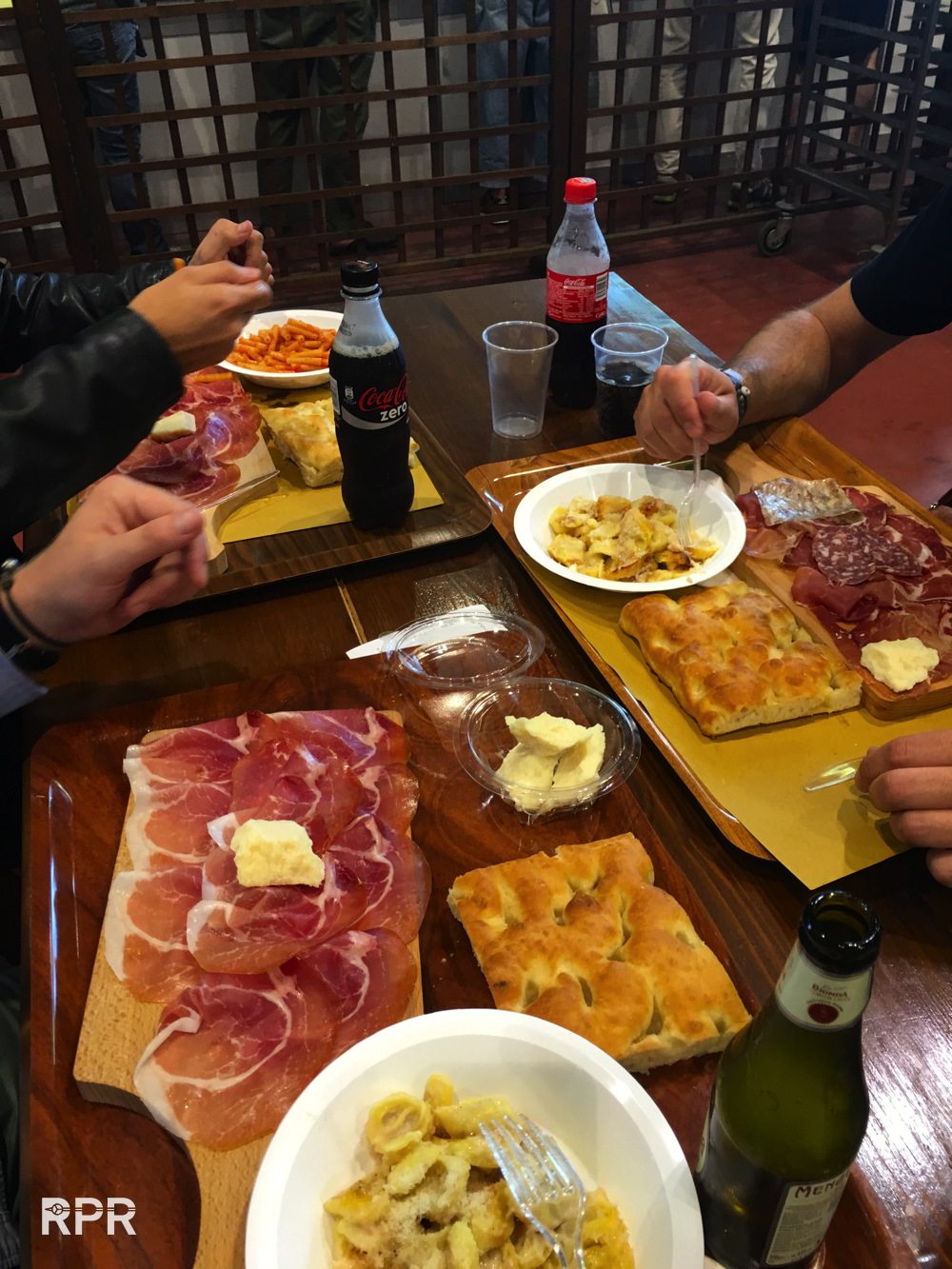 Time is in advantage for those that have a collection. When exactly you bought your dream Rolex has become very important. Did you buy yours 1 year ago or already like 5 years ago?? Fact that the prices have so extremely increased make newcomers think they need to act now before it's to late. Just yesterday a collector asked me my advise about a nice but not perfect Oyster Paul Newman that he paid € 400K for. That's indeed a serious amount of money but what will it cost in like 4-5 years is the question? And due to populair demand this question is being asked for every Rolex reference, what will the price be in the near future? I heard prices of 330-350-380K euro at Parma for perfect Oyster Paul Newman's. Sometimes I wonder if well educated collectors nowadays are buying their watches because of the highly possible increase or because it's their passion to collect vintage Rolex. The future will tell us but with the increasing number of meetings and GTG's around the world we see happening, there's still plenty of passion!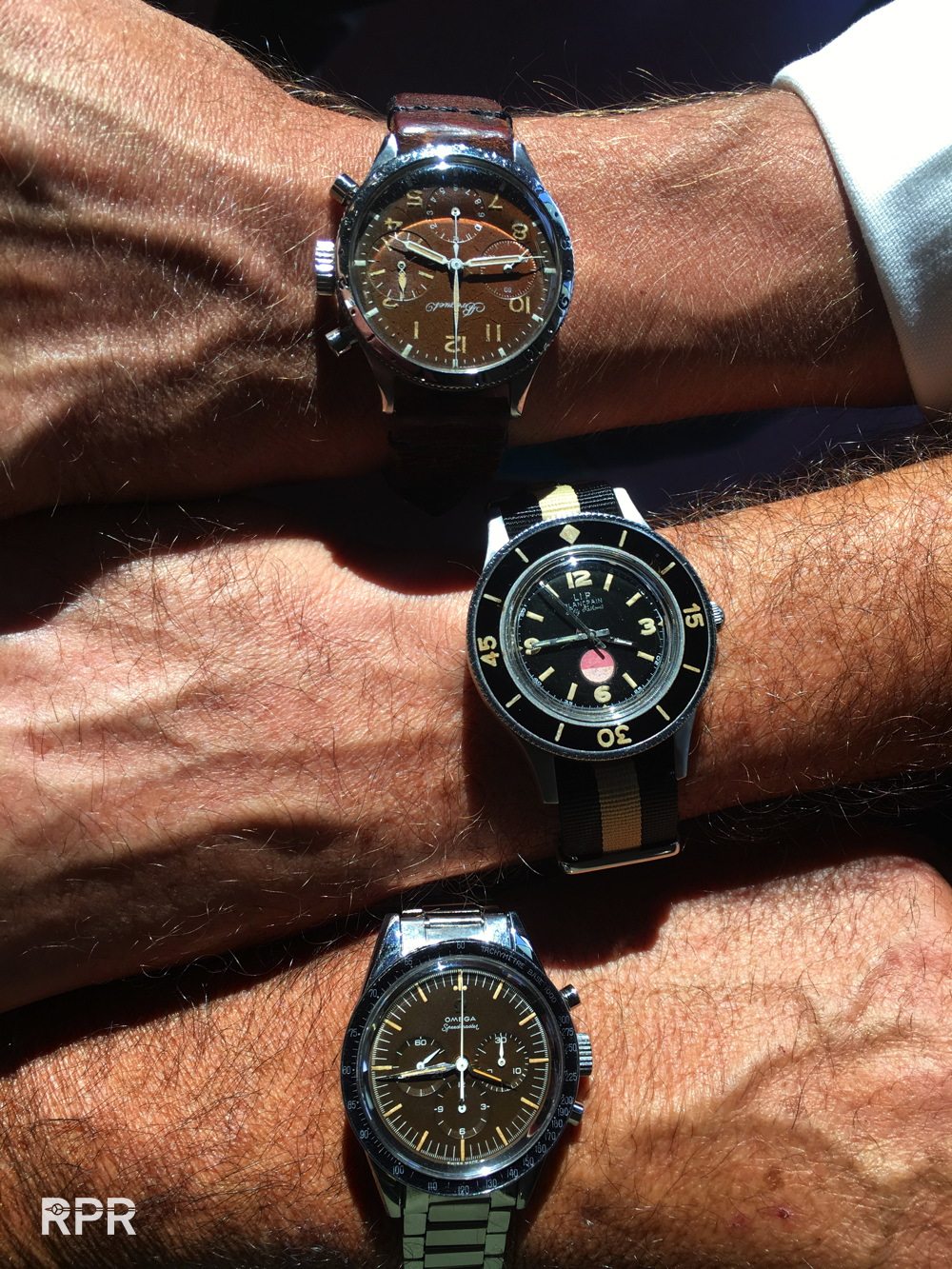 So what does this mean for the market in general? The tendens for buying quality is still on, pushed by Phillips Auctioneer and their special theme watch sales, offering you " only the best". The grail pieces have risen in price so much, only the rich can pay for them. The normal collector can only dream about a perfect Big Crown, Milgauss or Paul Newman, while prices have double or even tripled in the last 2 years. Which tells me that the market is developing very mature and slowly becoming a real collectors market like we see with classic cars and modern art for instance. Lets be realistic, a perfect Big Crown or Paul Newman should not be available for everybody. After all those years of collecting we discovered that only a limited number of great pieces have been found and are sitting in collections now. We don't talk about 1000's or more examples but rather only about 100's and less and with a world full of people watching, it's indeed very very limited to obtain to say the least….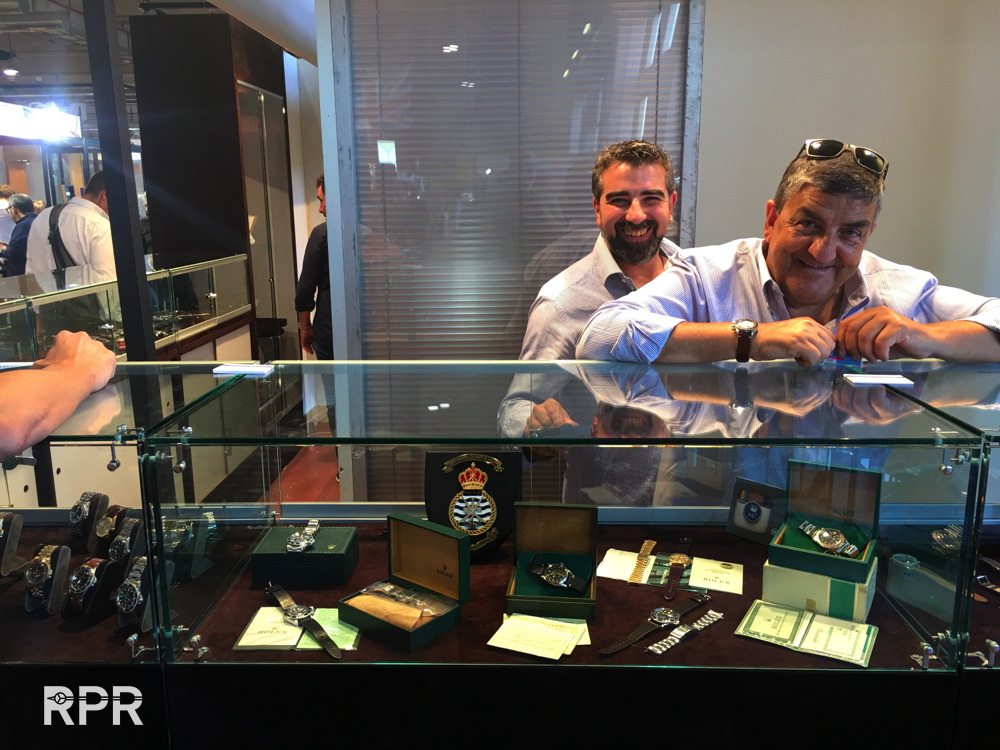 My believe is that we're currently at the beginning of a very serious collectors market. The 30 years of development have taken collecting vintage Rolex to a higher platform with international attention now. Prices already achieved over 2 million at auction and nothing tells that this is the end. Rare quality will raise in price harder then your money on the bank. More and more loaded buyers are entering the market willing to invest in our blue chips. It's gonna be tough for the dealers as hardly any blue chips are around and now that the supply chain has dried up and only seldom a really interesting watch is found, dealers have to focus on another lower level of rareness. We already see simple but nice 5513 and 1675's have raised steep in price as these have become 'rare' as well. It's a matter of time that these so called "simple Rolex references" reach real cult status.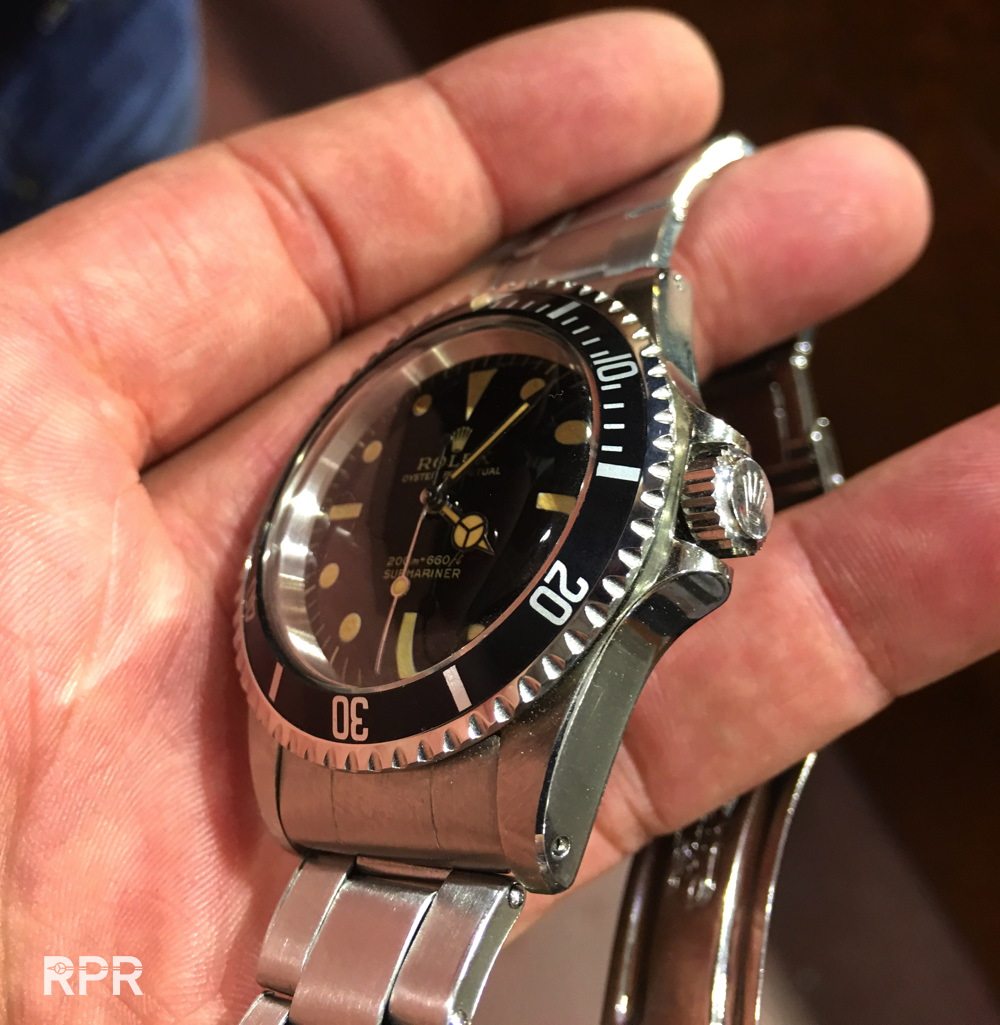 With the continuous growing number of collectors worldwide and the very scarce amount of great fresh finds coming to the market, the demand is still rising which pushes up the prices even further. I sometimes was really flabbergasted by the prices some dealers quote. But then what would you do in a current market? Dealers want to buy more watches that they can offer their clients, but at the same time, their clients / known collectors go to watch shows as well, making it very difficult for both parties to be successful. So far, a lot of action was taken by the IWJG shows in the U.S. but the reports about vintage Rolex are not very positive. Hardly any crisp Rolex are coming there for sale anymore – it almost looks like that those that find them and normally offered them there for sale, don't need to take part in the show anymore to sell their finds easily. Indeed, one of the reasons is the succes of Instagram, where everybody is present. A dealer and a collector don't need to travel to a watch show any more to find his next purchase. It all happens in their handpalm, while watching their Iphone anyways. Finding great condition no matter the reference is the key to succes….
Now enjoy some pictures I made for you to give you an impression of the show.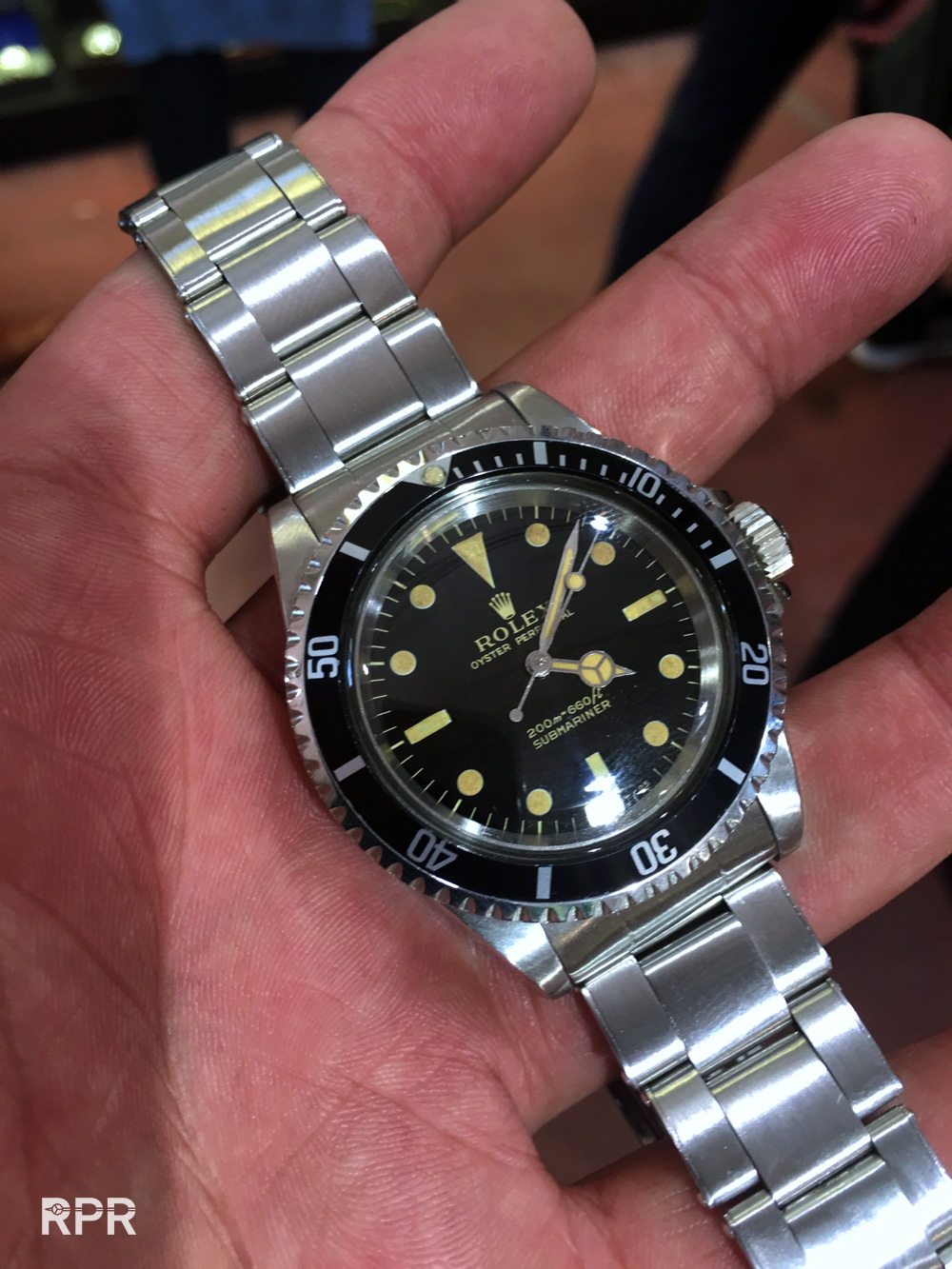 Here a ultra rare Prototype GMT bezel. Only a handfull are known…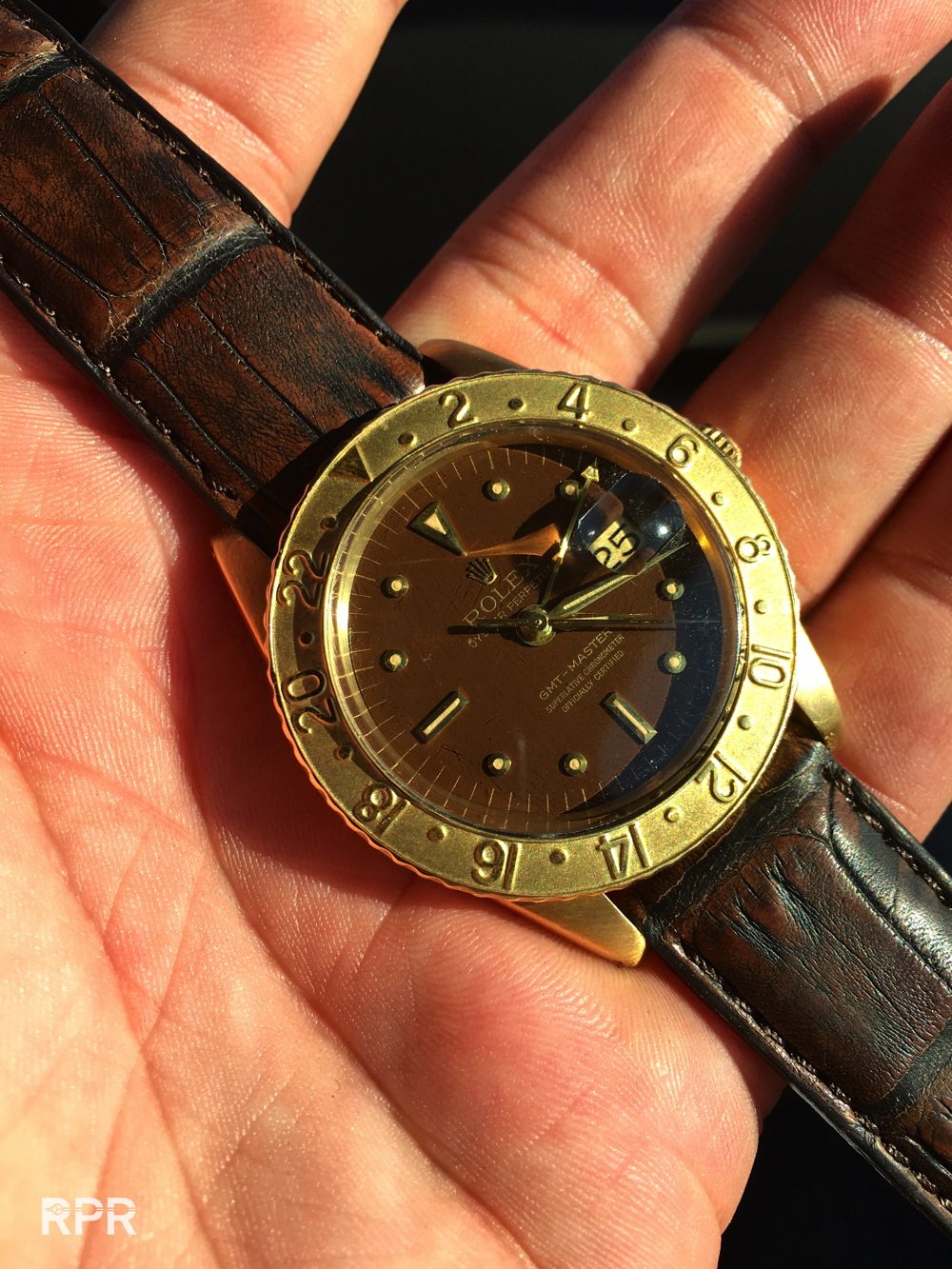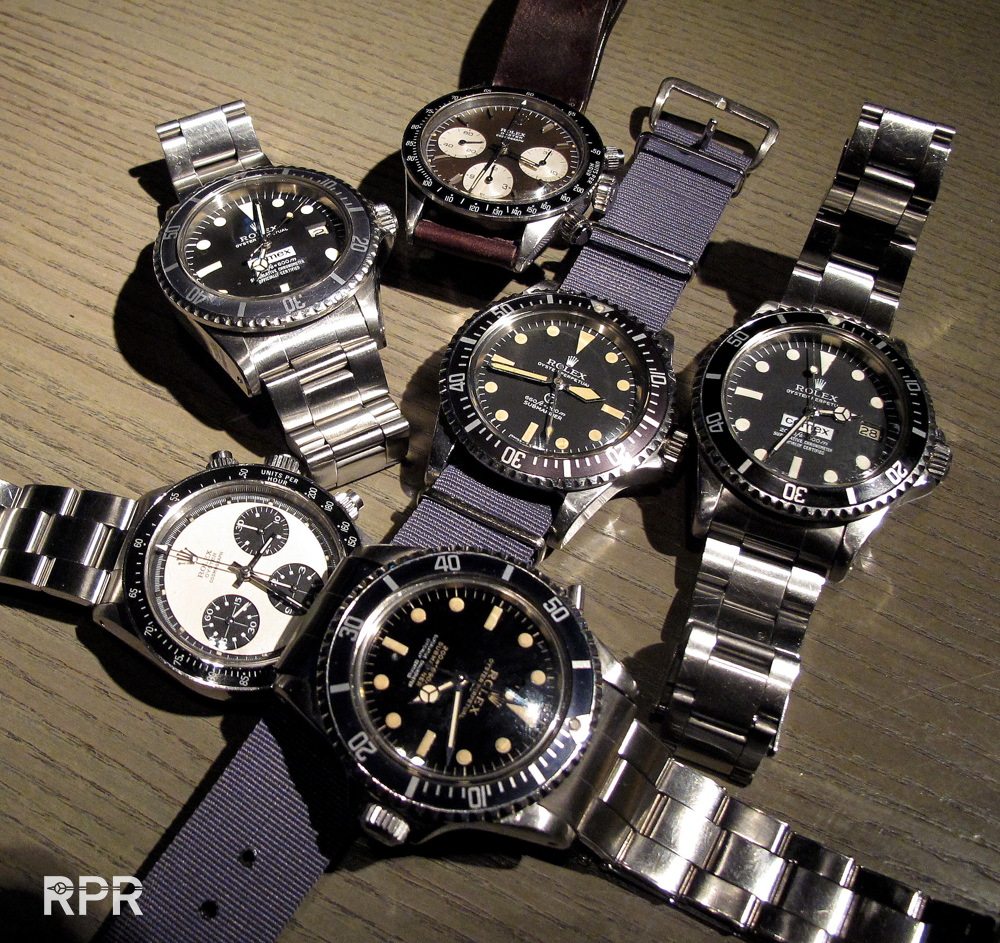 Stunning time only Longines. If you think these are kind of cheap you're totally wrong….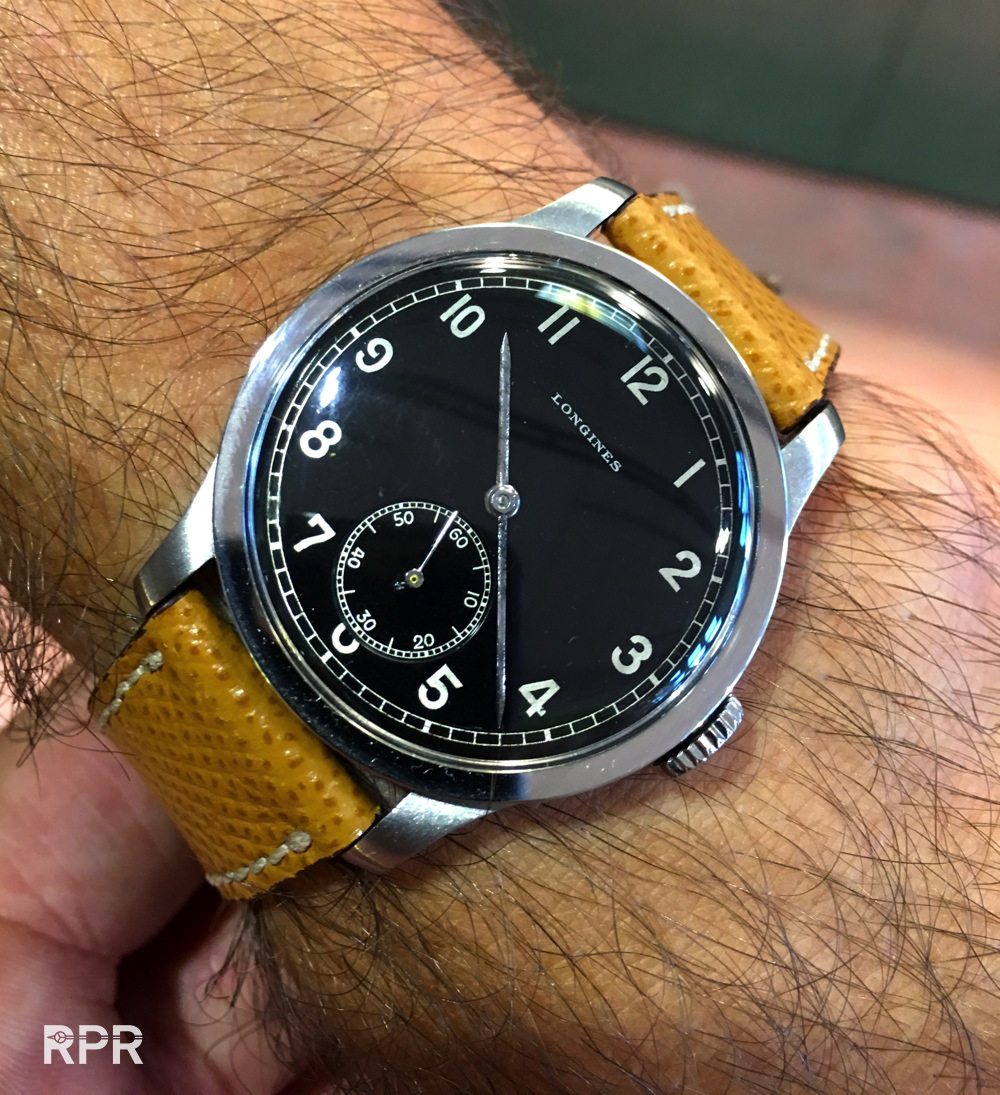 Crisp 6241 Paul Newman. Check out the wonderful patina of the luminous matching the hands perfectly. Real stunner!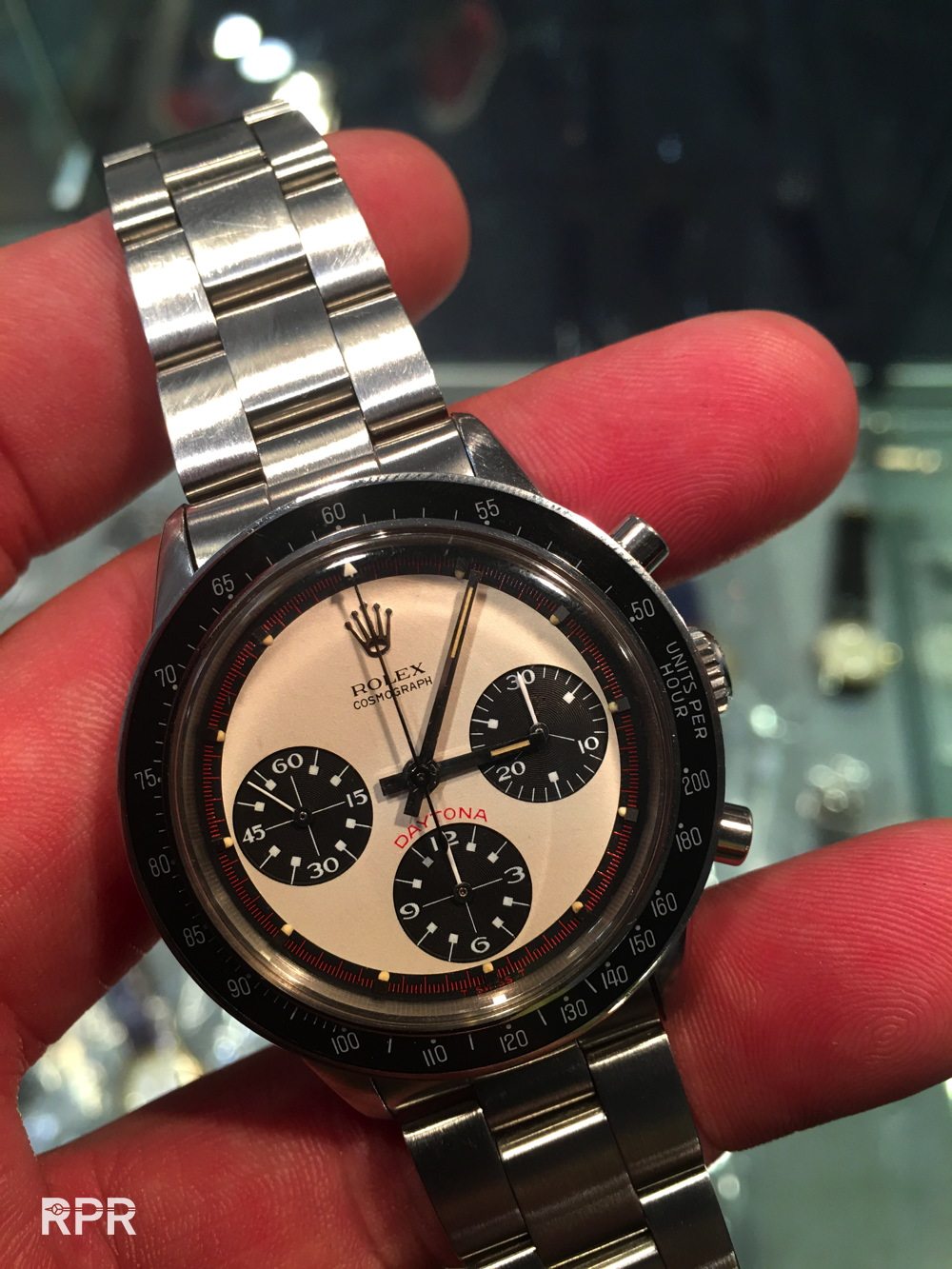 Group shot of some gold Rolex Daytona…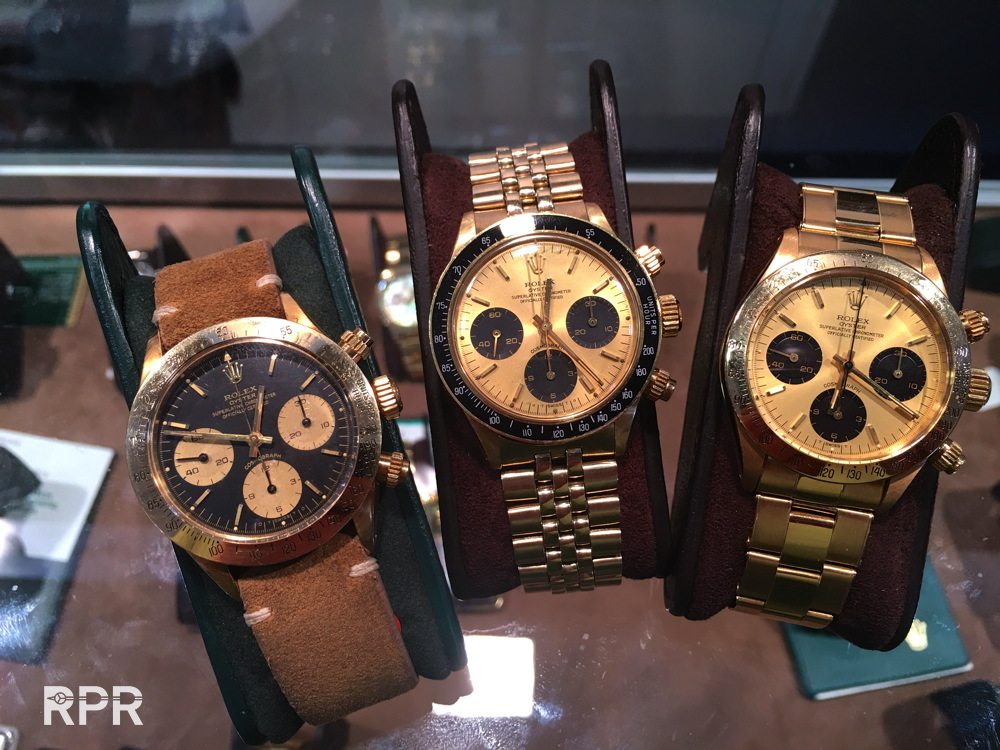 Besides great watches many other collectables are on sale in Parma…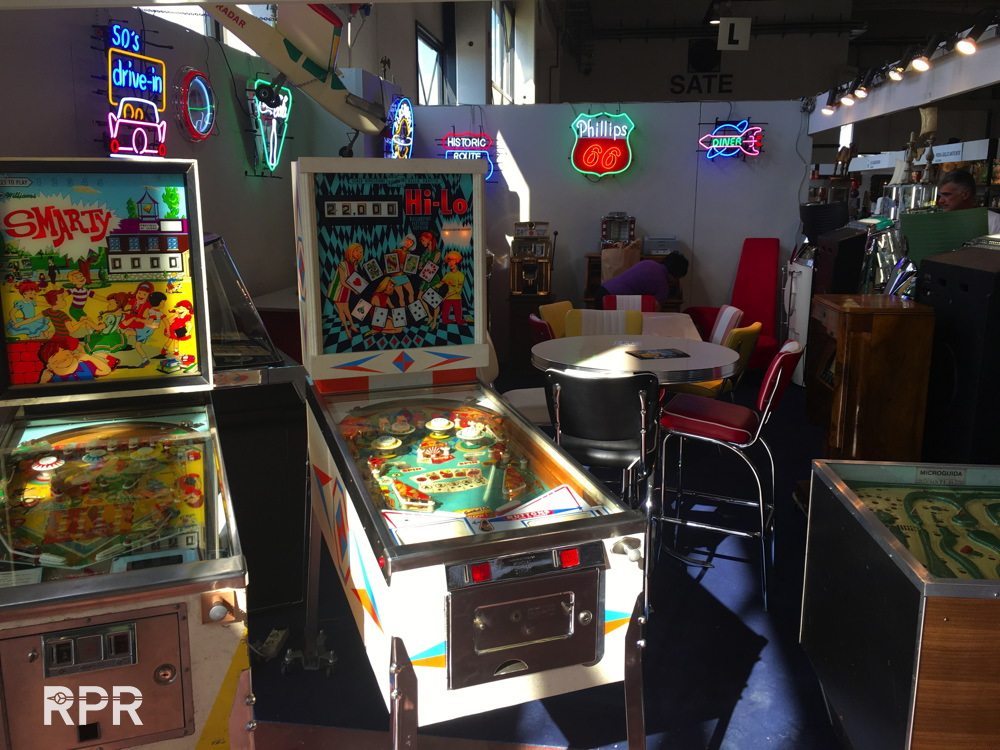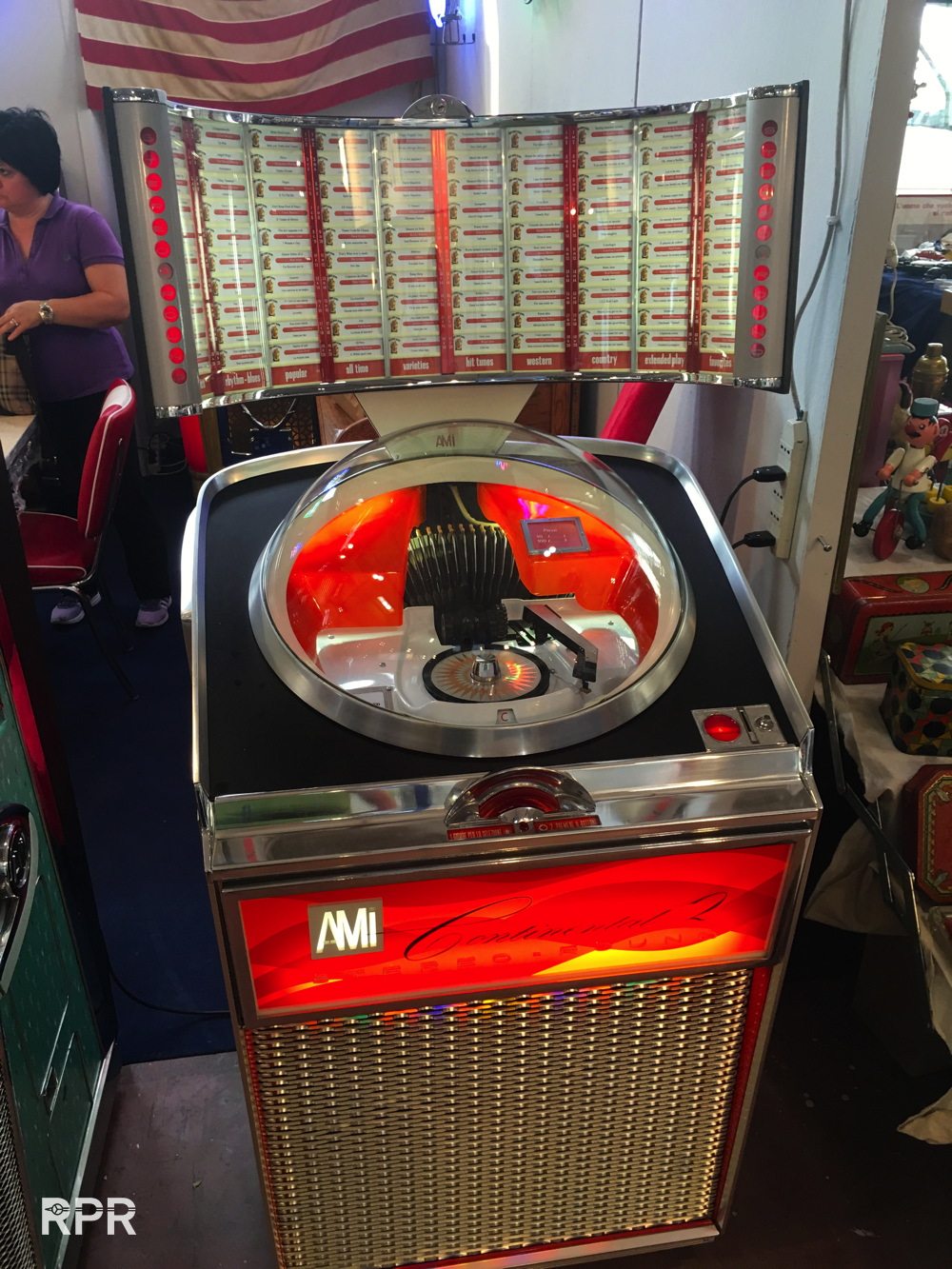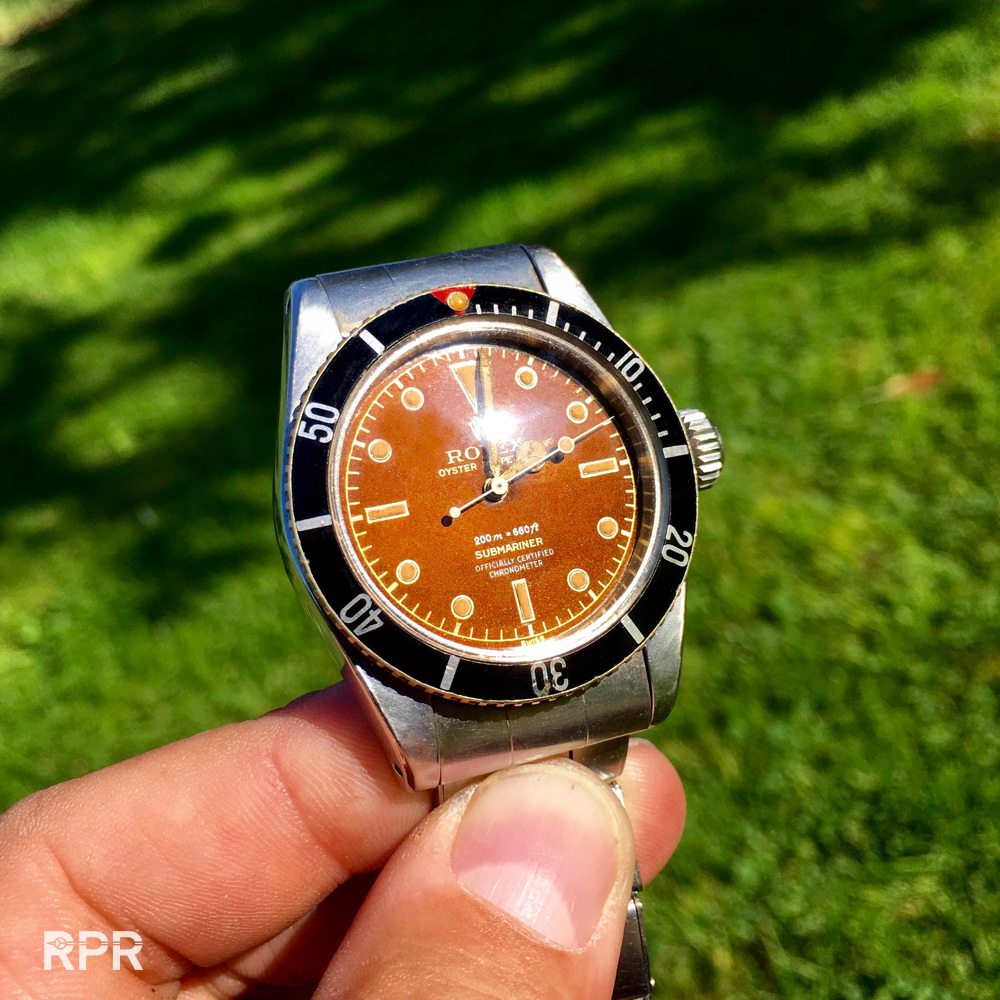 Oman Police Submariner…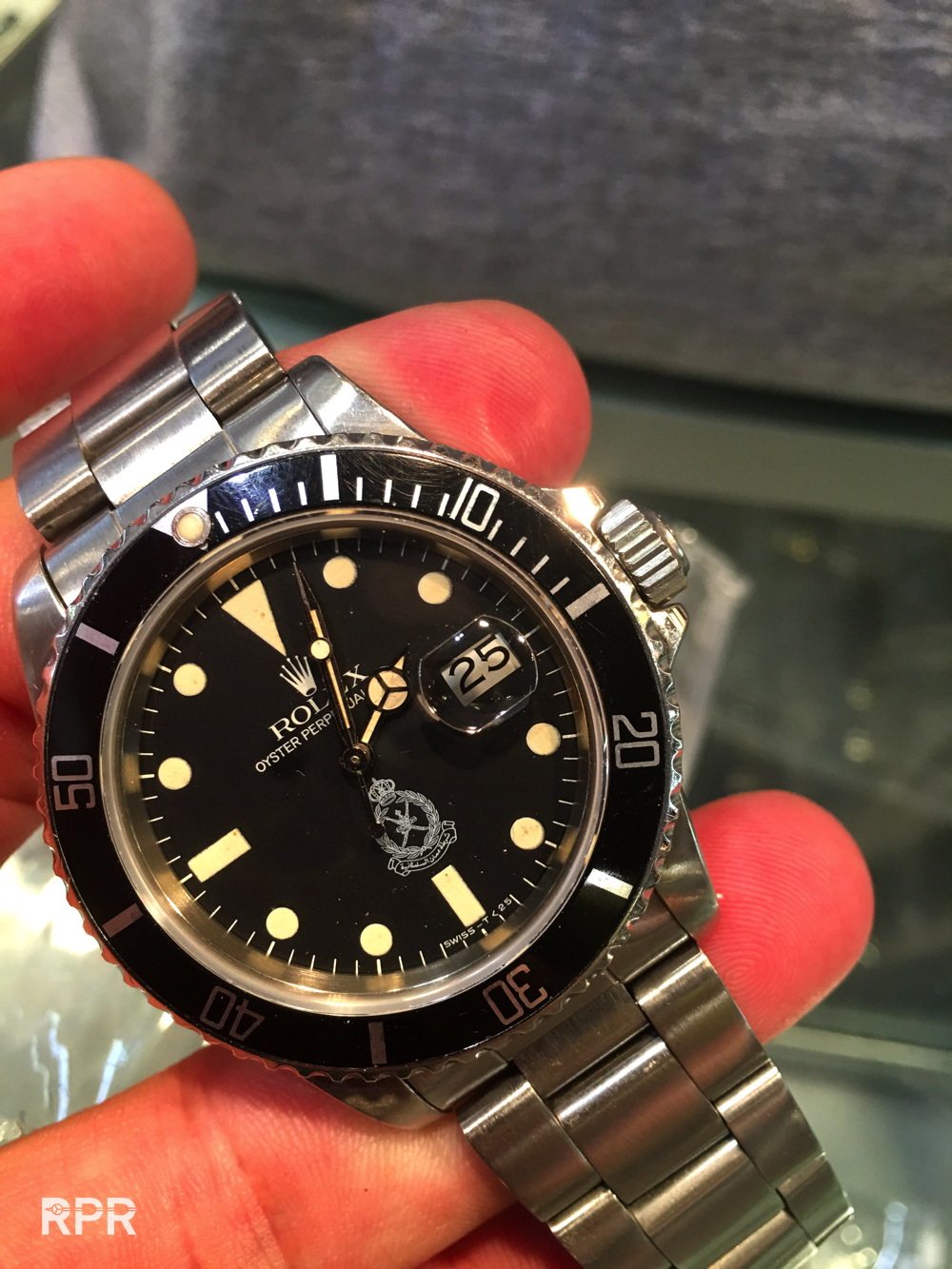 Qaboos Day Date…
Underline Big Crown… Very attractive service dial indeed…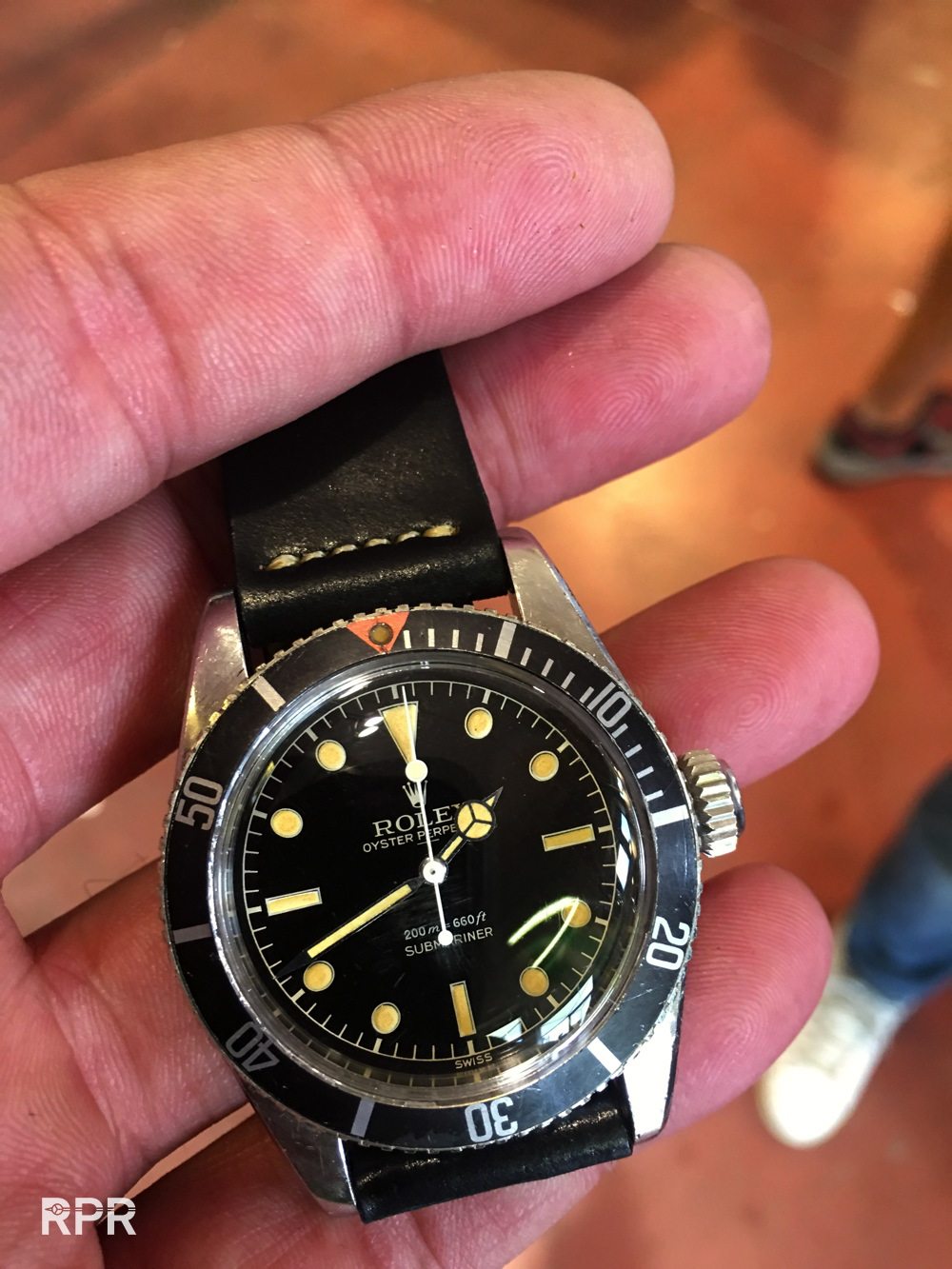 Gold GMT 6542 bakelite…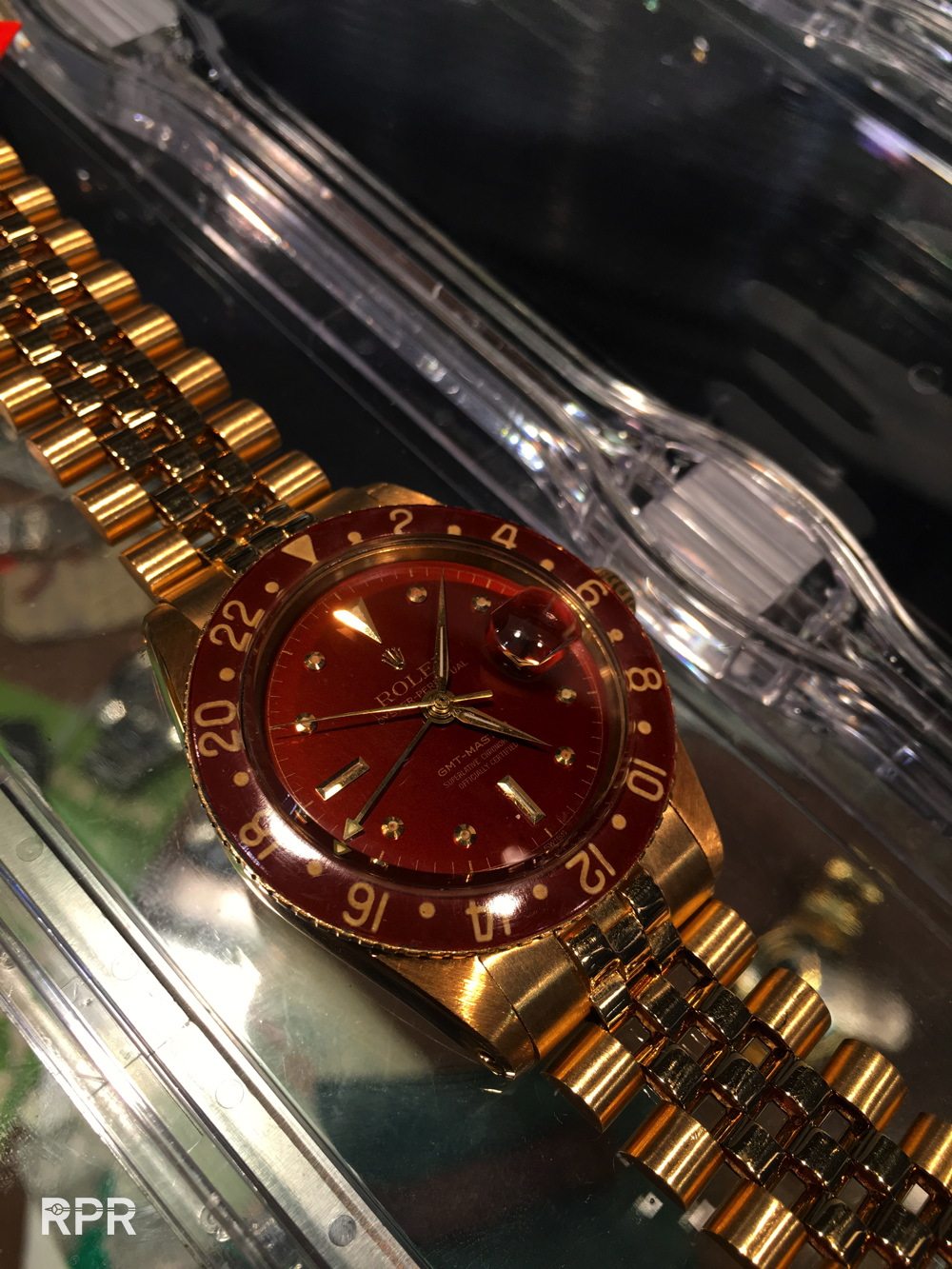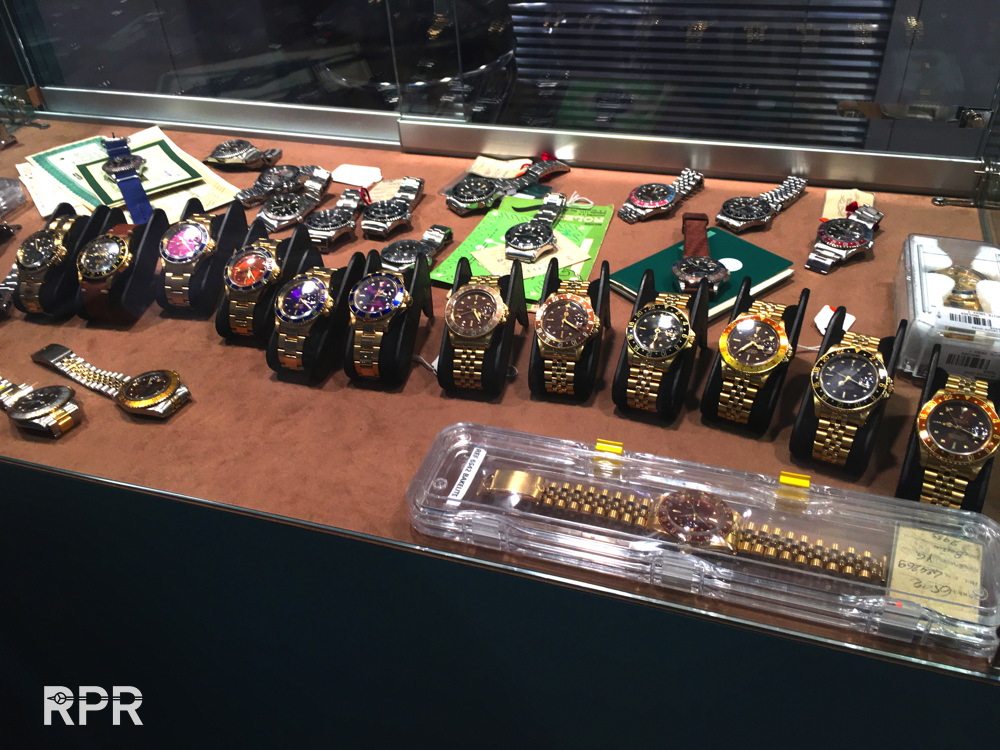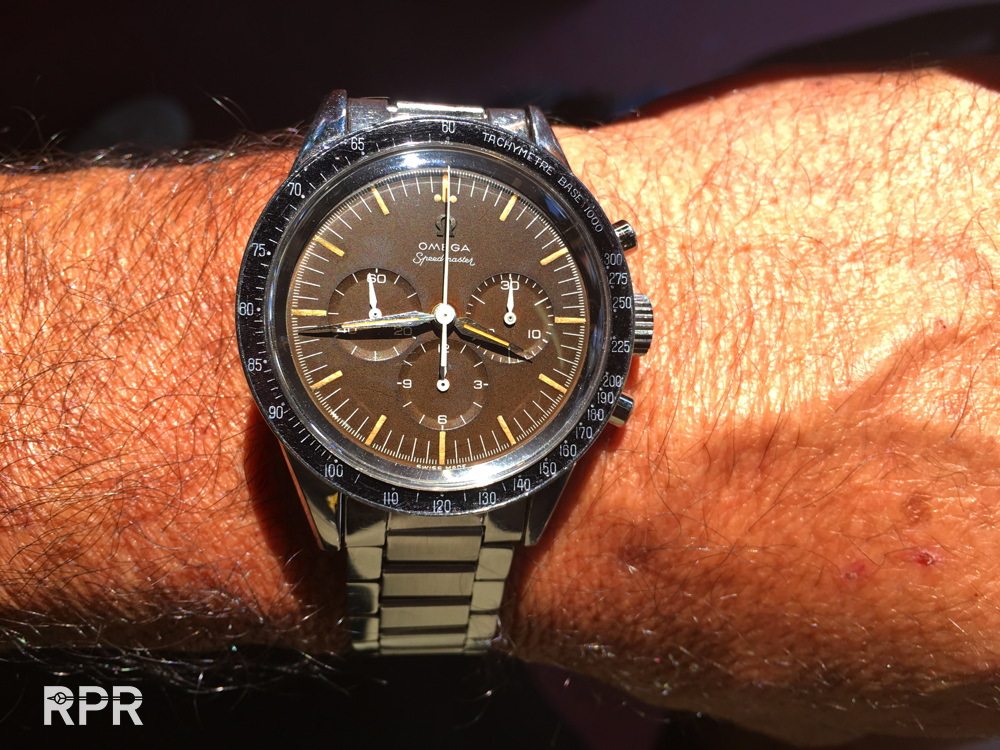 Roberto looks a bit tired. It's indeed hard work to get everything arranged at your Parma booth, specially on dealers day Friday when like tons of important costumers come to visit.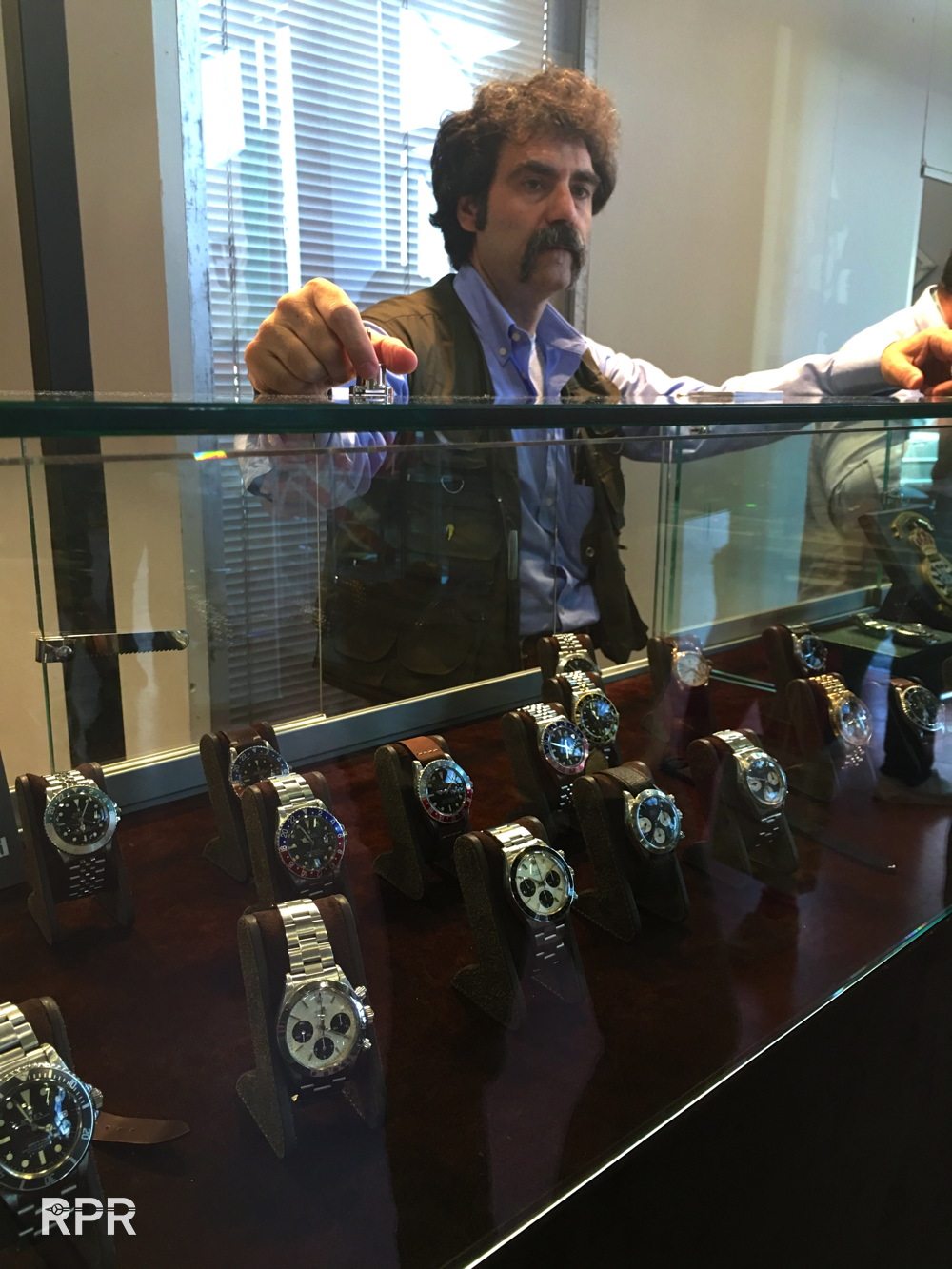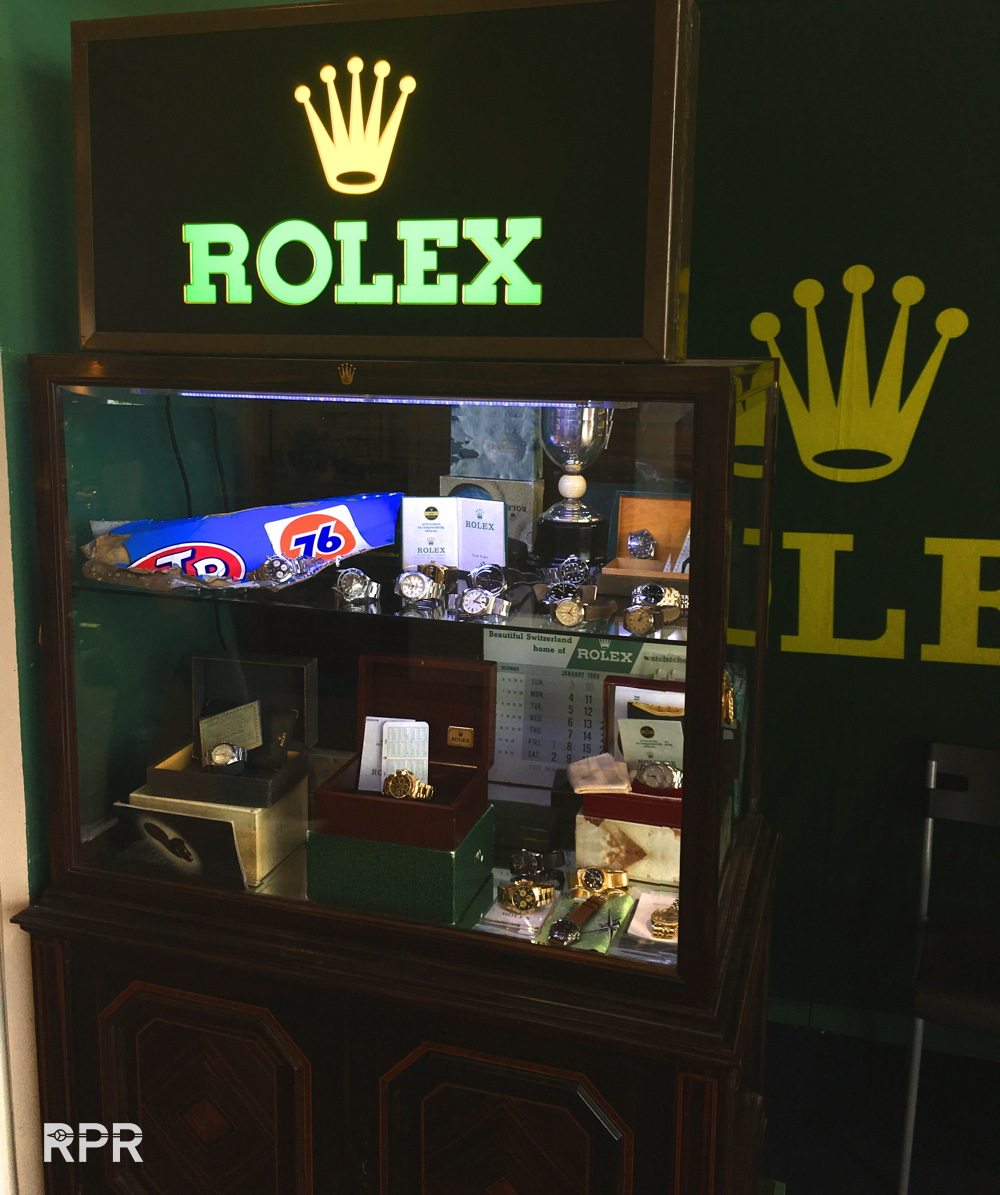 Somebody is trying to create a new trend 😉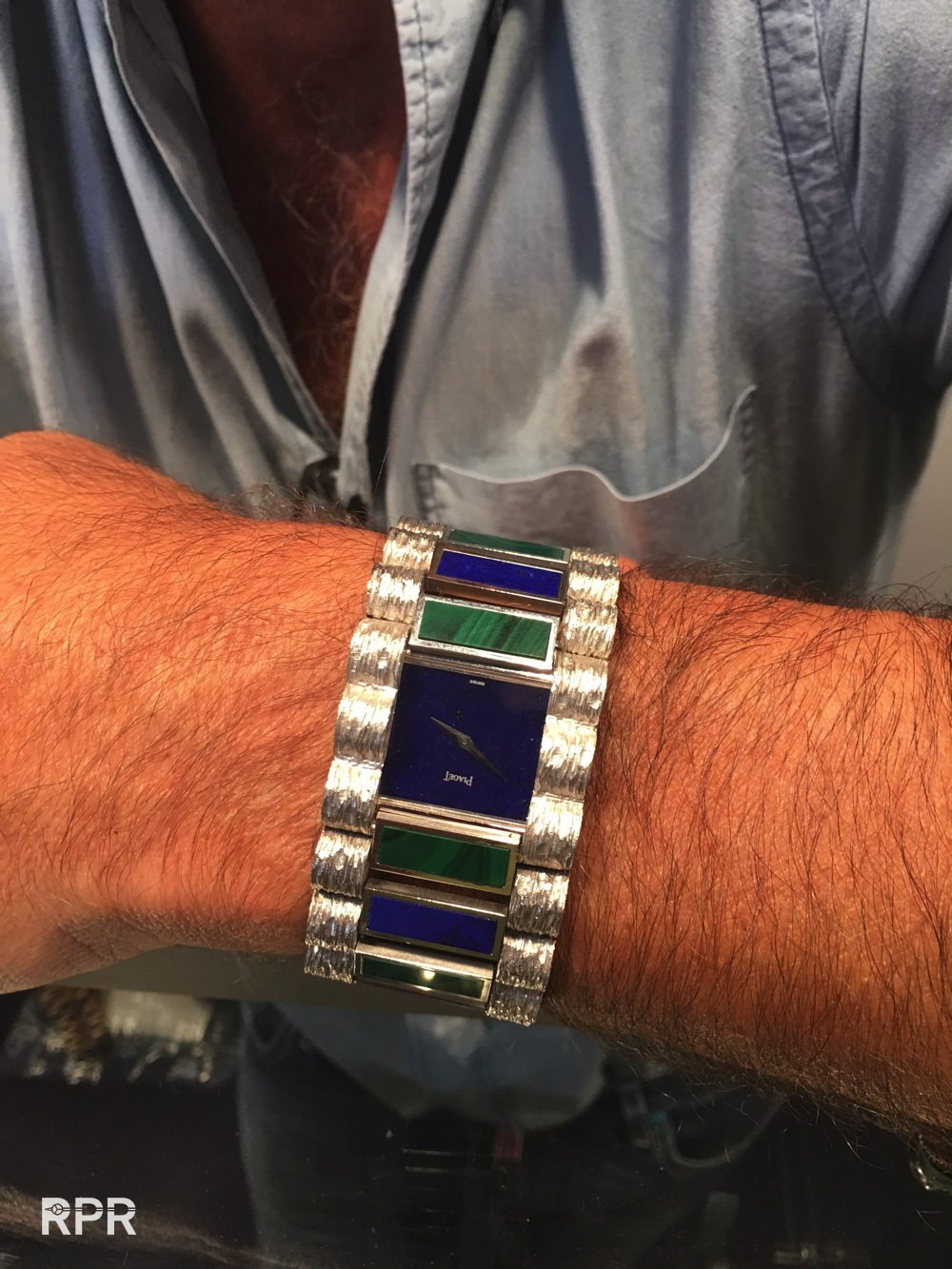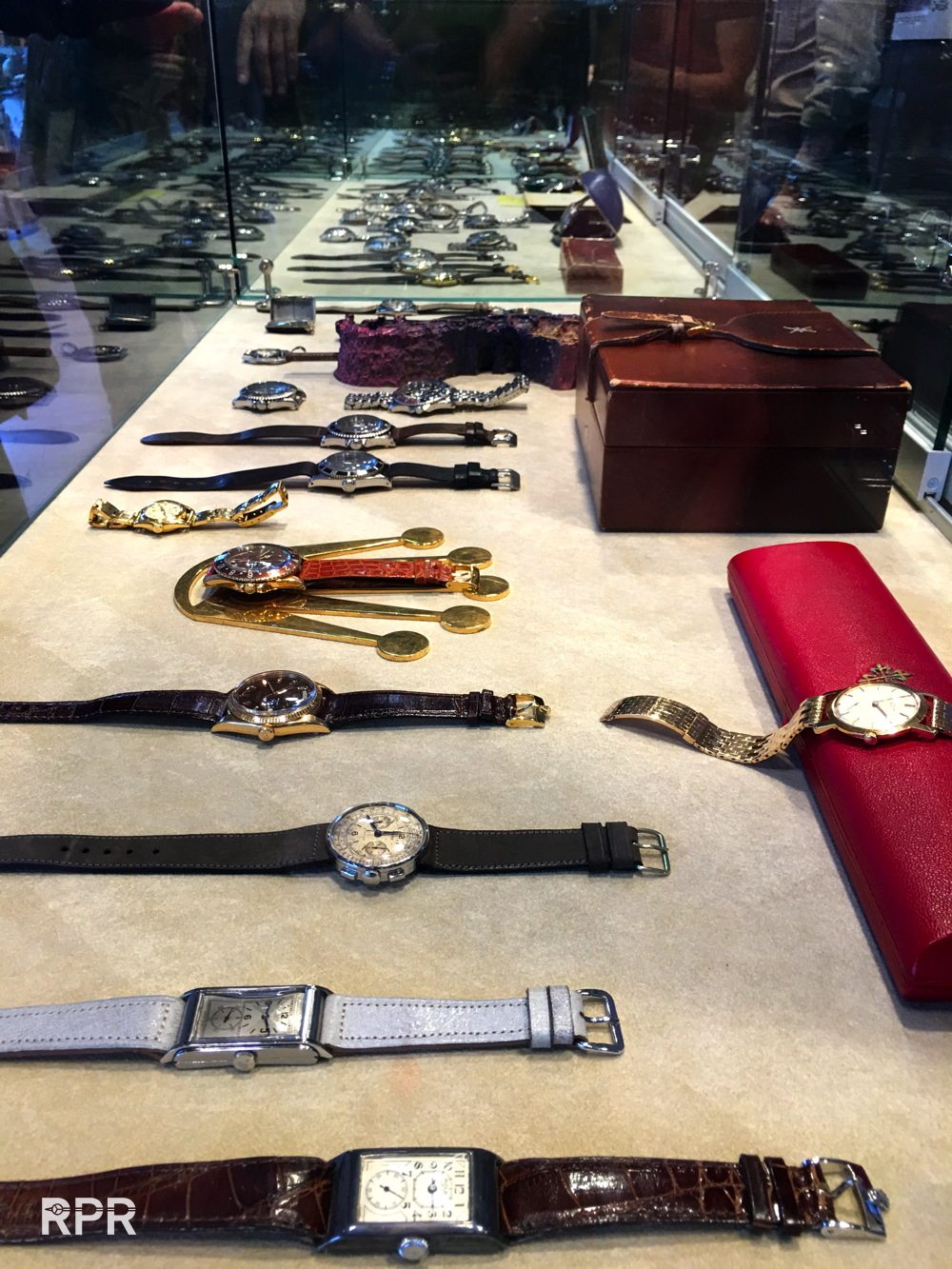 I love Parma, not only for the watch show but as much for the incredible food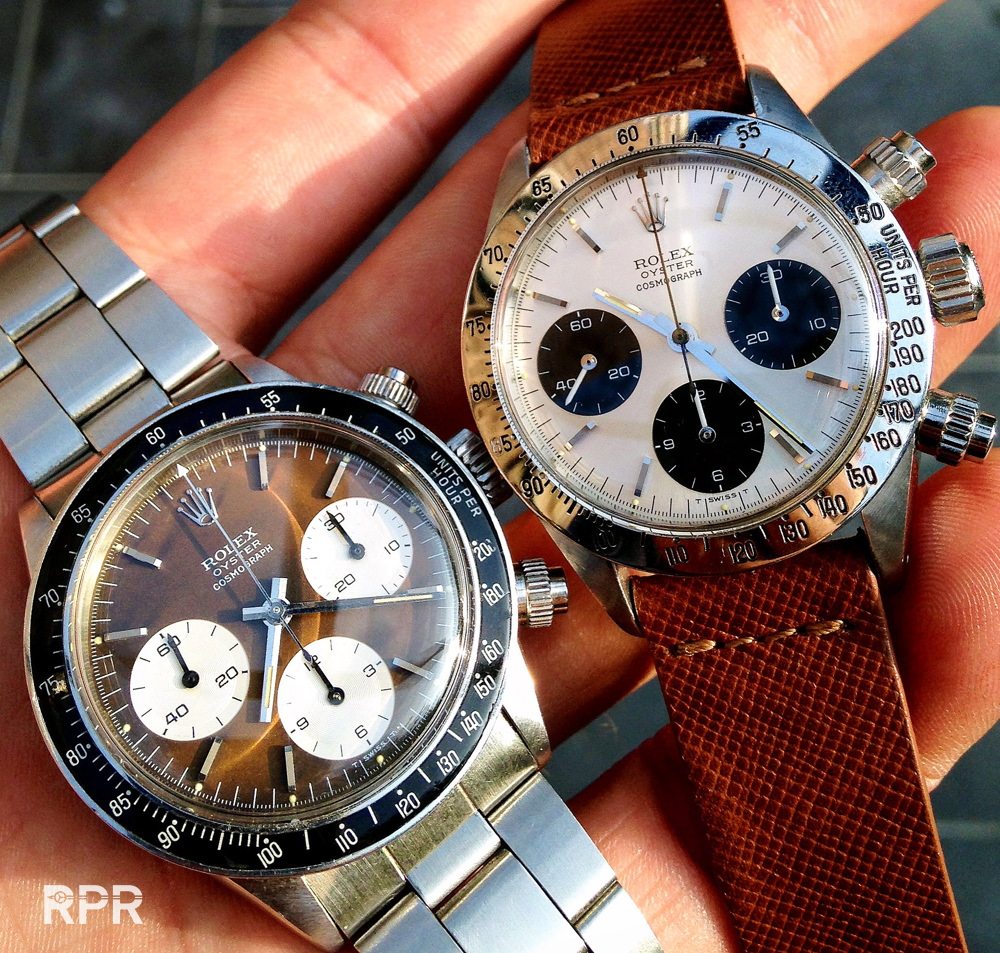 Watches every where you look….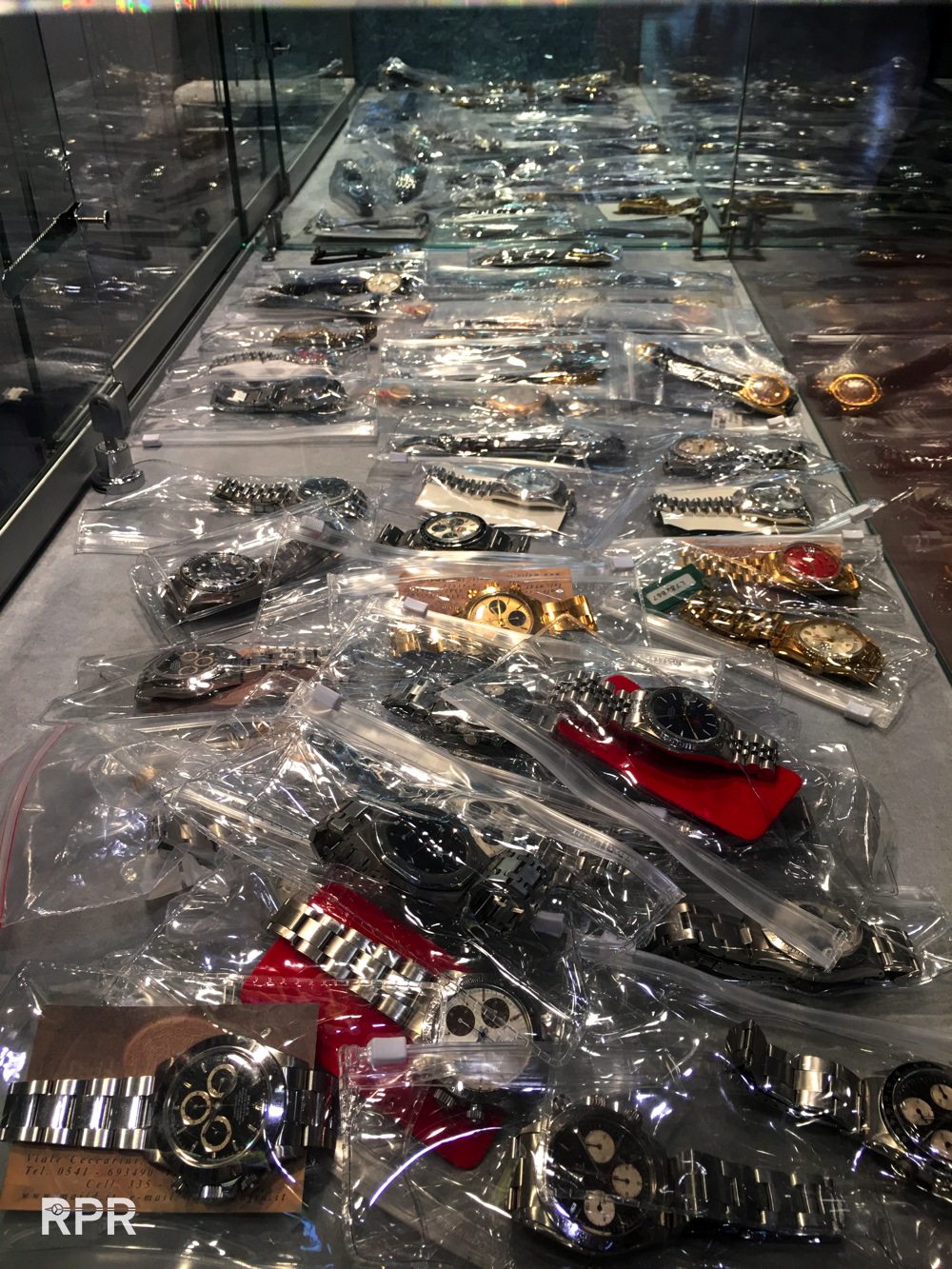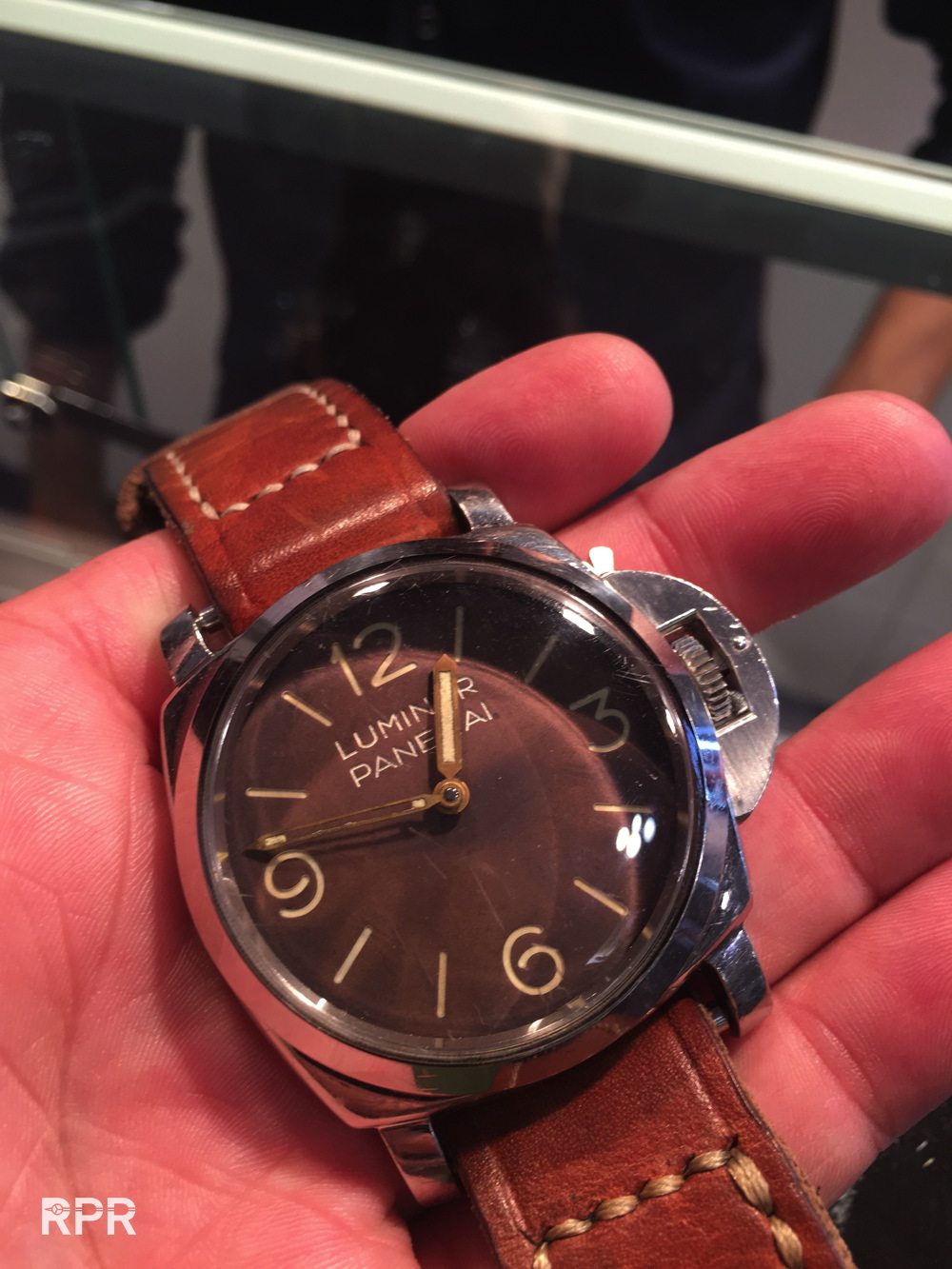 If we want it or not, the next mayor trend will be precious metal watches with many precious stones. Actually it's not unlogic, you see not many of these have been made and the 'normal' versions are in most watch collections anyways. For me personally, I always believe in understatement, which is hard when your 5970 has a emerald bezel and index 😉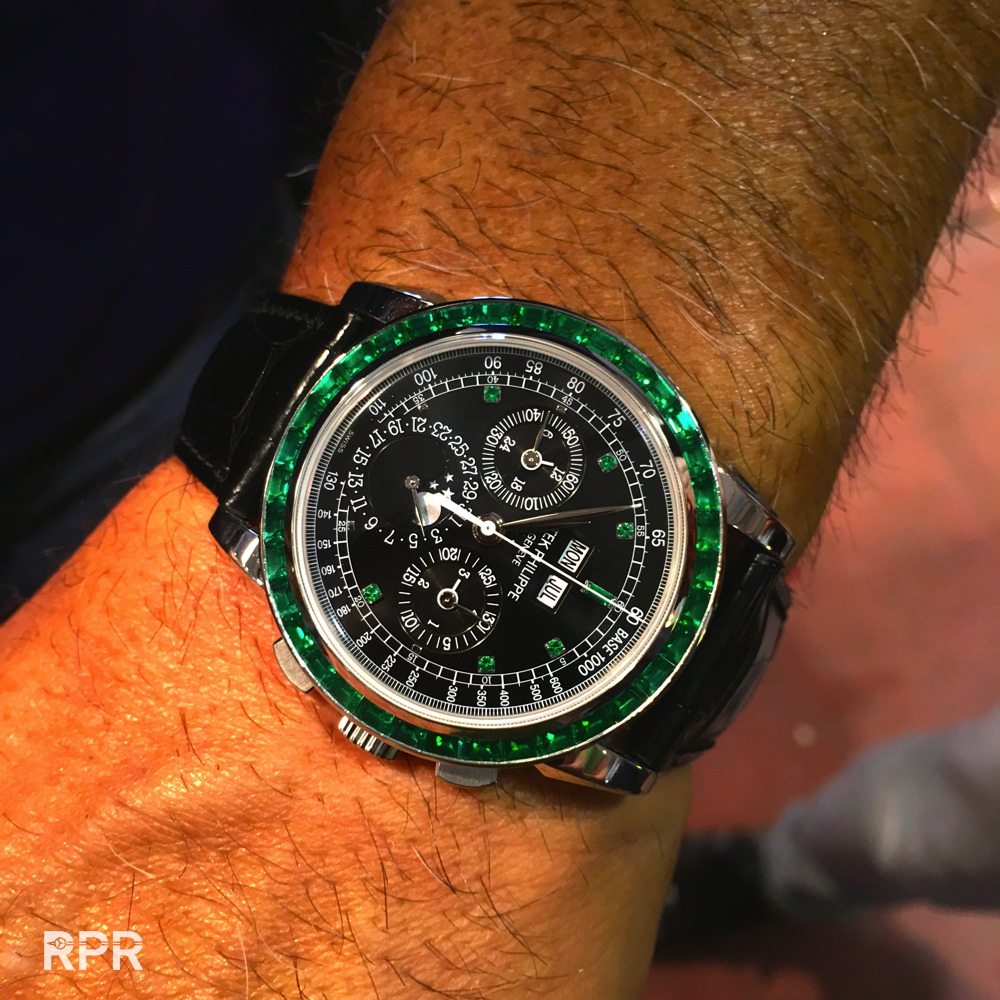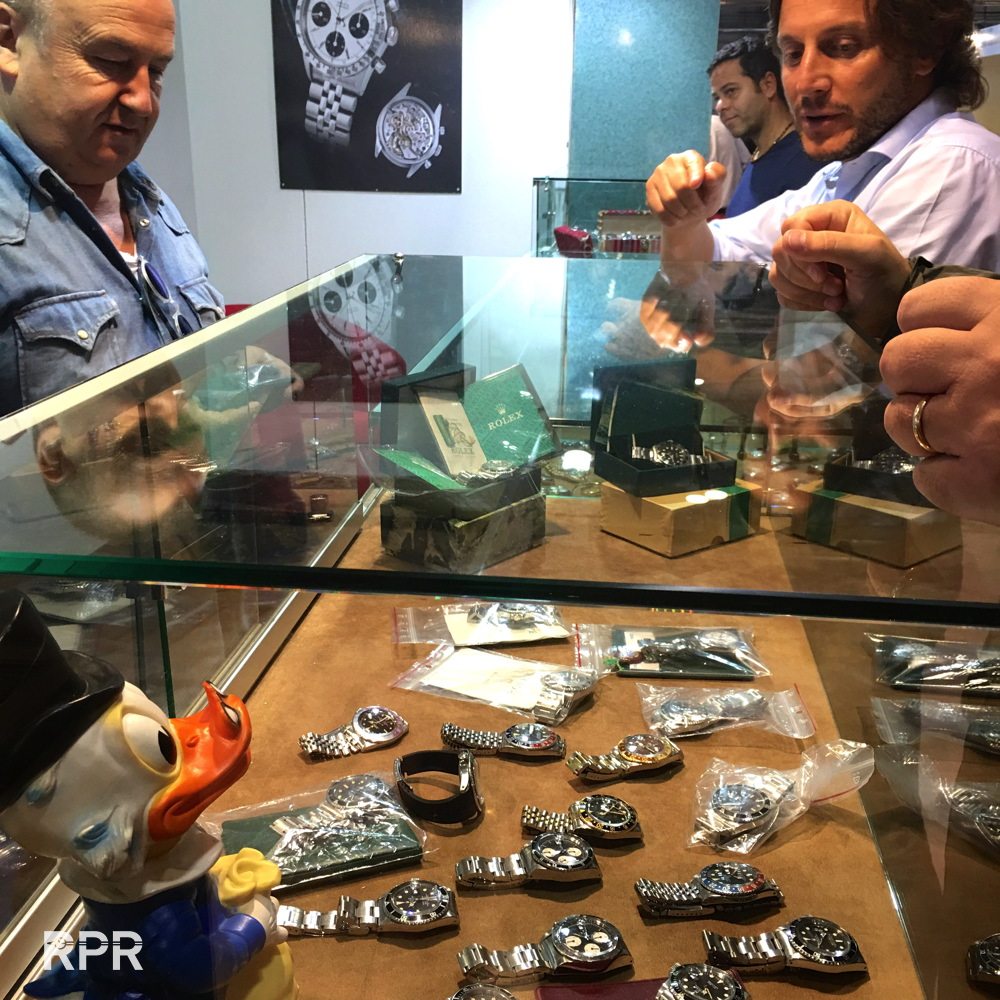 Many great collectors wear their watches on a daily basis. Thats what I like, you need to wear and enjoy them otherwise it doesn't make sense spending so much when you hide them in a safe deposit box…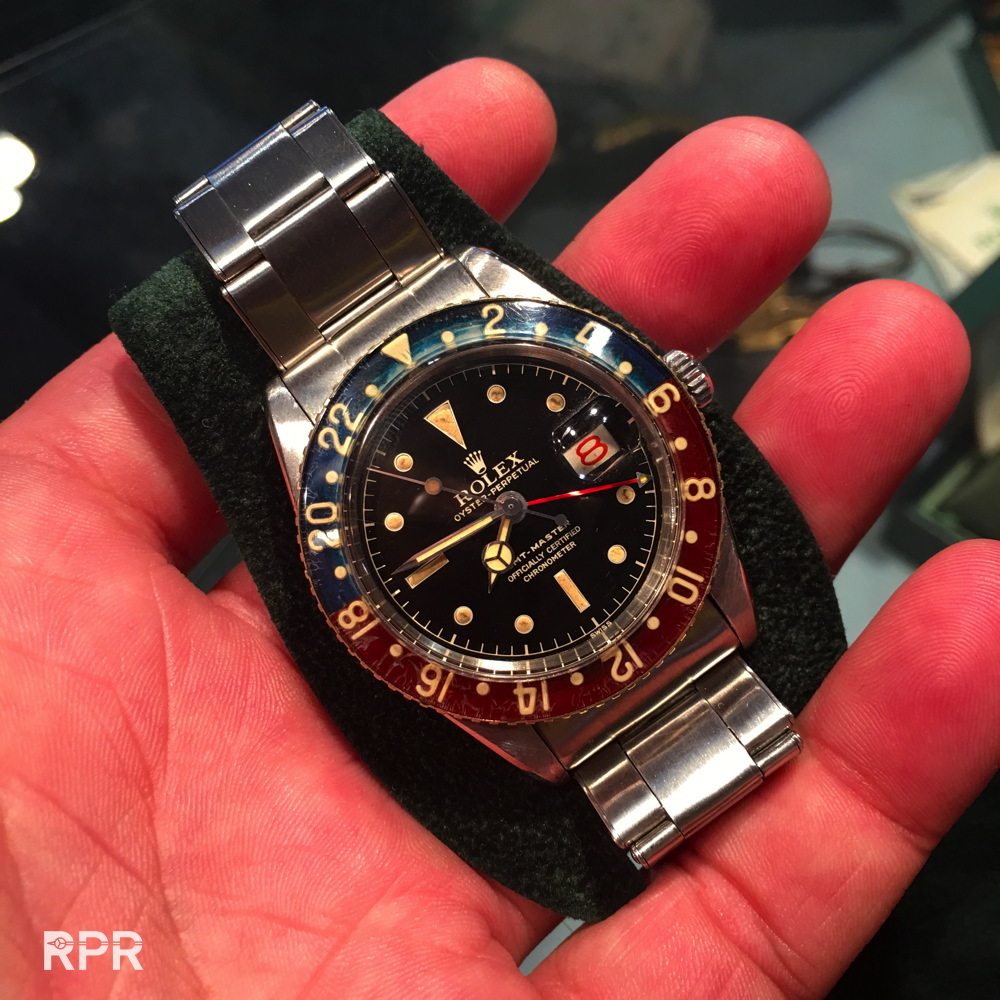 Not its not the same…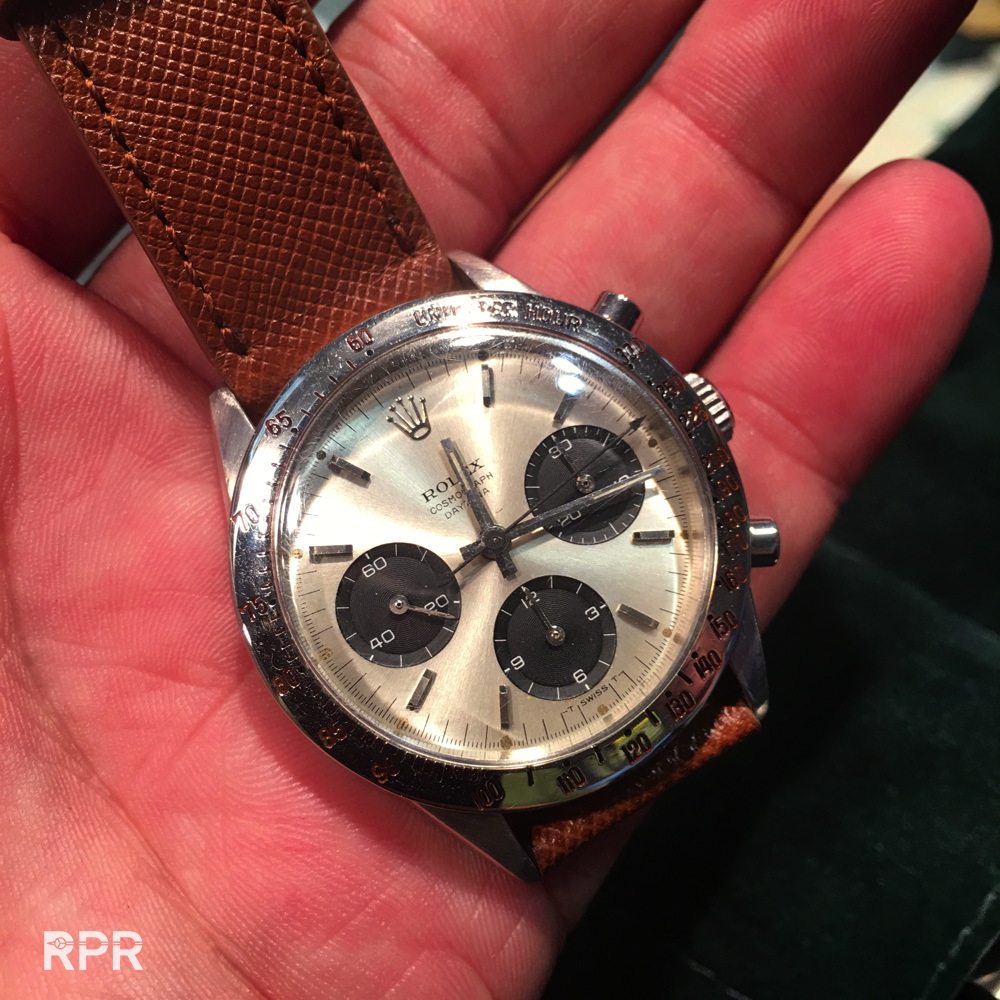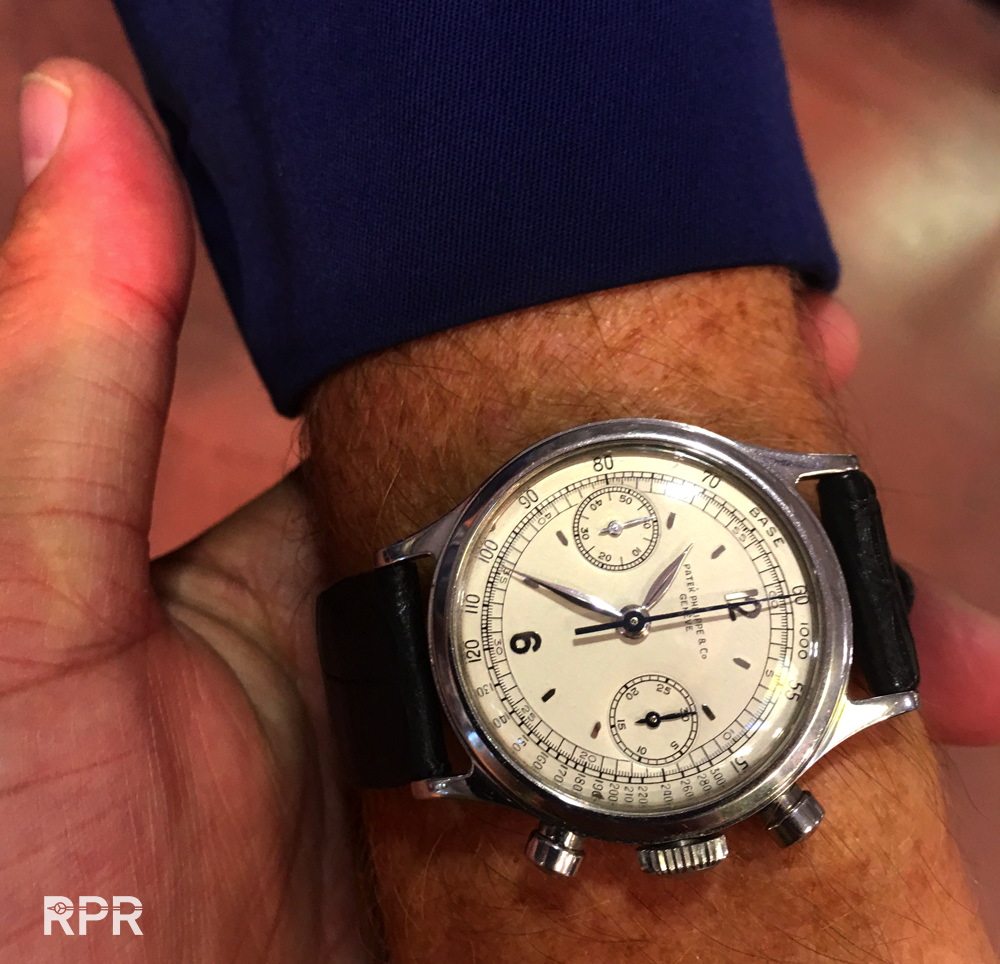 No, it's not the same 😉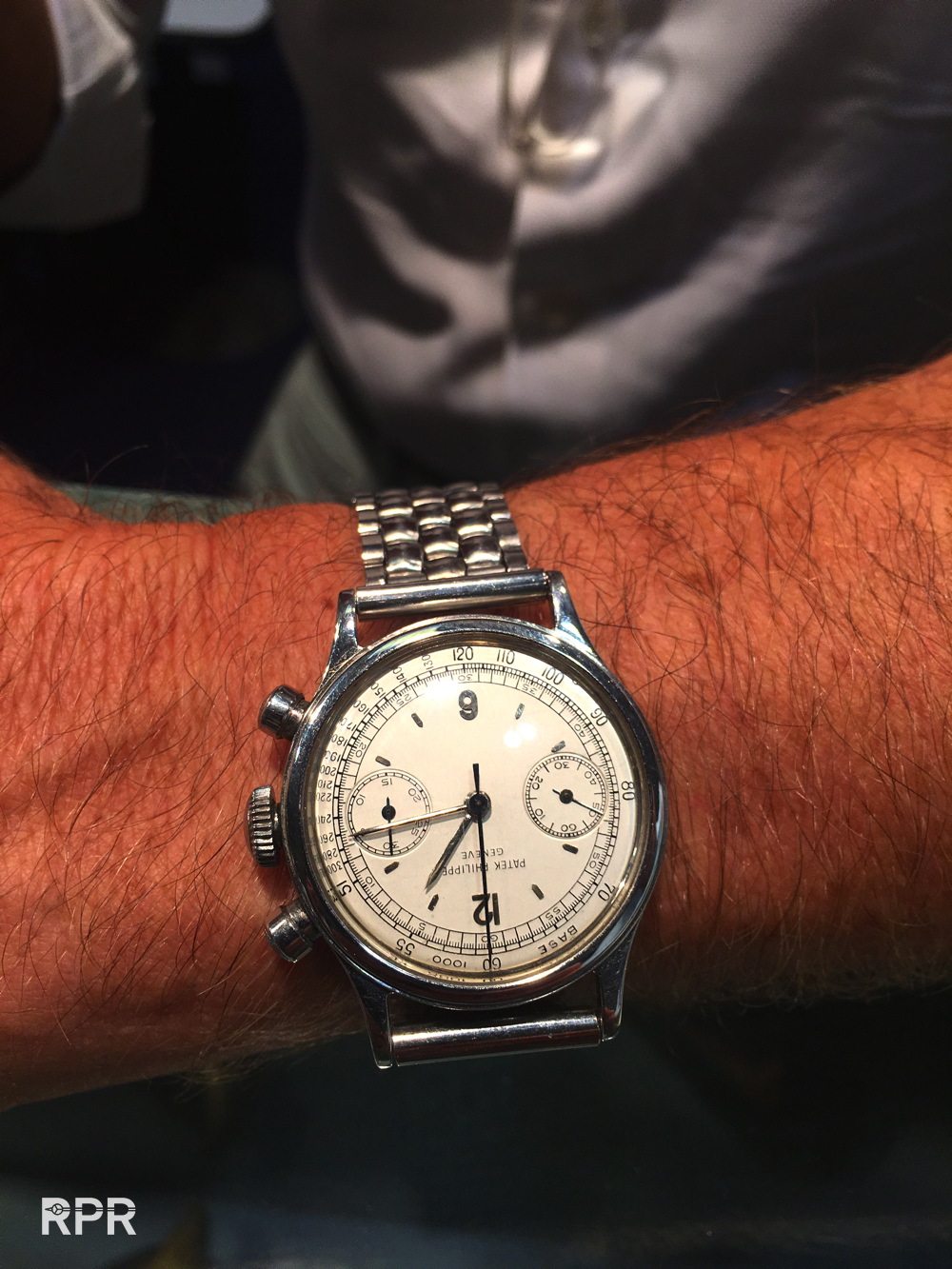 Back to Milano…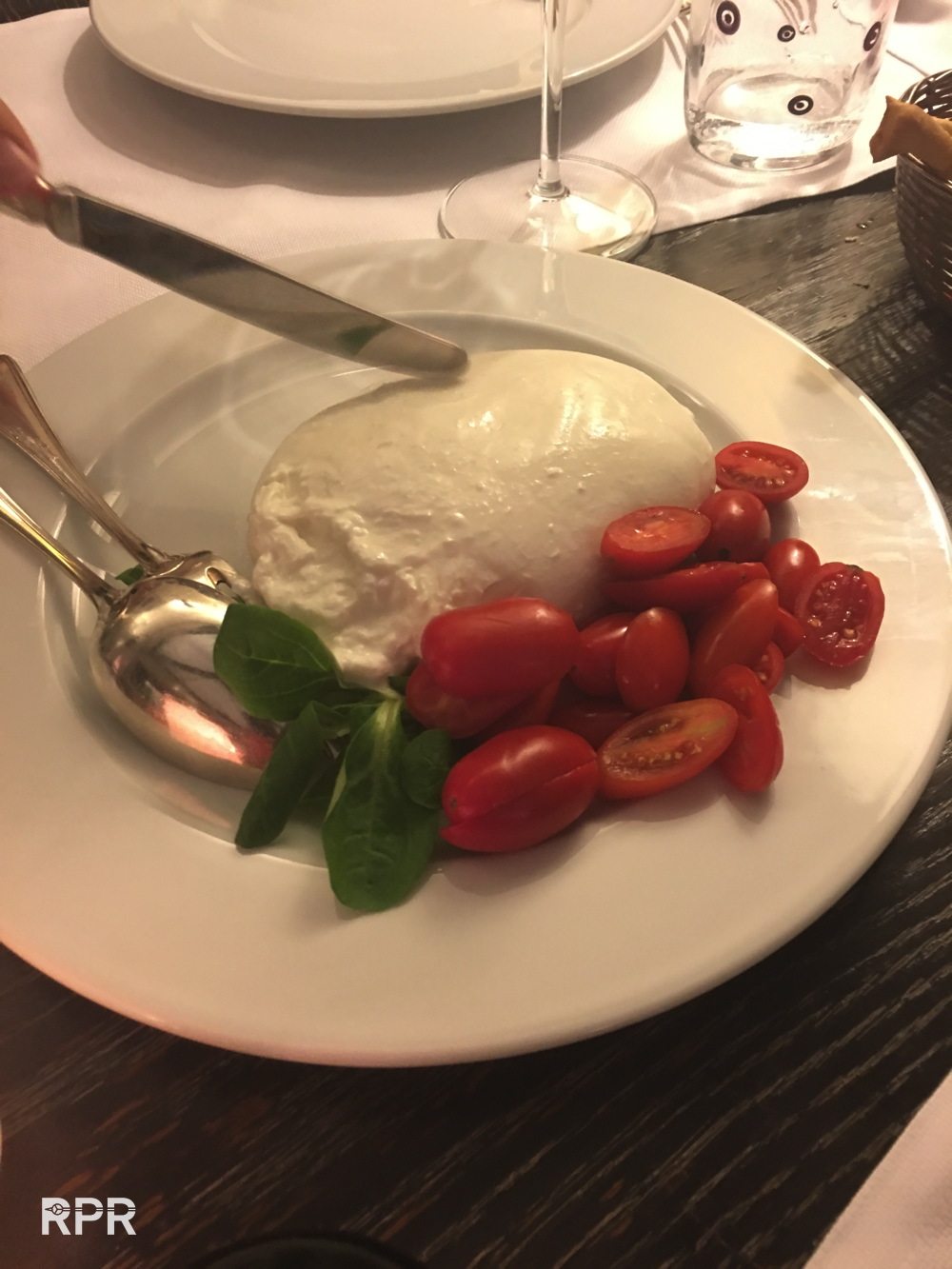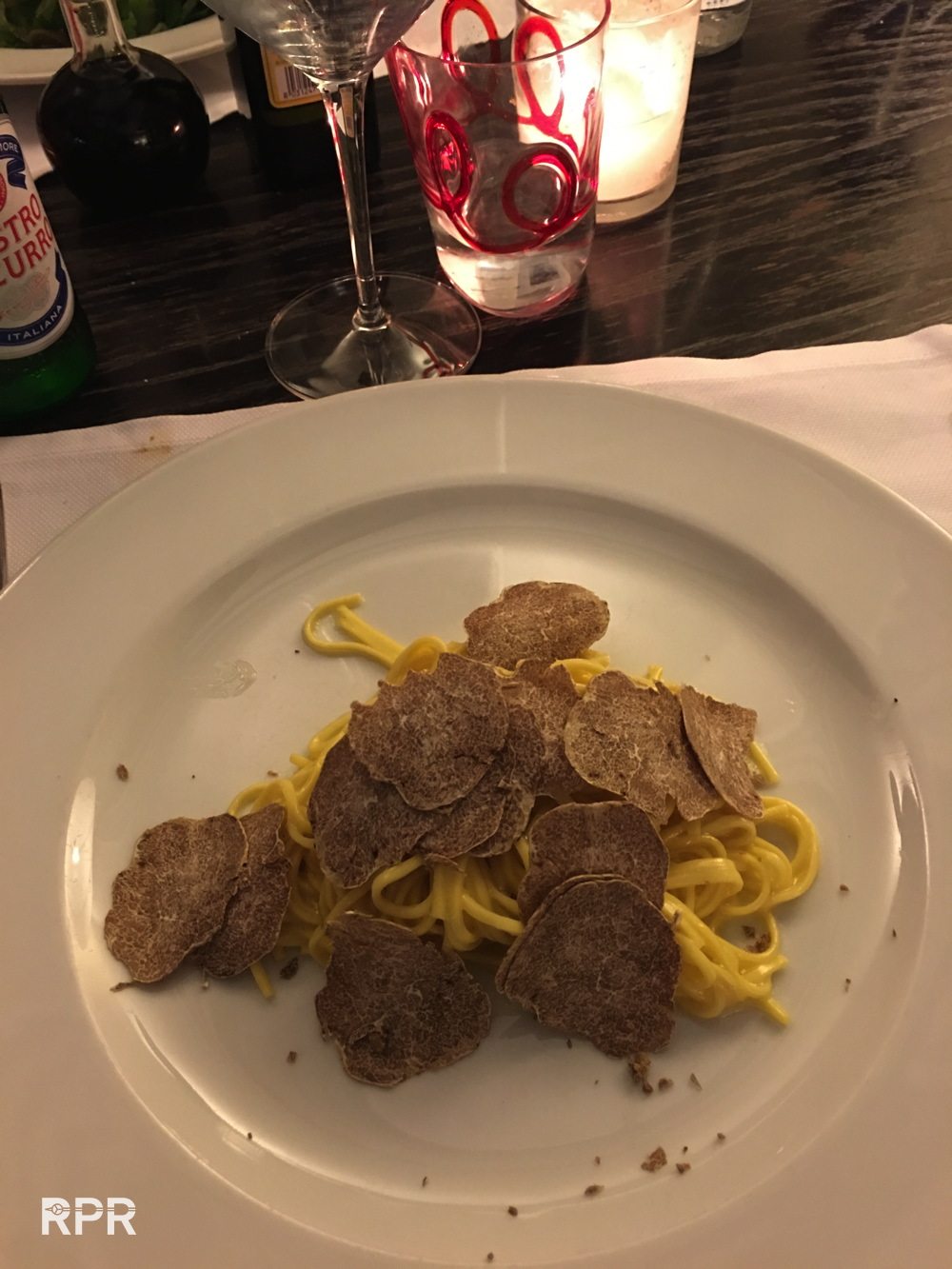 Dark brown Rolex Paul Newman Ref 6241…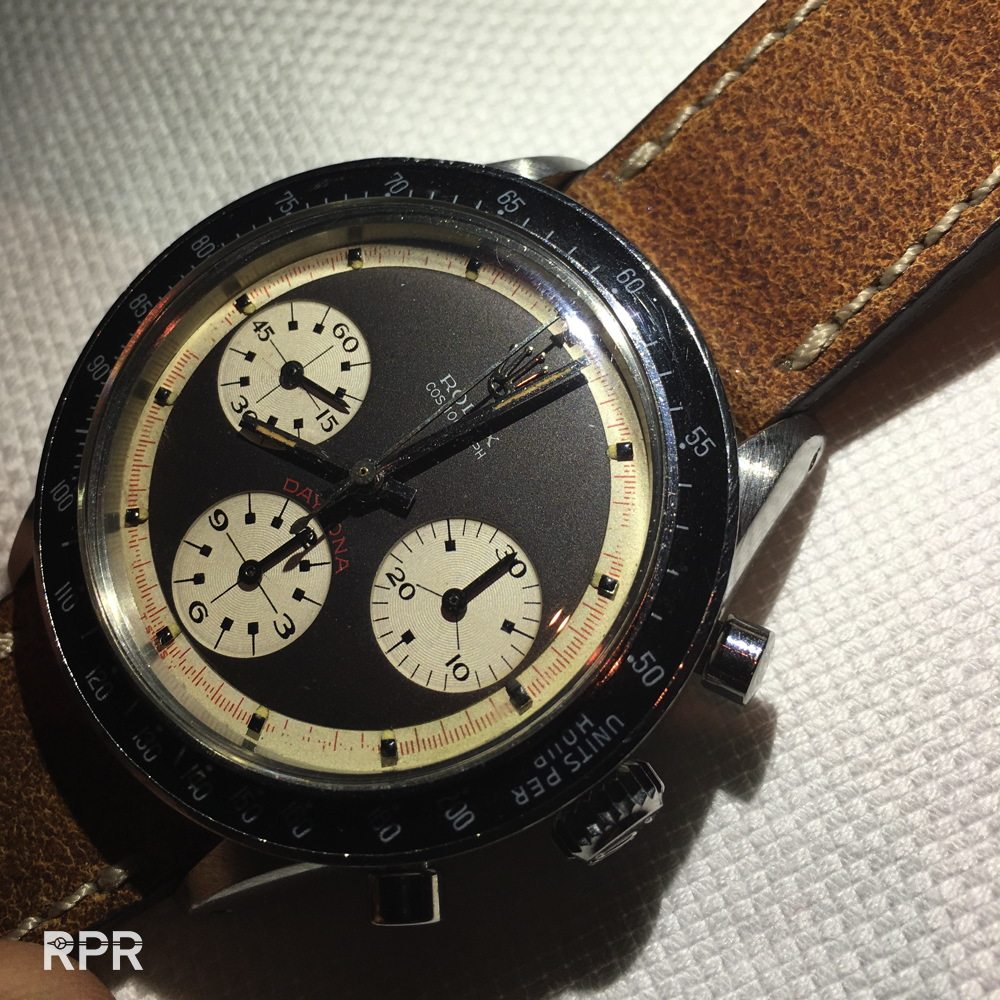 Dinner with Davide and friends. As usual when I'm in Milano, great host, even greater food he likes, thanks again Boss!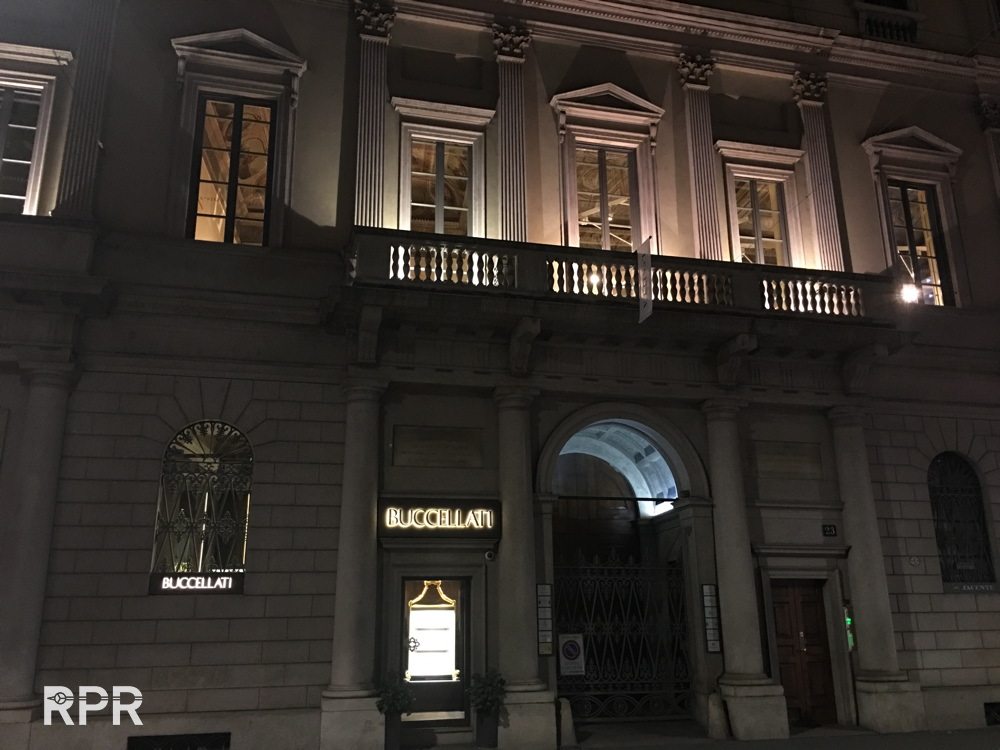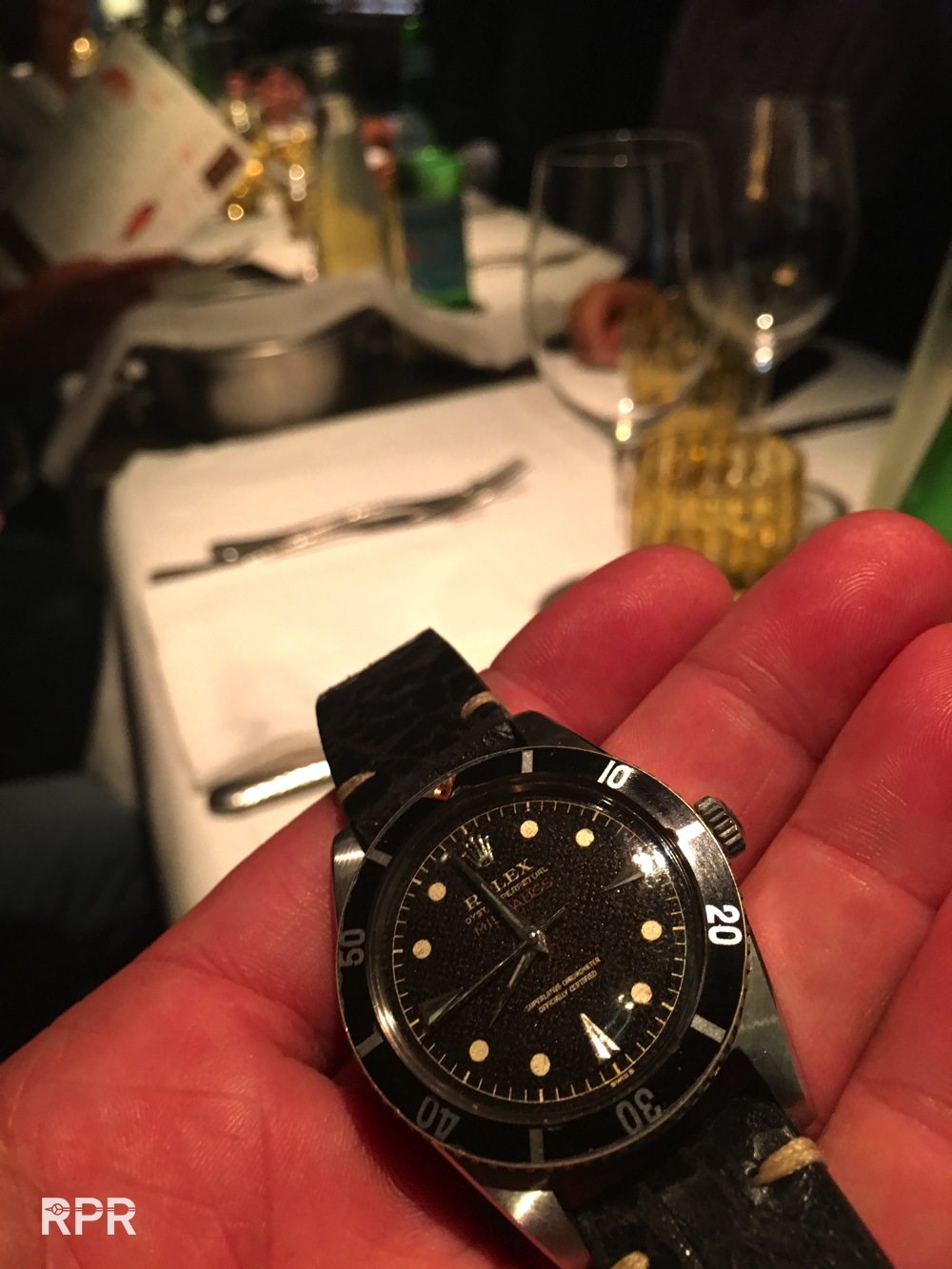 It was again great seeing so many friends! I wish you all the best and i'm already looking forward seeing you at the next show.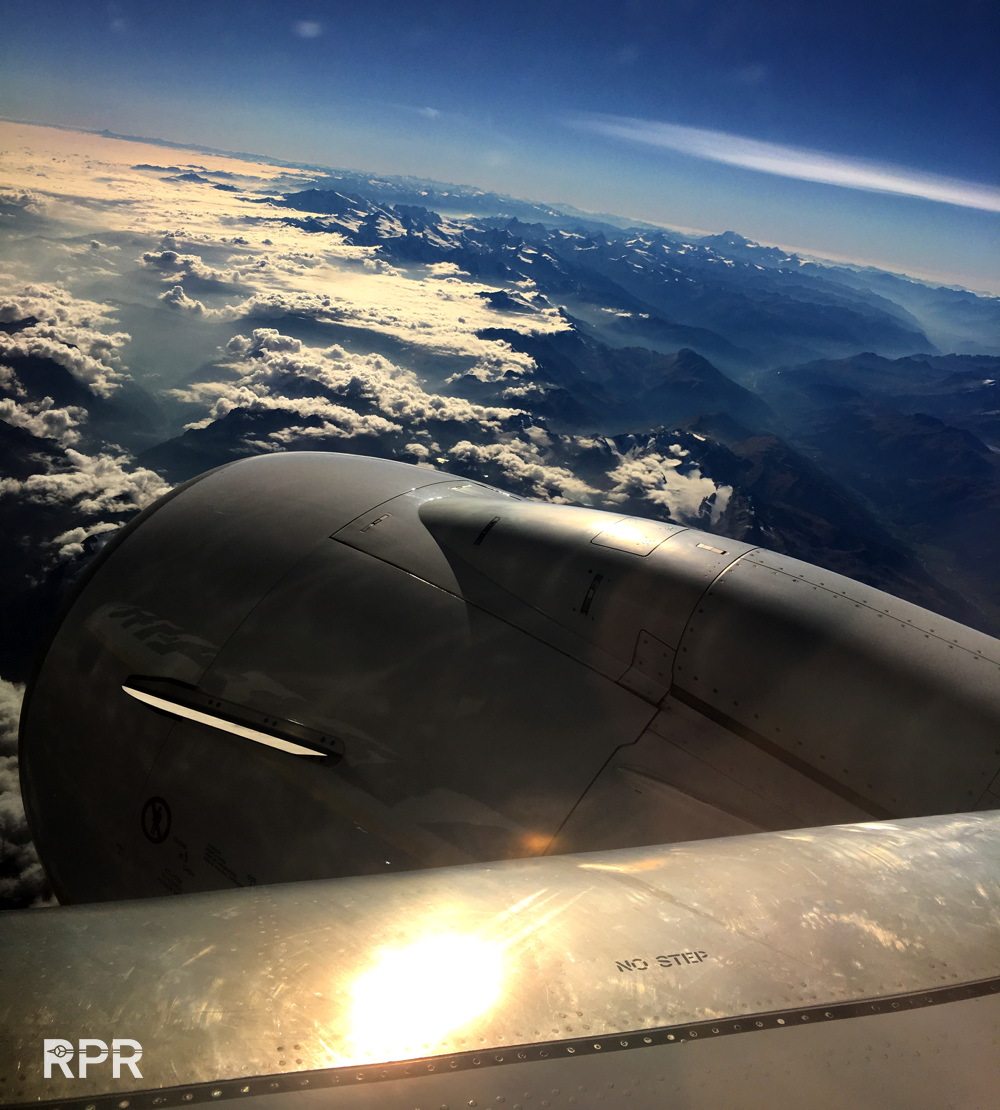 Back home and immediately to yet another adventure, trying to hunt down a rare vintage Rolex from original owner.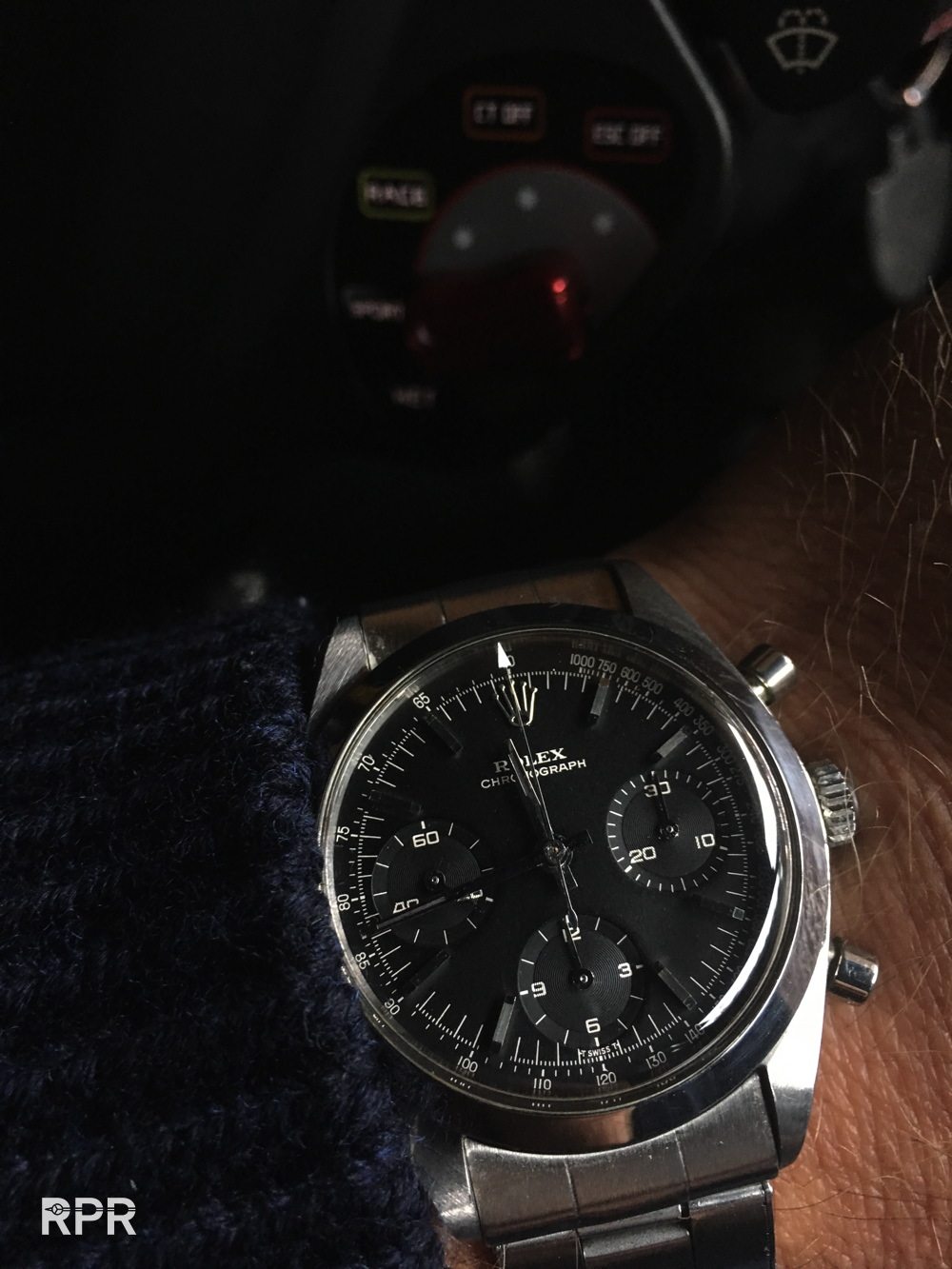 Parma Watch Show
The Parma Watch Show – Mercante Fierre 1-9 october 2016. Find all info at: http://mercanteinfiera.it
"Two important appointments, in Spring and Autumn, here in Parma in the heart of Emilia and Italy, just steps away from the world, in order to choose between thousands of pieces in thousands of different styles, check out market tendencies, discover new collecting areas, conciliate business dealing with a pleasantstay in the capital of Food valley, the city of fine cuisine but also of music and art. The city of Verdi and Toscanini, the city of Parmigianino and Correggio. Mercanteinfiera is a true antiques city where more than 1000 exhibitoris from all the major European antiques centres come to show their prizes, their discoveries to tens of thousands of visitors, whether they be professionals, collectors or simply hunters of memories of yesteryear. This goes beyond the idea of an exchange market and becomes a glorious game for the enthusiast."