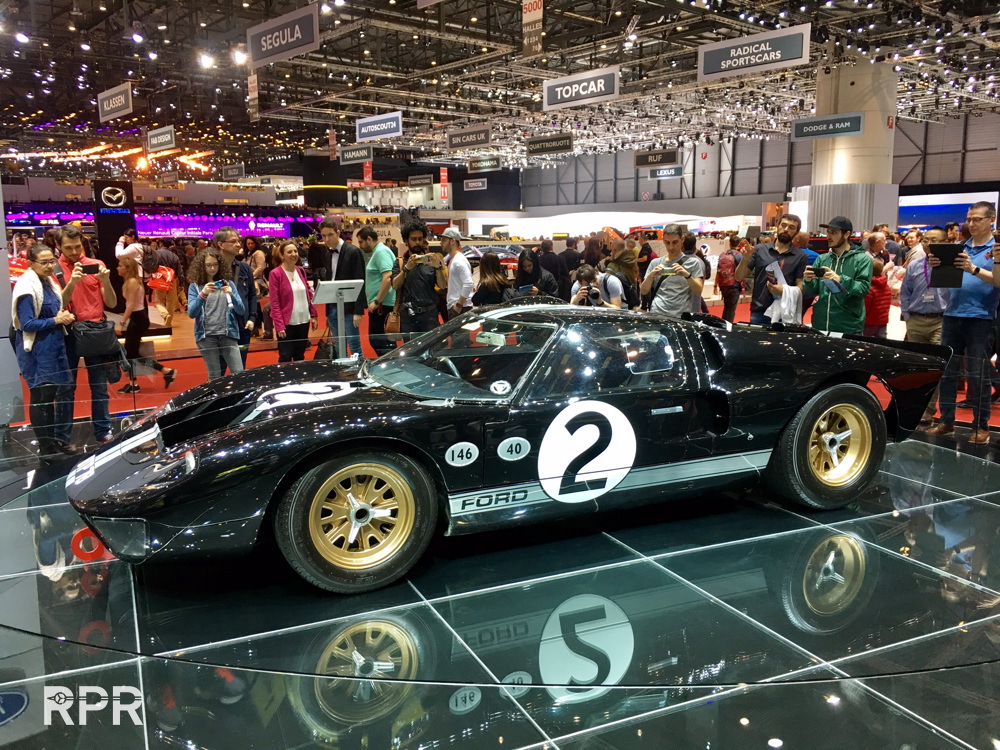 This time it was not Rolex but Ford that was the reason why we went to Geneva. Like fitting for your bespoke suit, the Ford Concierge Team made it possible for me to experience the new GT. I first ran into the Heritage Ford GT from 1966, who won Le Mans, that was also on display. First time I saw this grail race car up close, what a machine, really very impressive! Then, there it was, the matt painted new Ford GT, whaooooooo!!!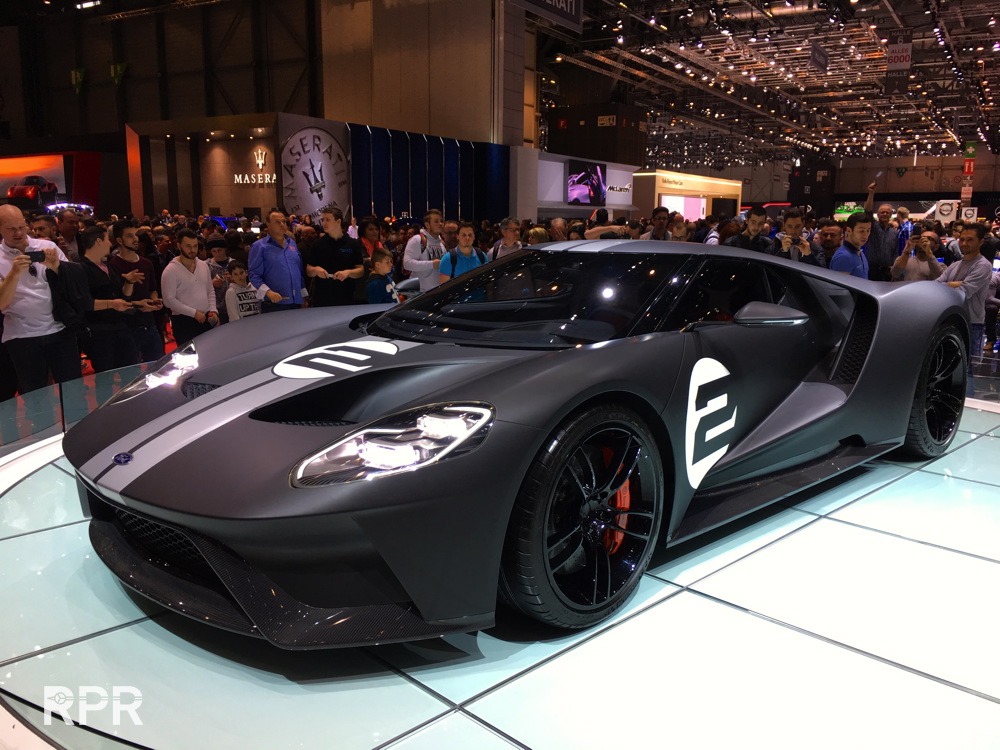 There it is, in matt black with Heritage number 2 and stripes. I was told it is a prototype as also the interior was not standard. Ford does make a Heritage Edition, of which you find all info by following this link..  I LOVE the matt Heritage version Ford is offering and I do hope they will grant me with one. The gold wheels and matt black Heritage package is the ultimate limited edition to me. The perfect mix of modern and vintage, something I really like and would love to drive, so pleeeeeeaase Ford? 😉
The highlight of this years visit to the Geneva Car Show was inspecting the new Ford GT up close. As a car freak and design lover in general, the new Ford GT has brought car design to a new standard. Not one of the competitors came even close, not even those hyper cars like the sleek Red Bull one to one Aston Martin, the upgraded Bugatti Chiron or even the sold out roadster of  Pagani.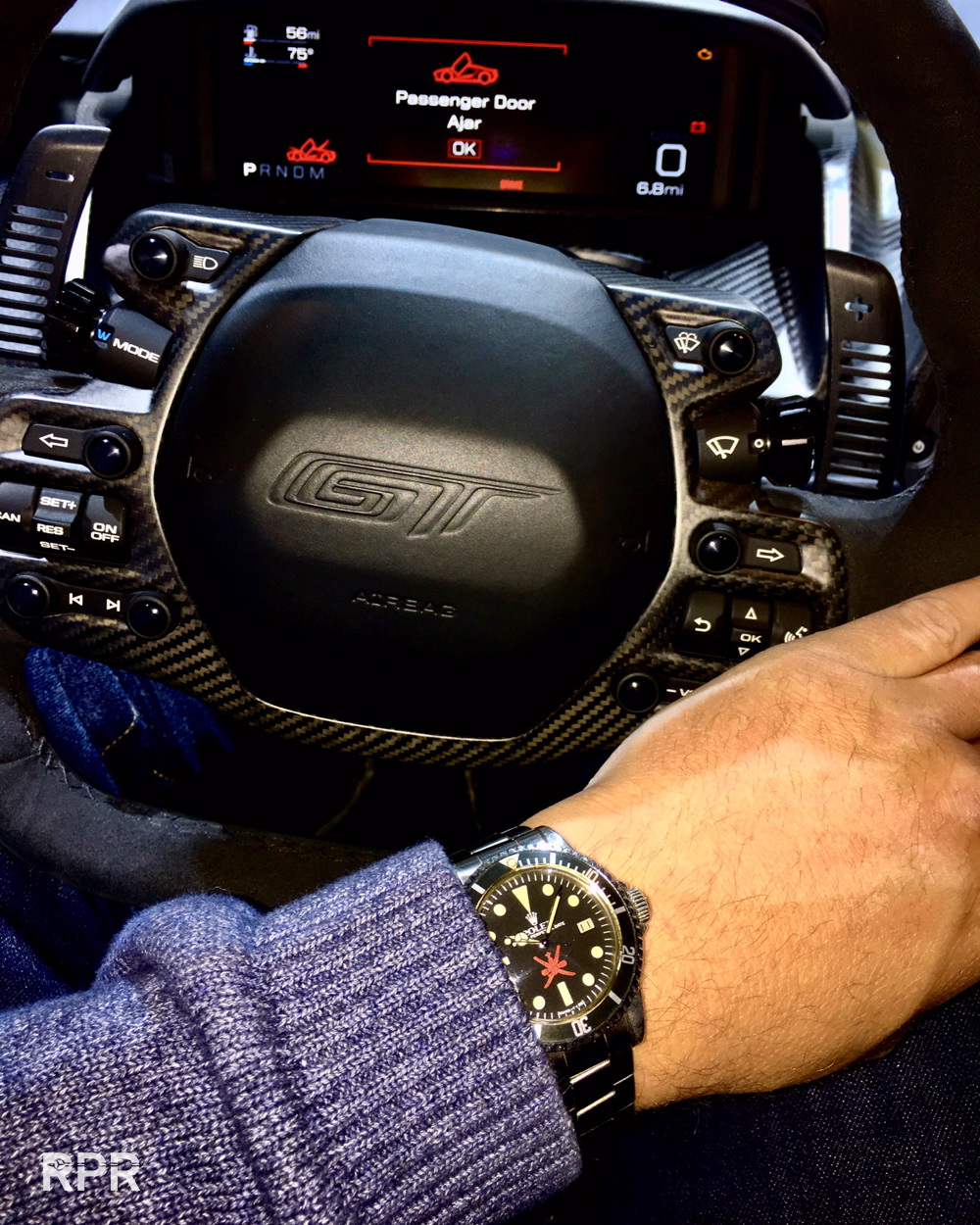 After I calmed down and found my position ( the seat of the new Ford GT is fixed, you adjust the pedals and steering wheel towards you) and my son came sitting next to me, we where shoulder to shoulder, that tight its in this race car from inside. I do hope Ford finds some extra inches for me because one needs a bit of room to steer a canon like this.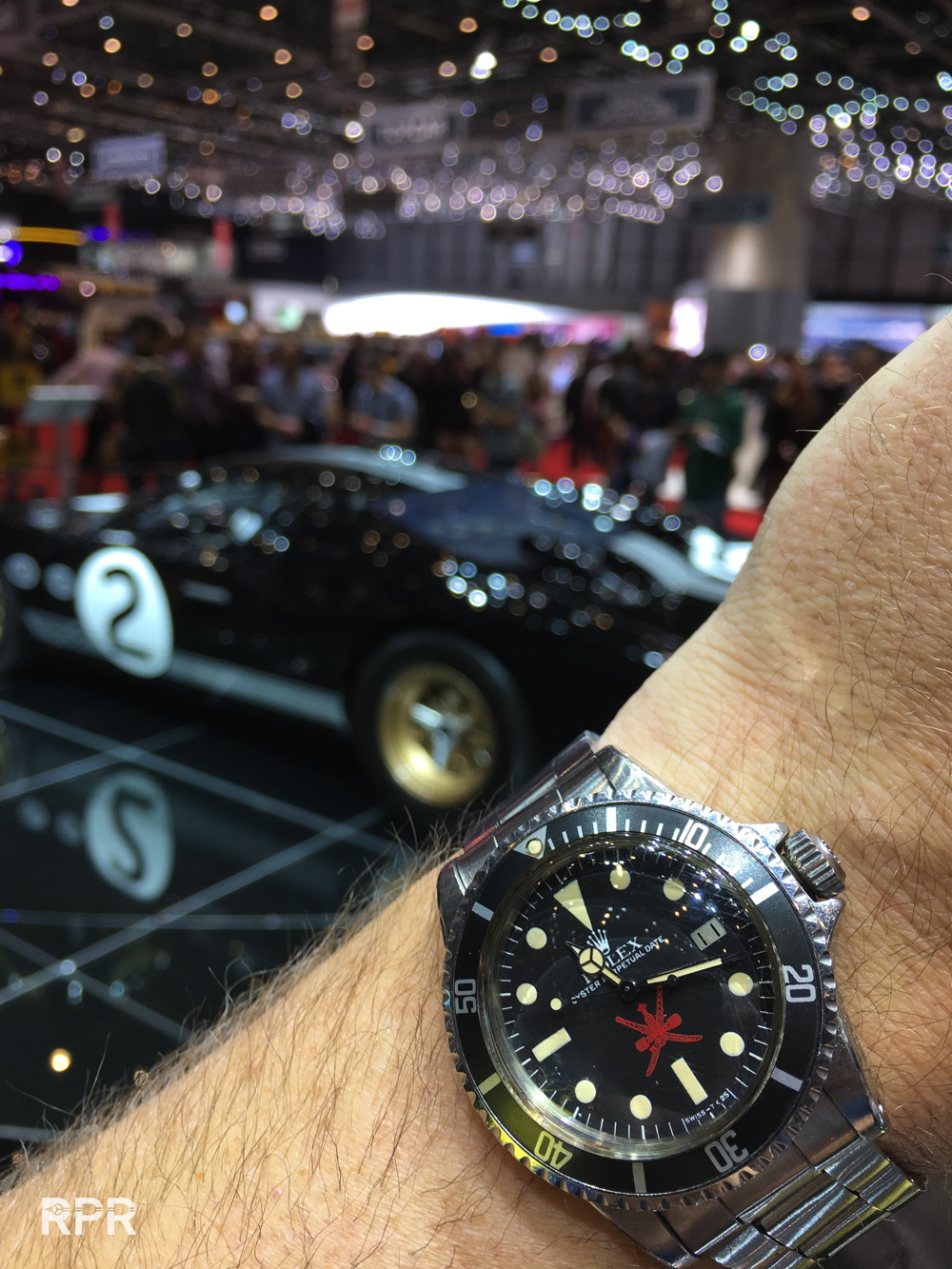 Two classic, the 1966 Ford GT & the Rolex Sea Dweller Ref 1665 made for Oman…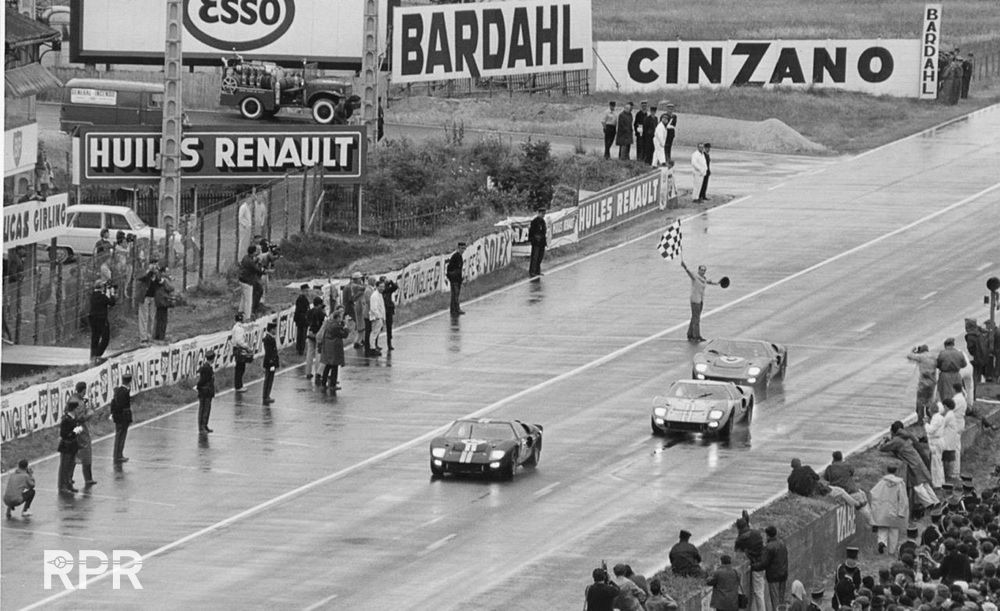 And Ford has had an old V8 engine on display…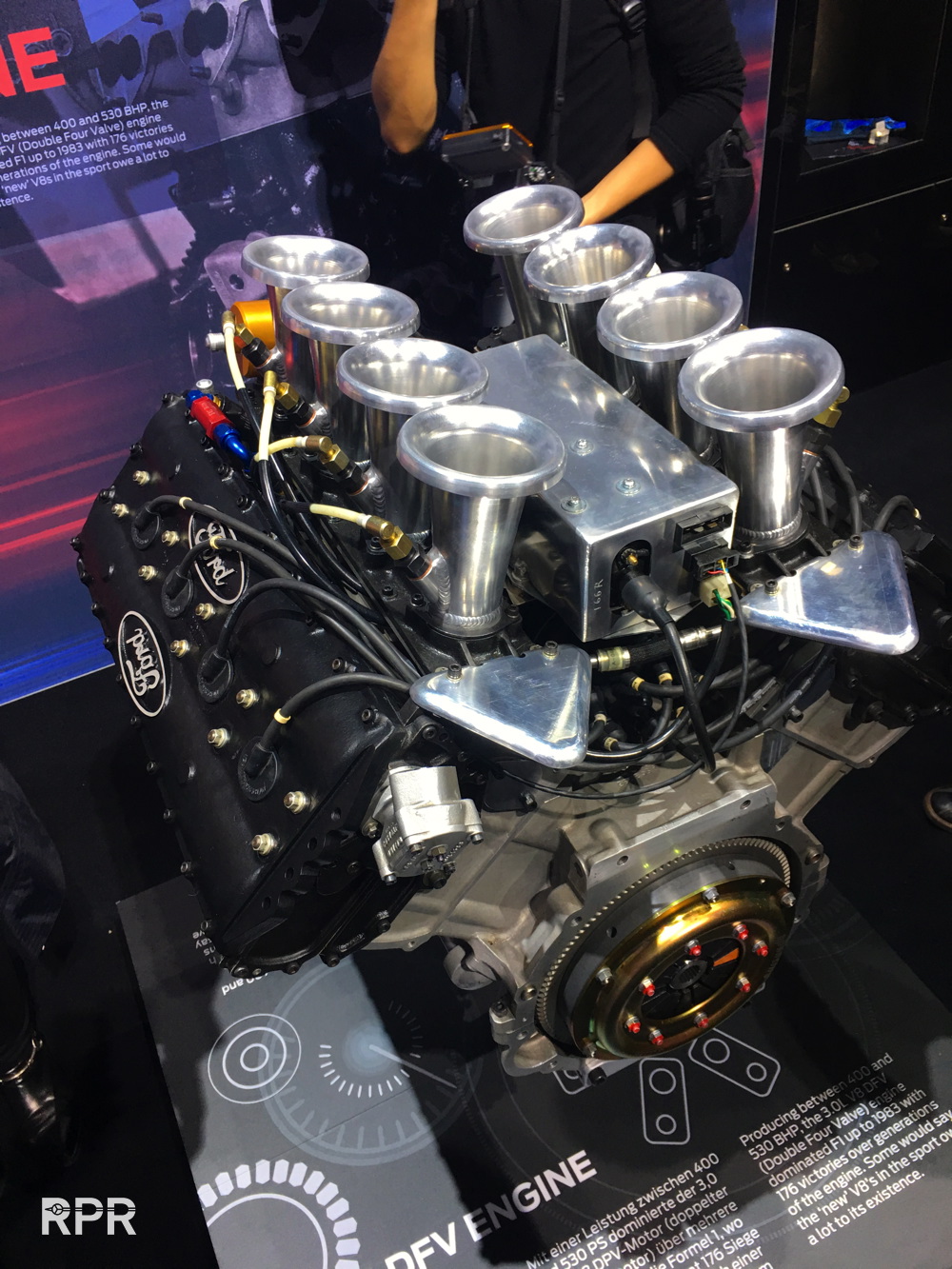 The most spectacular Ford ever is more a race car then a super sport car. Something I immediately experienced when I tried to enter the cockpit. My 6.3ft should get in there I was promised so the question I asked myself instead was how i'm gonna fit. After some struggles ( that made me even more aware I should continue to work out 😉 I managed to enter the cabine. The steering wheel is very impressive, all buttons where smiling at me. I kind of understand better now what a fighter pilot must feel like, just insane…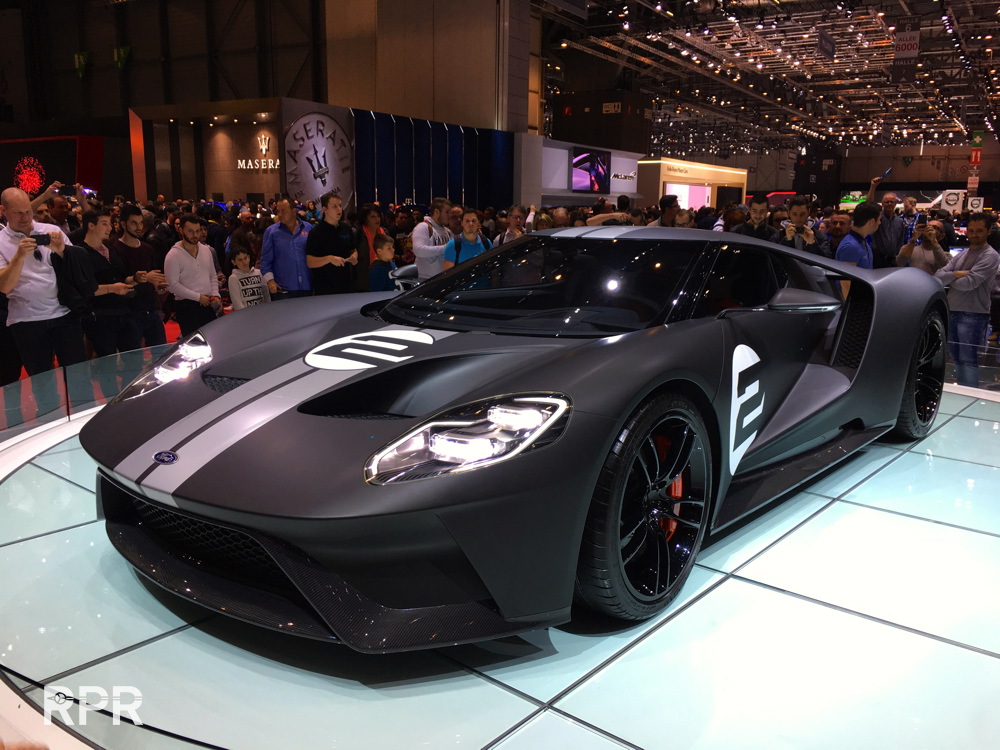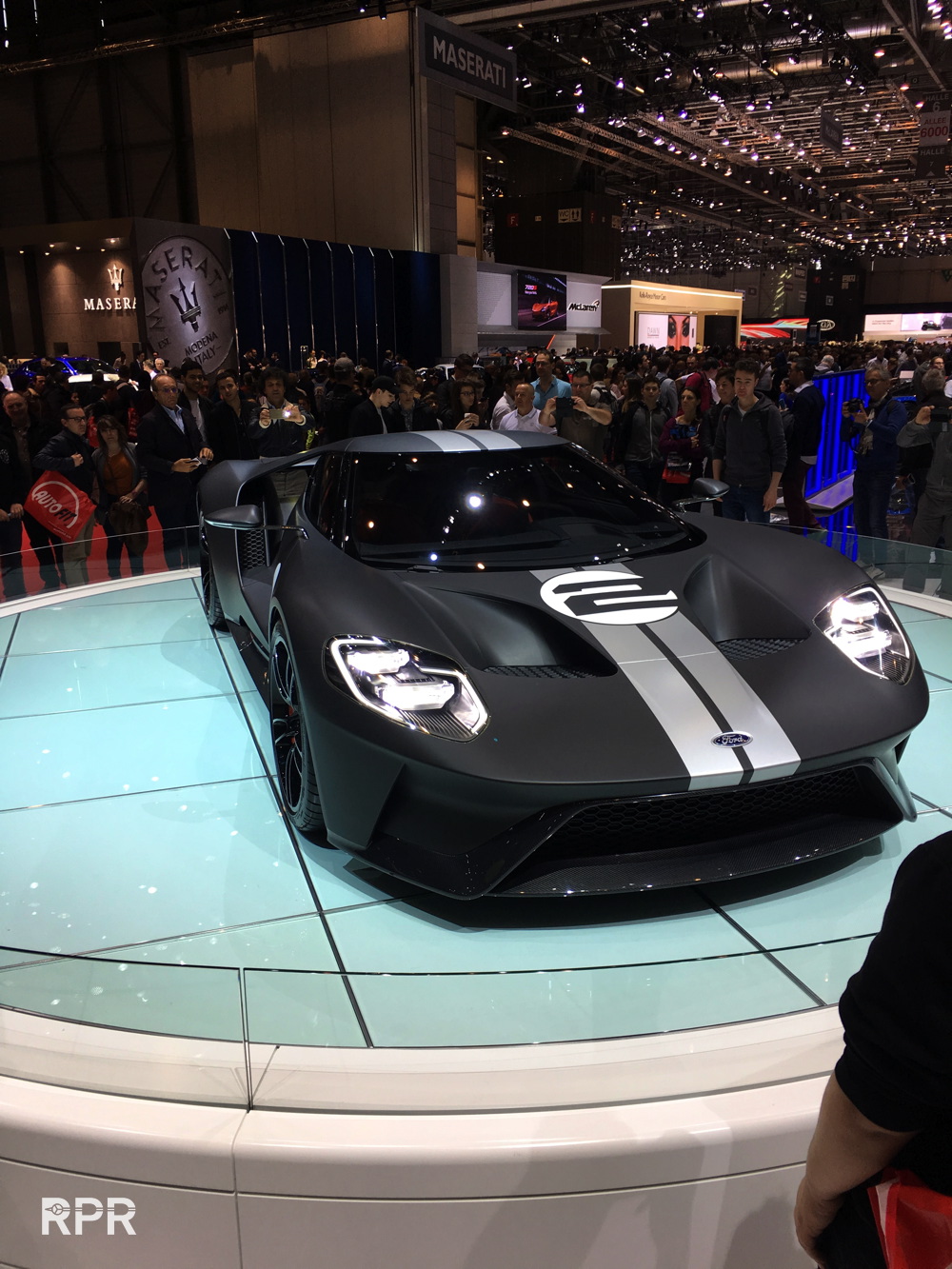 Also on display, an actual finished Ford GT in yellow. This was the car we tested…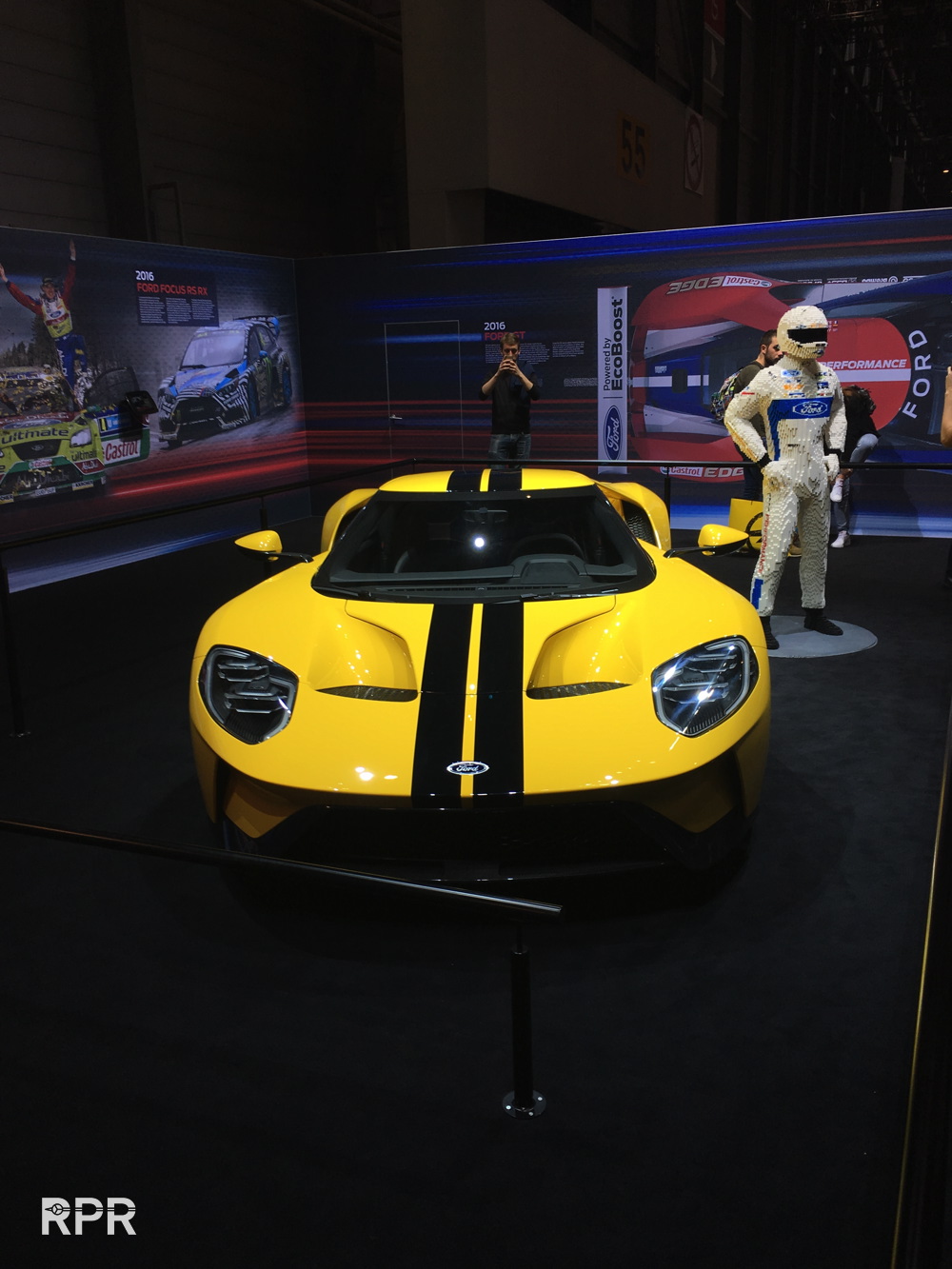 The engine and the trunk,  lol ;-))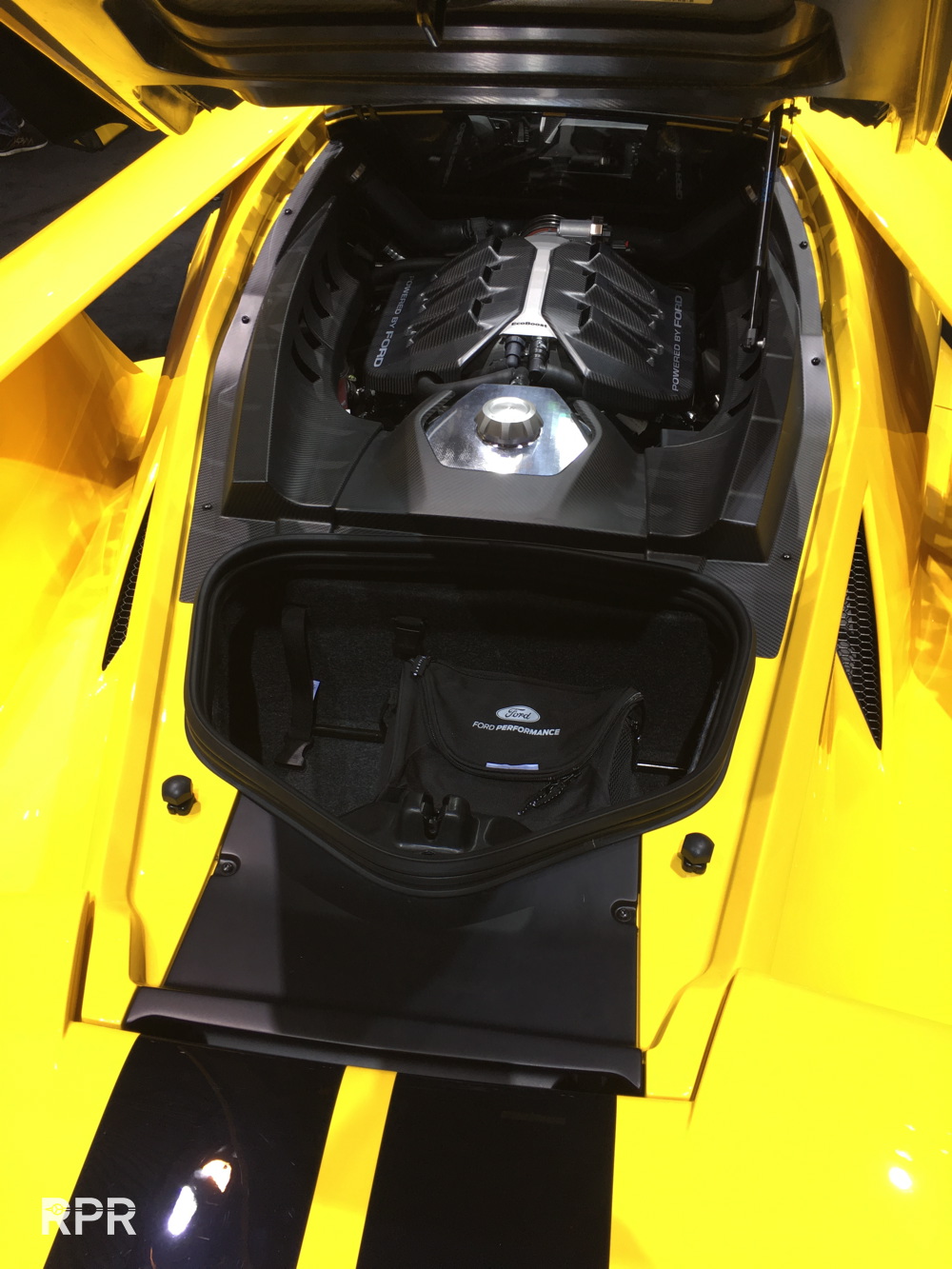 The yellow reptile…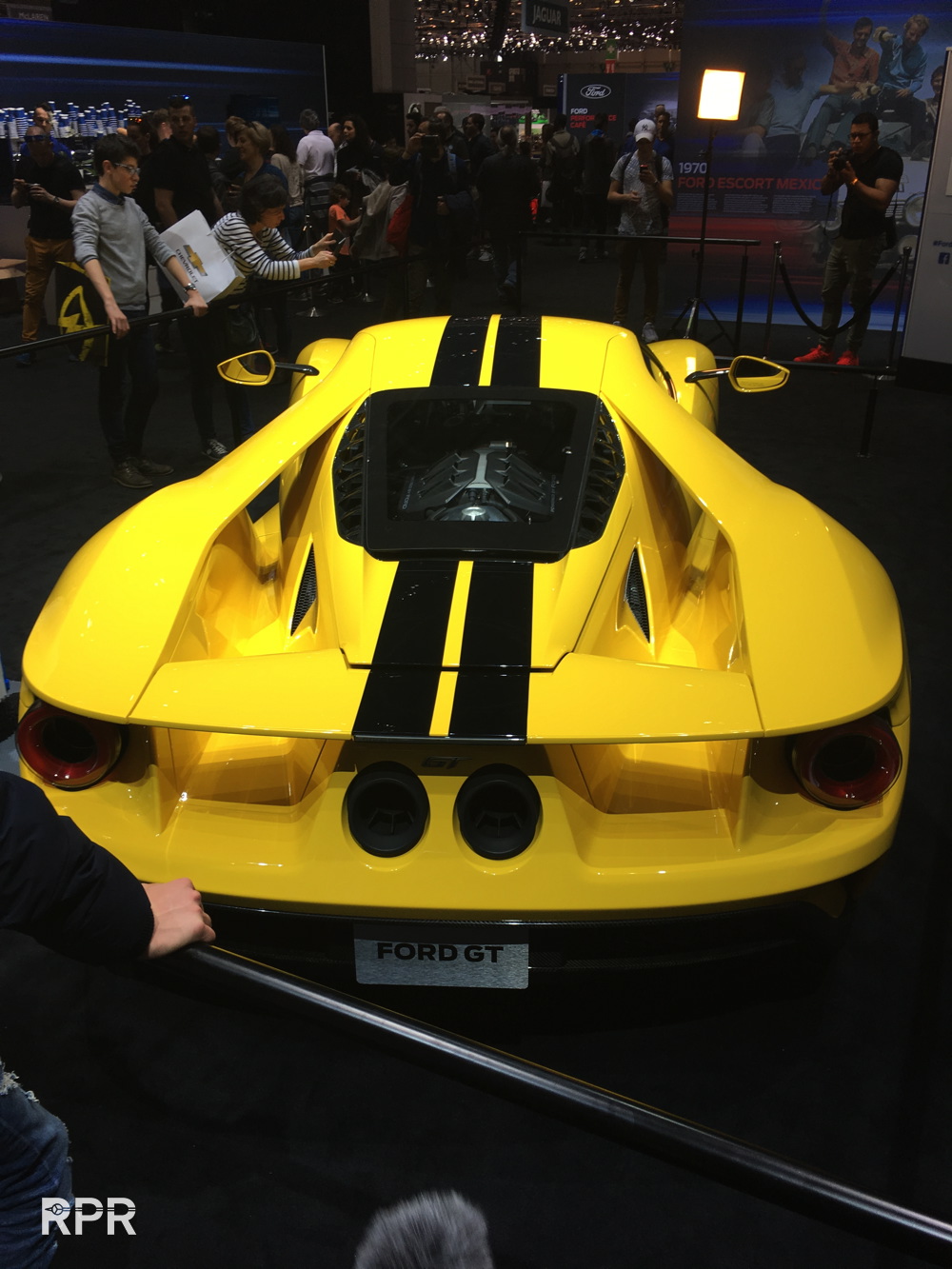 Check out what @Shmee150 has to say about the new Ford GT
The matte black again…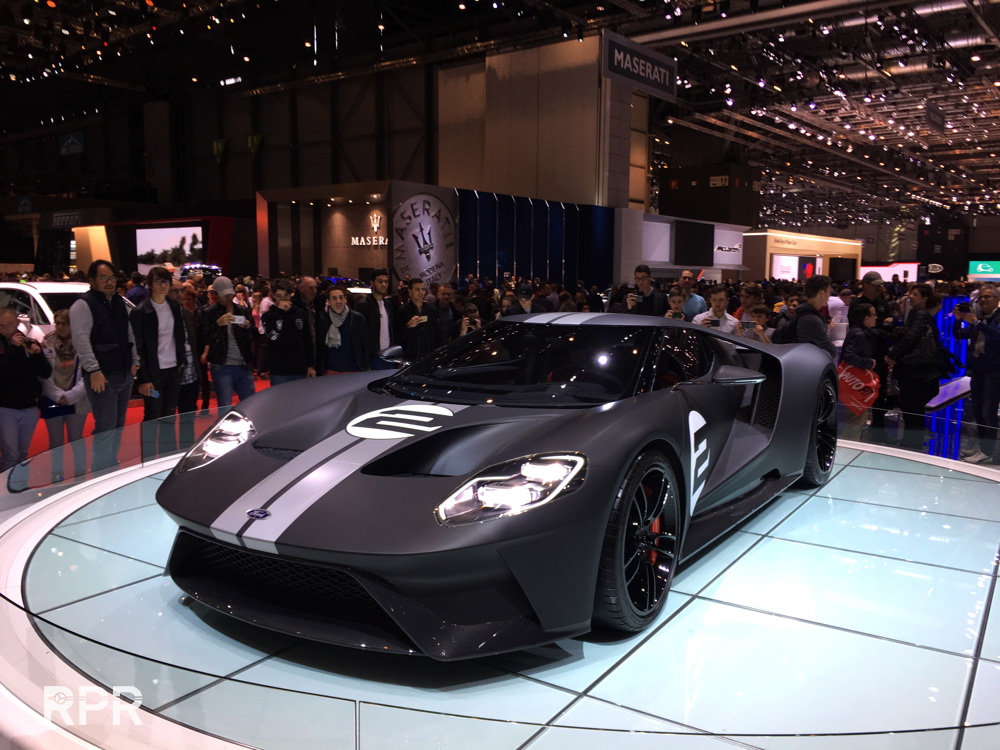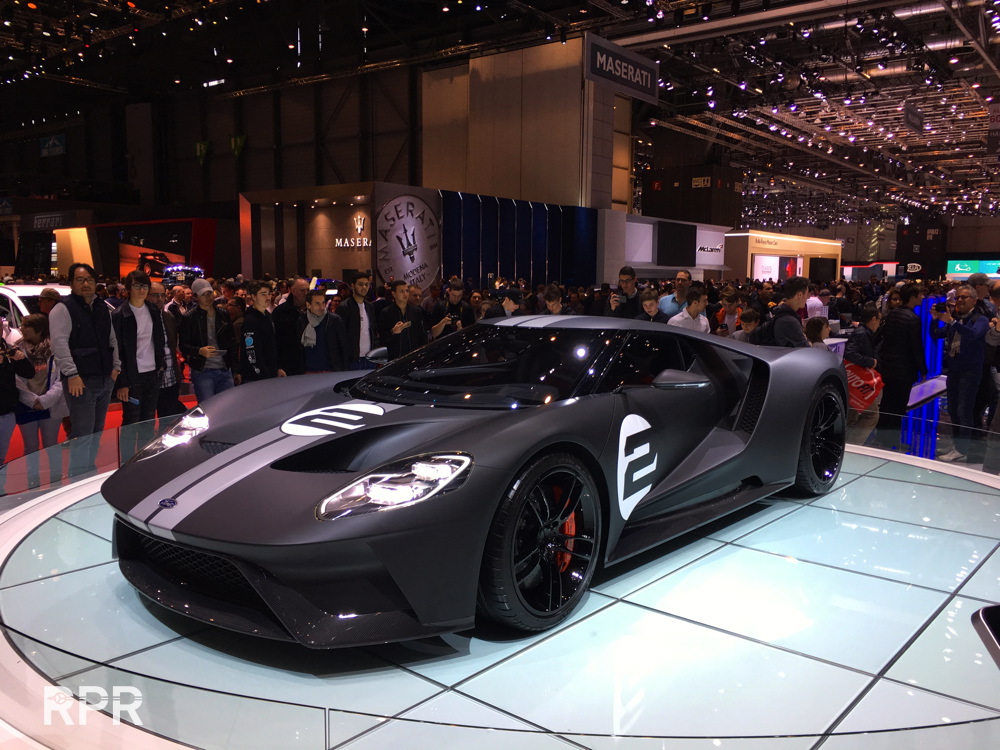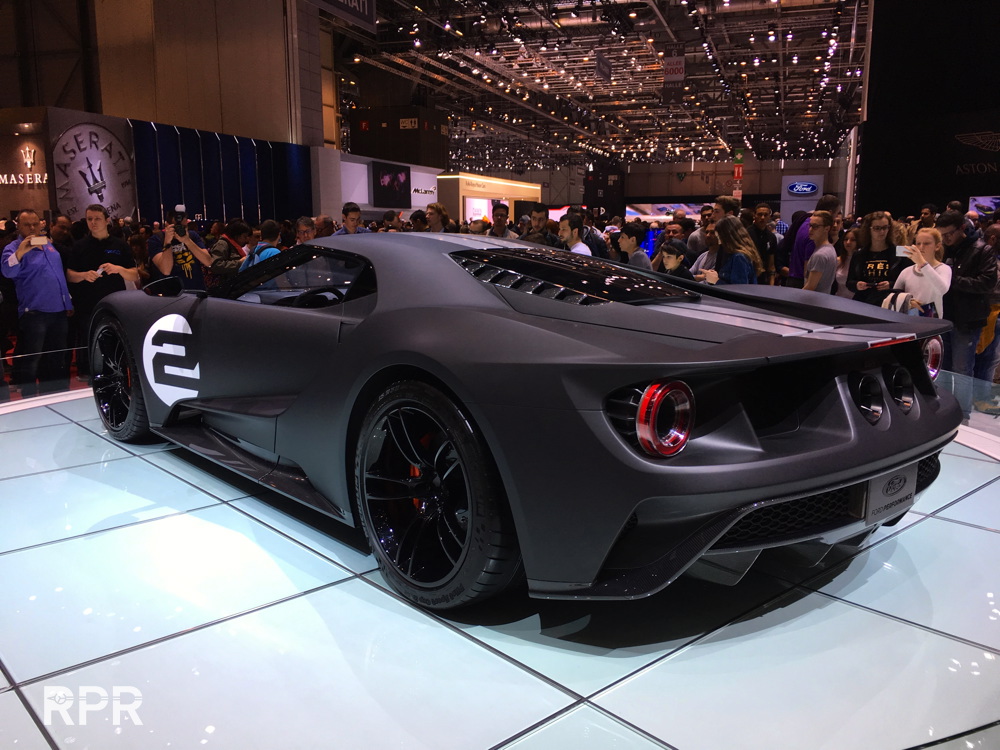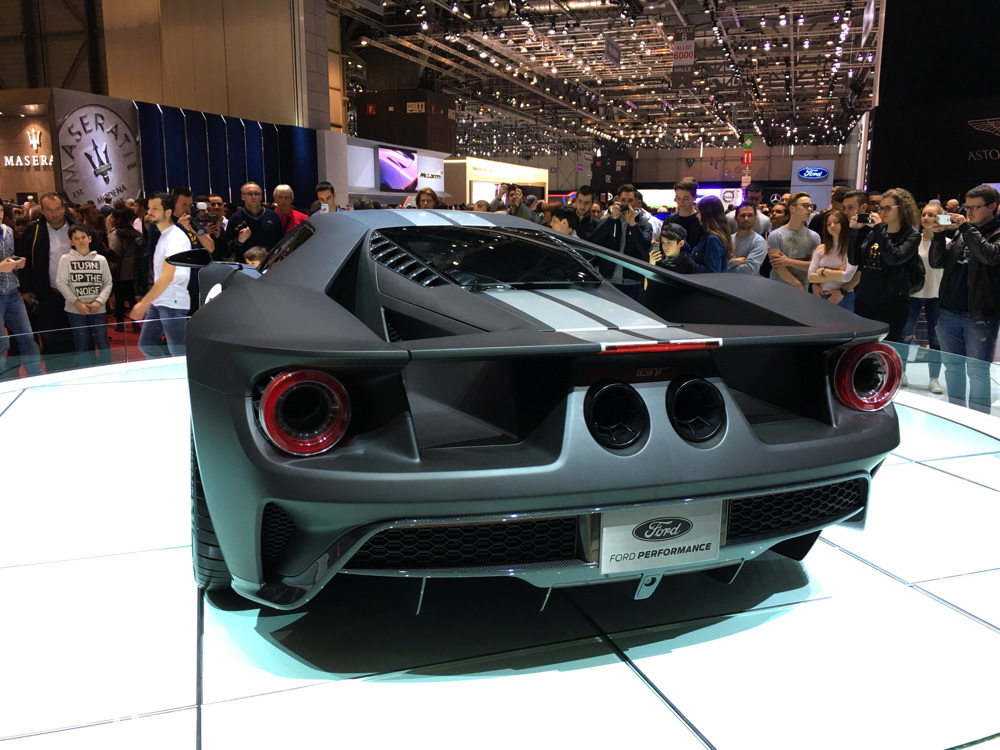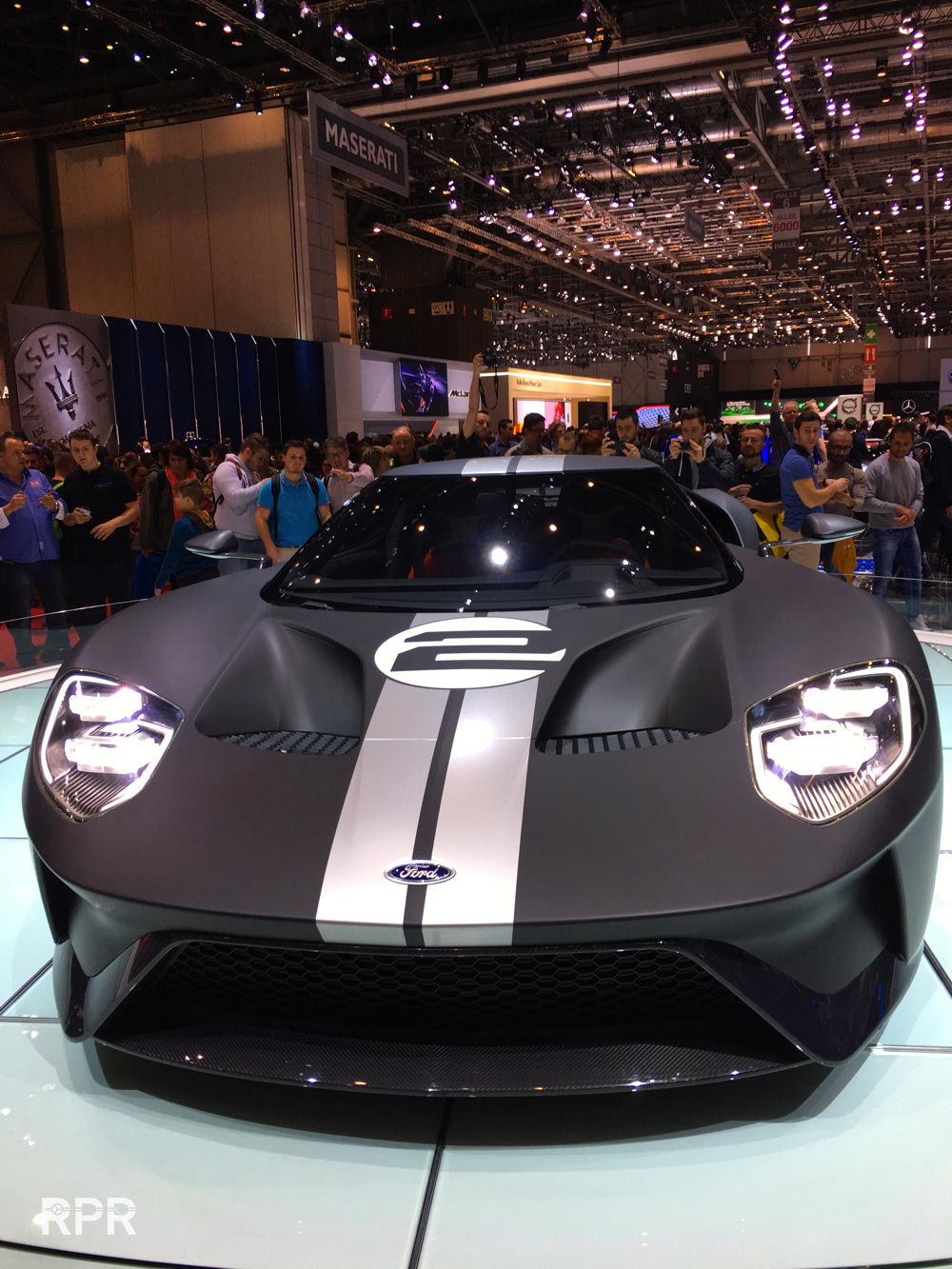 The aerodynamics are insane  as you can see up close..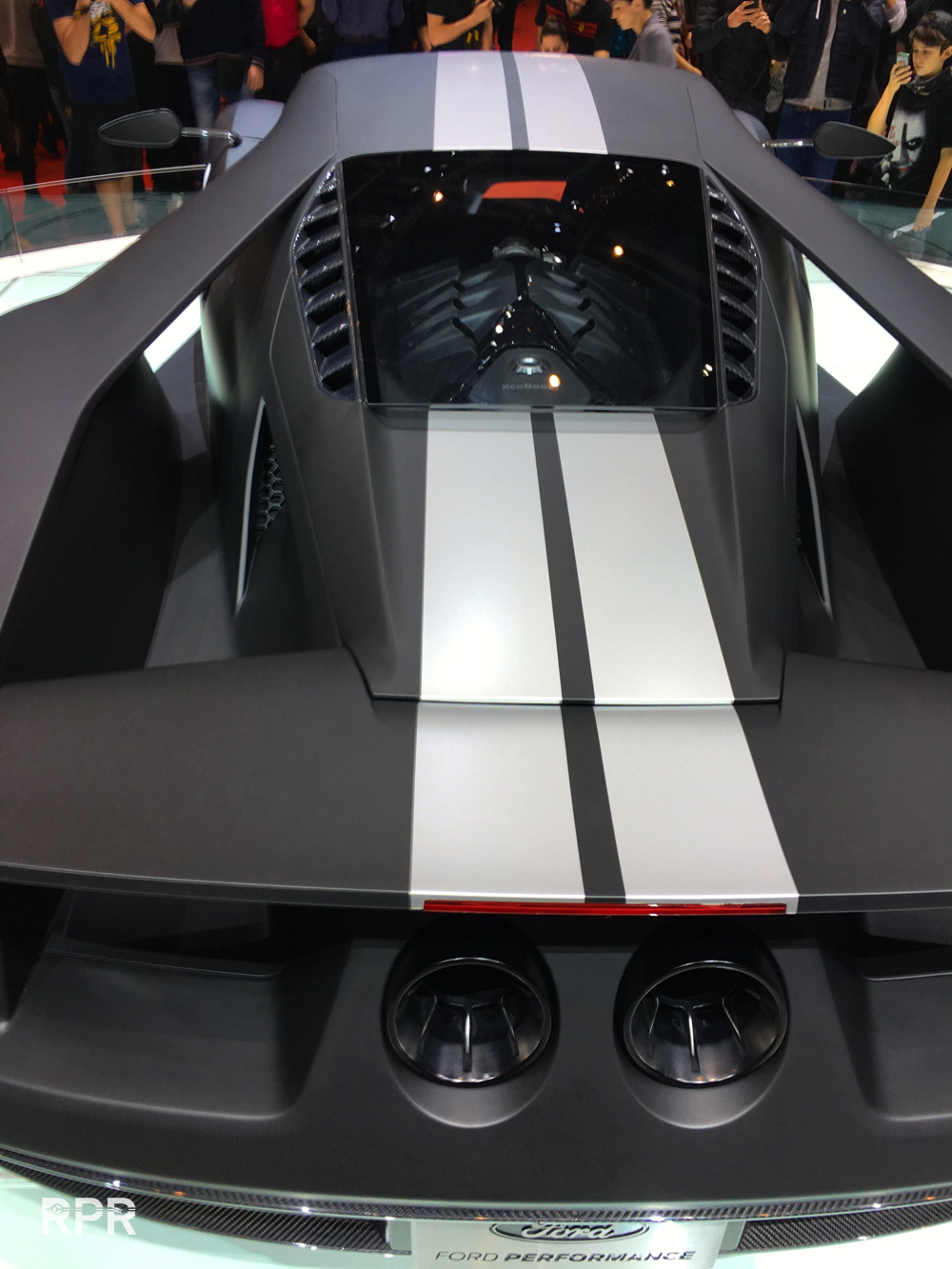 Find all info about the exceptional new Ford GT by following this link…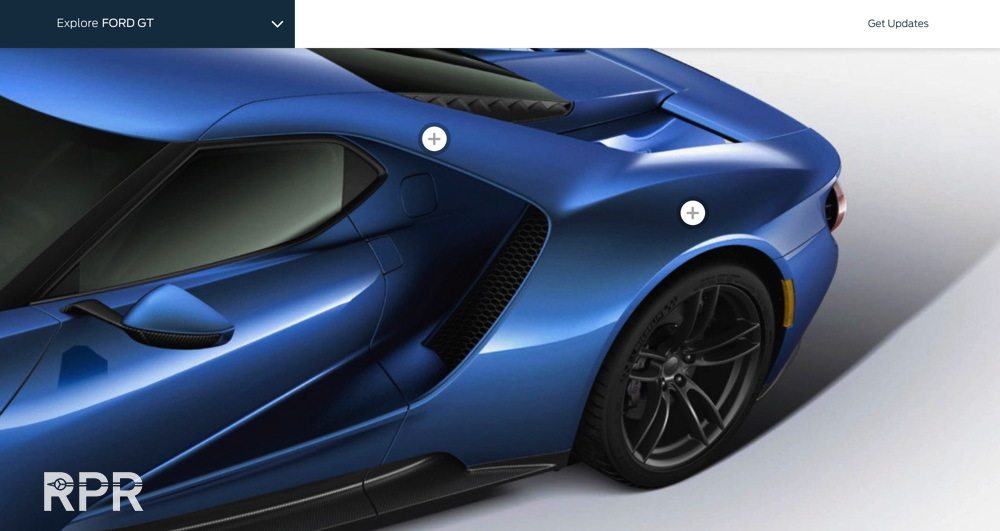 And while your there anyways, check out the Ford GT Configurator…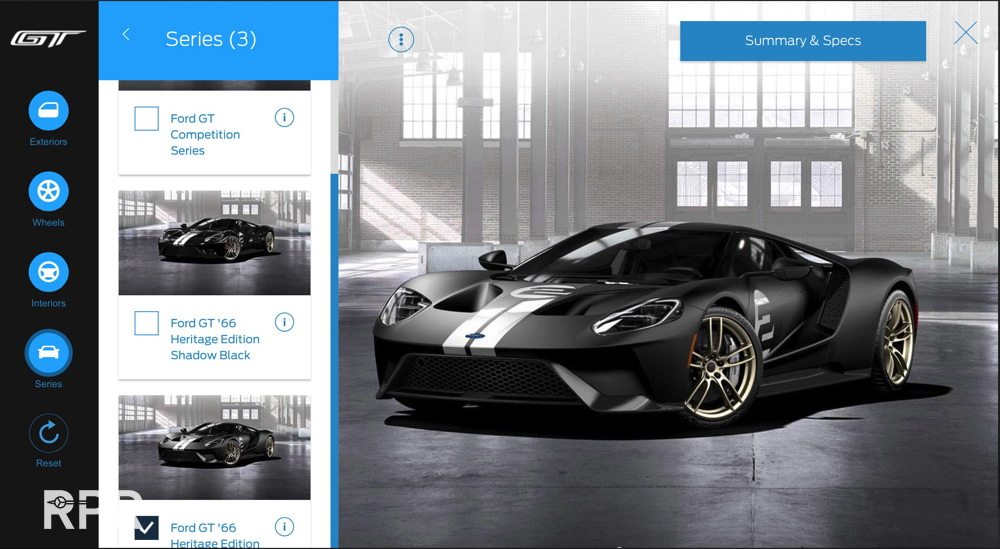 Obligatory stop at Lipp…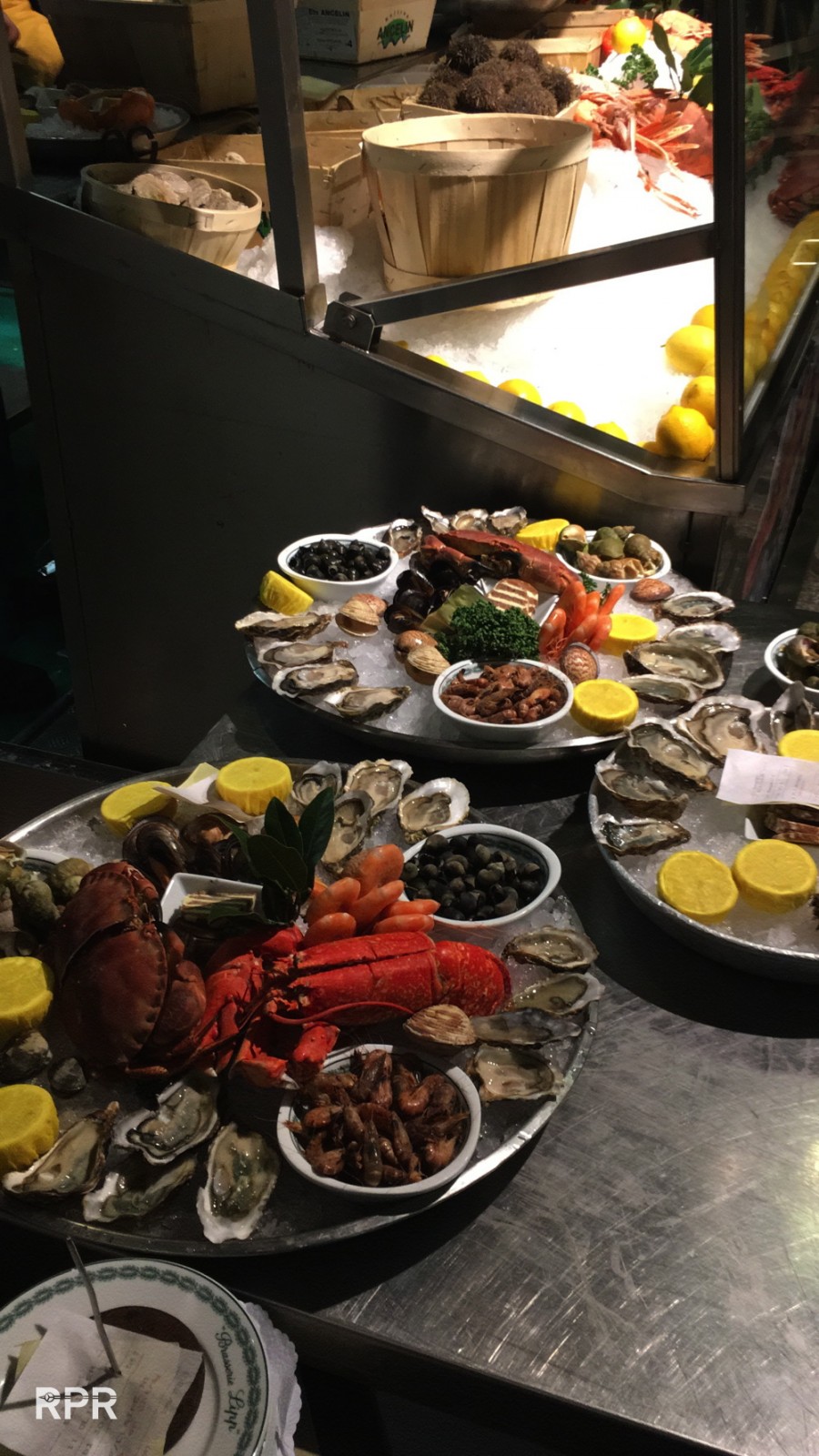 Lot's of people gathered around the best looking car of the show, well done Ford!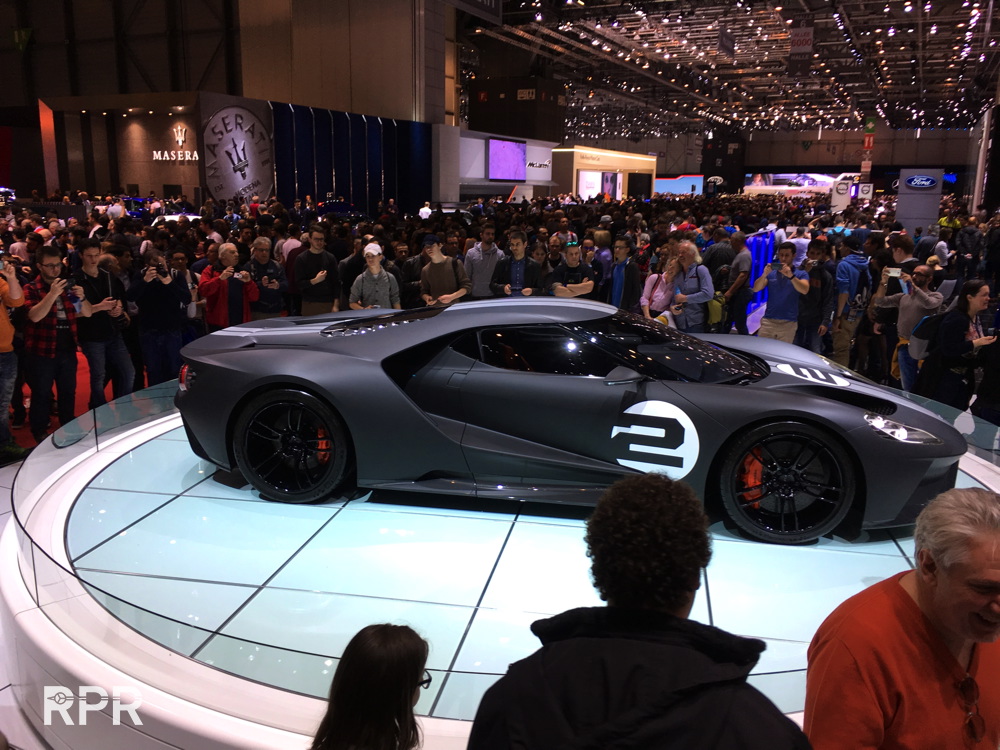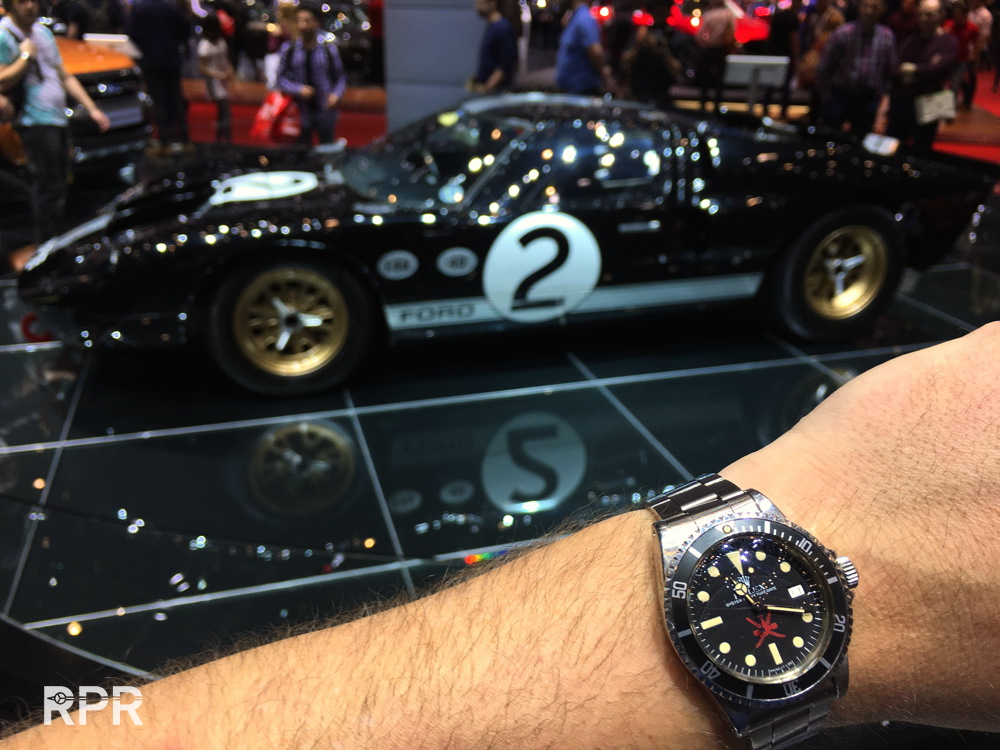 What else was there on the show? The 720 new Mc Laren is out…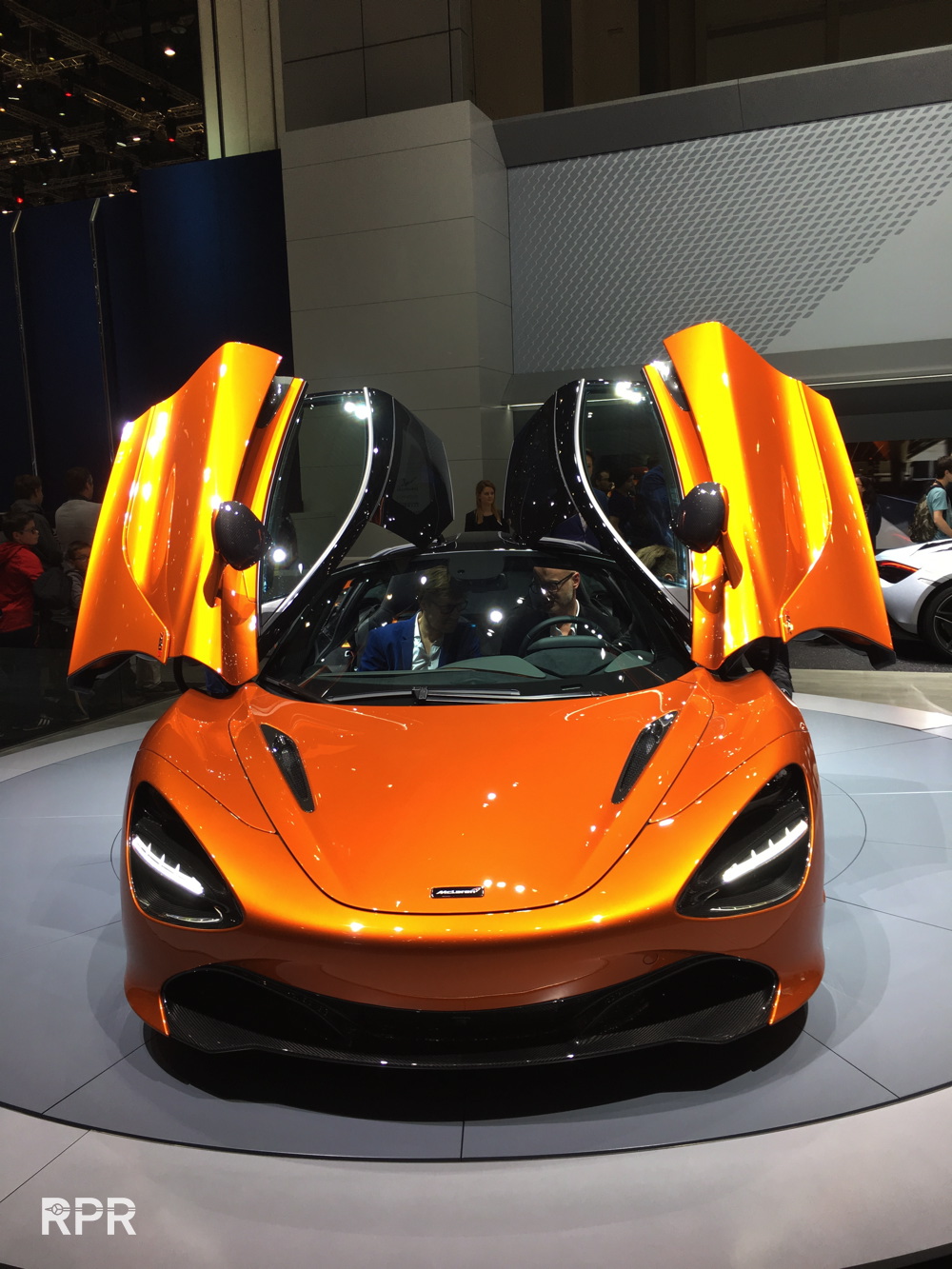 It looks nice but not good enough. The nose and specially the light, are way to futuristic for my taste. I'm surprised to see this type of noise job after Mc Laren did a wonderful job with the P1 and later 650 super series. The door system is impressive and with so much glas on toil, one wonders how they will make a spider version of this 720?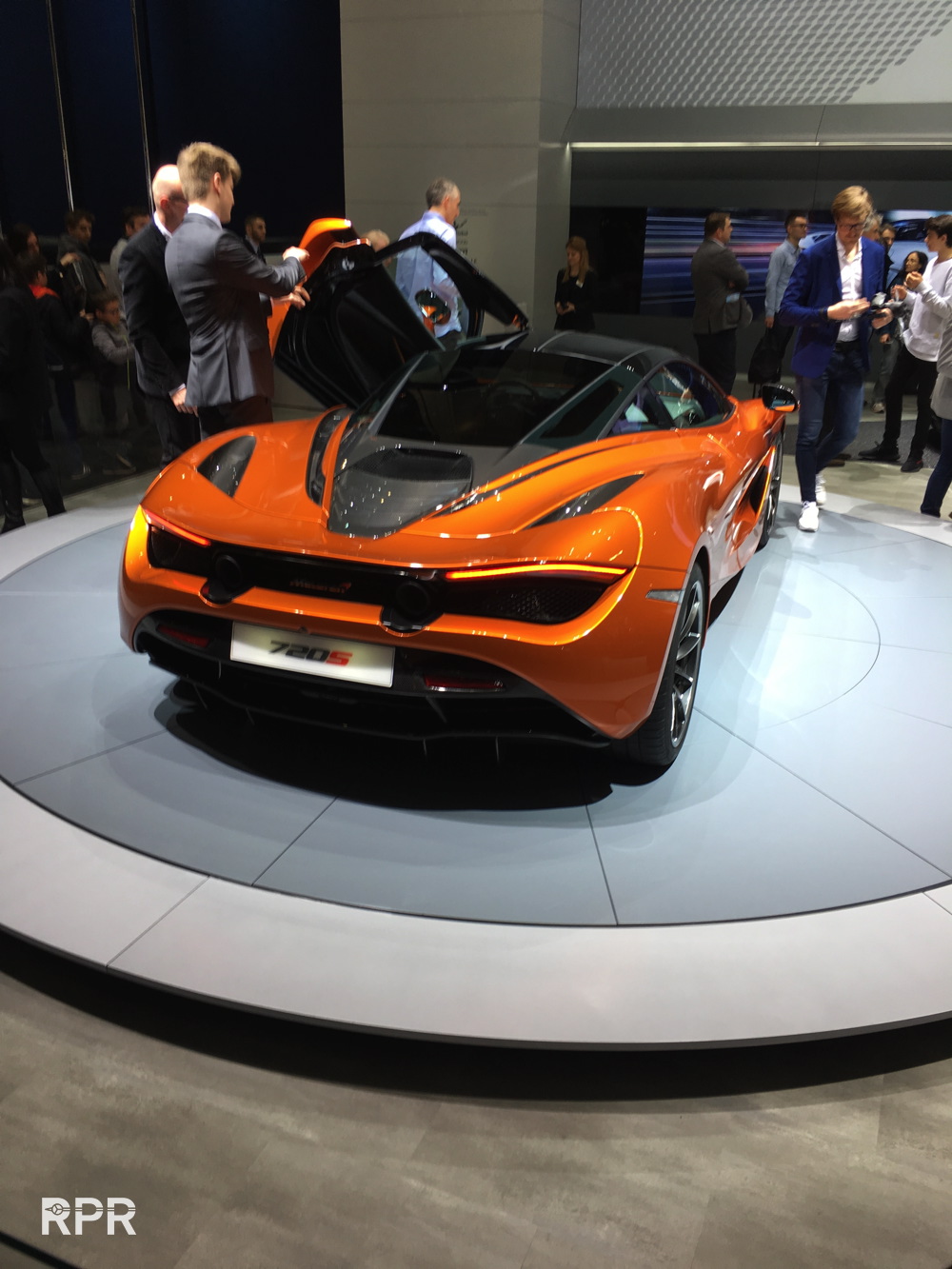 In hyperland the Aston Martin arrived with its new Valkyrie, of which you find all info by following this link… It almost looks unreal when you see it on display…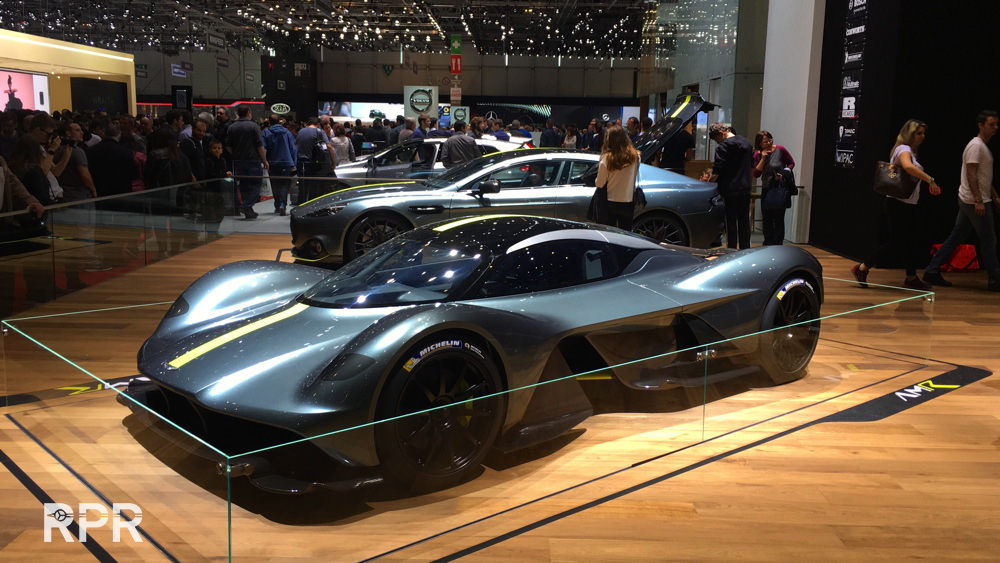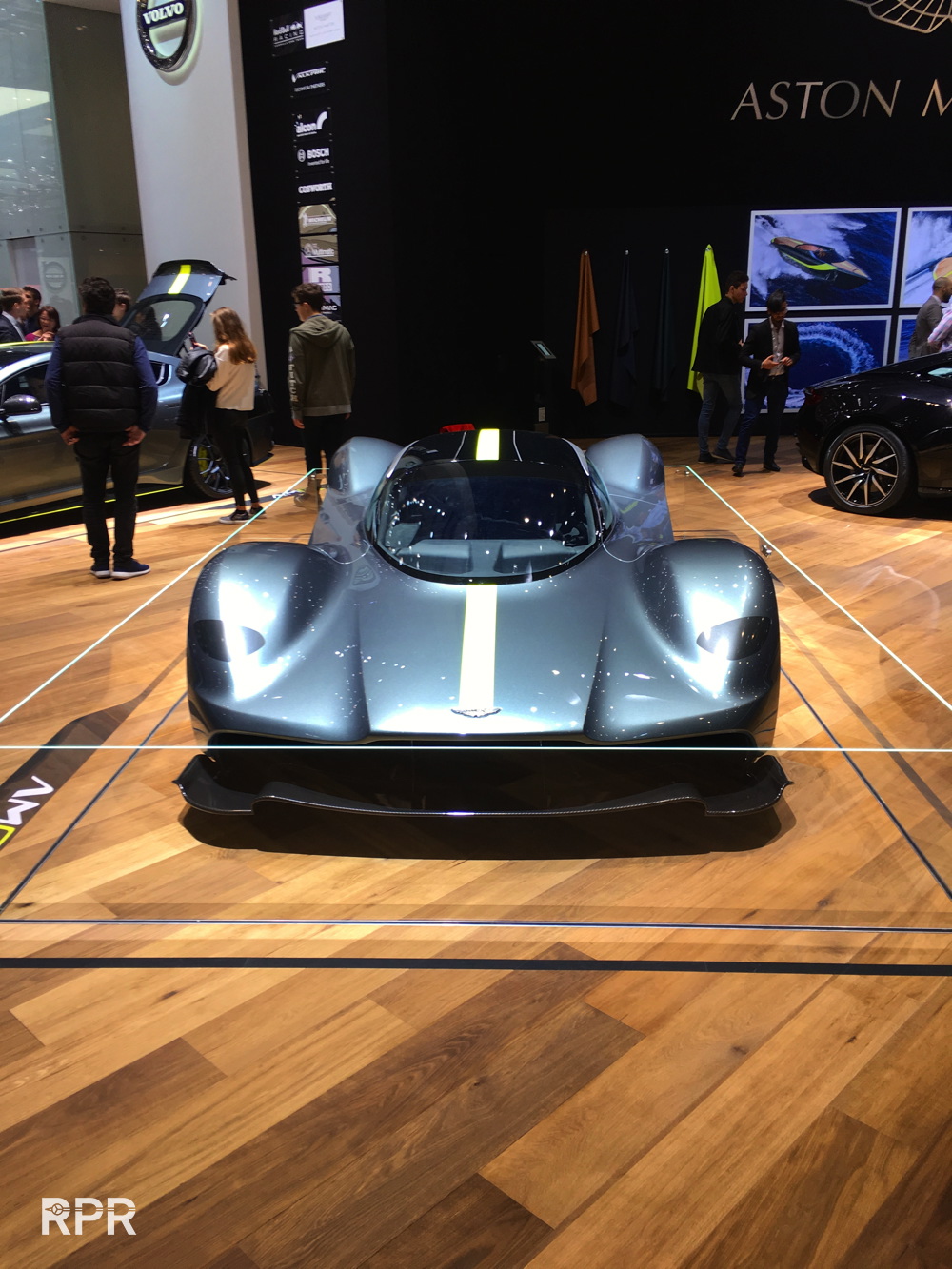 Next we wanted to see the newe Velar from Range Rover, which turned out to be like a bigger Cayman with 380 horsepower, 5.3 seconds to 100km/h and 250 cruise speed. The interior and the looks from outside have attracted a lot attention. Range Rover really did a great job, judge yourself…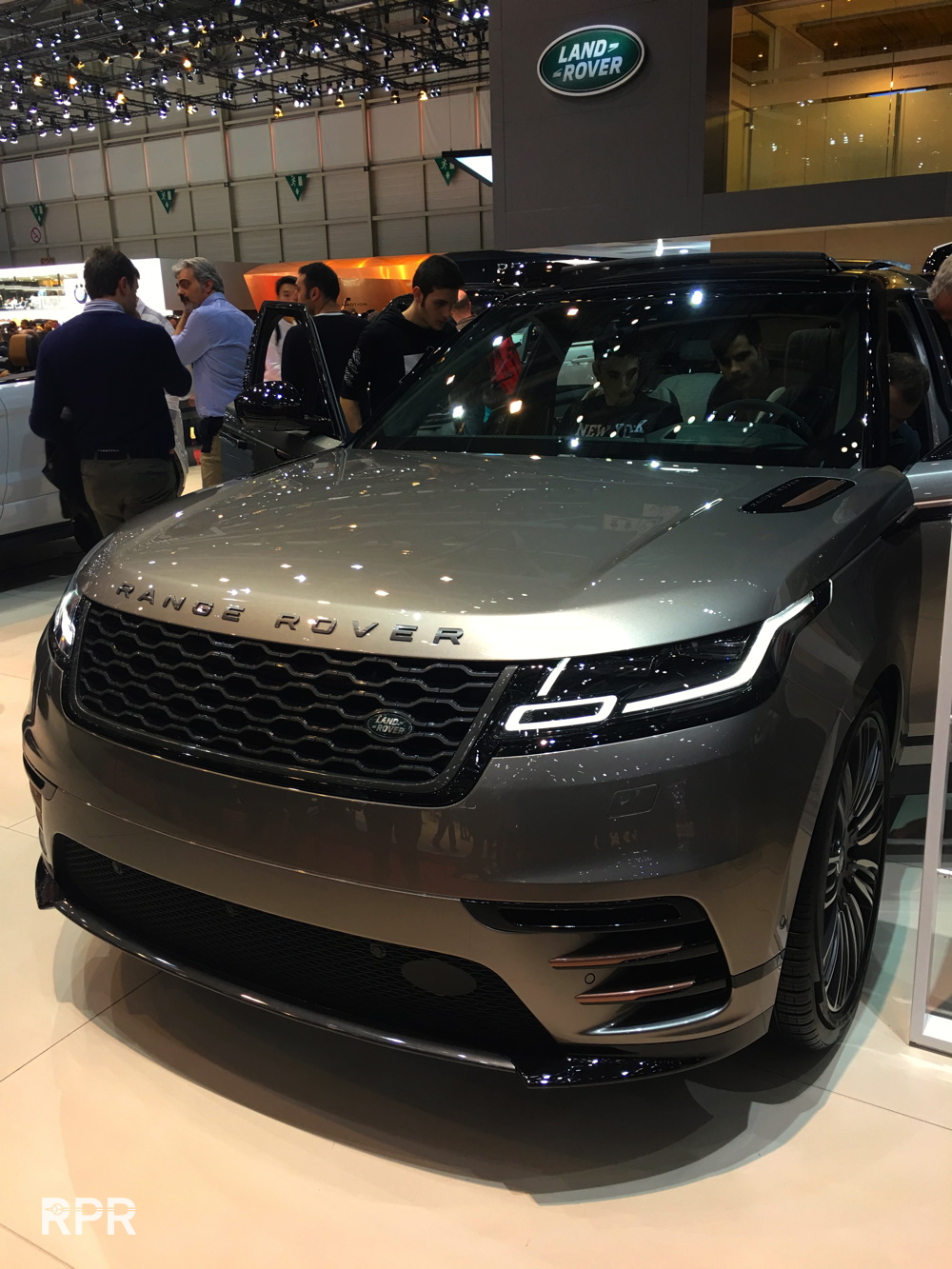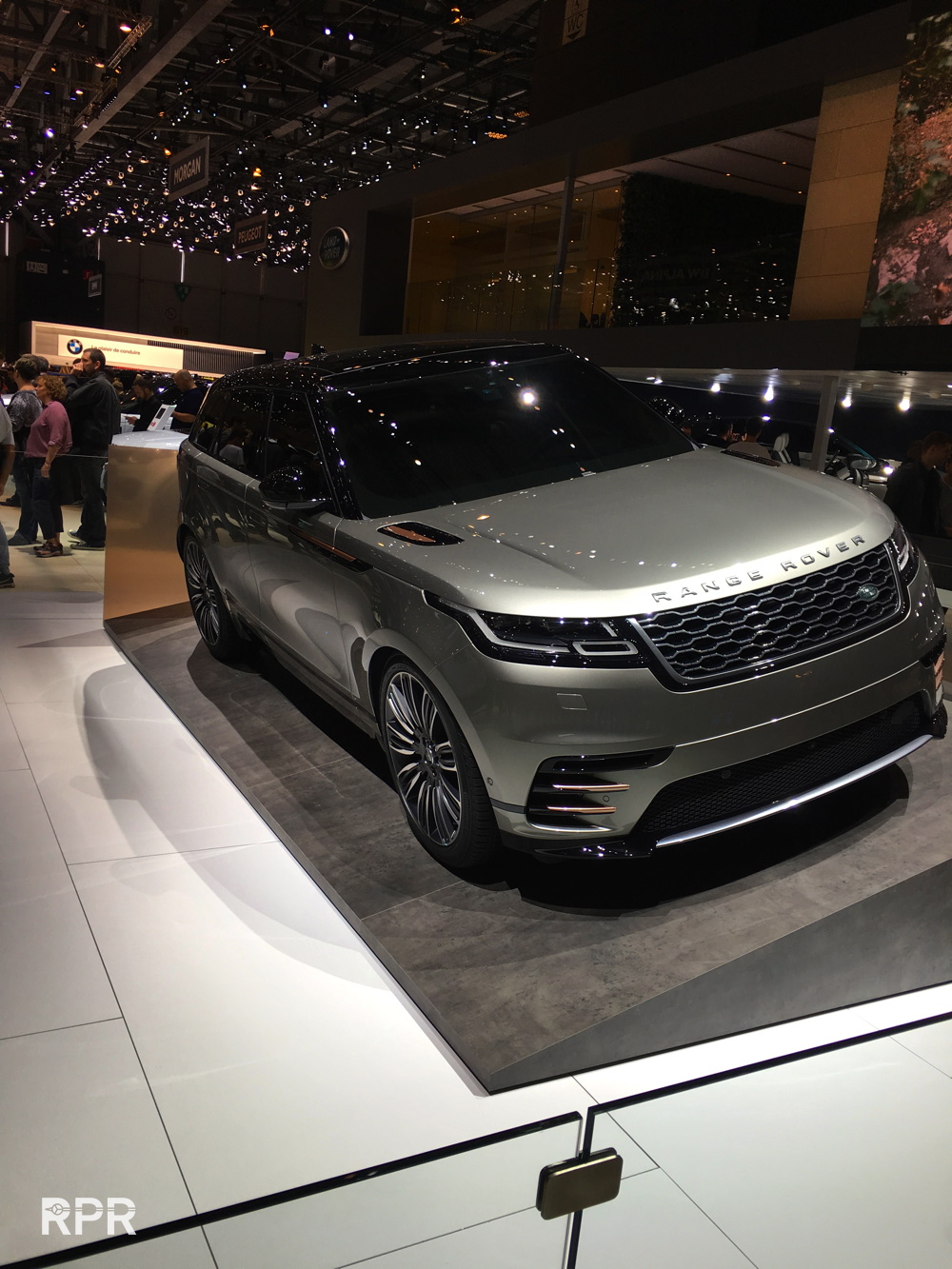 Up to see the roadster of Pagani…
The Bugatti Chiron..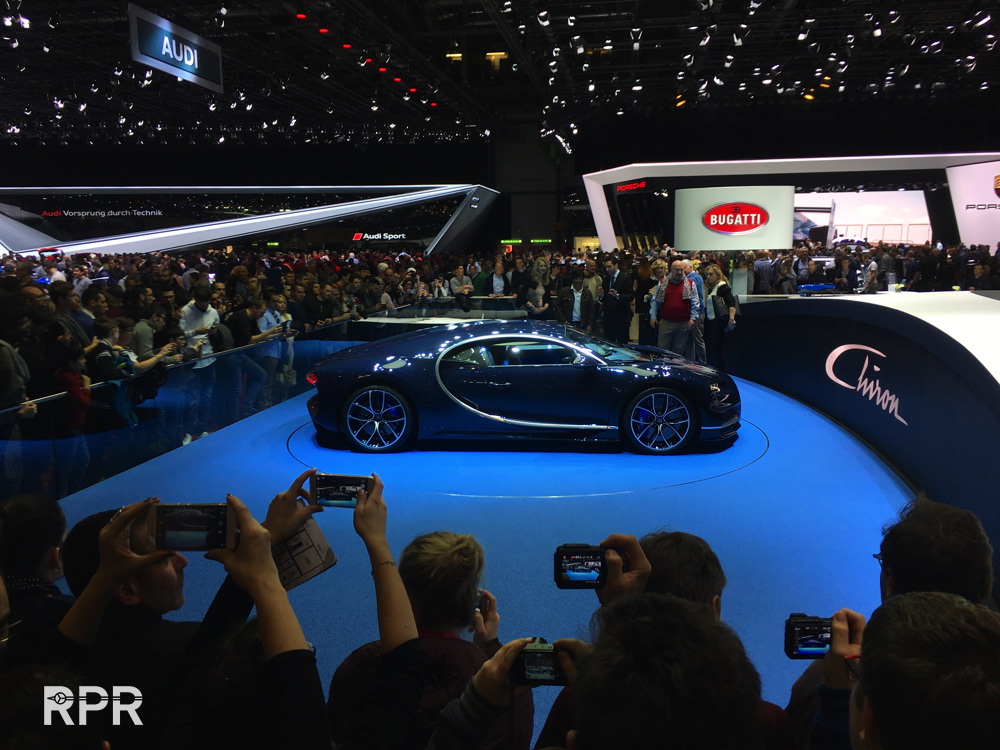 Up to Koenigsegg Regera
Stunning RUF Porsches…
Track only Vulcan AM…
New Porsche GT3, now with manual gear option and 500horsepower, this will attract lots of guys that didn't got the 911R….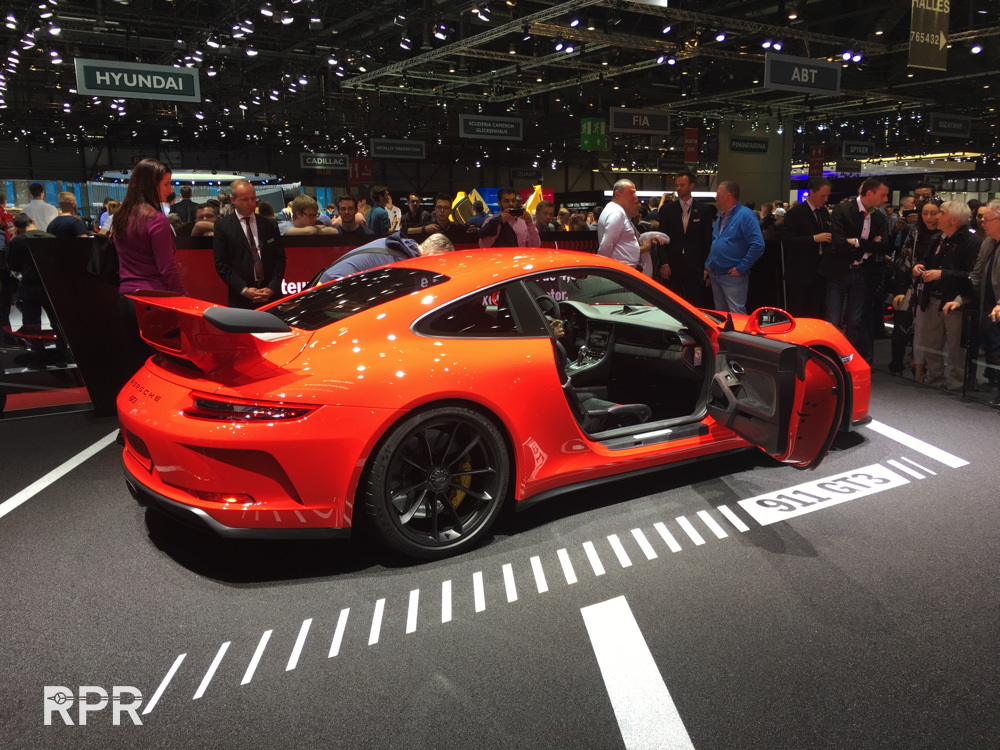 Fittipaldi & Pininfarina…
Mercedes offering Safari Shoot Out..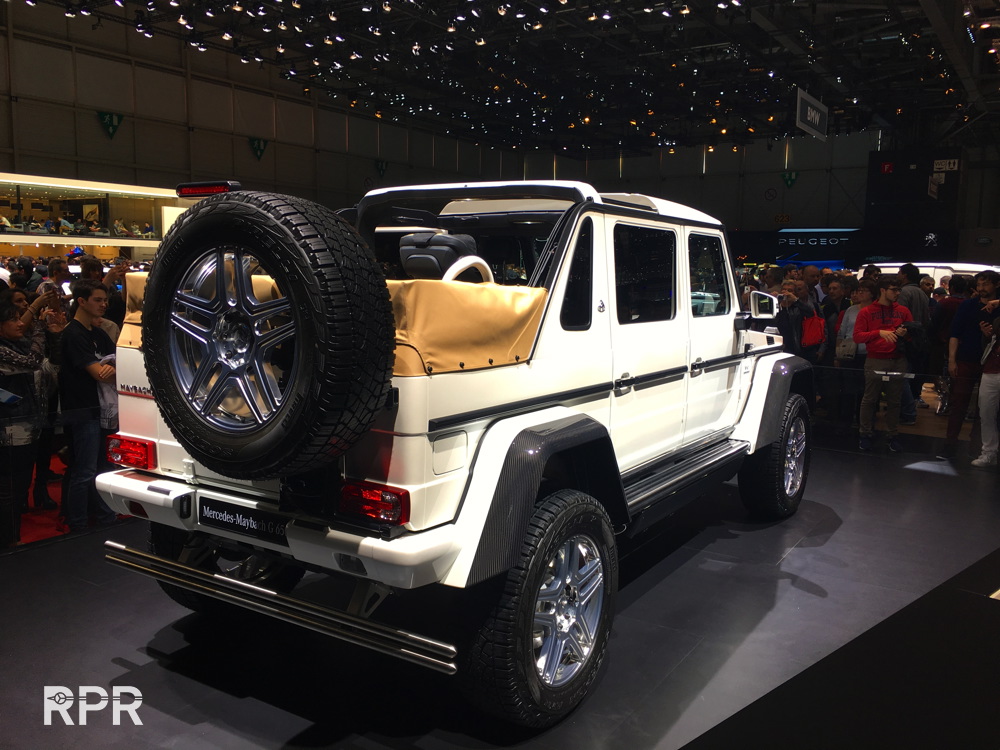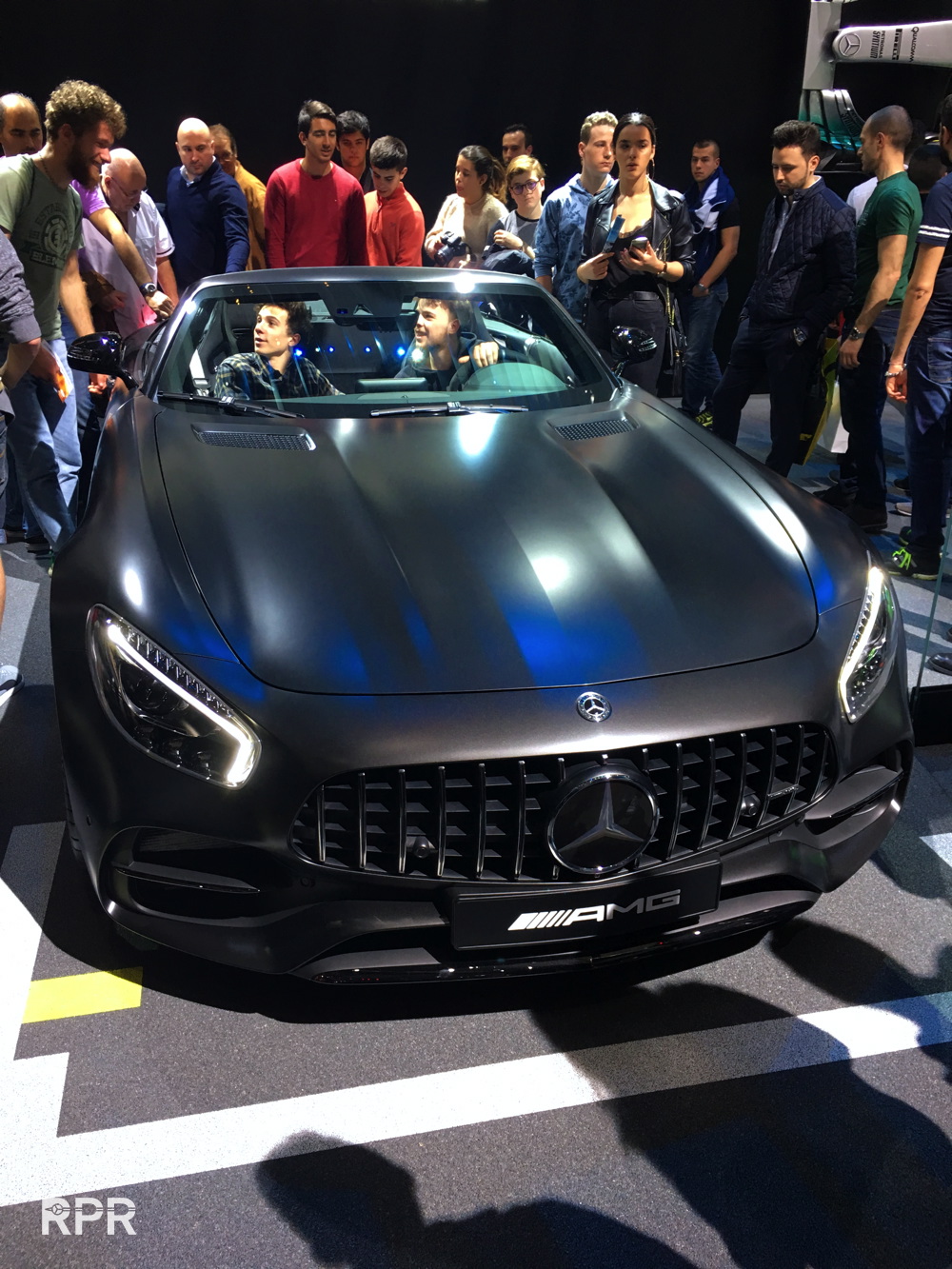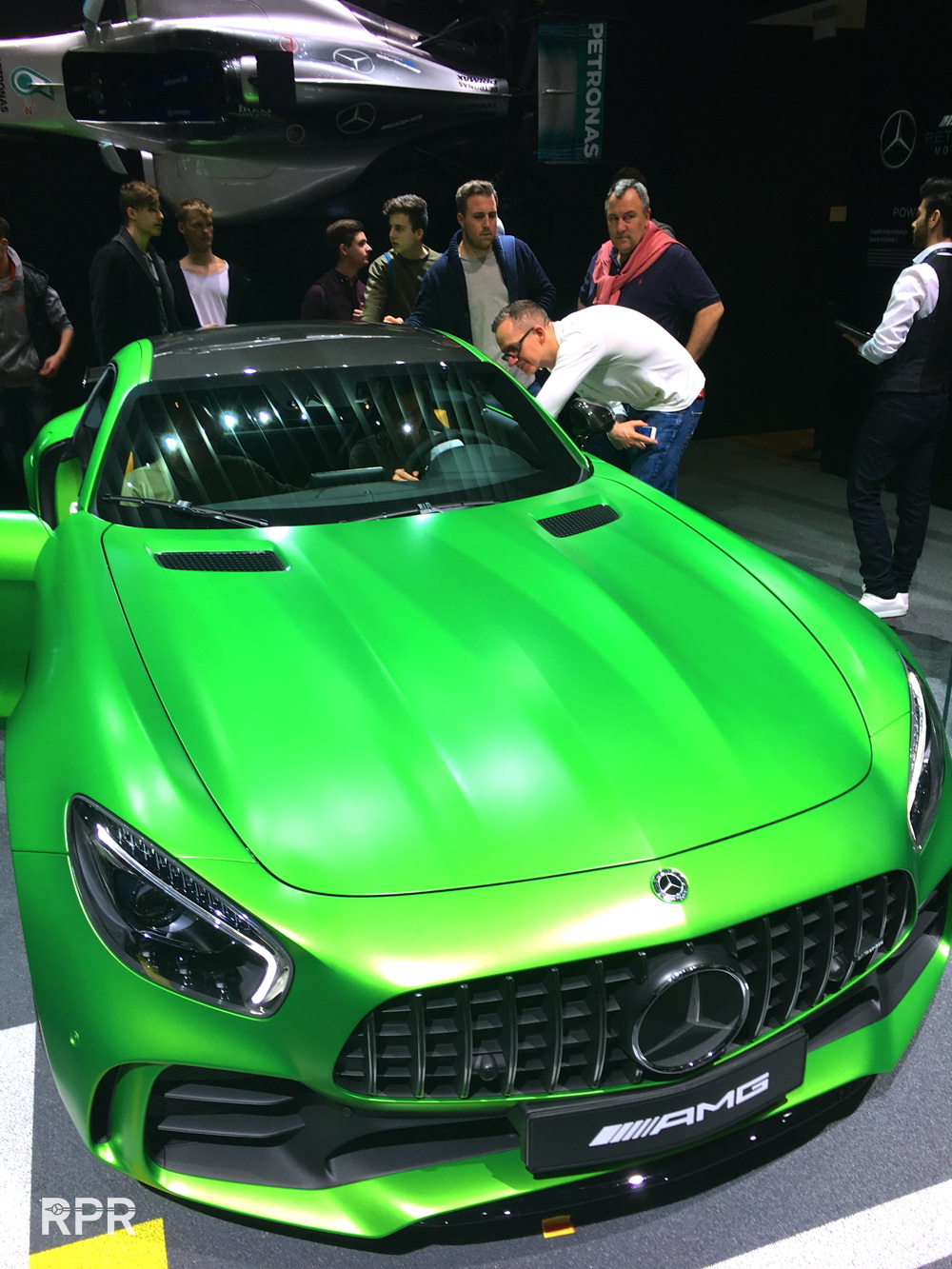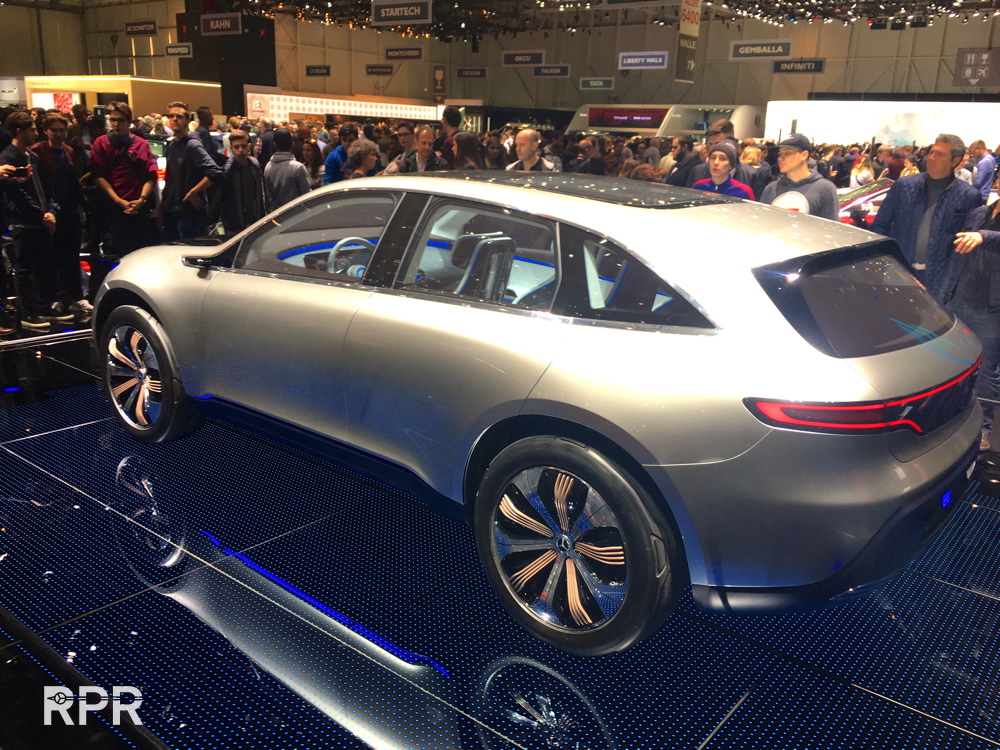 Classic..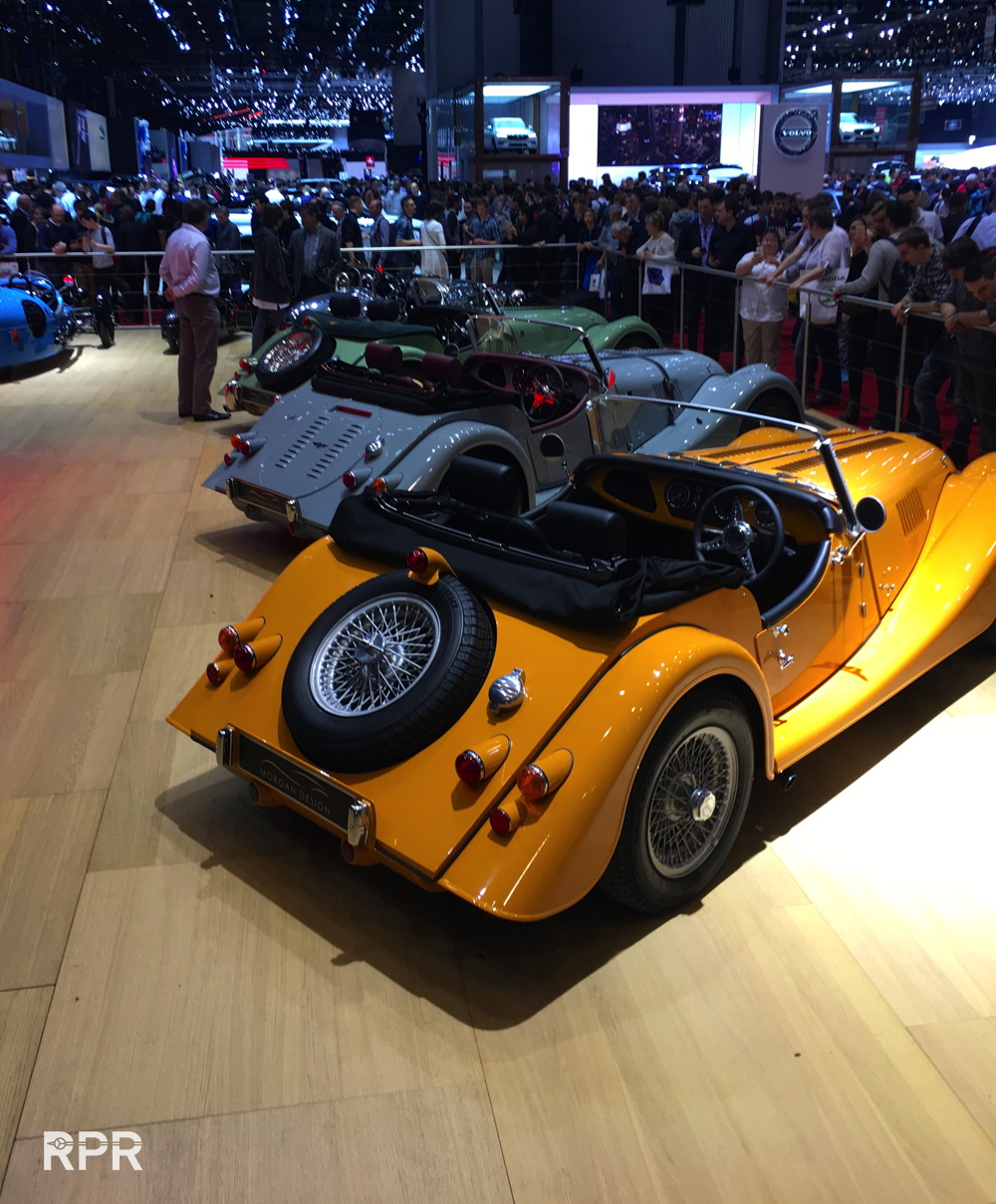 Modern..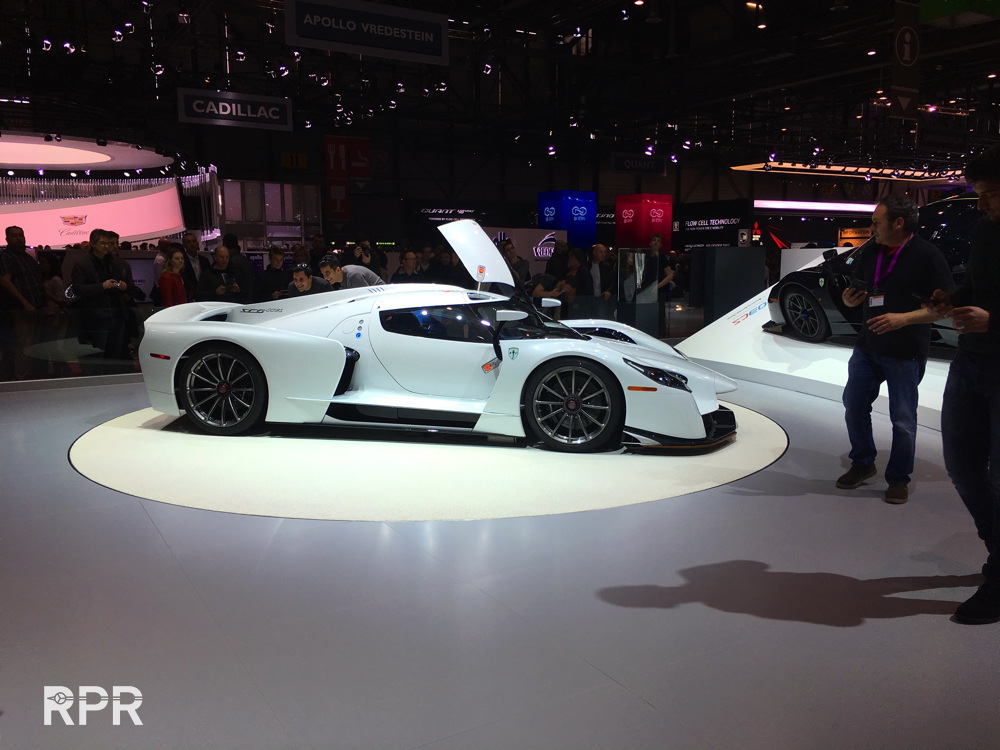 Iconic..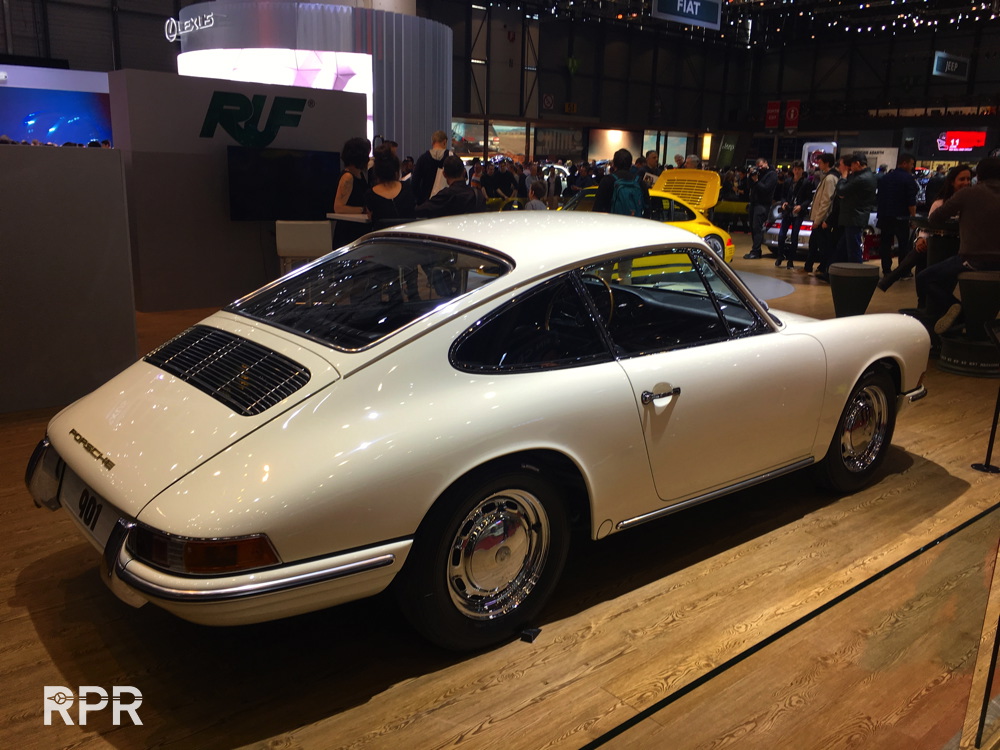 Alfa SUV..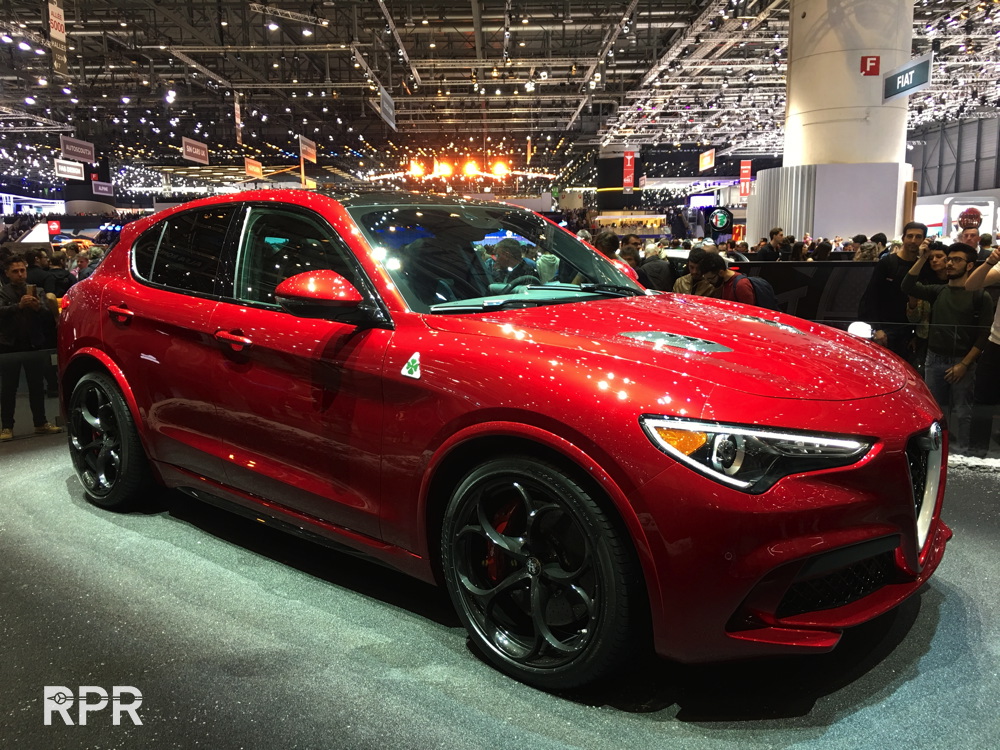 Avalanche..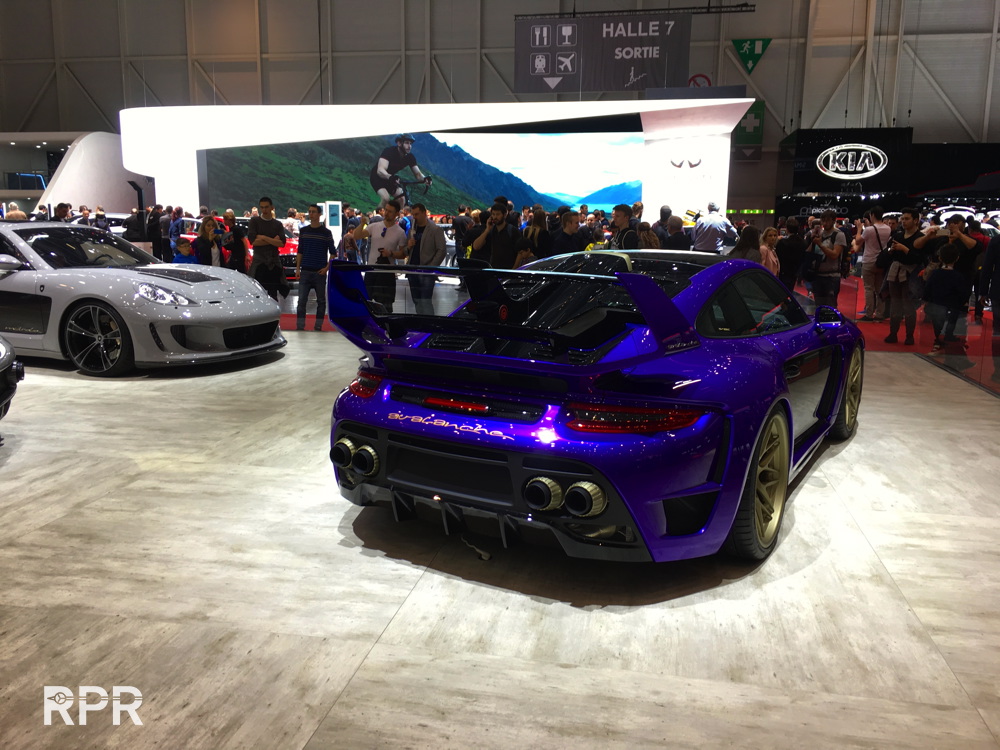 I8..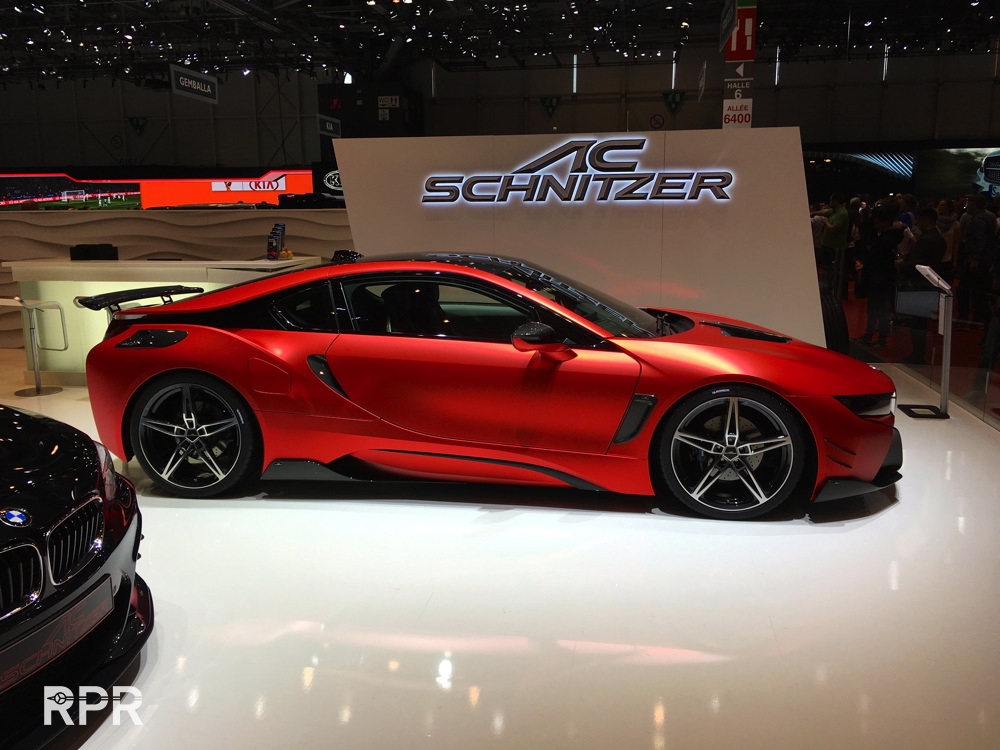 Some tuners..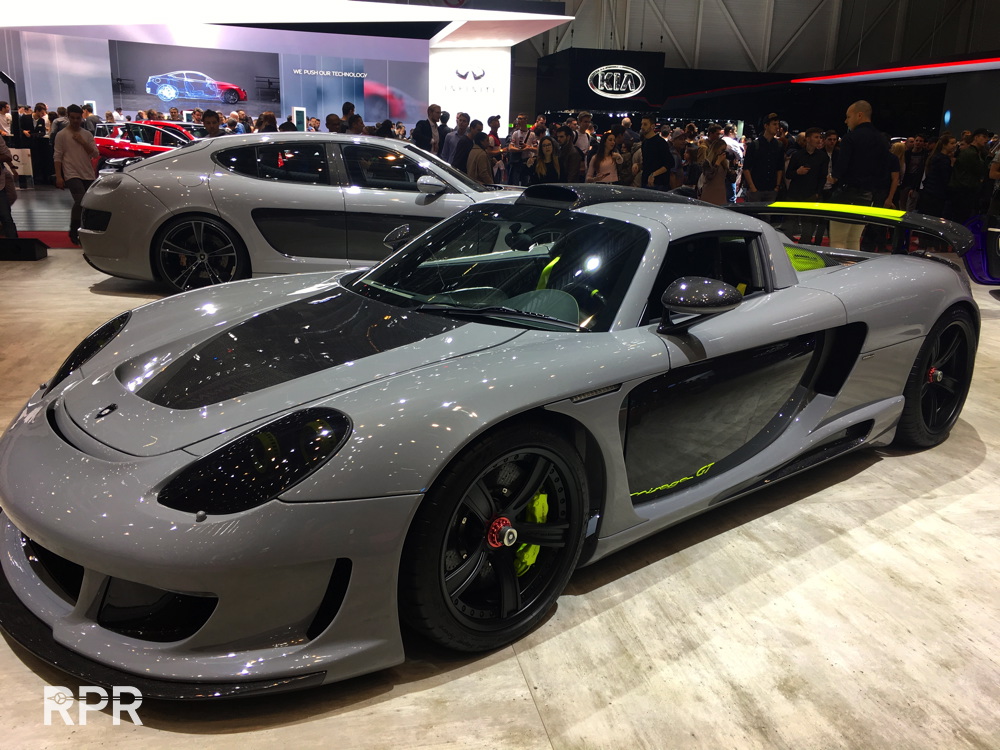 Heading back home, thanks Geneva!