The watch team from Christie's has put together a special Rolex sale during their Geneva May 15th Afternoon Session. The second part of their important watch auction is exclusively dedicated to vintage Rolex. With the international attention vintage Rolex still gets, it's a smart move from Christie's. Earlier this morning Thomas Perazzi send me their Christie's PDF link of their afternoon Rolex auction of which I took some highlights to show you already.
NOW ONLINE: Follow this link to the online Christie's catalogue…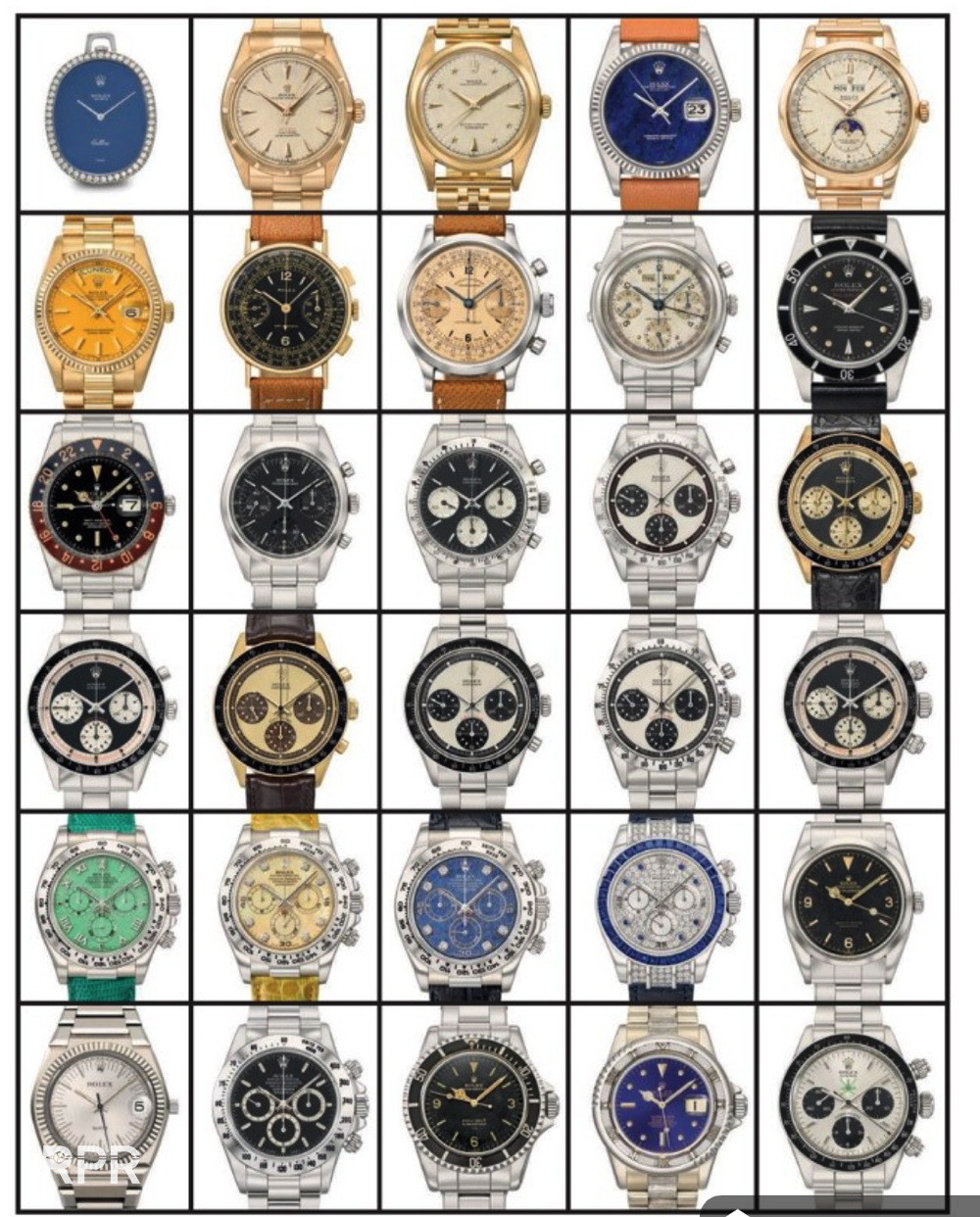 To start this overview, here's a Submariner only intimi have seen before. So far I know of 2 examples only and this is one of them, the elusive white gold Submariner ref 1680. The half way fluted bezel design with sperate TOG kind of inlay is making it totally different then we are used to see on nipple Subs…Enjoy -> Here's to the Christies Rolex Catalogue.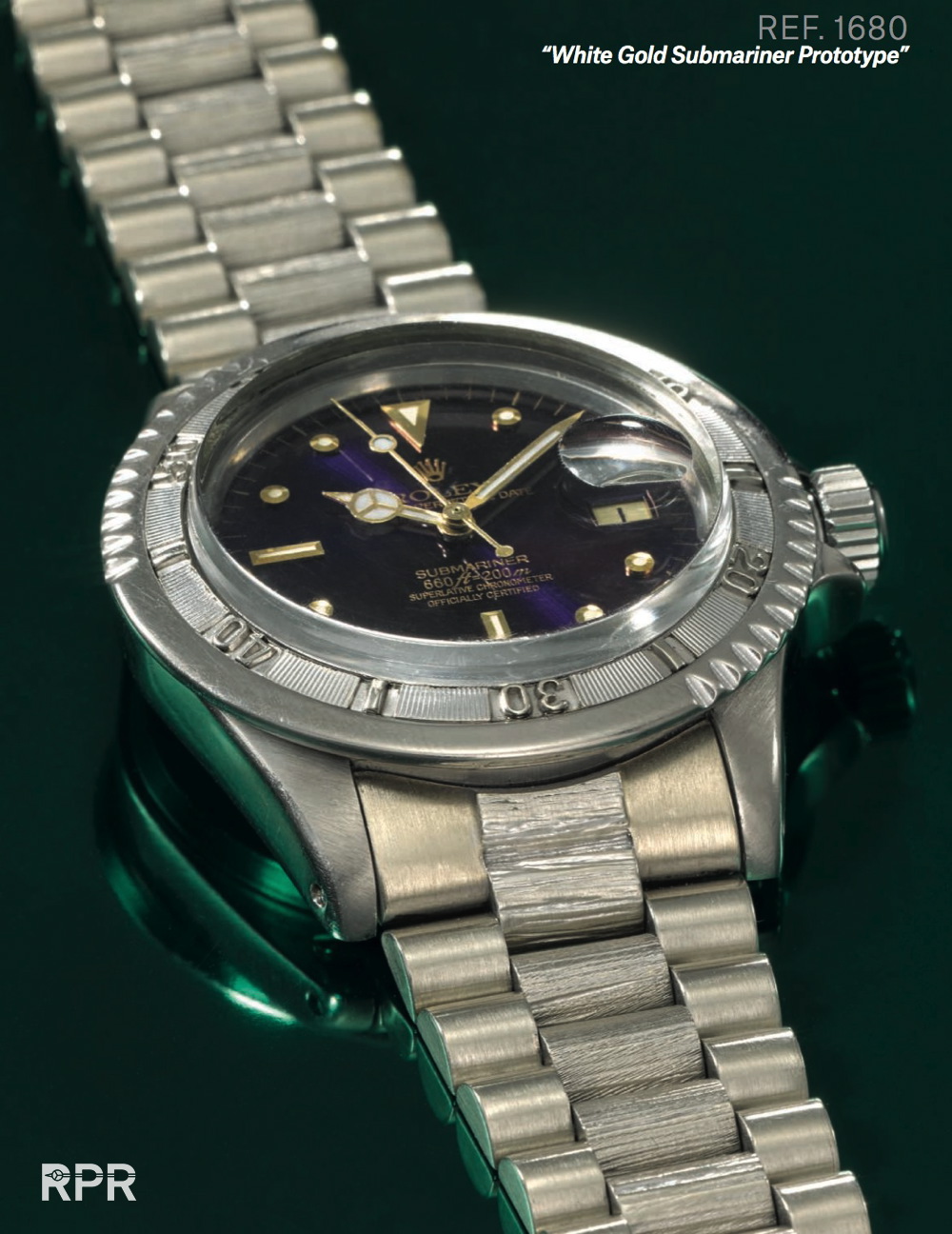 It was indeed a Rolex prototype case as one could logically argue if the nipple dial, which is in yellow gold, is the correct for a white gold case. This example that never made it for official resale, has never been offered publicly and i'm curieus to see how serious collectors will respond to it..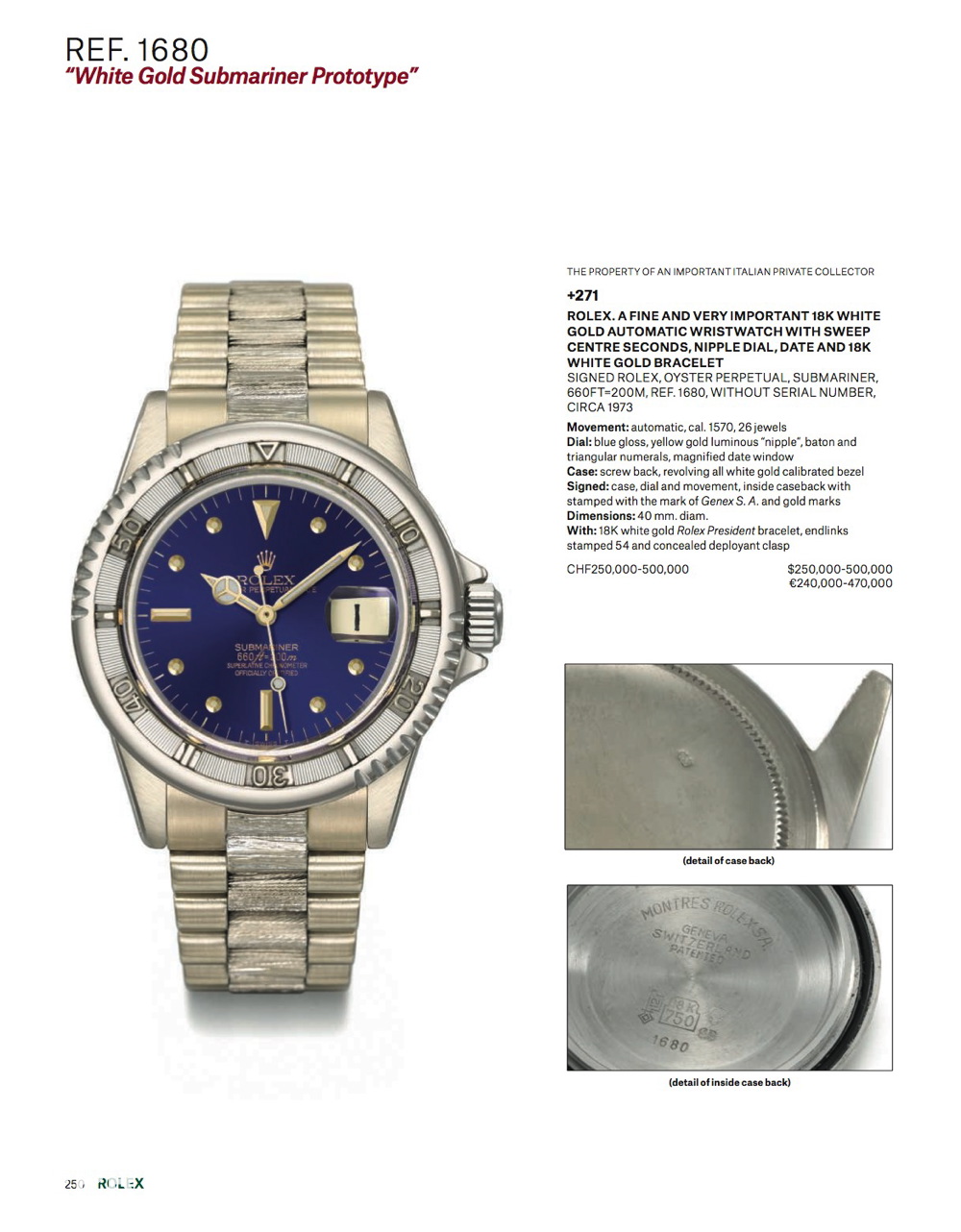 Note that this Sub doesn't have any serial numbers, so officially it hasn't been sold.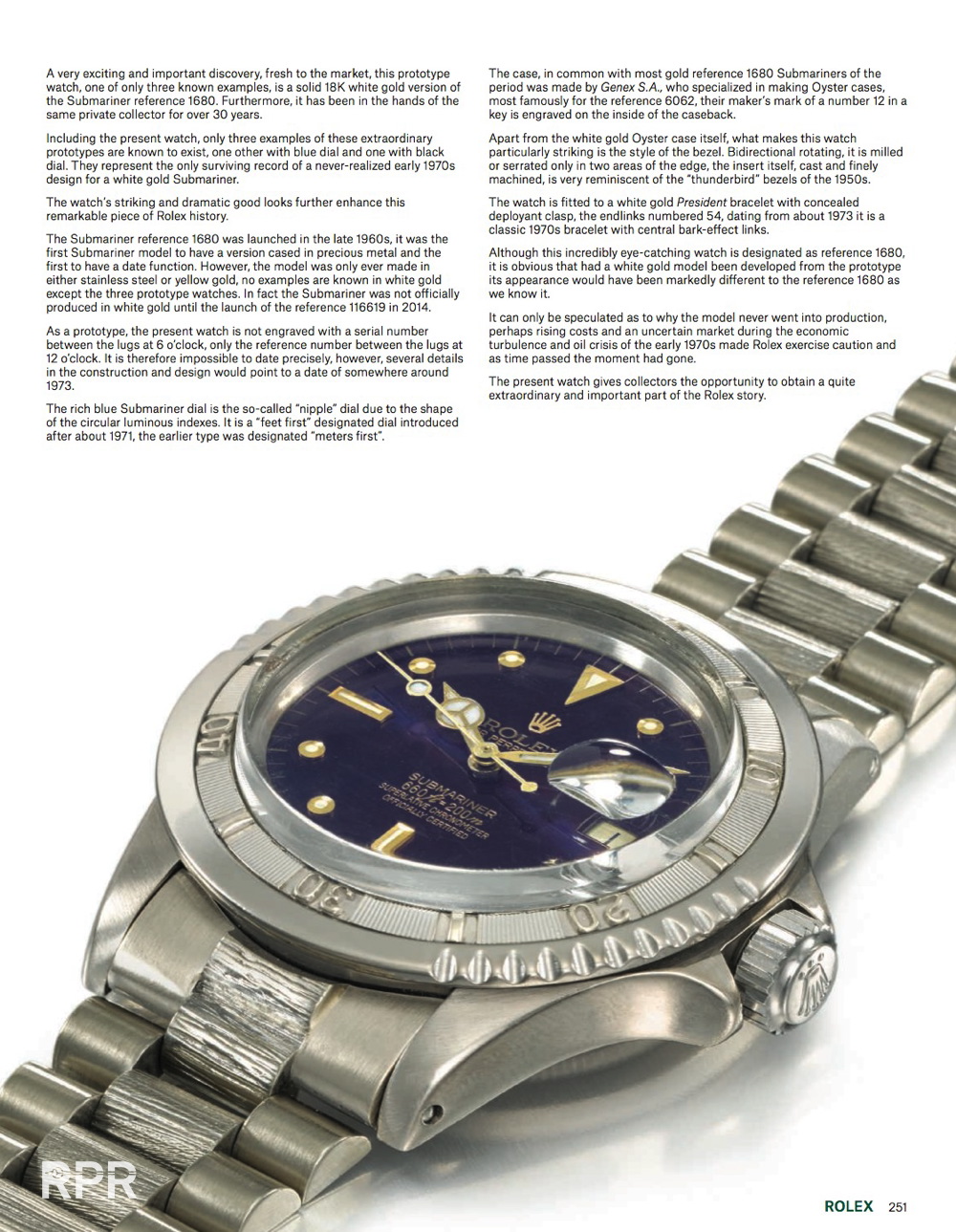 Next interesting offer is this green Khanjar Rolex Oyster Daytona with provenance of a pilot. So far we have seen a couple of these green khanjar dials coming to the market but always it felt the dial was loose and added to a Oyster case.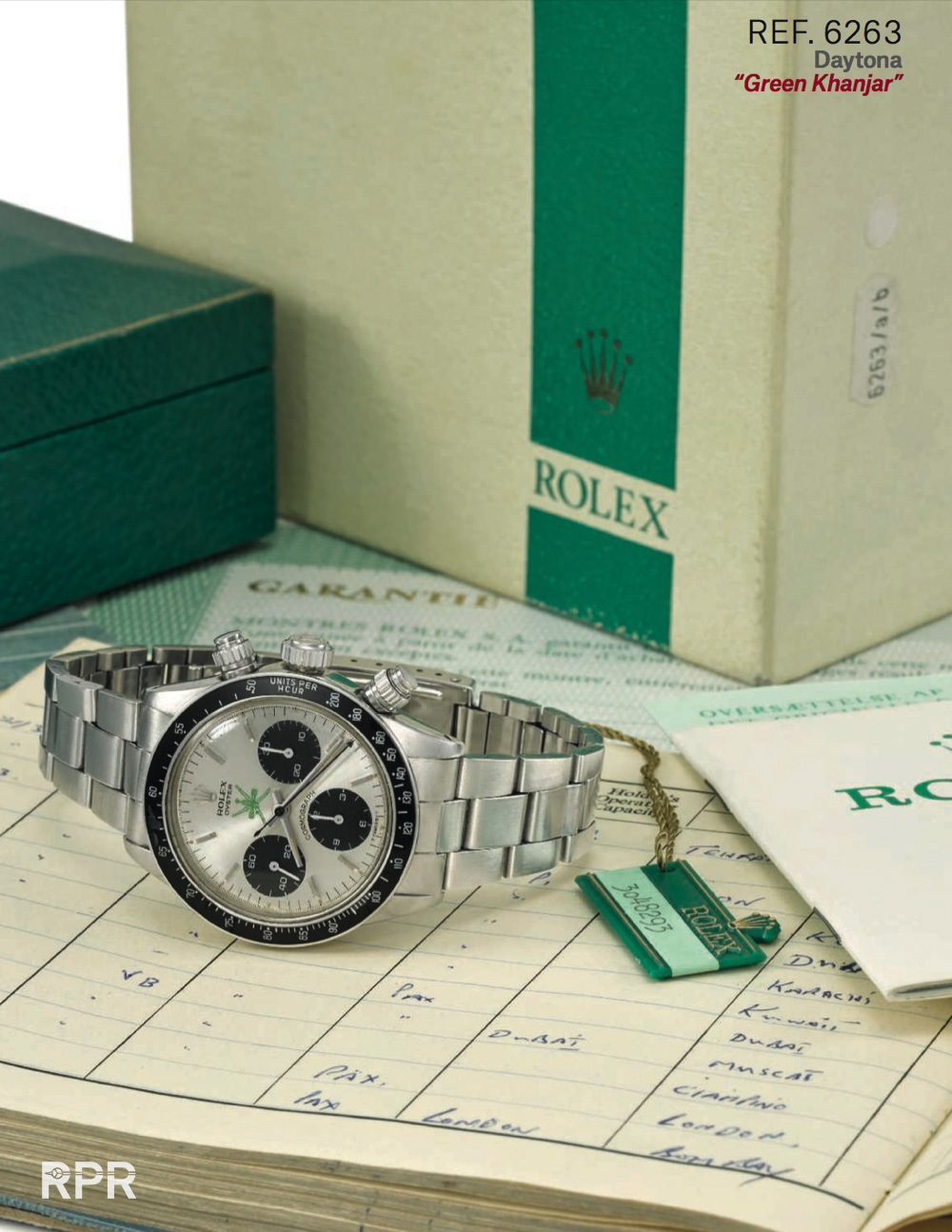 What makes this one more special is the provenance you can read below…Furthermore the serial number is much earlier then those known to the market. The Khanjar & Qaboos Daytona serial numbers are around 3.65x.xxx but this one is 3.048.xxx
14K Gold Newman ref 6241…
A Rolex for connaisseurs is this Milgauss Ref 6543…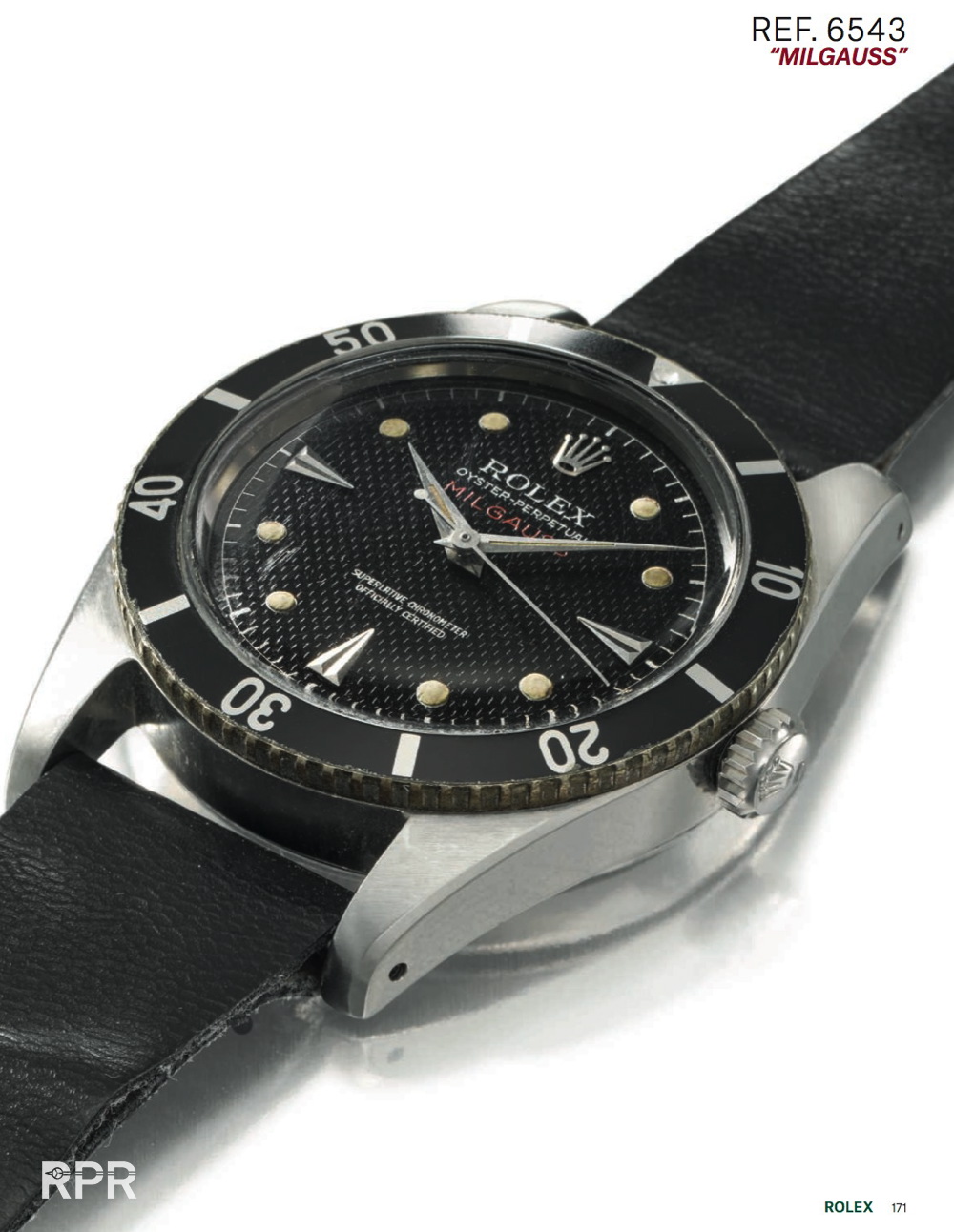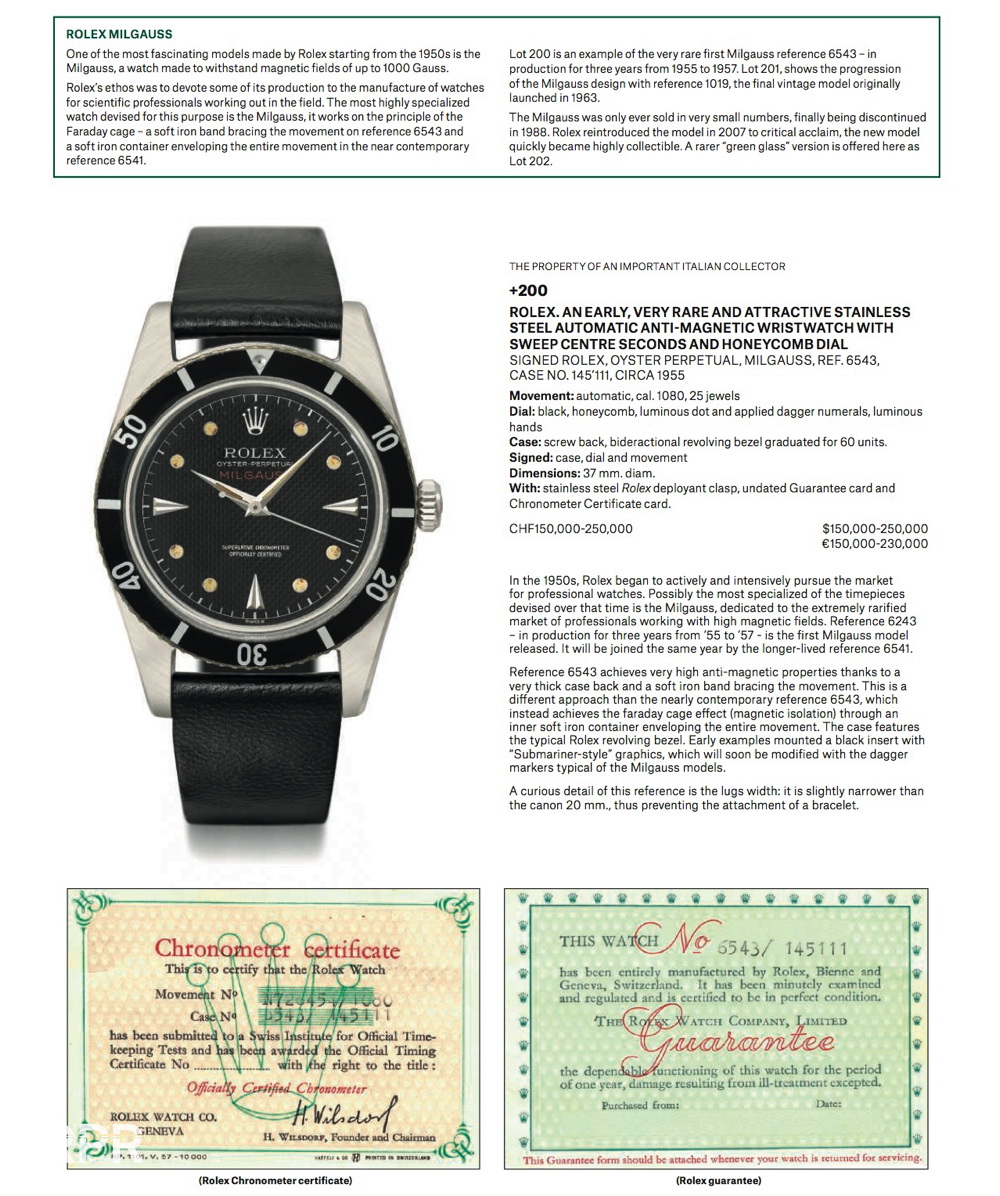 18K Gold Newman with brown sub-dials with known serial number batch 2.35x.xxx
Then this beauty from a great friend, Pucci Papaleo is offering one of his excellent Rolex Monobloc ref 3525's with salmon dial..
In pink gold…
Early Killy Ref 4767..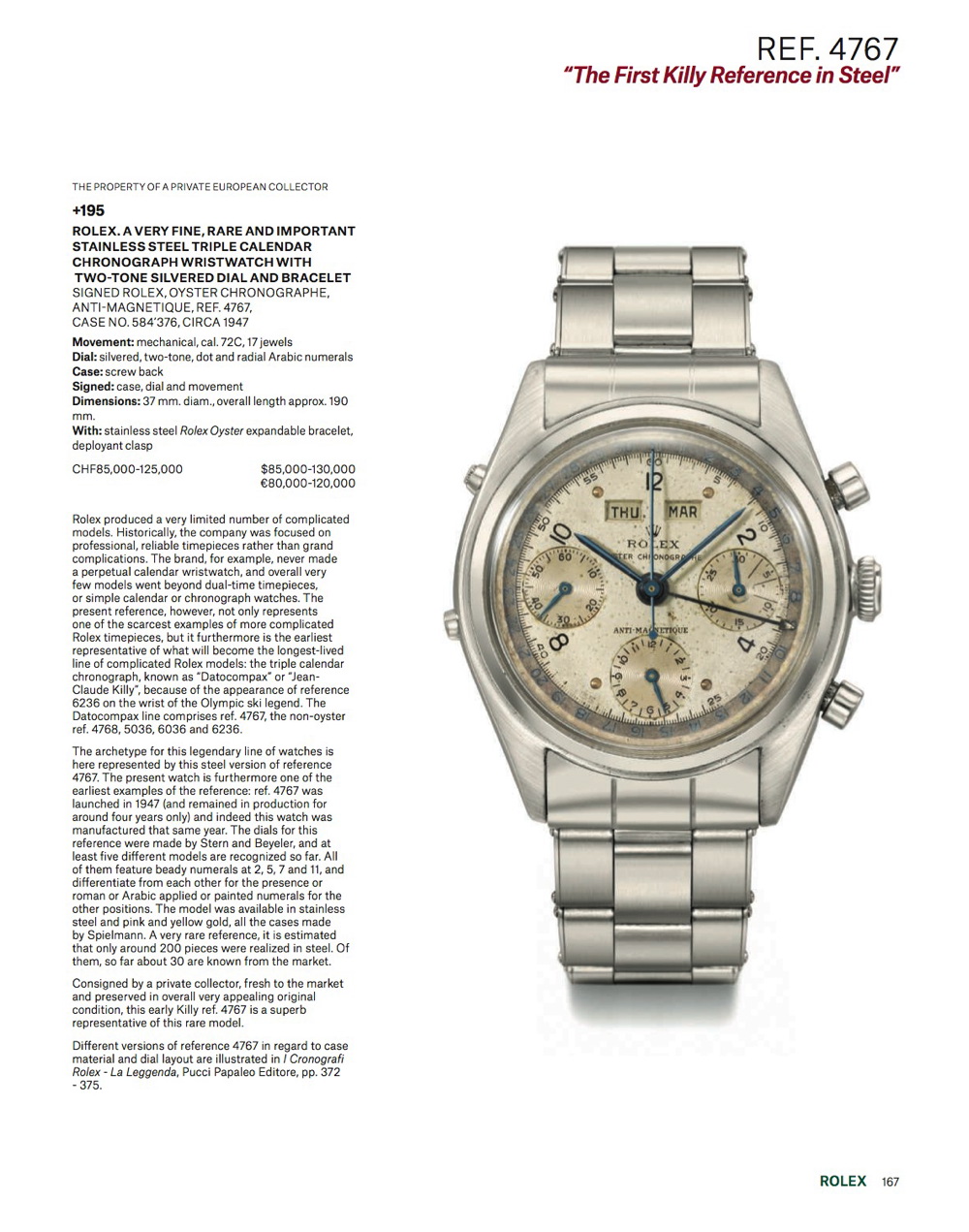 More salmon, pink ref 3484…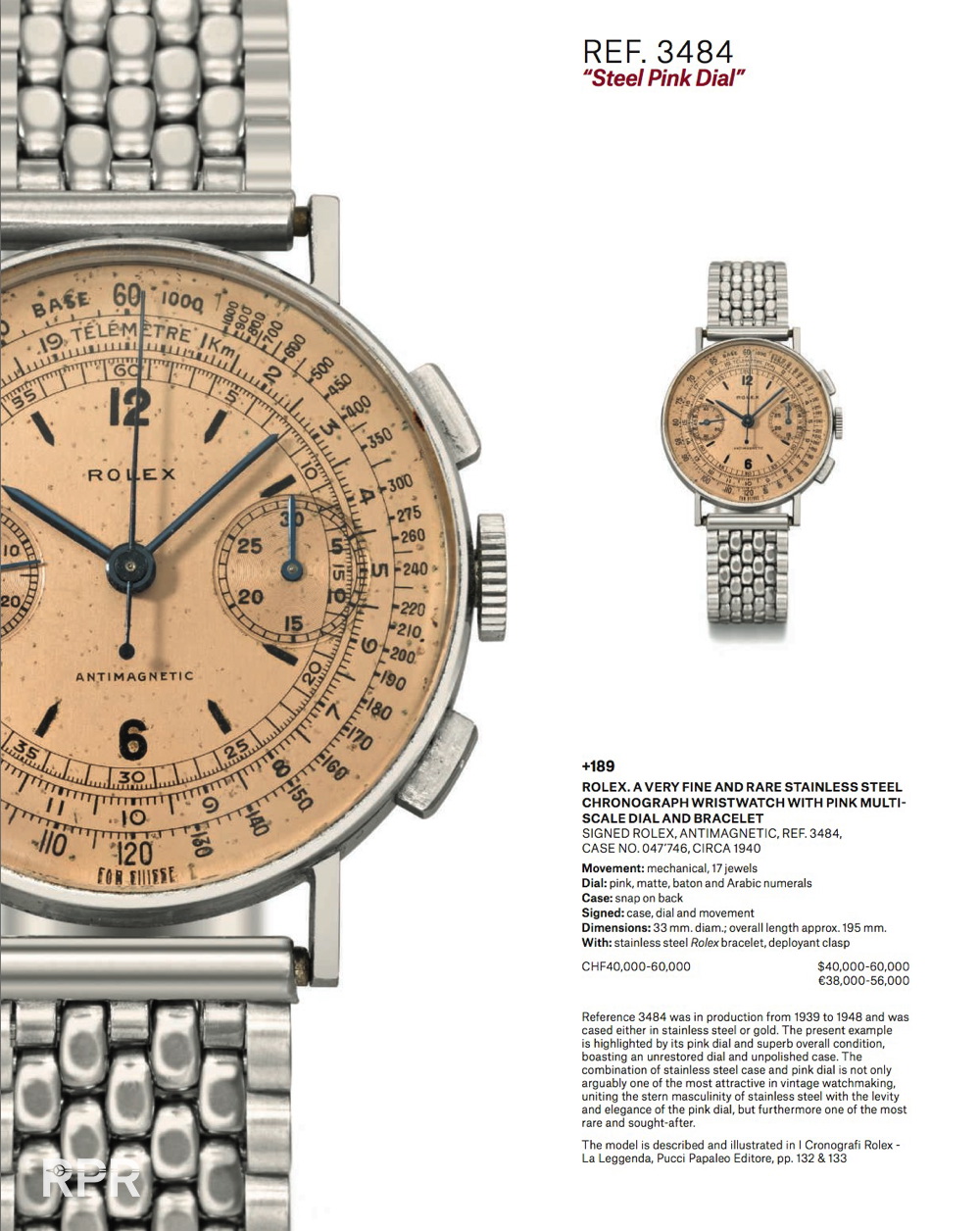 Bakelite GMT Master ref 6542…
The Dark Knight, Pre Daytona ref 6238 black dial…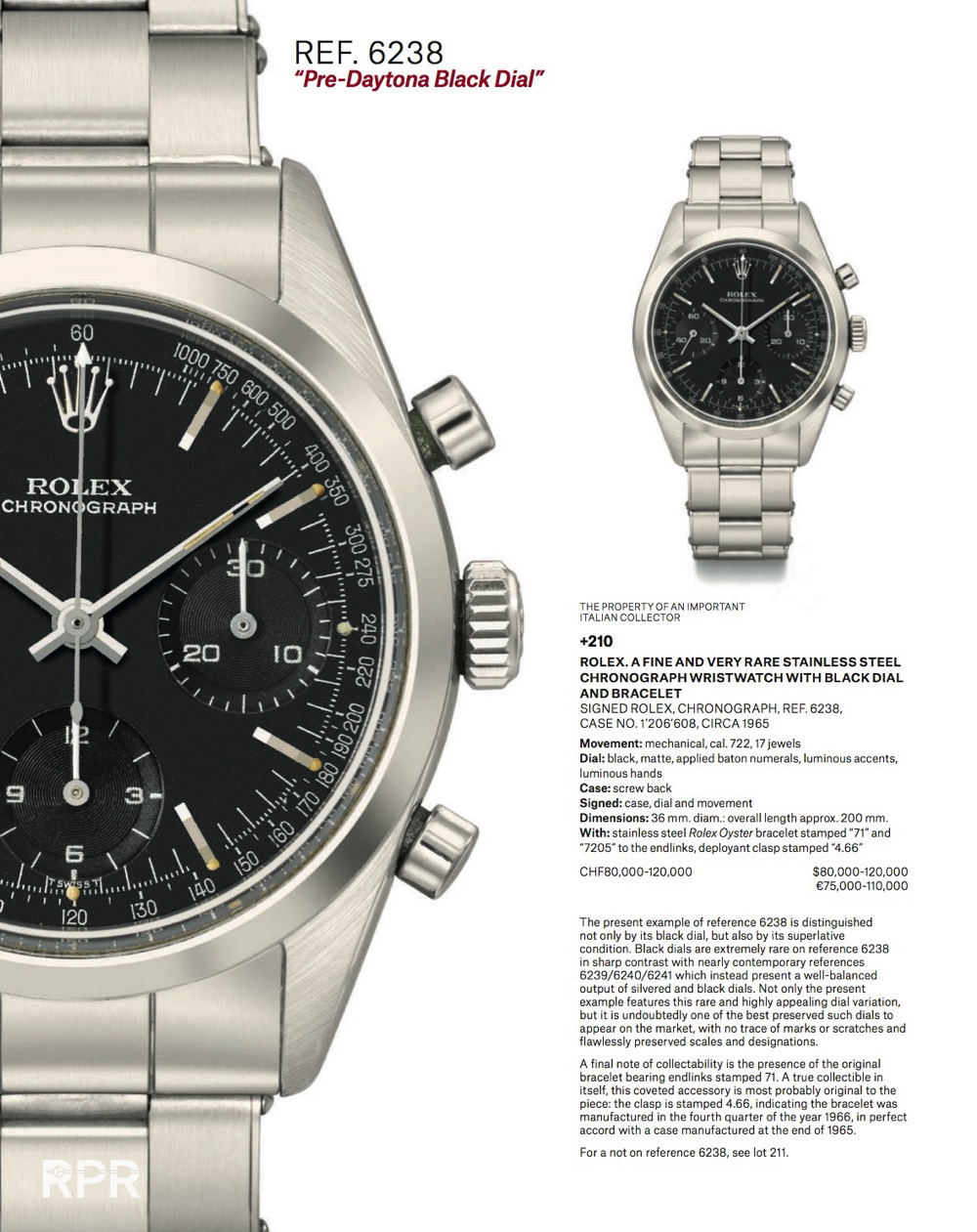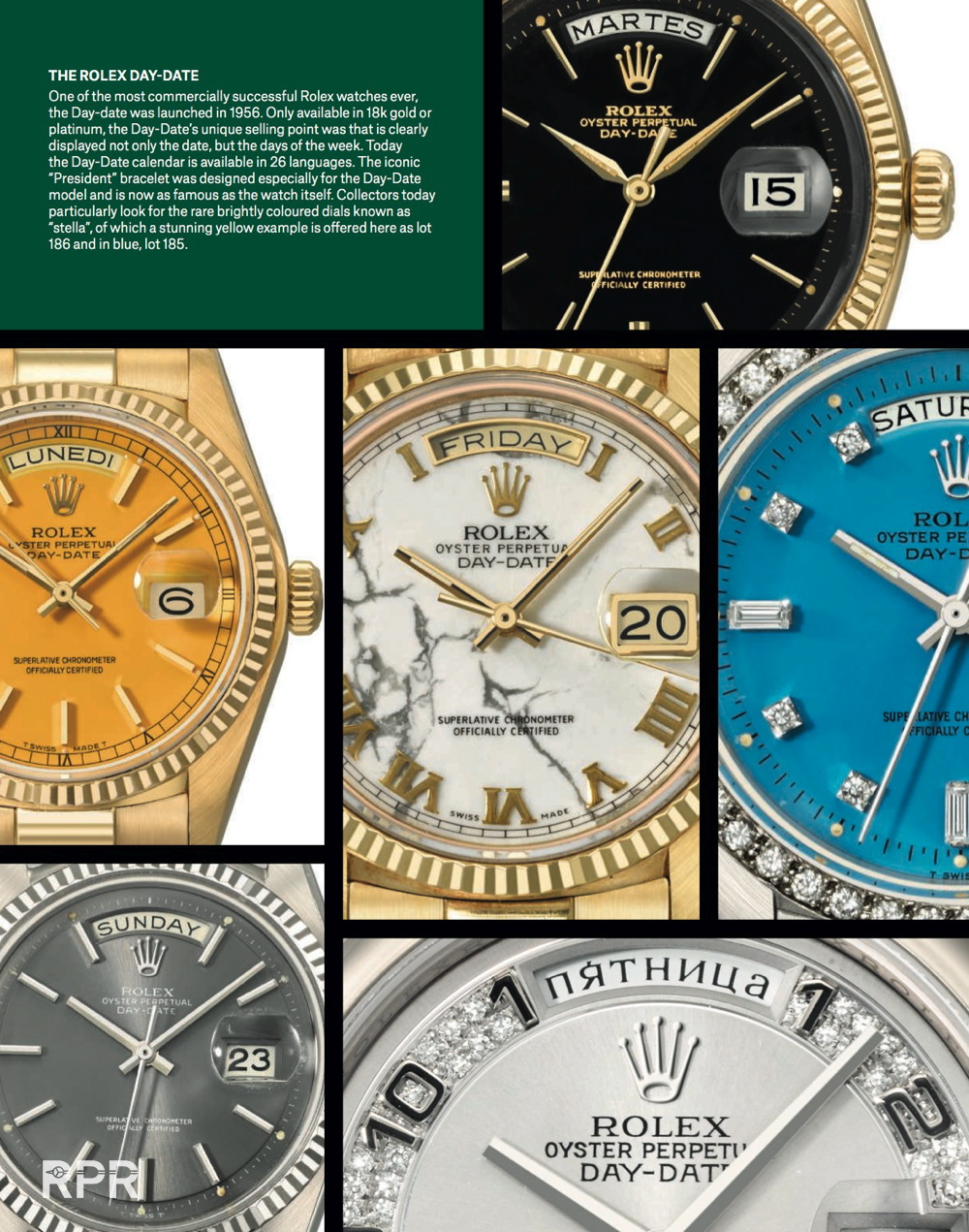 Yellow Stella…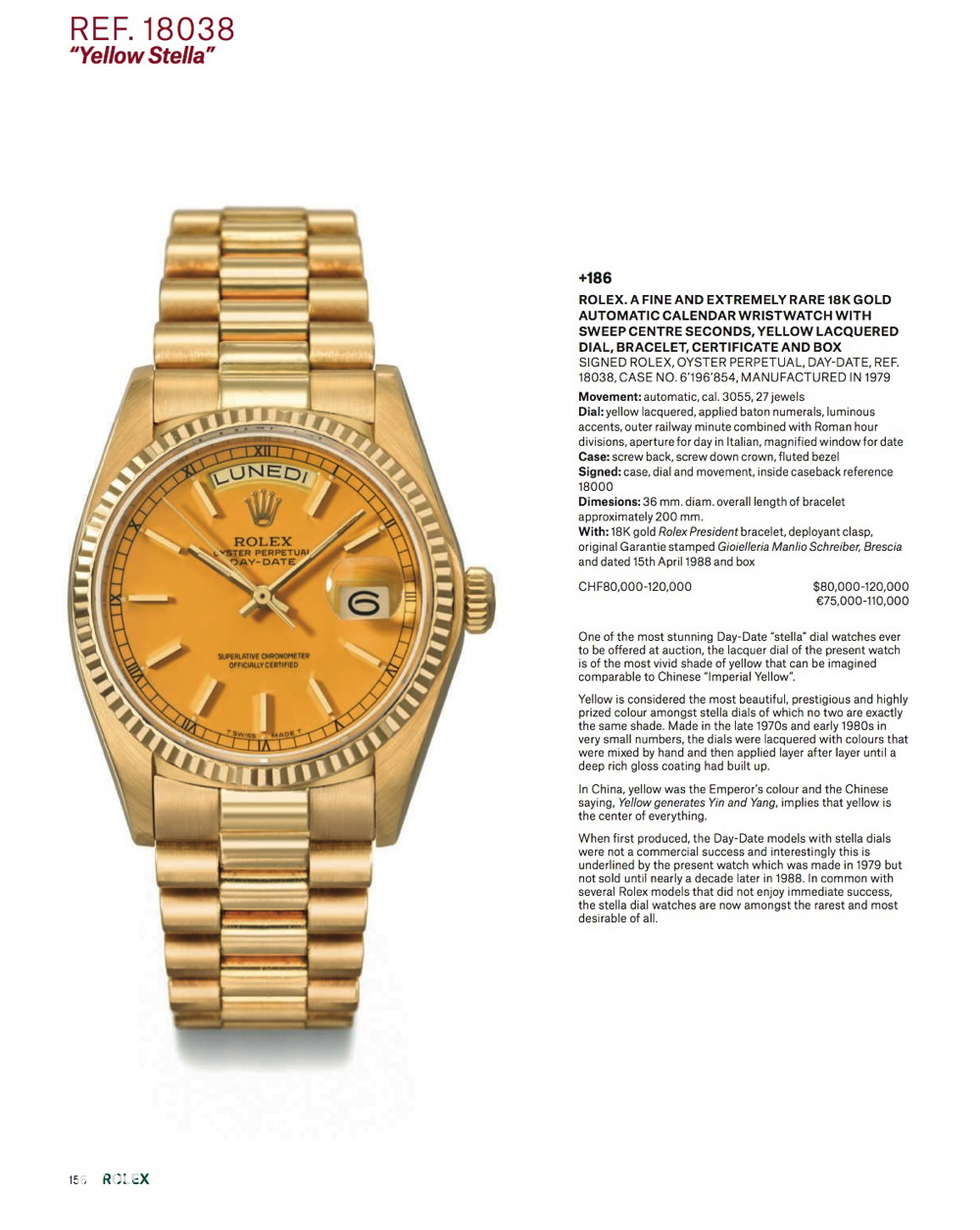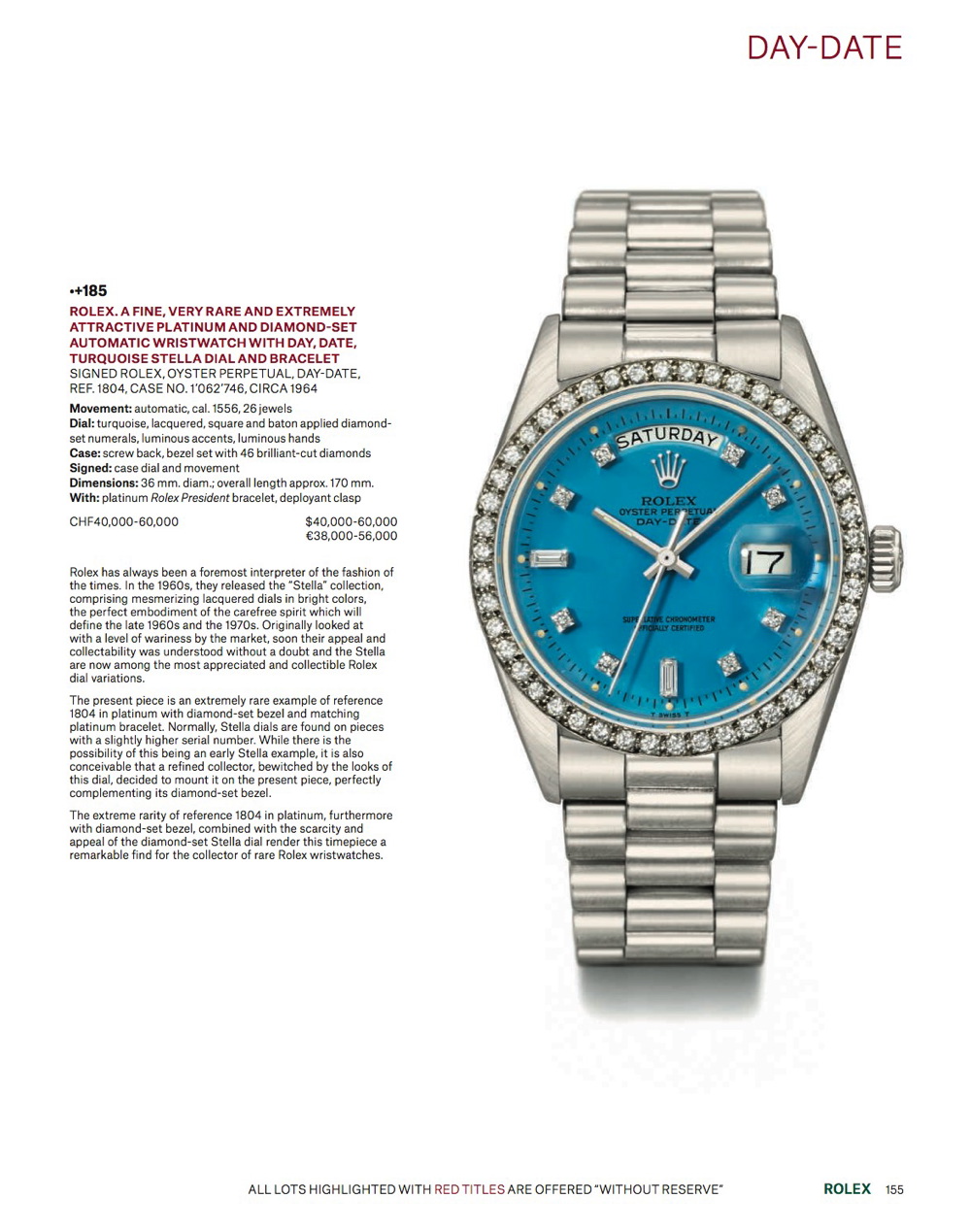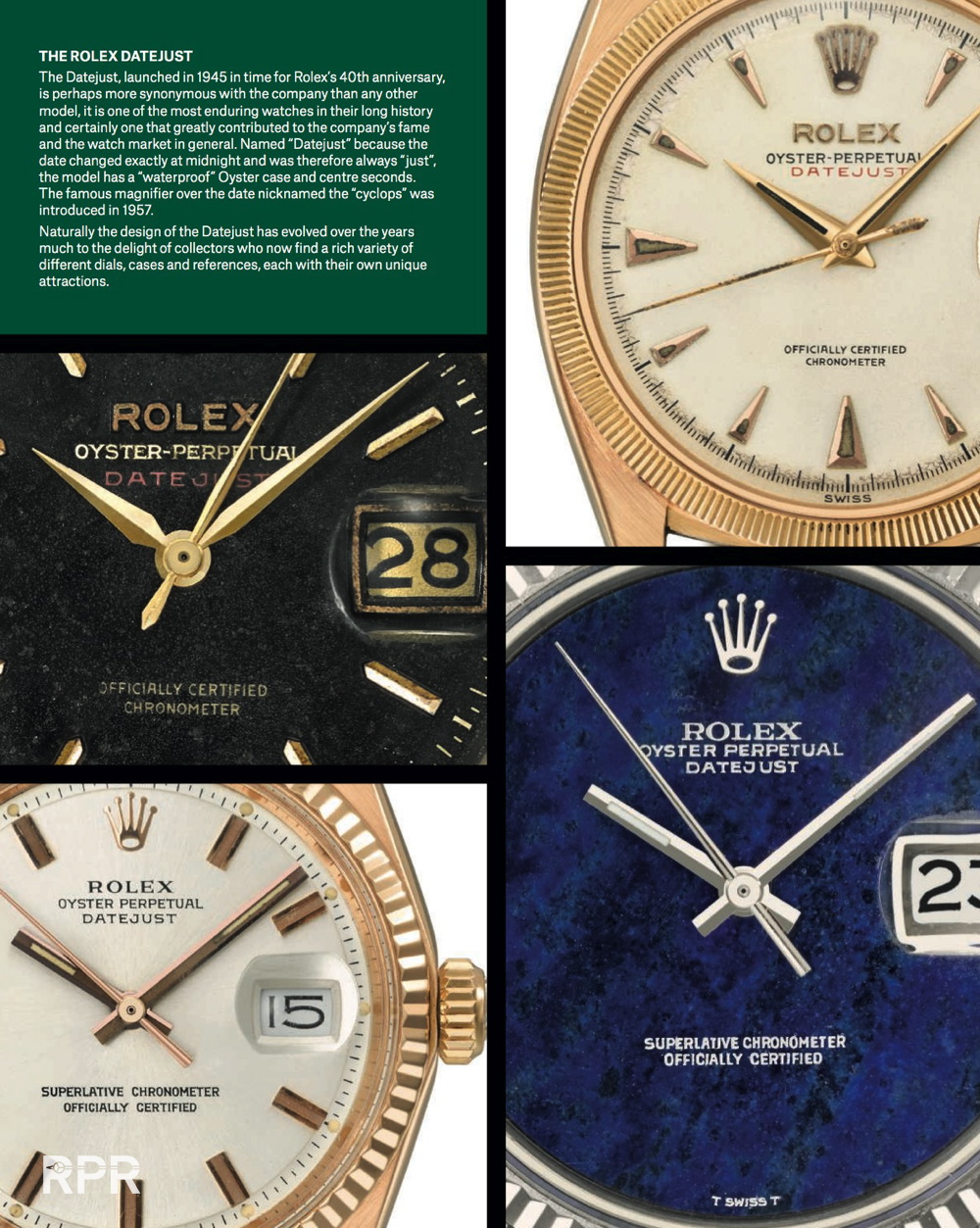 Star dialed Ref 6098..
Pink gold Ref 8171 Padellone…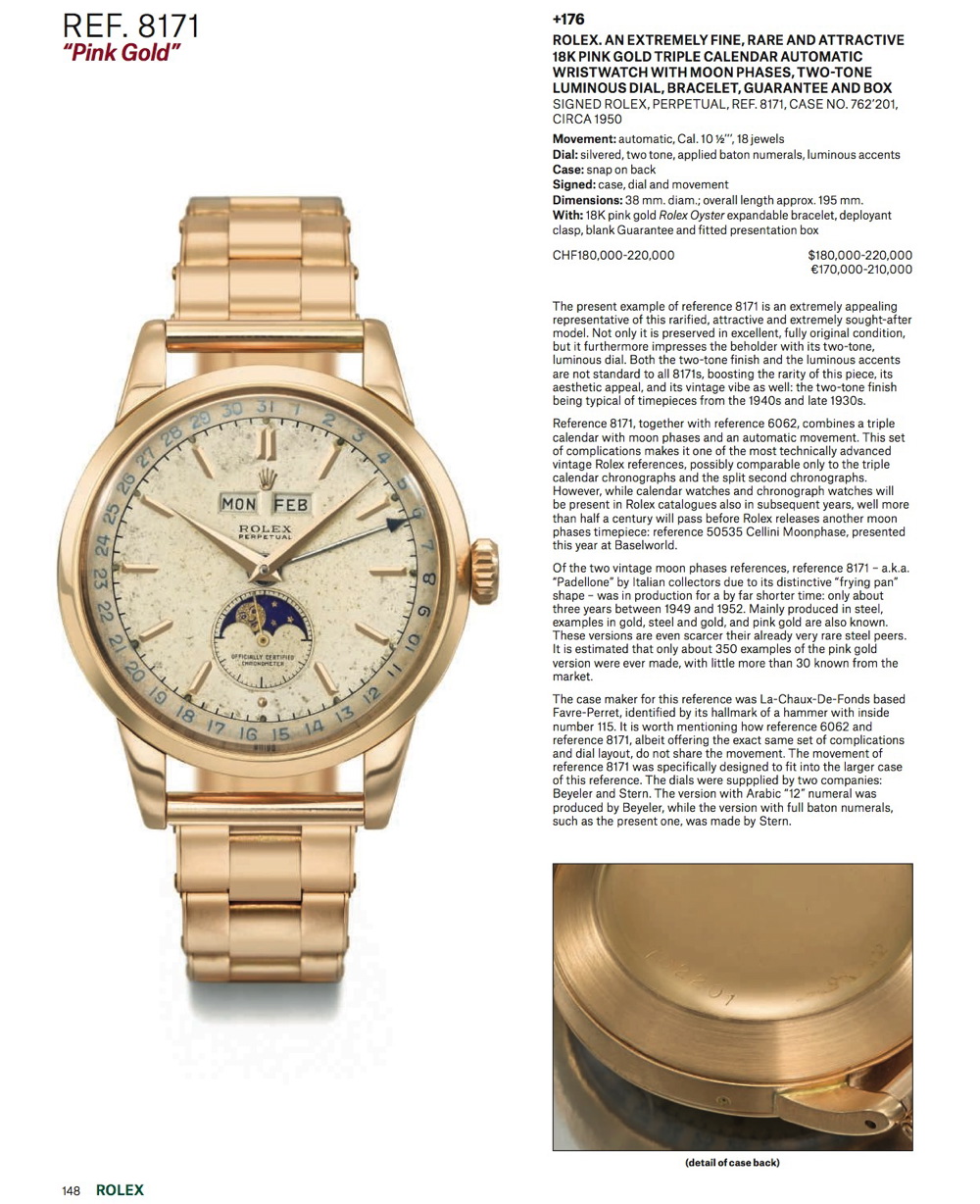 Black dialed ref 3484…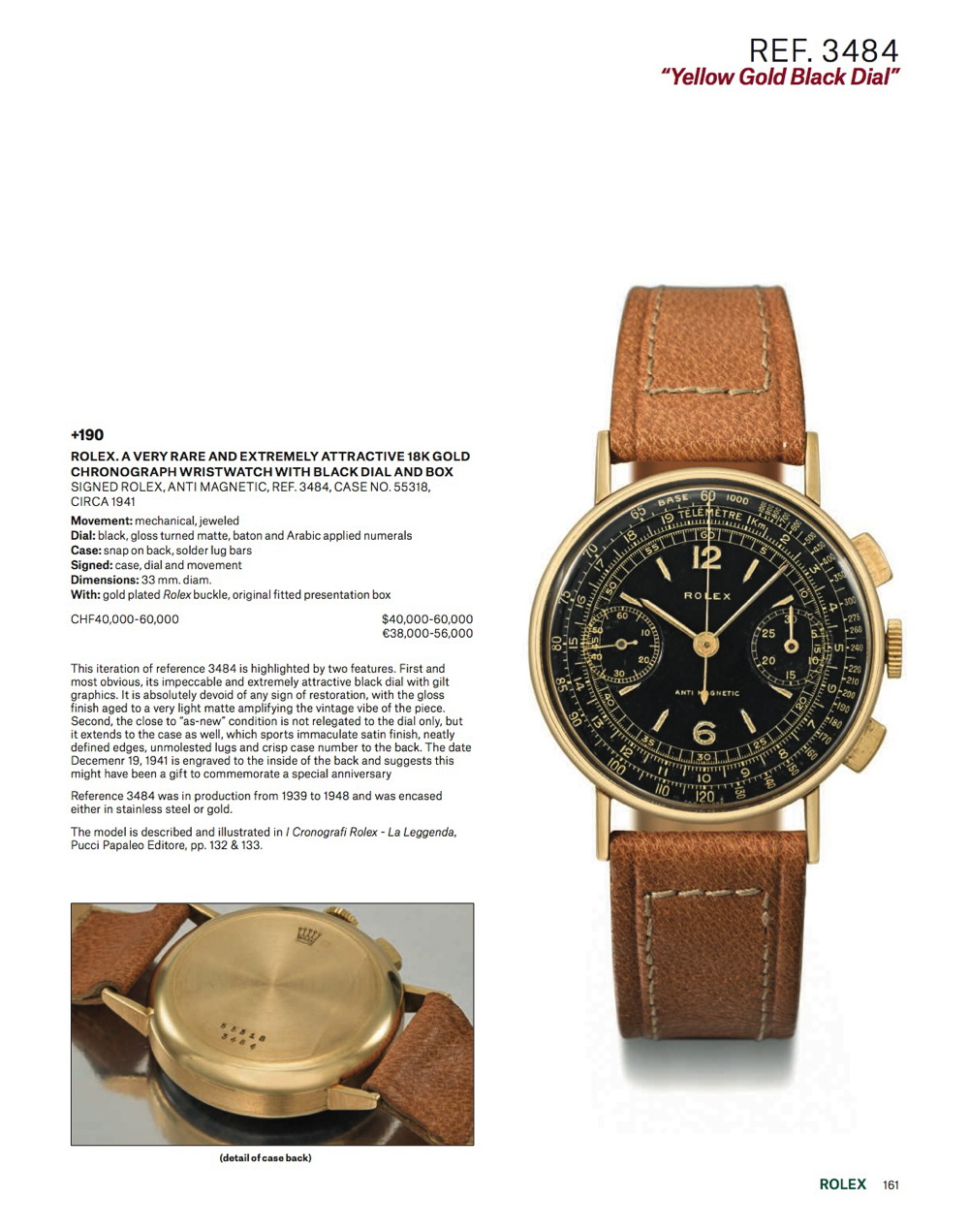 HS-II CD TurnoGraph…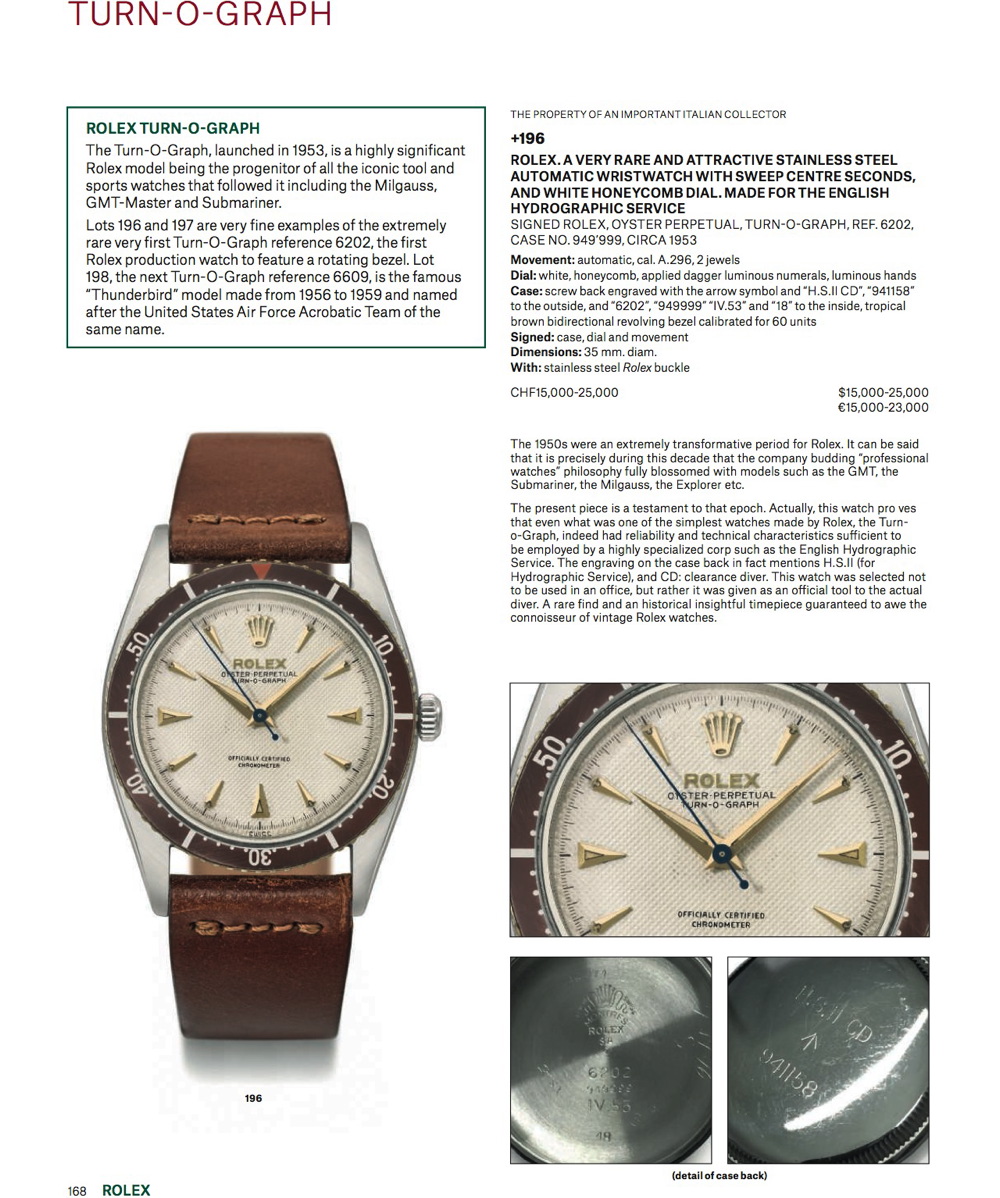 Cherry Red Pump Daytona ref 6239..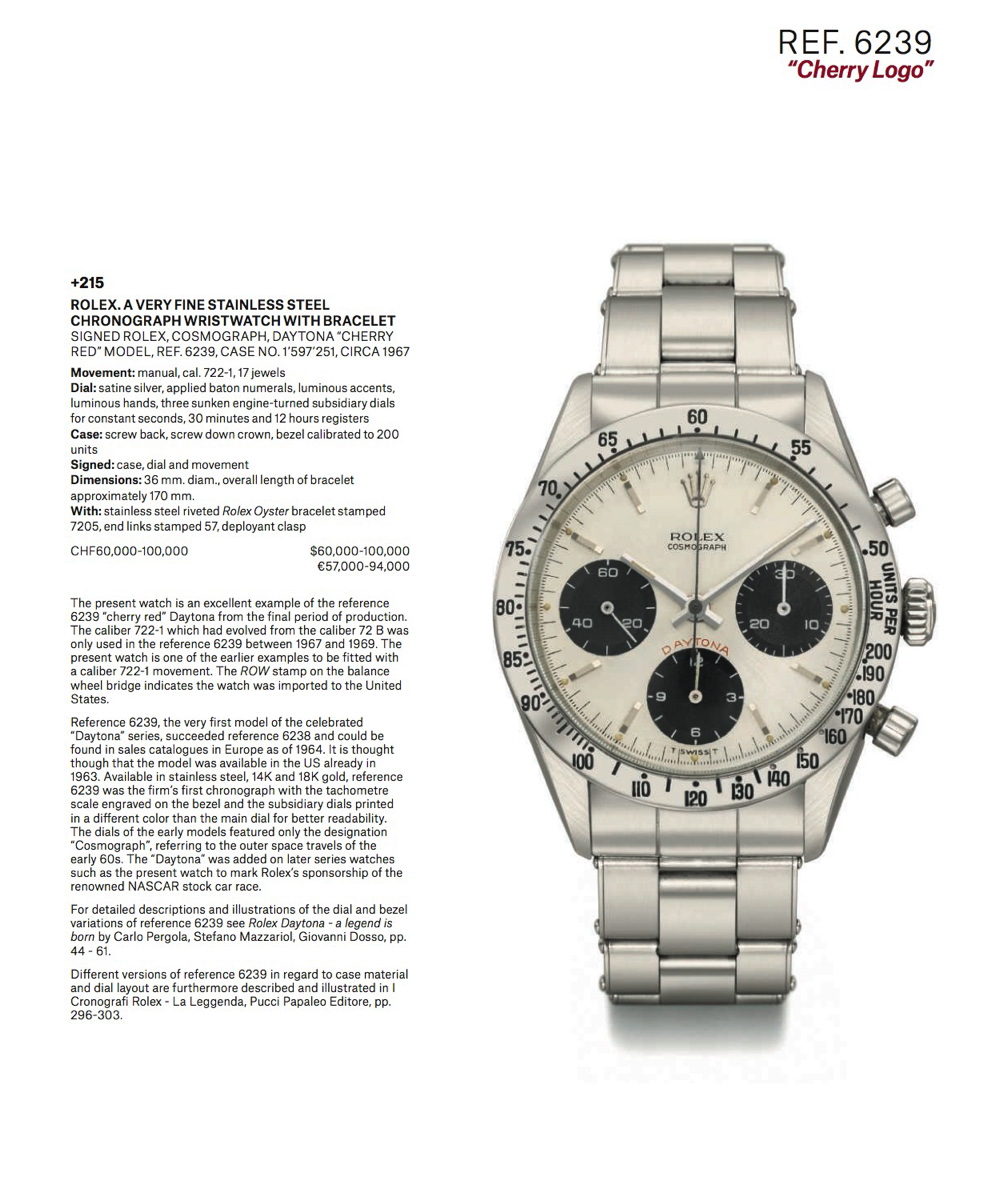 White gold BetaQuartz Ref 5100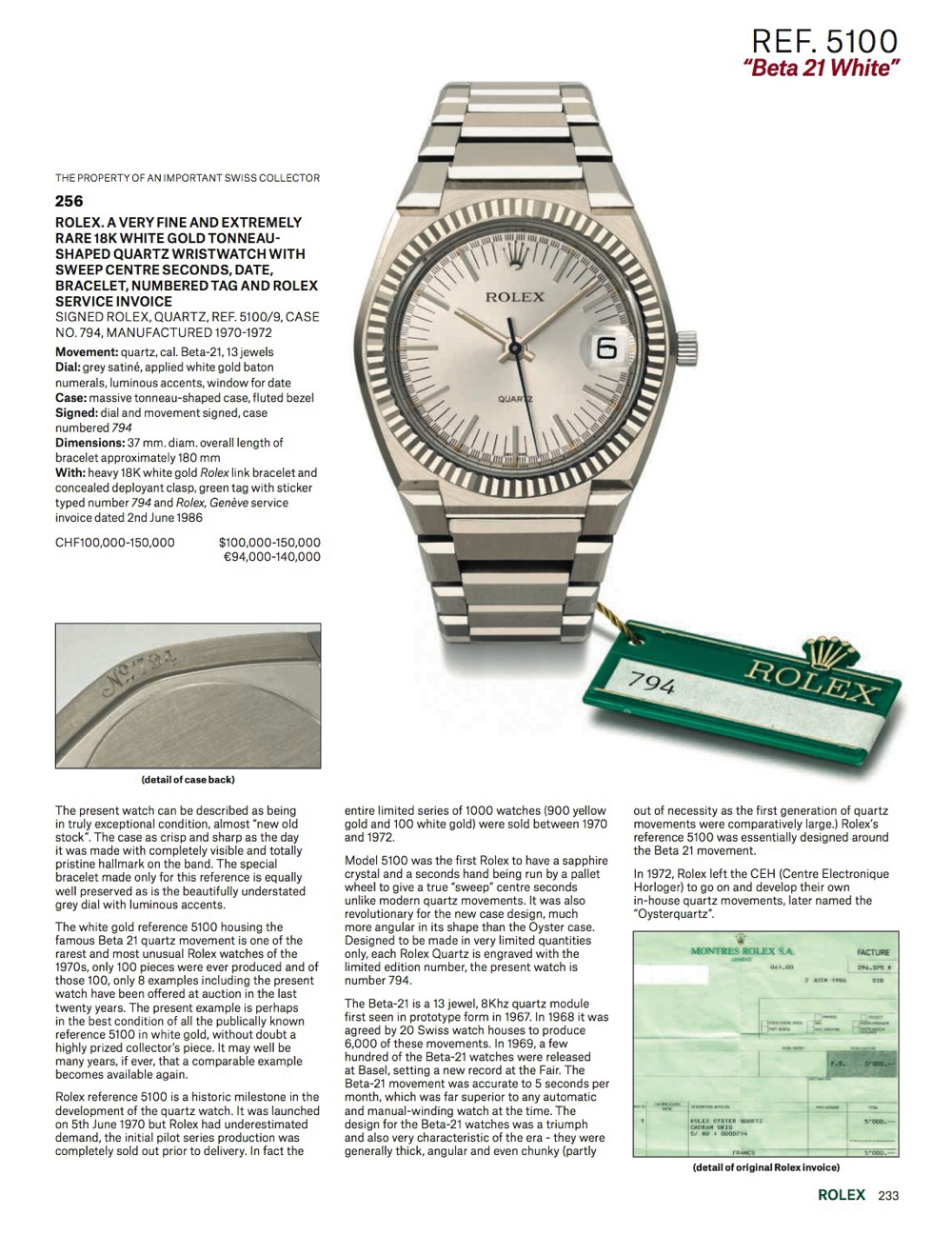 RCO, Oyster sotto…
Pump Newman Ref 6262…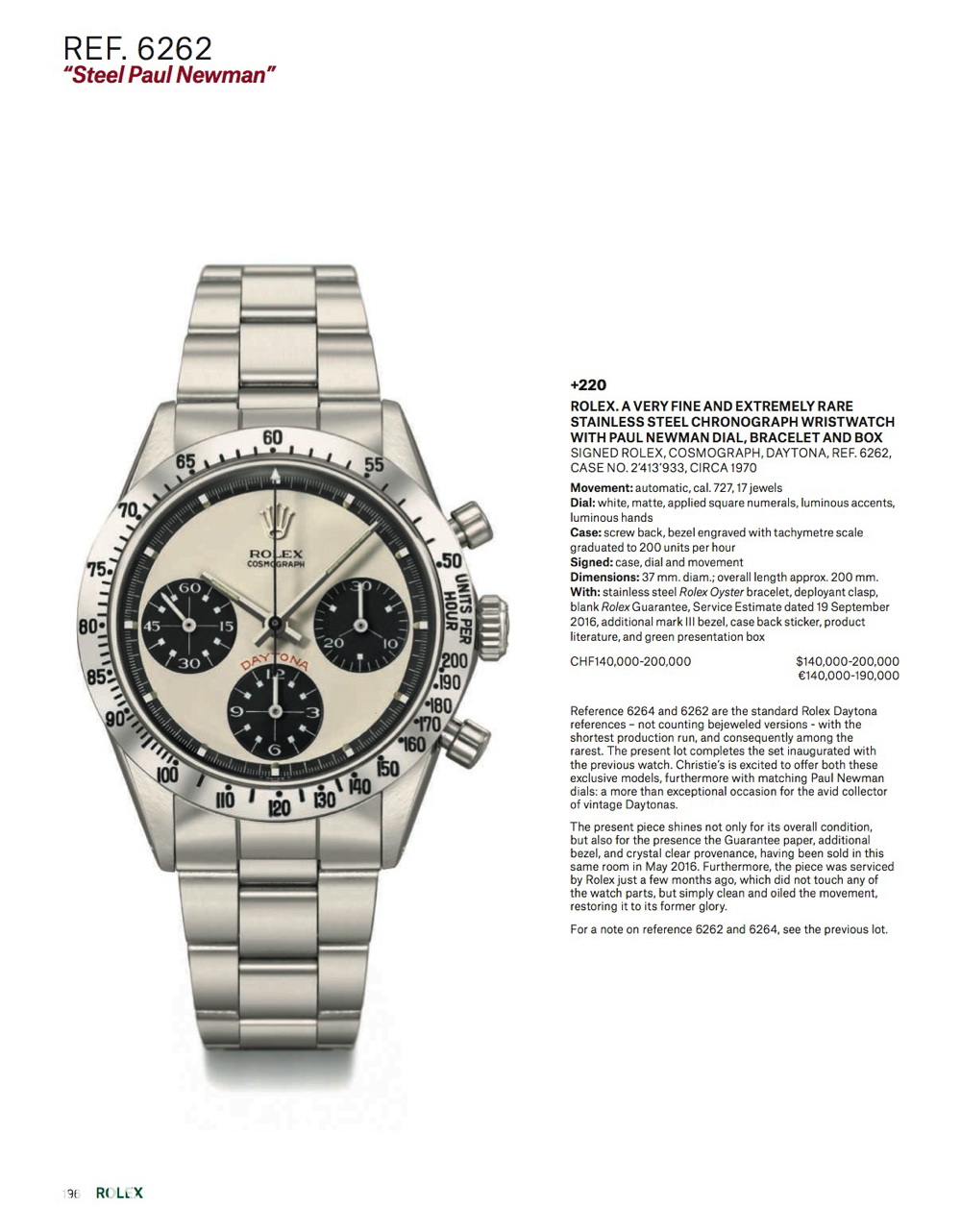 Paul Newman Ref 6241…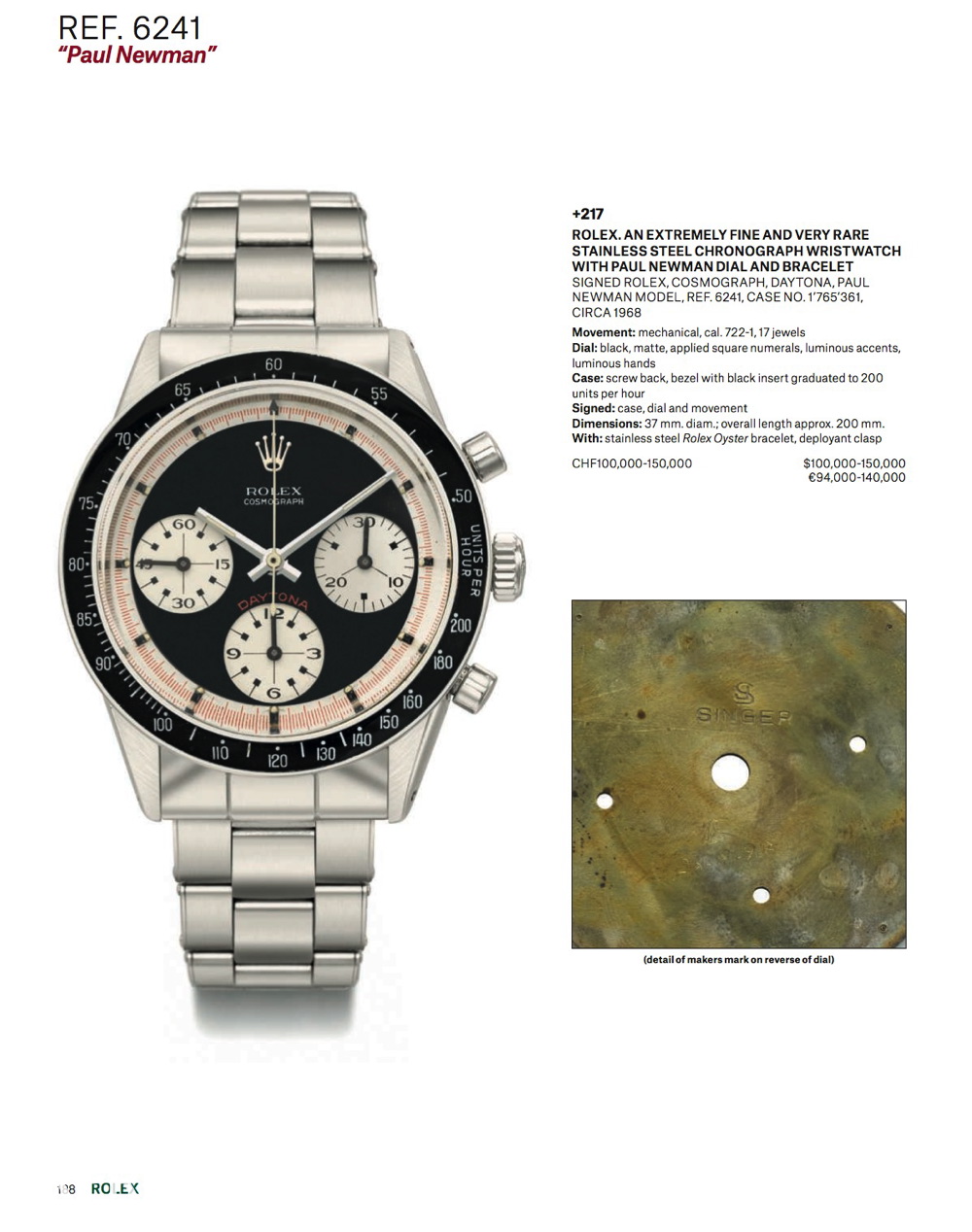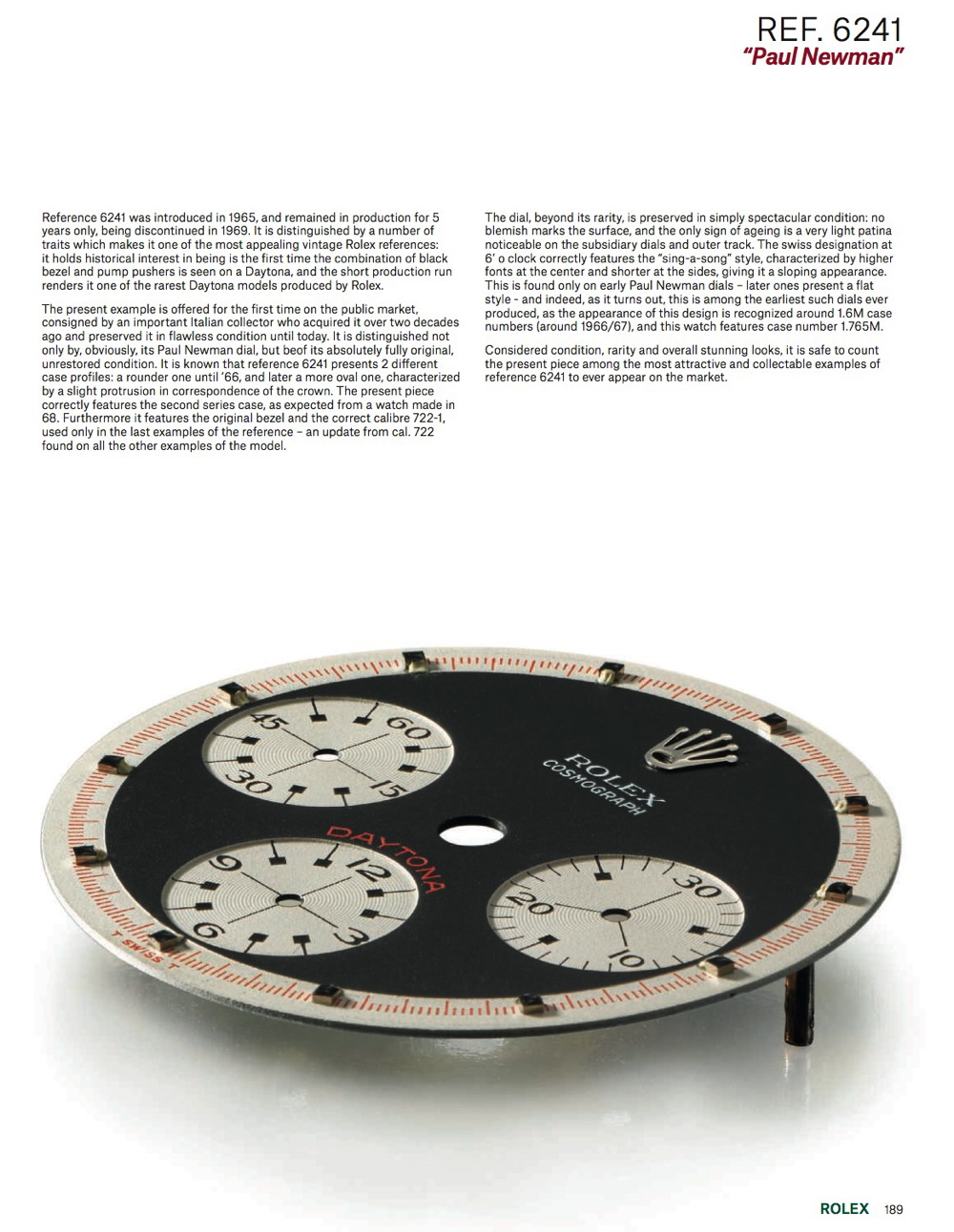 Paul Newman Ref 6264…
Kissing L Explorer Sub…
NOS 6263..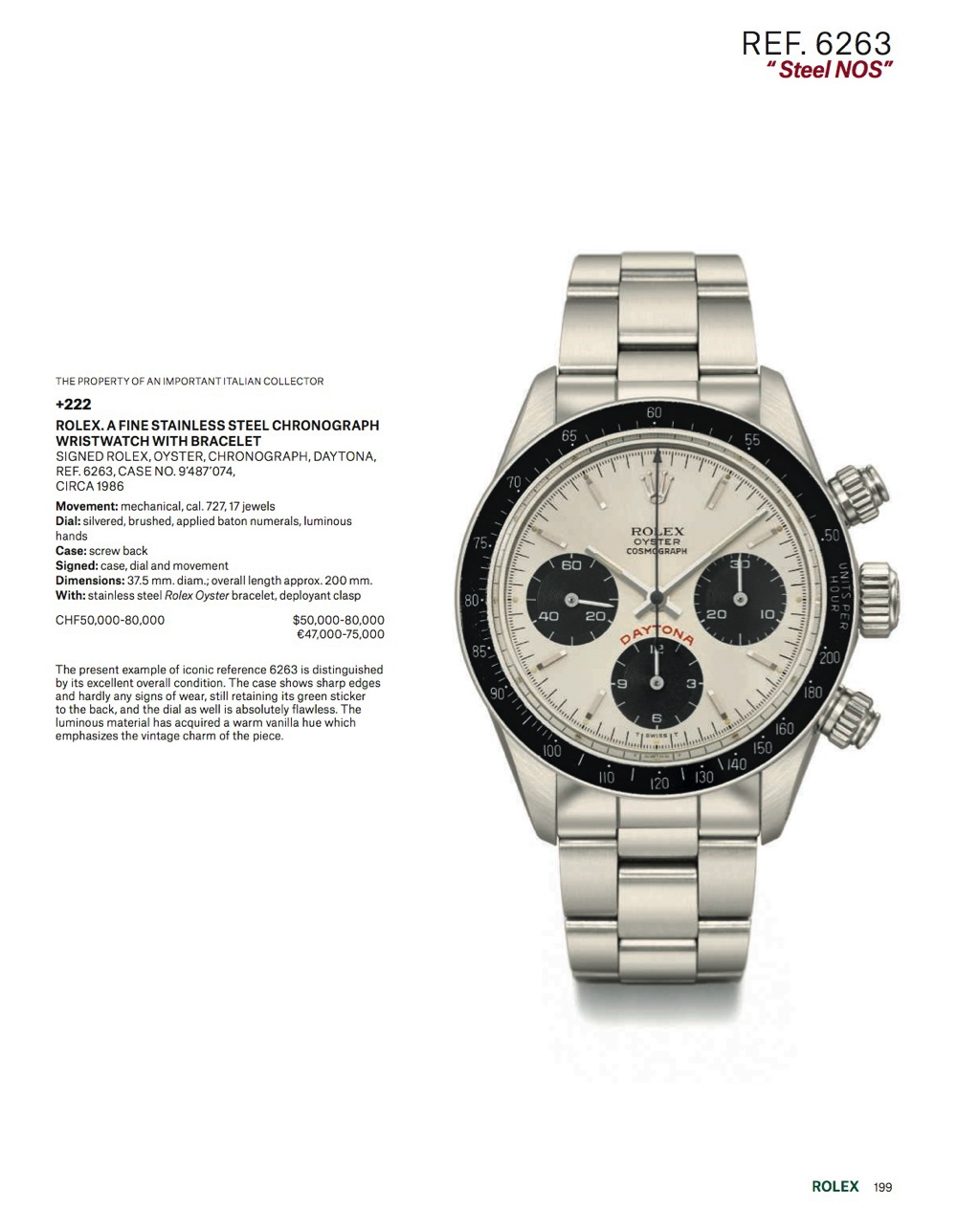 NOS 6265..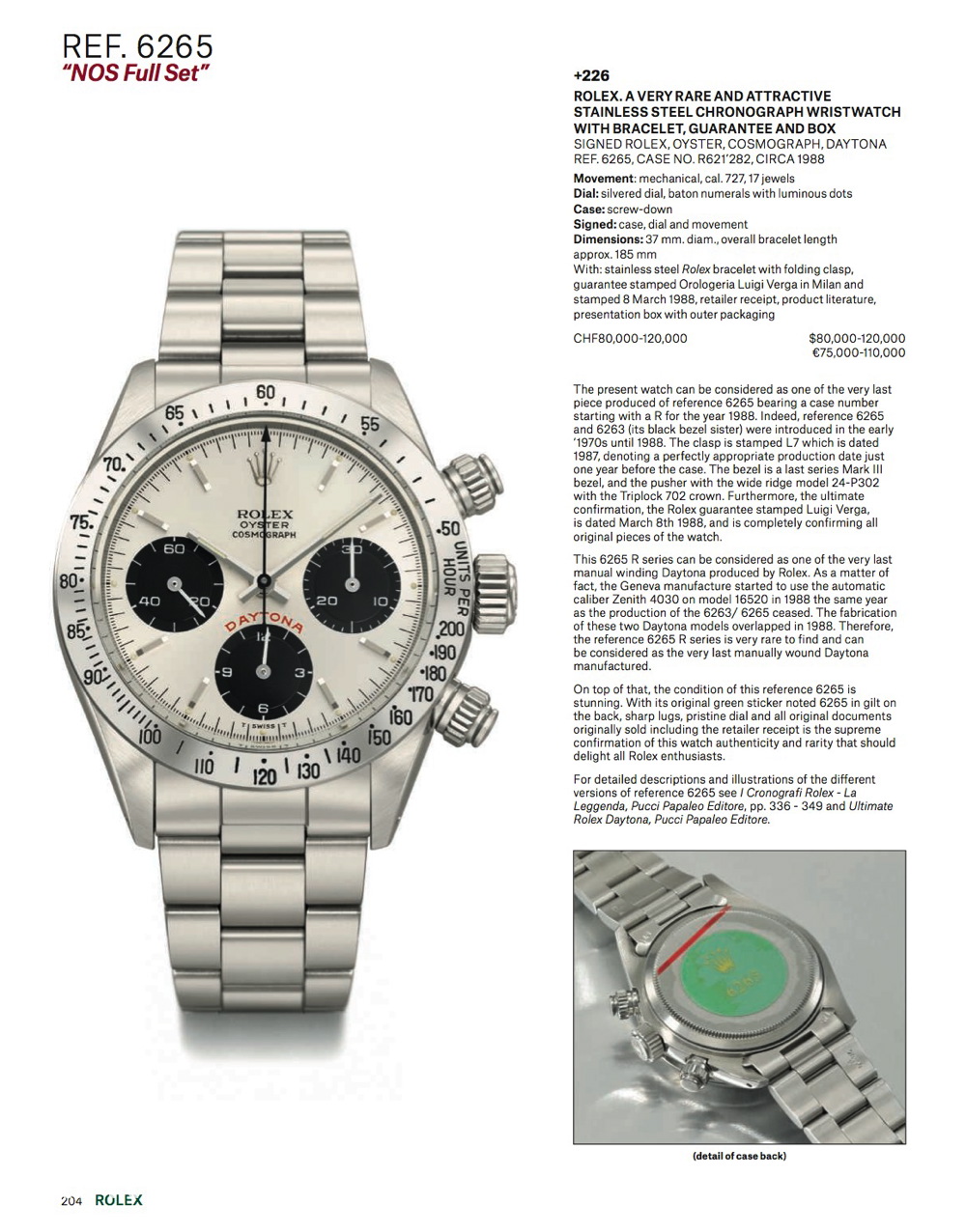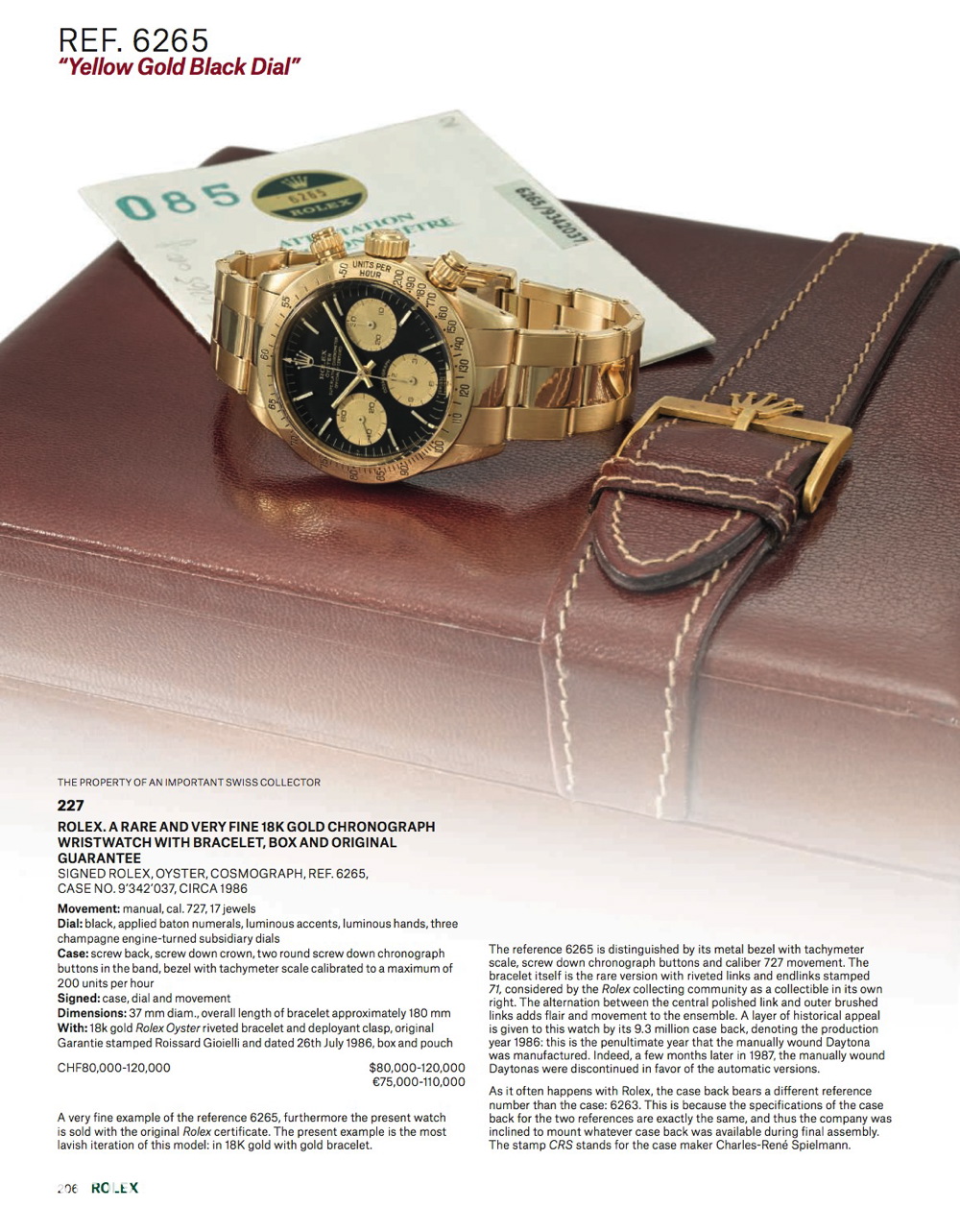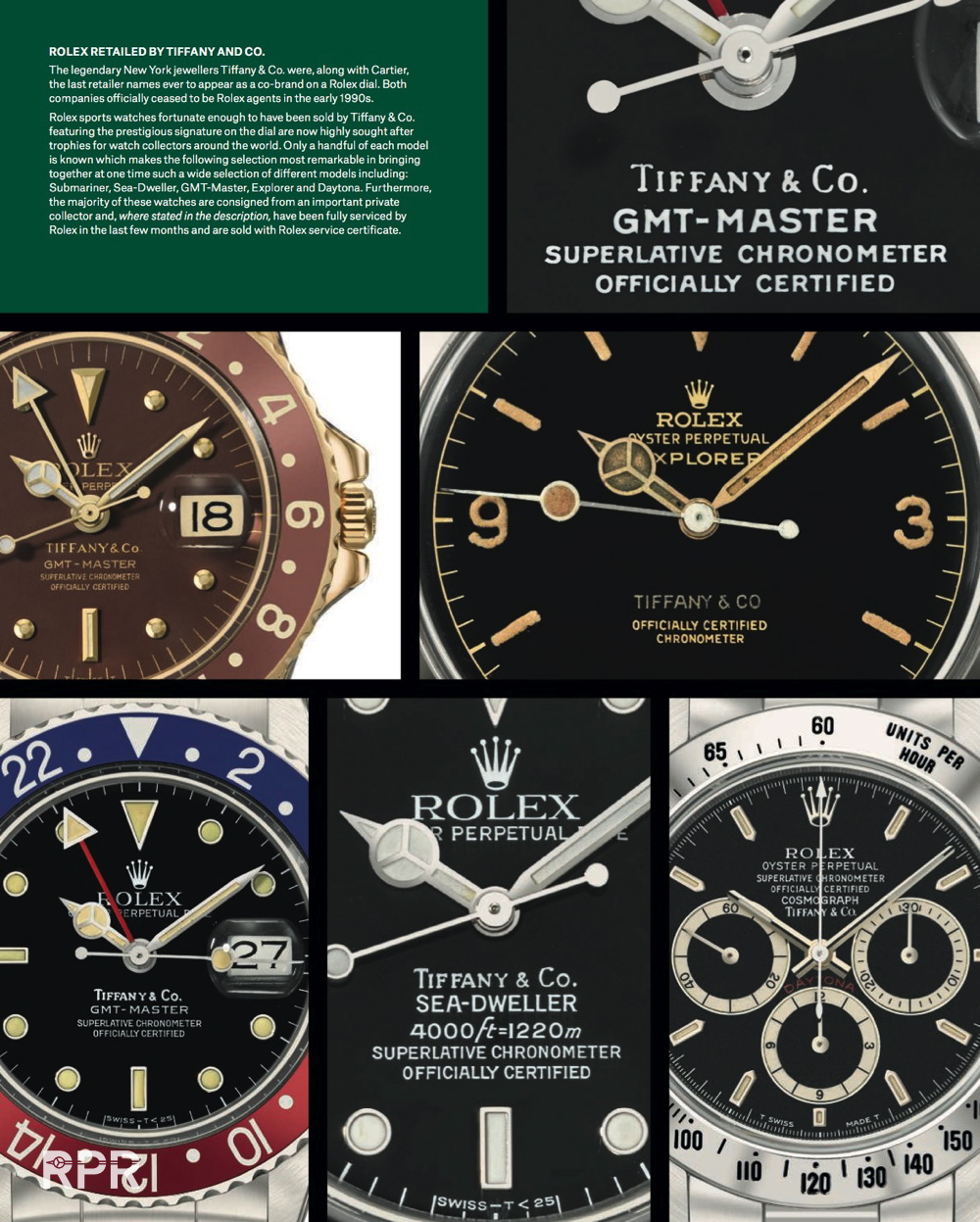 Tiffany Ref 6610…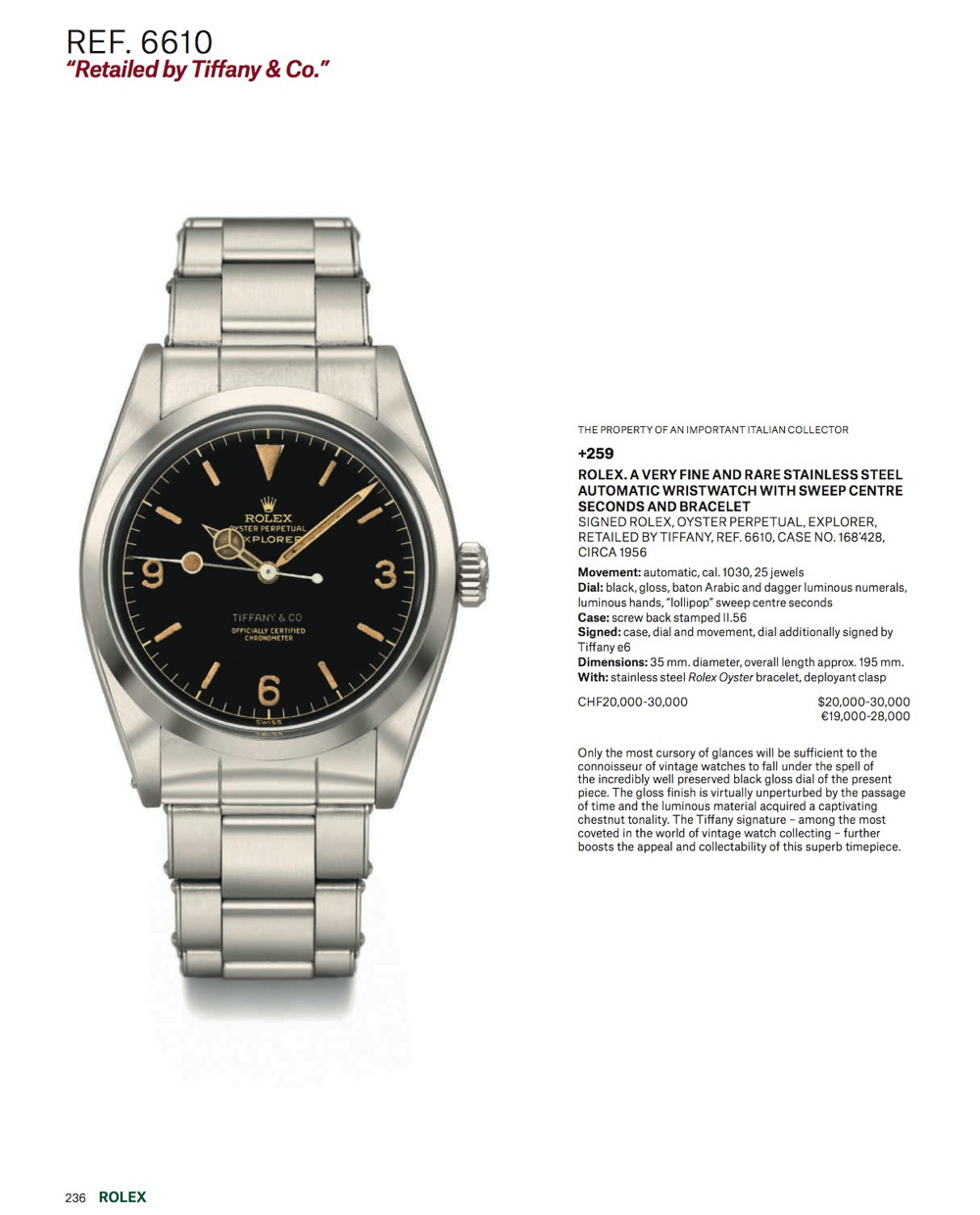 Blue Daytona..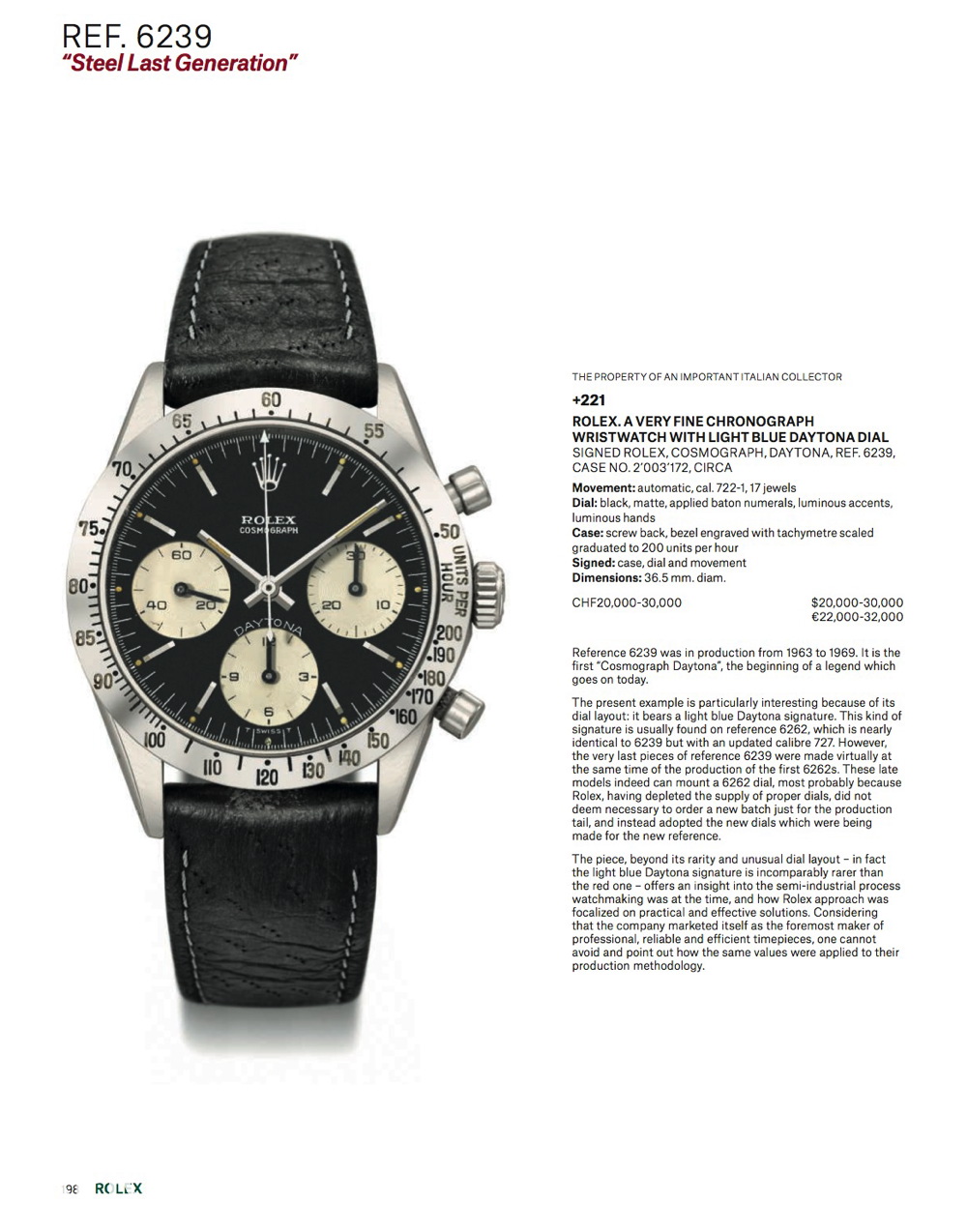 If you have any questions, please contact Christie's directly: