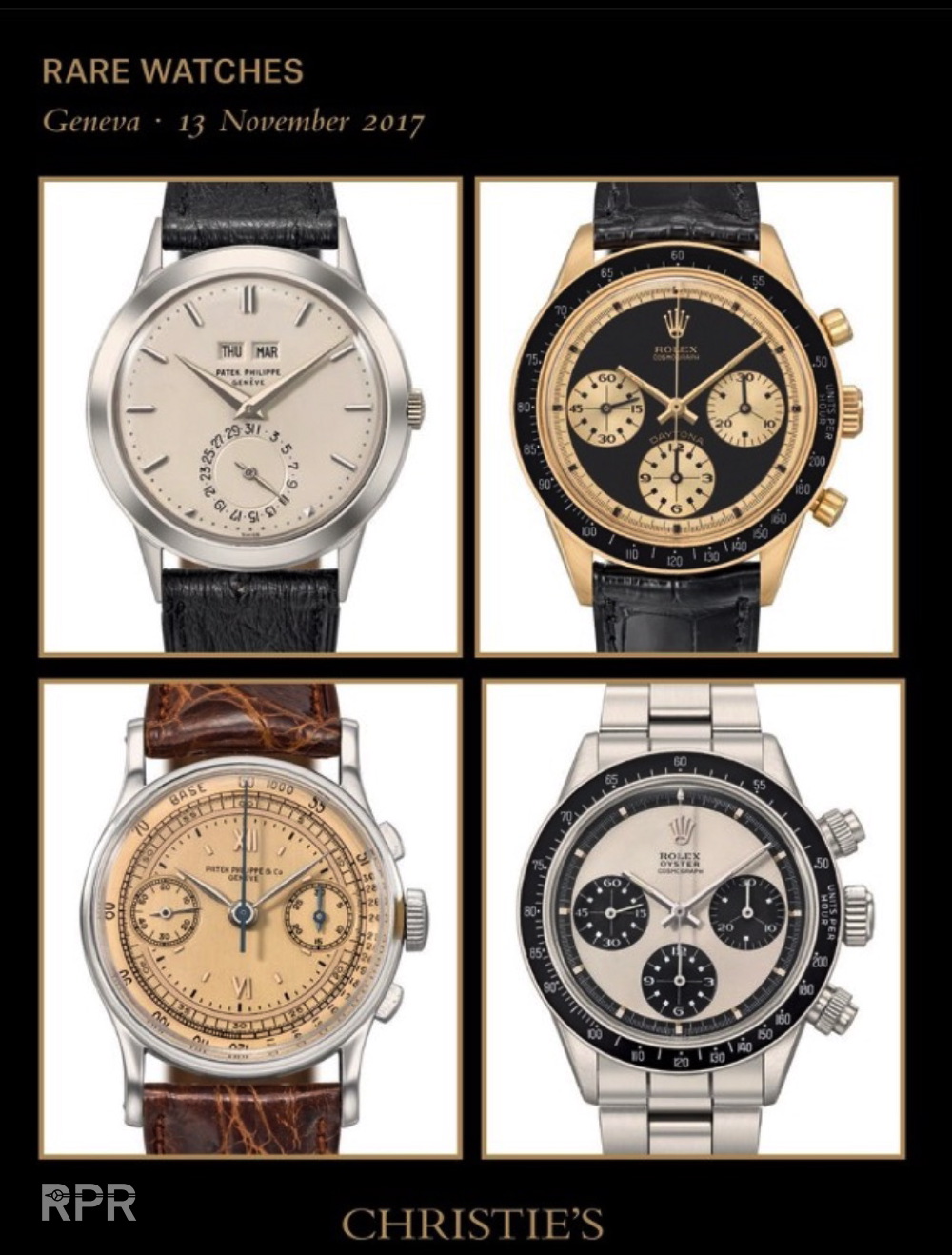 Christies Geneva Watch Auction November 13th 2017
AUCTION

Geneva
Four Seasons Hotel des Bergues
Quai des Bergues 33

13 Nov, 10:30am (Lots 1 – 136)

13 Nov, 2:30pm (Lots 137 – 217)

VIEWING

Four Seasons Hotel des Bergues

9 Nov, 10am – 6pm

10 Nov, 10am – 6pm

12 Nov, 10am – 6pm
Everybody is curious to see if the record sale of the one and only Paul Newman of Mr Newman has an effect on the prices. Christies has some nice Newman's coming up for sale, at first a rare 18K John Player Special that should hit 500K…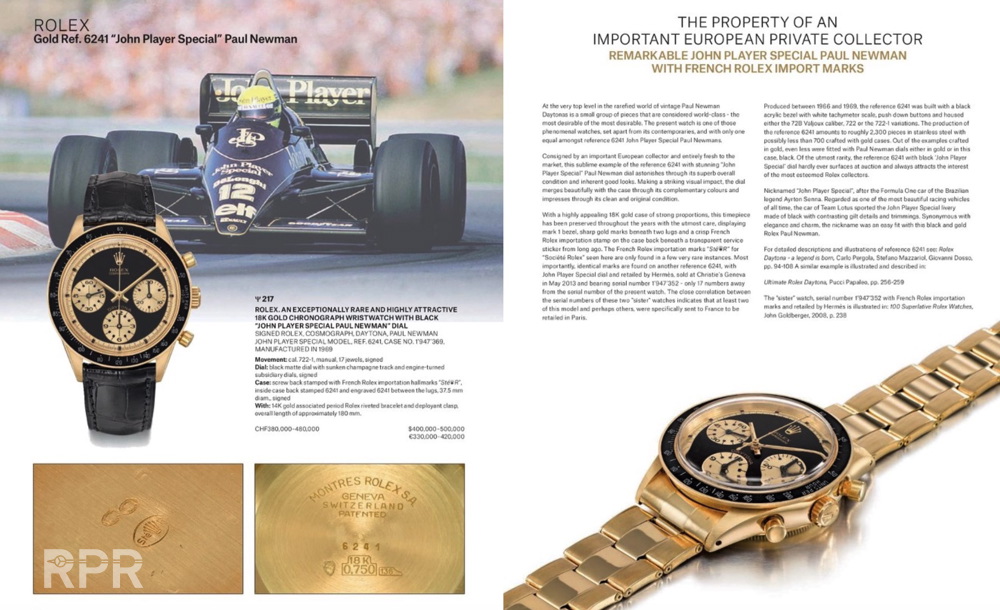 You find the whole catalogue over here by following this link to Christies.com… Then a crispy Oyster Newman ref 6263 that could hit 400K +…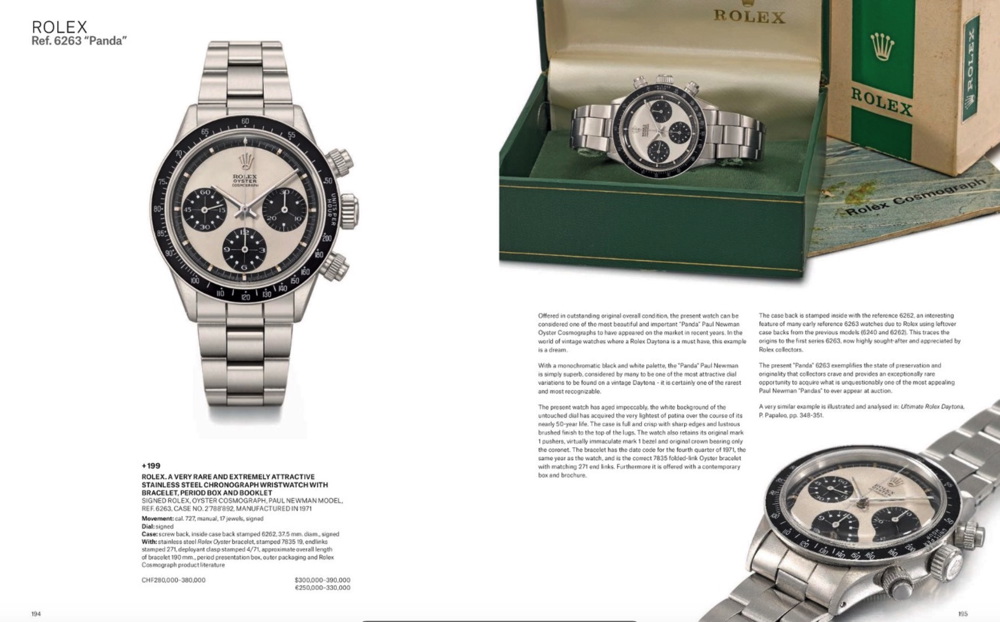 Next is a 18K gold Ref 624, not perfect but Rolex serviced and still like 300-350K I guess..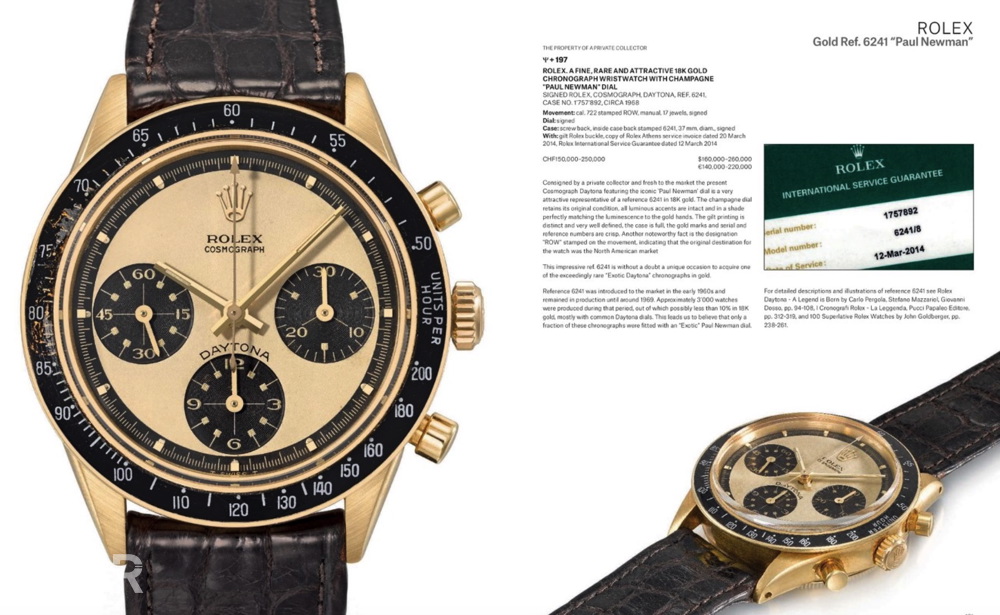 Next lot will be interesting, from the condition it's better then the nearly 18 million record Newman so my guess is it will go up to 150K…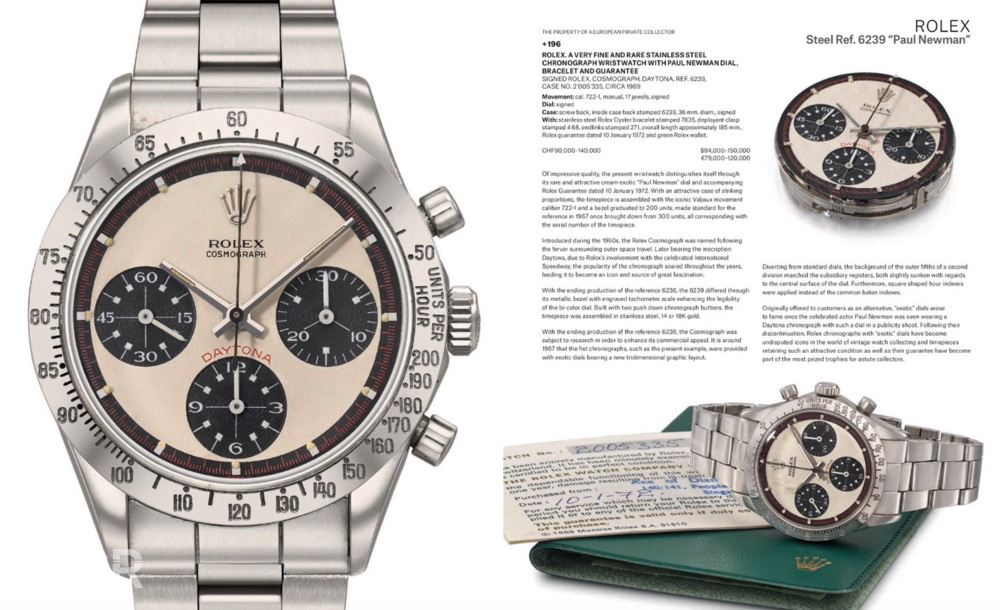 A similar by condition black version Ref 6262 with paperwork will get high estimate or more, so 170+…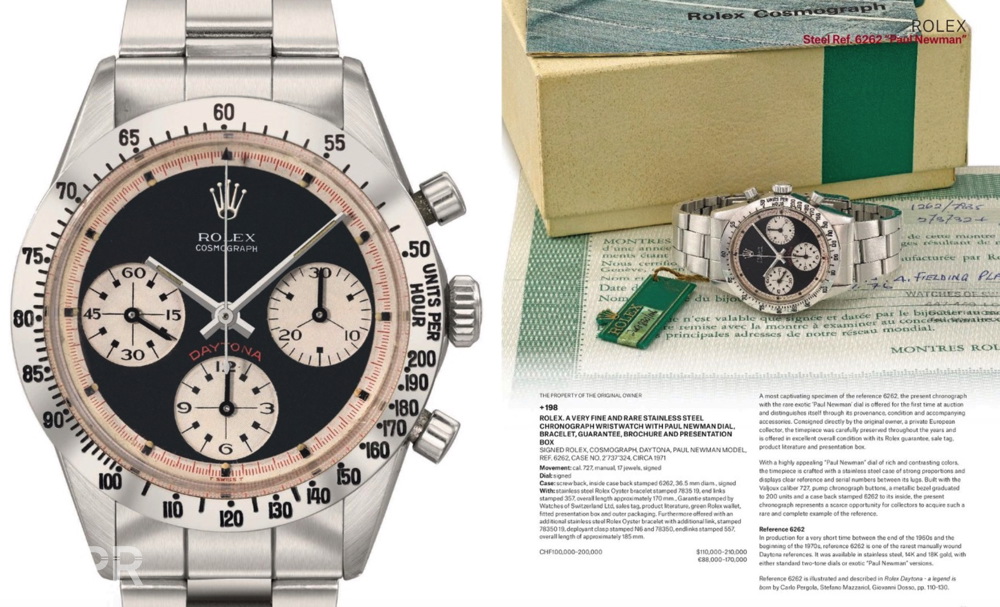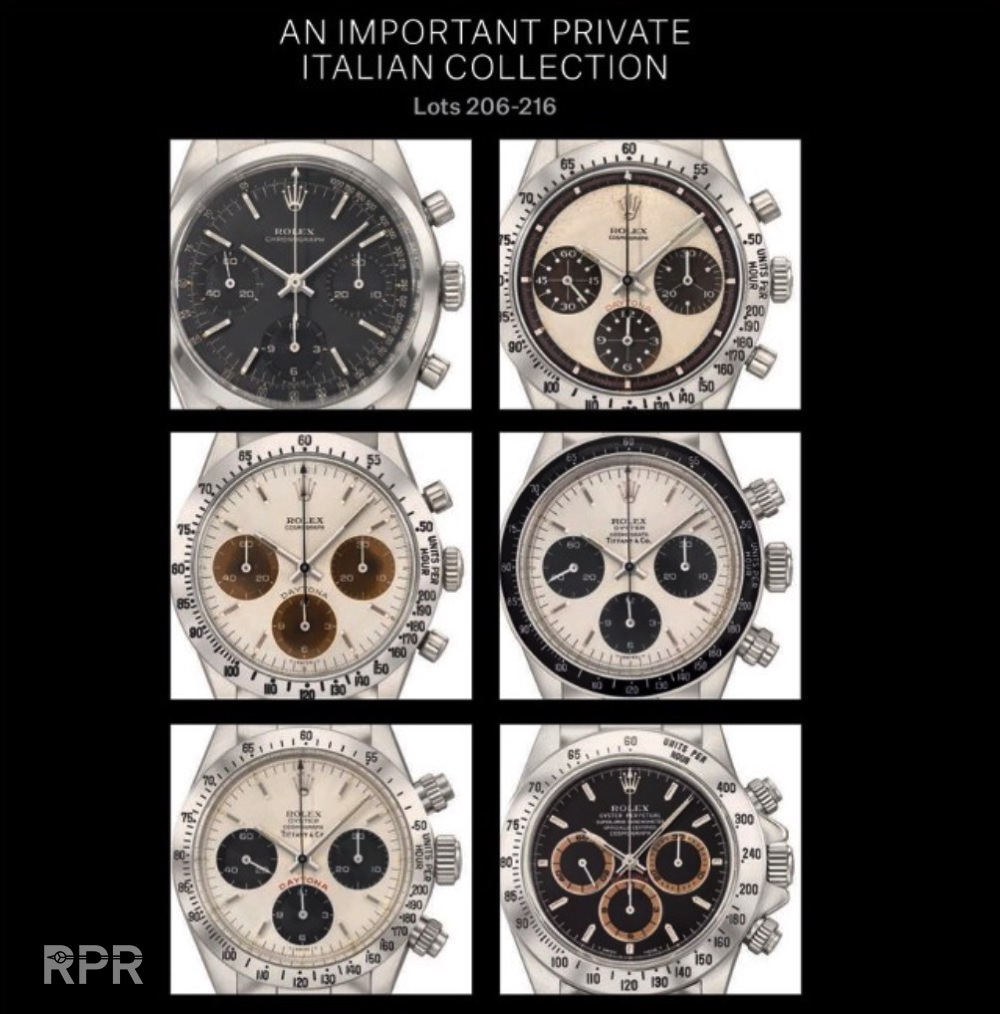 The Pre-Daytona in black is slowly going up in value. On the wrist it's such a stunner and it's becoming more and more difficult to find a real nice one.  My guess is 125K hammer….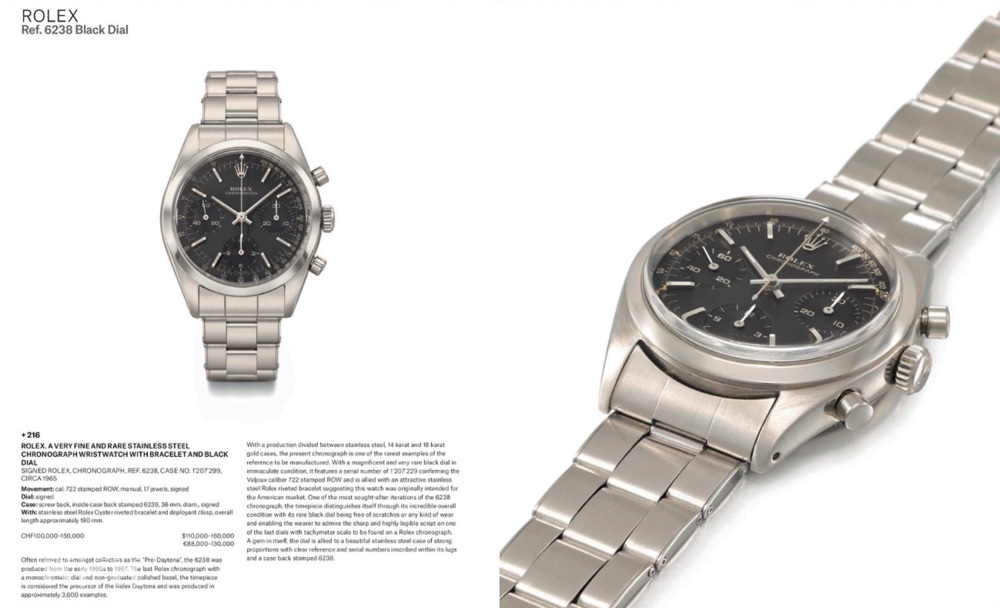 GMT & Subs should go up in the near future, specially if we talk about really rare and nice ones like this gold 6542…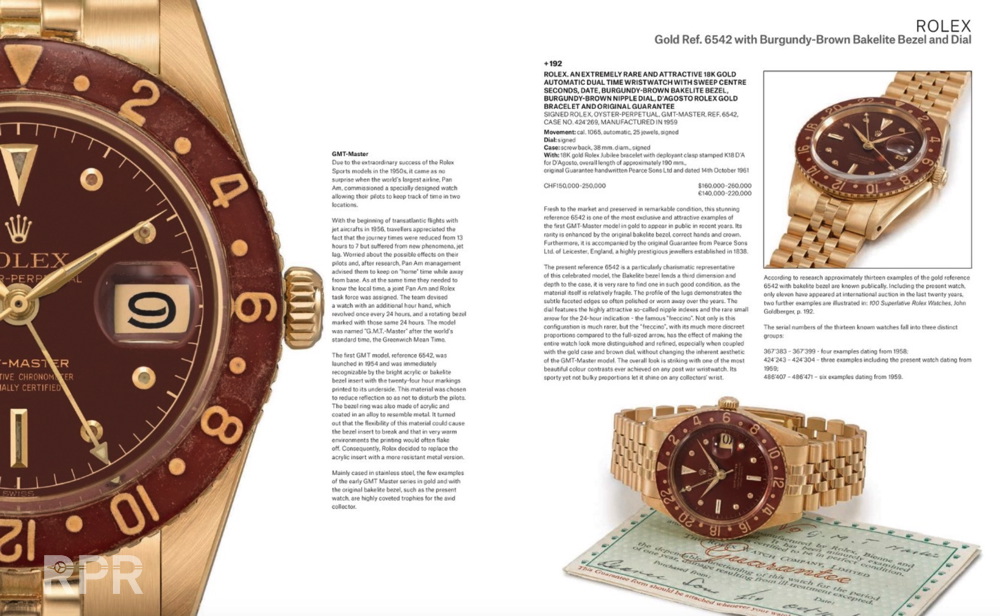 Not as nice glossy as those that are being found in the UK recently but still like 125K hammer+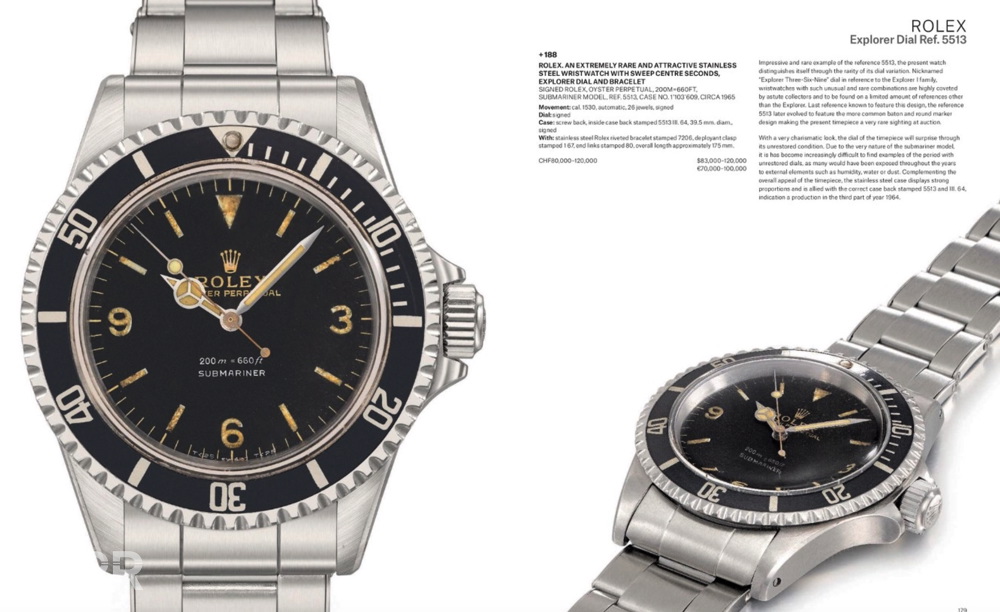 From the pictures Christies provide this red depth small crown looks very promising and crisp. The estimates are going up as you see with CHF 90-130K and I wouldn't be surprised to see this one even go higher now the demand for small crowns is there..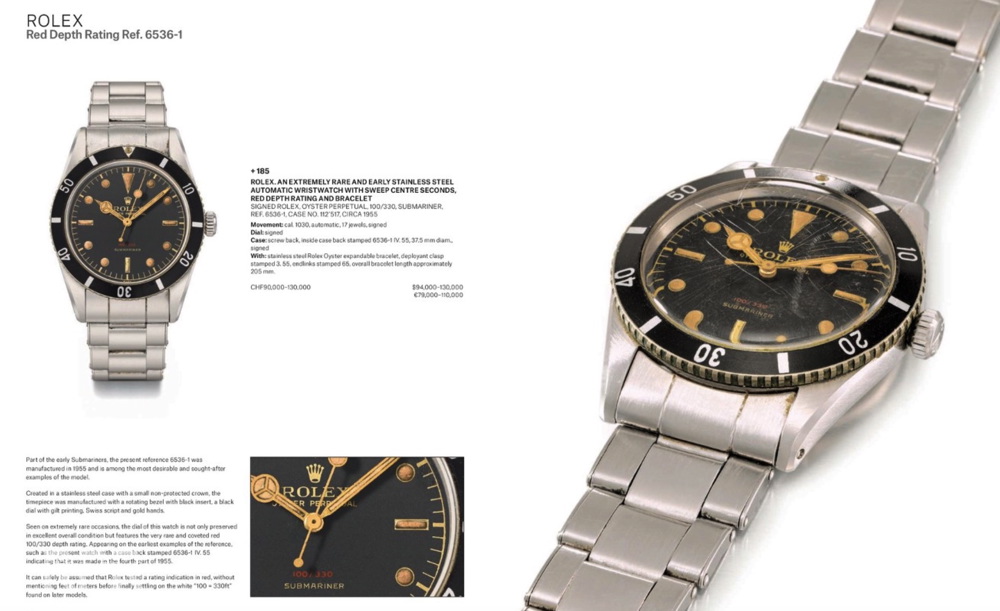 A crispy Cloisonee Rolex dragon that if it doesn't have any minor damages, it should blast the estimate of CHF 120-180K…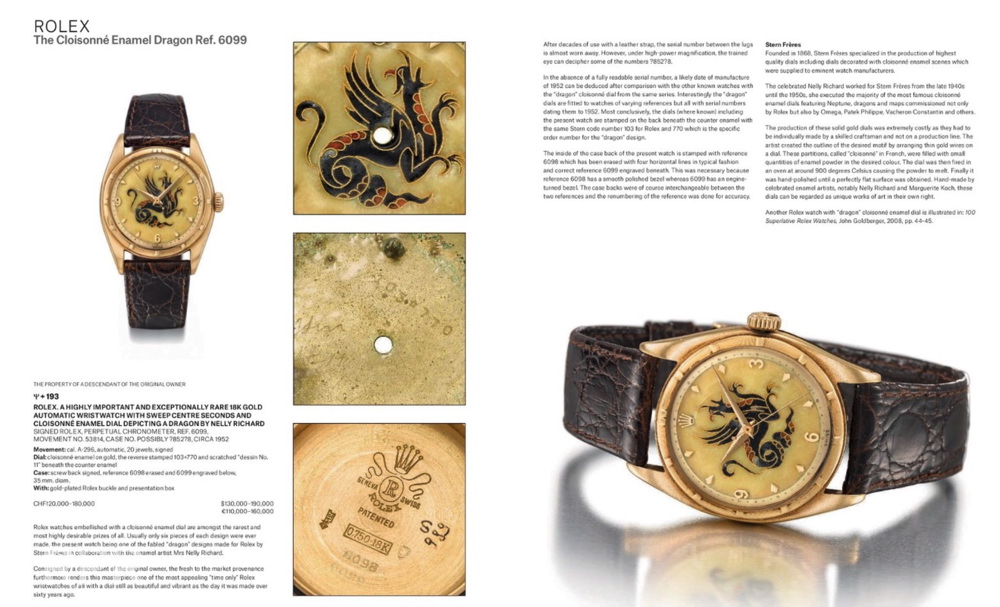 Comex second serve Seadweller ref 1665…
Some years ago the owner showed me his dads Rolex and yes it was very odd and trying to understand it wasn't easy. After Rolex Geneva confirmed him and had it serviced it's coming up for sale now. Lets see how collectors will respond on it..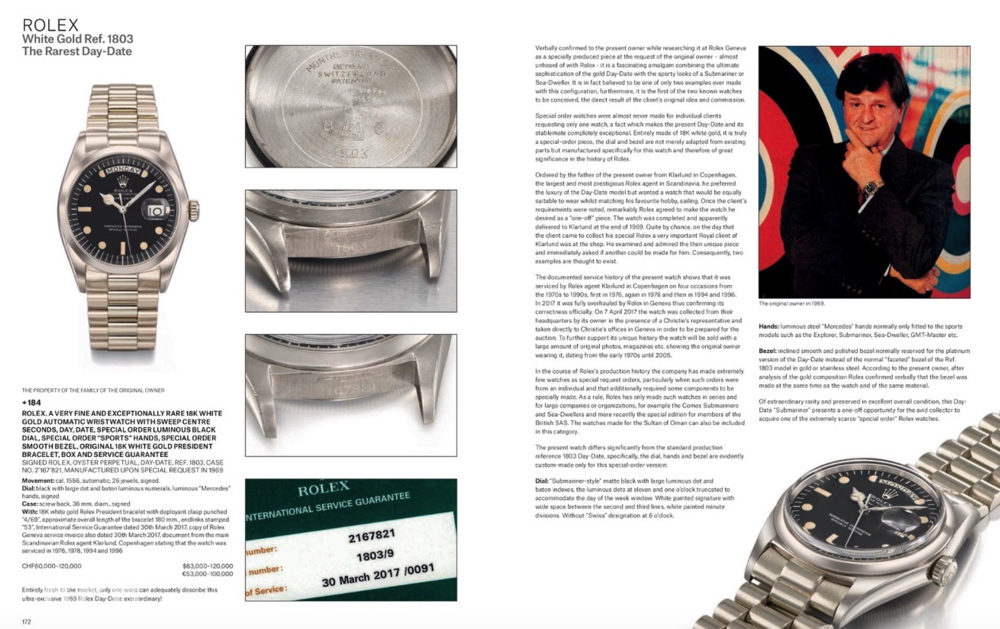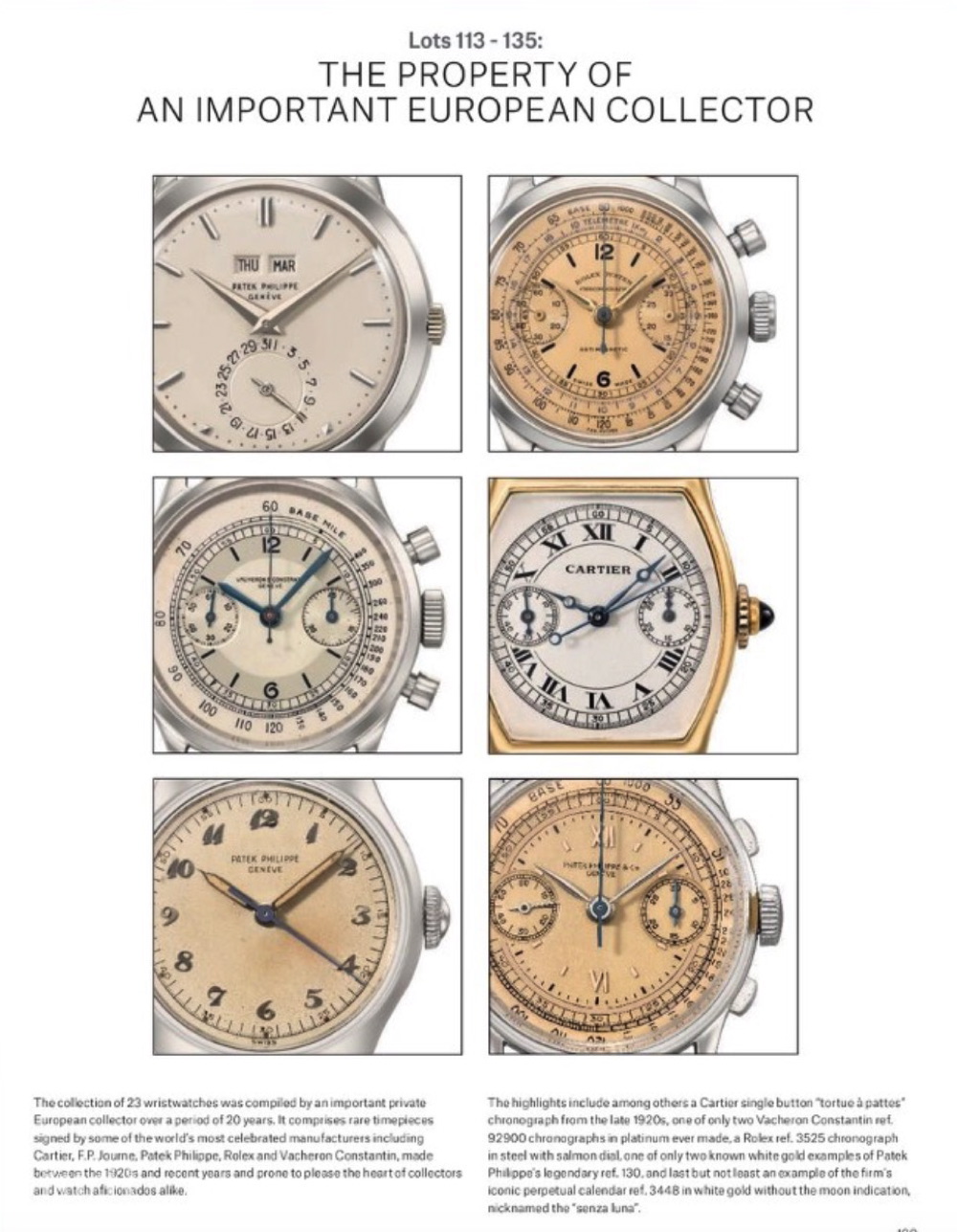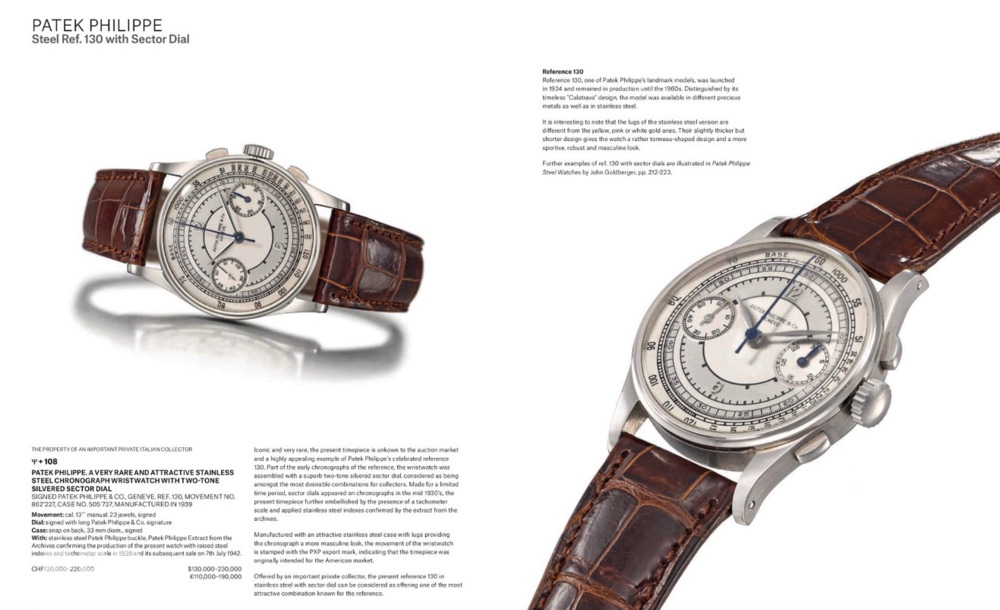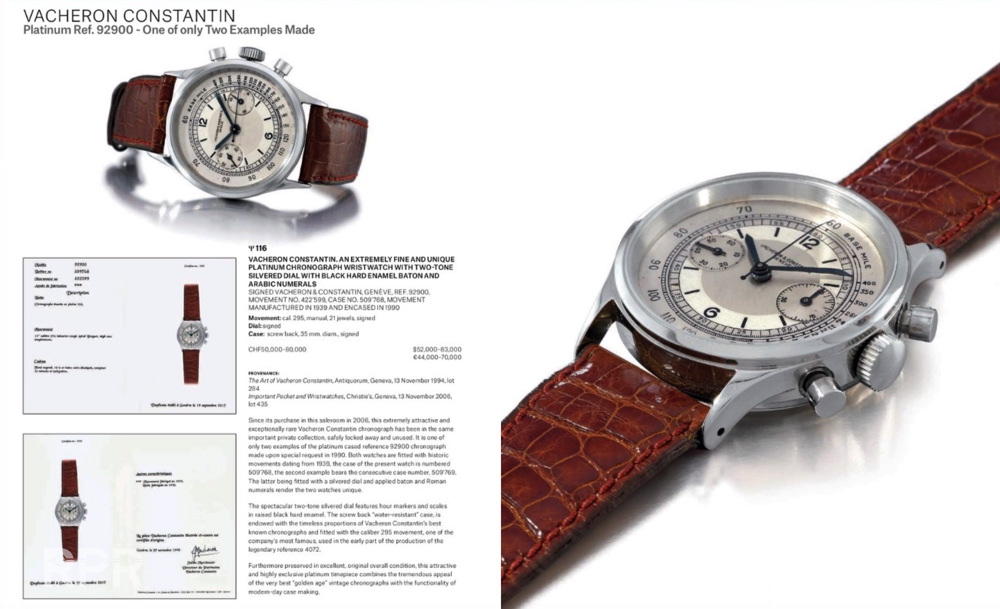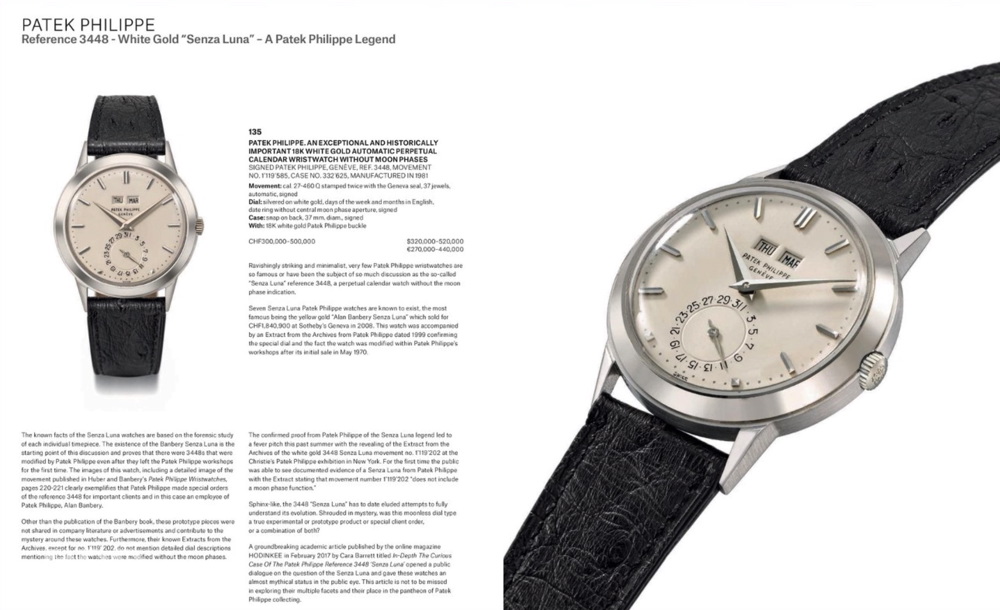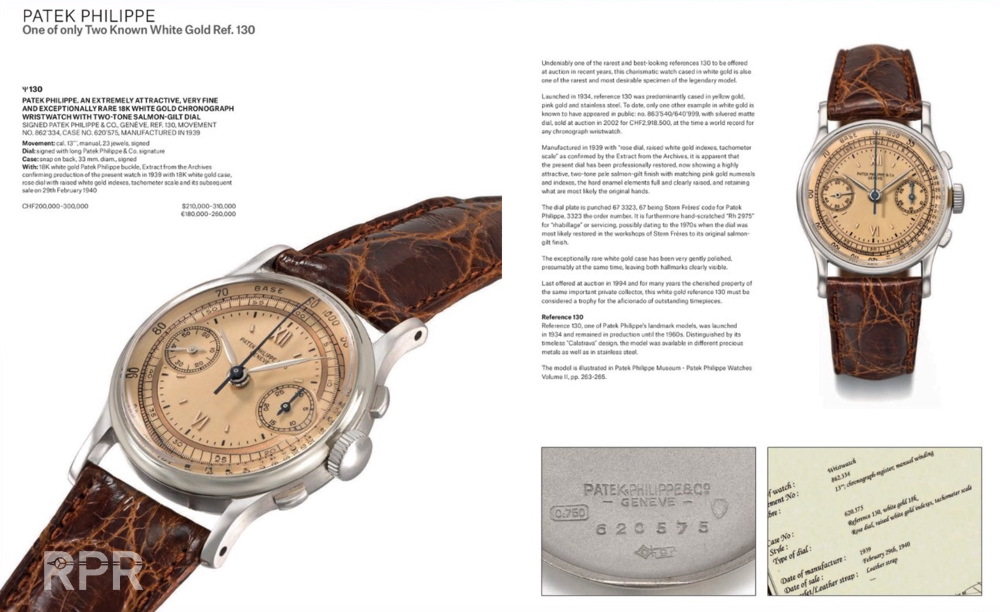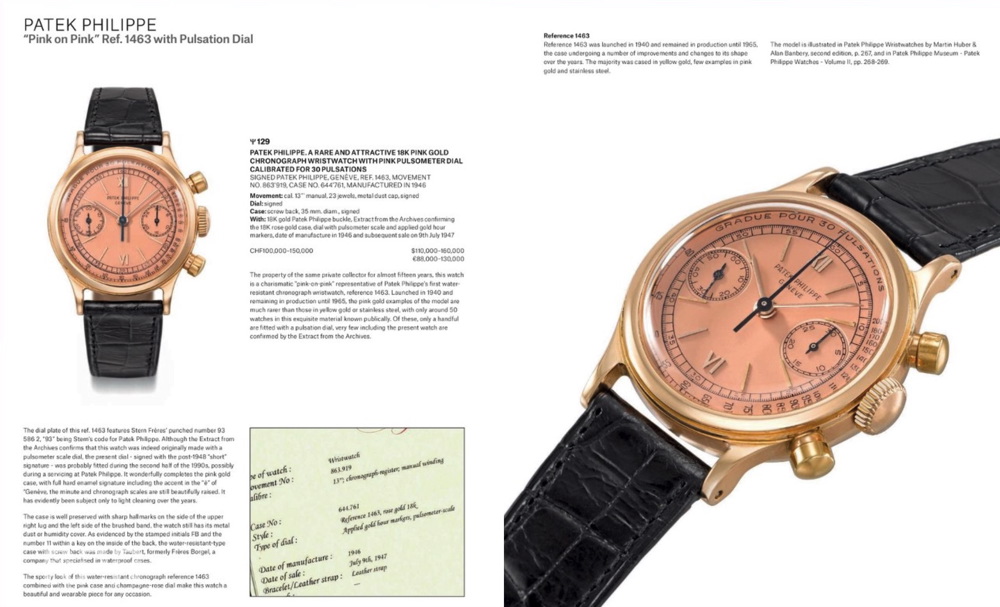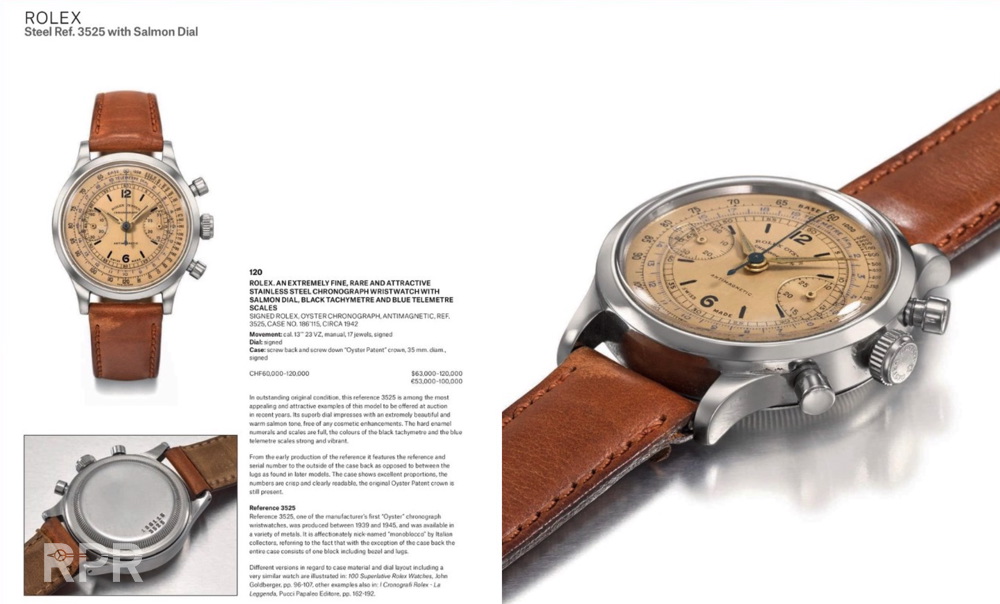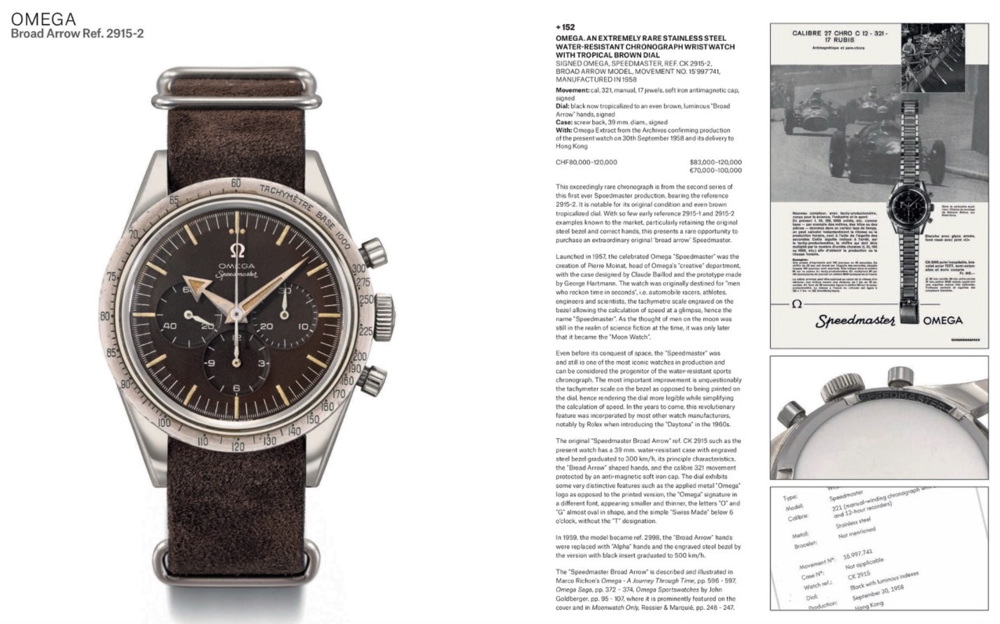 If you have any questions, please contact Sabine Kegel directly:
Sabine Kegel
Director, International Senior Specialist, Watches
CHRISTIE'S (INTL) SA
8 Place de la Taconnerie
1204 Geneva, Switzerland
phone +41 (0)22 319 1723 | fax +41 (0)22 319 1721
e-mail skegel@christies.com