New Basel 2018 Rolex & Tudor Collection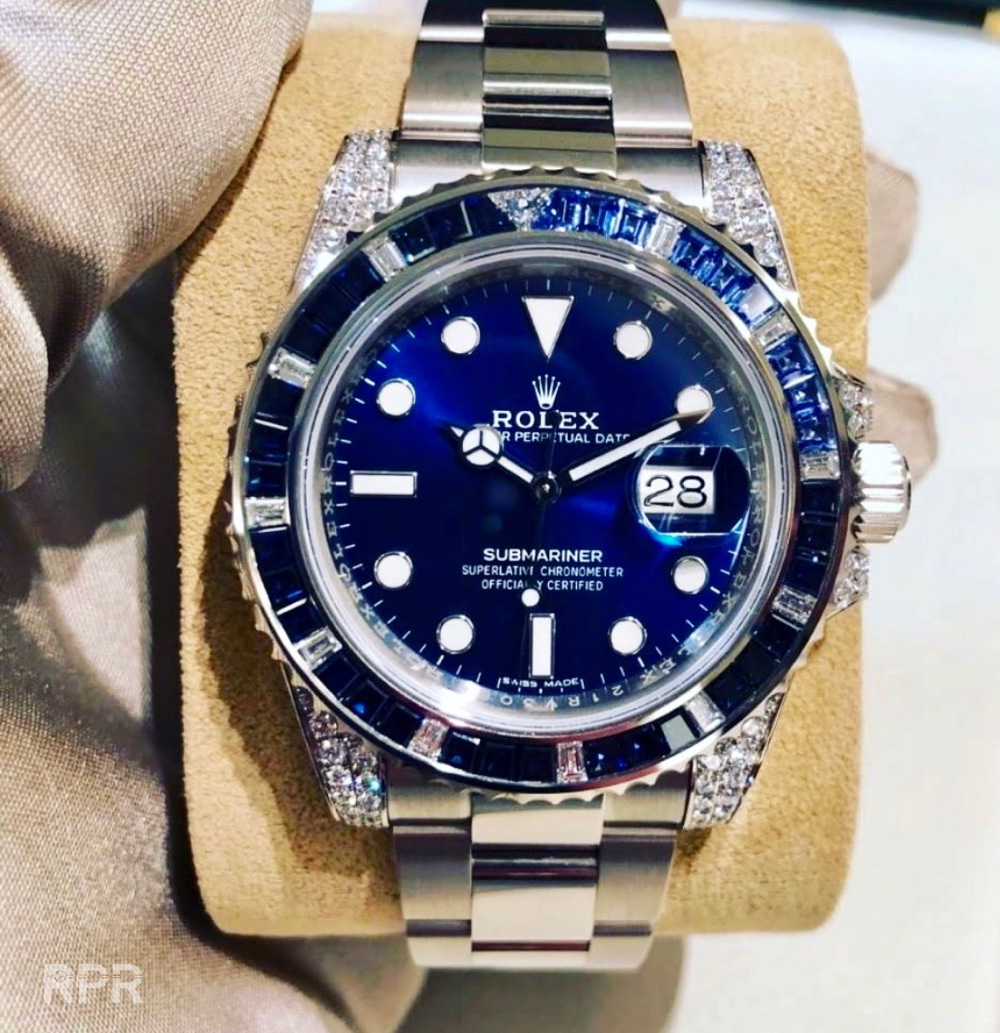 Special pieces, new 2018 Rolex Submariner diamond Sapphire with all blue dial, very interesting!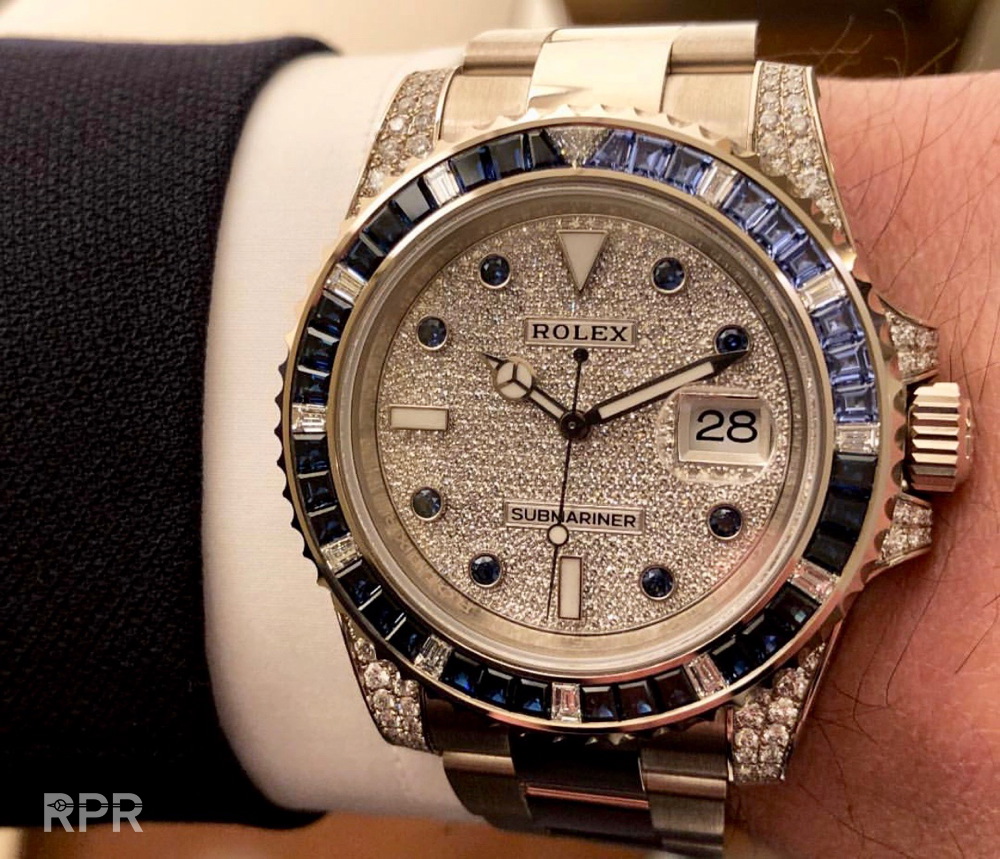 All bling 2018 Rainbow…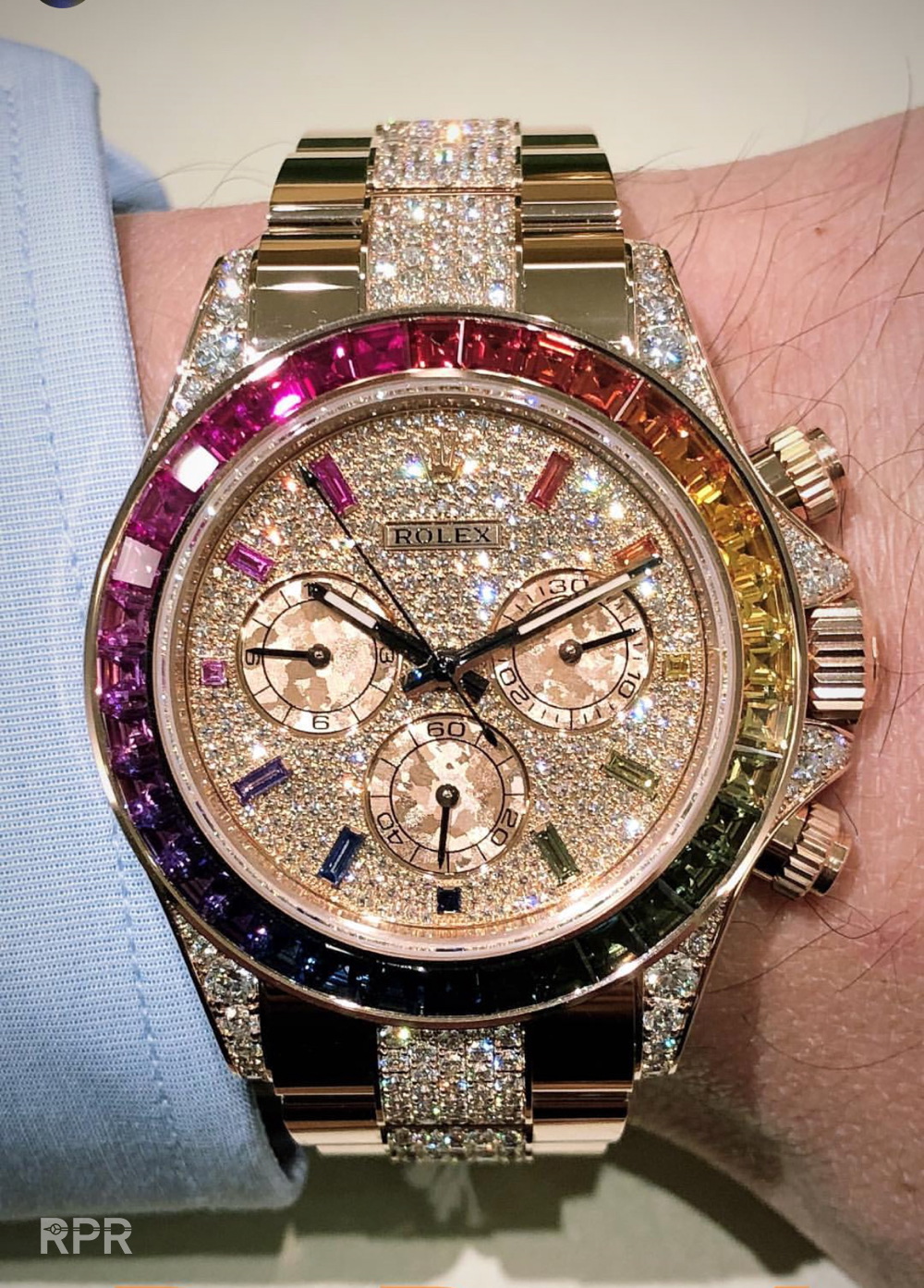 Above photo's courtesy of Mike Tay showing the new diamond Rainbow Daytona… It leaves me a bit speechless 😉 and below, here they are, the Platinum Arabic Rolex Daytona's, picture courtesy by Aficionado…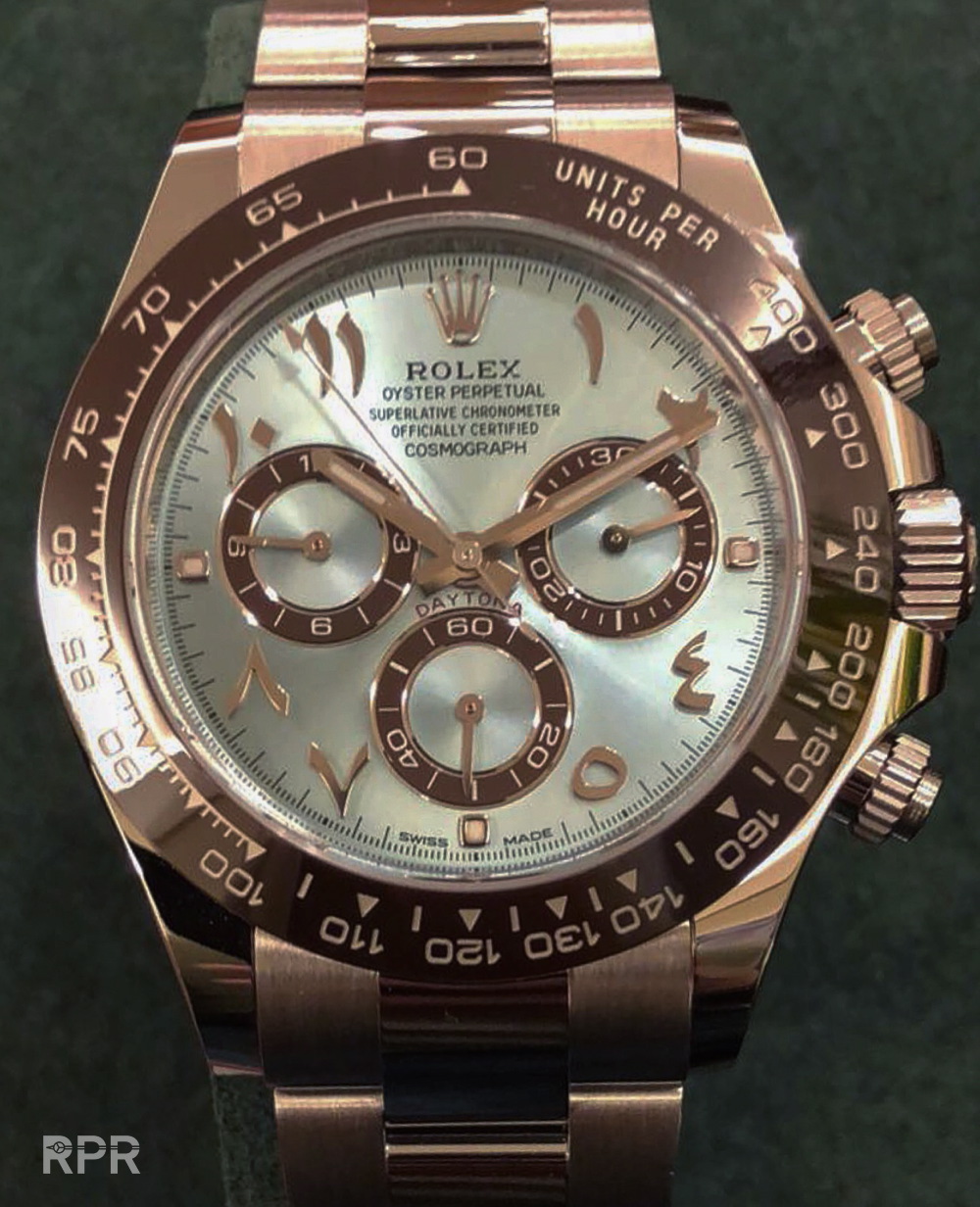 Diamond Arabic Platinum Daytona 2018…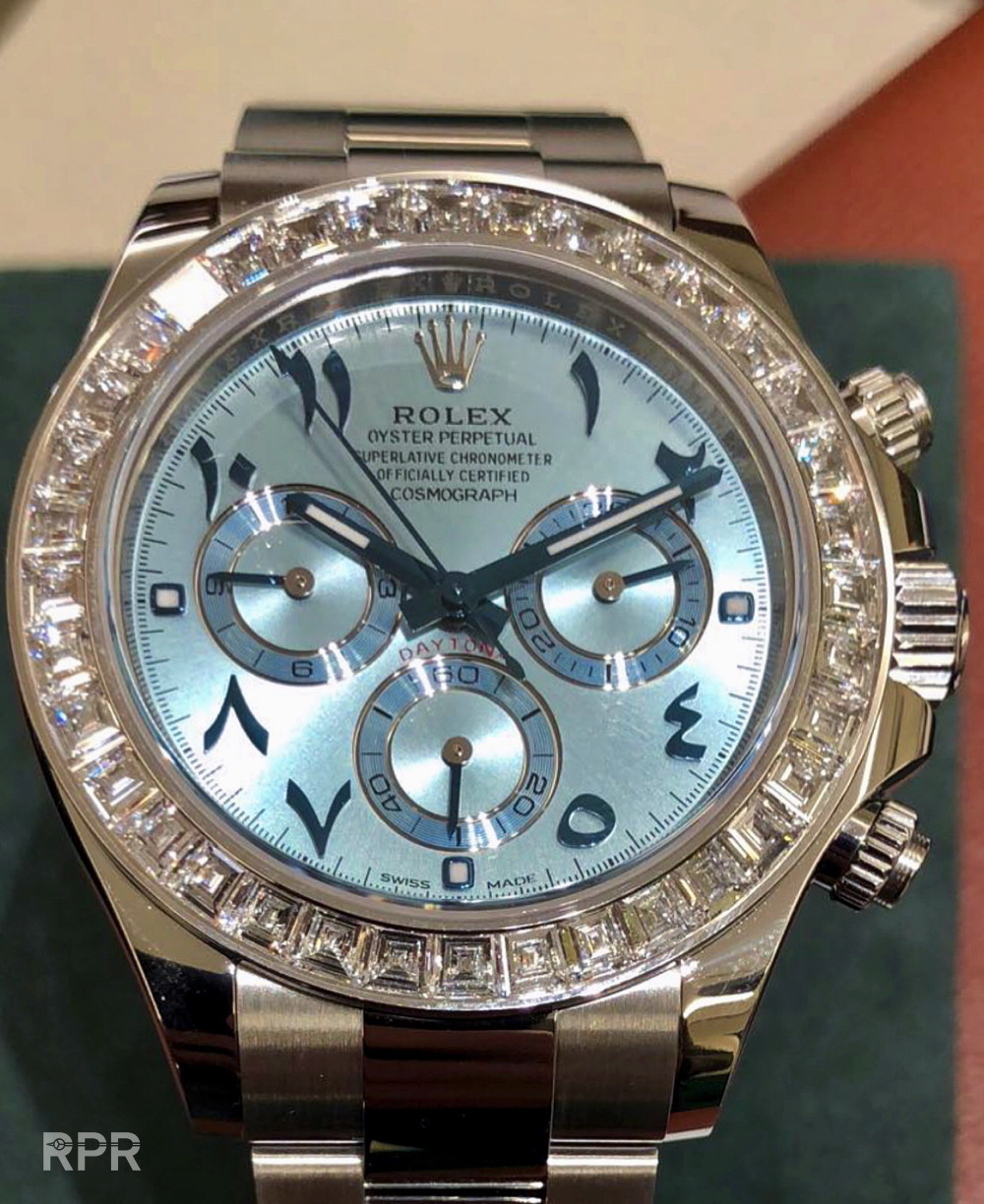 New 2018 white gold Rolex GMT Master with blue dial…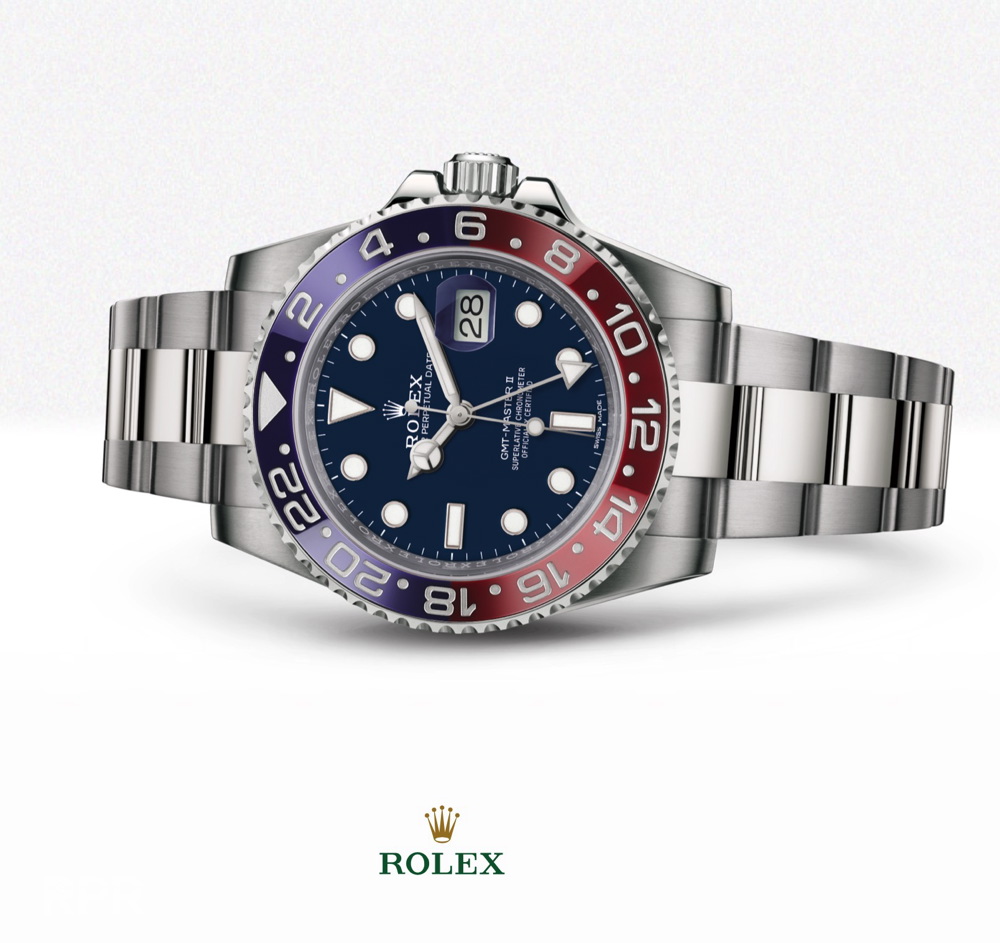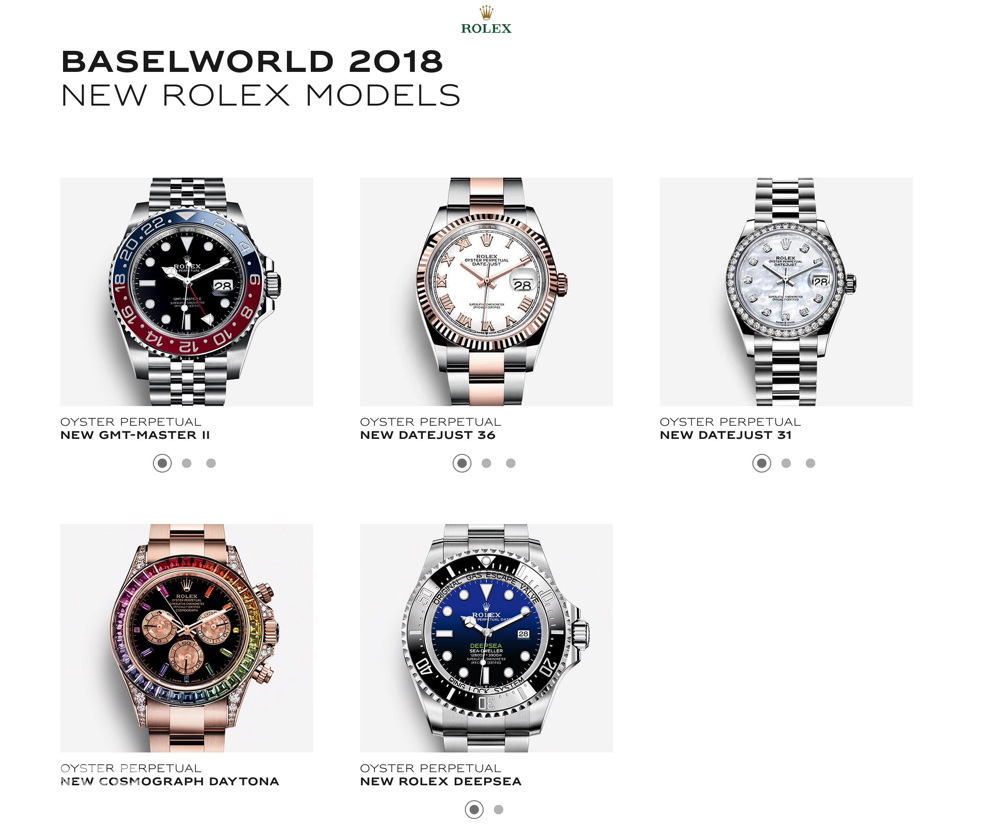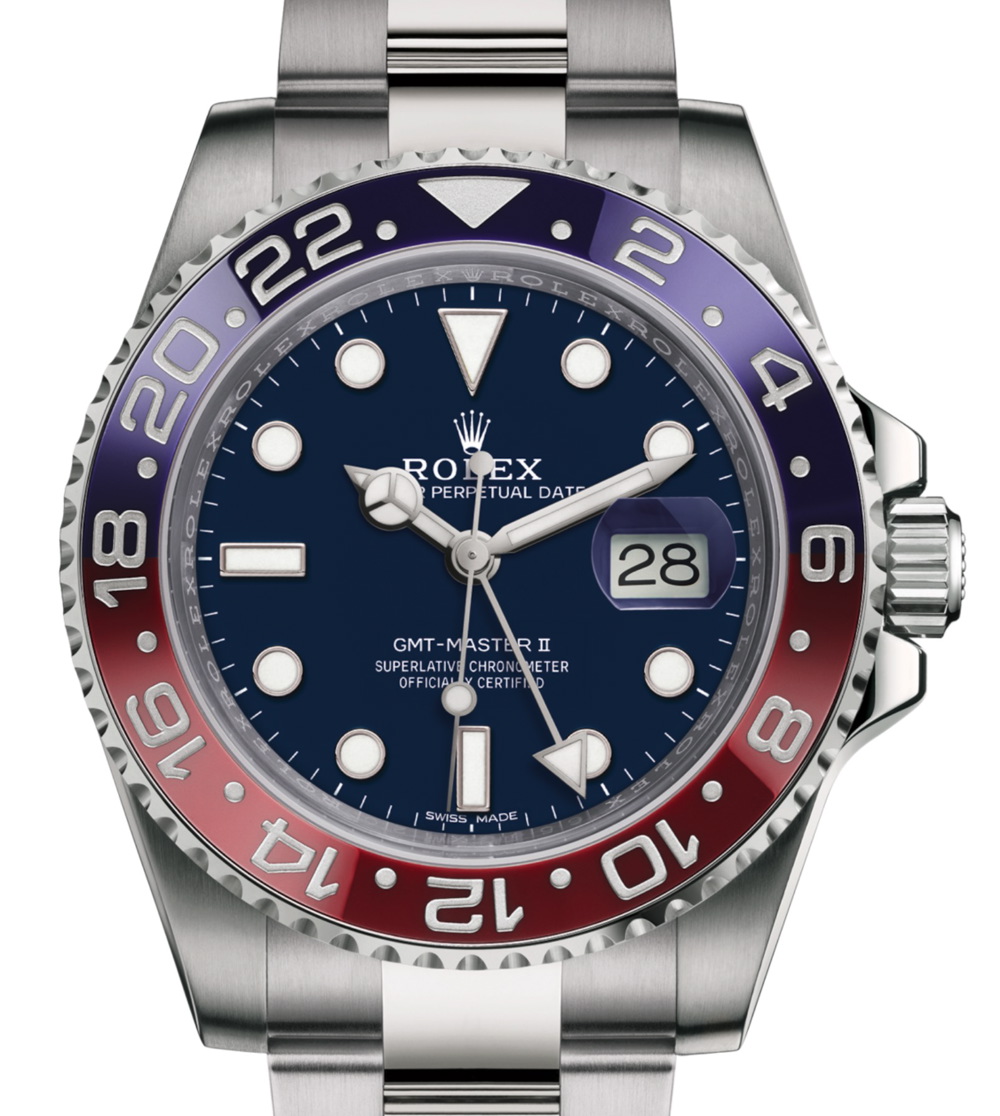 Live pictures from R_L_X…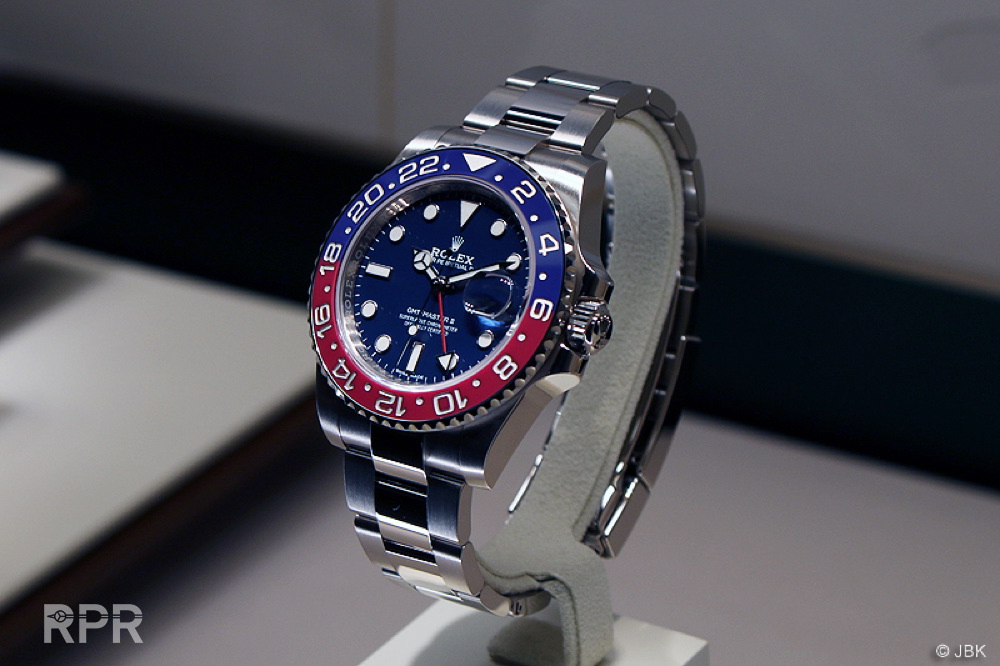 It's very matt blue the dial but someboby will like it 😉 just not me, too much blue, story Rolex, I don't dig this one….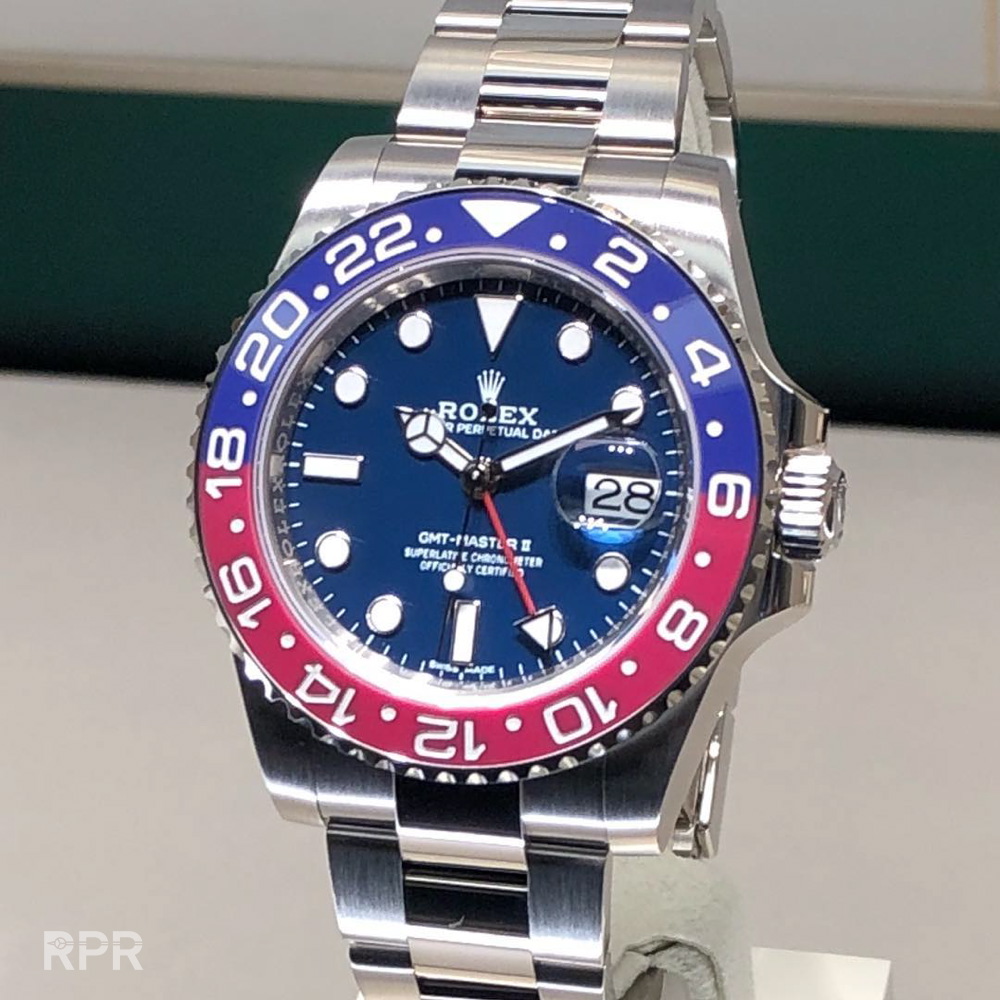 UPDATE: All new Rolex 2018 BaselWorld premiers you find by following this link…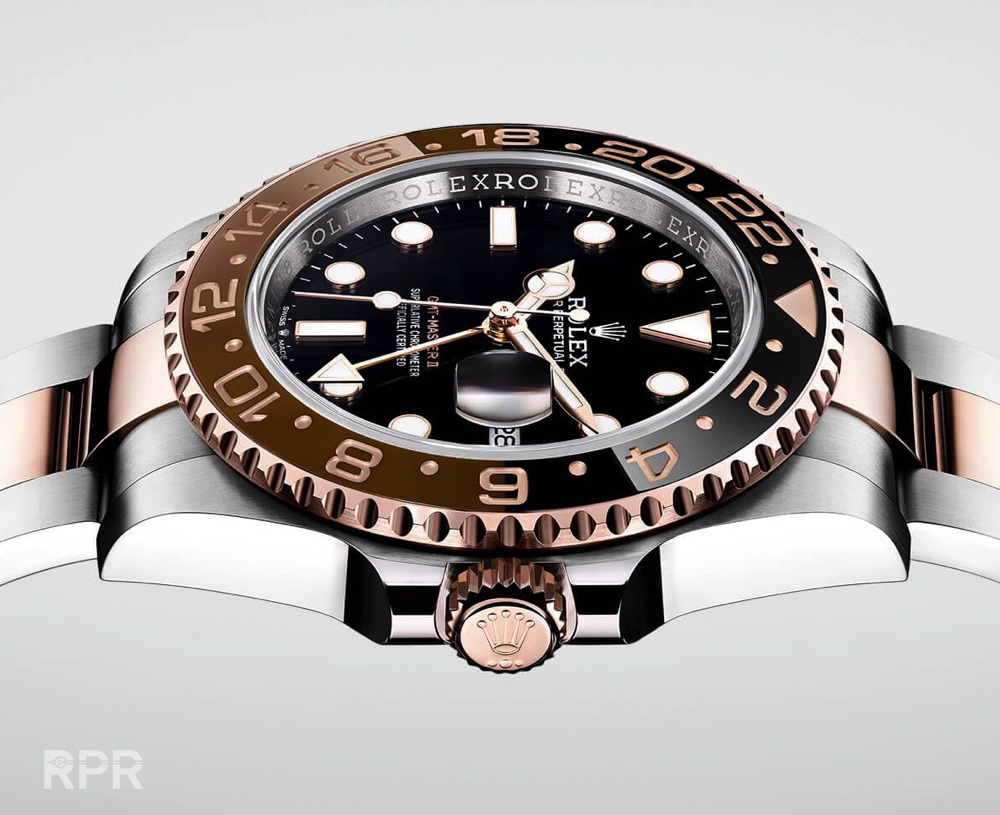 The 2018 Rolex GMT Master Collection…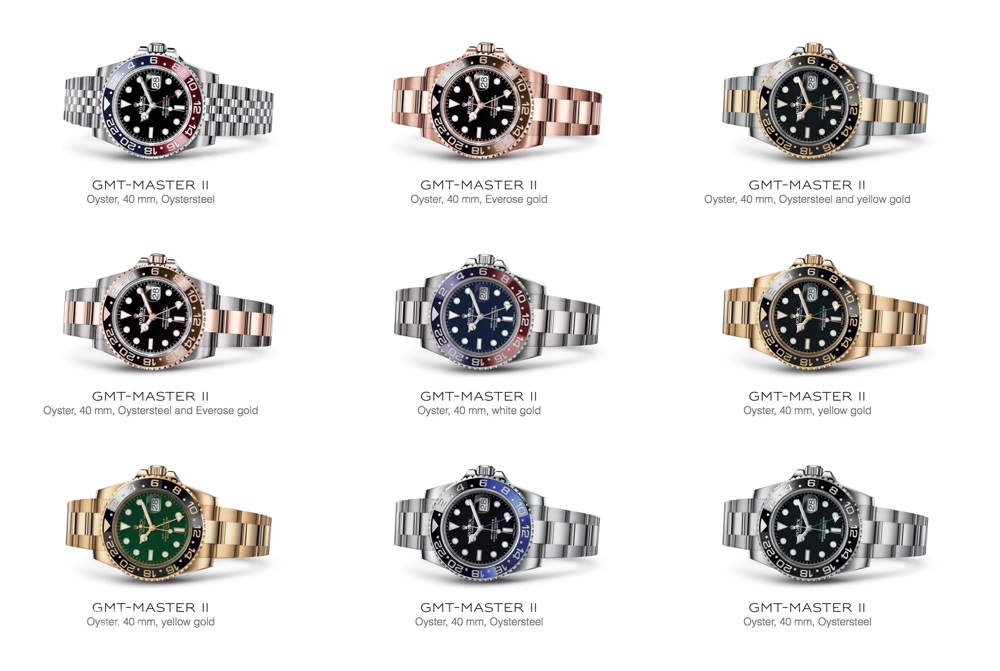 Live picture from Revolution Watch of the new steel Rolex GMT master…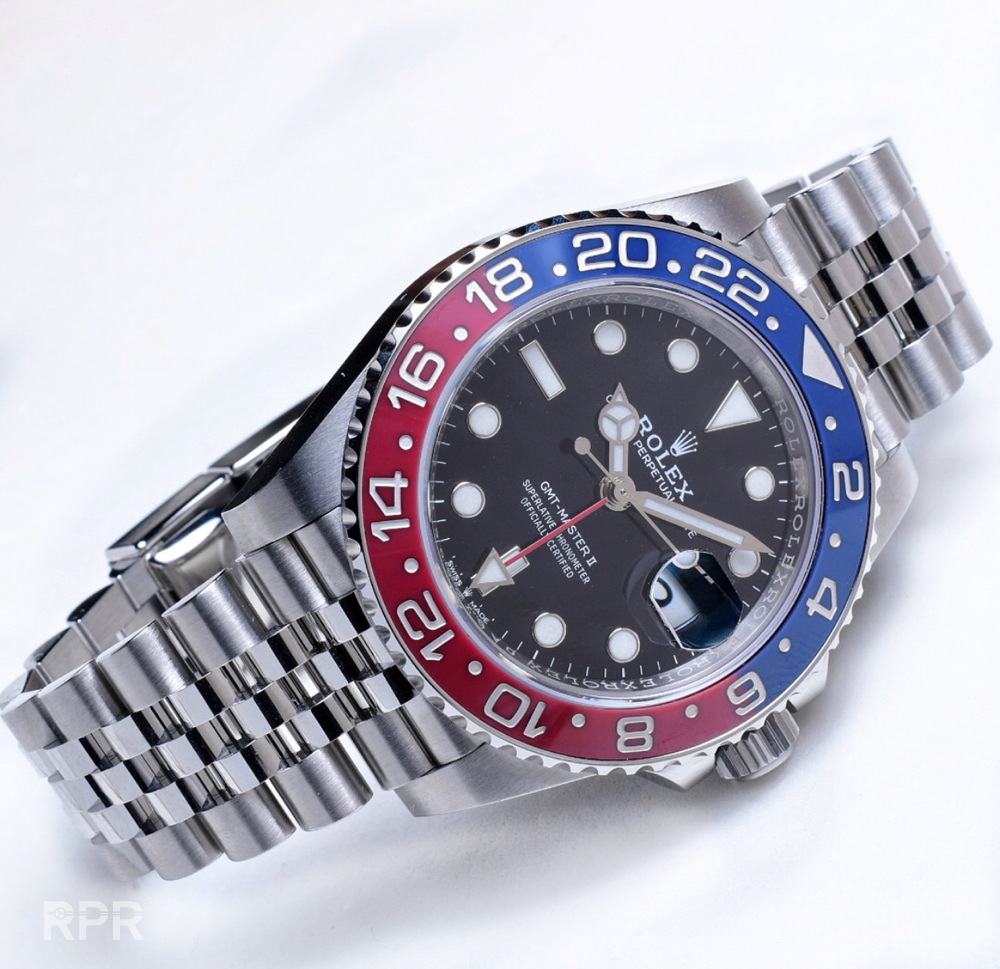 The Rolex news for 2018 has just been revealed and as each year I'm a bit disappointed with the result. Many will like the new Pepsi on newly designed steel case and jubilee bracelet. Long waiting lists for this obvious newcomer. The next newcomer, the rose gold Rainbow will also sell out quickly after the successful of the previous yellow and white gold versions…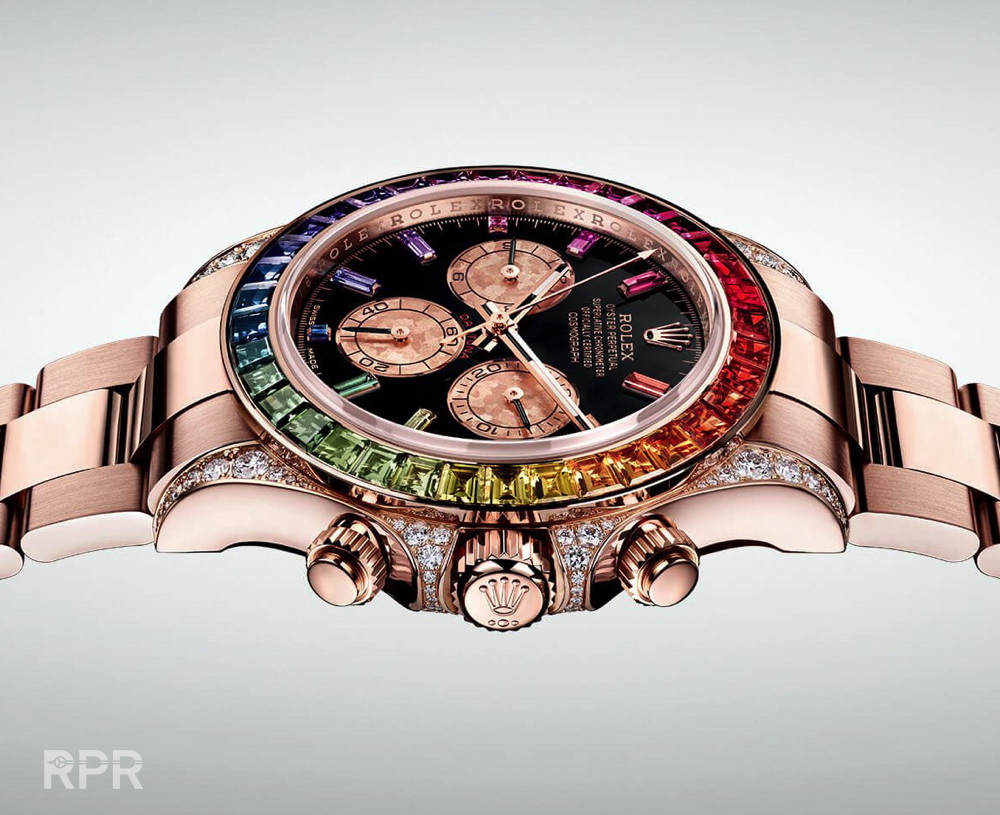 Both there steel GMT Master and Pink Rainbow are as predicted here on RPR…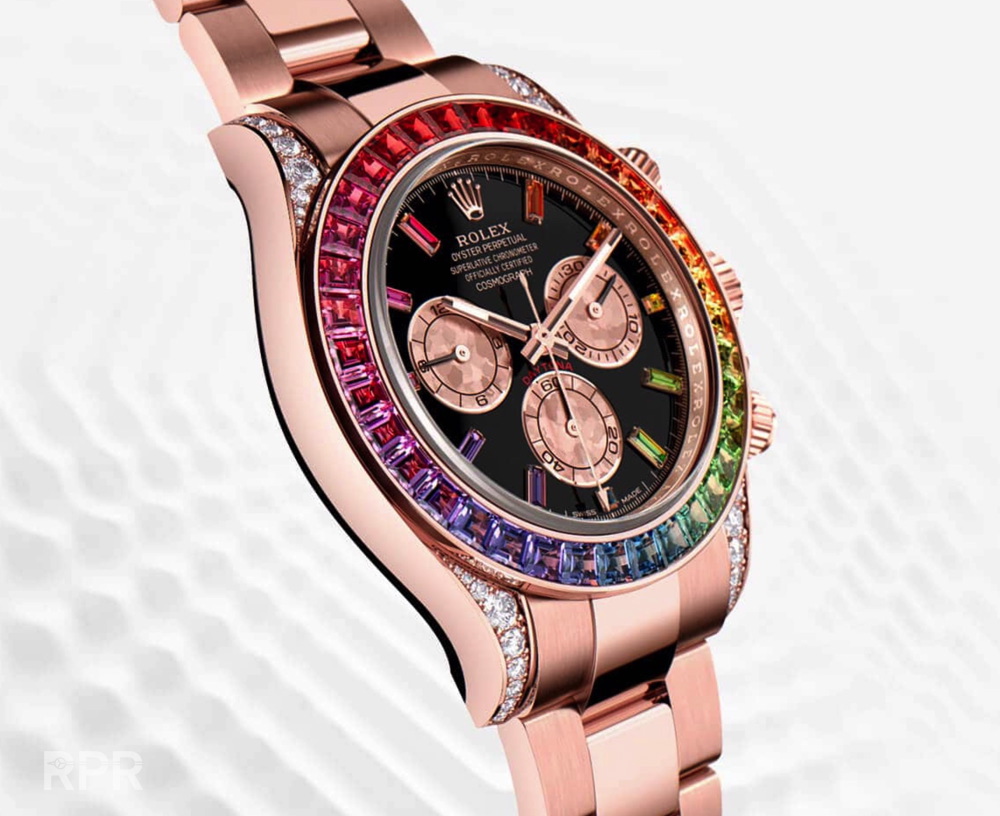 Live picture from new rose gold Rolex Rainbow Daytona…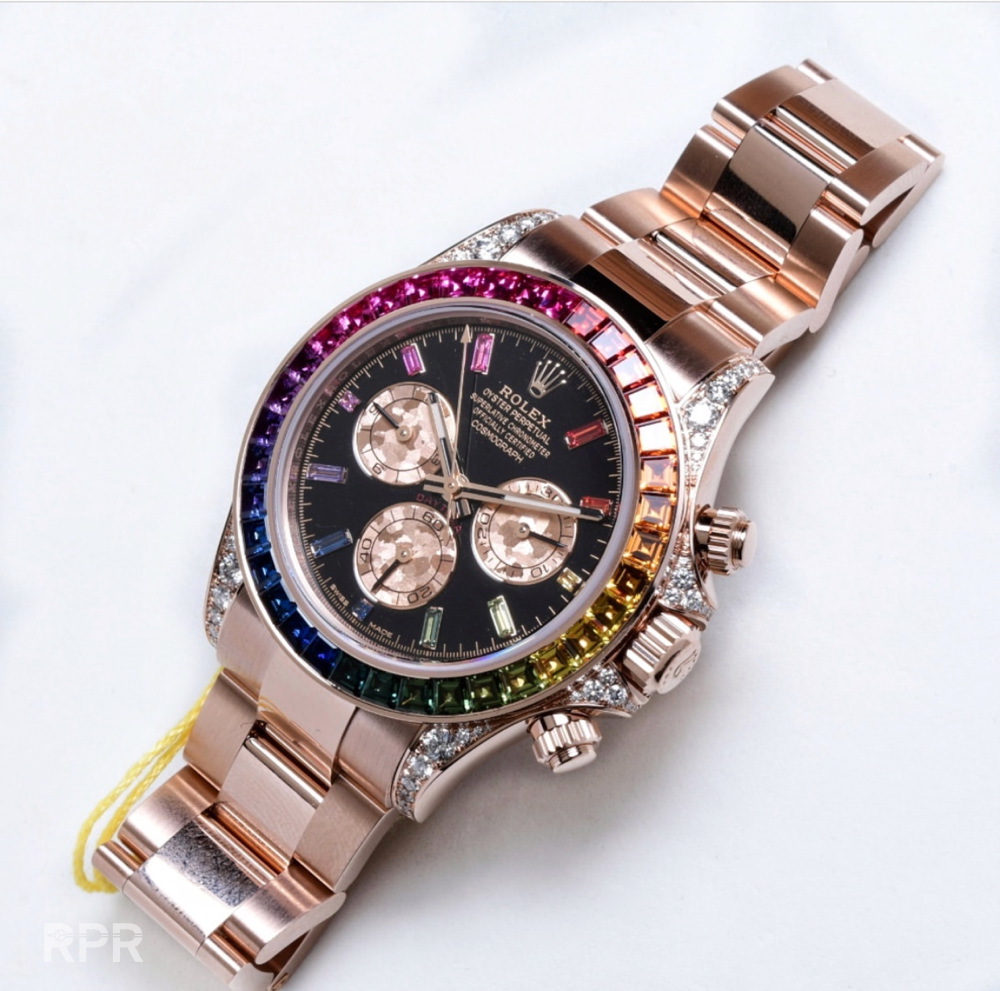 Then somehow unexpected, I think I predicted a rooter in 2016/7 but now Rolex gave us back a old-timer design, black and brown bicolor and gold Rolex GMT Master…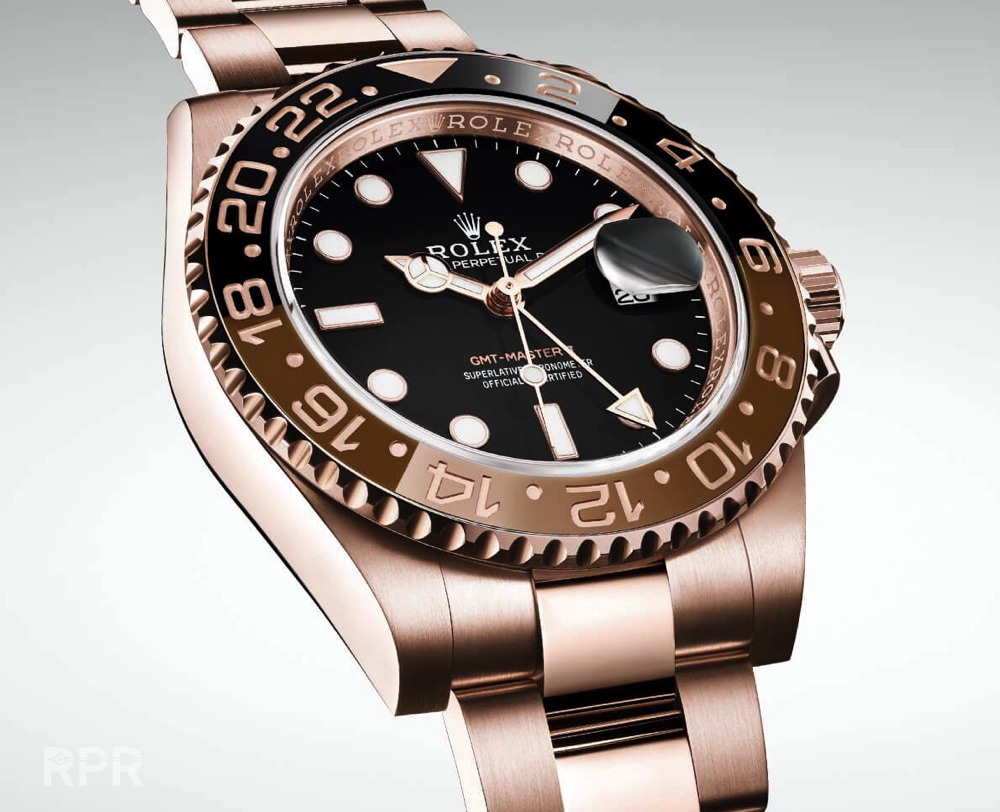 Live picture from new gold rootbeer GMT Master…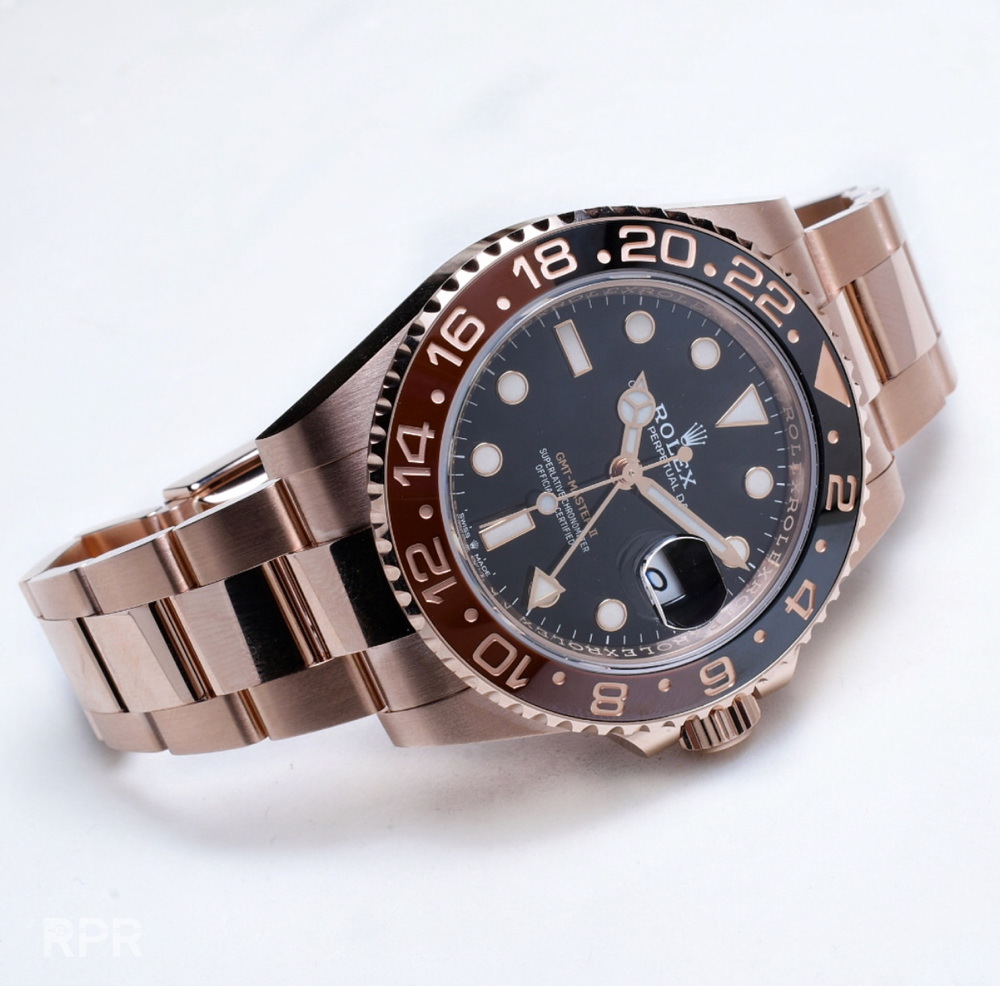 The bicolor Rootbeer is actually looking more interesting to me then the all gold one, but then I hardly wear gold…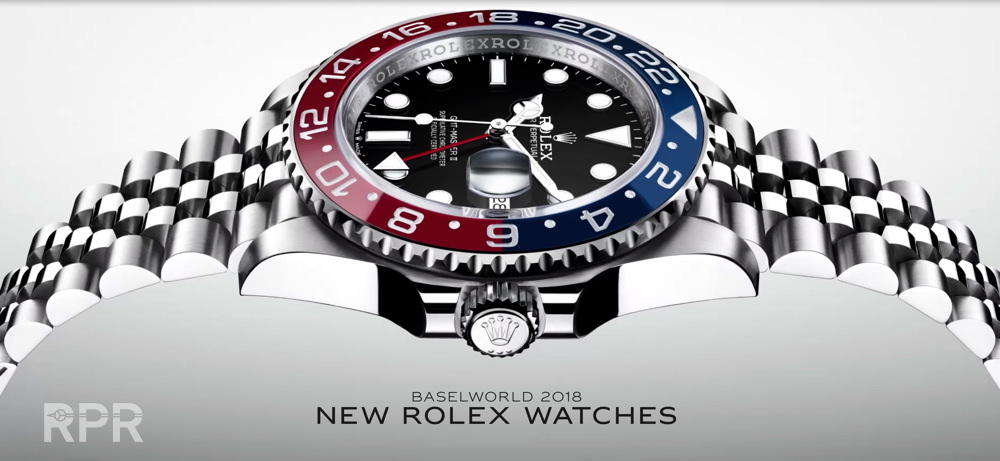 On a positieve note, Rolex seem to listen to us collectors by reshaping their cases towards more classic lines. The new 2018 Rolex Deepsea is yet another example of Rolex redesigning their previous chunky cases into something more elegant,. more vintage…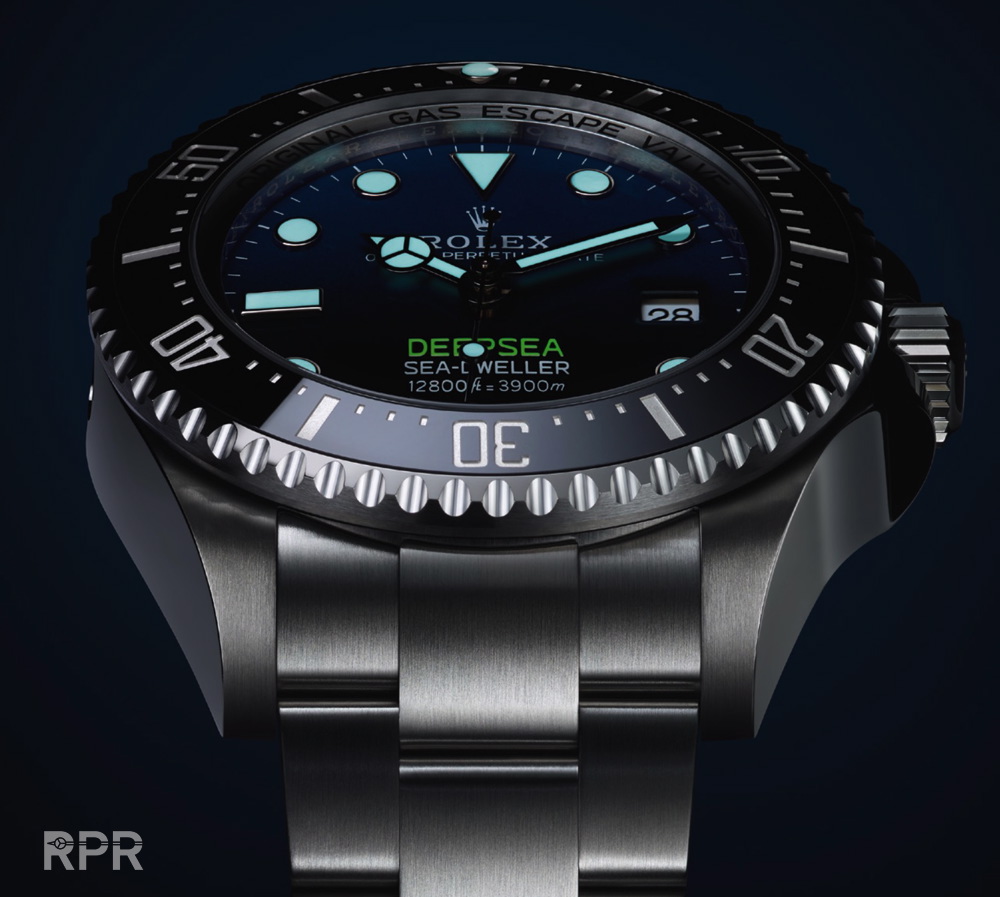 Rolex will introduce tomorrow March 21th 2018 at BaselWorld two new precious Daytona's. I was told that one is the new Rainbow Daytona but now in pink gold and one is the platinum Daytona but now with an arabic dial….
Rolex will also come with the new Datejust 36, but now with their new movement Caliber 3225…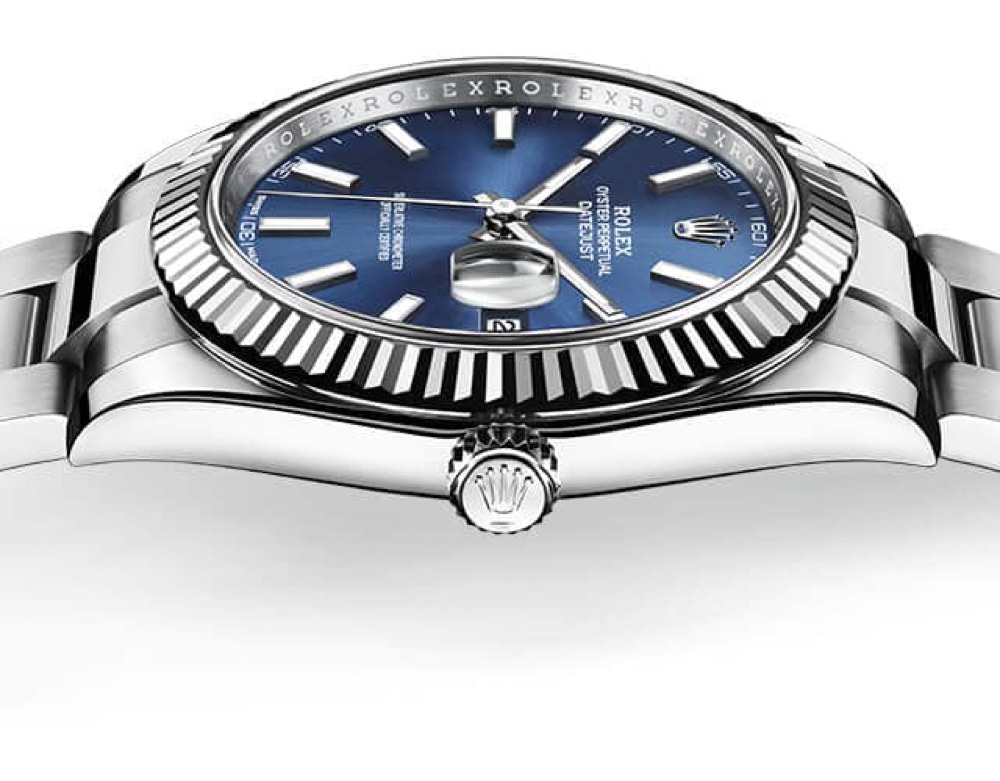 Tudor came with a brillant idea, lets make a GMT master for Porsche Boxer drivers 😉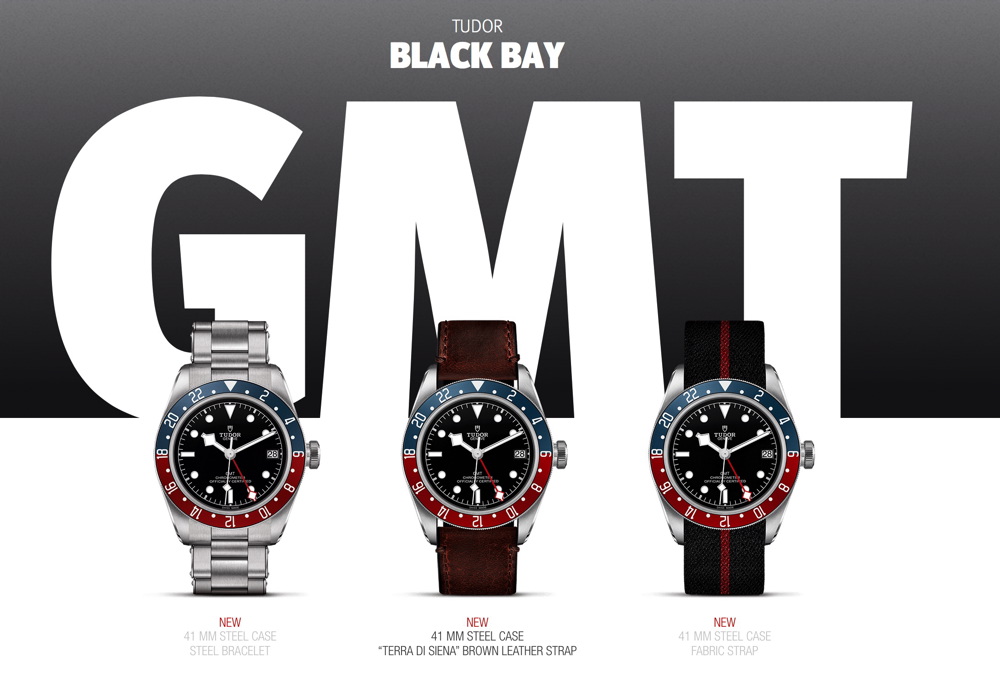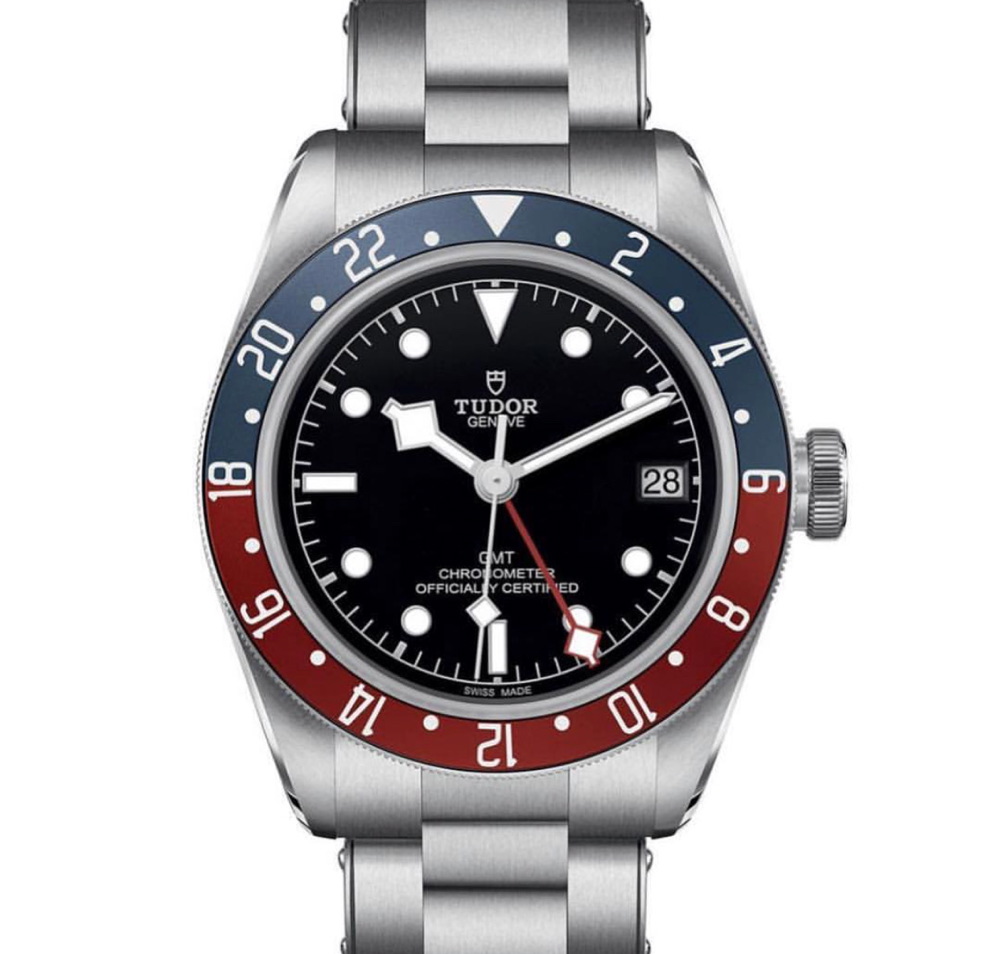 And more of the same, yet another new Black Bay…