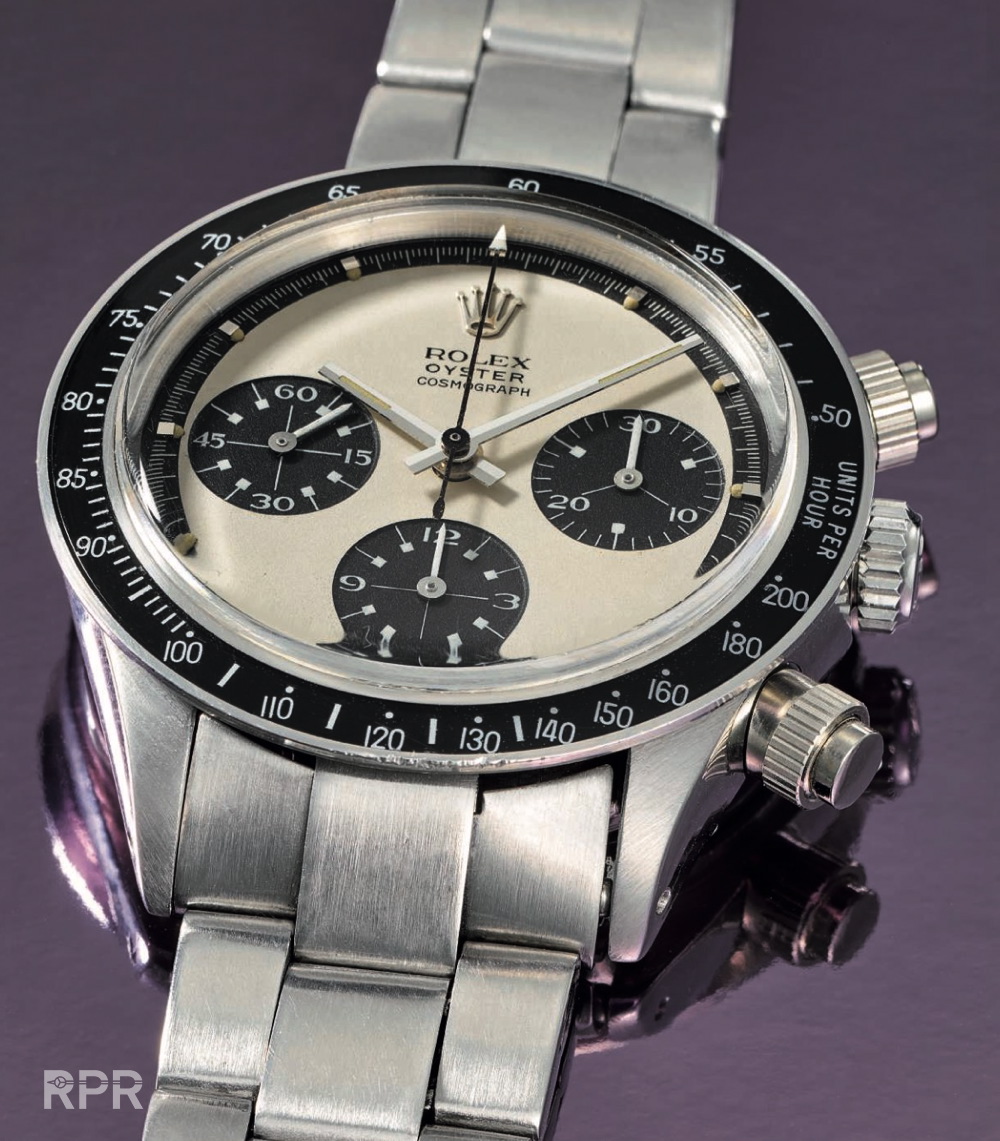 Dear Sabine just send me the link to the digital catalogue for Christie's Geneva watch auction at May 14th next month. As usual there's something for every type of collectors, from new, complicated, pocket watches and plenty of vintage watches from all kinds of brand. My focus as usual will be on the vintage Rolex that will come up for sale. Find below an overview of some interesting lots I just picked our their catalogue. The direct link to the digital Christie's catalogue you find by following this link….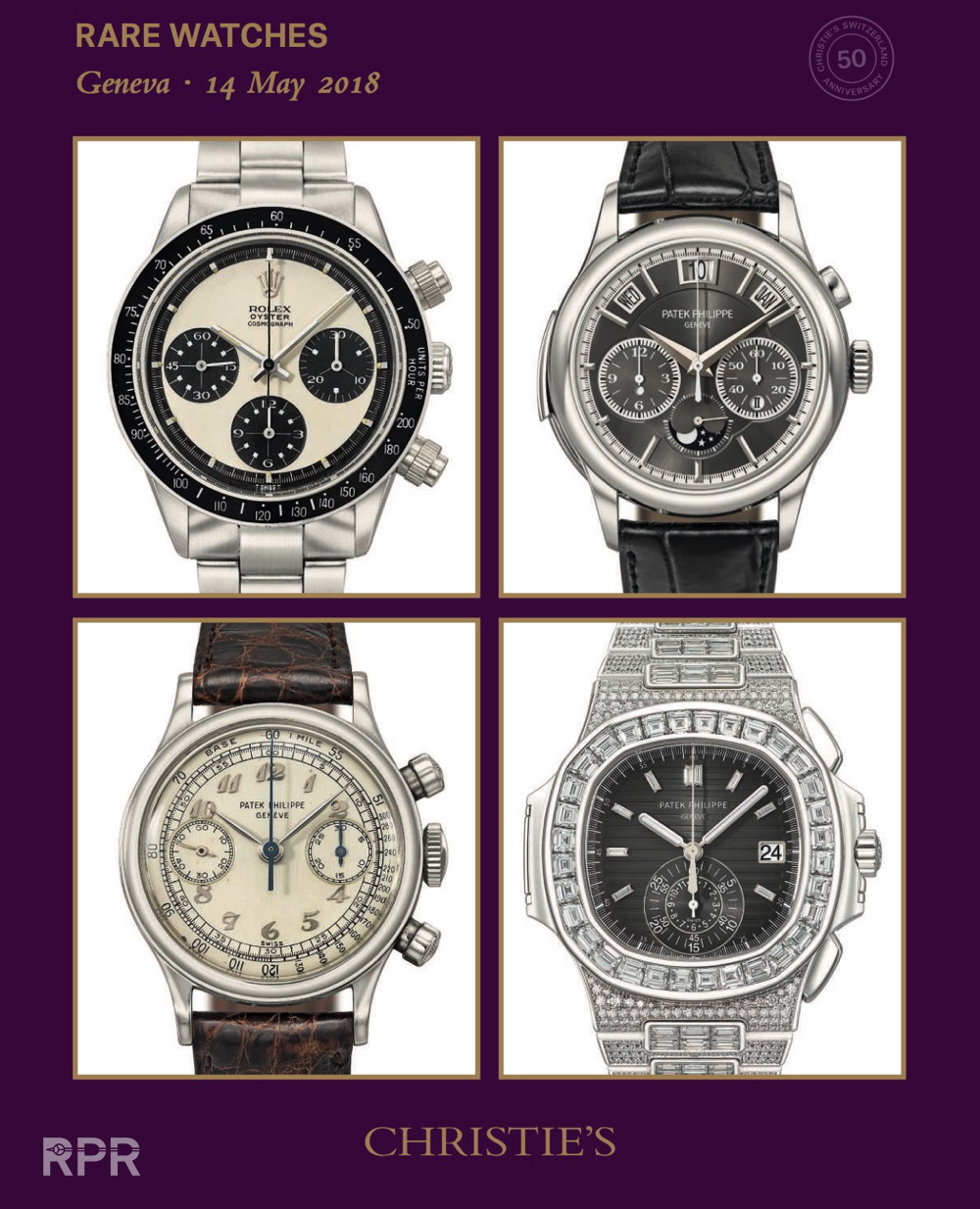 Let's start with the star of their sale, a crisp Rolex Oyster Paul Newman MK1 with 2.085 serial ( we also know from the RCO mk1). It's amazing to see how fast the Paul Newman market has developed in recent years. There where like 5 years ago collectors didn't knew or cared between an Mk1-mk1.5 or mk2 nowadays the collecting world is well aware about the rarity of a nice MK1 version. Although the bezel is later, the rest seems to be pretty matching and therefor the estimate of €520k -850.000,= isn't crazy at all. It nevertheless is impressive when you see it in US dollar; 640k -1.100.000,=
Thats more then 1 million dollar for a 'regular oyster newman'. If you think a little further it becomes even more impressive. A nice early crisp ref 6263 will cost you 100K, so the dial of this PN MK1 could become like 900K. Astonishing to say the least that a simple Singer dial, which probably wasn't as expensive as €50,= back in the days, send out to dealers to help to push their unsaleable inventory with a new face, a tactic Rolex has done in the past and still does in modern day more often… ( think of the hard to sell modern DeepSea & white gold GMT). If it doesn't move and sits in the window, simply add a new dial design, that's the cheapest way for Rolex to update their stock, swap the dial….
Two more pump Daytona's will come up for sale…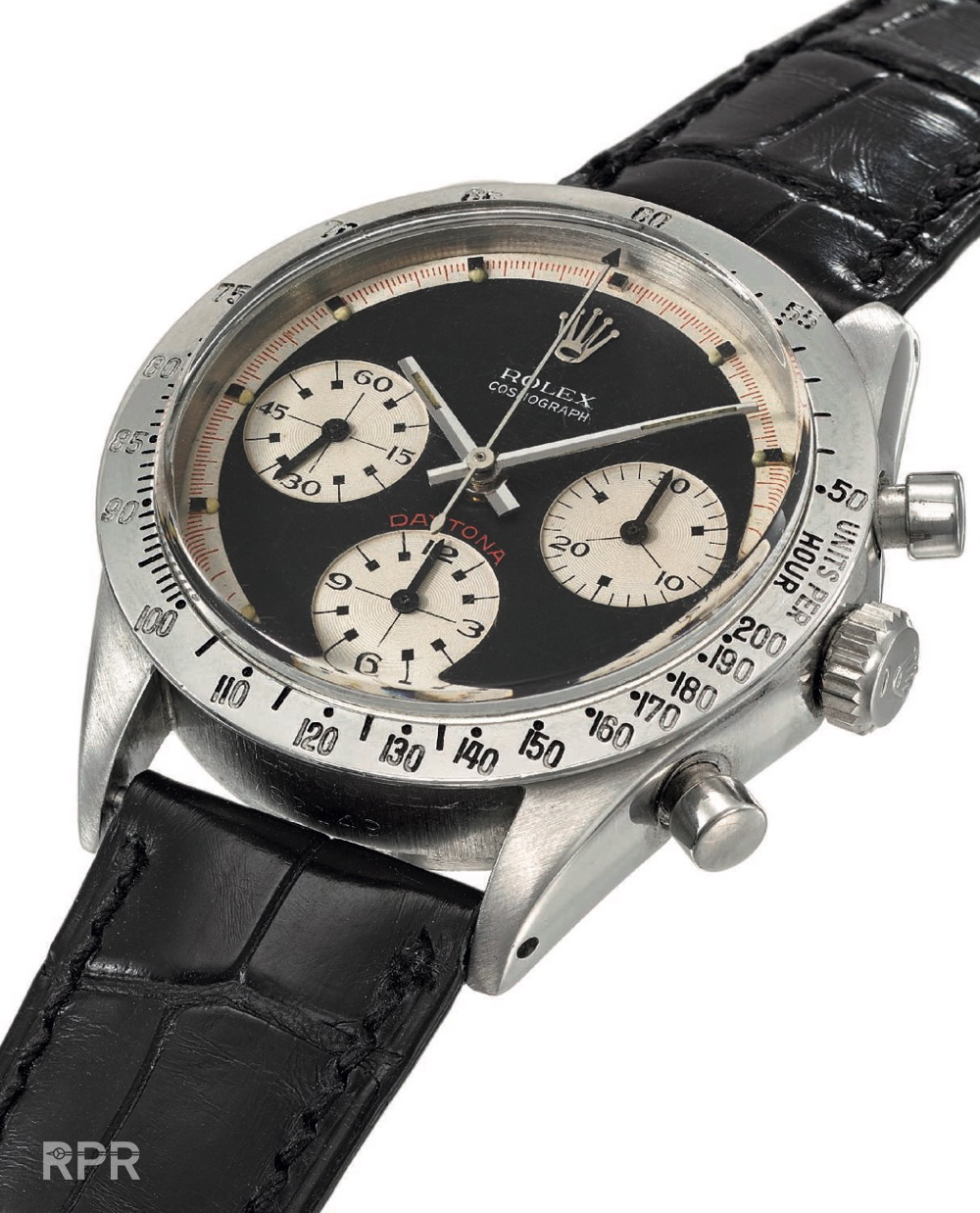 which show that it isn't always easy finding a crisp Newman these days…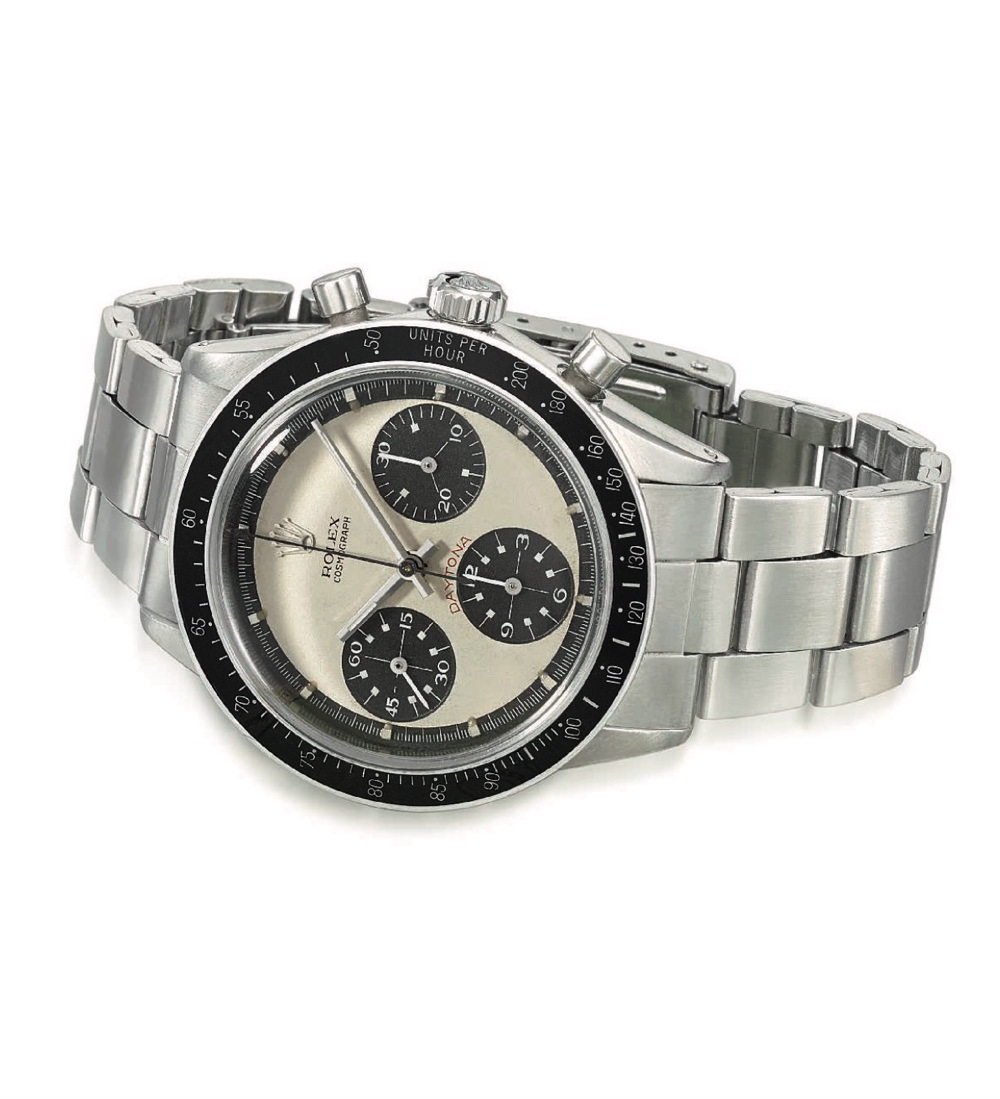 Talking about crispy, this gold Ref 6241 is crisp and will logically fetch a great result…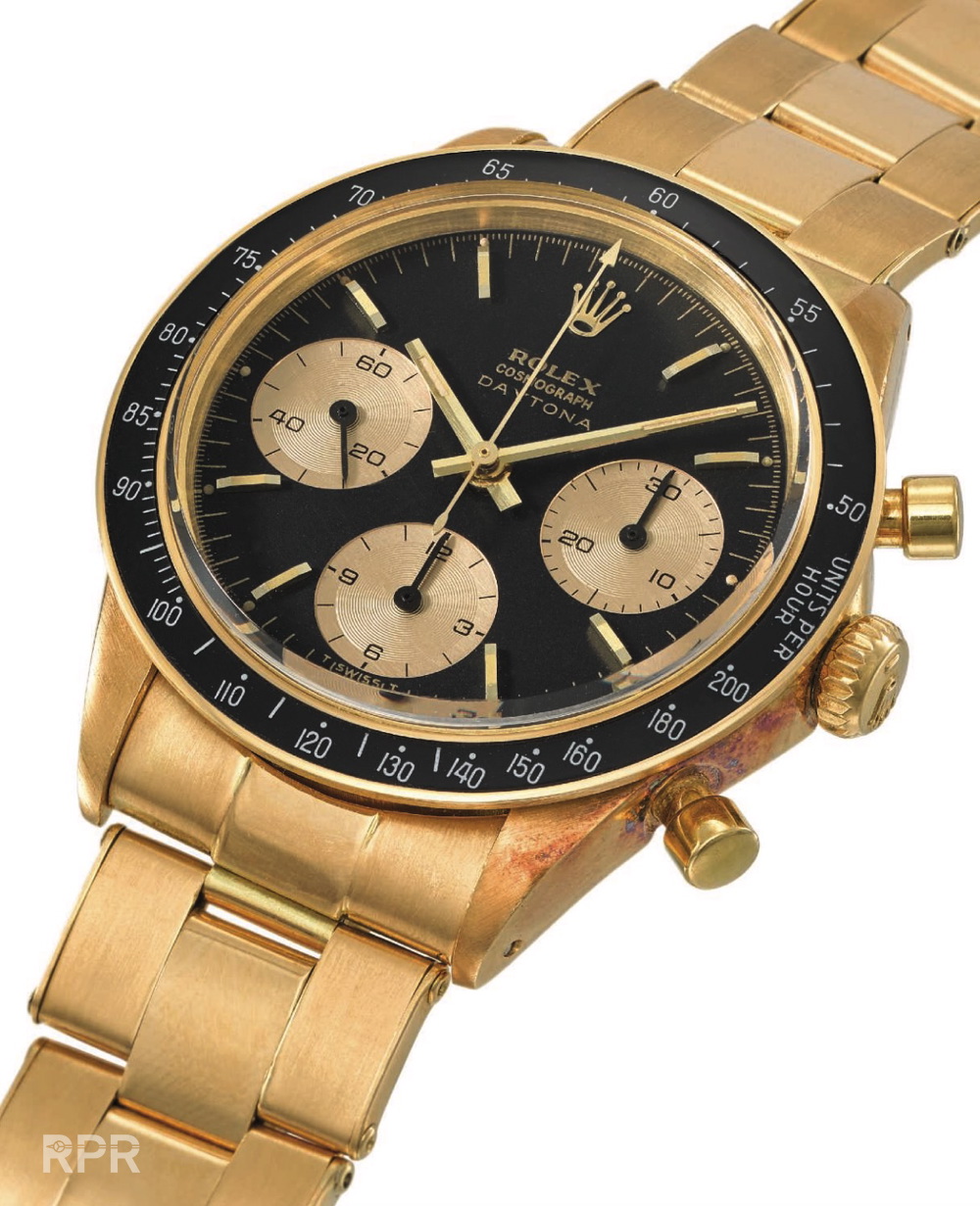 Some later Oyster Daytona's in gold….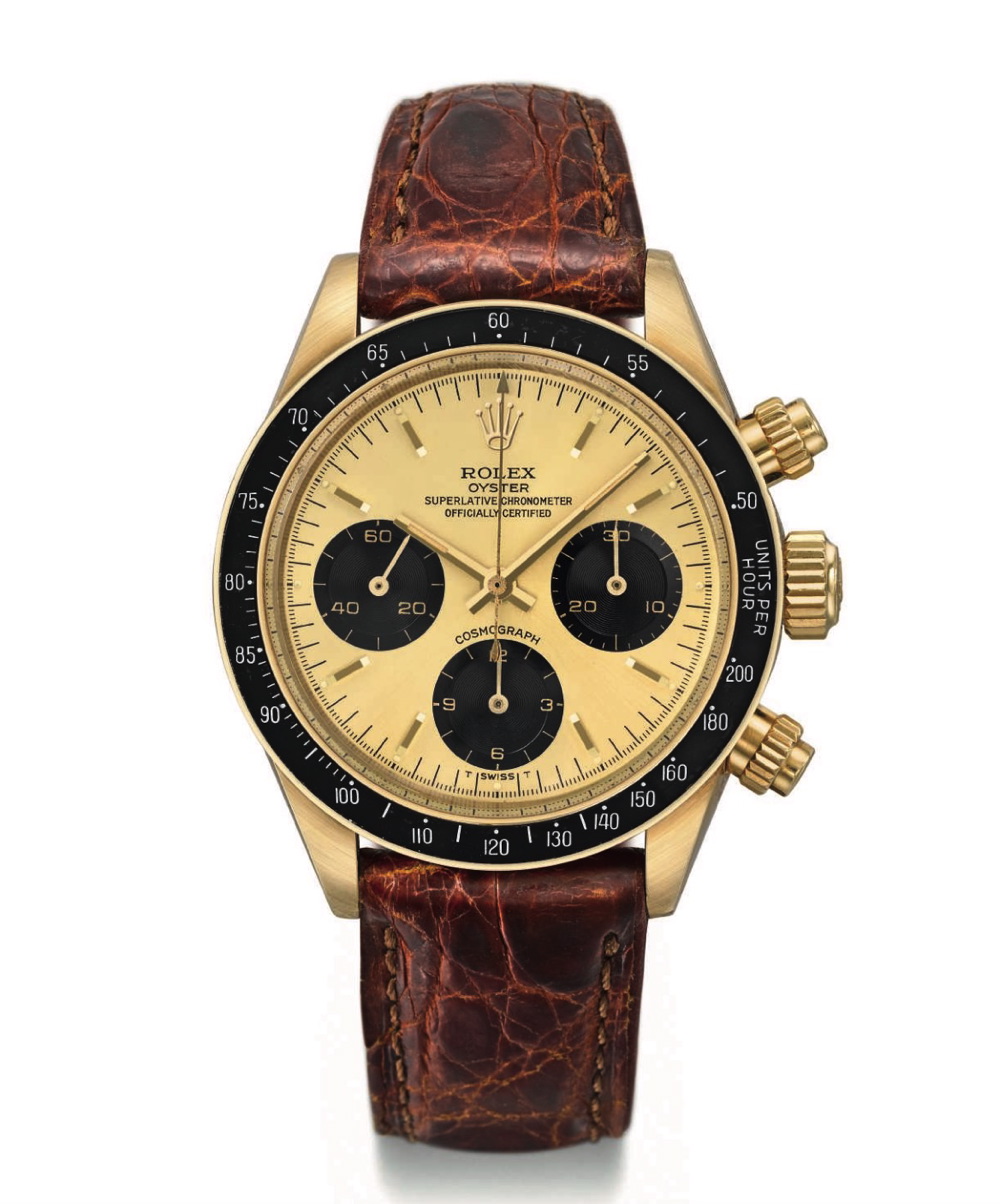 And in steel…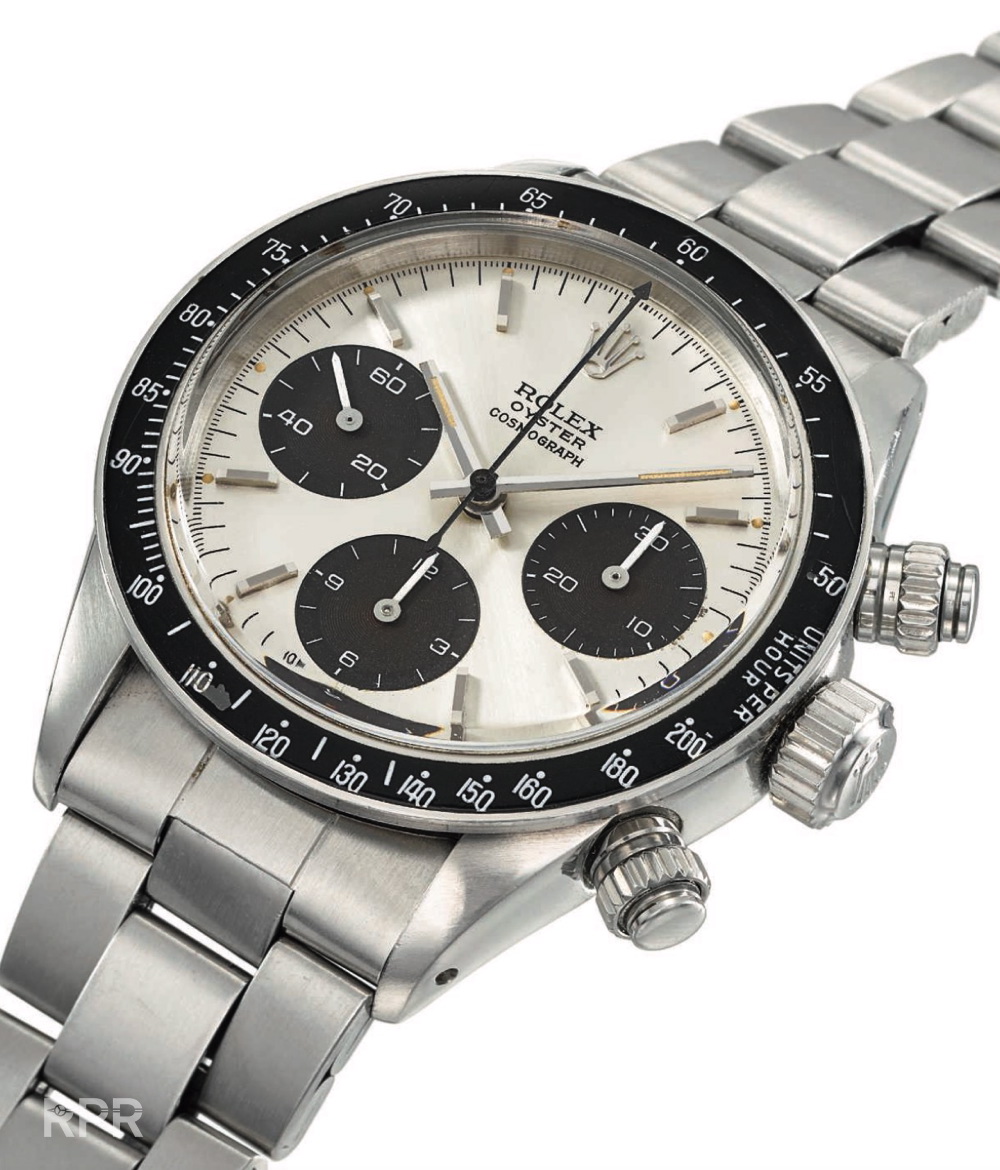 With box and papers…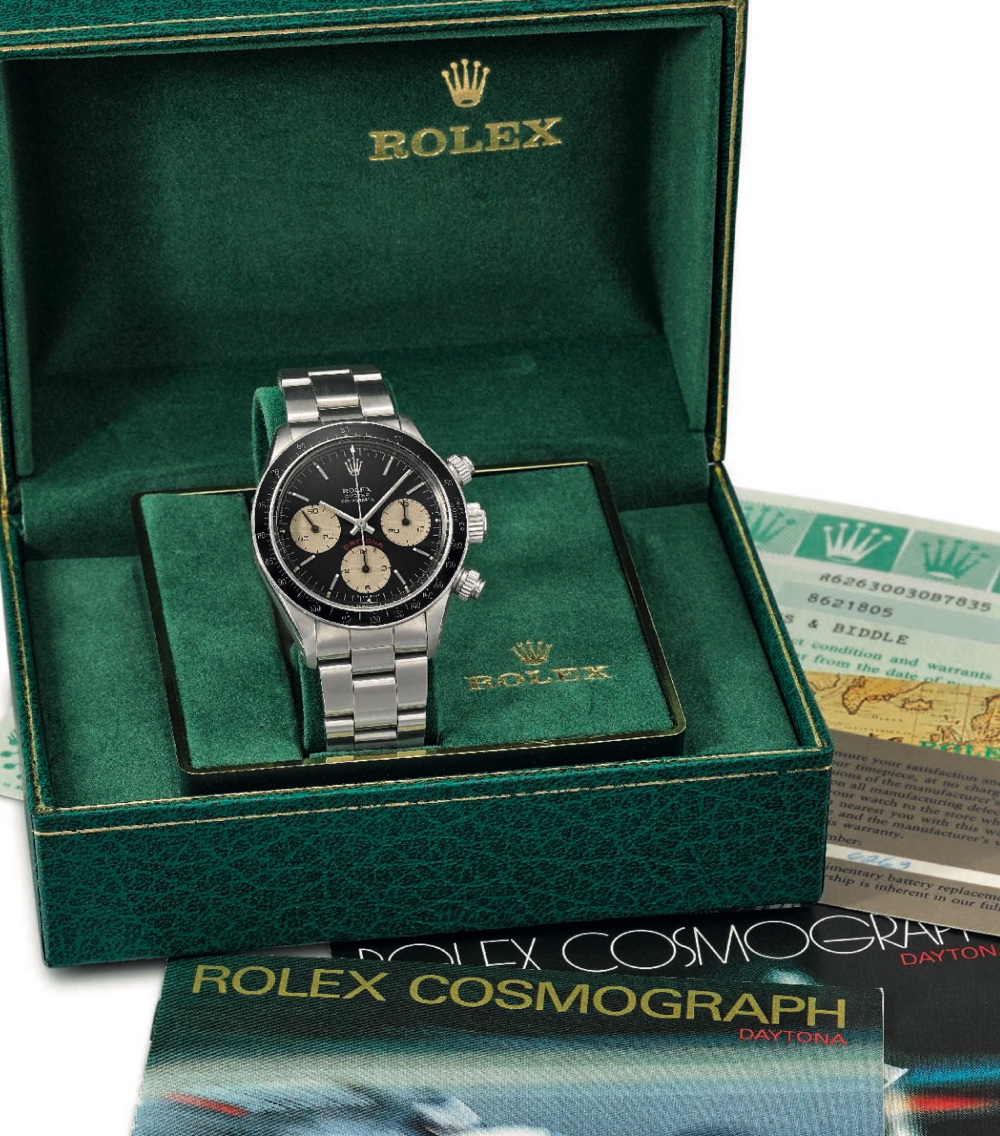 And as Perpetual…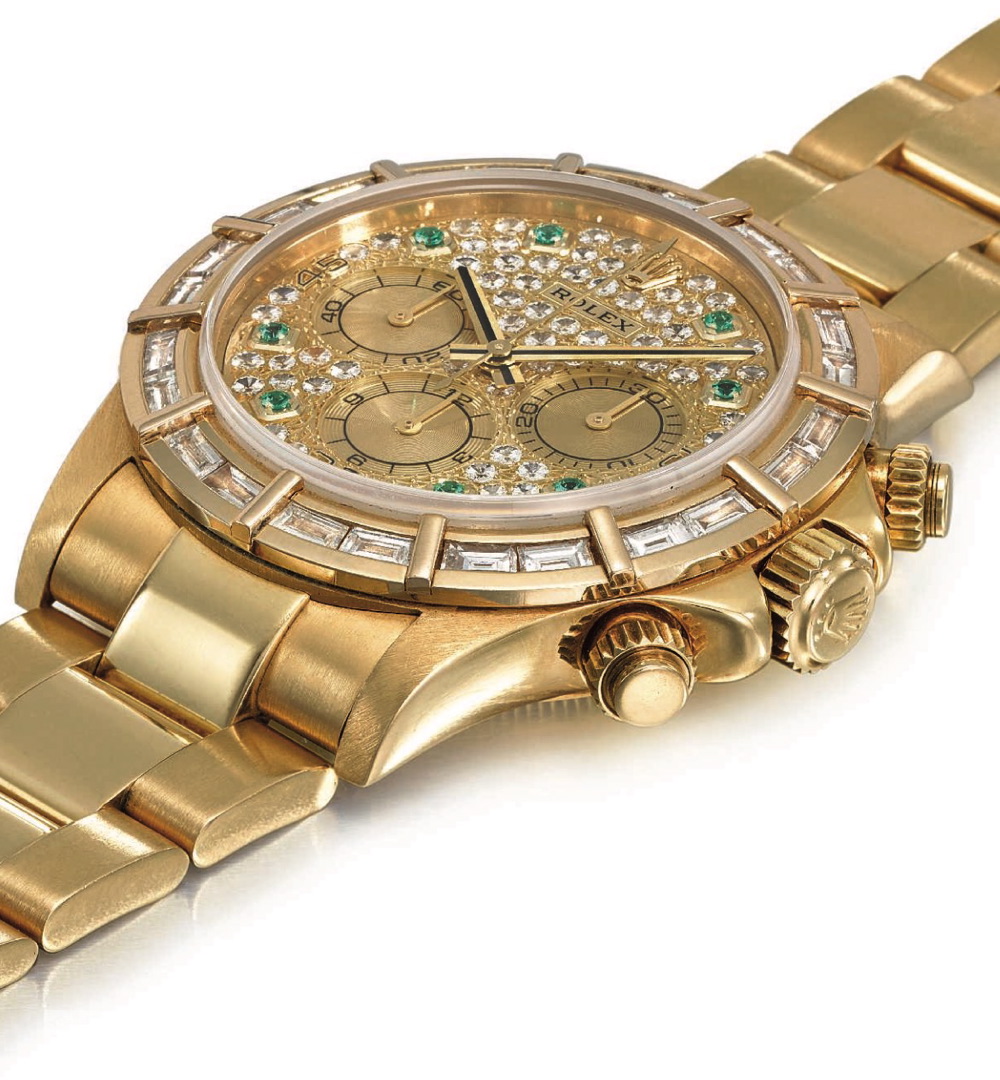 What else will be for sale? A gold Killy…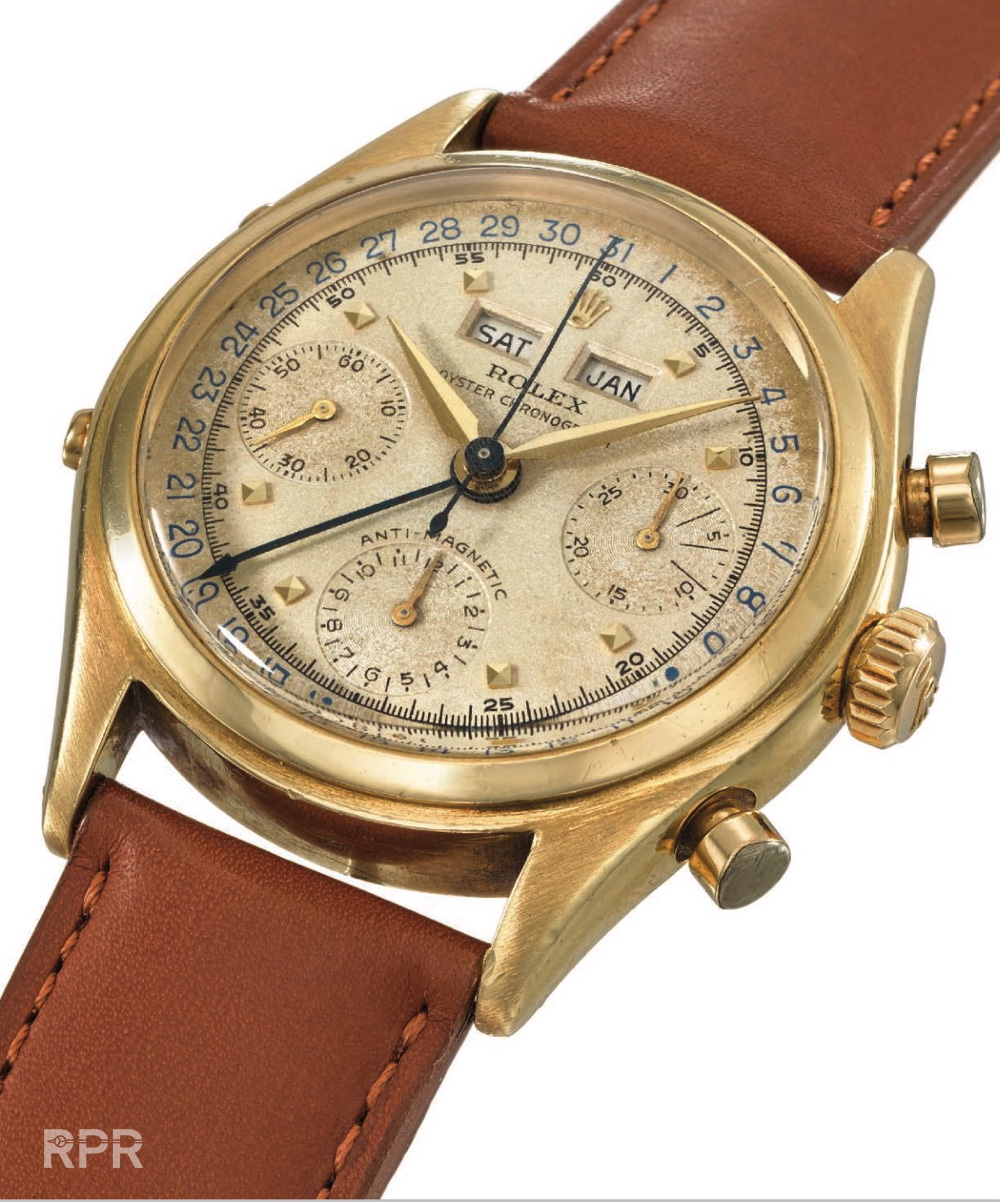 A Comex ref 5513 Submariner…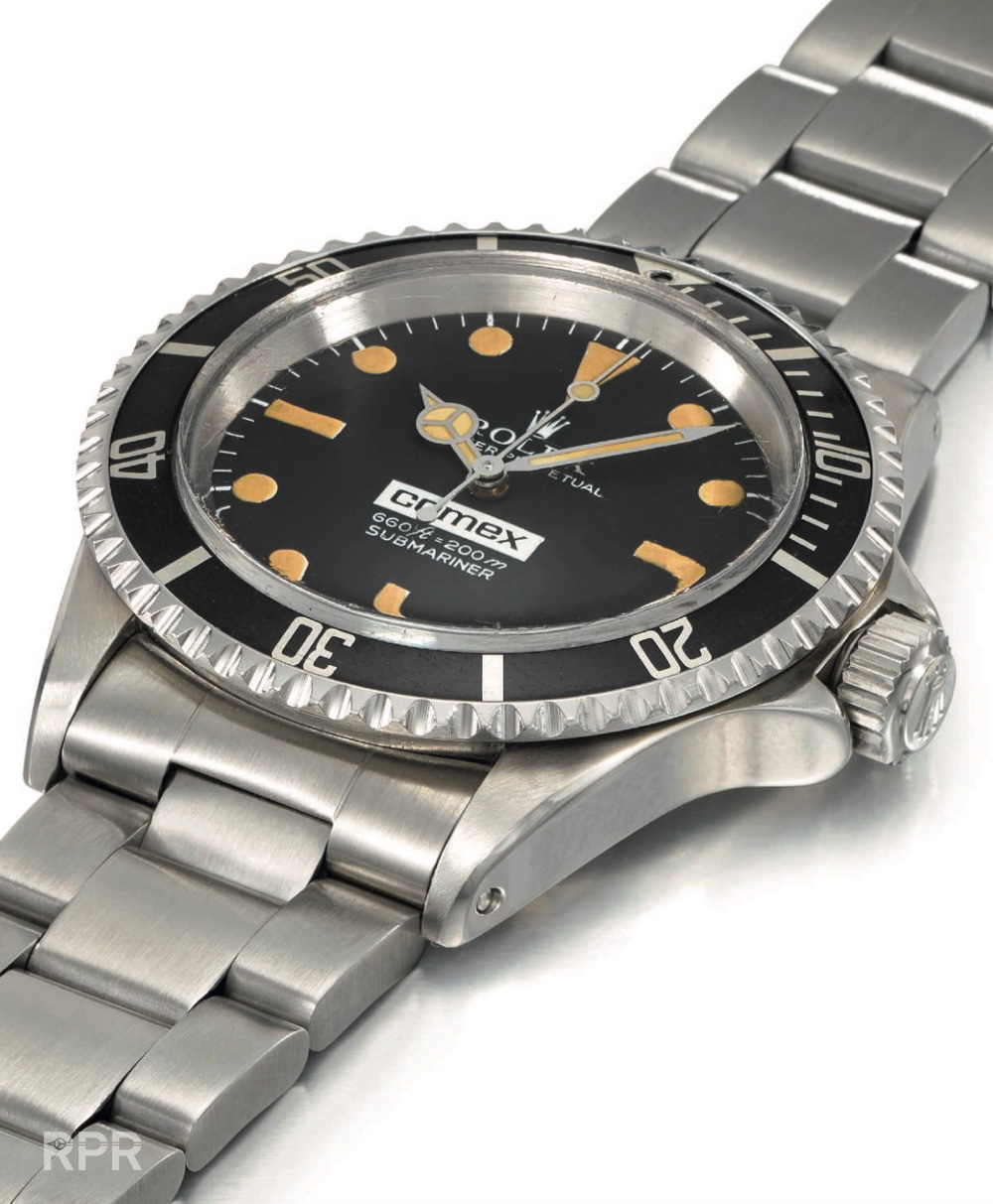 A small crown with red depth Ref 6536/1 with high estimate of 100K…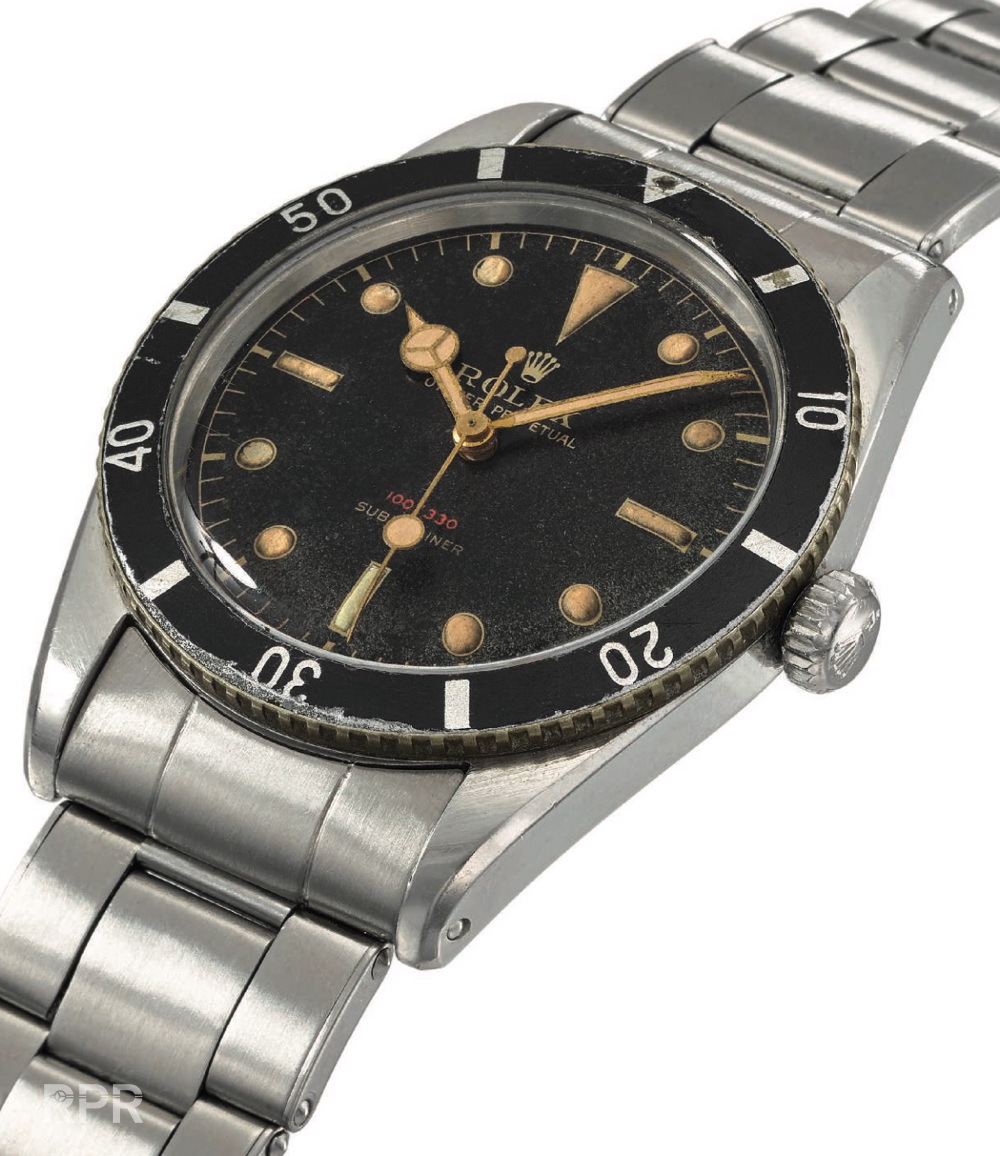 And a Stelline of which the dial has been serviced along the way…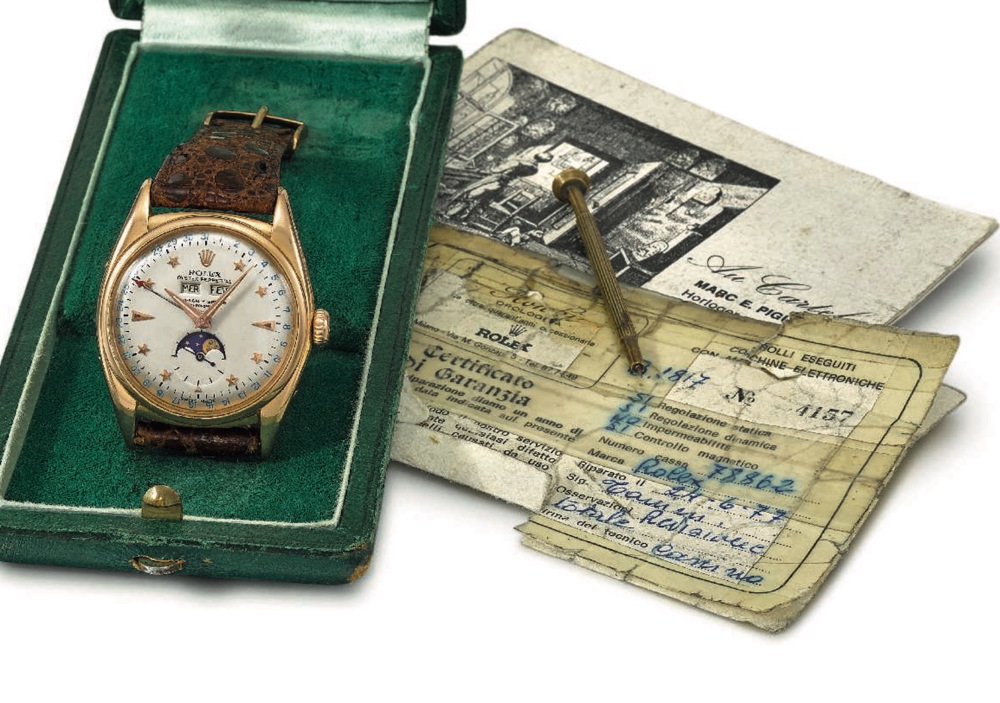 Then the non Rolex that will excite me, this stainless teel Breguet dialed Ref 1463 Tasta Tondi from Patek Philippe…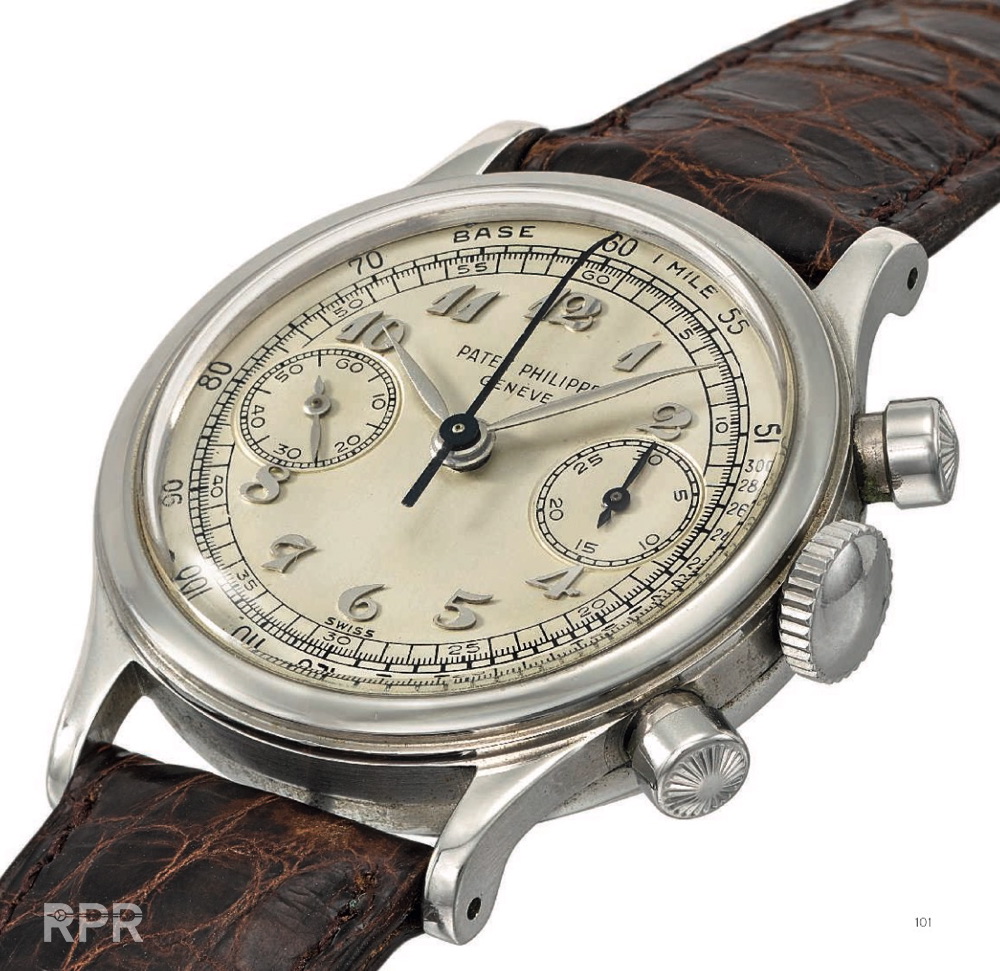 And crisp Ref 2438-1 from PPC…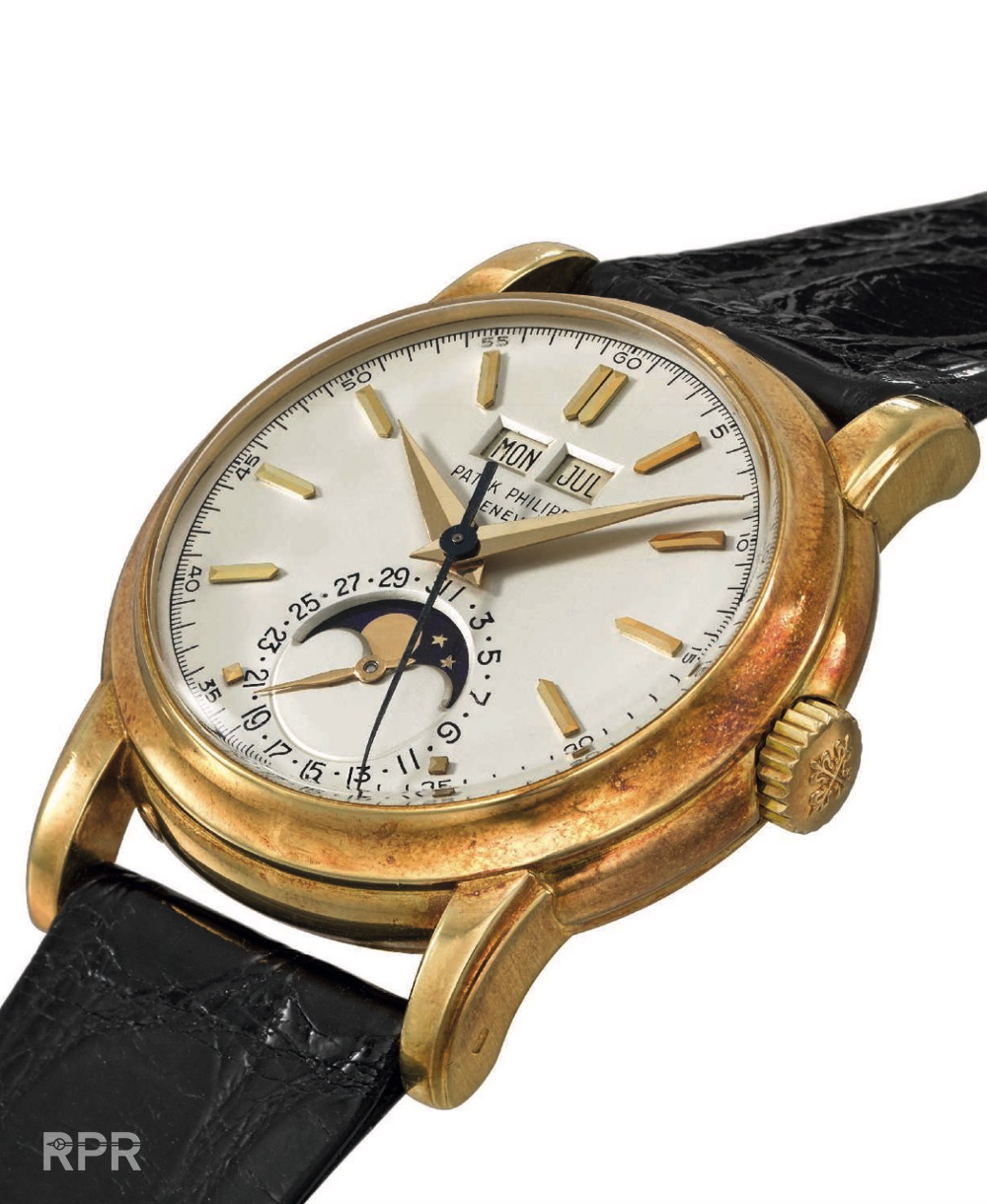 And this rare Cartier Minute Repetition…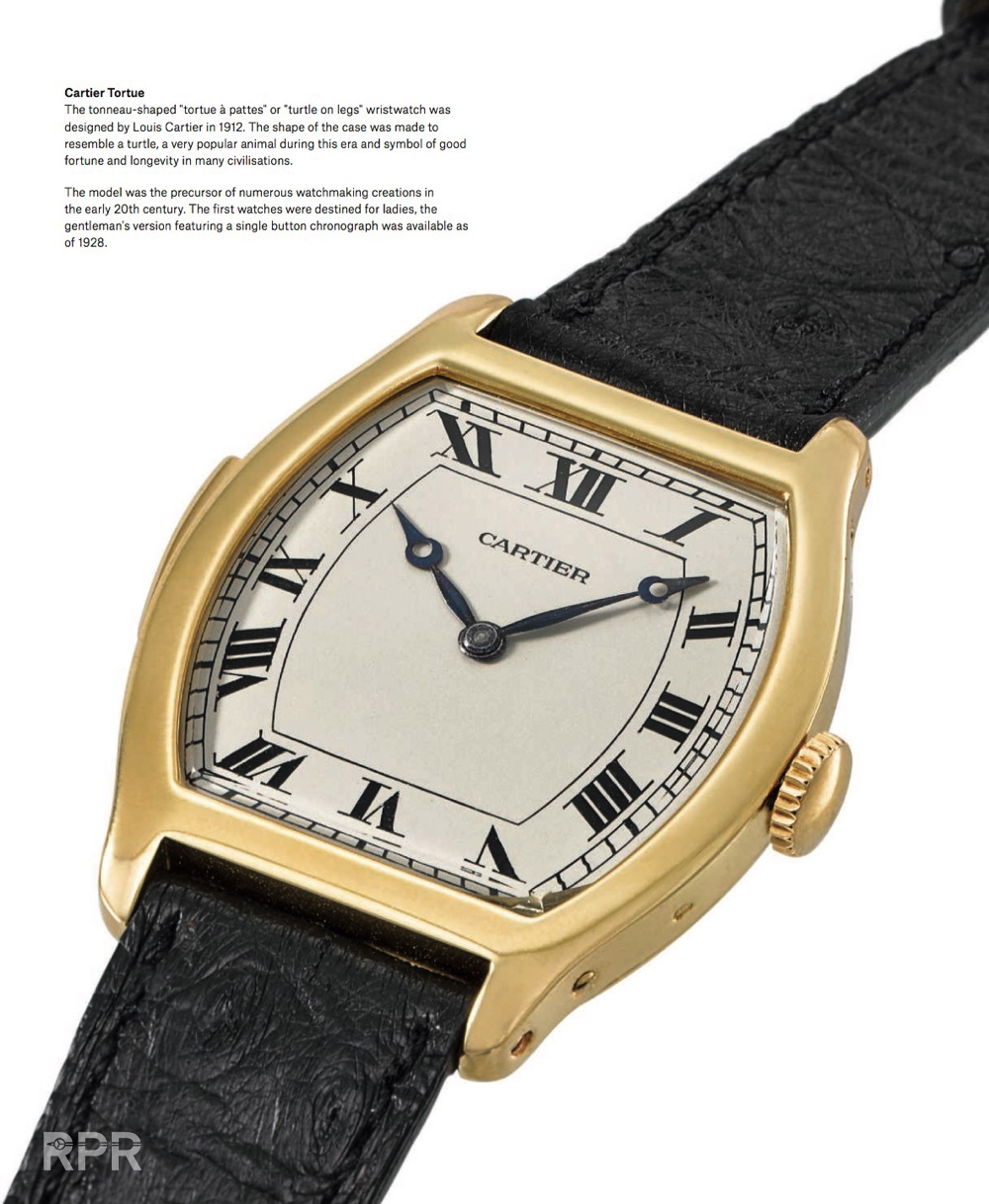 Again, the direct link to the digital Christie's catalogue you find by following this link…. and if you have any questions, reach out to Sabine Kegel at skegel@christies.com