One of my best friends Mike Woods "British Passion" Rolex GTG he organized last weekend in UK. A pitty I couldn't make as I was in the air flying back to Europe. Here is his report I'm happy to post on Rolex Passion Report:
"British Passion"!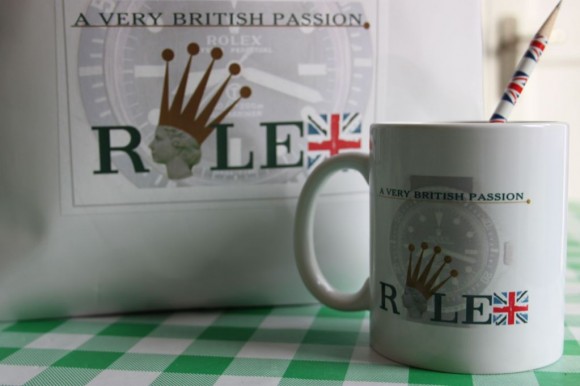 A little pre-Passion preview on Friday night for the early arrivals, and Grahame's very cool flag made a great backdrop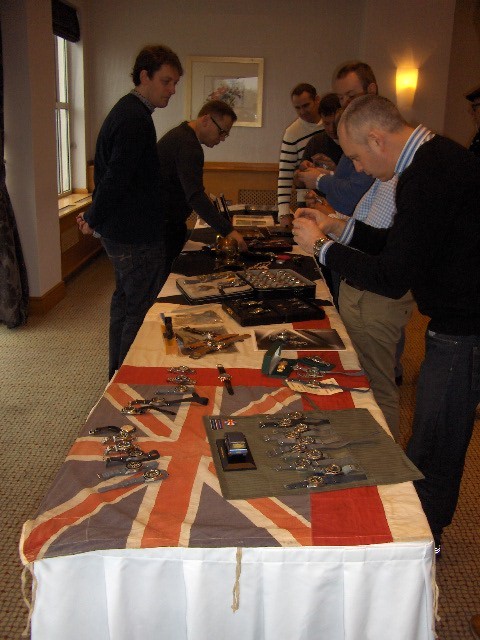 Despite the bad weather forecast and a major railway incident, most made it to the spa hotel near Chester in time to get the watches unpacked before lunch…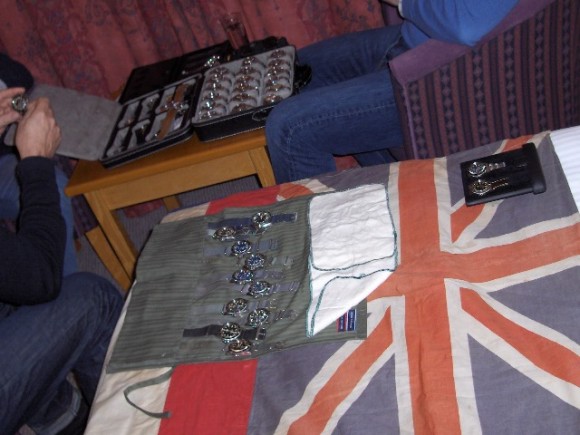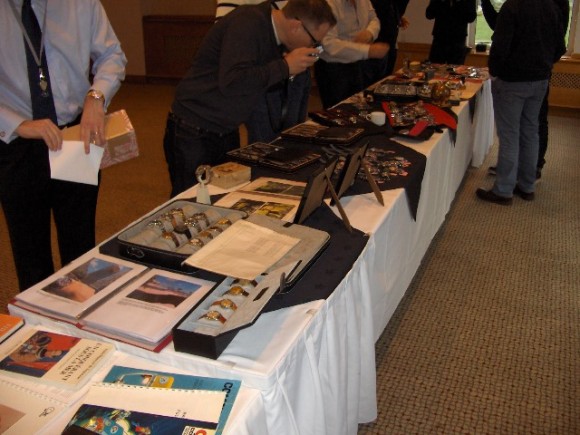 There was some very special metal coming out of the collection cases, pouches, wallets, and socks(!). Not just Rolexes, but Heuers, 3 fantastic rare Blancpain FF "T-Rs", some nice Patek complications (Steve's wg5036, Roger's 5020R, and Michael's wg5970), a great array of Tudor sports watches, some lovely and varied chronographs, and Dick R's "super selection of many makes"!

Rolex Daytona ref 6263, 6265, 6236 Killy, 6239 Paul Newman, Panda Daytona 6263, Oyster Paul Newman and some newer Daytona's…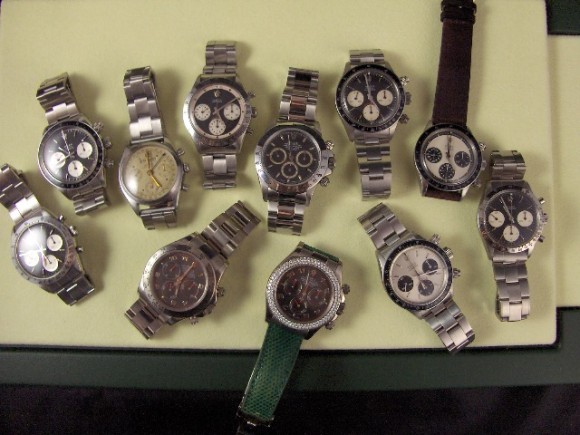 Unfortunately I was too absorbed enjoying the watches to take more pictures – my bad!! 
Rolex Milgauss red 1019 …
After a very welcome, and warming hot buffet lunch, we managed to fit in a few "themed" photographs… those famous milSub shots really deserve a thread all of their own (27 milSubs, whoooo!), but there was nearly a whole family of chronos, a quartet of ever-so slightly different silver dial Milgausses (Milgeese?), and a few blingy-things which dazzled-out my camera!
Rolex Military Ref 5513, double ref & ref 5517…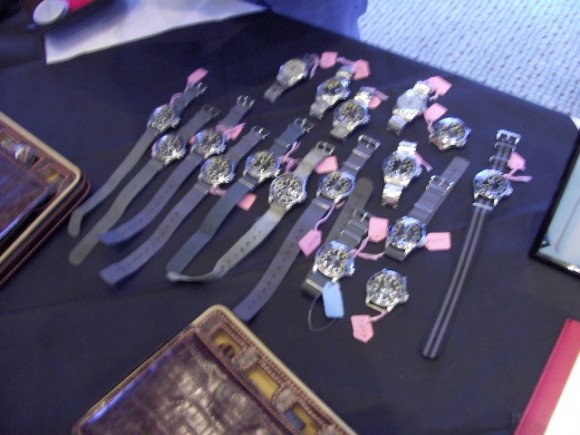 And of course it was good to see another famous collection of watches from Liverpool once again (thanks HM)!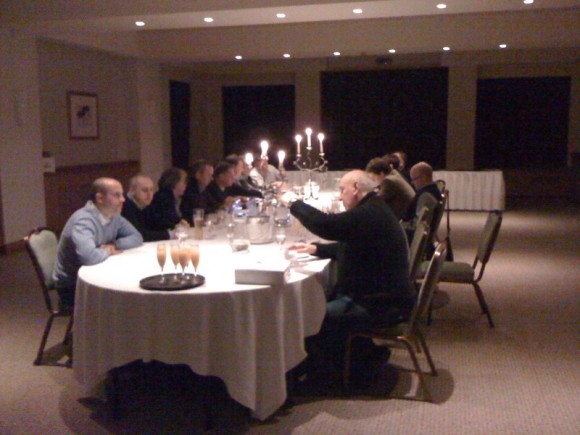 Unfortunately, as the weather closed in (or was it the rugby match!), a few guests had to make an early departure, but for the rest of us, time to change ready for pre-dinner drinks, and then a nice relaxed three course dinner to reflect back on the watches we had seen in the day.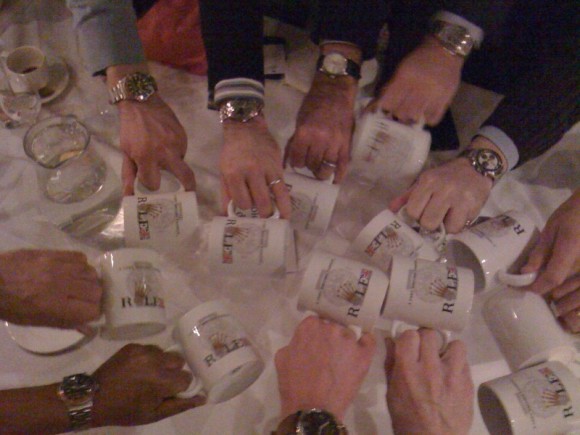 A few nice "mug shots"! 
Time for a night-cap (or several), before retiring.
Grahame was looking quite relaxed; new watch, mate!?!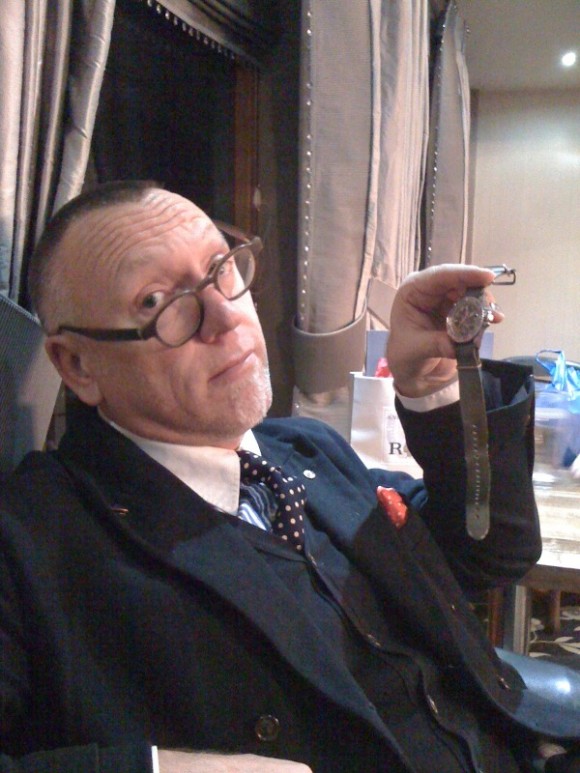 I didn't get any Sunday morning shots, but apparently the state of my appearance in the breakfast room means you should think yourselves lucky!! (Ok, I was actually heading to the spa in my robe 
 )
It seemed that Chester had escaped the snow and disruption the rest of the country was suffering, and we exchanged farewells and headed off after a very successful weekend of watch-passion!!
My very grateful thanks to "the Passionista": Ian B; Bernhard; Michael D; Grahame F; John Greenecollector; John fatboyharris; Steve K; Jed; Andrew M; Haywood M; Ray Nicol; Ismat O; Steve Parry; Ross Povey; Dick R; Steve 7s; and Roger, for making the weekend!
My sincere apologies to Tony A, Jason G, and Paul M, you guys missed a great get-together 
And, a personal "thank you" to Mrs Ross P for designing the "Brit-Pash" logo and arranging the exclusive mugs for our gathering 
Let's see some more pictures guys, post 'em if you got 'em!!
Mike Wood
–> Thanks for your passion & dedication! You're truly a great ambassador of Rolex ! Well done my friend!!