My Basel News 2016 – Steel Rolex "Panda" Daytona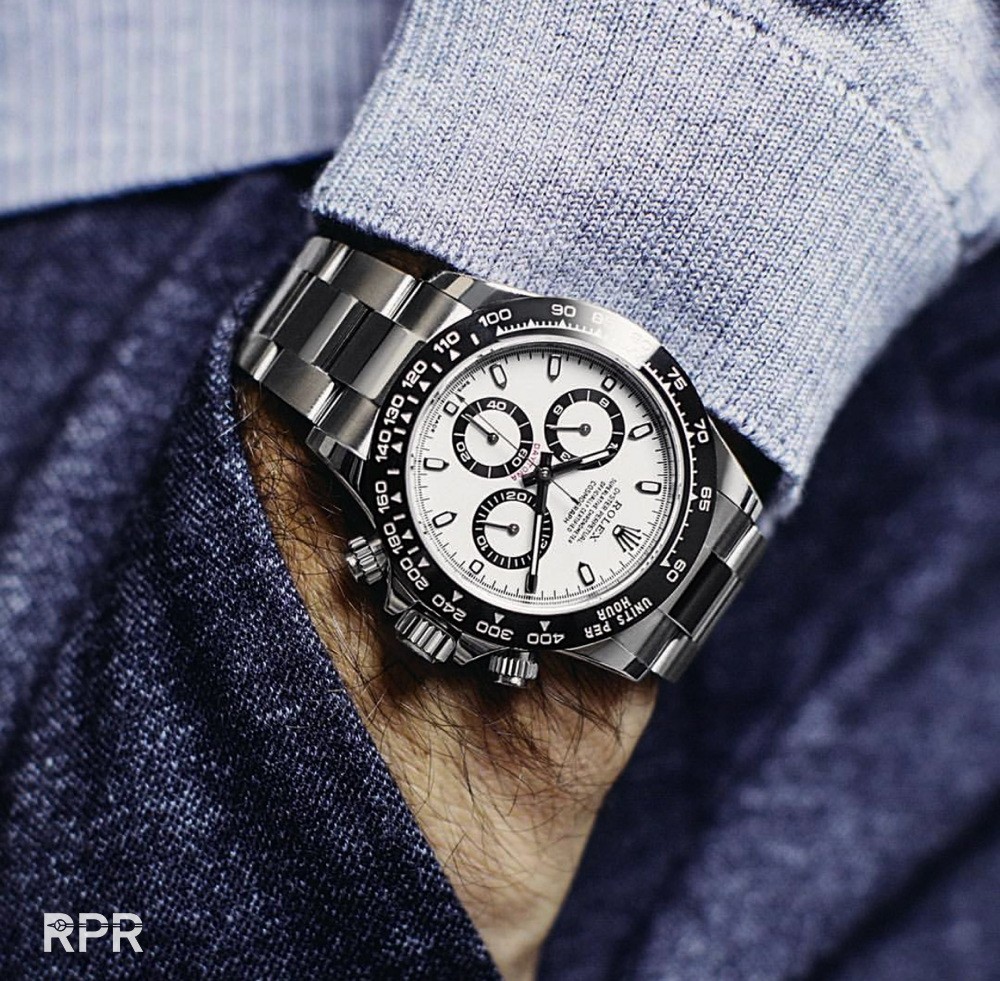 After we've waited for several years now, is Rolex ready to give us the stainless steel Rolex Daytona with ceramic bezel? The glorious Rolex history wil be revived with the new white 2016 Daytona Ref 1165oo LN we now see black registers instead of the usual silver ones referring to the legendary vintage Panda Daytona…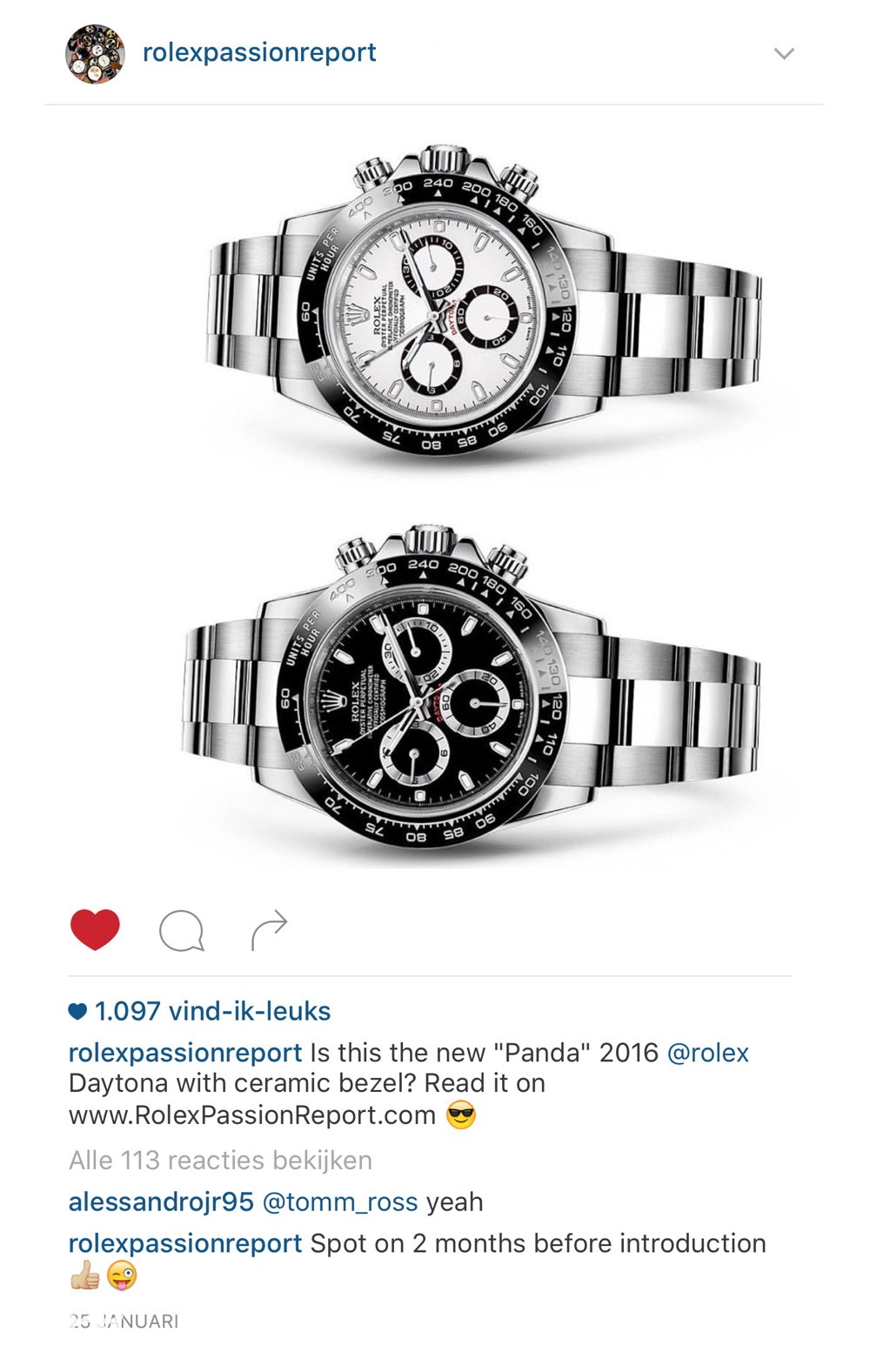 My prediction and photoshopped Daytona's above where spot on! Many thanks again Rolex, it almost looks like you listen..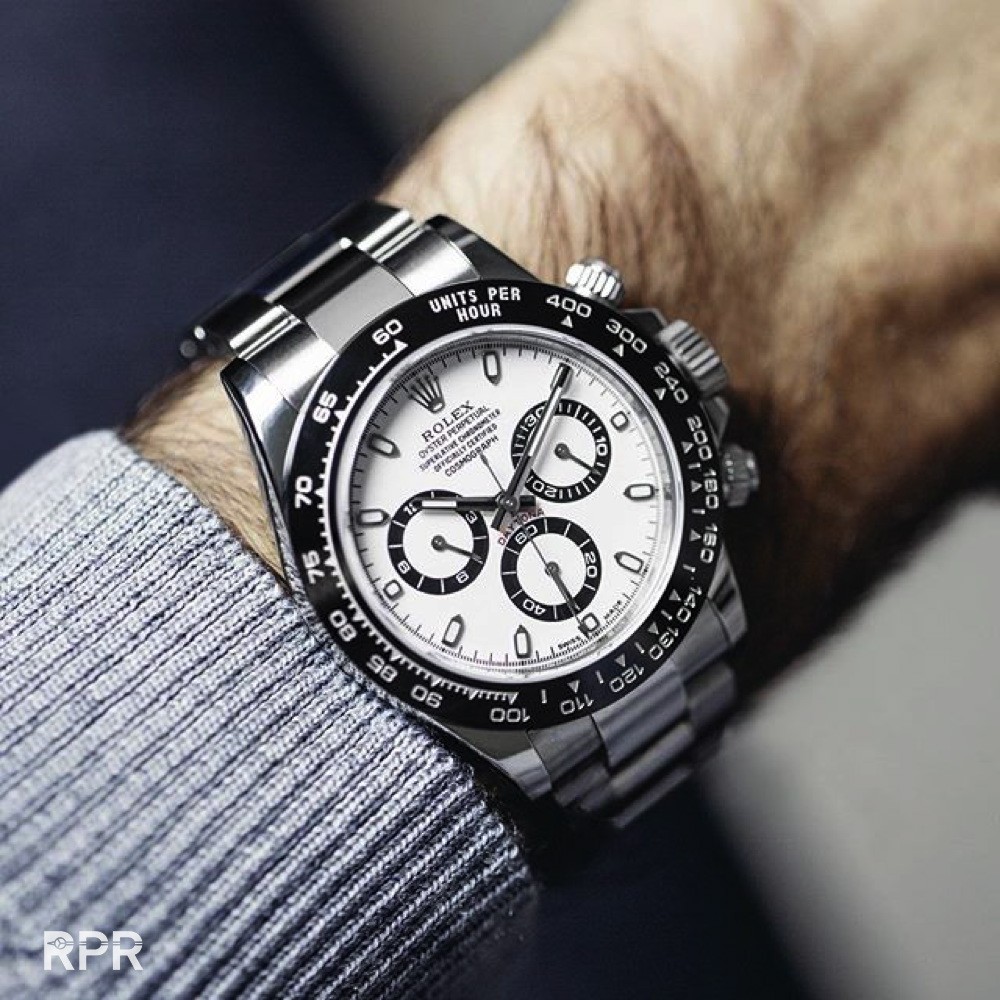 Here are the official Rolex pictures that are just released in Basel. As you can see they are identical to the ones I showed you.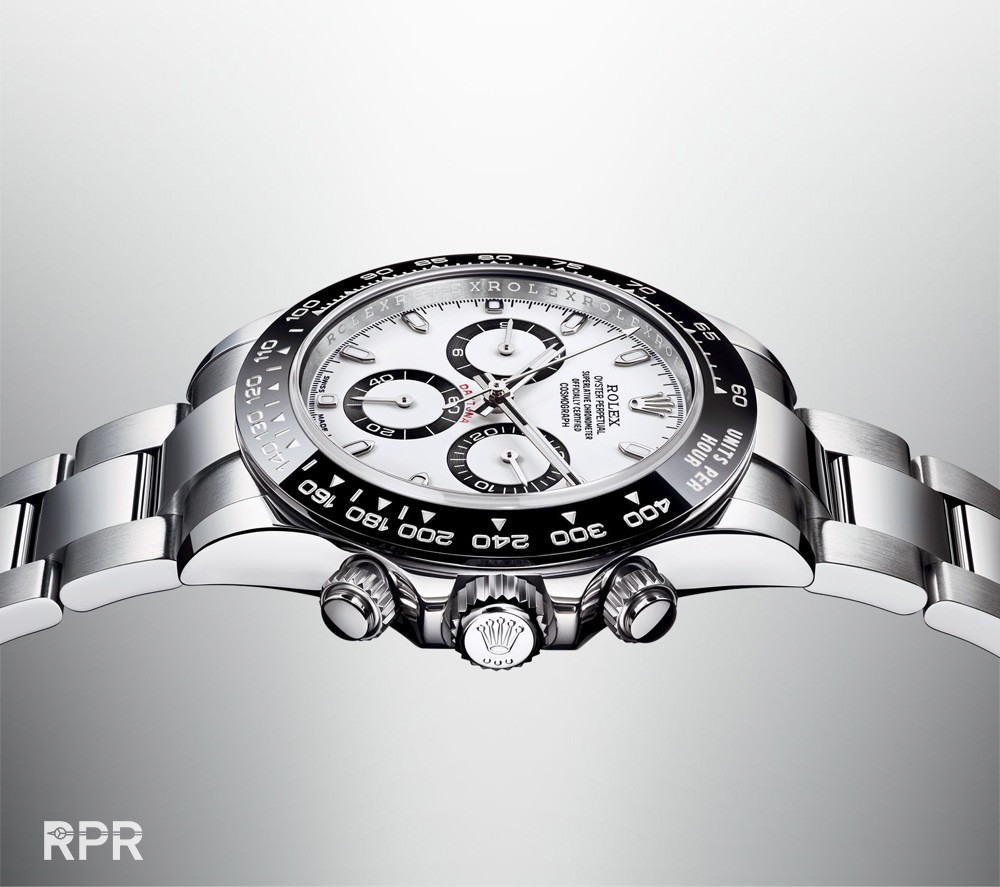 I hardly can't see the difference with my photoshopped new Daytona versions presented to you some 2 months ago…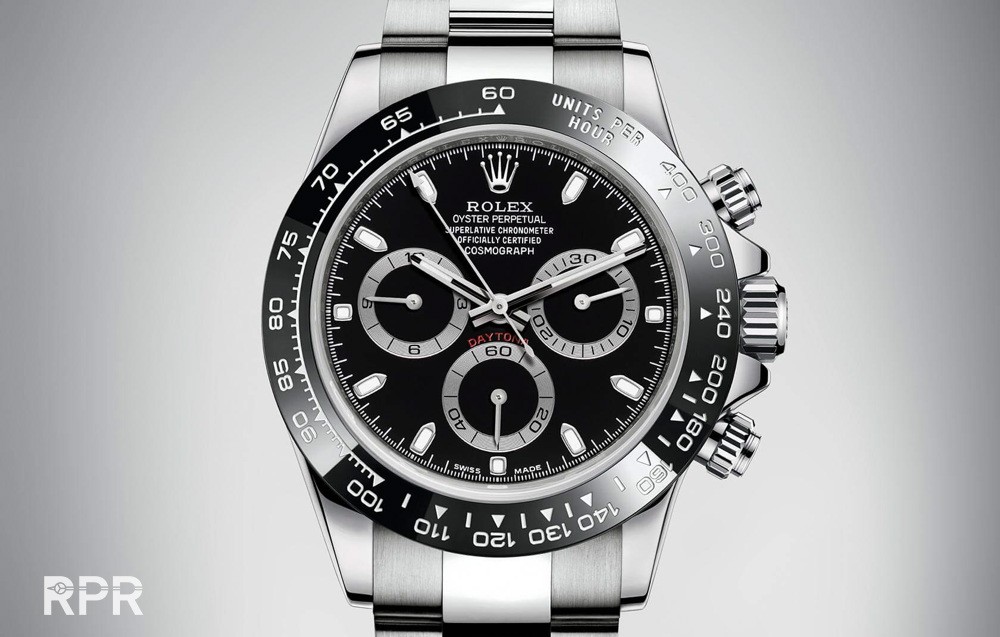 Very nicely done Geneva and this new historical correct Daytona designs will certainly bring back the attention Rolex needs!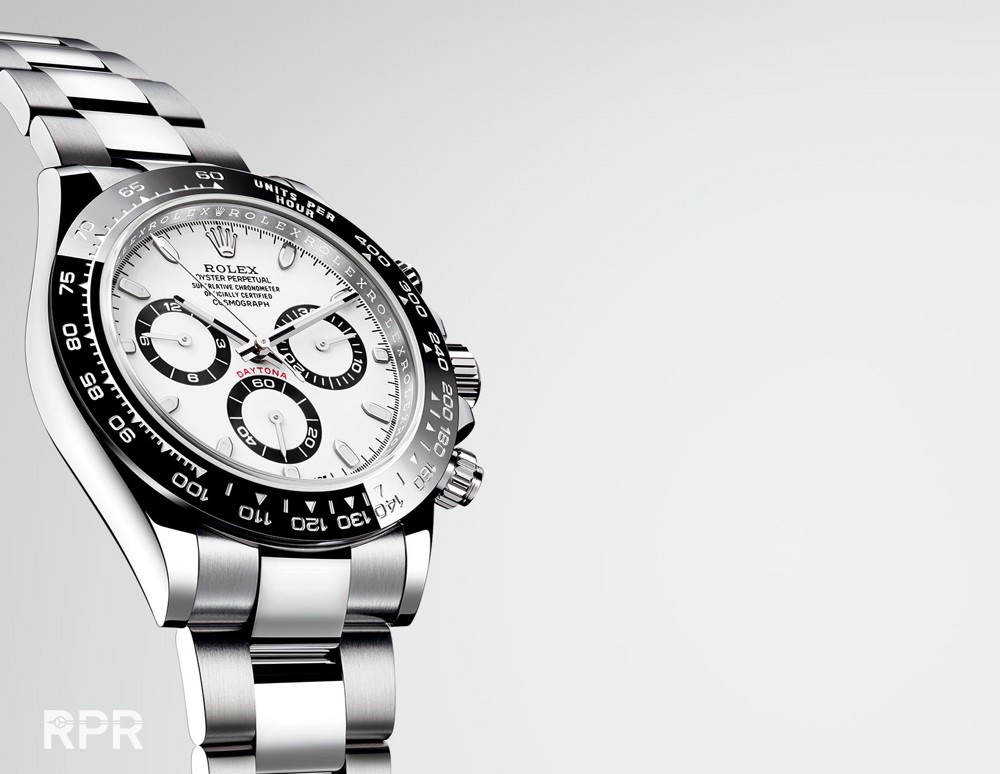 Live picture from Basel, credits Percy from R-L-X Forum..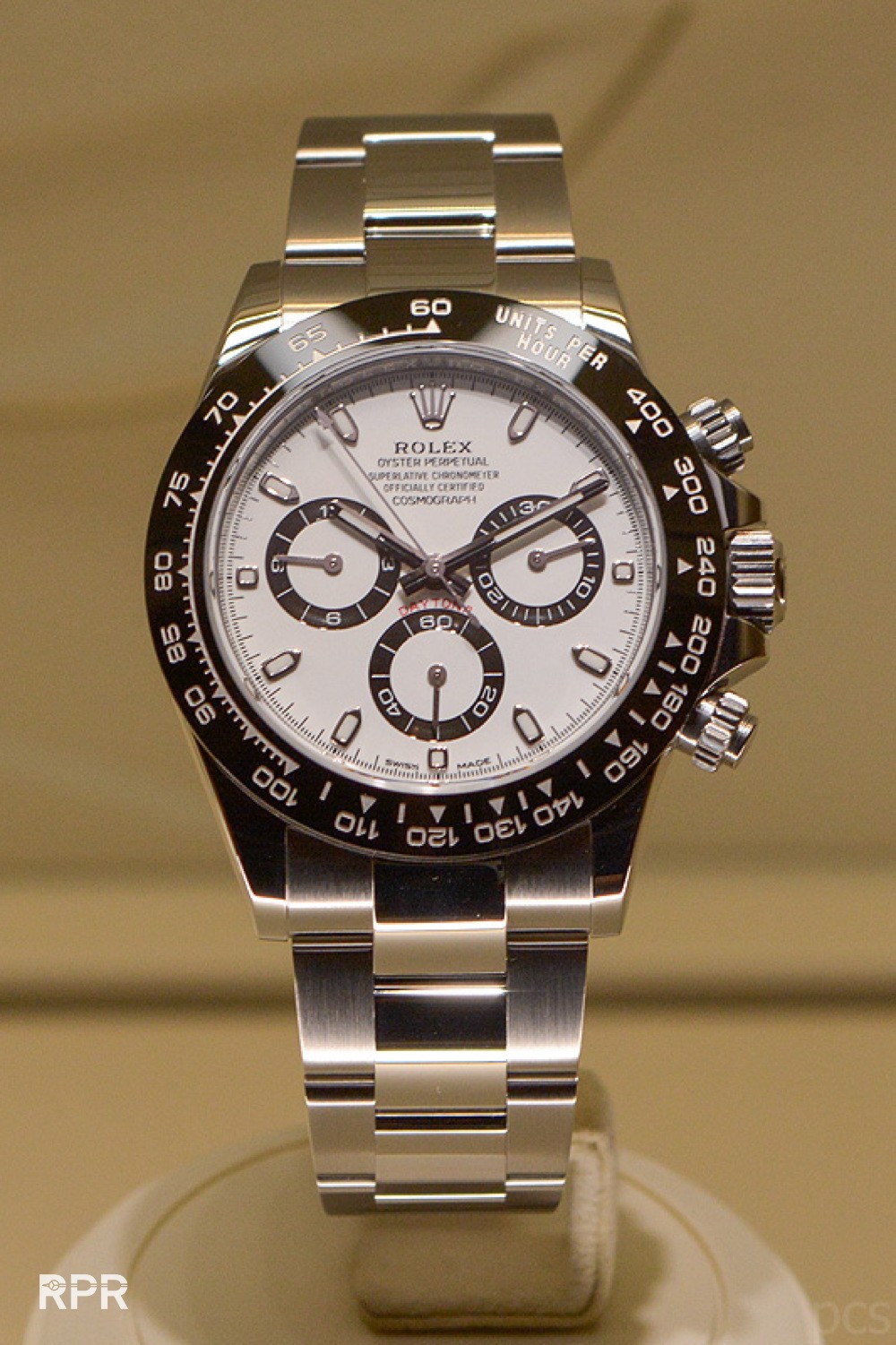 Overview of all new Rolex 2016 models…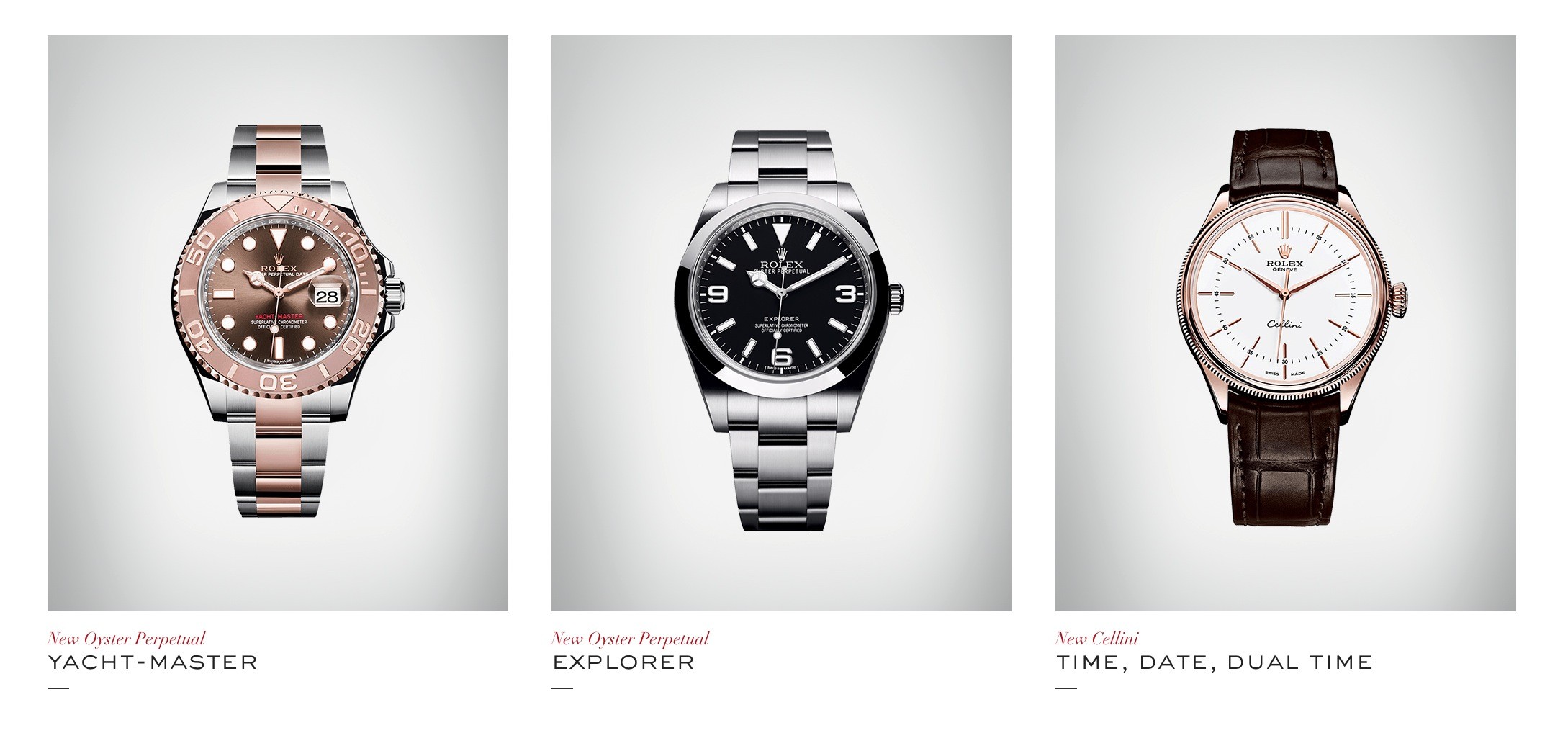 Finally the Explorer 1 is getting some decent hands, halleluja!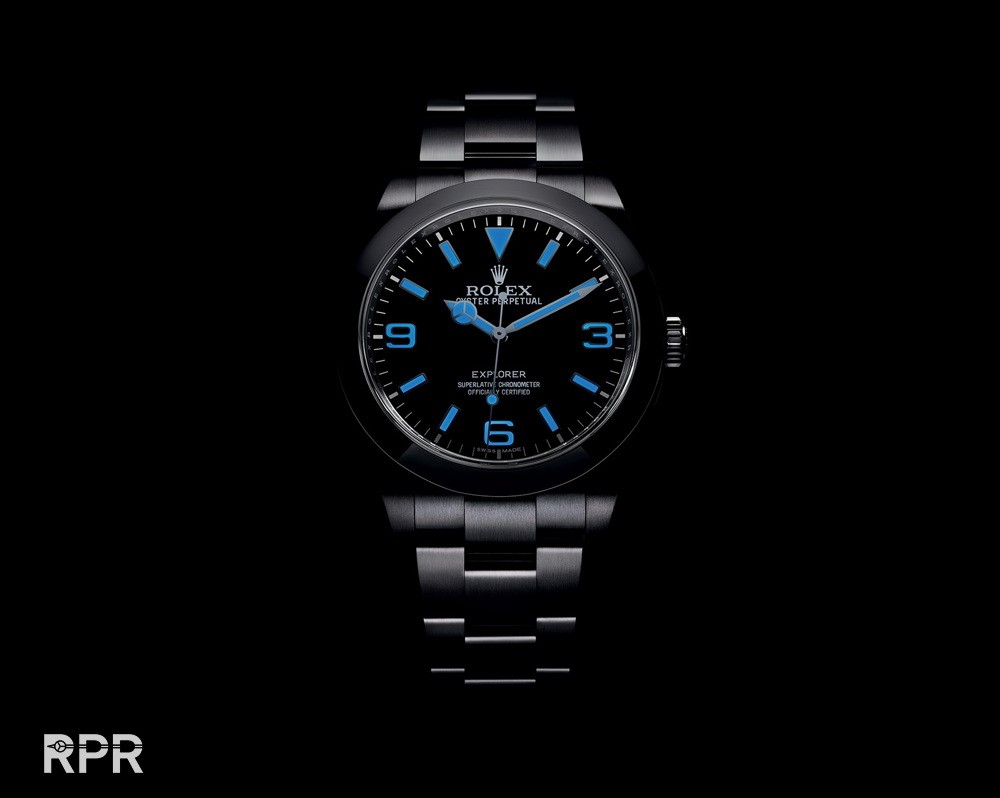 One of Rolex most iconic models is finally in harmony again, thanks you Rolex! Now I can buy one for my son 😉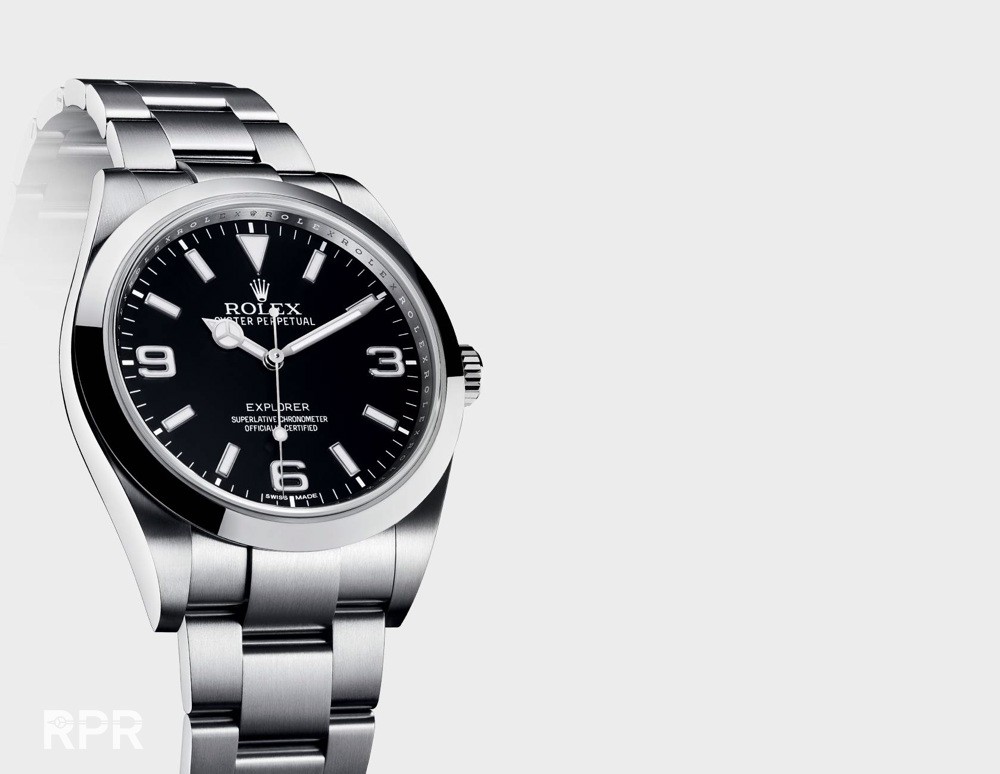 Left one is the old Explorer vs right one the new, finally with correct matching handset!..

New white Gold Daytona with stunning blue dial!…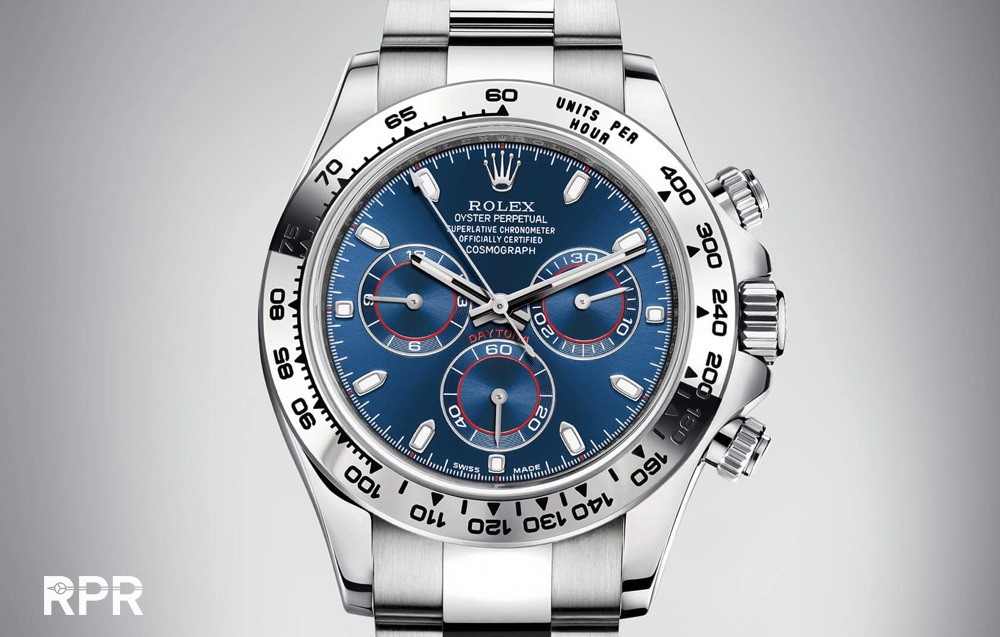 The gold Daytona gets a racing green dial…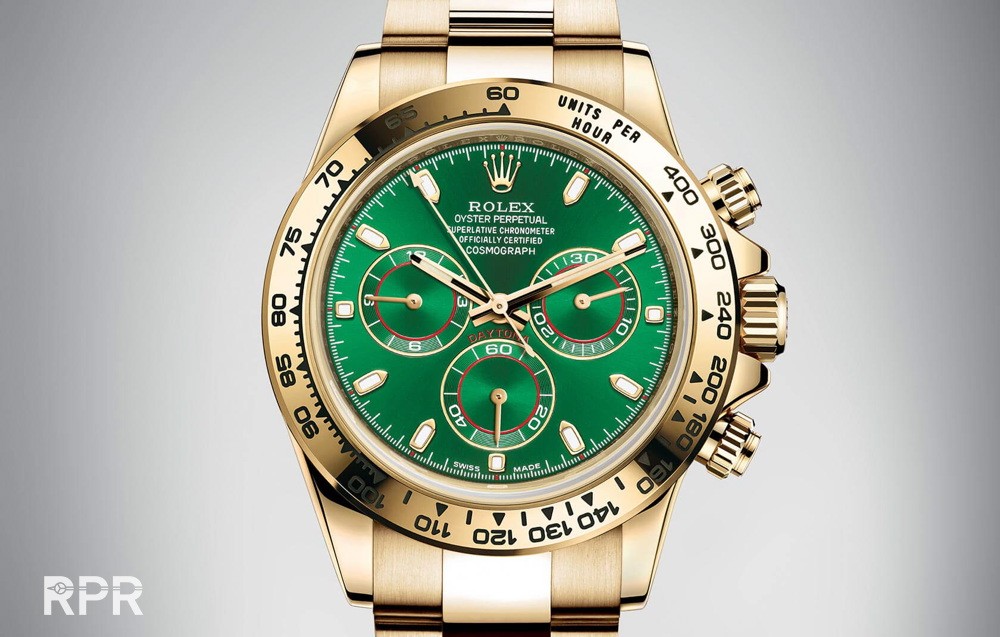 The "Hommage to Aviation" with the dial looking like the cockpit instruments specially designed by Rolex for the Bloodhount SCC  ..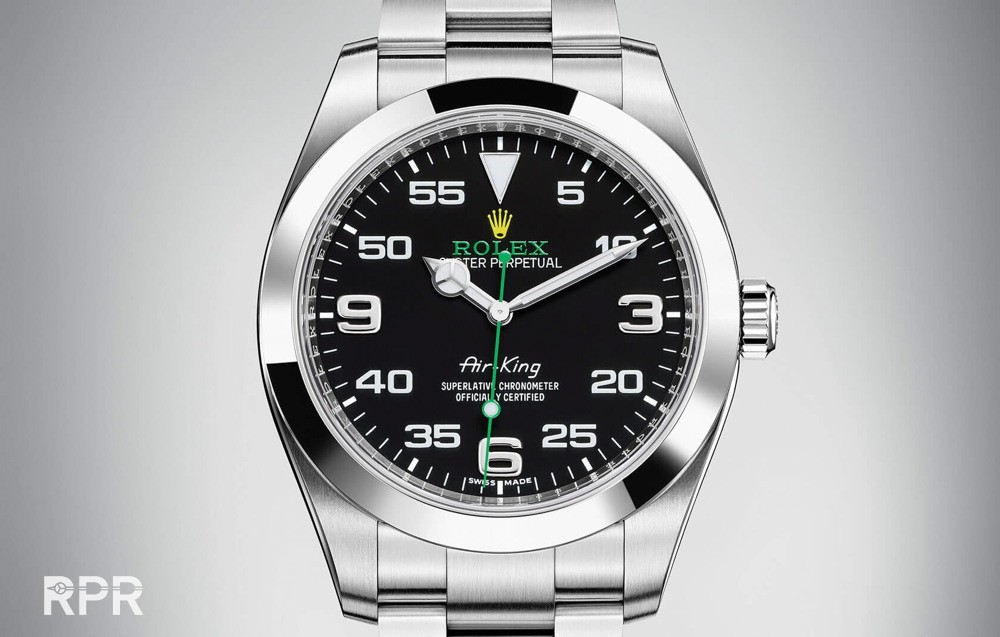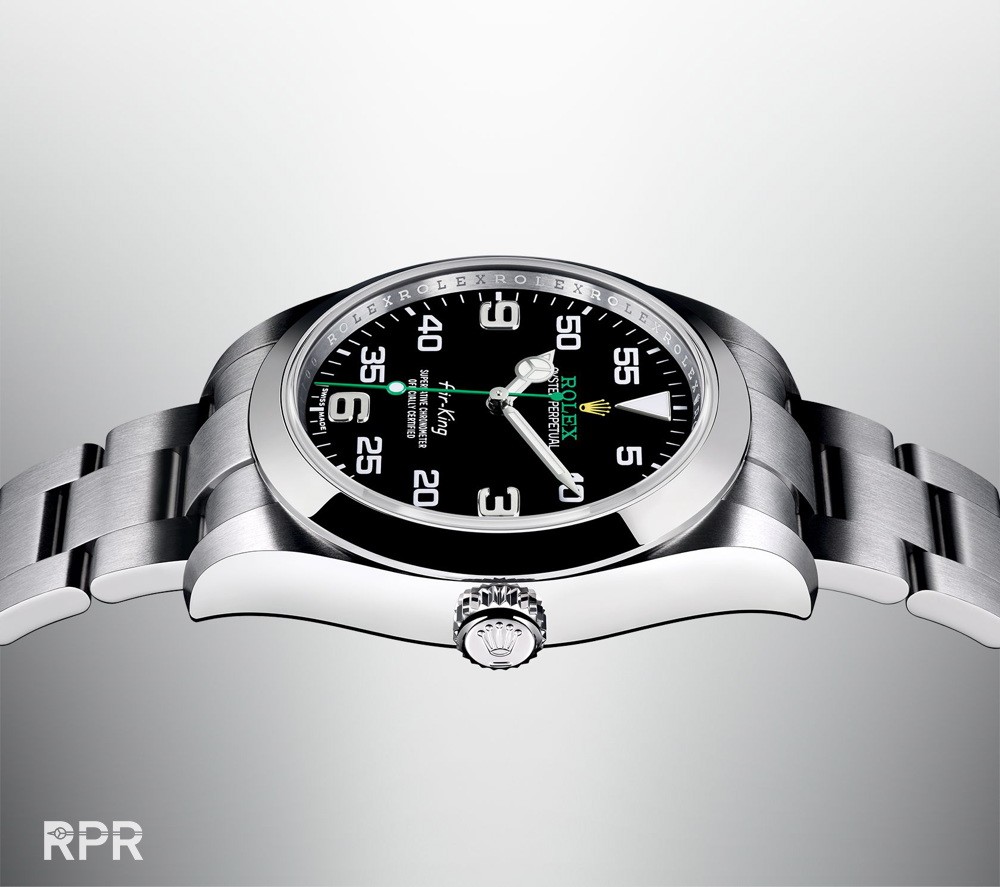 A fusion between the new black ceramic bezel and the old style white and black dial design. For me it's ok, well done Rolex !
A new pink gold Day Date with greenish dial…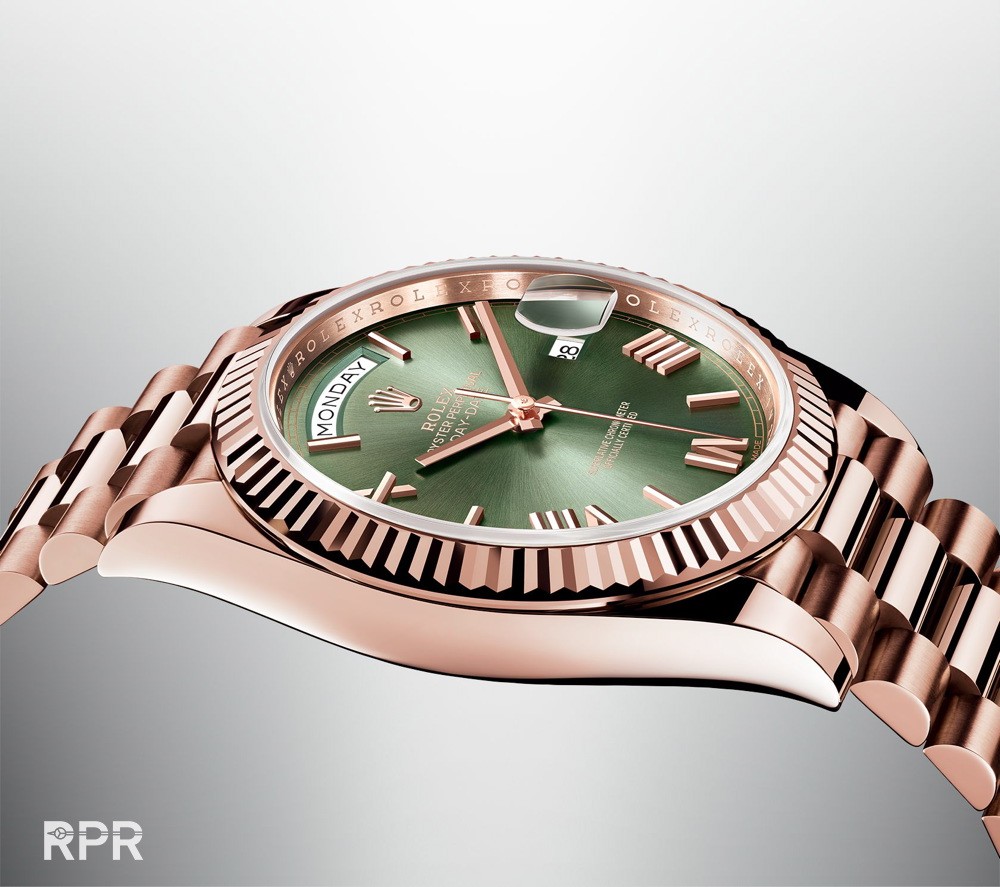 Above the new steel Yachtmasyter with modern turquoise kick. Then a new YachtMaster in bicolor with pink gold and red writing has been introduced…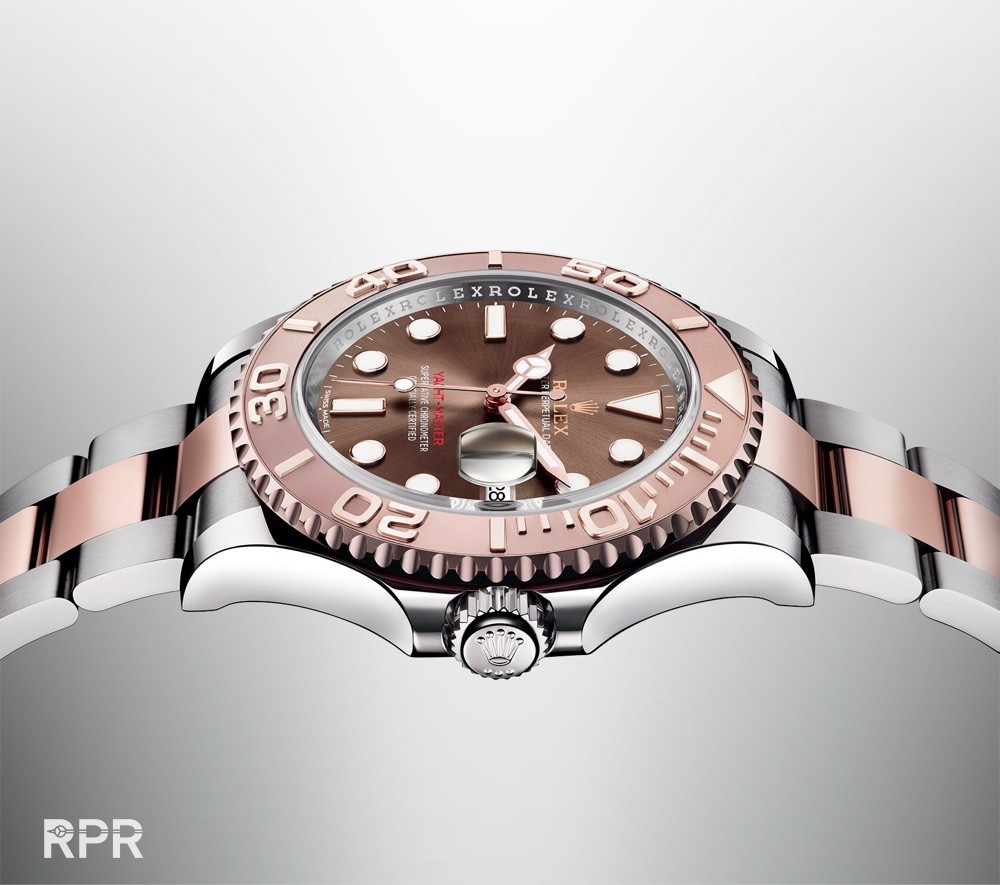 And the new 41mm Datejust…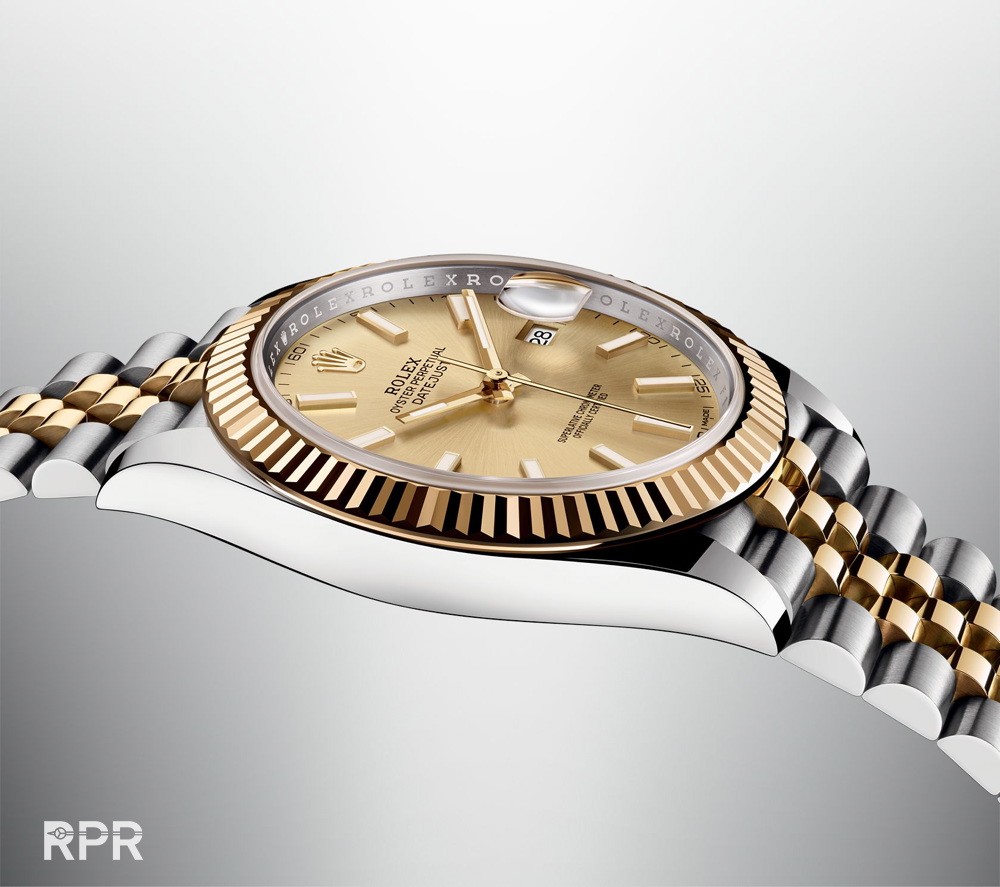 The new Rolex Cellini in pink gold…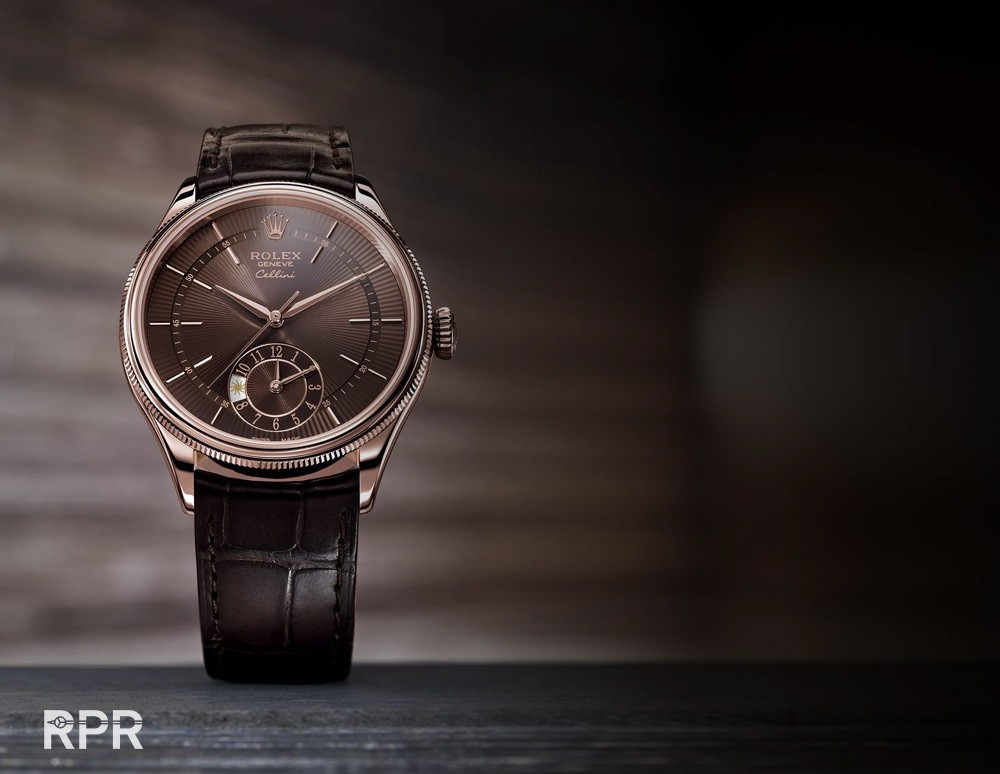 And the white gold with blue dial for the date version of the Cellini. NO moon phase so far…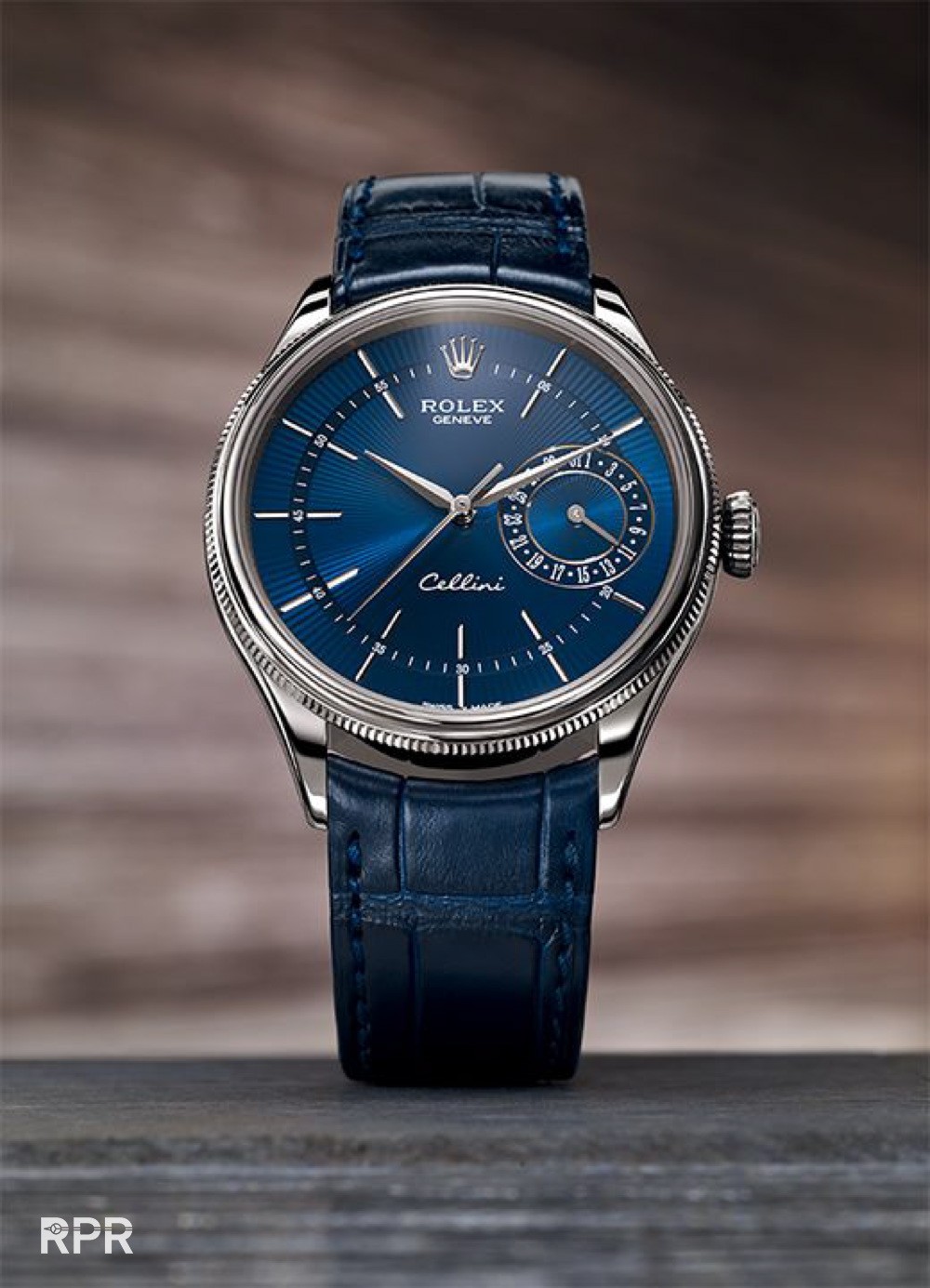 Check out all the Rolex Basel World 2016 news on their website: www.Rolex.com !!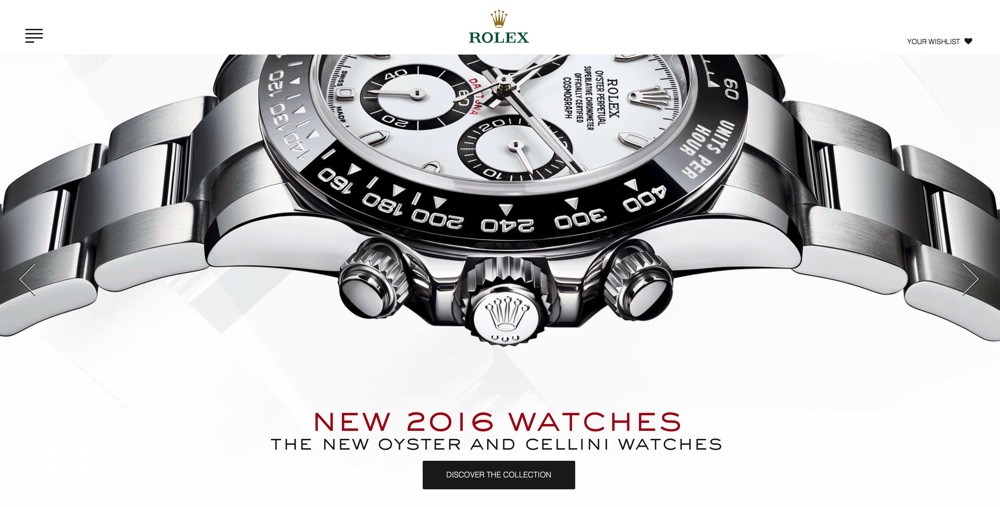 Here are some LIVE pictures made by Percy & Hannes from German Rolex Forum R-L-X. Enjoy!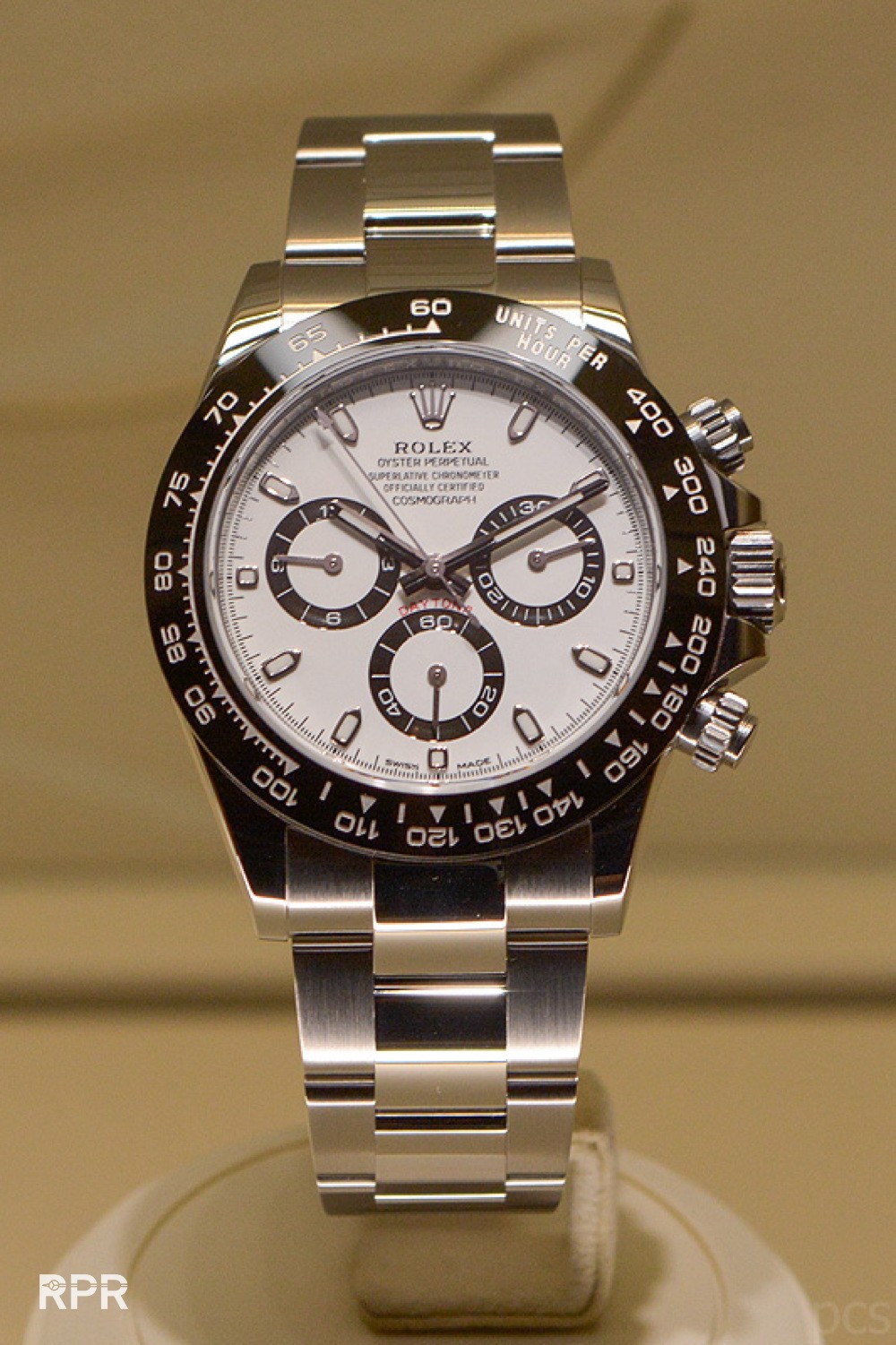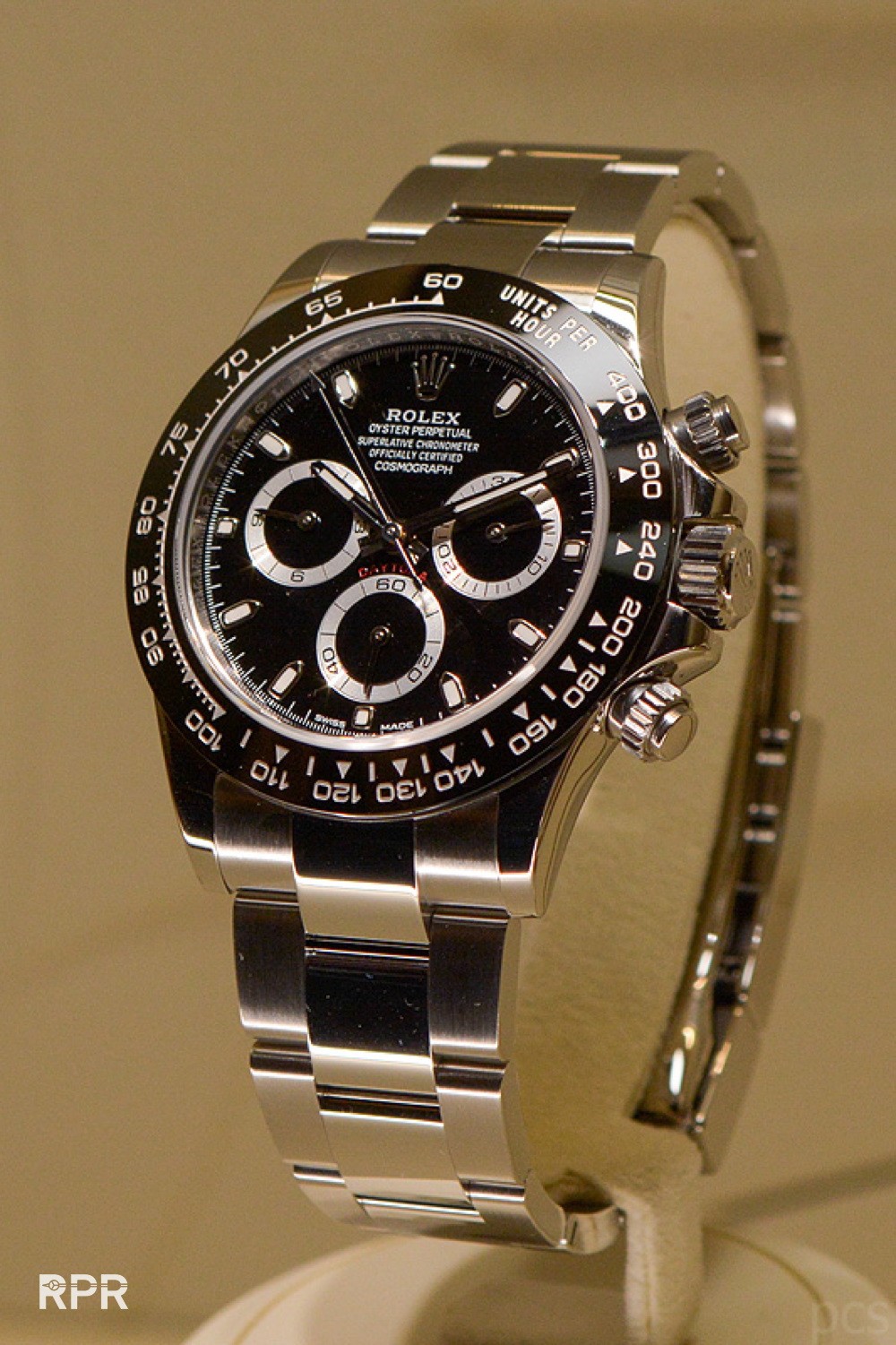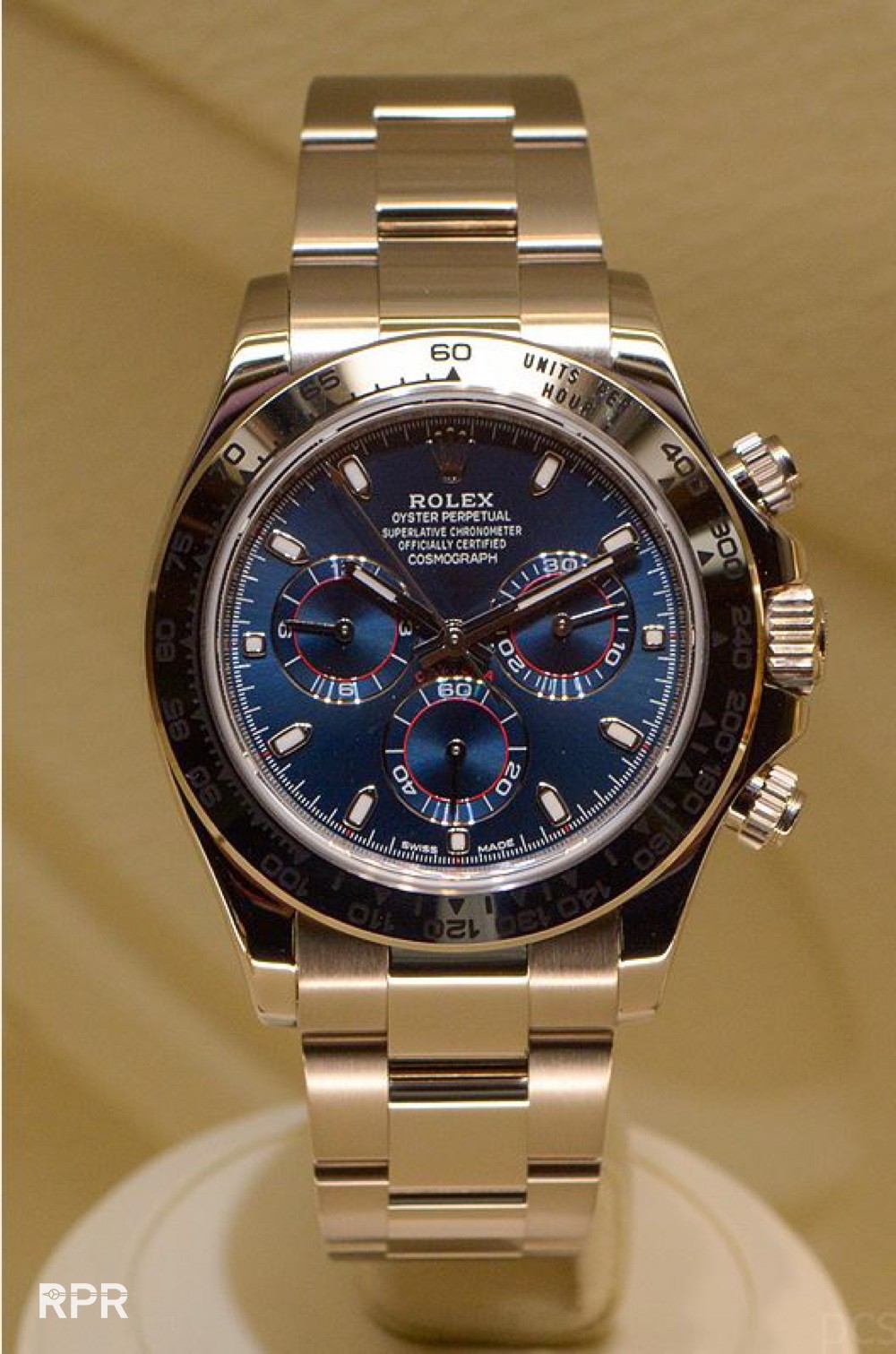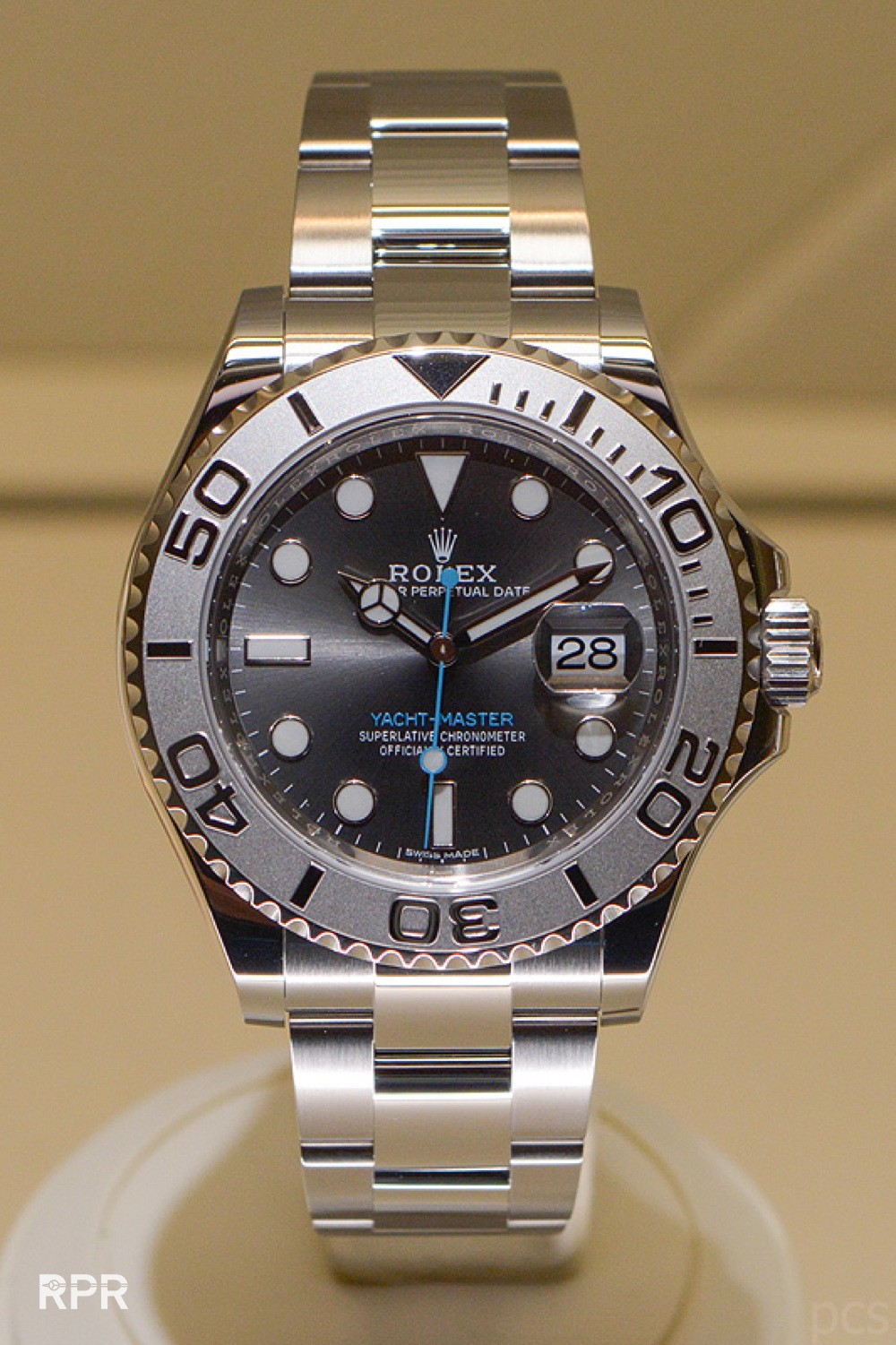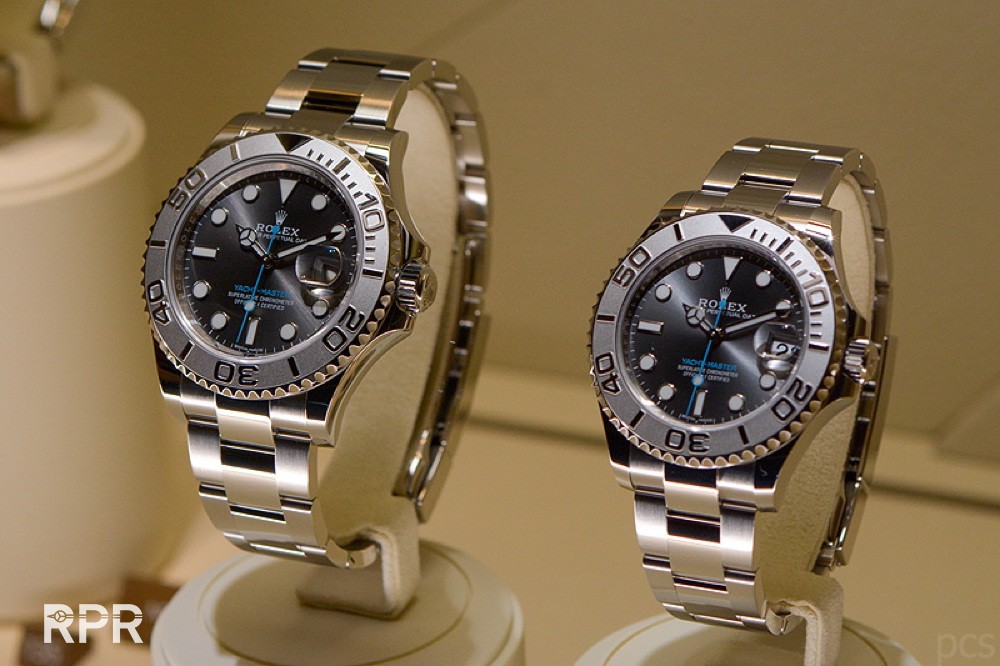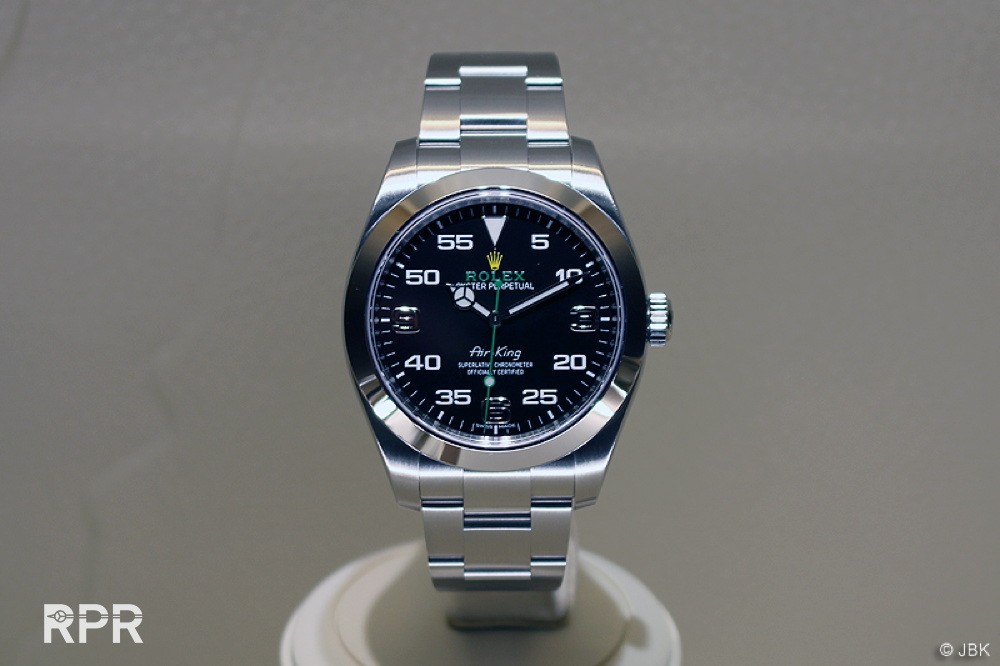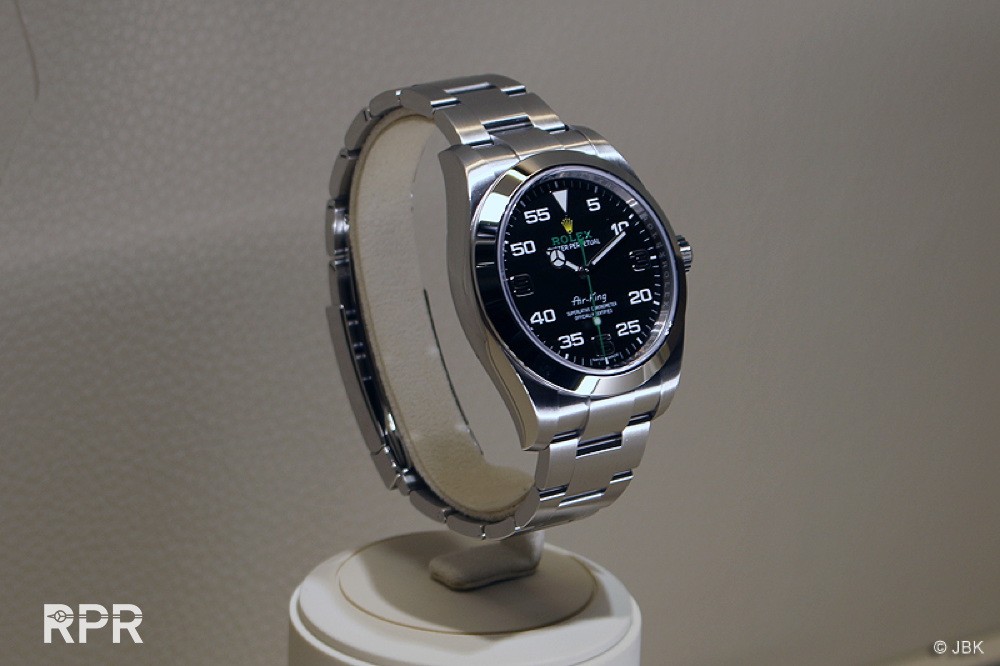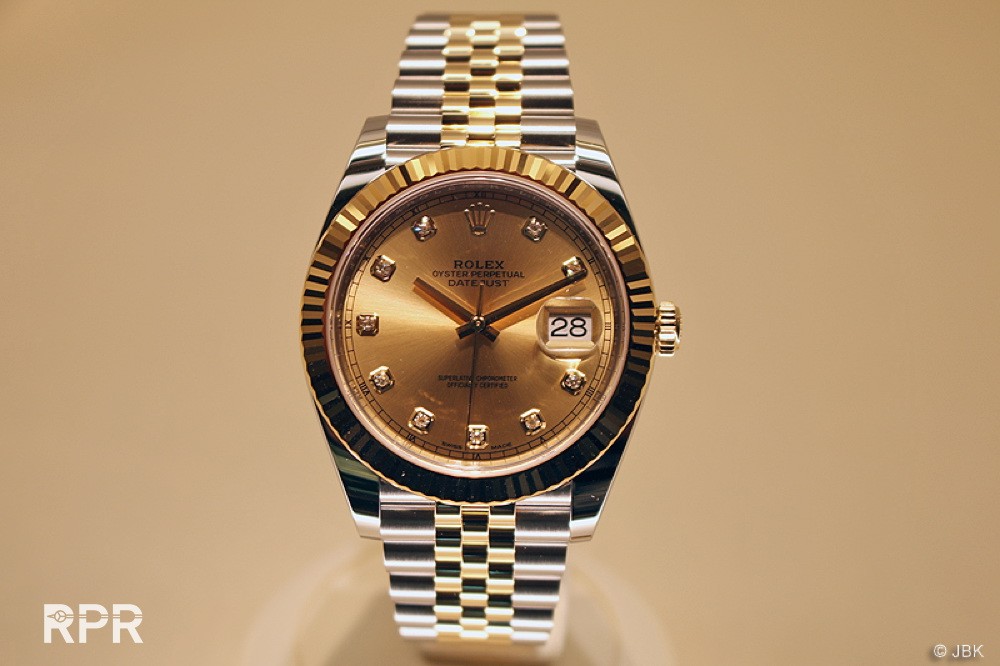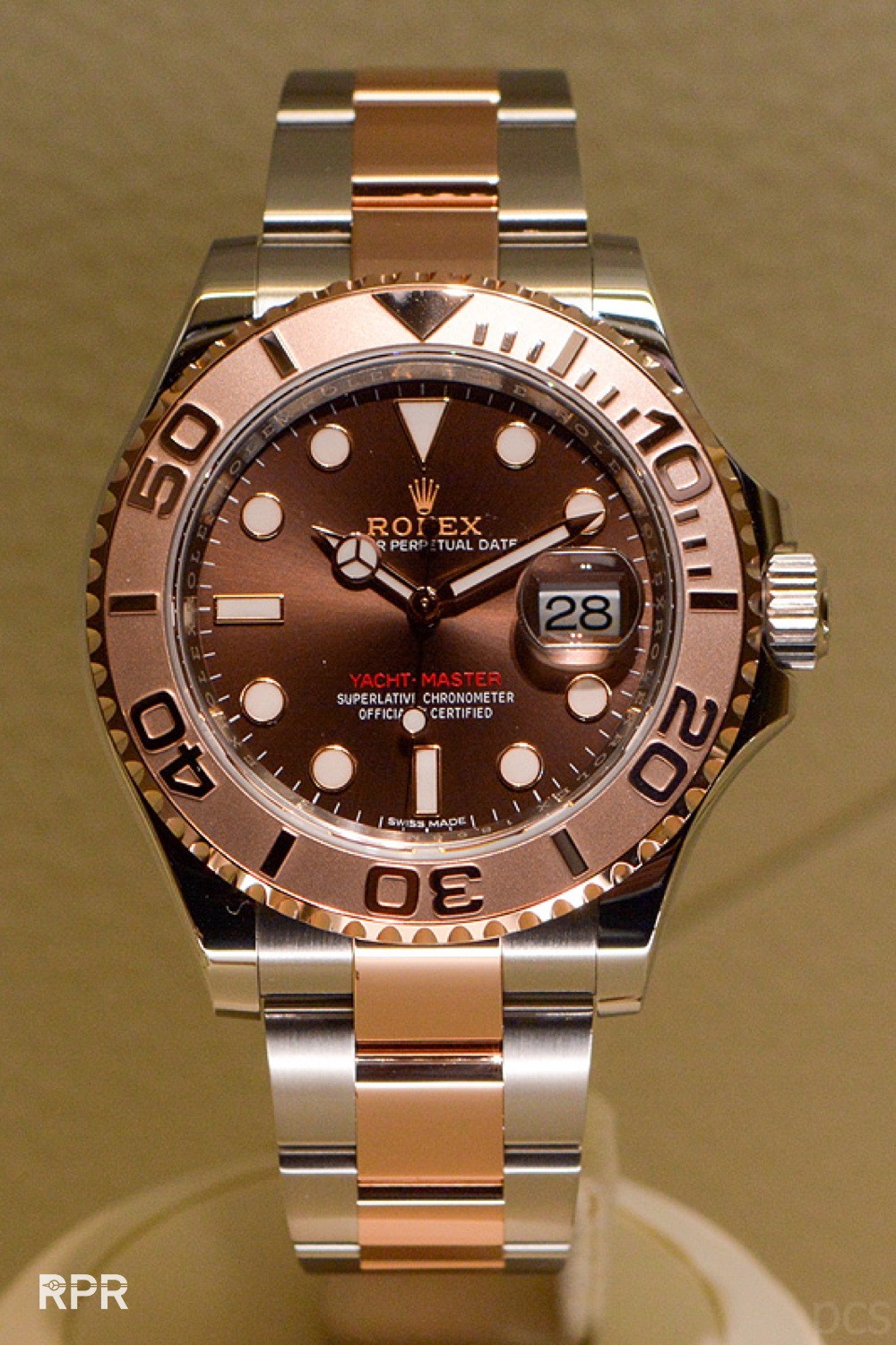 To end this report for now I just want to add my interpretation of the new Daytona. Since I had some time to have a really good look at it, I come to the following conclusion. Due to the all black bezel, the white text inside is making the total design to "busy". As the tachymeter needs to be on the bezel, I just removed the triangles making the bezel less present. Then I personally never really liked the crown guards so I removed those as well. Now the design is focusing again on the round face. Last but not least, I chanced the hands to all white with the tip of second hand of the chrono in black. Now to me it's more serene and imho better.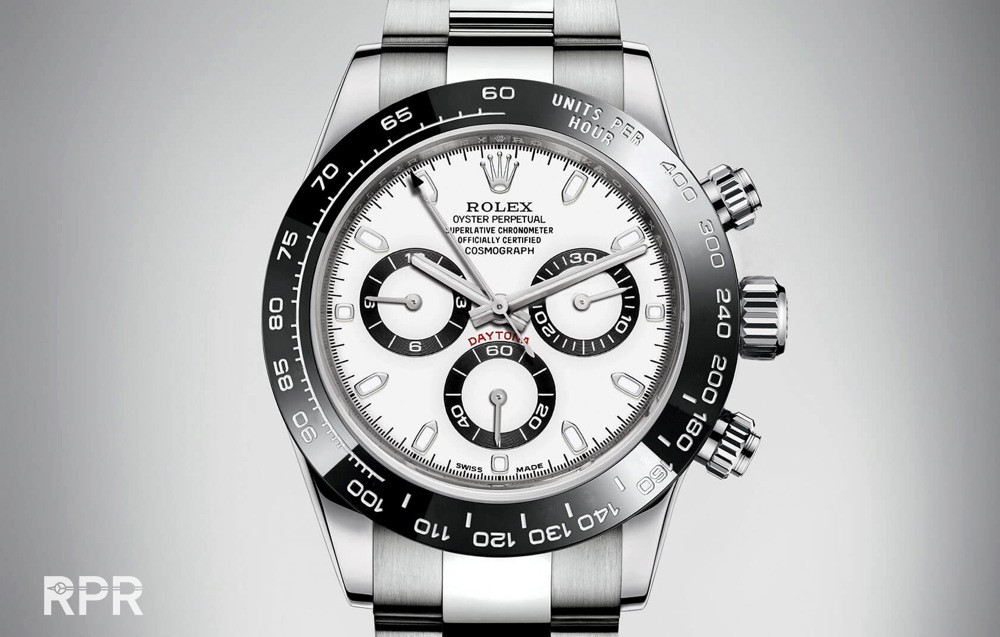 What I still don't understand is why Rolex simply used the "Gold Bezel" design for their iconic steel version? So next to each other my different version on the left  & Rolex most recent version of the iconic Daytona with copy past gold bezel design…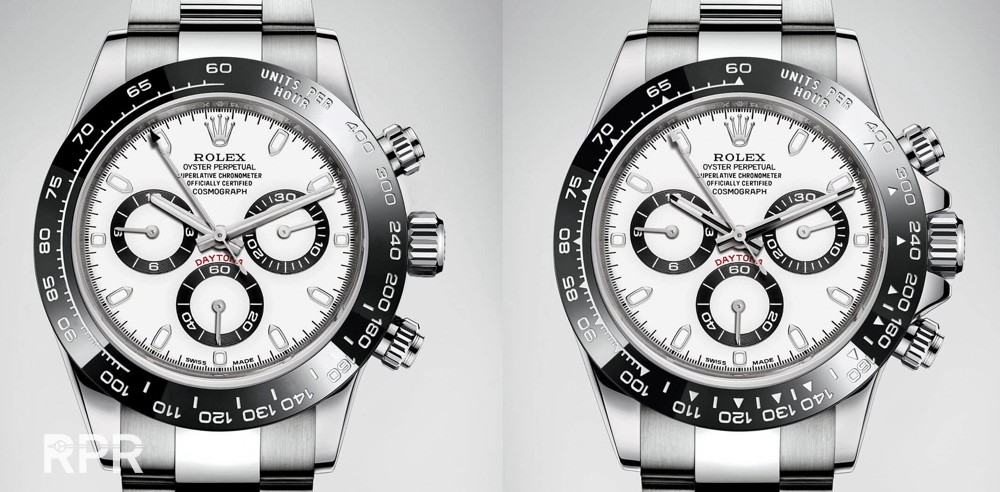 I specially made an overview for you so you can easily see the differences of the Rolex Daytona Bezels we've had so far. It's hard to defend that the new ceramic bezel is having the correct lay out, specially when you compare it with the previous versions. Something went wrong at Rolex and I really wonder if this quick solution of adding the gold bezel design to the new steel Ref 116500LN isn't a bit too easy, read lazy. Honestly I think the legendary steel Daytona deserves better Rolex presented us…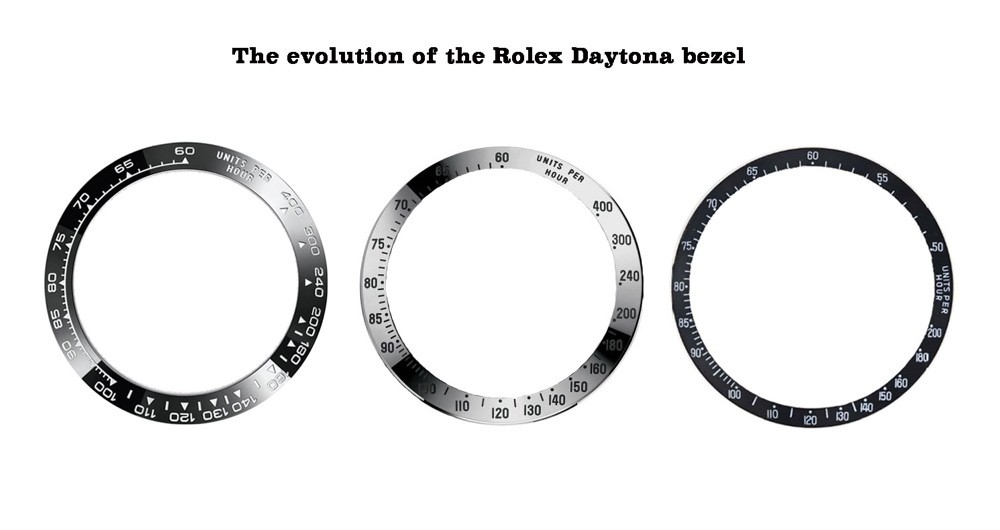 I found this comparison of the 2 last Daytona models next to each other where we clearly notice the different bezel design.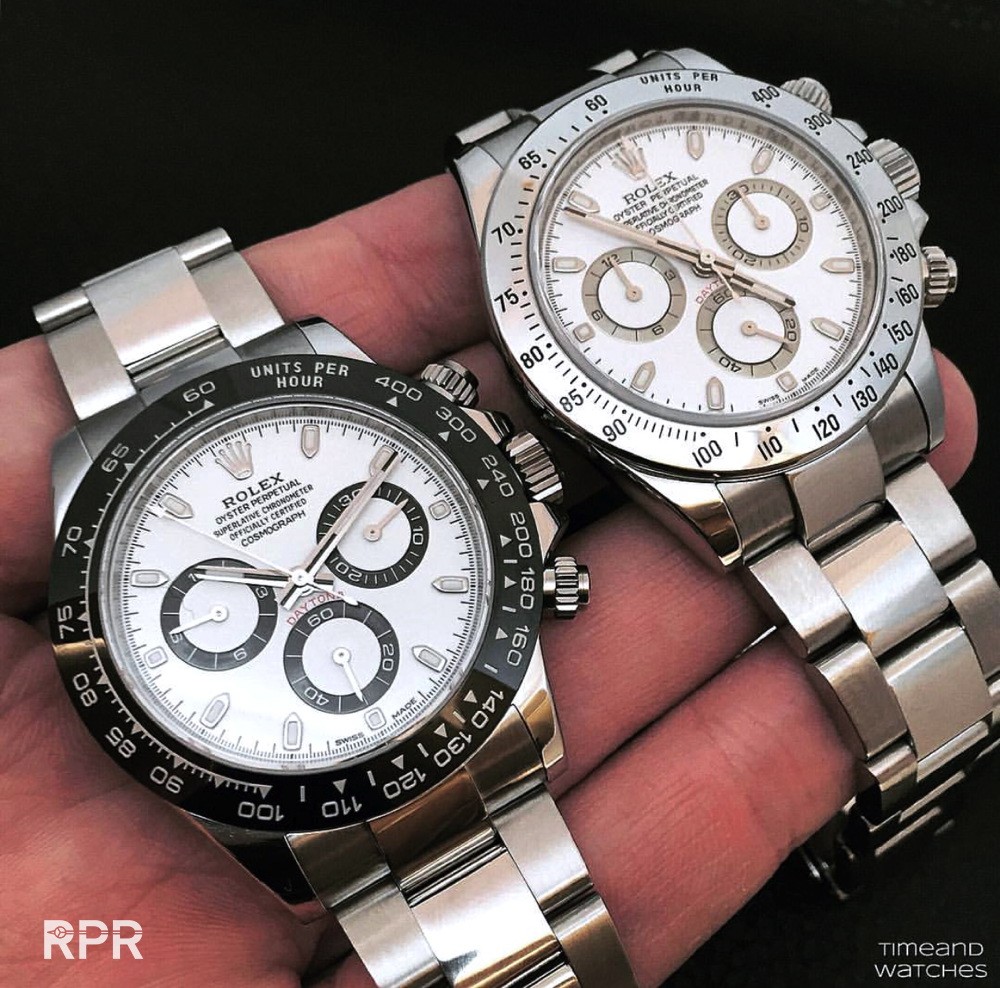 Find below an overview of the evolution of the "Oyster Daytona" I specially put together to show you the differences.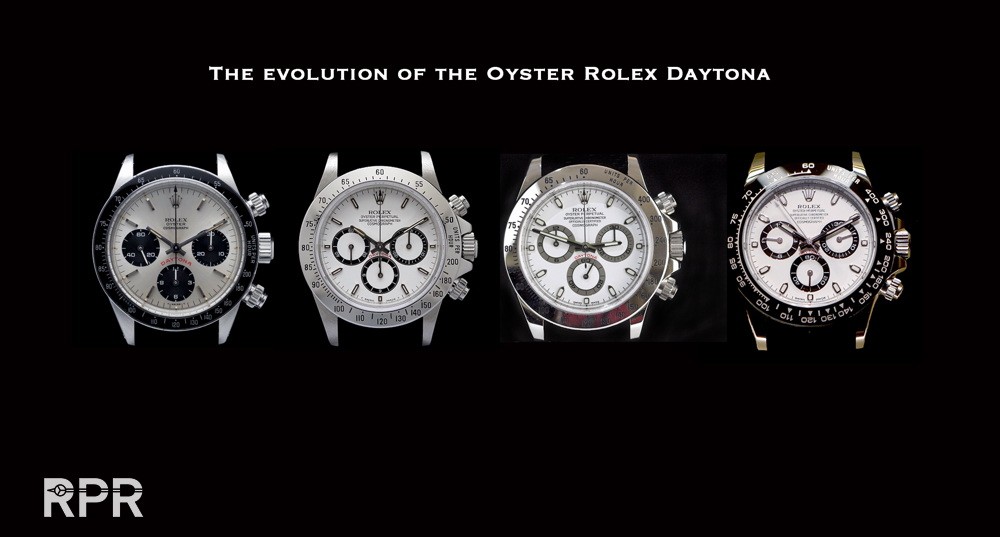 So NO new GMT Blueberry for 2016 at least…..
The blue GMT Ref 

116710BL could replace the 

116710BLNR…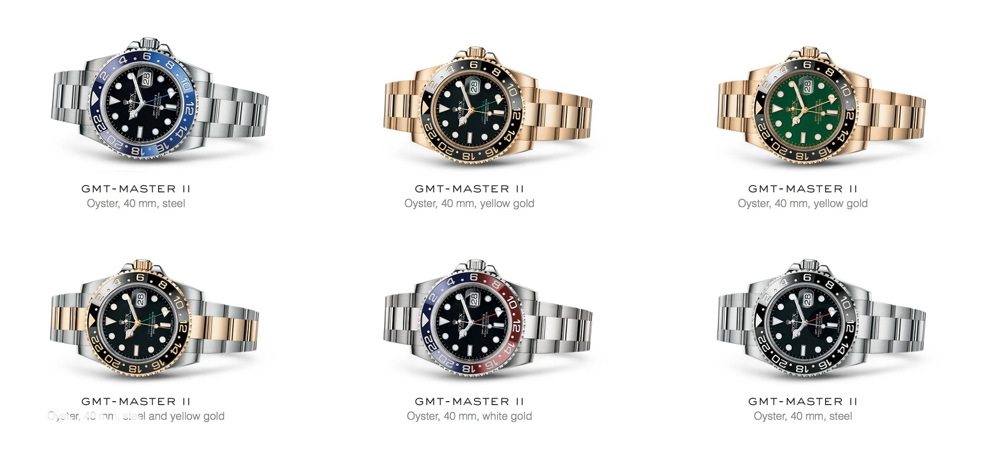 Is this the all NEW Rolex "Blueberry" GMT Master II Ref. 116710LB for Basel Show 2016?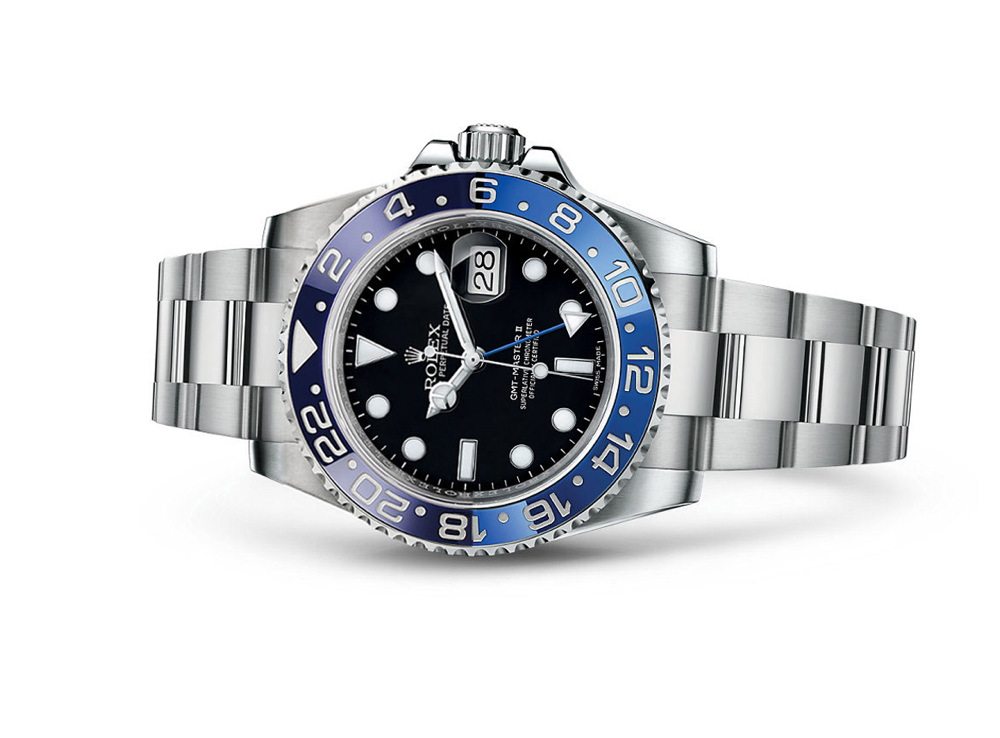 No all black Ref 

116710LN could get an RED 24 hour hand…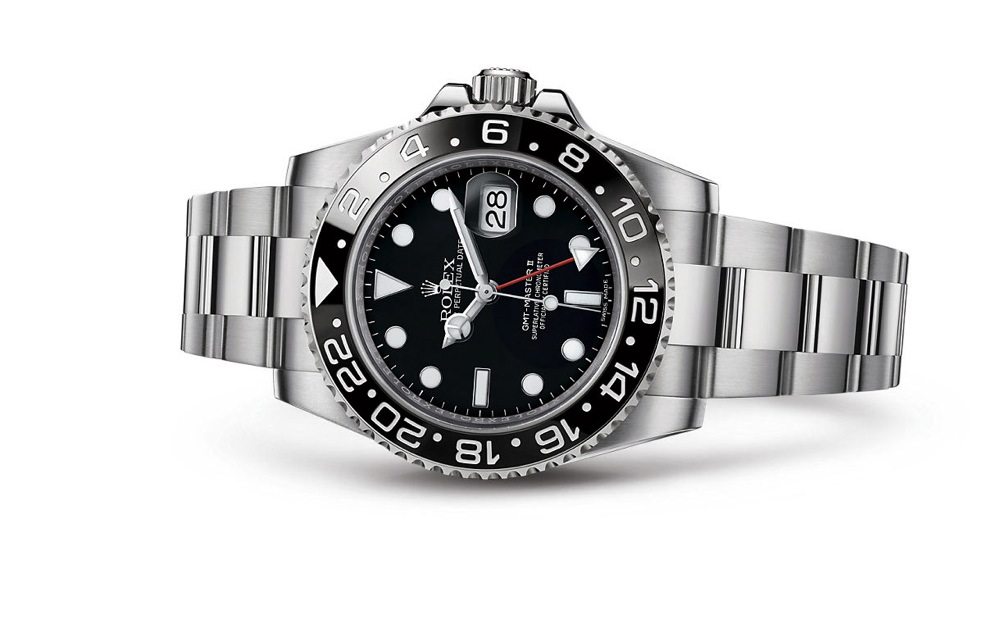 Nevertheless I think Rolex will comes with something special, not only to surprise their rivals Omega, Hublot, Cartier, Tag Heuer and Breitling but what the use of being the mayor player of the Basel World trade show without news. Rolex is well aware about the fact what their costumers want. After opening their own Facebook and Youtube account, Rolex joined Instagram recently having the possibility now to reach loads of potential clients with one click. Here's a very interesting article from the New York Times about watchbrands and Instagram..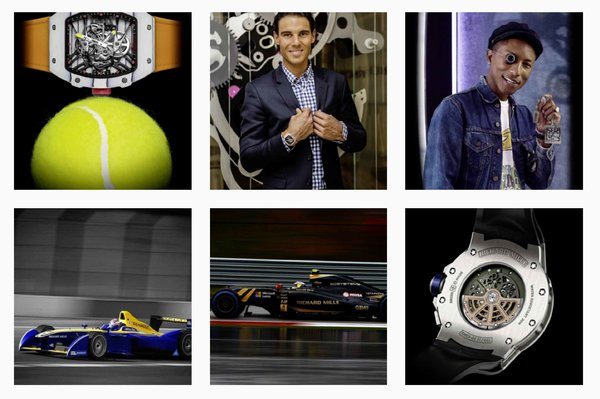 When you analyse the current Rolex collection you will notice that lot's have been improved during the last 5 years. Many models have been updated, the much more modern color blue has been added over green and some vintage accents where remodeled like the Pepsi Bezel. But is this enough to gain more awareness for Rolex in general? With other words, now that Rolex has upgraded almost every model by chancing their size to what costumers want, will this be enough for the future? The fairy tale of chancing dials and bezel will soon be over as by then, nothing can be chanced to make it look better then it does now. So what's the Rolex strategy for the next 5-10 years?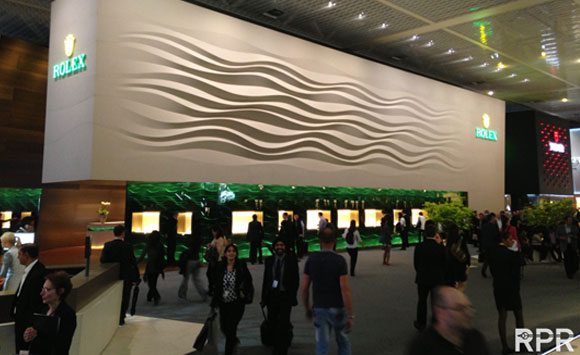 Or could it be that Geneva will introduce a perpetual – annual calendar movement, in a non oyster case as new top model of the new Cellini range. Like a Rolex ref. 8171 Padellone. This would indeed be mayor exciting news as it's since the mid 50-ies Rolex has never made a full calendar with moon phase again. A highly complicated movement, with automatic winding, we vintage Rolex lovers adore from the ref. 6062 oyster case & ref. 8171 non oyster. Finally Rolex will have a mayor watch in their collection that could meet the desire of lovers for PPC, AP, Breguet, VC etc.
Here's an old Rolex Ref 8171 in pink gold nicknamed "Padellone"…
Talking about the Cellini, I personally think that this model could look already much more attractive when you chance the logo from old style to new fresh look. You see, the Cellini and it's curly writing has never been successful so I wonder why stick to this logo when a much cleaner look would fit a lot better to the brilliant case design Rolex made. Find below a simple make over of the word "Cellini". On the left you see it's become one with the rest of the watch, on the left you see it doesn't, besides that, with every Rolex lover all alarm bells go of because the brain says, stay away, it's only a Cellini. My guess is if Rolex would chance only they simple wording of how they write Cellini the sales would already go up…
Logically within 1-2 years we will see a totally new model arise, (every 5 years add a new model –> As you can read in my 2012 RPR article here) question is if this can be as successful as the already existing models. I doubt if the Sky Dweller, Cellini and Yachtmaster are as successful as all the known references that are around since some 50-60 years. Shouldn't Rolex then search for their next model in the past and make it look modern? Yes most probably Rolex will come with a newly updated rectangular Prince model, one thats much more in harmony by size and design wise more elegant than their previous interpretation so that Humbrey Bogart would wear it again if he was alive.Here's an original 1930-ies Rolex Prince in like new condition…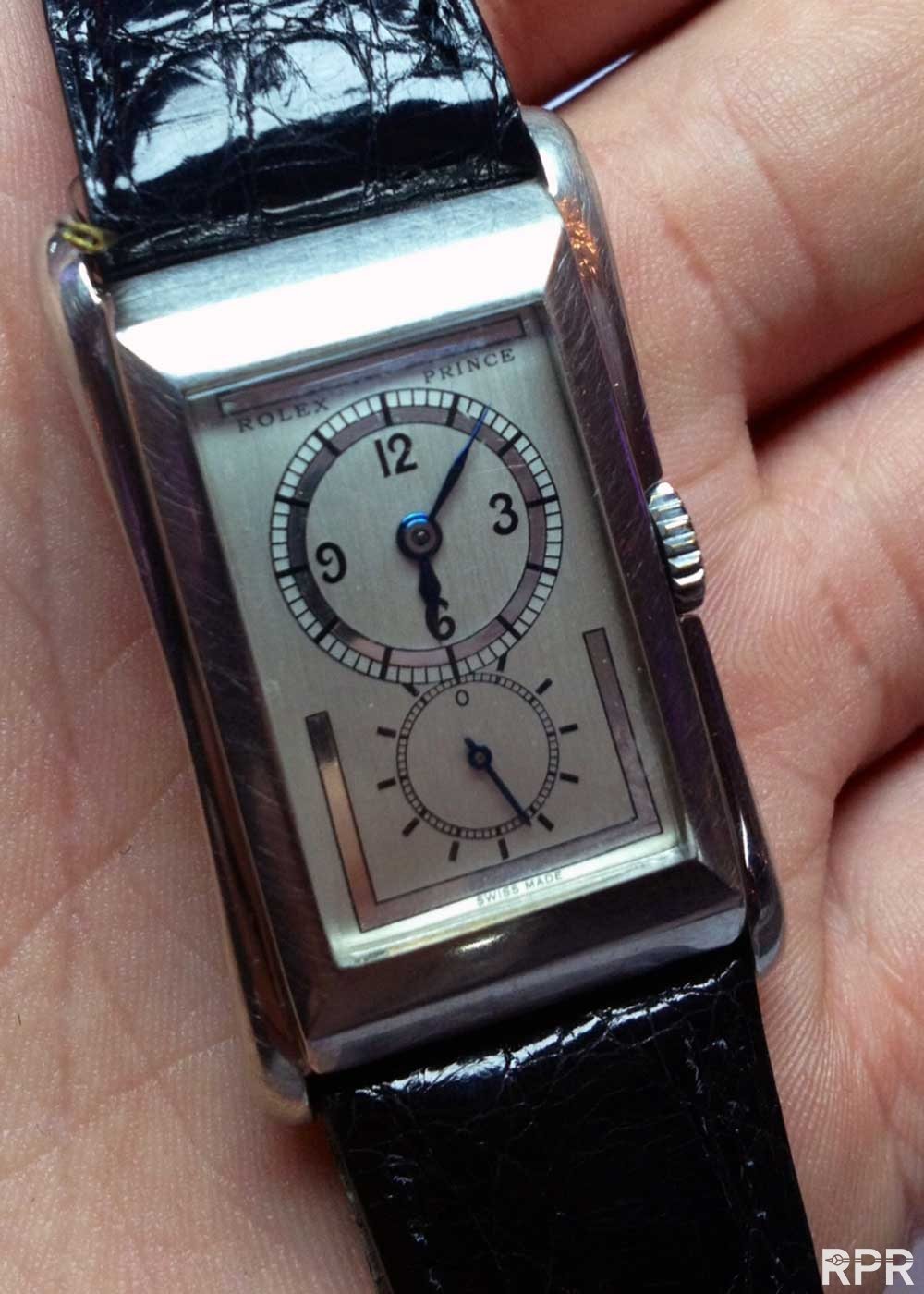 Look how beautifull the original Rolex Prince is. Who doesn't want to own one of these mega elegant rectangular chronometer?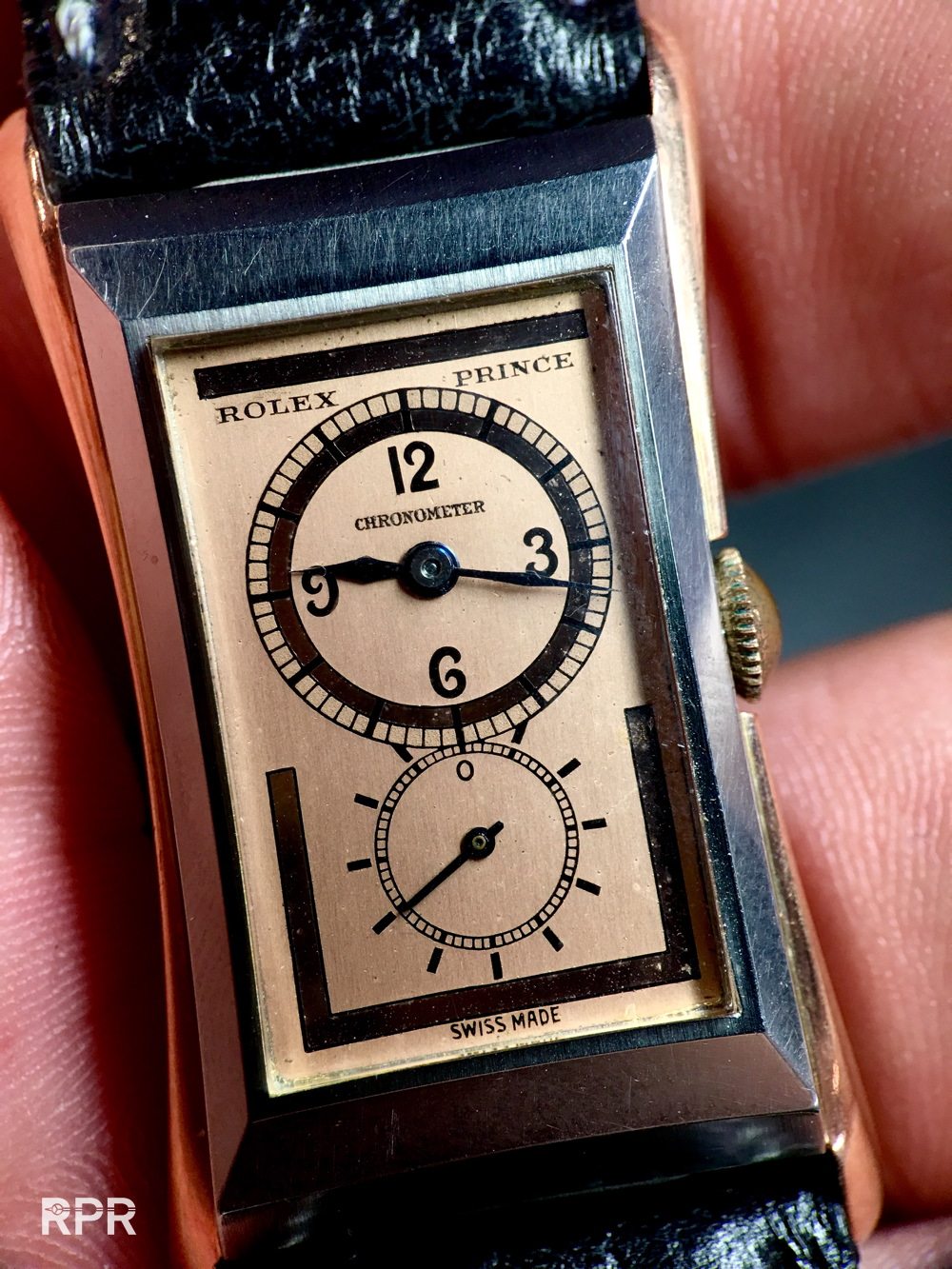 In 2004/2006 Rolex already patented several annual calendar movements, just recently Rolex patented a new case design, yes rectangular, so it this the new (Cellini) case design we will see in Basel 2016?! –> http://www.freepatentsonline.com/D526581.html  Rolex Patent application titled Watch Case: 01/05/2012 –> http://www.faqs.org/patents/app/20120002513 … The previous Rolex Prince was not very popular as many never liked it, the Cellini Prince Case. On the last delivered Prince's, i noticed it didn't say Cellini anymore, cutting out the model.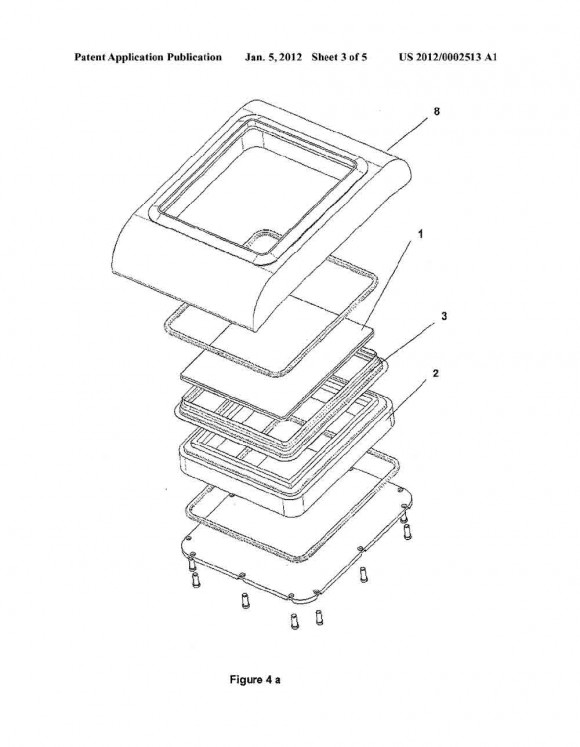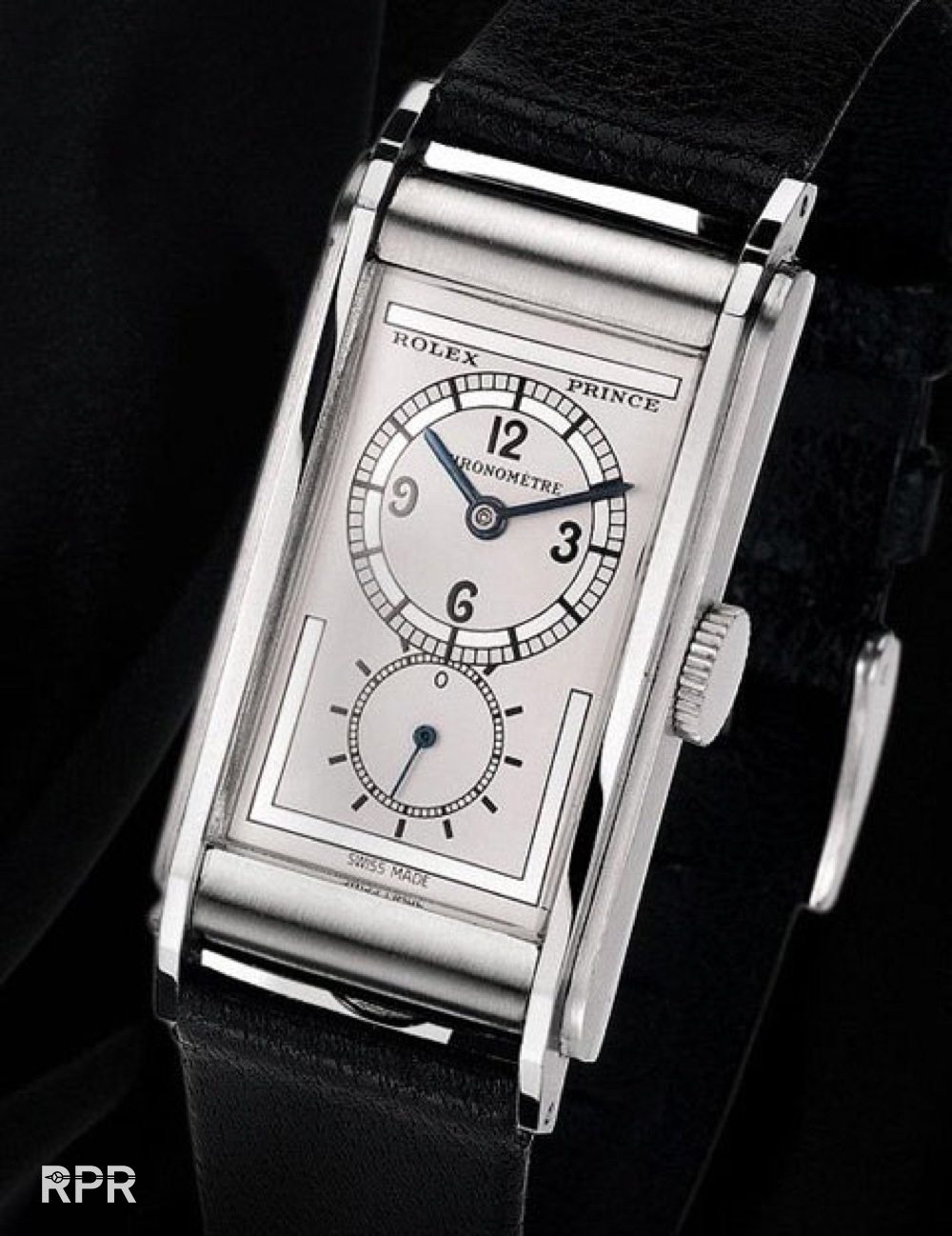 A Rolex Prince with a bit more complicated movement like jumping hours perhaps? Although I never really believed a function like this it could become a commercial success as it how looks really wonderful don't you think?
Rolex most recent patent is one for a turning bezel, possibly to chance the 2nd timezone on a Oyster case. Could this be a new Turn O Graph Traveler model being in the make? Soon we will know the answer to all the question I asked myself in this report. The Basel World Show will be from 17 till 24 of March and Rolex will show us all their news on March 16th again. Till then, have fun!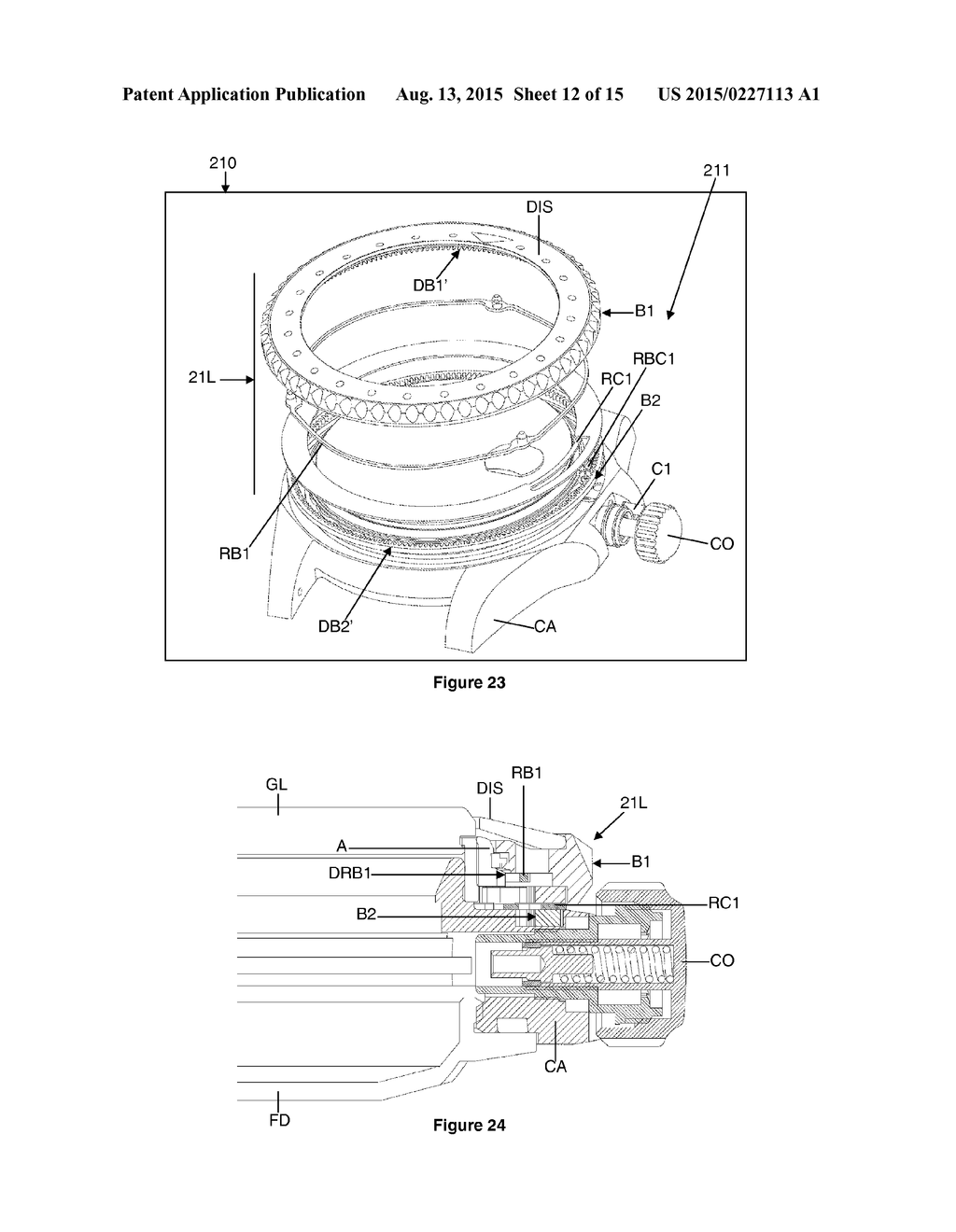 About 1 week earlier then opening of Basel World 2016 you could check out the official Rolex Website: http://www.rolex.com for their annual "teaser".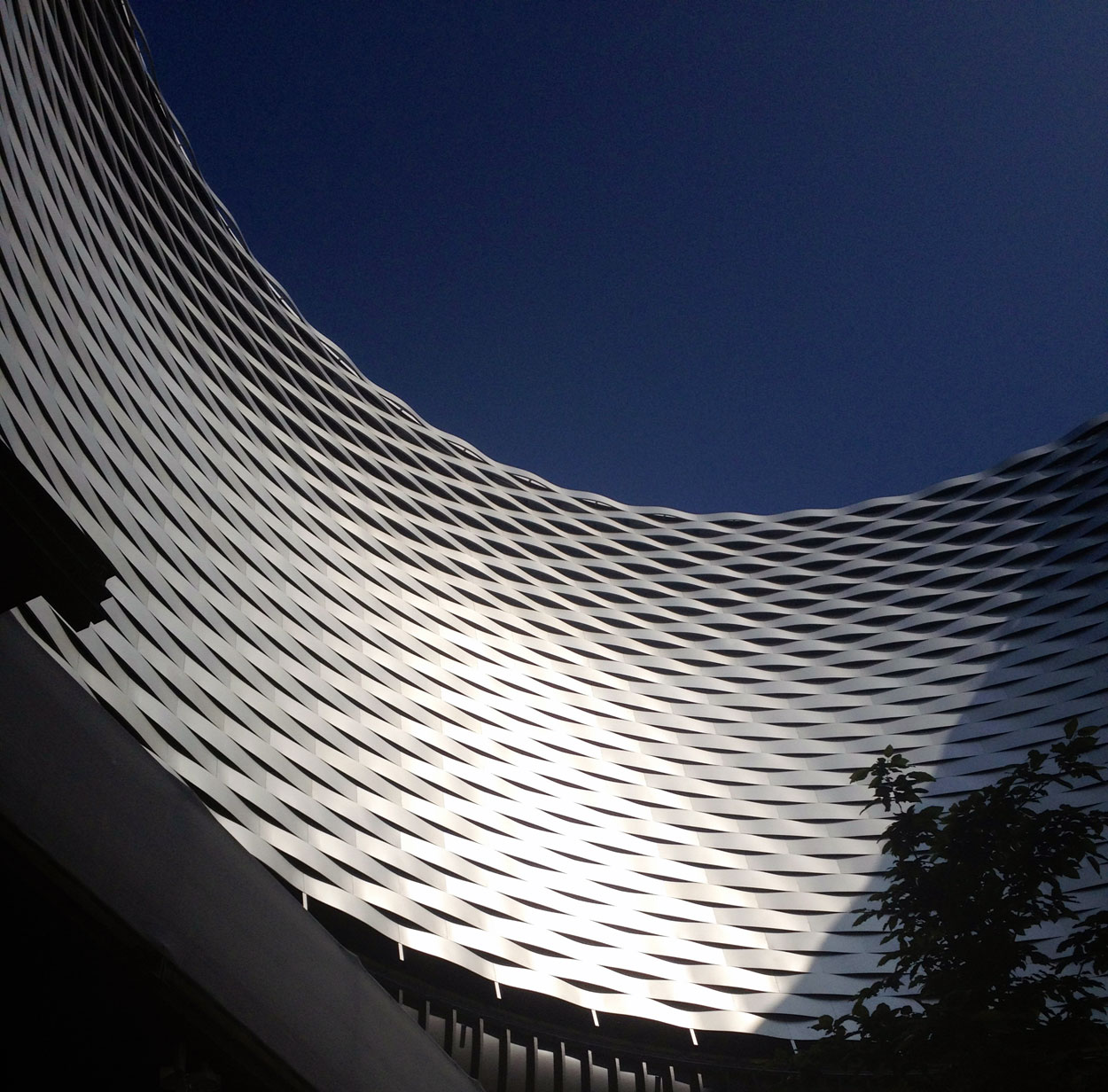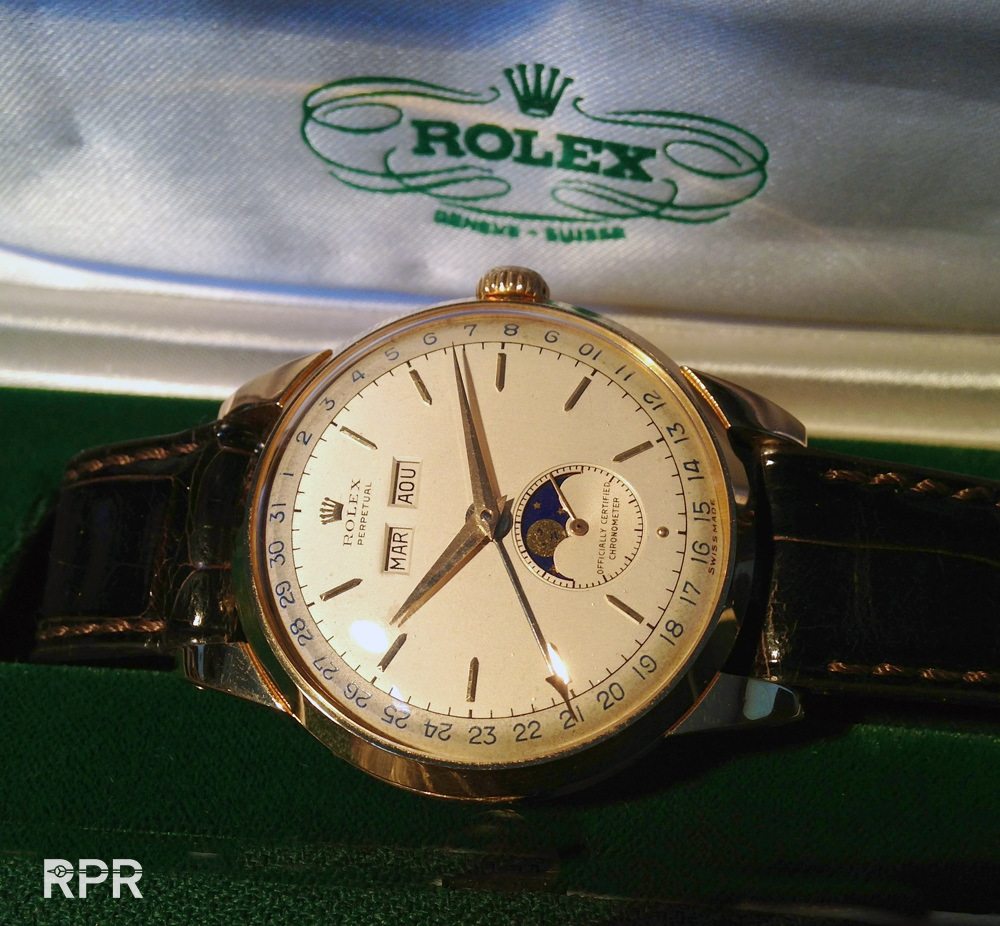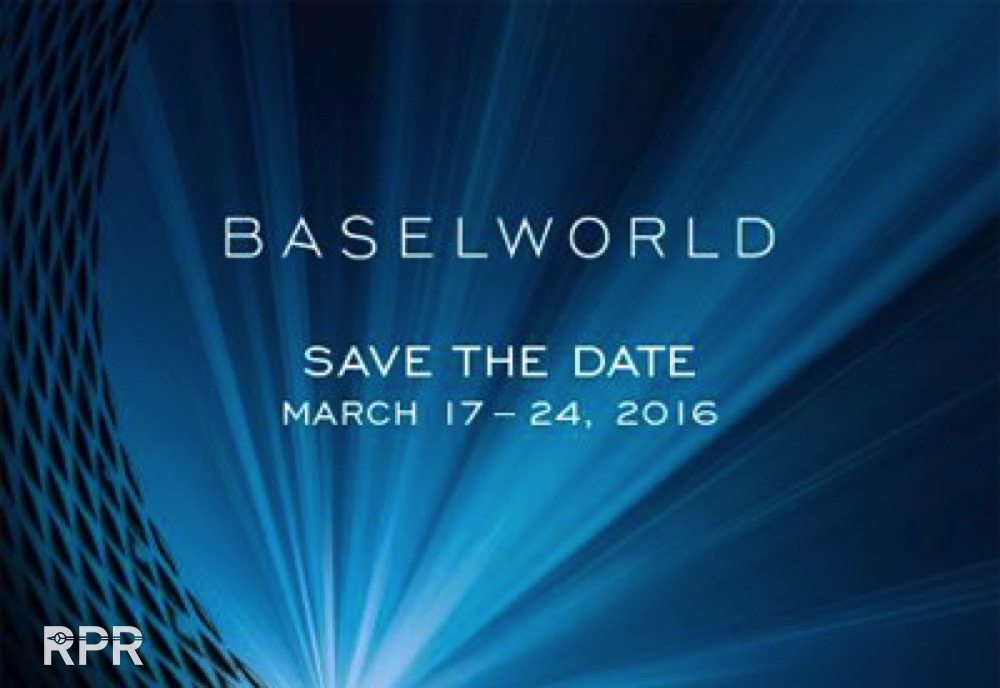 Check out all the Rolex Basel World 2016 news on their website: www.Rolex.com !!