Finally the Rolex "Perpetual Daytona" Book Pucci Papaleo and his team is ready for shipping from November 25th.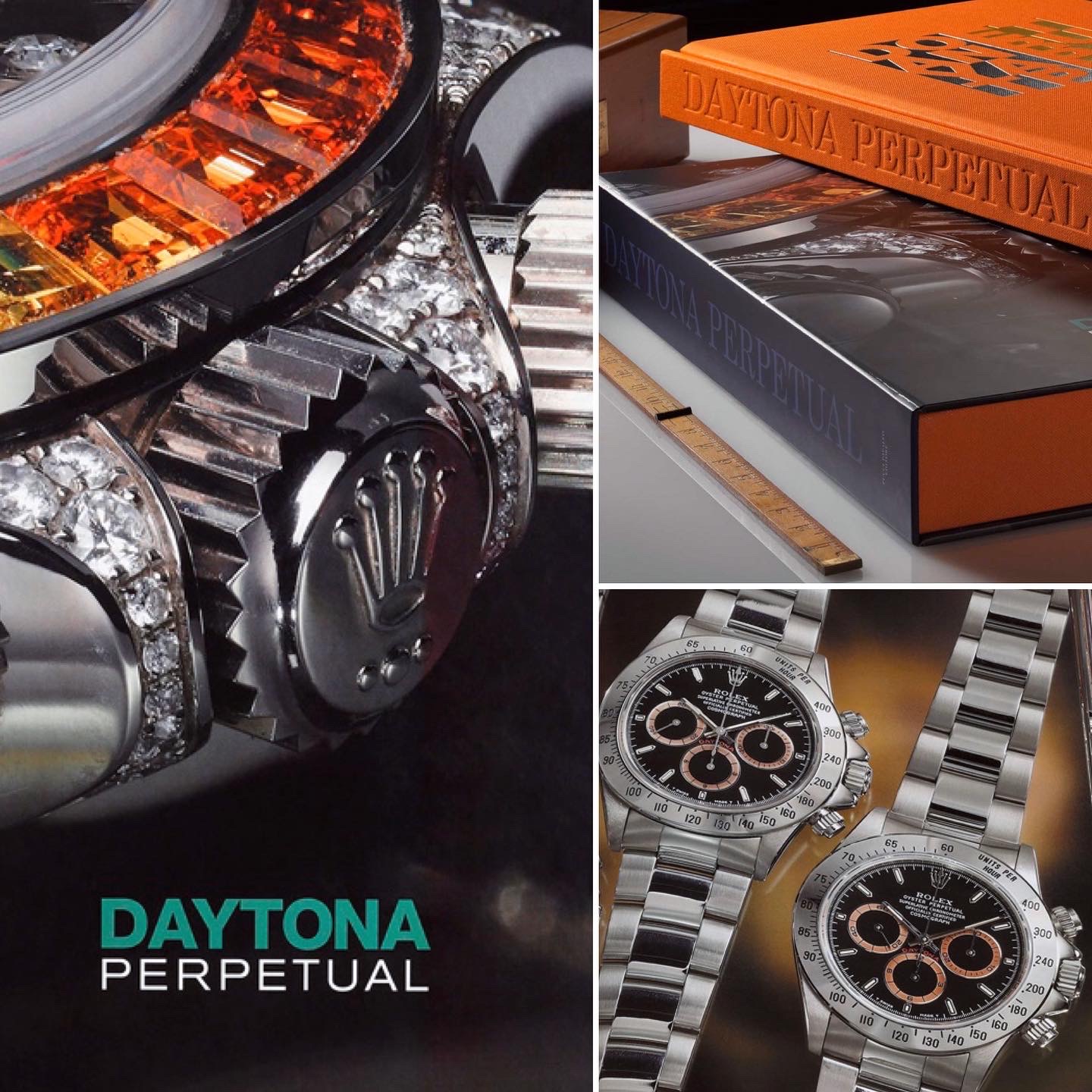 "Daytona Perpetual" About To Be Released 
Pucci Papaleo – a reference point in watch collecting world – presents his latest editorial project: the Daytona Perpetual book, which has as its leading star the well-known automatic Rolex chronograph. The key stages of its structural evolution and its graphic design are visually represented by Fabio Santinelli's images. All narrated by the renowned journalist Paolo Gobbi together with Naomi Ornstein and Ross Povey.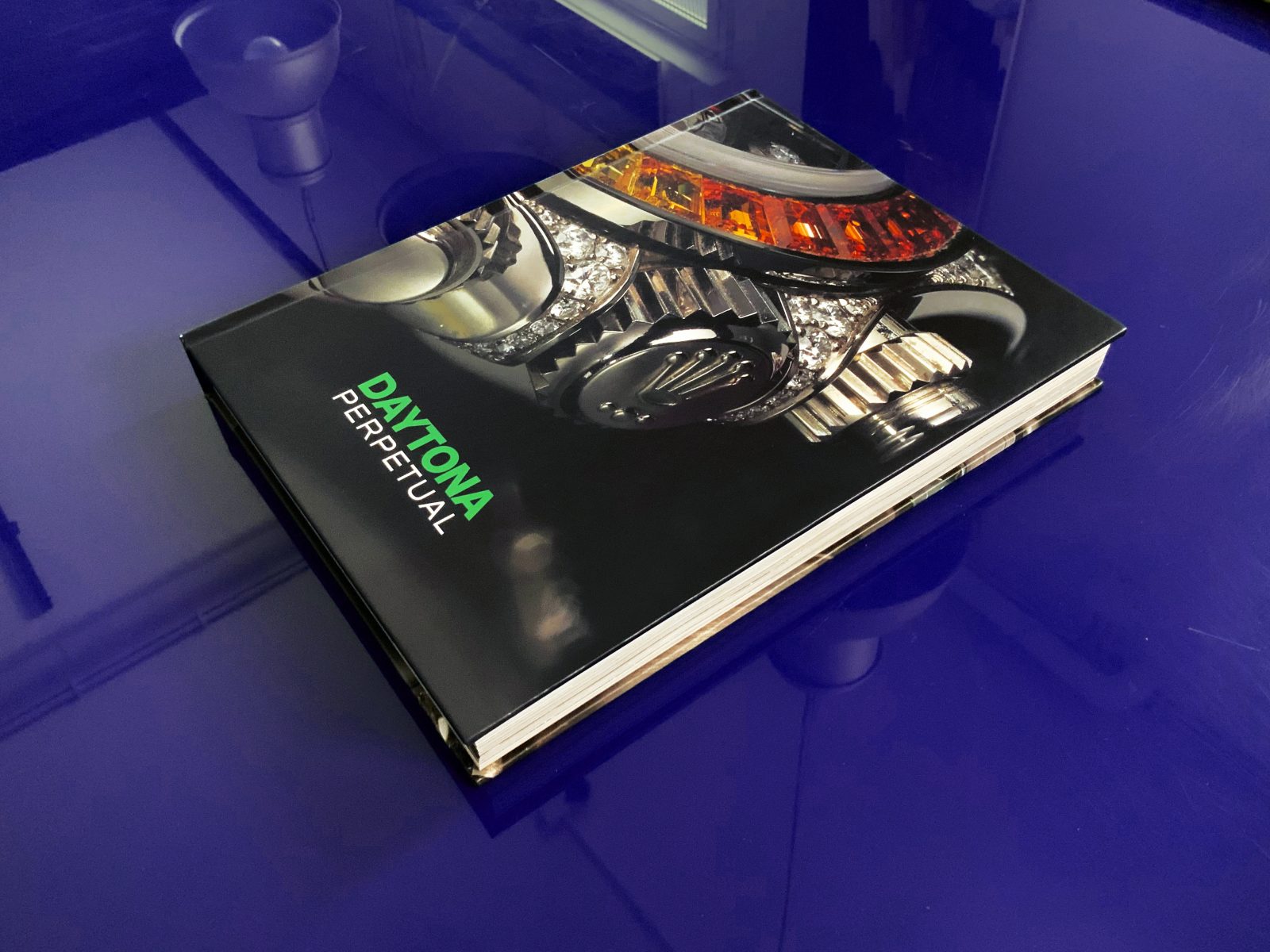 Presented in two different versions, the opus will be available starting on November 25 on the www.puccipapaleo.com website and available for pre-orders as of October 25. The Special Edition will cost you € 2100,= and is limited to 999 examples and you can order it by following this link.. The regular version is for sale for € 360,= and ifs you pre order it now it will cost you € 299,= Follow link to securer your copy..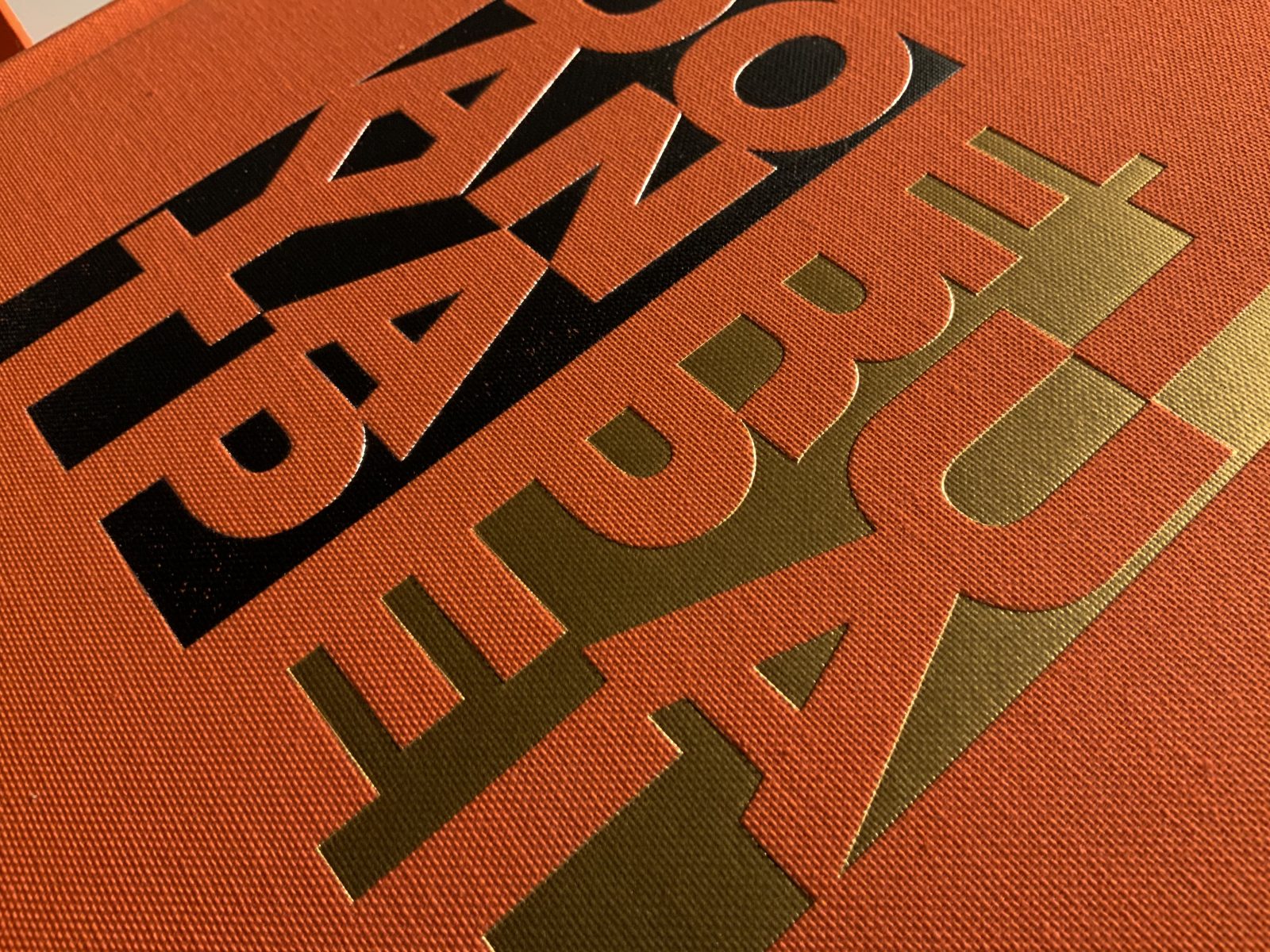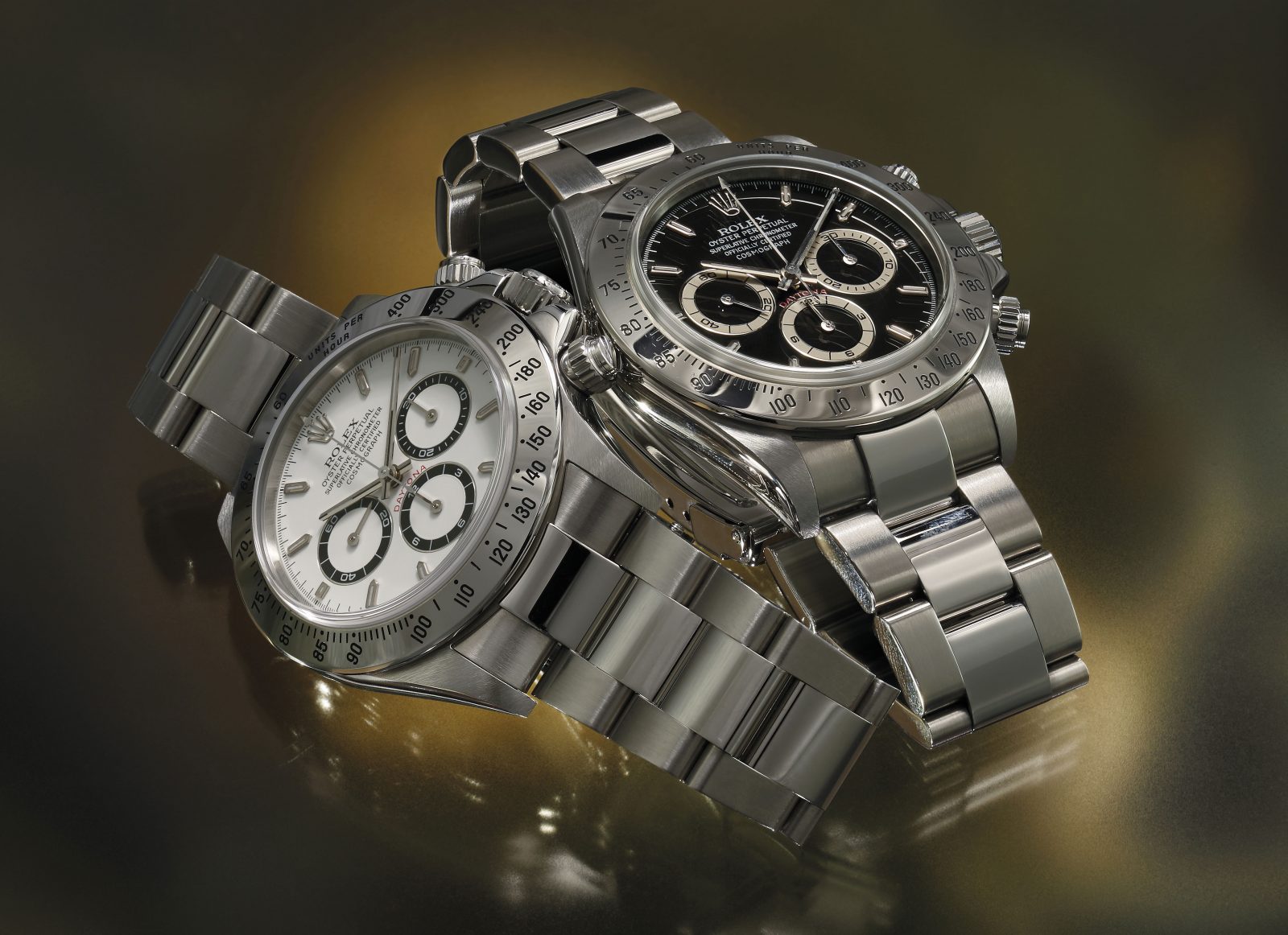 Over 500 still life portraits authored by Fabio Santinelli, a brilliant interpreter of watch photography. With his artistic sensibility and scientific approach, he turned images of industrial products into art icons. As a result, the most famous of all watches will be shown, perceived and experienced as the perfection of science and emotion of art.
Mr Pucci sitting proud behind his desk with his new coffee table "Perpetual Daytona" book…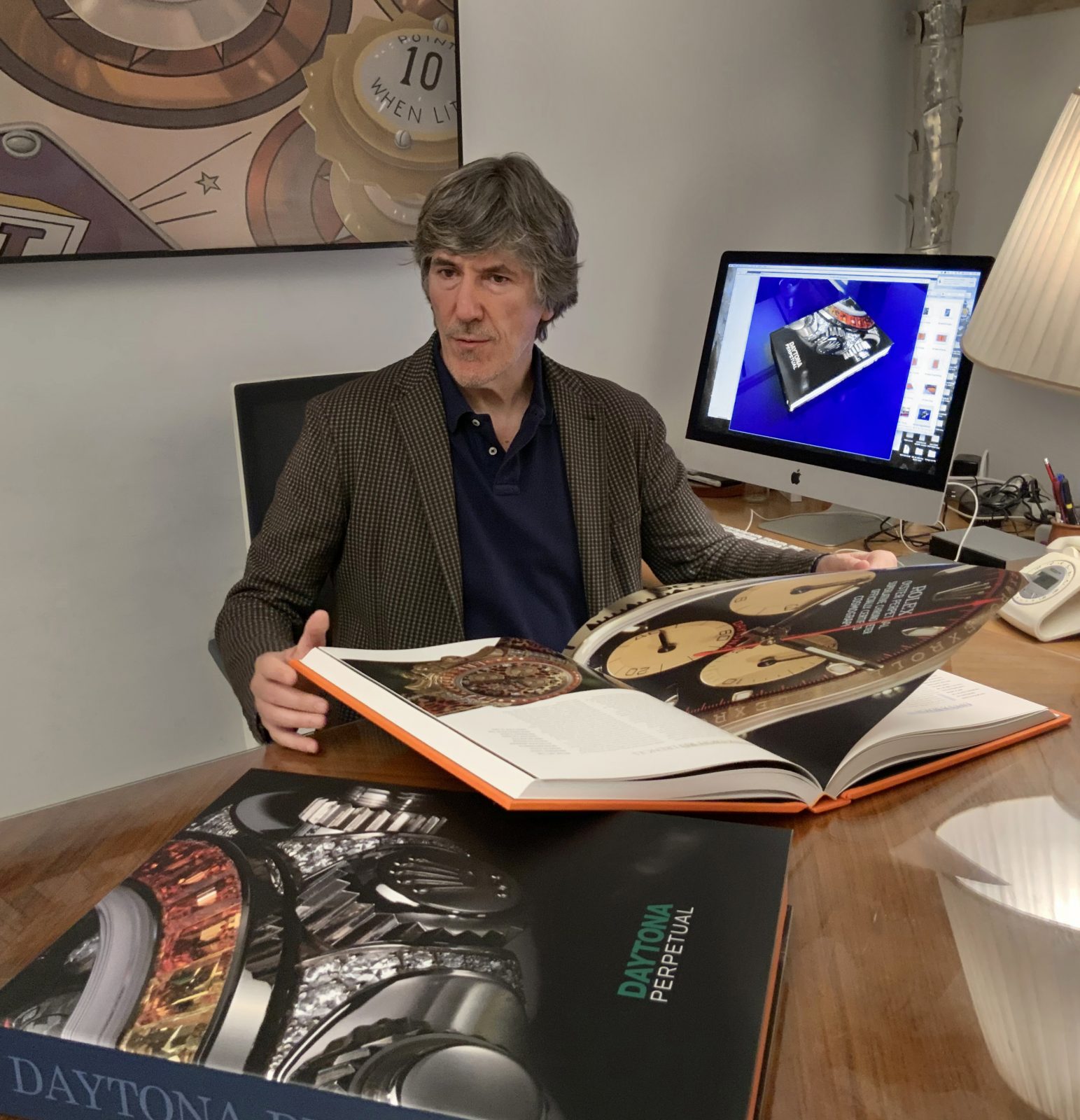 In May 2017 I have already reported about the book to have if you're interested in automatic Daytona's.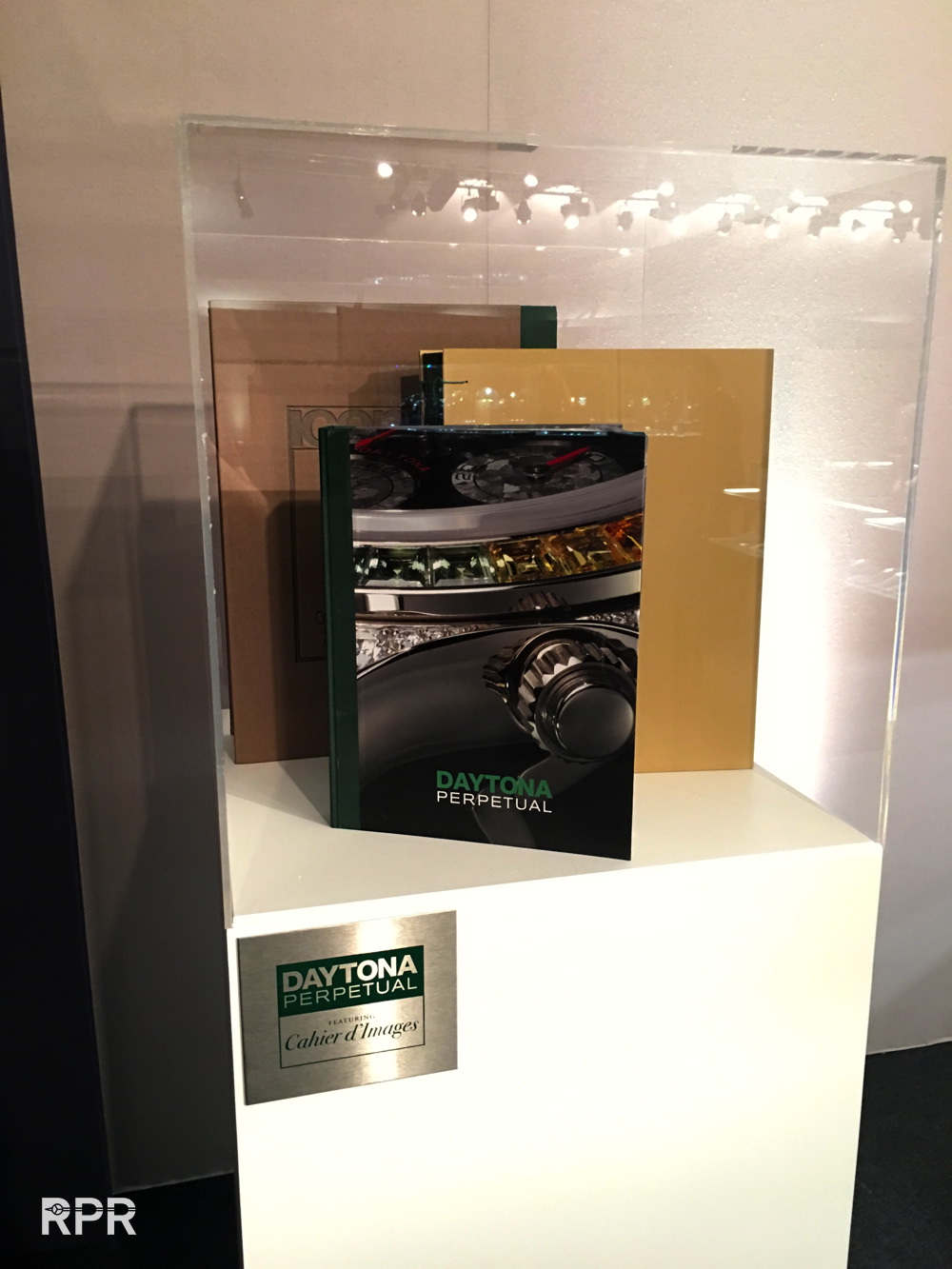 The Daytona Perpetual book consists of nearly 300 pages, offered in a large and generous format and narrates the story of the renowned Geneva-based watch manufacturer's chronograph, tracing the key stages of its technical and design evolution, starting from 1988 – year of its unveiling – up to our present days, through 541 still life photographs realised especially for this book by Fabio Santinelli, with texts written by journalist Paolo Gobbi, together with Naomi Ornstein and Ross Povey.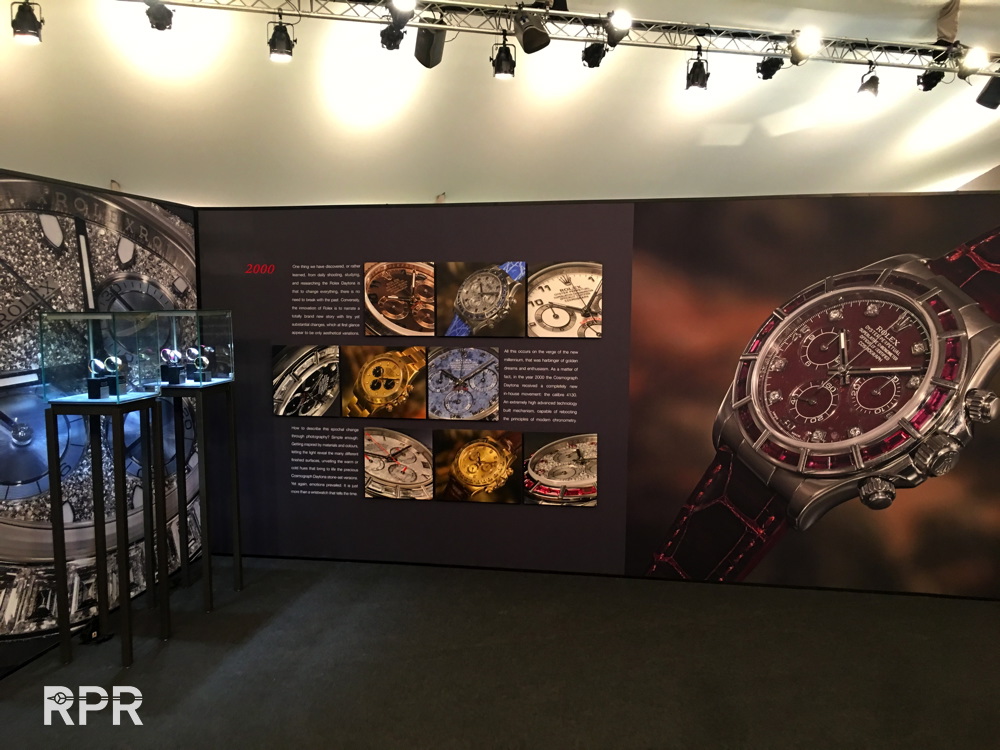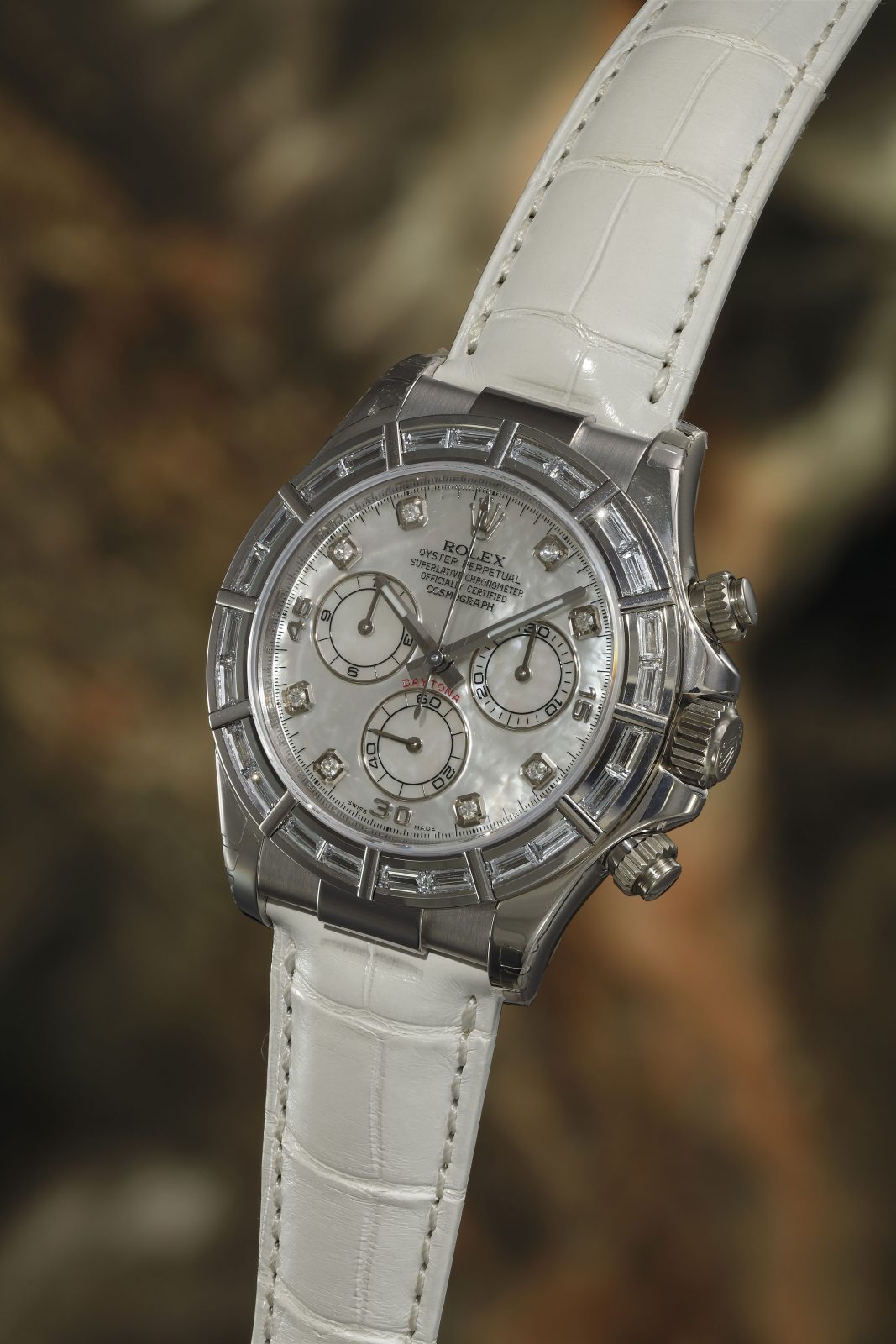 Printed in the very highest quality and preciously bound, whilst leafing through the pages of the Daytona Perpetual book the reader realises that it has been crafted with the exact intention of going far beyond the concept of traditional publishing linked to the world of watches, that is to say a pure technical and educational treatise. Its own genesis tells us how, in a totally singular manner, the image has taken over the description. This is proven by the fact that well before its publication, a selected part of the photographic works of Daytona Perpetual has been the star of the exhibition "ART Automatic Rolex Daytona", staged in collaboration with the prestigious auction house Phillips in association with Bacs and Russo.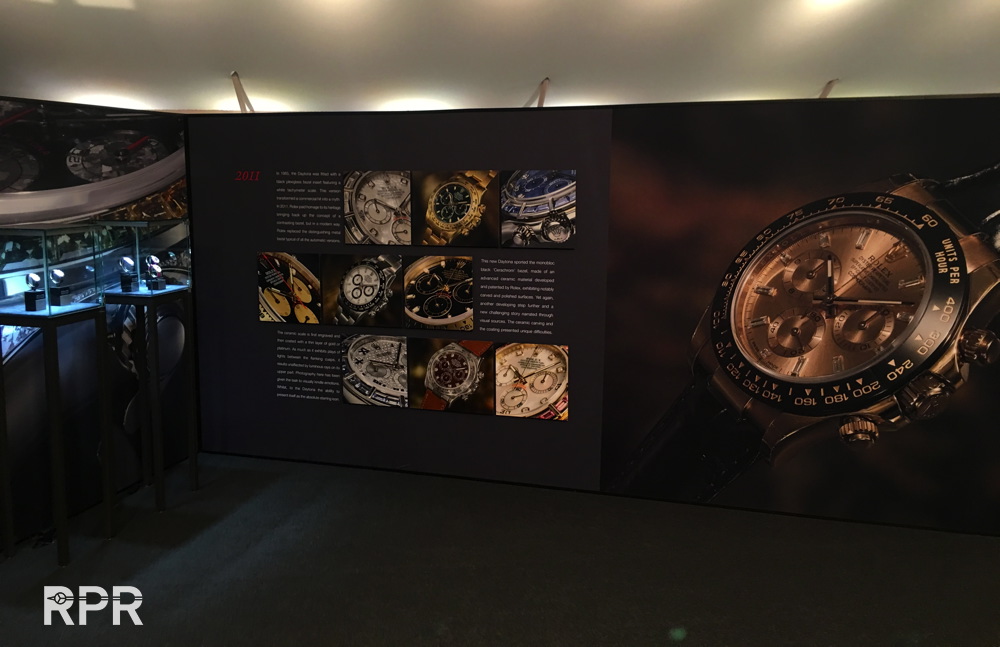 This international event, unique in modern watchmaking, was held across the world in four important cities: Geneva, London, New York and Hong Kong. The design process of the Daytona Perpetual project mirrored the spirit of its creator and his work team: a meticulous yet passionate research and selection of the objects, many of which have travelled the world to reach Rome and strike a pose in front of the photographer's lens; an attention to details in structuring its pages and illustrations as well as bringing out the beauty and the peculiarities of each single watch. All this took the time required, strengthening the idea of a communication that goes beyond a dry technical data.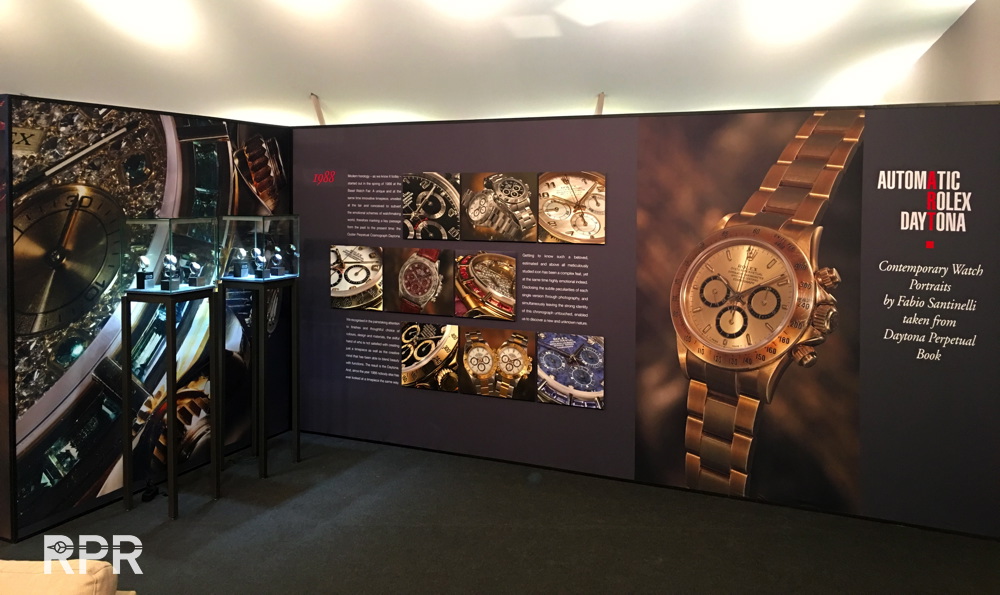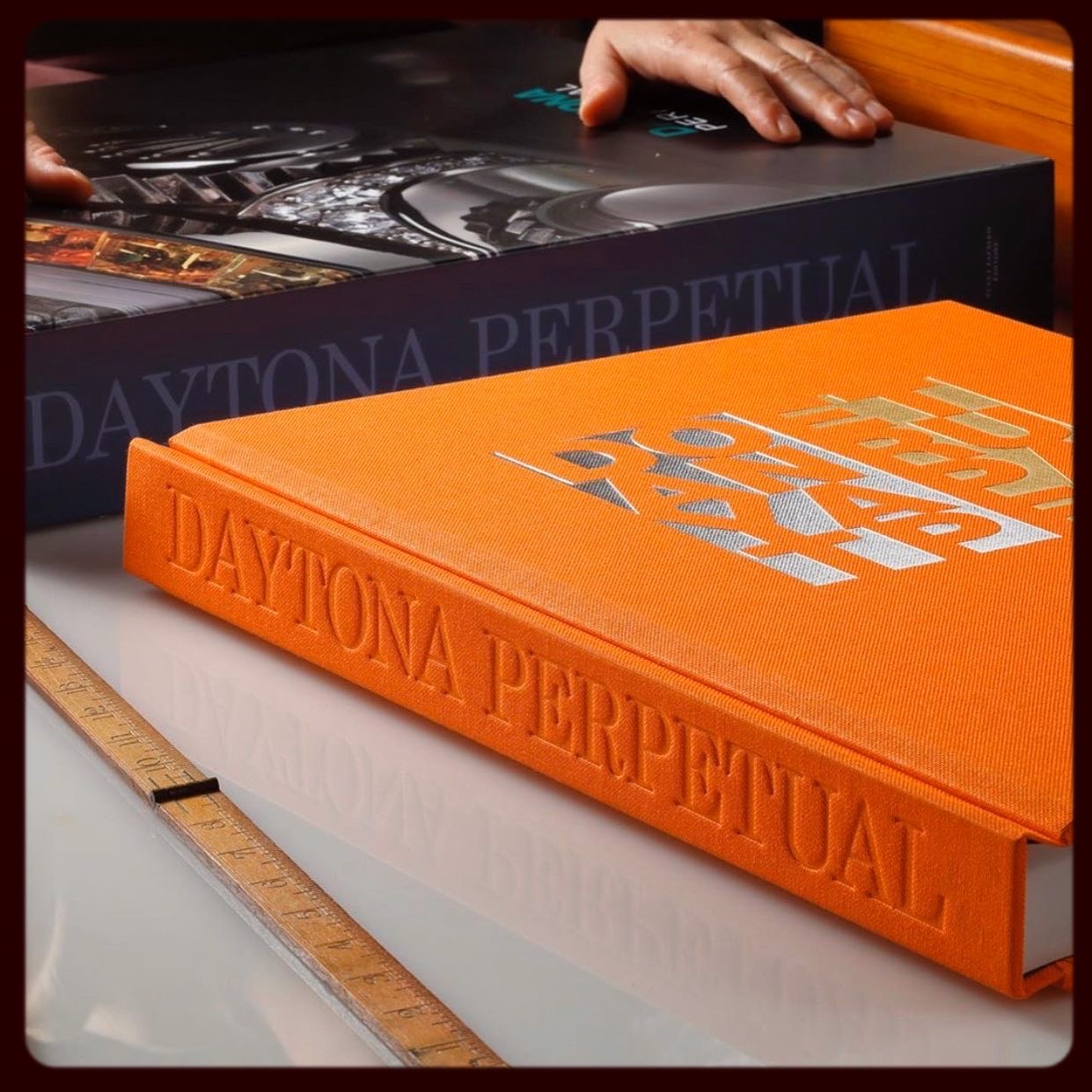 • Pages 292
• Format 34 x 44 x 7 cm
• Special uncoated paper
• Wooden hardcover lined in fabric
• Weight Kg 9,5
• 541 photographs
• English language
• Housed in a clamshell presentation box
• Released on December 12, 2019
• Price Euro 2.100,=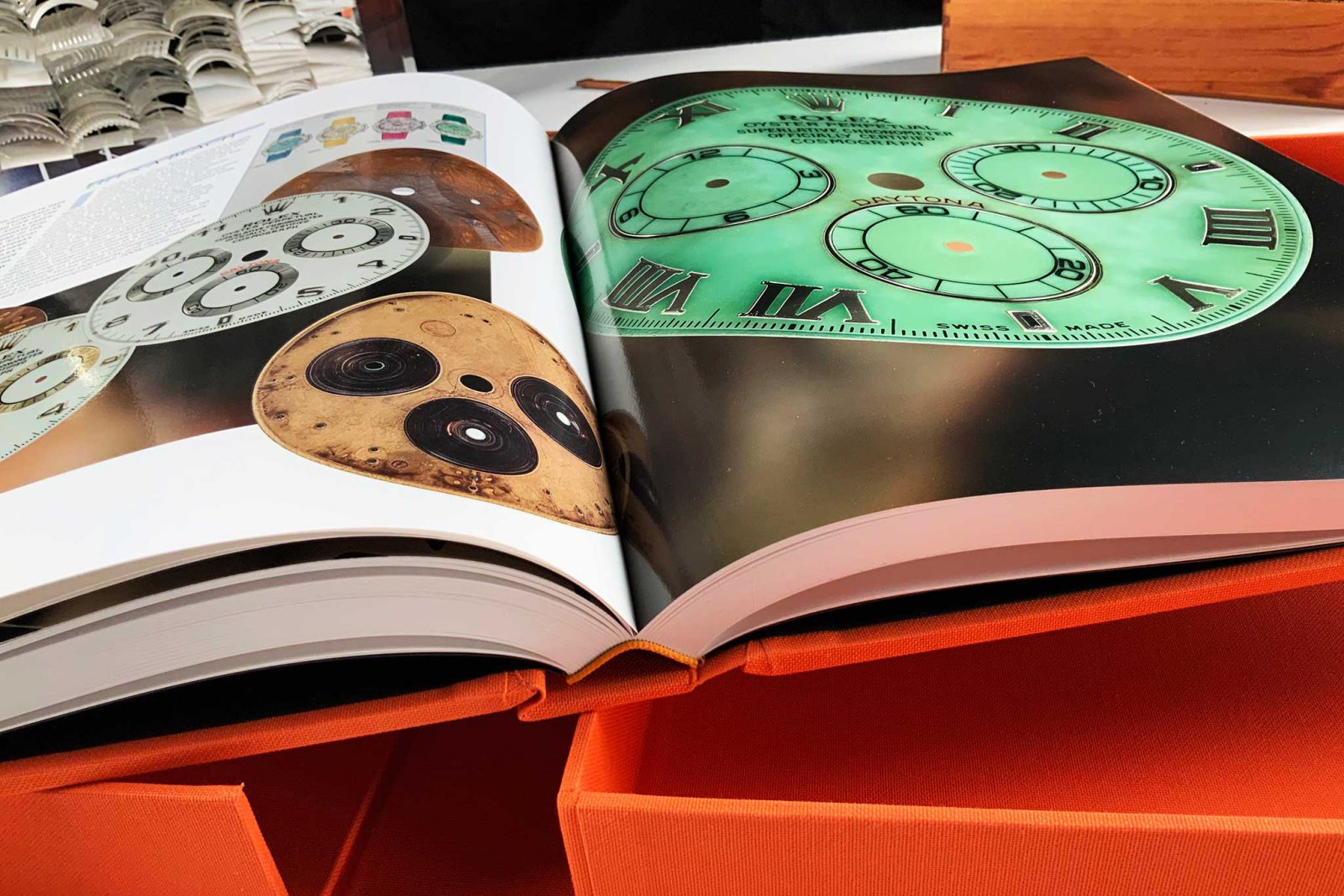 More than just a publication, this Daytona Perpetual "Special Edition" has been realised in a limited and numbered print run of 999 examples. The oversized 34 x 44 cm coffee table book format, celebrates the pleasure of admiring its photographic content. The wooden hardcover, embellished with highly refined linen manufactured in Italy, has been designed and handcrafted with unparalleled artisan mastery. As for the inside, the particular kind of paper features an impressive colour rendering, strongly recalling traditional art prints whilst still retaining to the touch the physical properties of the uncoated paper. The huge tome is housed in a hand made linen clamshell presentation case exhibiting a printed front.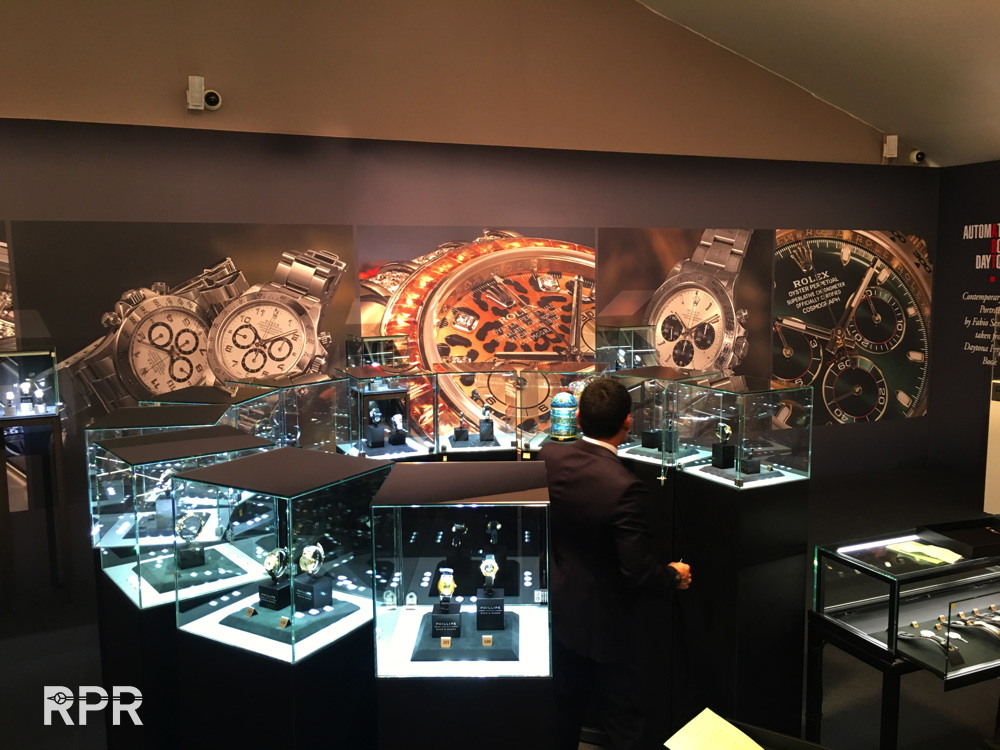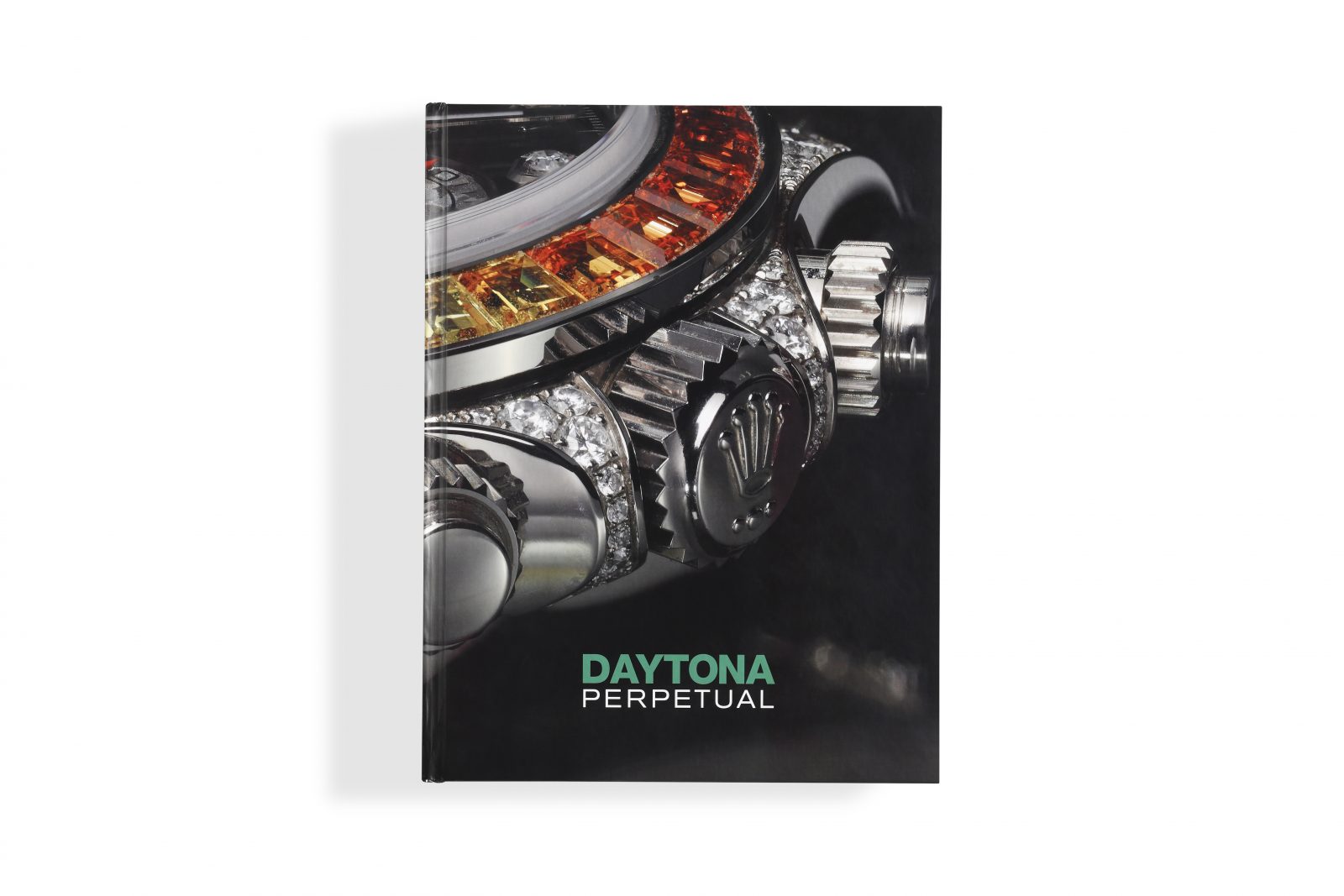 • Pages 292
• Format 24,5 x 32,2 x 3,6 cm
• Hardcover
• Weight Kg 3,3
• 541 photographs
• English language
• Housed in a presentation box
• Released on November 25, 2019
• Price Euro 360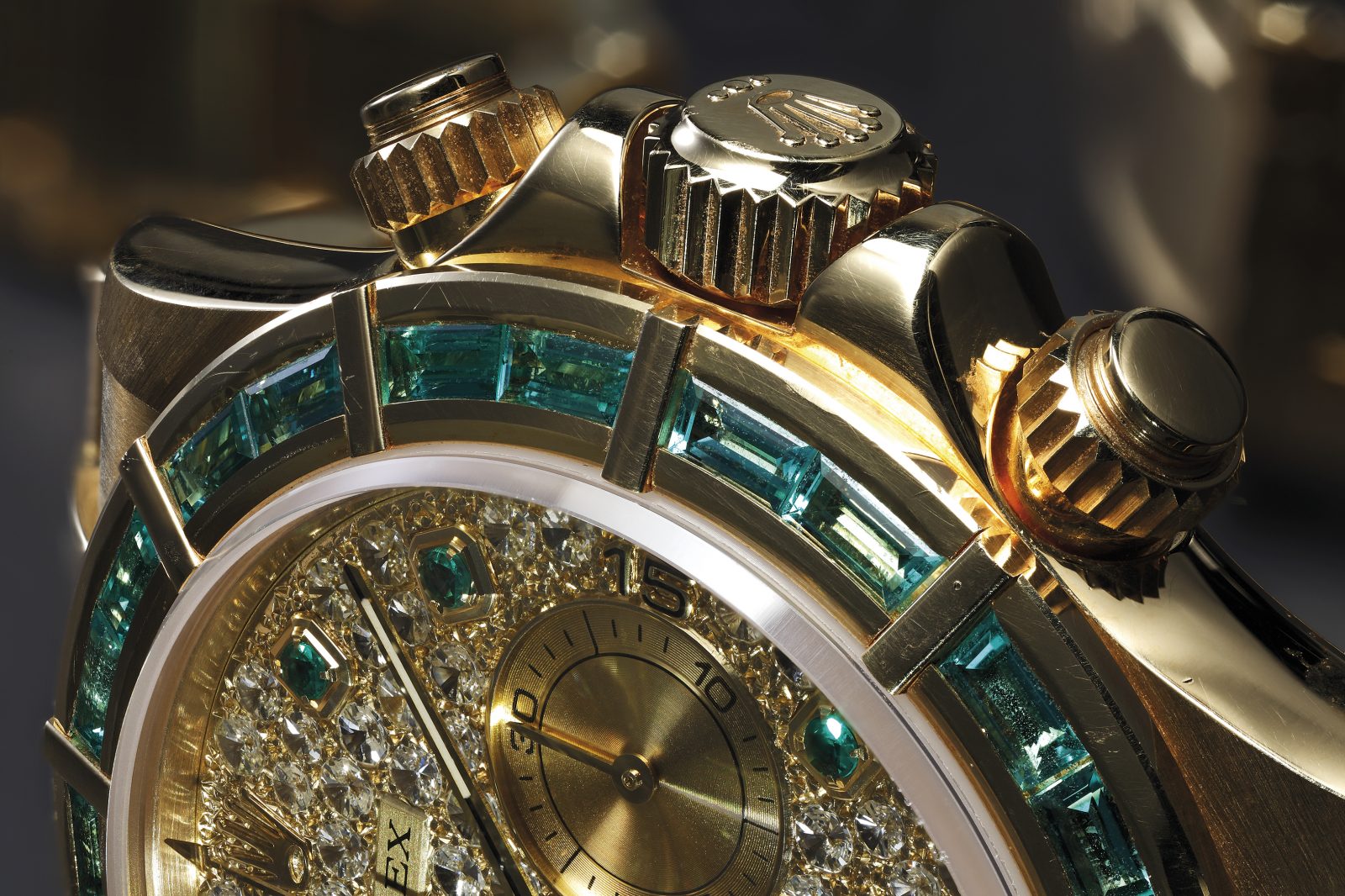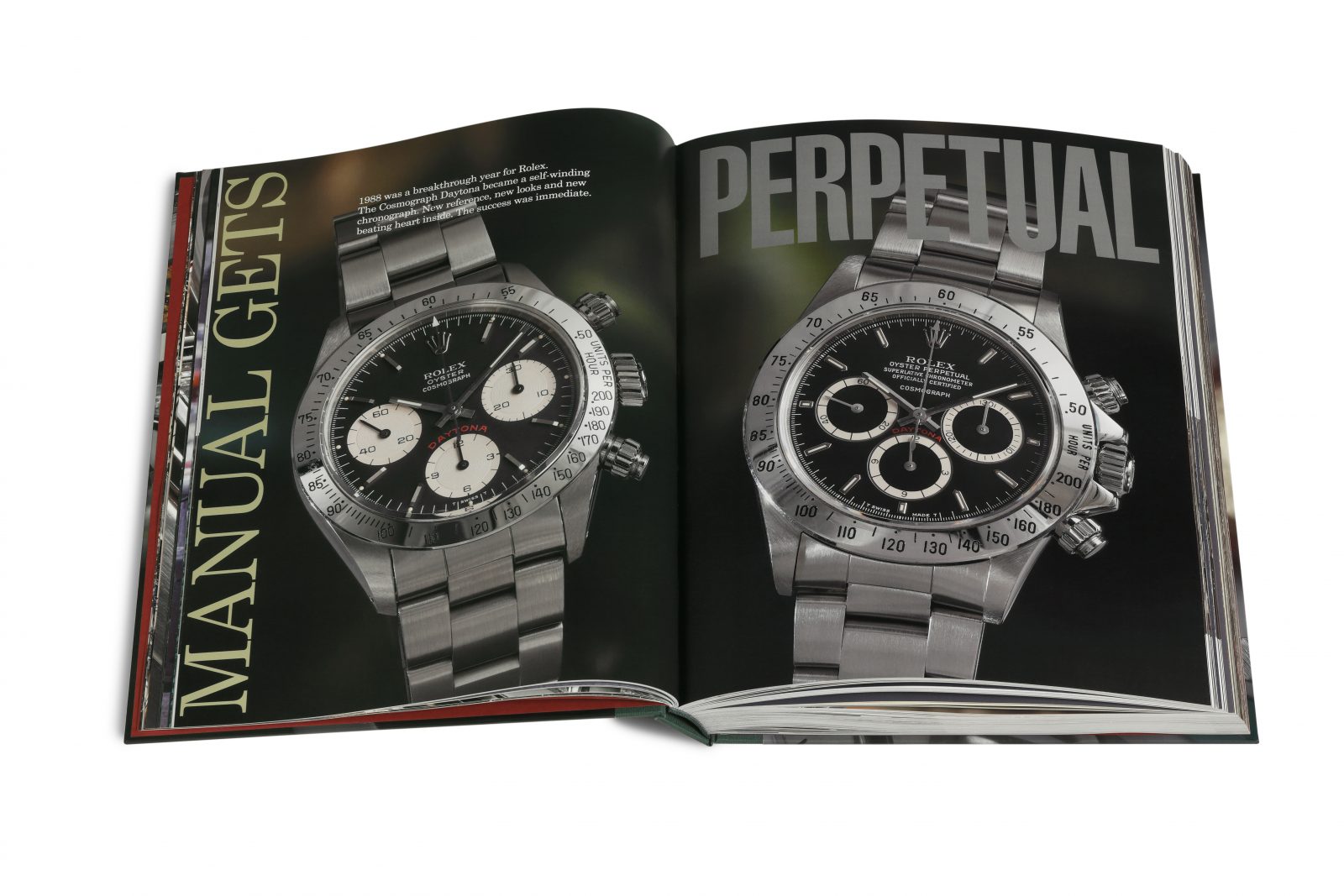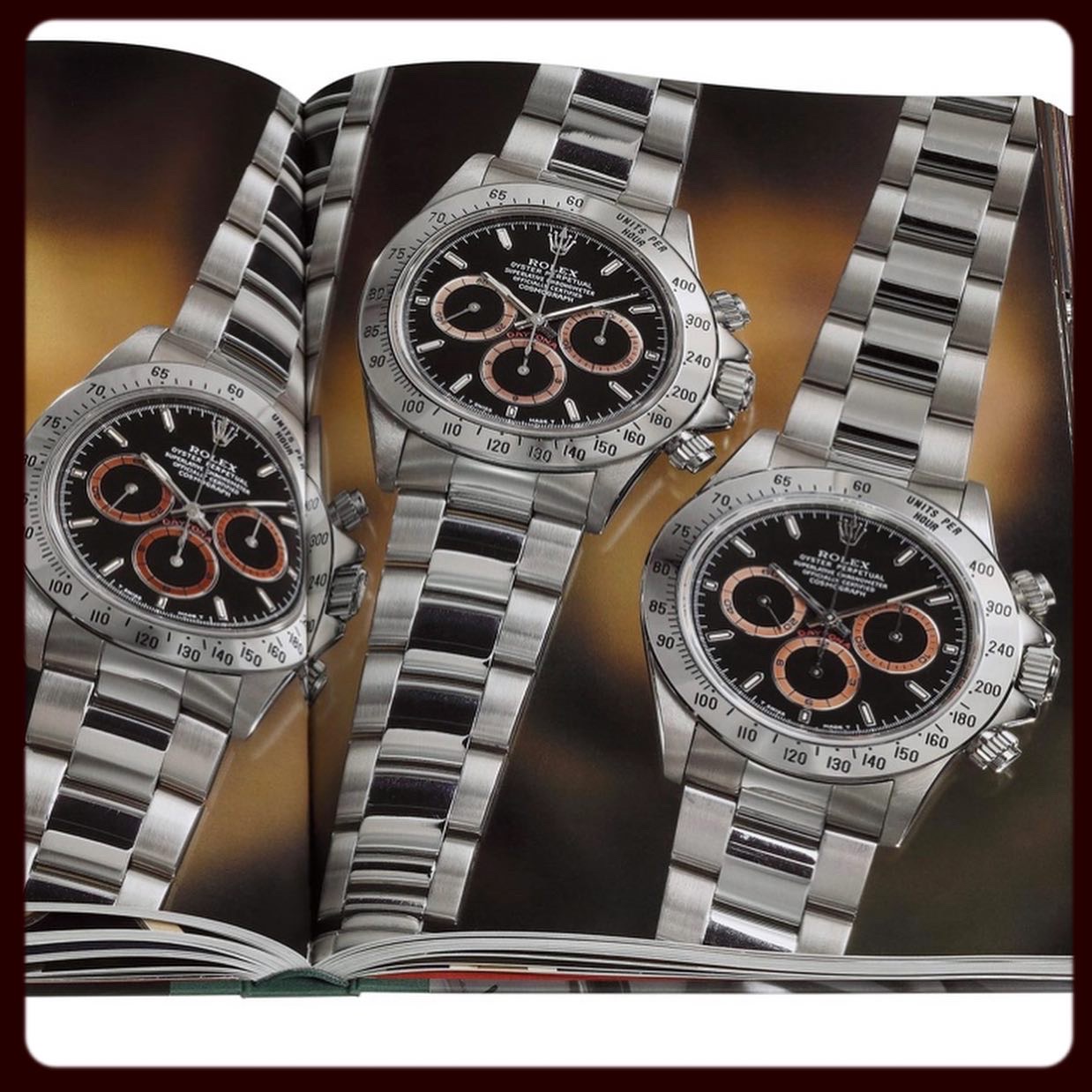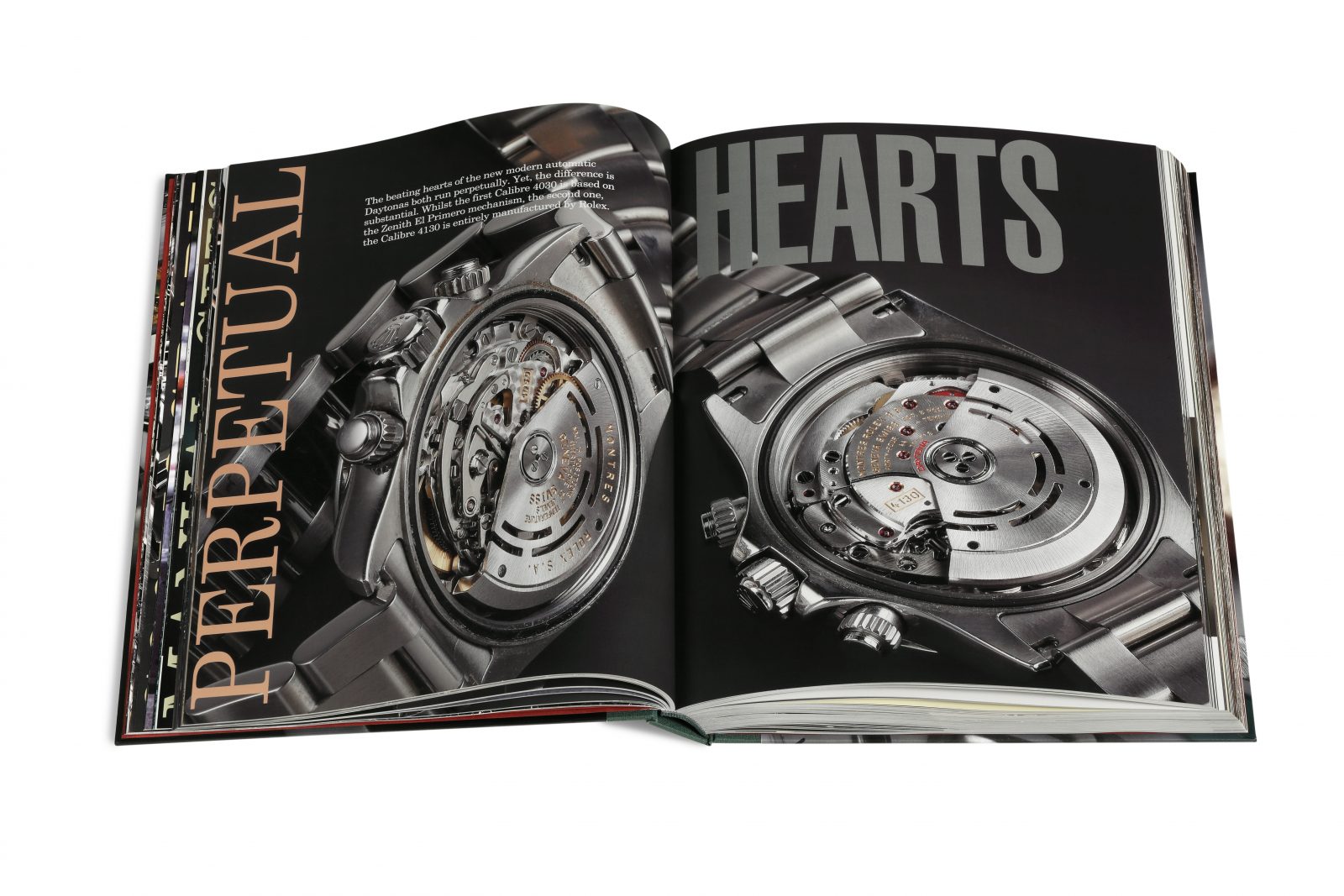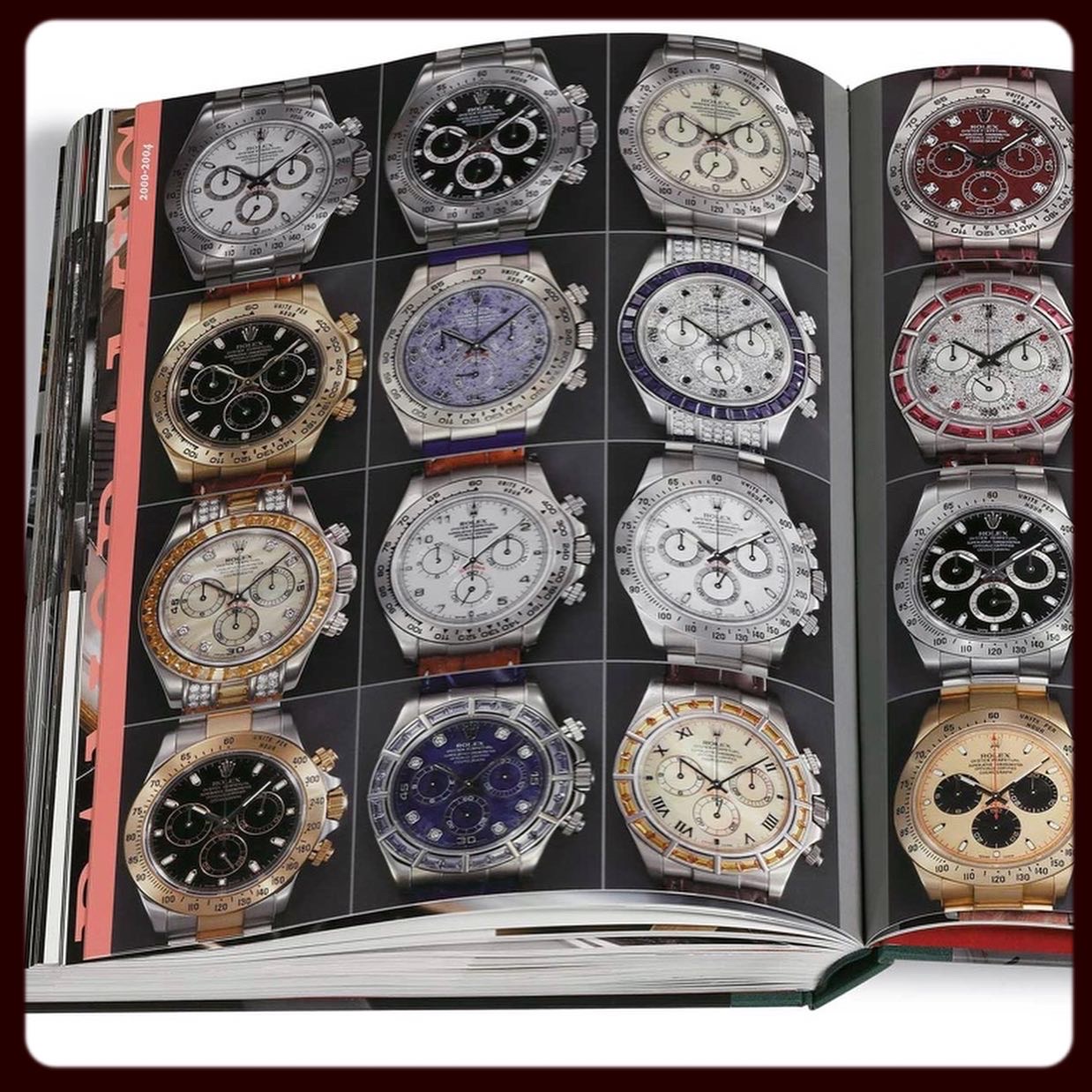 The Pucci Papaleo Team, you can not order 😉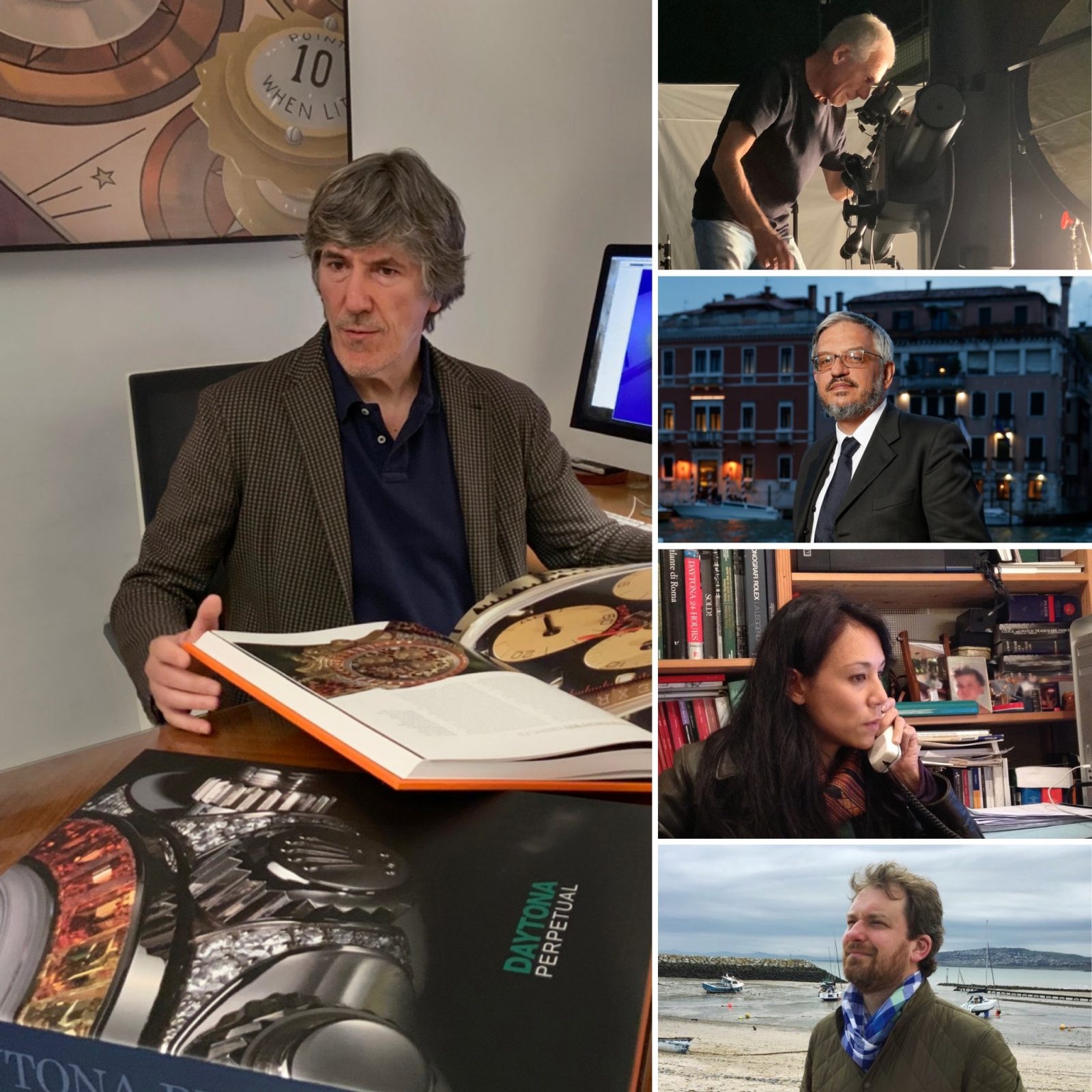 Pucci Papaleo 
The realization of the product, the study phases of the project, the selection of the examples to photograph, the aesthetic graphic research, exploring new printing technologies, brought Pucci Papaleo – editor, scholar and worldwide watch collecting reference point – to realise works with the intent of conveying his passion for paper, printing, beauty, design, photography.
Perfectly exemplified in his latest editorial project, the Daytona Perpetual book.
«My passion for watchmaking started with the early Rolex chronographs manufactured from the '30s to the '60s, and this has led me to understand them very well. And then, it widened up to Daytonas, learning to appreciate and study above all the manually-wound models. When three years ago we started the making of the Daytona Perpetual book, the Daytona universe gifted me once again with emotional feelings of pure wonder. At that moment, I realised that behind these automatic chronographs there was a whole new world to understand, love and tell». 
Fabio Santinelli 
The photographer treated the most famous of all timepieces as an artwork and not just as an industrial product. The distinctive characteristic of his photography lies in his ability to offer to the observer the almost tactile sensation of perceiving the materials of the objects he frames, throughout a long and complex work of poses, plays of light, shades and colours.
«Compared to the previous works, what I feel I have accomplished with this one is detachment. An aesthetic and technical disconnection from the customary photographic representation.
The excellence of the automatic Daytona's innovative design gave me freedom to express, through the camera lens, the harmony of shapes, the precious materic complexity of the stones and the chromatic elegance of the metals». 
Paolo Gobbi 
He is a renowned journalist, photographer and globe-trotter from Rome, Italy. He spends most of his time traveling all over the world, touring watch factories and reviewing the latest watch collections and high-end watch auctions. Currently a writer, contributing photographer and editor-in-chief of Handmade and other specialized magazines, he also works as an independent journalist for distinguished names in the Italian press. He is the author
of 6 watch collecting books: "I Cronografi Rolex – La Leggenda", the "Ultimate Rolex Daytona" and "Macro Vacheron Constantin" volumes, "Day-Date, The Presidential Rolex", "FERO – 150 Steel Chronographs", and lastly "Daytona Perpetual", about to be released.
«If we were to use one single timepiece to sum up the tumultuous road travelled by modern watchmaking in the past 30 years, its transformation into an object of desire and its shift from expense to investment then, we could not but think about the star of our book, the "Daytona Perpetual". This book has no educational intent, but rather to narrate an aesthetical as well as structural revolution. The reader will not find "all" the Daytona Perpetual models produced, but will enjoy a horological gathering of representative examples, so as to describe its history and evolution, some of which very difficult to find». 
Naomi Ornstein 
Avintage horology scholar and with a wide knowledge of watch collecting, she has always covered the role of editorial coordinator of the Pucci Papaleo Editions. In the making of the Daytona Perpetual, her key role was also to study and ensure a consistent basis of the many technical, historical and collecting information that turned this chronograph into one of the most loved, sought-after and discussed watch models. The unceasing follow-up and sharing of each single data has given credibility and texture to this complex project, which by choice was meant to be reliable without lapsing into educational intent.
«Timepieces have always charmed me. And when something you love becomes work, then it's like living a fairy tale. But then, that's exactly what happens each time a new project kicks off. This time things took an unexpected turn. It was no longer a question to editorially coincide form with substance – which already in itself is quite a task – but to jump into an enthralling rabbit hole: the Perpetual Daytona. Nevertheless, I was given free rein to creative expression that enabled me not only to work on my horological Wonderland but also to live it». 
Ross Povey 
A renowned scholar of Rolex and Tudor watches, Ross Povey writes for and contributes to some of the world's leading publications and horological online platforms on a range of watch related subjects. One of his areas of specialism and passion is the automatic Rolex Daytona.
«A watch steeped in racing history and the archetype of a sports chronograph. This is what makes the Daytona Perpetual model such an important figure in the history of wristwatches. The fact that Rolex then took the watch in such a range of different directions with such contrasting aesthetics makes it the perfect subject for a book such as this. Being involved in a project focused on these watches can never be anything less than a dream come true. Daytona Perpetual offers the reader a visual feast of some of the rarest and most coveted of Rolex's automatic chronographs. From tool watch to jewel watch, there is a Daytona for everyone in this stunning book!».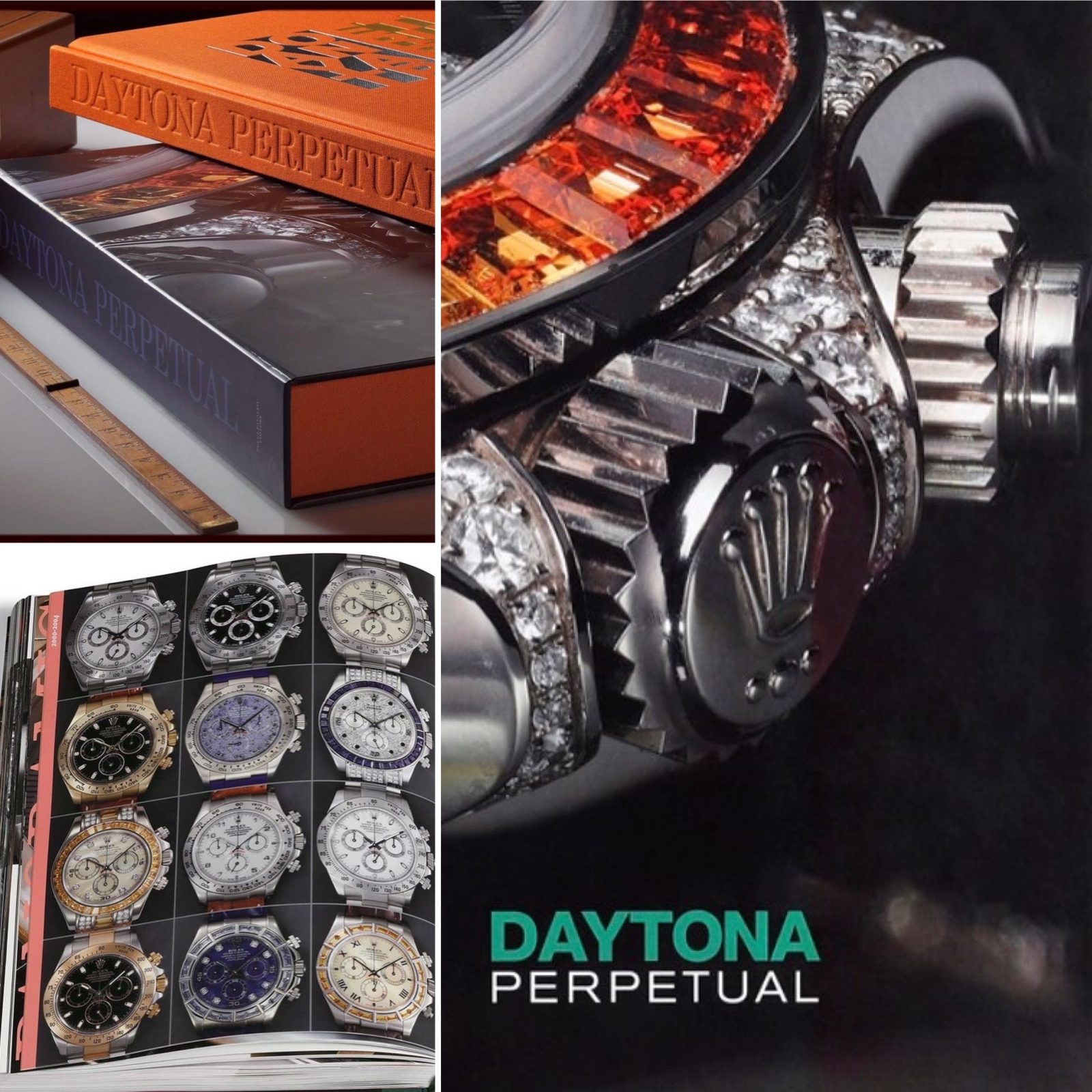 The versions will be available to purchase, currently only online, starting on November 25 on the www.puccipapaleo.com website with the possibility of pre-orders as of October 25.