Passion Will Never Go Out of Fashion!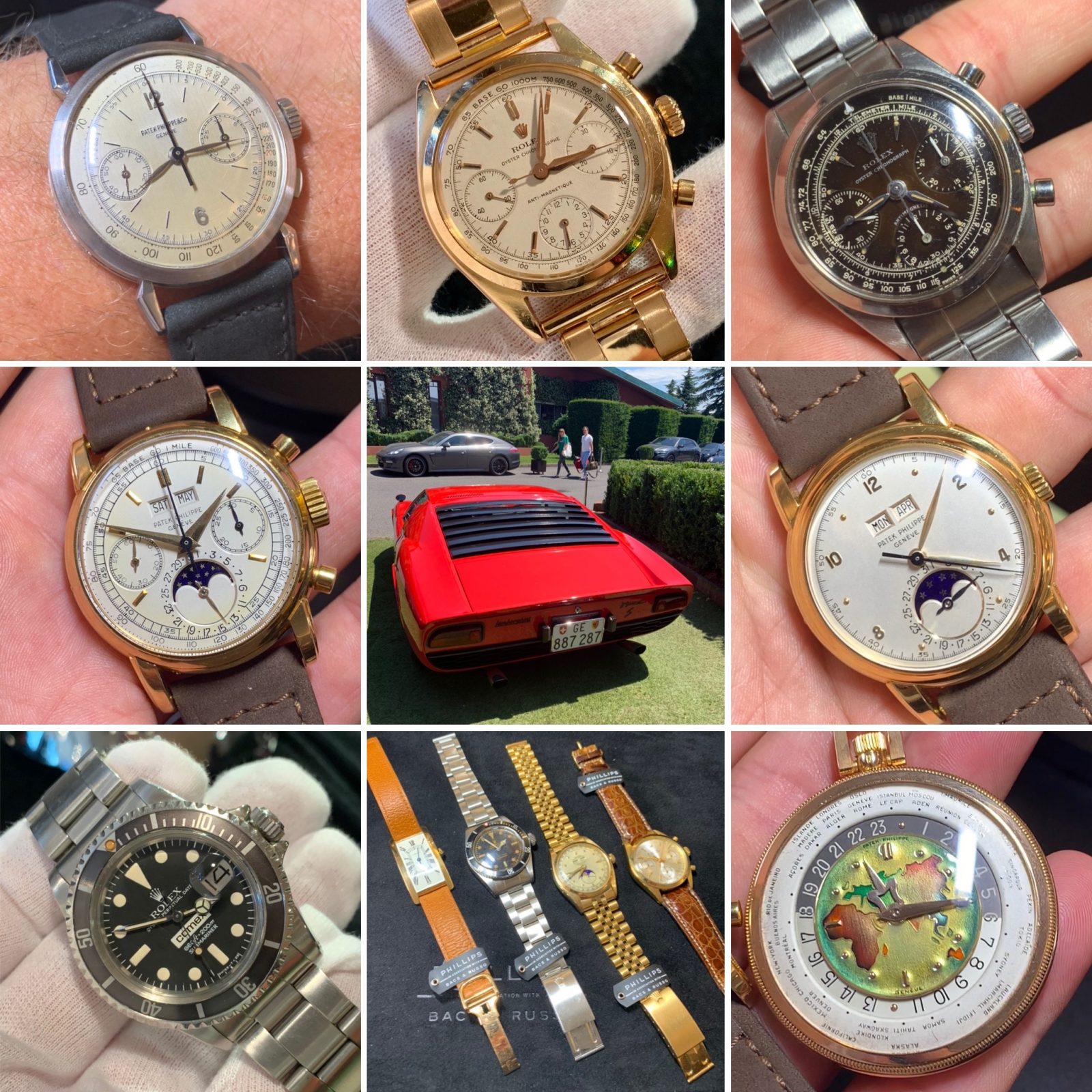 In the beginning of Covid19 I already told friends around me that we, the market of vintage watches, will get better out of the epidemic then before. During the first 2 weeks of the virus hardly any request came in at our trusted Rolex & Patek Philippe marketplace RPM*. This rapidly changed once the world understood we're not all going die. It's terrifying what happened and nobody saw it coming but as soon we received positive news the requests where back at normal level. The first big auction house that started to go online was Sothebys. I'm a big believer of online sales once its done correctly so I kept sending the people in charge at Sotheby's messages how to improve and go for a weekly sale, promote it during the week on social media, eventually have an expert explain important details in a video message and start preparing next weeks sale with an interesting mix of lots having reasonable estimates. I'm glad Sam listened and acted accordantly, well done!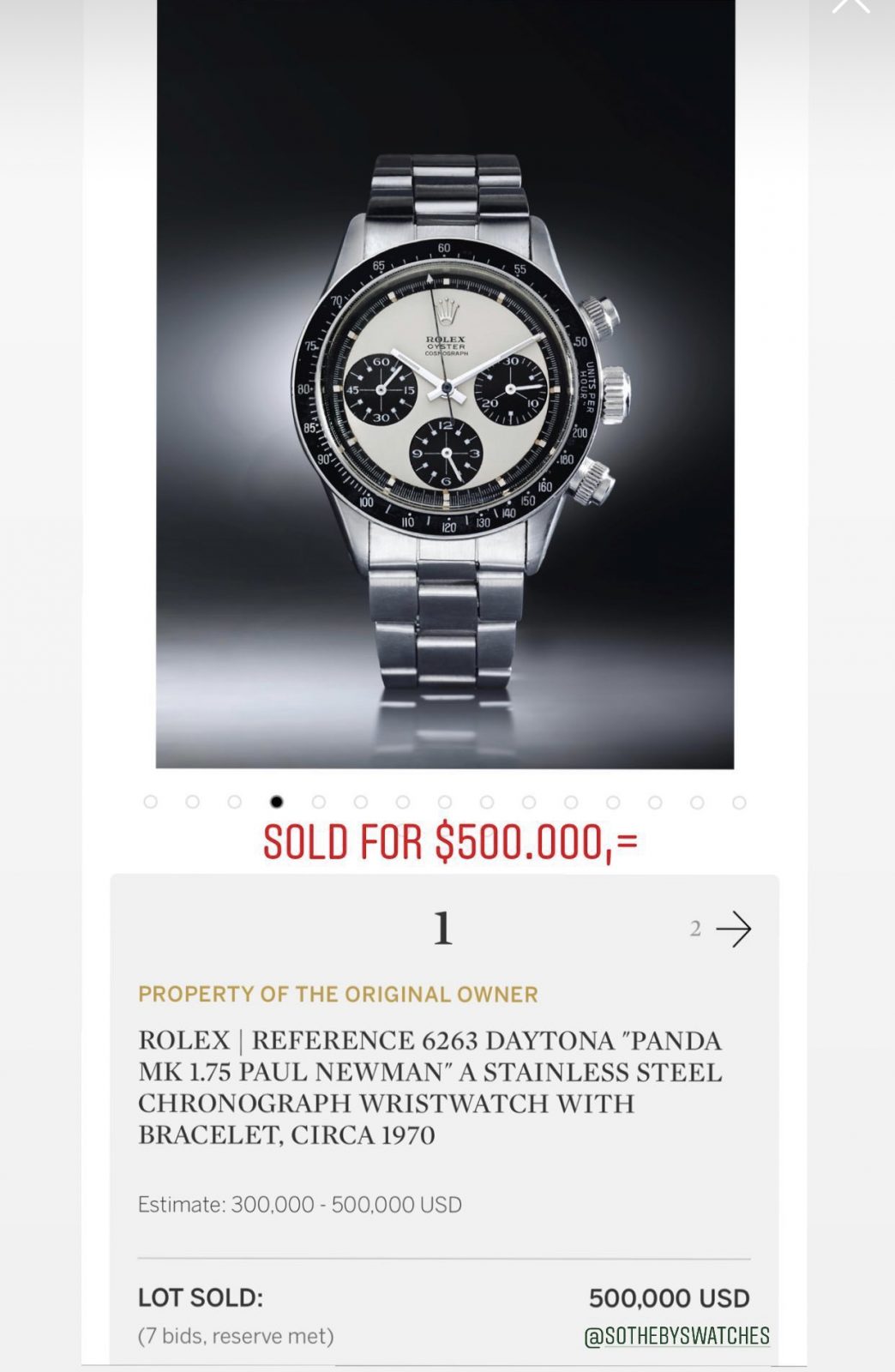 After the first online auctions I was flabbergasted to see the great results fetched by only adding 4 pictures and a little 'copy – paste" text and give the watch community 1 week to bring out their highest bid. No preview, no close up check up, hardly any extra information about important details that make the price, just a pain online adds that sold for big money, some even higher then before Covid19. Last week a Oyster Newman sold for $ 500.000,=. The learning stage improved the weekly sales of Sotheby's and soon more and more auction houses started doing online sales during lockdown and almost every sale was successful. One would think online sales have a cheaper commission then the regular 25% but thats not the case. Immediately I thought this will change the market for ever, if with such little effort the same results can be booked why doing an expensive regular auction at all?
On the other side of the market, there where the dealers are, some great new developments have been made as well. Although most dealers where scared about the crisis going on in the world a clever known US dealer openend a WhatsApp group and invited all his friends. 250 of the best dealers in the world are gathers there and the activity was enormous from day 1. Big watches got sold within seconds, deals are made constantly 24 hours a day and the dealers market was moving again, chapeau!
That brings us to last weekend Geneva auctions by Phillips & Antiquorum. (follow both links for their results) For the first time since Covid19 two auction houses held a live auction. The regulations at Phillips where different then everybody was used to. Tables for 2 set up around their huge tent at La Reserve, a limited number of guest where aloud to enter and everybody had to register to get in. The team of Phillips did a great job, compliments! Not as many as normally where attending their sales, on Saturday it was crowded, far from as crowded as we normally see but some of European collectors that are allowed to travel came to see the action. On Sunday the room was hardly filled, on my side of the room less then 10 people. But online we saw almost 2000 bidders from around the world who pushed the sales to a white gloves 100% sold auction. At Antiquorum everything was a bit less formal as with Phillips. Another compliment goes to the Antiquorum team, we all know how their reputation was shattered in the past but since Romain Rea joined the AQ team as CEO in 2017 things have changed for the good. Last weekend we saw again excellent results, even some world records like the Ref 1680 Comex Sub hitting $550.000,=.
I was kind of surprised to read my message box this morning filled with comments that the bids where fake and that everything is a circus filled with clowns. As you reader here might know, i've reported in the past about fake bids pushing up the prices because the auction house had a high written bid (meaning the guy is not in the room and left an absent bid). Since the room was less crowded last weekend and some 95% of the bids where online done by registered bidders I can tell you that it was all real what happened, not orchestrated. As I stated in the beginning of this article, the market has changed forever since the epidemic became a pandemic, the online auctions changed the perspective of collectors, it's become more transparant and easier to act. The frequent offers also give you a better price idea, it's not a gamble what the price will be making collectors buy more. An important collector I talked to who was actively bidding on the top lots in the room told me why he should ever come to Geneva again when he can sit at his pool and do the same trick. 15 minutes of bidding on Batman is a lot for a guy like him to wait before his lot comes up.
Is it the negative interest rate for the rich or the fact they are bored during lockdown that last weekends auctions where so successful? It might help a little but I believe that watch market is way stronger then most of us think, why? because it takes time to understand every single detail to be successful. And since time is money it's only logic that rare watches that hardly come to the market sell for a higher price then last year. This trend won't end soon, actually I don't see any reason why a perfectly preserved iconic watch design will ever go down again.
I got many messages asking me why a 16610LV  sells way higher at auction then one can buy in the market. Let me explain you that there are 2 different buyers in general out there, auction buyers & dealer buyers. Auction buyers don't want to buy from a second hand dealer, they want everything 'official'. Maybe because they miss the knowledge to judge for themselves they want to have the trust that their watch is published in one of the glossy catalogues. They have a (financial) relationship with an auction house, they buy and sell their collectables, art, real estate etc with them and don't want to hustle with a dealer. They also don't give a shit if they overpay a watch because the wine they drink during dinner is probably more expensive. On the other side you have the dealer buyers, a well known phrase is "Buy the Dealer". These buyers are way more informed, have a relationship with their dealer, he takes care of your bidding during the auction, he explains you the secret details, he often knows the provenance better then the auction houses, he sees what has been restored or swapped and he's there for you when you want to sell your watch again, he's your friend. He charge you a fee so you can built up your collection safely. Today auction houses want to become dealers with their private and online sales and be independent as well. Lets see how this develops..
Last but not least, Rolex is actively buying vintage Rolex during the auctions. This is not something, Rolex has been present during the auction since a long time. But never bid by them selved so far and always used a middle man. Last weekend Rolex was bidding successfully in the room on the stunning Chrono 6232 at Phillips and so far I know and secured also the pink 6034 at Antiquorum as well as the Comex 1680. Its hard to beat Rolex during an auction, i'm not saying we should be grateful and don't bid against them but knowing that the mothership is openly active is a positive sign that maybe one Rolex will open a museum for us.
Find below some of my impressions of last weekend. Wishing you all the best, stay healthy, take lockdown serious and enjoy your watches in the meantime!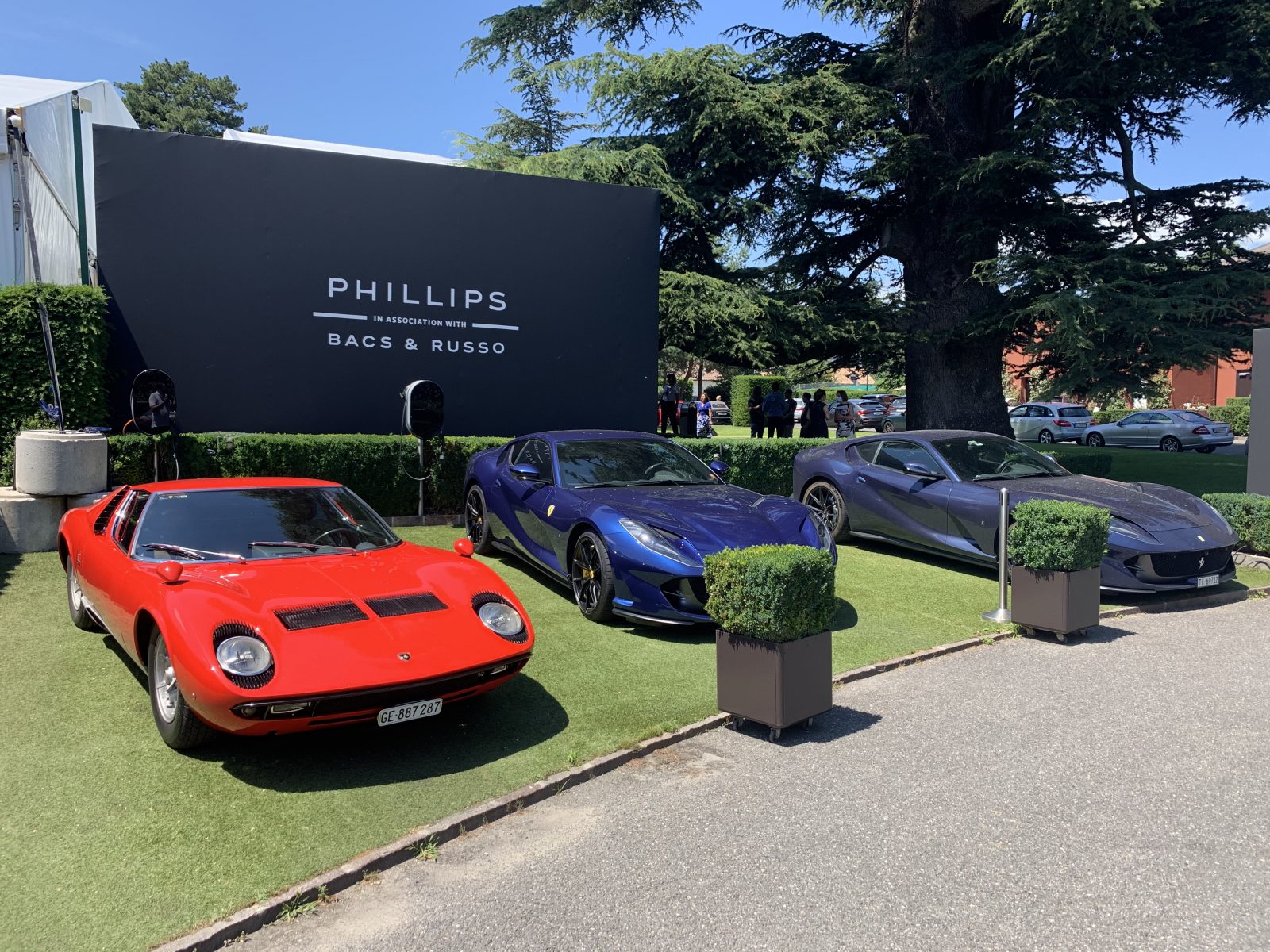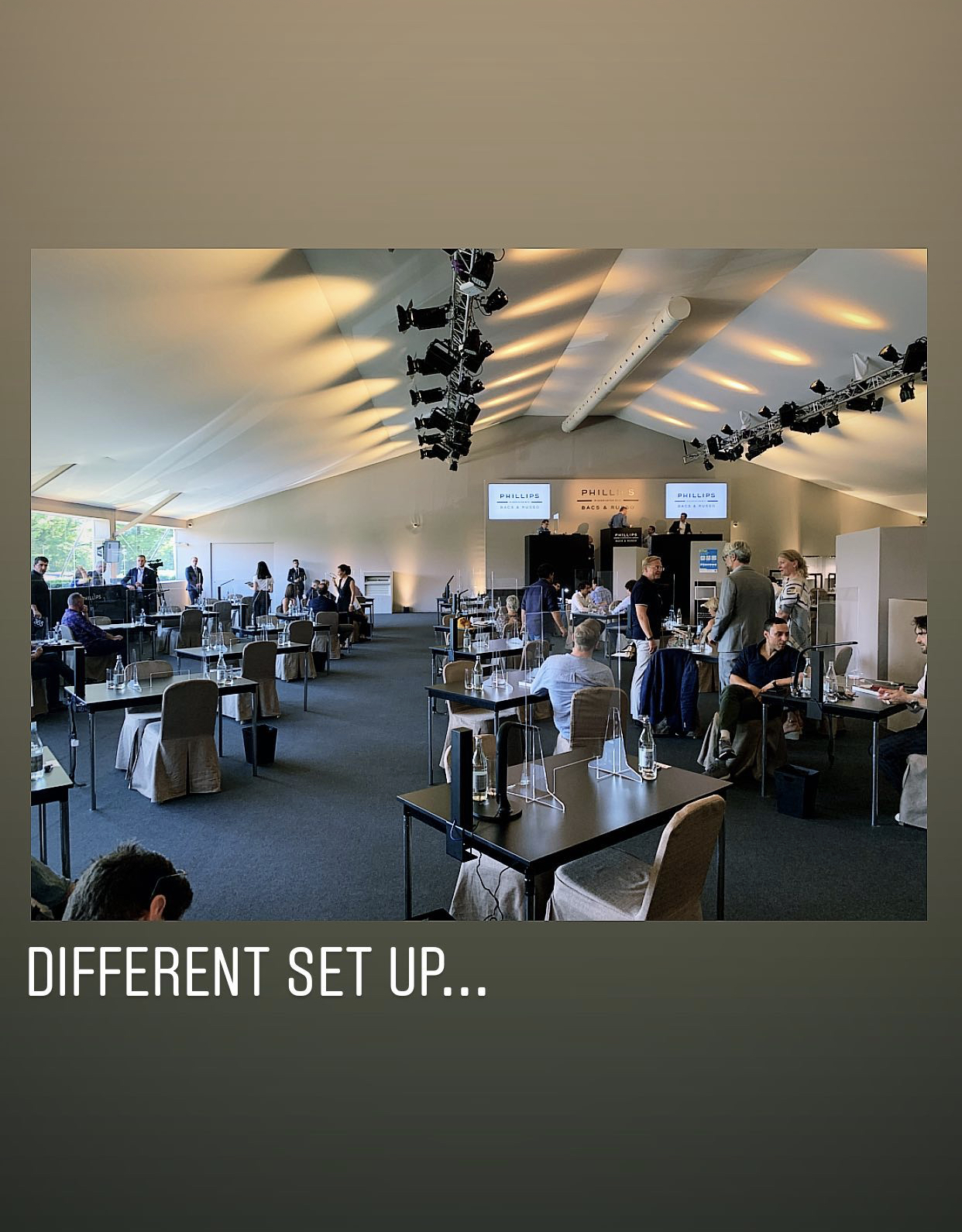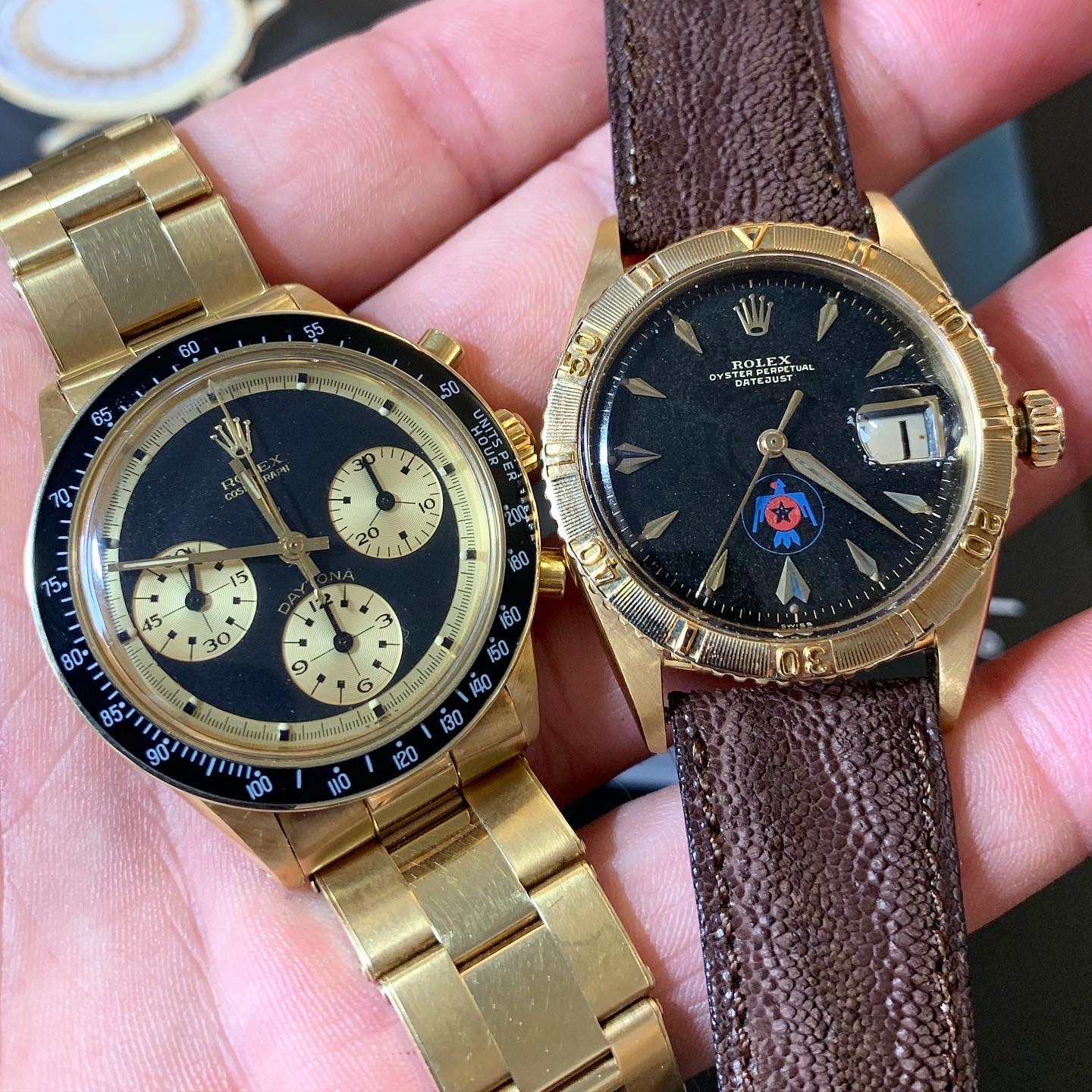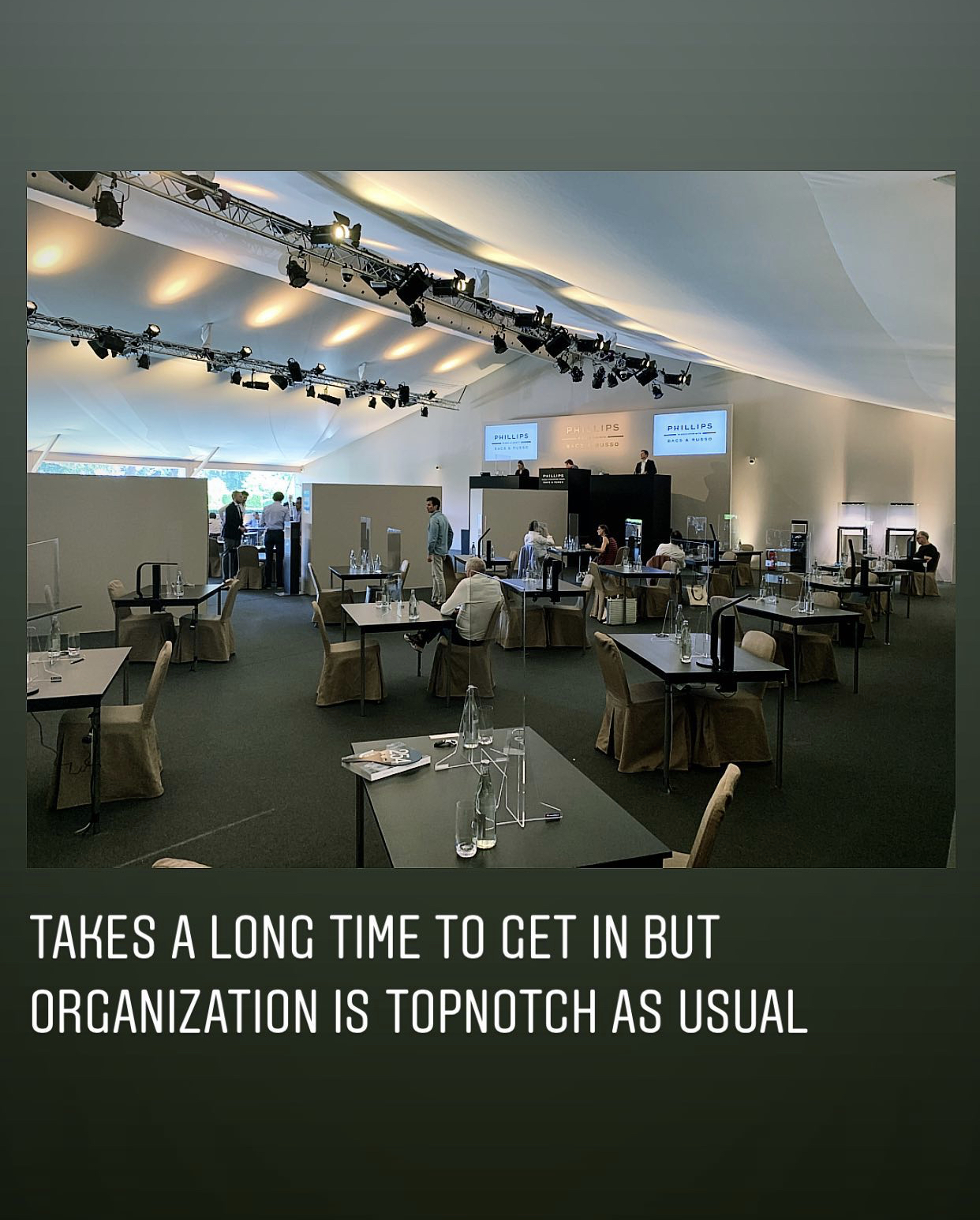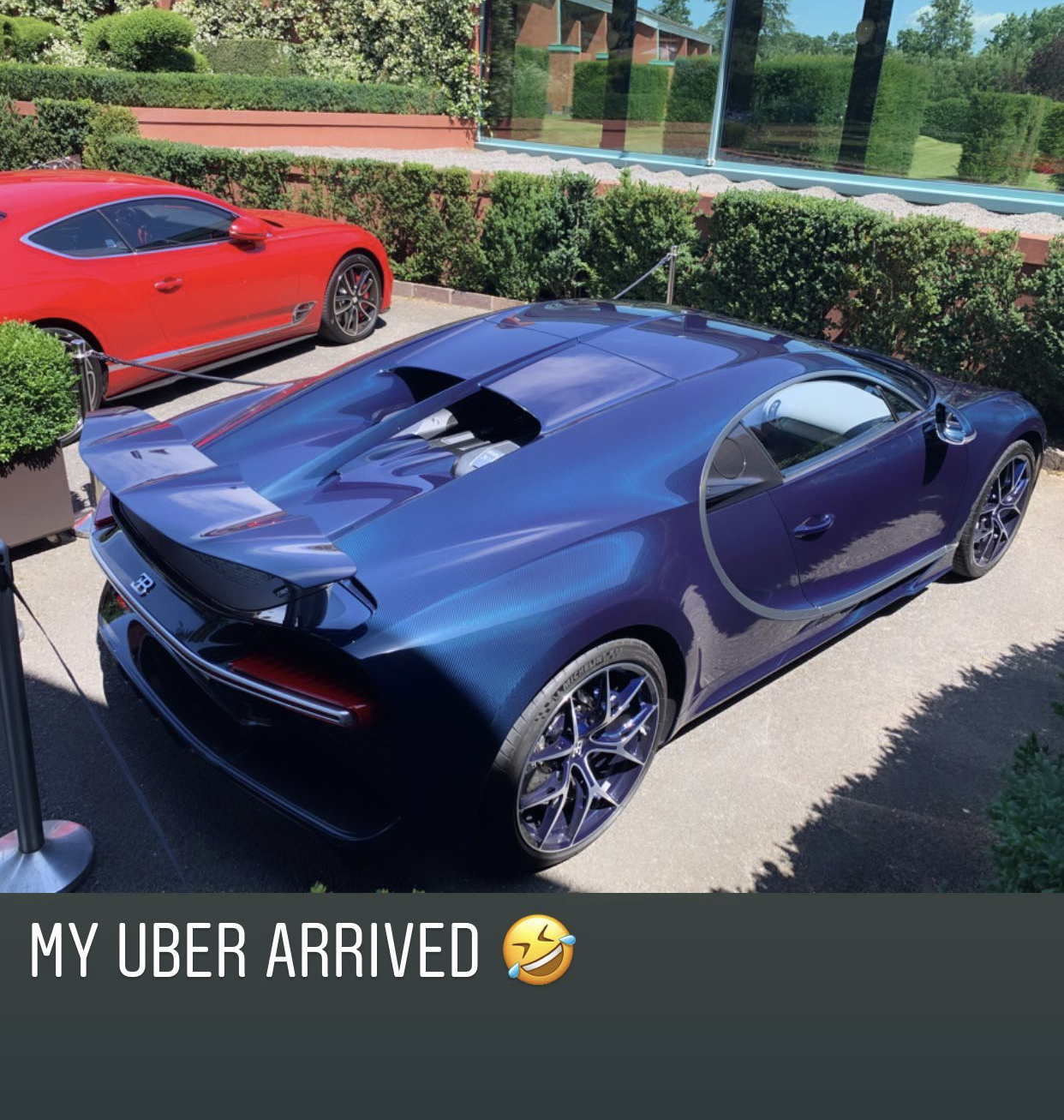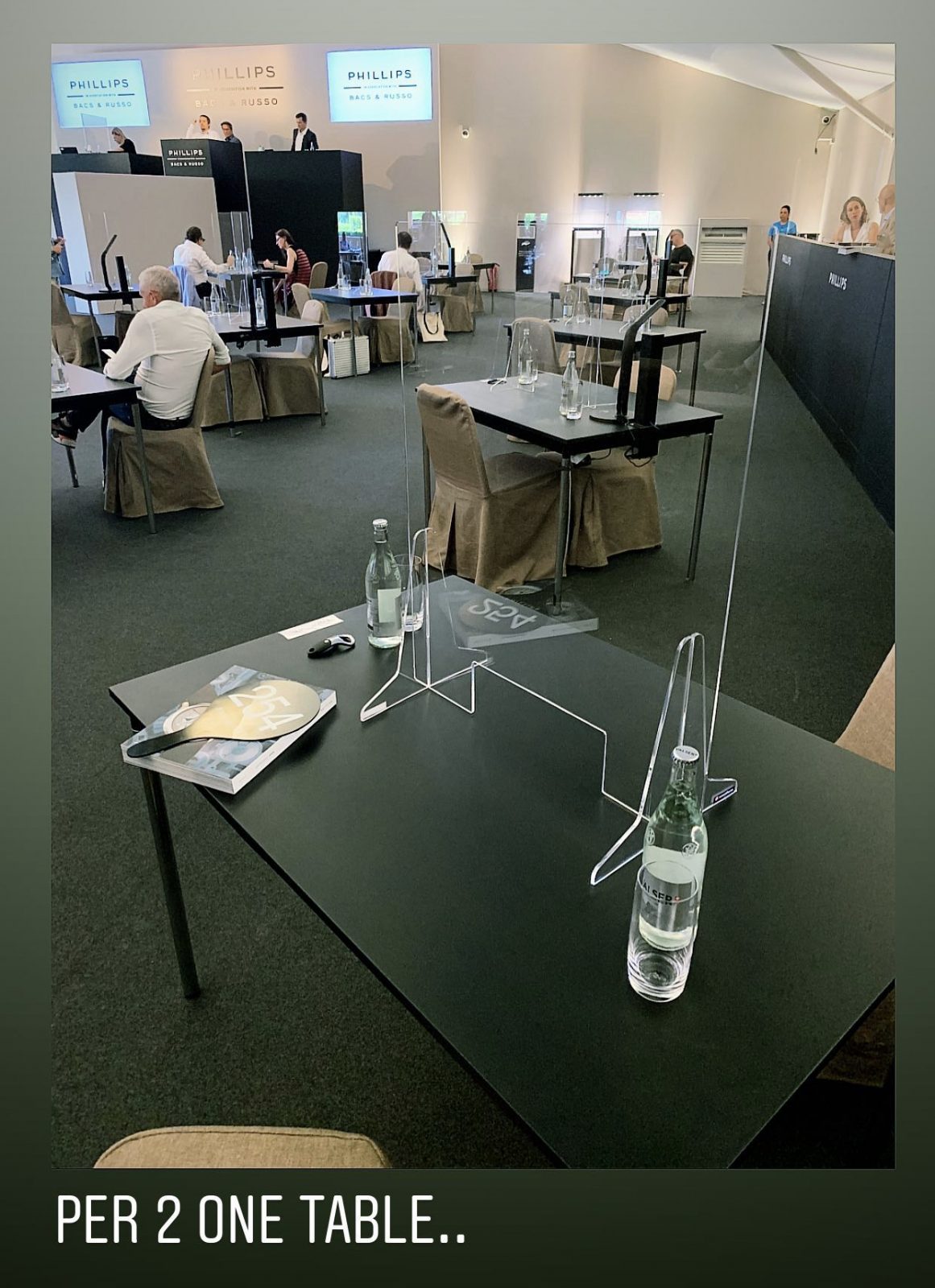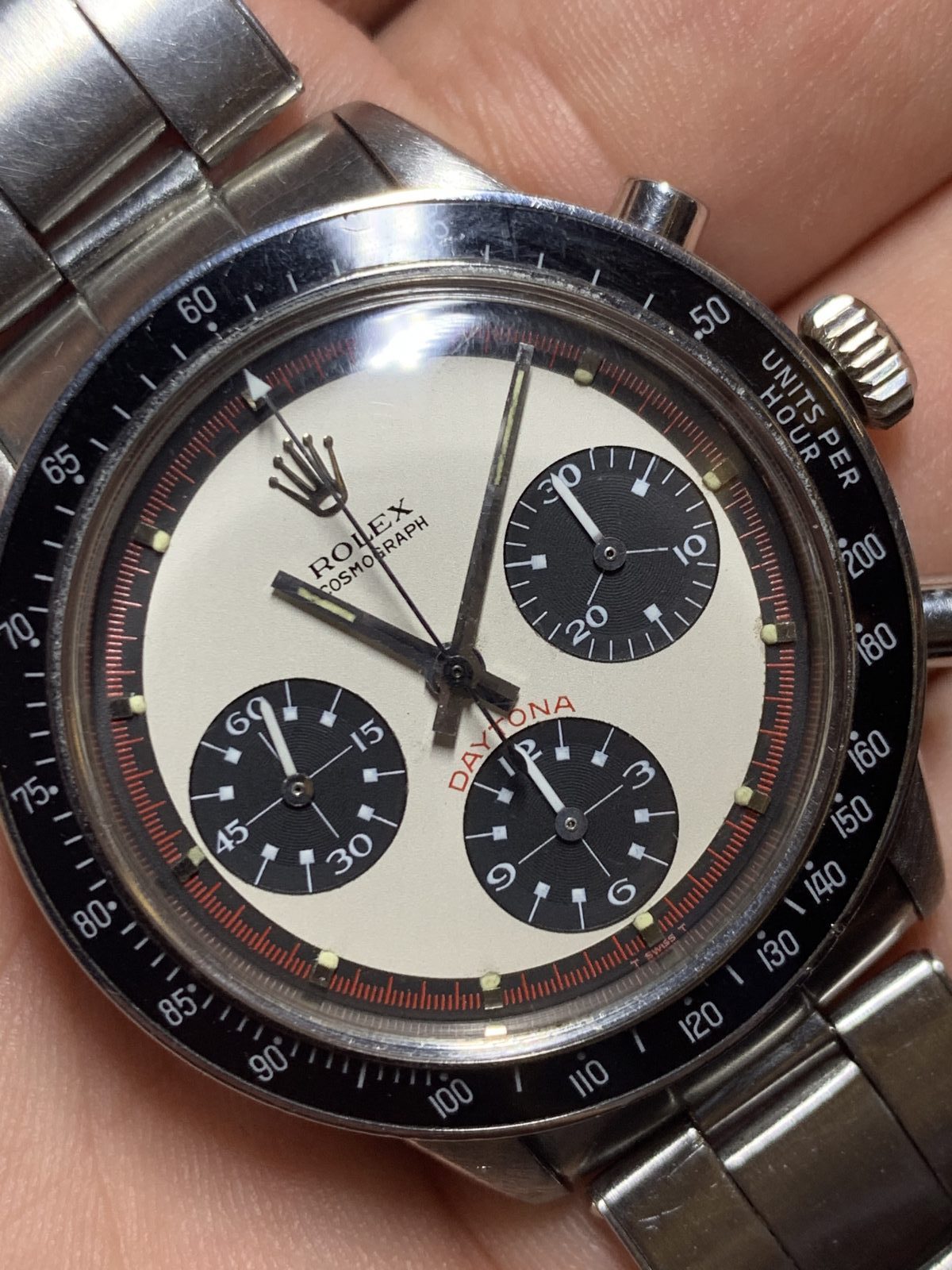 The hunger for Big Crowns is enormous, hence the quite high price for this example. I didn't read nowhere that the hands are later service type..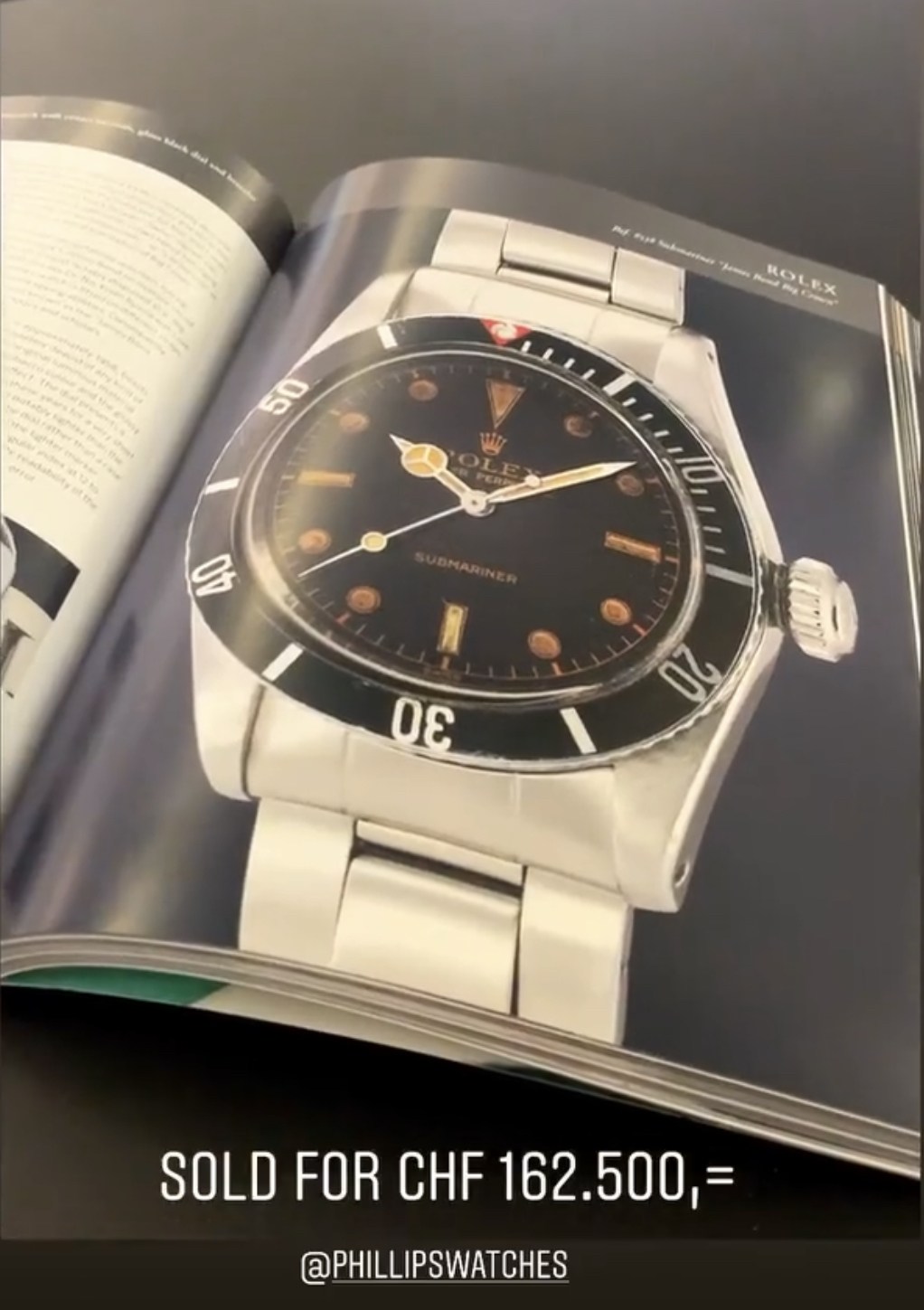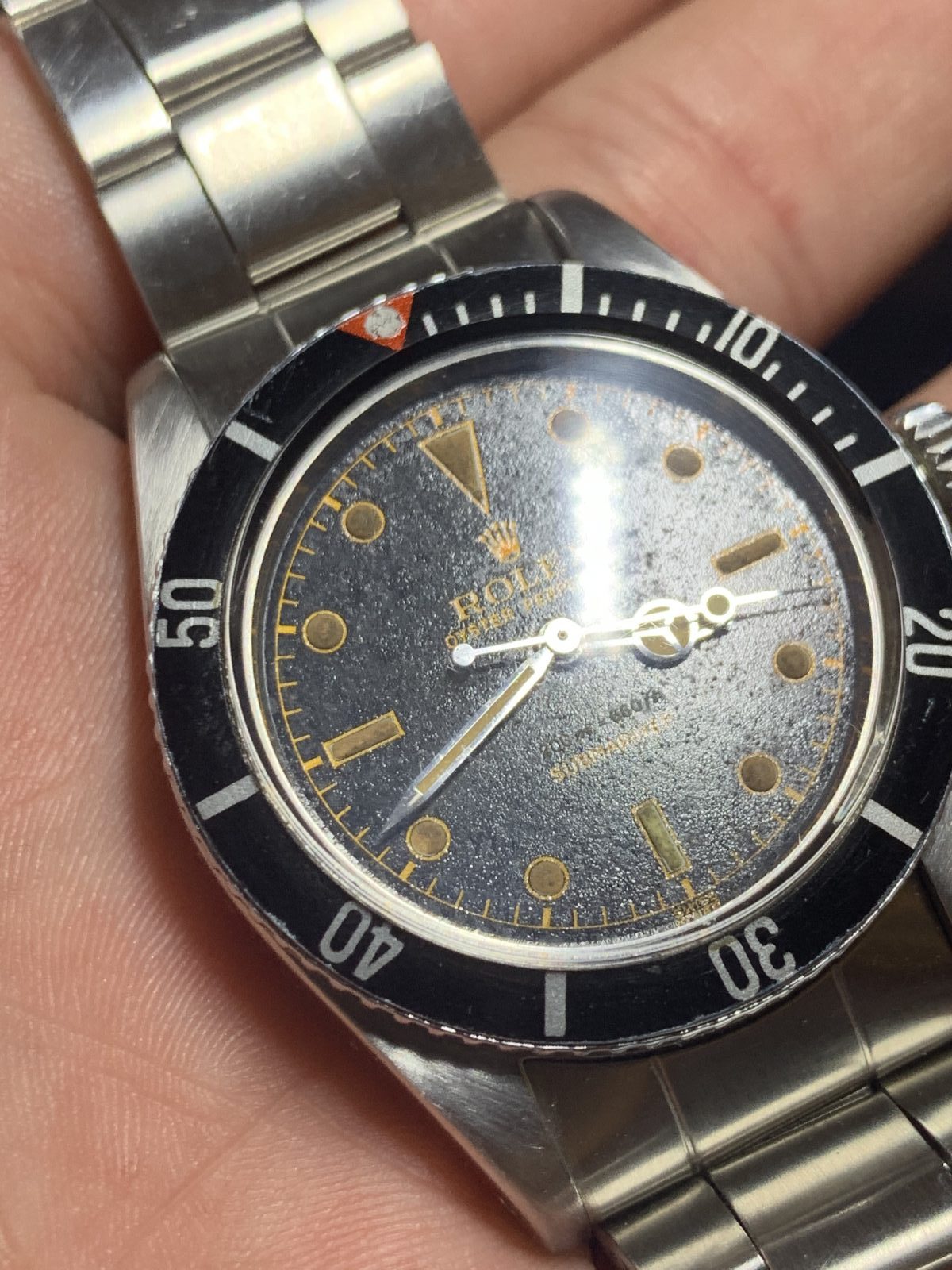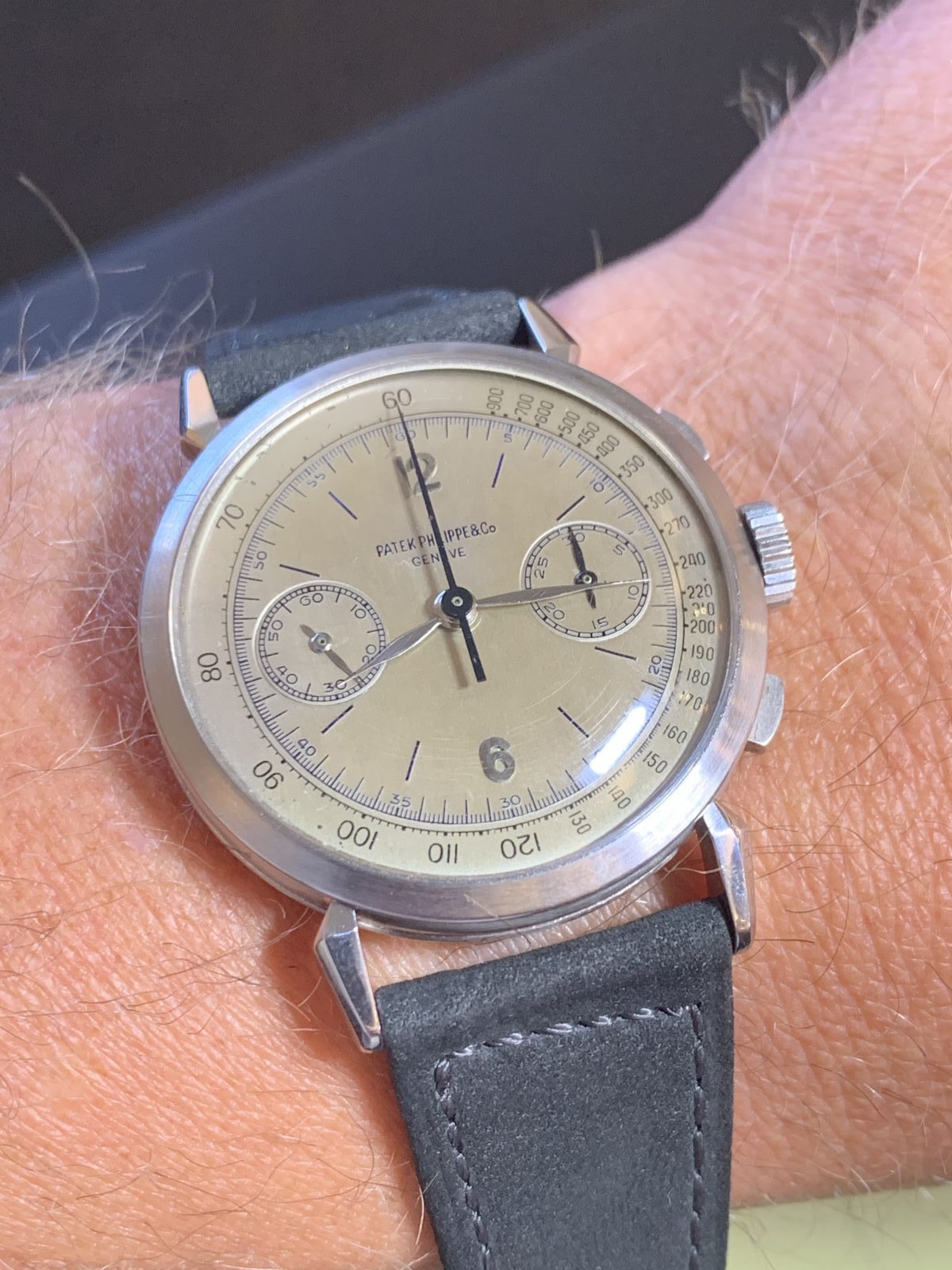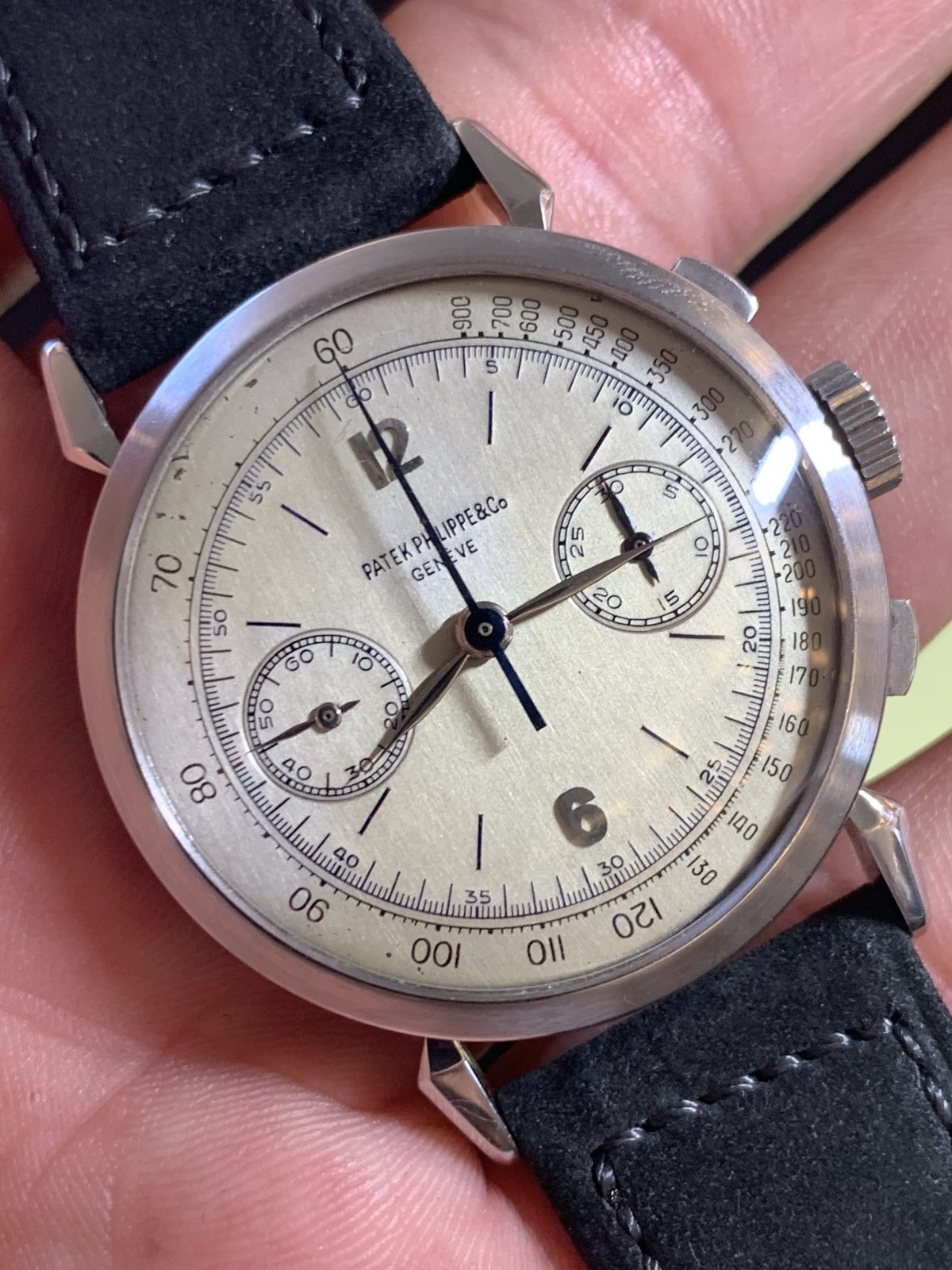 Oyster Newmans are back and big time, seems like 500K is the new entre level..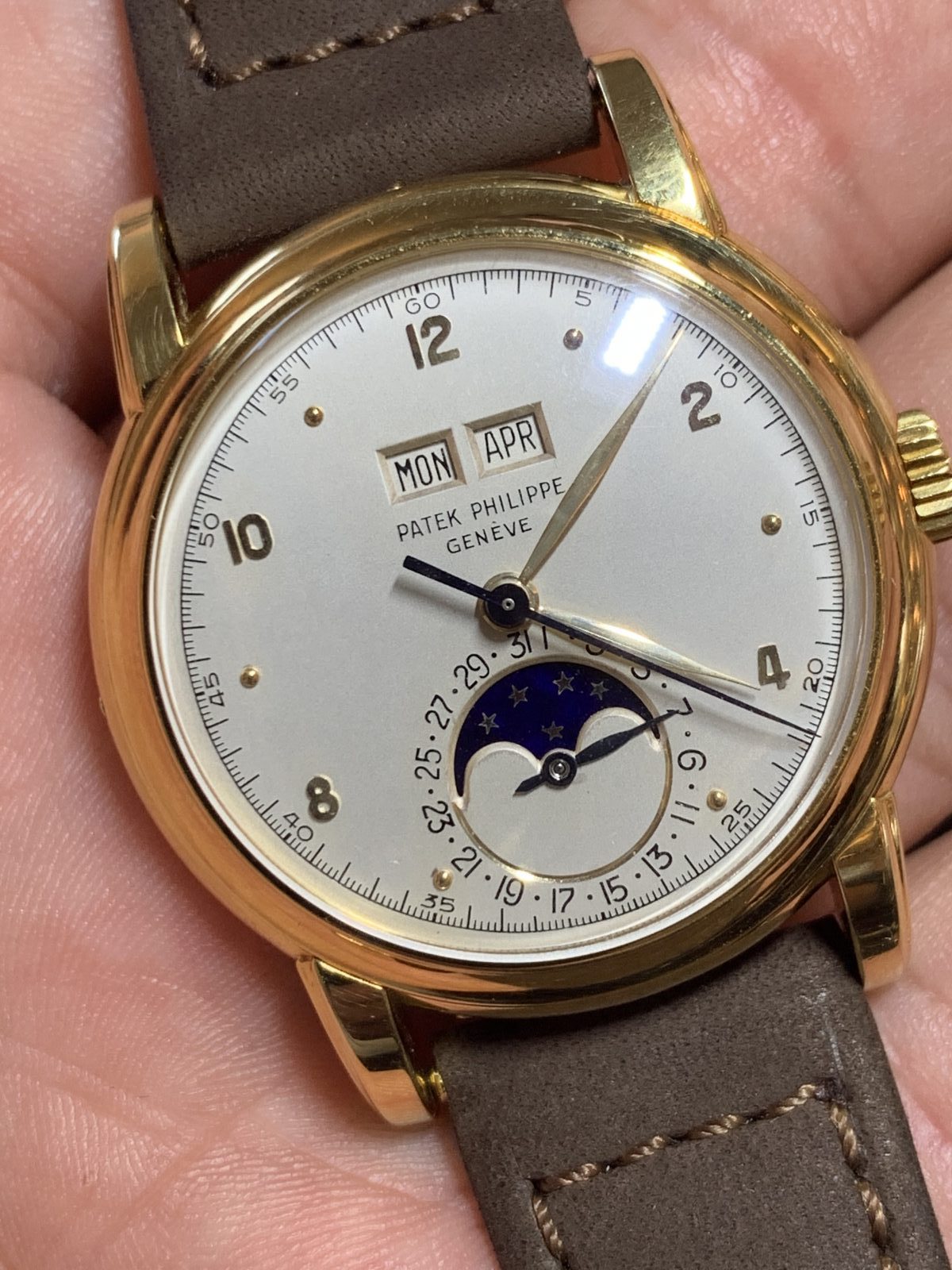 Spotted at the bar…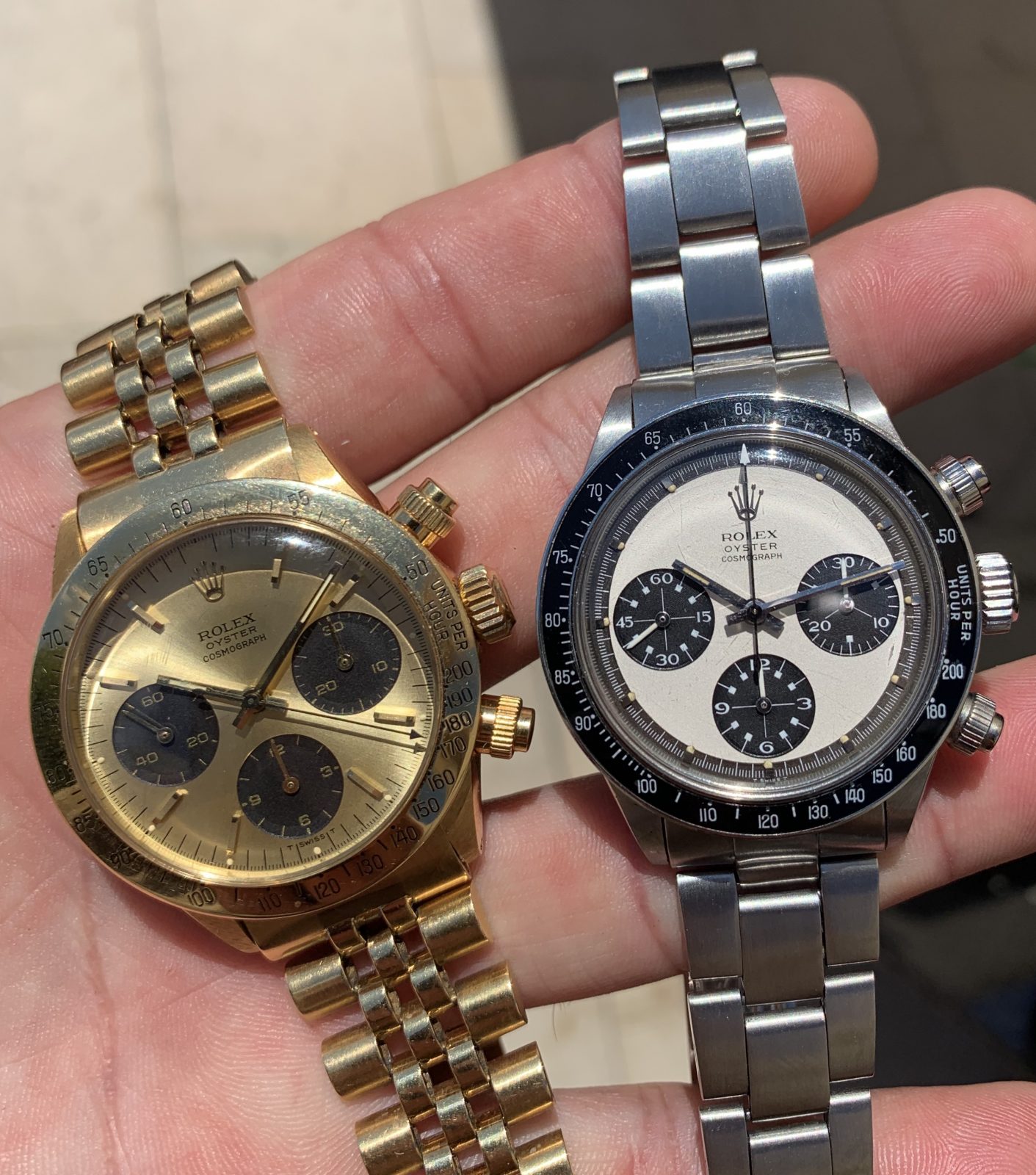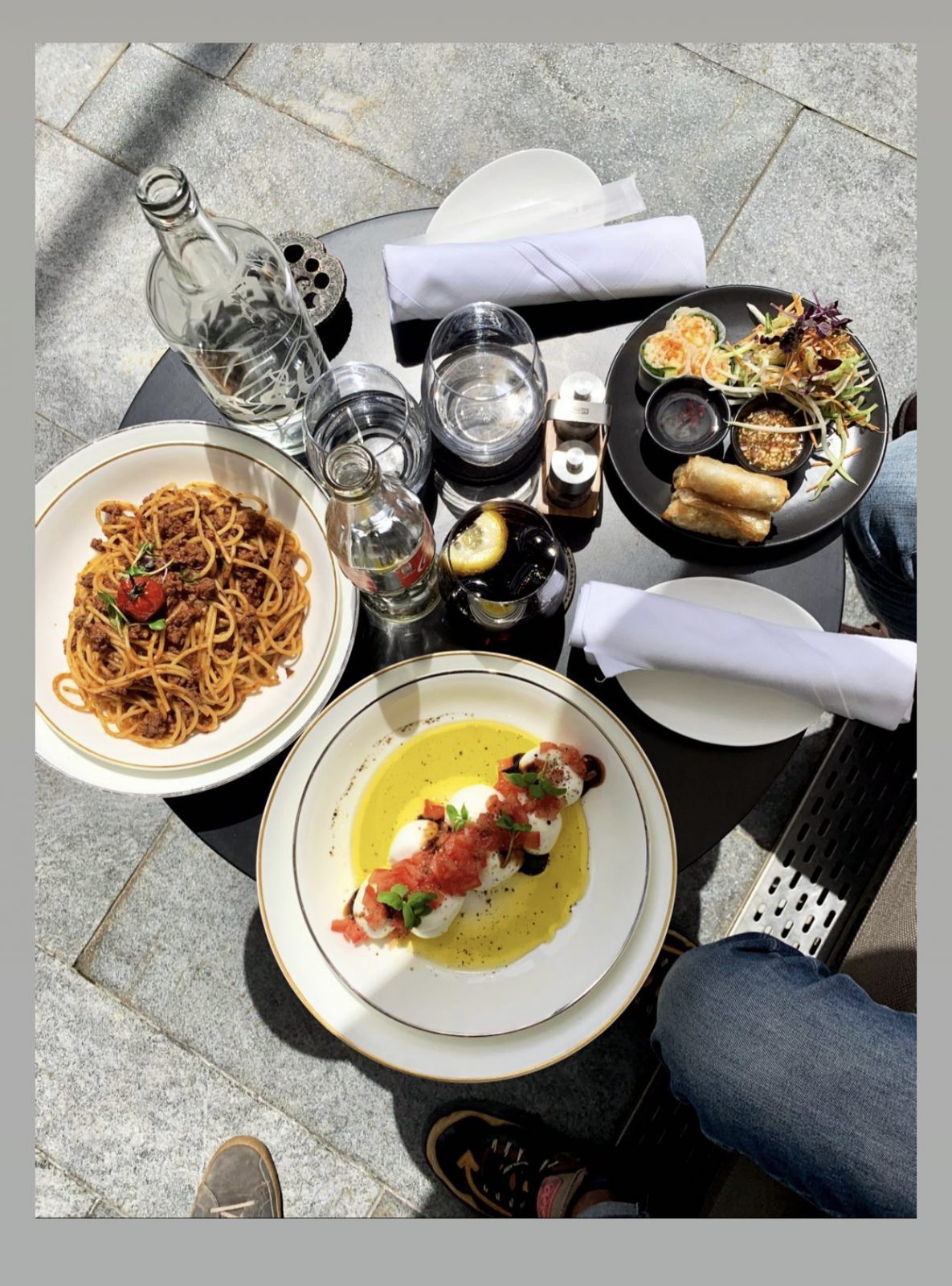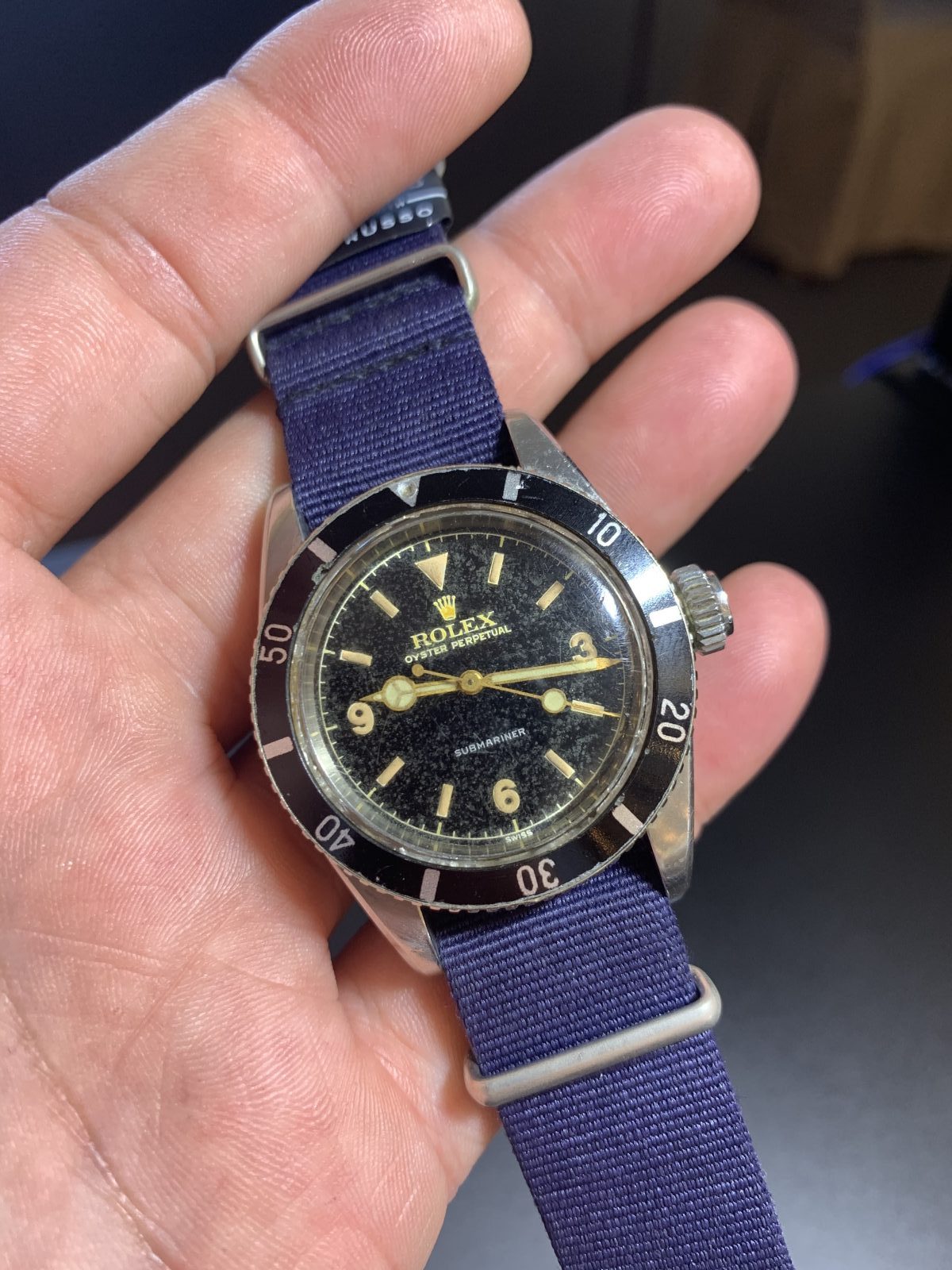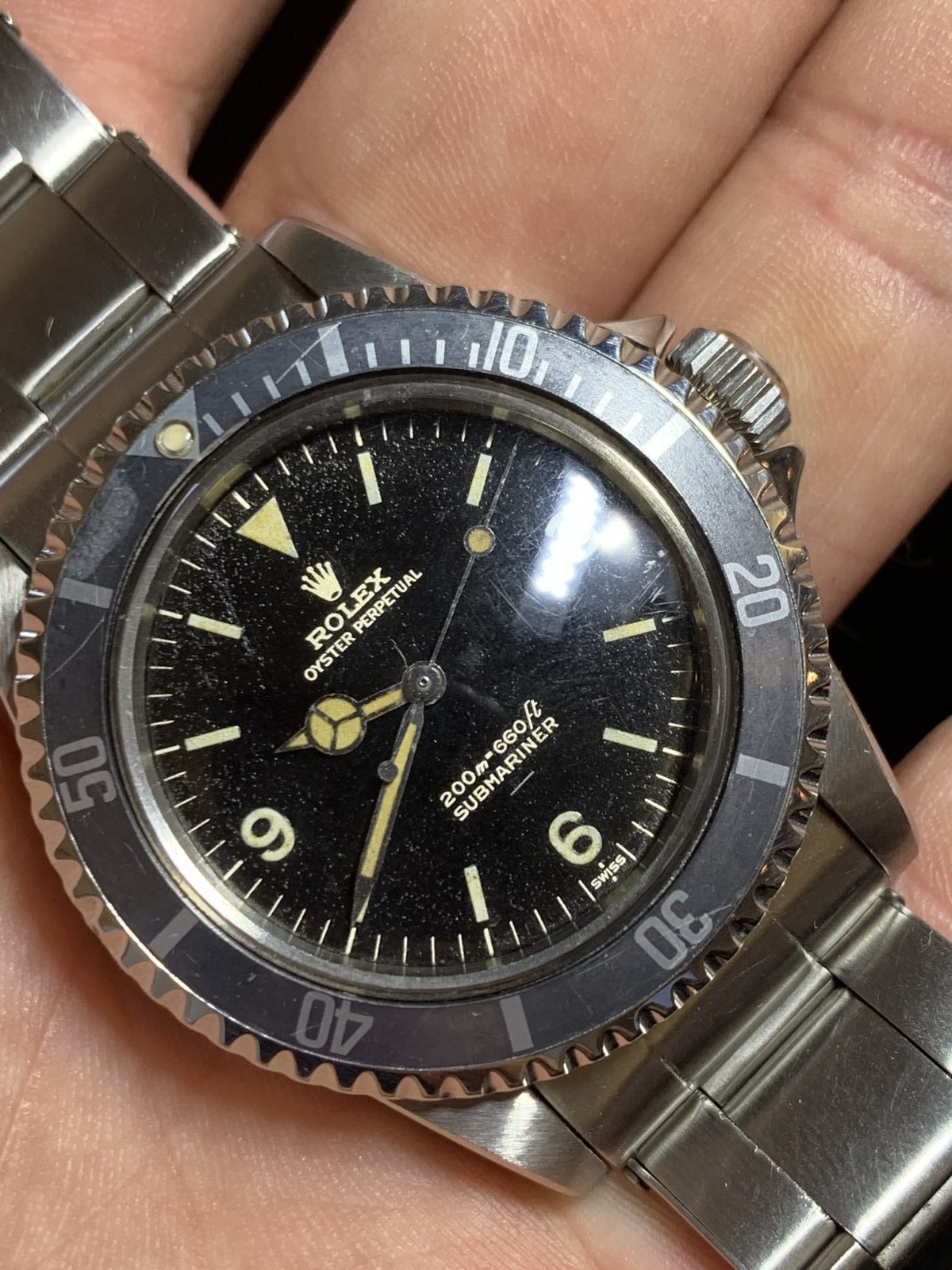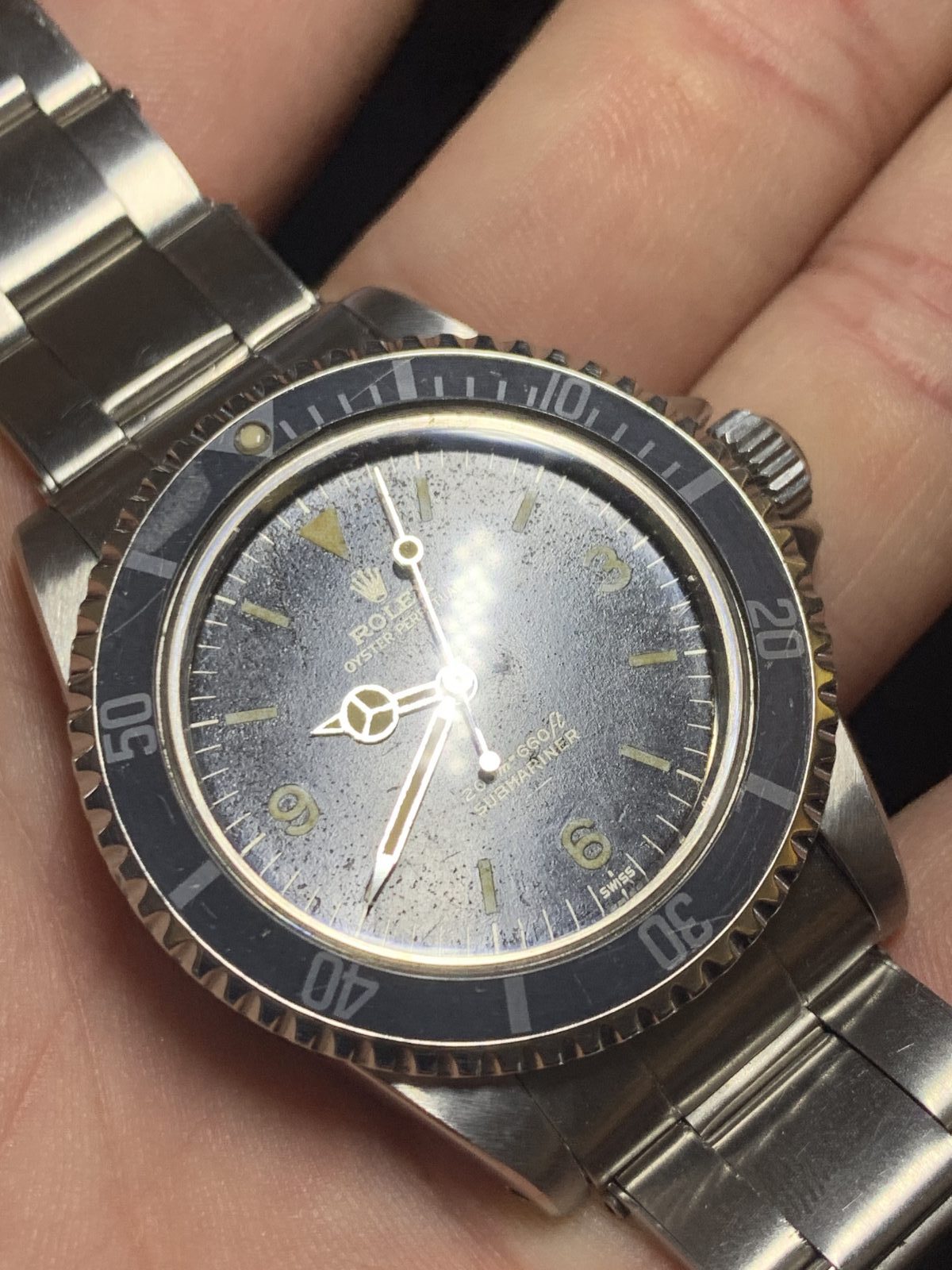 Spotted on the street…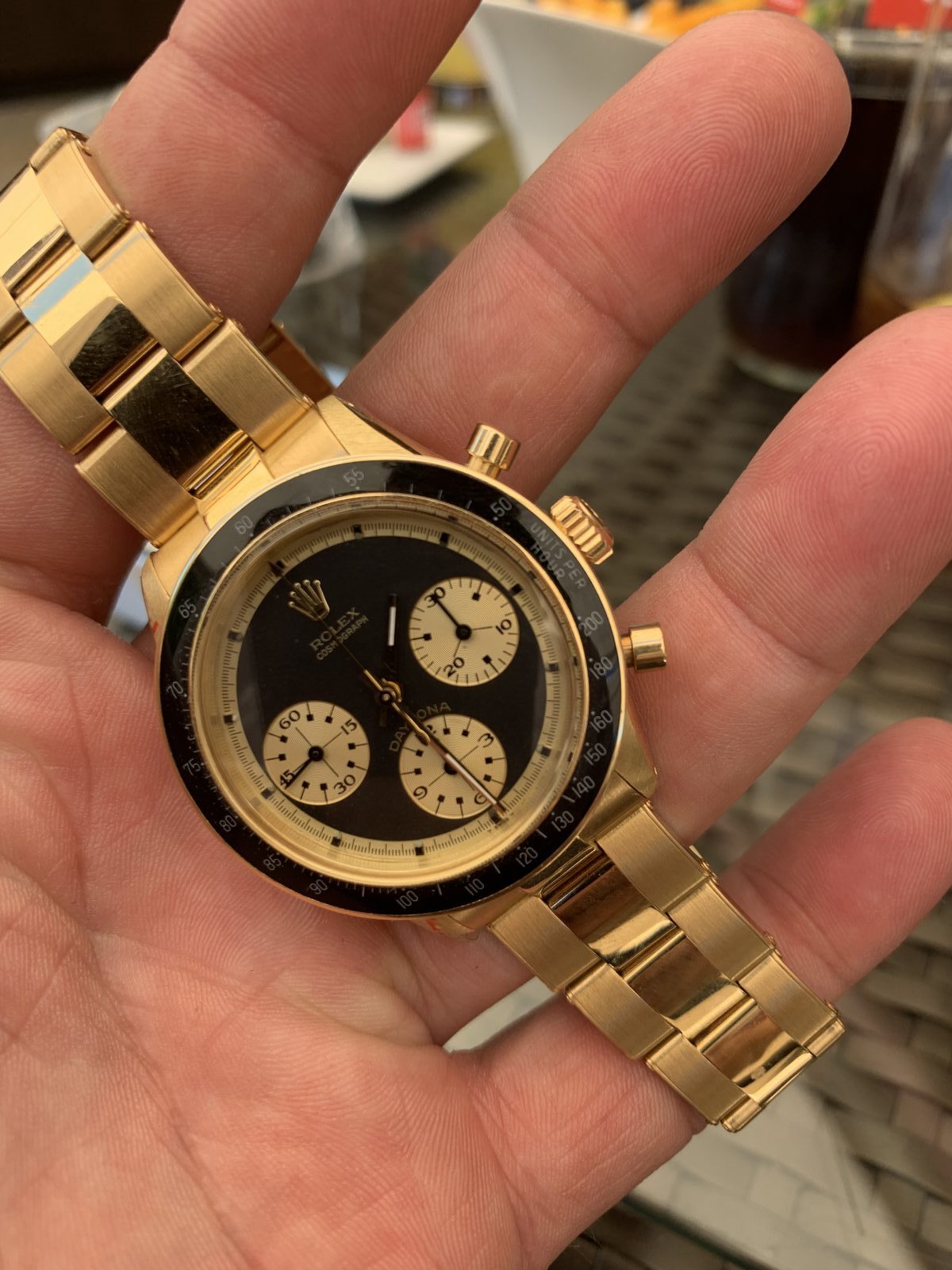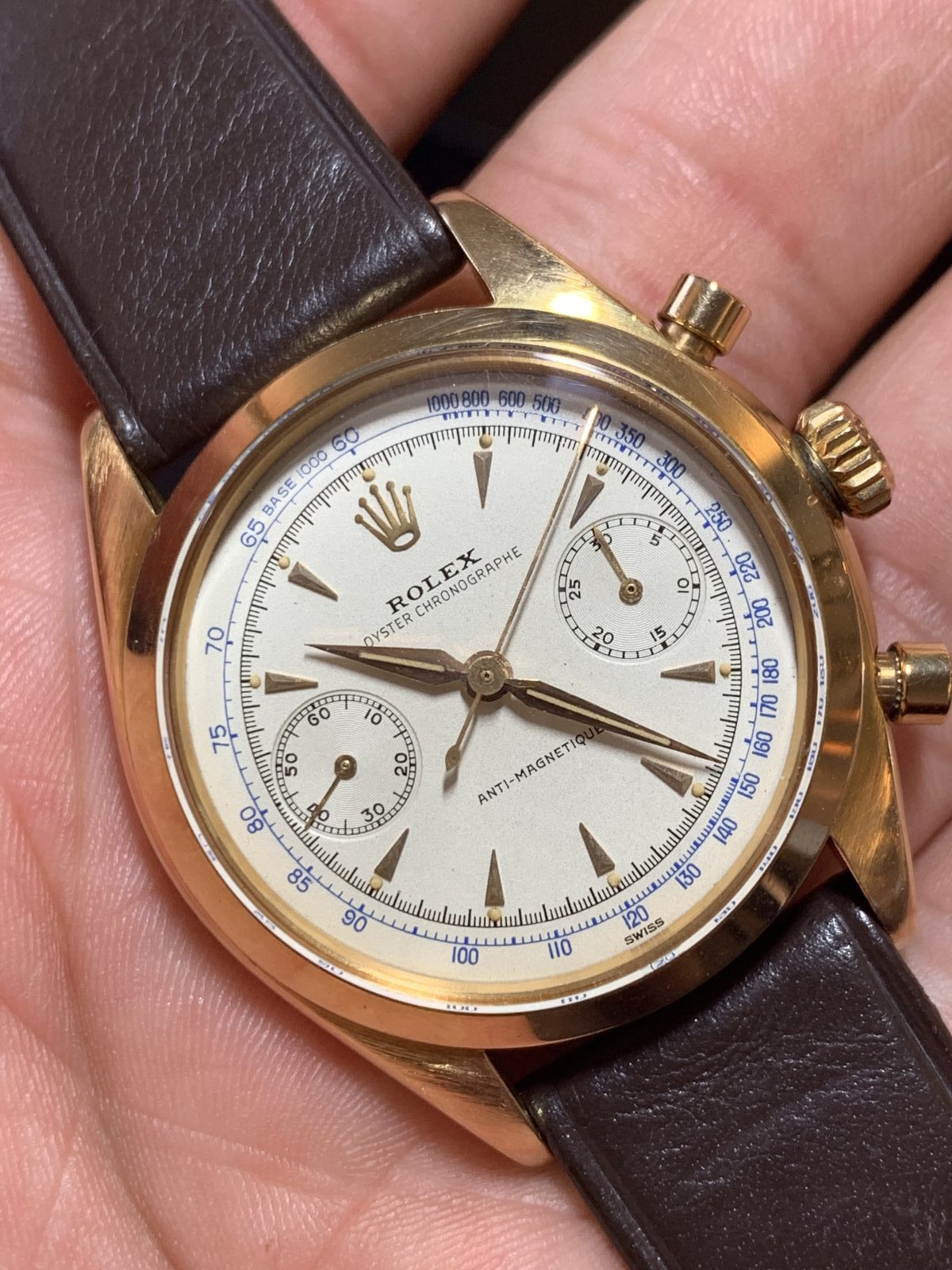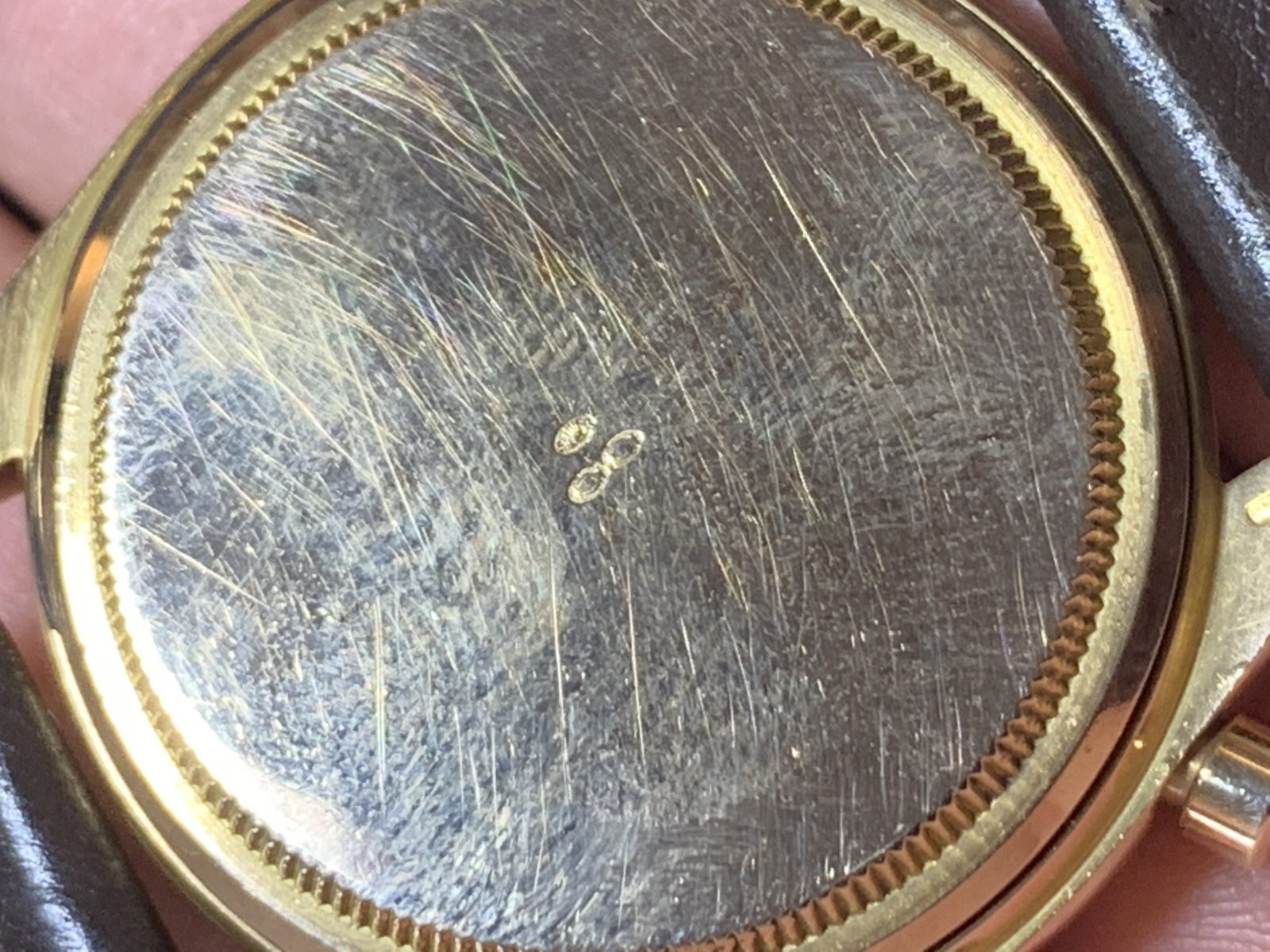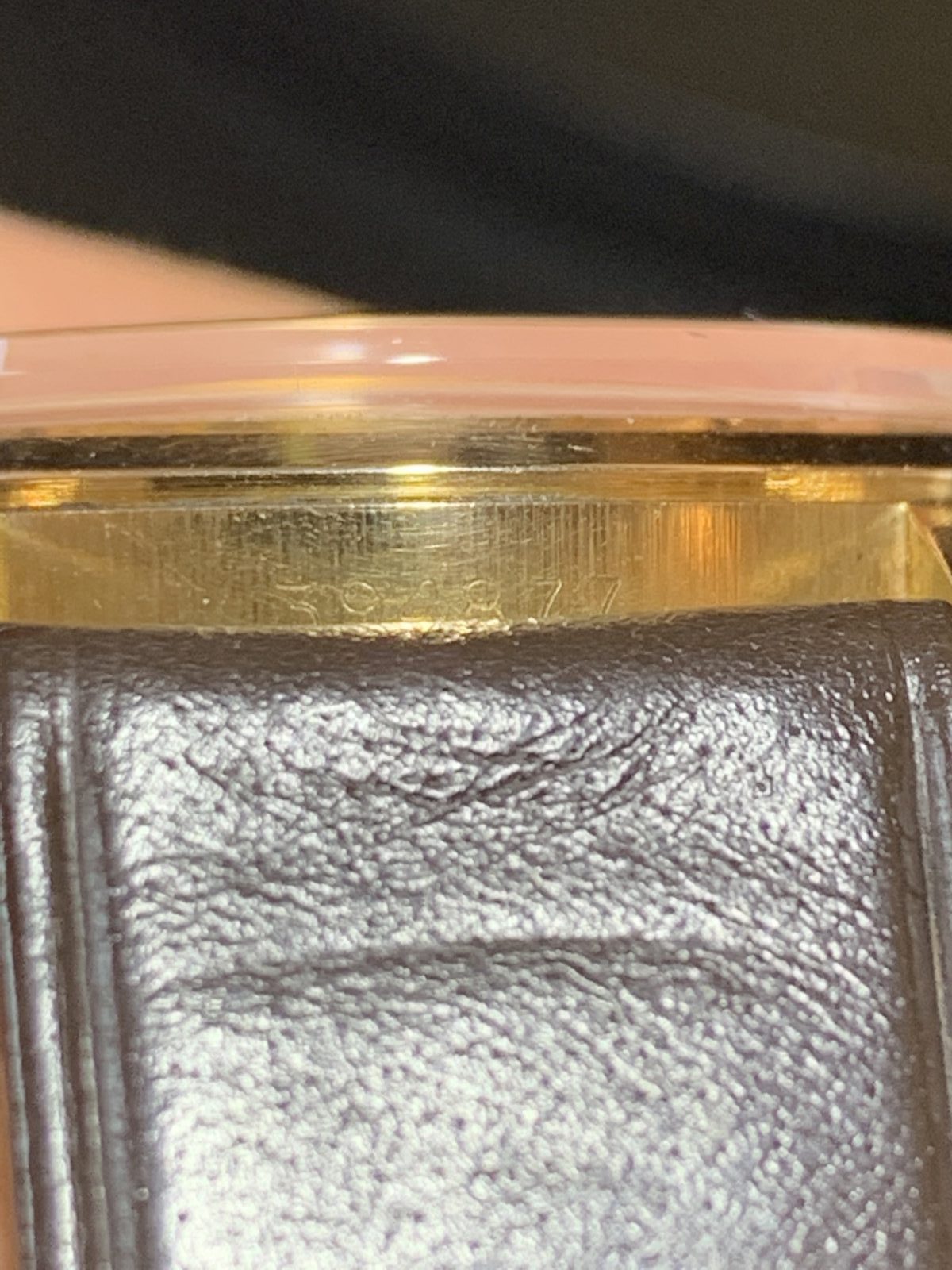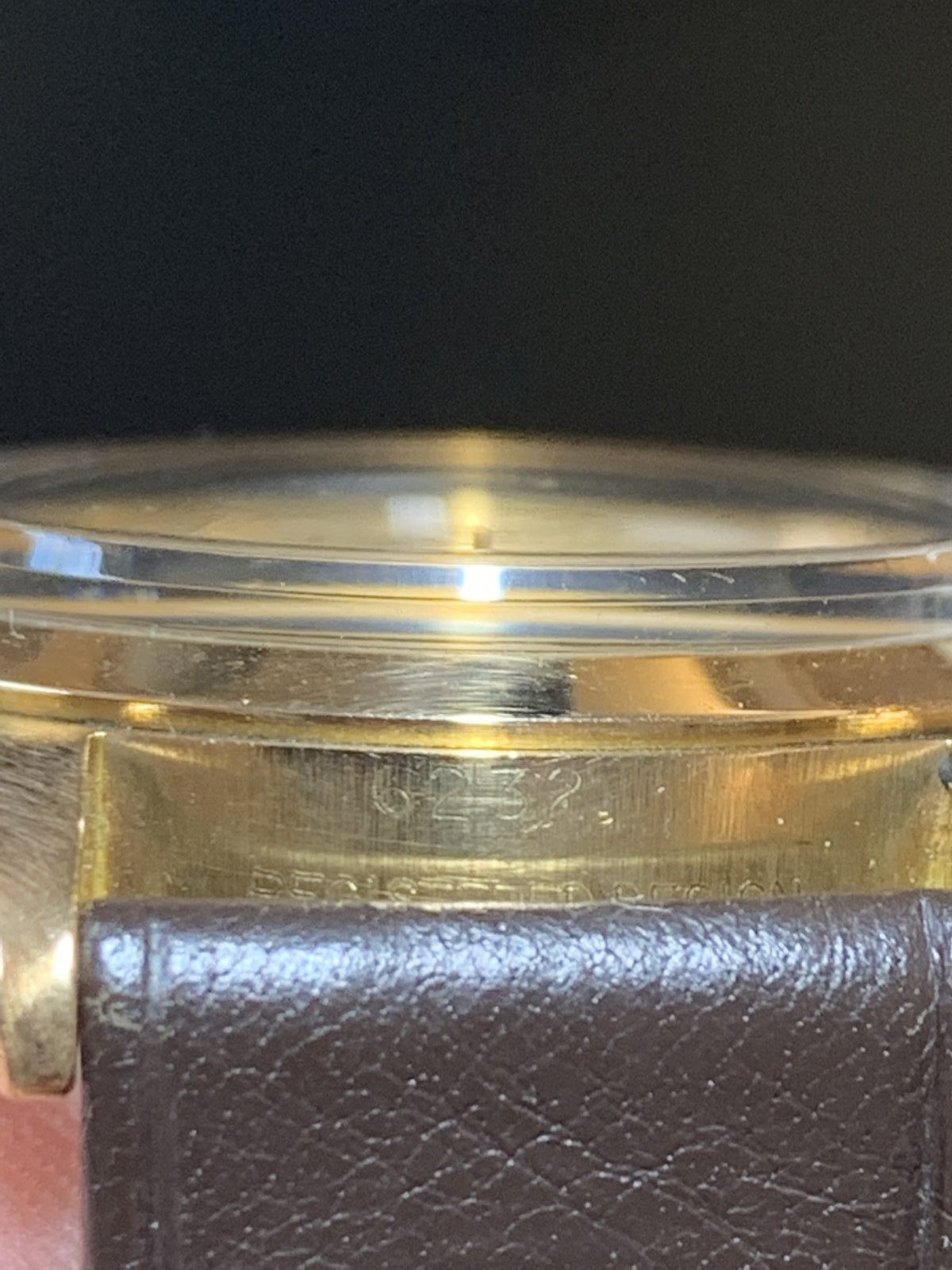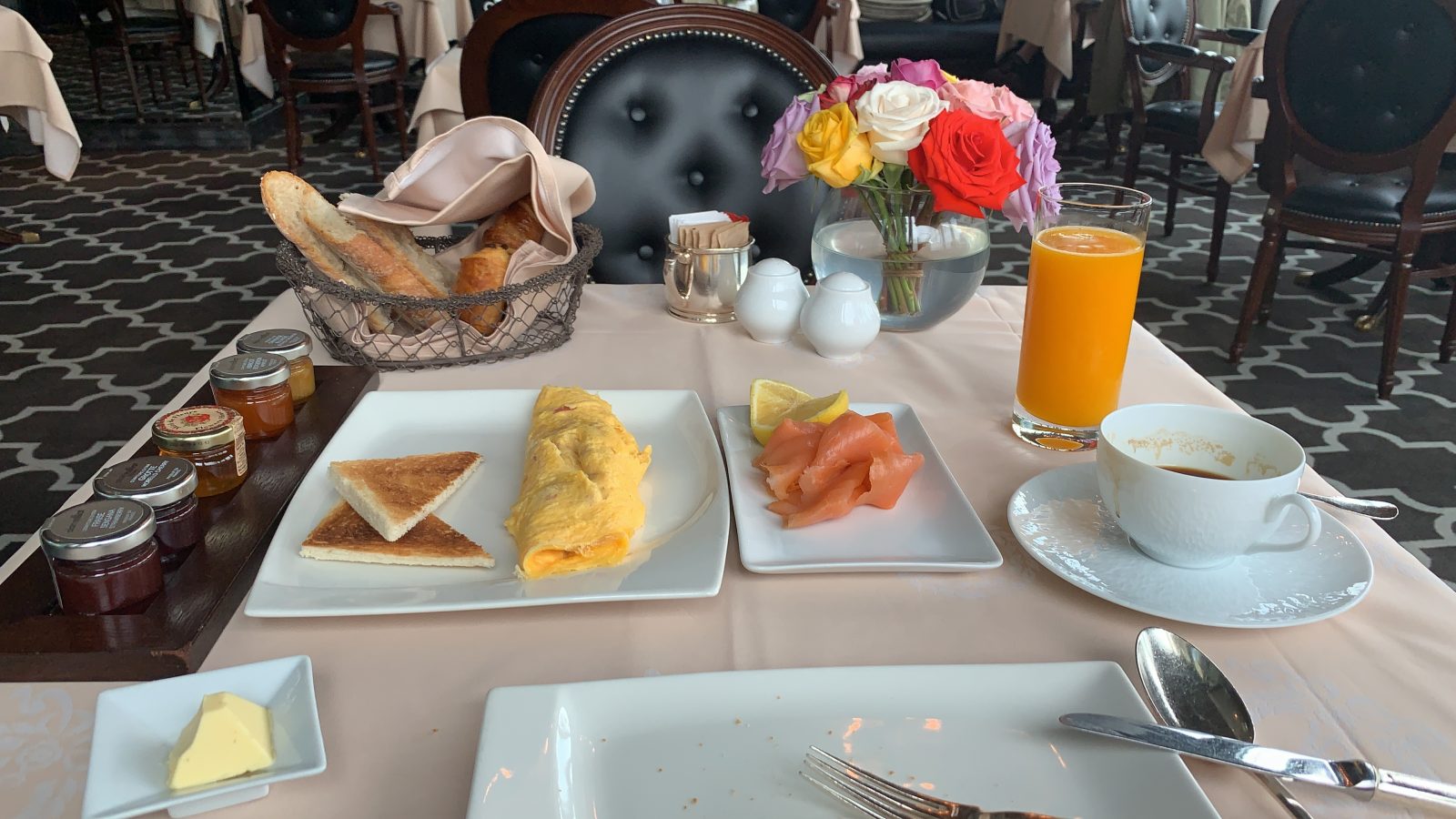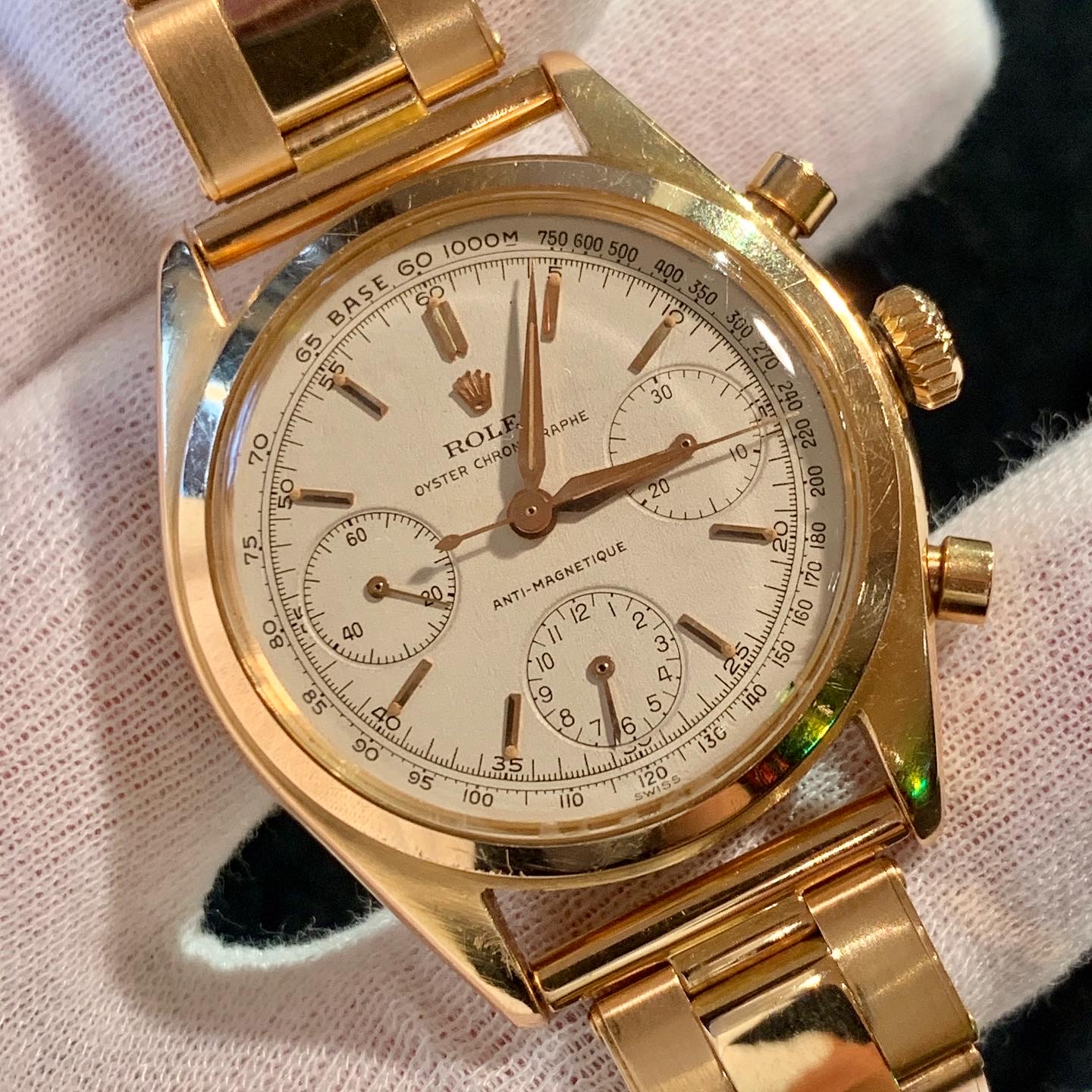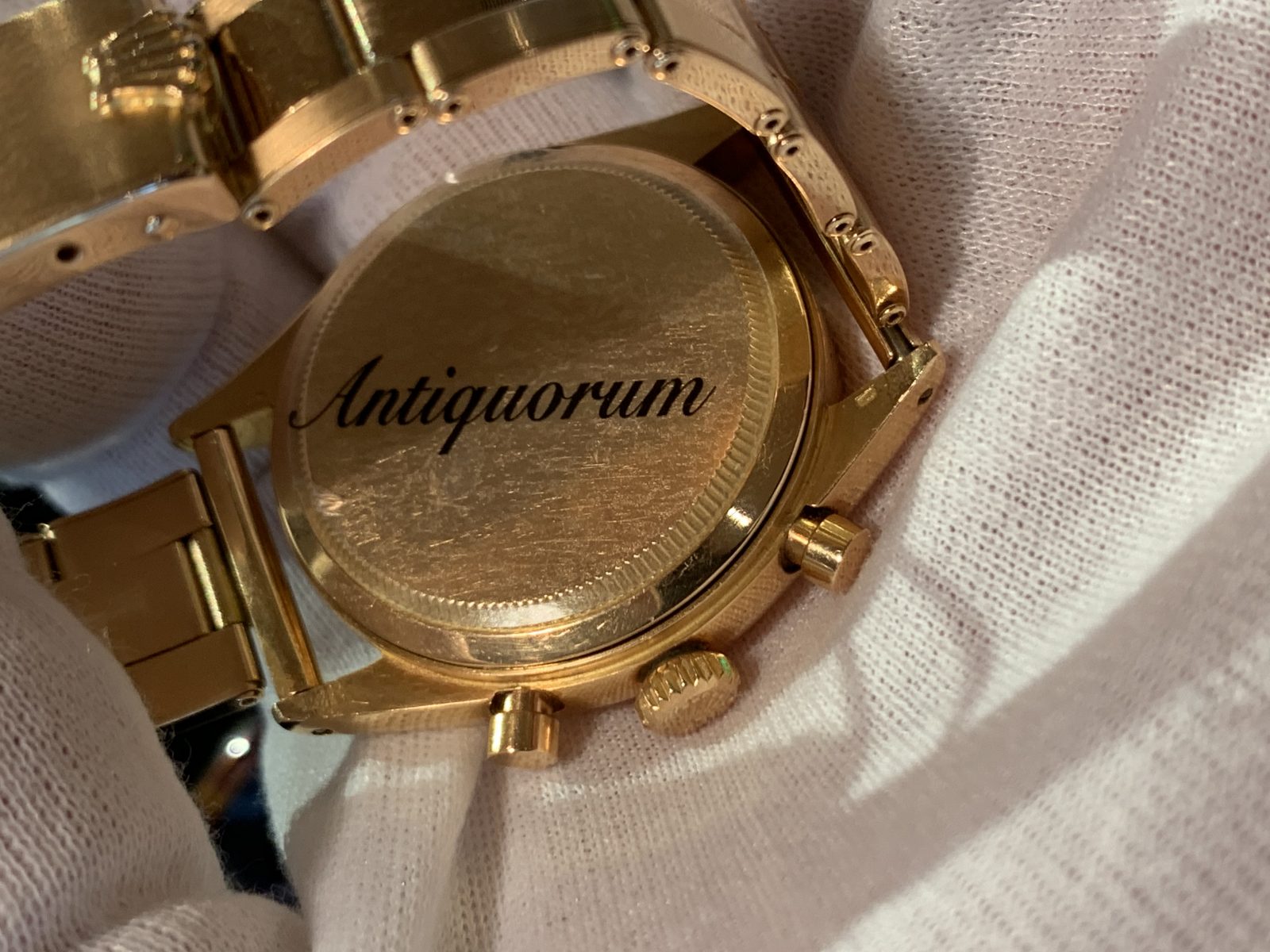 Sold for Chf 187.500,=
3.4 million all in…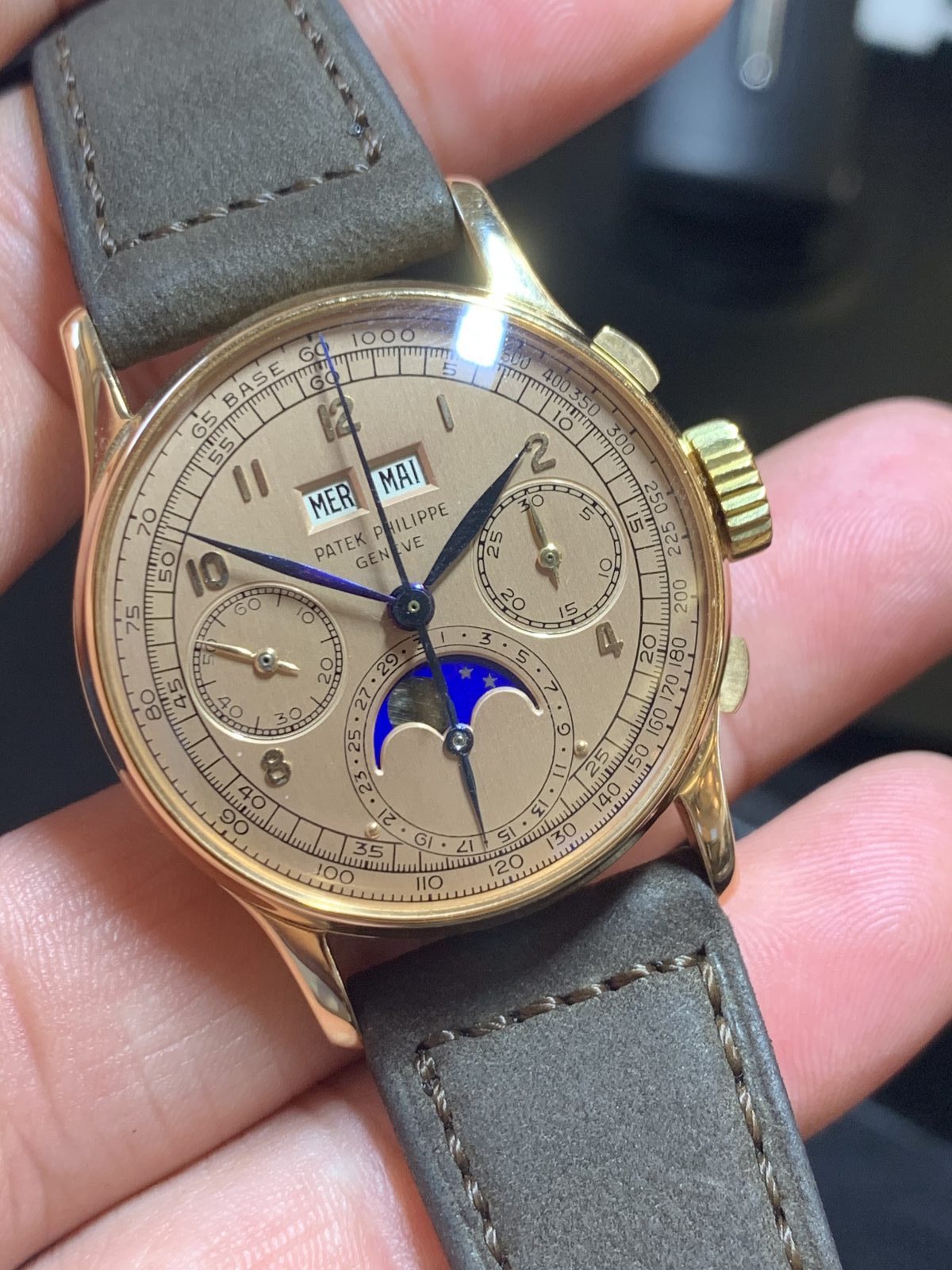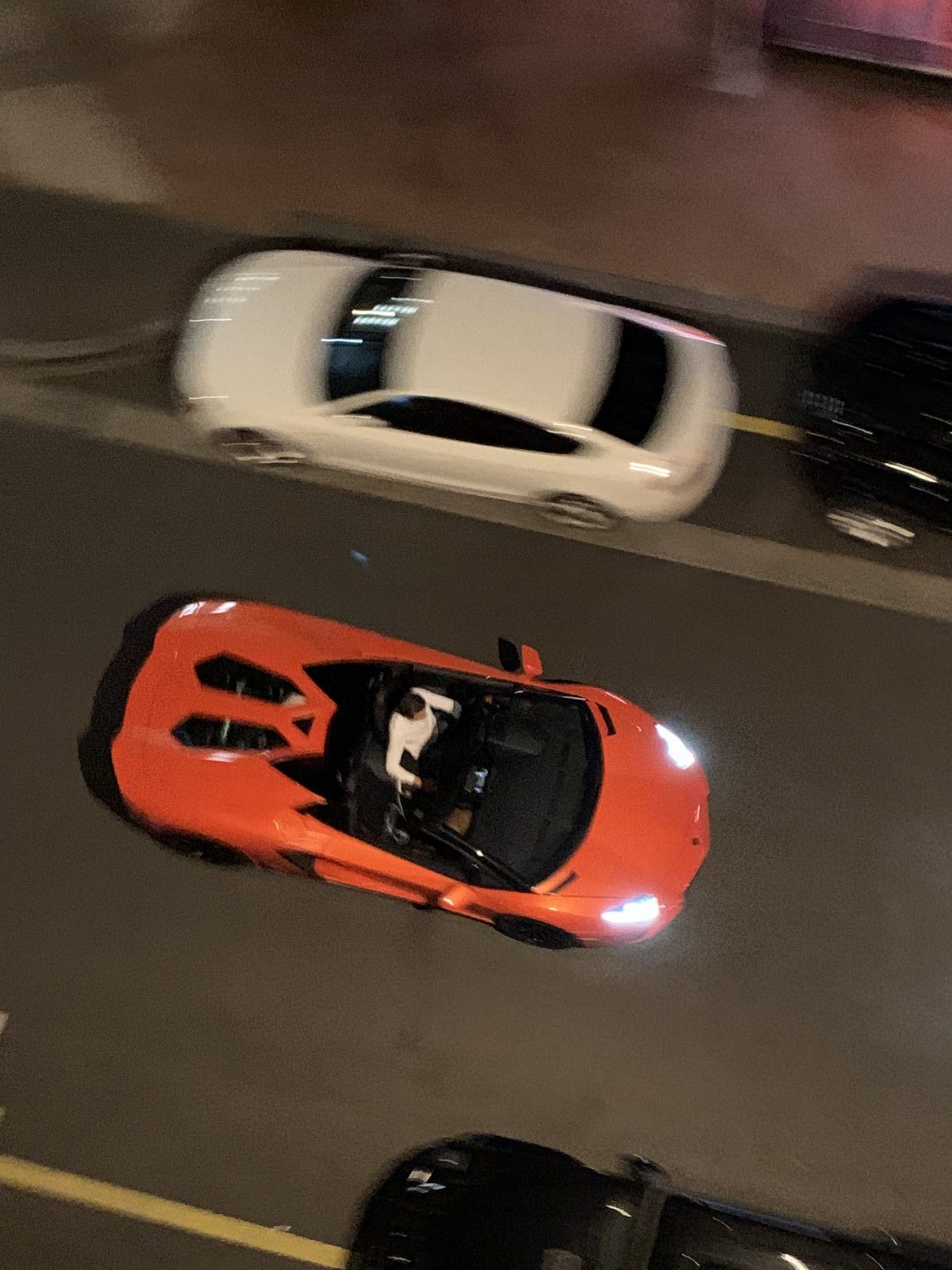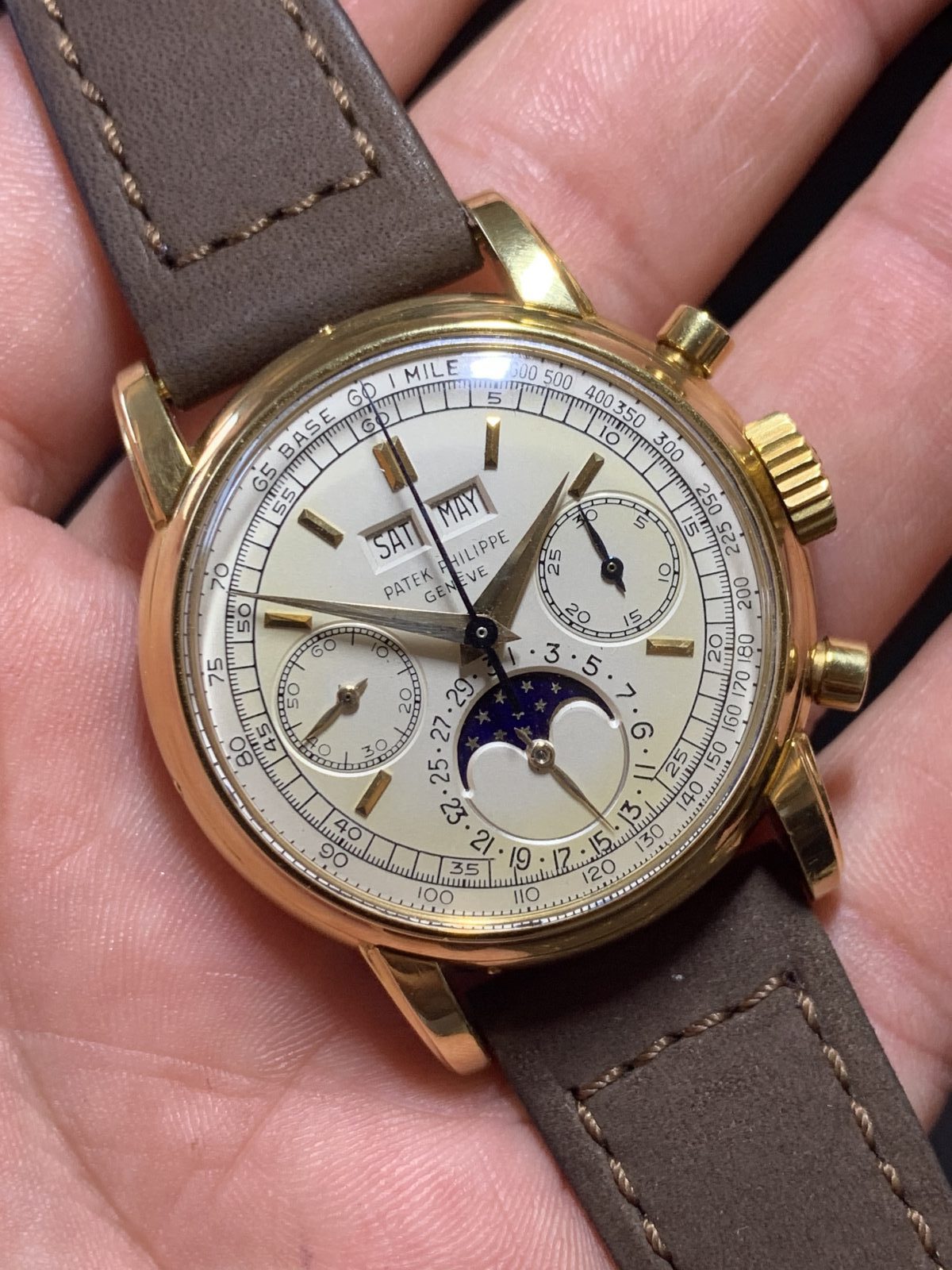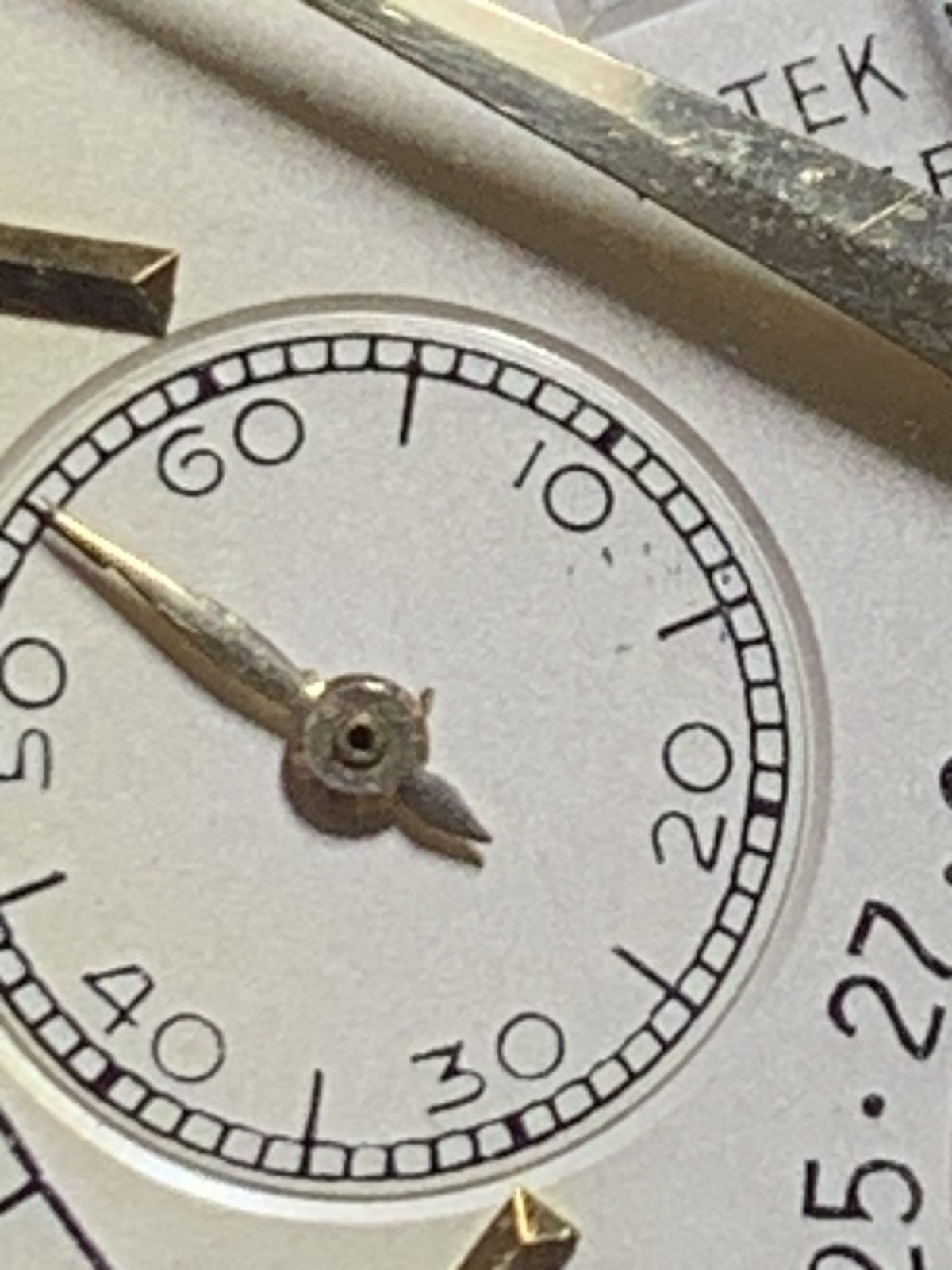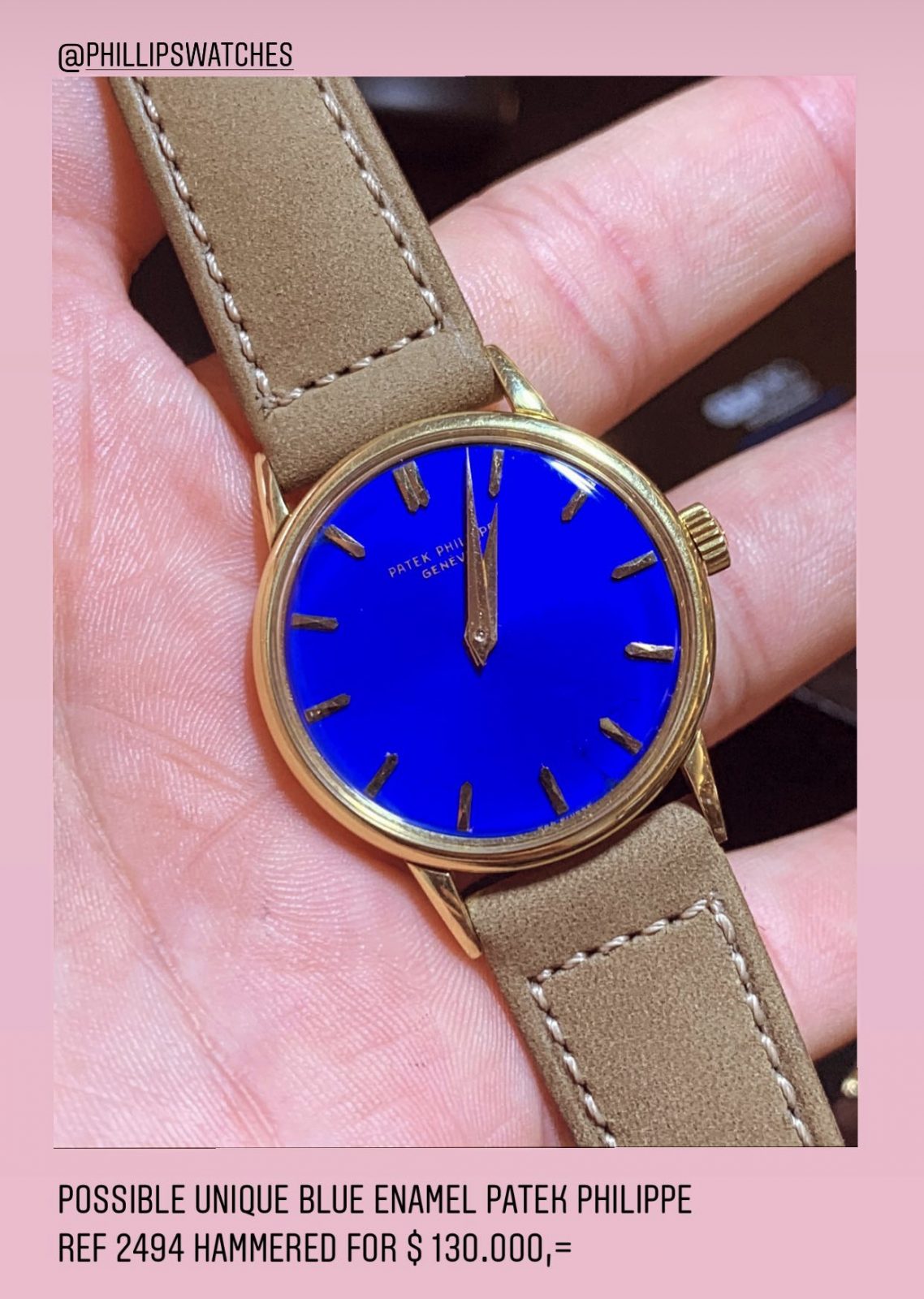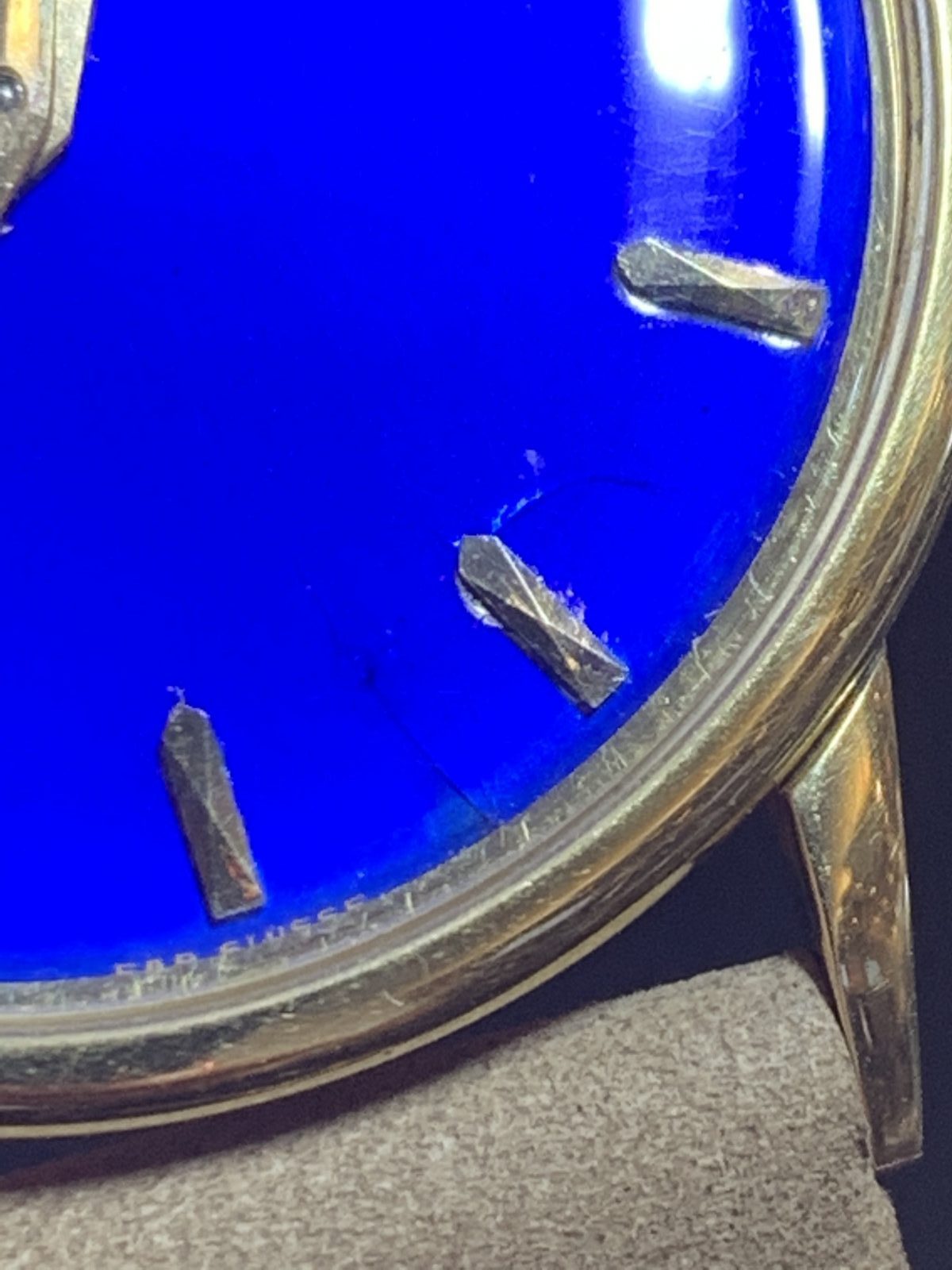 Above a crack is visible…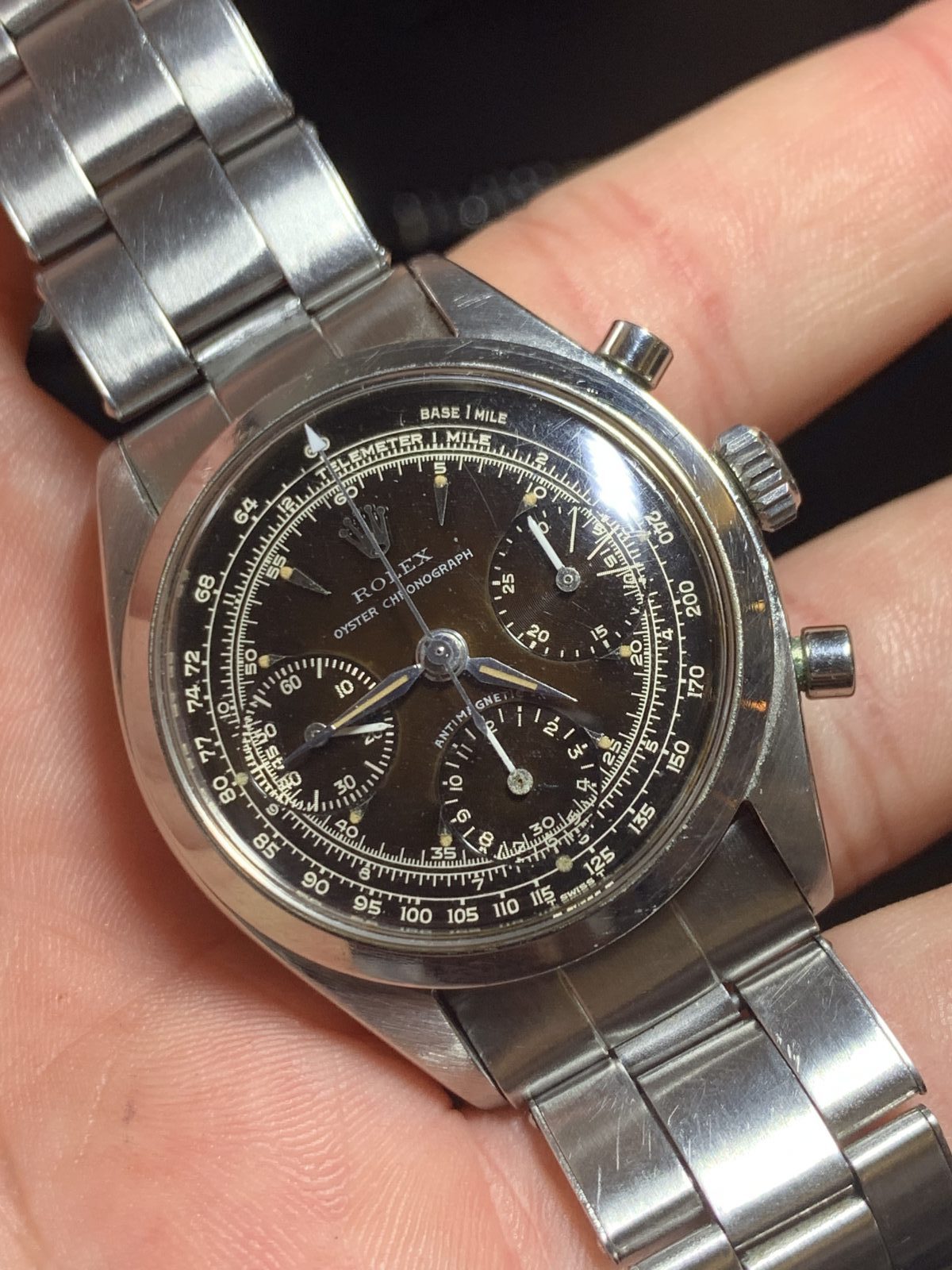 Below the hands touched the dials and left a mark..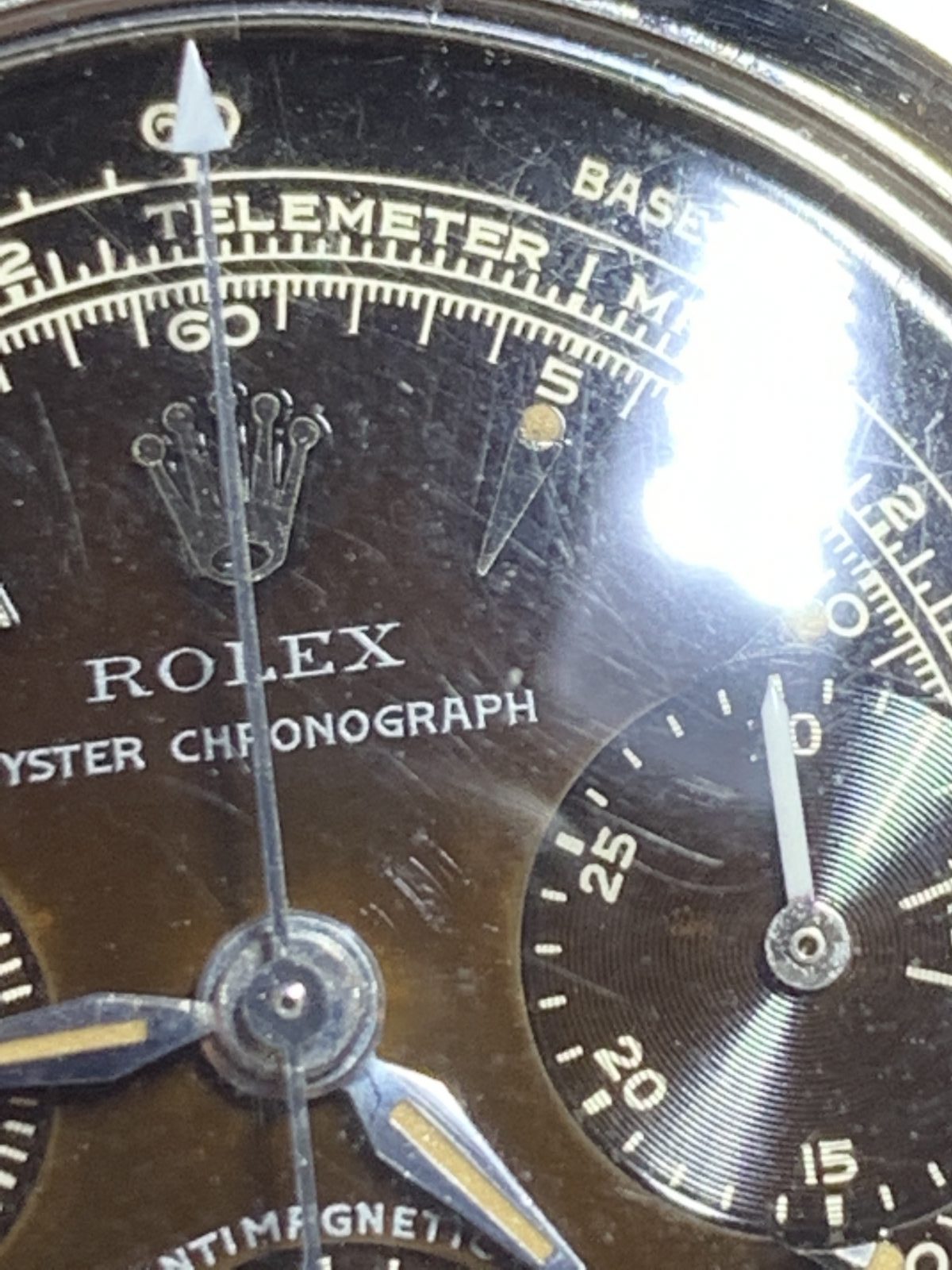 But the damage in the 6 o'clock sub dial that has been restored should have made it to the catalogue IMHO!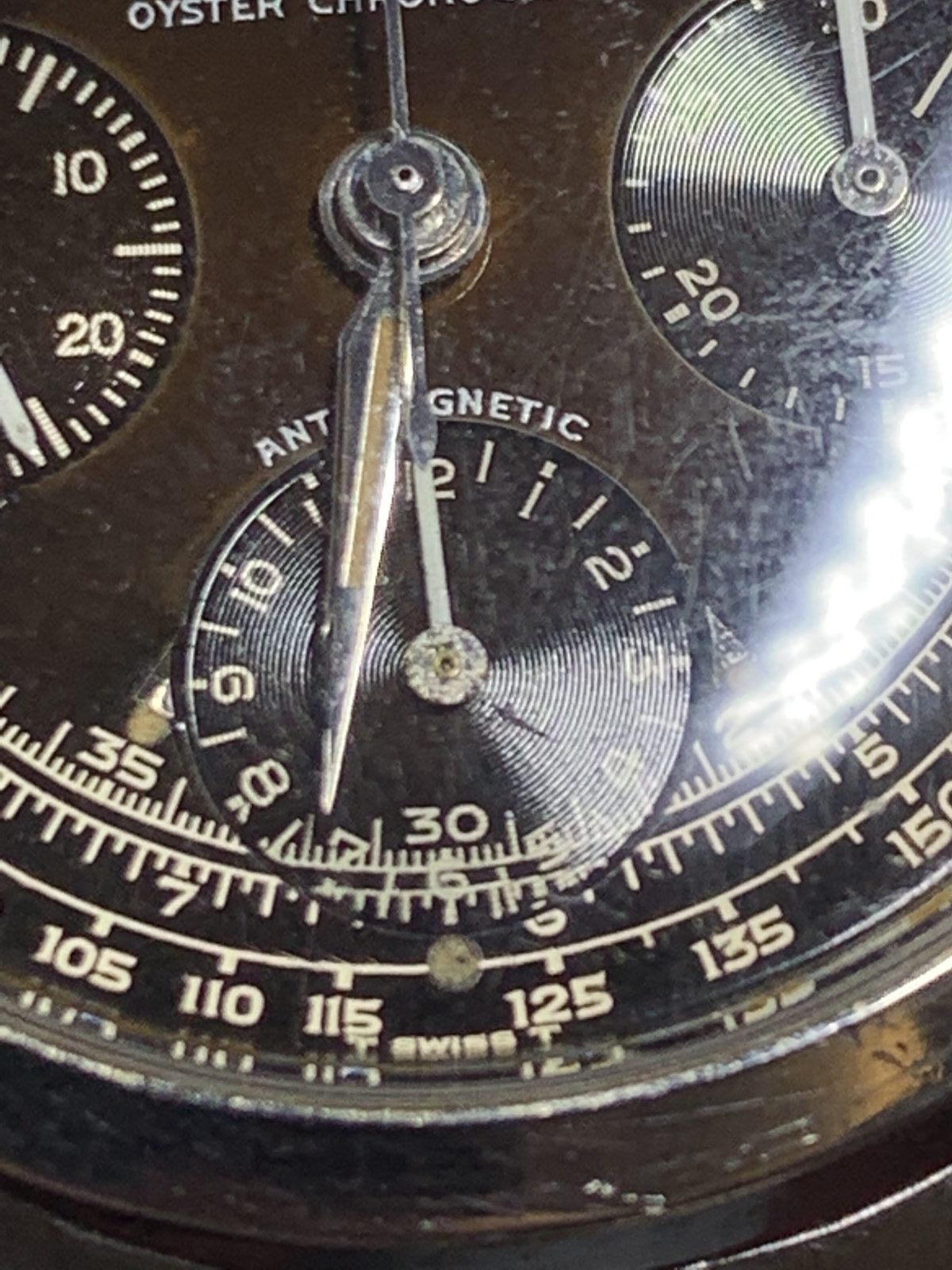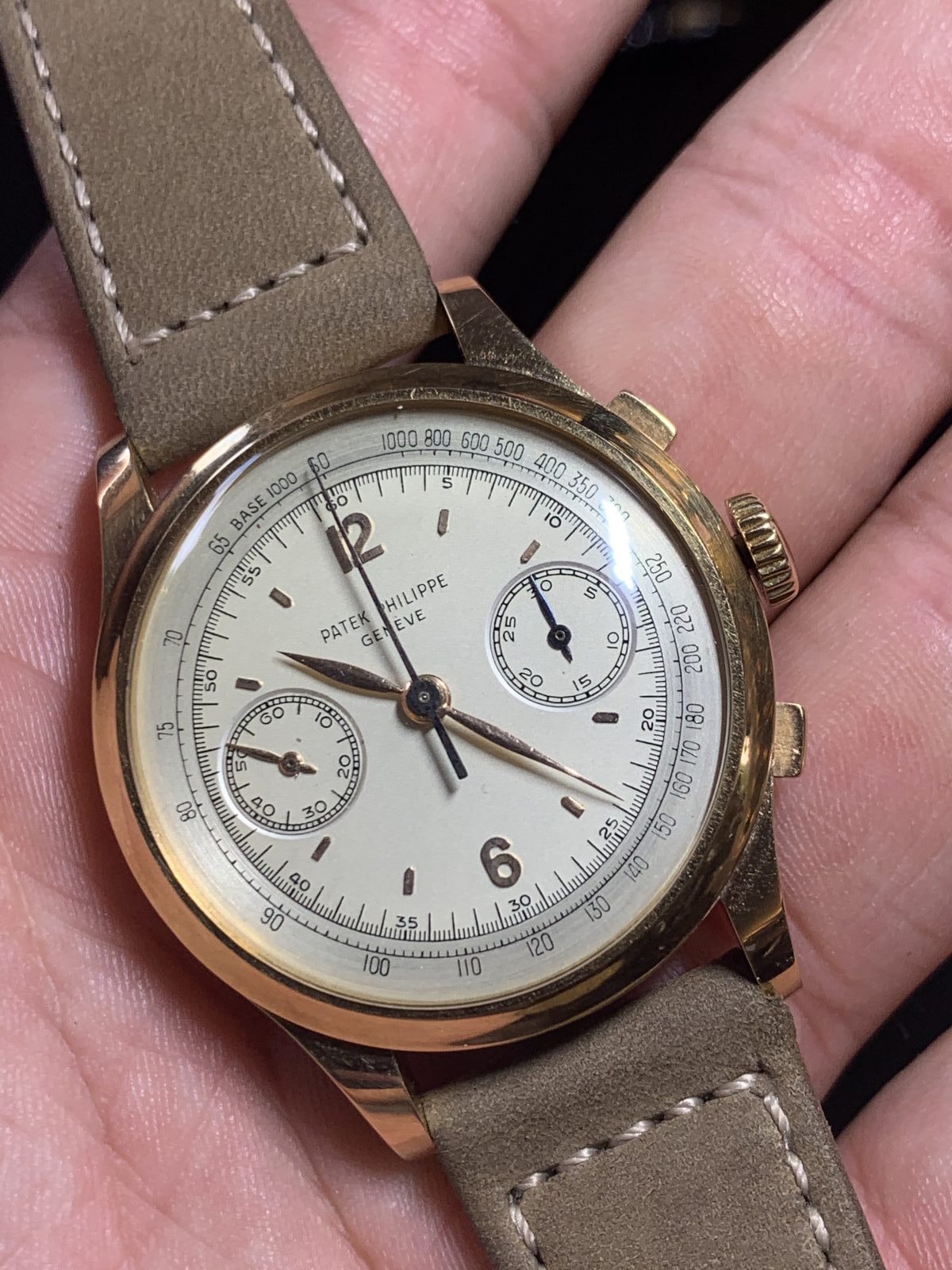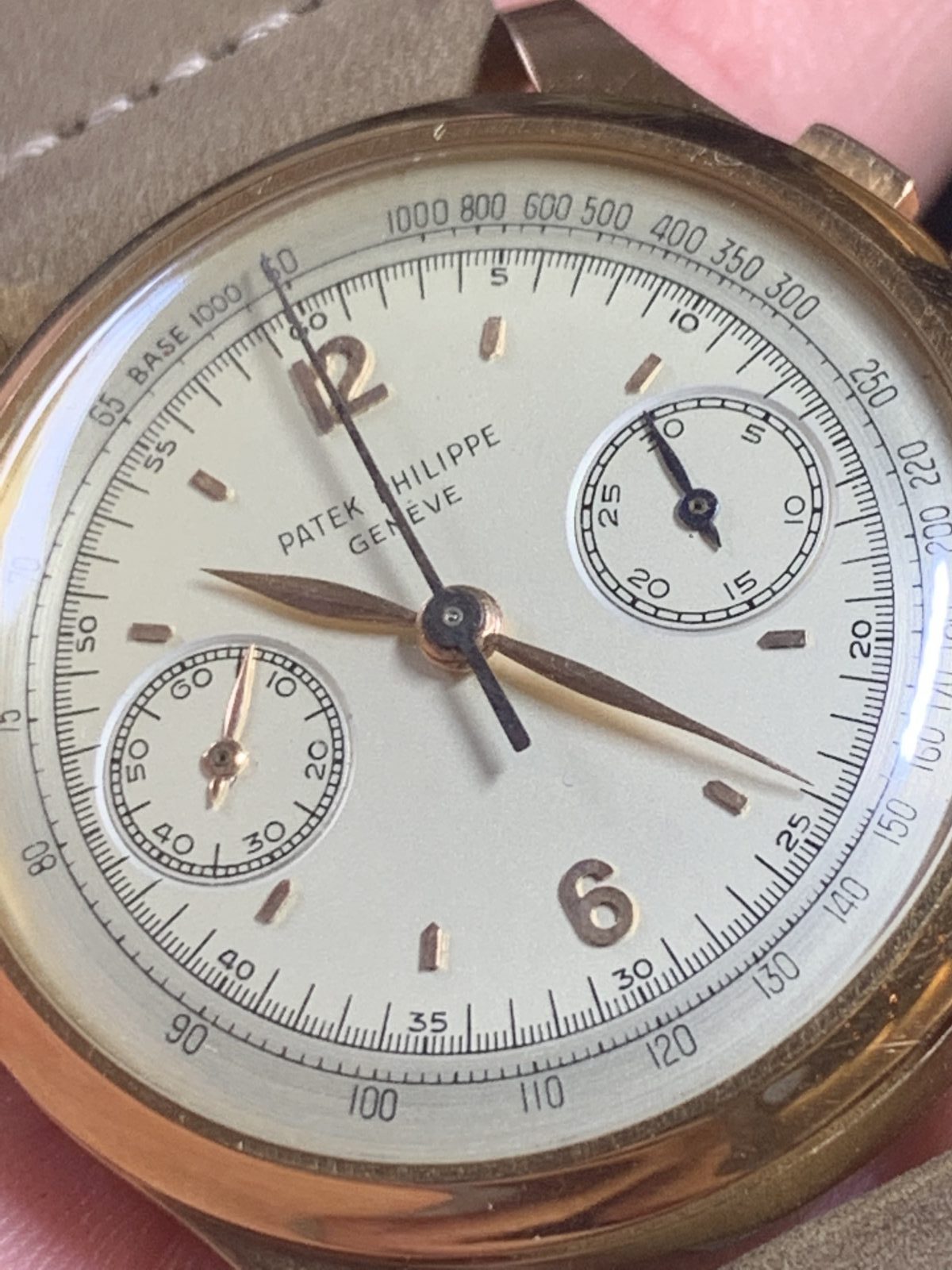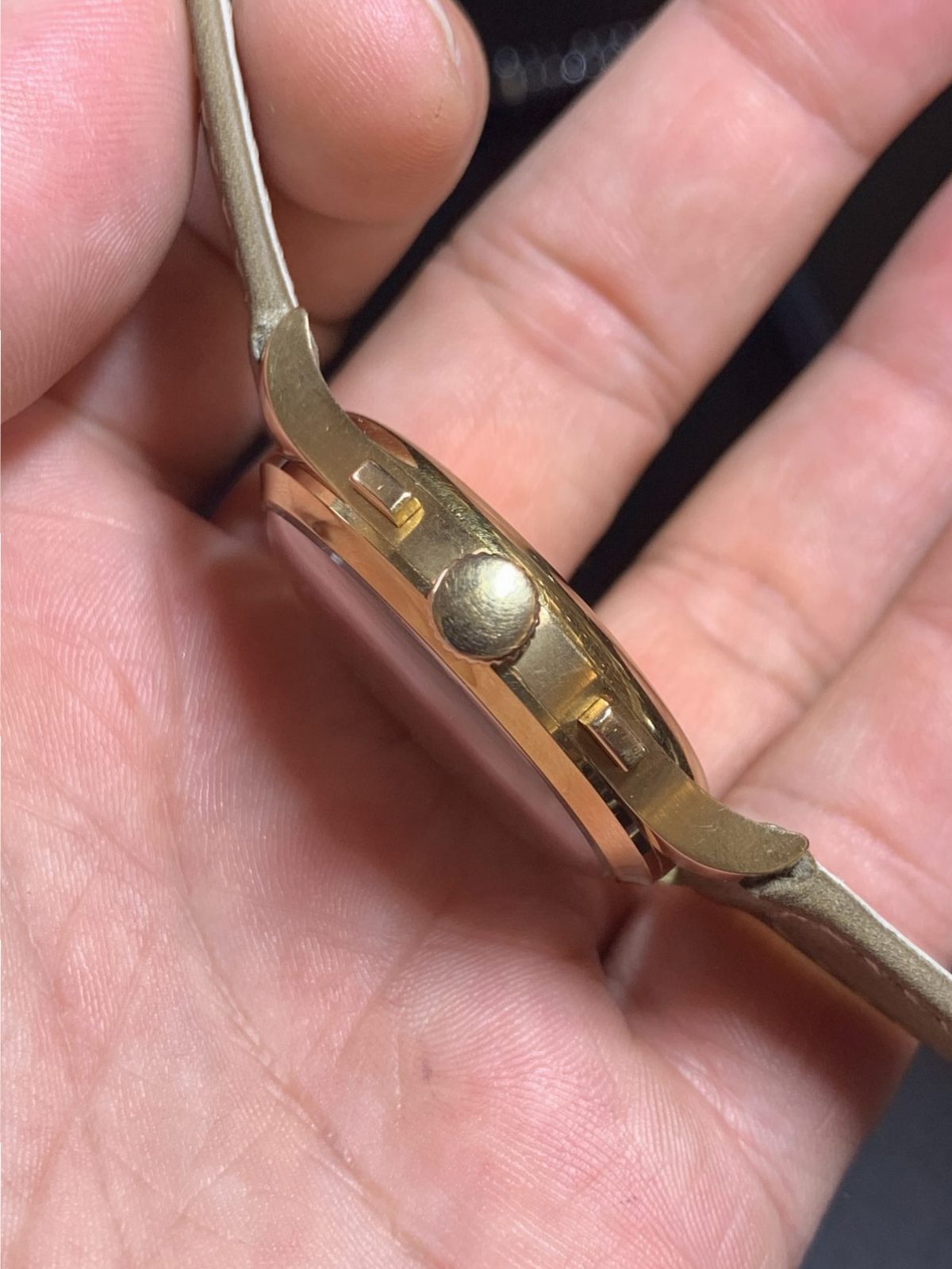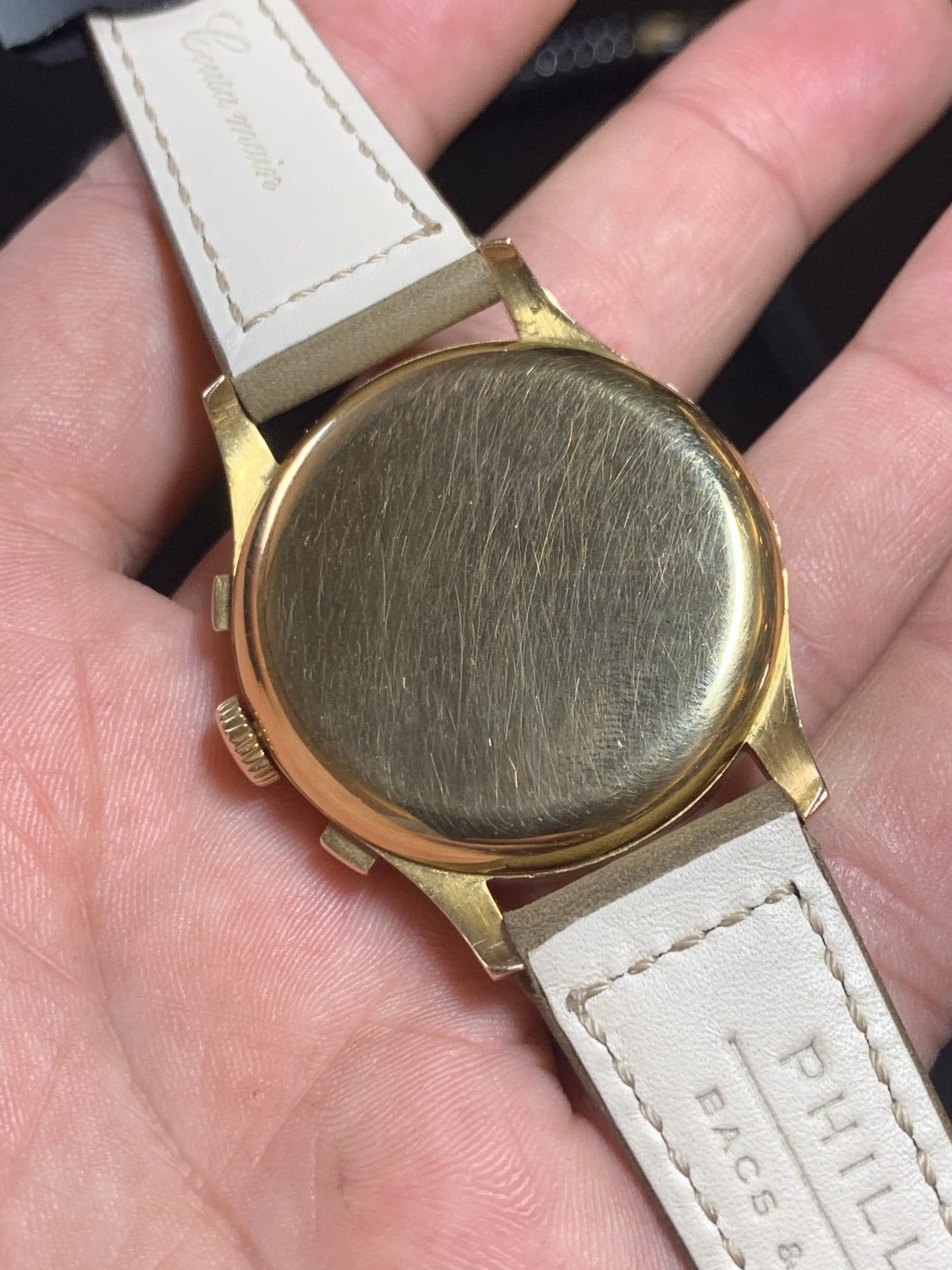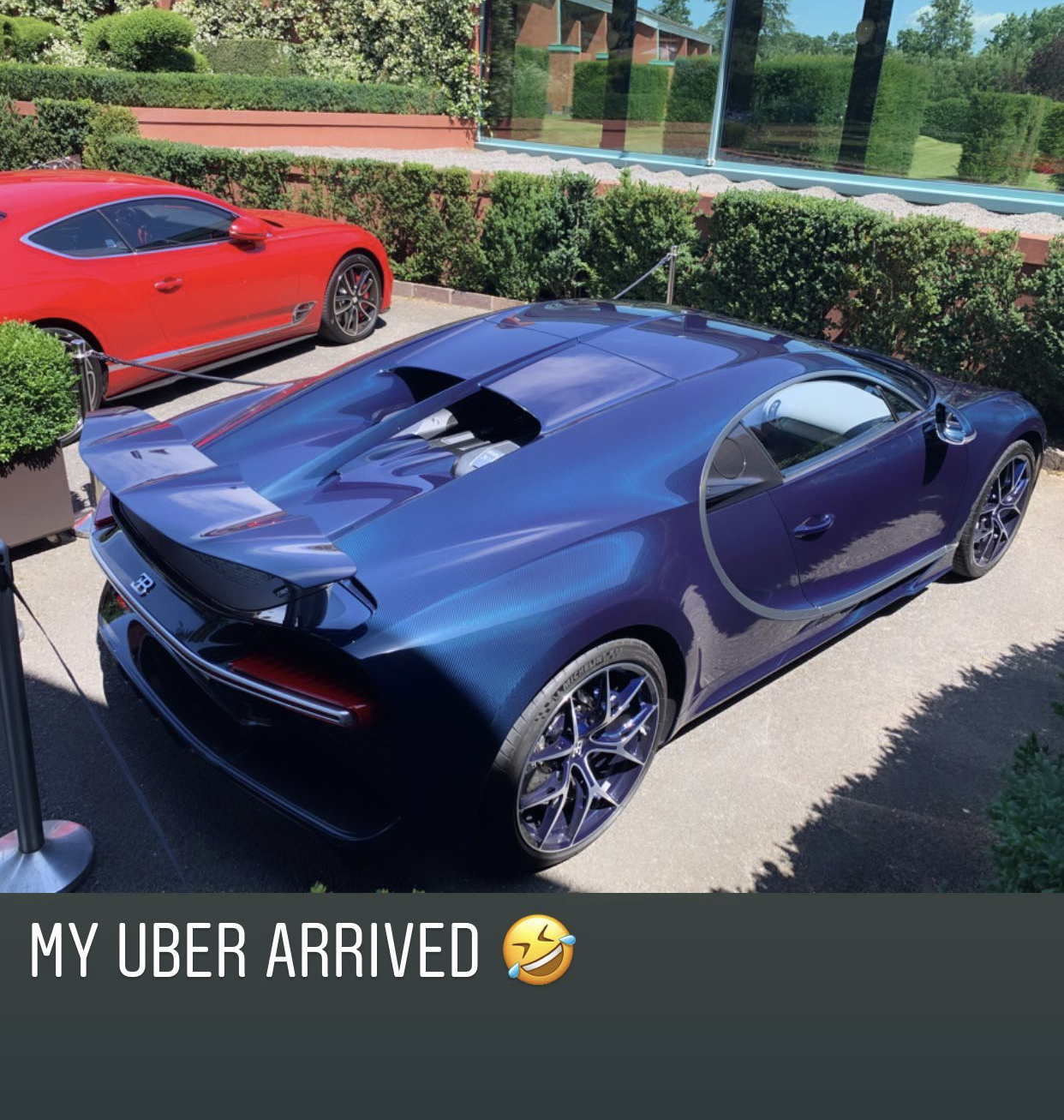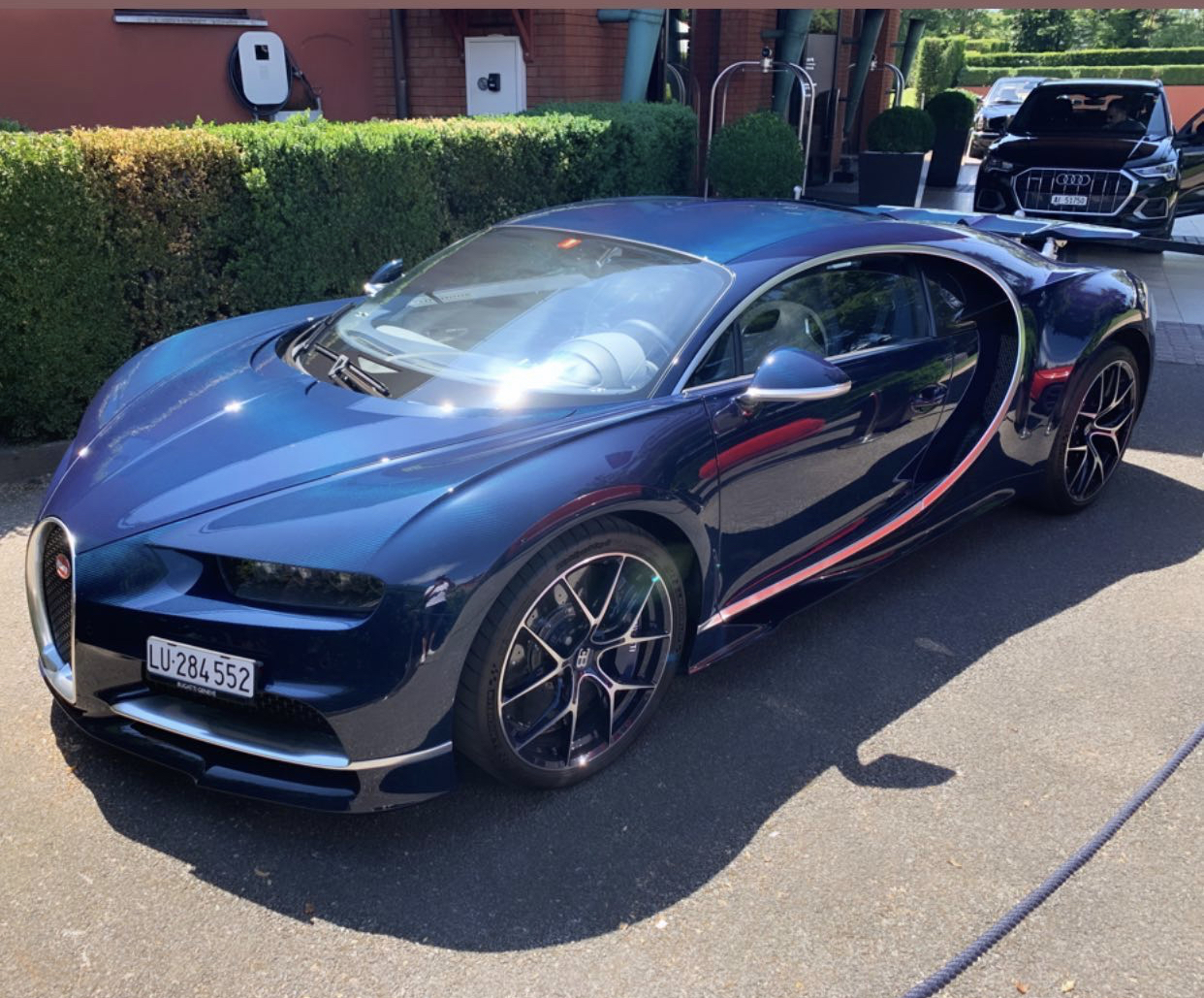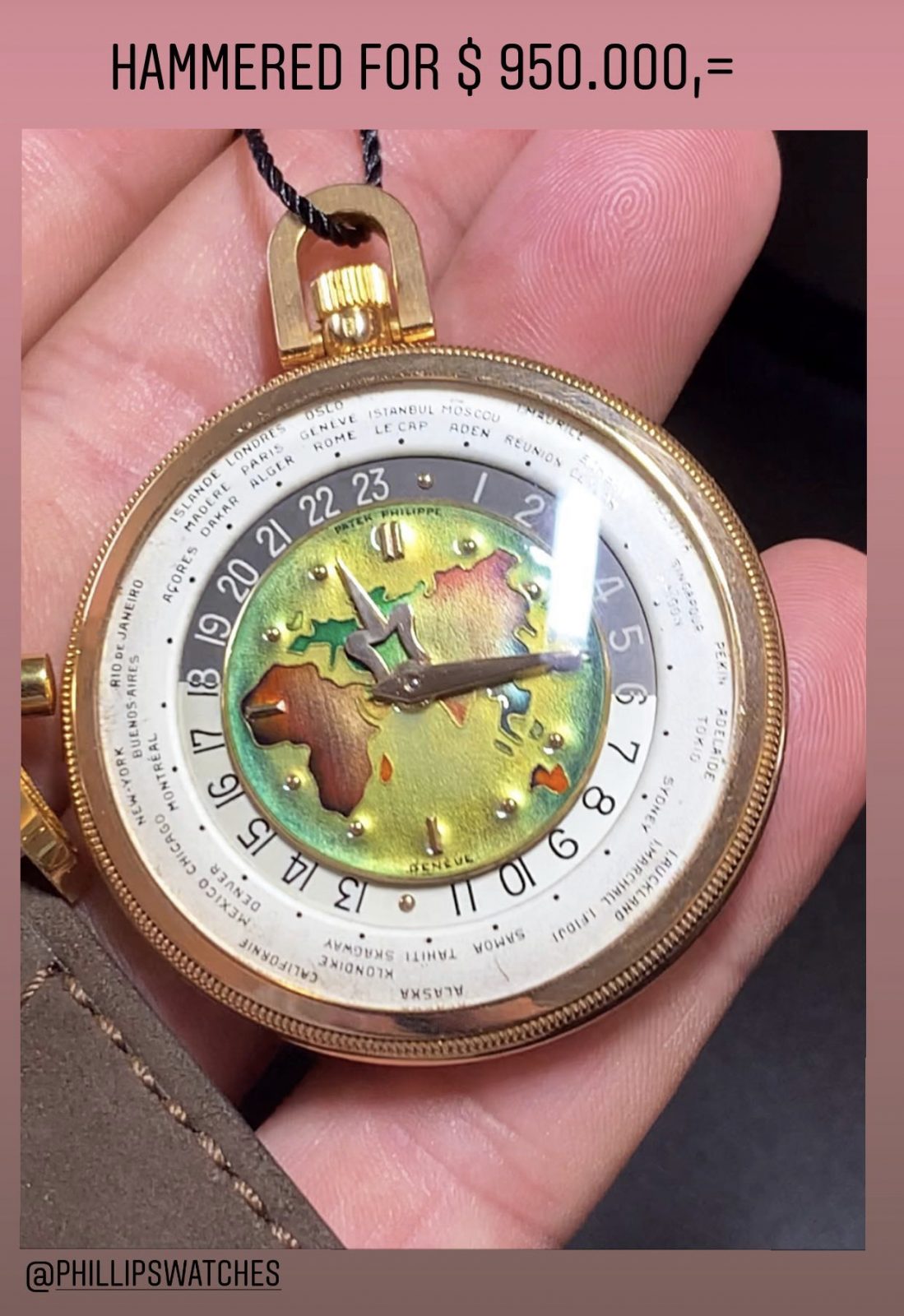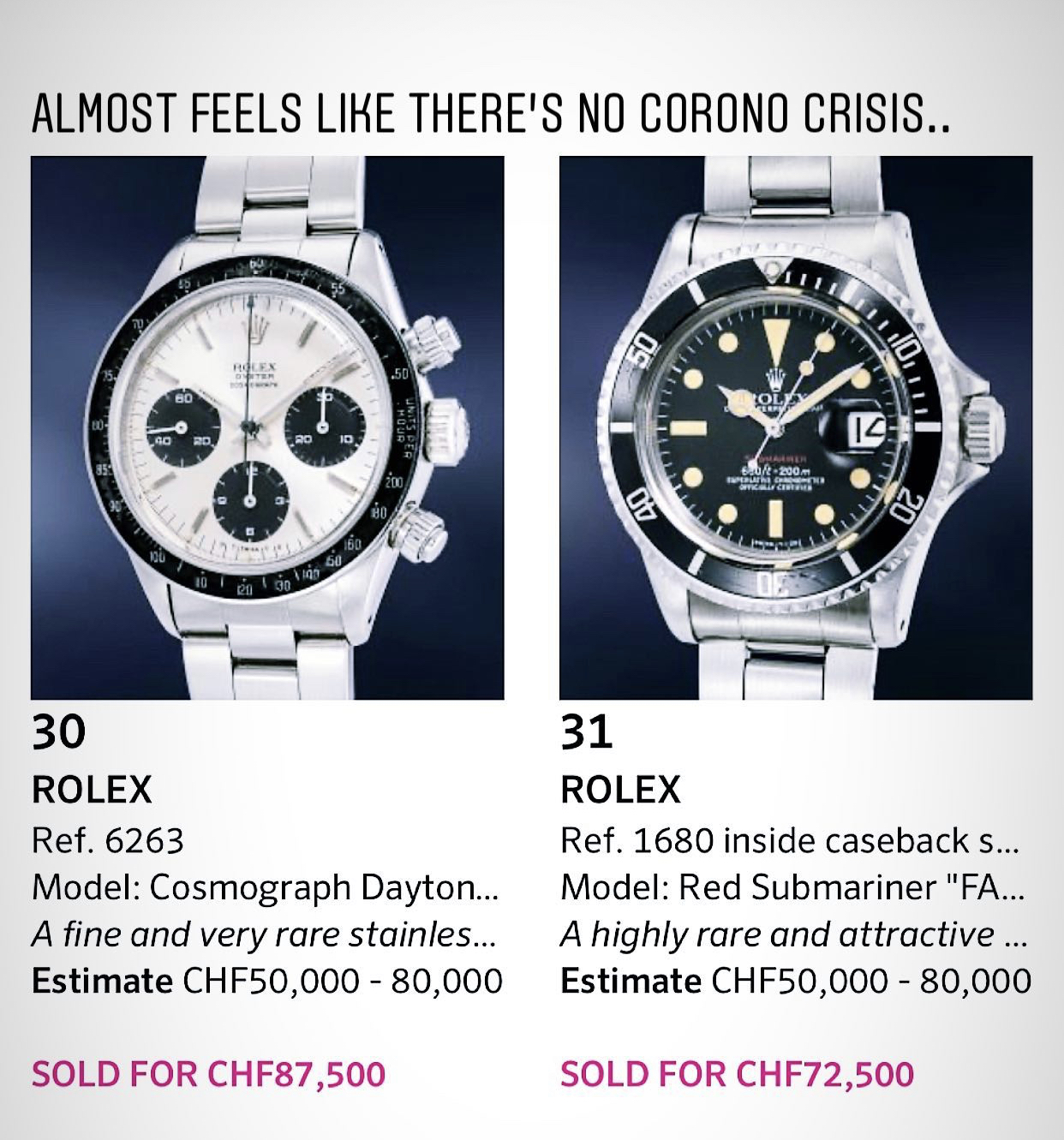 Prototype Rolex Perpetual Calendar Quartz sold for Chf 243.750,=
Prototype Nipple Dial Explorer 2 sold for Chf 55.000,=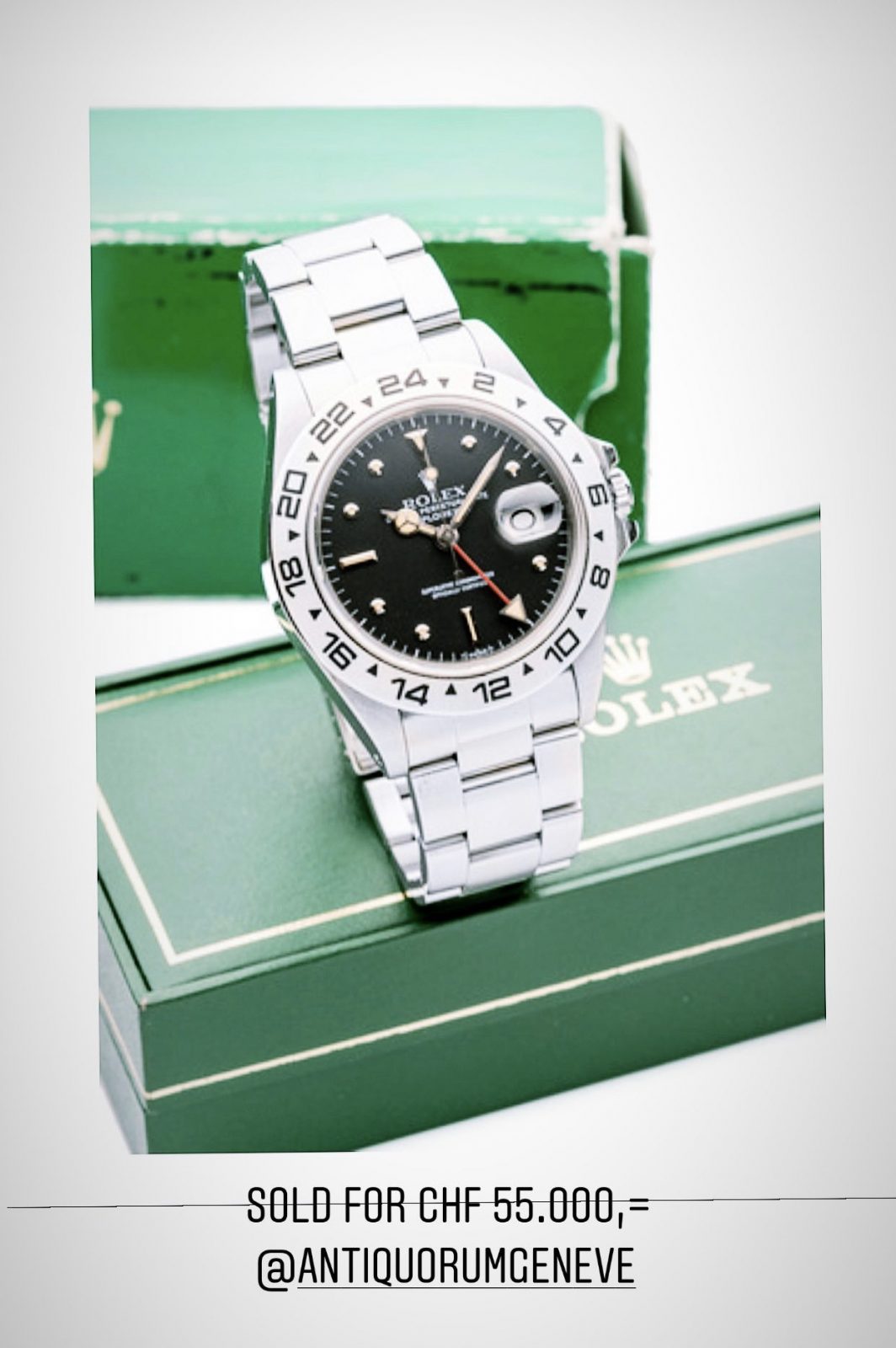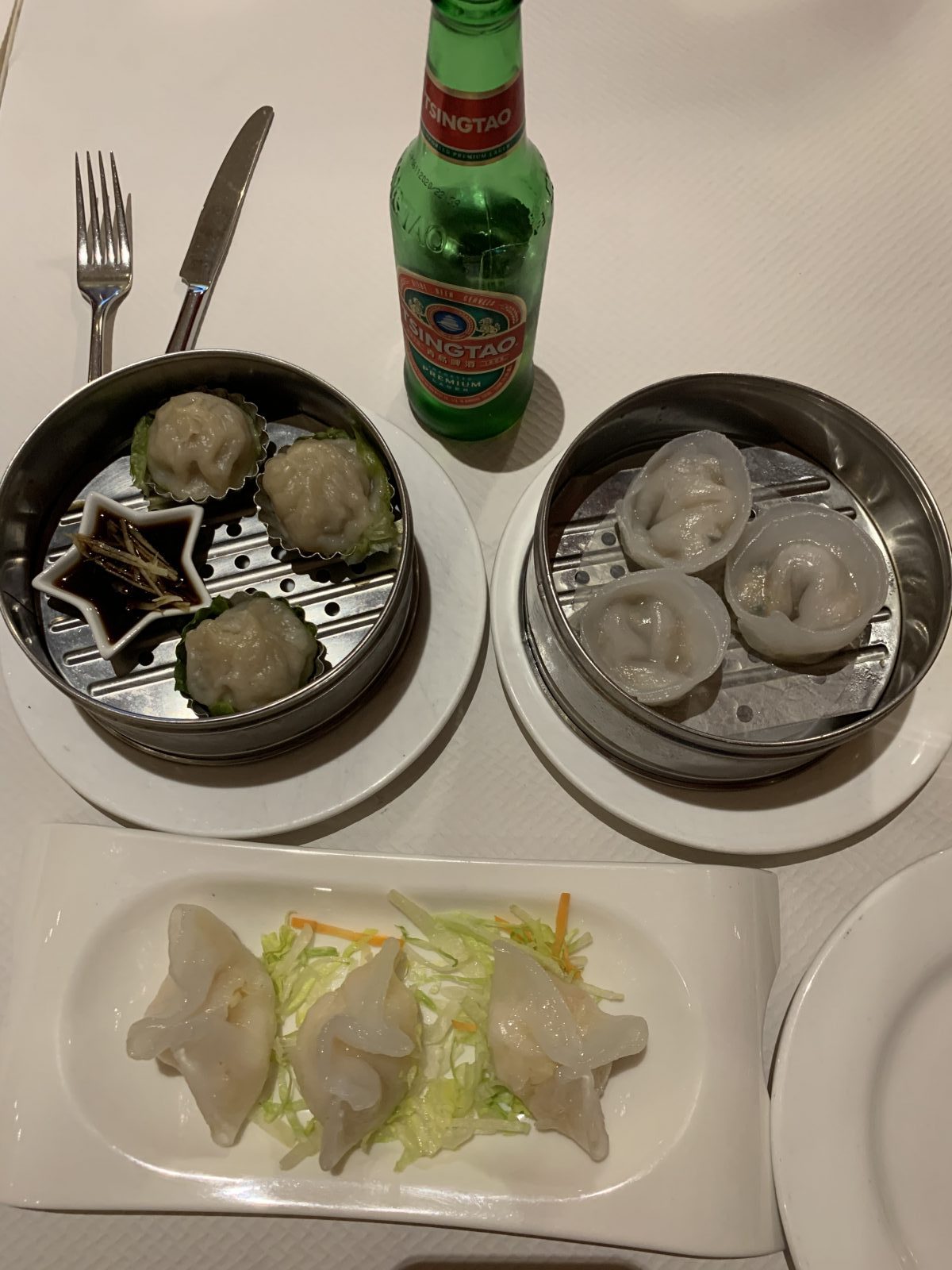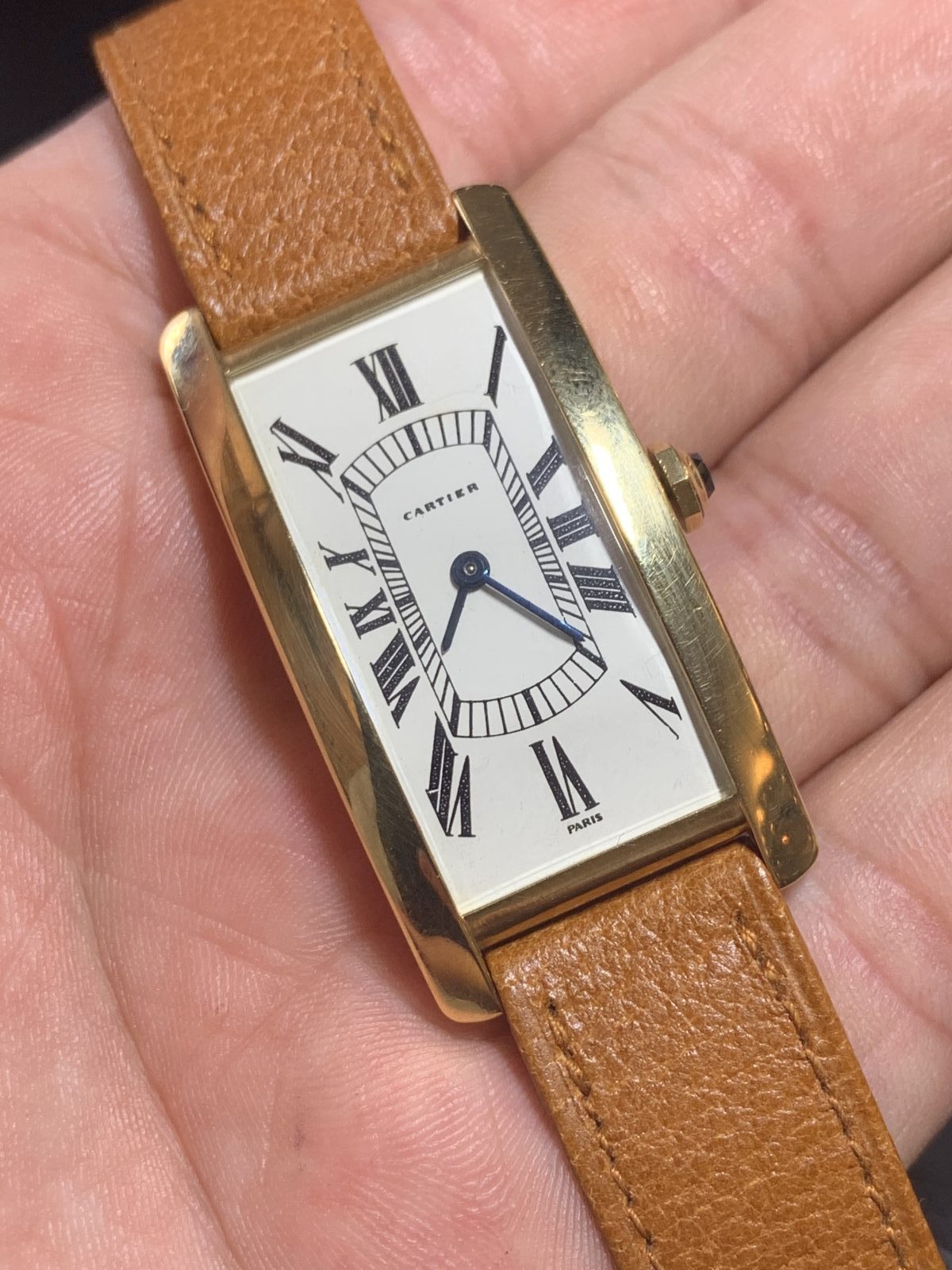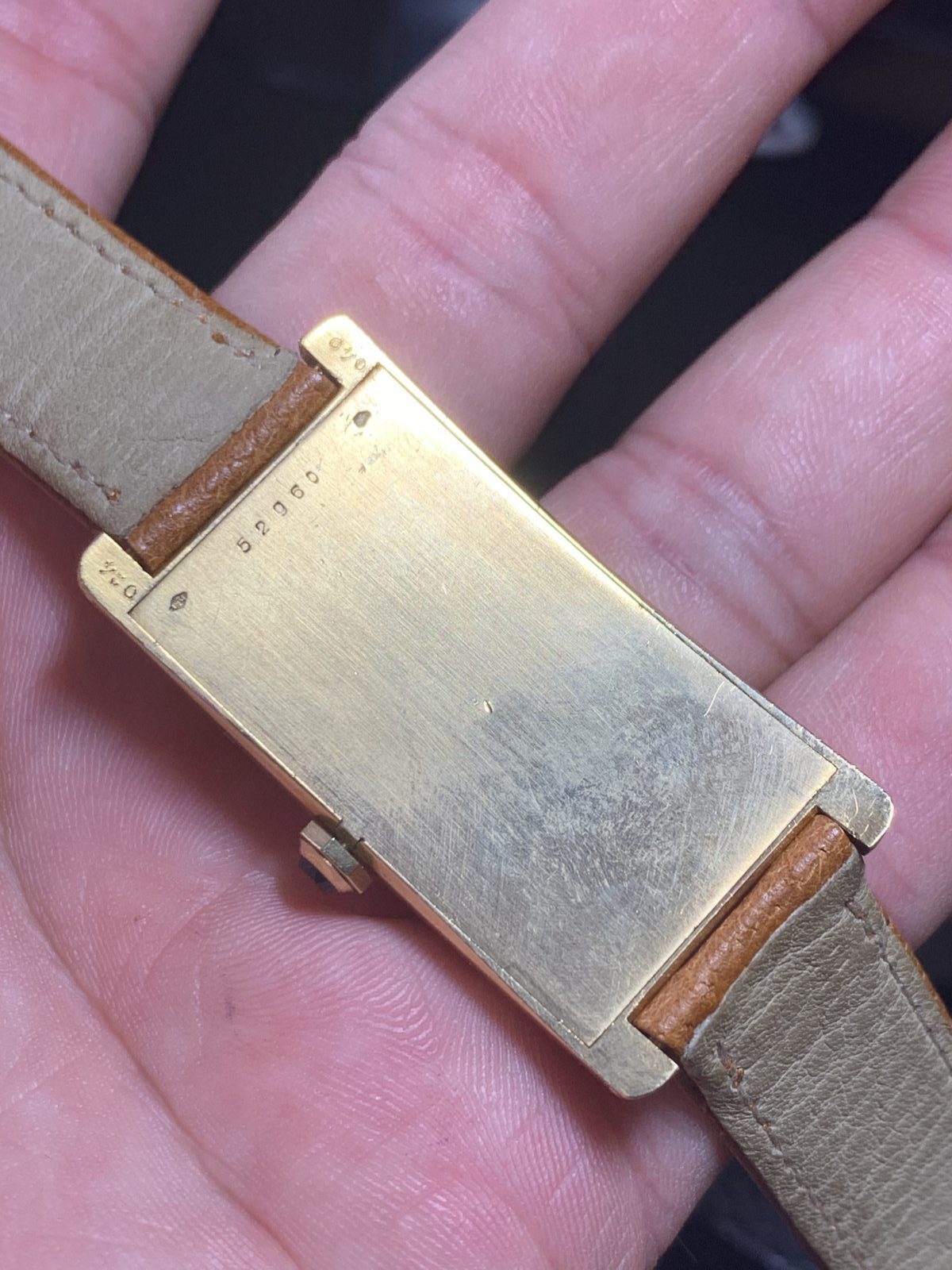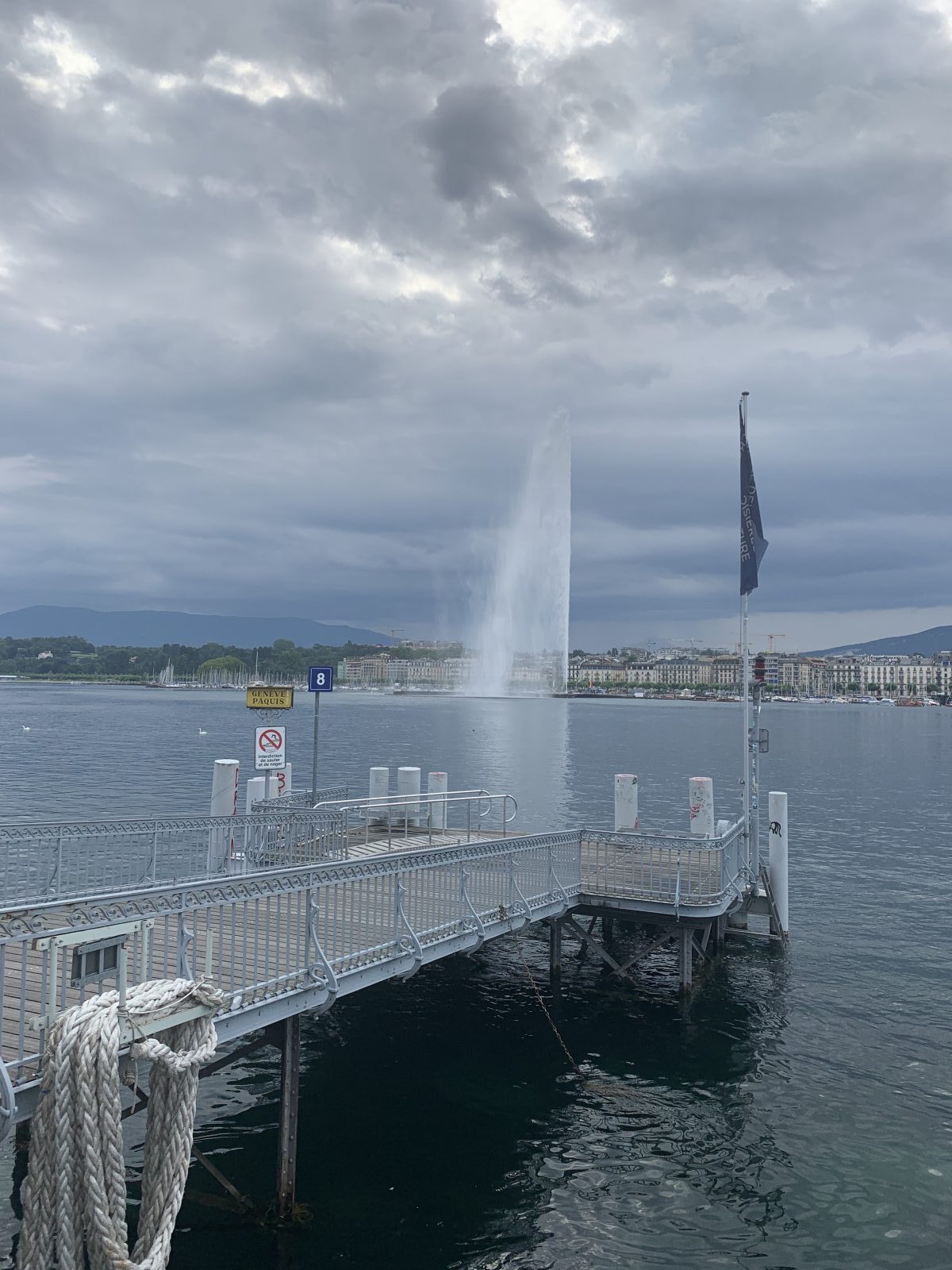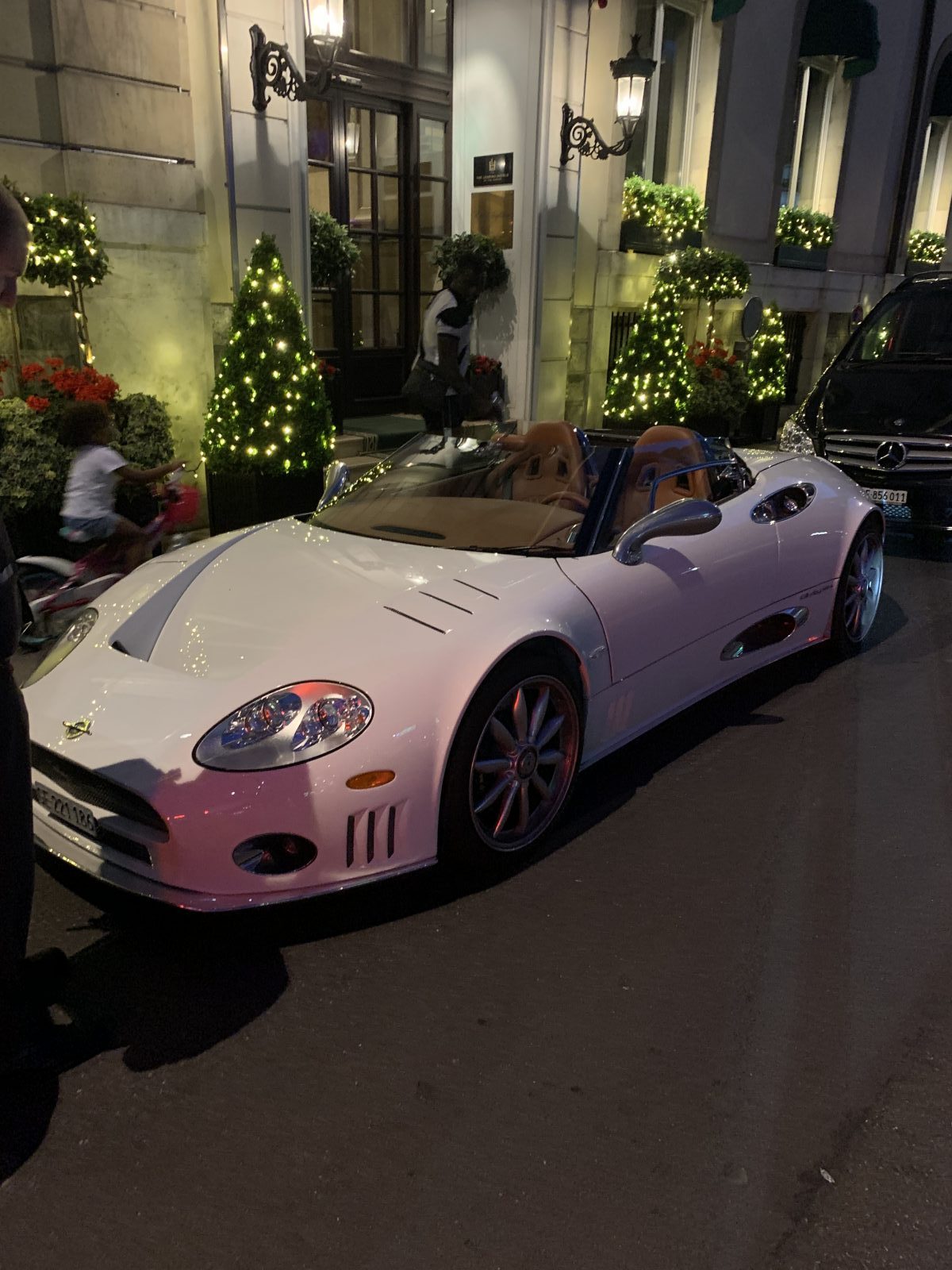 The hunger for Star dials is also very high, hence the good result for this one…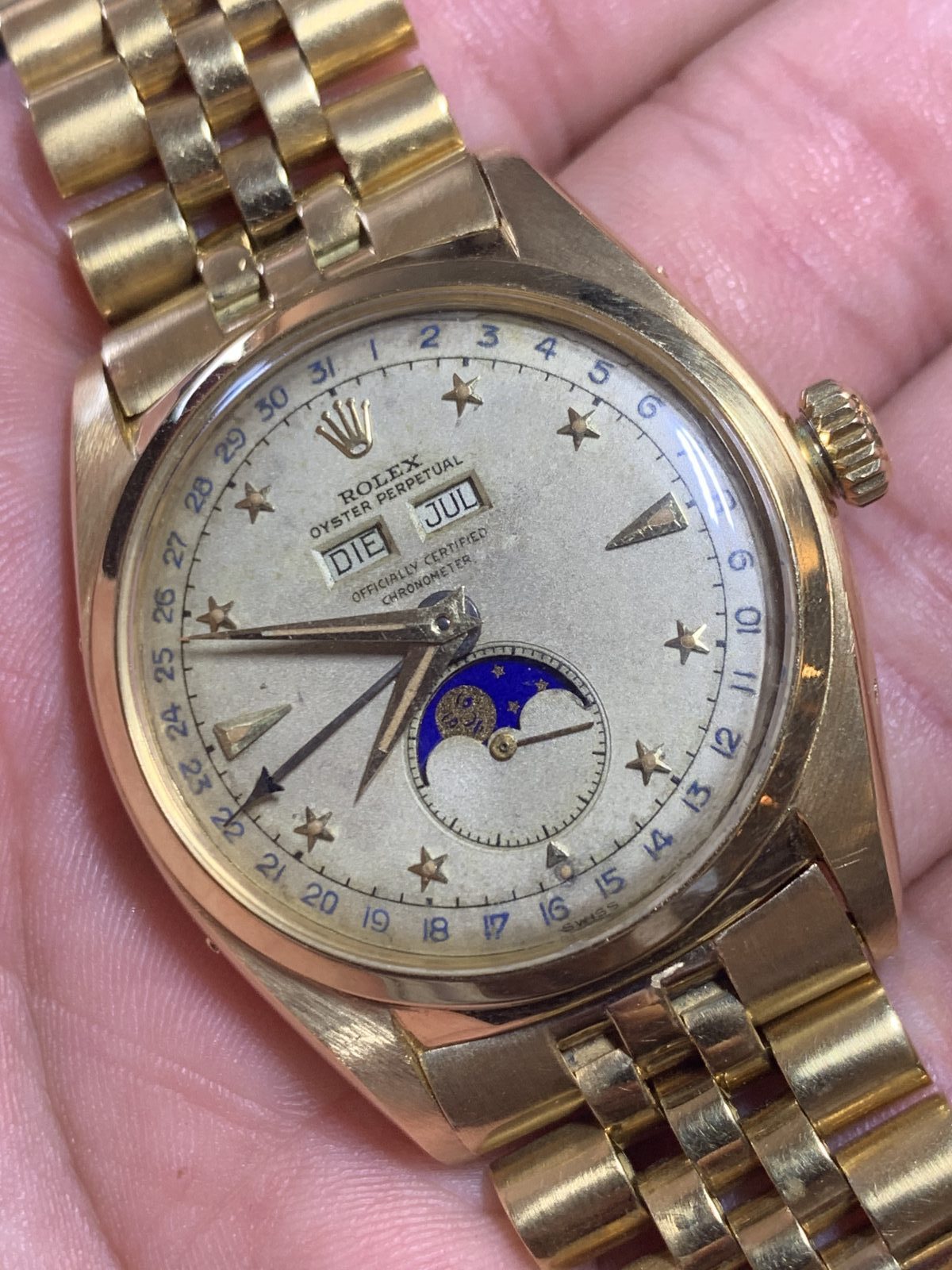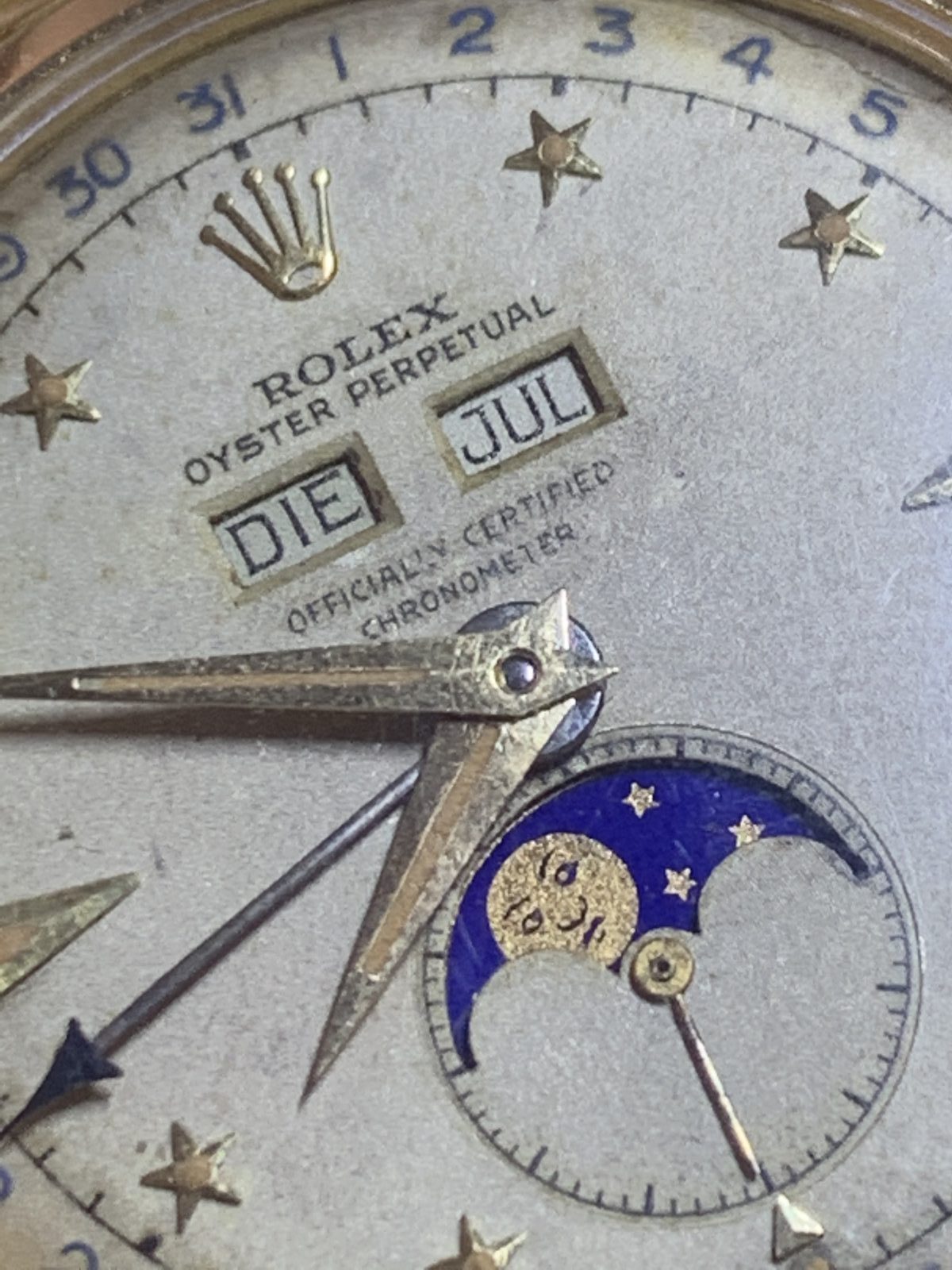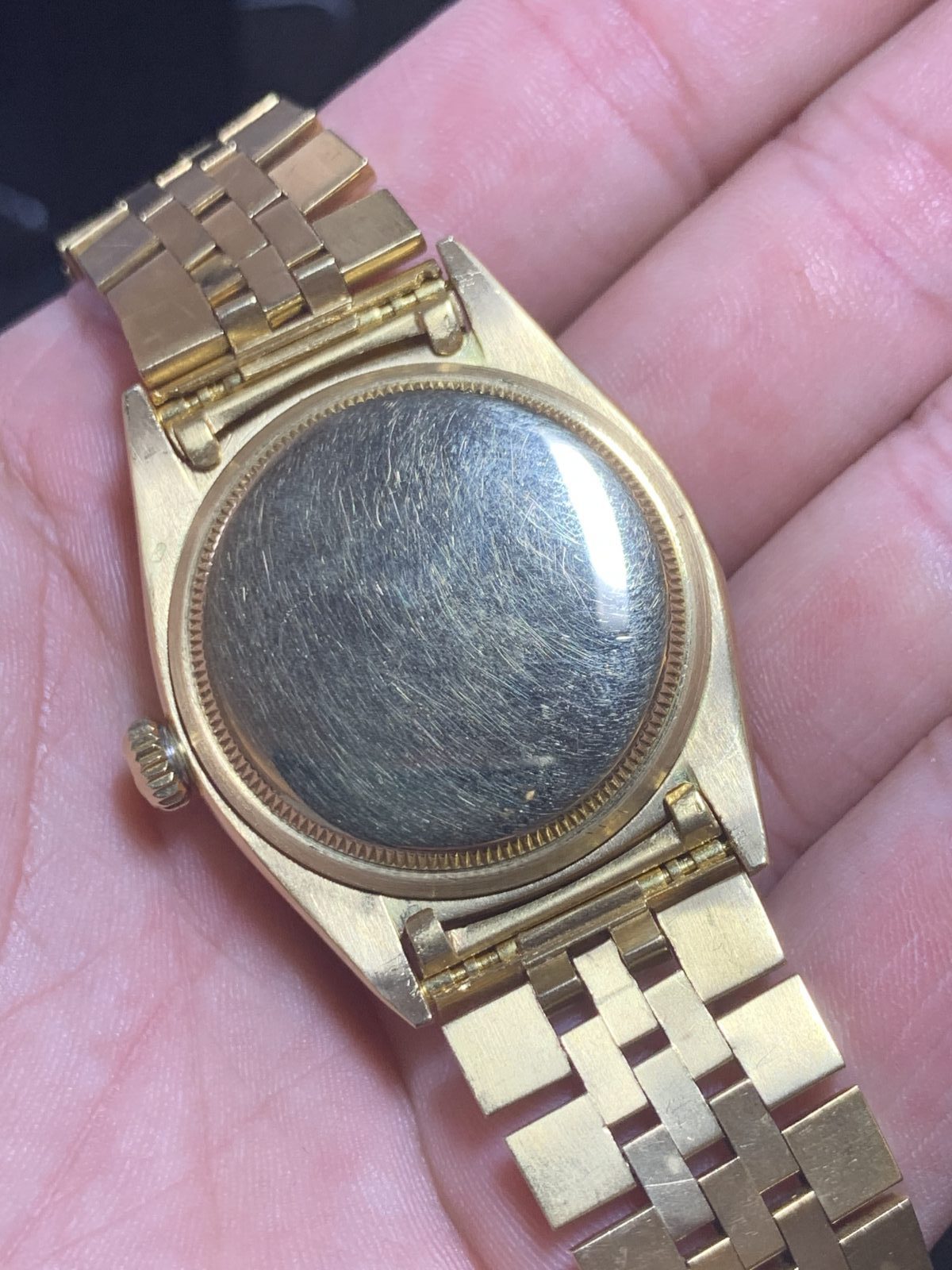 Freshly restored dial…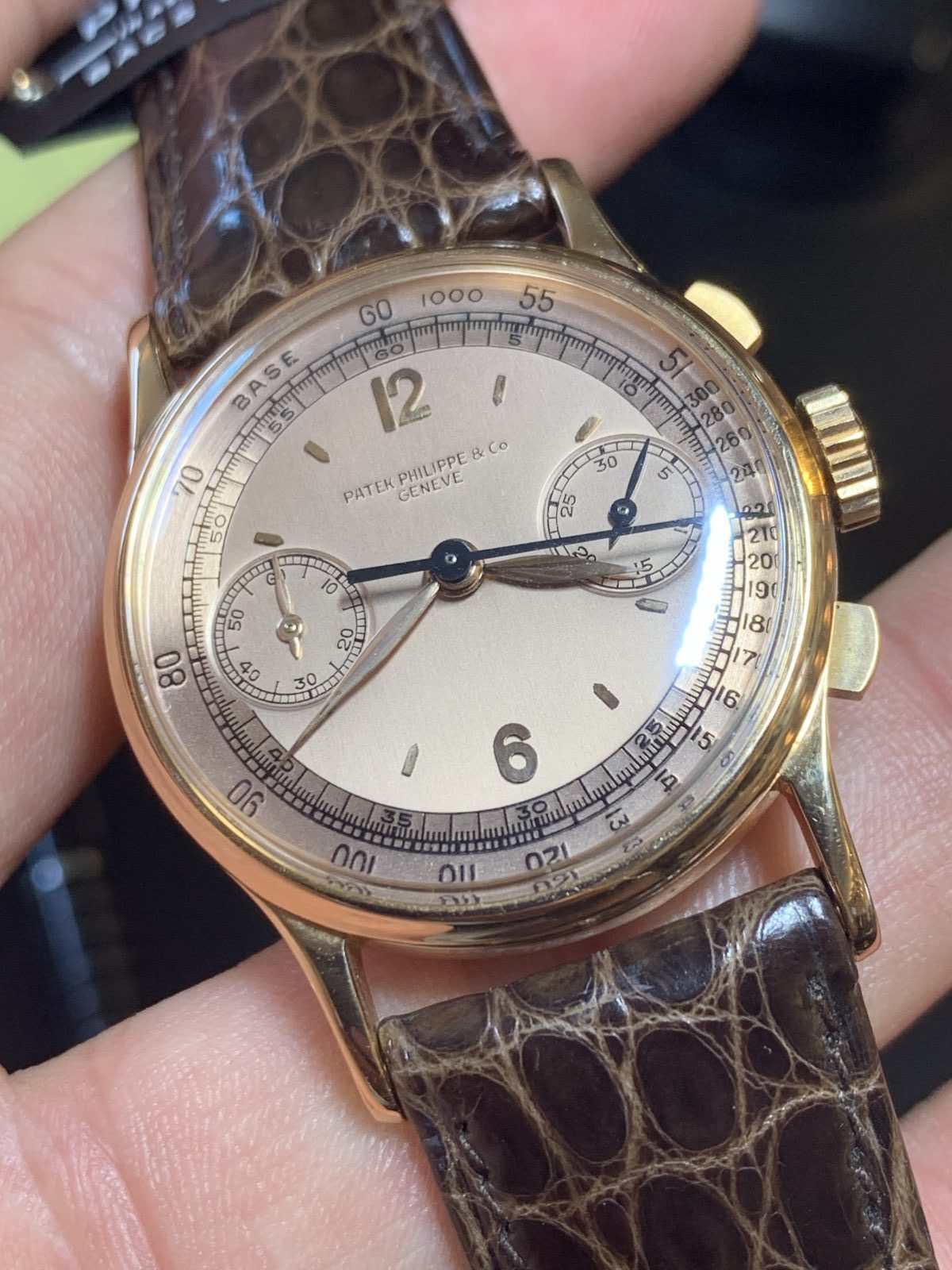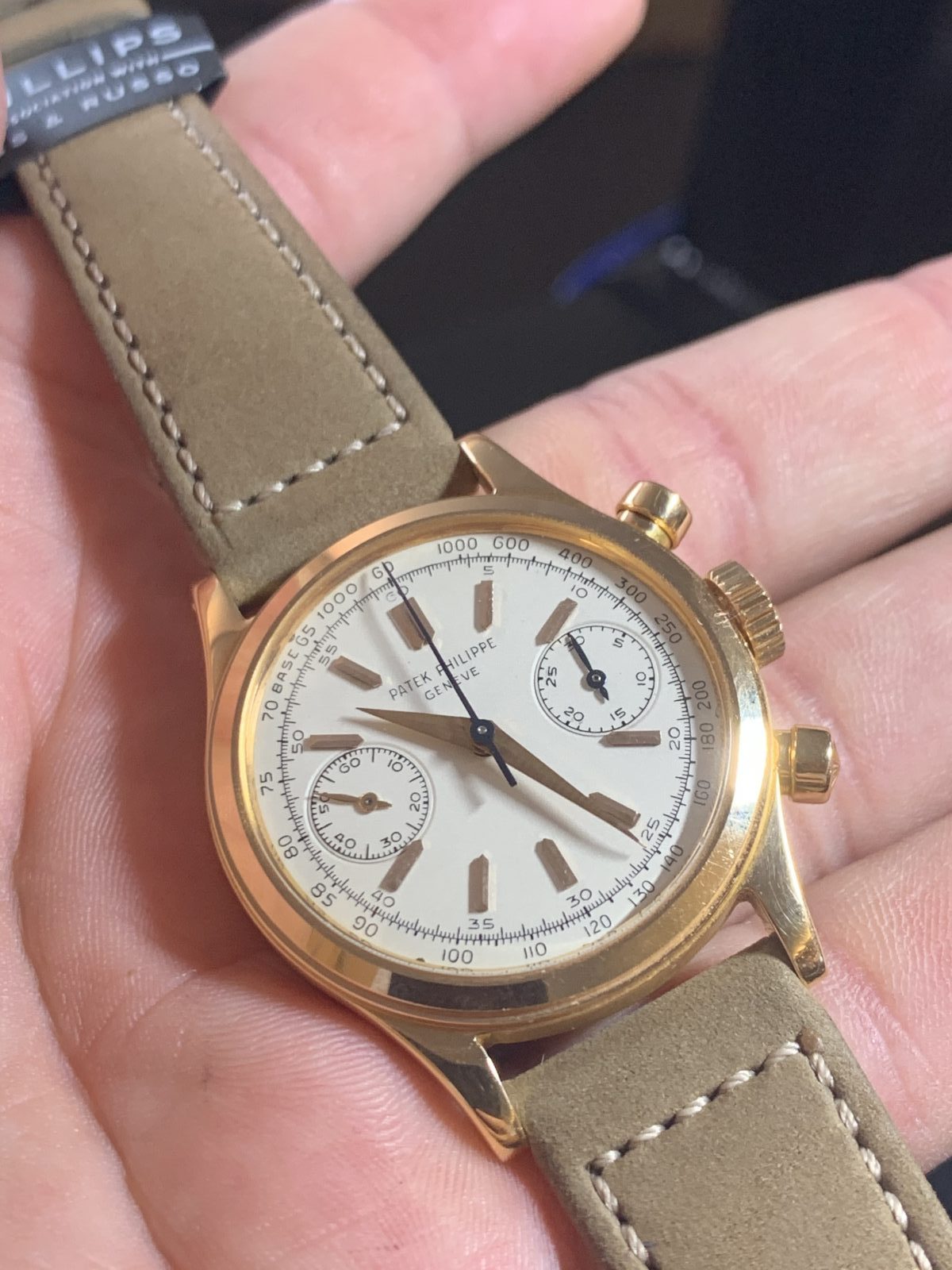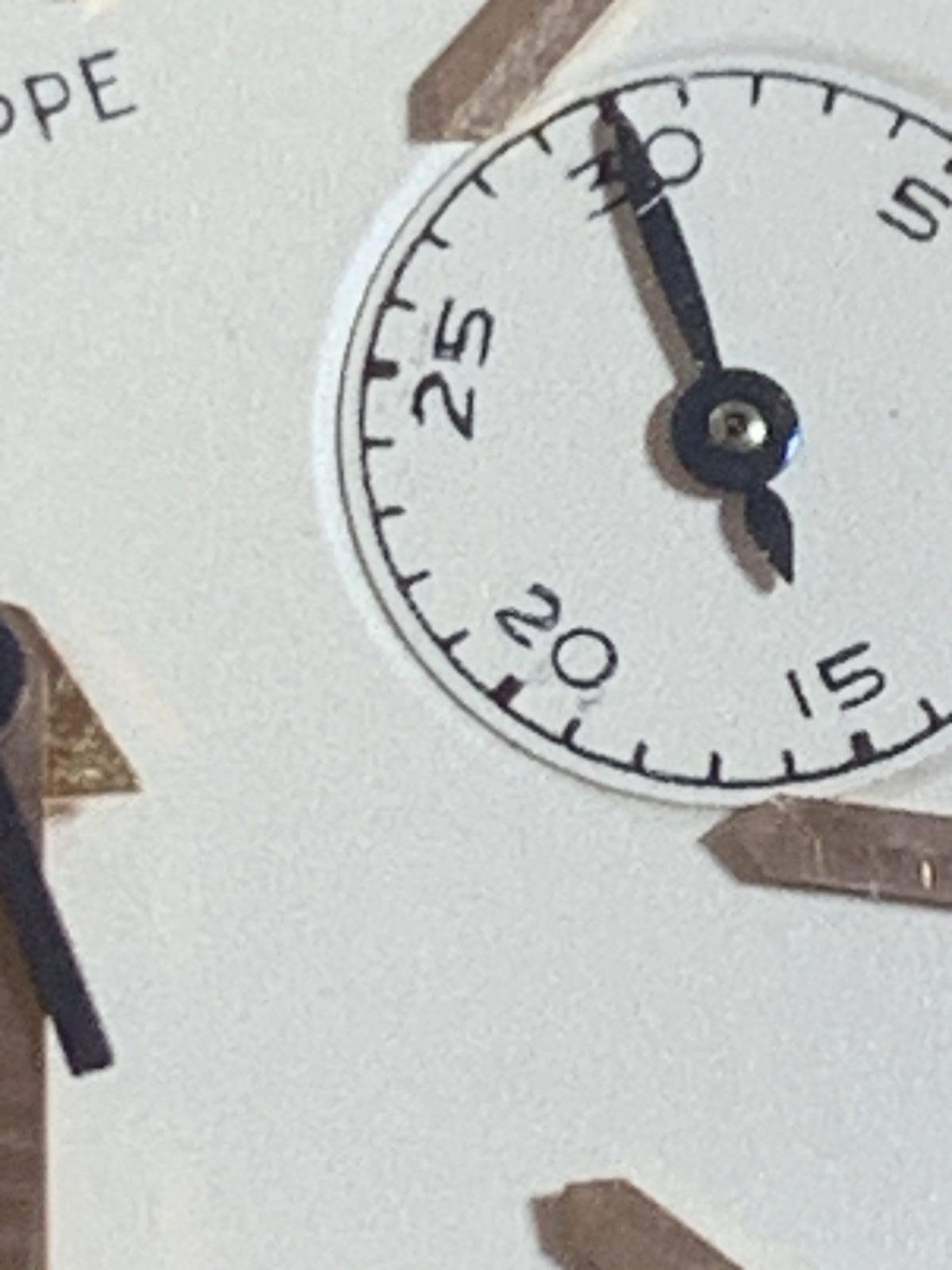 I've never seen a gravure like that… which is possible. What I don't understand is how can the gold case been so crisp and the luminous and surface of the dial not…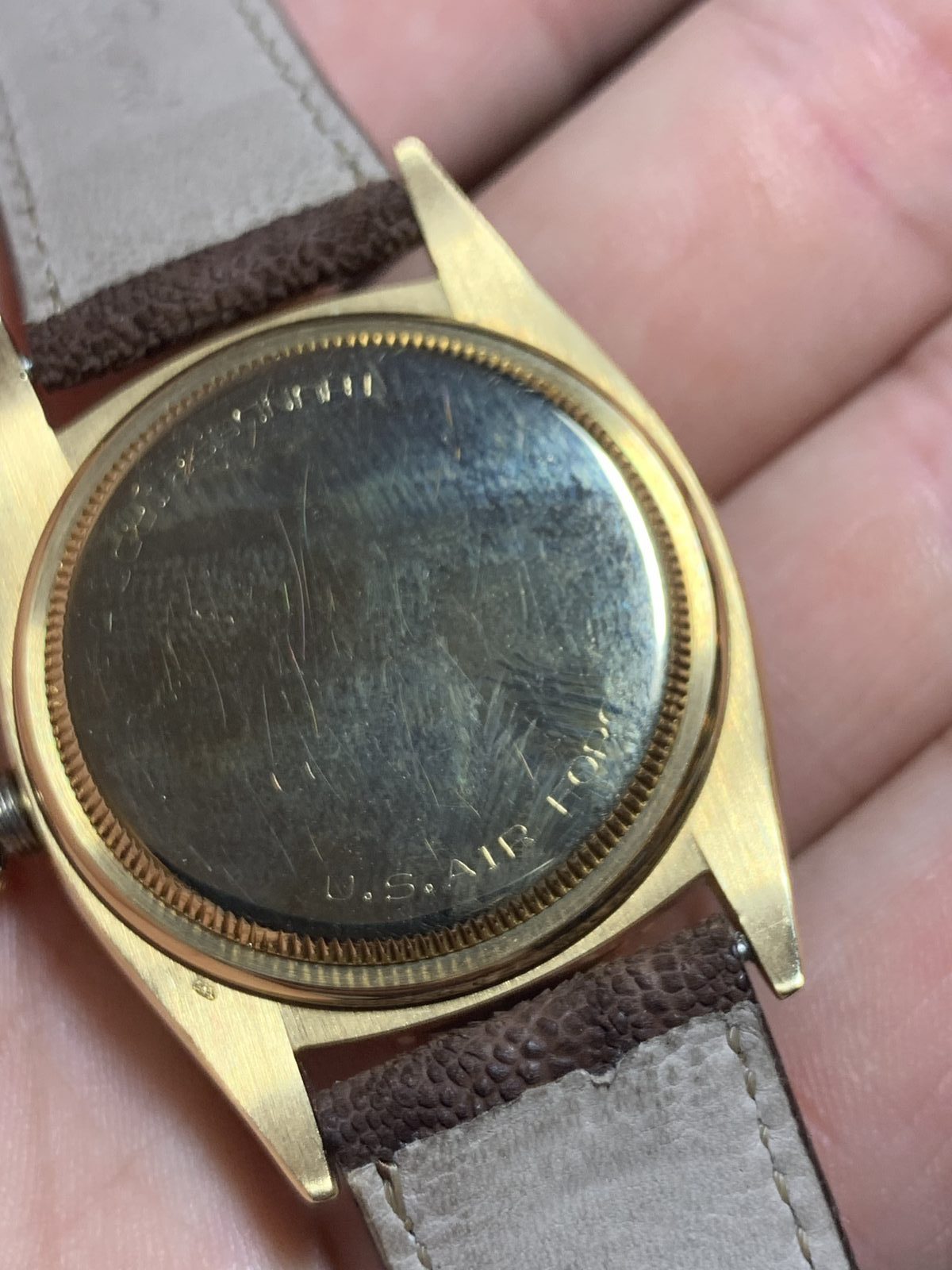 I bid on it but then it went crazy and ended at $ 175K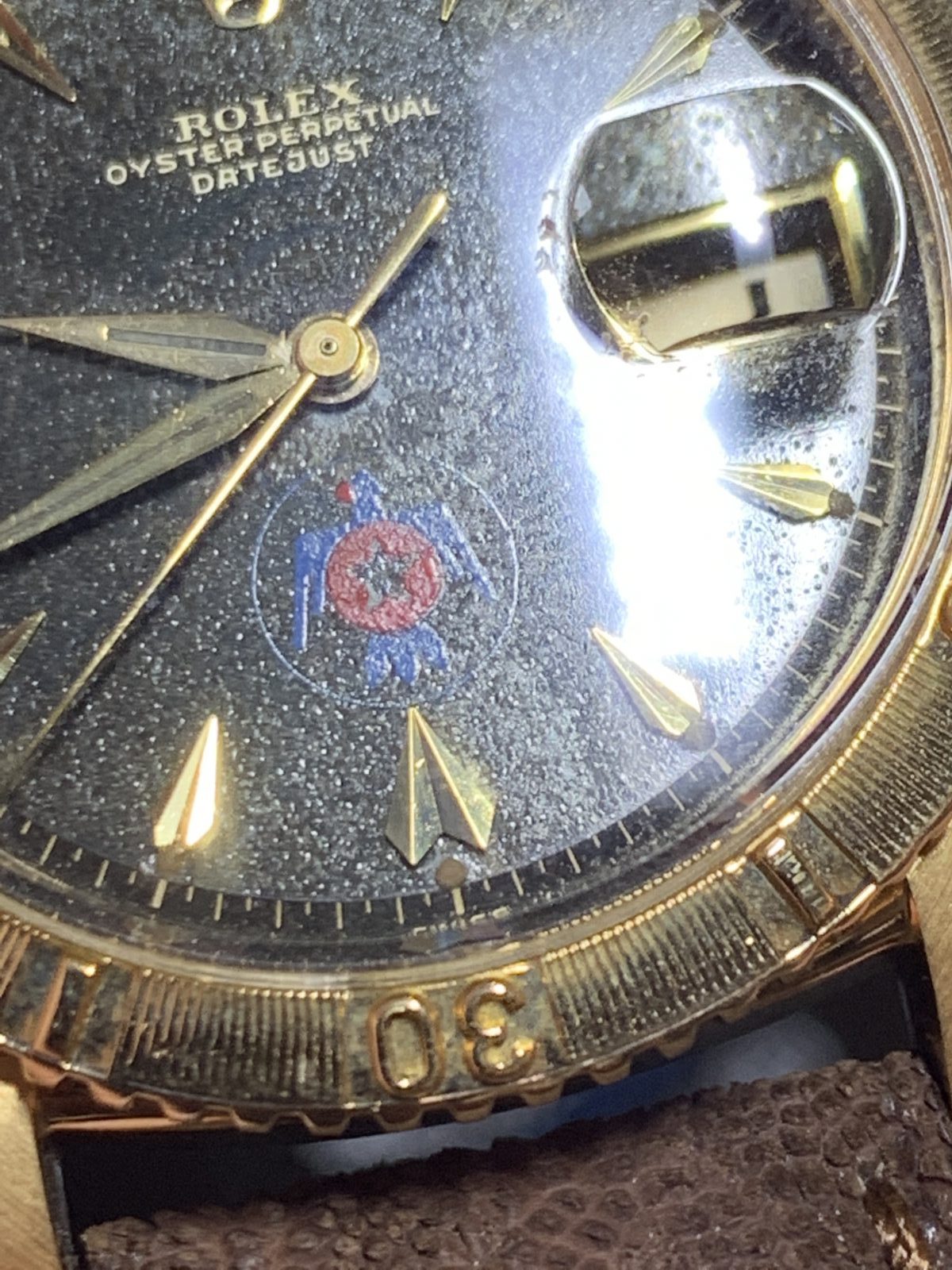 That's it for now, hope to see as many friends I missed this time during the November live auctions in Geneva, take care!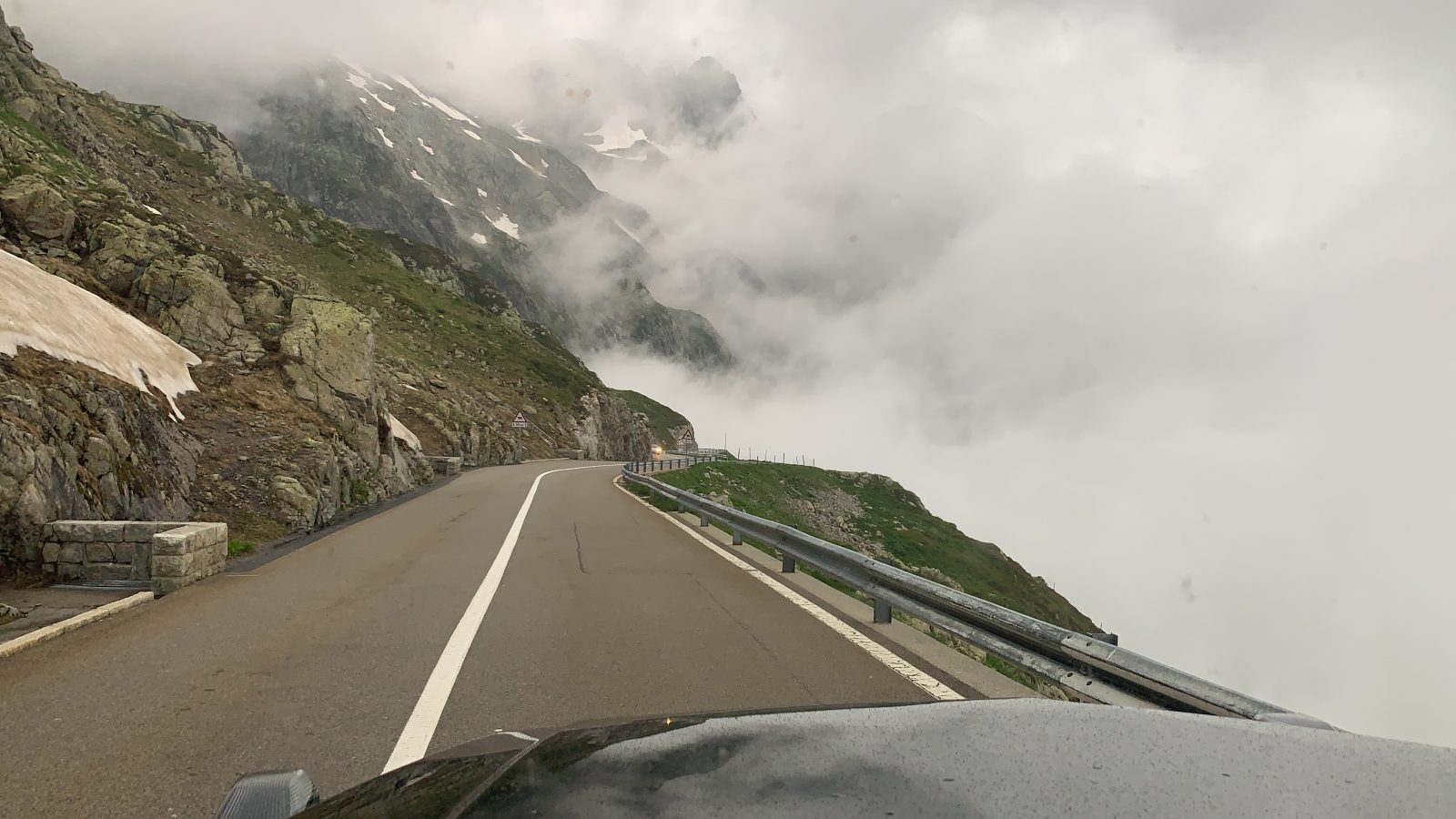 I love the surprises of my navigation getting as quick as possible back home..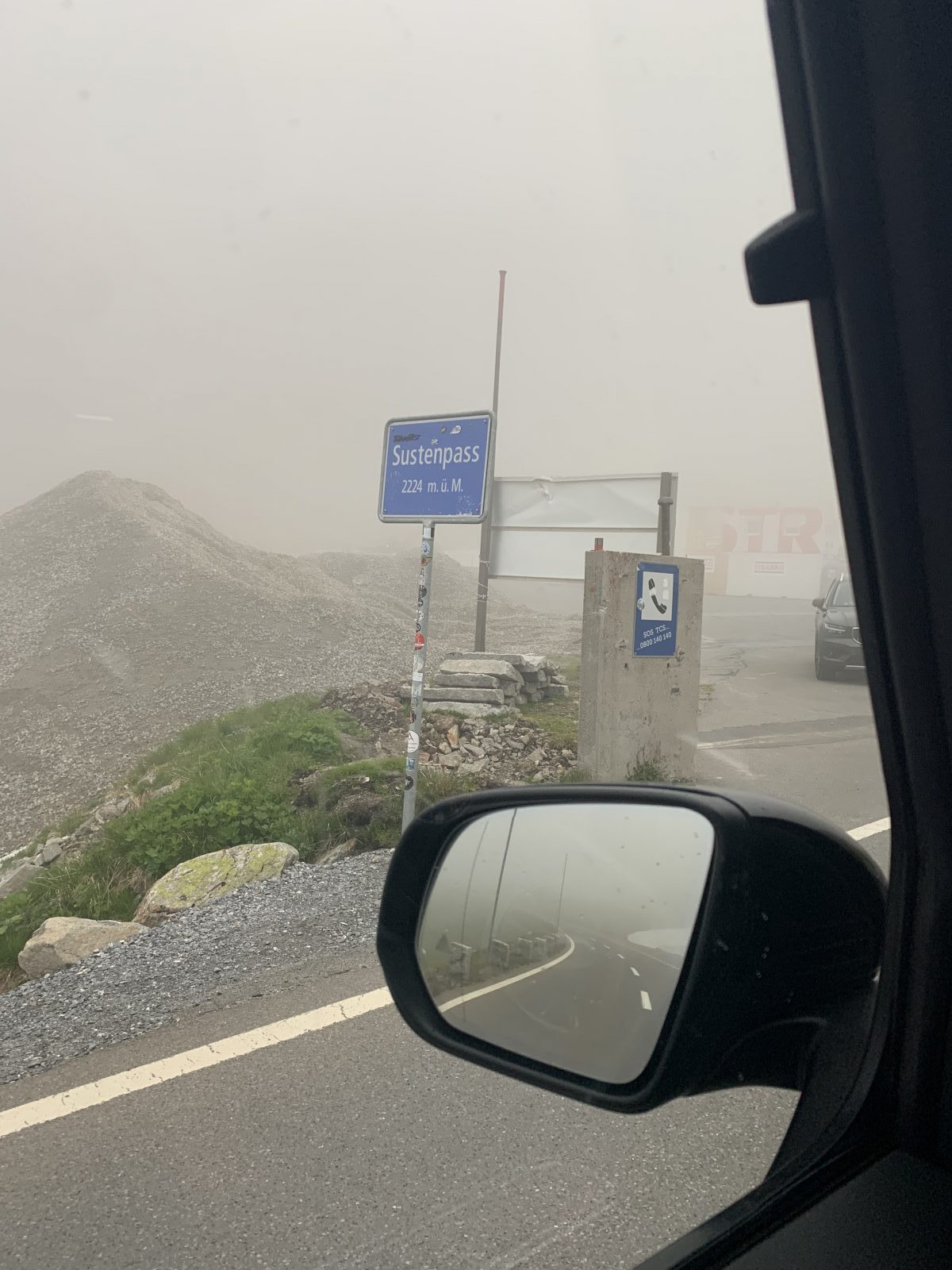 Cheers to you, be safe!
Philipp