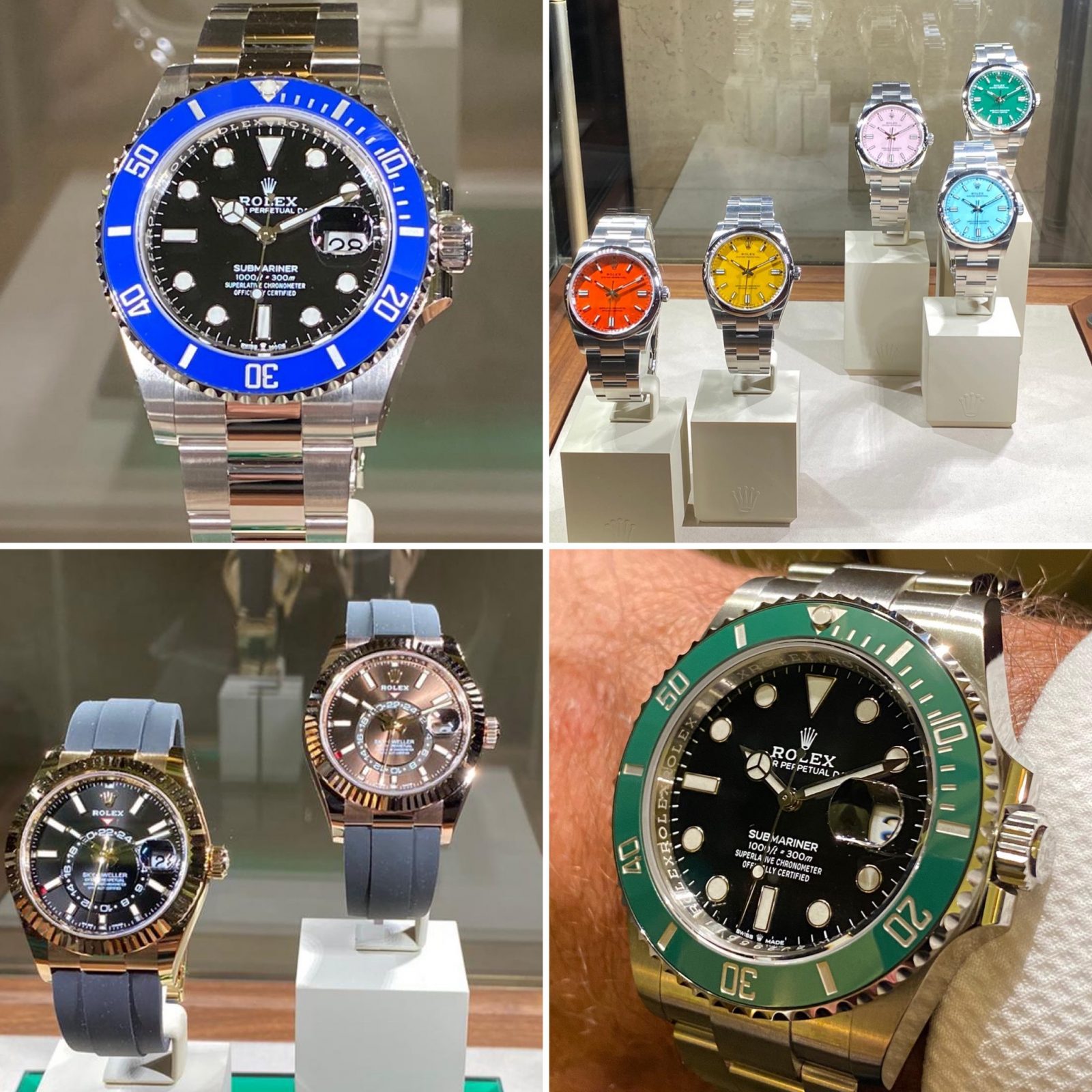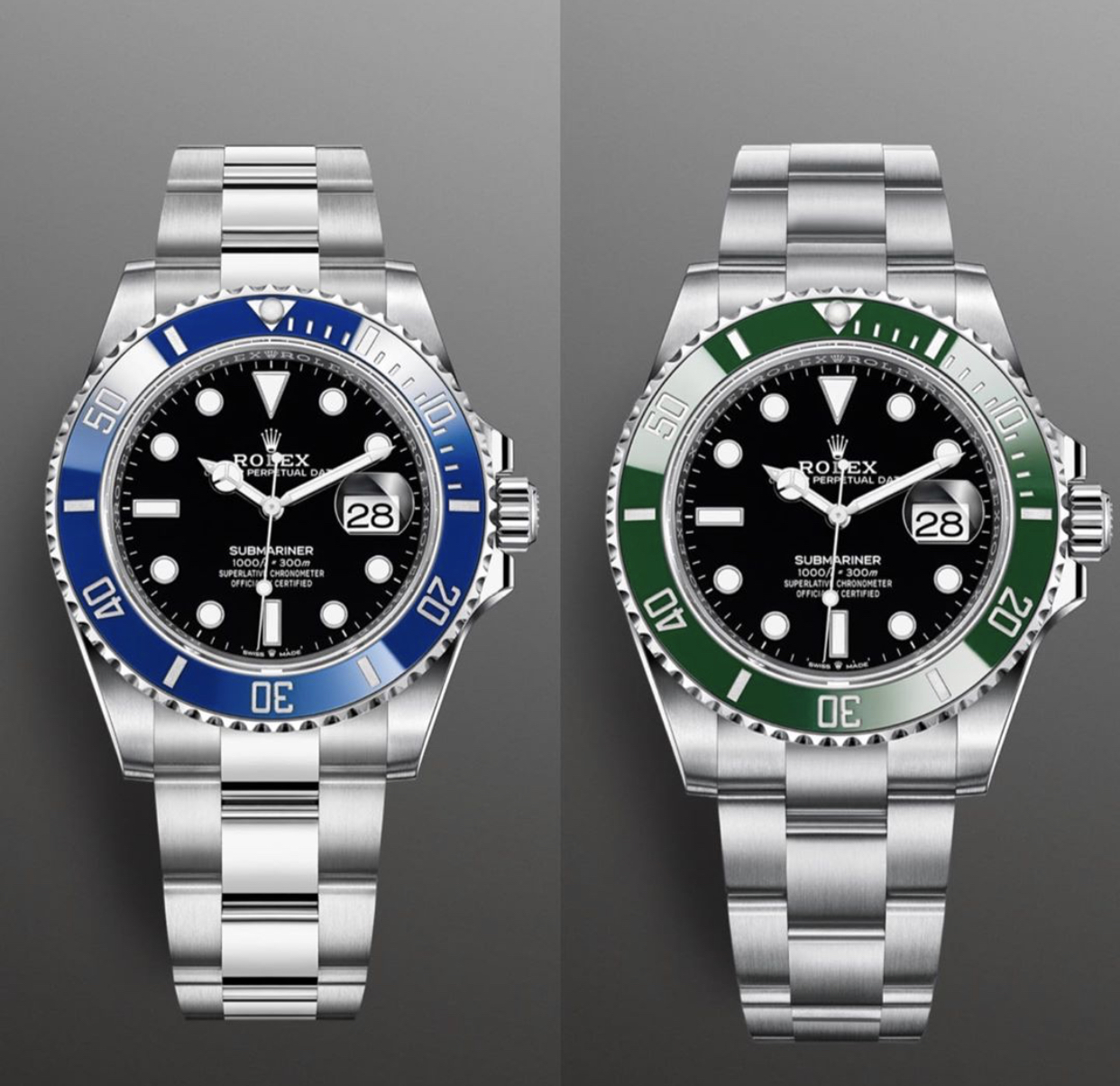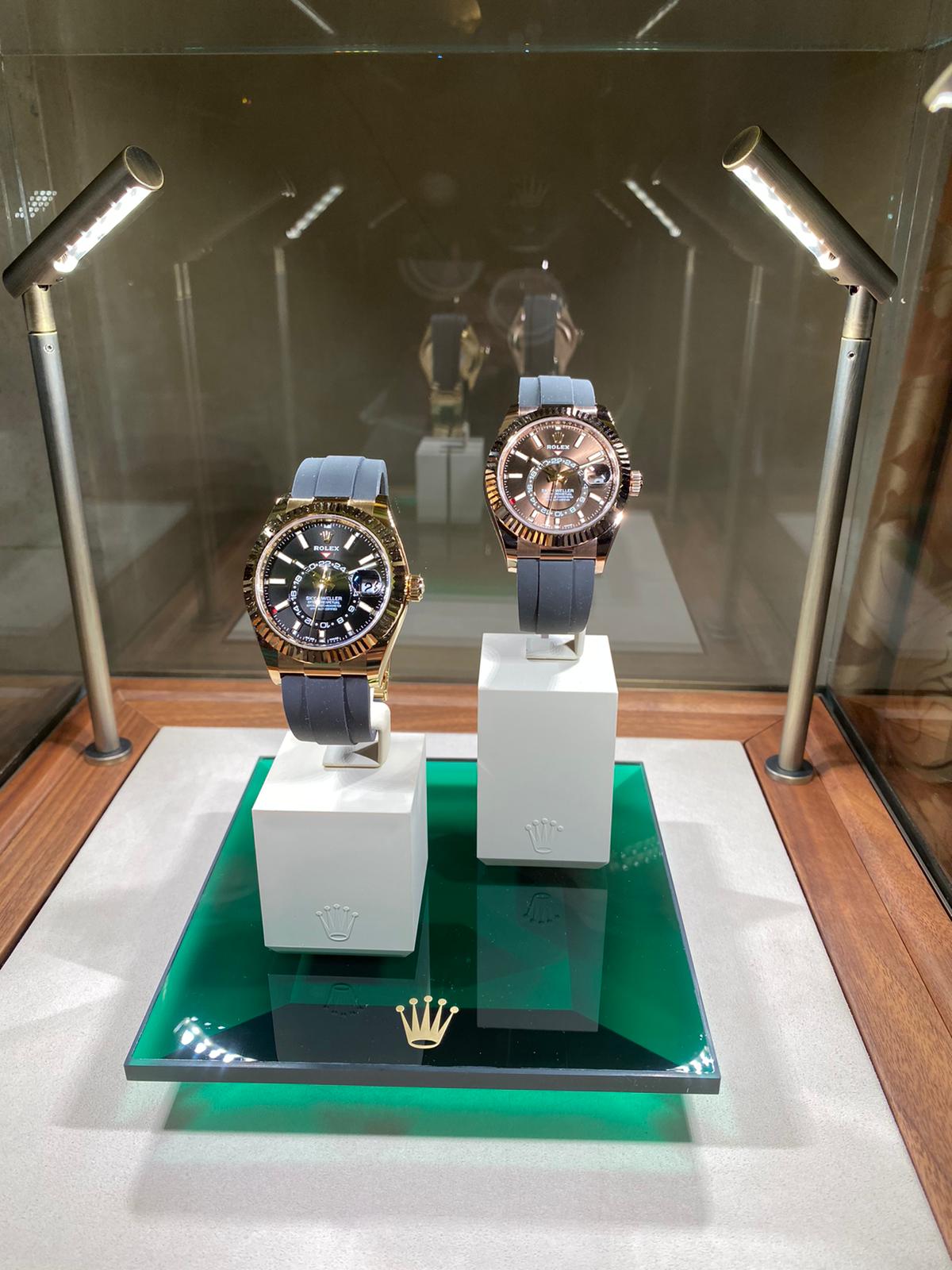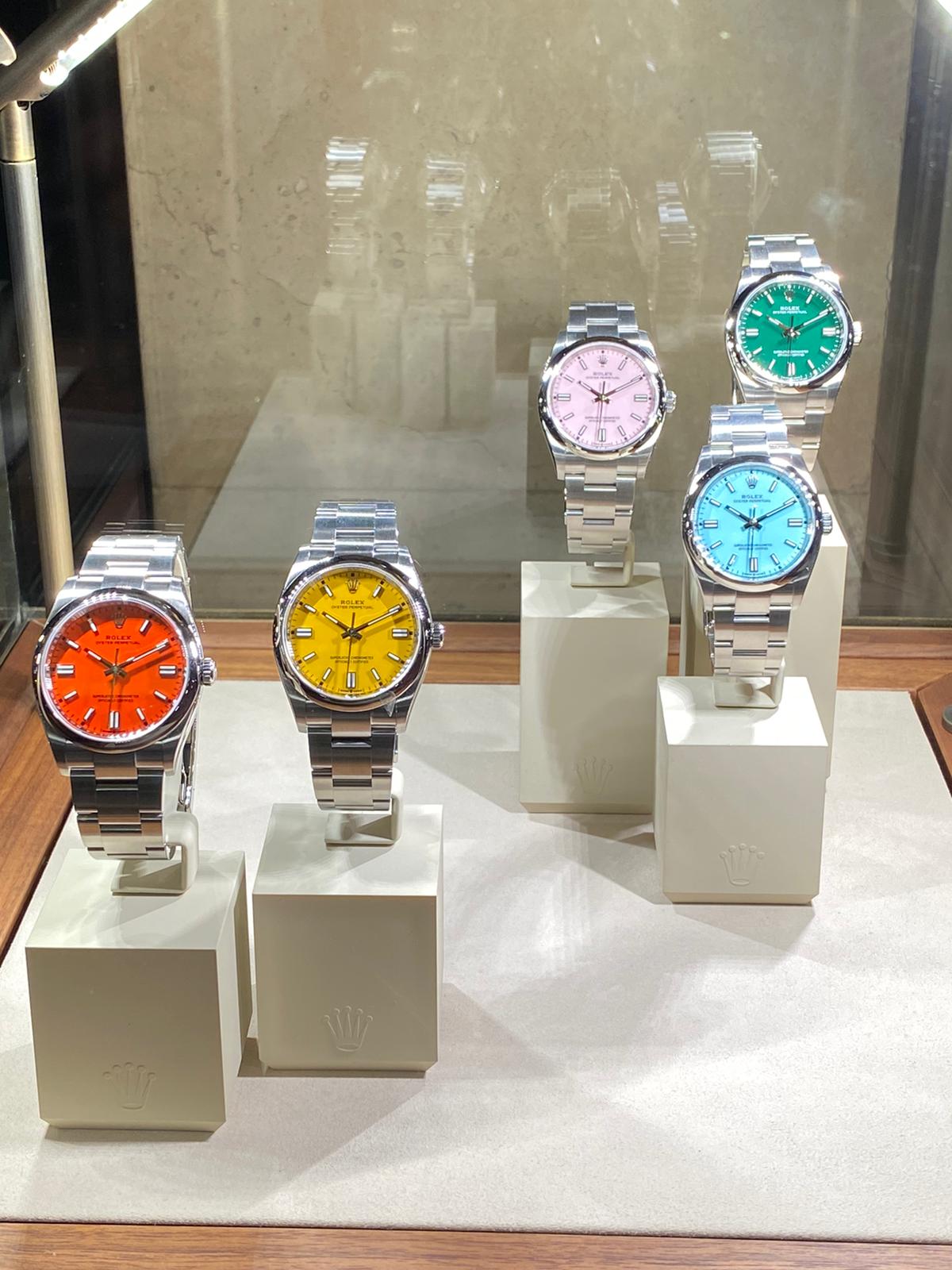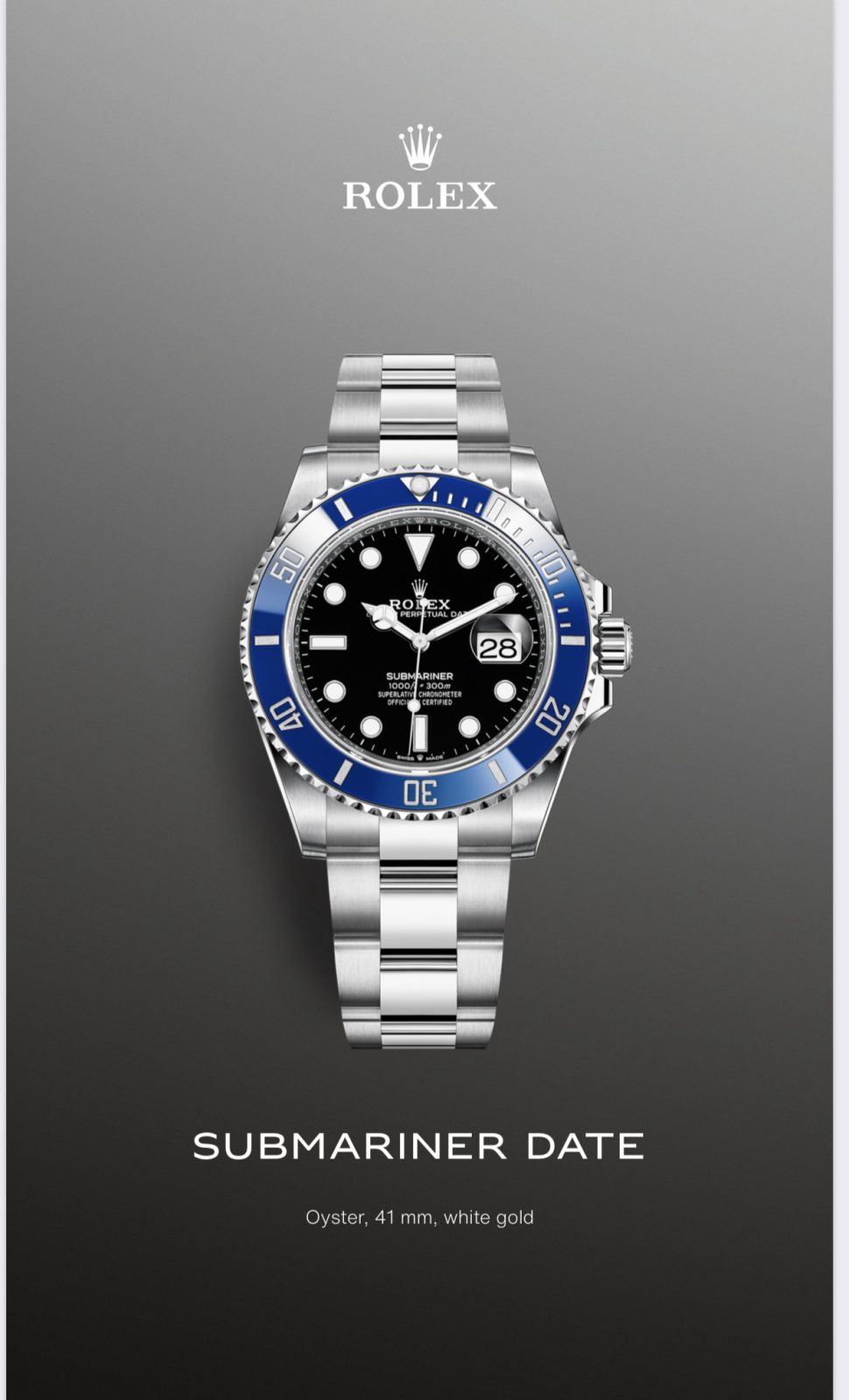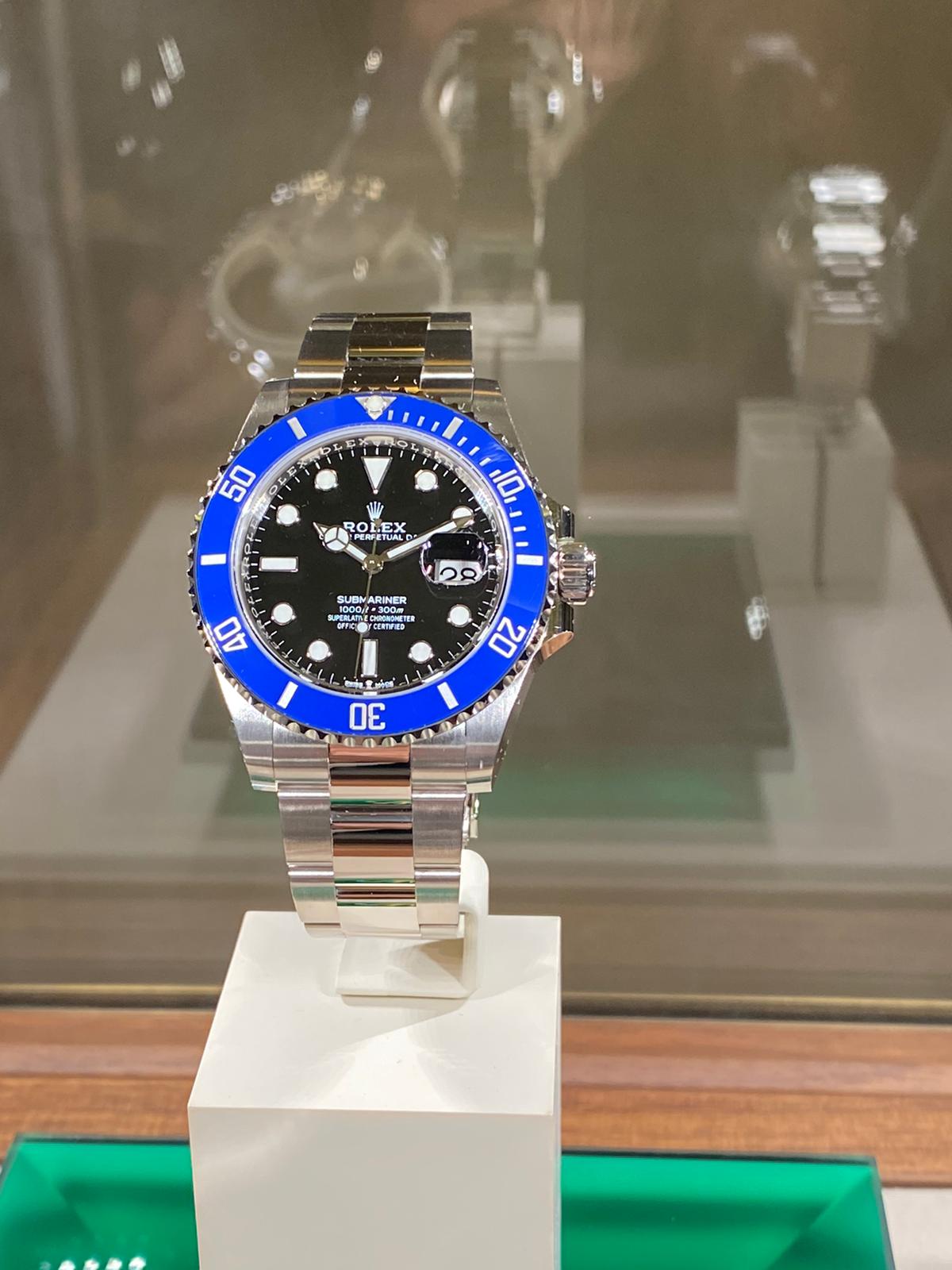 ---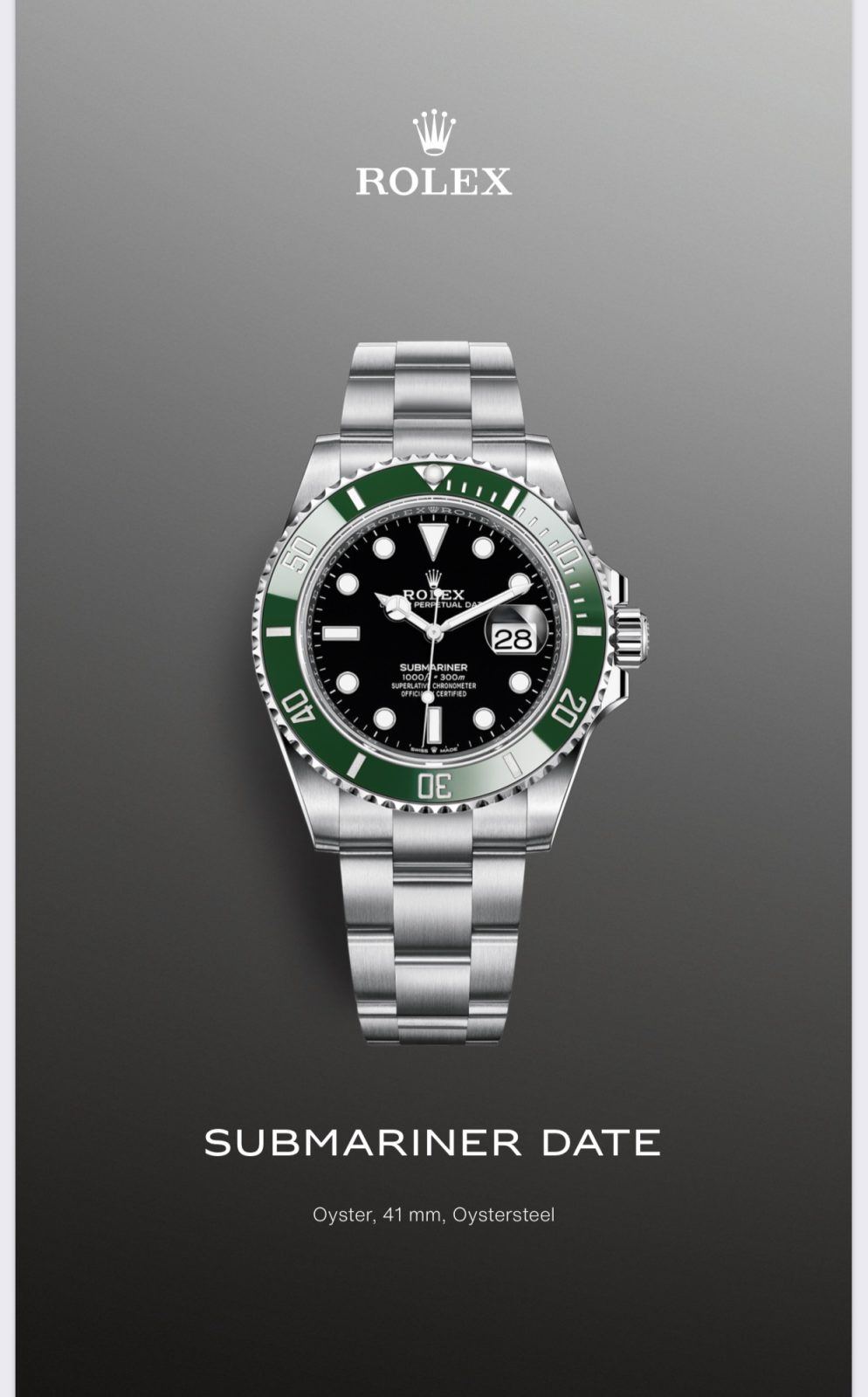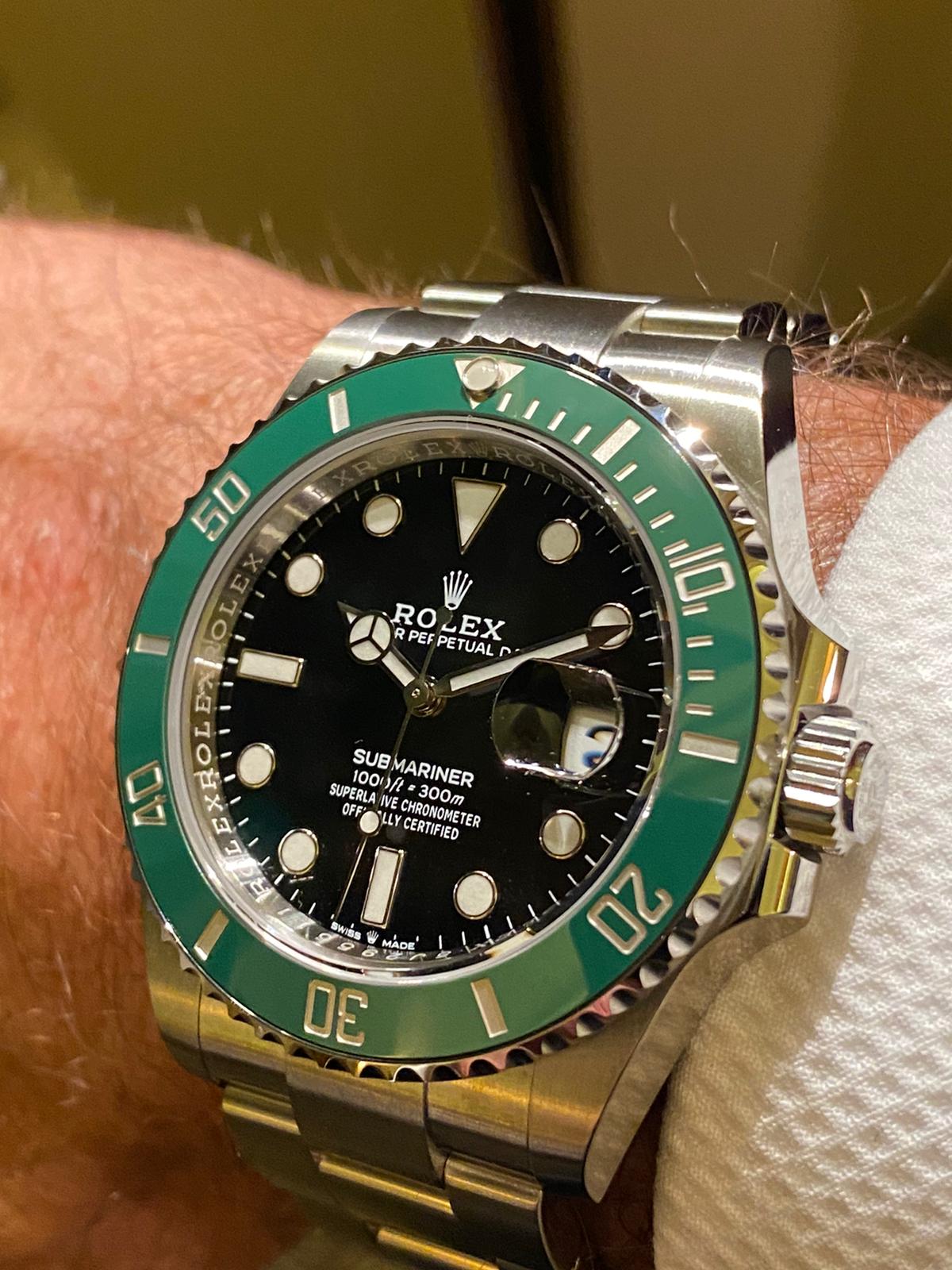 ---
My Predictions for the New Rolex 2020 Models.
It's save to state that Rolex is listening carefully what the market thinks of their watches. Every big luxury brand does this. Over the last decade Rolex has reintroduced some important heritage details like 'Orange Hand Explorer', Red Sea Dweller" or "Pepsi GMT Master".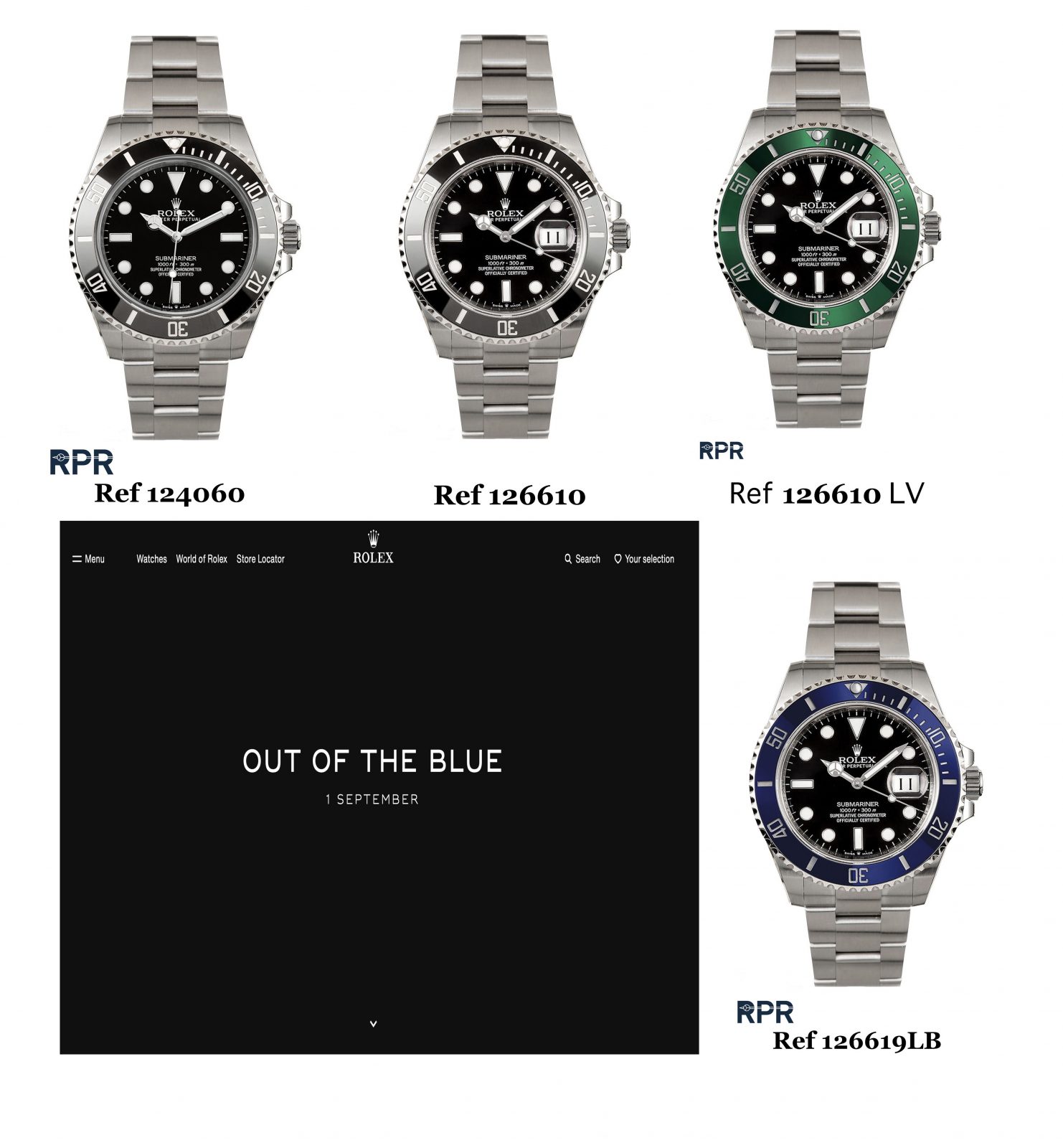 ---
Sneak Leak confirming new slimmer 41mm Sub LV 😉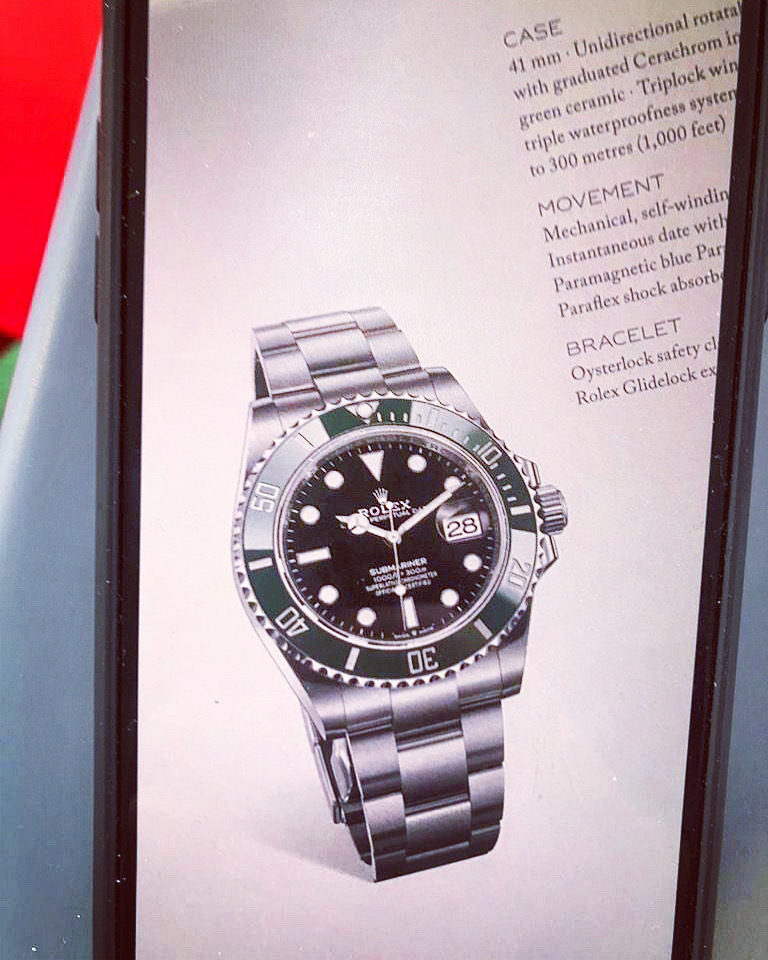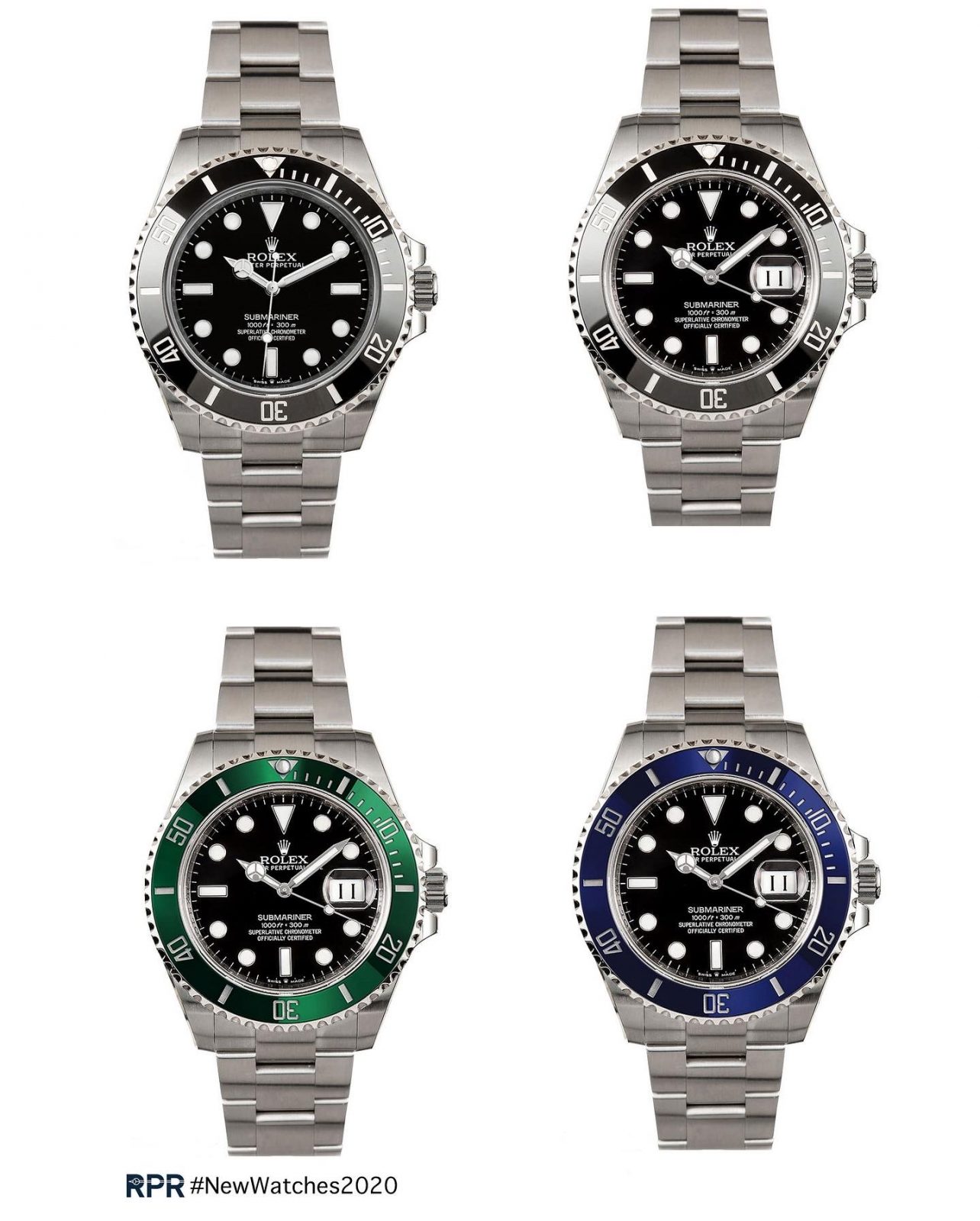 Update: Looks like my bigger 41mm case design is spot on with the Rolex leak. If you look closely my end curve of the lugs are just a little thinner. All over I think it's a great step forward, a small but significant flaw in the Sub design has been updated, we'll done @rolex 👌🏼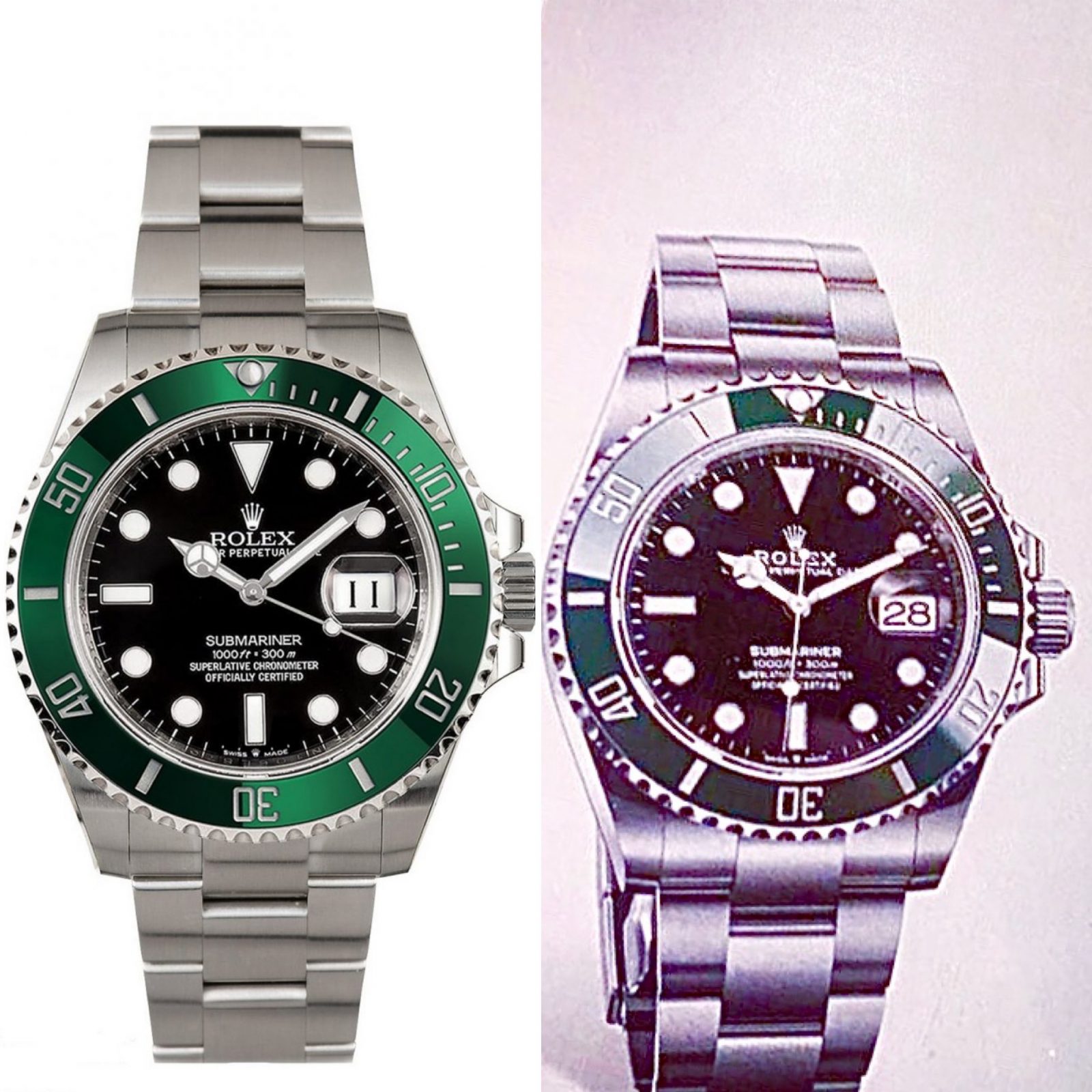 What we also know is that Rolex is slowest in the market when it's about introducing new models. This because their production run from scratch to the final watch takes about 1 year, adjusting their production line is therefor not easy and takes time.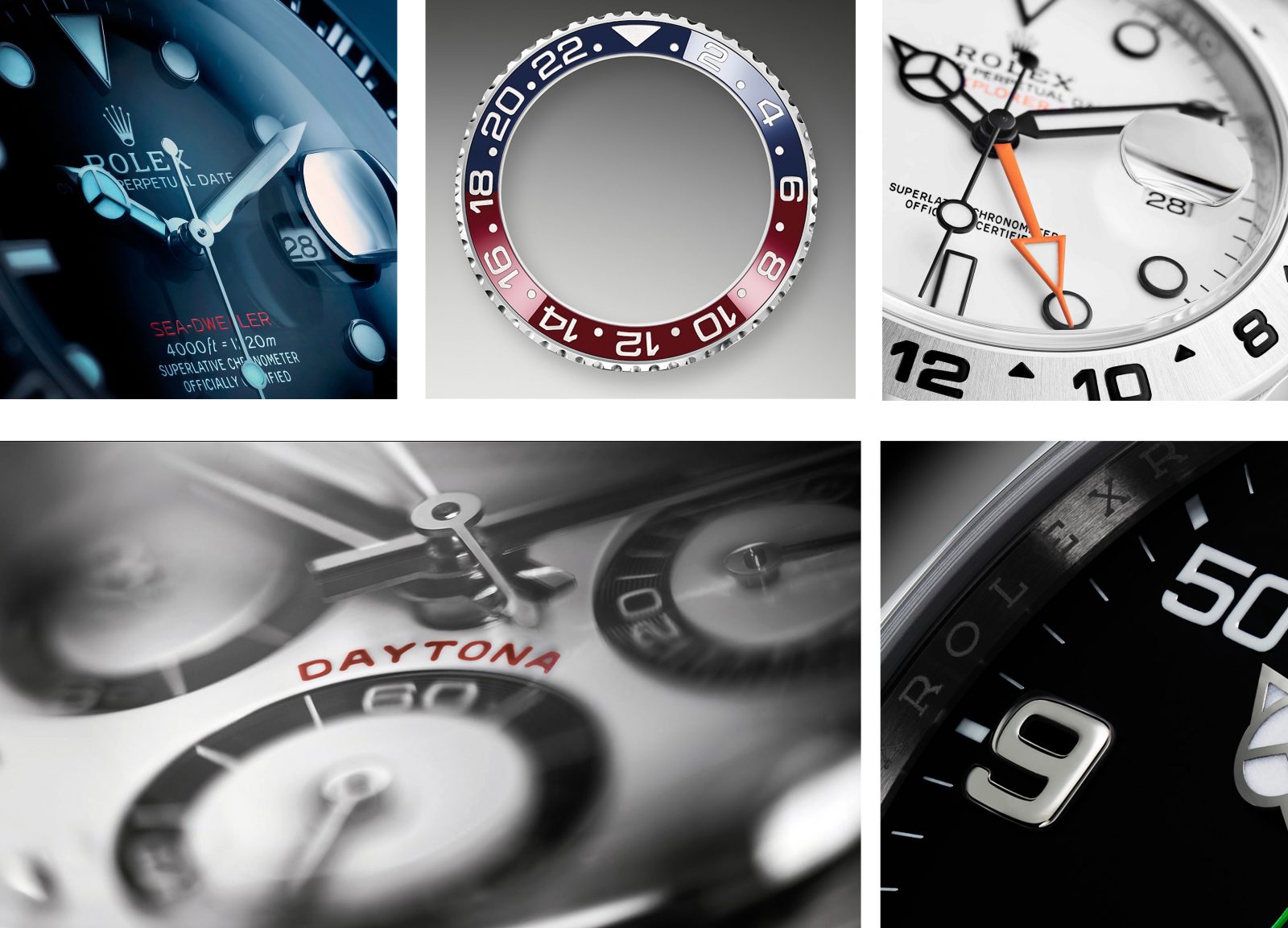 The changes Rolex bring us each year are always very subtle, never as much as I would like to see but then it's Rolex and they need to sell their Day Dates, Daytonas & Subs successfully a 100 years from now.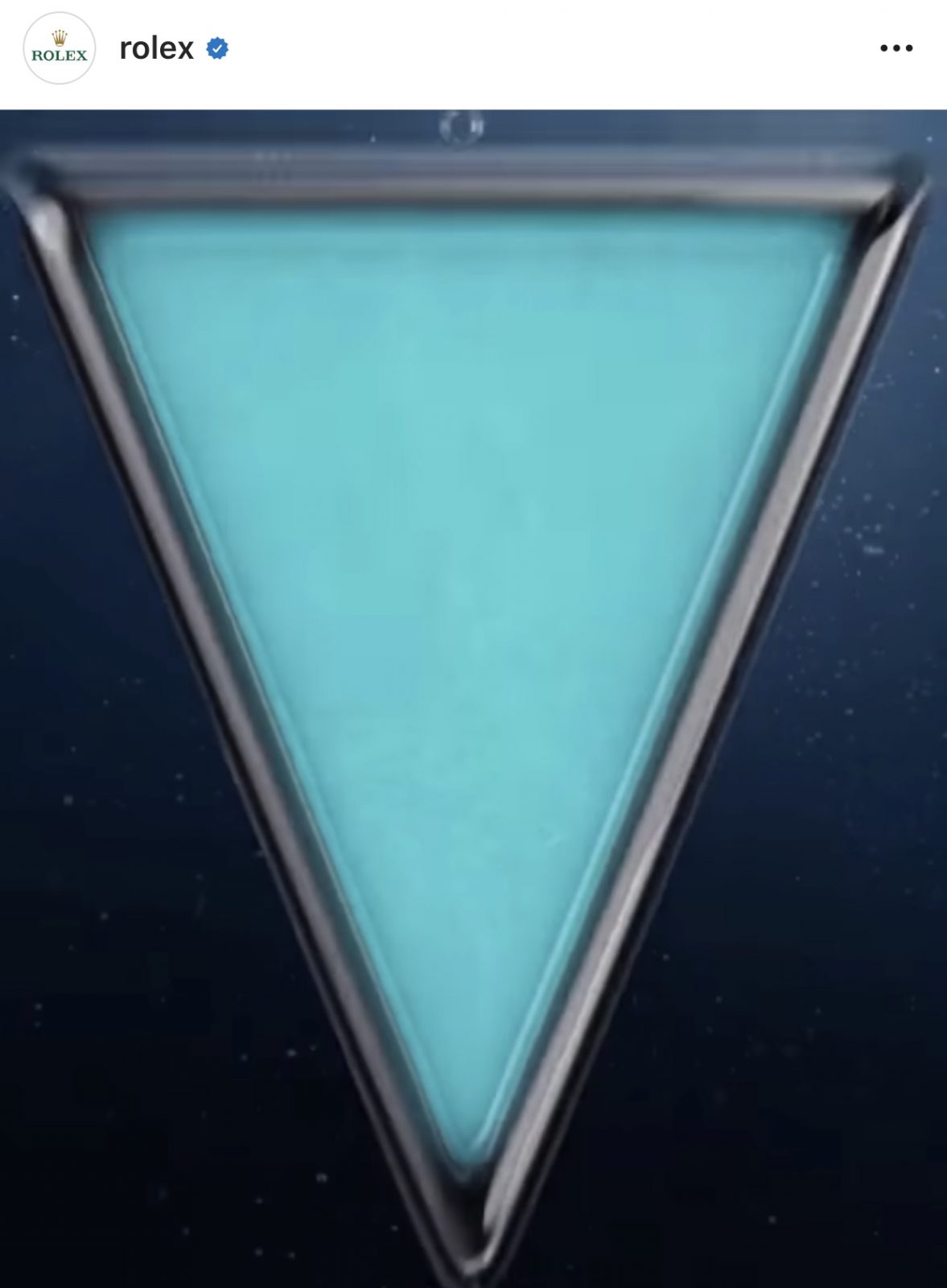 So I've been thinking about what the Rolex news will be on rumored date September 1st. How can they improve their current collection even further I questioned myself. One of my mayor 'issues' I have since Rolex introduced their "Maxi Sport Cases" are that they are unproportioned. They don't fit into their evolution, they miss raffinesse and elegance. Years ago I was praying for beveled edges to cut the shape of the case and bring some vintage detail back.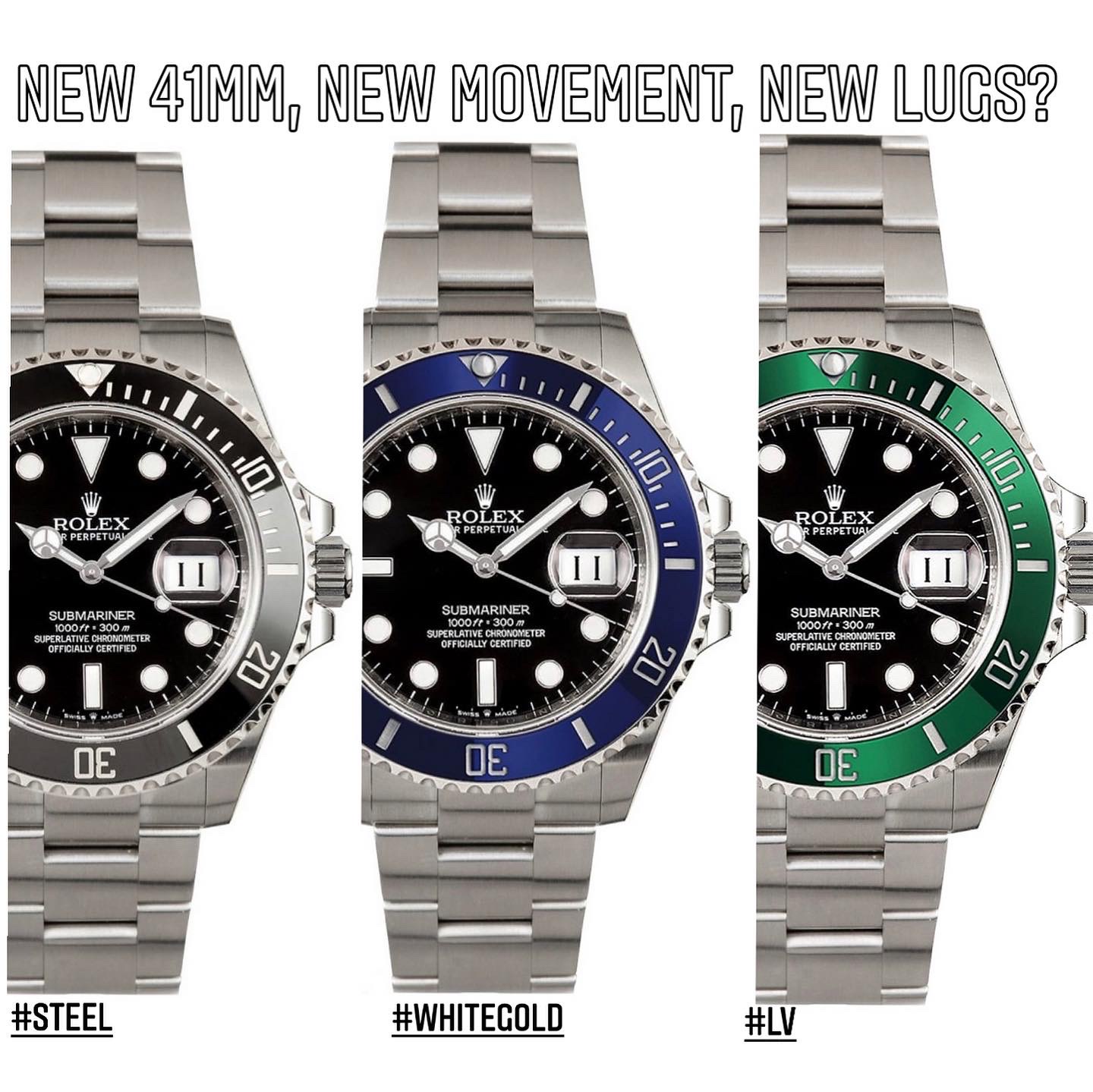 But Rolex never came with an update, instead they revived the Tudor brand where they used the beveled lugs on their successful Black Bay. Maybe I was a bit to much vintage minded back then, Rolex should indeed look forward and come up with new interesting designs that fit in their history. So what could be the solution to redesign the maxi cases at their most important Sports Model the Submariner I've been thinking. Make it bigger is an option, not too much but more like 1 mm or so  in diameter..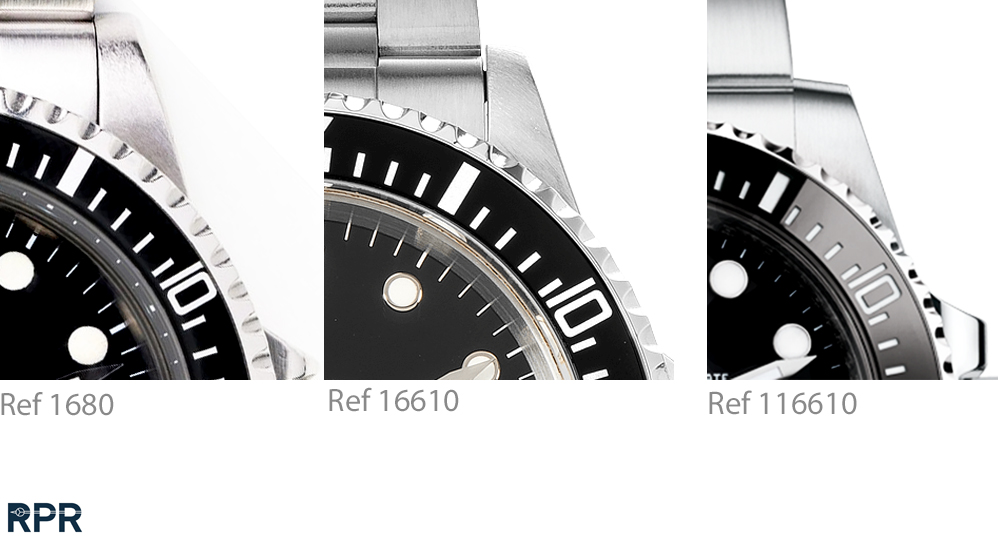 Enhancing the size of the current Submariner from 40 to 41 mm could do the trick. This would also place the Sub above the GMT Master (40mm) and the gap to the Sea Dweller (43mm) and Deepsea ( 44mm) will then be smaller. Find below a comparison of the new imaginary bigger case on the left and old case on the right, for better visibility I put them next to each other. Note also the 6 o'clock with sign "swiss crown made" for new movement  😉  To me these lugs are way more elegant compared to the chunky Maxi ones the right..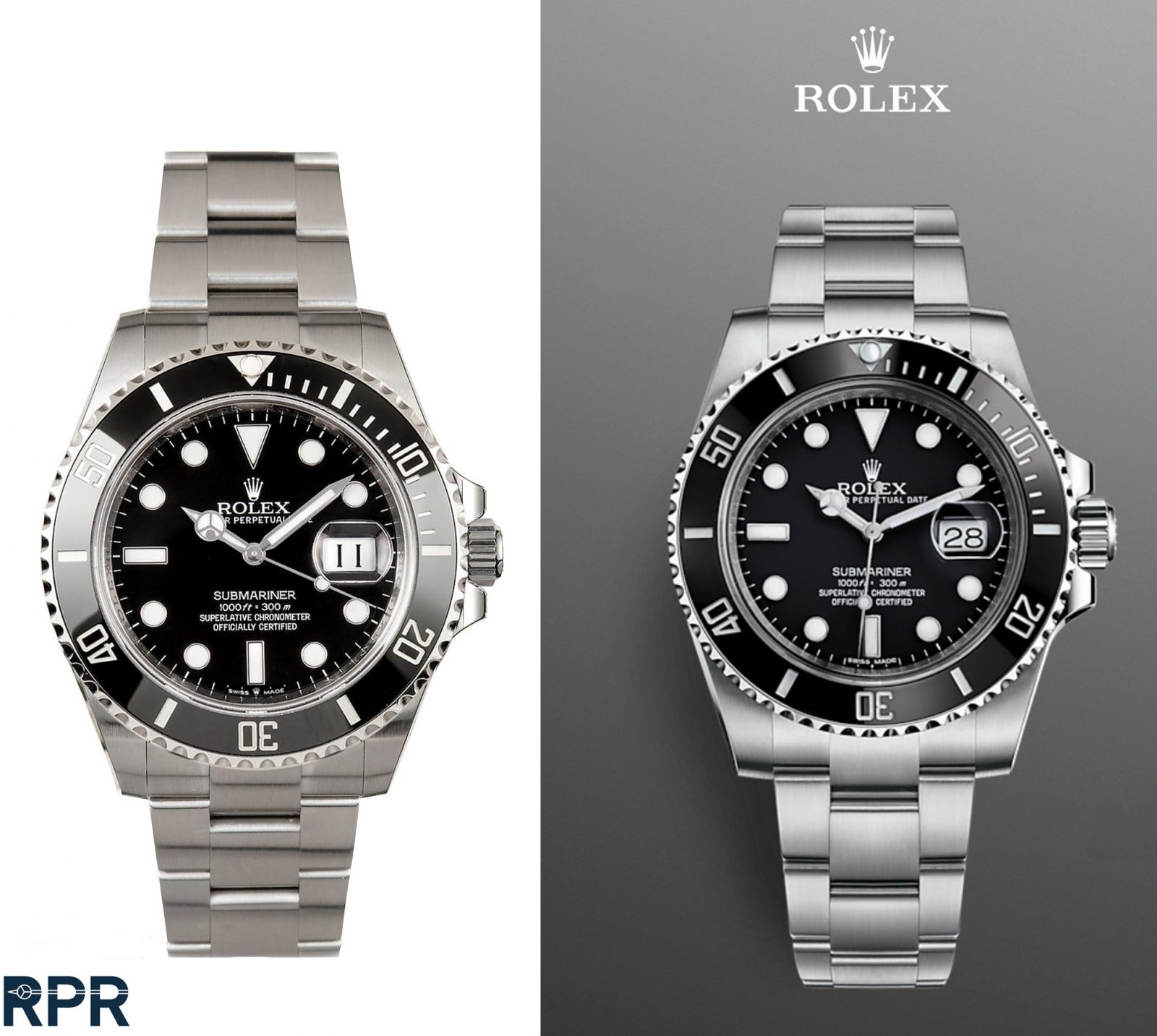 Since the first edition of the 50th anniversary green bezeled Submariner Ref 16610 LV are skyrocketing in price, I believe the new 2020 one will have about the same design, green bezel, maybe a little bit darker and more modern then previous green with black dial. I hesitate to add the Submariner in green as well but then we don't see this at he 16610LV either..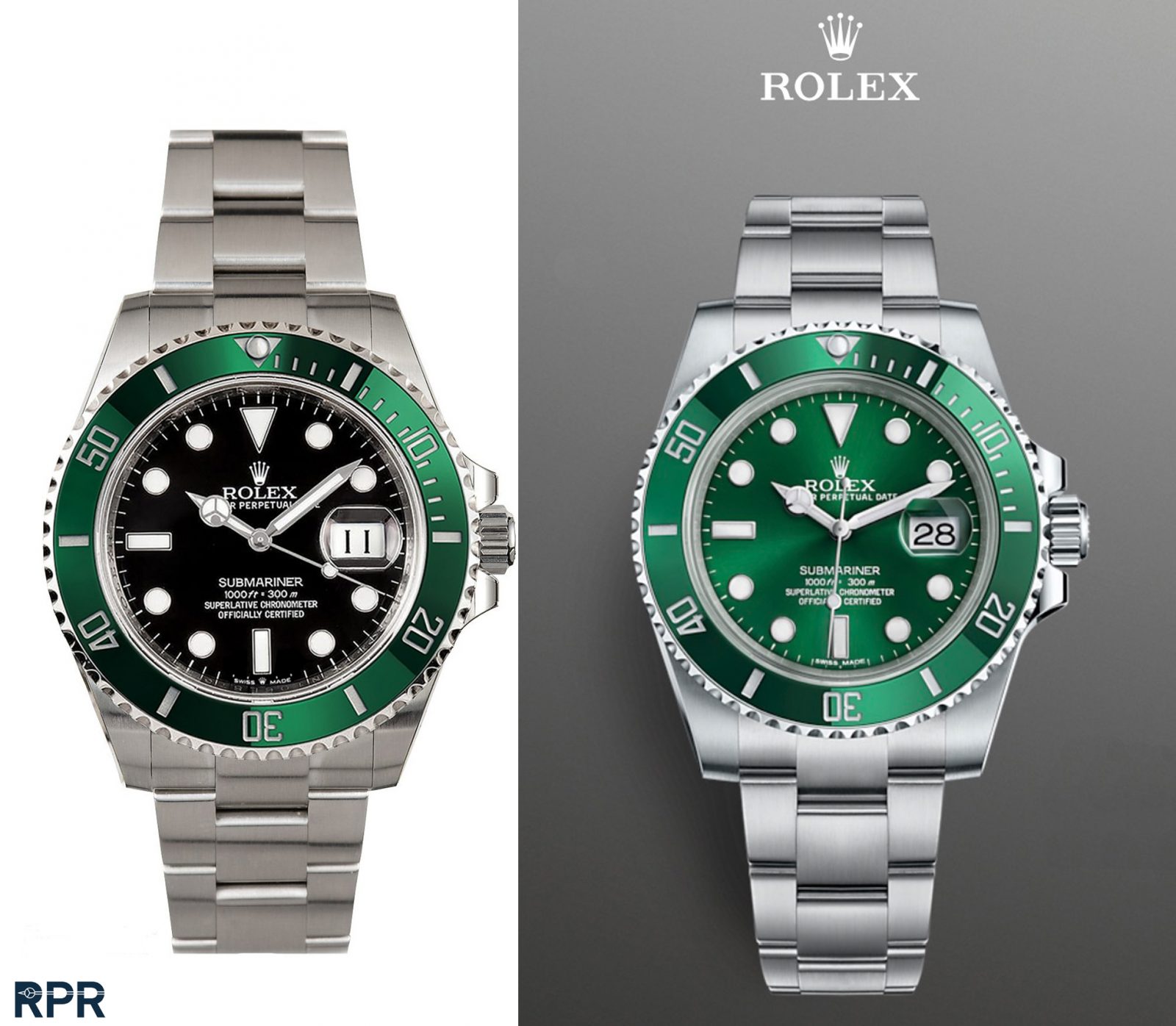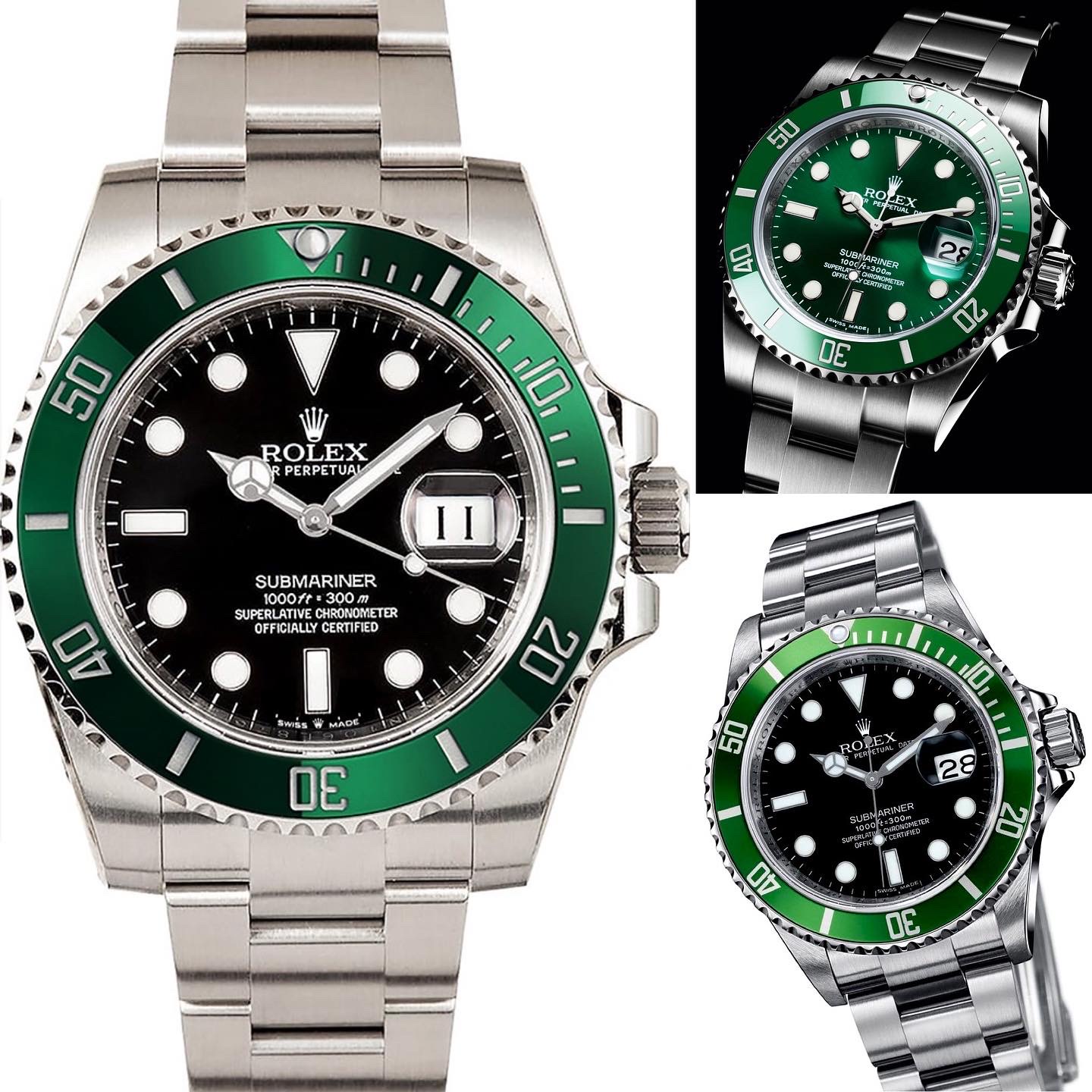 I believe the current white gold Submariner wasn't a hit. The blue color of the bezel and dial where just not right and all over it disappointed in sale. Therefor I think the easiest way to update the white gold Sub is by adding a blue bezel on a black dial. It would become an instant hit..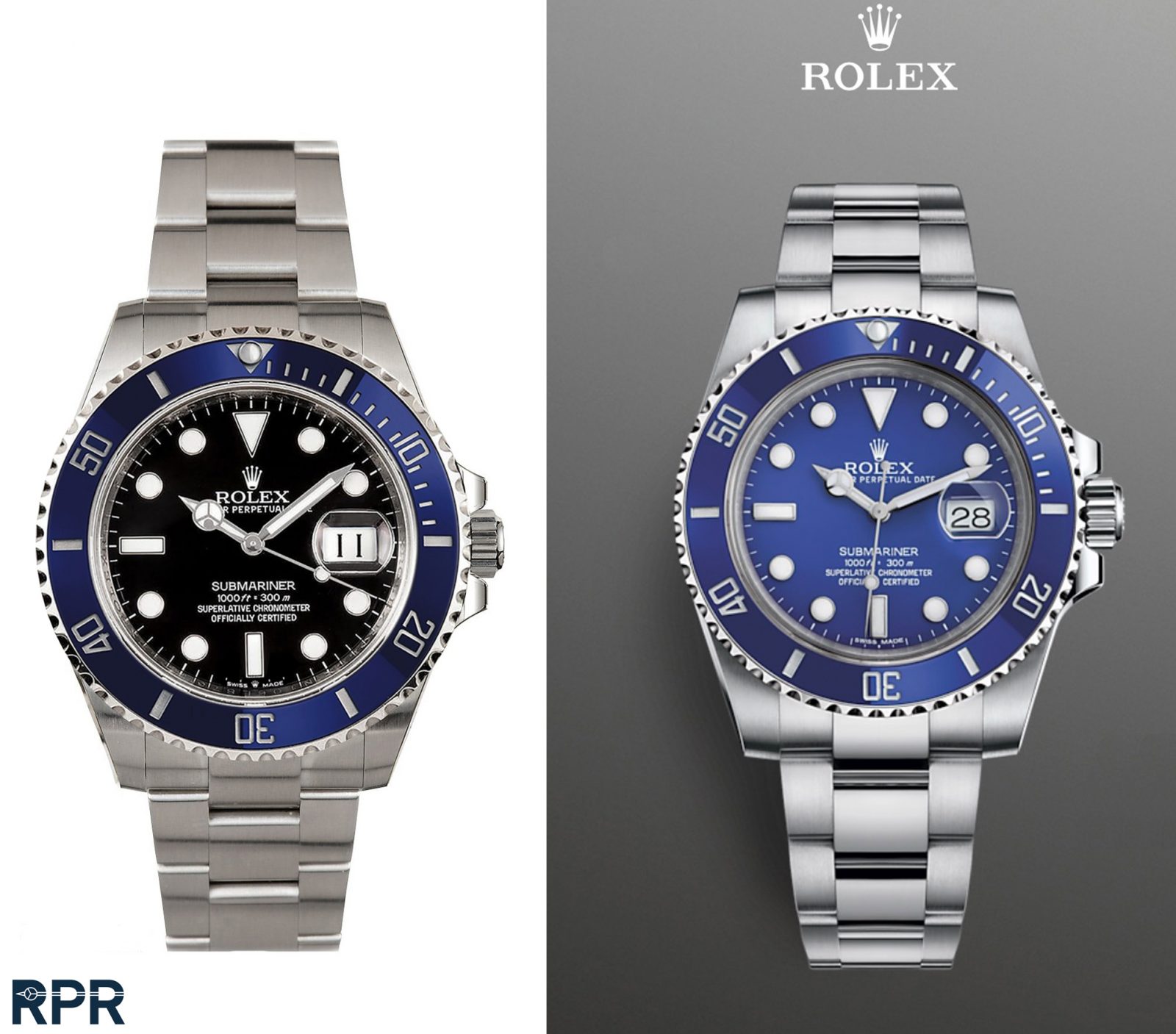 My white gold Big Crown Blue Submariner 2019..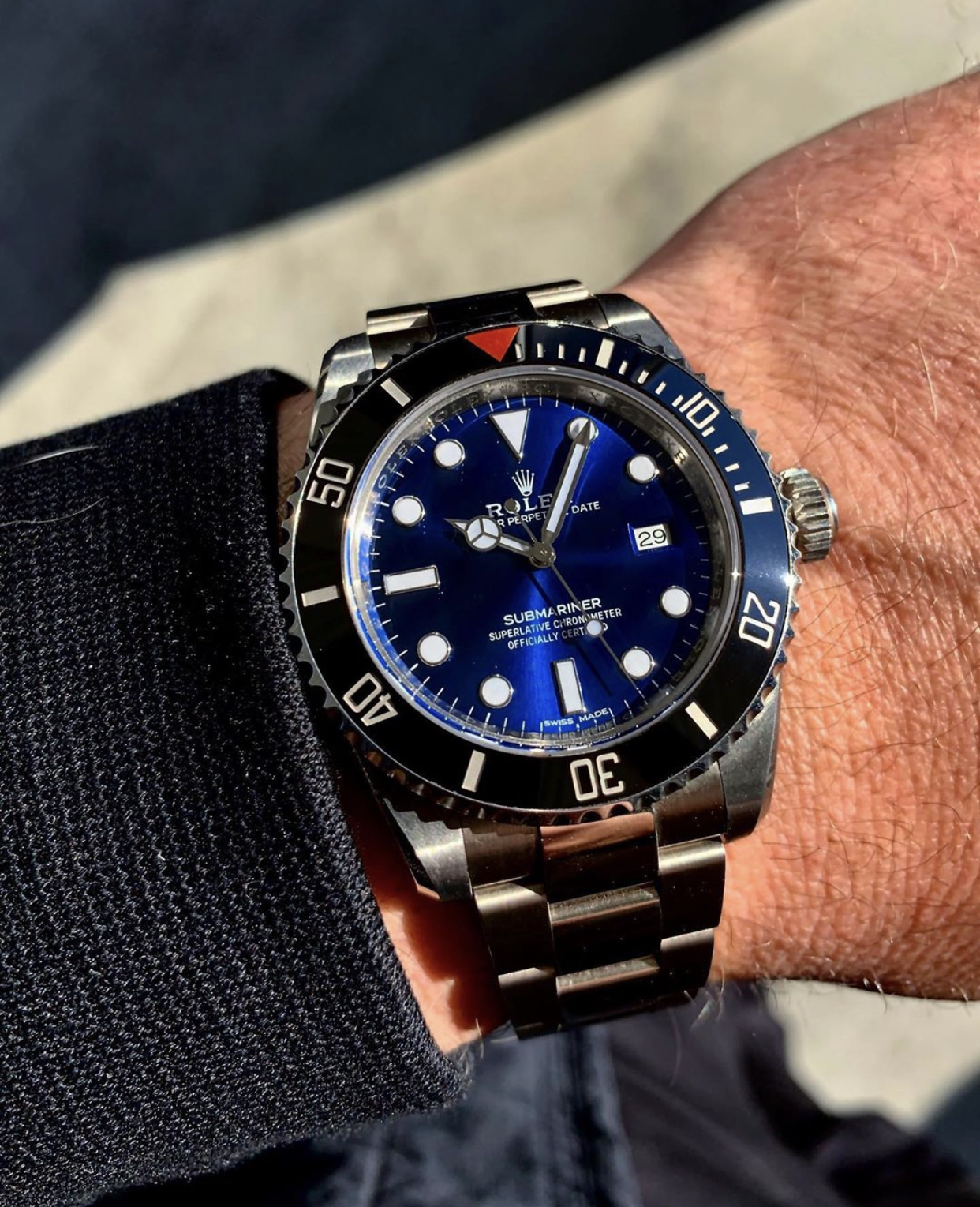 Yellow gold nipple red Submariner non crown guards big crown is a cool design I made some while ago..
Next model that could use an update is the Explorer II. Many found the update in the past from 40 to 42 mm to big, I believe Rolex will downsize the new Explorer II also to 41 mm, just like the Submariner above. Furthermore the design has already it's iconic "Orange Hand" but the bezel is in my opinion off, it needs to be scratch free and therefor I think Rolex will come with a grey steel colored ceramic bezel that looks almost like it's made all in stainless steel but now it won't scratch anymore. Furthermore I always disliked the little triangles in between the numerals so I added instead little lines, like we see on the original Ref 1655 Explorer II.
My idea of the new Explorer 2 I already showed you in 2018, back then I made the ceramic bezel more black then grey as I think now, neither are the pyramids deleted and changed to the lines in between the numbers as you can see below..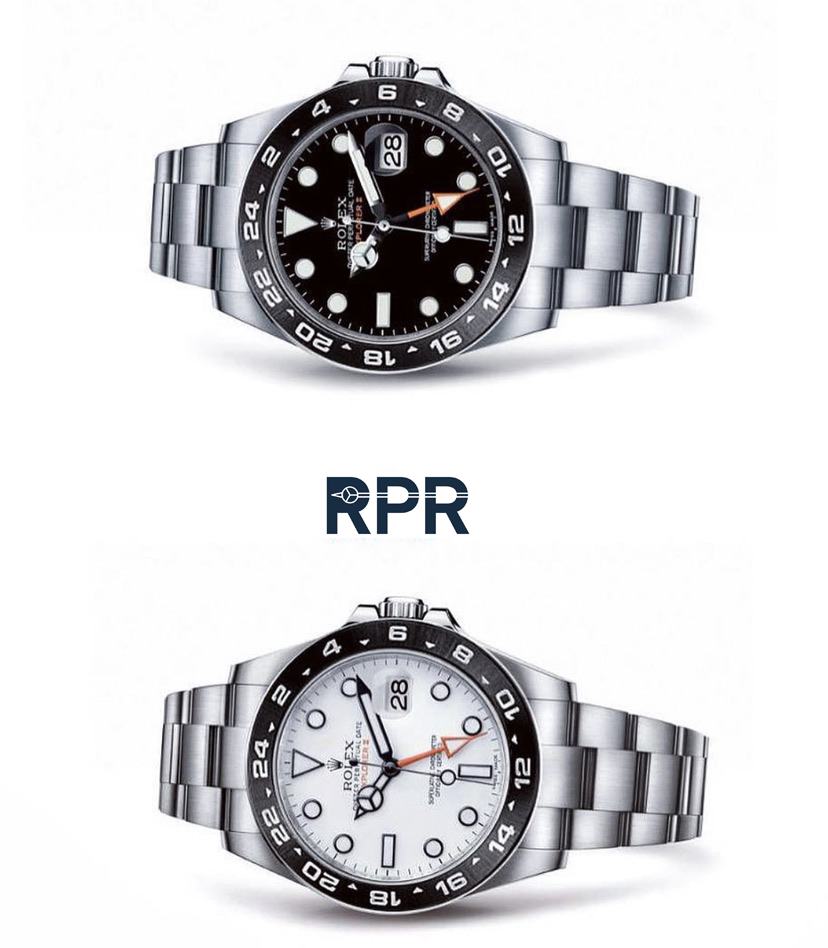 My Heritaged Explorers from an old project with the Hillary & Tenzing families..
Then the obvious model update i'm predicting since 2018 is the Milgauss. This model could turn out to become an absolute hit once Rolex decides to add a turning bezel like we see at the iconic Ref 6541. I don't necessarily think the "honeycomb' motive will come back on the dial but the "Lightning Hand" and red triangle on the bezel would be a must. I do believe the size won't go up but will stay on 40mm just like the new GMT Master.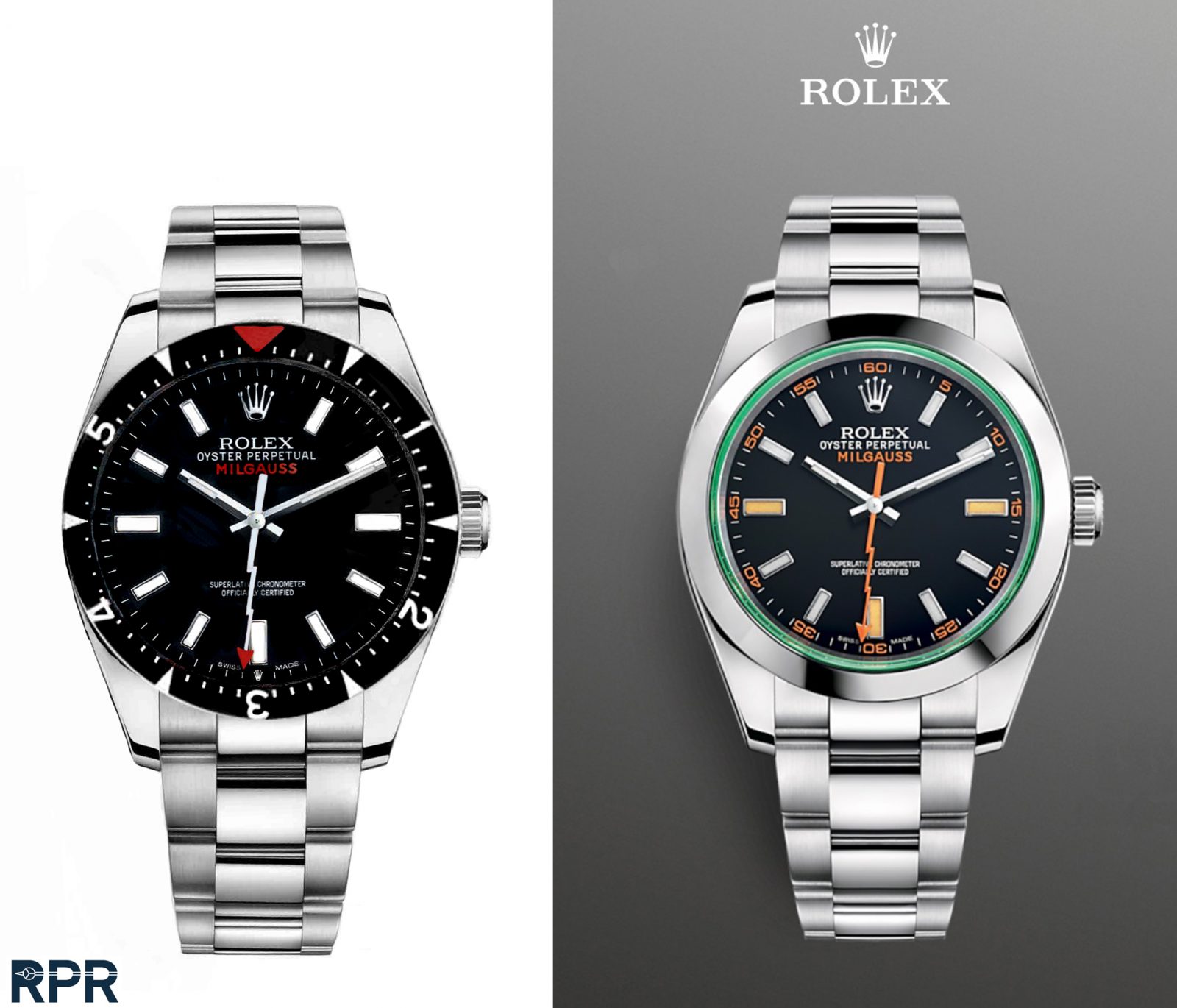 Then, last but not least, the new Day Date. Since a couple of years I've been thinking about degrade dials. Dials that are deeper by color in the middle of the dial and fade to lighter to the outside. These dials have been very popular under collectors and therefor I wouldn't be surprised Rolex will come with a couple of nice colors for their legendary Day Date..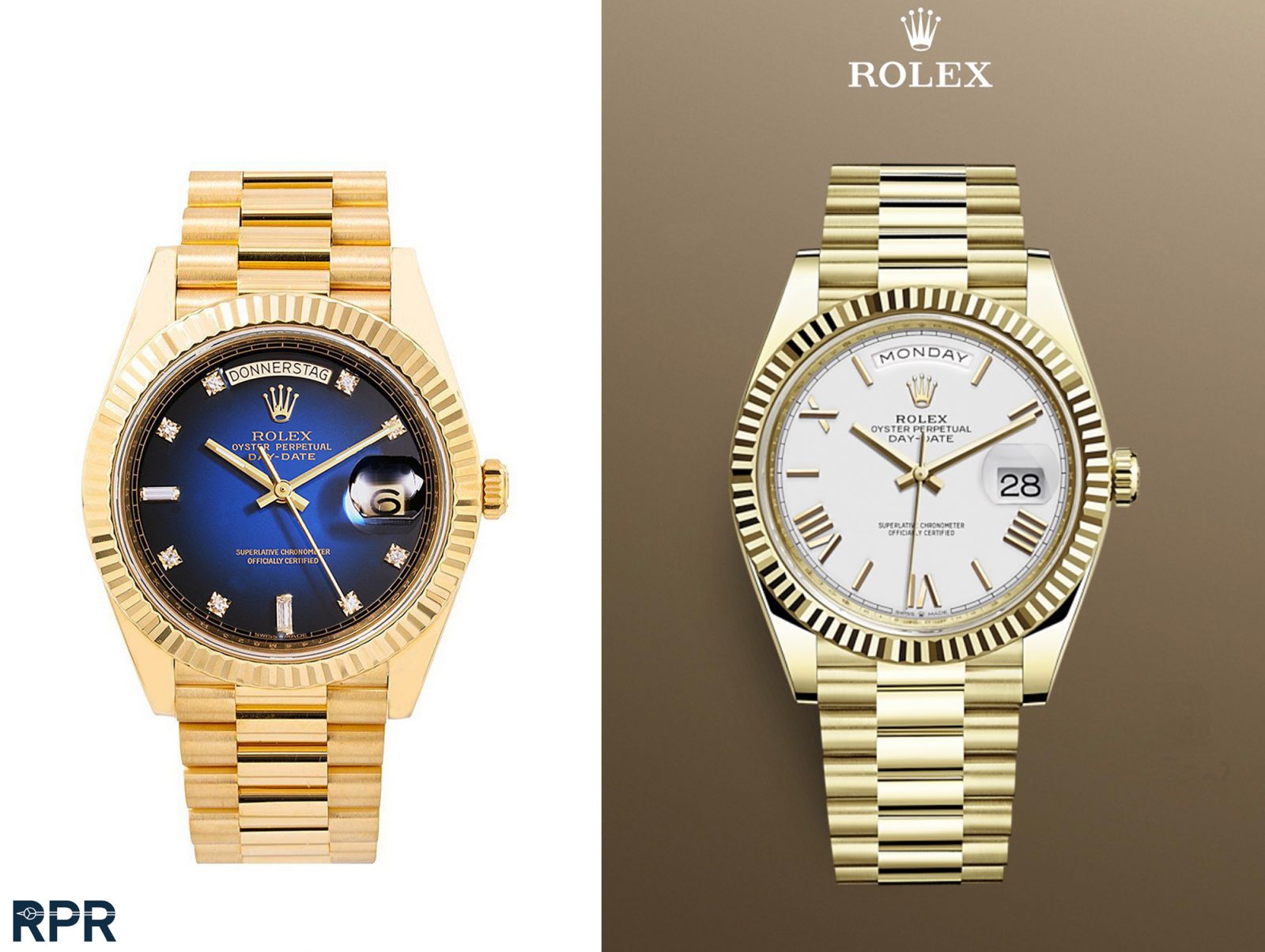 I still believe the Rolex could come out with a bigger size chronograph. Not a Daytona screw down automatic but rather a 42 mm pump pusher with new elegant dials that would fit perfectly next to their Cosmograph. Rolex has made so many beautiful pump pusher chronographs in the past starting with the Ref 3525 Monoblock up t0 the iconic Pre Daytona Ref 6238. Mockup below:
I believe there's plenty of room for Rolex to introduce a non sporty but rather super elegant automatic chronograph in a bigger 42 mm sized waterproof pump pusher case.
For comparison, here's the historical line up of the Daytona Oyster Screw Down.
42mm Oyster Daytona
If all rumors are correct, Rolex will launch (some) new models on September 1st. Till then we need to wait what they will launch precisely. I do hope everybody reading this is doing fine in the uncertain and difficult times we all are in at the moment!!
Take care, cheers Philipp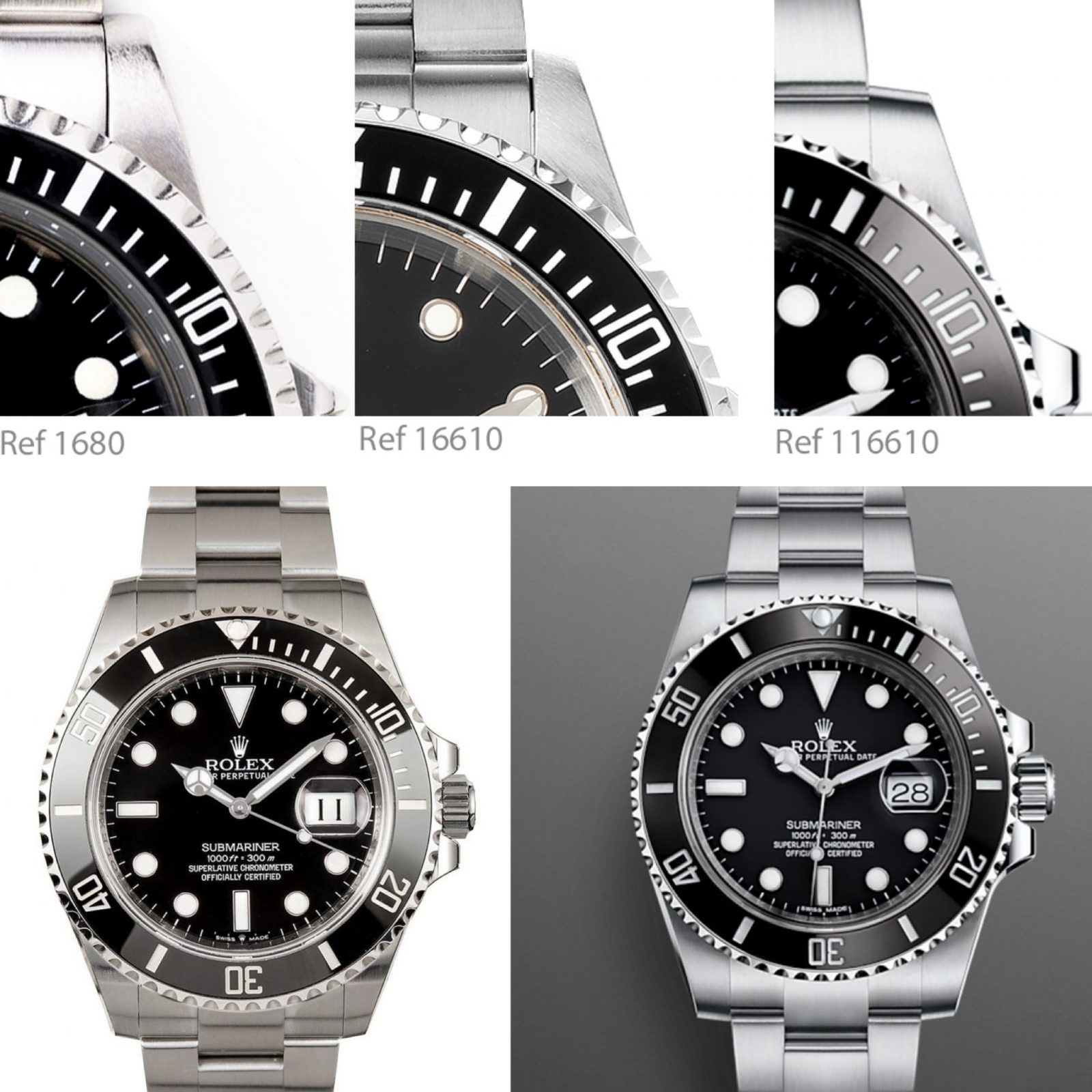 An idea I've been working on is the revival of the Padellone & Stelline or Ref 6062 and 8171.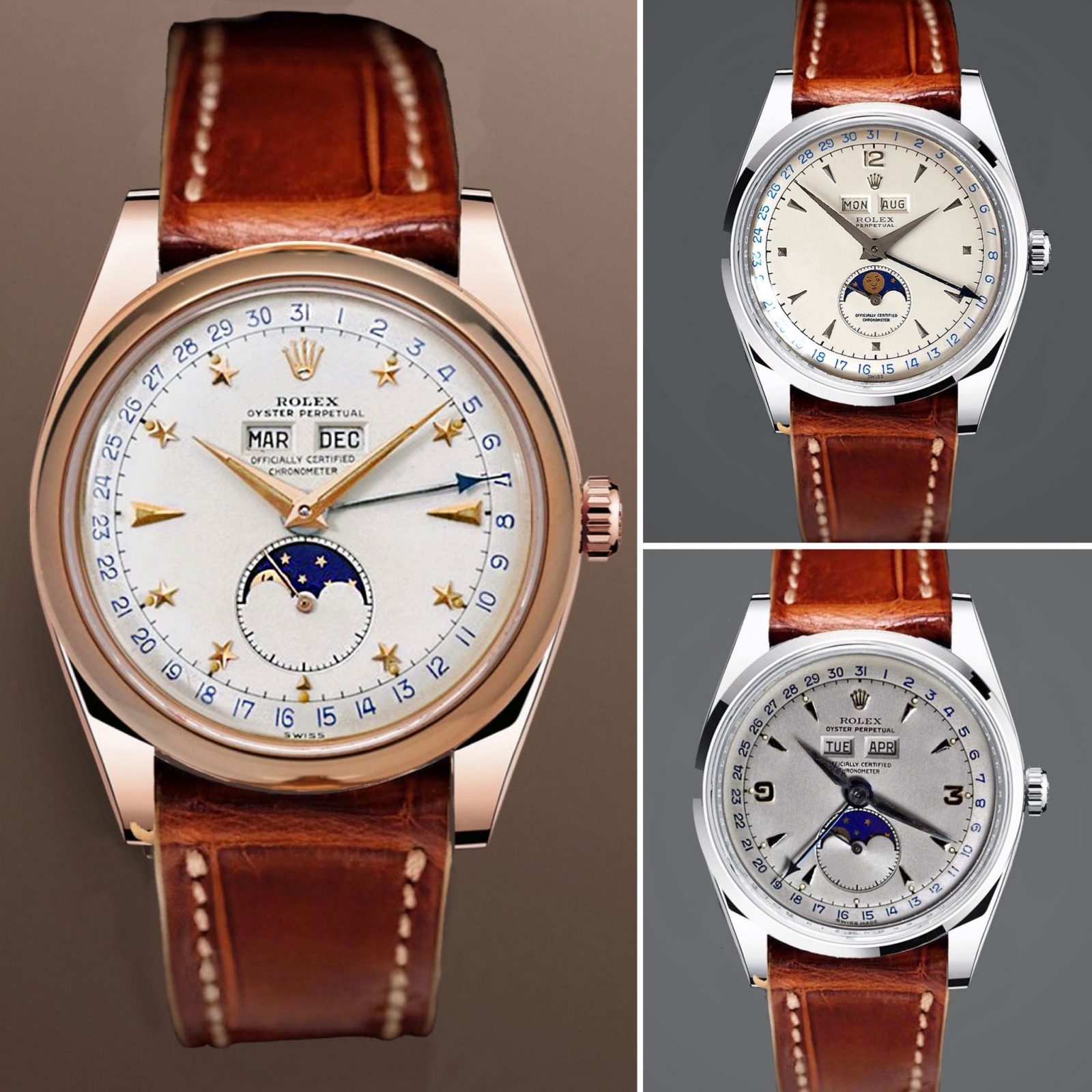 A couple of new colored OP dials, a new blue Sub bezel and a rubber strap for the Skydweller sets the world of @rolex on fire 🔥 It's far from rocket-science and true watchmaking. It's rather conservative holding on to its roots.
So if this coping the past and updating the design slightly is the strategy when will we see the Padellone back? Imagine a complicated Oyster Rolex with a touch of @patekphilippe. This move would open up numerous possibilities and completing their collection properly, where the Cellini disappoints.
Rolex somehow thinks their complicated movements should not be in their traditional Oyster case. Looking back that was their most precious reference, the 6062 bought by Emperors in the past.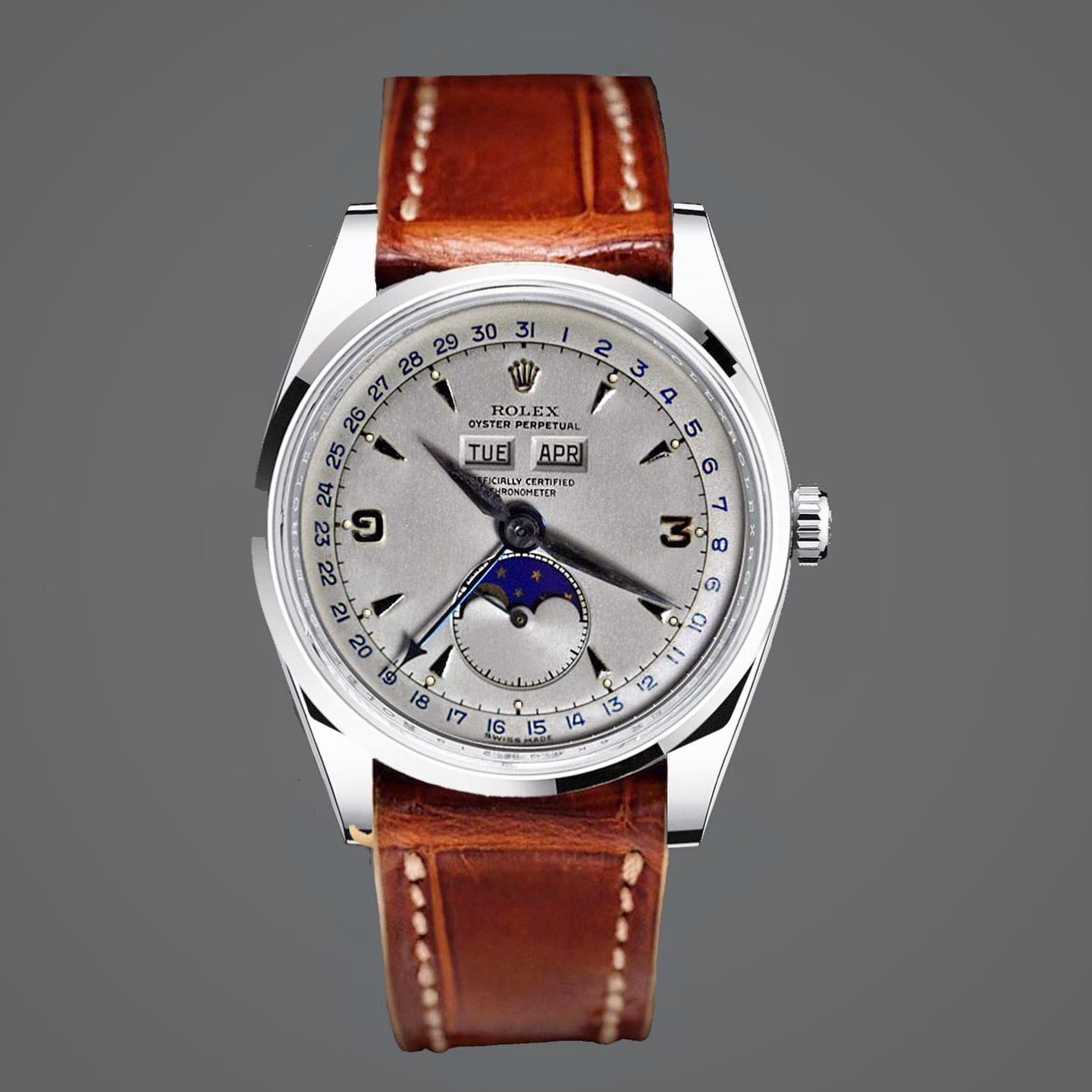 A modern pink gold OP case with a perpetual calendar and black star dial will be an instant hit. Double or triple list would mean 2/300K+, a totally new market for the mothership. Instead of adding some new bezels & dials and updating the sub case, bring us a new reference you will be proud of..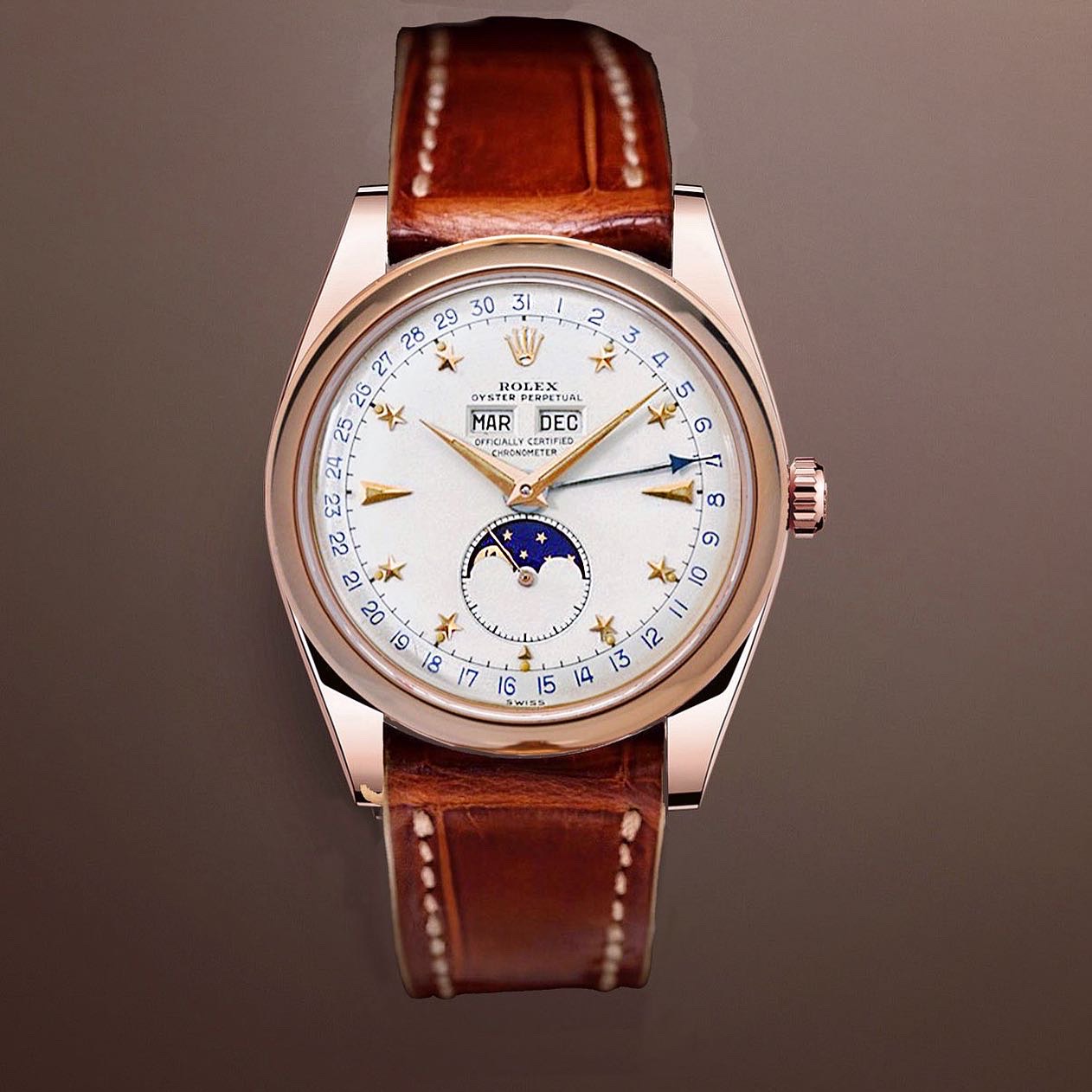 For example, I used a new 40mm Platinum @rolex Day Date case as base where I adjusted the bezel making it less wide and added a classic 6062 dial. Looks already like a winner..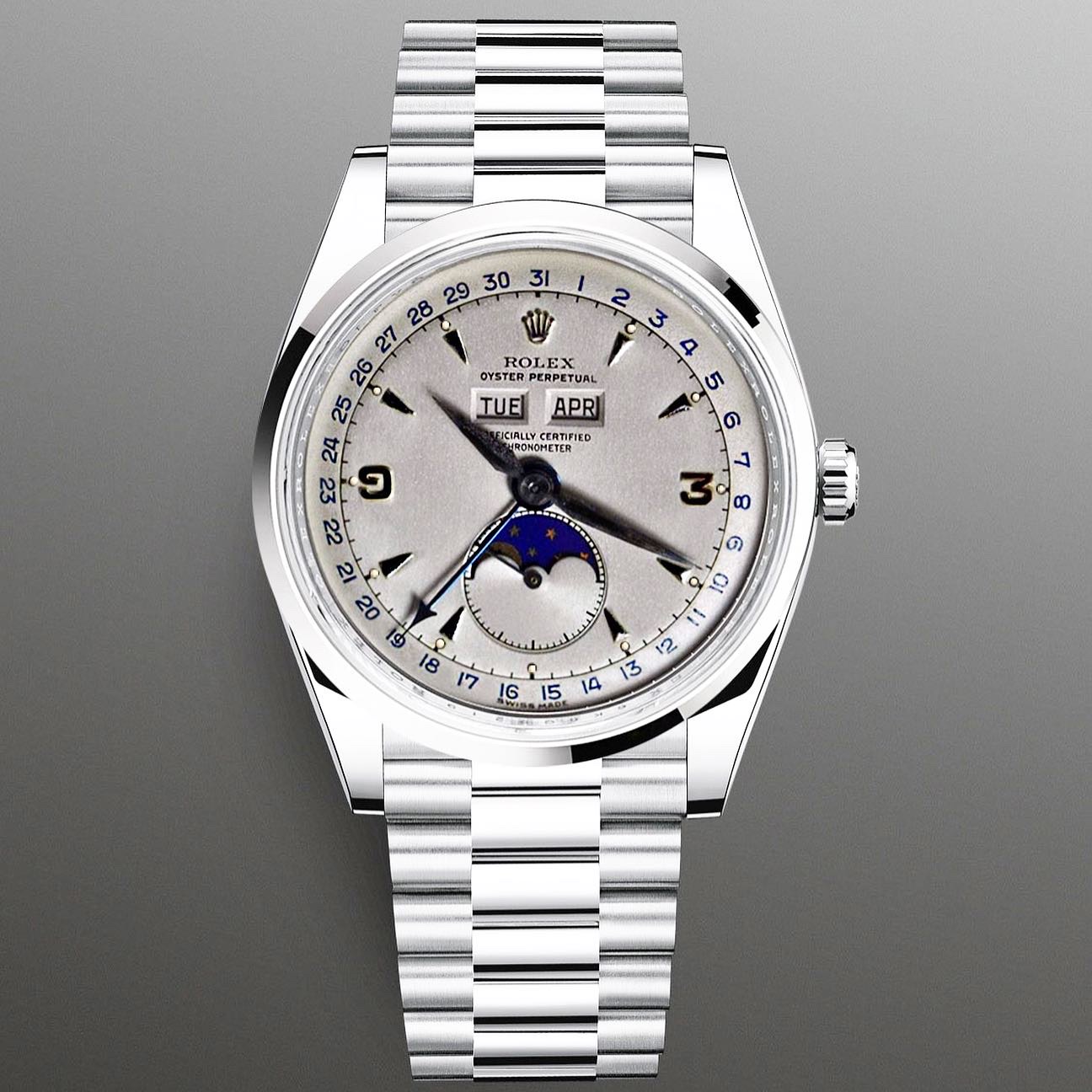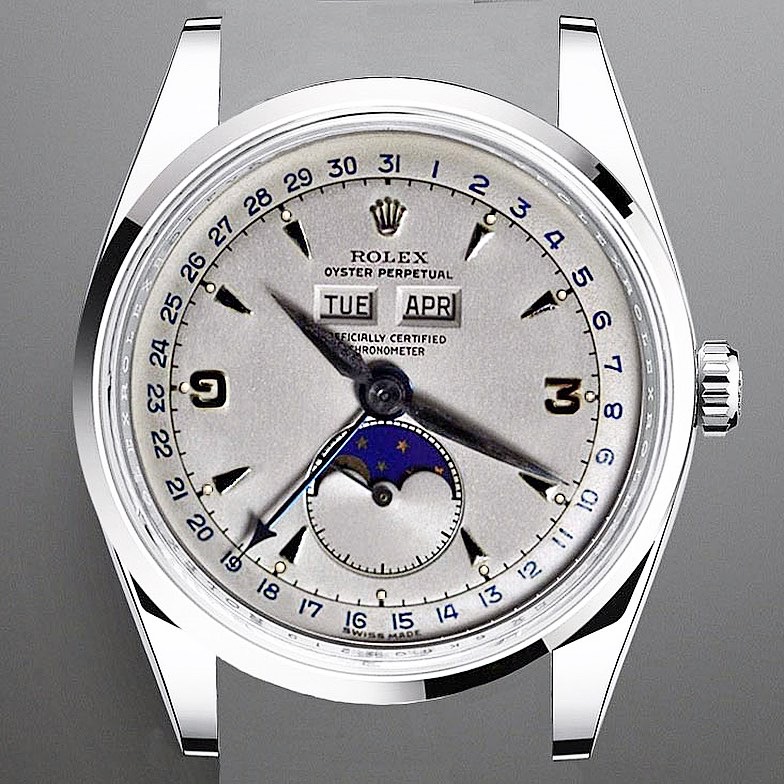 Or with 8171 lay out, with added Chronometer text