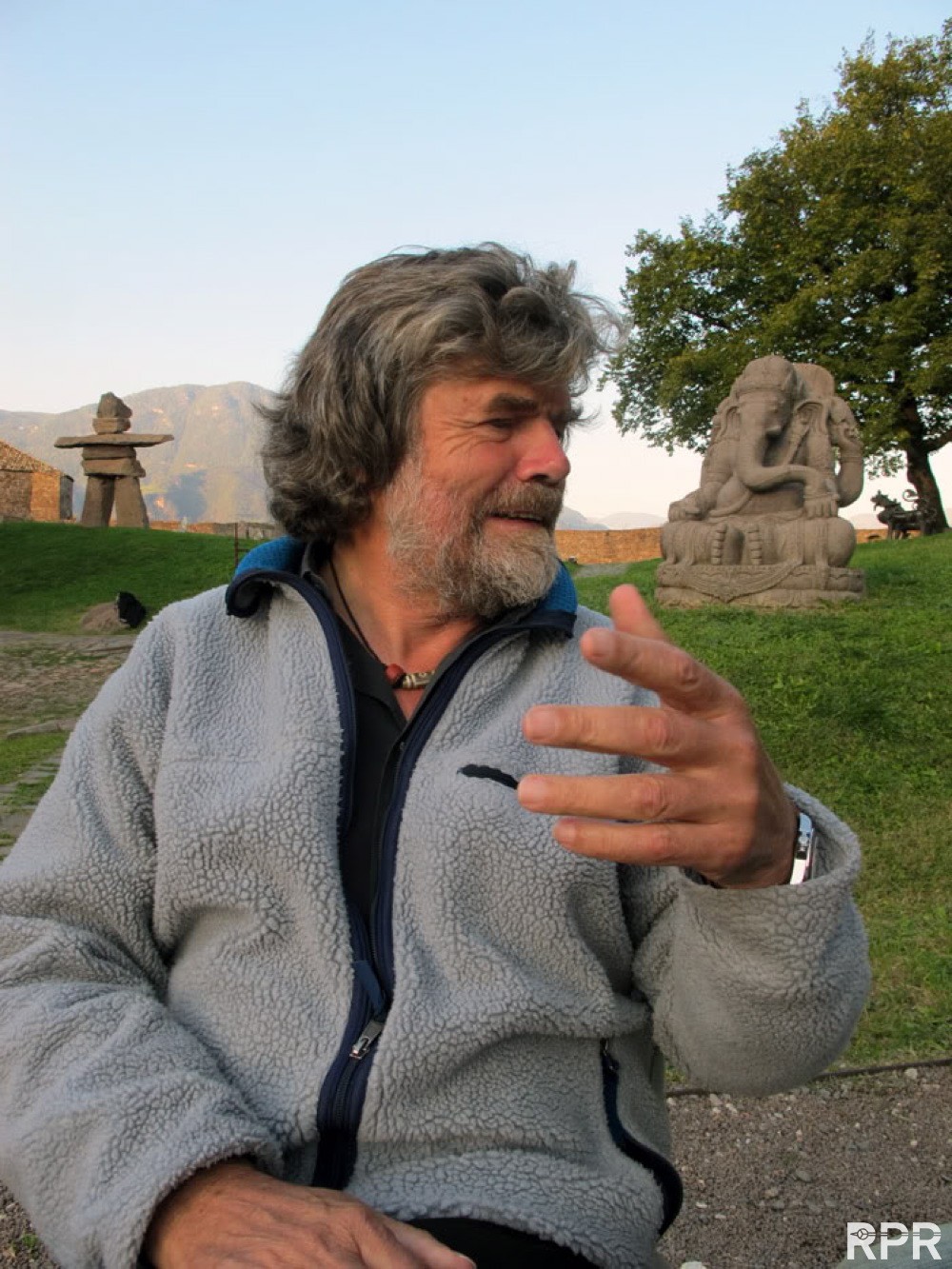 Updated: The imposant Castle Sigmundskron on top of the mountain, where Mr Messner started the MMM Firmian, Messner Mountain Museum  is the place where I met a great Rolex legend. Reinhold Messner is my living hero, a pure and passionated mountaineer who proved that the imposible IS possible. His MMM project he calls it the  15th 8000mt mountain he conquered (14 x highest mountains of the world & his mountain museums makes No.15)  So here are some impressions of my meeting with Mr. Mountain, alias Mr Orange Hand, all was perfect, weather, the interesting talks about Rolex history, food, life can be good!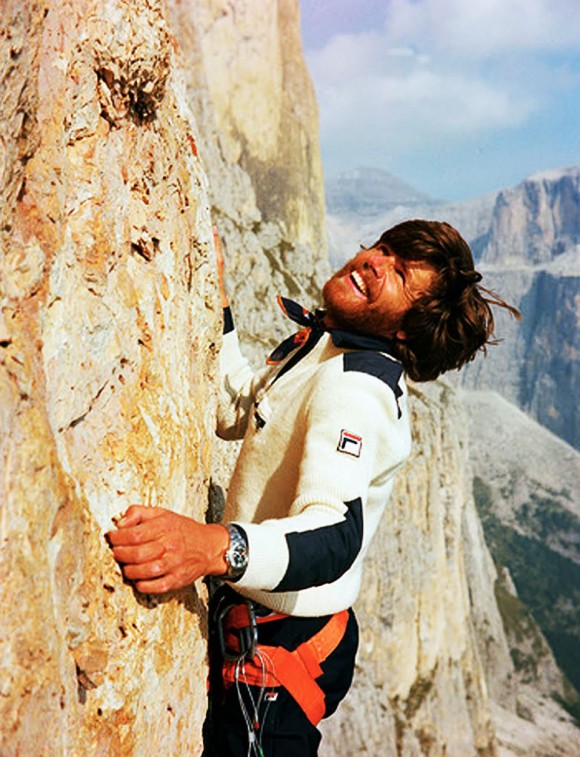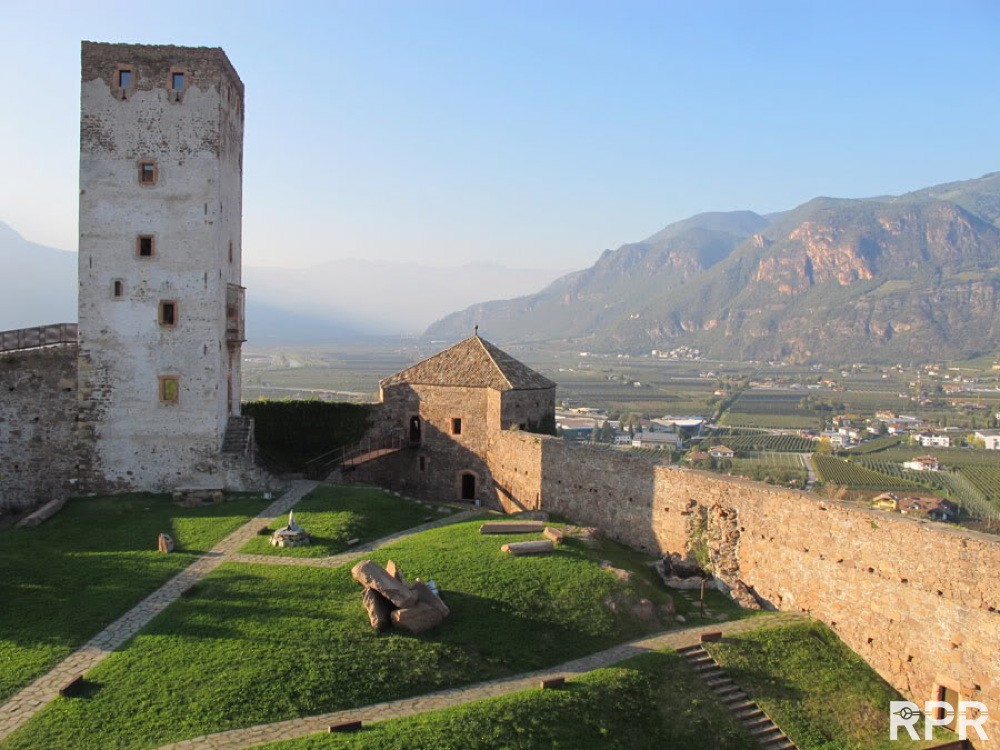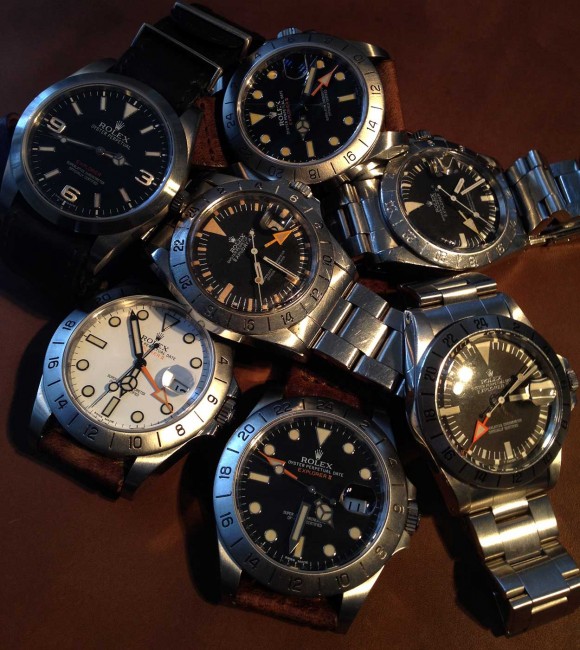 My 'heritated' white 42mm Rolex Explorer II  & lovely patina on all original Sir Ed Hillary's ref 1655…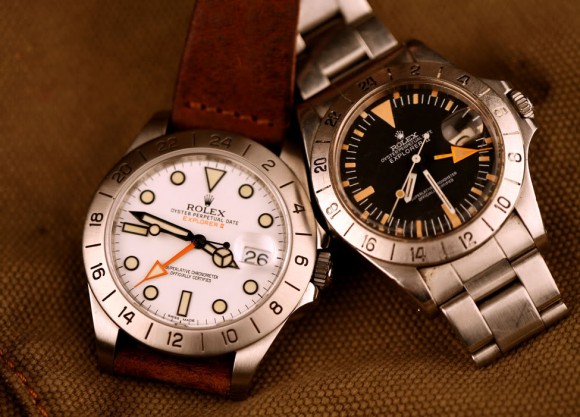 Together with yet another Rolex legend of exploration, at his incredible castle in Bozen.. And yes, Mr. Reinhold Messner liked 'my' Explorer II very much as you can see! 😉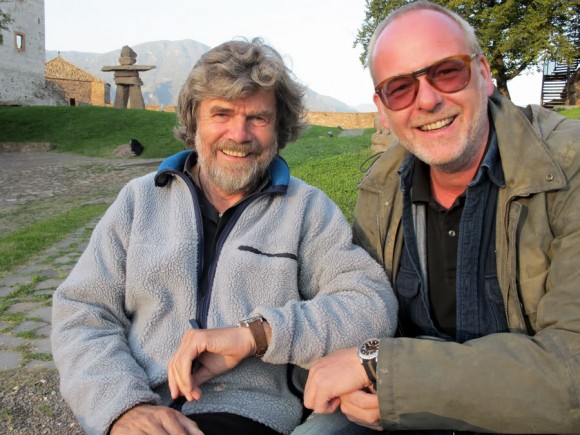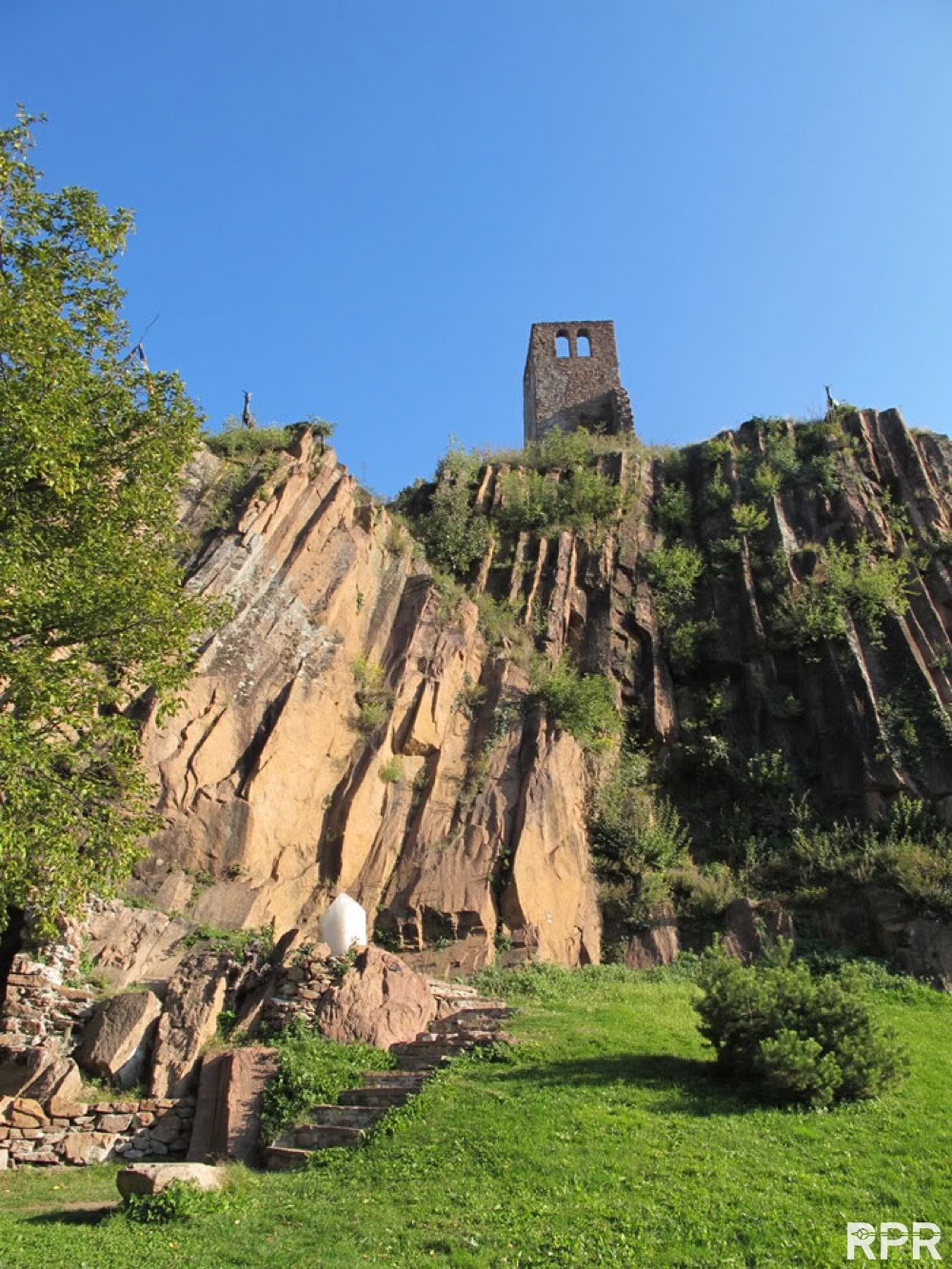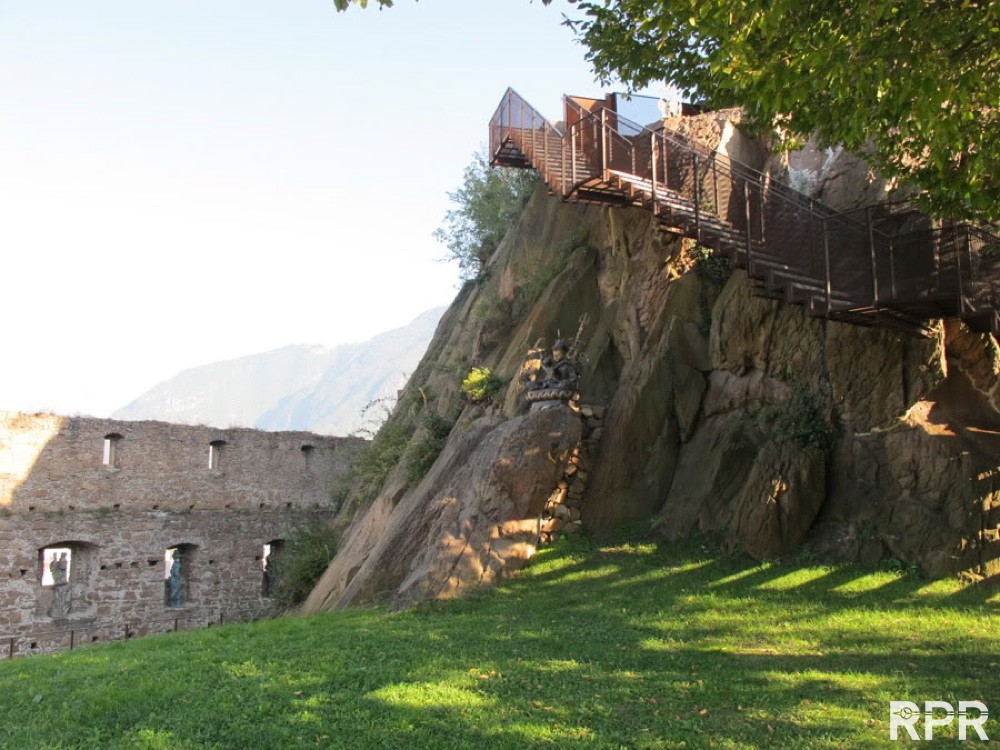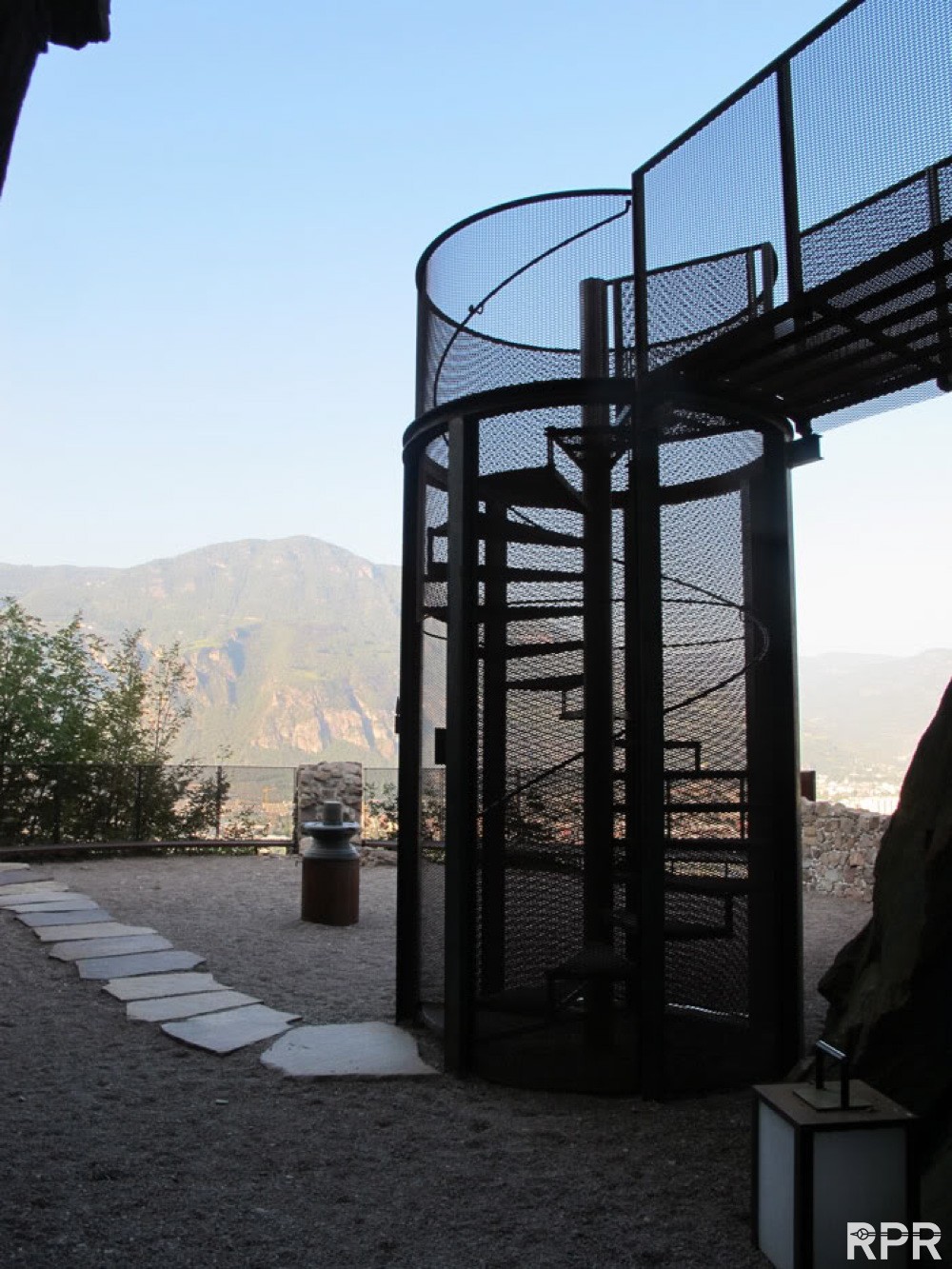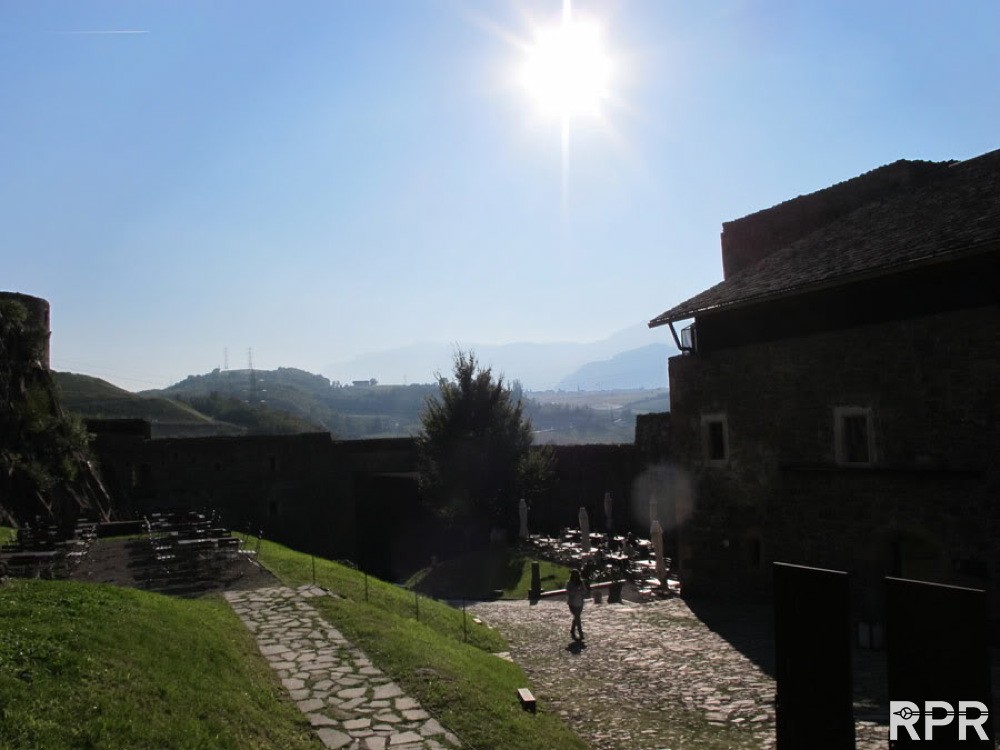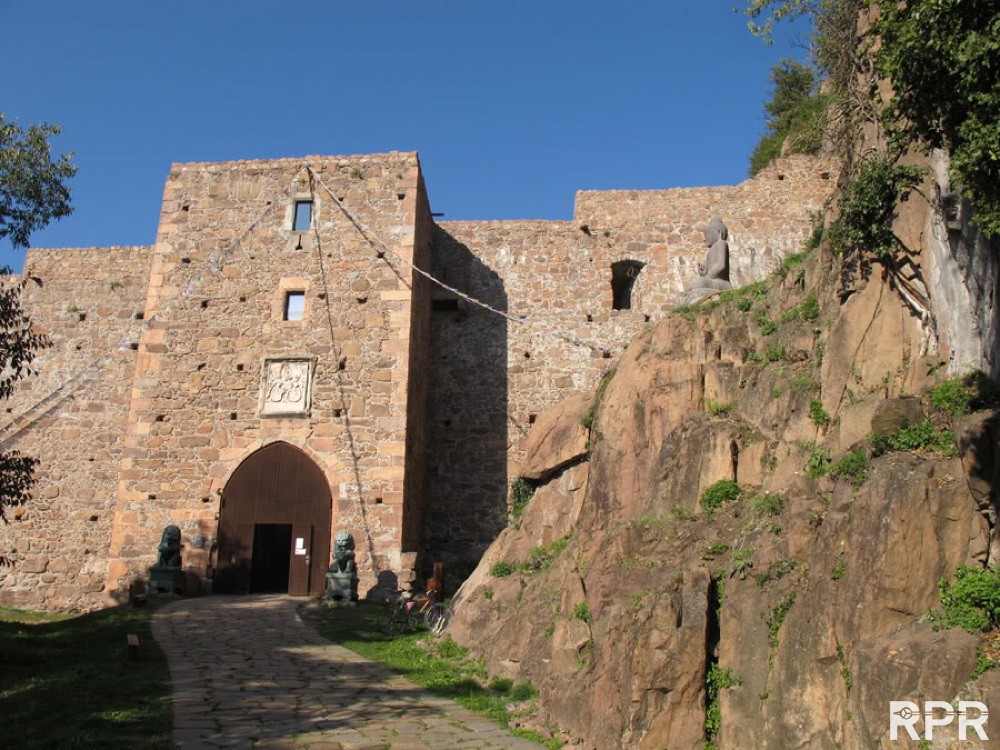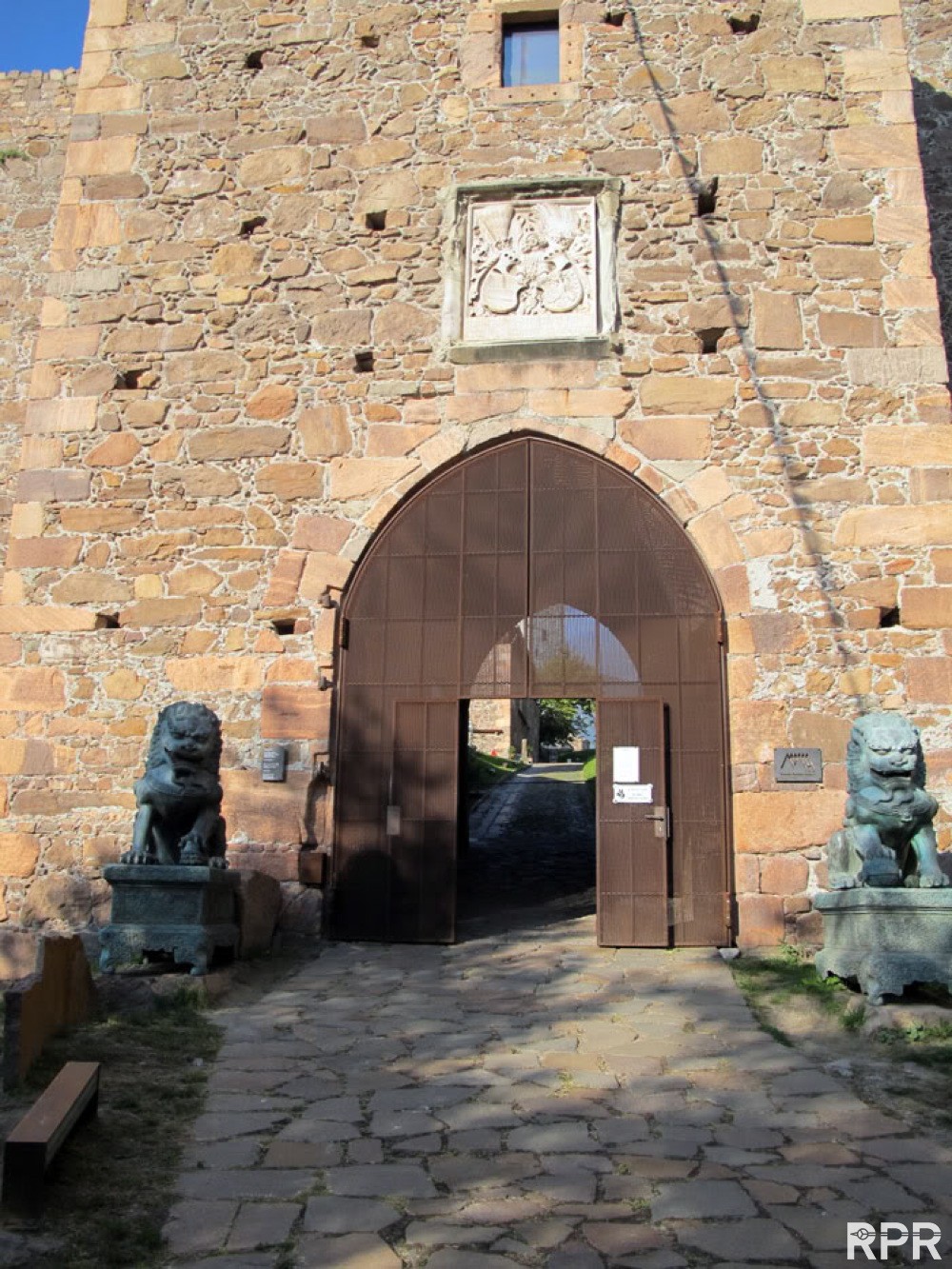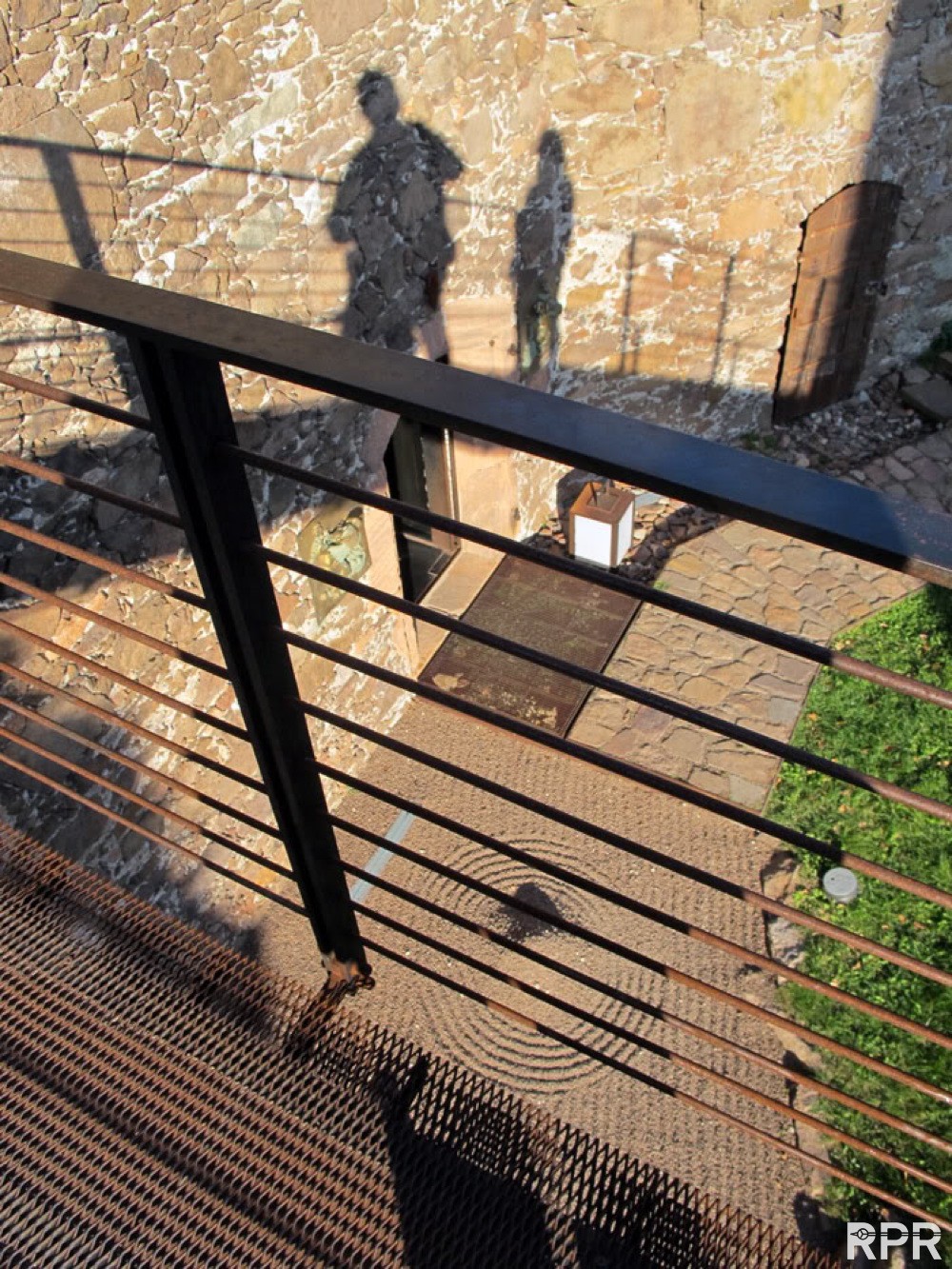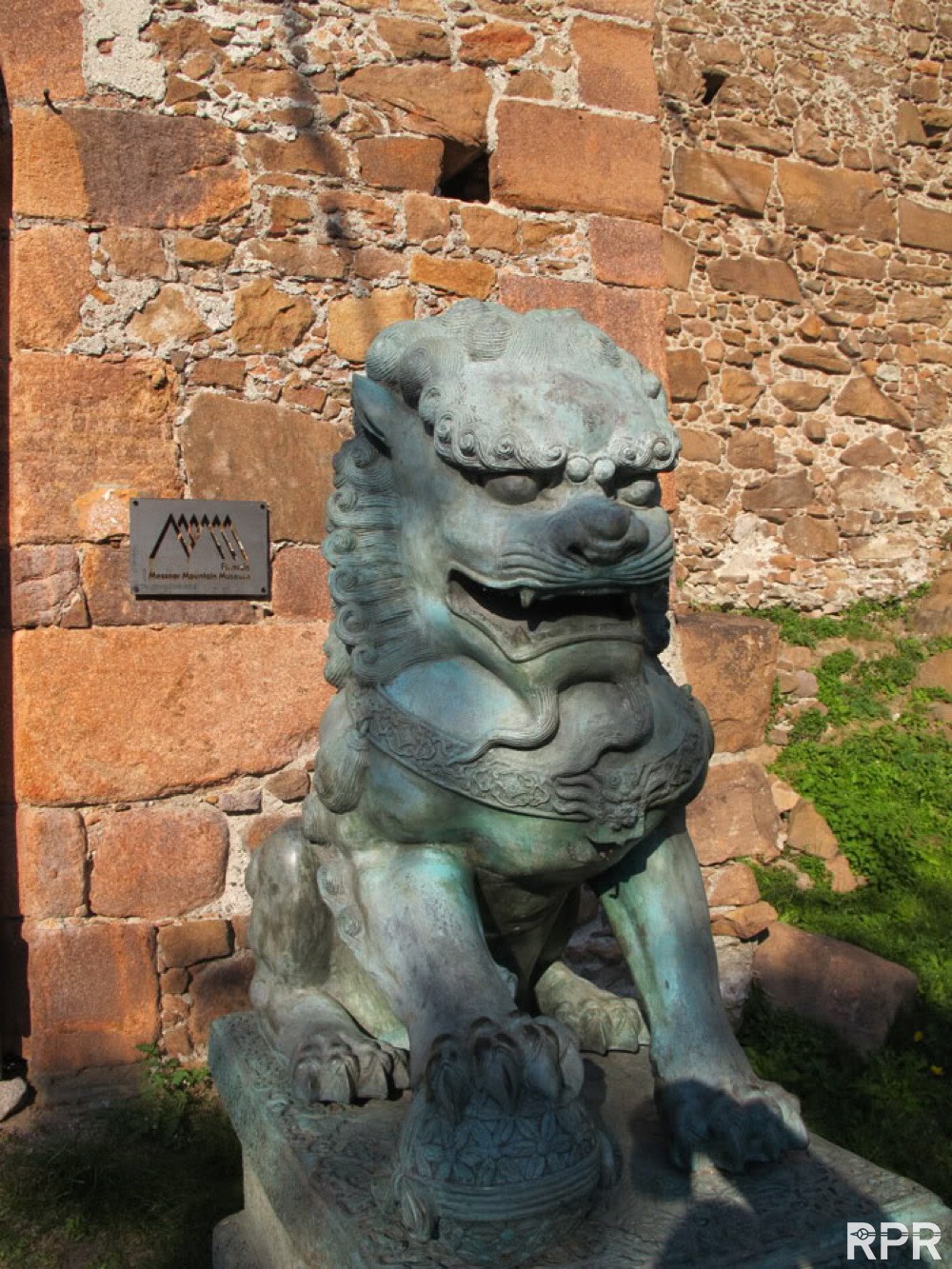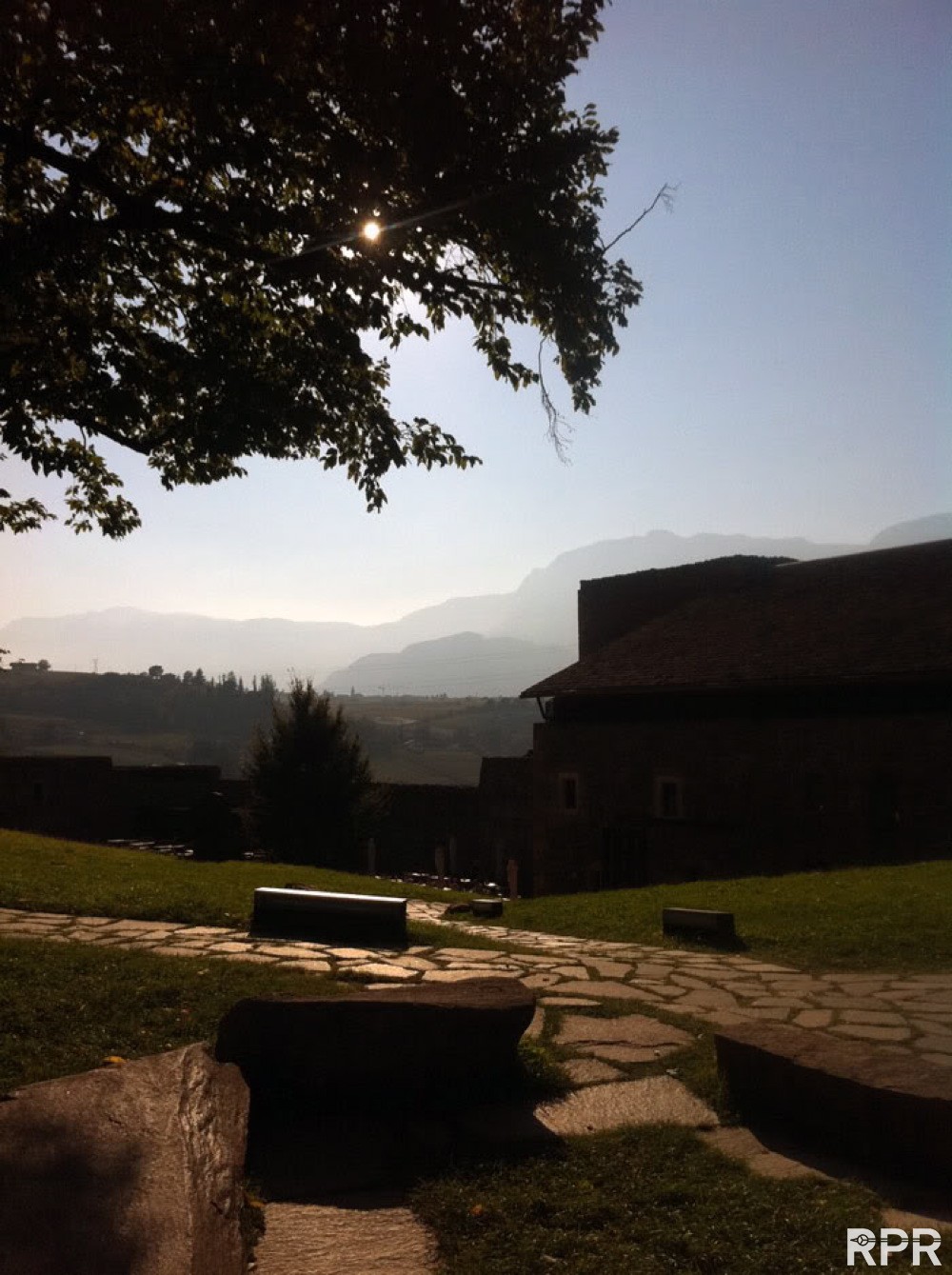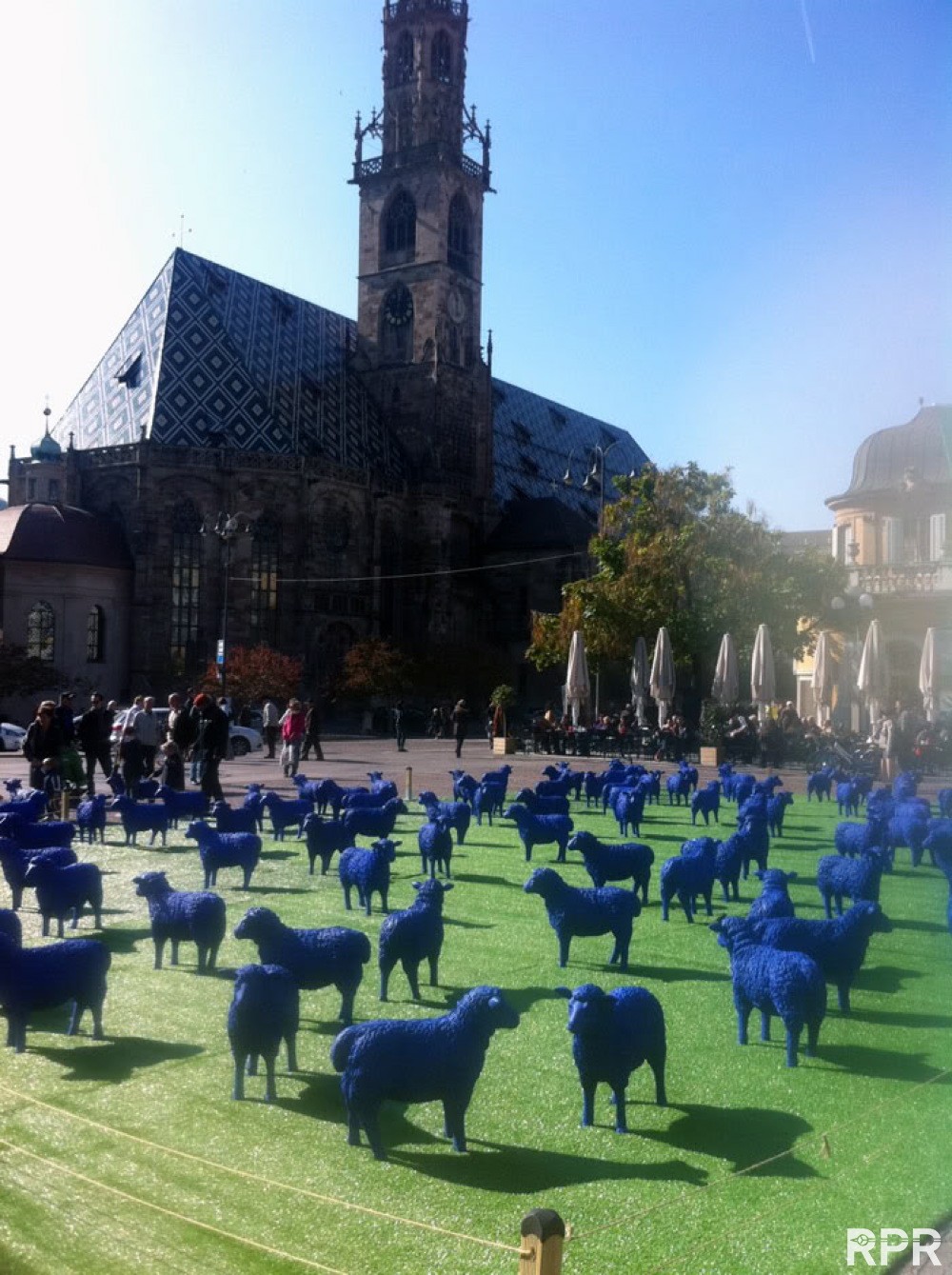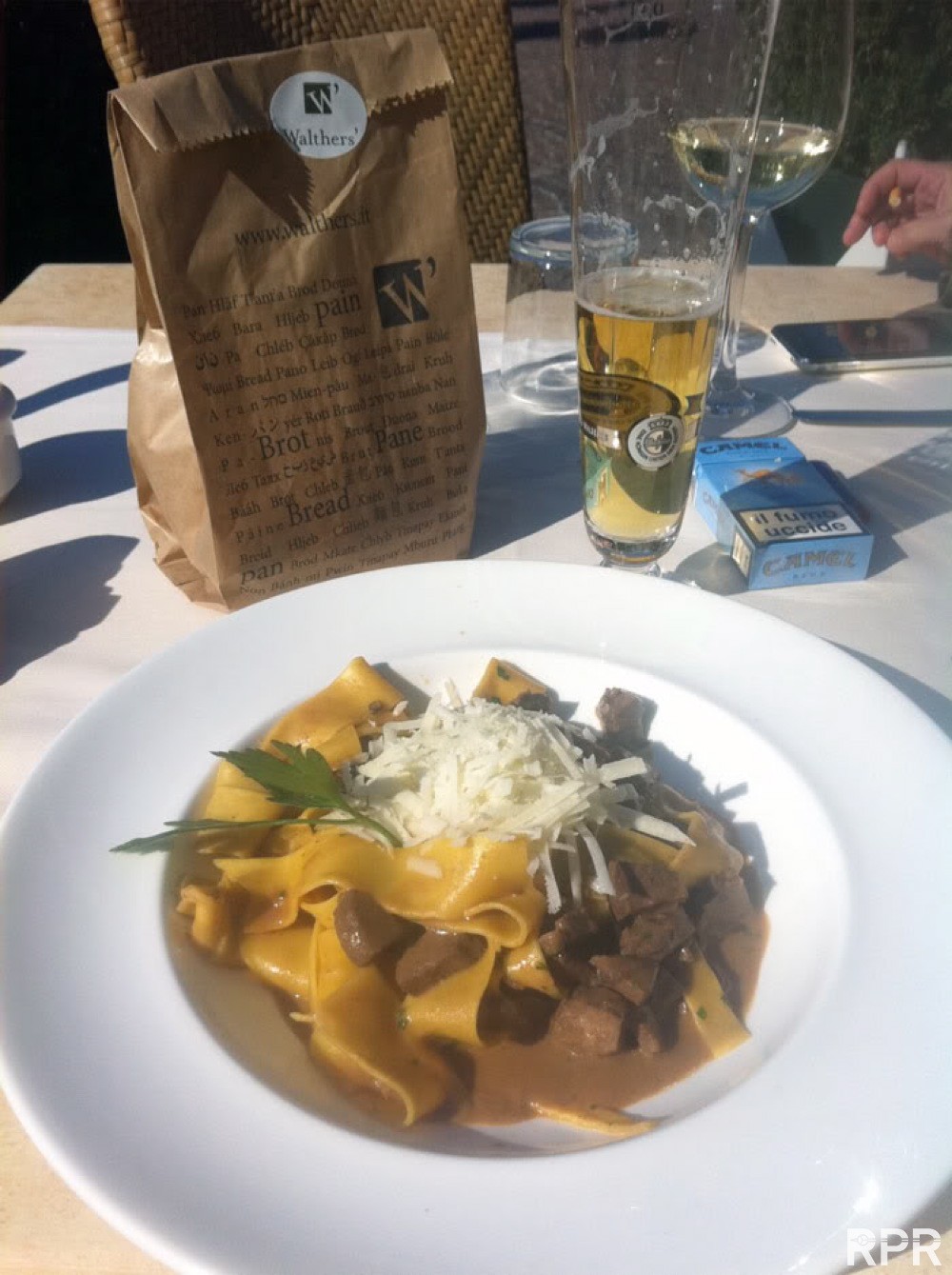 As I was enjoying the crisp beauty of a newcomer, a ref 1655 Orange Hand mit rare 'Rail-Dial' that are generally still undervalued compared to equily rare Sea Dwellers or Submariners from same age. With the new attention Rolex gave the Explorer 2 last year, we already see them get very rare to find in this condition.
This 3.7 million serial ( 1973 ) makes this rare Rail Dail from the very early batch, most we know are from '74-'77. Definitely not easy to find, specially with this white lumious it has a divine look guys like Reinhold Messner suits well..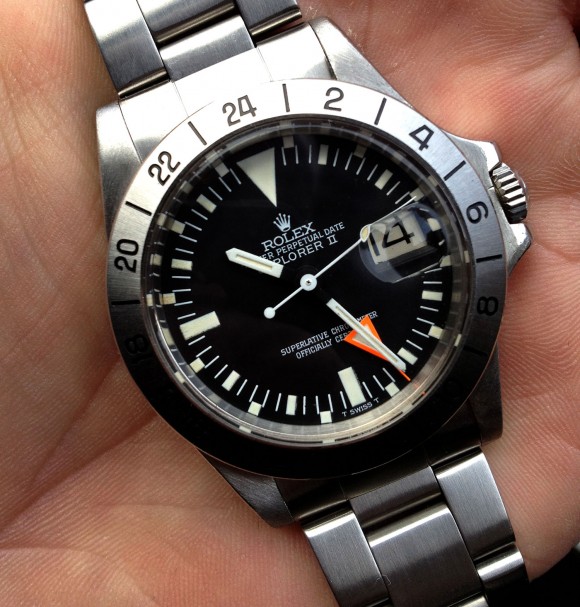 Here we see the ref 1655 Rail Dial together with the new 42 mm Explorer II Orange Hand, heritated, and on the right, the original Rolex Explorer II, given by Rolex Geneva directly to Sir Edmund Hillary for his enormous achievements.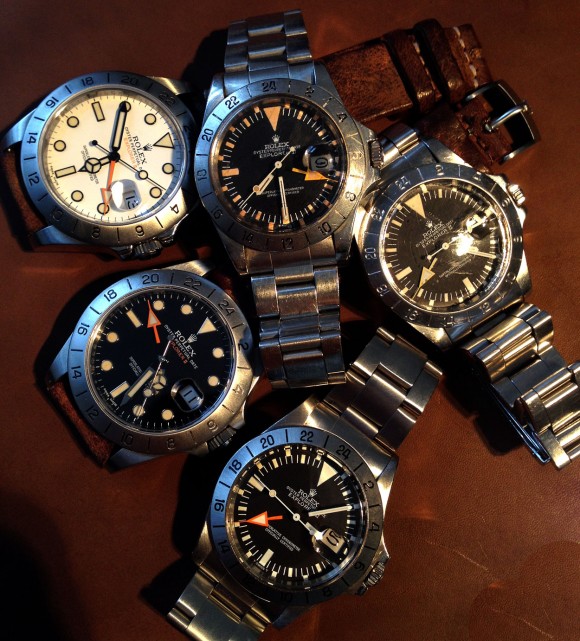 Sir Ed is wearing his Orange Hand during the 'Ocean to Sky Expedition', up close in the picture 😉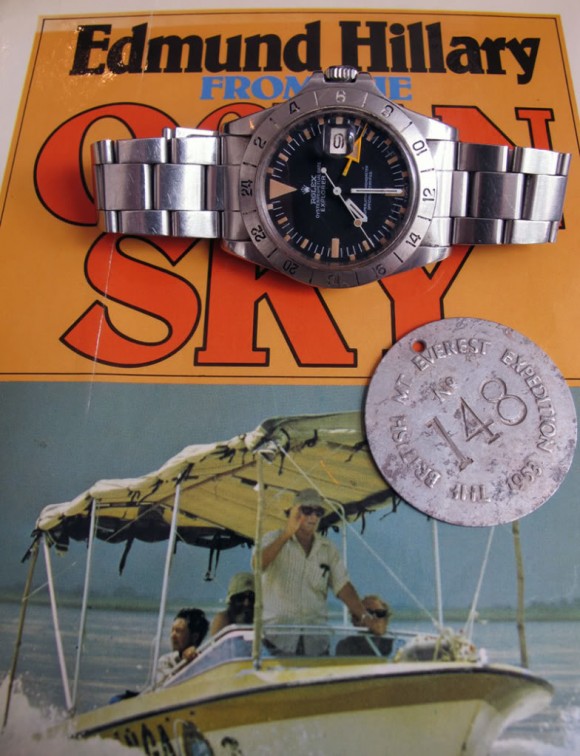 Sir Edmund Hillary's Rolex 1655 I'm wearing with Rolex 2013 advertising, 60 year after conquer Mt.Everest…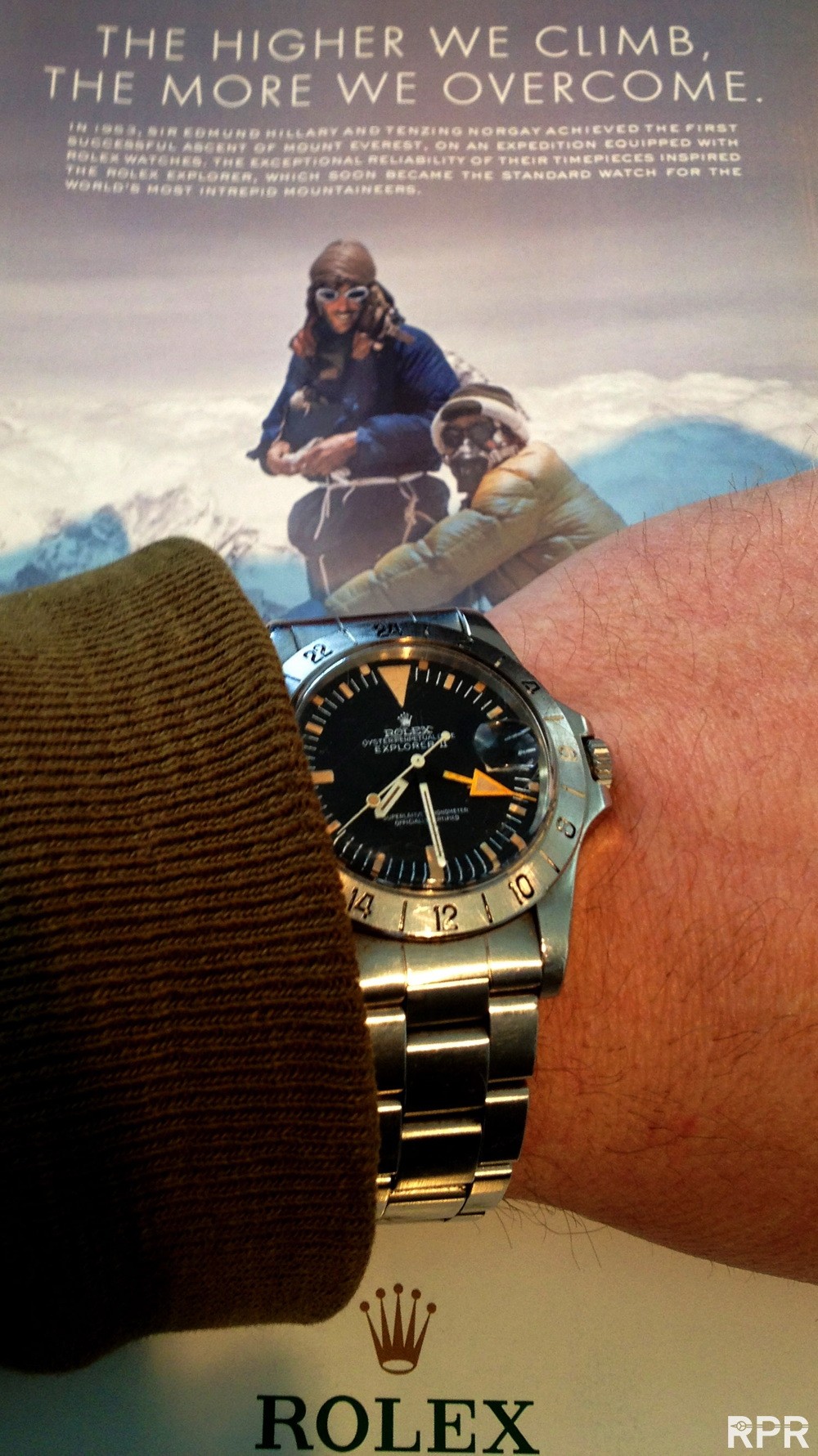 Tenzing Norgay's Rolex ref 1655 Orange Hand he got from Heinrich Harrer..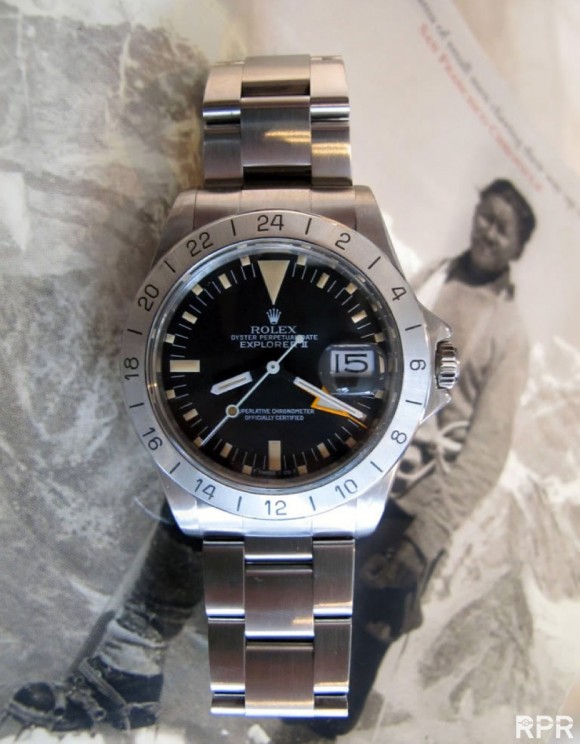 2 mountain heros / gods together; Sir Edmund Hillary & Reinhold Messner posing for a Rolex ad…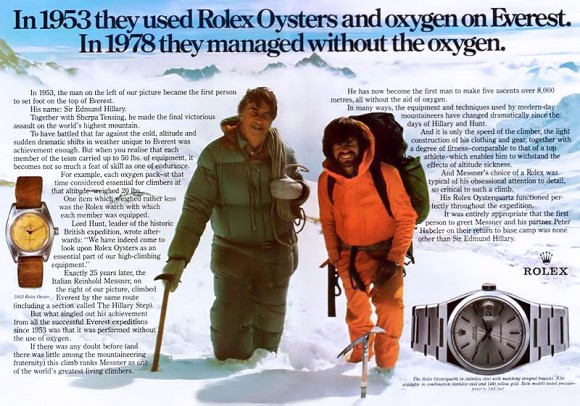 3 x original Sir Edmund Hillary 'Explorer', all presented by Rolex Geneva.. The middle one, the Hillary Rolex Bosecks, is on display at  NZ Auckland Museum.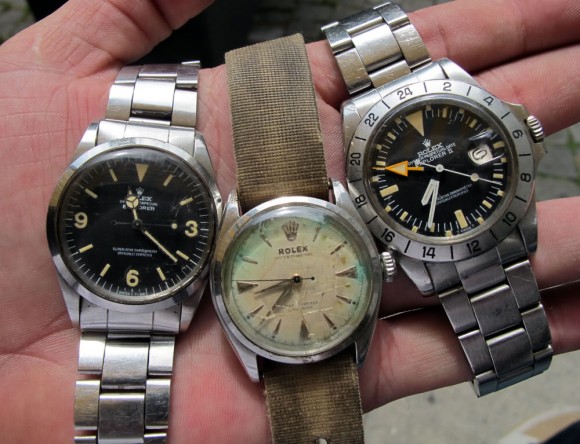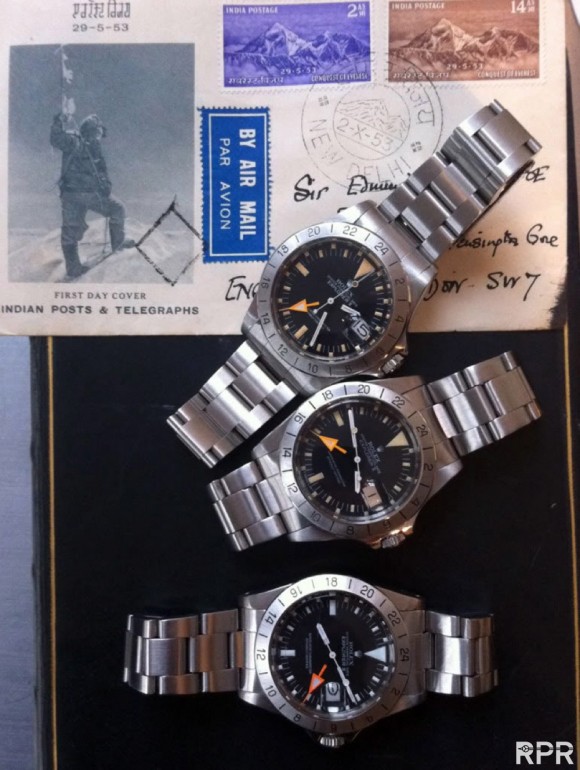 Mr Orange Hand himself, Reinhold Messner in action with his ref 1655..
Must to see! –> Messner – The Movie Check out the Trailer here