The Rolex 2021 News – Watches & Wonder Geneva + Recommendations..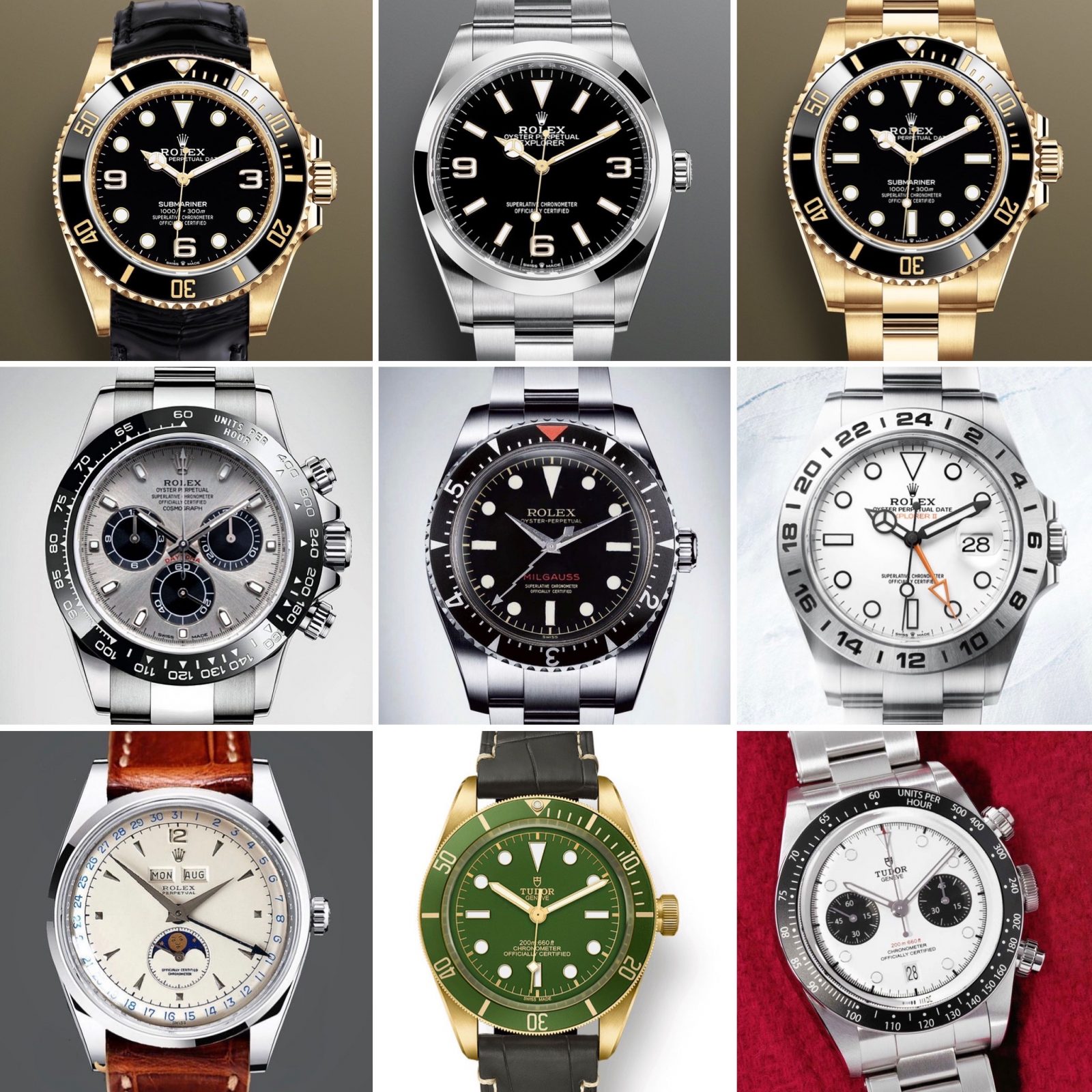 Update with some recommendations for the board to consider. 2021 News – Watches & Wonder – April 7th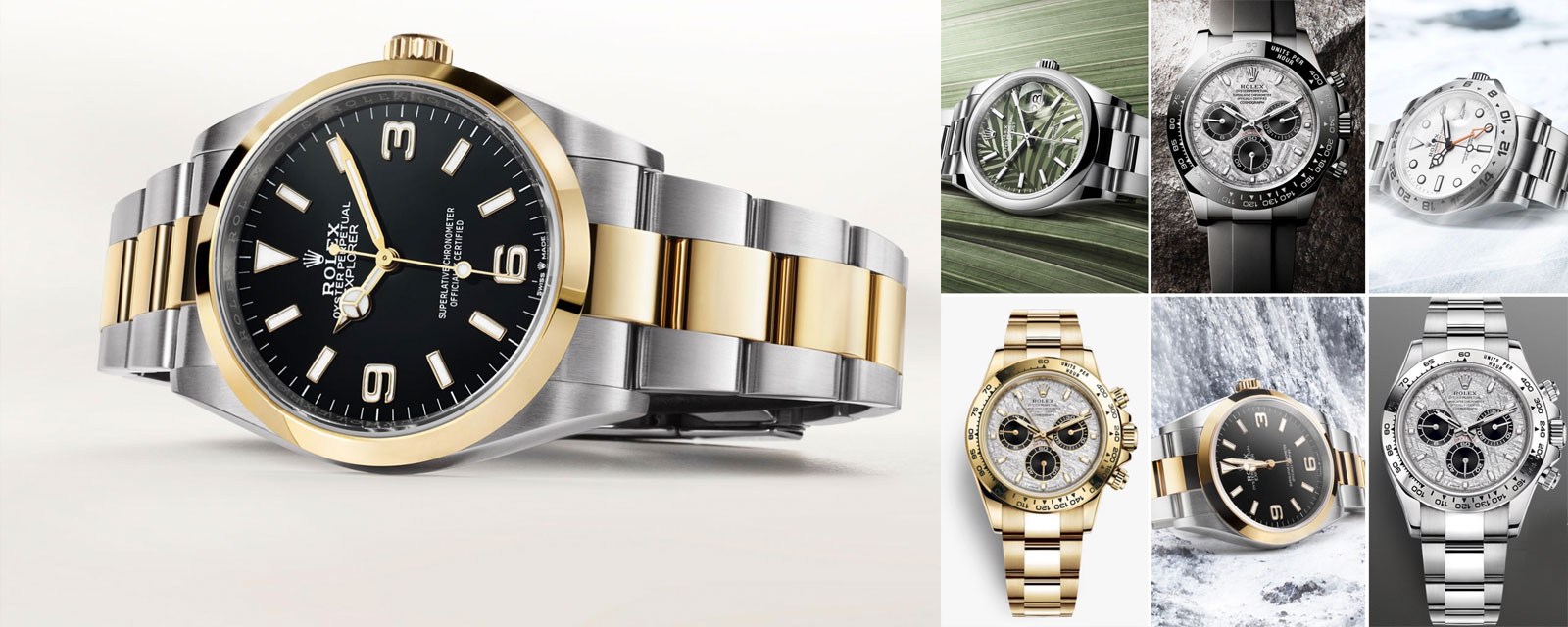 We always except way more then @rolex delivers us. Most will say this is a joke, I agree as I hoped ( as every year) the @rolex 2021 news would be more interesting then just changing a couple of dials / movements and bracelets..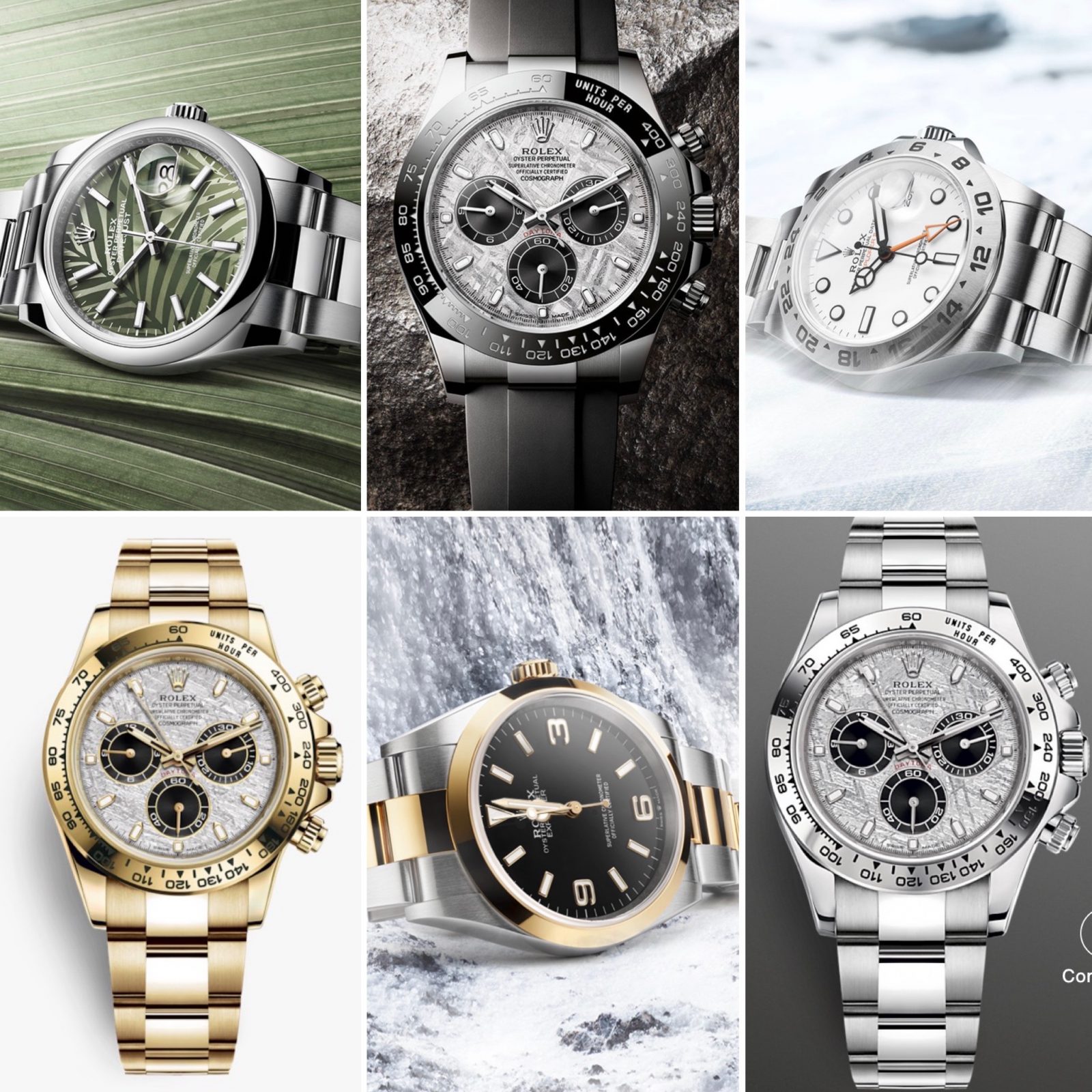 Making the Explorer to a bicolor version is yet another commercial move after the bicolor DeepSea to ruin a classic. Hopefully later this year we get better news from the mothership🥂Rolex just launched their newest models. A bit boring to be honest…
Explorer is back in 36mm and since @rolex loves bicolor they made a ladies version. In my humble opinion thats one step to far milking your classics. You see the DeepSea was originally bicolor but the Explorer has never even been bicolor. Then leaving the Explorer II unchanged by looks is yet another missed oppertunity I don't understand. It's a very safe move towards boredom.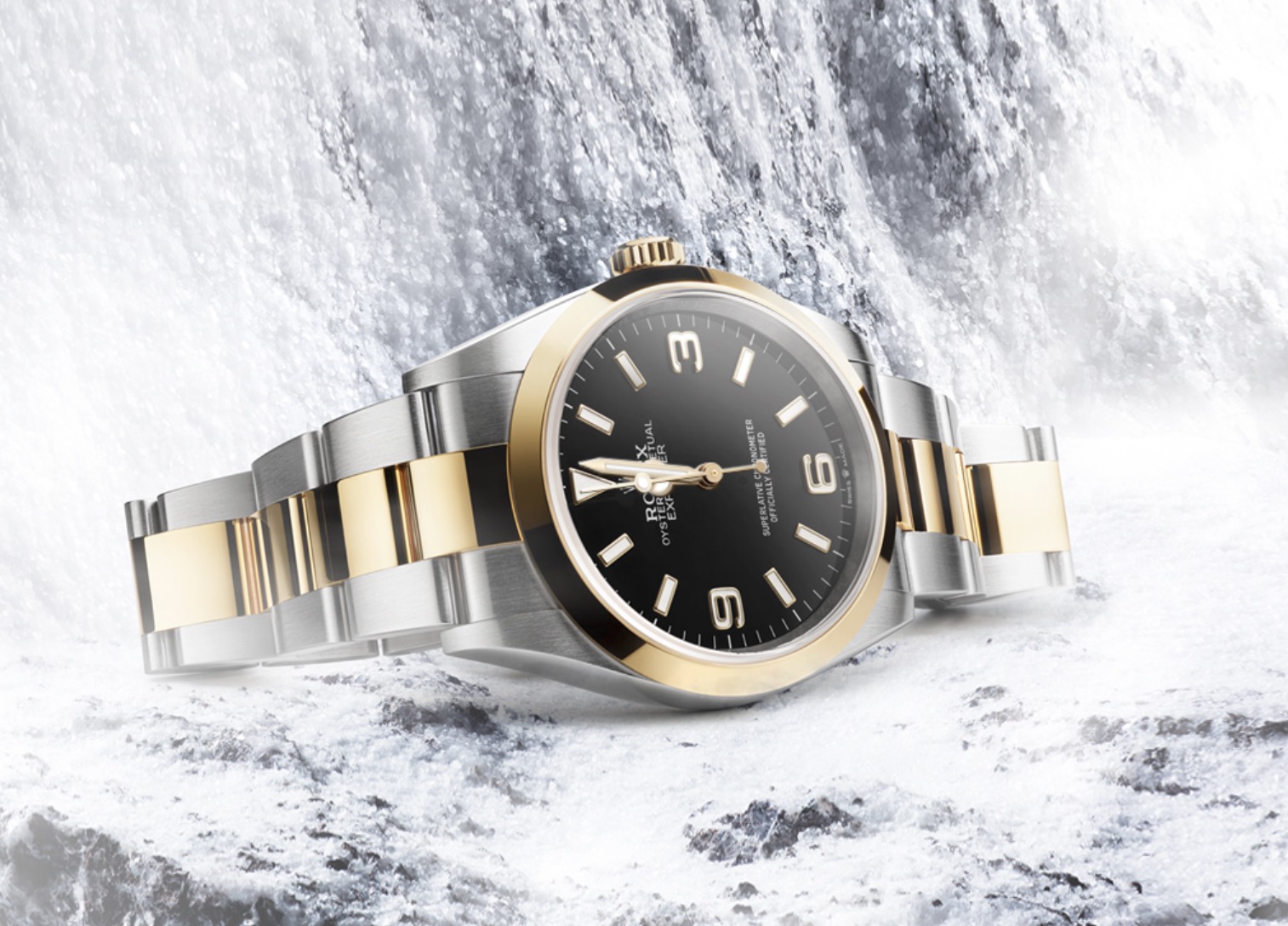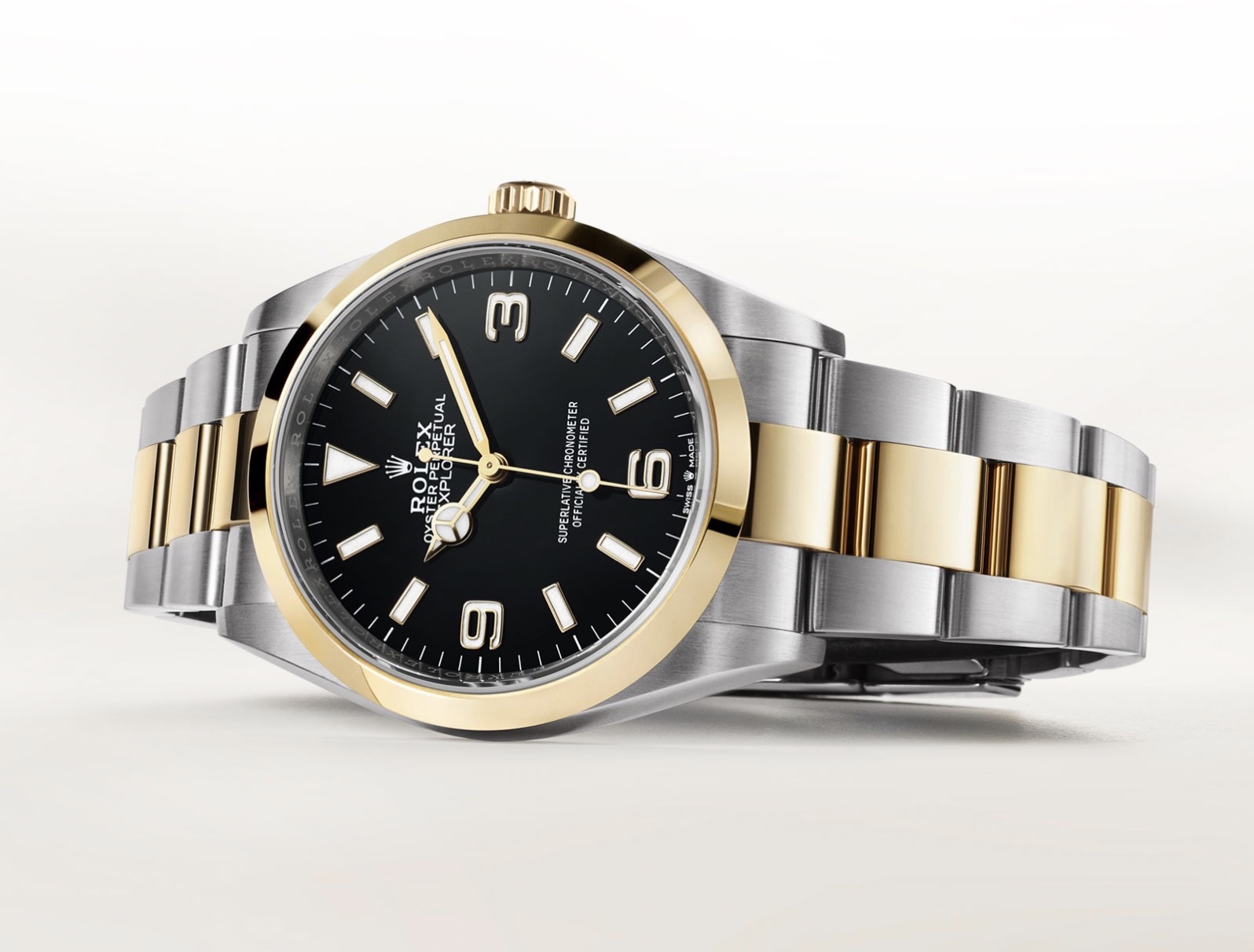 In my opinion this much gold below is more then enough..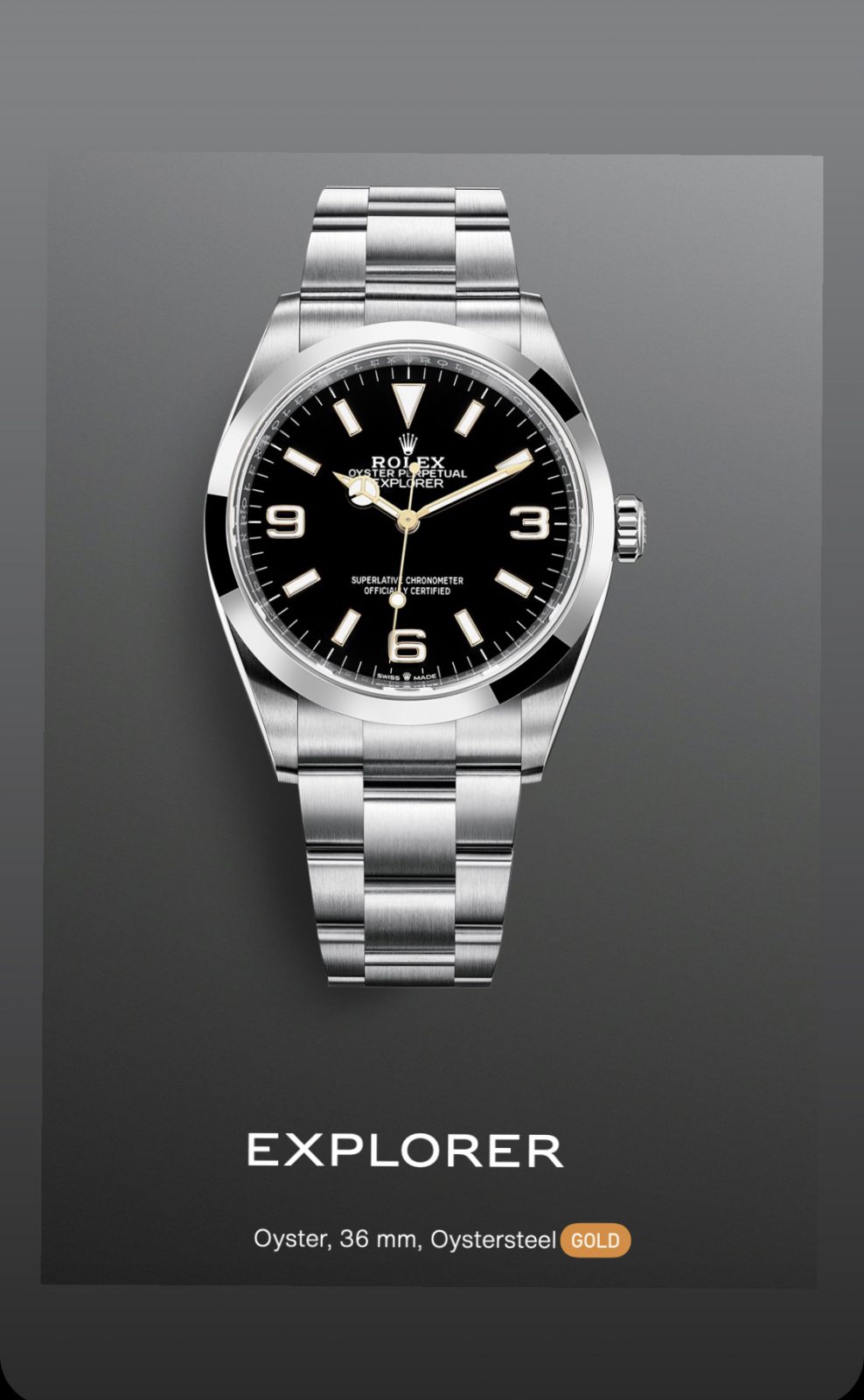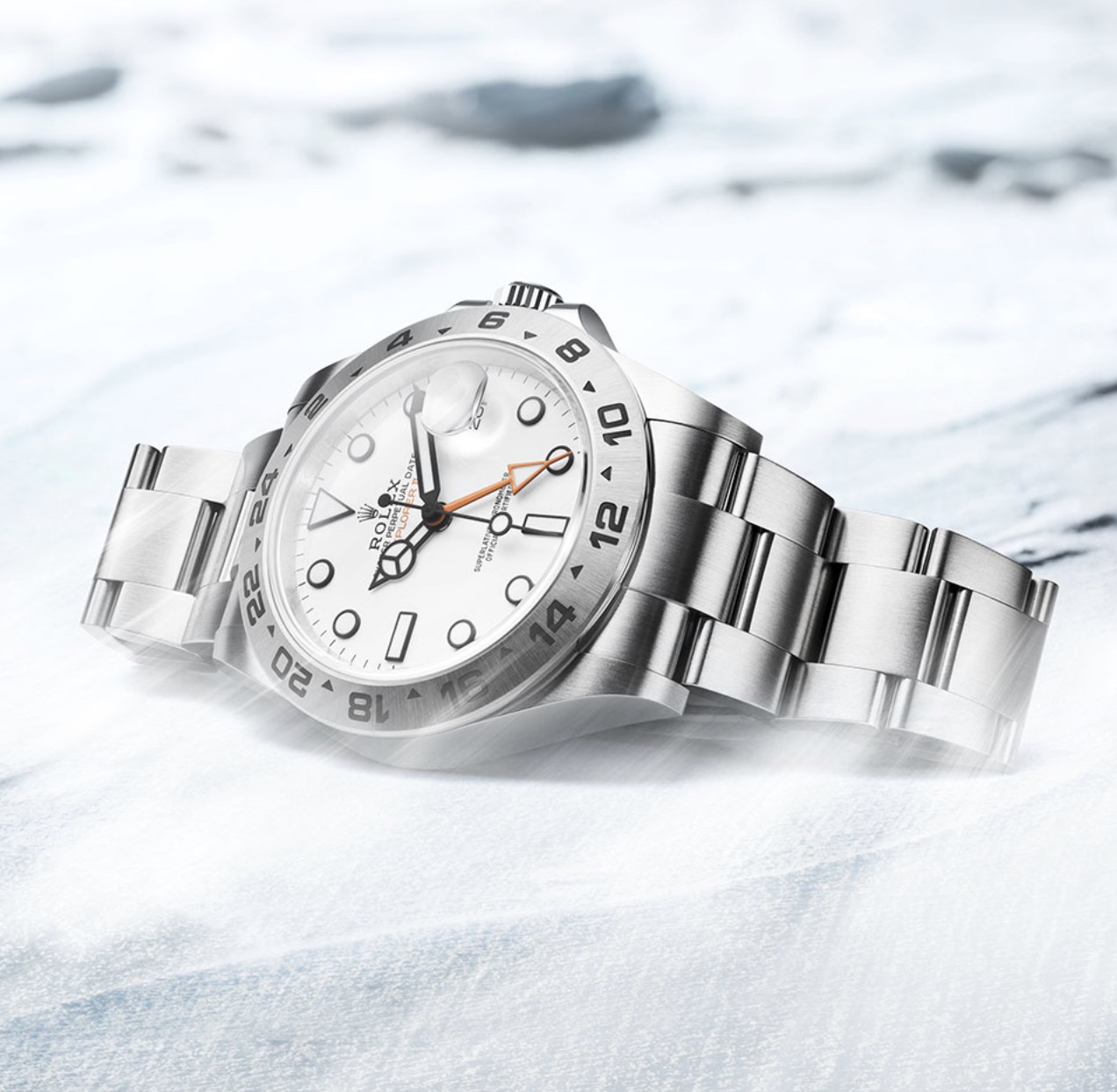 If it was up to me, I would change the triangles to dashes on the bezel like you see below..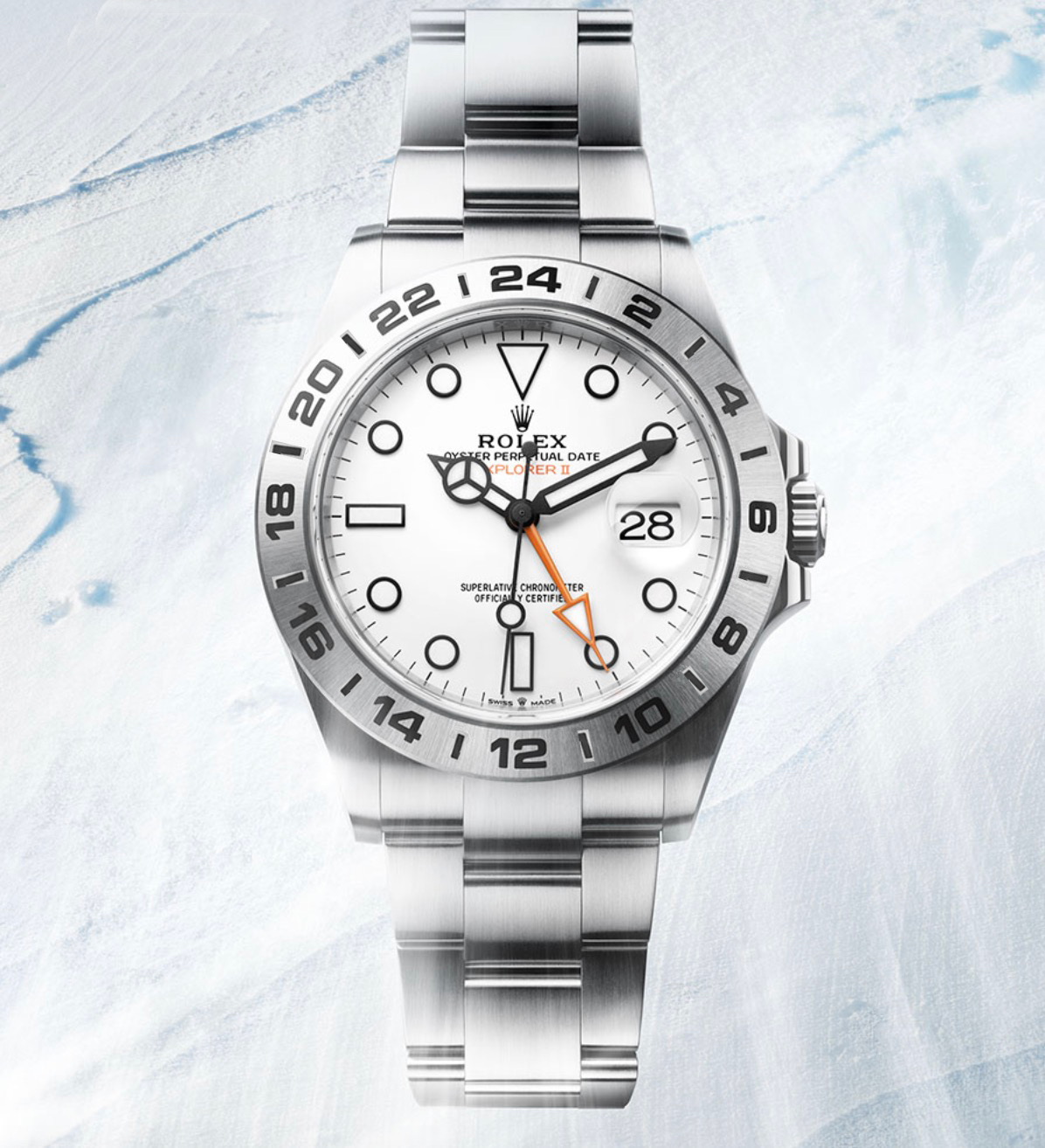 Here's another possible future classic, by only changing the dial and leave the date of the movement you have a winner!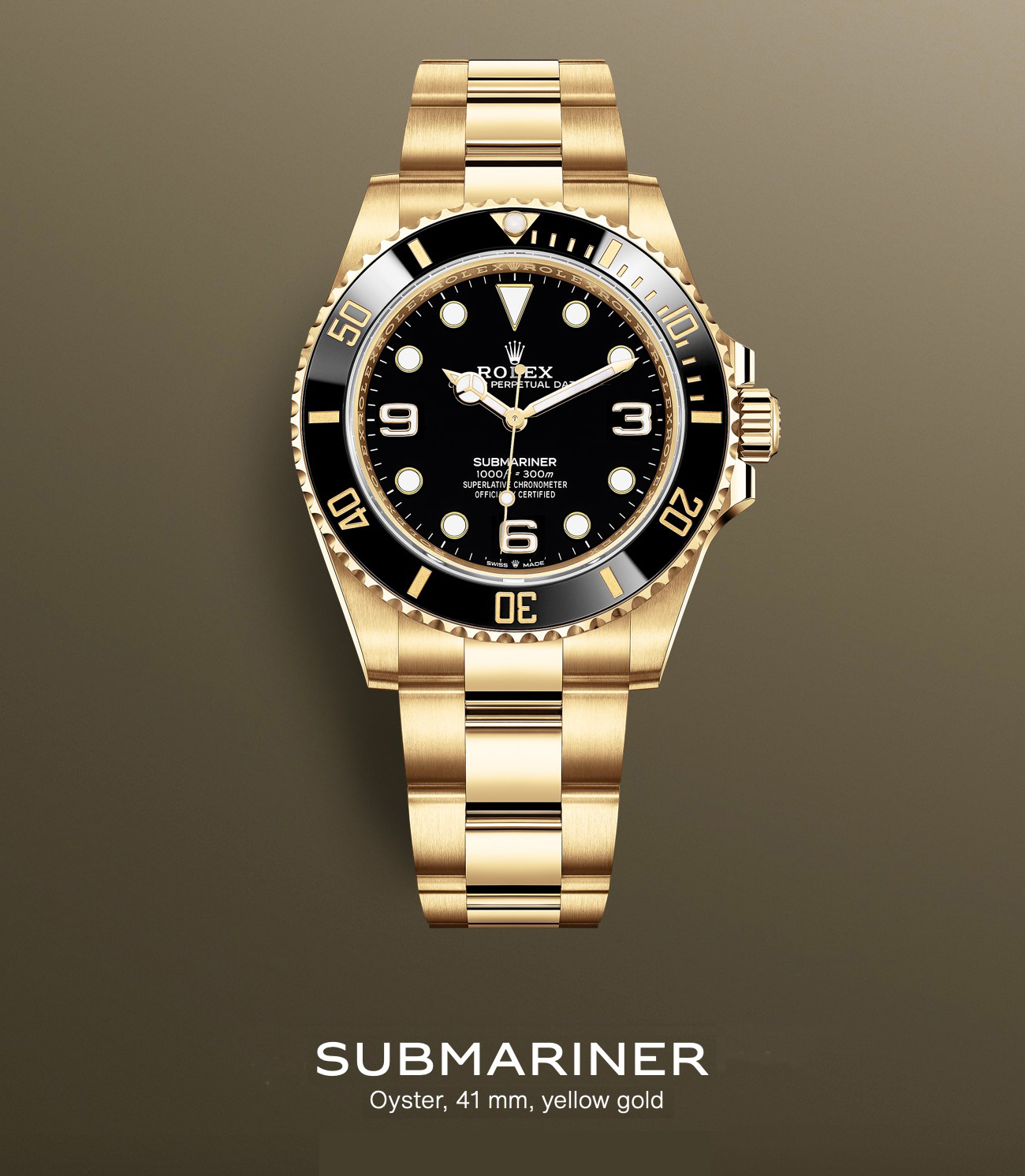 3-6-9- dial version would be mega cool for this gold Sub. Change the date for 3/6/9 😉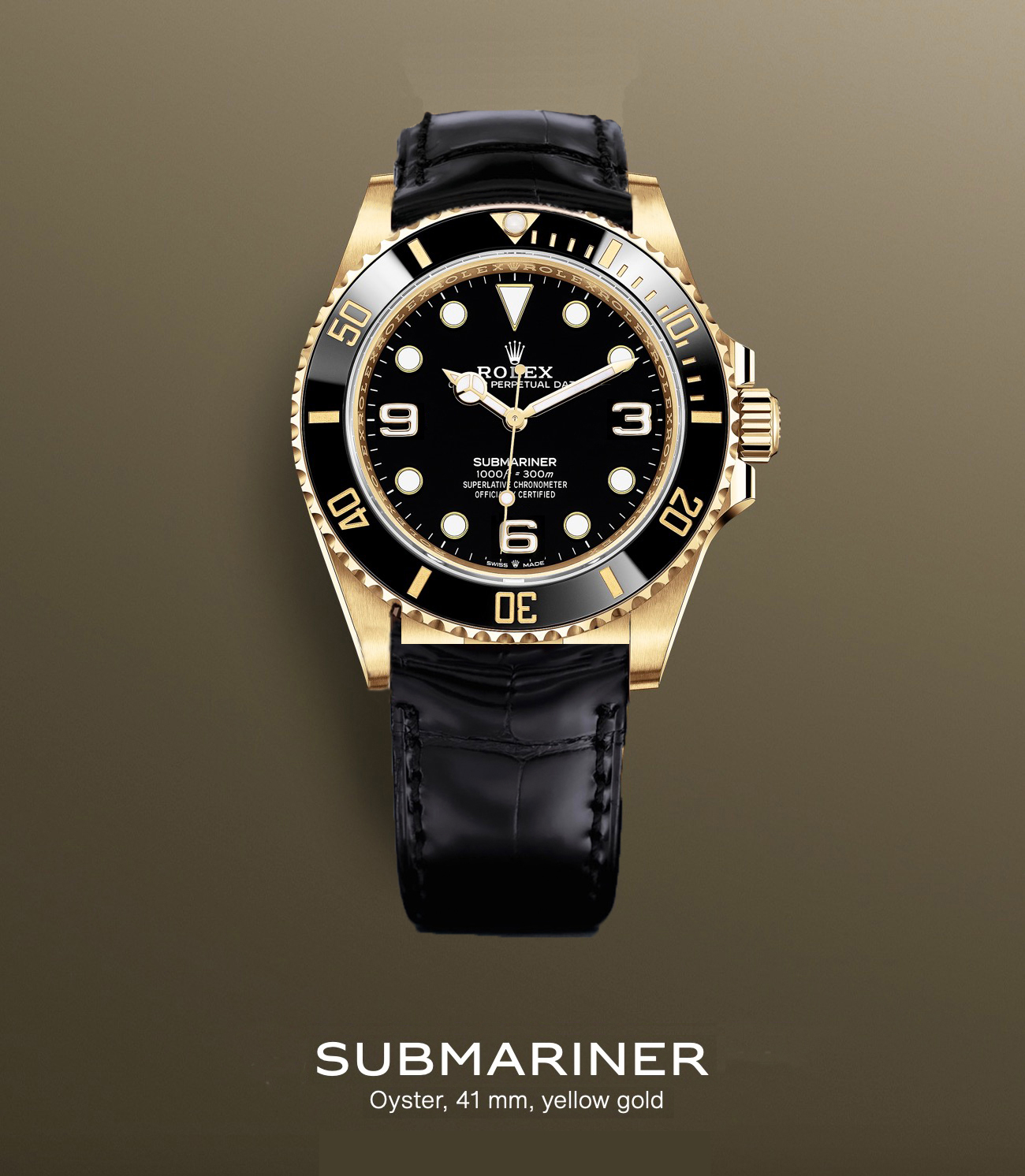 And with regular dial…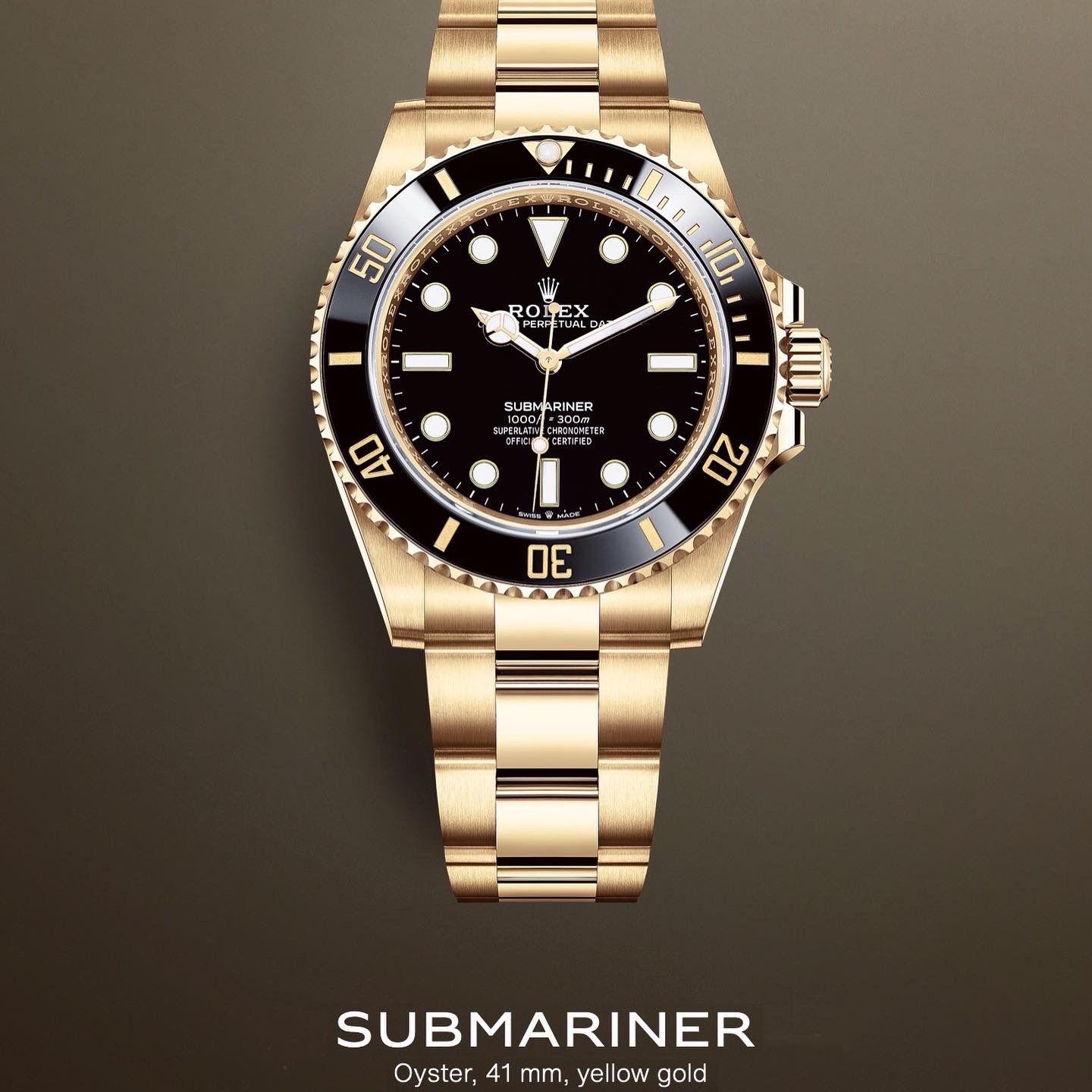 Fact Rolex twist a classic like the Explorer is worrying and doesn't leave a positive sign for the future at me. From now on everything is possible at Rolex HQ, a bicolor Milgauss will probably be next 🤦🏼‍♂️ Since @rolex is watching me carefully let's finish the deception of their today's news by adding something positive from my side.  The new possibility in choosing bezels and bracelets instead of fixing a choice is like it used to be in the past. I welcome the possibility in choosing bezel and bracelet, like when it was normal back in  the days..
Not in regular Rolex catalogue are the following newcomers..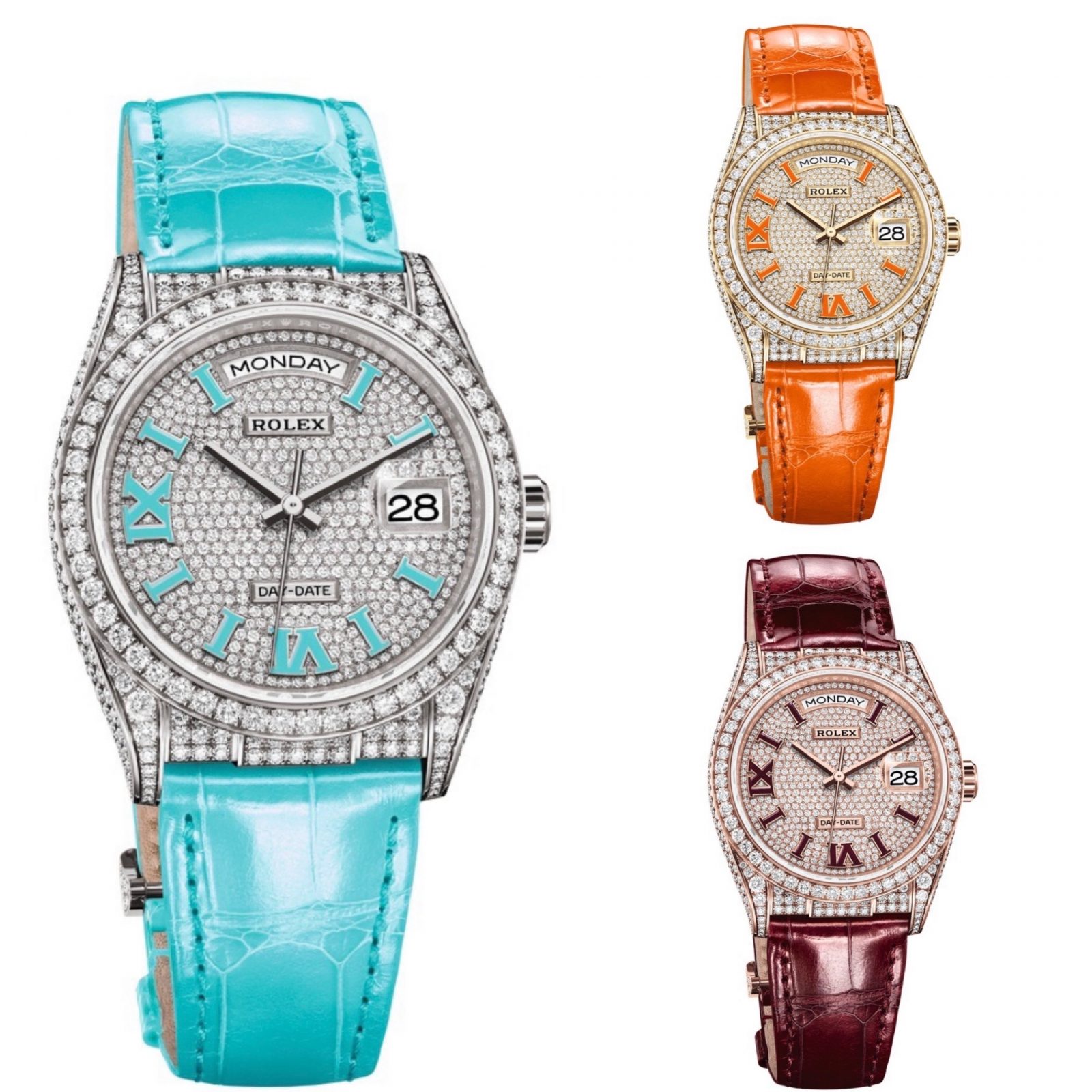 Then the Tudor news 2021.. I mixed my preview idea's up between Rolex & Tudor 😉
Black Bay Chrono WITH Snowflake hands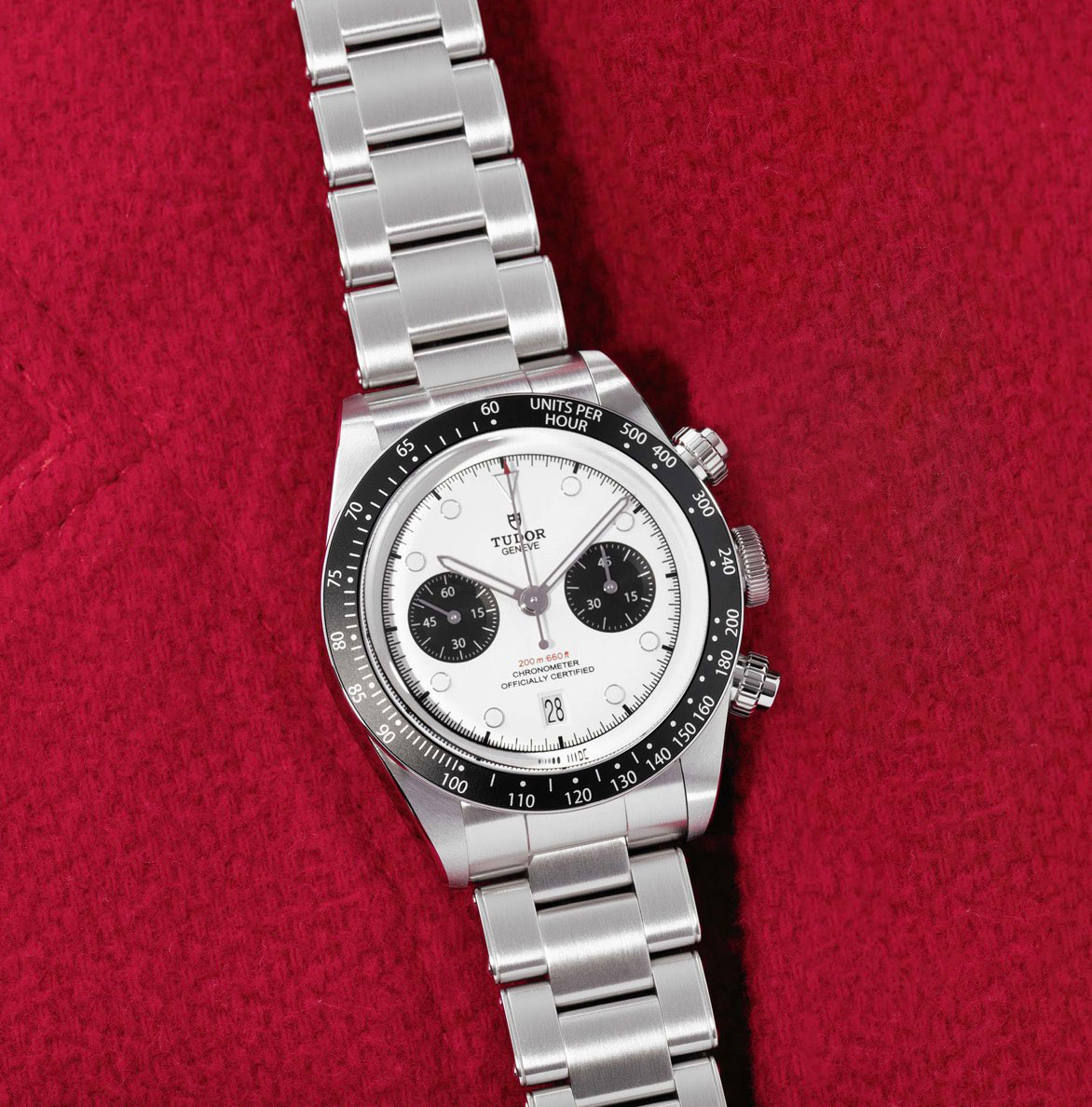 And one without snowflake but traditional pencil hands, so much better imho!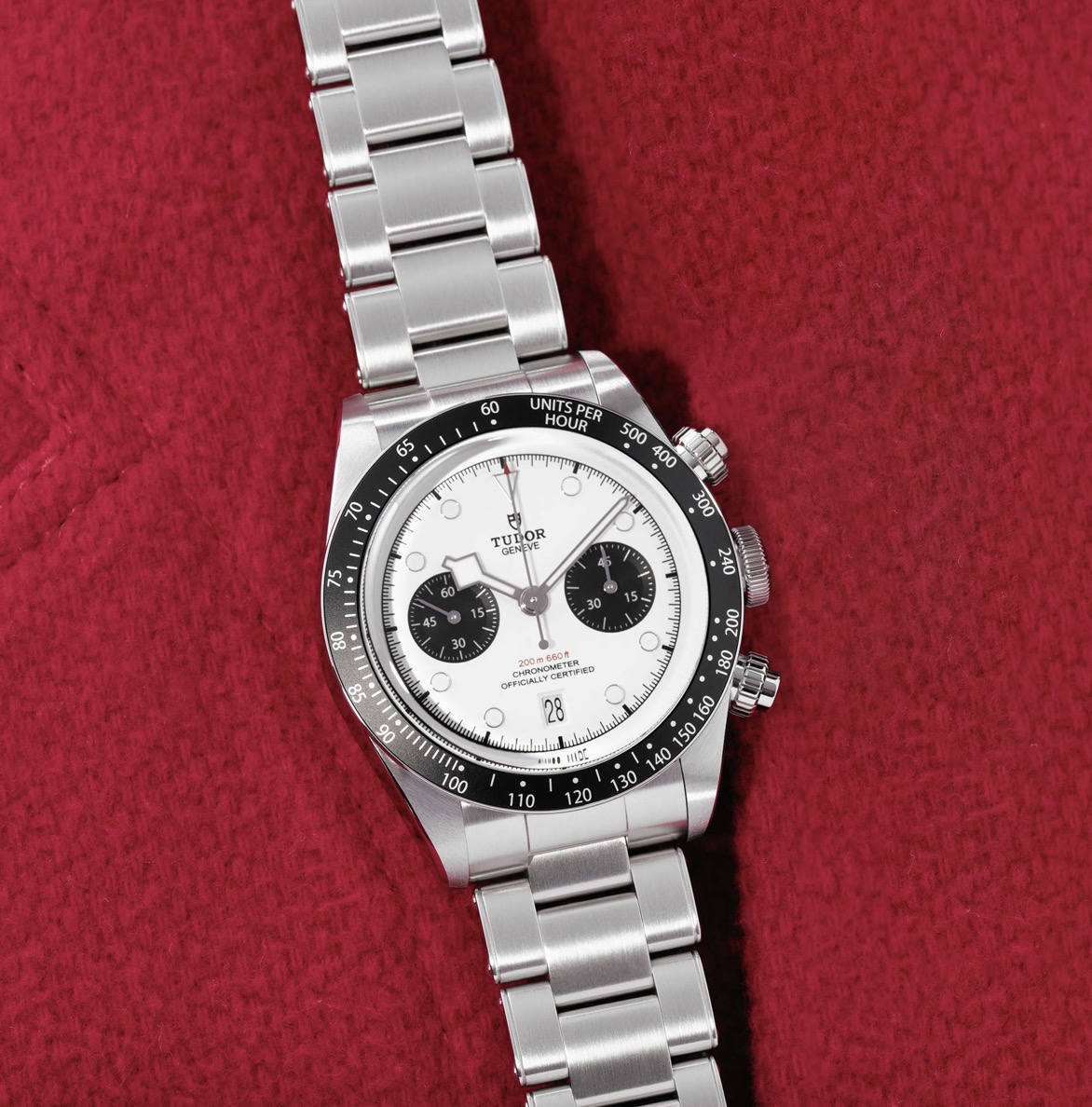 Snowflake or no snowflake, that's the question..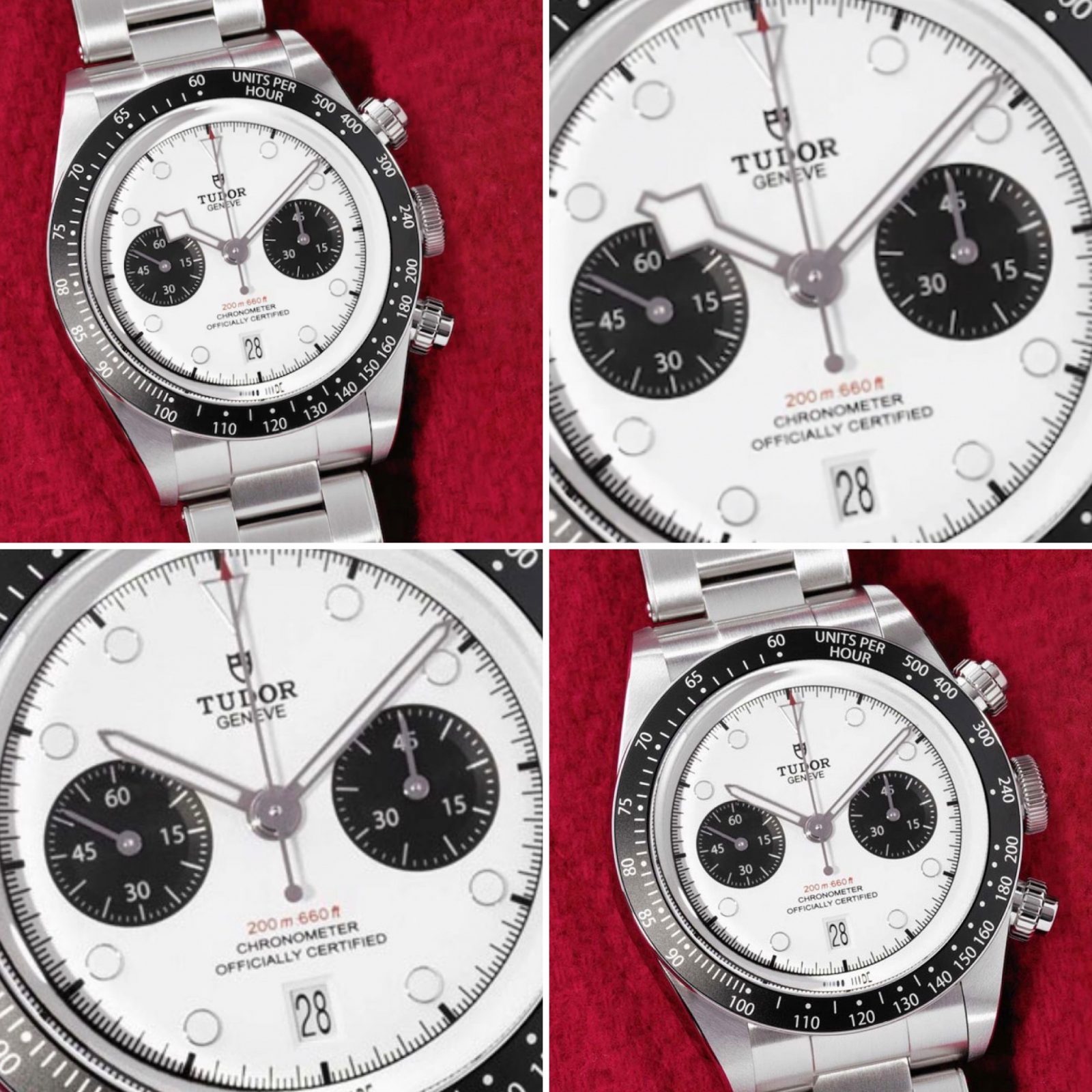 And no, back in the days the Tudor Chrono's came with regular straight hands..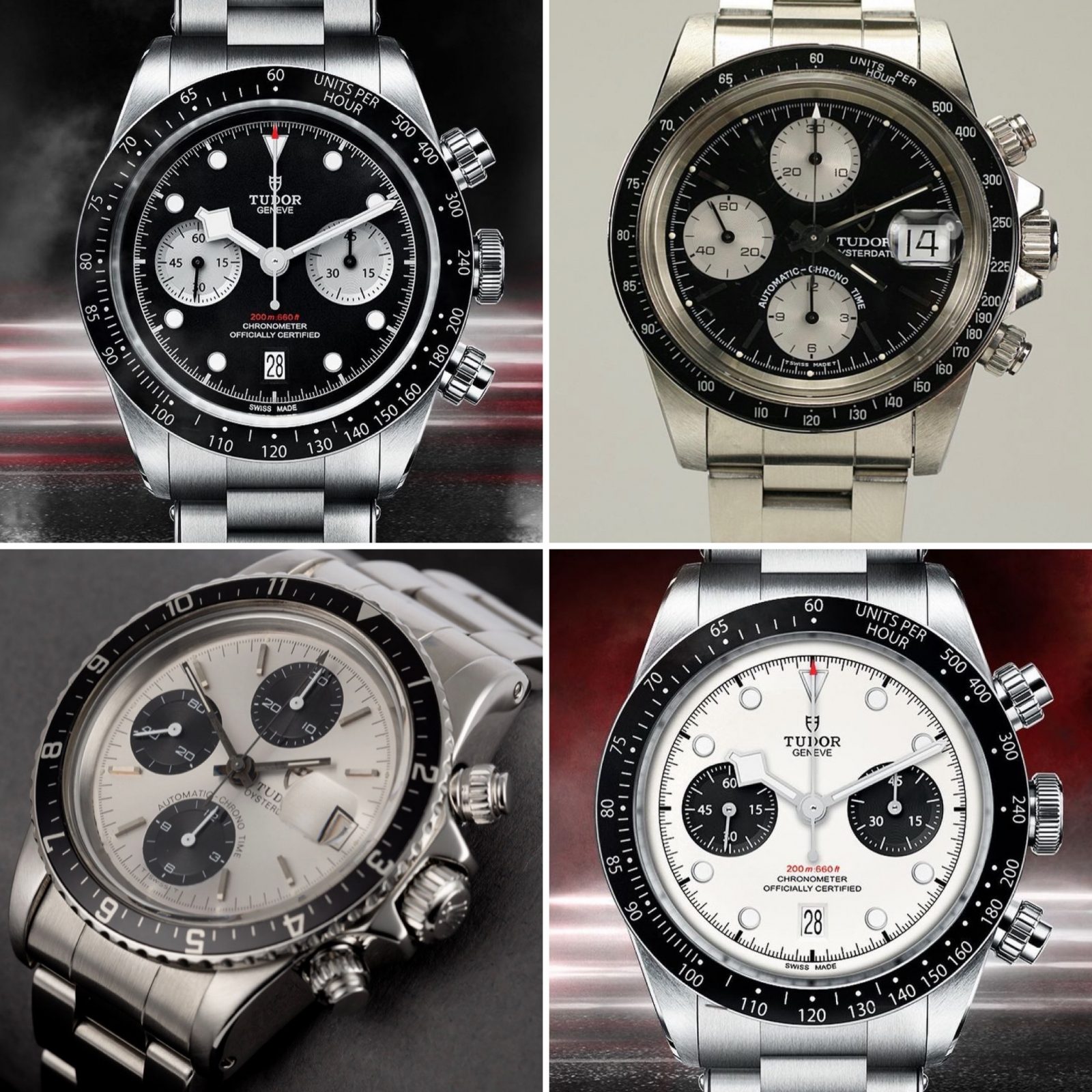 Gold Blackbay at Chf 17,000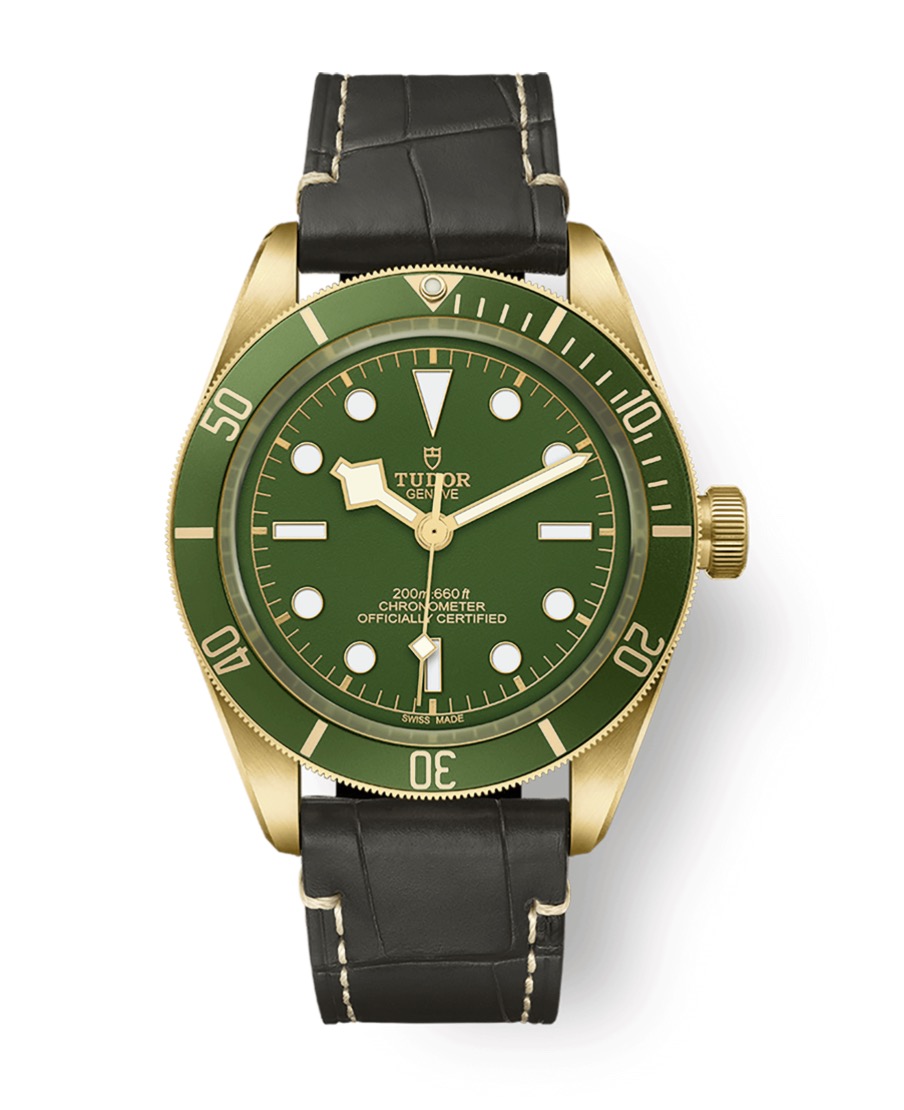 With Pencil hands matching the reissued 1958 Tudor. Snowflake hands came in 1970-ies..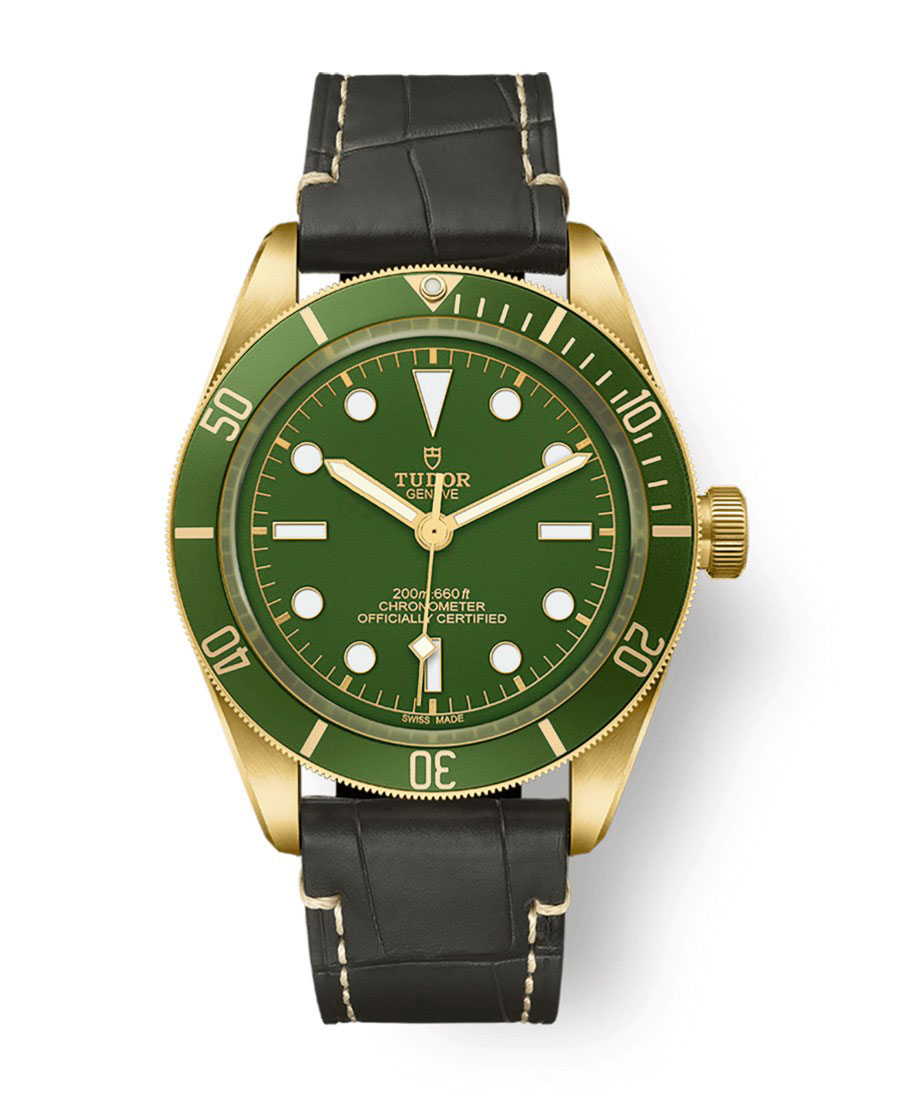 In  Silver…
Last year or so I heritaged a white gold Big Crown Submariner with original 8m  Brevette Crown 😉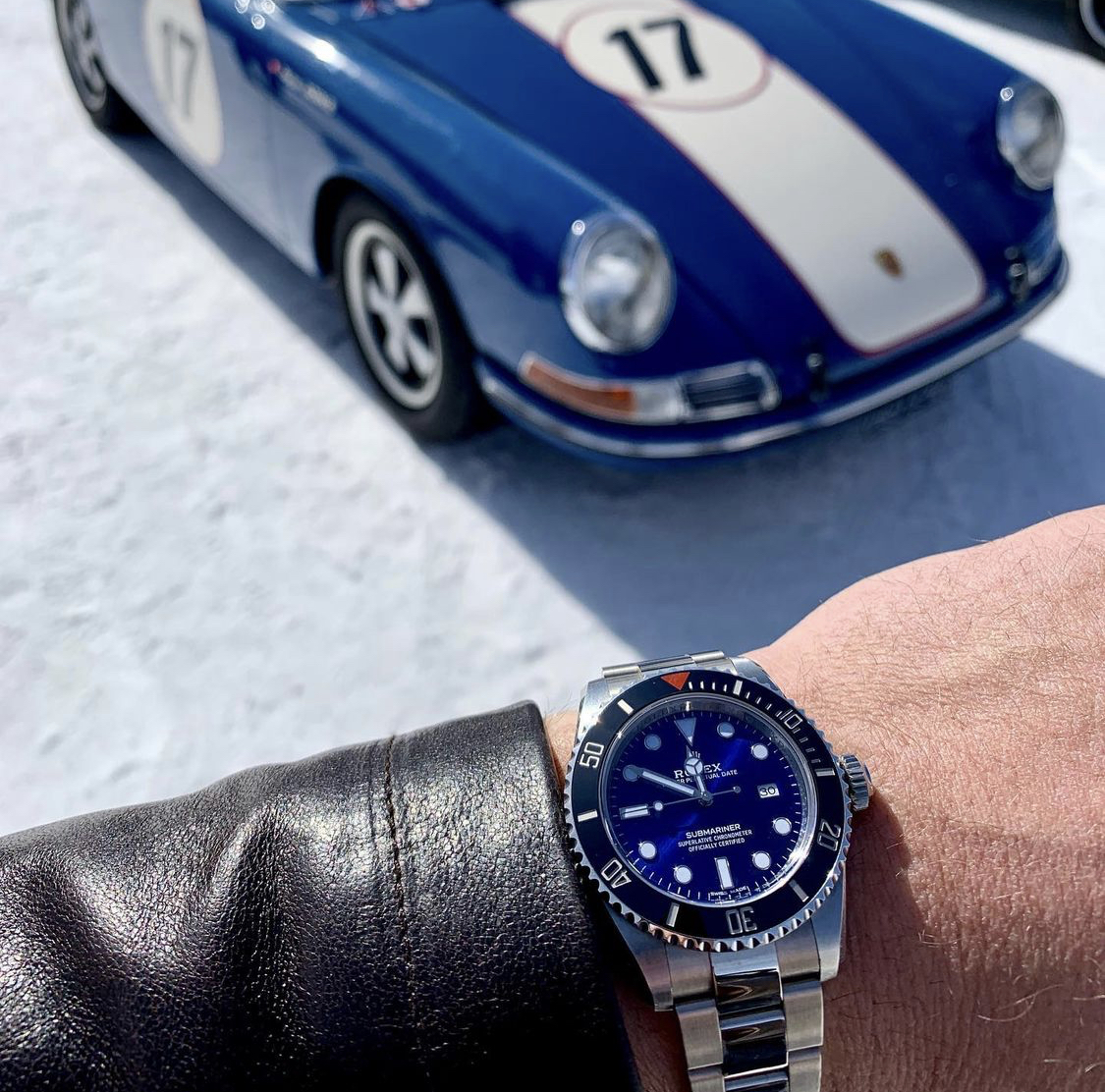 I used the stunning blue 3 line dial of the special edition Submariner Ref  116659SABR, the amazing result up close..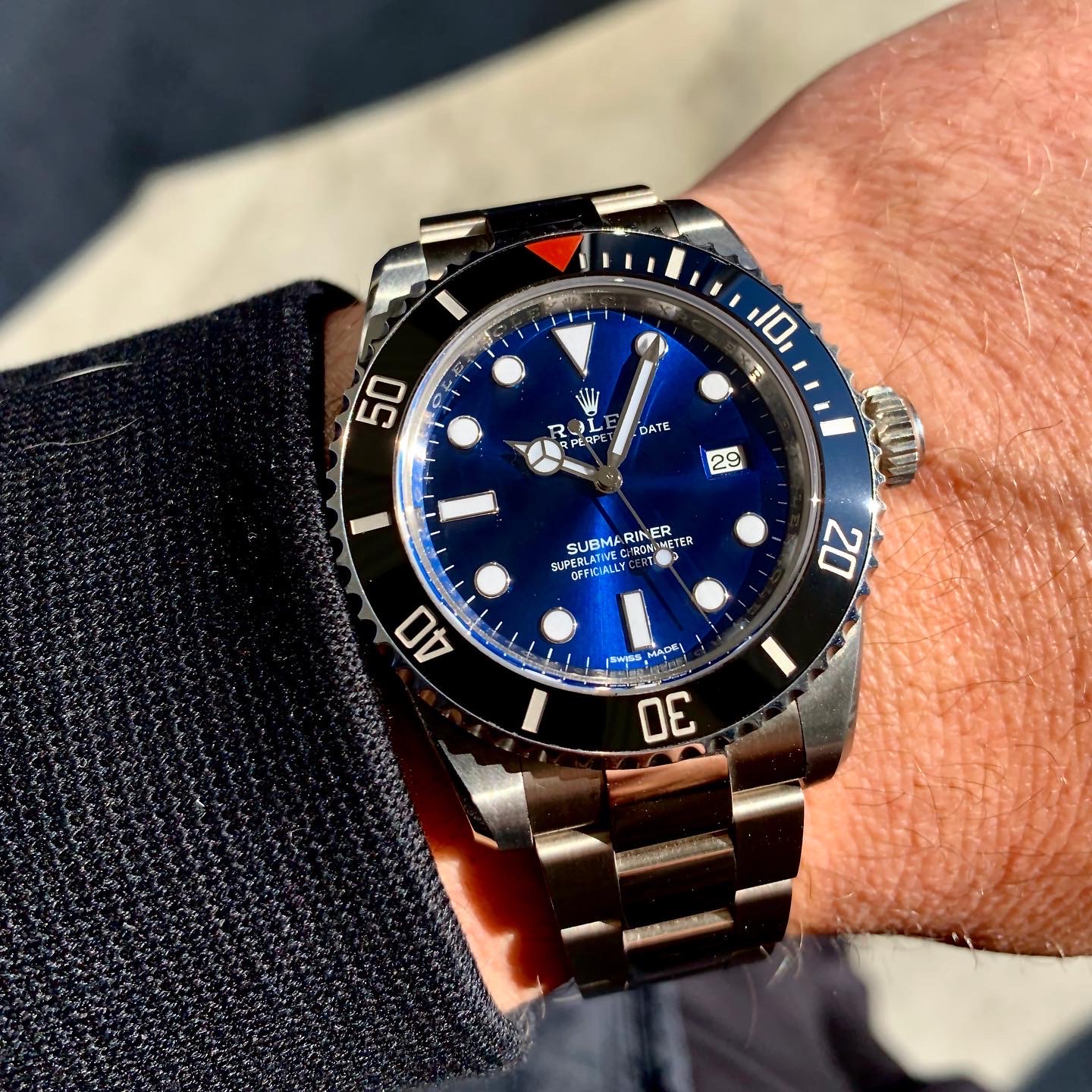 LEAKS prior Rolex announcement –  GMT Master Batman 126710 BLNR..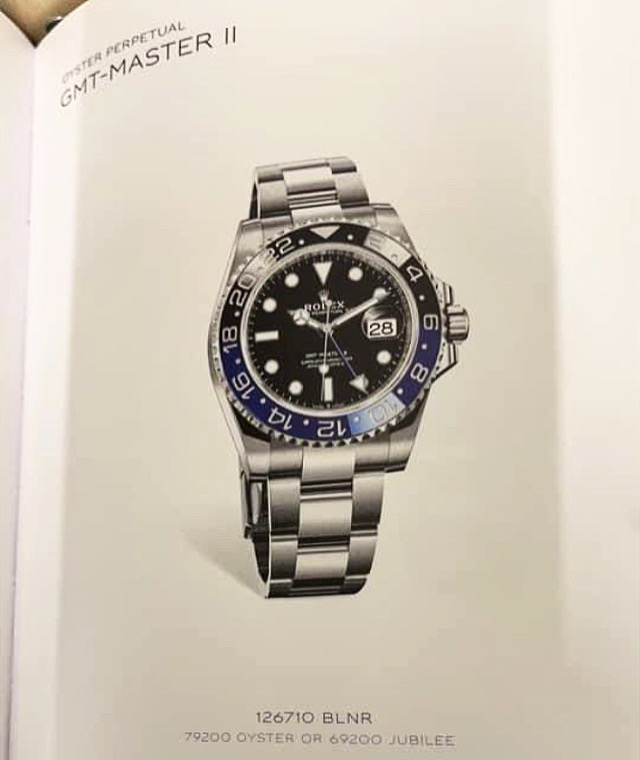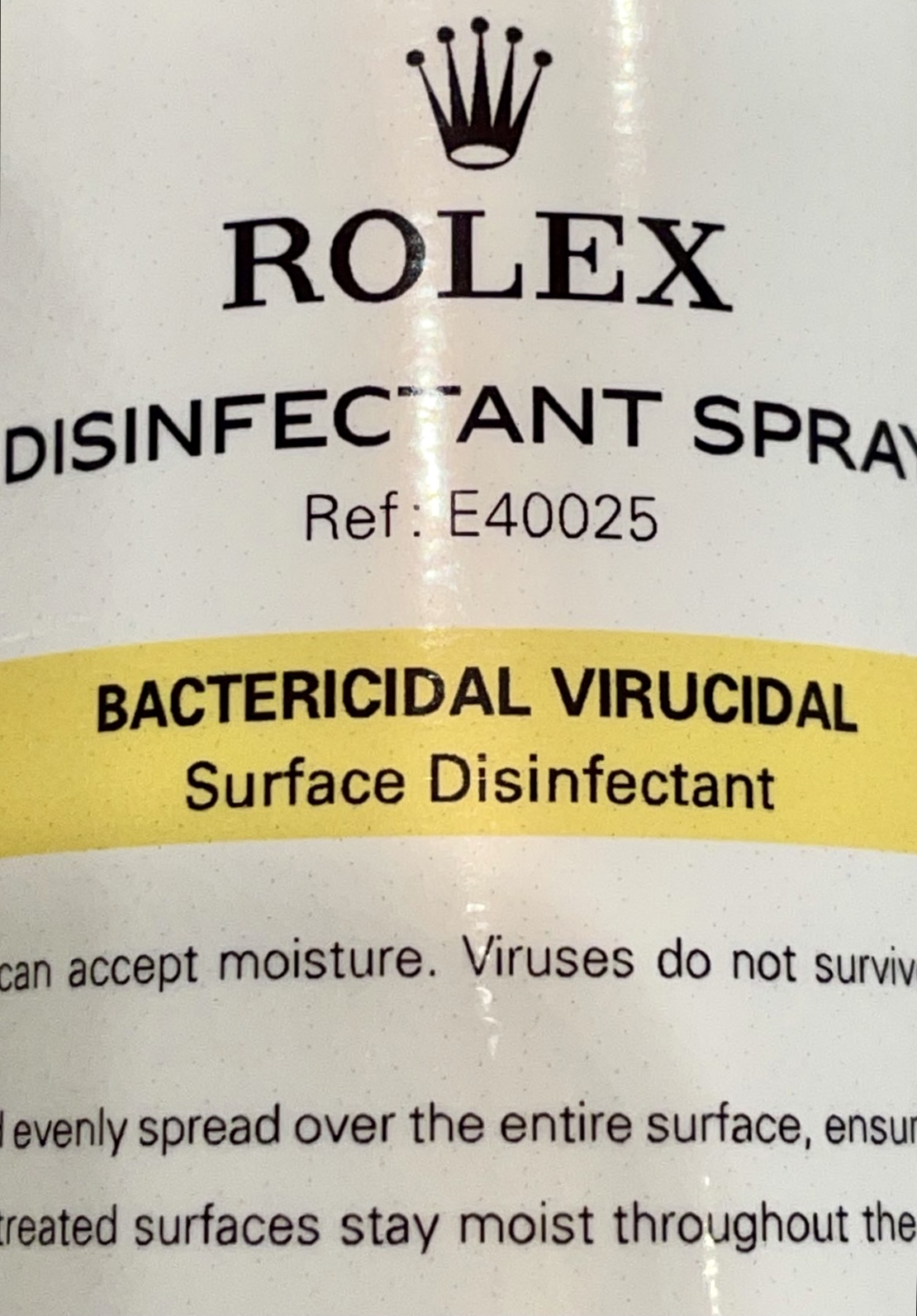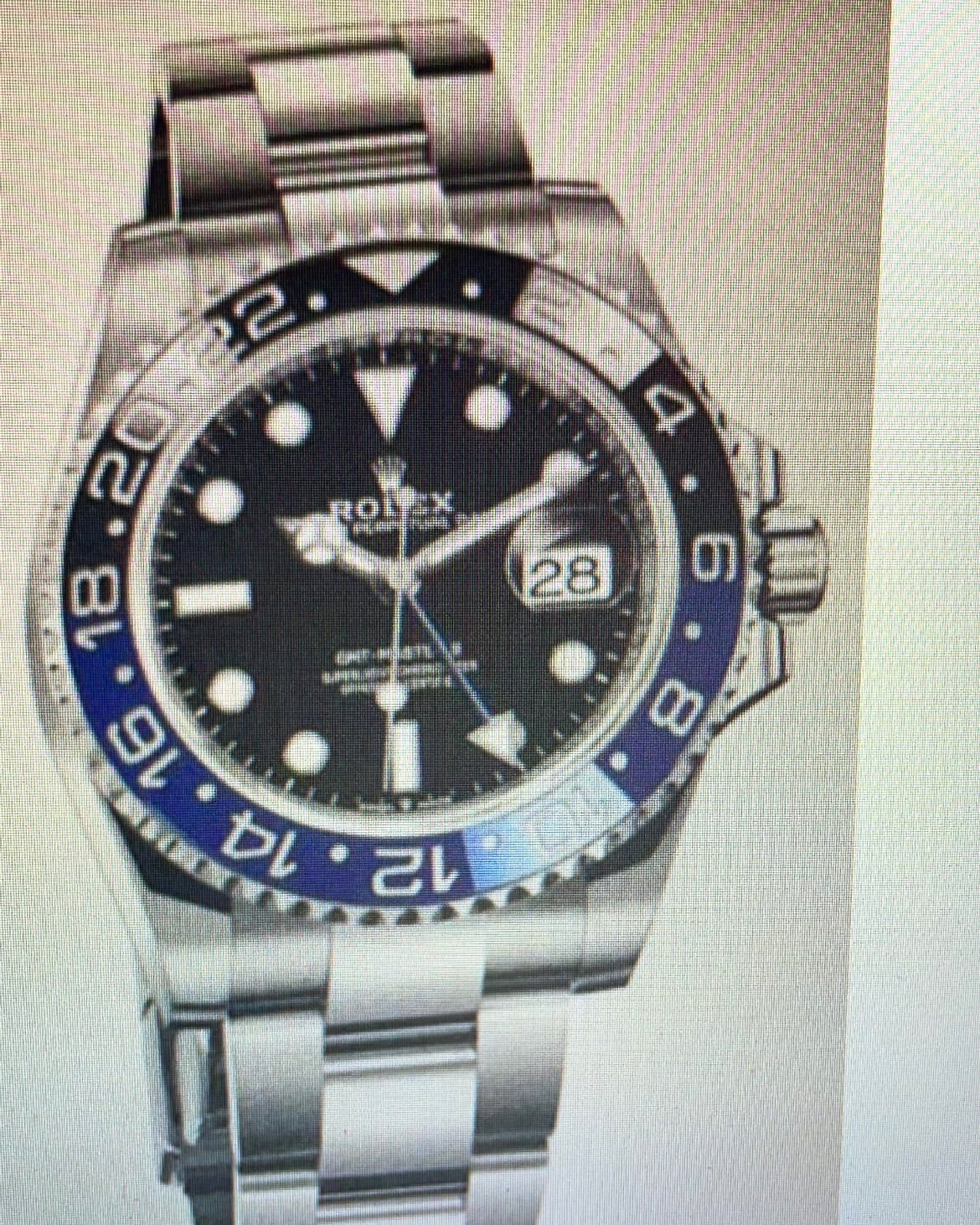 New Daytona Meteorite…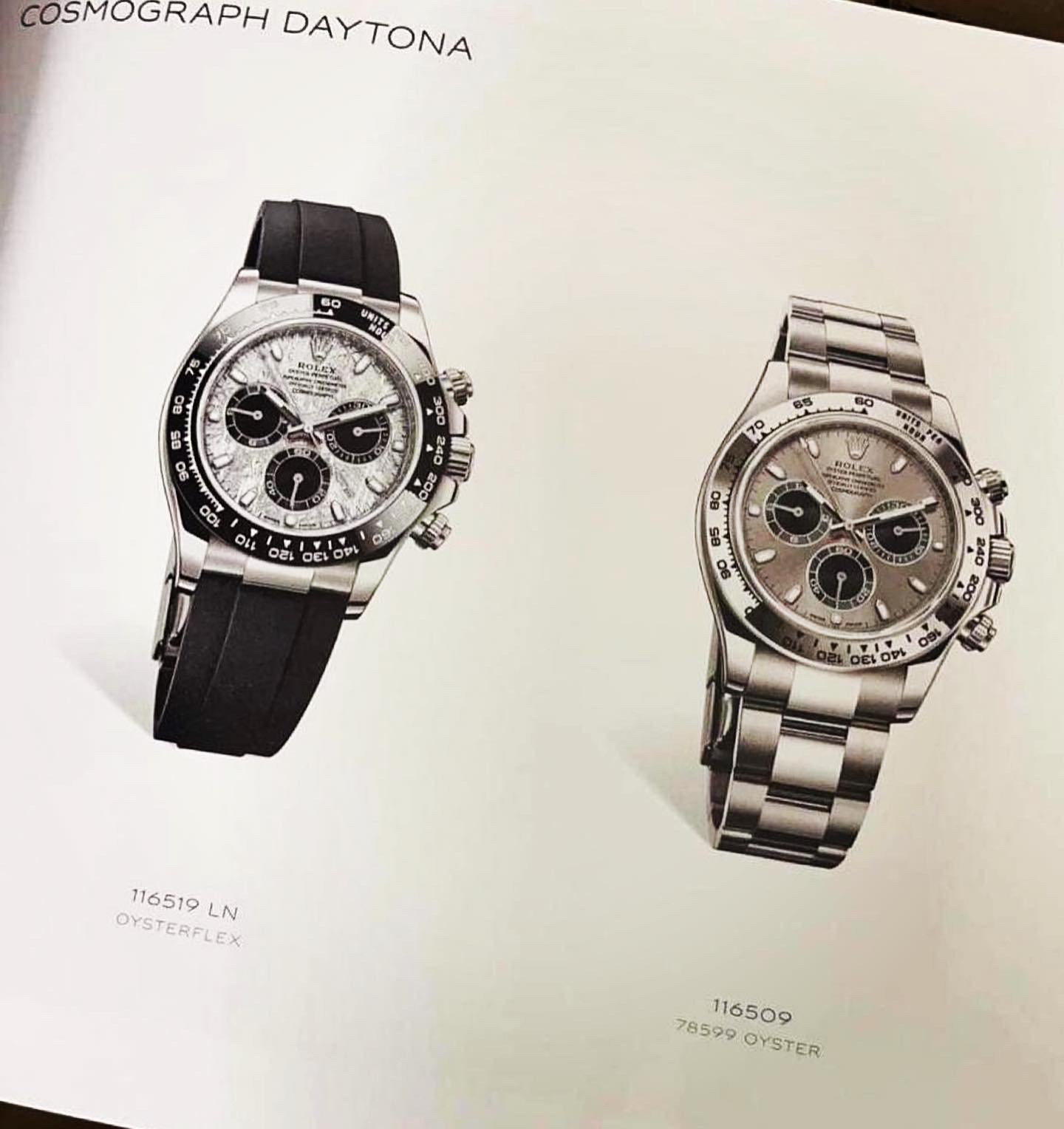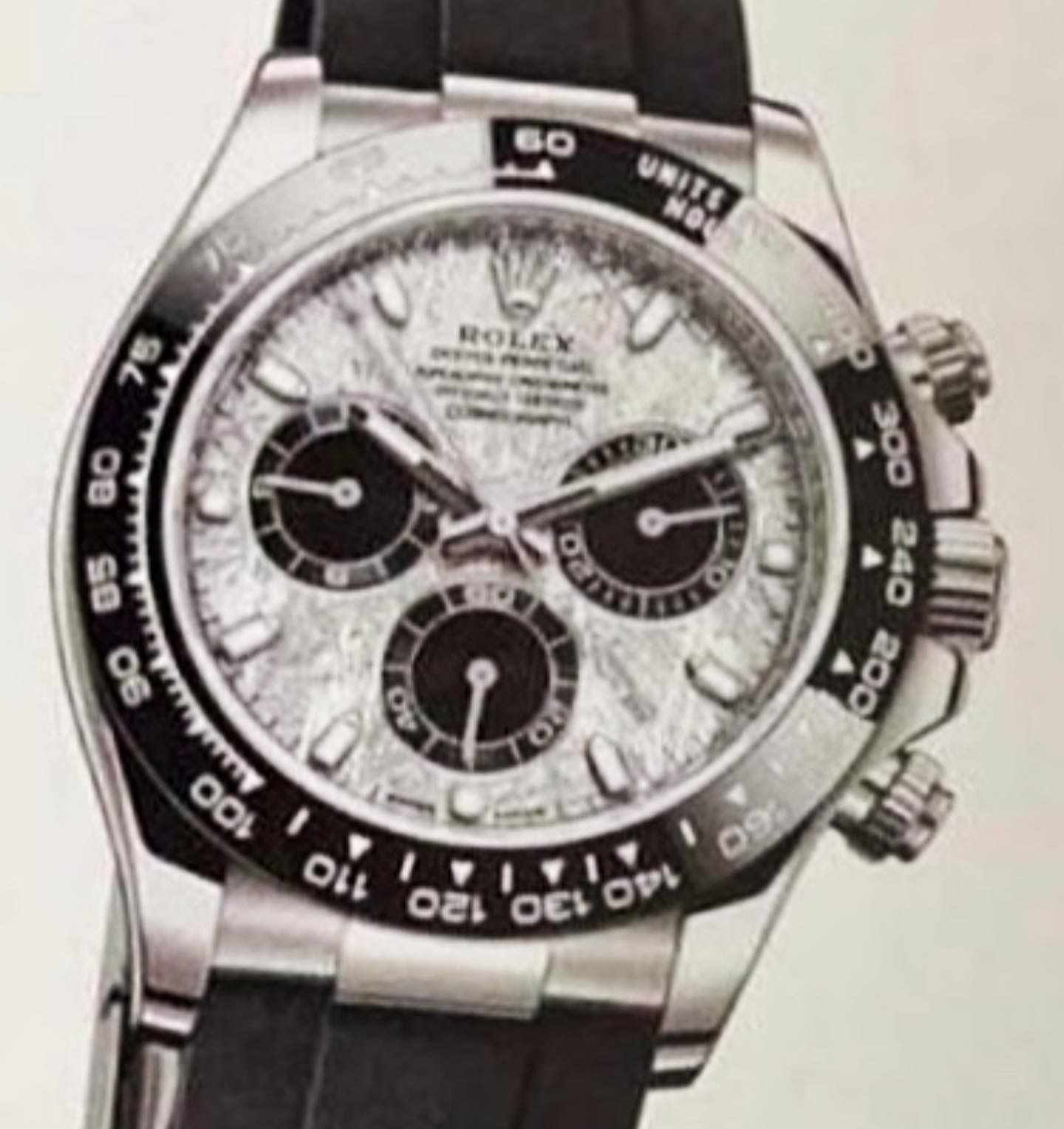 New Bicolor Skydweller..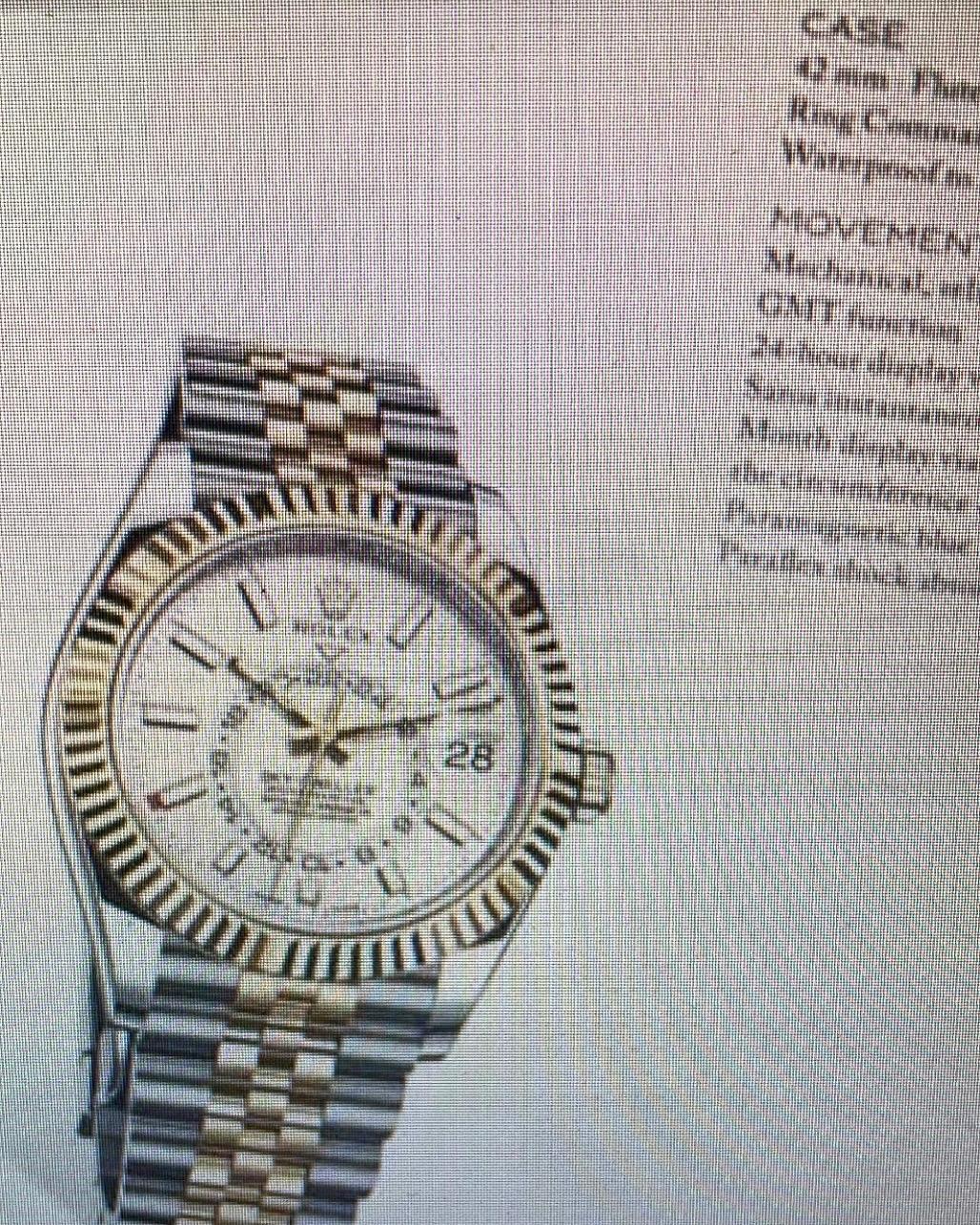 50 years after the Explorer II got introduced in 1971 by Rolex a new updated Orange Hand will be presented. Logically with the all steel bezel but since those are easy to scratch and damage, a ceramic bezel would be the perfect solution for this…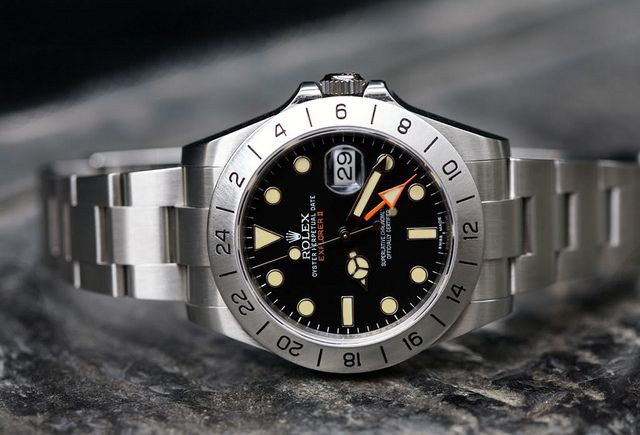 The Ceramic Bezel with "24" at 12 o'clock on 42mm Explorer II ..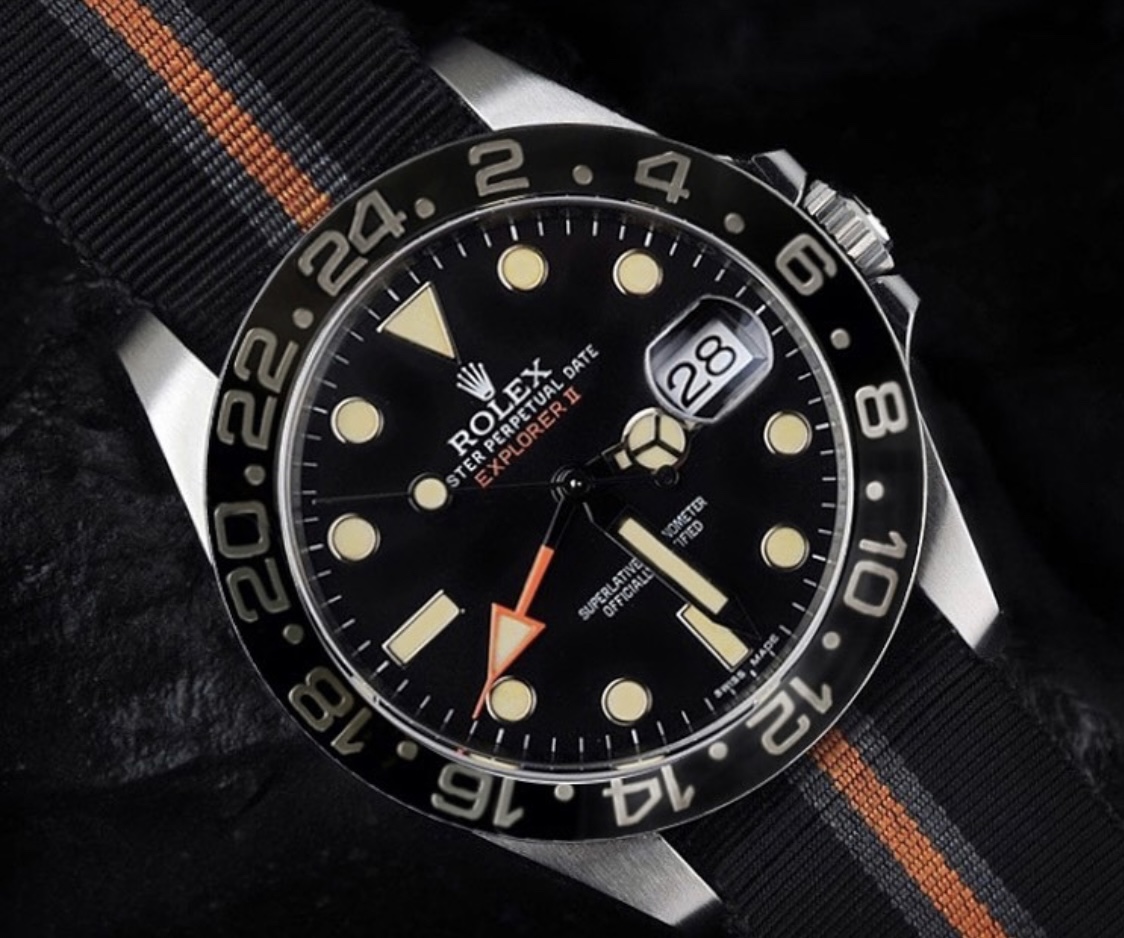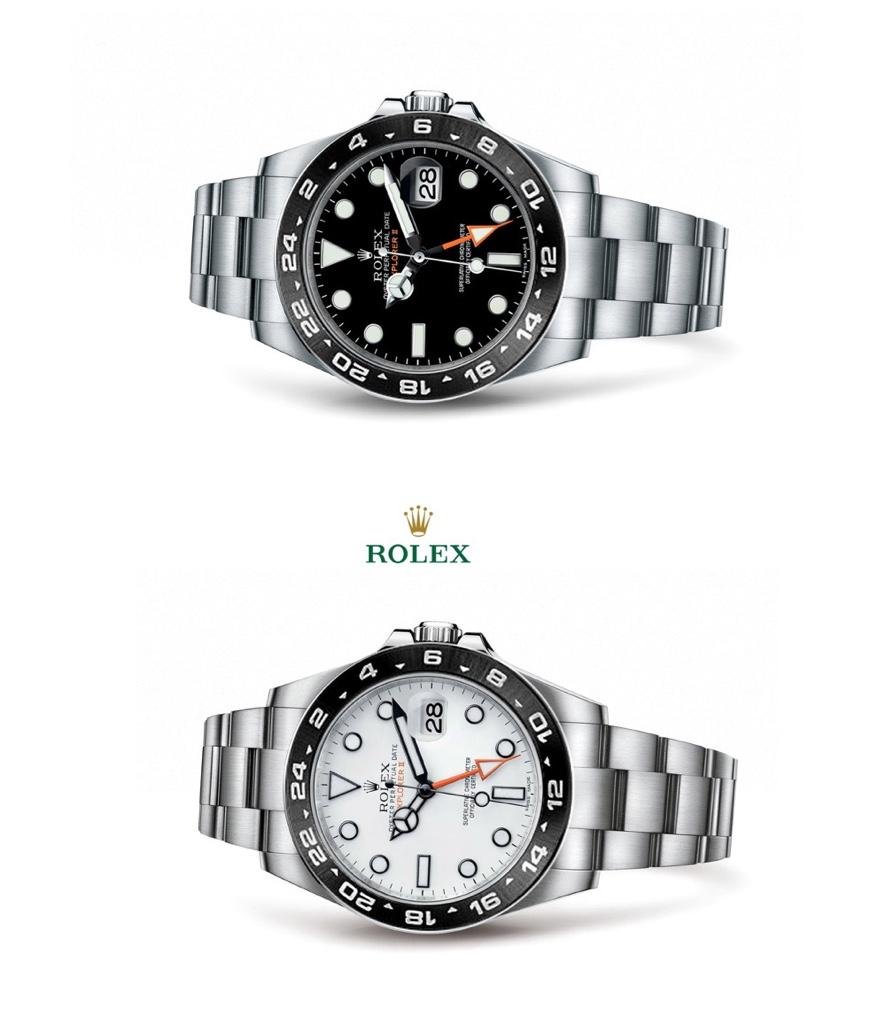 Above my design from 8 years ago, off course Rolex will not use any "faux patina" but I personally like it. Below the "Teaser" Rolex put online, which clearly show the new Explorer II.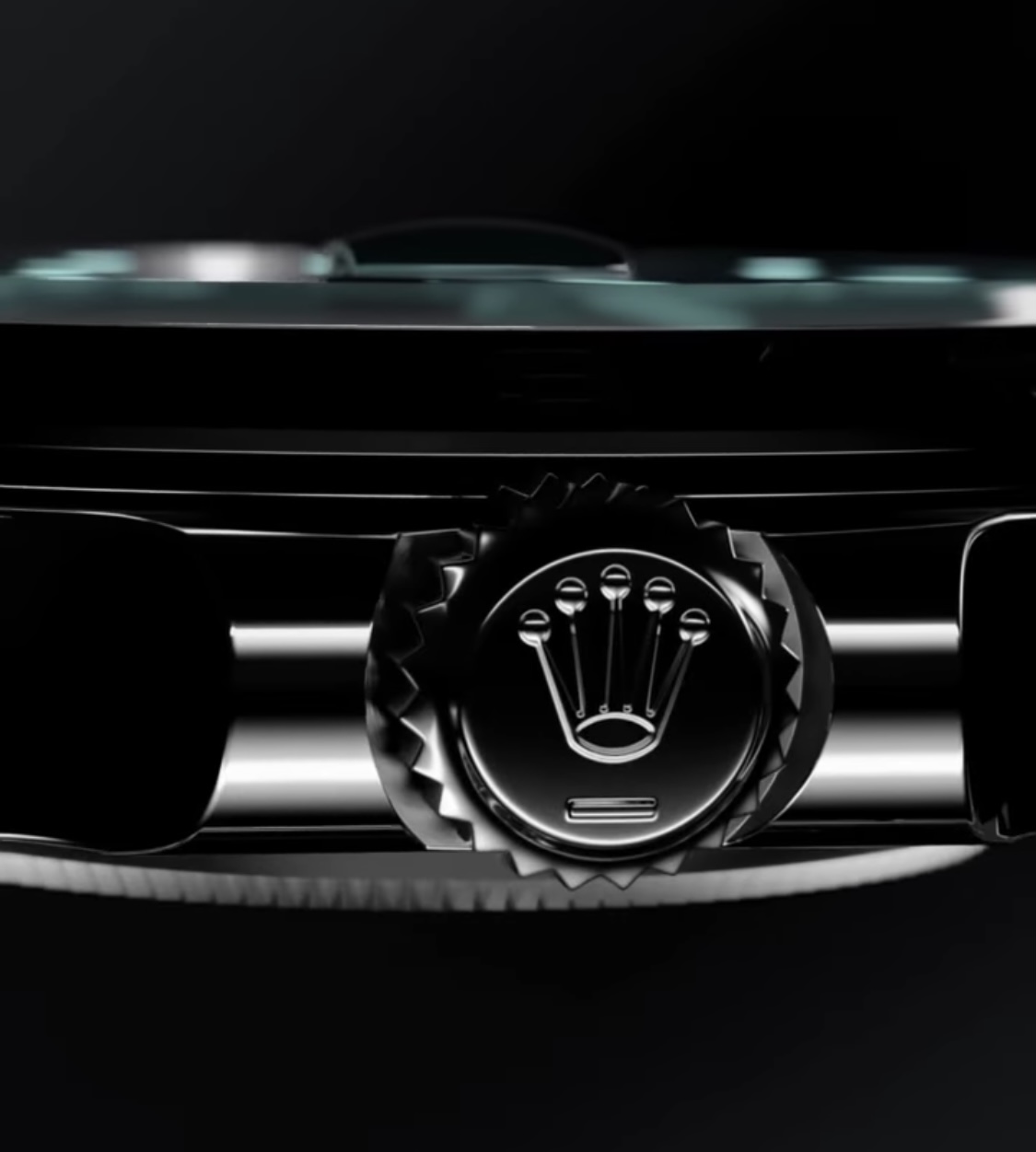 Since we're busy, the Explorer I could use a touch of red…
Then, will we see a bigger Daytona with updated movement hon bring the "Big Red" with a heritage dial variation where sub dials are unicolor like we see on the Ref 6263/5's..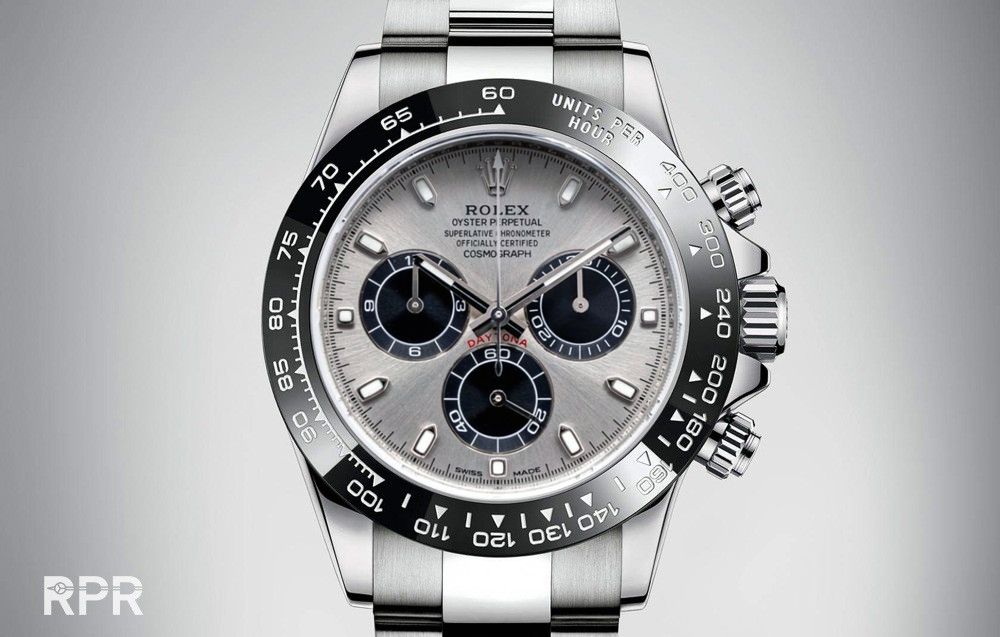 Looking below at the Evolution of the Oyster Rolex Daytona Cosmograph, the next dial will all black or silver sub dials would make total sense. Back to the roots of the "Big Red".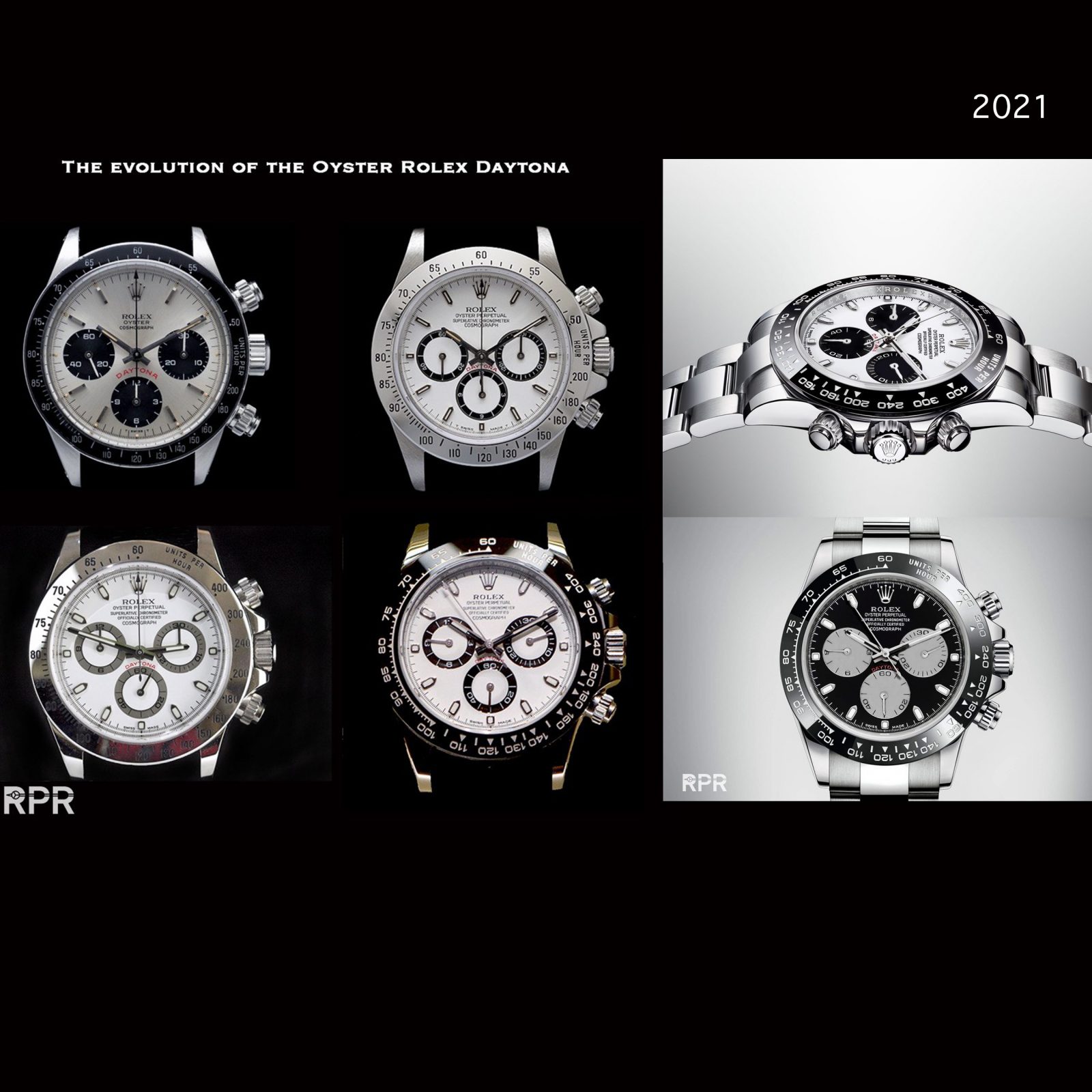 Funny enough Rolex has this silver Big Red dial already BUT not available for the all steel Daytona since its made for the way more expensive white gold Daytona. The combination of the black ceramic bezel and Big Red dial is best reincarnation possible.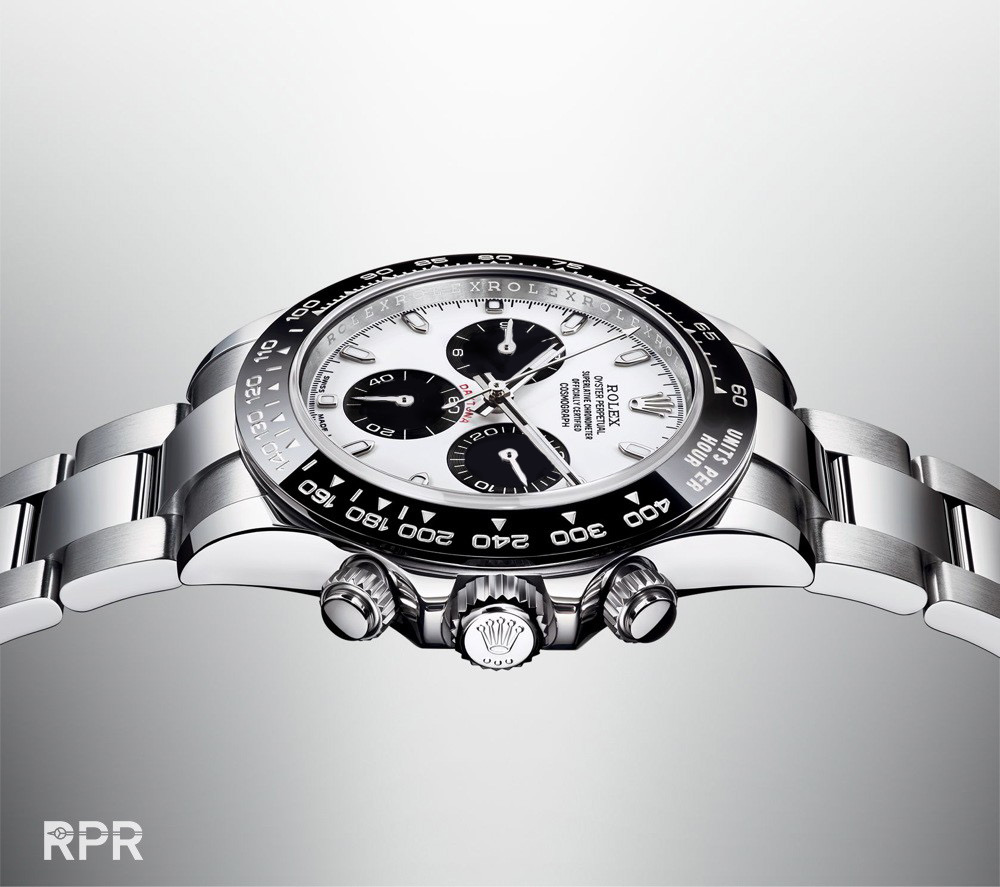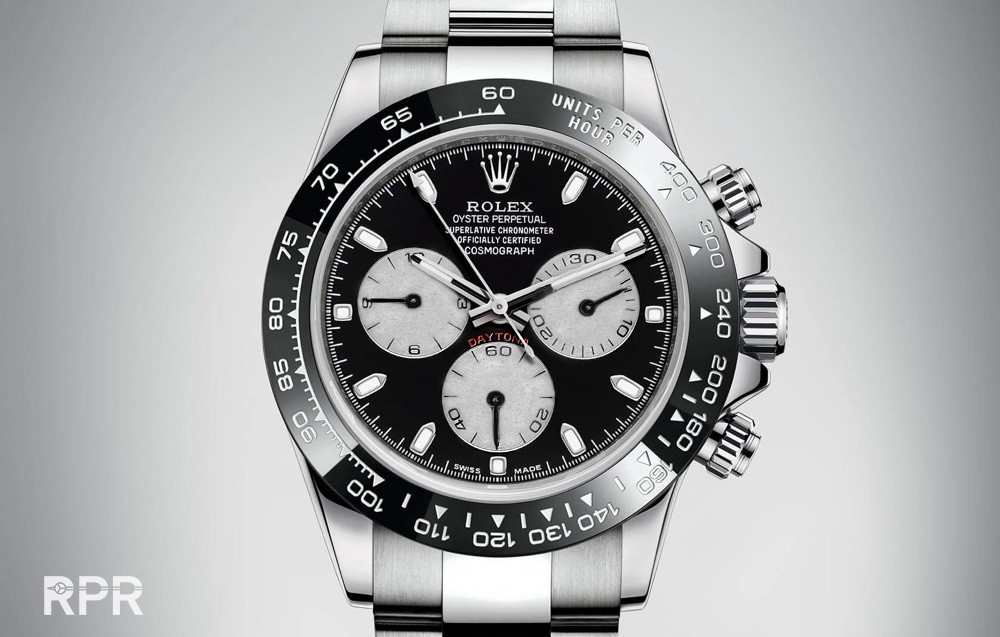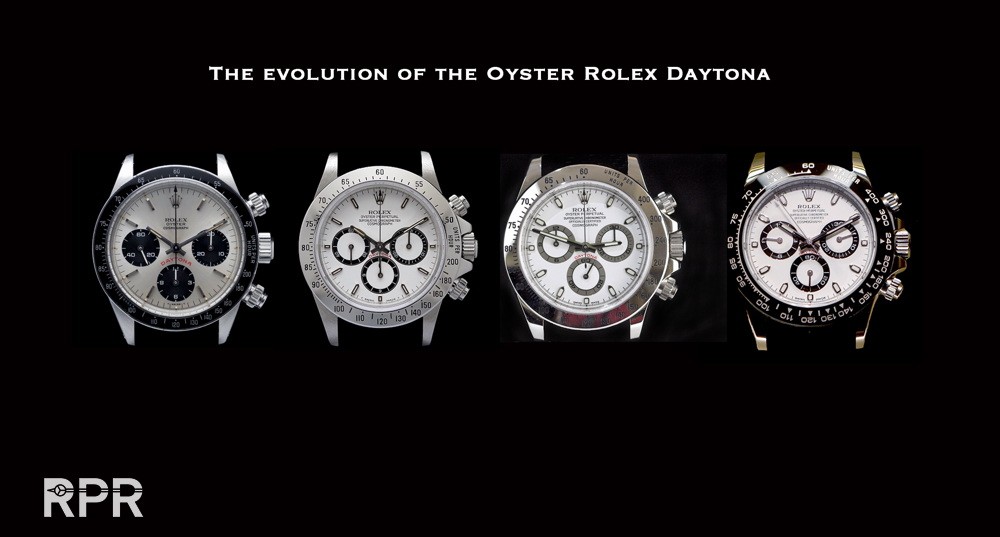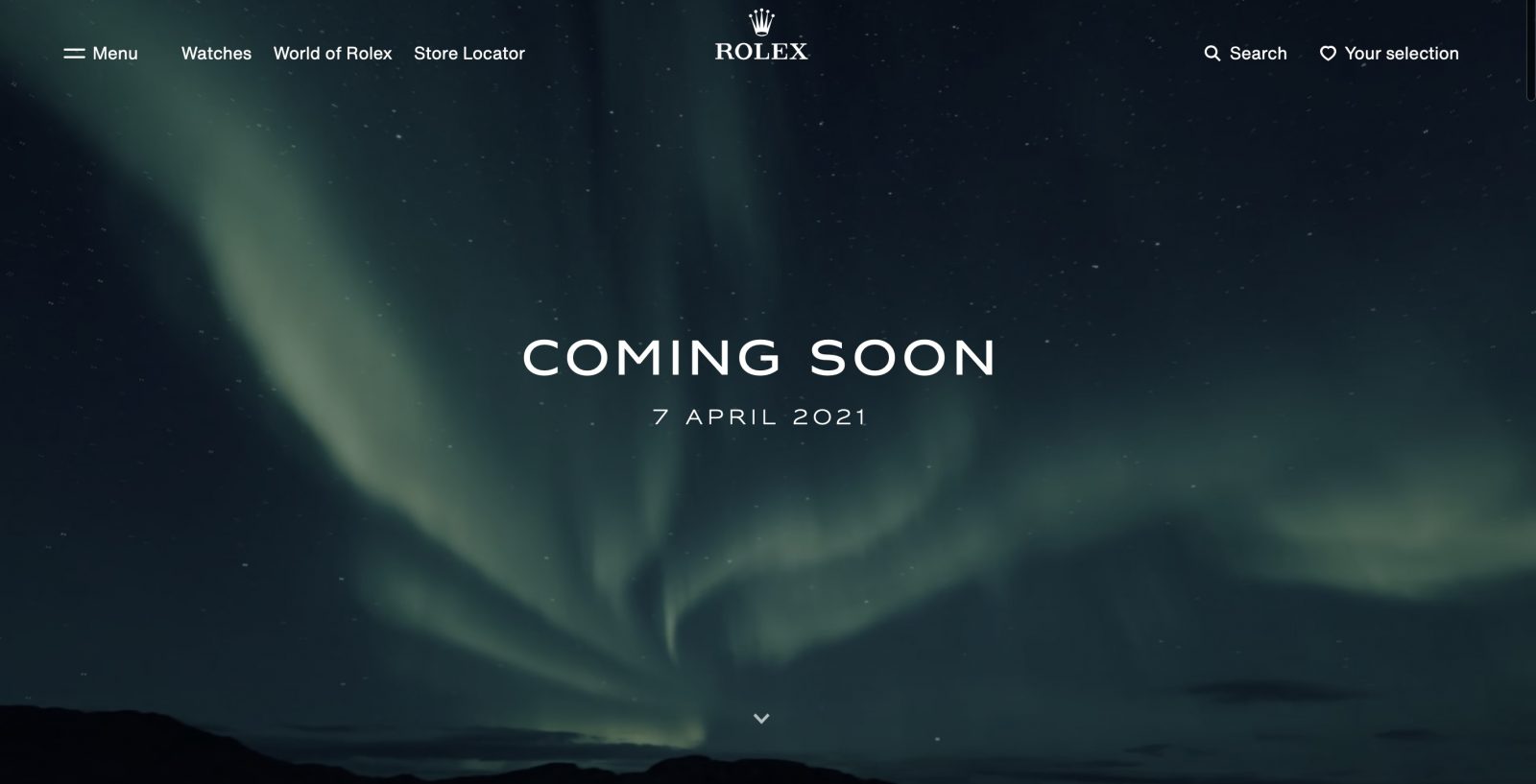 Most logic design for the new Explorer II is indeed right all steel bezel like when it was introduced in 1971. Below my heritage designed Explorer 2 with steel bezel that has been polished and then laser engraved with the exact copy of the numbers of 1655.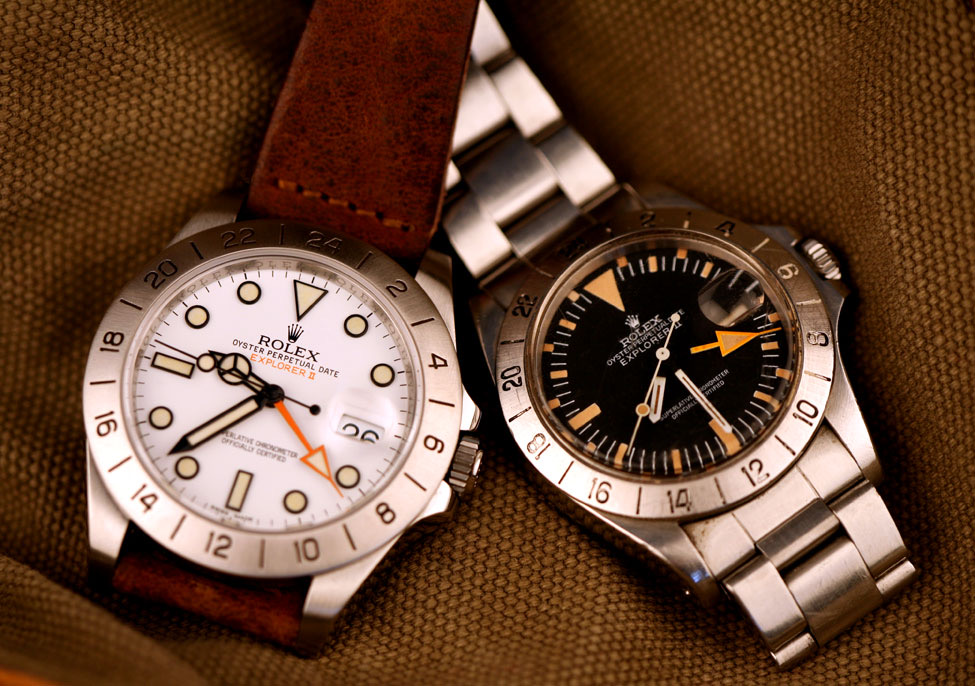 This only, the change of the font Rolex used for the engraving of the Explorer II, makes the whole watch look much better, imho!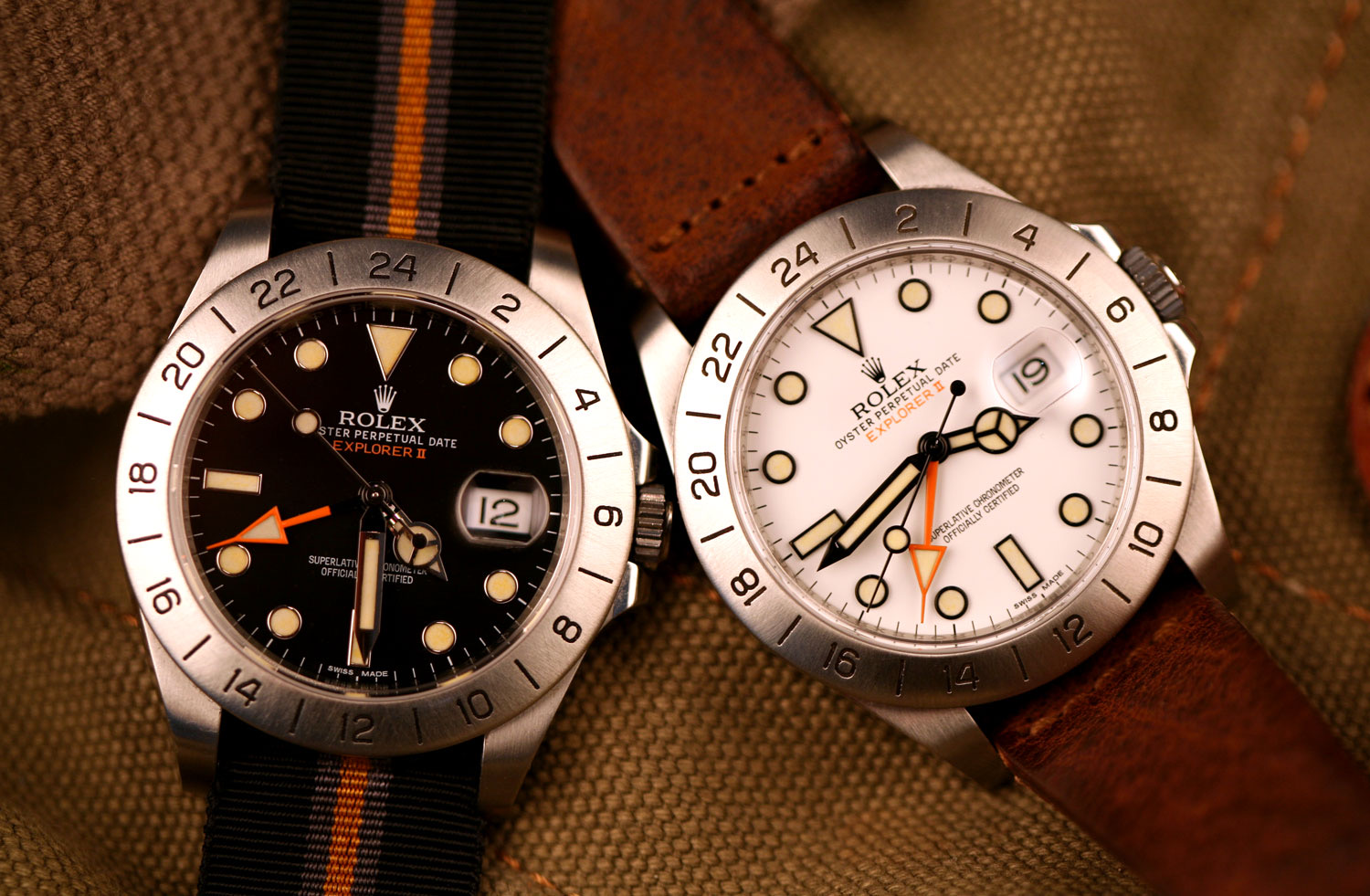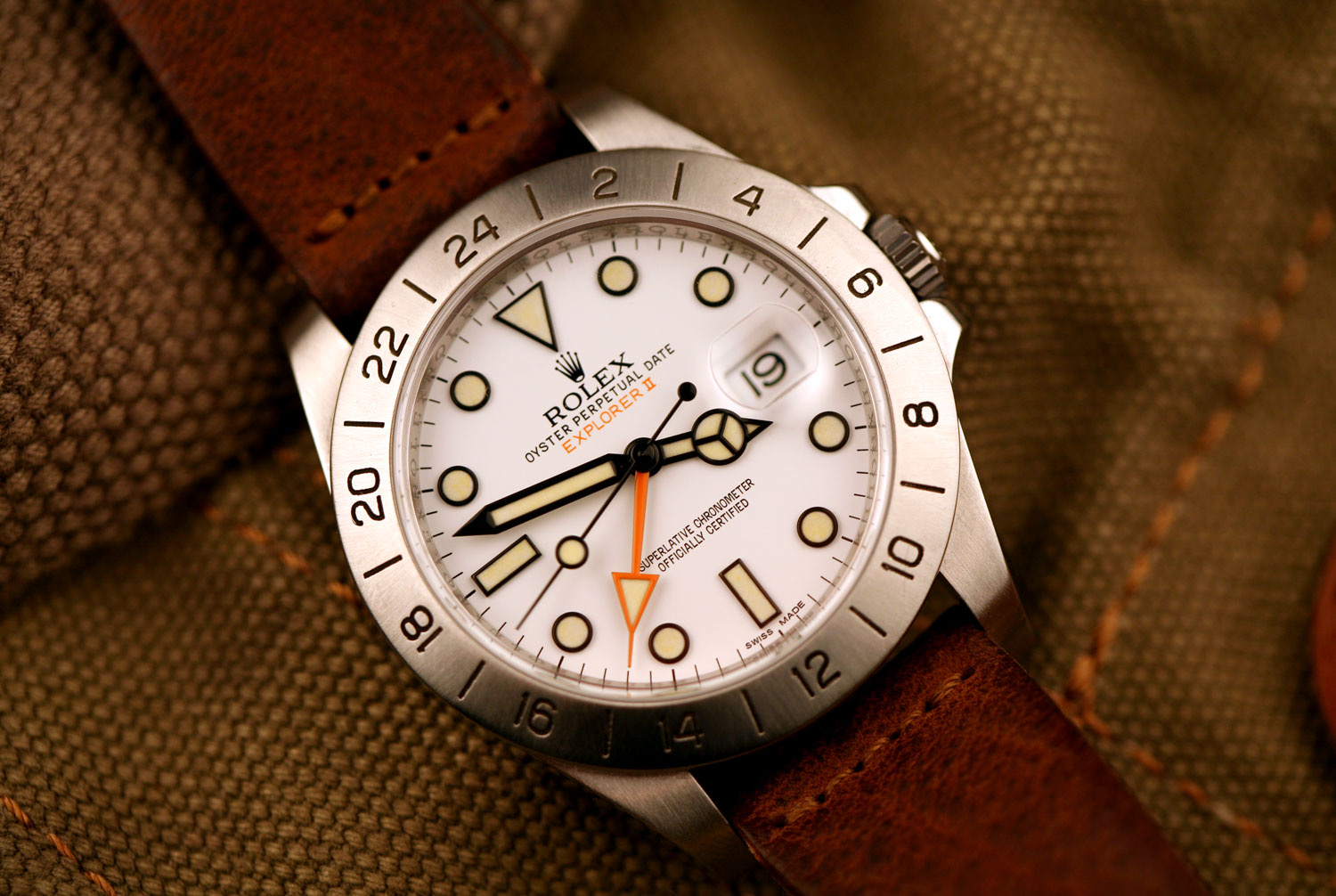 Then off course the Milgauss needs an update. And as i'm preaching since some time now, I truly hope Rolex decides to bring back the turning bezel on their Millgaus, just like below: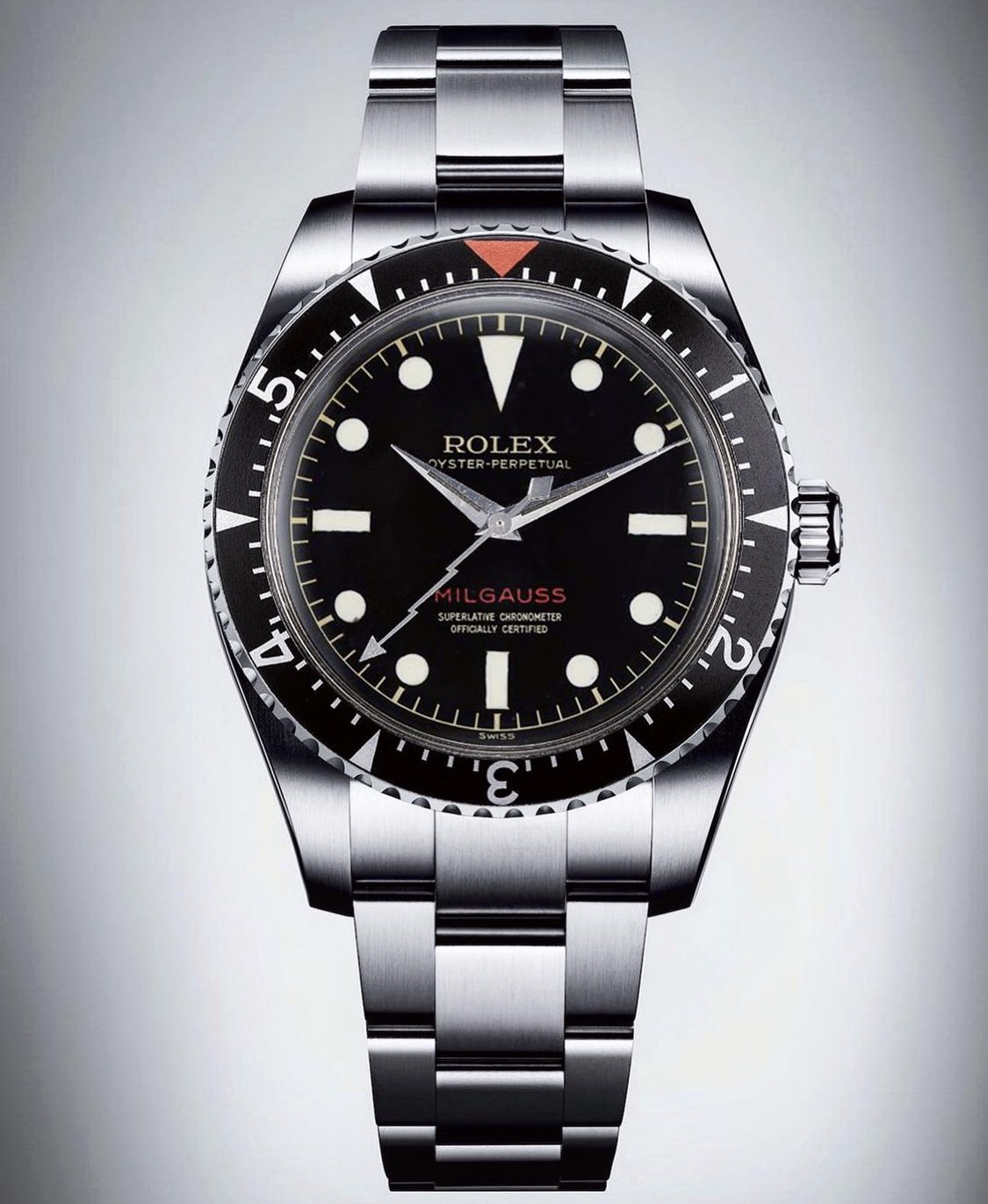 Then last bit not least on my wishlist, a complicated perpetual Rolex Moonphase Calendar, which could look like this: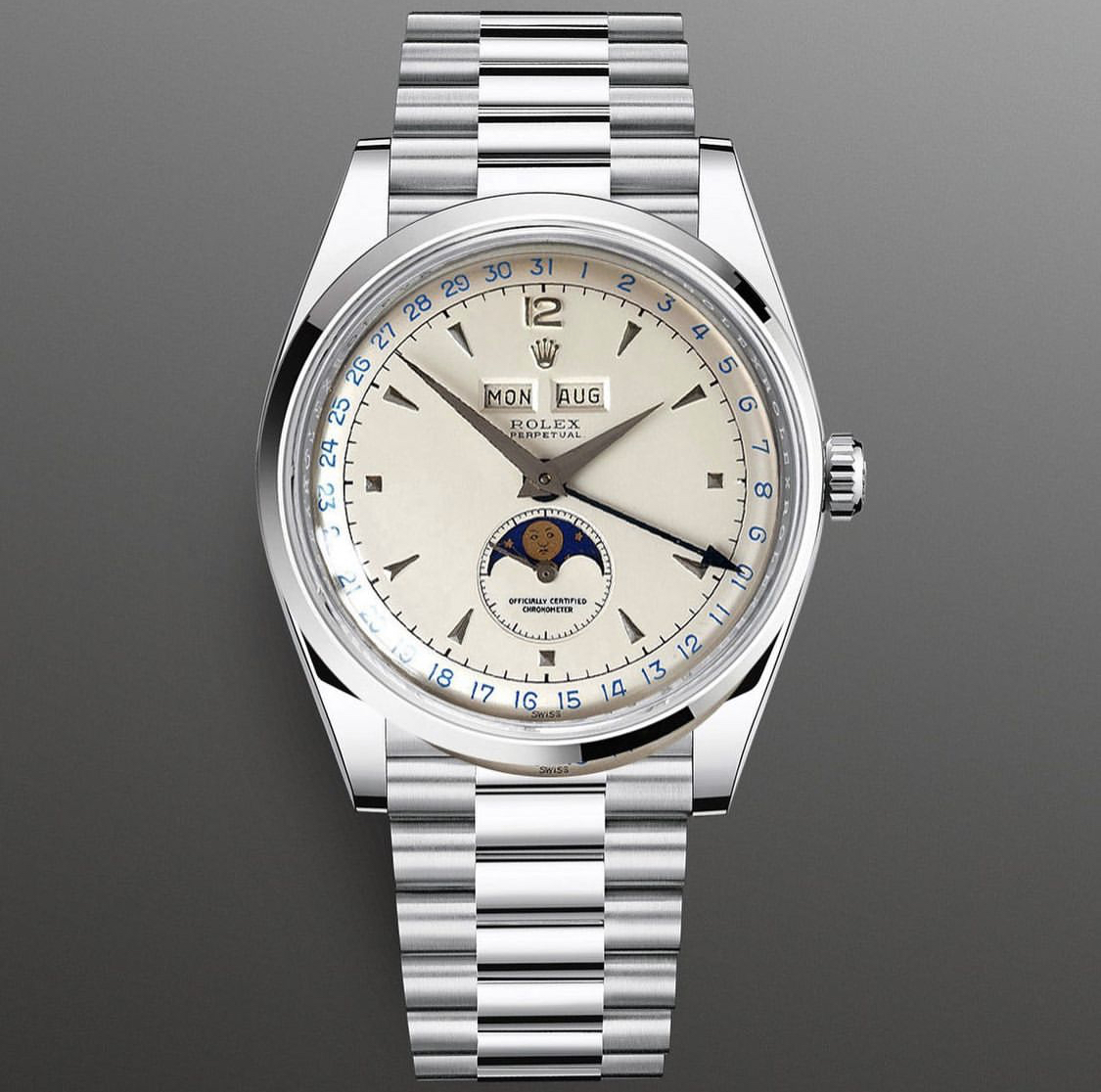 Just take a regular Day Date case and you've a winner!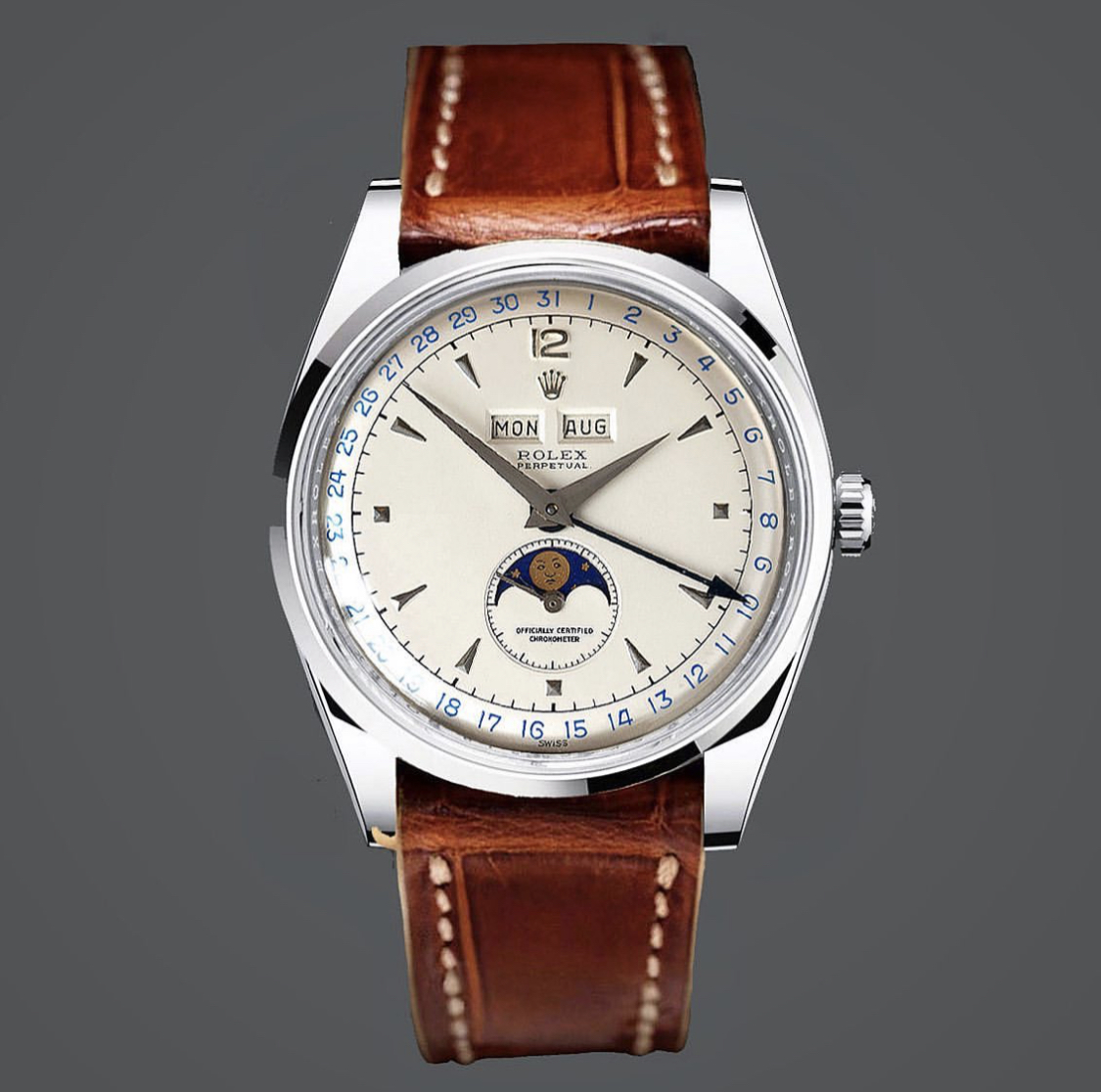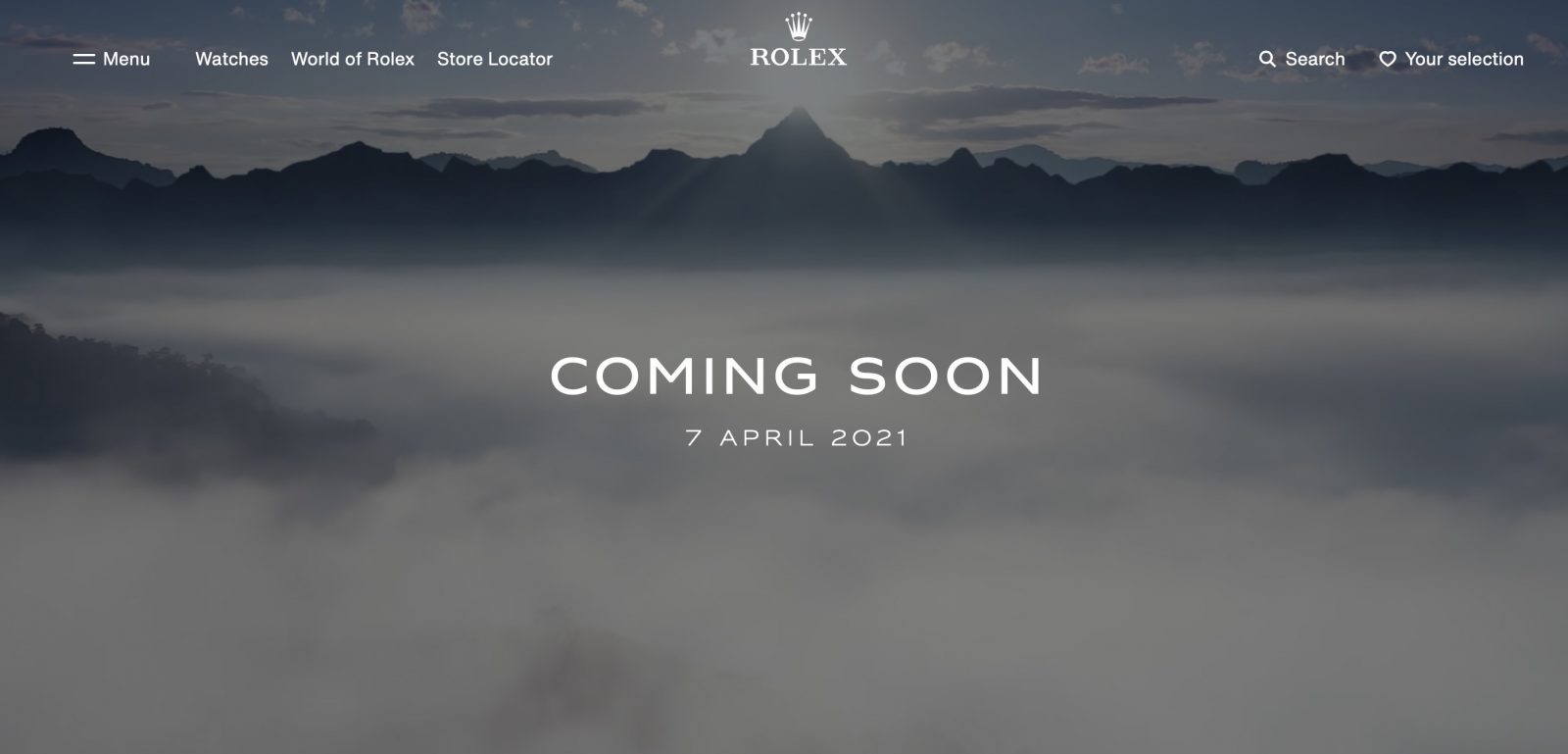 Non luminous dial above, luminous dial below…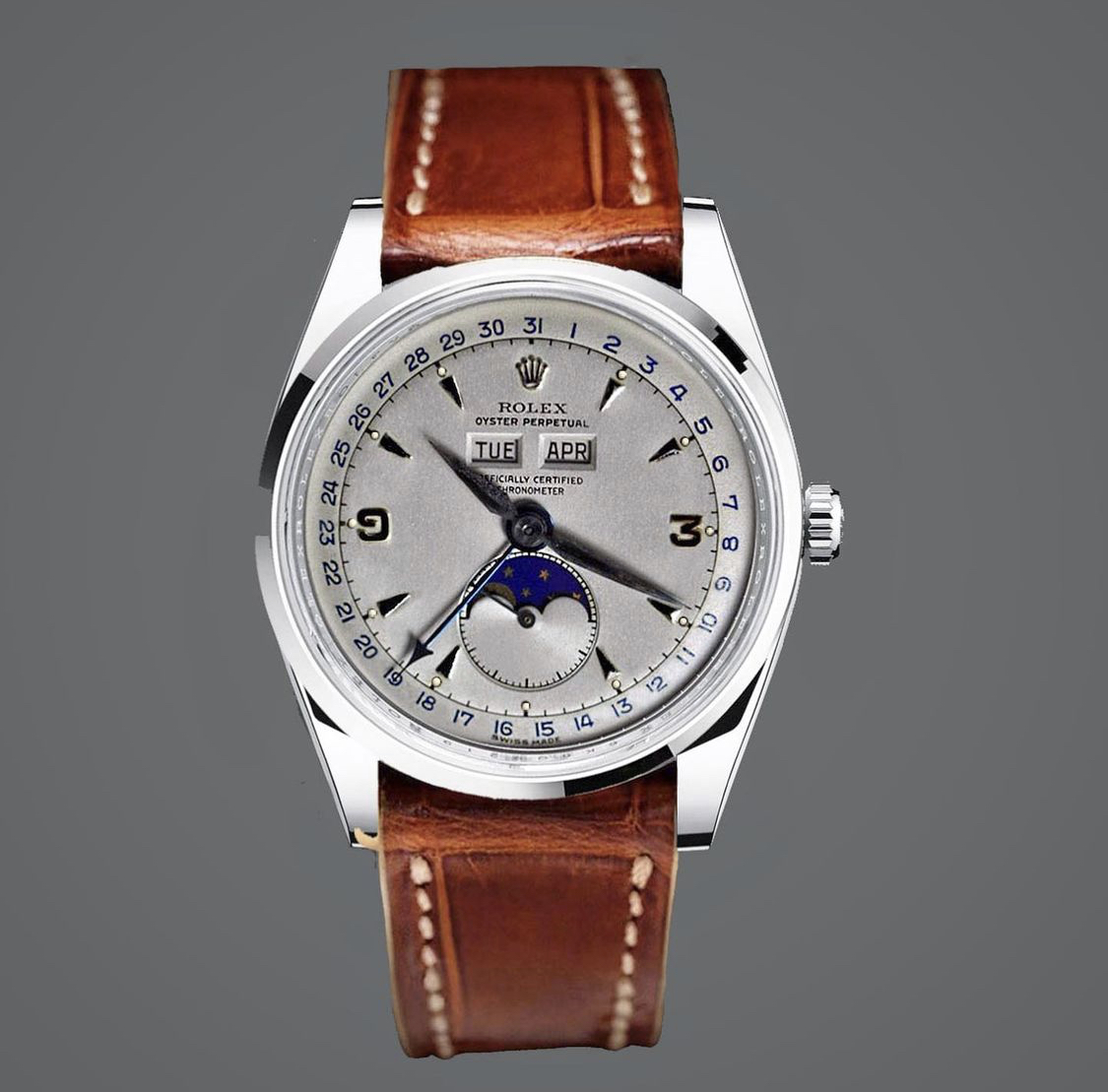 Or in pink gold with star index…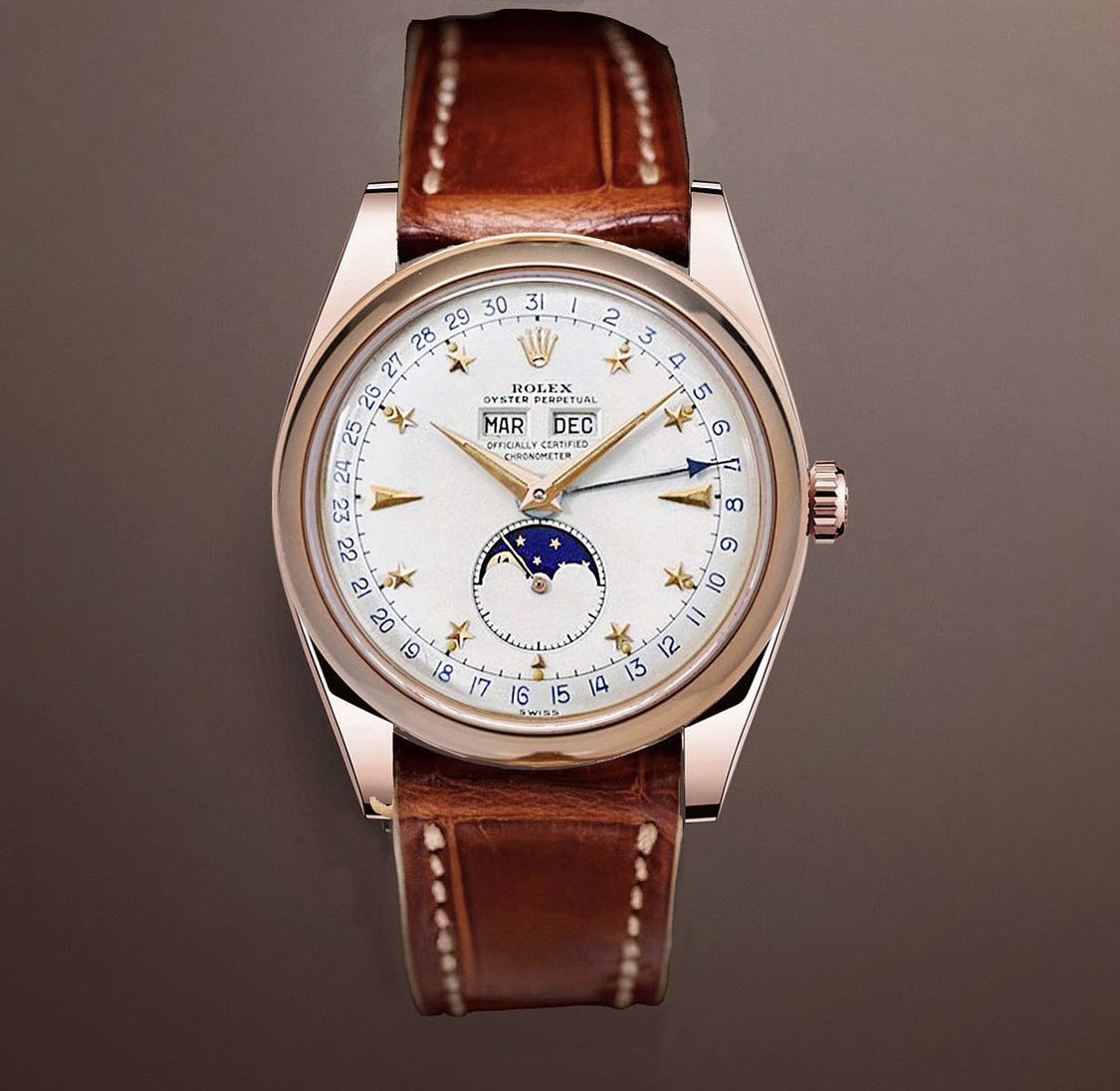 Patek Philippe brings back green for 1 last year in their Nautilus Ref 5711/1A-014..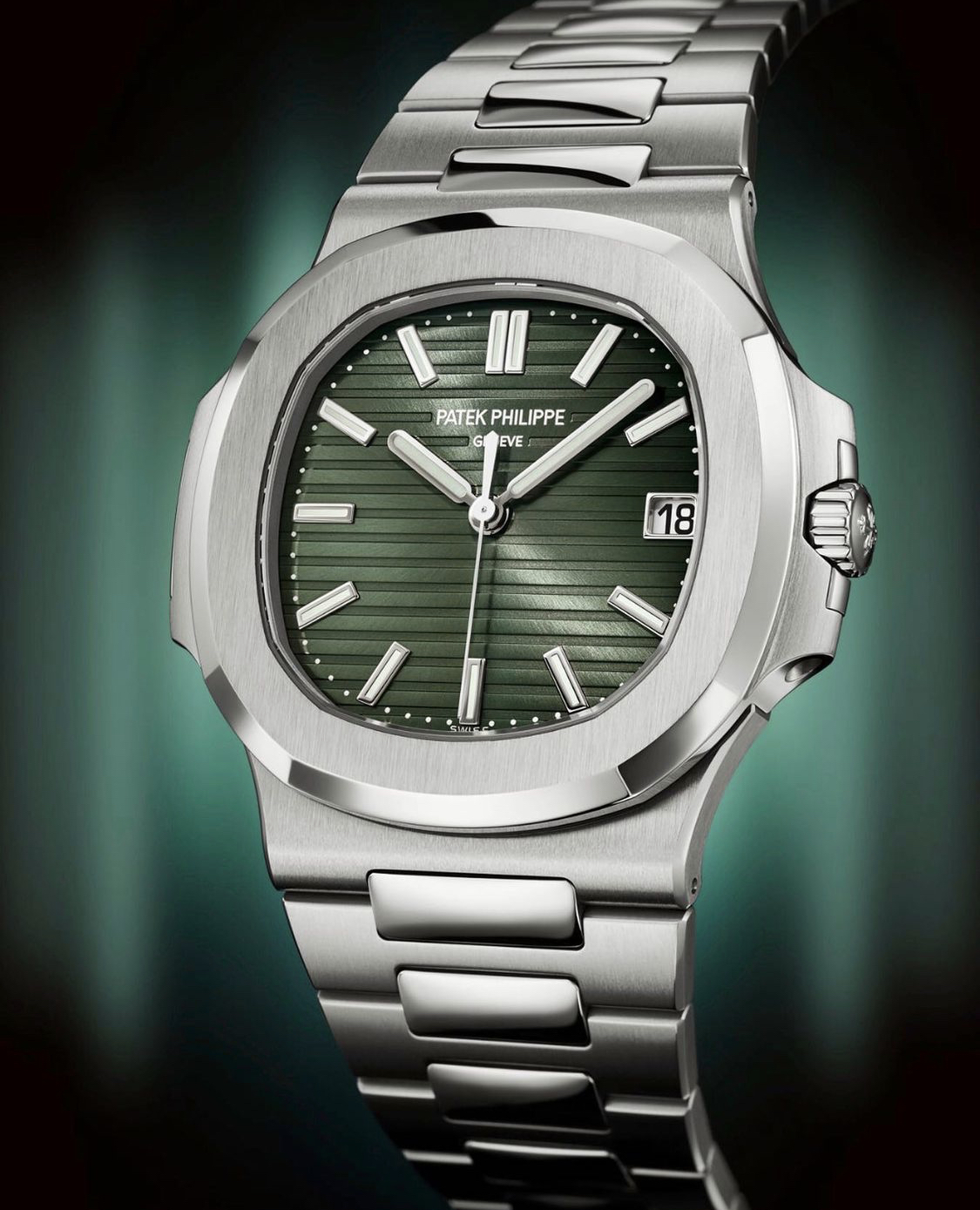 Stay tuned till Wednesday April 7th at 12:00 for the official Rolex news 2021.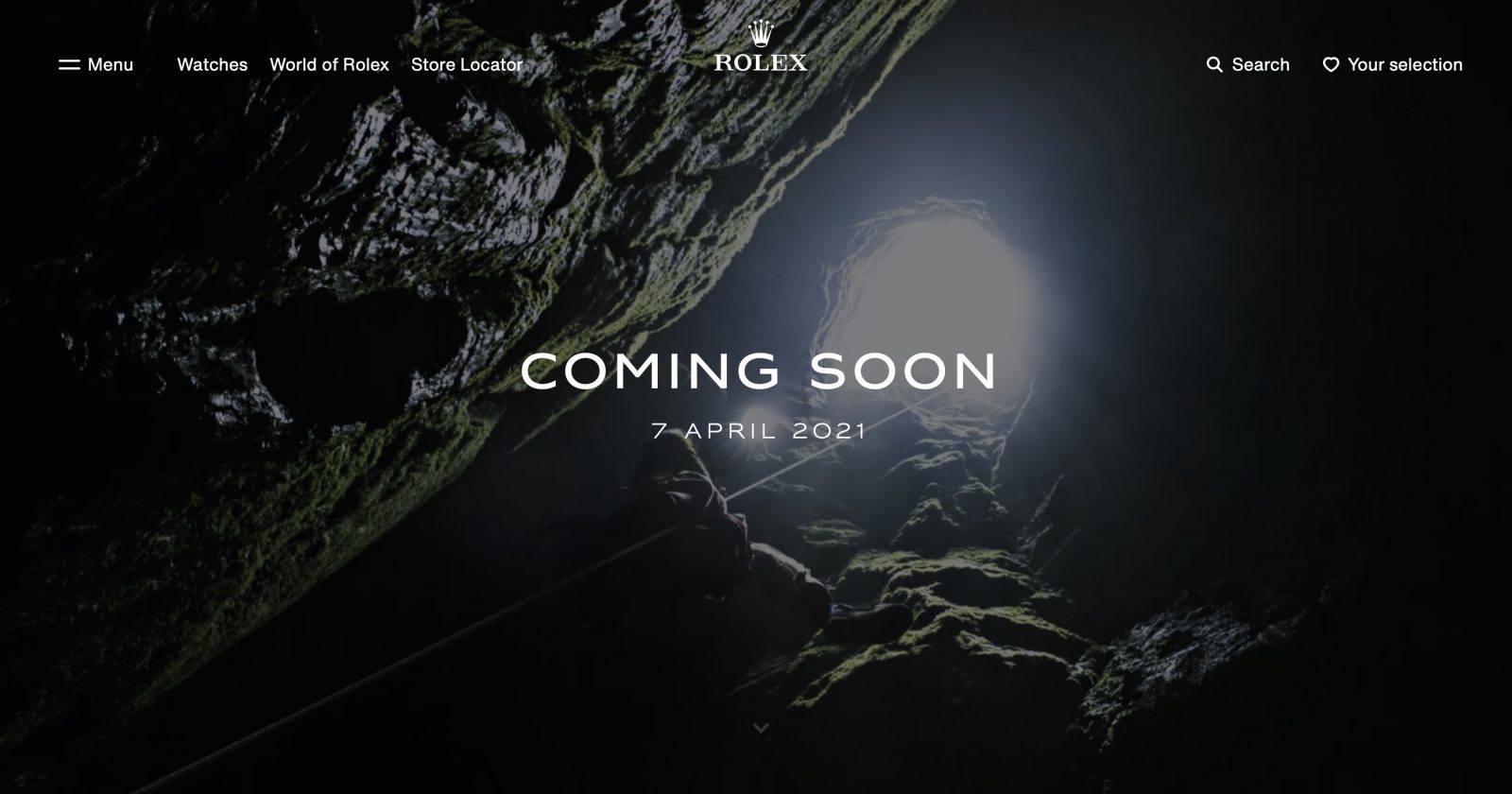 Some highly important Rolex from the past. Sir Edmund Hillary's Explorer II – Orange Hand – Ref 1655…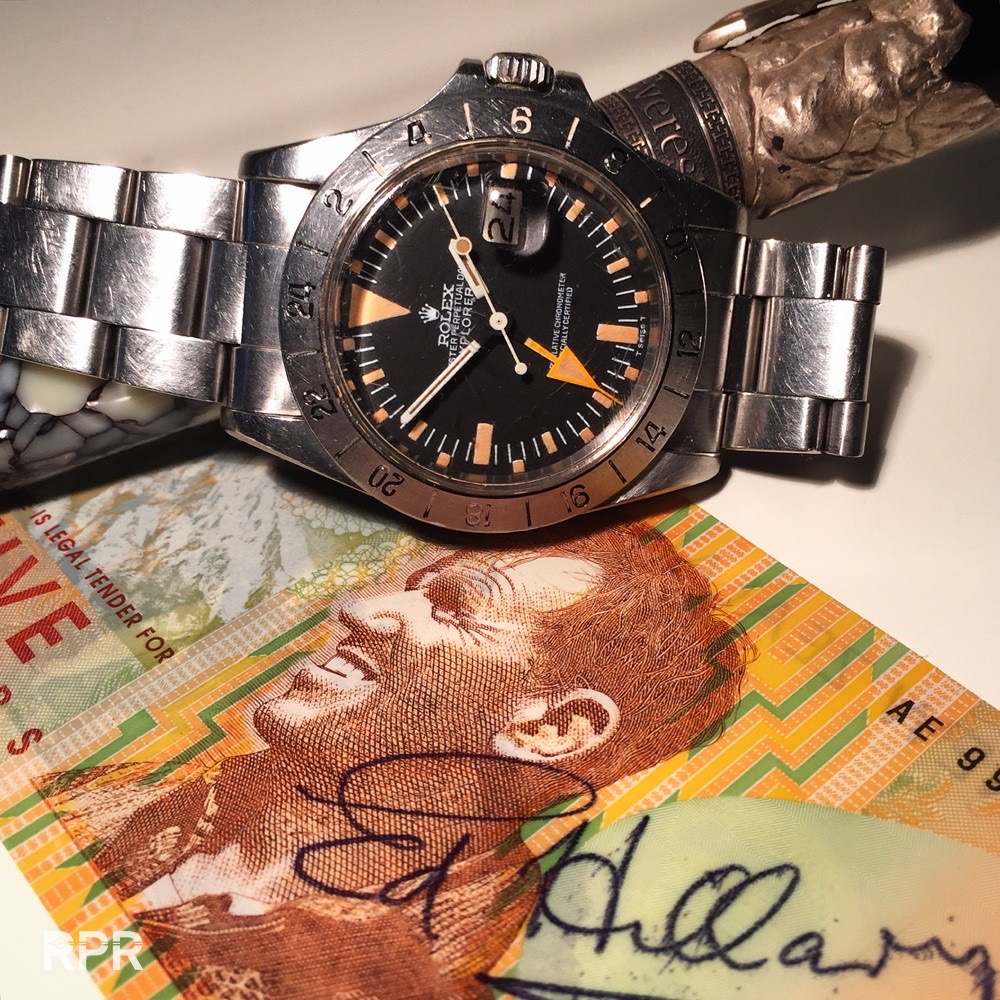 Here an historical important Explorer II which was gifted by Heinrich Harrer ( Brad Pitt – Seven Years in Tibet) to Tenzing Norgay since they became friends after the Swiss Expedition of 1952 where they failed to reach the top.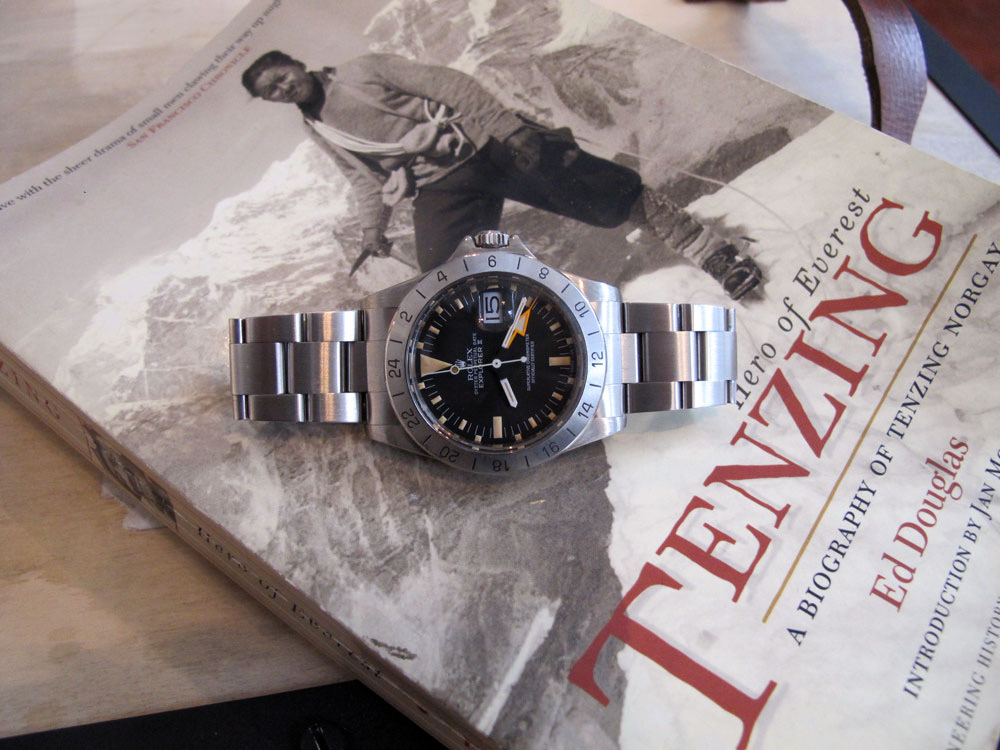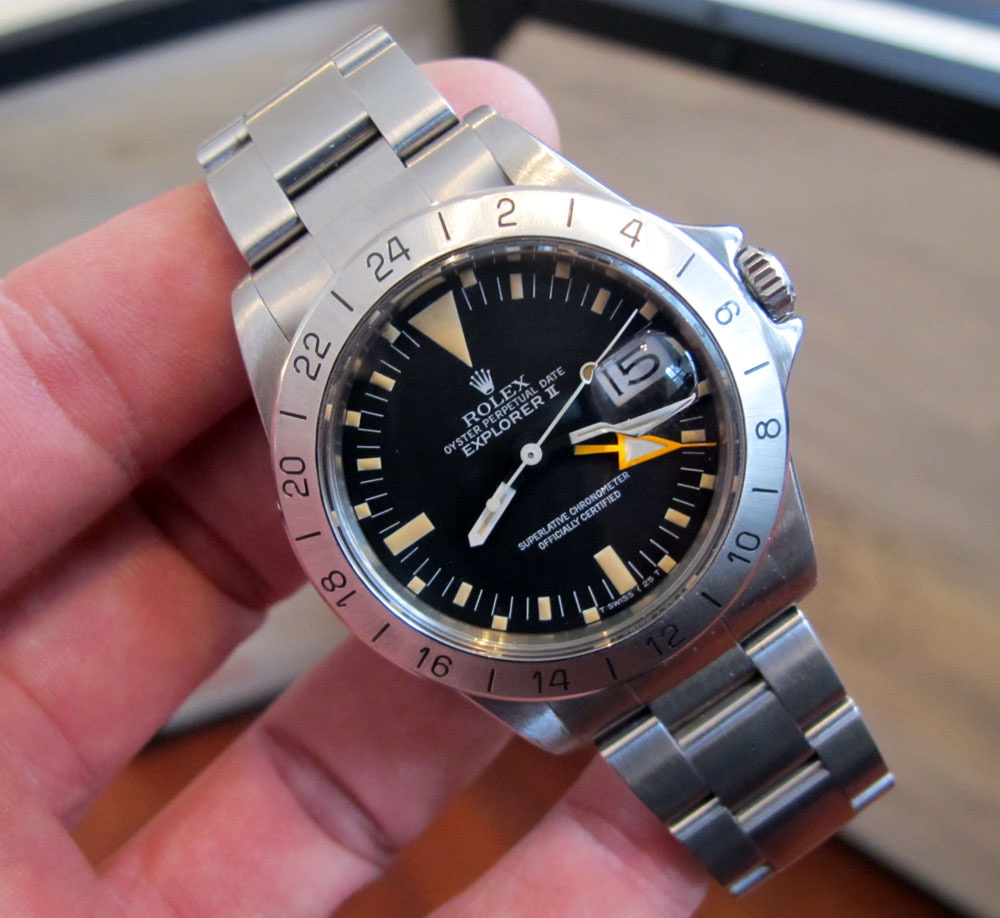 Cheers,
Philipp