After reading some more Rolex BaselWorld 2012 rumors on the internet, I found a interesting article on french watch forum about the announcement of Rolex their new SKY-DWELLER model. As it does'nt sound un logic to me after the Sea-Dweller, Rolex will bring us the opposite, in form of a Sky Dweller, (Highest – Lowest point on earth) so I did again some more research at the Patent & Registration Office and found 2 registrations, one in US ( http://trademarks.justia.com/852/60/sky-dweller-85260771.html) & one in Canada ( http://www.ipmonitorcanada.com/trademarks/case/1517335 ) Now look what I found, a typical Rolex design of the word Sky Dweller as we see in their 2011 registration..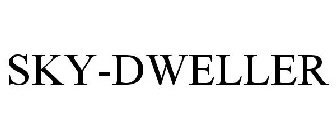 That Sky Dweller design looks VERY convincing, so OK, a new Sky Dweller, for somebody who lives in the sky… From Rolex their heritage we know of Chuck Yeager, first pilot that traveled faster then sound, wearing a nice Rolex 6538 Big Crown. In mid 50-ies we see more special 'waterproof' Rolex that where with US pilots, a great example of a so called extra waterproof Rolex that got used in the sky, is the earliest 200 meter waterproof Submariner, the Ref 6200 Big Crown I got directly from the son of the US Plane Captain…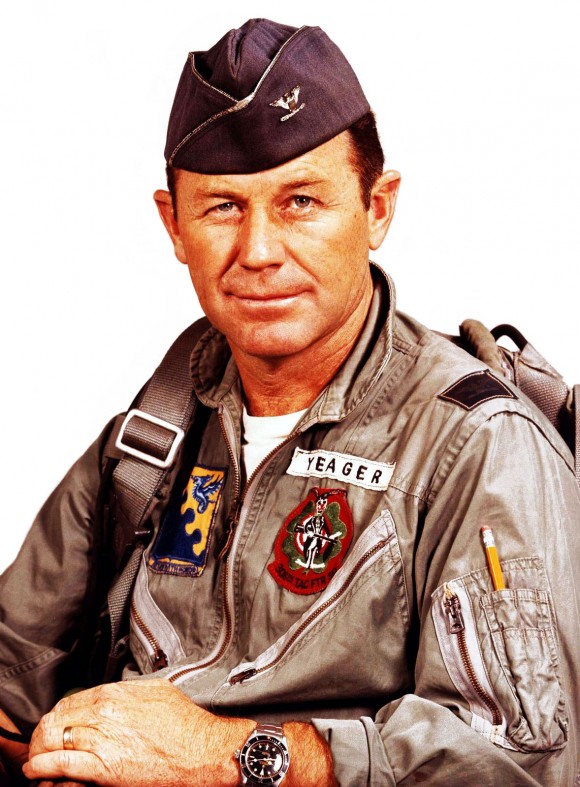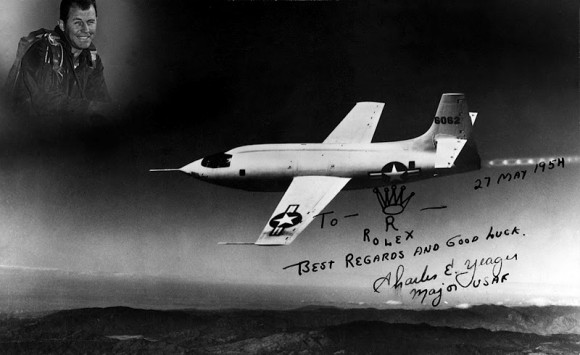 The still as original as it has been delivered back in 1954, the Submariner ref 6200 with fantom hands. Check out the whole story here –>  http://100percent-rolex.blogspot.com/2011/09/once-in-lifetime-grail-6200-got-great.html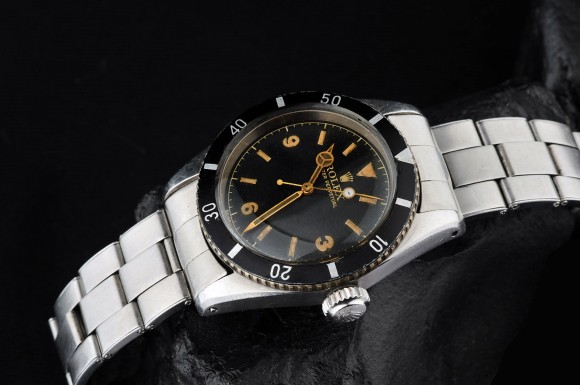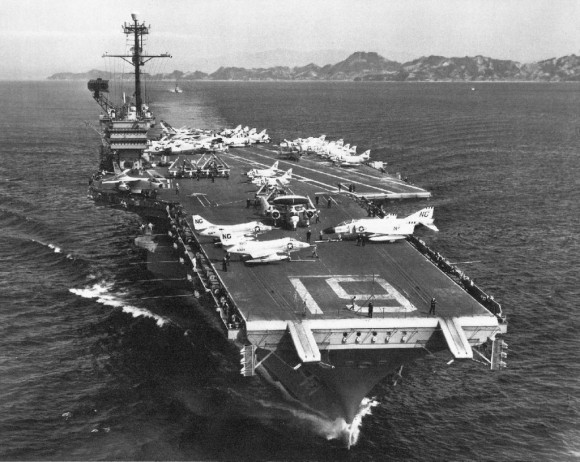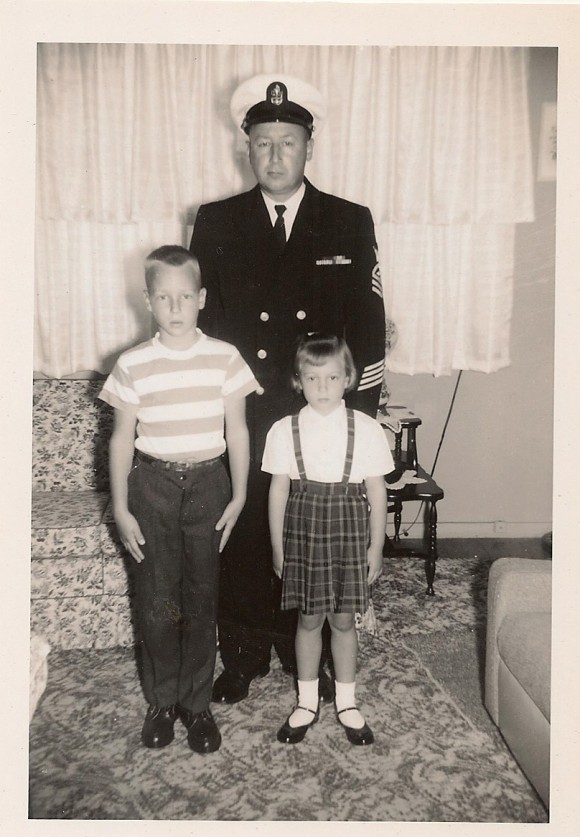 So plenty of Rolex history, specially when we think back to the " Thunder Bird " or "Space Dweller", i'm getting excited about the "Sky Dweller" name 😉 Here another historic 'Sky – Rolex', the unique 18kt gold ref 6609 Rolex so called "Thunder Bird" from Capt. Charles W Maultsby, who flew "Right Wing" for the Thunderbirds from 1957-1961. The Thunderbirds are the aerobatic demonstration team for the United States Air Force, and have been in existence since 1953. Capt. Maultsby was part of one of the first teams that flew the F-100C Super Sabre, which was the 1st supersonic aircraft in the USAF arsenal..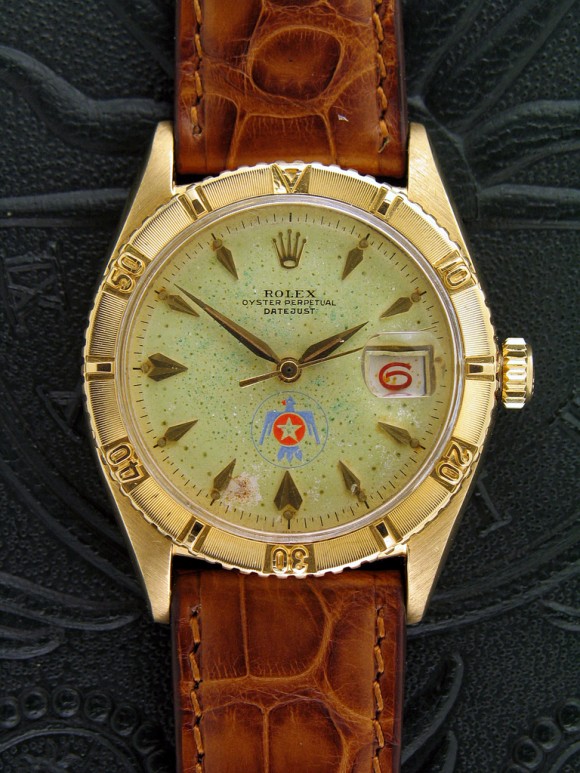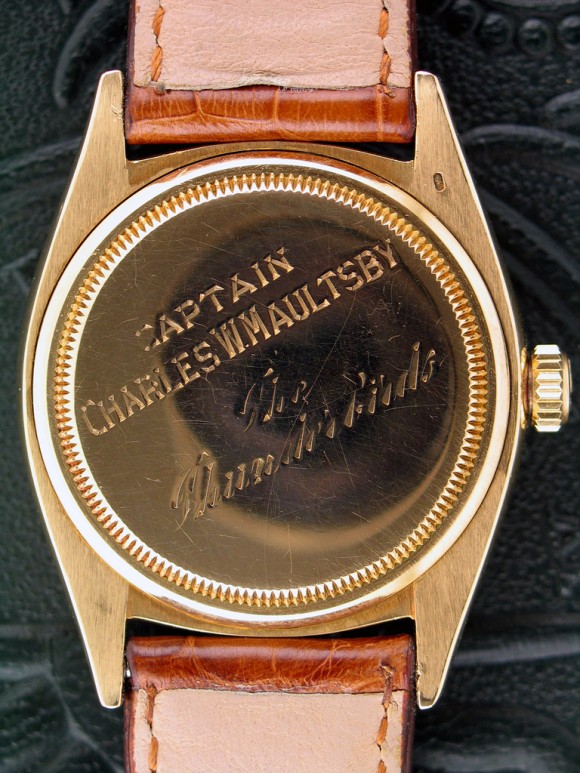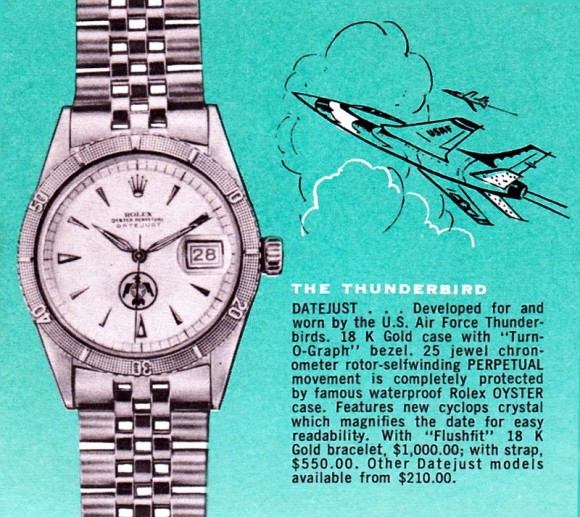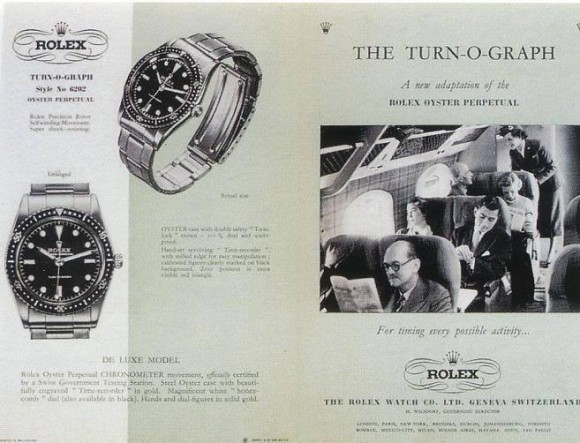 Next question would be, how could it look like? A dweller has a helium valve, one doesn't need in th e sky. The Sea-Dweller is the ultimate Submariner, for extreme use, underneath the surface. A Sky-Dweller would logically be the opposite, the ultimate GMT-Master. That means it's going to be bigger then the maxi 40 mm GMT ceramique case, logically more like the DeepSea Sea-Dweller in 43mm ( for AP & Hublot clients ) So a big pilot kinda of Rolex with something new added, like a special turning bezel, quick set of GMT time with pushers, combined with a chrono? Lots of newly Rolex patented designs could have been used, like this one " Timepiece provided with a device for controlling functions and/or time indications " (http://www.patentgenius.com/patent/7980756.html#show-page2)
Interesting notes :
"There are several documents which suggest that a turning bezel fitted with annular teeth engaging a radial axis pinion should be used to adjust a time function, either the hour spindle, the date, the day, the month or even the year. One ofthese arrangements is described in EP 1584000. It should be noted that in this arrangement the bezel can only be used to adjust one of the functions mentioned."
&
Finally, U.S. Pat. No. 360,415 discloses a winding and time setting mechanism in which the stem has only one degree of freedom in rotation, passage from the winding position to the time setting position being carried out by means of a camacting on a yoke. Such a system only allows a choice between the control of two functions and/or time indications. Now the object of this invention is to make it possible to increase the number of functions and/or time indications which can becontrolled.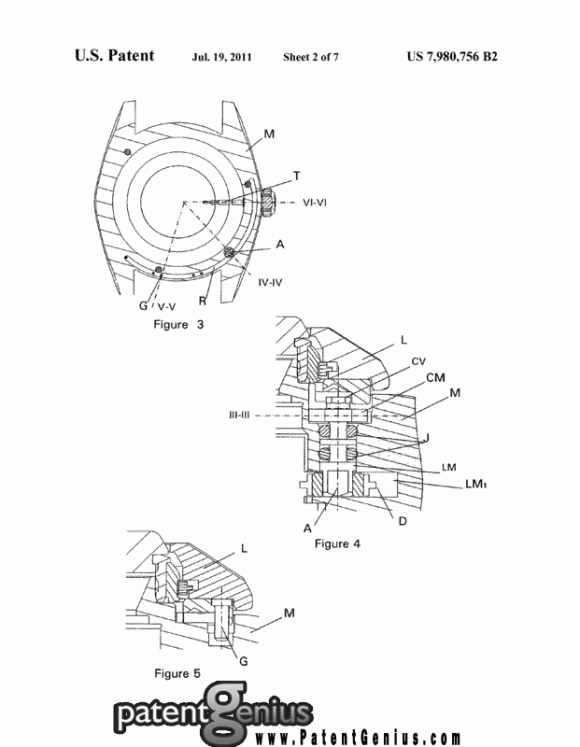 Let's just wait and see till next week when BaselWorld opens its doors and Rolex will present their 2012 news. For now, i'm in the sky, let's hope it's beautiful and not like the imho soulless designed 'Yacht-Master'