One of the earliest Tudor Monte Carlo Home Plate Ref 7031! A true & rare Design Classic!!
Here we see one of the earliest Tudor Monte Carlo's Home Plate, ref 7031 with bakelite bezel. What makes this example even more rare with it's  early pushers besides it's stunning original condition, is the fact it's still as complete as it came in 1971! Originally sold in The Netherlands, in a orange box 😉 which is the extremely hard to find with the original card cover ( that explains on the backside, box can also be used for astray, paperclips or nuts) in typical 70-ies design & coming with stamped & handwritten original, first owner Tudor papers from the dealer 'Begeer, Van Kempen en Vos' in Amsterdam, 18-12-1971 …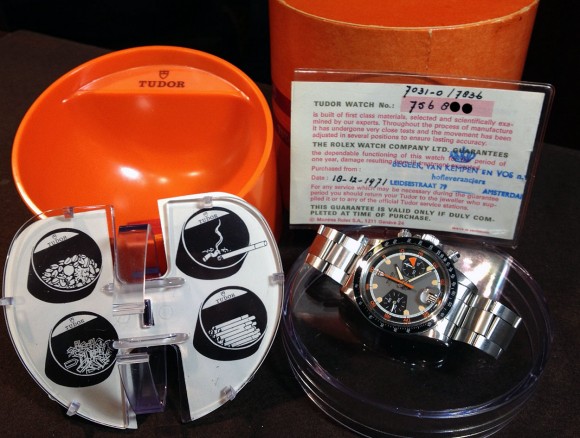 It's having the 1-'70 case first batch back stamp and early 756.8xx serial. Making it one of the first EVER seen, NB delivered to our small orange country, Holland 😉 That remembers me that funny enough the new Heritage Monte Carlo that Tudor came with in 2010, also one of the first examples that came to the market, was here The Netherlands. I've had it way before it got delivered to other country's… Apparently Tudor early MC's and Holland go well together  😉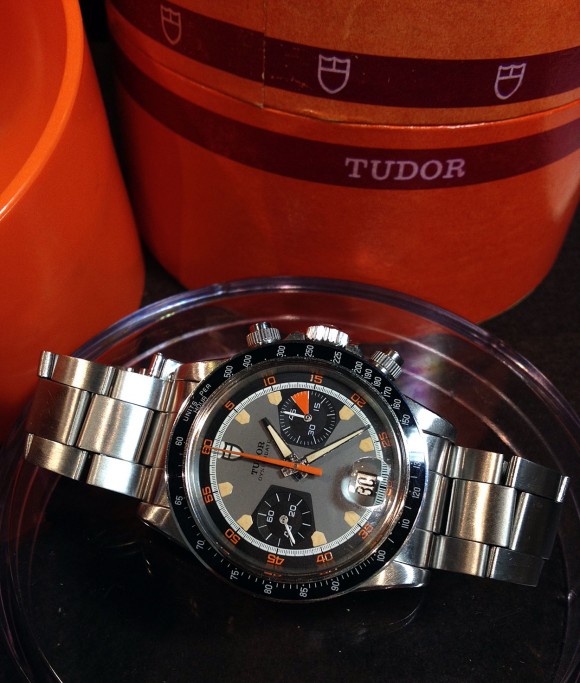 Original first Tudor Monte Carlo ad..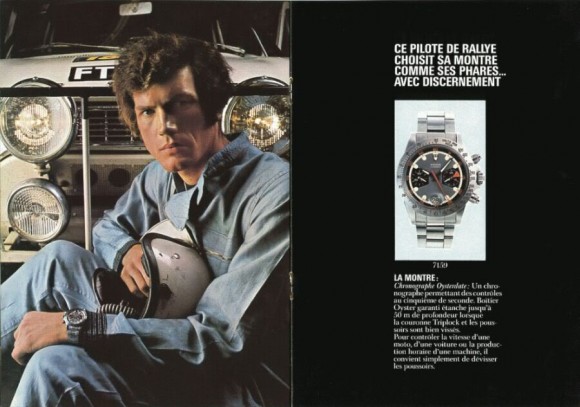 What was exciting is that when Tudor introduced their first Heritage model, with the reincarnation of the Home Plate Tudor Monte Carlo, was the fact that they displayed a prototype at BaselWorld 2010, called the Ref 7033, with rotating bezel (we see on later version of MC, ref 7149, 7159, 7169 that came in 1972) that never came into production, as Rolex stated in their press release: " The reference 7033 bidirectional rotatable bezel, originally designed for the 1970s first edition of the watch but never distributed. Today it bears the reference number 70330." Here is a close up of this unique MC Proto… Notice same early MK1 pushers ( that are in detail different then Rolex first MK1 Daytona pushers!)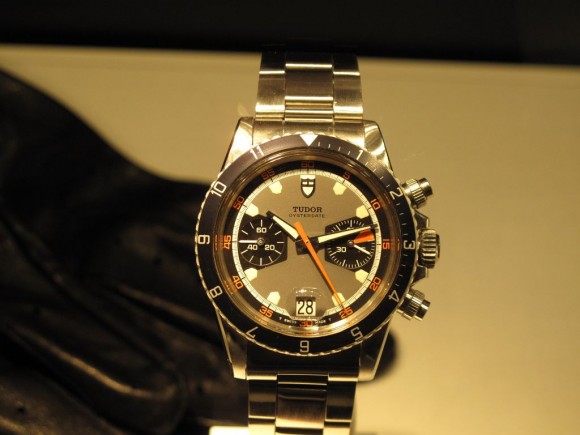 Original beginning 70-ies Tudor catalogue, the first serie MC's have been made less then 2 years in quite a small batch..From left to right; Ref 7031, Ref 7031, Ref 7033 (proto).. So maybe the one in the picture below, is the one up here, from Amsterdam 😉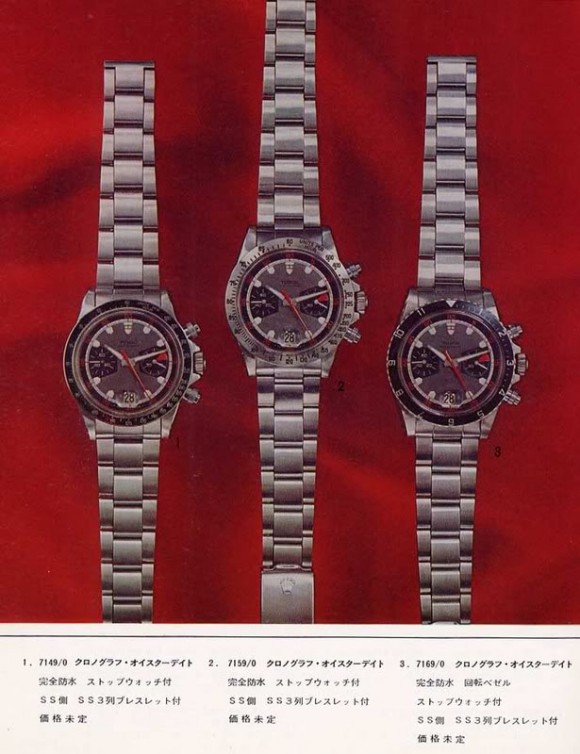 Basel World 2012 – Tudor Heritage introduction press foto. I loved the movie with the white Porsche 904!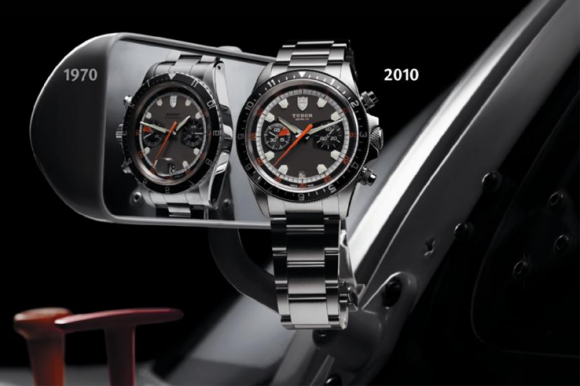 Together, first & last Tudor Monte Carlo Home Plate… The new Tudor MC is much thicker and lost the elegant pushers ;-(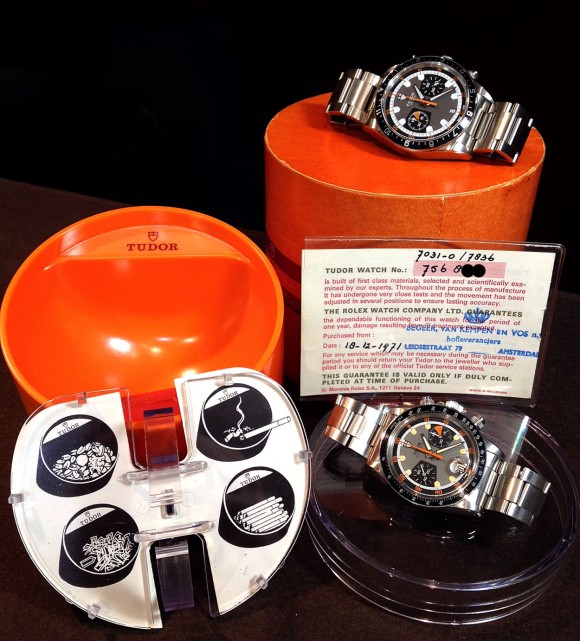 We also see, that Rolex choose the 7033 rotating bezel & moved the orange index on 45 min totalisator ( due to new, different movement) from right to left..but it's close 😉