Vintage Rolex & Patek Philippe @ My Parma Report – March 2012.
Only 1 day Parma for me this time. It looked kind of empty at the Fiera Mercato in Parma. Definitly  not all dealers made it to the fair this time due to some new aggressive italian politics trying to control italians cash-flow radically. Anyway, many great italian friends made it and for me only for the great prosciutto is worth going as you can wake me up at night. The weather was great, the offered display is impressing, even when some guys didn't displayed, they where there, like Marlon just to have fun, and as always, the best vintage Rolex is around you, on the wrist of dedicated collectors coming to Parma. Many thanks for all the great conversations, the incredible dinner and all your great Rolex, lots of passion in Parma…
So here are some impressions of my 24 hours Parma trip 😉 Enjoy!..
Impressive 'Oman' Daytona trio.. Red, black & green Oman print..the last one is definitely my personal favorite, the green pops out perfectly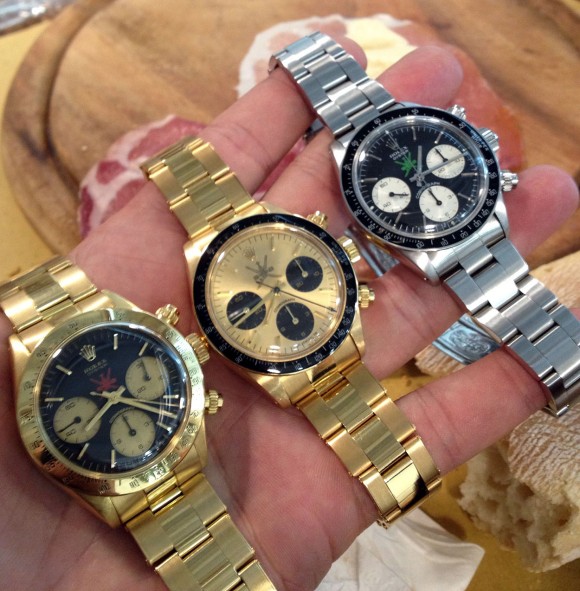 My breakfast… nothing more one can dream off;)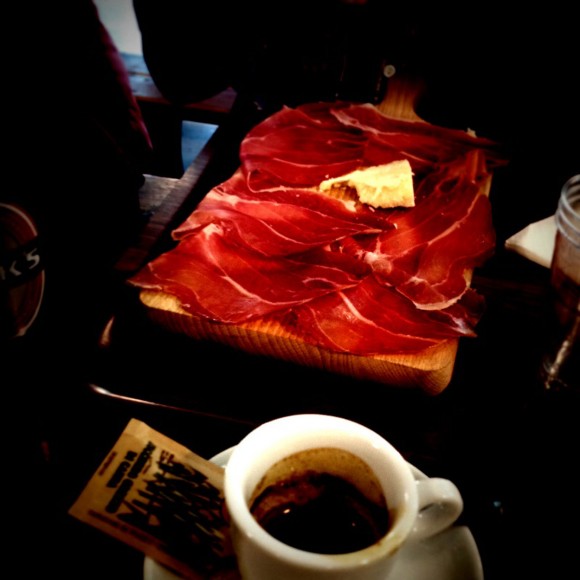 ROC ref 6265 @ Parma sun …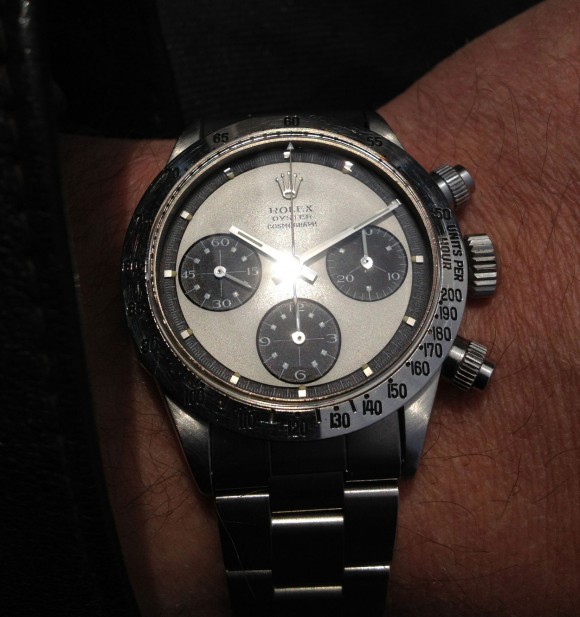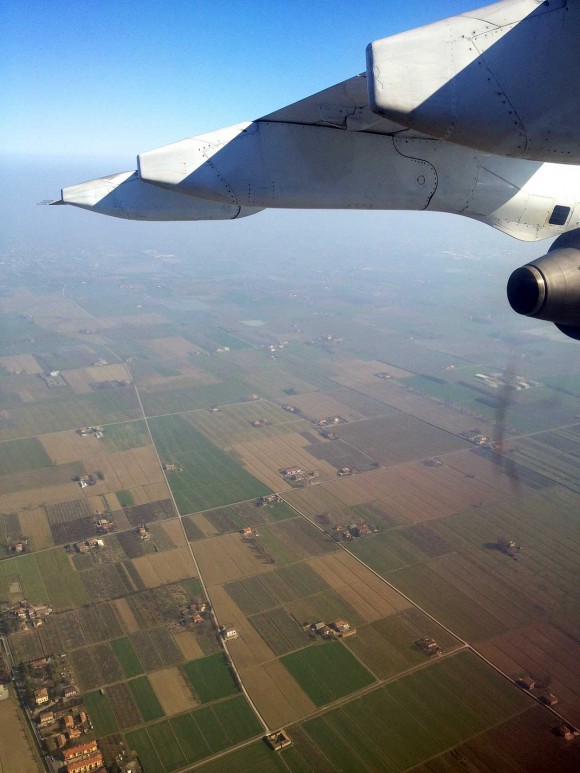 Fiera Mercato Parma..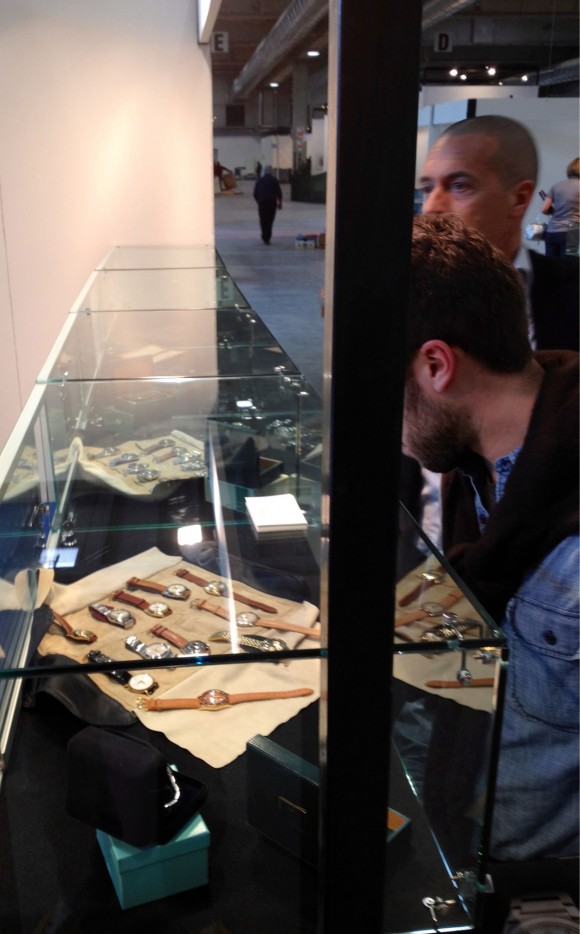 Gold monobloc ref 3525, early pink gold oyster chrono & steel Padelone with gold index, ref 8171
Mainly vintage Rolex is on display…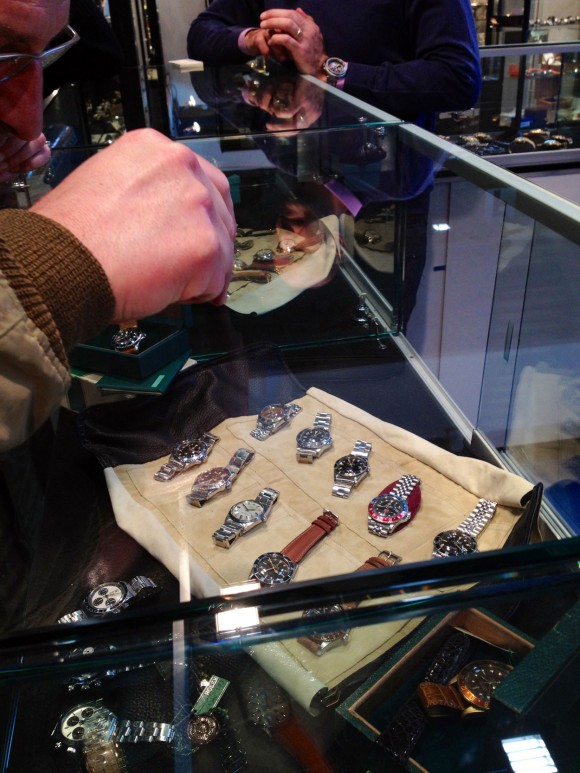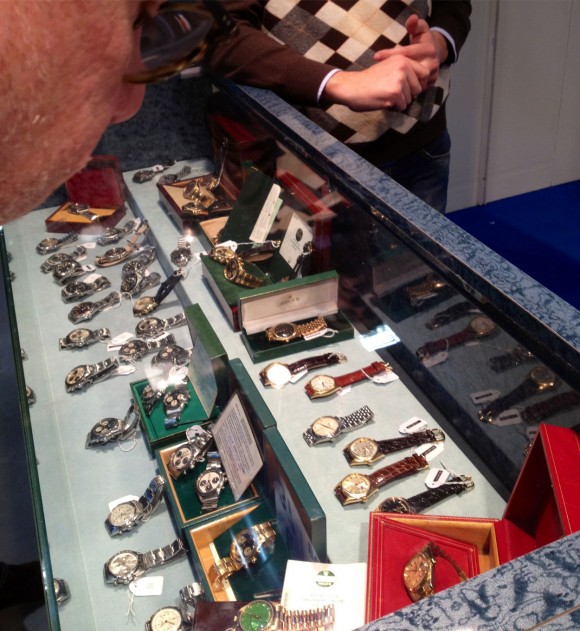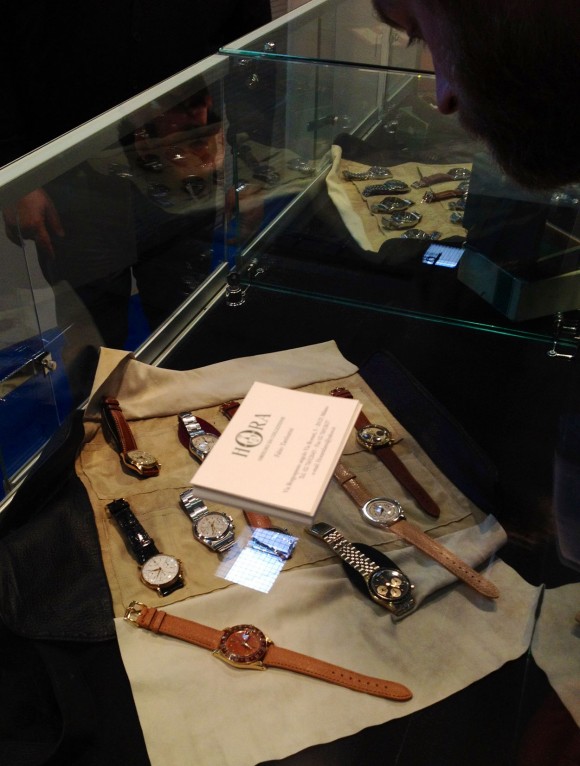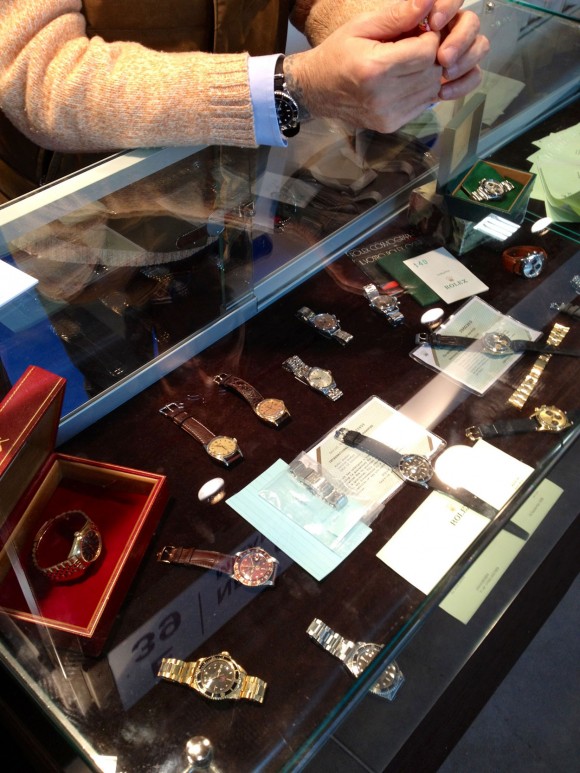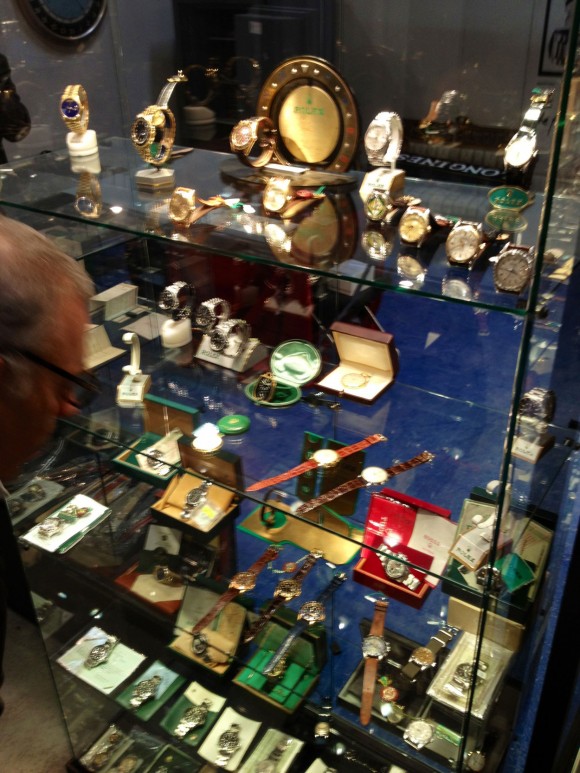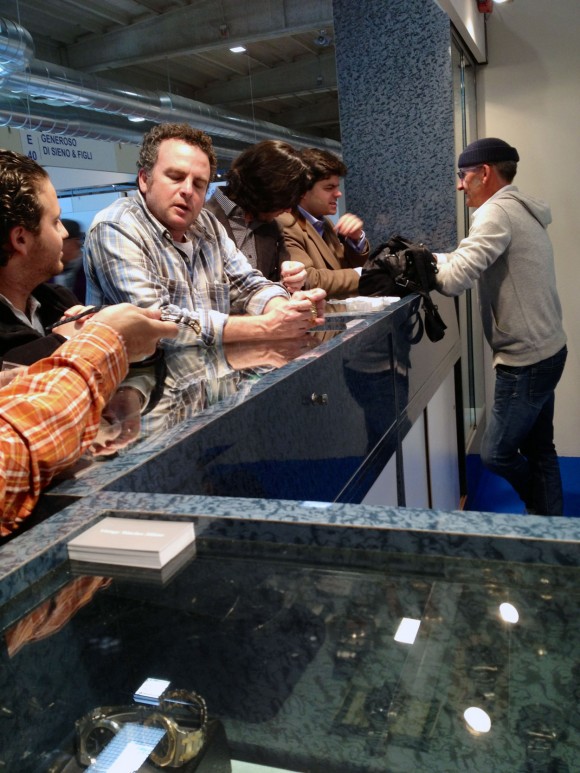 Lunch…I had 2 off these, so tasty!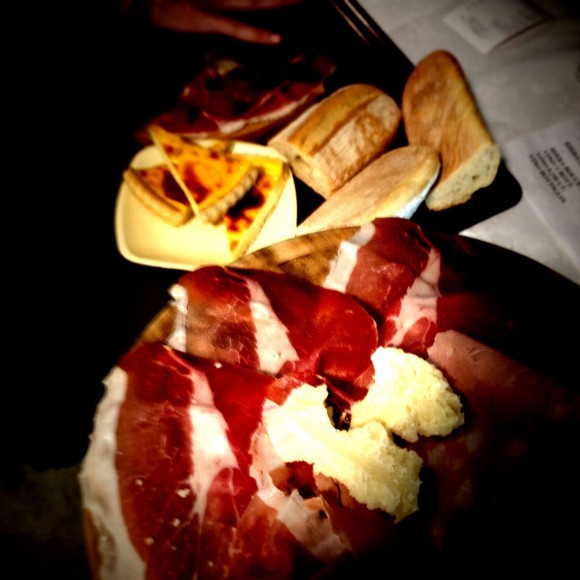 Stunning duo, Rolex 6263 Oman & IWC cloisonee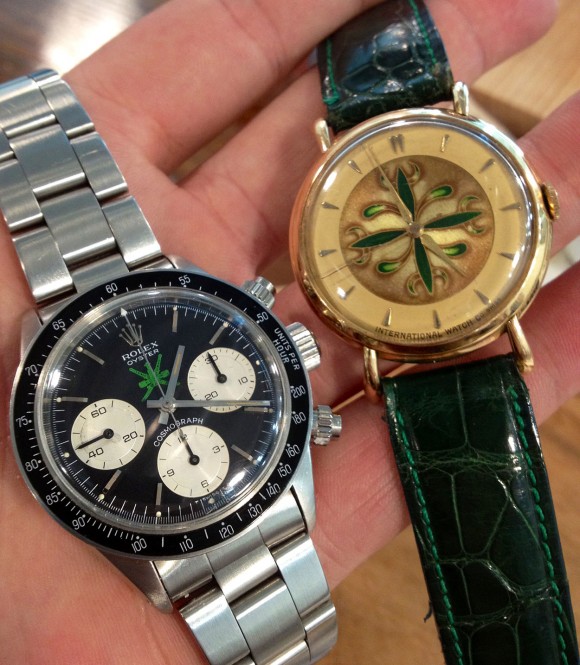 Very nice gold Daytona in great condition, note the early elegant pushers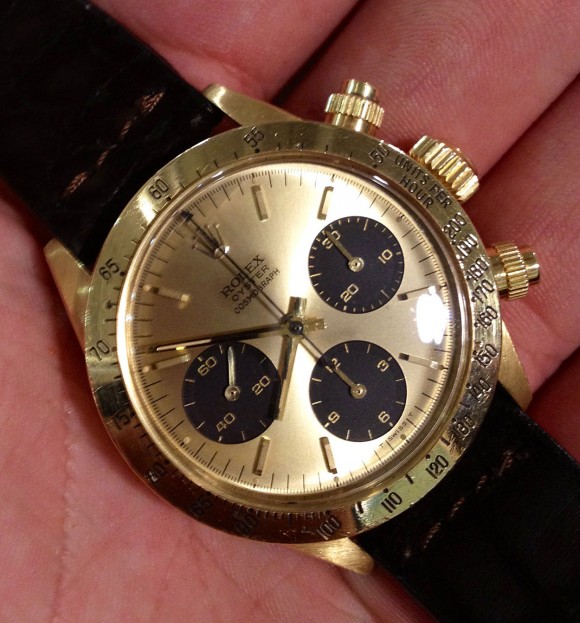 This tropical brown Daytona in Parma sun came all the way from NY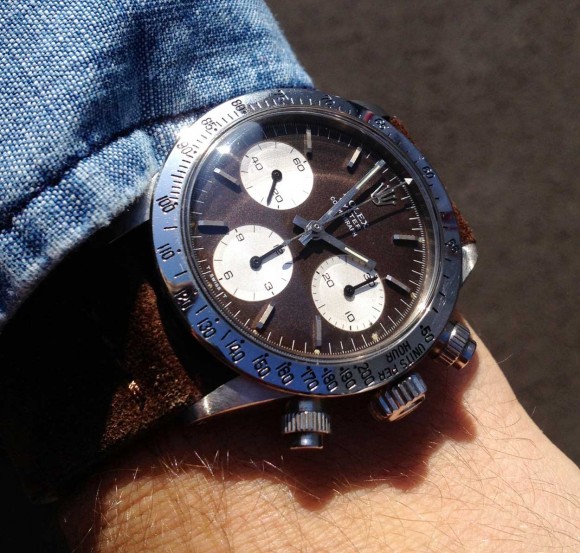 Caramel totalisators with matching suede bracelet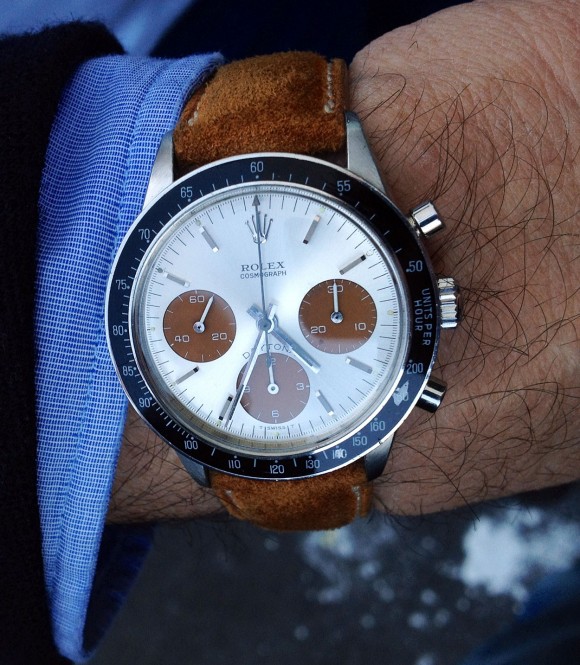 And again, I love these early pushers!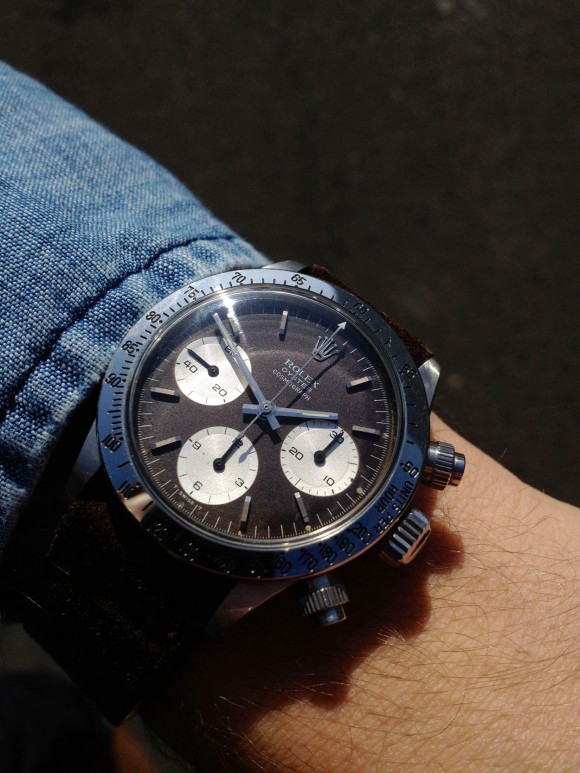 As always elegant, from LA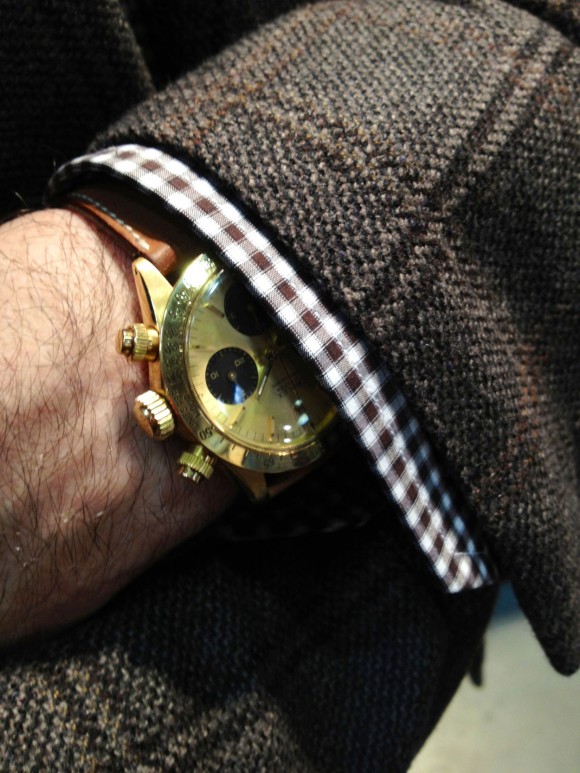 Daytona Ref 6263 brown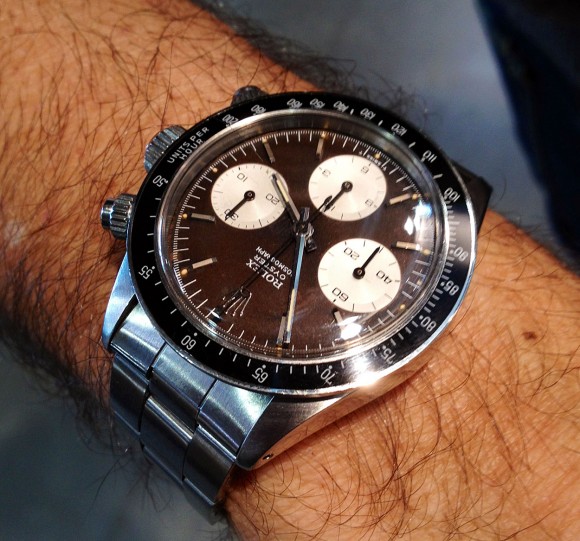 Rare Gold – Red Daytona Panda dial..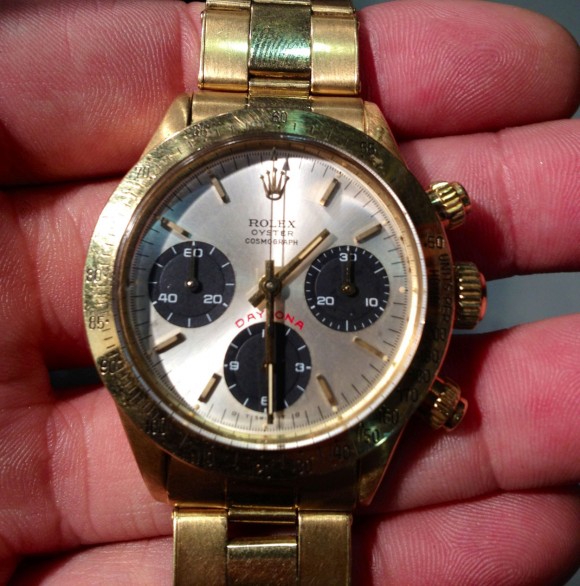 Ref 6269… apparently only 5 examples made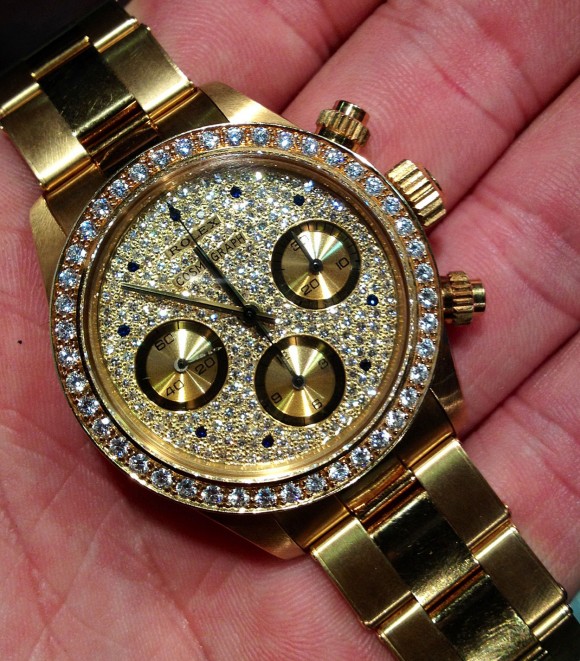 special red Oman case back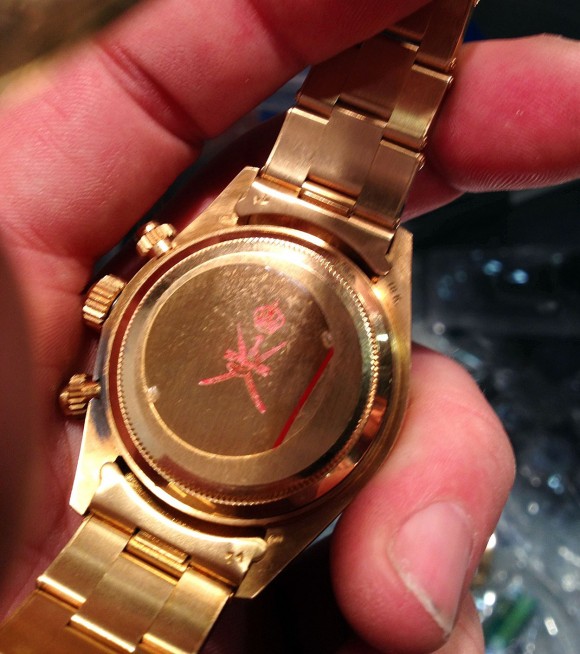 Cool gold Patek Philippe waterproof chrono..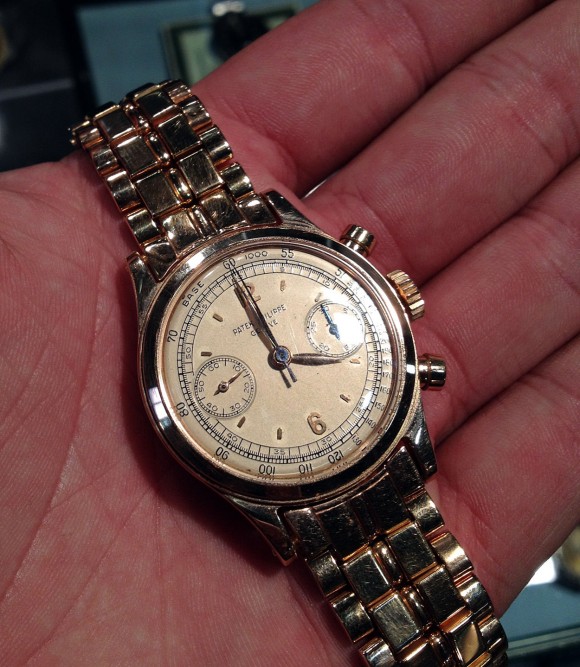 The bracelet came originally with the watch Massimo told me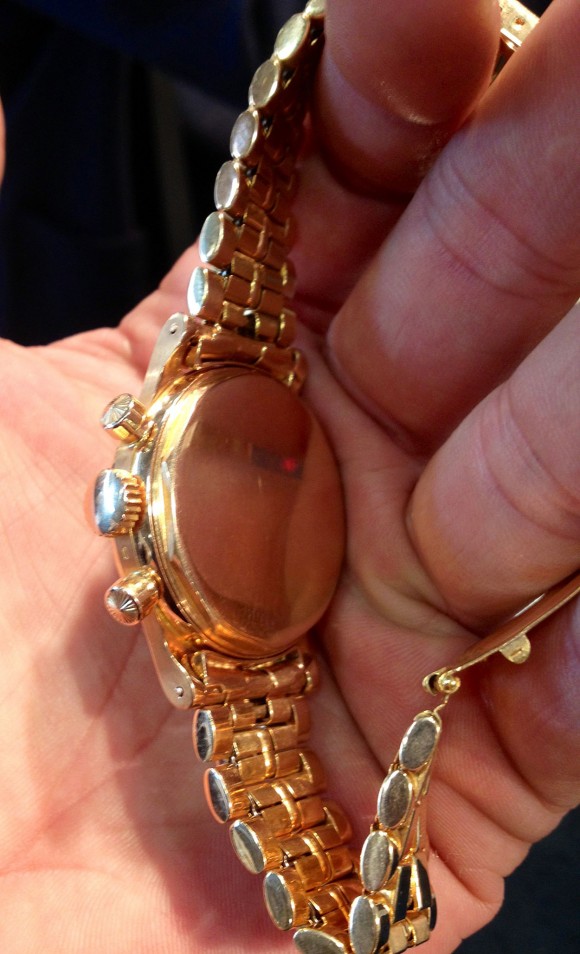 Lovely Lady Pirreti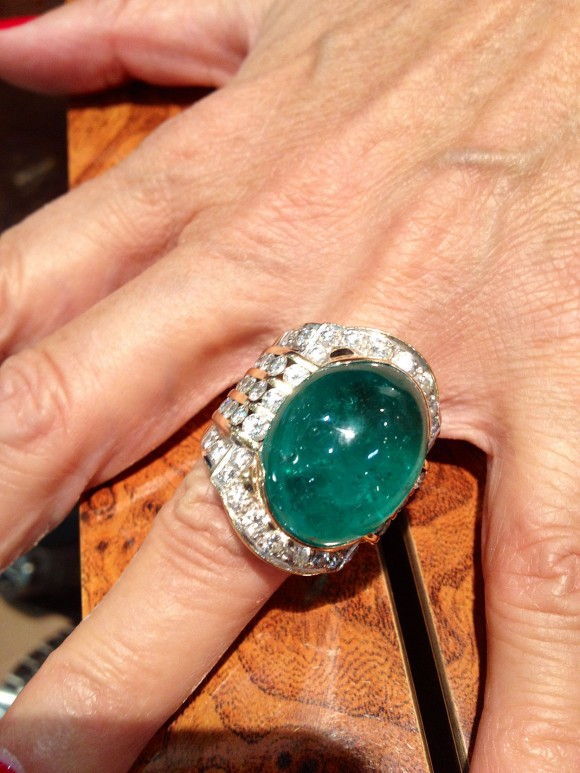 Red Depth 50m = 165ft on unusual dial..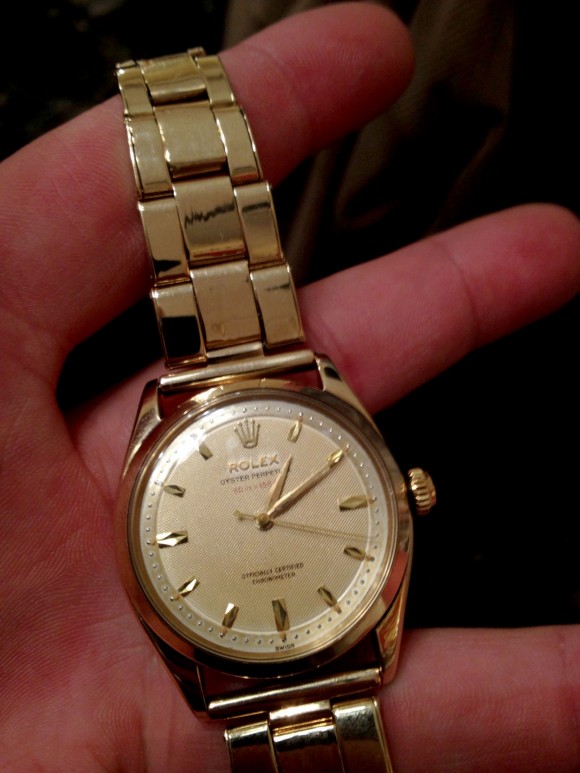 Tropical brown Seadweller Mk2, thin case from Peppo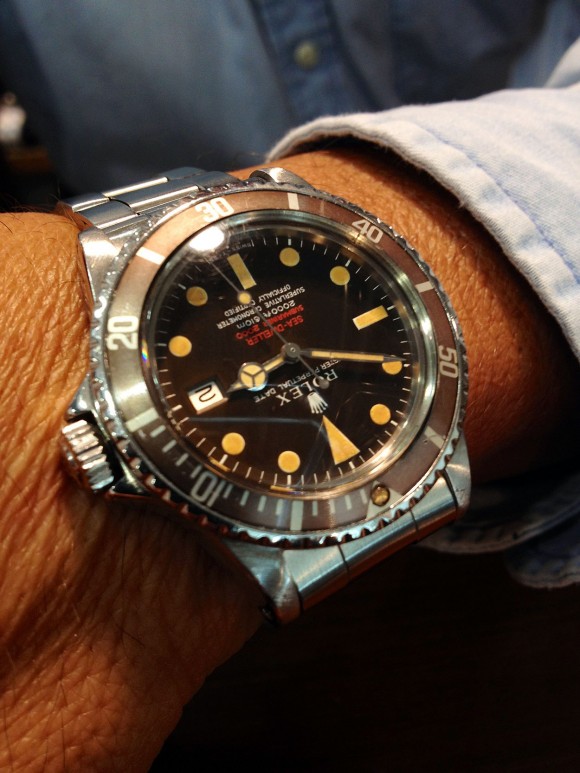 One of the unsigned Singer Prototype dials, here mounted on a Sub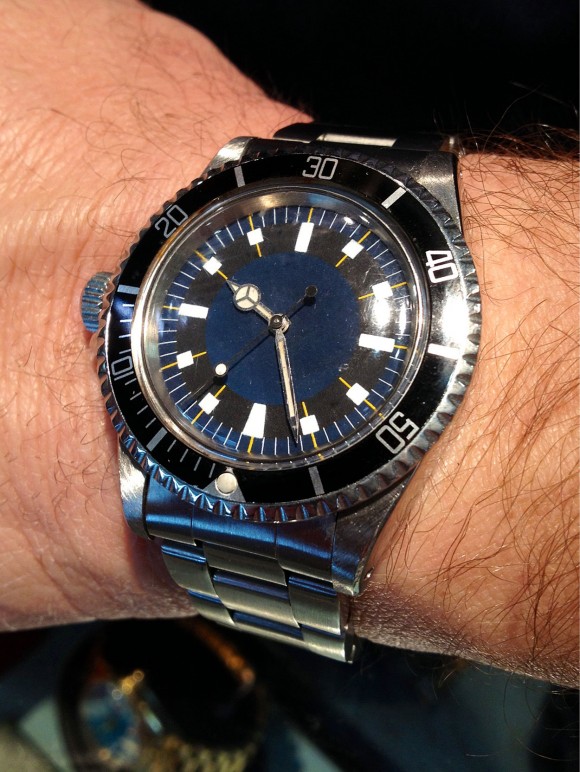 Nice color, licht blue gray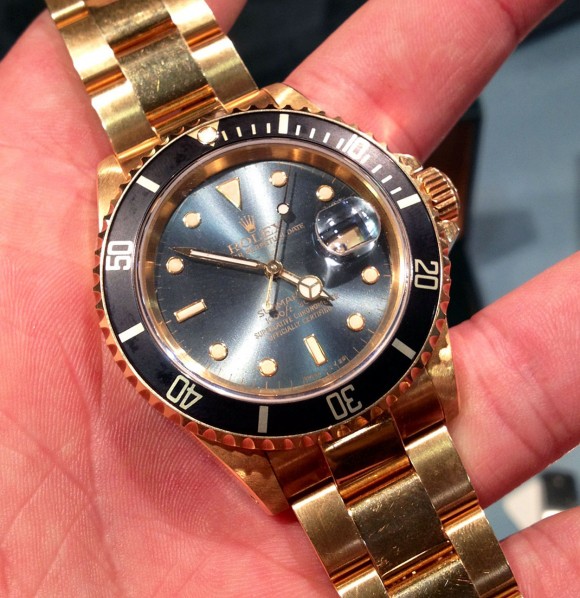 Oxblood Red white gold DayDate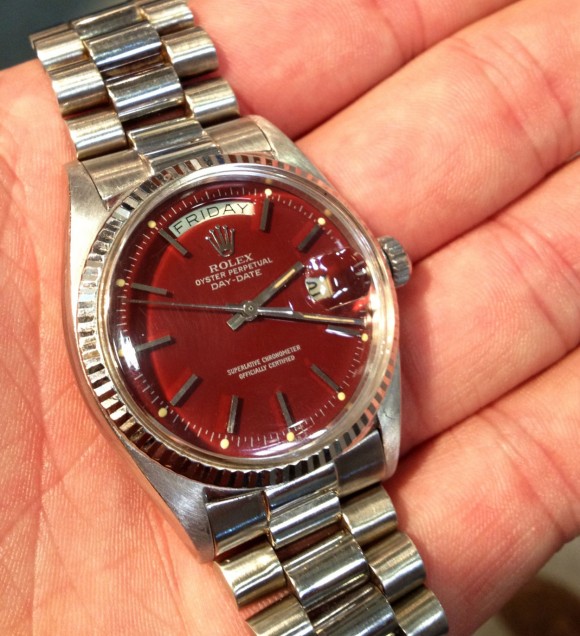 tropical brown PPC Nautilus Jumbo ref 3700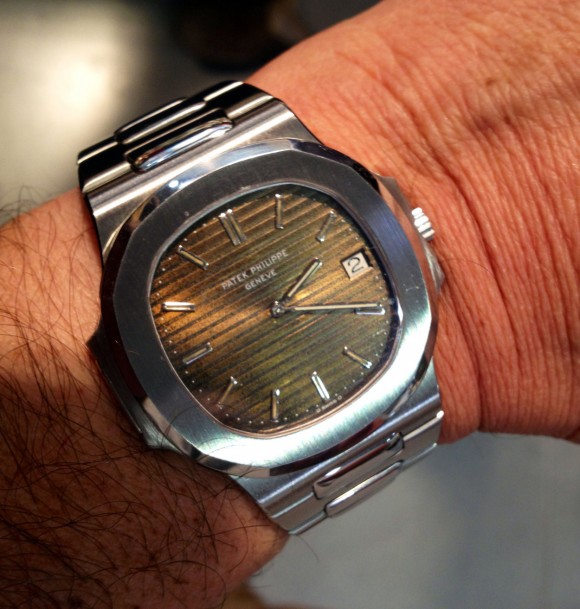 Extraordinaire Patek Philippe, sold by Asprey with breguet numerals and radium lume on dial & hands ins running condition!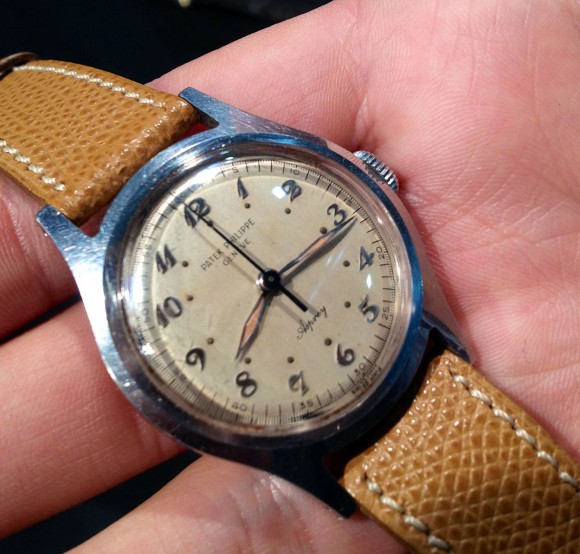 Rolex Precision with dealer name 'Bucherer'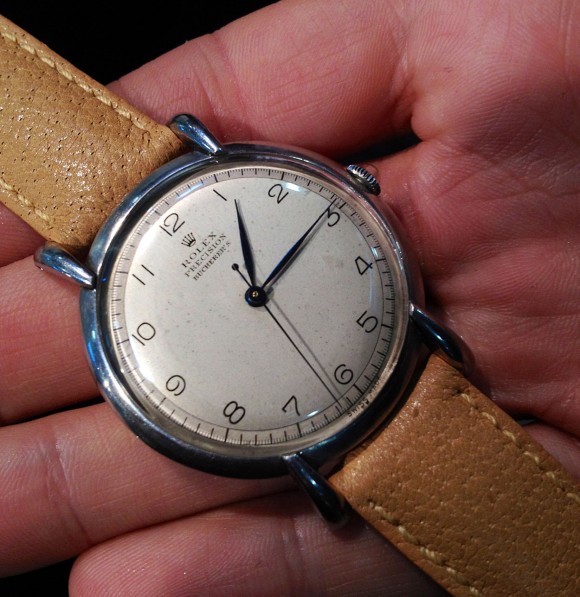 Two times Rolex Serpico Y Laino…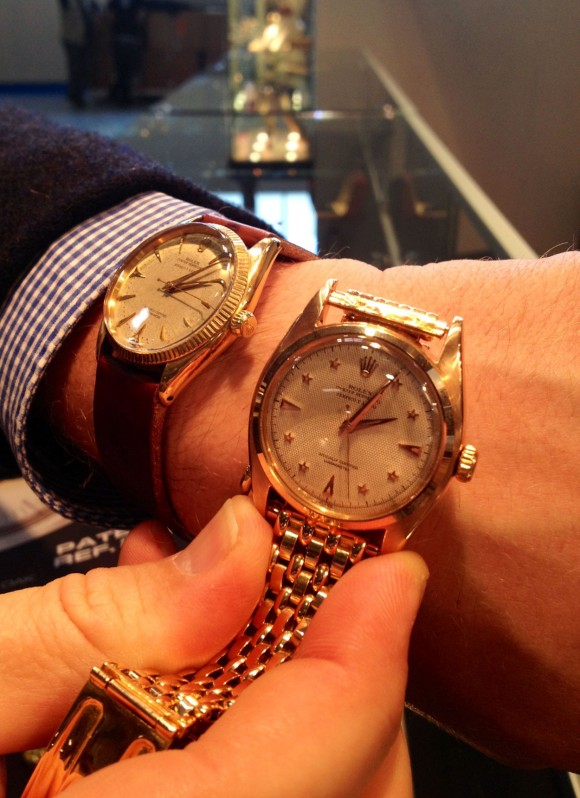 'Mushroom' pusher Longines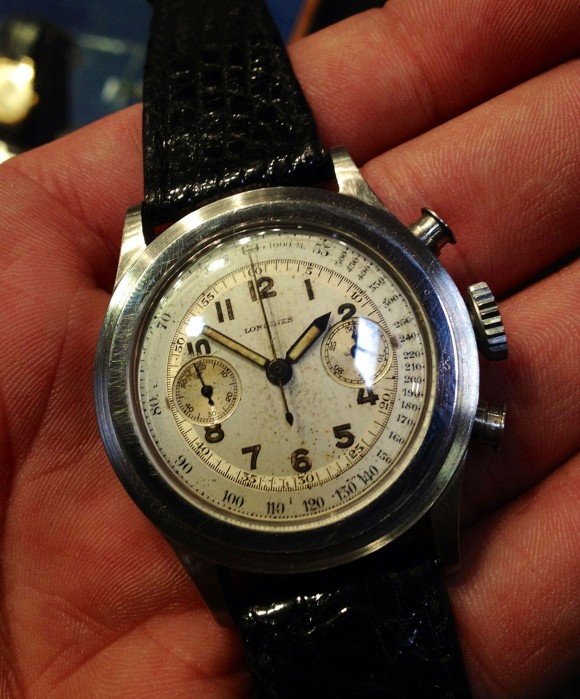 Underline Submariner ref 5512 from 892 serial batch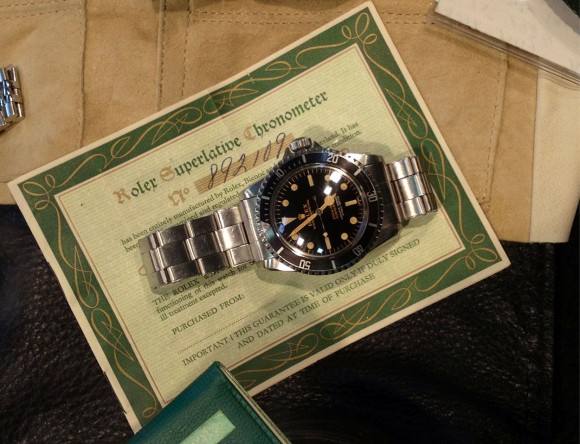 Rolex Seadweller ref 1665 with red Oman in great condition, box and papers, truly a amazing find!
Following steel & black 'Nipple' dialed Explorer II is very rare!!..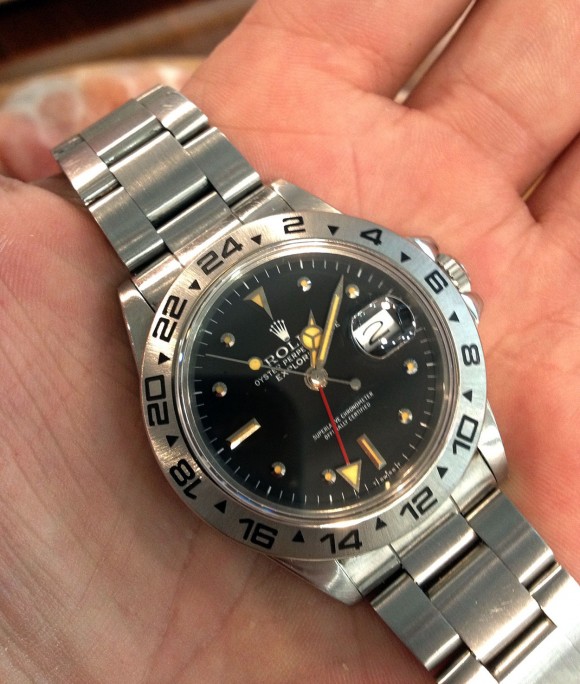 Time for dinner, lot's of nice guys made it for a typical italian food extase..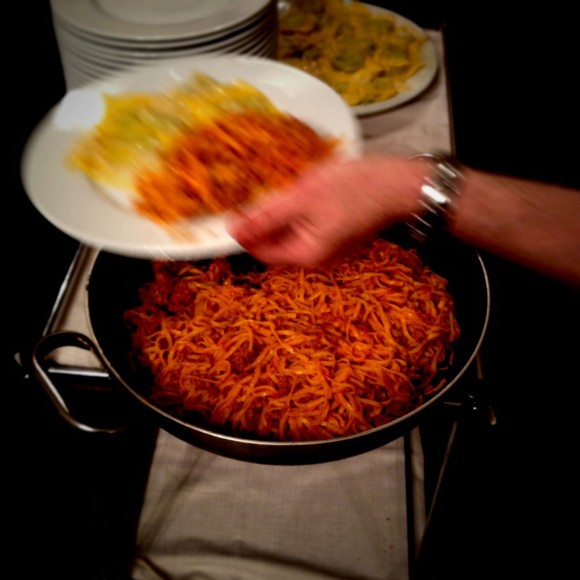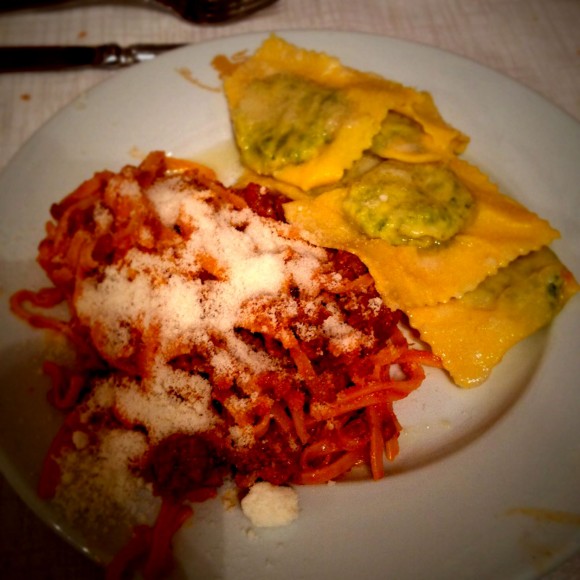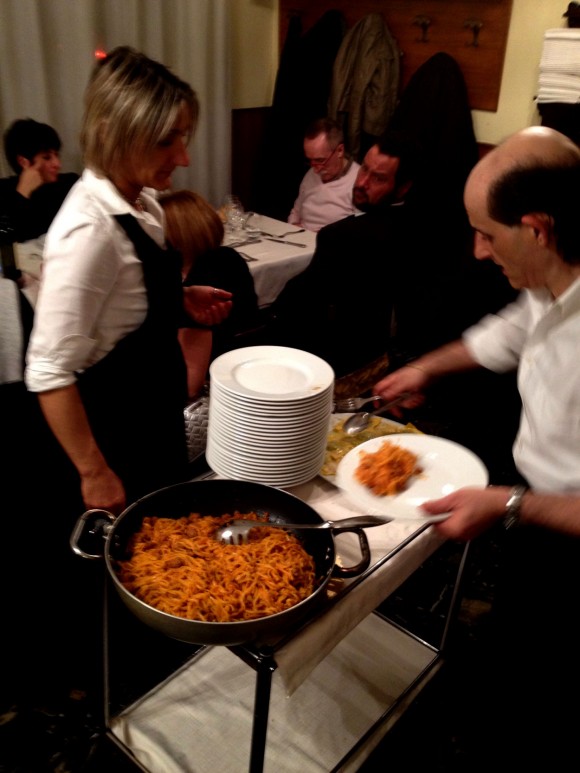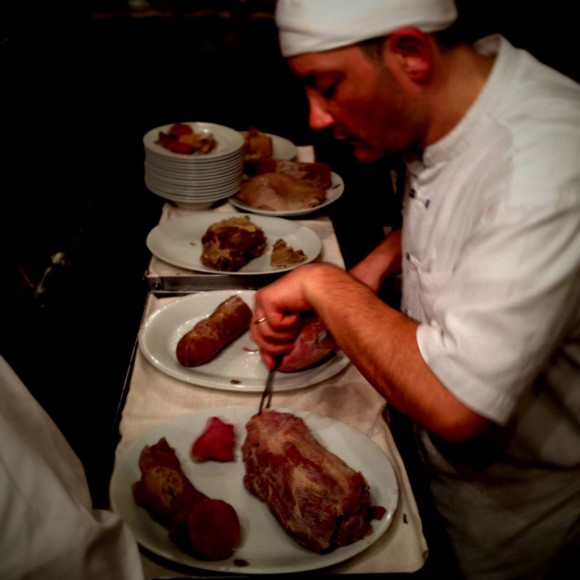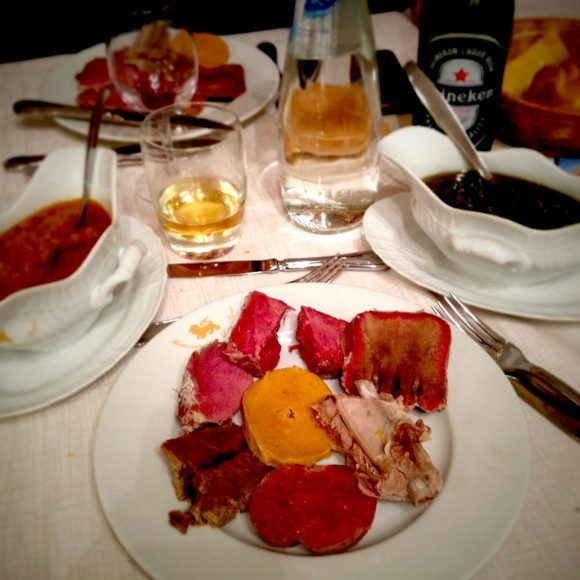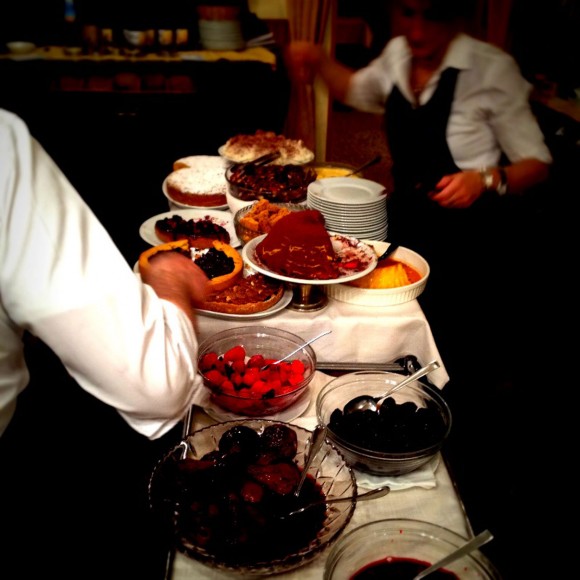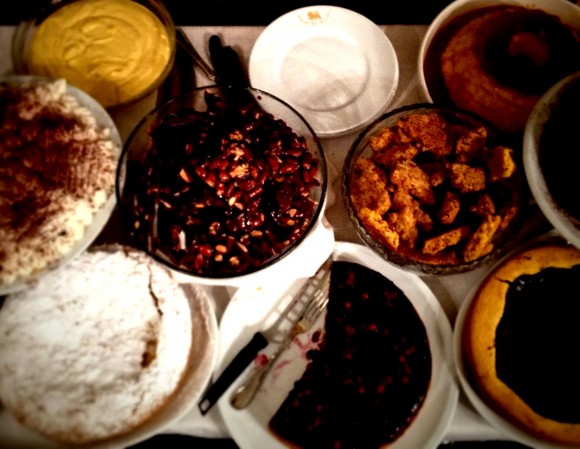 I skipped dessert, really! Just made a picture for my wife 😉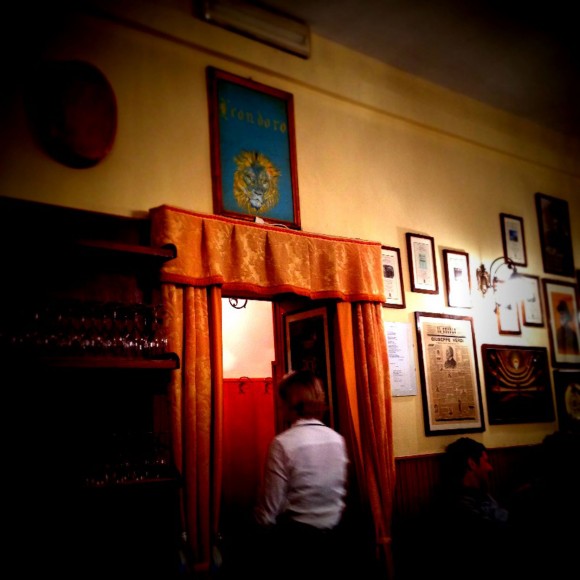 Next day, back home..;-(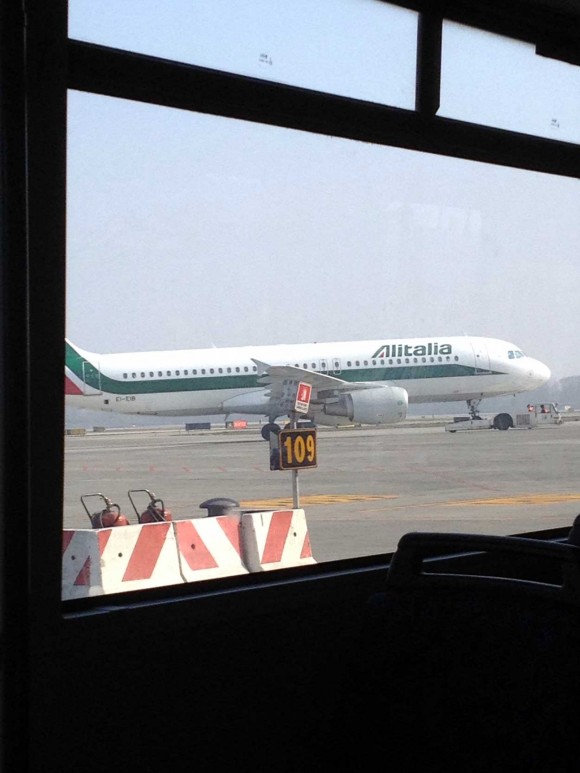 But so happy with the ref 6265 Daytona Paul Newman in exceptional condition..Here a quick look 😉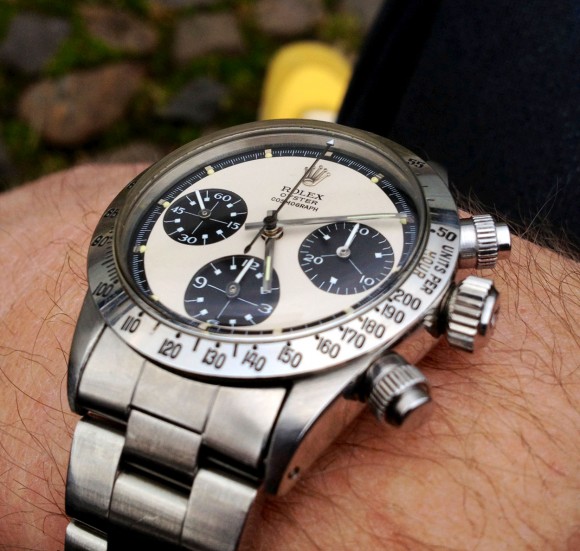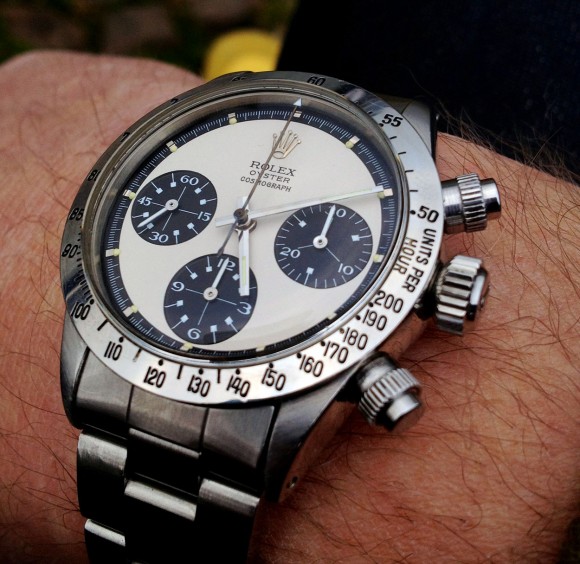 See you guys next time hopefully, hope the fair is good for all of you!
Ciao & Mille Grazie!