Following my earlier Rolex Basel World 2012 news report, http://rolexpassionreport.com/3007/will-the-new-buzzword-for-rolex-at-baselworld-2012-going-to-be-sky-dweller/
Since a couple of hours Rolex has updated their website with a teaser of their Sky Dweller news for BaselWorld 2012. Their new Über GMT model is named the Sky Dweller, logically in a bigger 44mm ( ex yacht master ) and 'maybe' even with a moonphase / calendar / altimeter etc. Soon we'll know!
Check the detail close up  ( of  a sub dial – for different timezones? 😉 of the new Rolex Sky-Dweller / Sky-Master out here: http://www.rolex.com/en#/home#baselworld-teaser . The DOTS between the numerals suspect a new member of the GMT, where we see Explorer II uses arrow heads between numbers and the dive watches use bars !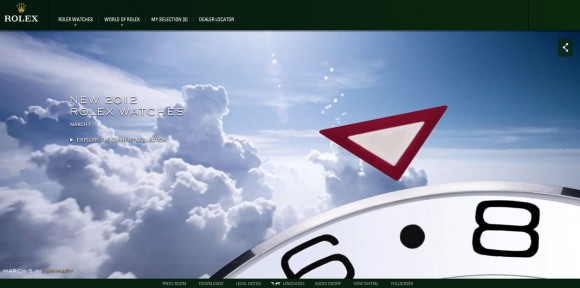 The above Rolex picture has a title, Rolex named it "EVEREST_ TEASER_7TH"  – Everest! interesting 😉 http://www.rolex.com/sites/all/img/Everest_Teaser_7th_html_main.jpg
Here 2 Rolex Everest Heroes from their impressive exploring heritage; Sir Edmund Hillary & Reinhold Messner who literally lived in the Sky …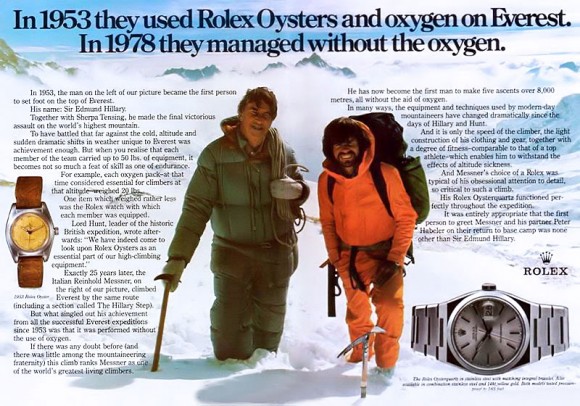 Next question would be, how could it look like? A dweller has a helium valve, one doesn't need in th e sky. The Sea-Dweller is the ultimate Submariner, for extreme use, underneath the surface. A Sky-Dweller would logically be the opposite, the ultimate GMT-Master. That means it's going to be bigger then the maxi 40 mm GMT ceramique case, logically more like the DeepSea Sea-Dweller in 43mm ( for AP & Hublot clients ) So a big pilot kinda of Rolex with something new added, like a special turning bezel to adjust differnt timezinos, quick set of GMT time with pushers, combined with a chrono? Lots of newly Rolex patented designs could have been used, like this one " Timepiece provided with a device for controlling functions and/or time indications " (http://www.patentgenius.com/patent/7980756.html#show-page2)
Interesting notes :
"There are several documents which suggest that a turning bezel fitted with annular teeth engaging a radial axis pinion should be used to adjust a time function, either the hour spindle, the date, the day, the month or even the year. One ofthese arrangements is described in EP 1584000. It should be noted that in this arrangement the bezel can only be used to adjust one of the functions mentioned."
&
Finally, U.S. Pat. No. 360,415 discloses a winding and time setting mechanism in which the stem has only one degree of freedom in rotation, passage from the winding position to the time setting position being carried out by means of a camacting on a yoke. Such a system only allows a choice between the control of two functions and/or time indications. Now the object of this invention is to make it possible to increase the number of functions and/or time indications which can becontrolled."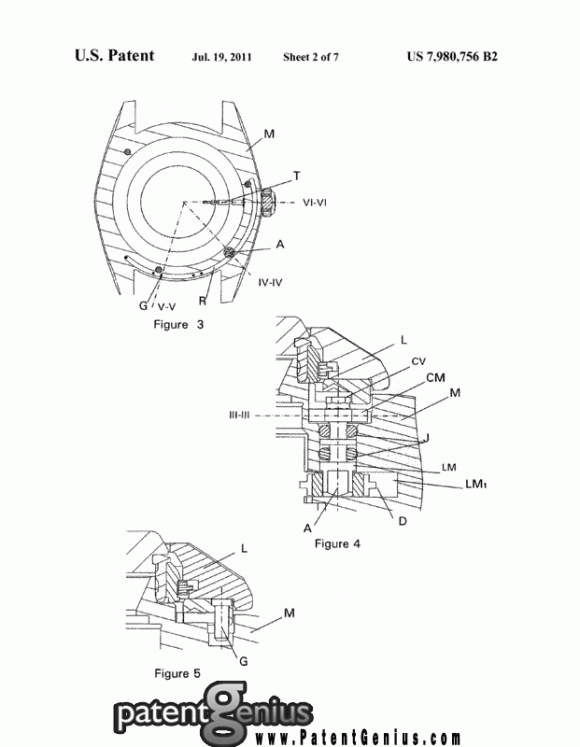 So looks like the Rolex Basel World 2012 teaser is a close up of the dial, of a sub dial 😉 When we blacken the background and turn the picture of the Sky Dweller, it used for different timeszones…Interesting!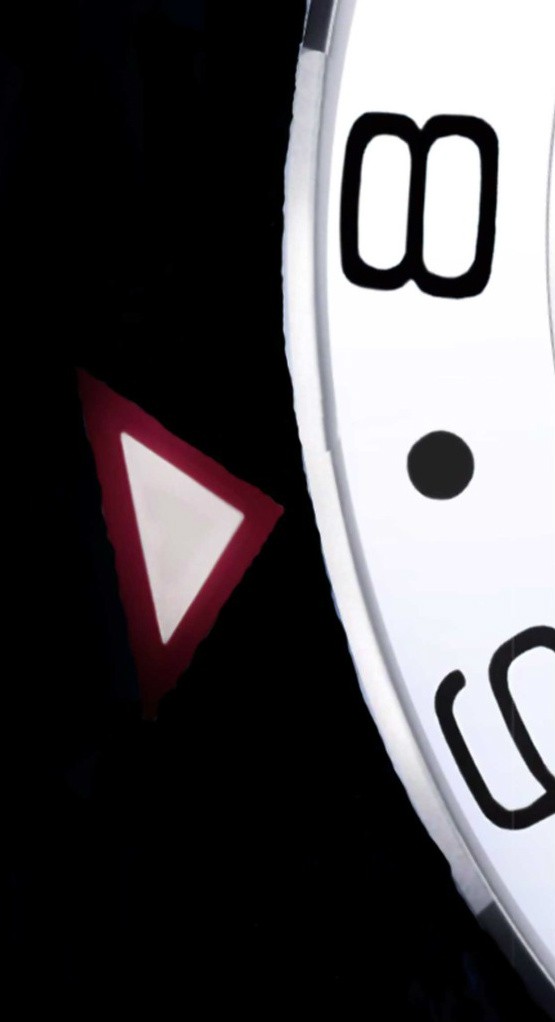 Maybe it's  a altimeter indicator, quickset of gmt, calendar, chrono.. maybe all together for a new Yachtmaster  as it's only 1 detail they show 😉
I just noticed a new Rolex URL : http://www.rolex.com/en#/rolex-watches/sky-master/  –> so Sky Master !
A very creative eye of a rolex collector, made a screenshot right at the moment, the clock is loading, it shows a different one up close.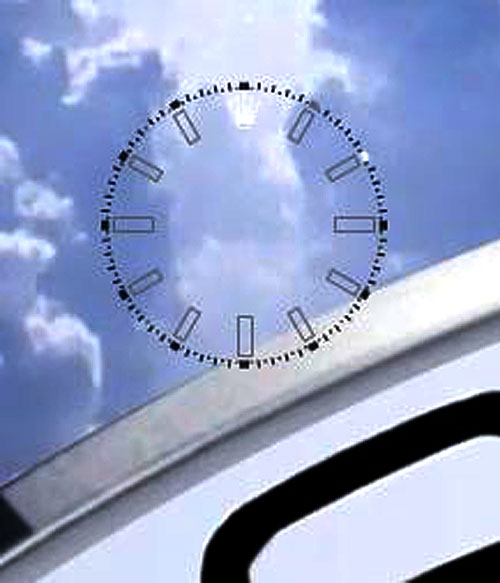 Here the 44mm Yachtmaster II, still a miracle  it ever made it to the public. Who designed this?!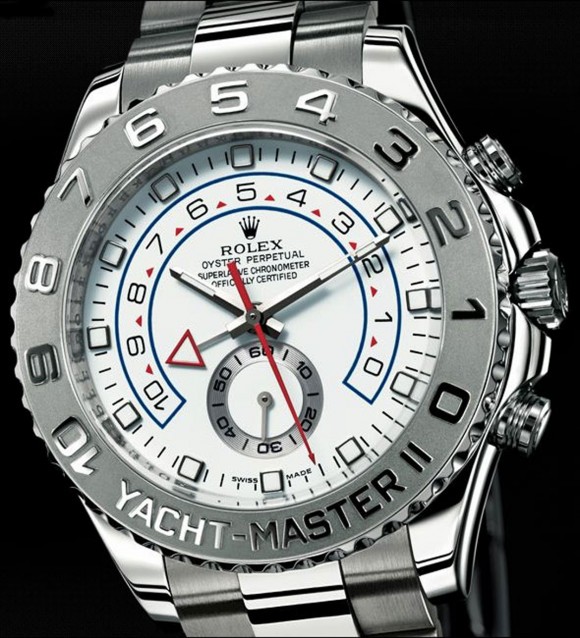 My Rolex Sky Dweller numbero uno, living Rolex legend, Reinhold Messner, imho! 😉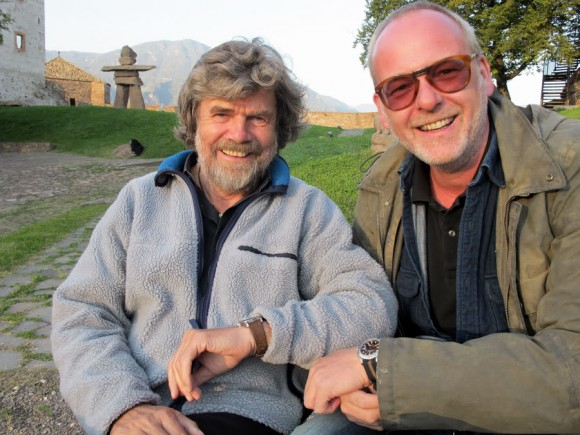 Update:
I've a interesting conversation on www.RolexForums.com with a member called: 'Sky Dweller'. Here is the link to my post:
http://www.rolexforums.com/showthread.php?t=221464
Here's his / Rolex interesting latest responds, it looks like ROLEX is ONLINE! as the moderator of the ROLEXFORUMS just confirmed the matching Rolx IP number, i'm well aware of, to Geneva based watchmaker!!
"When I ( Sky Dweller) am travelling across the Sky I am crossing multiple time zones, by day above the clouds the sun shines brightly, at night with the moon and stars are there to guide me. I always know where i am and how long it will take me to reach my destination."
So news functions are:
– crossing multiple time zones.
– by day above the clouds the sun shines brightly  & at night with the moon and stars are there to guide me
– I know where i am & how long it will take me to reach my destination.
–> Rolex themselves responding for the first time ever on the rumours is a great step forward gentleman! Only good thing can happen from now!
So the  Sky Dweller is going to be a Sport World – Timer 😉
I just saw a movie called: "History of the Oyster" on Rolex website  that showed their heritage designs up close, very cool done! It looks like Rolex is going more into their past, finding the keyword to their succes, re life the heritage of the past. Here's the link: http://www.rolex.com/baselworld
Update II:
And here it is: The Rolex Sky Dweller in 42mm case with 2 time zones & anuual calendar adjustable by the bezel..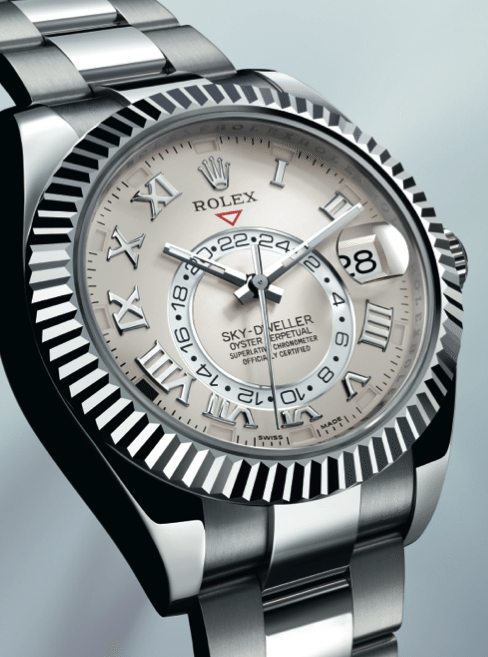 I admire the complication but dislike the look of it. Specially the dial design is off and the hands look to small. Why is it NOT looking Luminous?! with a different bezel, dark dial and some lume on it, it would look imho much nicer! Now I almost feel silly I reported on the Sky Dweller. The pink is best looking, specially when you think of it's steel 😉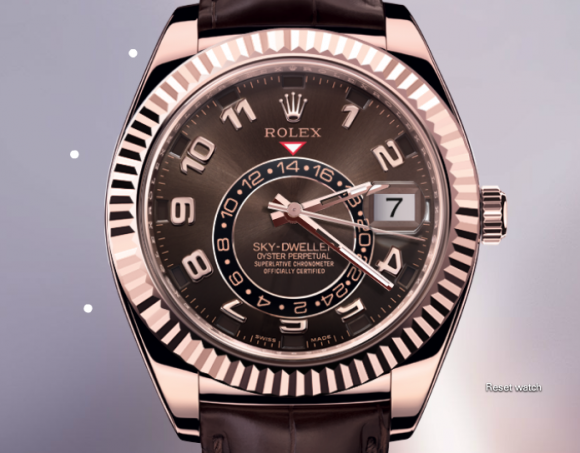 LINK: To Rolex Sky Dweller Movie: http://www.rolex.com/en/rolex-watches/basel2012/the-new-sky-dweller/video