Don Walsh (born 2 November 1931) is an American oceanographer, explorer and marine policy specialist. He and Jacques Piccard were aboard the bathyscaphe Trieste when it made a record maximum descent into the Mariana Trench on 23 January 1960, the deepest point of the world's ocean. The depth was measured at 35,813 feet (10,916 m). It was simply amazing to listen to all his exciting stories, with his almost 80 year old he's still exploring around the world fulltime & recently with being  the advisor for James Cameron Challenger Deepest Dive, BIG respect!! —> http://deepseachallenge.com/the-latest/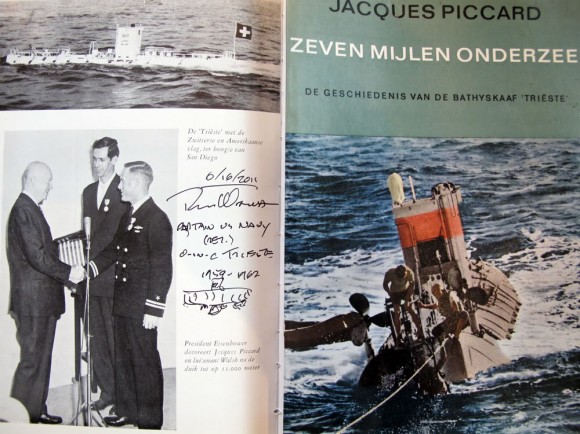 As he just came back from a lecture he gave at Rolex HQ where he met new Rolex CEO Martini,
I was very happy to show him my first heritage Rolex project I did with the Piccard family….
Rolex gave him for the 50 anniversary of the deepest dive a green Submariner with inscription he showed me…
Check out the story about Don Walsh on the Rolex website by following this link…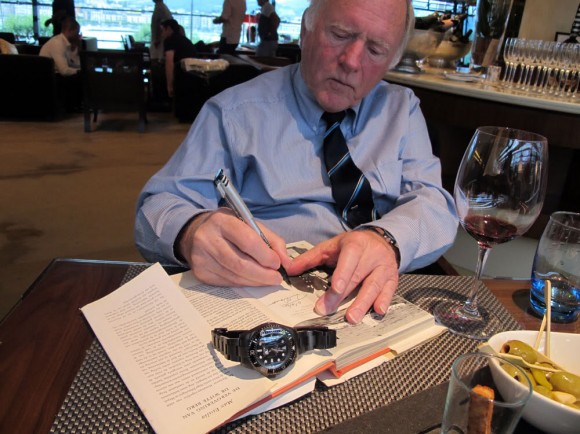 Every Rolex tells a story – Don Walsh Rolex Ambassador….
At Museum du Leman GREAT exhibition on the Piccard Family!! A must have when you're around, only 15 min from Geneva.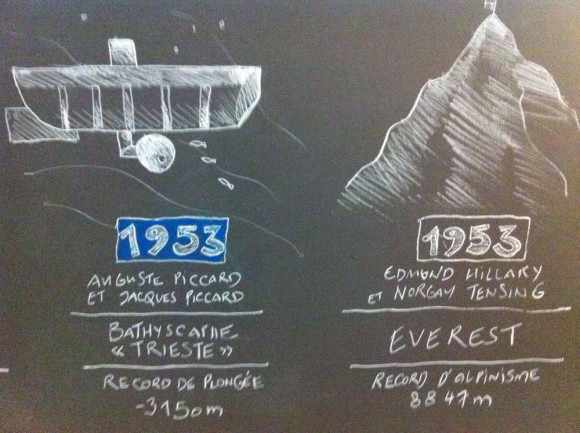 You see the start of ToolWatch Evolution on the board up, and down with original Sir Edmund Hillary's Rolex Bosecks & Original DeepSea Special from Piccard!! Honestly, for me personally and for Rolex history particulair, one of the most important history picture i've yet made. The 2 world come together!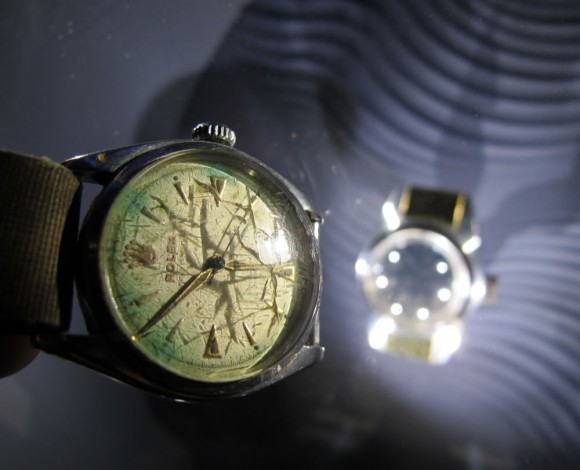 I've a wonderfull link on my blog, directly to the ultra cool Rolex Ipad App, it has the new 35min from Piccard & Walsh DeepSea movie also, absolute MUST see! –> it's free so go ahead, don't hesitate; http://itunes.apple.com/nl/app/rolex-perpetual-spirit-magazine/id468648820?mt=8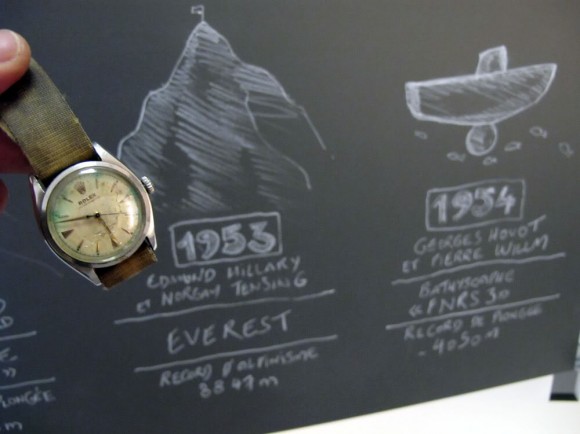 Unique Rolex Sir Edmund Hillary, given by Rolex Bosecks, Calcutta India, he had worn on many expedition in his later live, as the nylon straps shows, full of Sir Ed DNA 😉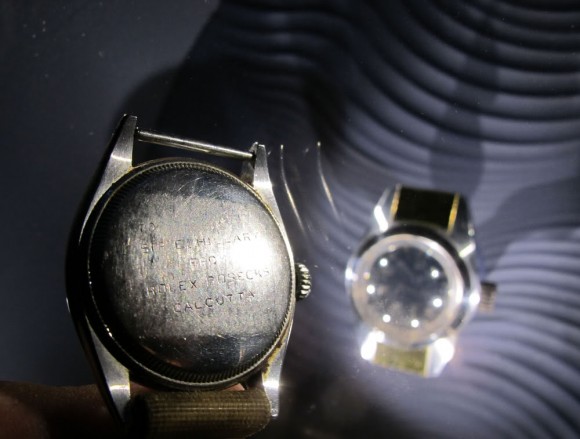 Rolex DeepSea Special, from the estate of the Piccard family. After I showed Bertrand at our Christie's meeting in Geneva, the DeepSea Special ( that was on sell for HK auction and got finally in a dedicated asian collection ) He remembered that BIG Rolex as he called it. Due to this coincidence, the Museum has now it's own, very special, DeepSea!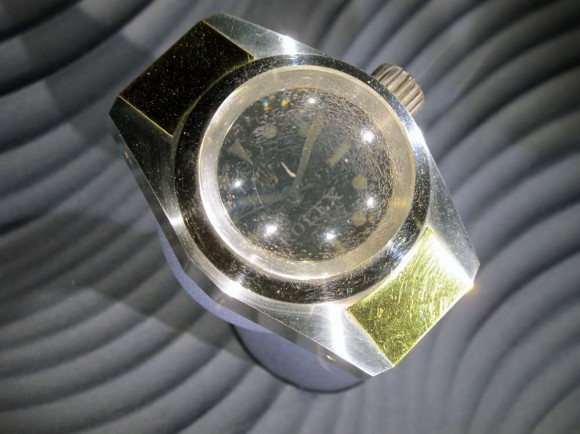 Left the to Lt.Don Walsh by Rolex given kermit & on the right, my Piccard 01/86 I specially wore that day..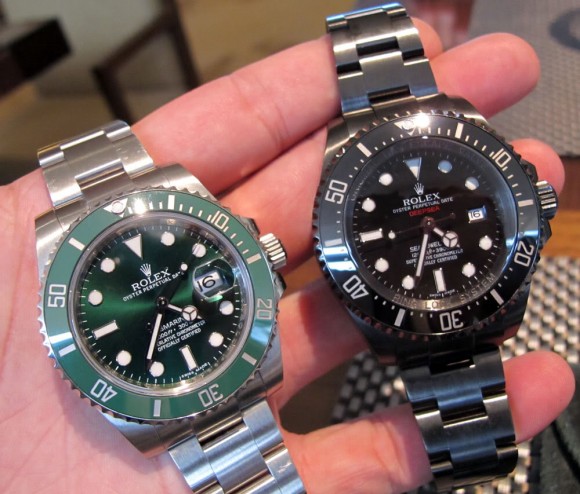 The modern laser engraving on the right compared to old school Rolex engraving..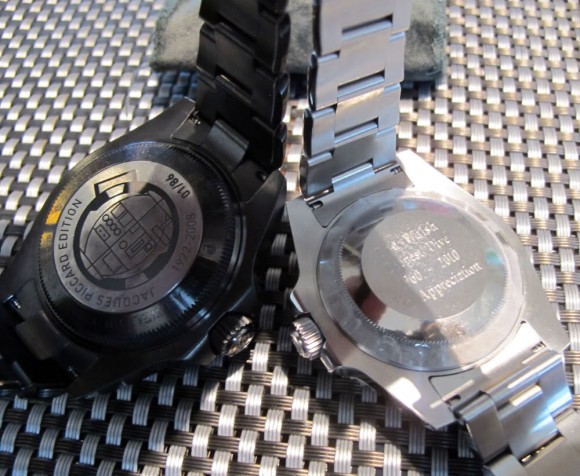 Super relaxed we had a great talk about our mutual interest. It was trully a honor to have had the opperunity to talk detail with Lt. Don Walsh !!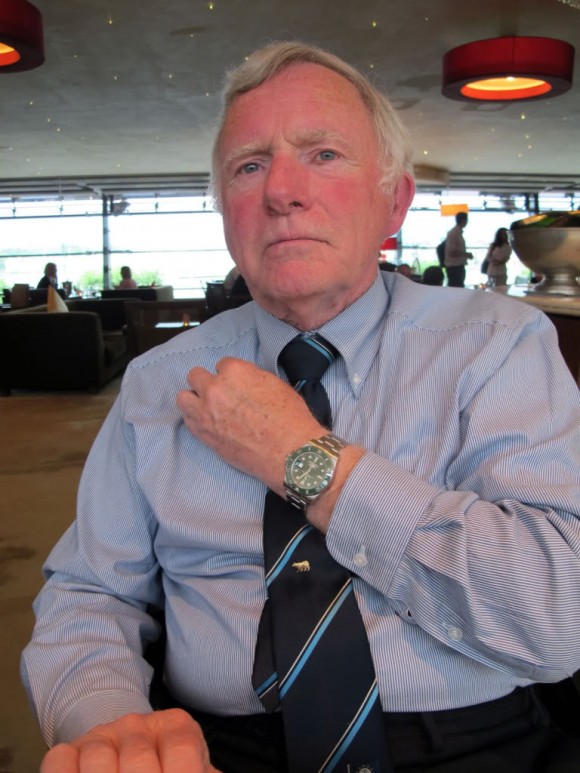 Rolex movie of Triest: http://www.rolex.com/en/world-of-rolex/sports-and-culture/exploration/trieste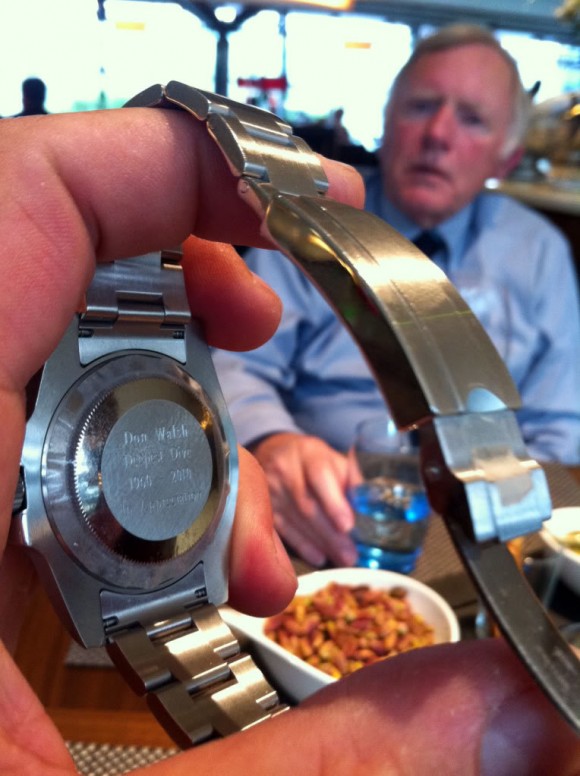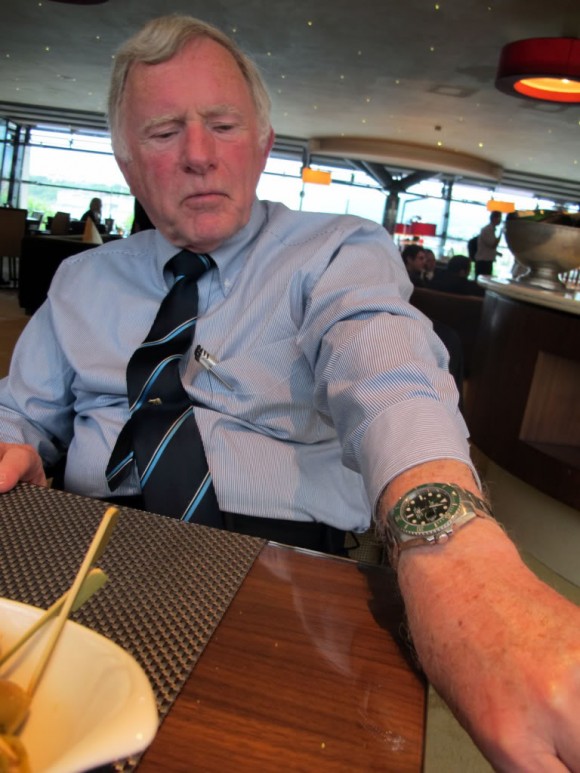 A absolute wonderful person, very dedicated to his work with the right touch of humour.
It was for me a big honor meeting Mr. Walsh, a living GIANT for Rolex history and so important
for our beloved brands heritage, Rolex!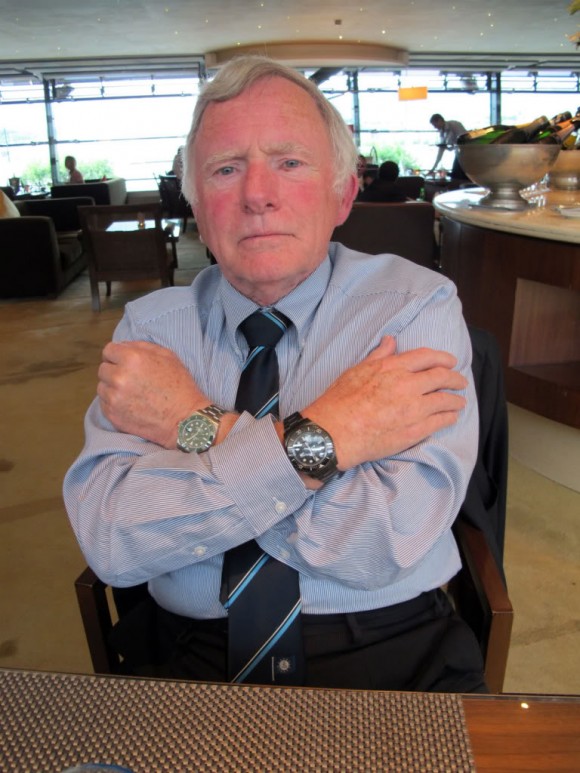 Back to Museum Du Leman with it's impressive Piccard Family Exposition… La saga Piccard.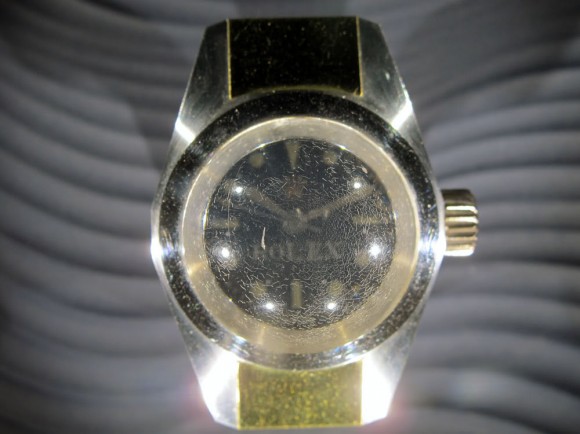 Stunning location at the lake!…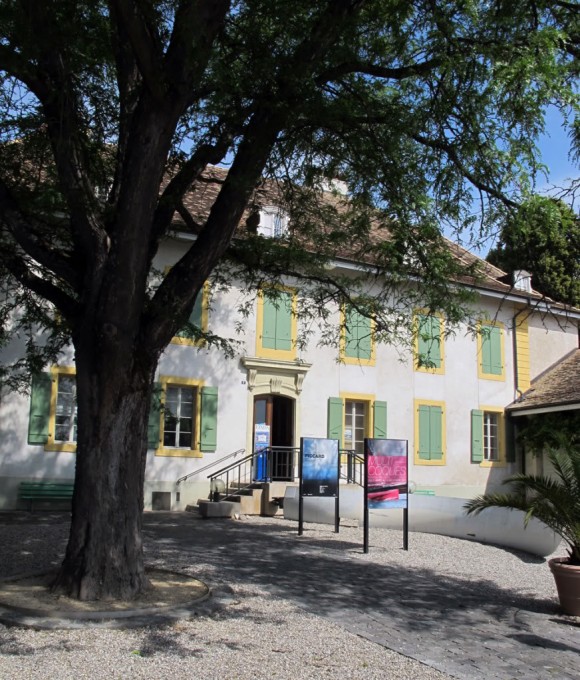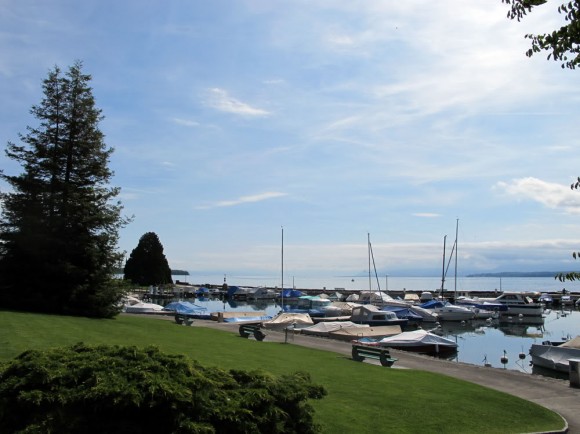 Unique moment, for the first time after all these years, a reunion of Lt. Don Walsh with the Piccards..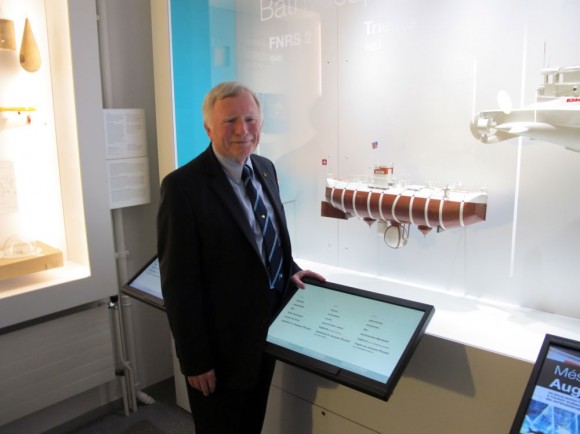 Close to the legend, I listened carefully to Mr Walsh great lecture!..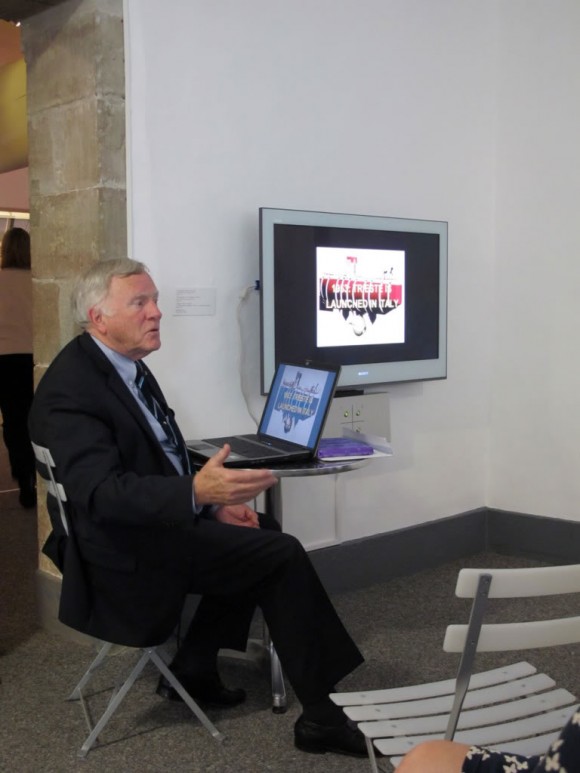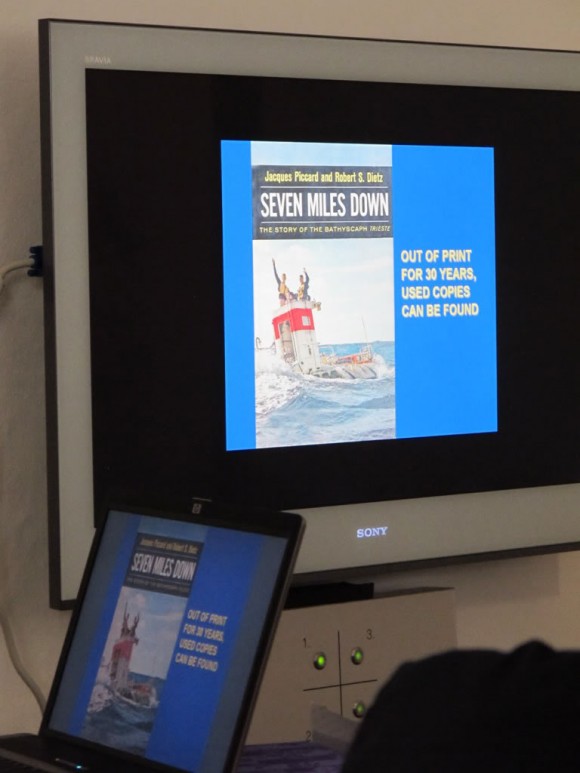 Great exhibition created by conservateur Carinne Bertola
Musée du Léman
Quai Louis-Bonnard 8, CH – 1260 Nyon, Suisse
e-mail info@museeduleman.ch
Tél. 0041 (0) 22 361 09 49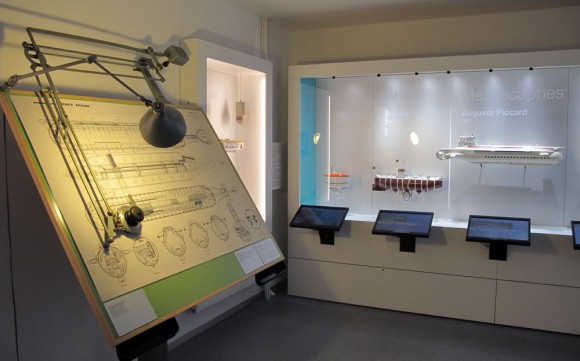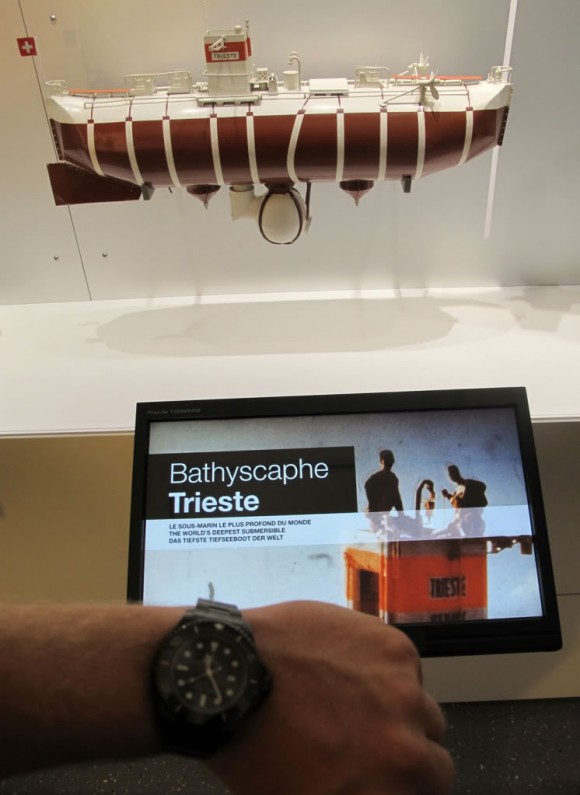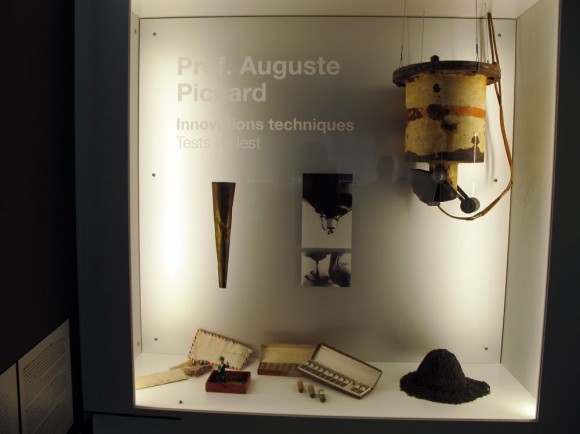 the evolution of the Trieste, the ultimate Submariner that finally in 1960 (/ with attached a Rolex DeepSea Special ) got down to deepest point on earth, the Marianne Trench, to 7 miles down to the bottum…We see where Rolex finnaly ( after first batch of Rolex for test after Trieste Dive in 1953 to 315o meters, the extreme glass design from the DeepSea found it's origine, it was the window of the capsule of the Triest..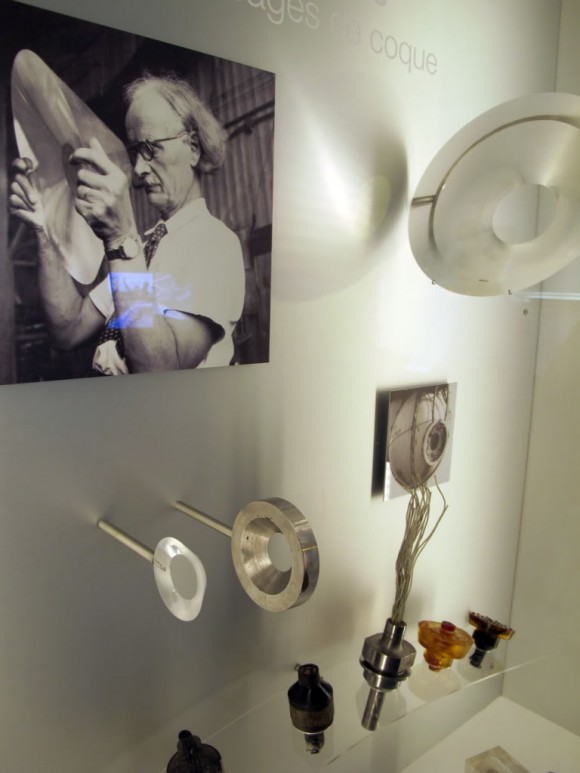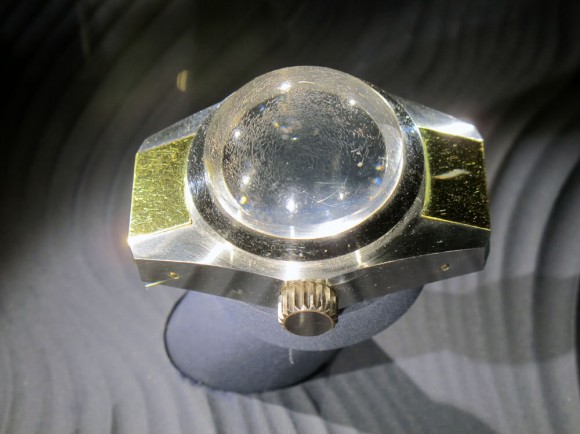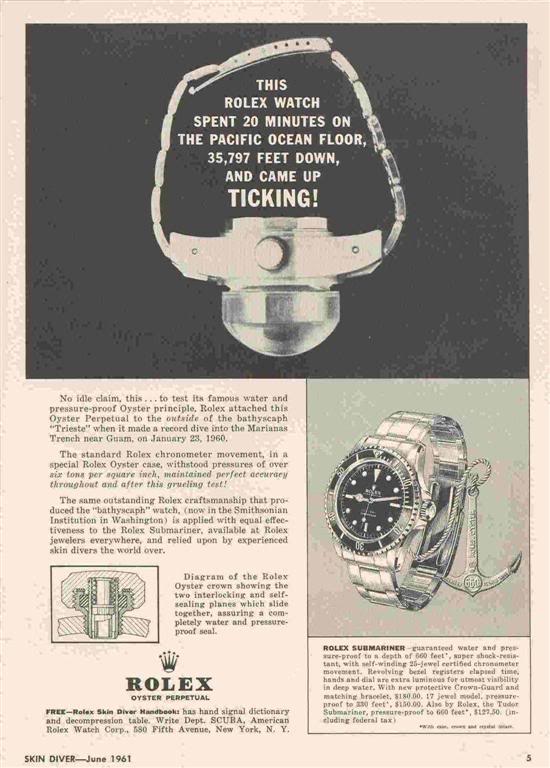 At the bottum, wee see the first proto's of the extreme glass…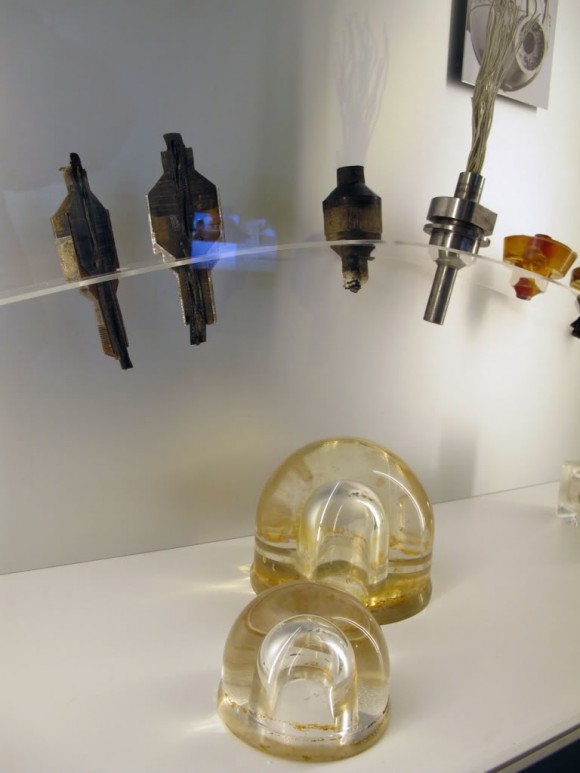 Test on metal quality..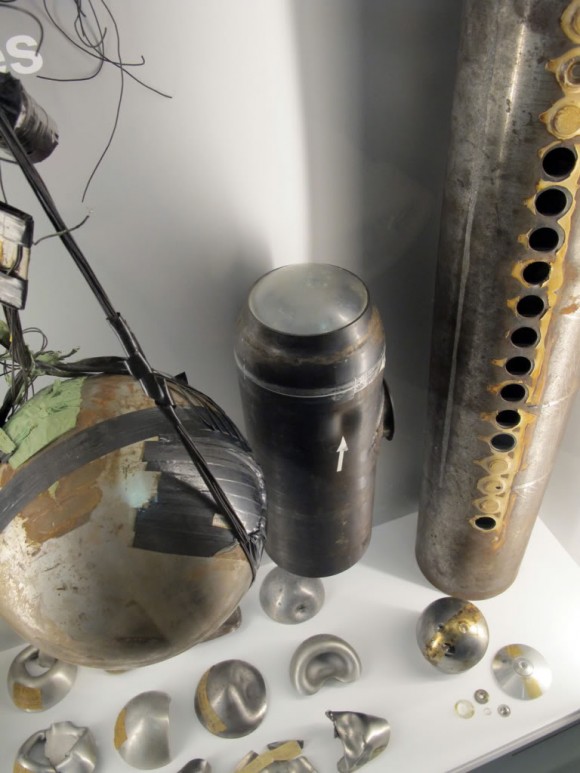 After the succesfull sale of the Piccard DeepSea at Christie's Geneva, the result was used to built up this Piccard Archive we now see at the Museum Du Leman, shortly after that, Rolex chimed in, enhanced the Piccard Exhibition with some vintage pieces ( like below clock that came out the Submariner that was in use for many years to show genevan tourist, the beauty of the lake, one of Piccard projects and dreams )..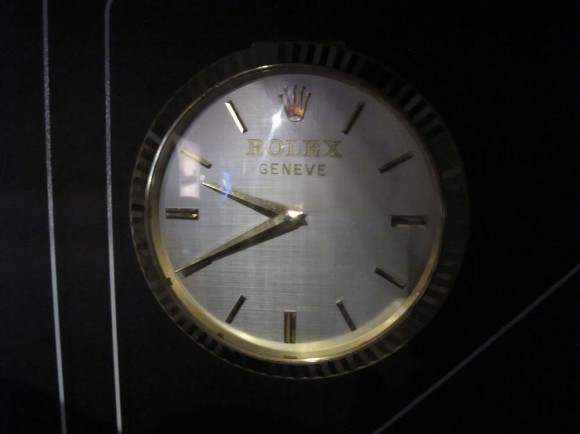 And some displays..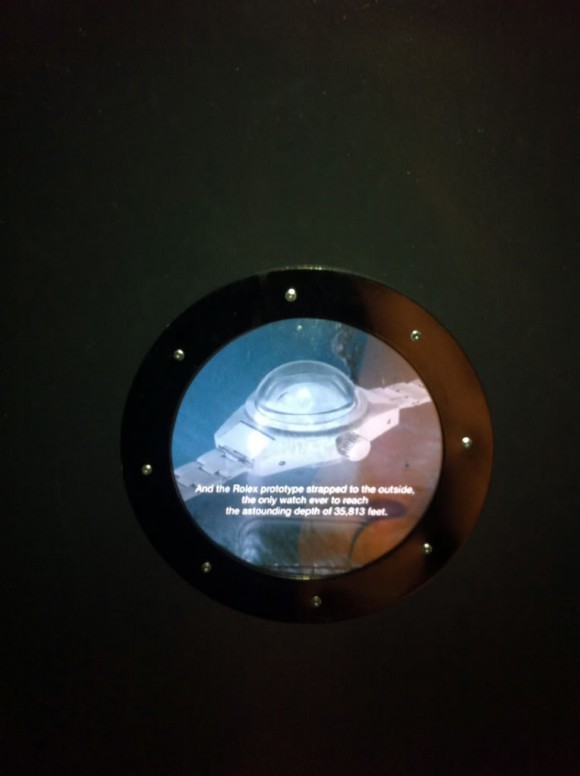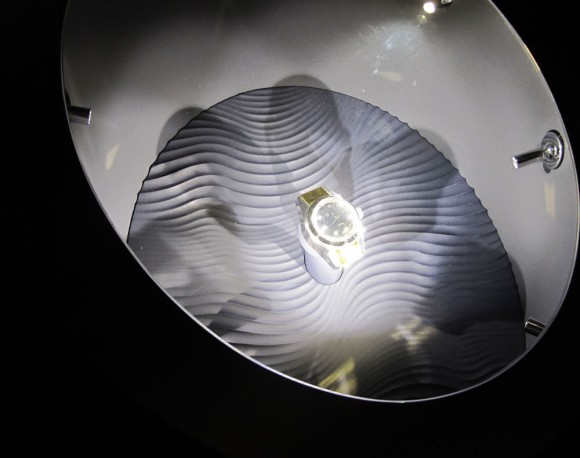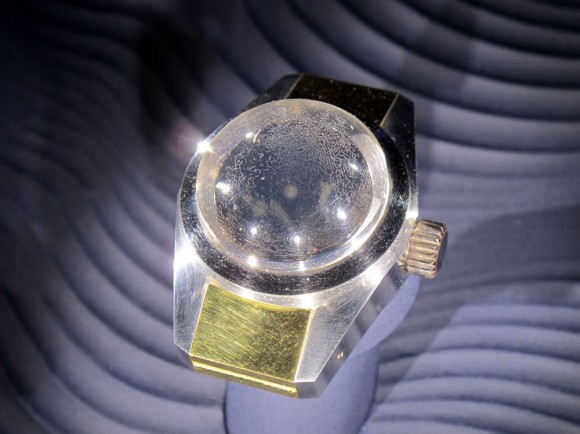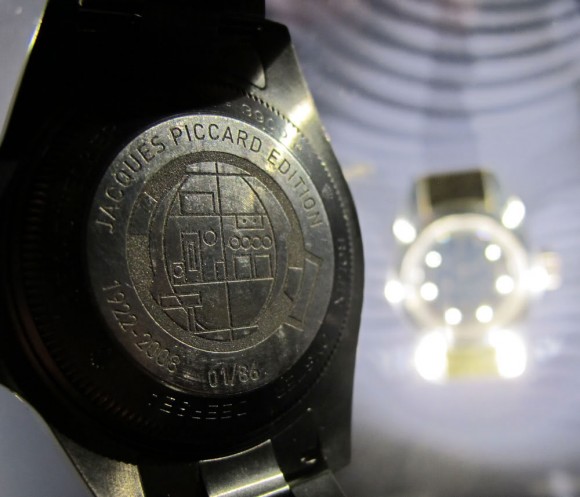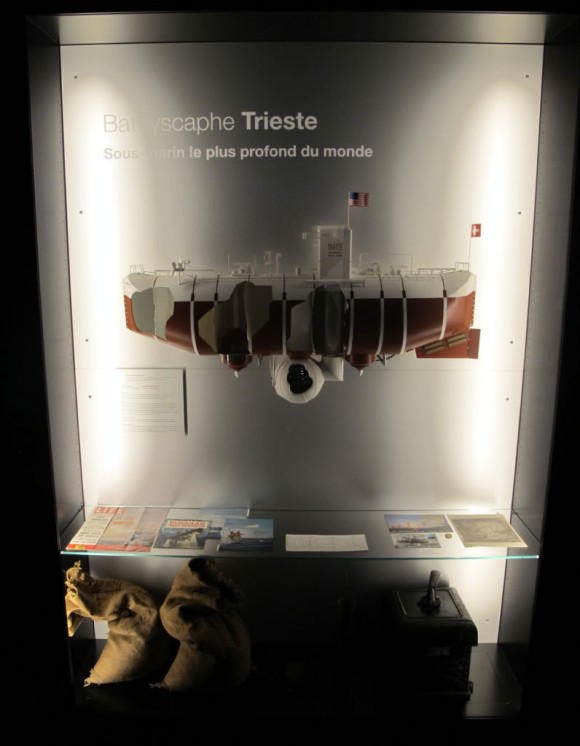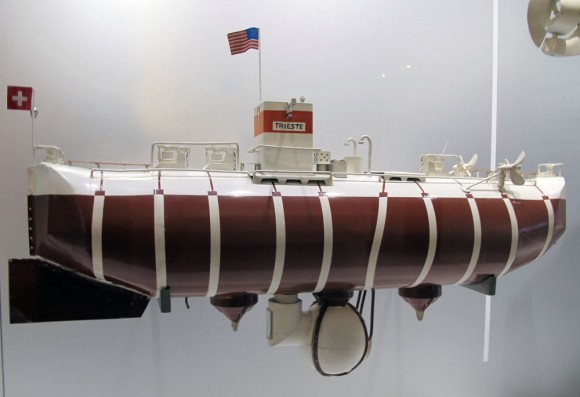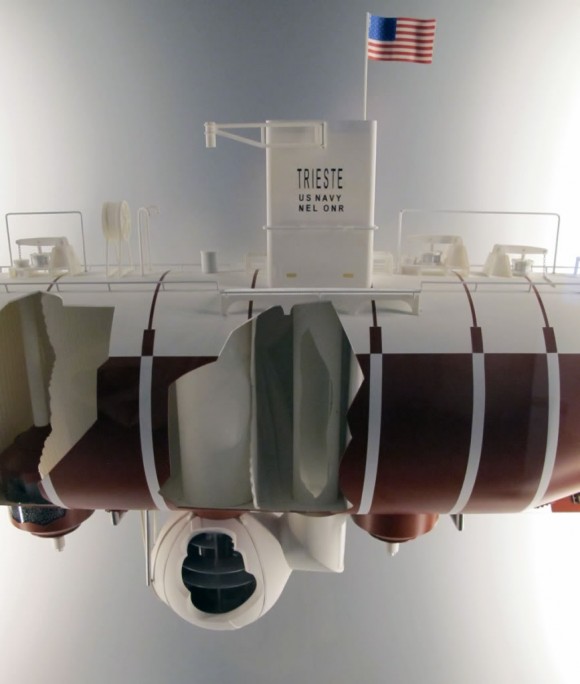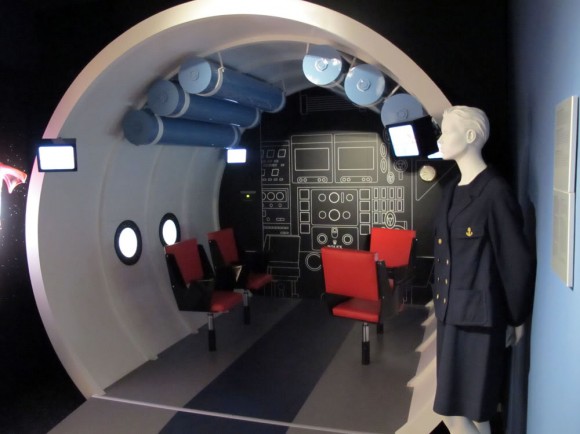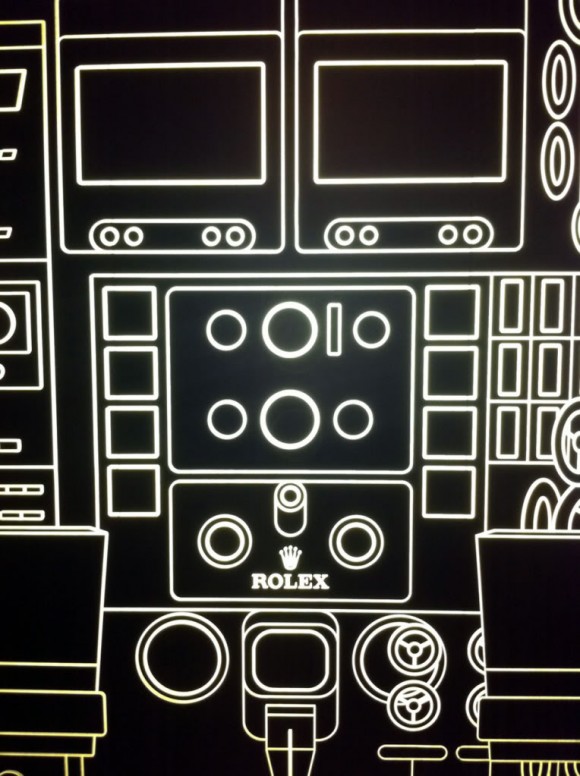 The following is an email from James Cameron to Don Walsh, co-pilot of the bathyscaphe Trieste , following Cameron's successful 8,000-meter dive to the bottom of the New Britain Trench. Don Walsh will be joining the expedition in Guam, prior to Cameron's dive to the Challenger Deep in the Mariana Trench. –> http://deepseachallenge.com/latest-news/cameron-to-walsh-on-record-8k-dive-youd-have-loved-it/
&
The Deep China Tour ( @ http://www.thedeepchinatour.com/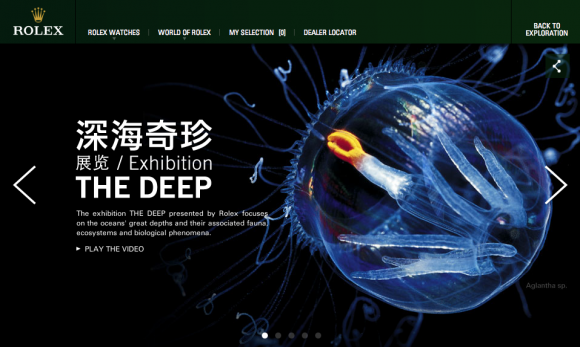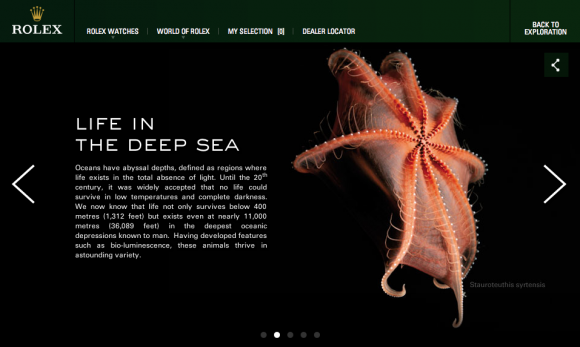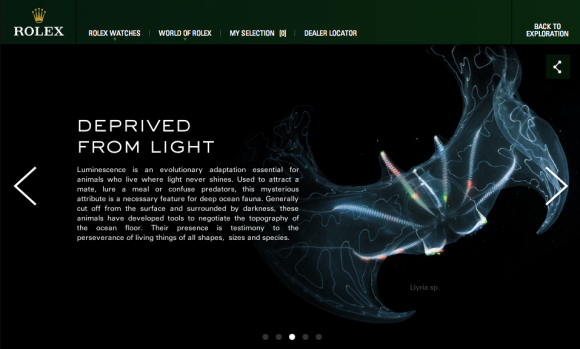 Check out Rolex 'The Deep' Movie online at http://www.rolex.com/en/world-of-rolex/sports-and-culture/exploration/the-deep-china-tour