Live from Basel World – New Rolex Sky Dweller, Submariner + Tudor Heritage Black Bay, Pelagos and Patek Philippe 2012 Collection..
I just arrive in sunny Basel for the yearly watch news of Rolex, Tudor, Patek Philippe, Omega, Tag Heuer,  Breitling, Chopard, Breguet, Corum, Hublot, Longines, Ullyse Nardin, Zenith etc, etc.
Over all it looks like Rolex it's design is getting more classic in detail, the new Submariner and DateJust II are bigger sized brothers of their vintage birth, very nice. I still don't understand the name Sky Dweller, maybe it's because I suspected a more sporty design,I love the complication but don't see the Dweller in it.
Here are some quick impressions I just made… To start with, I had a encounter outside the Basel Show with Tudor Design Chef, not that I knew he was responsible for the Tudor Heritage Collection, as he told me later. No, I spotted the new Tudor Pelagos on the wrist of a guy just getting seated in the new Maserati outside on display. Interested to see it in the wild, so I gave him a compliment and telling him it's not logic to see it out here, unless… you designed it!
Here my new buddy and very cool guy, Davide Cerrato ( Tudor Head of Marketing & Product Development) wearing his new titanium Pelagos…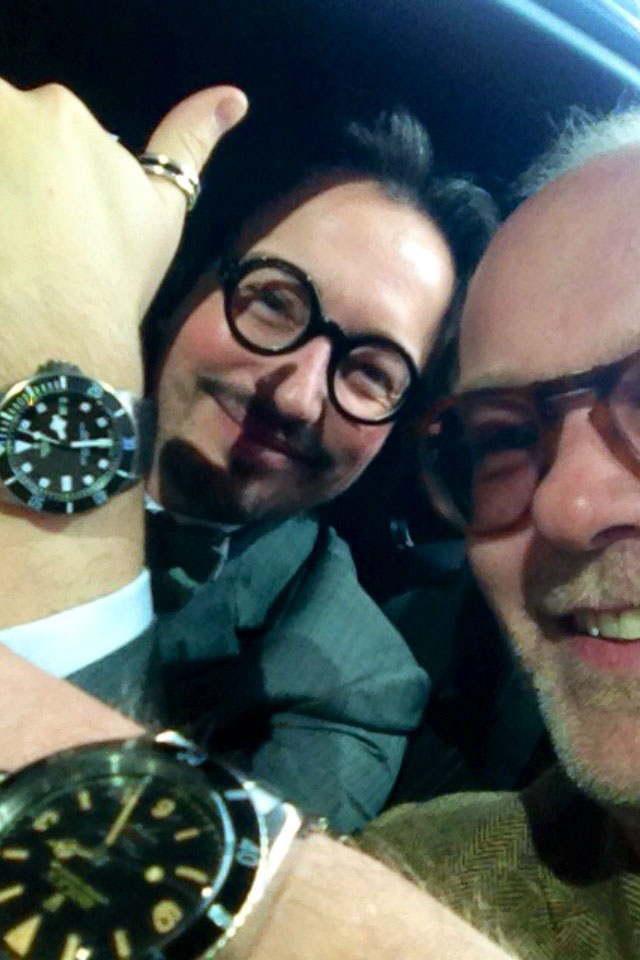 My first ( logic ) question to him was, why he put snowflake hands on a Tudor Big Crown? His answer was that Tudor's doesn't want to make it exacly the same as their vintage roots. Hmm, that's not logic, as you made your first Heritage Tudor,  the Monte Carlo Home Plate, almost 100 % the same as the 7031. It made him laugh..and countered that this is just the beginning, much more to come! COOL ! Just as cool his wrist shot of this Tudor & the Maseratie logo below…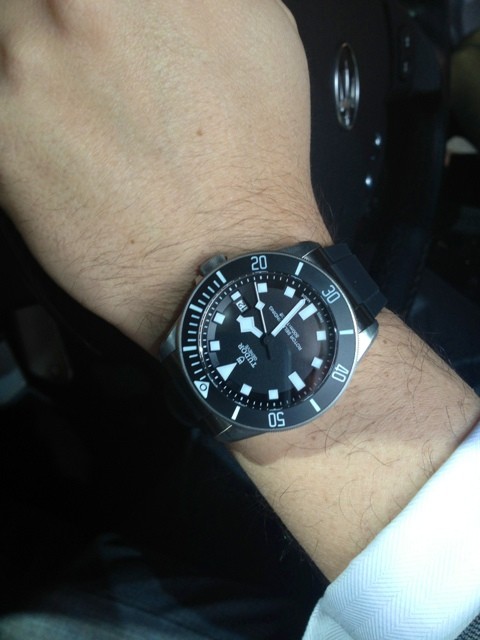 Something new also at Tudor stand as the front says now Rolex. Last years it was saying Tudor. I had a lovely chat with Sandrine Felder of Tudor communications, again as I was with some good friends all the way from US, we spotted her wearing the new Black Bay. As Tudor is not yet for sale in the US, we got into a conversation. She was showing me her Big Crown and got all excited when I gave her mine, good fun & well done! Compliments!!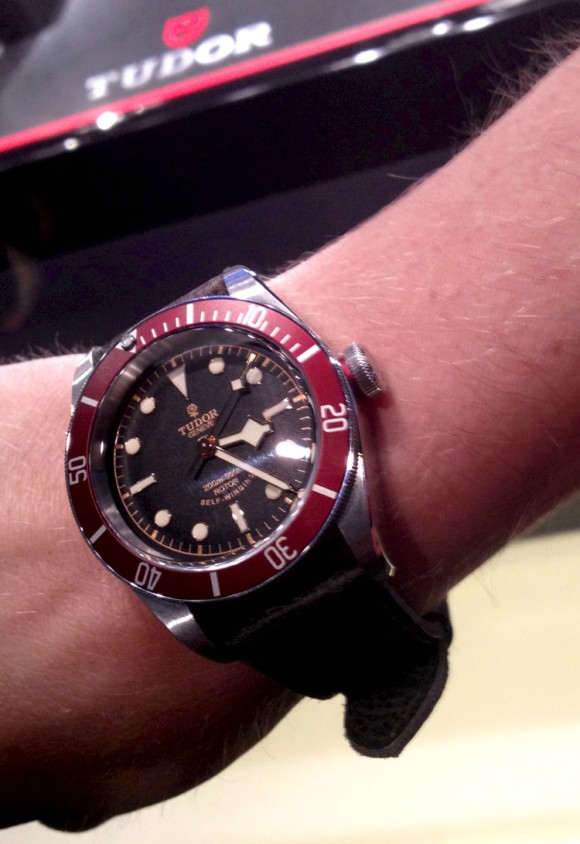 Above on ladies wrist…Below on the masculine wrist of of a good friend! Tudor BlackBay go for only € 2.470 (leather band) and € 2.720 (SS band)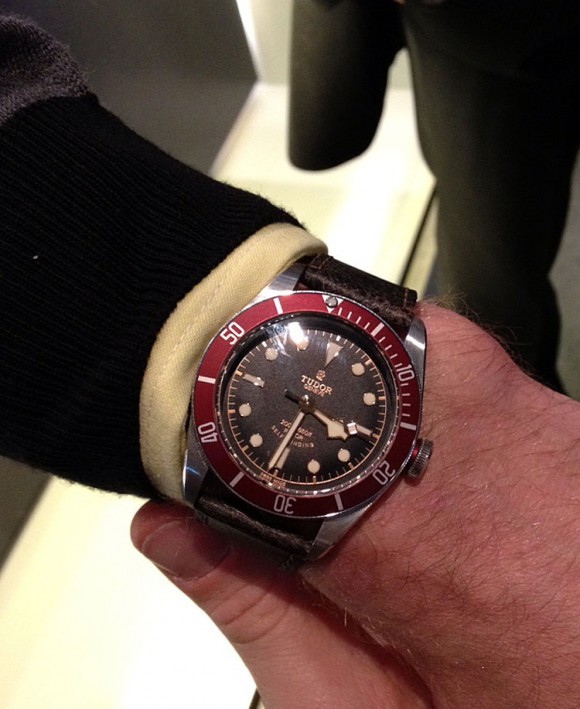 If I remember well, I asked why Tudor doesn't have their own manufacture caliber yet and instead uses ETA calibers. A newly designed movement will bring down the height & thickness of the cases, we still see in their collection. Besides that, I think the new Black Bay & Pelagos are priced to cheap, compared to Rolex and their new identity. When you see it now, you'll be surprised what it costs as one would easily pay €500 – 1000,= more to get it on your wrist, even without having  a own manufacture movement… I see Tudor getting very BIG soon, specially when it will be on sale in US – Japan and UK finally..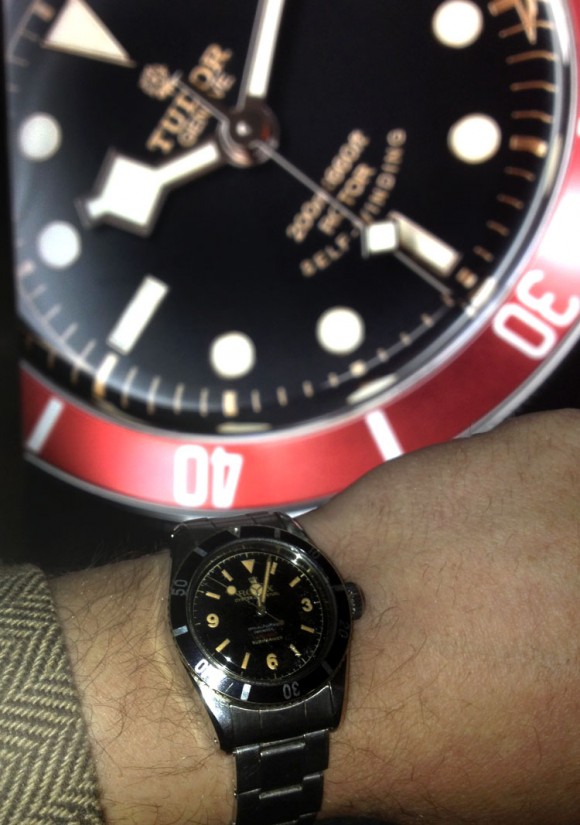 Above, a wrist shot of my Red Depth – Rolex ref 6538 – Big Crown Explorer dial  and in background, the new Tudor Big Crown Black Bay..(make us a 3-6-9  dial for next year, it doesn't have to be as Big Crown, maybe better to go for ref 7928 alias ref 5512/3′s and add there 369 or even better, a ref 7928  'square' crown guards. Anyways, I feel VERY comfortable with Tudor and I can tell you already, there's much more to come, also on 'vintage'. Stay tuned for more…
The Rolex – Tudor Basel 2012 stand..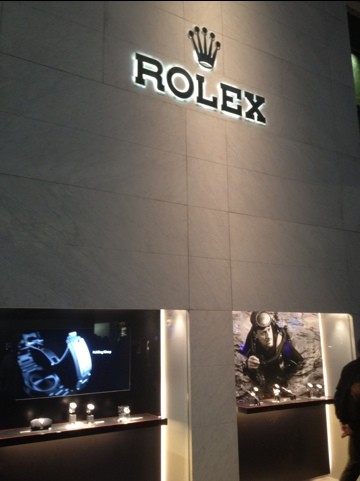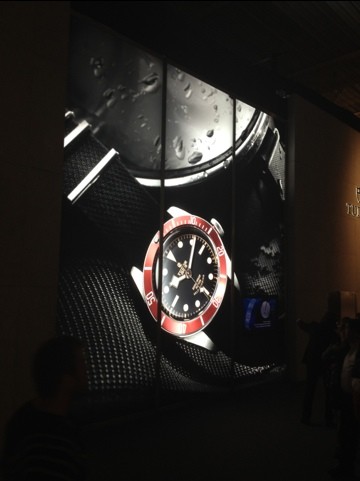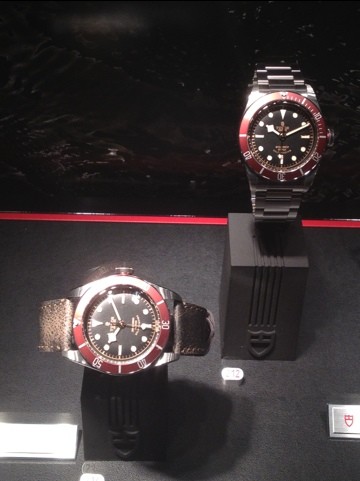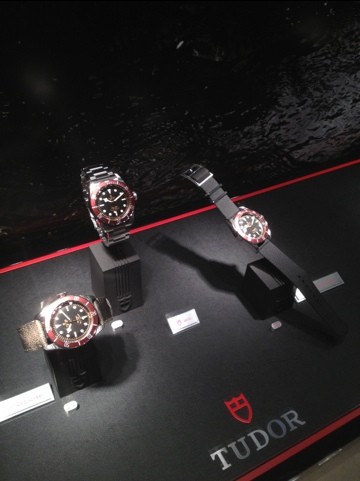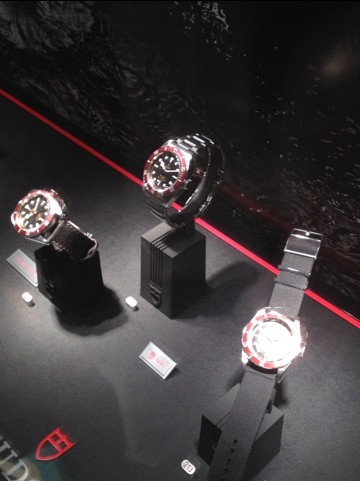 Tudors Vintage leather strap and Nato strap are particular well done!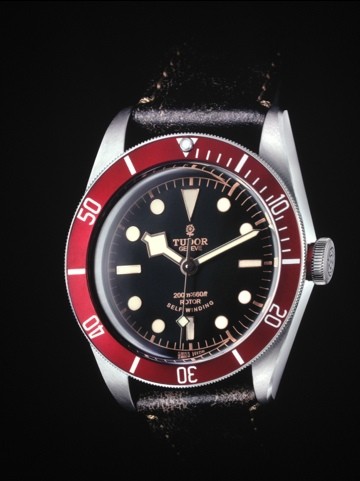 The Pelagos, new 41mm titanium case, matt ceramic bezel, helium ventil, special free adjustment bracelet, cool straps and nice designed titanium bracelet, and costs € 3.305,-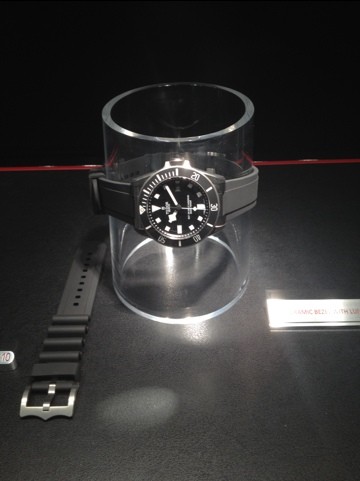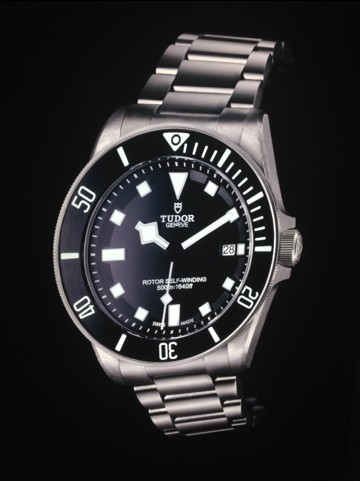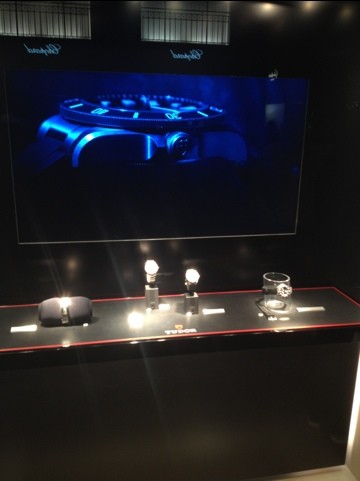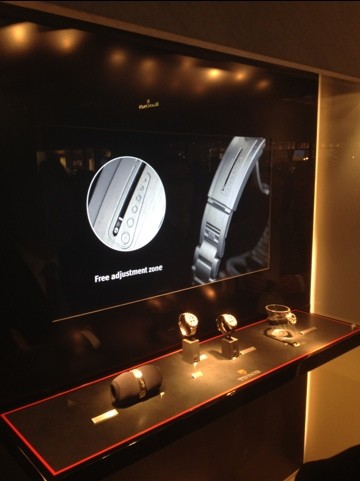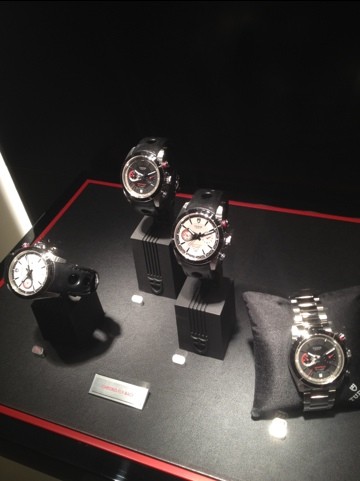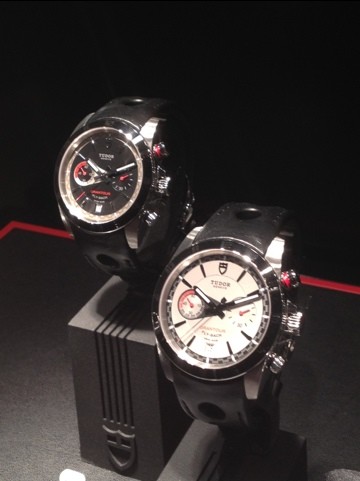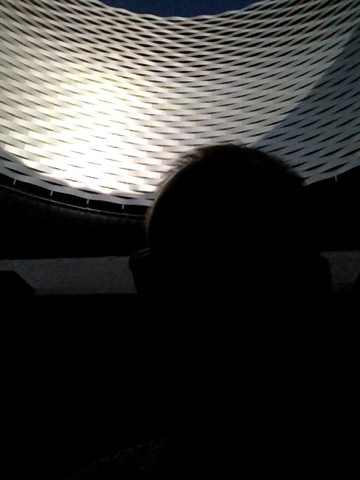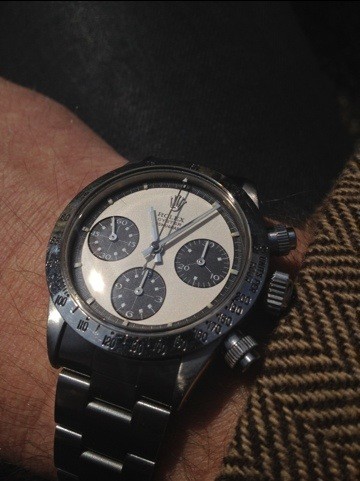 Rolex Stand Basel Show 2012…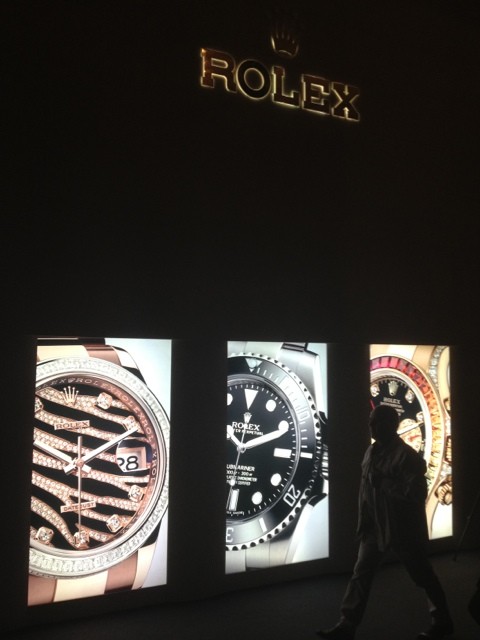 New Rolex Sky Dweller display.. 42 mm White – Yellow and Pink gold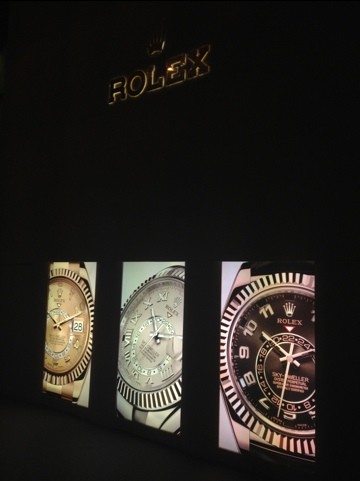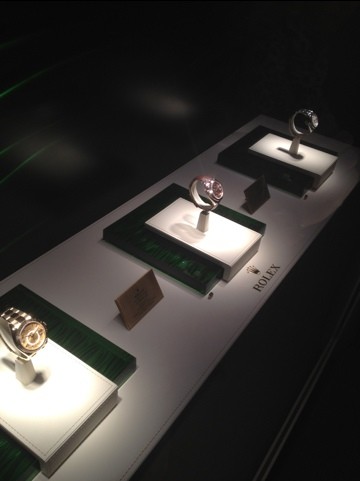 It definitly helps when you see it live..still think that design deserves a better dial & hands..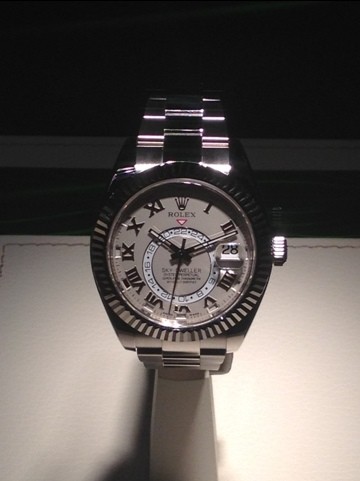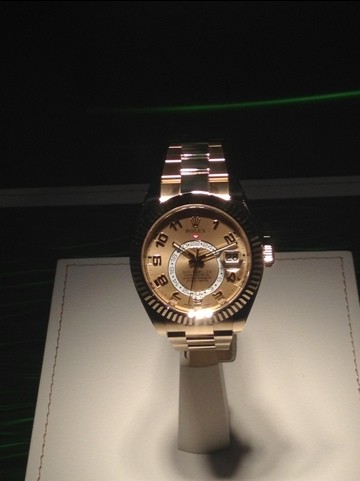 The darker color & numerals is already much better, still hands are not convincing..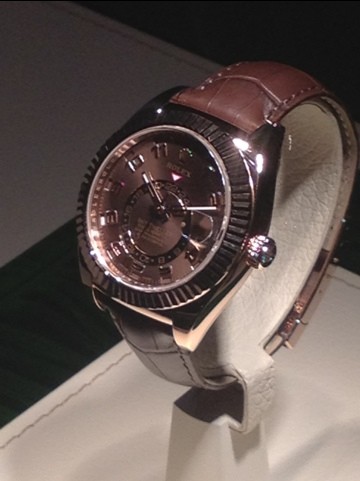 All Explorers, Explorer I 39 mm & Explorer II 42mm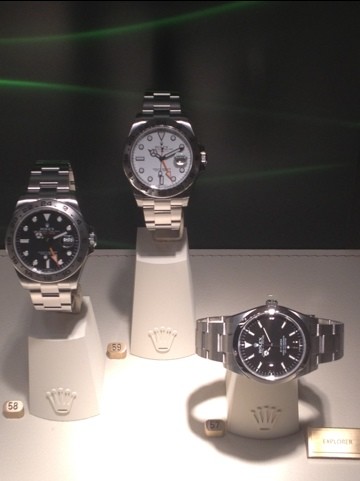 All orange on 1 side.. lol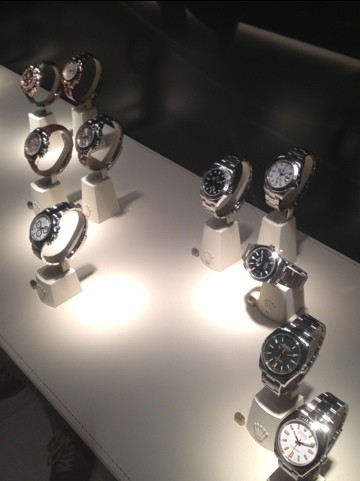 Lovely Dial!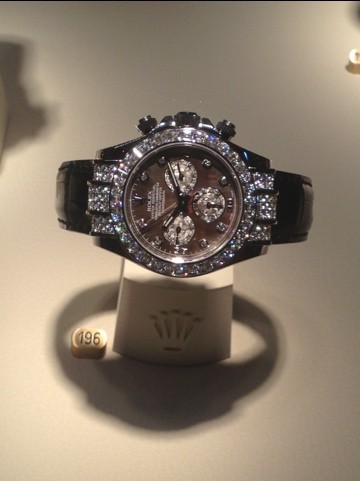 New Bling GMT is impressive..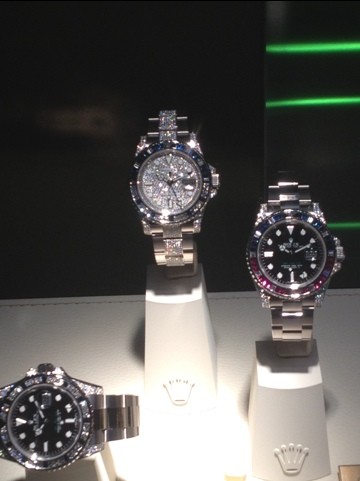 Honestly, I liked all Daytona's!..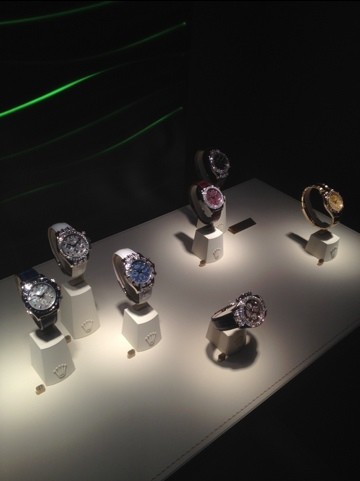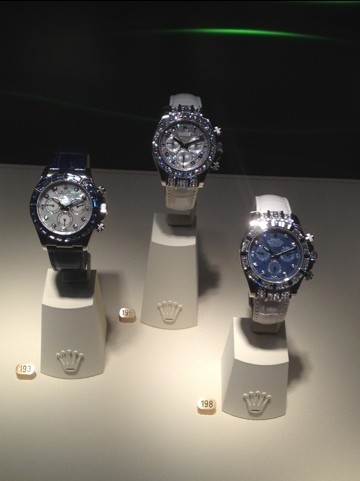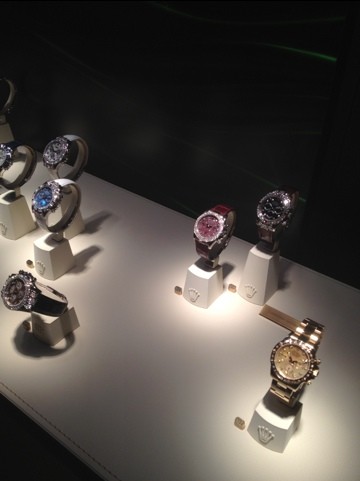 New Maxi cased 40 mm Submariner sans date.. ref 114060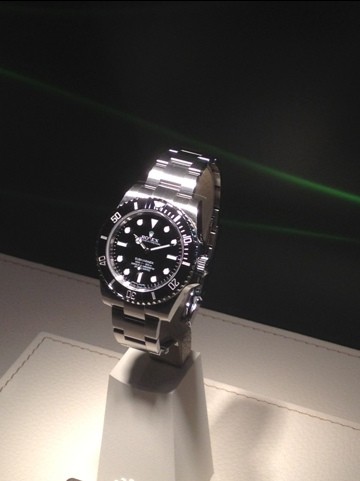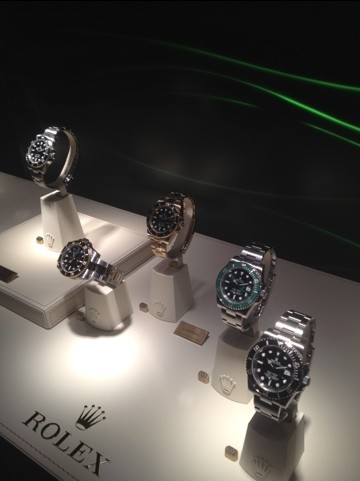 New 42 mm Datejust will be a BIG hit!! 2013 will shows us more beautifull dial versions for sure..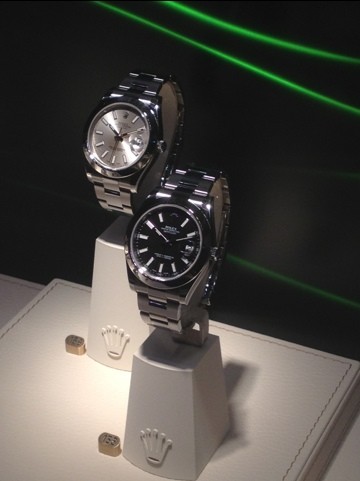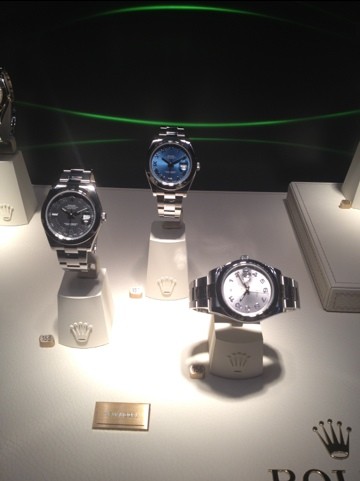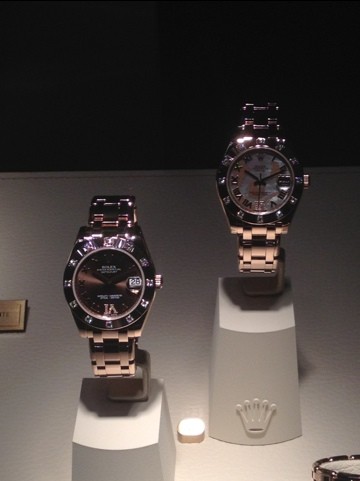 Up to the otherside, to Patek Philippe.. The new 2012 additions added to the already very special collection PPC has to offer, are just to many to choose from. I'm impressed to see Patek Philippe having their total collection under control, ALL their models are NICE, almost impossible to choose, one has to buy more.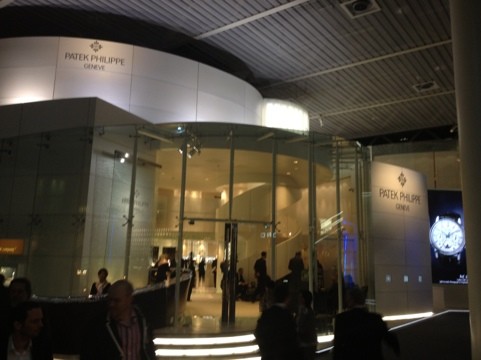 A overview of their manufacture calibers..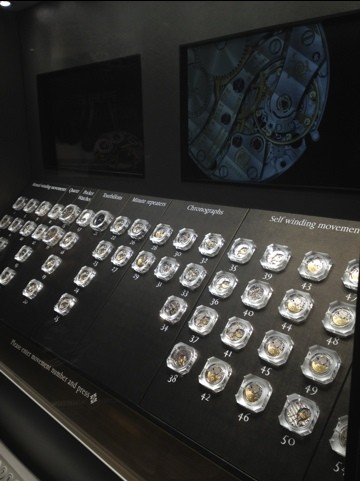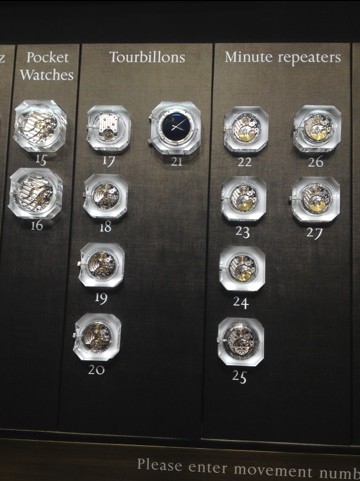 New pinkgold black dial Grande Complication, spectacular!!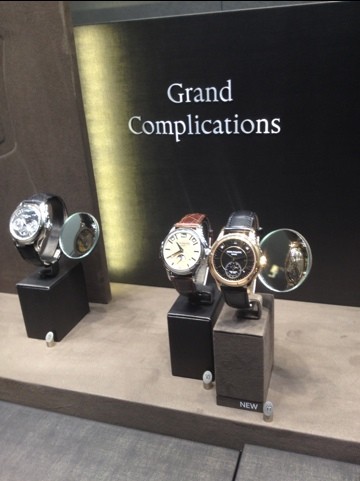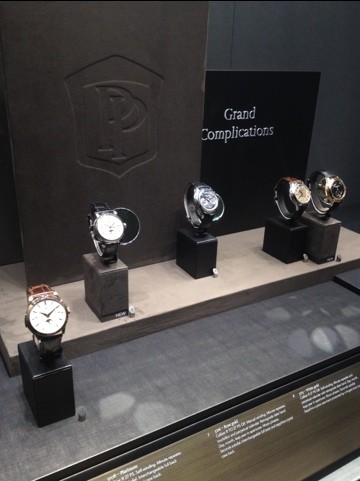 I think PPC did very well with their new designed markers ( big white with dark blue surrounding )… New Split seconde Perpetual Calendar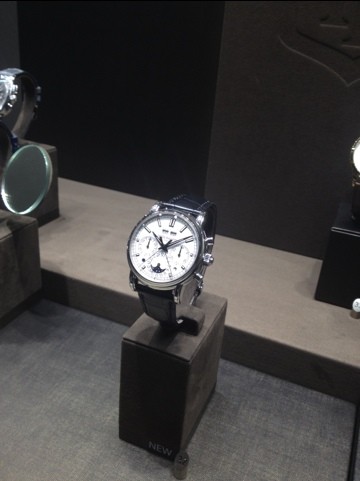 Very nice World Timer and the new cushion shaped Perpetual Calendar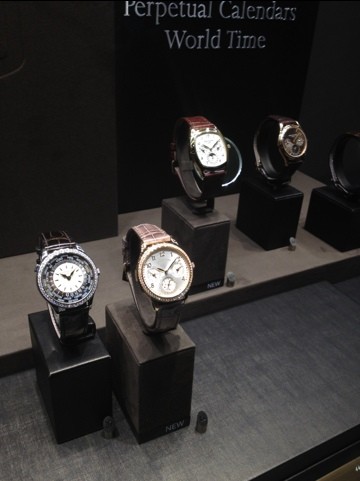 I love the special, on the right, with yellow gold luminous hands in patinum case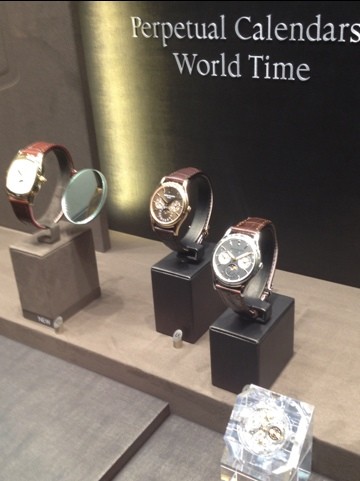 Very stunning gold brown & blue new moon phase calendars..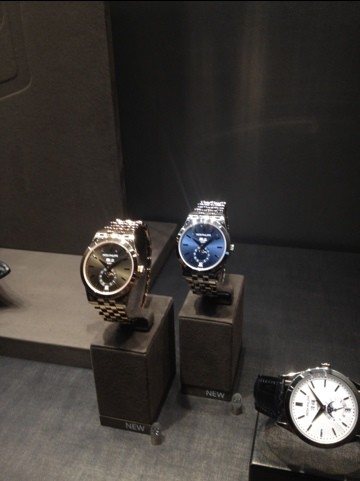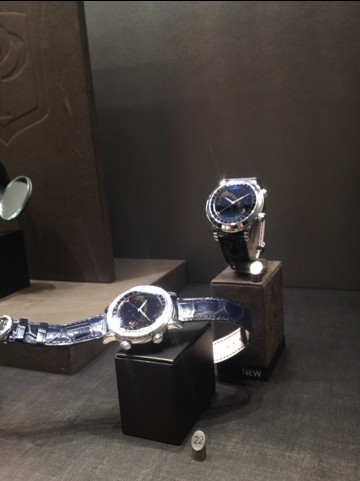 Instant hit, the PPC Nautilus White..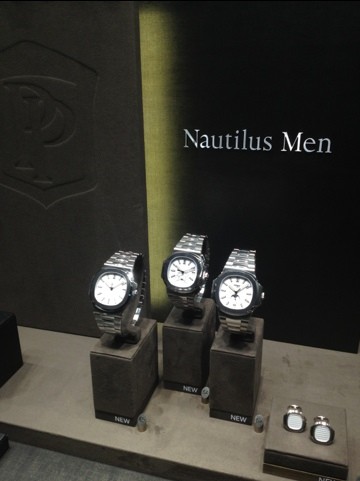 New pinkgold with black & white dial..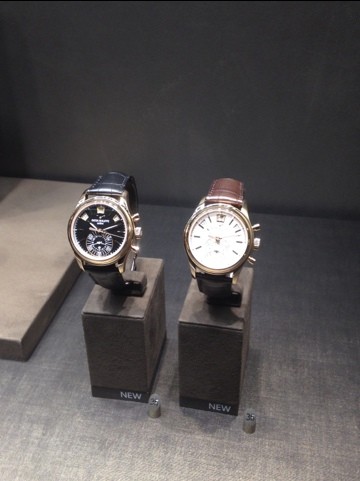 Ladies Nautilus White…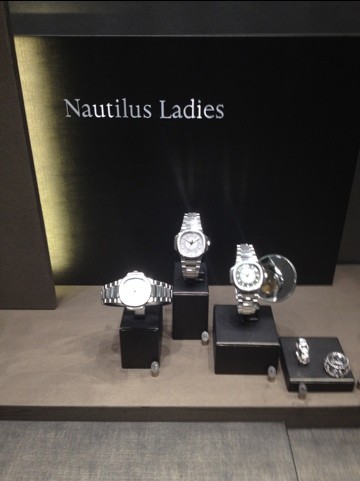 Spectacular first Day for me in Basel, many thanks ladies & gentleman!! 😉
This years winner for me is the cheapest of them all but imho best looking!