New Rolex Strategy of Branding Manager Daniel Gaujac

" Mission: Relaunch the ROLEX Brand and Business after the departure of historical CEO Patrick Heiniger, at a time of double digits sales decrease."
Double digits sales decrease after Patrick Heingers departure !! What a mess it must have been!! Now I understand why it took so long to show us the new Rolex Identity in all it glorry I loved seeing at Basel Show with the new modern vintage Tudor & New vintage modern Rolex and online on their up to date new website. Thats great synergy, well done Gentleman !! I also hear Rolex was more open to their dealers in Basel, almost asking them for a opinion about their new Sky Dweller, instead of asking the normal question for the dealers signature on their prepared orderlist, they now ask how many they could sell! A dialogue…first by opening their Youtube Rolex Channel ( http://www.youtube.com/user/WorldOfRolex ) then by social media probably soon on Facebook. I like it!! 😉 I predict only great things to happen with Rolex & Tudor.
But business in '10, after Rolex their new strategy of having 2 new CEO's ( Mr. Marini & Mr Neidhart) with the experienced Branding Director Gaujas joining the new team, was already up in 2010 + 49 % vs 2009!
Daniel Gaujac has doing great working as Brand Managing Director for companys as Apple, Absolut, Dom Perignon, Guerlain and Wonderbra and recently from 2009 till mid 2011 he did his job for Rolex. What is interesting once we google Mr. Gaujac is the mission statement Rolex gave him. In detail we can read what exactly his job was to improve. He did quick as within 2 years Mr Gaujac already left Rolex, which I see as a very positive move. For your information I will summarize the most important point you can read here: http://www.yatedo.com/p/Daniel+GAUJAC/normal/abda2d33b175bc314a41ee8bed4095c1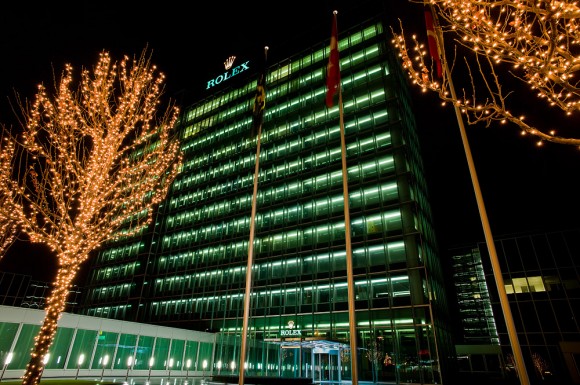 The Rolex Marketing Mission Statements for 2009-2010 :
After the latest Basel 2012 News, we see that Rolex is all the way back and their current chosen strategy is working spot on after Heiniger left, not un logically as Rolex honors their deep values again, from the deepest to highest place on earth, one global identity! And best part is.." " STRUCTURED PRODUCT DEVELOPMENT 5 years pipeline with products targeted to 4 key consumers segments•" I like !!  😉
Relaunch the ROLEX Brand and Business after the departure of historical CEO Patrick Heiniger, at a time of double digits sales decrease. Internally, Integrate 6 departments : Product Creation, Merchandising, Retail, Advertising, Sponsoring and Promotions into a single new Branding Division for the Swiss luxury watch Brands ROLEX and TUDOR. Achievements• BRAND IMPACT : one single Global campaign : « LIVE FOR GREATNESS » vs 17 previously• RATE OF SALES : Focus on Rolex's top13 sellers ( vs 231 previously )• CHINESE OPPORTUNITY seized with dedicated shops outside China.• DIGITAL LEADERSHIP : new web site :10 times the traffic of N°2.• FOCUSED SPONSORSHIP to priority markets and products• FIT RETAIL to local customer in Europe,USA, China, Middle-East and India.• STRUCTURED PRODUCT DEVELOPMENT 5 years pipeline with products targeted to 4 key consumers segments• IMPLEMENTED RESEARCH TOOLS : to monitor progress on key target groups and set corrective actions Results :BUSINESS UP : double digit growth. CLEAR BRANDING One Campaign, Clear Product priorities, Marketing reorganized to support business with some adaptation to local customer And in his 2010 report, Business was already up in 2010 with + 49 % vs 2009 !!
http://www.abc-luxe.com/30_9728_daniel-gaujac-nomme-directeur-de-la-division-branding-chez-rolex.html
3 x original Rolex Sir Edmund Hillary, Explorer I ref 1016, Rolex Boseck Calcutta, Rolex Explorer II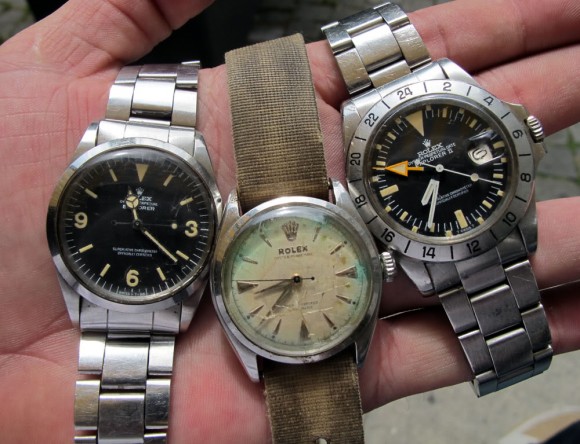 George Bands Rolex, left original 1953 Mt.Everest British Expedition & right 1955 first ascent to Kanchenjunga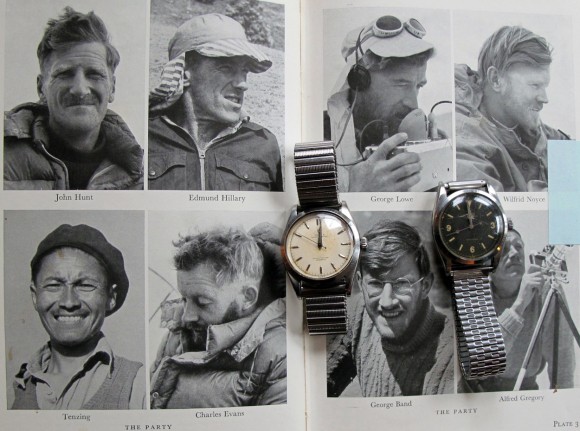 Sherpa Tenzing Norgay's Rolex, presented by Rolex as a memento to his 1952 failed Swiss Expedition..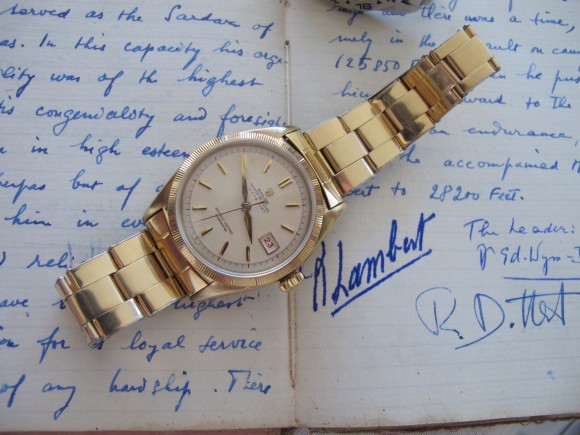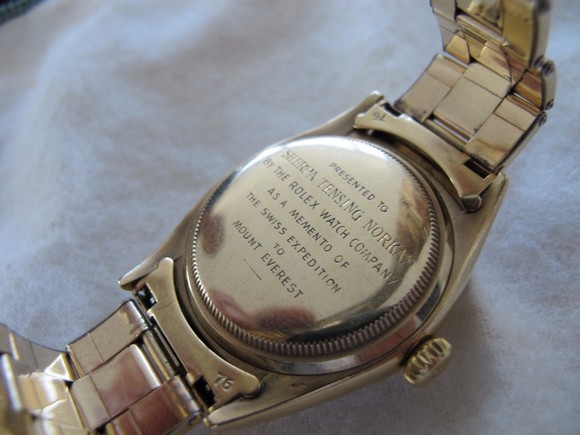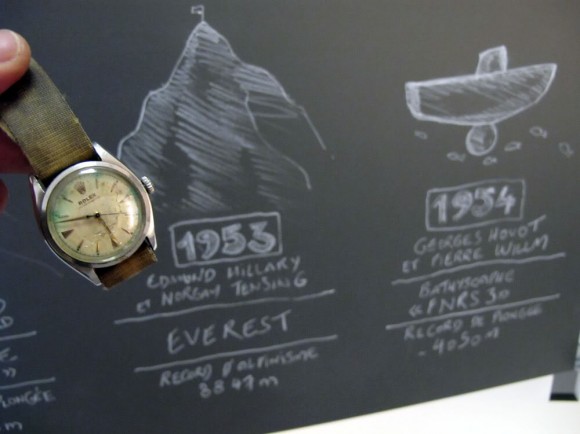 Sir Edmund Hillary's Rolex Bosecks Calcutta & Jacques Piccards Rolex DeepSea Special…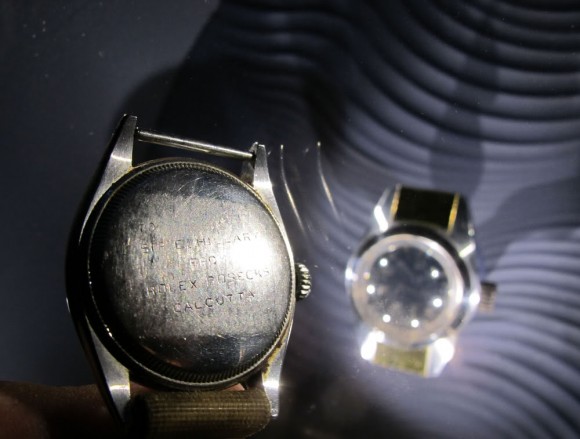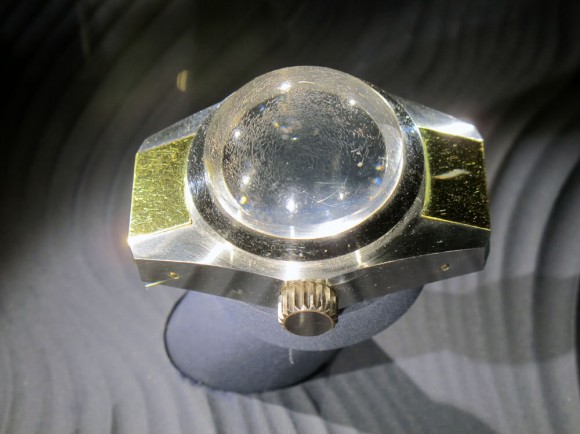 UPDATE: Below the original RPR article I added a very interesting 2005 Rolex Competitive Analyse by Karine Gautschi January 2005. HEC Lausanne – Hautes Etudes Commerciales, MIM – Master of International Management I found on the internet. It gives us a good idea about the situation in and around 2004, the previous, old Rolex Strategy.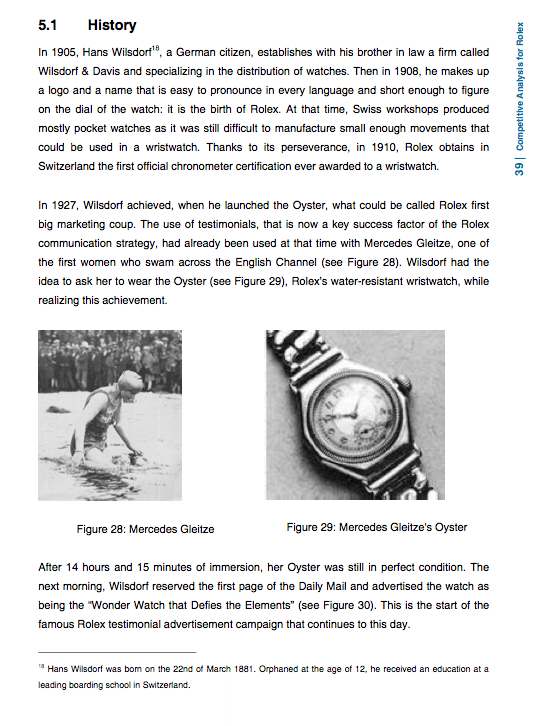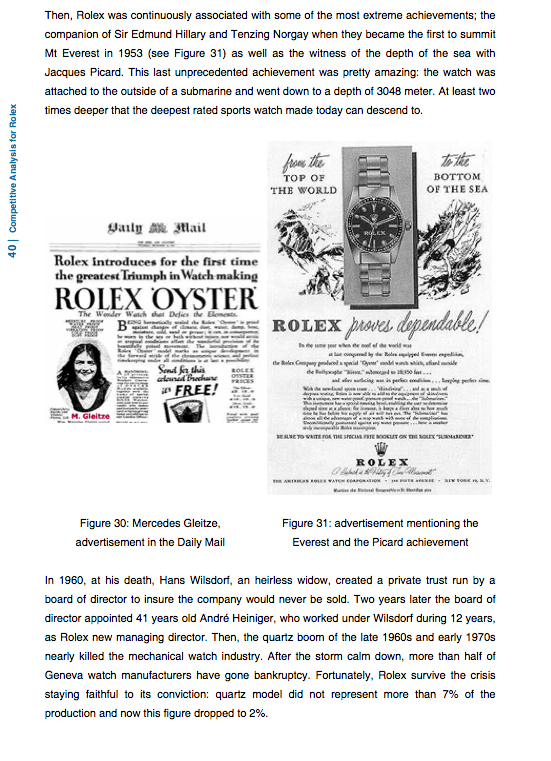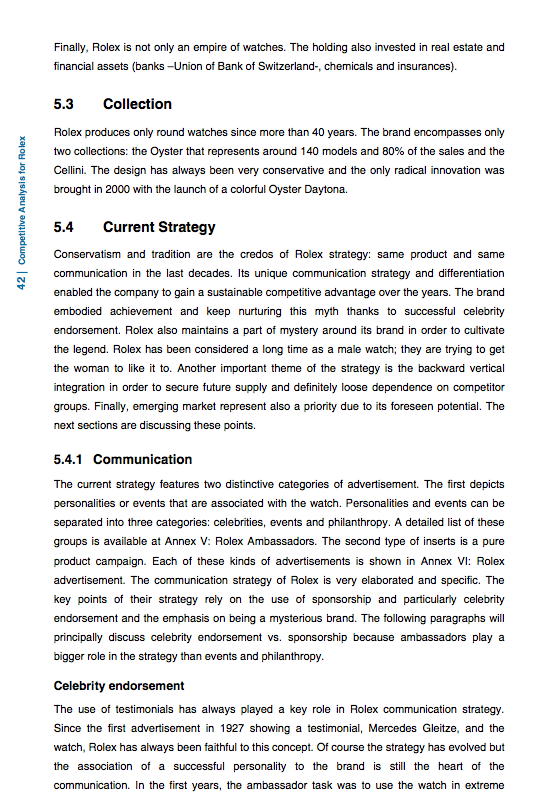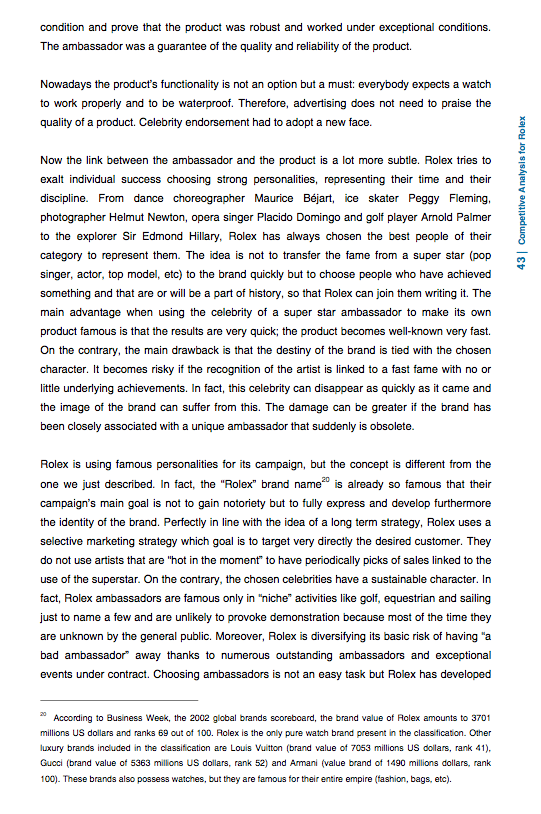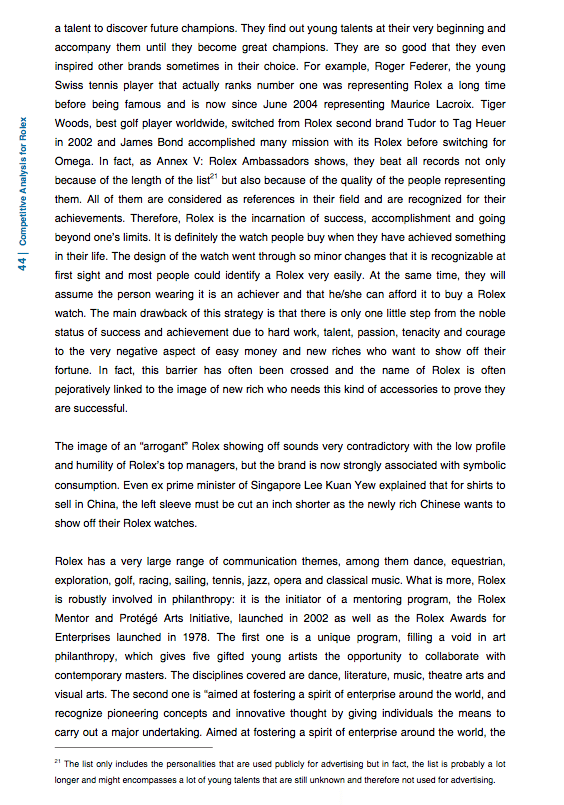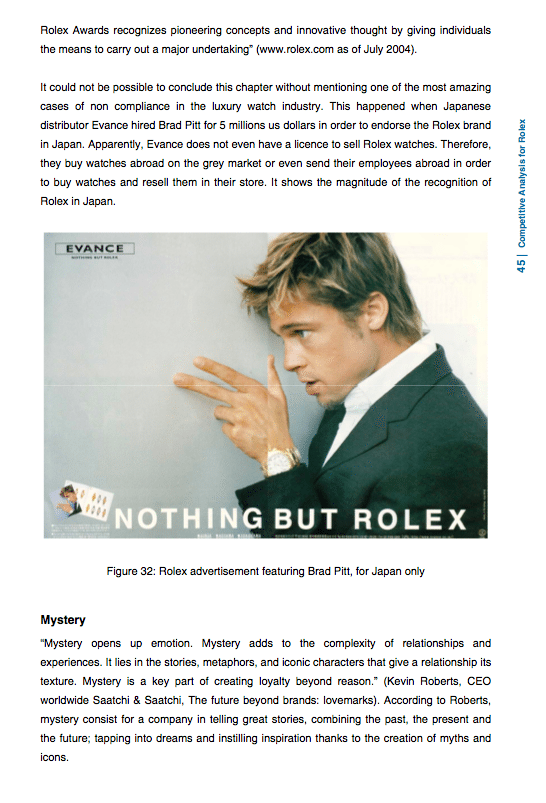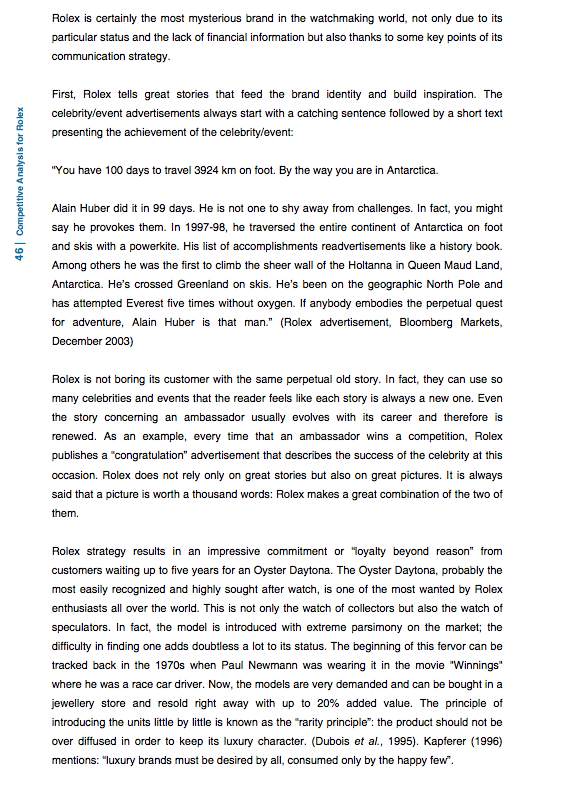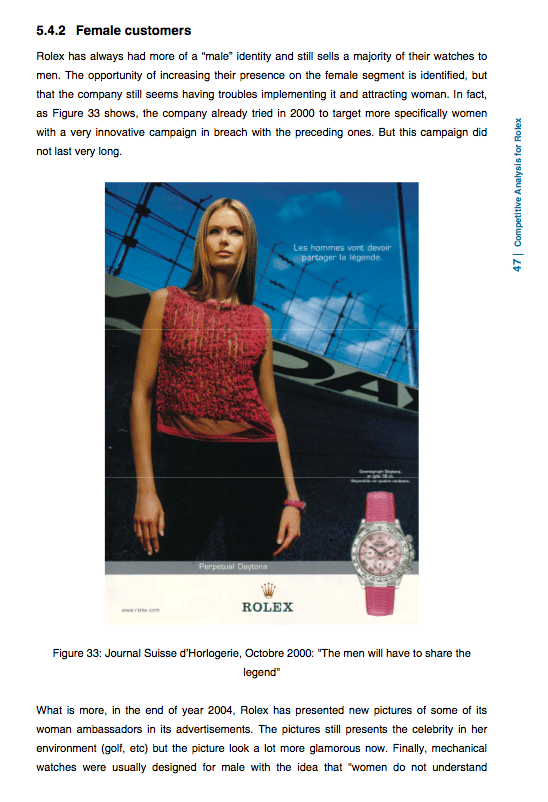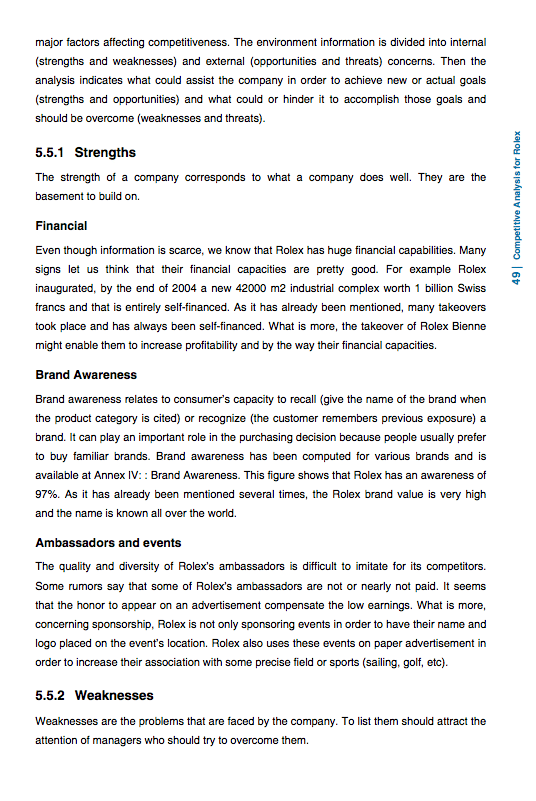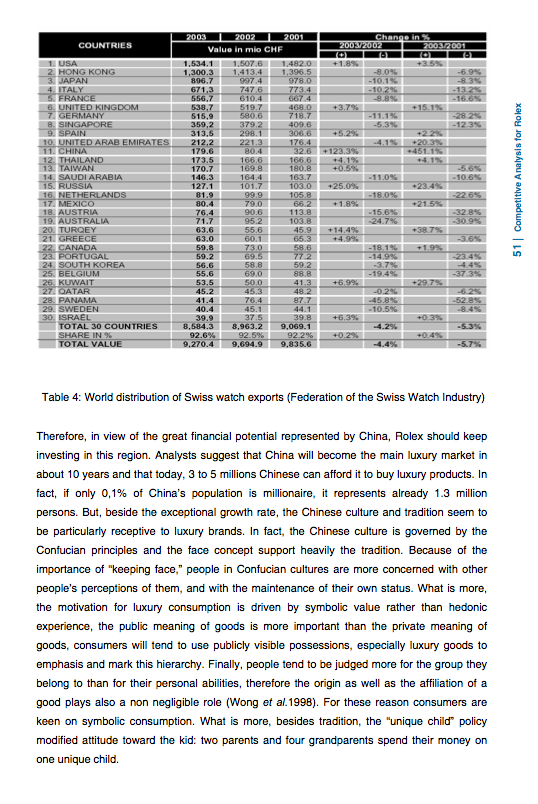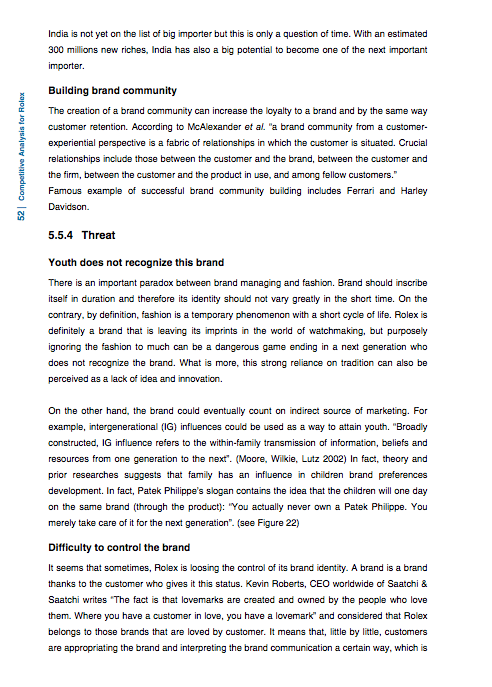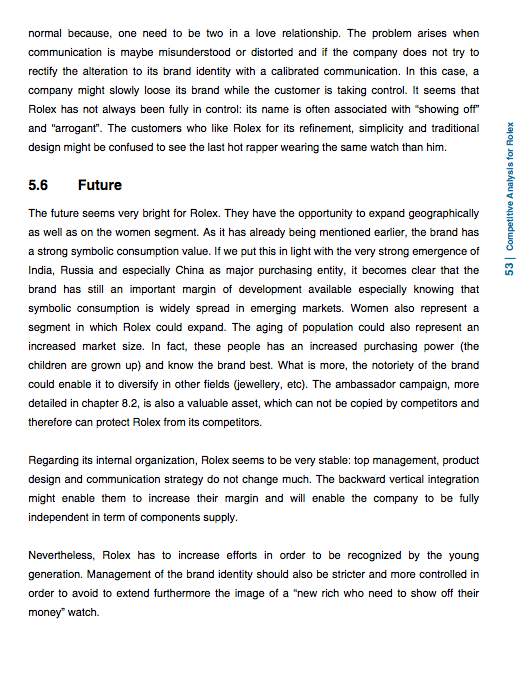 Here is the link to the whole study: http://www.hec.unil.ch/cms_irm/Gautschi.pdf
A handfull of fine Rolex History, something we see getting more important in Geneva, excellent for vintage!!