Report of the Geneva Watch Auctions May 2012 
As predicted, the Geneva watch auctions were again very successful, at least for market leader Christie's with a total sale of just more then 30 million CHF on Monday with some rare vintage Rolex and Patek Philippe coming to the market. A great number of good friend, the usual suspects, where at Le Lac to enjoy the wonderful weather when they where not busy examining the offered lots during the Preview or bidding at the different sales. As suspected, the top lots went for top money, even more then the already high set estimates, those auction houses that offer original crisp quality got awared by strong bids.
The mint 8171 steel Padelone went all the way up to 450K euro and the black ref 6098 Star dial to 300K euro, very strong development. Some of us made some great deals at Sothebys as apparently not many bidders where interested to act, too much focus on the top lots the day before maybe but the european recession was clearly notable on the price development of the so called 'regular stuf'. Not as many collector friends, dealers or watches on the sideline as usual, a bit borring it was. In between the watch wild life at hotel Des Bergues, Kempenski and Beau Rivage, there was plenty of time for nice dinners with some great friend talking detail it's good to have great friends around me that always have some action, exciting talks, funny stories and just lot's of fun together, thanks guys!! Let's start with a great vintage Rolex spread!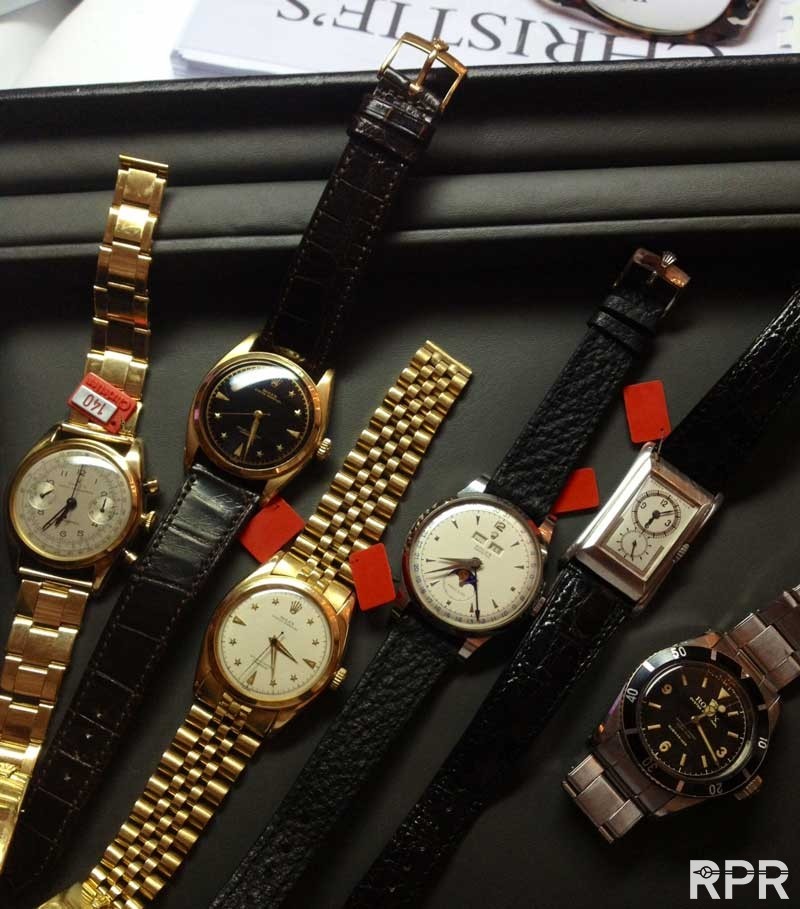 Rolex Daytona Green Oman, tropical brown index with ultra rare white print, only 3 known, here we see the most rare and crisp one lying on Pucci's Ultimate Rolex Daytona book that was on display..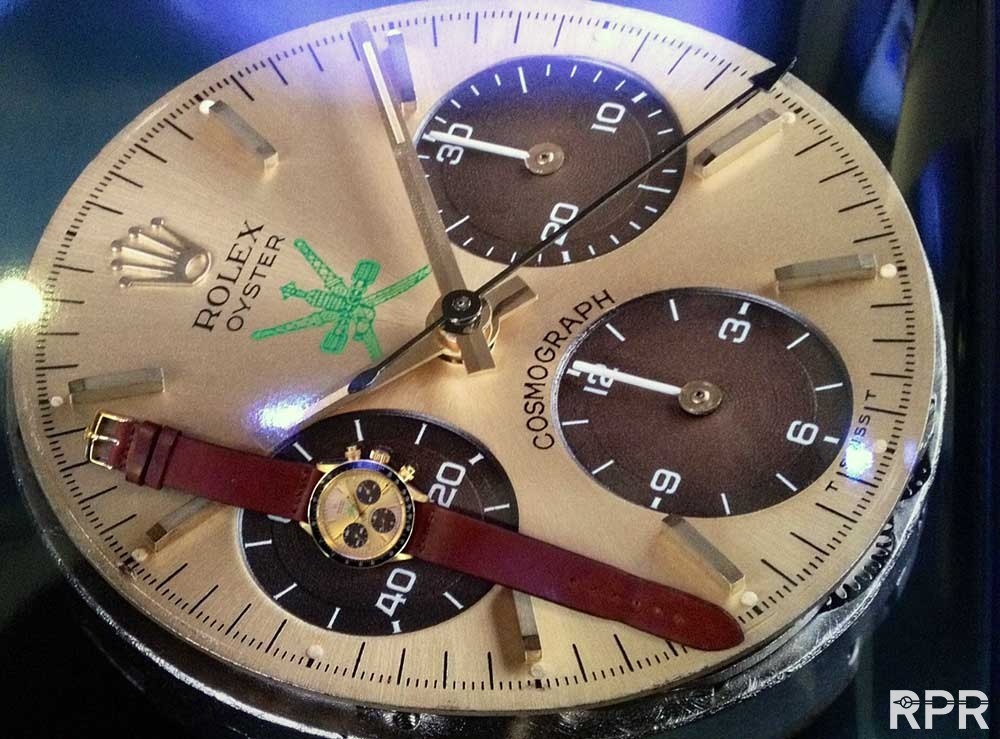 Up close, 2 exceptional Rolex Oman Daytona's in gold from 2 exceptional good friends! 😉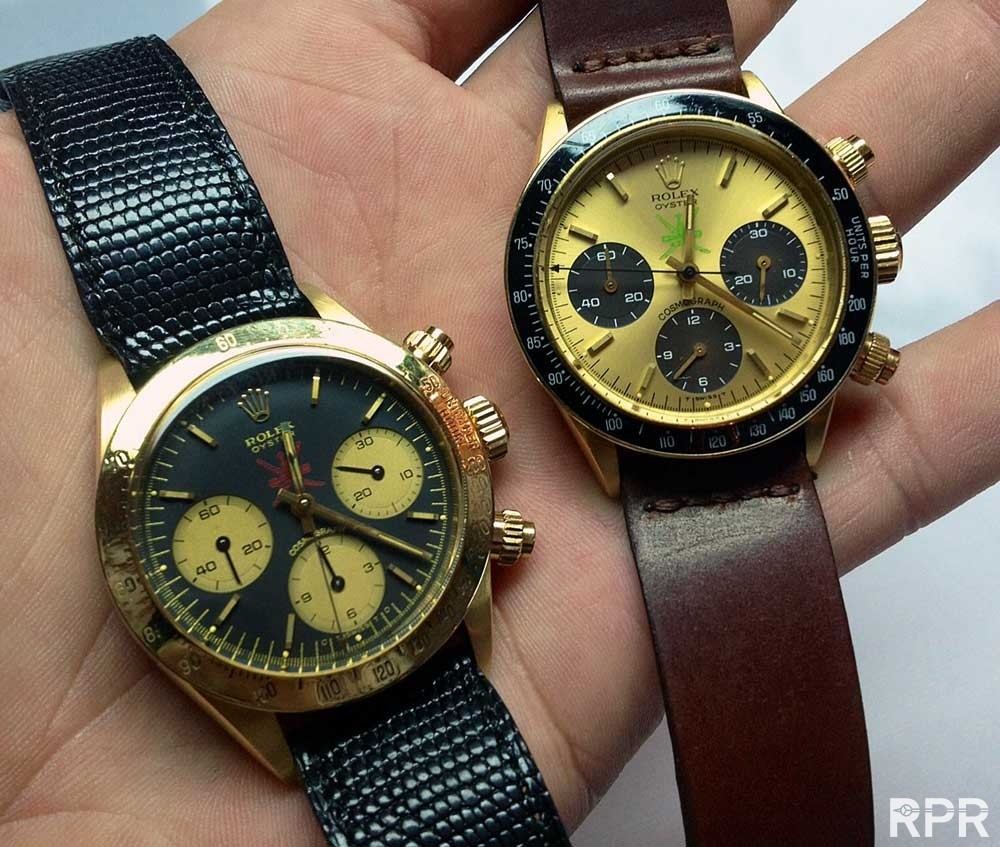 White Gold Patek Philippe fetched 300K CHF hammer and the Padelone € 450K all in!!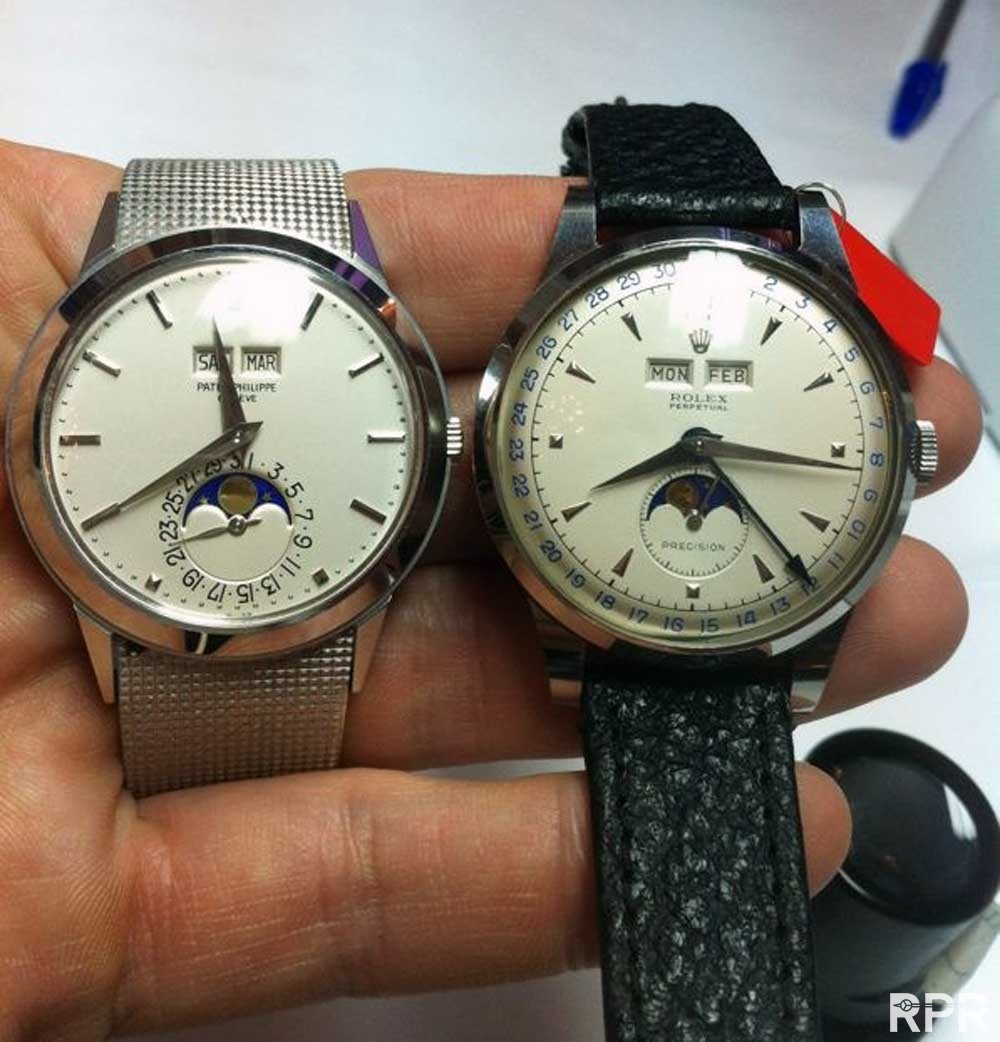 Proto Type Rolex Daytona I met on the street of a very charming collector!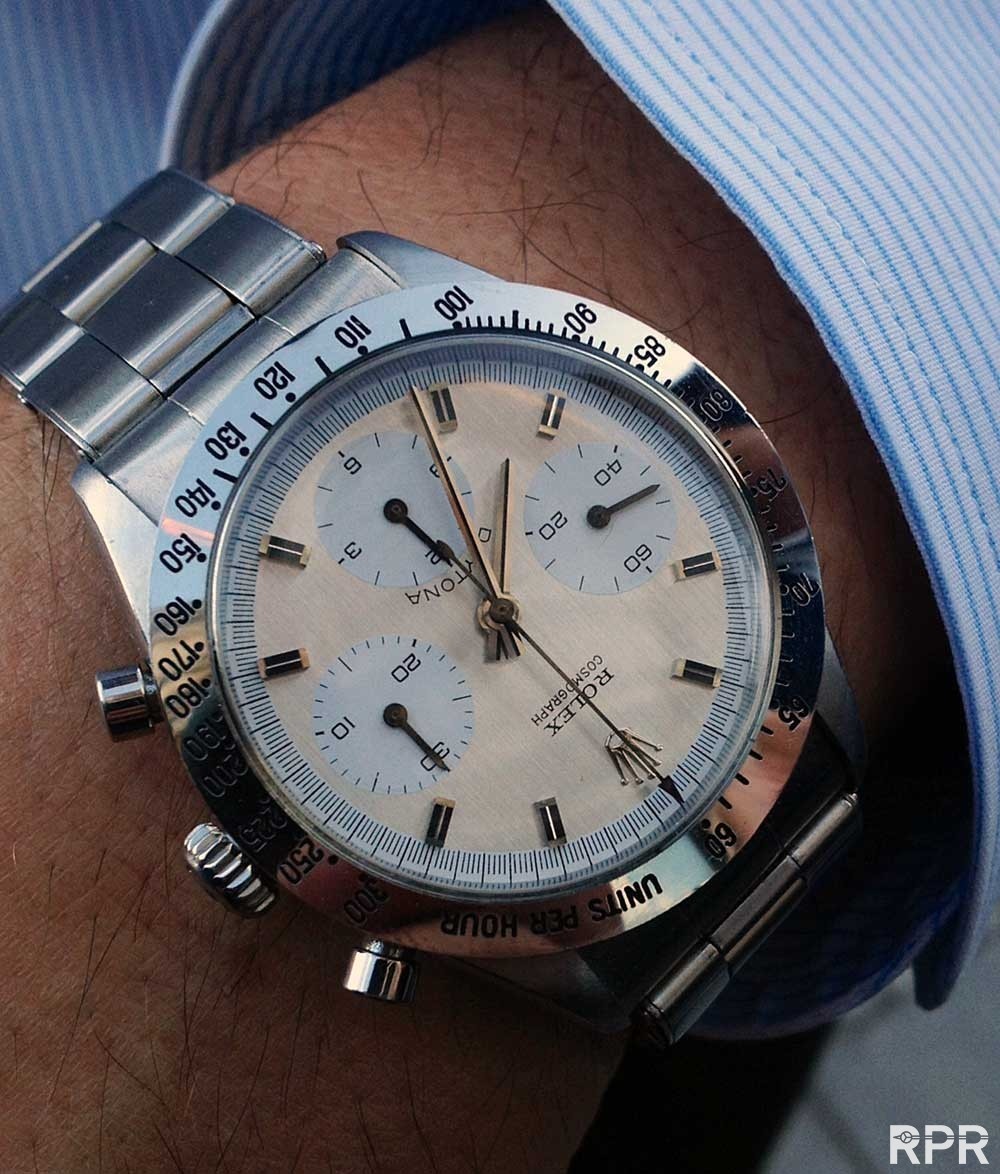 Yellow gold star dial is 6 times less expensive then his black offered brother..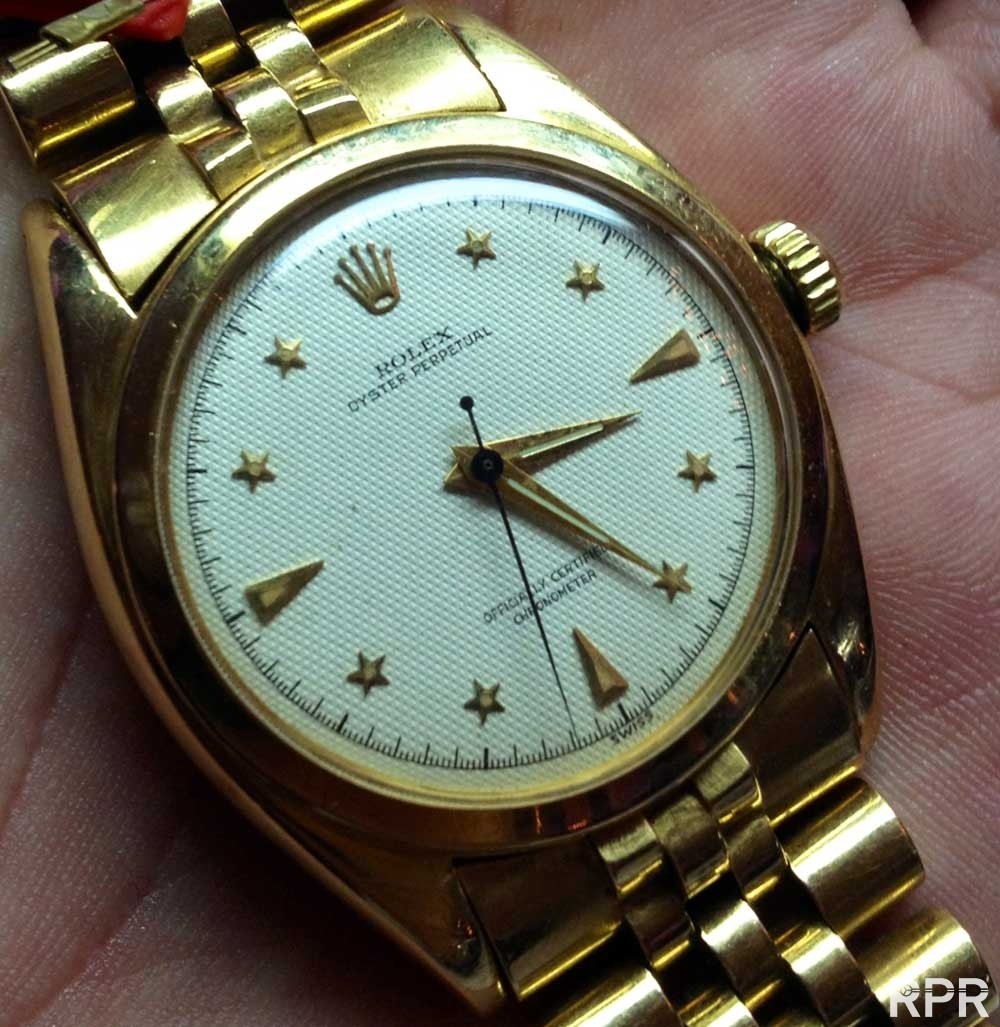 This glossy black dialed Mt. Everest Reference 6098 with star dial sold for  € 300K !!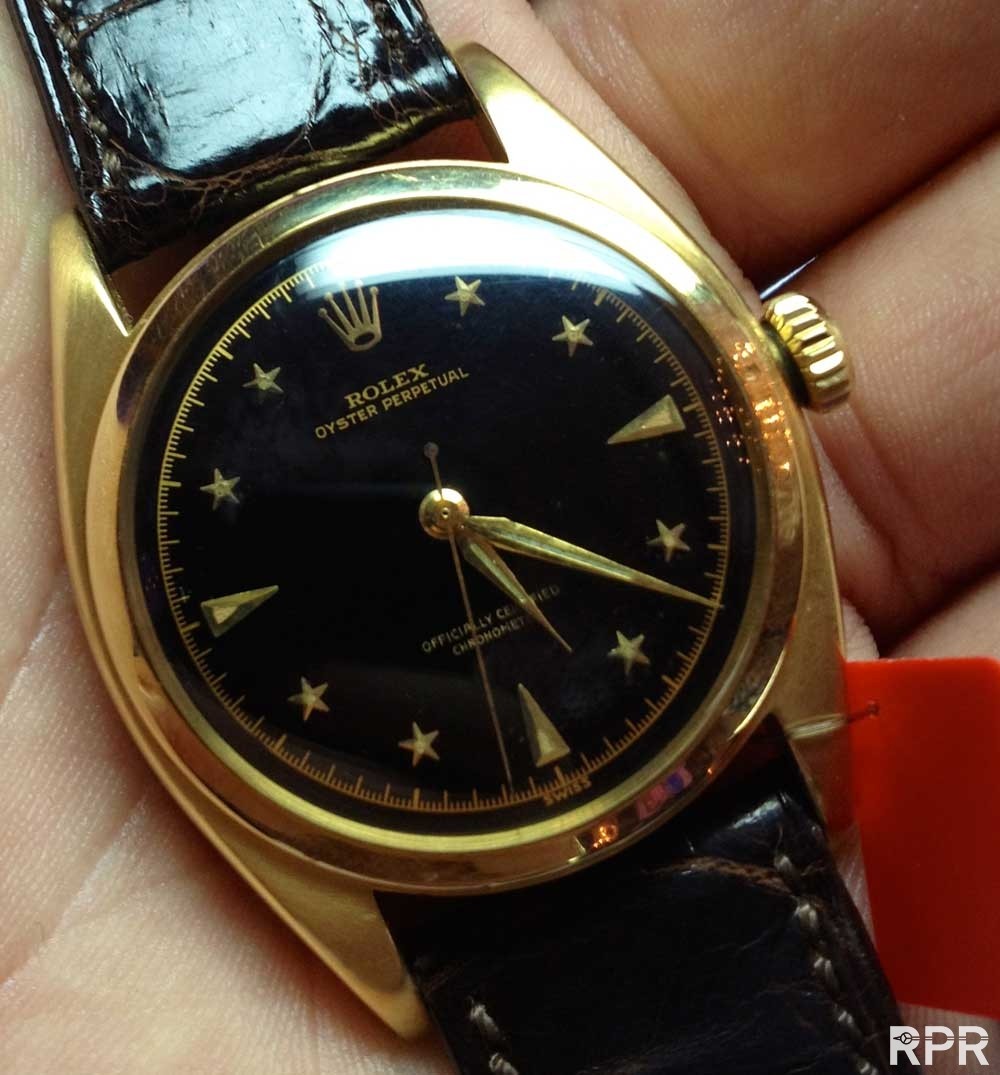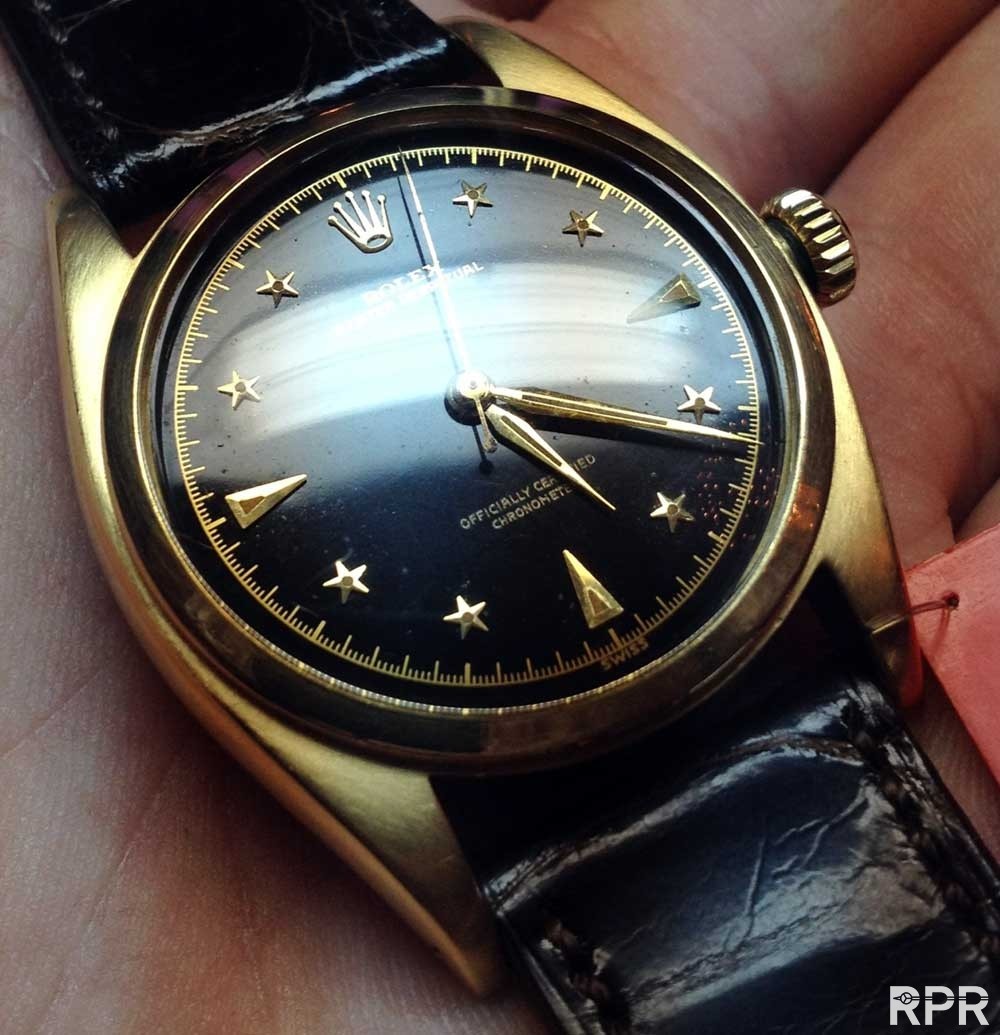 Nice patina on the pushers of this early Oyster Rolex chronograph..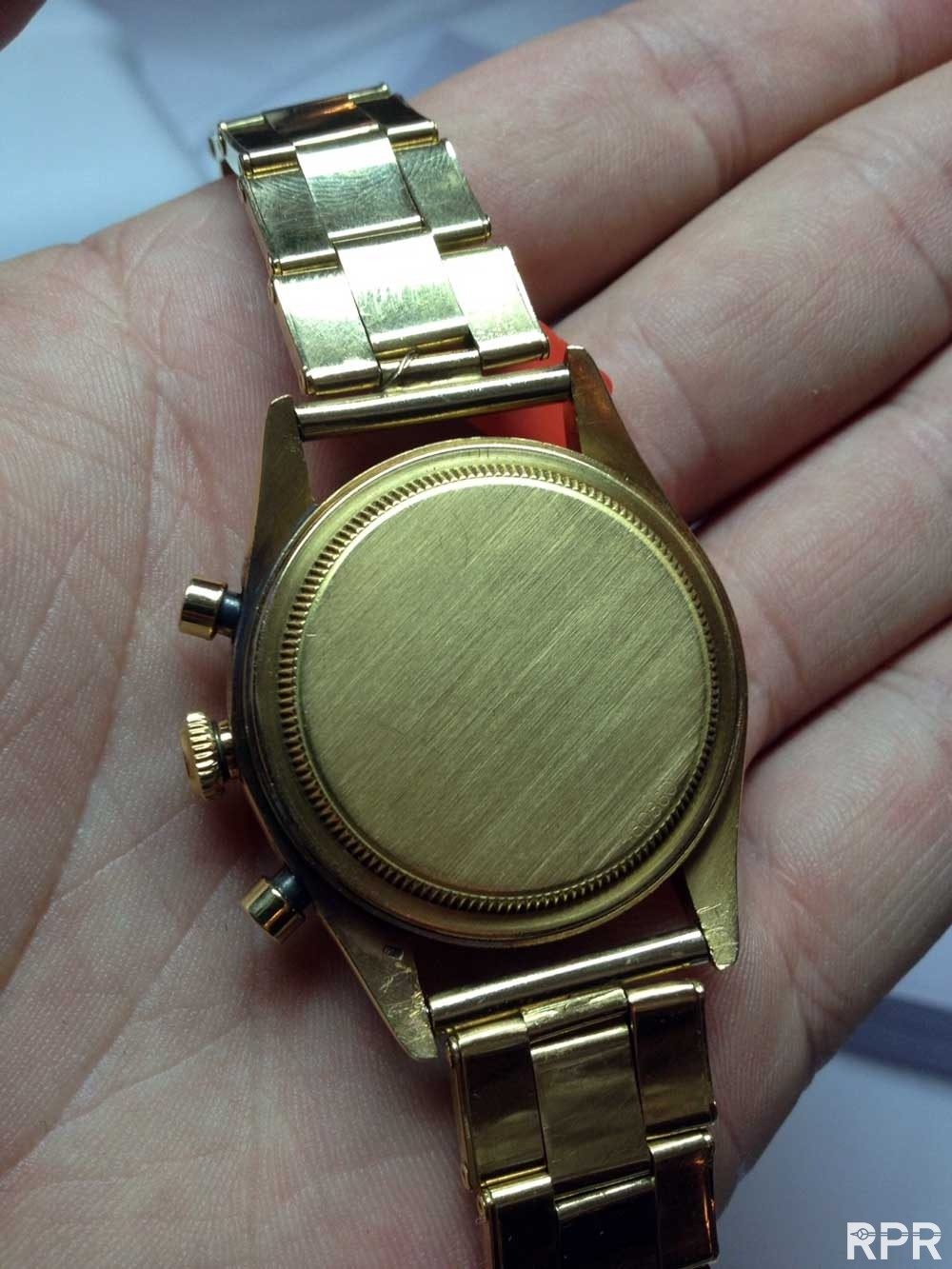 Very rare and clean Rolex Prince in Platinum, what a cool watch, I'm happy it's safe now;)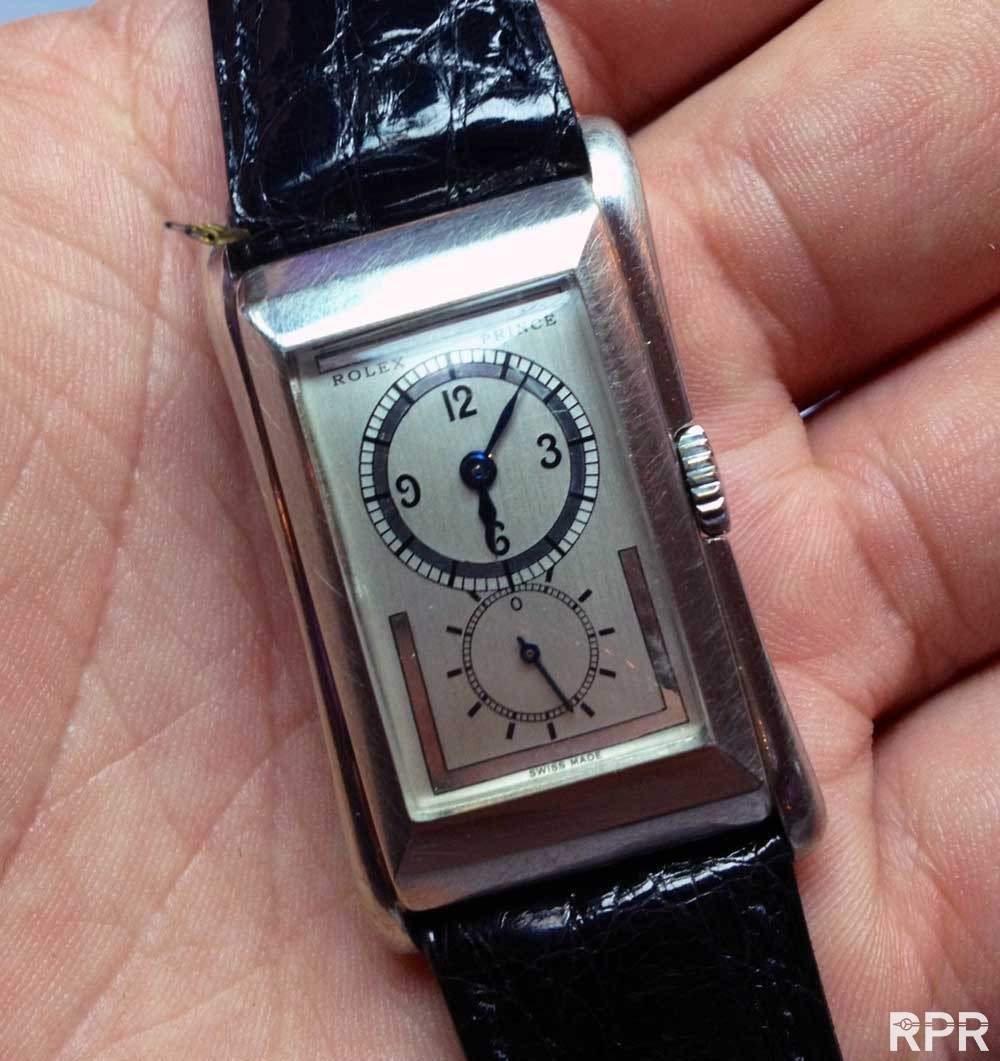 The silver mirror design in the dial is to die for so clean !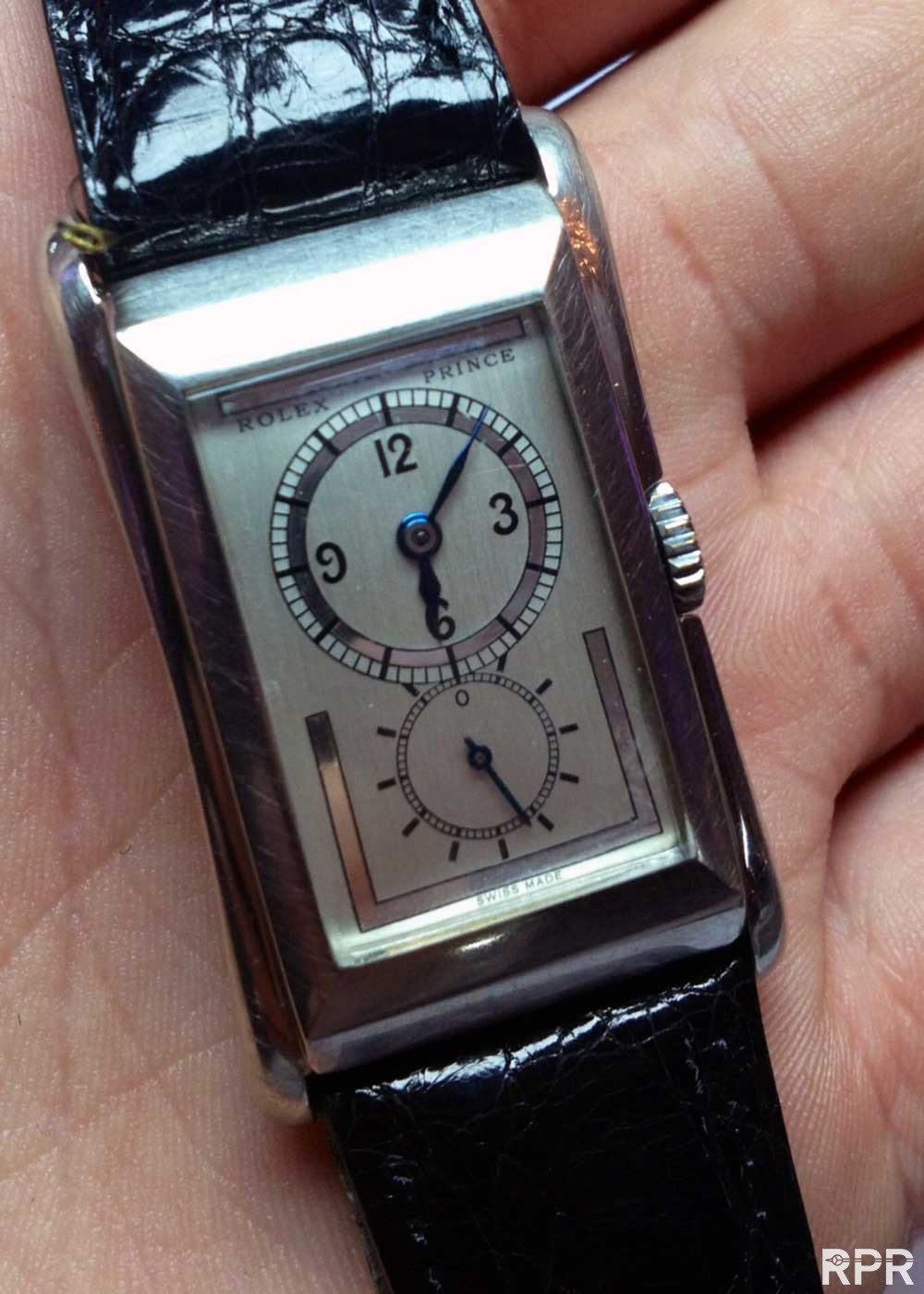 The new Tudor Black Bay is out in Geneva, here together with my Rolex Big Crown..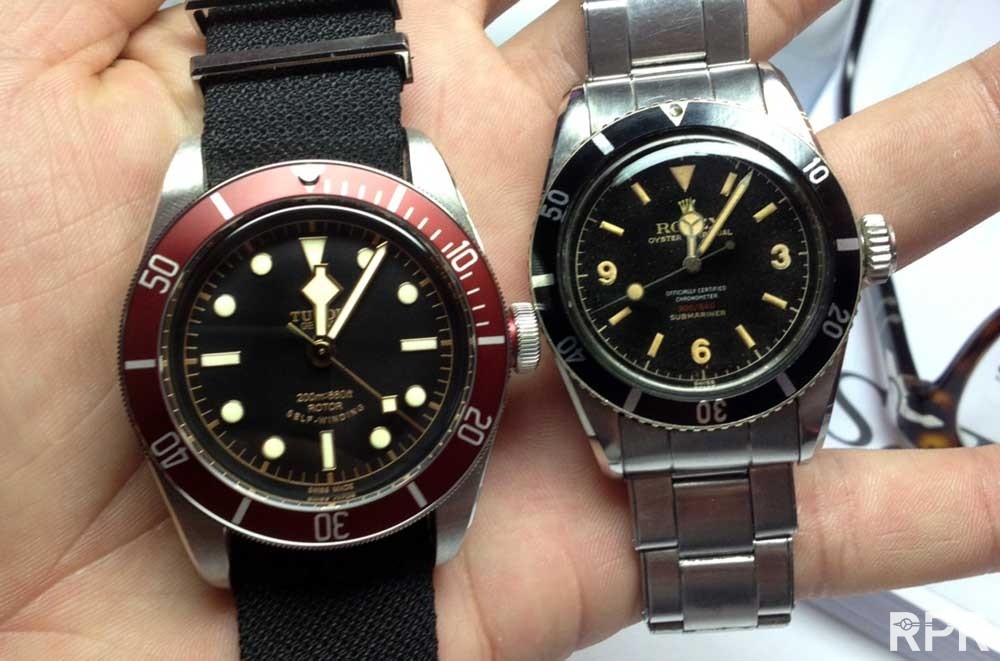 Lovely Sabine from Christie's was so lucky to get one of the first Tudor's in the market.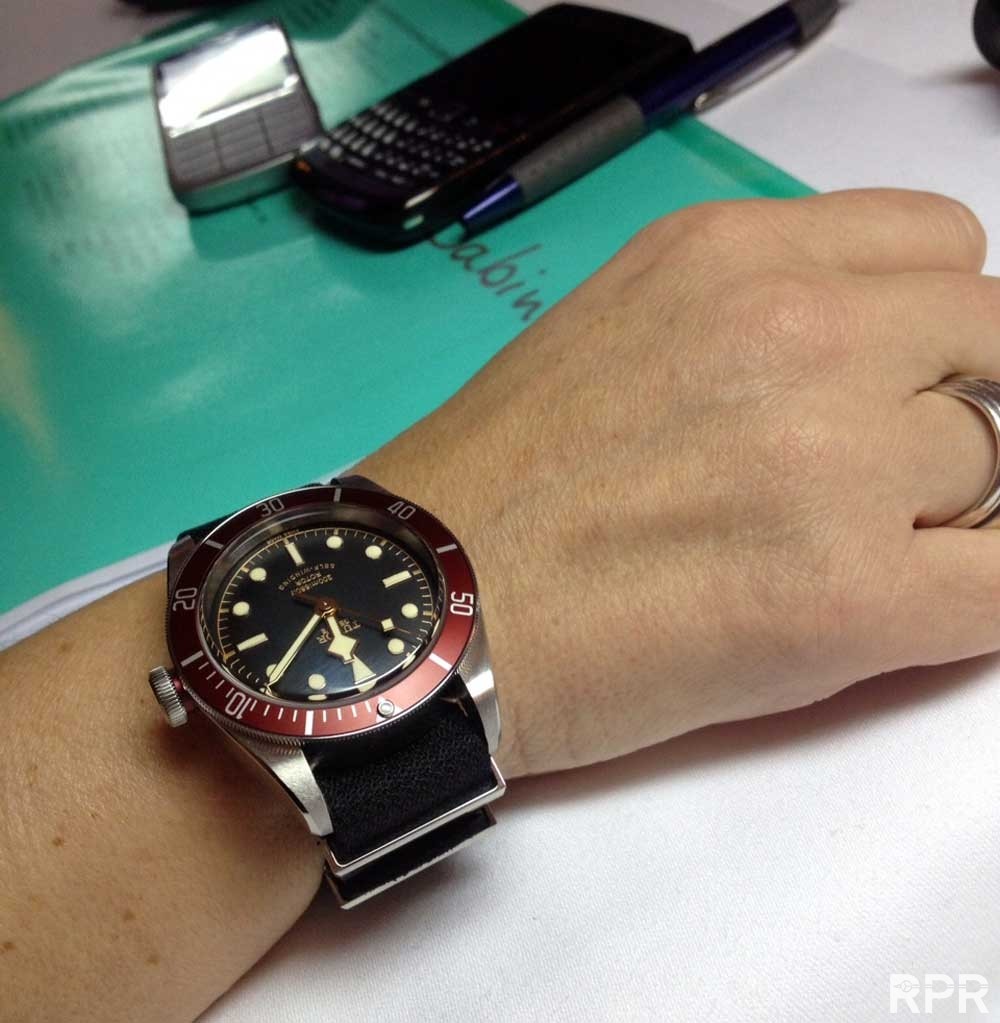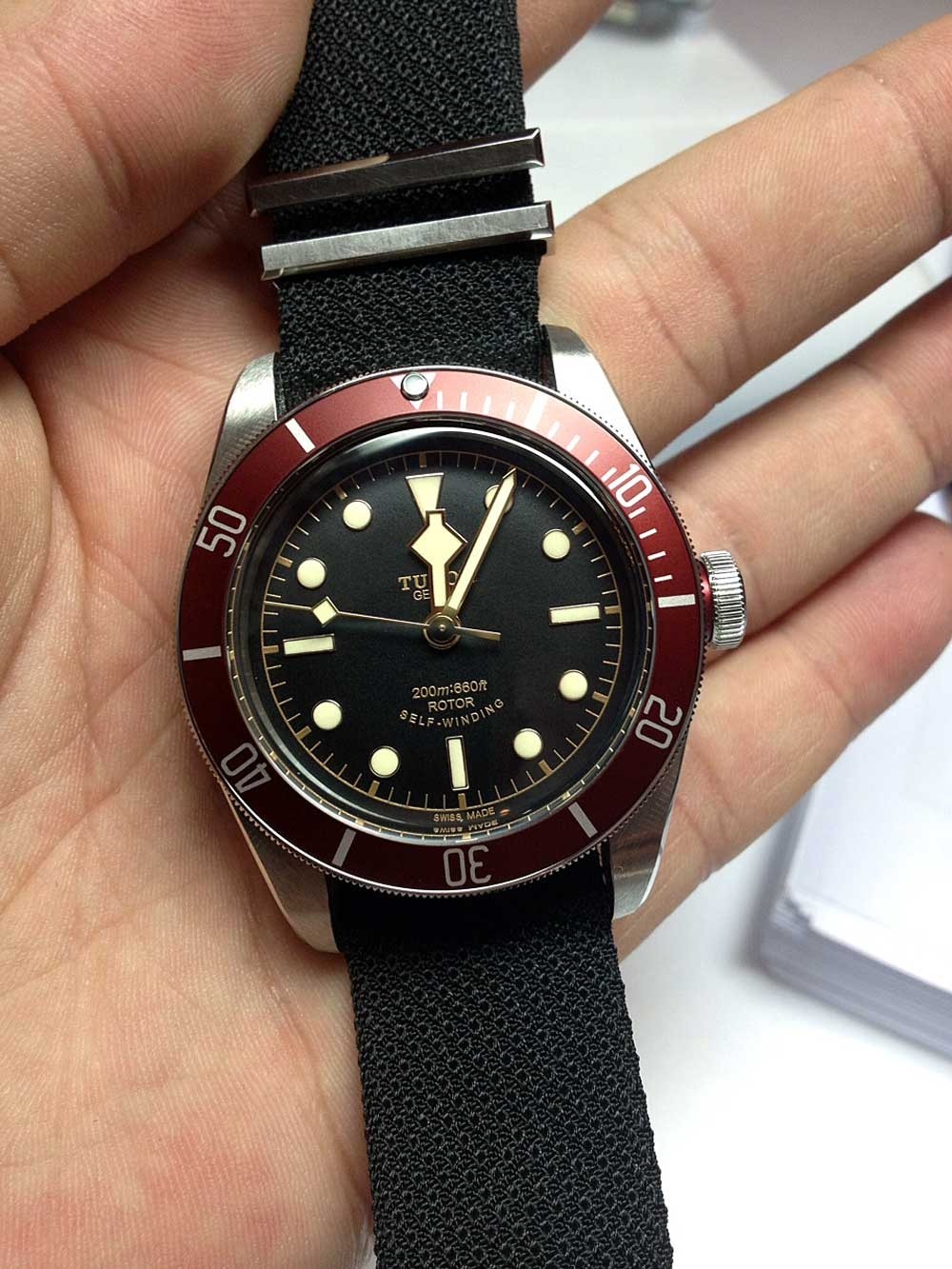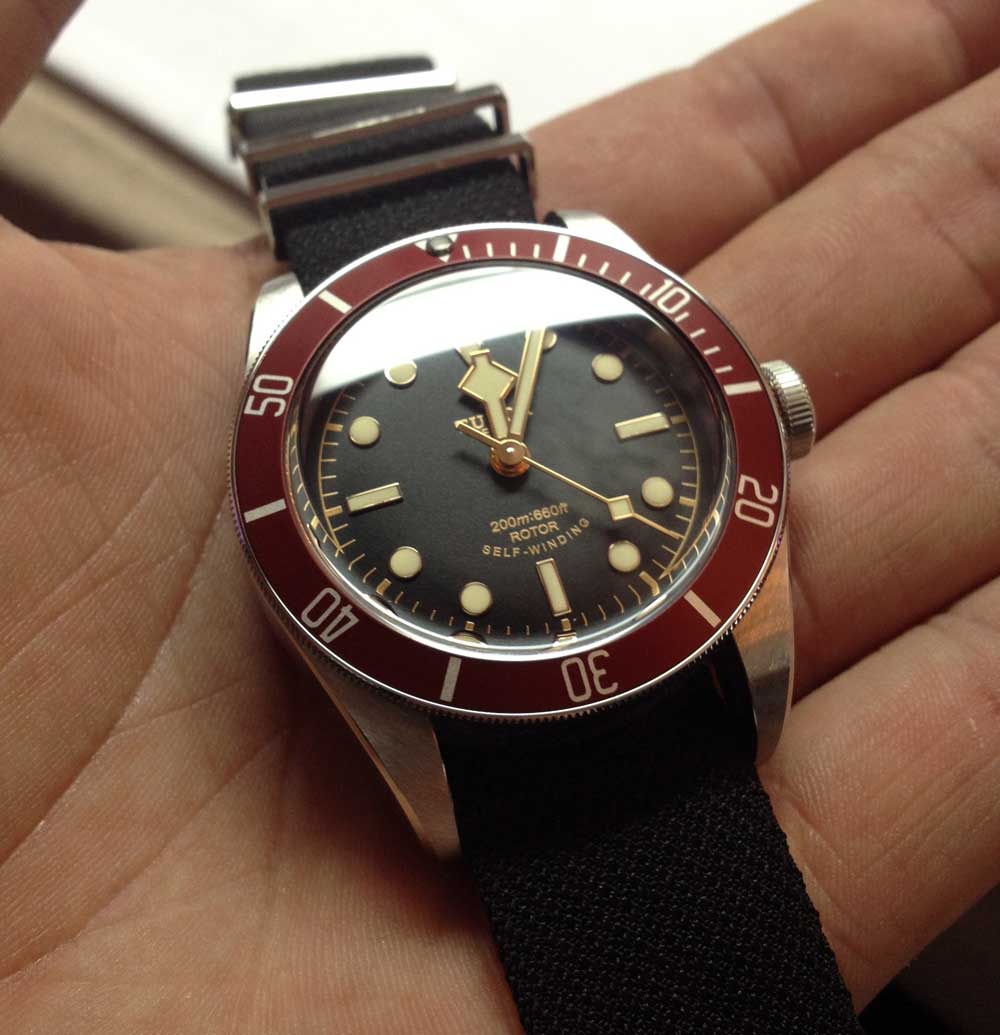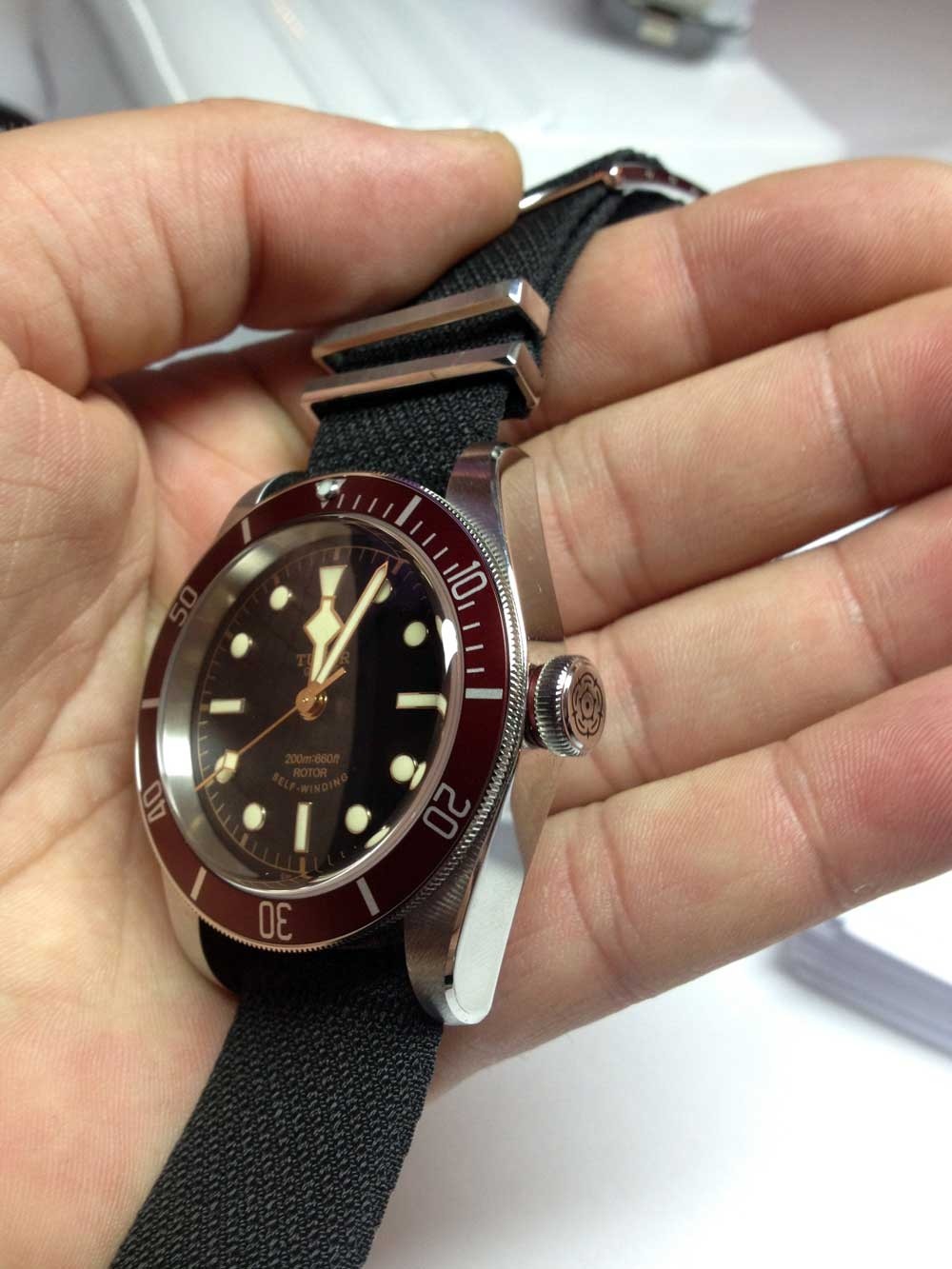 Too fat, as it;s not having a own manufacture movement, yet.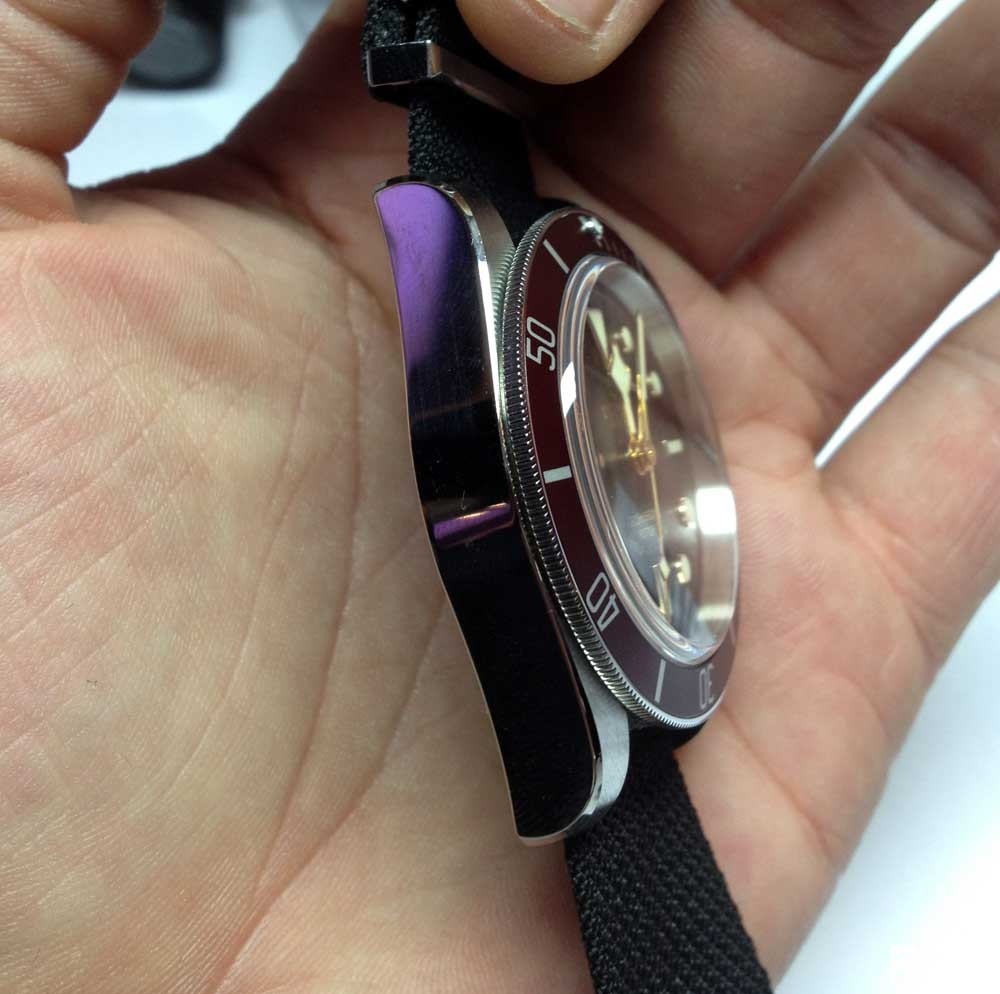 Vintage Rolex on Display At Christie's..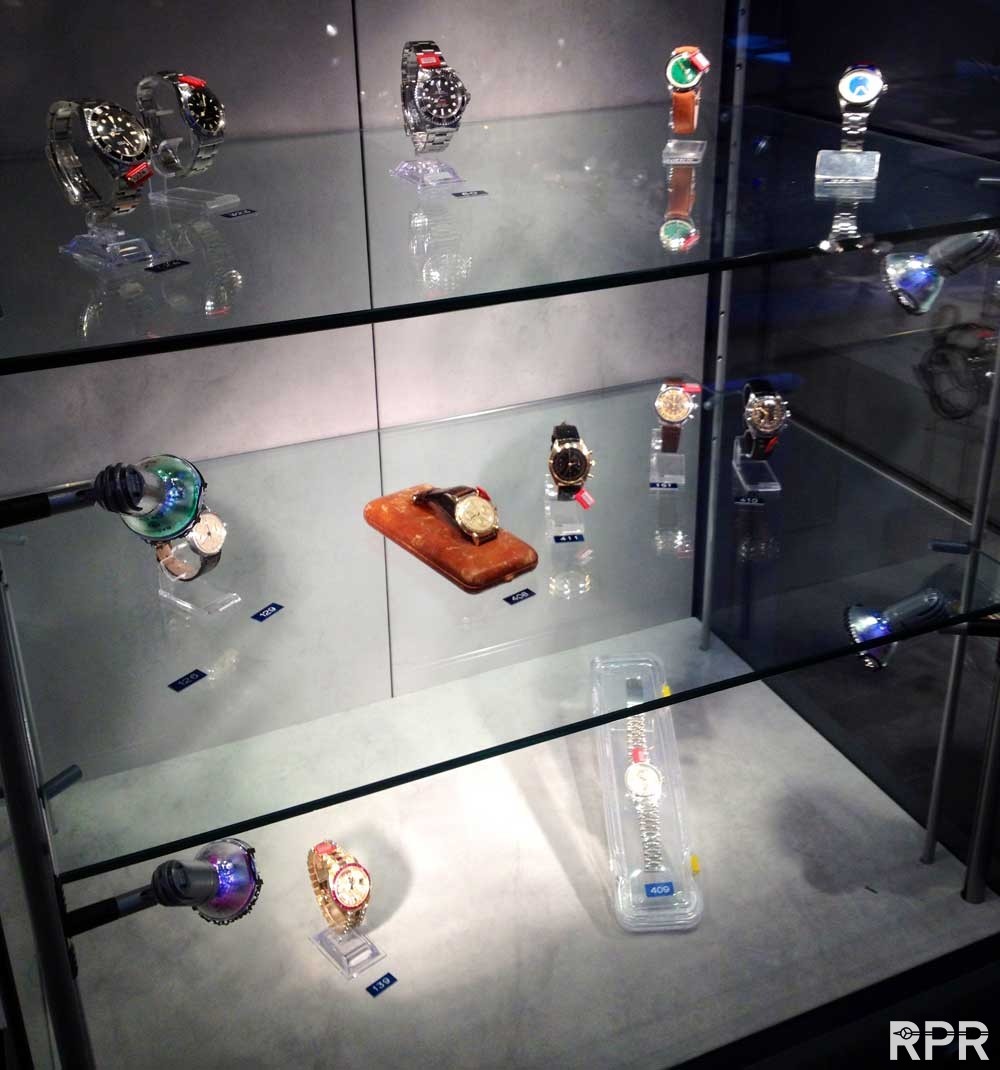 Black dialed Oyster Rolex Chronograph..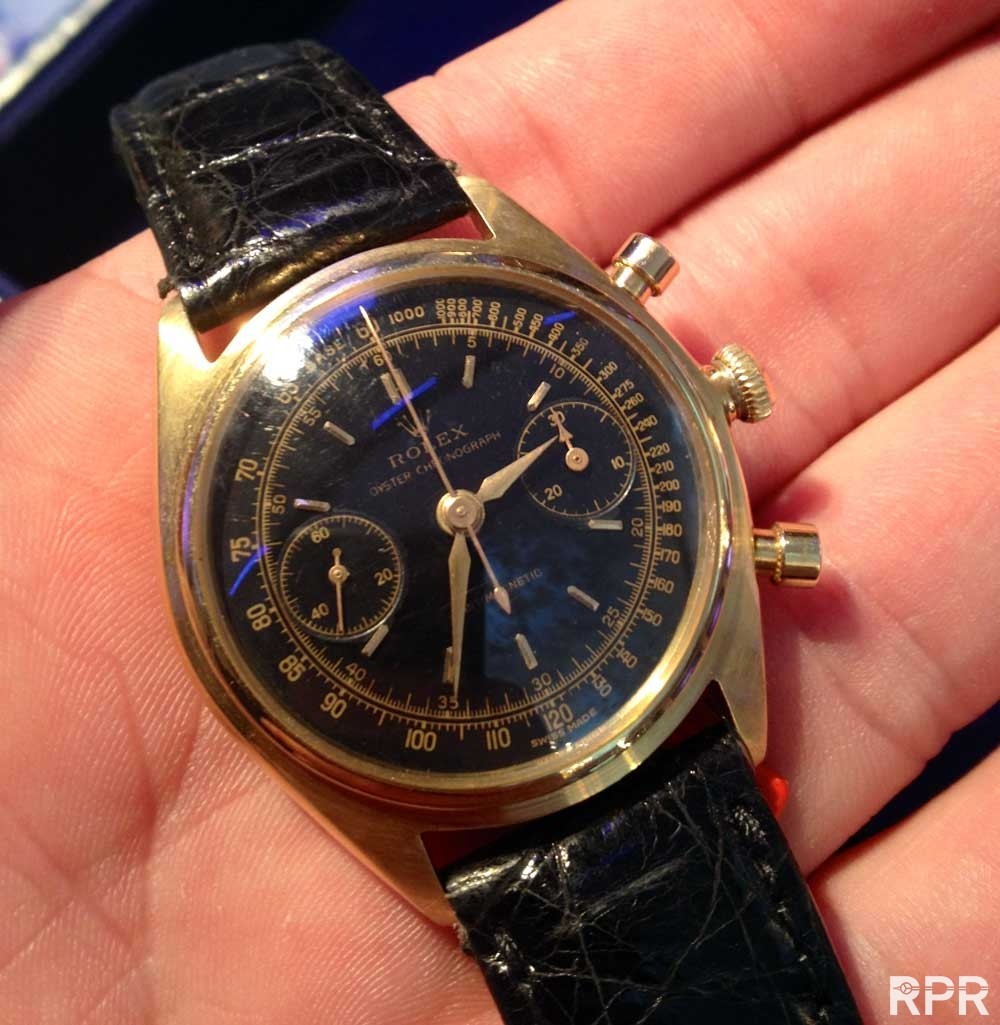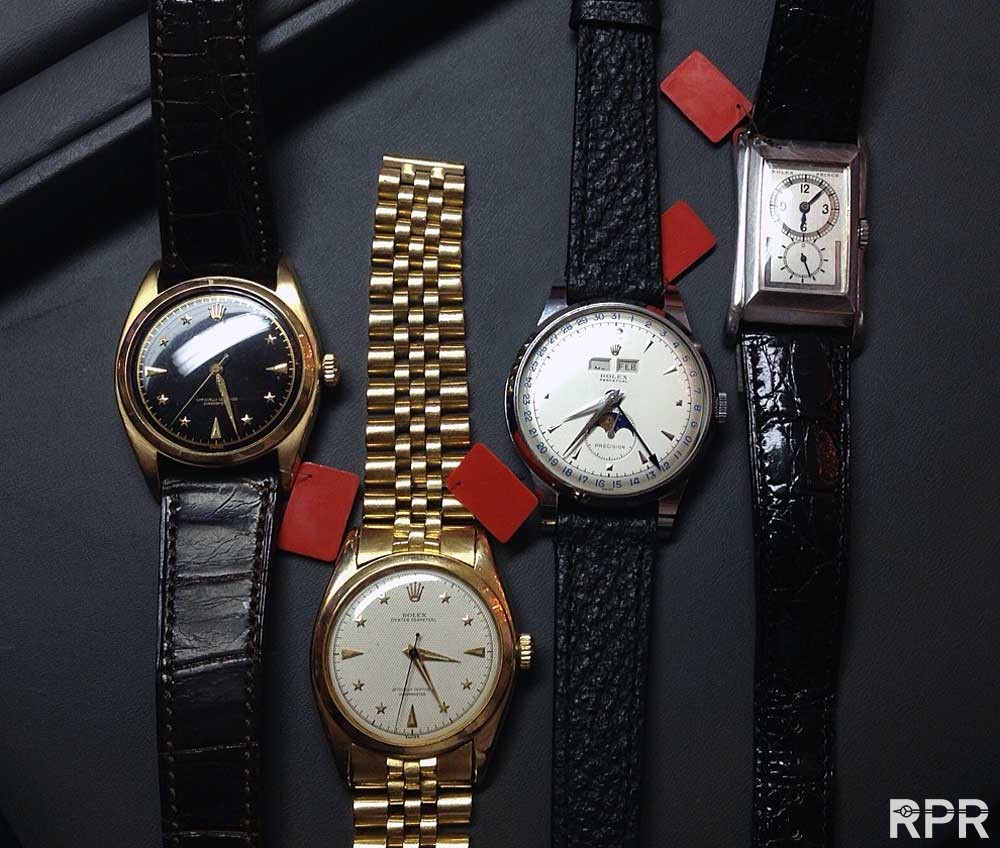 The 8171 up close..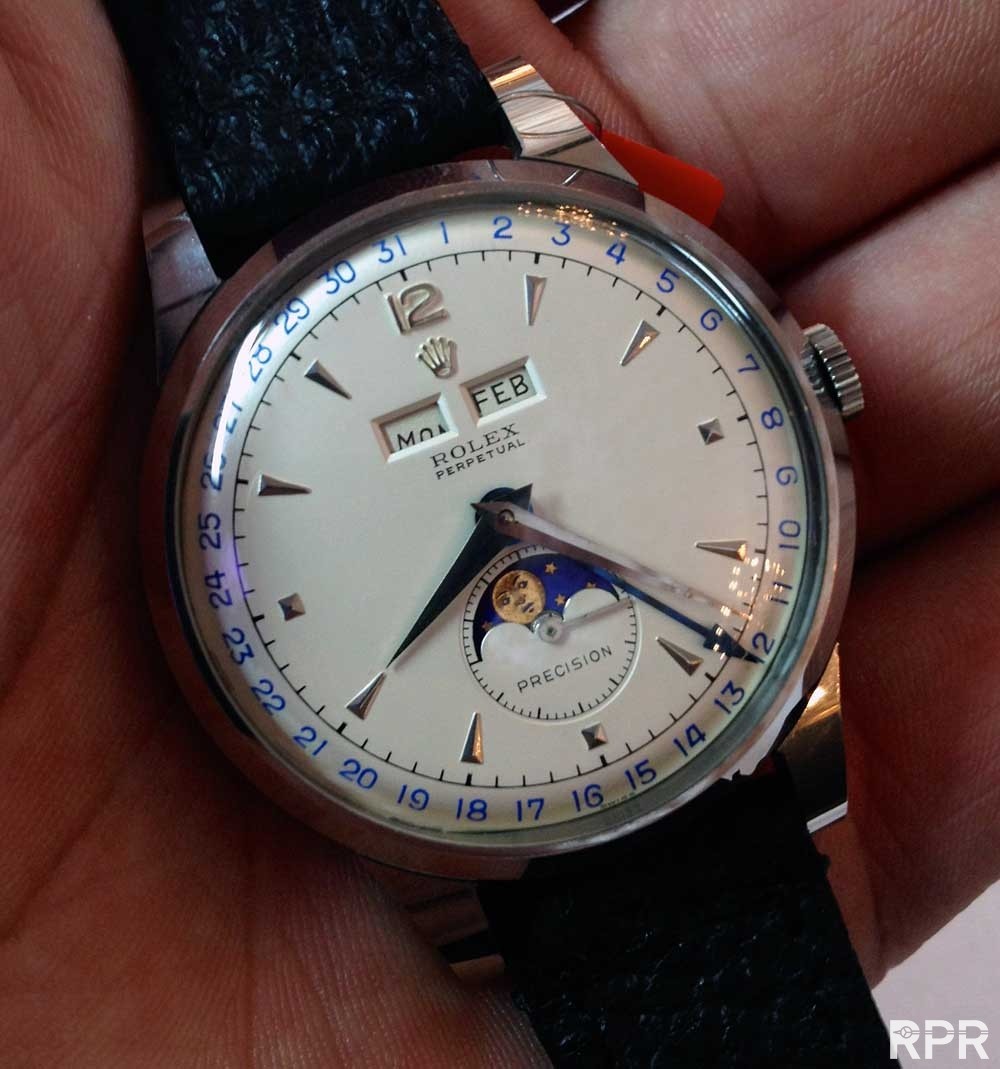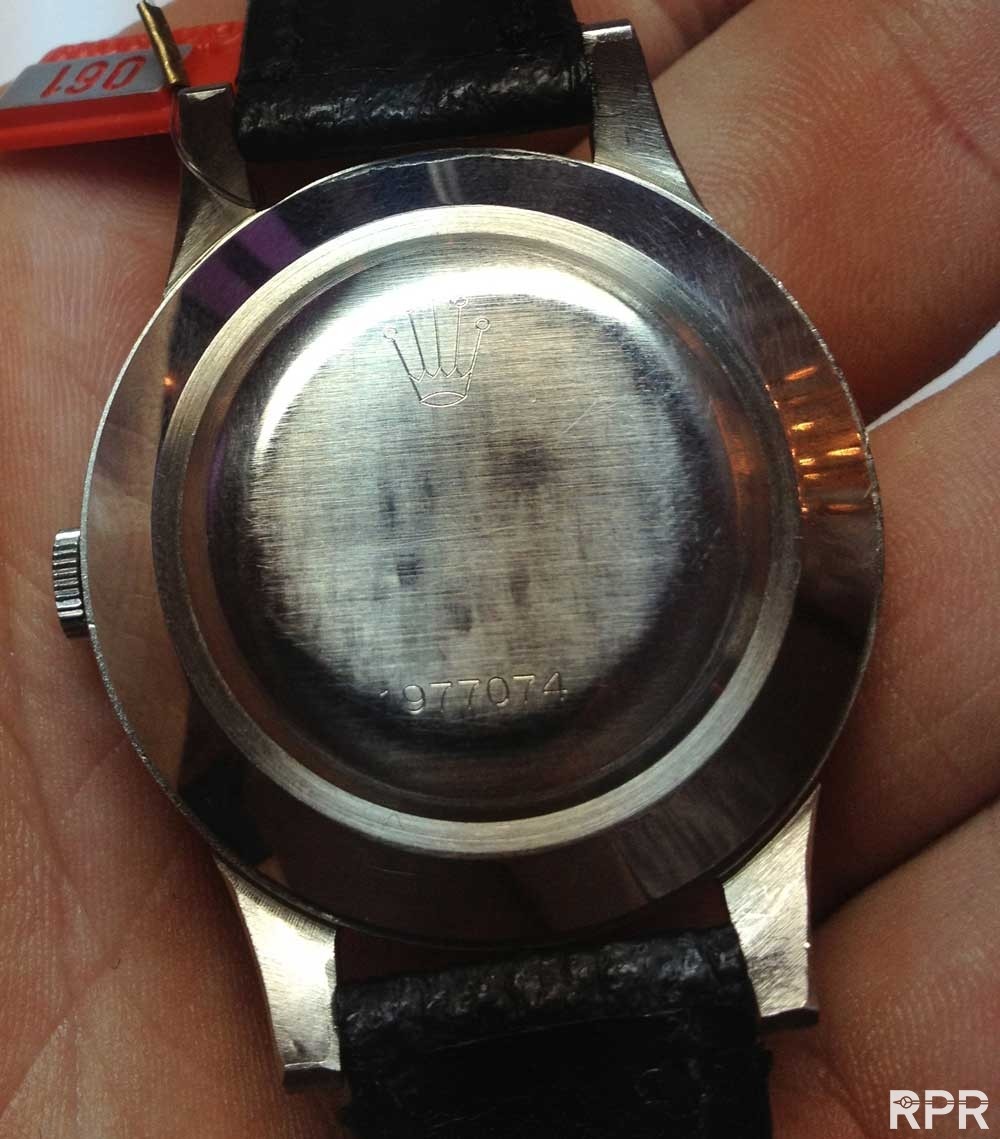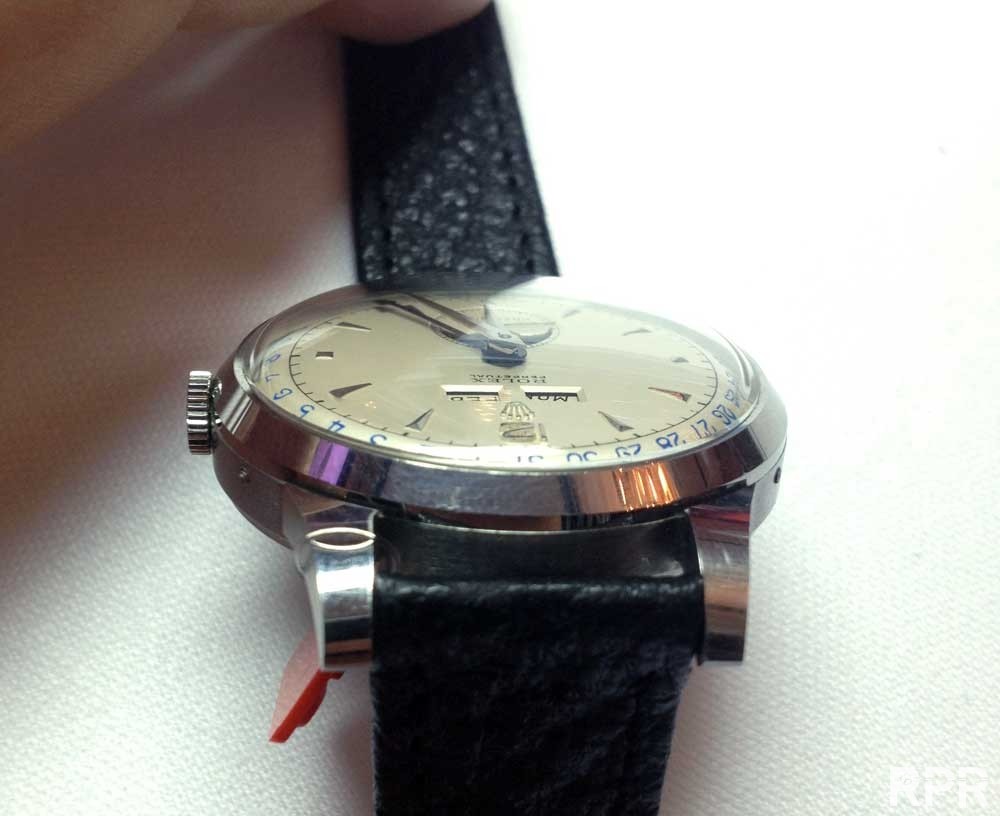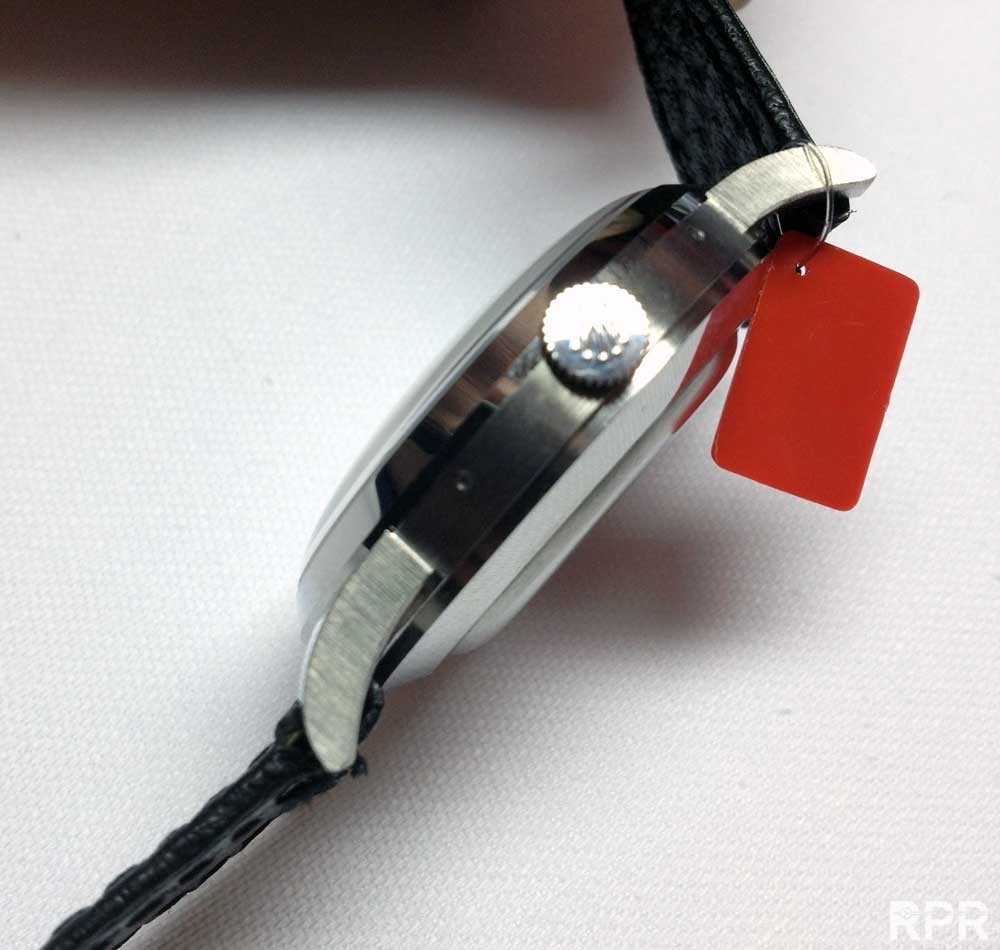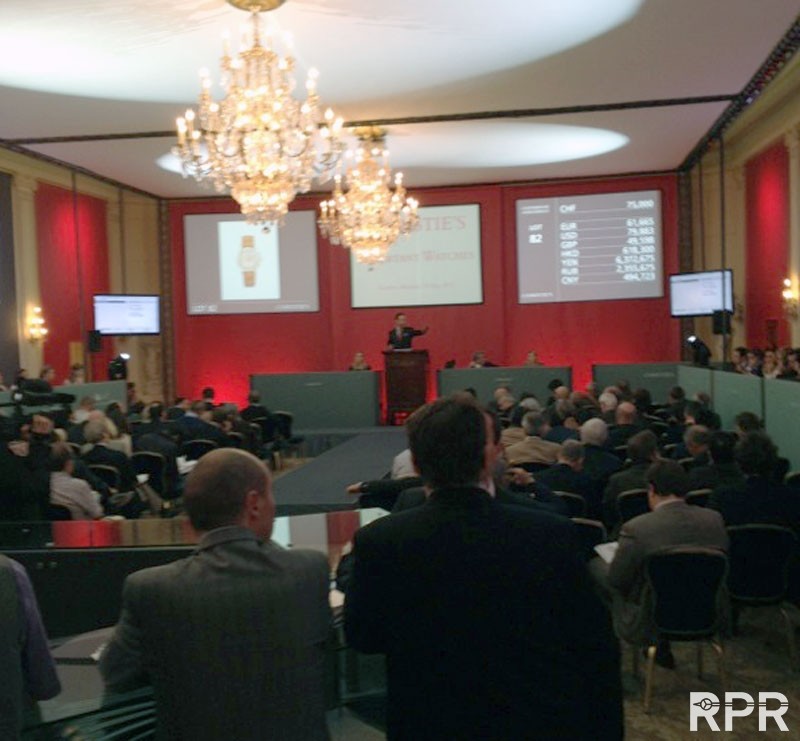 Best Pizzaria in Geneva @ Da Paulo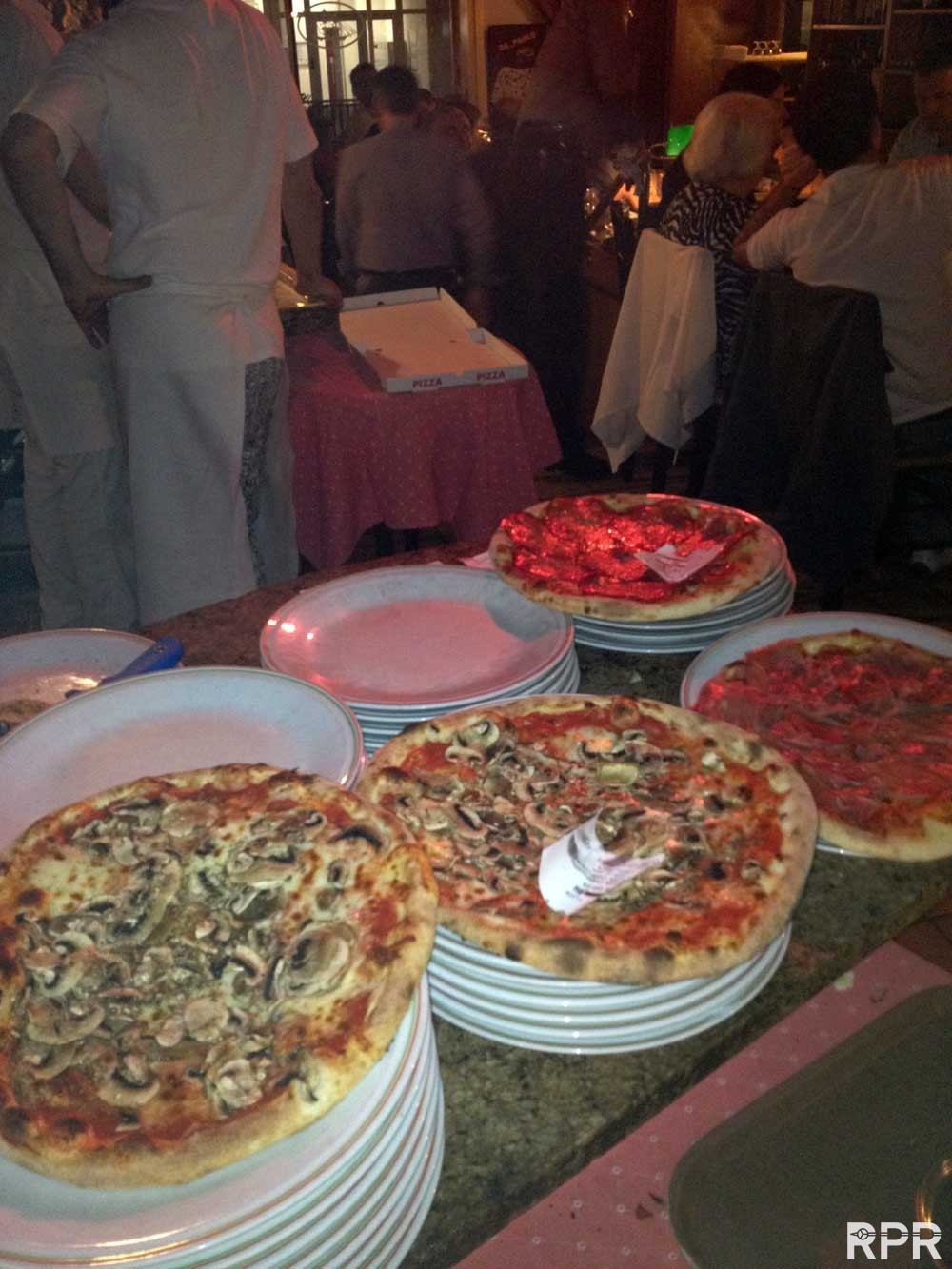 Some PPC on display at AQ..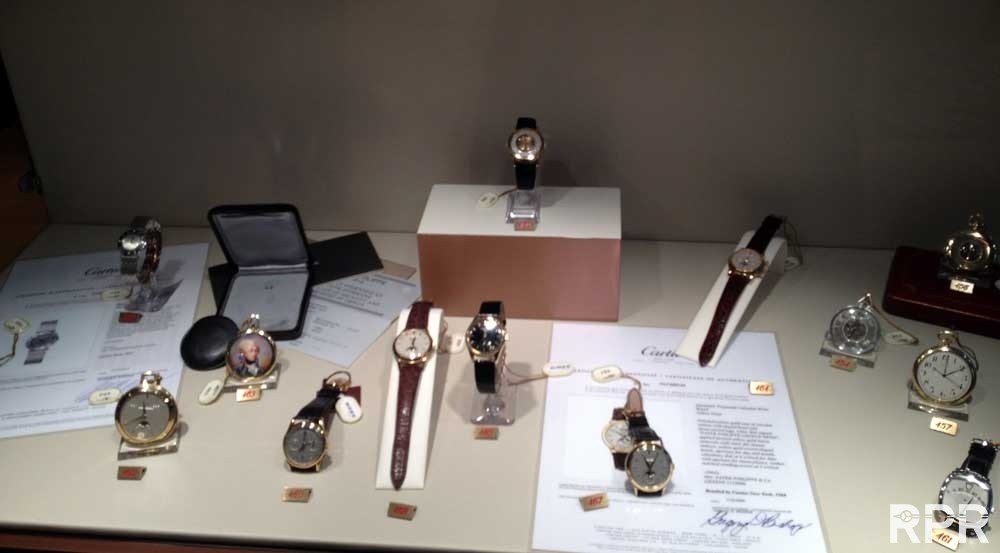 Tourbillion Patek Philippe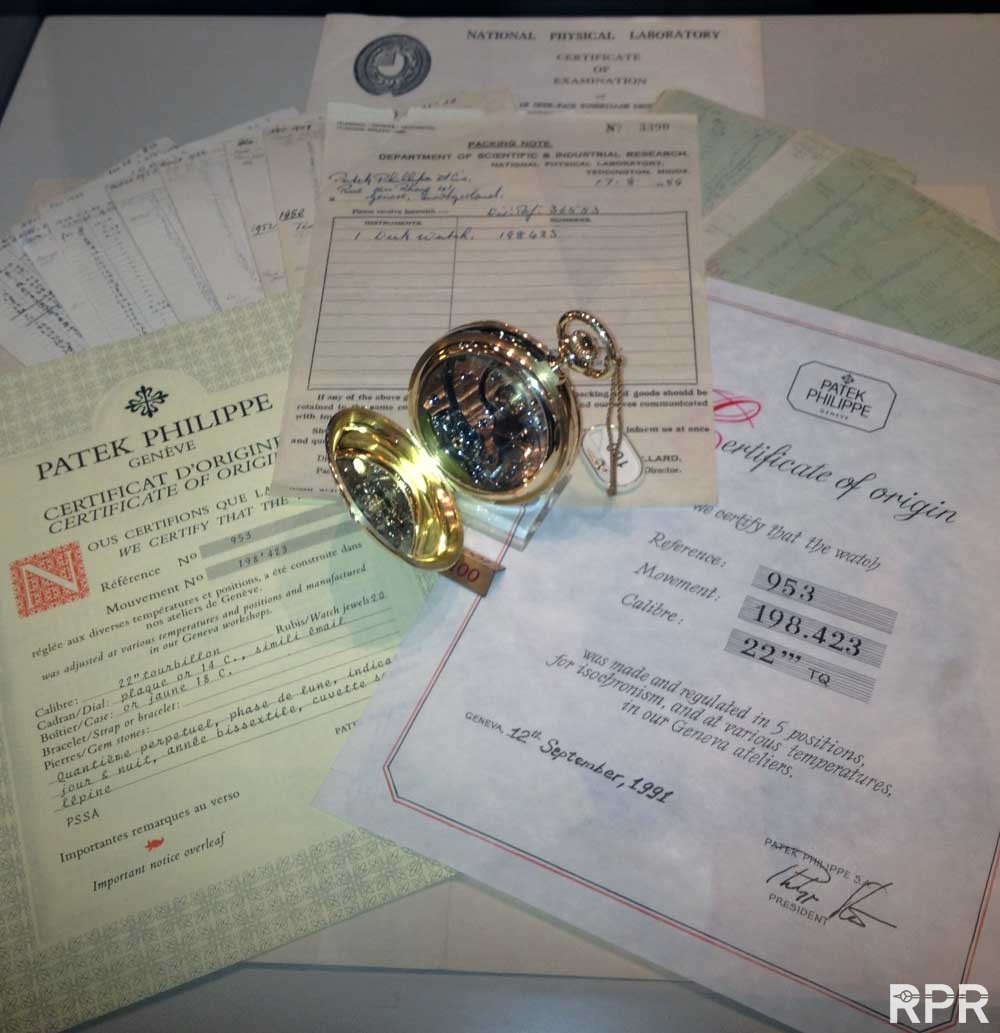 World timer fetched CHF 990K hammer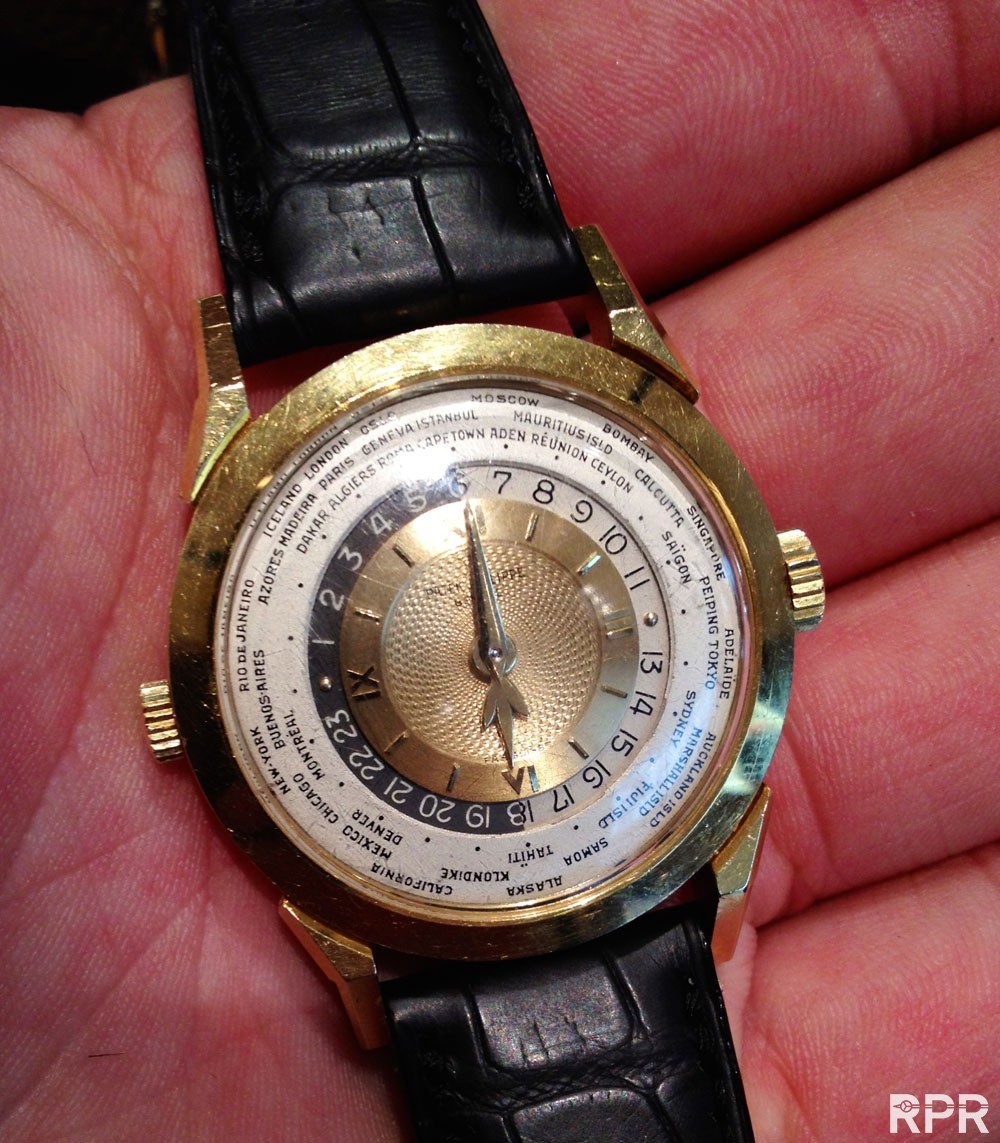 Nice steel gold Rolex Prince Railway..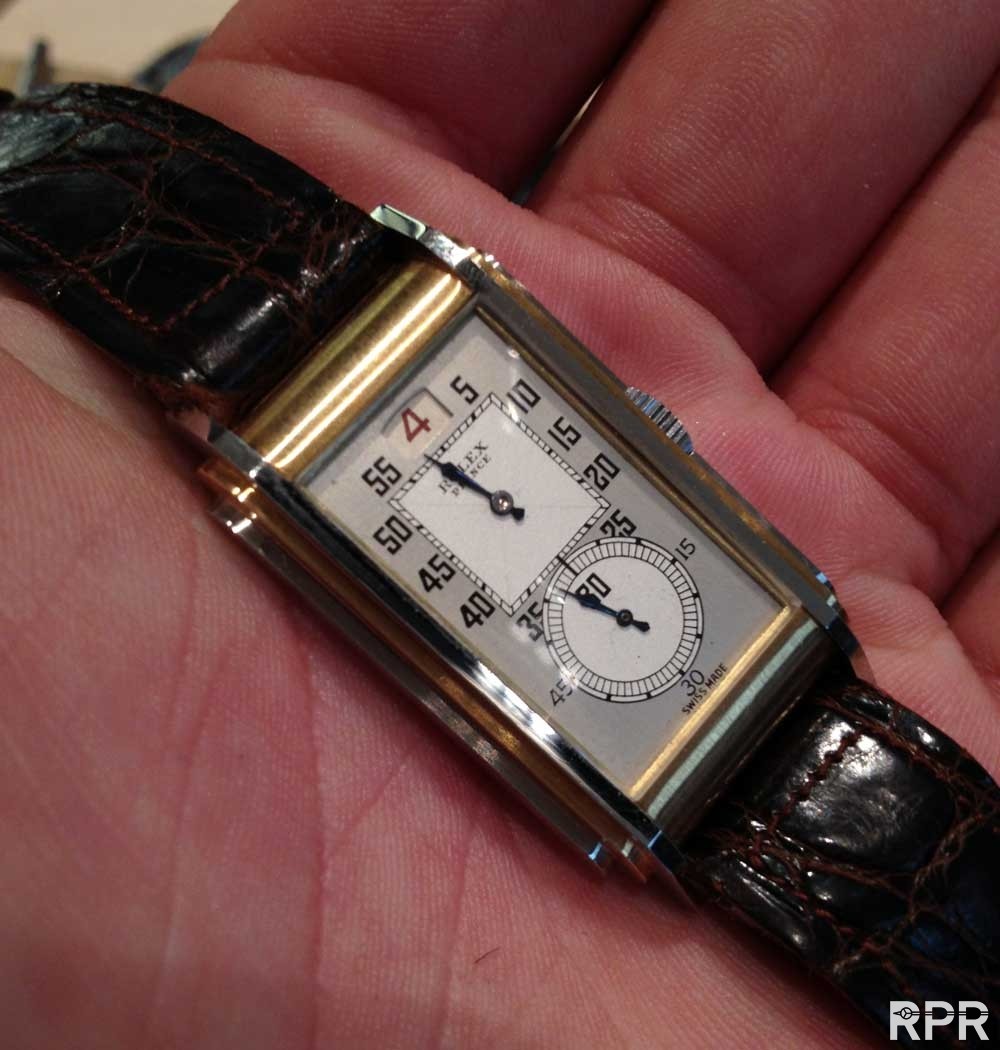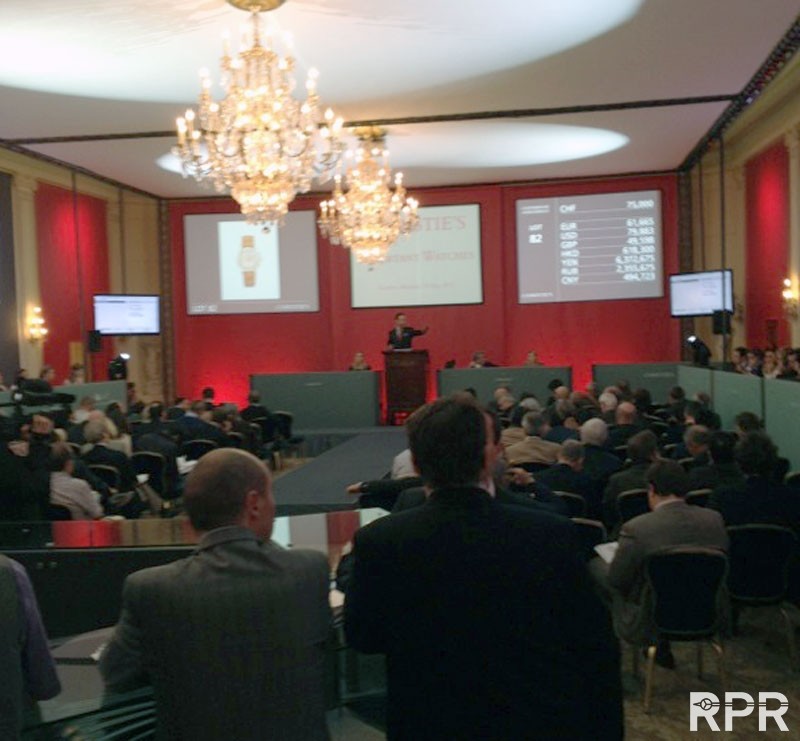 Patinated Rolex Dato Compax from Riveria..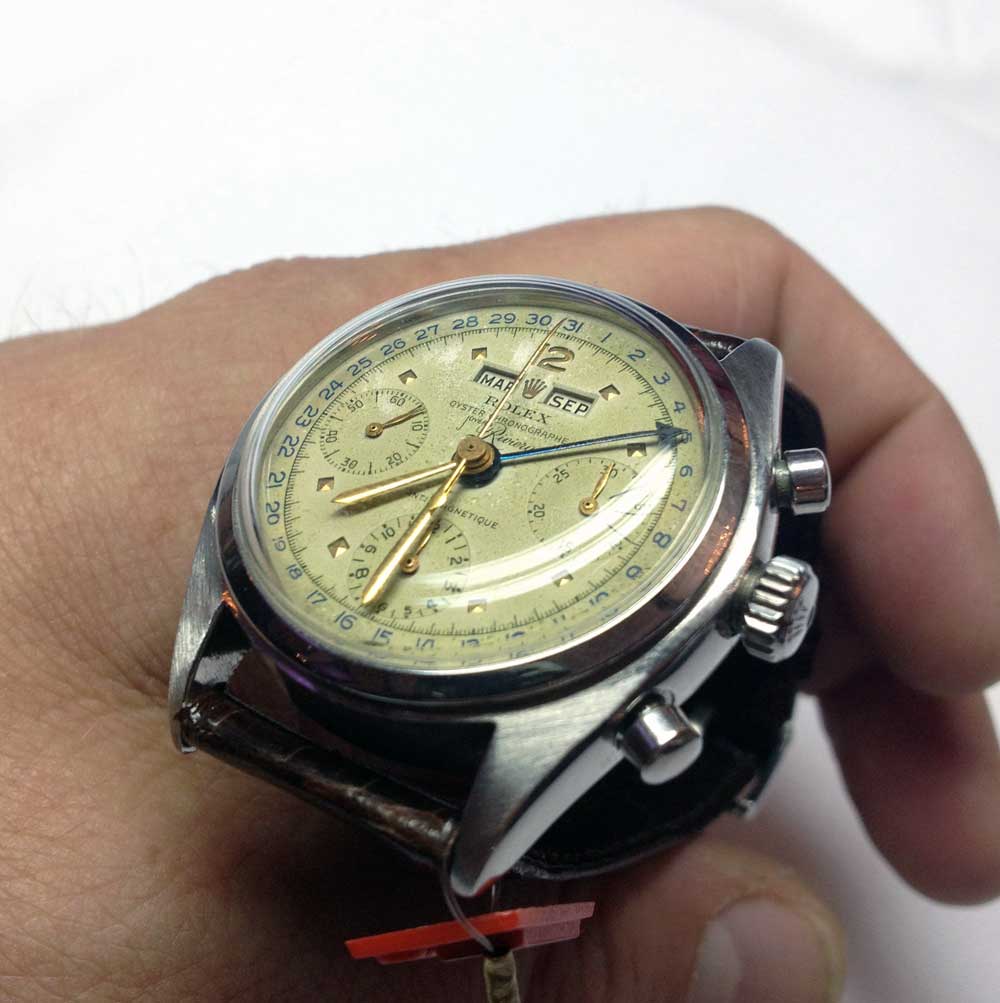 Wristshot of the platinum Prince..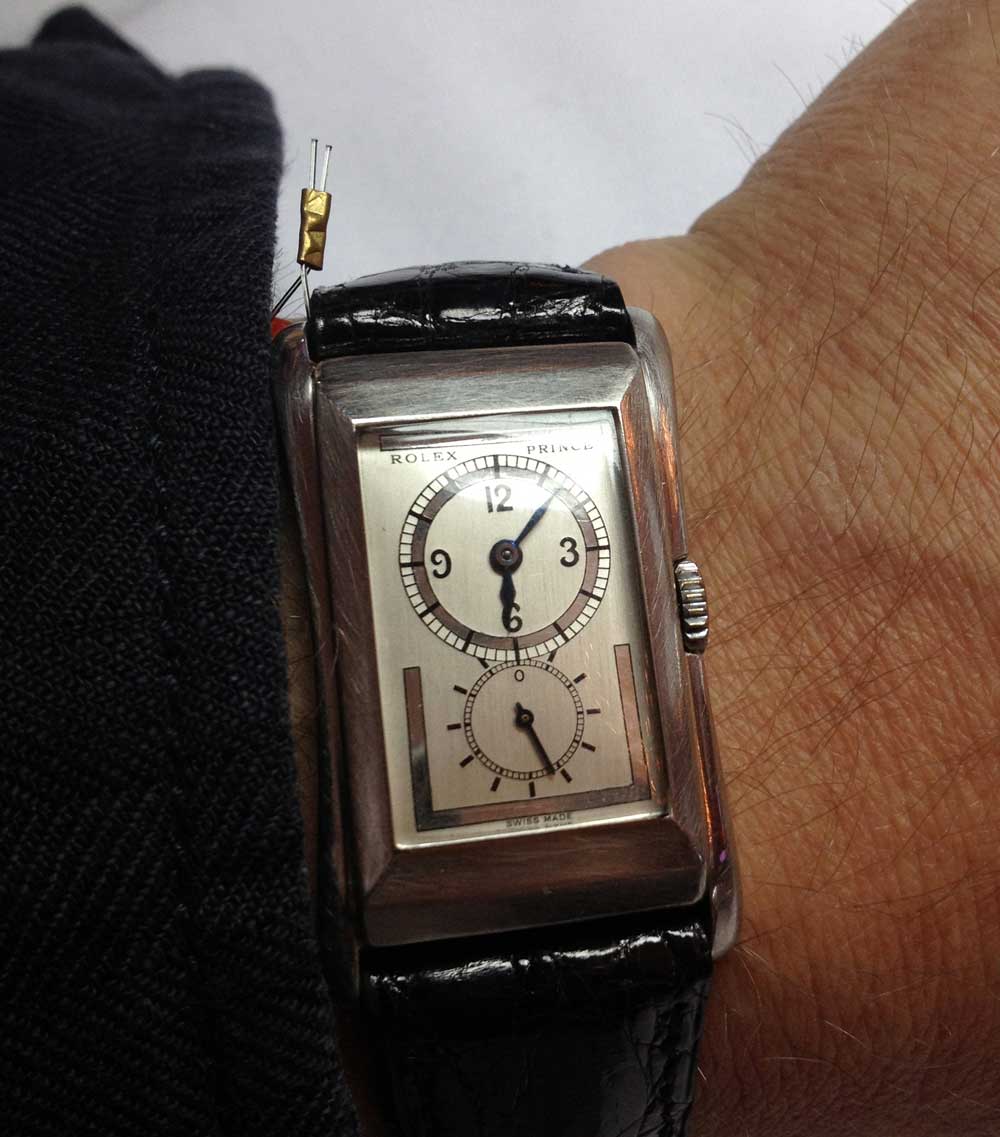 Glossy diale close up..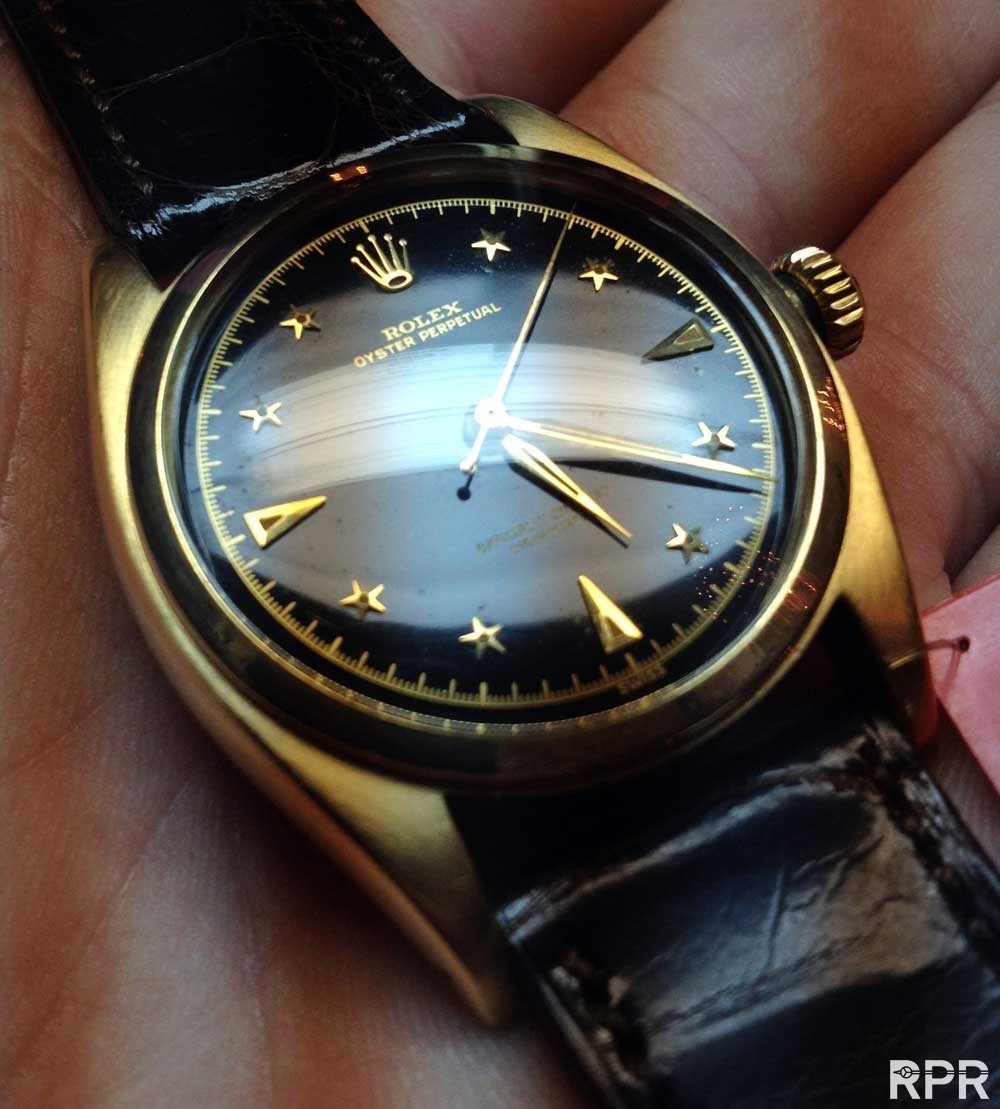 Later @ Christie's hammering down the black Star Dial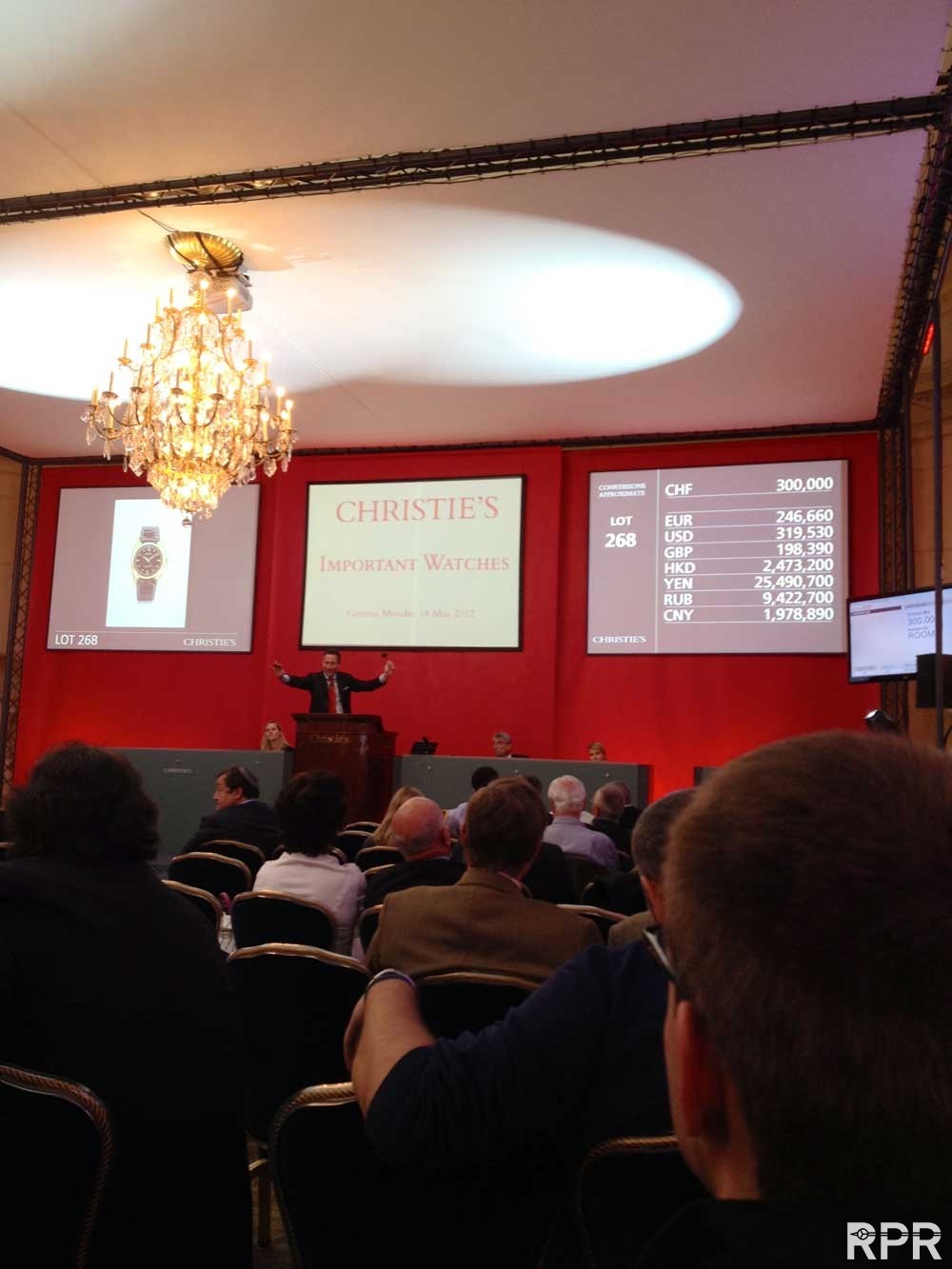 Gold PPC Jumbo..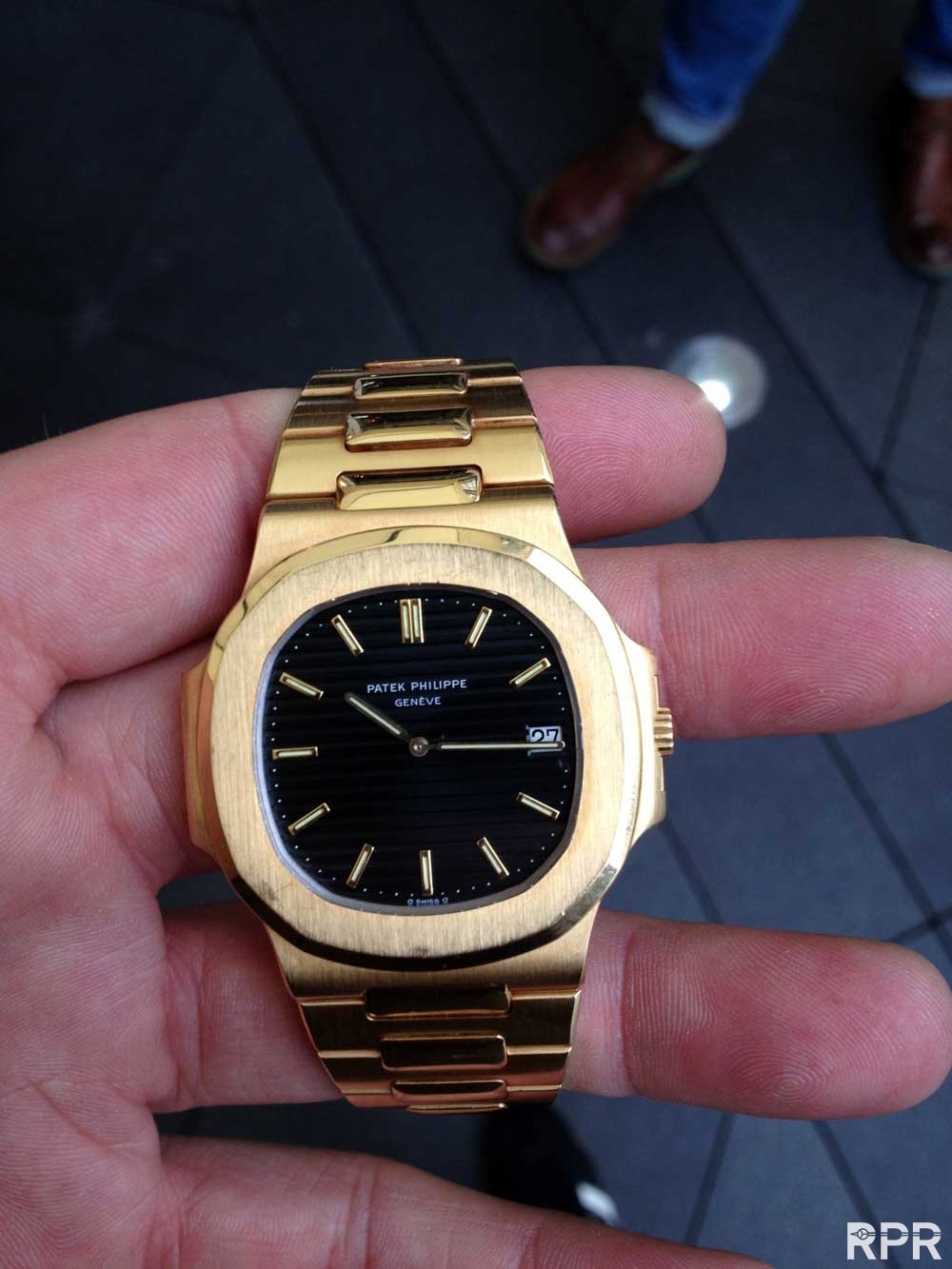 Pinkgold Day Date in rare dial version!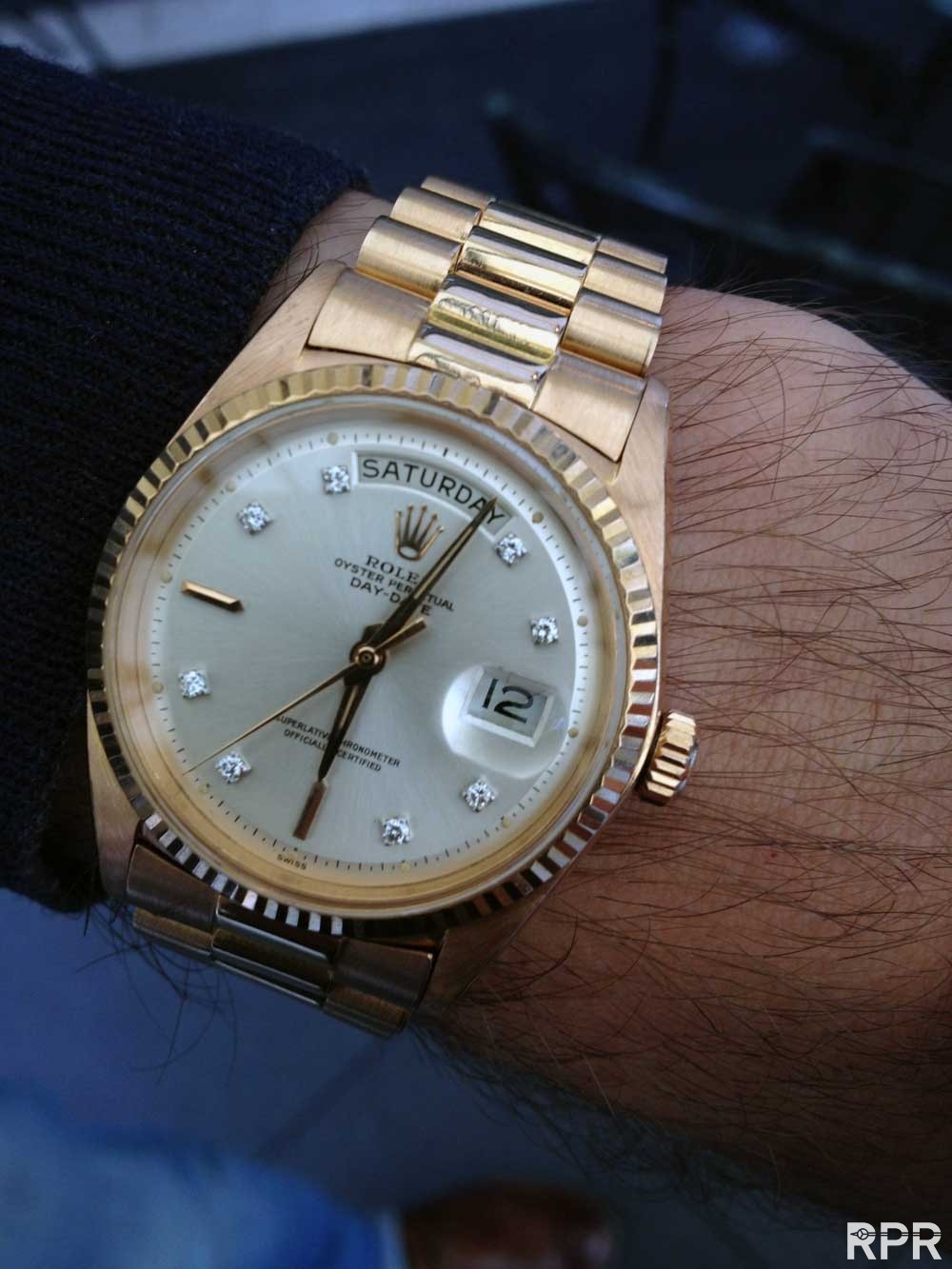 Rolex Daytona NON Luminous…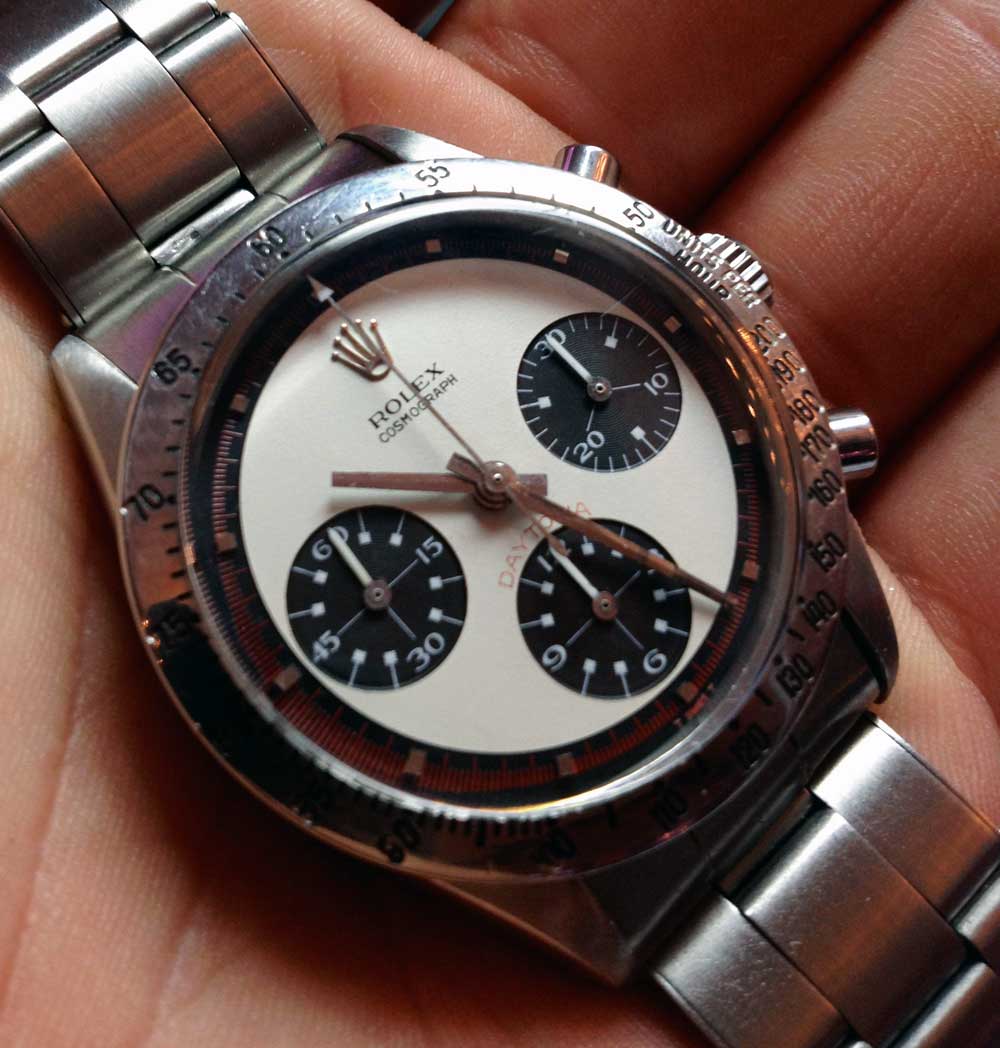 with nice case back gravure! 21th Birthday one gets a Daytona PN, great gift parents! 😉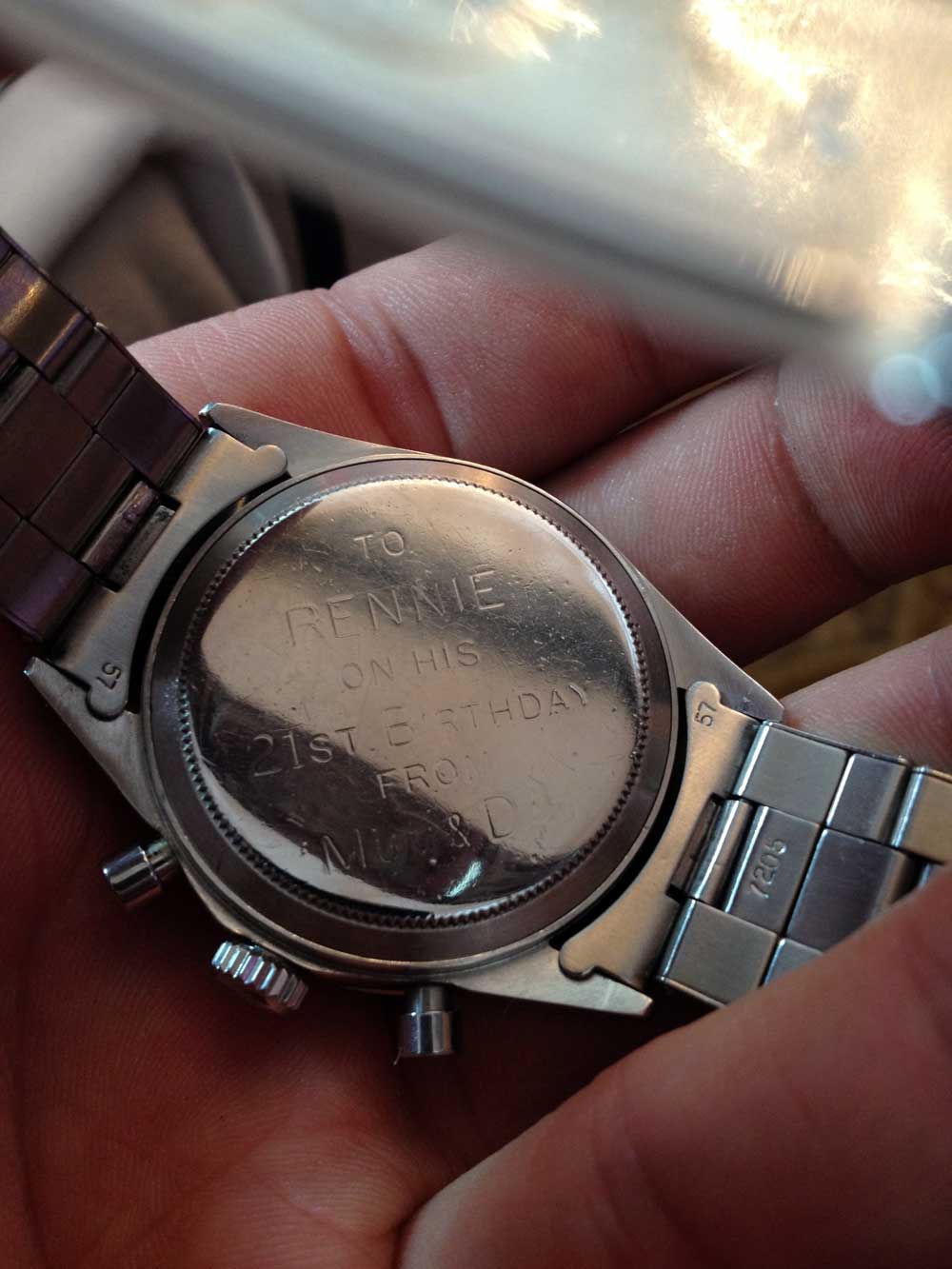 Super Cool Oyster Royal..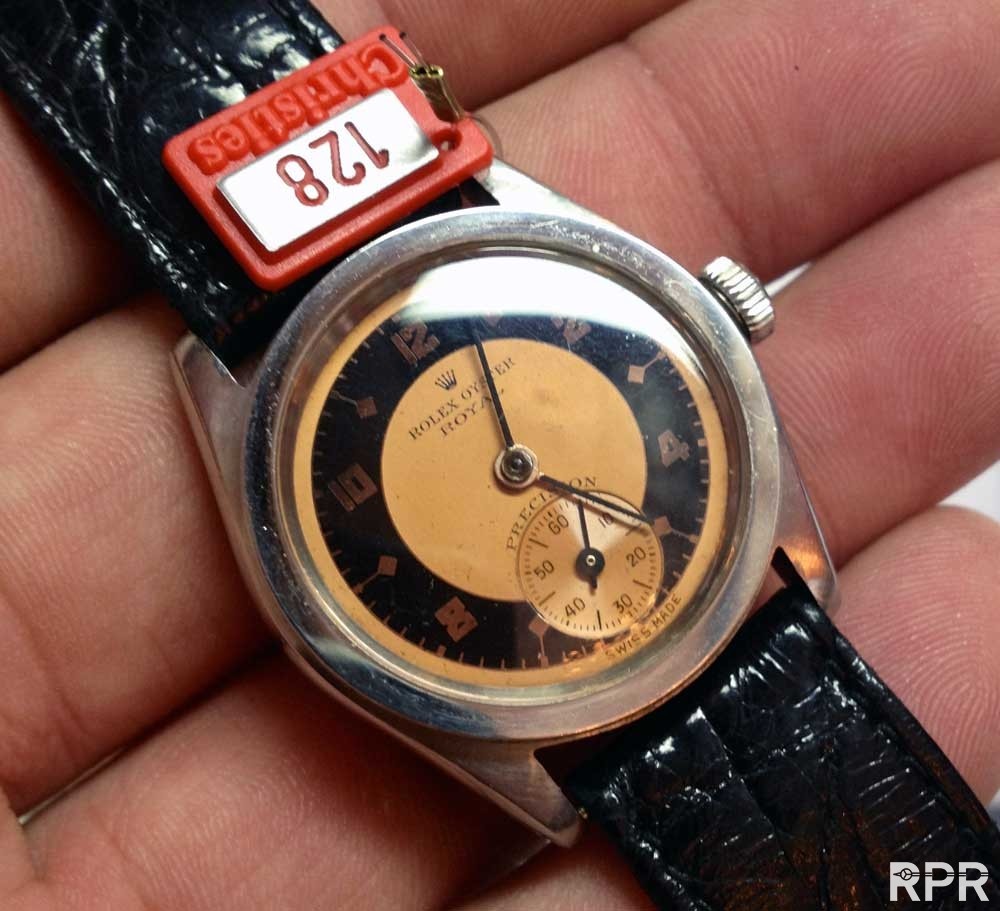 with transparant caseback..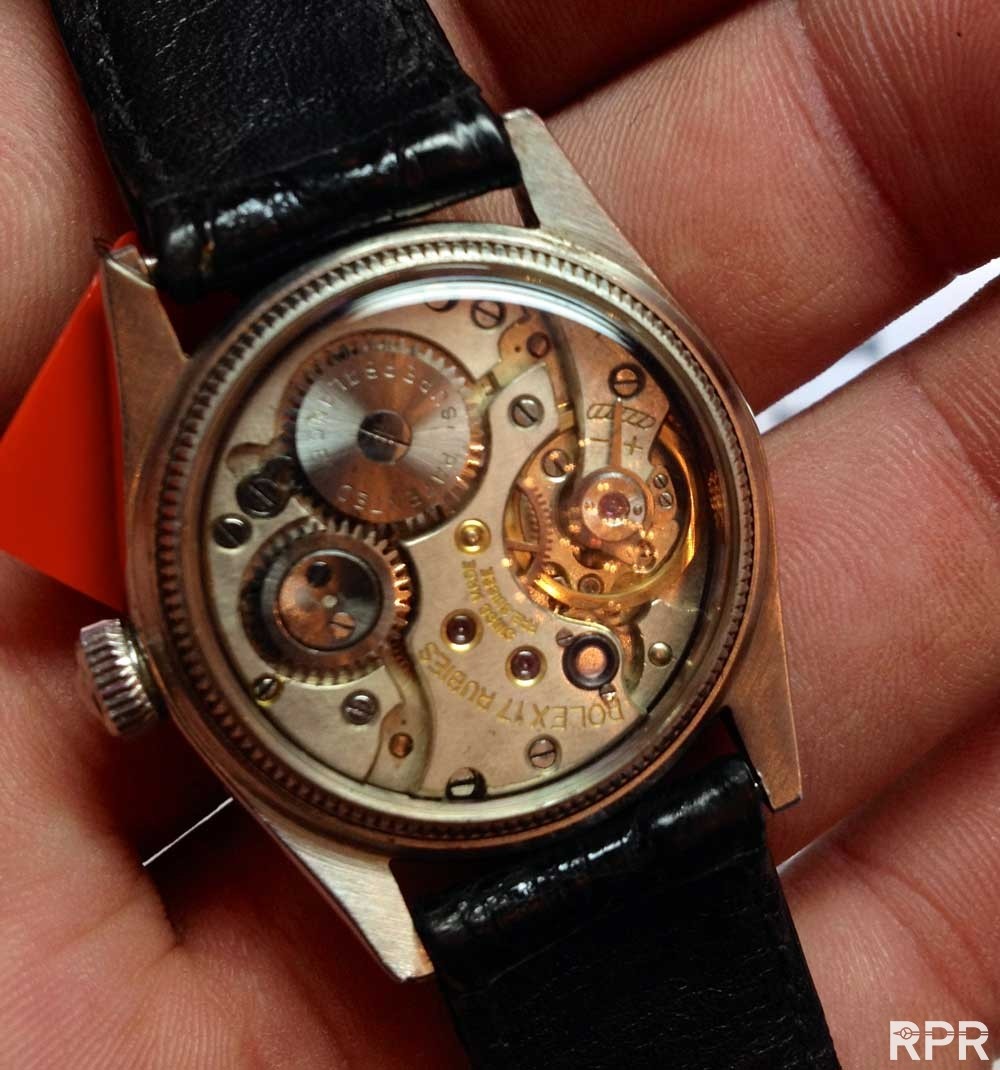 Steel Rolex Killy ref 6236…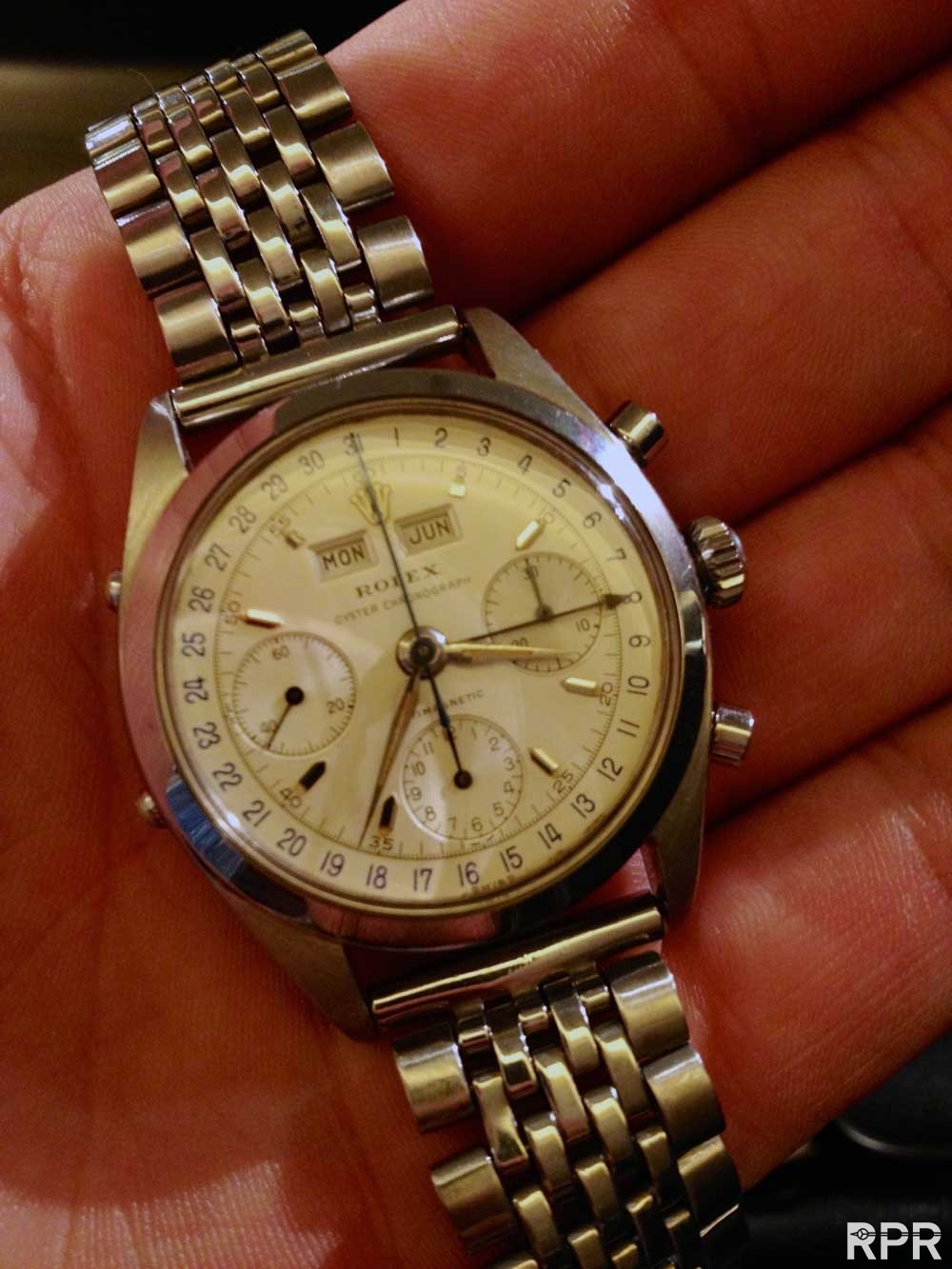 Lunch at Brasserie Lipp..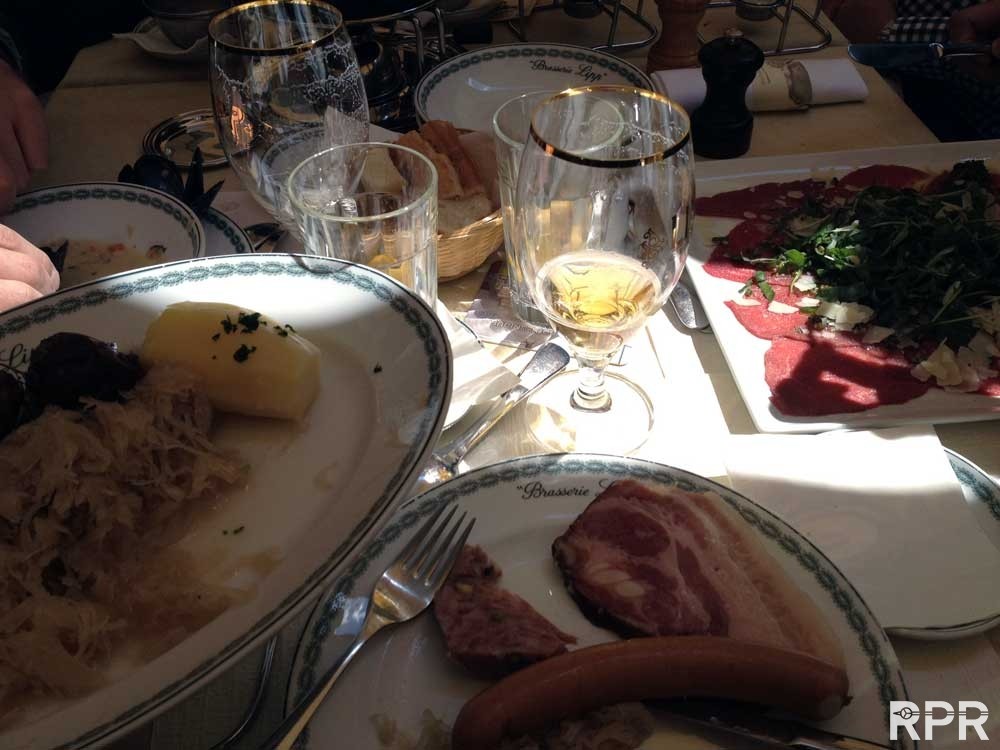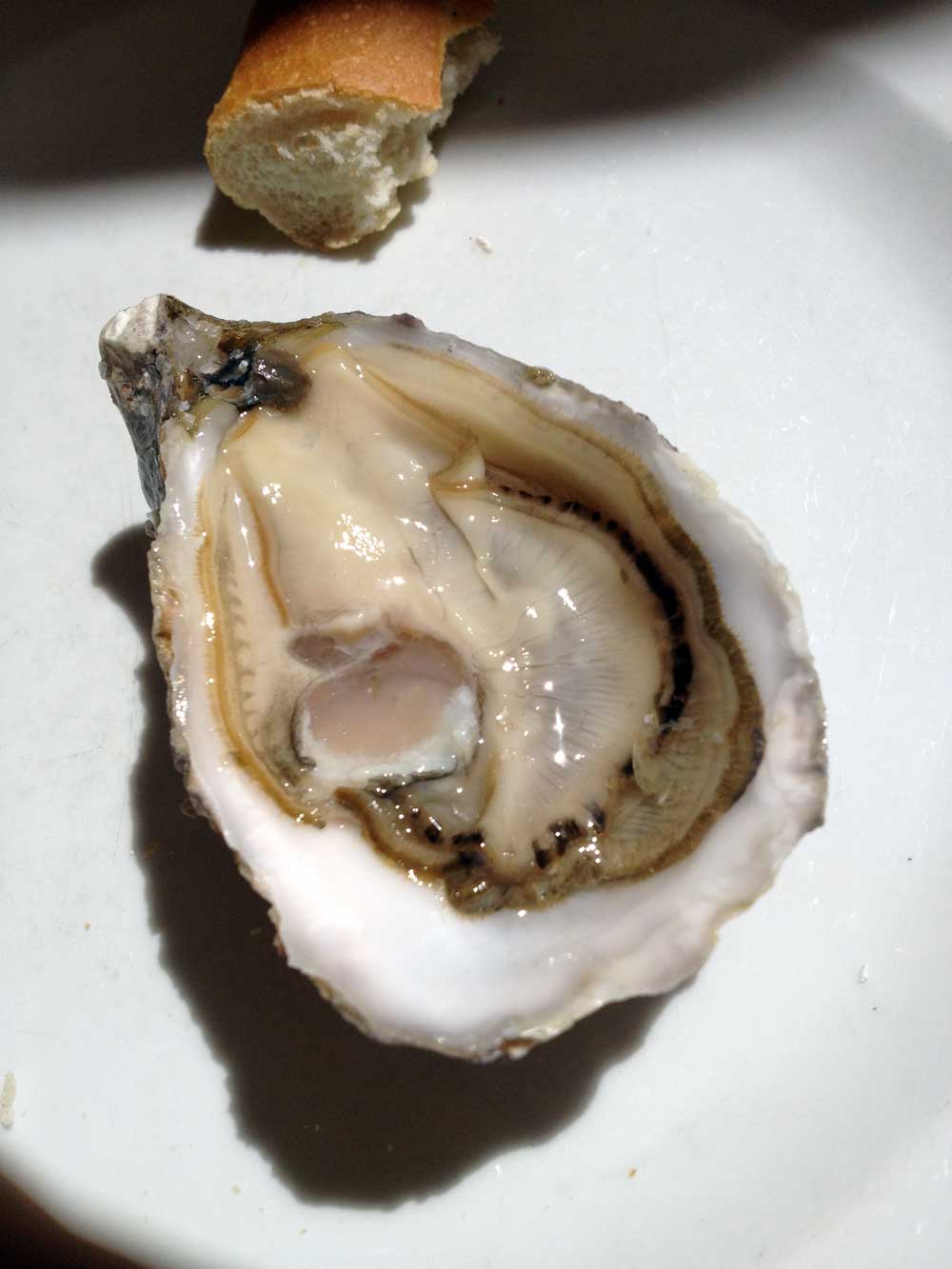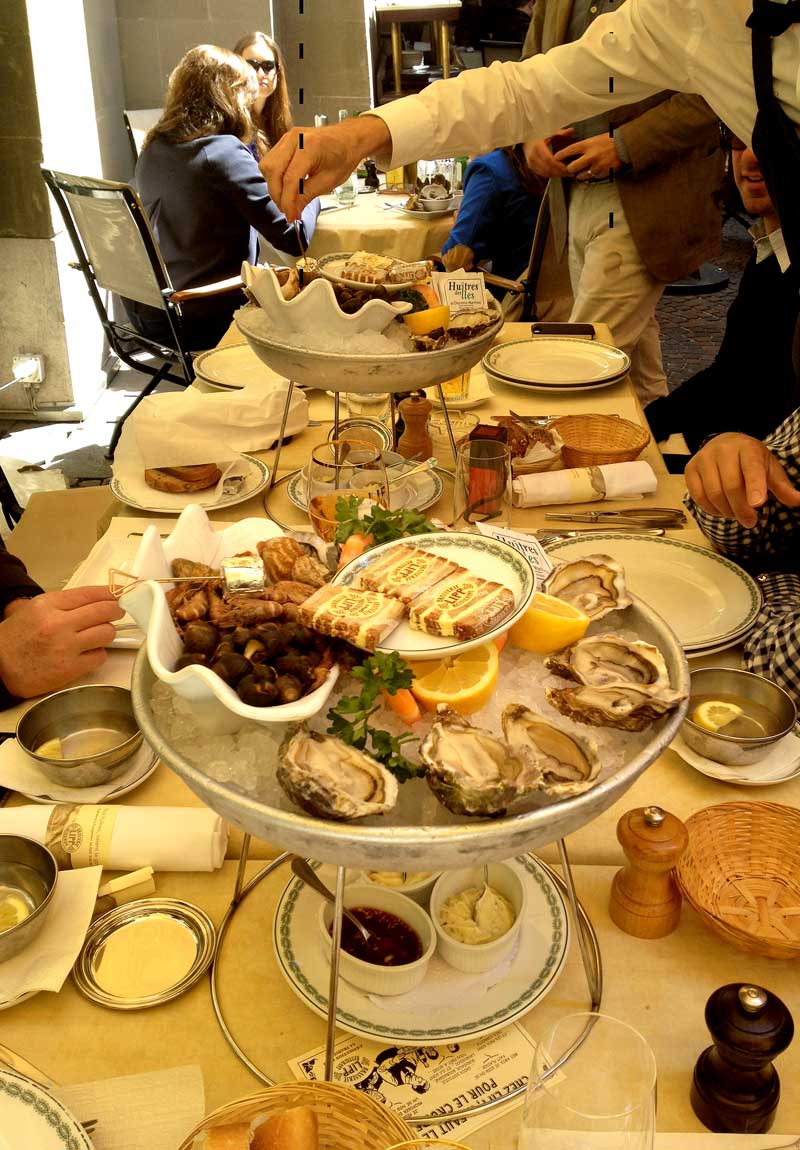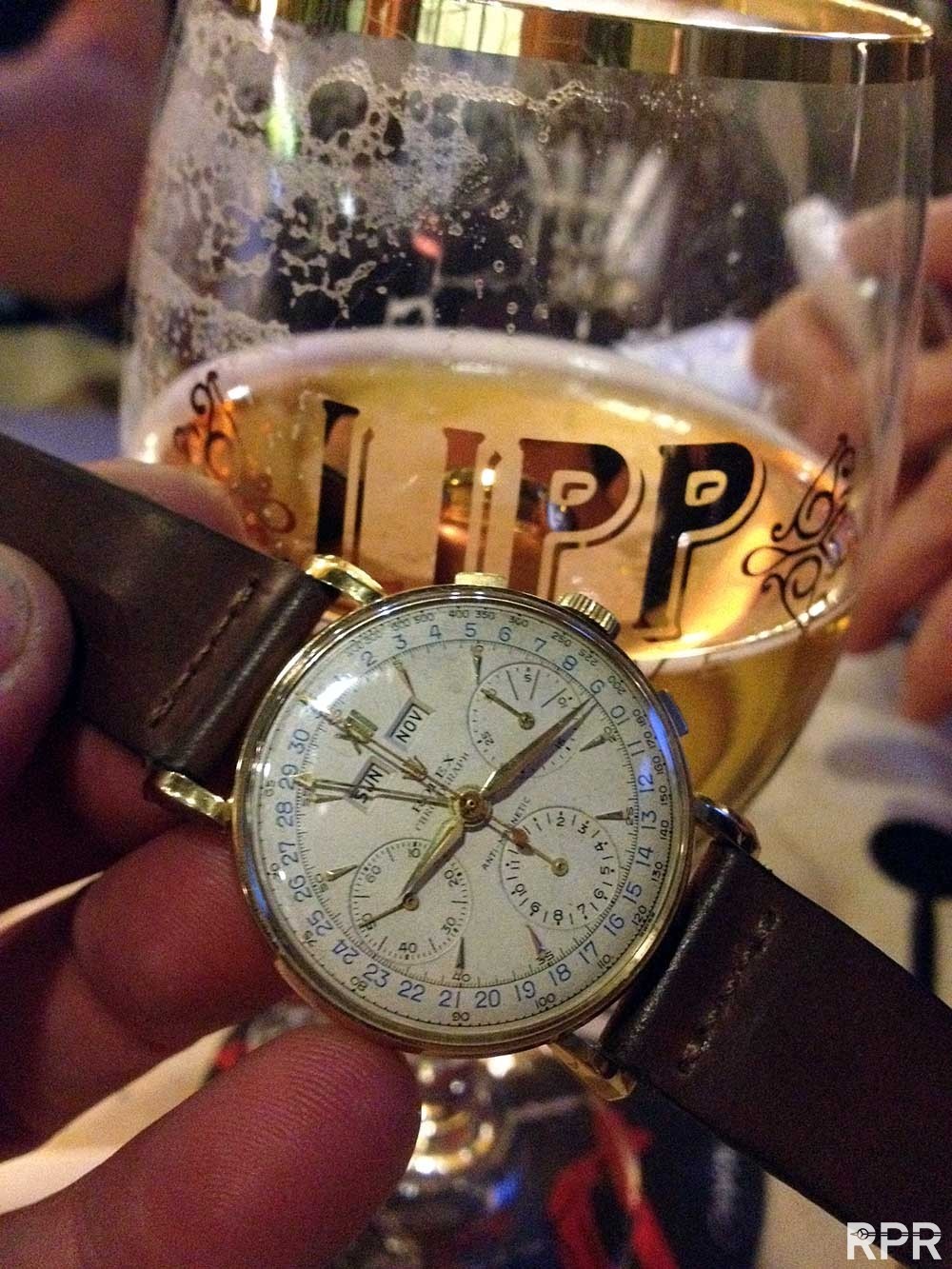 I almost fell in love with this integrated white gold PPC..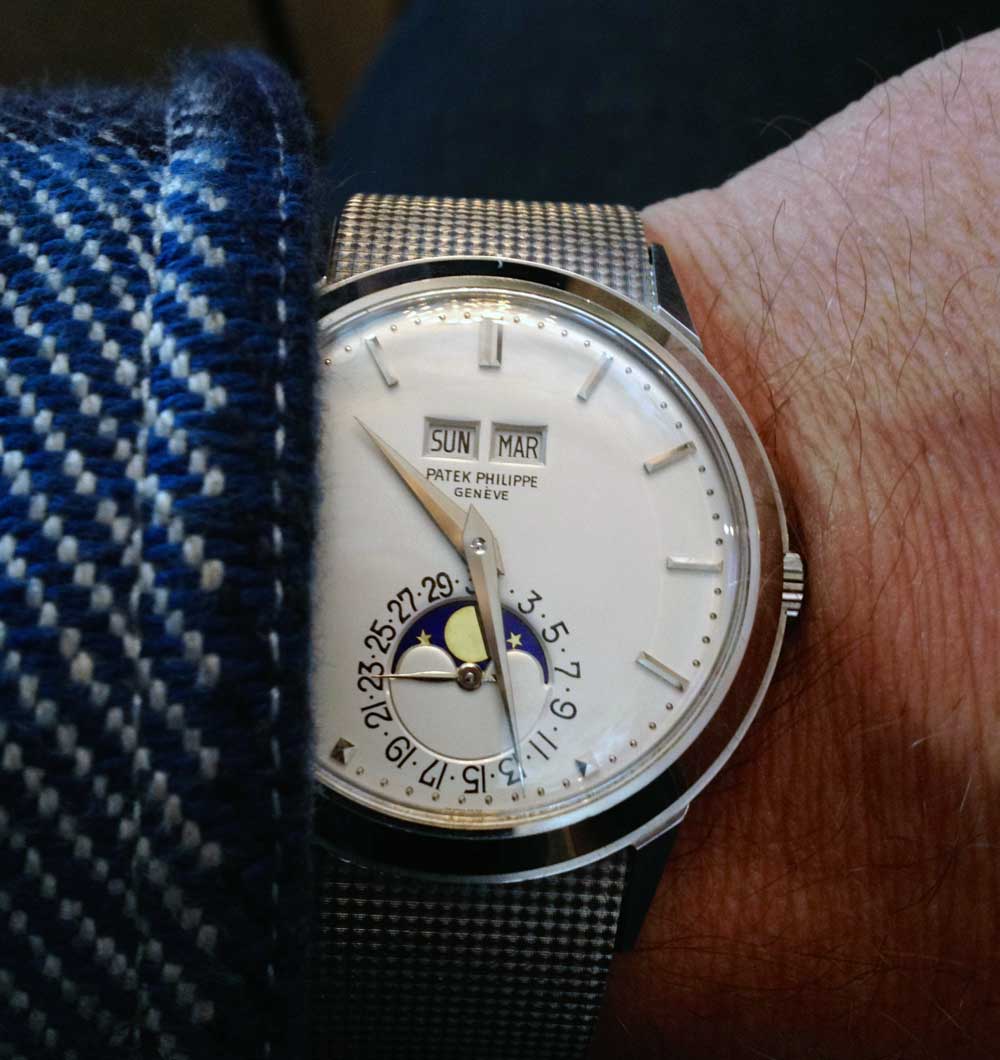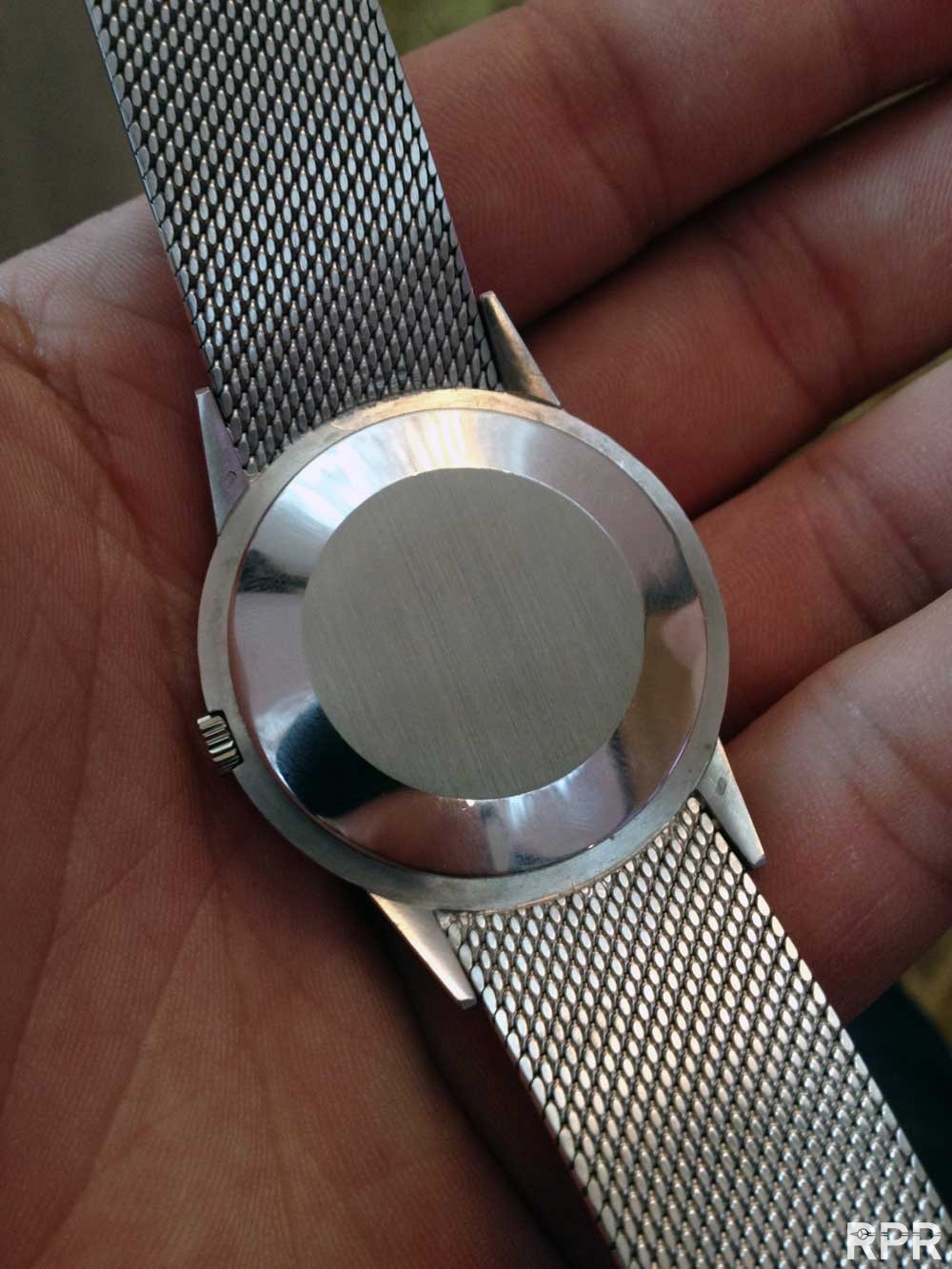 Aurel Bacs, as cool as ever, busy selling the pink gold PPC 2499 for 2.3 million CHF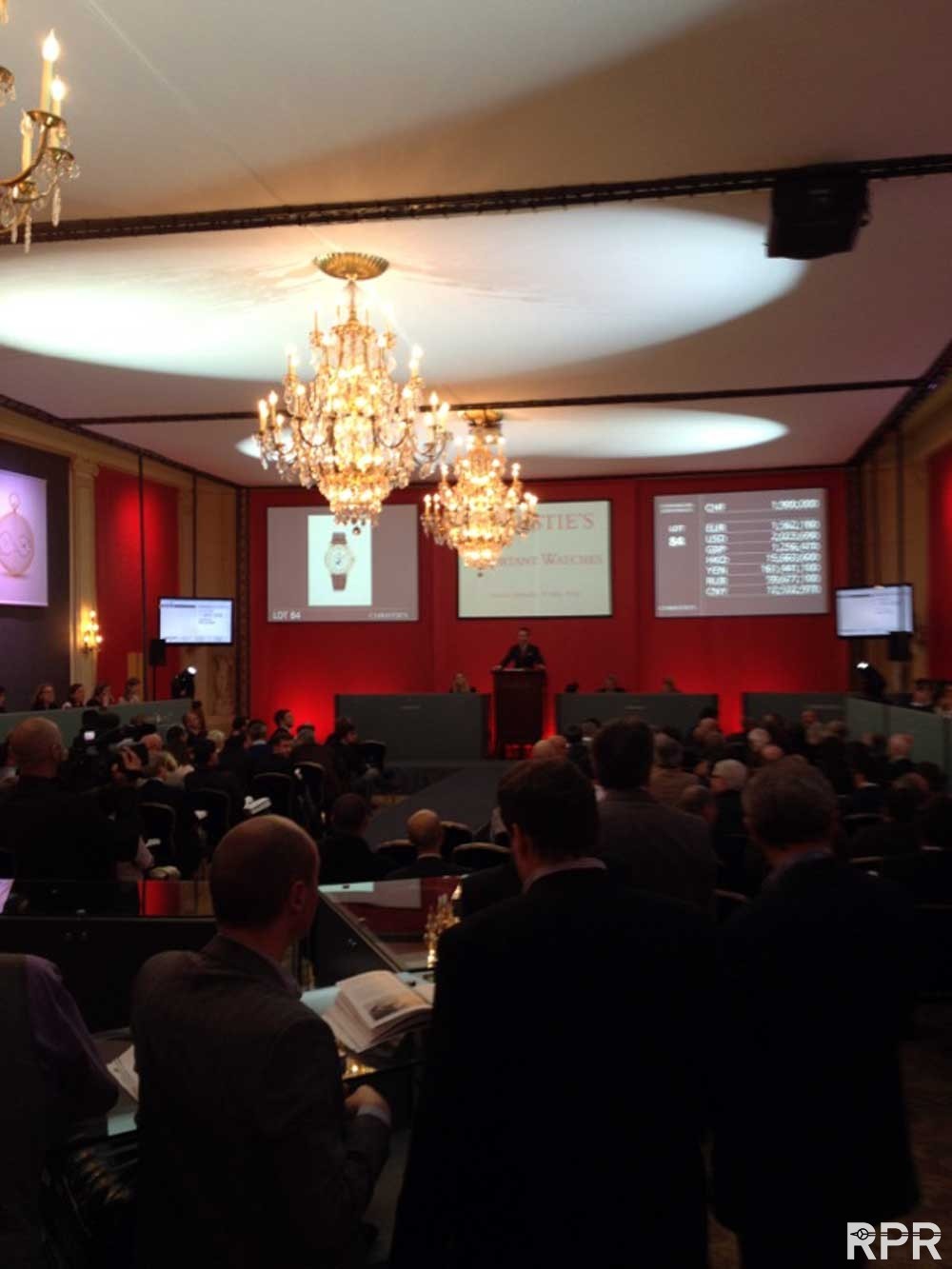 Clean yellow gold ref 4768..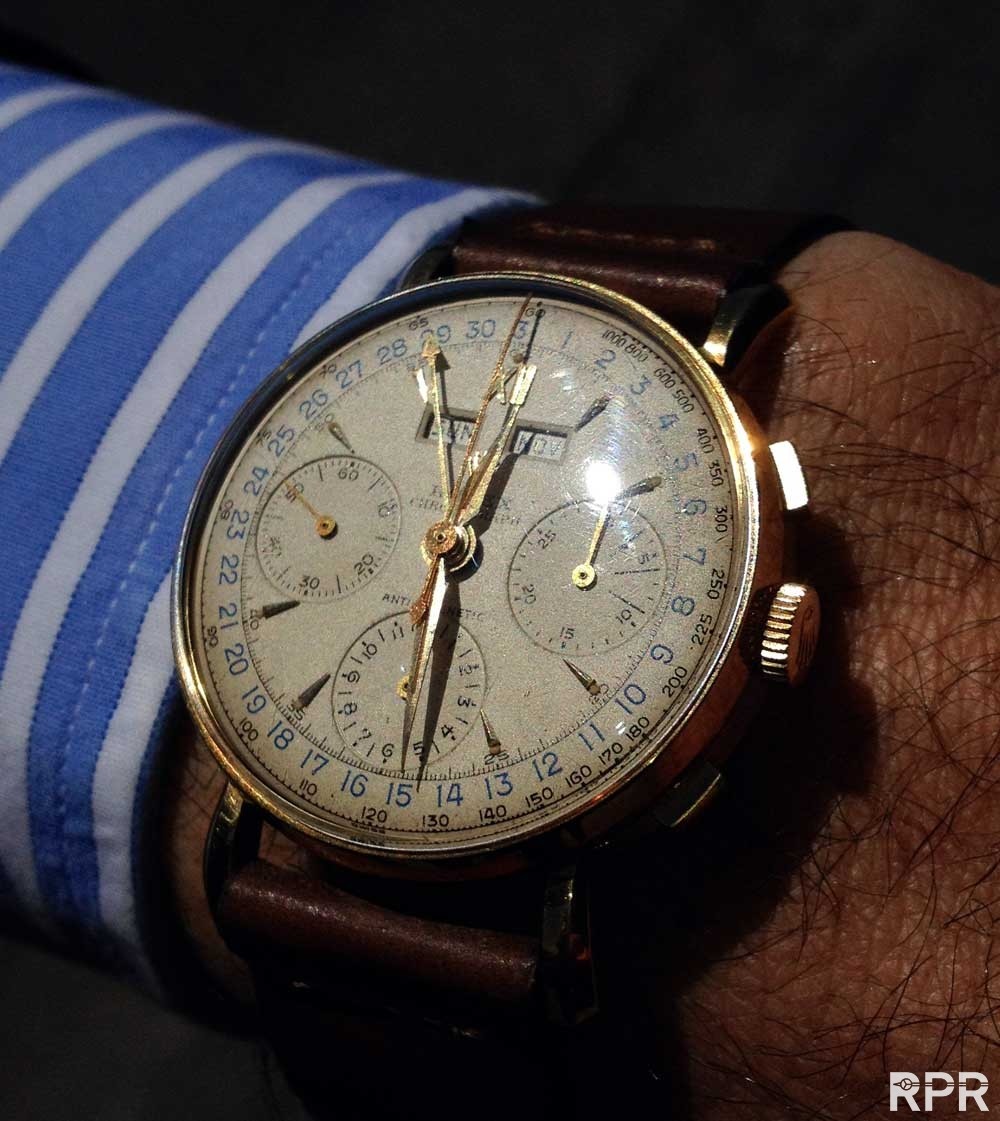 Top restaurant and absolutely best Italian in Geneva and far around, the chef himself, a vintage Rolex lover 😉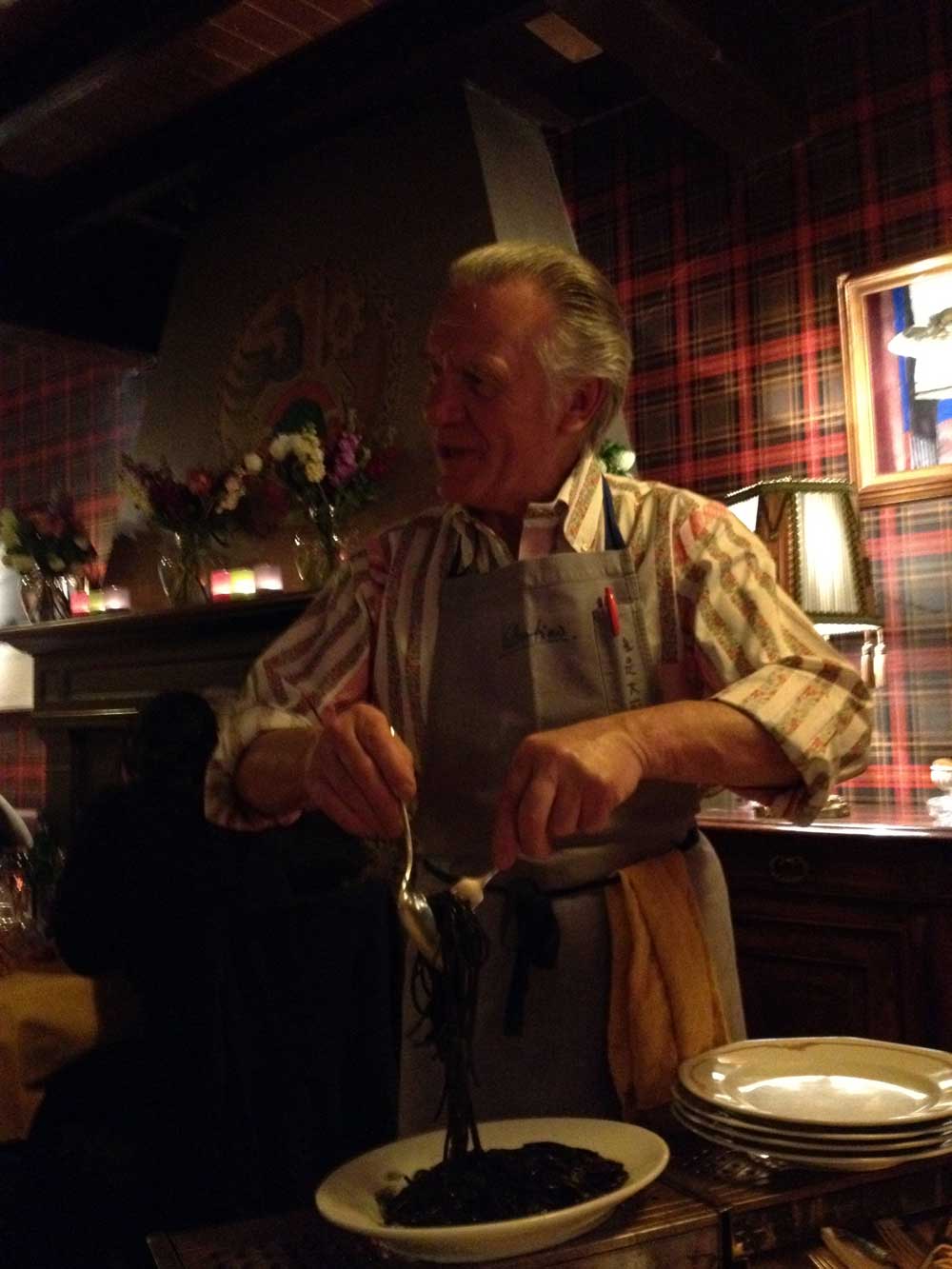 Rissoto Champagne & Caviar !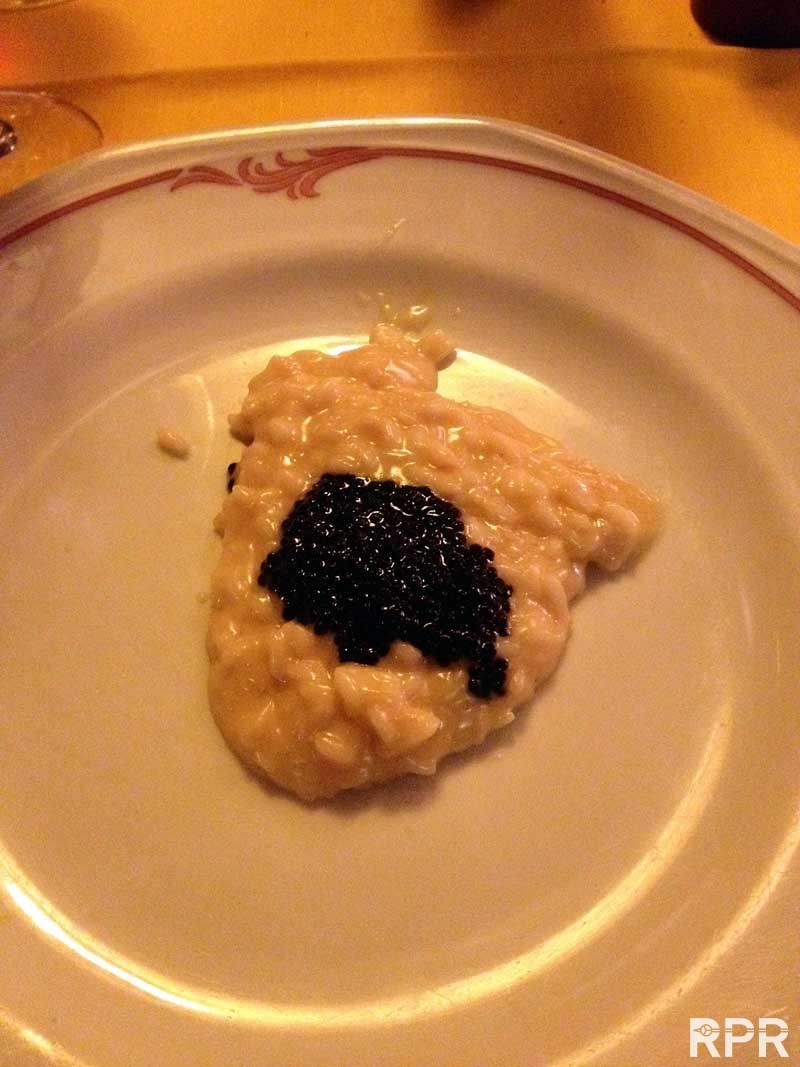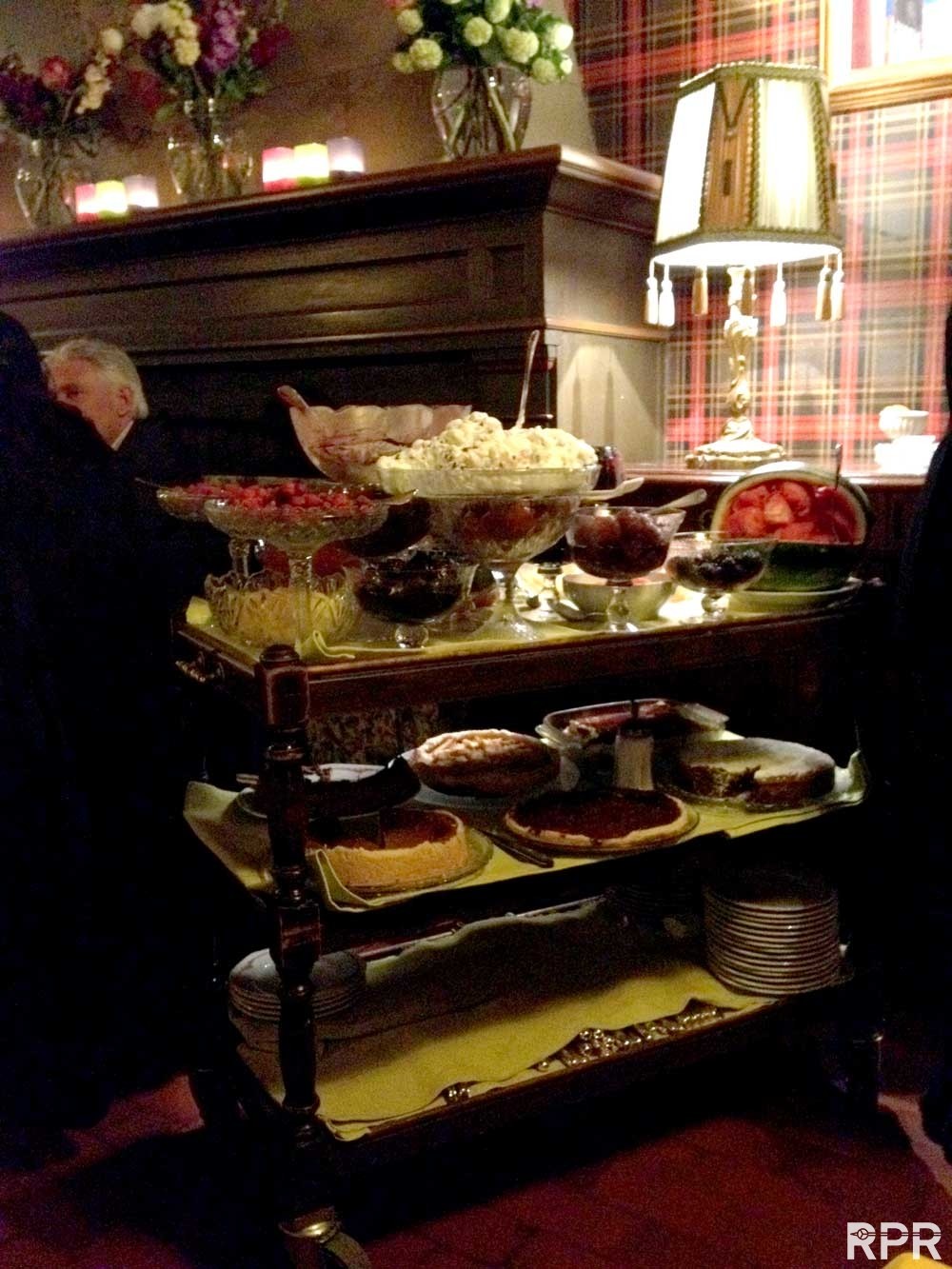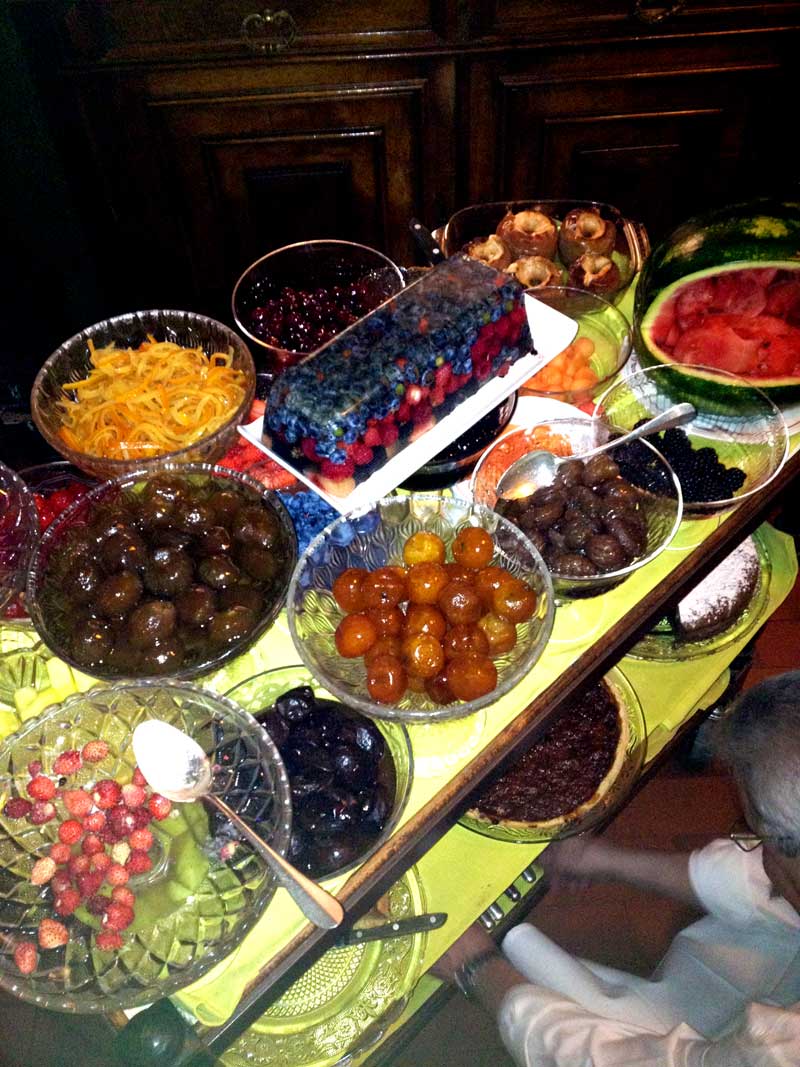 Alex Friedman from Watchonista..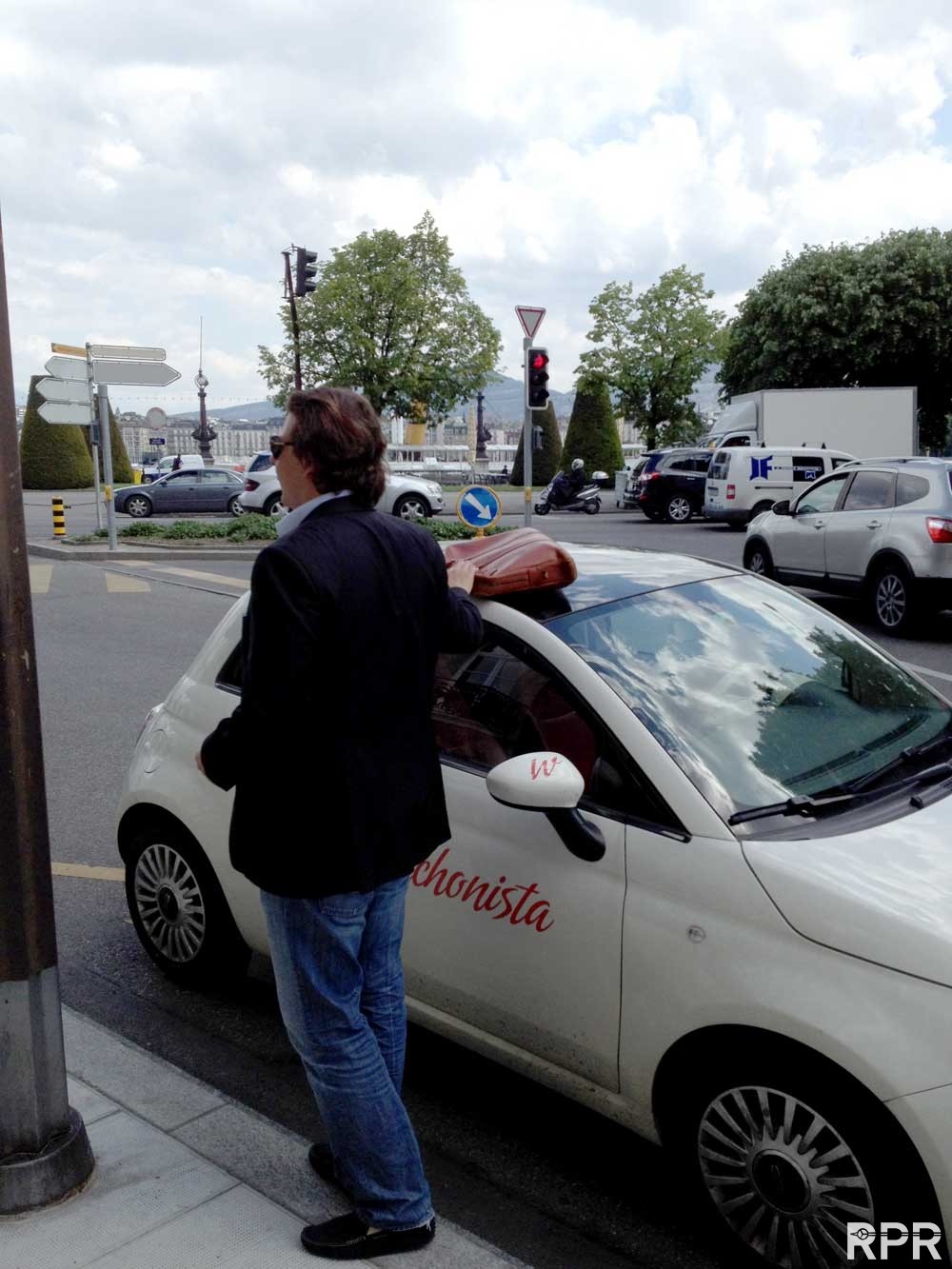 And his black dialed Rolex DAytona 6238..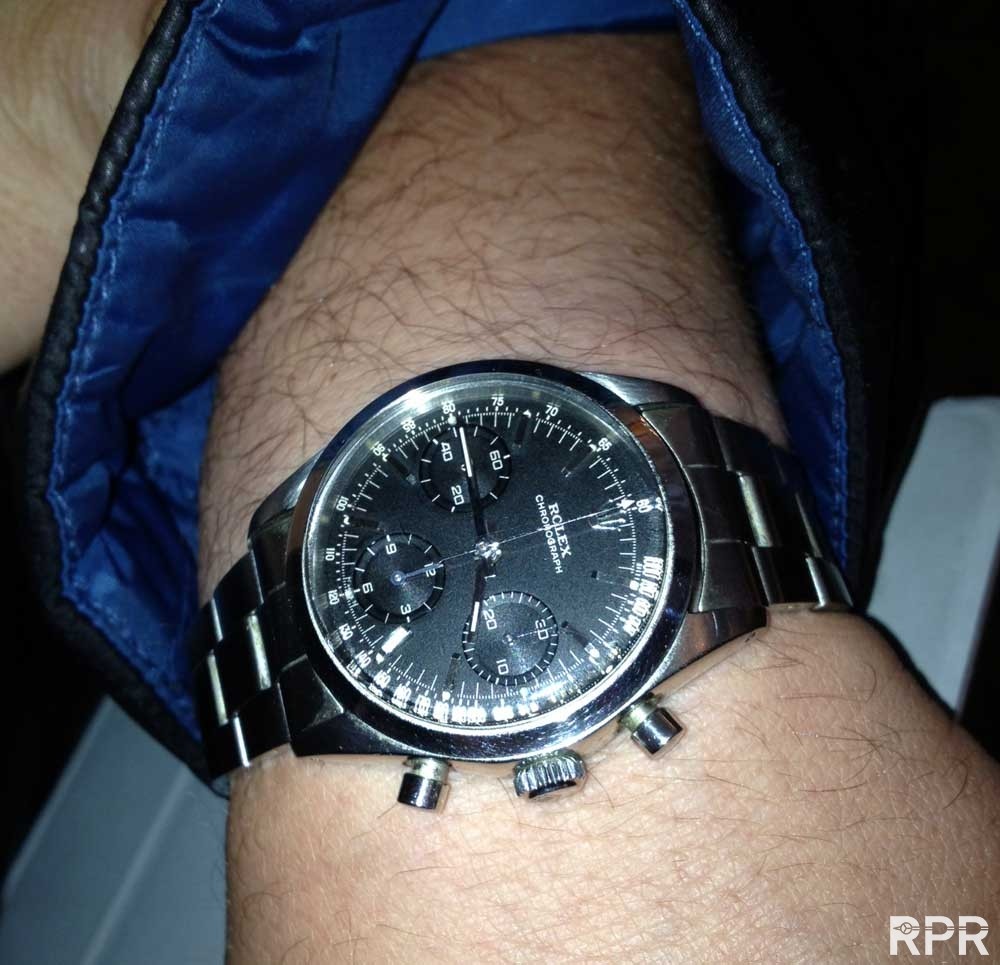 I still dont get it that a auction house as Sotheby's can offer 4 Daytona Paul Newman of which 2 are flat dial / not correct / not Rolex but got sold as you see below ;-( …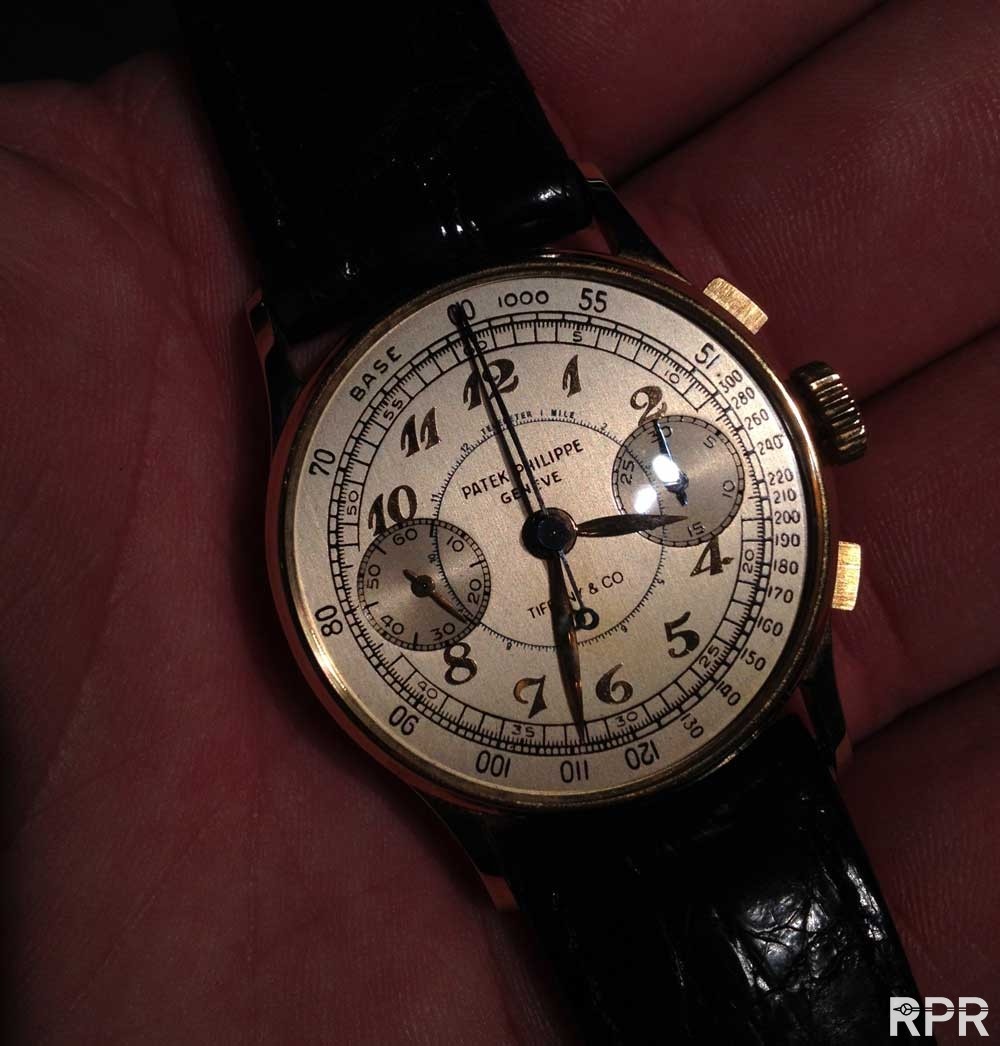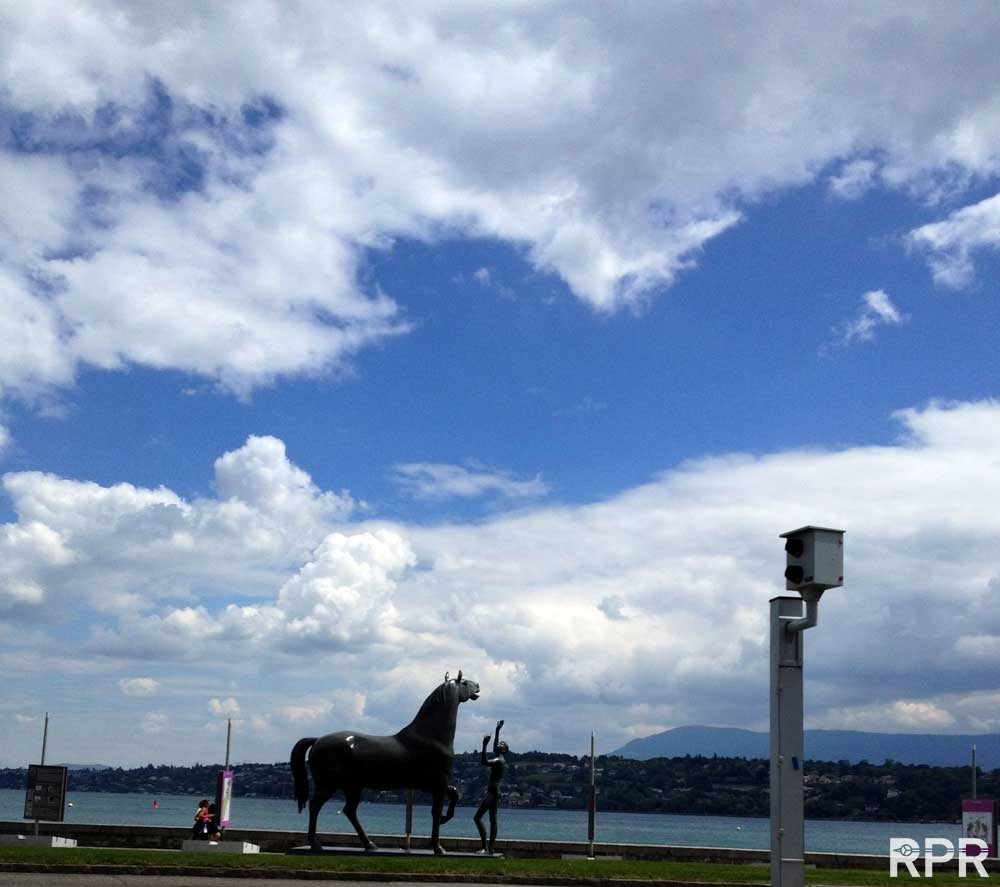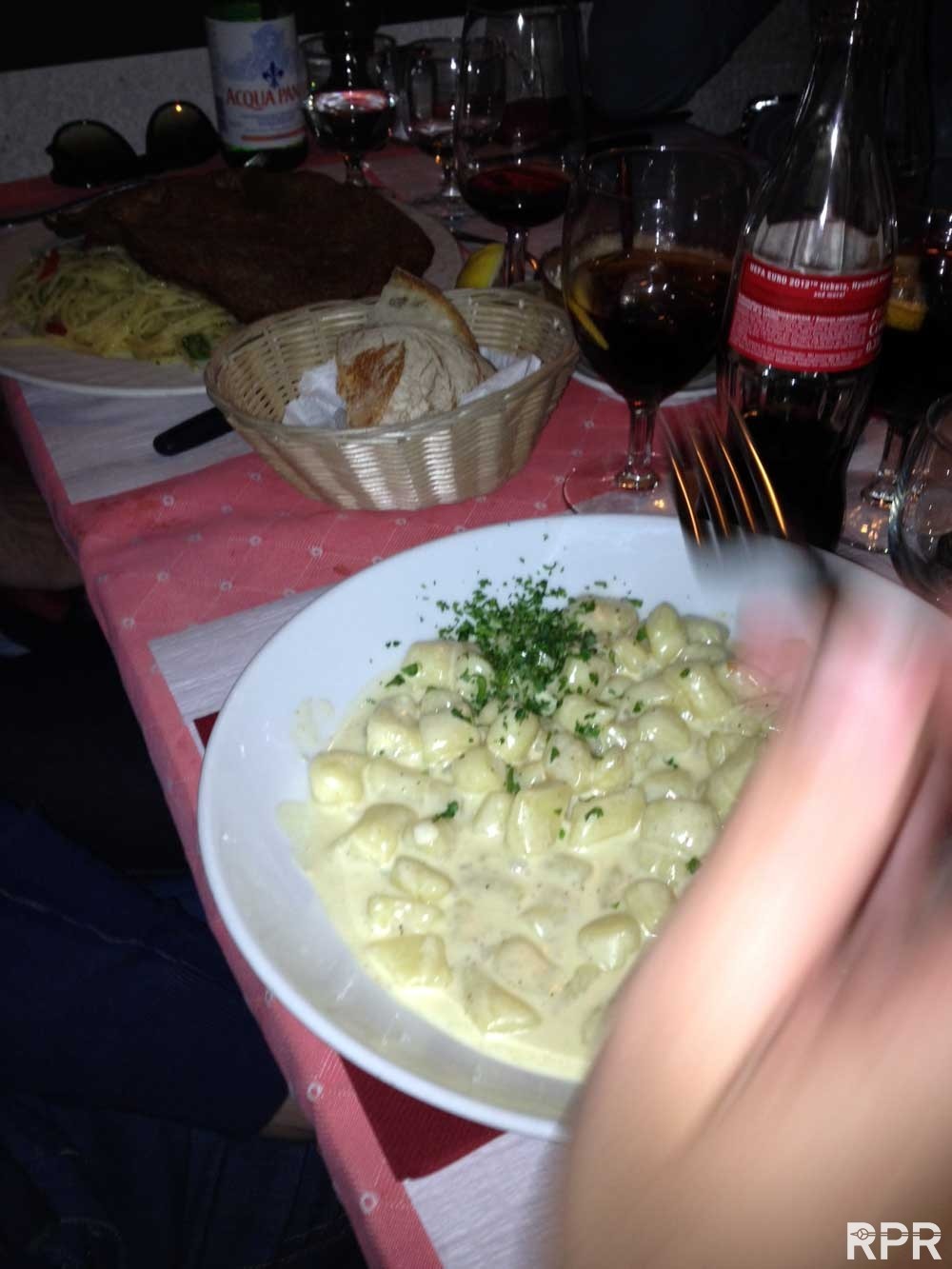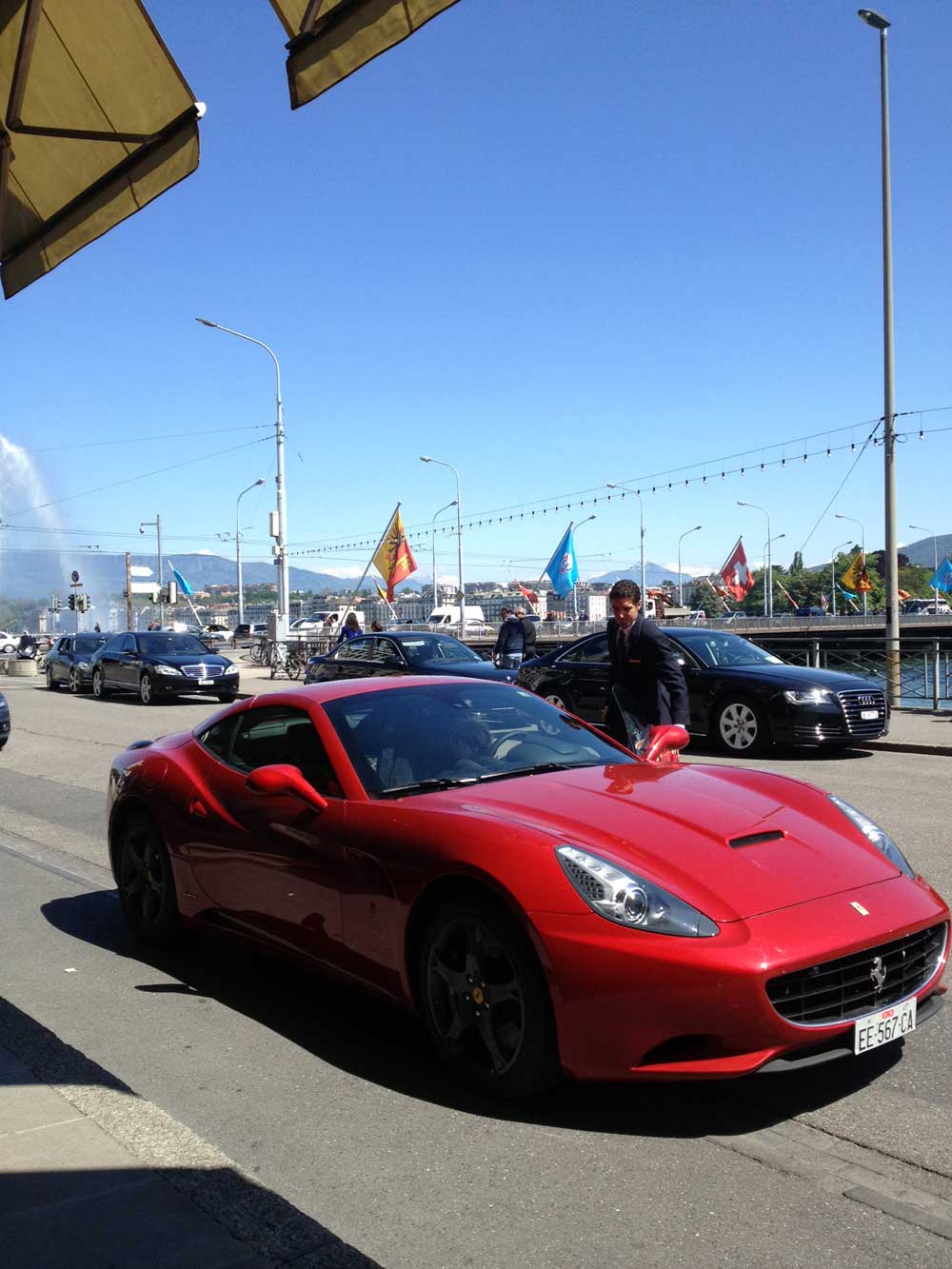 AP in Geneva, come guys, you can do better then this!…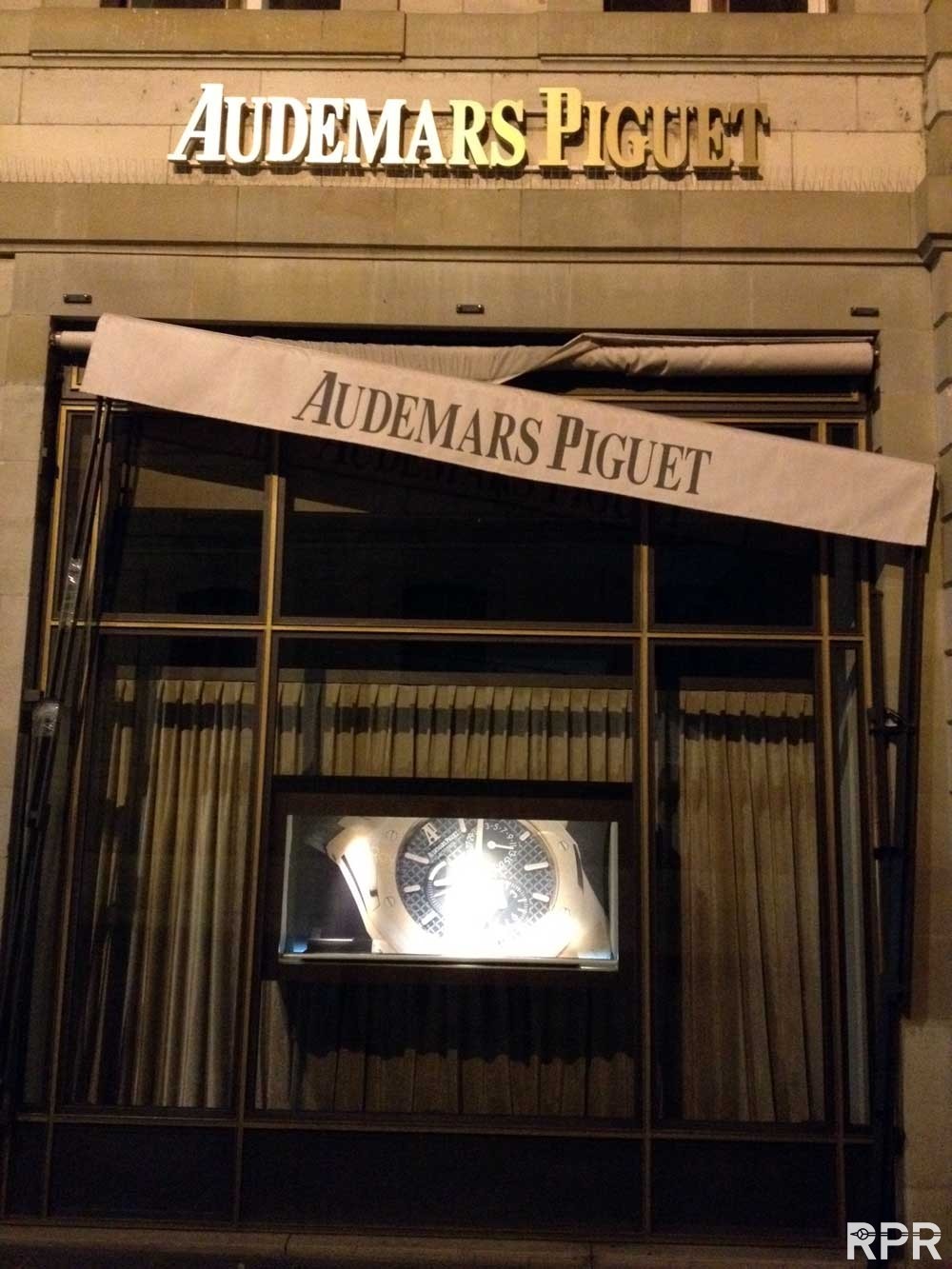 Proto type Tudor – smoking green 😉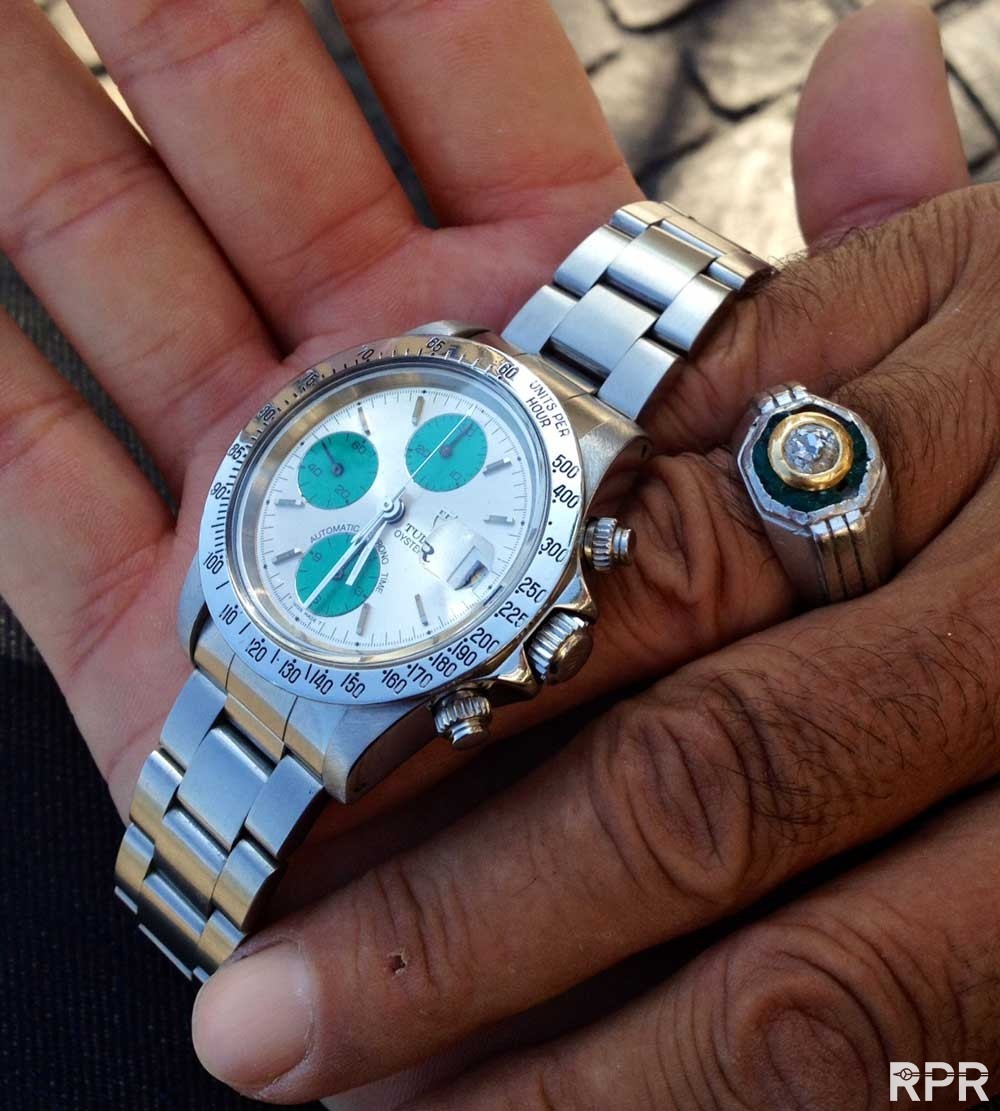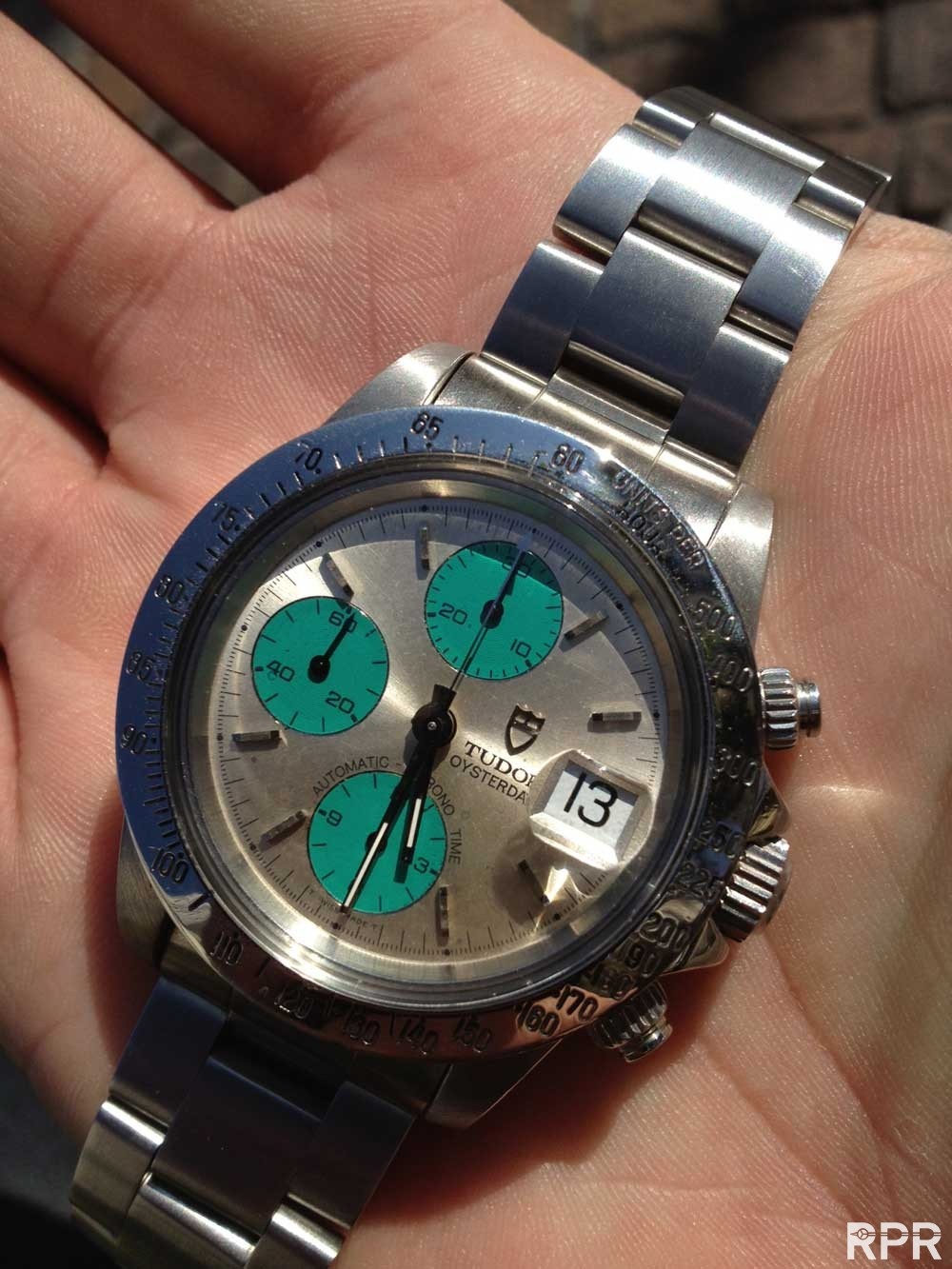 Only really crazy watch freaks can wear this 😉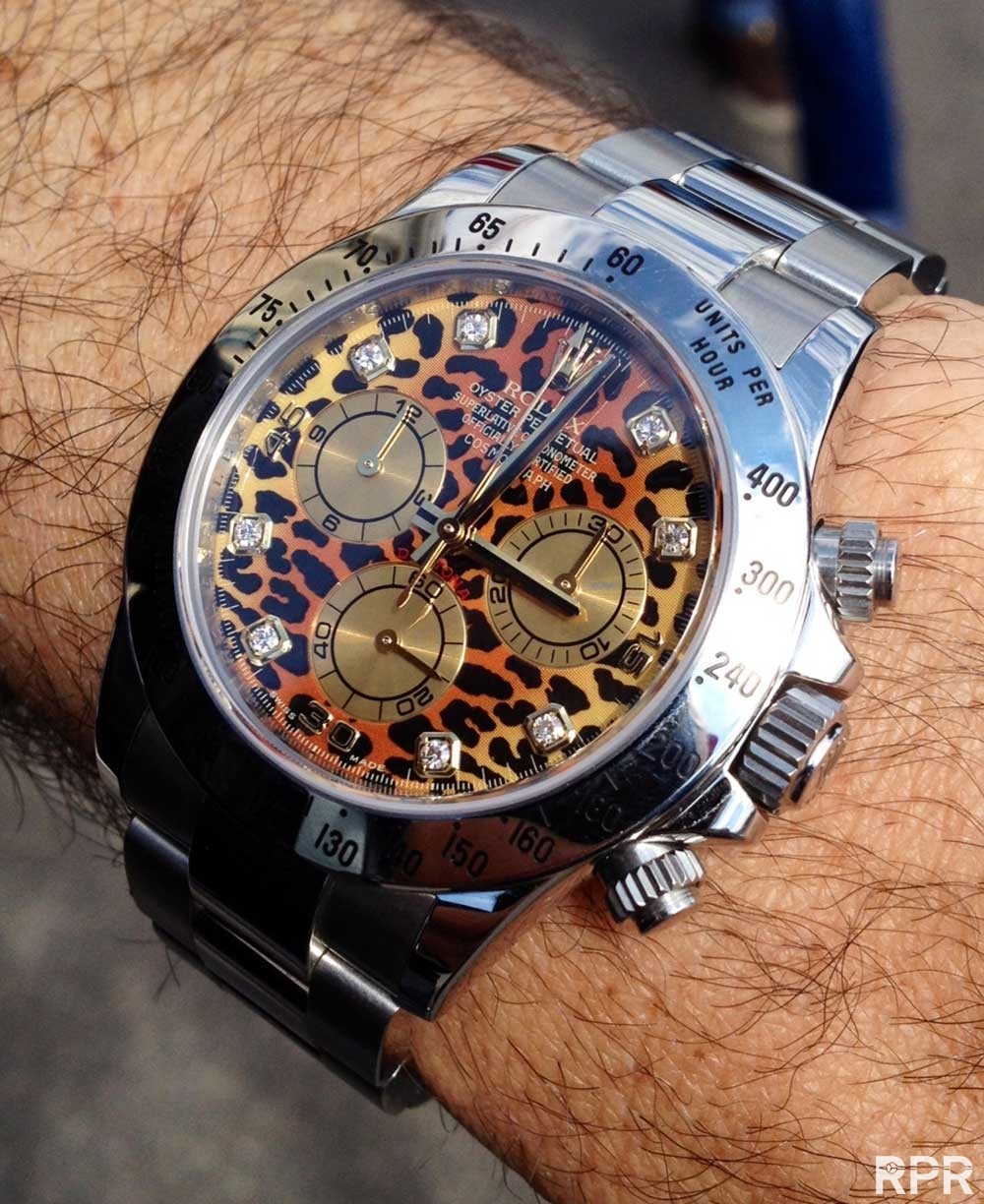 beaten up Milgauss 6541..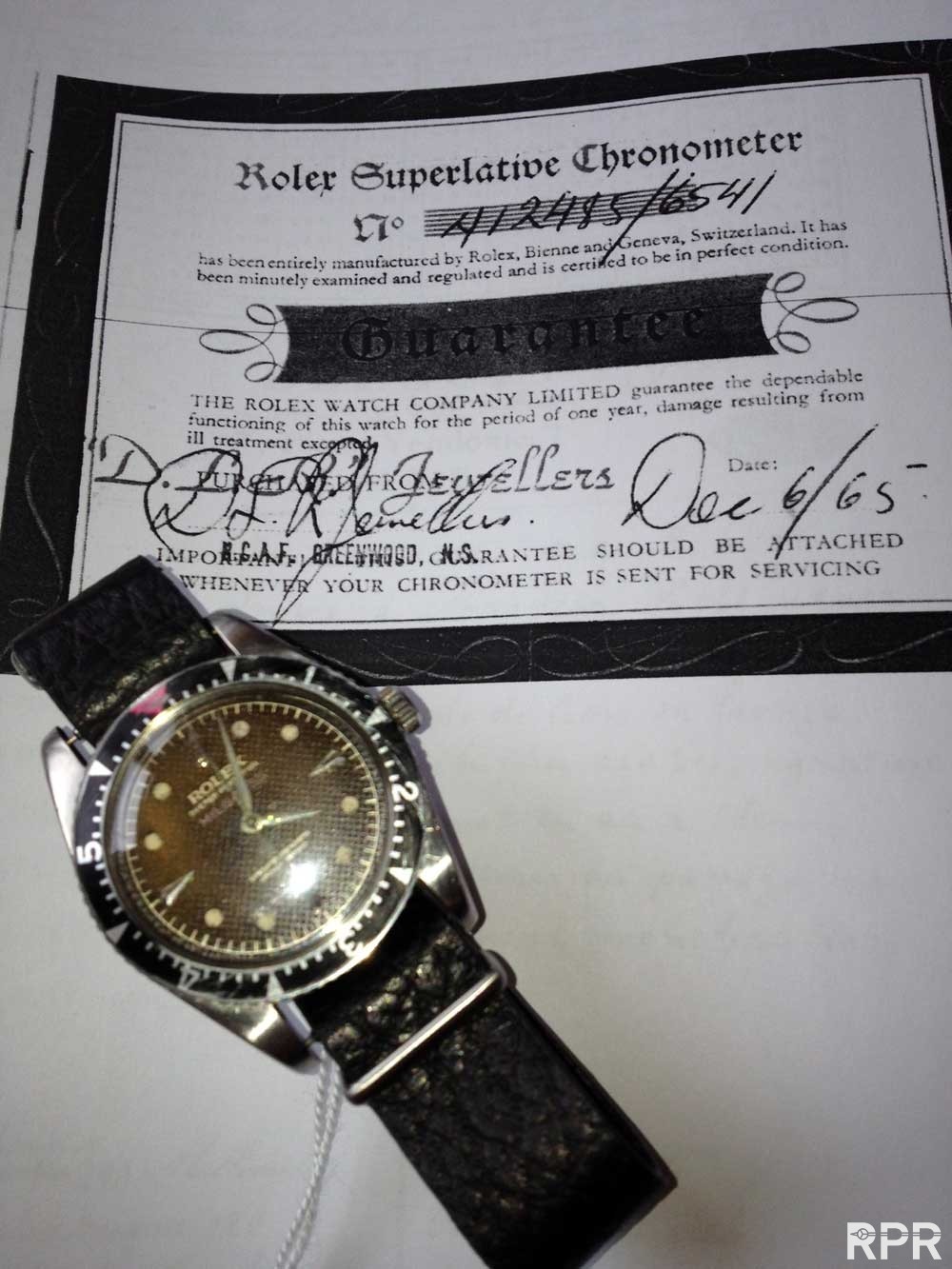 I think this dish was like 100 CHF at Des Bergues. & No, not mine, I had the small burger in the back 😉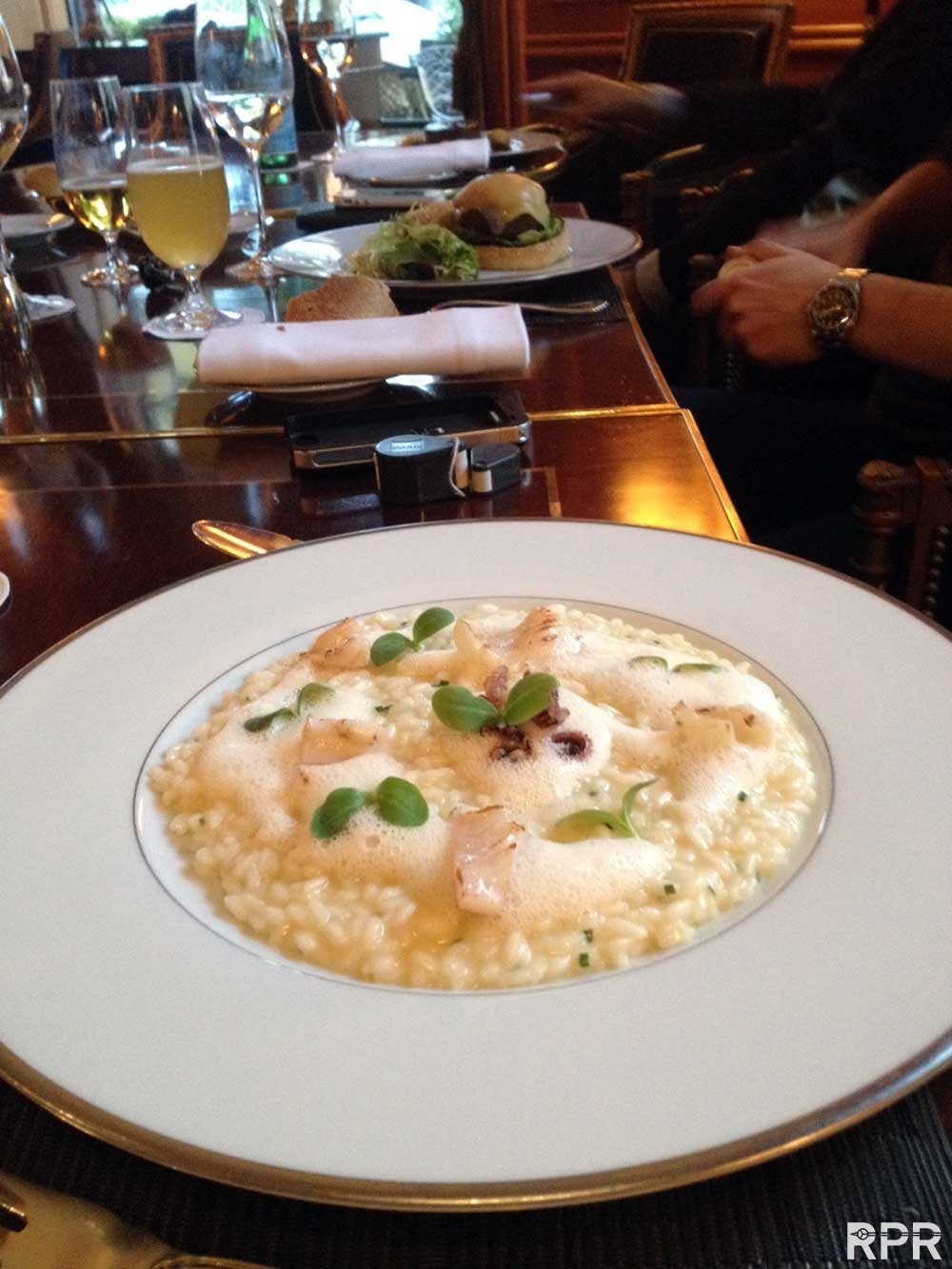 Pucci's Ultimate Rolex Daytona Book is finally ready for first shipping to the clients that ordered this important book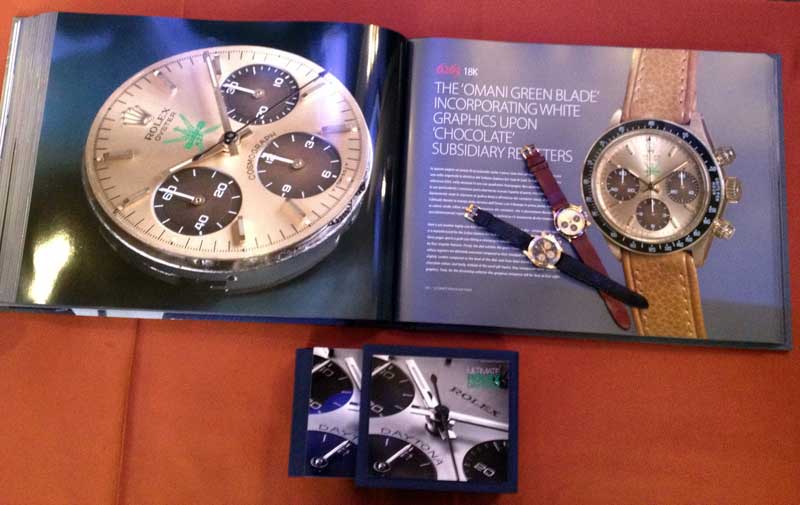 Besides 140 of the world best Rolex Daytona, it's full with interesting text about the secret details, here the Proto Types..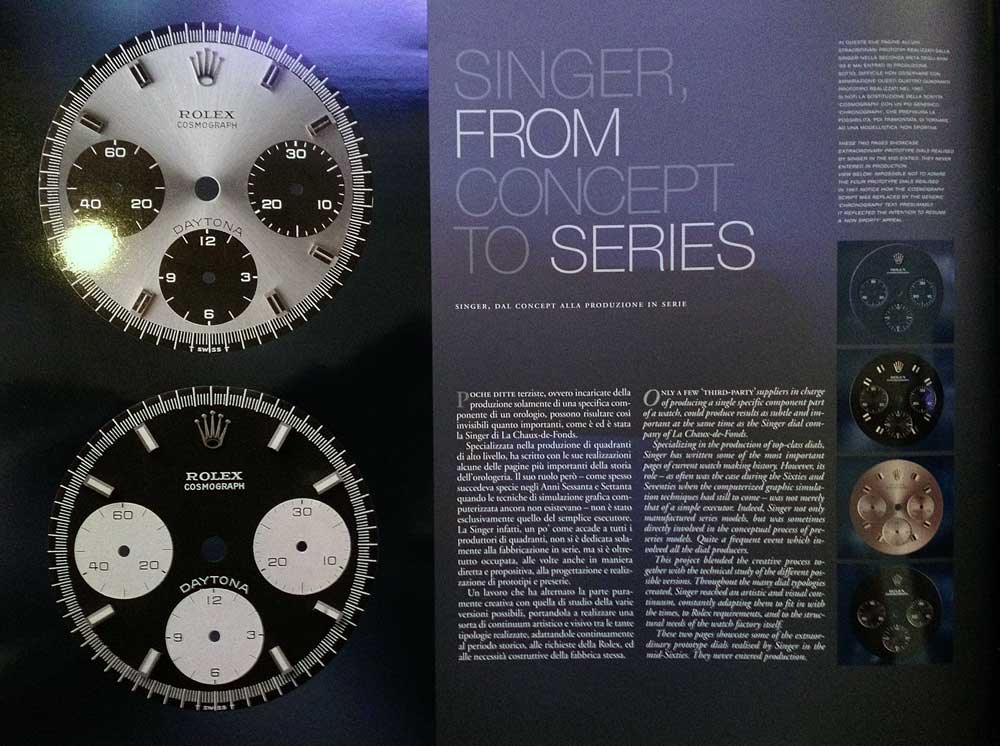 Daytona Paul Newman…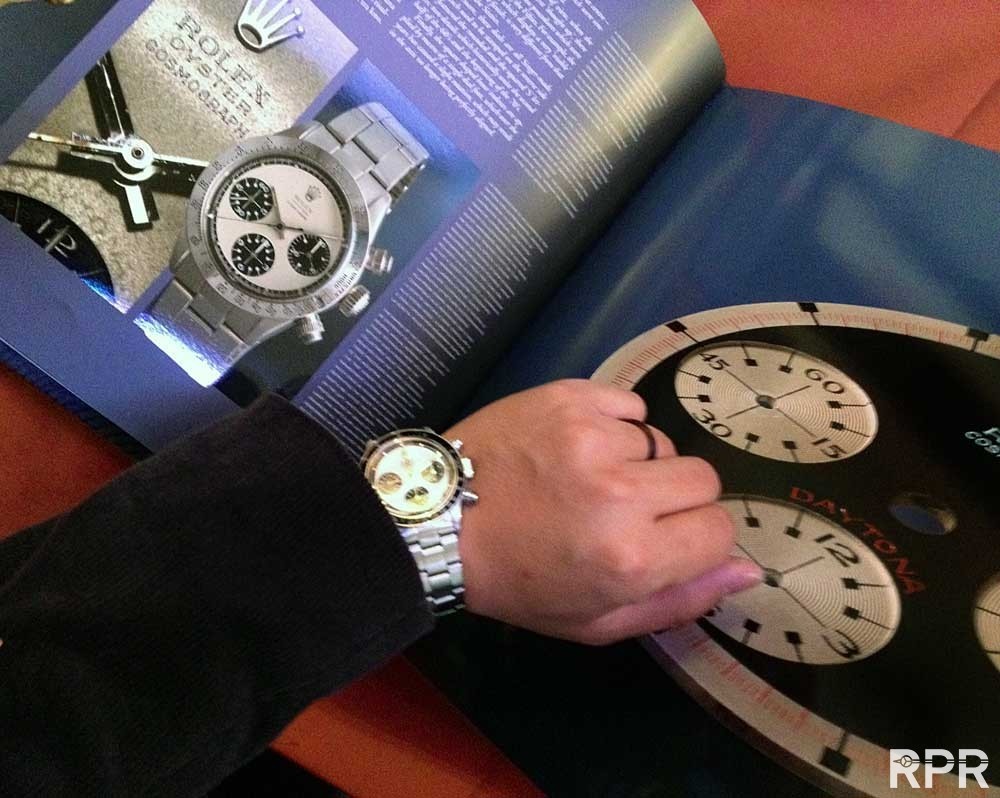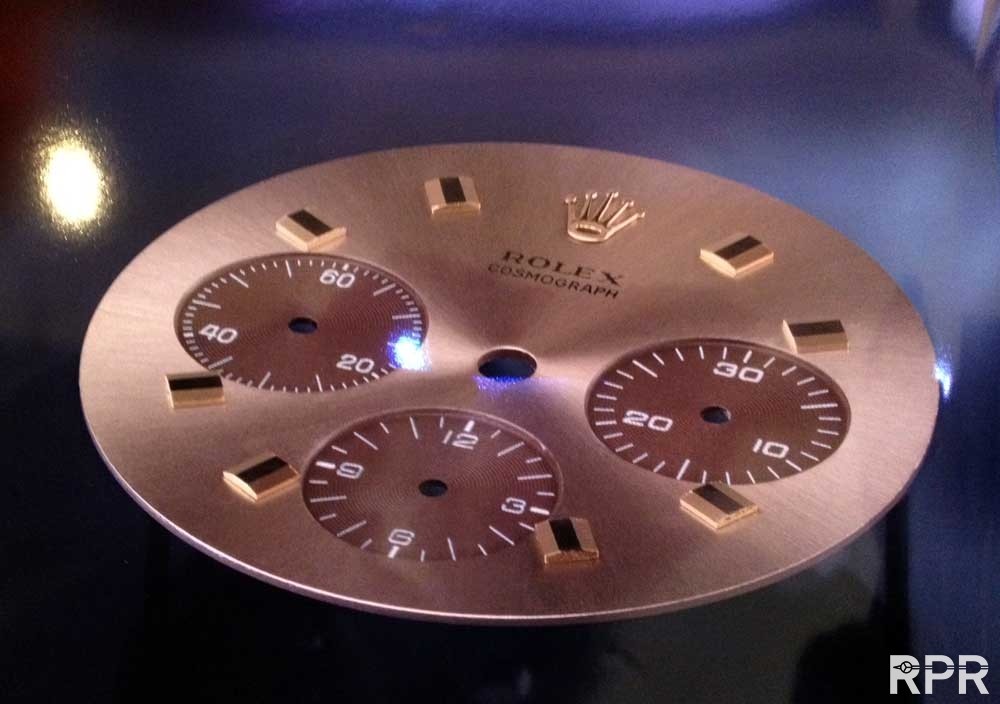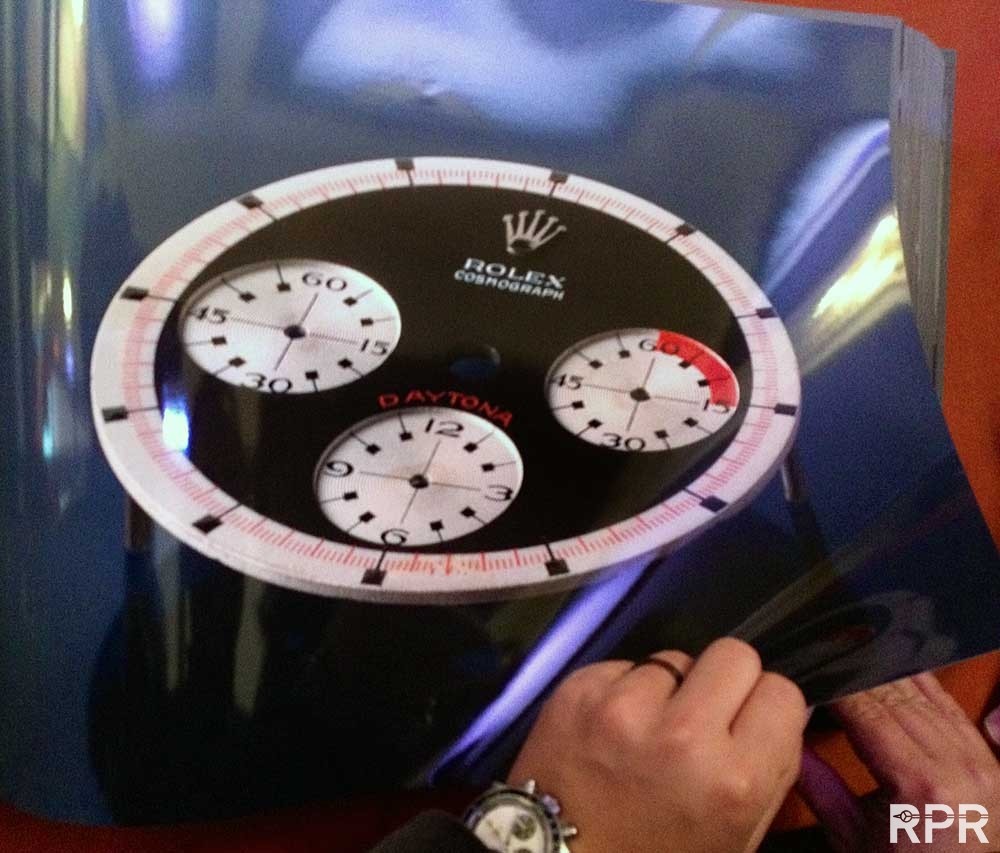 Pucci & Me at Christie's. His Display Book will be on pre view during upcoming Rolex Passion Meeting in Hong Kong May 29th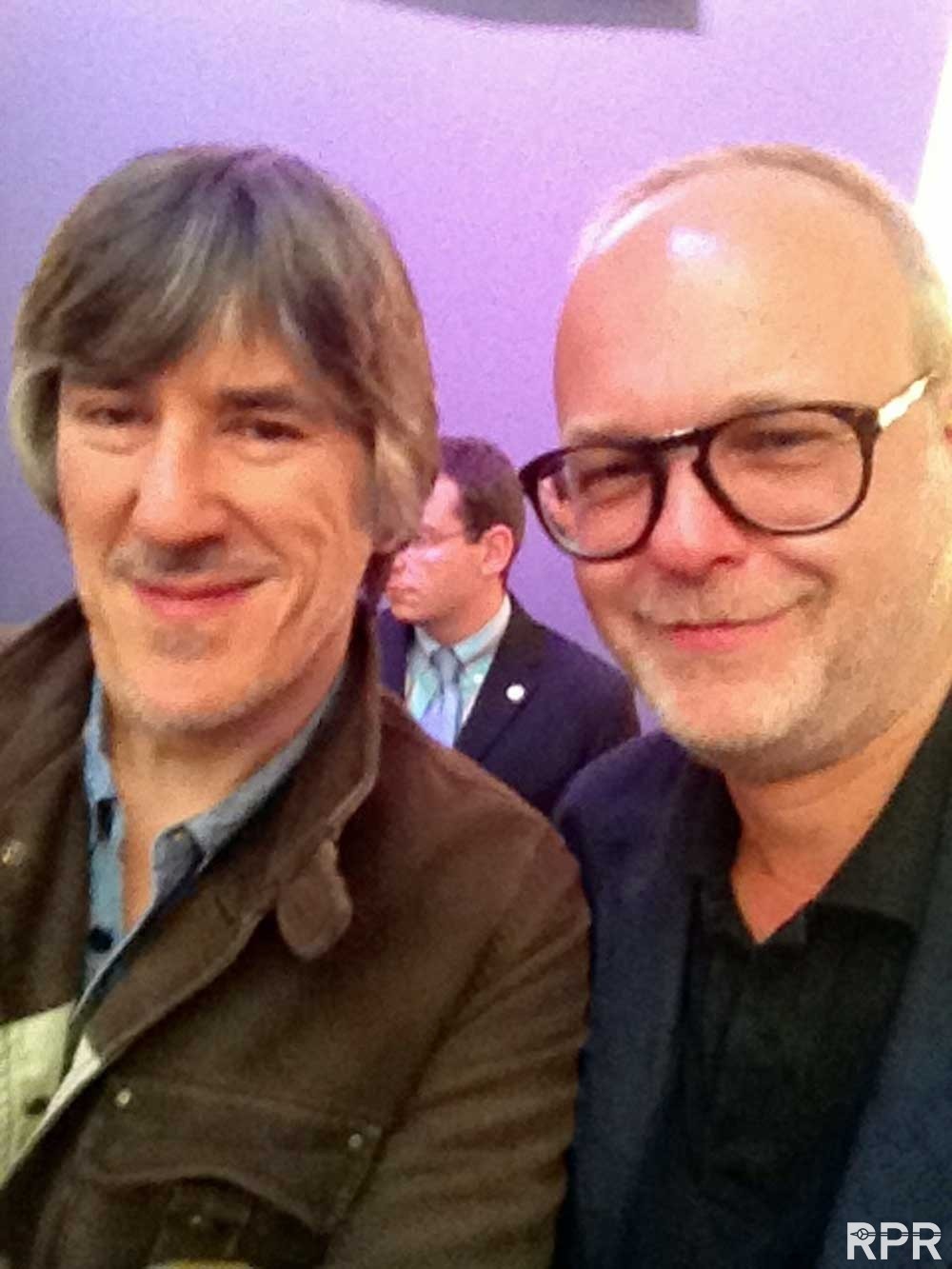 Pink Gold PPC Calatrava Dualtime..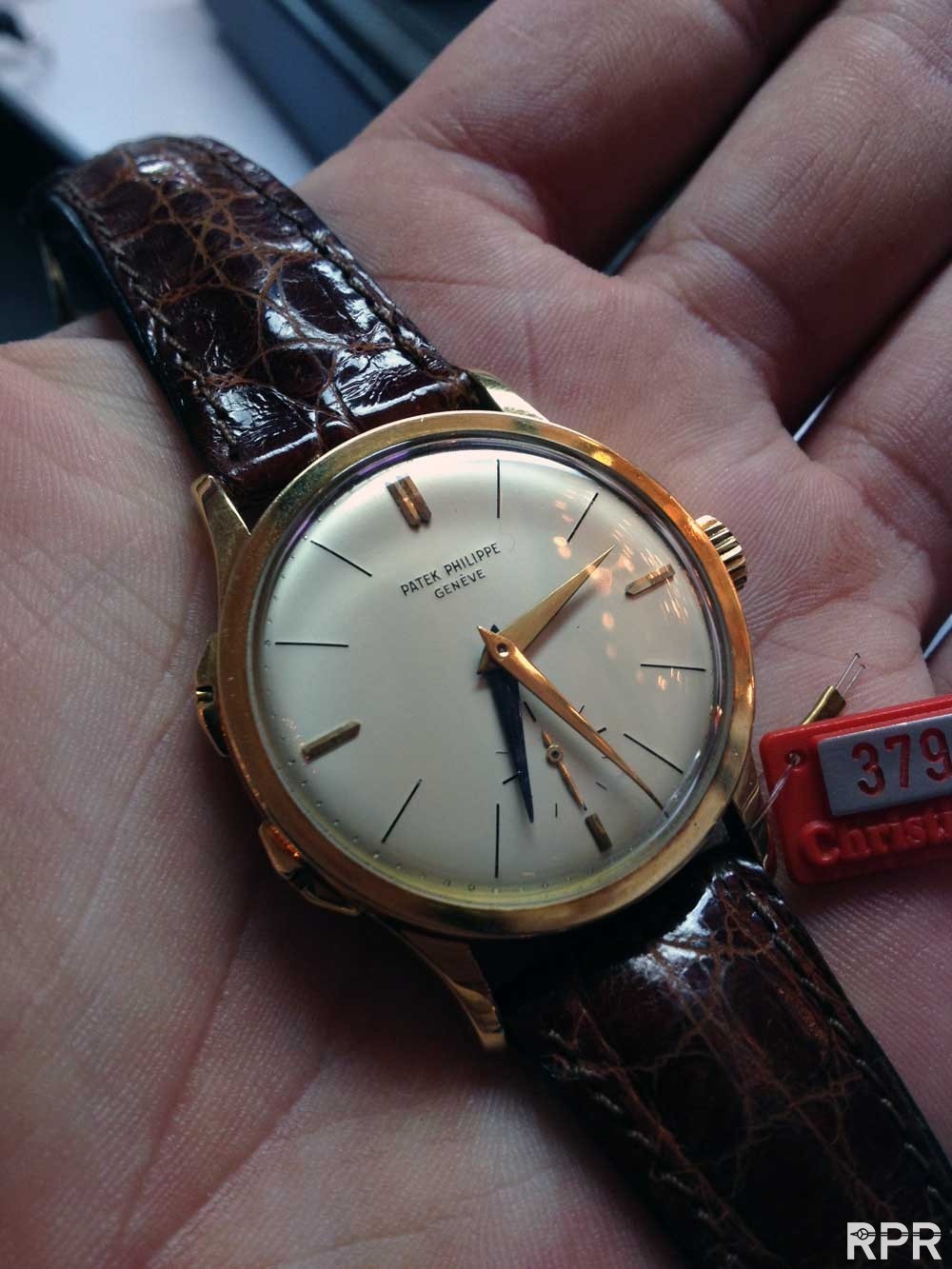 Pre View of 2 very nice cloisoneé PPC's that will be on sale in HK on May 30th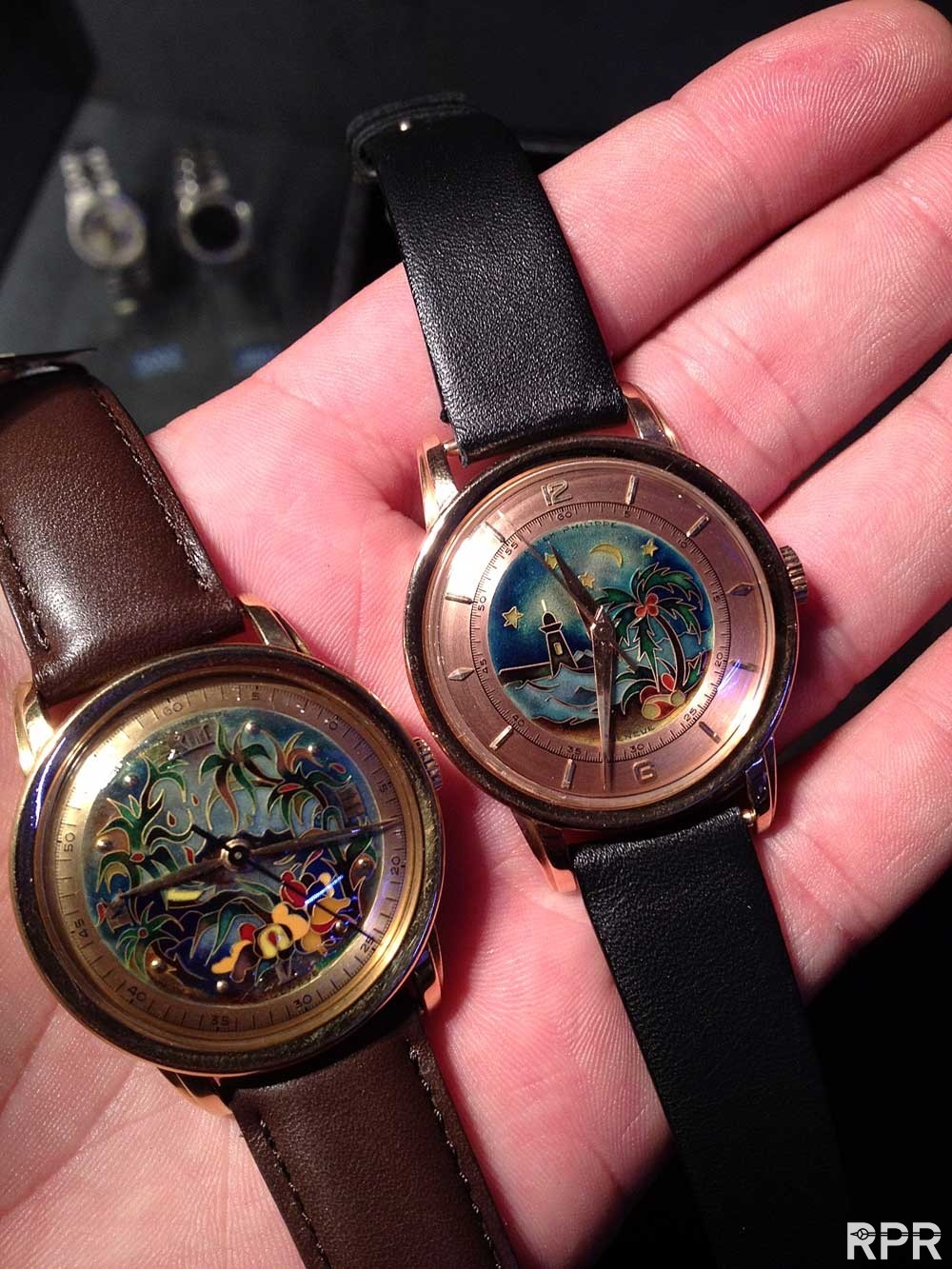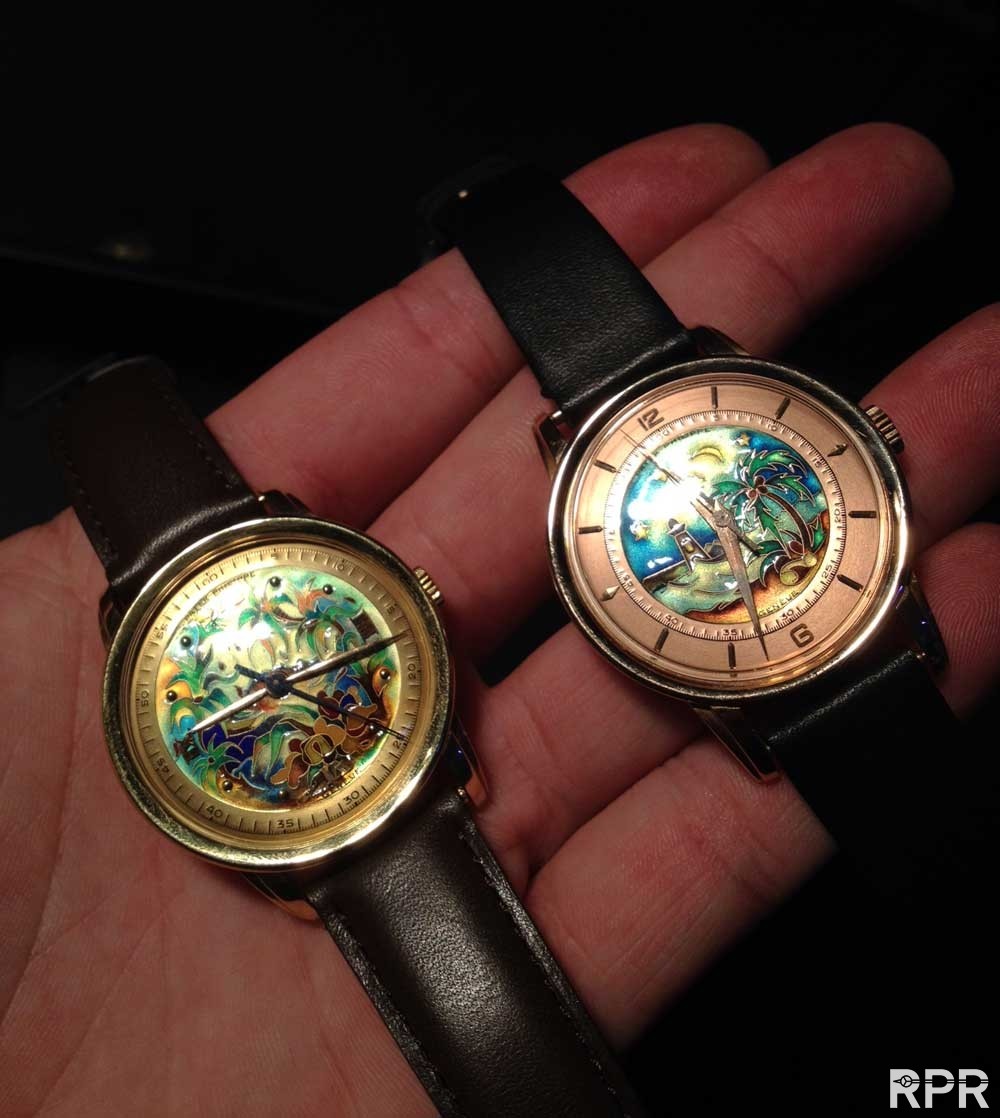 I love these jumbo Precisions…here a radium version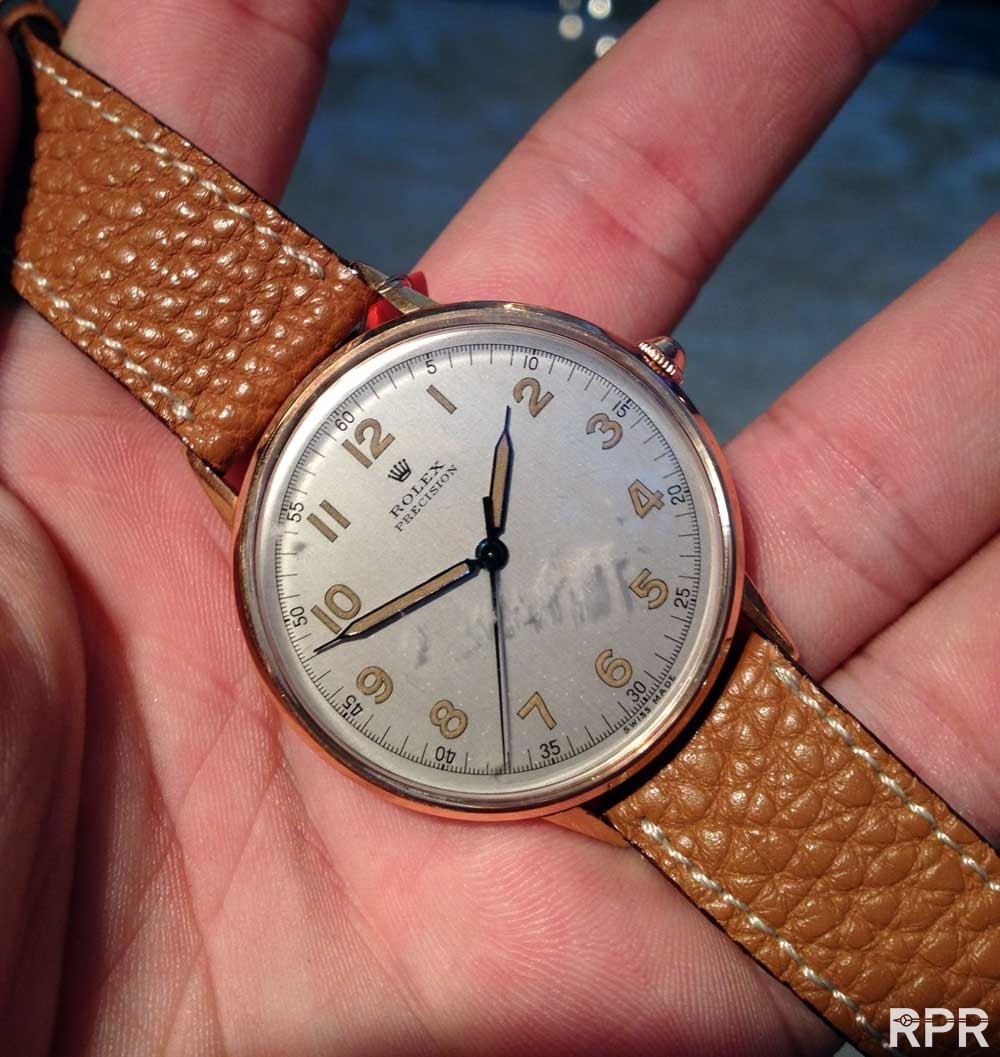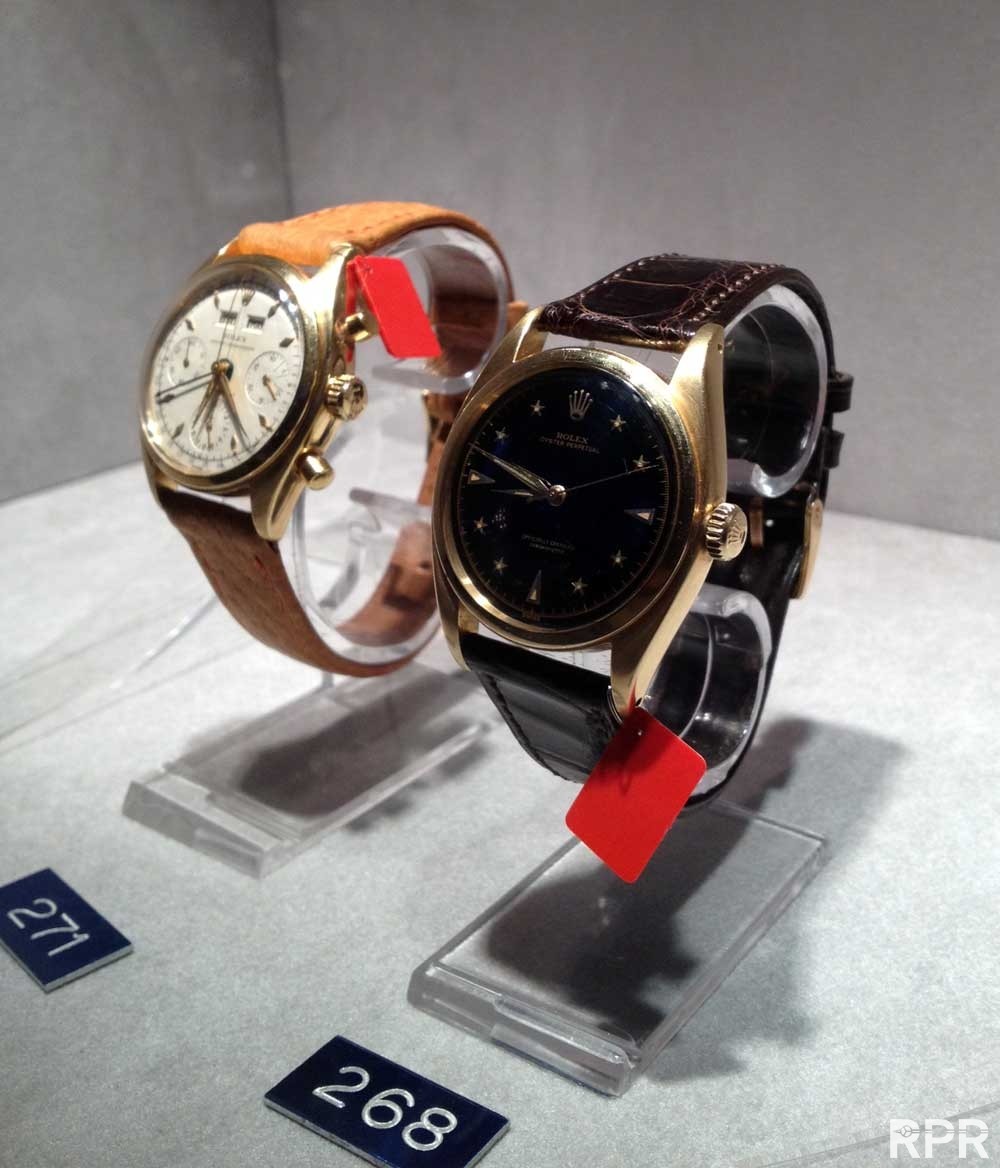 Pink Gold PPC ref 2499 First Serie's…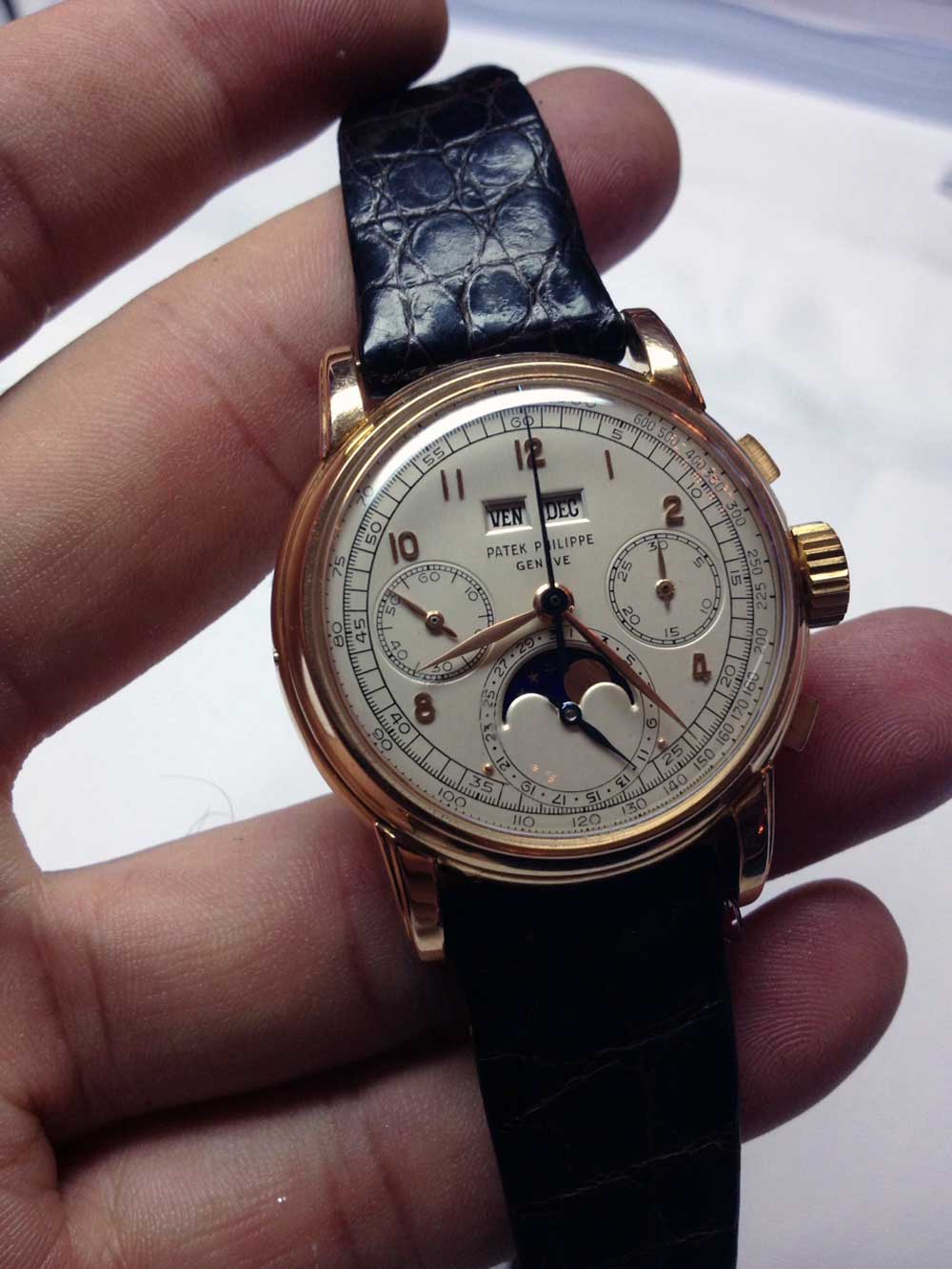 And together with the PPC World Map, together almost 5 million euro!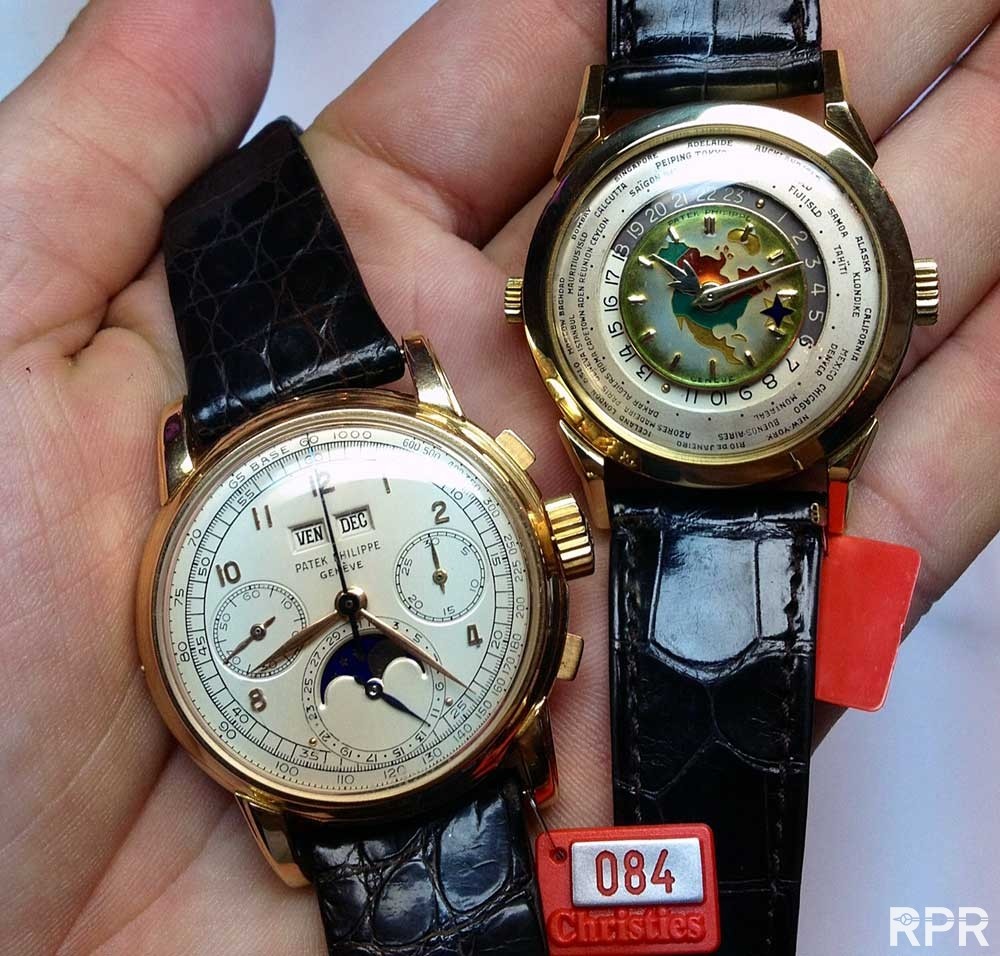 Haha, I had to try it on 😉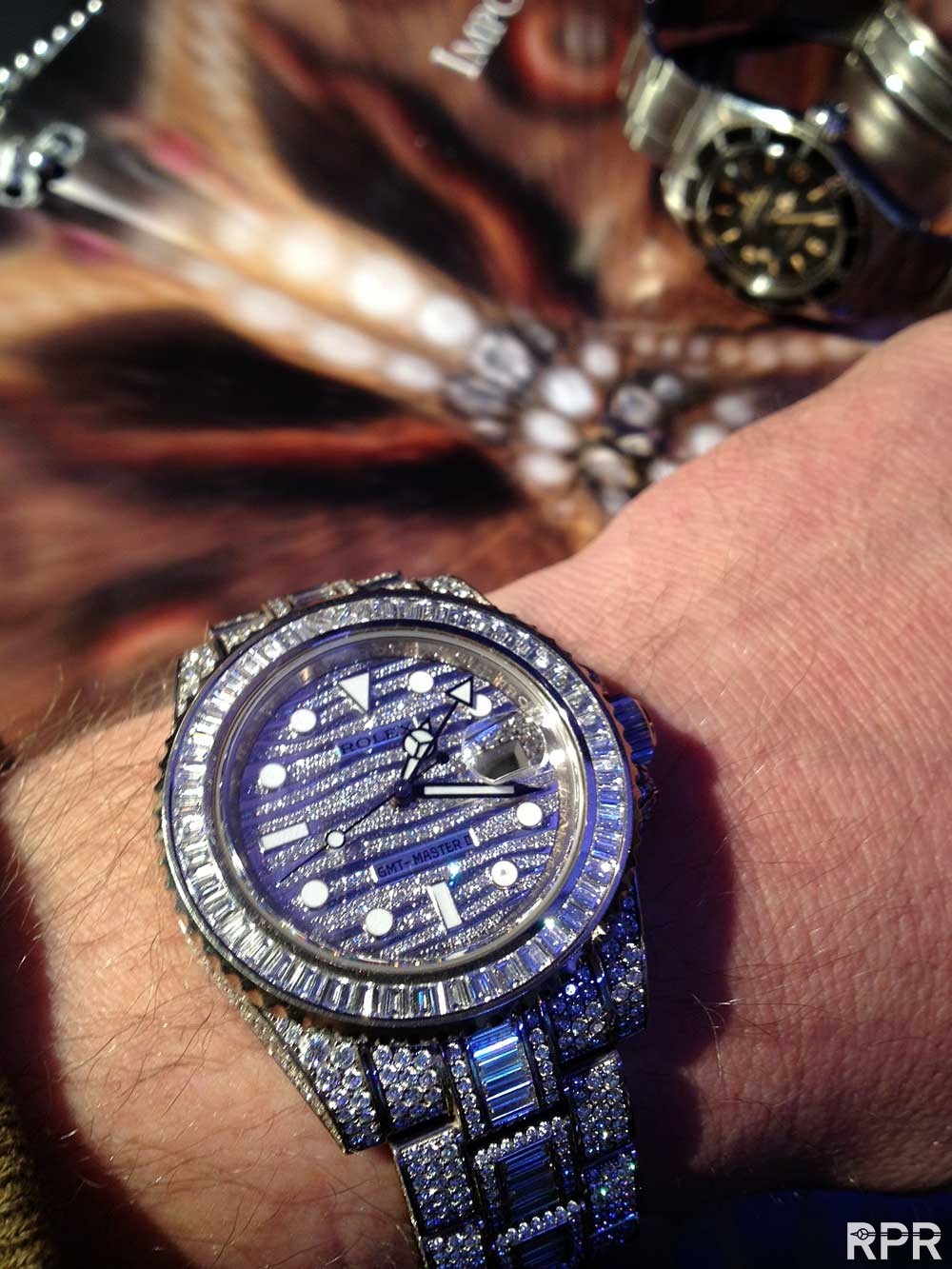 Exceptional Patek Philippe from teh Graves Collection during mid June Sotheby sale in NY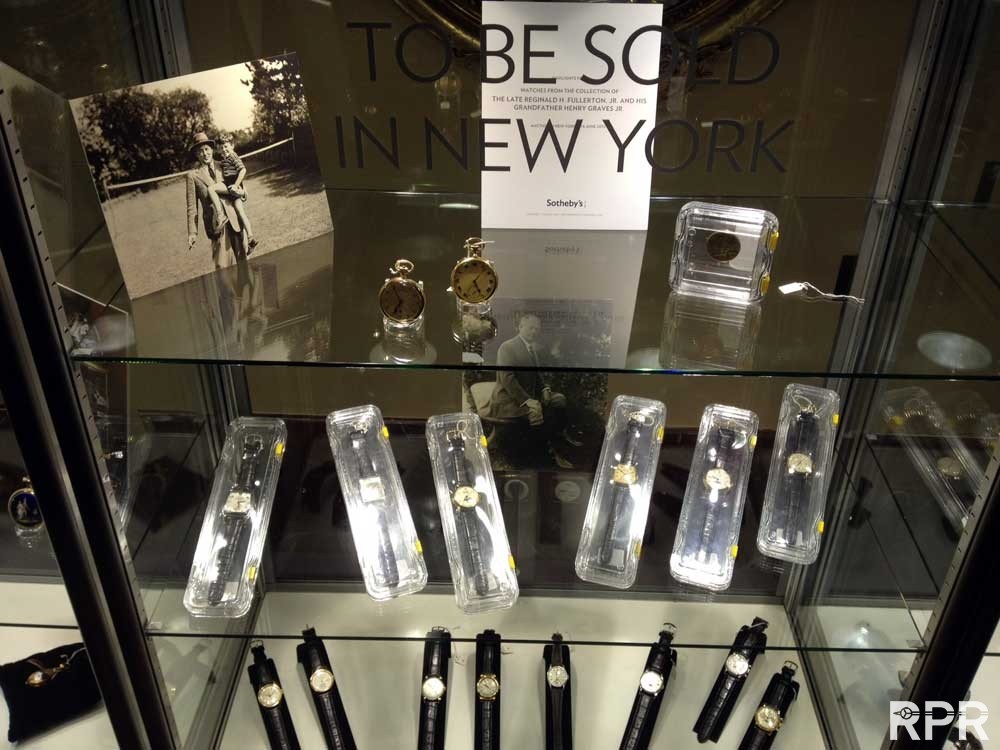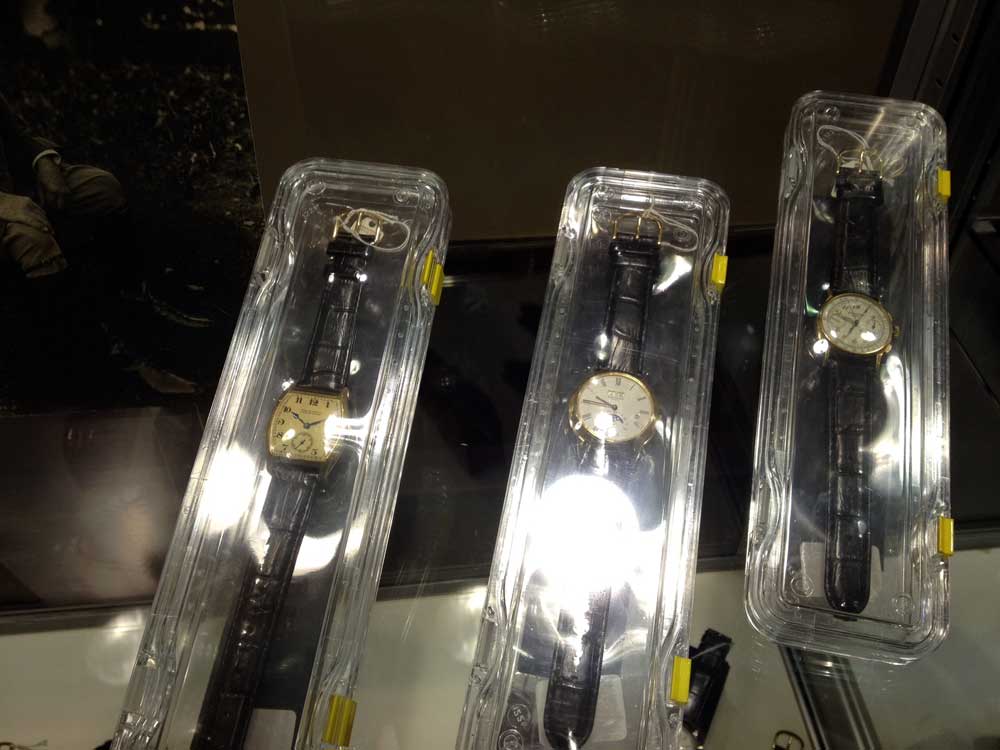 I bet you this Jumbo Platinum Regtangular PPC will fetch a record price, it's so cool!!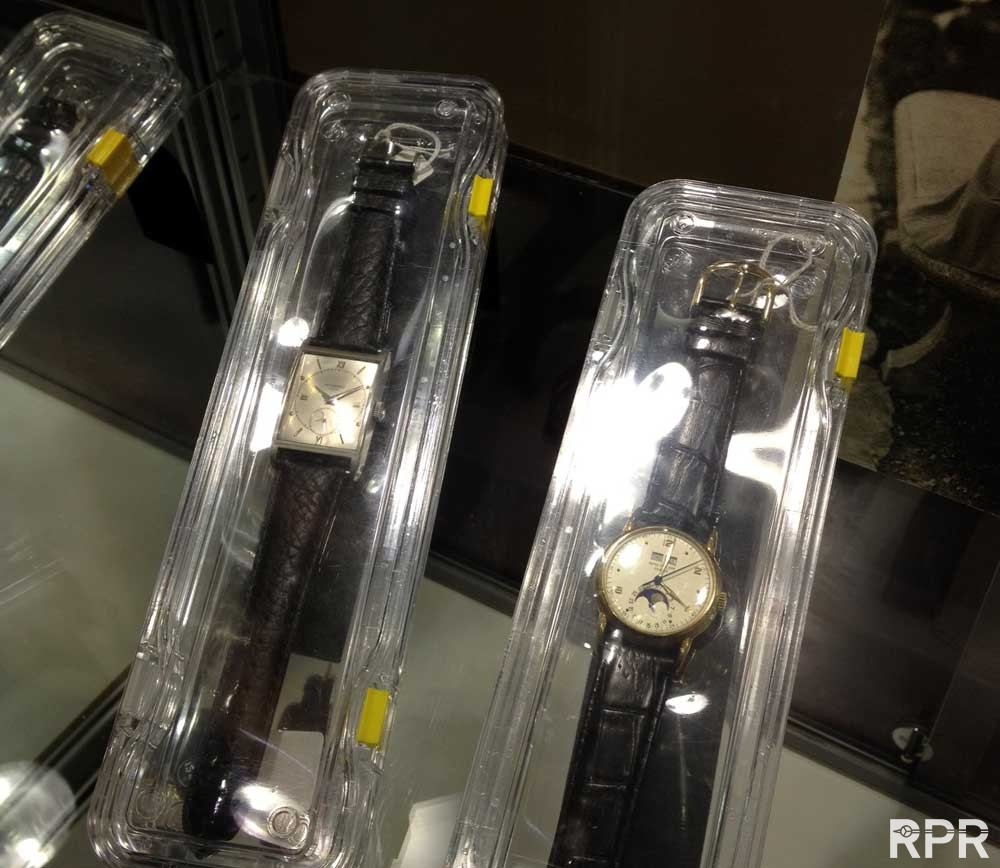 Also at Sothebys upcoming, the George Daniels Collection for Sale in London, November 6th 2012.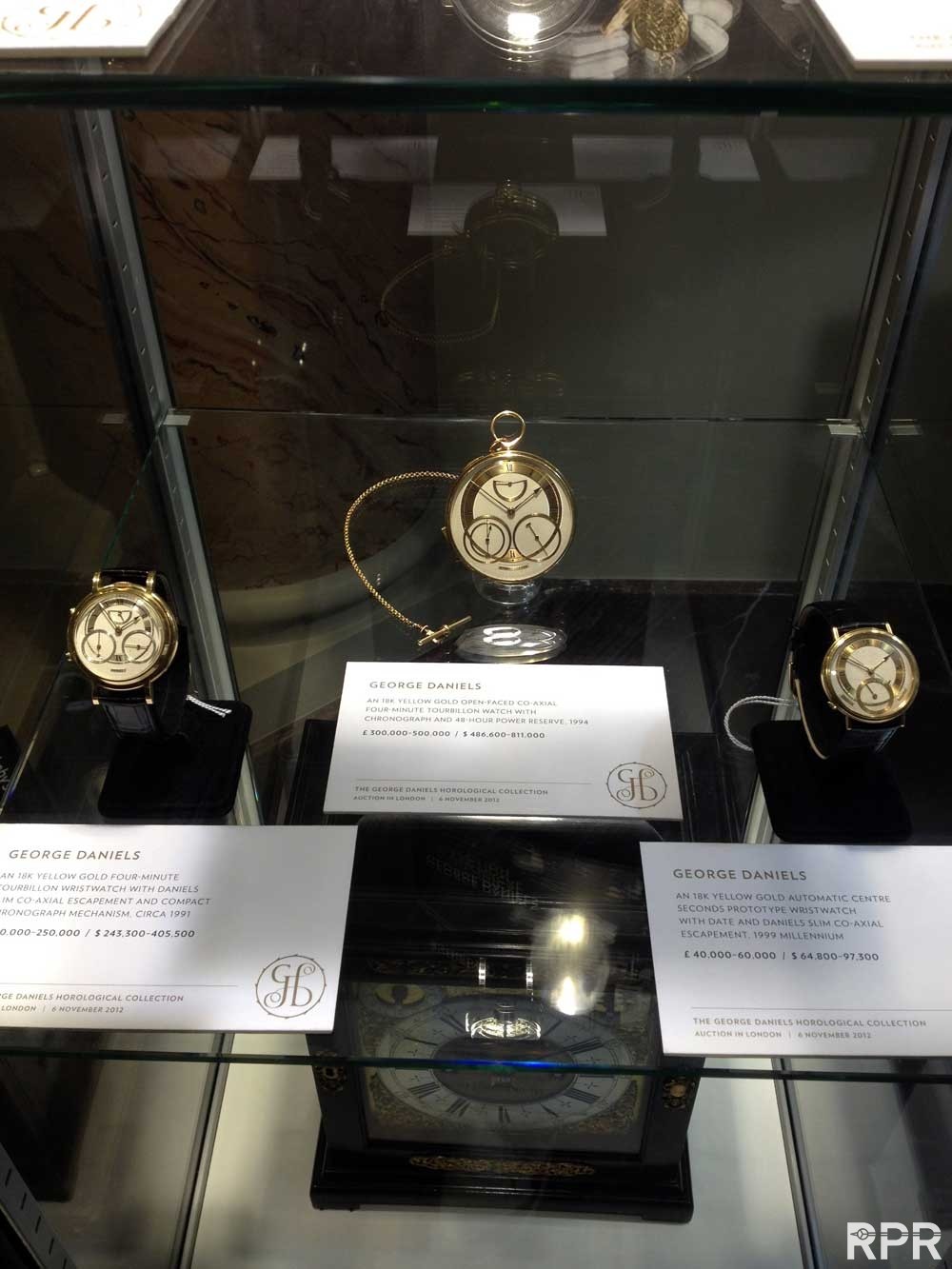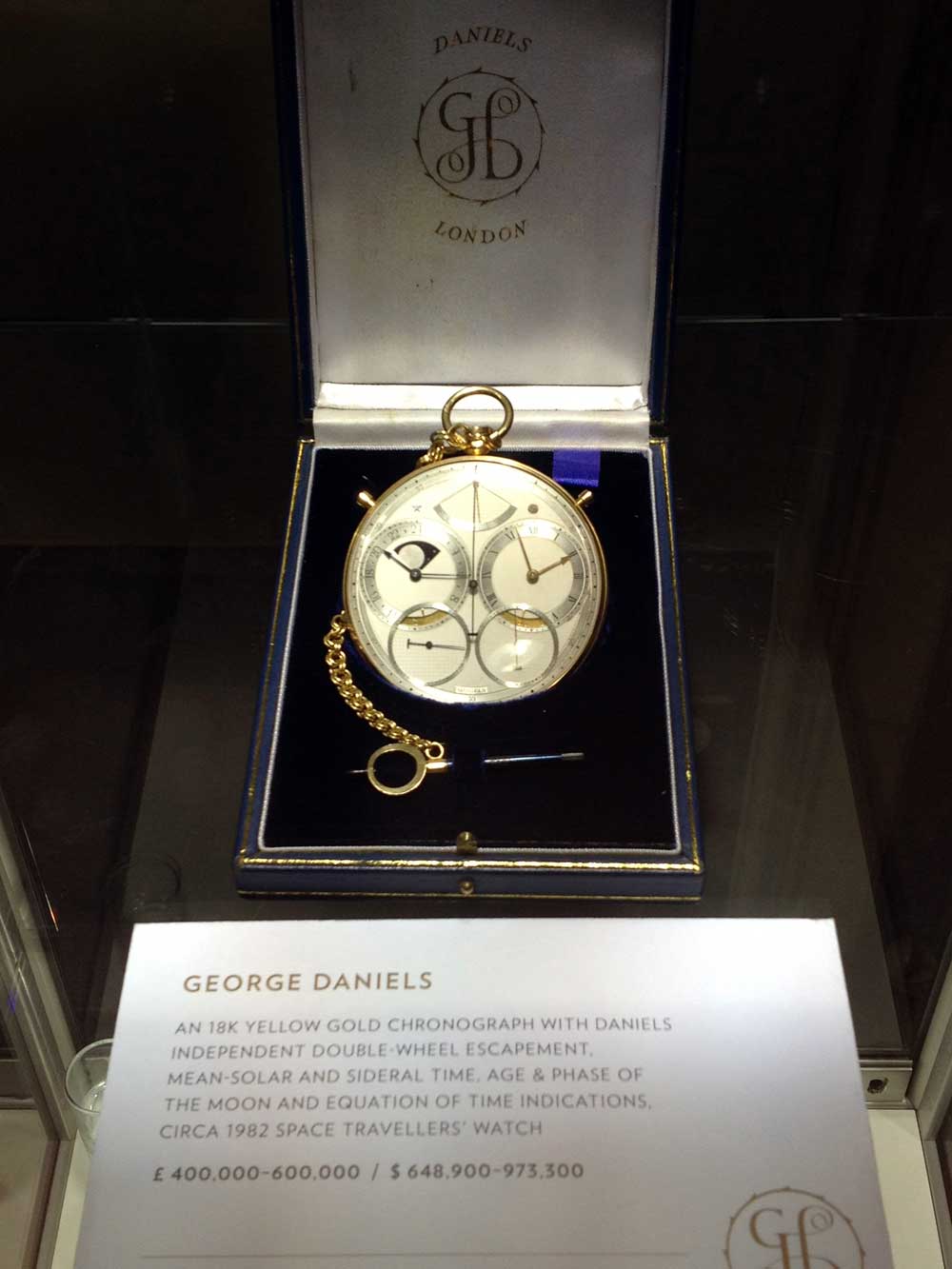 Heading back home after yet another great watch weekend,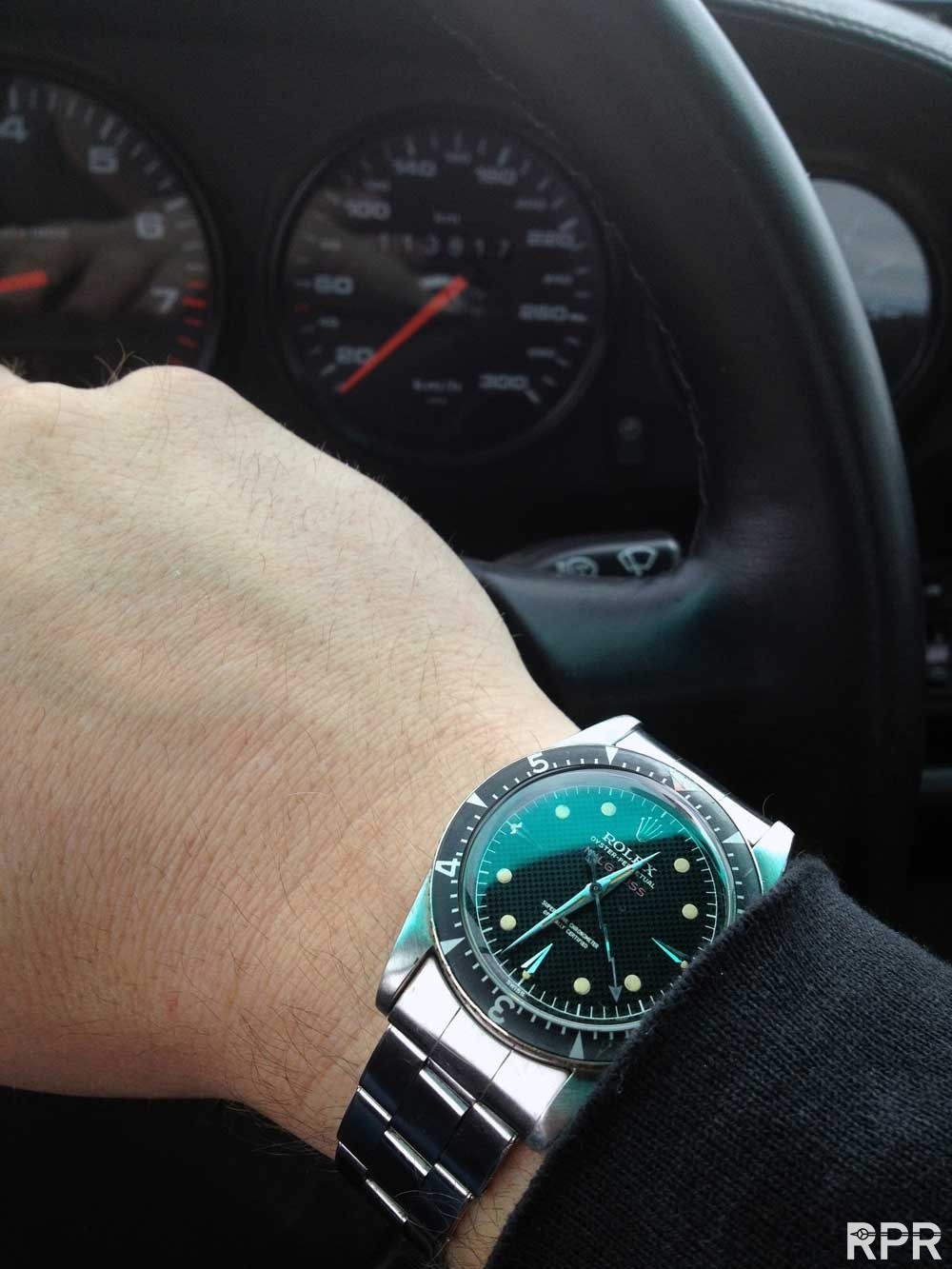 From sunny Switzerland …
To rainy Belgium Ardennes. Thanks to you all! Some of you I'll see soon again in Hong Kong..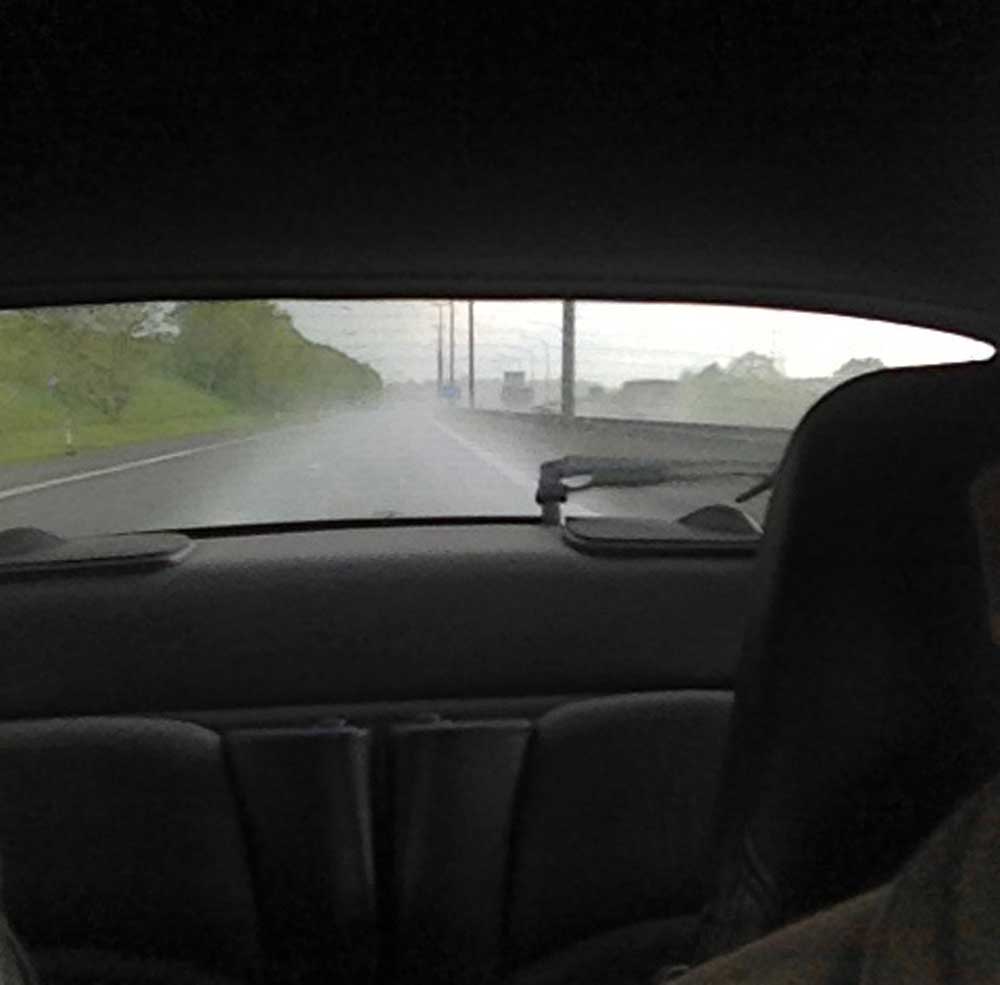 For those that missed the official Press Release for the first Rolex Passion Meeting in HK May 29th, here it is again;