The Rolex Thunderbird of USAF Captain Maultsby.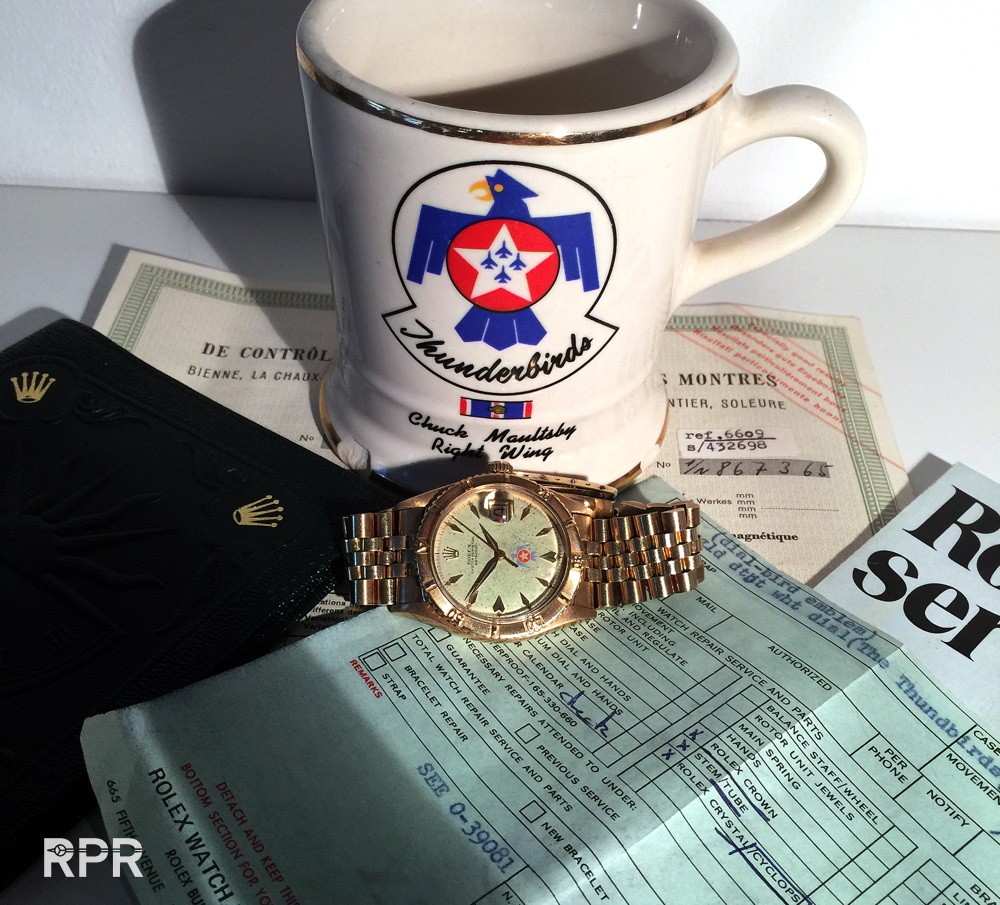 Some 6 months ago the son of Captain Charles W Maultsby, Kevin Maultsby contacted me. He told me he had saved the original gold jubilee bracelet that came with the legendary Thunderbird Ref 6609 when Rolex delivered it to his dad. As always I asked for personal pictures and extra information about the provenance and Kevin came up with some amazing stuff !  Besides the unique USAF Thunderbird mug, personalized to Chuck Maultsby Right Wing, he also shared the special Thunderbird brochure that had been made where all team members and flight routines got explained. After we made a deal and got the items send to me, I waited patiently to reunite the gold bracelet with the actual ref 6609 with Thunderbird logo on it's dial and engraved case back, yesterday I finally did it!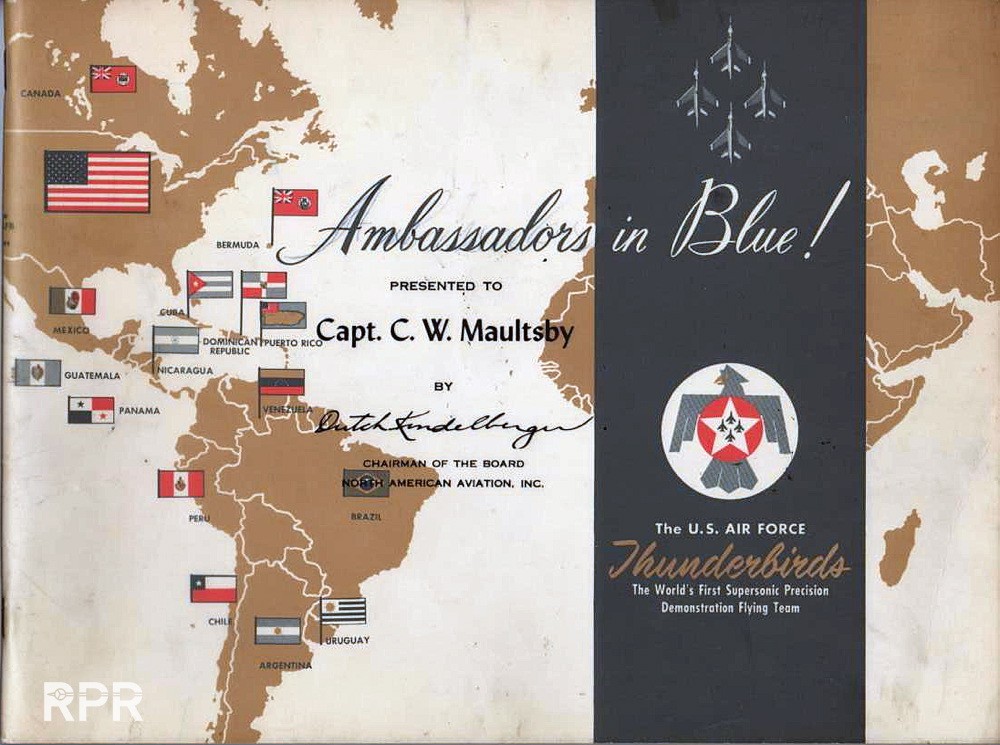 Captain C.W. (Chuck) Maultsby of Norfolf, Virginia, holds down the right wing position for the Thunderbirds. He is a veteran of numerous combat fighter missions in Korea and spend 22 months in a prisoner of was camp. He joined the team in October 1959.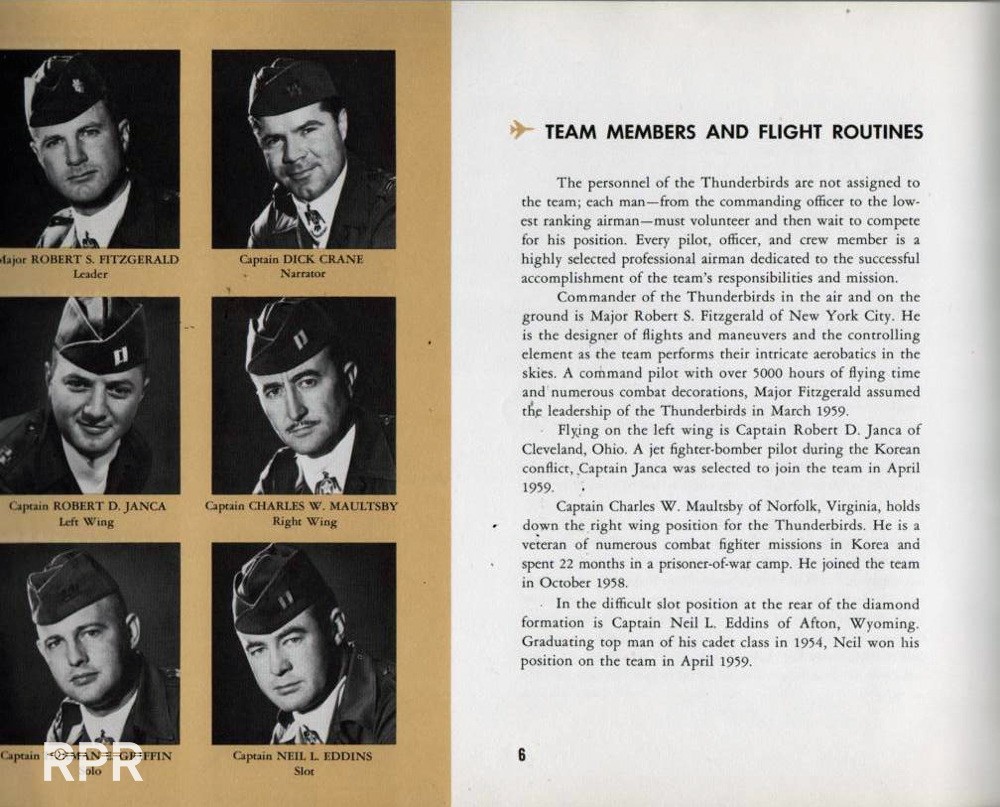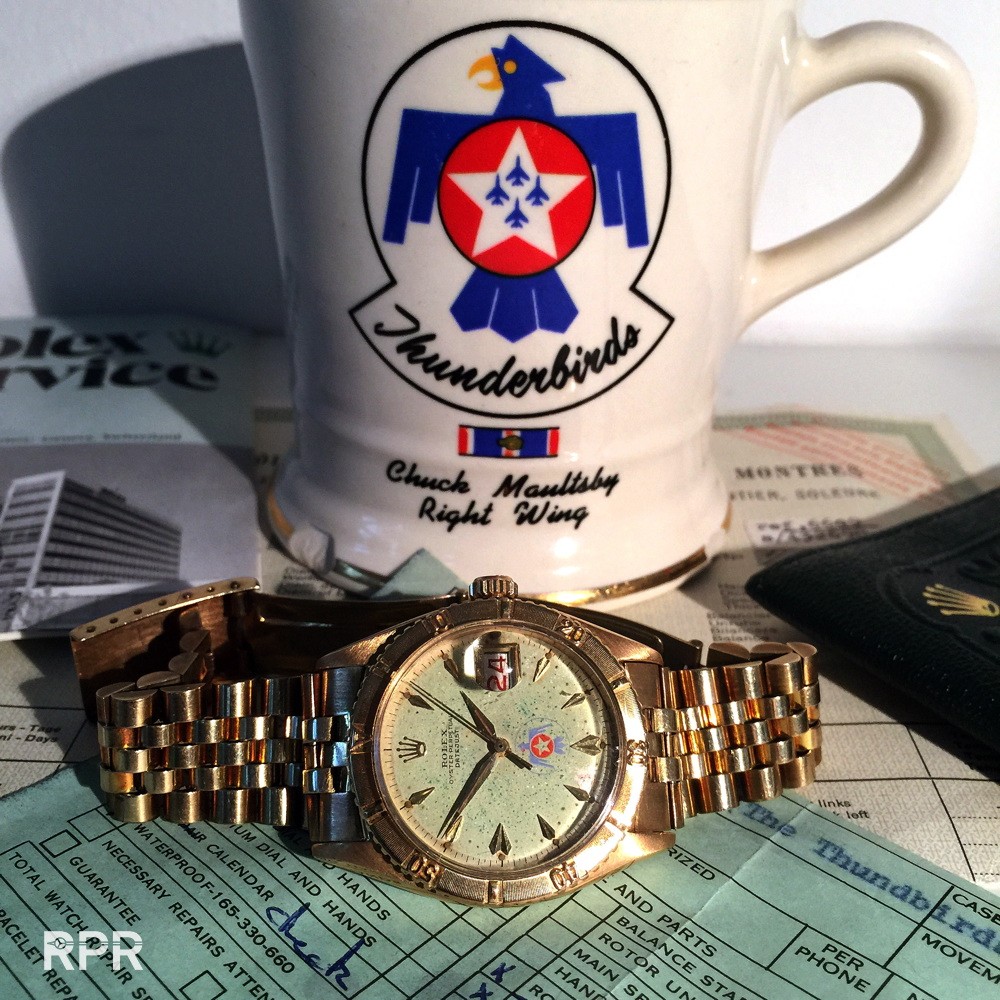 Finally, after all these years, the ref 6609 with serial 432.xxx from end 1958 and given to Maultsby October 1959 when he joined the team, the watch and bracelet are reunited again. Maultsby wasn't a great fan of wearing watches and jewelry thats why both the cas and bracelet are still unpolished and patinated.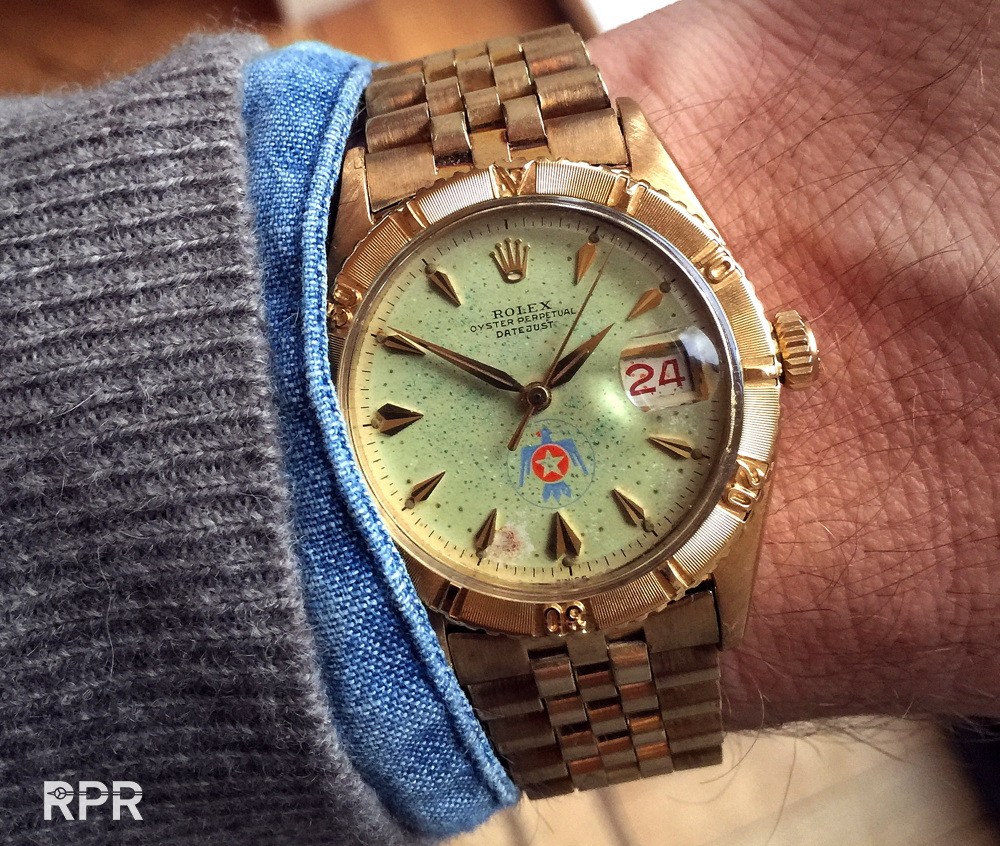 His Helmet is displayed at the Thunderbird Museum @ Nellis AFB in Las Vegas Nevada.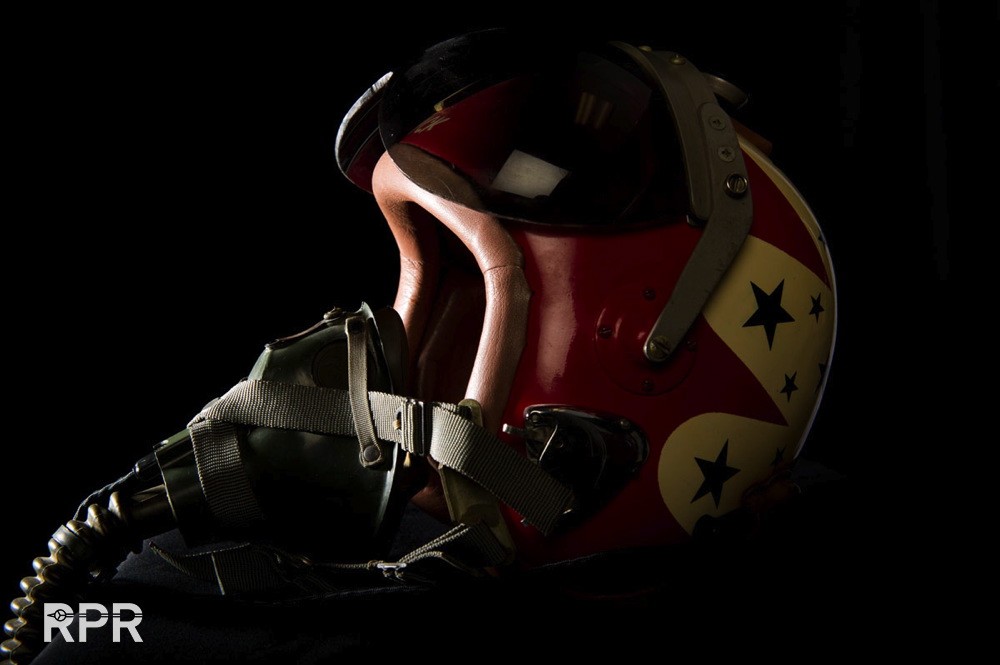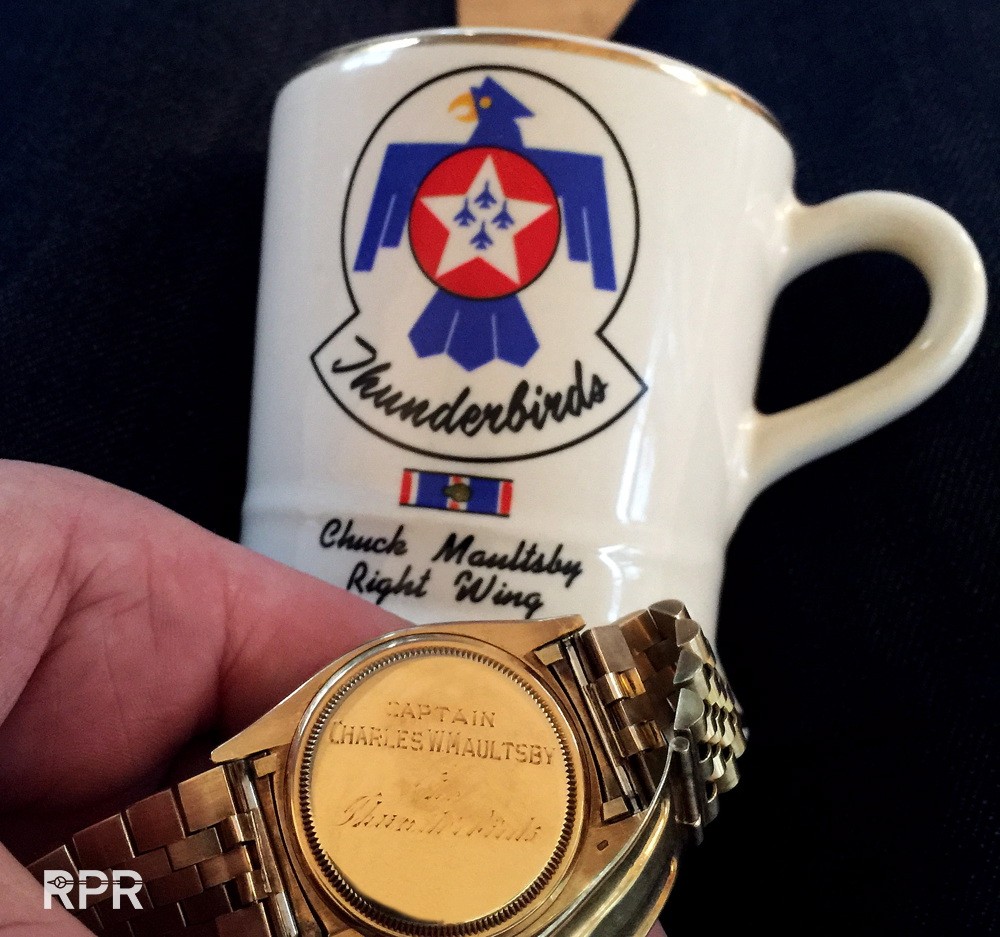 The Thunderbird case back is personalized by Rolex as we see above. Besides the official Rolex chronometer papers where we see the serial and reference number, it has also been serviced in the US as you see below..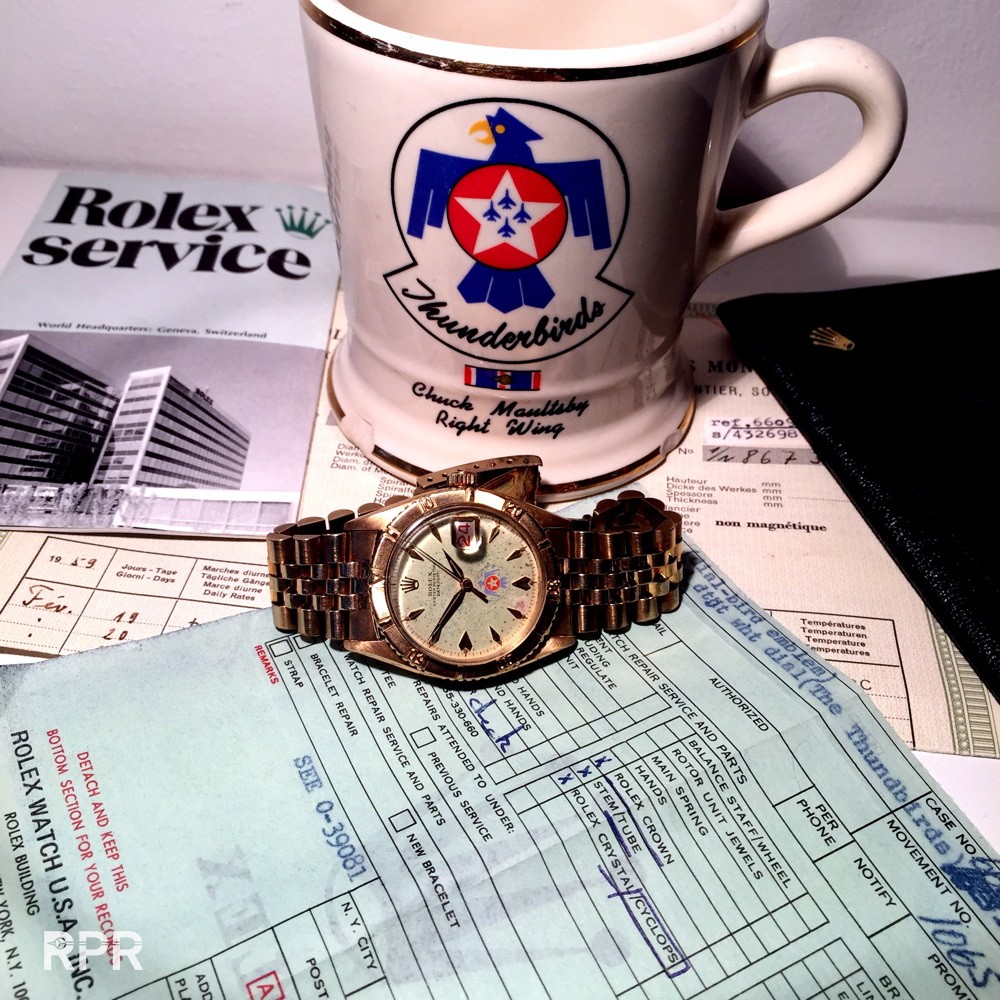 In the configuration as it was delivered by Rolex 55 years ago..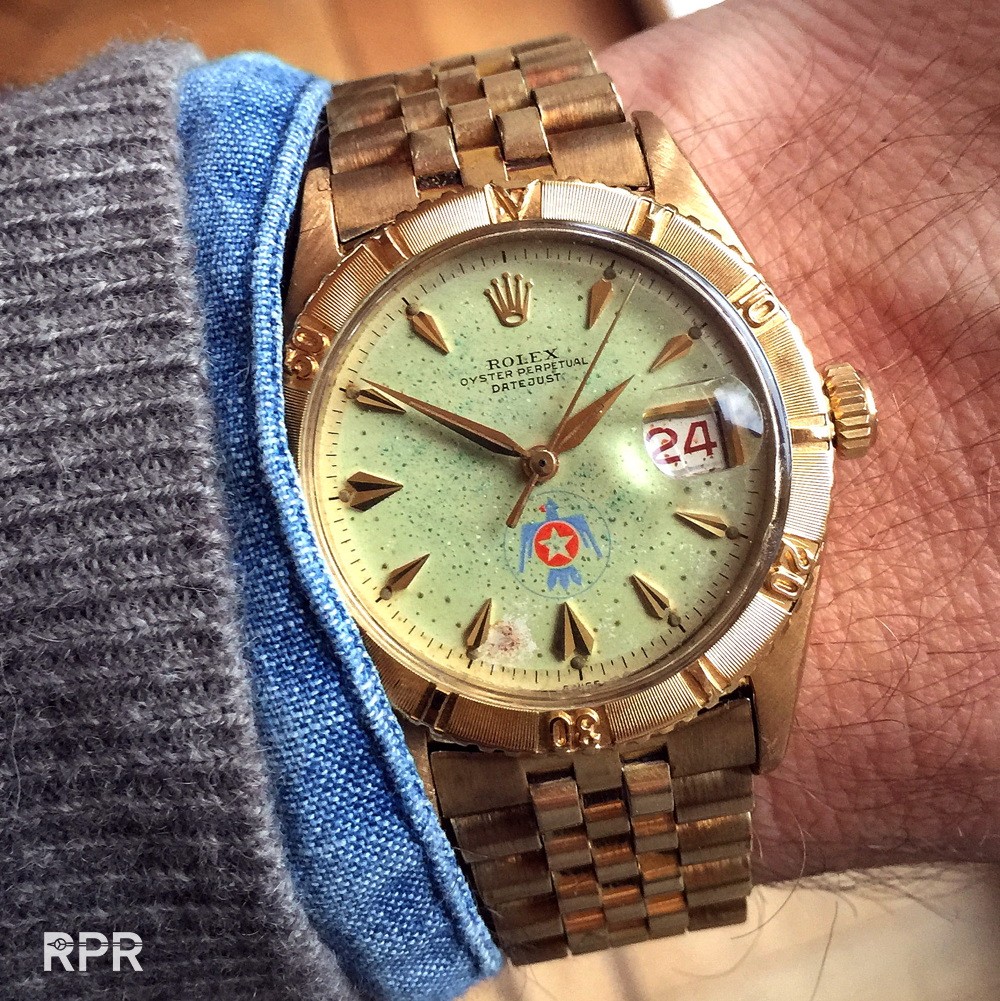 "Flushfit" 18 kt Gold bracelet $ 1000,=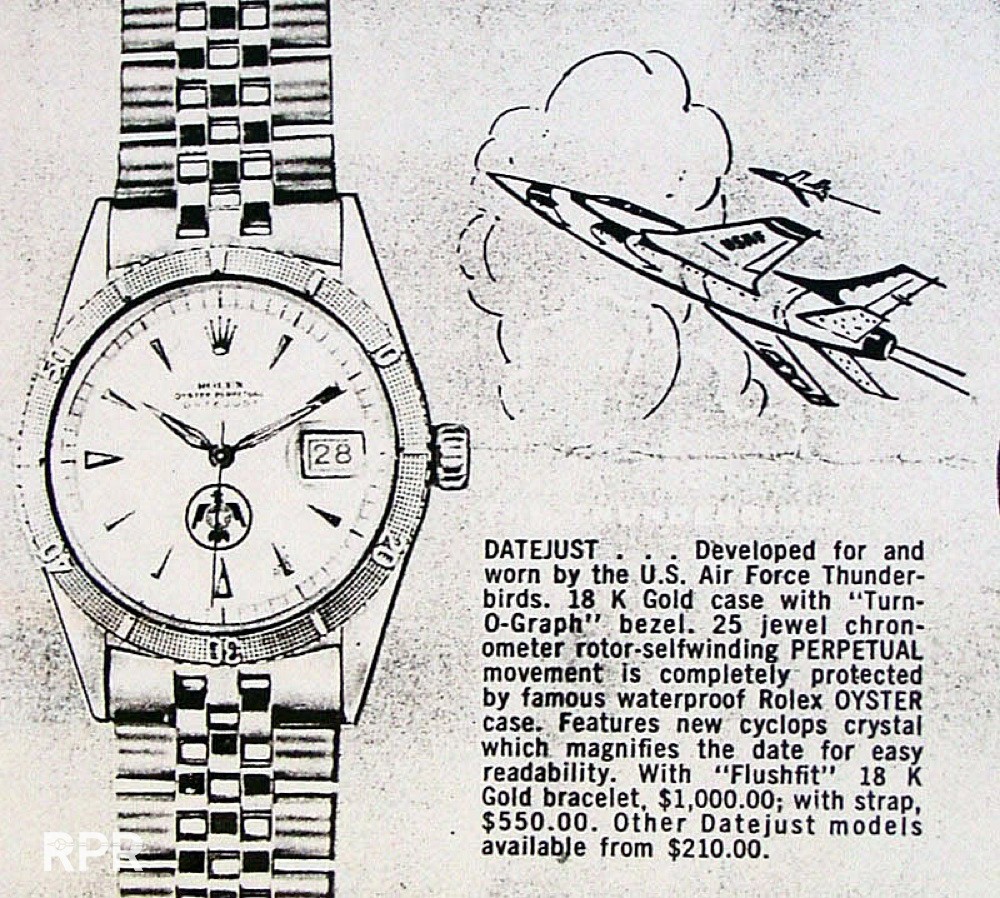 Kevin's picture that reached me, with his dad's mug, the special ring and the original gold patinated Rolex jubilee bracelet.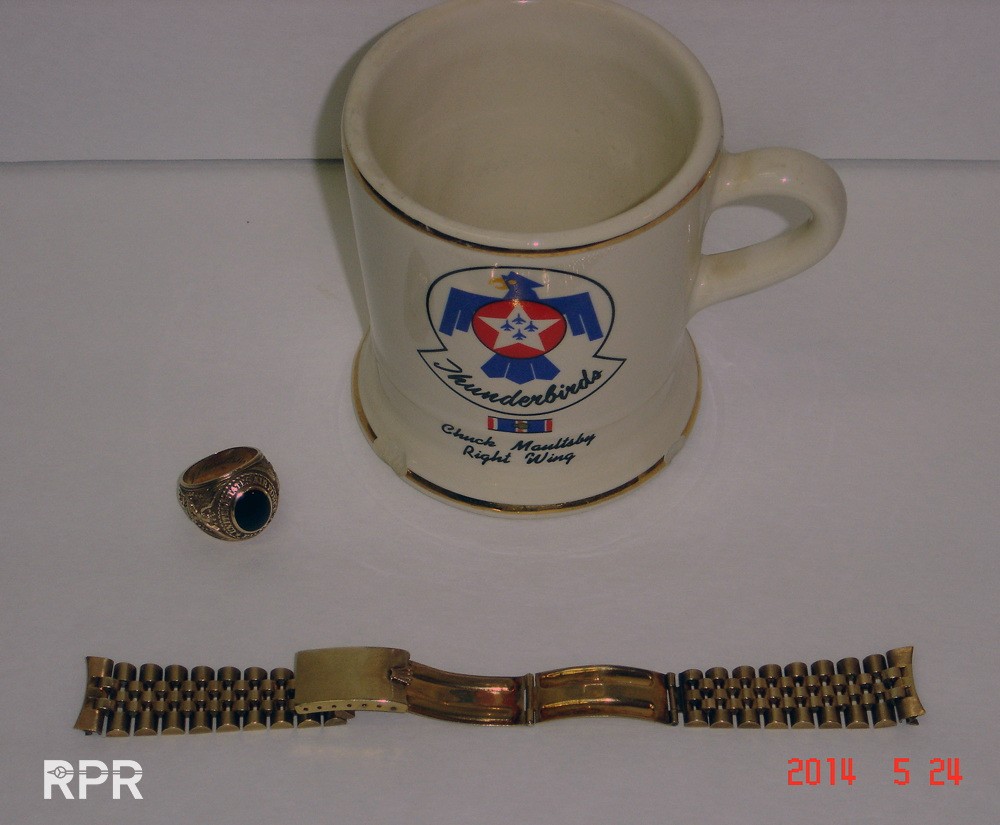 He was shot down in Korea and was a POW for two years. Didn't take long after his release to be recognized as an elite Fighter Pilot and was selected to represent the "Ambassadors in Blue" the USAF Thunderbirds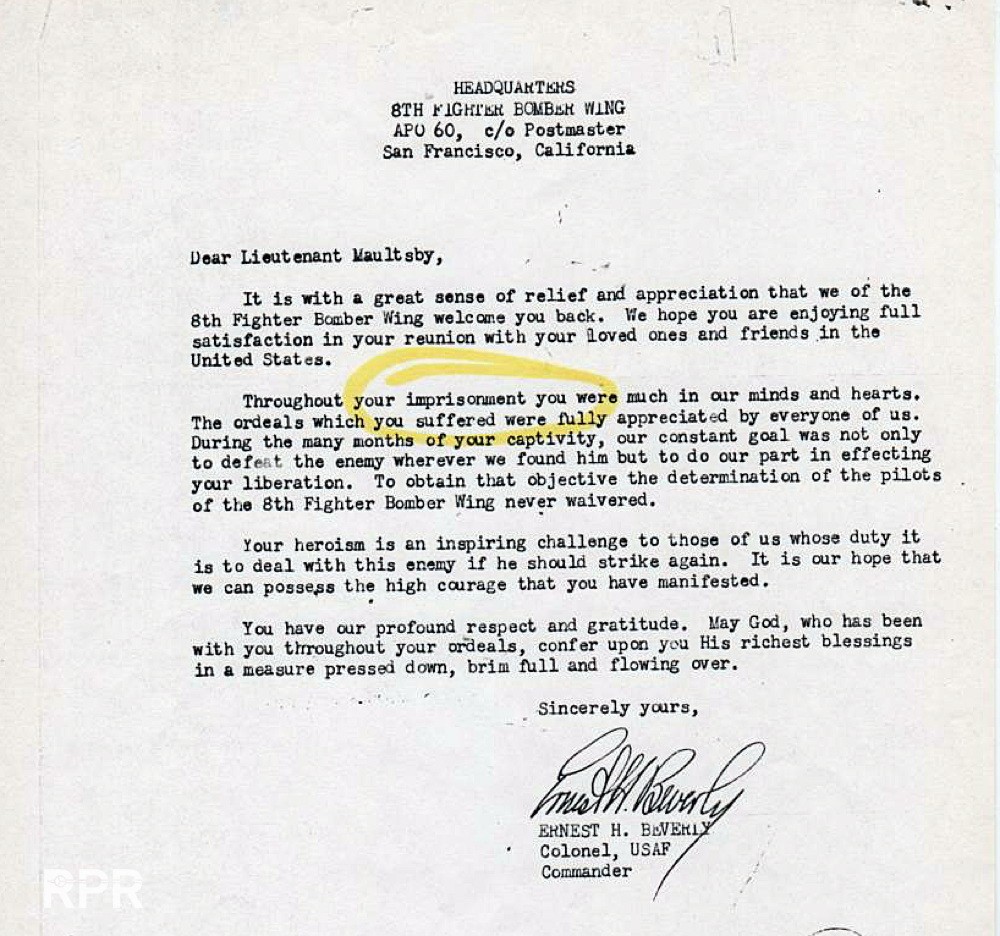 One of those rare occasions Maultsby actually wore his gold Thunderbird as you see on the right..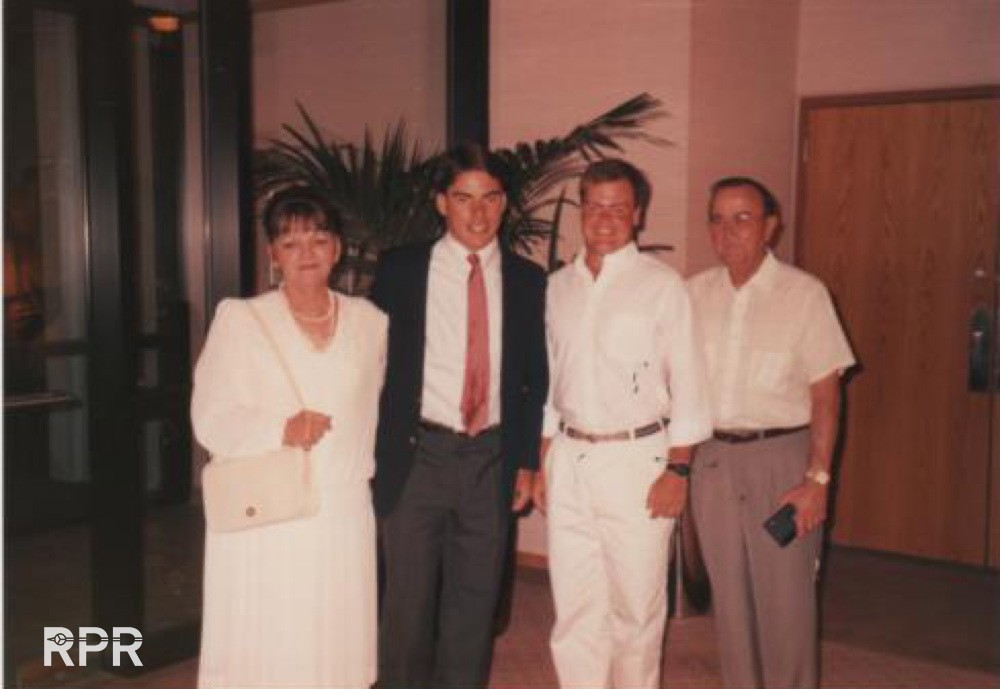 Maultsby is standing on the wing with the team! He is on the far right looking to his left..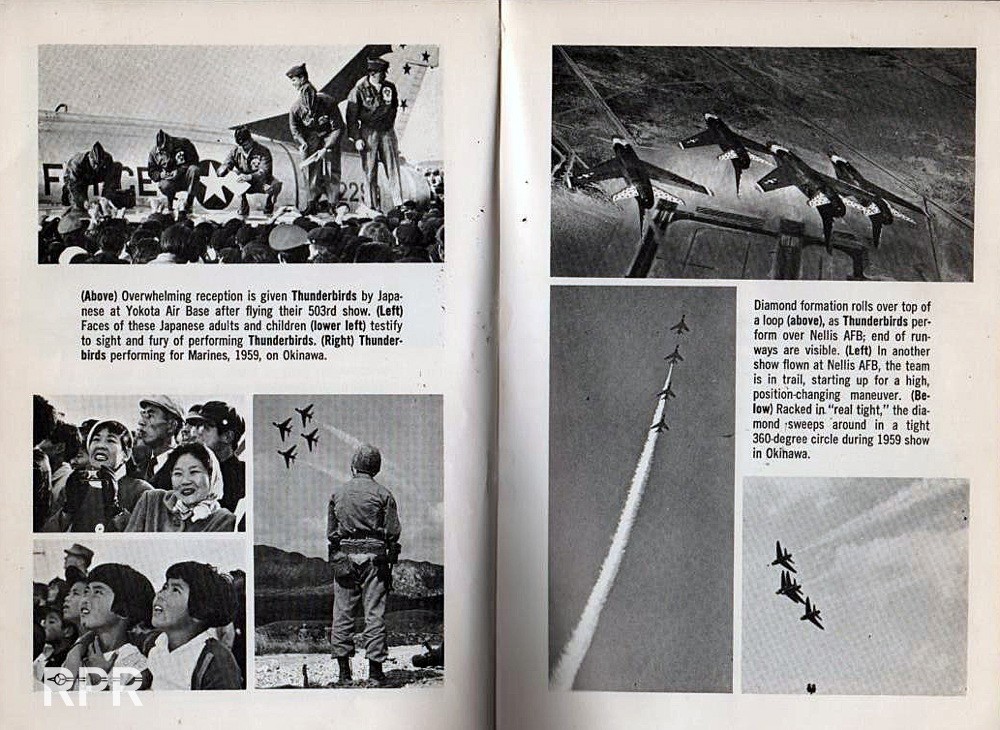 He is also know for his overflight over Russia during the Cuban Missile Crisis!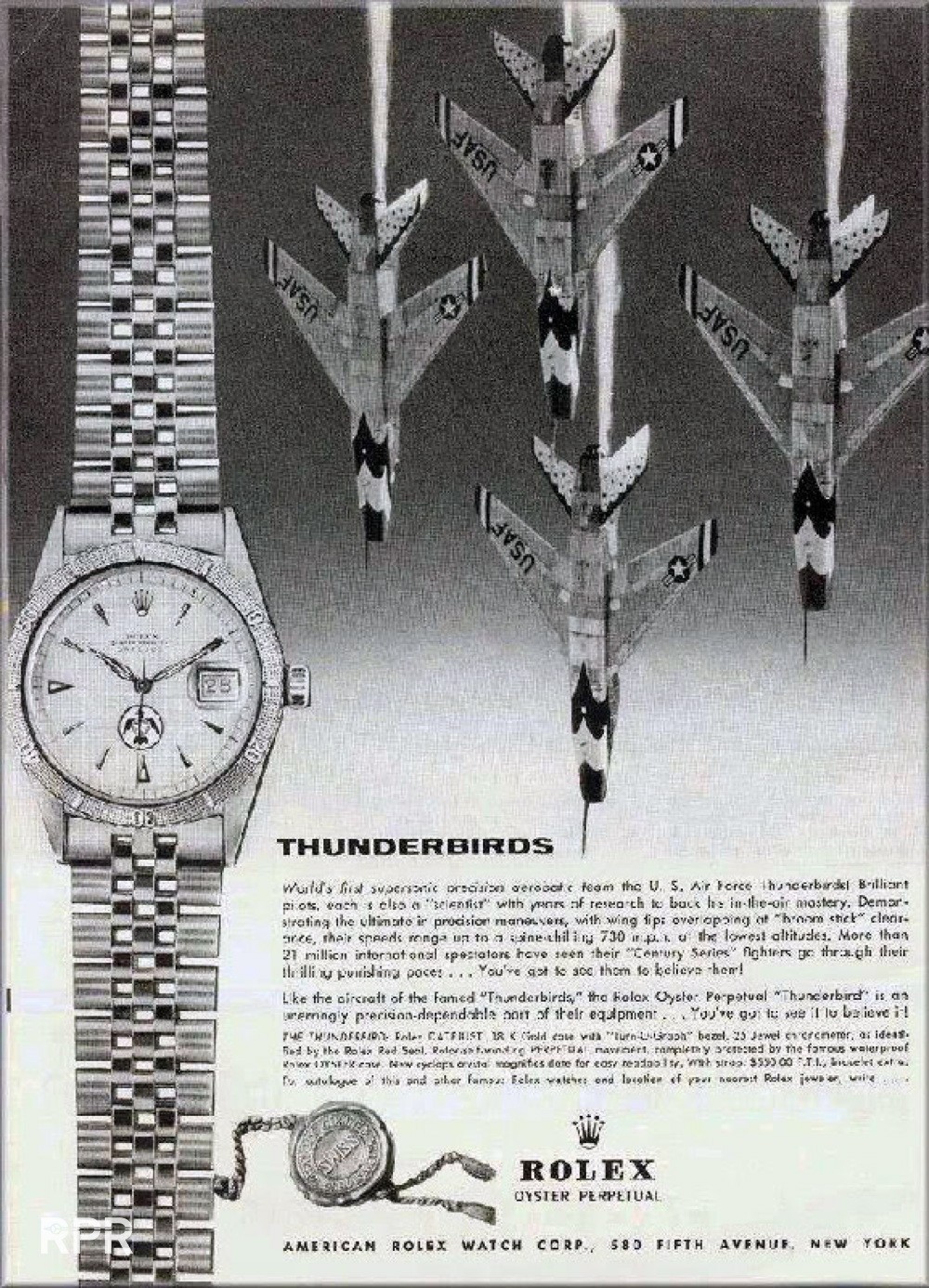 Here's another one I found in a Japanese book, without Thunderbird logo but with engraving on the case..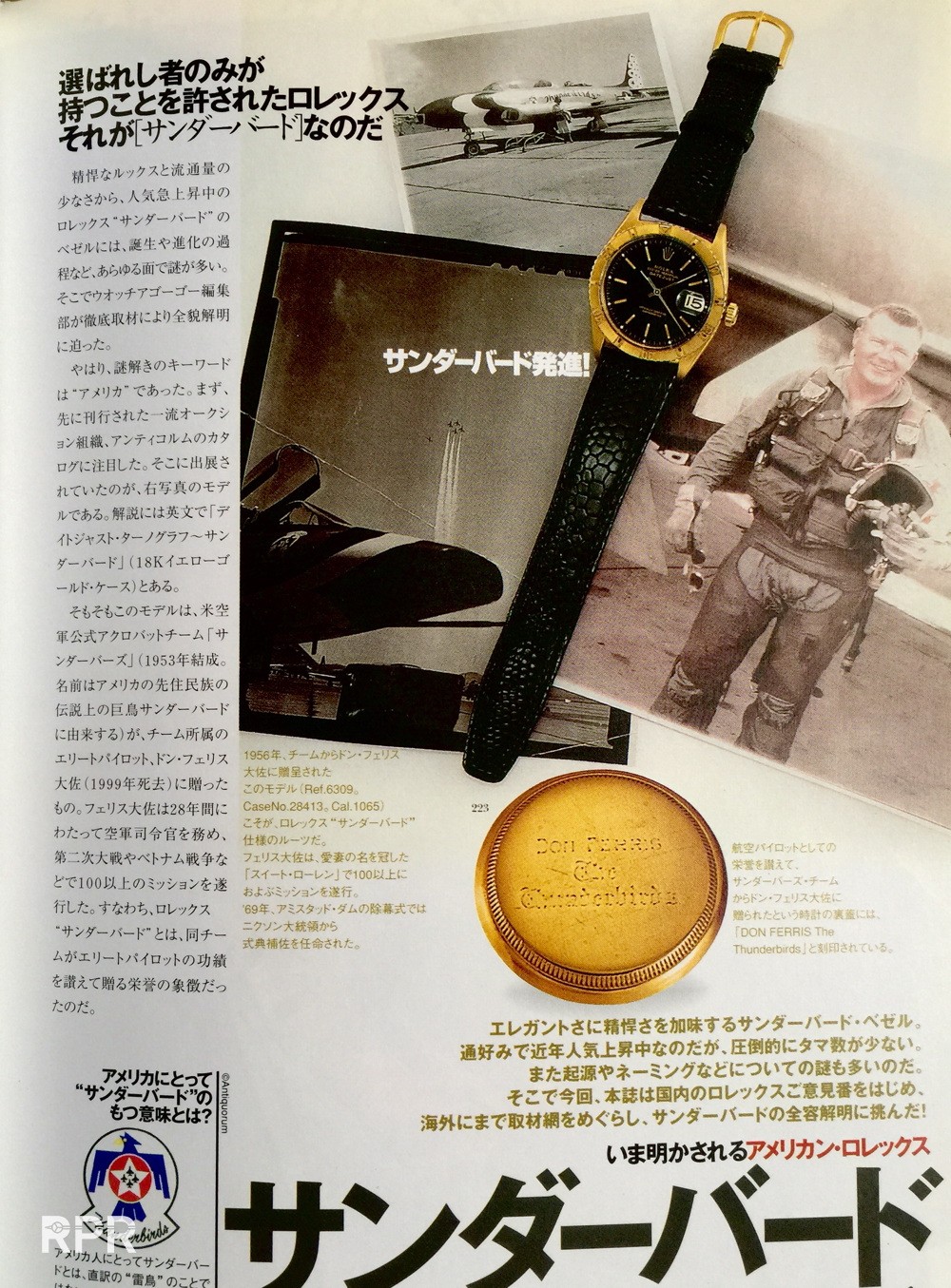 UPDATE: With more stunning Turn O Graphs (TOG) examples of some great italian vintage Rolex friends..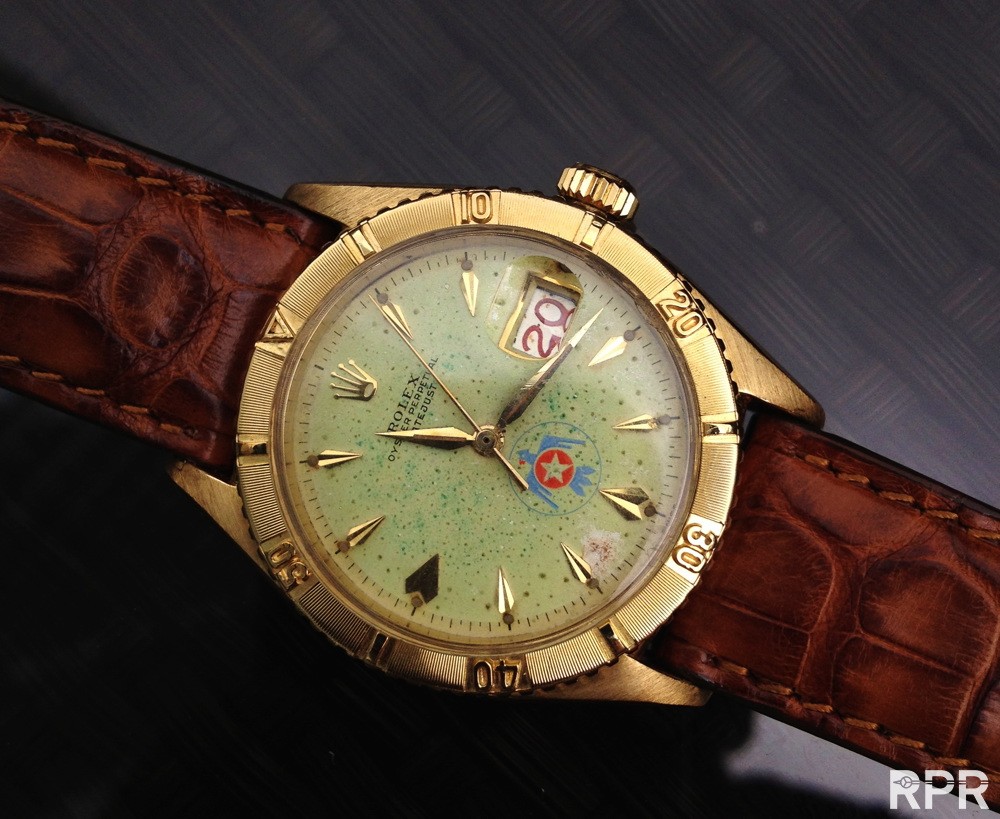 This Rolex ref 6609 is probably unique and was owned by Capt. Charles W Maultsby, who flew "Right Wing" for the Thunderbirds from 1957-1961. The Thunderbirds are the aerobatic demonstration team for the United States Air Force, and have been in existence since 1953. Capt. Maultsby was part of one of the first teams that flew the F-100C Super Sabre, which was the 1st supersonic aircraft in the USAF arsenal.
While the dial is not in the greatest shape, it is original, and bears the unique "Thunderbird" insignia. In person, the dial actually has quite a presence, as you can imagine all the exciting flights that Capt. Maultsby performed as a member of the team. The caseback is engraved with his name, and The Thunderbirds written in bold script. The watch is accompanied with its original timing paper/ guarantee as well as some service documentation. The papers are presented in a very rare original folder original to the watch. All in all an amazing and historically important piece."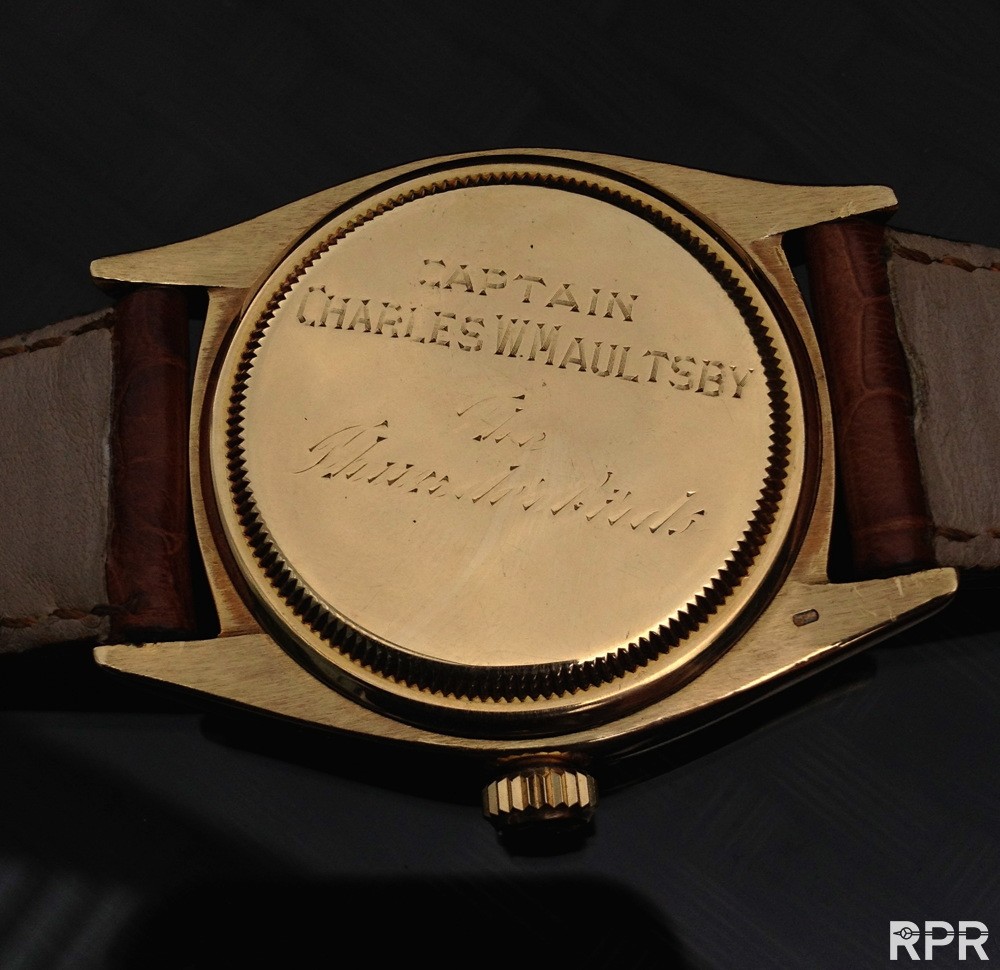 The reason why "Thunderbird" is used to describe the Date Just models with rotating bezels, particularly in the USA, is due to this association with the USAF aerobatics team as well as the original Rolex advertisements for this model highlighting this linkage as we can see below in the original US Rolex ad.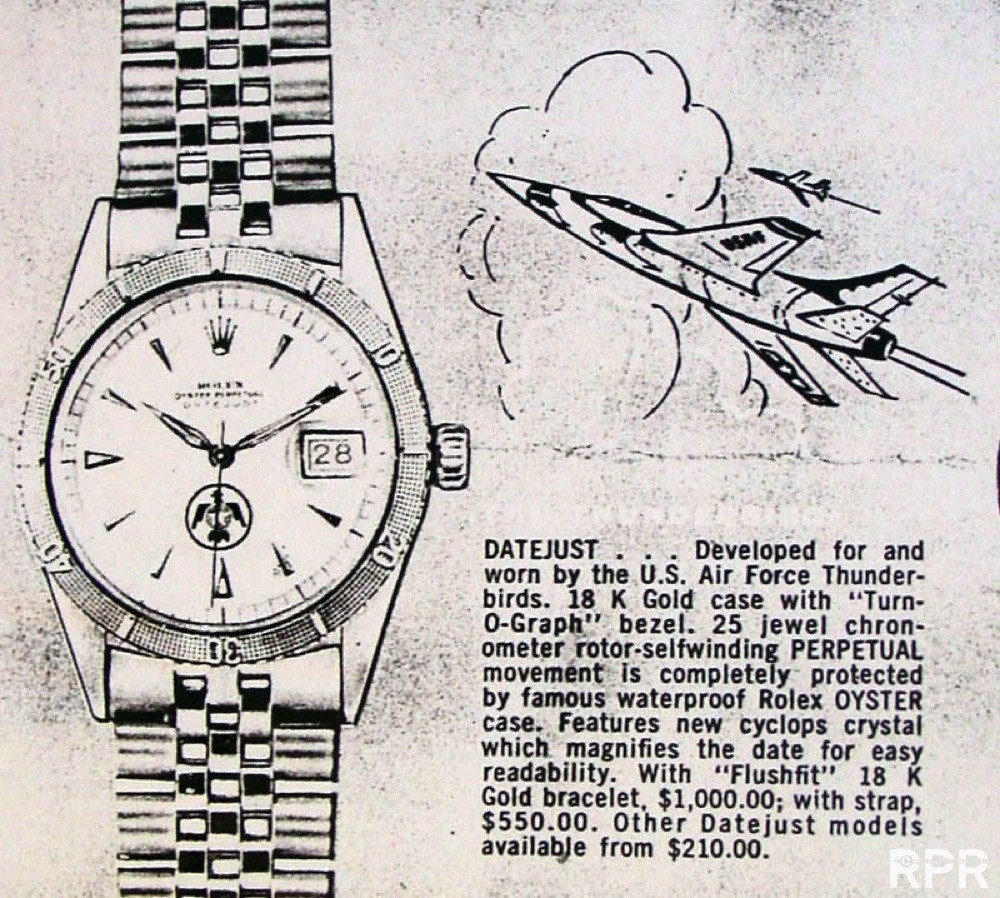 A close up from the Thunderbird logo, until now I've NEVER seen another one, maybe one day one will pop up like this I got from my good friend Eric Ku some years ago.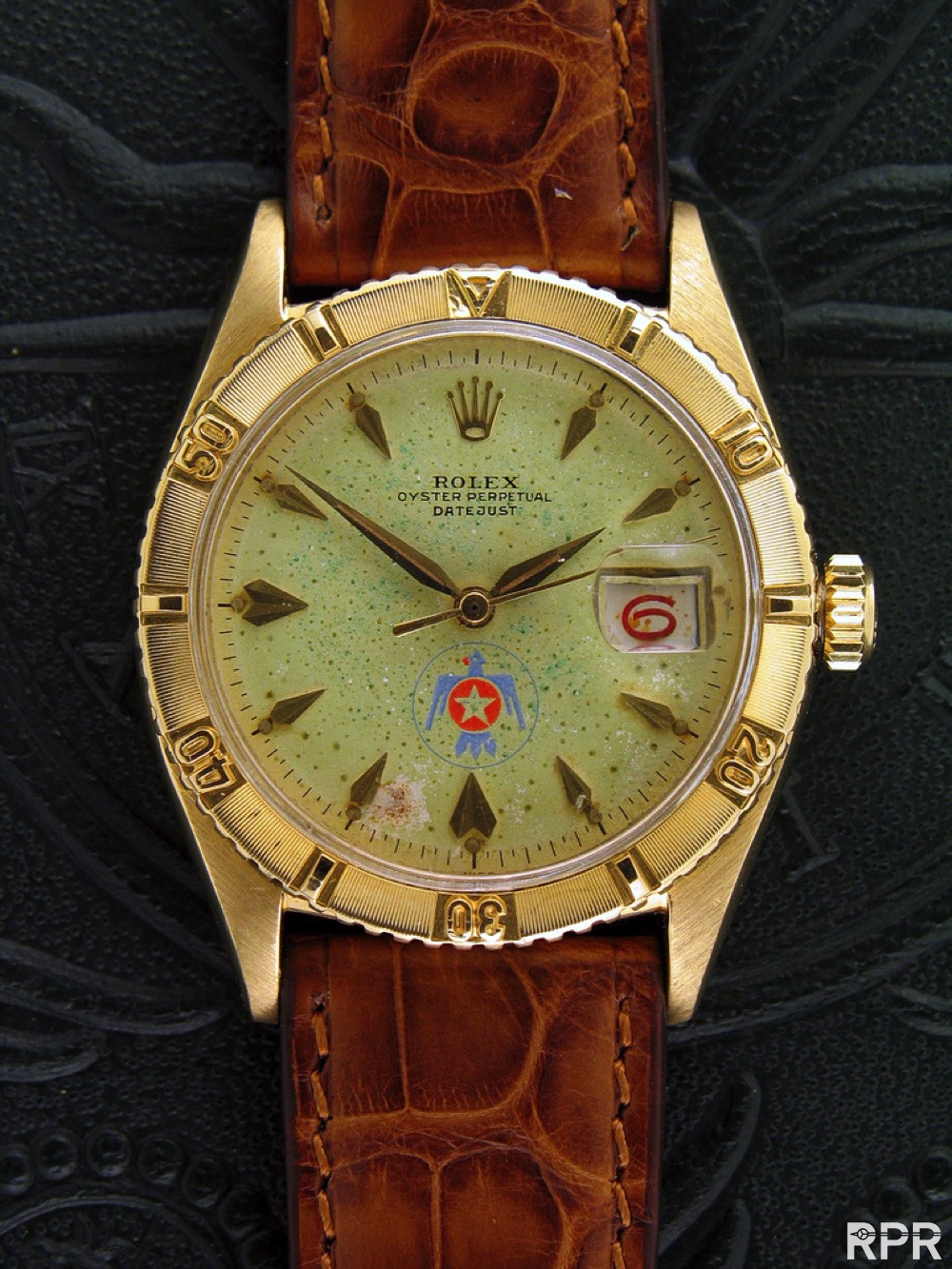 The dial is not in perfect condition but imagine what this Rolex has gone through on the wrist of his brave owner..
The caseback has been engraved with his name: Captain Charles W Maultsby – The Thunderbirds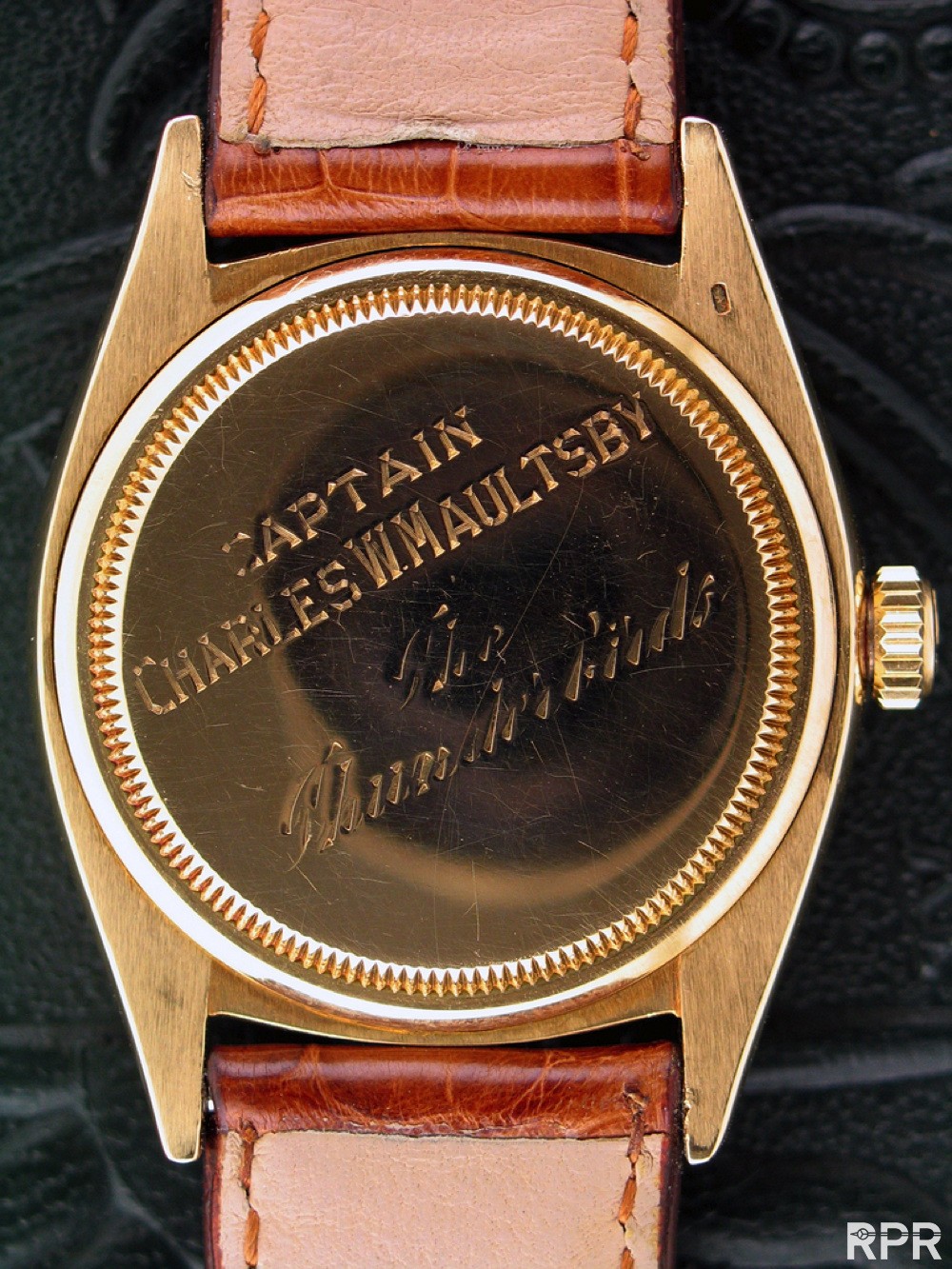 A group shot of different early gold Rolex watches..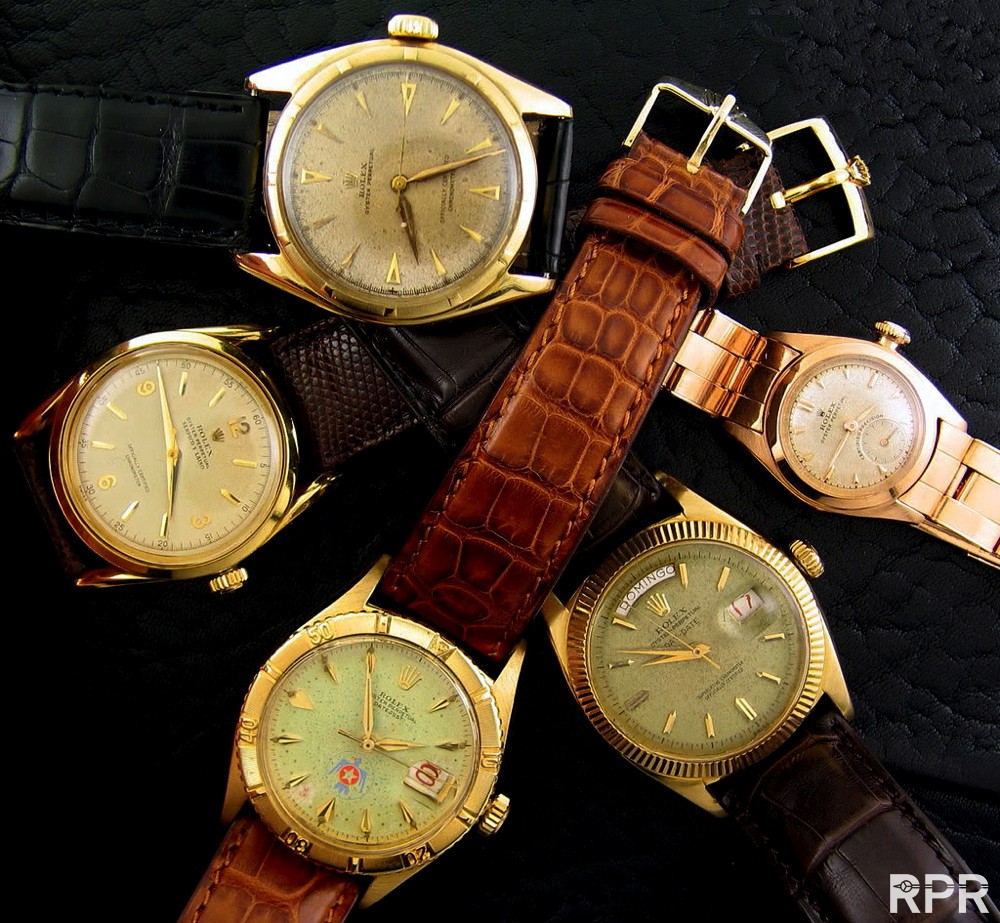 We see below the rare Rolex folder, the COSC paper of this ref 6609 and a original Rolex US service paper his name, stating the rare bird emblem dial!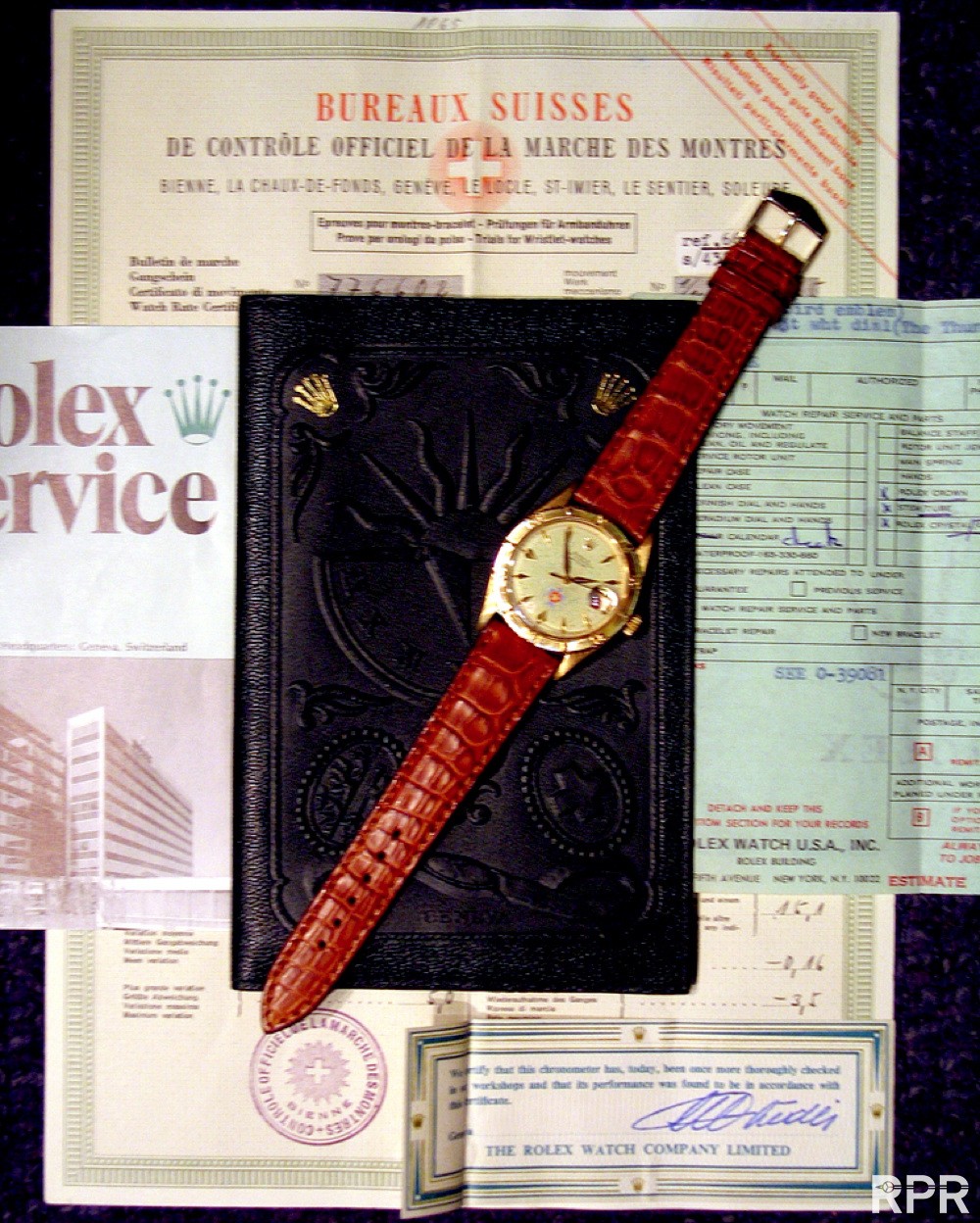 Inside a matching Rolex box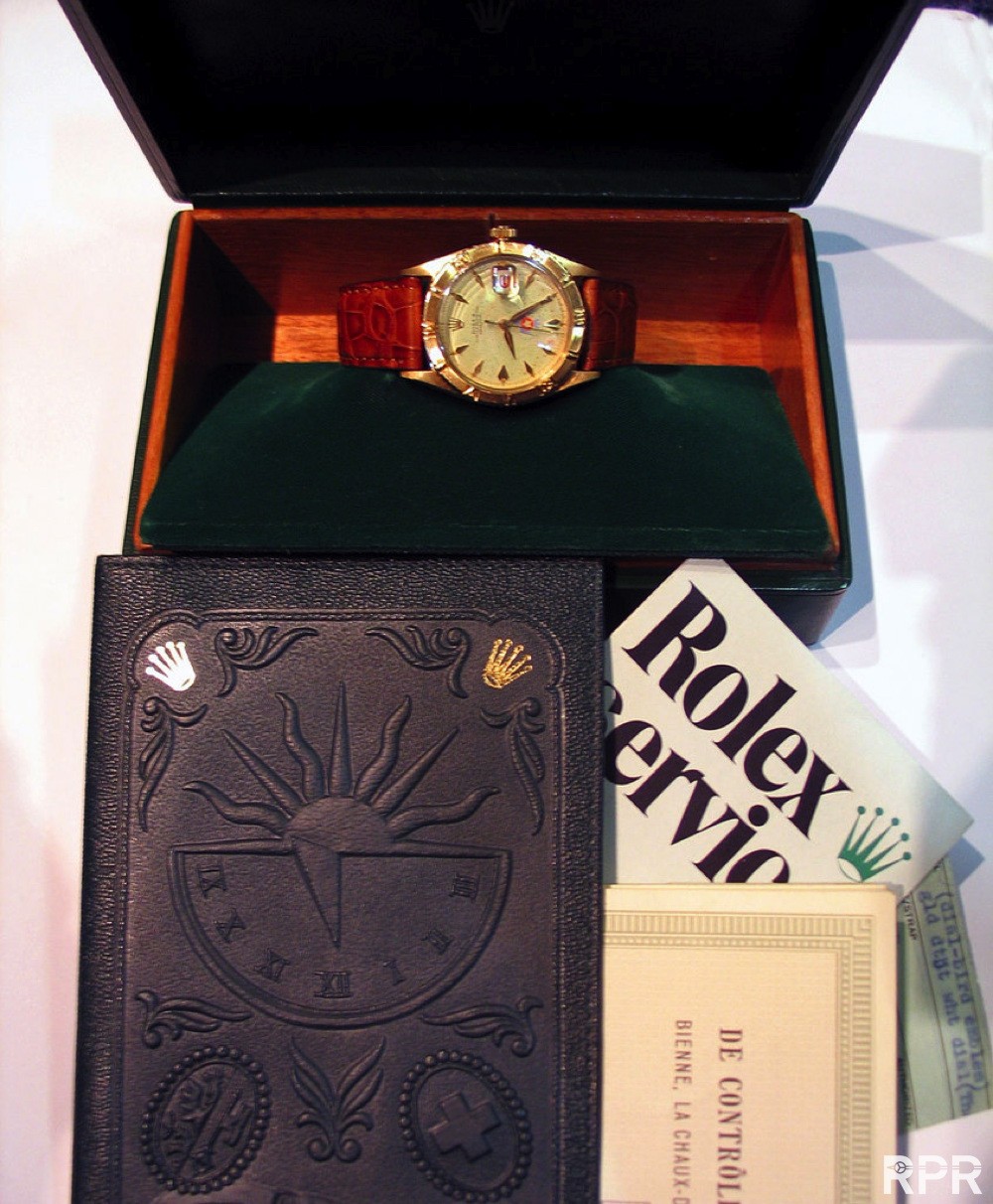 On black Nato strap..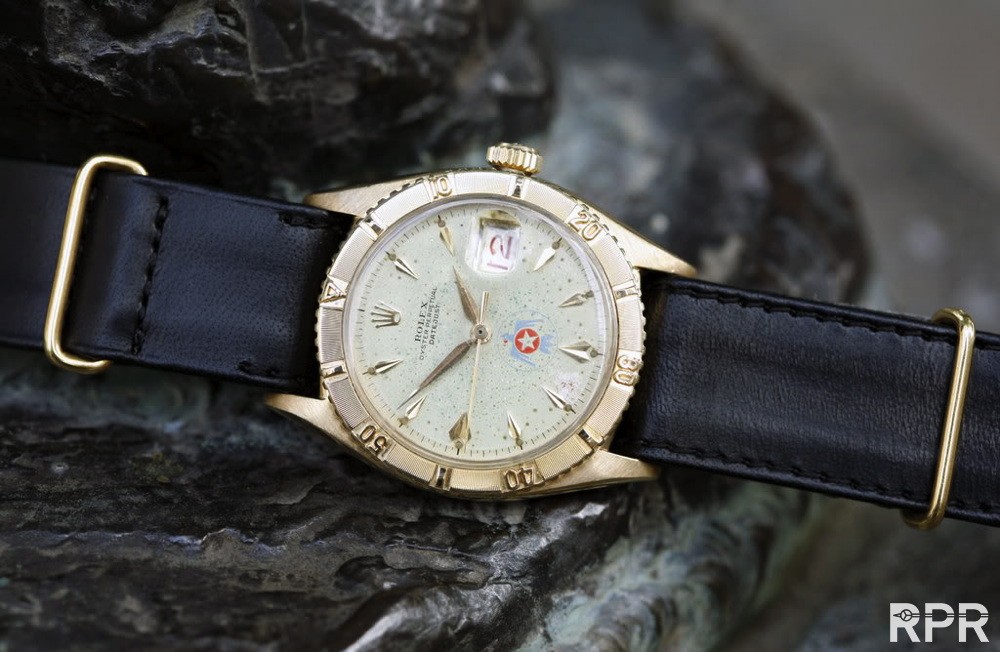 Together with a unique Breilting from about the same age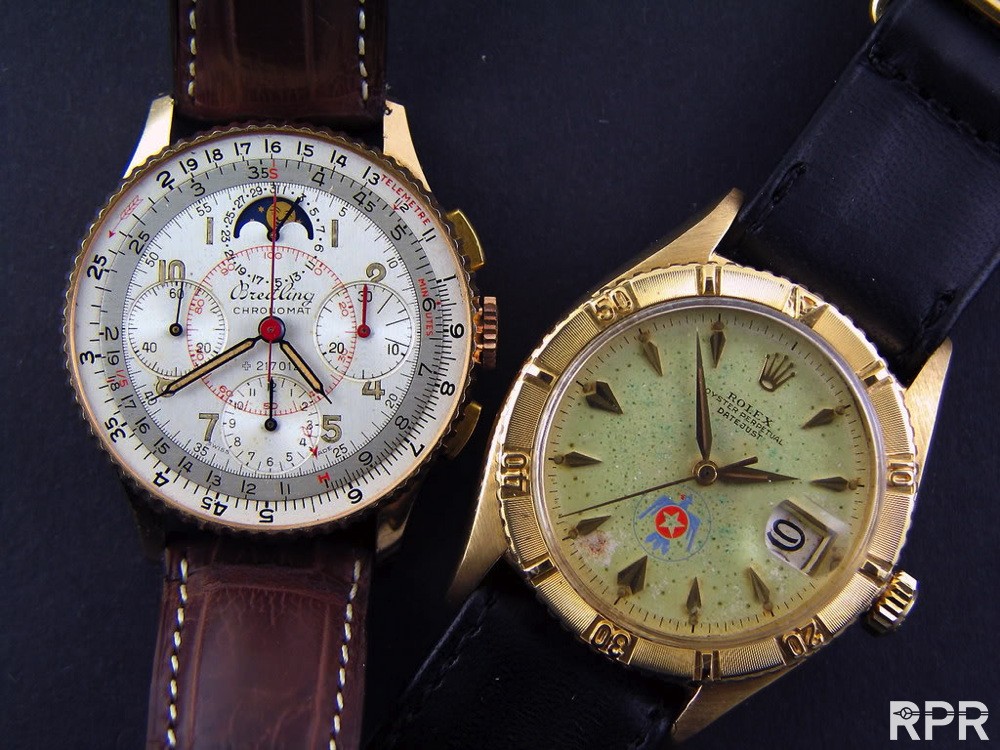 Updated with stunning examples of Rolex TOG – Thunderbirds of some great Italian friend you find in this:
Super ref 6202 TOG from early start of the Tool Watch Evolution of Rolex '53 with honeycomb dial.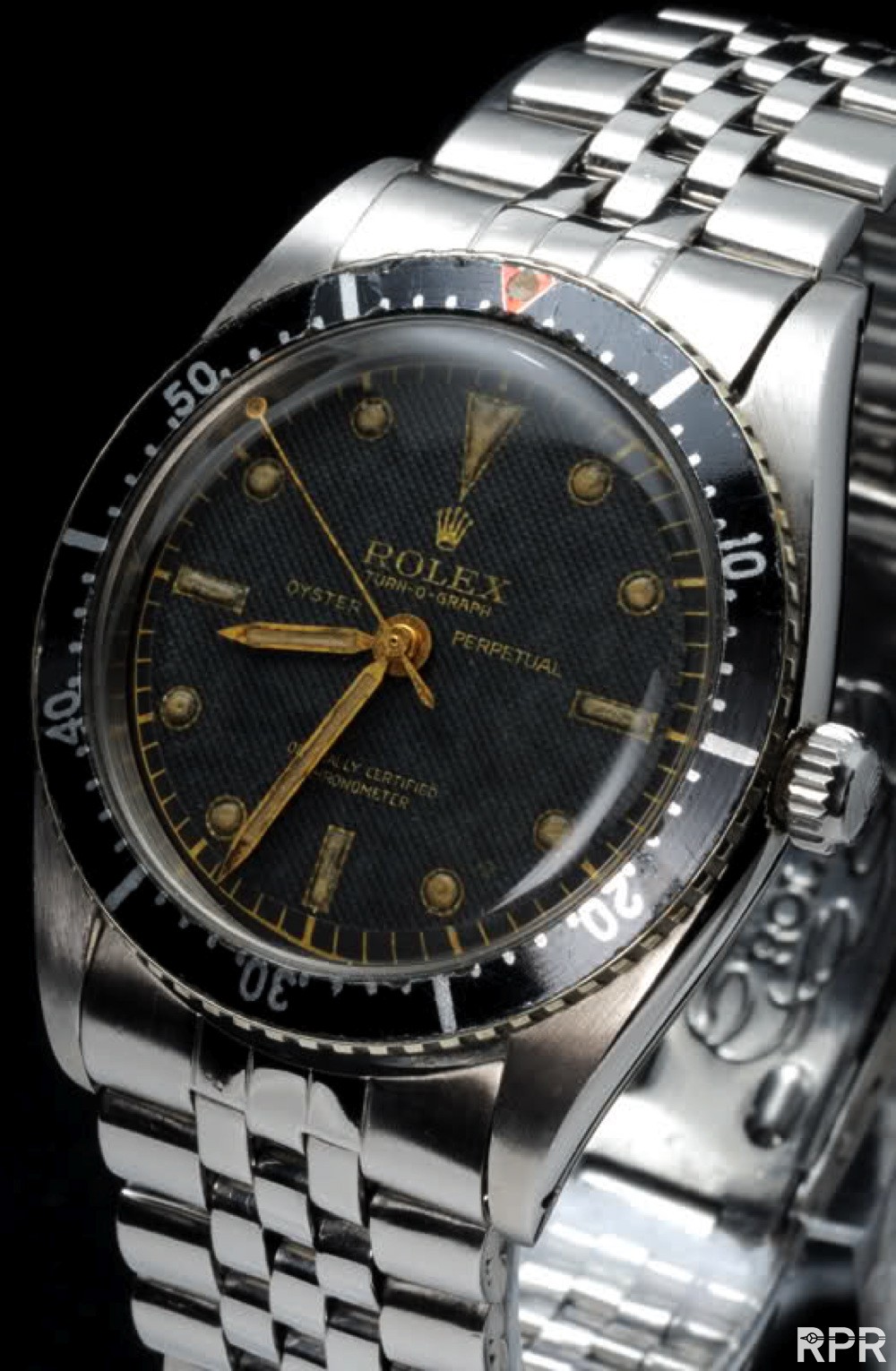 Early checkered white dialed TOG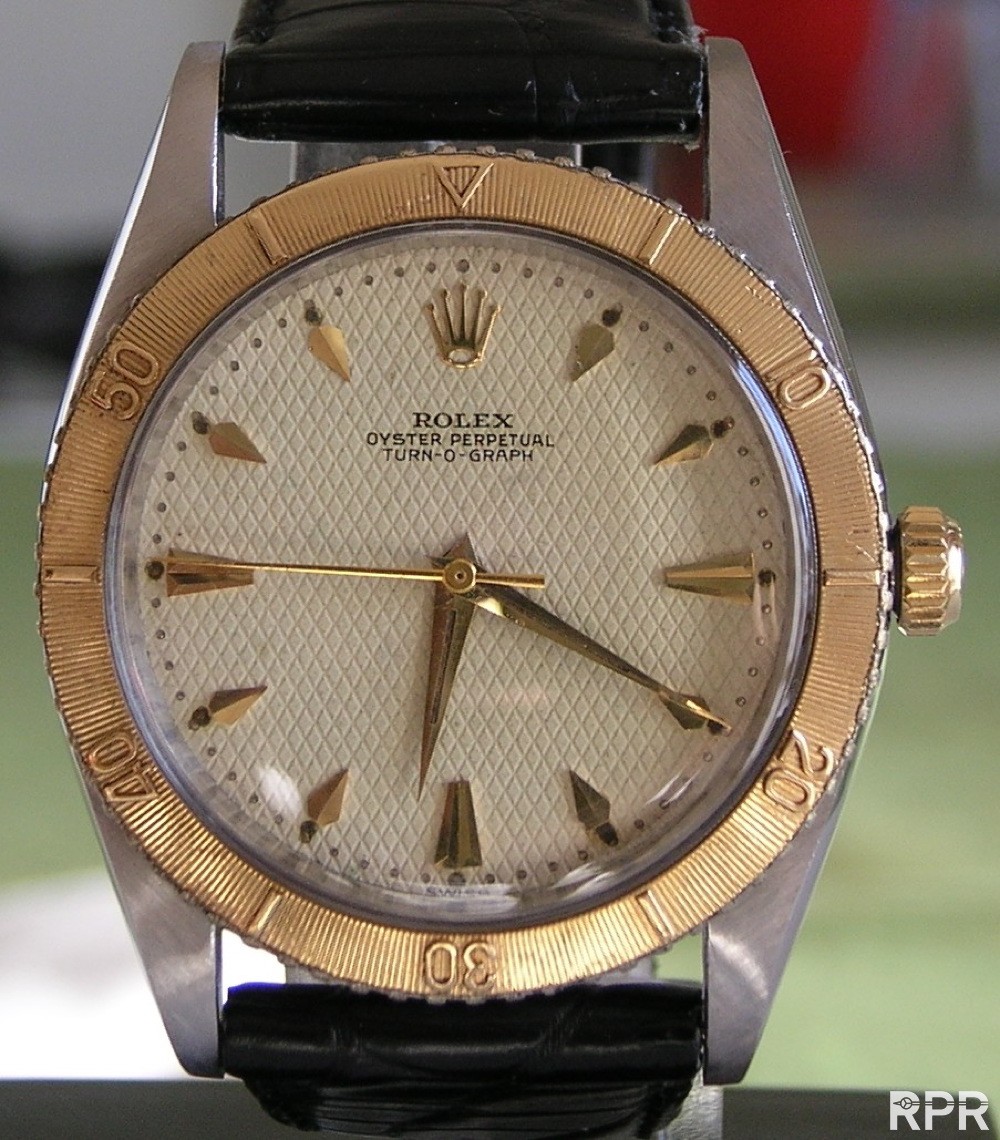 And another one, even more rare with SYL print …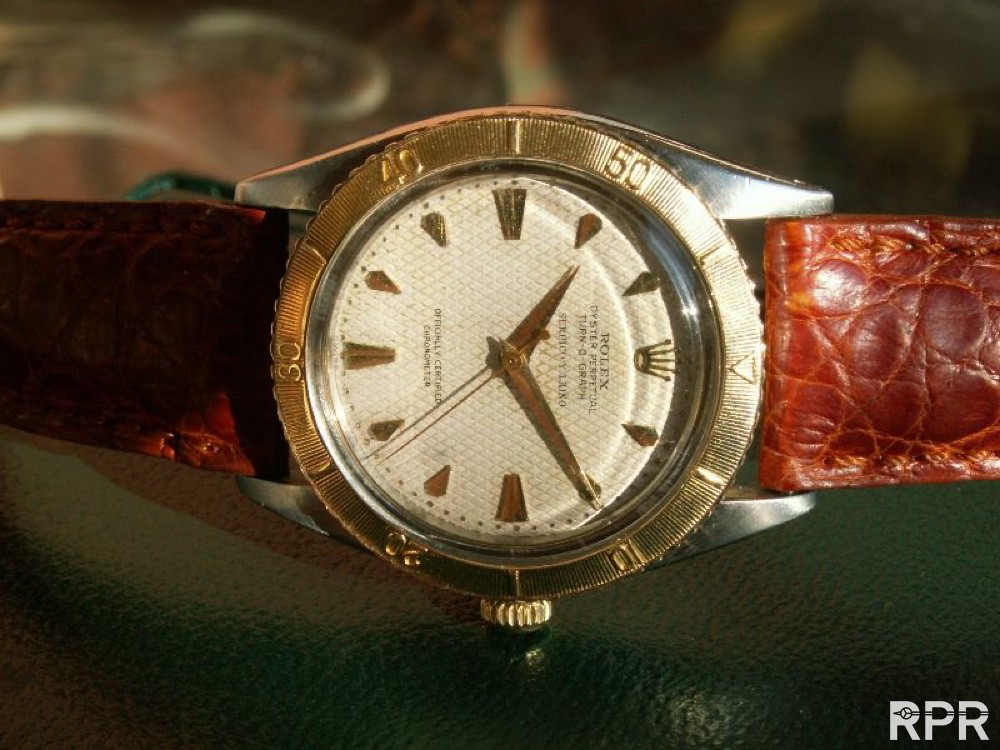 Another gold SYL Datejust TOG..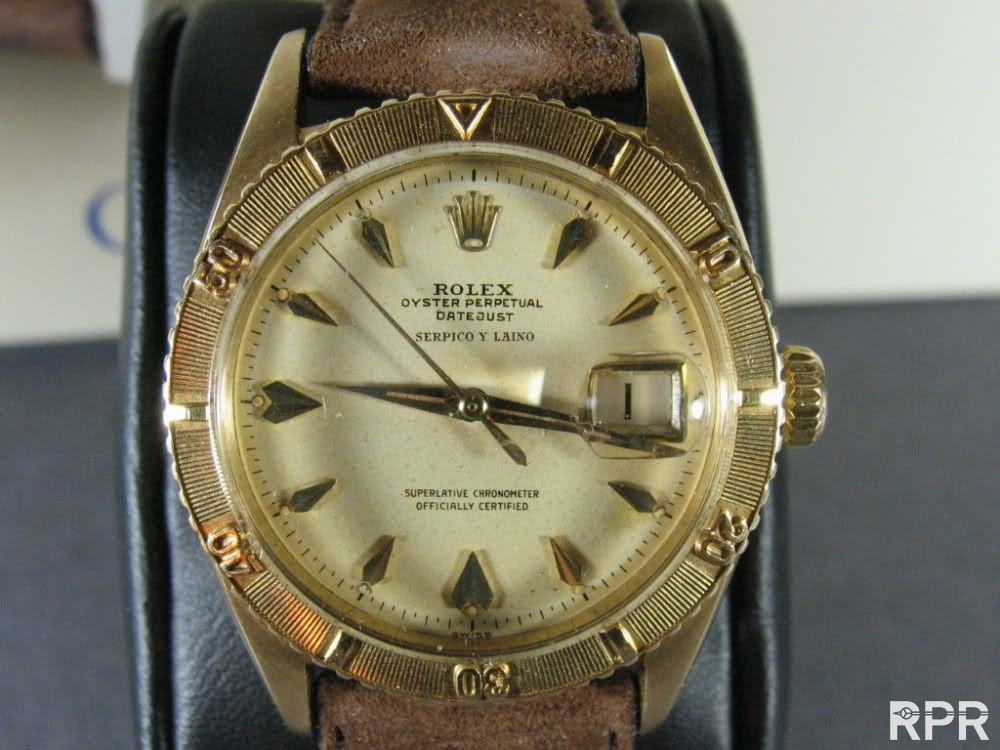 Serpico Y Laino did great business selling those TOG in South America as Rolex dealer..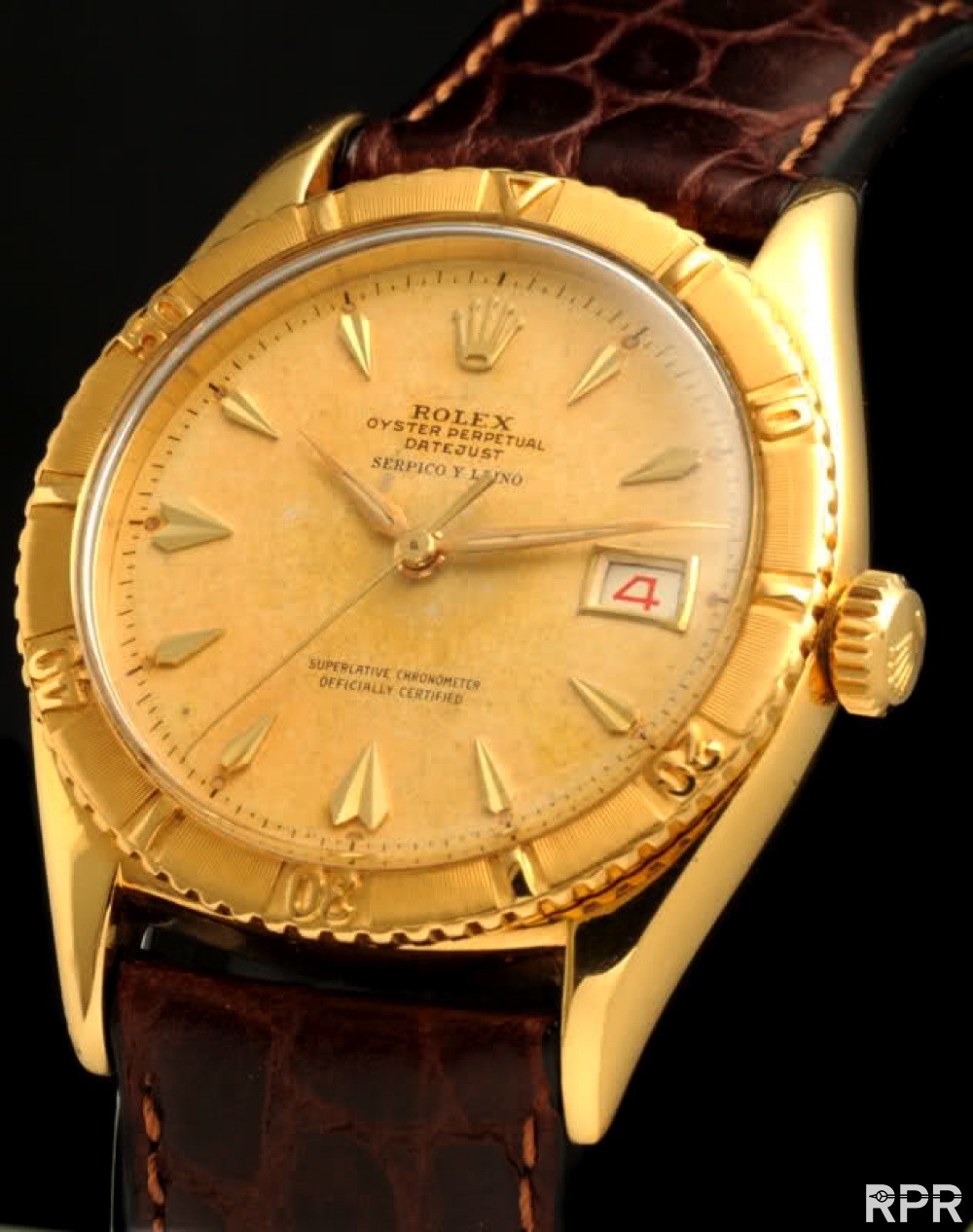 Stunning gold Red Datejust TOG..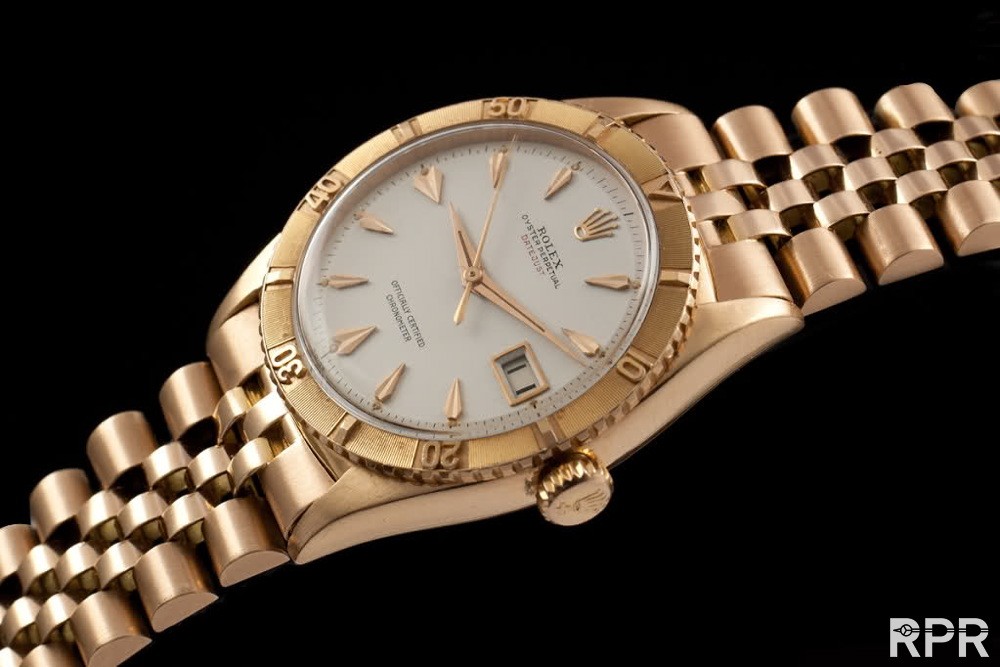 Exceptional TOG with red writing,note the different, more fine grained bezel!! Just wonderfull!
Red Datejust & Serpico Y Laino in gold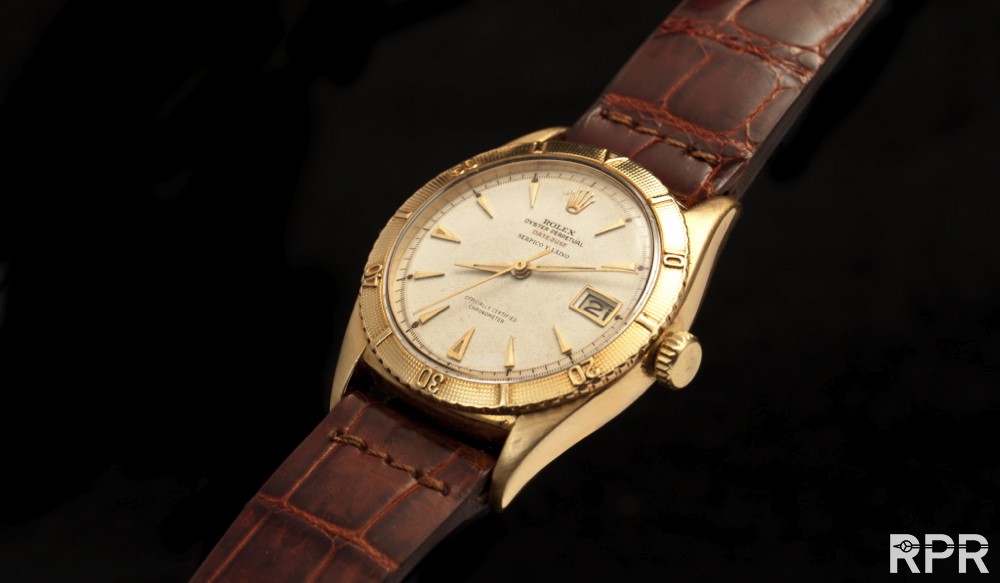 Tropical brown faded..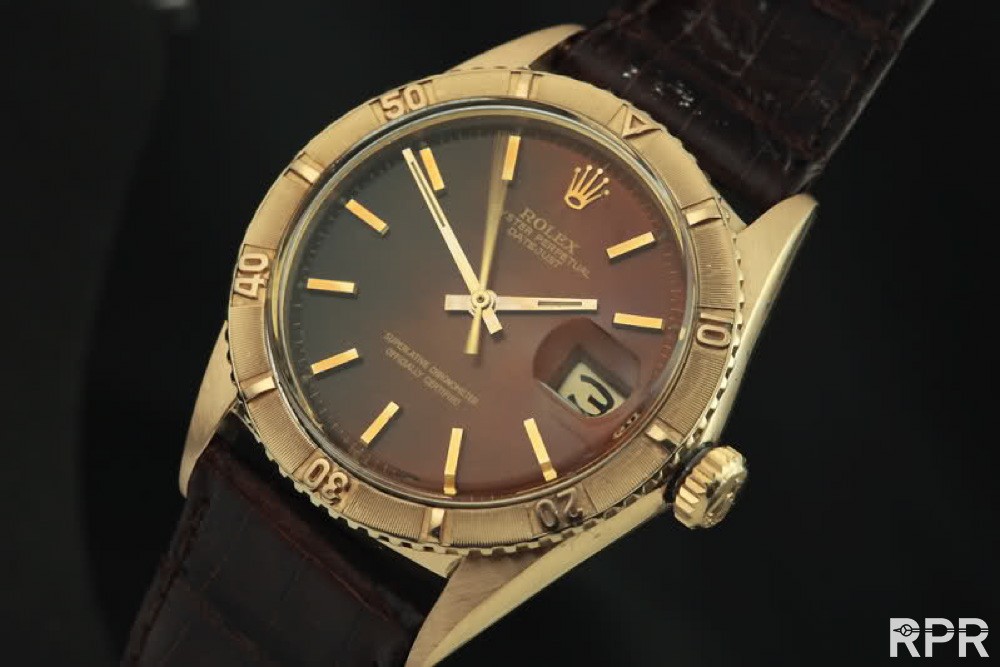 Red DateJust & Serpico Y Laino..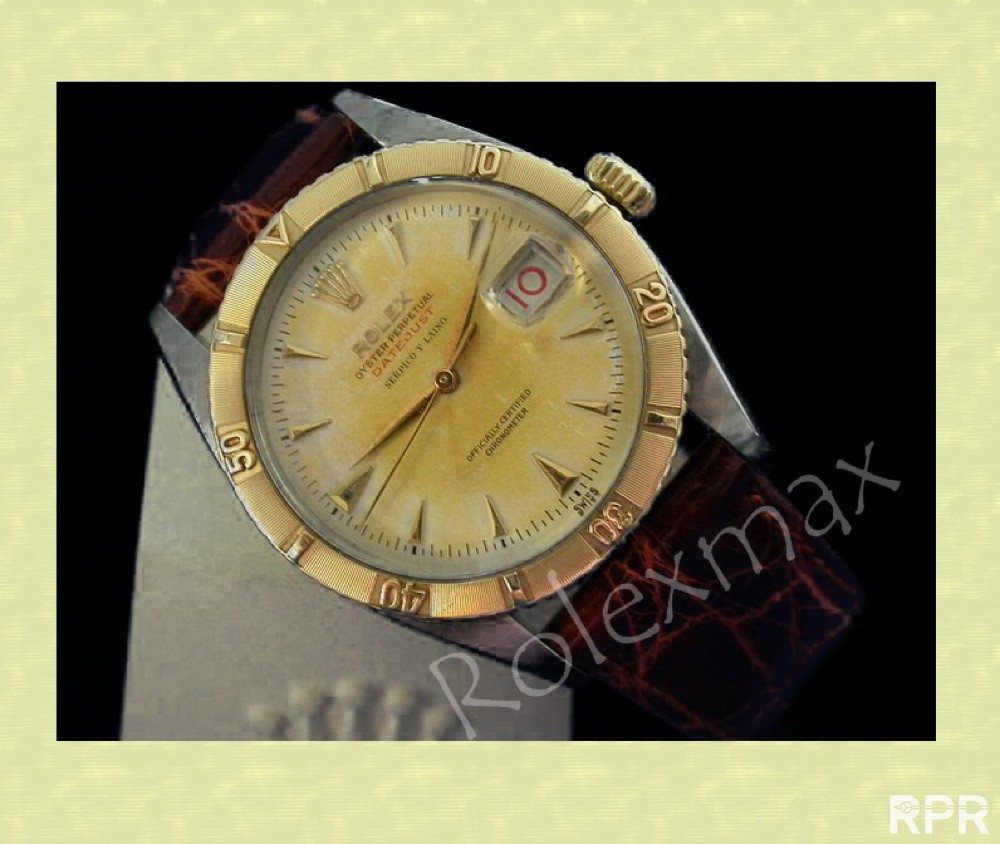 UAE..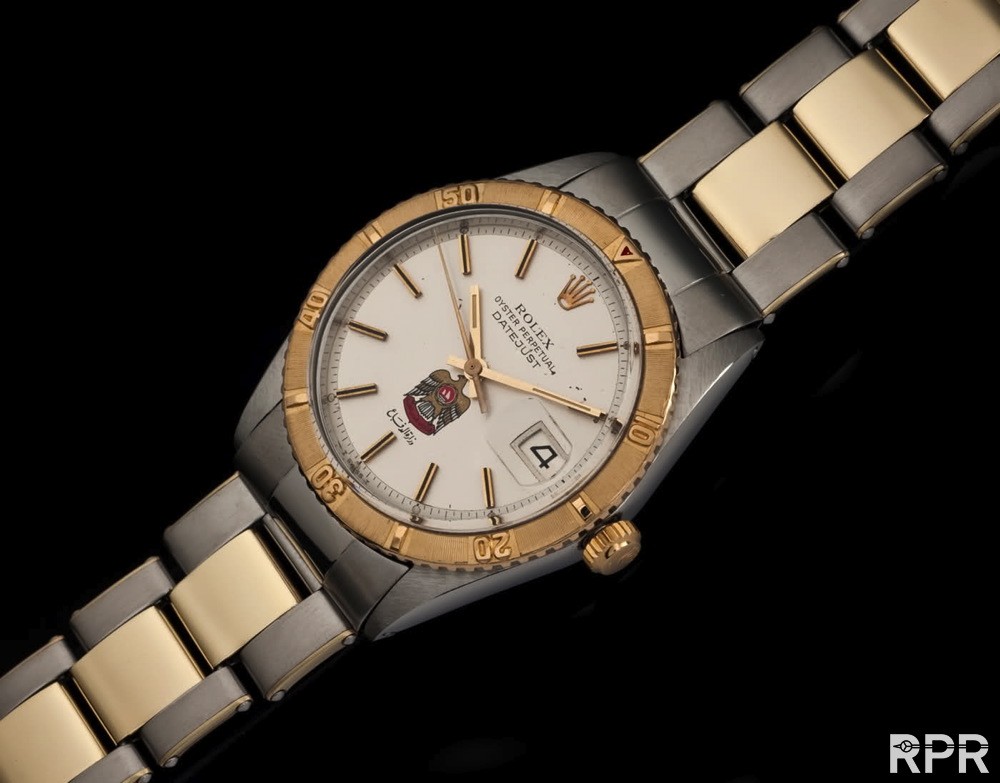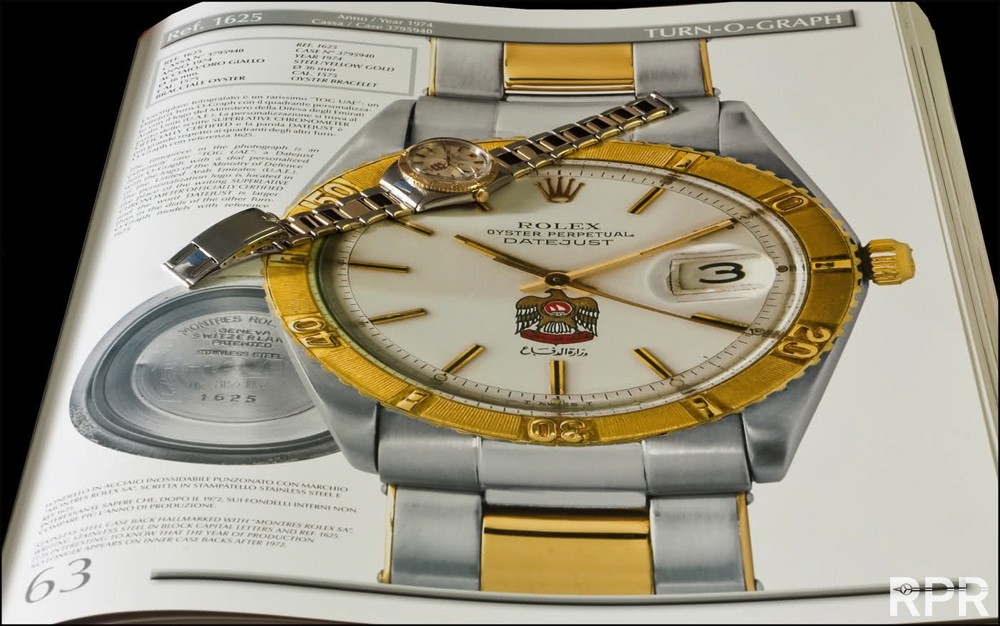 Ref 6309 from II-'54!!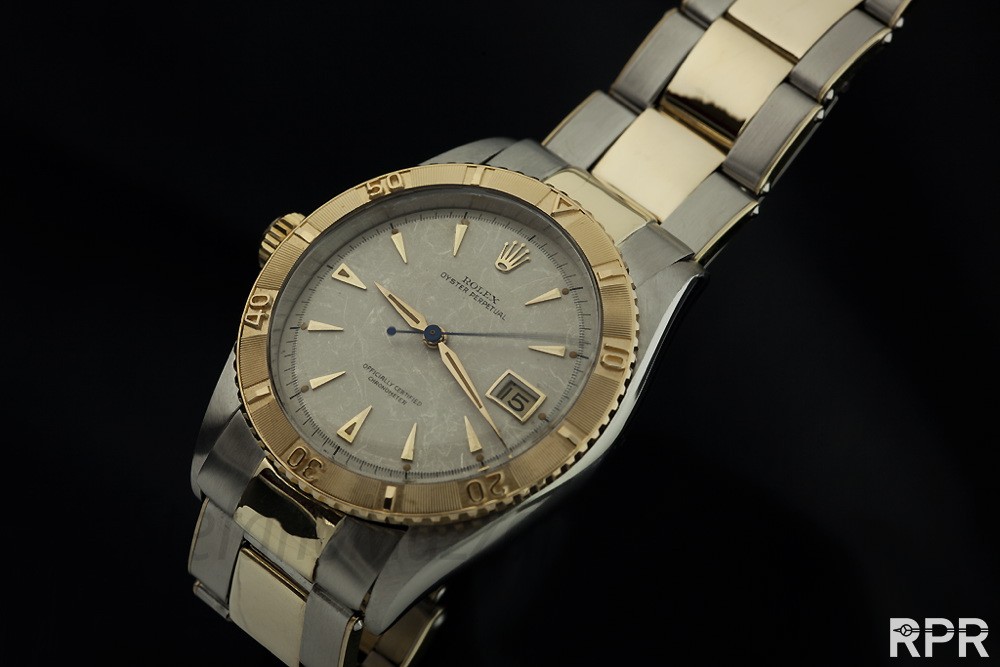 Double name K.W.Co black dial TOG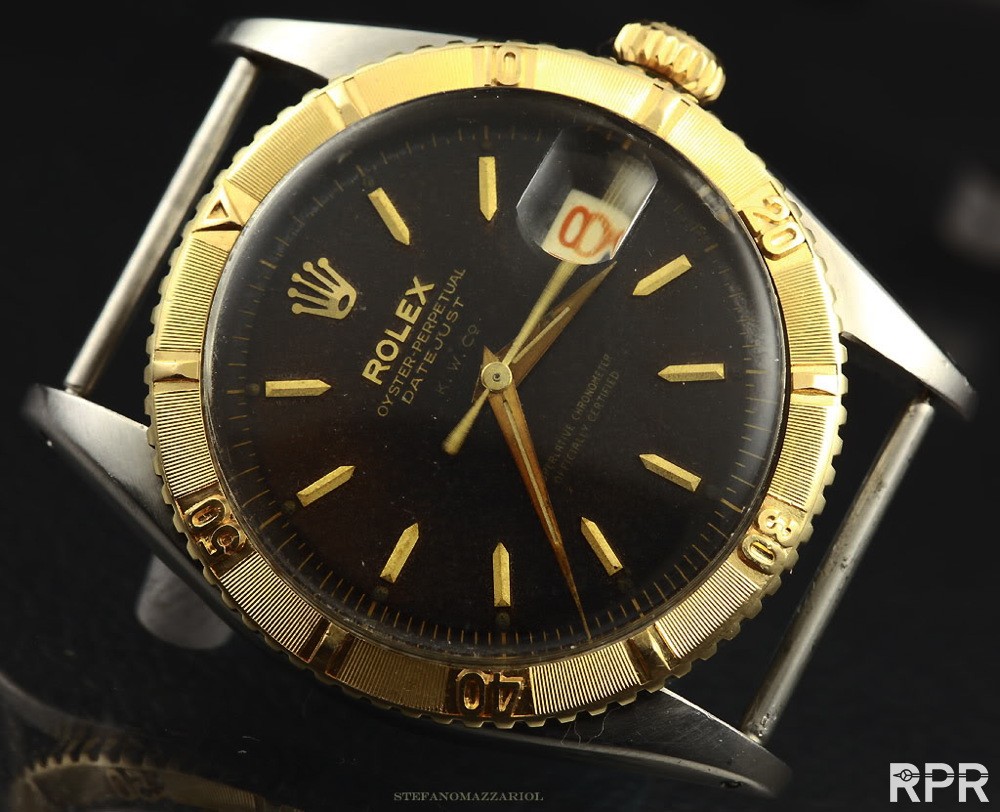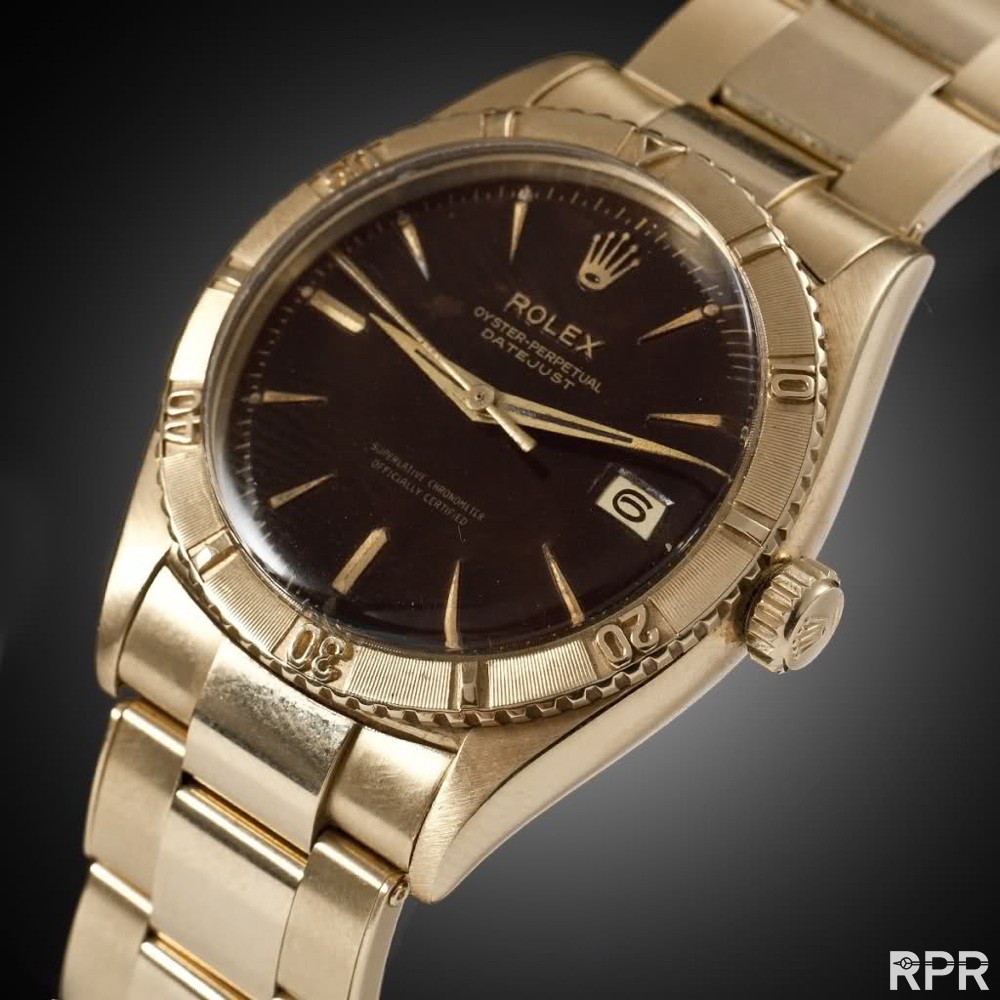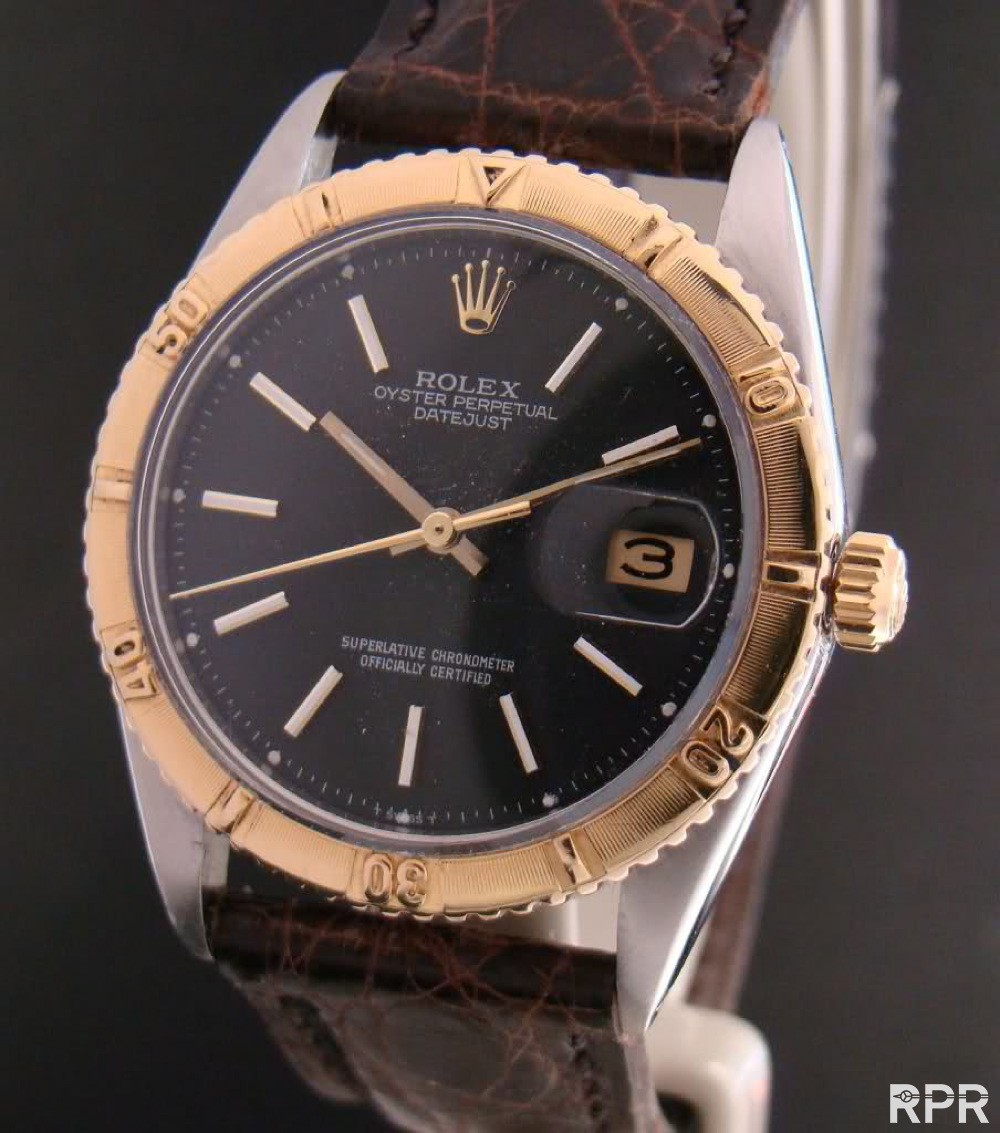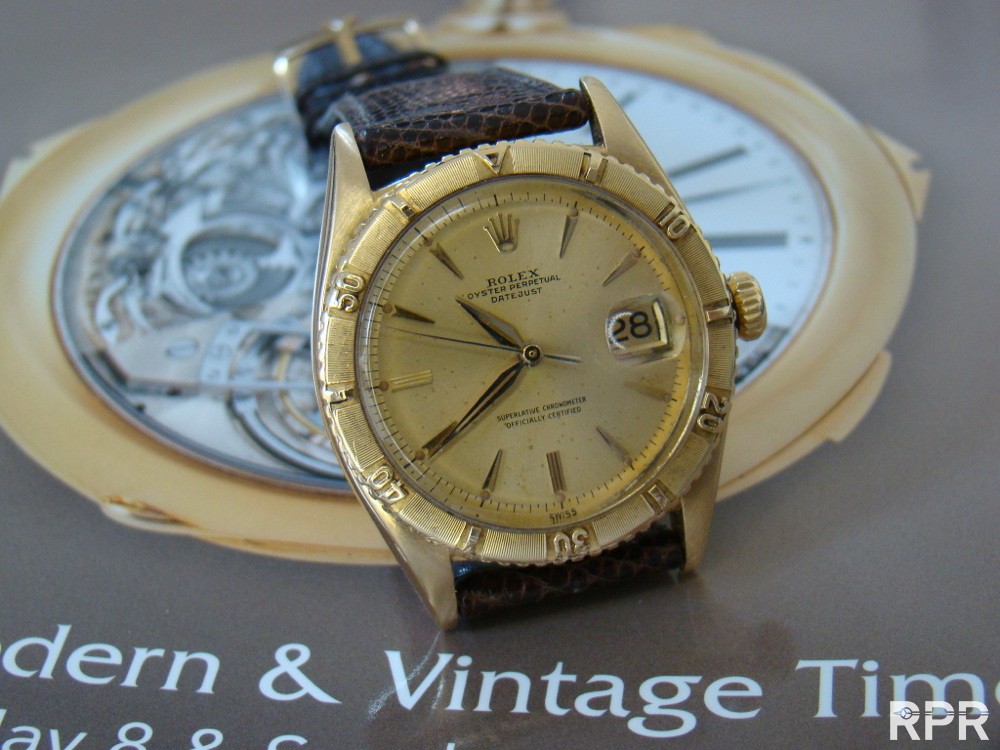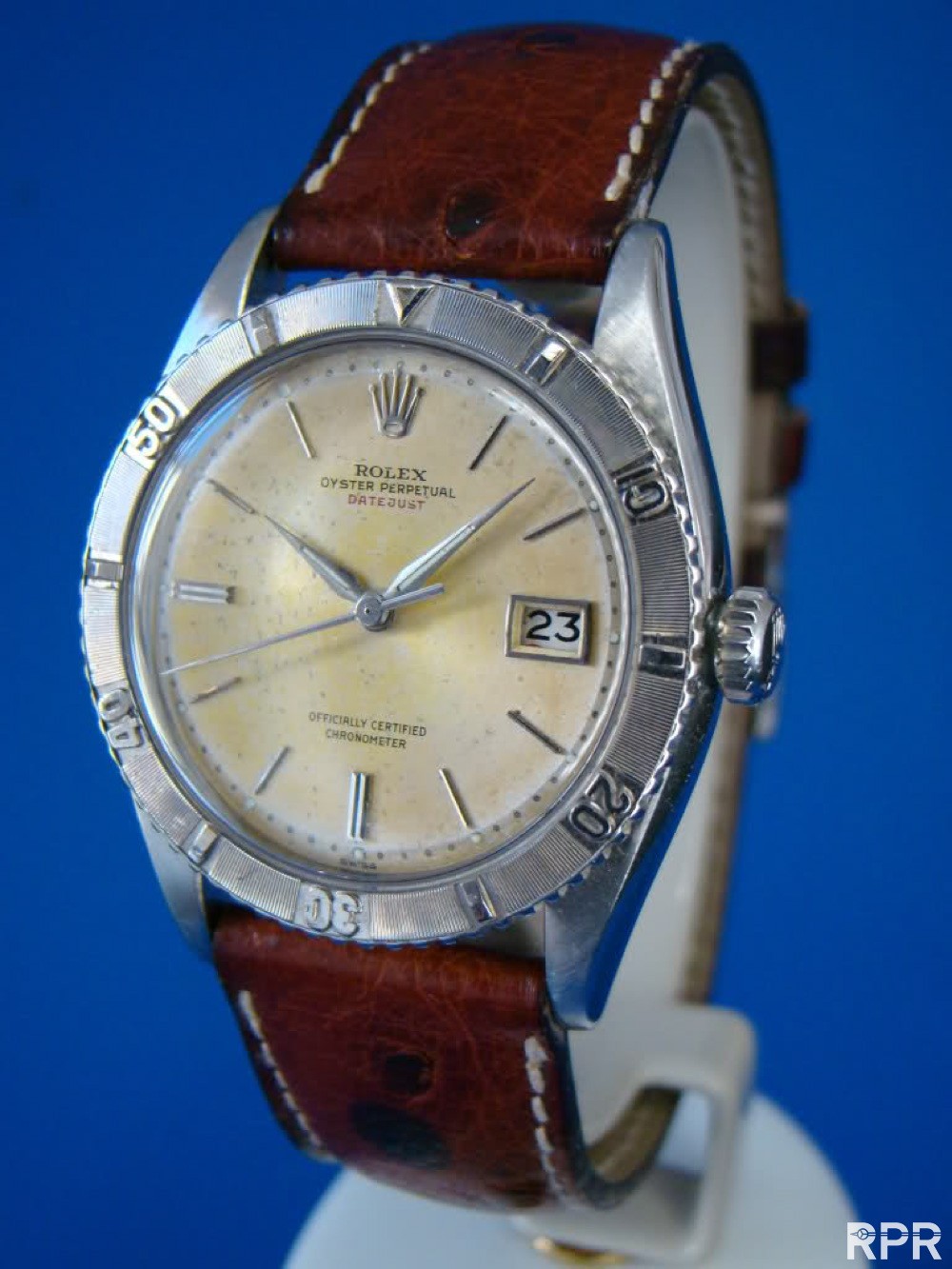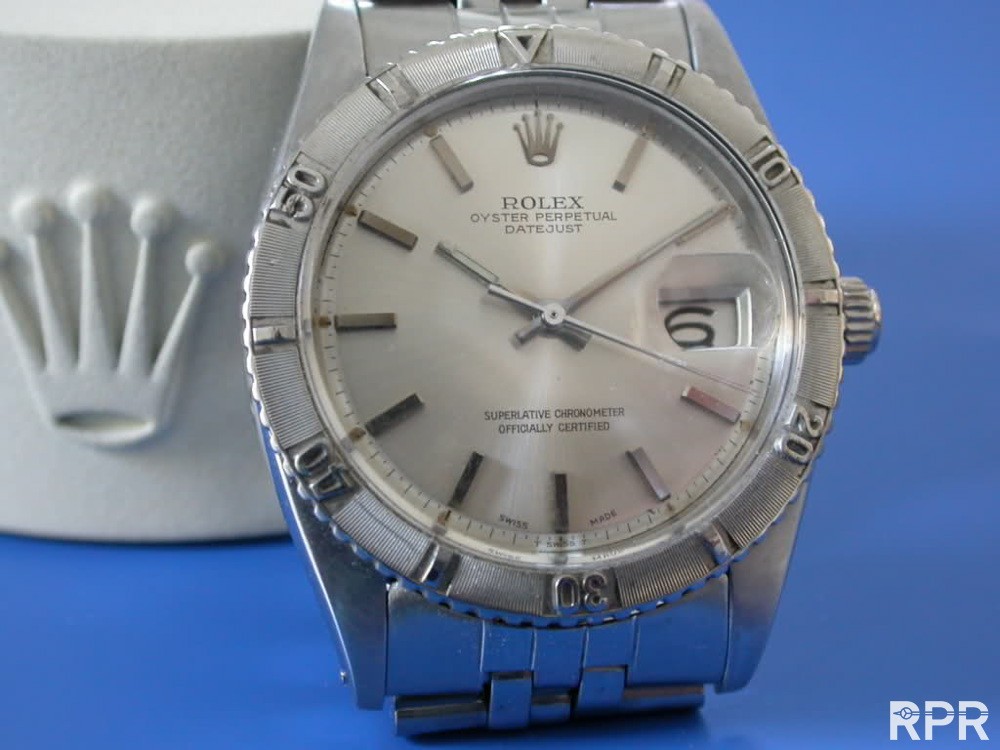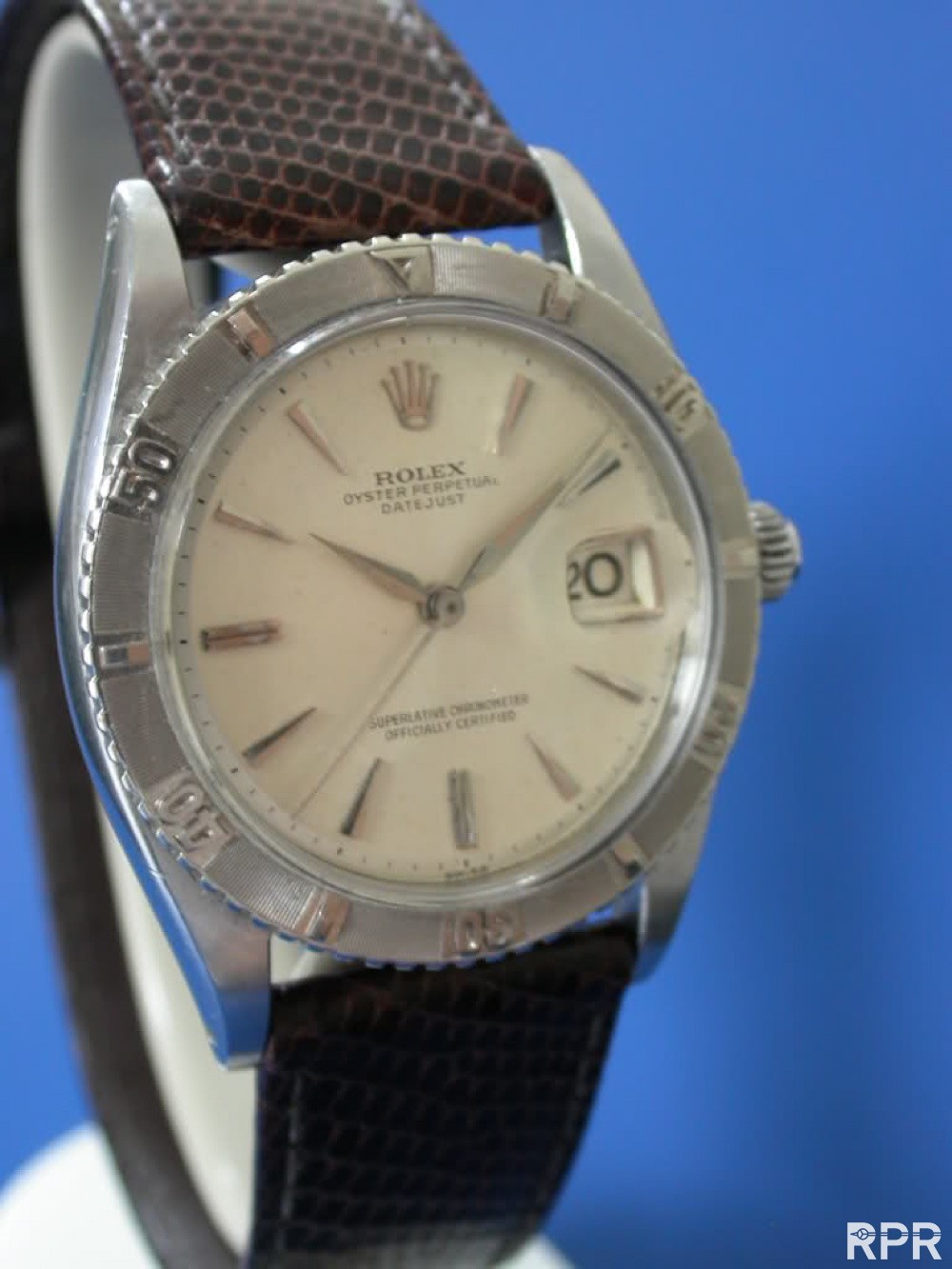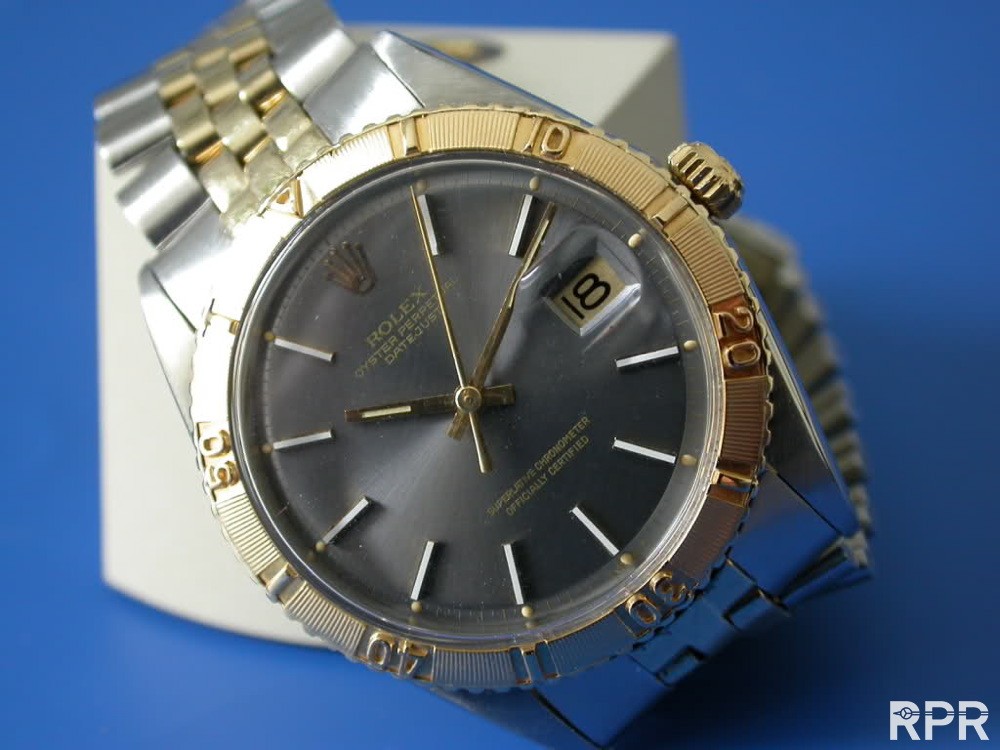 A VERY rare Barometer with Thunderbird – Out of this World Signet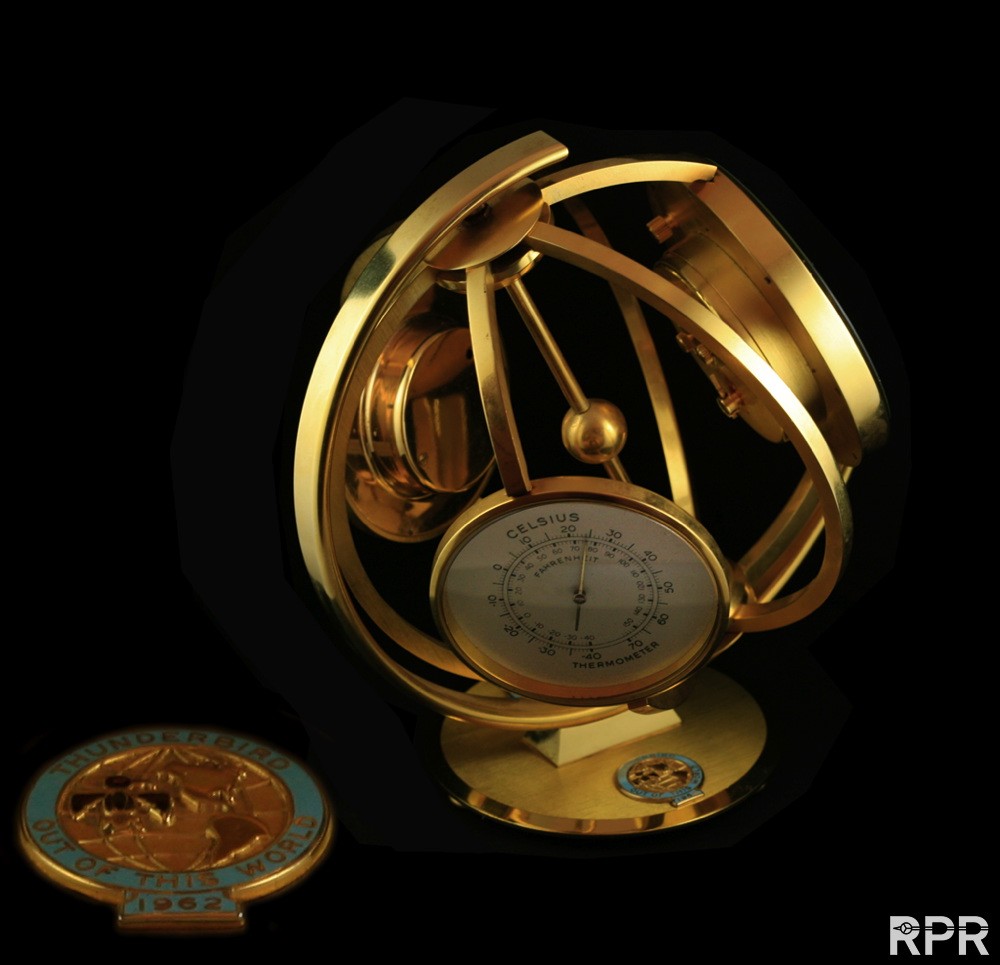 All credit go for this update to my great italian passionated vintage Rolex collector friends like Max, Marco, Stefano, JP, Luciano, Solealto & Elvio, MANY Thanks Gentleman!!