Bonhams Rolex Auction in Hong Kong 
Today I was in Hong Kong to meet up with the team of Bonhams Watch Department, my great friend Paul Maudsley was so kind to show me some of the nice vintage Rolex and Patek Philippe that will be on sale soon, tomorrow afternoon here in HK, then in London & New York. Not all pieces that will be sold this season where in HK for preview. I had a great talk with William, Carson and Katy the dedicated team around Paul that help him manage thw watch sales around the globe for Bonhams…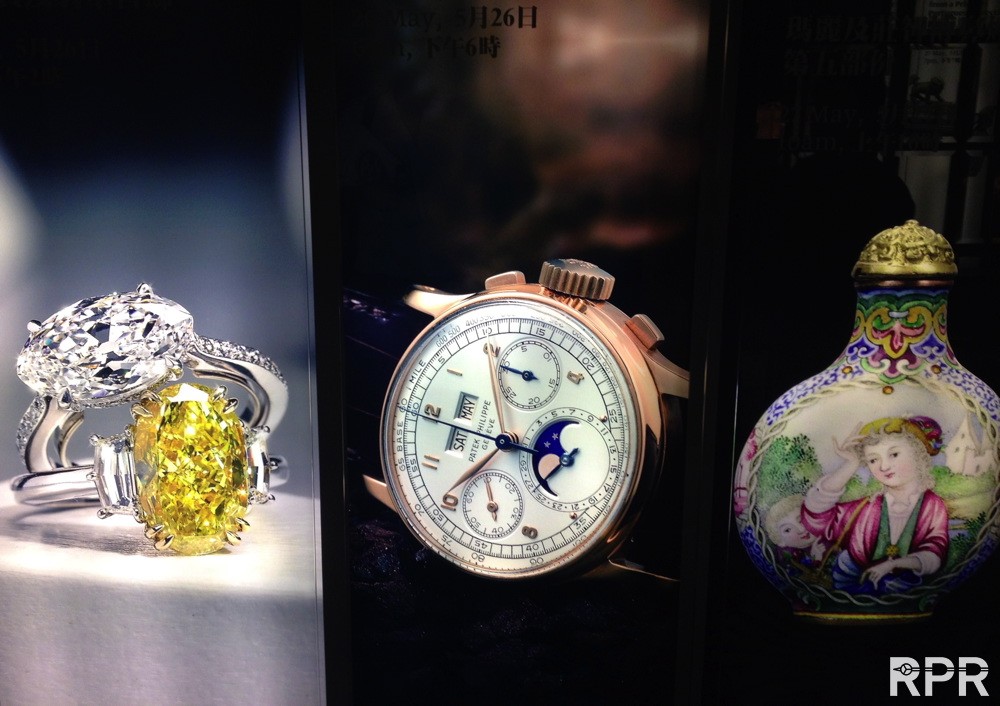 I liked this Patek Philippe ref 2499 a lot, the godfather of all moon phase chrono's have become much sought after with a estimate of 350-400K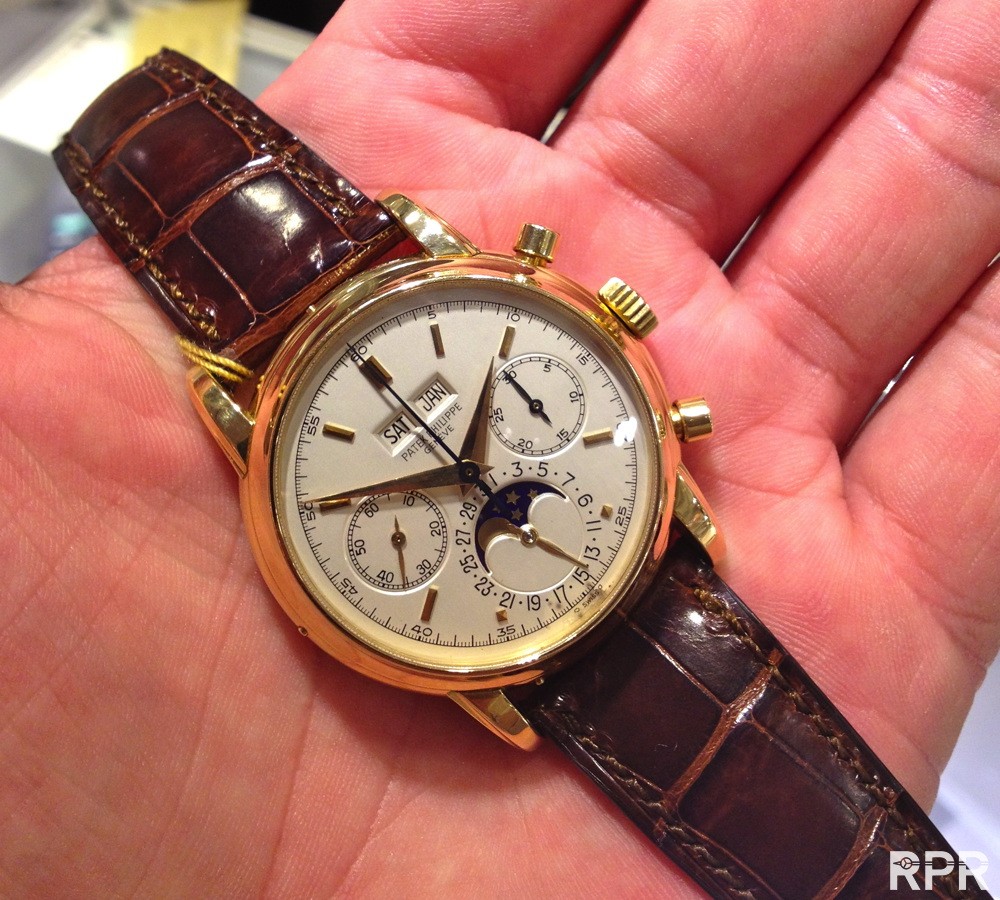 Here we see the extraordinair hand made movement of this Ref 2499. For more information check the HK Bonhams sale here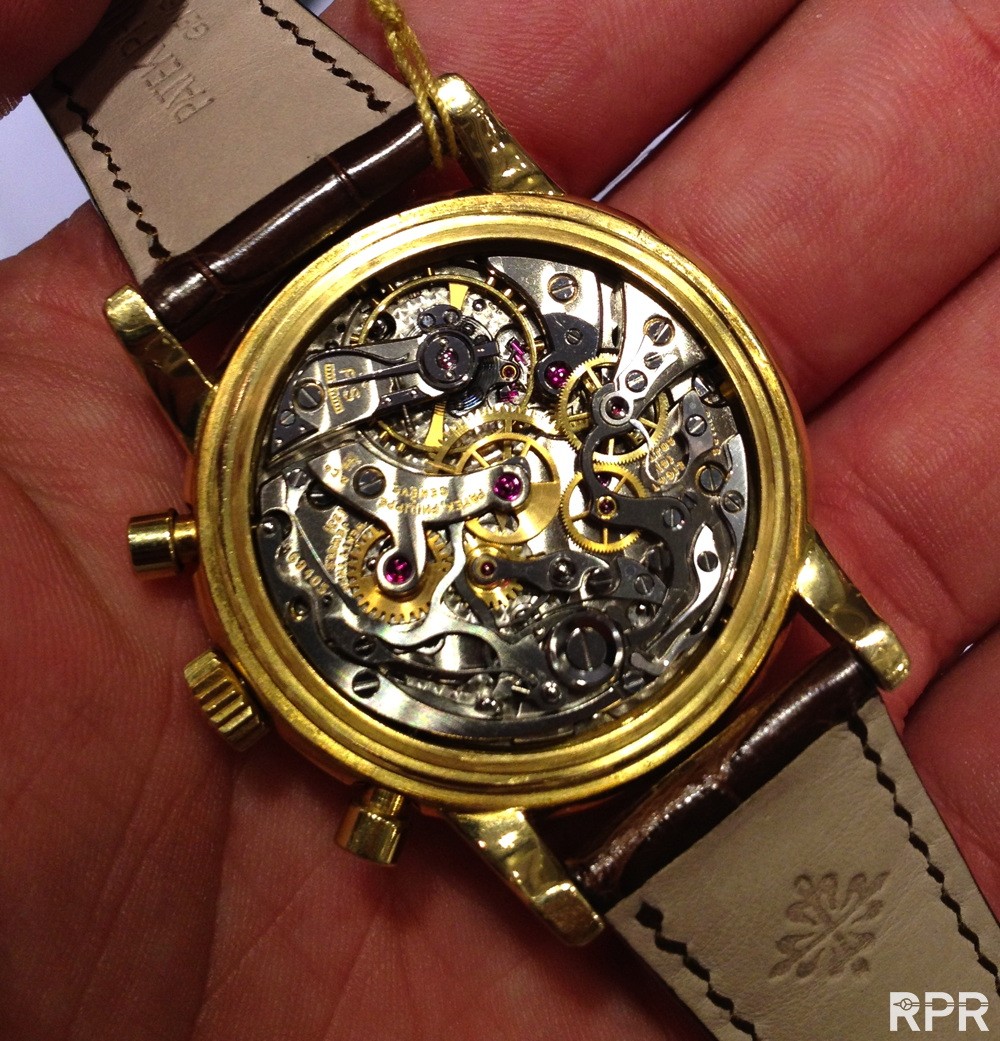 Nice unpolished case back. It will be for offer at their NY sale, June 12 and the catalogue you find here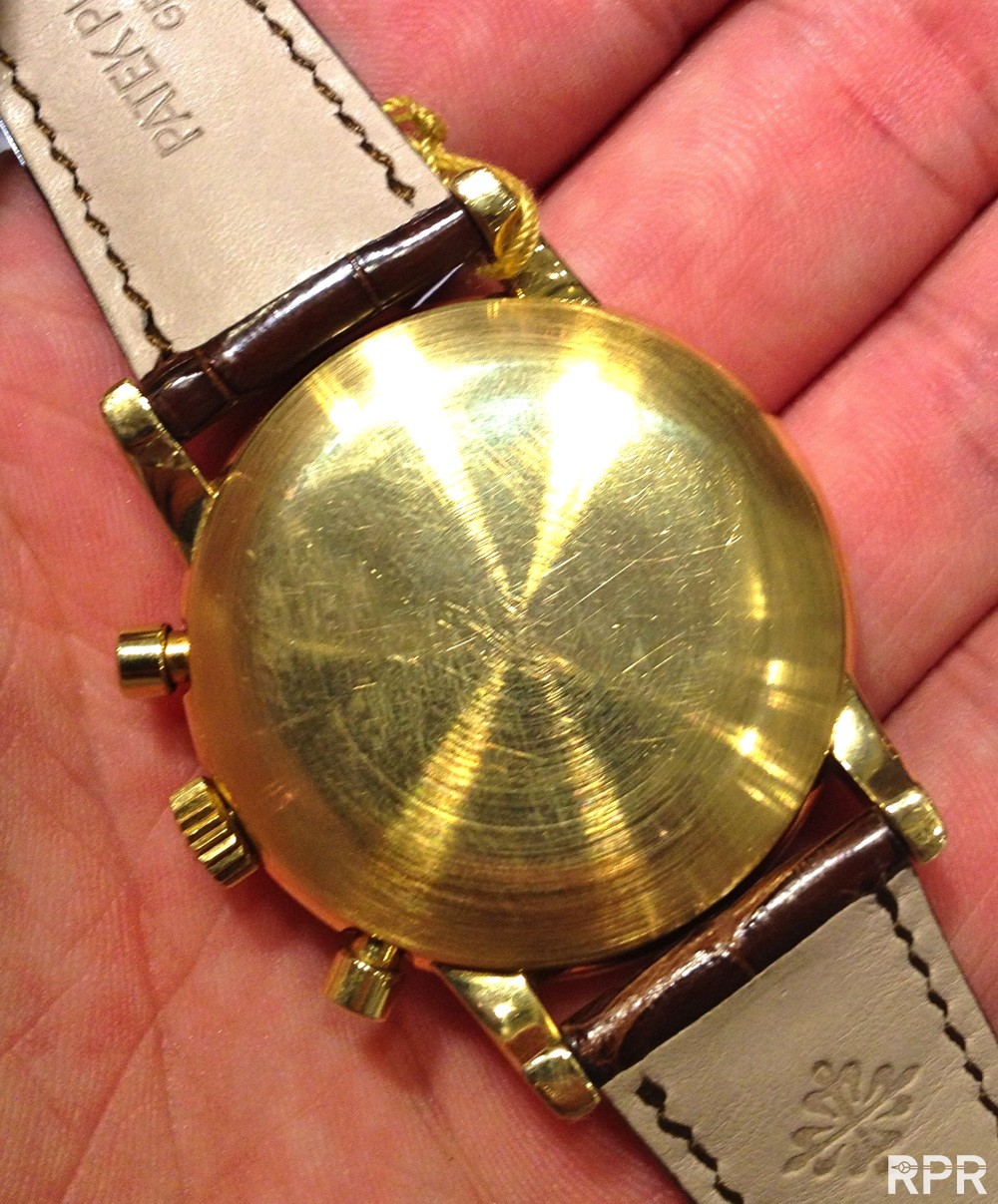 A spectaculair rare and important early Rolex Explorer with special case back Everest engravement!! Not for sale at auction but on the wrist of a good friend.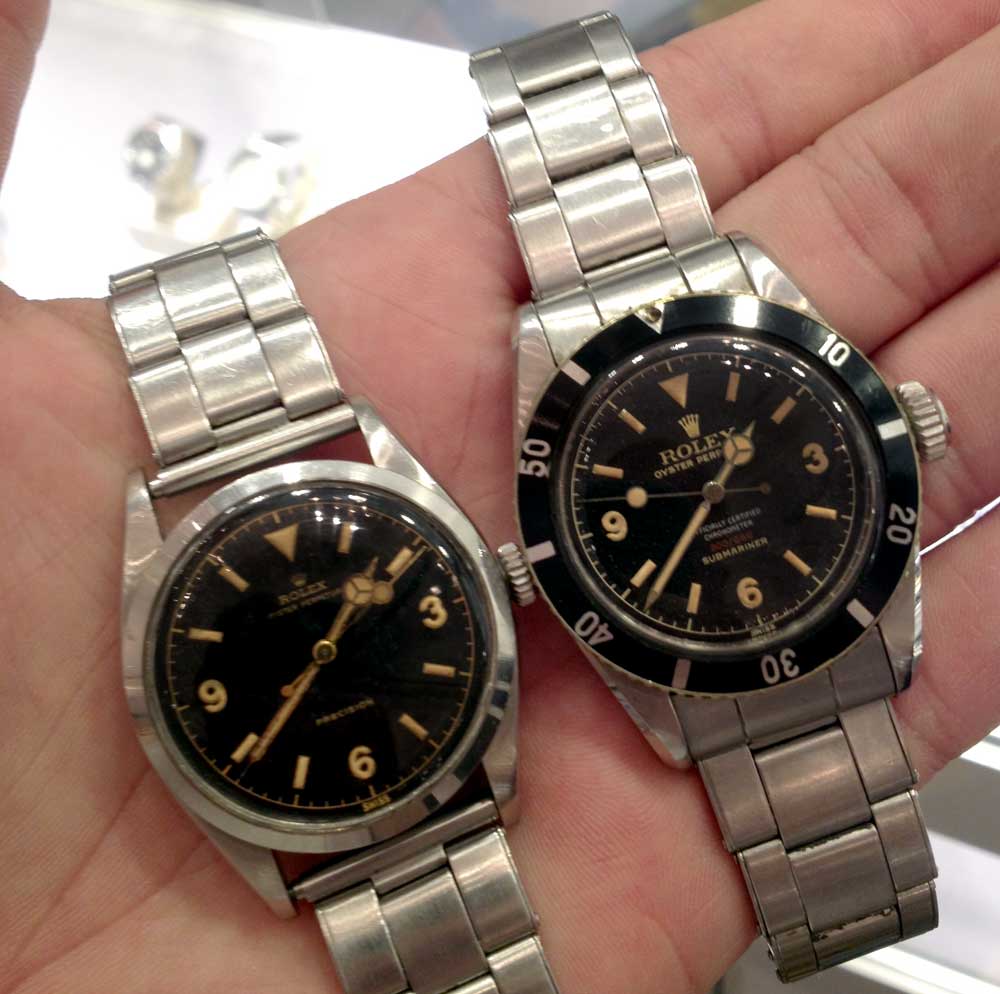 On June 13th, the London sale will have some nice vintage Rolex Paul Newman ref 6263 & 6265 for offer, catalogue link is here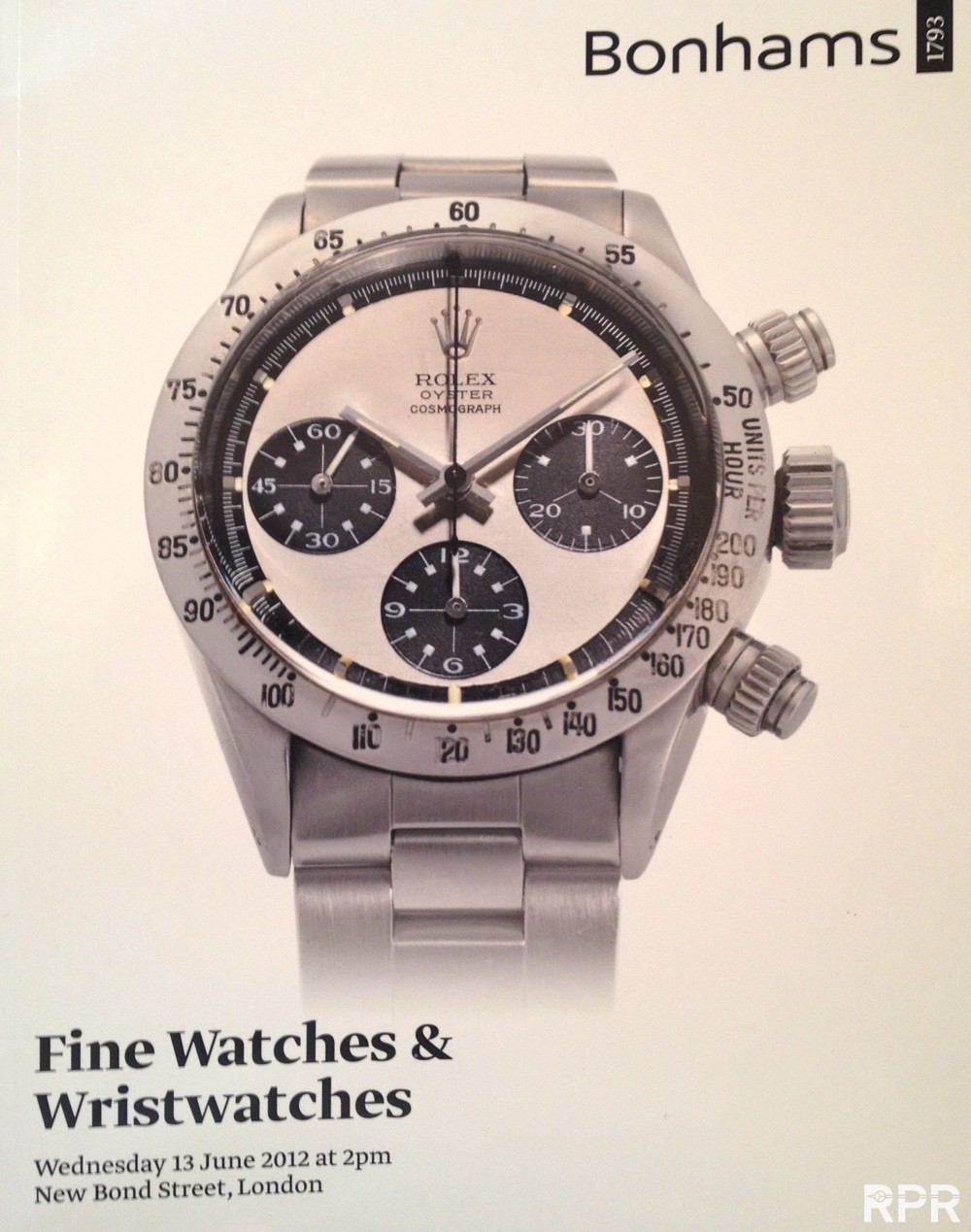 Story of the Rolex Paul Newman that comes directly from first owner is that he beought it early 70-ies in Iran!..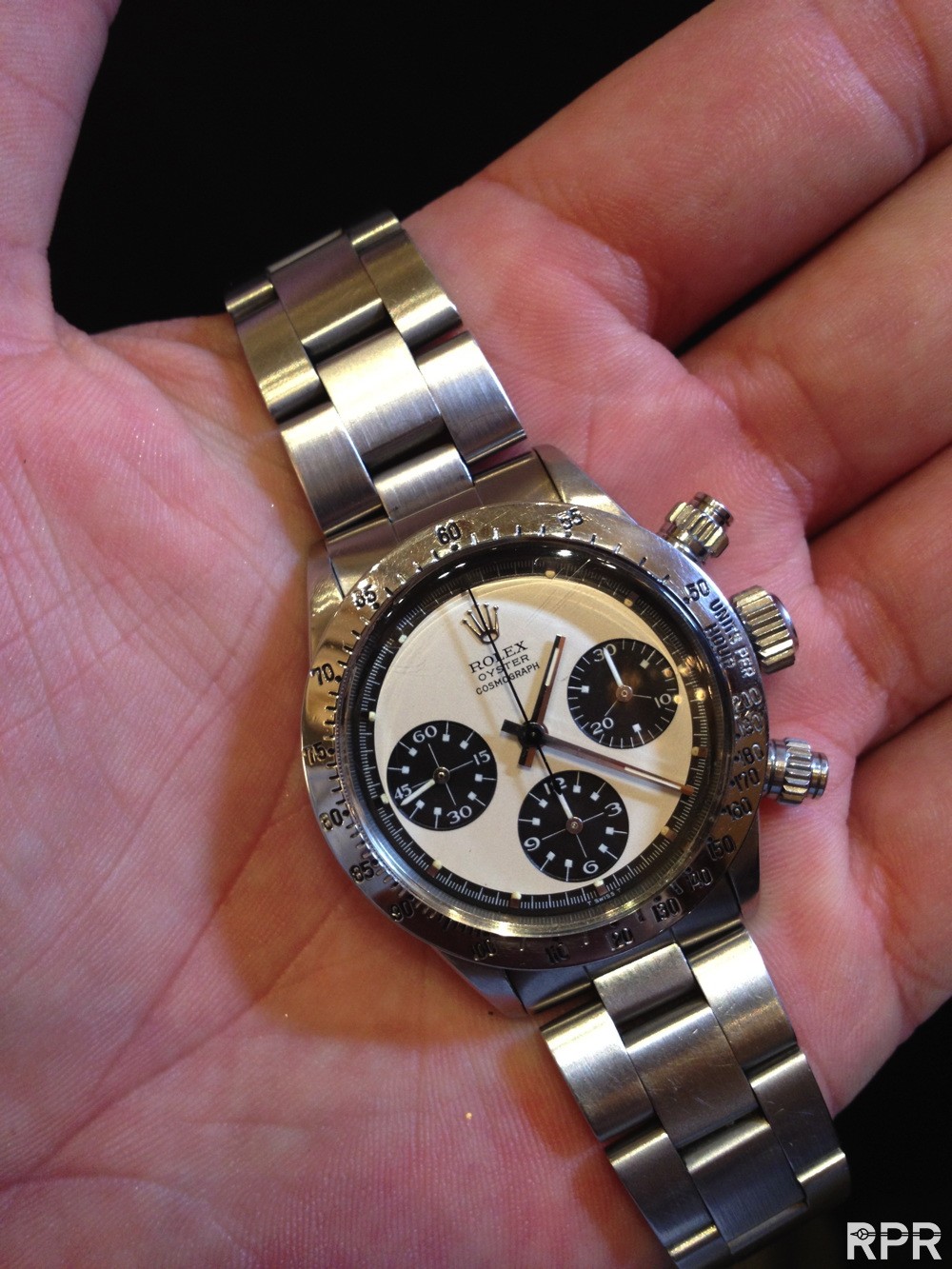 Group shot of some vintage Rolex…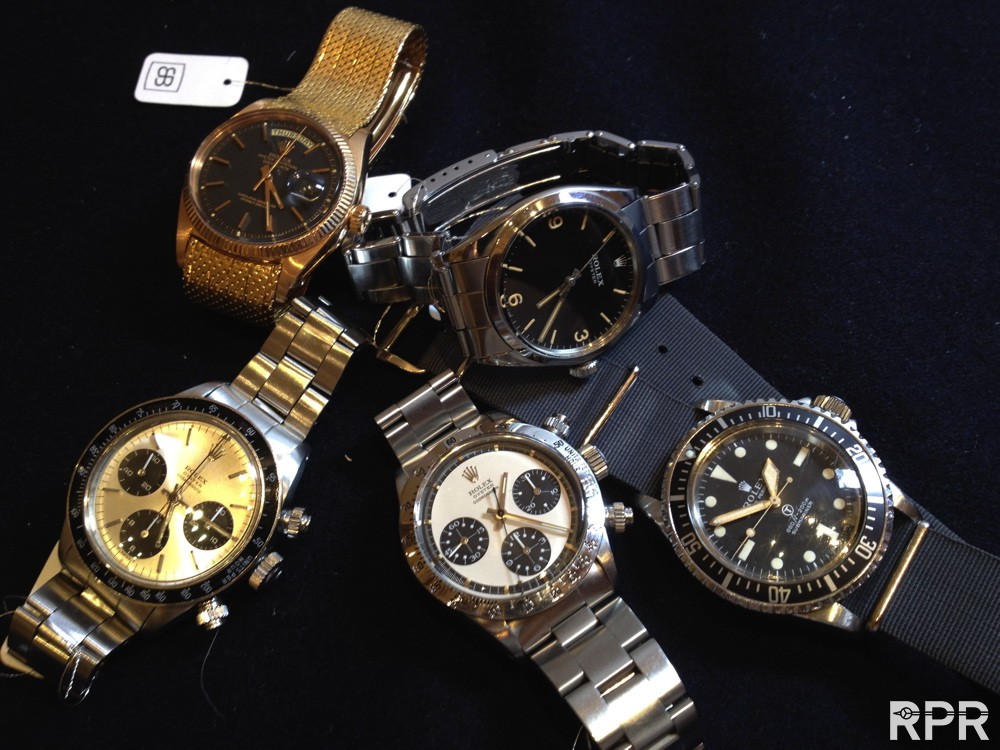 The Military Rolex 5513 with serial batch 3.764xxx issued in 1974, also from first owner has a estimate of € 31-43.000,-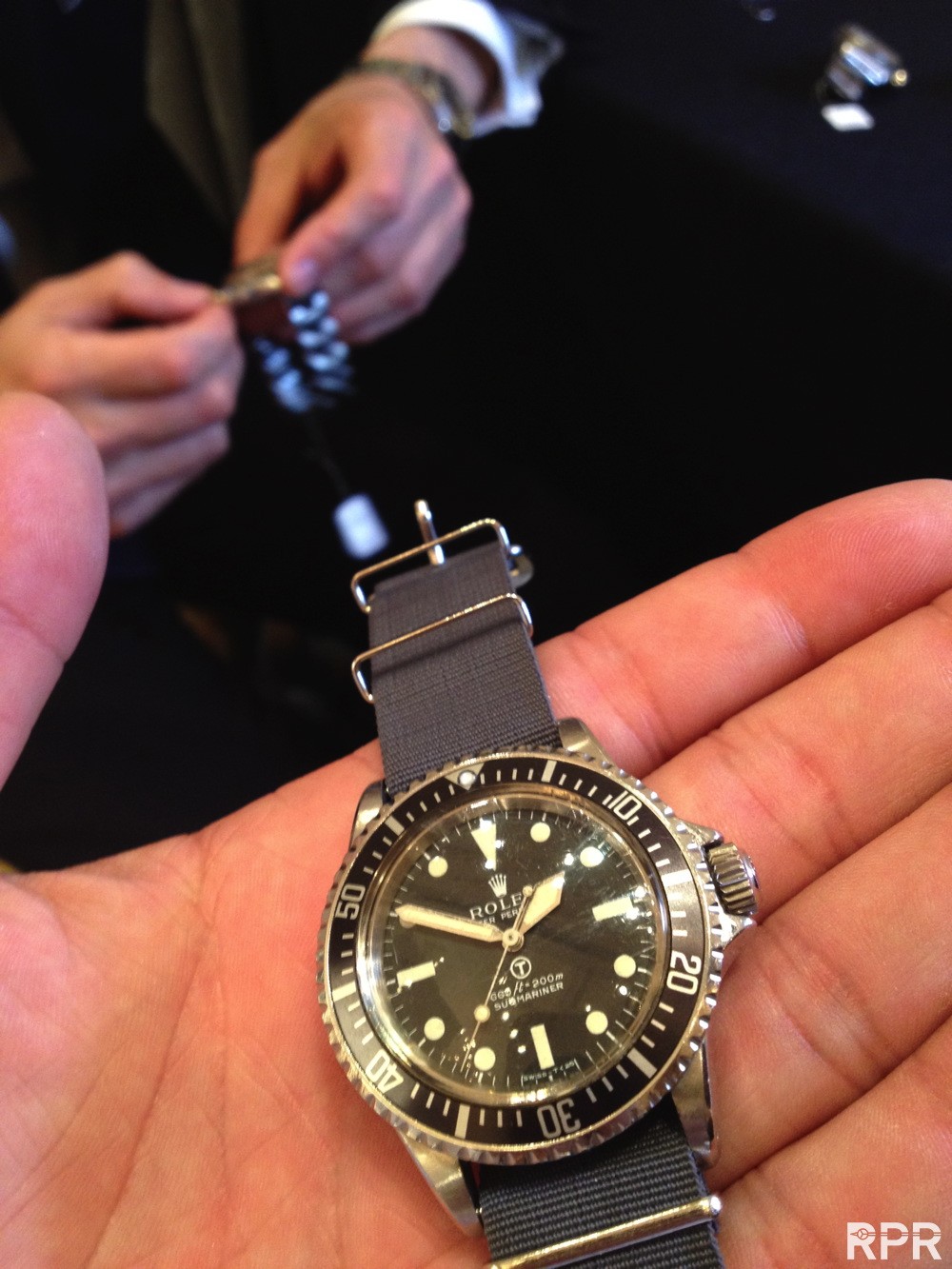 We see the Military issue number: 176 /'74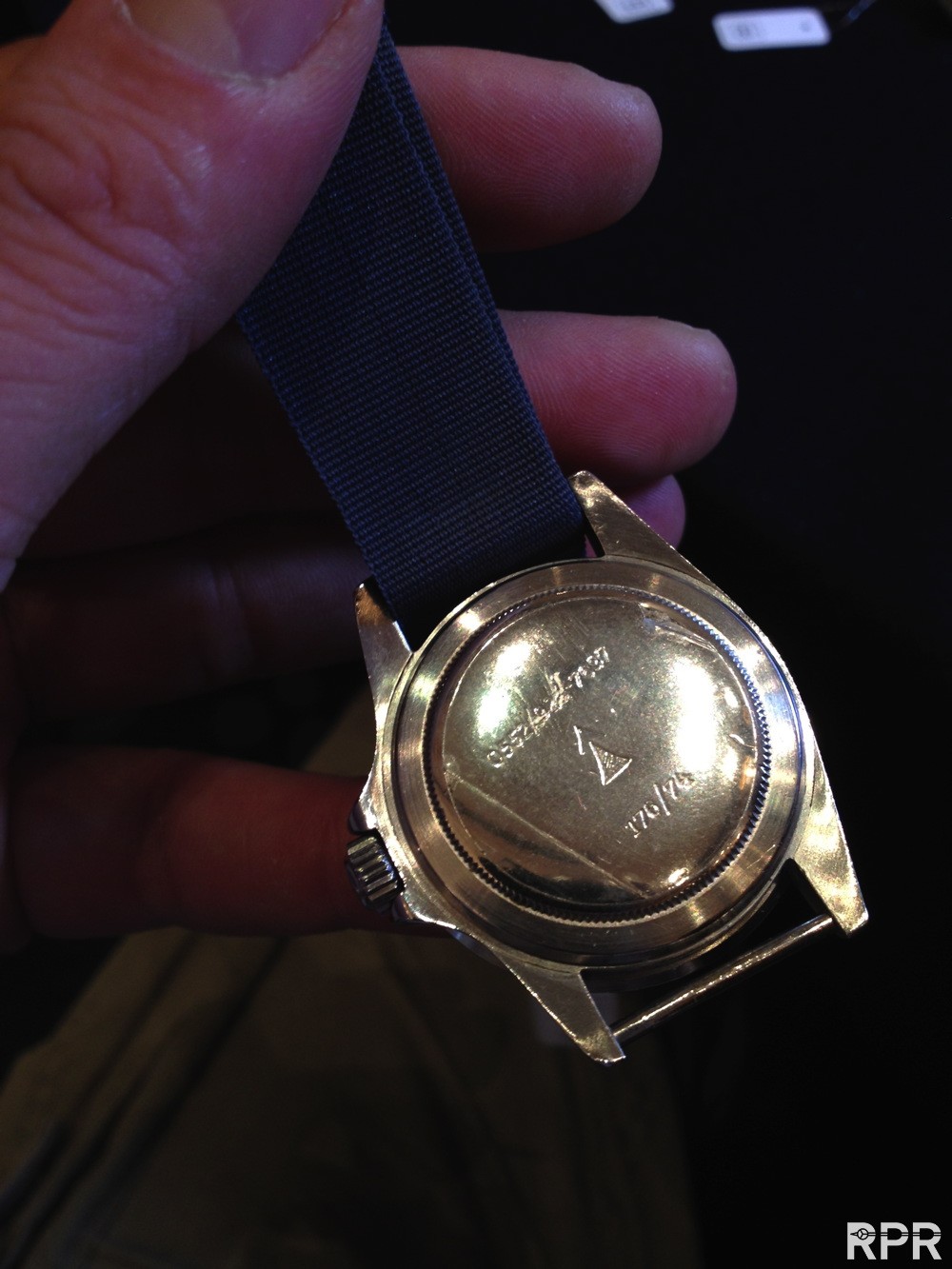 Next one I particularly like as its having a great provenance but also given / presented to the motor racer Chris Conn by Rolex for winning the 1963 Malaysia Grand Prix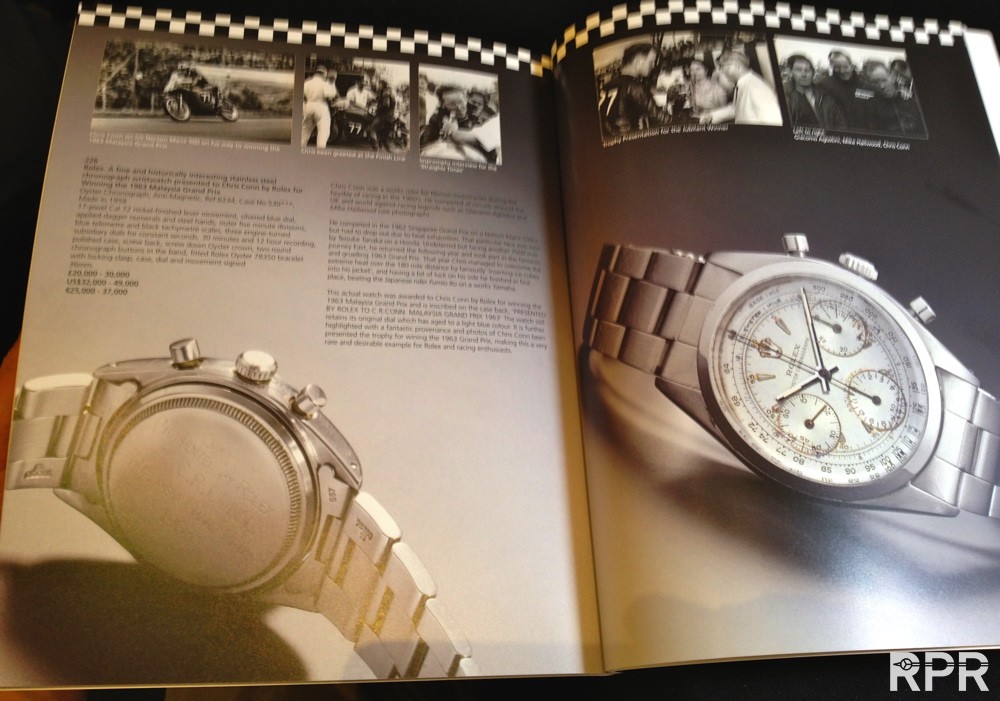 The dial looks beaten up, imagine what this watch must have experienced! In real live it's having a light baby blue tone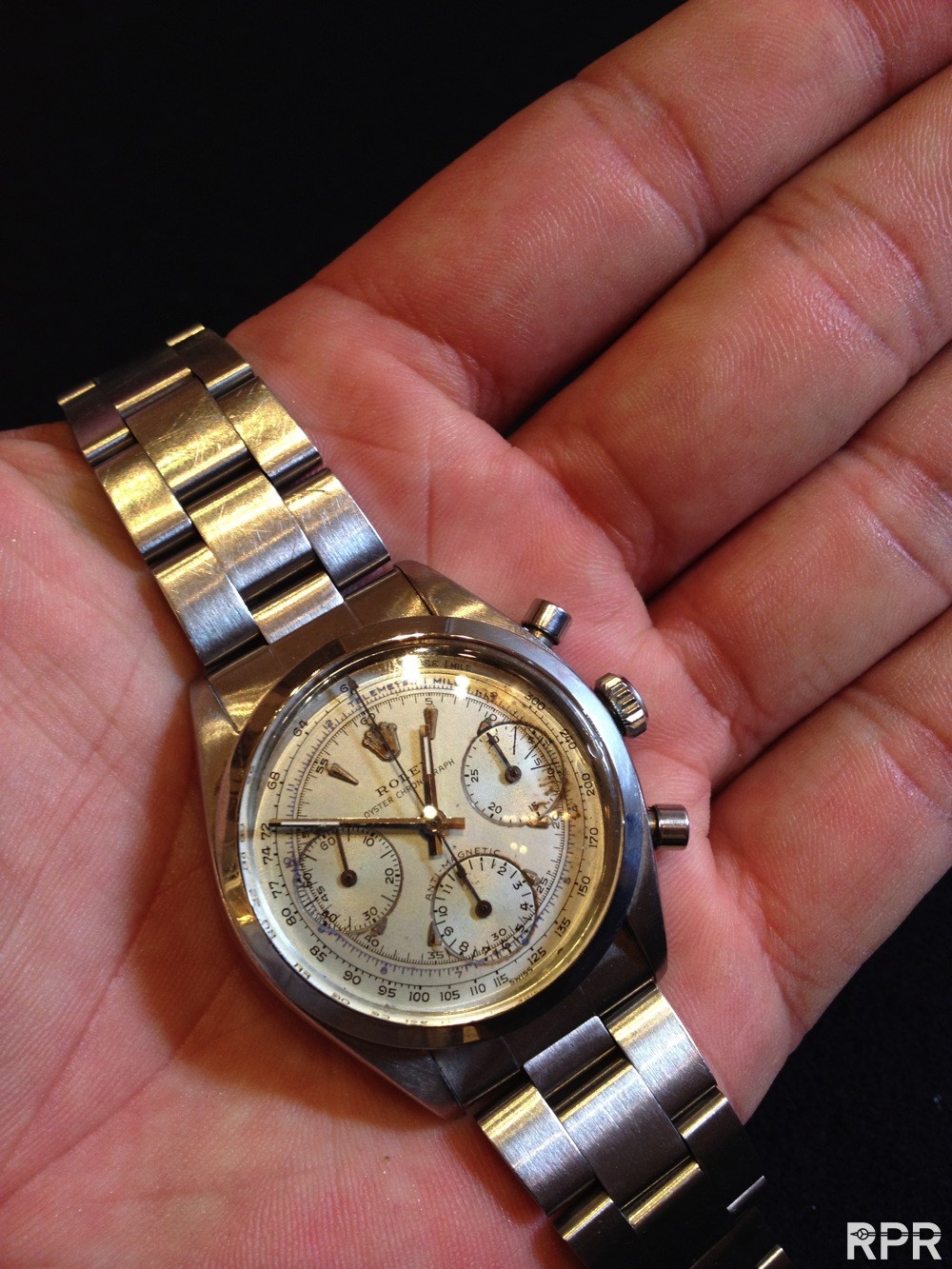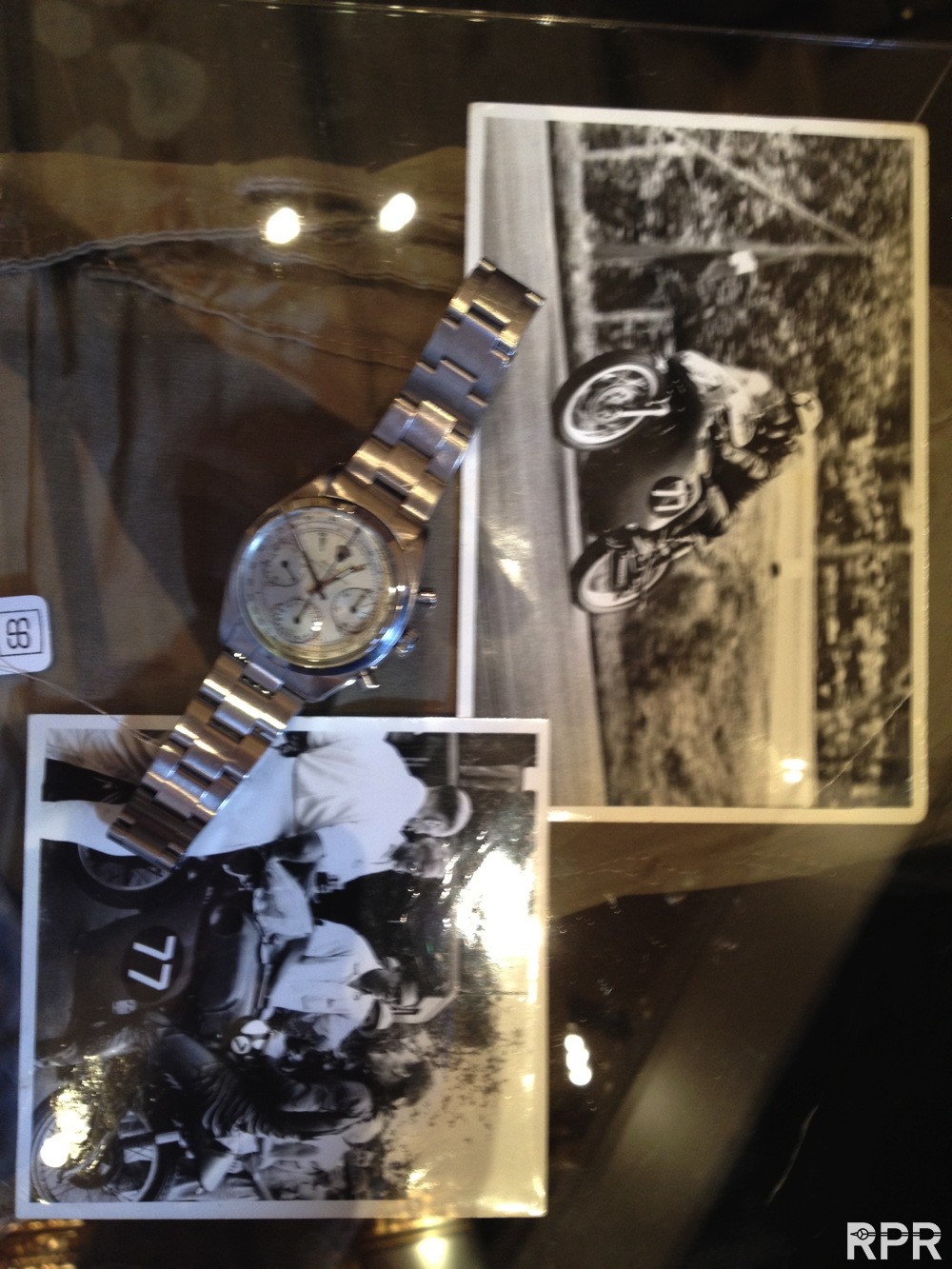 Presented by Rolex to C.R.Conn Malaysia Grand Prix 1963 engravement, cool!! I love these historic Rolex watches!!
Group shot of some vintaeg Rolex Cosmograph Daytona's..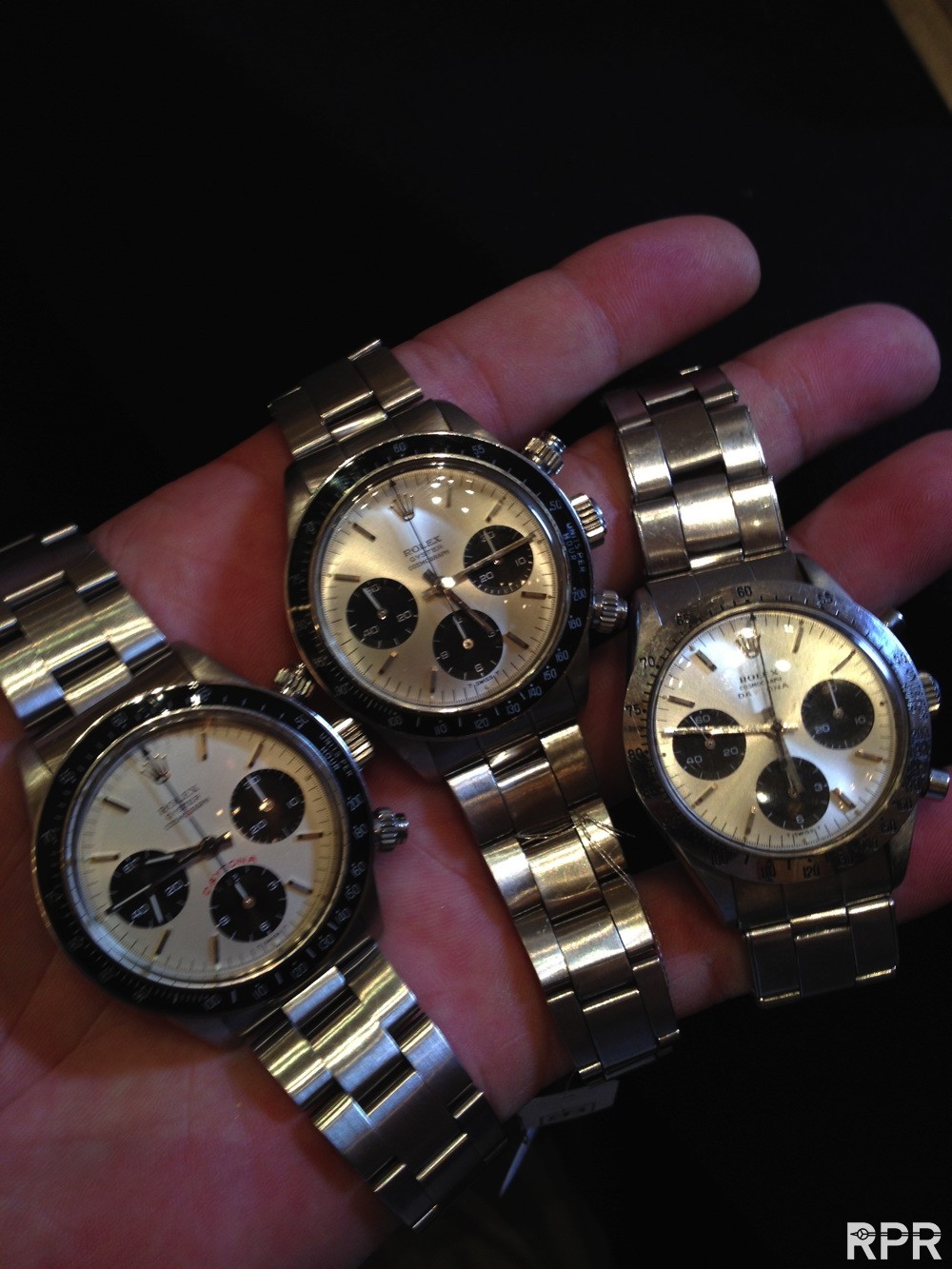 You don't see these that much, White gold DateJust in excellent condition with pleasing black dial ( yes, indexes have been relumed )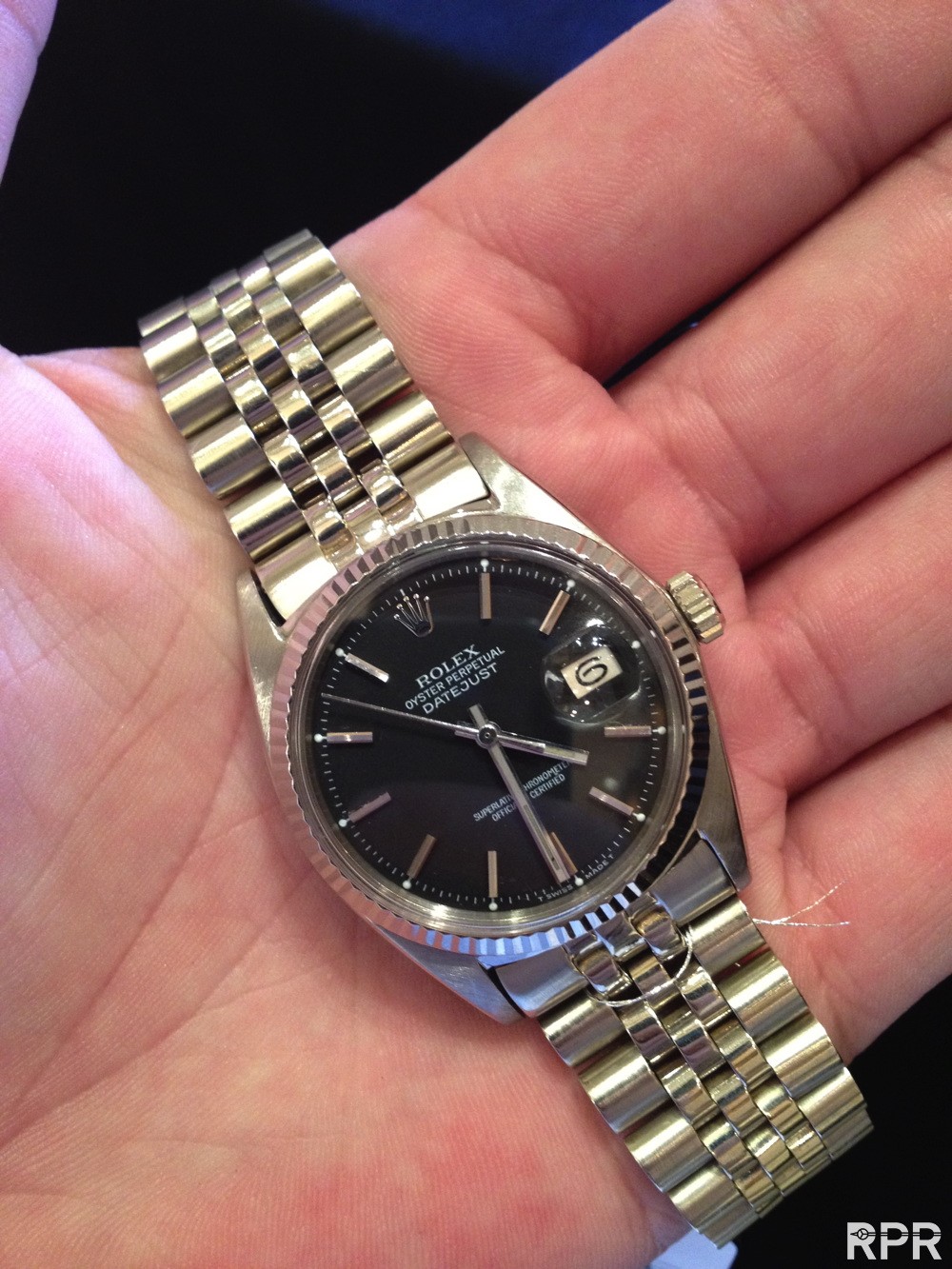 Imho a interesting Rolex Commando, without Commando on the dial…Comes directly from first owner.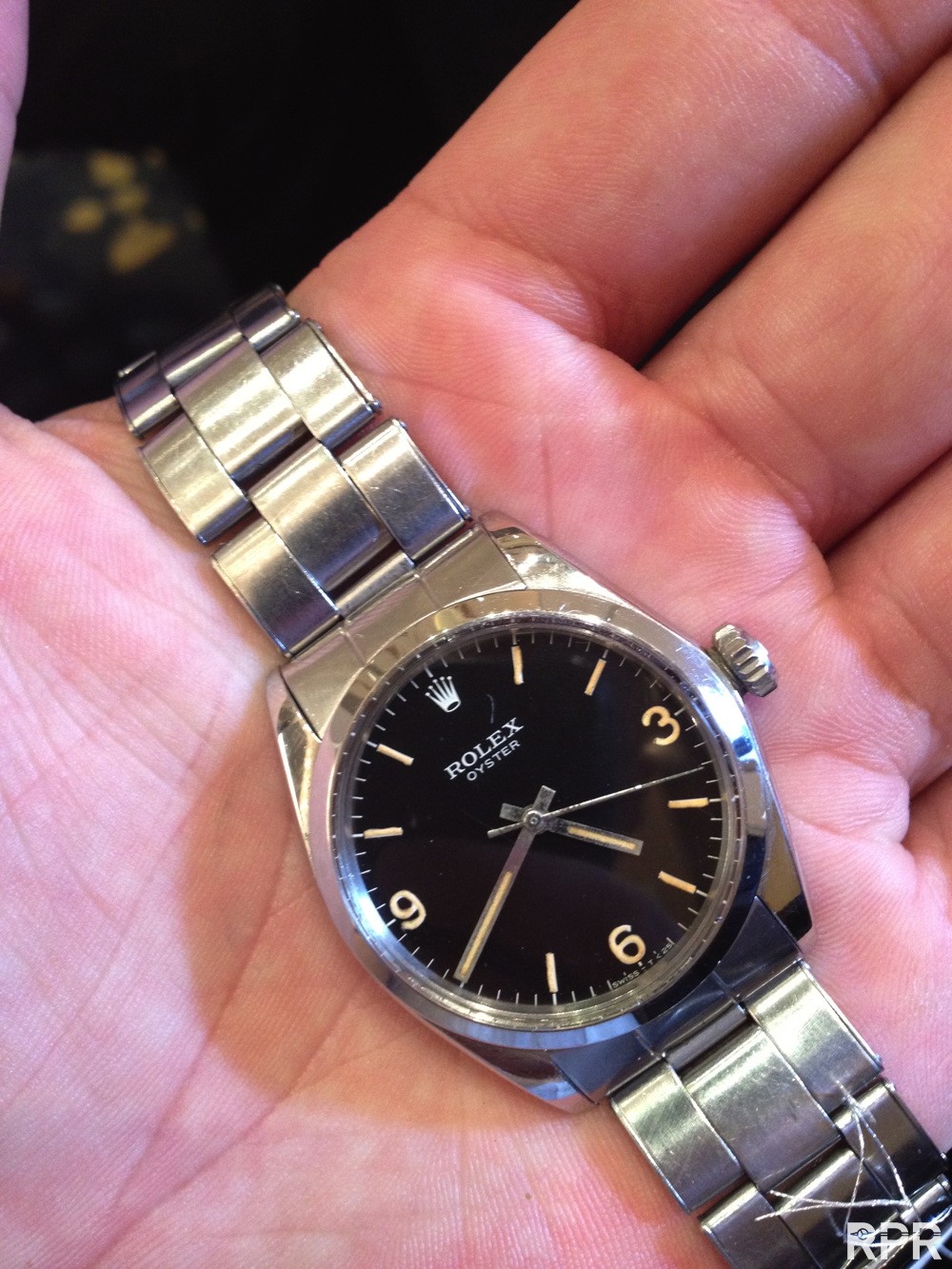 Now this was nice and interesting. The head of this ref 6611 from circa 1958 is in pink gold, the dial in black also having pink gold index and crown, lovely original patina on the later tswiss t dial, the bracelet is yellow gold but the clasp is pink gold, in the clasp we see 2 date stamps, one '58 & one '71. So I think it was obviously not born with this bracelet and dial but as it's having a later date stamp in the clasp, Rolex officially changed the bracelet ( and as 1958 was radium and not tritium ) most probably also the dial and stamped it in the clasp when that was done, in 1971.. Long story for a estimated € 4.900 – 7.400,= Rolex here on RPR but small details like this, I particularly like 😉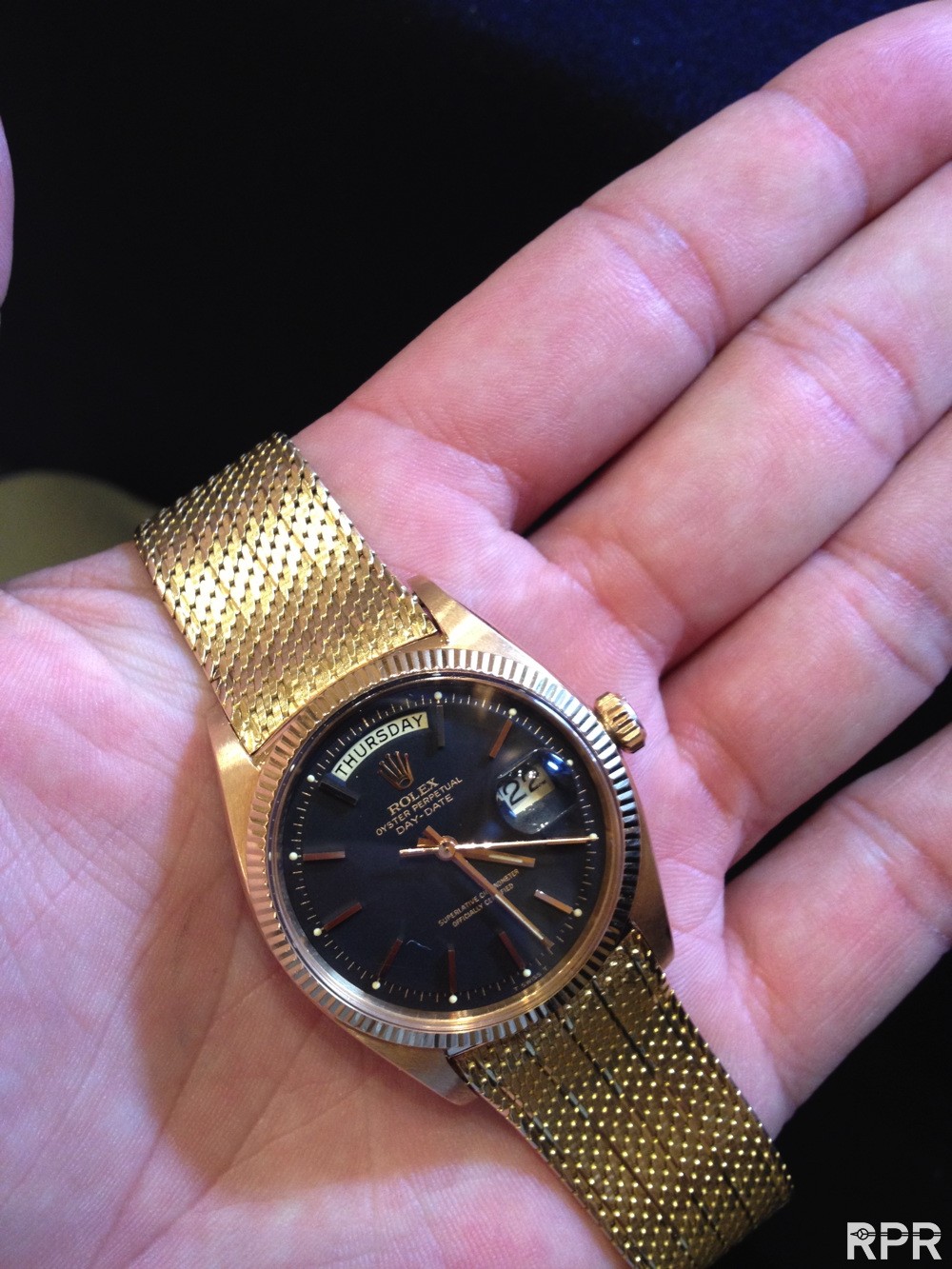 Nice and clean yellow gold PPC ref 1518 with PPC extract from their Archive
Rolex Paul Newman with low estimate, the lume of the dial might not be perfect but with this low 35k estimate it will find a buyer for sure..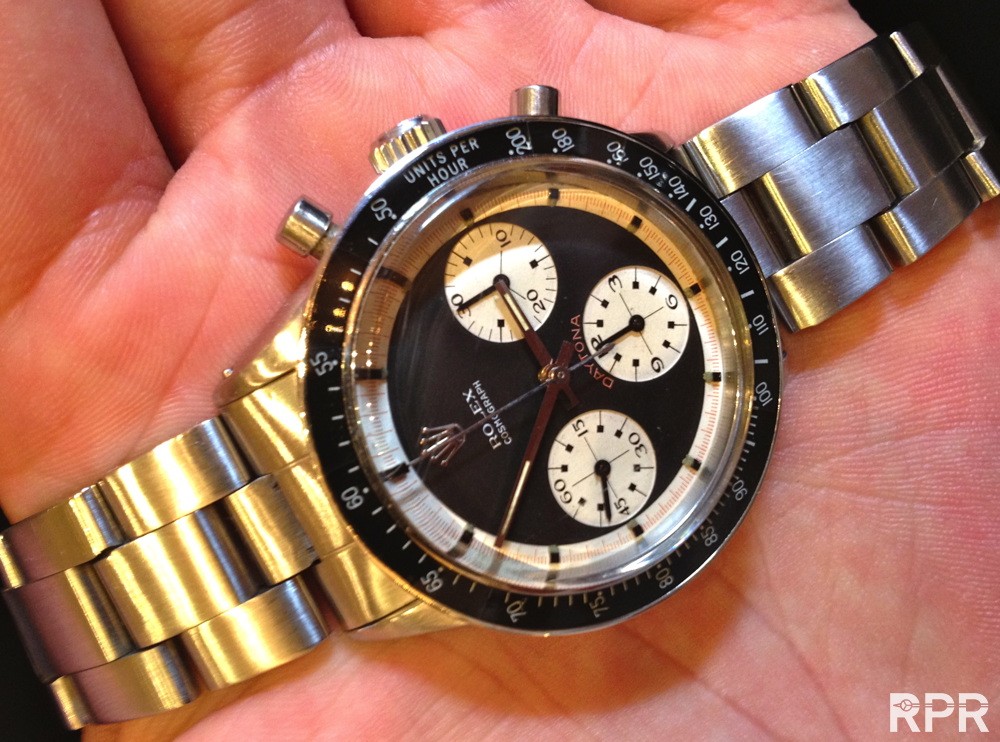 Full set Rolex Sea Dweller MK4, last serie with 5.2 million serial, sold in Berlin, box and papers, invoice date 1979. Nice buy, estimate 16-18K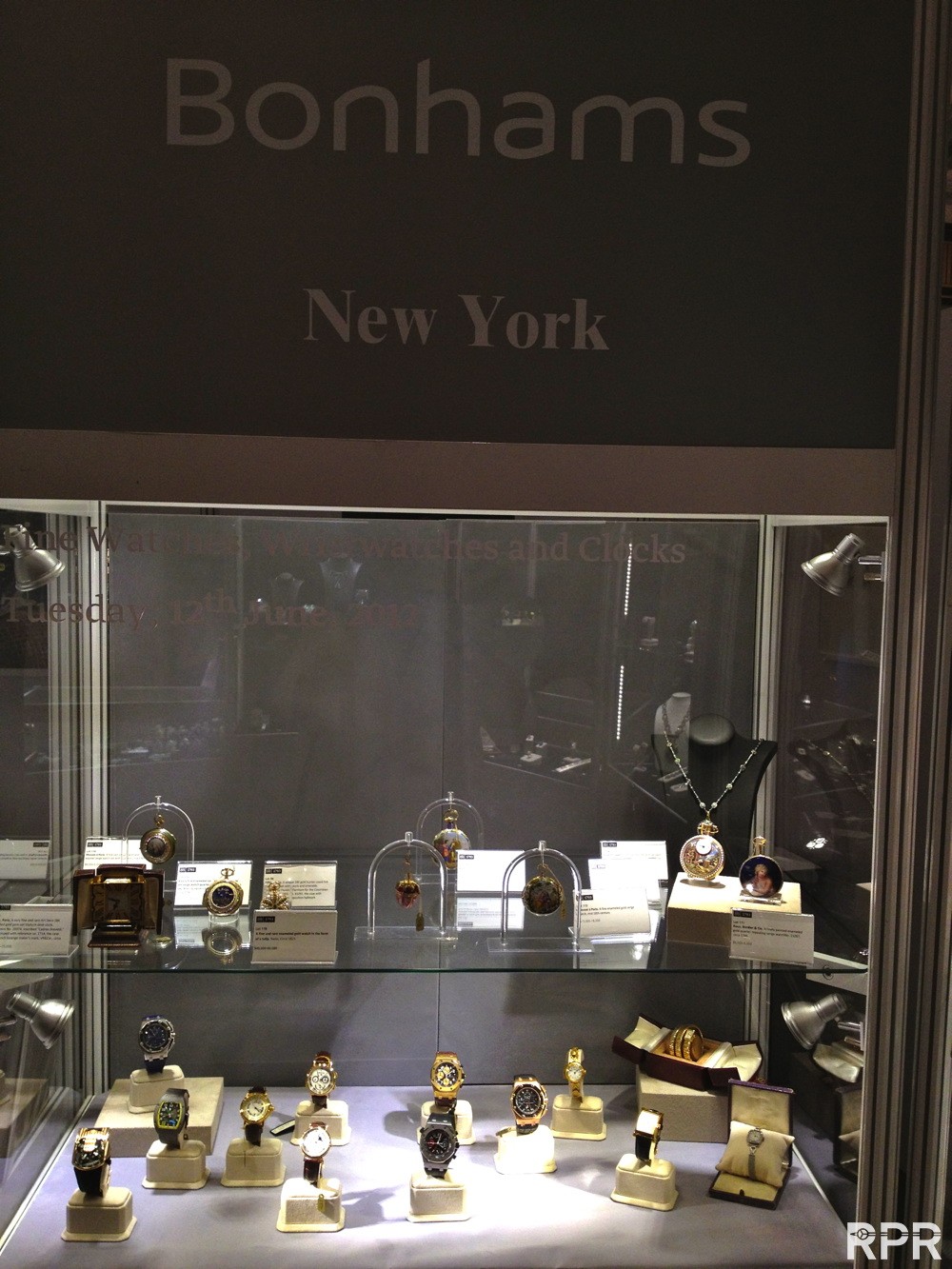 Very clean Gilbert Albert PPC ref 3424/3 with estimate for London sale of € 37-43.000,=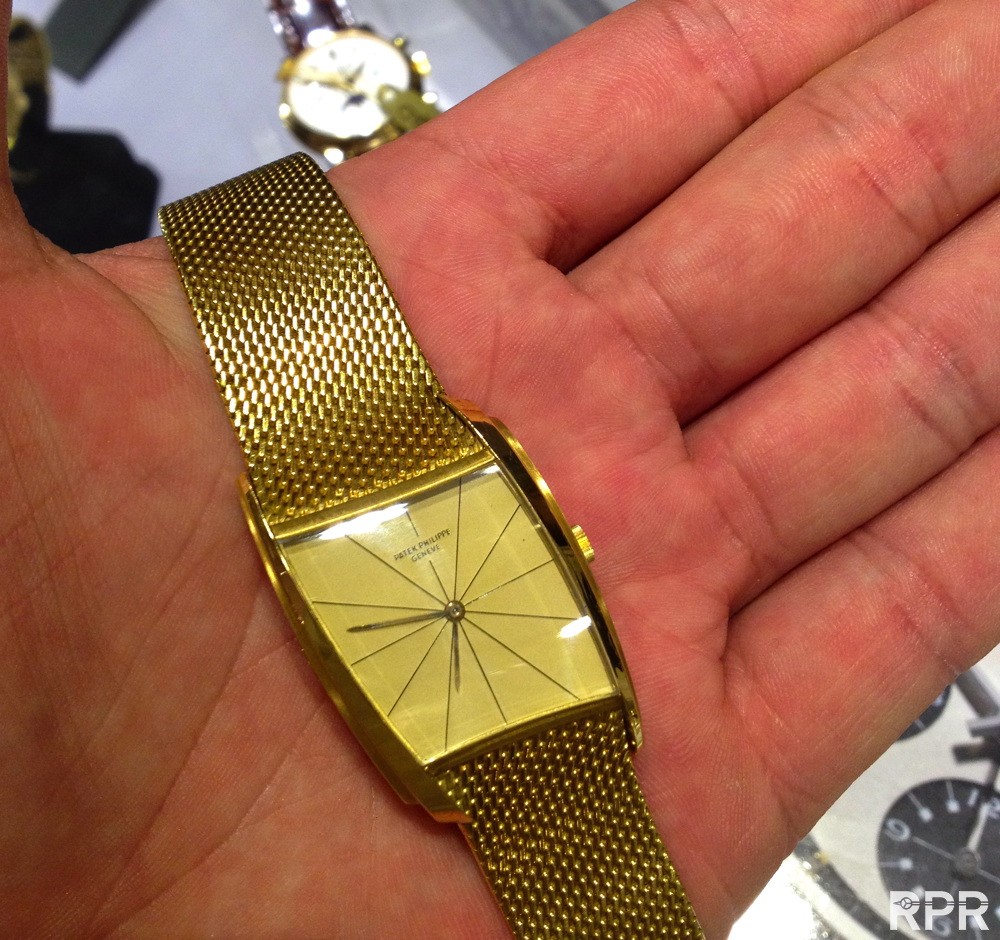 Outside Shangri La – Bonhams office we see the matching car to go with above G Albert PPC 😉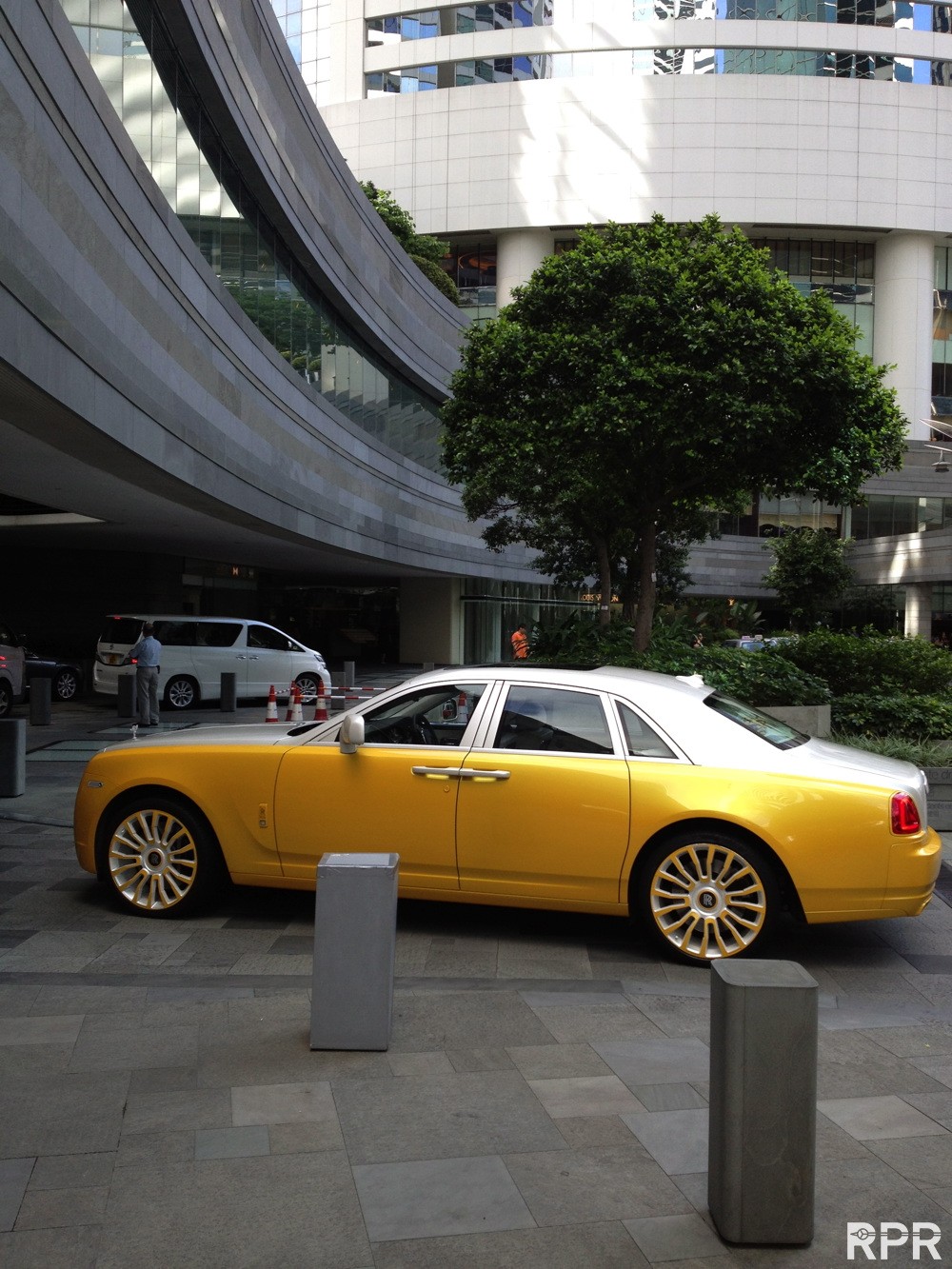 For more information contact: Bonhams Watch Department
London,
United Kingdom
Tel: +44 20 7447 7412
Fax: +44 20 7468 8370
Email: paul.maudsley@bonhams.com
Hong Kong
Tel: +852 2918 4321
Fax: +852 2918 4320
Email: carson.chan@bonhams.com
New York,
United States
Tel: +1 212 461 6530
Fax: +1 212 644 9007
Email: jonathan.snellenburg@bonhams.com
Kate Lacey
London,
United Kingdom
Tel: +44 20 7468 8301
Fax: +44 20 7468 8370
Email: kate.lacey@bonhams.com