Vintage Rolex Collectors Passion Meeting in Hong Kong
On my last day here in HK I wanted to pamper you already on some impressions of the first Asia vintage Rolex Passion Meeting I organized at The Upperhouse Hotel at Pacific Place in Hong Kong.  I've had a wonderful time with you guys & girls during the last 2 weeks I stayed in this amazing city that never sleeps.
So many great friends from all over Asia but also from Europe, US, Australia and South America ( 32 hours traveling time! ) did their effort to come and join us, share their important vintage Rolex, talk passion but most importantly, have big time fun together. Some already arrived earlier to HK before the meeting and every night it was dinner & party time all together, many thanks my great friends, for me personally it was exhausting but i'm extremely happy with the outcome as you all where very enthusiastic about the event. It was a great start to show Asia the importance of vintage Rolex, it's beauty and the passion we all shared !
Rolex Big Crown ref 6538, OCC, Red 369 & Rolex 6200 Submariner  OCC & plain Rolex 6200, top trio !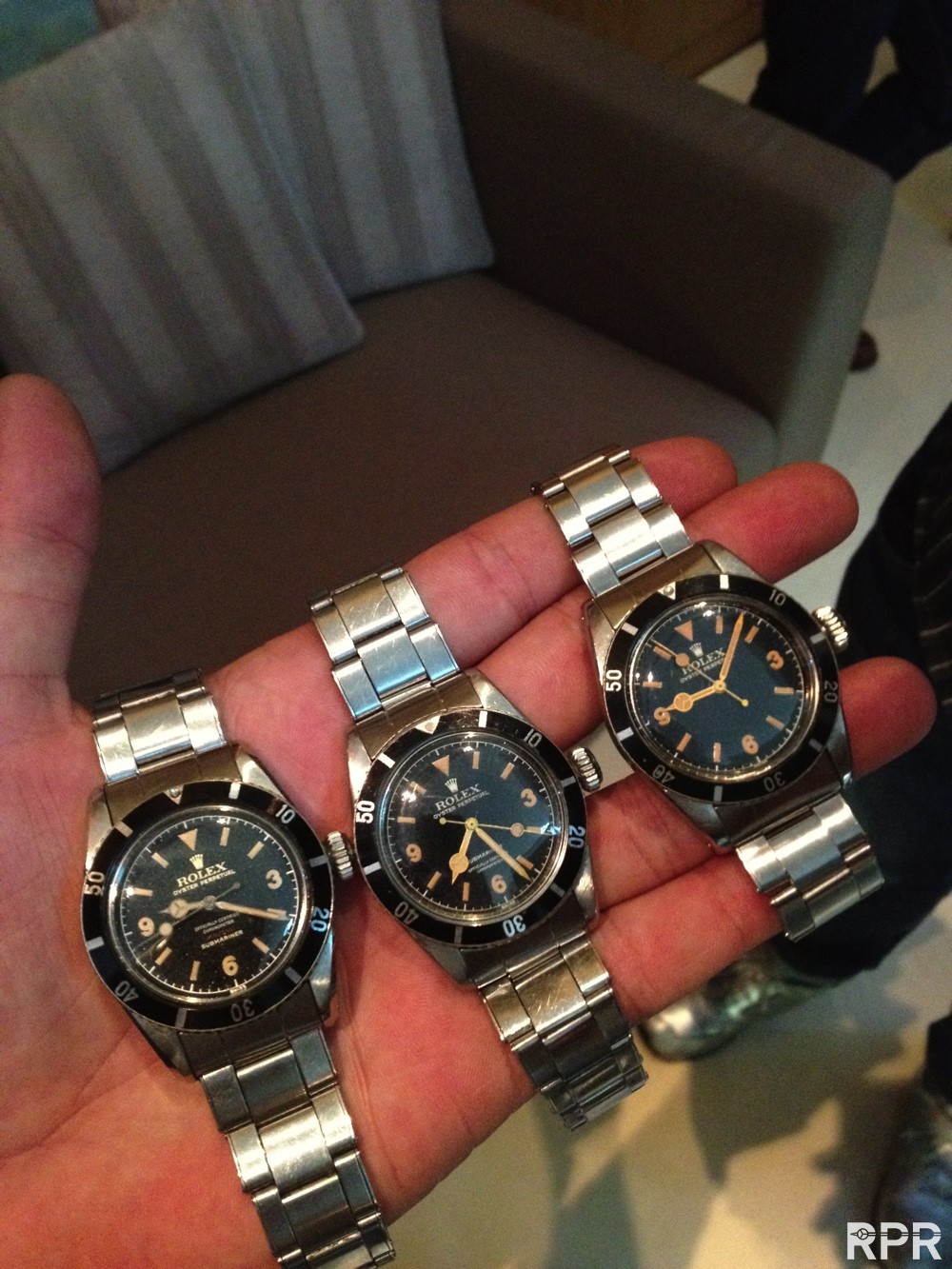 Enjoy the below pictures, once I'm back home I'll upload Part II 😉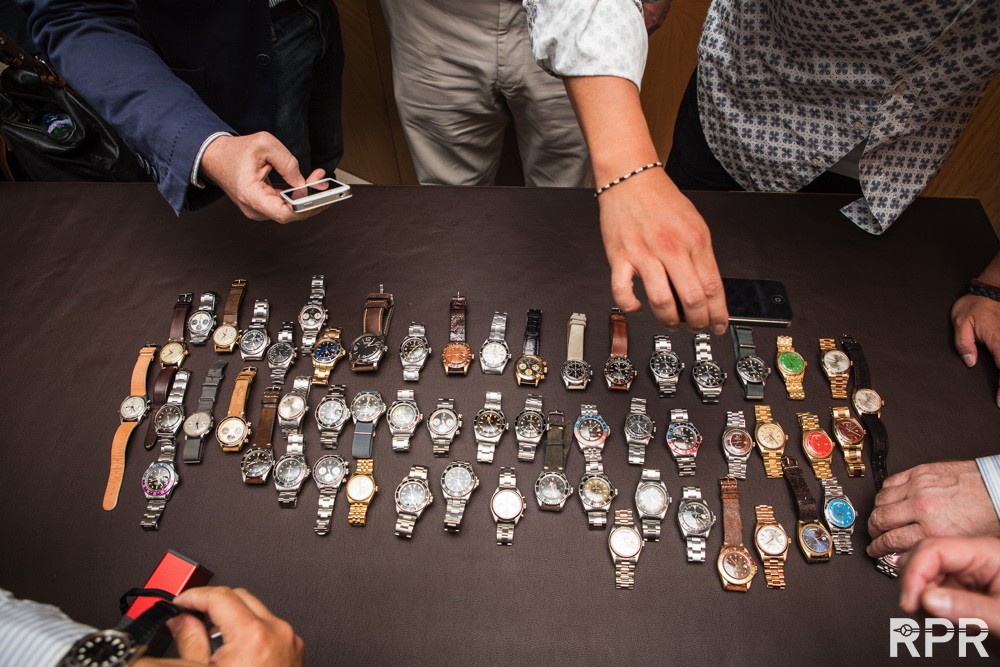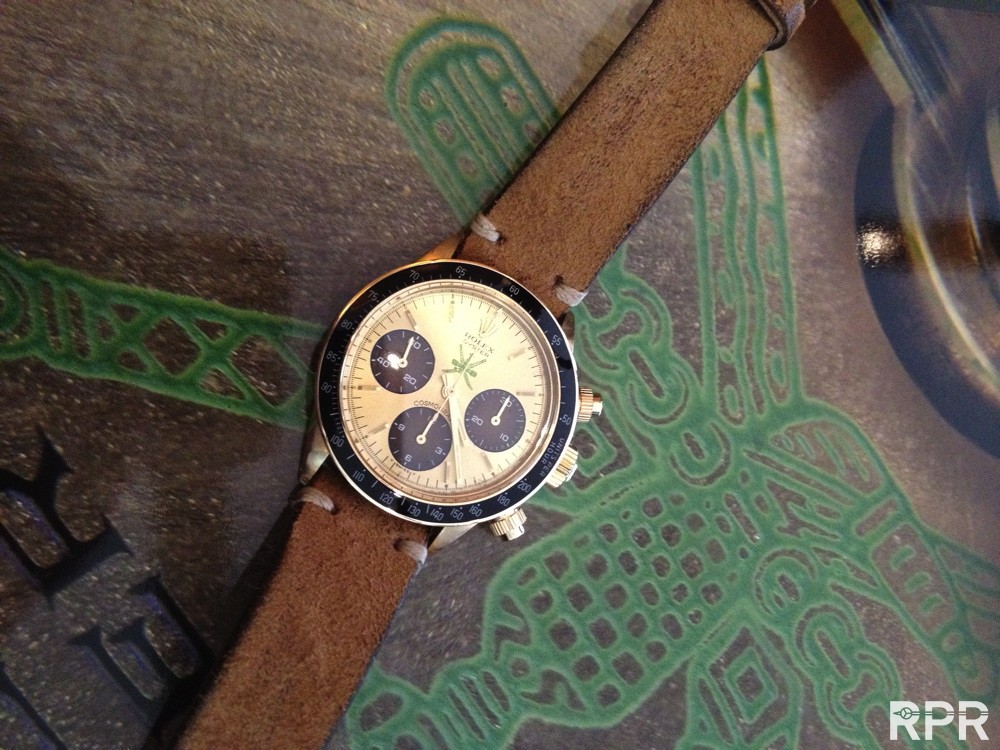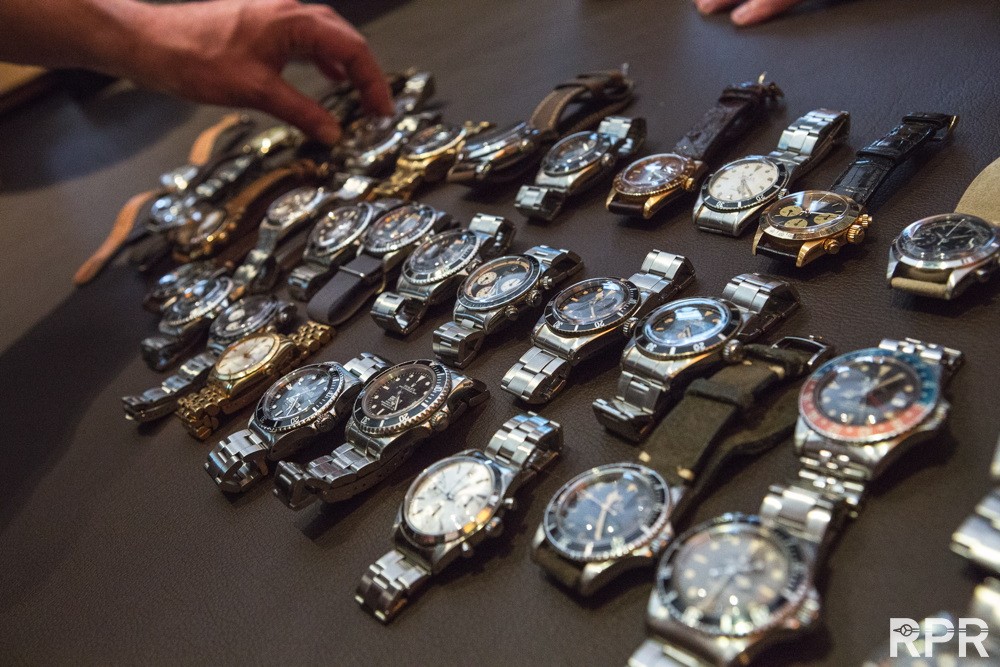 Top collector and great friend from Singapore..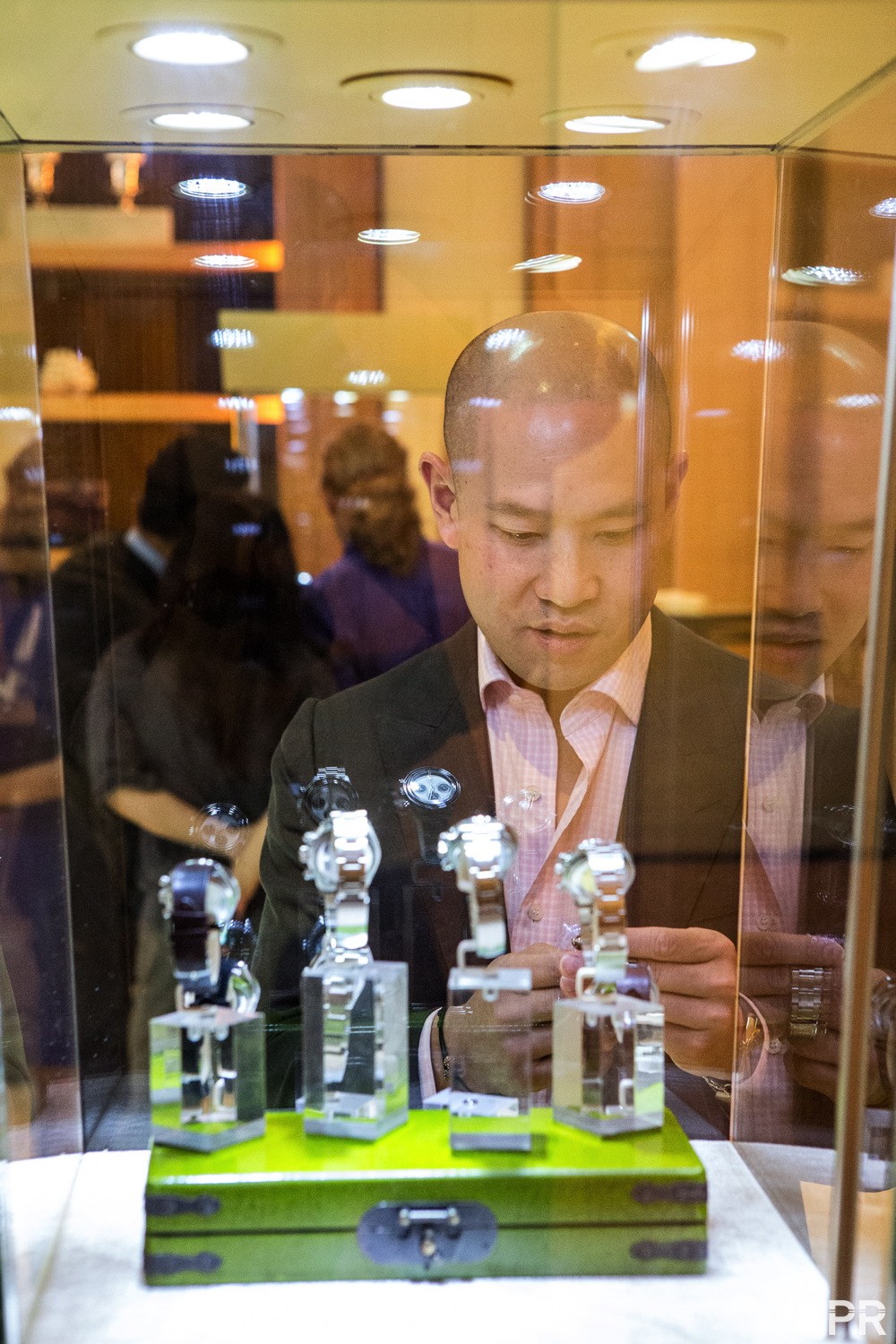 Red Oman Rolex Submariner Nipple Dial ref 1680/8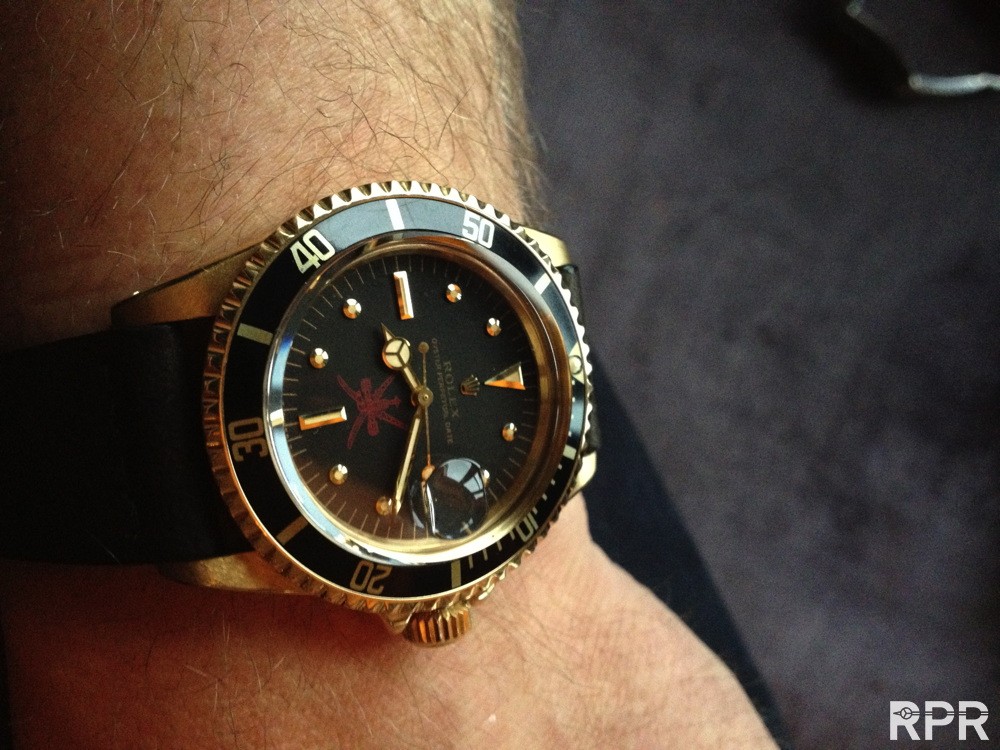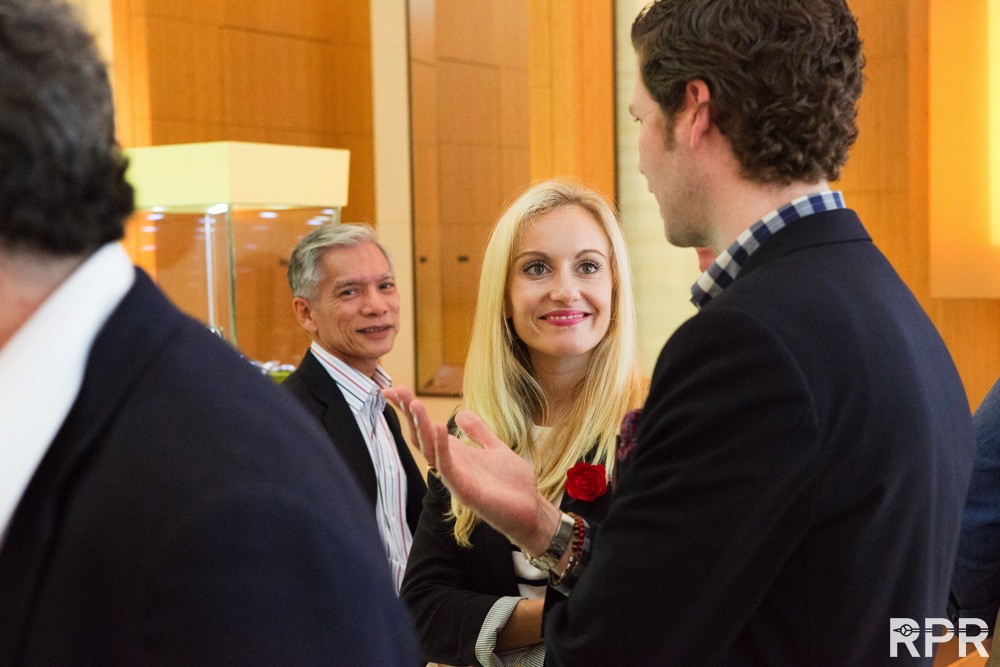 Every where, happy faces 😉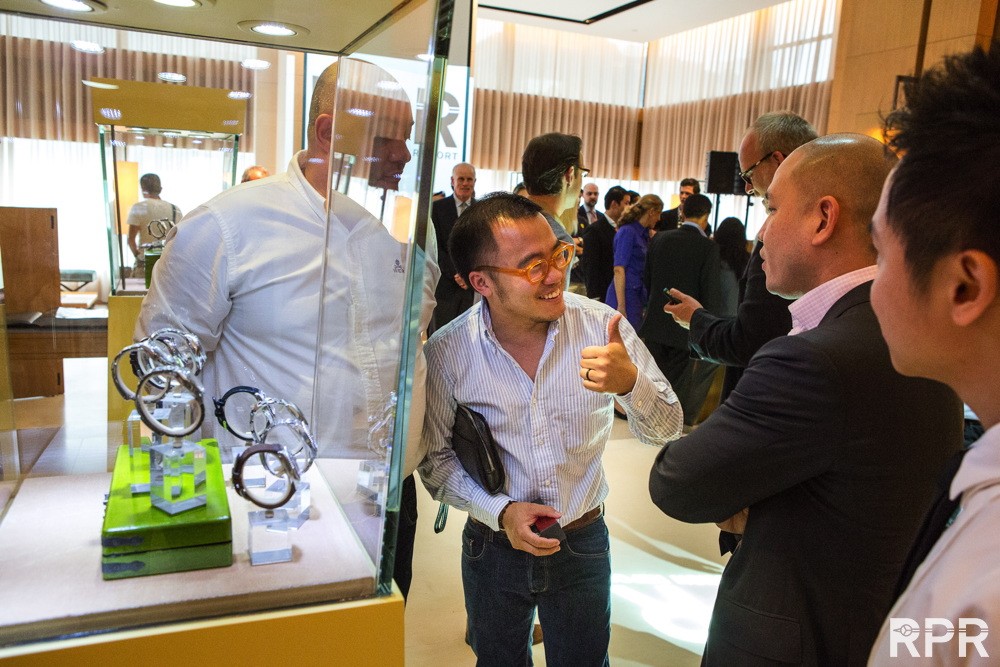 Jamling Tenzing Norgay, his wife and a good friend..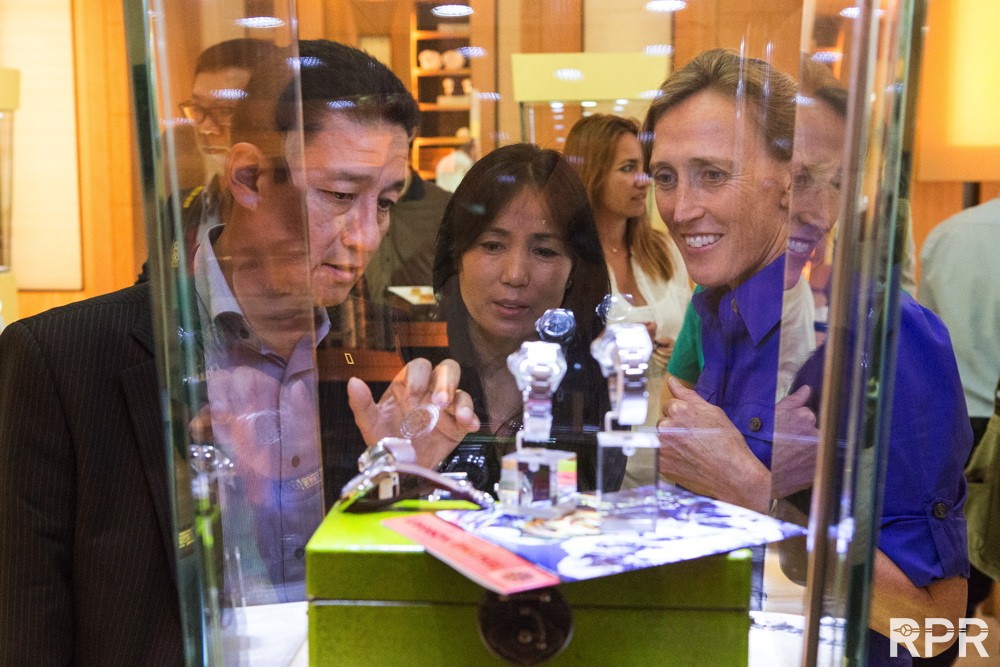 Each of them is breathtaking..all together, it's heaven!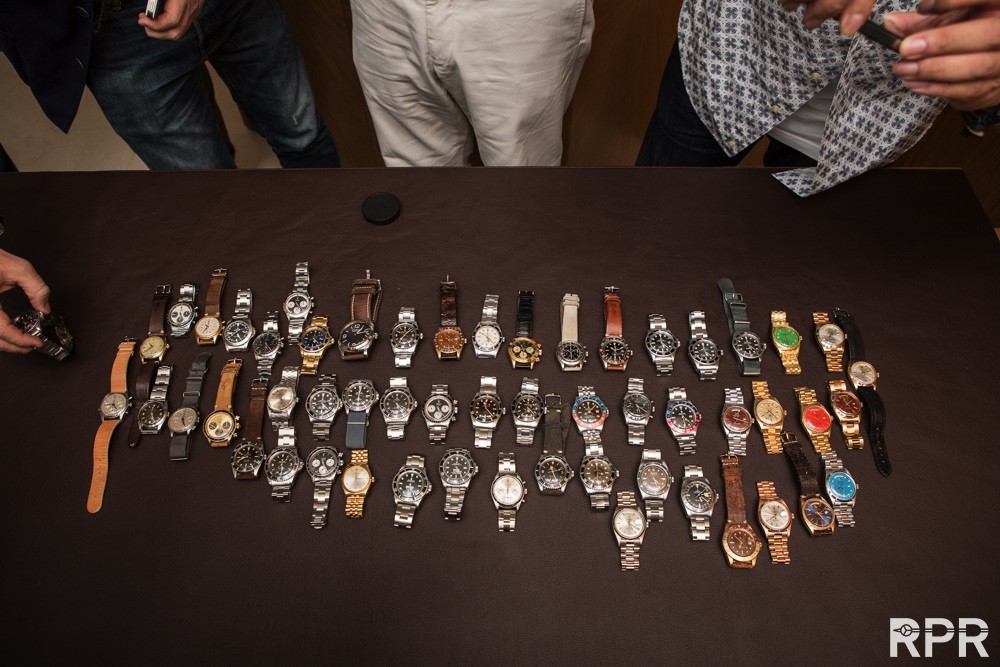 Peter Hillary loves vintage Rolex..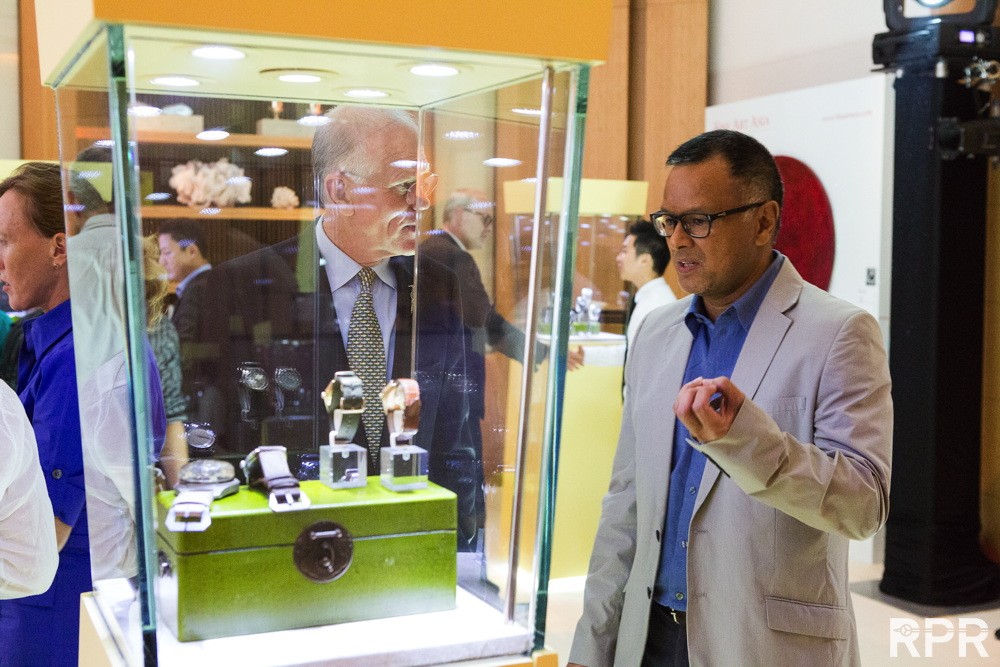 Pucci's Ultimate Rolex Daytona Book on display first time in Asia. Many thanks for your generous gift, I love it!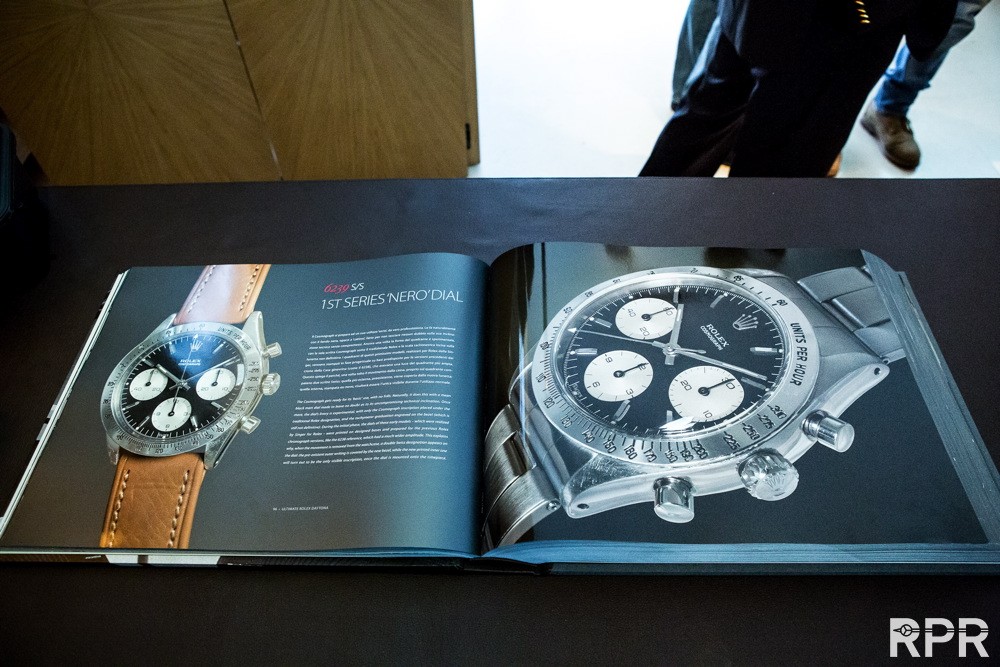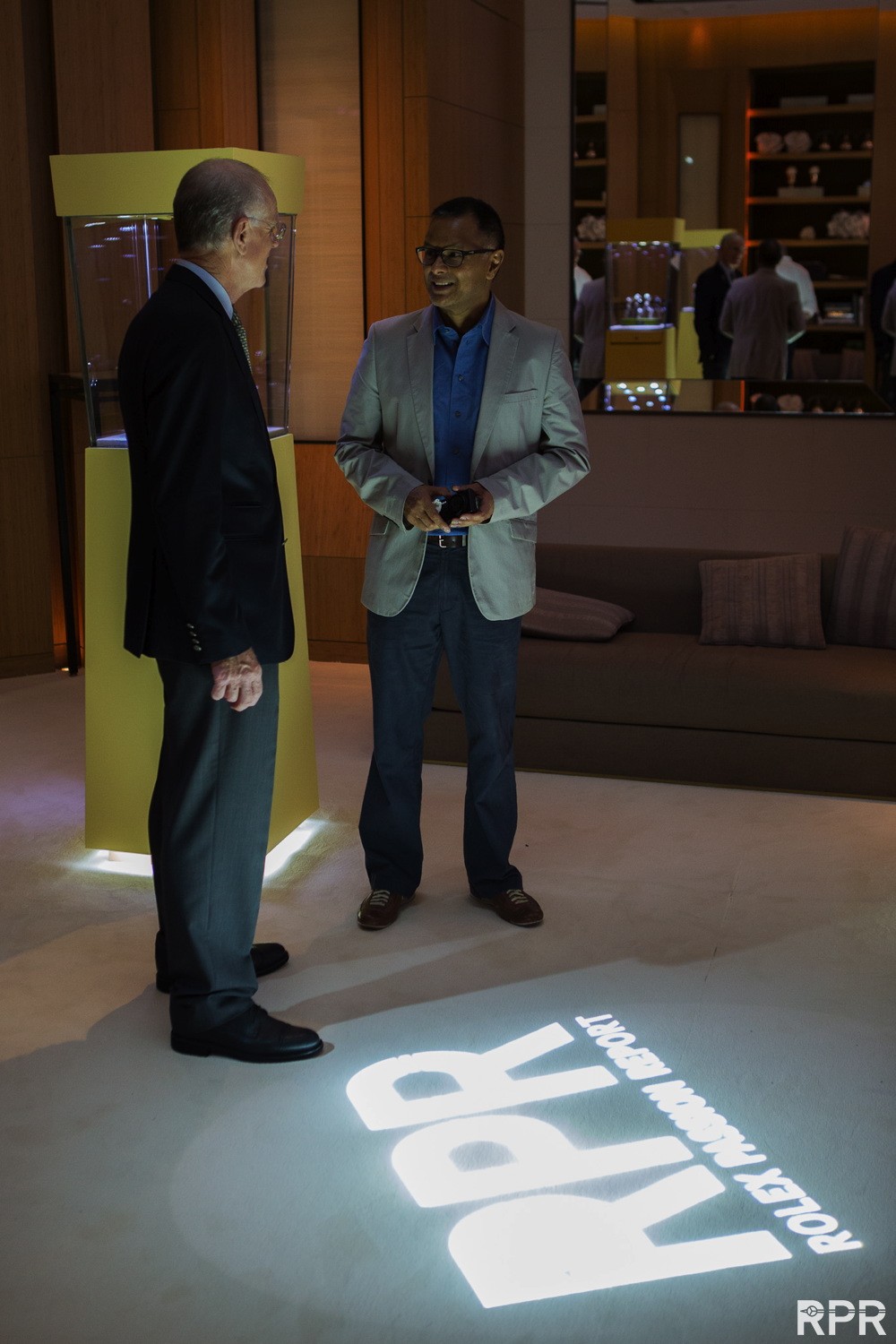 Stunning black dialed ref 6238 in excellent condition..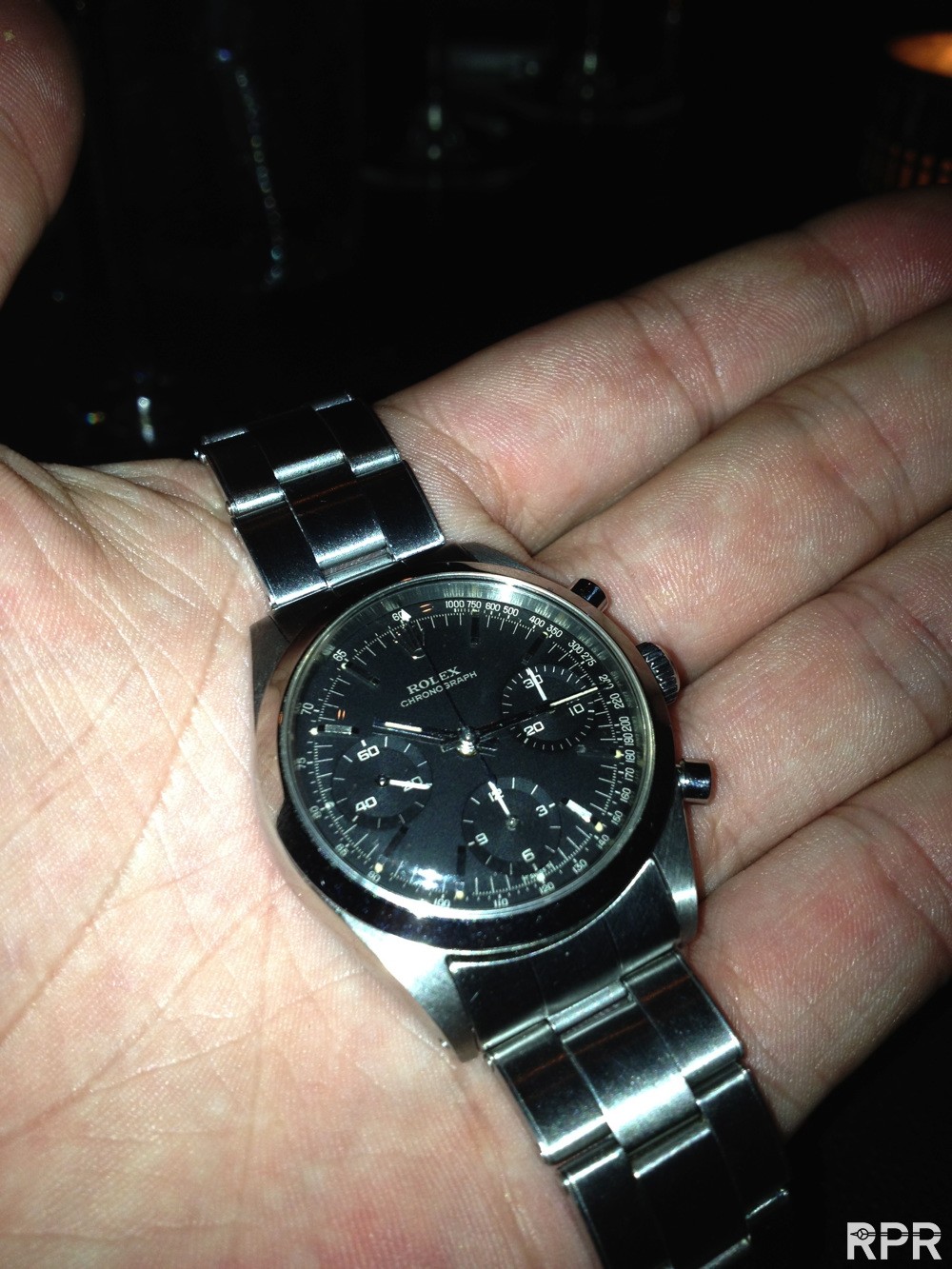 GTG of 2 great friends with their Orange Hands, Peter Hillary & Milke Wood's ref 1655's..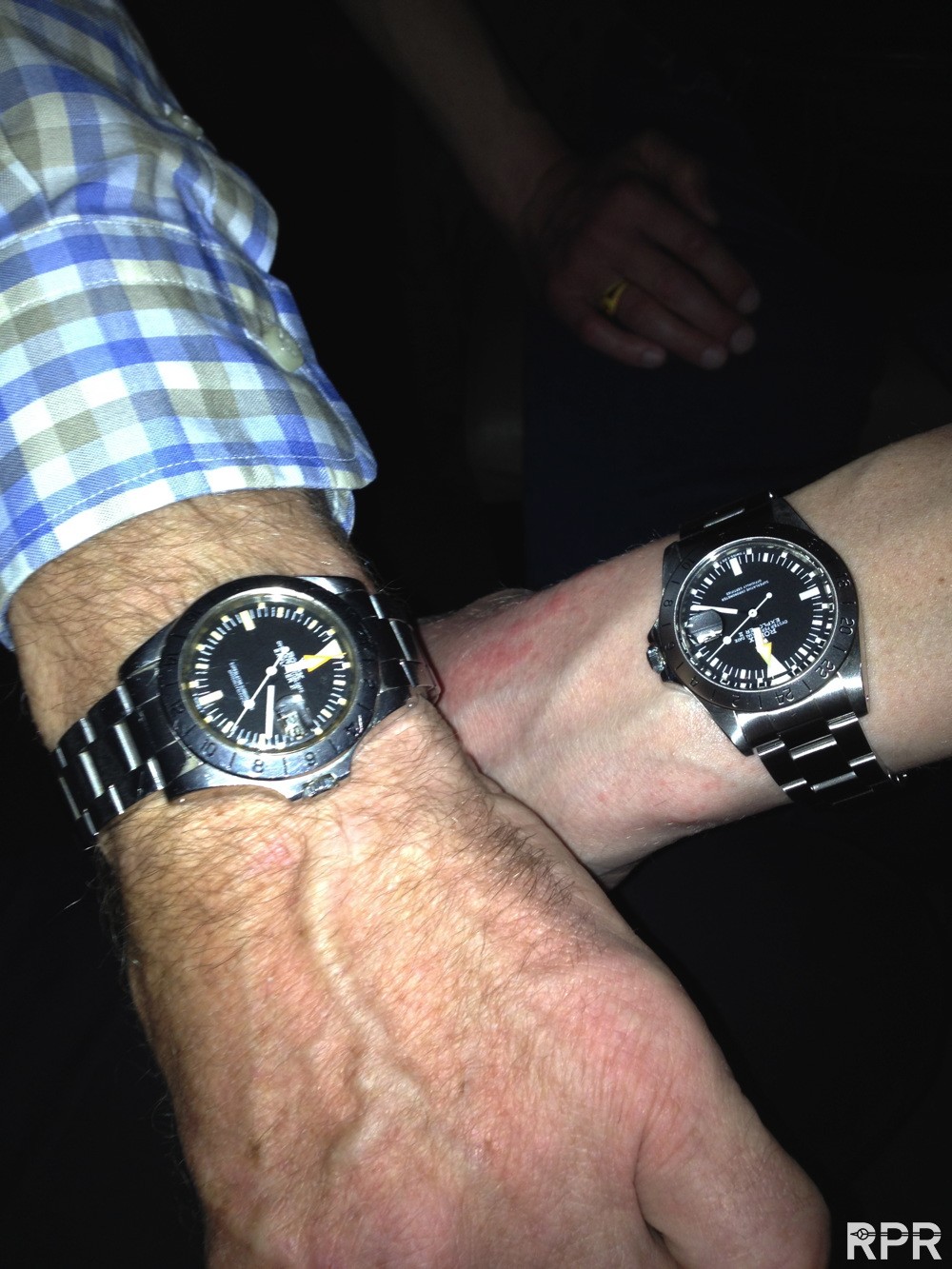 Paul Madsley, a great friend and director of Bonhams Watch & Car department..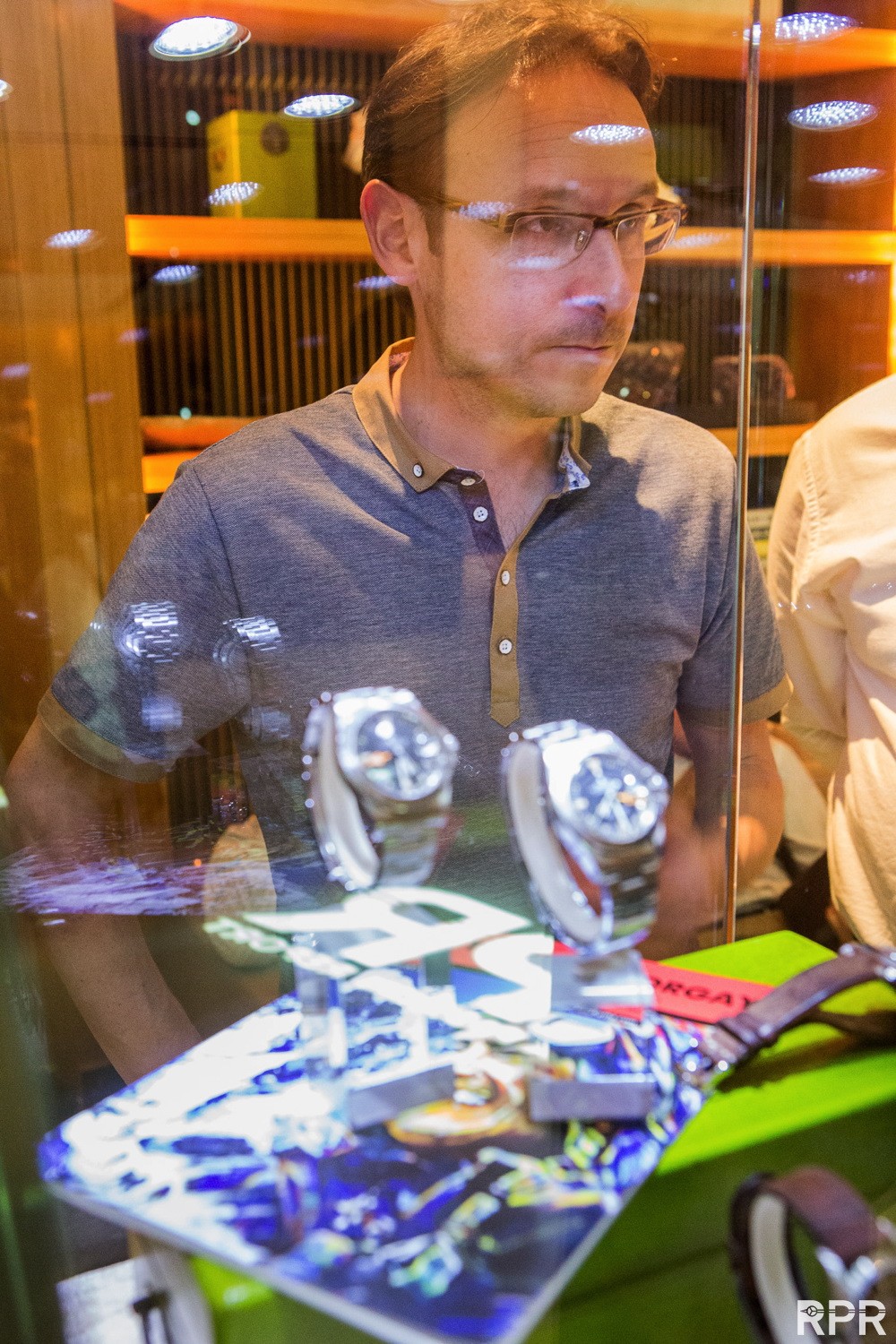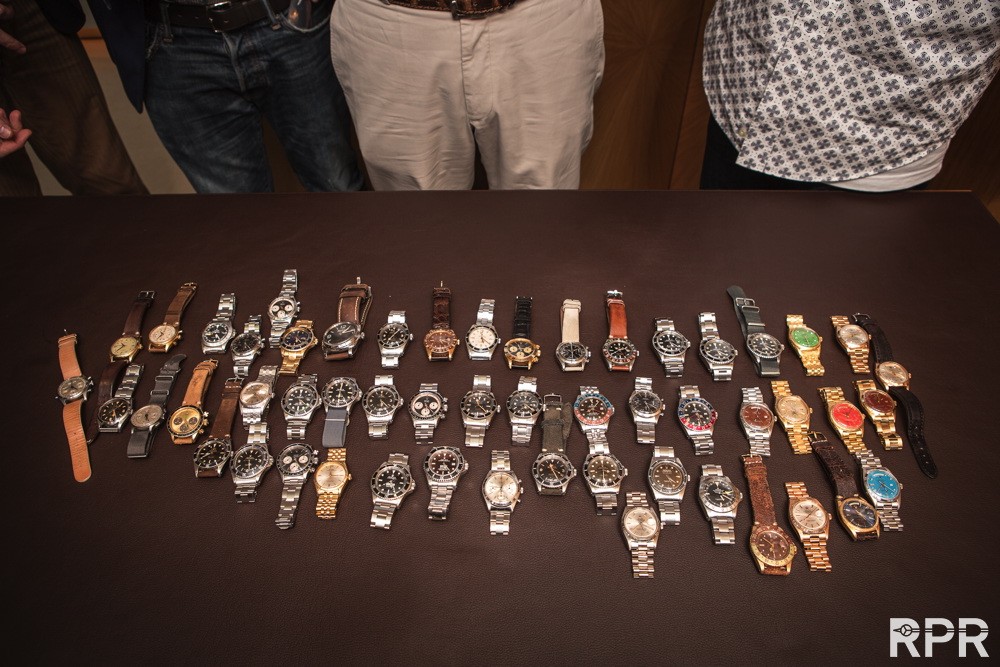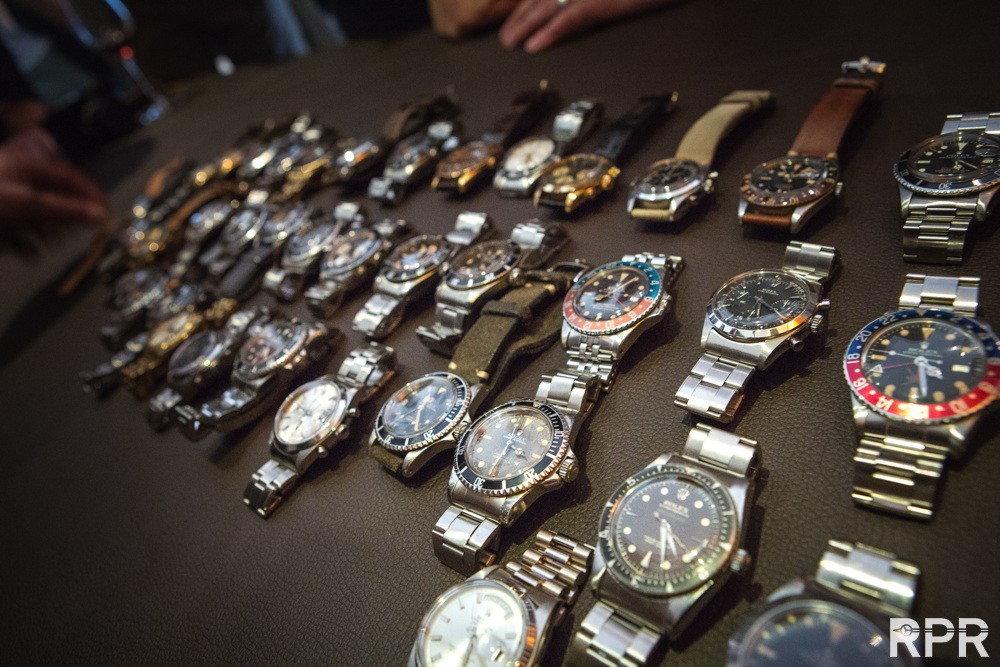 After all these years, I never have seen him not smiling 😉 Mille grazie Caro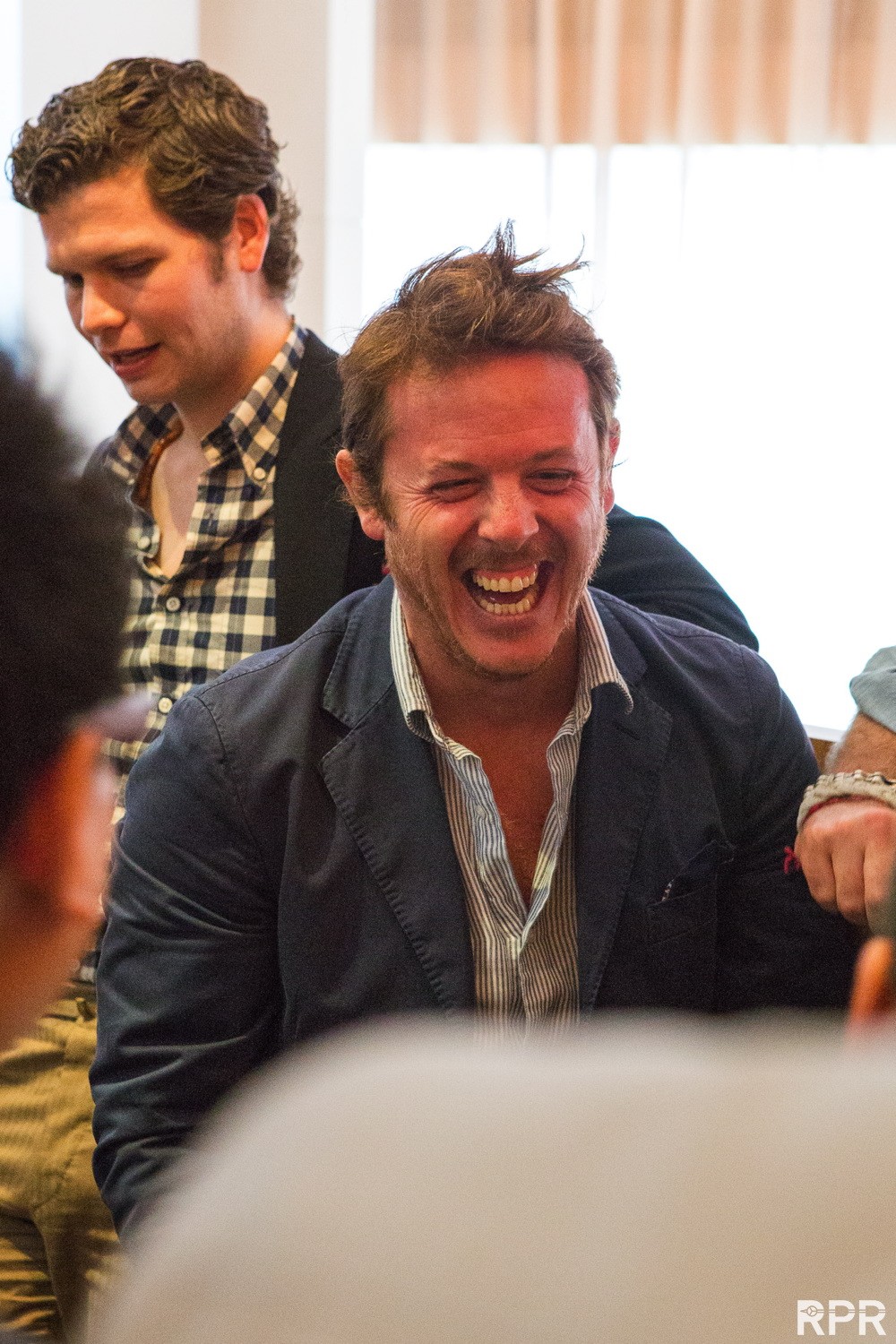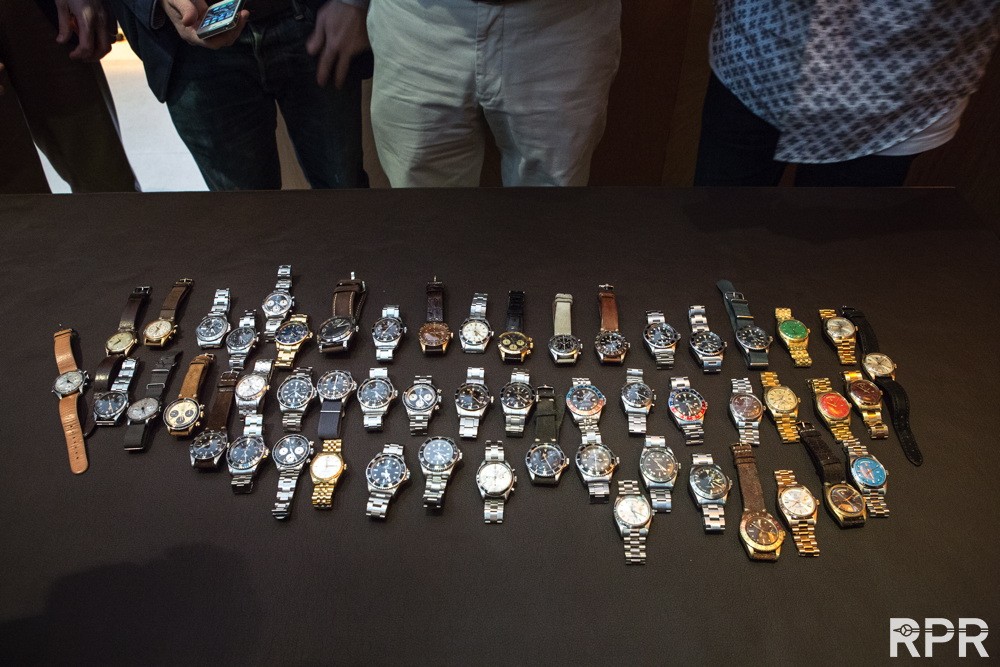 Detail, detail, detail, detail…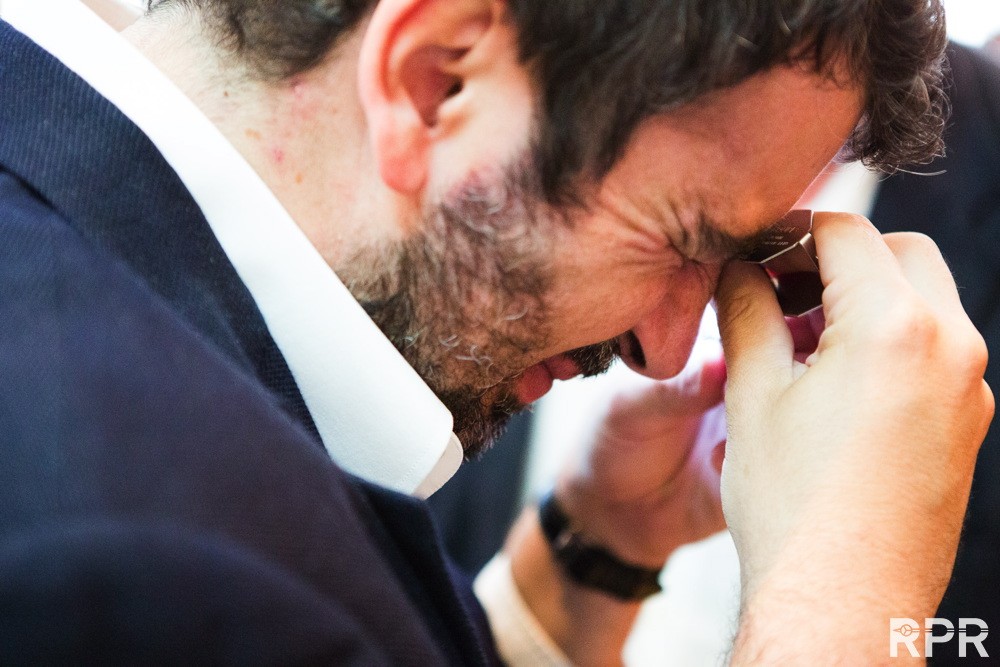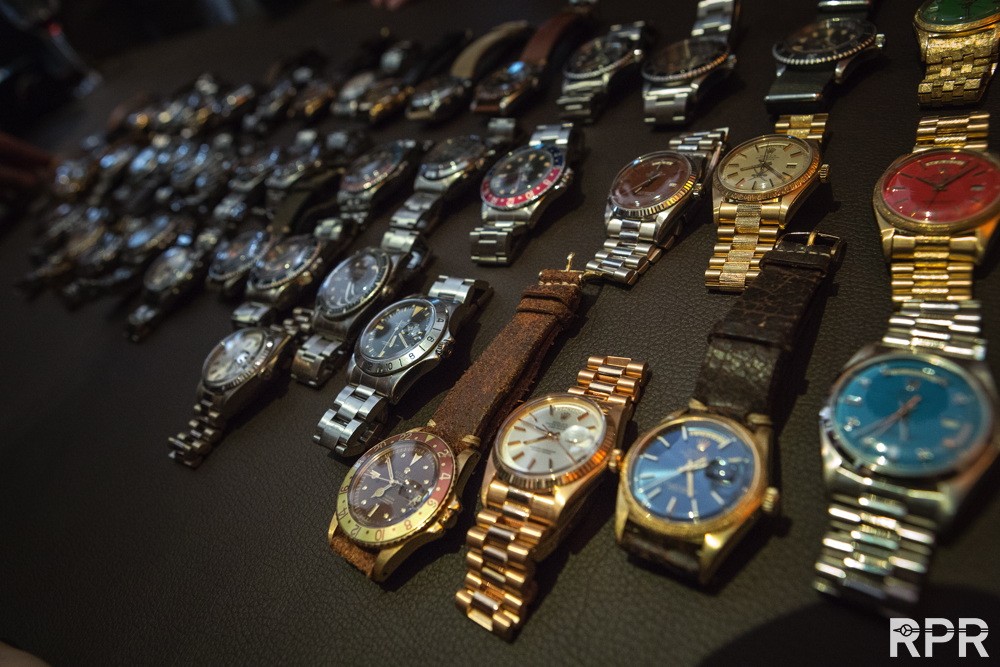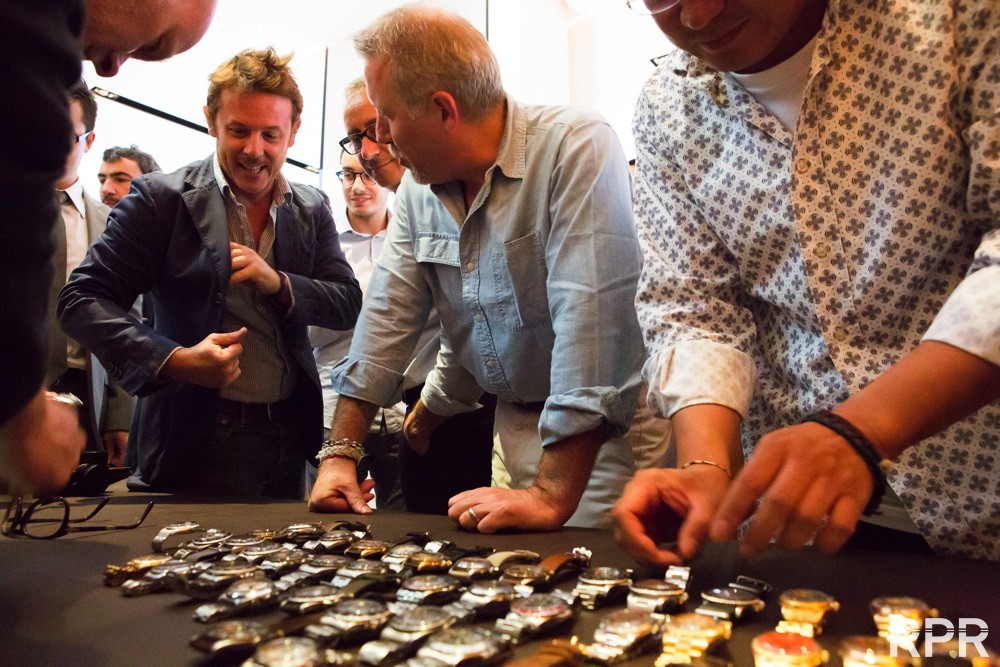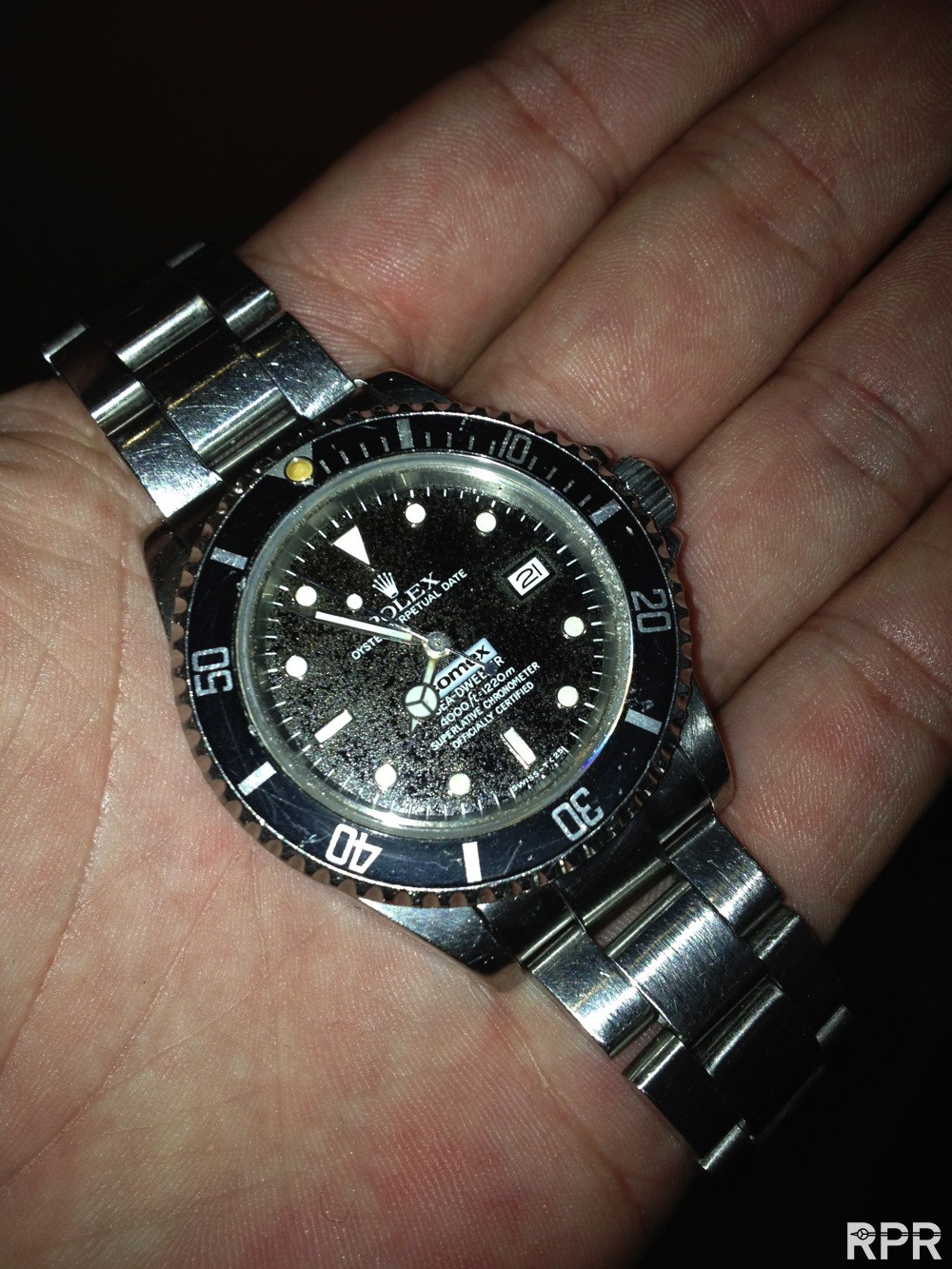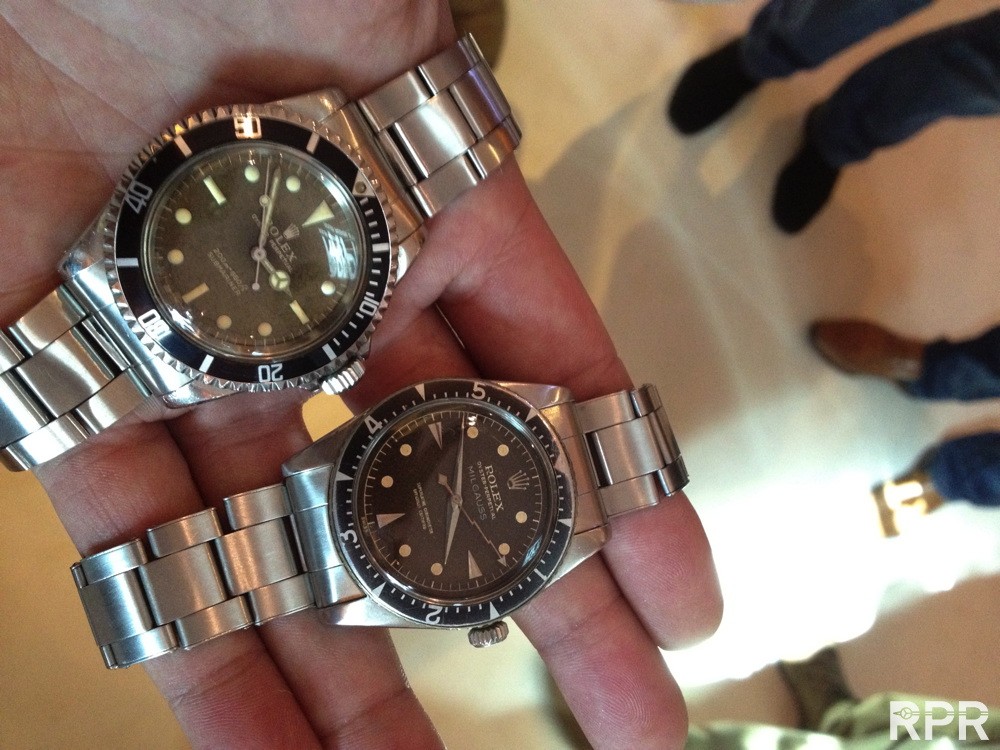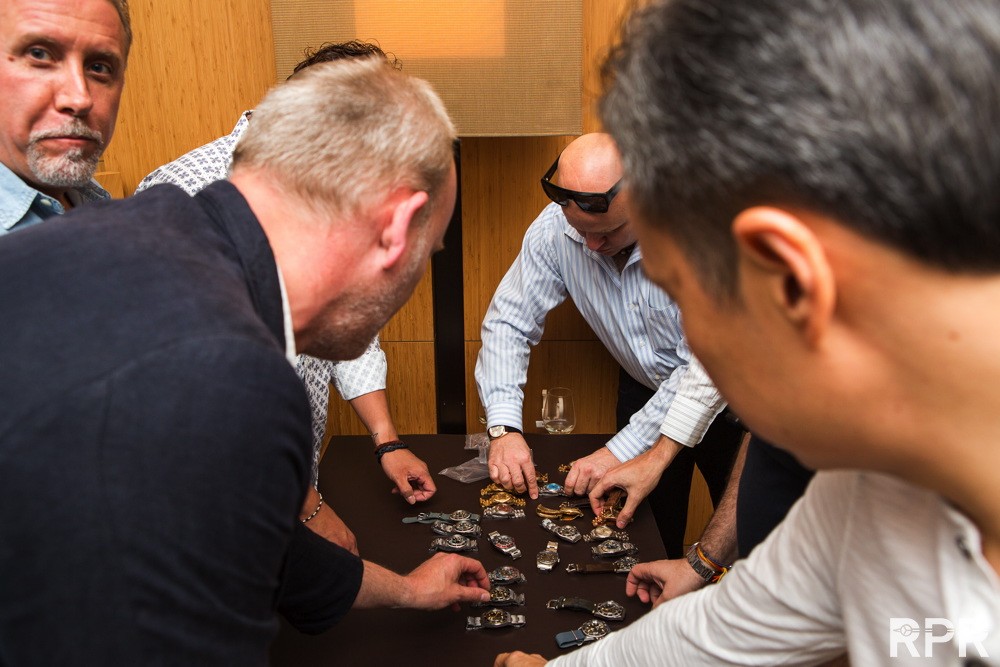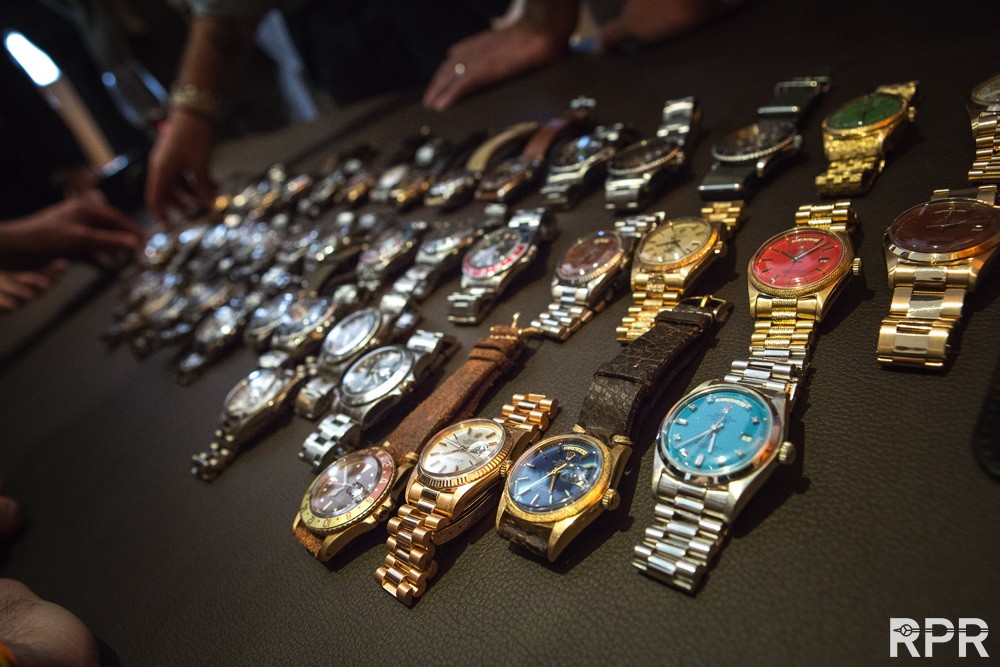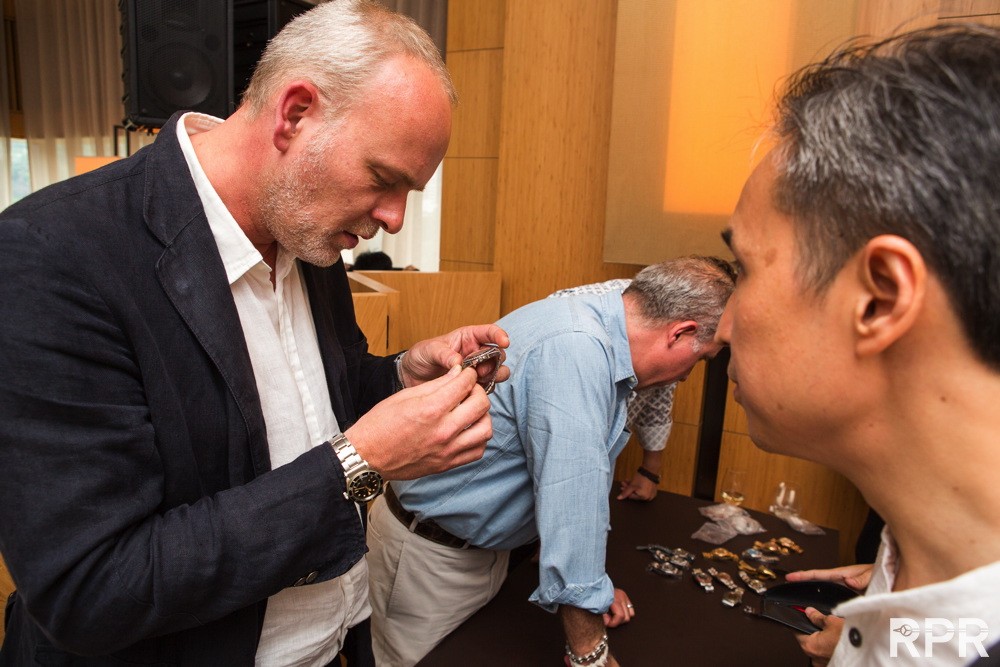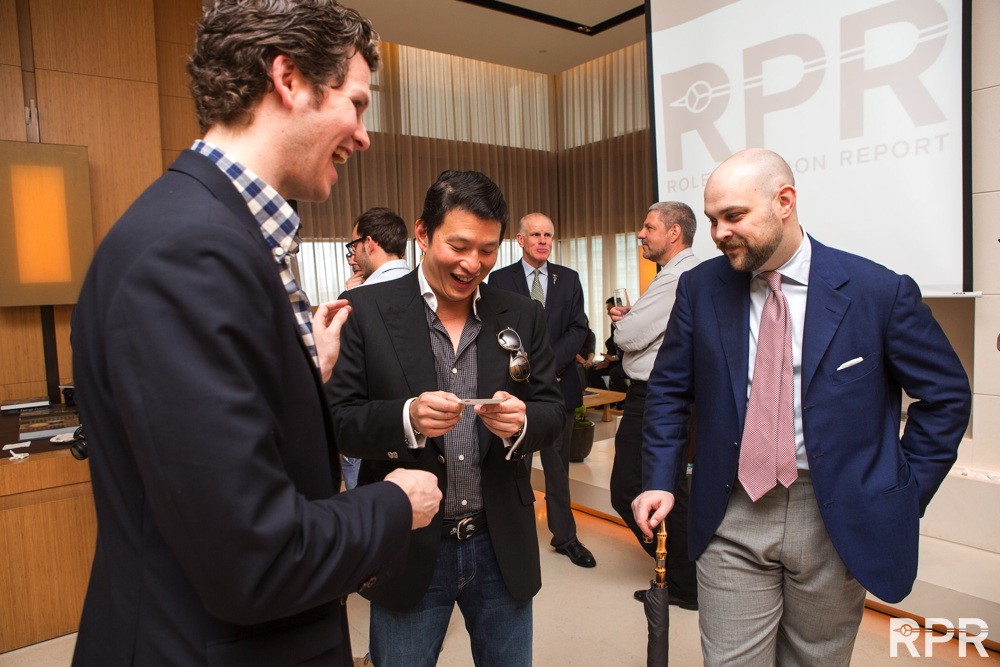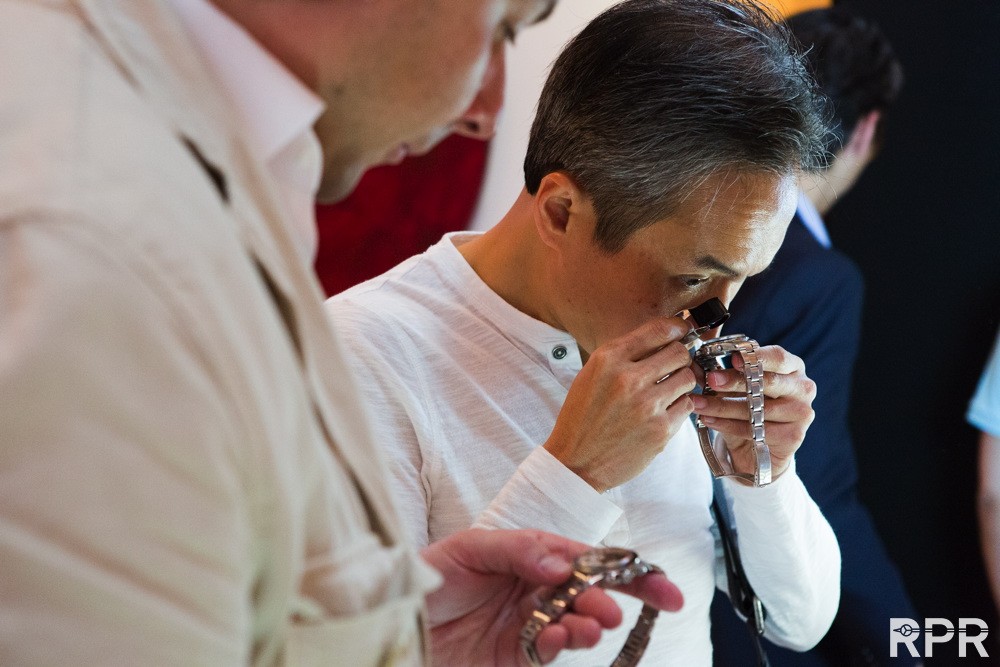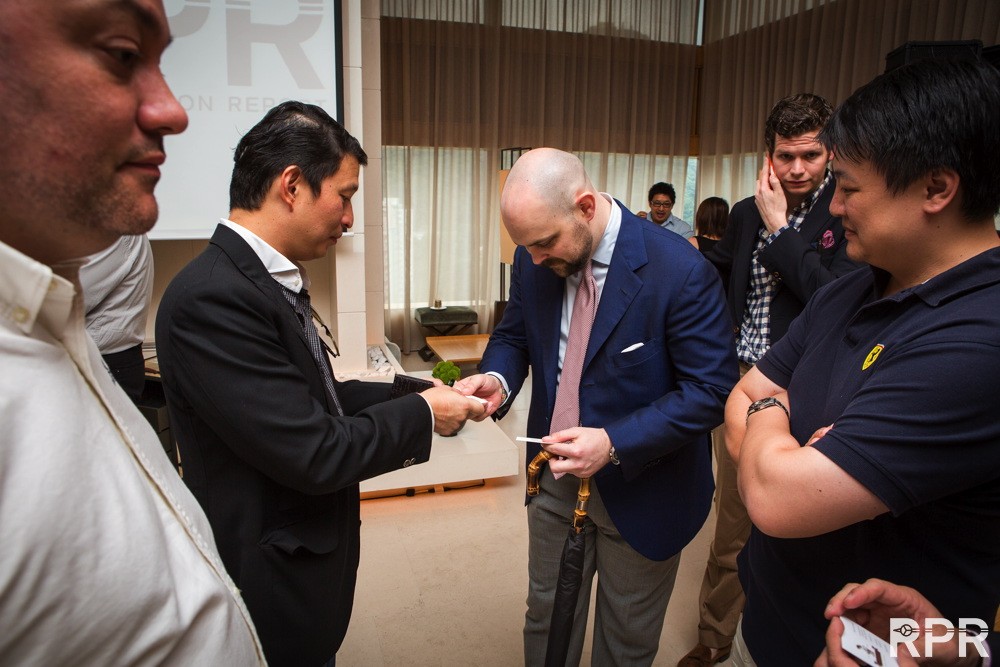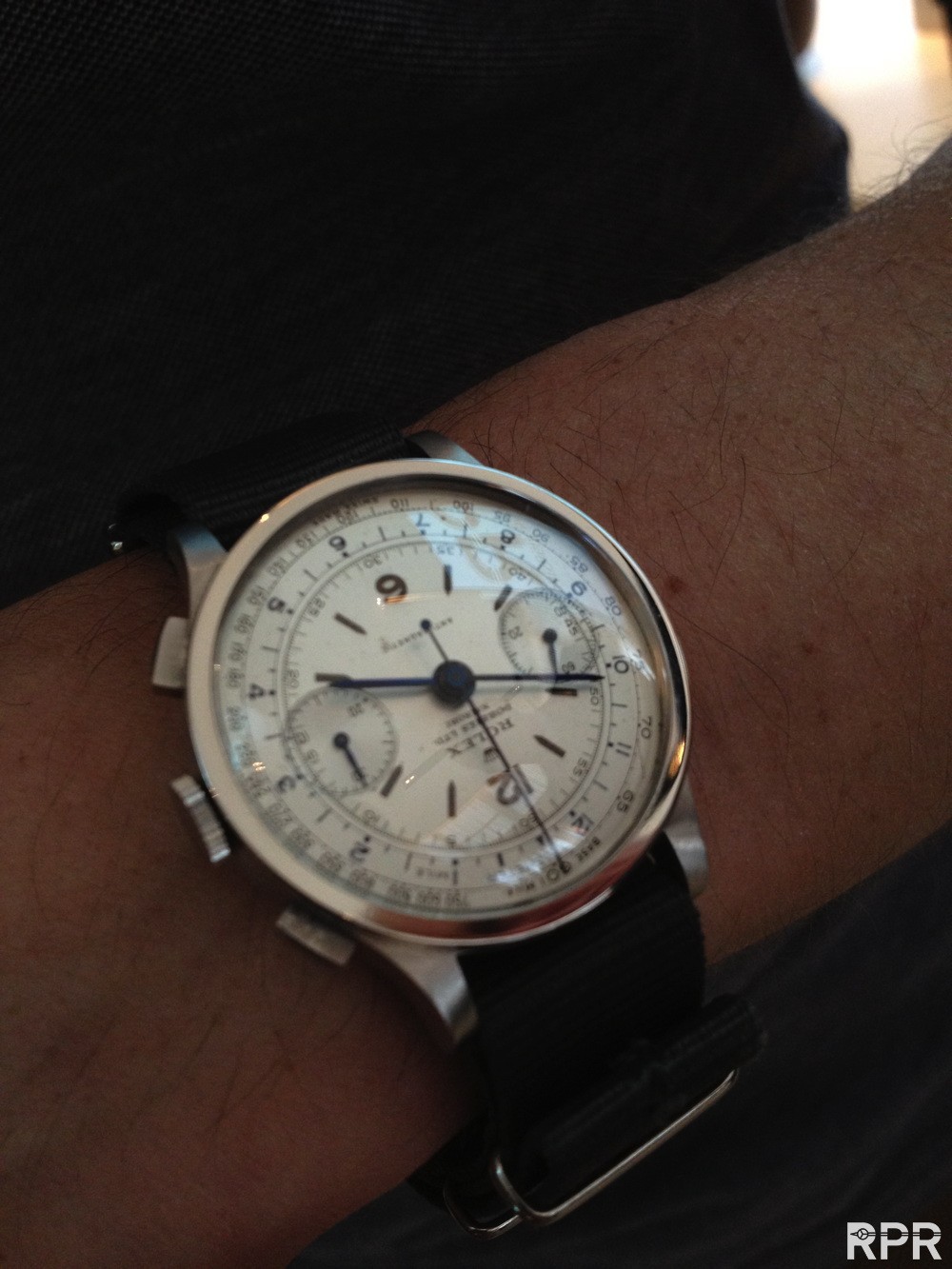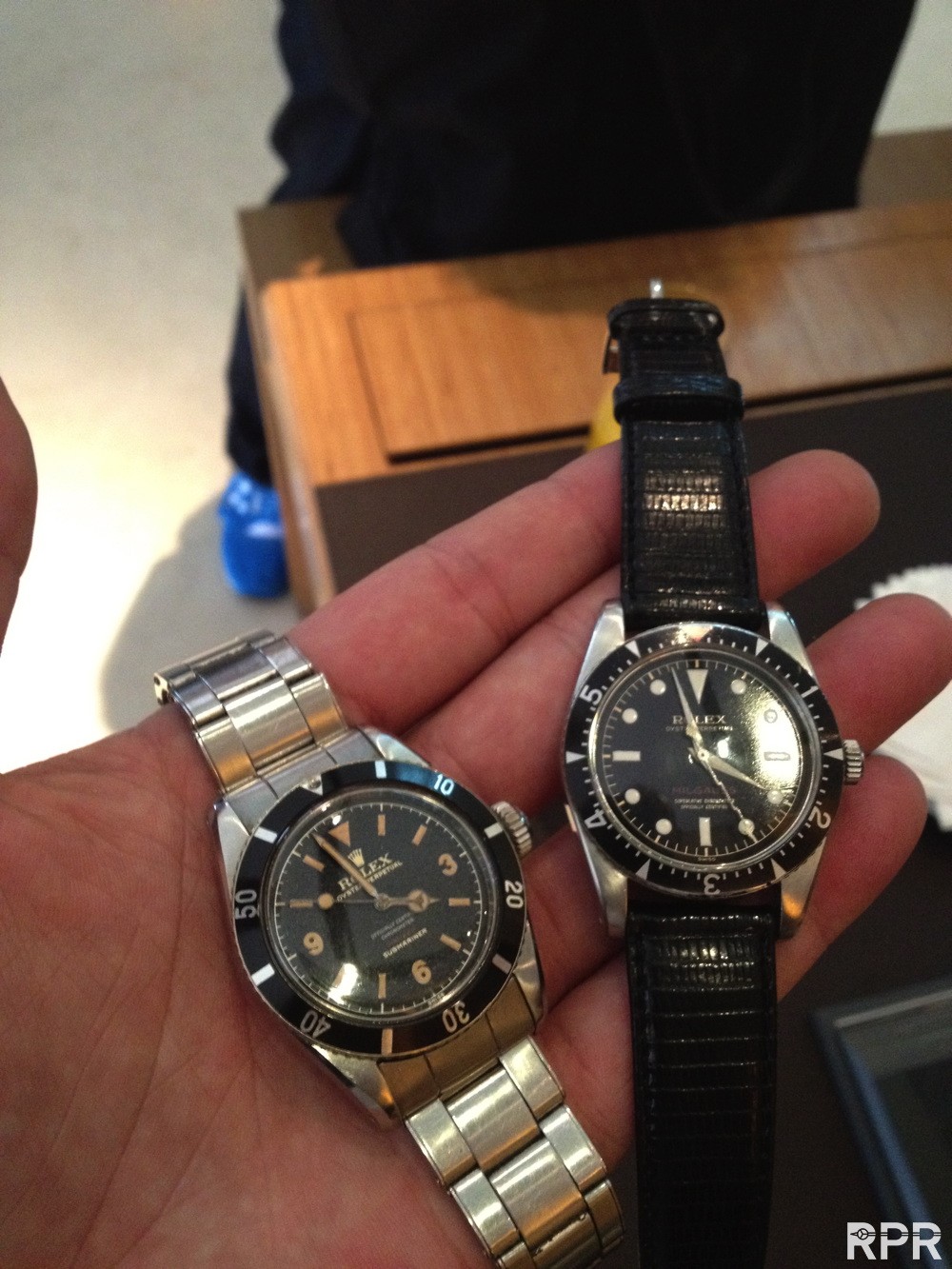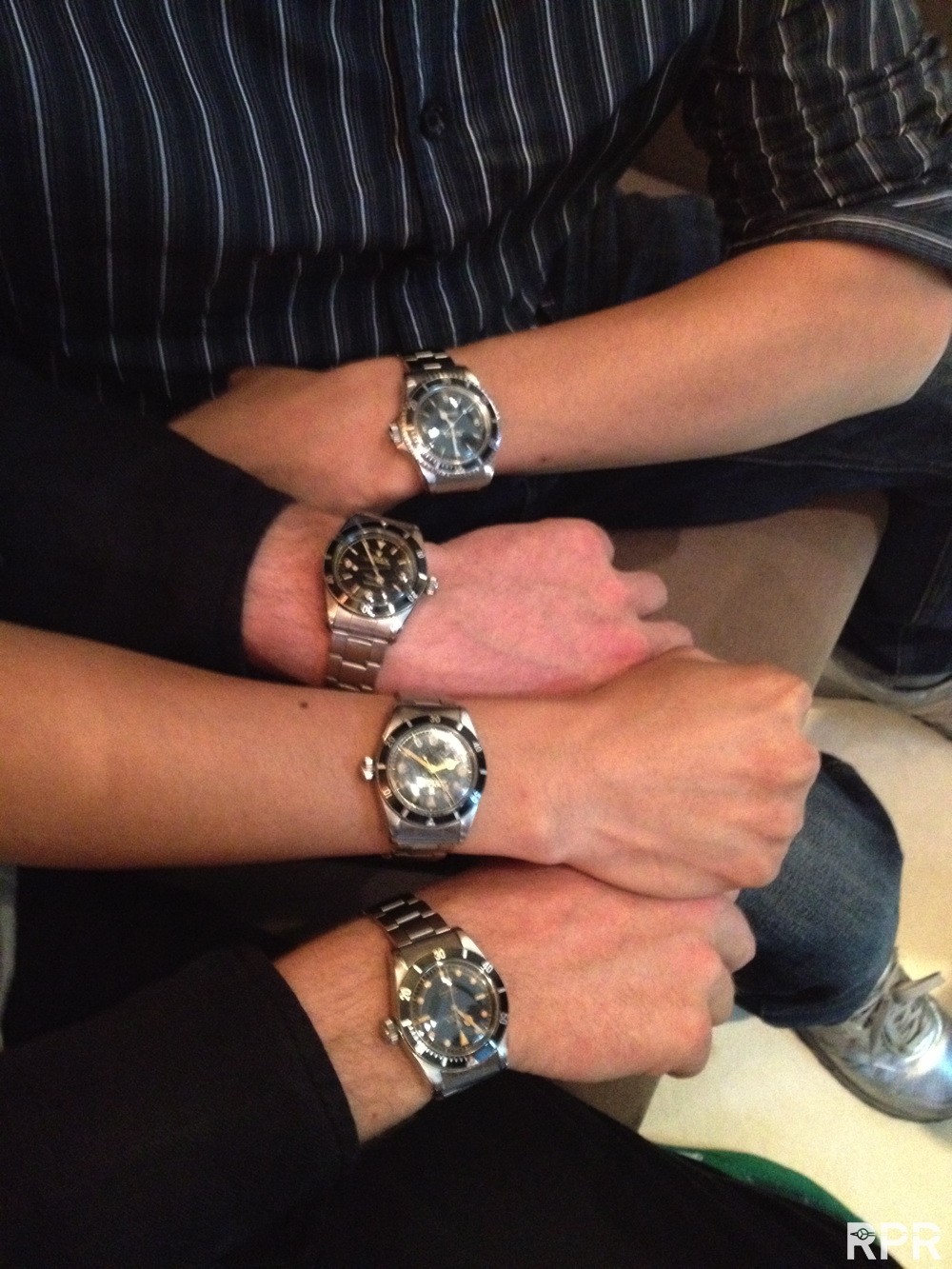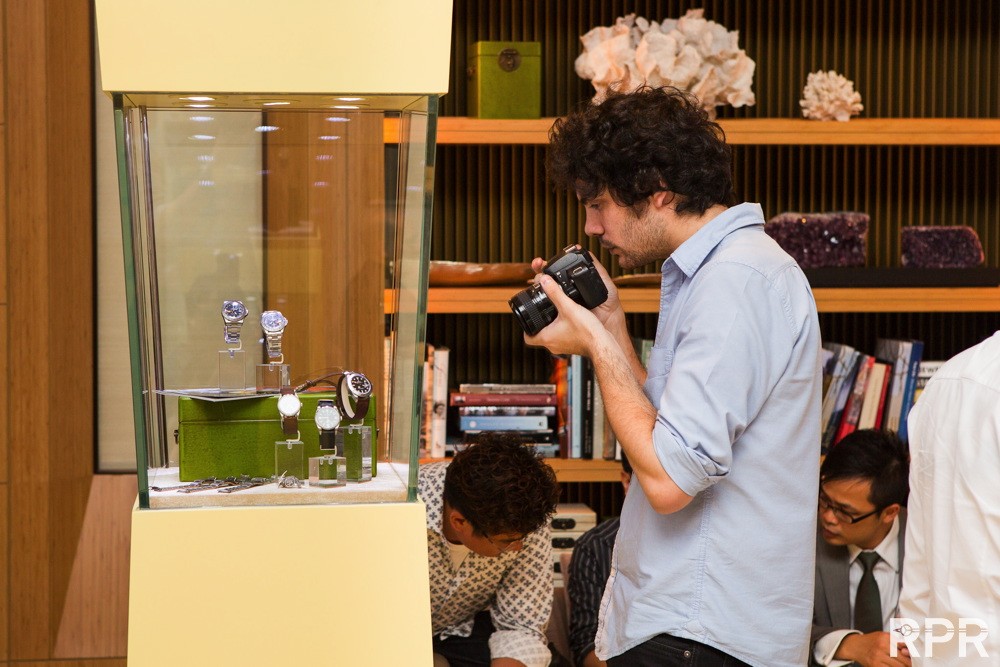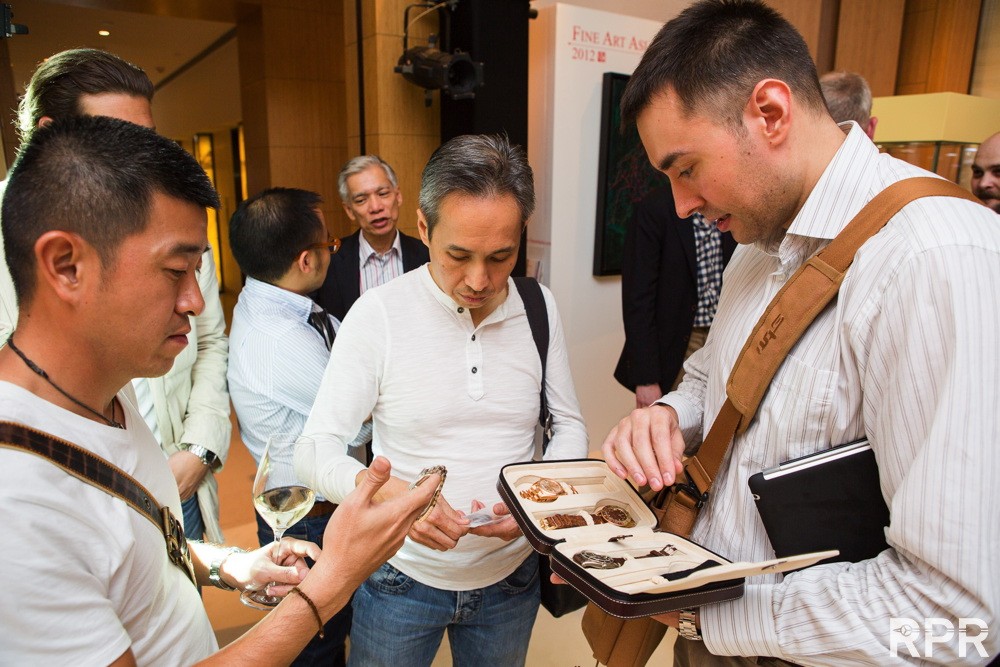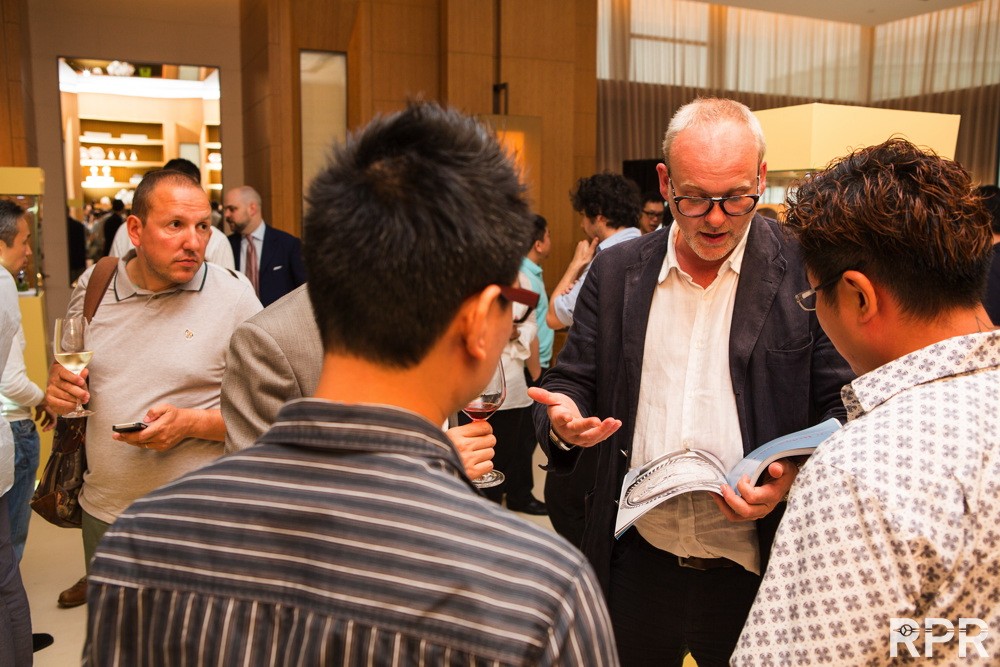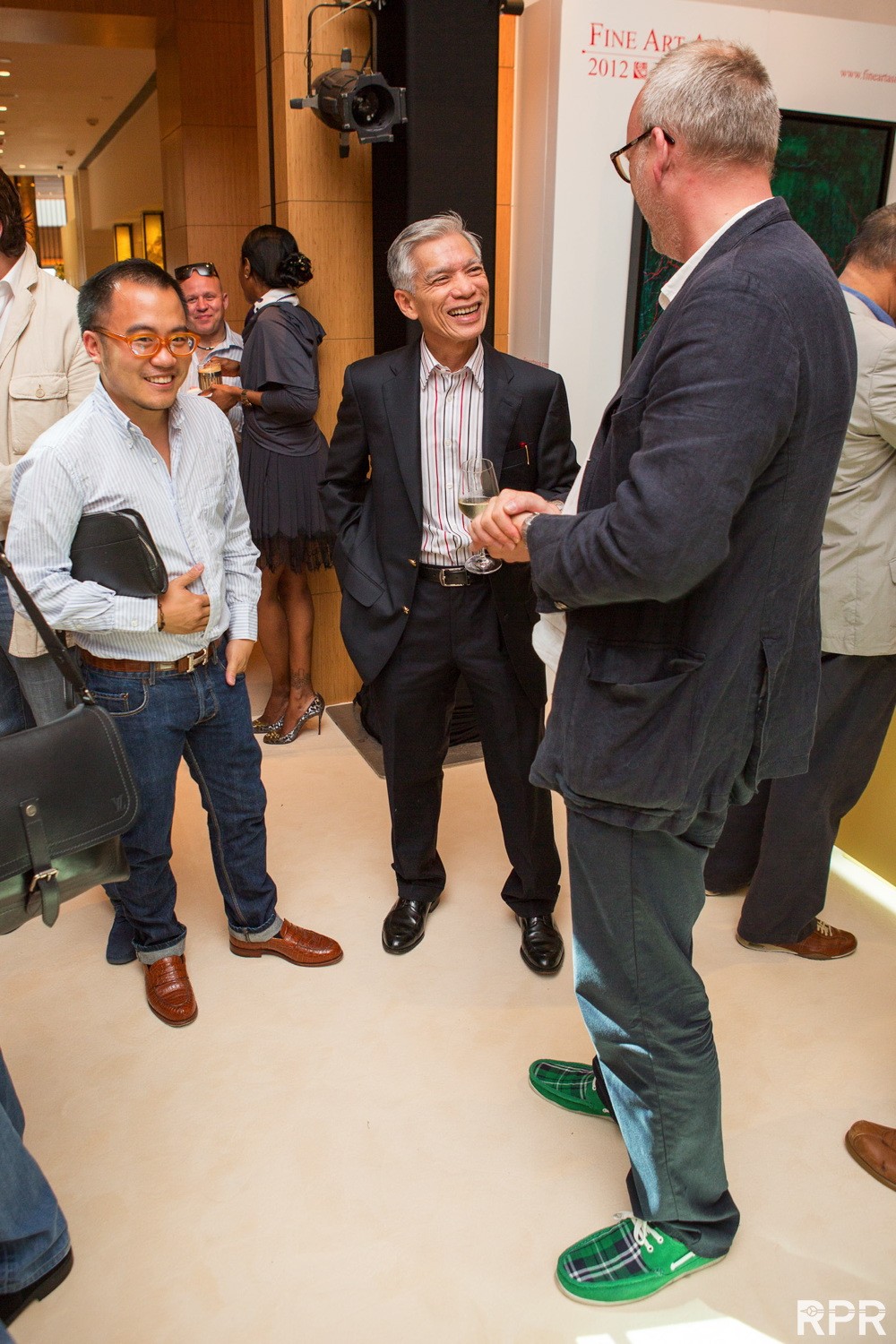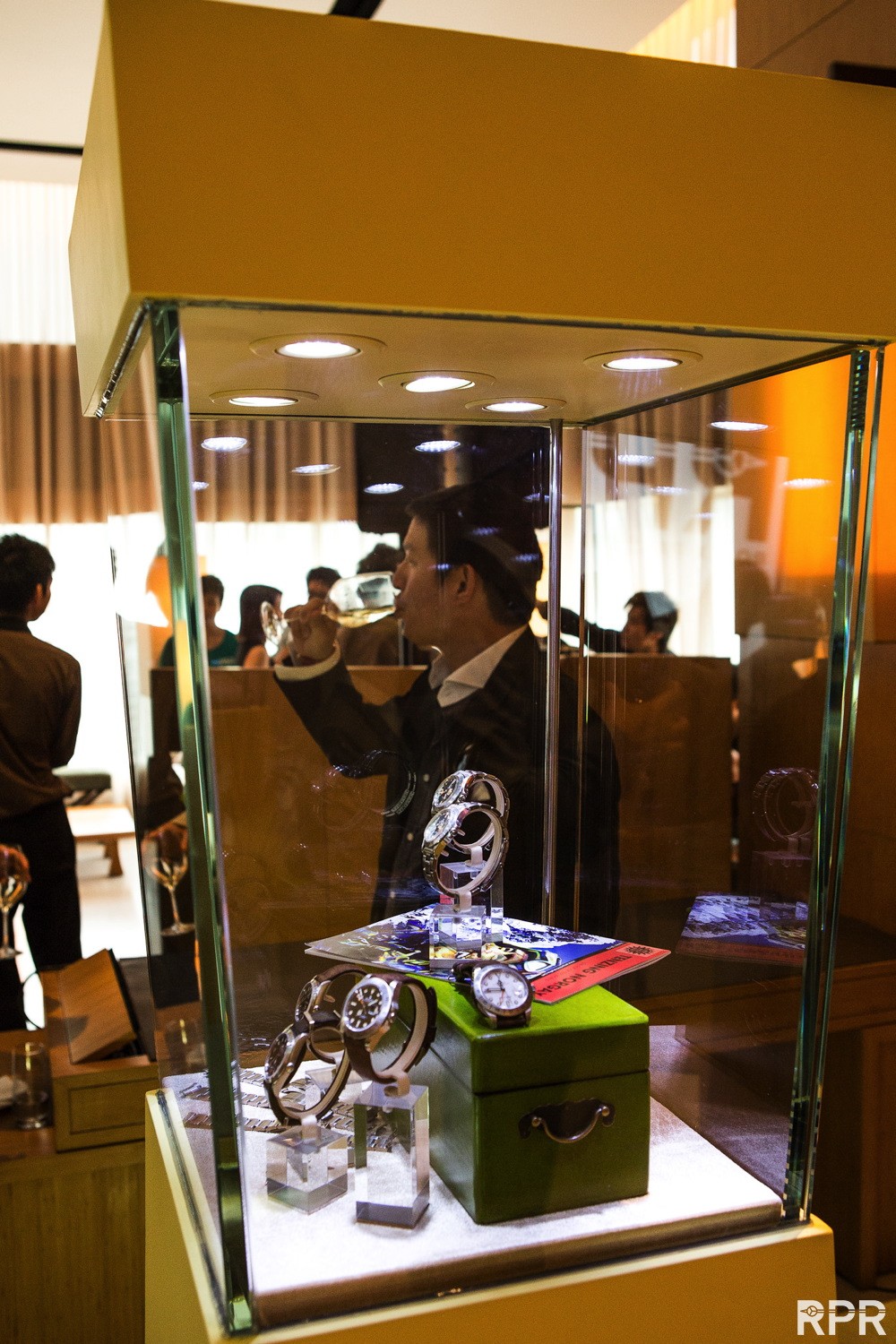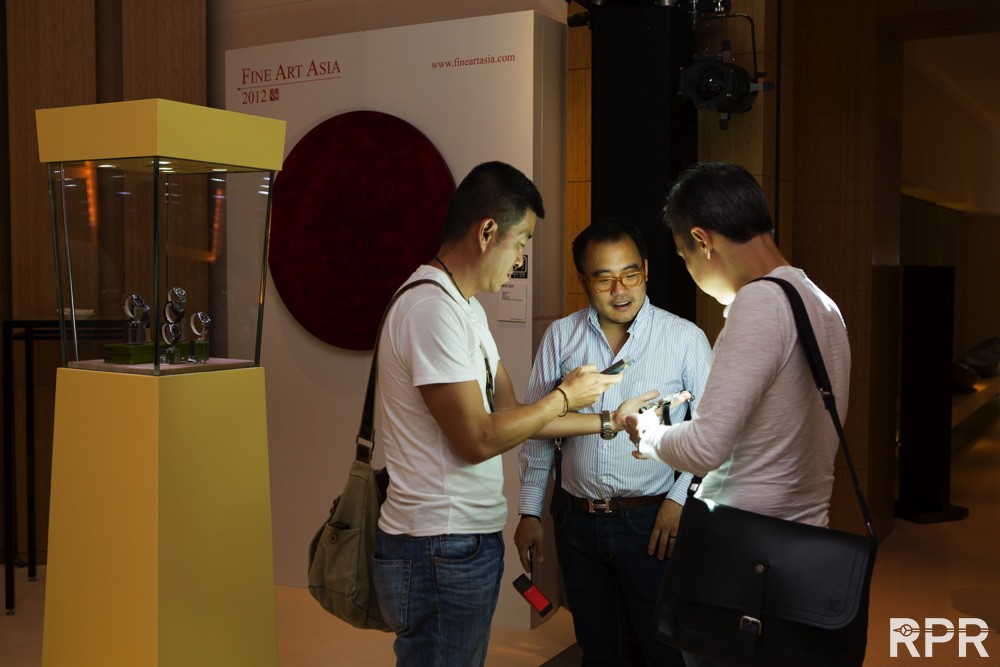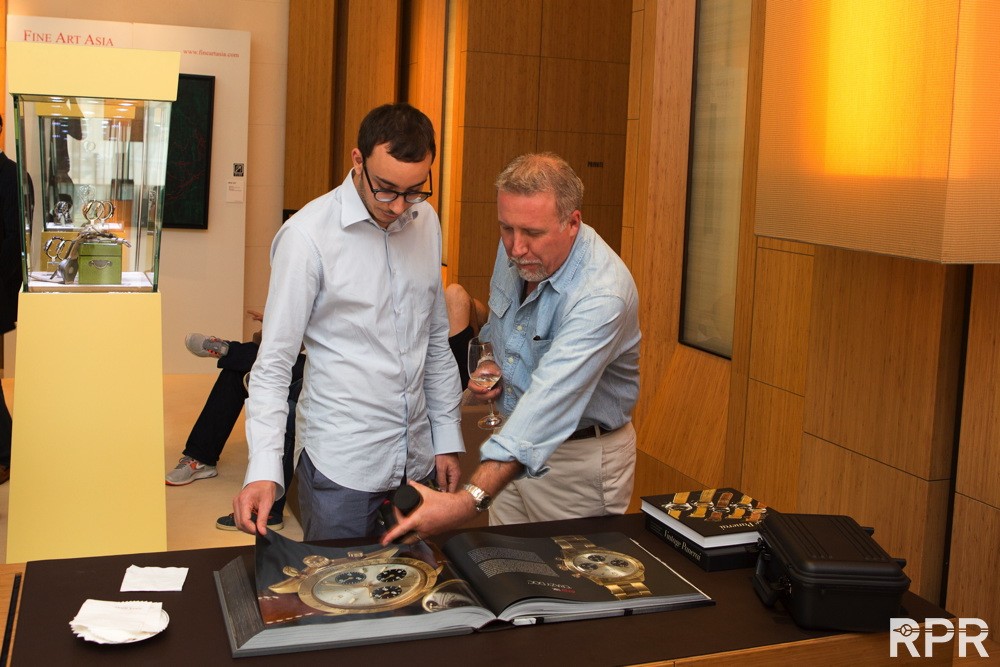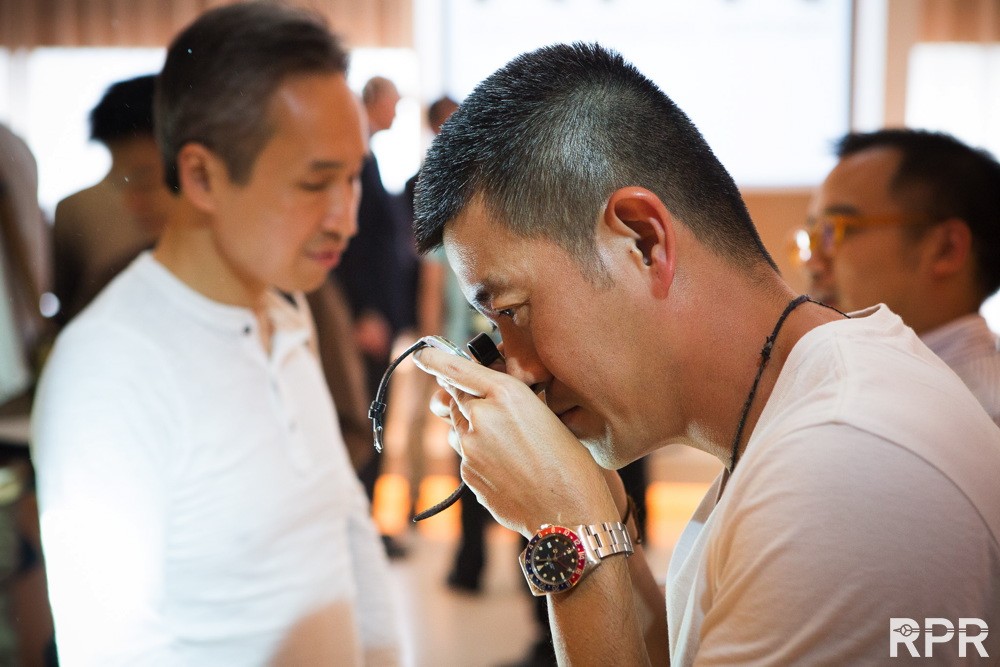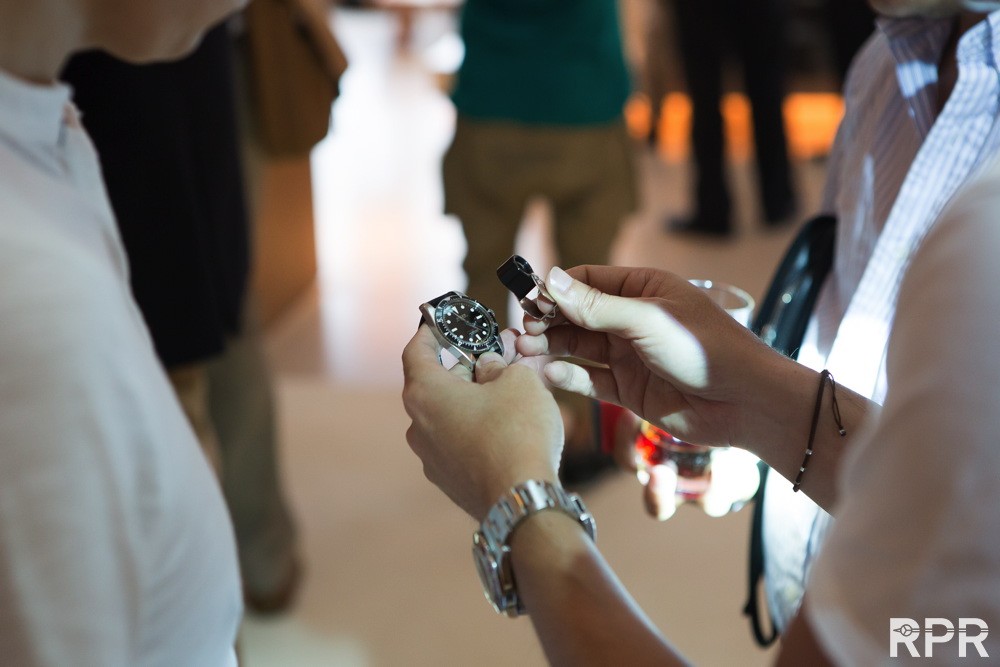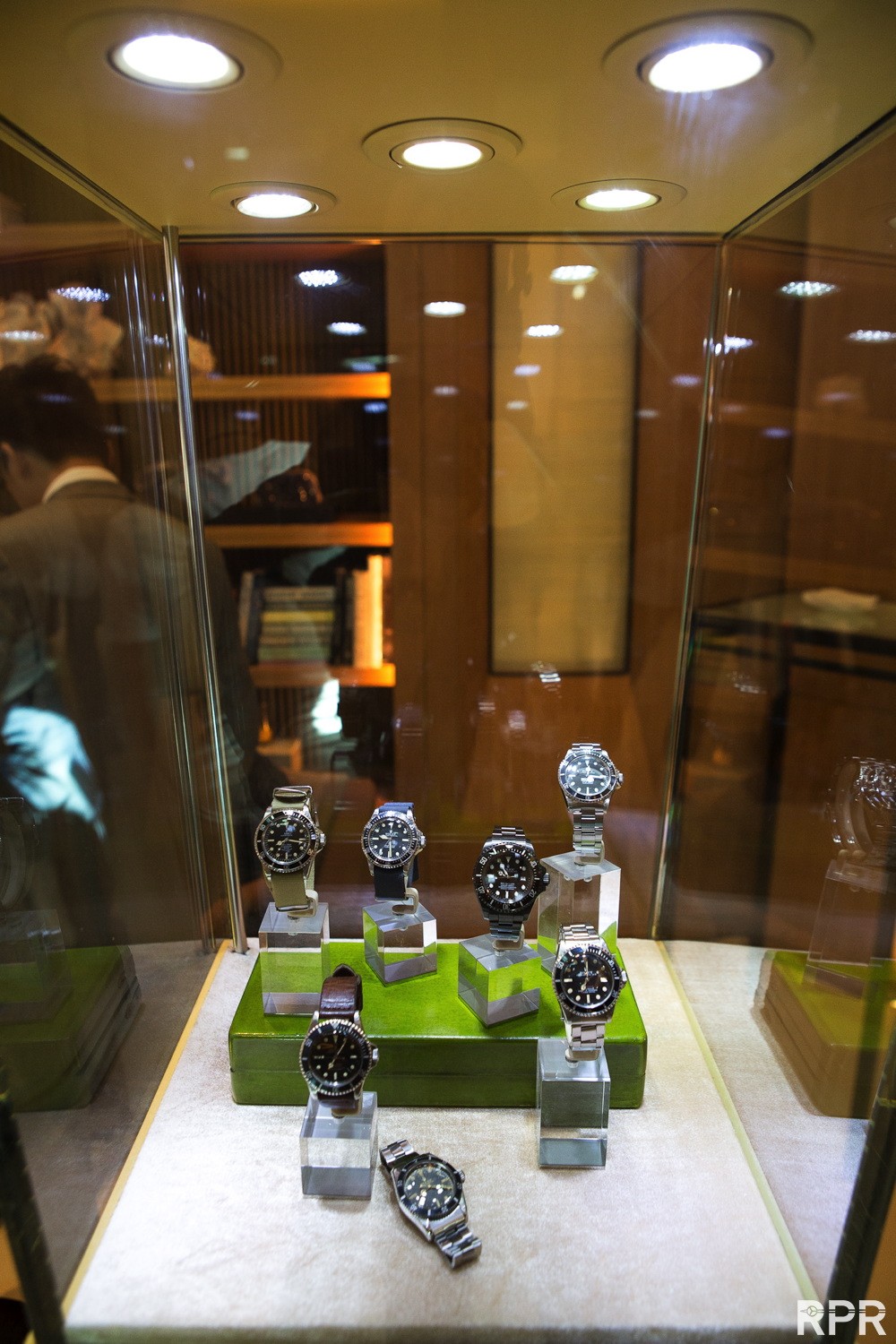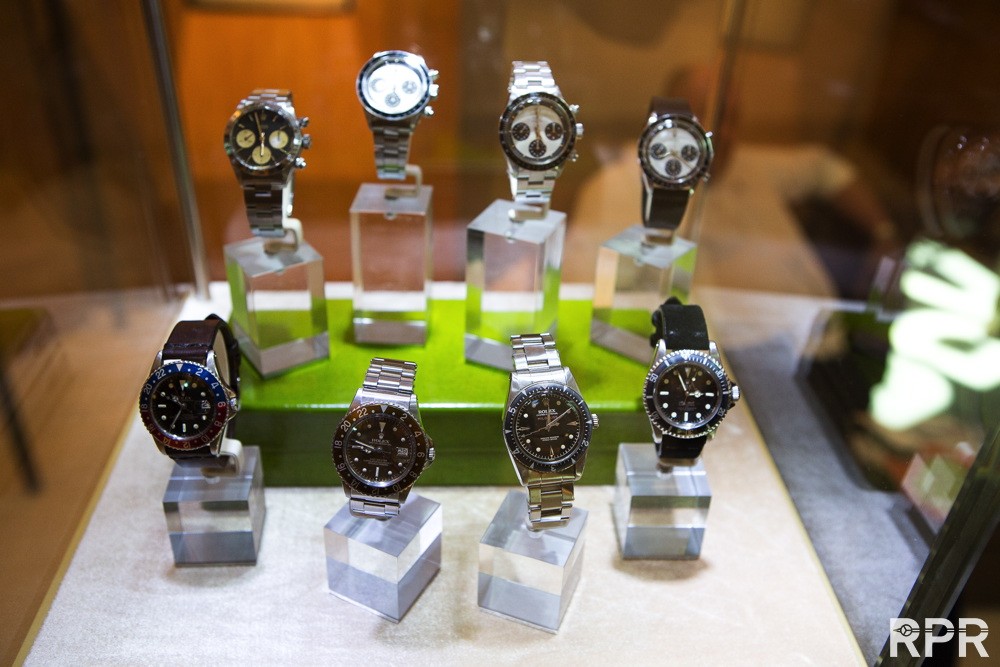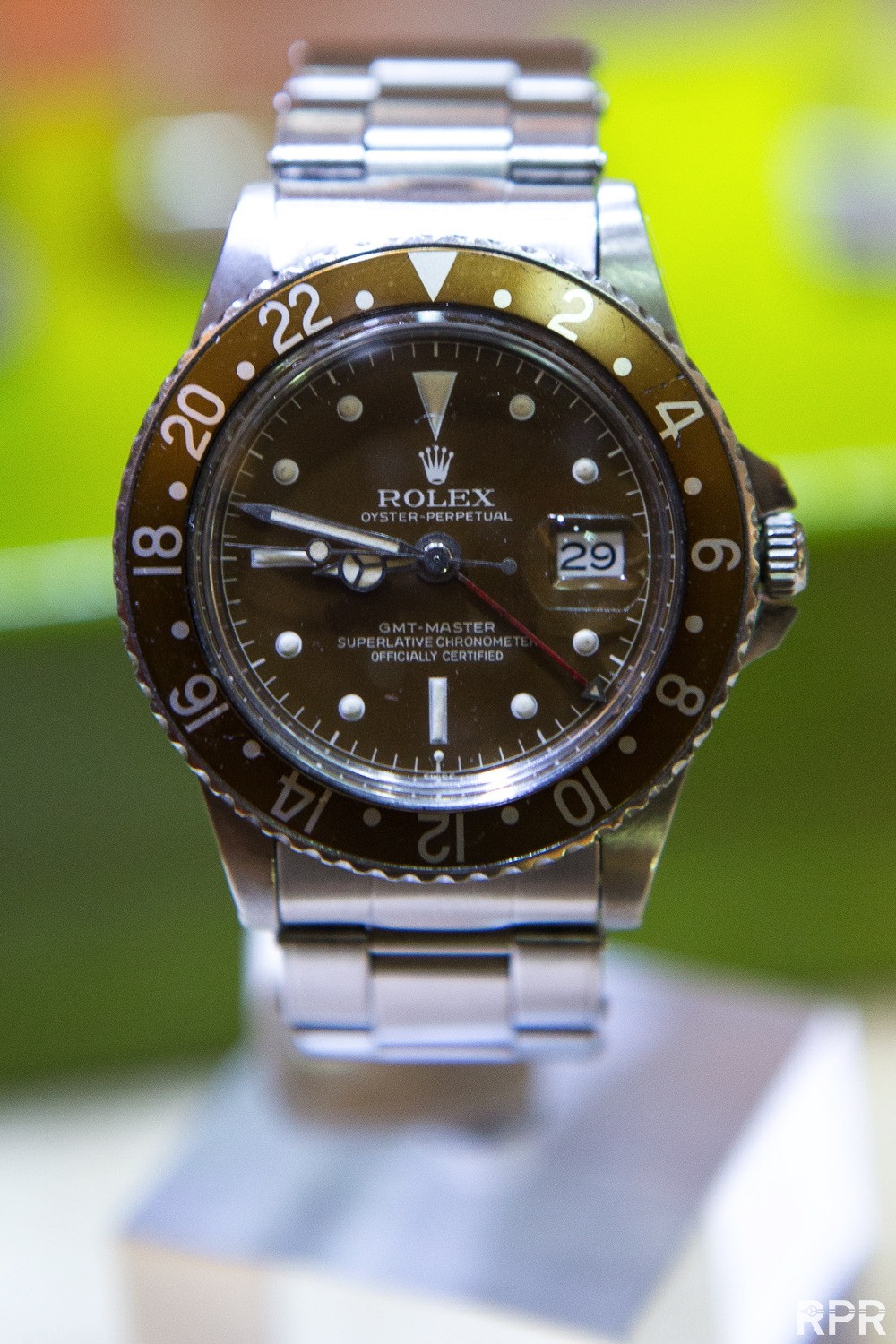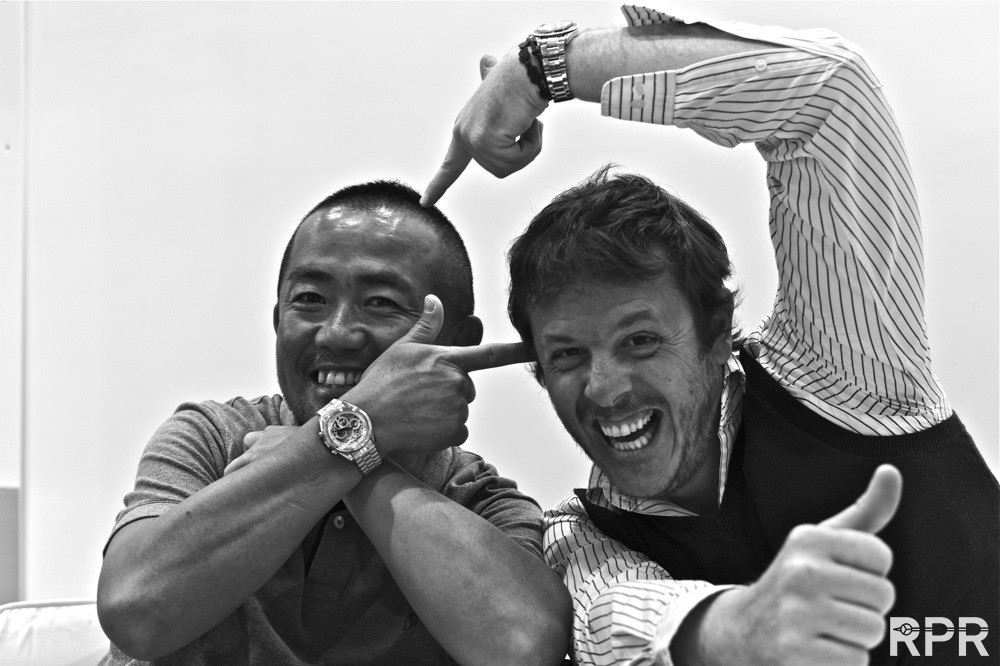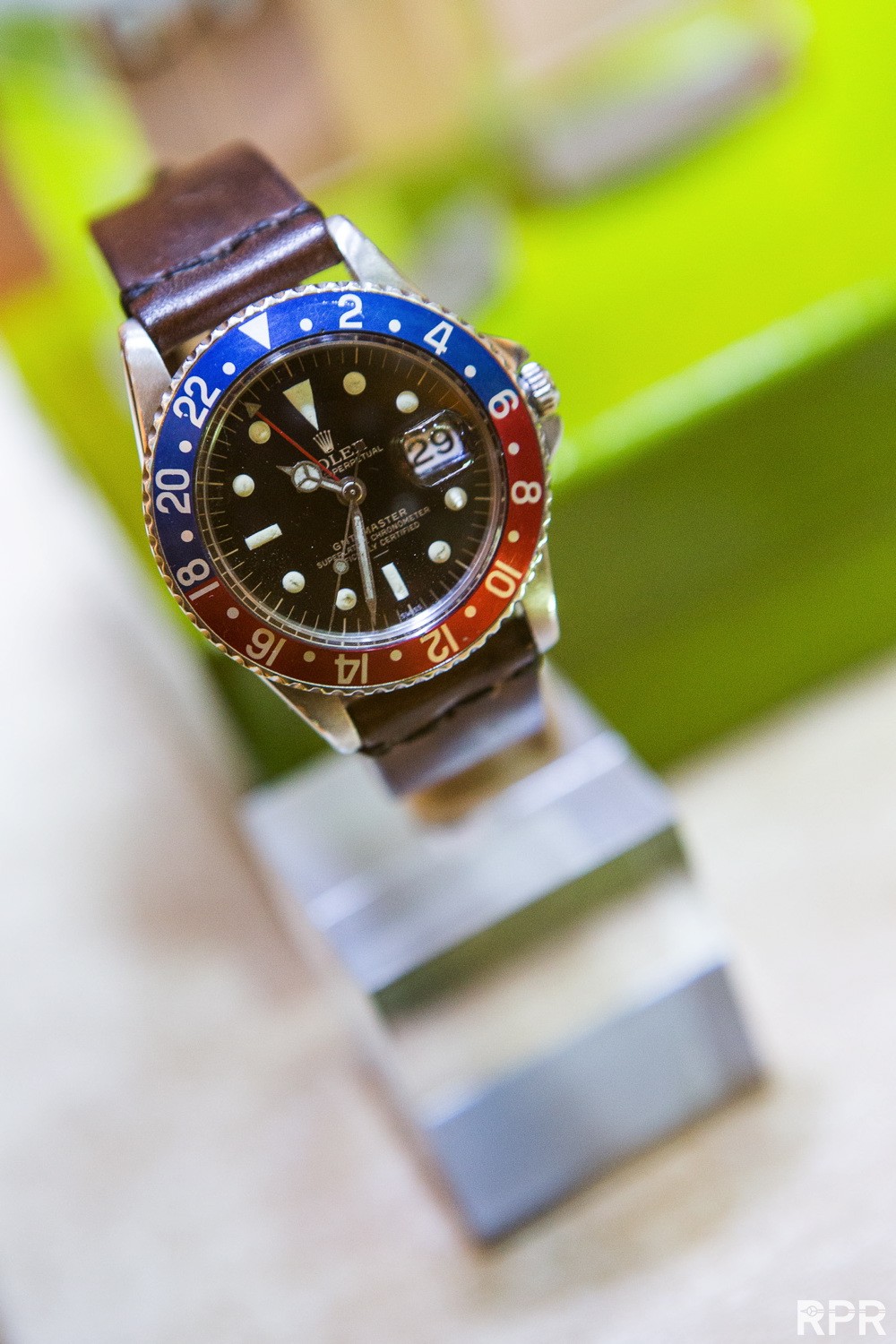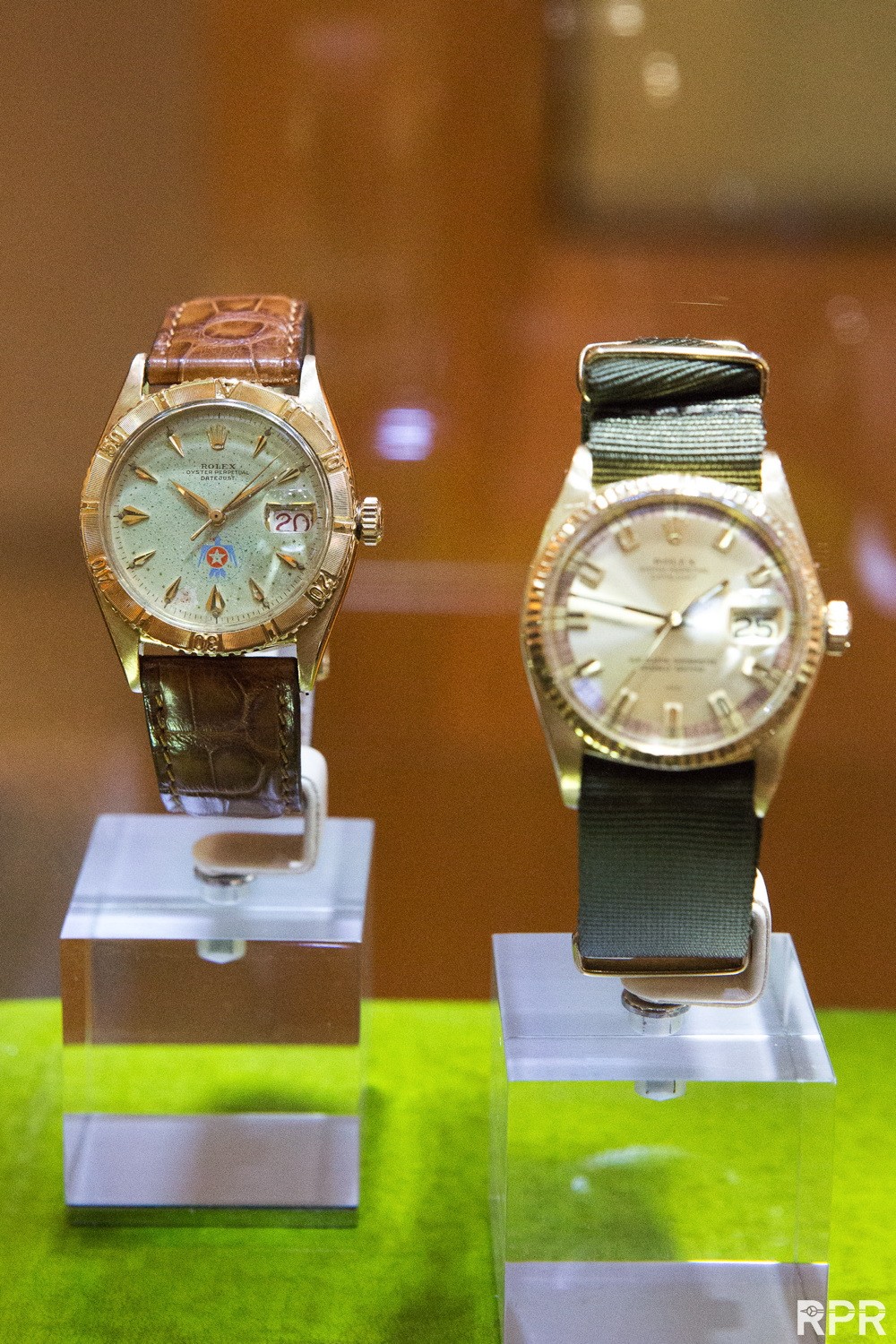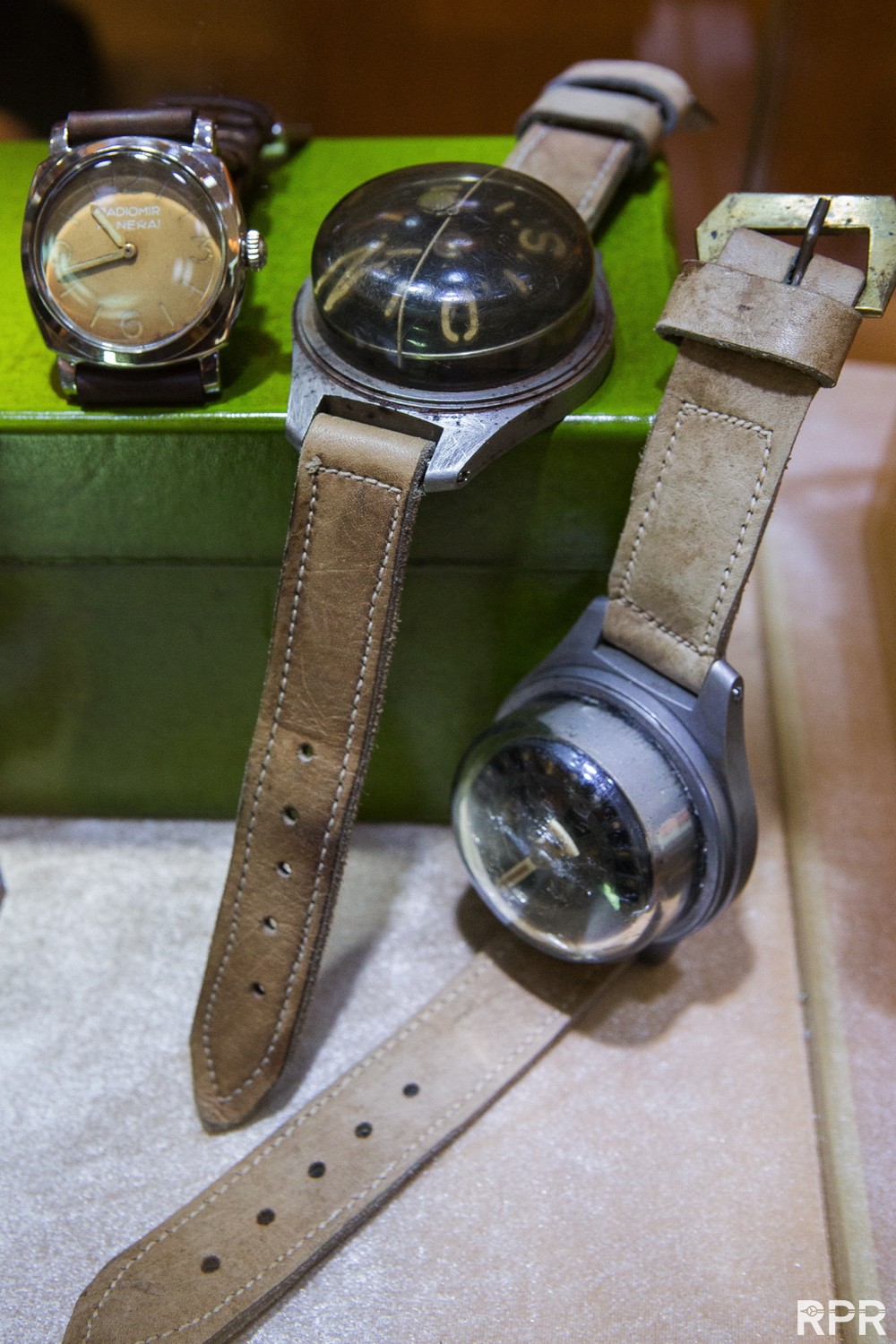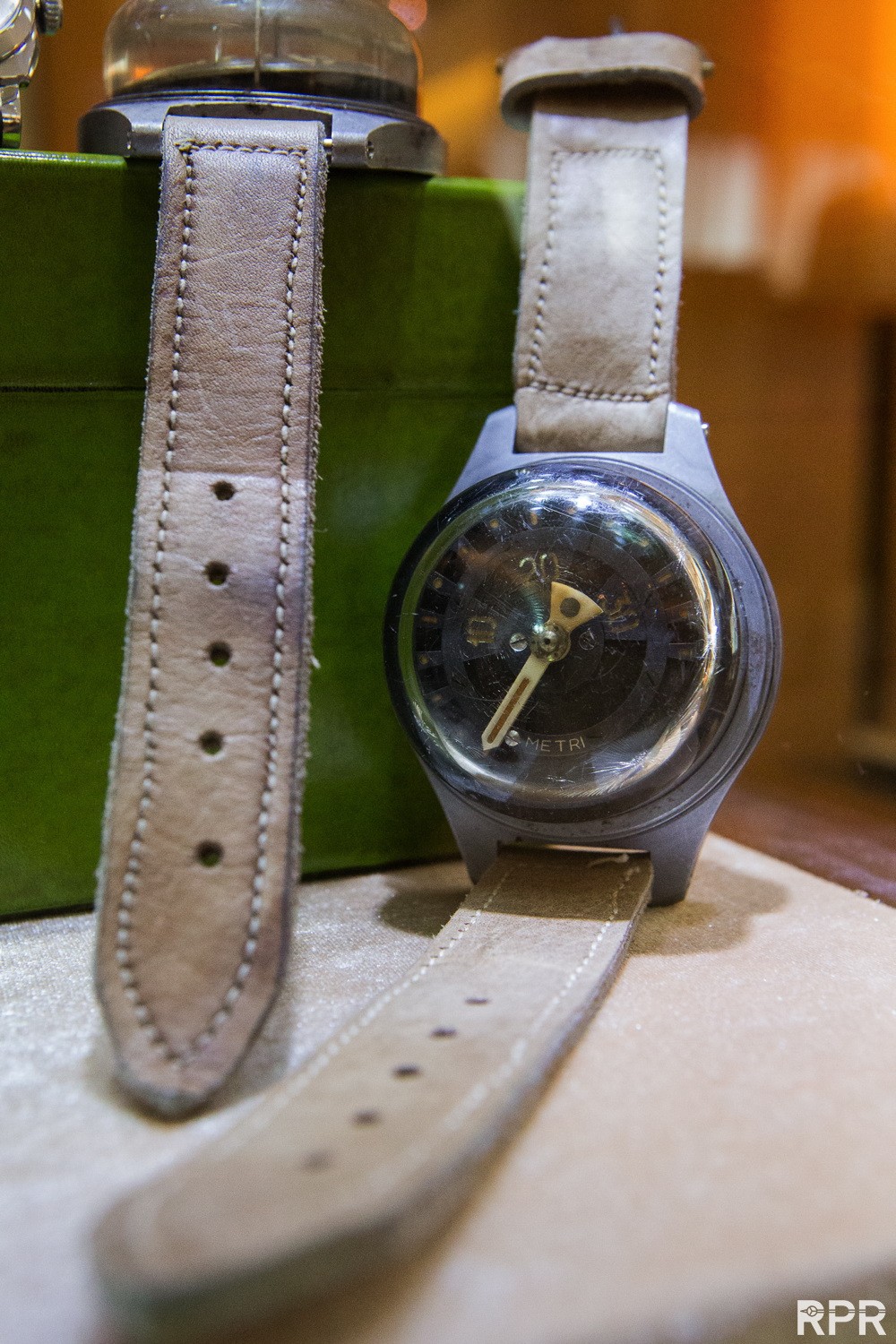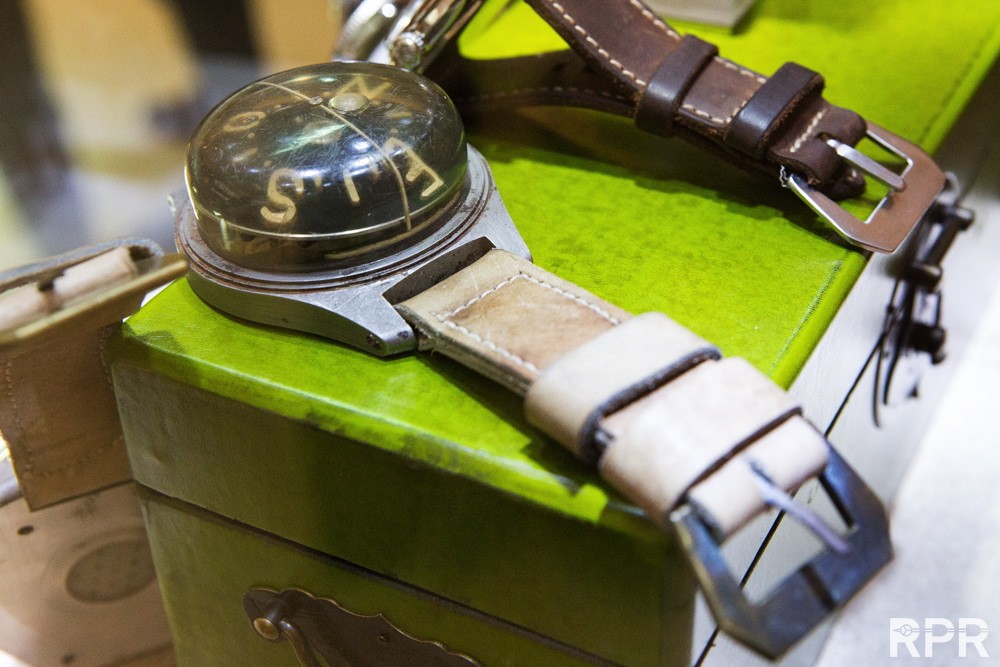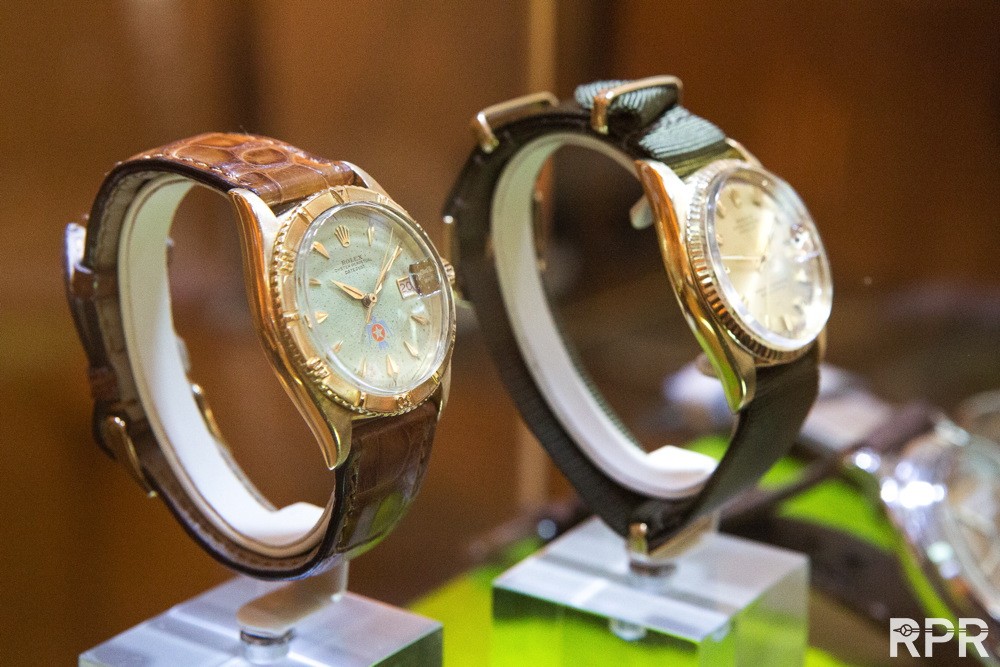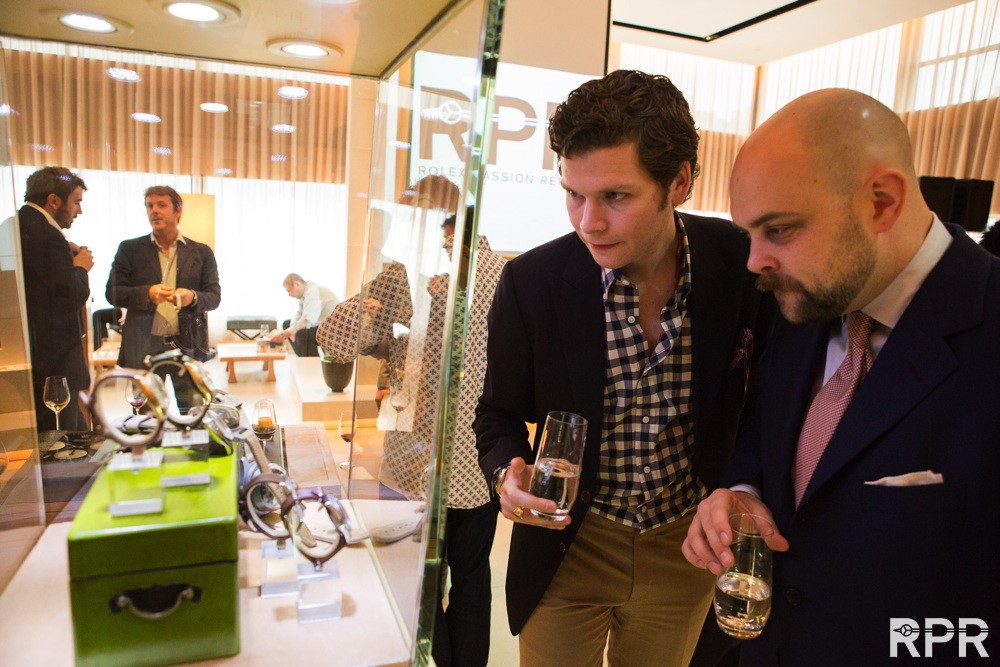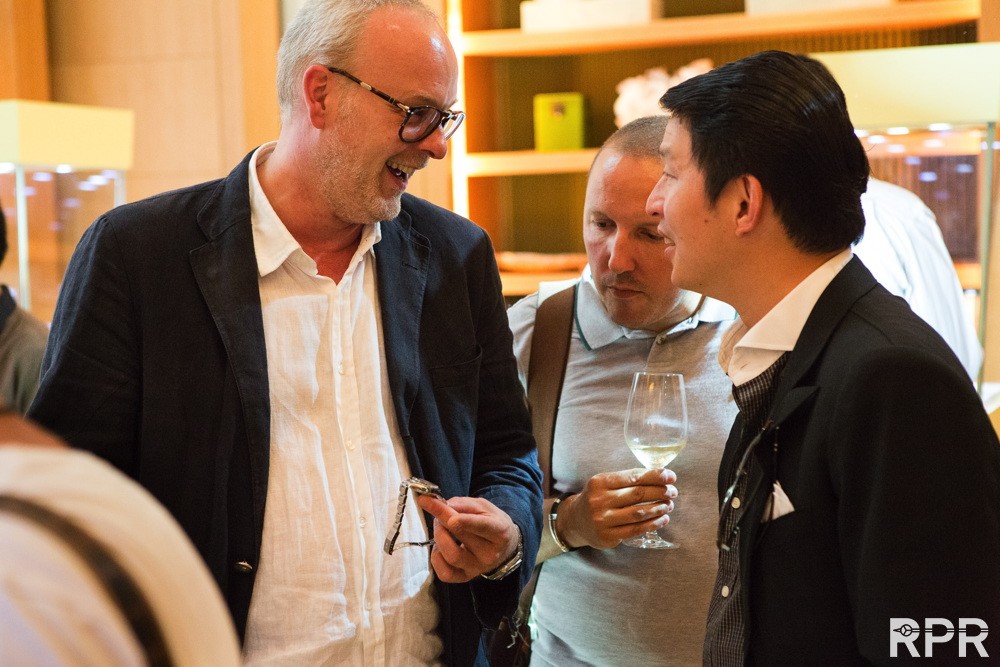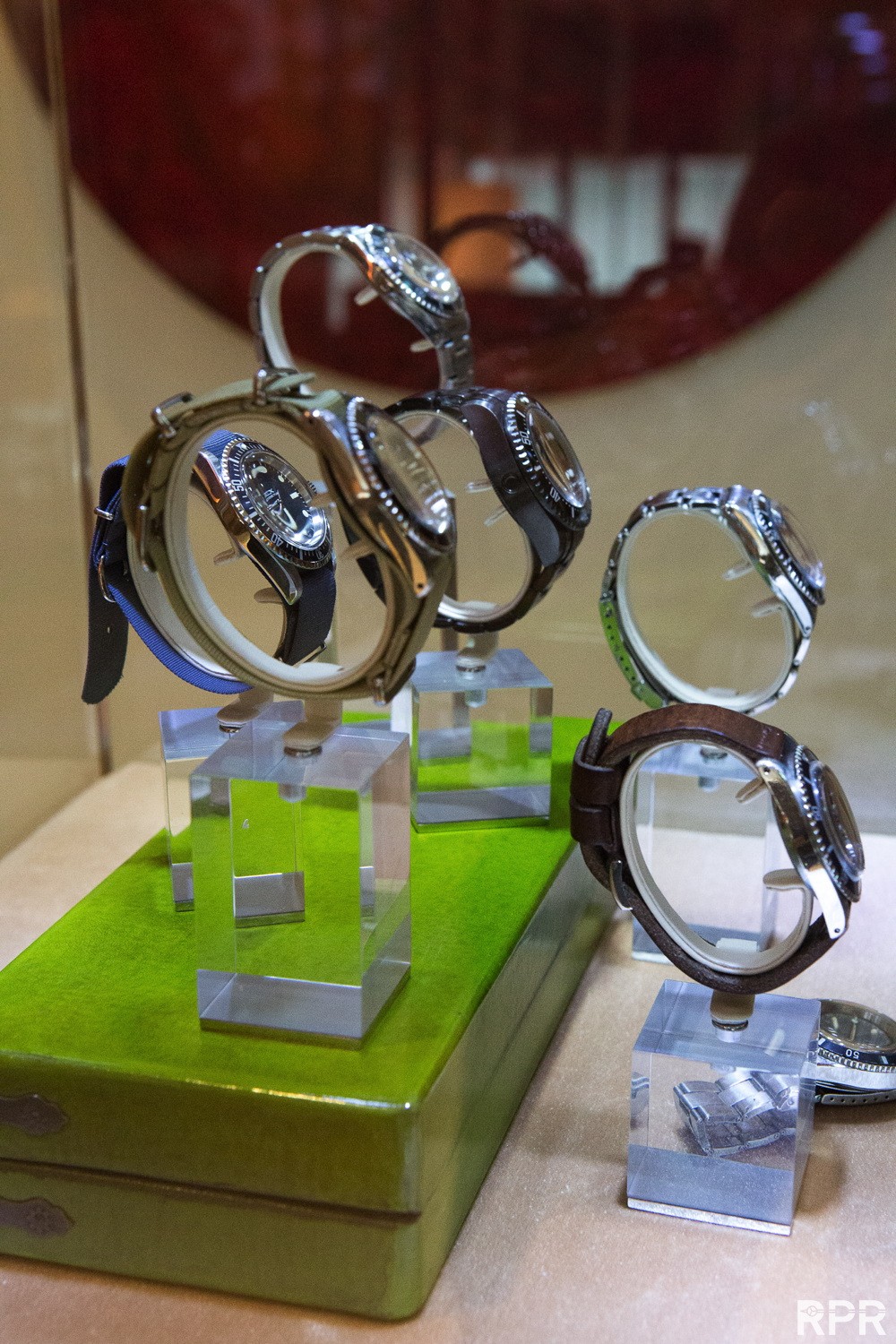 Explaing detail to Wei Koh of Revolution Magazine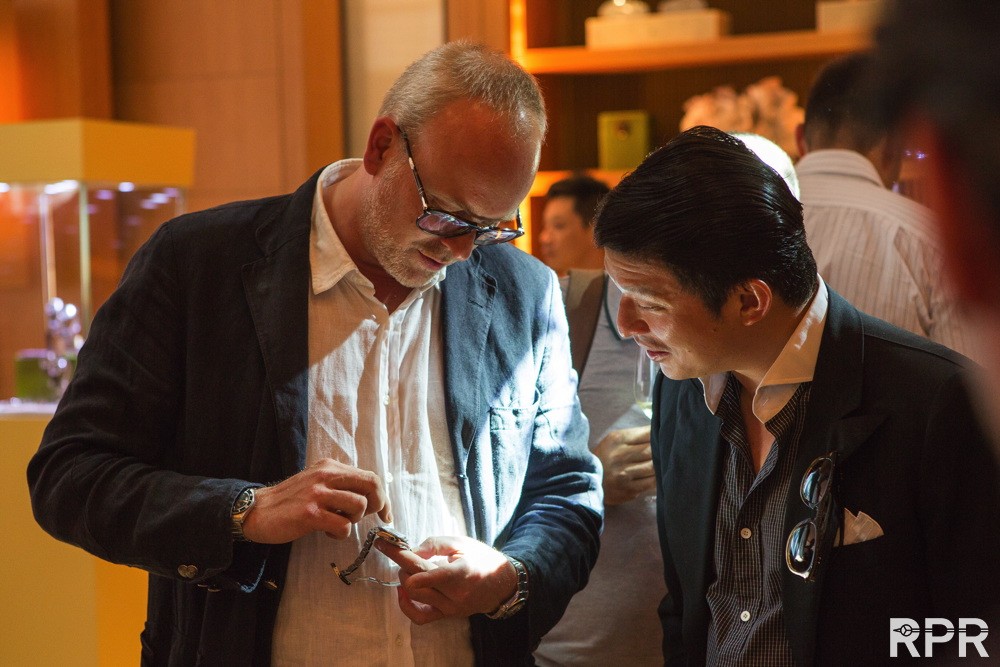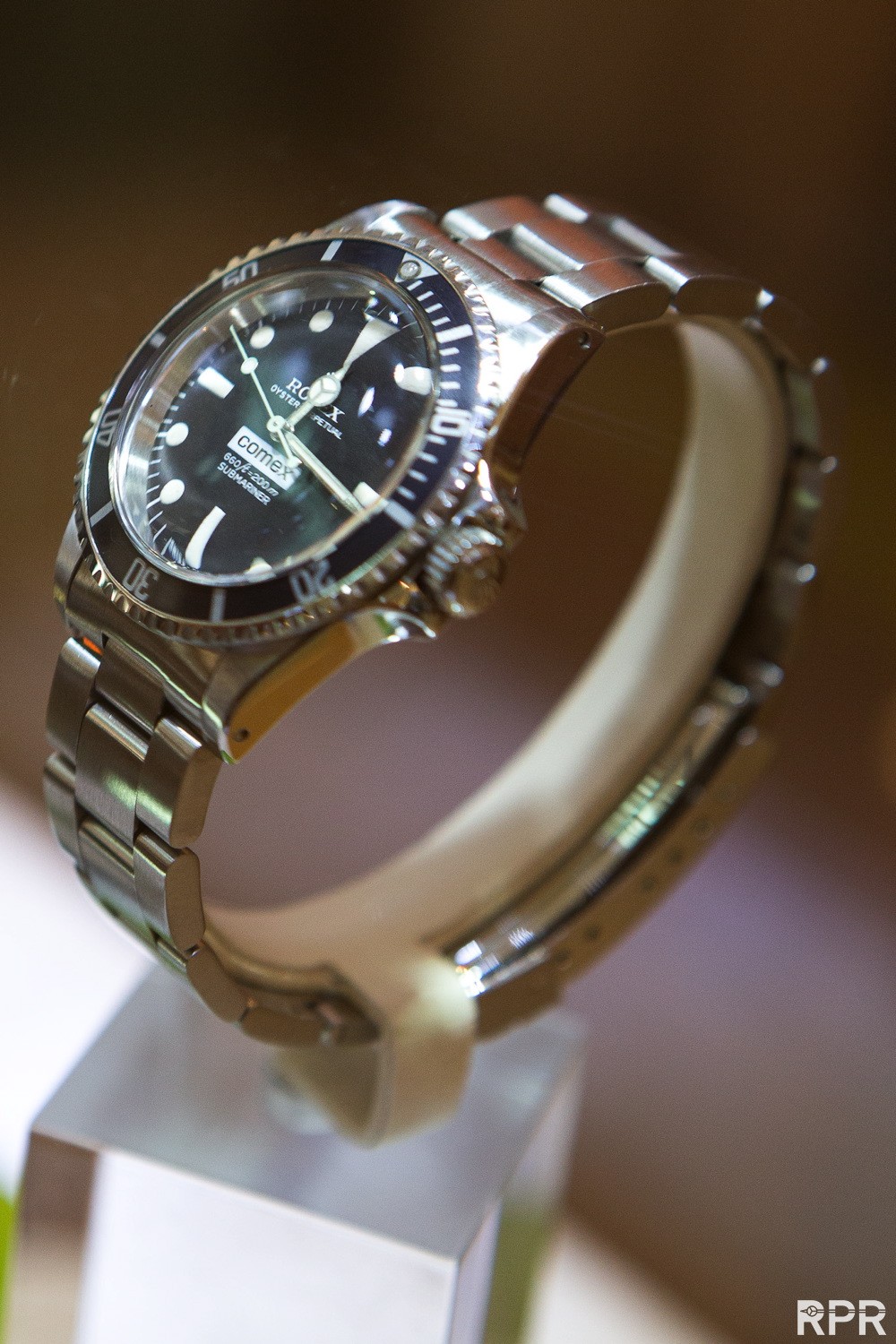 Trying to capture the beauty of the ref 6263 RCO, only like 10 examples known so far..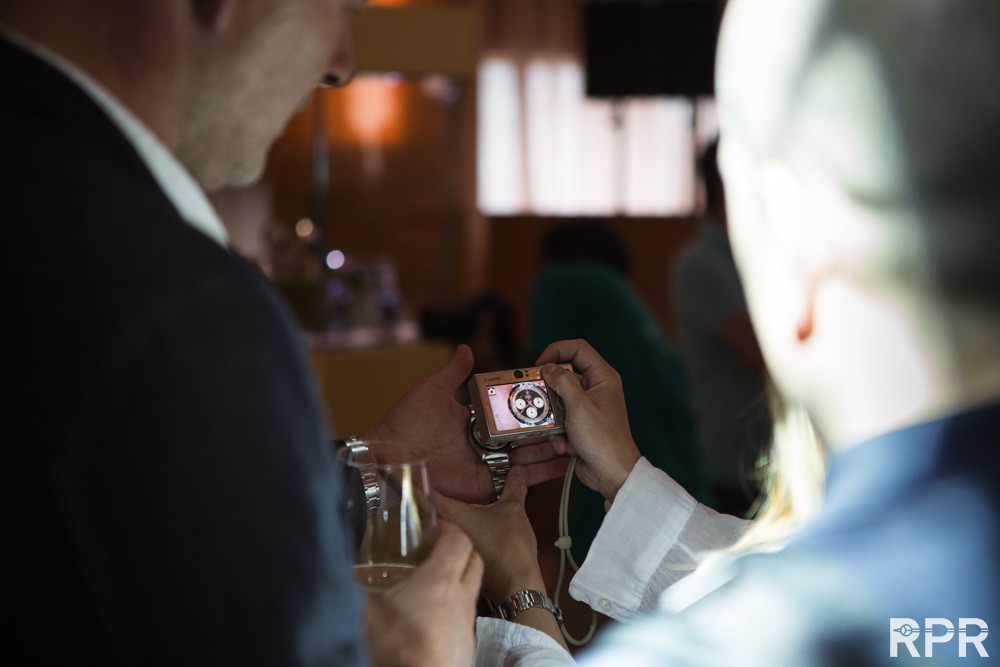 5512 Serpico Y Laino upperline..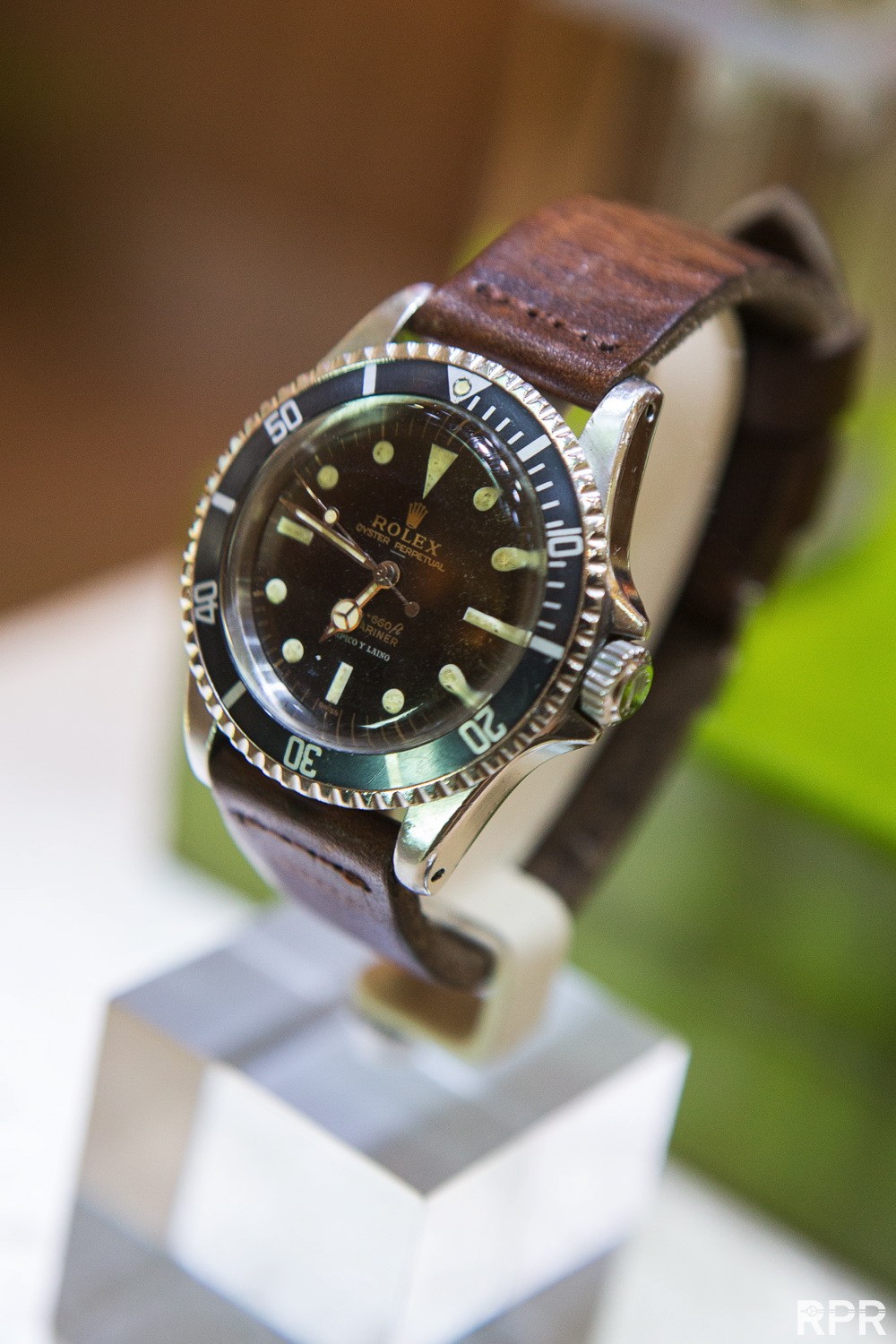 My lovely wife 😉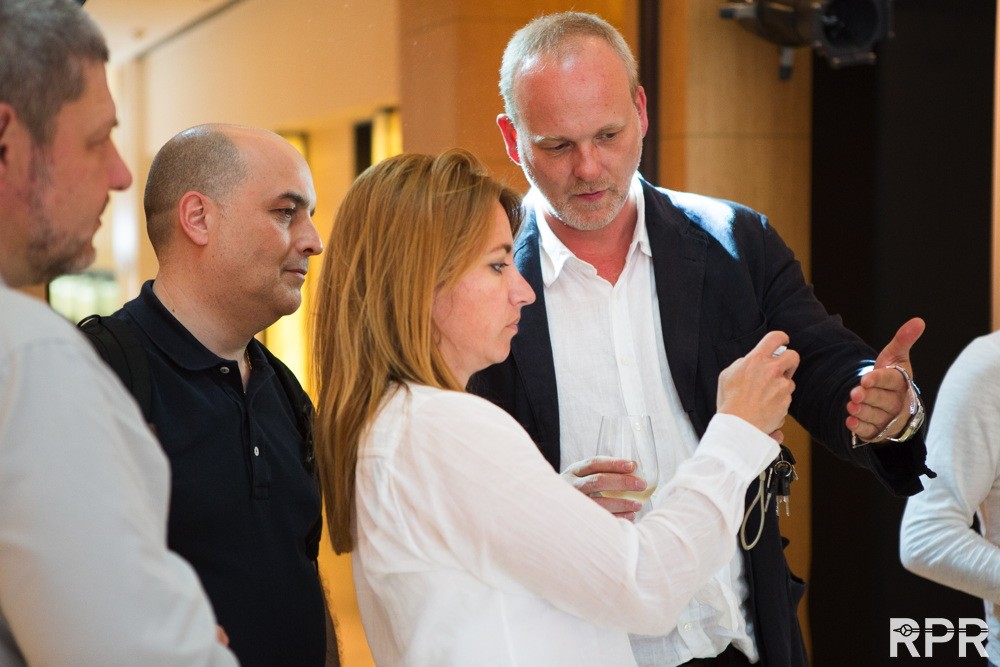 Rare non minute track MK1 Red Submariner ref 1680..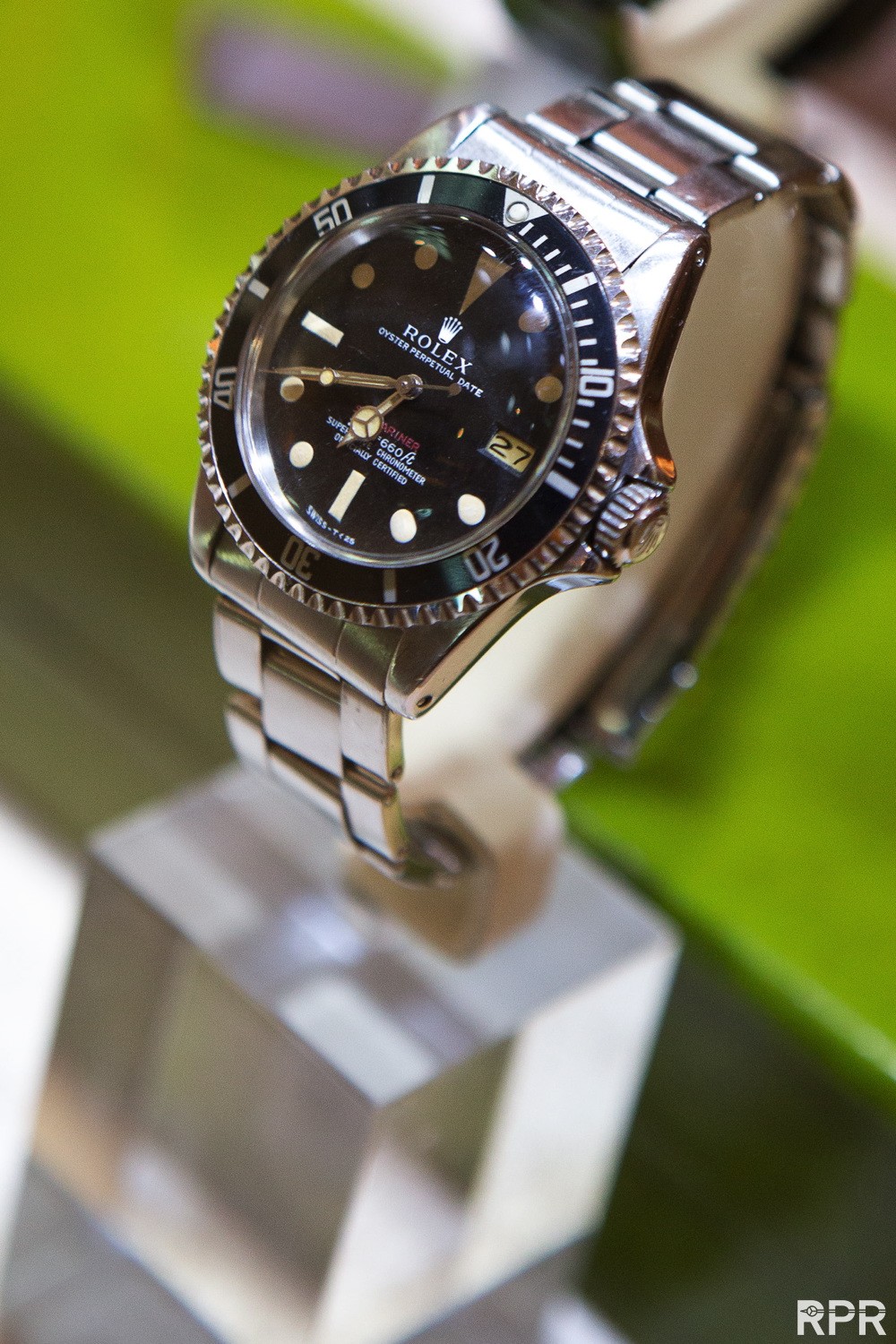 Ex Sir Edmund Hillary's Orange Hand  1655 & Ex Heinrich Harrer's ( given to Sherpa Tenzing Norgay) 1655..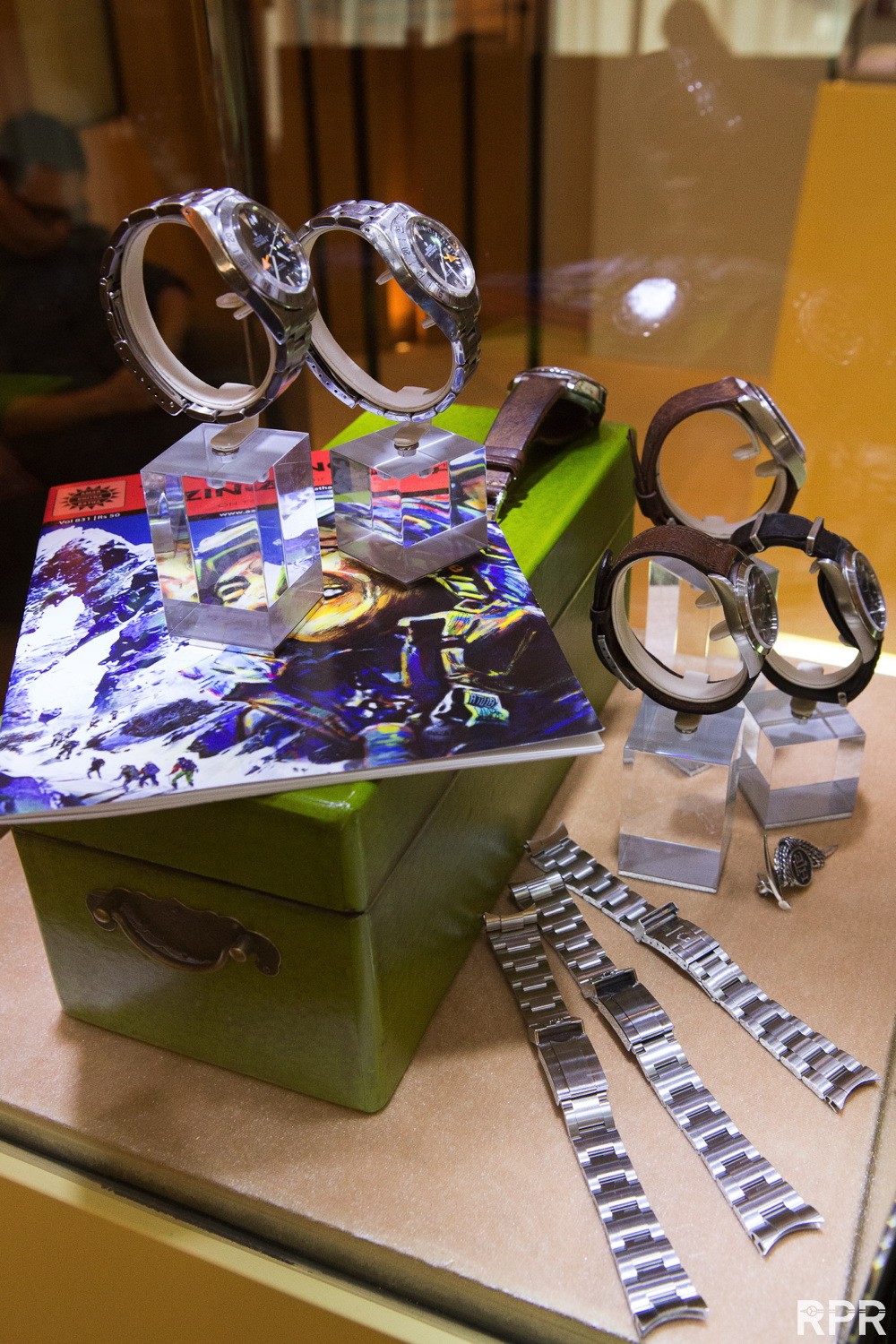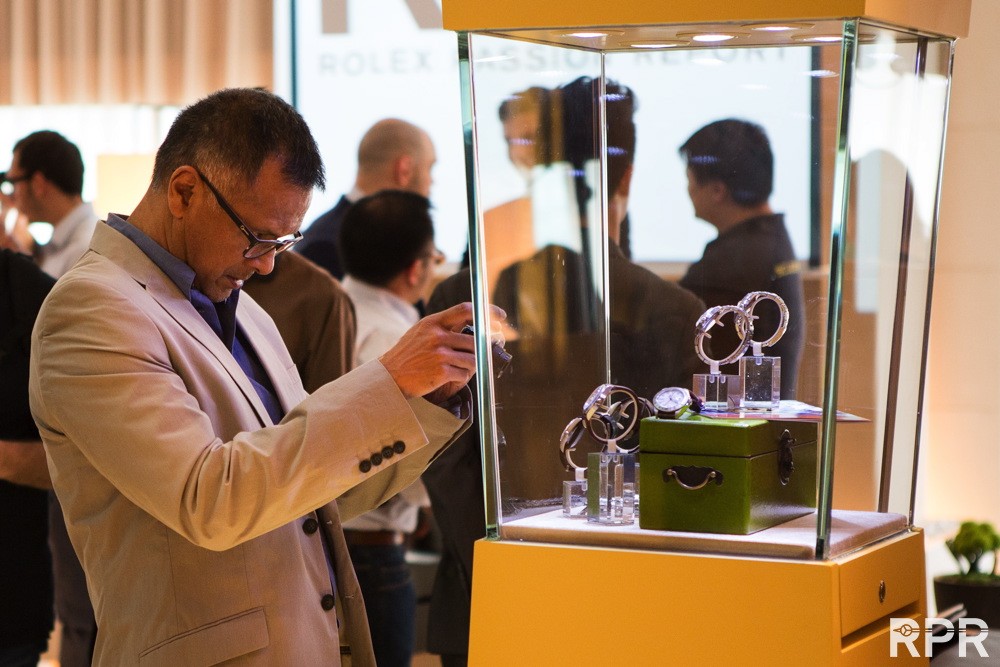 Group shot of rare Submariners, with in the middle my Piccard DeepSea 01/86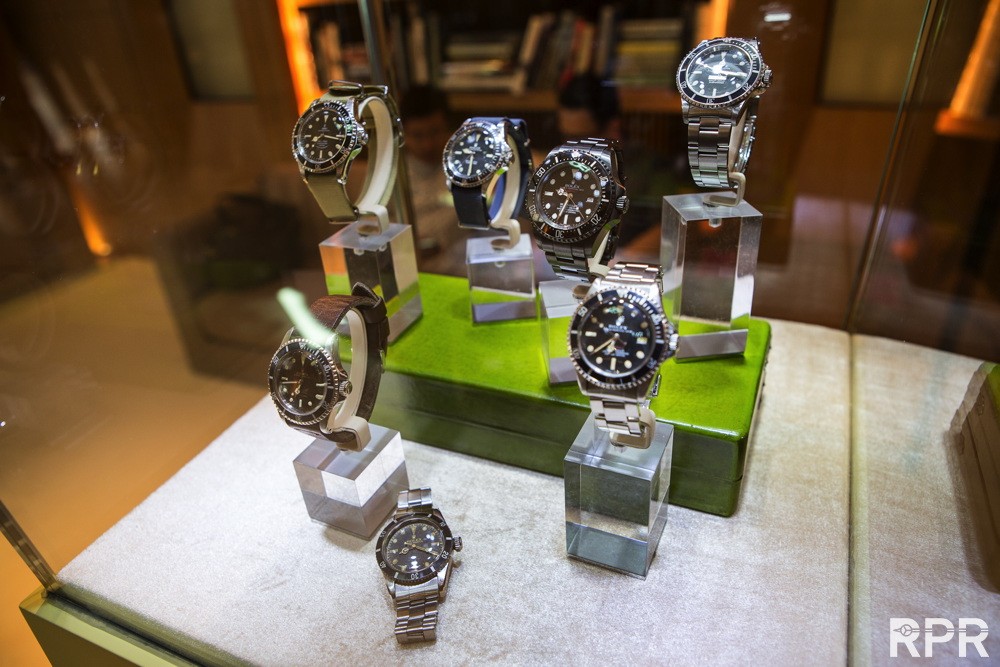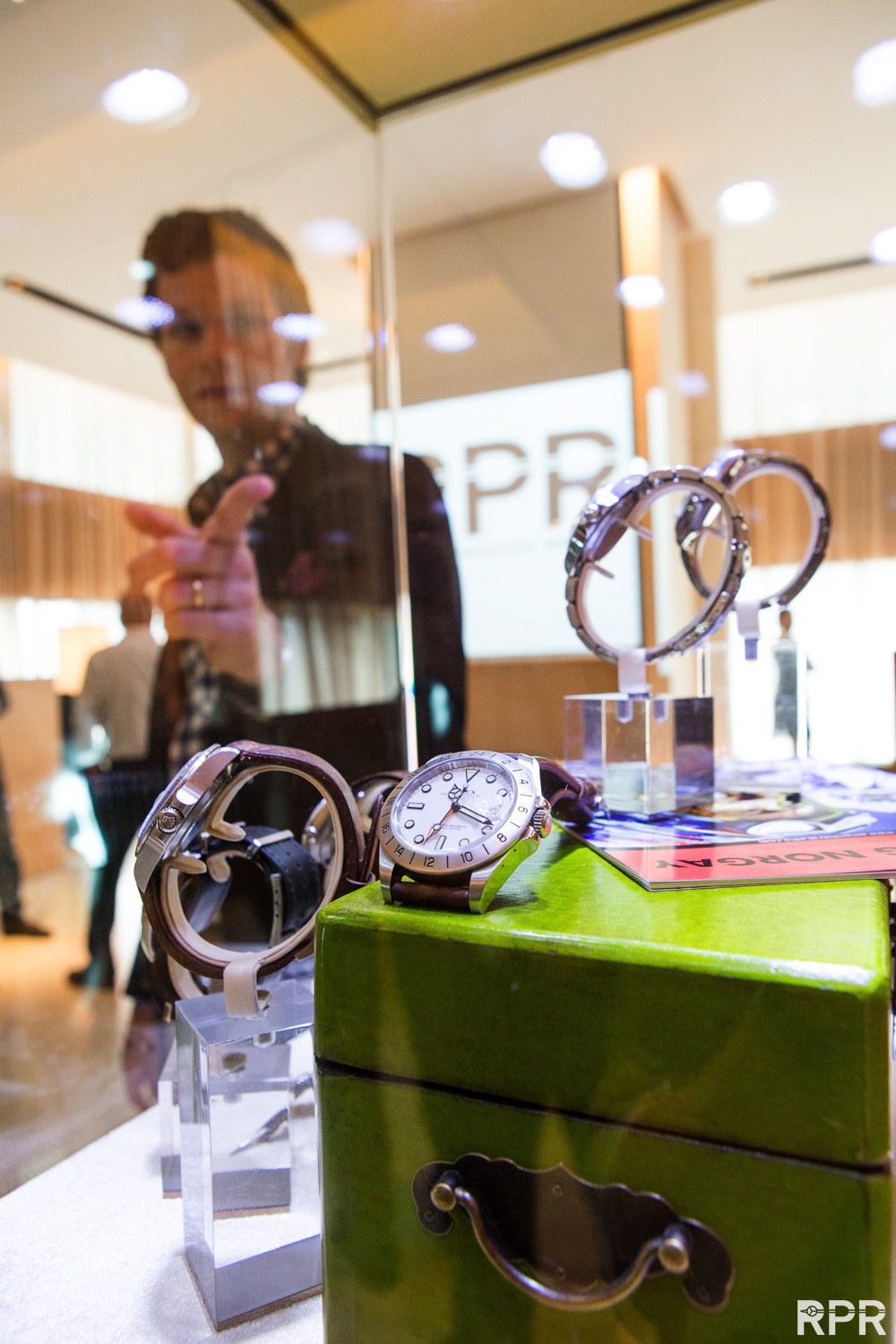 HTE Set of modern heritated Explorer's..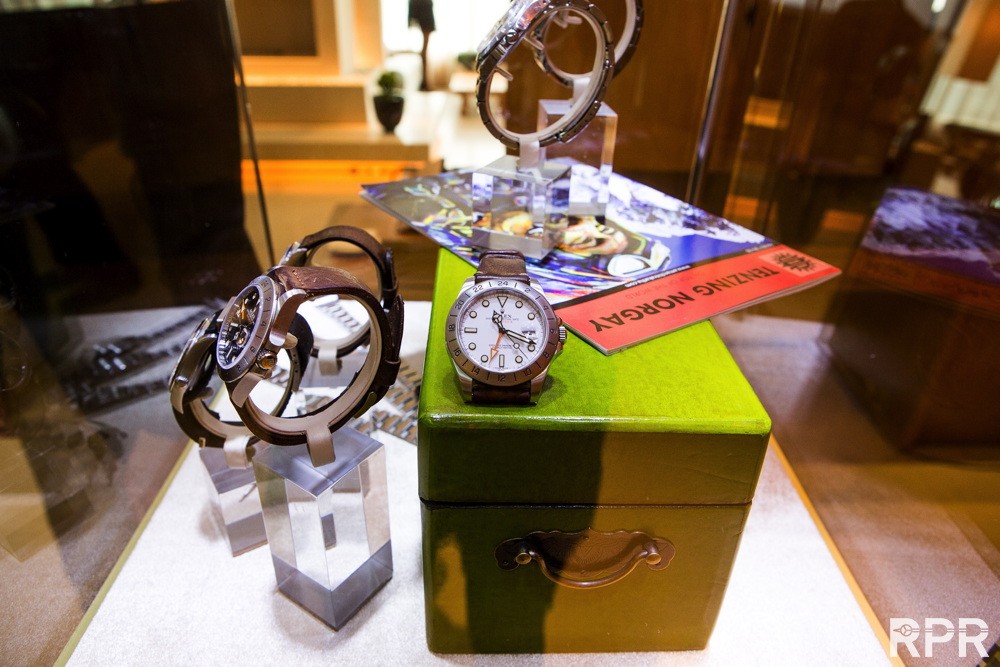 Rolex Thunderbird, Prototype and Panerai ref 6154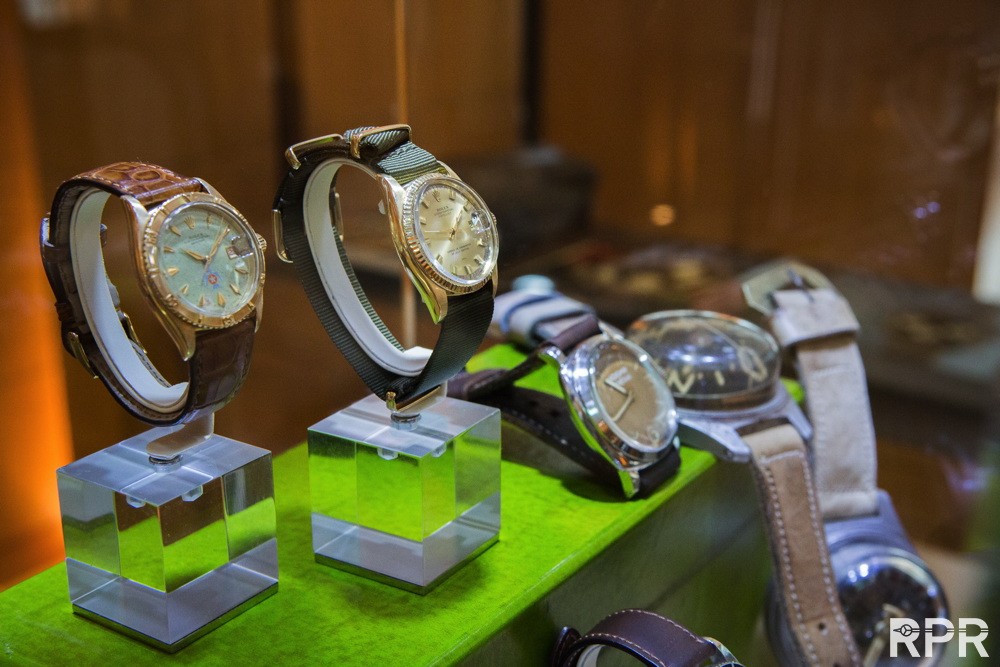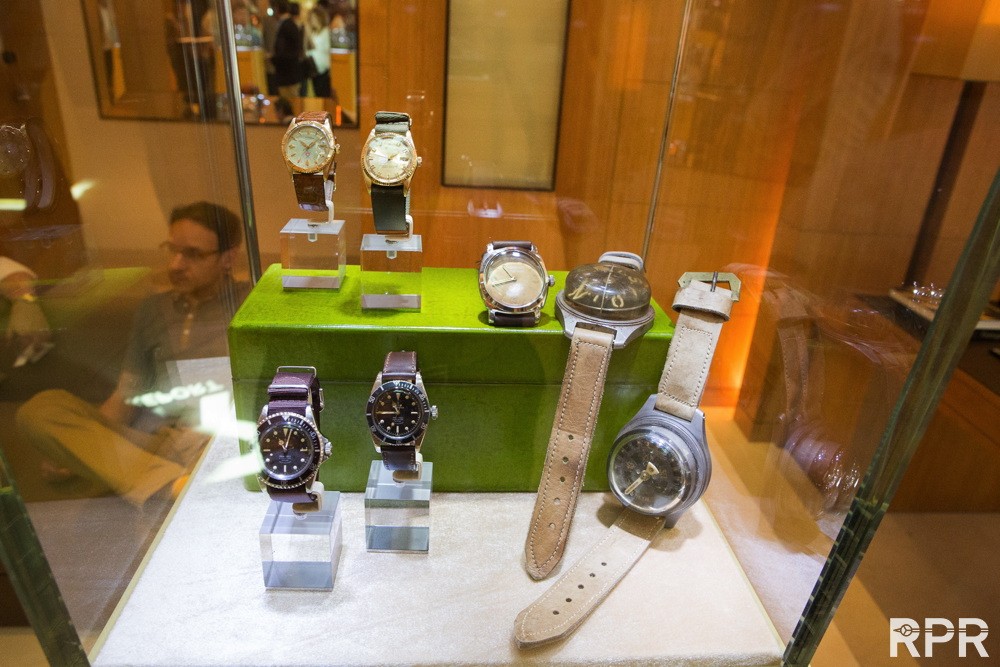 Rolex Milgaus ref 6541, ref 6263 Paul Newman's 1675's gmt's and Submariner ref 5512..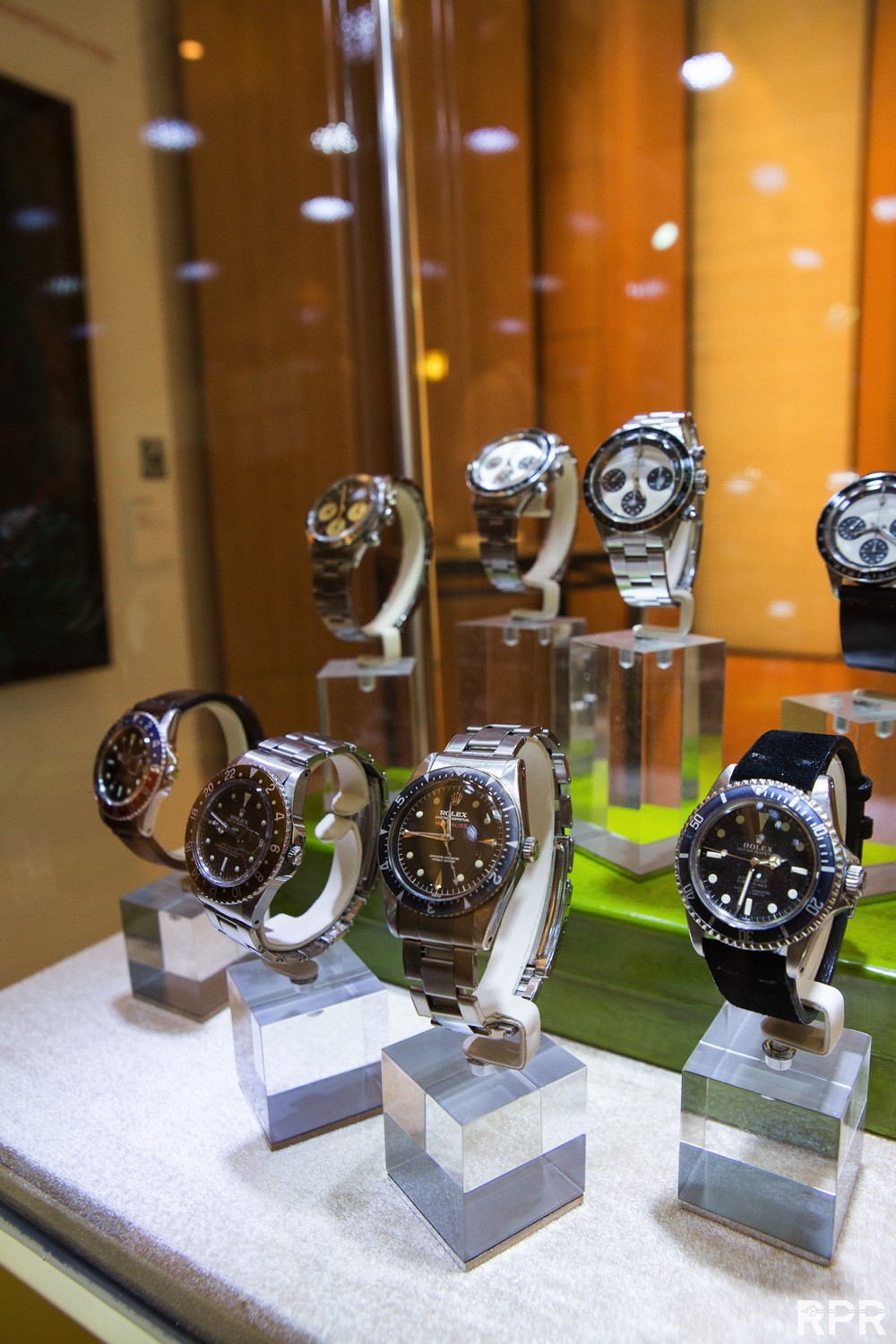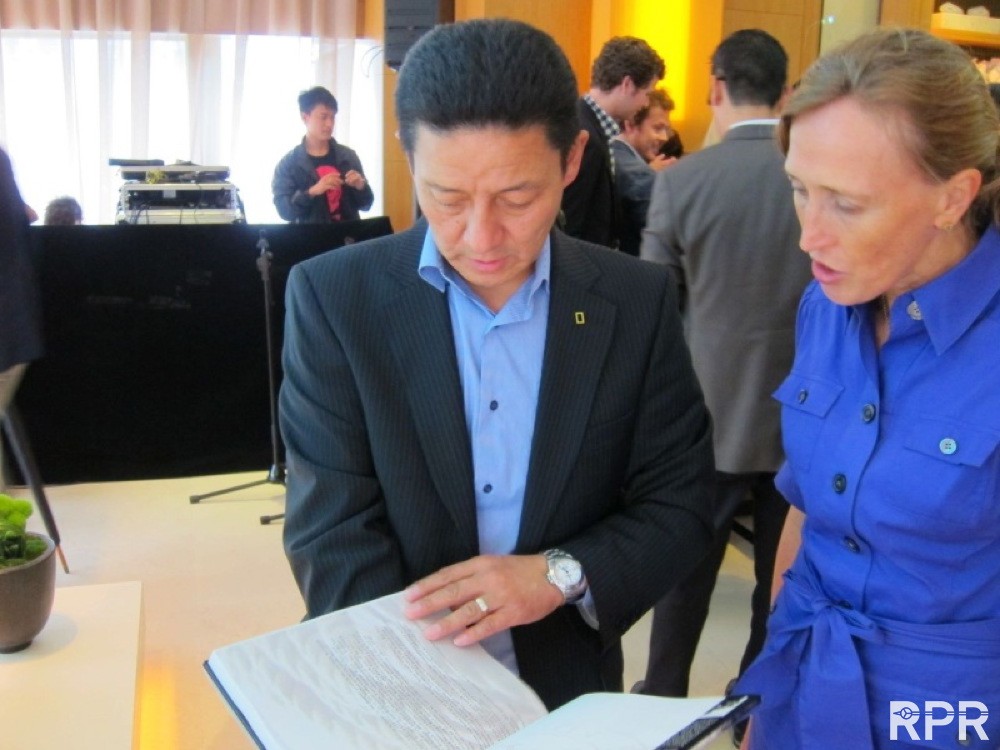 Pump Daytona PAul Newman 3 color..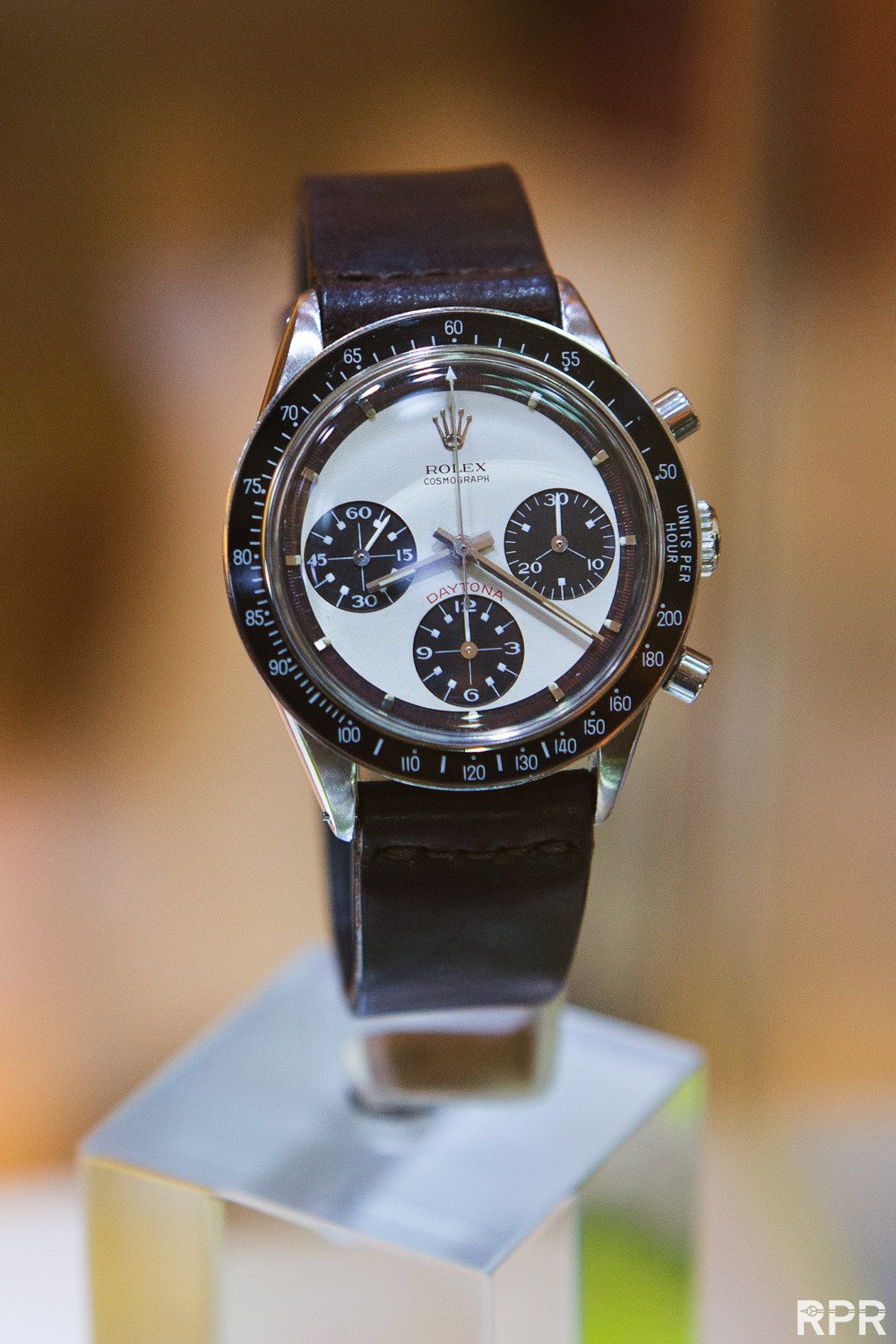 rare bird!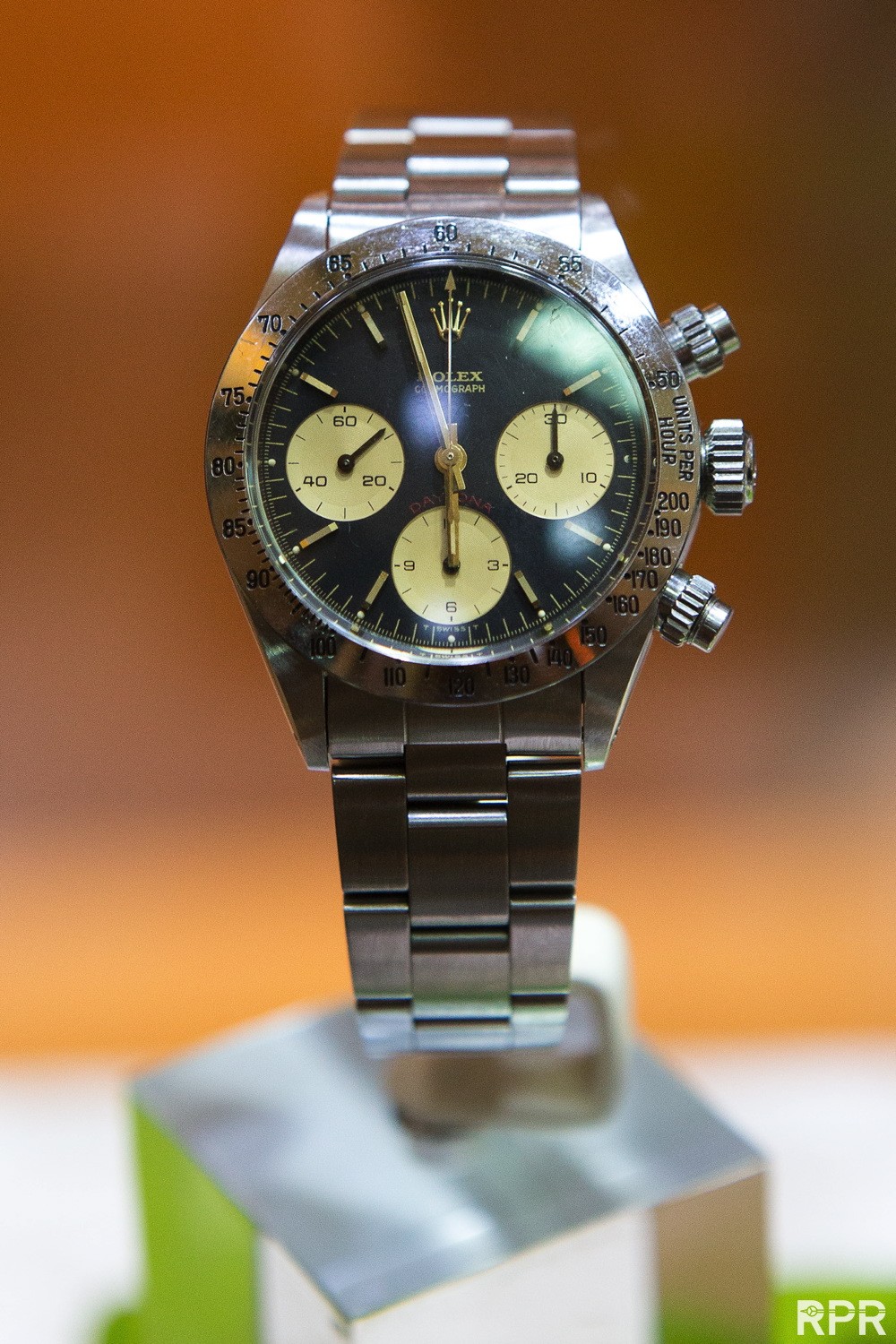 Ref 6263 Oyster Paul Newman MK1…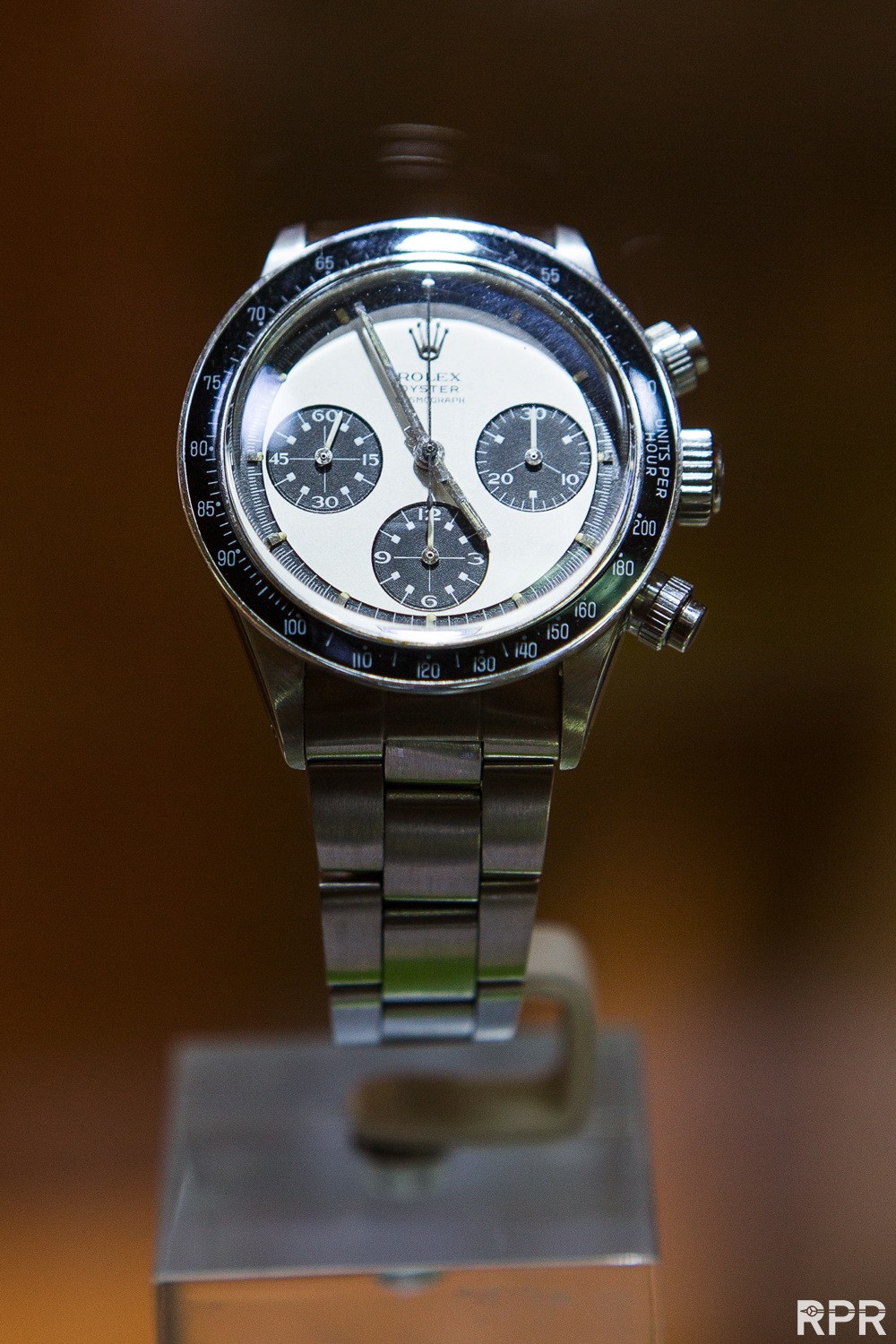 Mike Wood admiring the wonderful colorful collection of Stella Day Date's..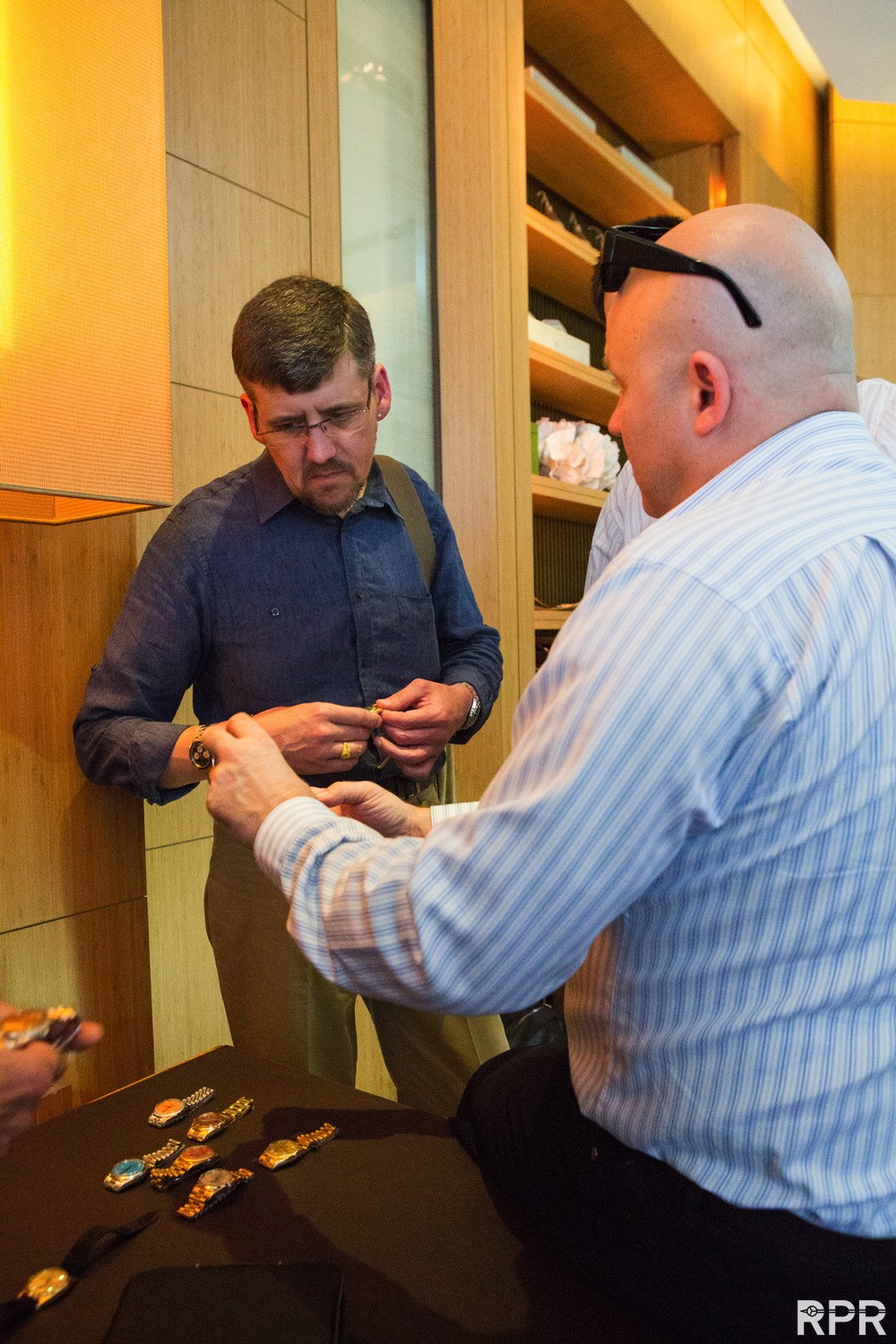 Handful of vintage grail Rolex..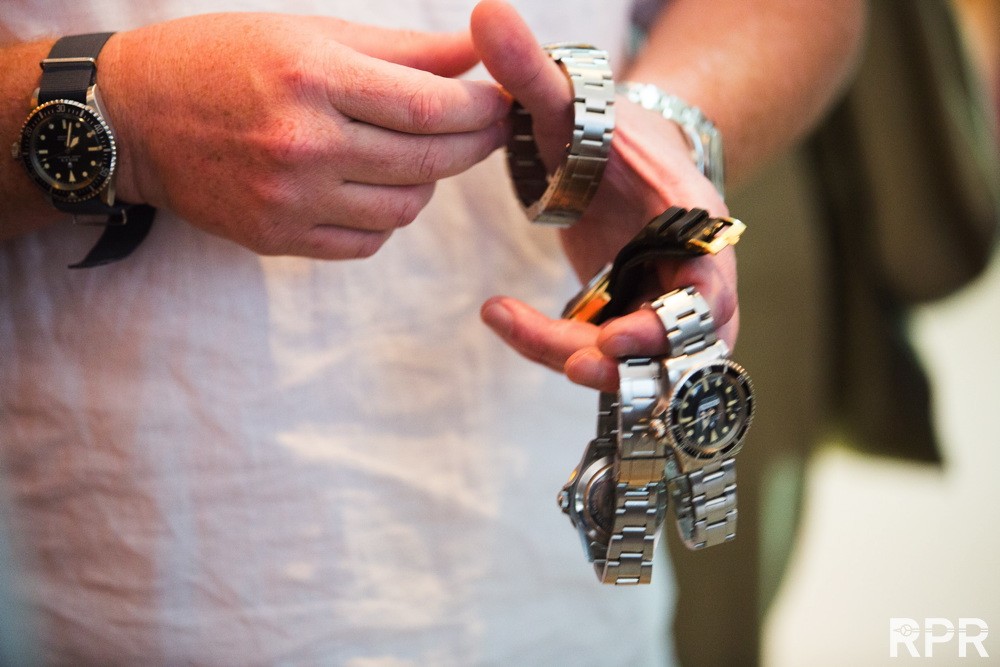 sixtin chappel 😉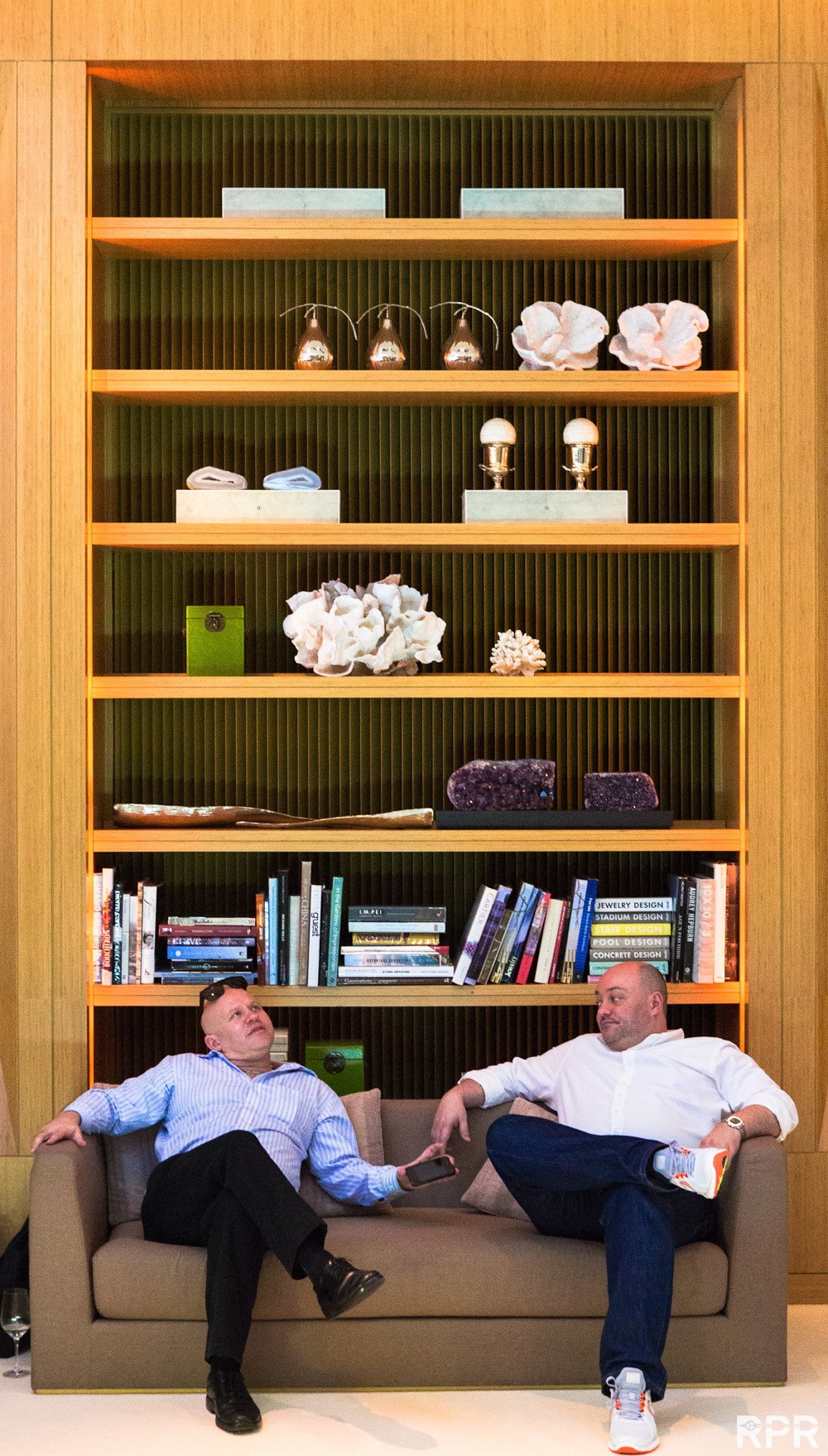 And another one pops up, black pump PN Daytona..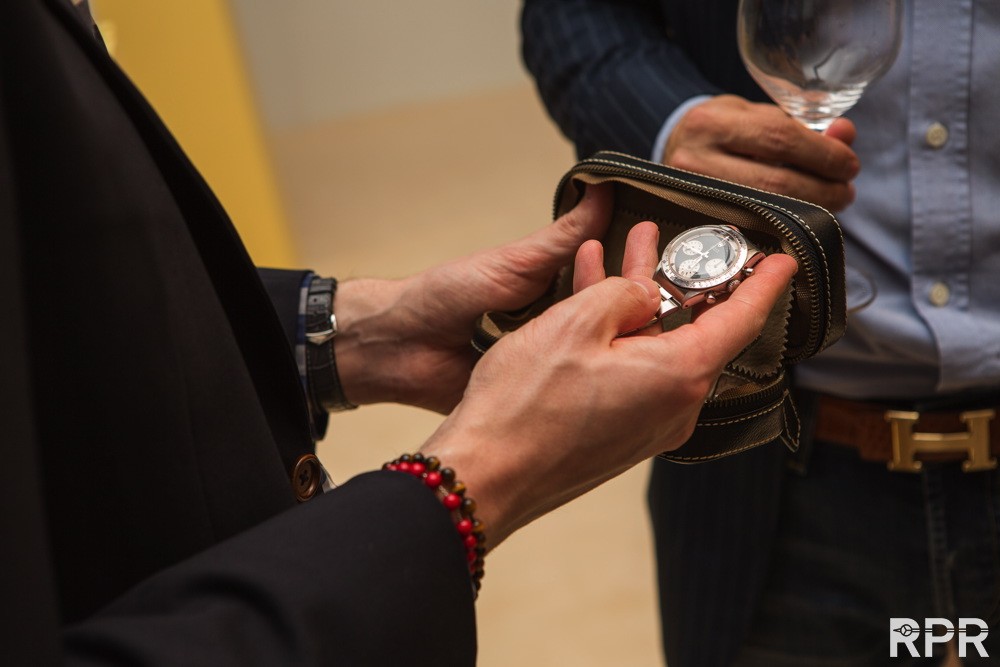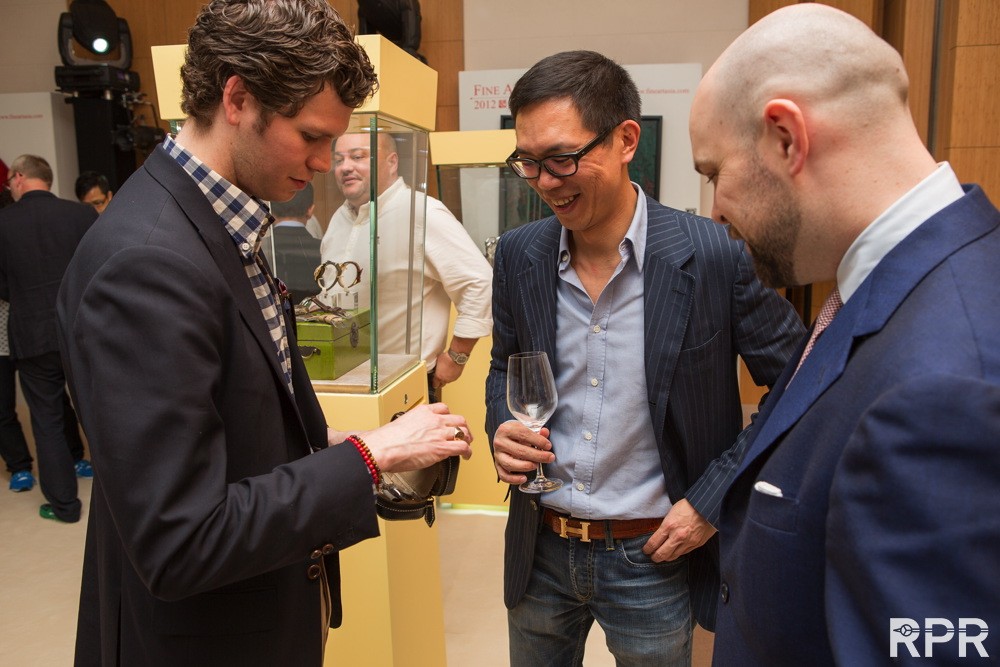 Rolex ref 6263 RCO ..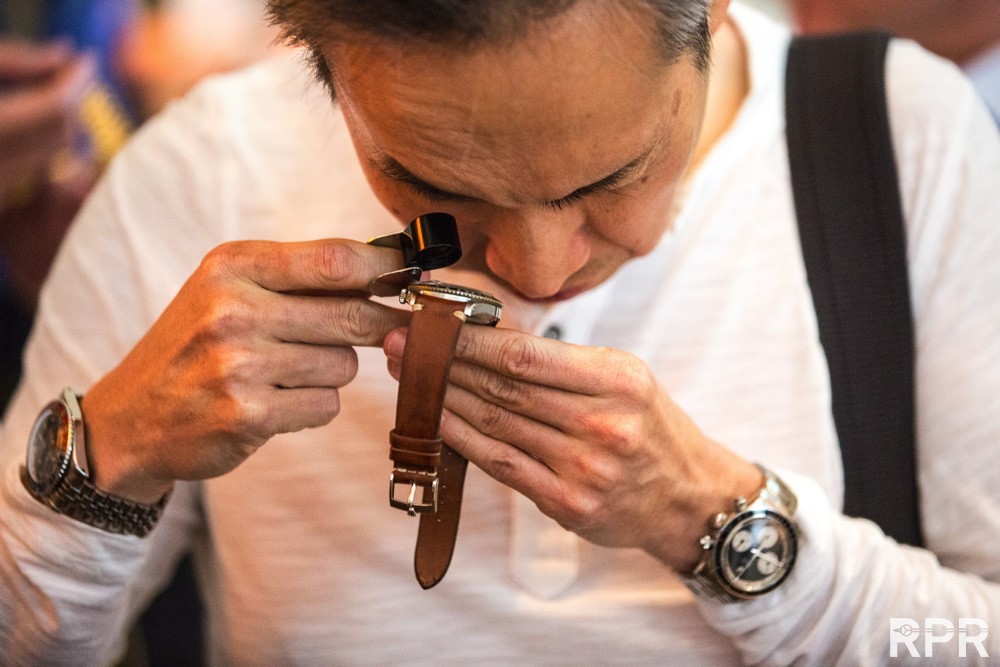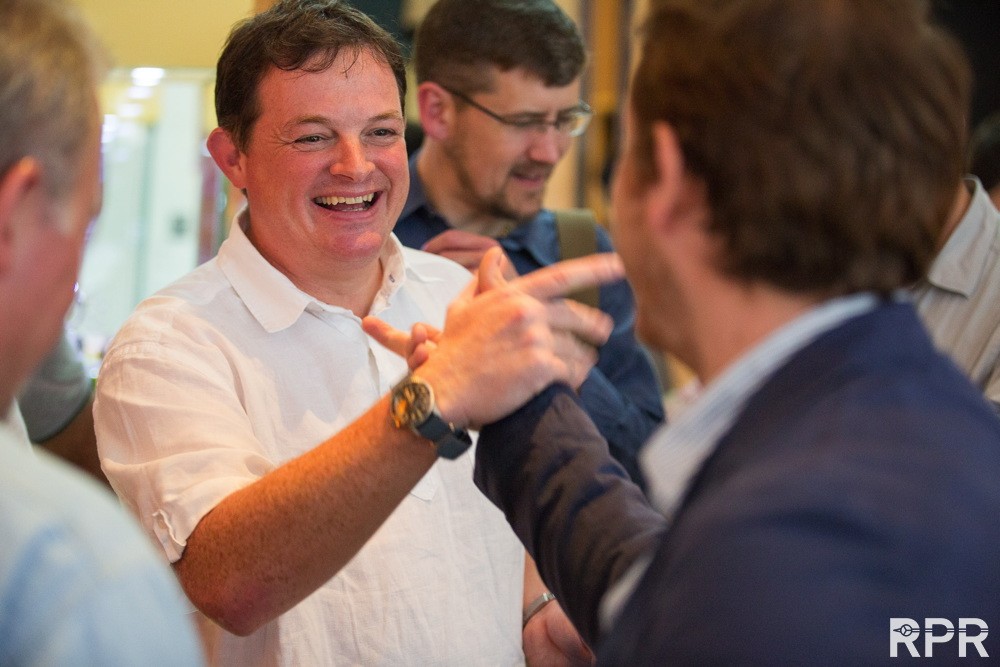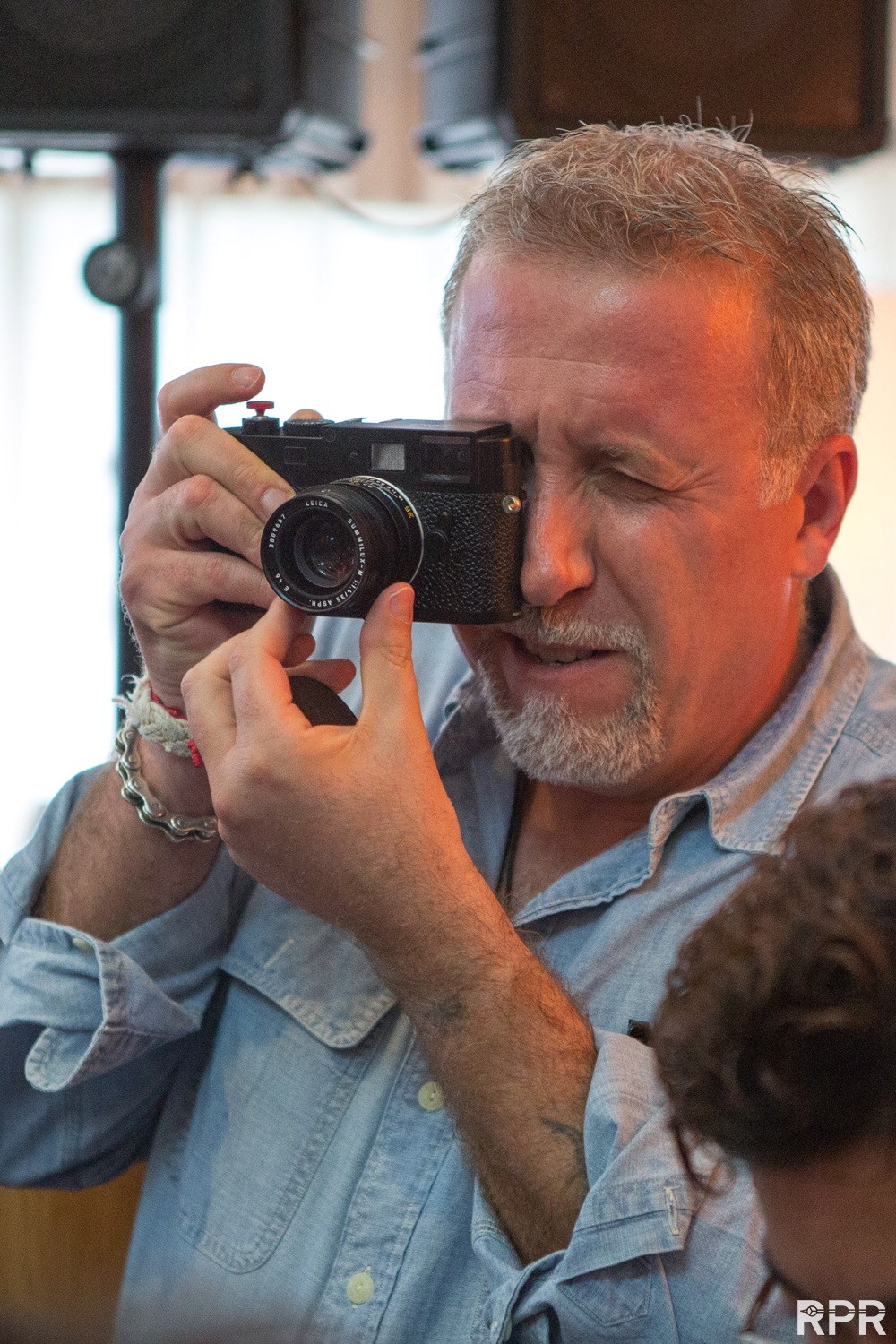 Jamling Tenzing Norgay  with Pucci's Rolex Ultimate Daytona Book..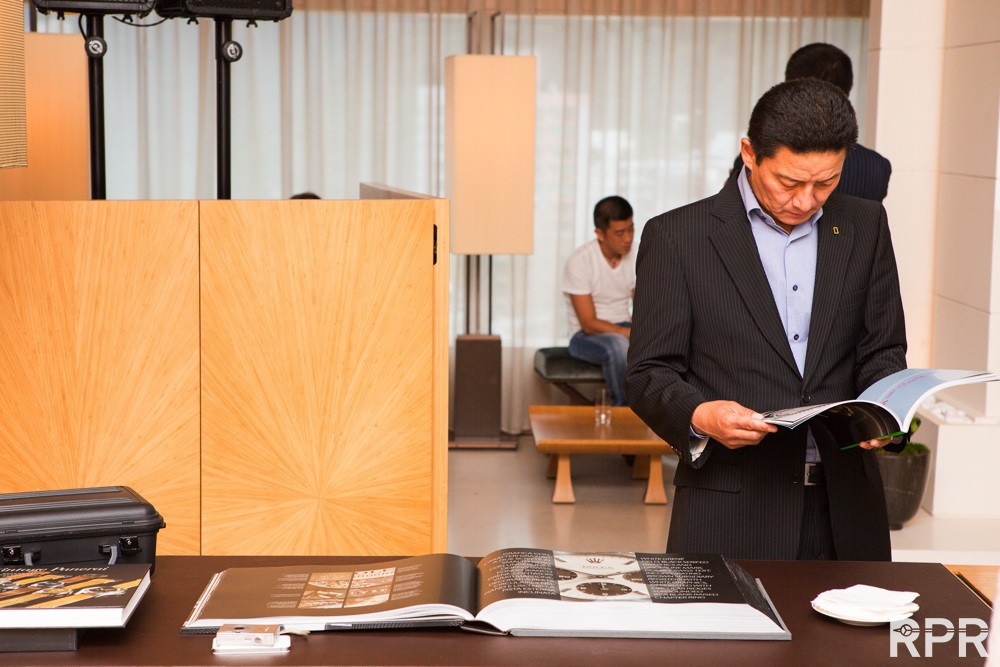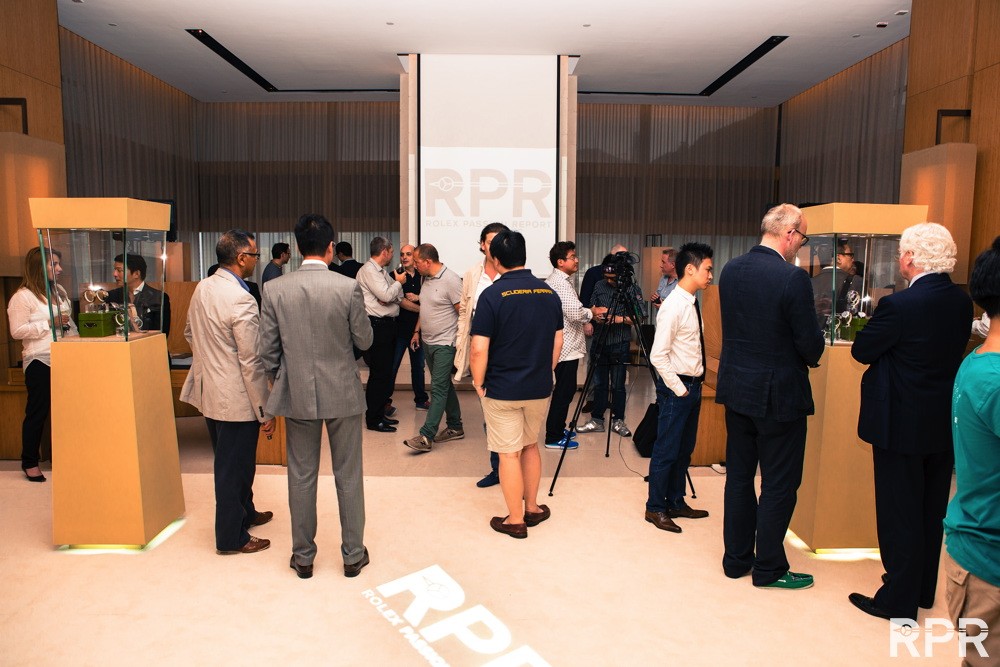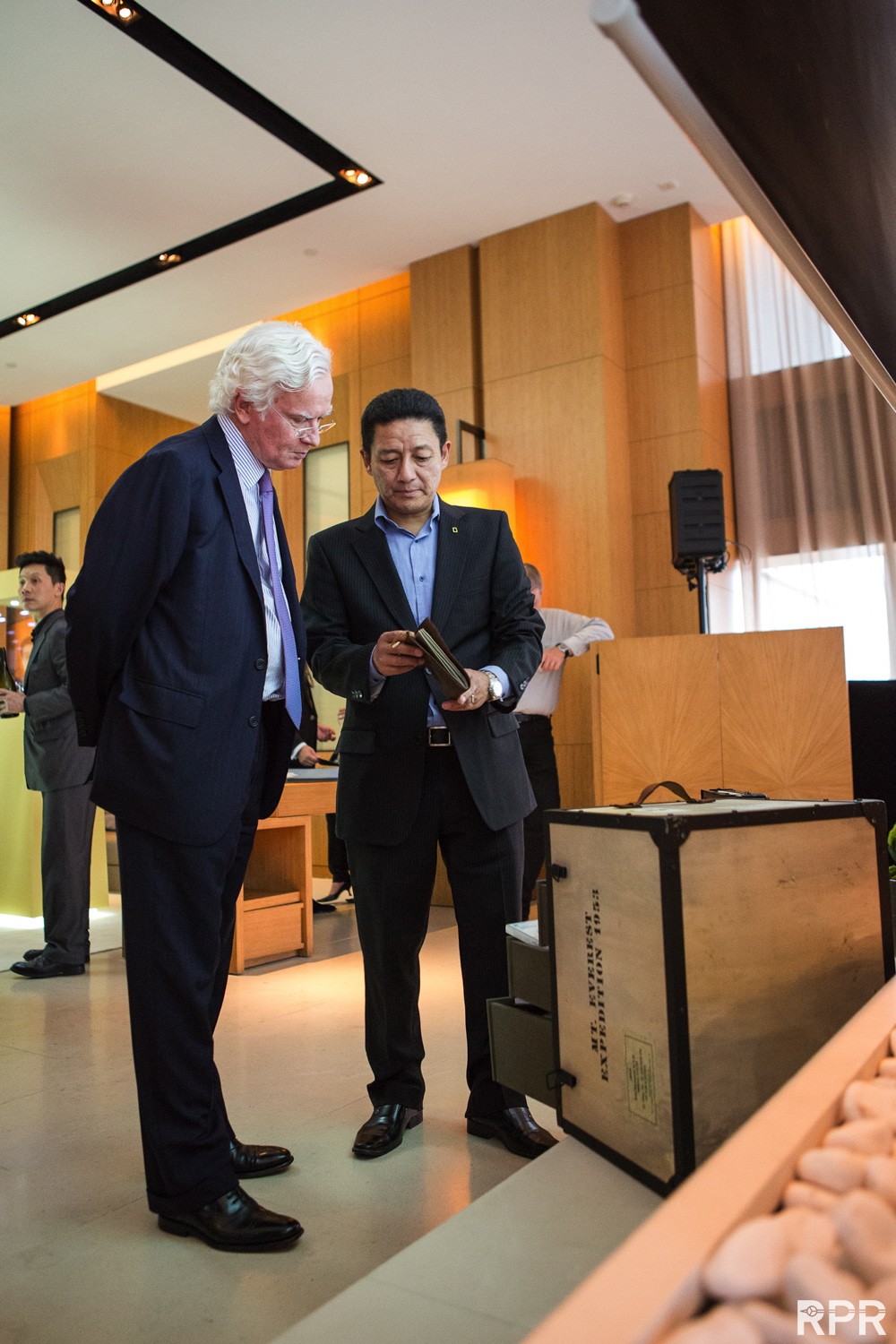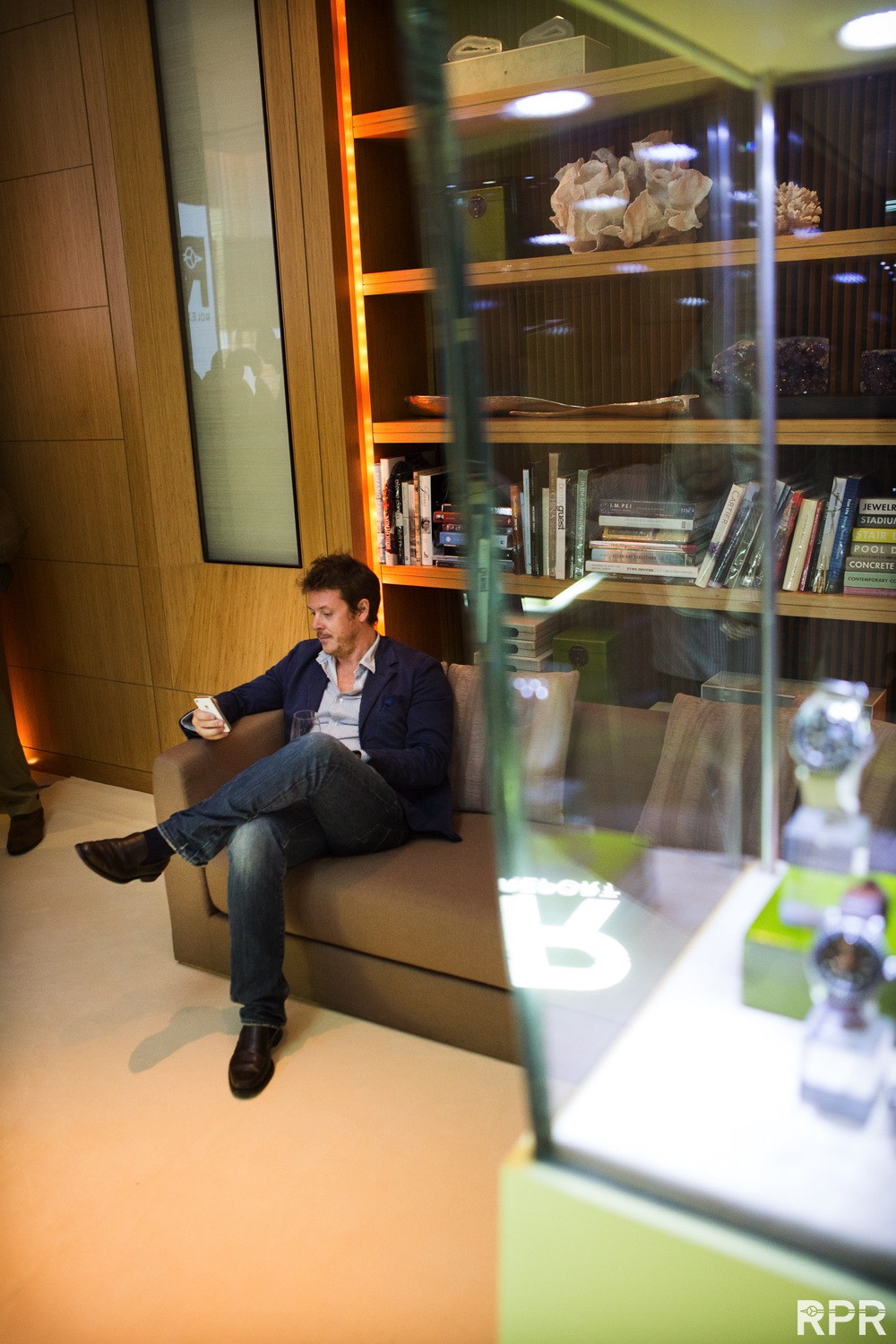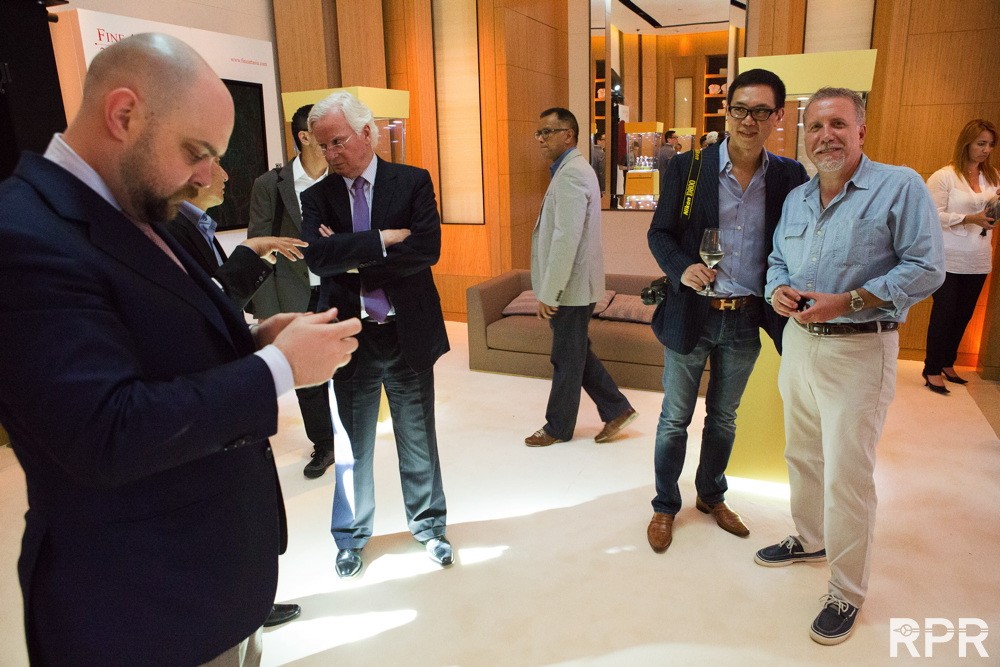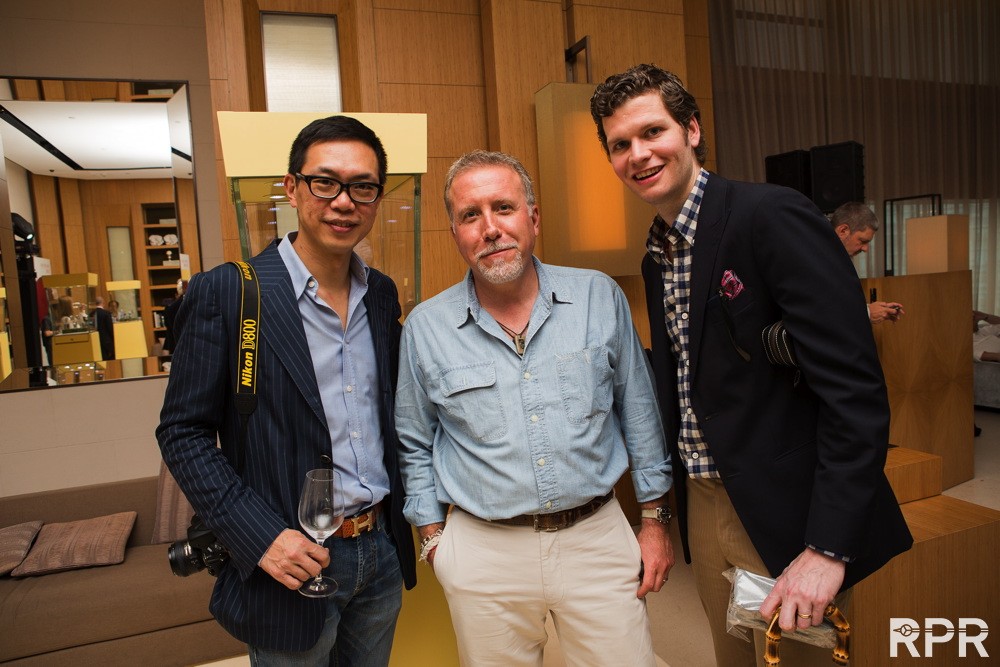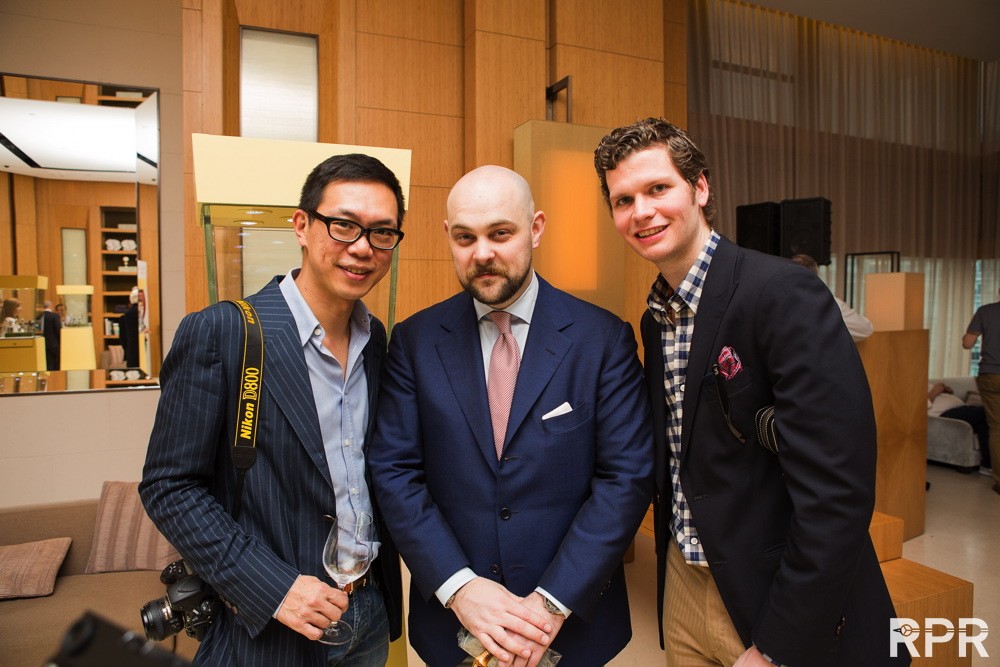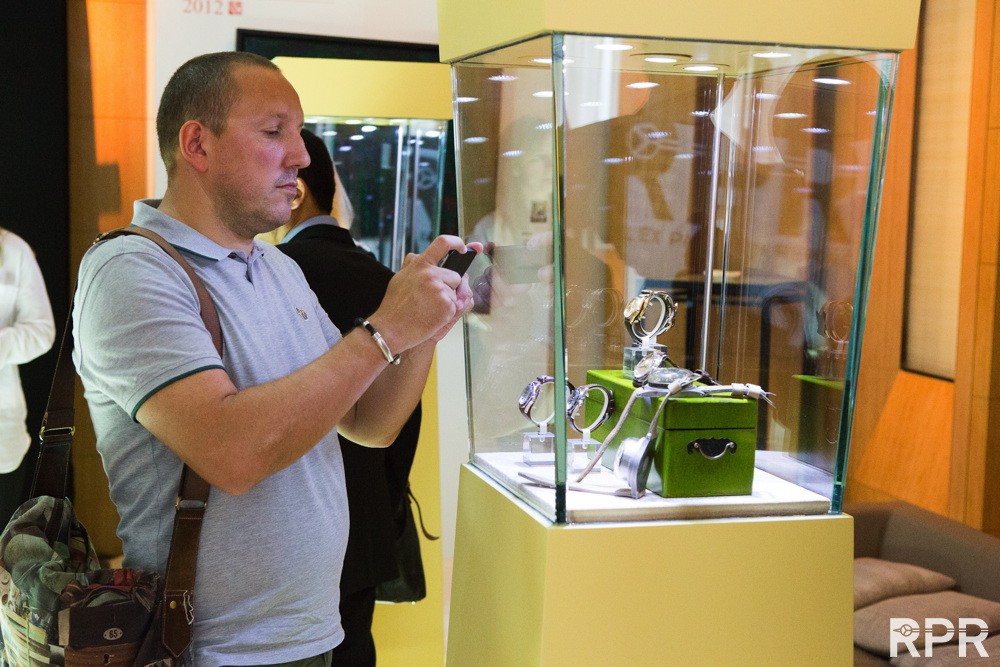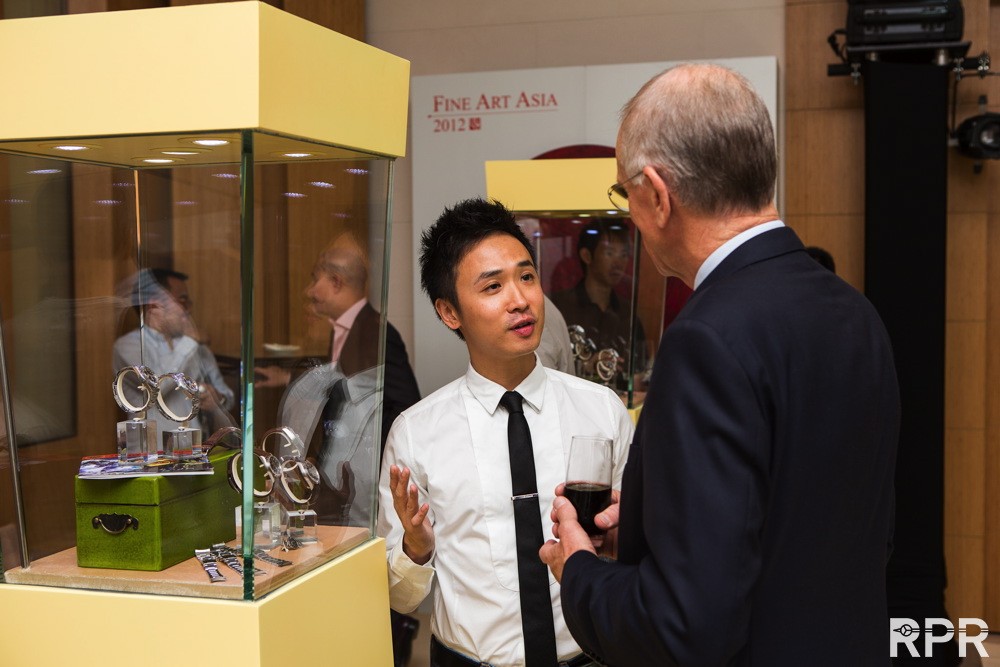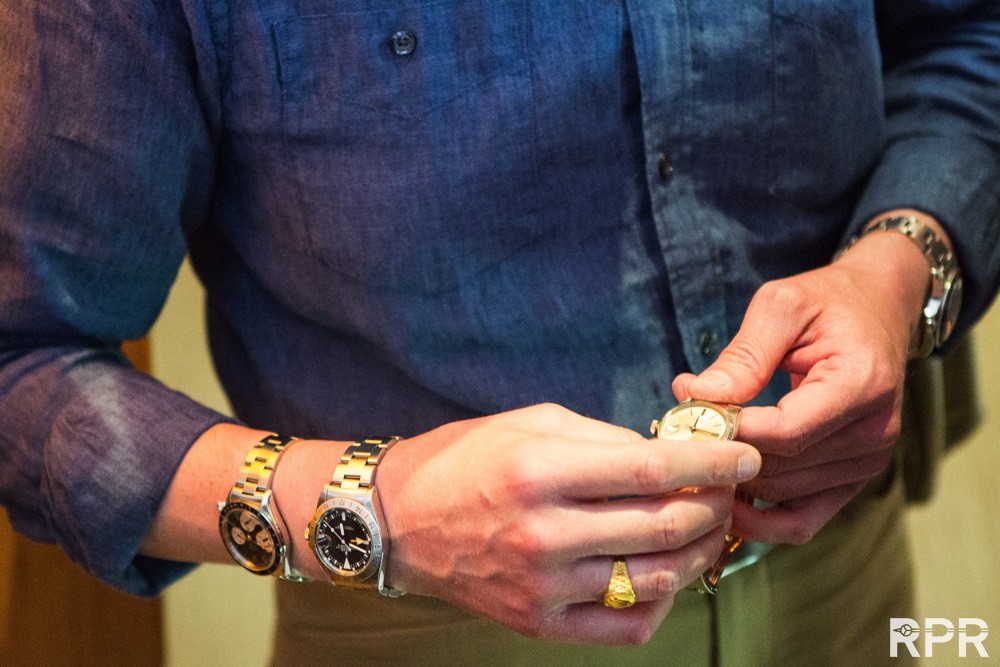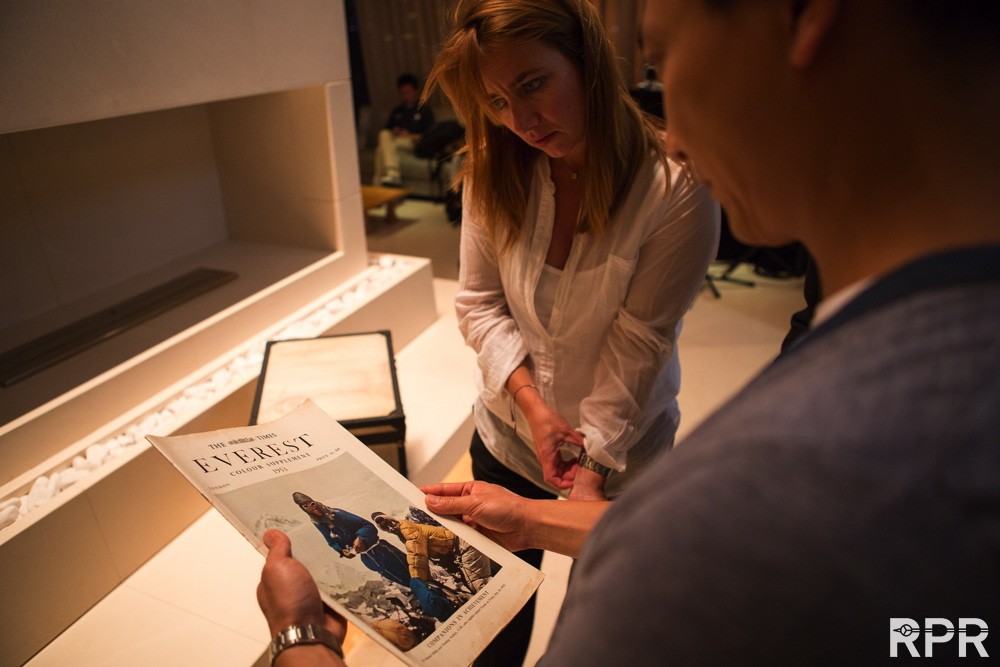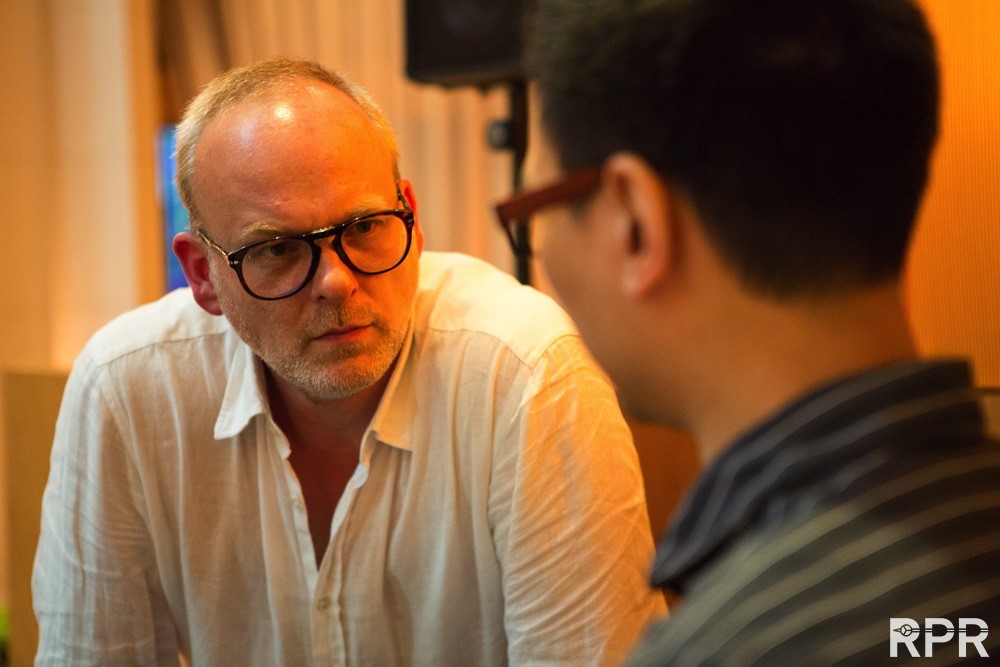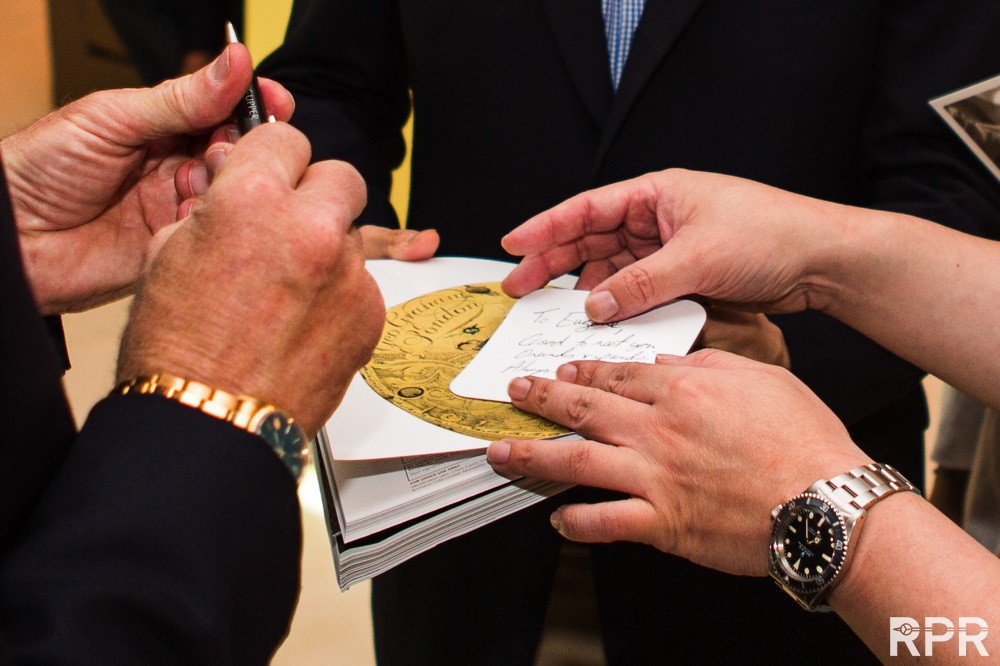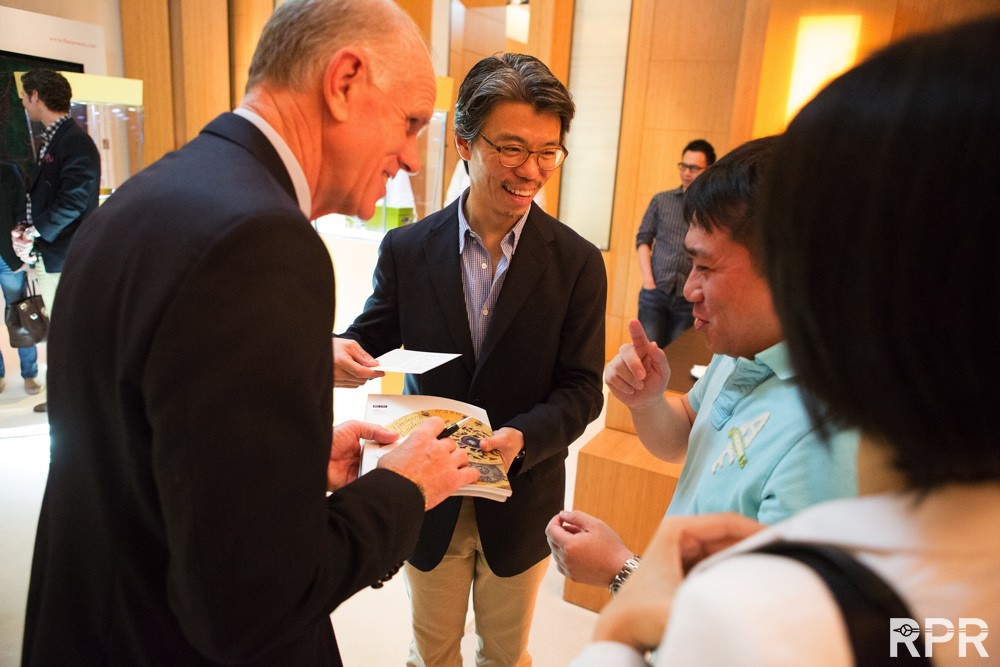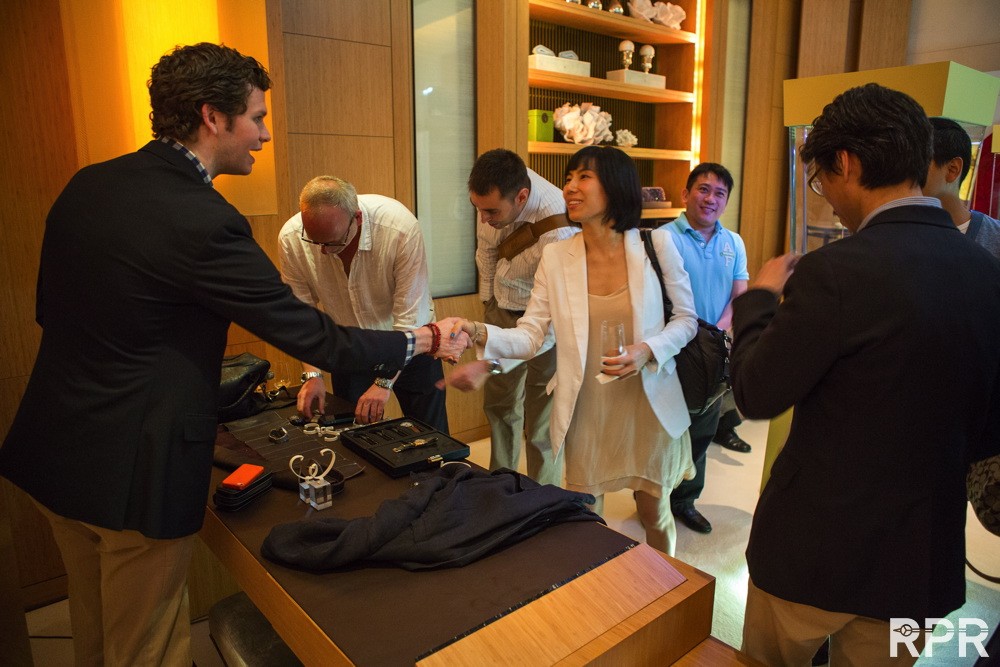 Jamling Tenzing with both White & Black new & old Rolex Explorer 2…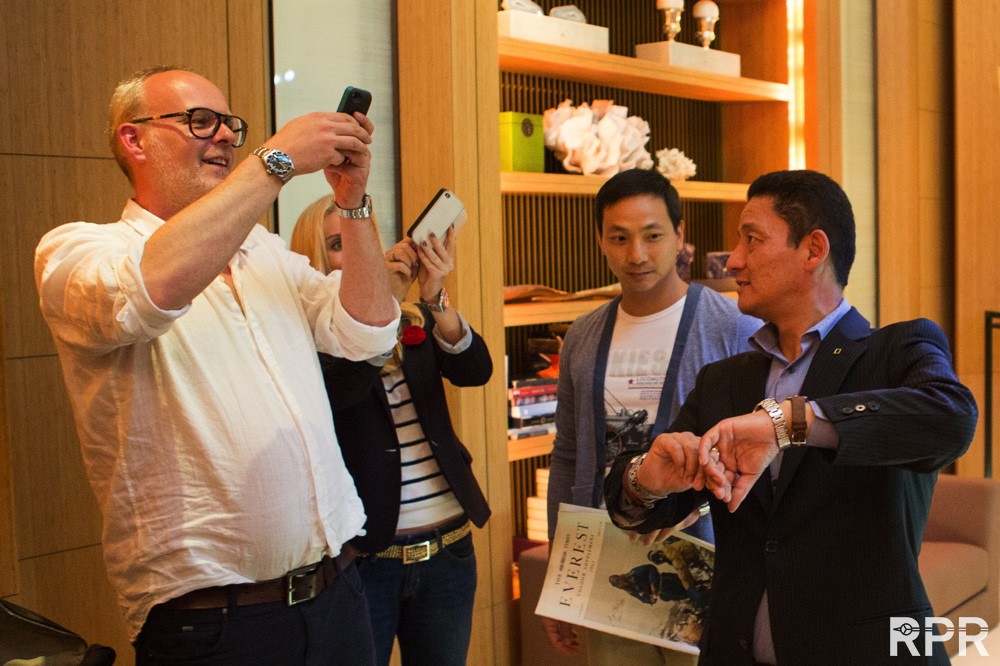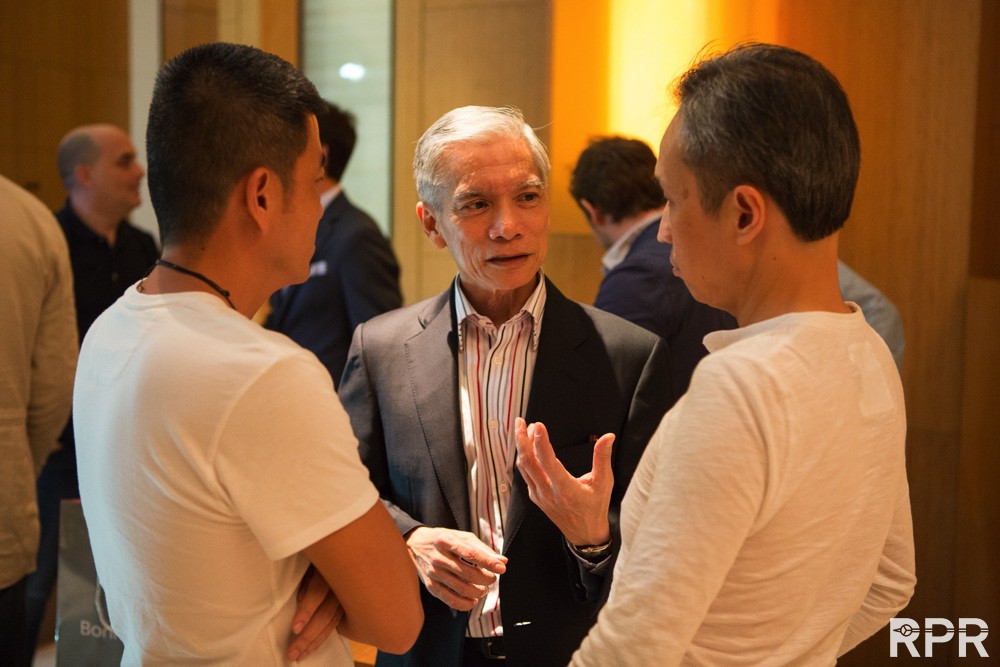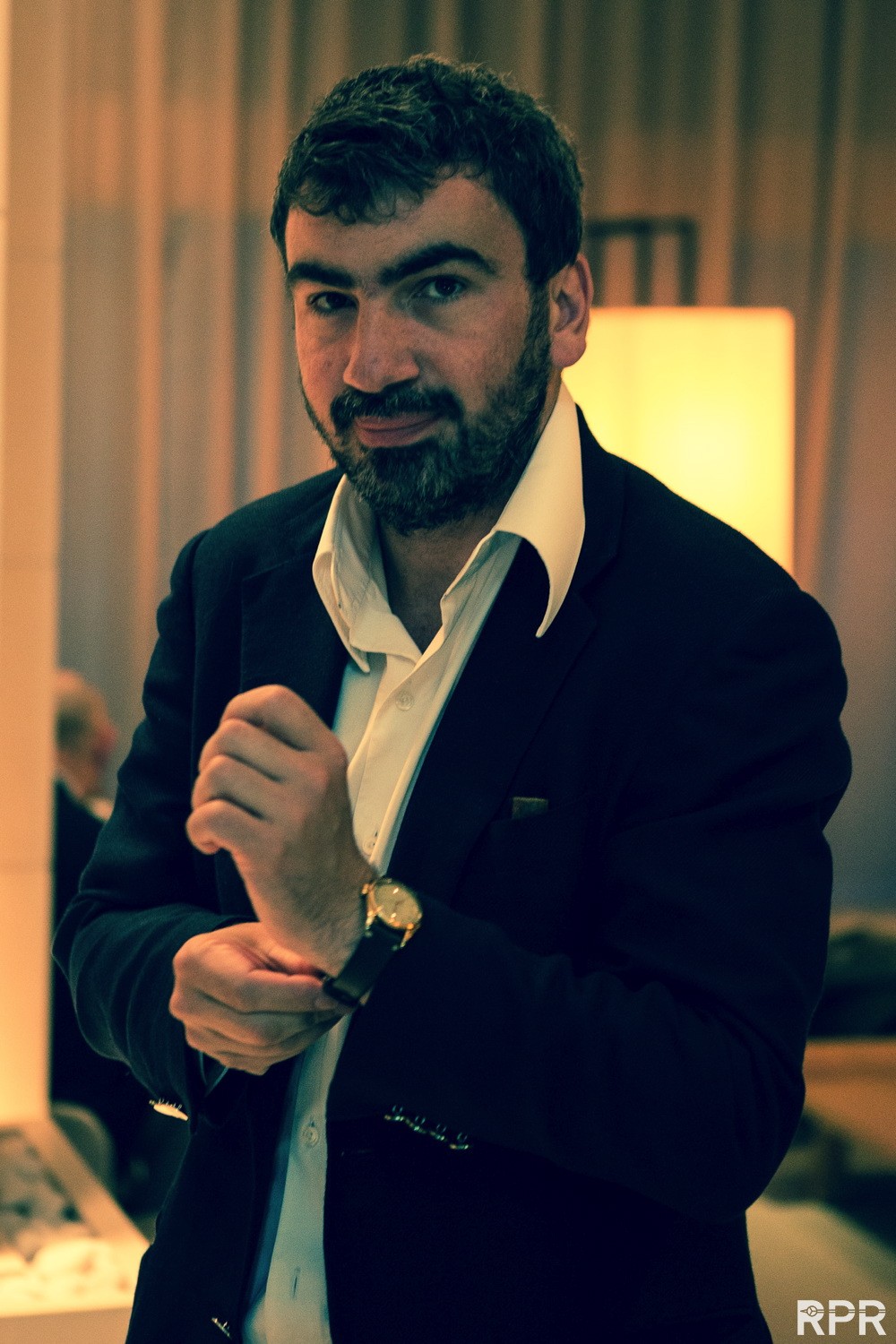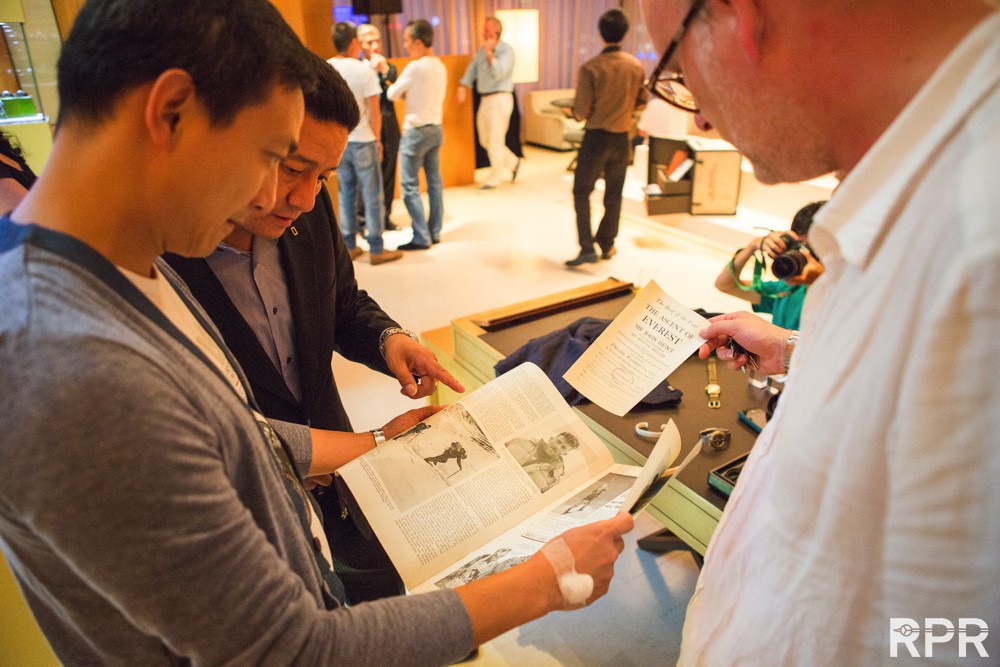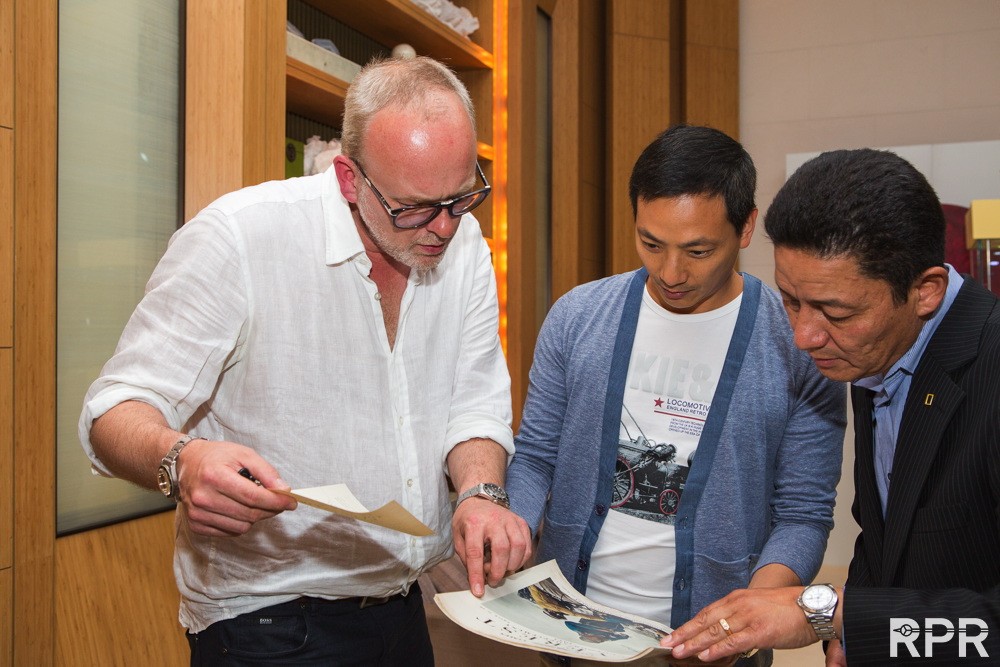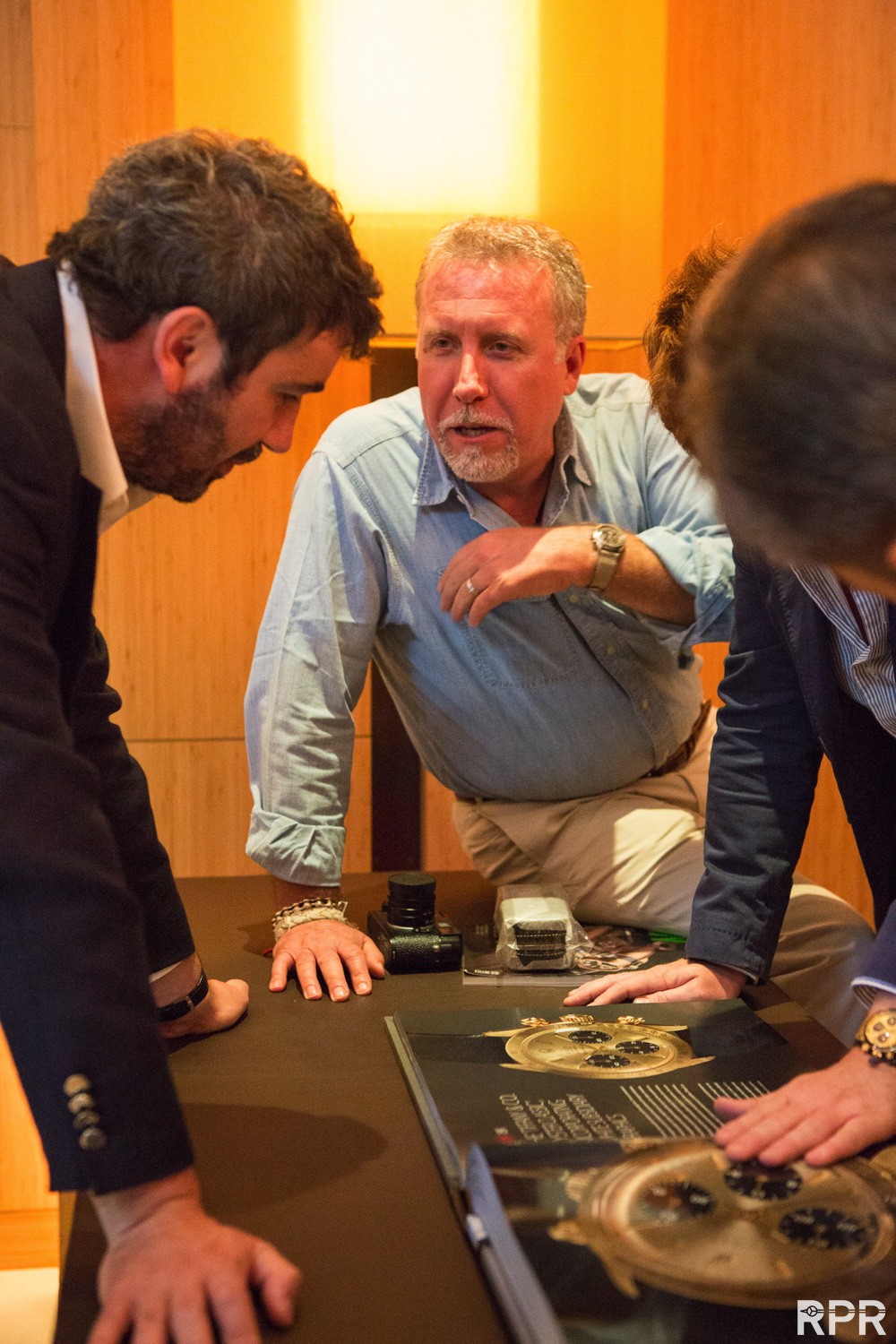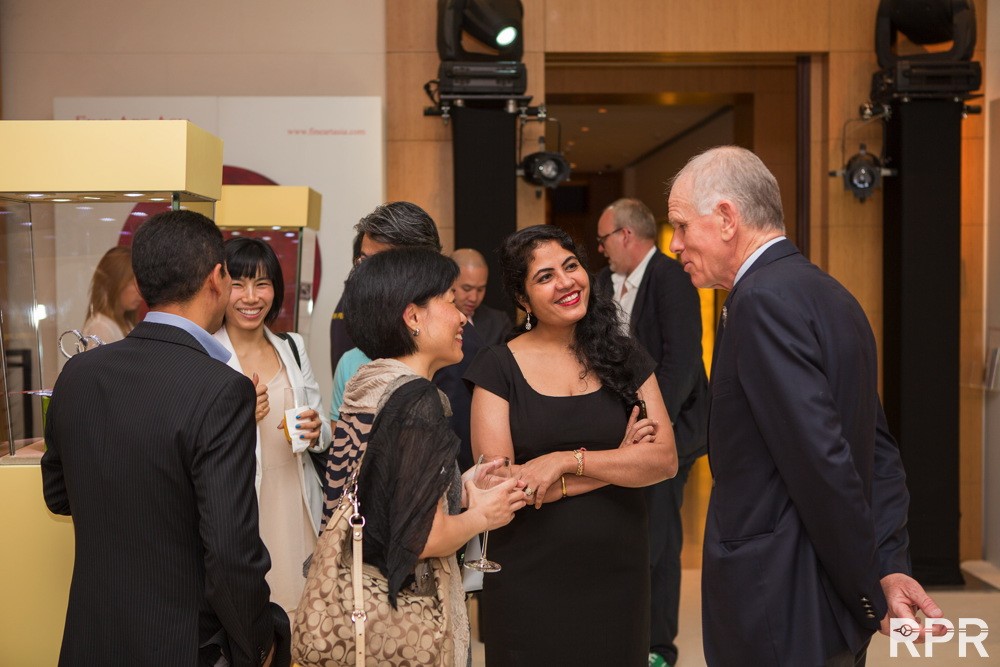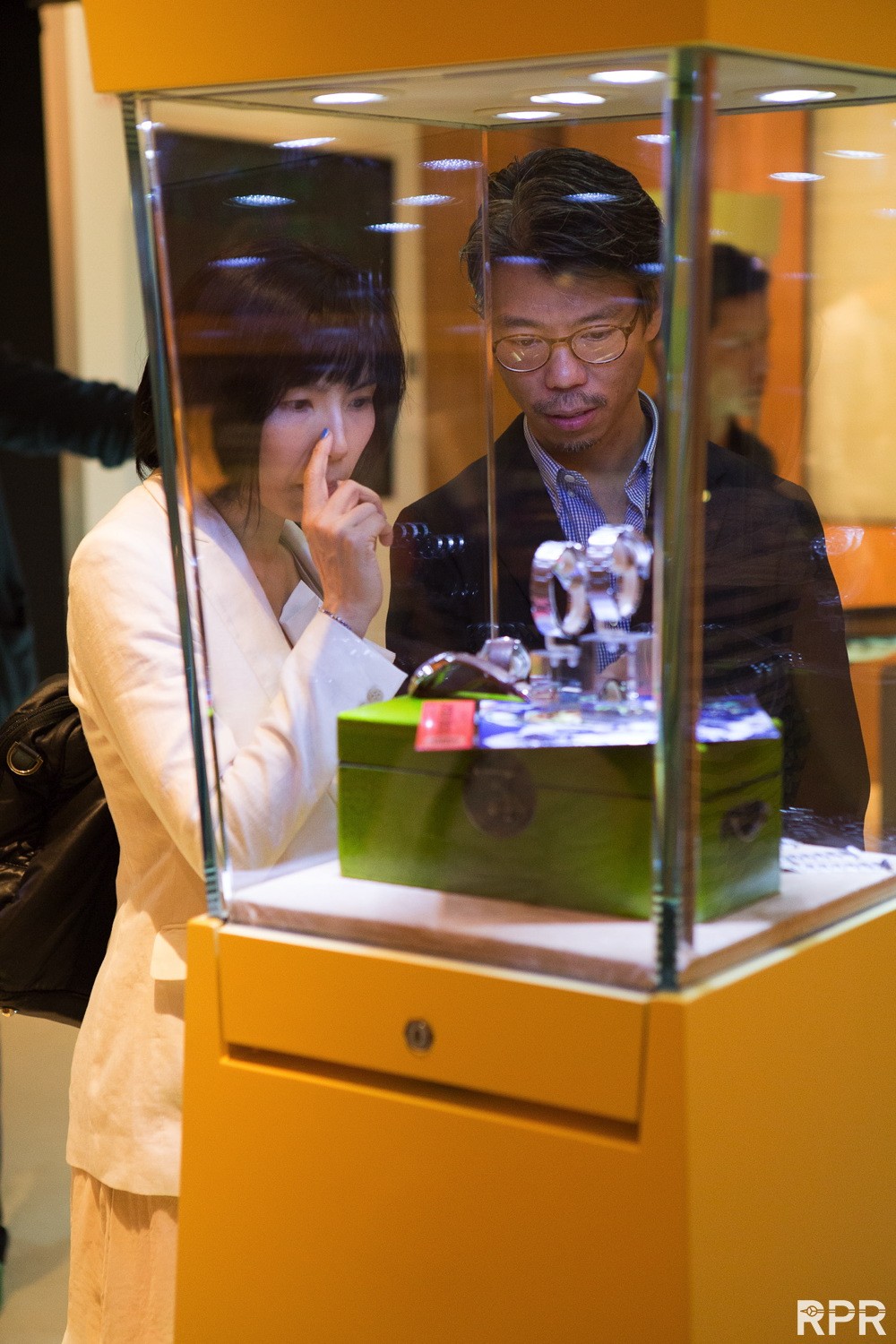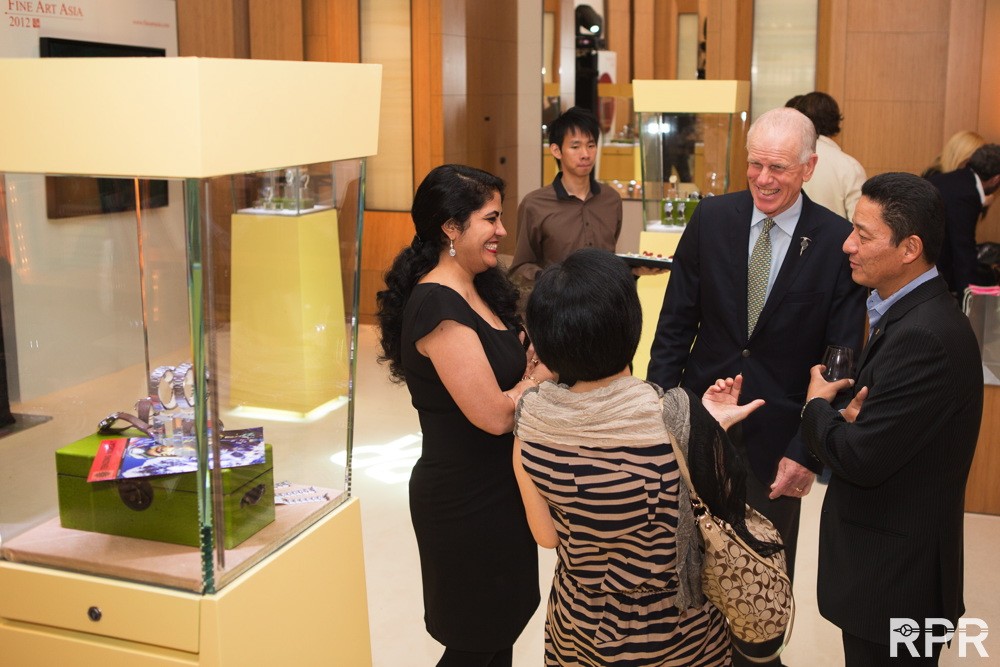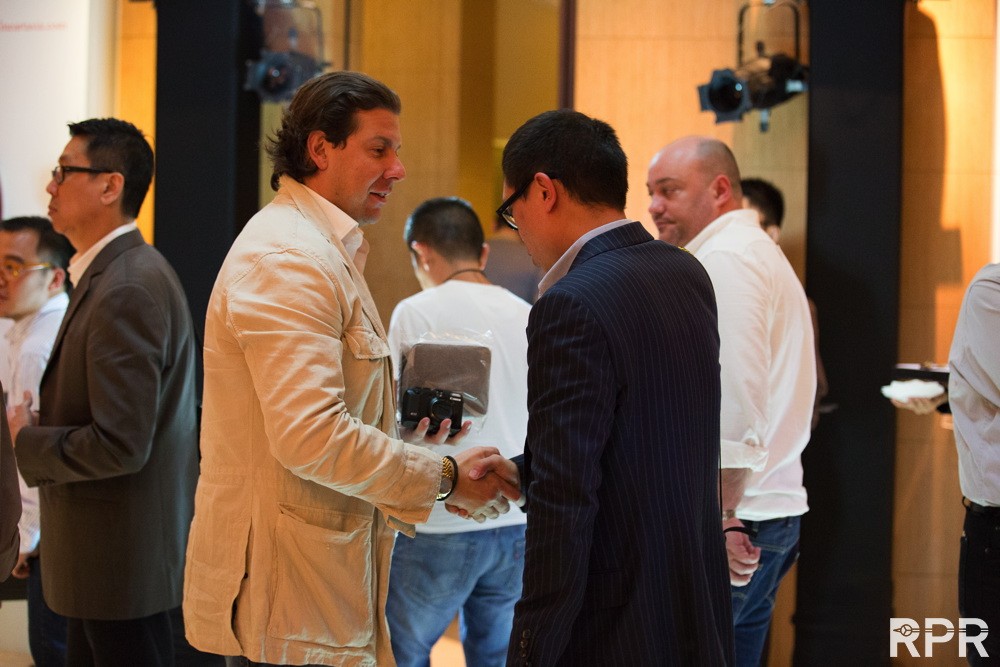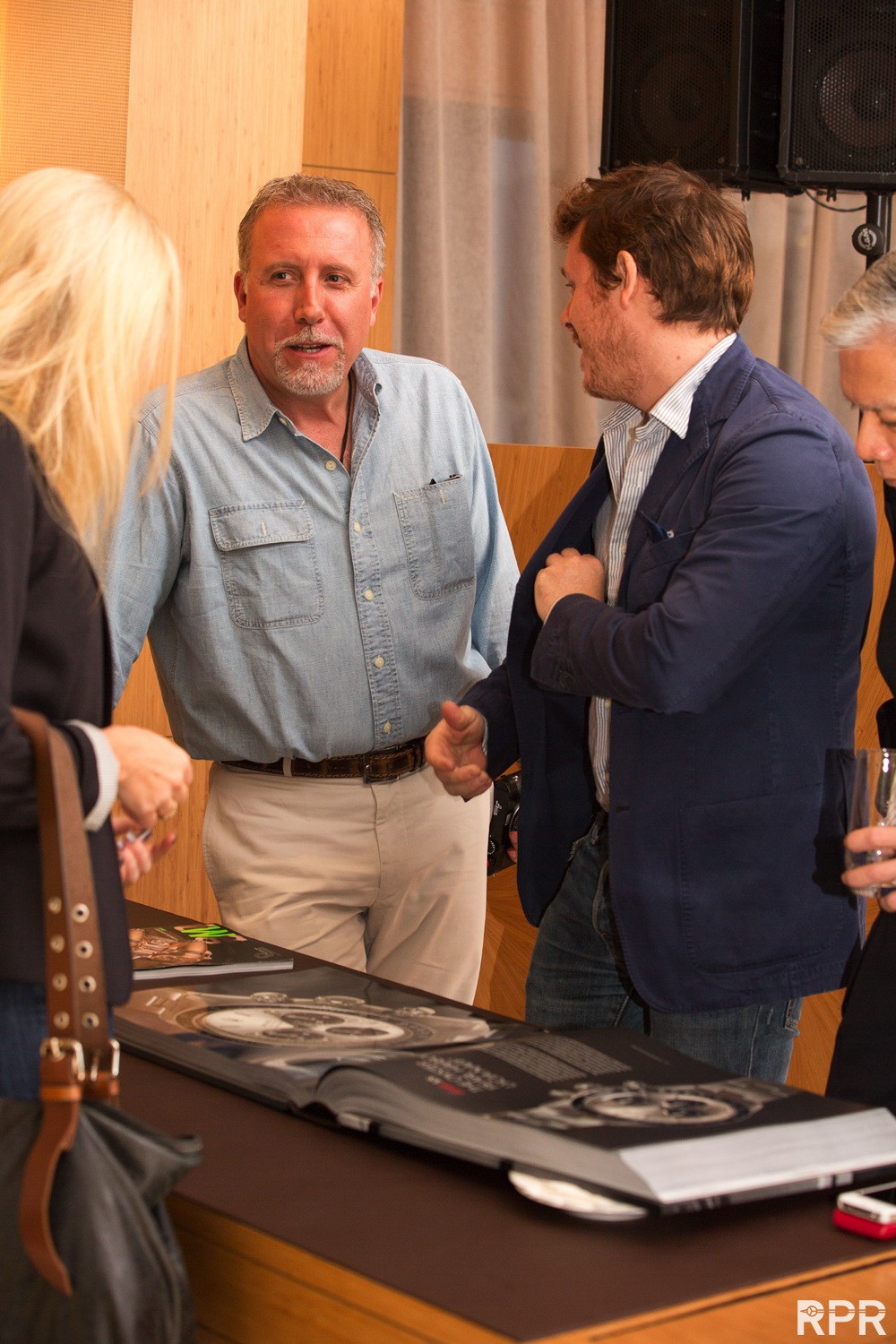 Jamling Tenzing showing proudly his Hillary Tenzing Edition ( HTE ) project to friends..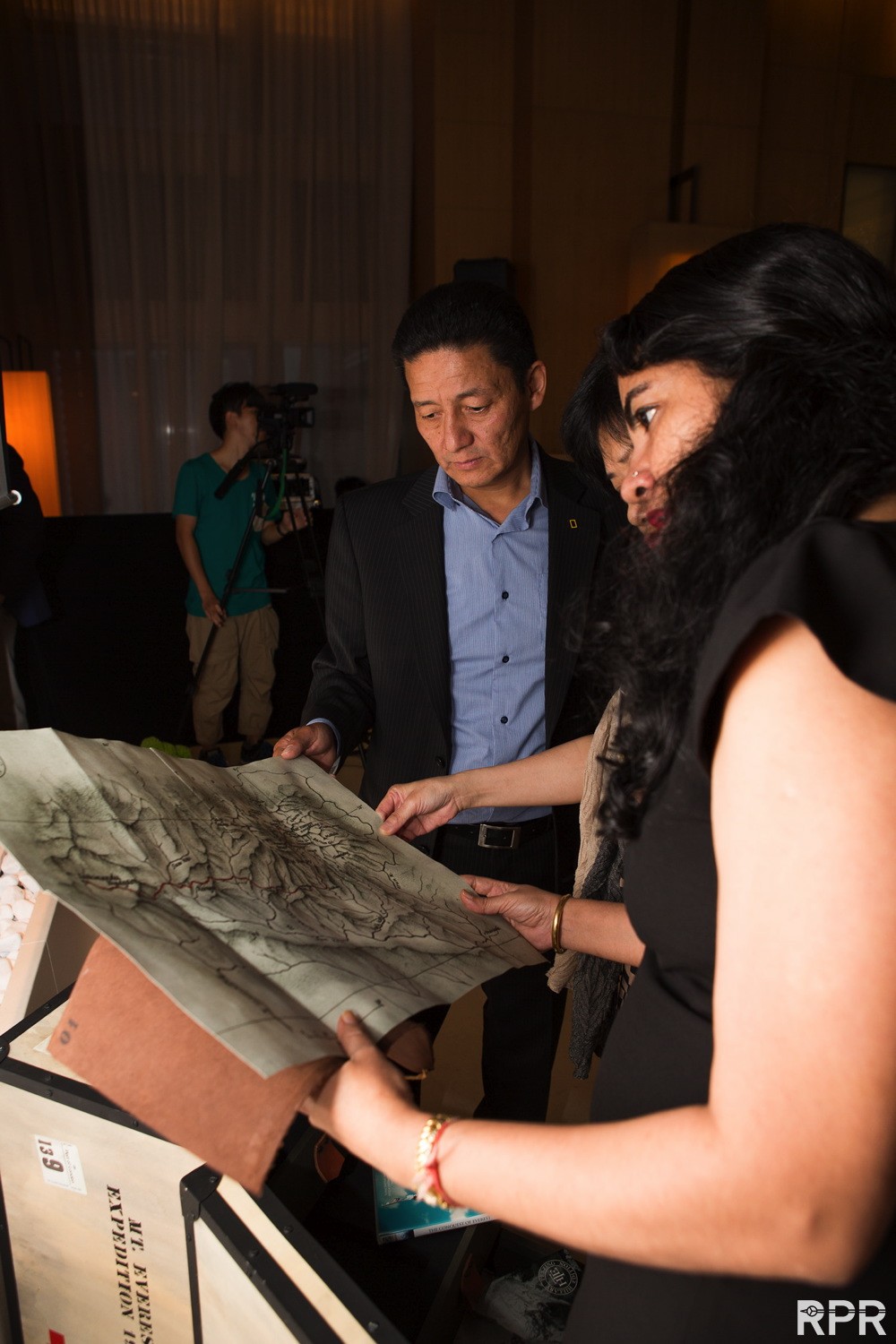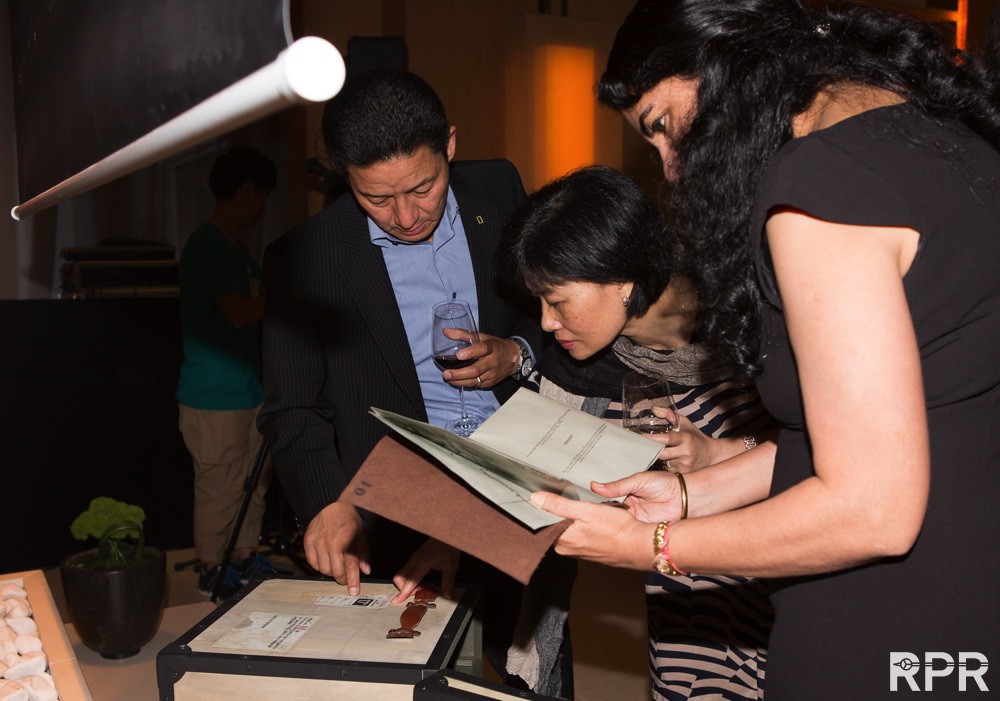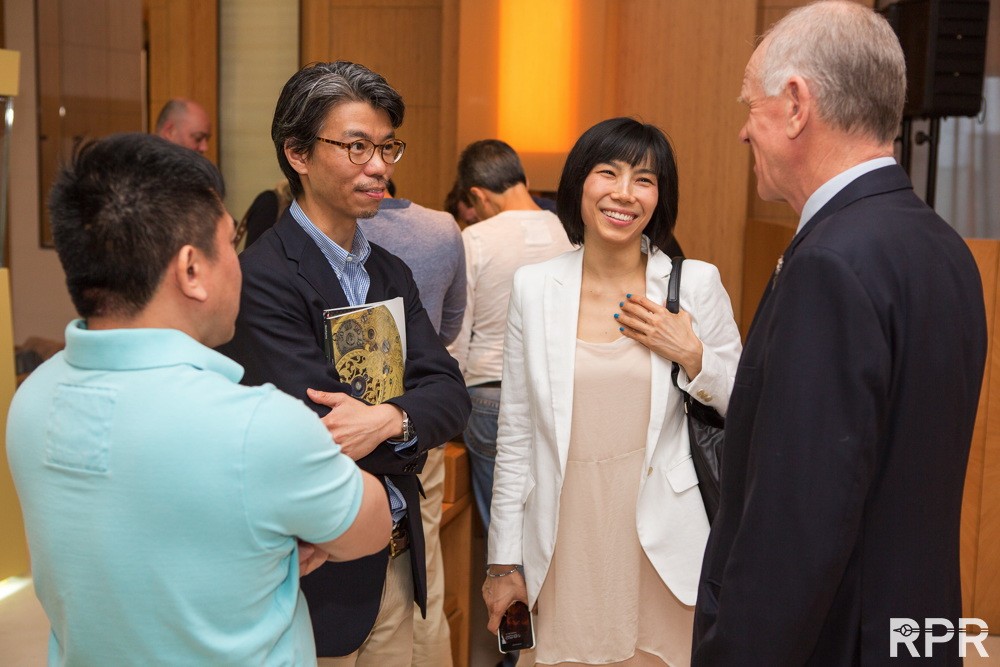 Charles Teate from Sotheby's auctioneers..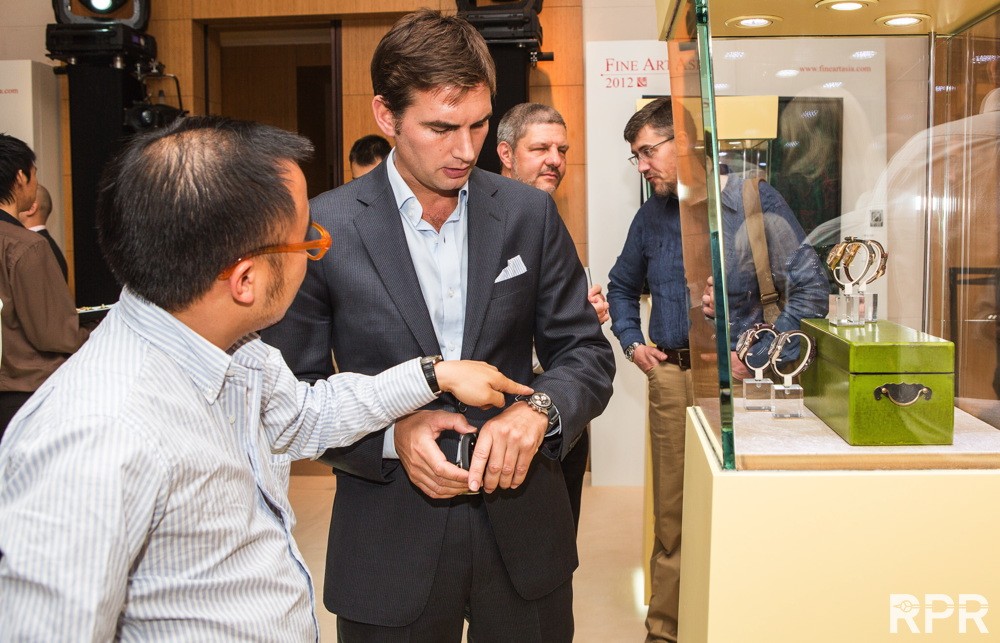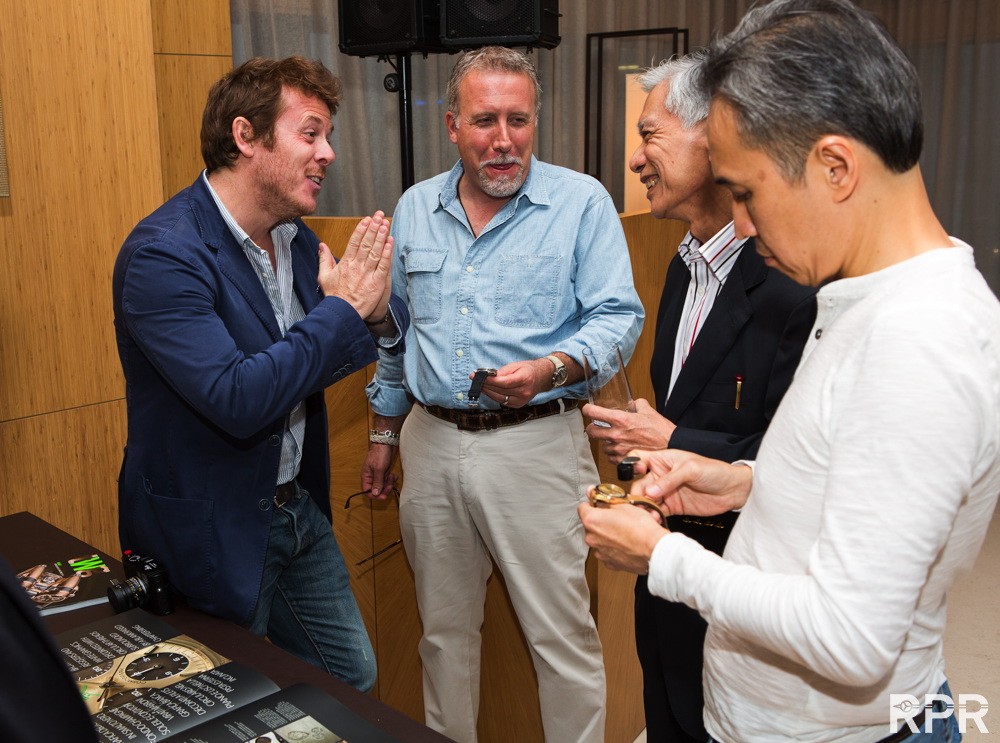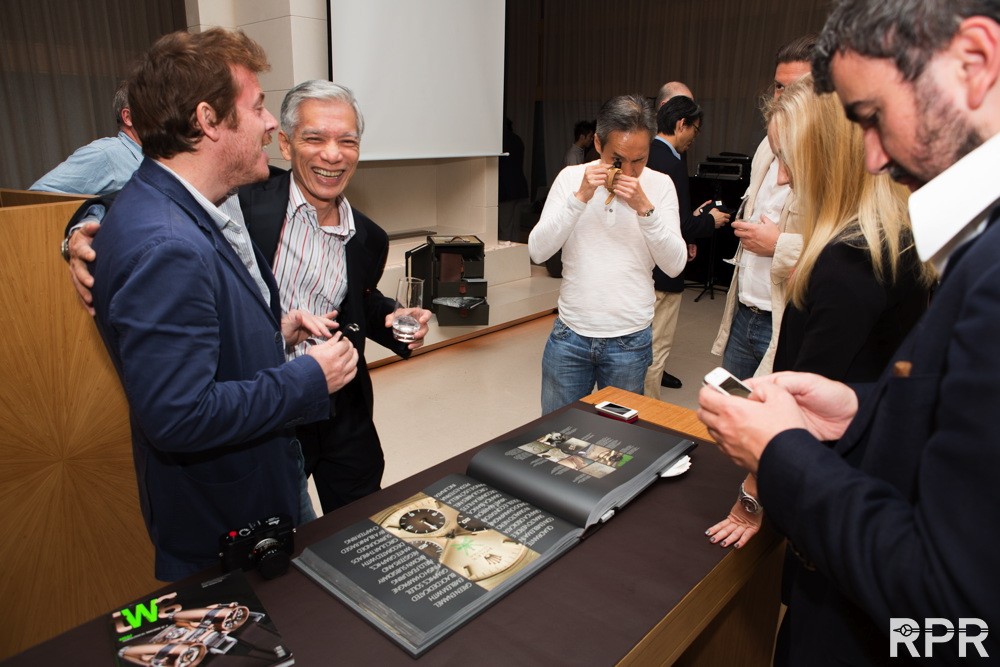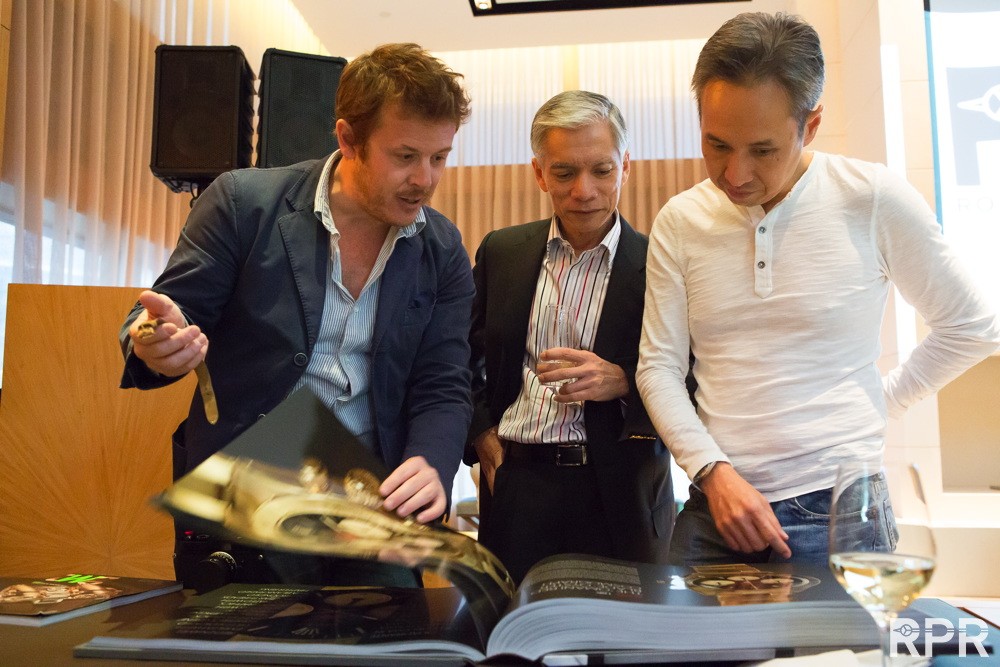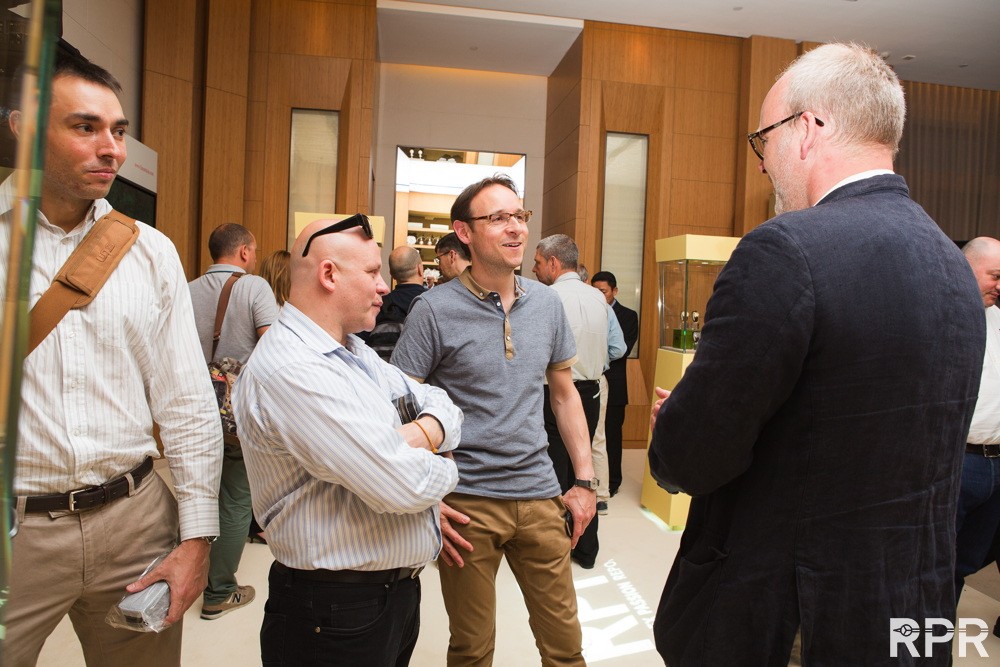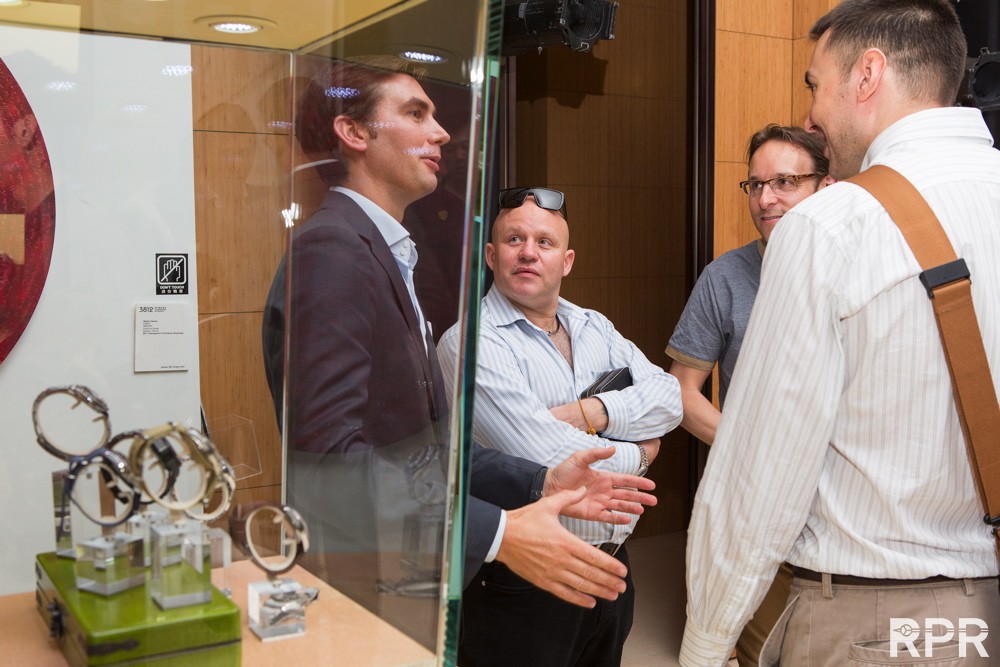 Peter Hillary & Jamling Tenzing Norgay starting their interesting lecture..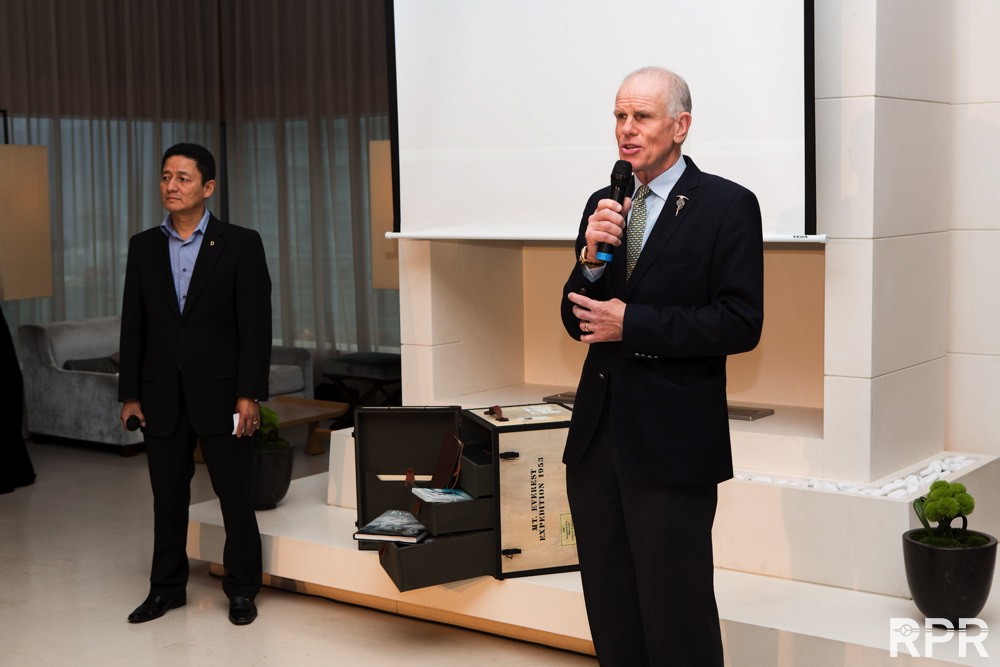 Alex Friedman from Watchonista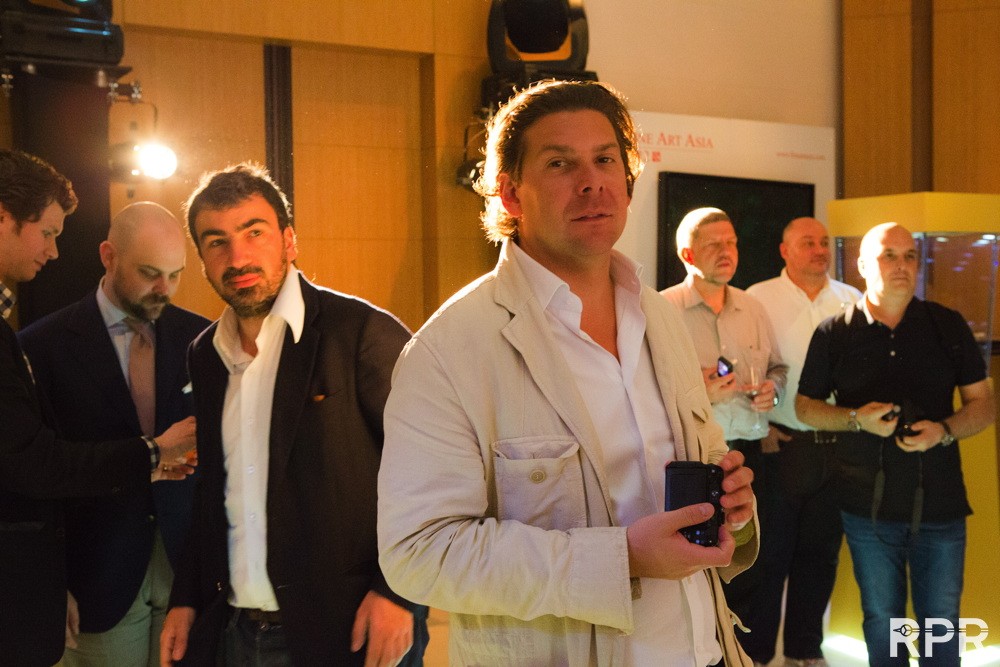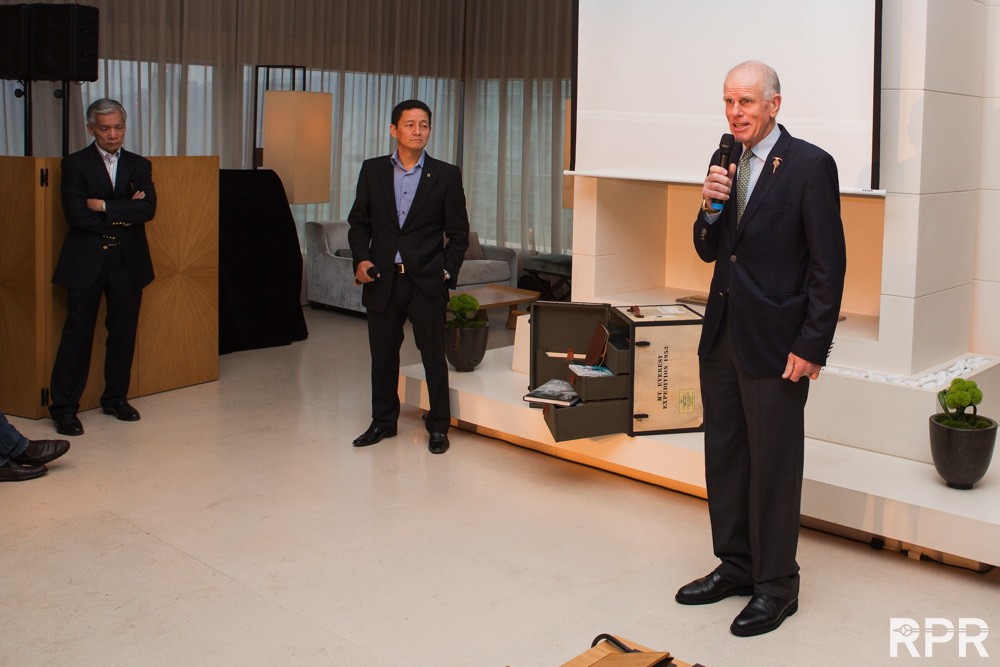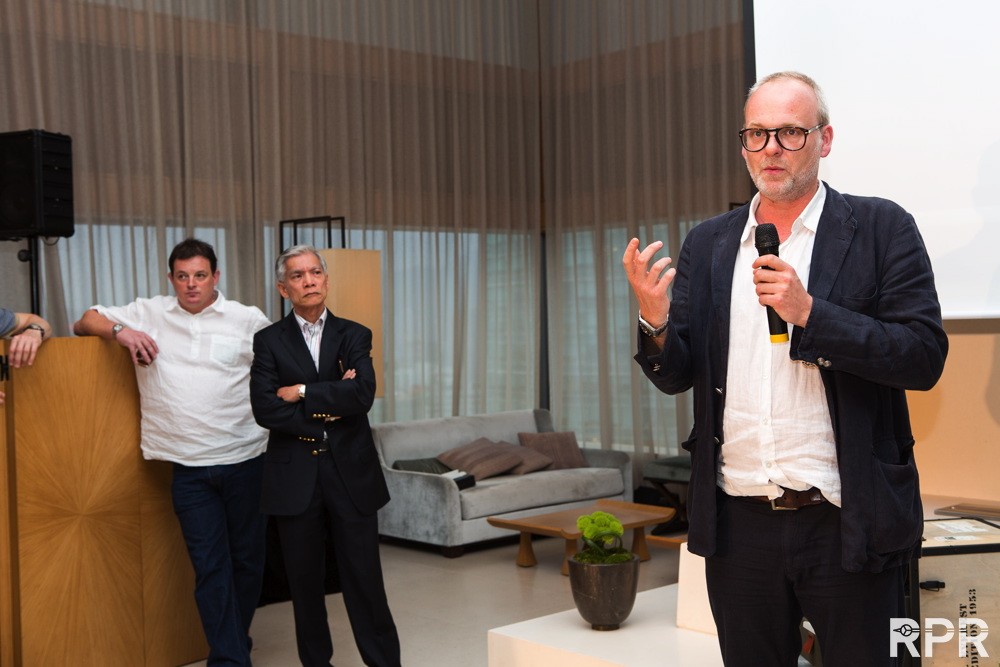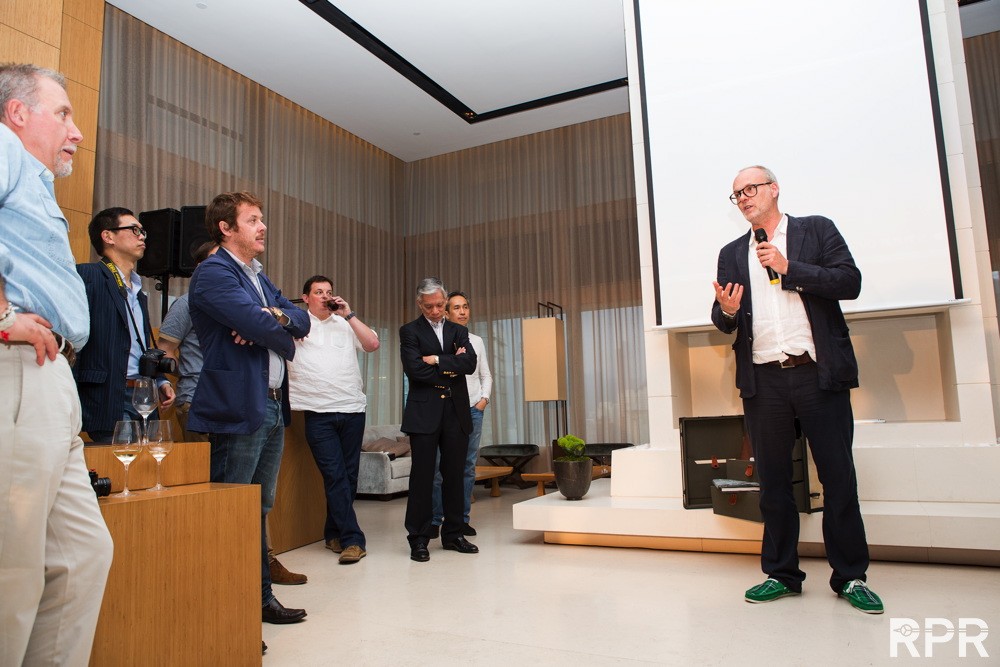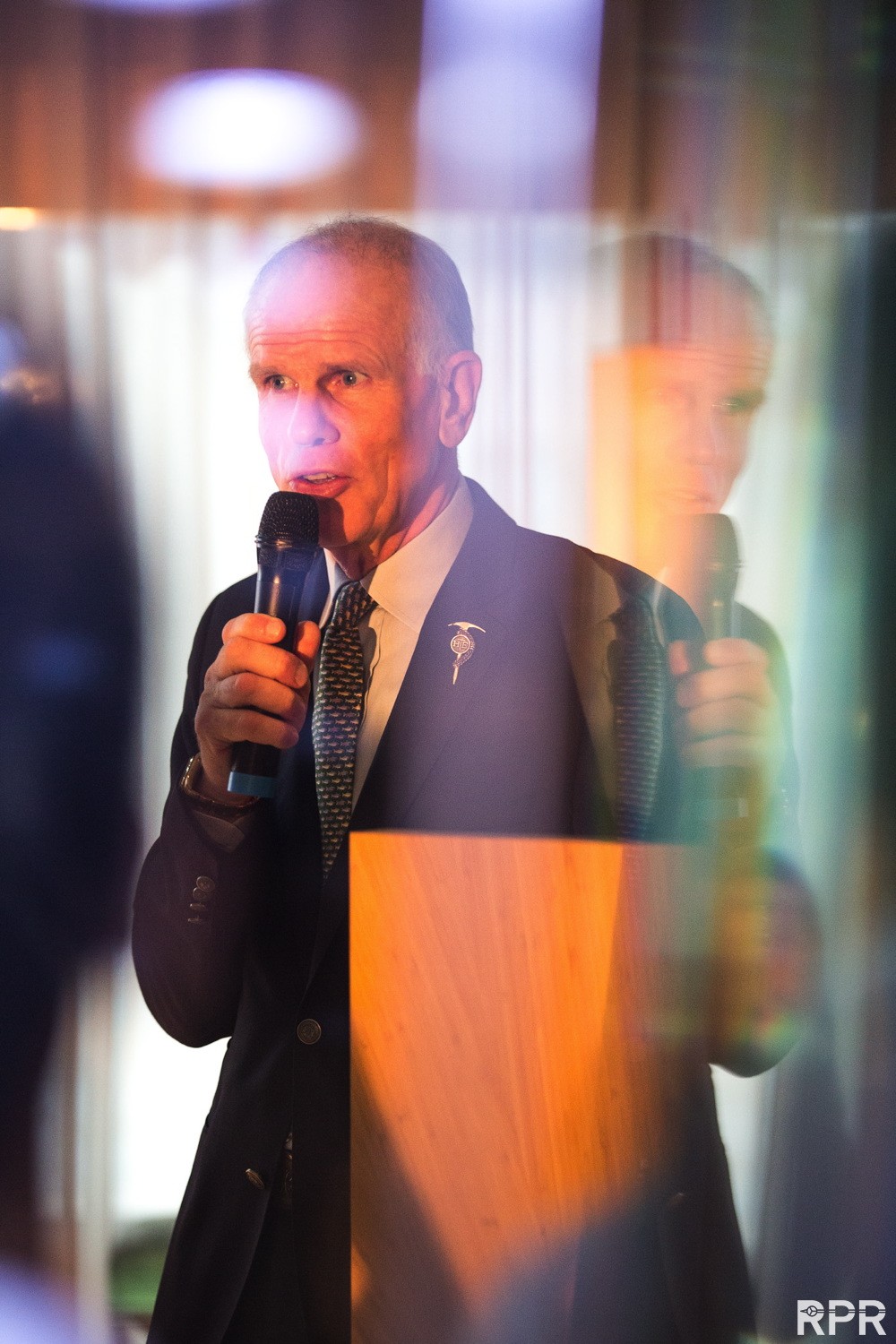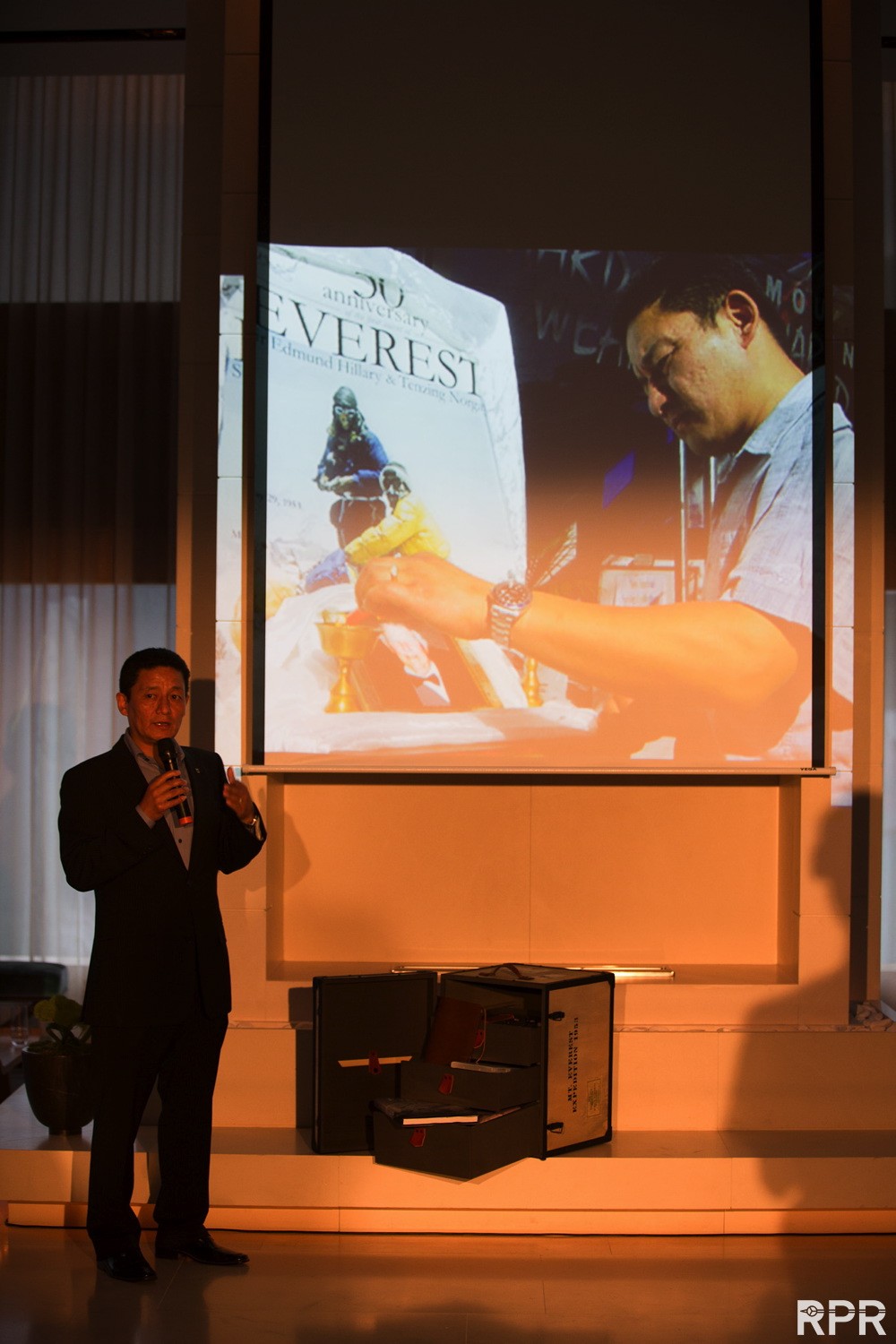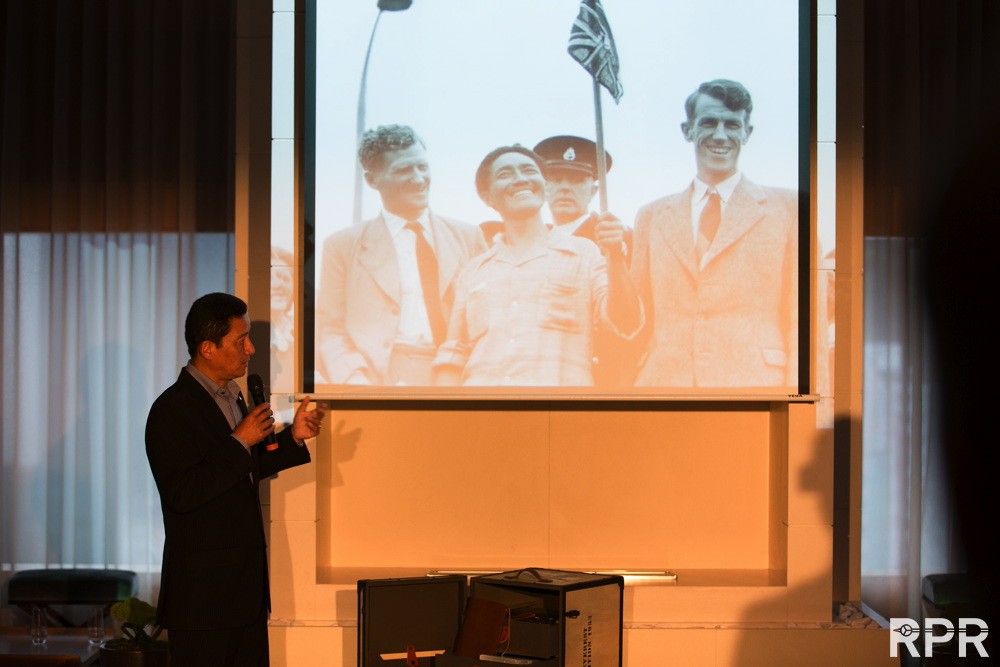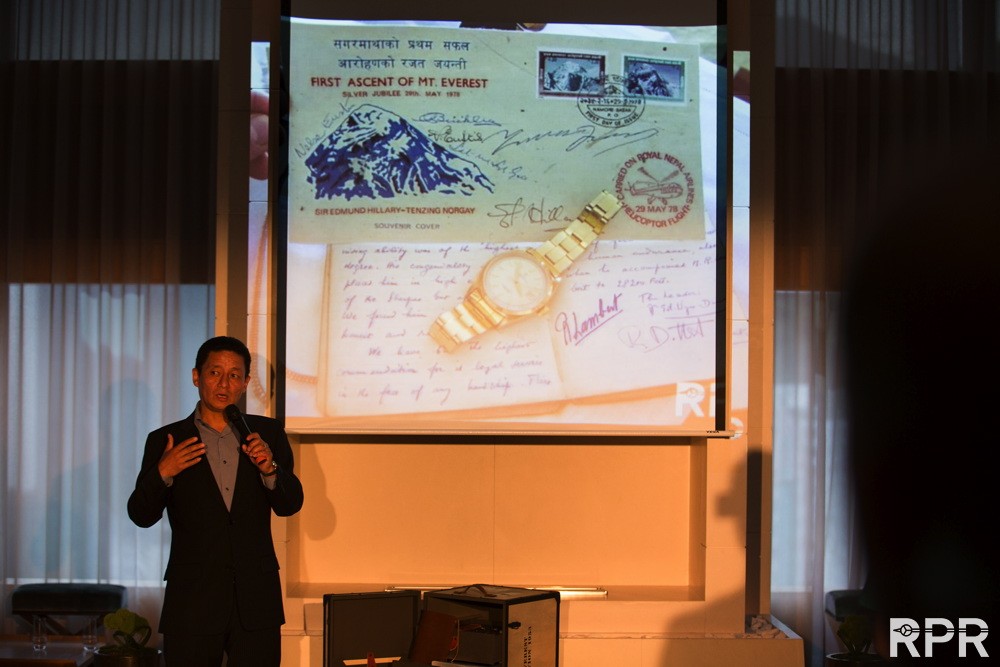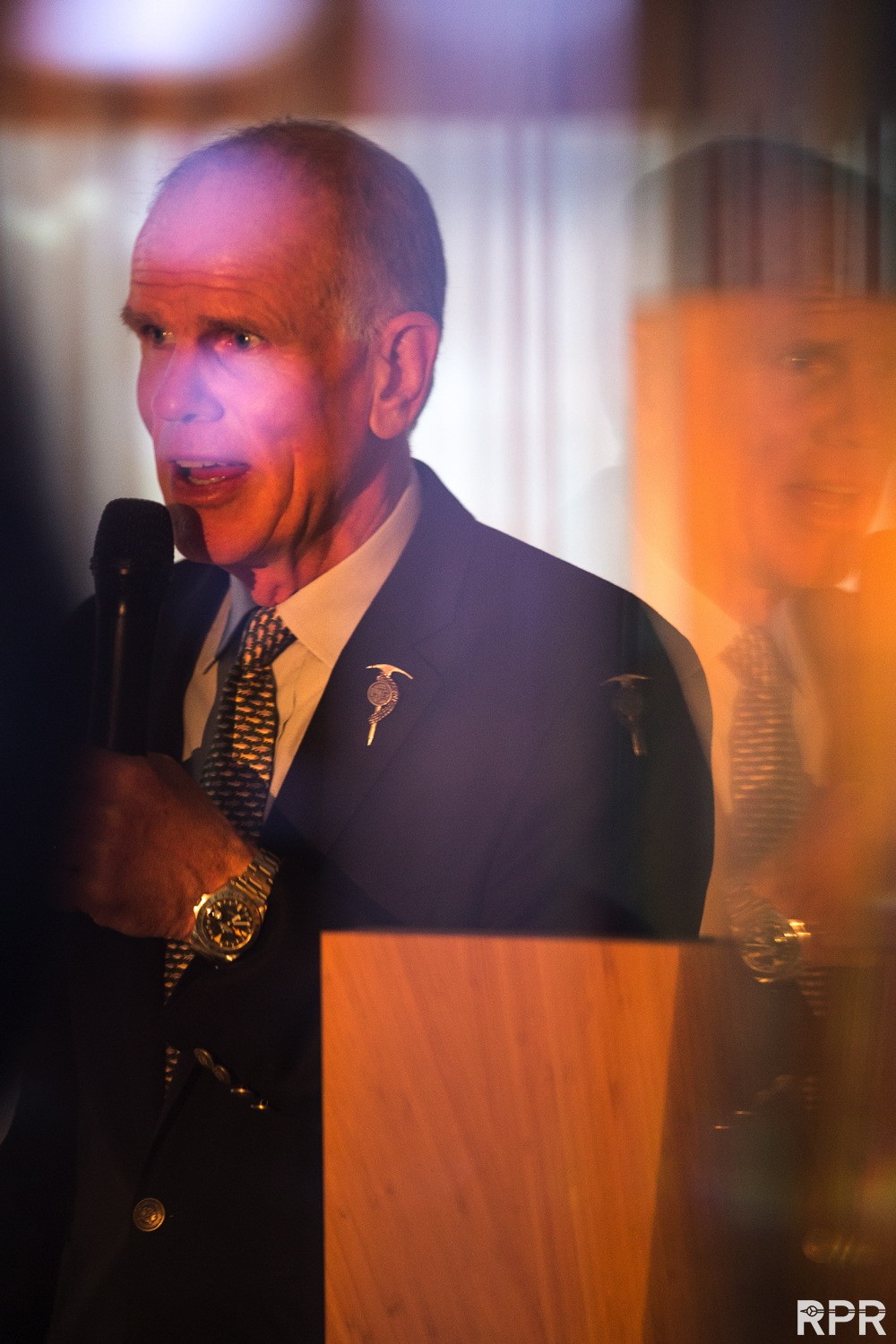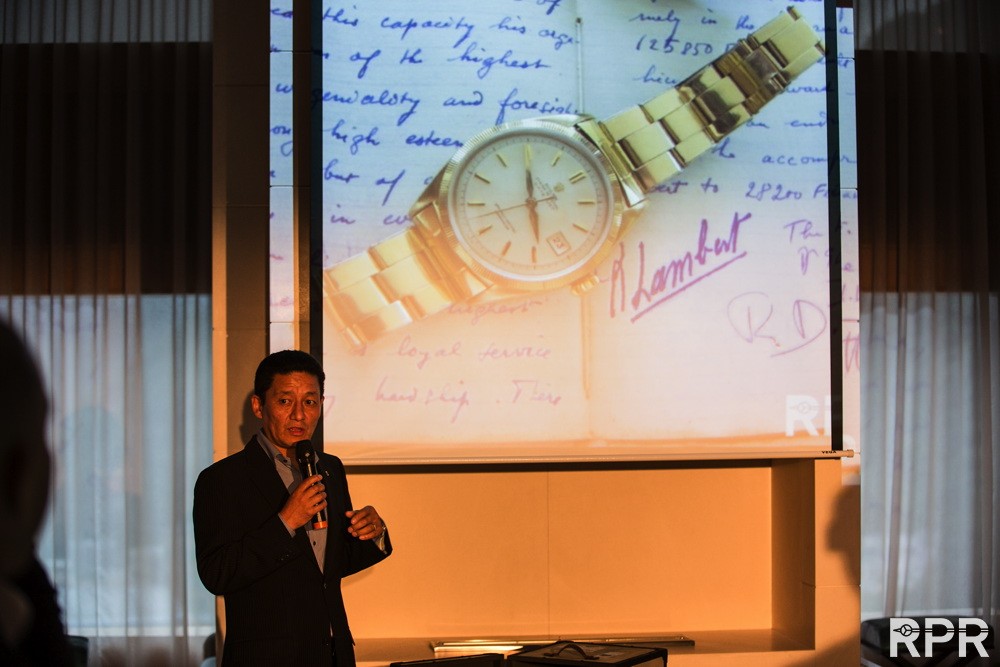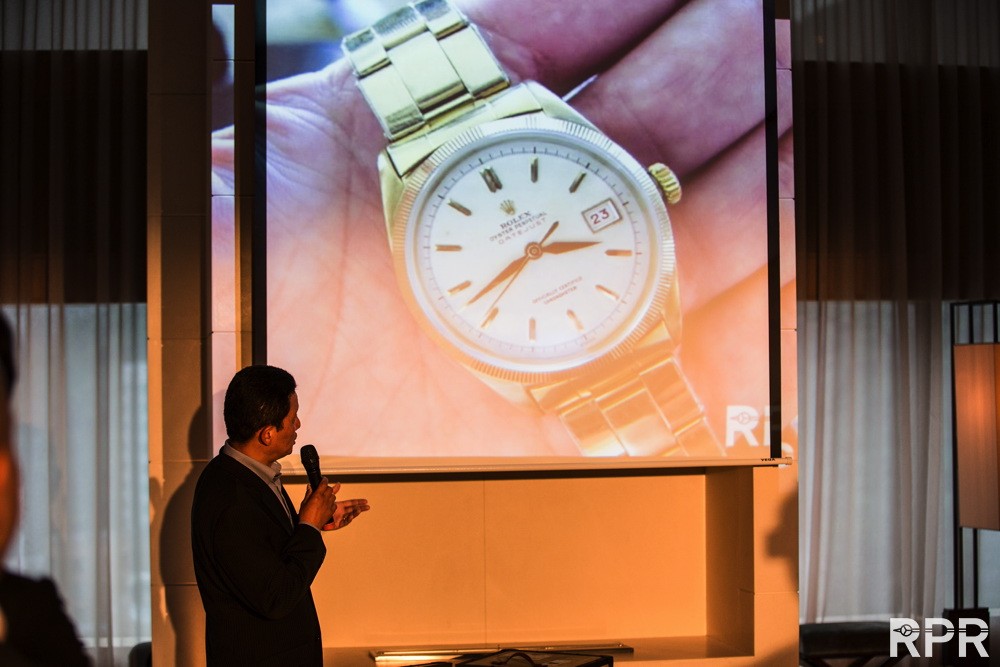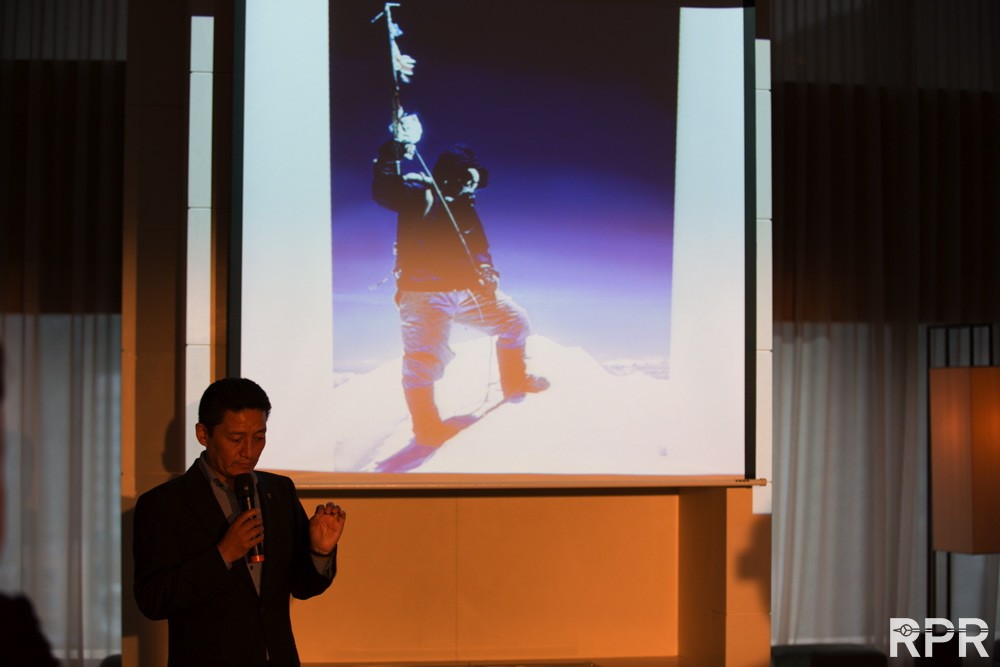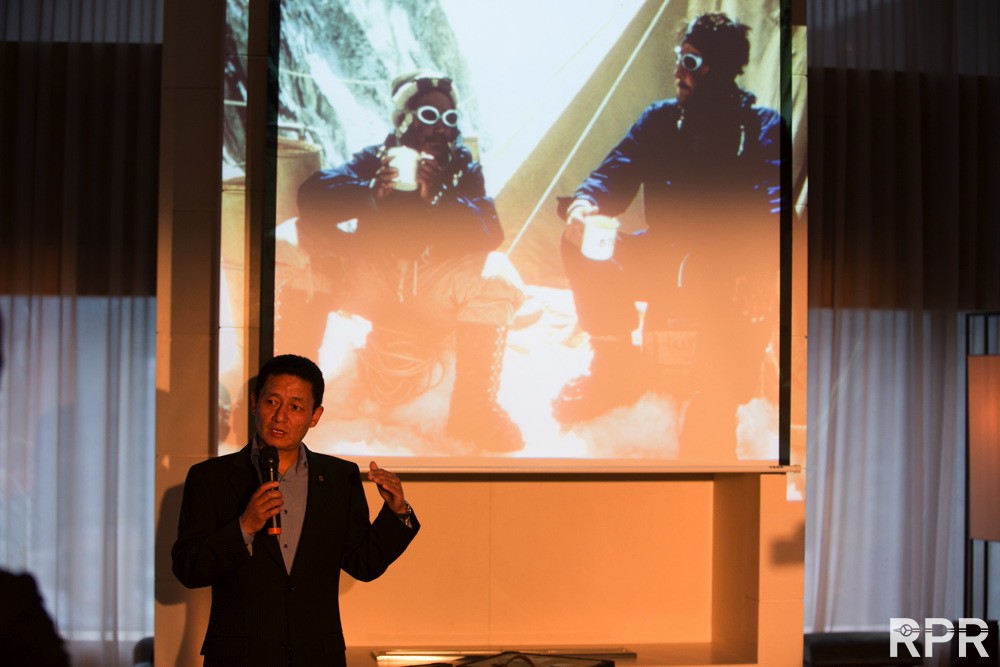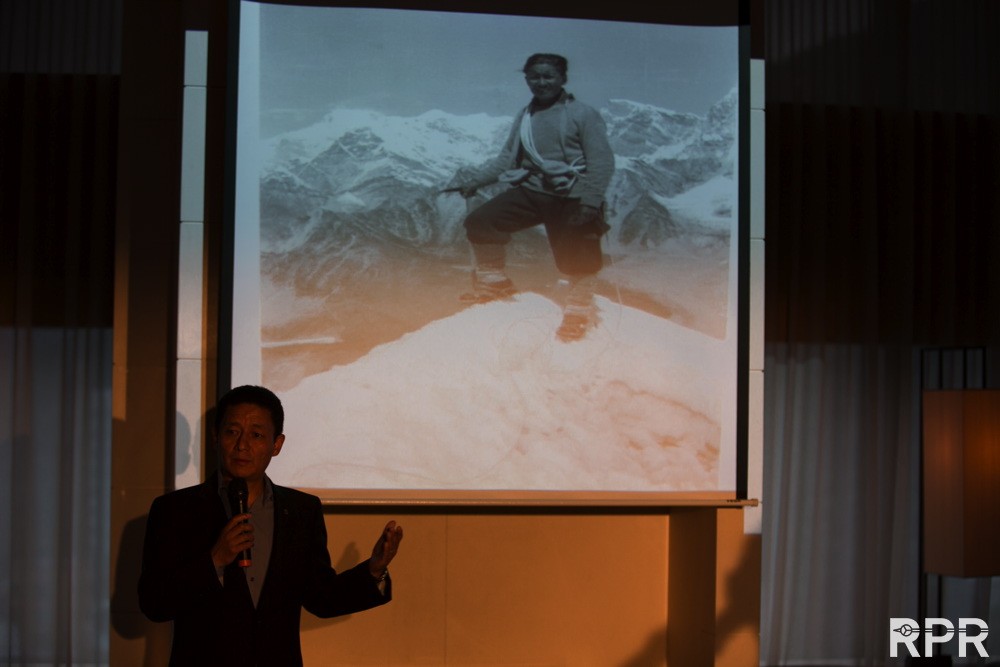 Excellent lecture by Peter Hillary & Jamling Tenzing Norgay, explaining the role Rolex played in their families lifes..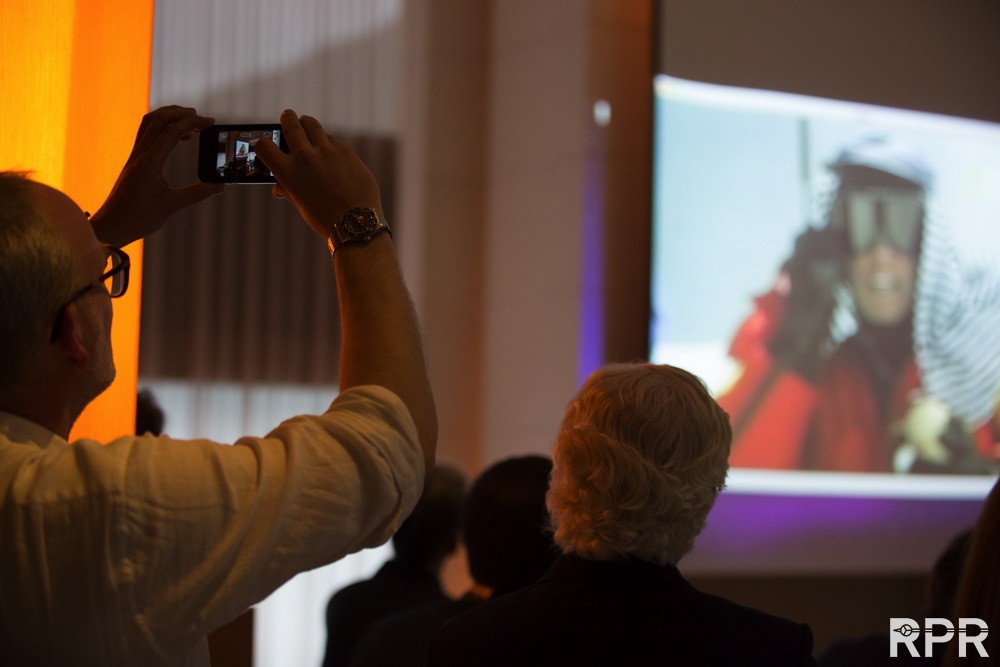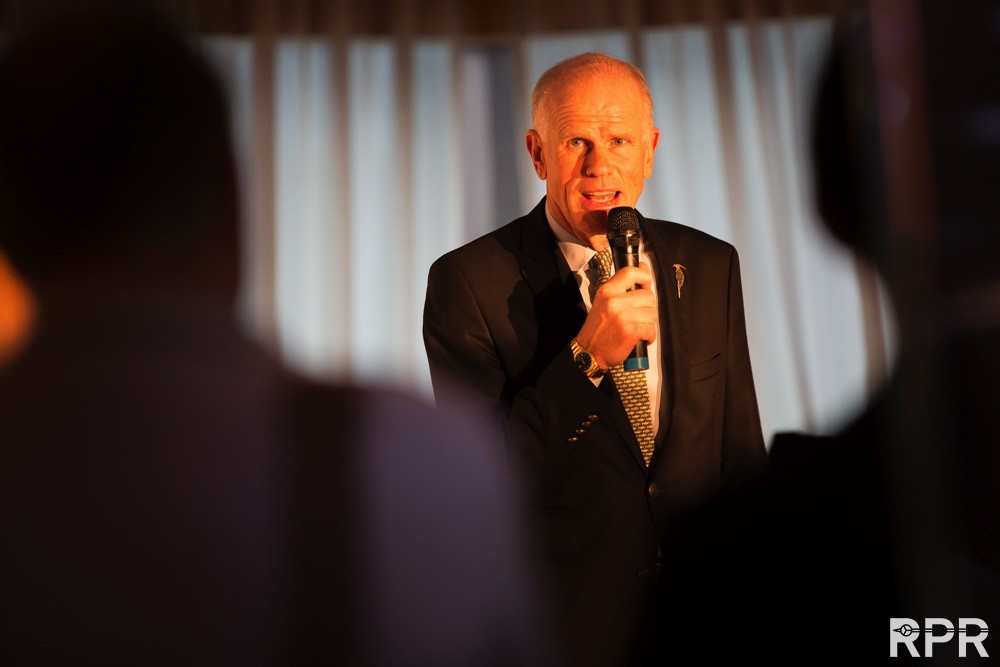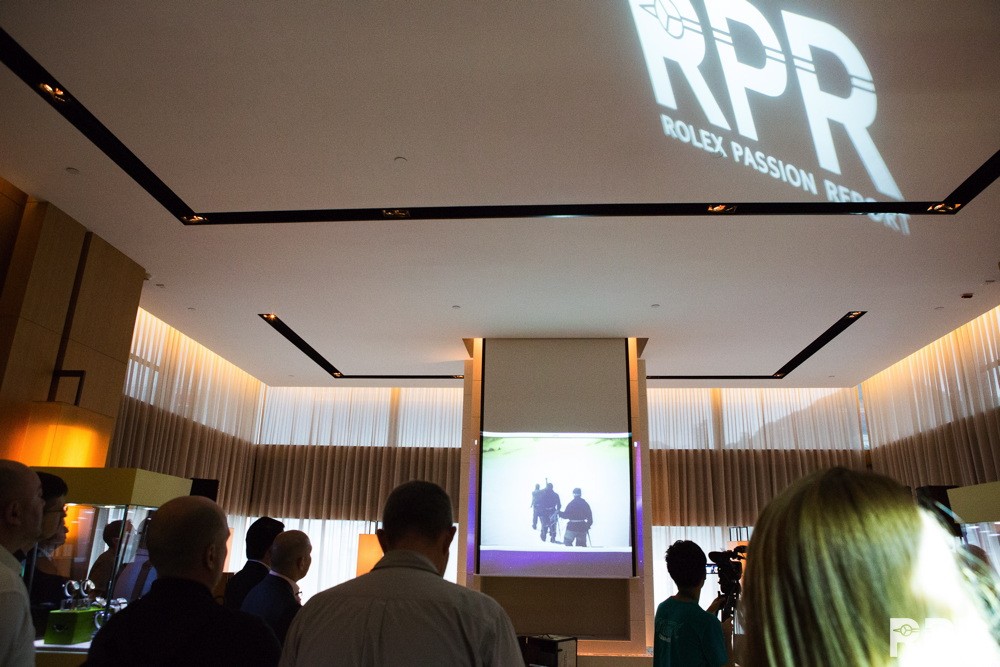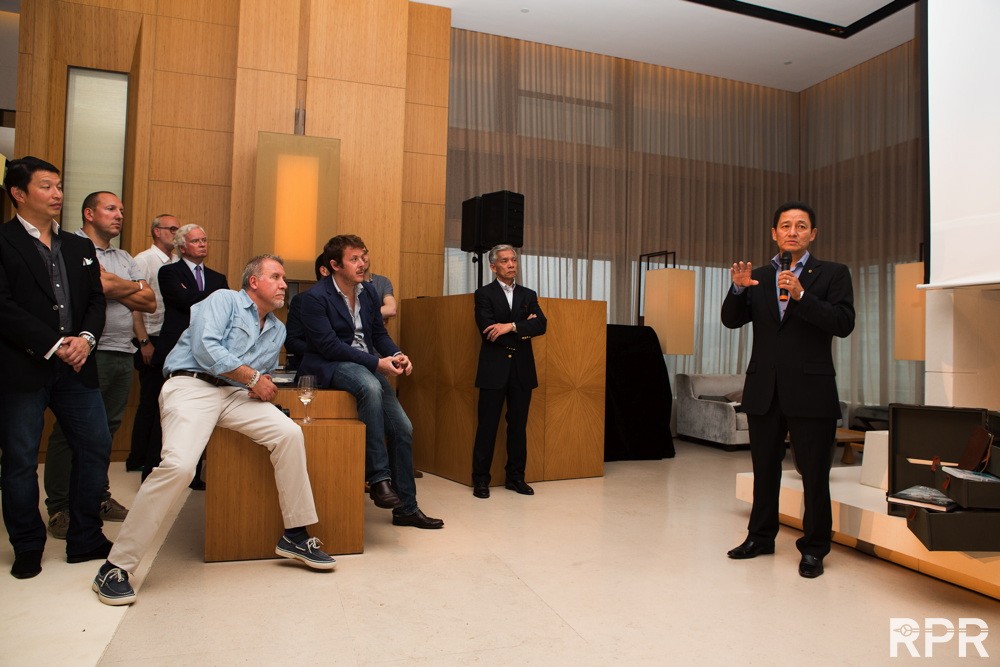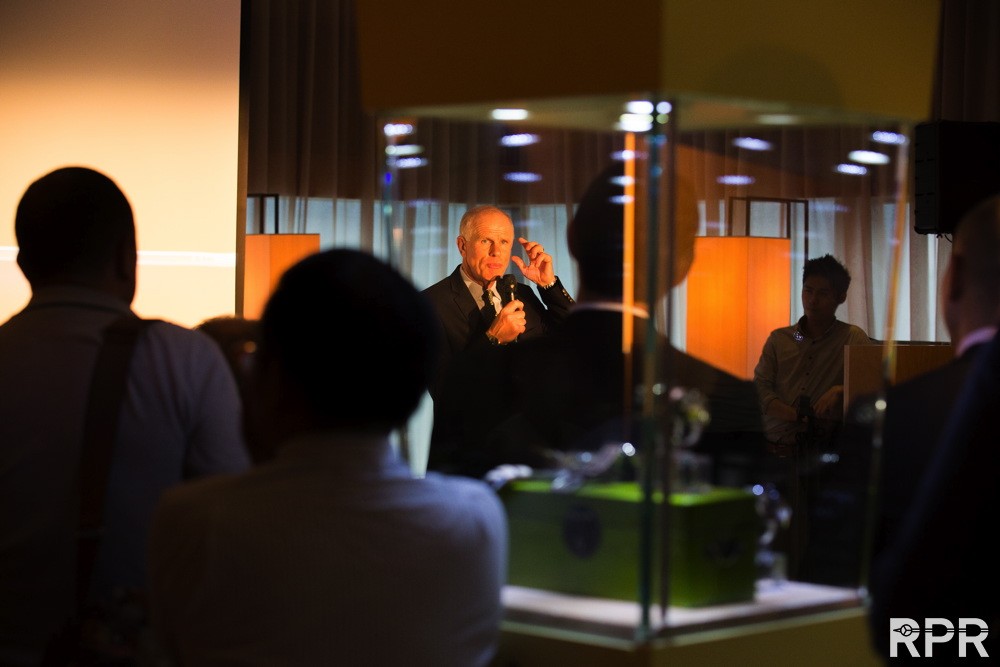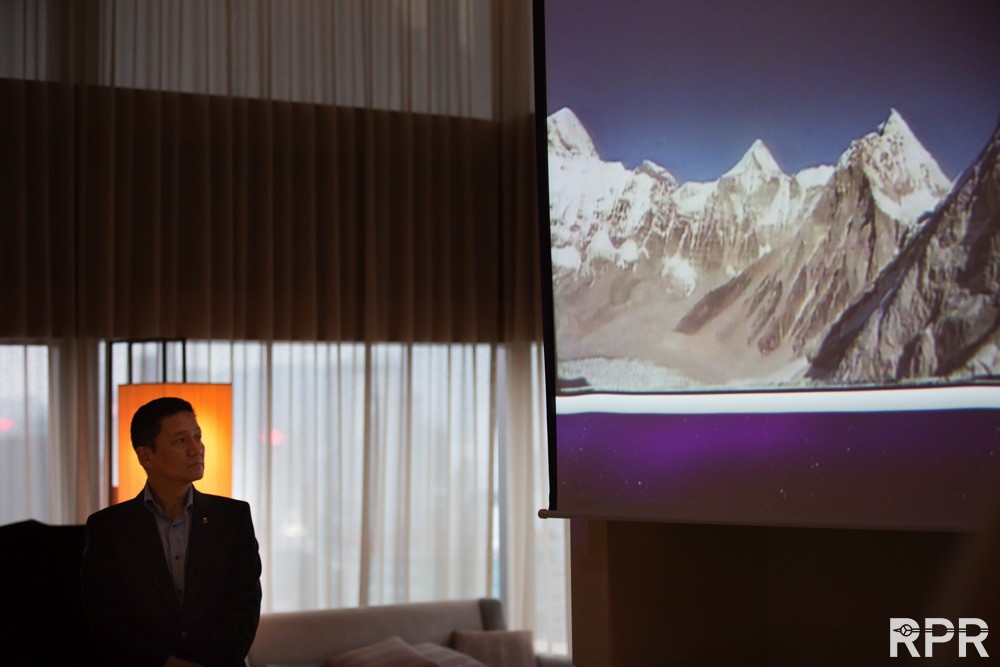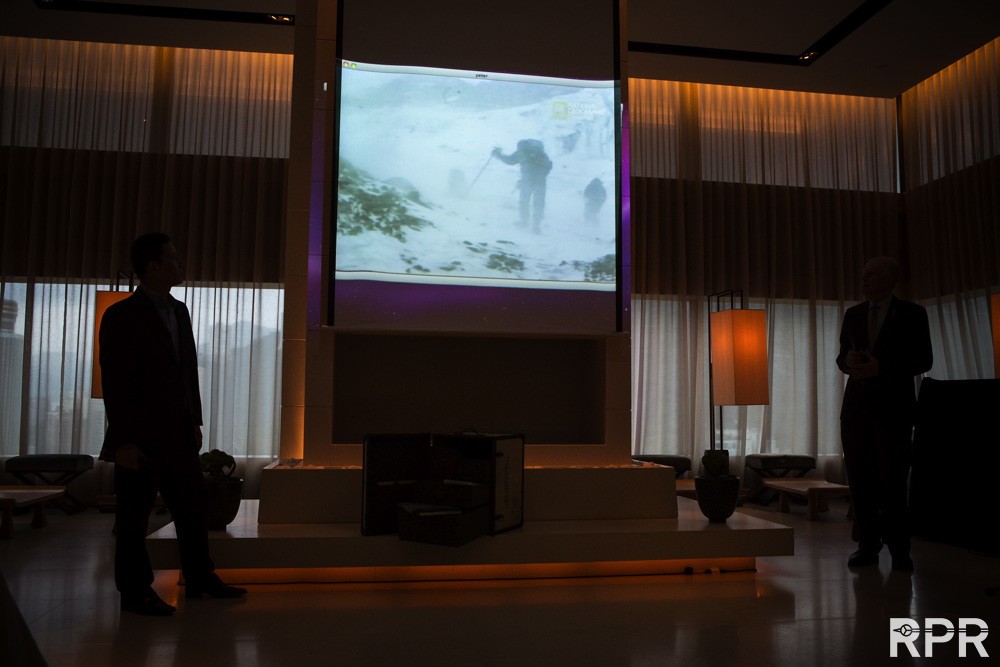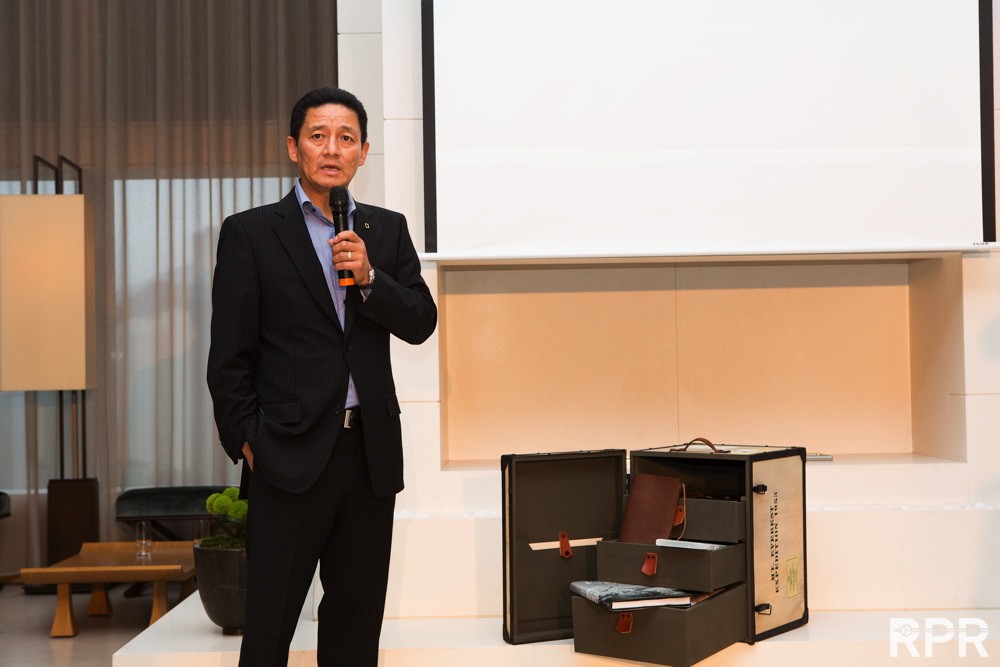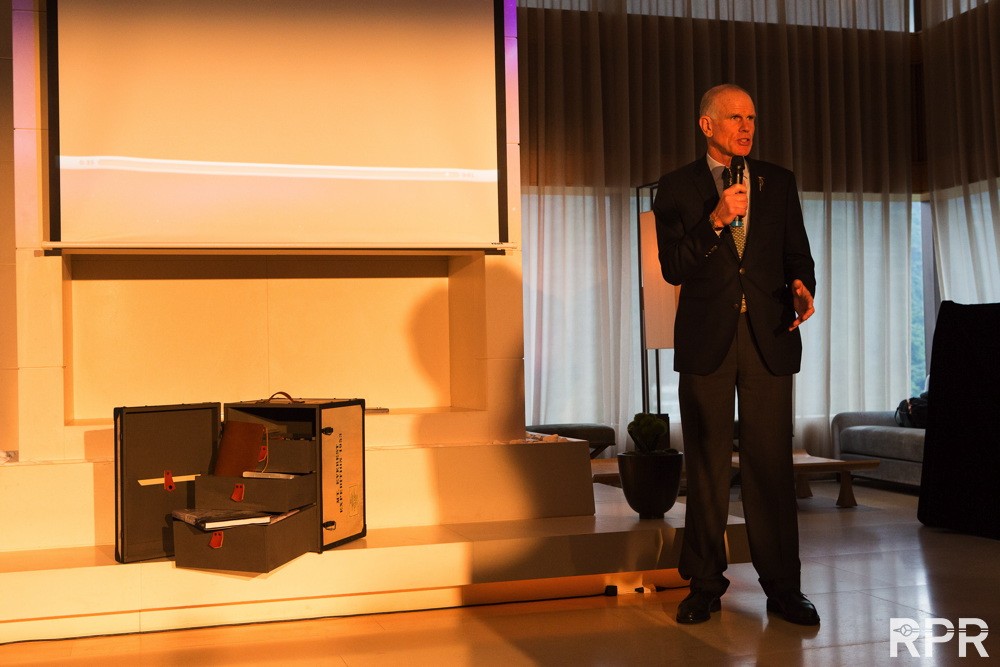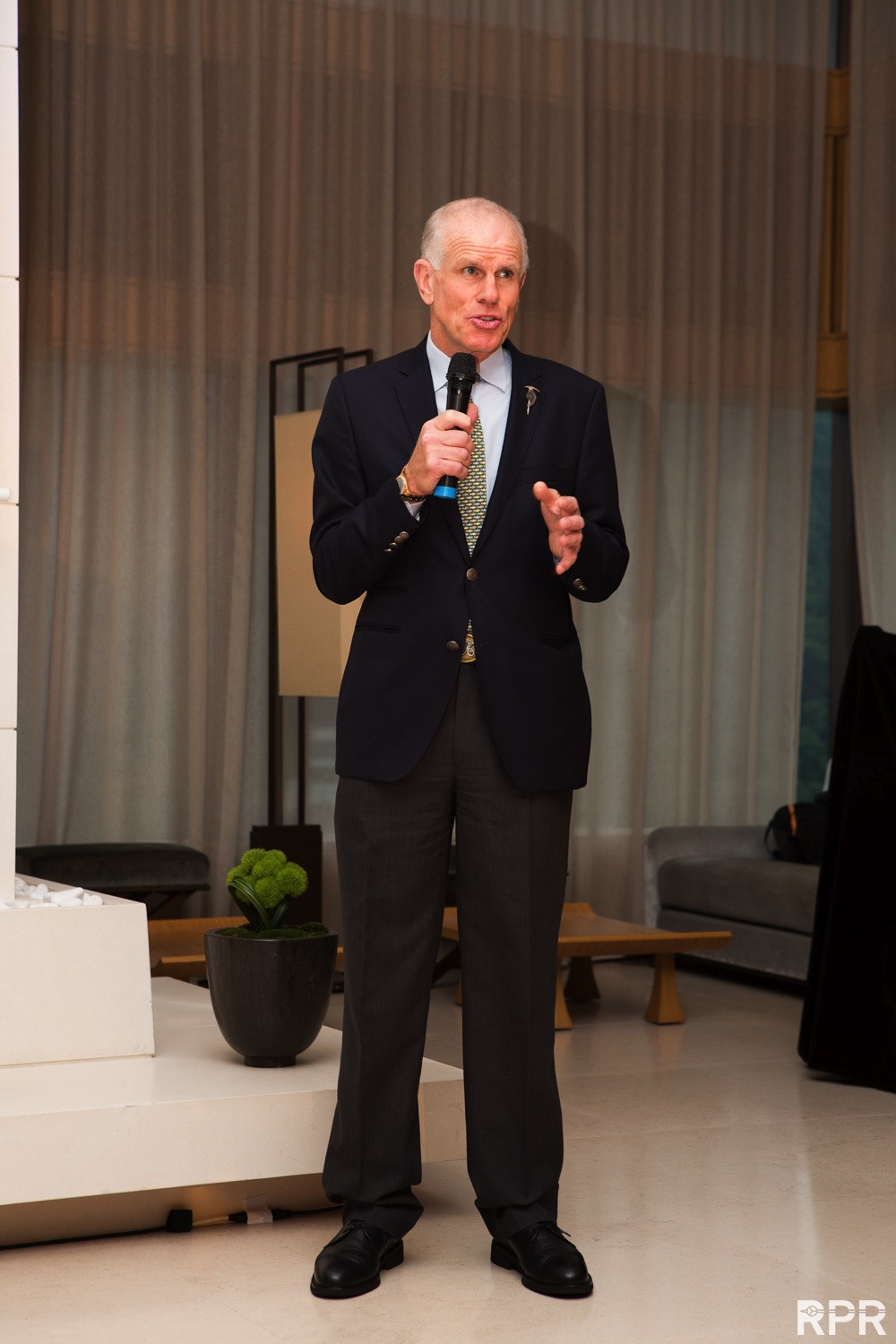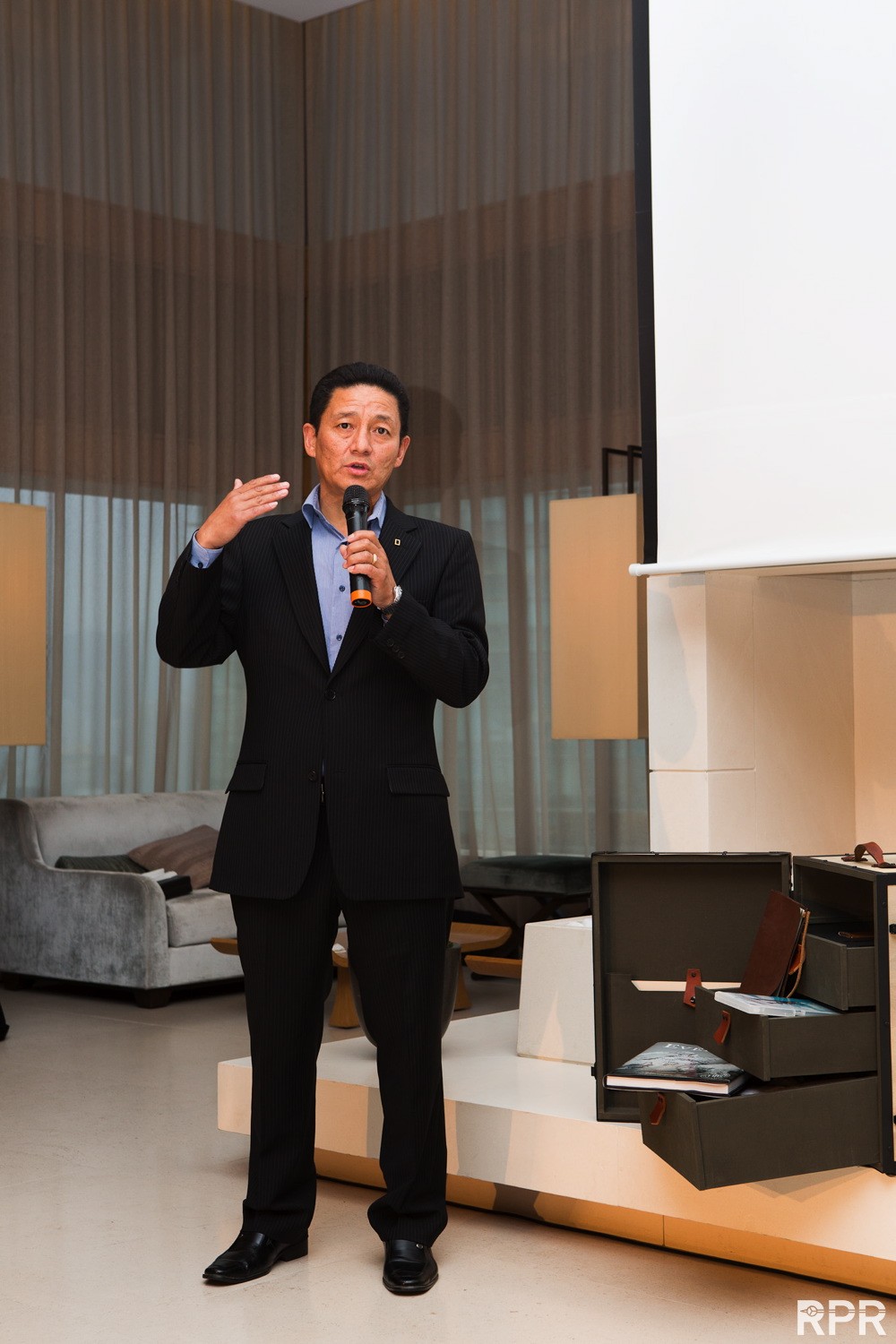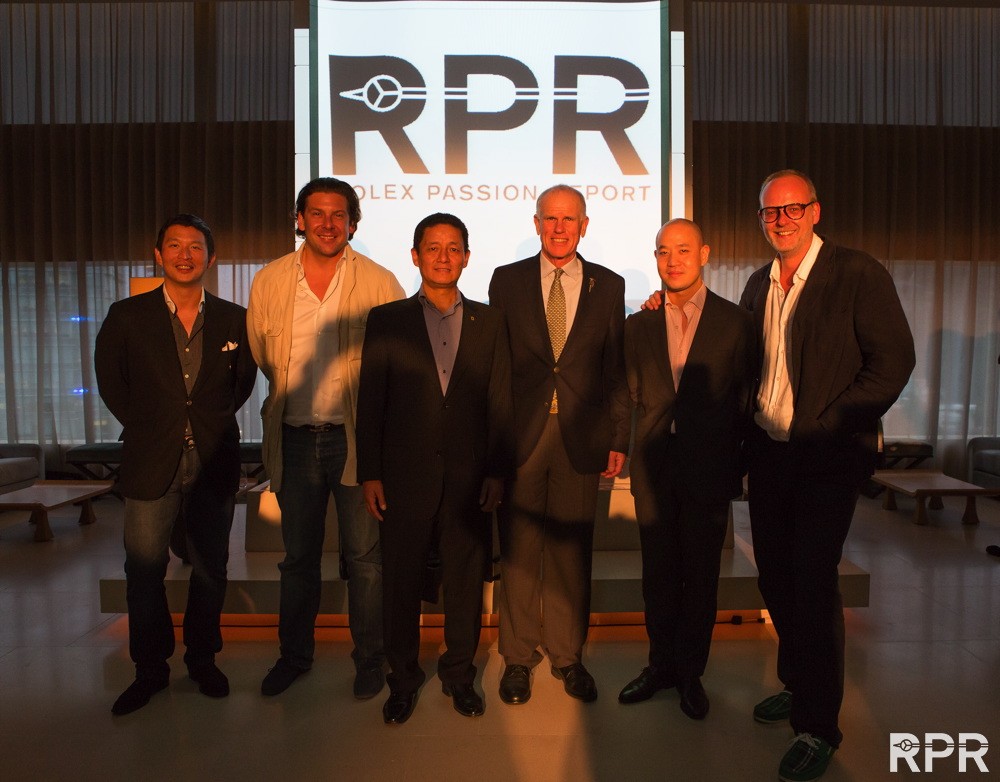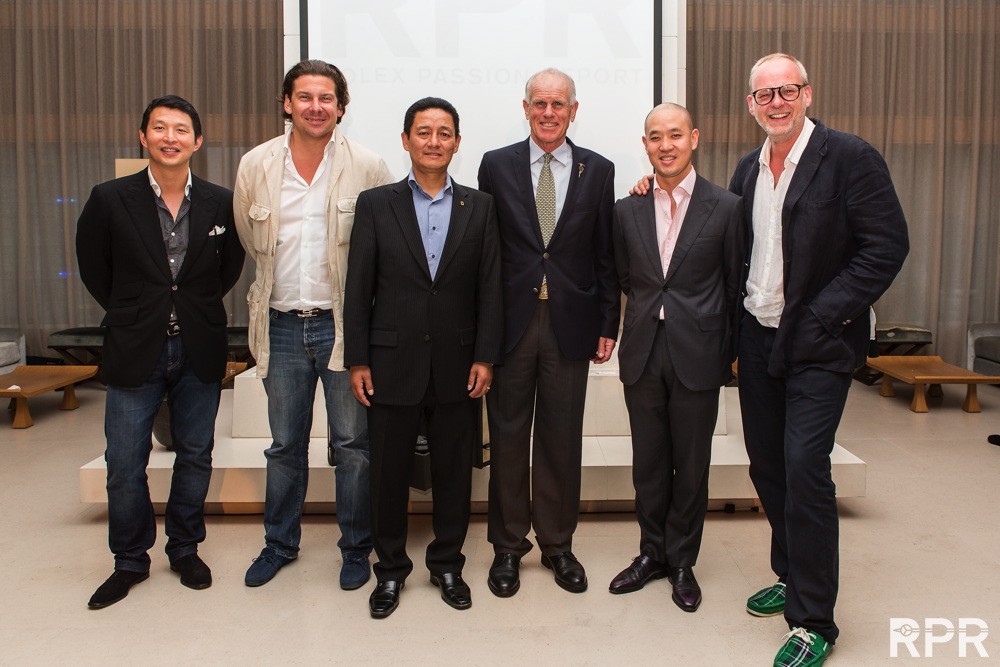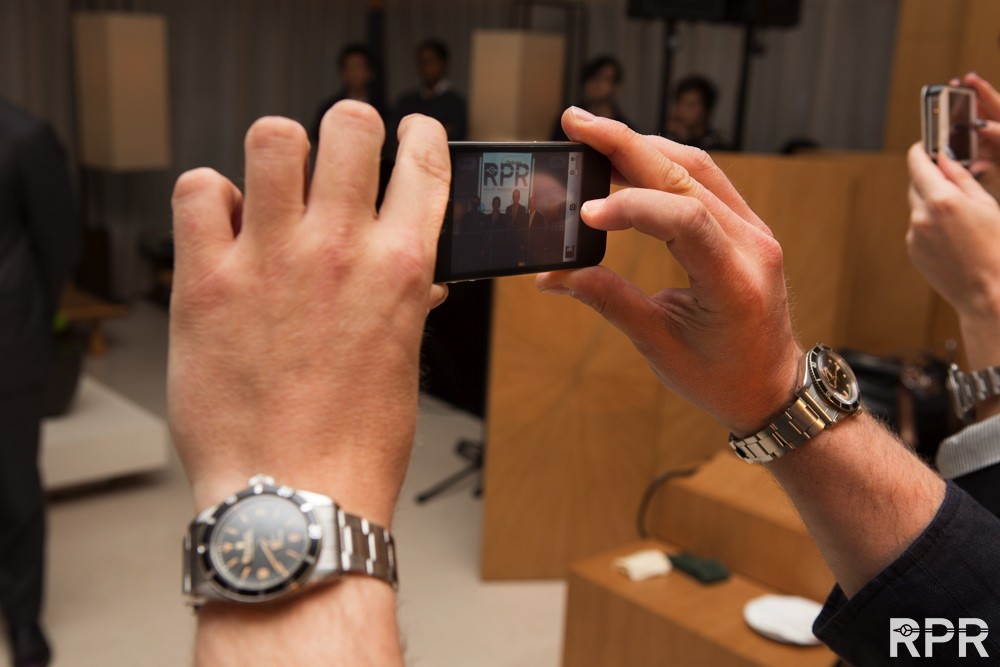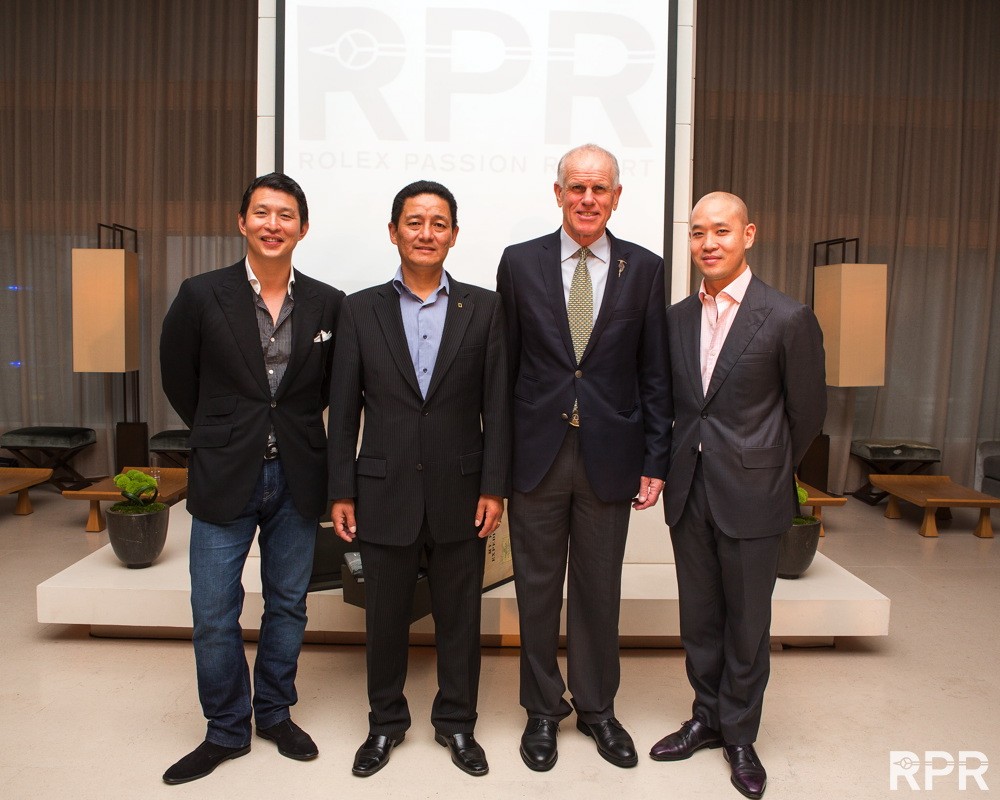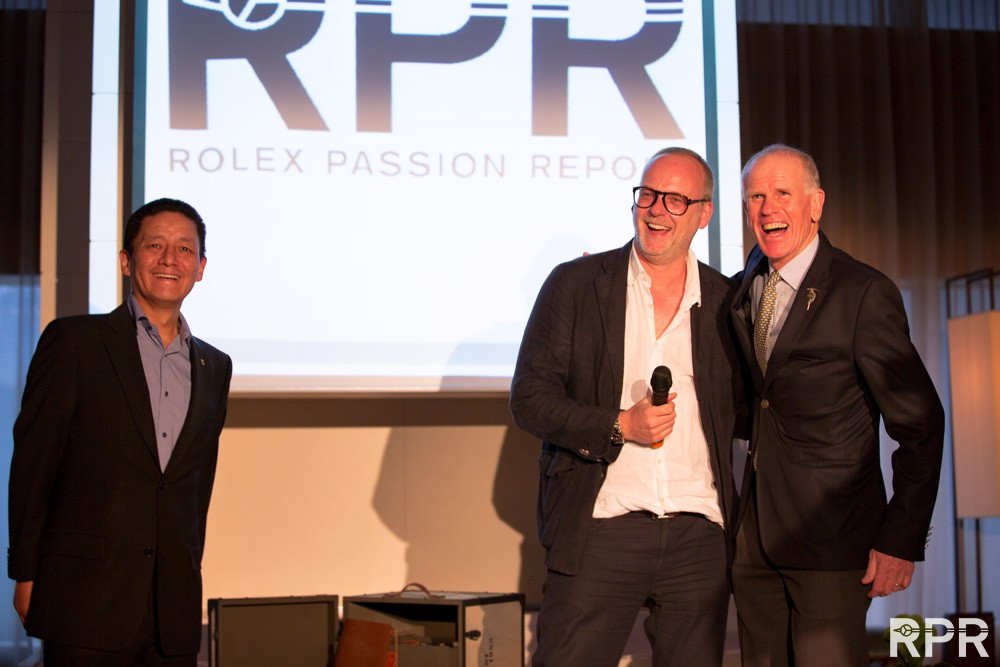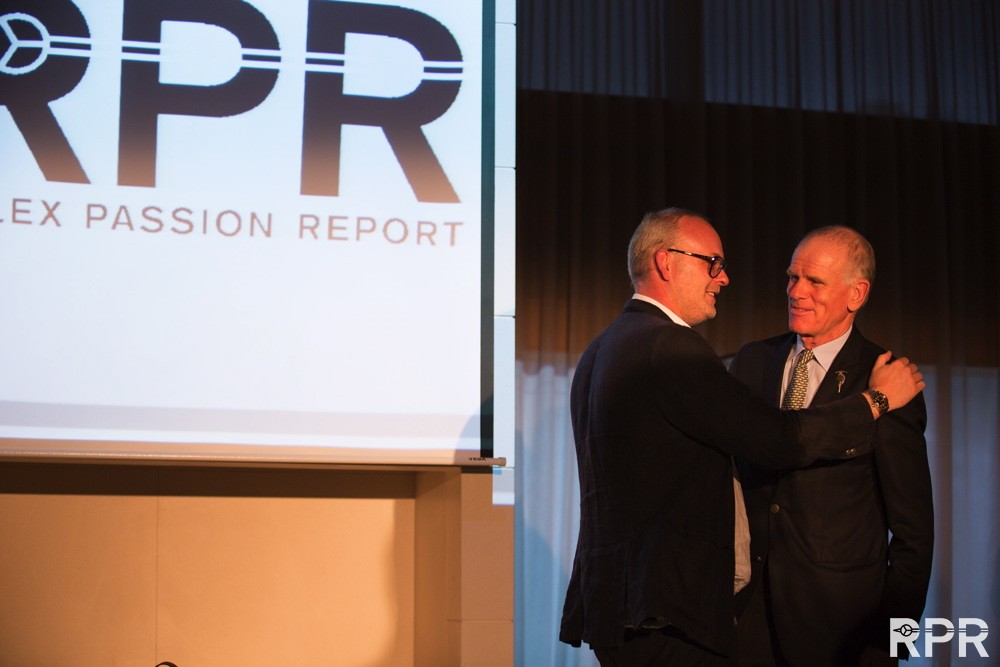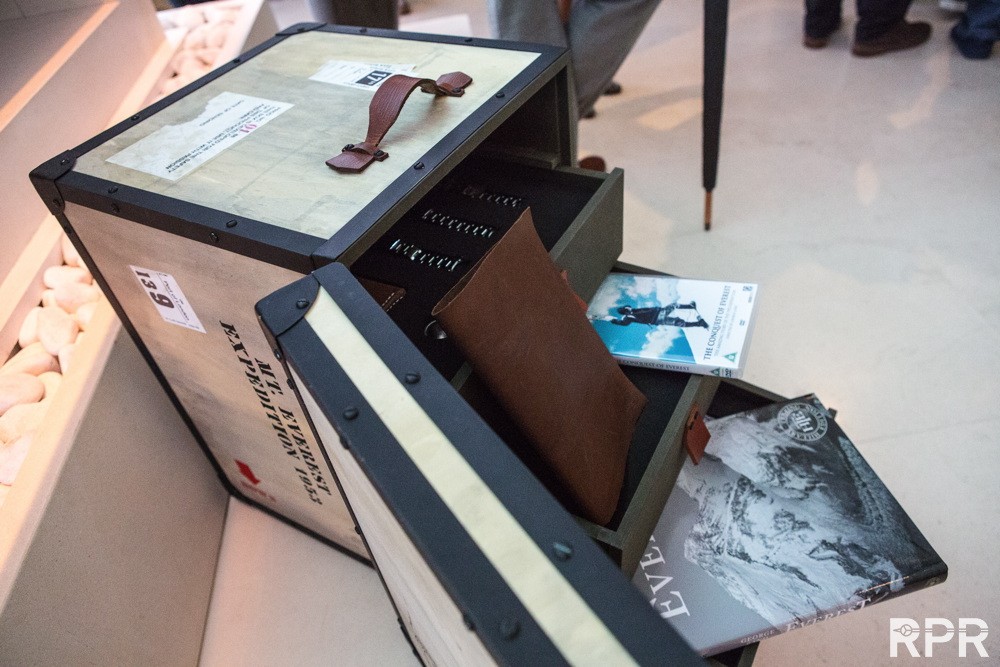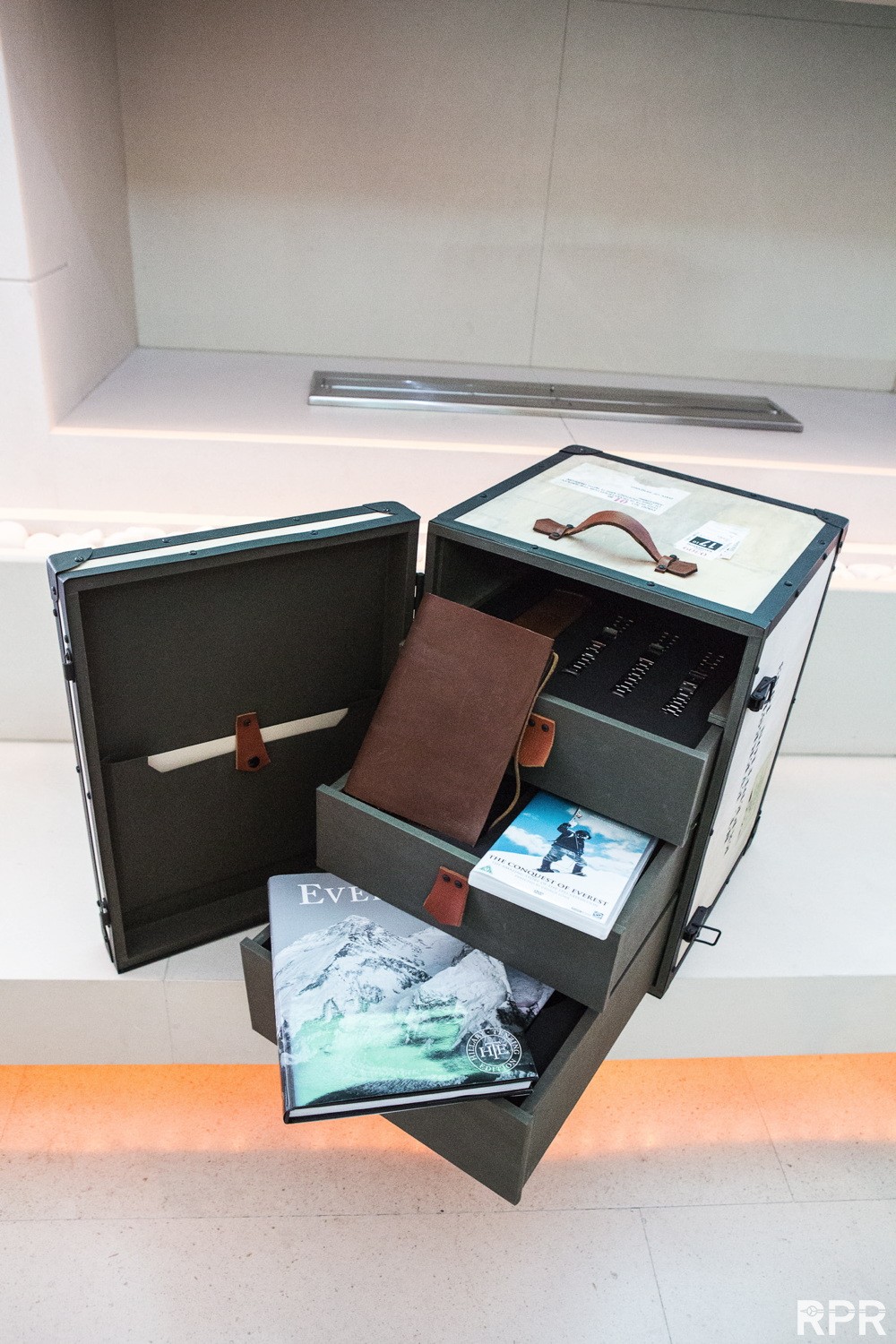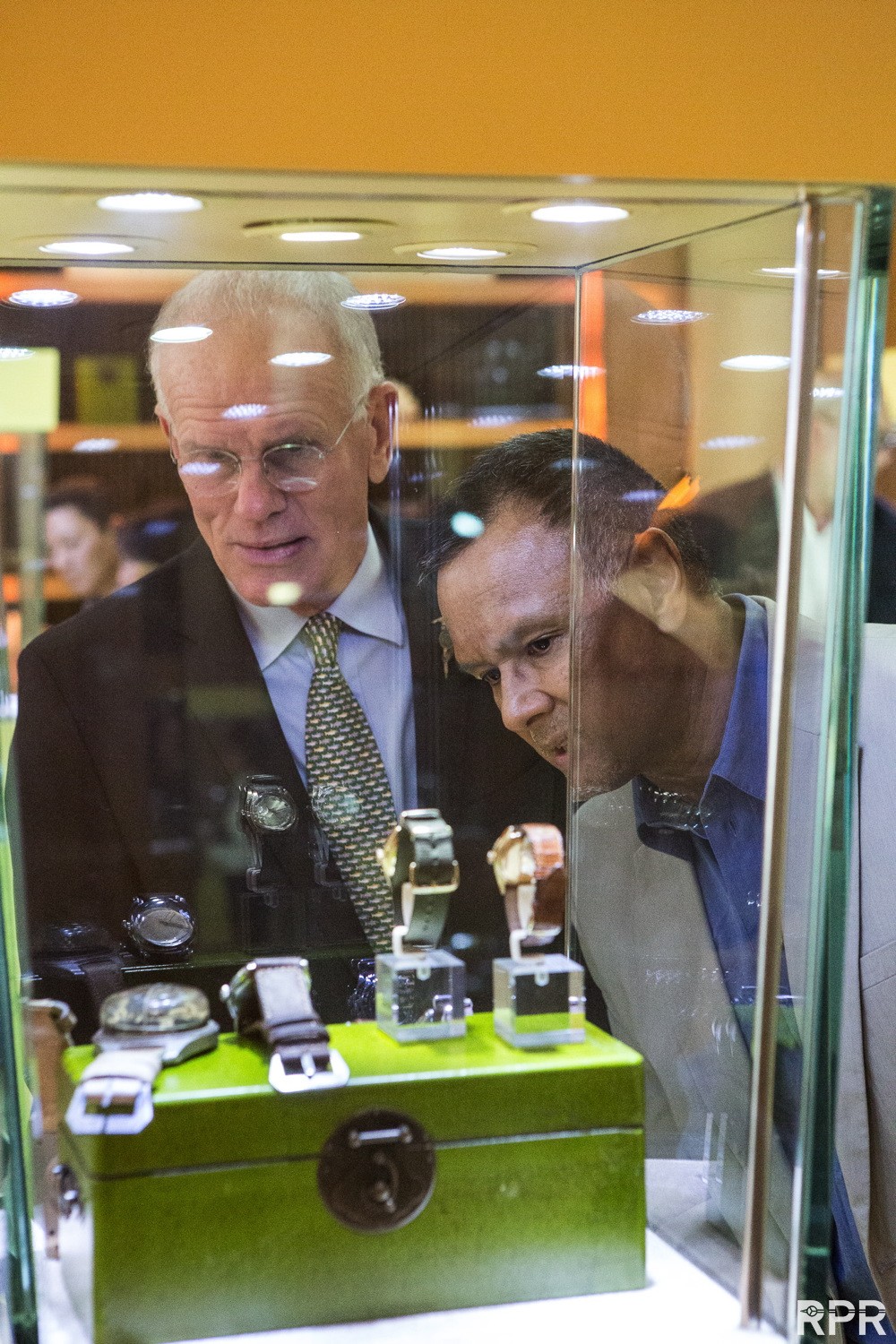 Pucci's Ultimate Daytona Book made it back home safe! 😉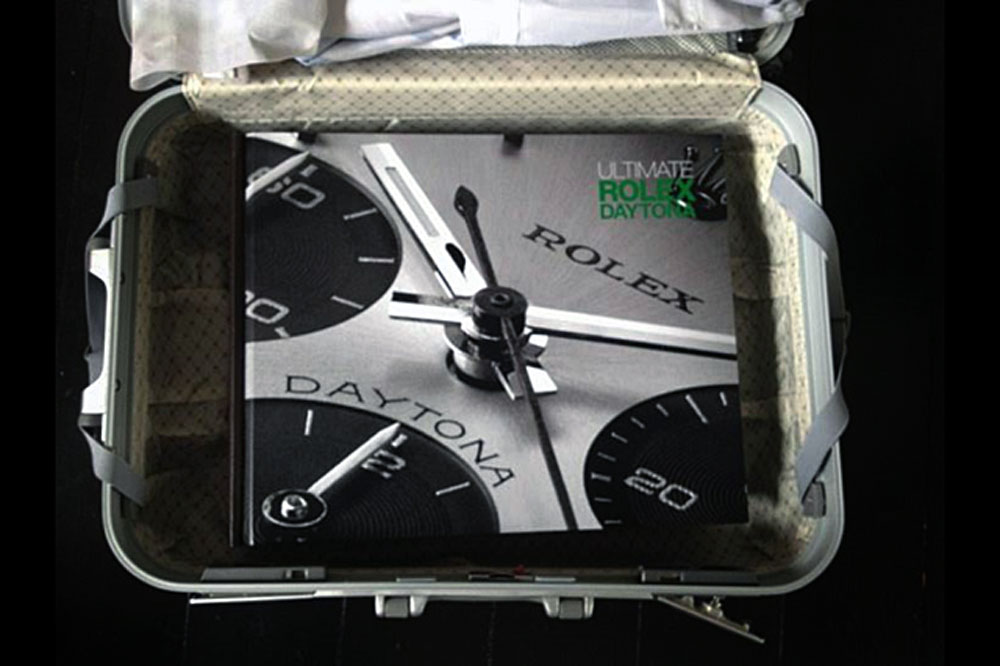 Here's another link to impressions of our Rolex PAssion Meetingin HK by Fernando on The Purist Forum.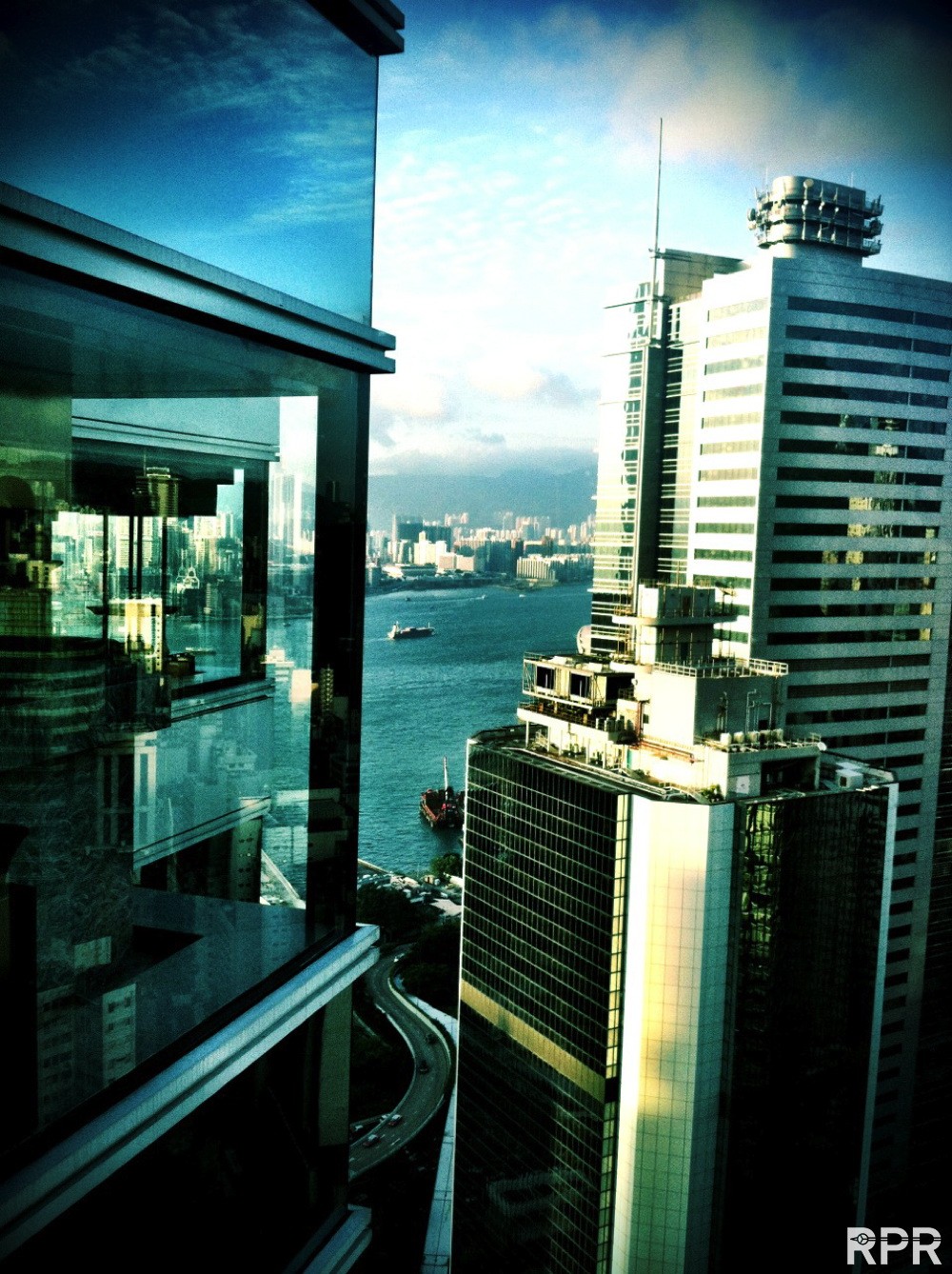 Some picture made by my belgian friend, Jochen Leen  Thanks Buddy 😉