Not one but 2 x RCO Paul Newman and a gold Rolex Killy. What a blast, new record price broken!!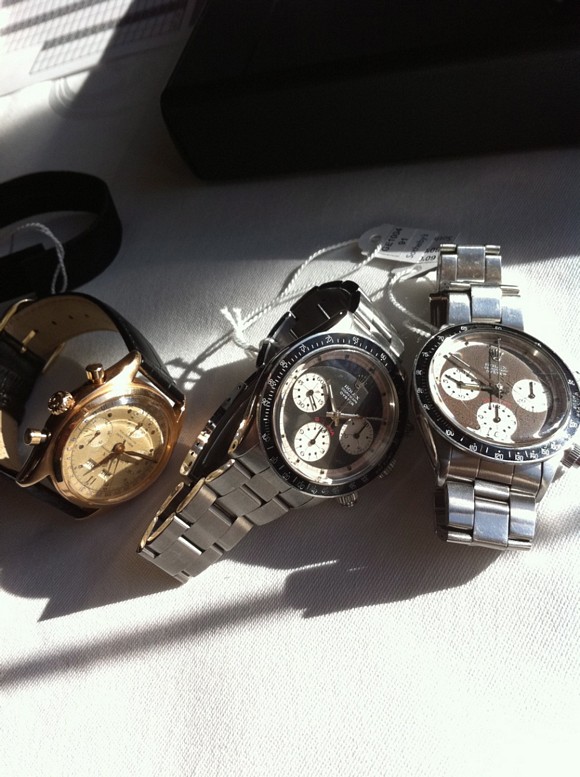 What can I say, i'm still dizzled by all impressions & experiences I've gone through at the Geneva auction weekend. We had a wonderful group of deeply passionated guys (+ 1x girl ) that came together to meet, talk details, learn & examine all the auction previews, each making his own wishlist before the auctions started. I enjoyed the interesting interview & party on Friday &  Saterday, hosted by Christie's and the exceptional weather outside for this time of the year.
Auction results where again good, some surprising but most of them right where they belong at current market value. The whole market is strong for top quality and seperating even more into 2 groups: the ultra collector (or top dealer) with unlimited budget and those buying the left overs and already more than satisfied acquiring a great reference but, don't get me wrong, not in 'catalogue style'. The difference in price & enthousiasm with the bidders between good & perfect all-original condition is growing. The collecting world has focused the recent years on ultra small details of the dials due to all discussions about originality. Next logical step is condition of the case. Once one has a perfect dialed watch, the need for a perfect, unpolished & unrestaured case is the ultimate goal. Considering this, I was surprised to see the ultra rare & lovely brown oyster PN, that came in unspoiled condition having a very conservative estimate with Sfr 60-80,000. The auctioneer was flabbergasted to hear my prediction during the viewing for the 2 Daytonas, saying that he would be happy when it even reached half of my amount. Imagine his happiness when he joined us afterwards when my figure came out as spot-on…
Magical tropical brown Rolex Daytona RCO Paul Newman, just one word, whaooooooooooooo!!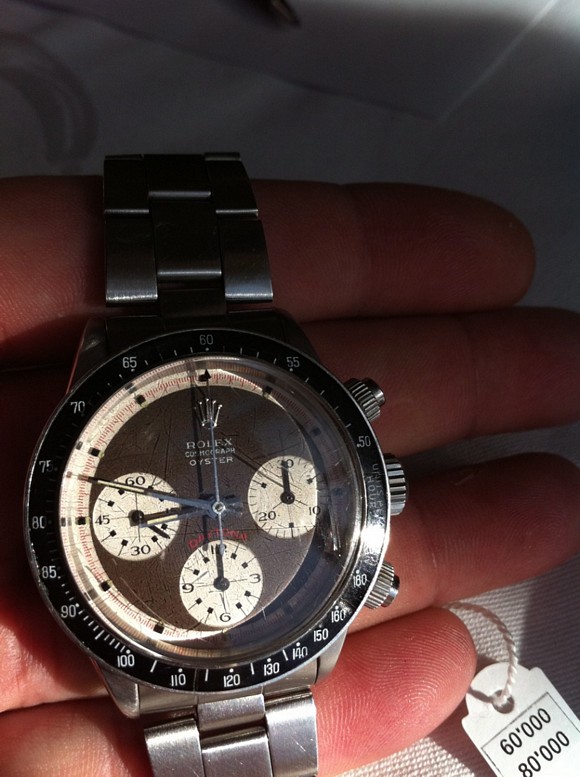 Ultra rare and probably unique Prototype White Submariner  with Daytona UAE 6263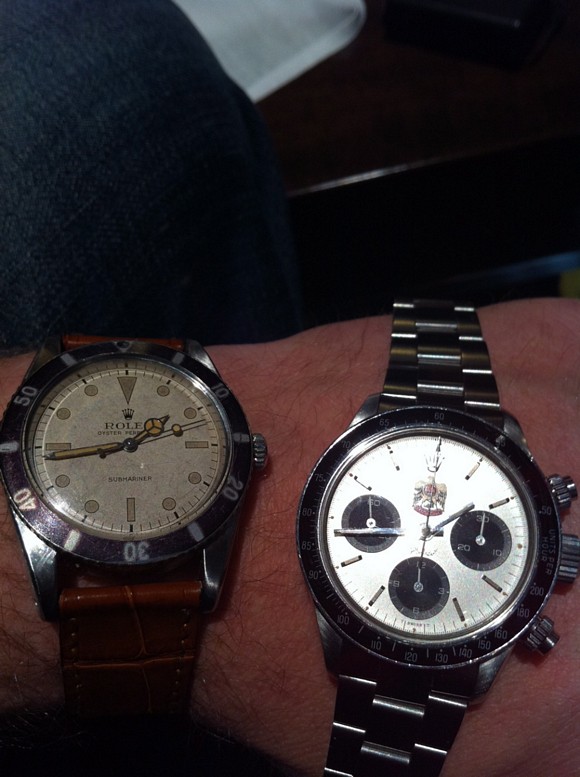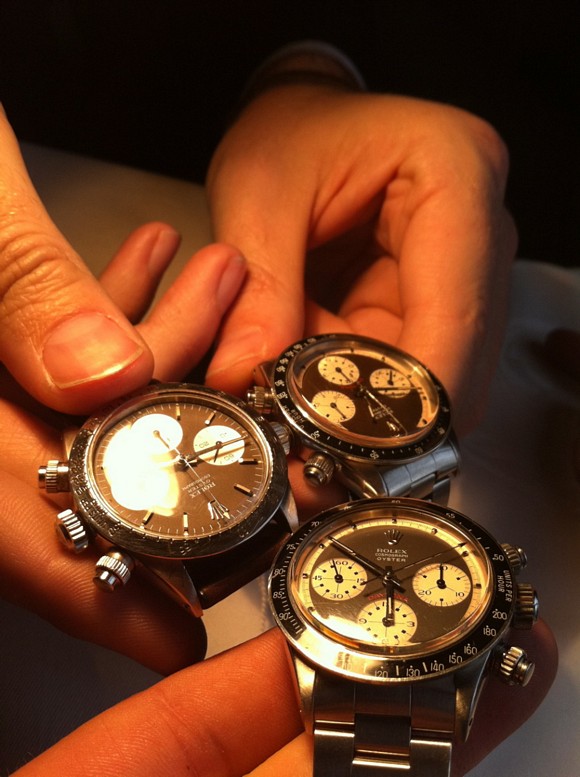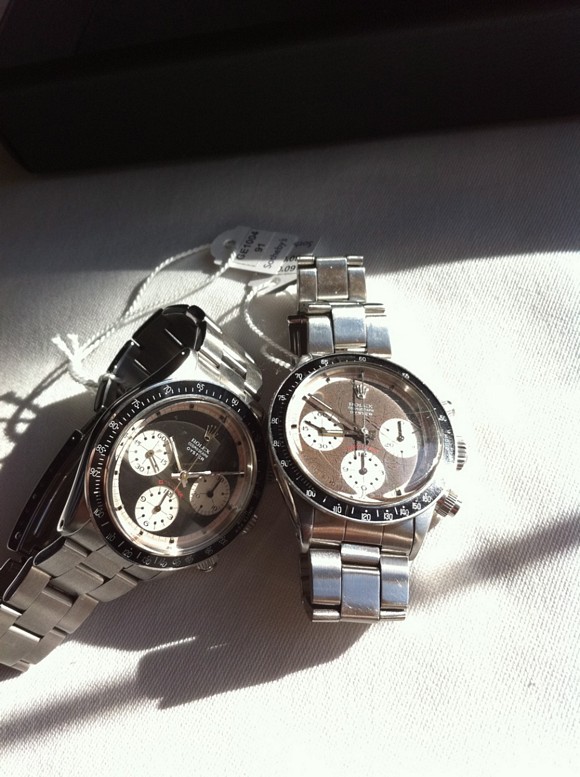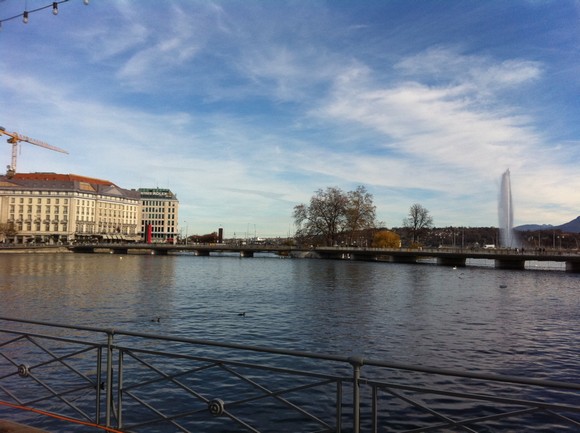 Another rare find came on the wrist of my good friend Eric Ku all the way from San Francisco.
After the white 6542 GMT that was discovered and examened in every detail last year, now this white Submariner 6205 is out in public, for me personally big respect for his determination by hunting it down and showing it to his friends first!!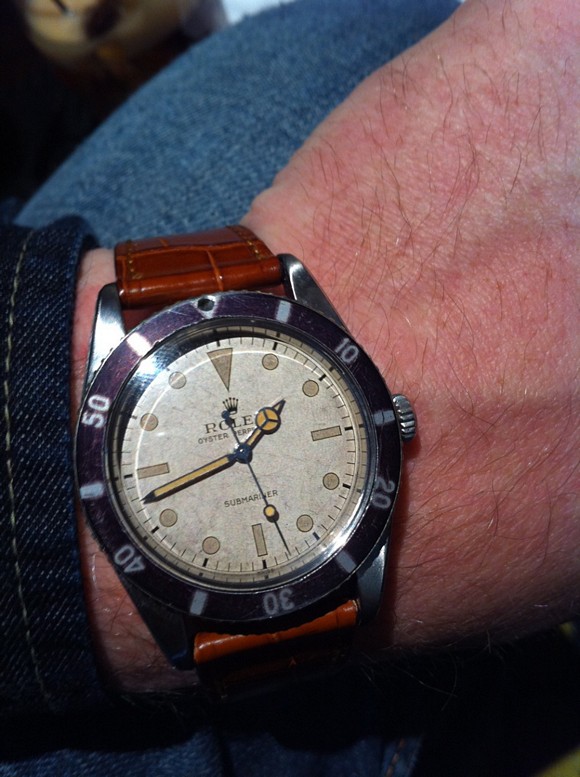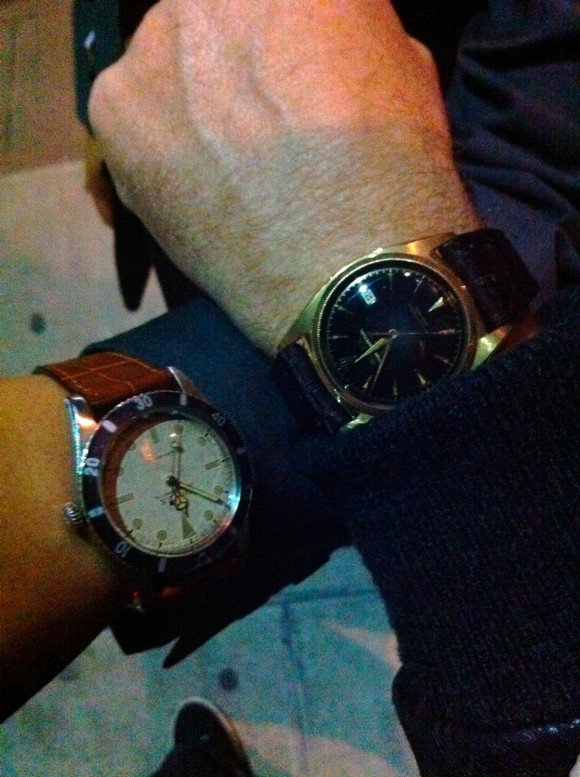 First copies of Auro's new book "Patek Philippe Steel Watches" were spread around to those that had the privilage that one or more of their beauties were in there. Very impressive to say the least and great eye for detail with the special cork cover and silver finish on the pages!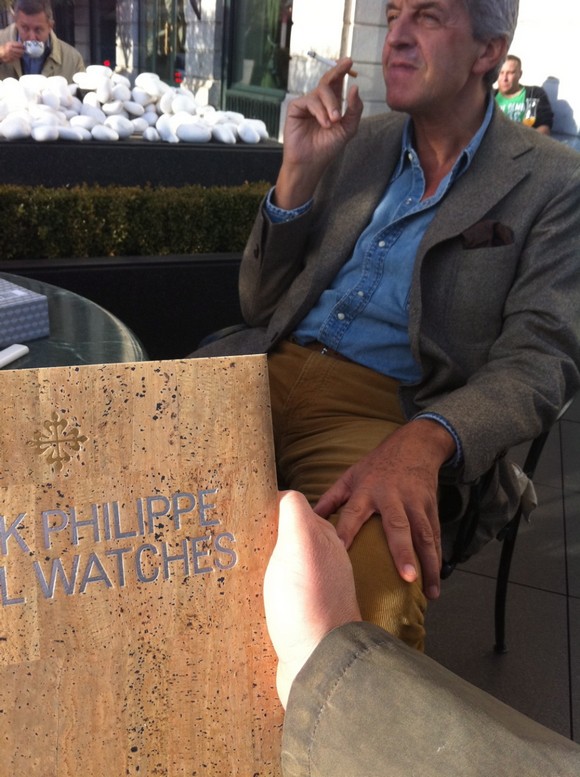 Christie's Party…
Best ride of the weekend for sure, stunning Muira SV!
A Lady with style… lovely Livia's wrist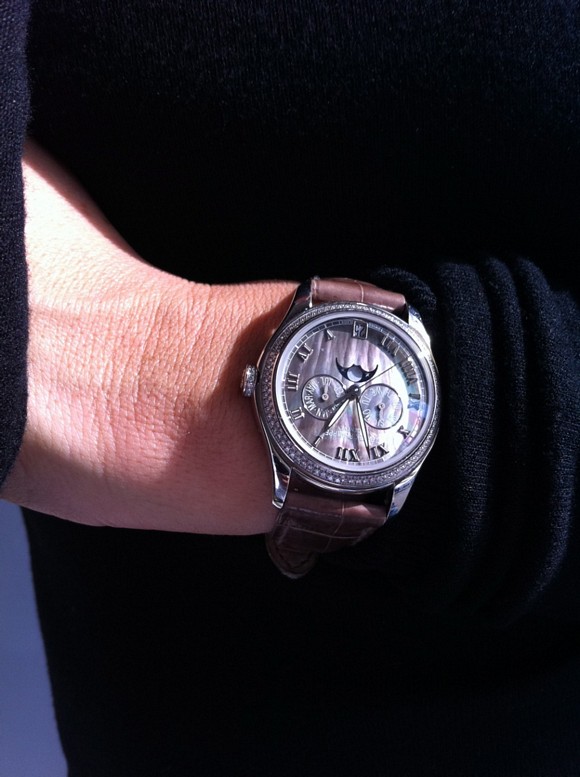 Lunch with friends…
Octopucci's….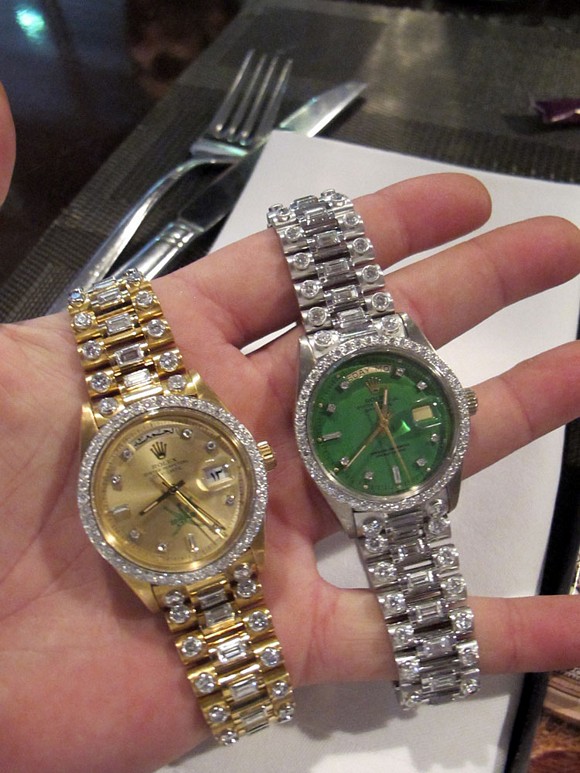 The military force made it to Geneva, thanks for the good time we had together!
New family car? hmmmmm…
More watches…..
detail, detail, detail, detail…
On my way home…
but not till i've seen the exceptional pink diamond up close….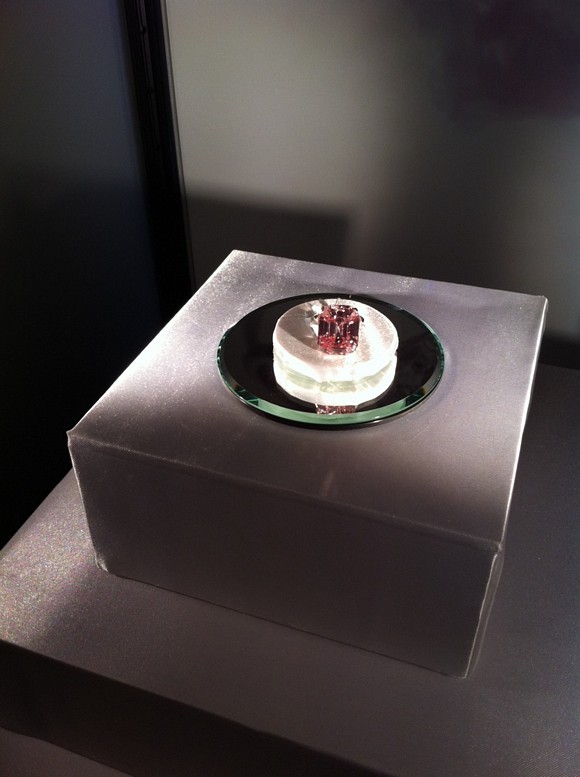 and the Giacometti….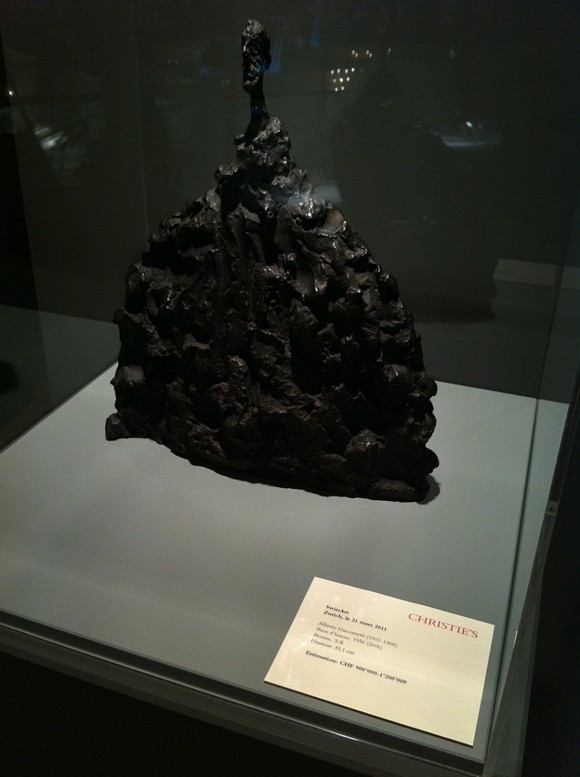 Thanks my friends, I've really had a great time!! See you in May.
Regards Philipp
P.S. Somehow looks familiar….