Introduction into Vintage Rolex and Patek Philippe Watch Collecting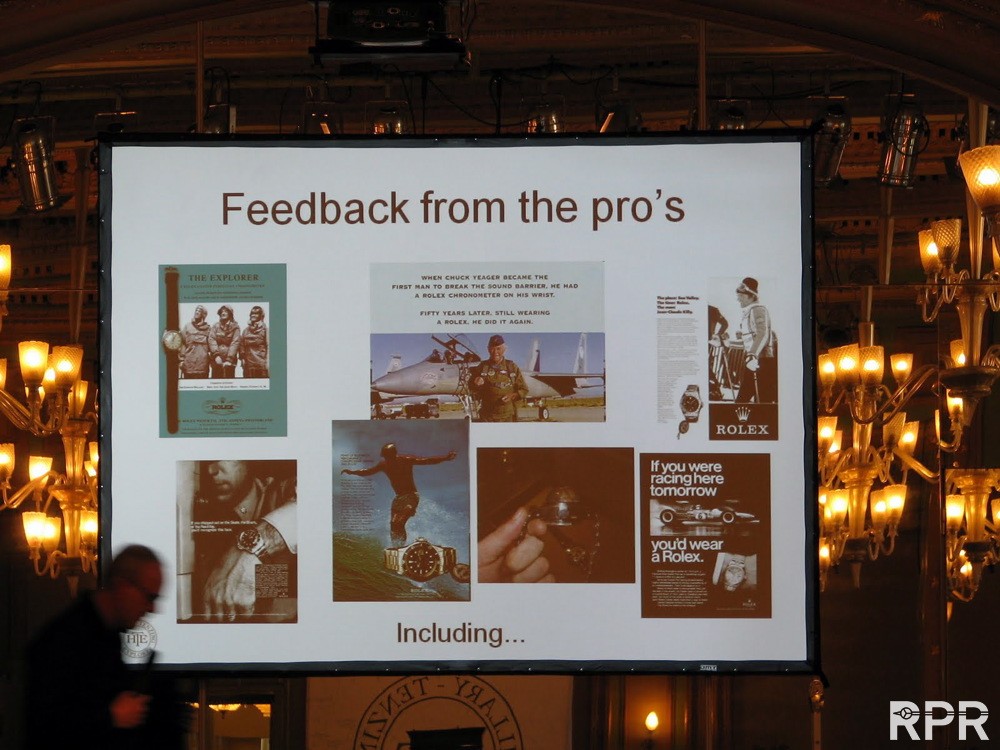 Today I want to share with you the principles of collecting rare watches. The worldwide watch community focuses mainly on the 2 brands that have the best name and achieve highest collector prices; Rolex & Patek Philippe. About a year ago, during the Maastricht Hillary & Tenzing lecture and Rolex Passion Meeting for friends, me & great buddy of mine lectured about collecting vintage Rolex & Patek Philippe.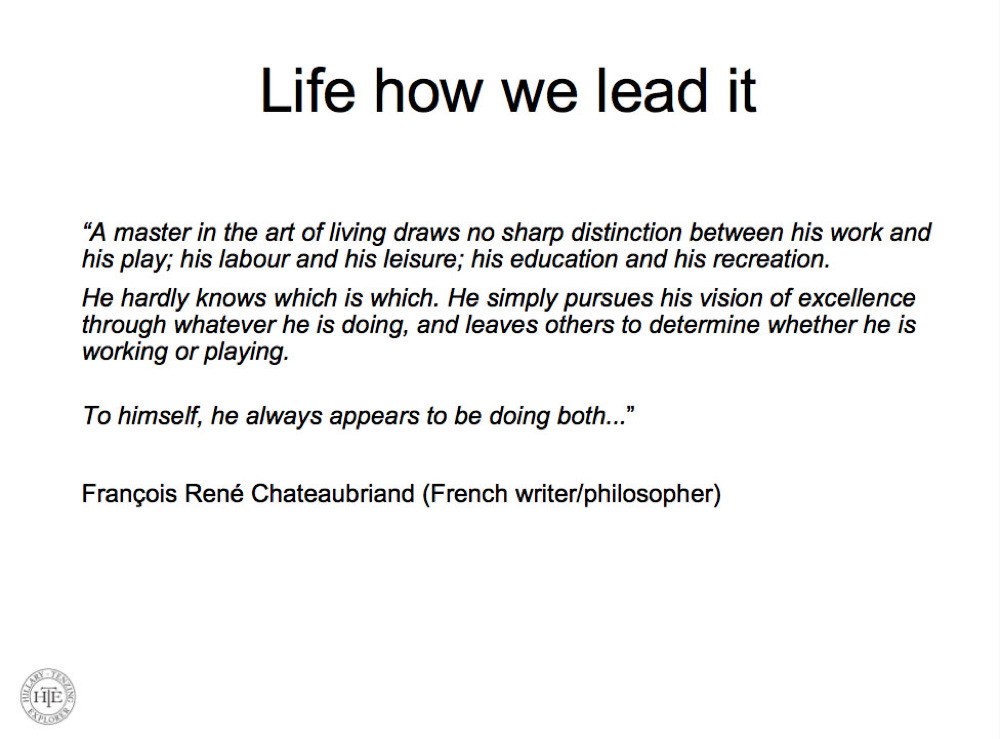 As above statement defines my personal passion for Rolex quite well the brief history about me personally is that I started vintage watches some 25 years ago at our antique store Steiner in Maastricht, The Netherlands. As back then mid 80-ies the focus in the market was still for 80 % on jewelry and silver work, my love towards watches had yet to be developed. Beginning 90-ies the market for vintage Rolex started to move forwards, Japanese collectors hyped the early 'Bubbelbacks' to a new hight, over sudden those 'old Rolex' became collectable and worth more then a new one! As professional watch collecting back in those early days was mainly focused on complicated movements, the early adopters focused on all complicated Rolex & Patek Philippe Moonphase, Calendar, Chronographs.
Slowly, for certain pushed by early initiatives of Feldman & Habsburg, later Antiquorum by changing concept instead of a general auction with some watches in to a 'watch only' auction. A little later they introduced the highly successful watch auction dedicated  to 1 watch brand only, like the Patek Philippe, Cartier, Omega and Rolex Mondani sales. From there on everything went fast due to internet. Over sudden one could find mutual friends, more and deeper information by sharing and comparing experiences on special forums like VRF ( www.VintageRolexForum.com )
In 2008 I started with a great buddy of mine the  Rolex Passion Meetings where collectors from all over the world come together and share their knowledge between trusted friends. Meanwhile I experienced that Rolex did not have any open service for their vintage Rolex watches nor did they've a museum presenting their history as much as other luxury brands do. Therefor I started ( all surprised that Rolex hadn't covered the rights of their heritage with important hero's out of their past & about the fact Rolex introduces a DeepSea in 2008 forgetting to explain their audience to explain where the name 'DeepSea' came from) with the limited Rolex Piccard DeepSea to work together with these legendary families.
The next logic step for me was, once being to the deepest place on earth with Rolex, their highest achievement by Sir Edmund Hillary & Sherpa Tenzing Norgay in 1953 with our 'heritated' Hillary Tenzing Edition. As I'm never tired about talking Passion Rolex, willing to help & inform enthusiastic new comers together with all my knowledgeable friends worldwide, we have discovered almost all secrets about vintage collecting. My initial 'hobby' has now 25 years later become professional. That's the reason why I started RPR a while ago to report about the wonders of vintage collecting Rolex.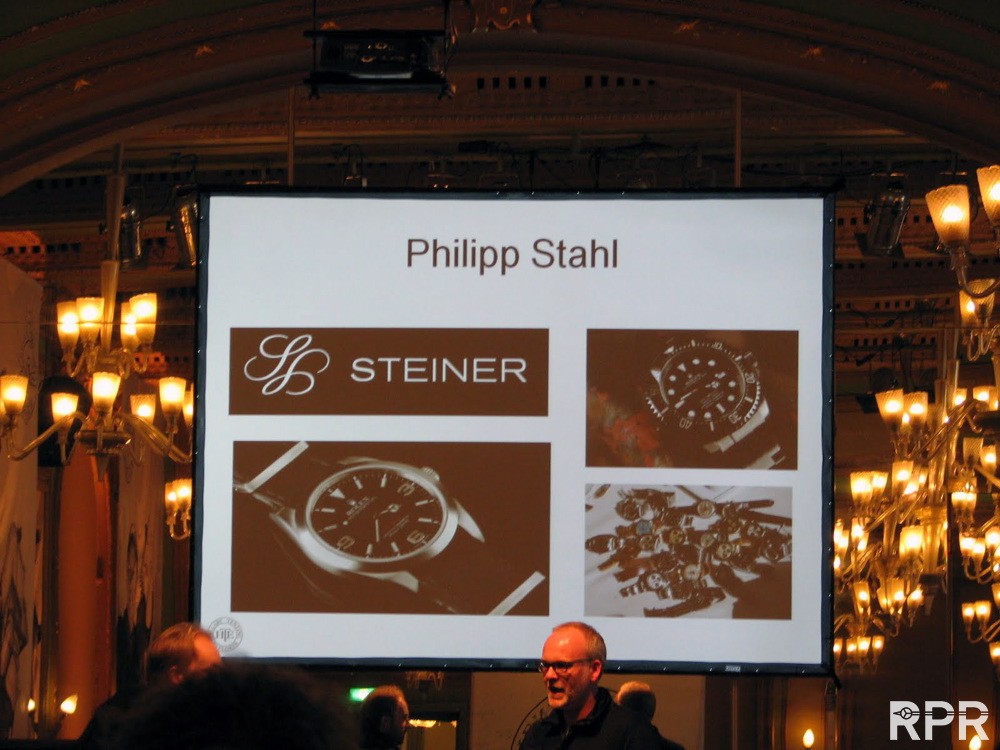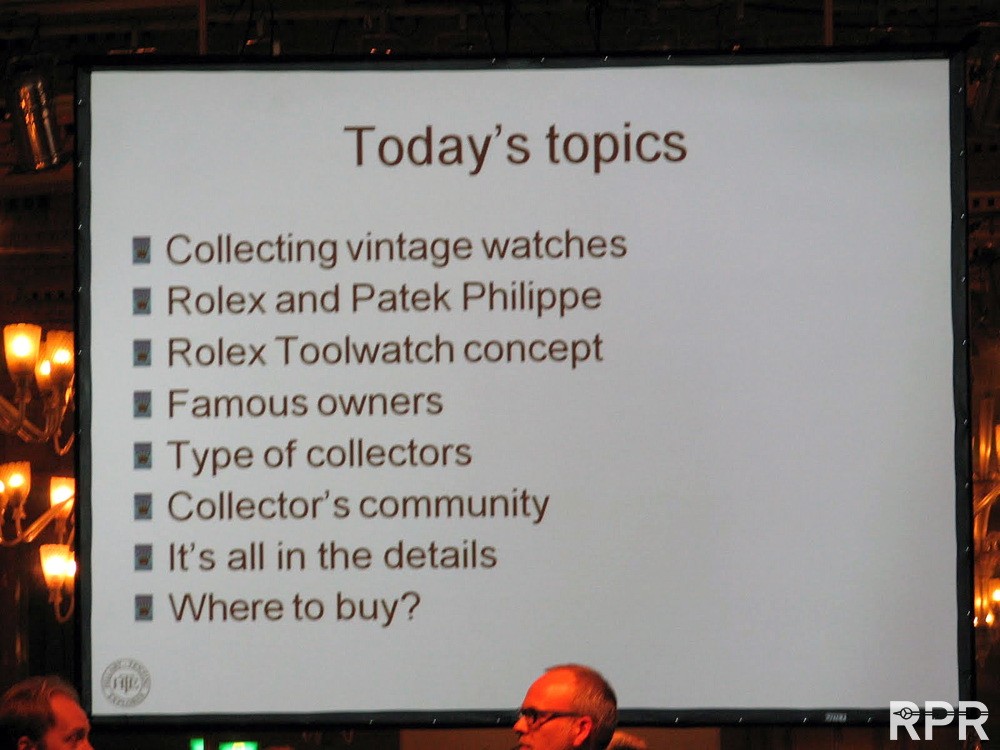 If Rolex is the Mercedes- Benz of wristwatches, then vintage Rolex is Porsche and vintage Patek Philippe is Ferrari.Think about it! Rolex is a luxury mass producer like MB nowadays but those exceptional designs like the Explorer, GMT, Daytona & Submariner from their past, match nowadays much better with a classic like the 911 from Porsche. Patek Philippe has always been exotic, delivered in small quantity to best buyers in the market, fragile and complicated. Both are traditional watch brands, all swiss made, independent & innovative, consistent and although PPC is nowadays more aware about their history then Rolex, both have built up the best possible heritage one could aim for as collector!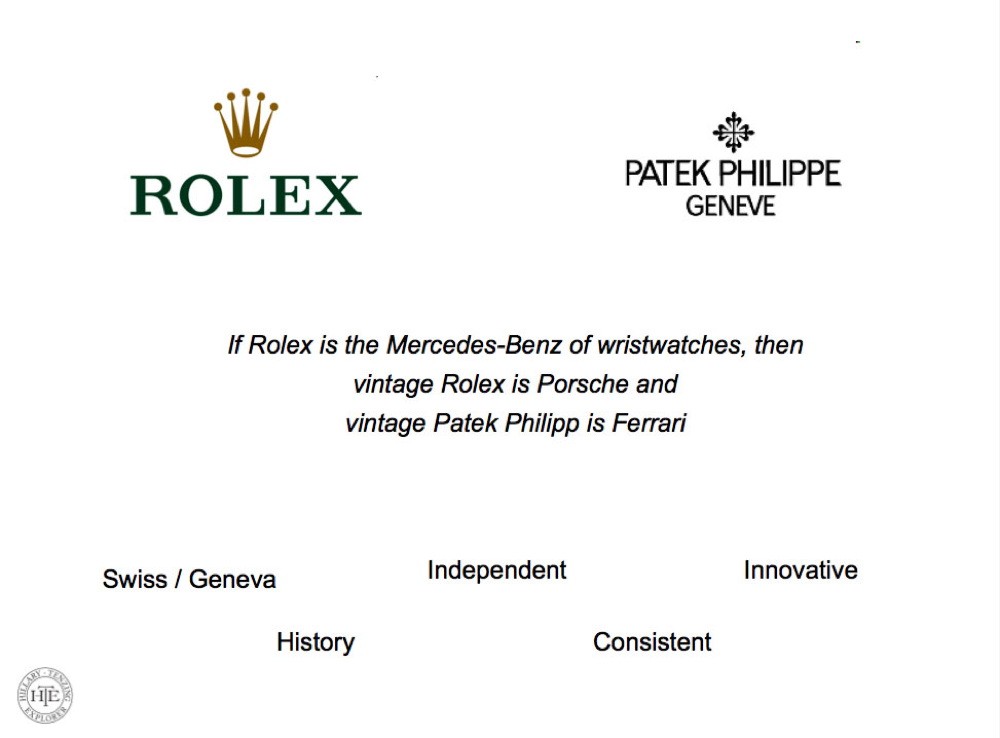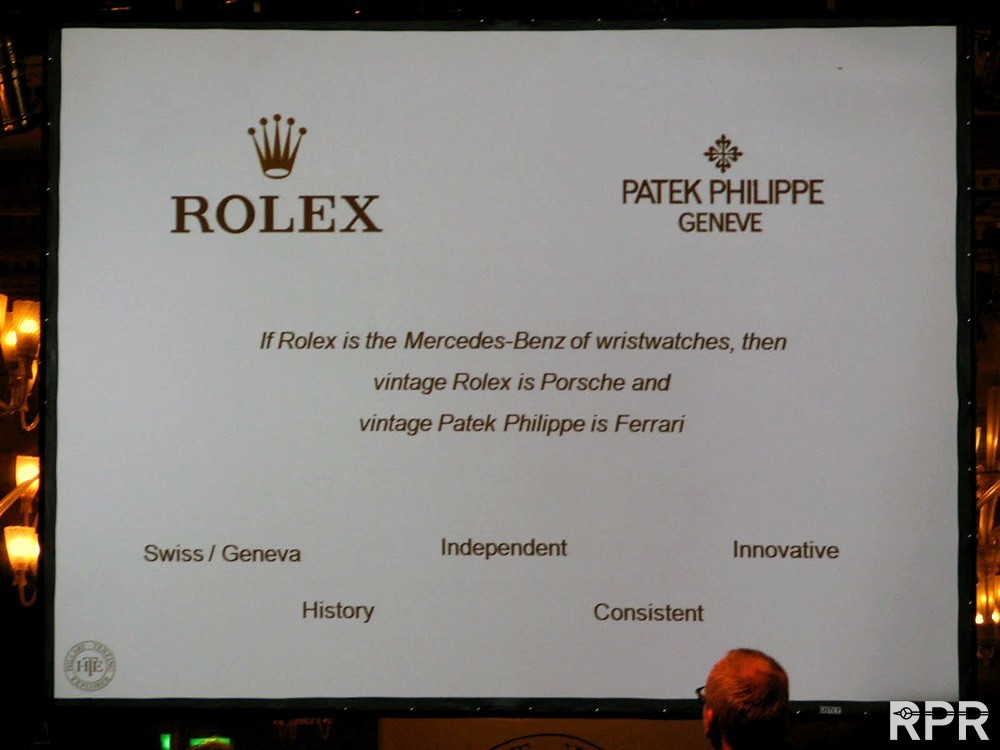 Since 5 years the prices that have been achieved at Christie's, Sotheby's, Antiquorum, Crott & Smeltzer etc. are on the same level then what vintage car collectors like to spend, serious money, sometimes way above € 1 million. The price explosion has gone so rapidly that sometimes the same watch can bring 2-3 times that price once it's offered to the market 2-3 years later. That simply means there's more demand for top quality then there're watches coming to the market. The focus of collecting has in the meantime turned from owning all references in regular condition toward having exceptional pure quality instead. Only non enhanced watches in 'catalogue style' will have the future. The rest is not less attractive but can't be seen as a 'investment'. More about investing in Rolex & Patek Philippe you can find here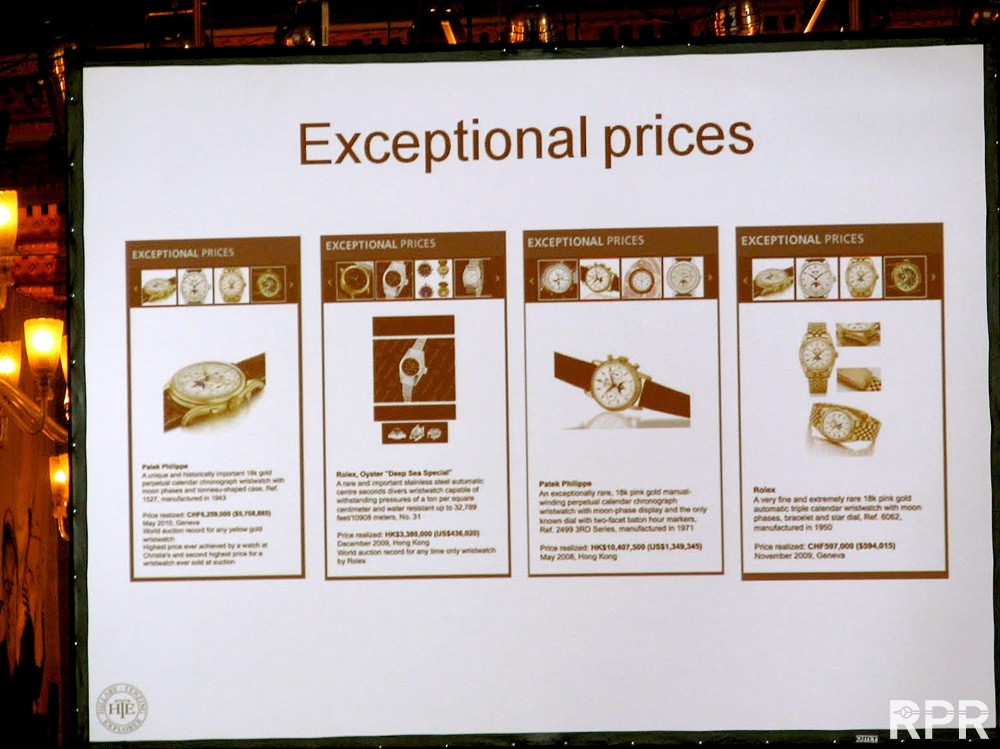 The fact that most Rolex are 'Oysters' thus waterproof & rustproof, it's more common to find one in good preserved condition, adding the unique automatic winding, the case design became mythical, besides a professional instrument it also had become a status symbol for most.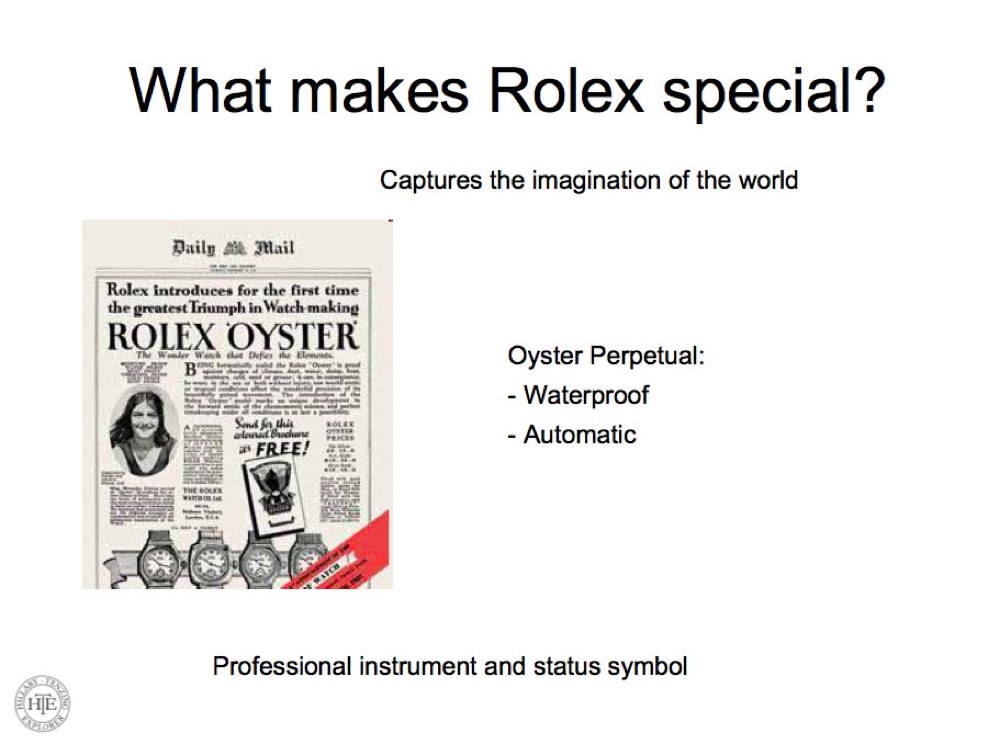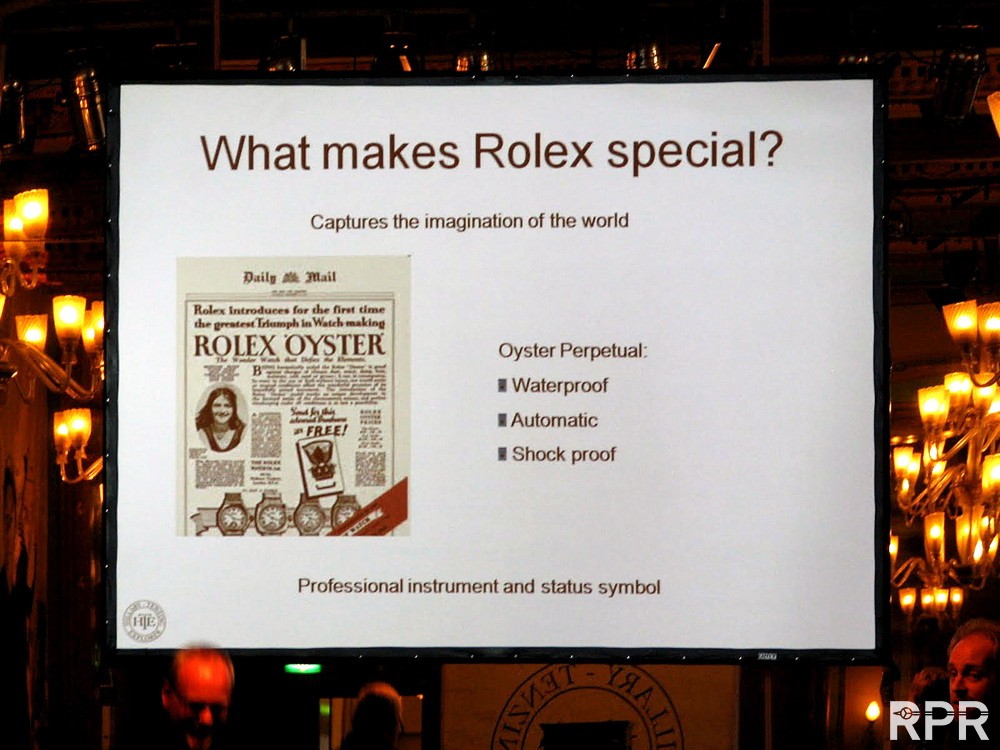 How did Rolex sell their watches ( main focus for production was their regular Datejust & Day Dates) back in the days. By 'using' the enormous achievement brave man like the first explorers, adventurist, military, divers, race drivers have had with Rolex, the consumers got the believe in Rolex it's durability. Their 1953 credo: From the Top of The World to the Bottom of the Sea, Rolex proves dependable" has become legendary and was the start of their important 'Tool Watch Evolution". All other watch brand took their tool idea over from Rolex.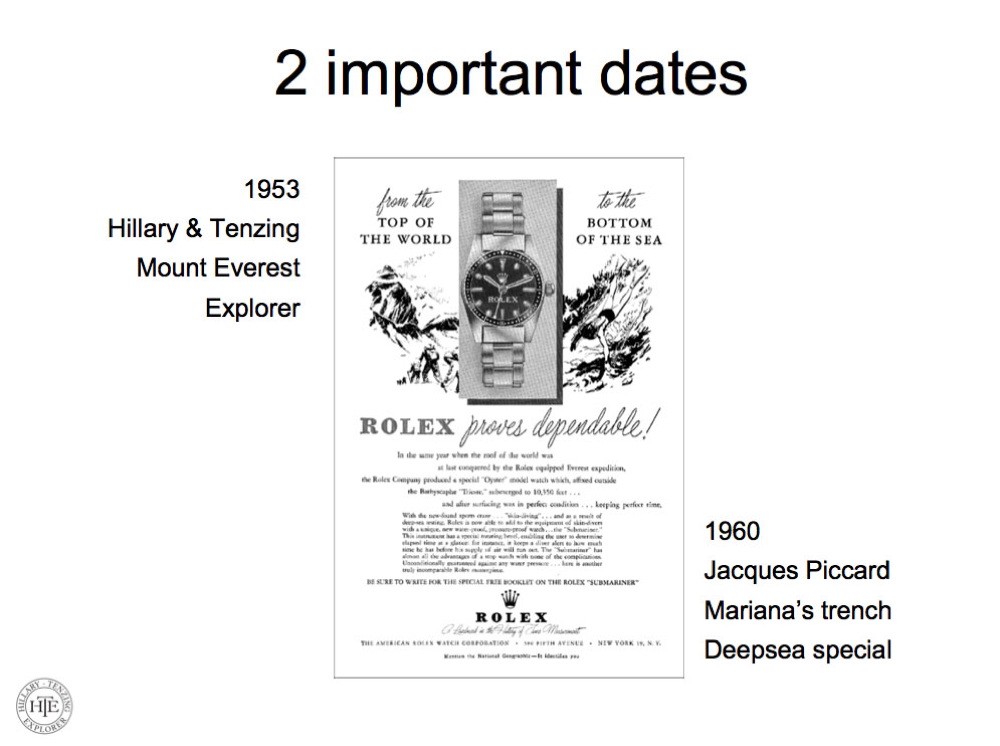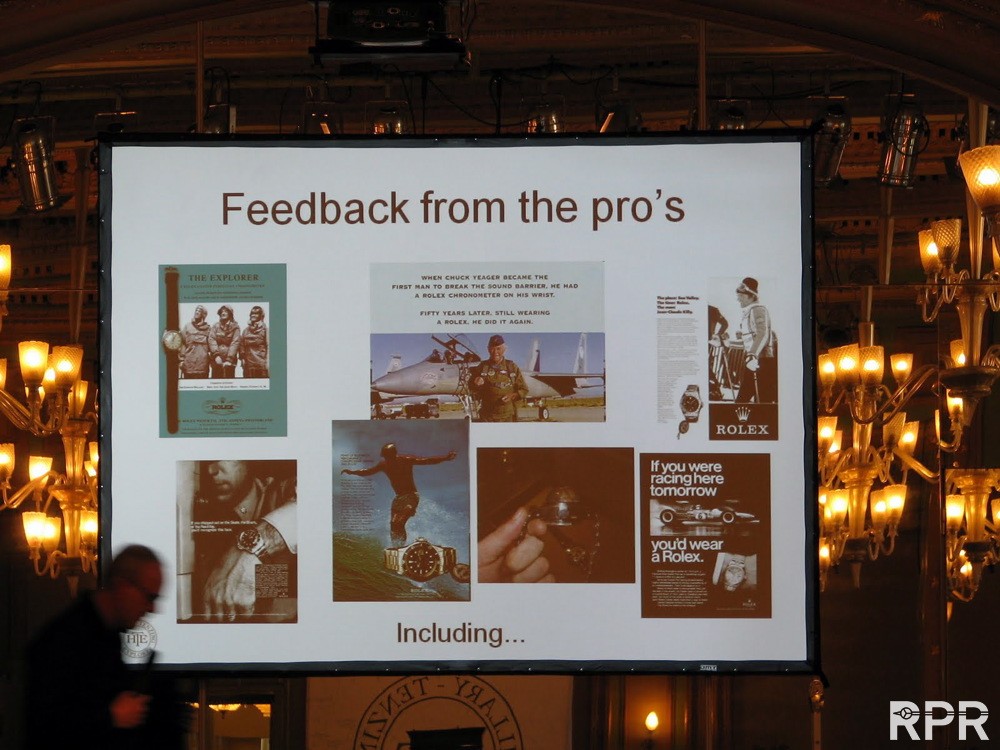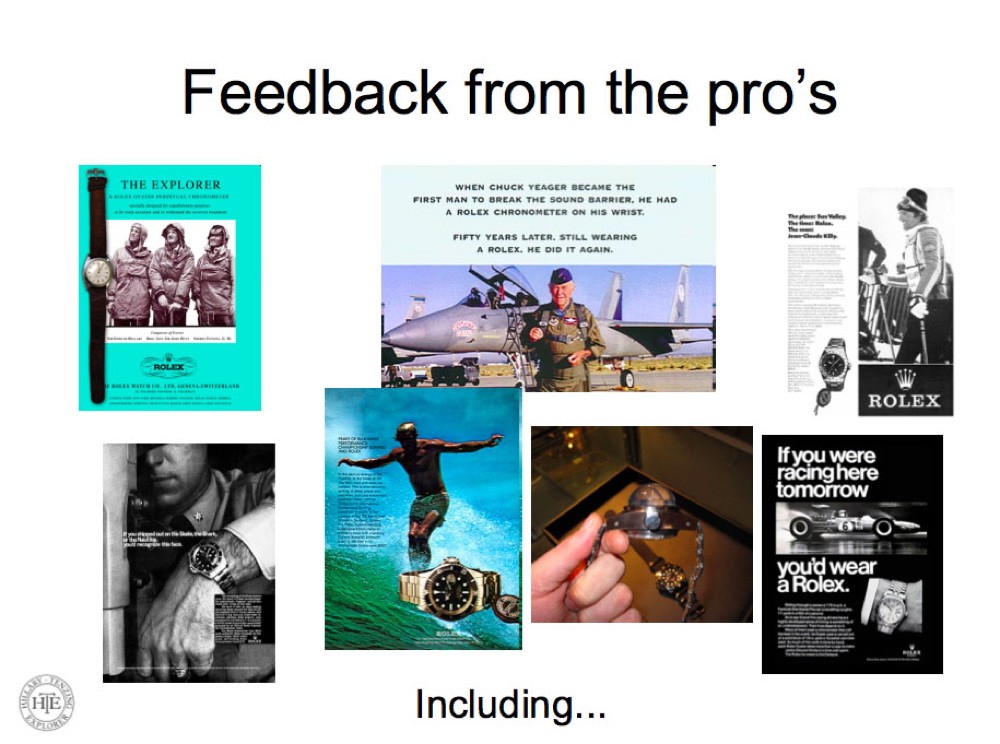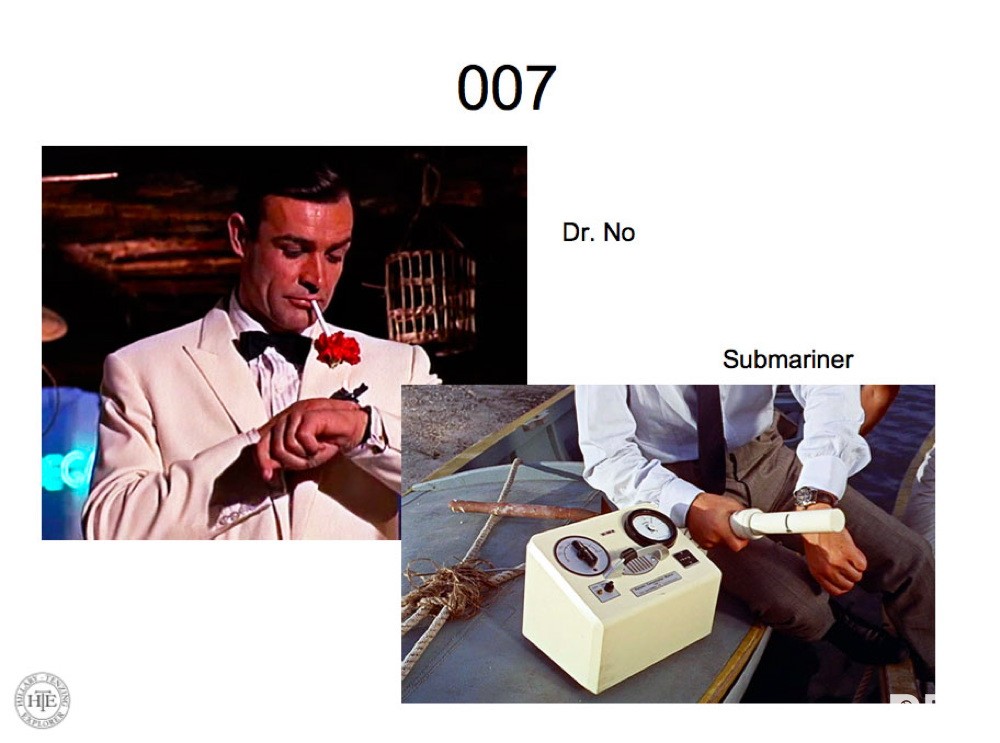 And yes, 007 was well aware about the radioactivity of his Rolex as we can see him 'geiger' his Submariner in Dr. No movie.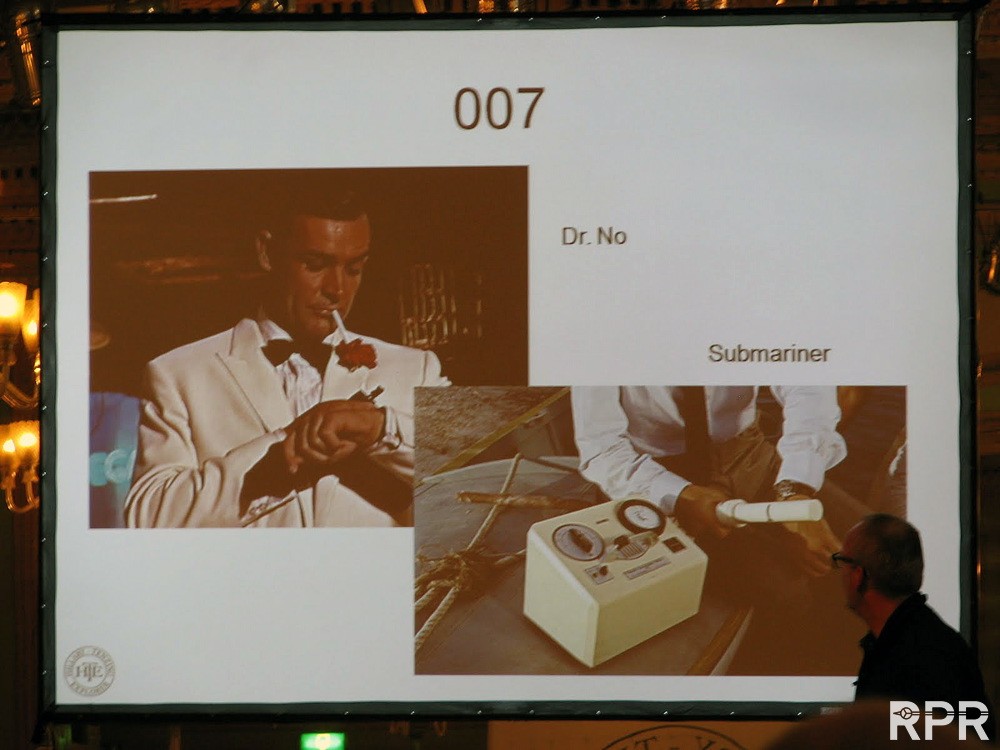 Read more about the fabulous Rolex History & Heritage here on RPR.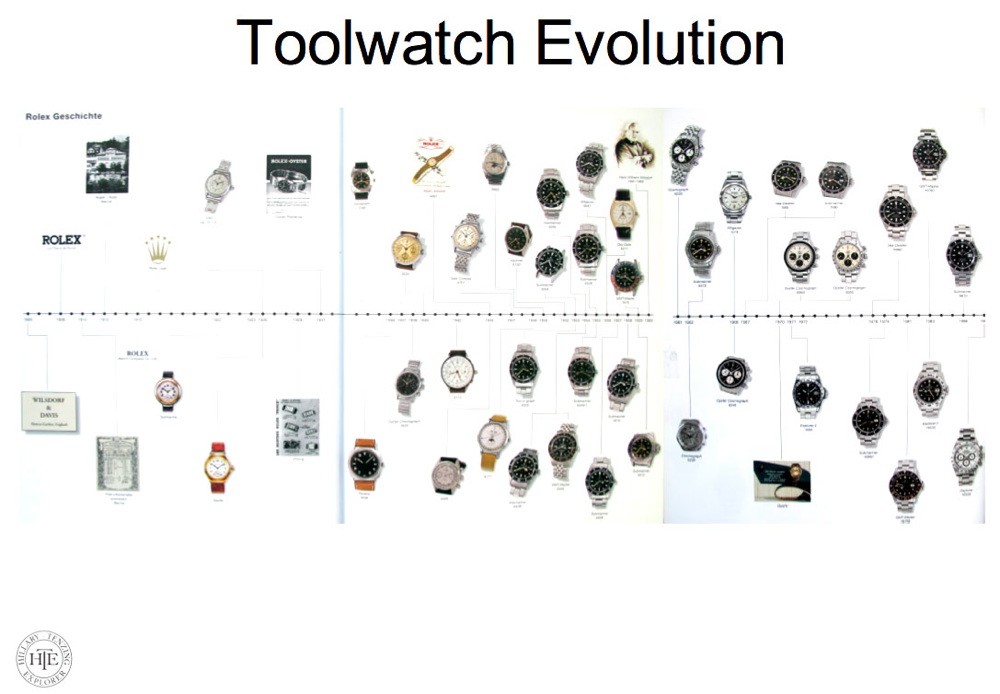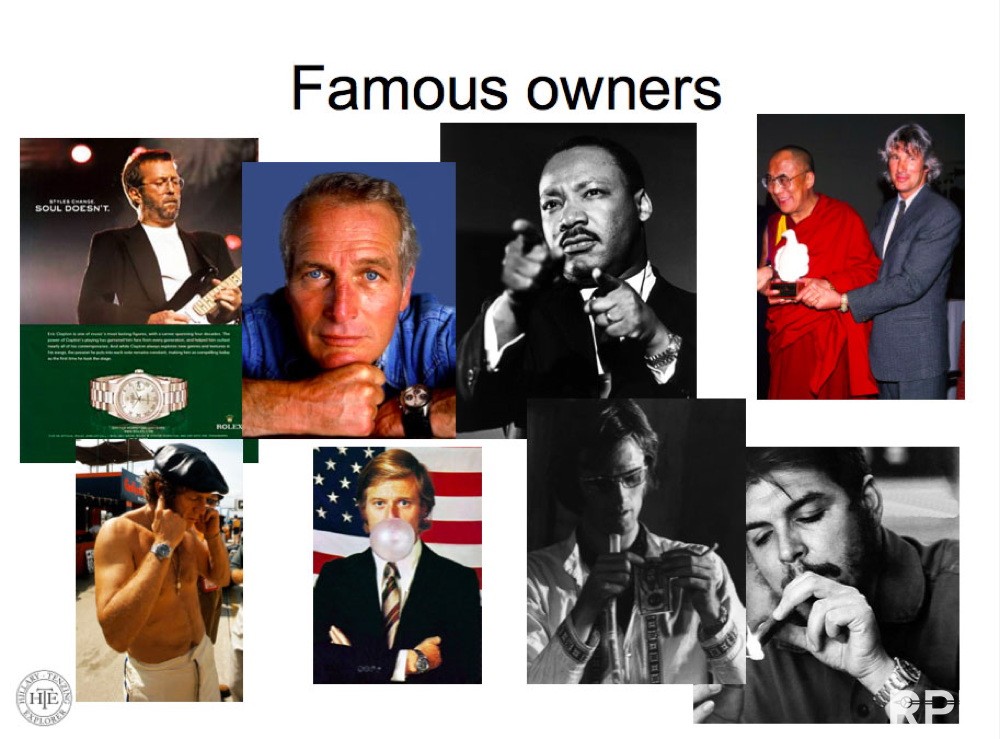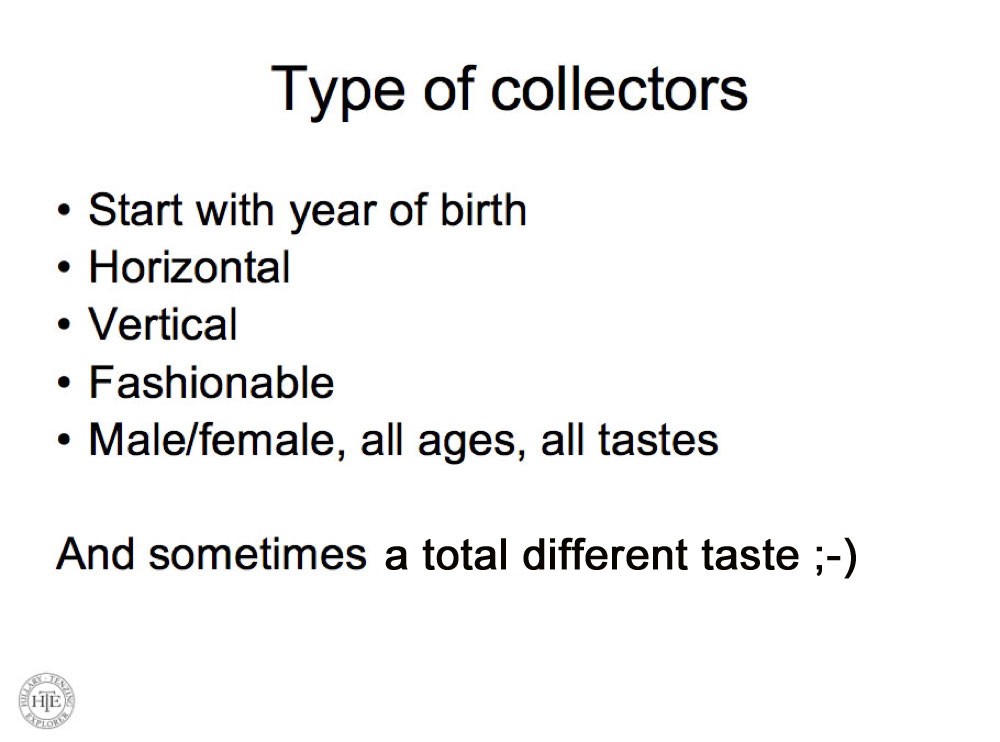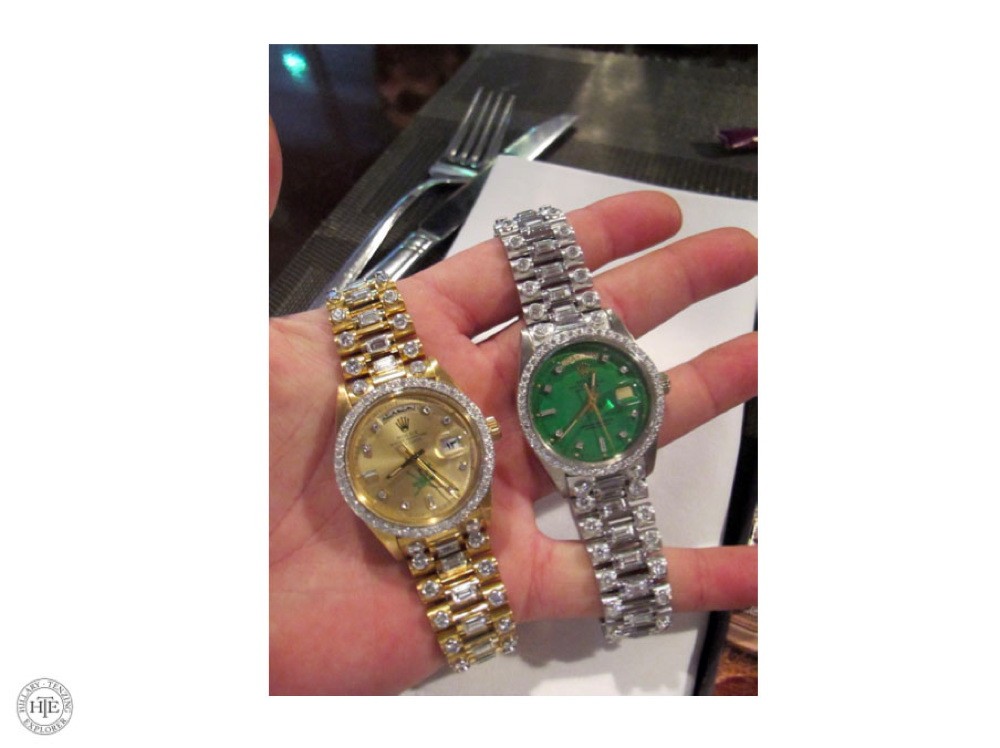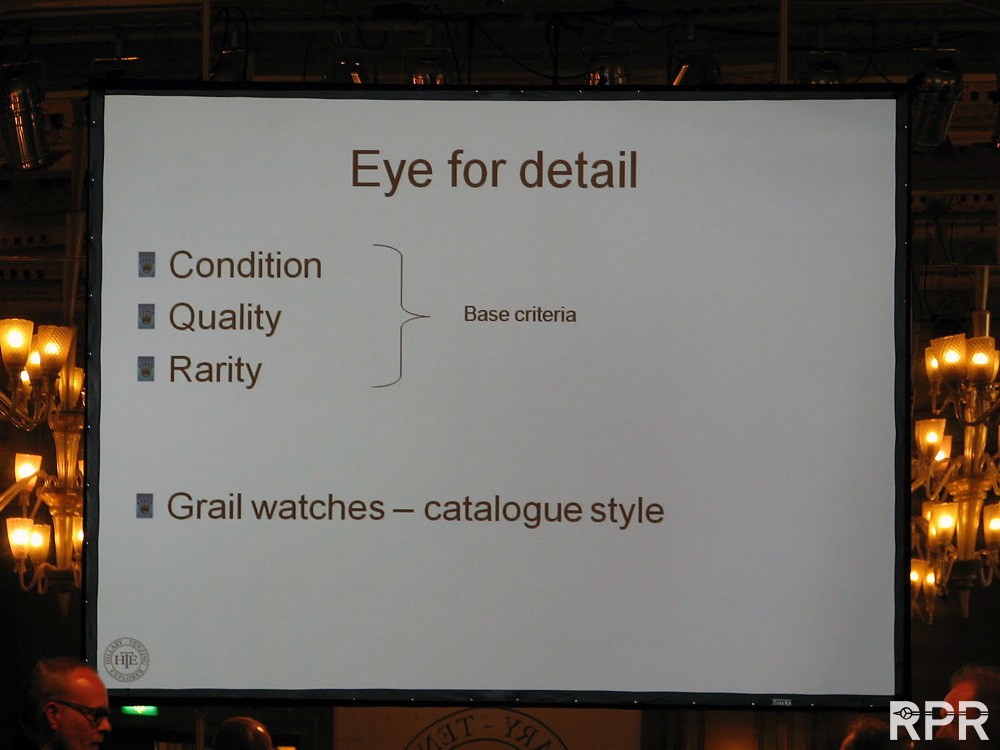 Lets explain the importance in value of this " Eye for Detail " phenomenon by below 4 x Rolex ref 6538 Big Crowns.
The first on the left is a original Rolex Big Crown, No fake, all original Rolex parts. The problem for a passionated Rolex collector starts when he focuses on the dial. Instead of the originally by Rolex delivered radium dial, during a service, Rolex changed this dial with a later so called 'Service Dial'. As it's not in detail having the same characteristics ( not period correct, lume became tritium instead of radium due to new international standard of 1964, no original hands and also later service bezel insert ) Therefor the max price of this BC is  € 25-30.000,=
The second Rolex Big Crown ( BC ) ref 6538 'regular 2 liner' is still in all original condition as it was delivered the first time by Rolex ( thus in the meantime it has NOT been serviced by Rolex or any other watchmaker that changed the original parts for whatever reason ). Therefore this BC is much more in demand by the collecting community and achieves a price that's close to double the previous first 'serviced' BC around € 50-60.000,=
The third Rolex Big Crown ref 6538 is even more rare then the second as it's having the rare OCC ( Official Certified Chronometer ) text printed later on top of the lacquer of the dial. Only a small batch of these so called " 4-liners" have been made in 1958. Die hard Rolex collectors are willing to pay, as long as it's still in "Catalogue Style" ( = exactly how Rolex showed in their first collection catalogues mid 50-ies), a price around double a perfect 2 liner, € 100-120.000,=
Now the 4th and last one of my summery to clarify the importance of details & at least 10 times more expensive then first 'serviced BC' because we only know of a handful of these Rolex Sub grails until now. The special features on the dial that make this BC so expensive are the Explorer type 3-6-9 numerals we hardly see on a Submariner, together with the added red printed Submariner text makes it mythical. Therefor the price explodes to at least € 200-250.000,=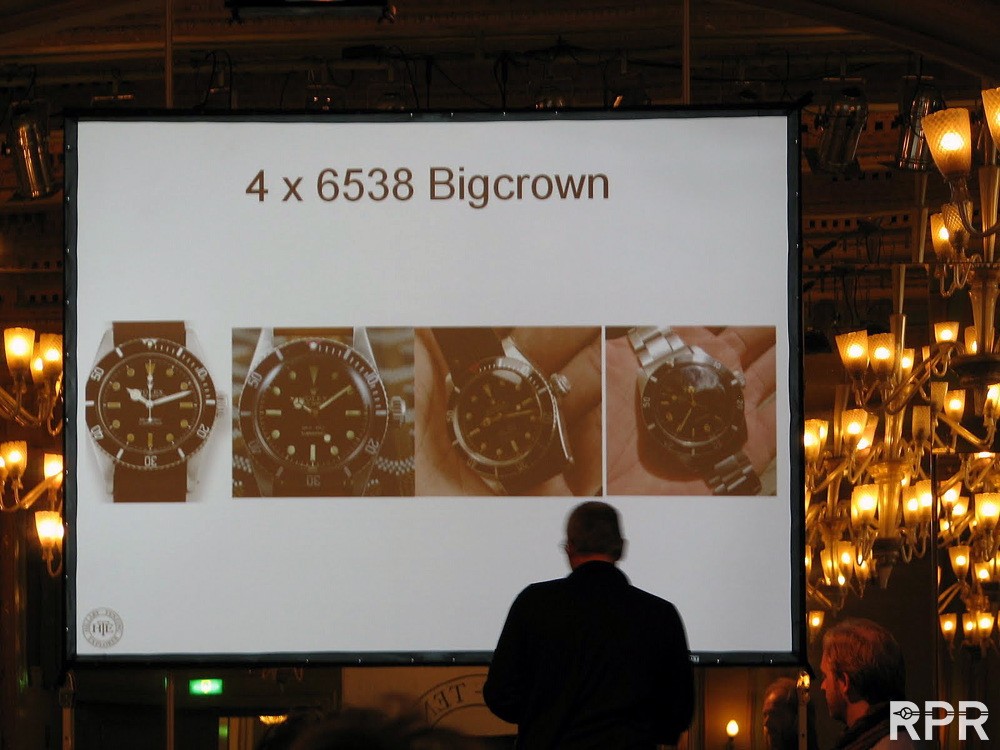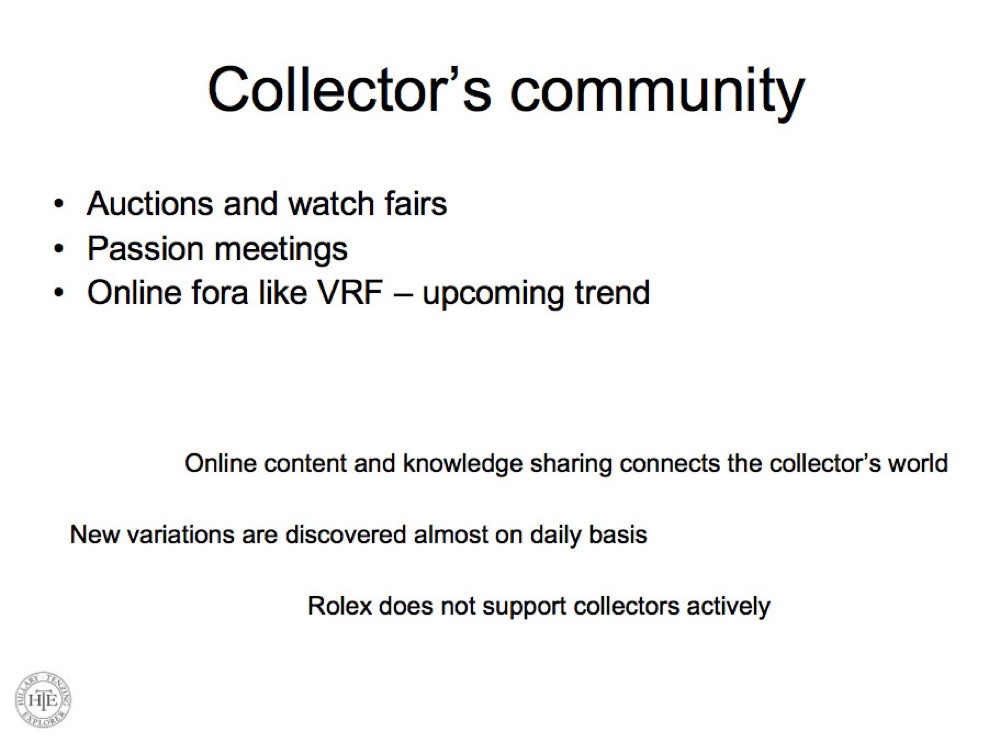 Our 'trusted' marketplace is online now, called Rolex Passion Market This will help built up more confidence for those that are willing to step into our world.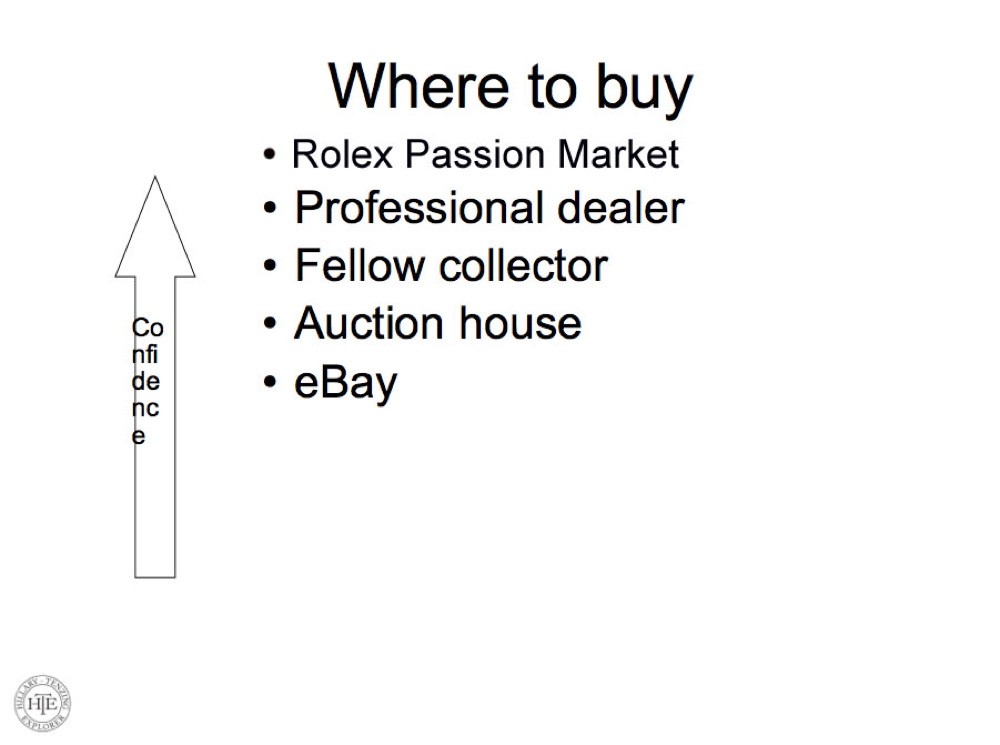 The 'Superman Rolex Big Crown ' auction on Ebay last year was full of intrigues and disinformation as the original first owner ( a dive instructor that once helped Superman to get his license to dive ) offered his watch on Ebay. Of course where the pictures as always on Ebay crapy and unprofessional but even from them I could see we where talking about a original one with lot's of patina. Once you've seen the condition of many of these old discoveries more often, one can look in between the lines and spot original details. All rolex forums where talking about it and finally a great friend bought it, kind of cheap 😉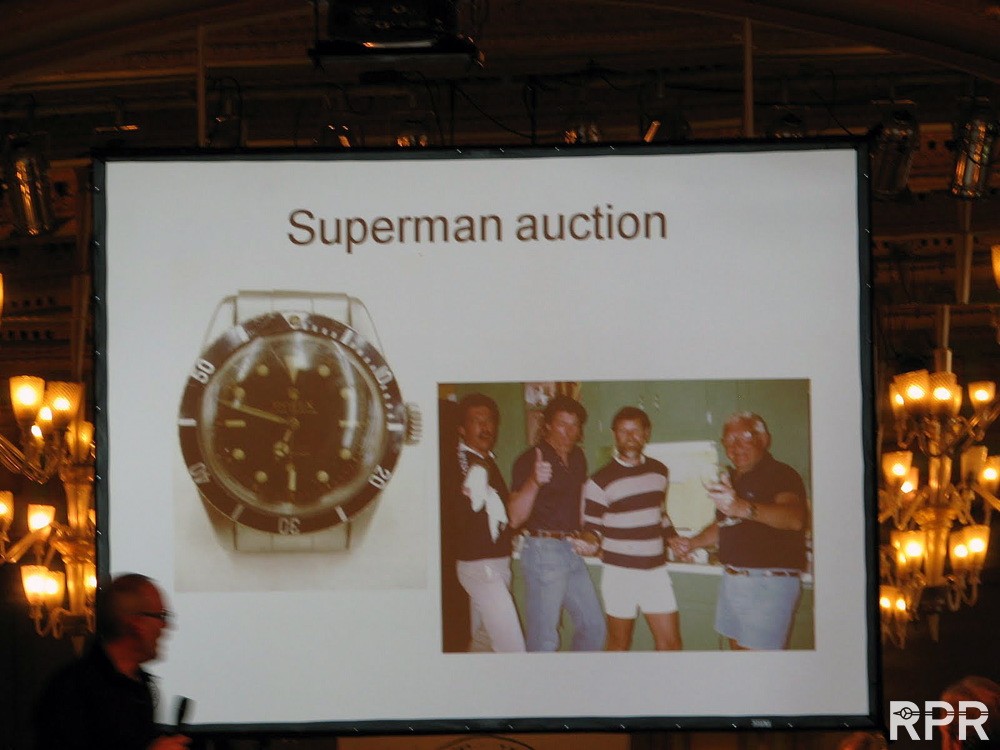 We see nowadays that many Rolex are offered as 'unpolished condition'. Most of them are certainly not and it's become a unclear how to described them. My responds to this is, after 'laser welding' became a option, only the real hardcore collector aims for unpolished as a perfect dial needs a perfect case, unpolished with maybe a tiny little DNA scratches from previous owner. But then we are talking top end only, the happy few that can't sleep when they get a nicer Killy or Stelline offered that then that one that already blow my mind
On another note, we can't blame us that the market wants unpolished cases, in generally. After what VRF for instance has done for upgrading the level of collecting vintage Rolex, it's not surprising this happens.Those that follow the auction, see that 'original' condition in it's purest form, bring the estimates to explode, sometime 5-10 times more then what the 'experts' carefully thought it could achieve. A simple solution for VRM could be same as I'll do on RPM soon, that those that offer their watches have to degrade the condition of the case in like 4 categories from:
1) mint – nos ( new old stock)
2) hardly worn and unpolished.
3) worn and polished.
4) newly enhanced laser welded polishing.
I strongly believe from the beginning I started vintage Rolex in the fact that together we can be stronger to protect our passion. I for instance would for qualify this below case as: 2, hardly worn and unpolished…